Learn to enjoy every minute of your life. Be happy now. Don't wait for something outside of yourself to make you happy in the future. Think how really precious is the time you have to spend, whether it's at work or with your family. Every minute should be enjoyed and savored.  ~ Earl Nightingale
Time has an intimate way of fetching our souls and stealing away with them. It has been a busy time at work; sweet glances and tender moments have given way to a shot of coffee and a quick peck on the cheek as their shapes dash out the door. Slow is what they need. Slow, and just to breathe.
But today, a quiet morning of gentle waking—and a gift: a tender reminder to savor each tick the clock hands trace across its watch face. They spend the early hours drinking one another in. As they gaze into each others eyes over breakfast, they remember the reasons they first fell in love, and repurpose to spend more time with each other. To take advantage of the ordinary and normal daily routine to create moments together, where time can stand still for a few minutes, and the brief pause could give them time to touch, hold, and talk to each other.
And as the morning gives way to day and their souls enjoy one another's company over good food and wine, time watches them through the windows, never daring to break their magic.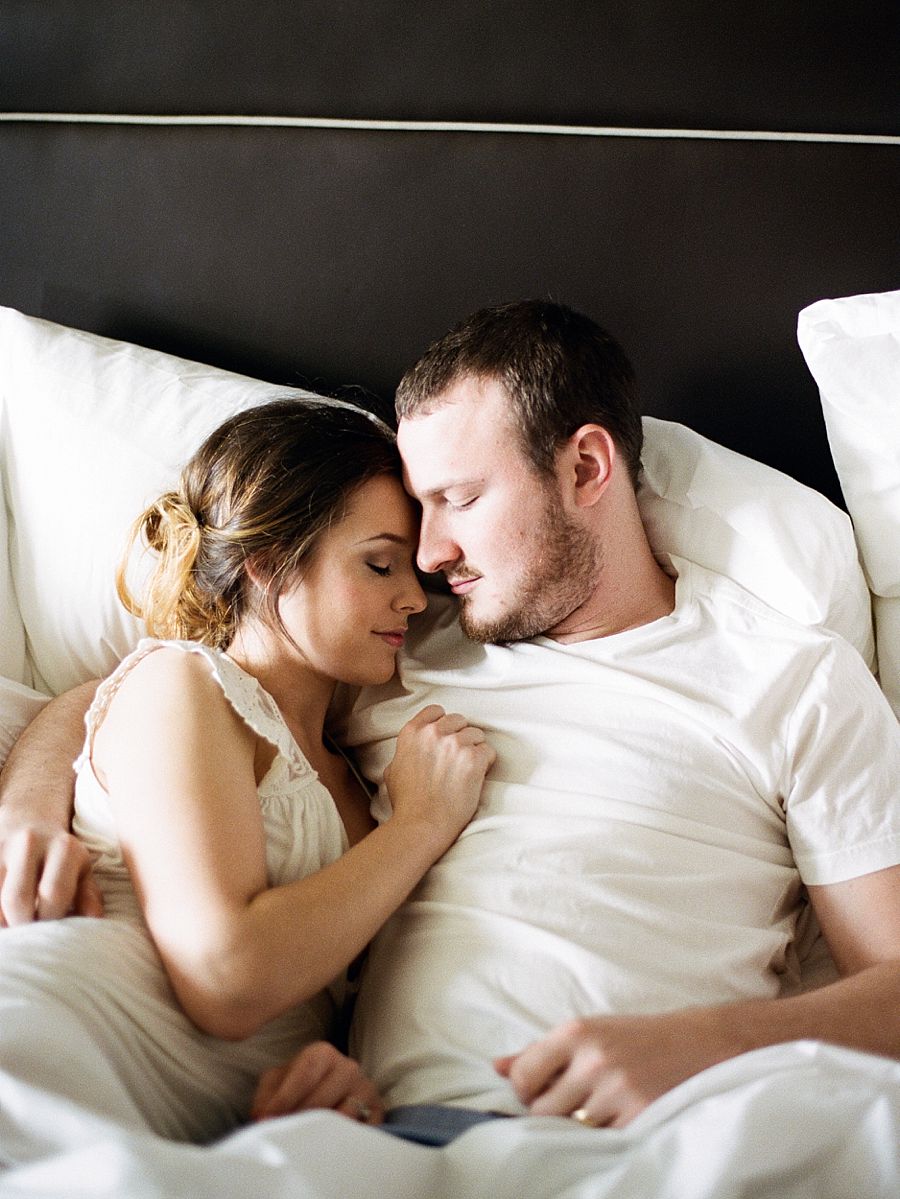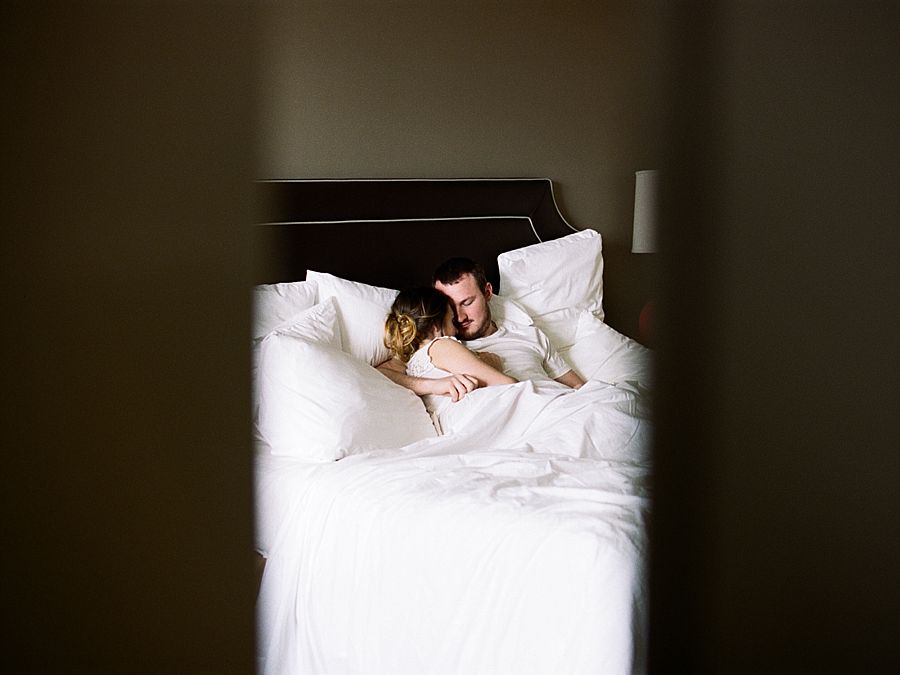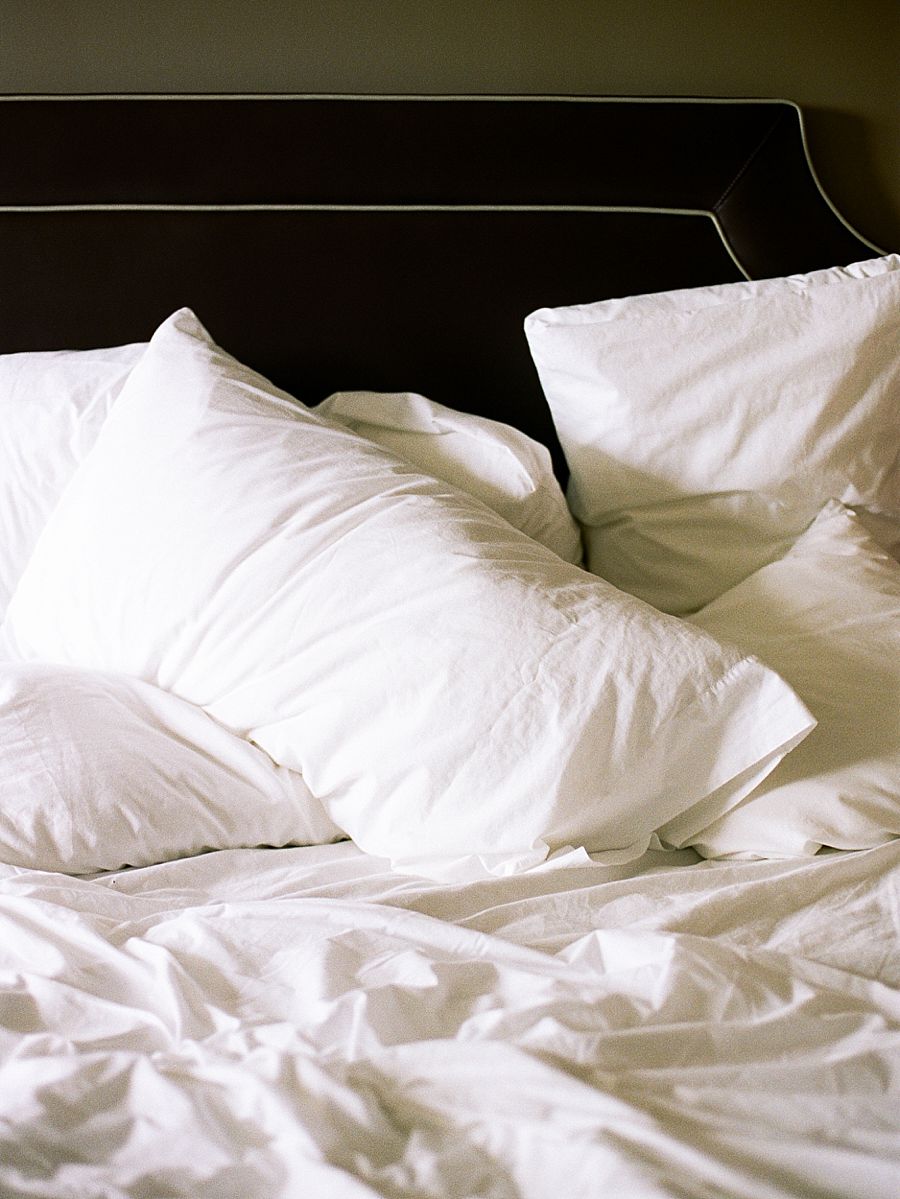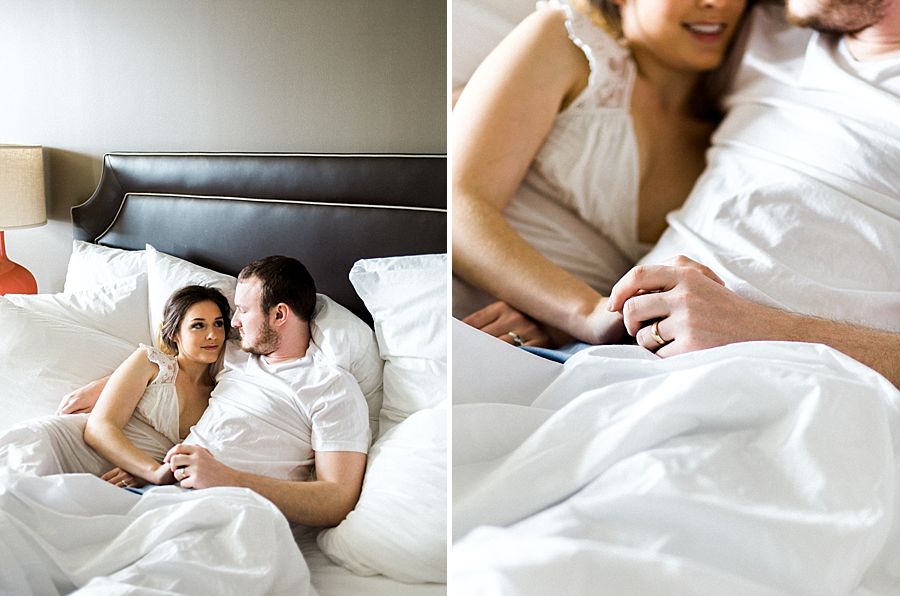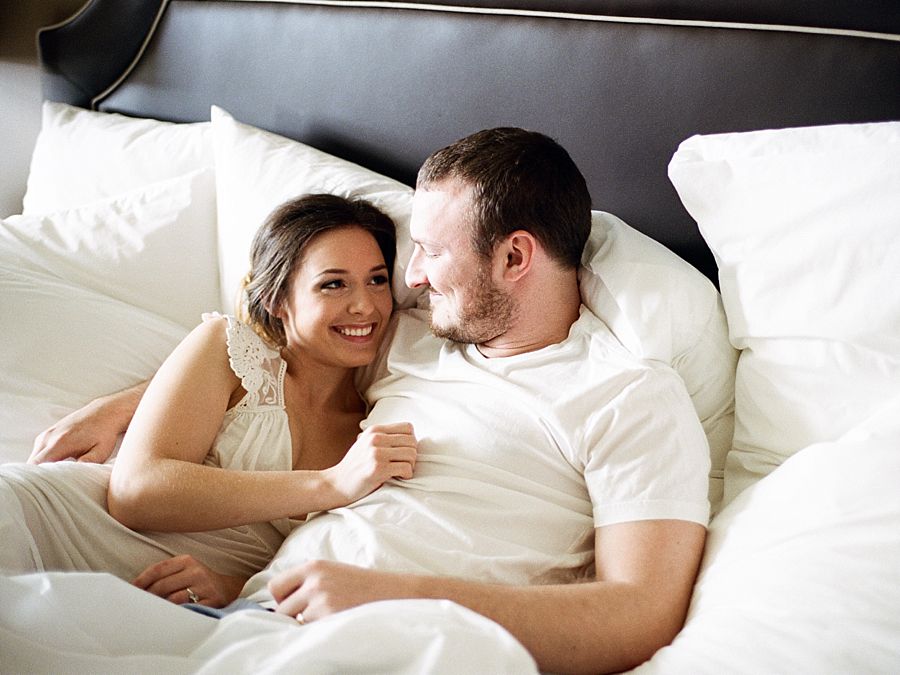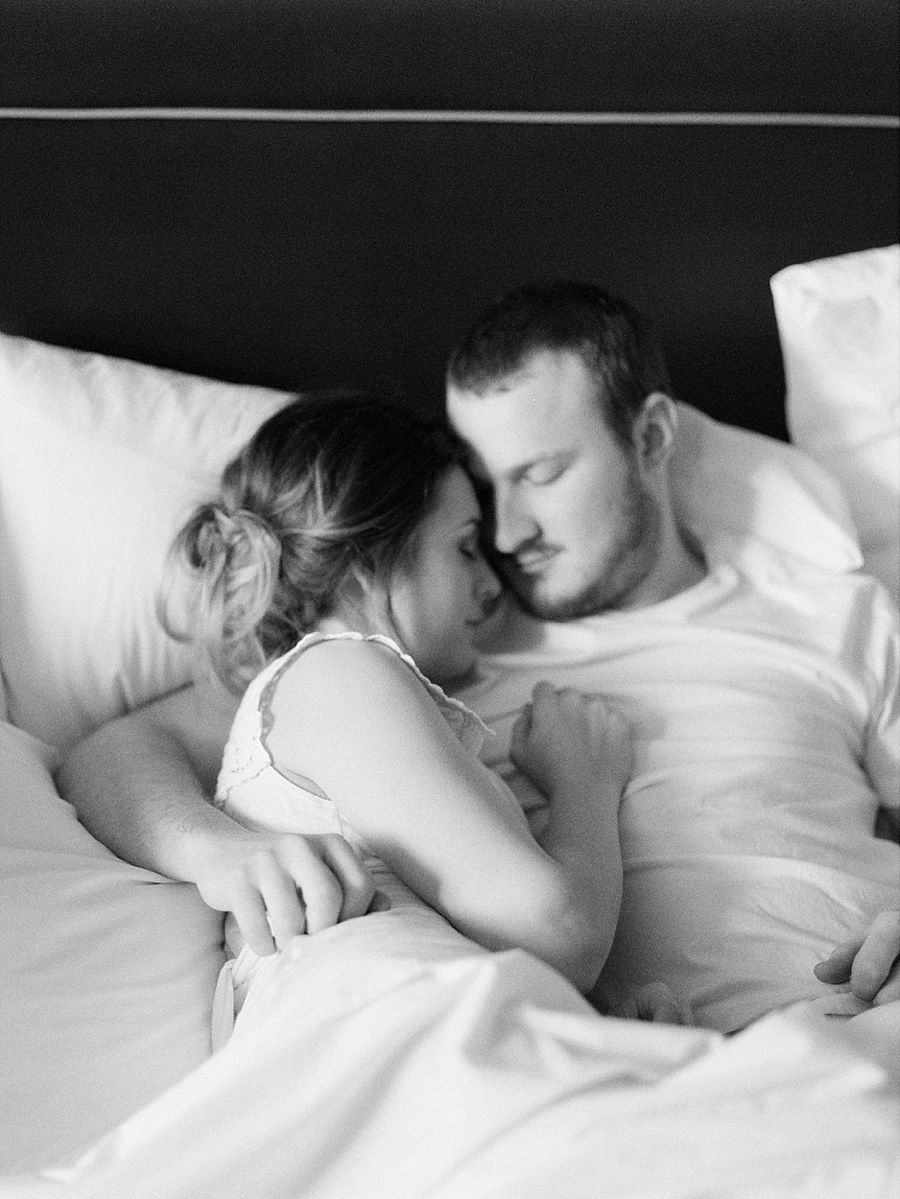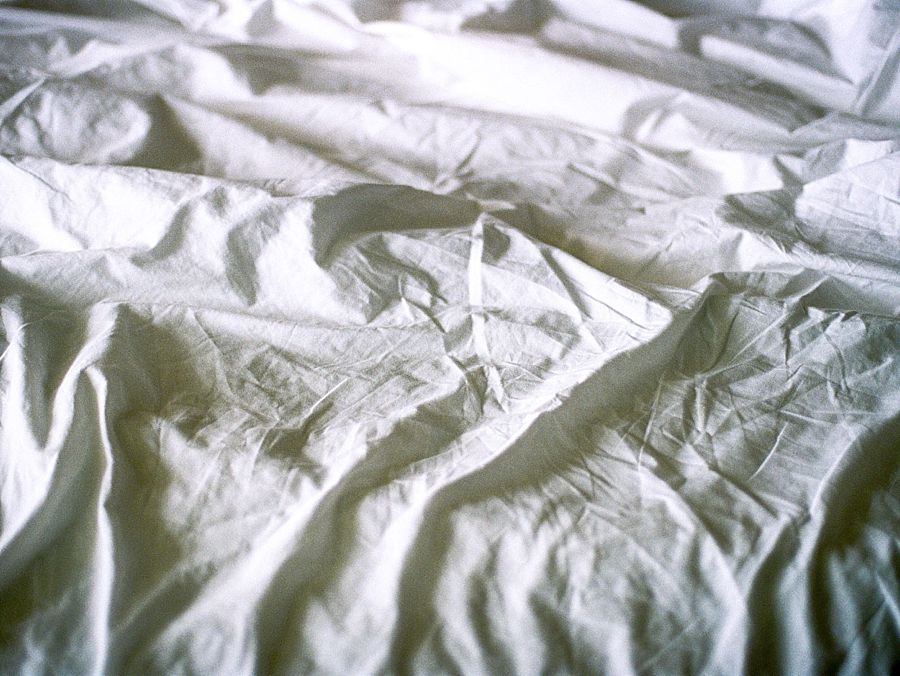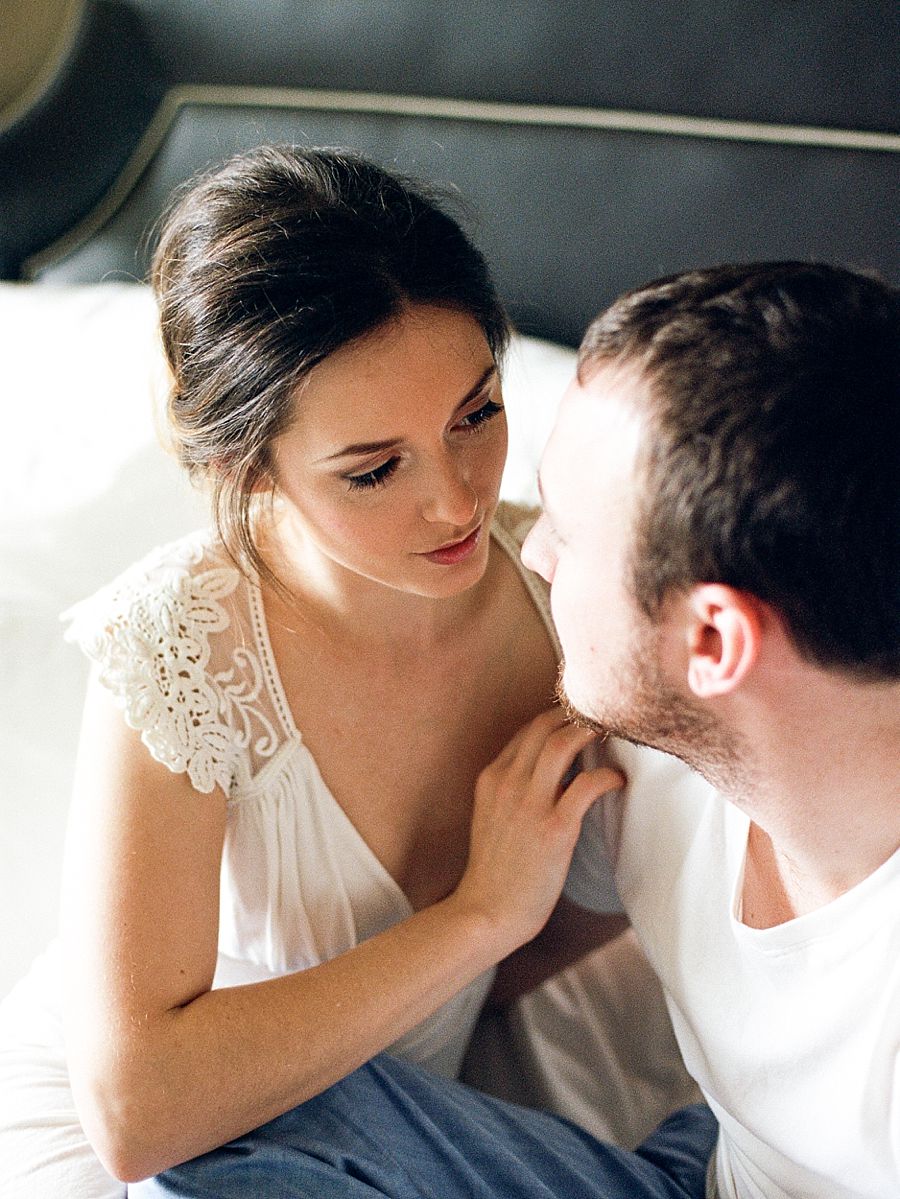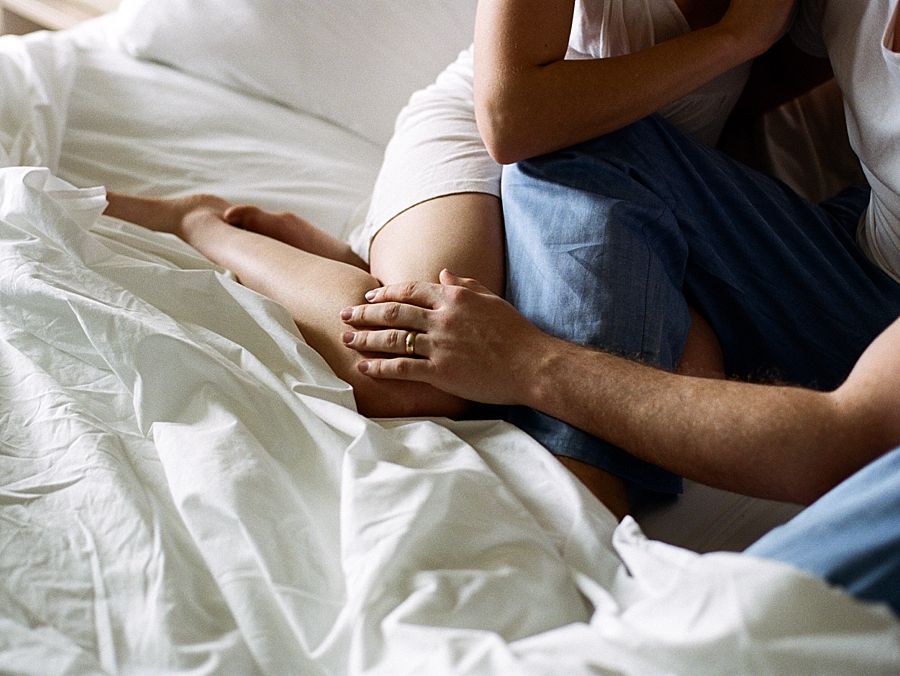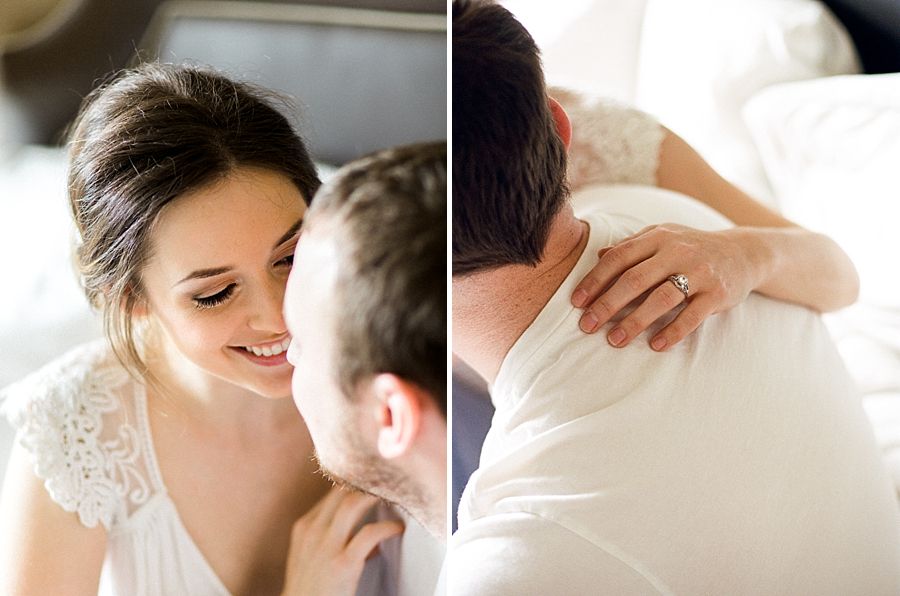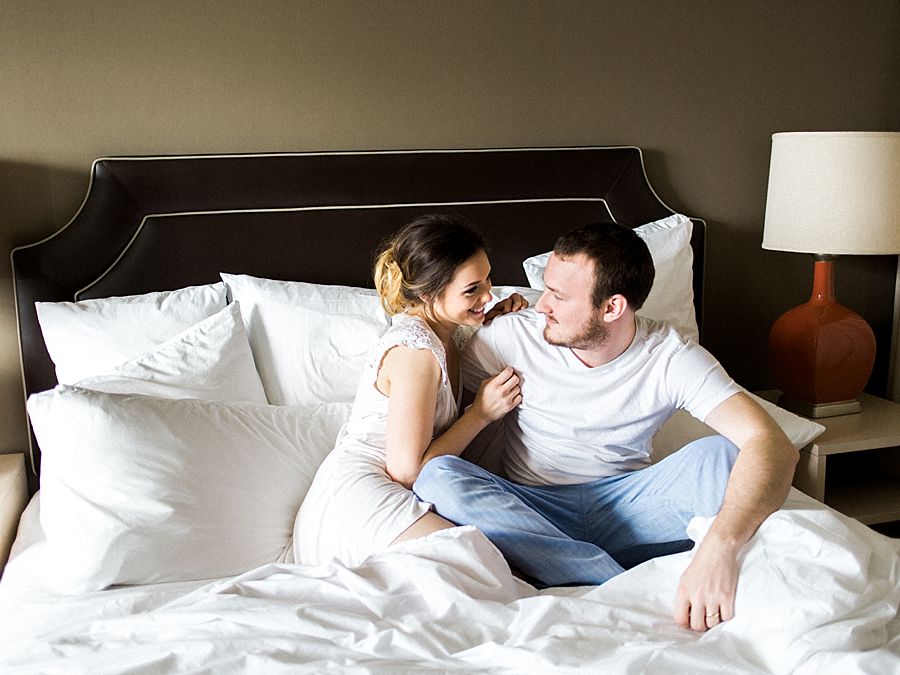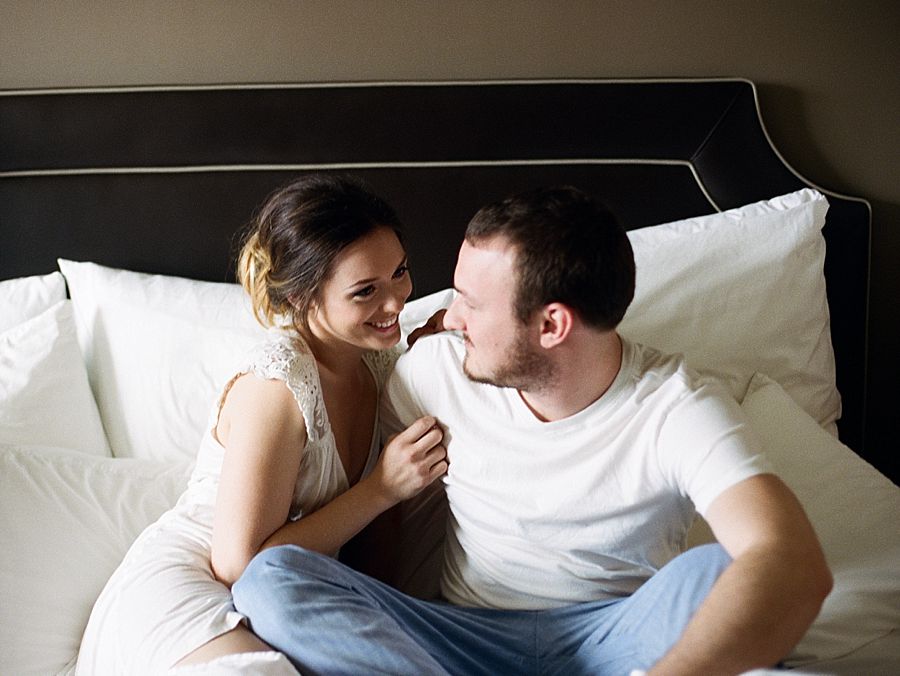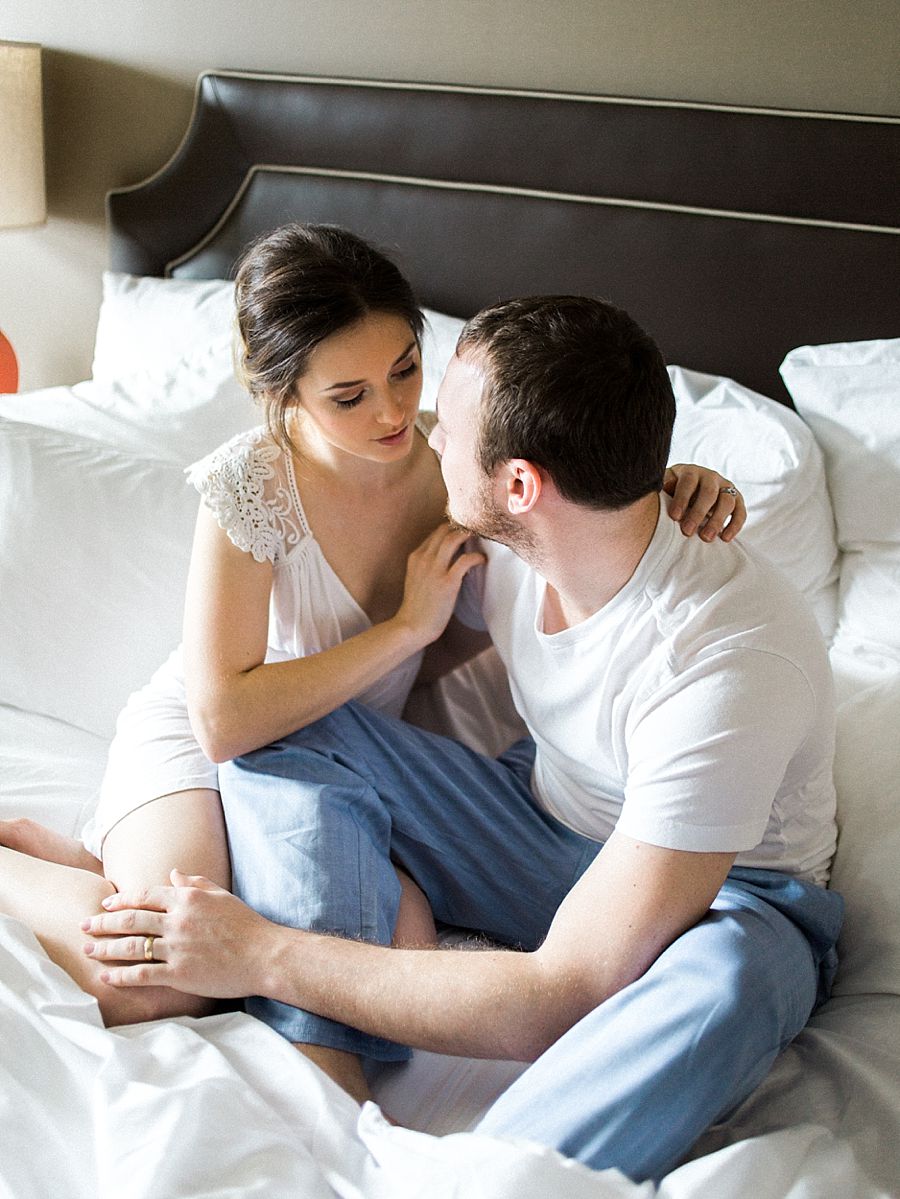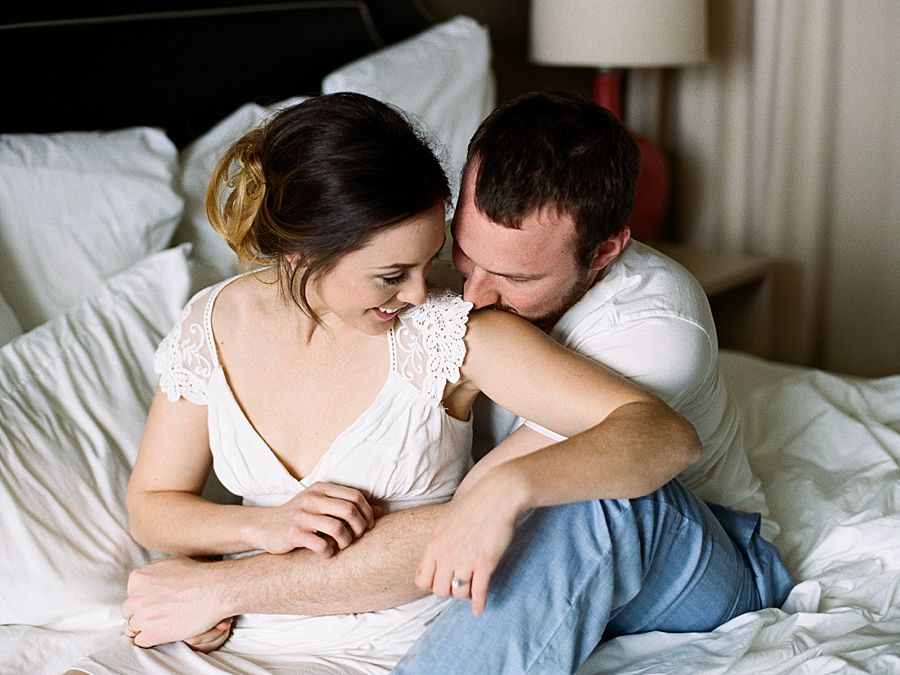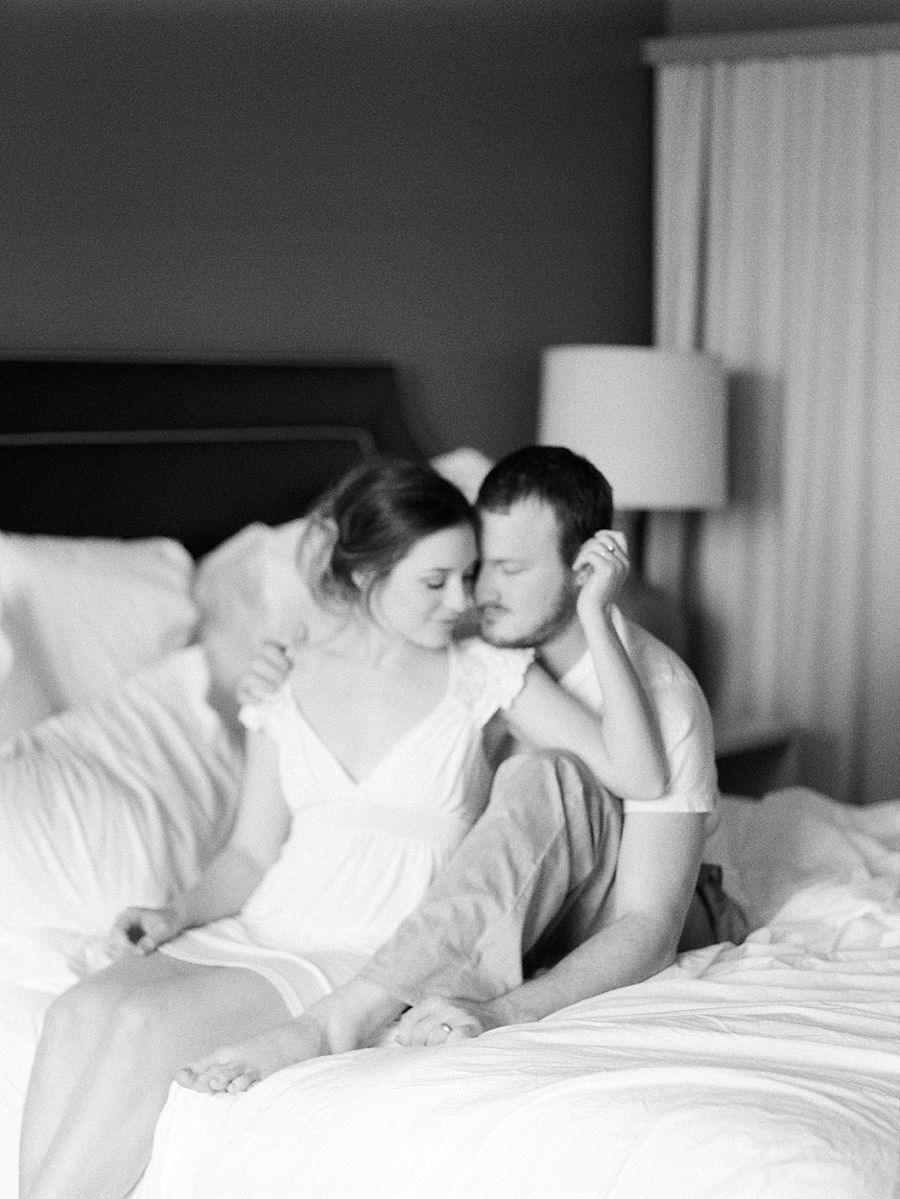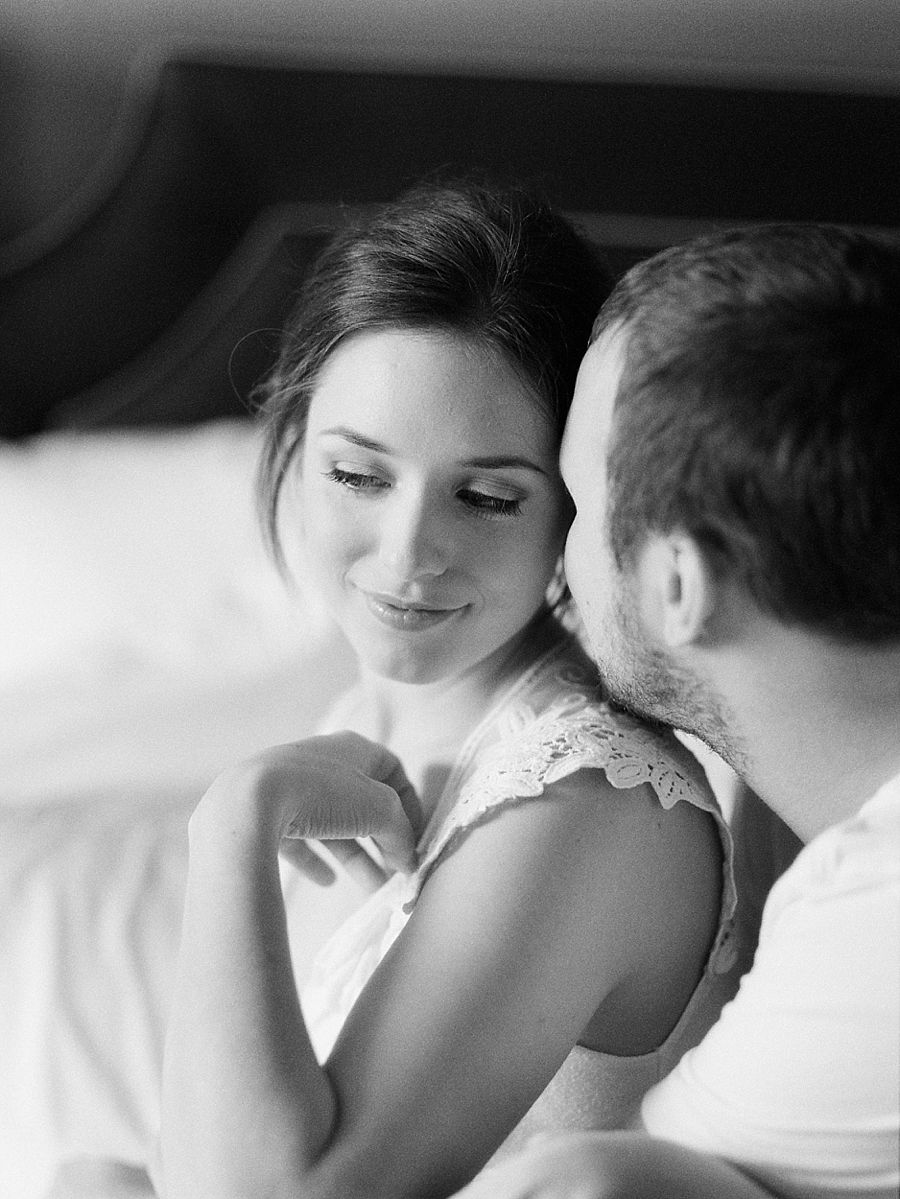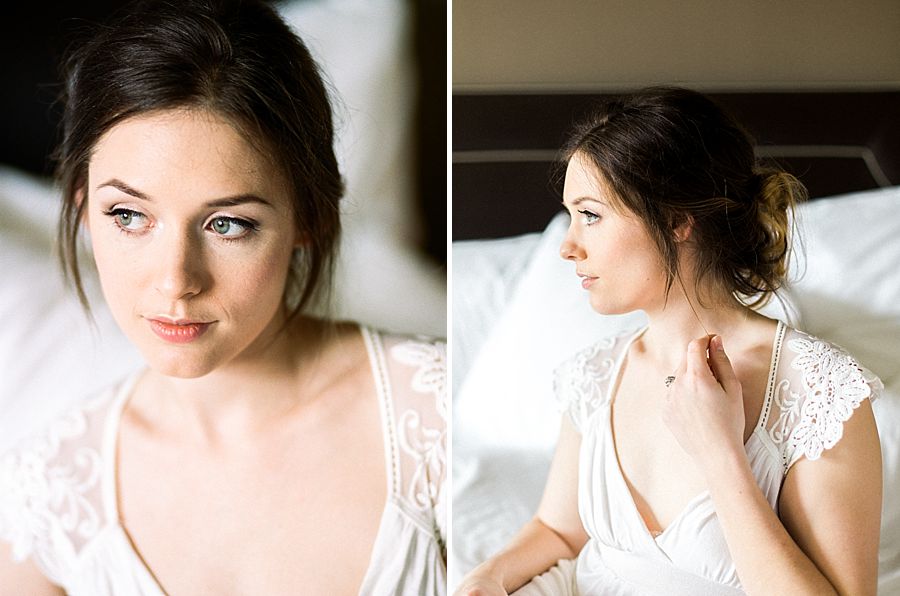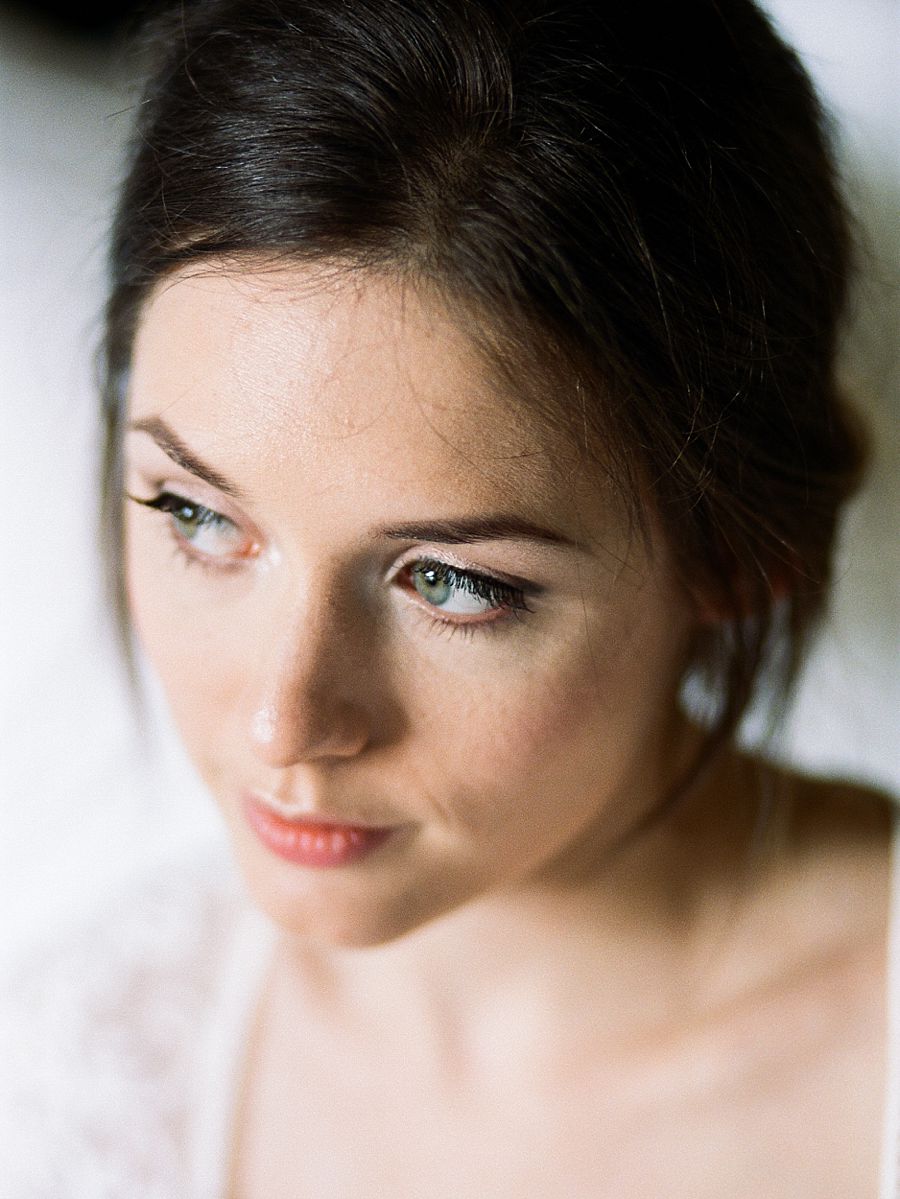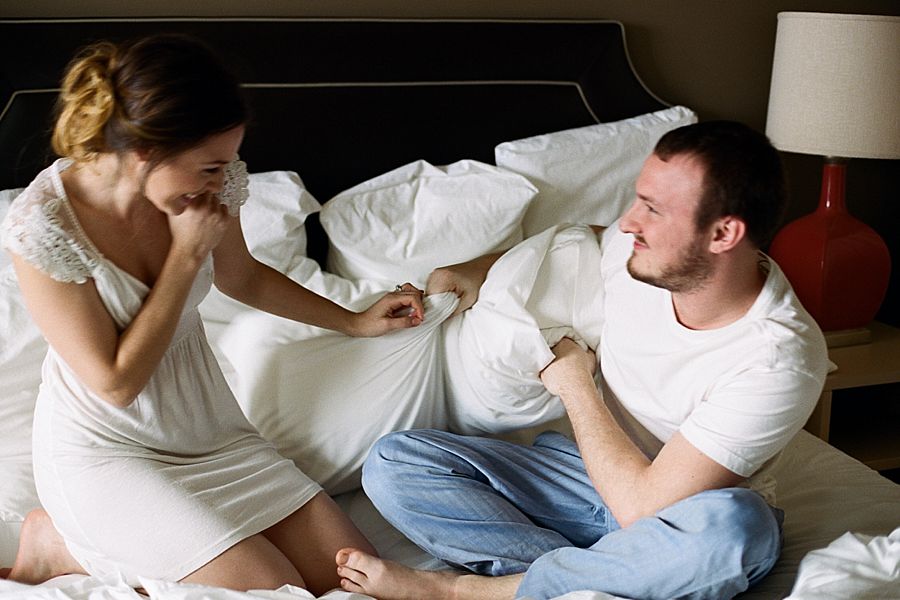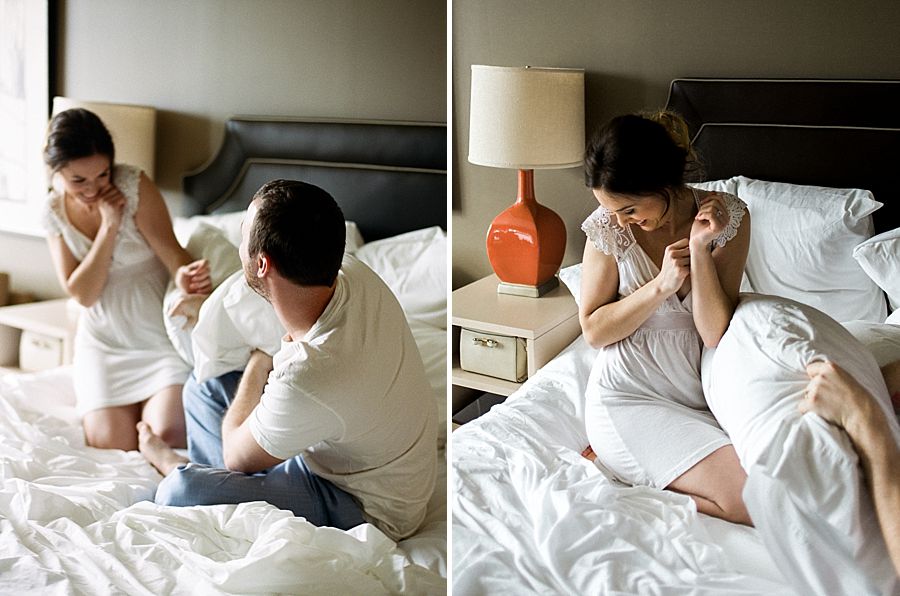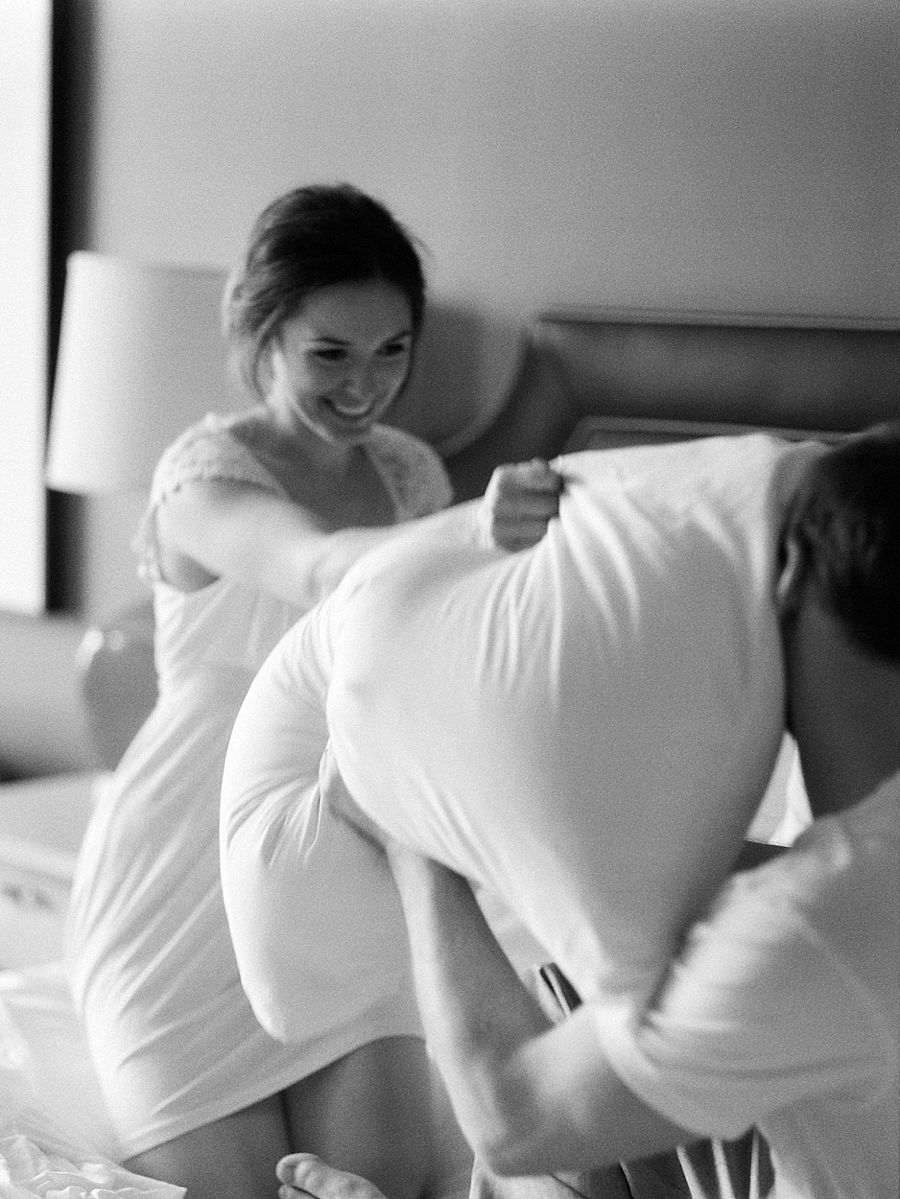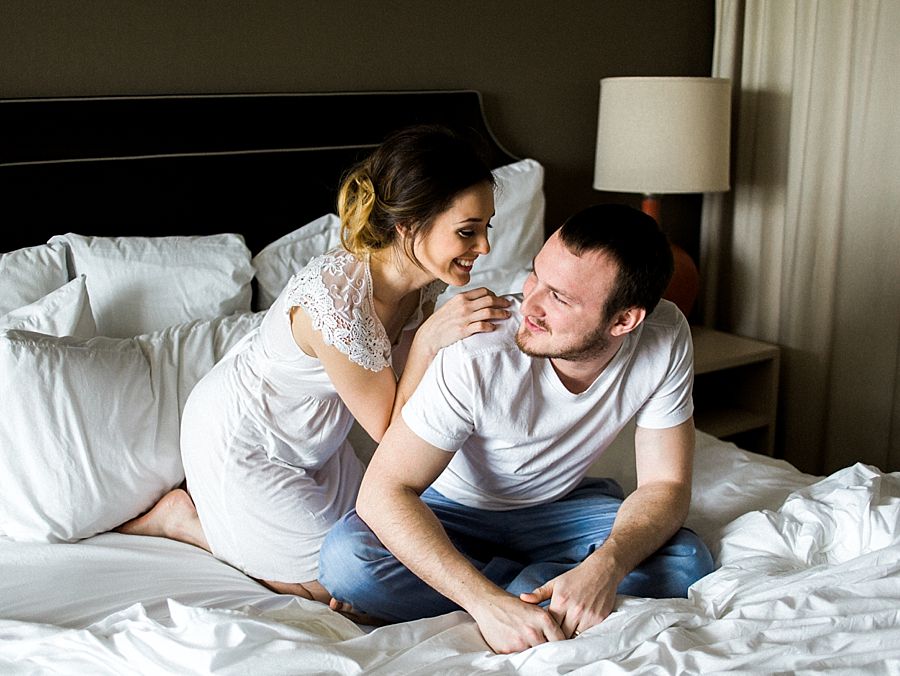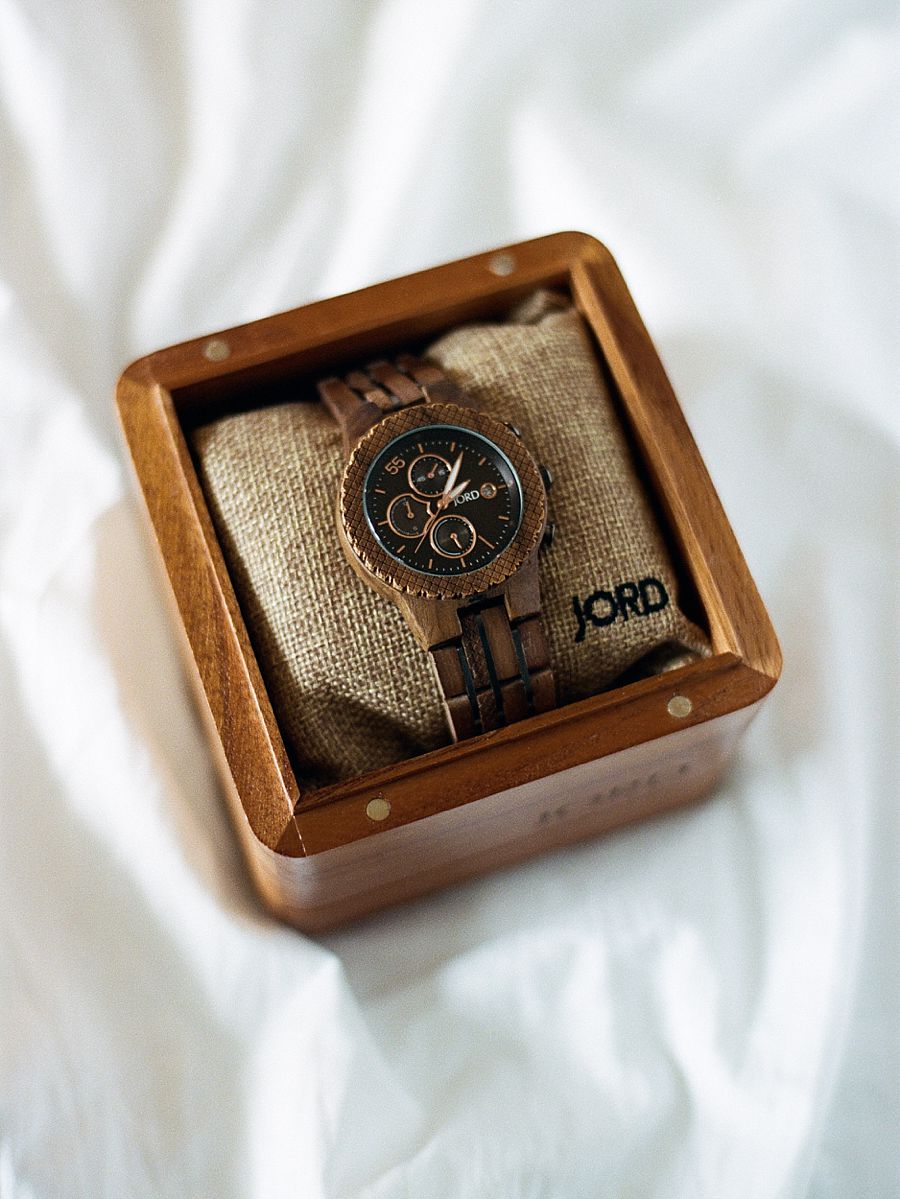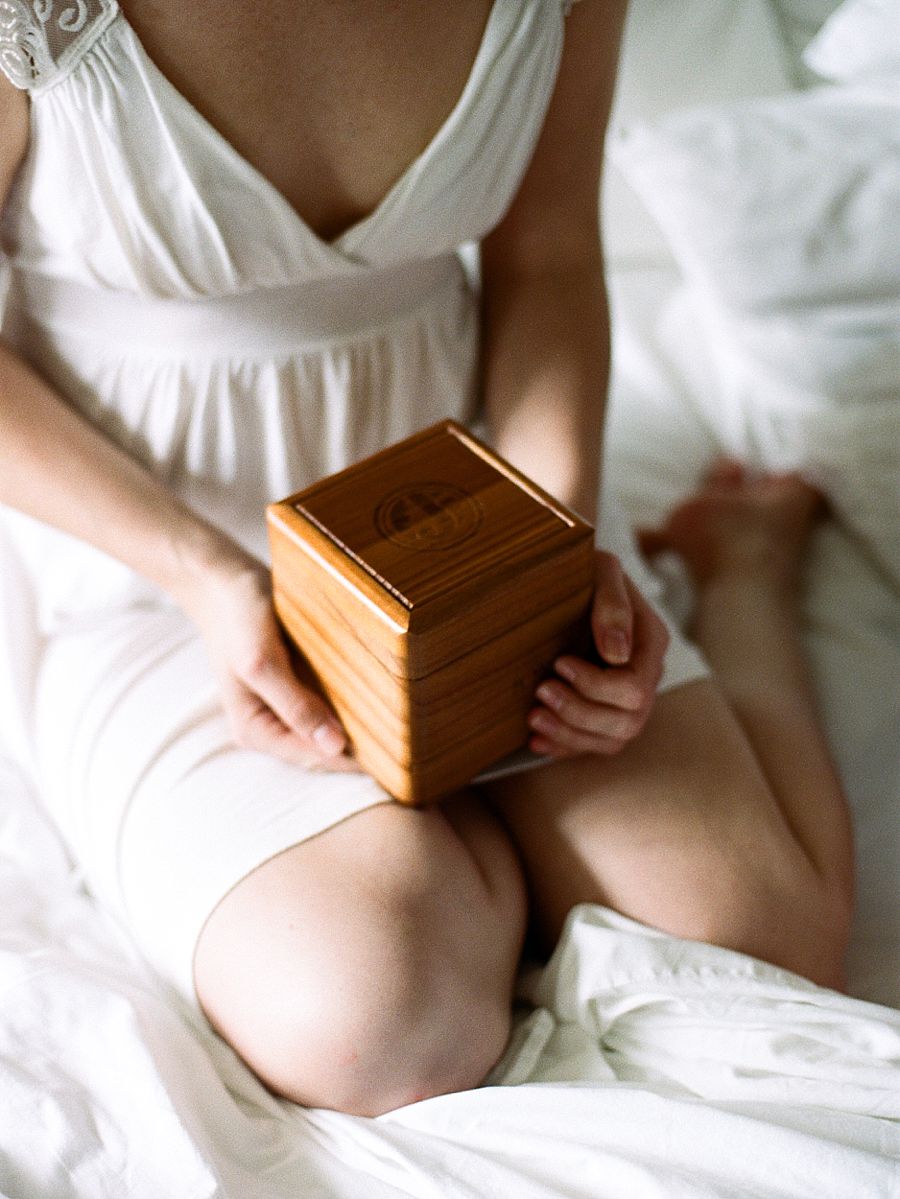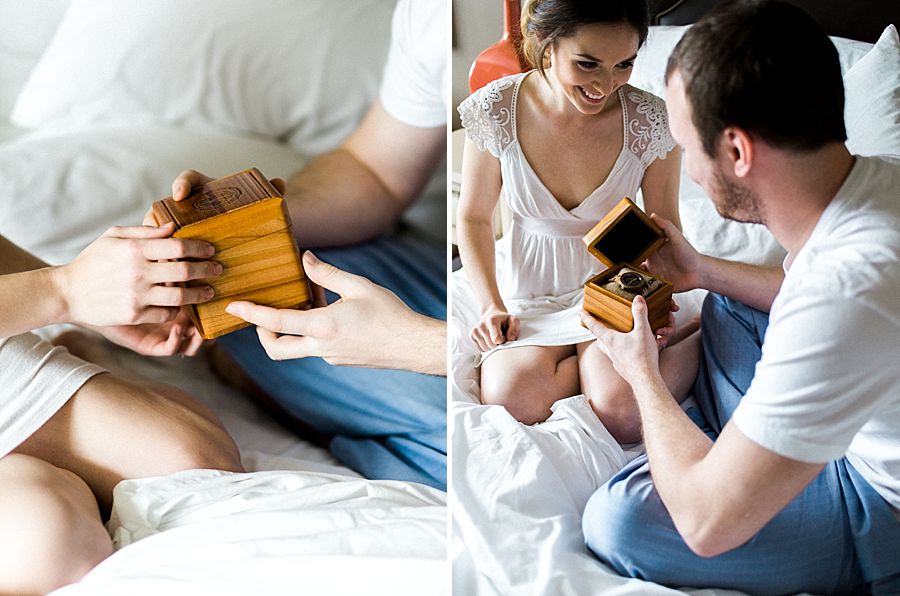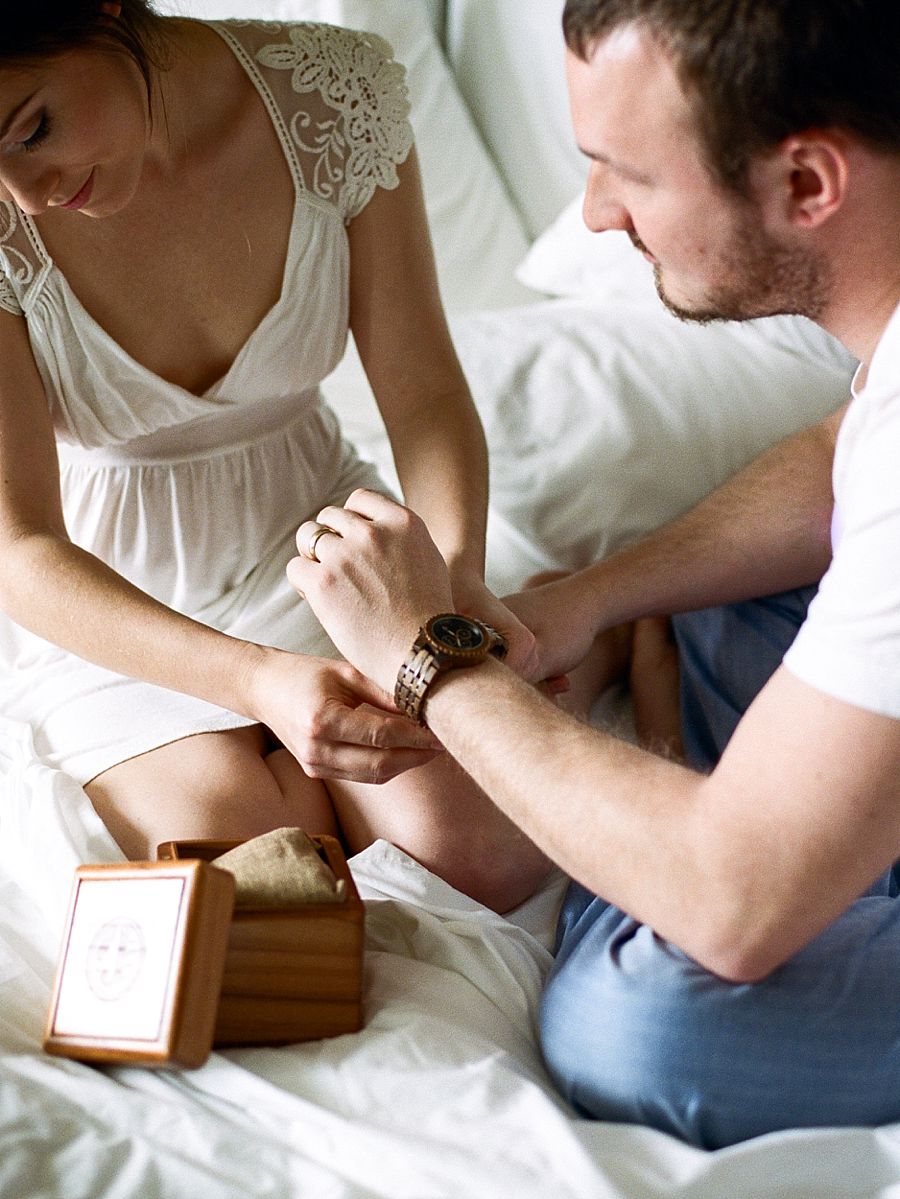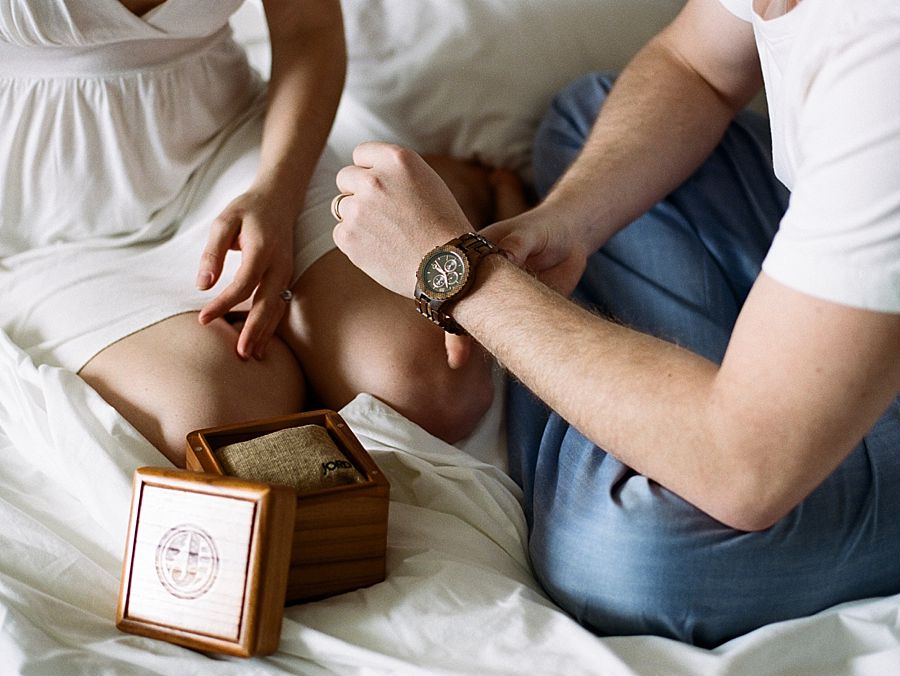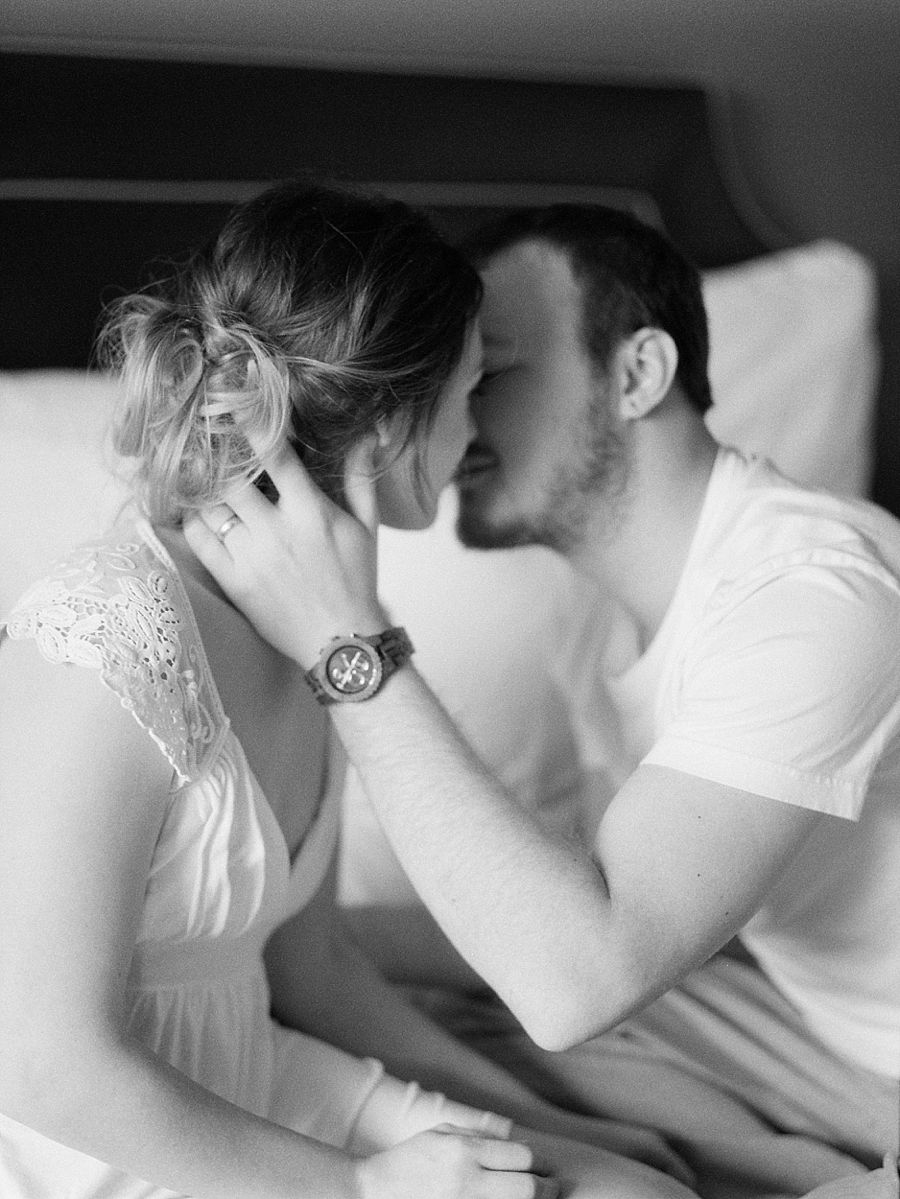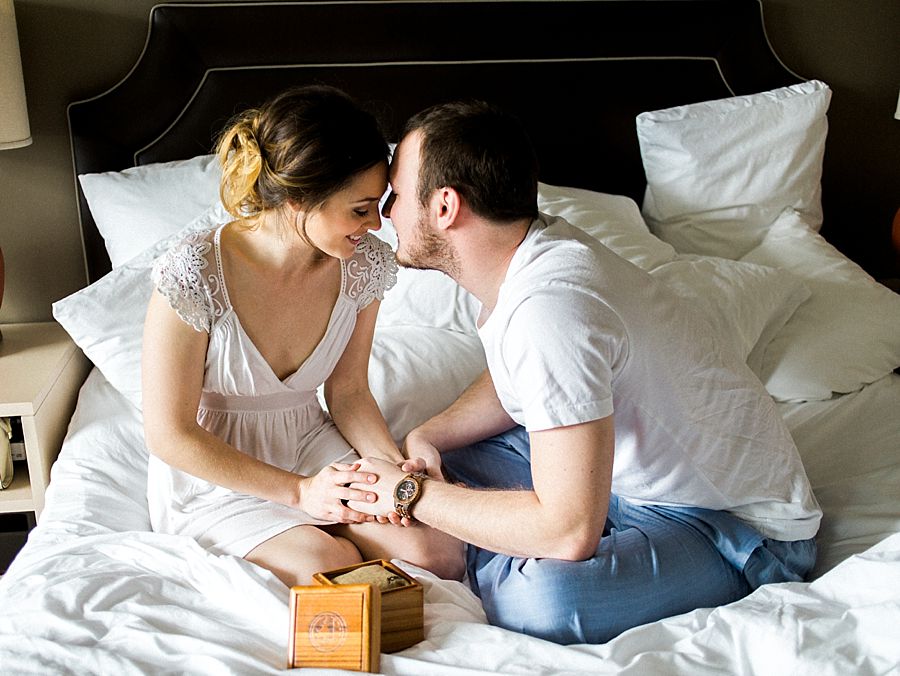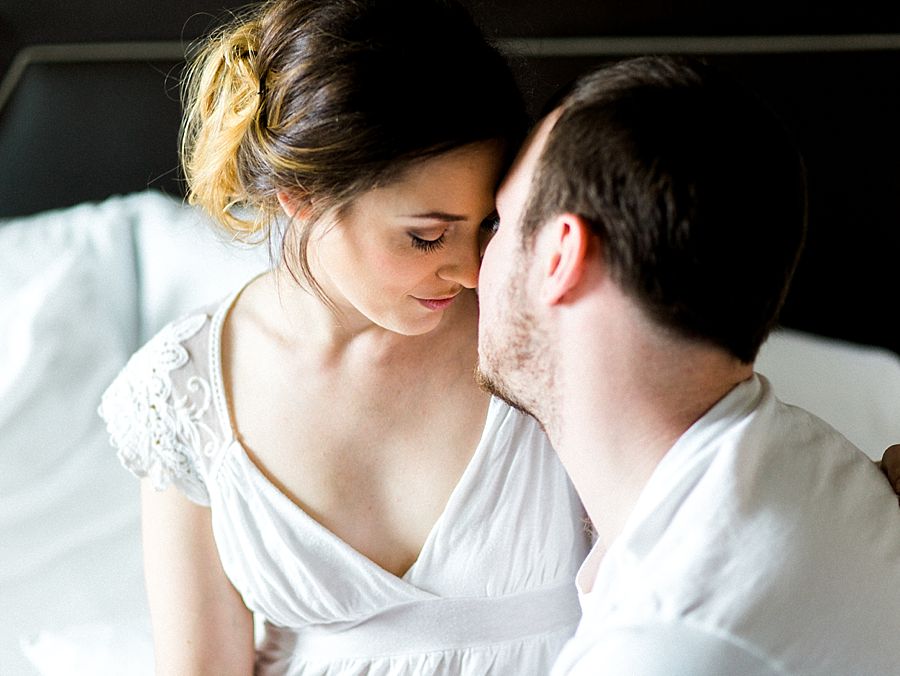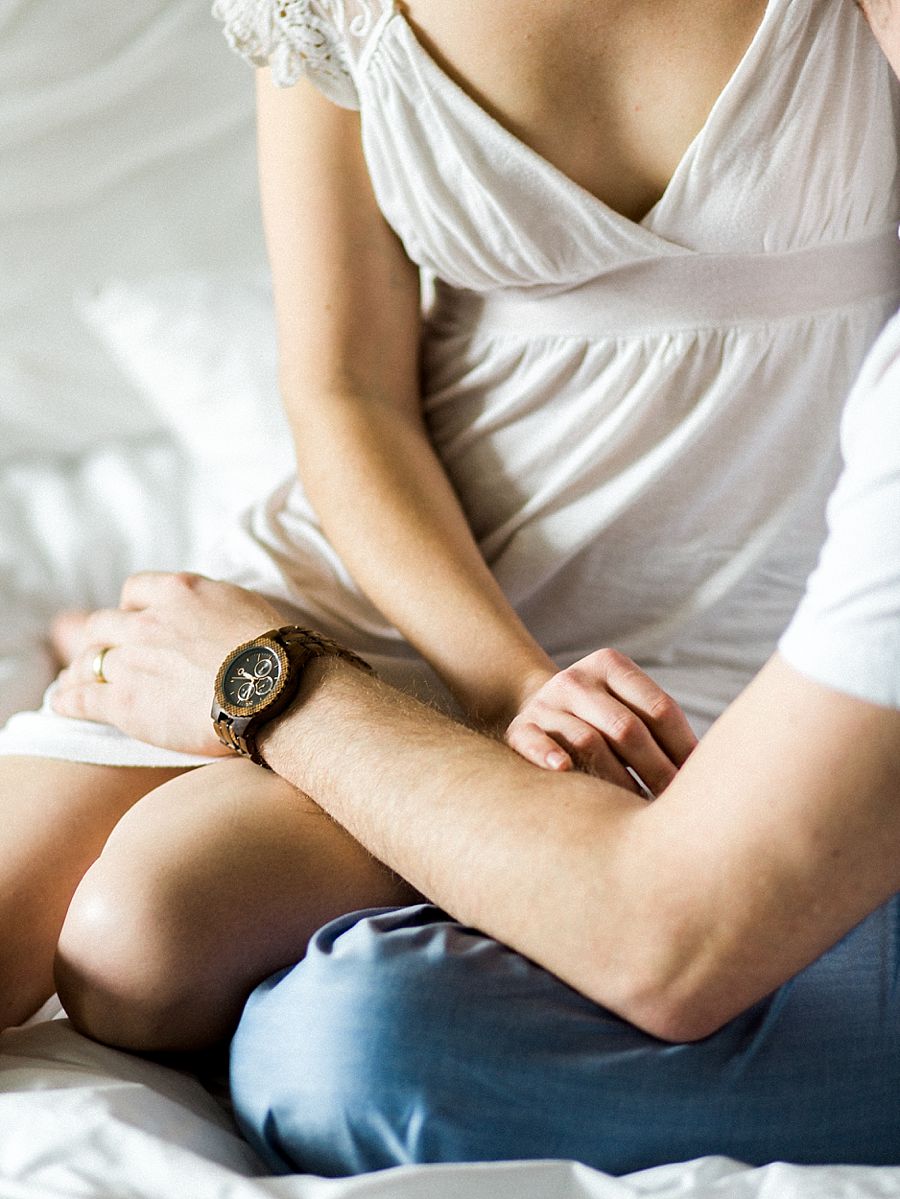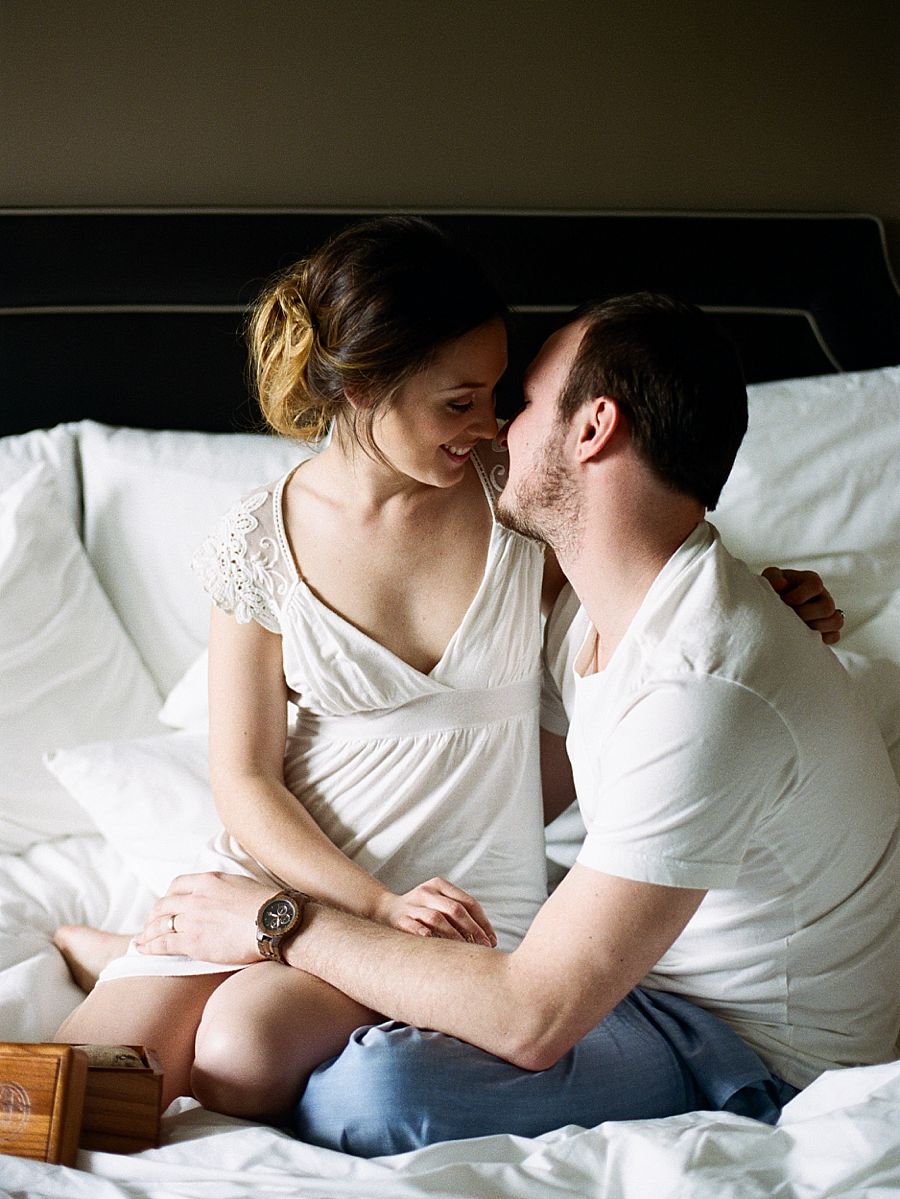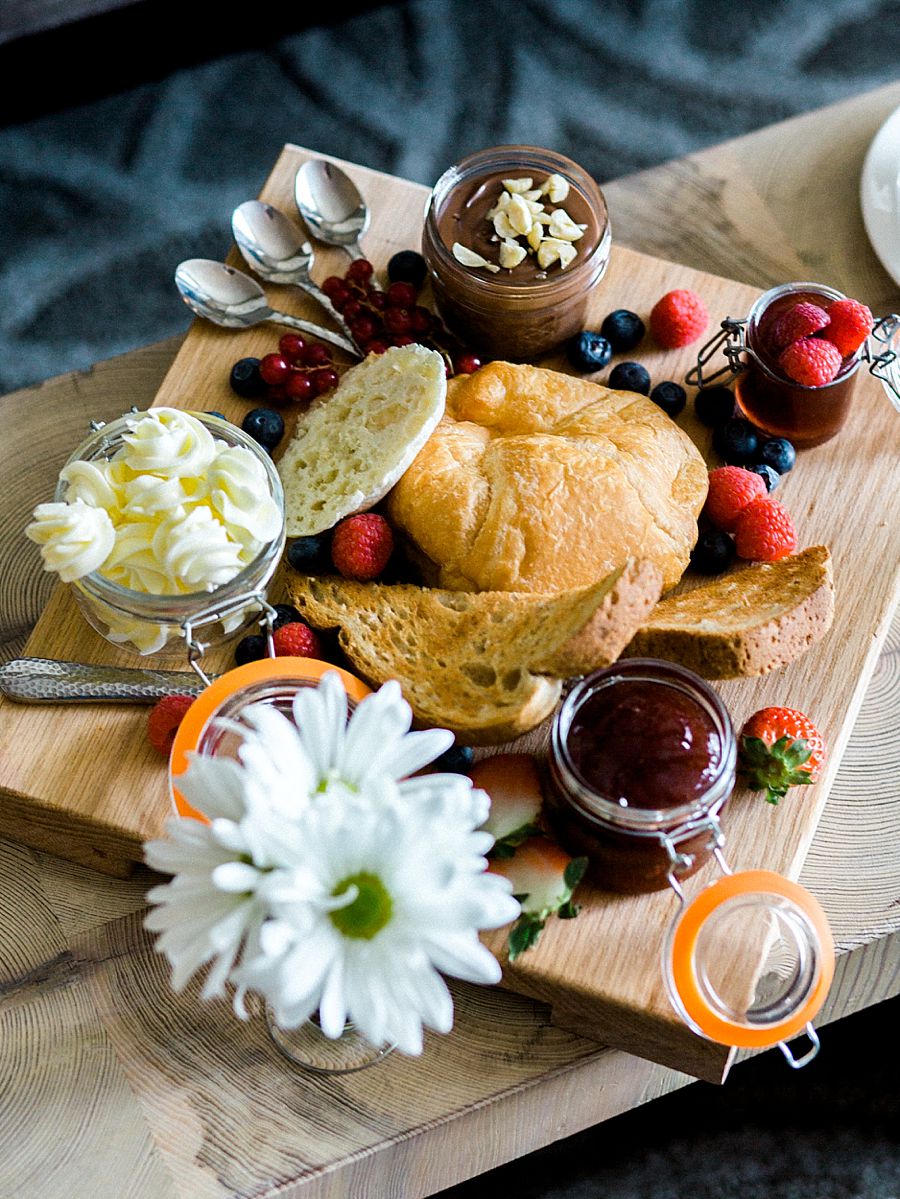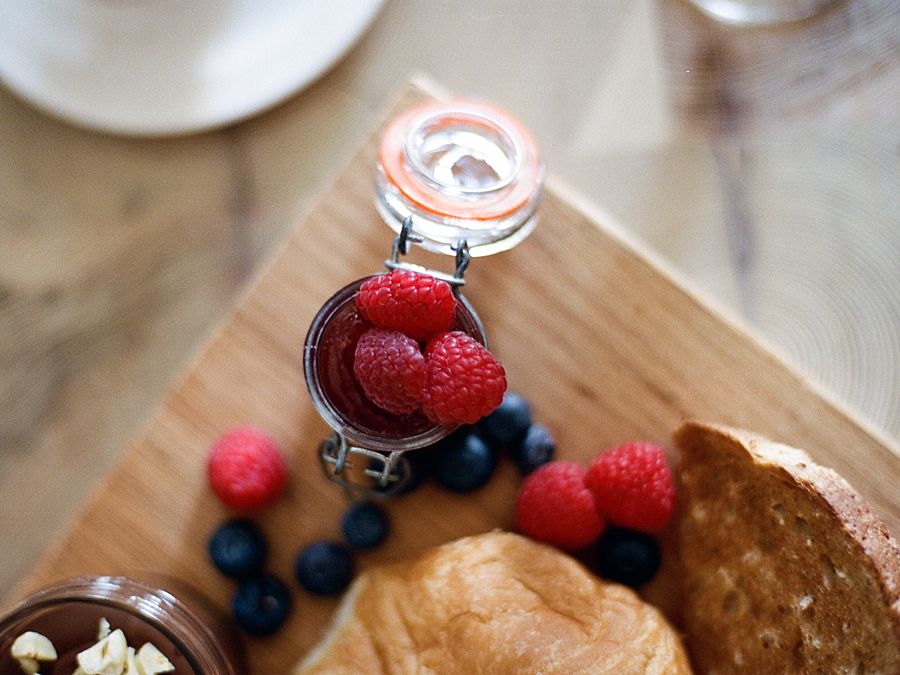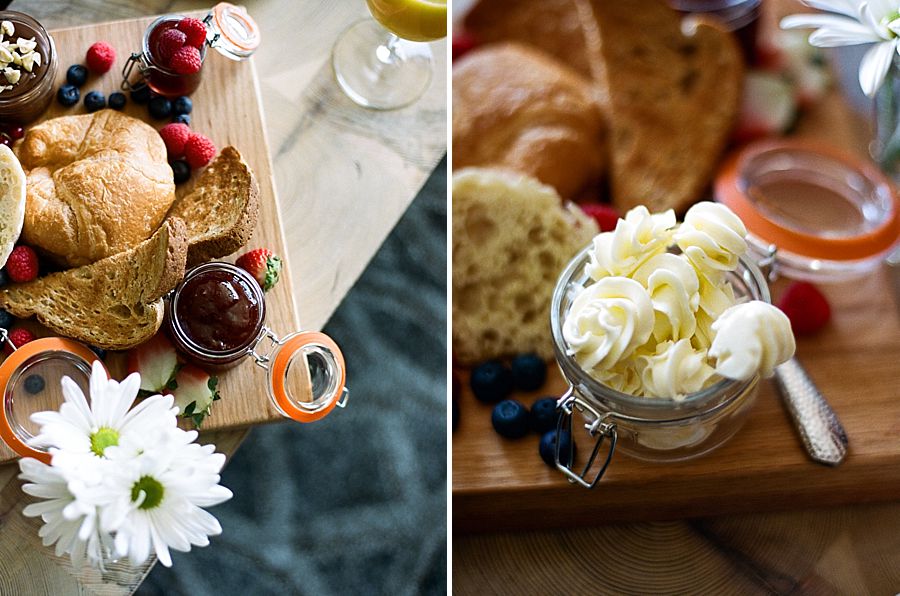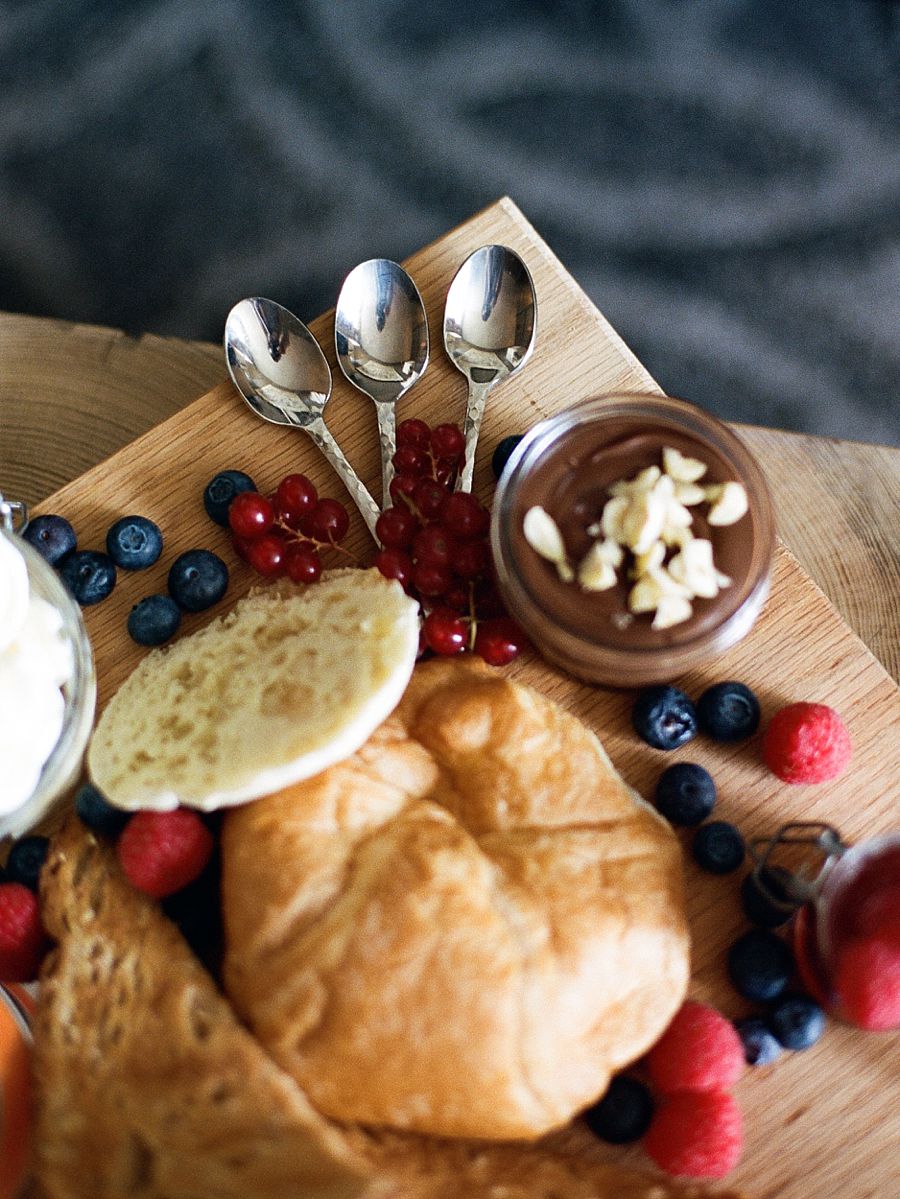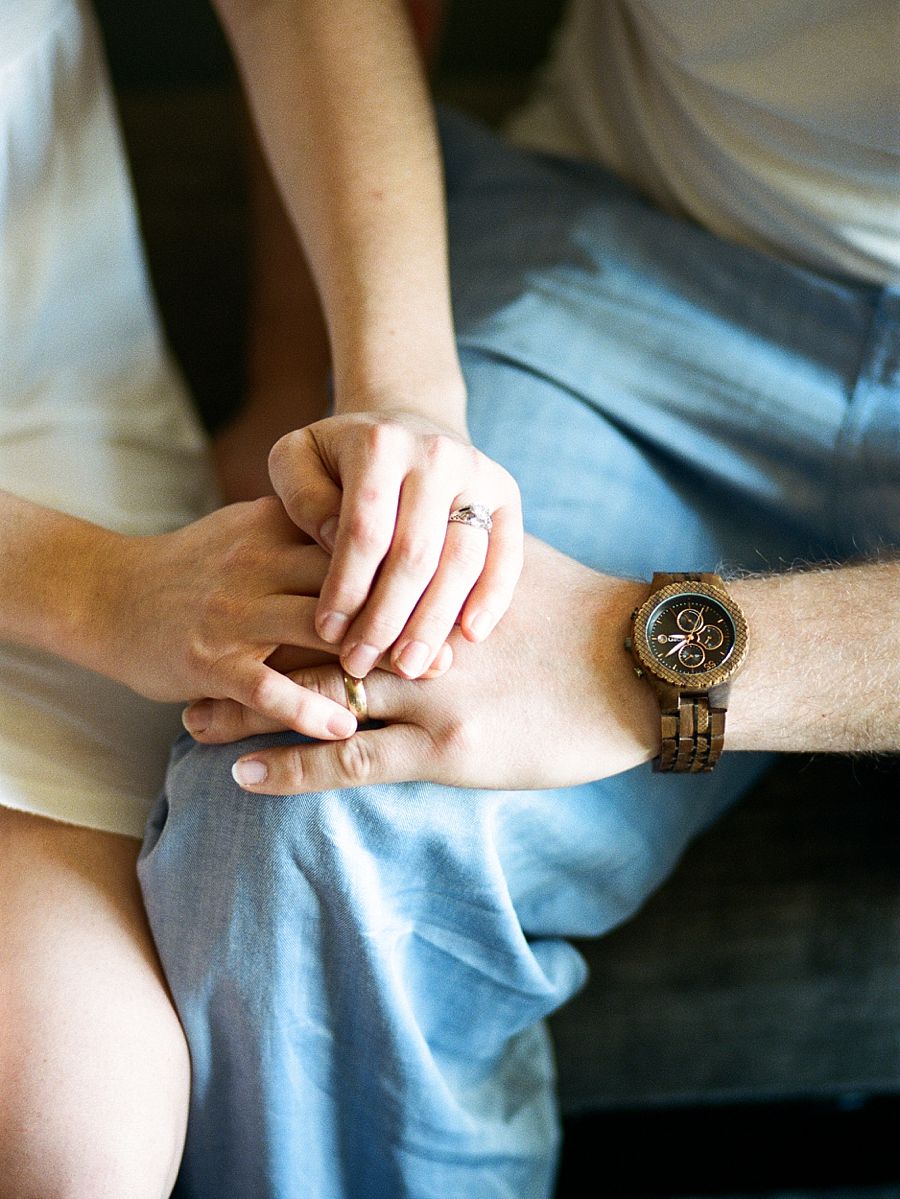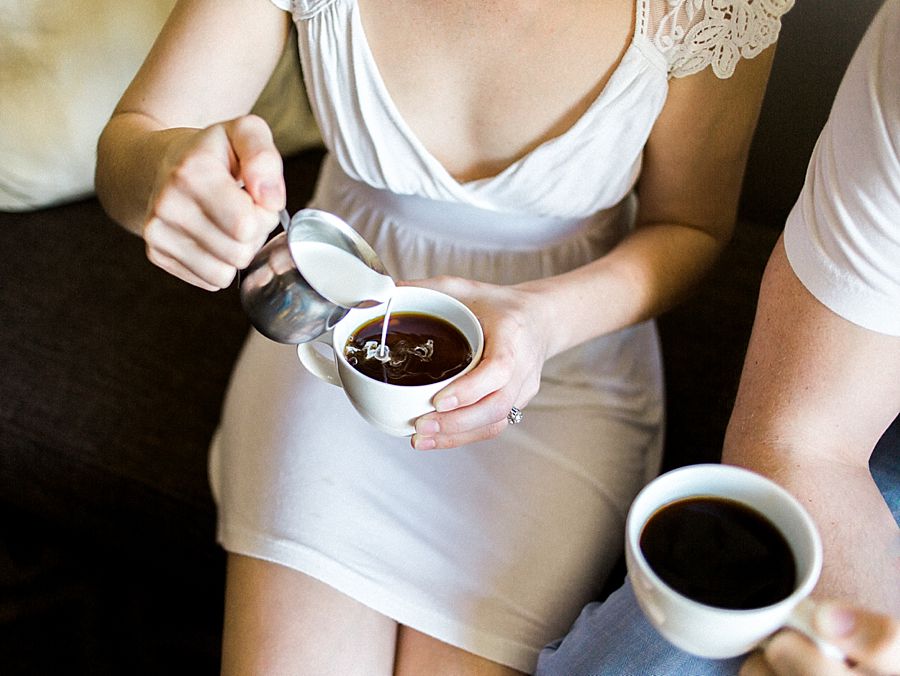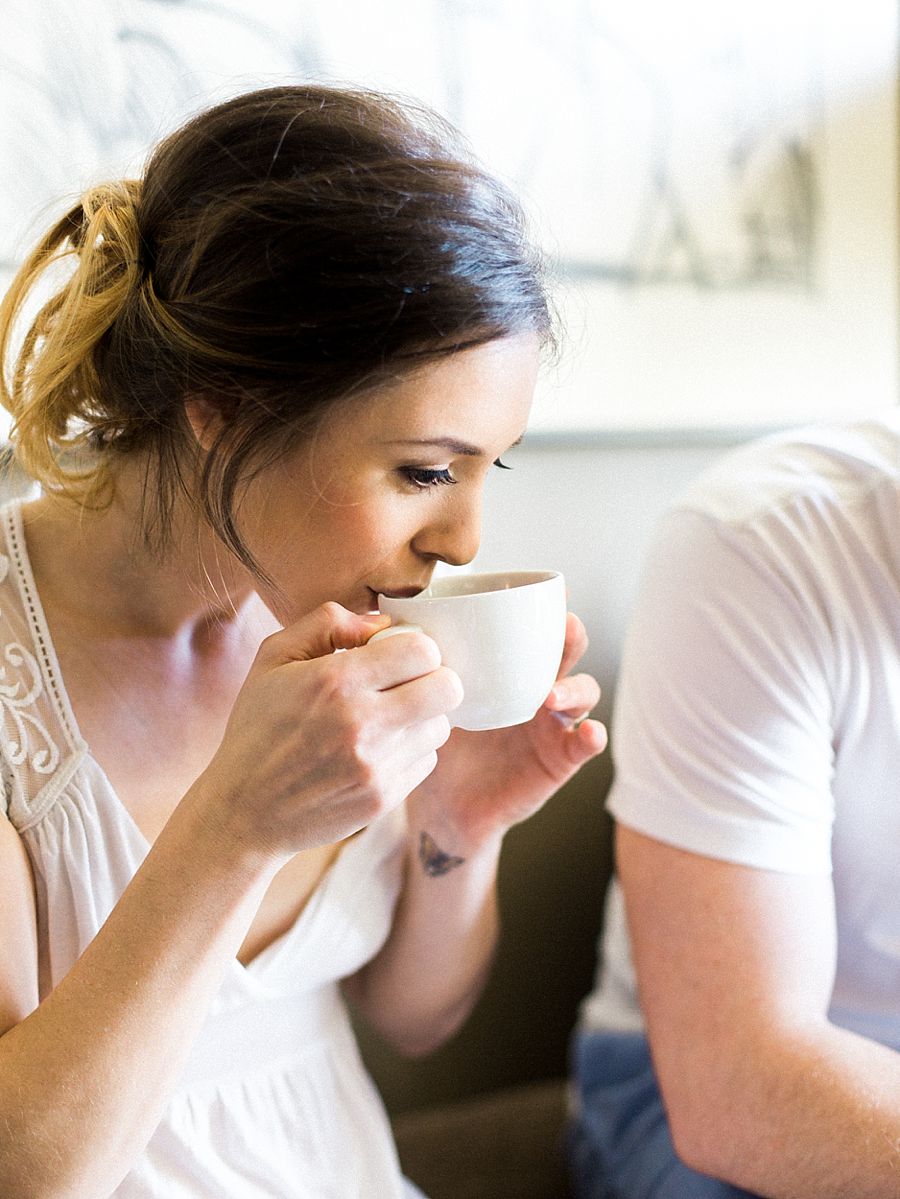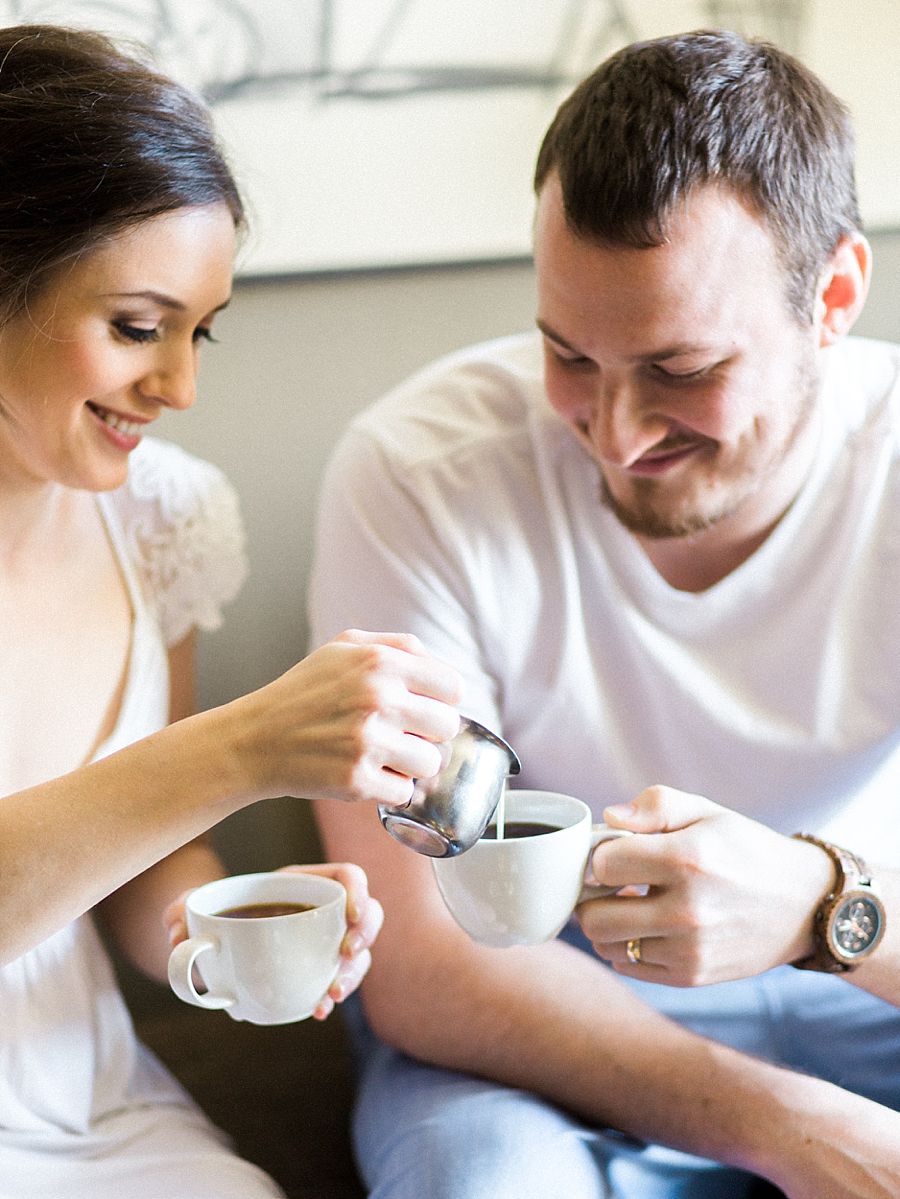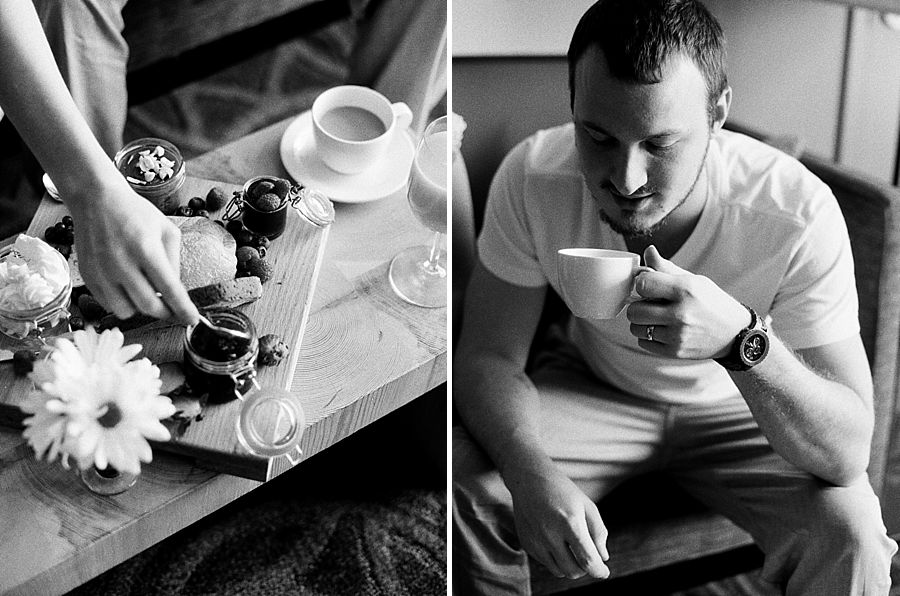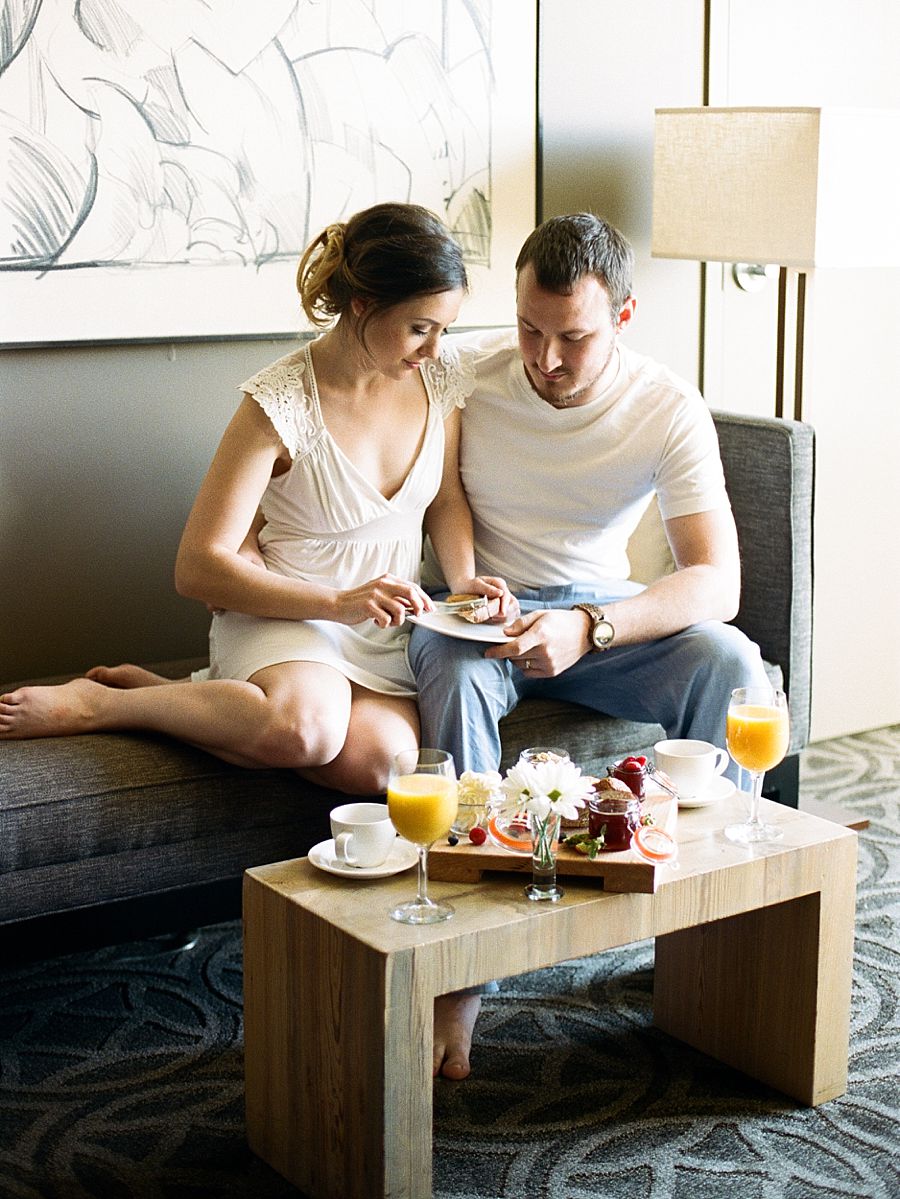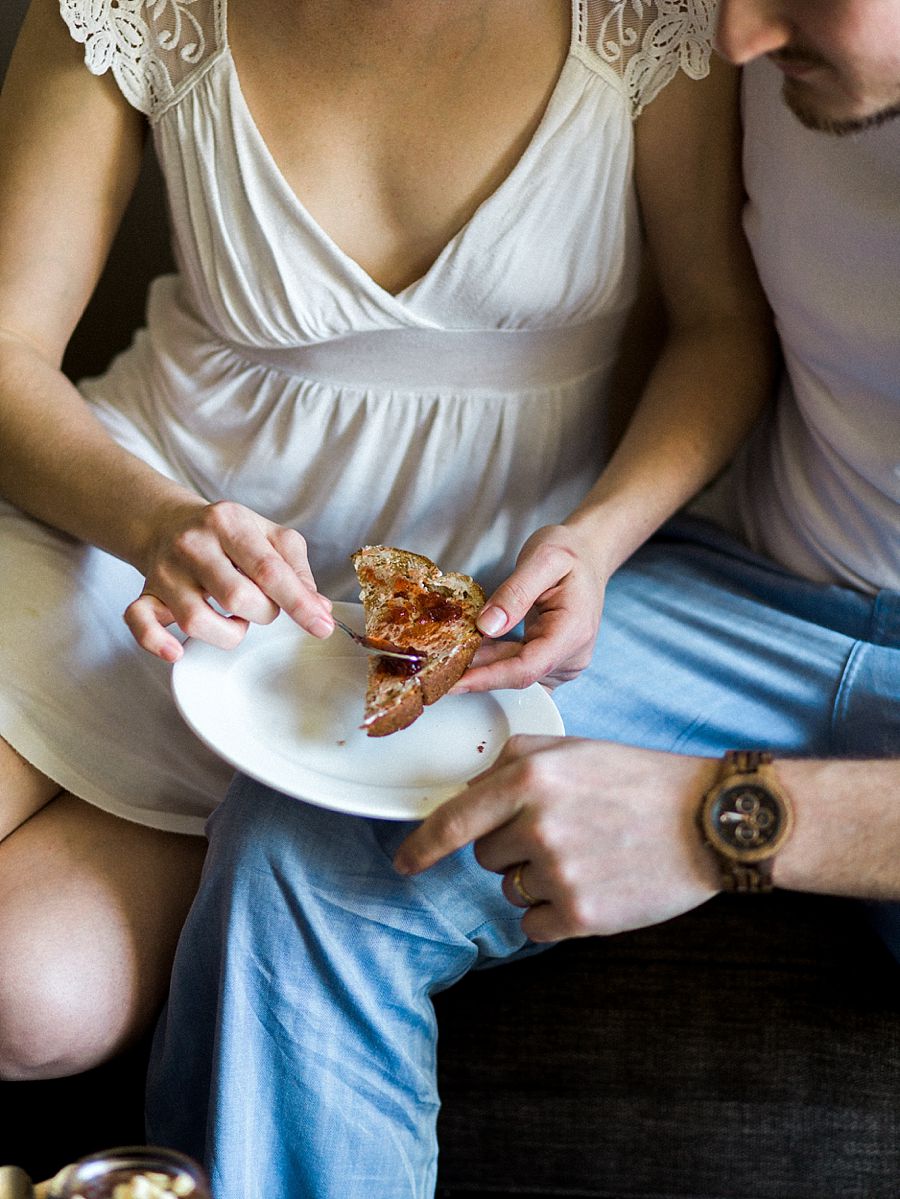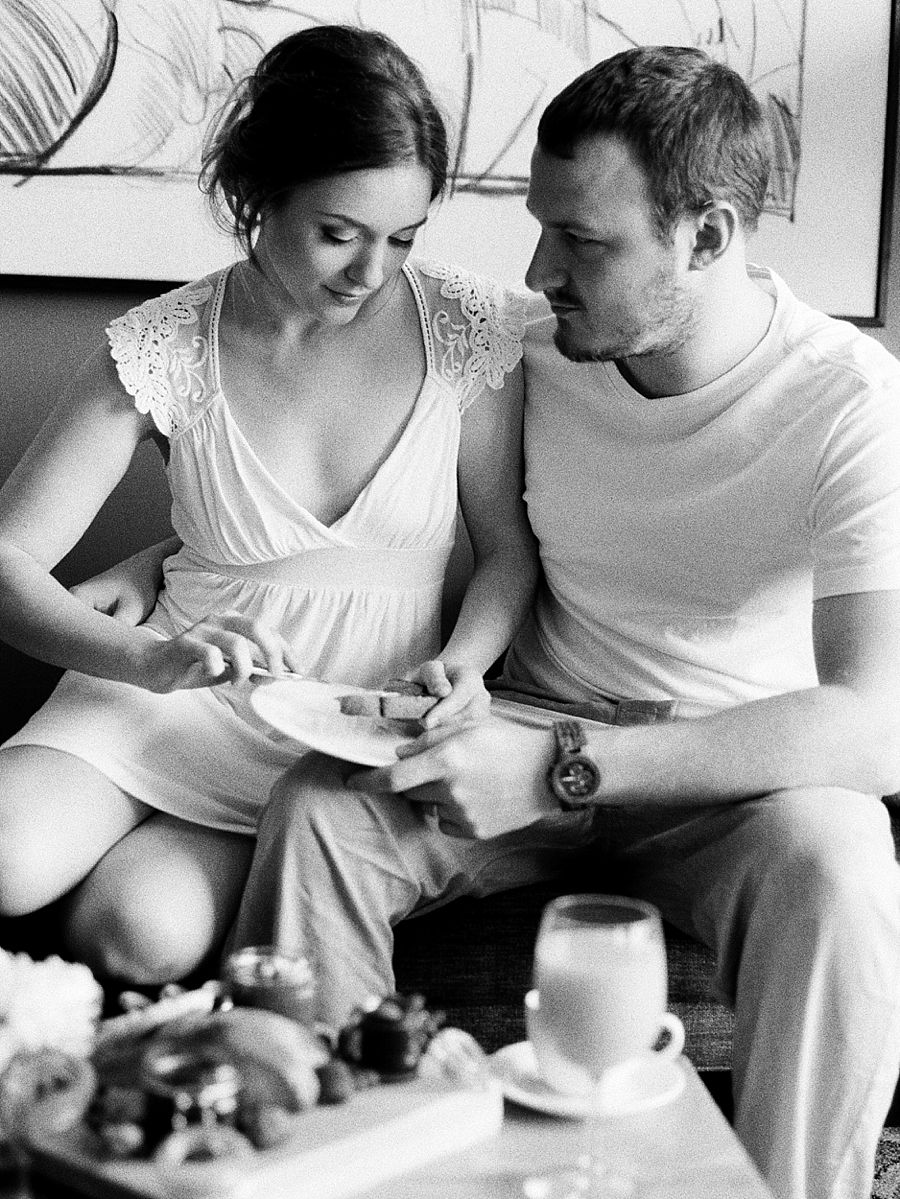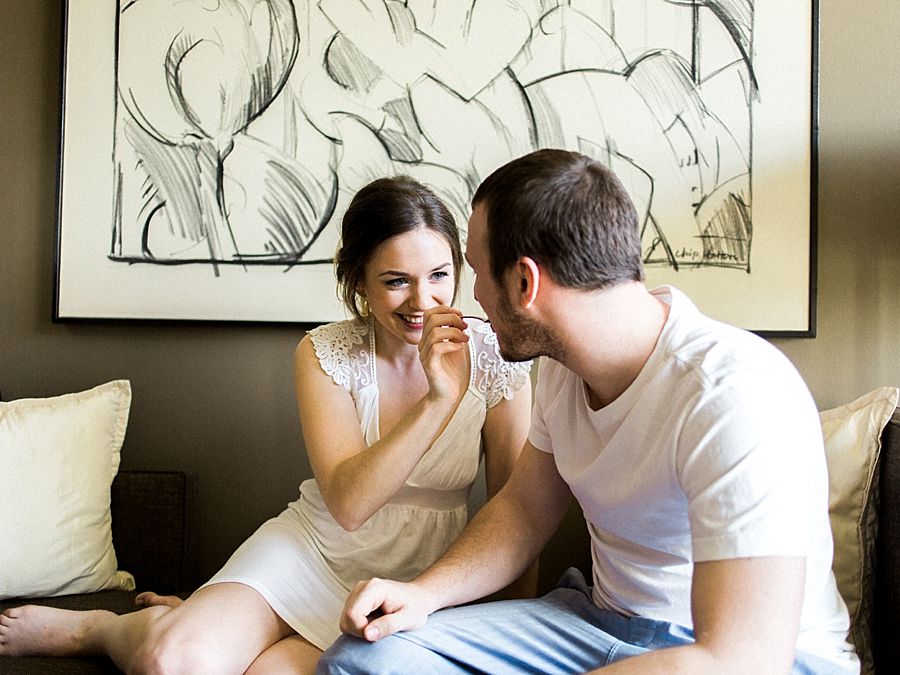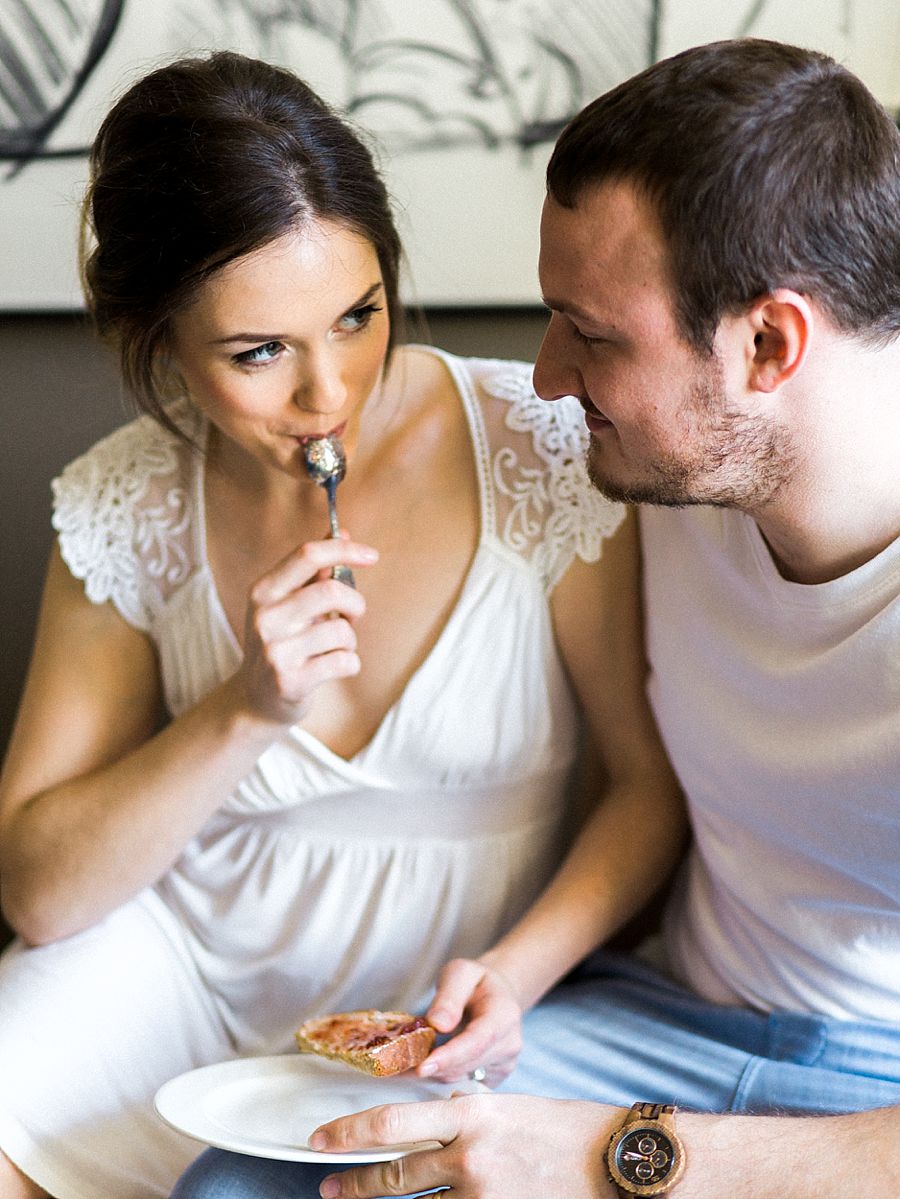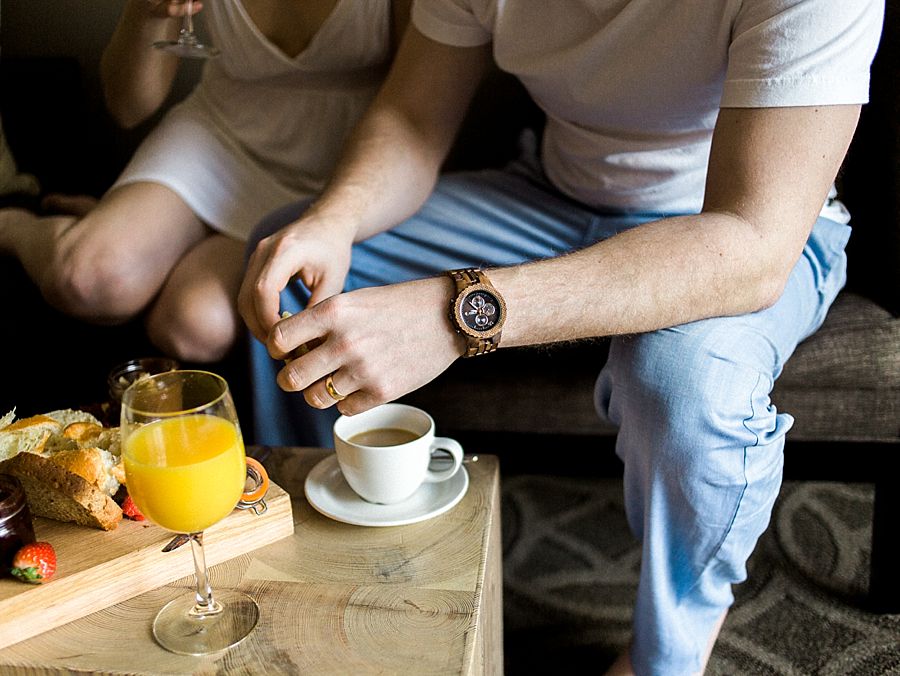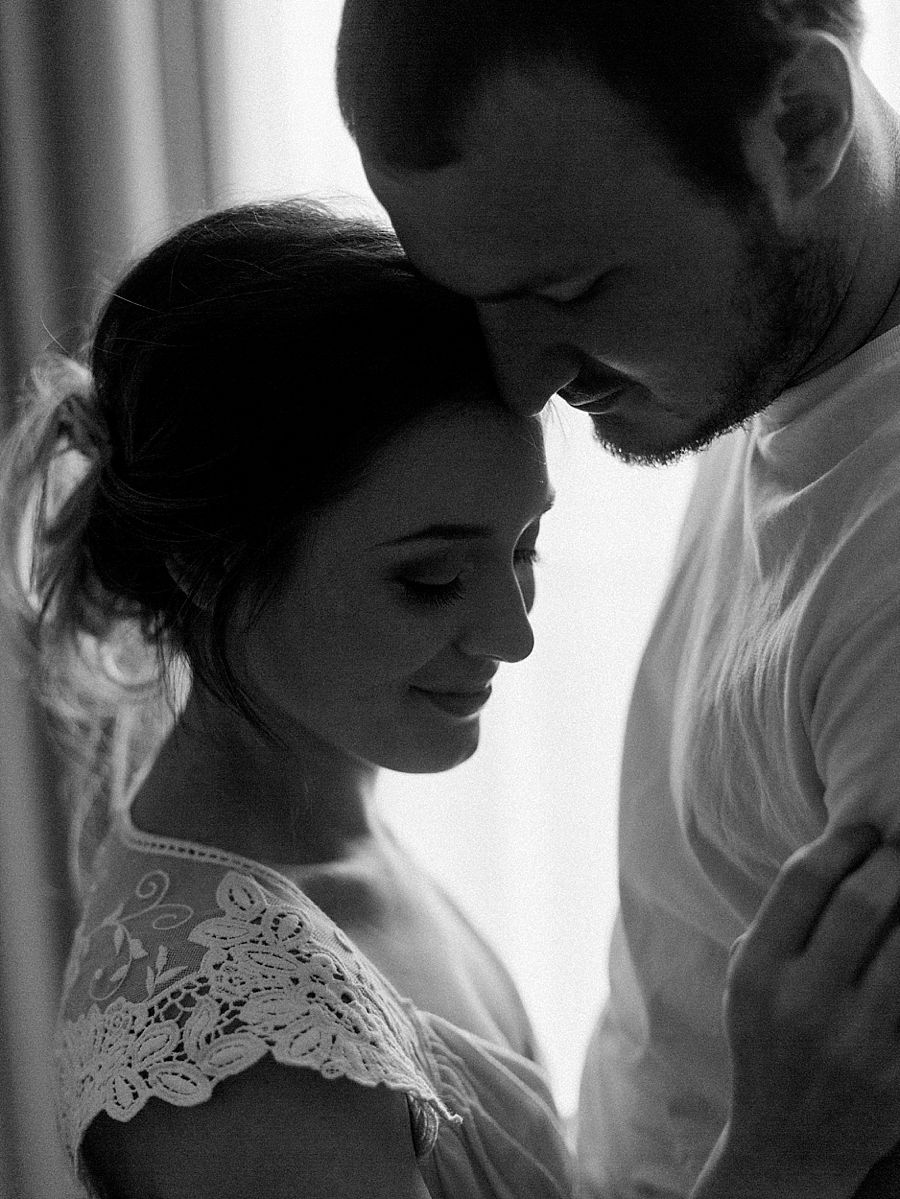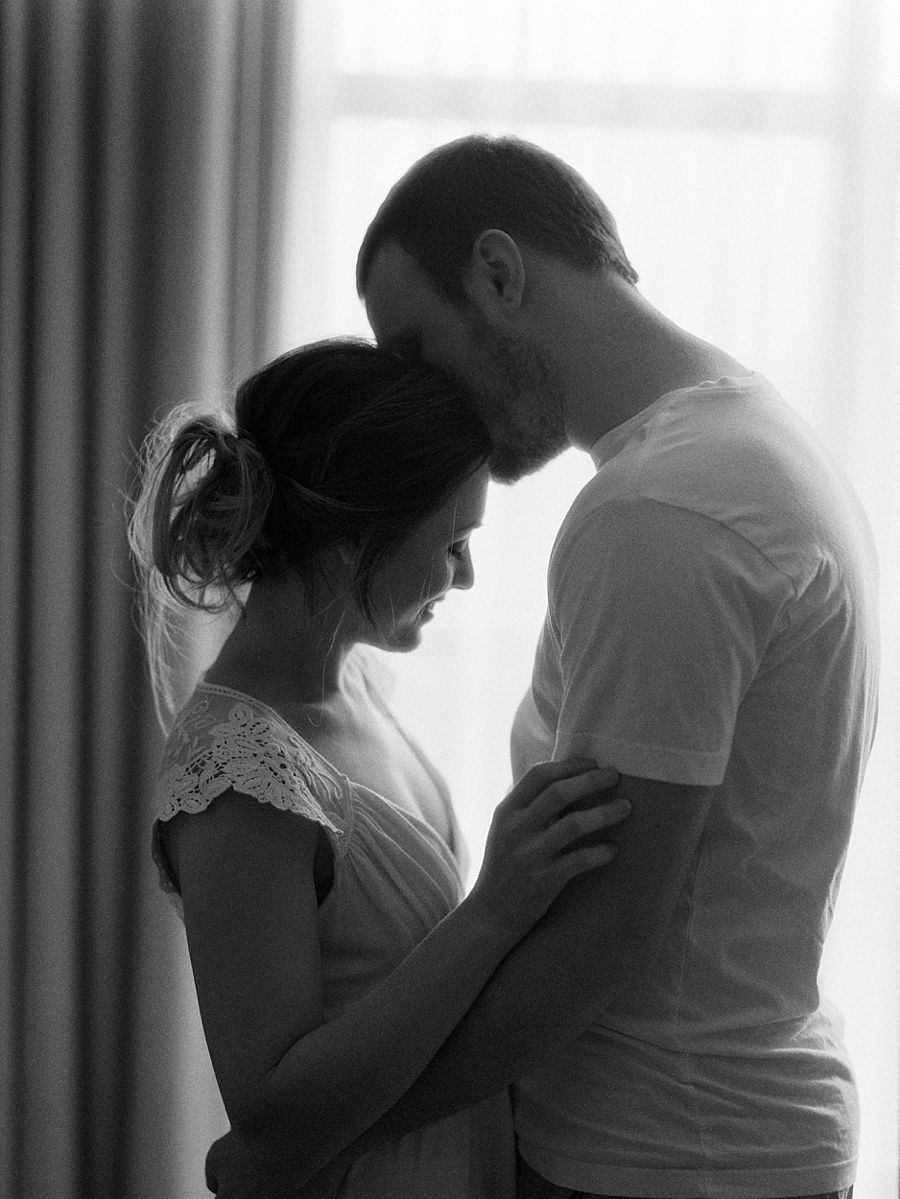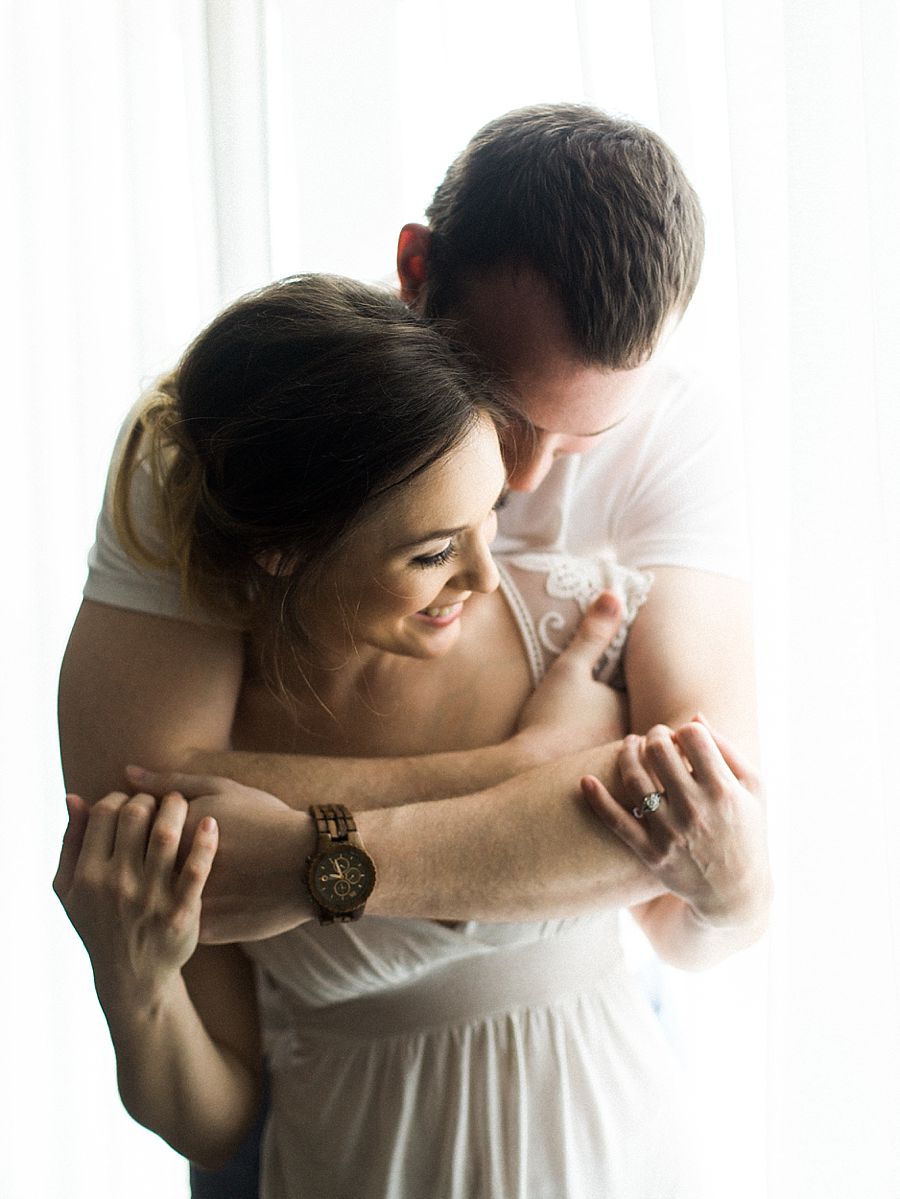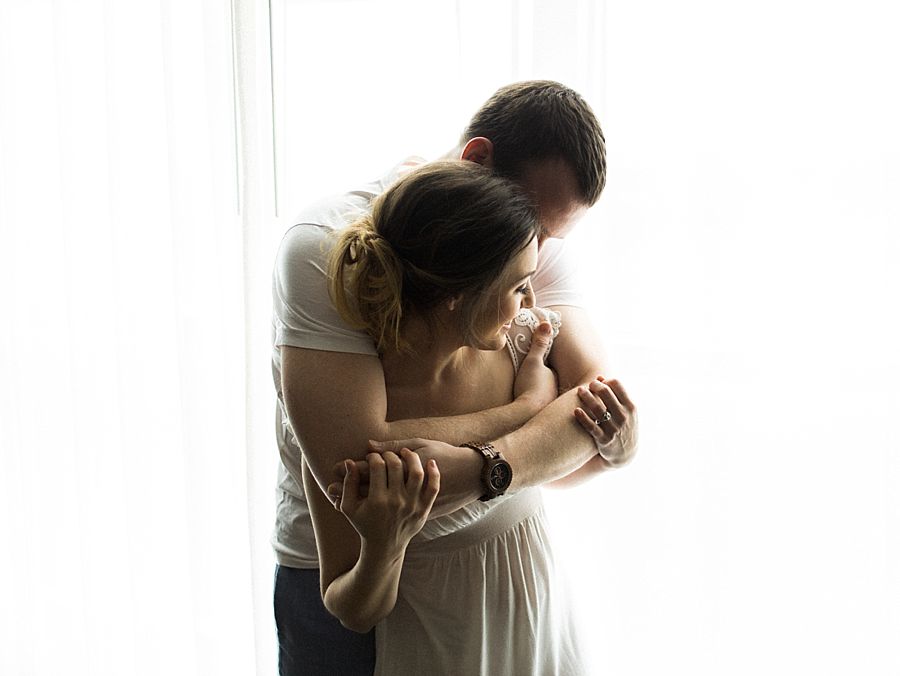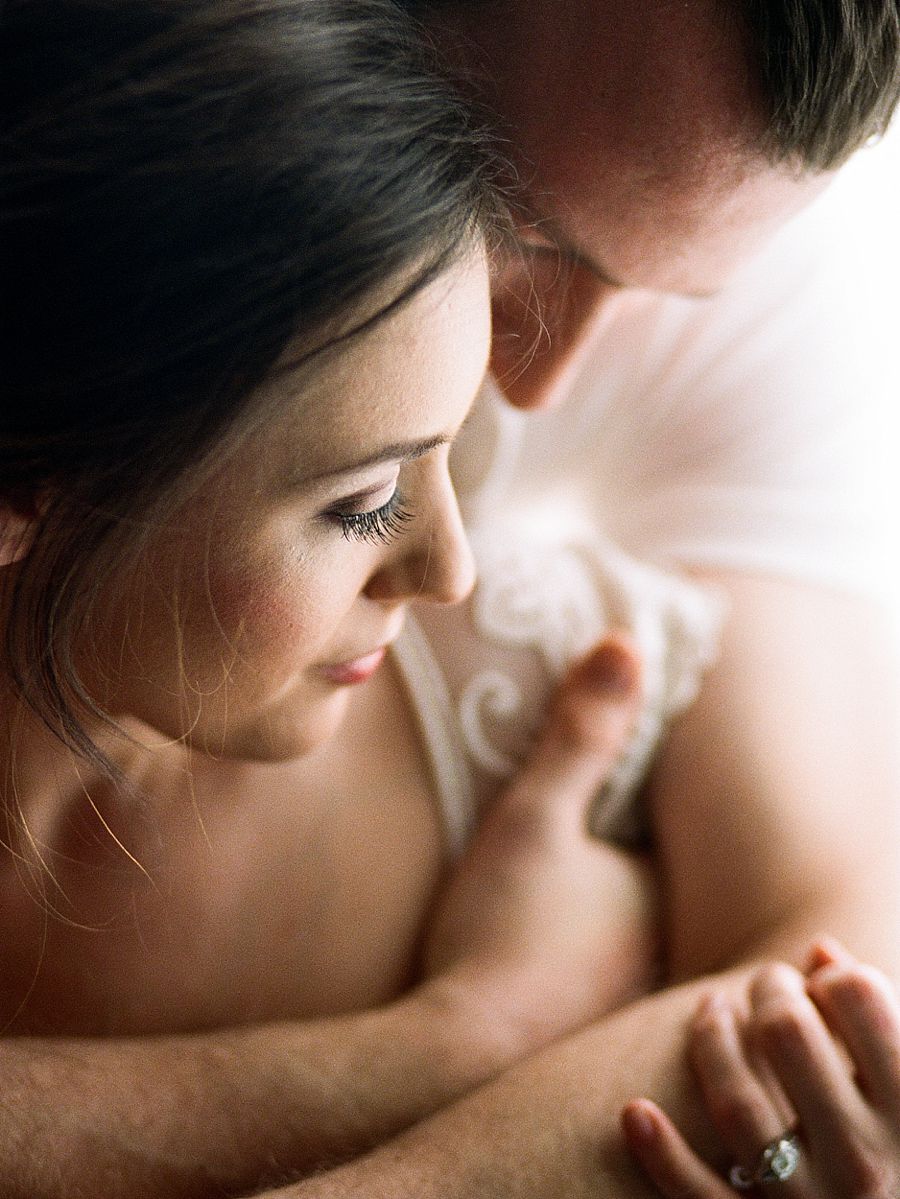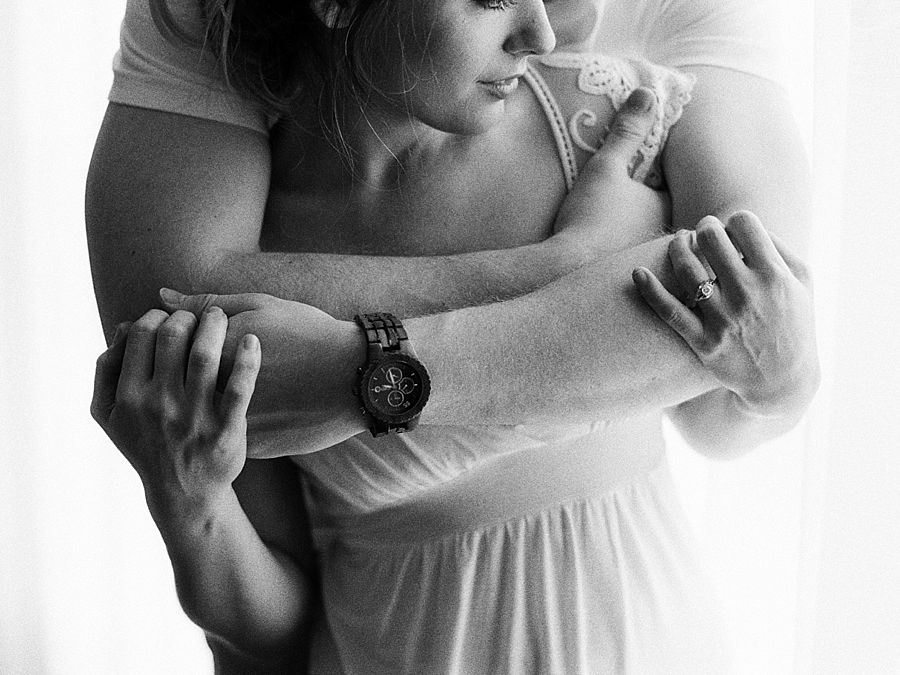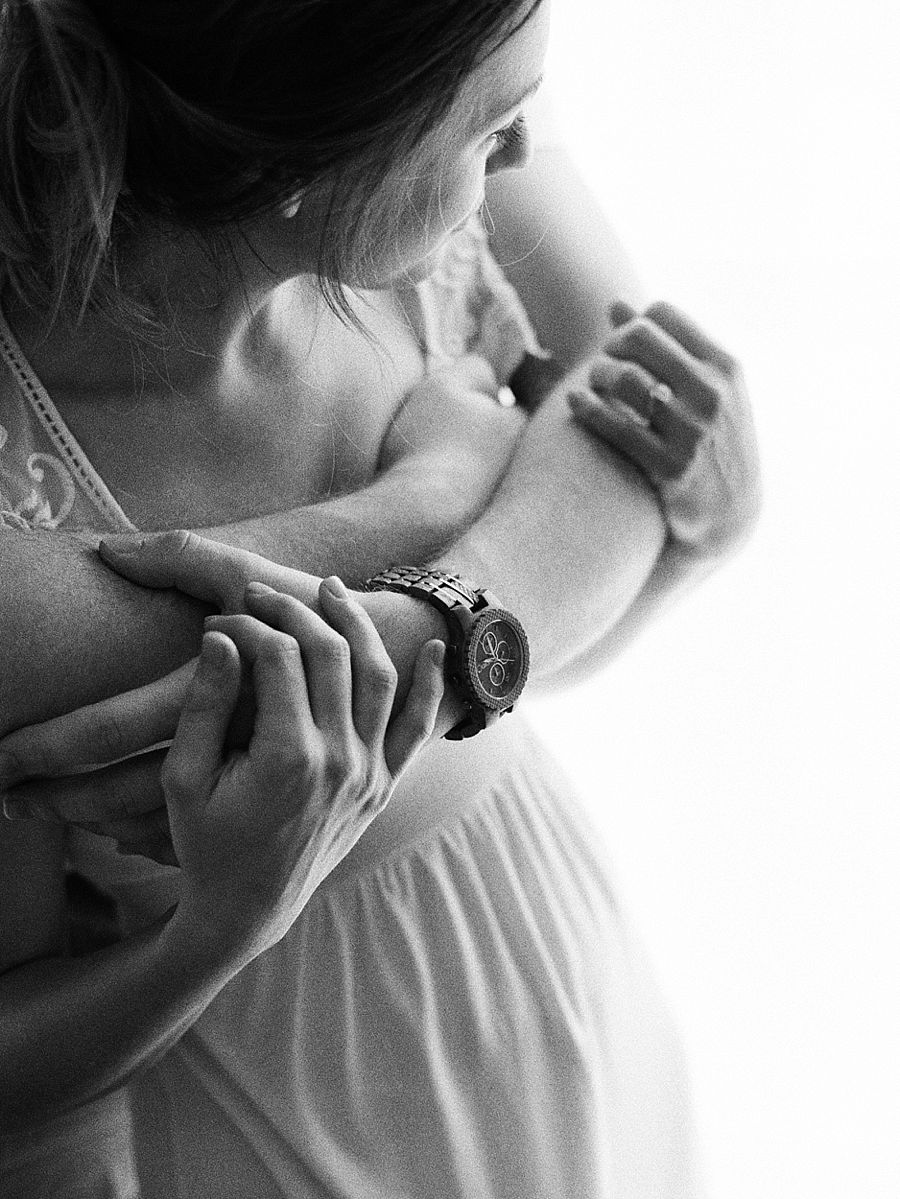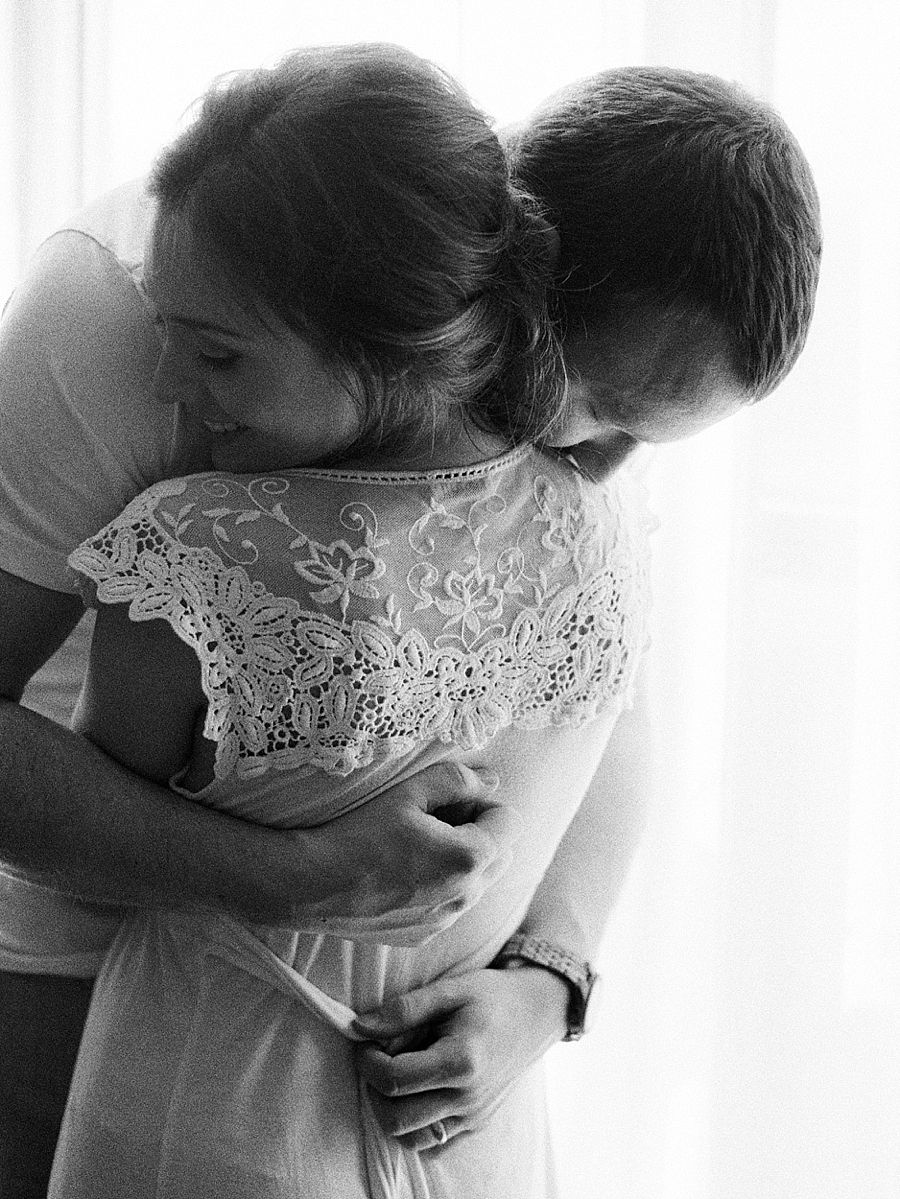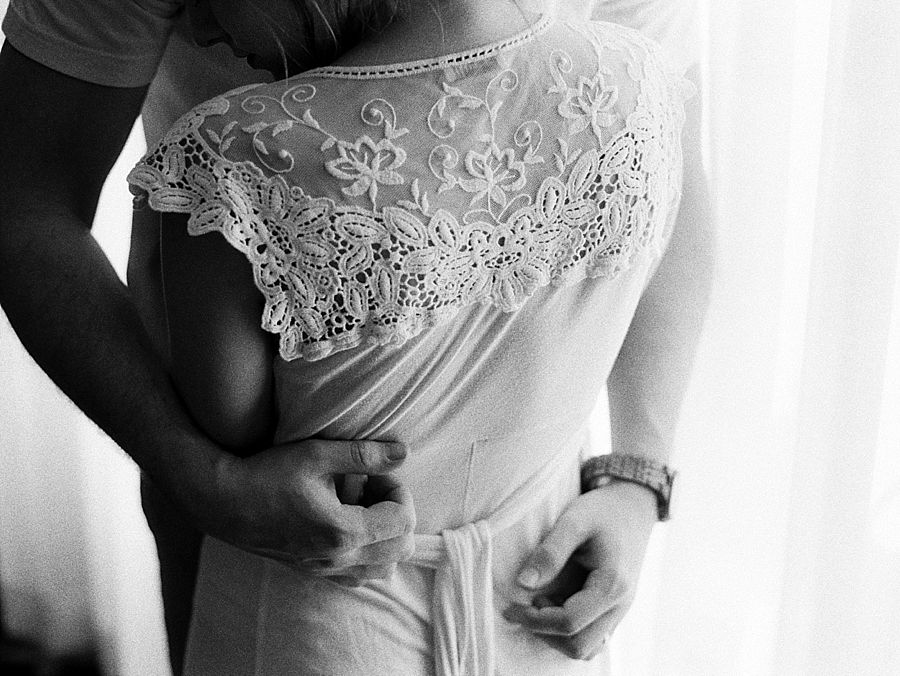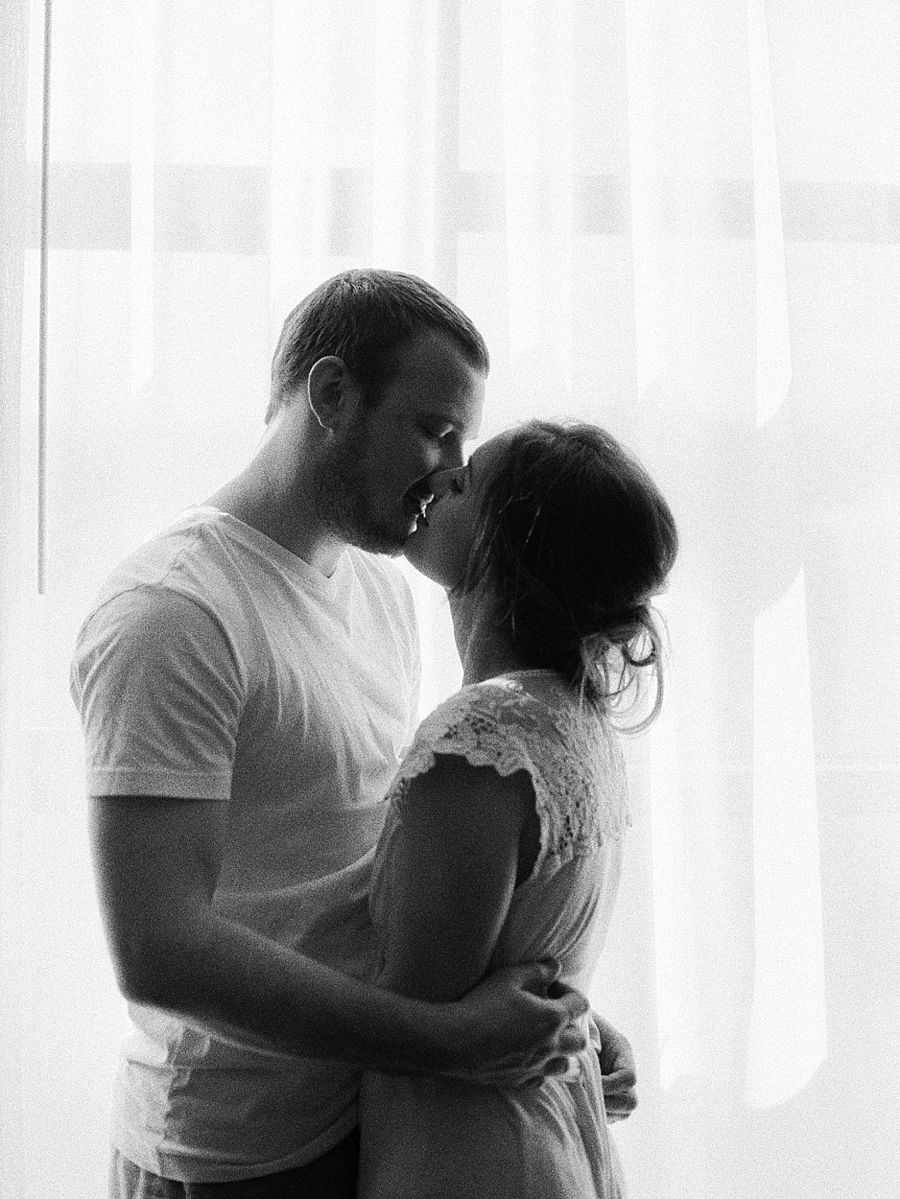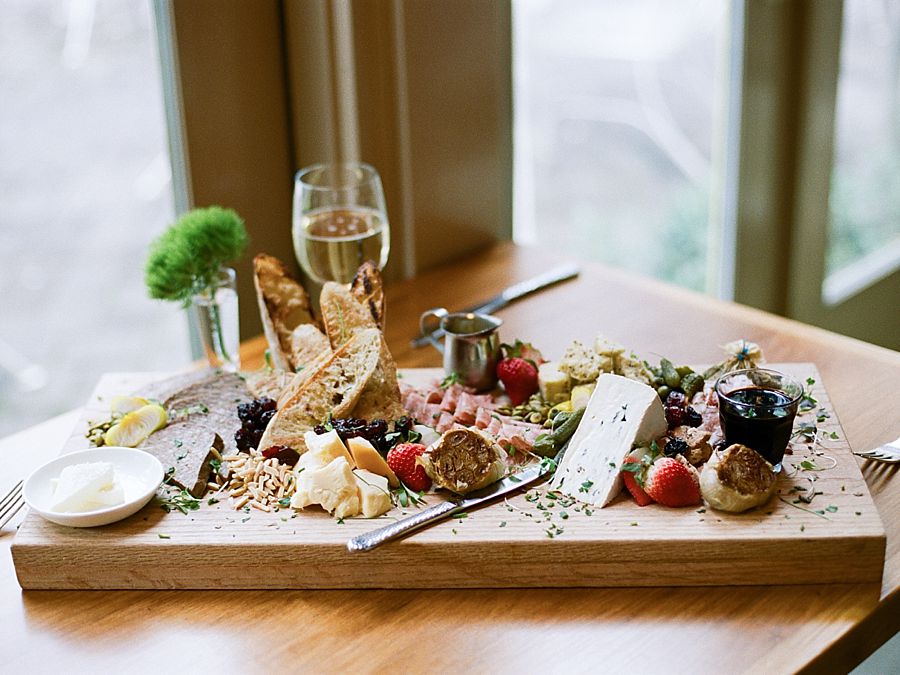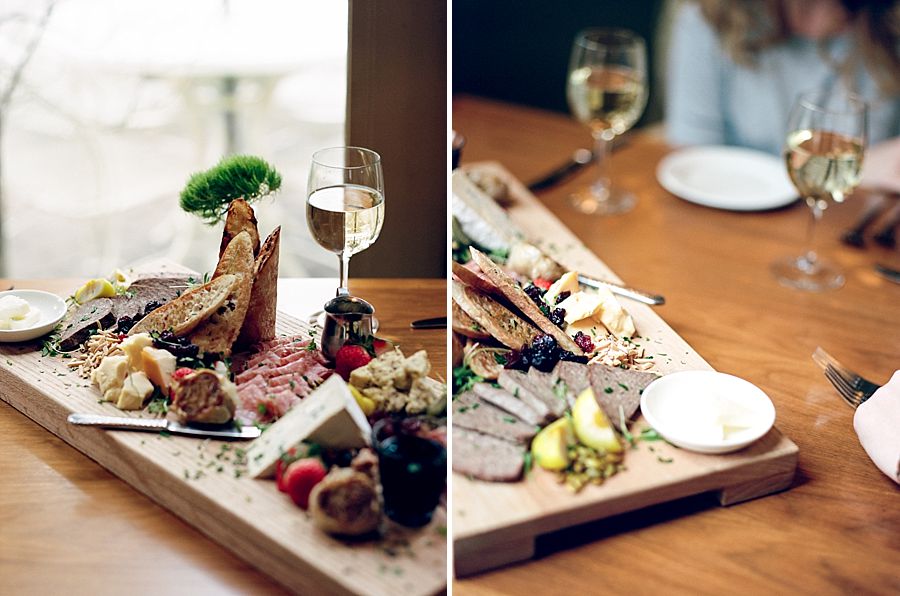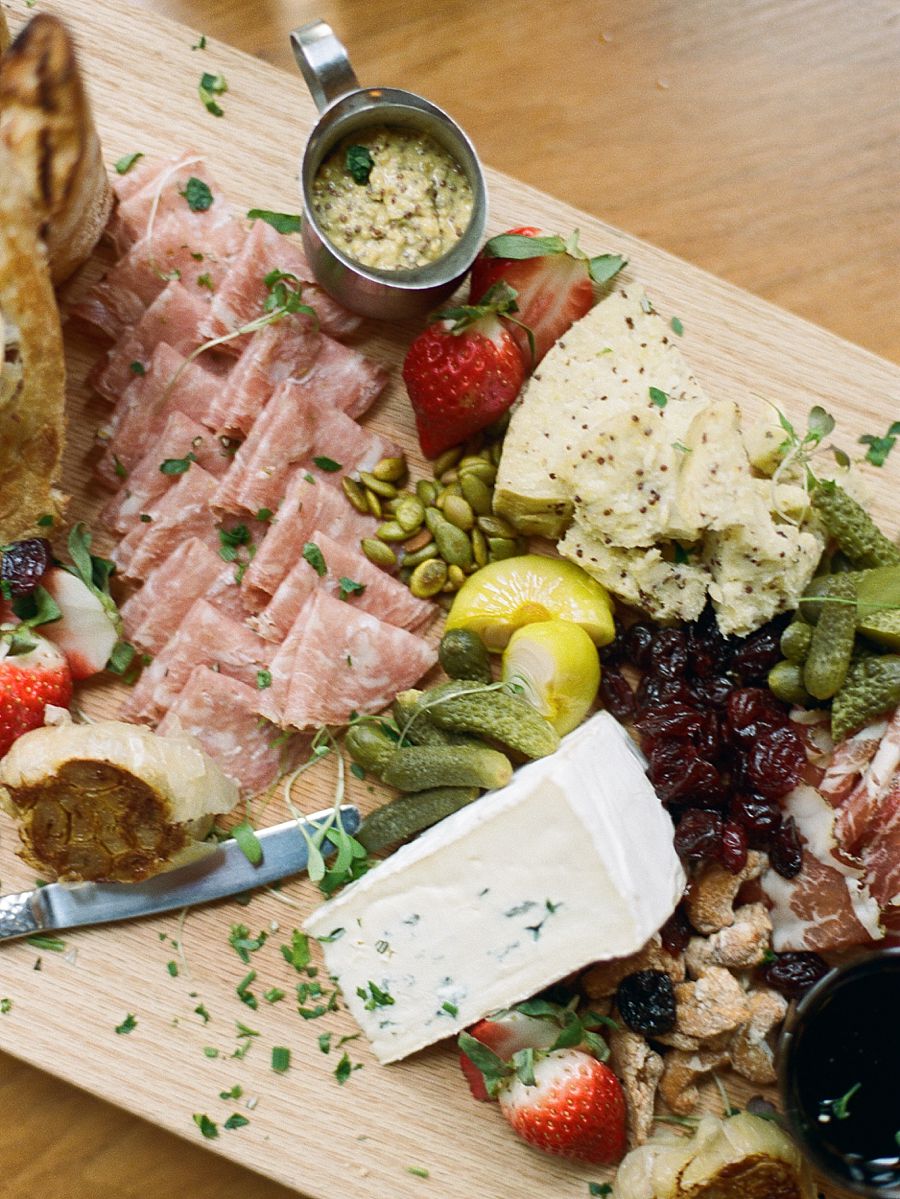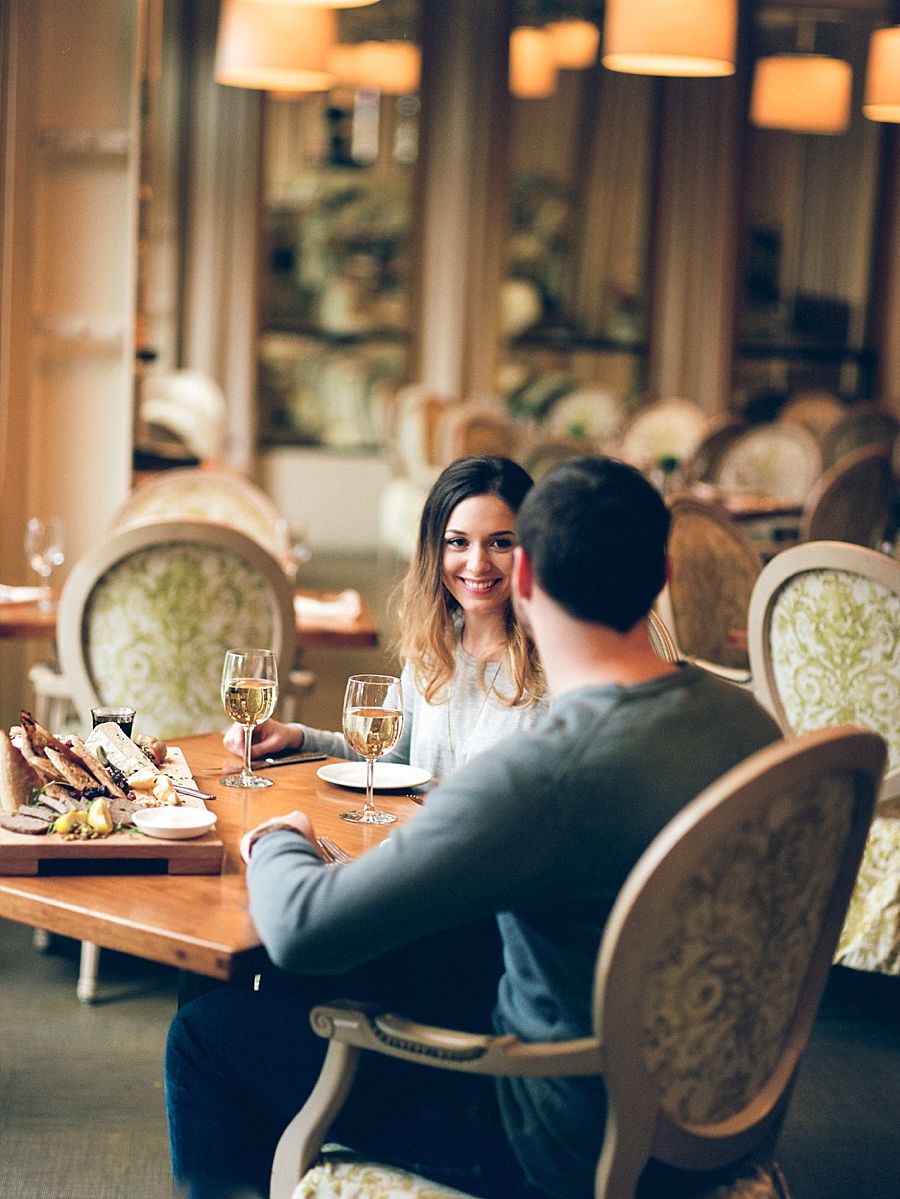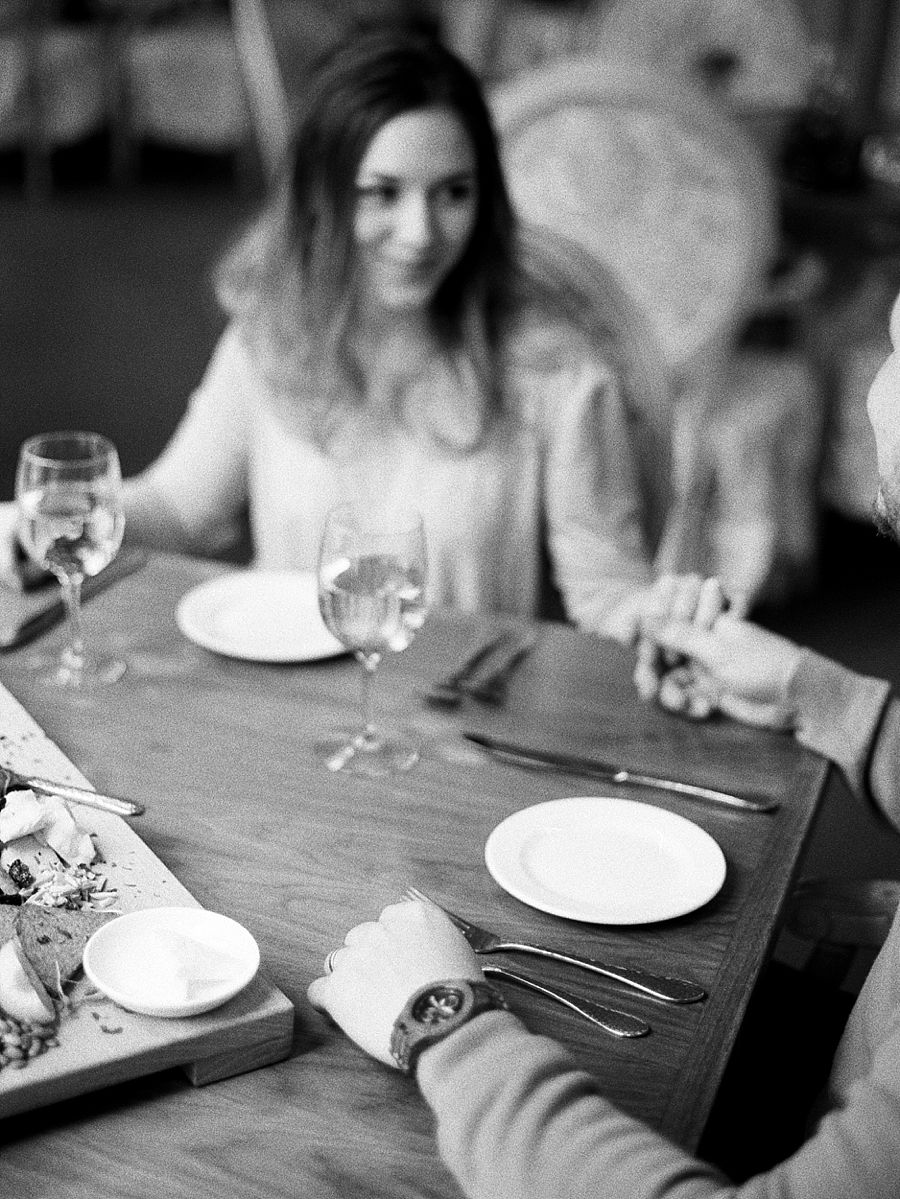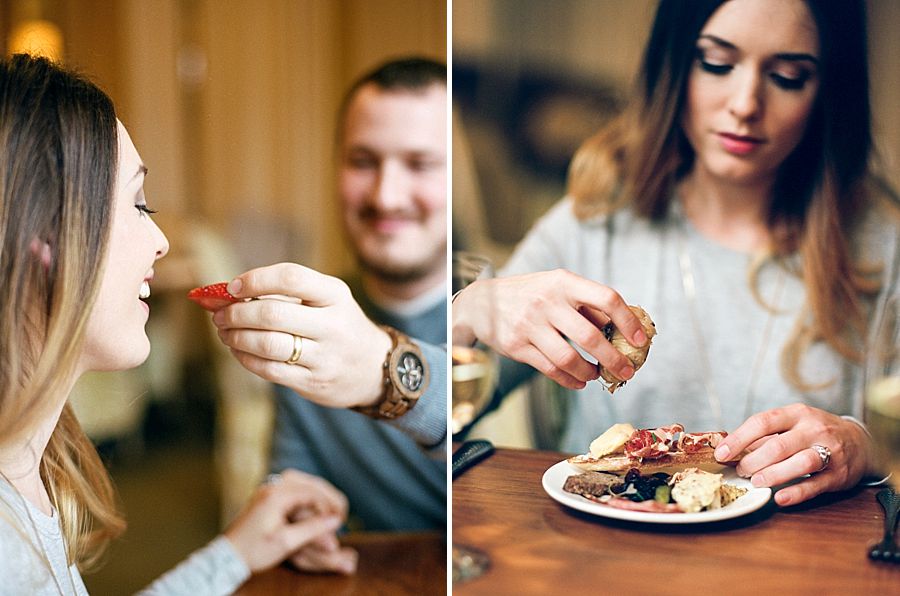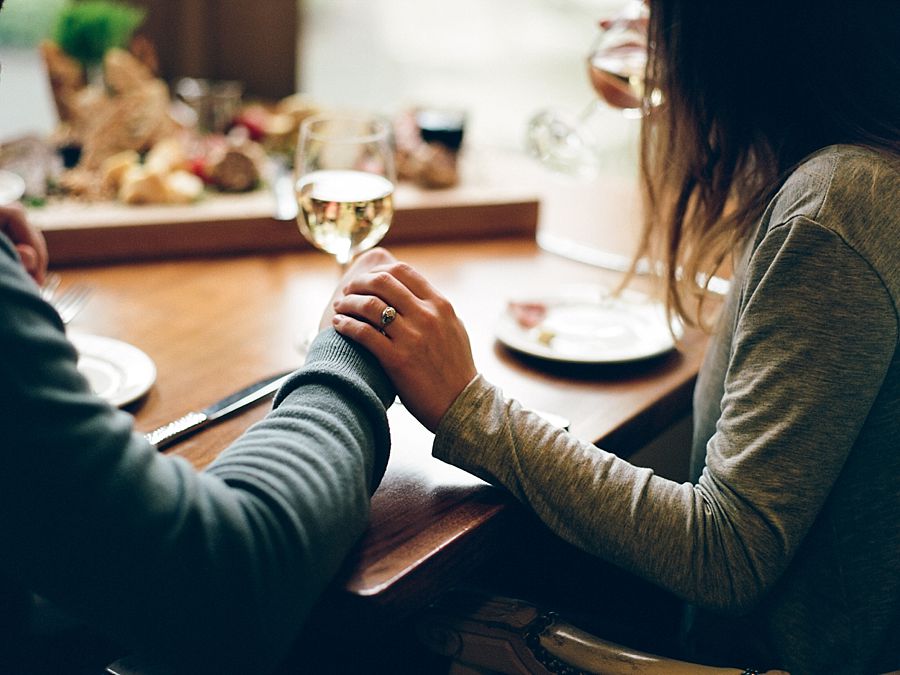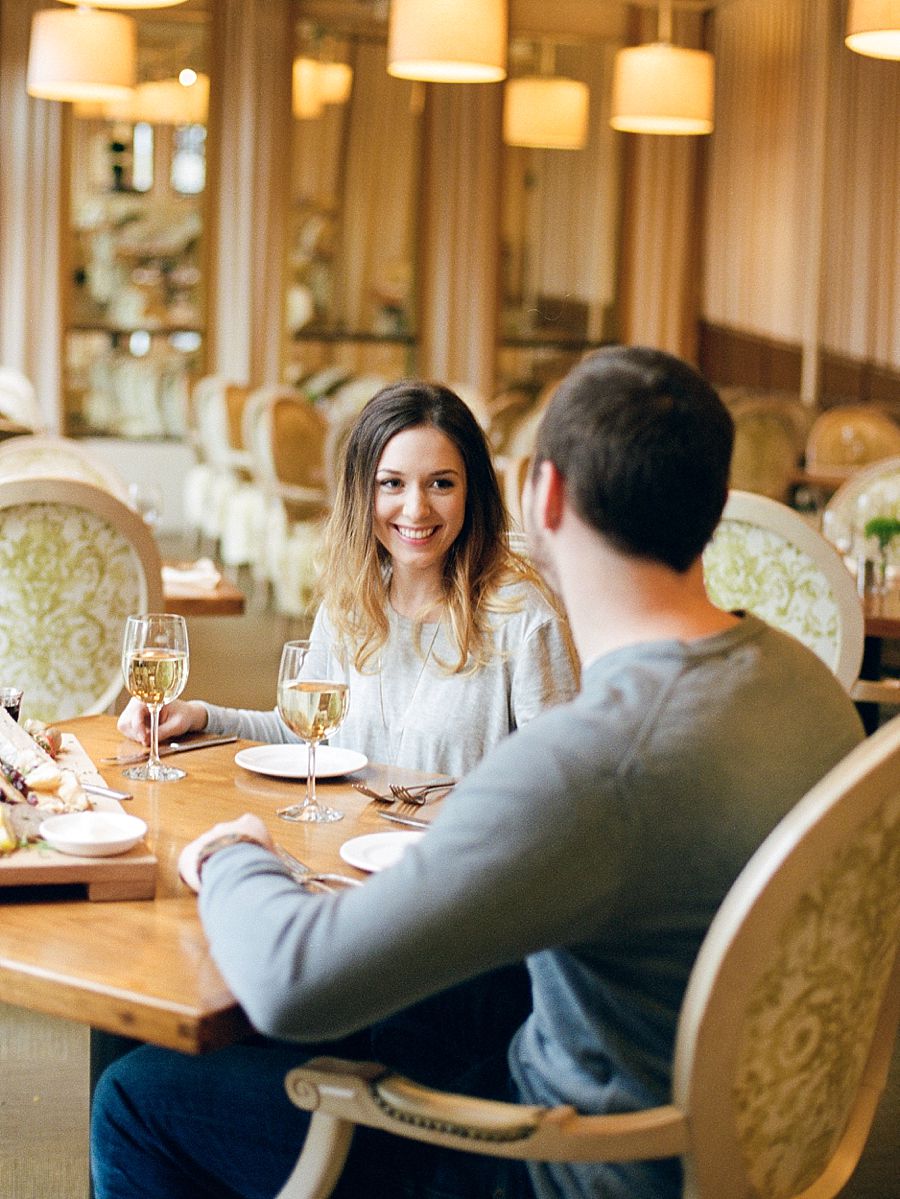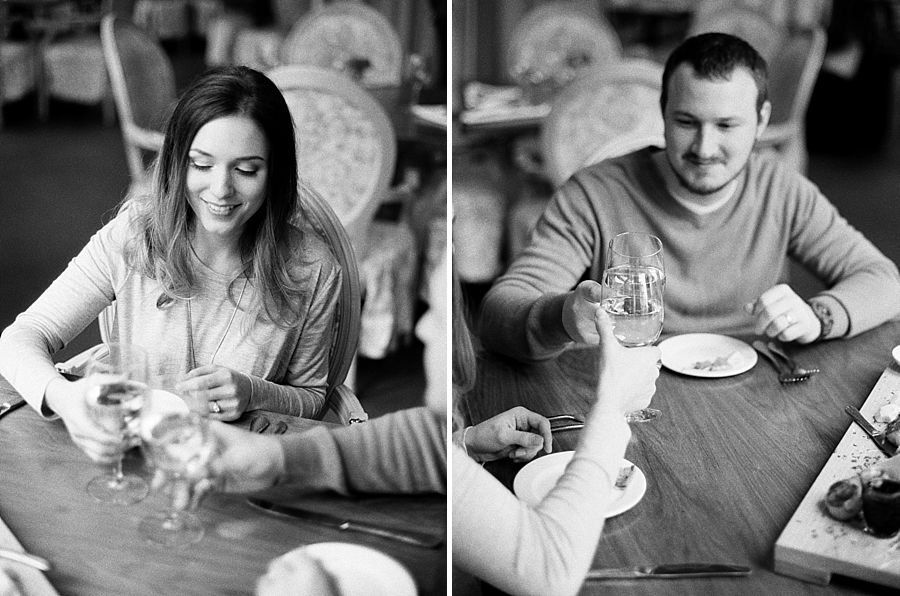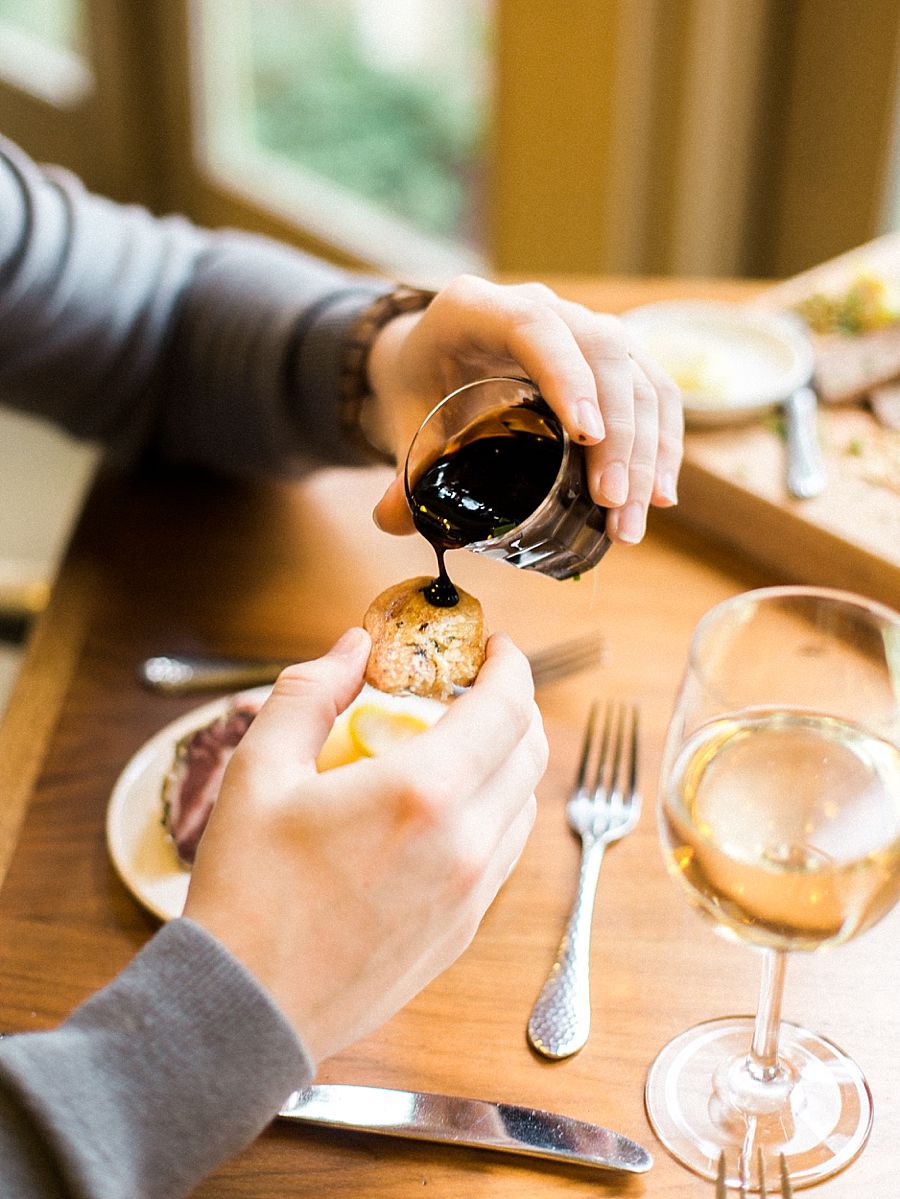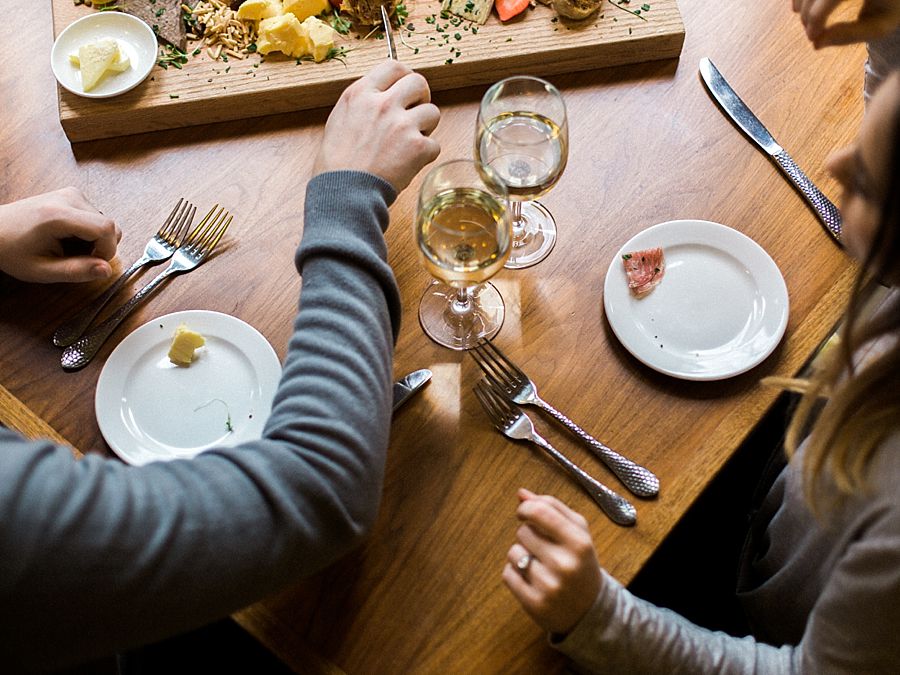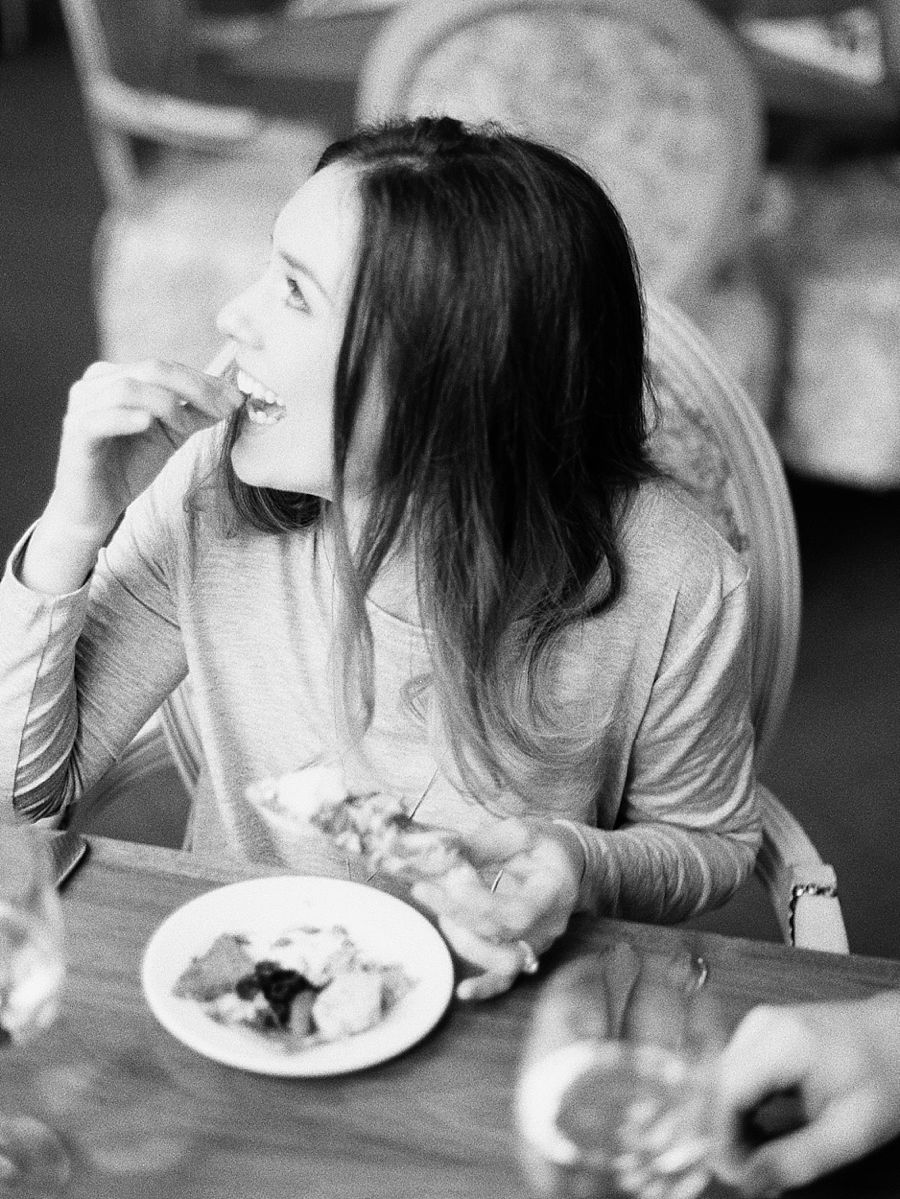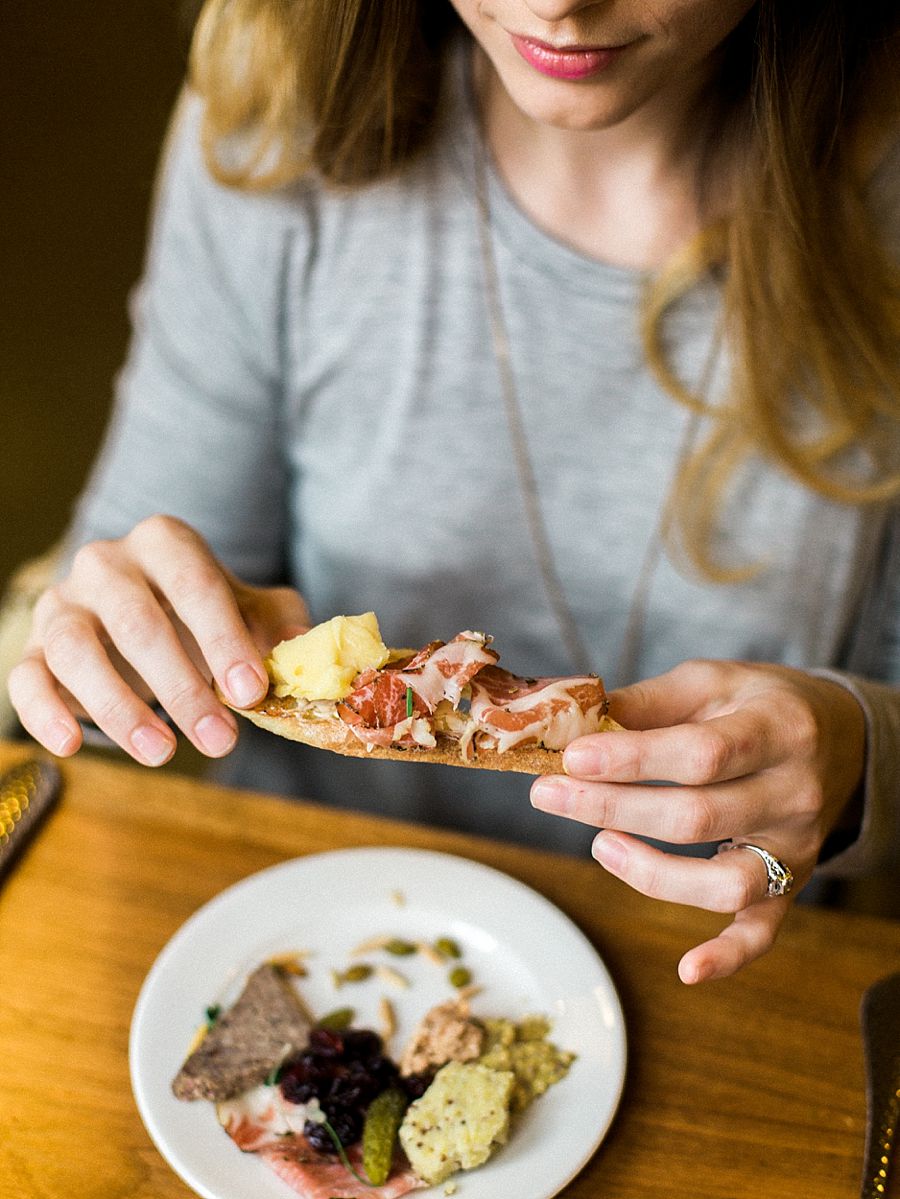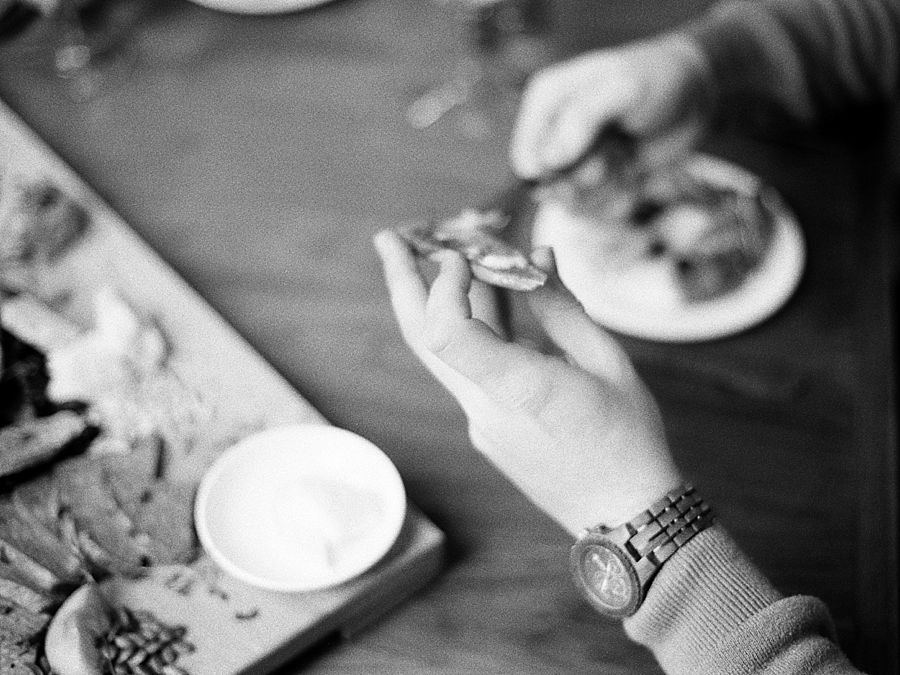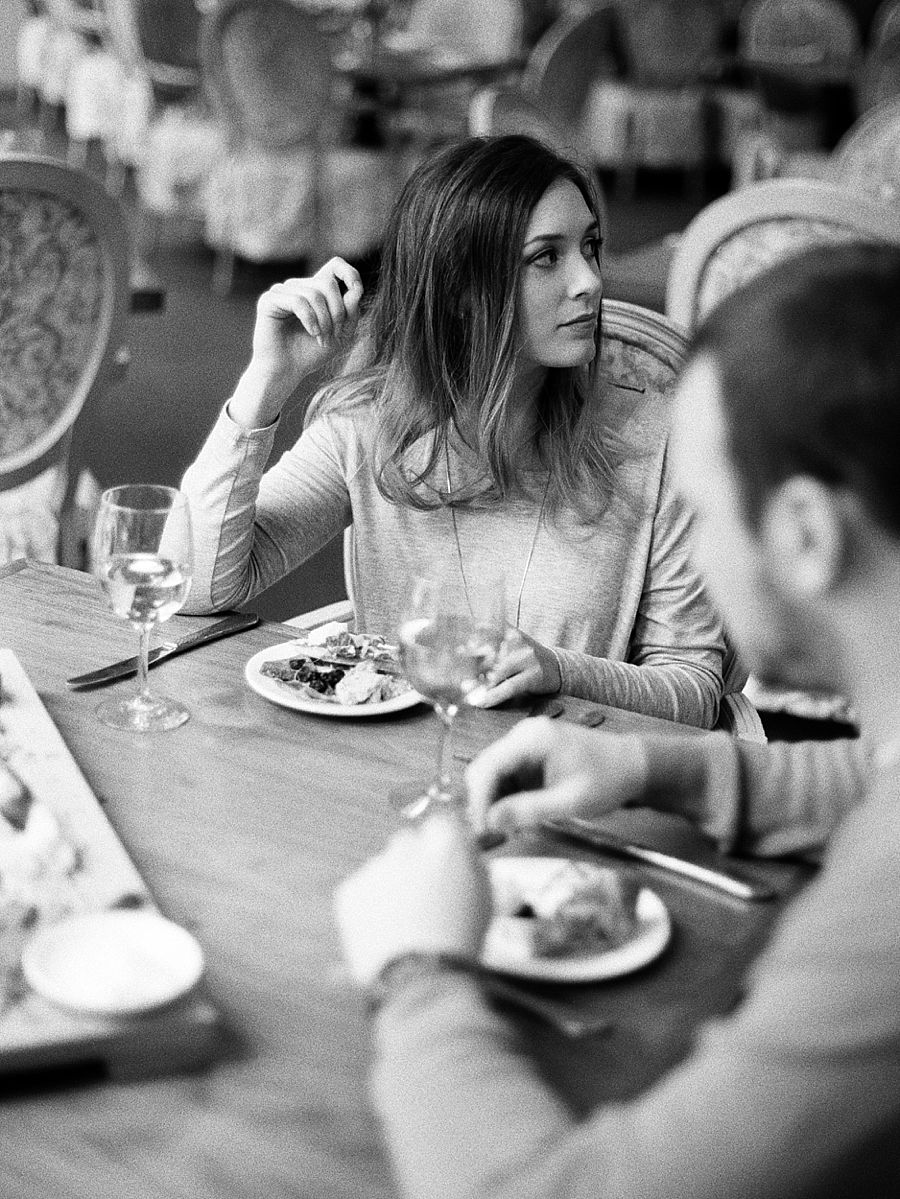 captured on Portra 400 & HP5 & Delta 3200 film / Intimate Lifestyle Photography / Intimate Lifestyle Engagement / Lifestyle Engagement Photography / Intimate Engagement Photography / Intimate Portrait Photography / Intimate Couples Photography / Fine Art Film Photography / Fine Art Film Photographer / Fine Art Film Wedding Photographer  
venue: Proximity Hotel / styling: Michelle Wright Events / makeup: Laura Bray Hair & Makeup / food: Print Works Bistro / watch: JORD Watches / ladies ring: Schiffman's Jewelers / earrings: Glitz & Love / film processing: The FIND Lab