Regular date nights are so important. It's a chance for couples to slow life down a bit and enjoy each other. There's so much vying for our time these days, and with each new thing that receives our attention, each previously important thing gets a little more divided and split up. Unfortunately, sometimes it's our relationships that can suffer the most when we multi-task too much!
This past weekend, we mailed out something we've been working on for a little while. As part of our heart for promoting strong marriages and relationships – and not just pretty wedding days, we mailed out Date Night cards to each of our current brides and grooms. Each month, we'll be sending these out with ideas curated by us for seasonally-appropriate date night suggestions. We're encouraging our couples to share some snapshots of what they did together with us on social media, using the hashtag #lvsdatenights. Each idea is a simple, not-too-expensive date option that we hope will encourage couples to slow down, look into each others eyes, and enjoy a moment together that will be a memory to hold in their hearts.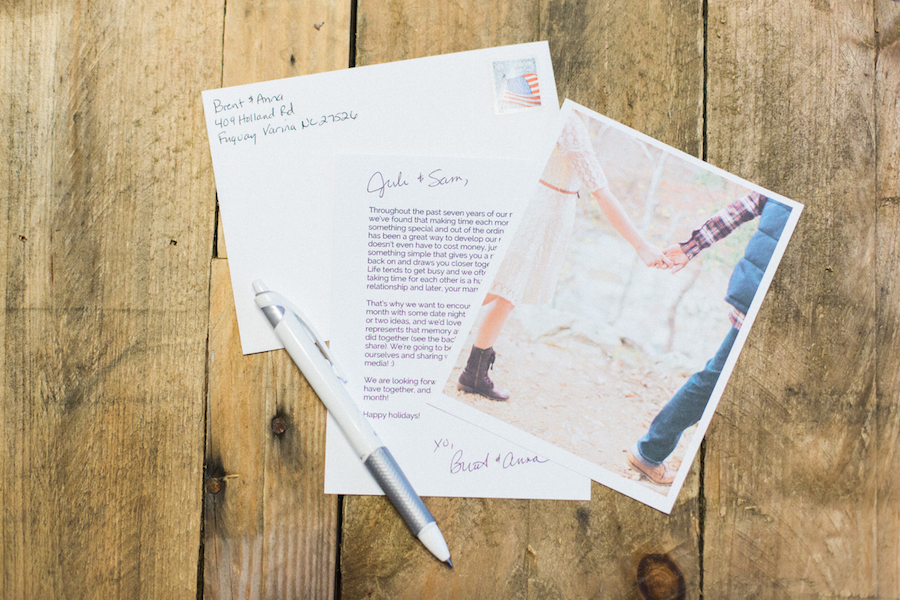 Right now we're mailing paper copies to our current couples whose weddings are coming up, but for any couples who we've worked with in the past (or just couples who'd like date night ideas emailed to them each month), you can get our December ideas by entering your email here. These will be just once-a-month emails that will hopefully give you ideas of ways to connect – to put down your smartphones or any other distractions, and have some meaningful conversation with each other about your lives together. We can't wait to hear what you did during your December date nights! Don't forget to hashtag it with #lvsdatenights if one of our ideas was helpful!
xo, Brent & Anna