"I have found the one whom my heart loves" – SoS 3:4
My heart is smiling as I put this post together! Chelsea & Matt's personalities embodied everything that we love so much about weddings, and their vintage style infused into their own day was a perfect representation of the things we love in our own brand. It started with their engagement session in the hills of Saxapahaw a few weeks ago, where they brought so much vintage and eclectic inspiration to their session (flower crowns + banjos = amazingness!). We just knew their wedding was going to be something special. Plus it was a bonus along the way to get to know them a little better, their heart for God and their testimonies, and the way that their lives were brought together.
Chelsea wore her mom's wedding dress and veil, altered to fit her … her shoes were her old ballet shoes that her mom had redesigned for the wedding. We loved how these heirloom pieces fit so perfectly with their day! The Millennium Center in Winston Salem where they got ready and later had their reception is a beautiful, historic building with so many amazing photo opportunities. There were even some secret tunnels in the walls!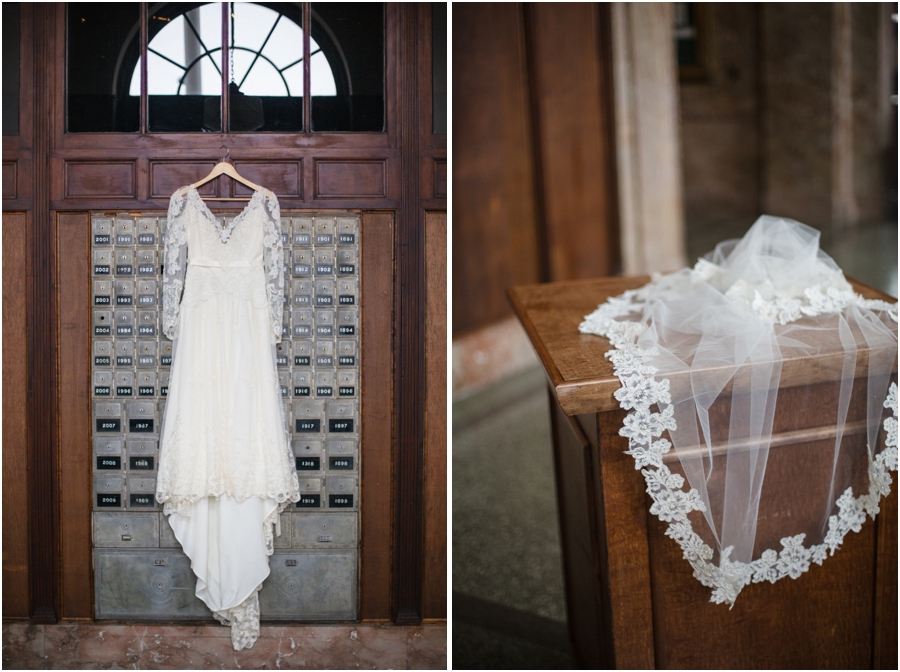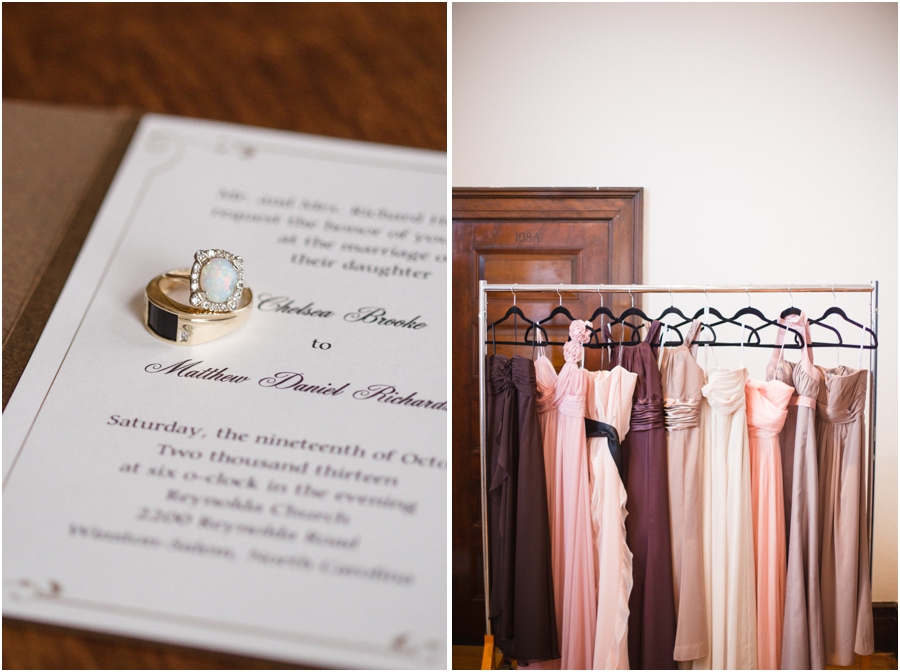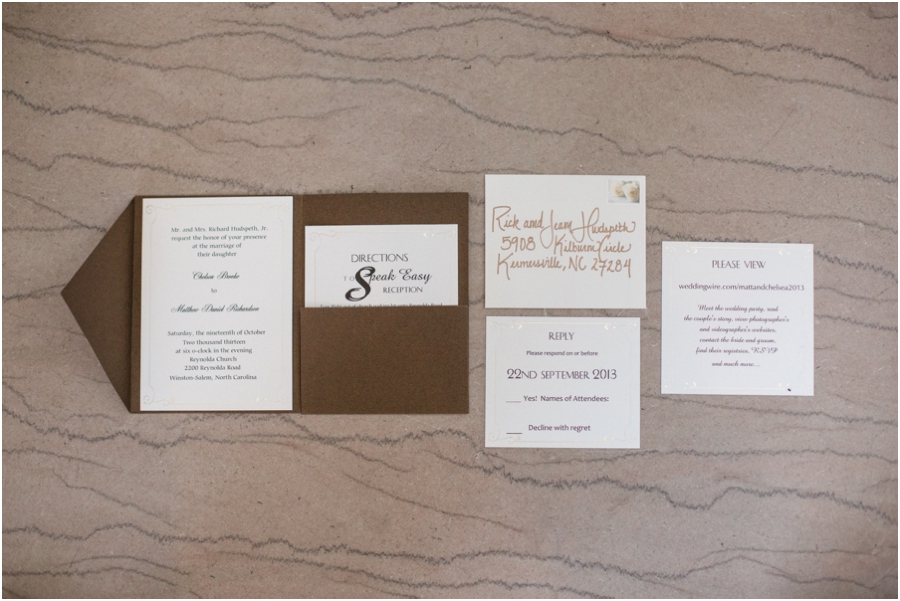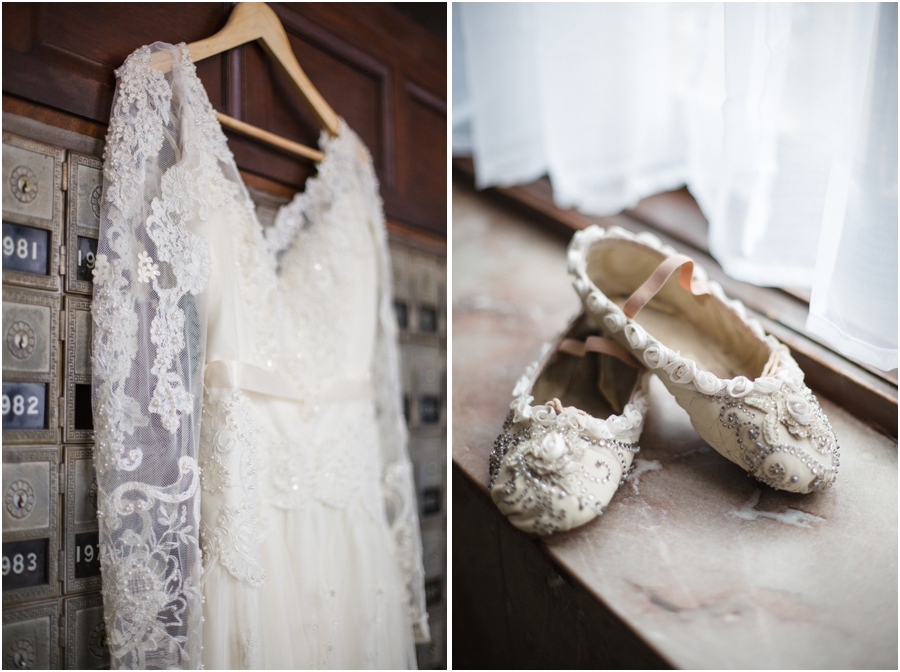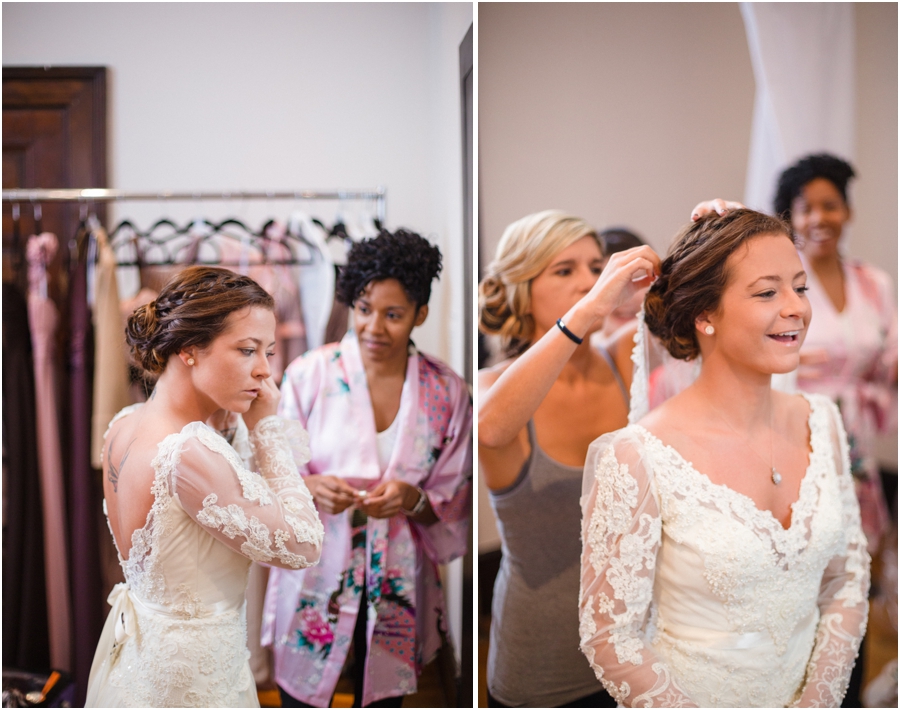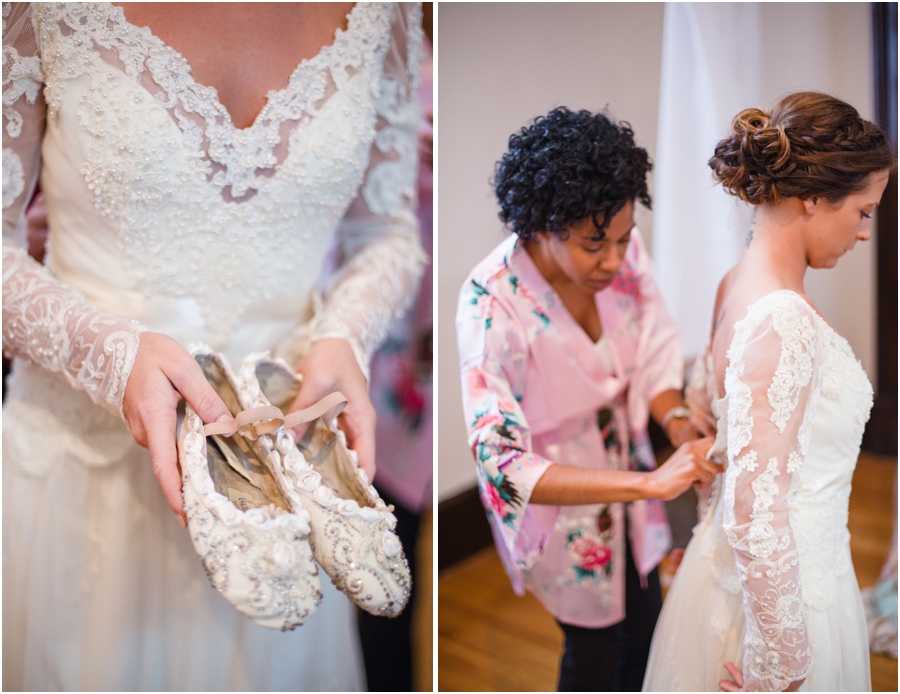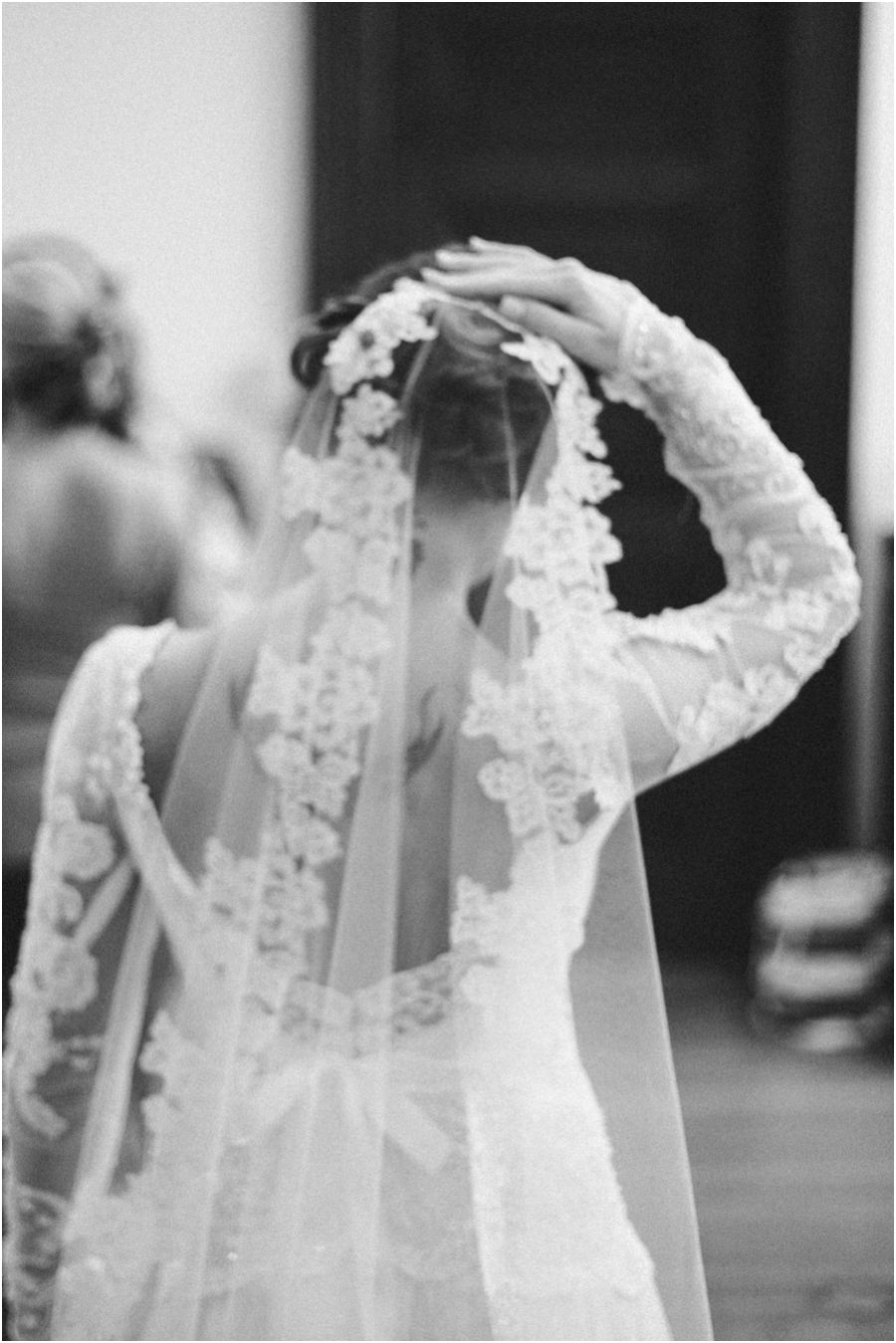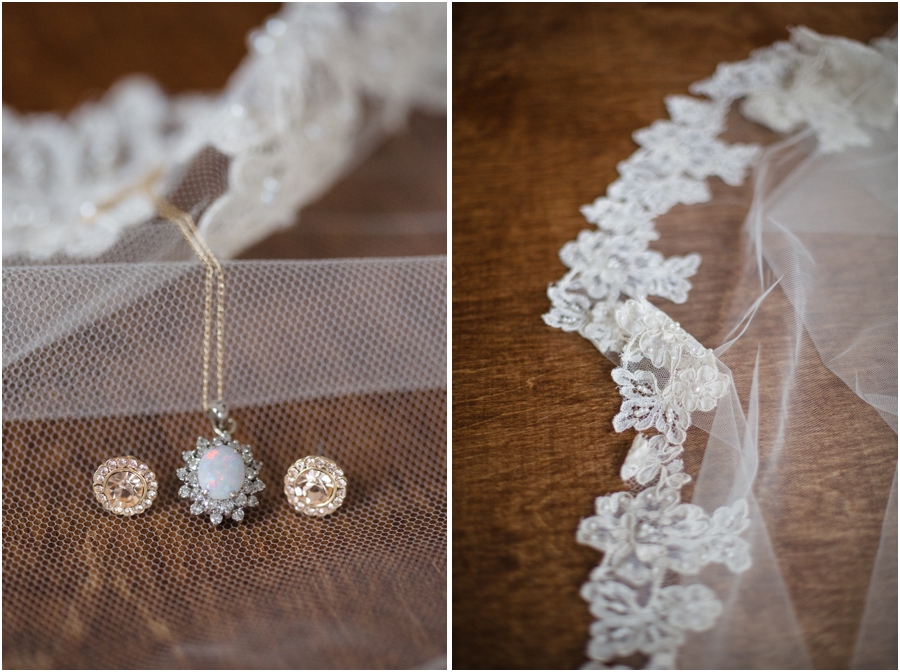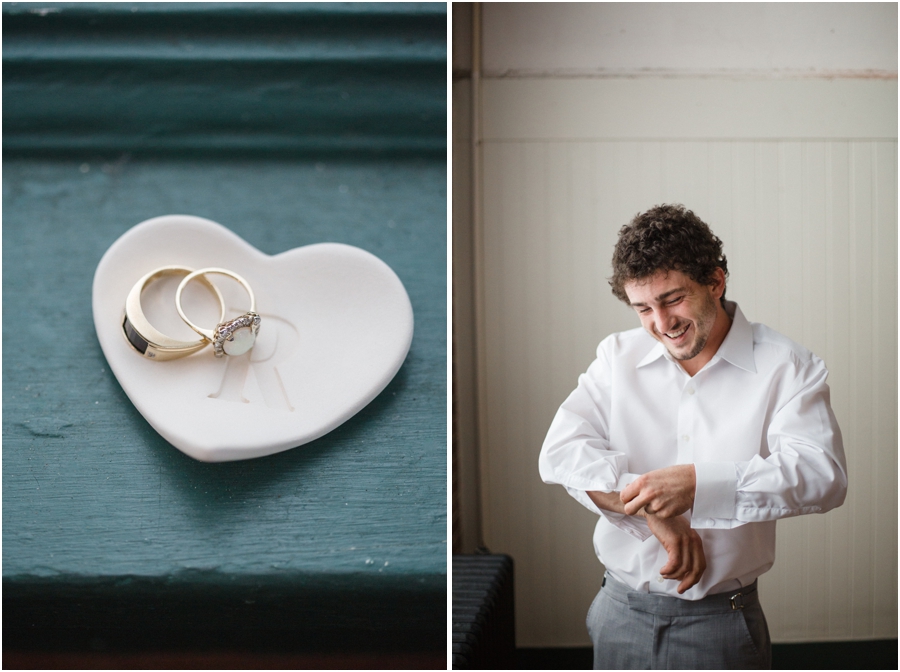 I love this picture of Matt, because it's really captures how he normally is … smiling, and carefree.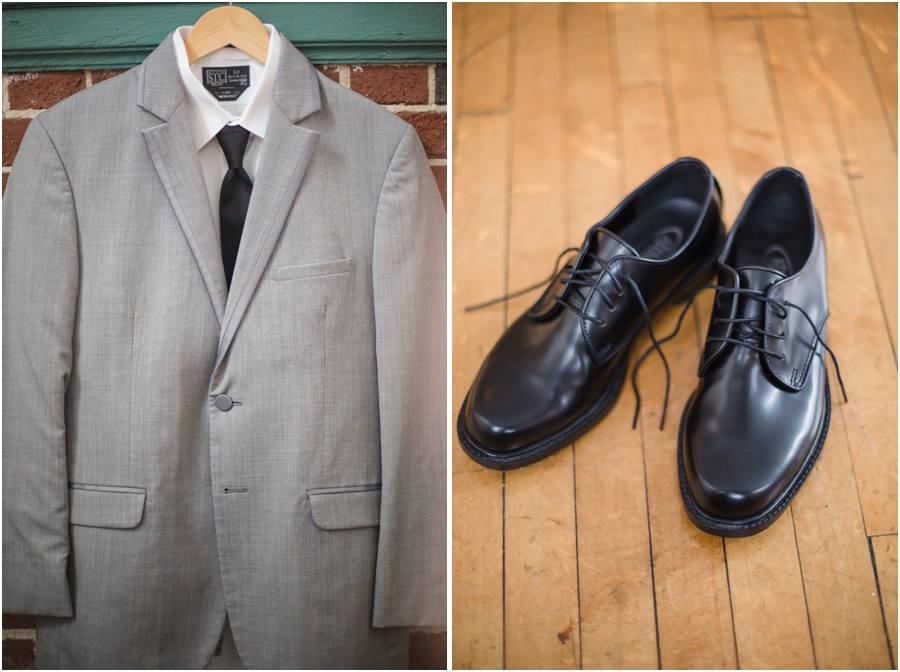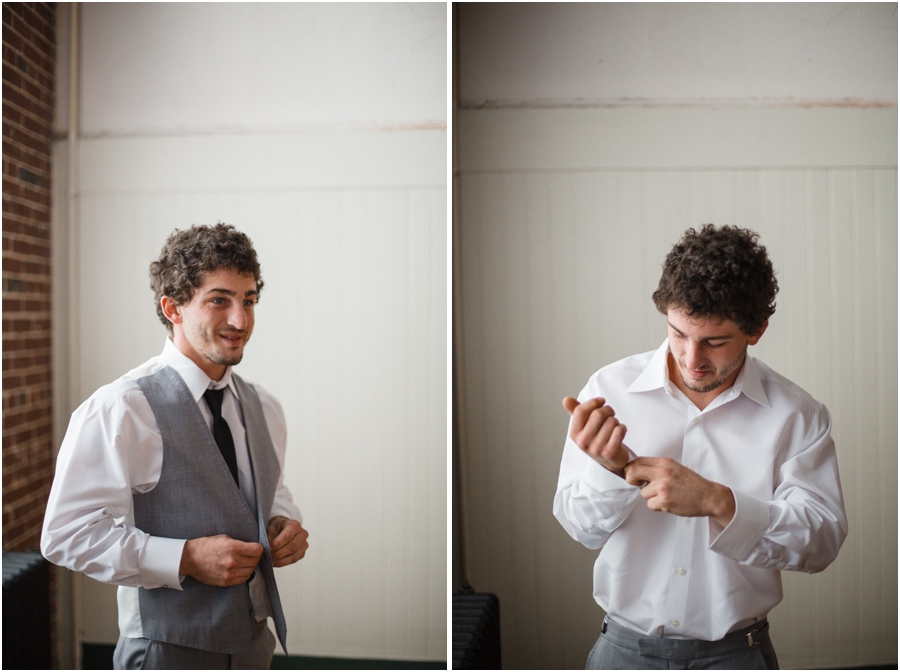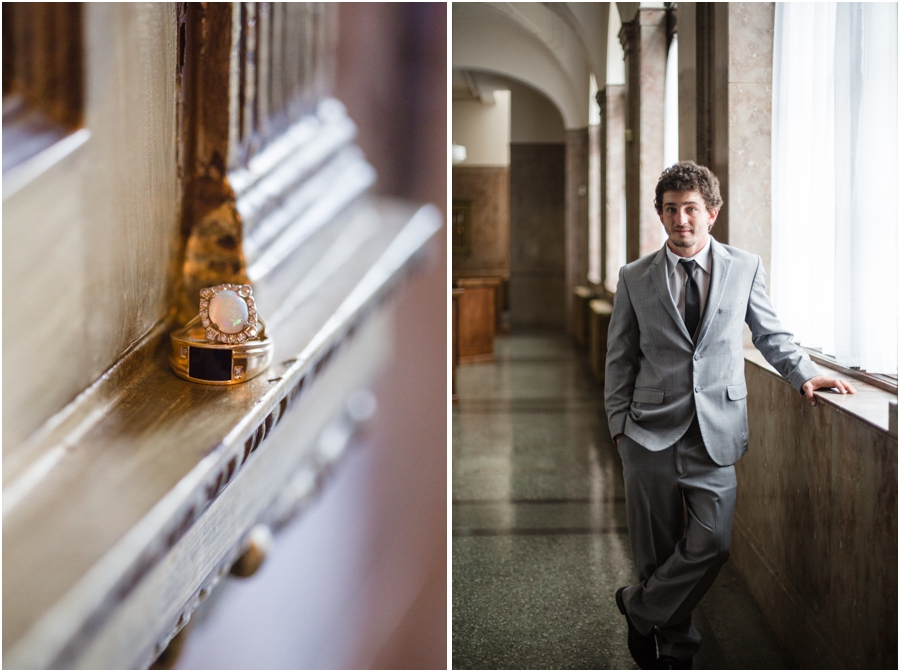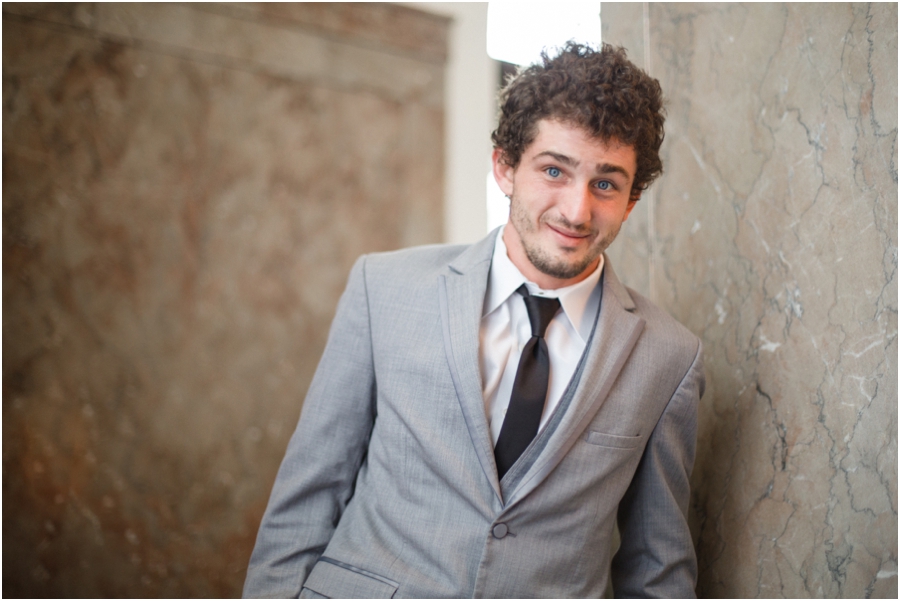 Chelsea & Matt did a First Look before the wedding, which gave us so much time afterwards to get portraits of them in an un-rushed timeframe (one of the major reasons we highly recommend couples see each other before the wedding). There was an old courtroom in the second floor of the Millennium Center which made a perfect spot.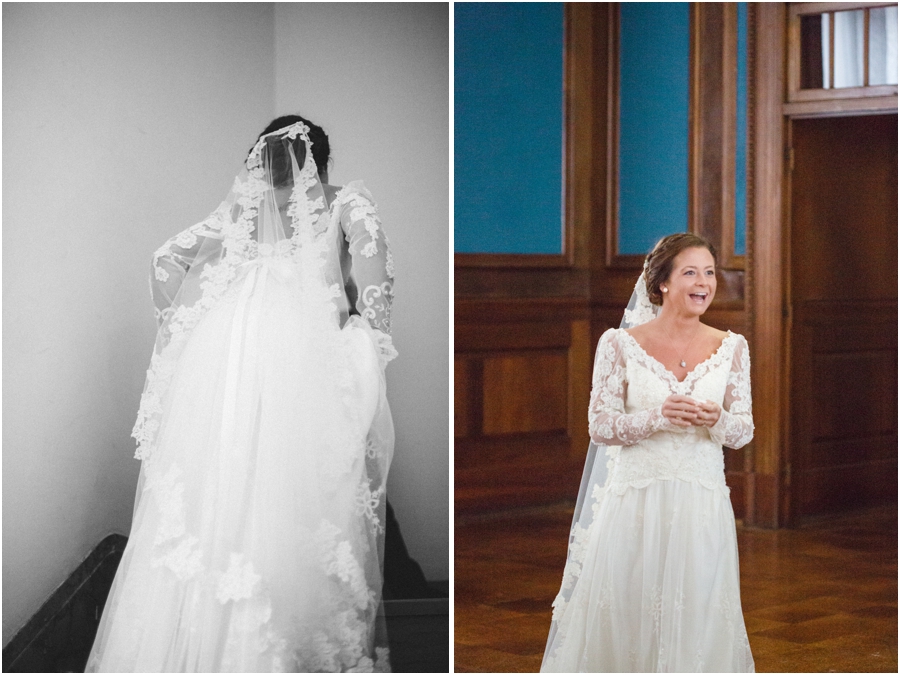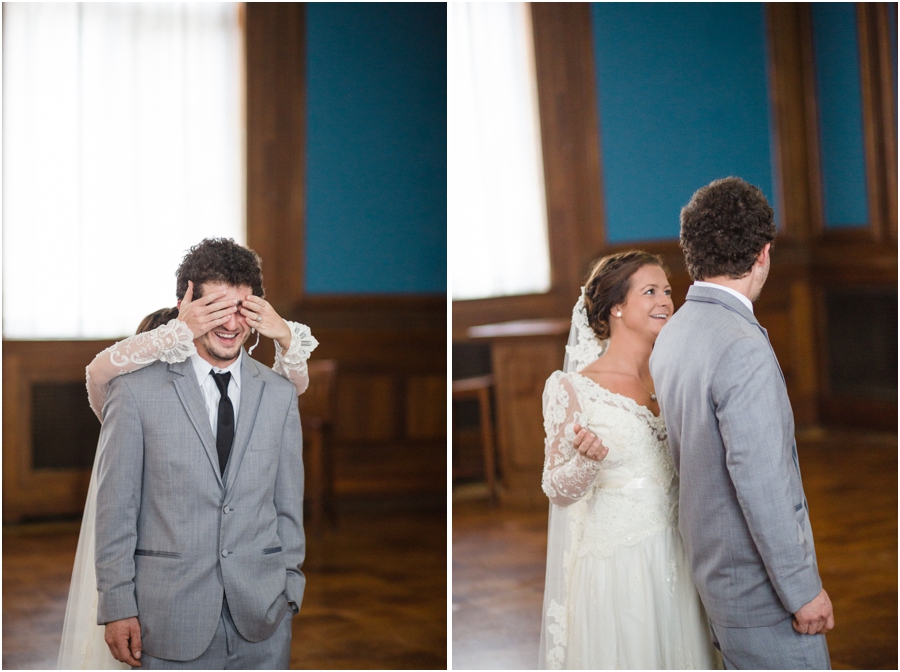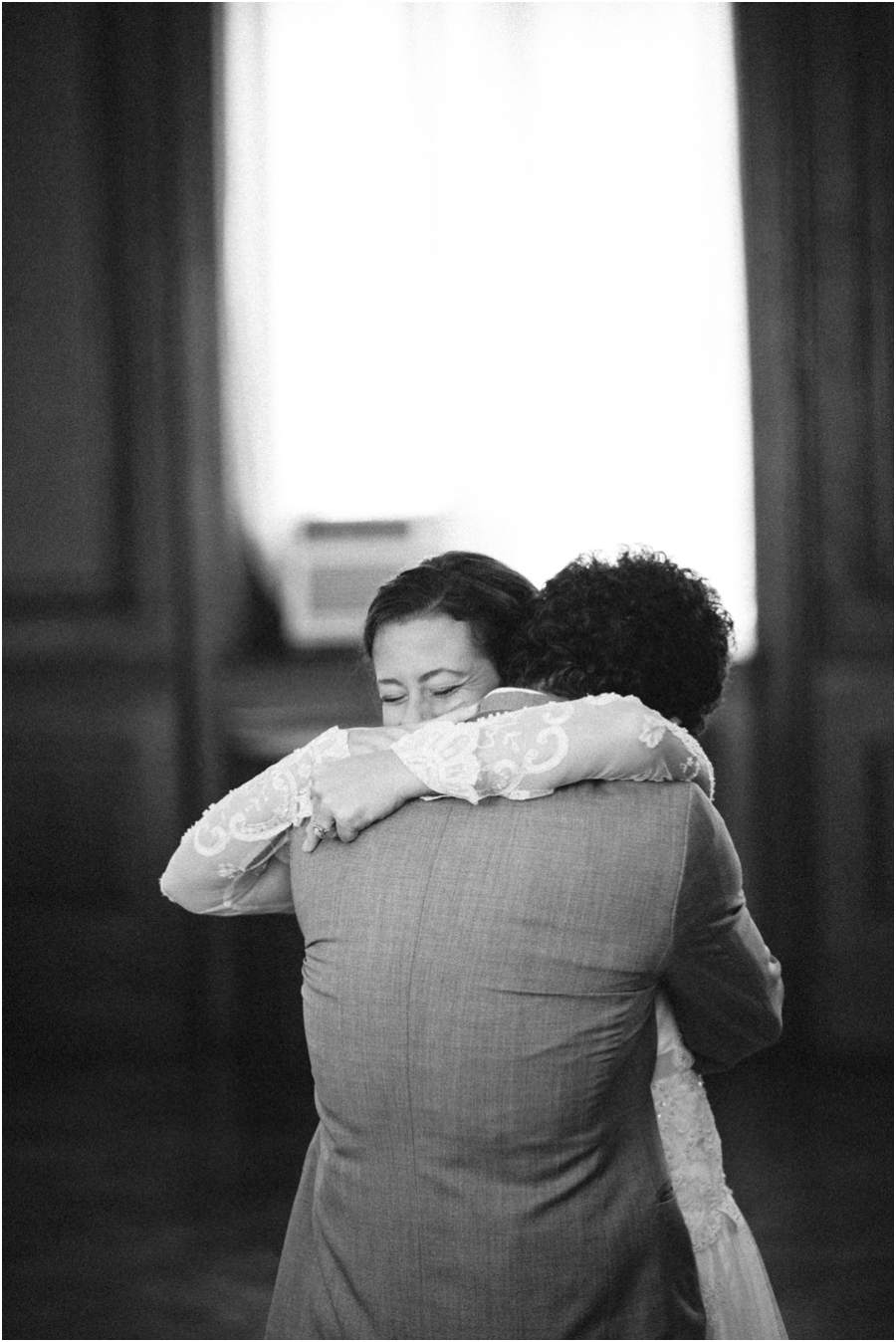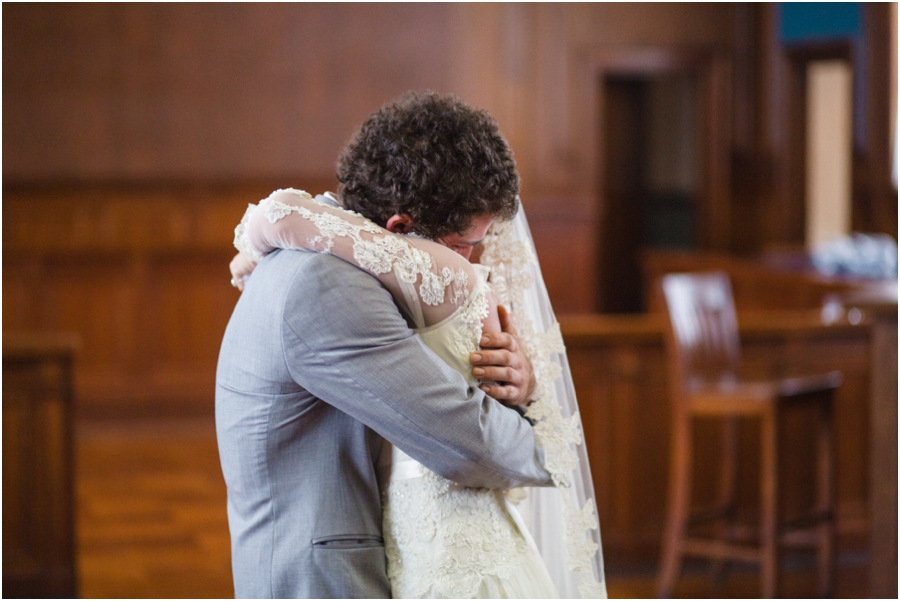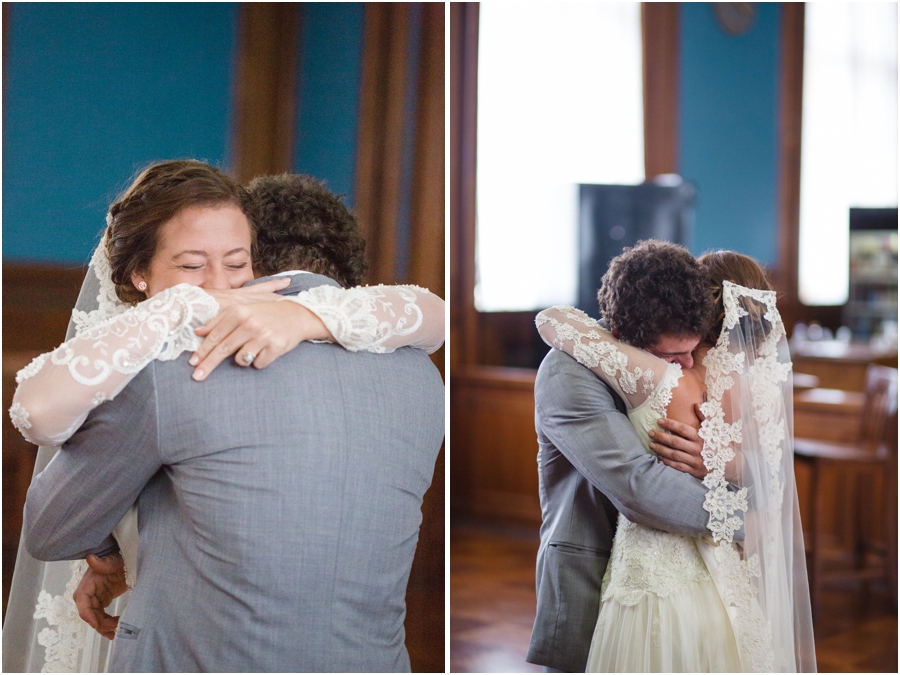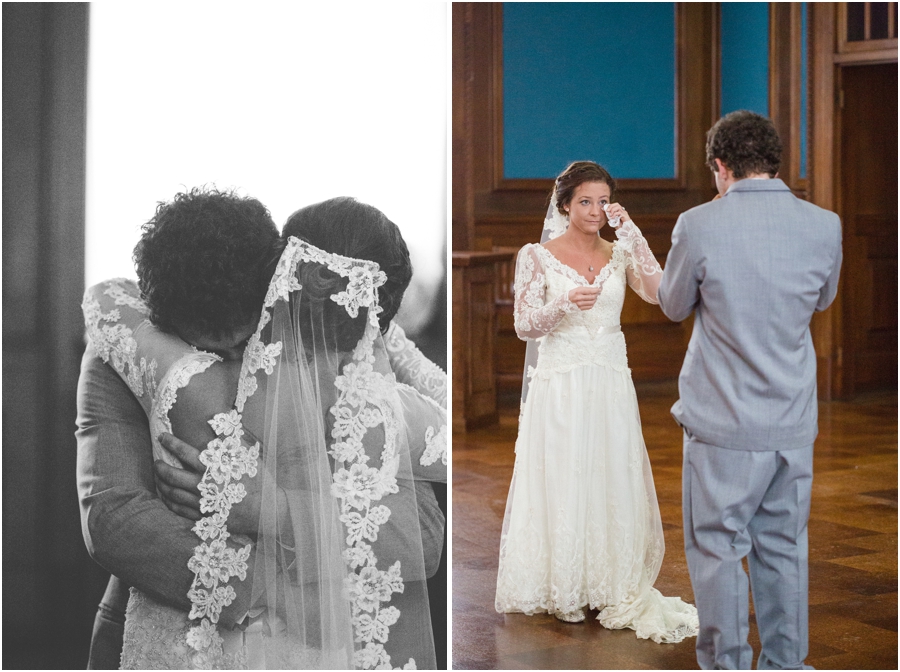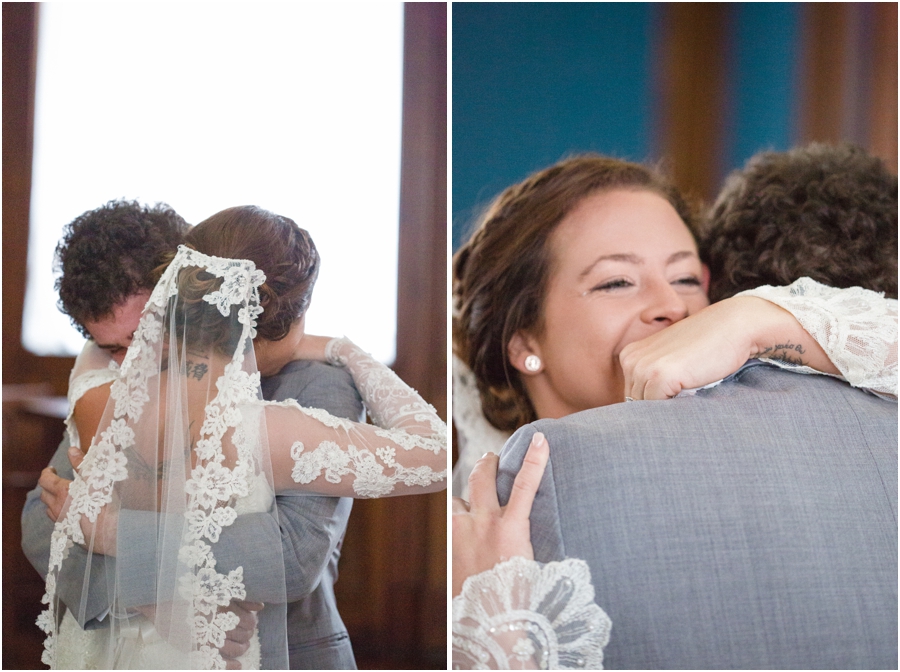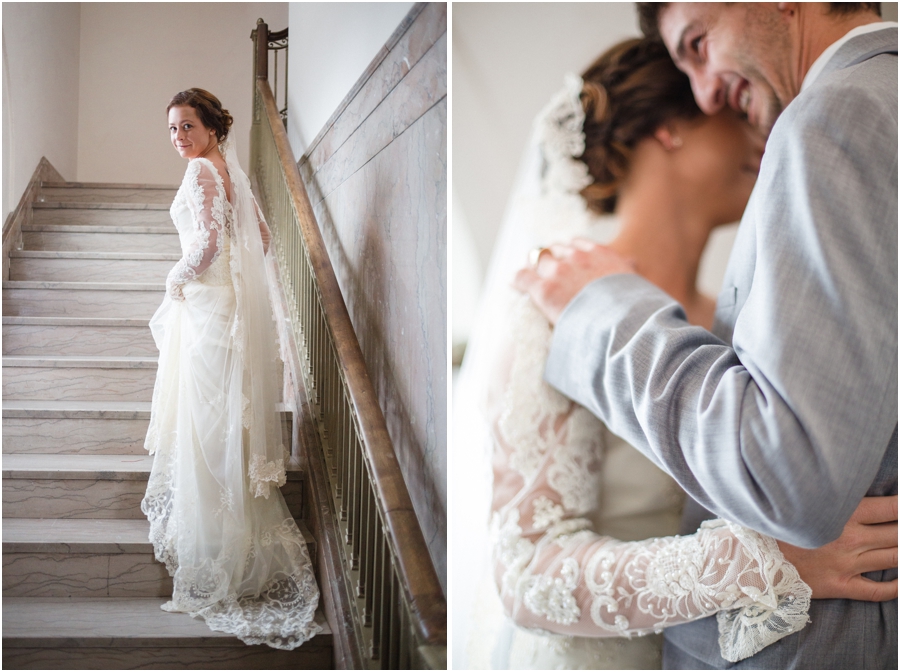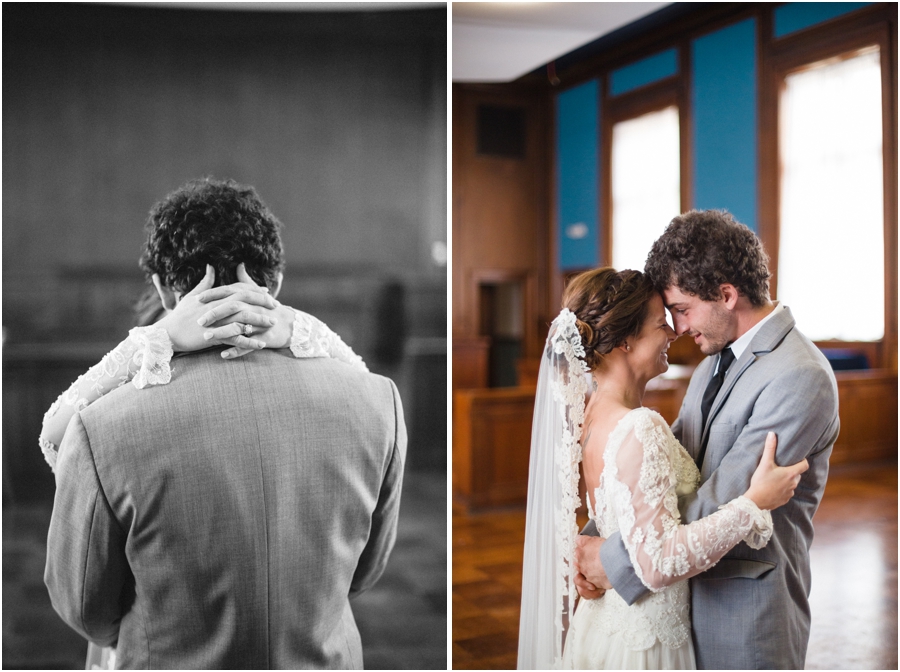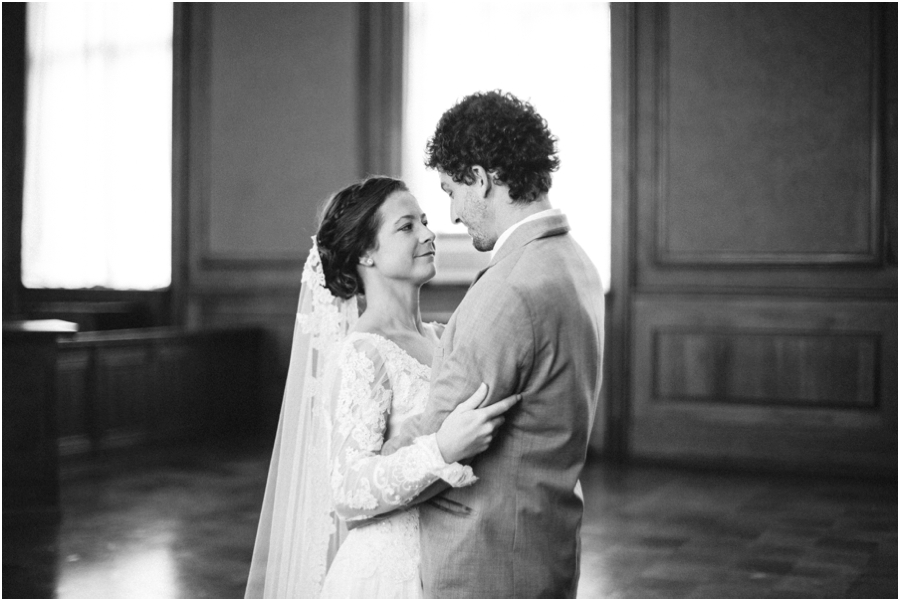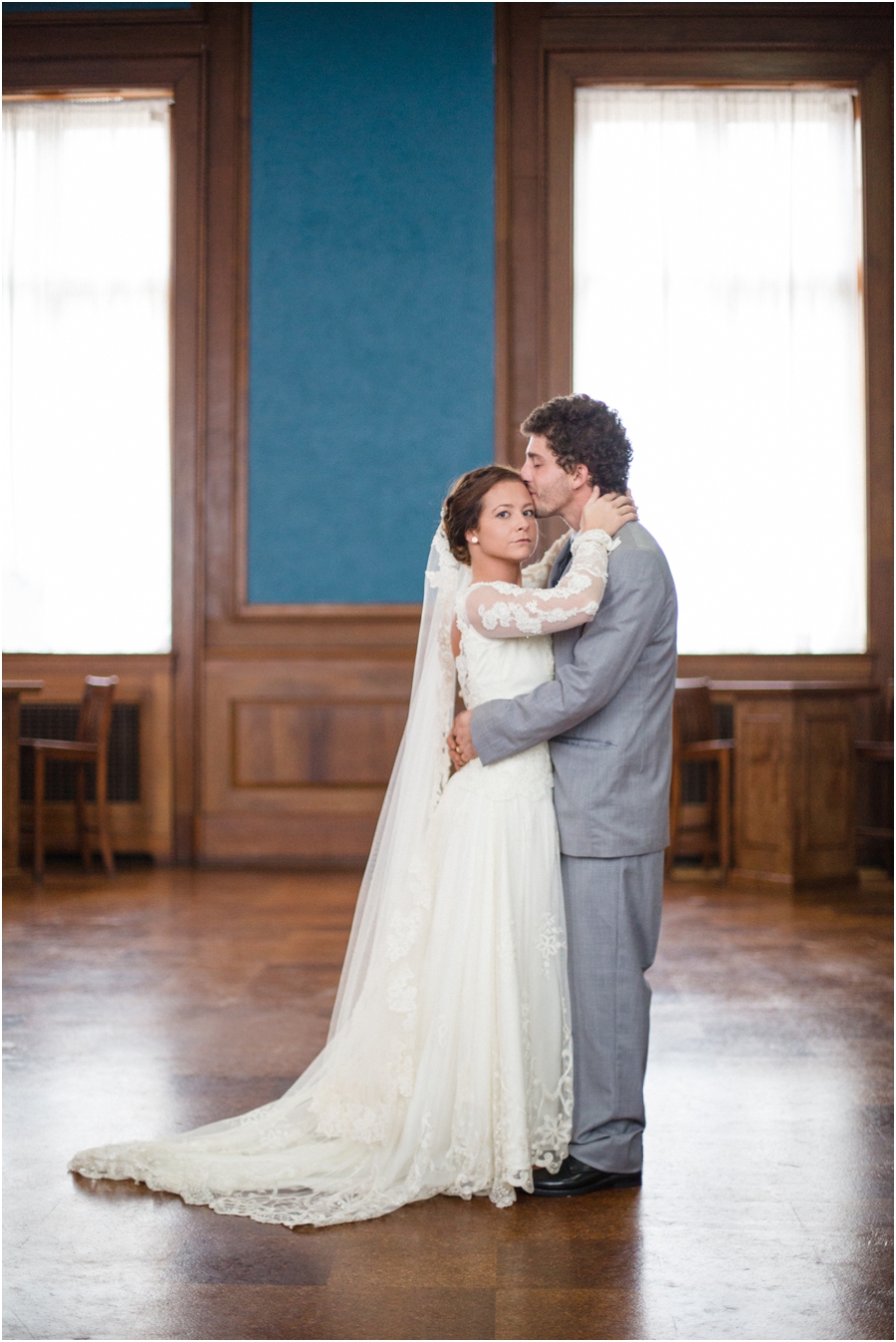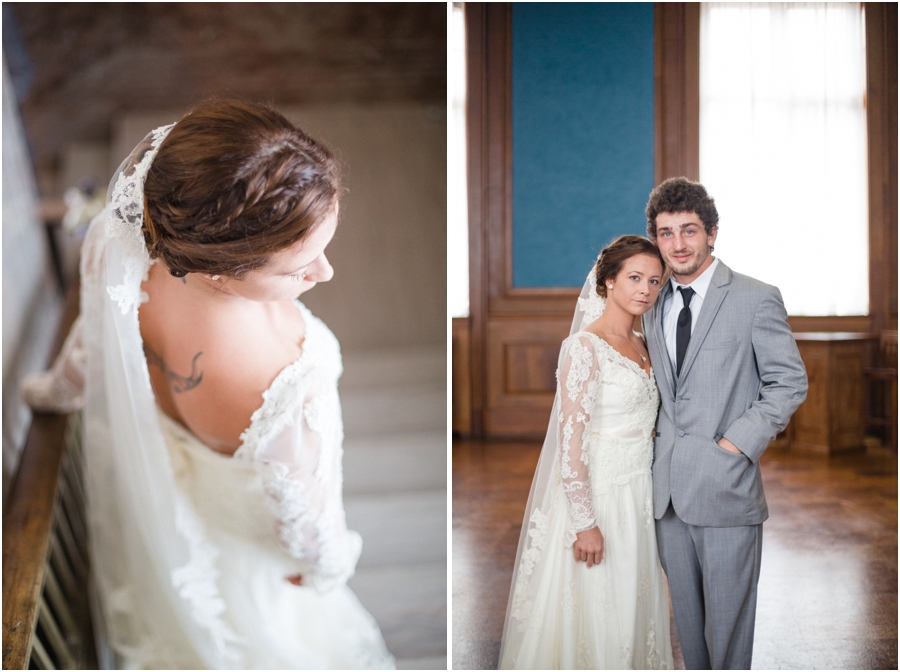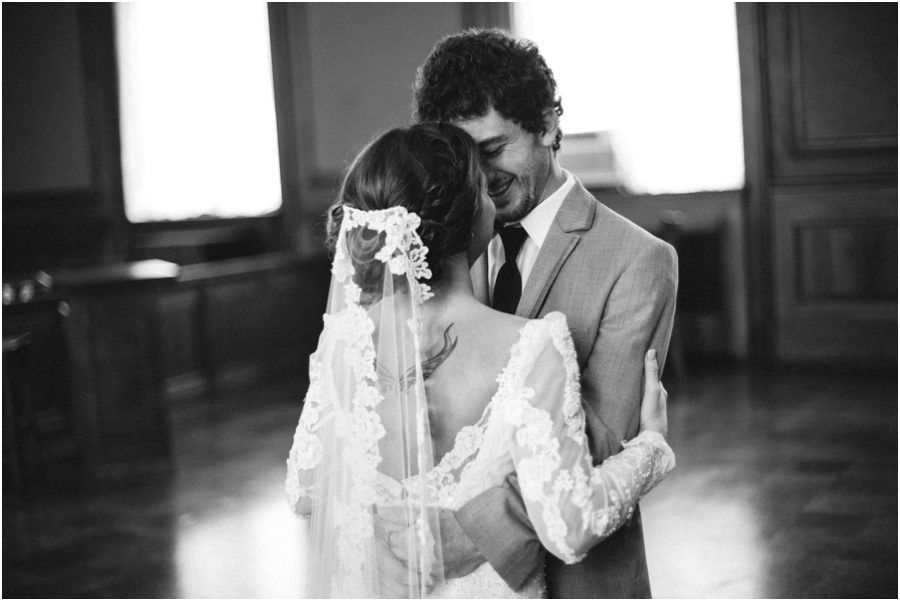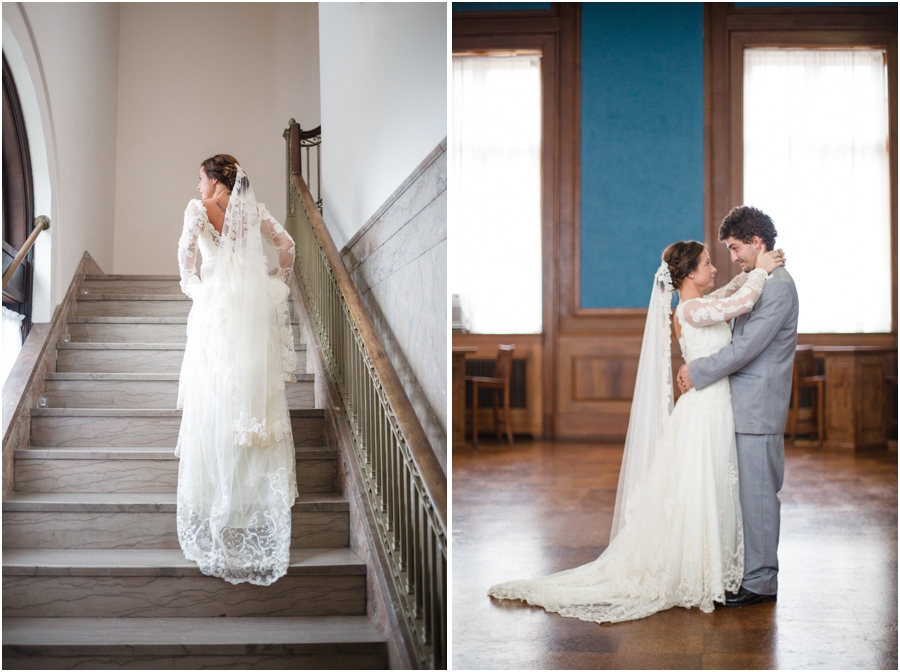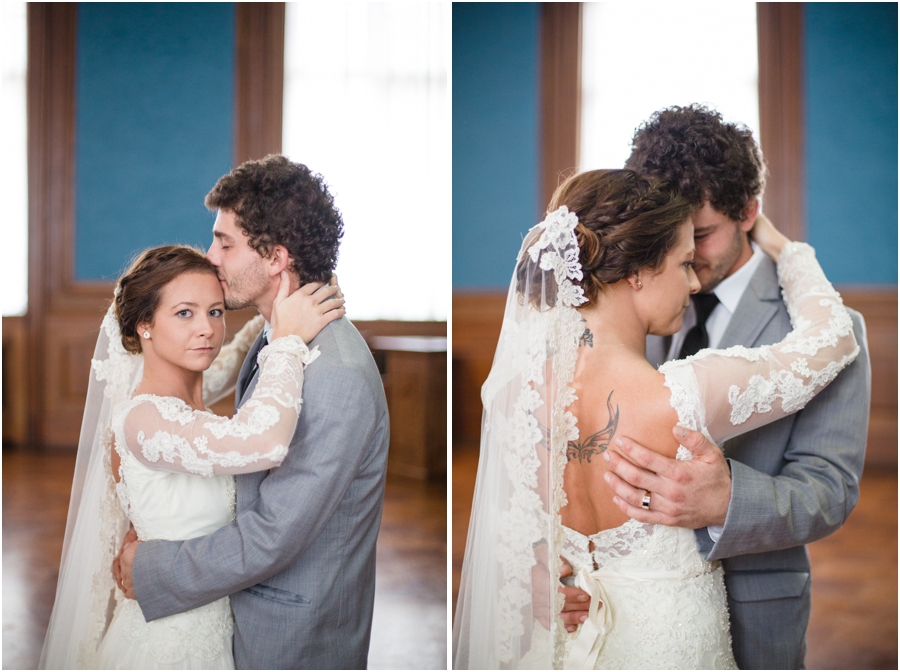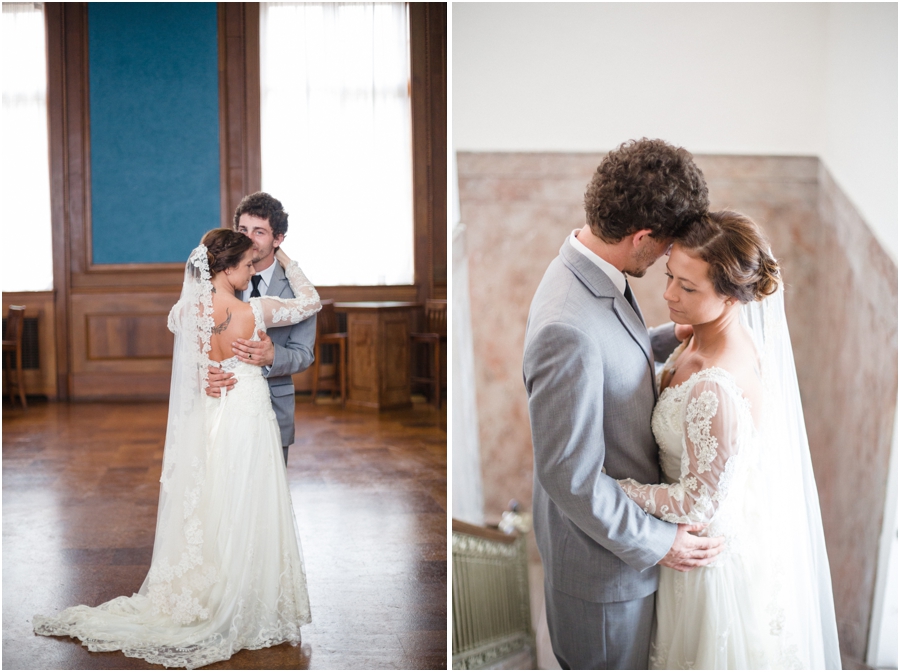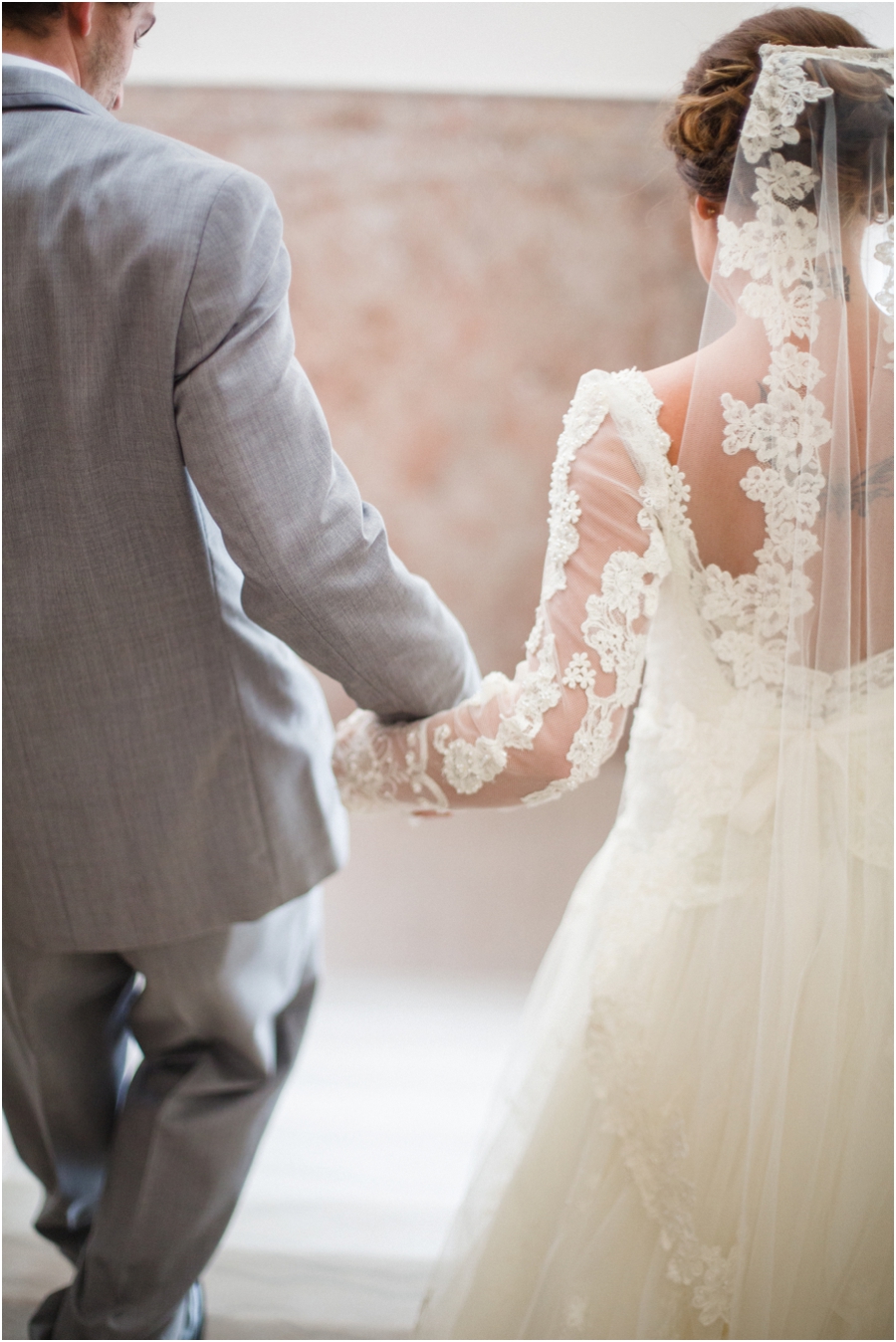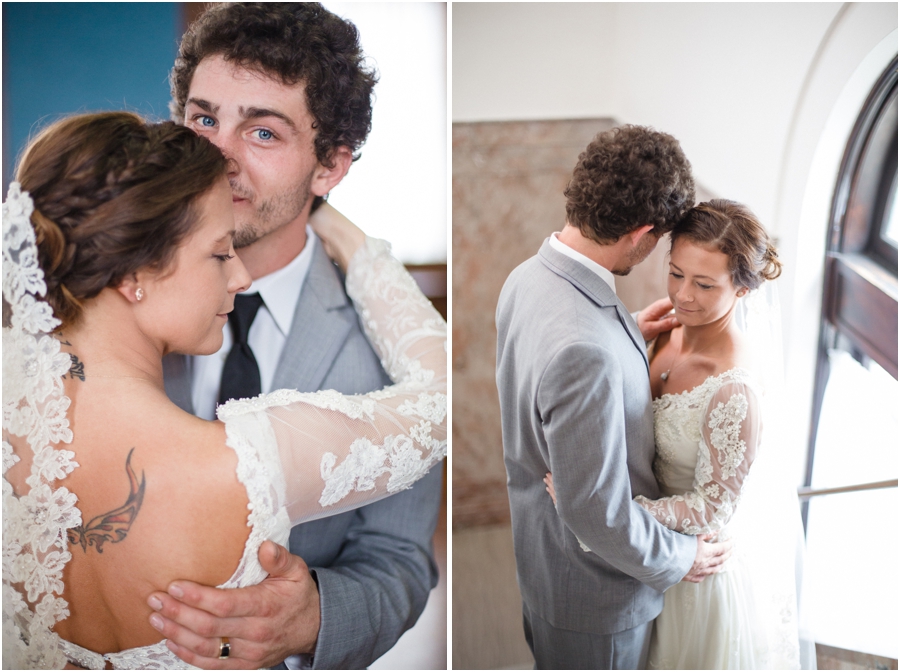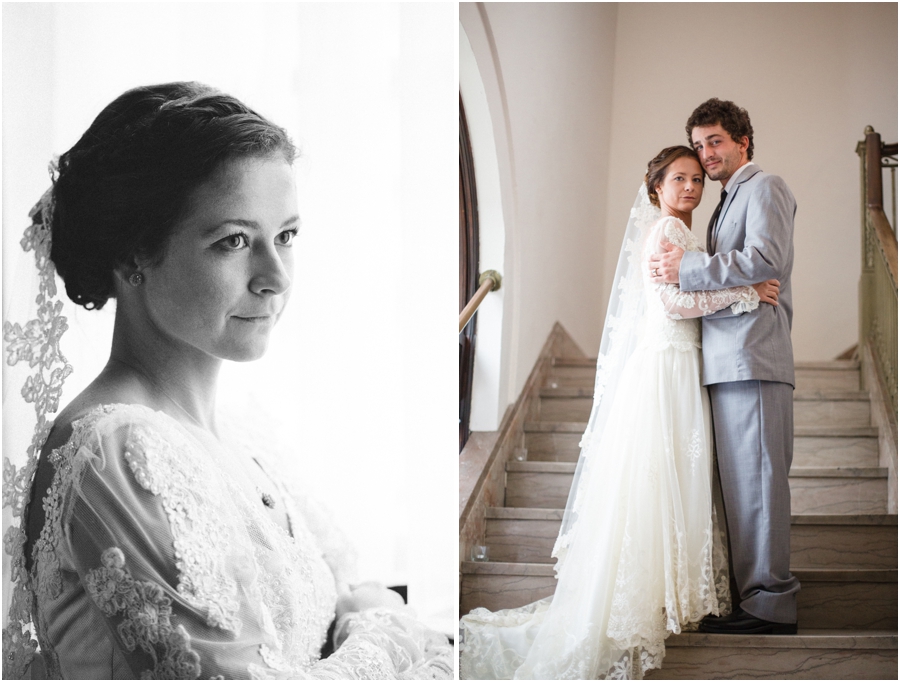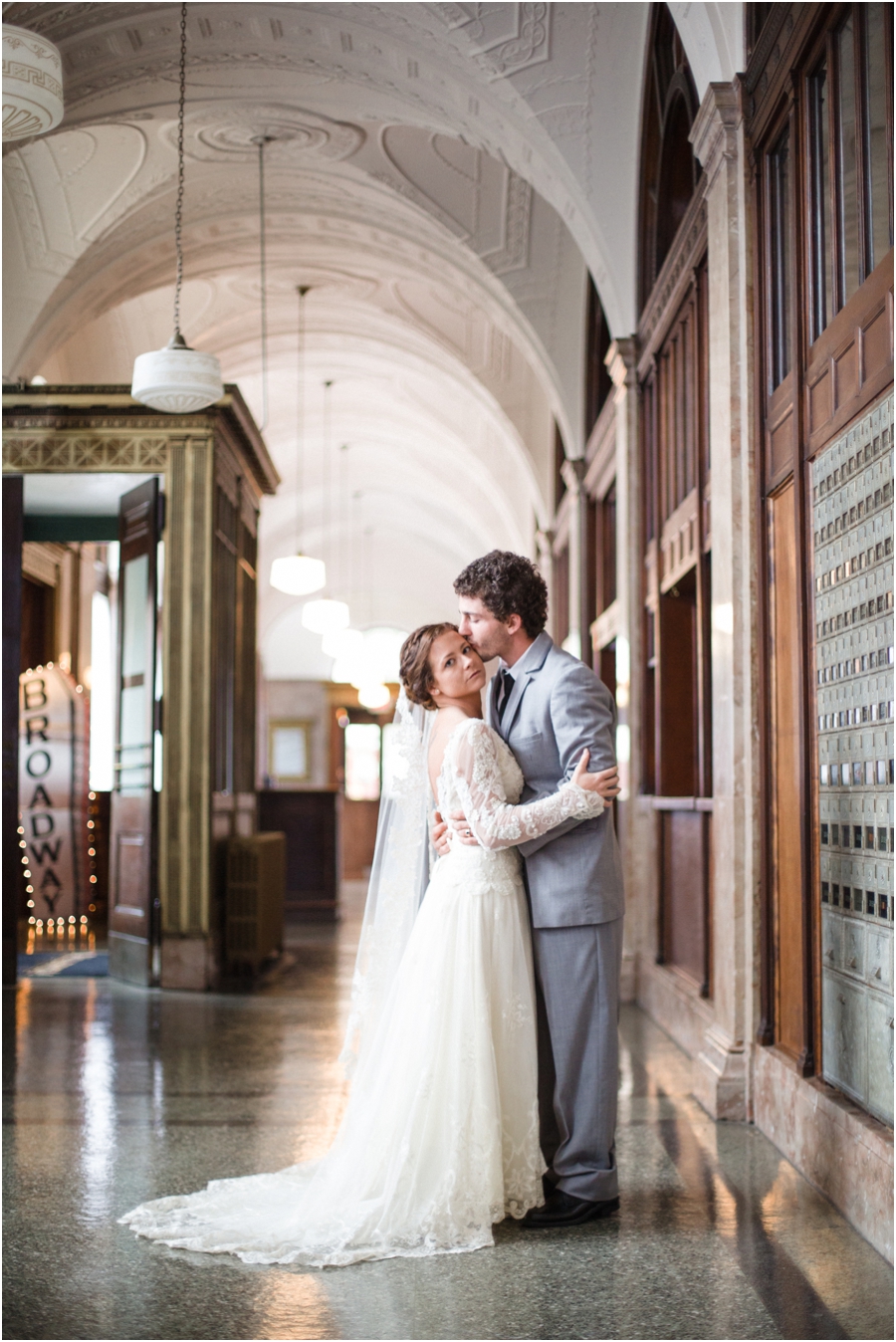 There's a magnificent hallway inside the front entrance. From the first time we met with Chelsea and her mom, and they showed us pictures of this part – we knew we were going to have to shoot there. The light coming in was so soft and pretty, and the design of the building so interesting and unique.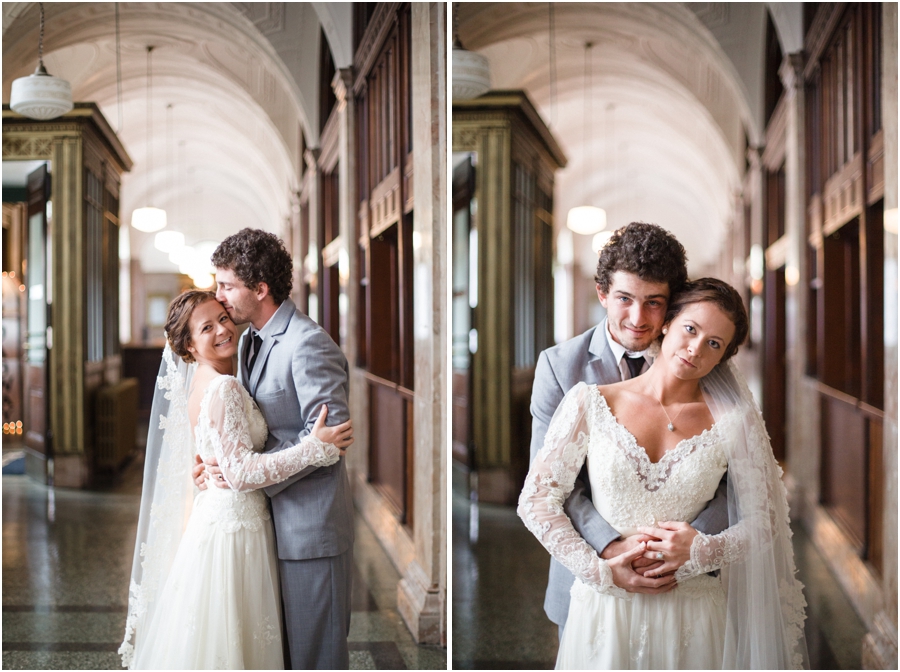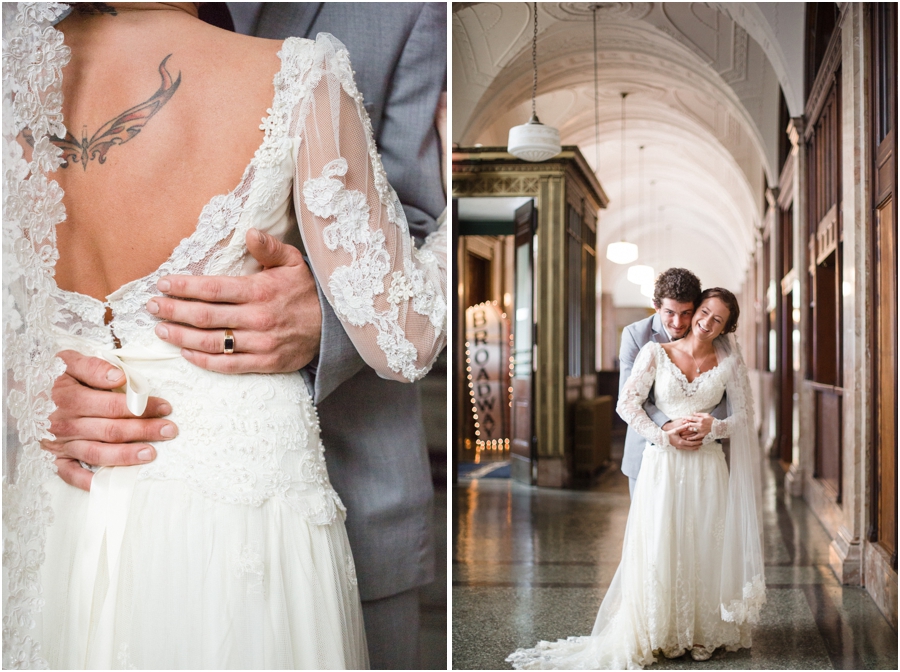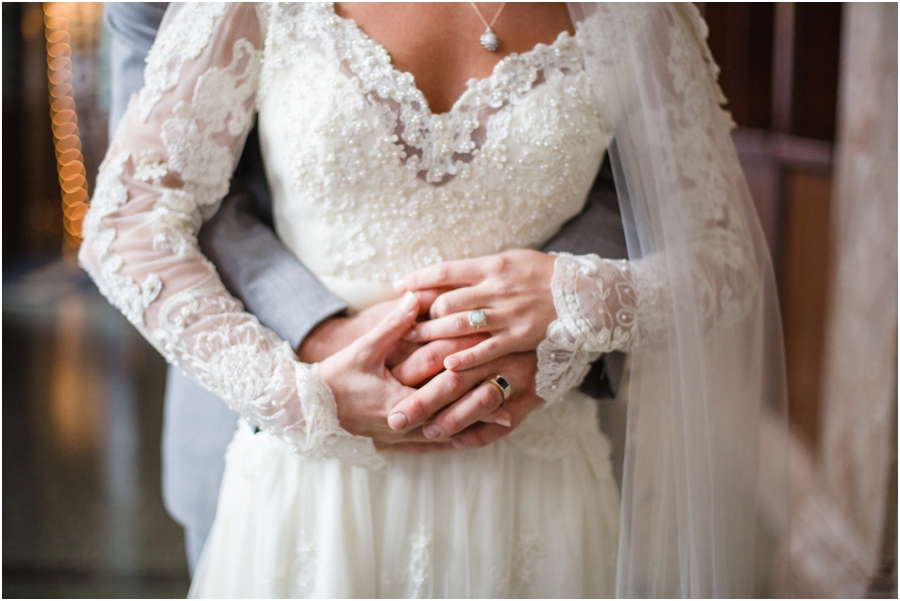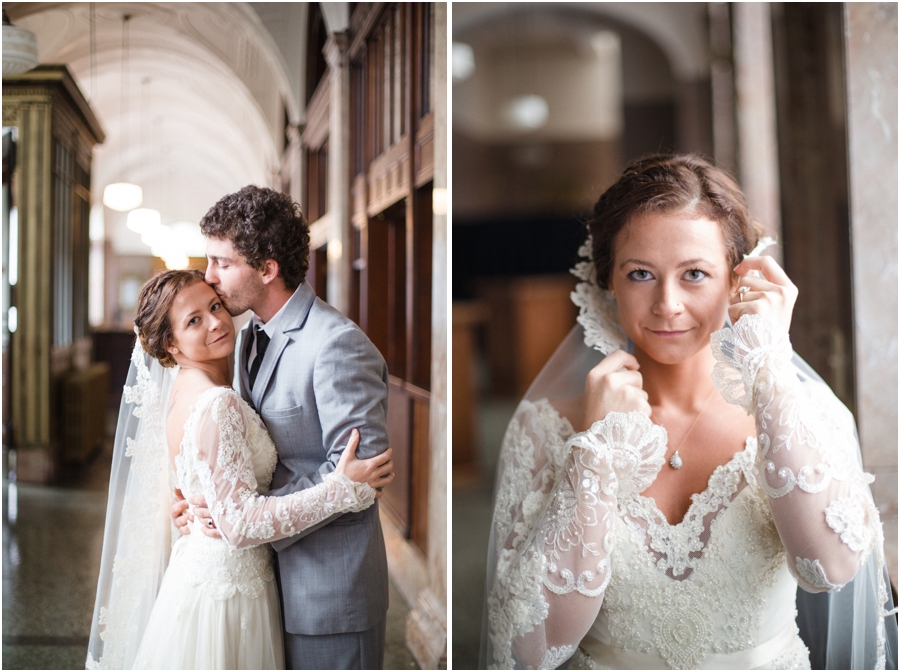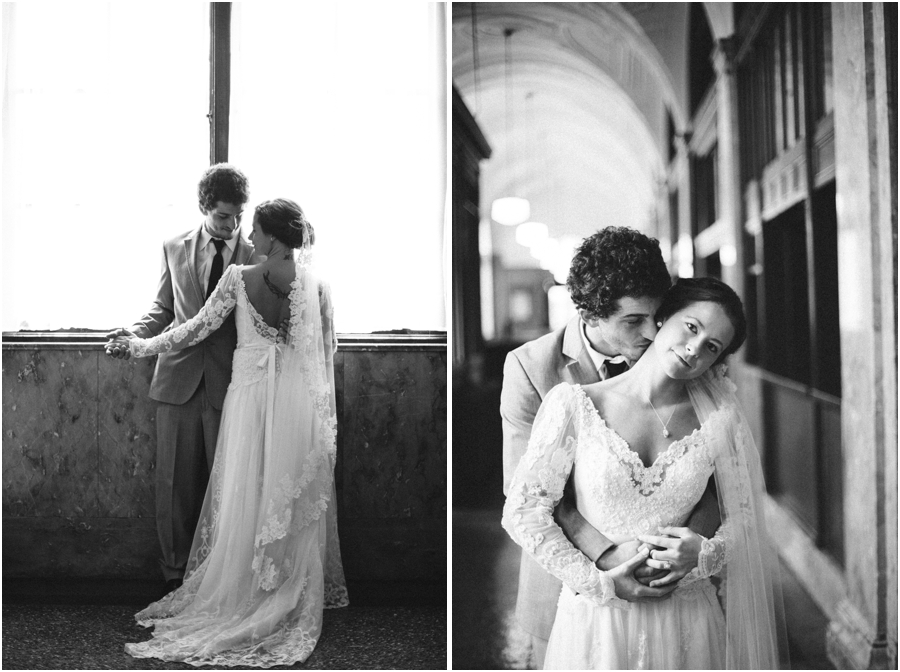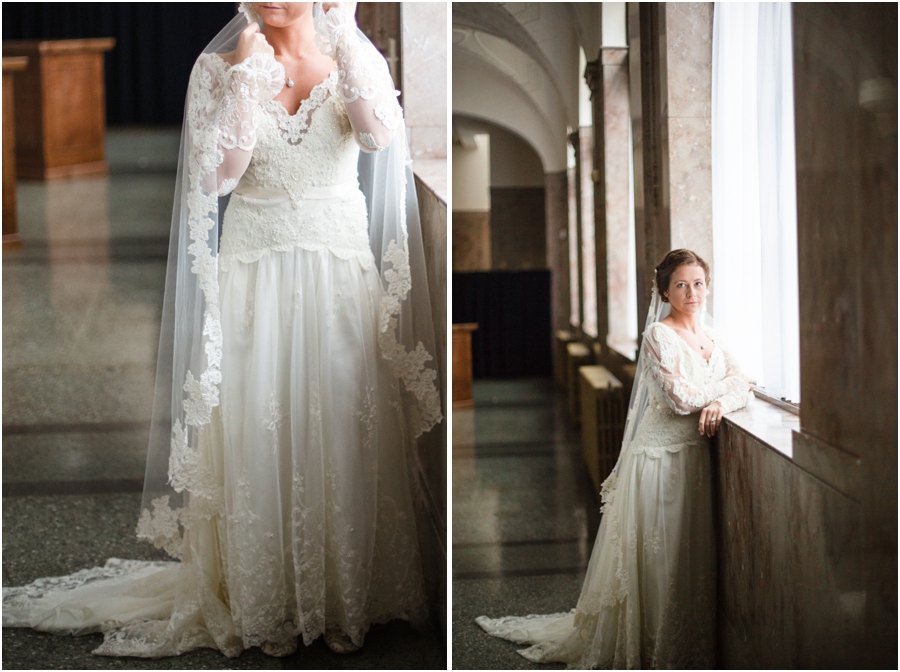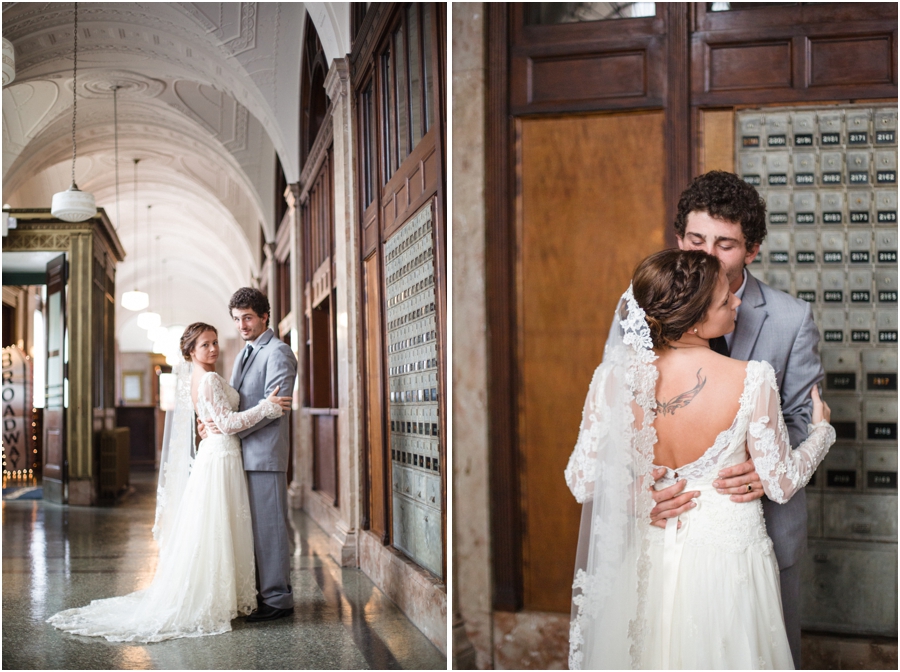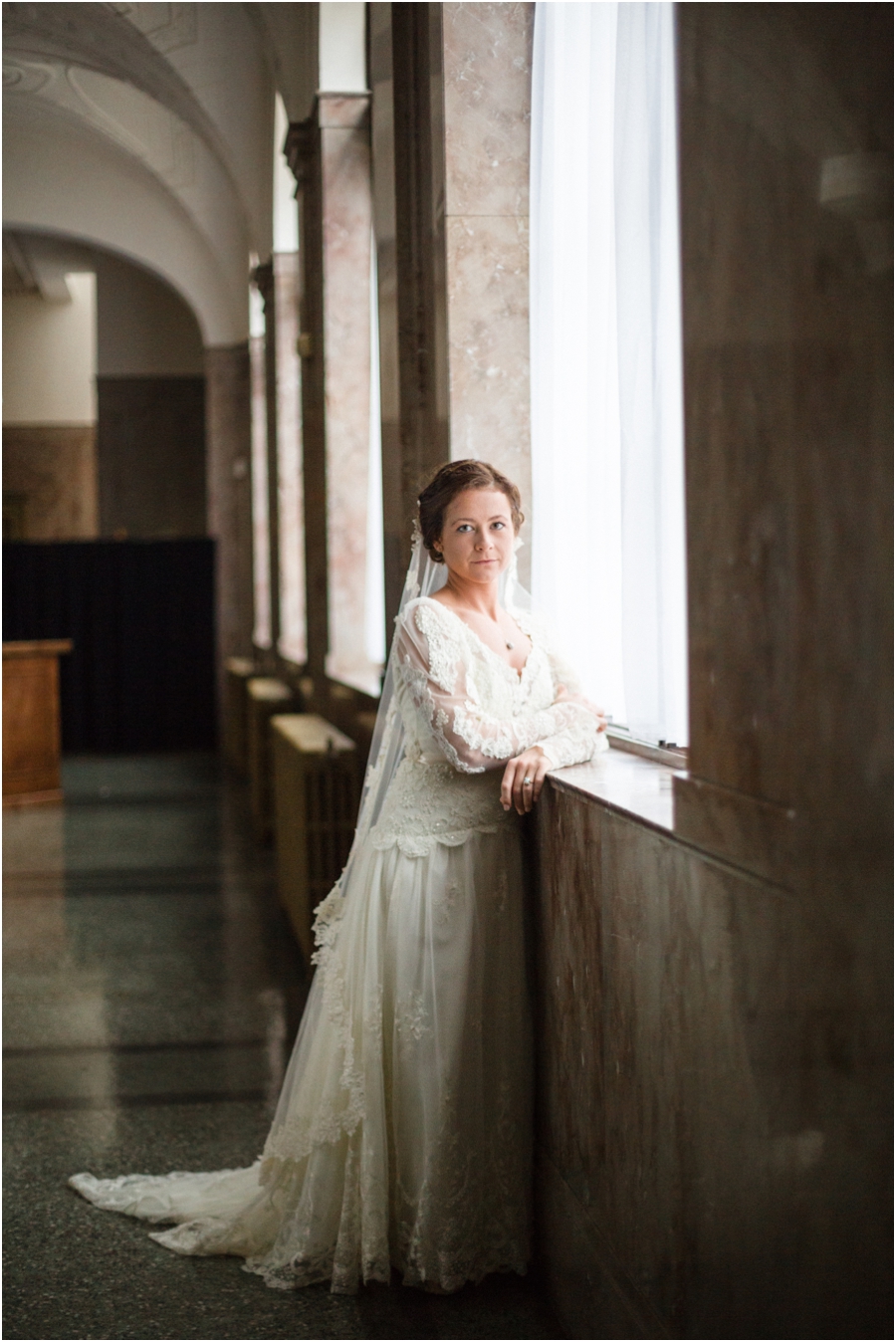 Chelsea, you look so peaceful and serene here. Such a lovely bride!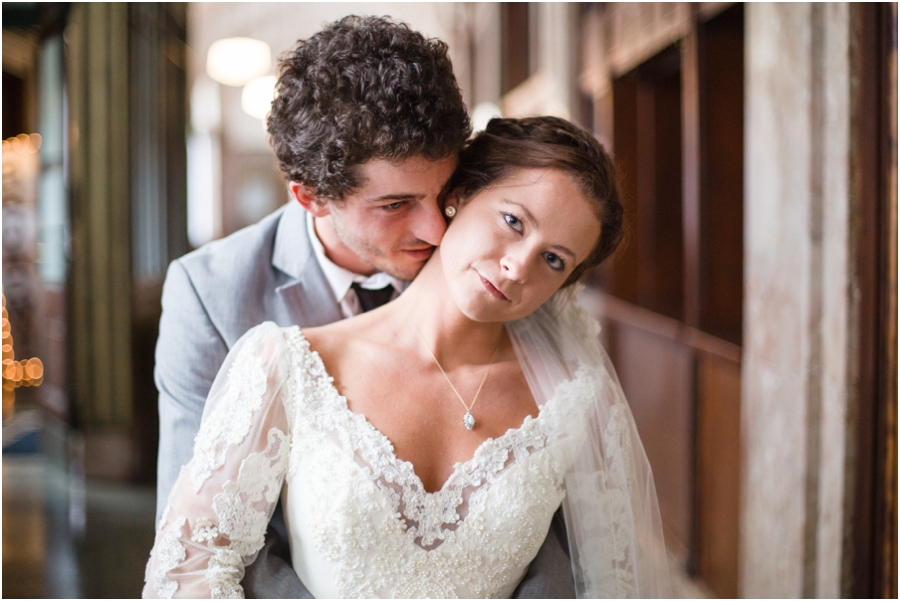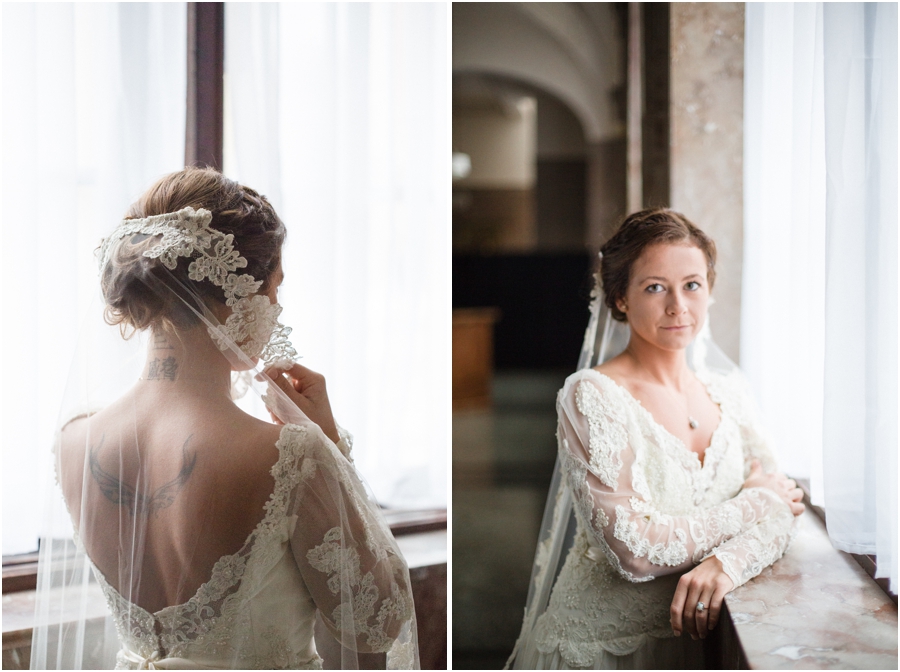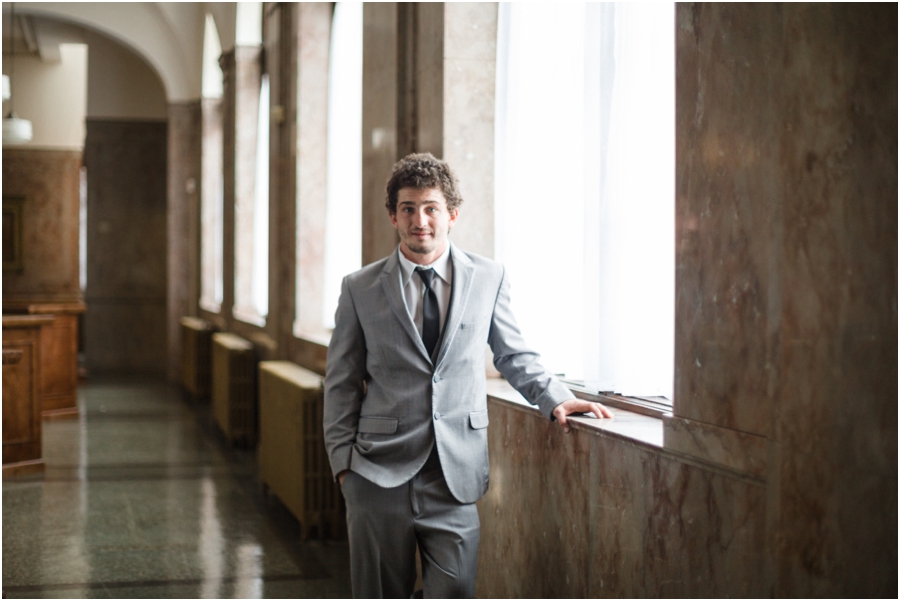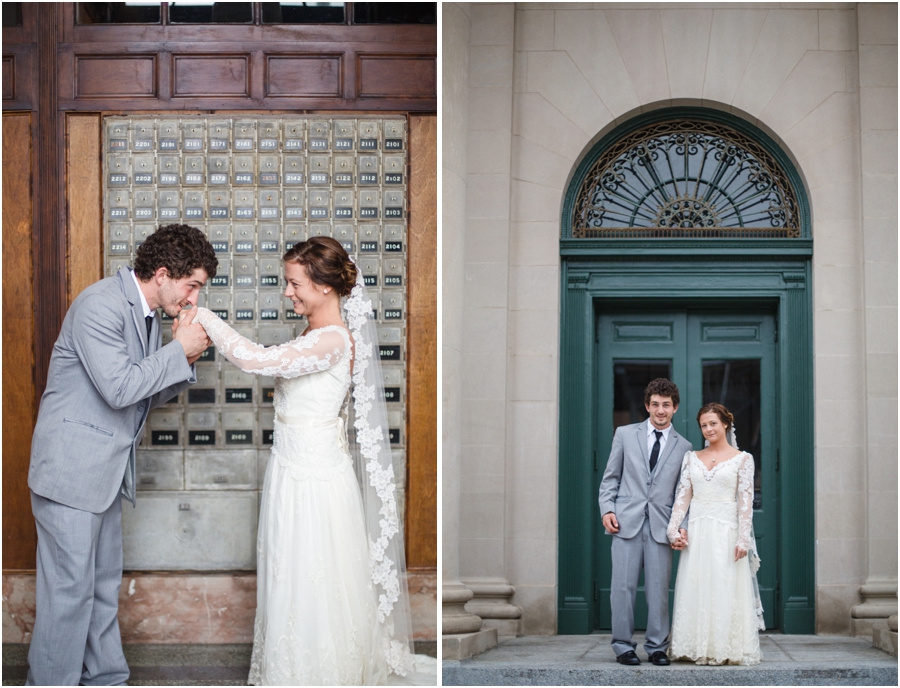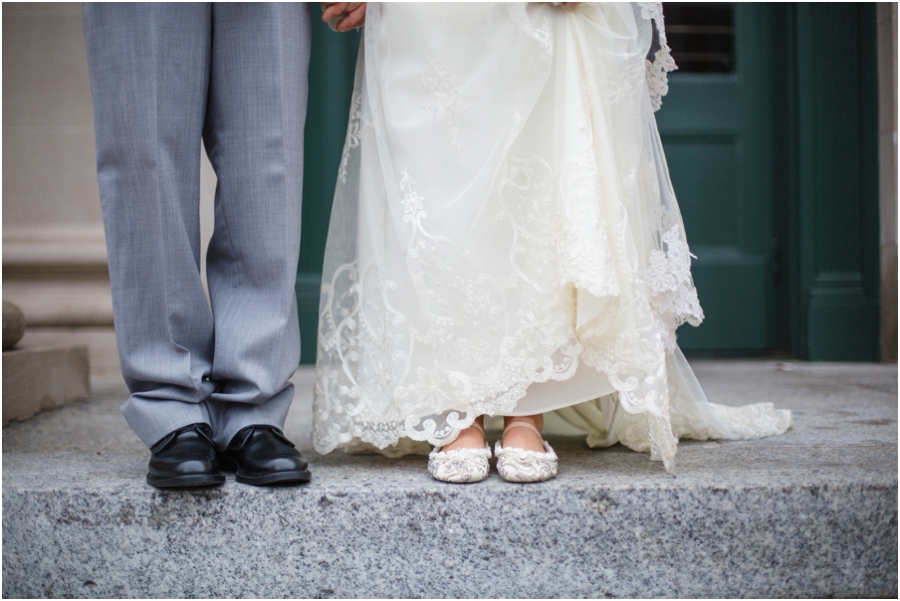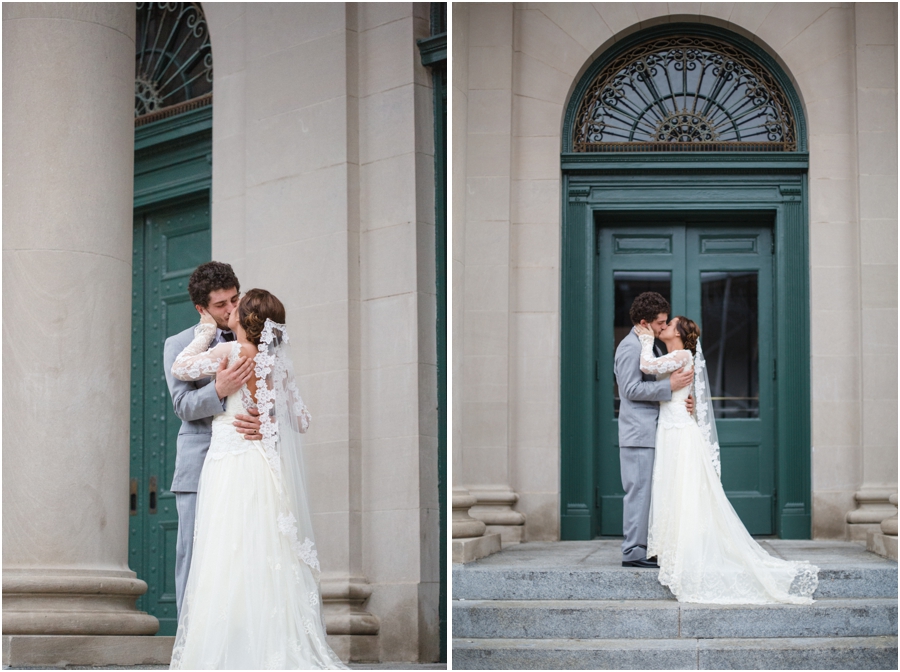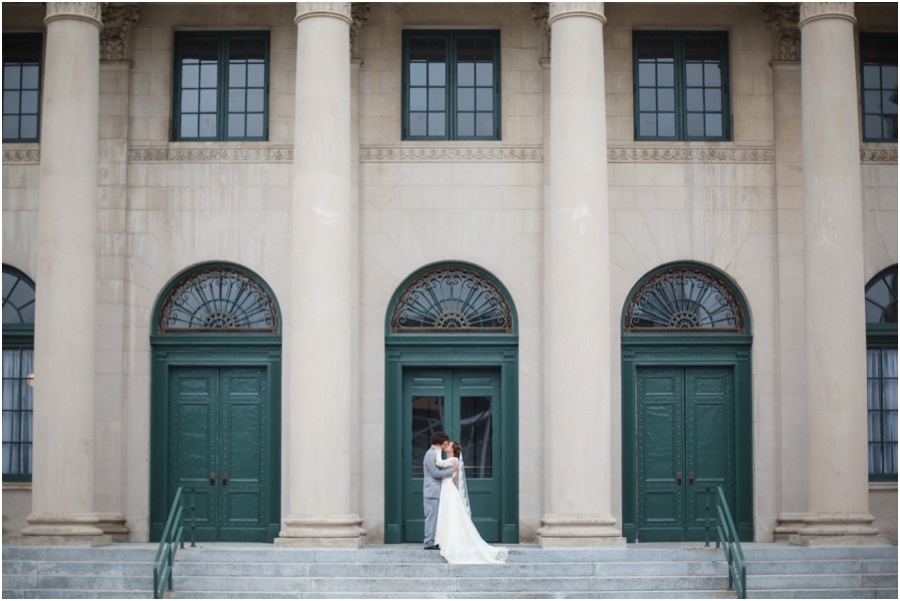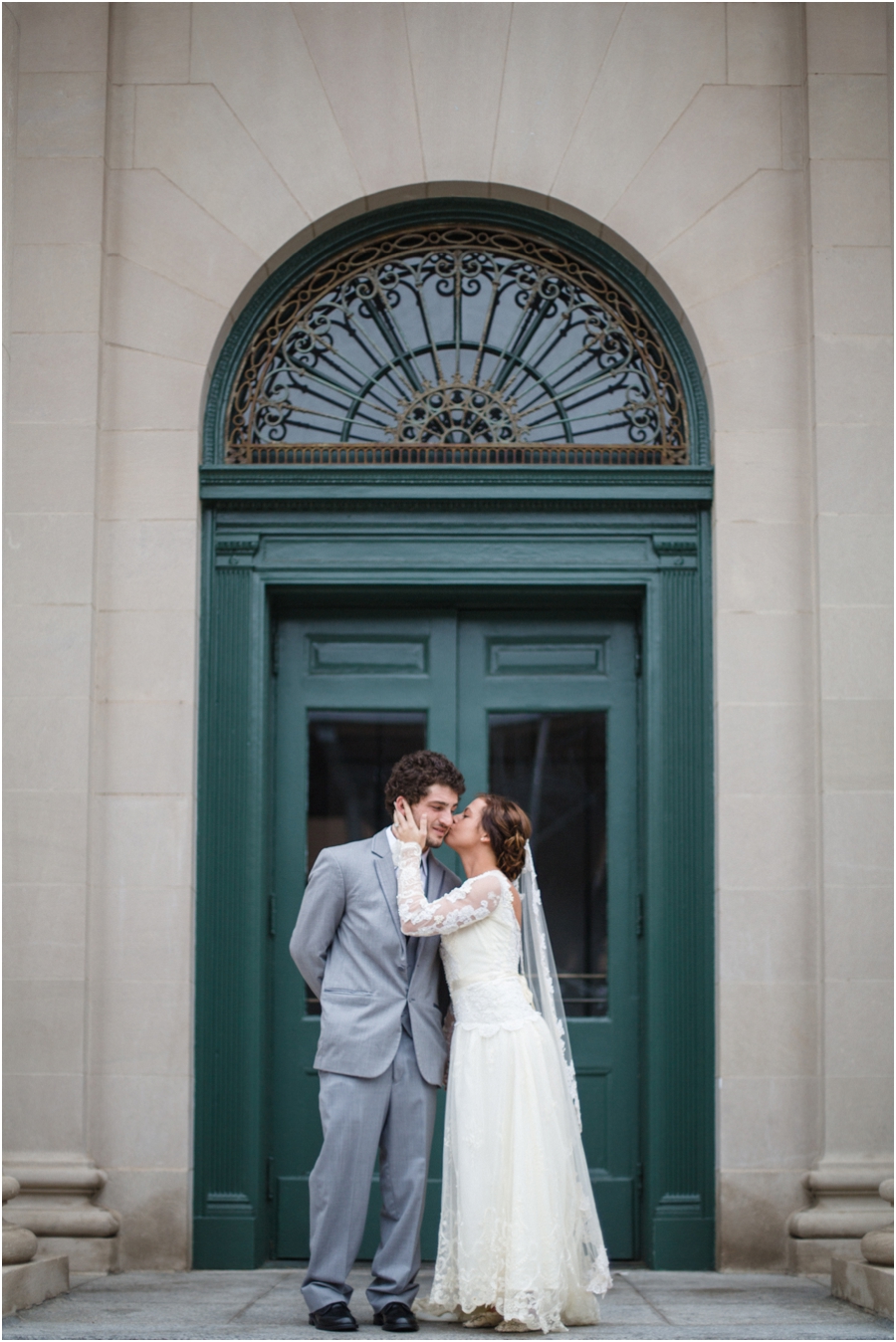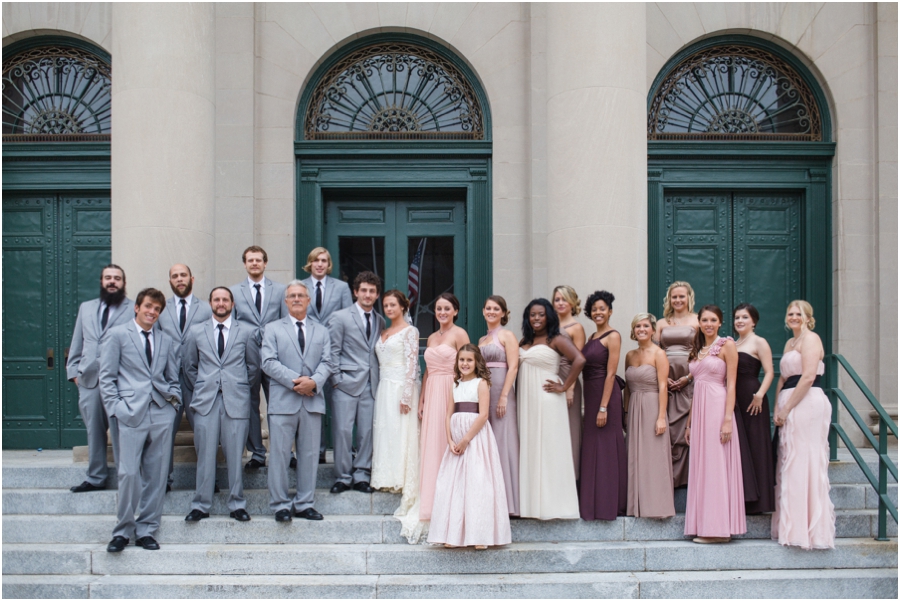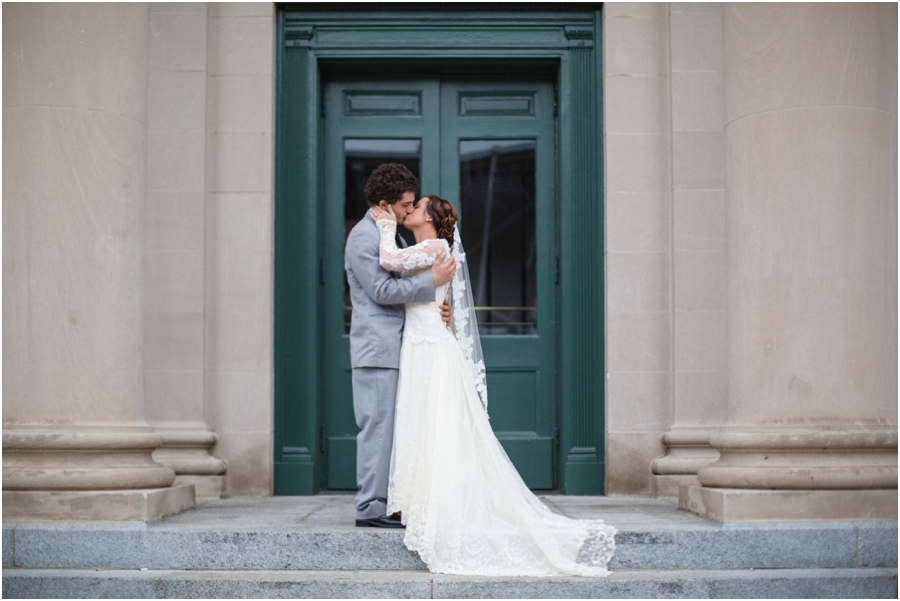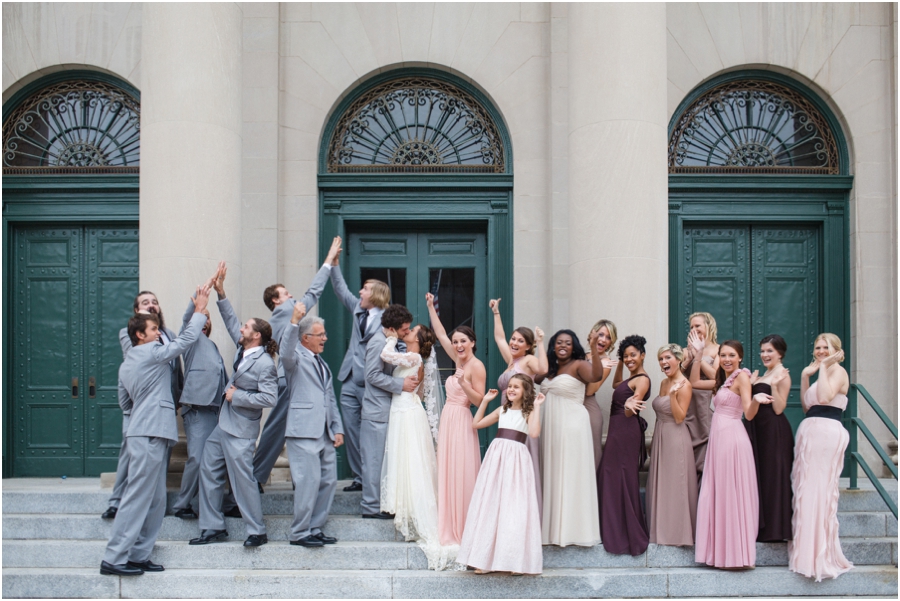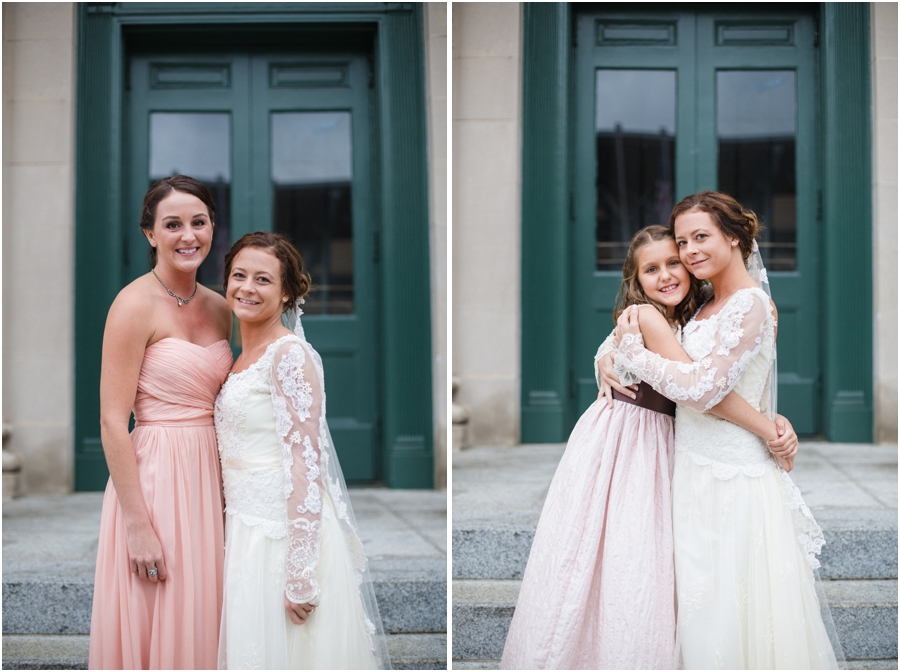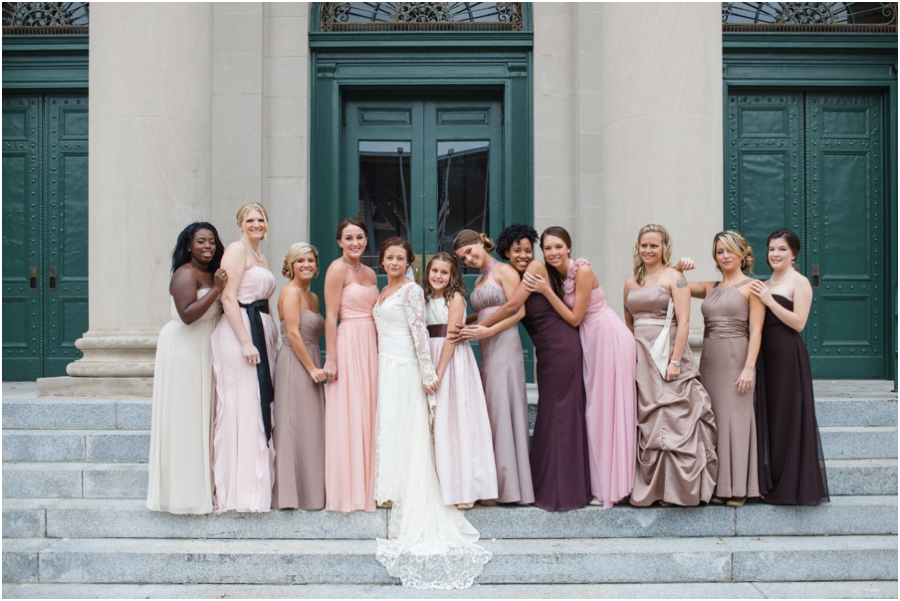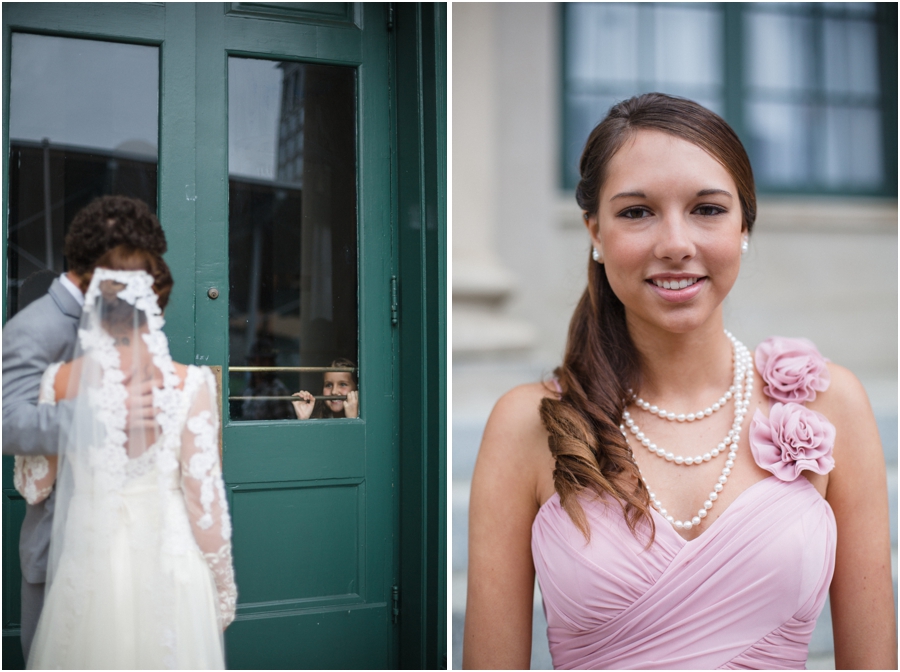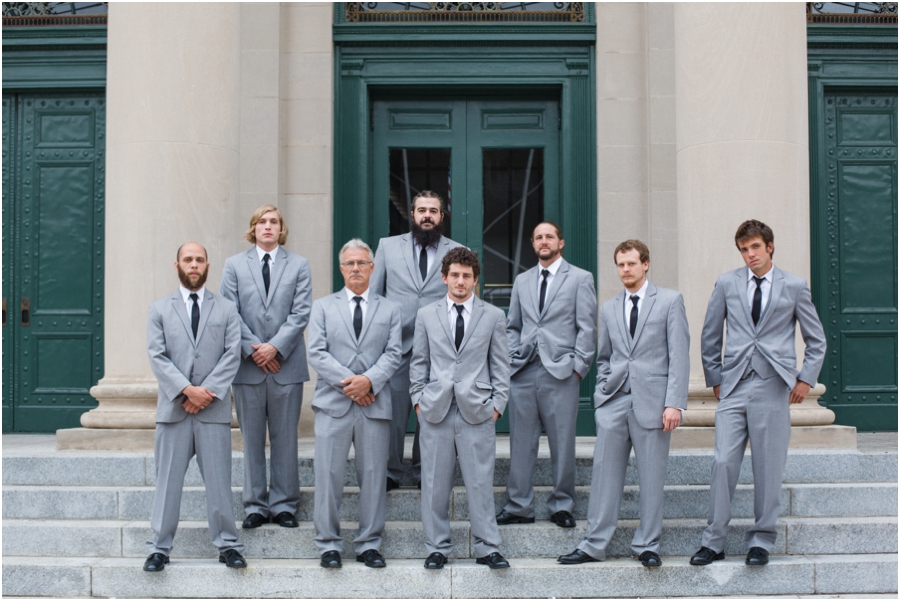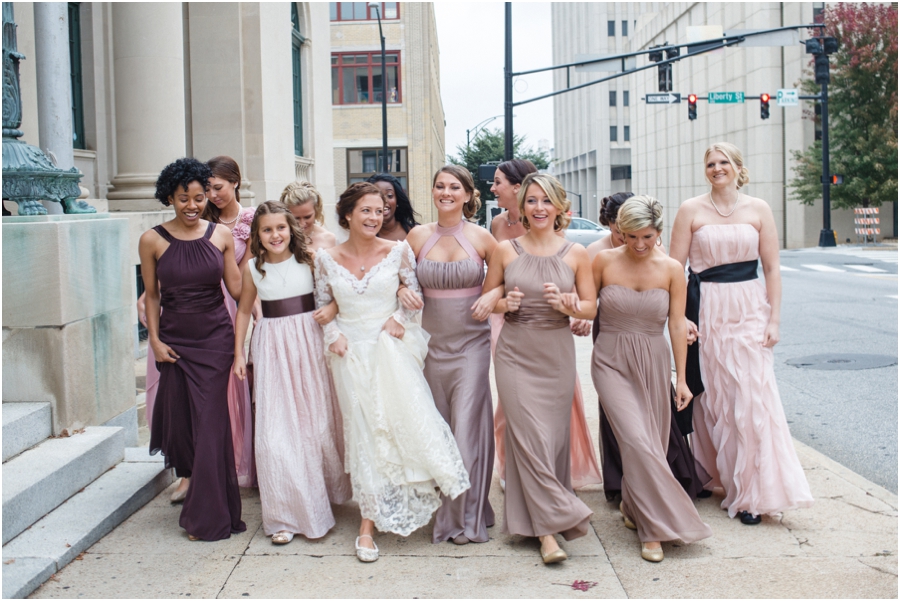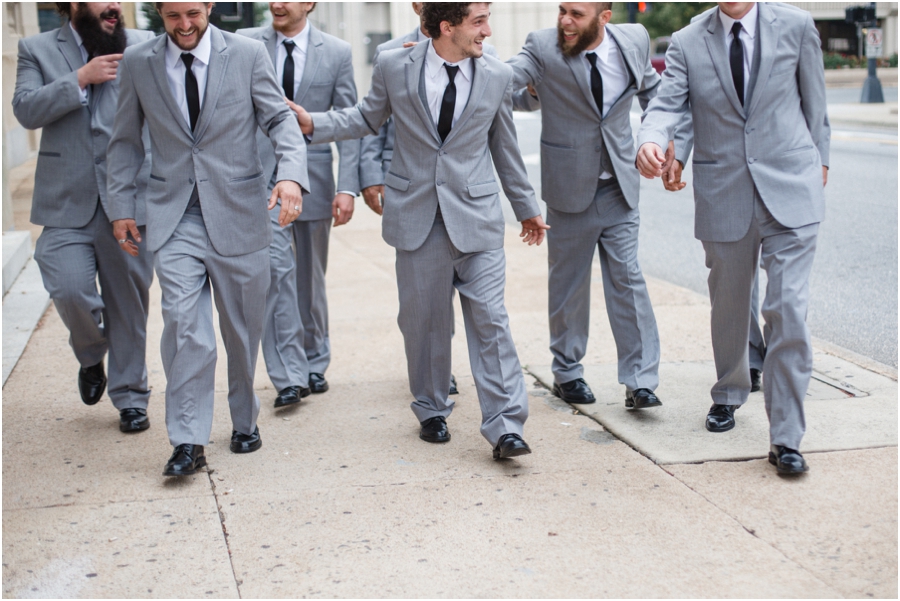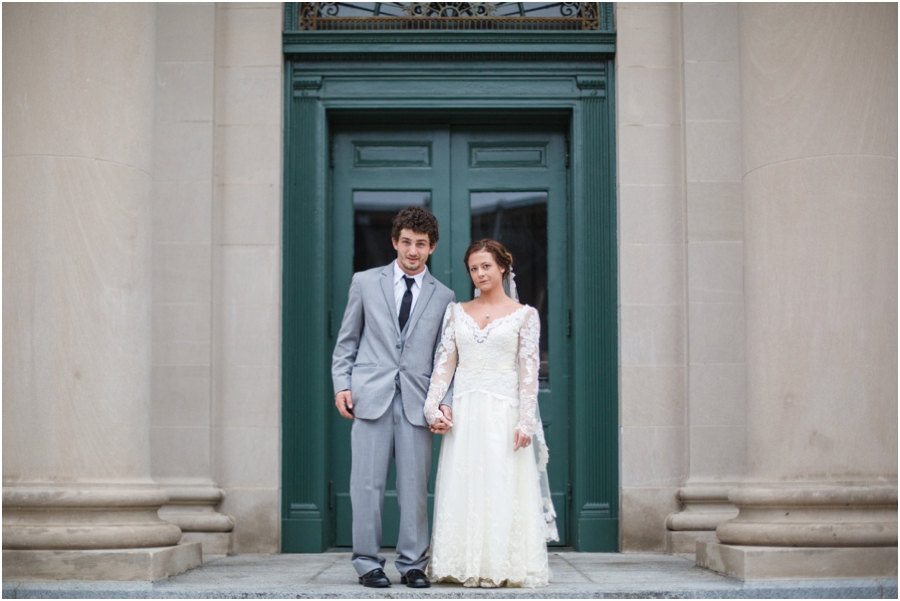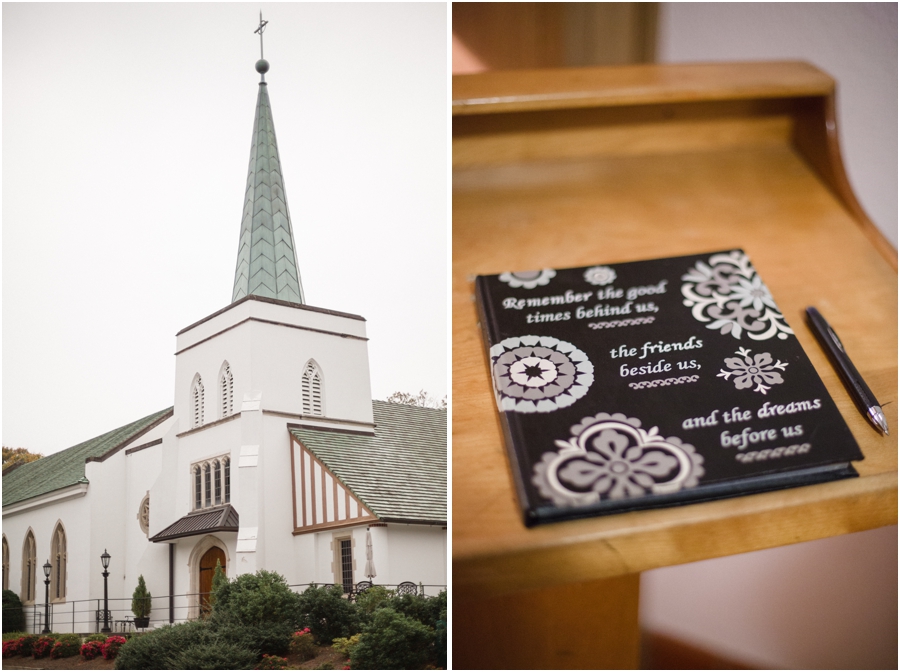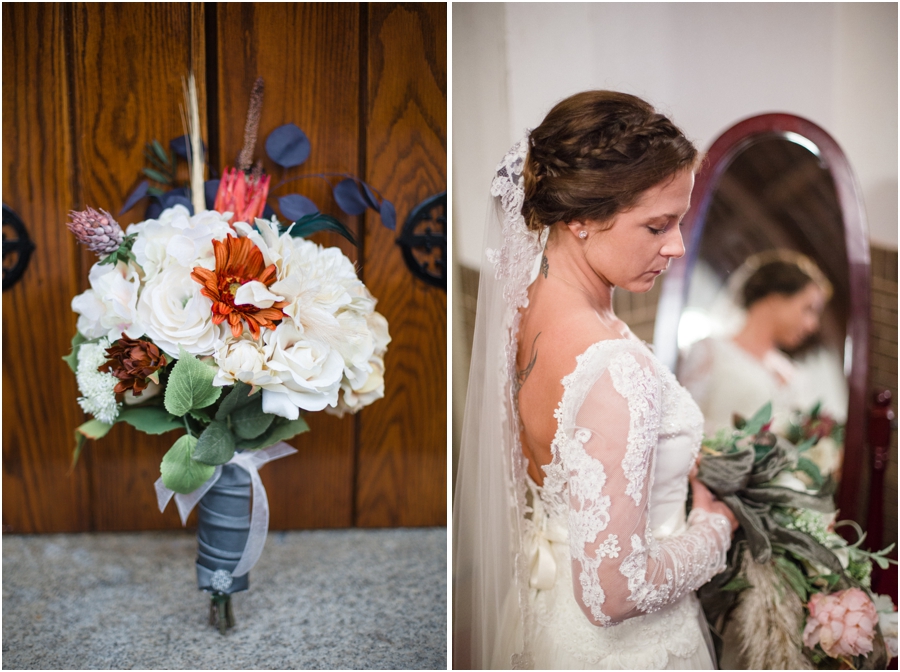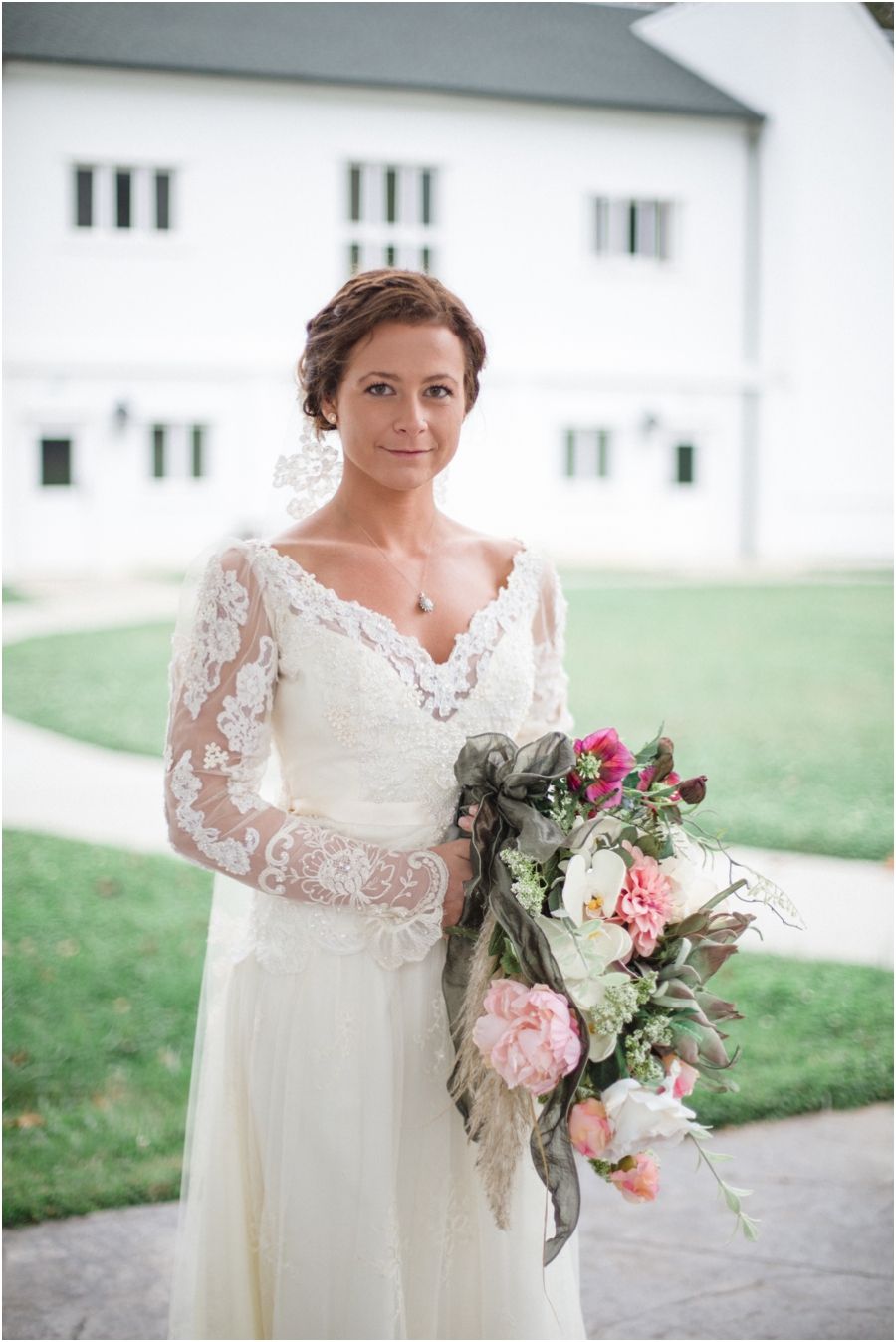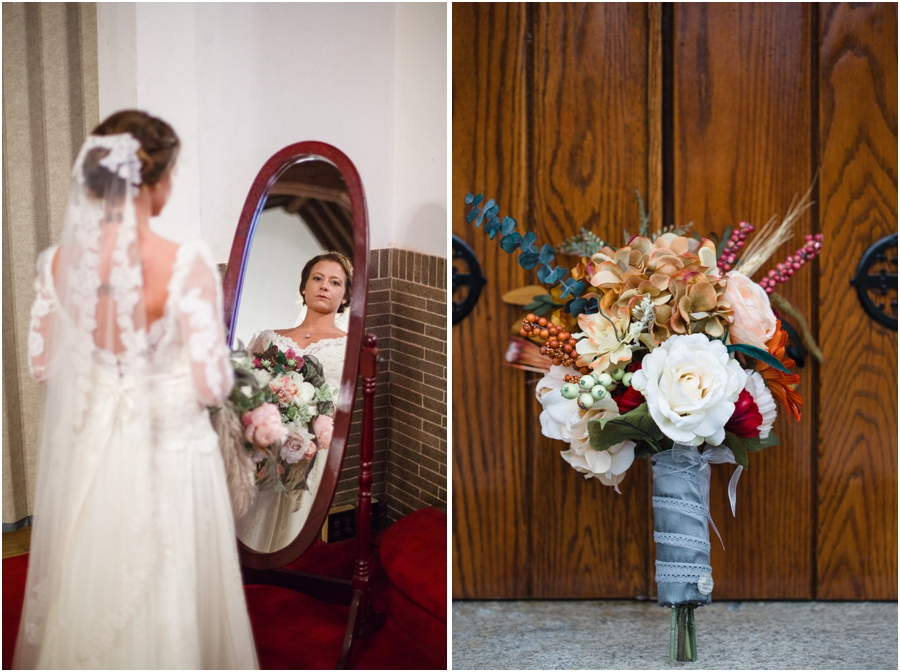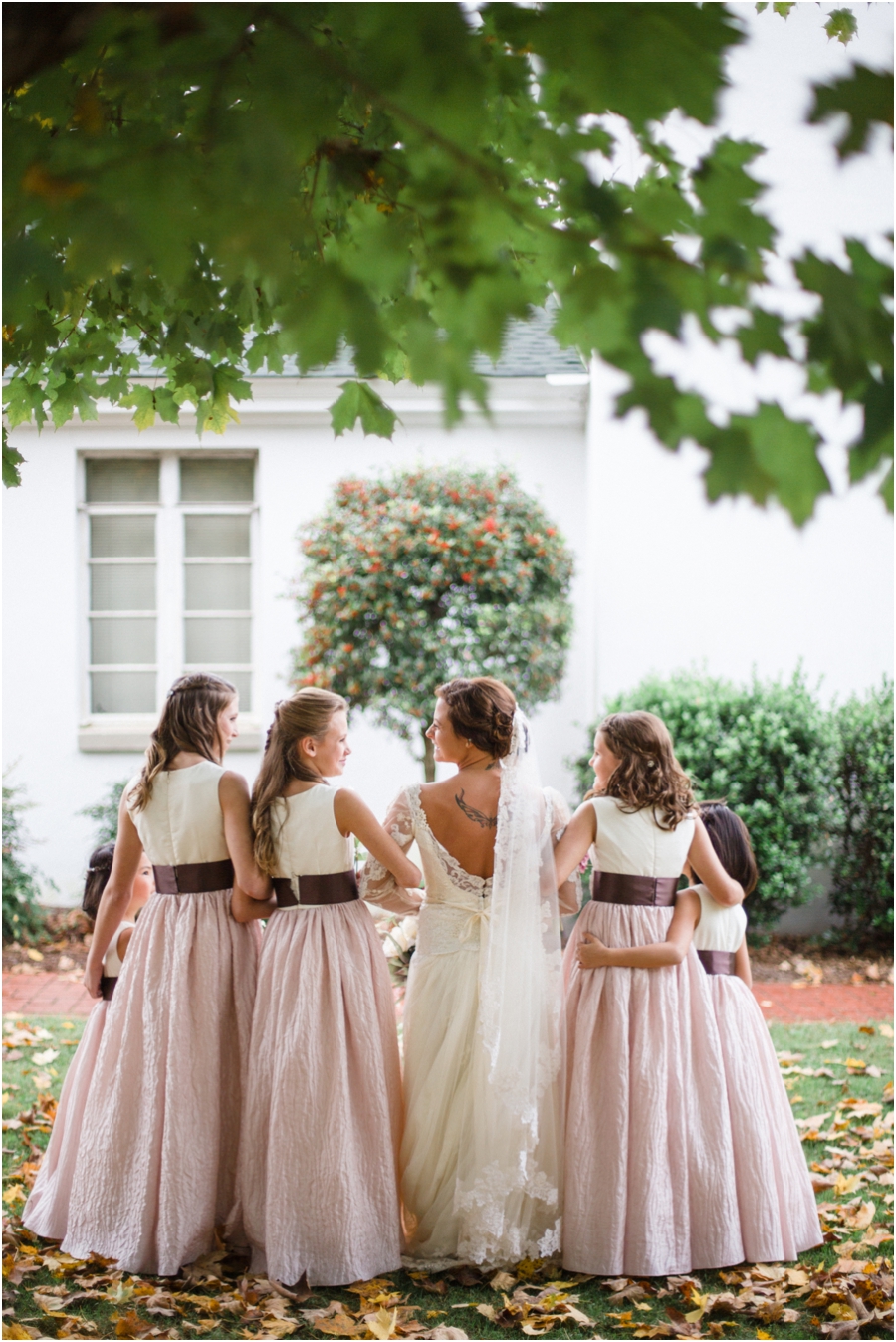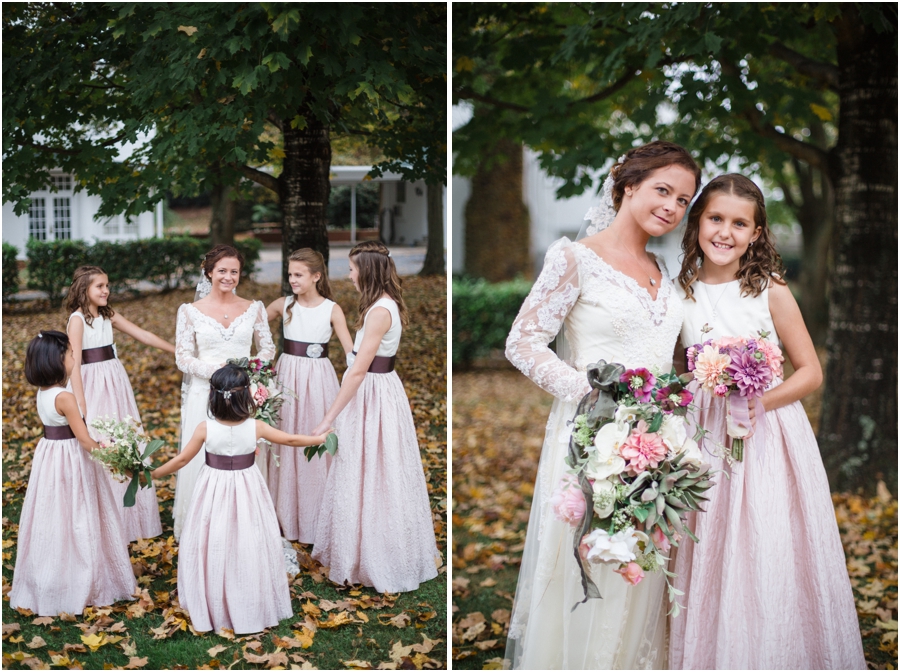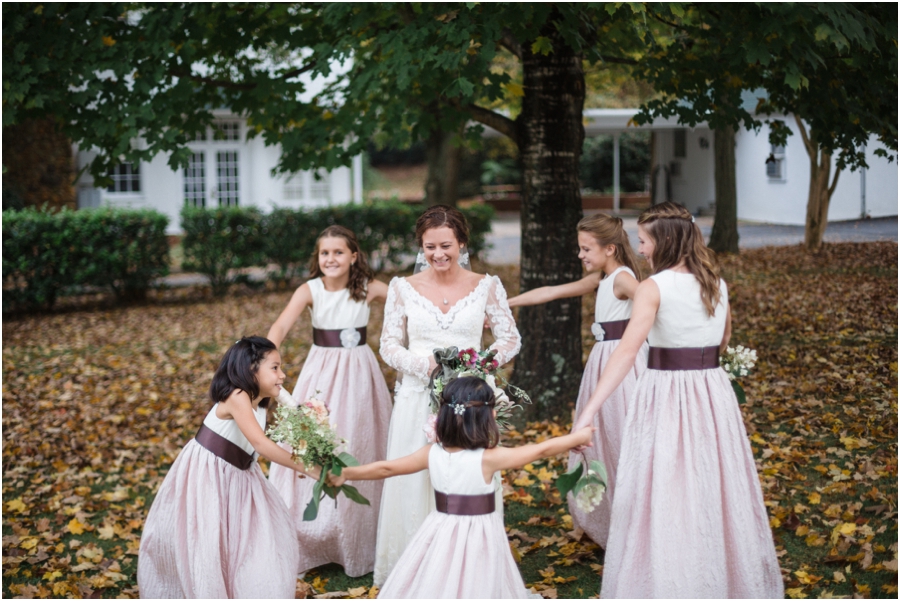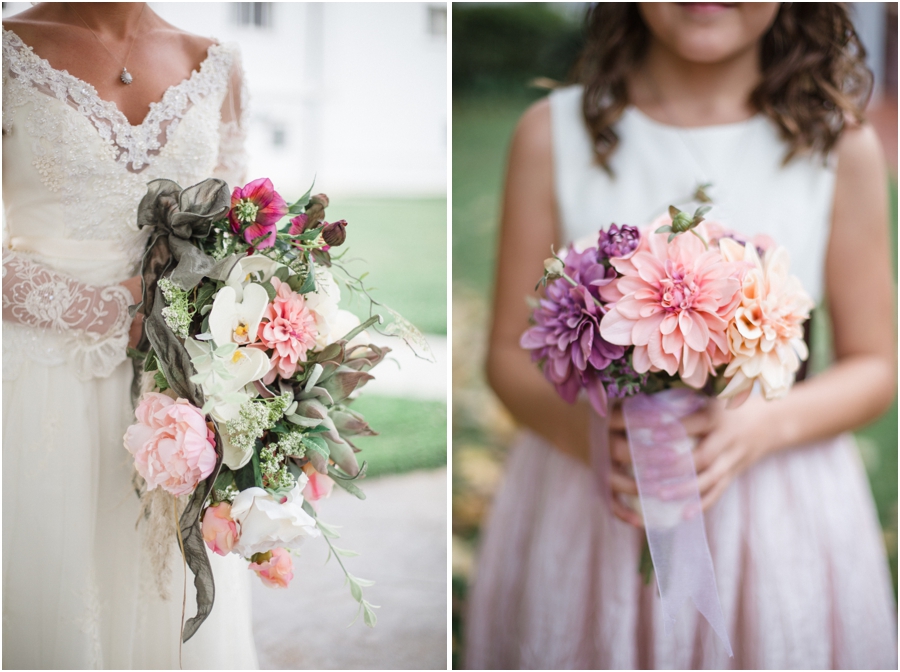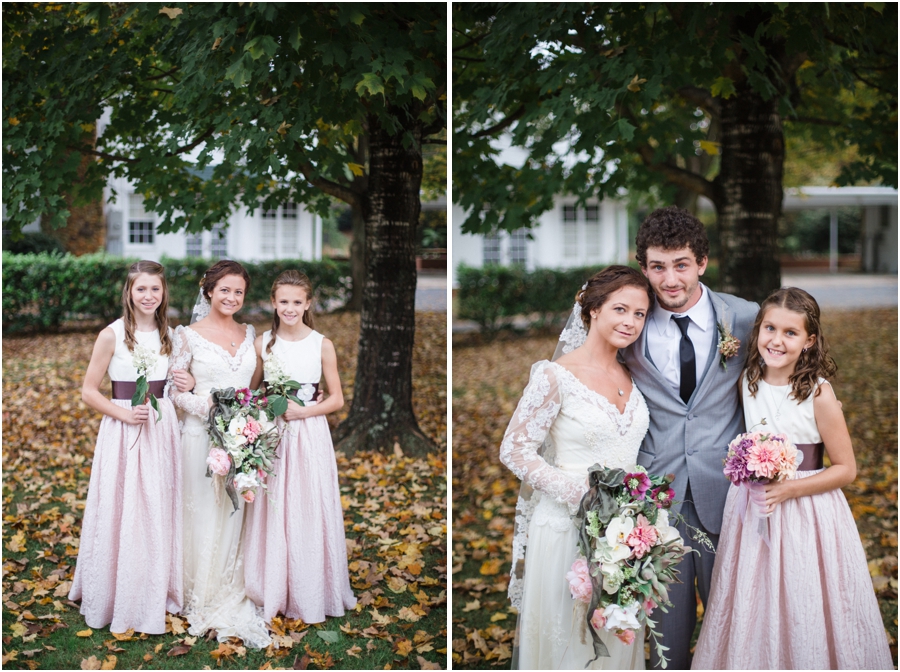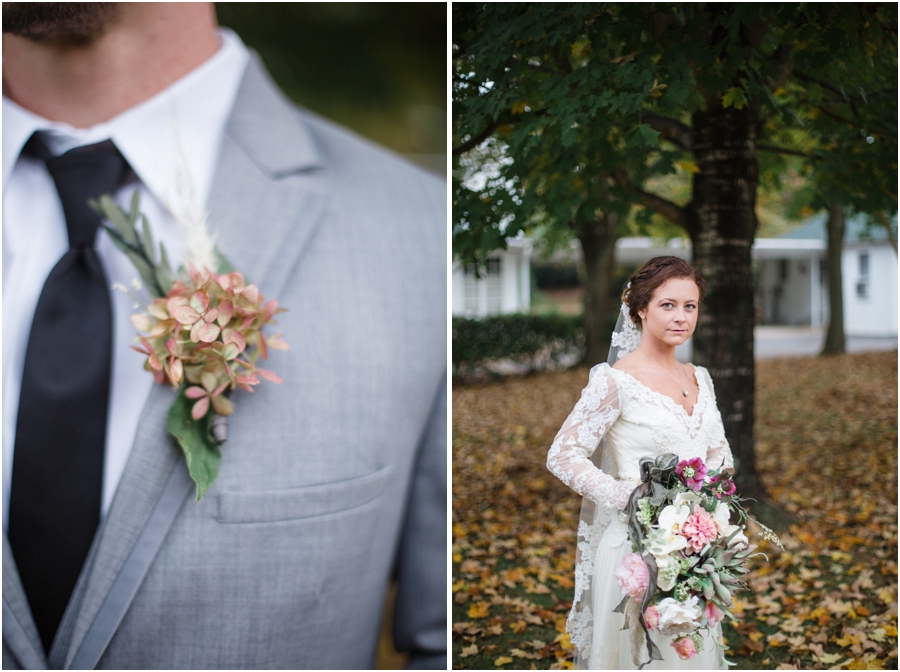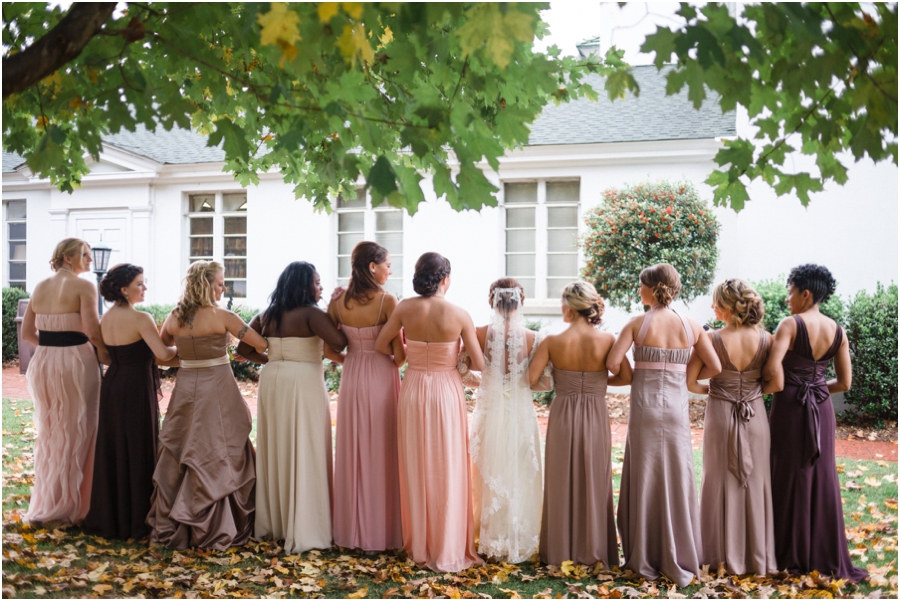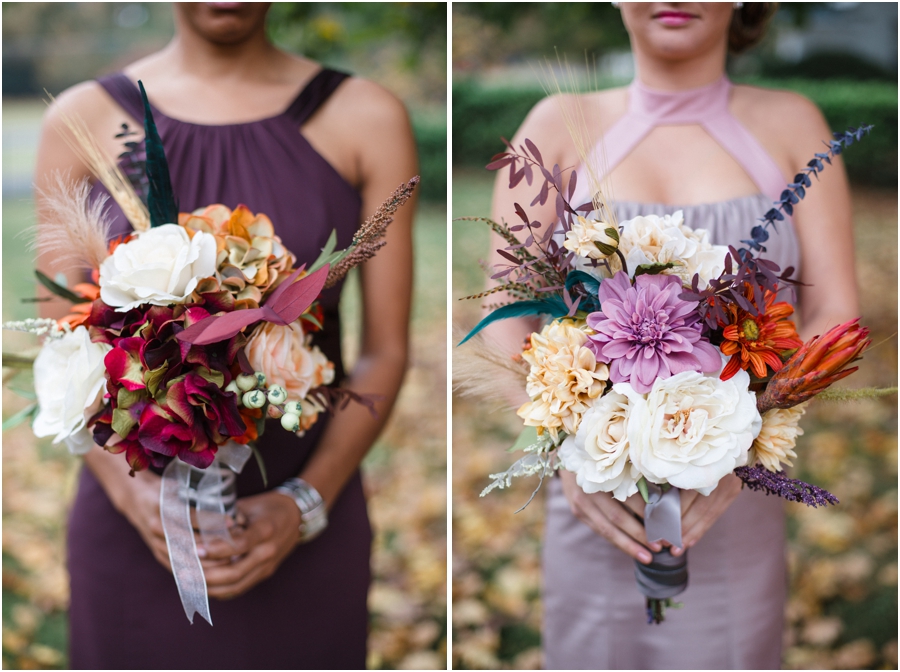 Every bridesmaid had a different bouquet that was color coordinated to her dress .. so beautiful!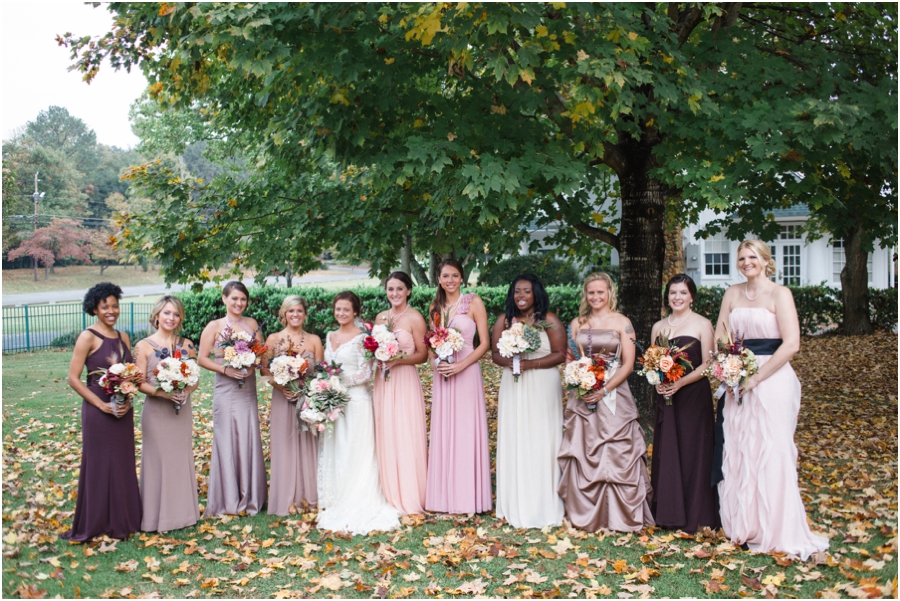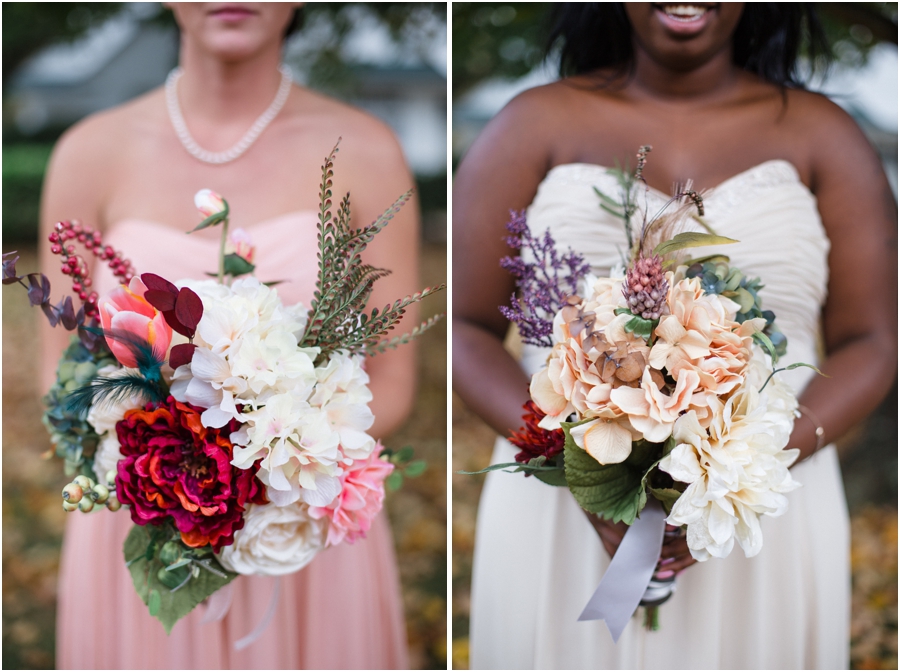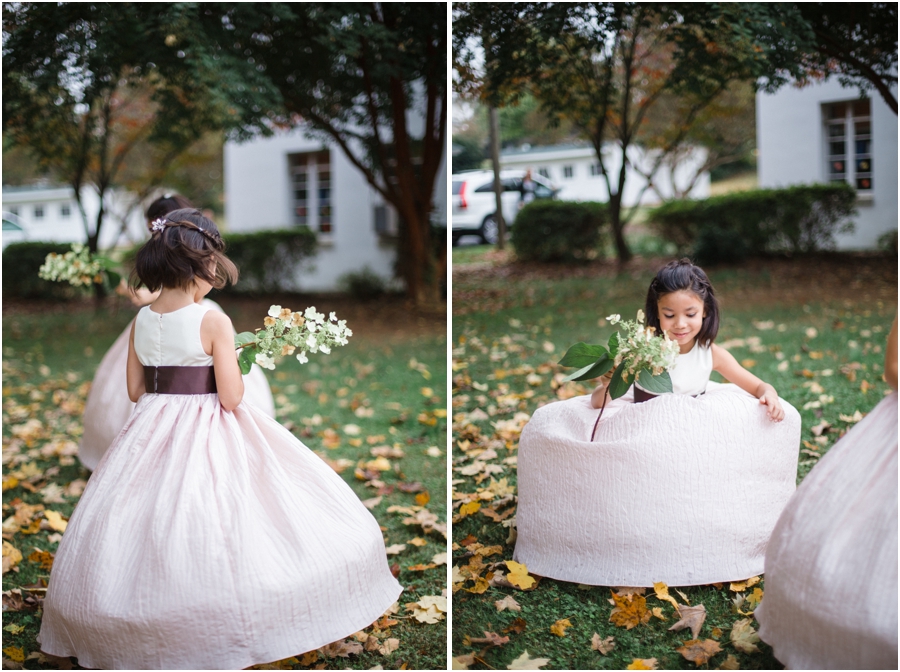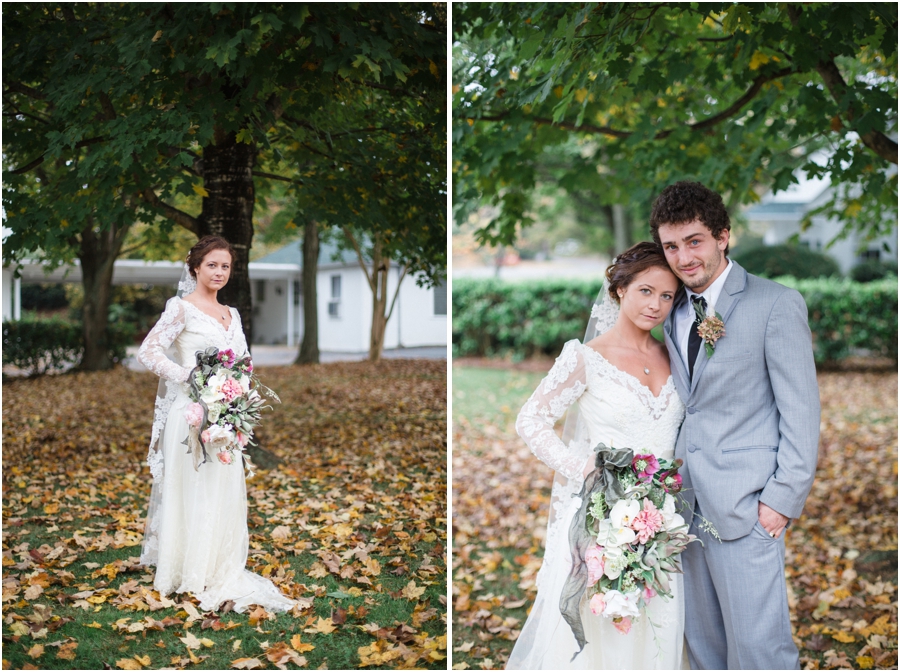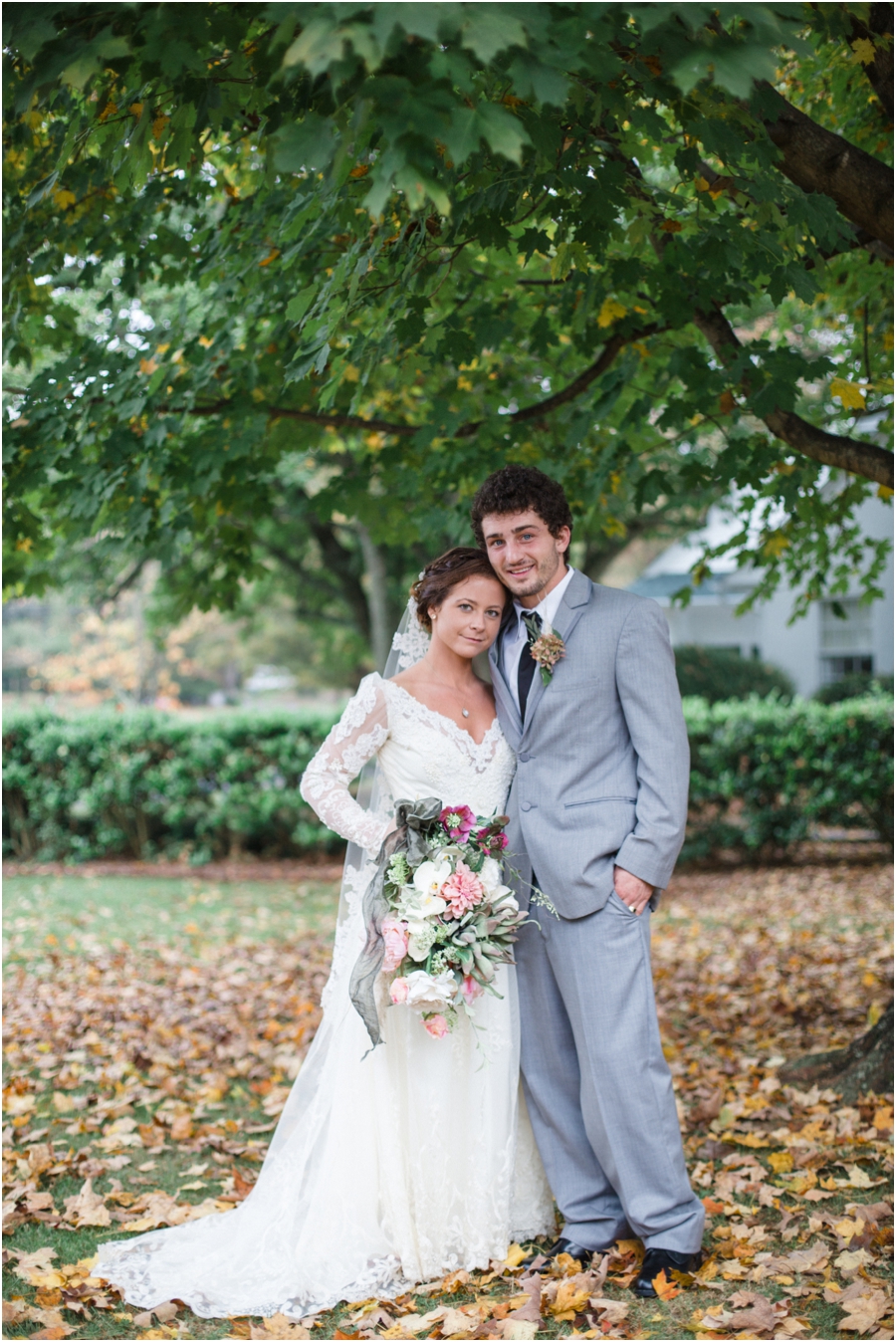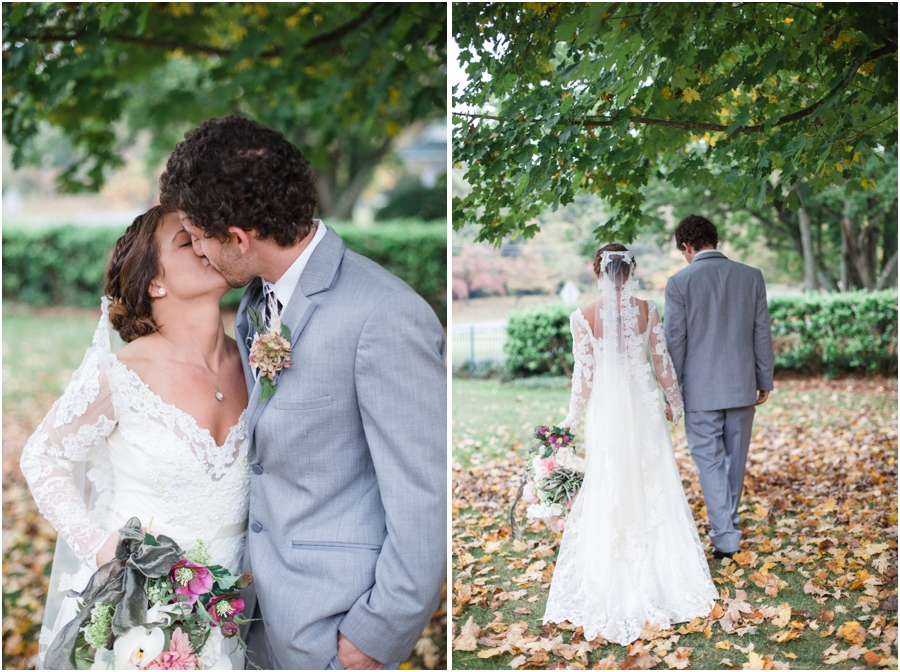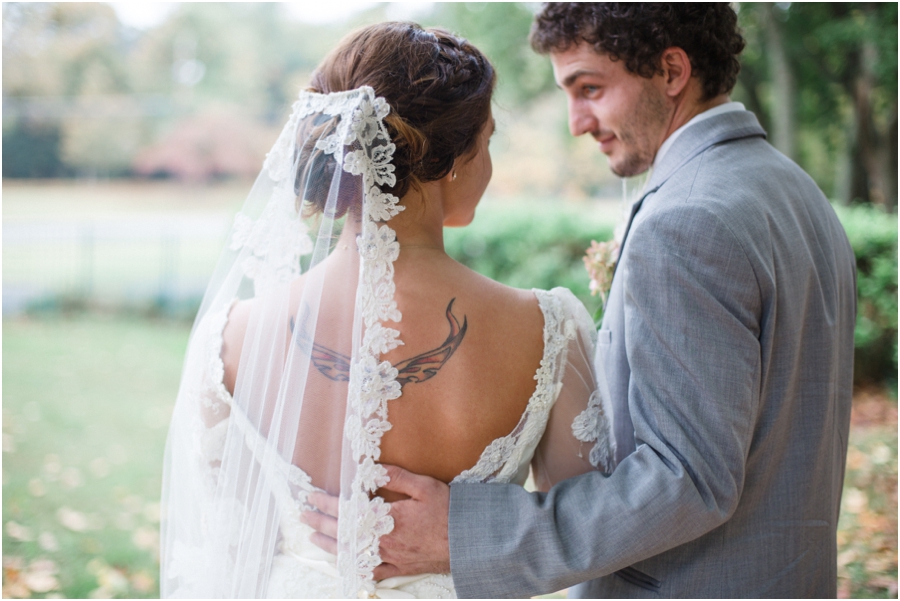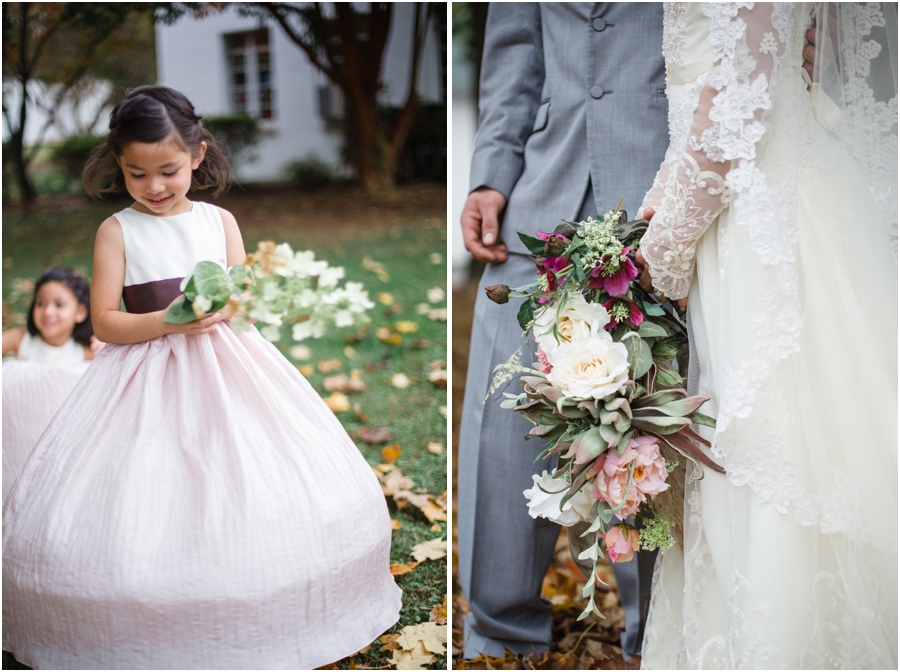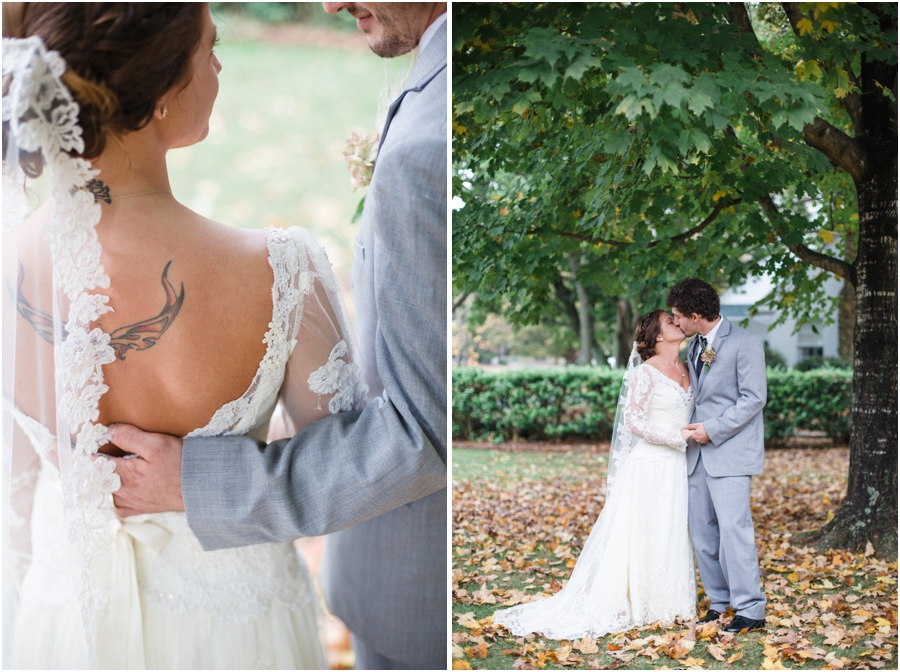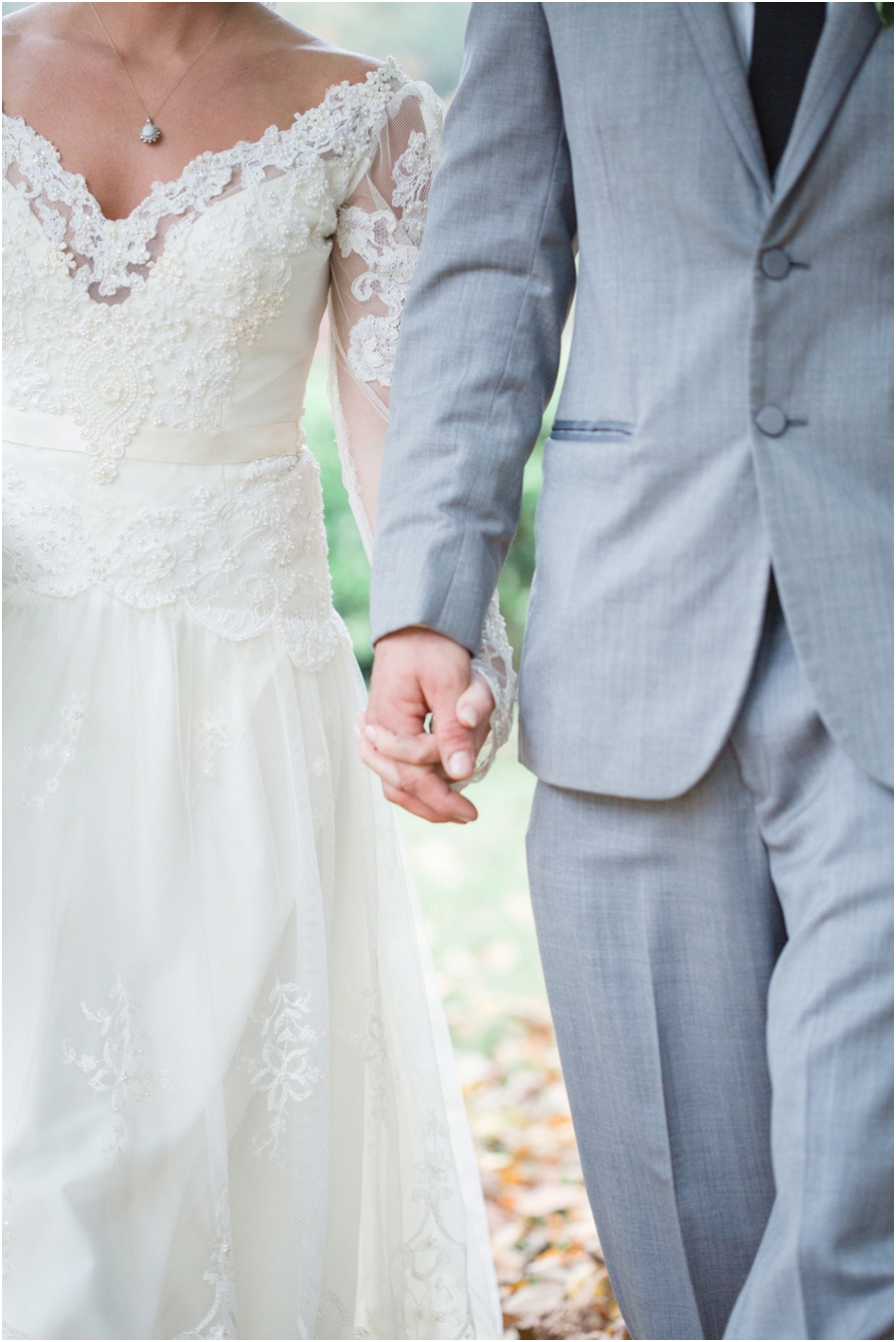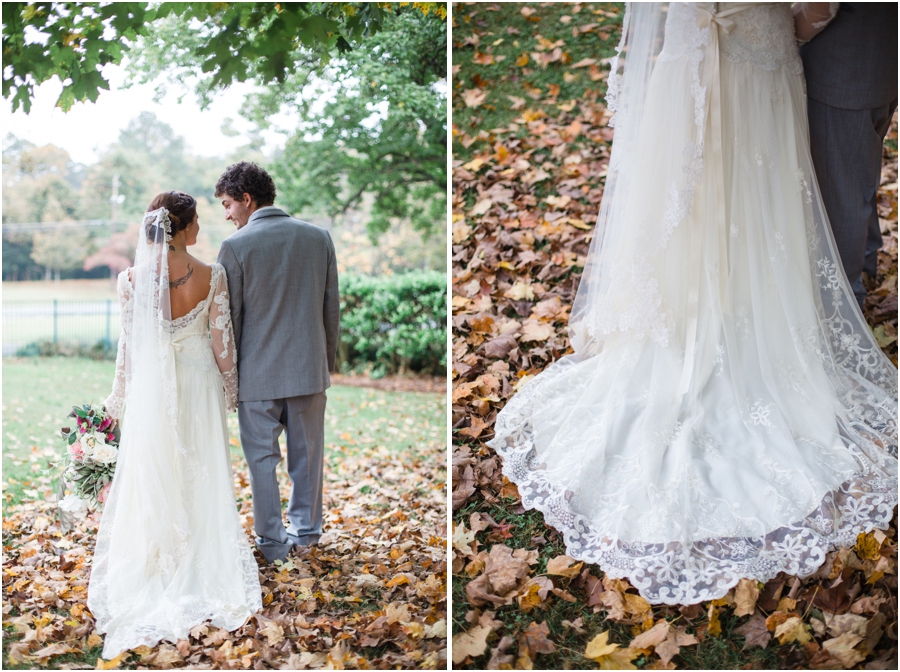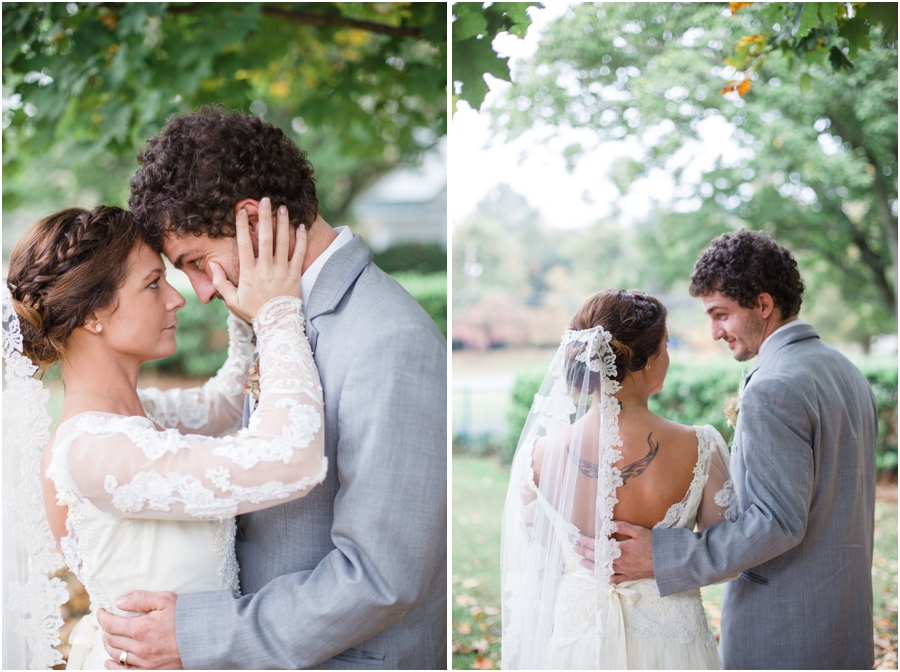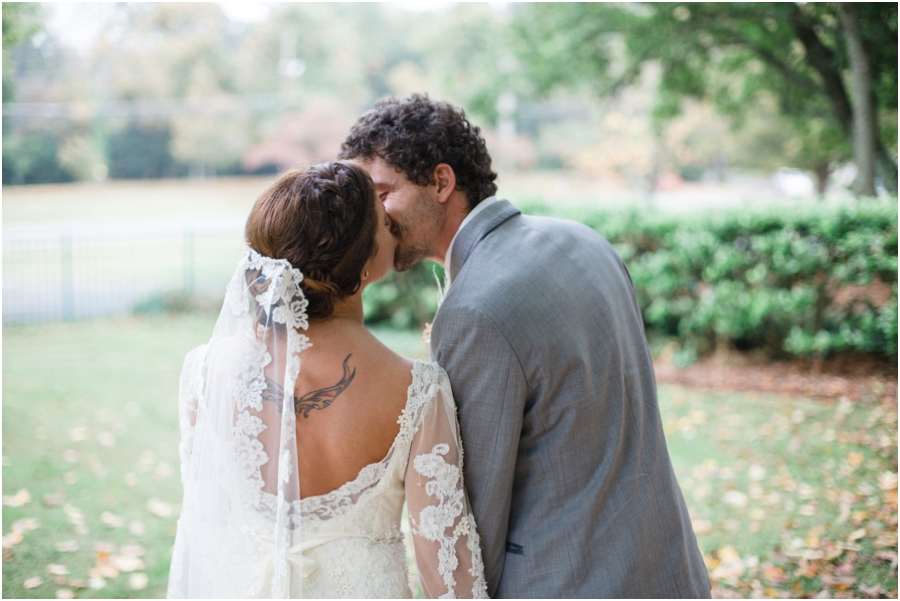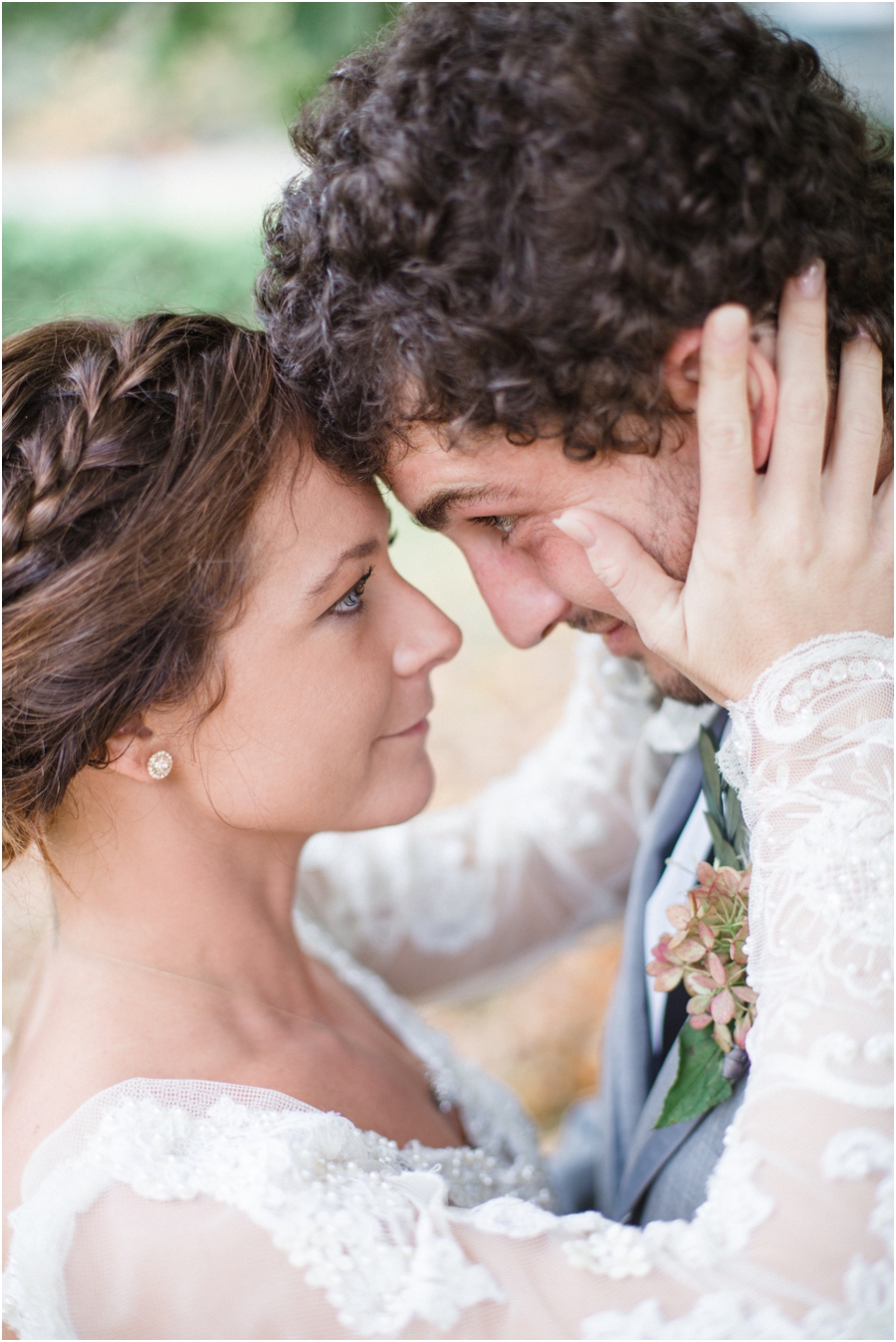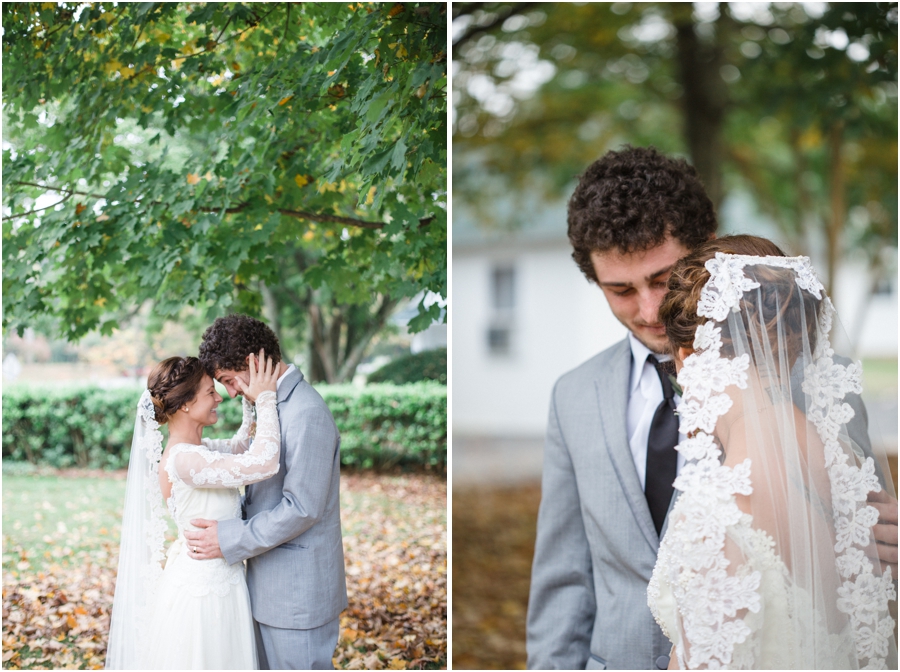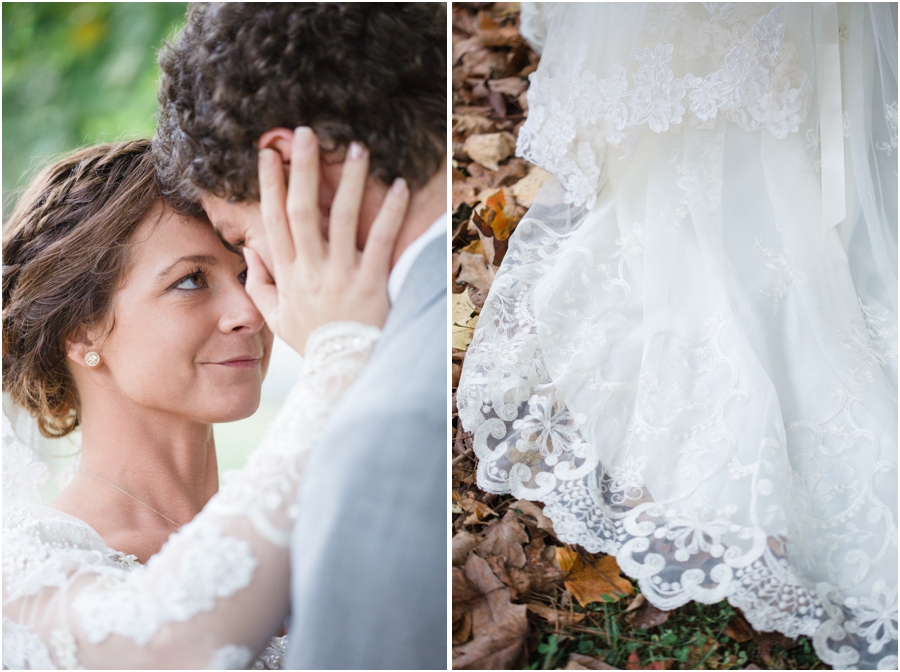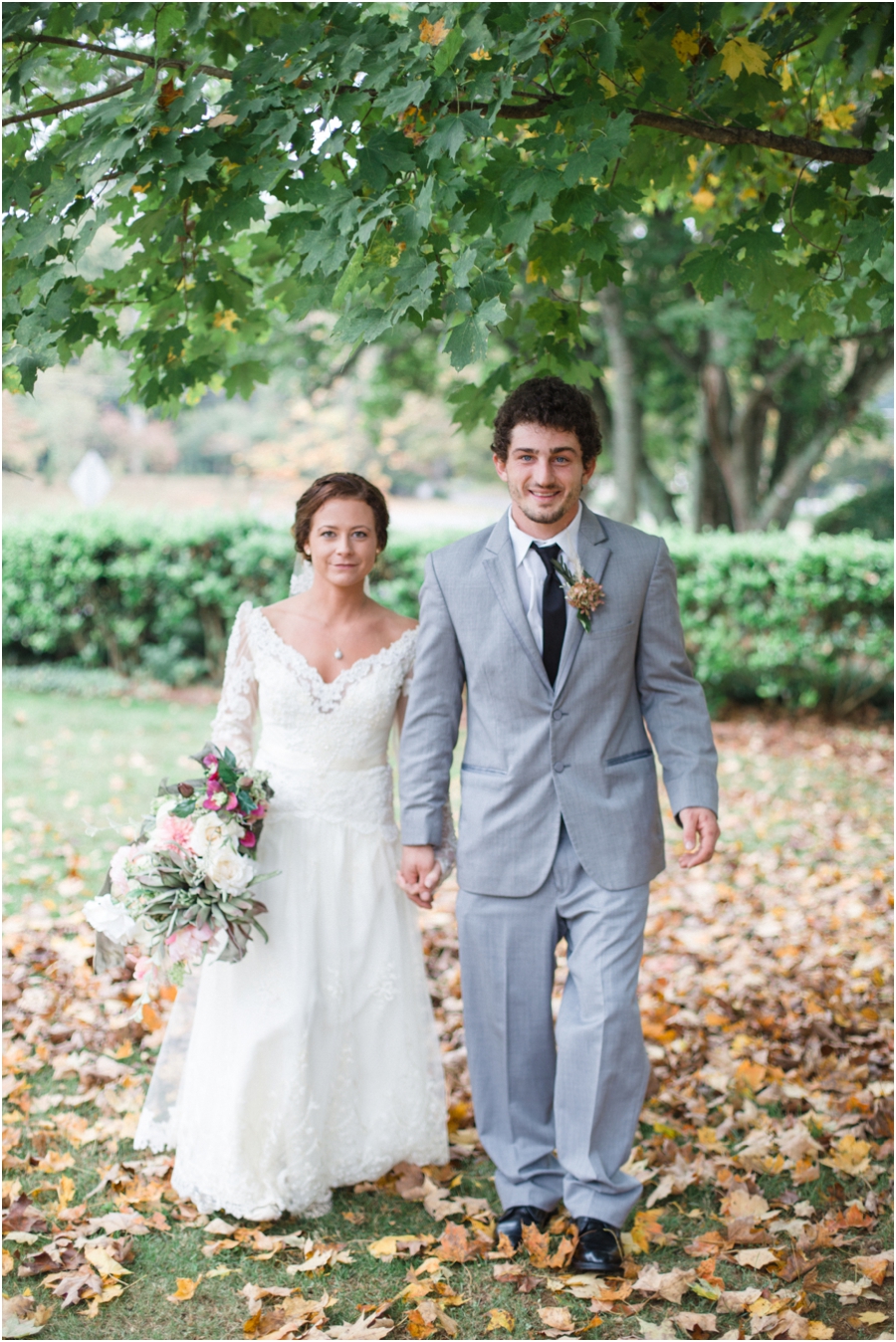 These images with the fall leaves, and the gorgeous afternoon light are so pretty … they make me happy!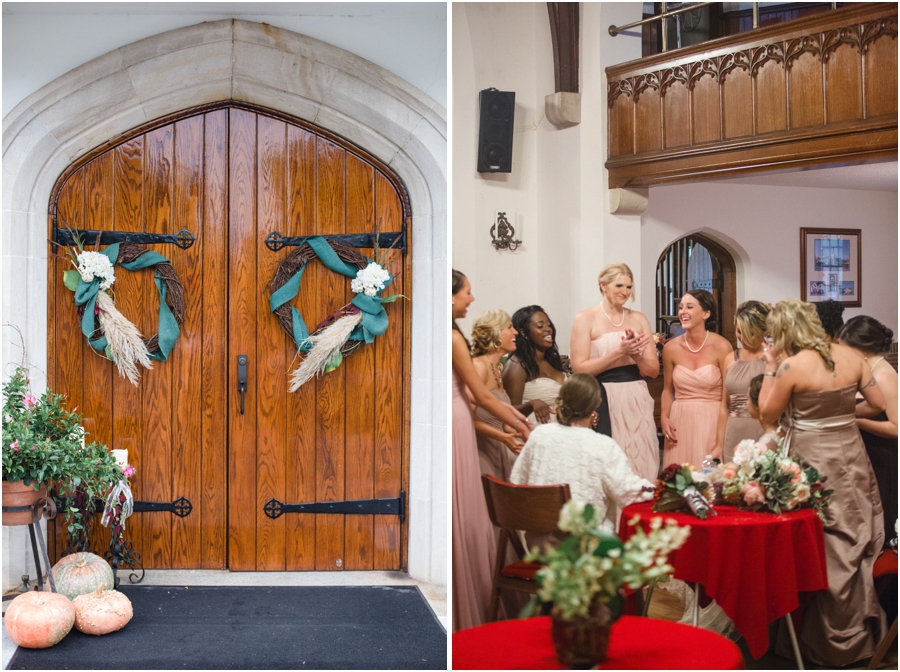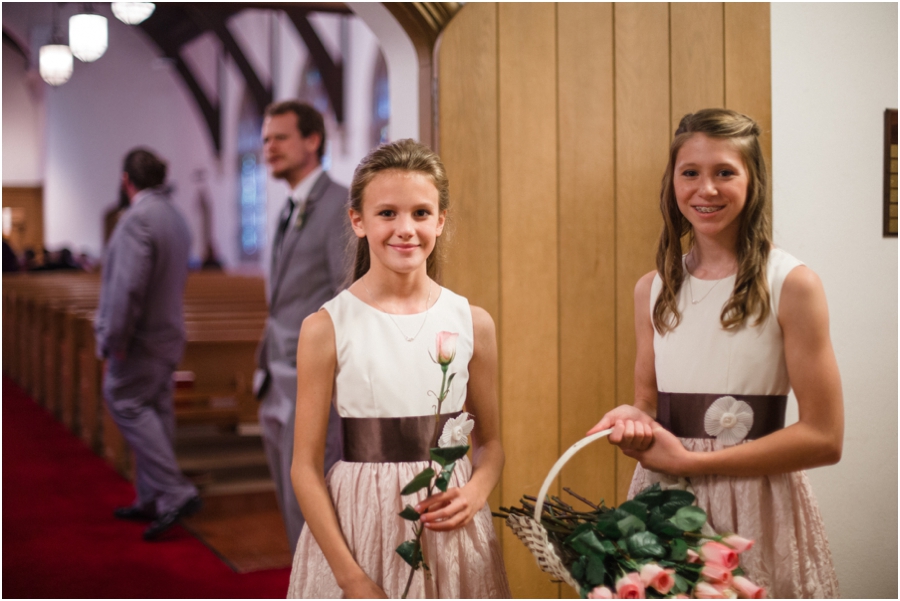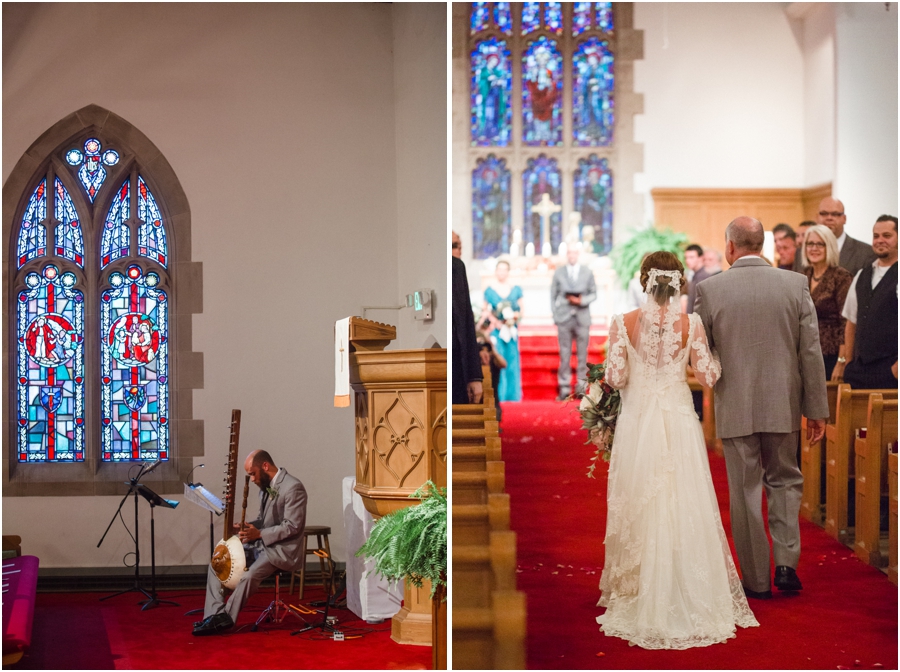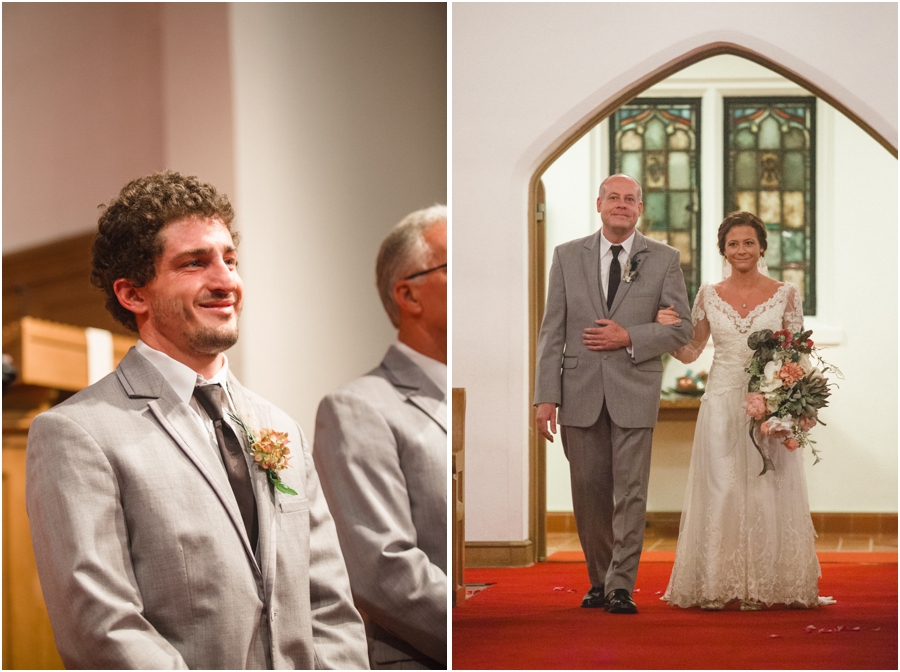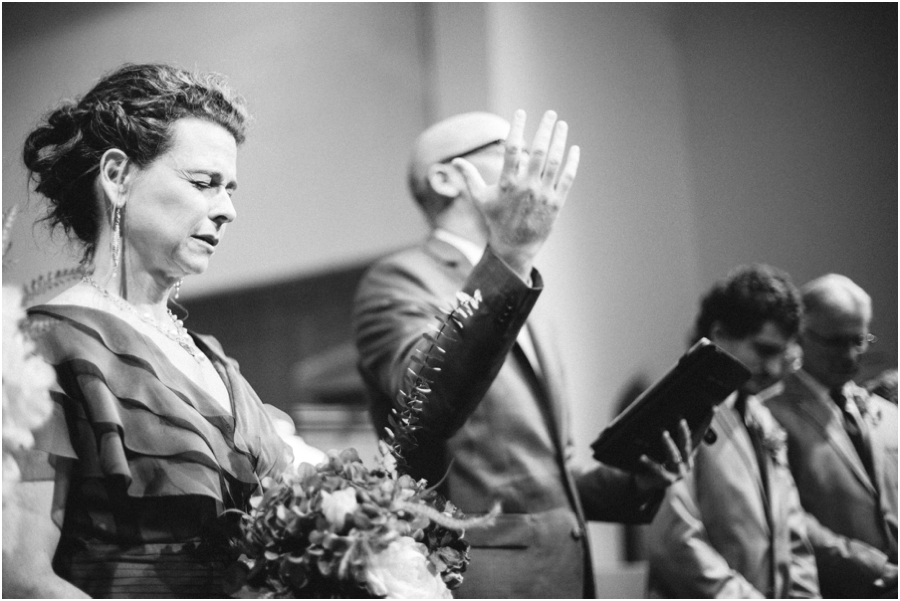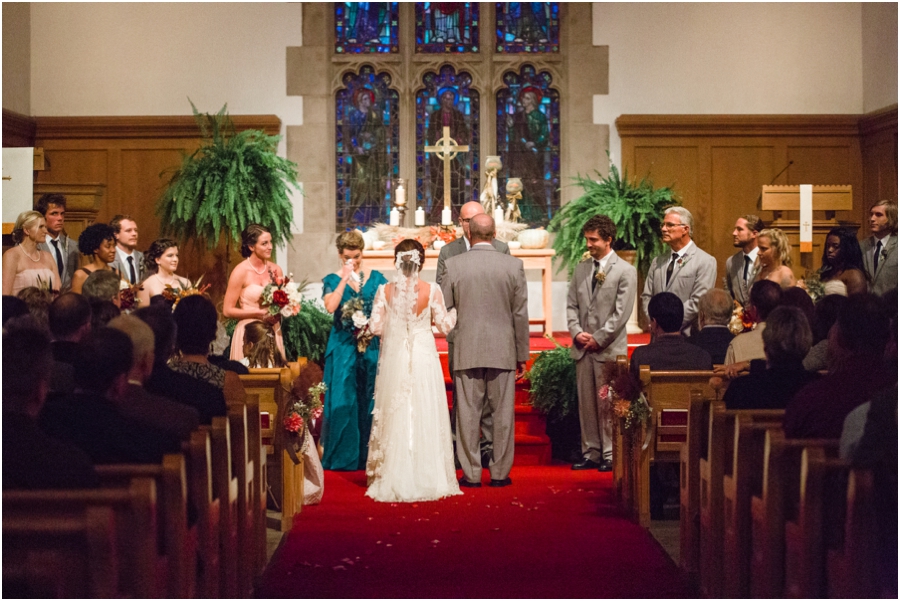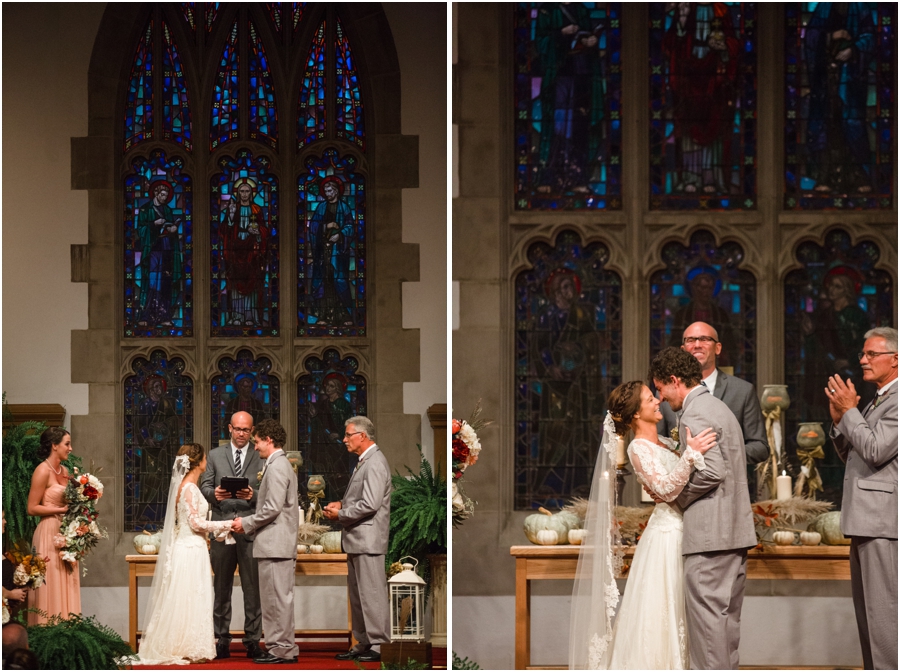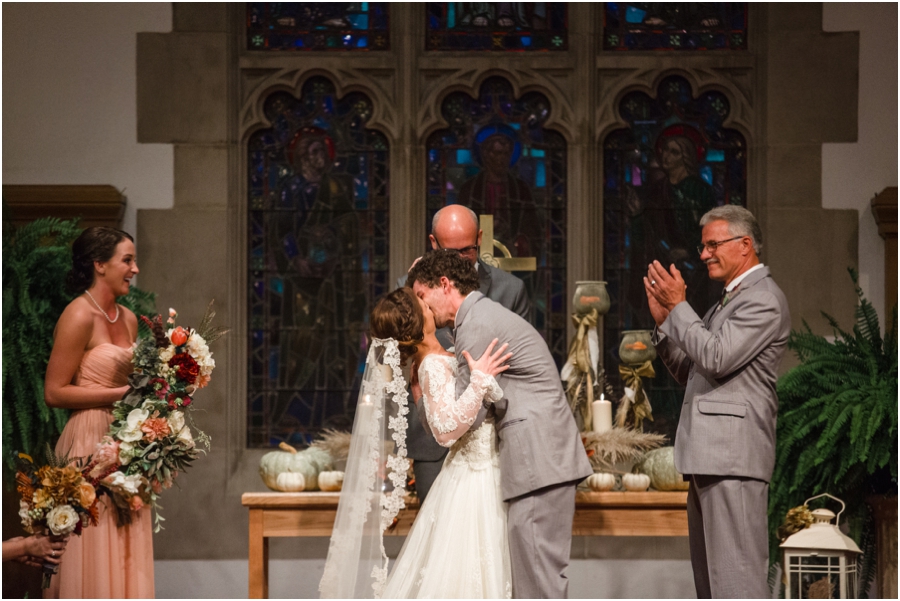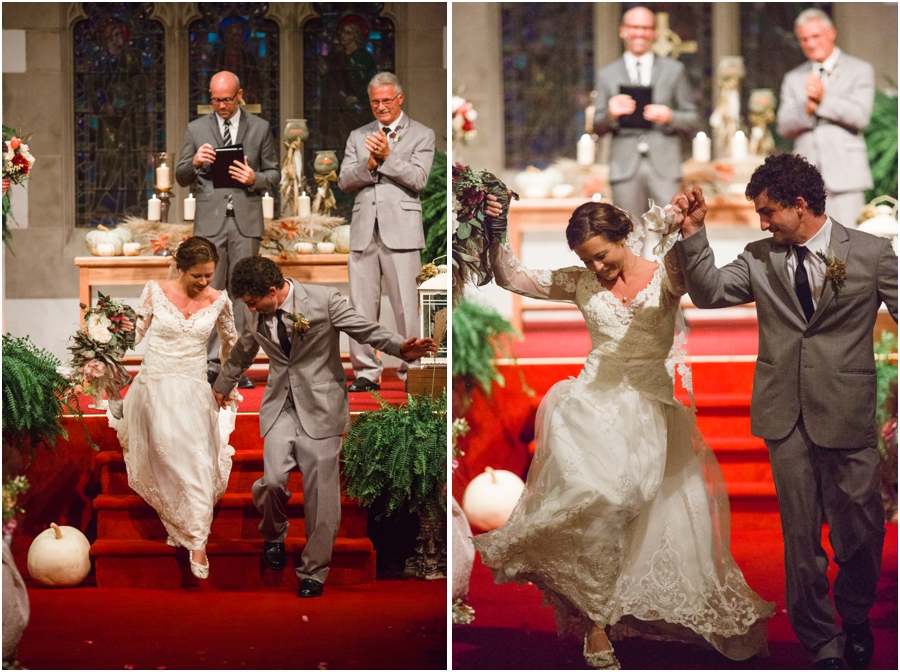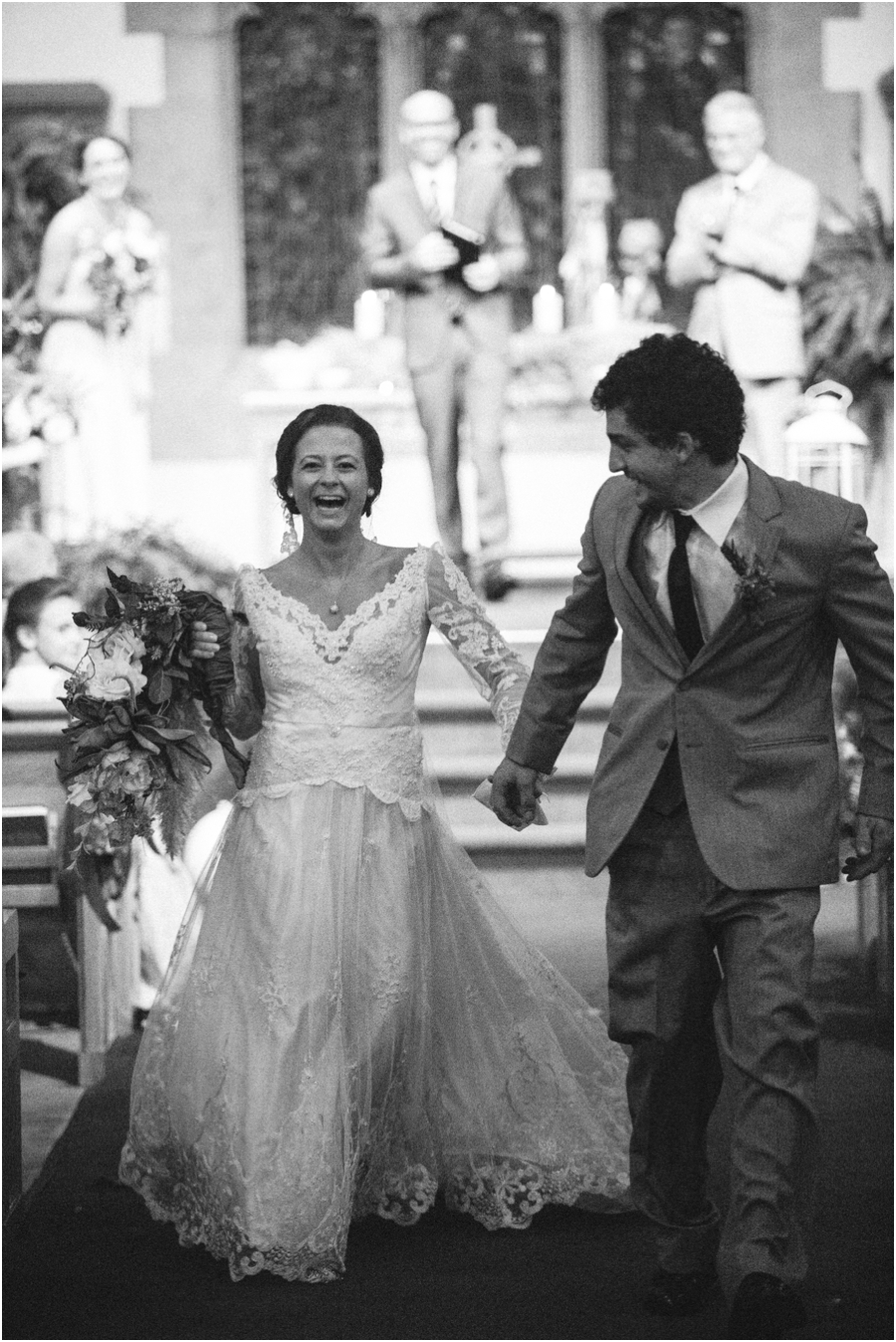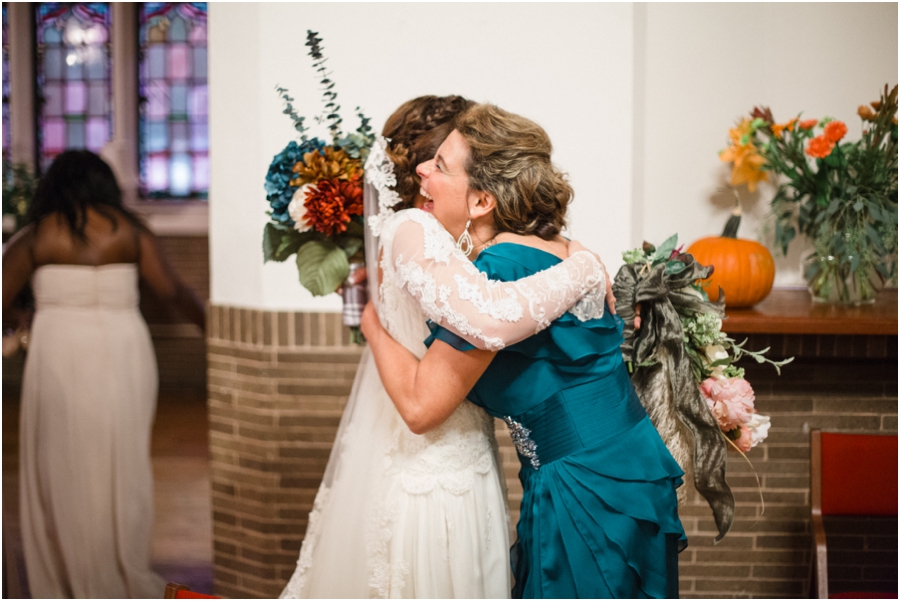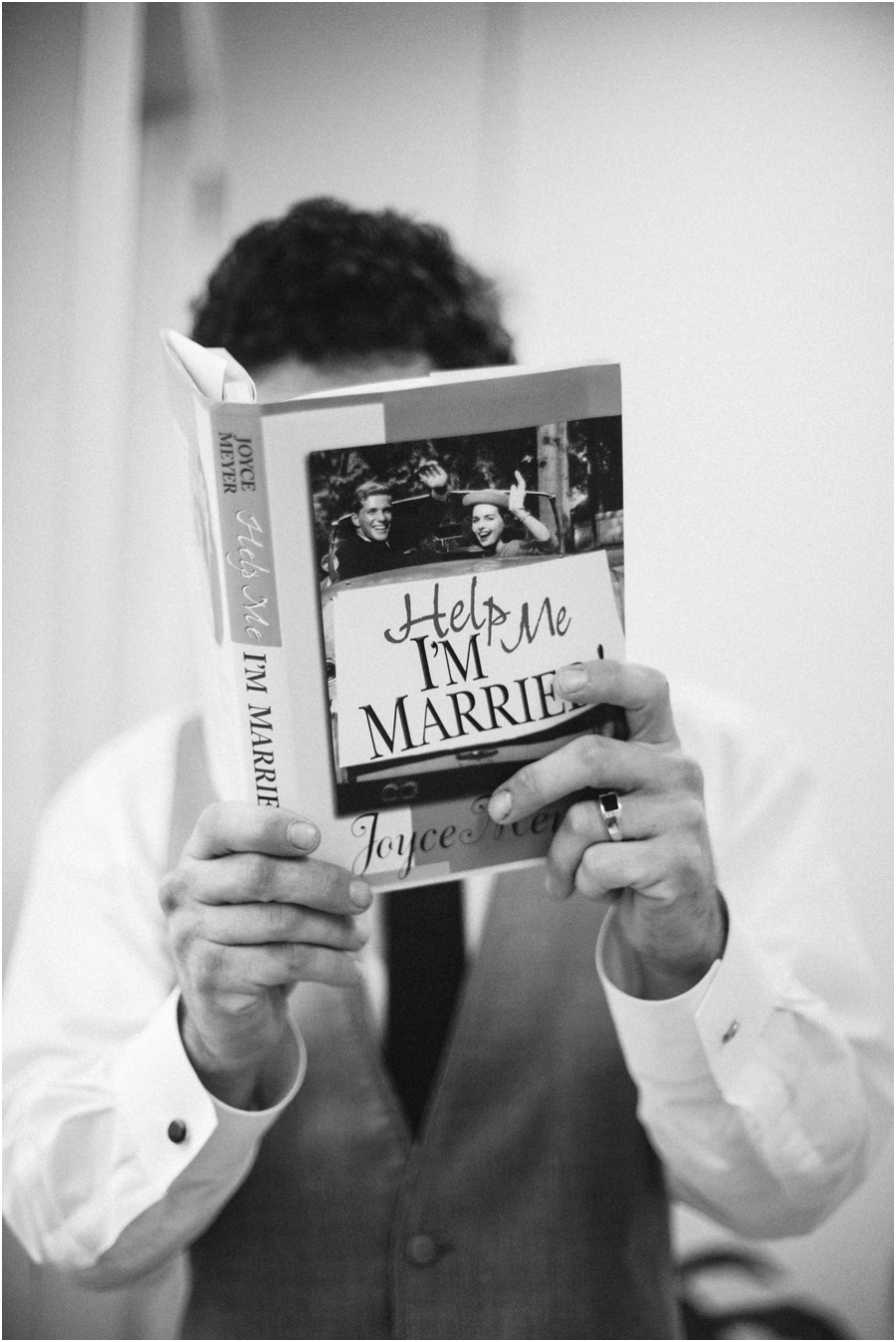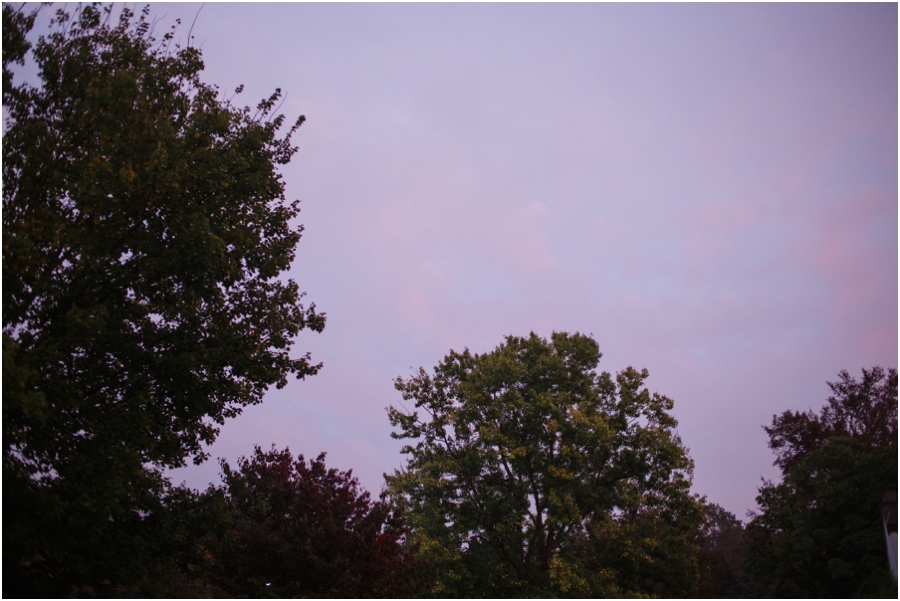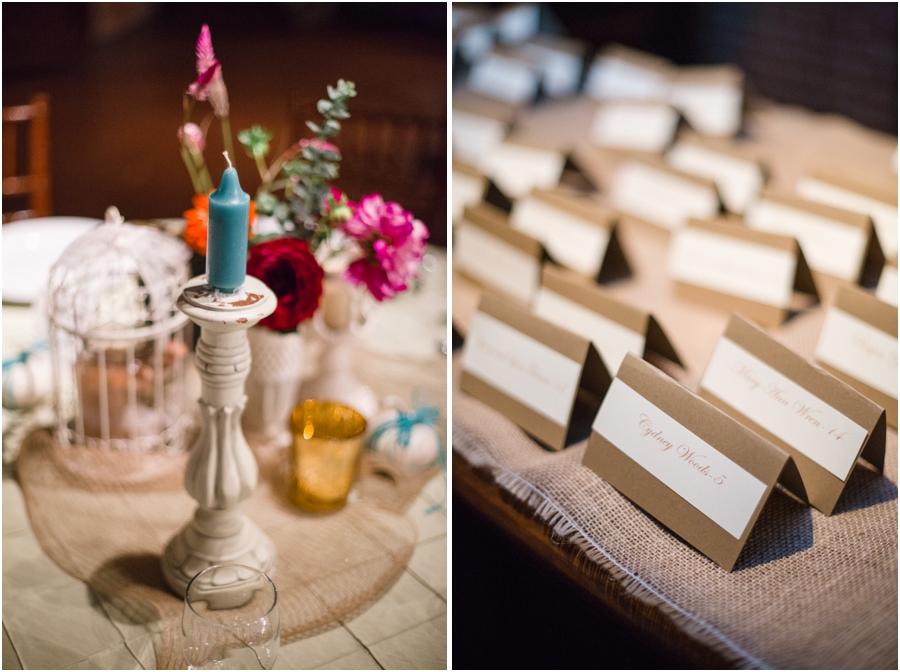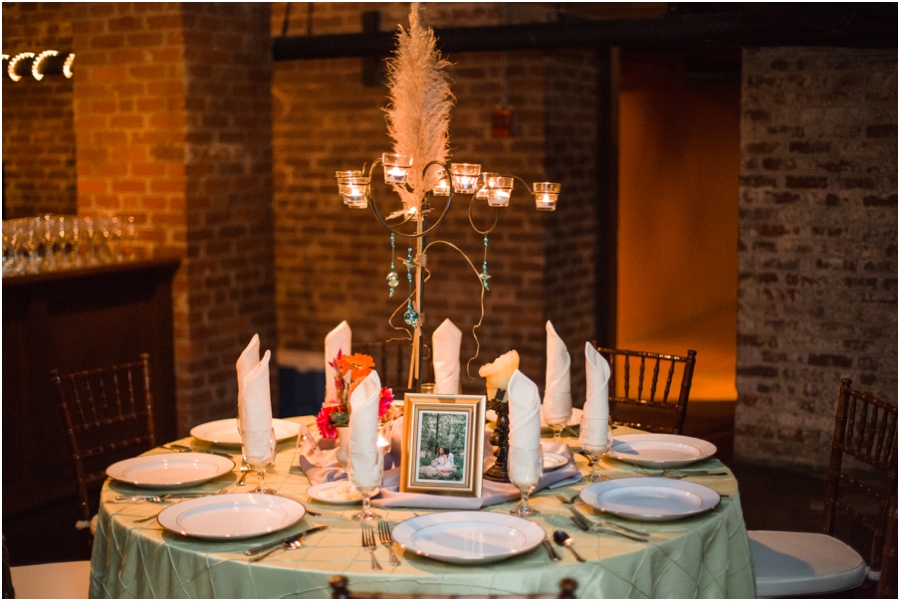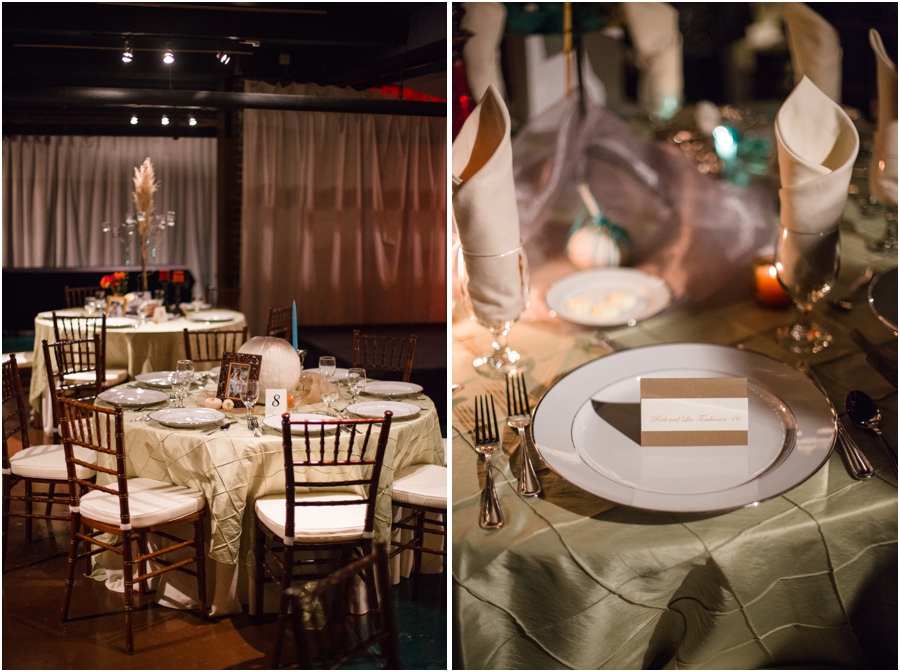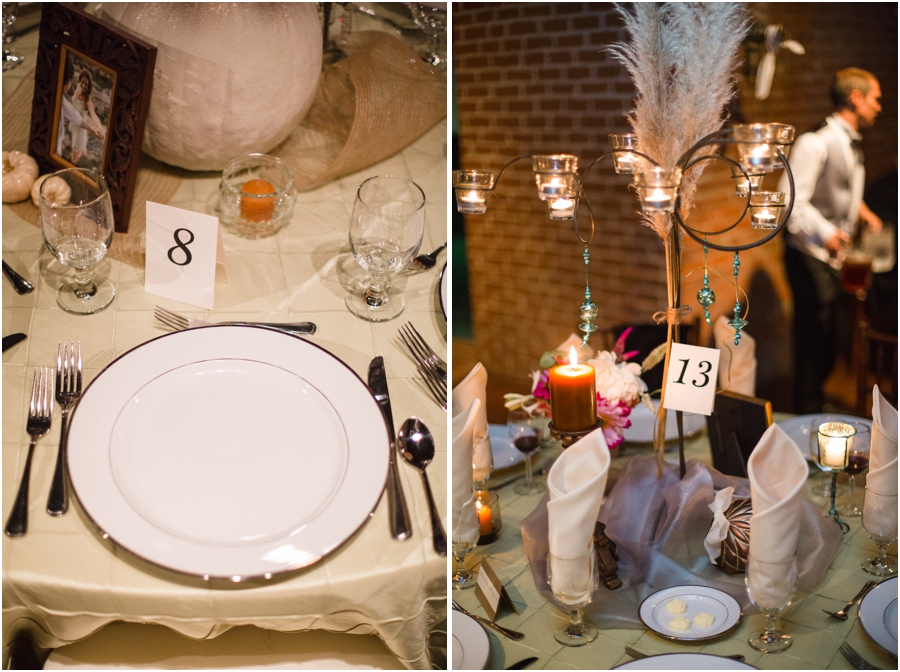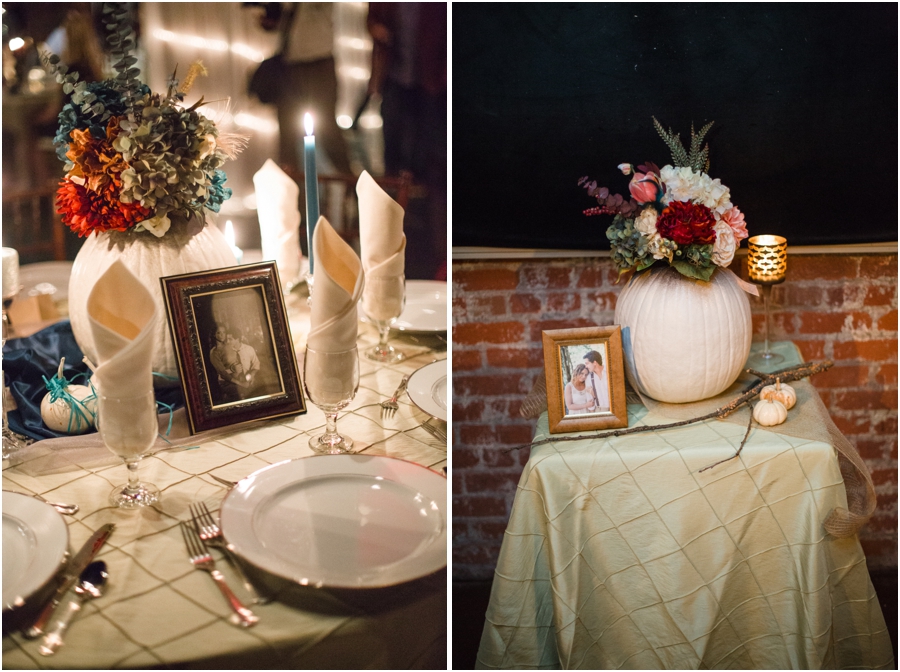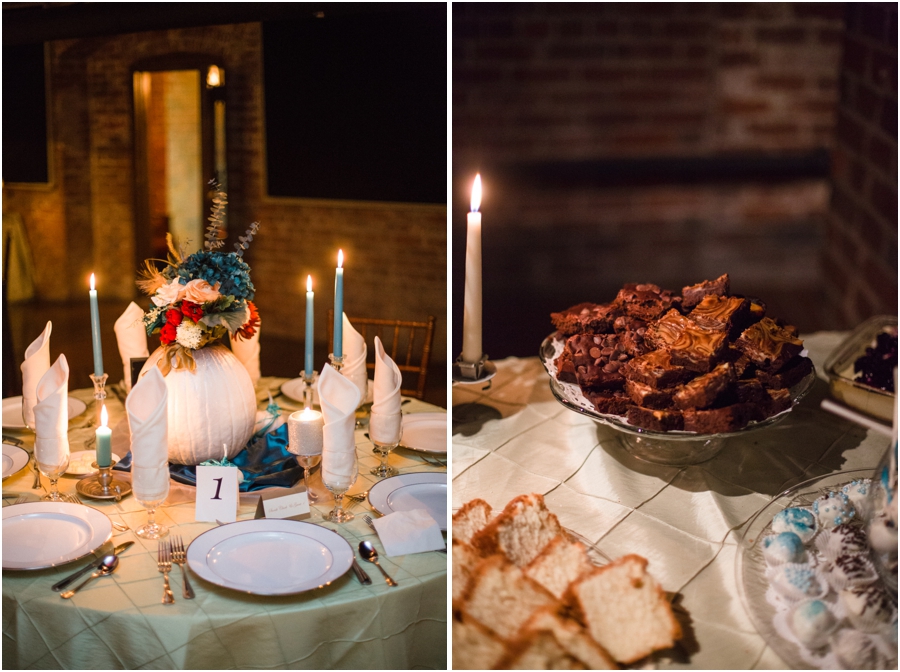 A lot of the decor details were handmade, and so perfect for this fall wedding! Glittering candlelight accented each tabletop, while glitter-ombre'd pumpkins filled with beautiful fall foliage, or lanterns, vintage candlesticks, and wildflower arrangements made every centerpiece arrangement unique. A framed photo of Chelsea and Matt from their engagement session further decorated each table, and guests enjoyed walking around and seeing all the different photographs displayed. This is such a wonderful way to incorporate your favorite engagement pictures into your wedding!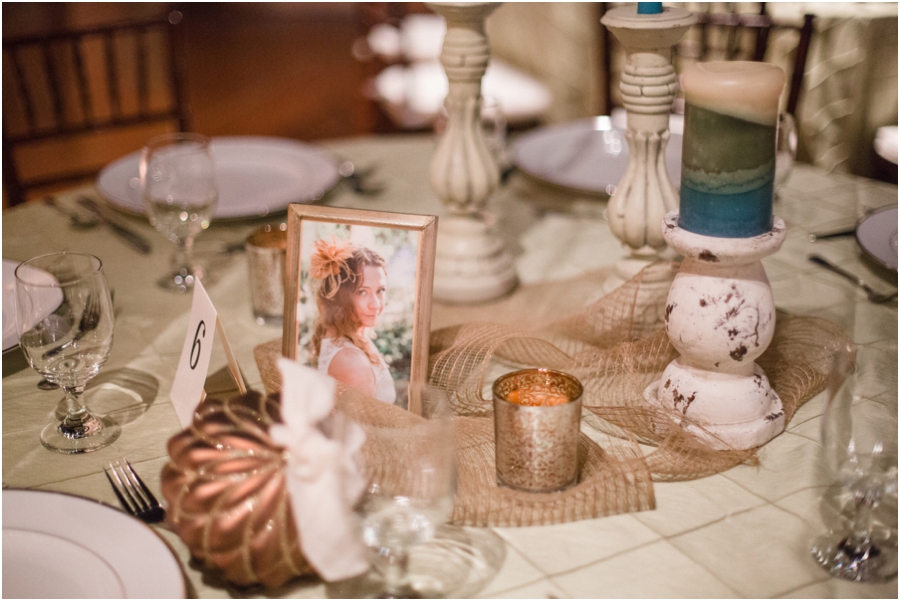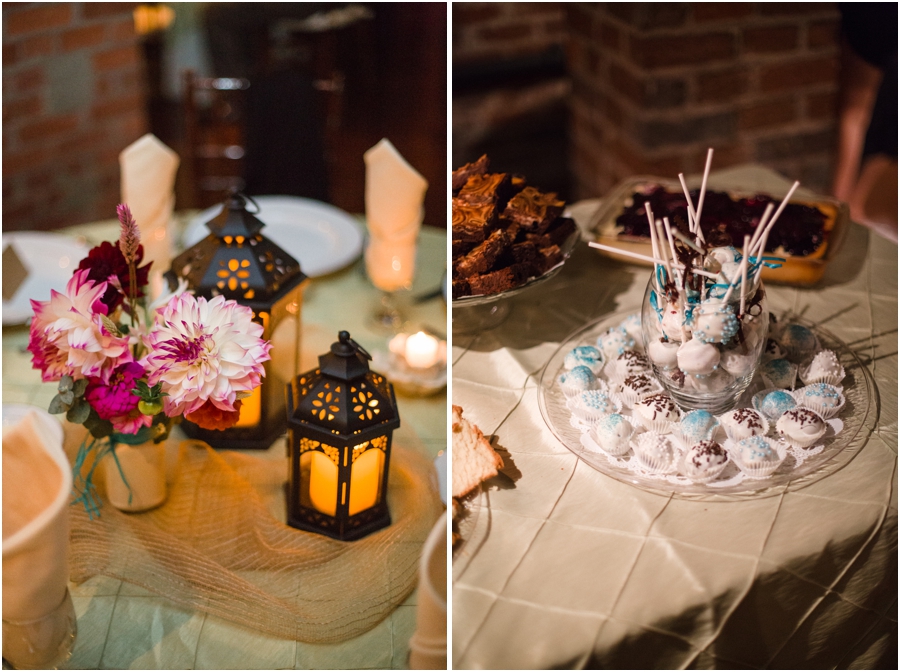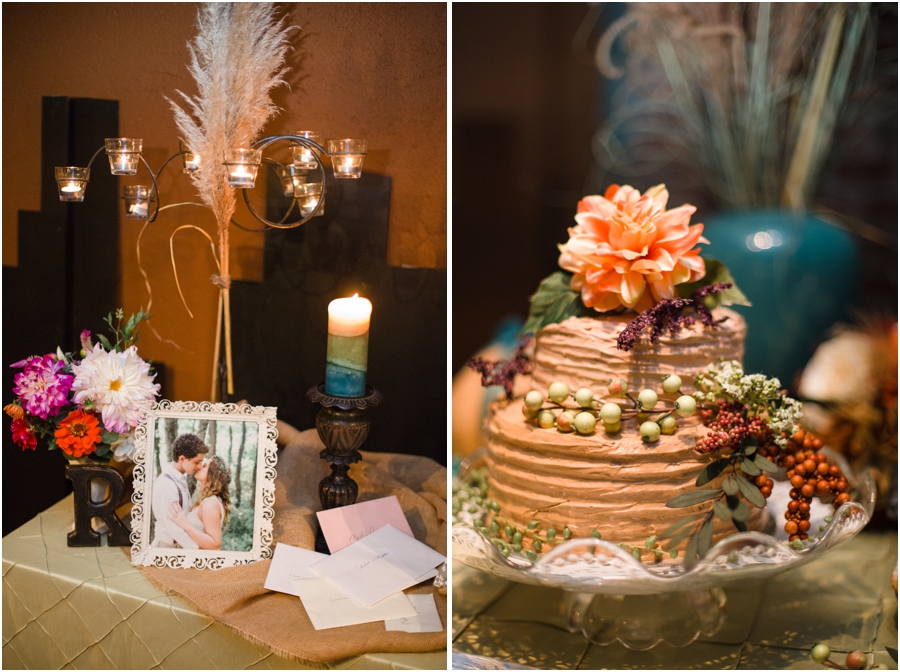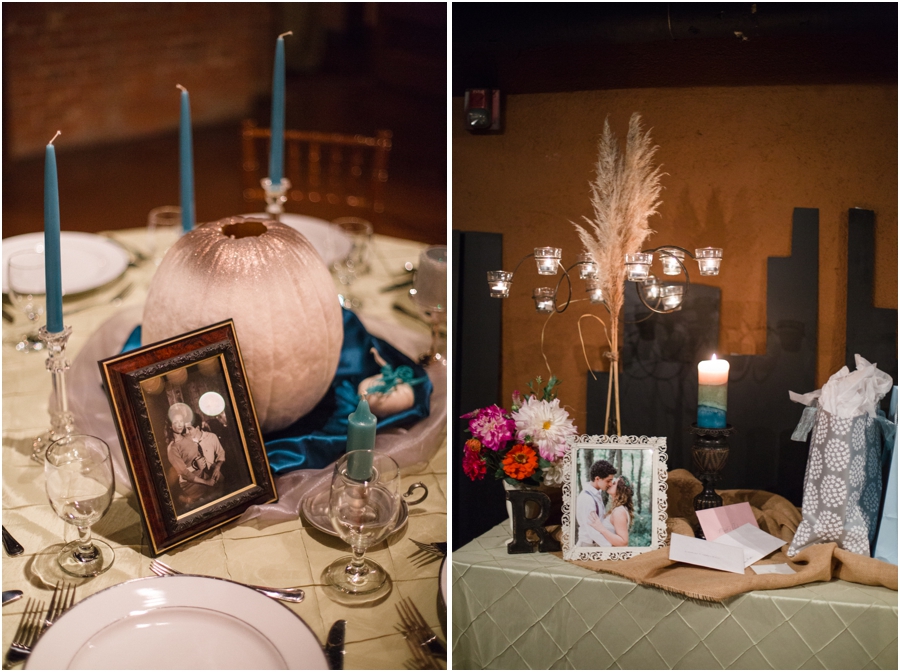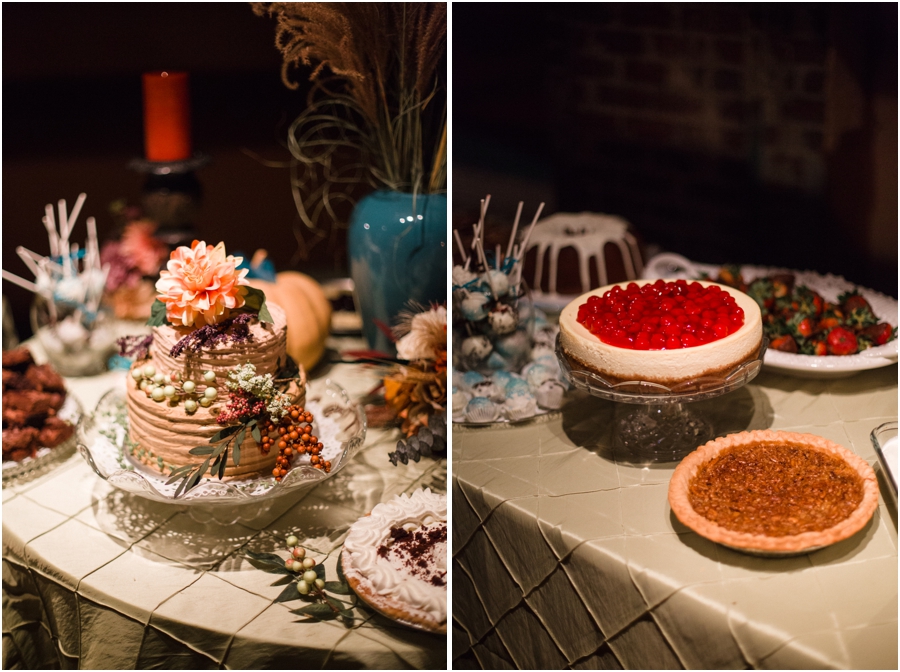 The reception was also accompanied by a dessert bar, filled to the brim with homemade goodies made by friends and family.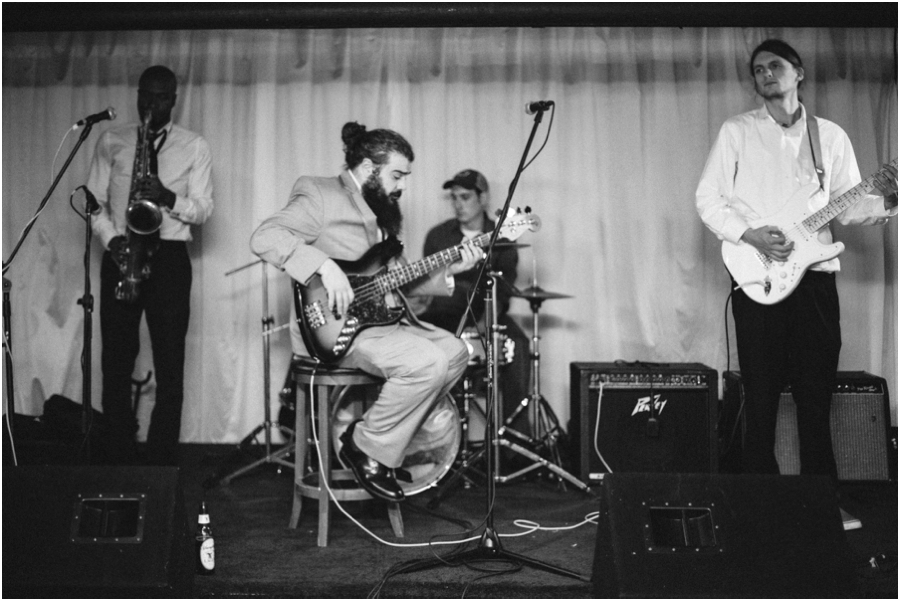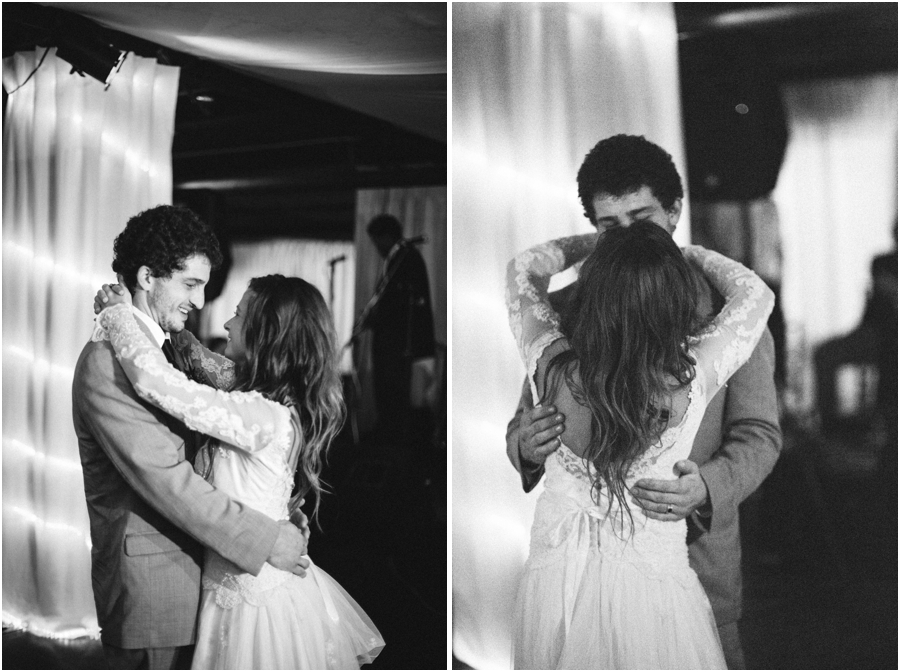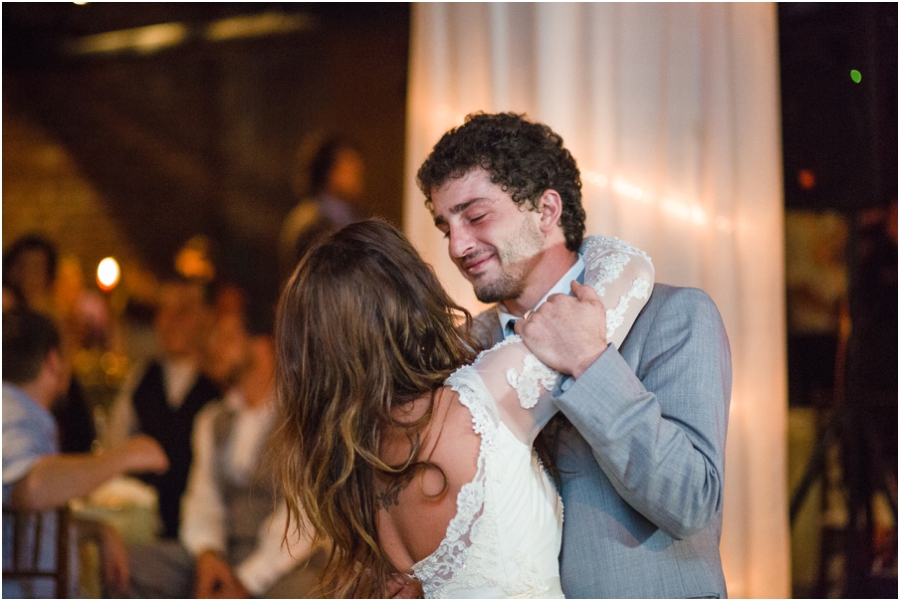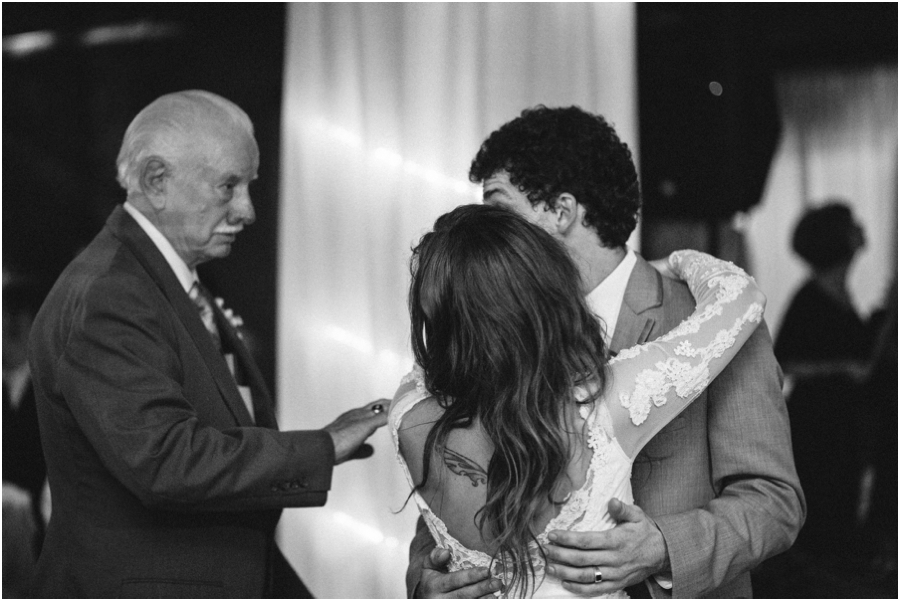 During Matt & Chelsea's First Dance, Matt's grandpa came and cut in to take Chelsea for a spin on the dance floor. So funny and sweet!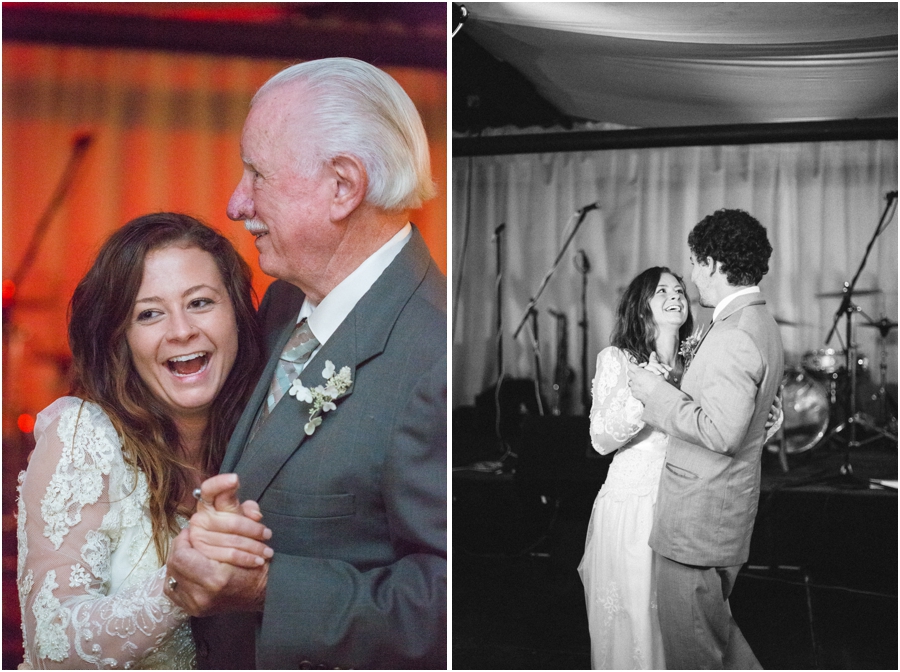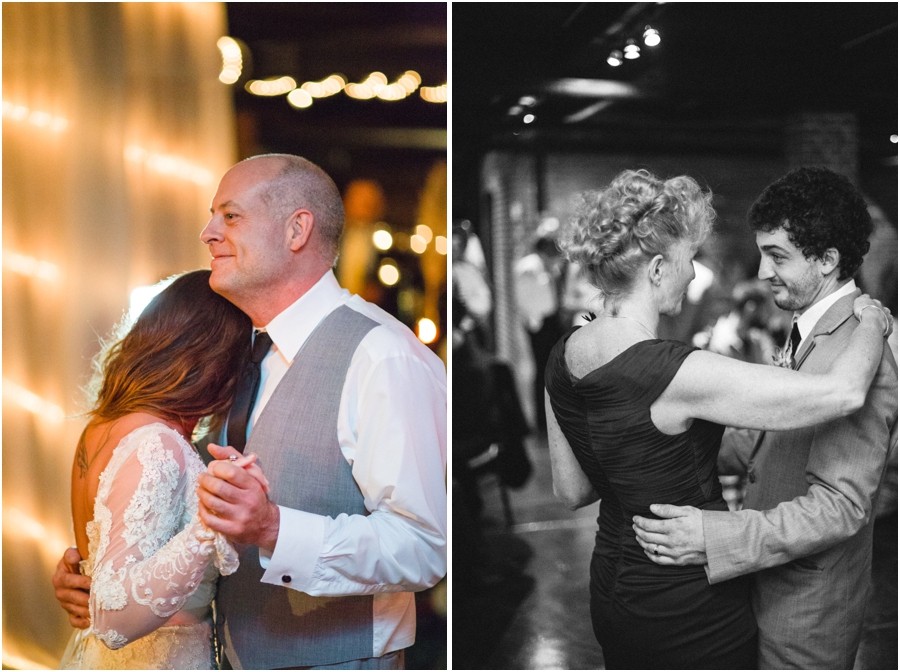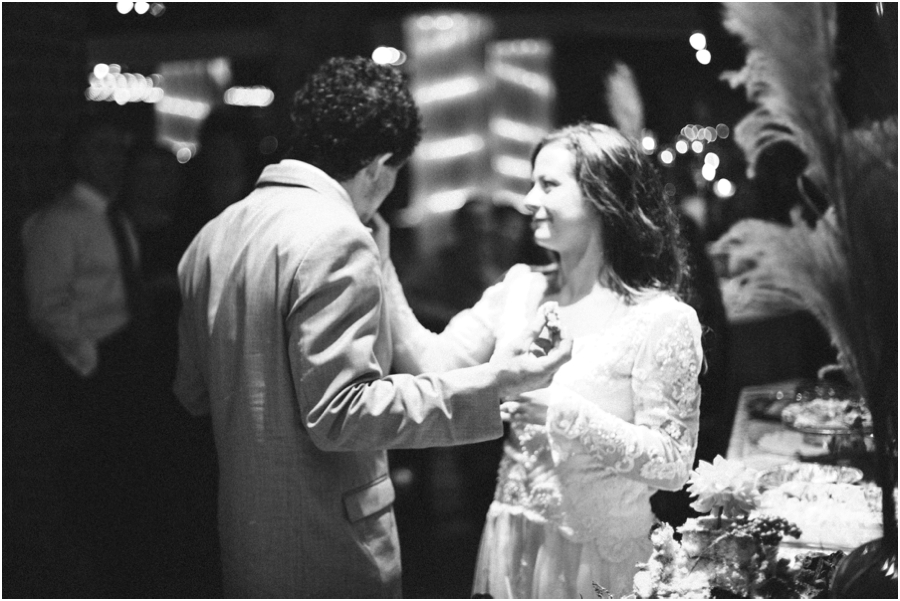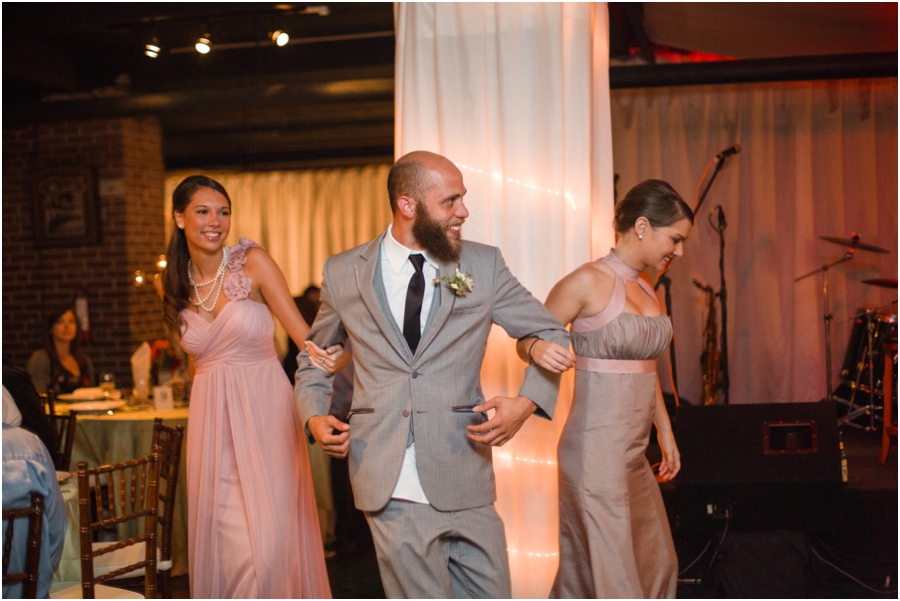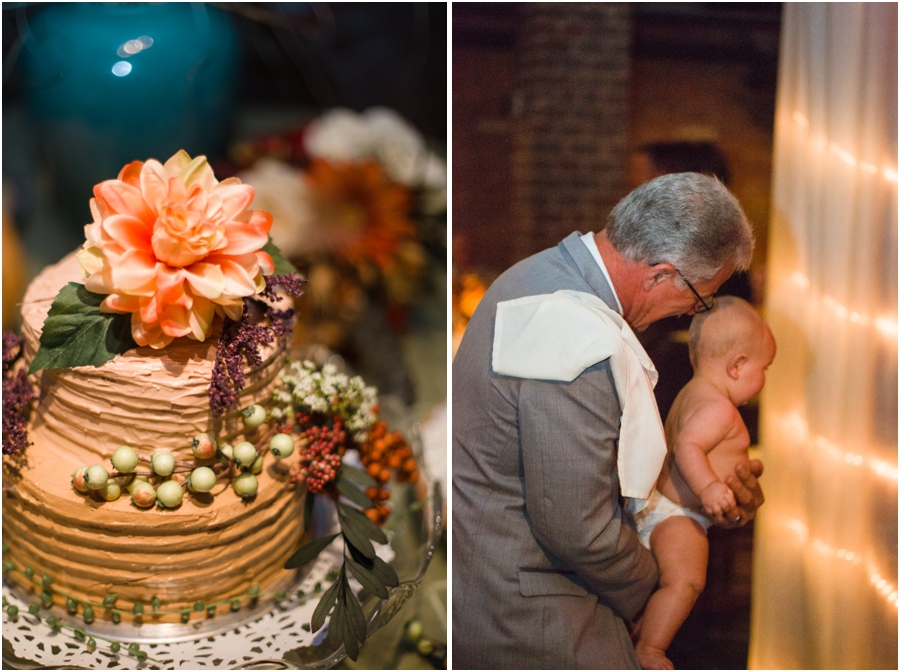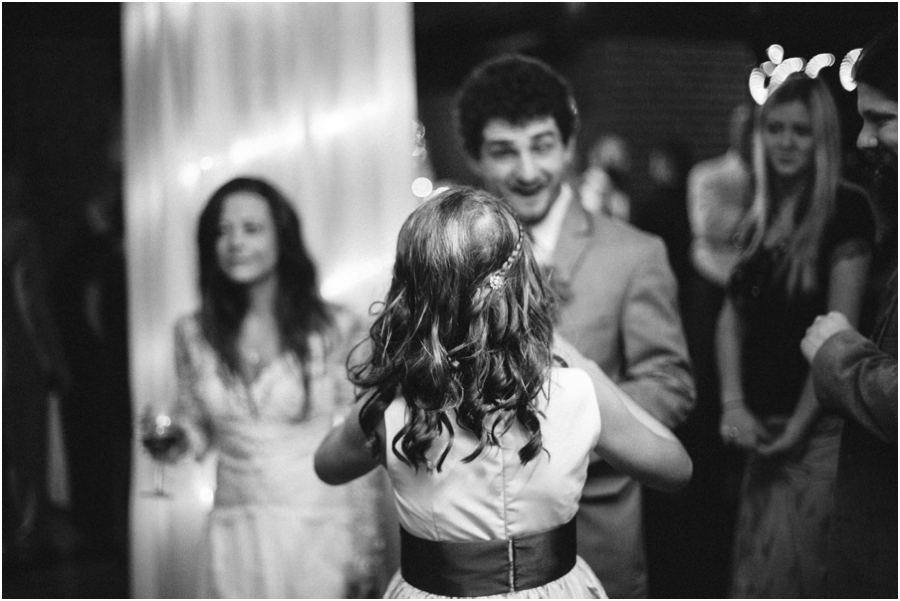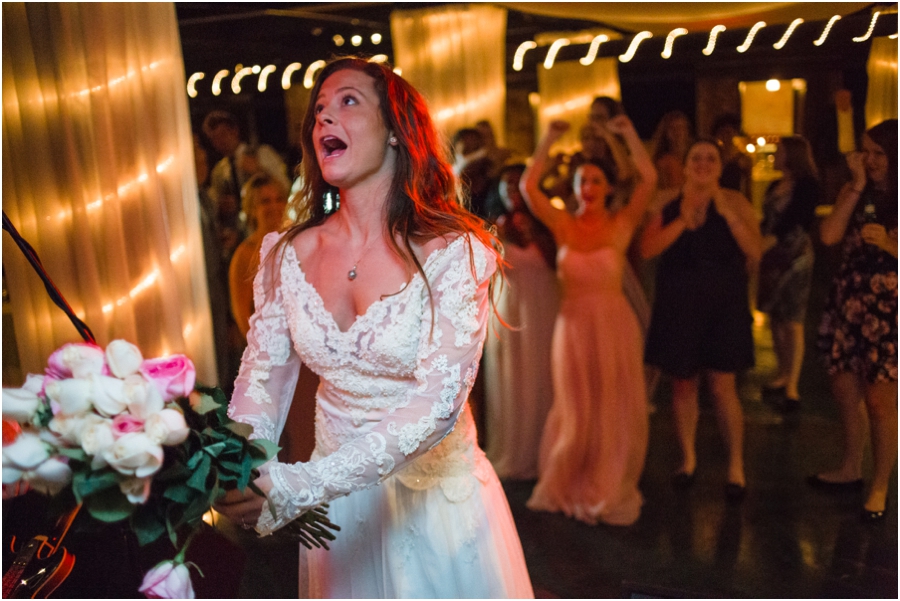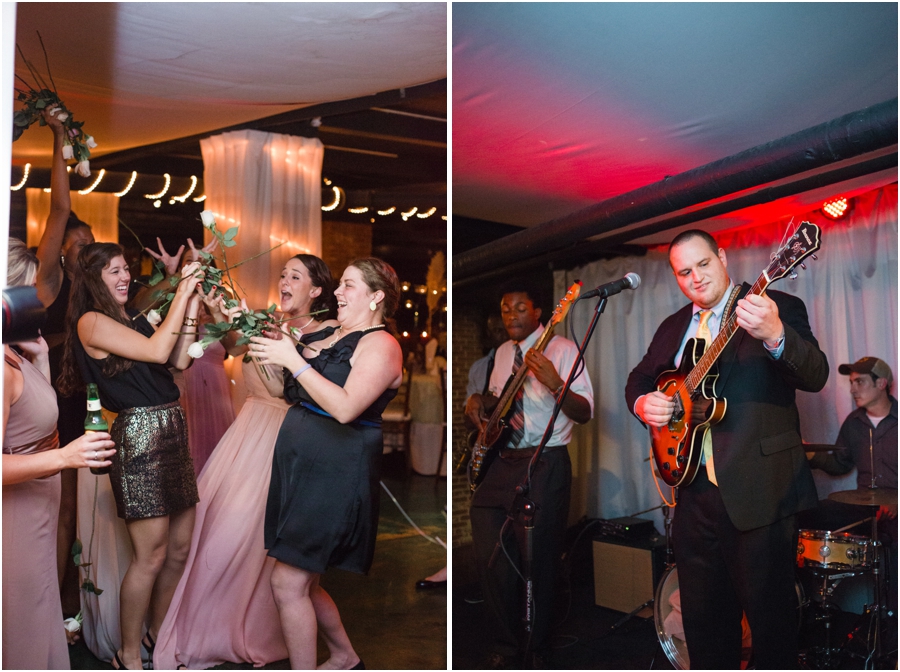 Every girl got a flower during the bouquet toss, because Chelsea threw a bunch of roses instead of a bouquet. Such a fun idea :)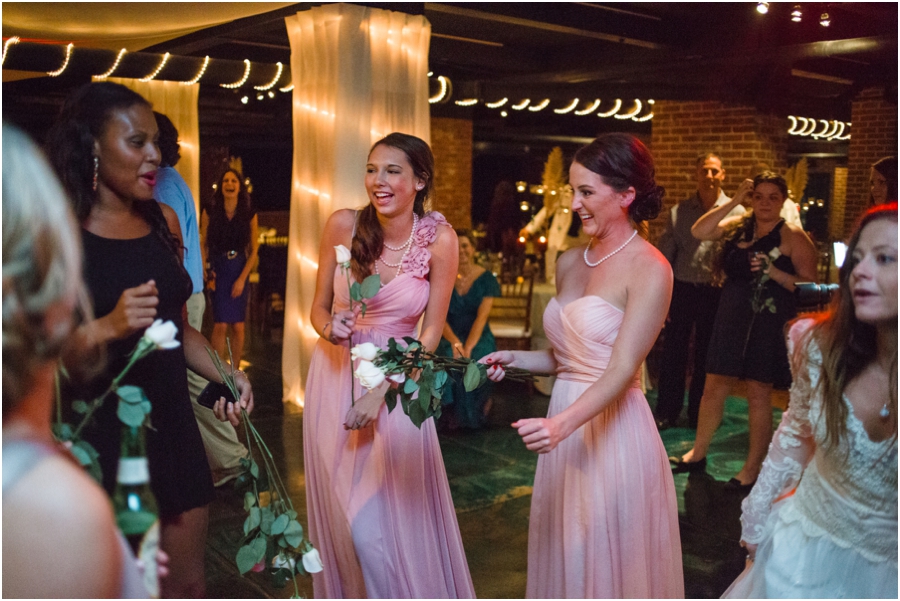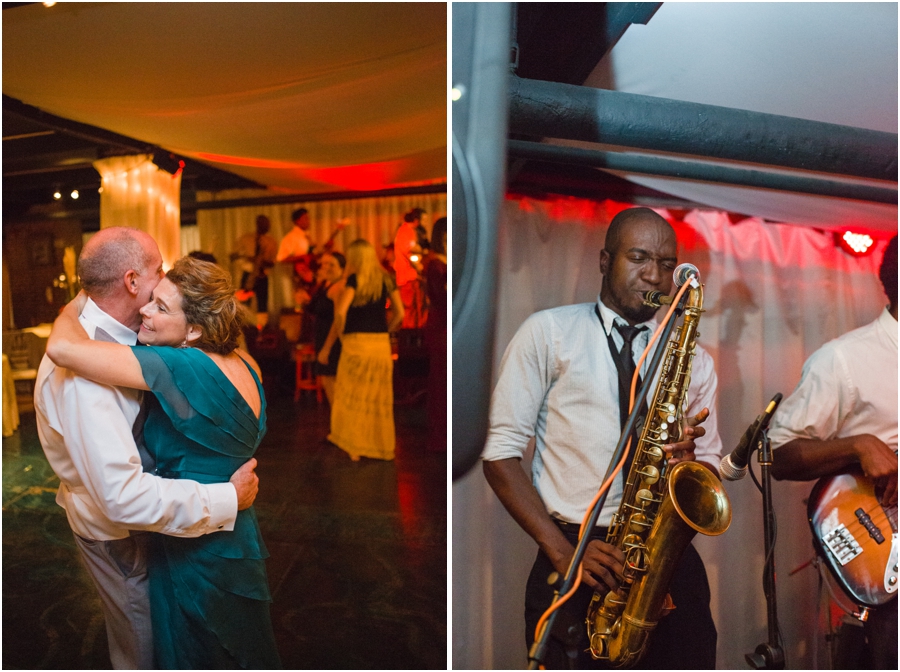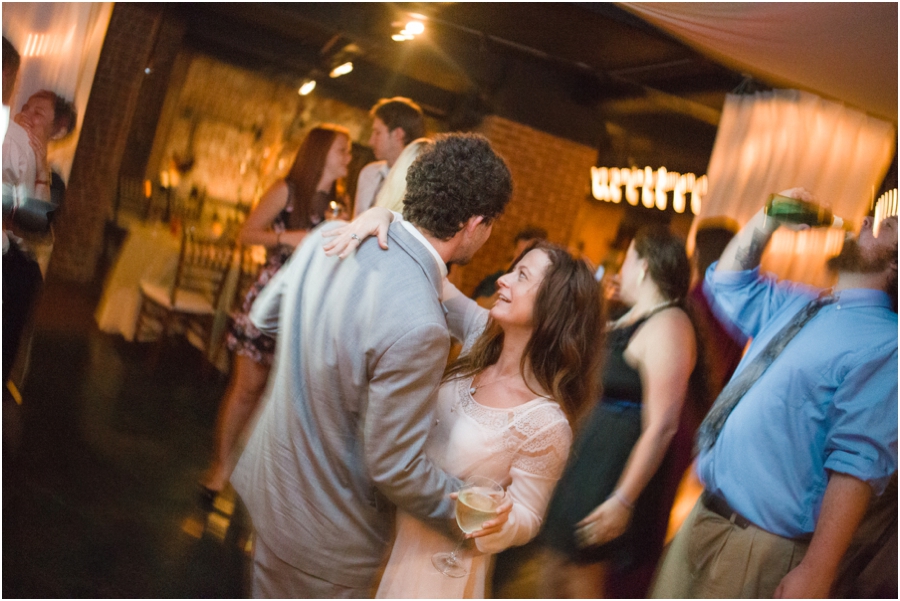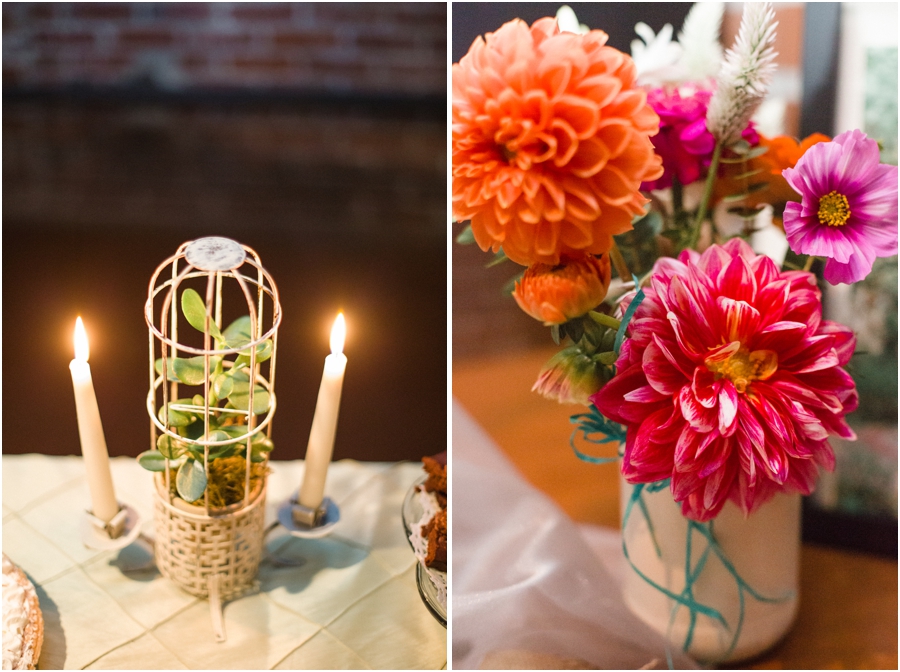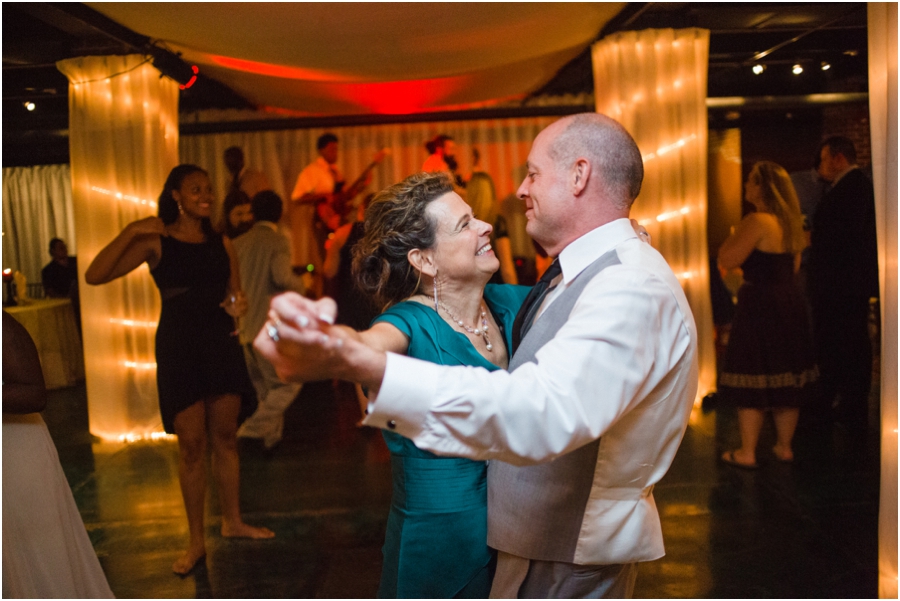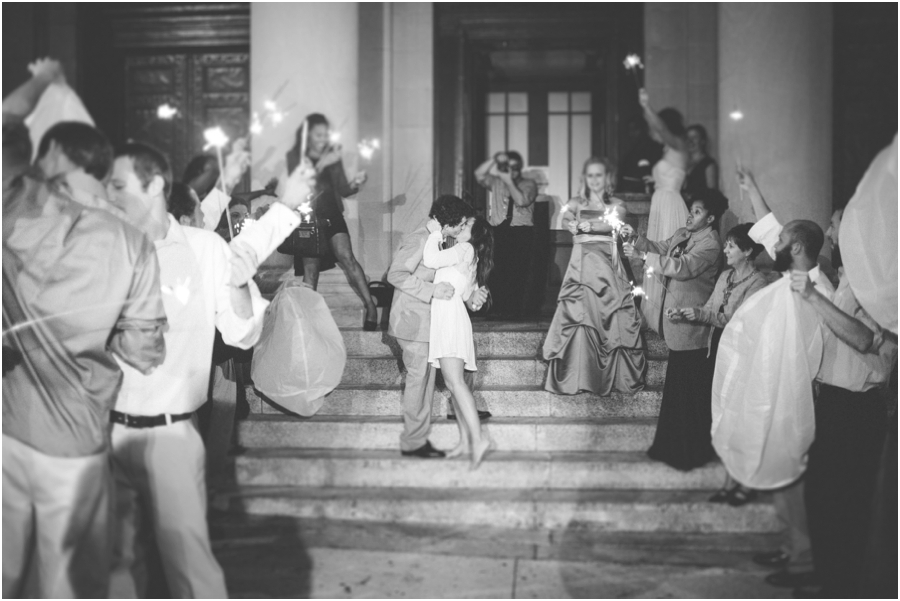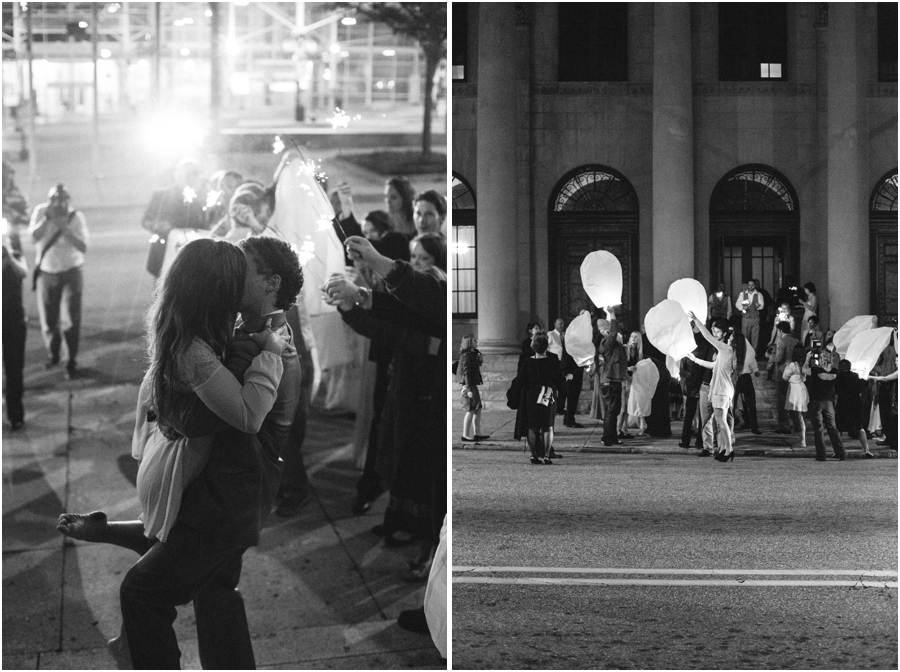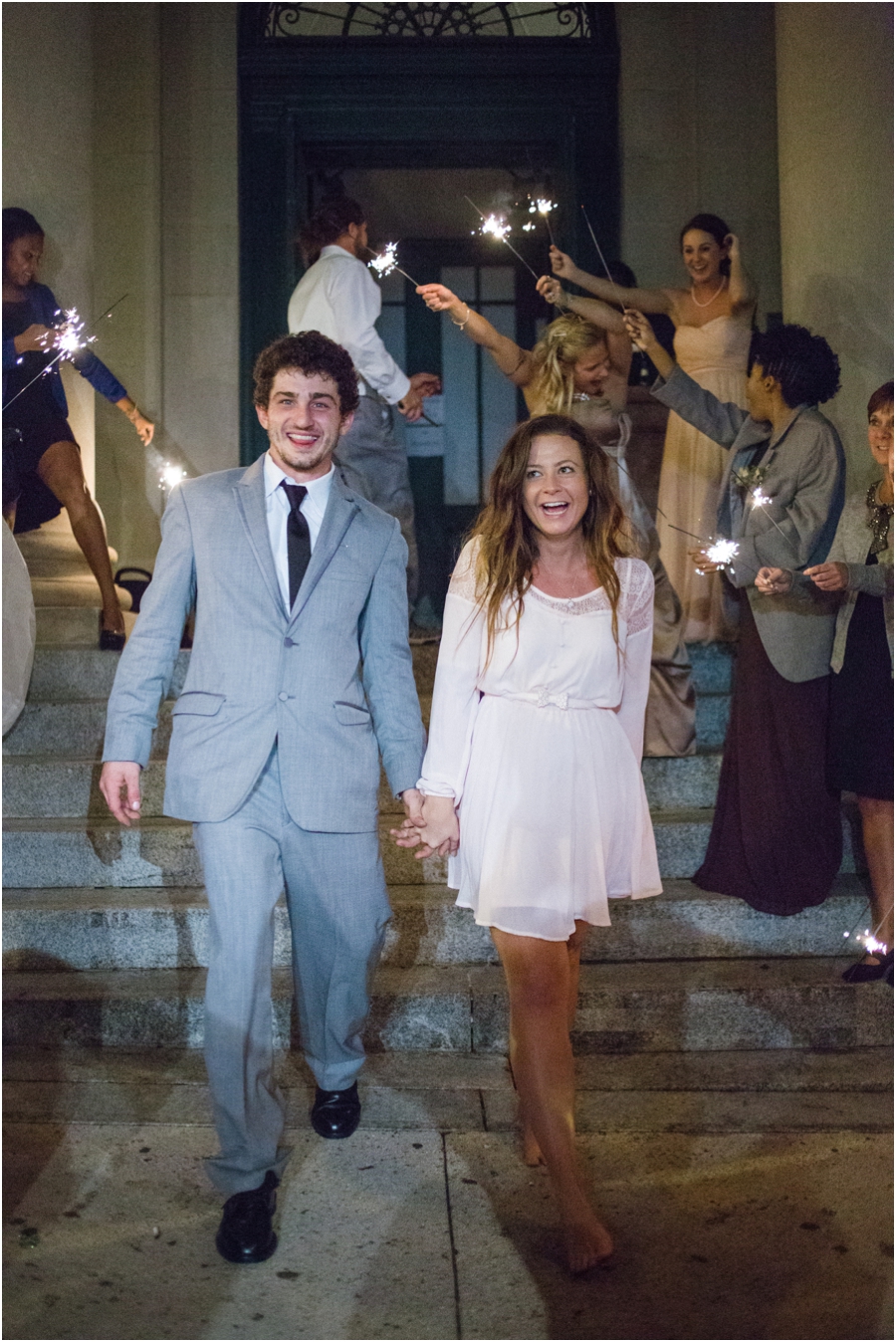 We were so happy that they were able to do wish lanterns as part of their exit! We've had several weddings before that planned to do them, but the weather conditions didn't end up being right to release them. It was beautiful to see these soaring up above the skyline of Winston Salem … little lights in the night sky.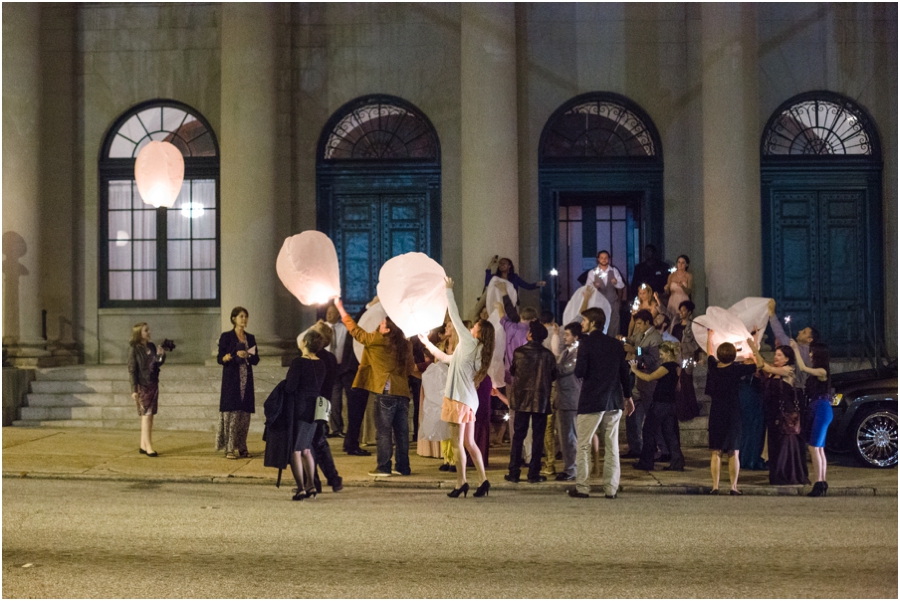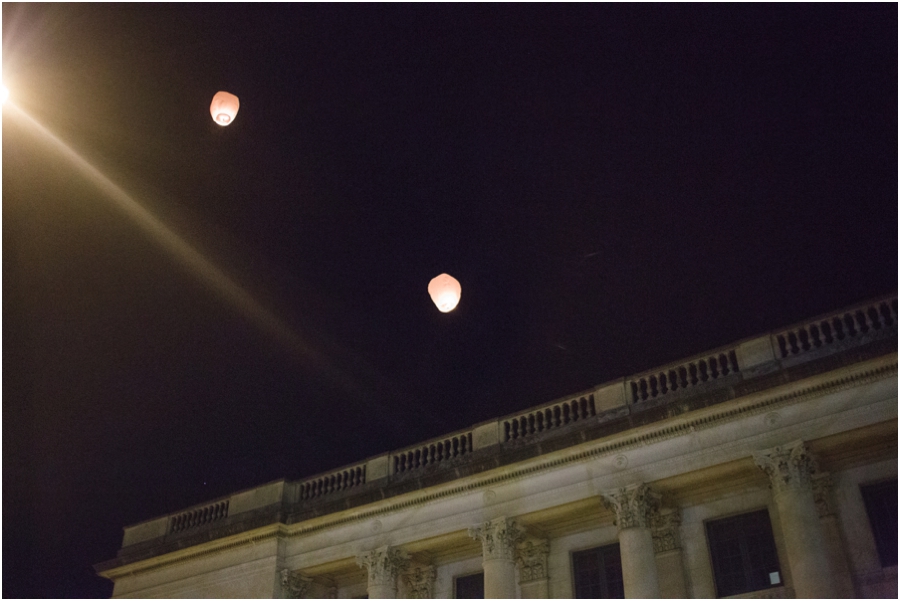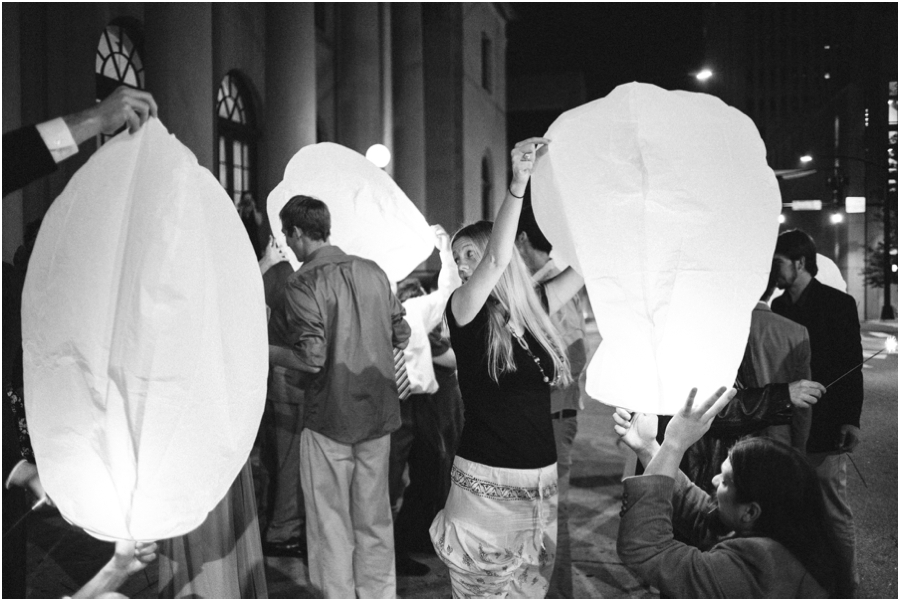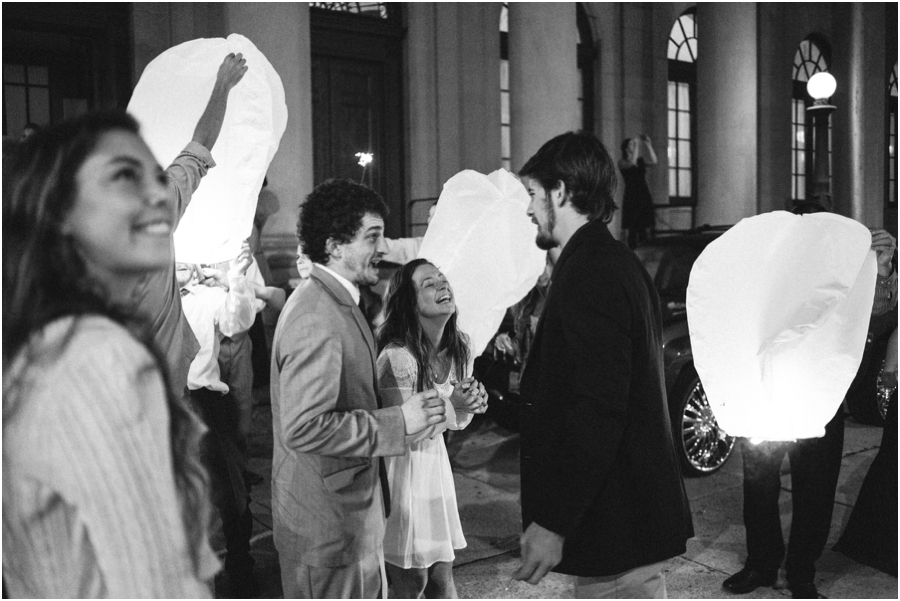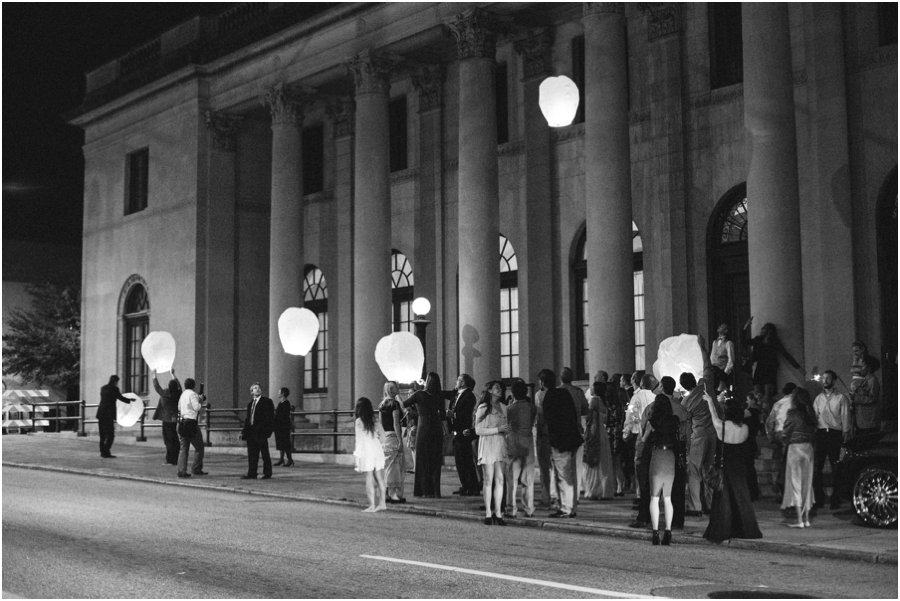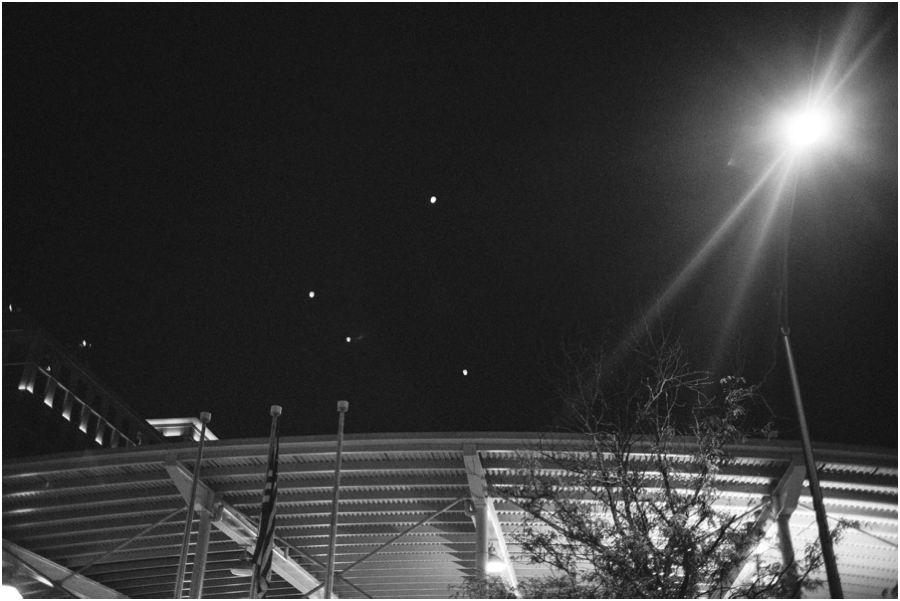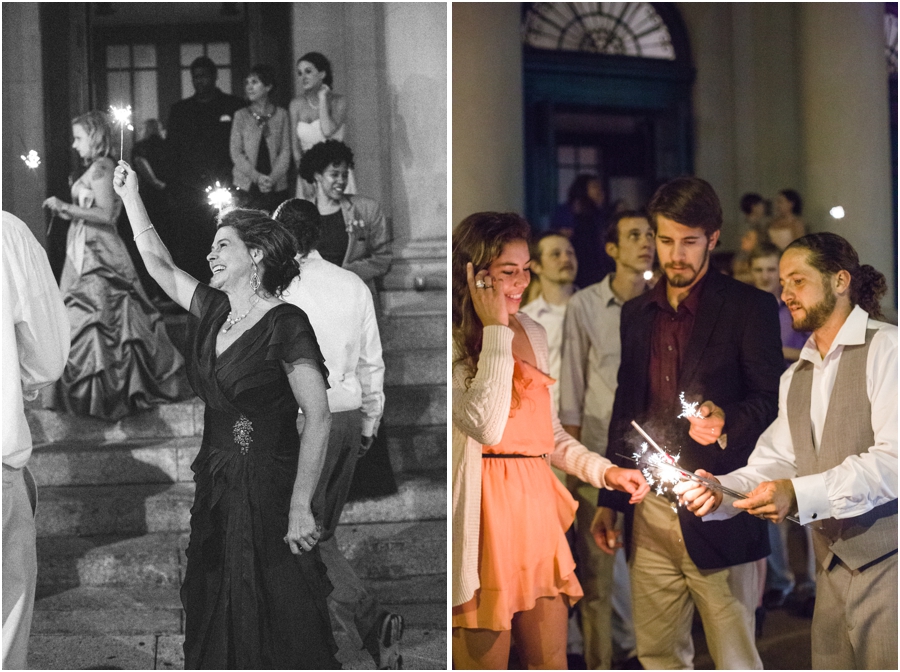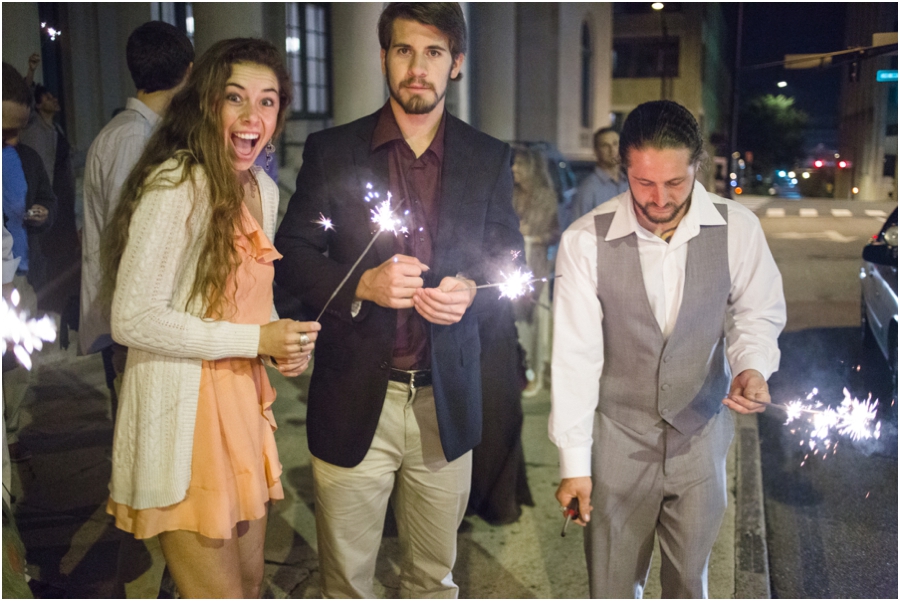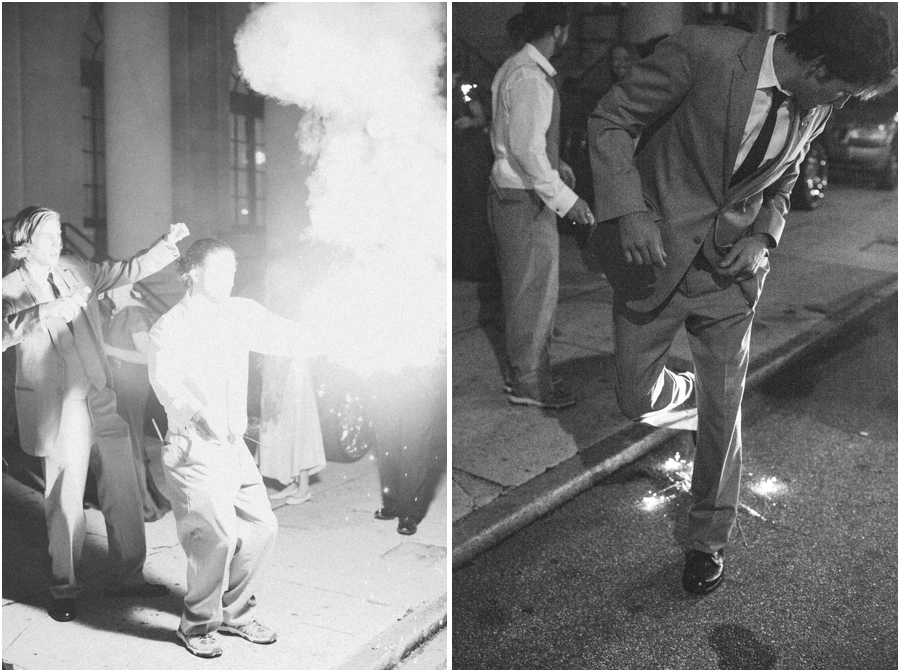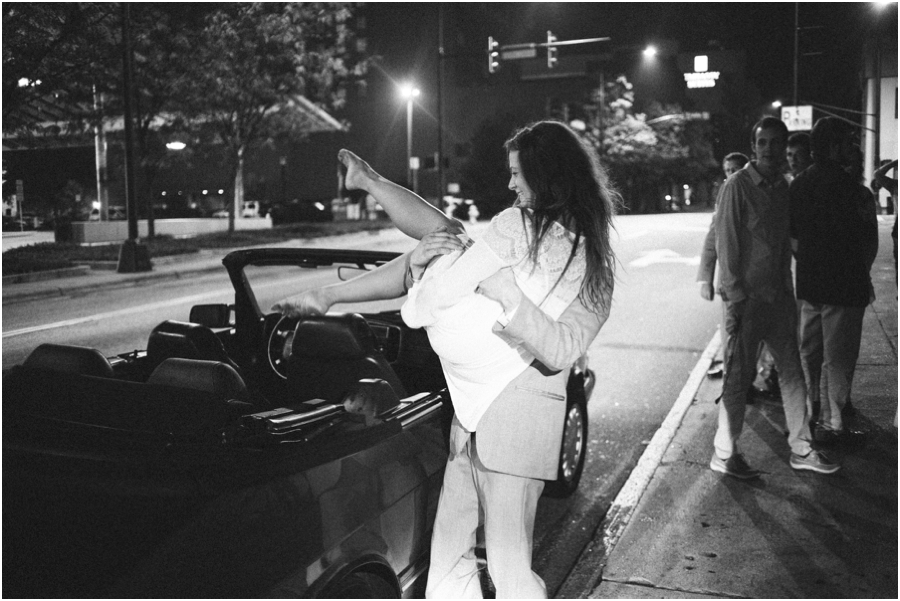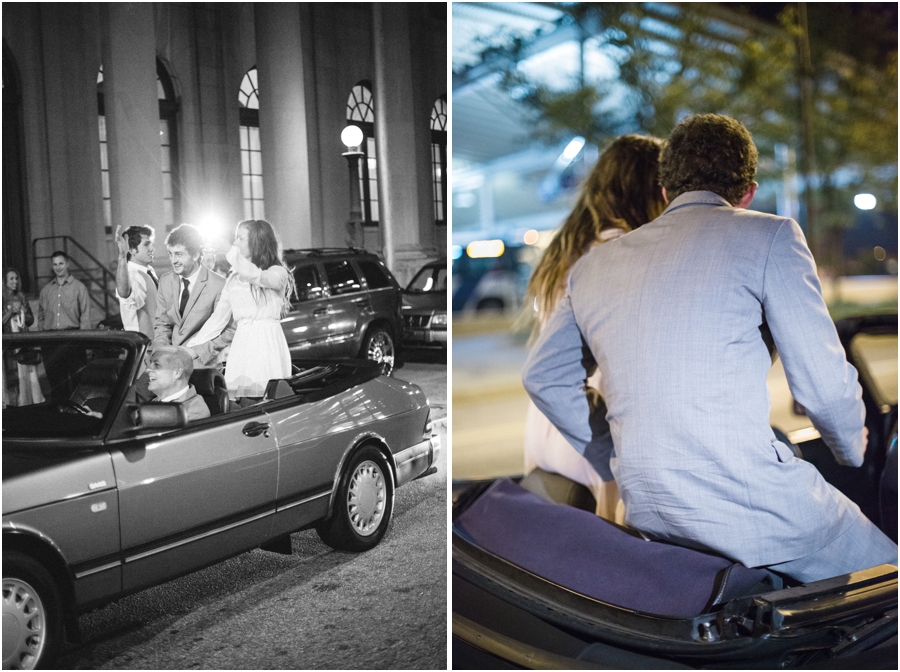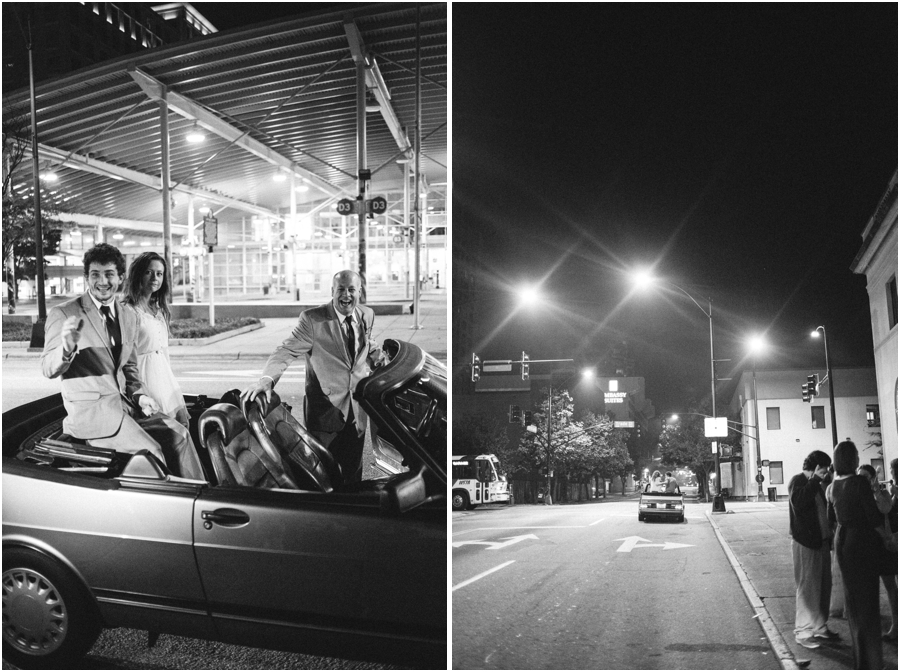 Chelsea and Matt .. your day was perfect and beautiful, and thank you for bringing us along on your journey of love leading up to the first day of the rest of your lives together. We have had so much fun working with you all and creating beautiful images, and can't wait to see how the Lord blesses your marriage and your relationships with each other. It has been a privilege, and we are looking forward to keeping in touch!
xoxo, Brent & Anna
Friends and family, you can see their full wedding gallery here, and purchase prints here.
We worked with the following talented vendors for this wedding:
Reception Venue: Millennium Center / Ceremony Location: Reynolda Church / Coordinators: Beverly Shephard & Marie McKemman / Videography: Grace Jones / Flowers: handmade by bride's mom / Cake: Grace Jones / Band: The Heritage / Hair & Makeup: Meghan Nicole / Dress Alterations: Cathy Zakula / Groom + Groomsmen Suits: Joseph A. Banks / Officiant: Dylan McKeeman / Catering: Millennium Artisan Catering & Special Events