"You think, as you walk away from Le Cirque des Rêves and into the creeping dawn, that you felt more awake within the confines of the circus. You are no longer quite certain which side of the fence is the dream." ~ The Night Circus
A place of mystery, where the lines between what is real and what is a fairytale or daydream are blurred severely. Where you don't just stare at the oddities, you become a part of the show. This is a place where reality and daydreams come together.
This is the House of Curiosities.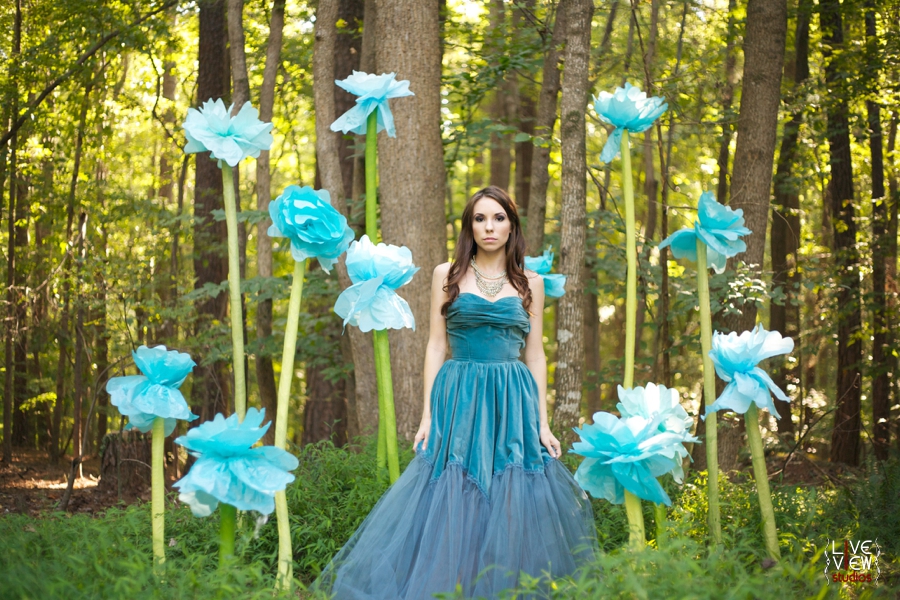 Oh So Curio is the business of the creative Annie Marukhlenko. She specializes in vintage jewelry designs for brides or girls who just love lots of sparkle :) When we started talking about designing a look book, we knew pretty soon into it that a theme that went the way of a carnival or roadshow filled with oddities and curiosities would be such an interesting topic, and fit really well into Annie's brand and style. With gorgeous hair and makeup from Michelle Clark, and dresses from the Edie Kaye collection making an appearance, everything came together beautifully.
So, we invite you to step in, and enter the House of Curiosities below .. and be sure to view it full screen for the best viewing :)
And, here are the images in large beautiful glory for your viewing pleasure …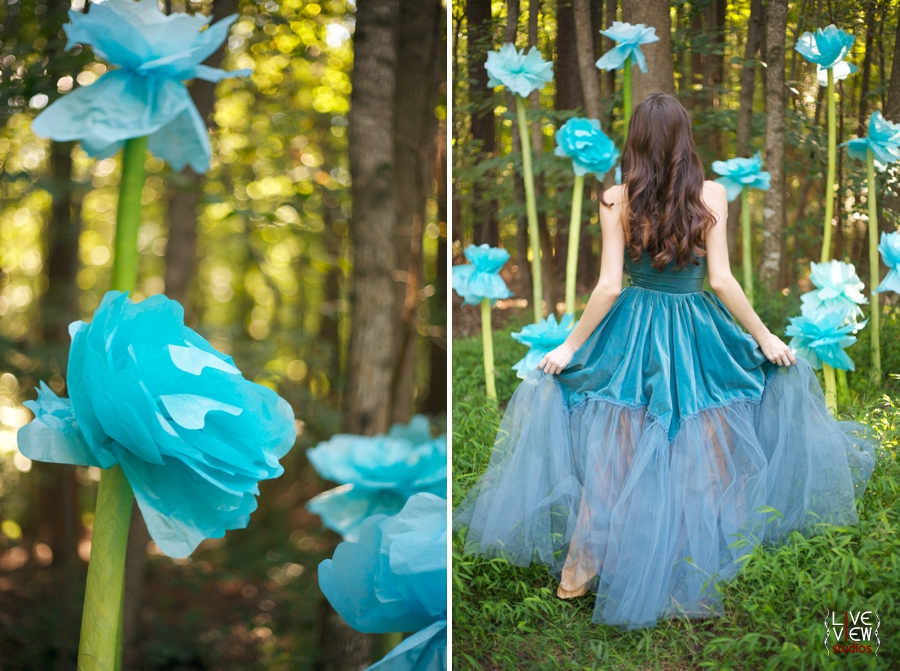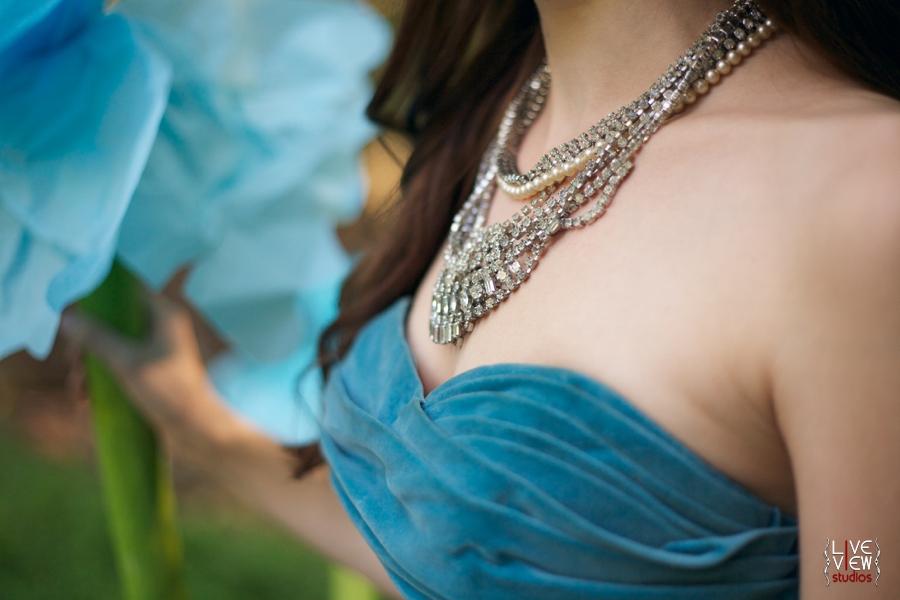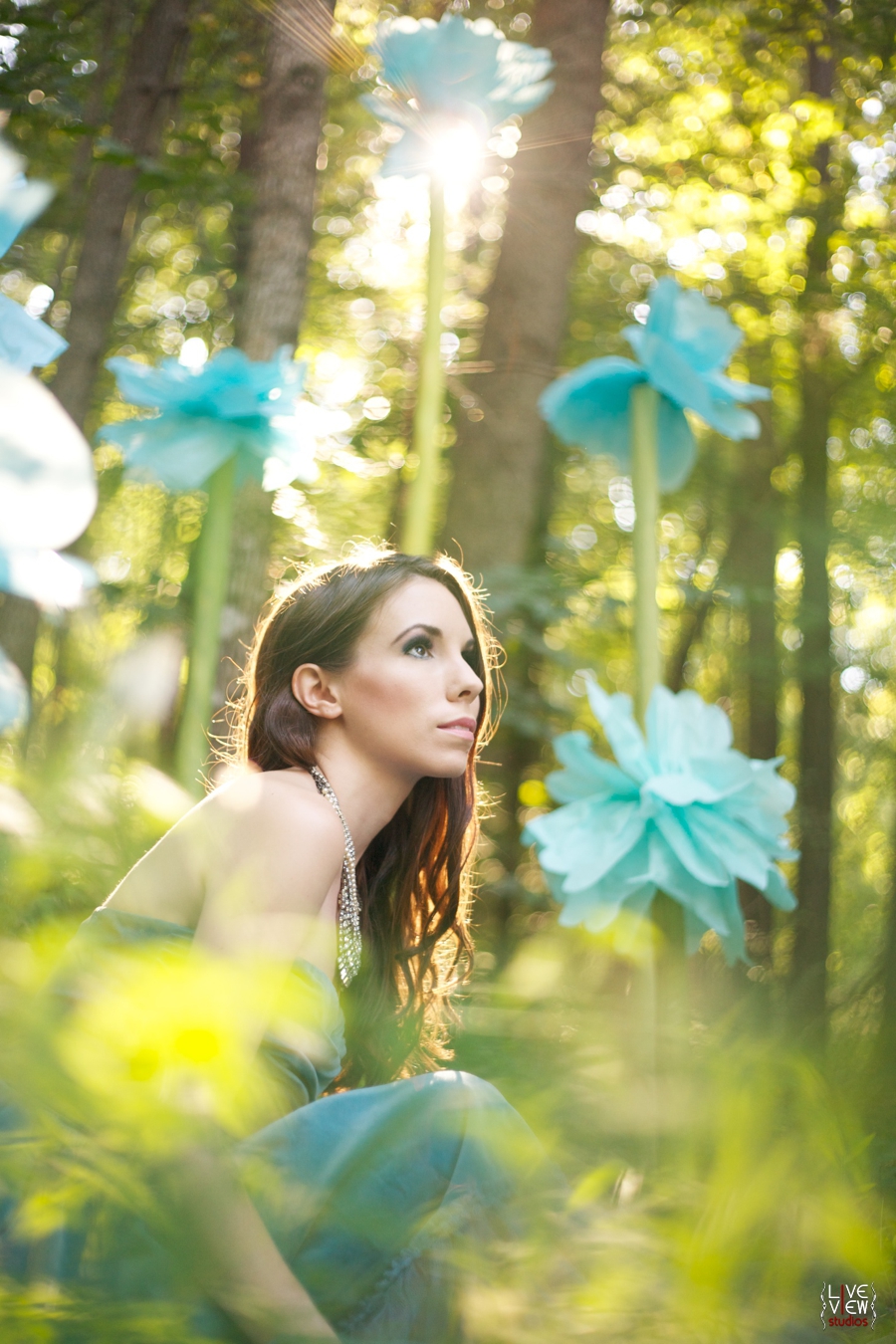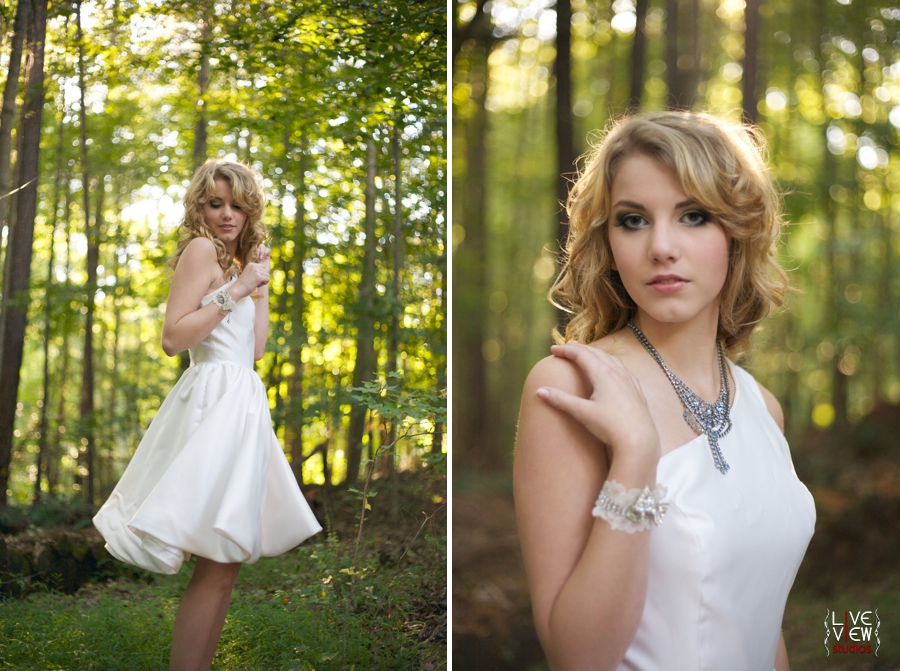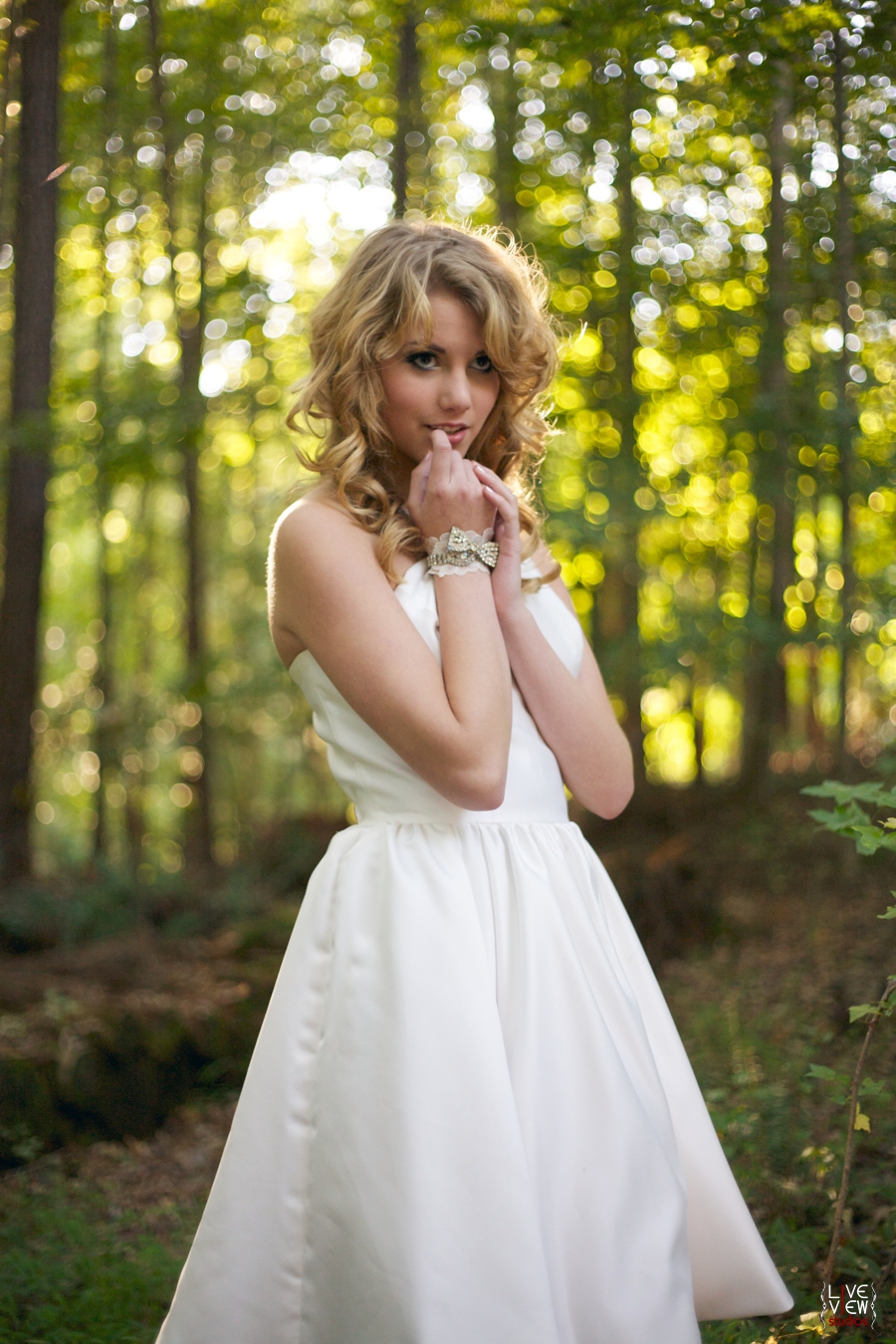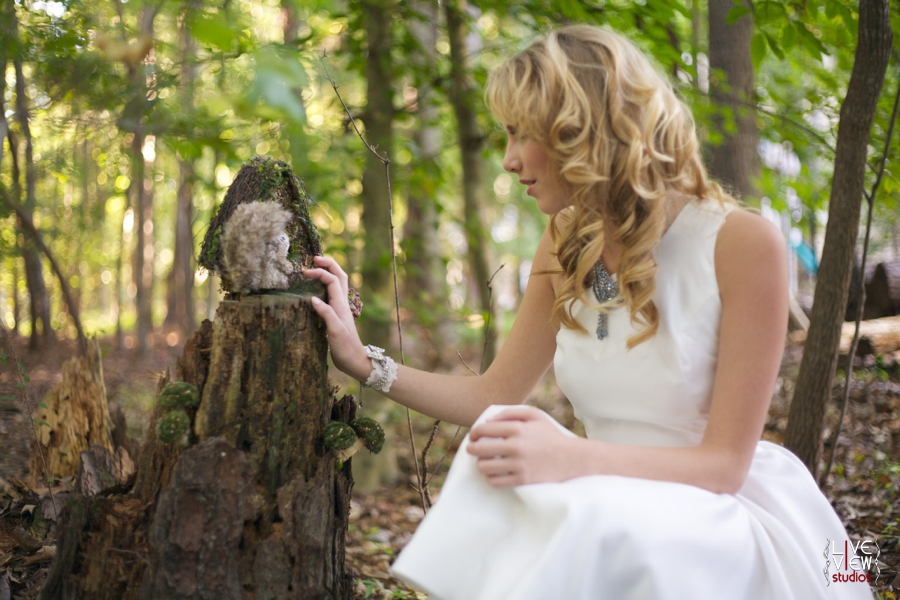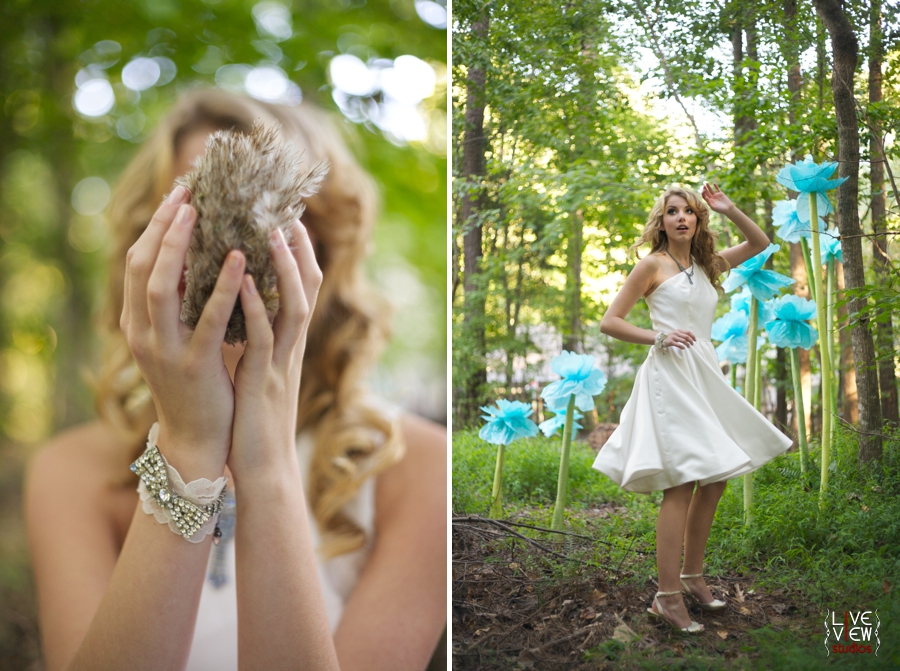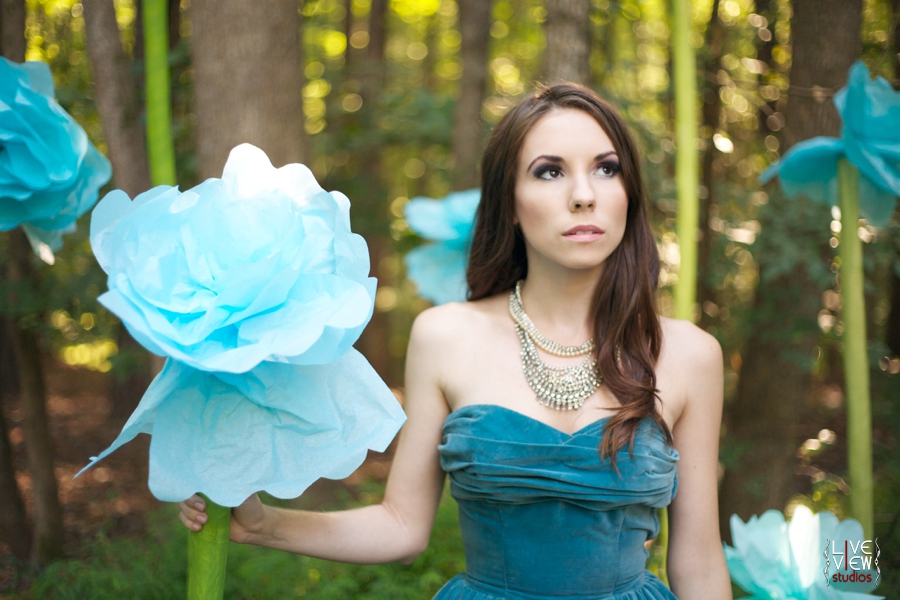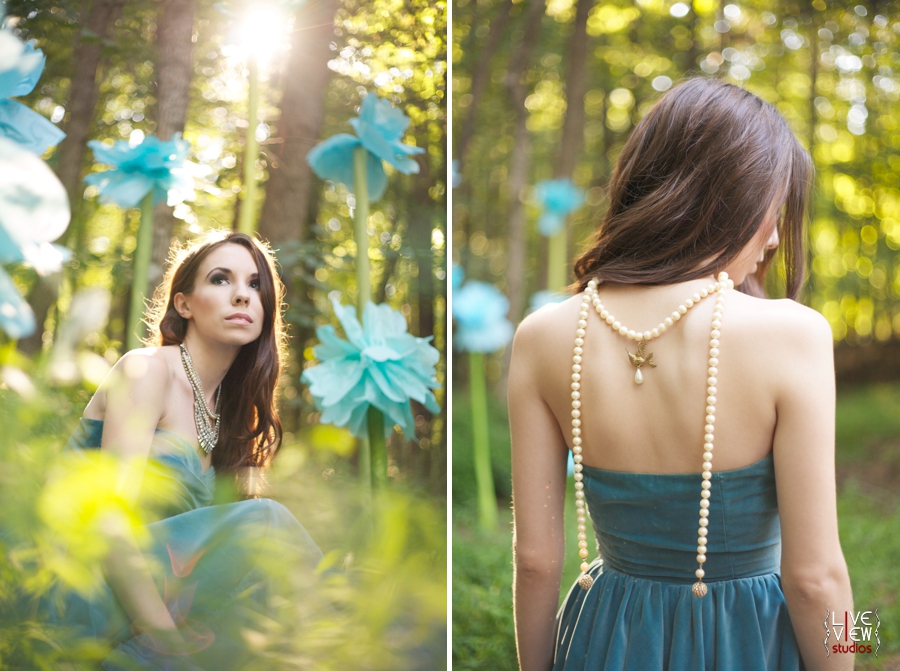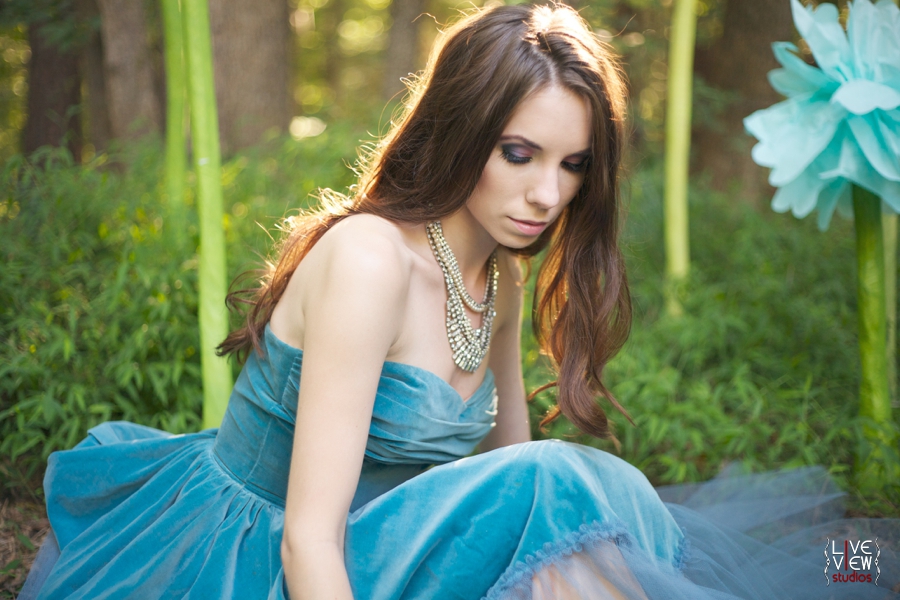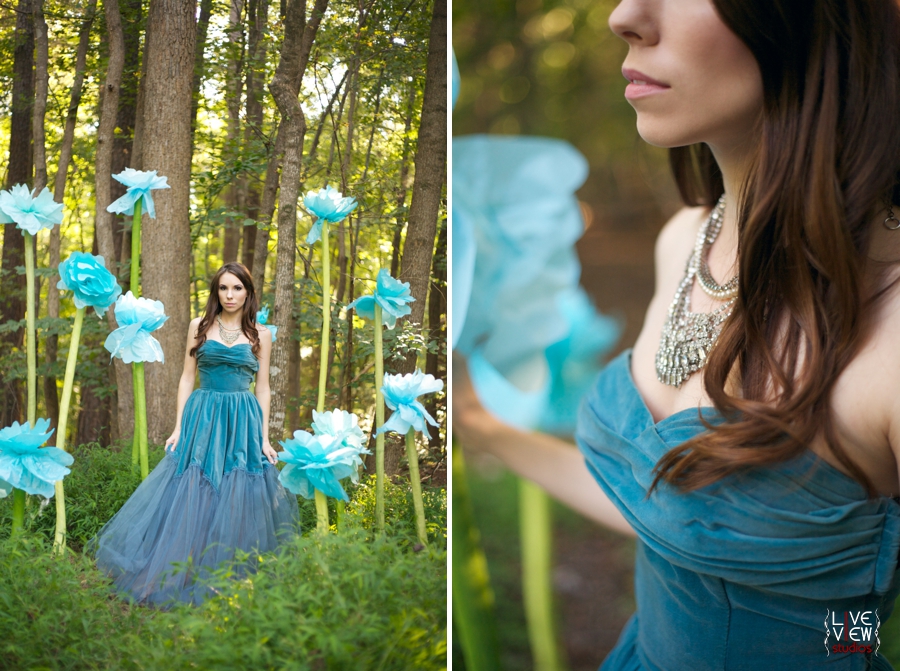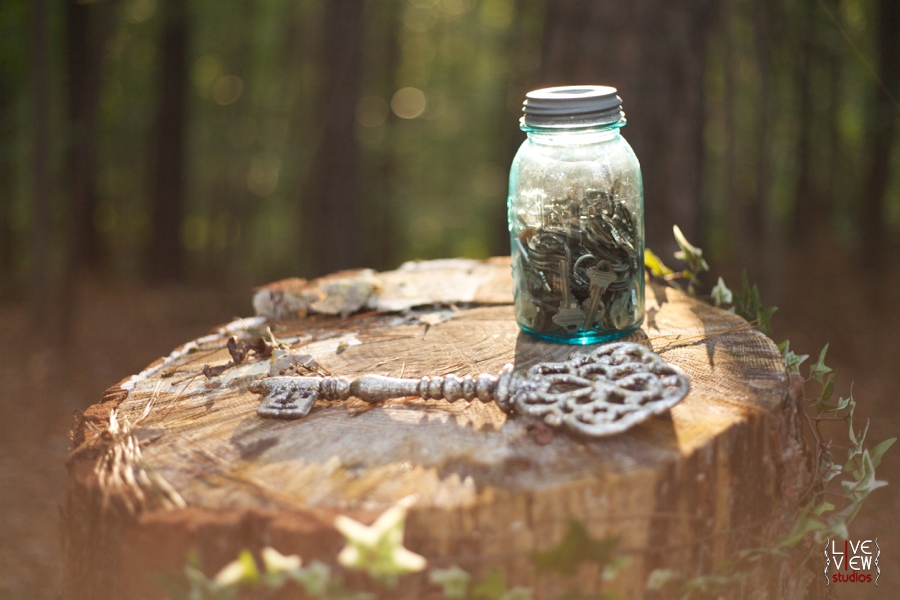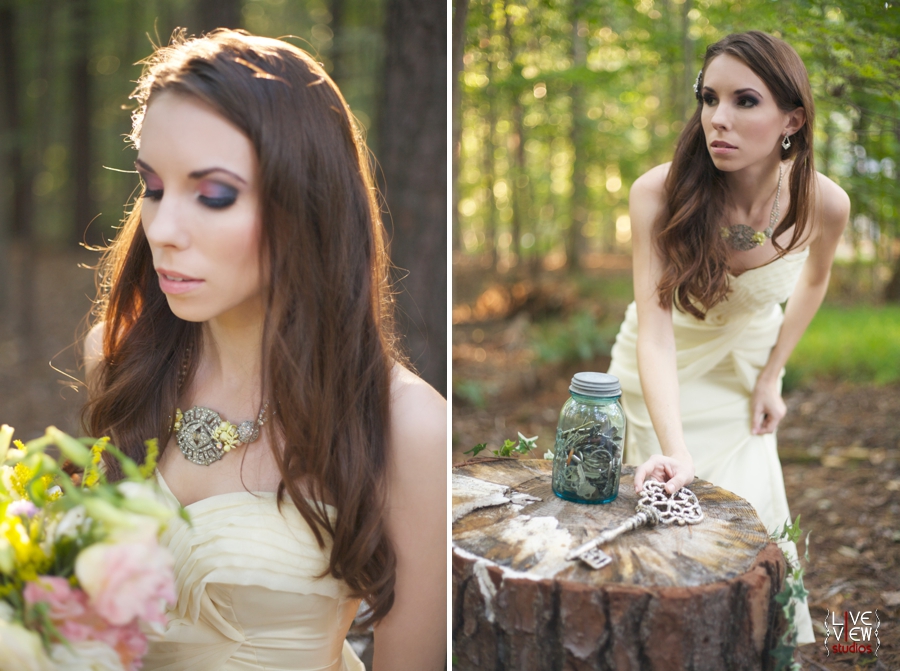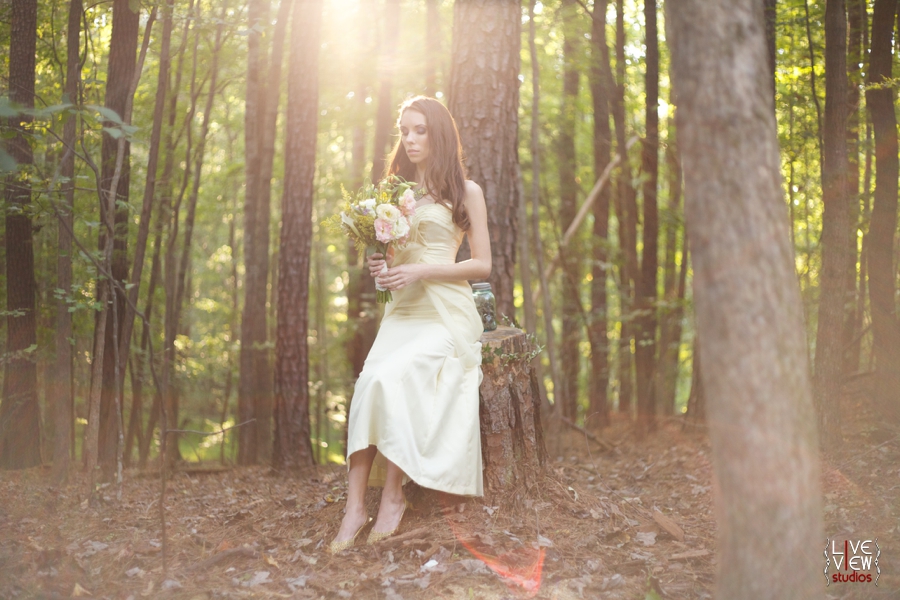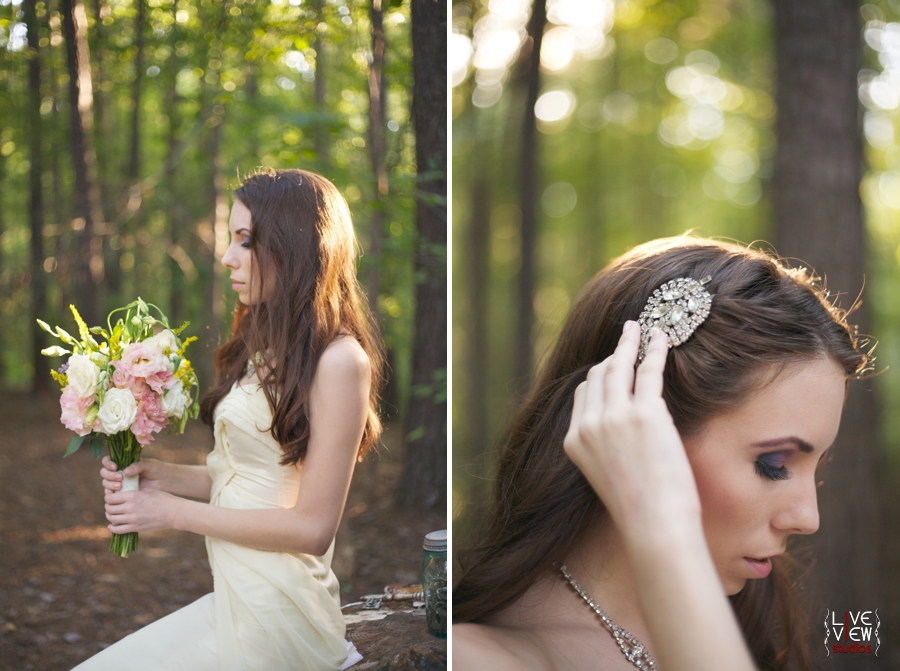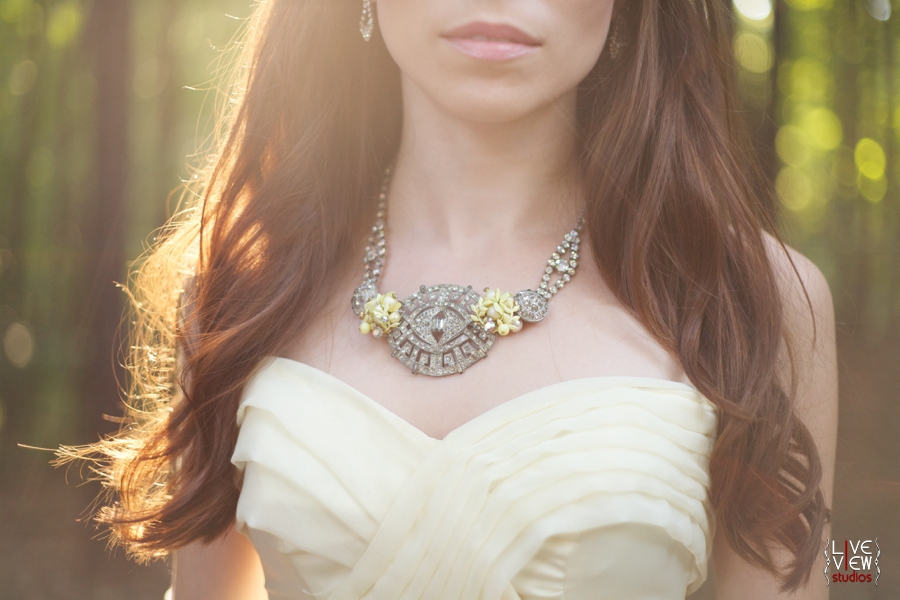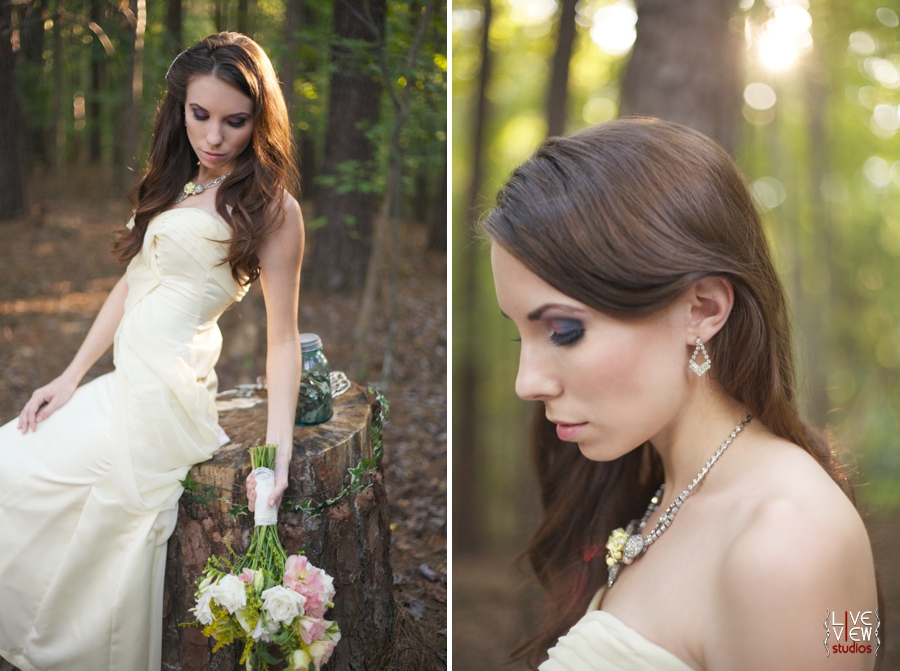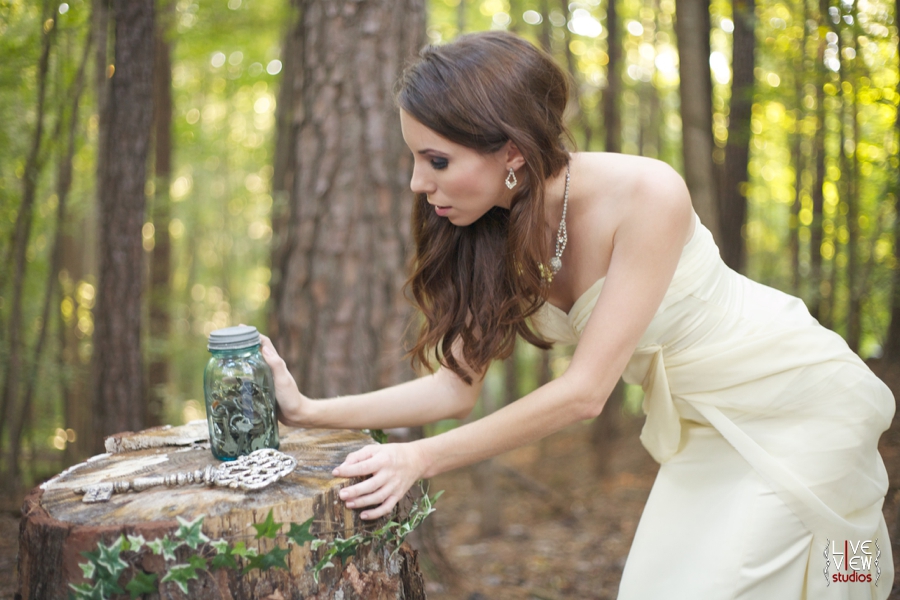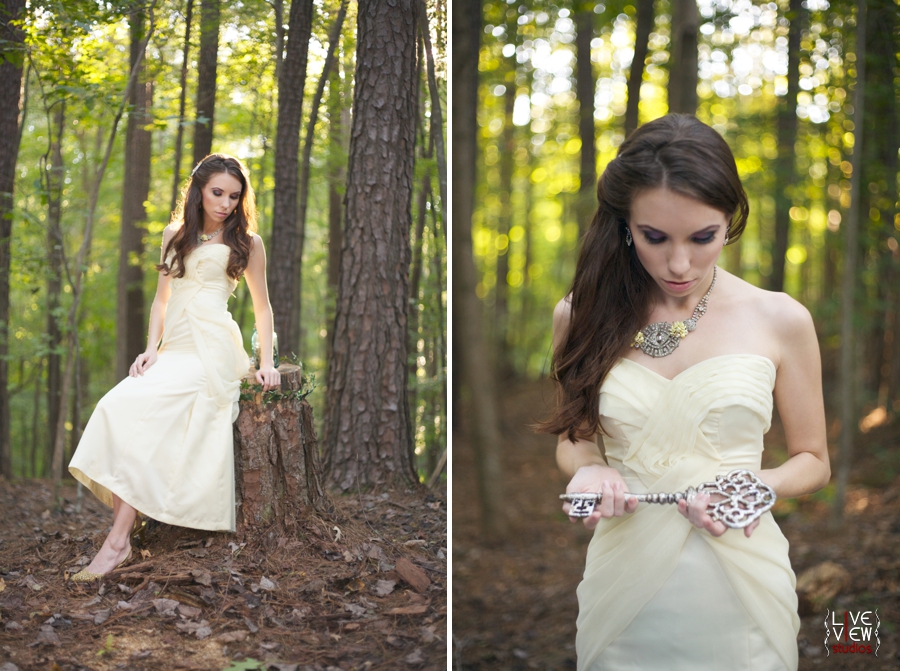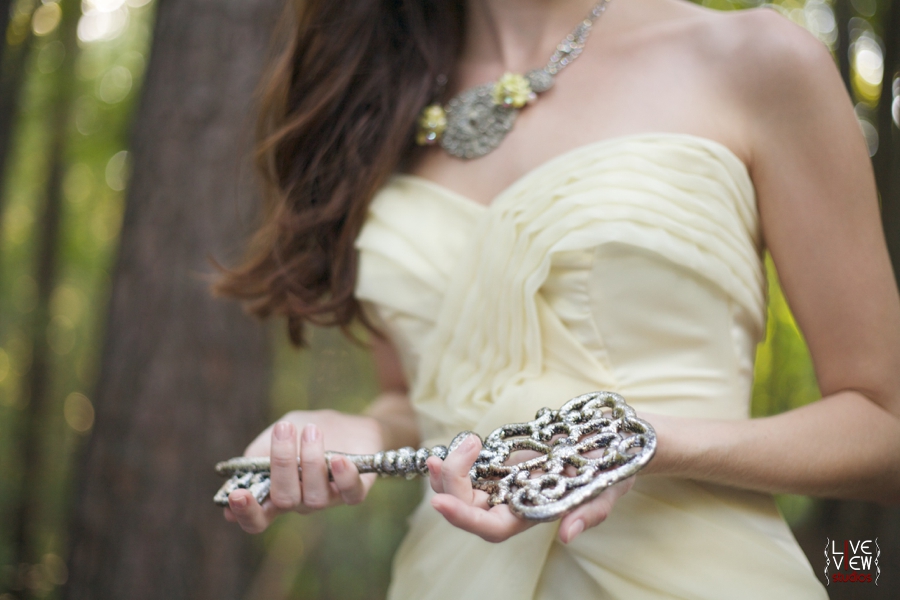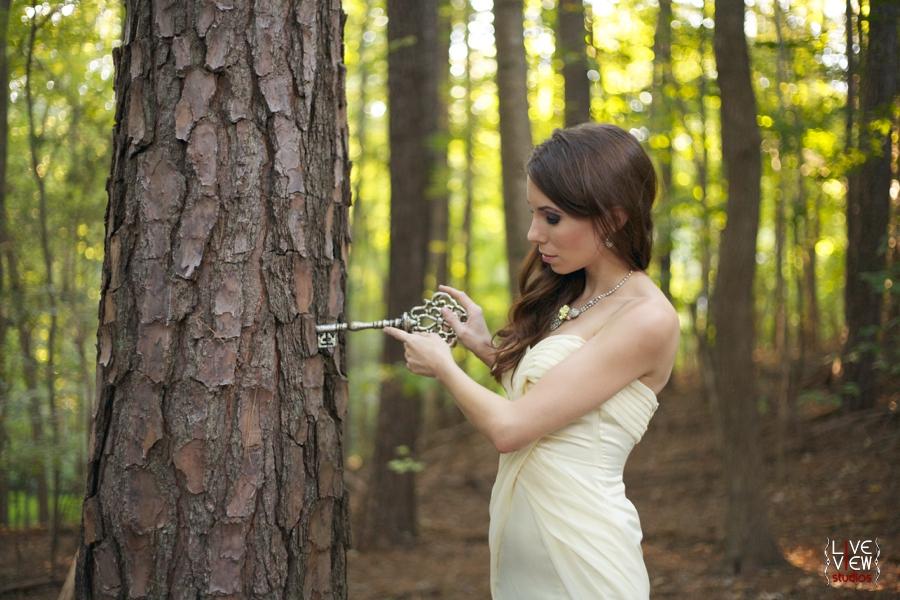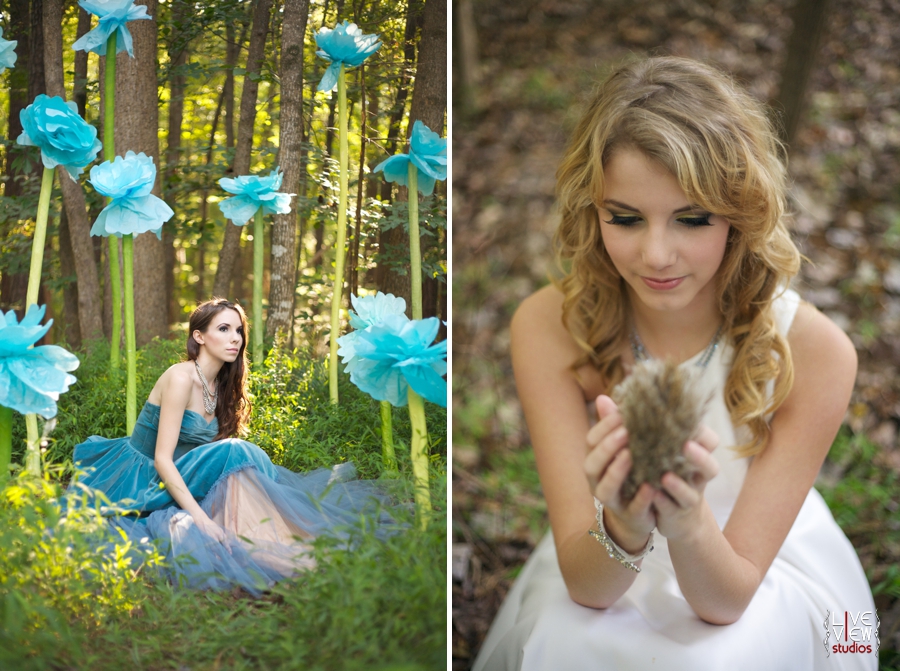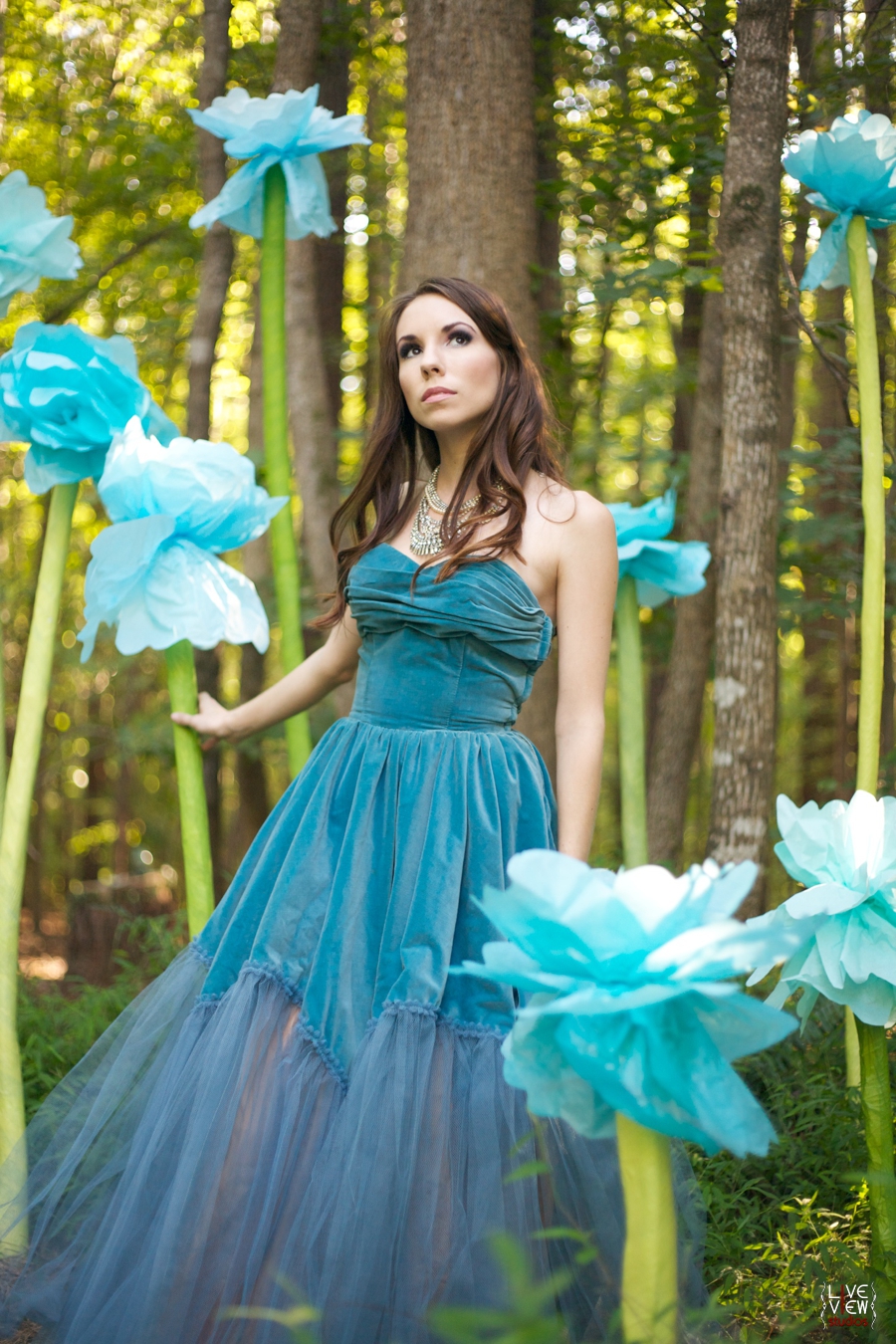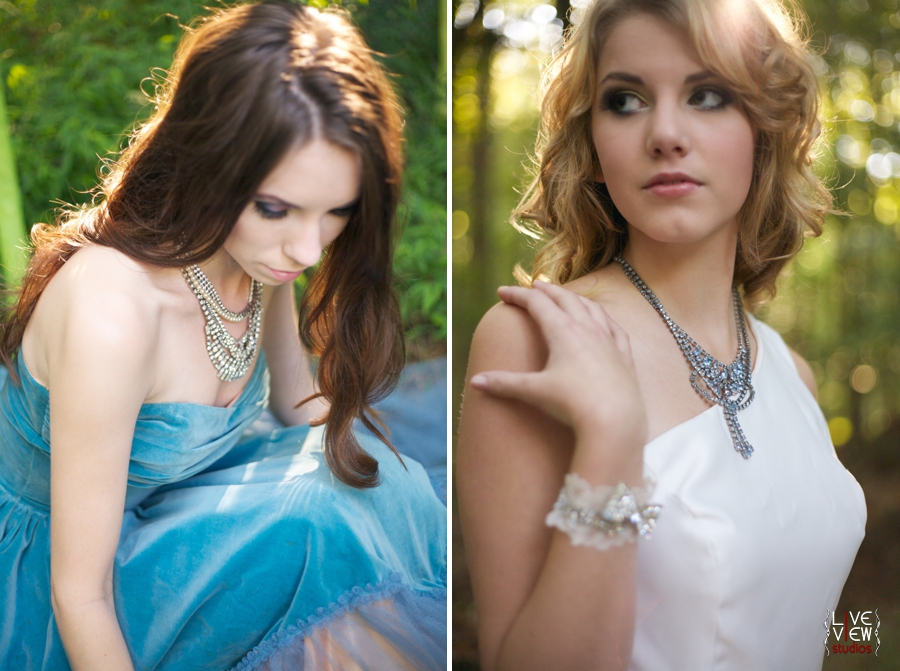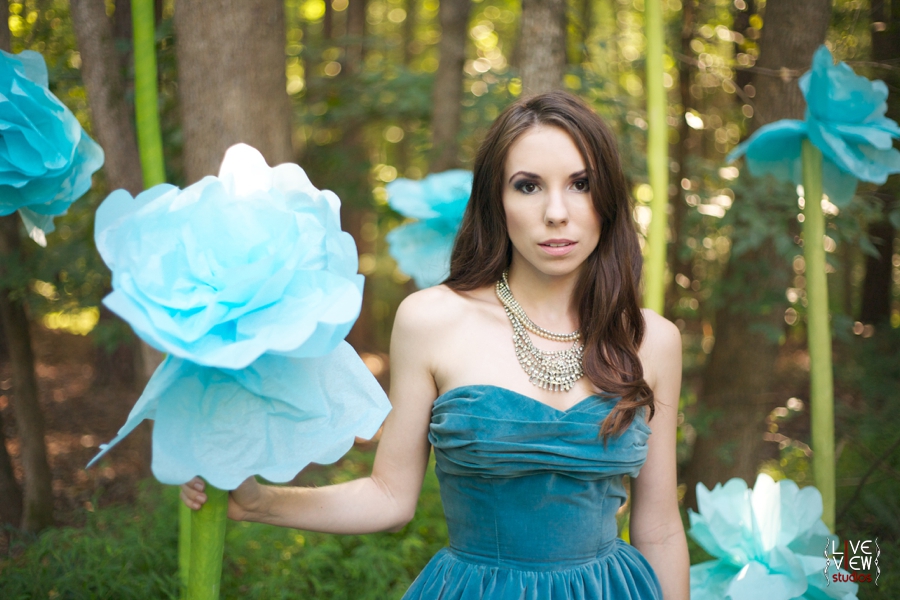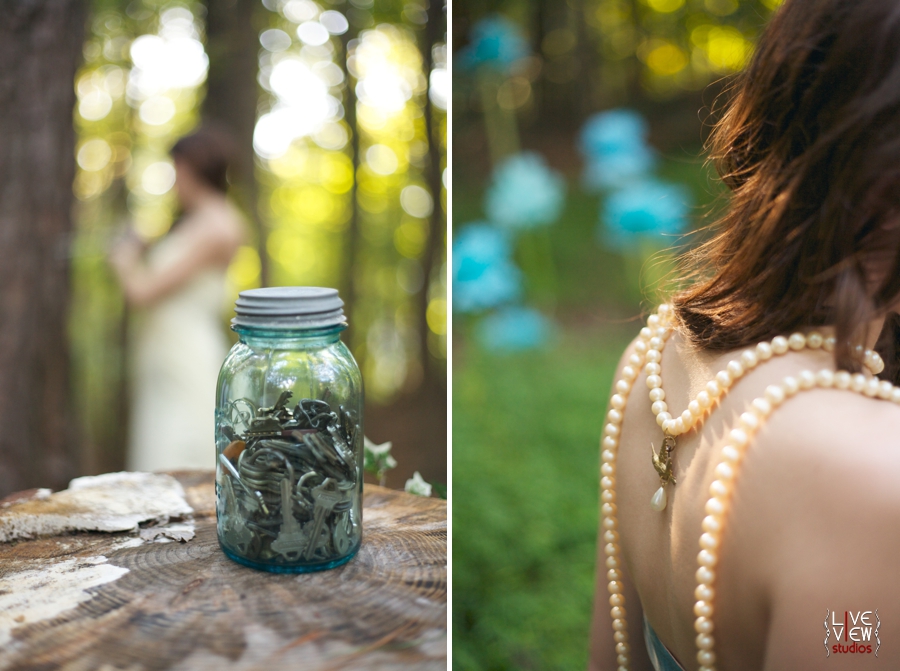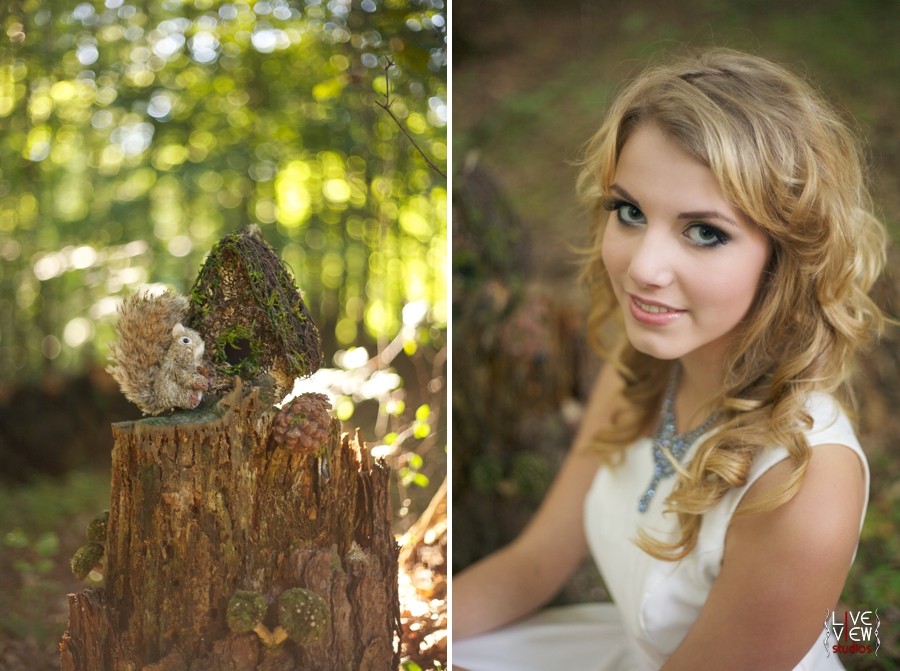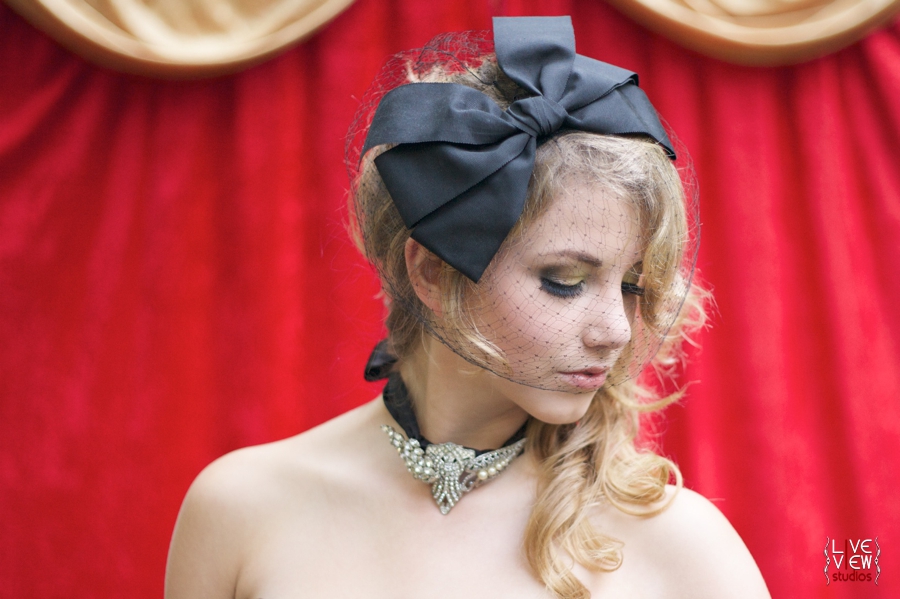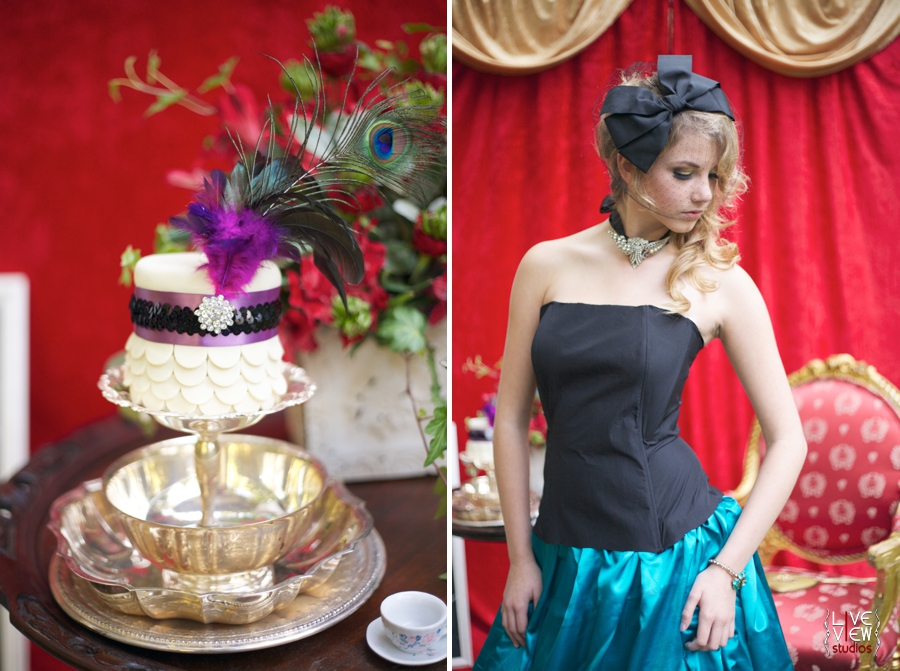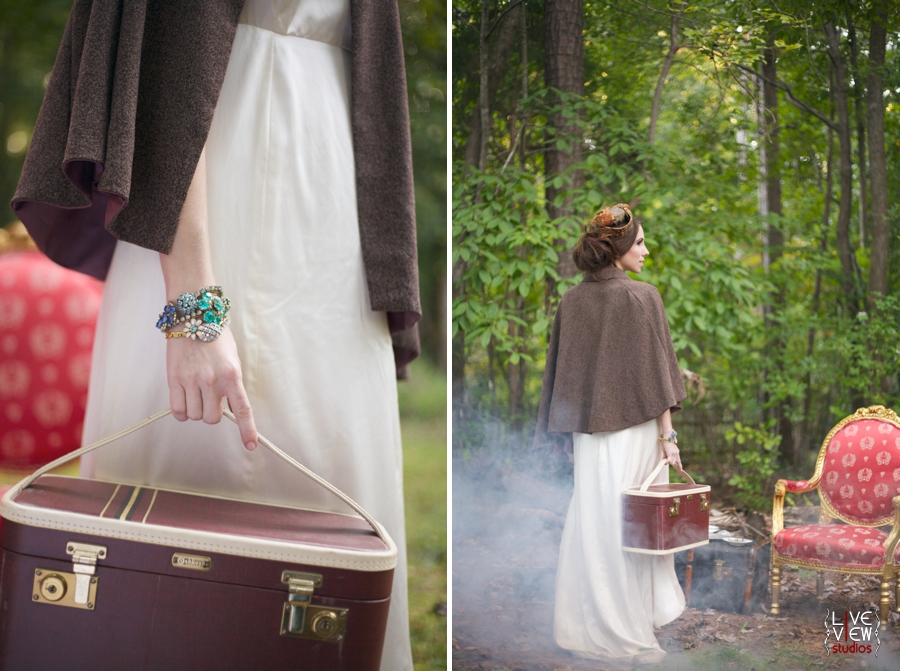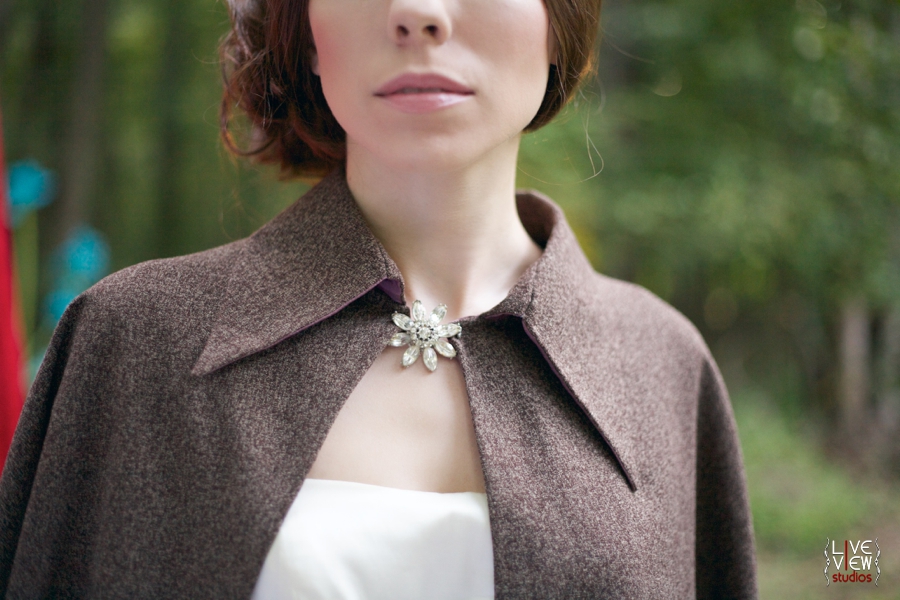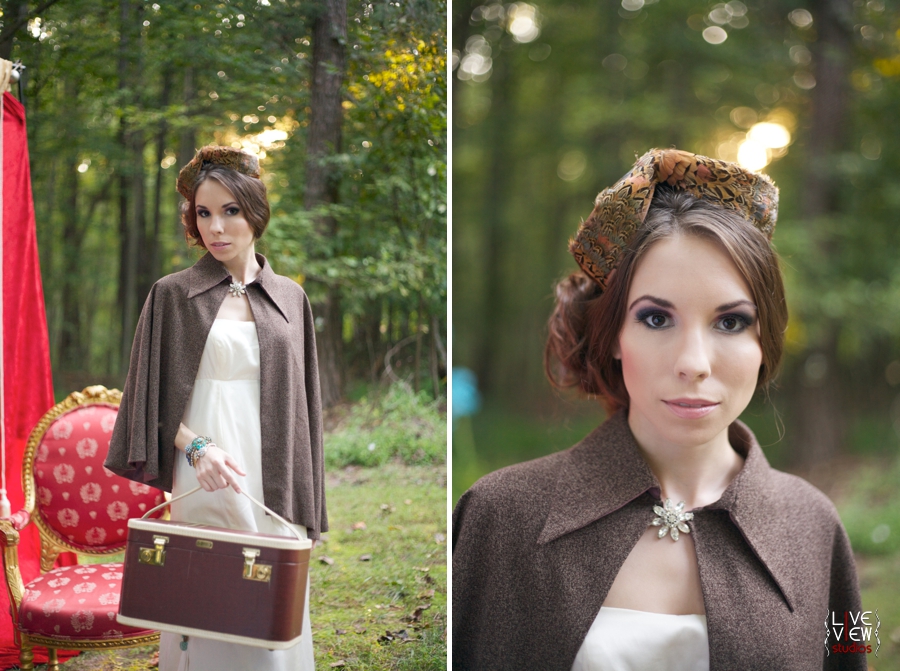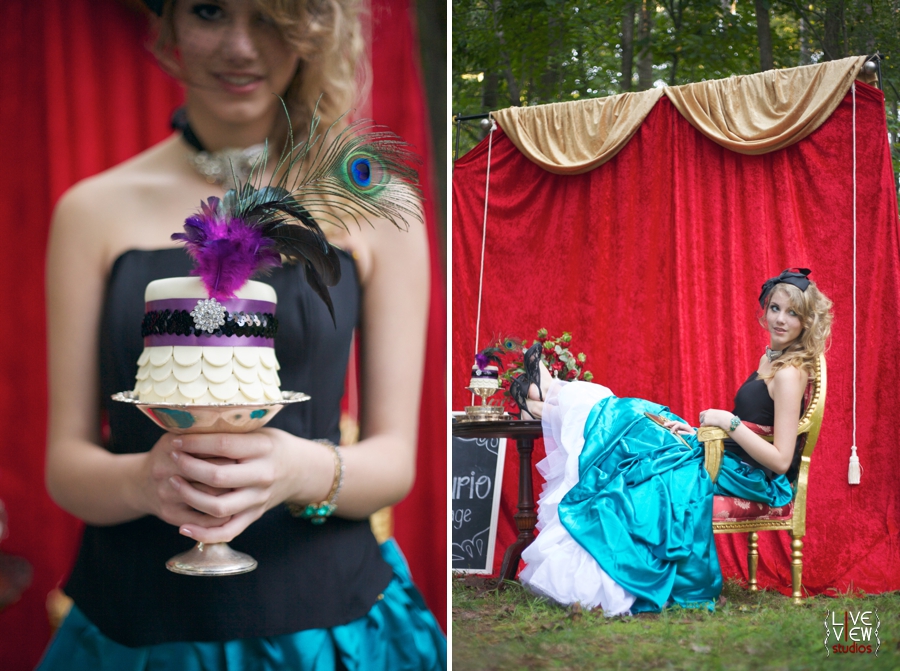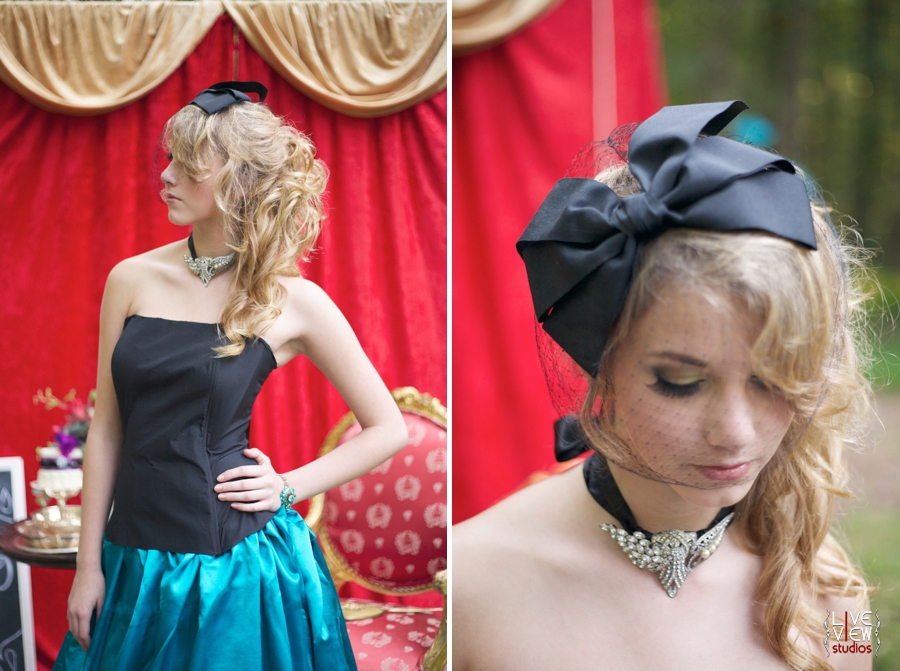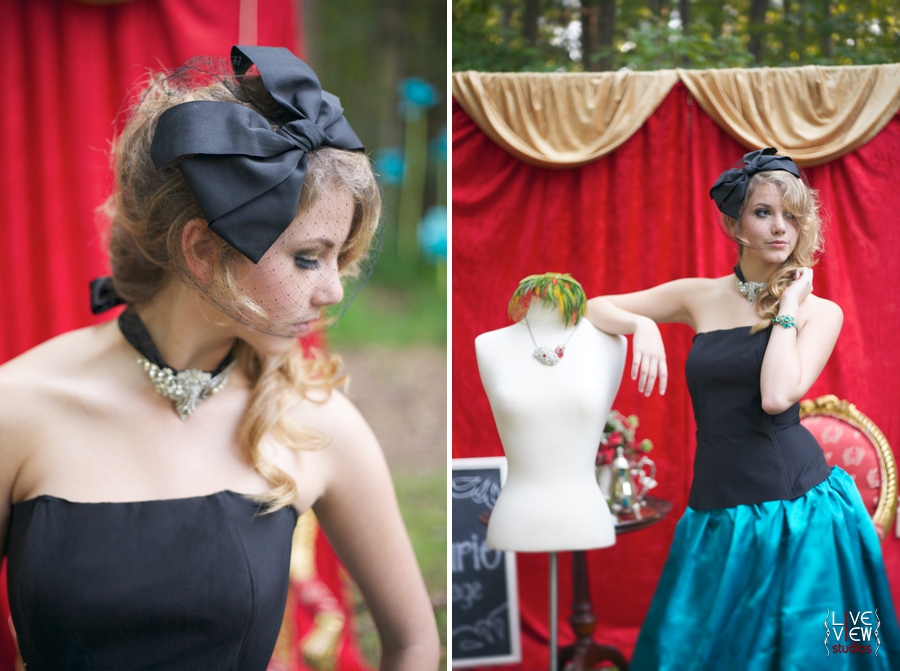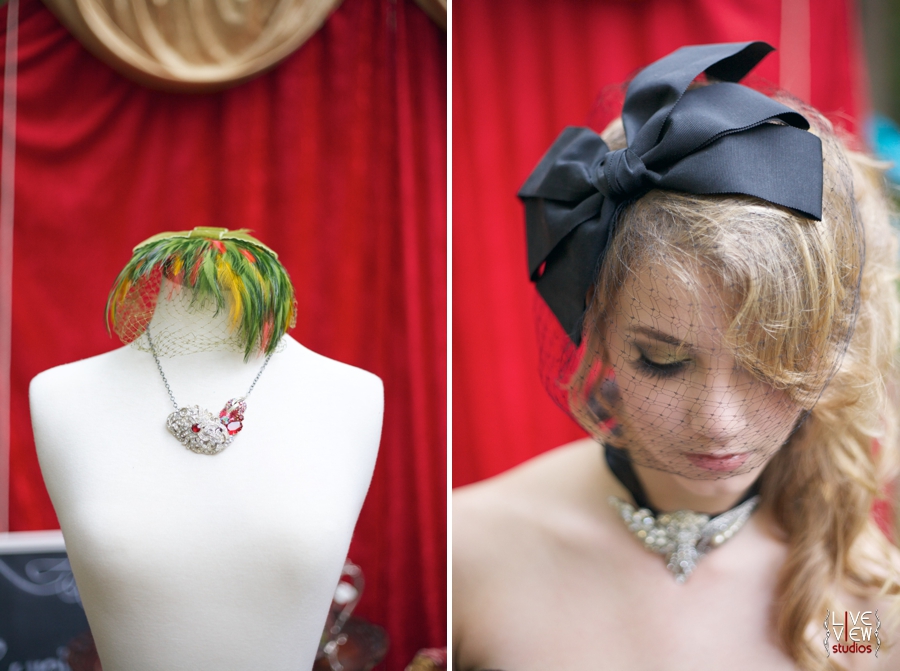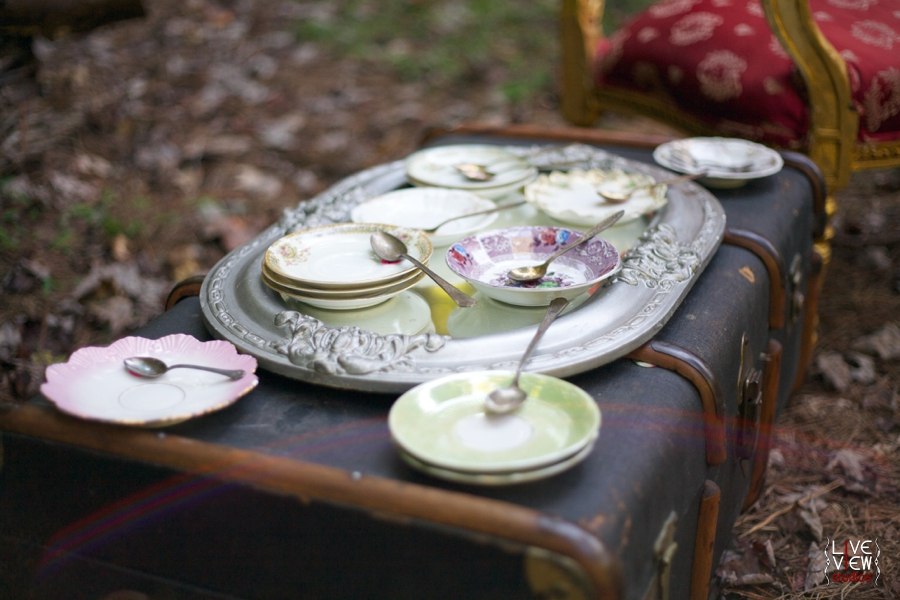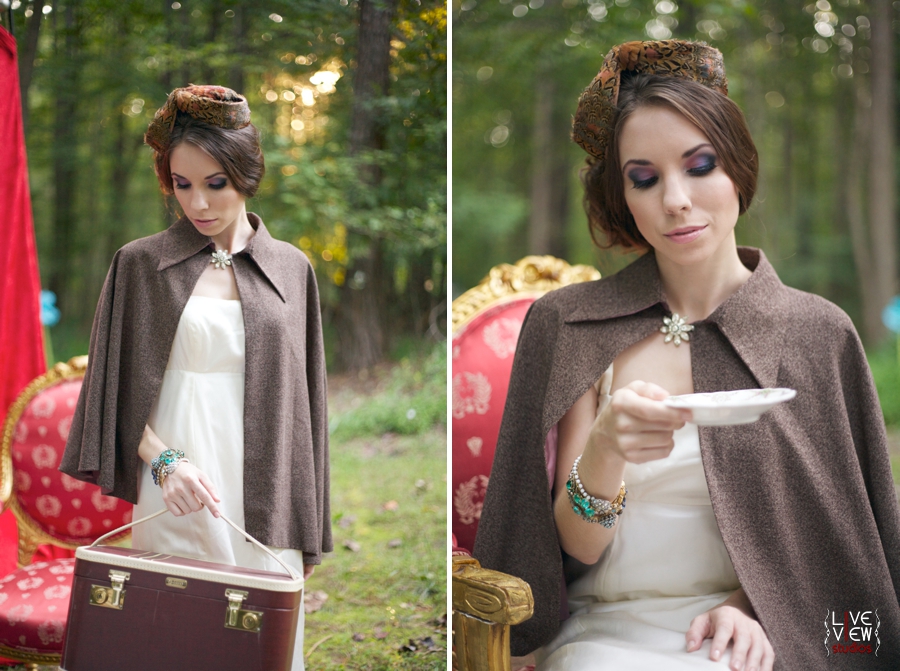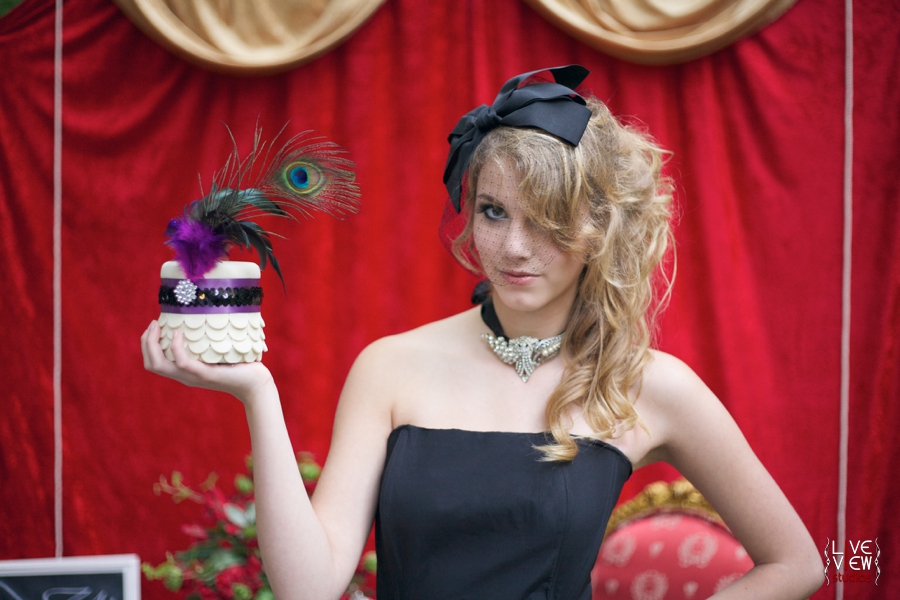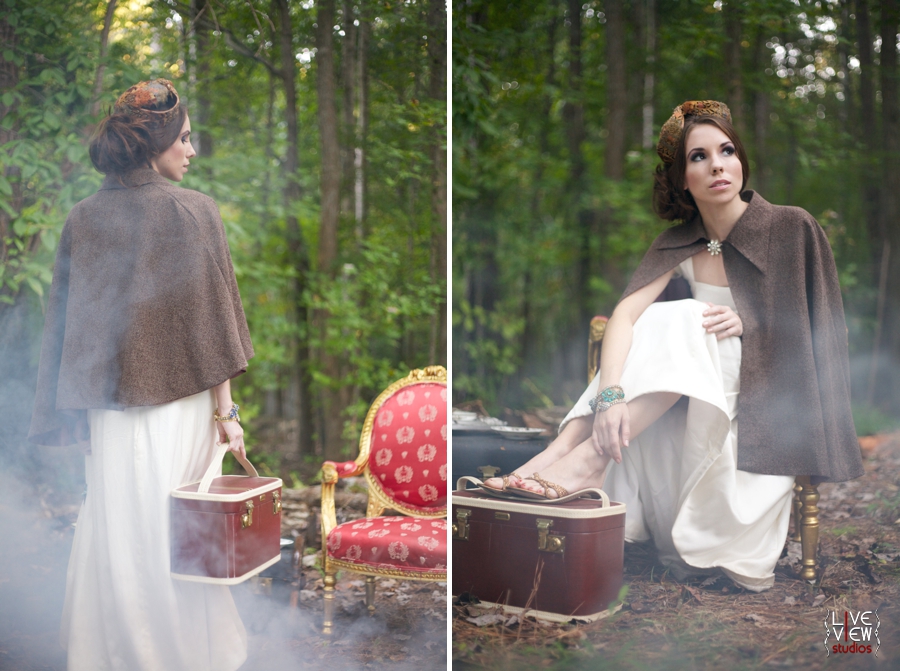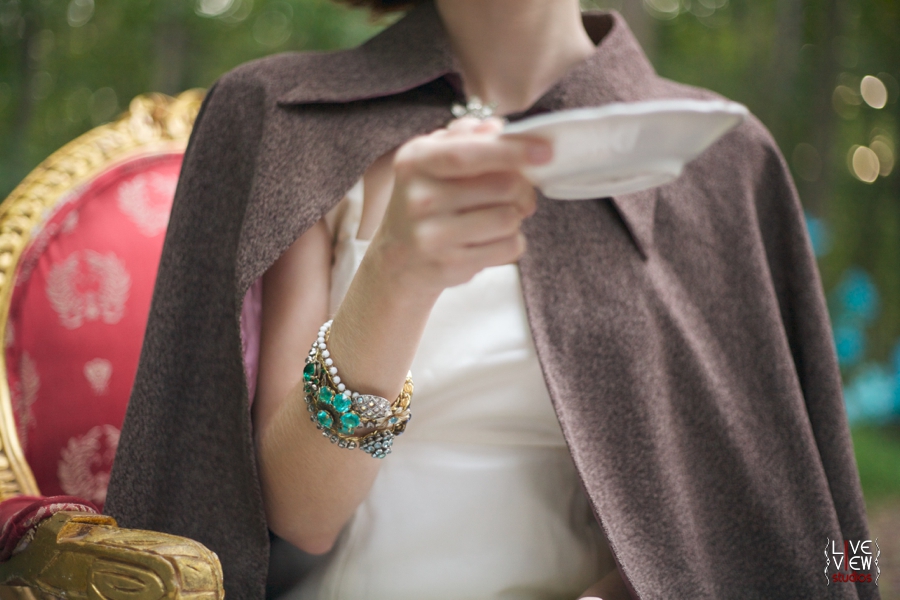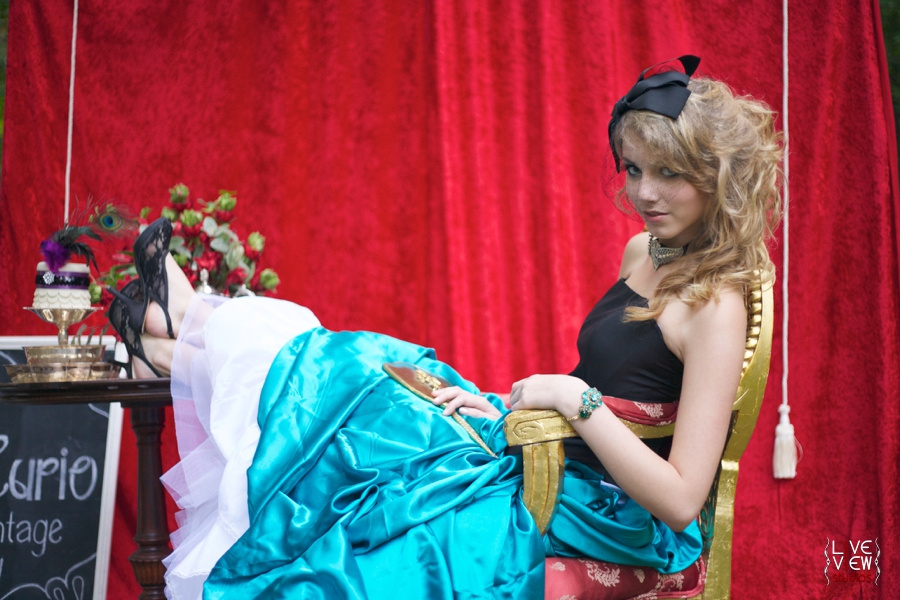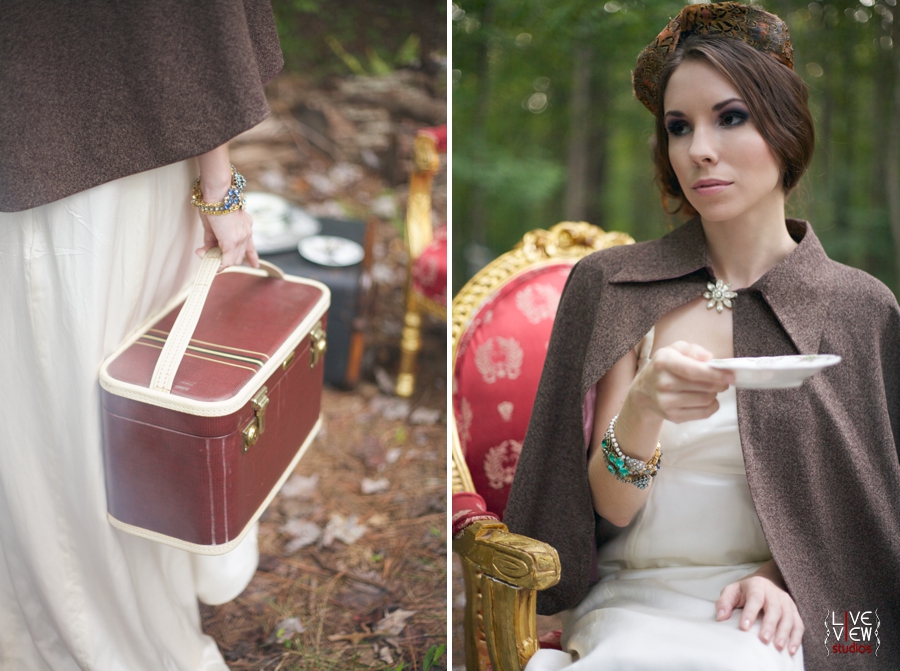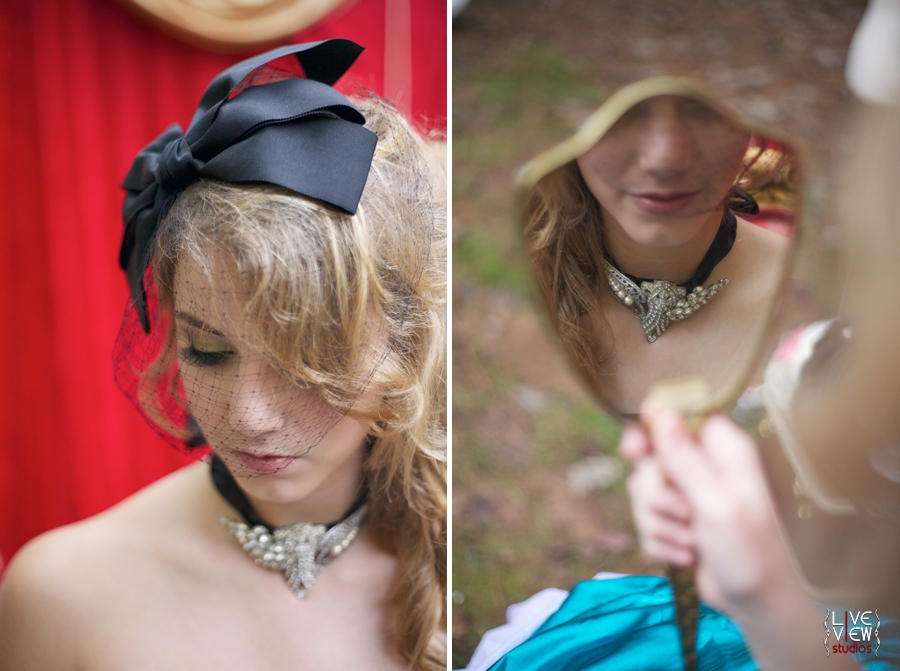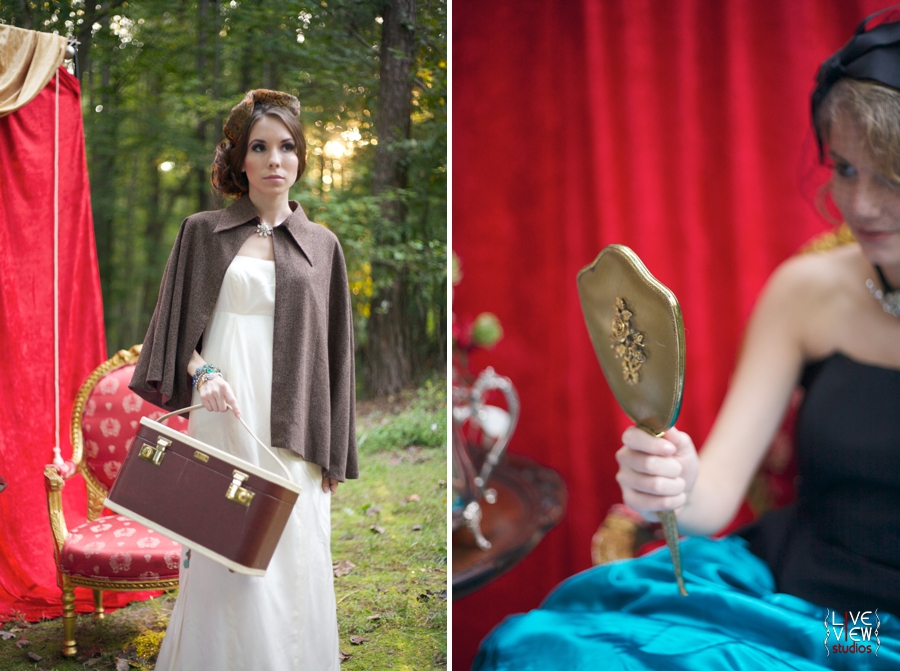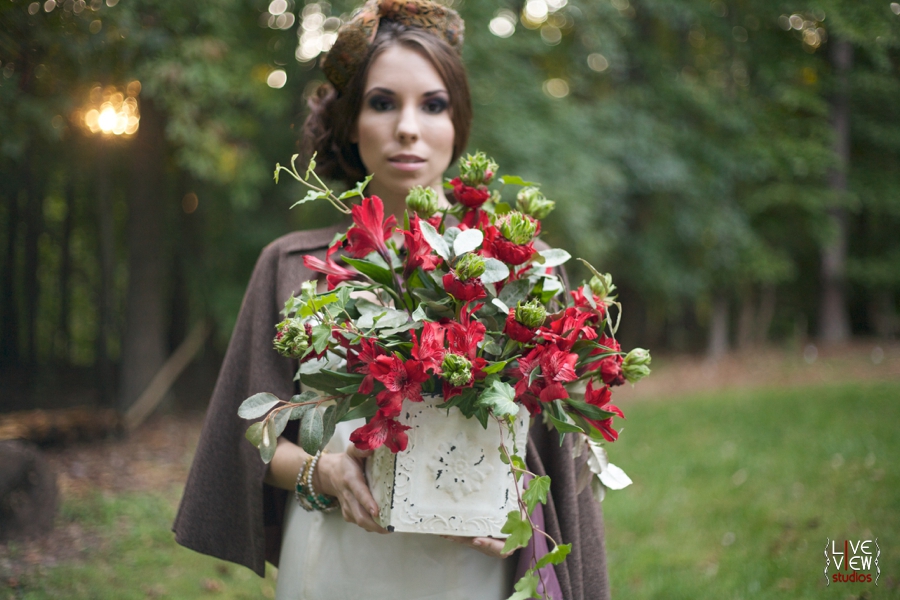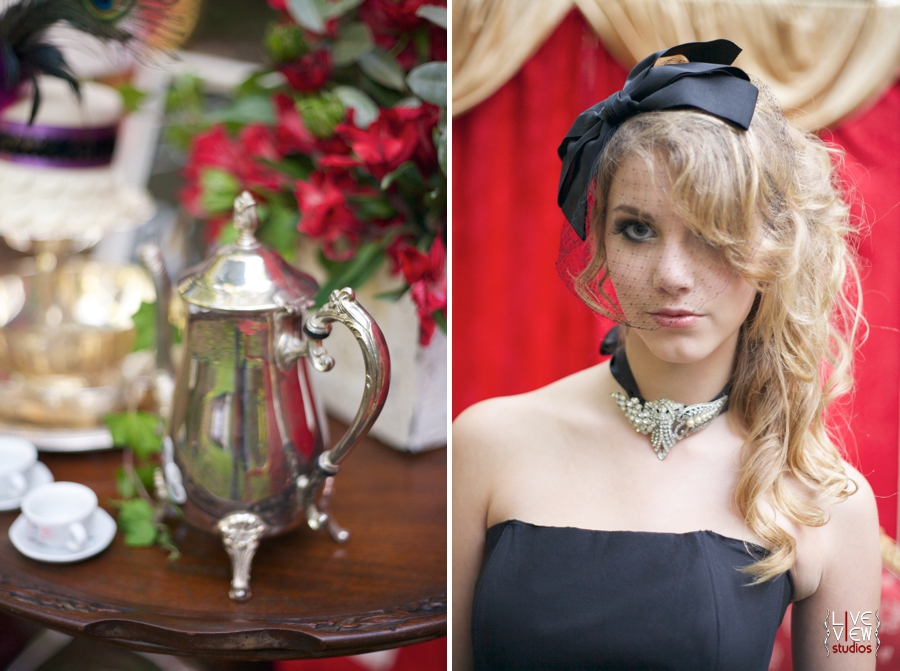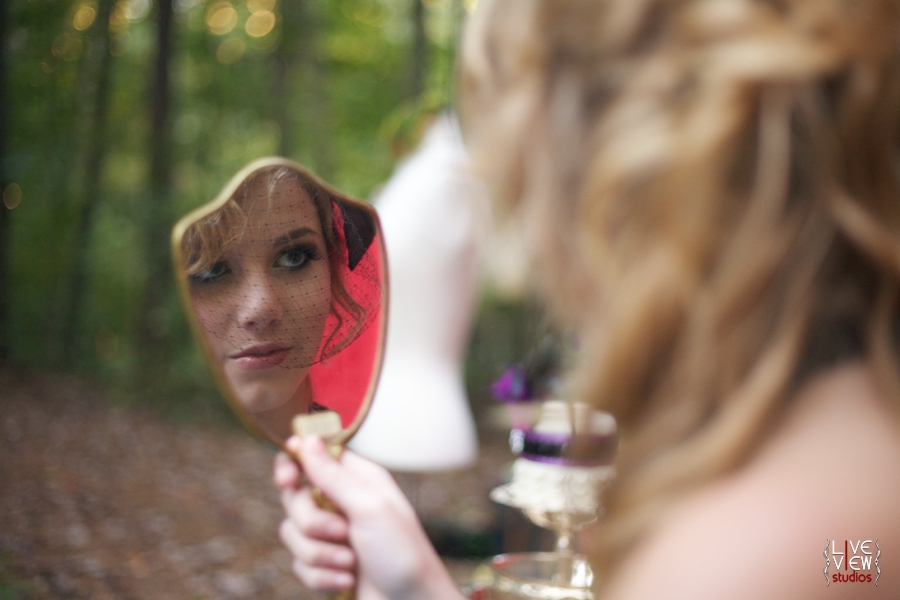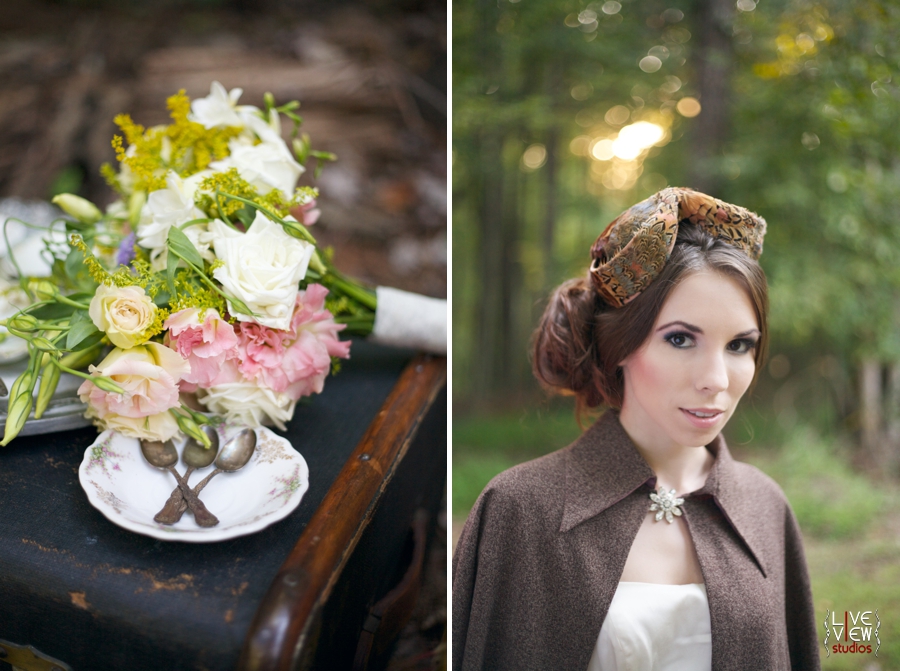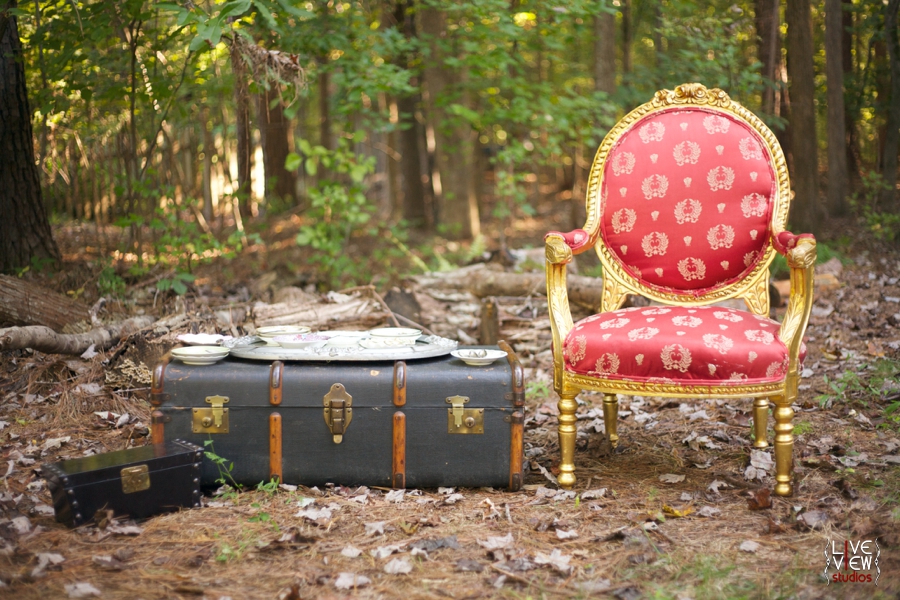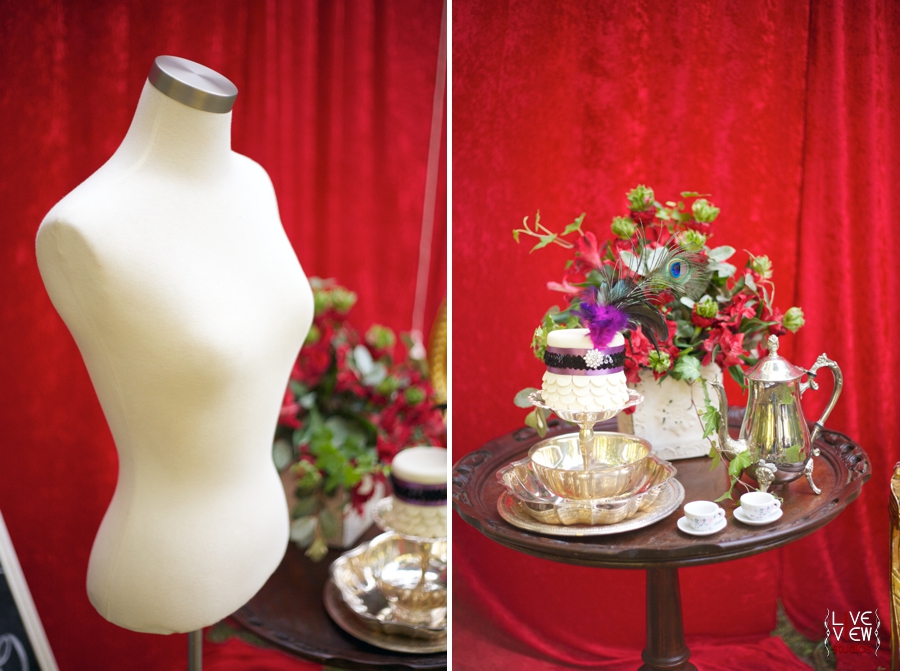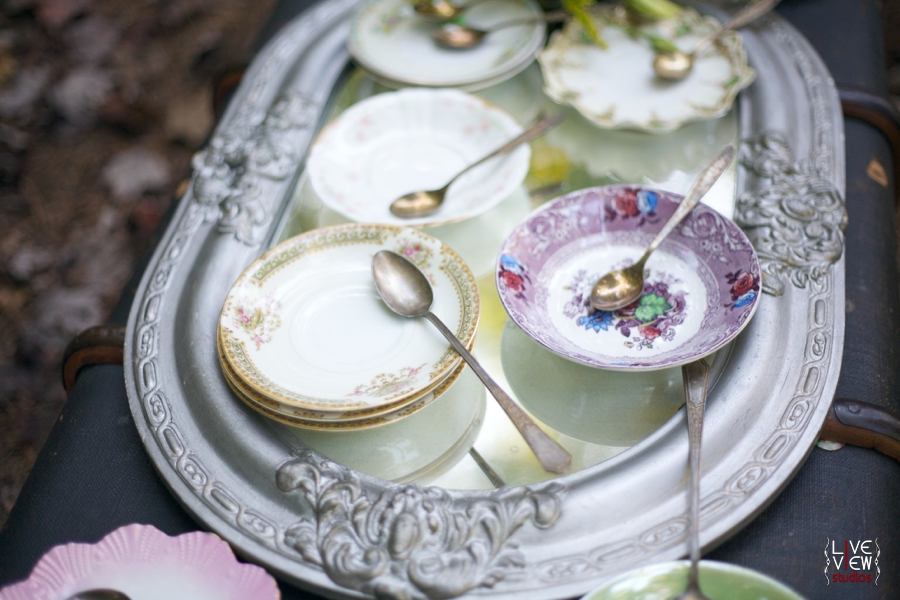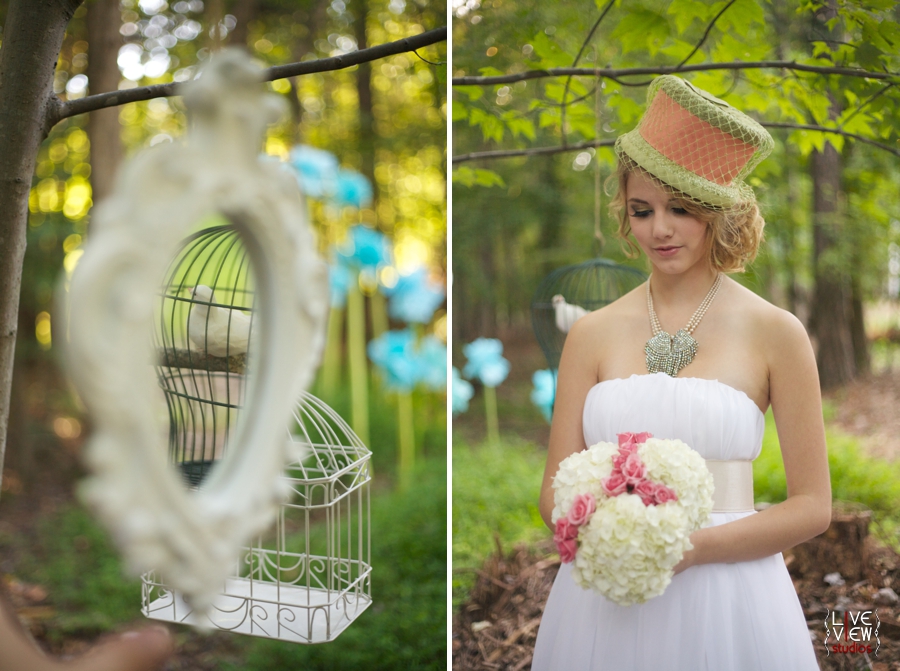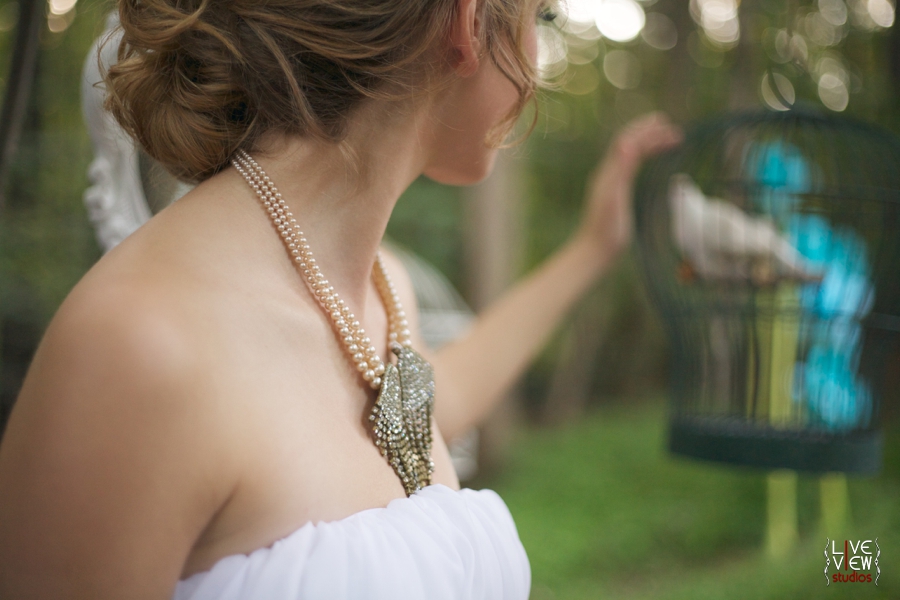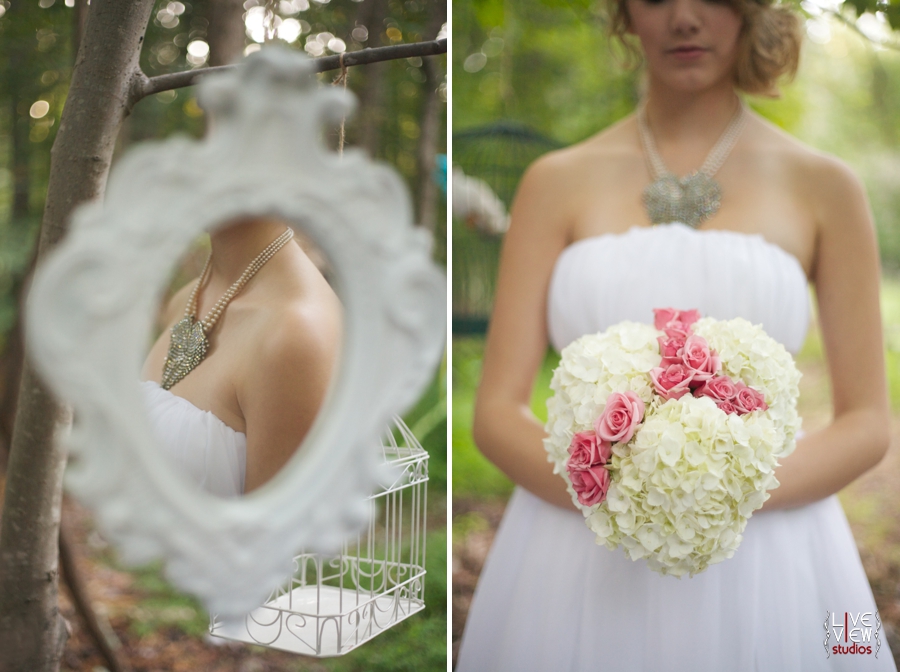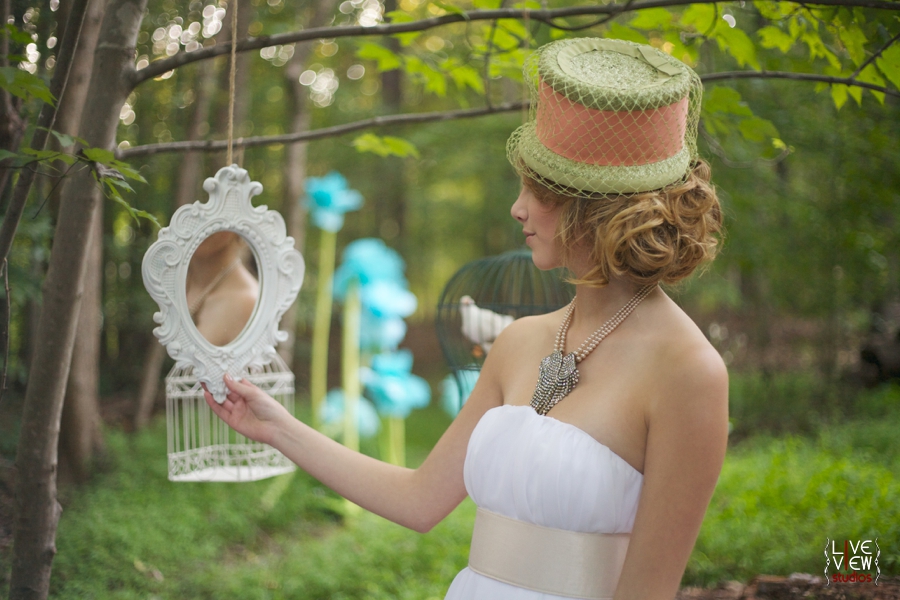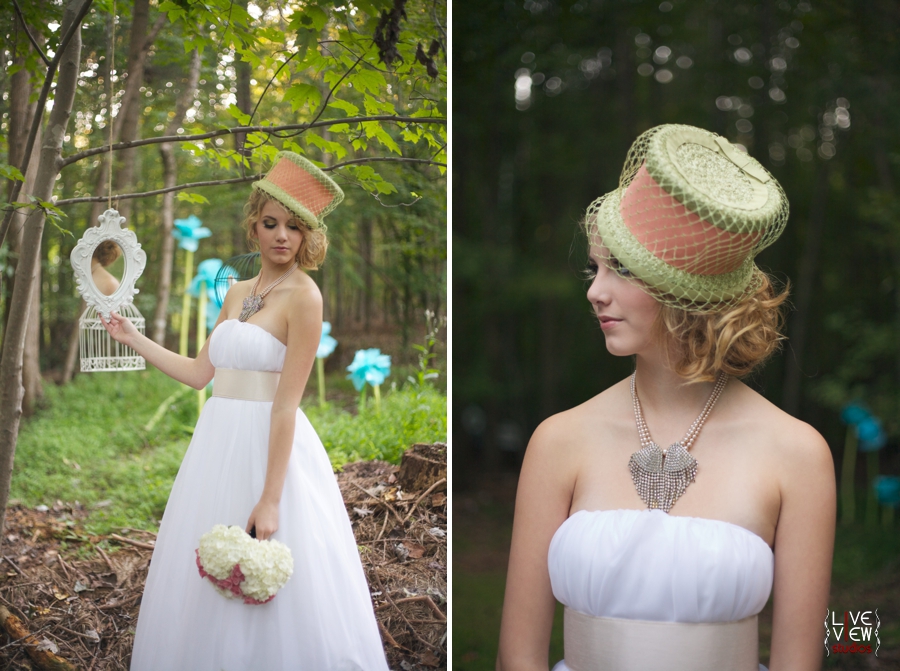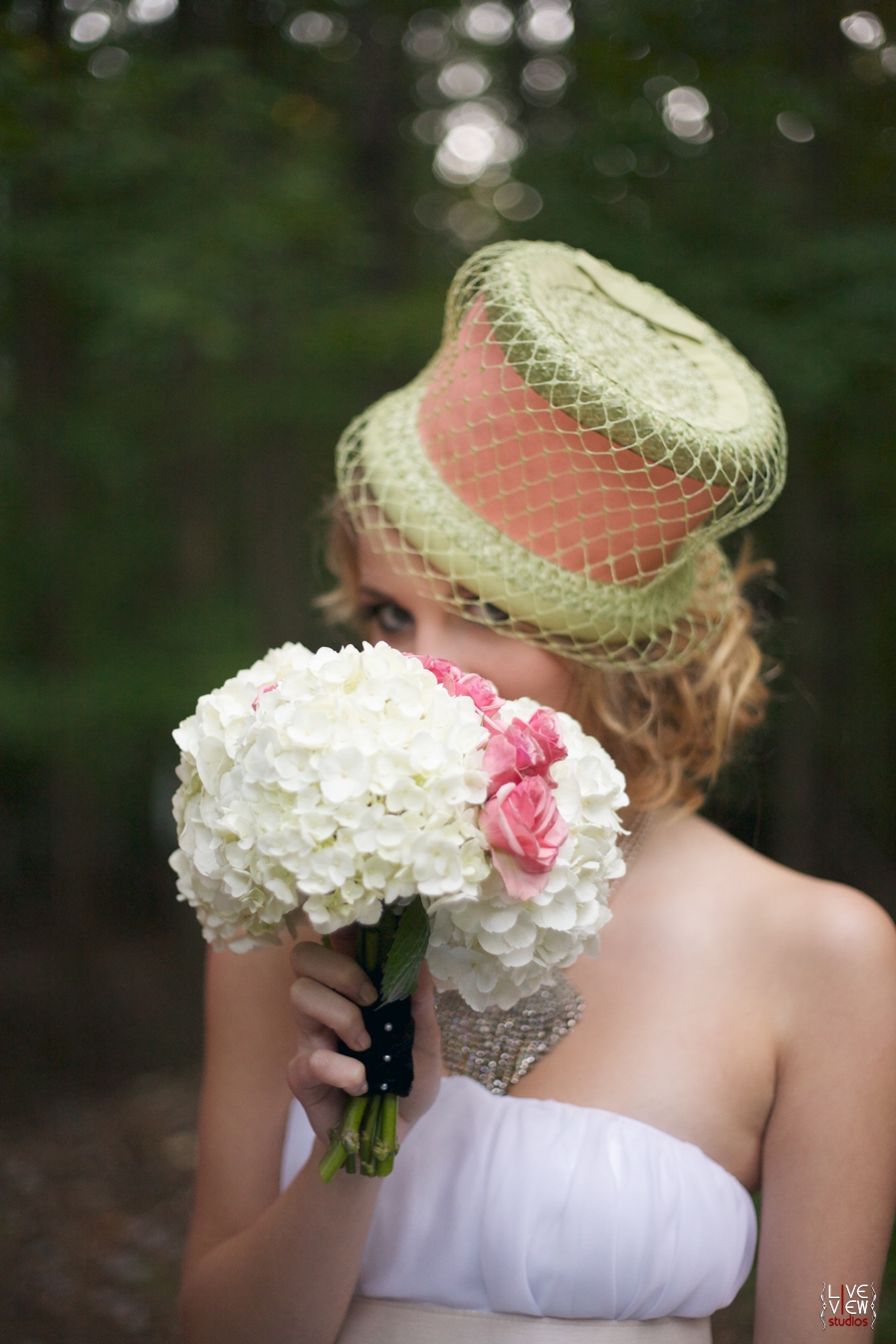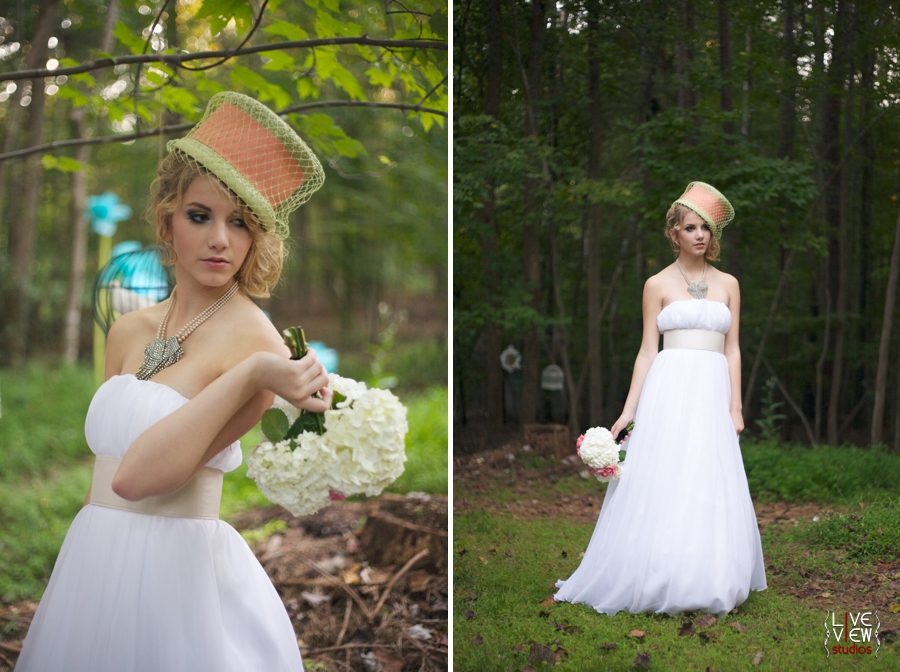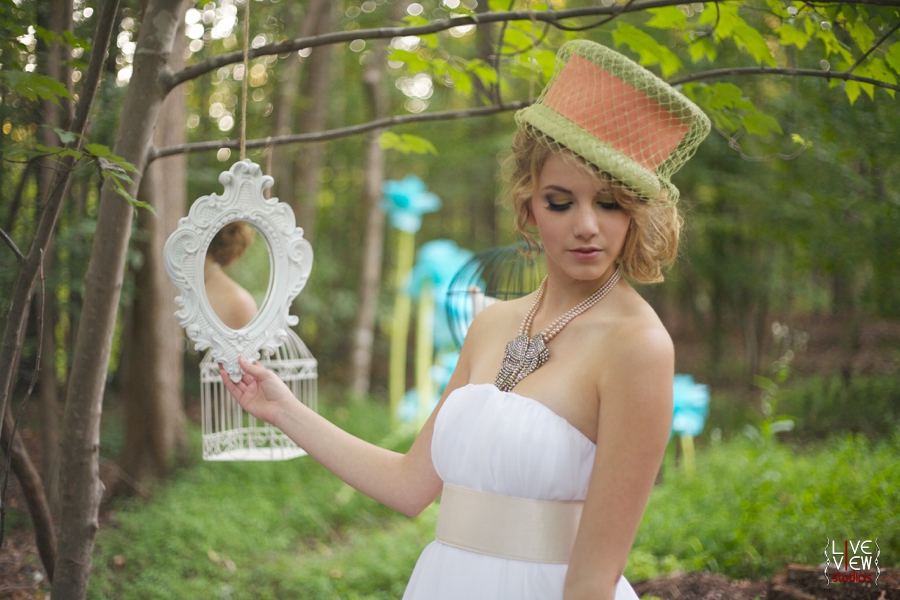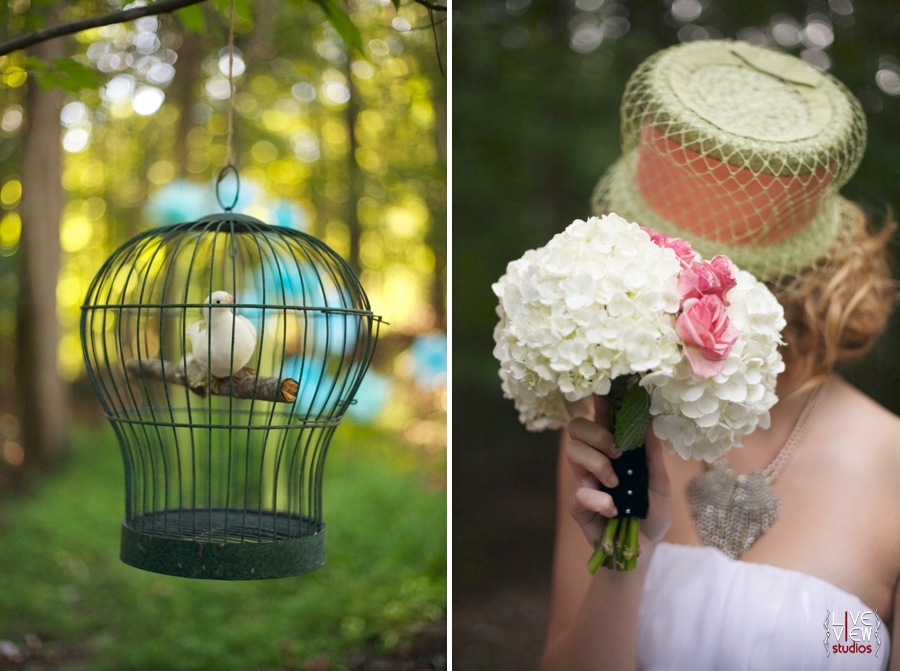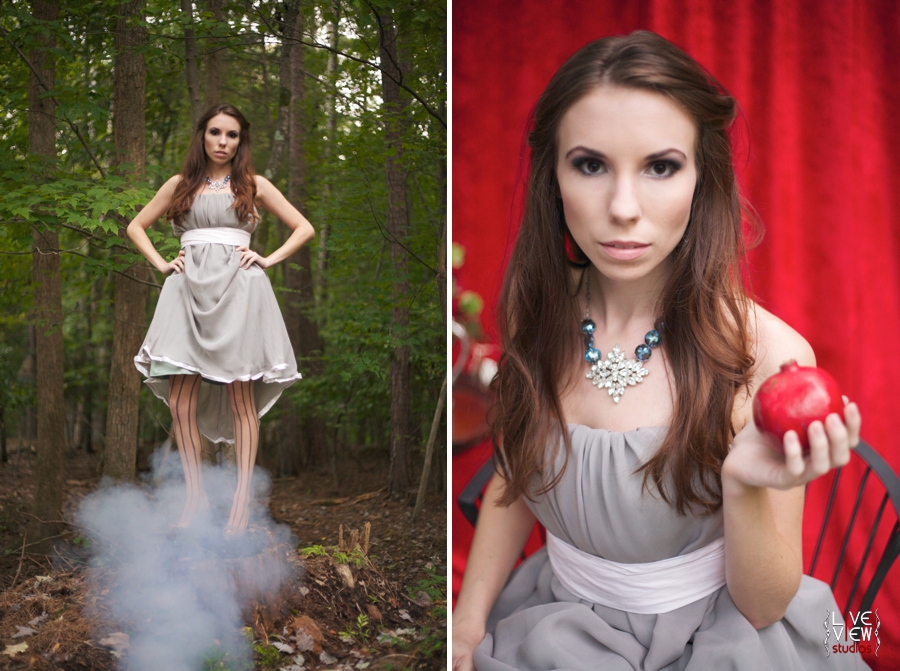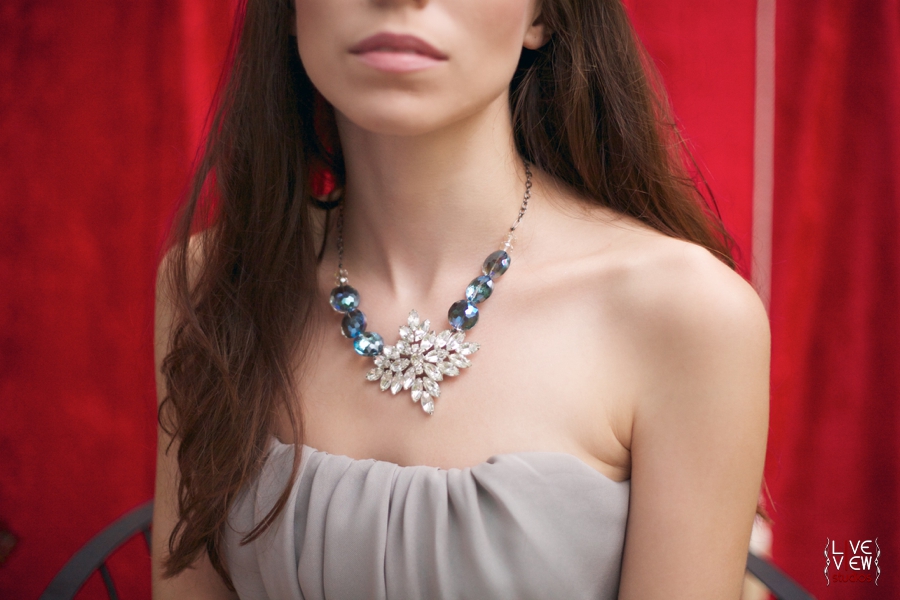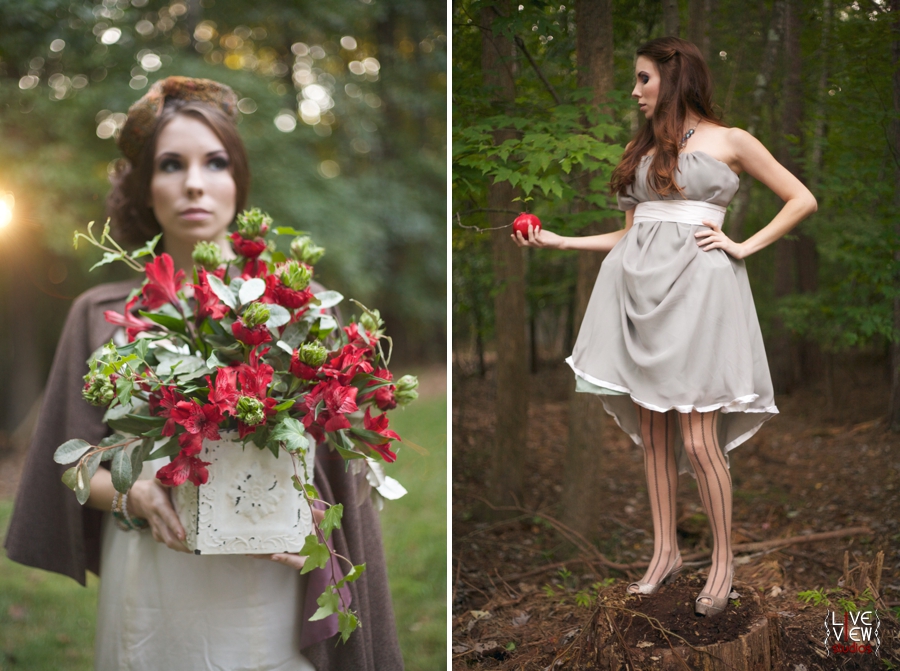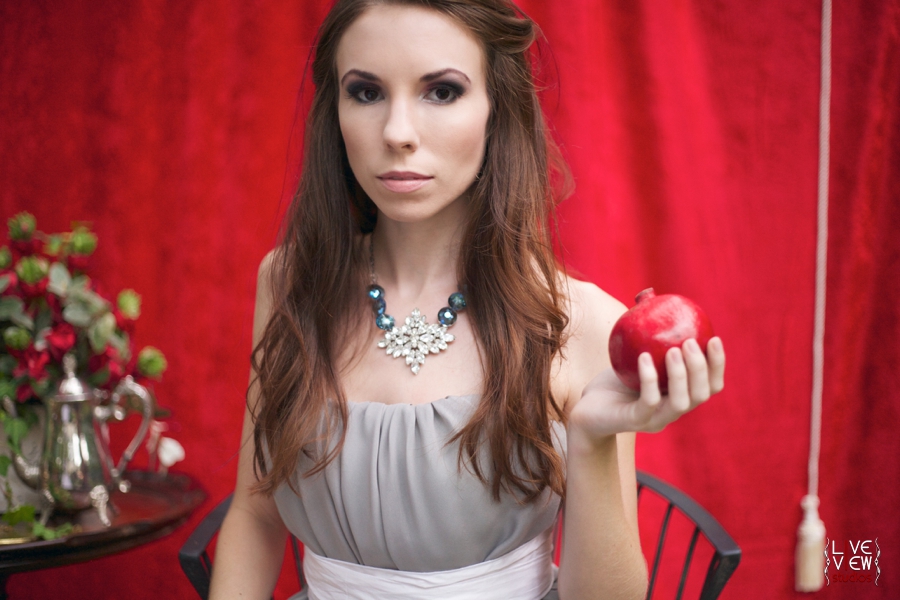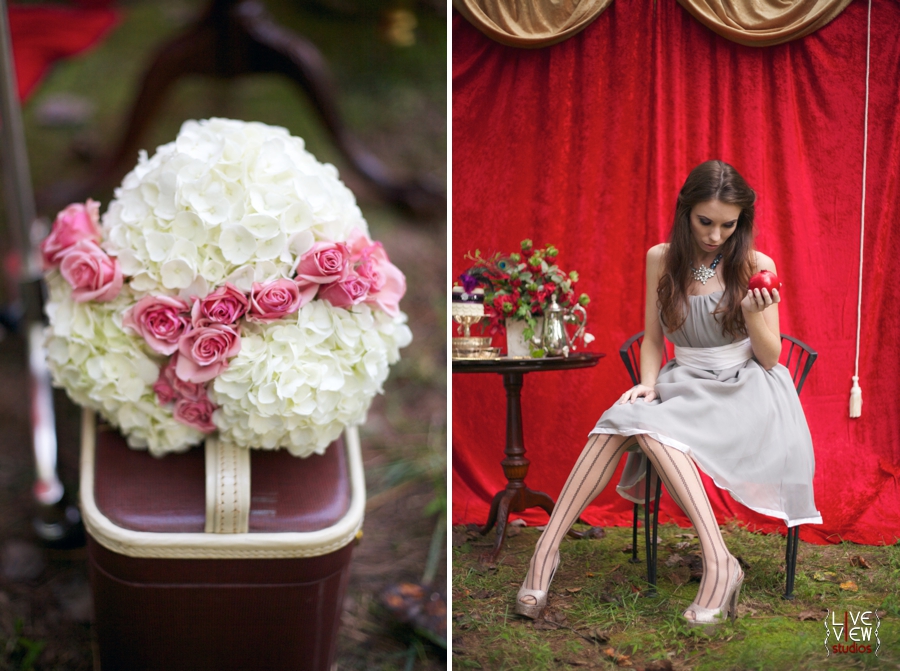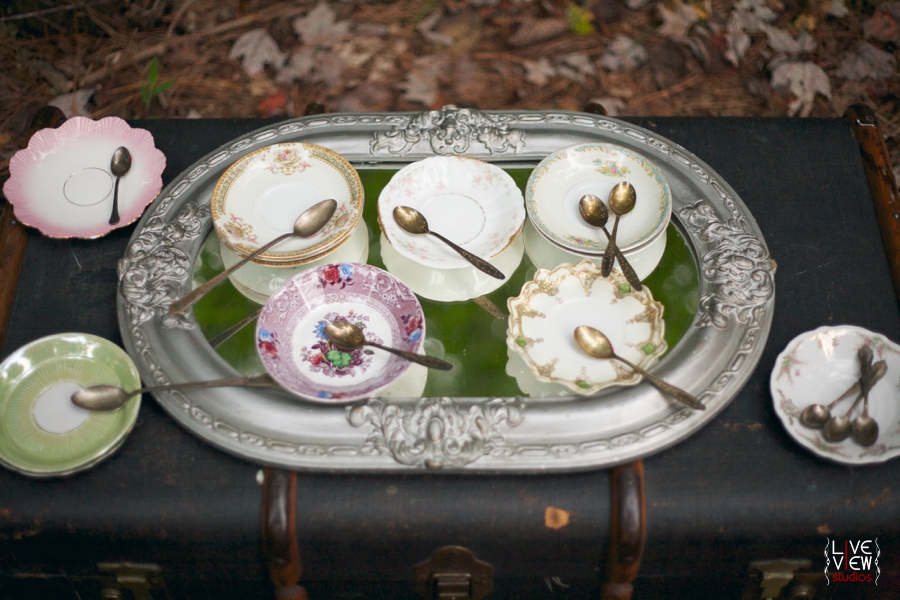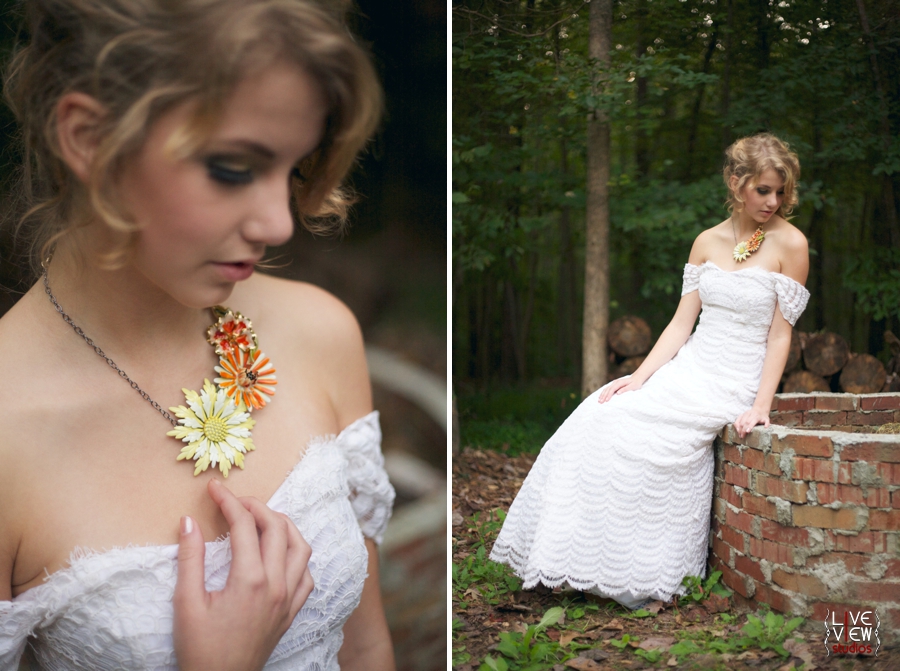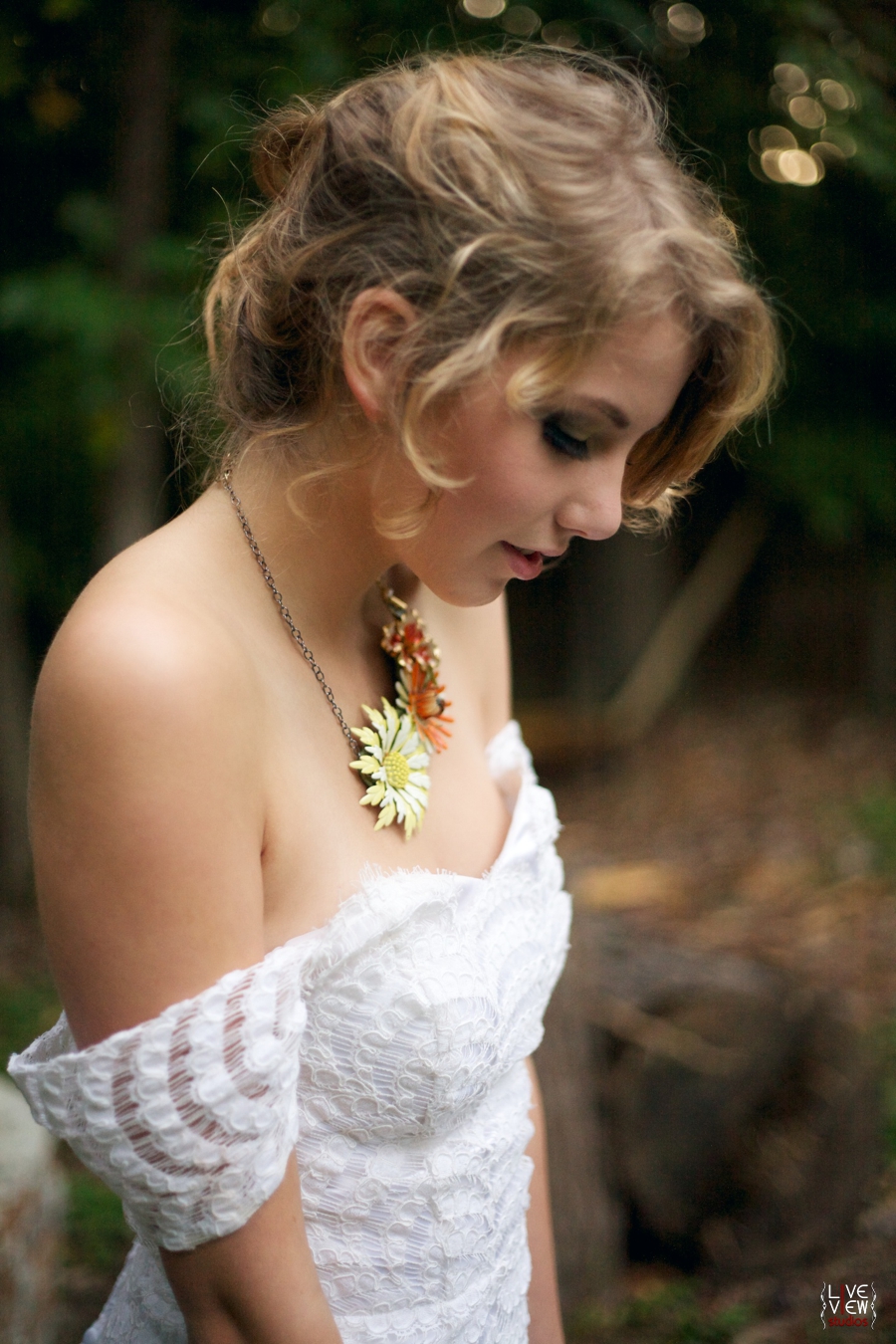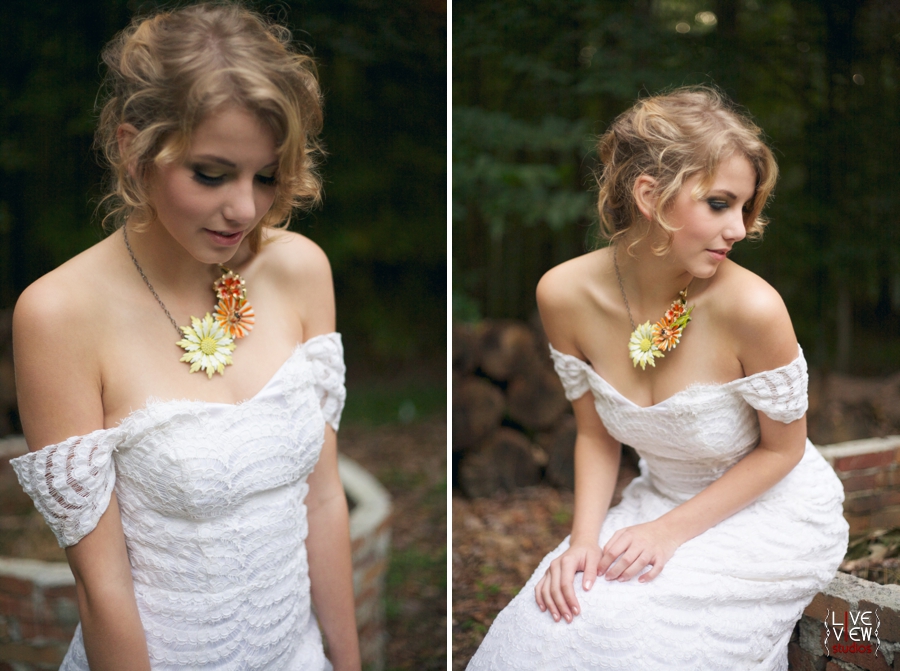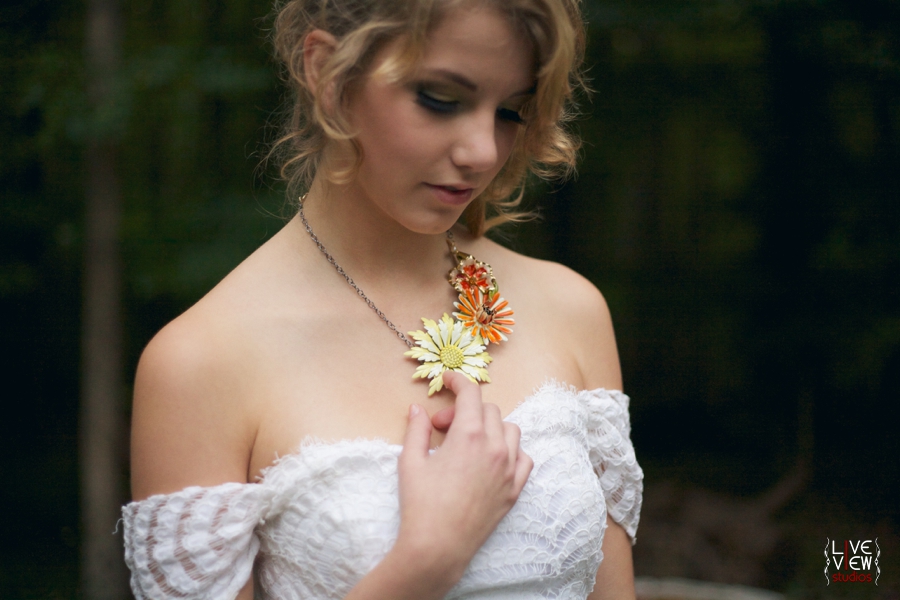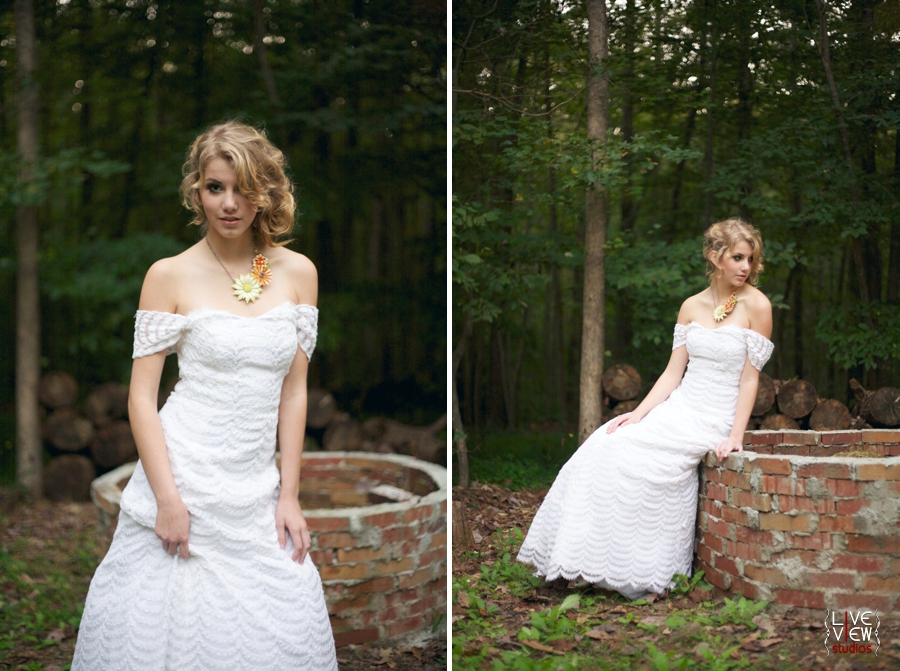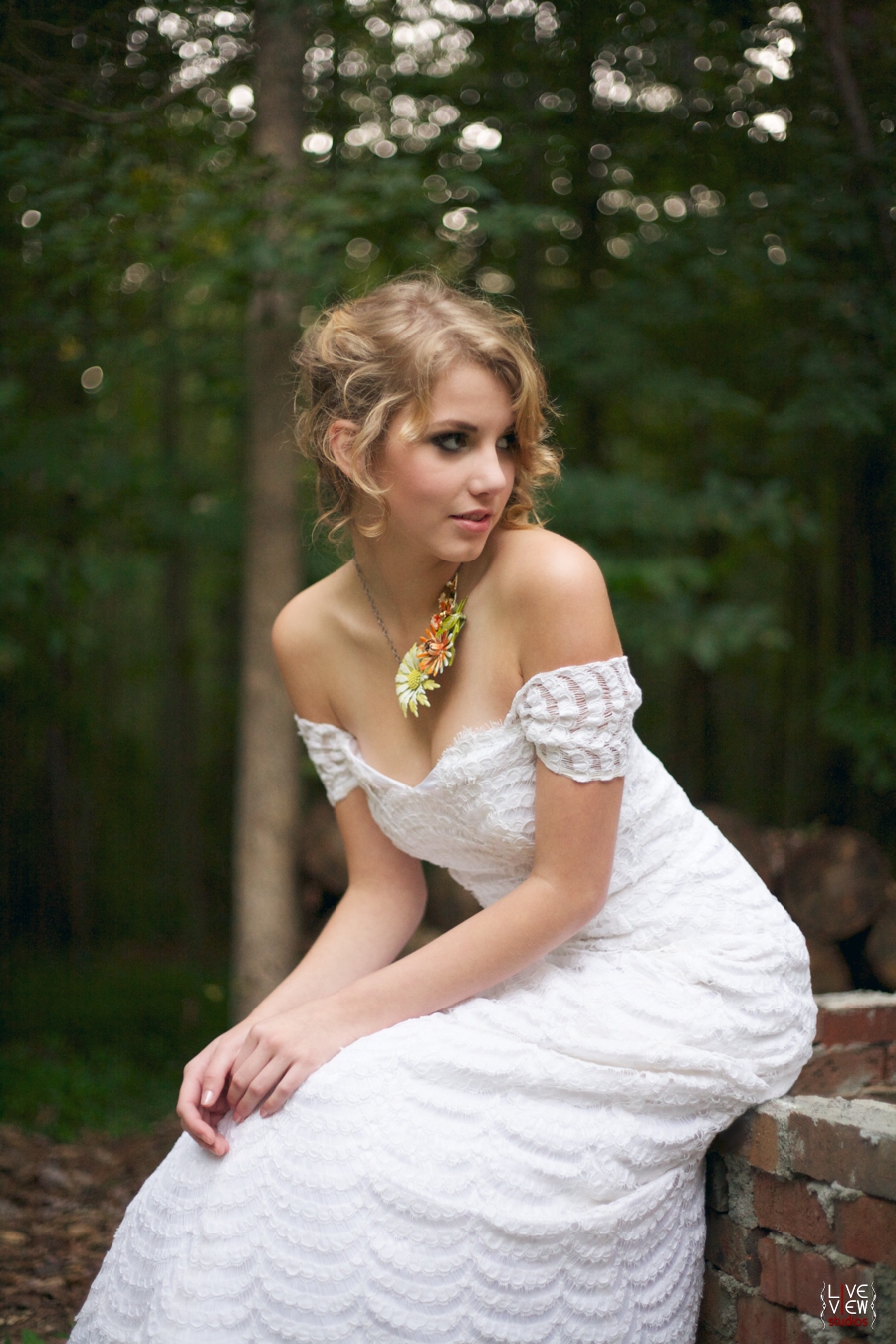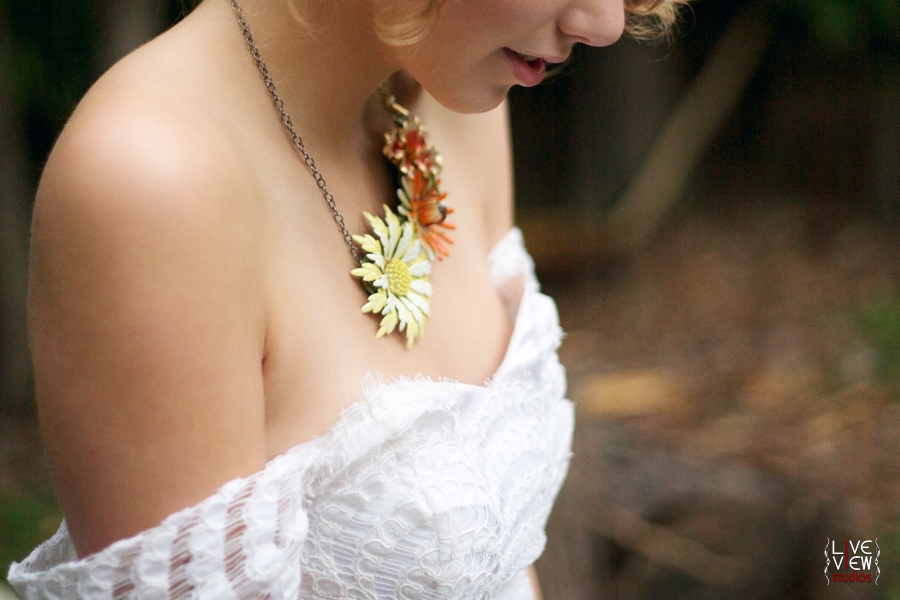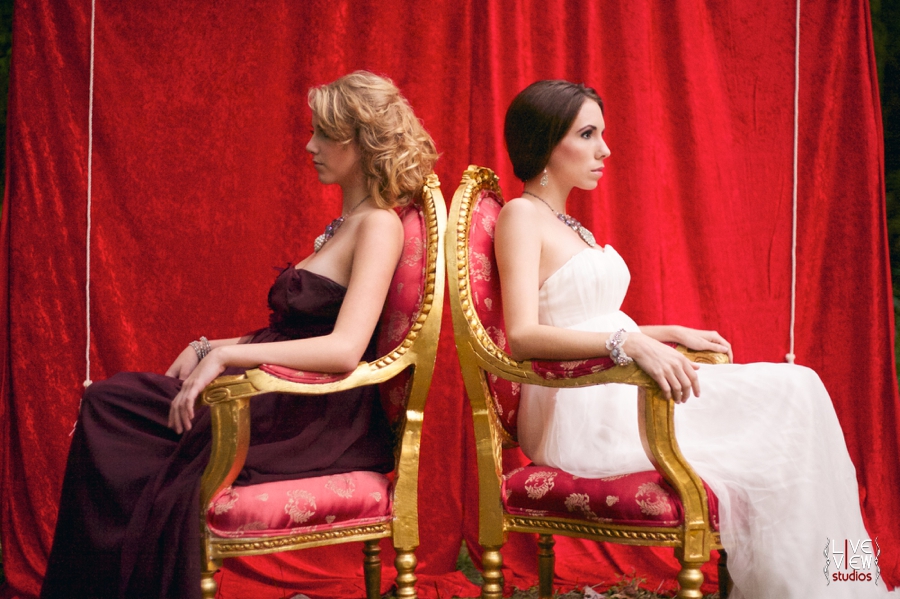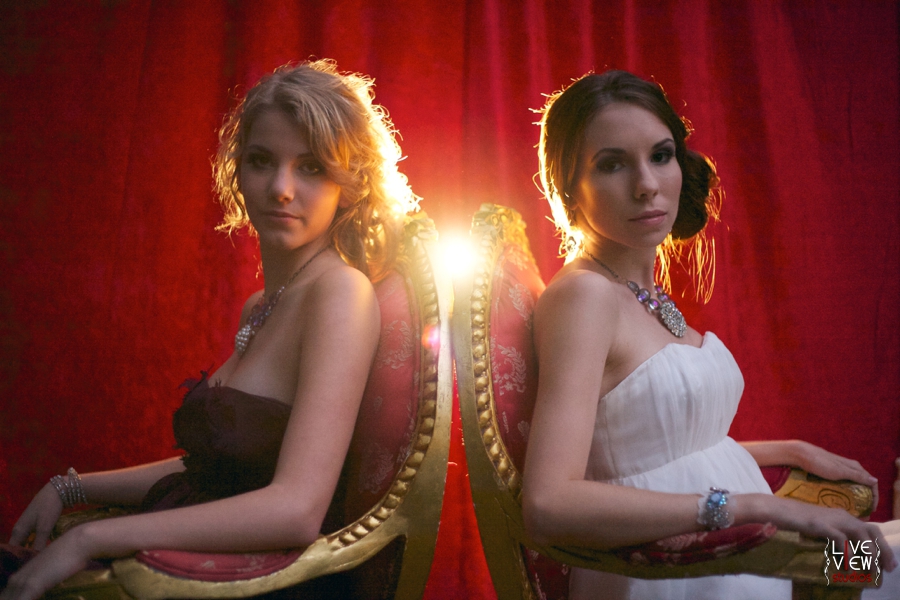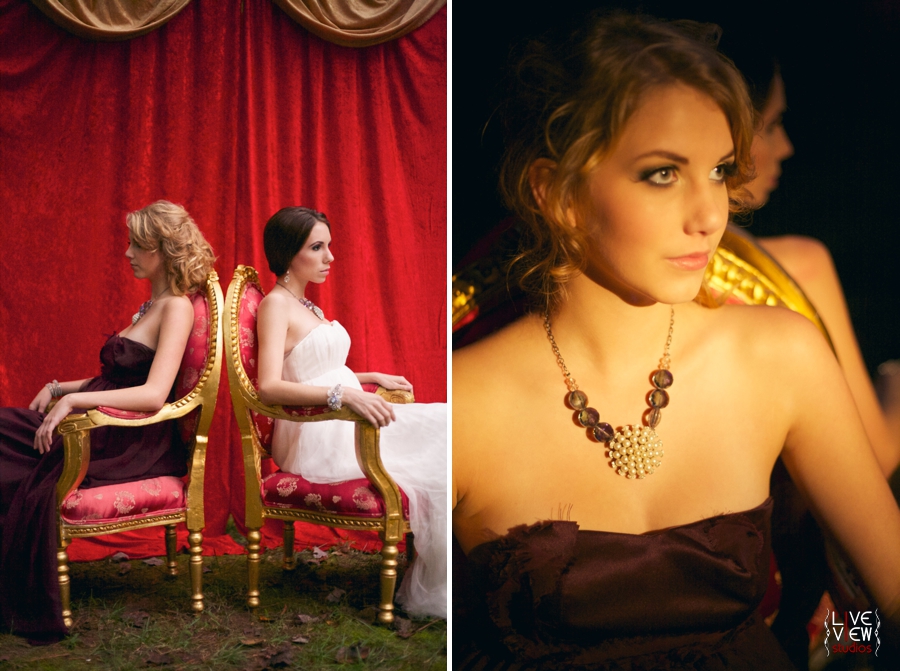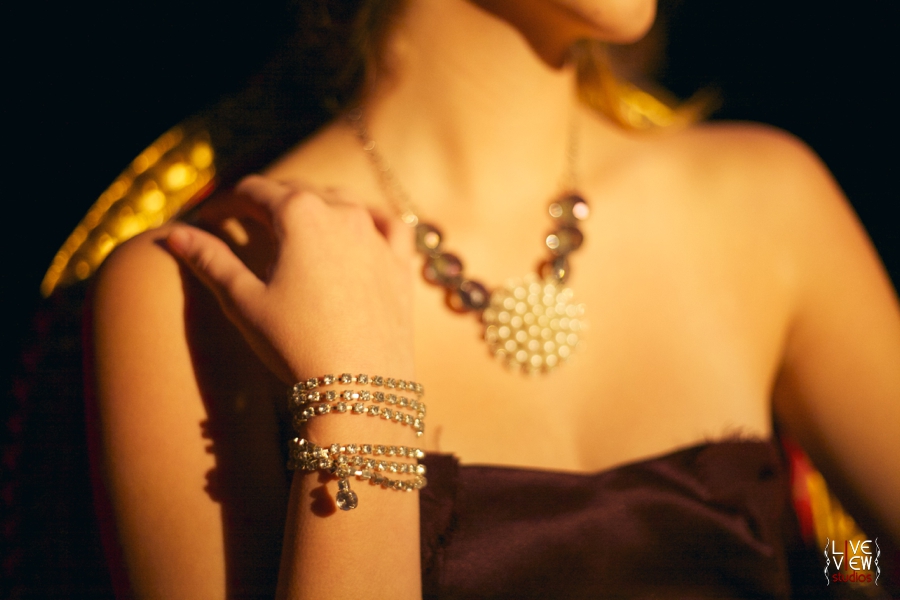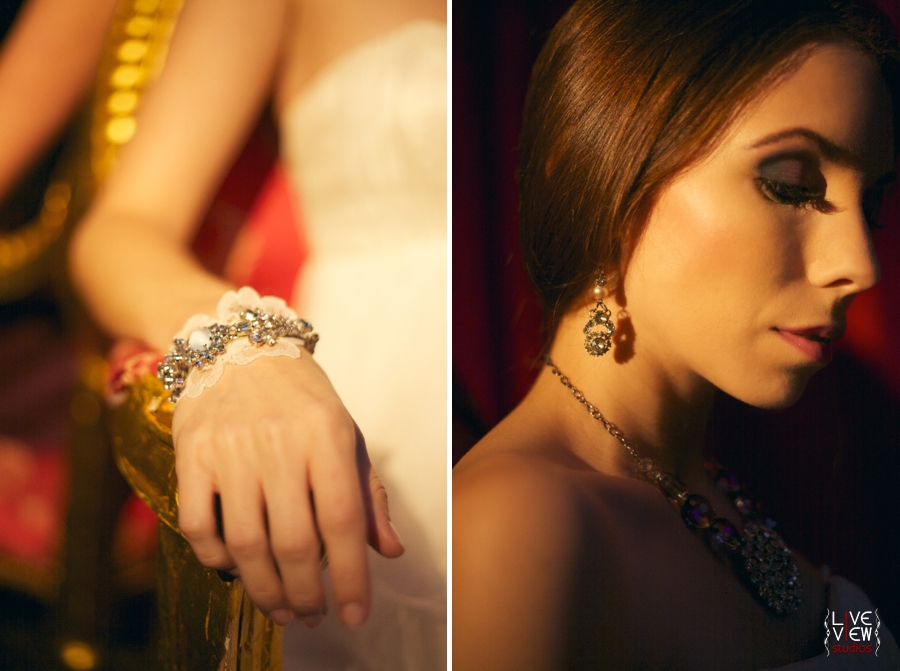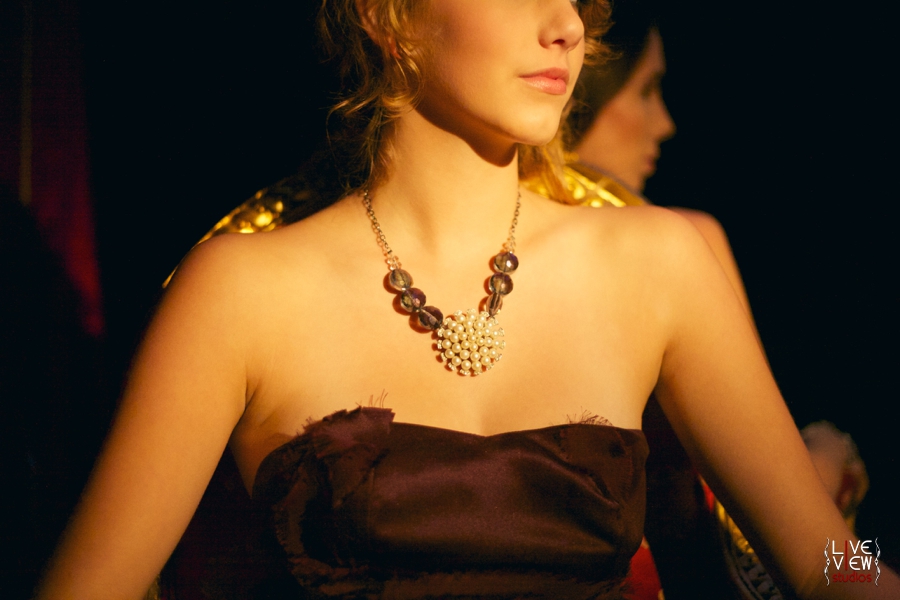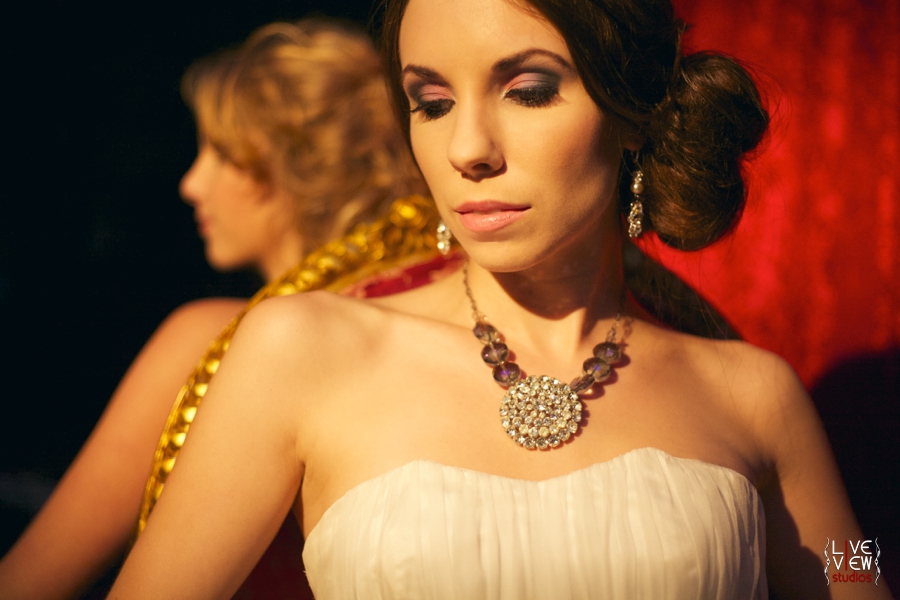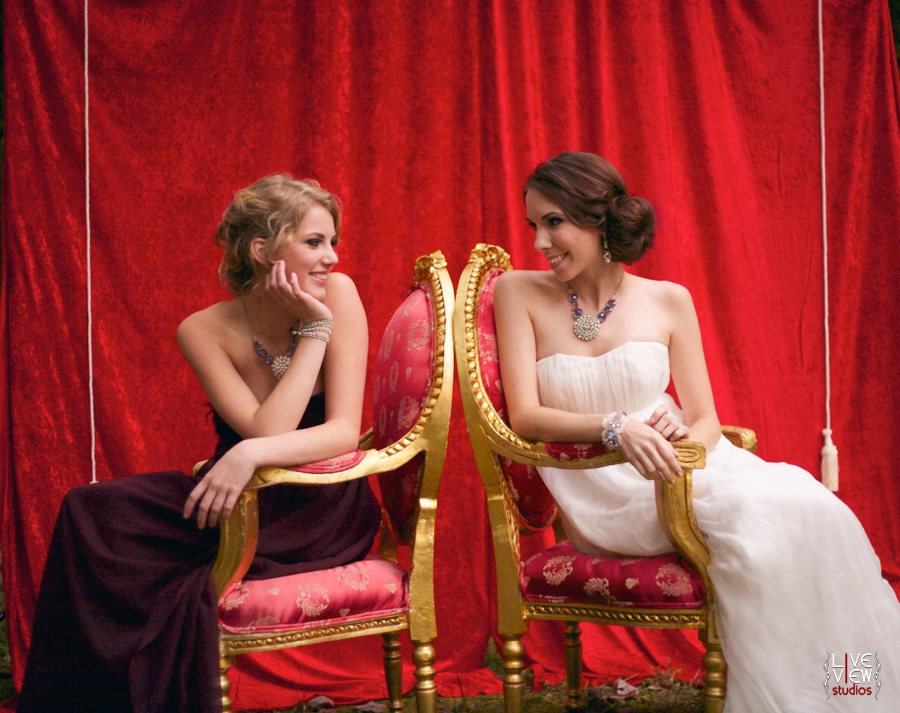 Credits:
vintage furniture & props: Uncommon Gatherings
cake: Linacucina
florals: Embellished Blooms
makeup & hair: Karen Michelle Clark
clothing: Edie Kaye
Models: Christine & Lewis