Remember how we said we spent most of last week (and all day Saturday) on our secret project to remodel Anna's mom's bedroom and bath as a surprise for her 50th birthday? Well, we were originally planning on completing the makeover in 6 hours, you know, HGTV-style, but ended up taking over 12 hours due to a few unforeseen circumstances. We do joke around since saying that we ought to have had a camera crew on hand that day to capture the madness, the drama, and the excitement of seeing a dream of several weeks take shape after an exhausting day.
Today we want to share some of before and after pics of our project! We were pretty proud of how it turned out after it was all said and done, and it was so much fun to see all of the pieces we worked on come together into one space – in a way that hopefully would make even David Bromstad proud. :)
Before: the room was painted pink with a white design sponged over it. After several years of this color, we knew it was definitely time for a change to something a little less Pepto-Bismal-colored. ;-)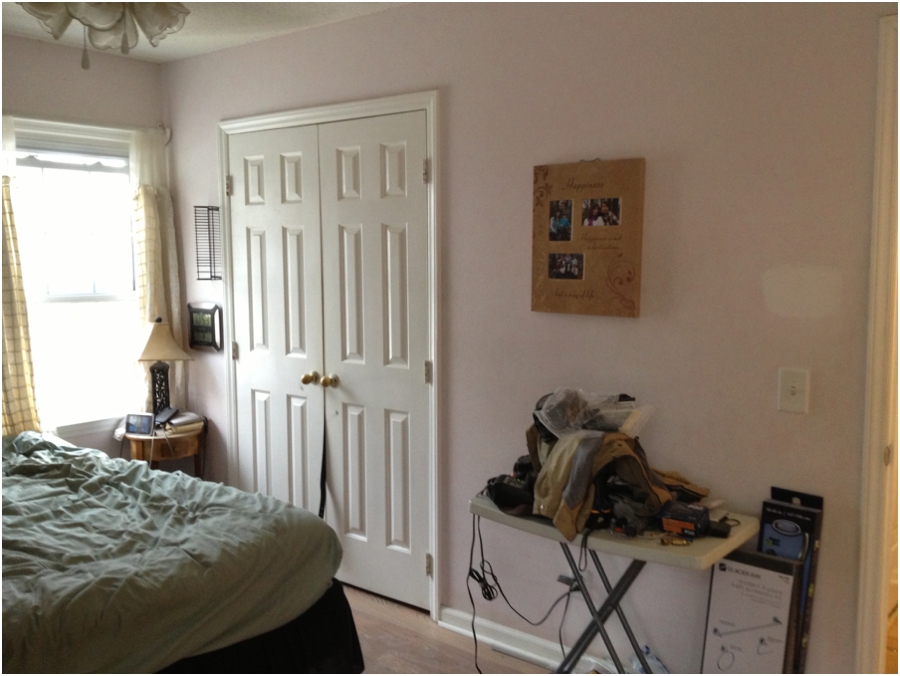 Within 15 minutes of us getting Angie out of the house, we had the room completely emptied, walls were being sanded, paint was going up .. everyone had something to do!
One of our proudest achievements was the pallet headboard that went from floor to ceiling. We tore the wood apart from old pallets to create a statement piece for the room.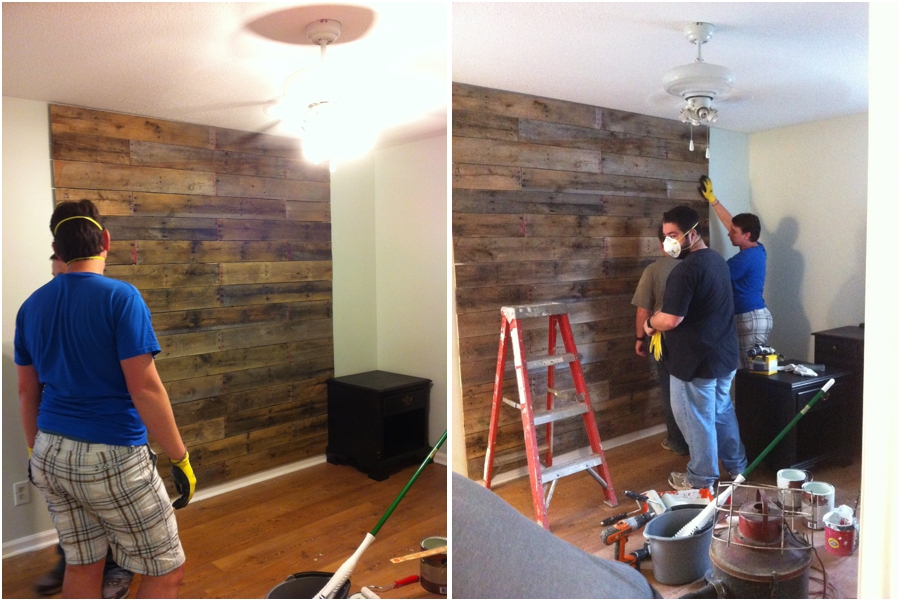 And, Angie's surprised reaction on seeing her room for the first time!
We took some photos when we were done (late!) that night with our iPhones, but then decided to go back and take some good ones with the camera a day or two later to show the natural light coming in. Here are the results of our efforts! All of the furniture were Craiglist finds or repurposed previous pieces. The walls went from pink to a new color called whitened sage, which is a very pale green color that lets a lot of natural light reflect and illuminate the room. So relaxing and spa-like!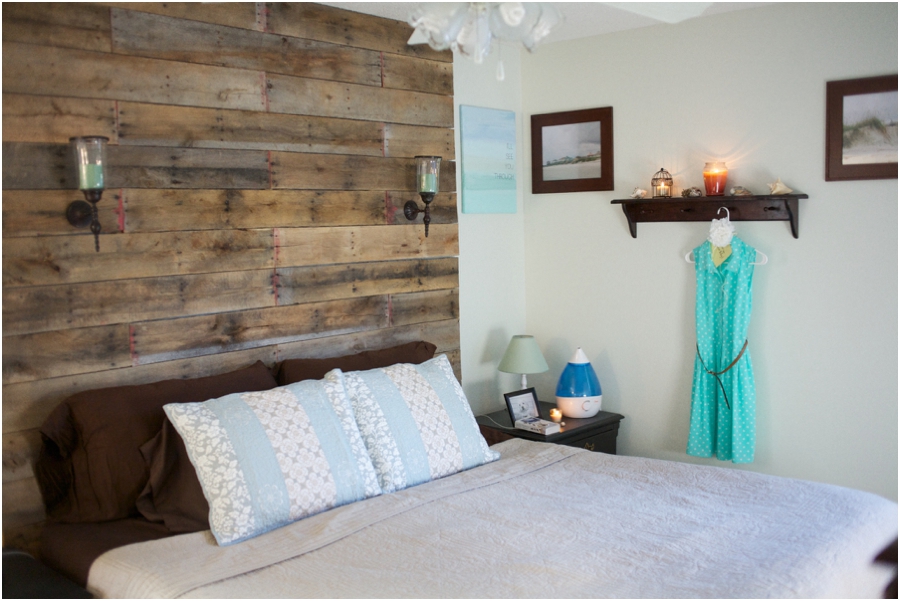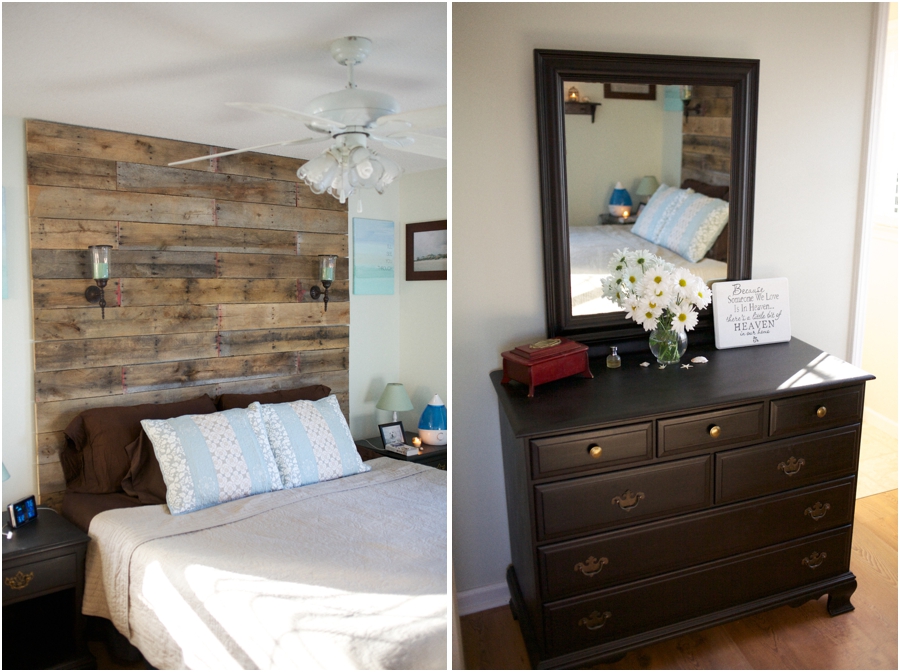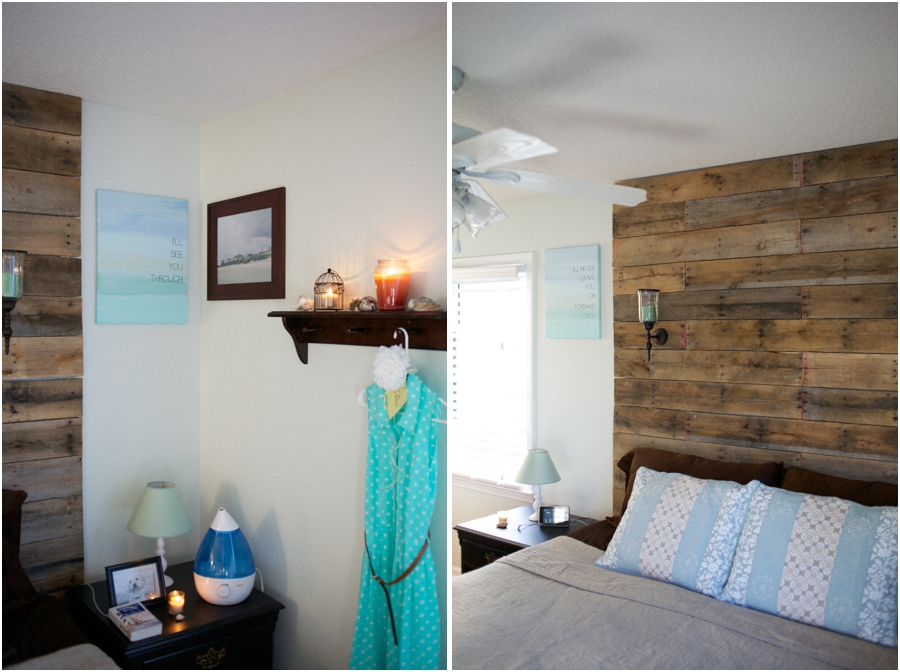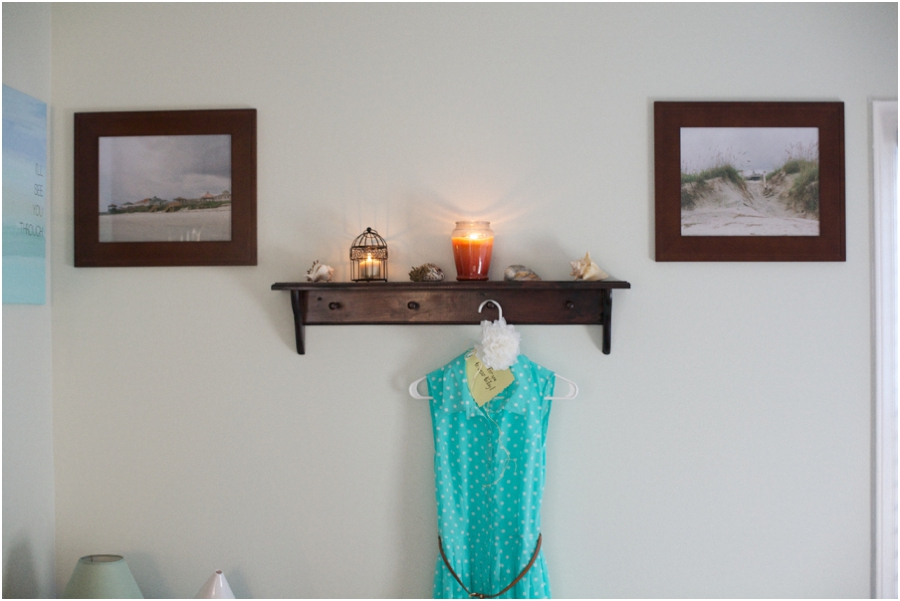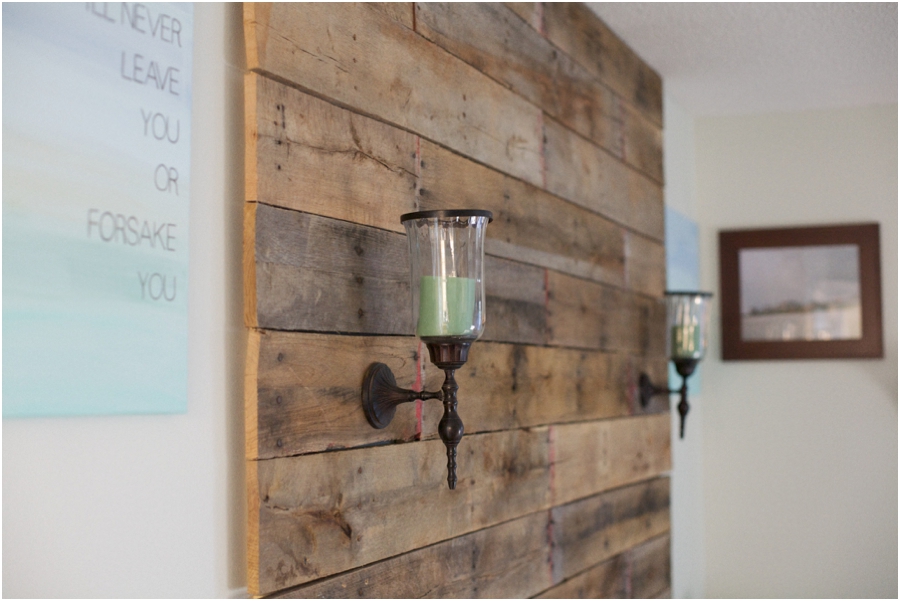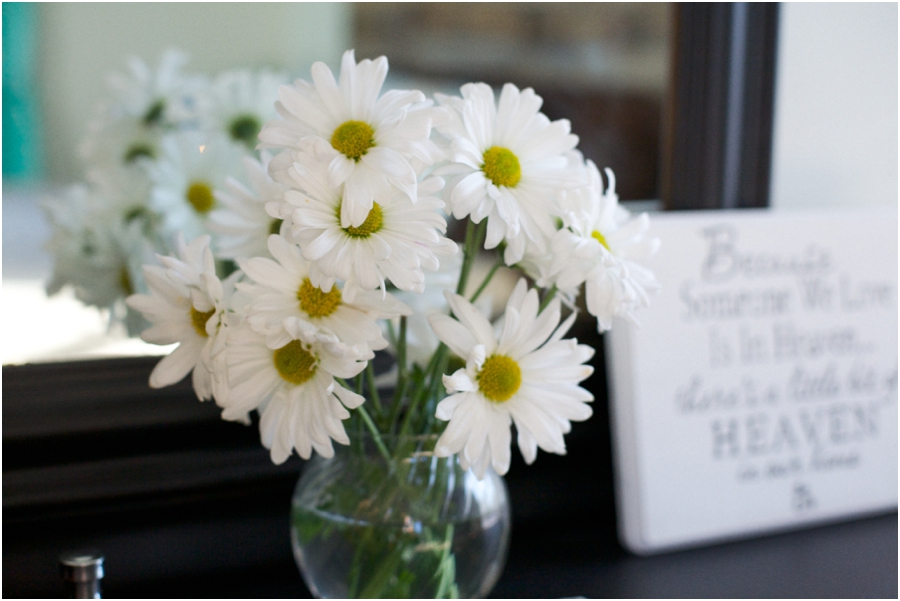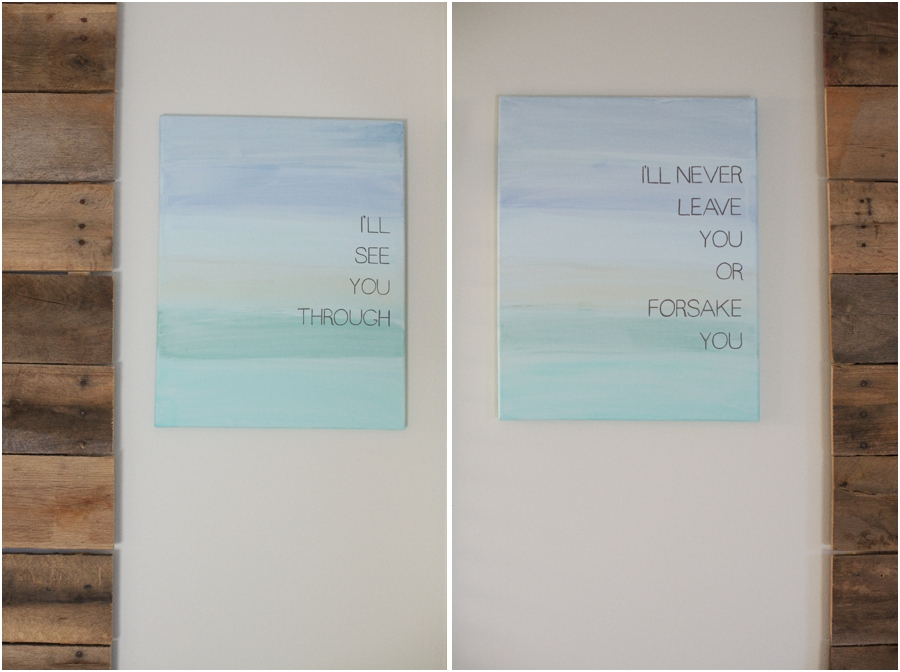 The hand painted canvases were done by our sister in law Sarah (see more of her work here) and the photographs were Brent's film photos from our last beach vacation.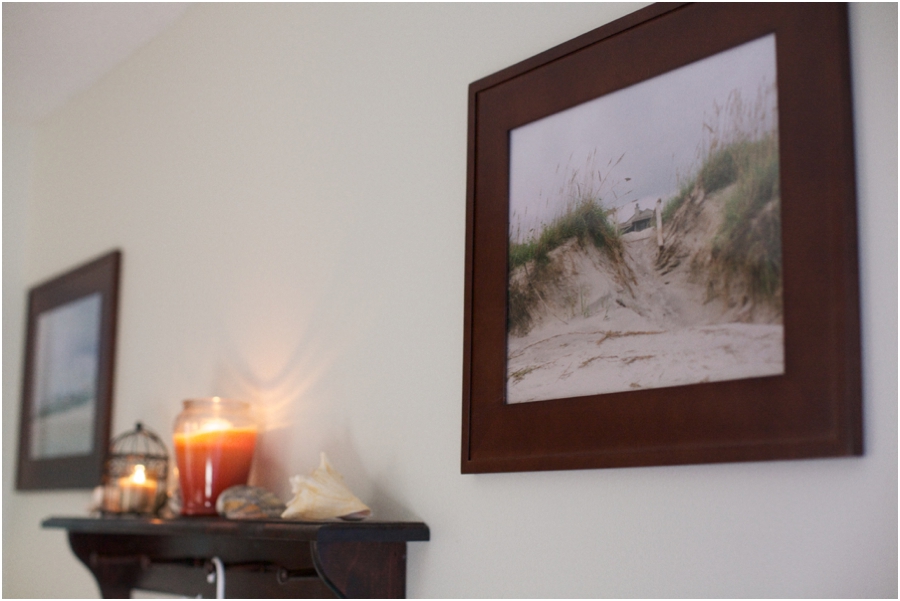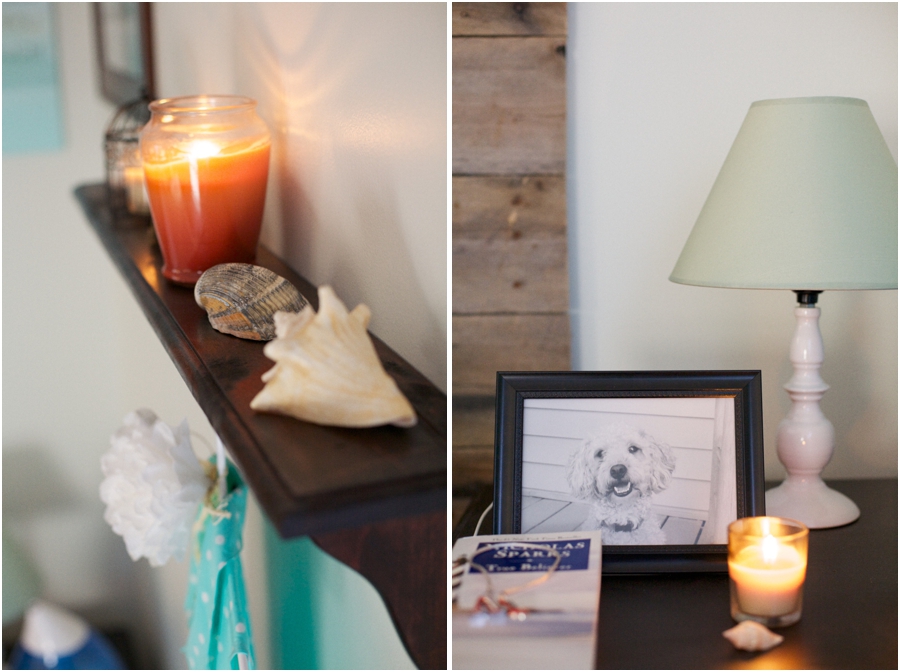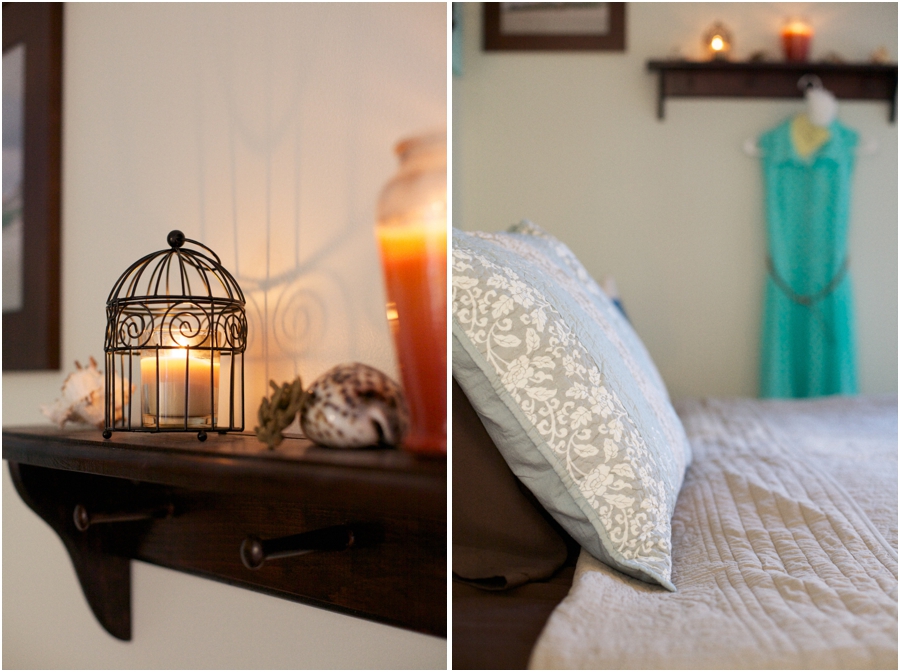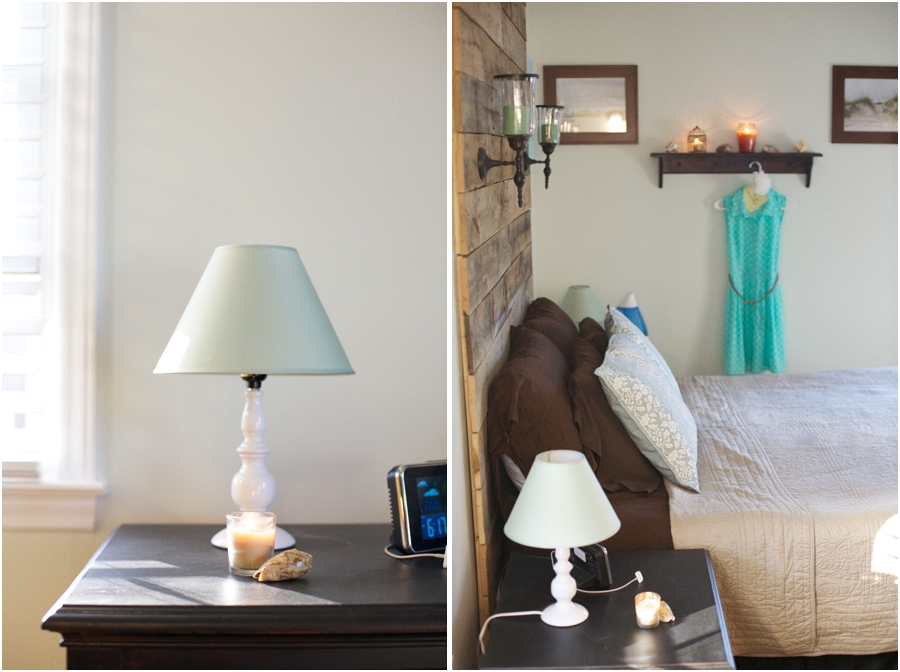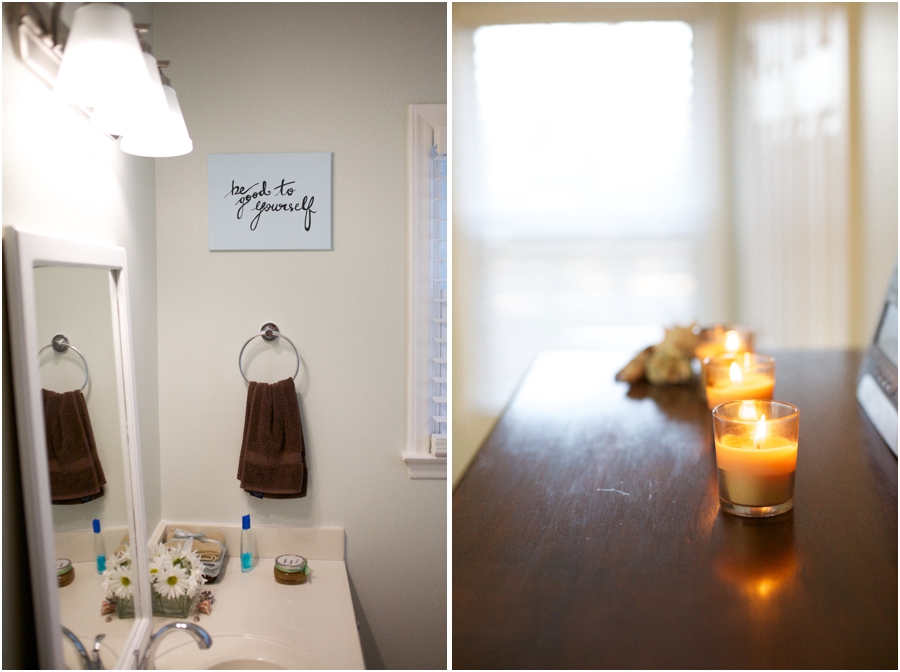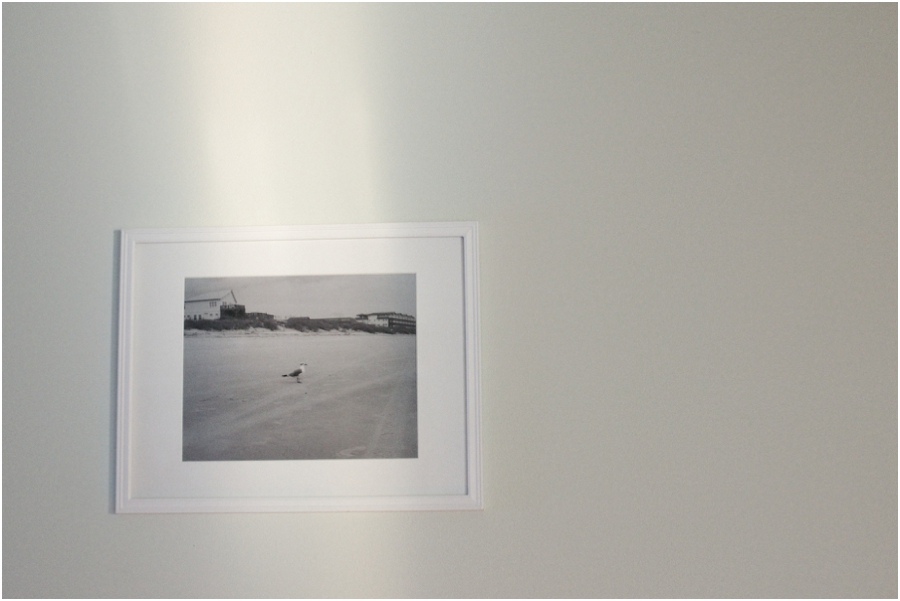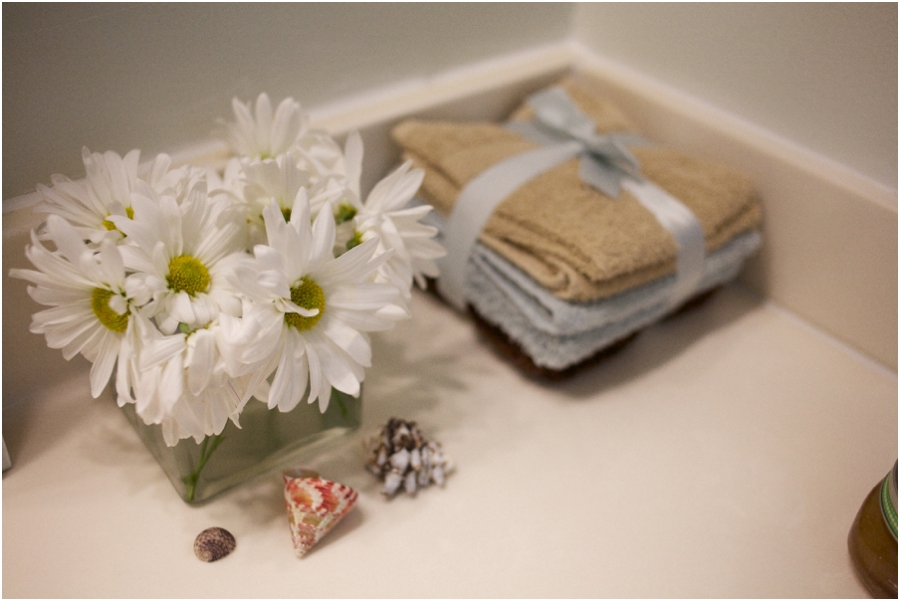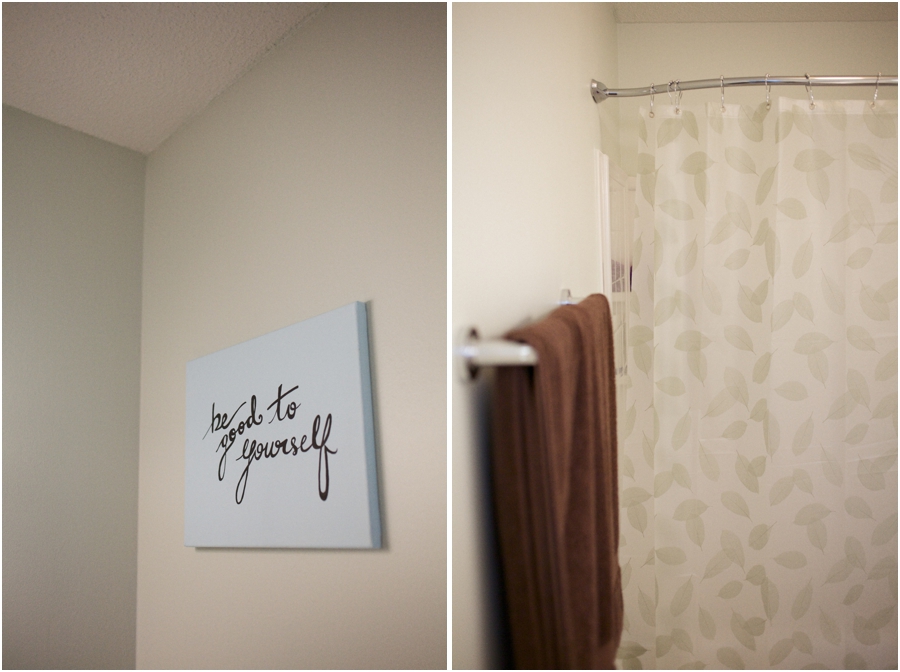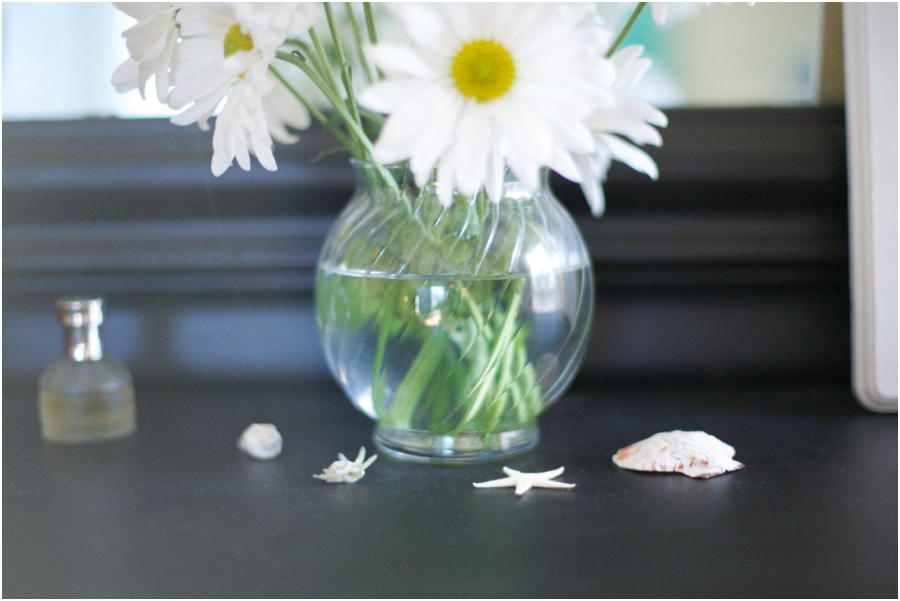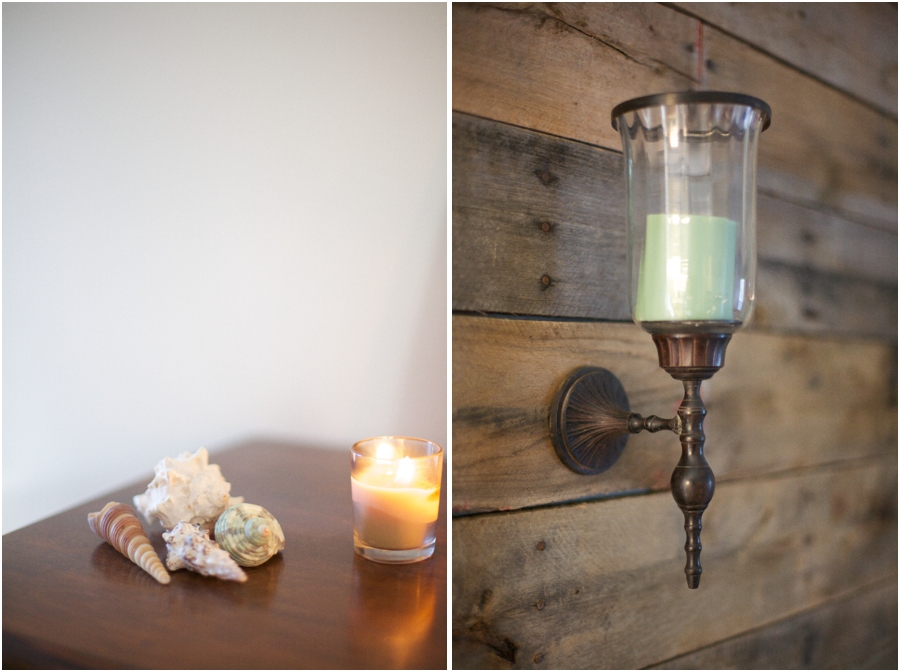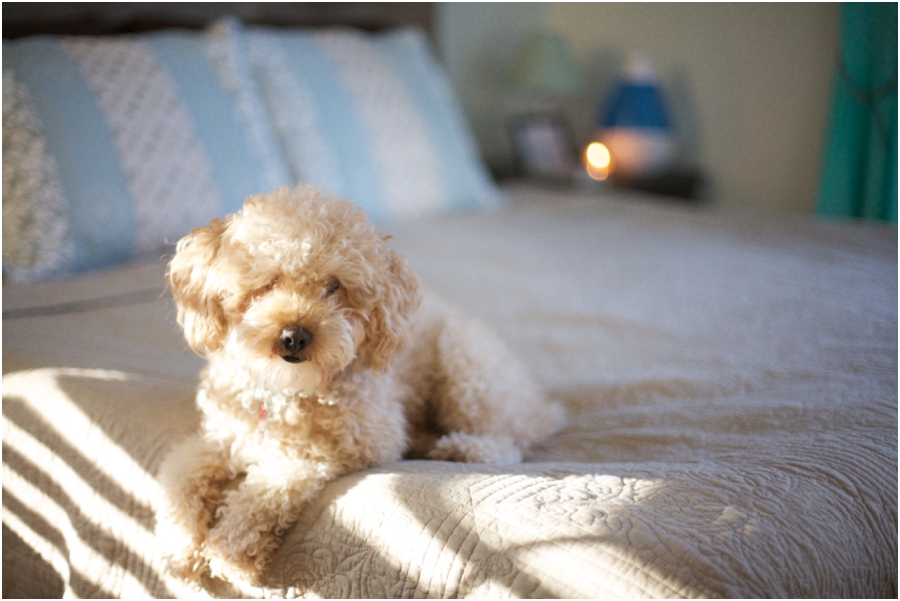 Angie's poodle, Boo, seems pretty happy with the new room layout, too!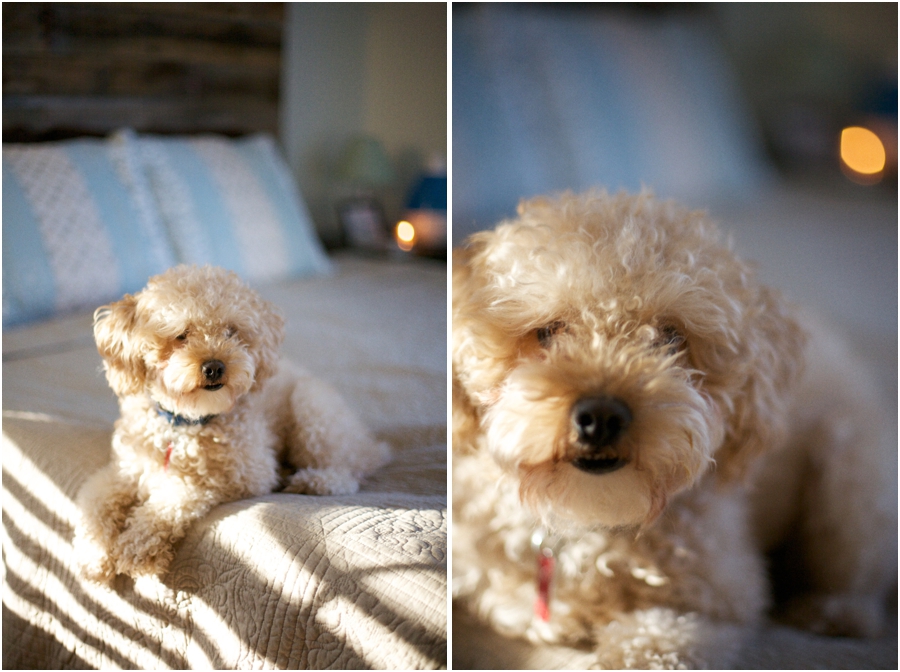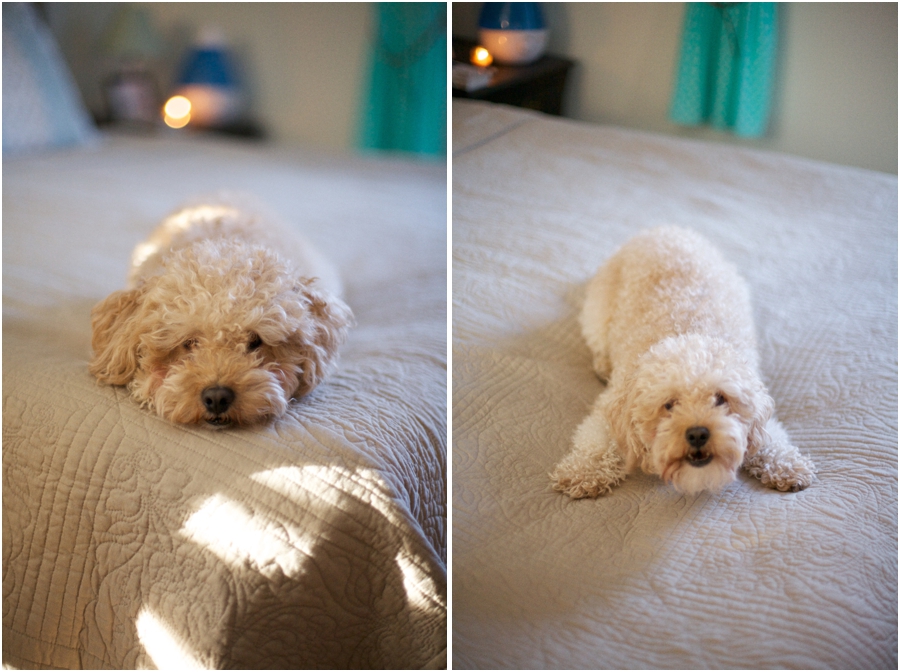 Now he's just being silly and wants to play!
A HUGE thank you to each and every family member who believed in this project, even at times when it seemed impossible, and contributed their hard work and resources that Saturday and the weeks leading up to it. It was fun seeing what dedicated teamwork can do, and our family is really the best team!
Hope that y'all enjoyed seeing our project. Have a wonderful day! xoxo