"As she came closer to him she noticed that there was a clean fresh scent of heather and grass and leaves about him, almost as if he were made of them. She liked it very much and when she looked into his funny face with the red cheeks and round blue eyes she forgot that she had felt shy." ~ The Secret Garden
Some love stories happen instantly, and some grow slowly during the entire course of your life. I'm sure that when Hannah and Chase first met as children, they probably had no idea that years later they'd be standing together on a sunny Carolina day, pledging their lives together. Their story still makes us smile every time we hear it again (if you haven't read it before, please take a few minutes to, it's such an incredible story) .. and what a sweet couple to work with! Their day went by beautifully, and their amazingly gorgeous portraits are some of our favorites! Here's their special day through our view, set against the backdrop of Old Salem … we hope you enjoy :)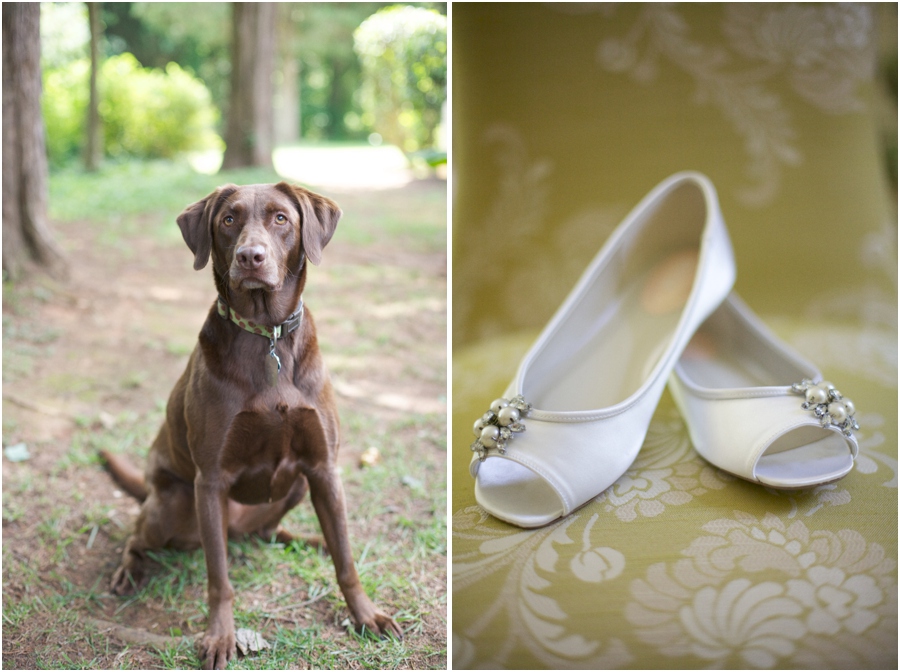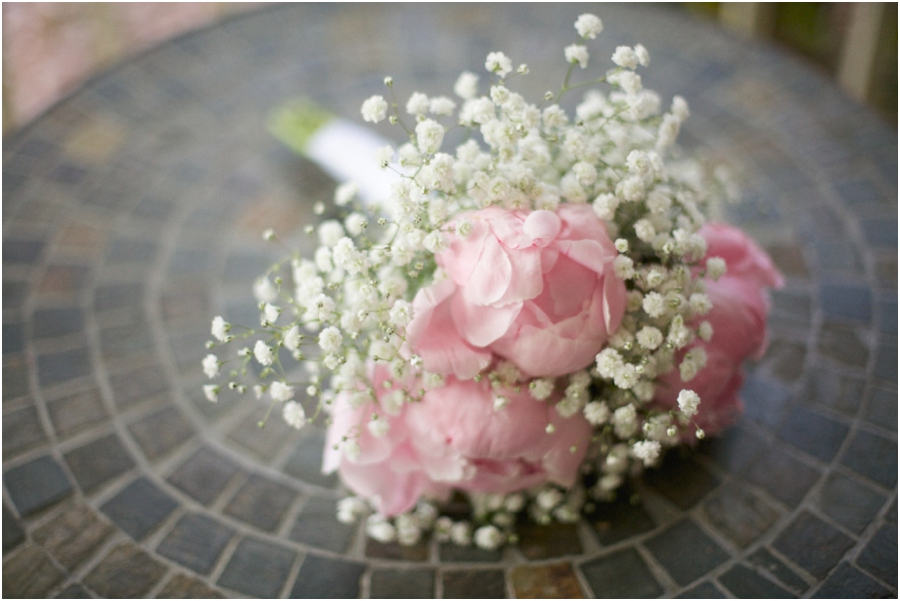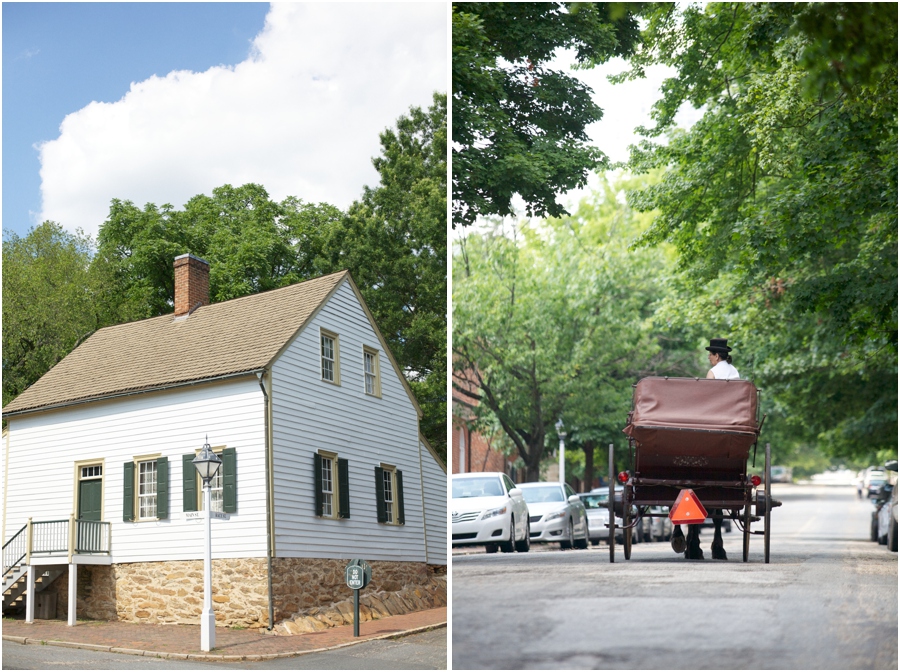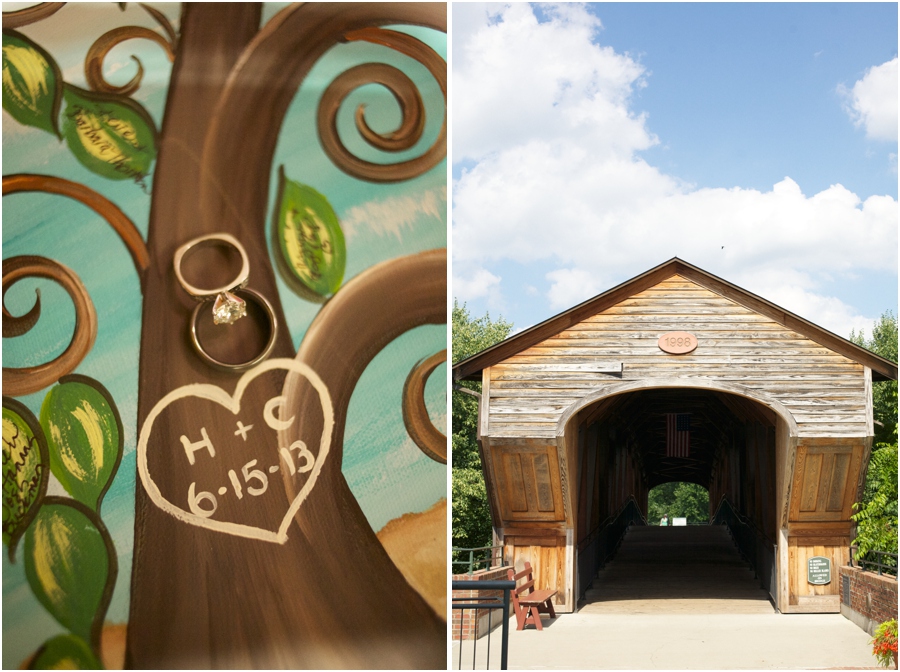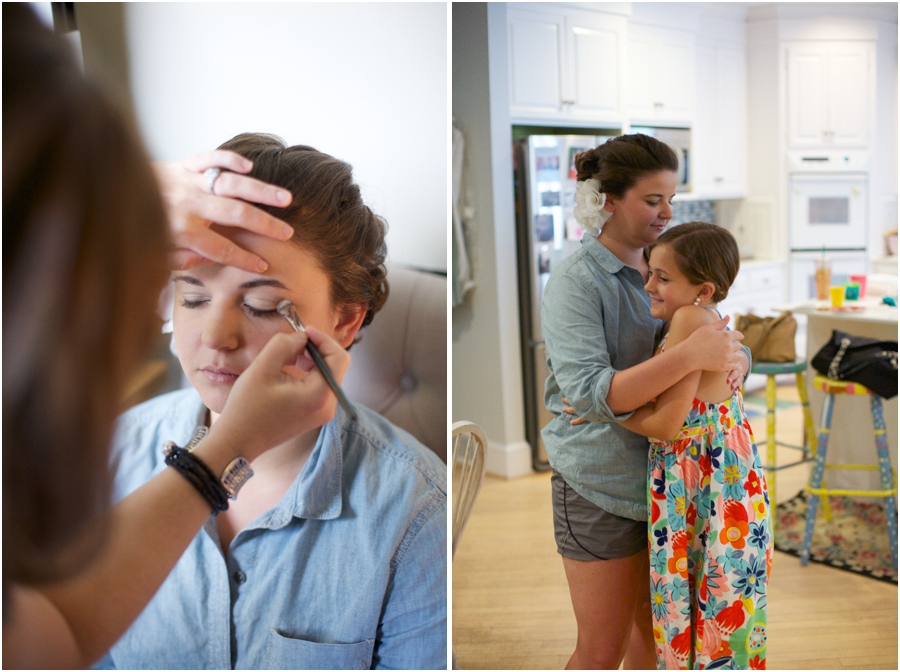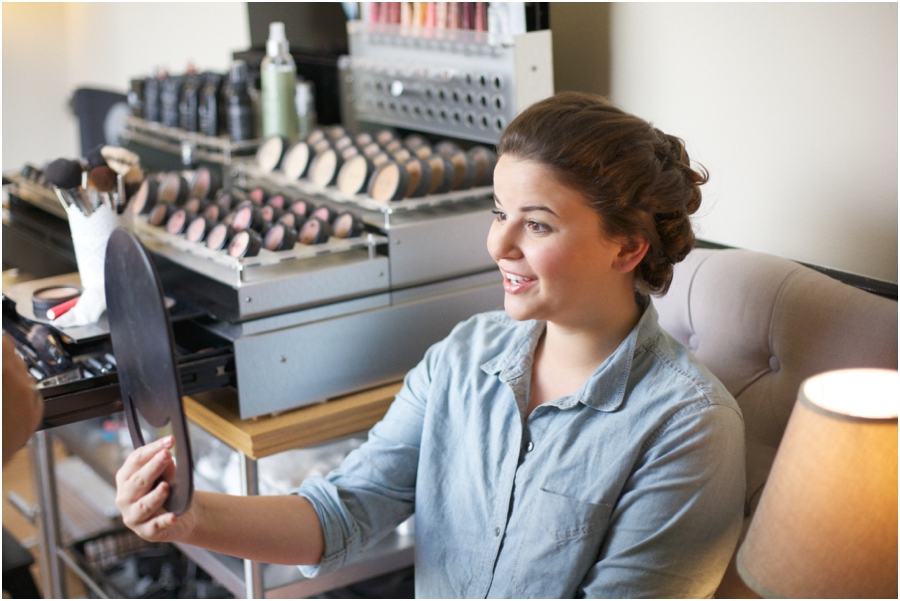 We love Hannah's expression as she sees her make up for the first time. And how gorgeous is she!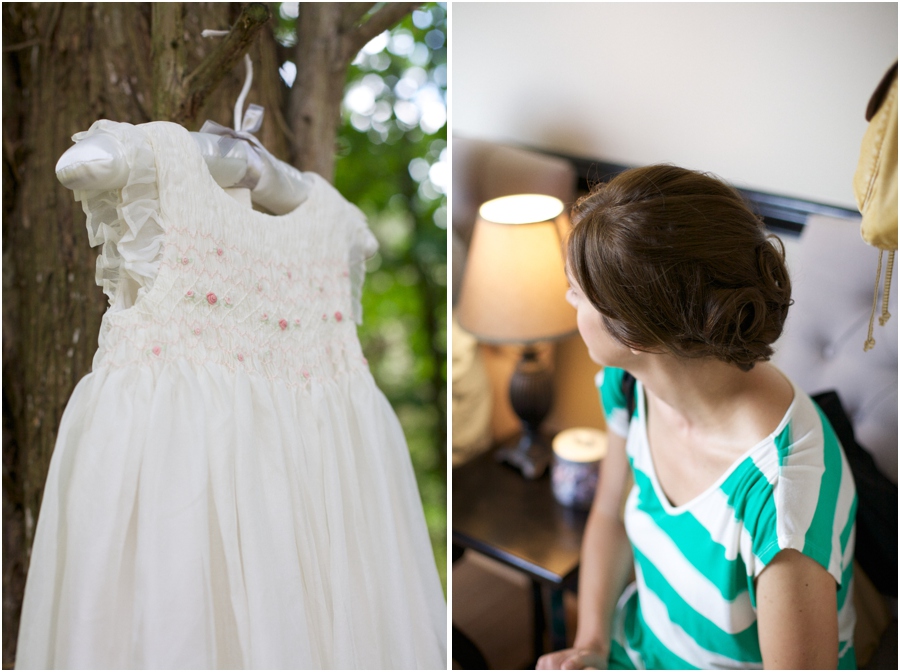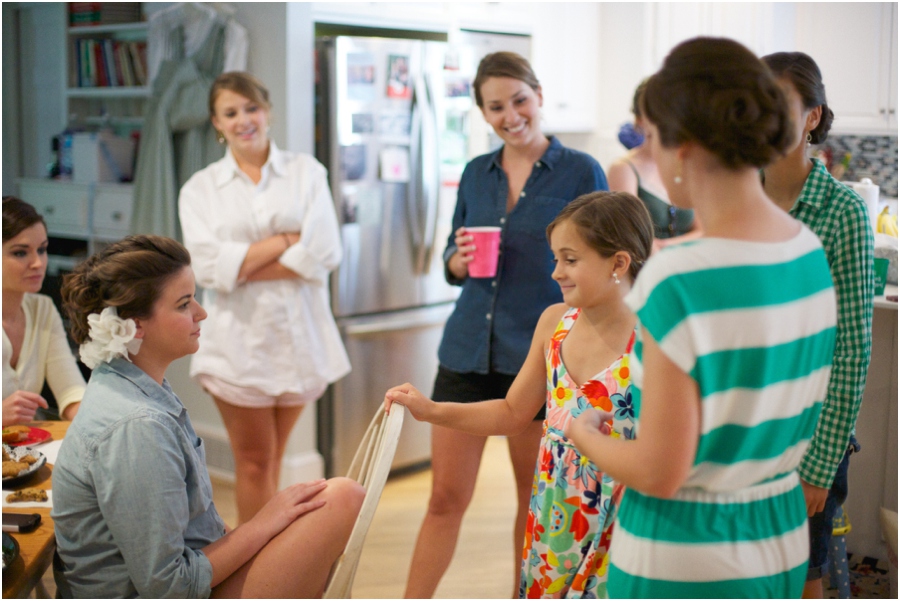 Several of Hannah's bridesmaids were family members, and they all spent the morning hanging out and getting ready together.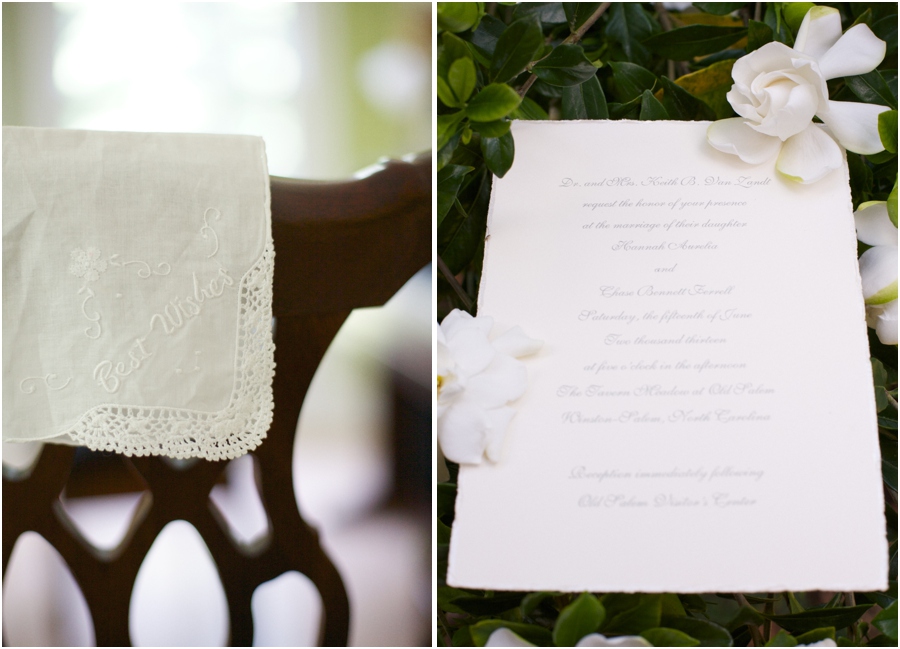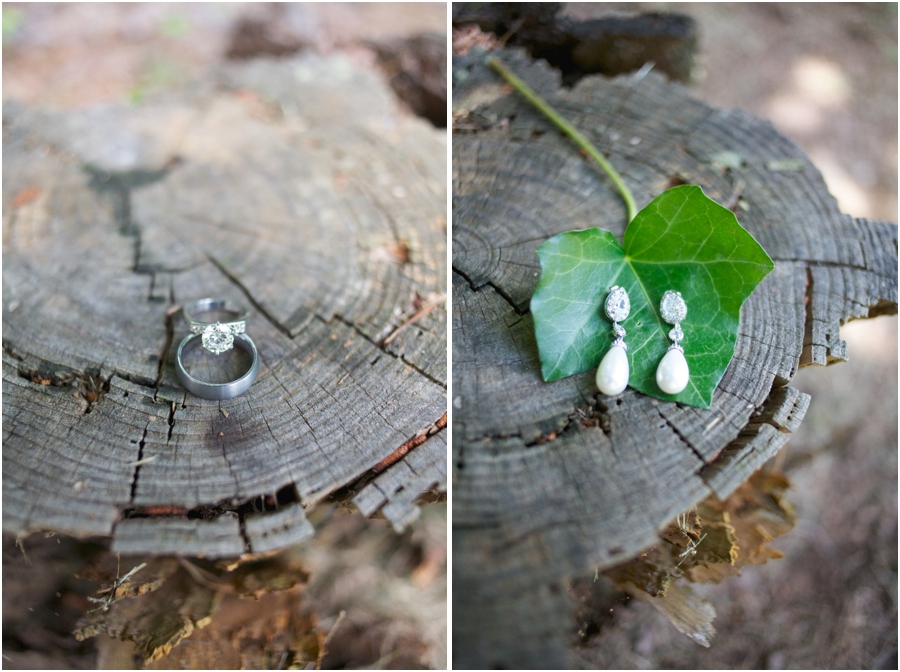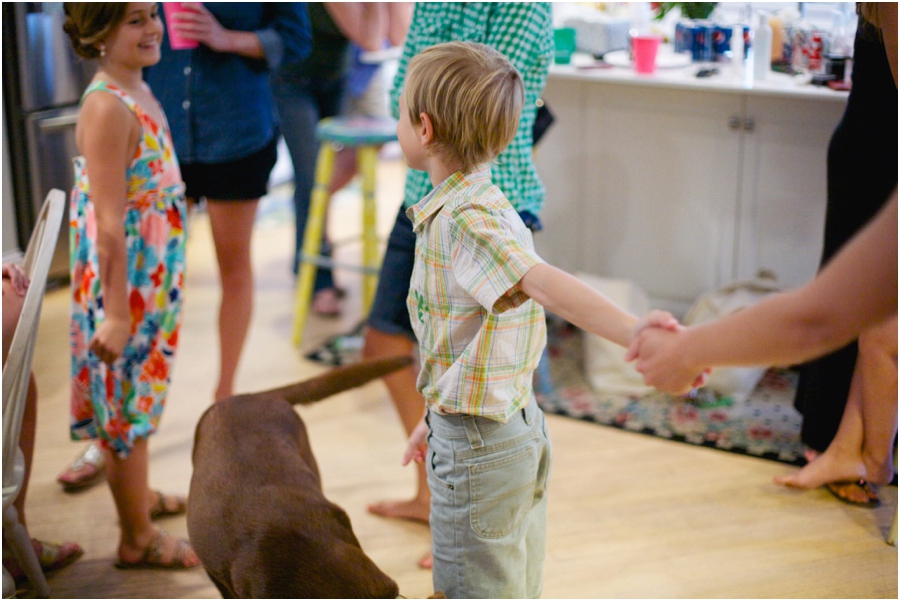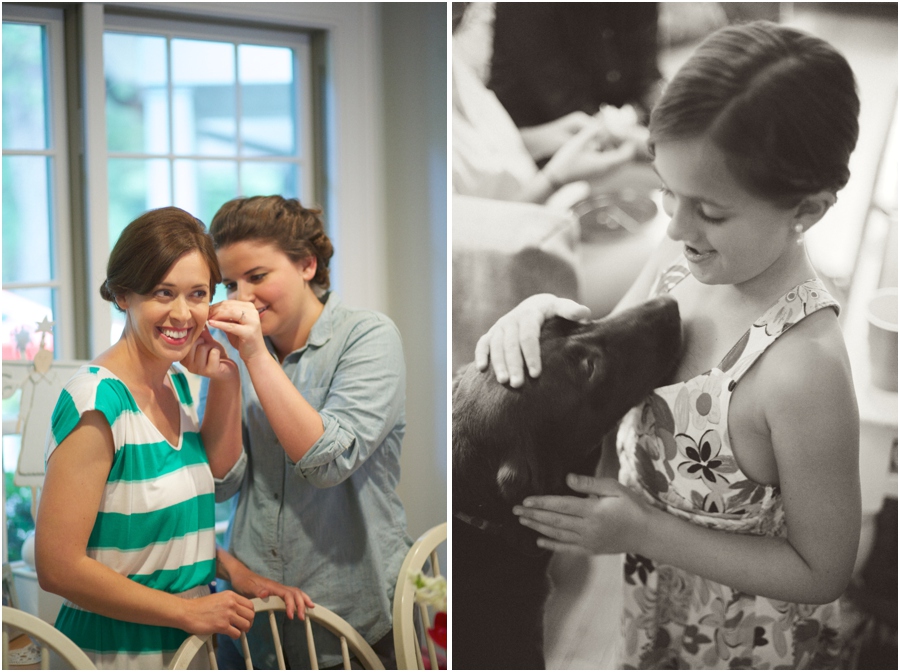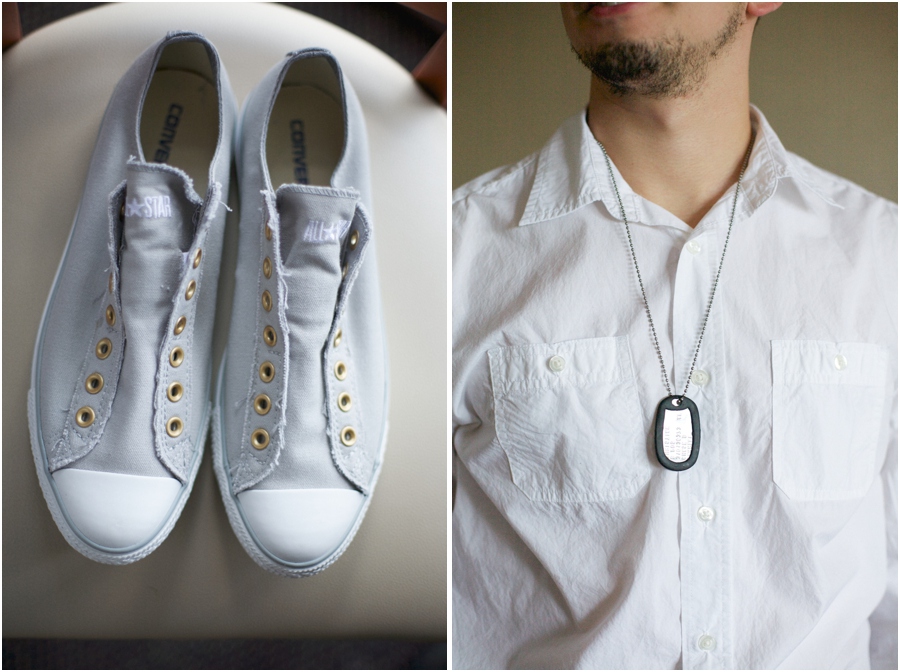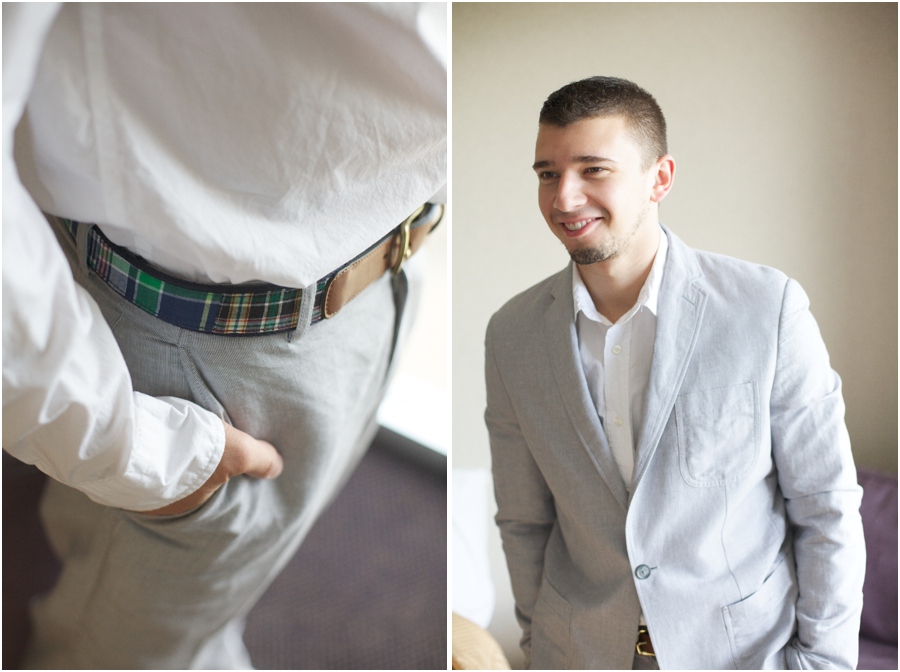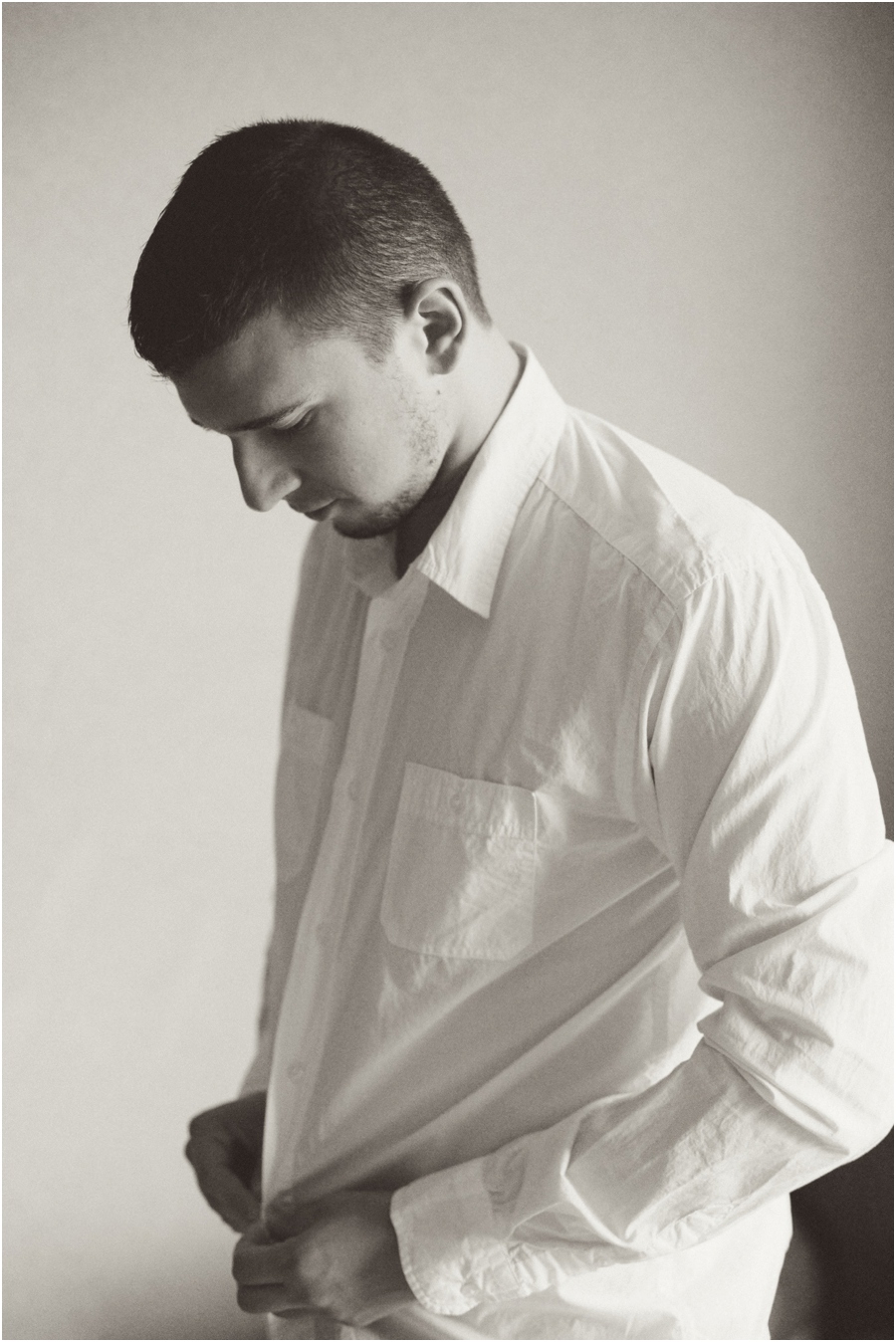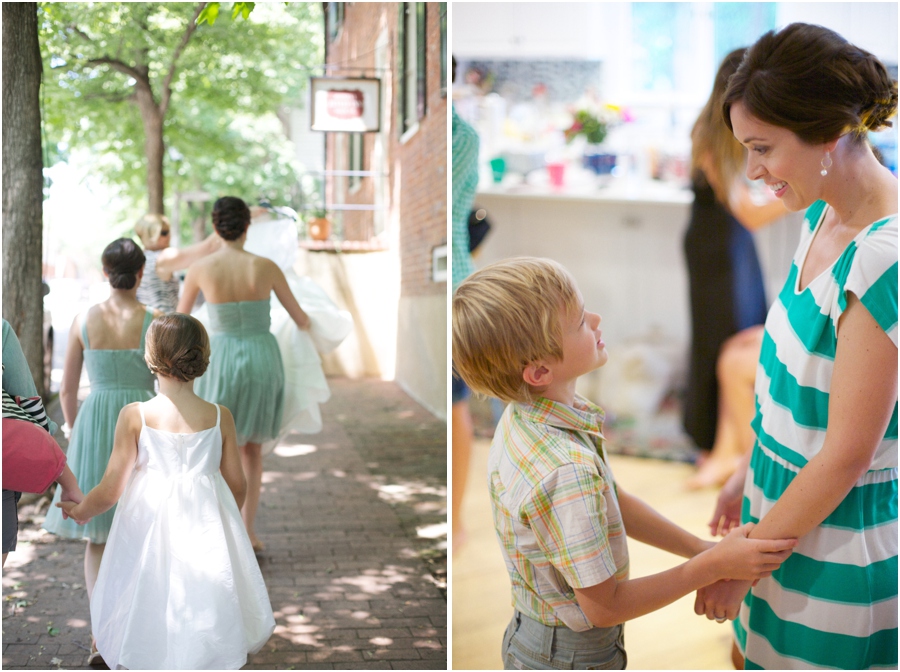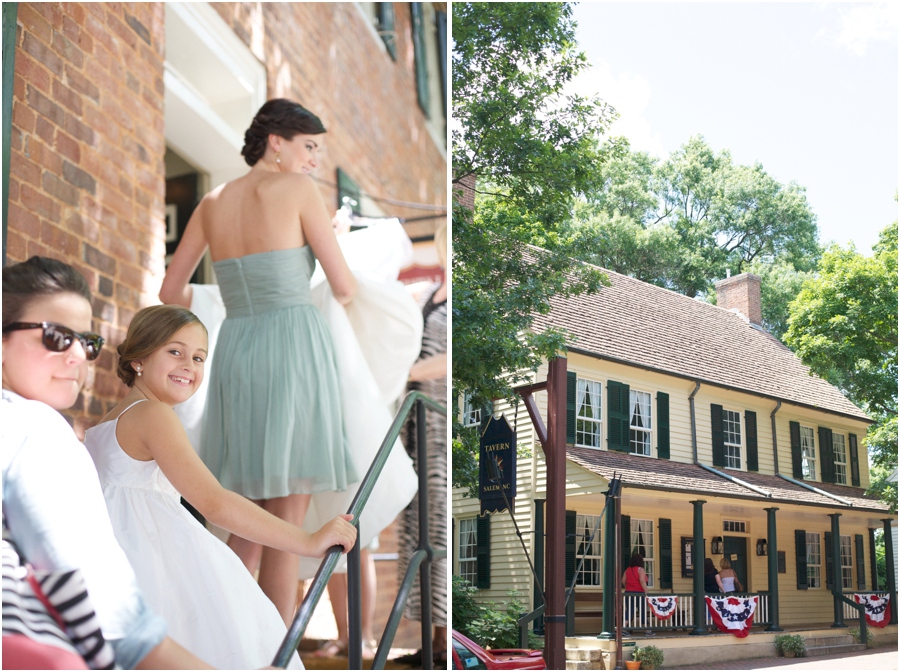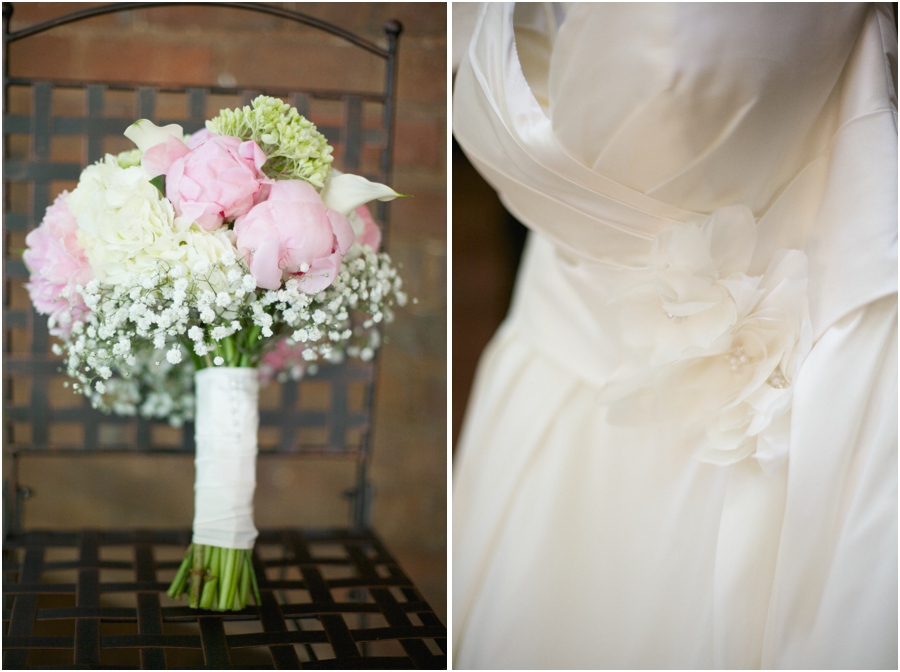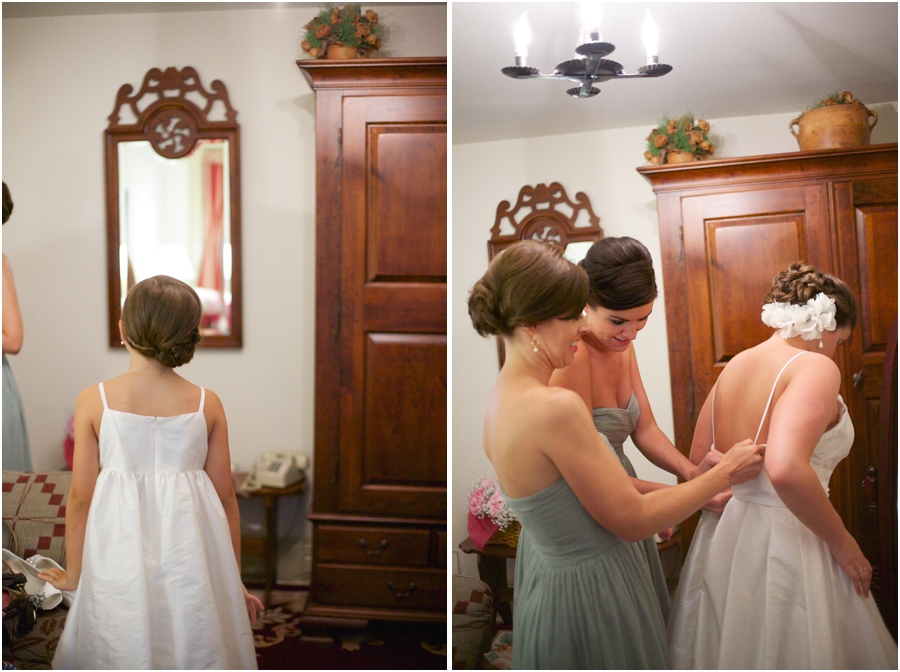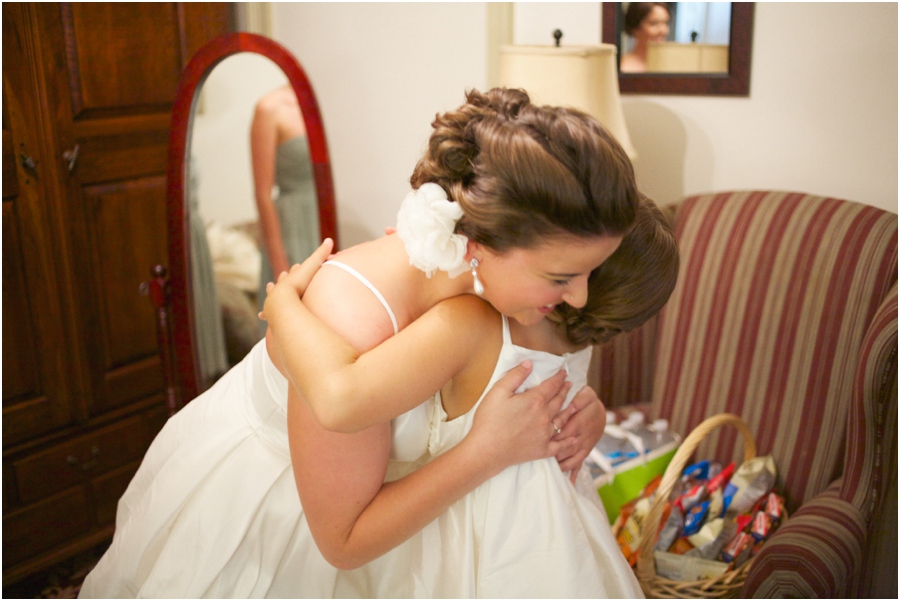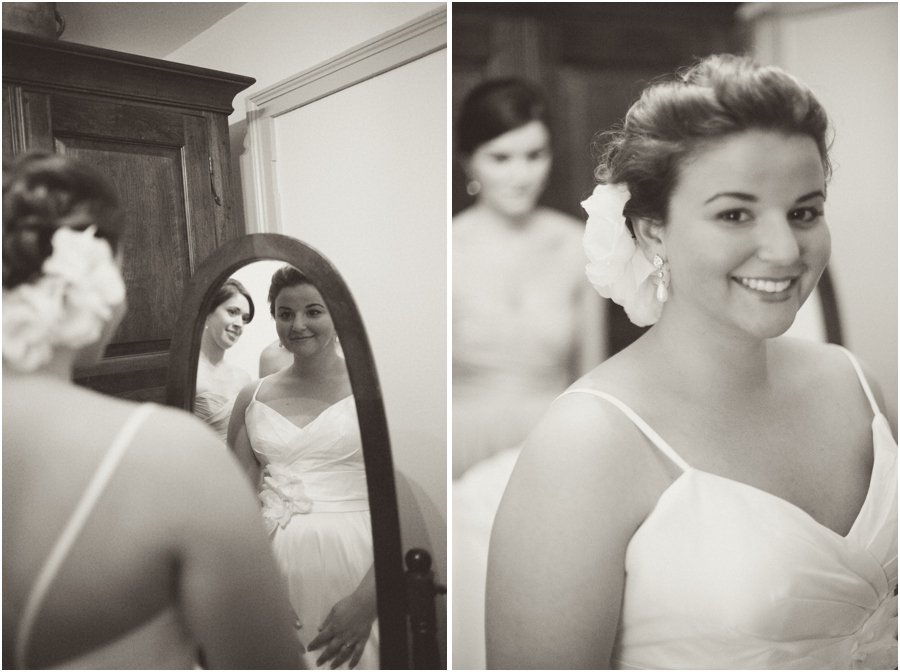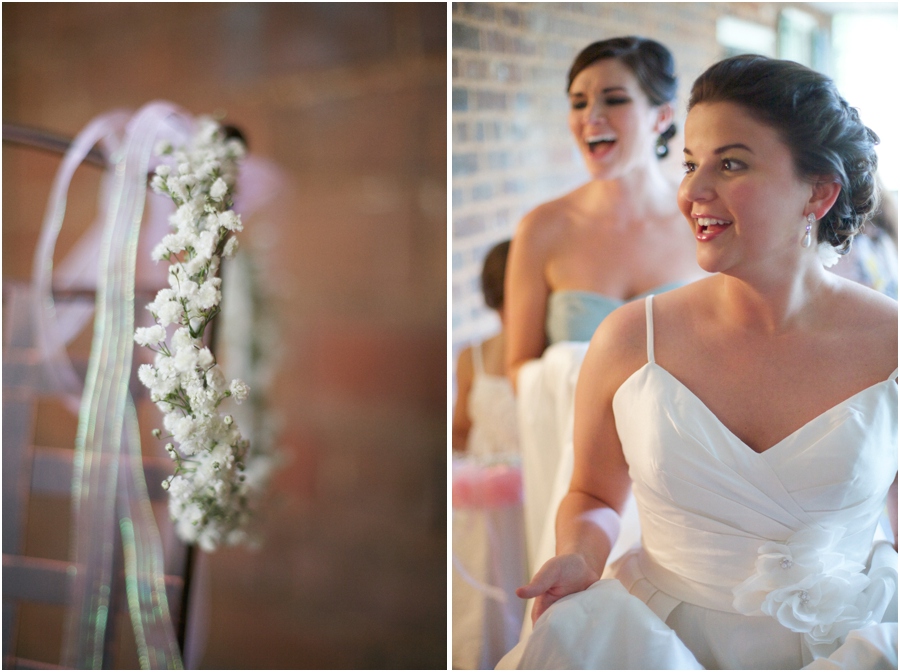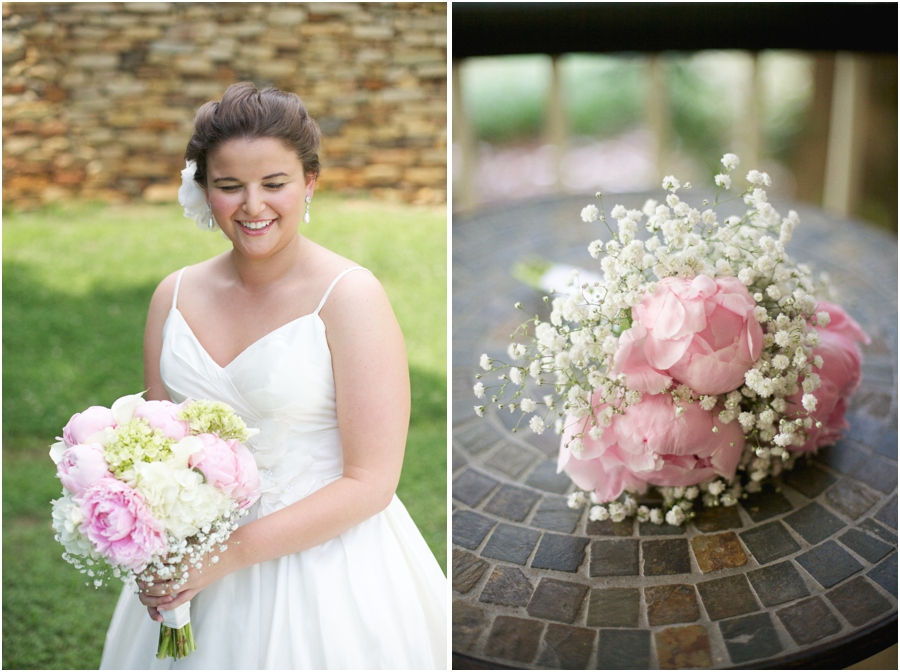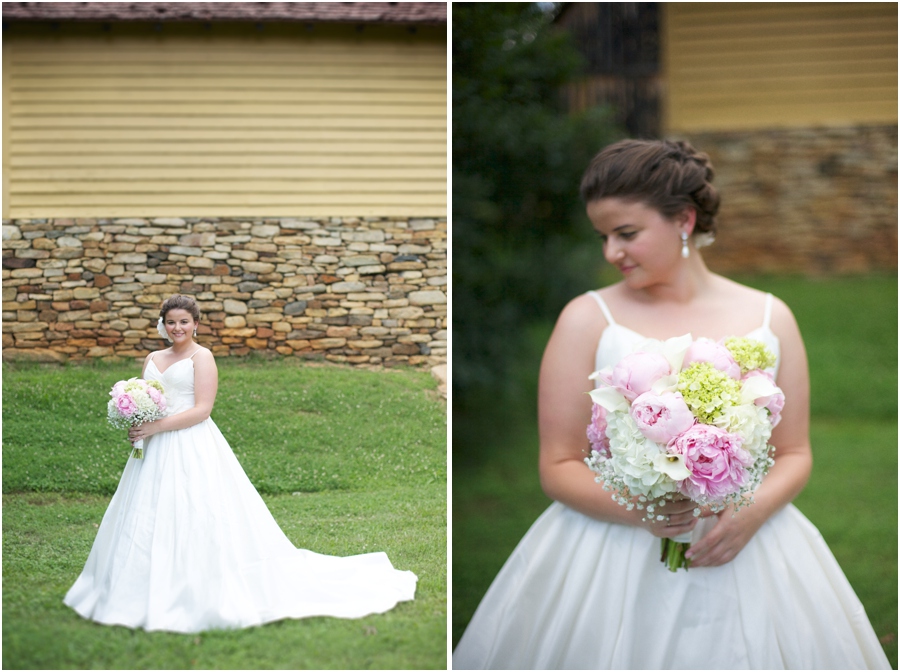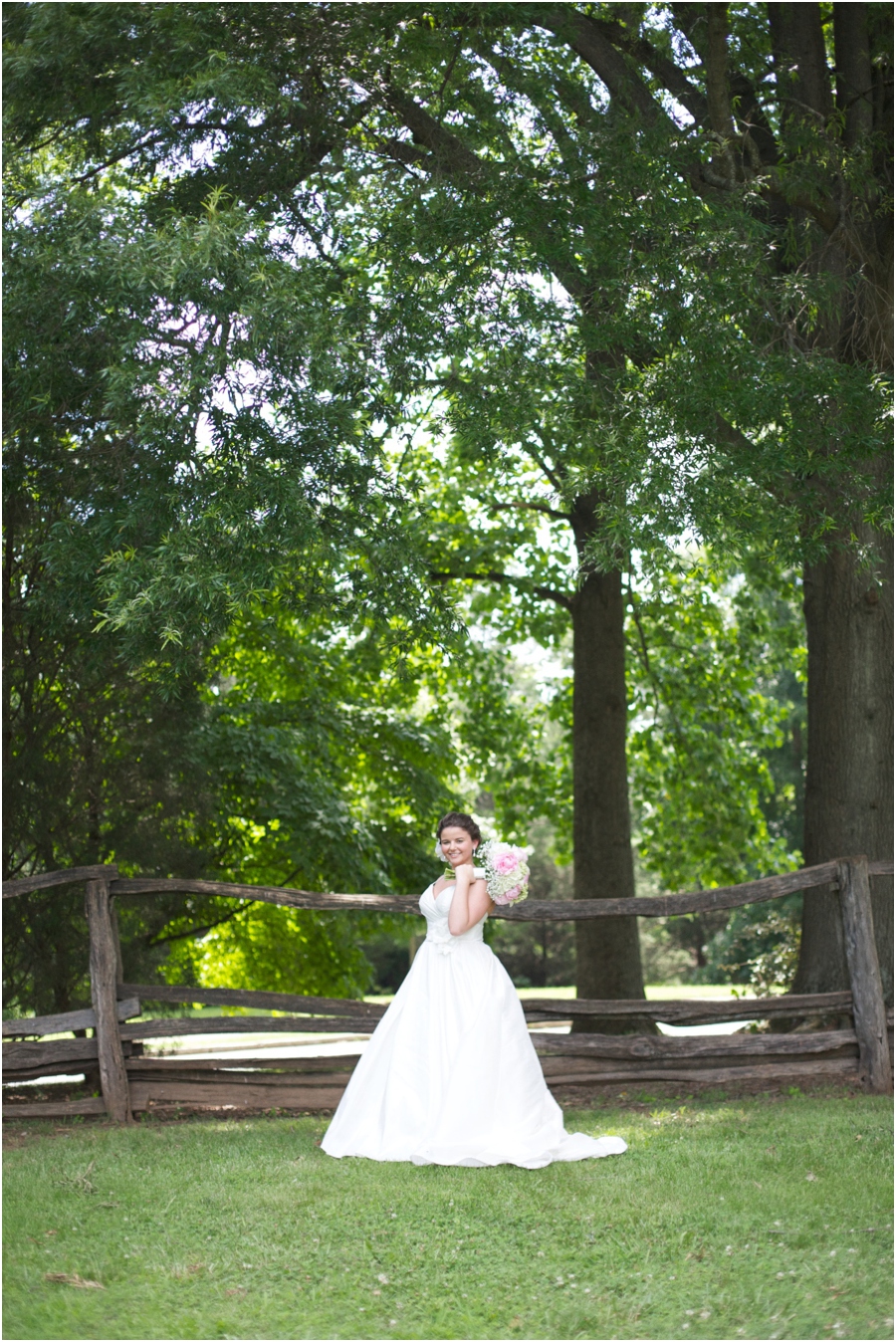 Such a stunning bride!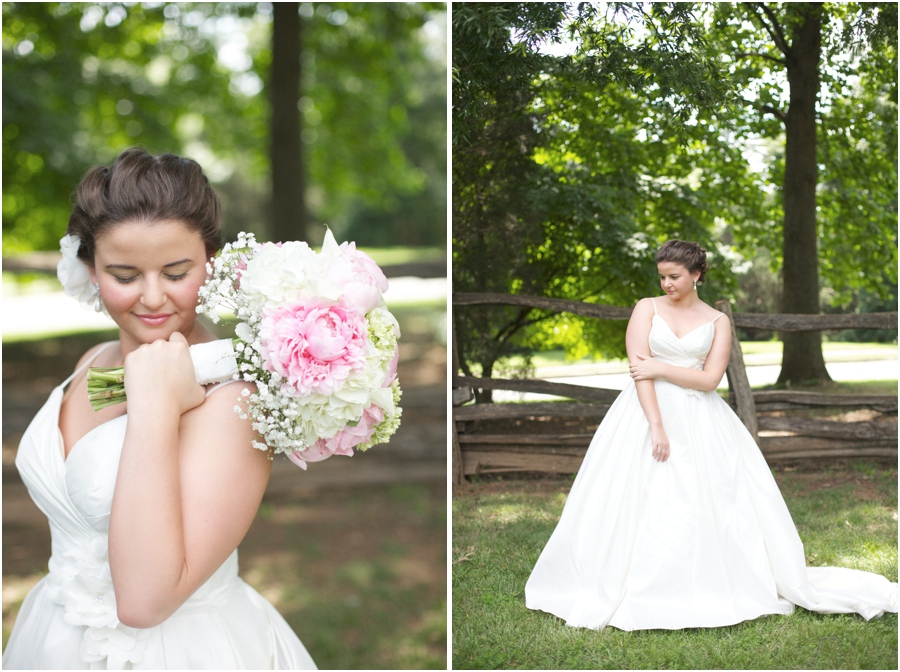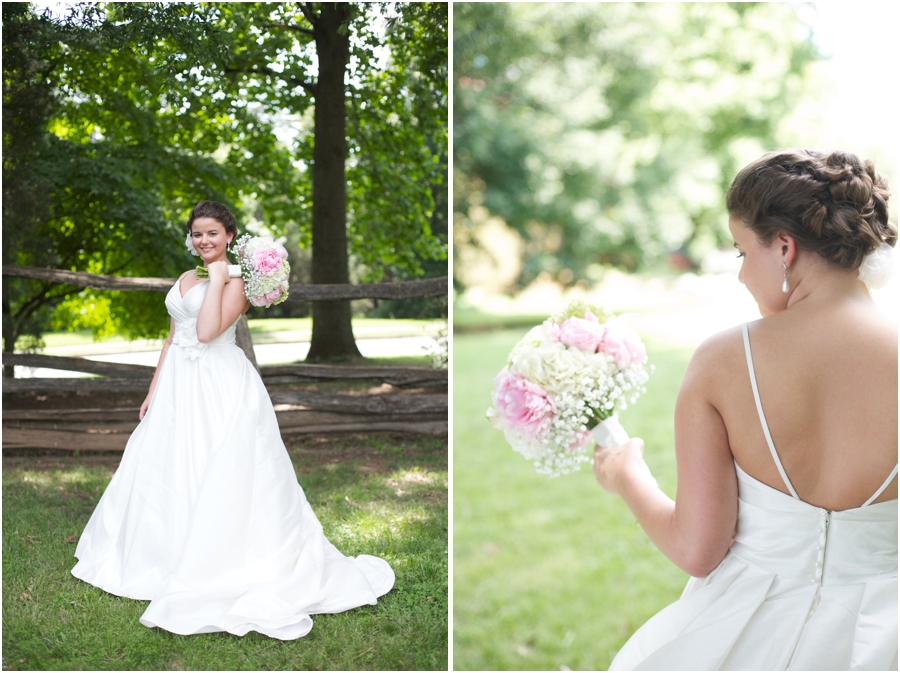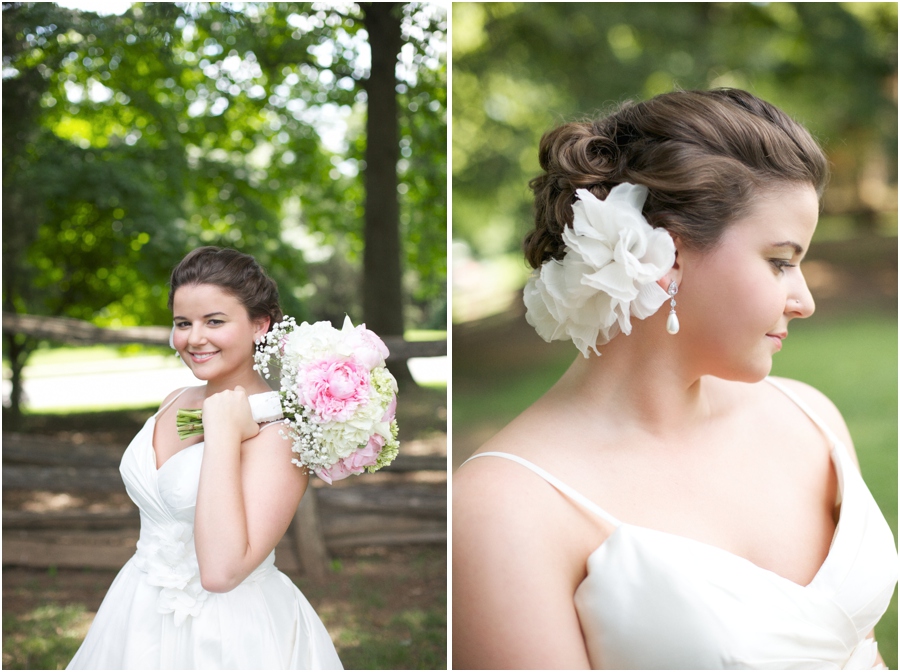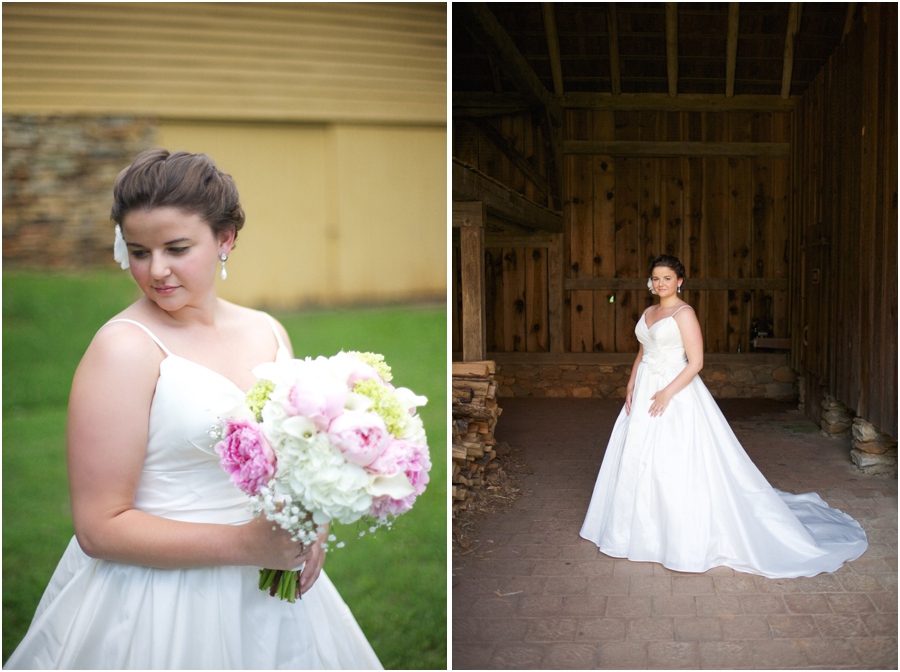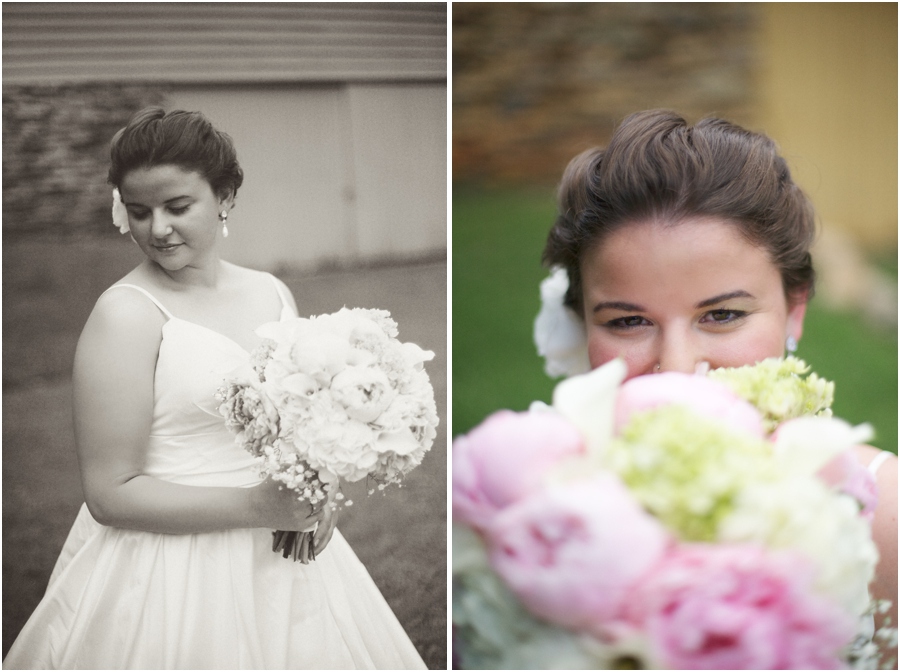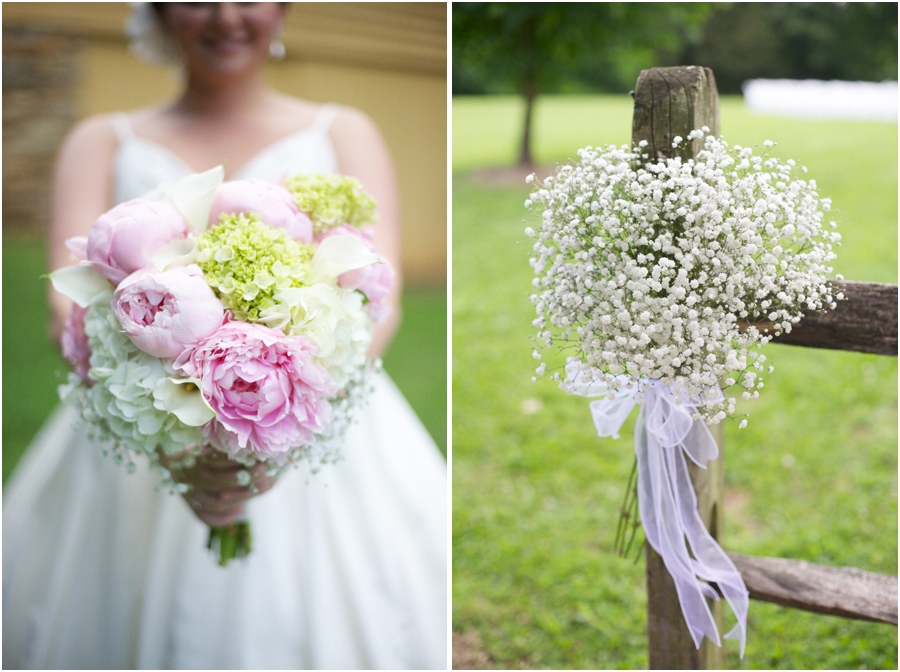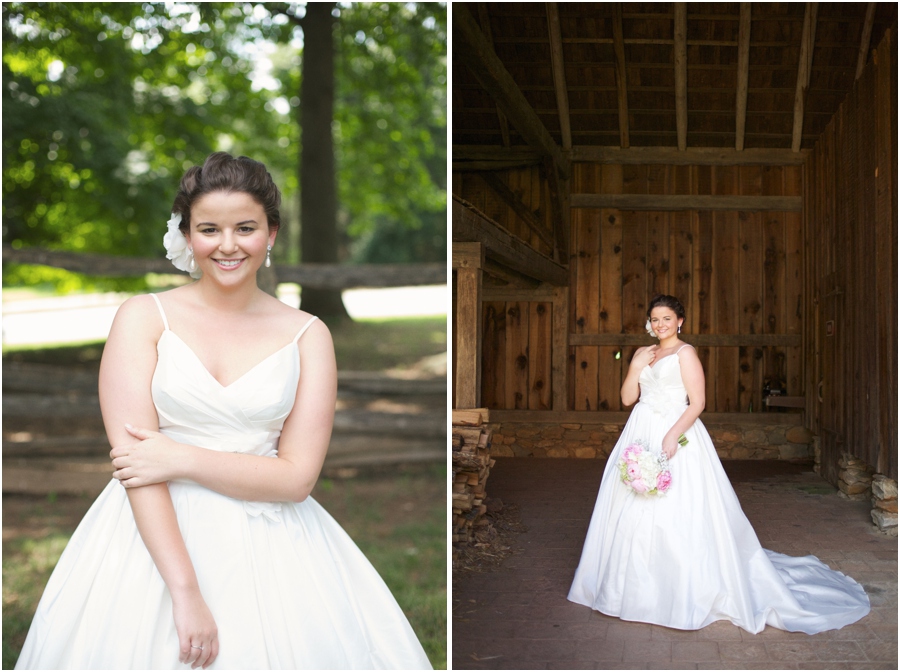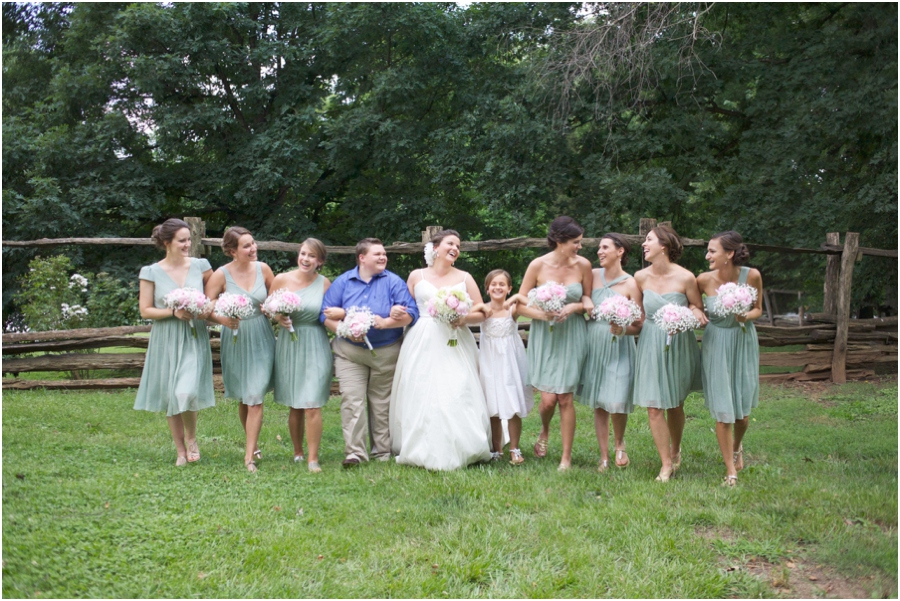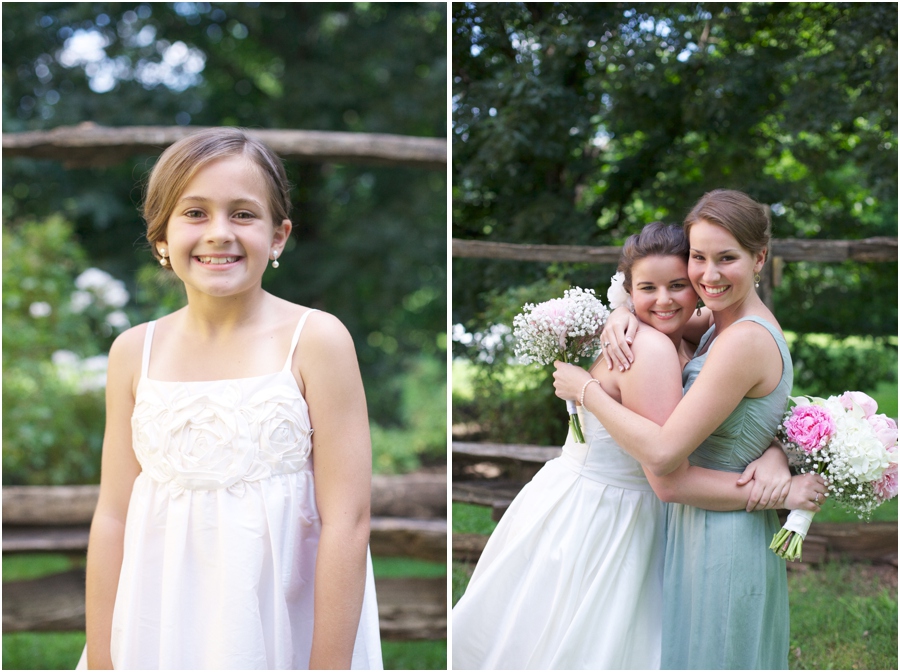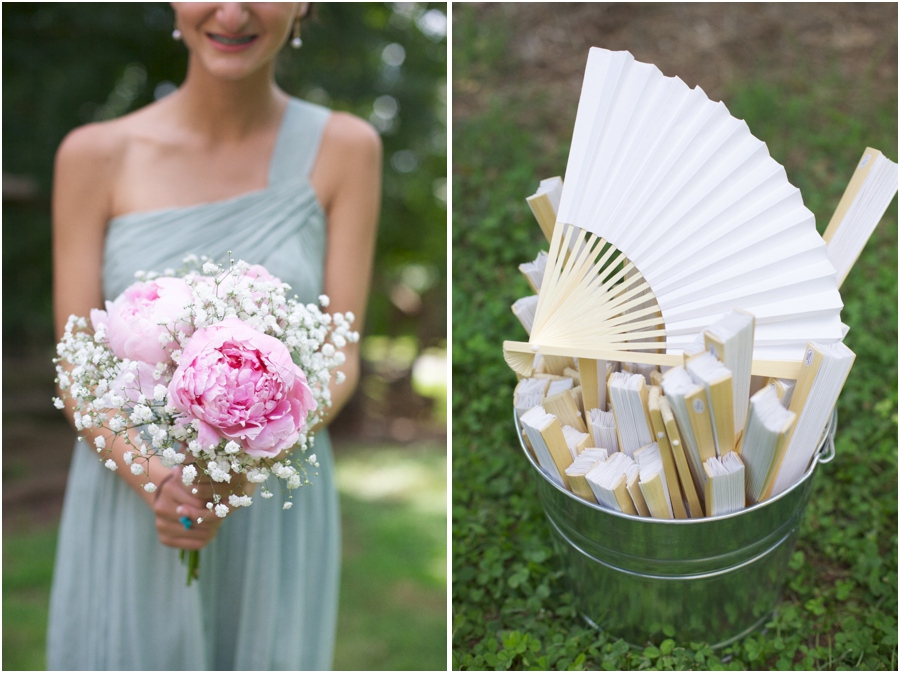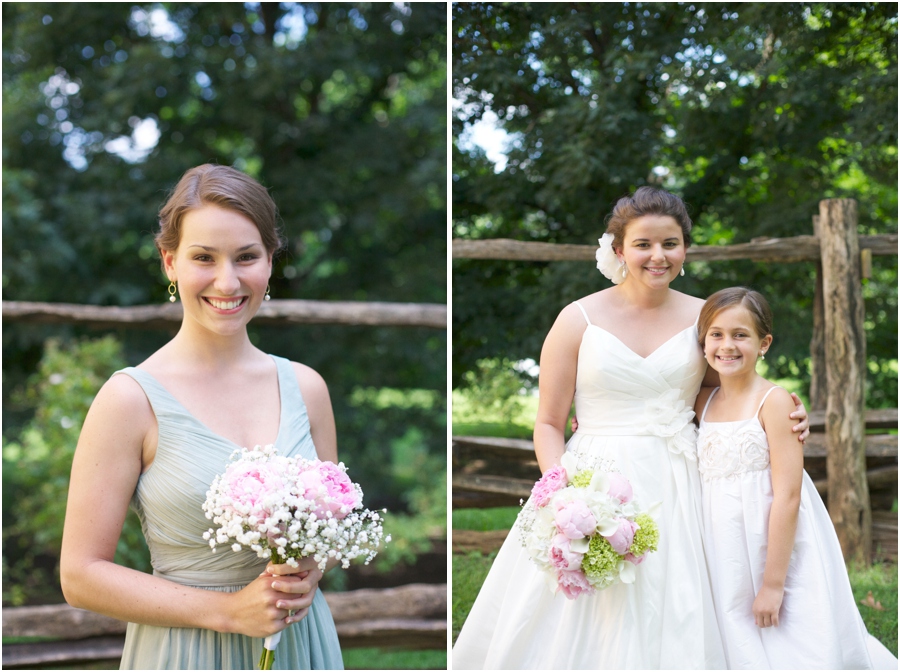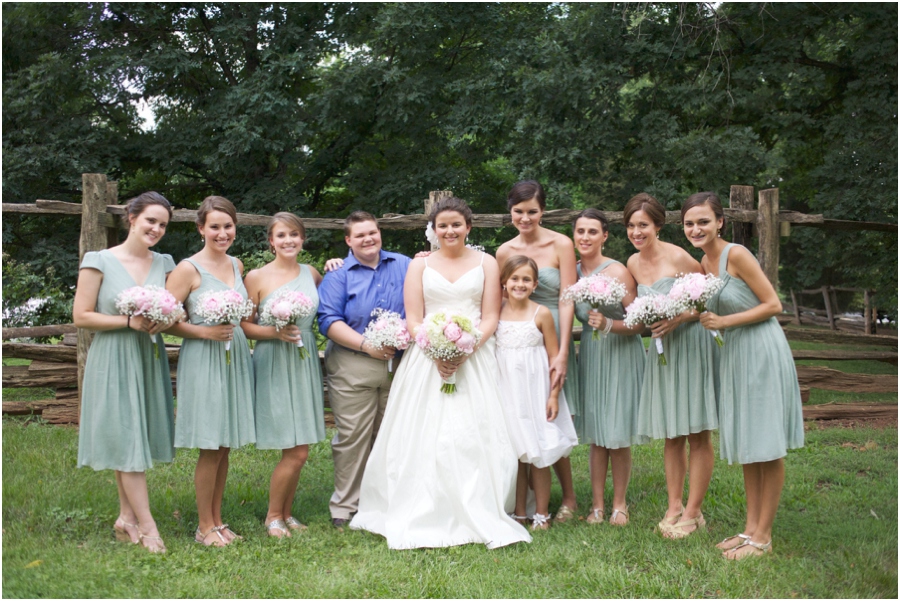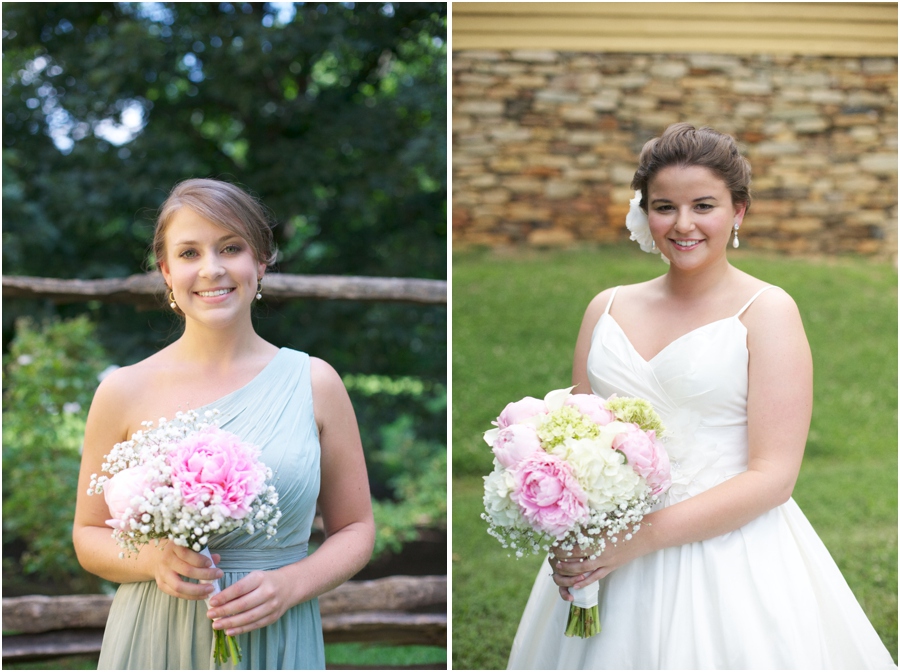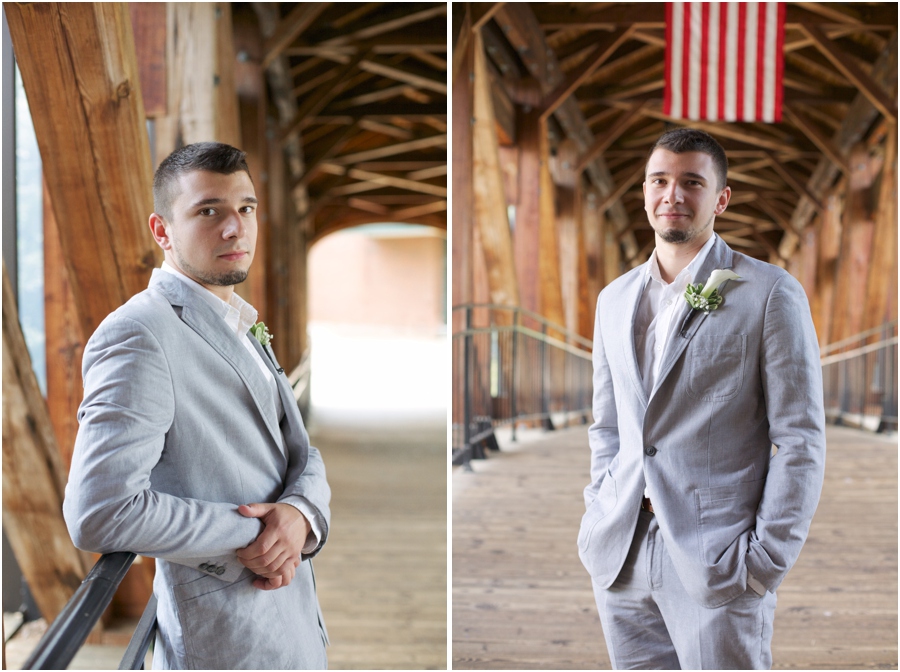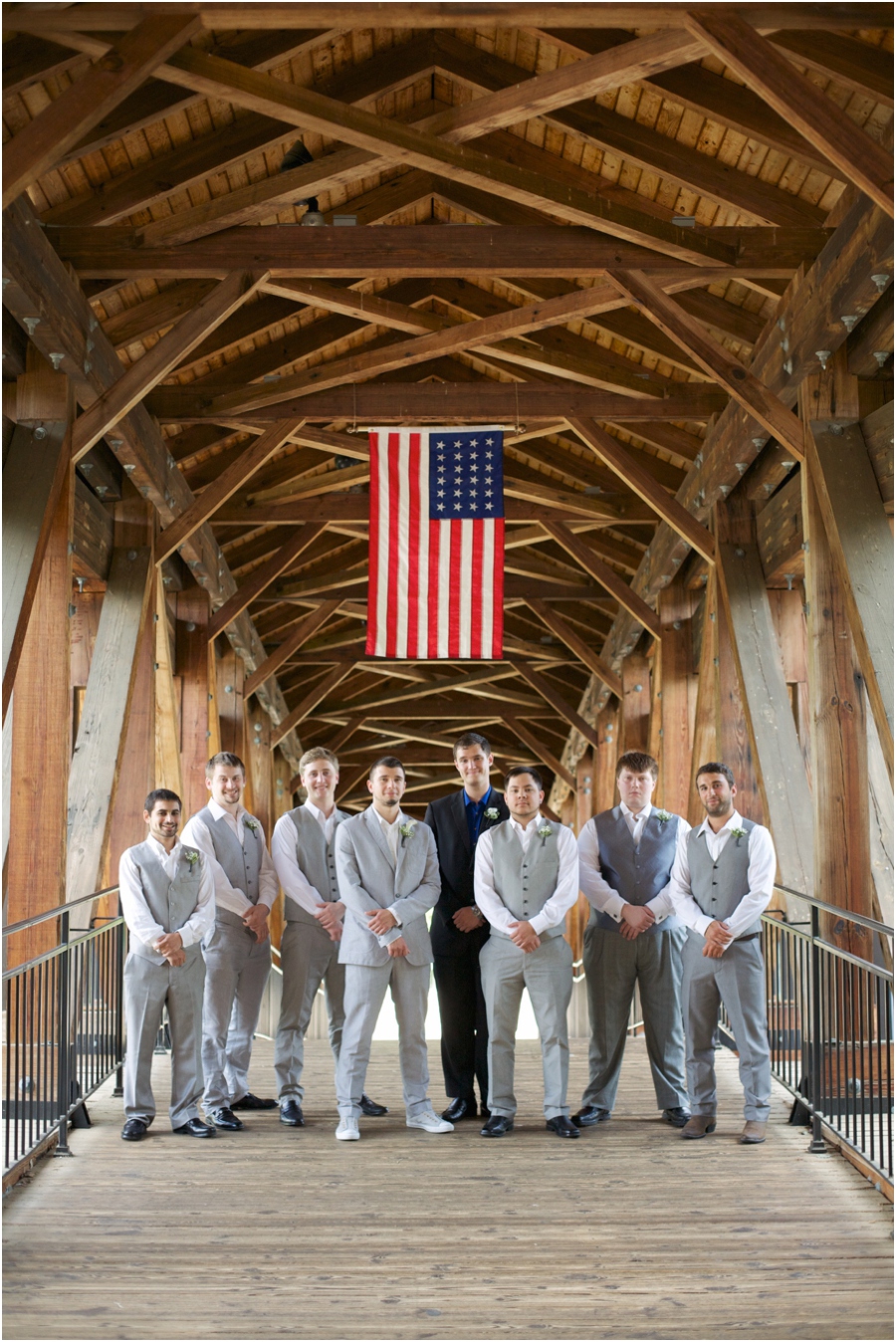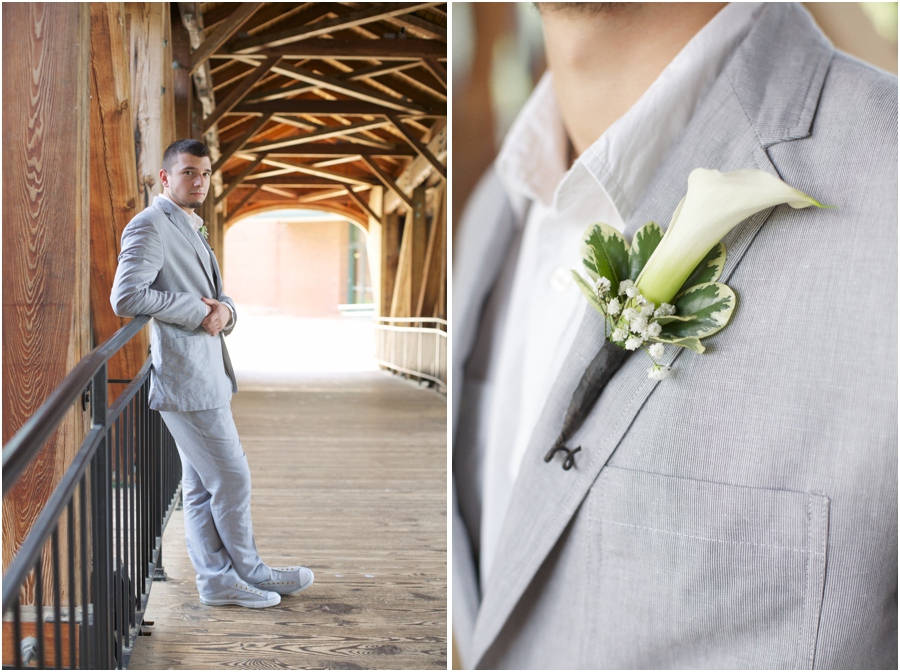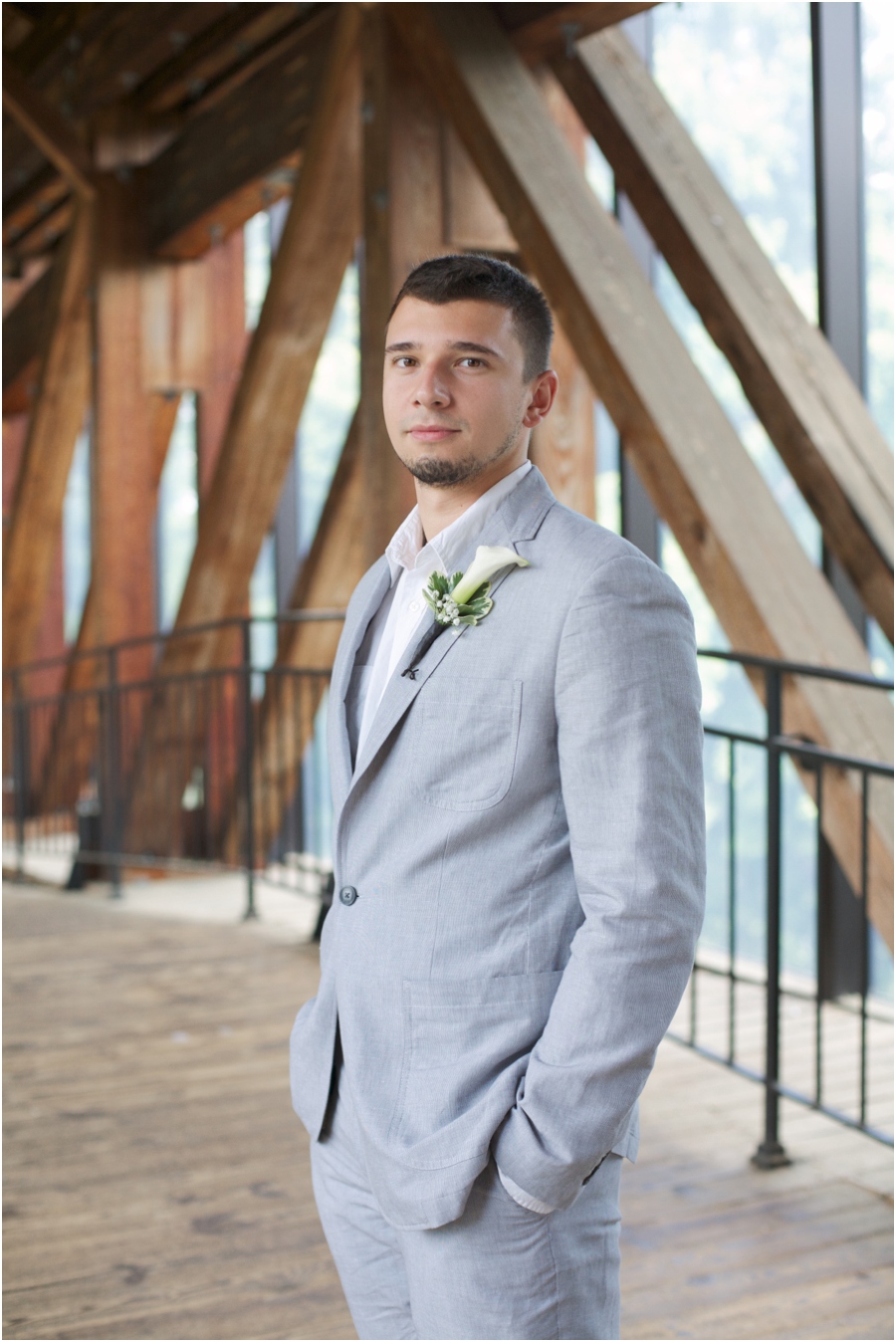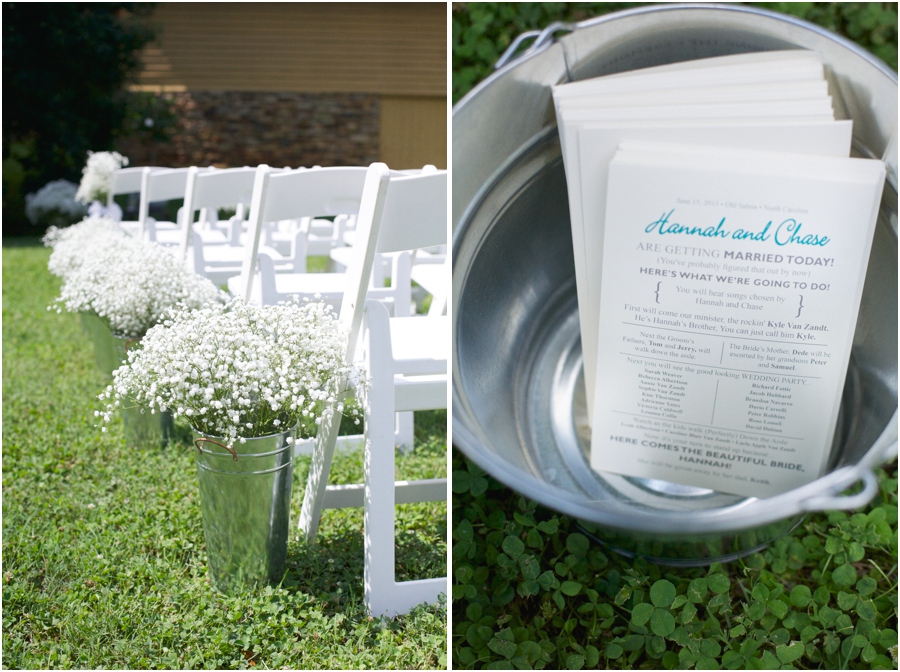 How sweet are their fun, informal programs? And we adored the babies breath in tin-pails-lined aisle for the ceremony.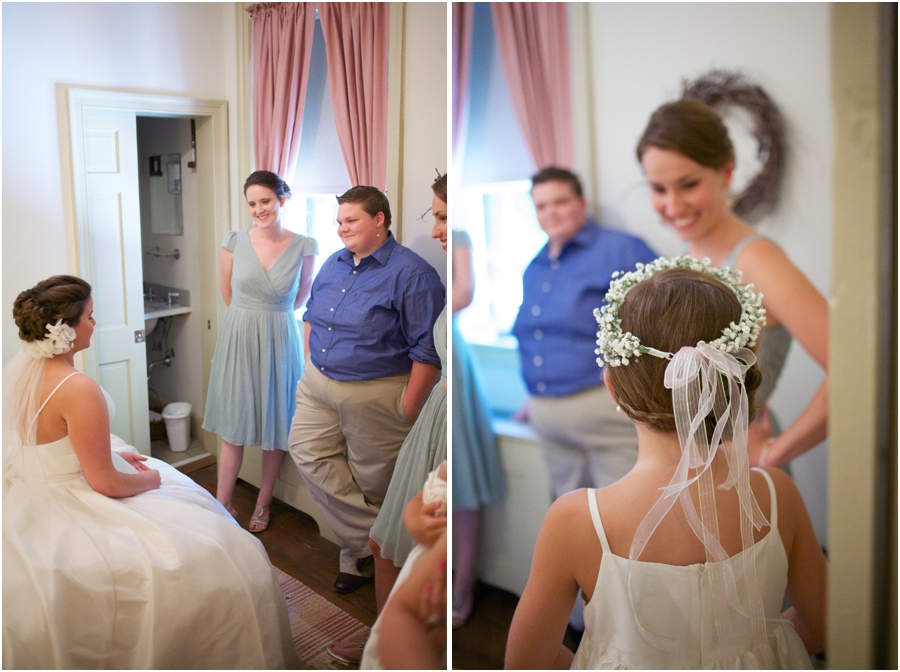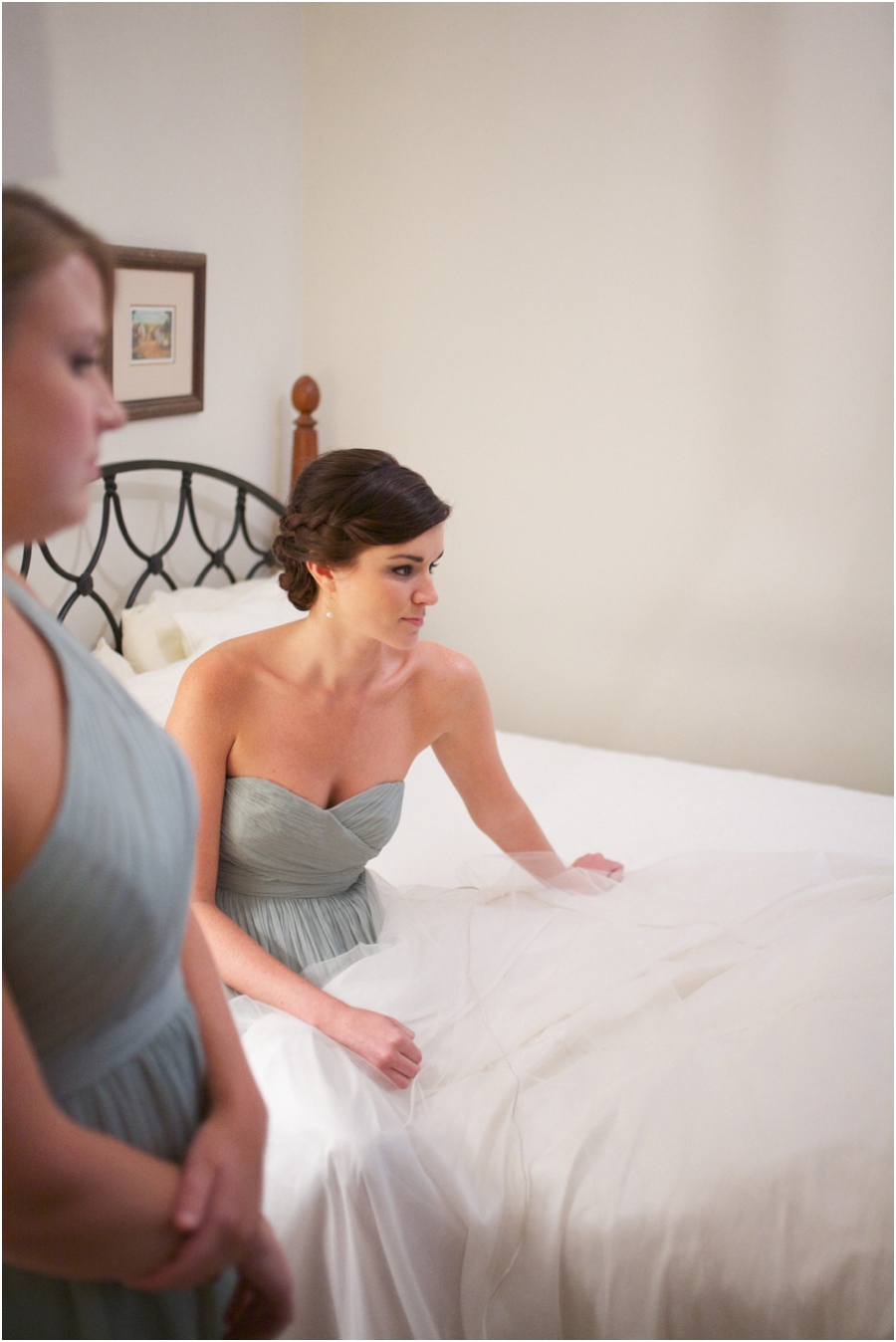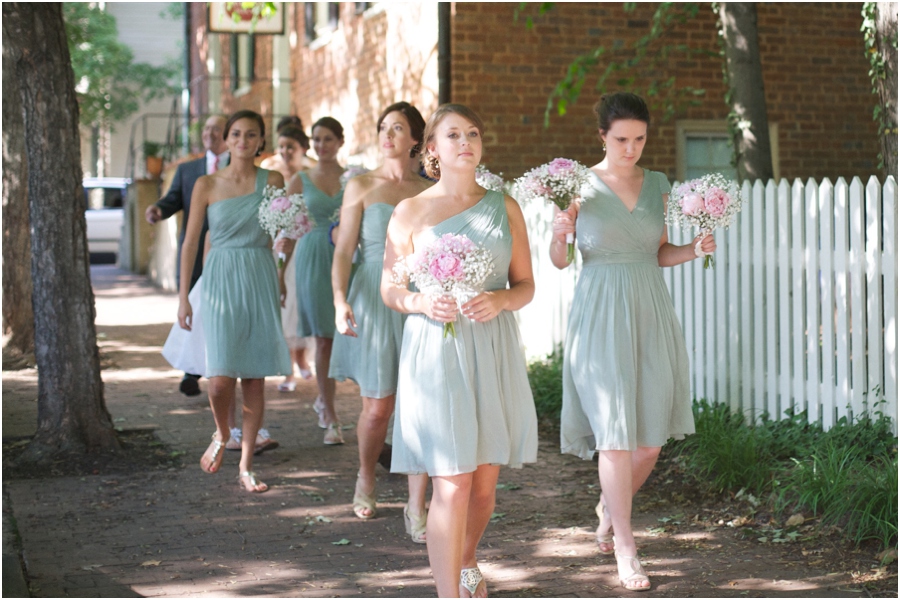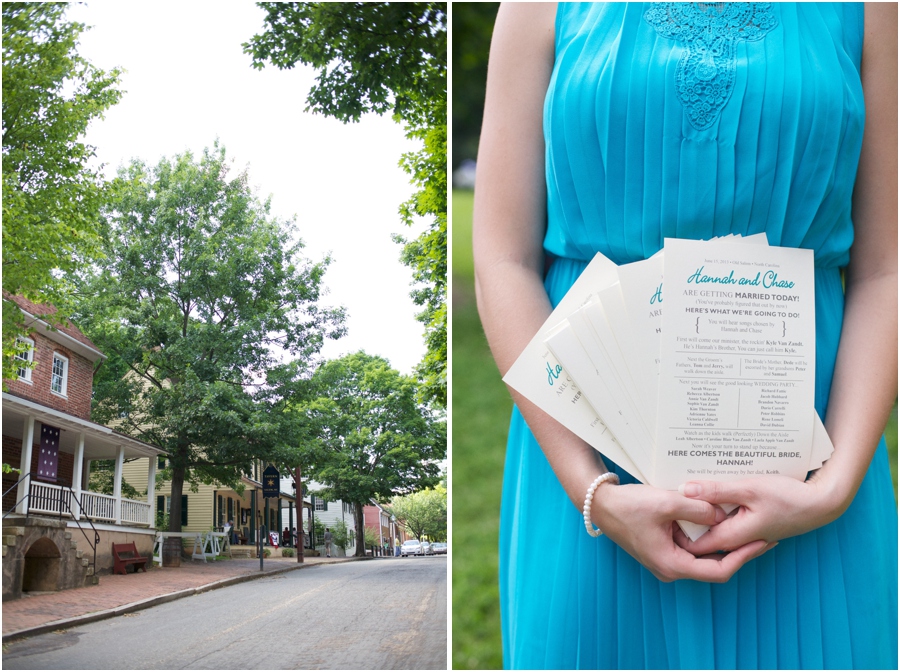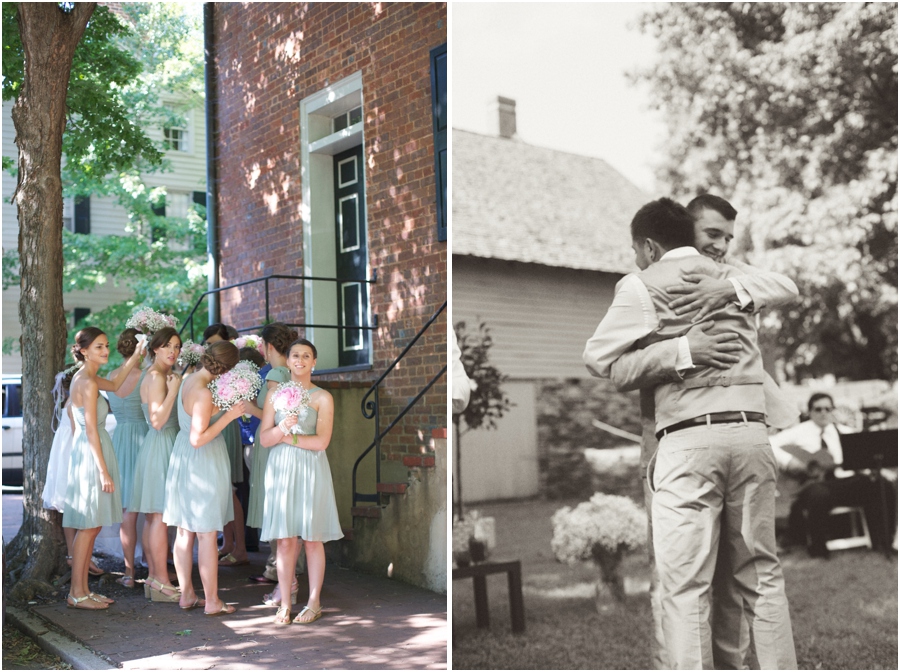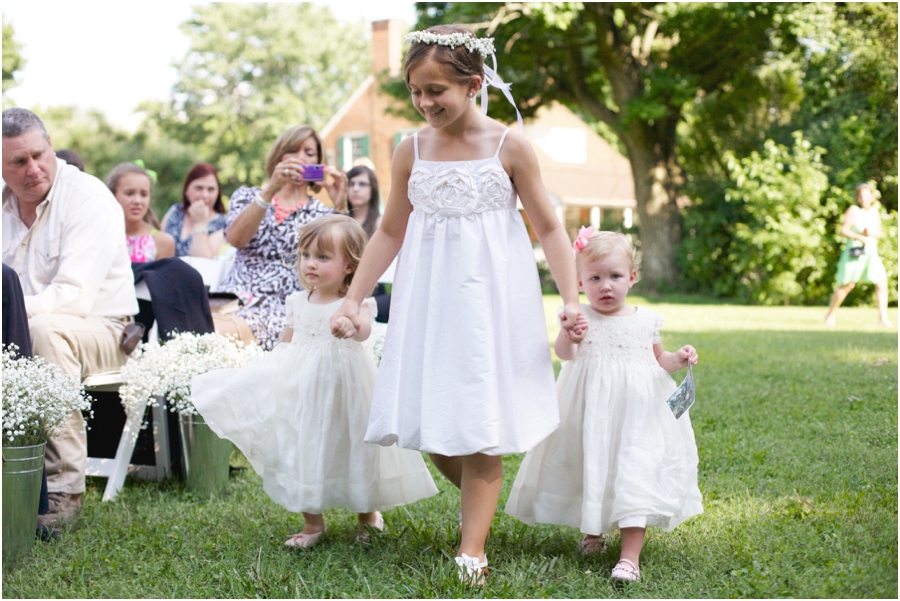 The flower girls walked perfectly down the aisle, escorted by Hannah's junior bridesmaid, Leah. So precious.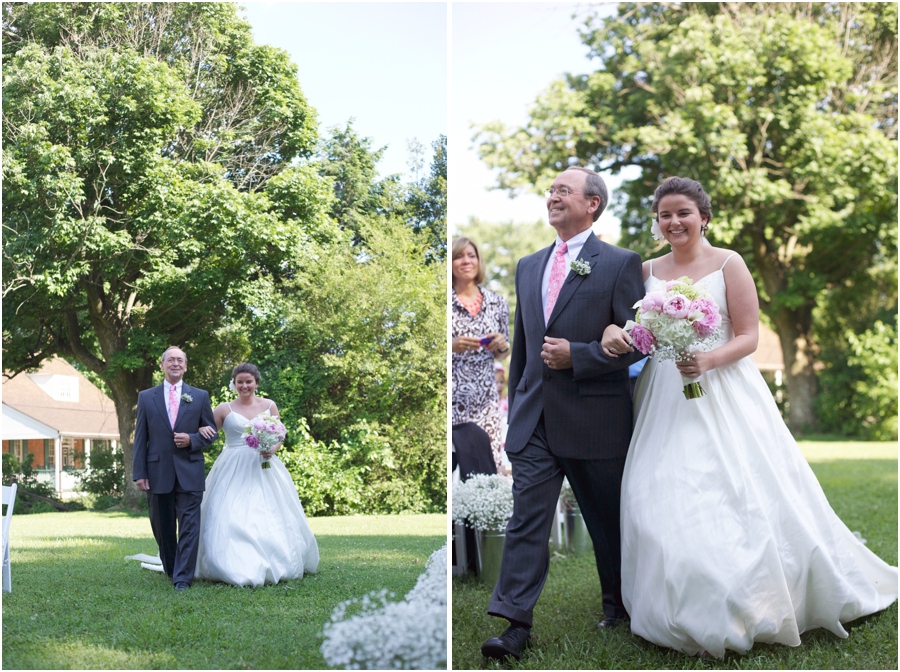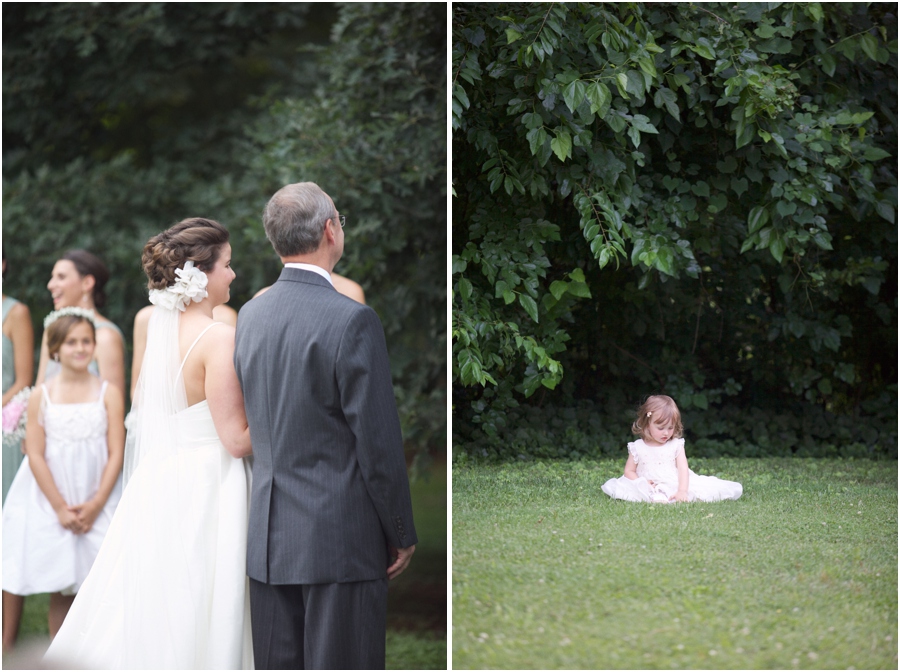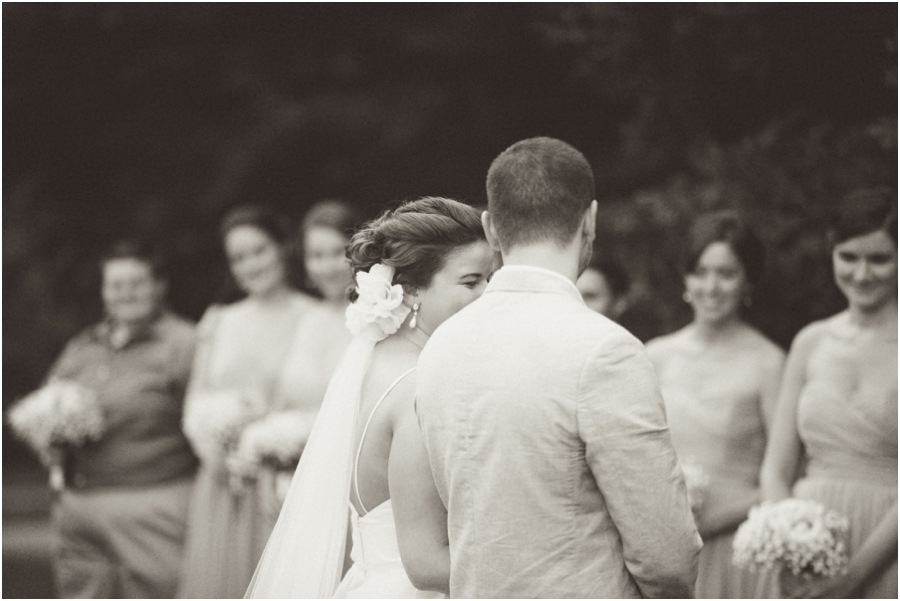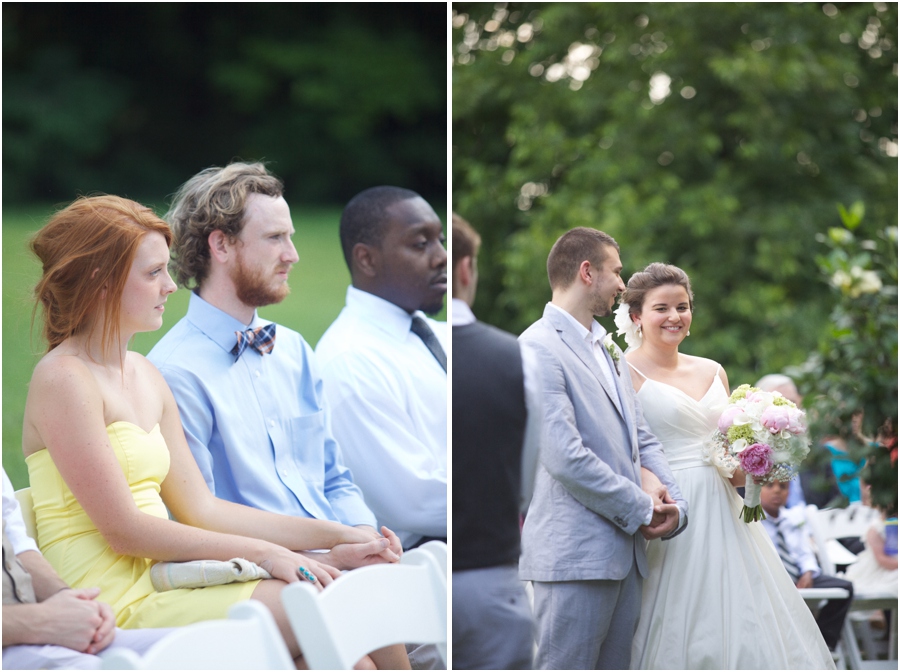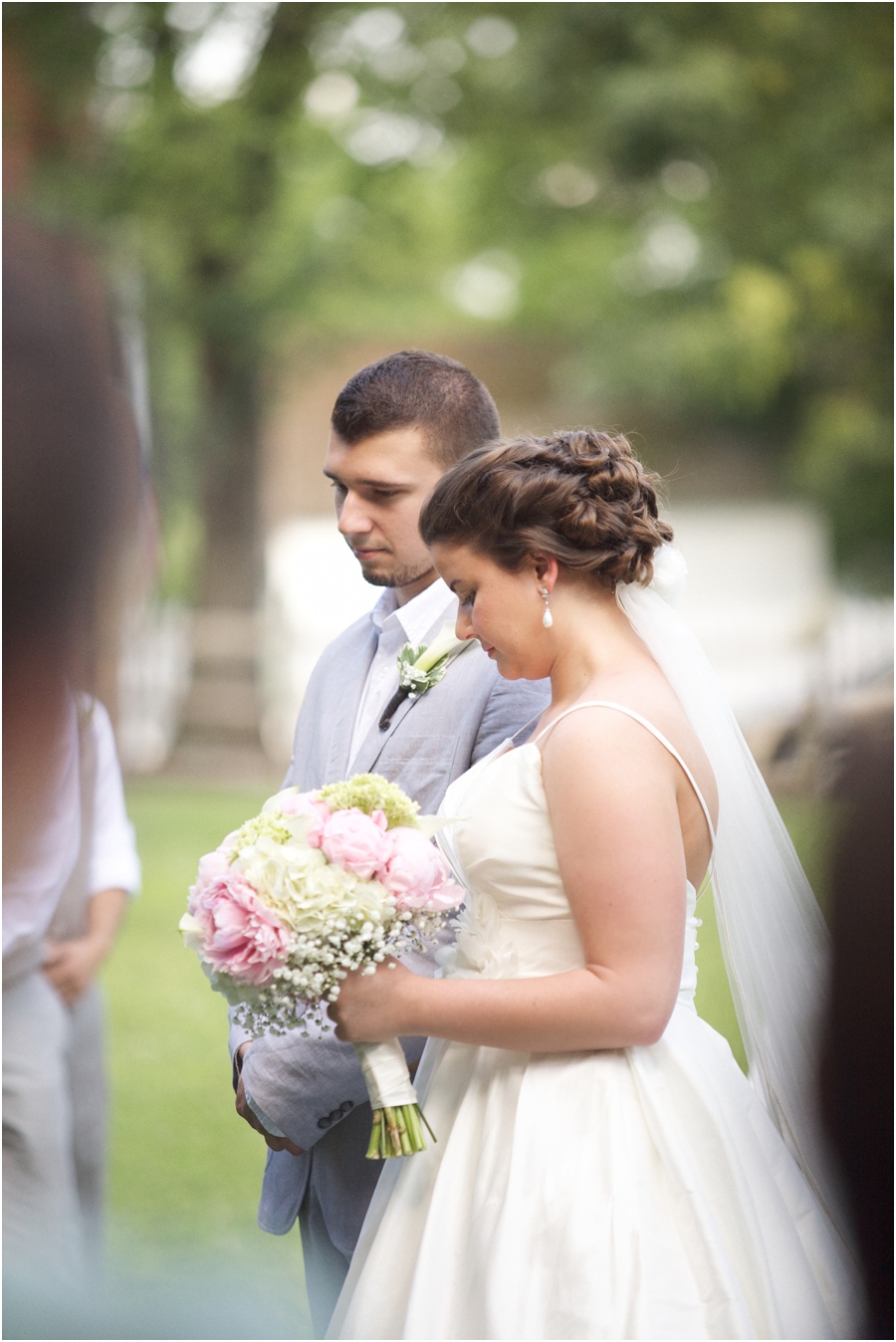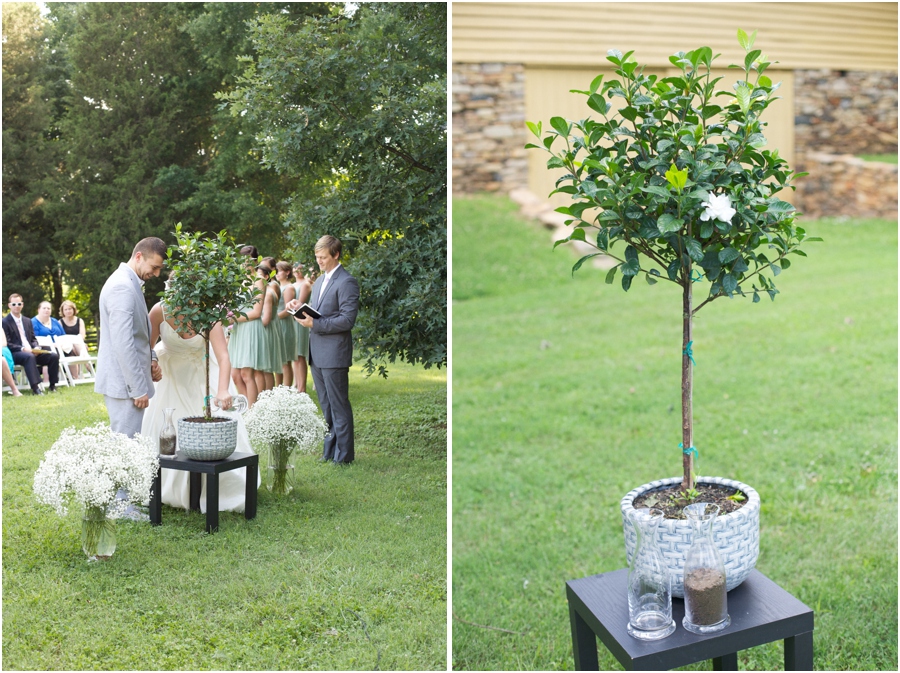 As part of their ceremony, Hannah and Chase planted a gardenia plant together. Since gardenias are Hannah's favorite flower, this was so perfect for them!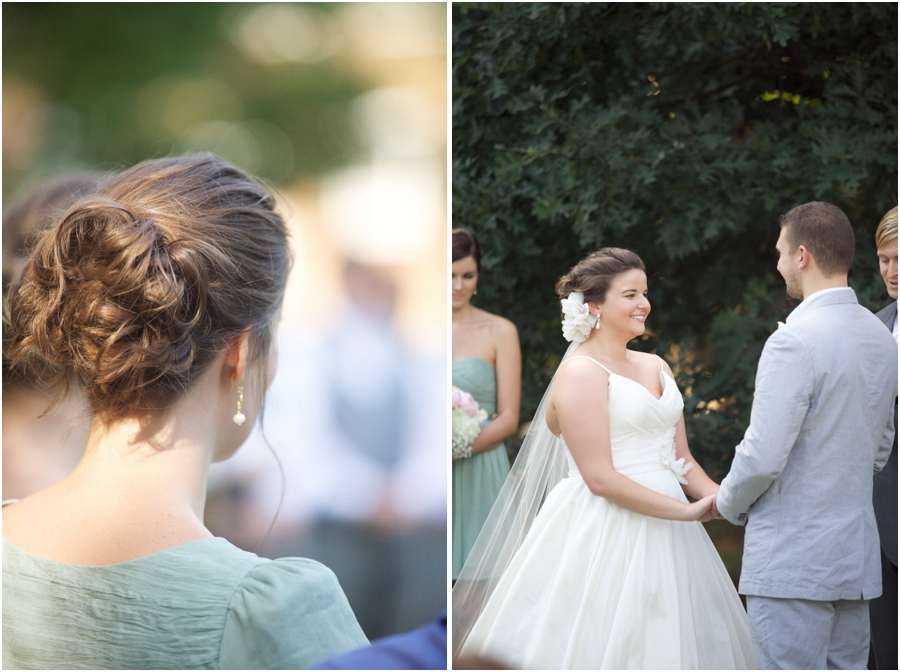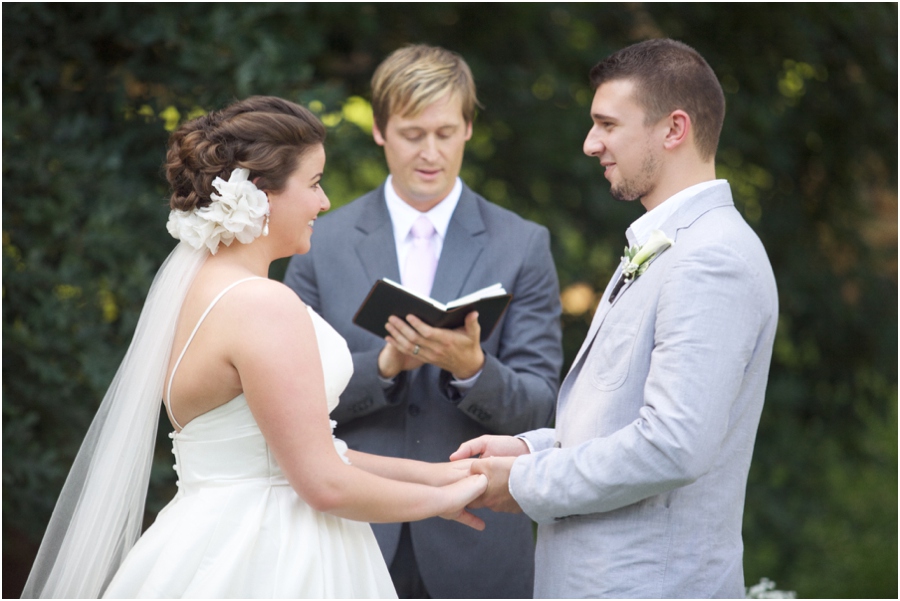 During the exchange of rings, Hannah was in for a huge surprise. She knew that her wedding band was going to be one from her mother, but unbeknownst to her, an additional diamond had been added to that ring, as a gift from Chase's dads. You can believe that she was both shocked and excited when she saw that sparkler for the first time!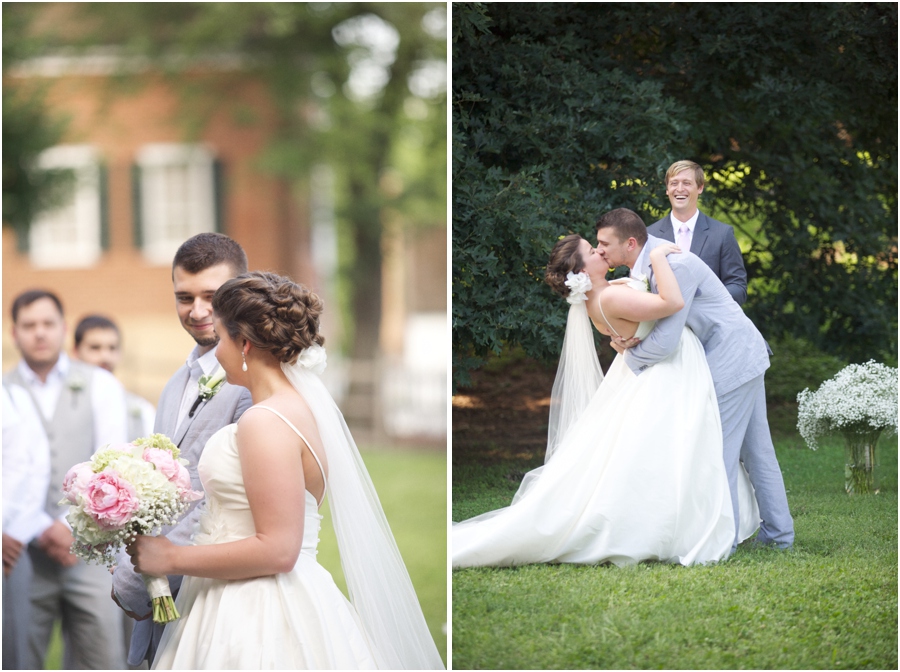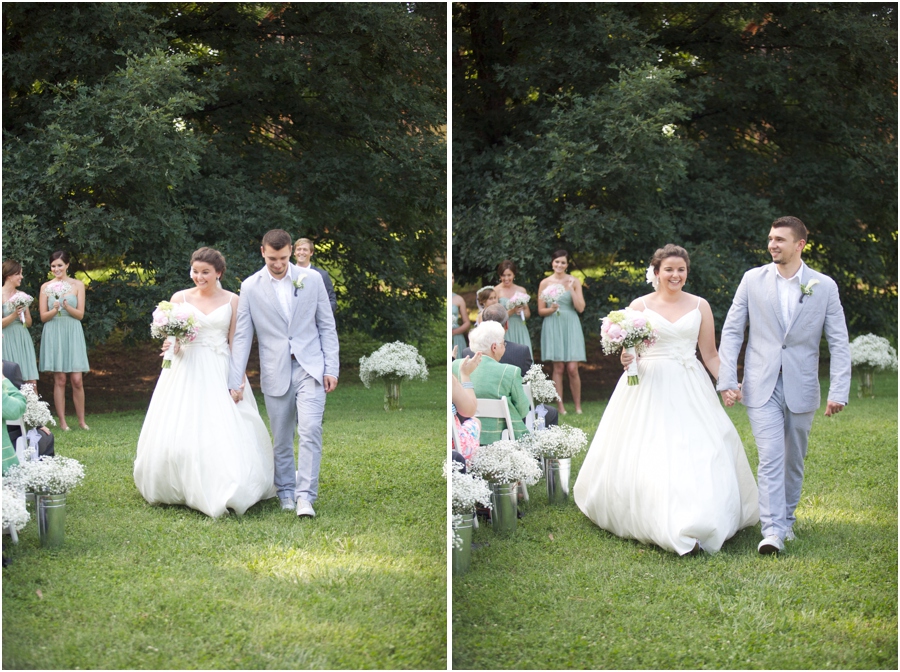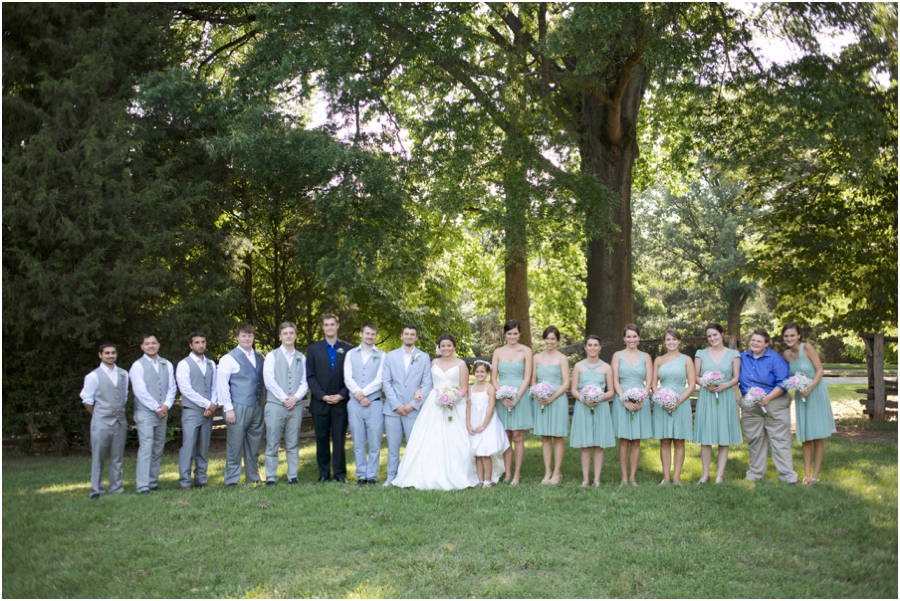 After their ceremony, we took advantage of the beautiful scenery in Old Salem for these breathtaking portraits. Seriously, aren't these two so gorgeous and in love?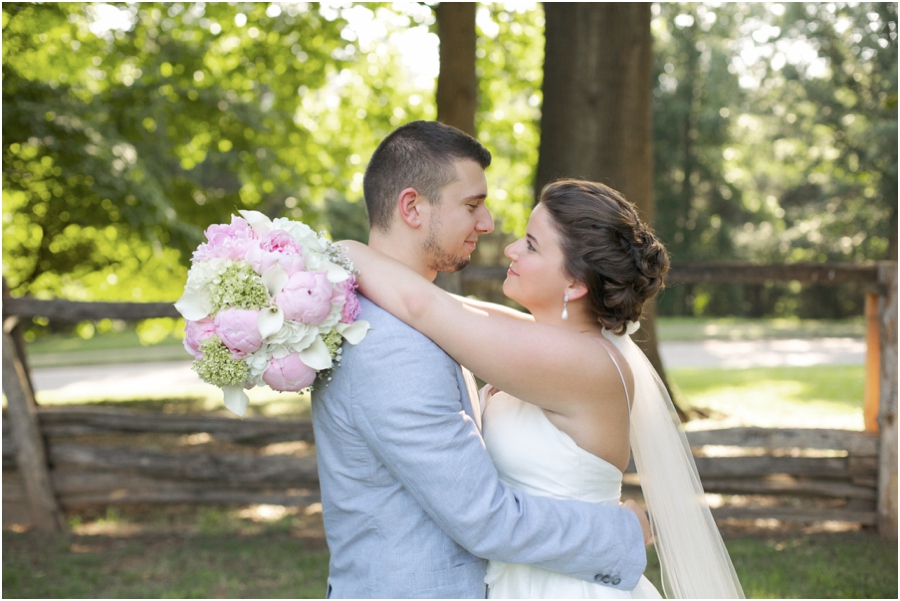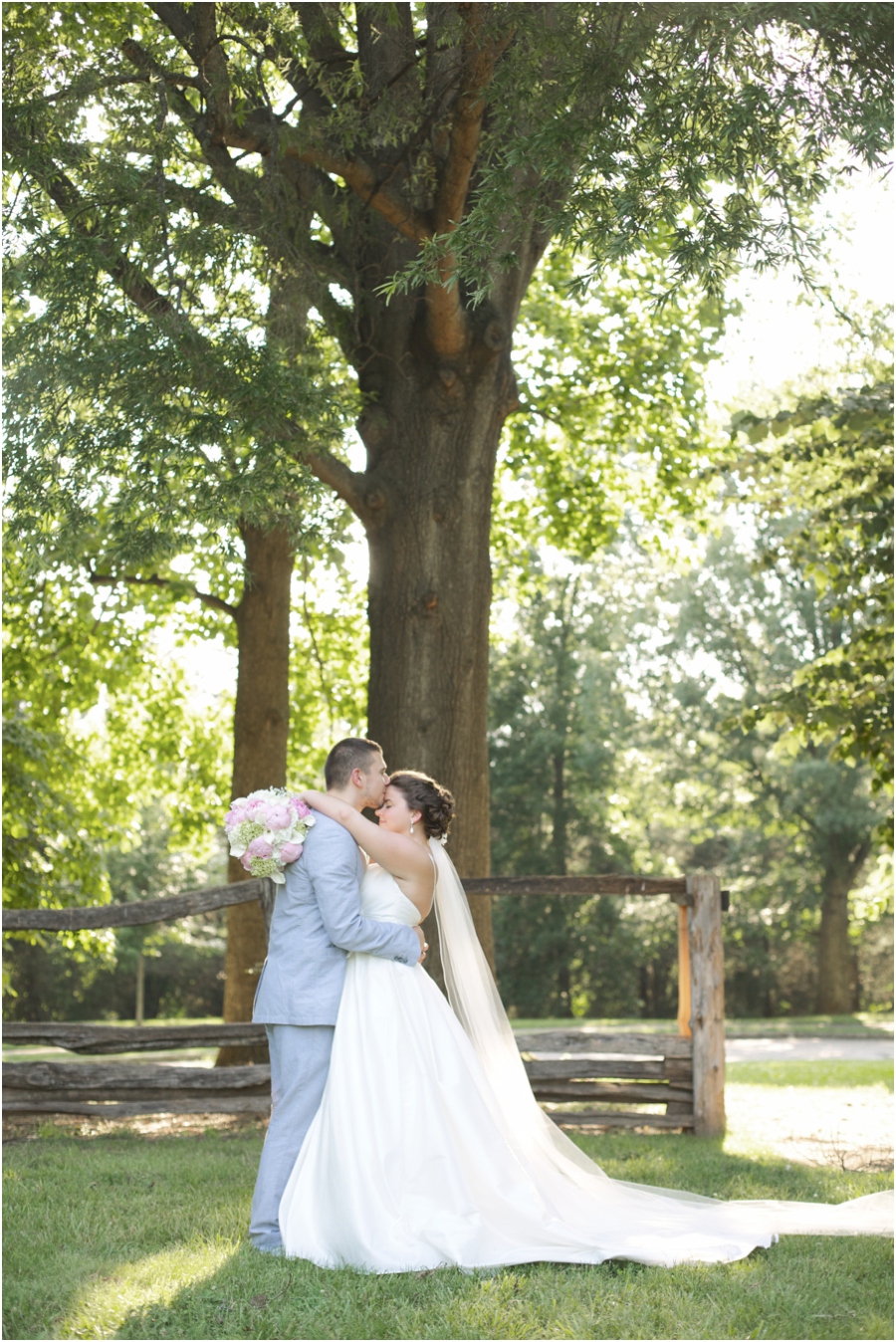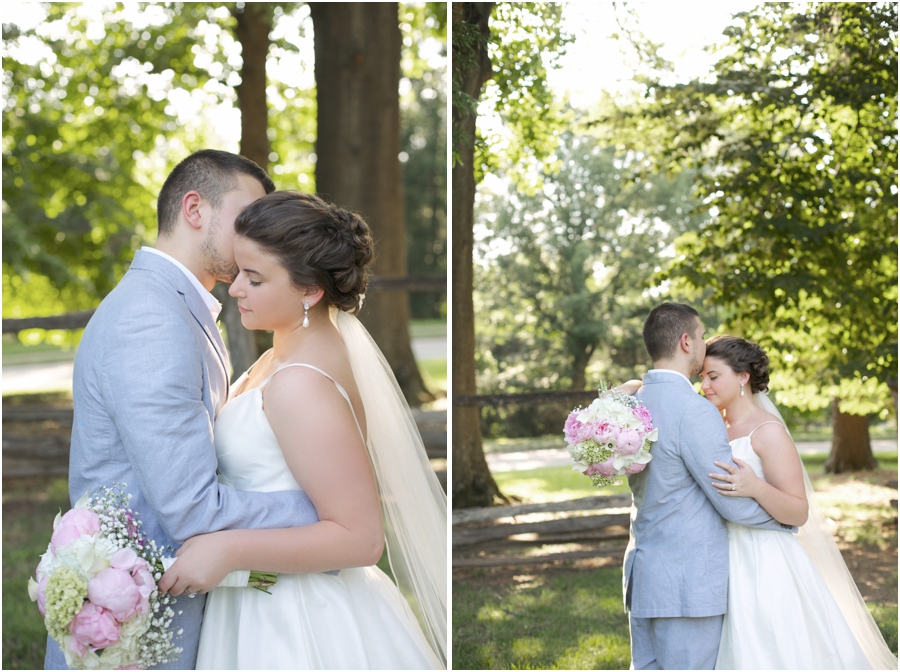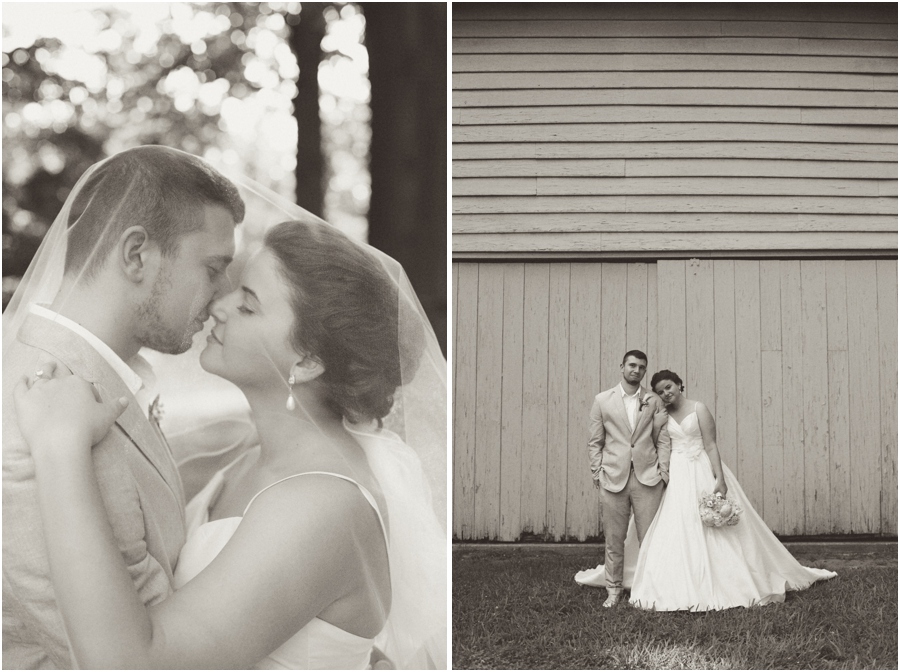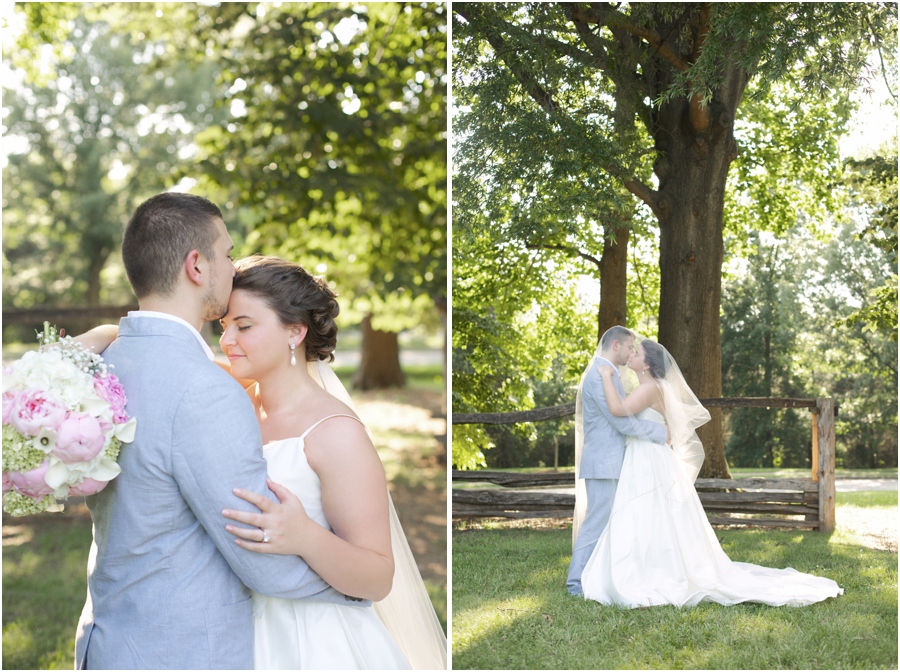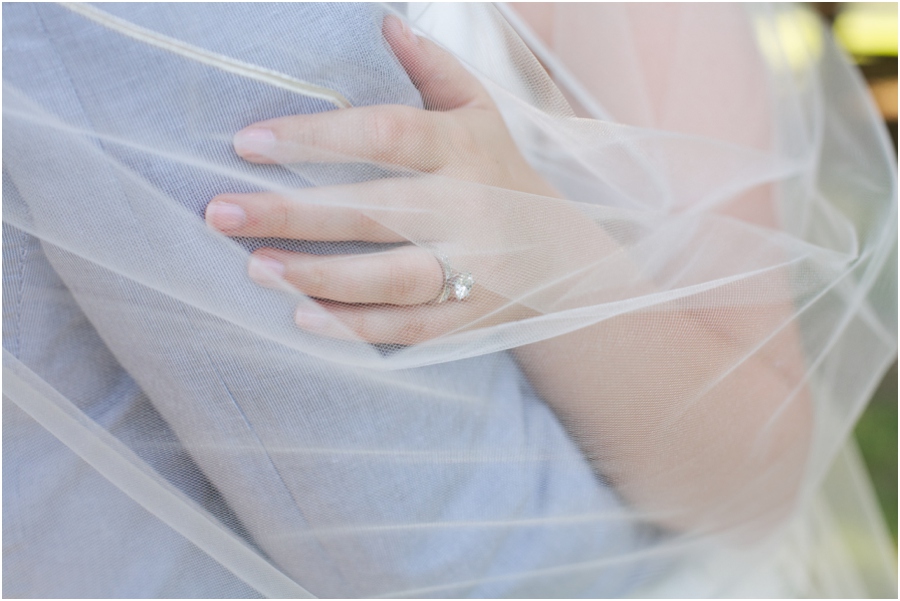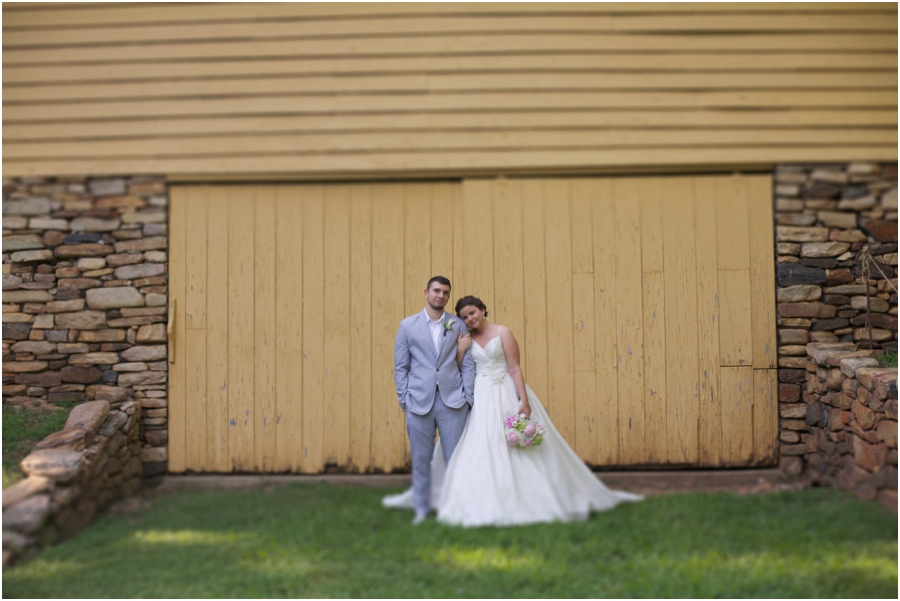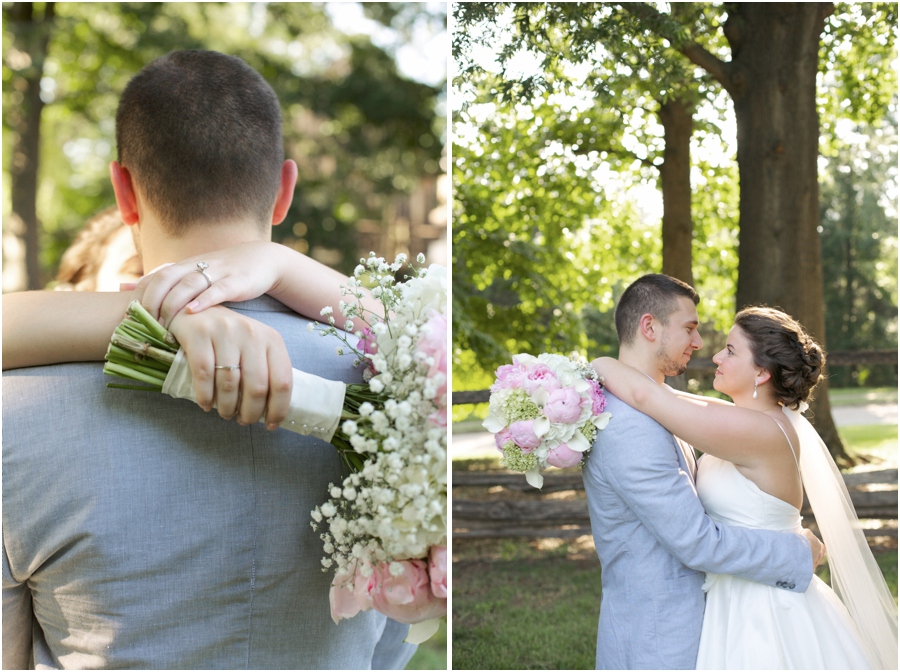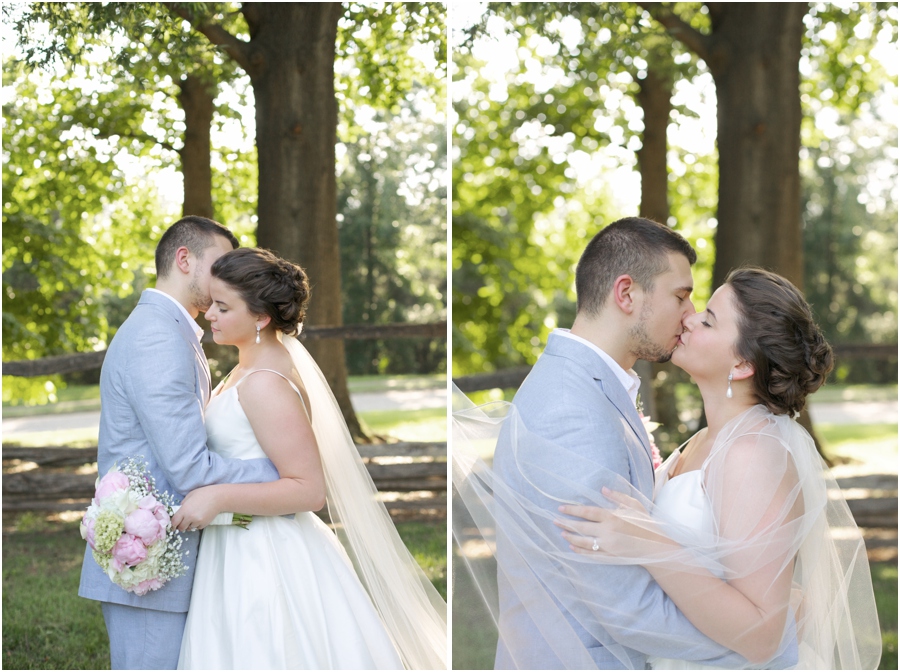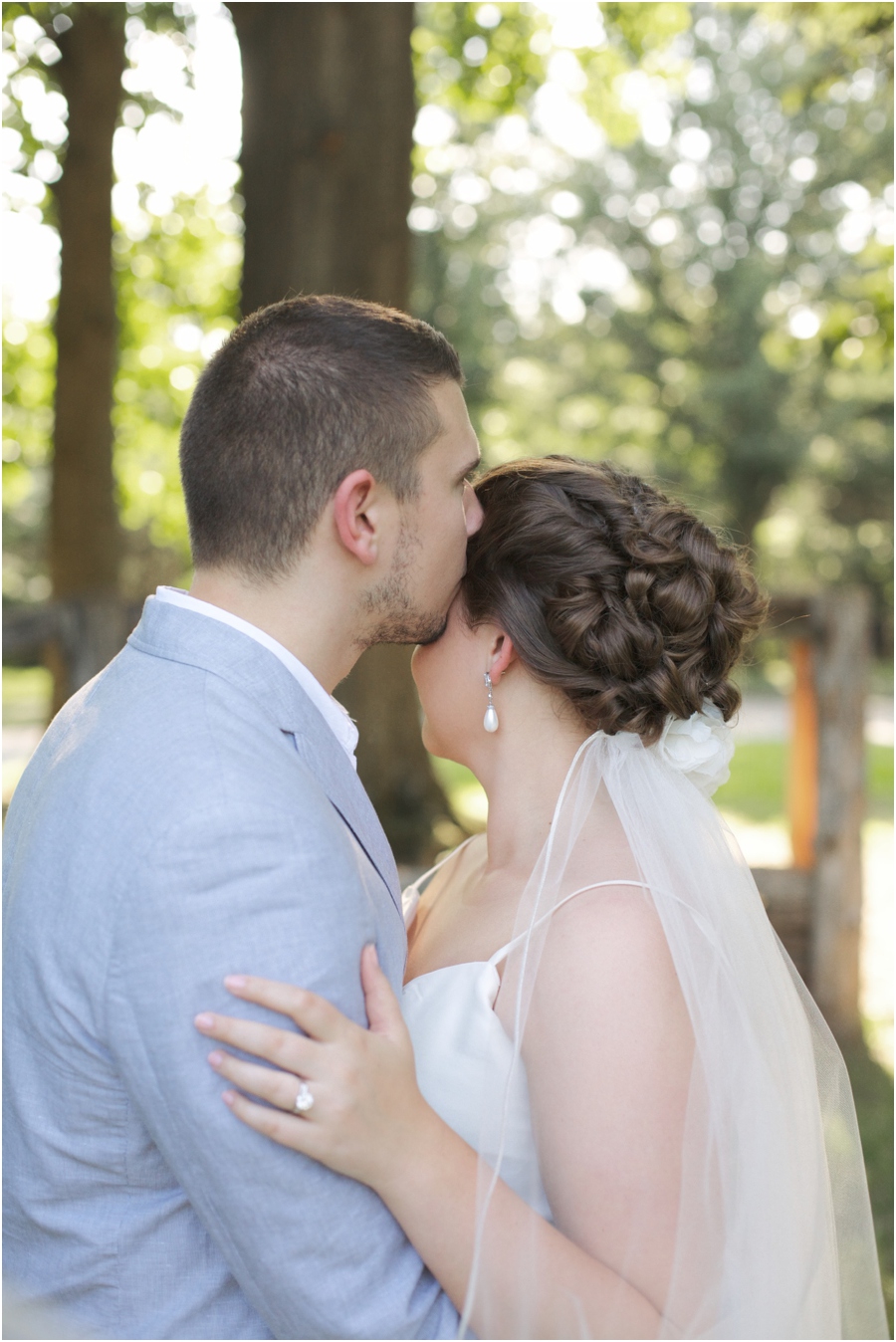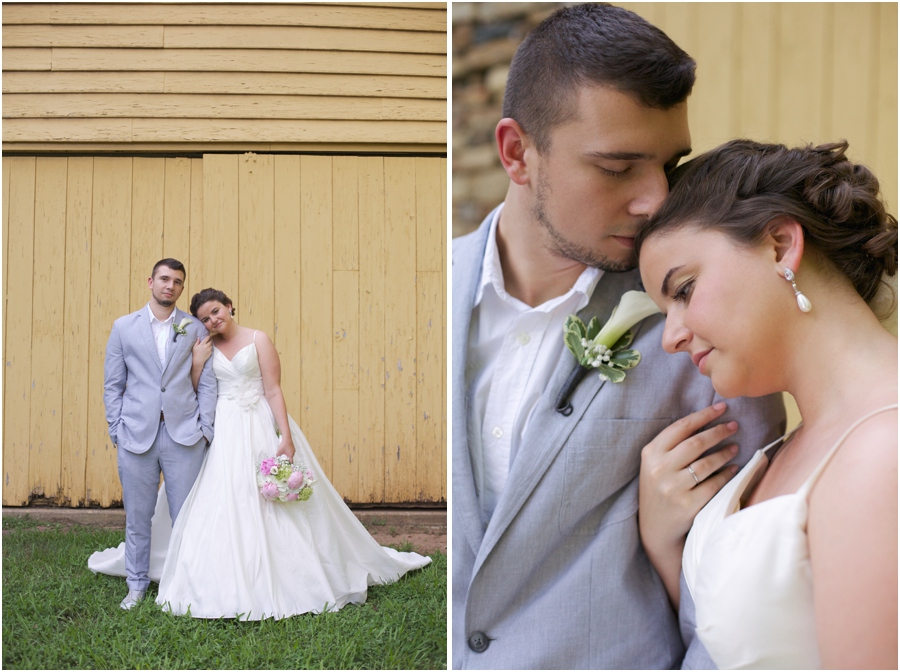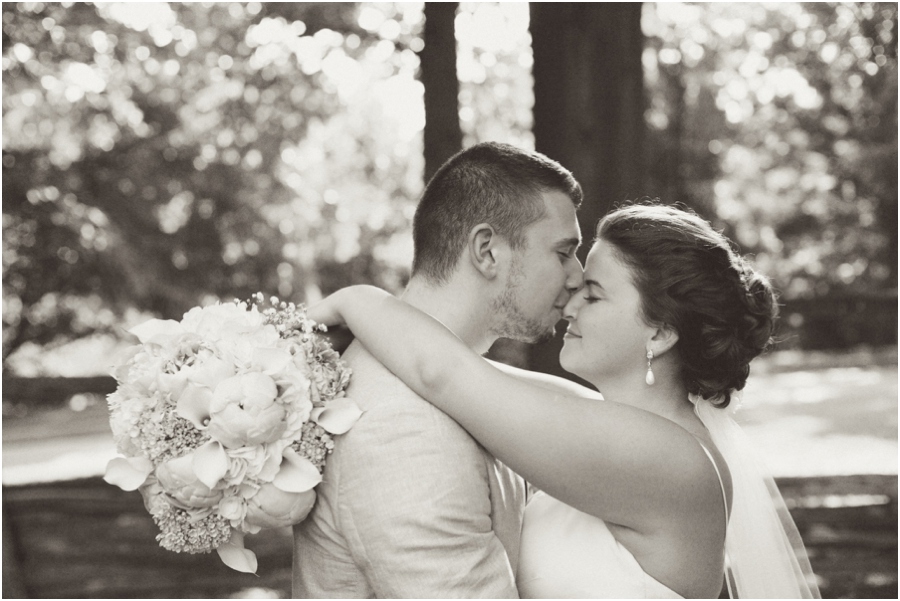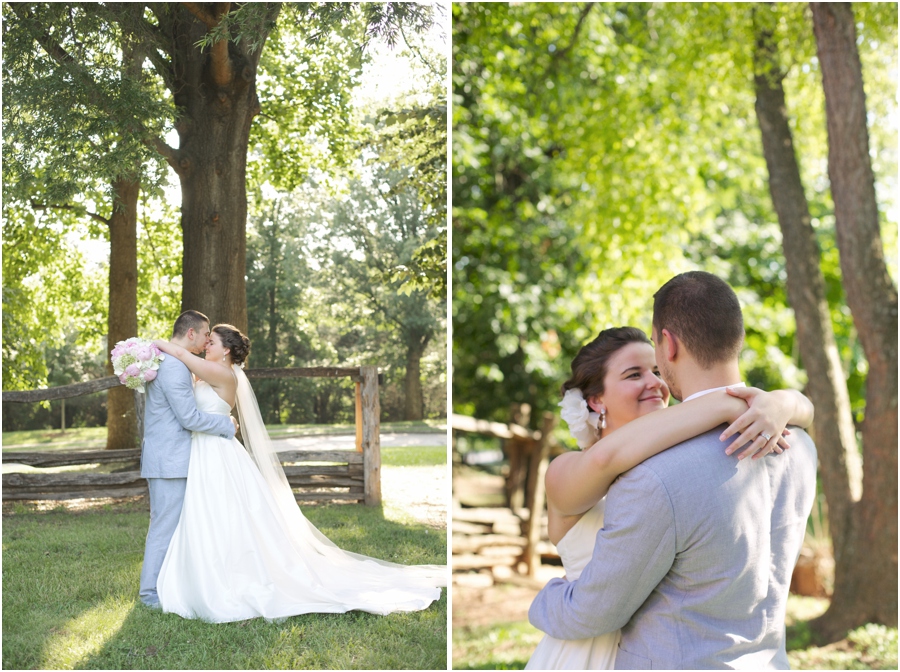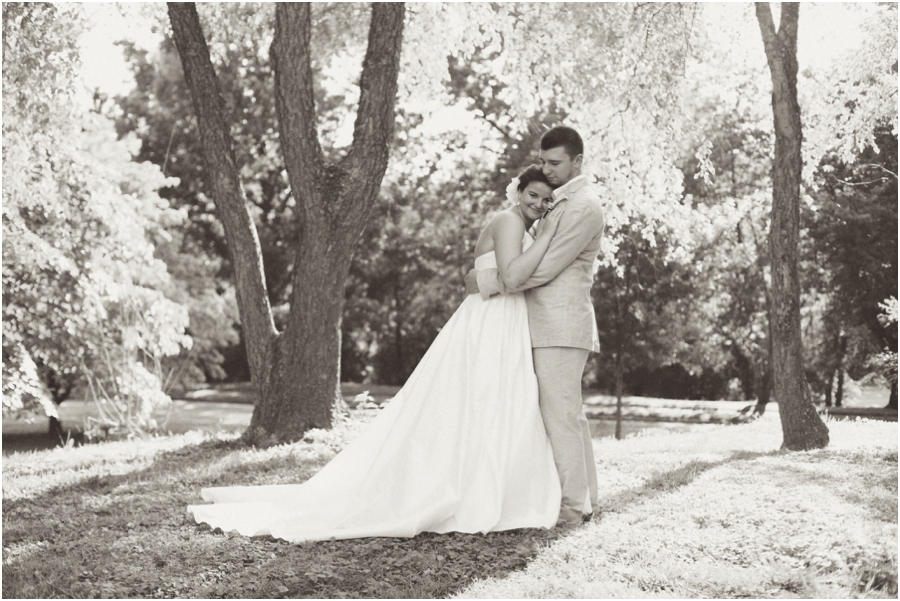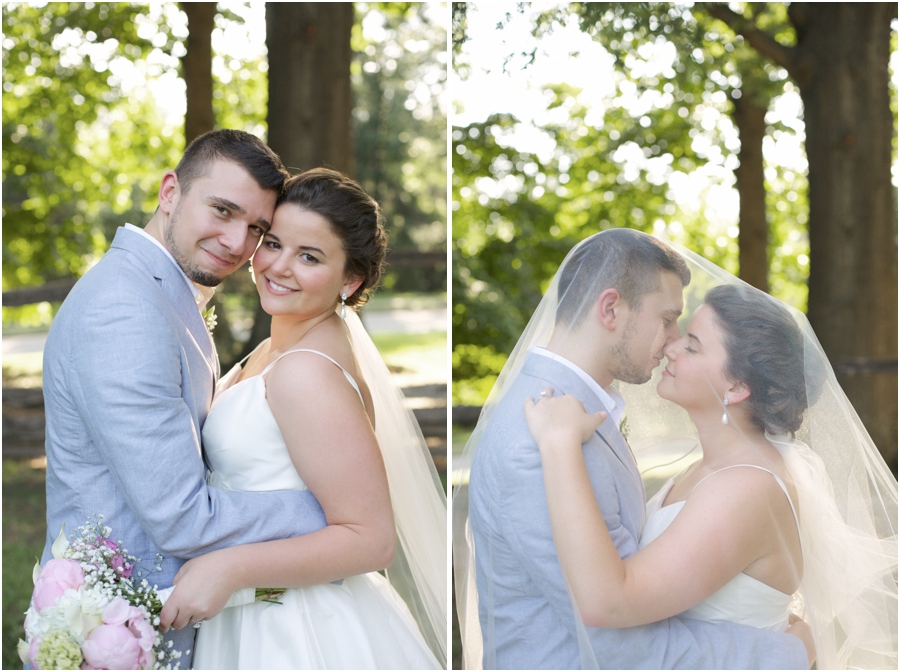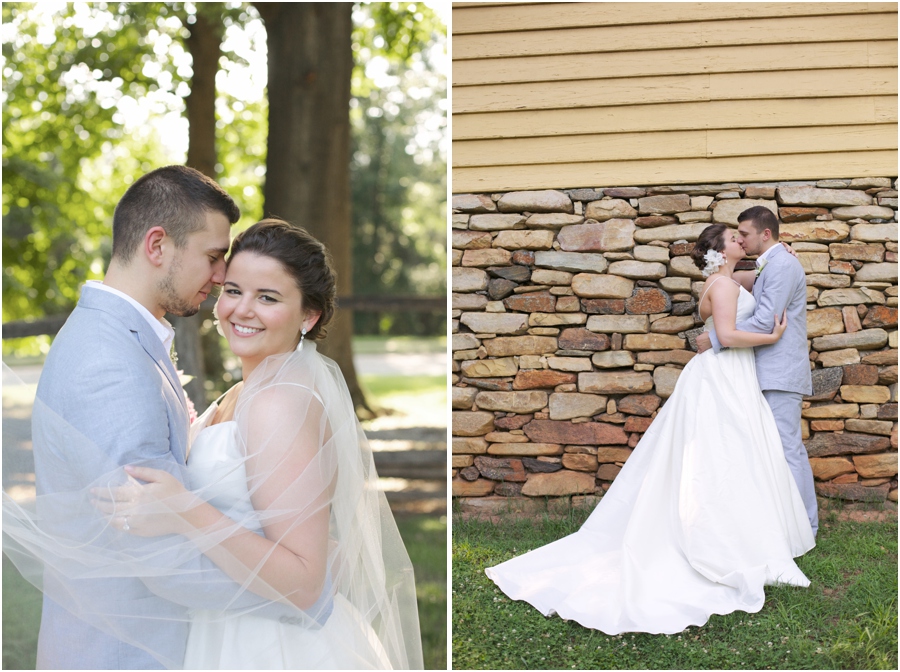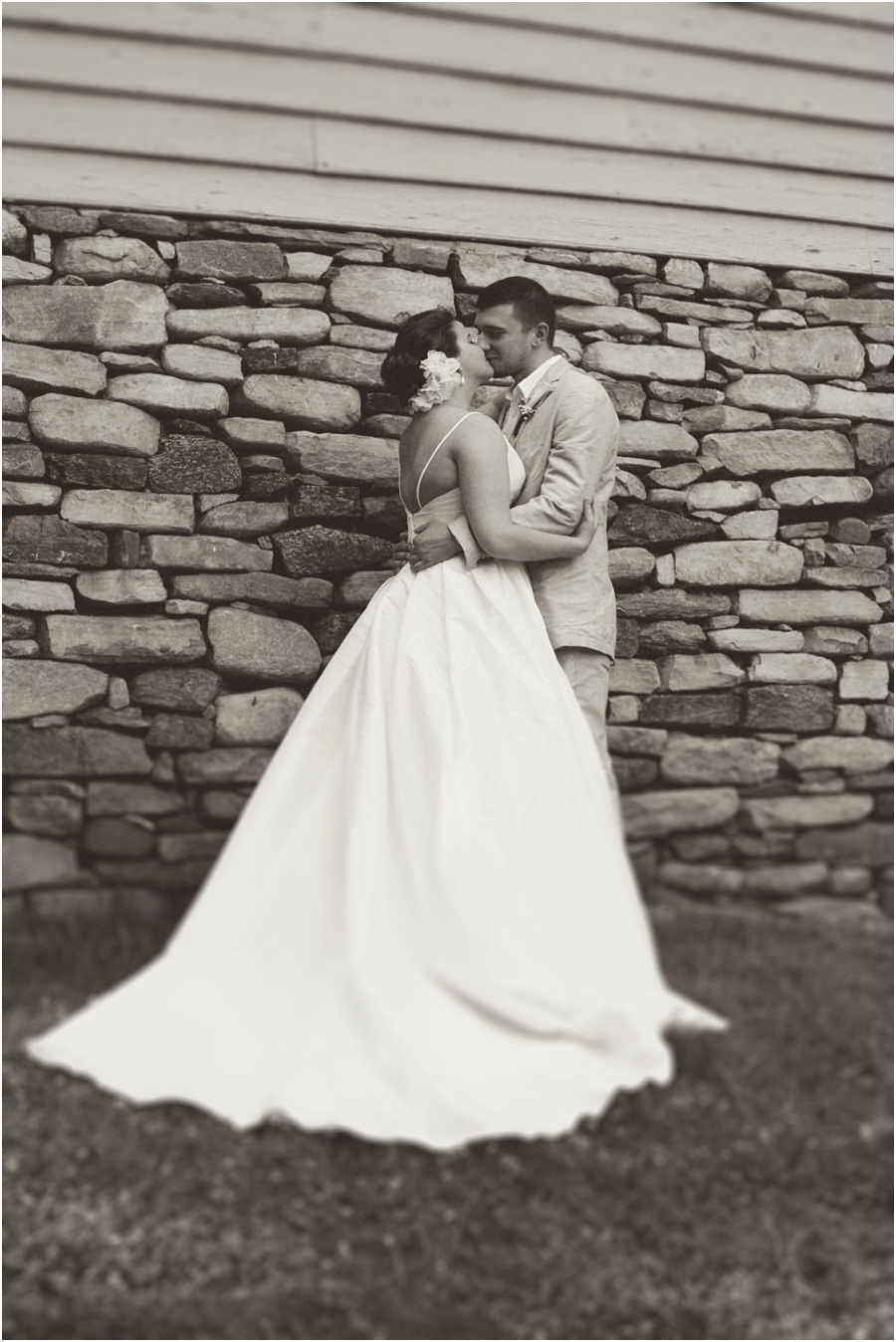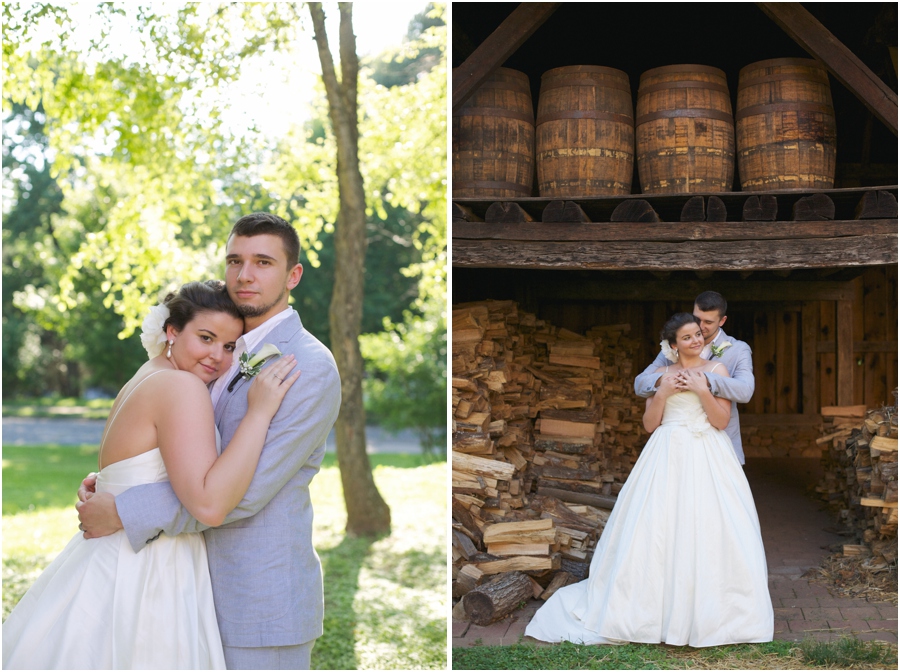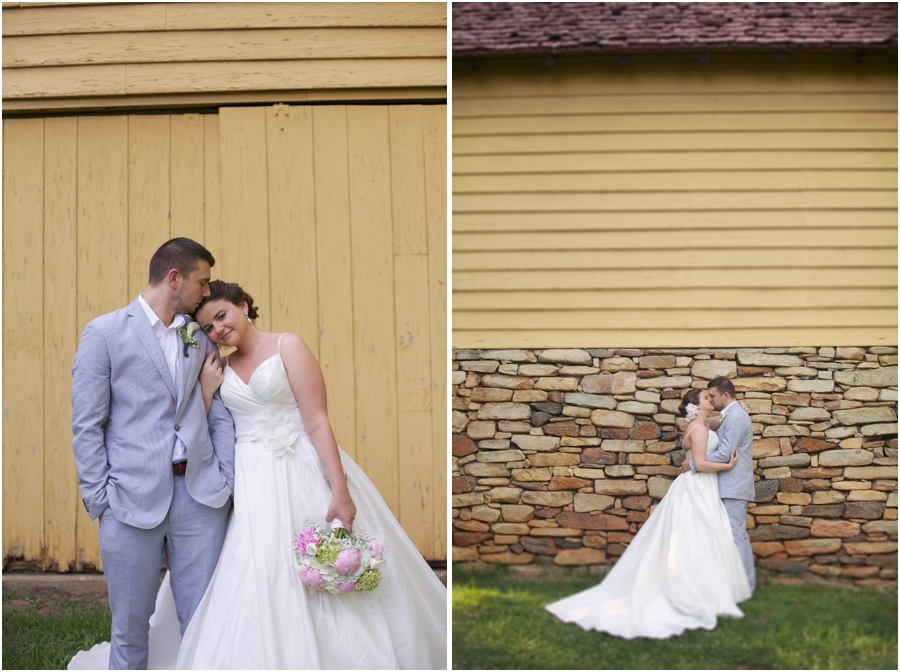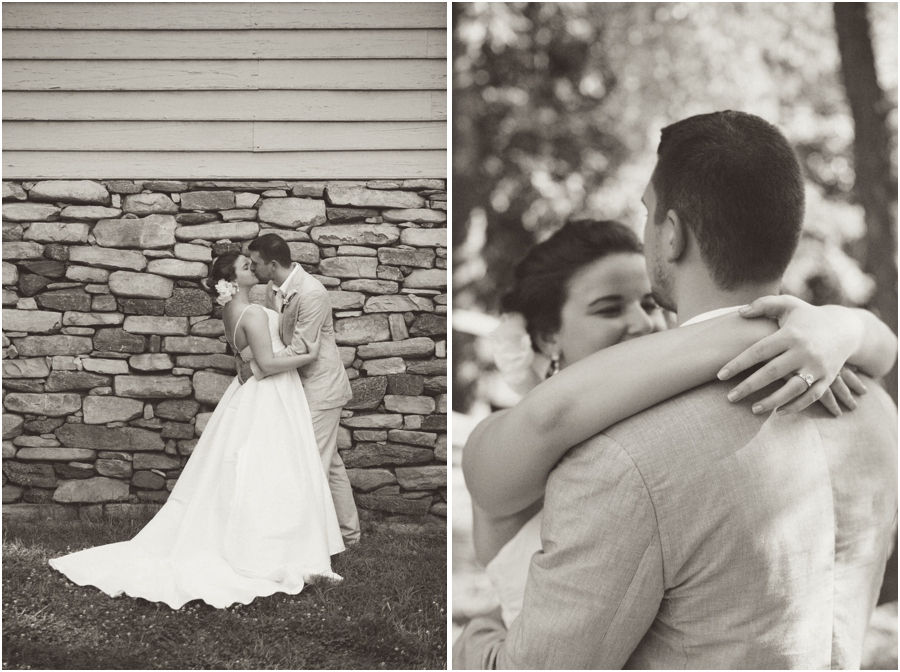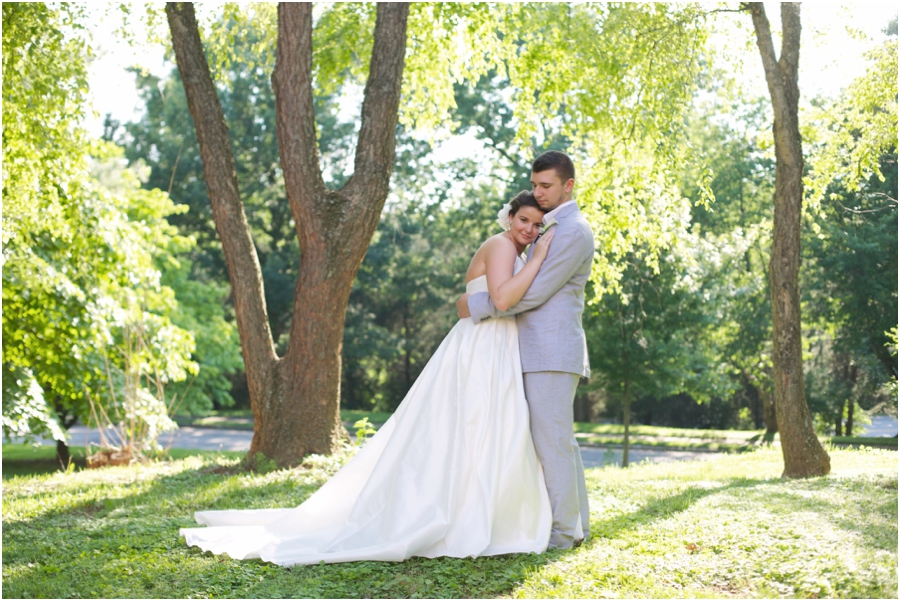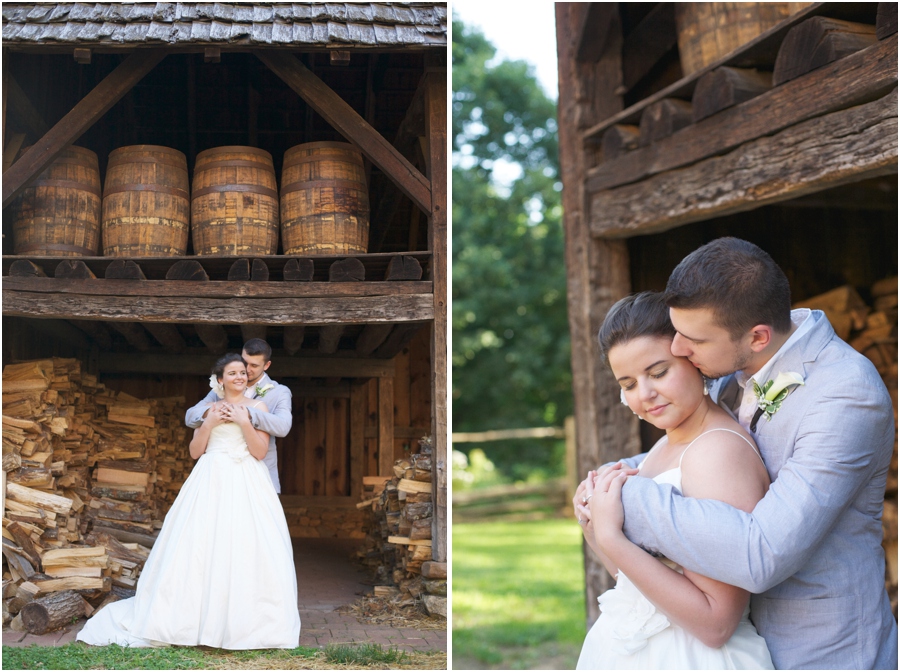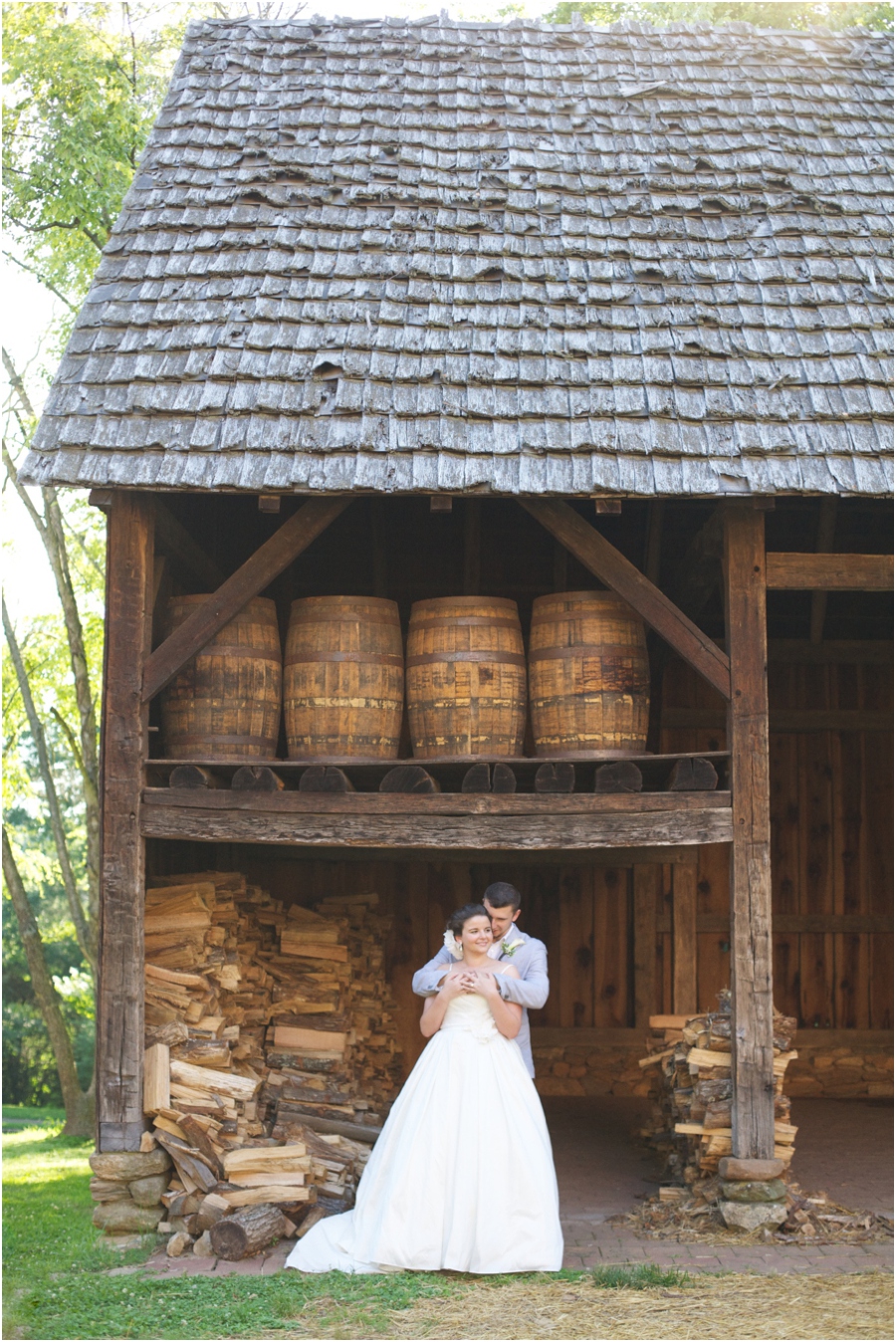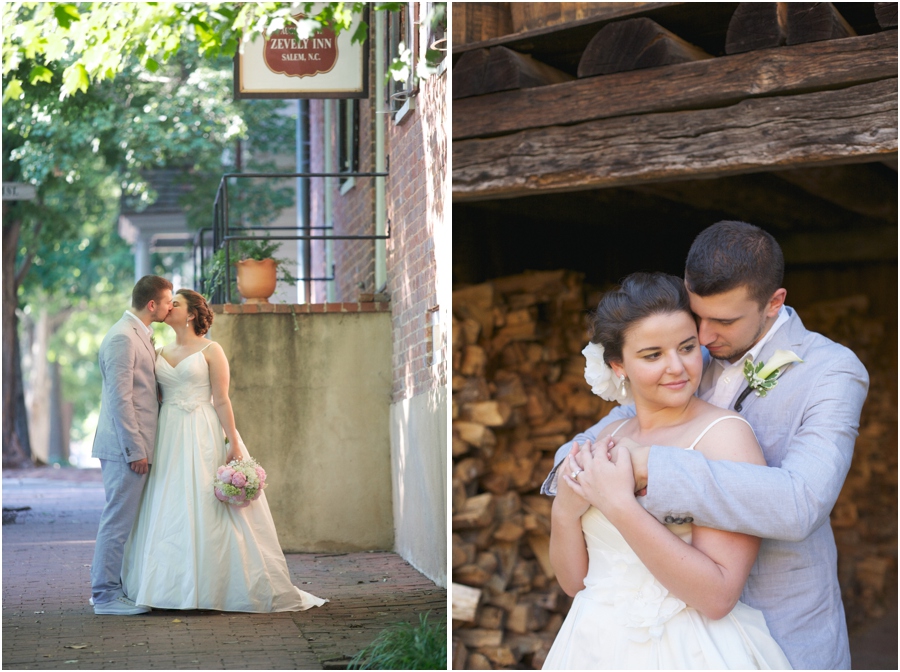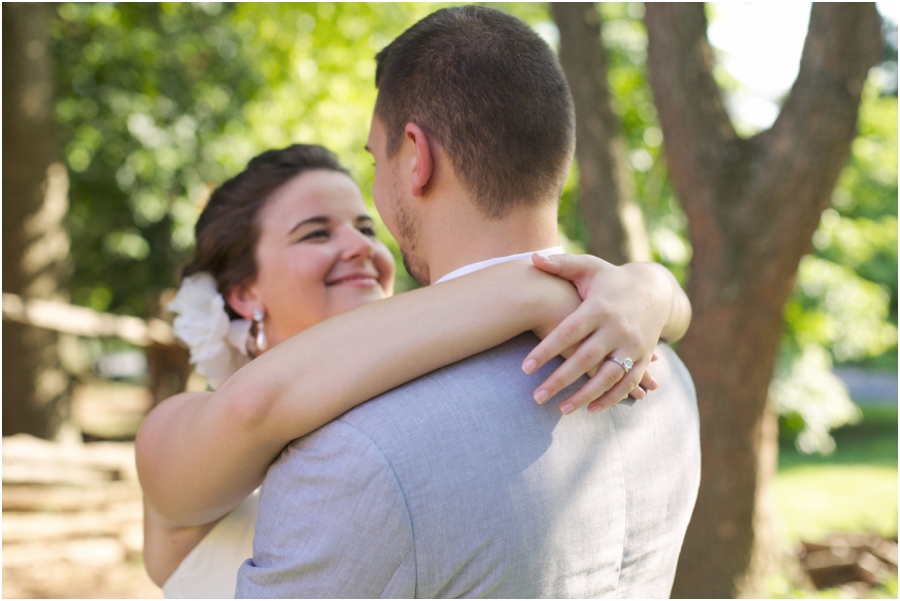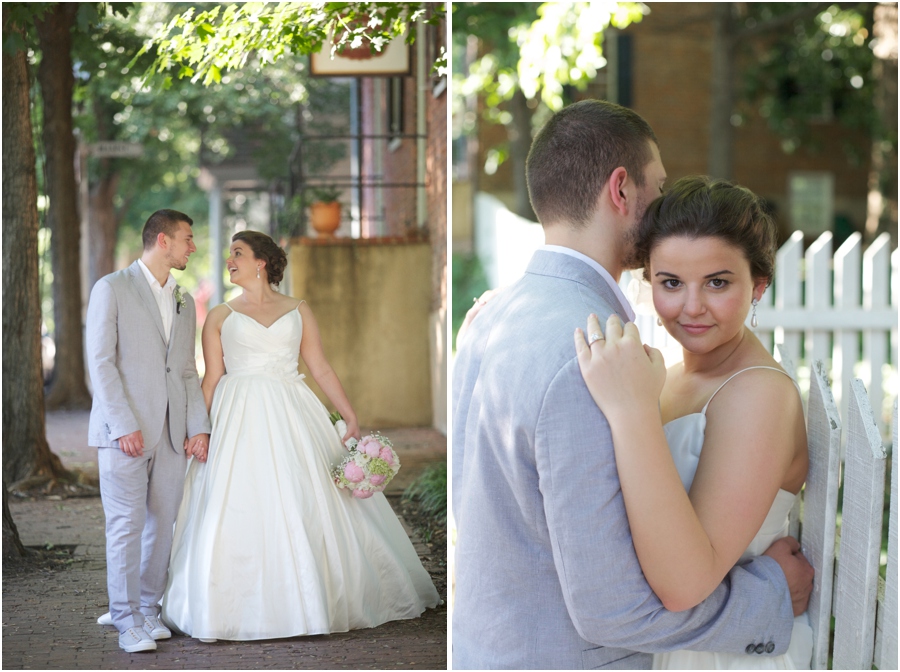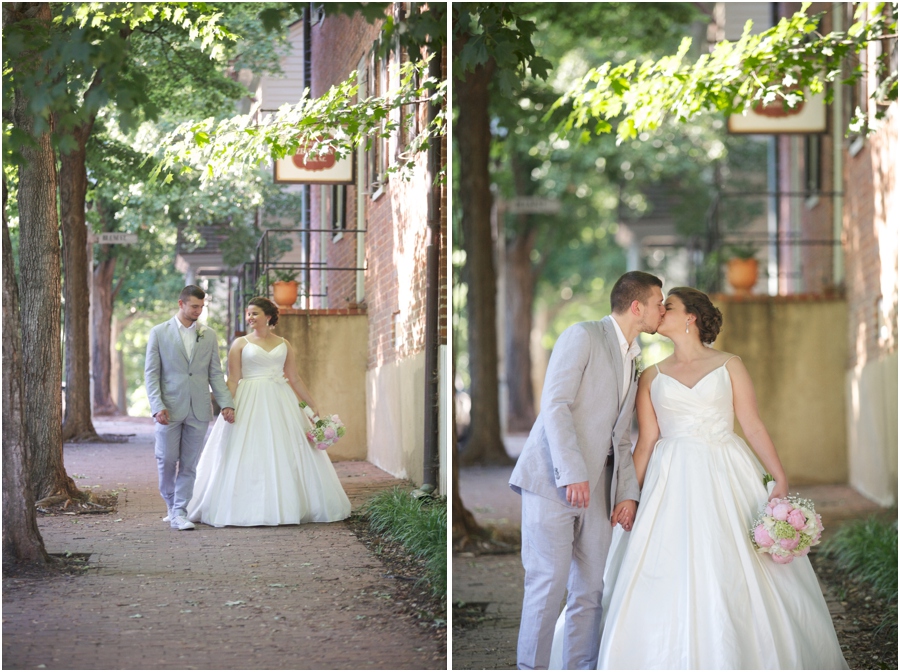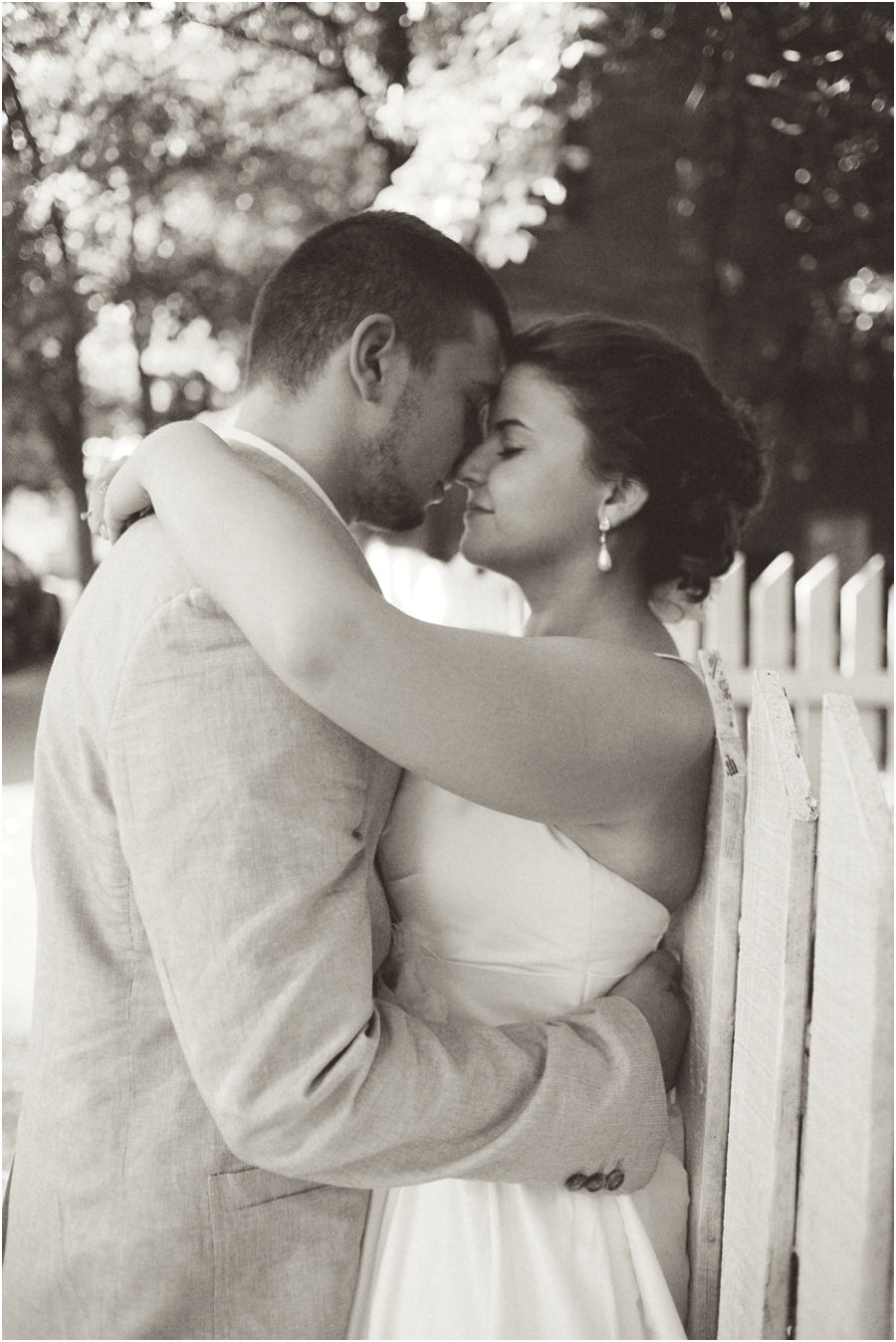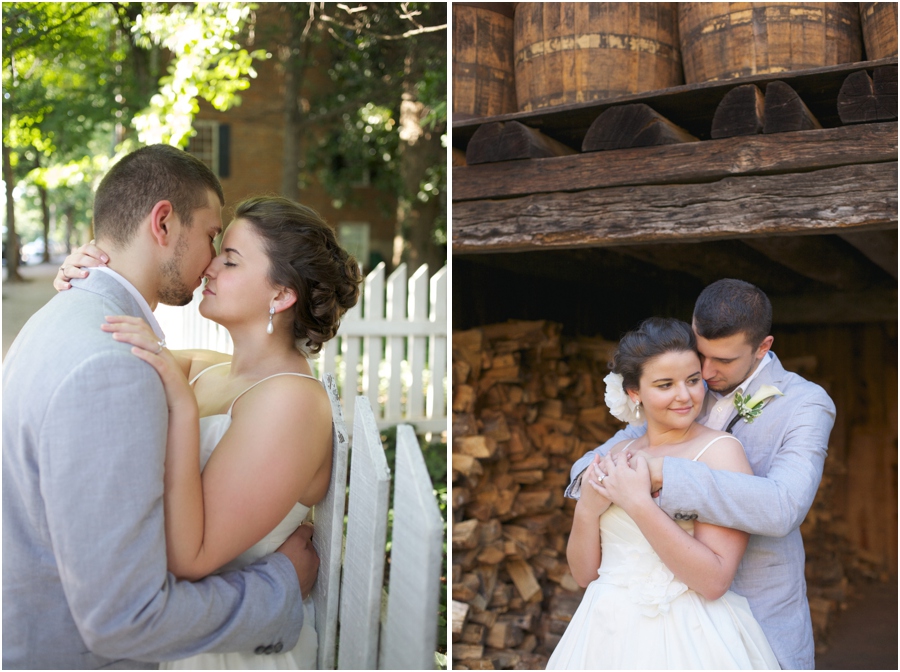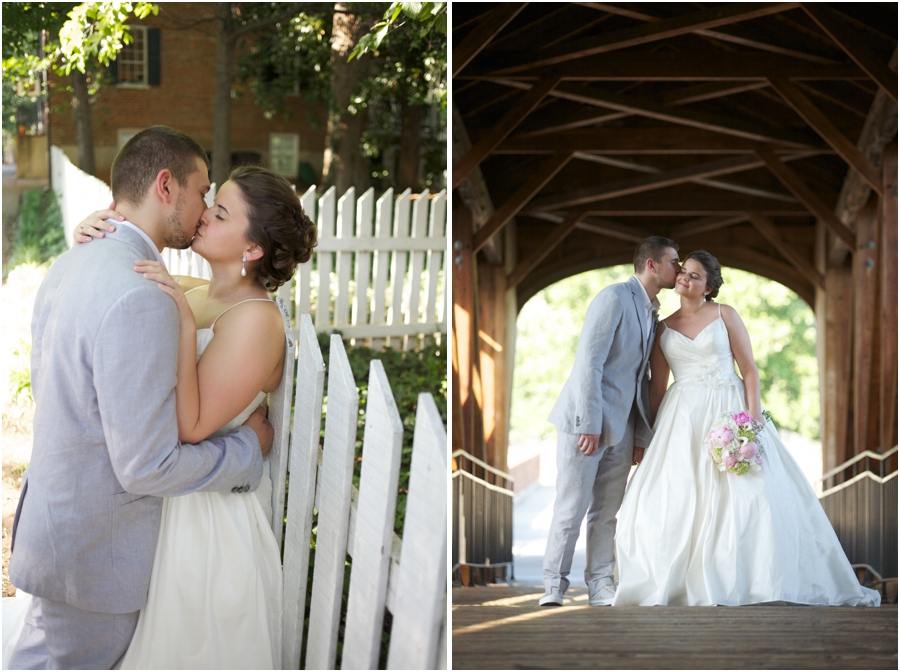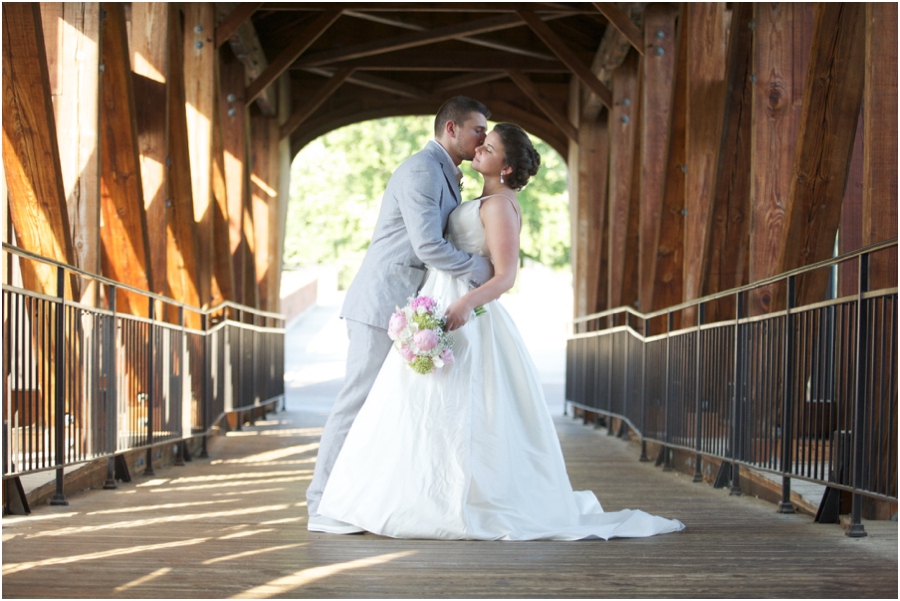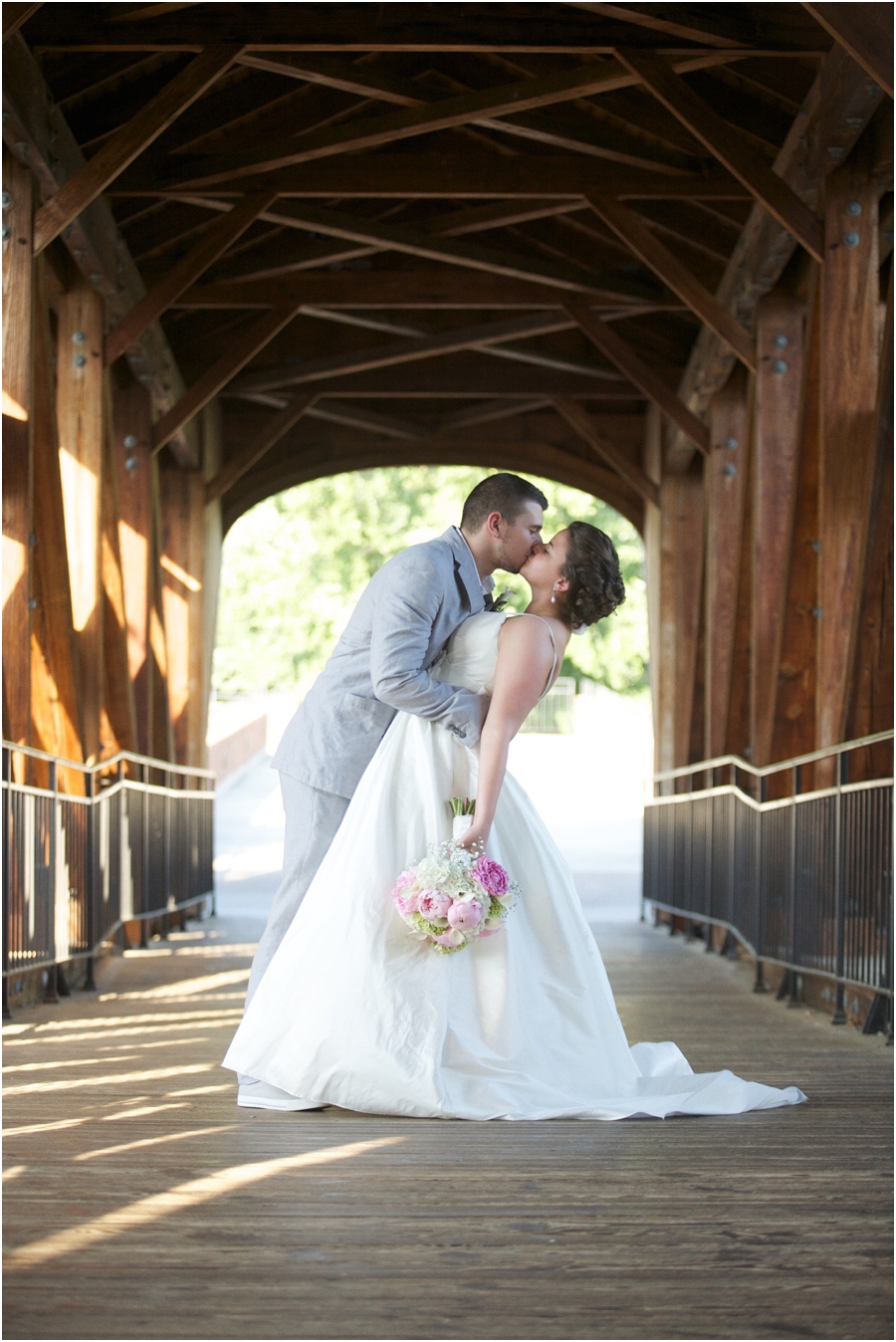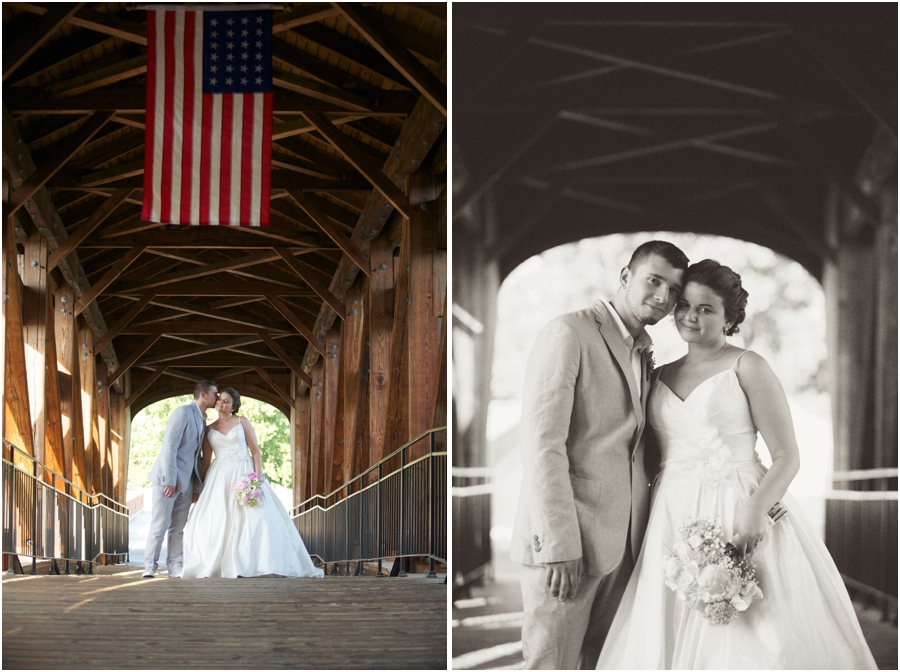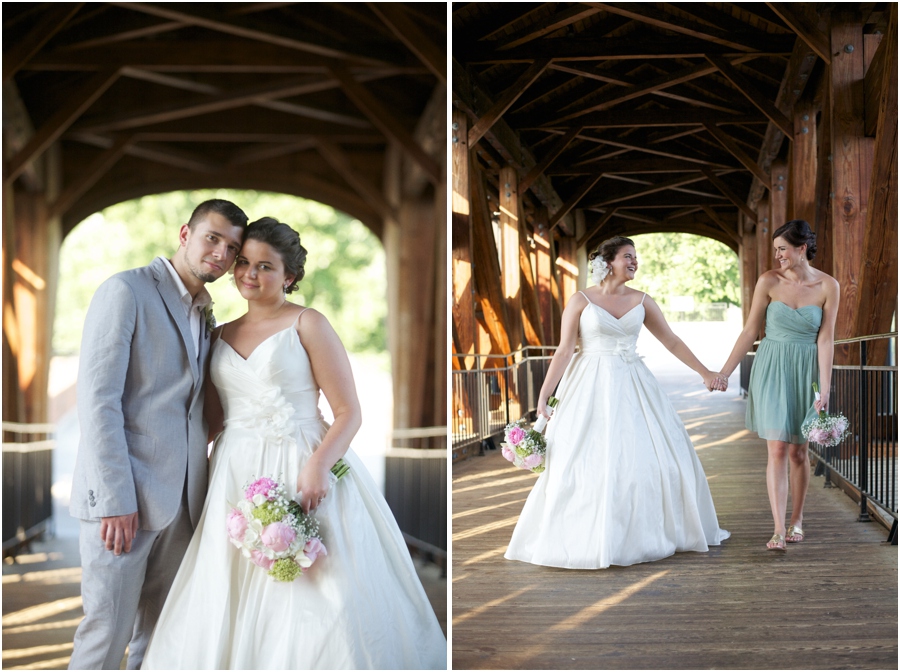 A little while ago, Hannah was maid of honor for her dear friend Sarah's wedding. On this day, their roles were reversed and we loved this sweet moment of friendship between the two of them.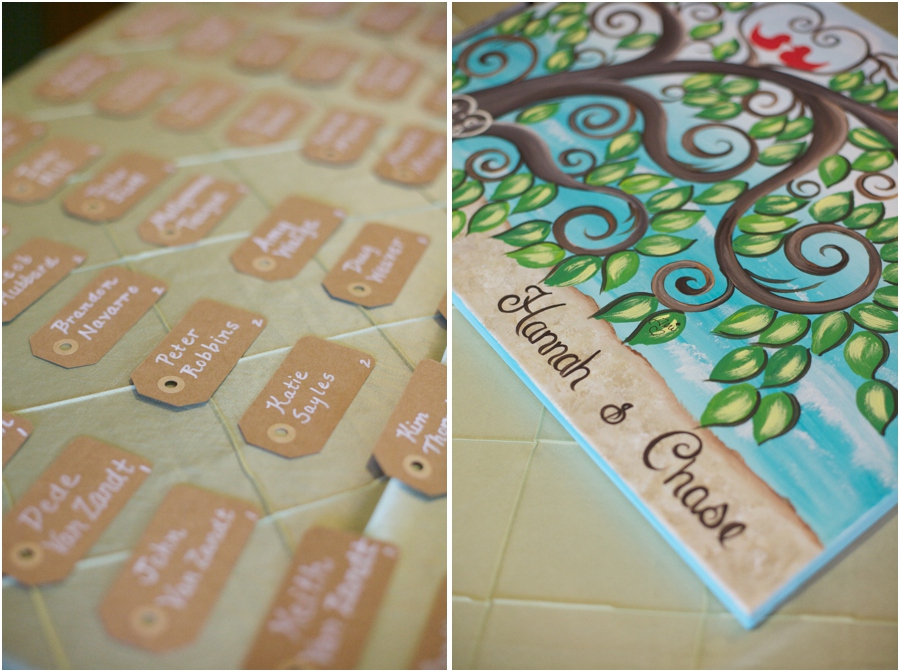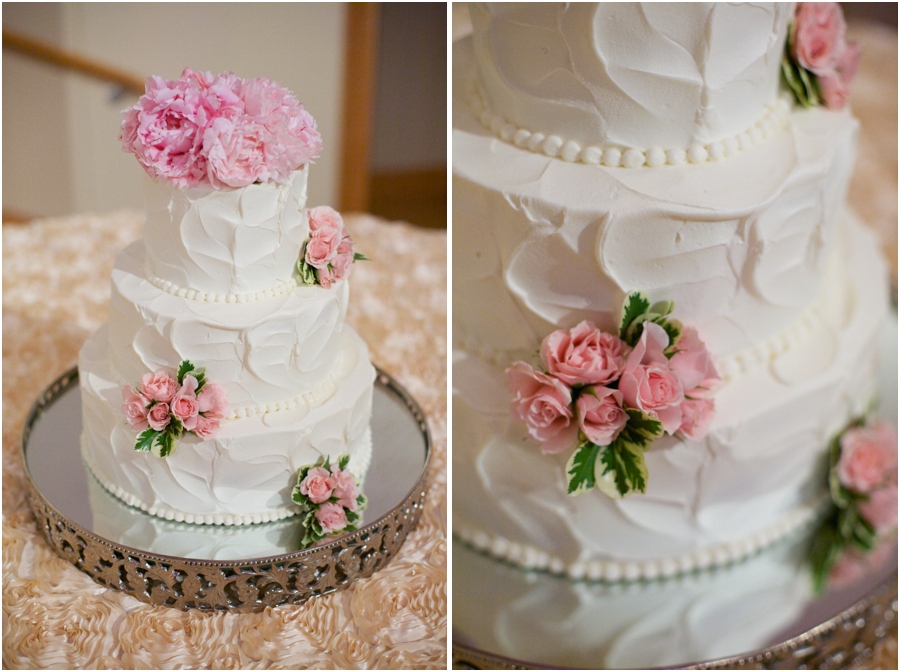 This lovely strawberry buttercream cake from Maxie B's Bakery was beautifully adorned with fresh blooms. For table centerpieces, babies' breath arrangements of varying heights dressed up the tables.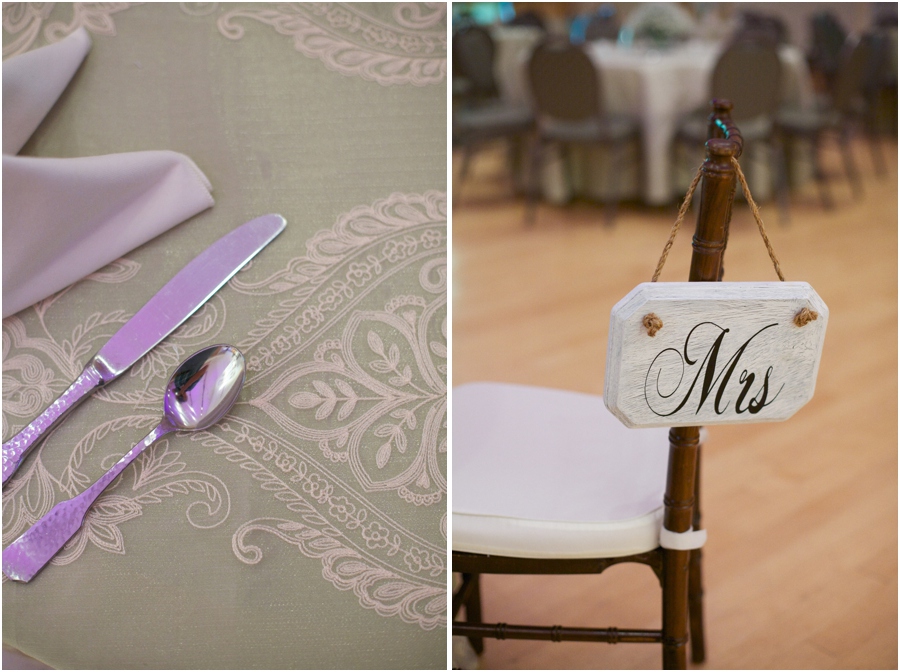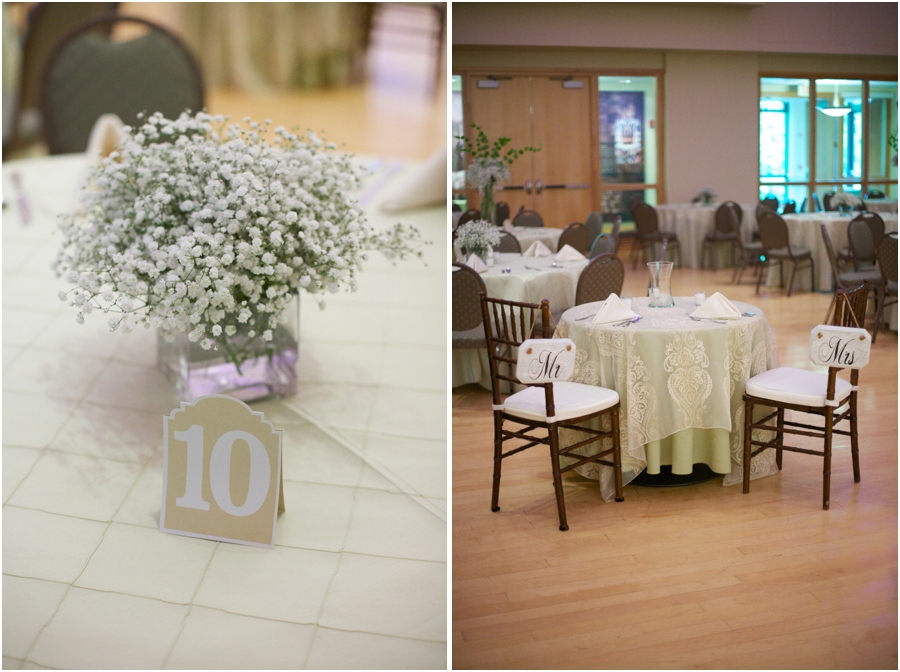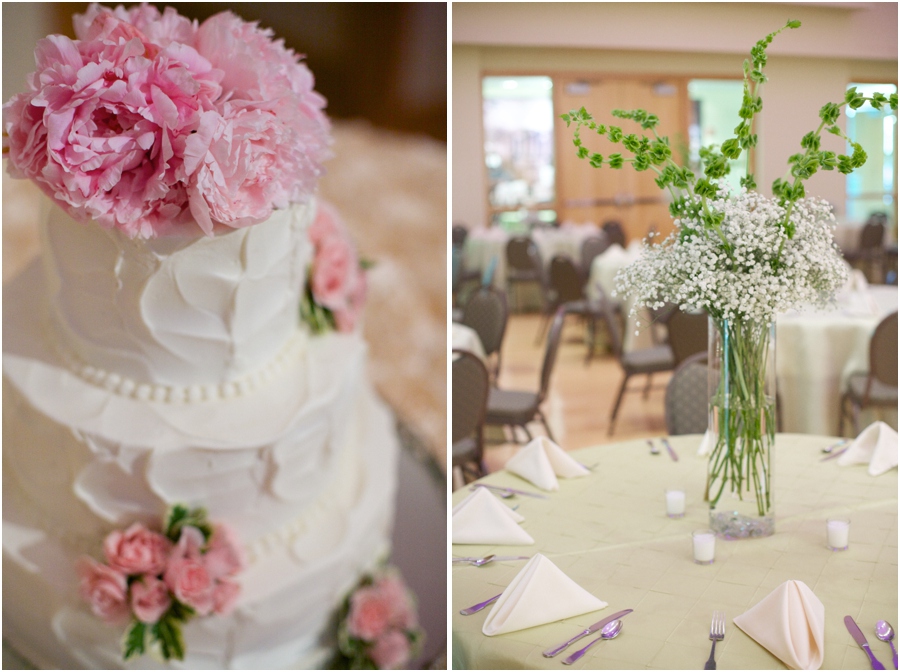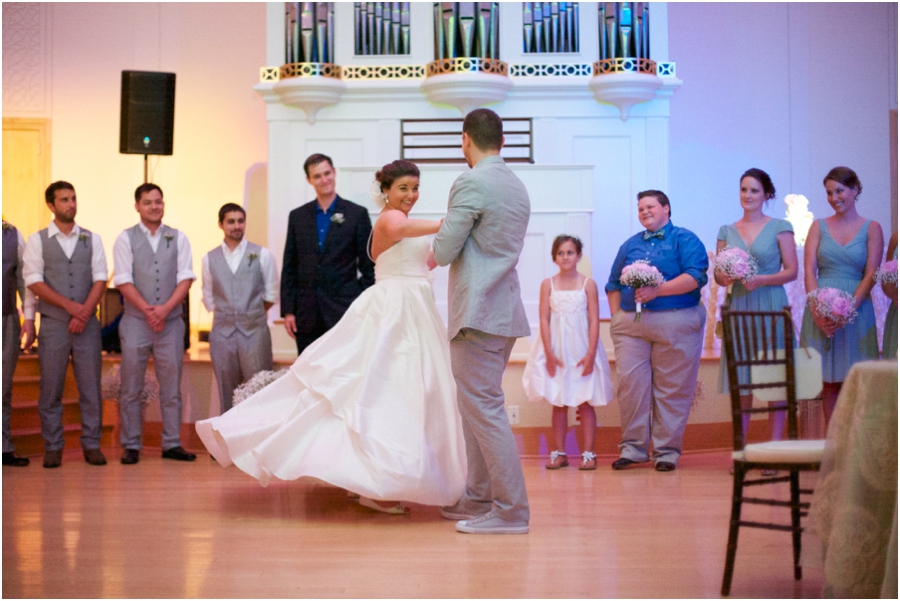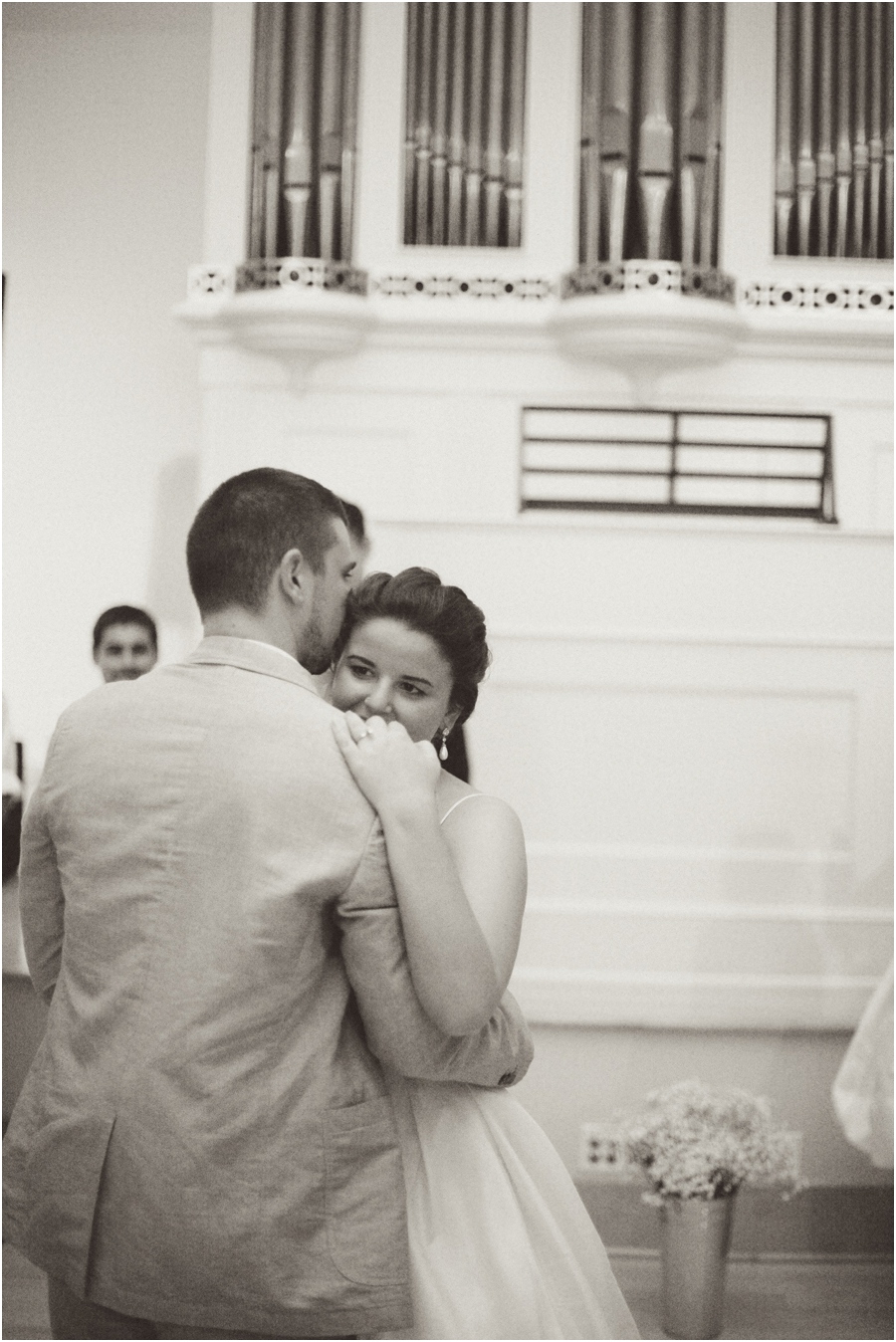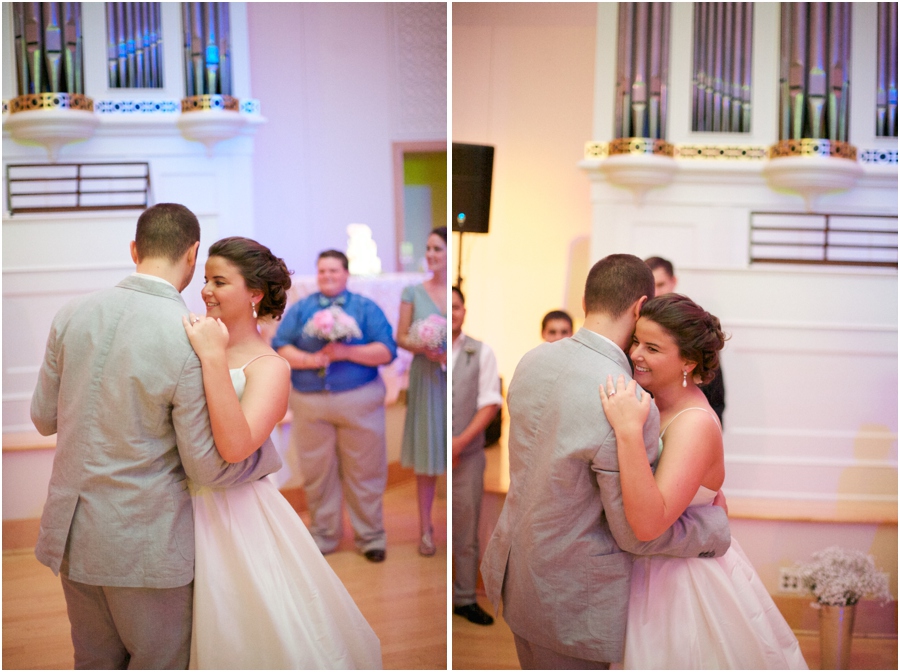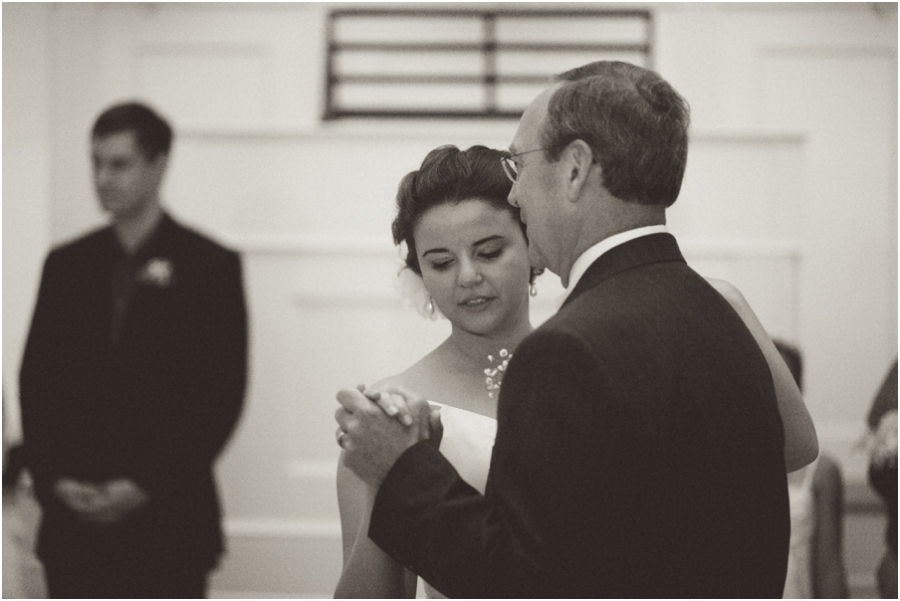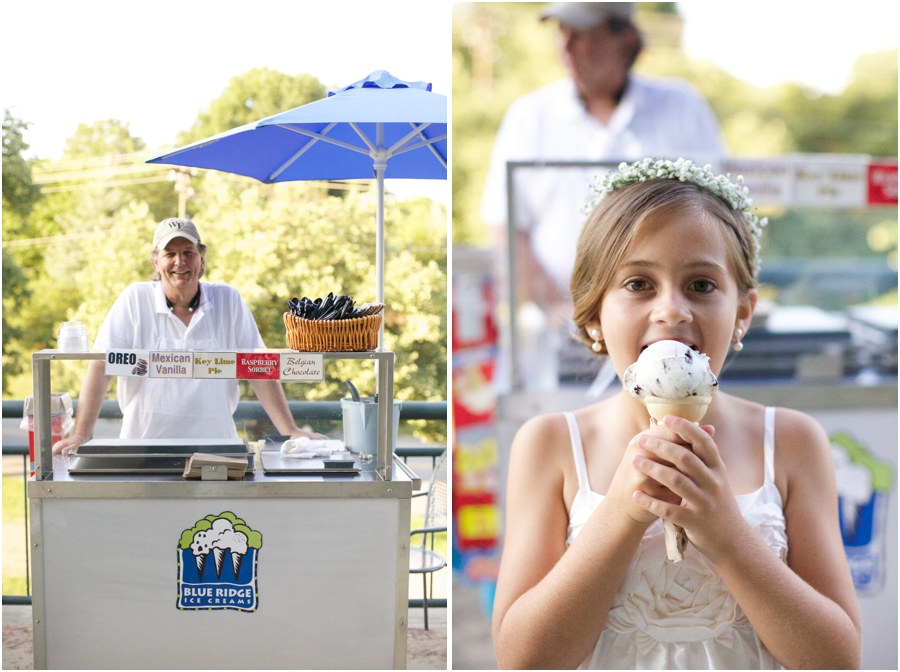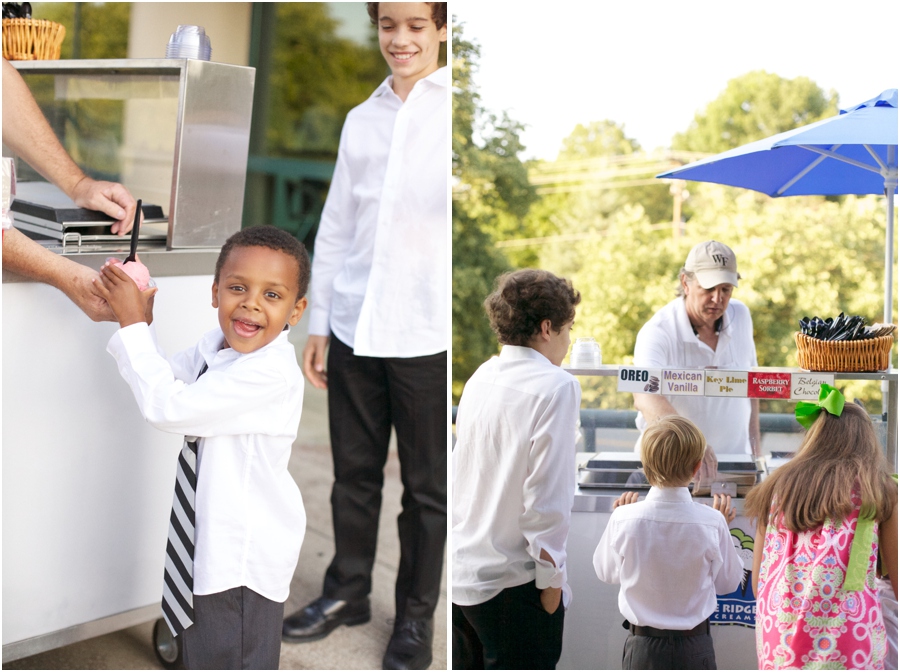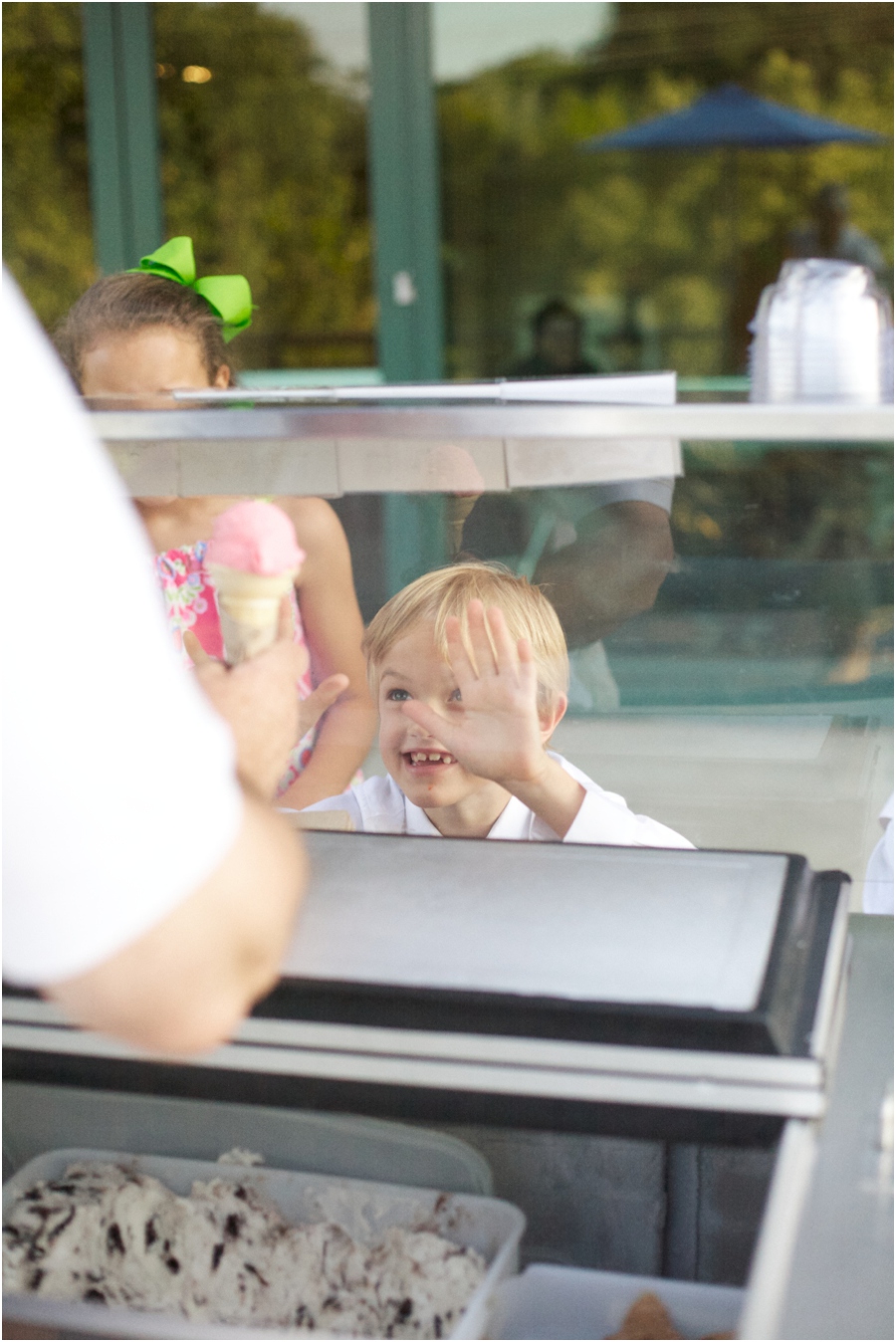 Hannah and Chase had an ice cream stand waiting outside the reception, and my, what a hit it was with guests, young and old. :)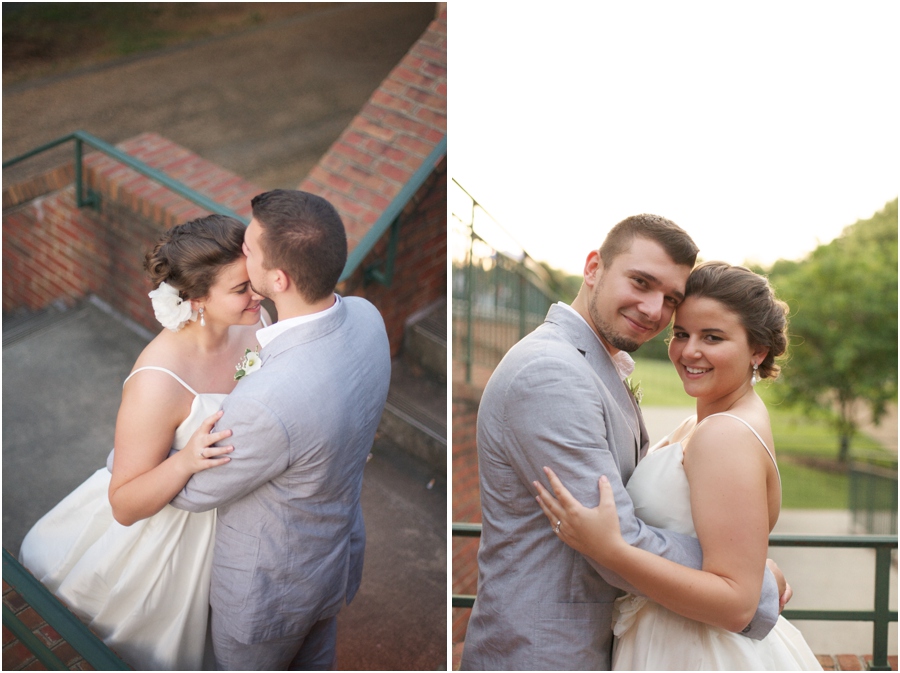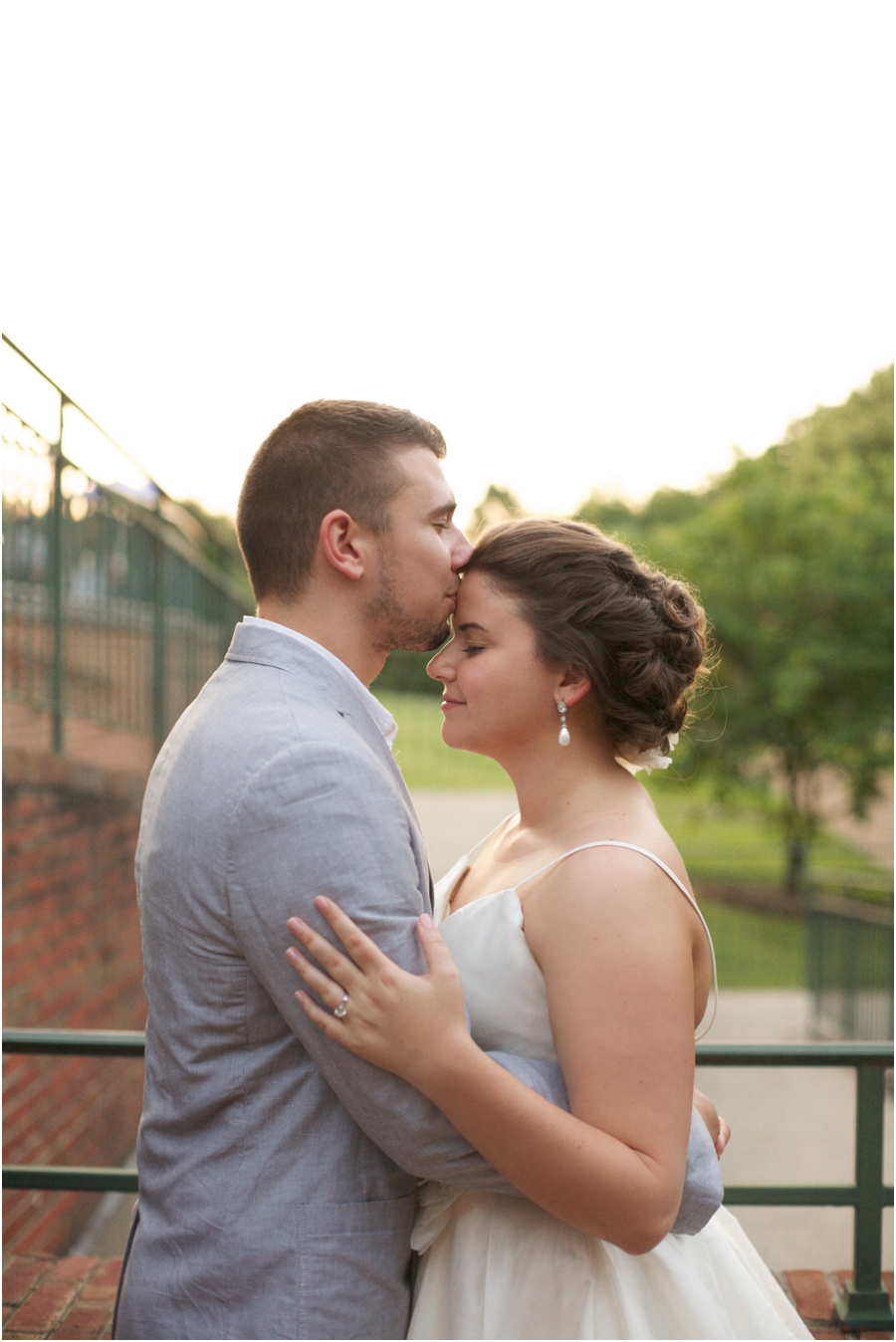 So romantical!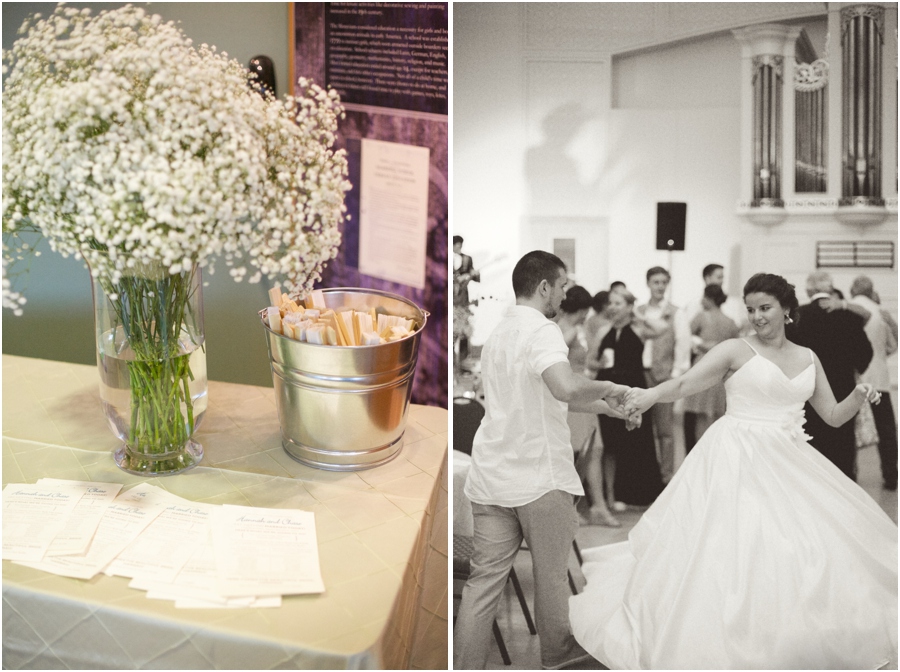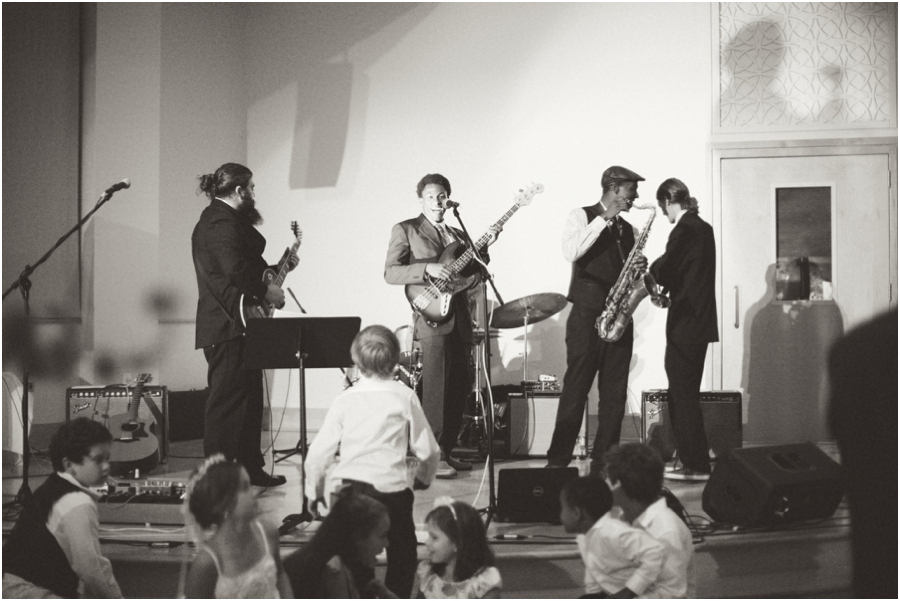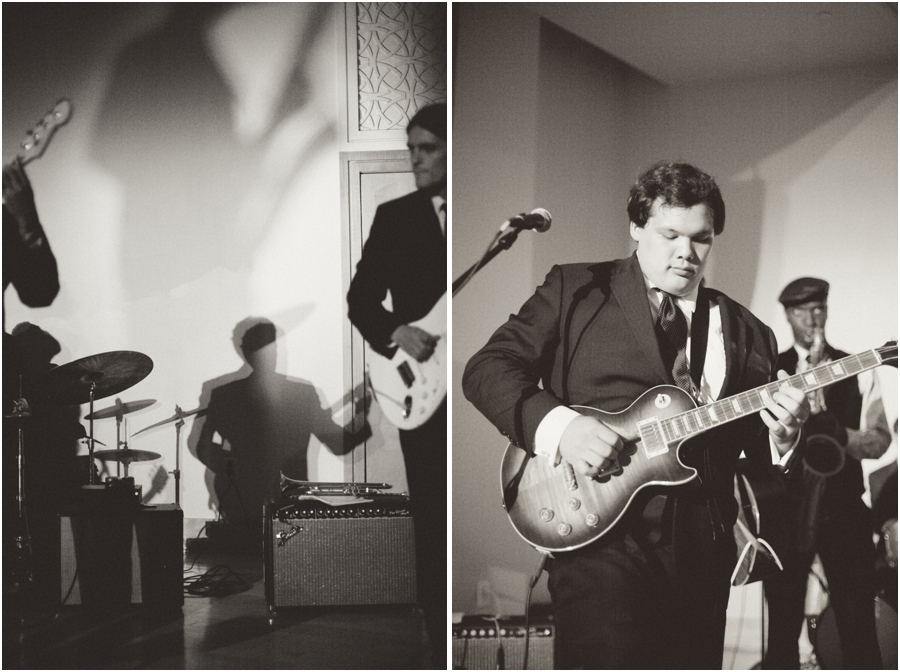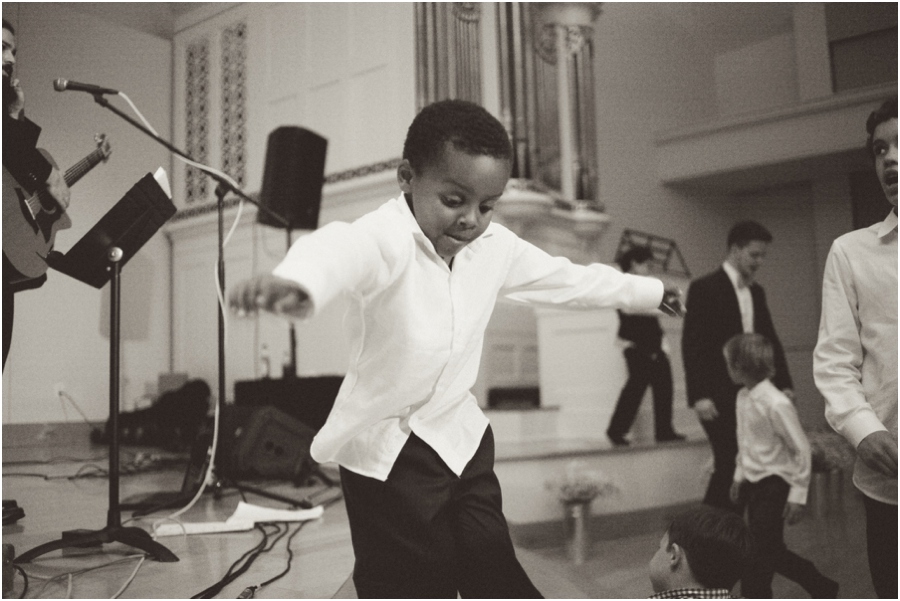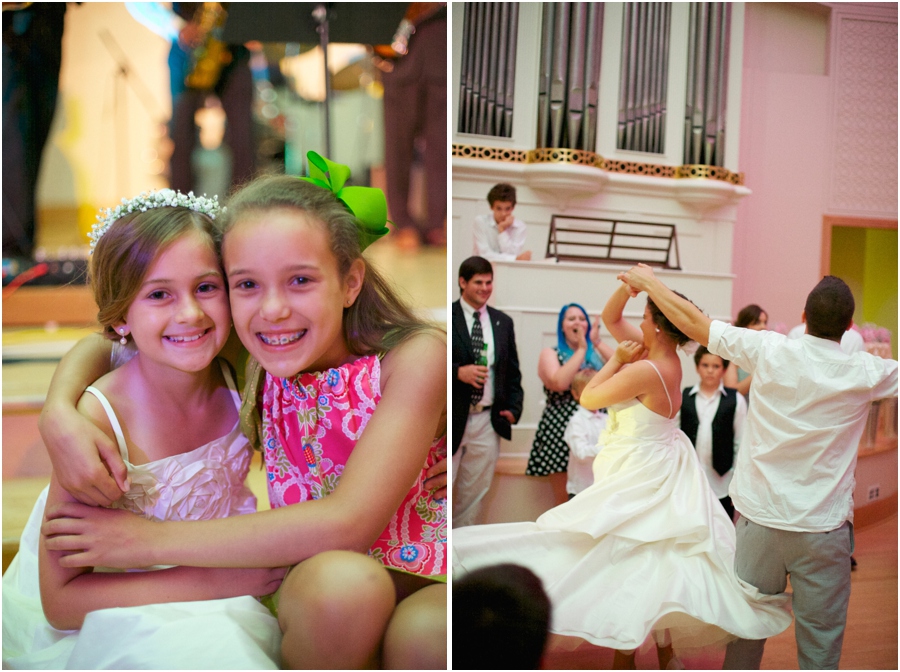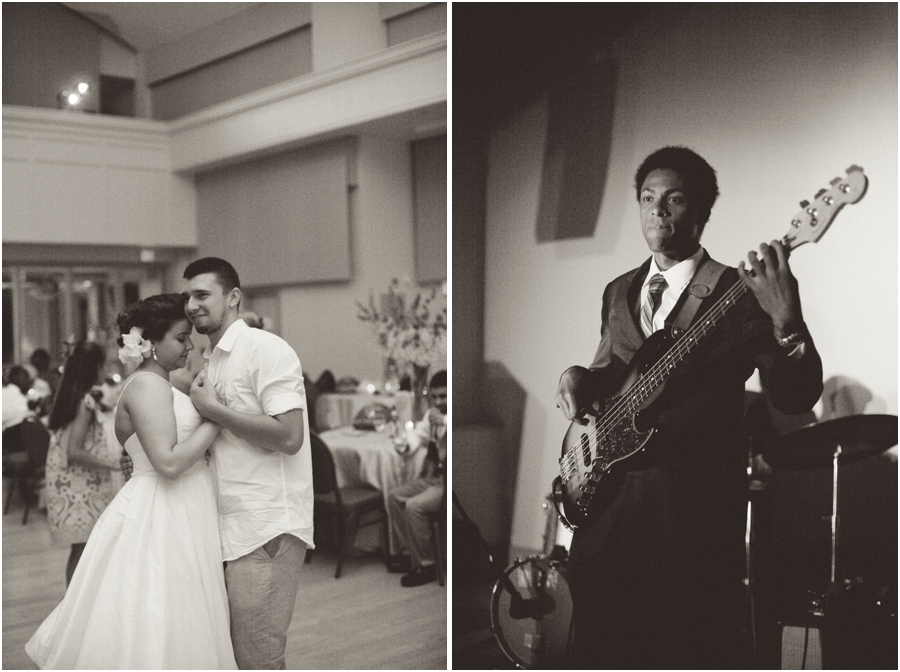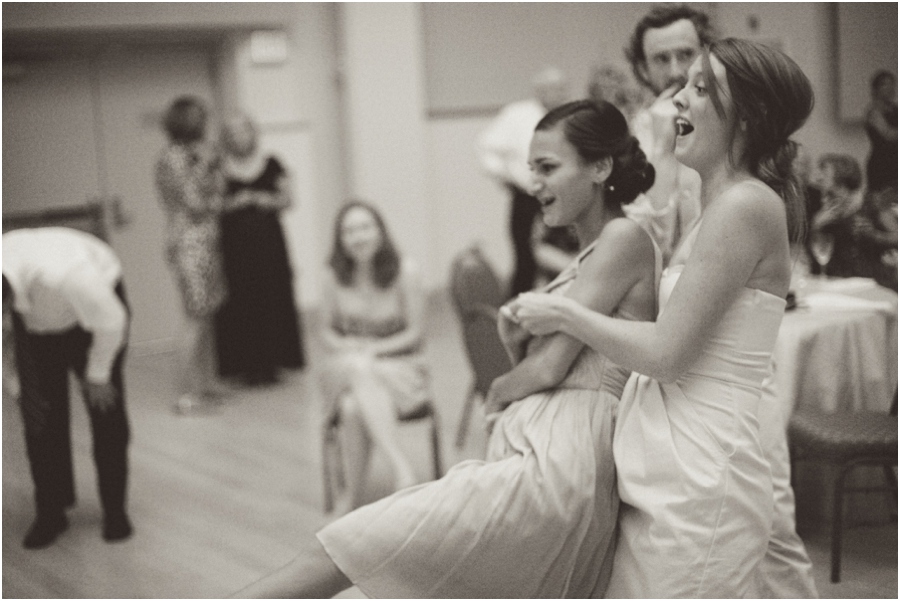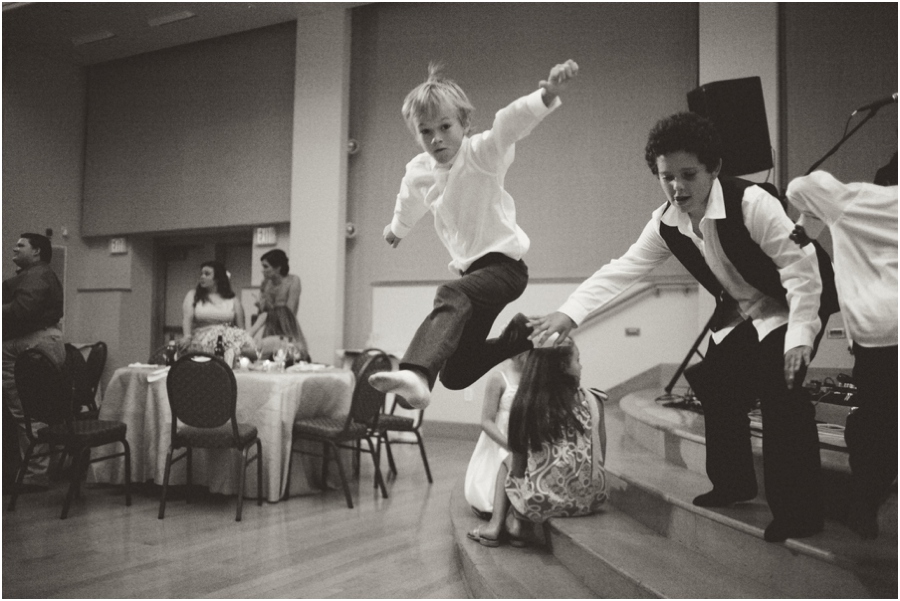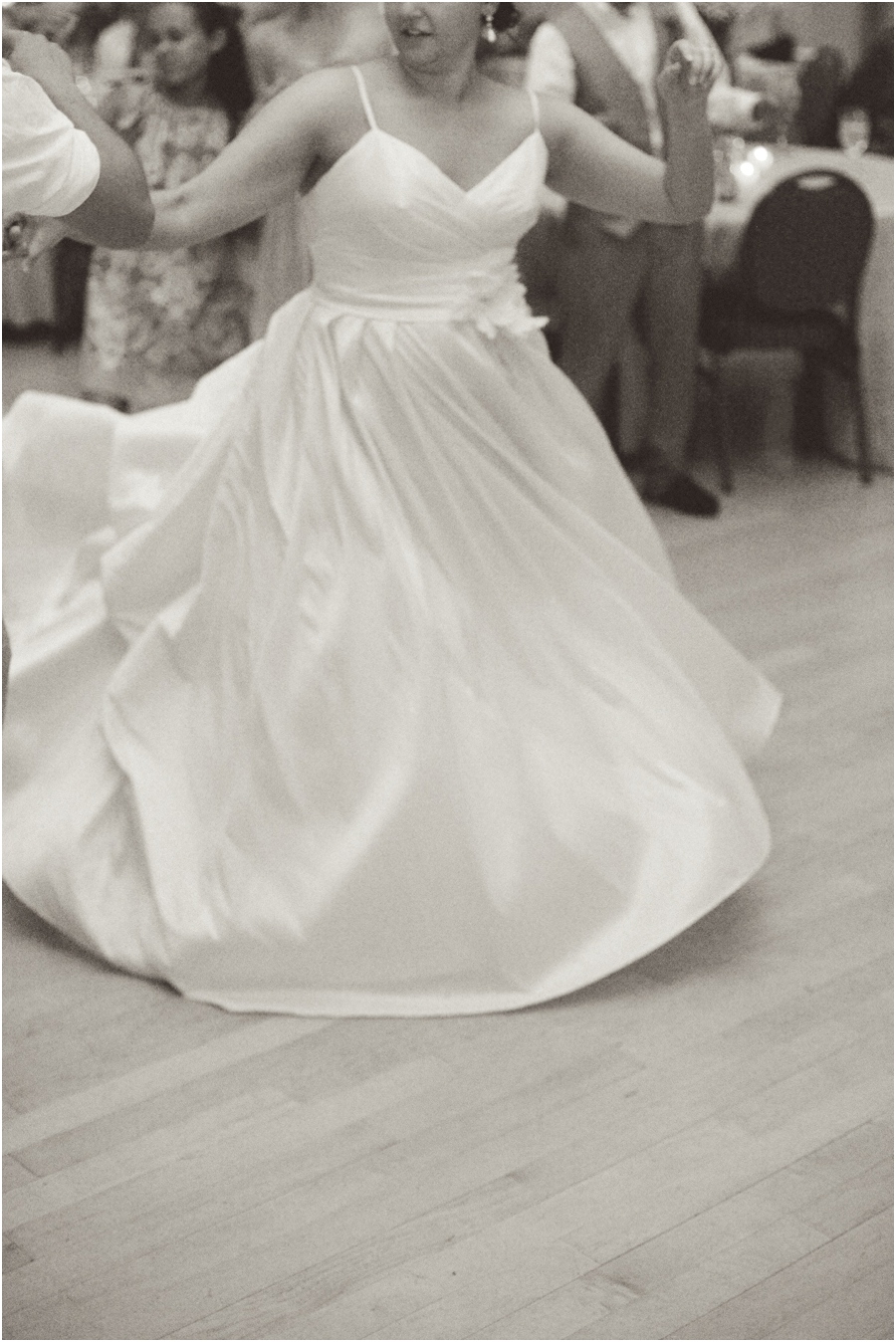 Hannah's gown was made for twirling, and what a beautiful pair she and Chase made on the dance floor.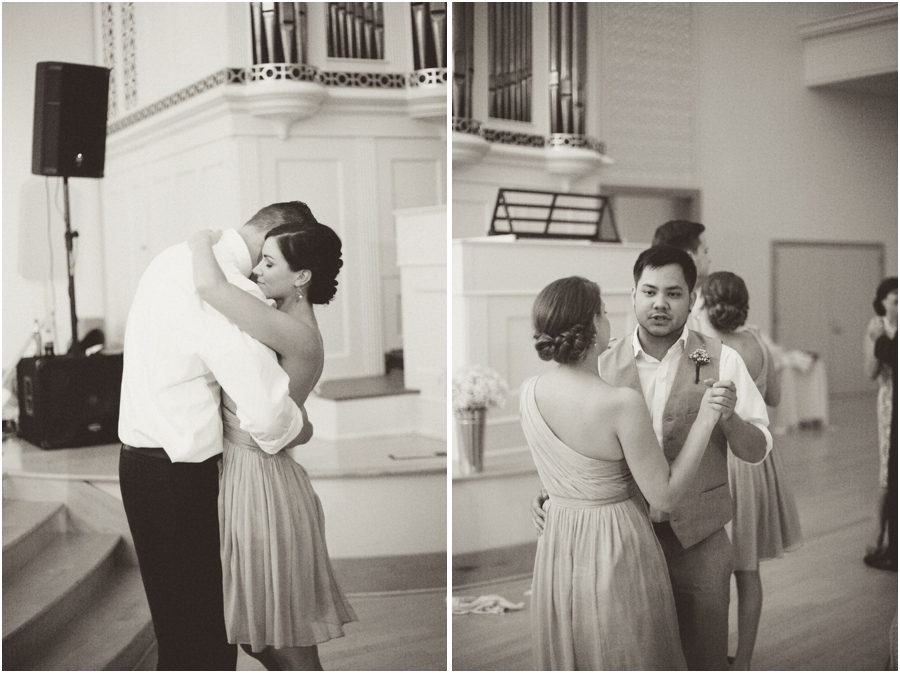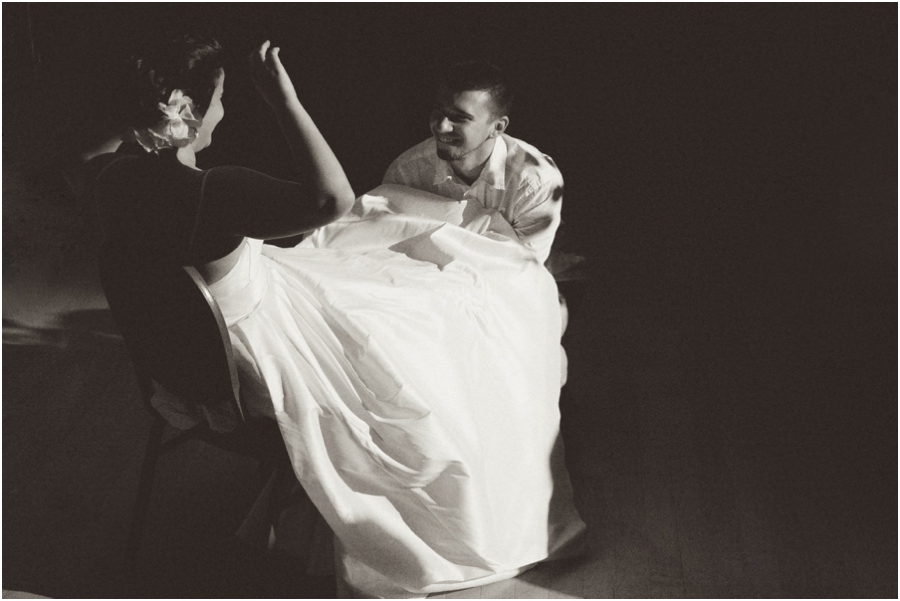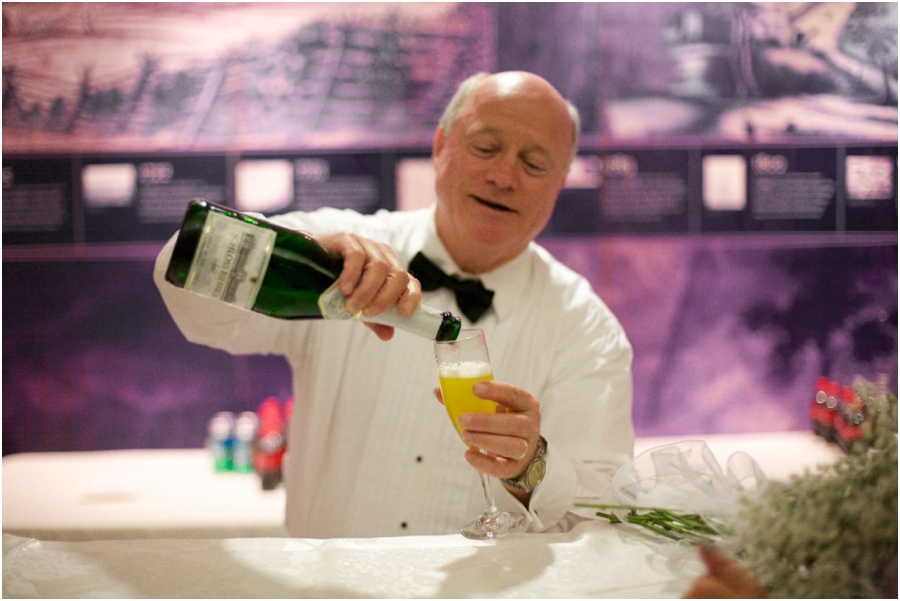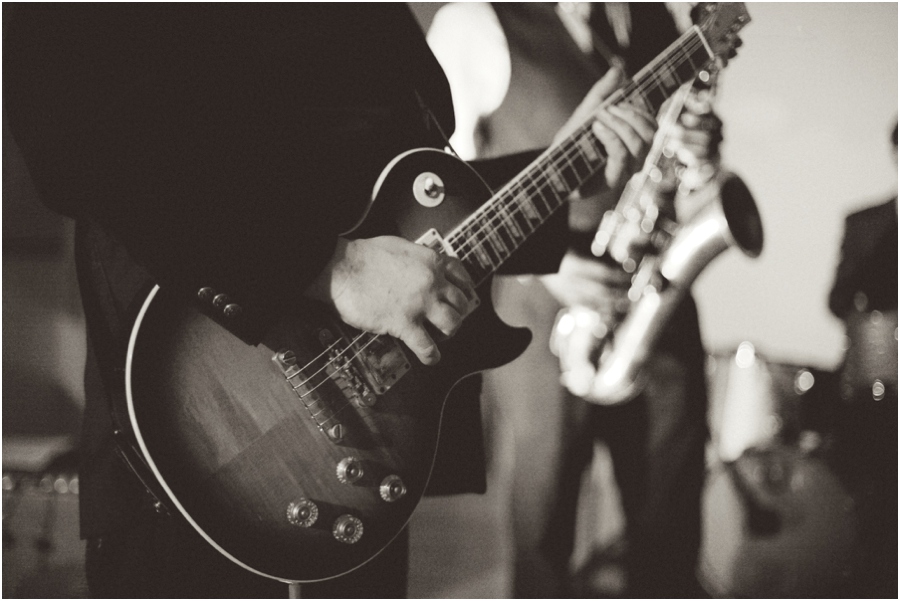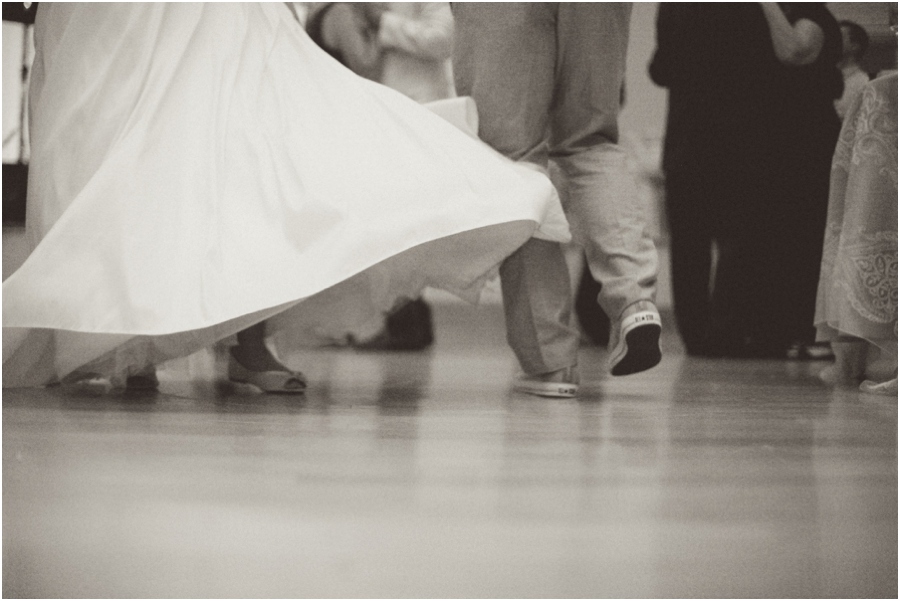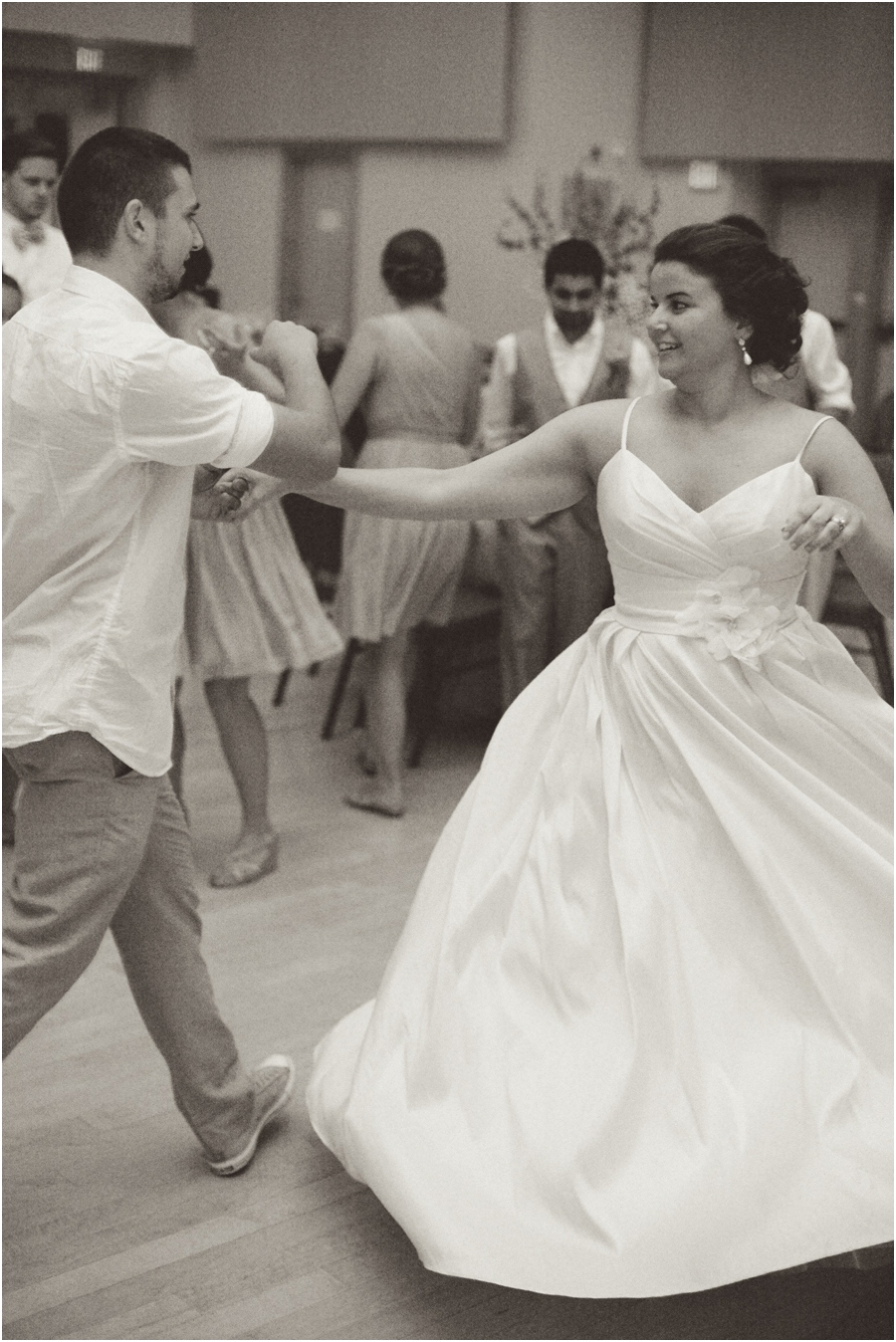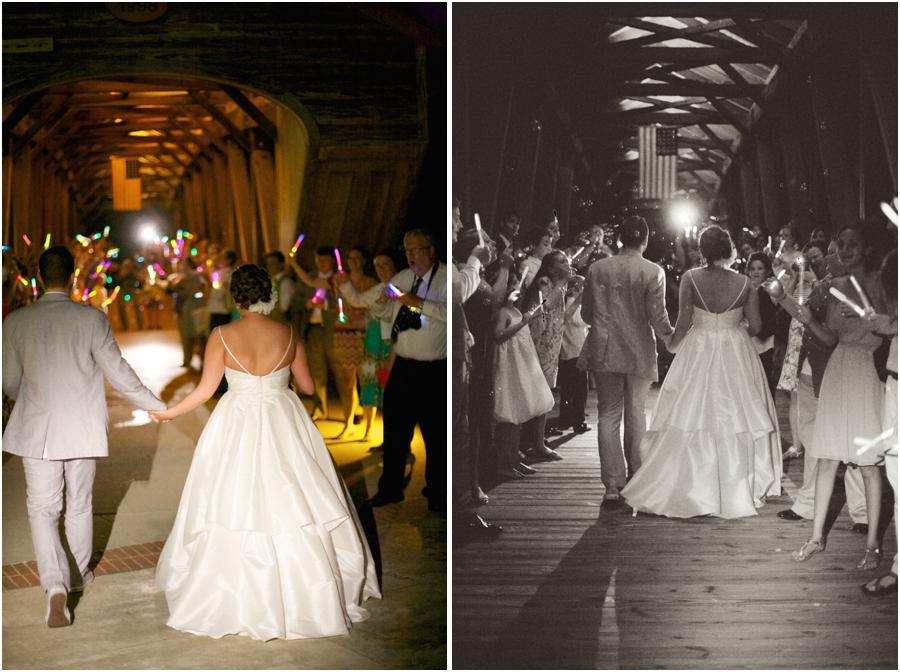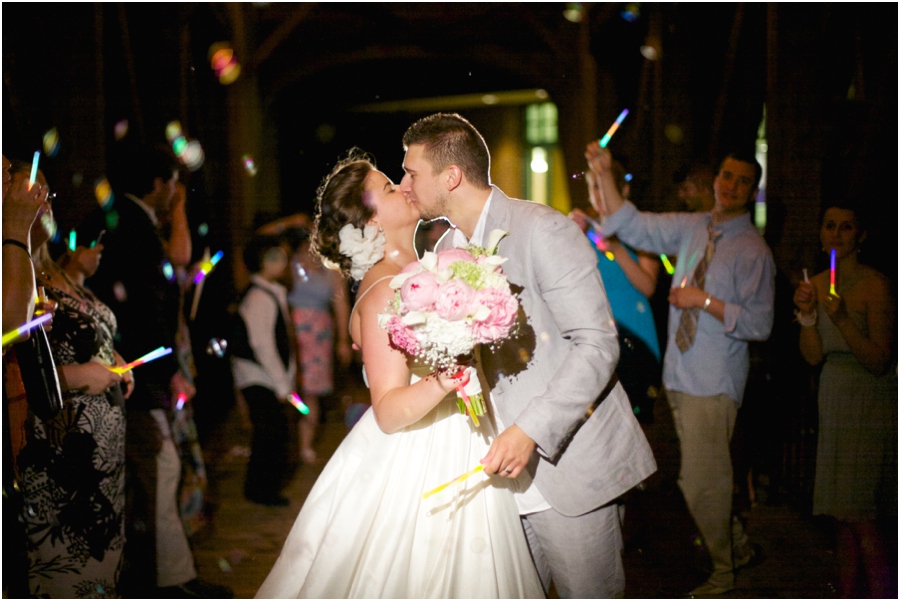 How fun is their bubbles and glow sticks exit!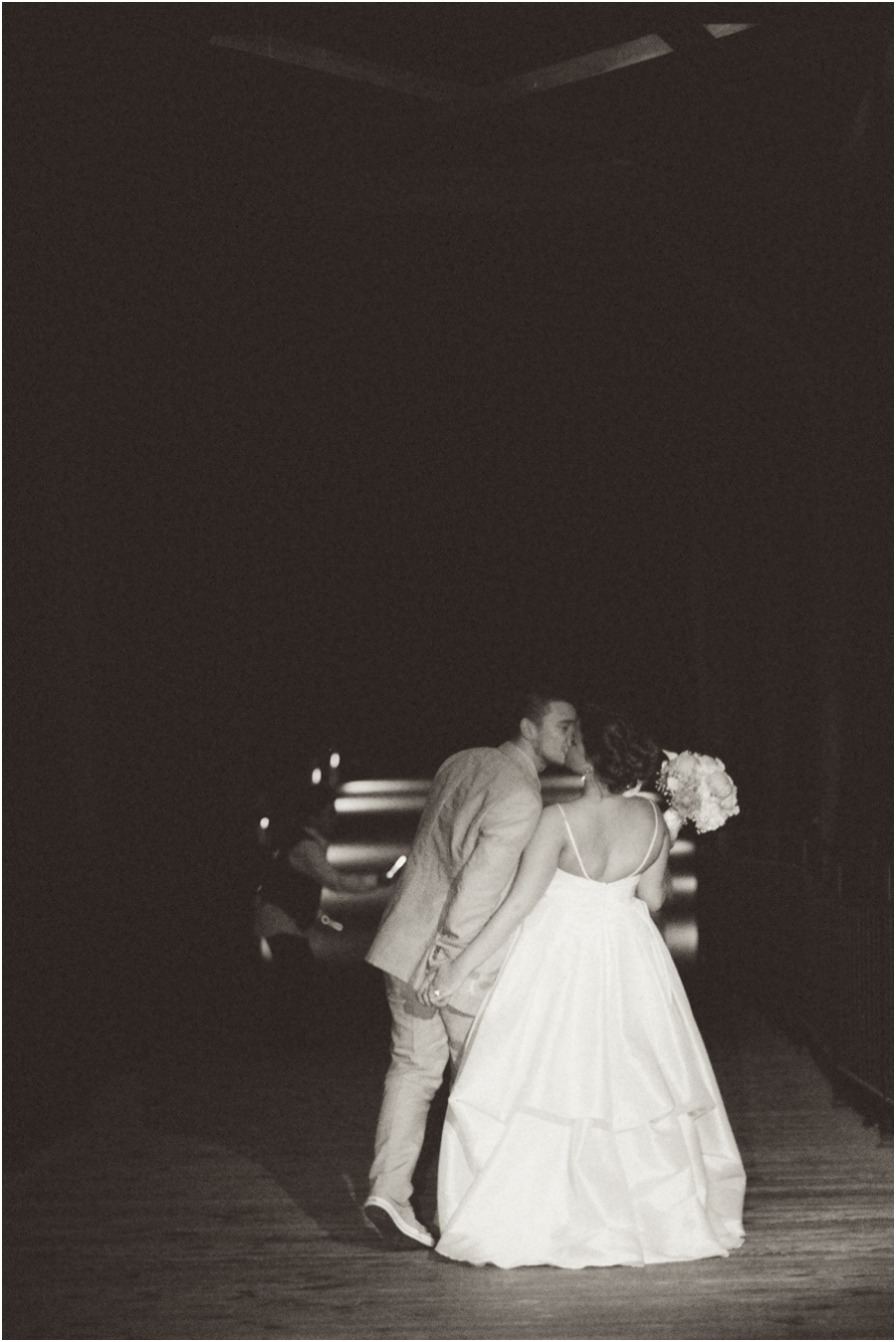 Hannah and Chase, thank you so much for having us share in your day … and for trusting us to capture your most joyful moments. You had such a beautiful wedding, and we hope you cherish these memories for many years to come. Many blessings to you both as you begin your married adventure together as a military couple. We're confident that with the love y'all have, you'll be able to make it through anything together :)
xoxo, Brent & Anna
Family & friends can view the full gallery of wedding images here.
We worked with the following talented vendors on this wedding:
Venue: Old Salem
Wedding Coordinator / Planner: The Perfect Pair
Florist: Imagine Flowers
Cake Designer: Maxie B's Bakery
Band: Fruit Smoothie Trio Band
Makeup: Cheveux Salon
Hair: Lorin Van Zandt
Dress Boutique: Diva's Bridal Boutique
Dress Designer: Ella
Bridesmaid's Dresses: J. Crew
Groom / Groomsmen Wear: Macy's
Ice Cream Cart: Blue Ridge Ice Cream
Lighting: Audio & Light