This past weekend we spent a warm and sunny couple of days in Charleston with a group of talented film photographers that we're happy to call our friends. Prayers were answered as the forecast for rain diminished, and a sunny sky with a beautiful sunset came out for the first day. And – we got to meet and work with one of our beautiful couples, Haley & Walker, whose wedding we are photographing in May near Savannah! They were gracious enough to come up and be our models for this group of film photographers to work with, and so much fun to be around.
The wait for the the film to come back is always the hardest, which is why I'm happy that Mastin Labs works so well with any digital snapshots that I take. This little slice of beauty is part of what we had experienced together … I am grateful that in this competitive industry, we can come together as friends and work together to make beautiful art together. Seeing photographers holding reflectors for each other, helping each other with light metering, and giving rolls of film when others ran out made me smile. I am so happy to be a part of this beautiful film community where we can learn from each other, and laugh at our mistakes. I have a feeling this will be the first of many such gatherings …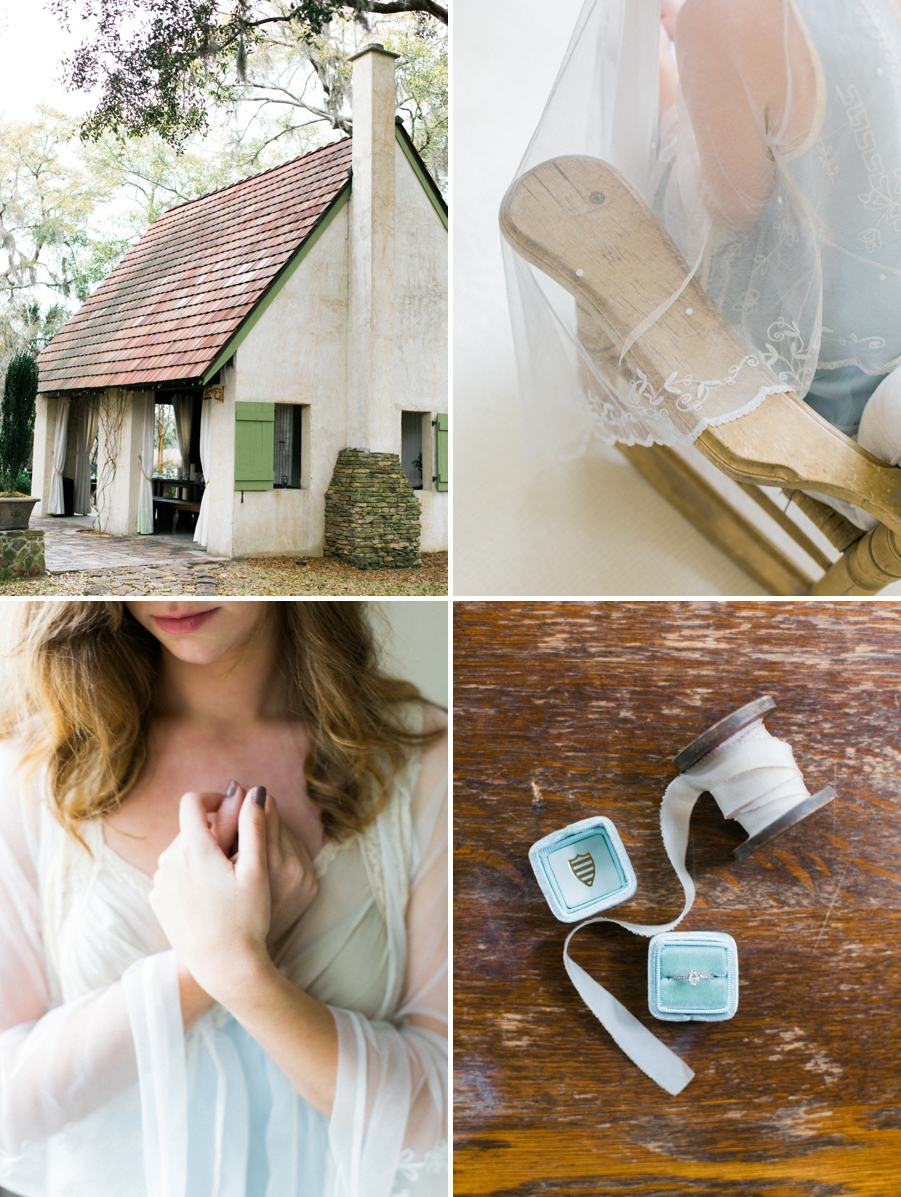 (clockwise) RiverOaks Charleston, one of our gracious hosts / veil from ShopGossamer / ribbon by Silk & Willow, ring from The Mrs. Box / robe from ShopGossamer modeled by the beautiful Haley / all processed with Mastin Labs to match Portra 800 film.