When the idea for our giant beanstalk shoot came to us, it was mostly because almost overnight this gigantic weed popped up behind our house. We'd never seen anything with leaves so huge, so we let it grow for several months over the summer, to see how big it'd really get (with the purpose in mind to use it for a shoot, of course!). Our neighbors probably thought we were crazy as we watched this thing get bigger and bigger, and by July it looked like this ..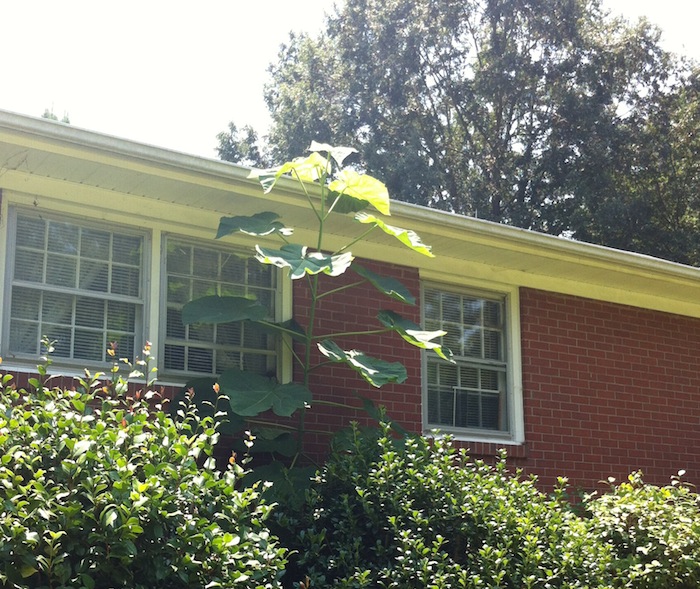 Yes, it was taller than our house room at that point. We figured that if we left it go any further we might have a real problem on our hands, so we talked to Annie from Oh So Curio about using some of her jewelry to create a shoot spun out of the Jack and the Beanstalk fairytale. This larger-than-life weed fit perfectly into our larger-than-life tale! And, of course our favorite makeup artist Michelle was on board with us as well :)
Our neighbors even got into the shoot with us, and brought their large ladder over for me to shoot the high shots off of (thanks, guys!) We have the best neighbors. :) They were probably secretly relieved to see us cut down our huge weed, too – haha!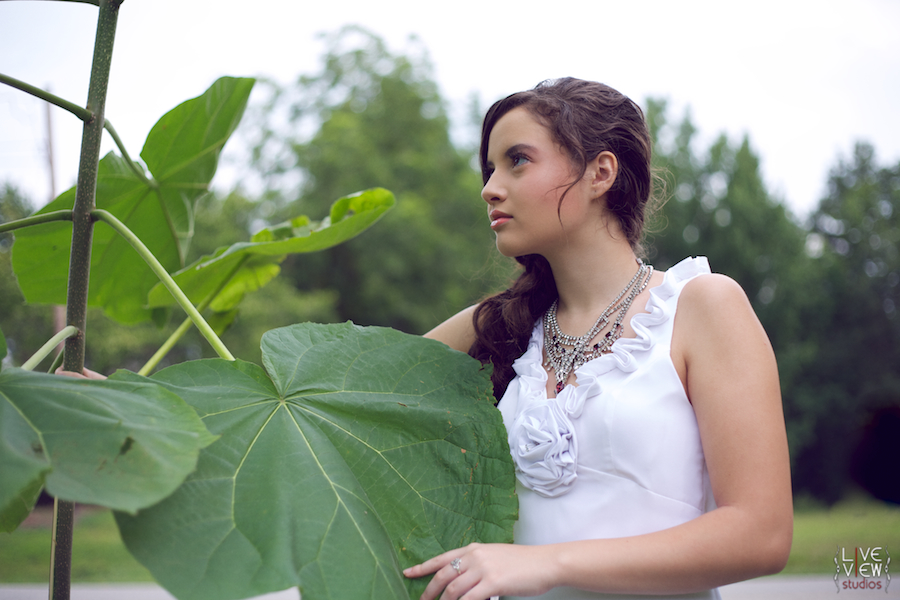 If you missed the post yesterday, be sure to check it out today …
xoxo, Brent & Anna