"A bird doesn't sing because it has all the answers, only because it has a song to sing"
A few months back, Cassie & Miguel came to us with a proposition that made our hearts smile. They were planning a simple, courthouse wedding – and in lieu of doing a traditional wedding, they wanted to just do a styled shoot in vintage wedding attire, with things they loved. We adore anything vintage, and we love when our couples want to have a relaxed time to get amazing images of the two of them.
Cassie found a beautiful vintage wedding dress from the 1950s that was originally long sleeved … she removed the sleeves and added the cap sleeves with little pearl details plus the bows. How lovely is that? They also added some bird elements as a special part of their shoot because bird watching helped a family member get through a difficult period of their life. Michelle Clark did a lovely job giving Cassie a vintage look for hair and makeup to complete her outfit.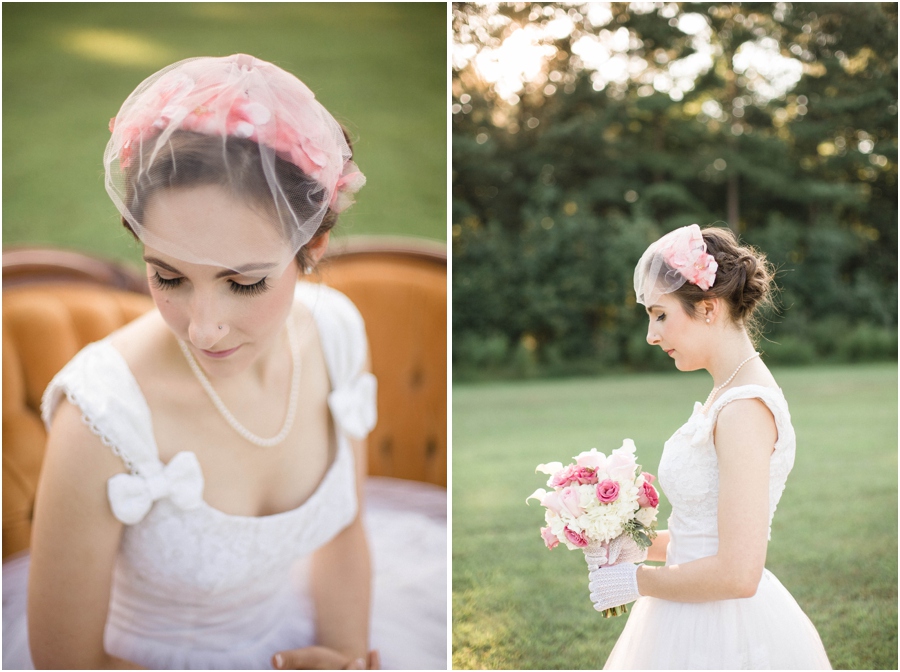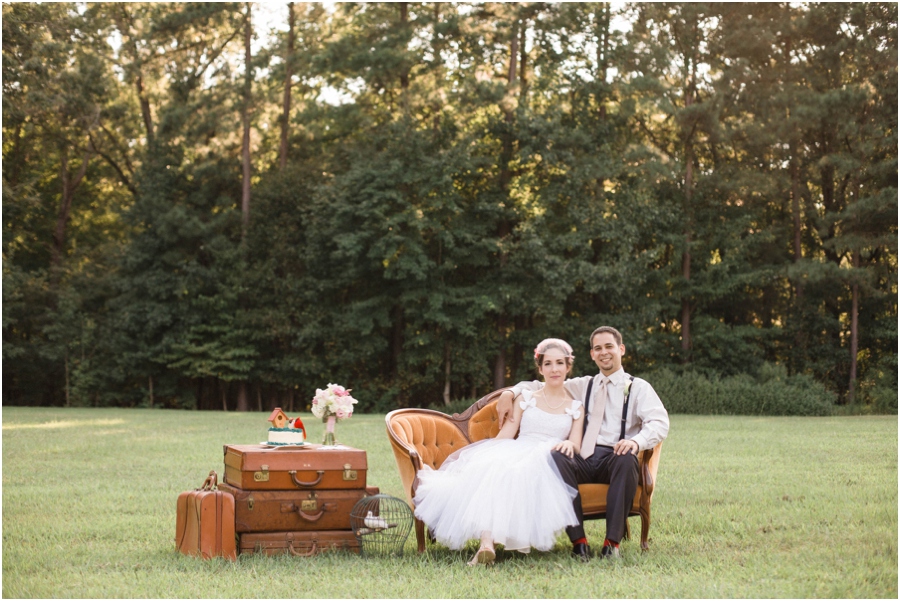 The beautiful couch was from Simply Put Vintage, and Cassie's bouquet was from Ninth Street Flowers.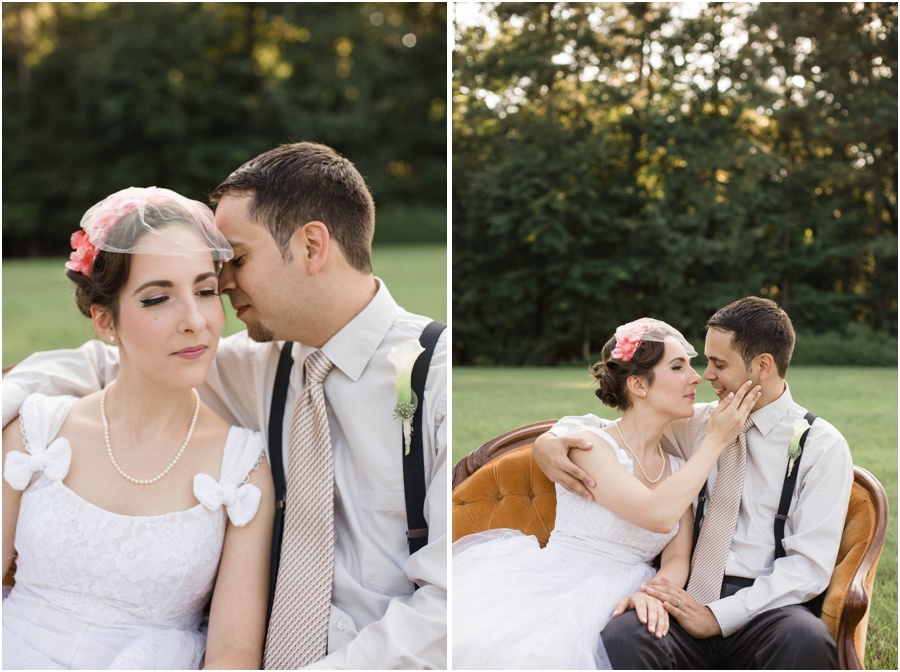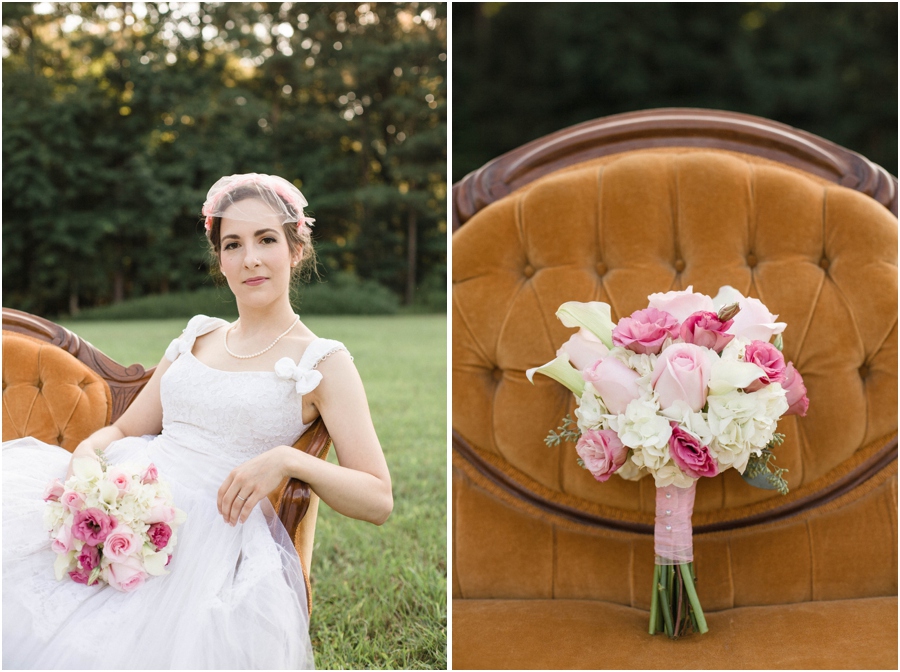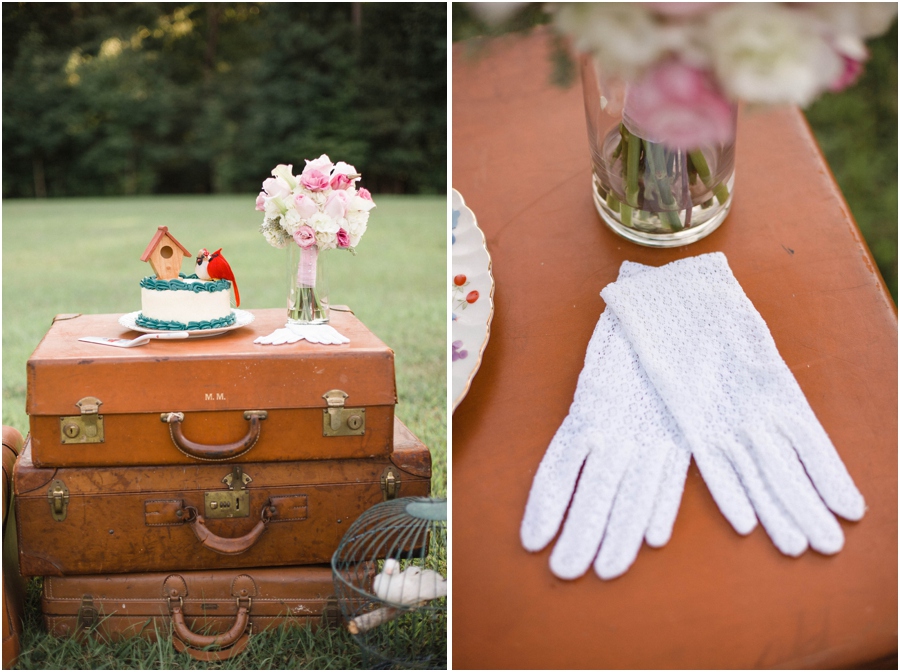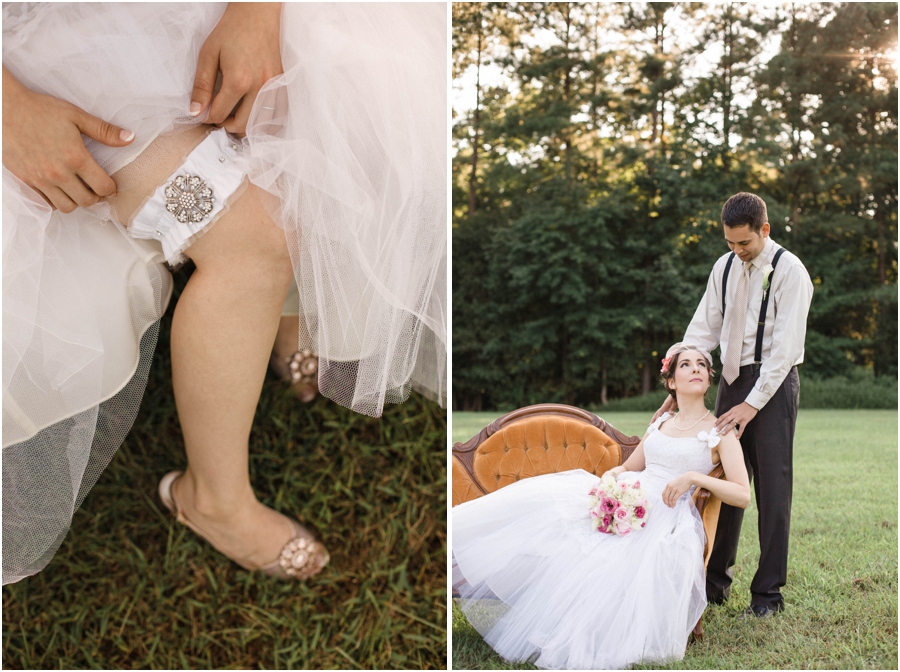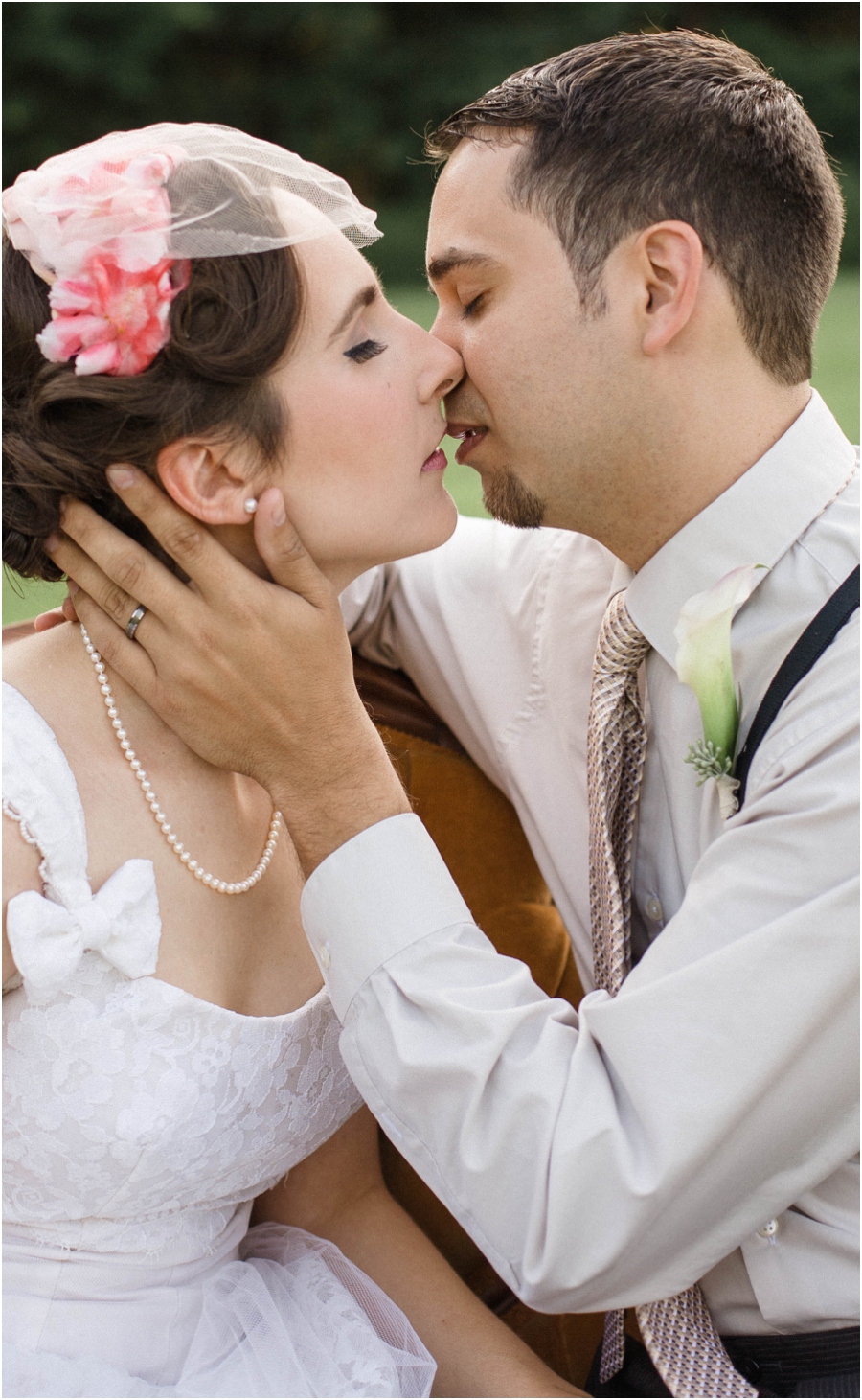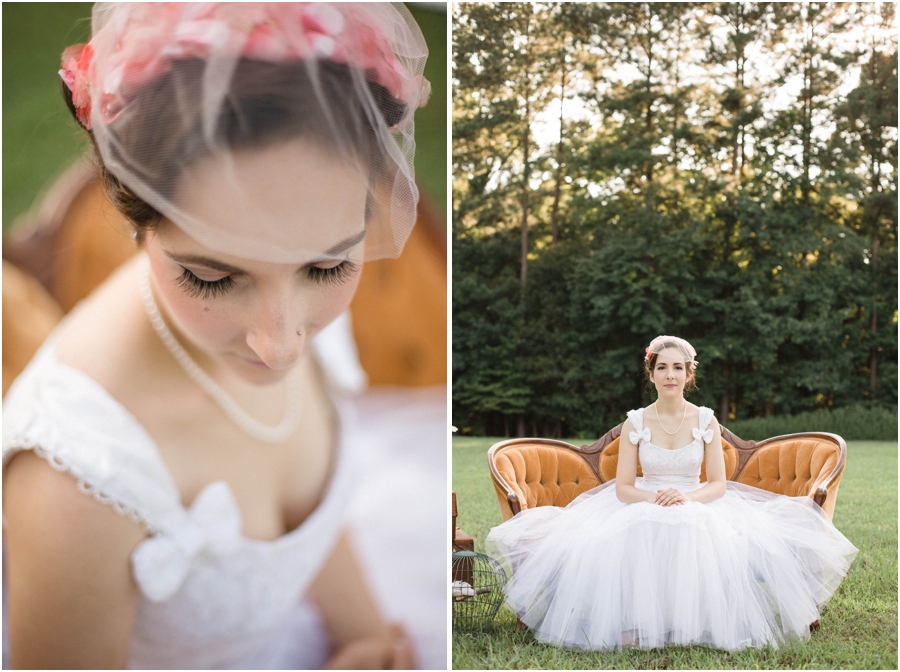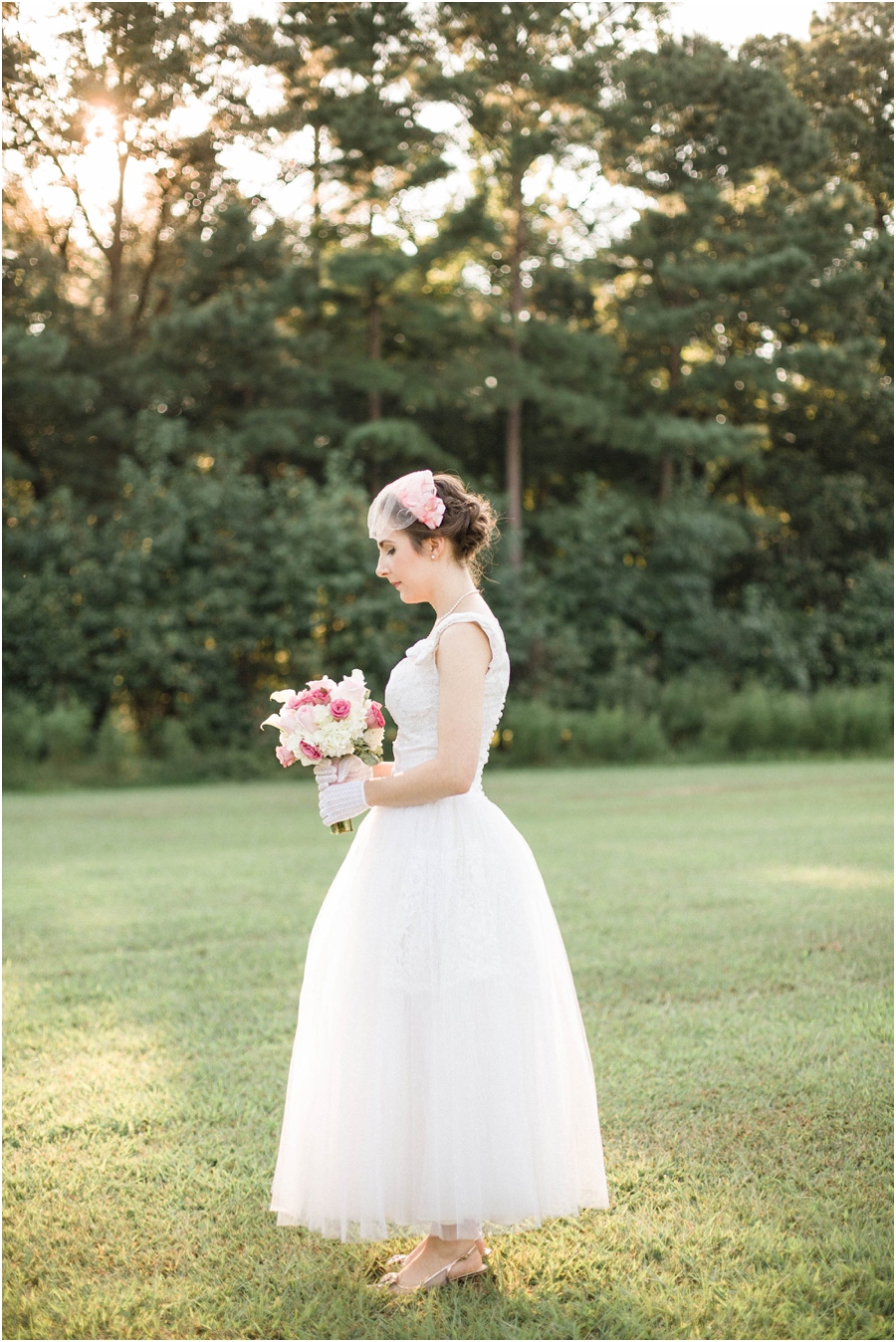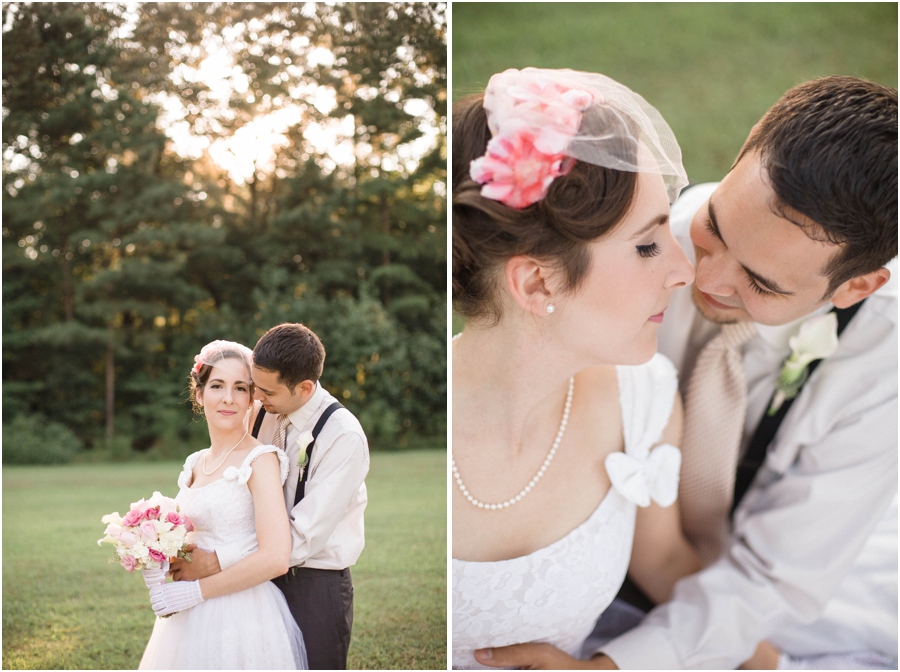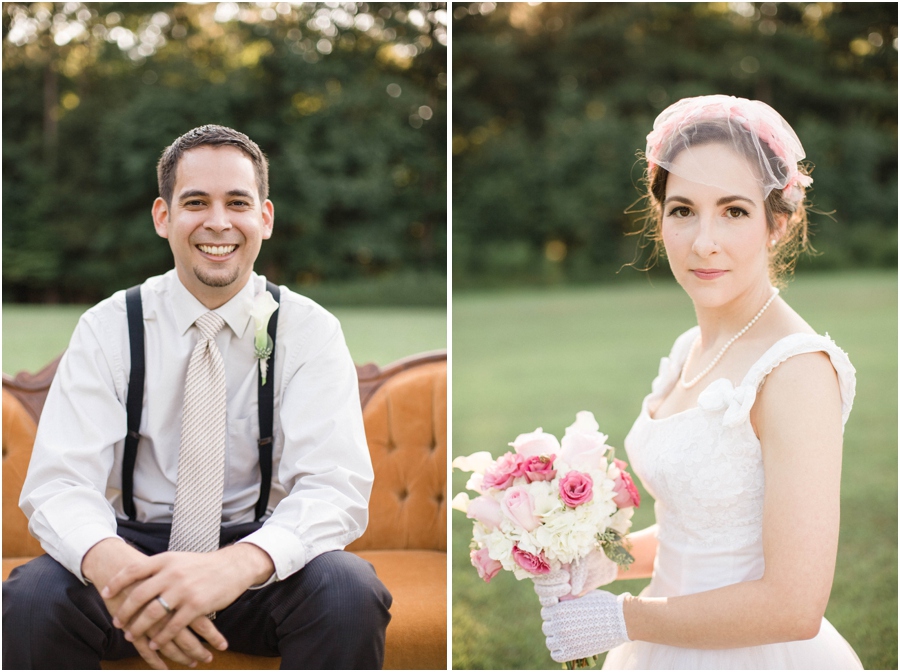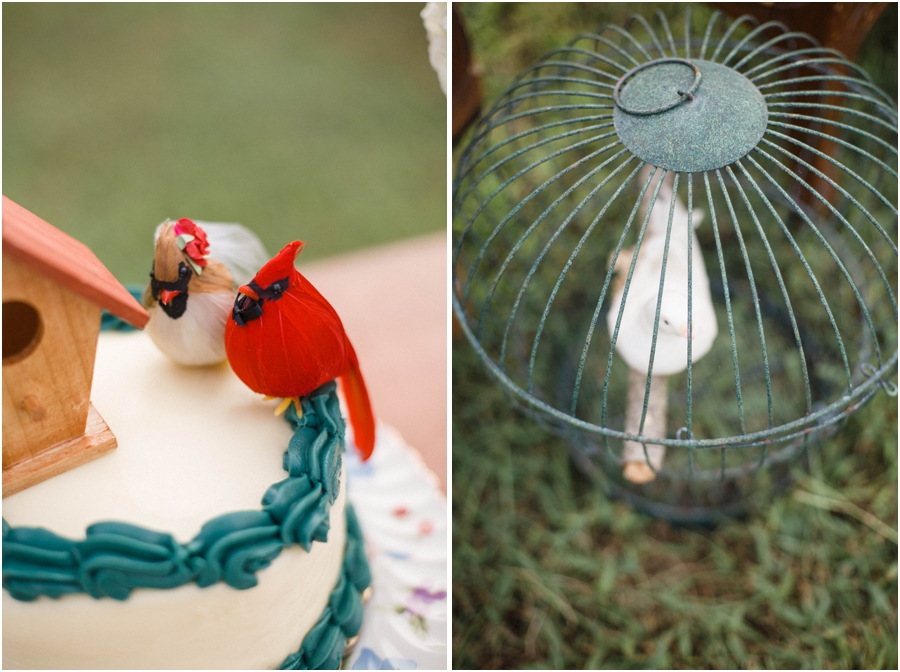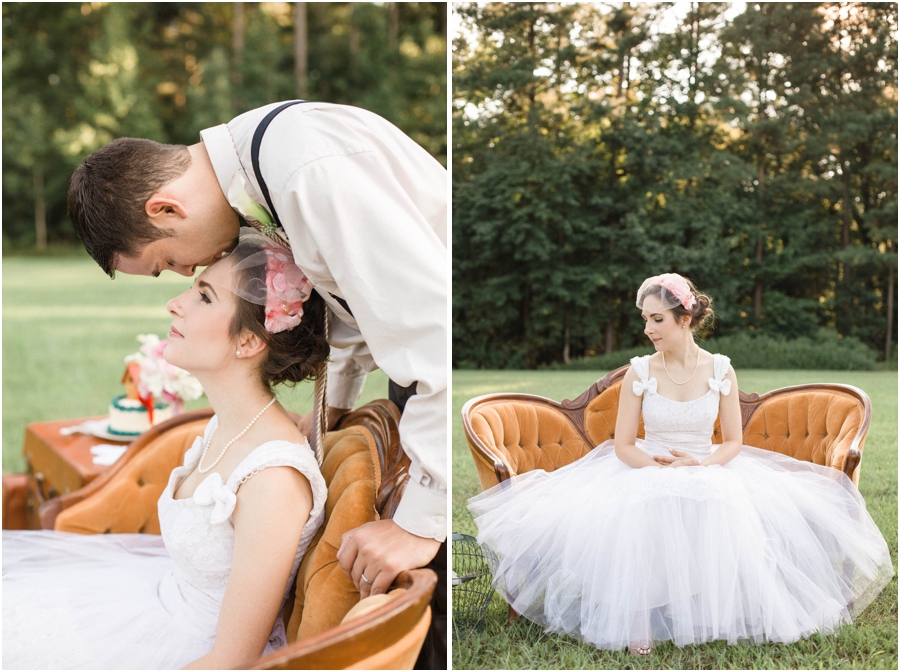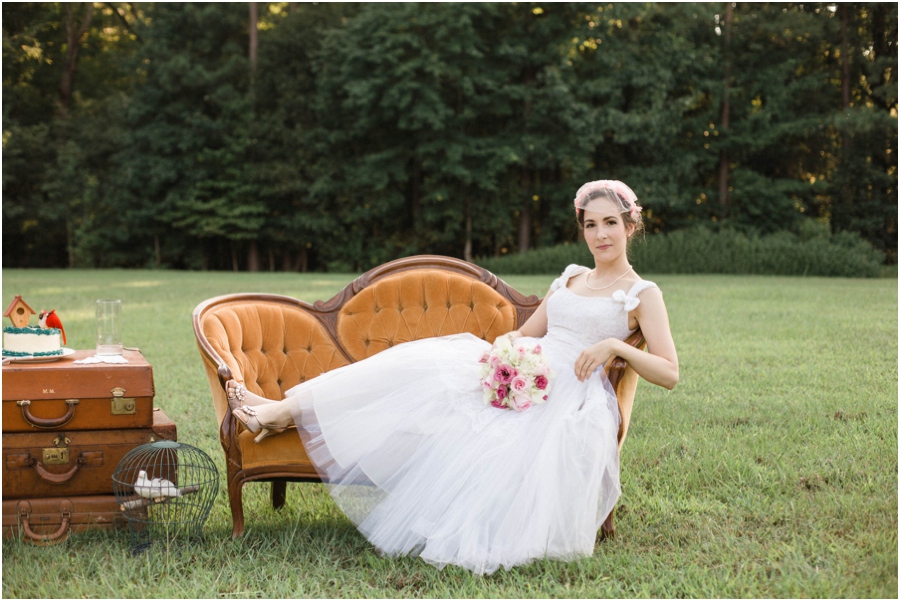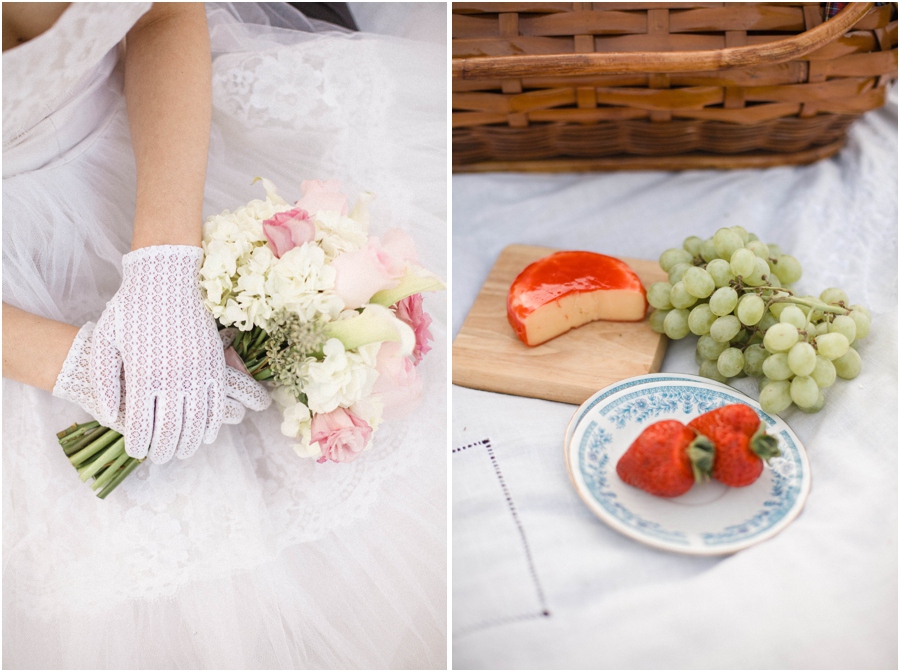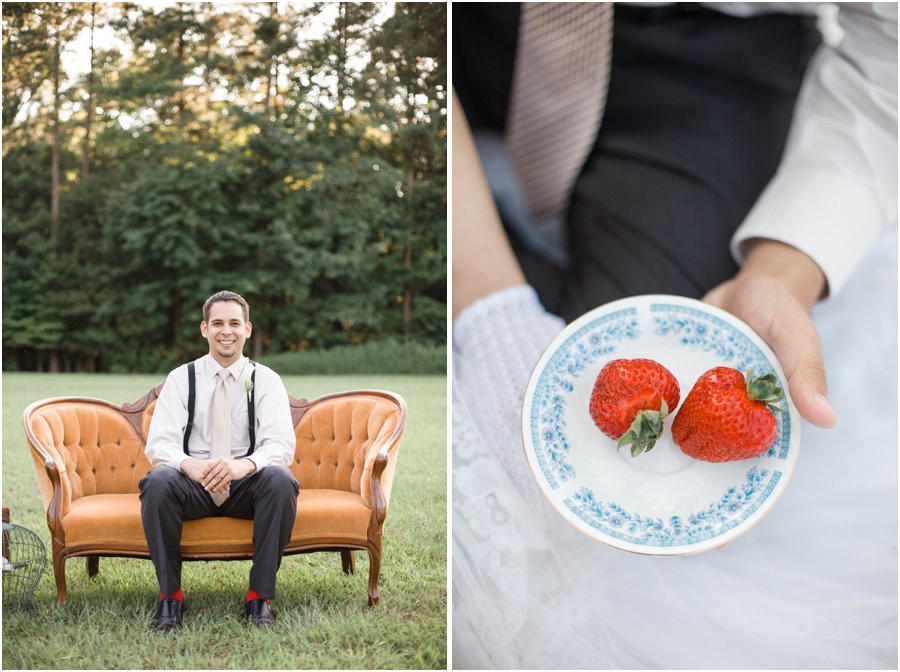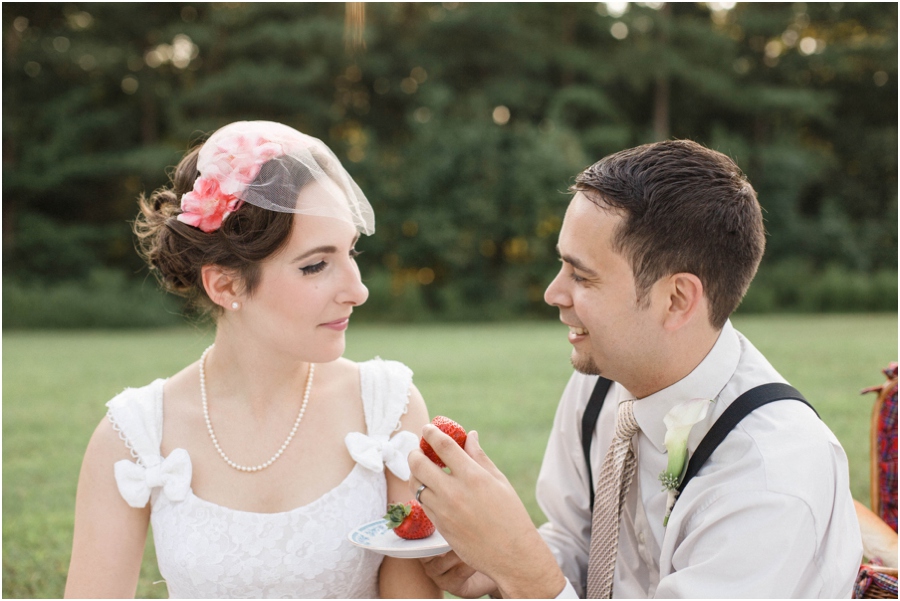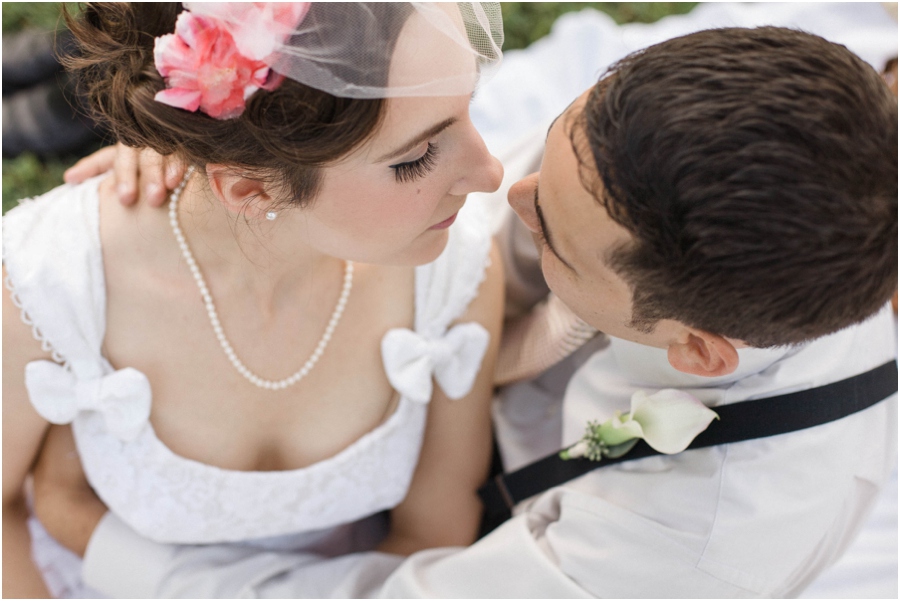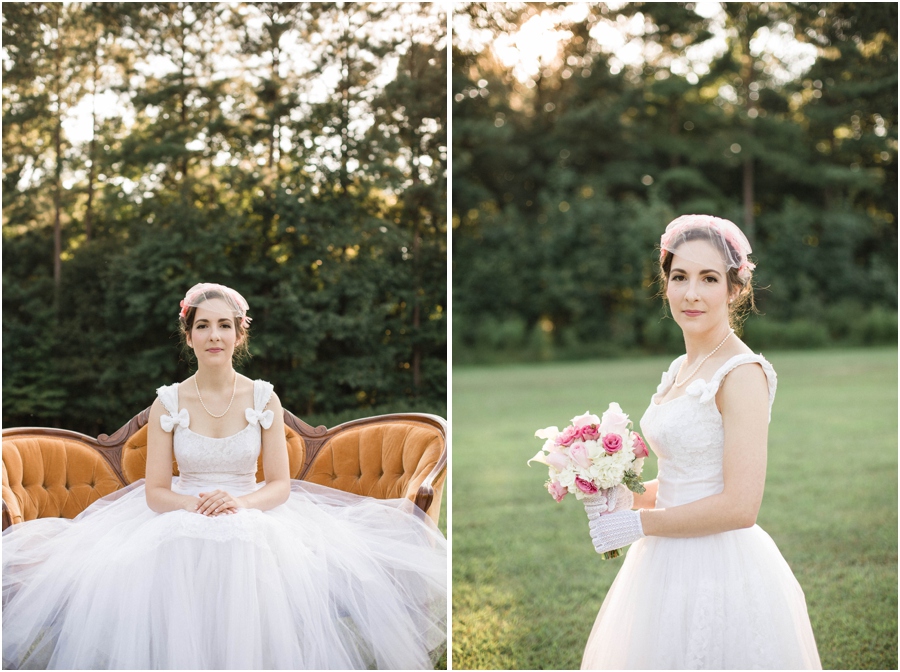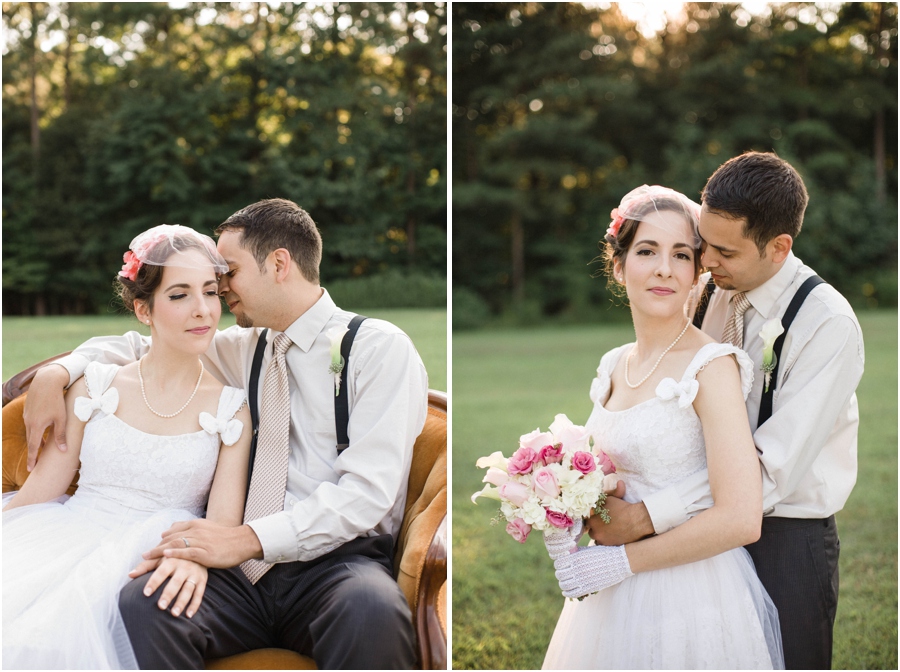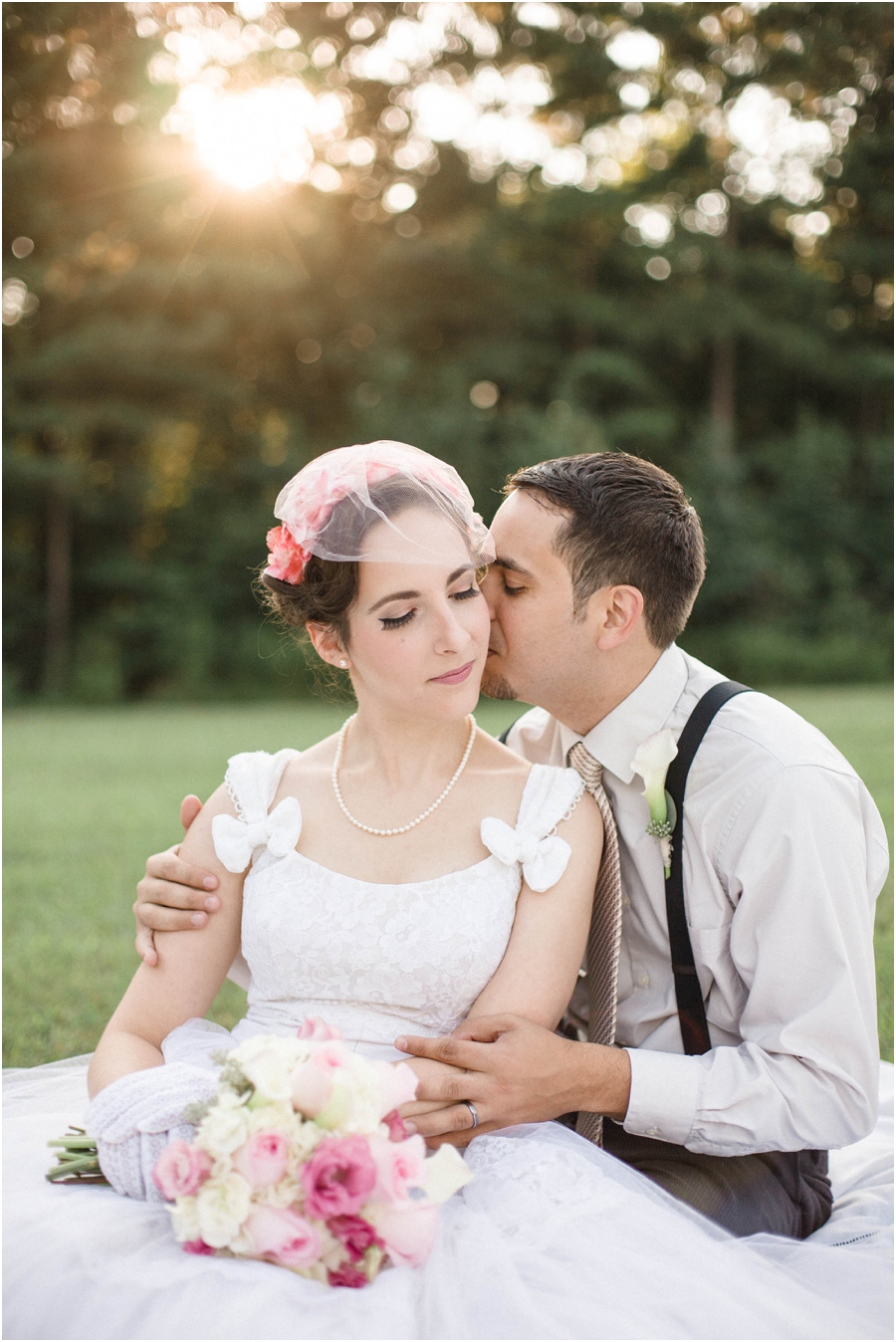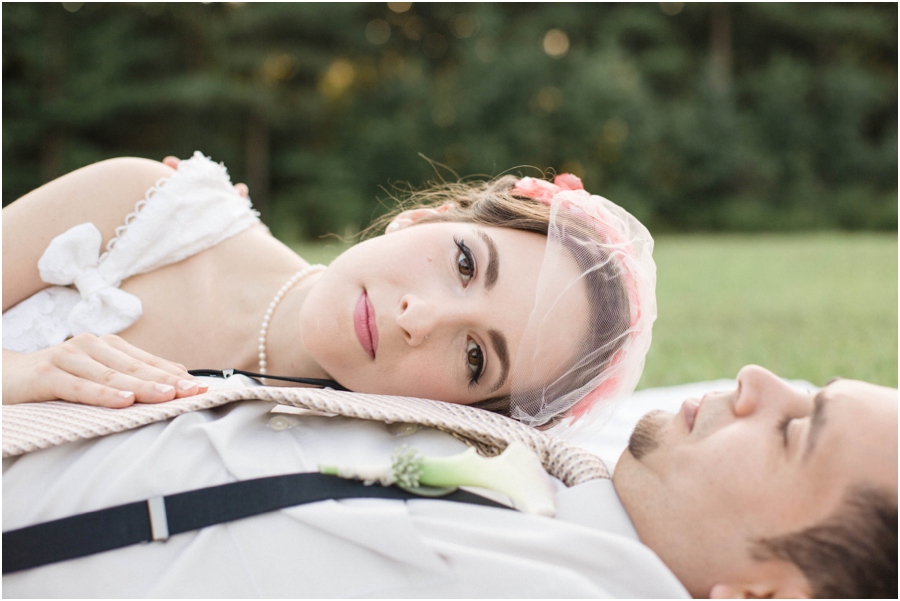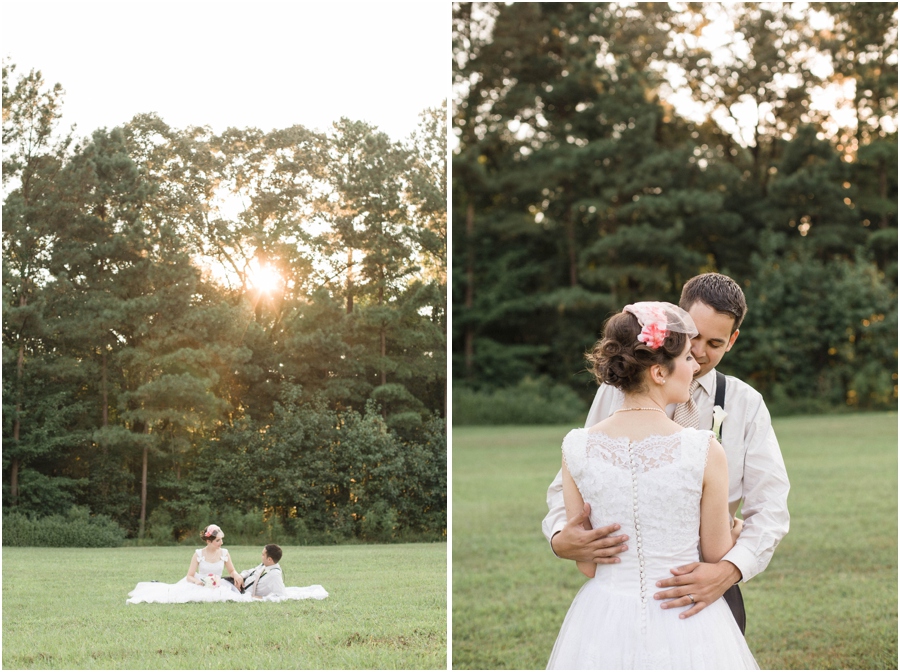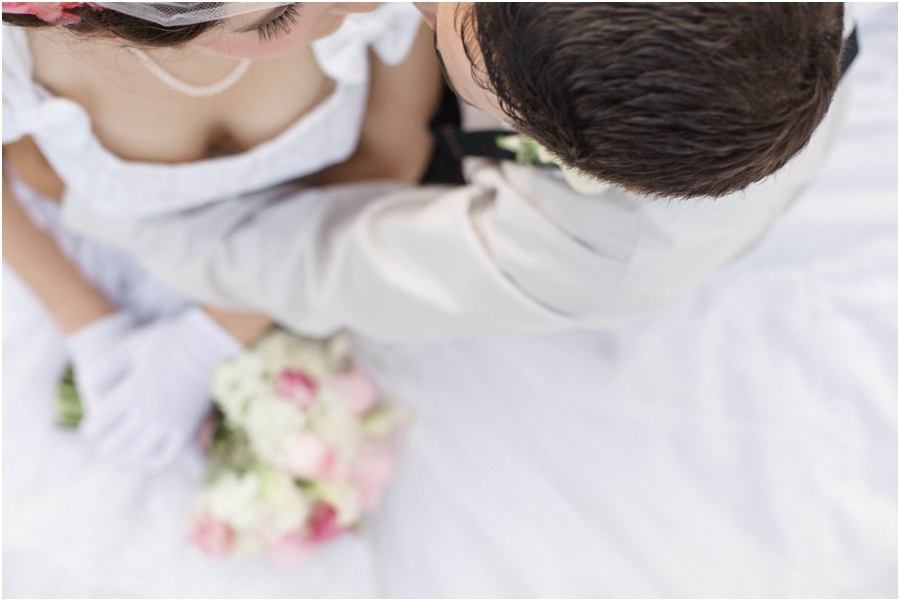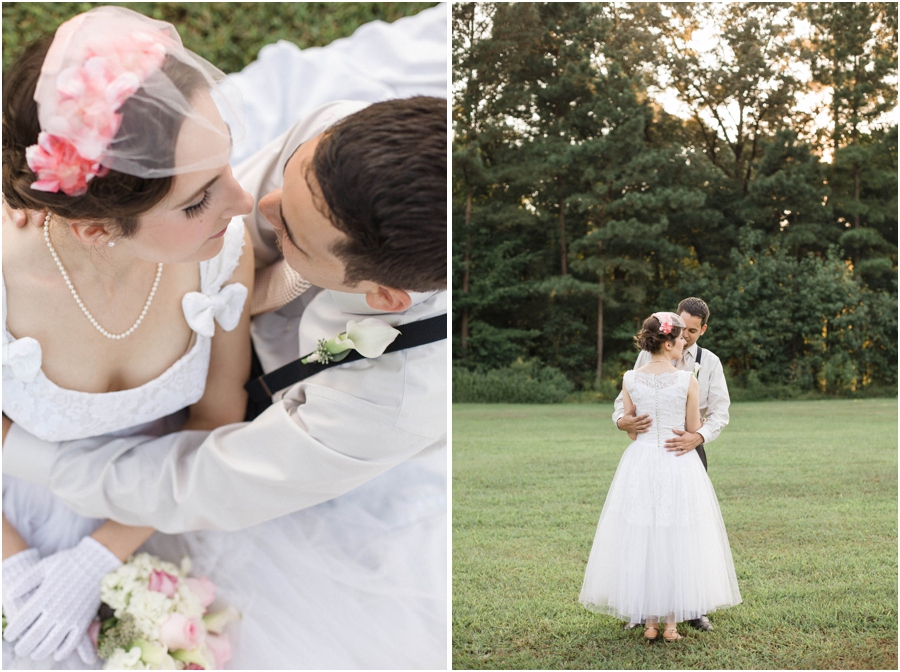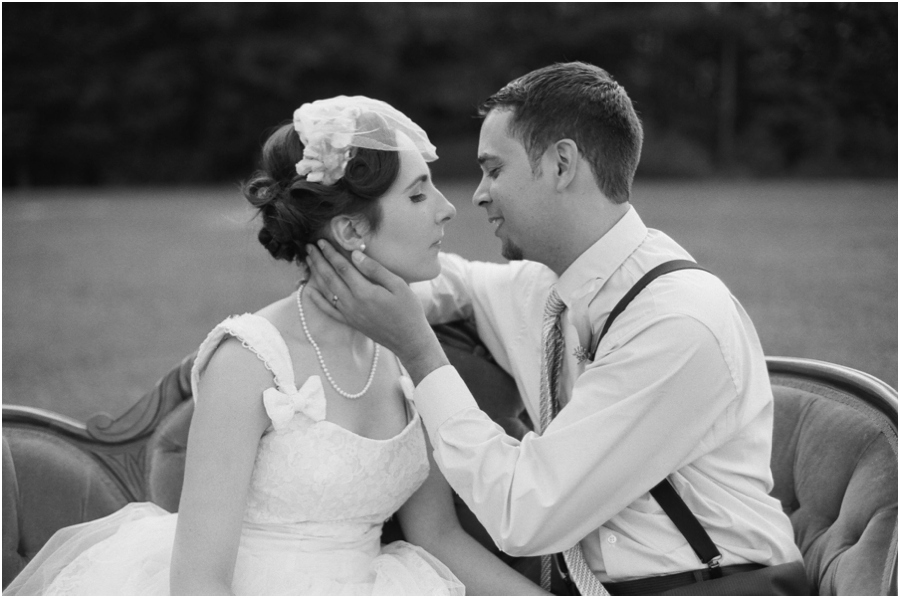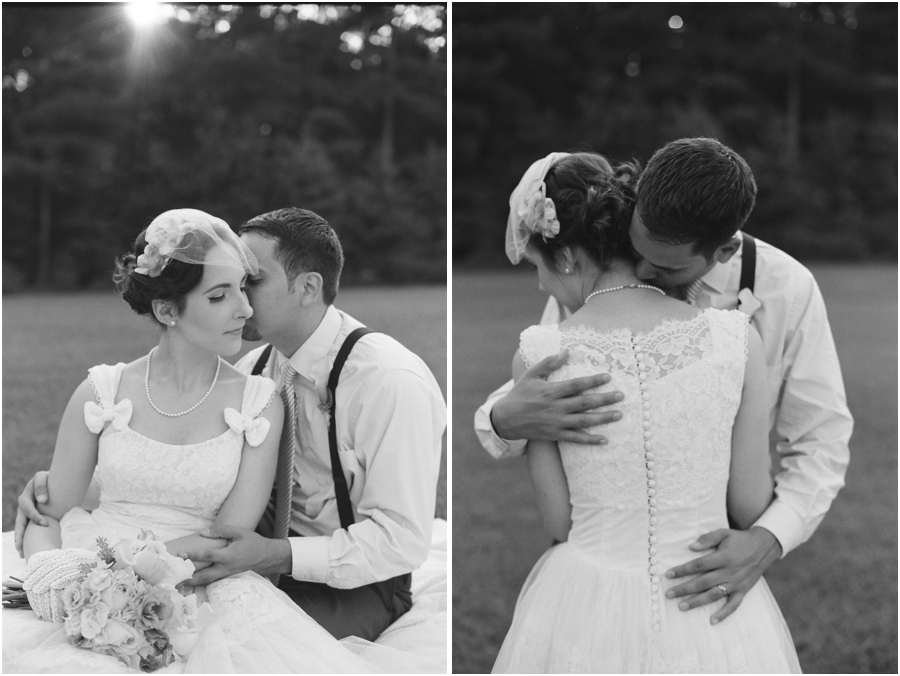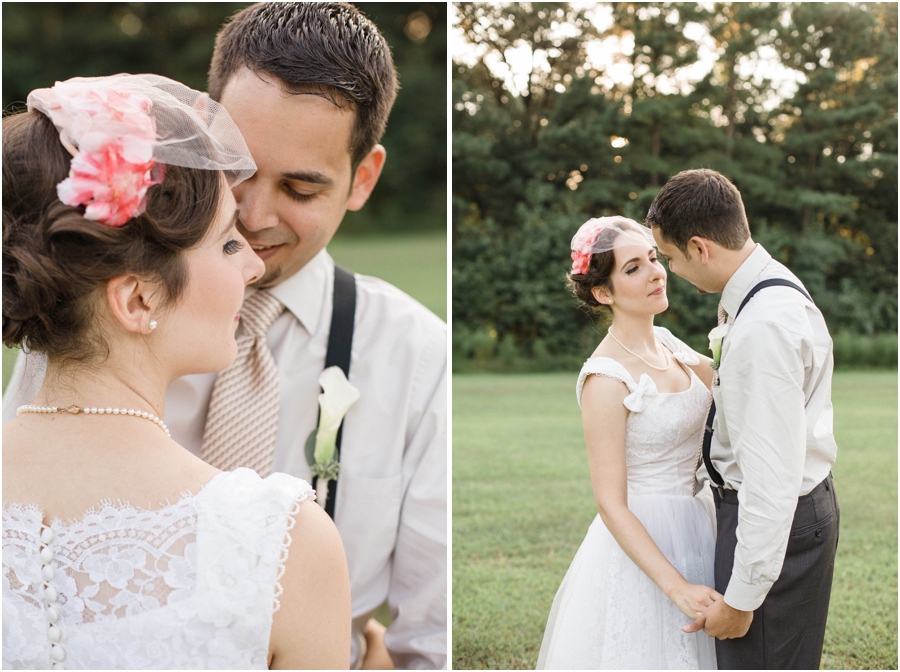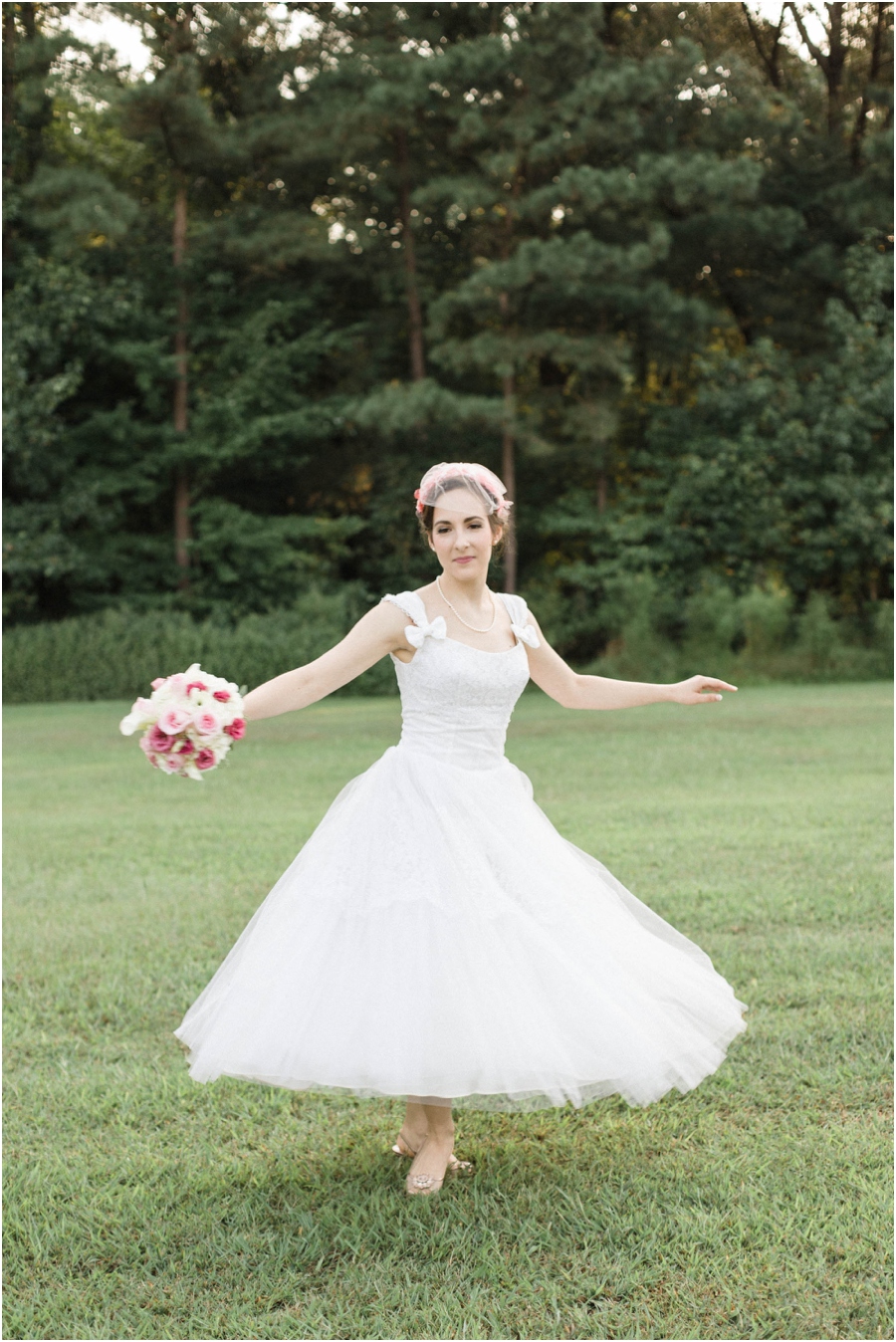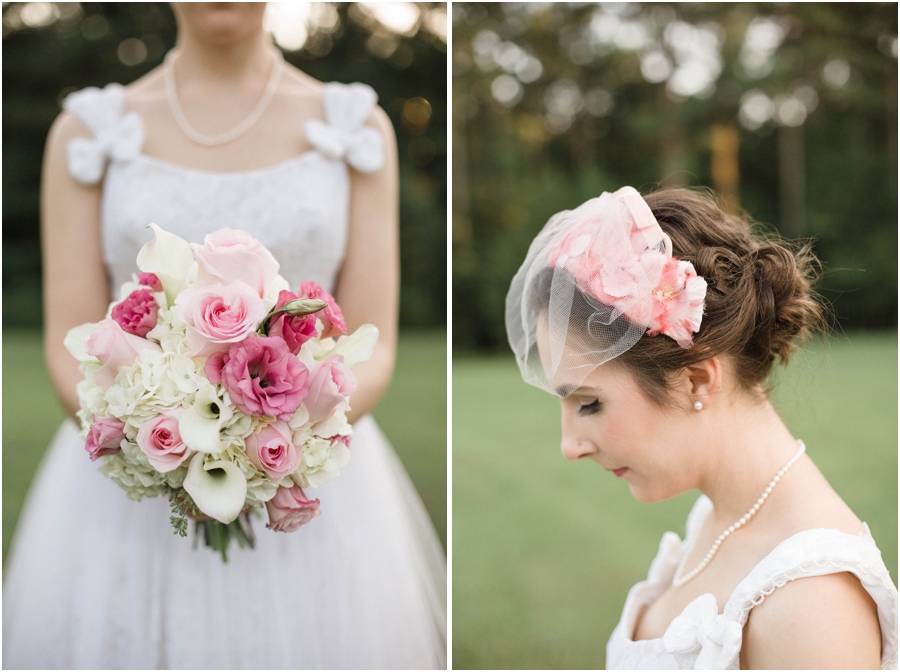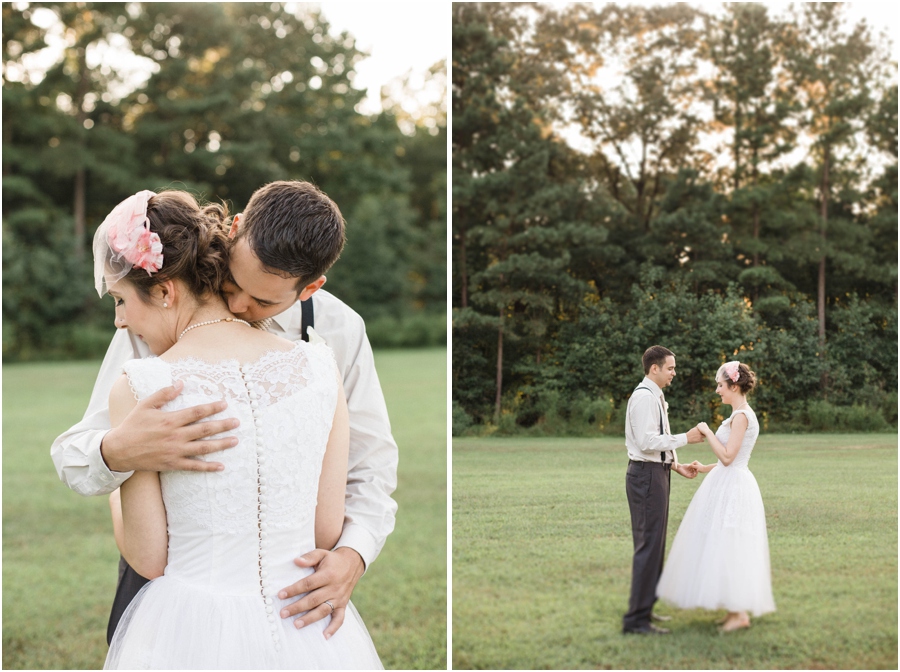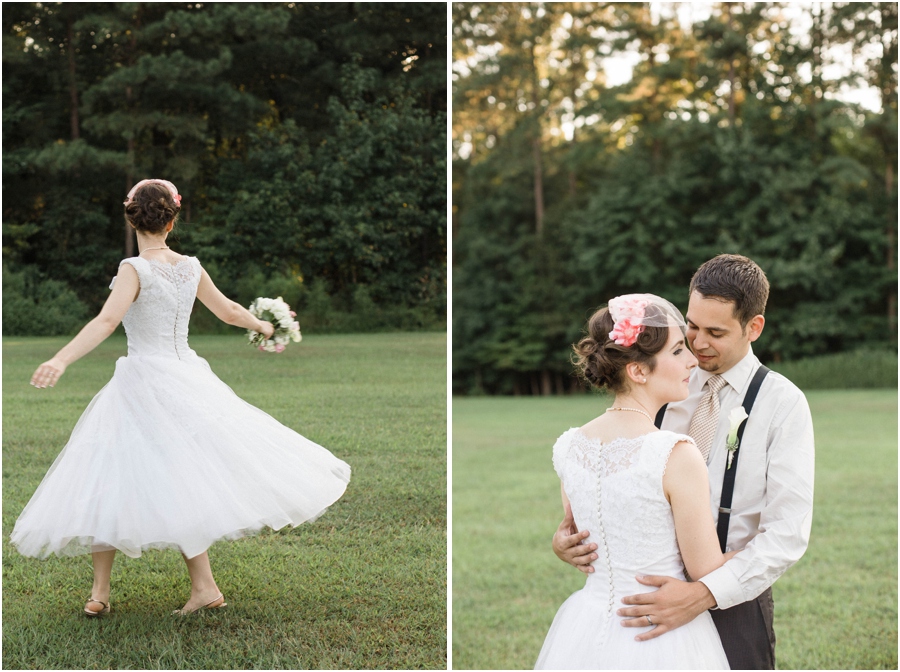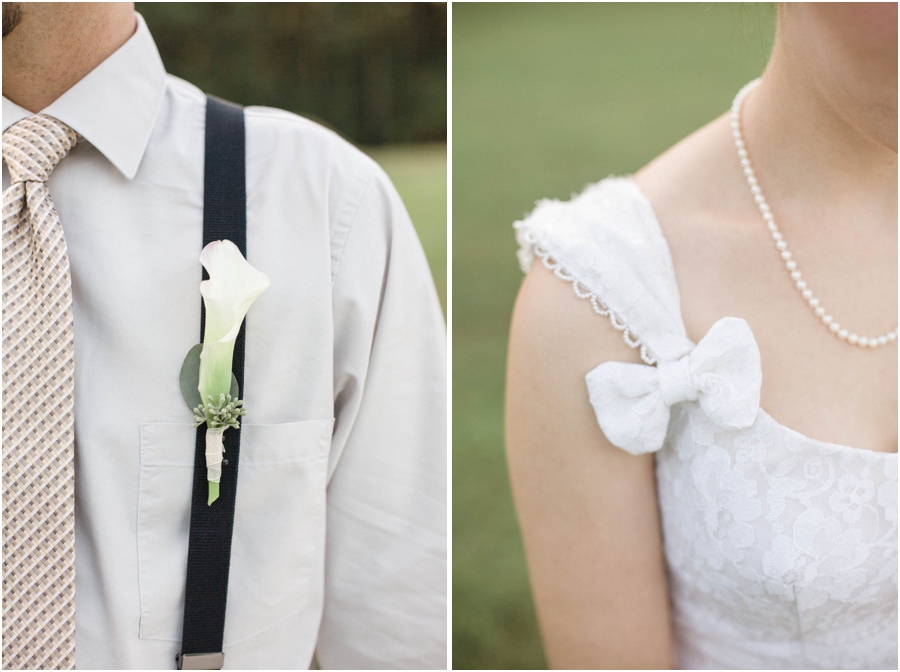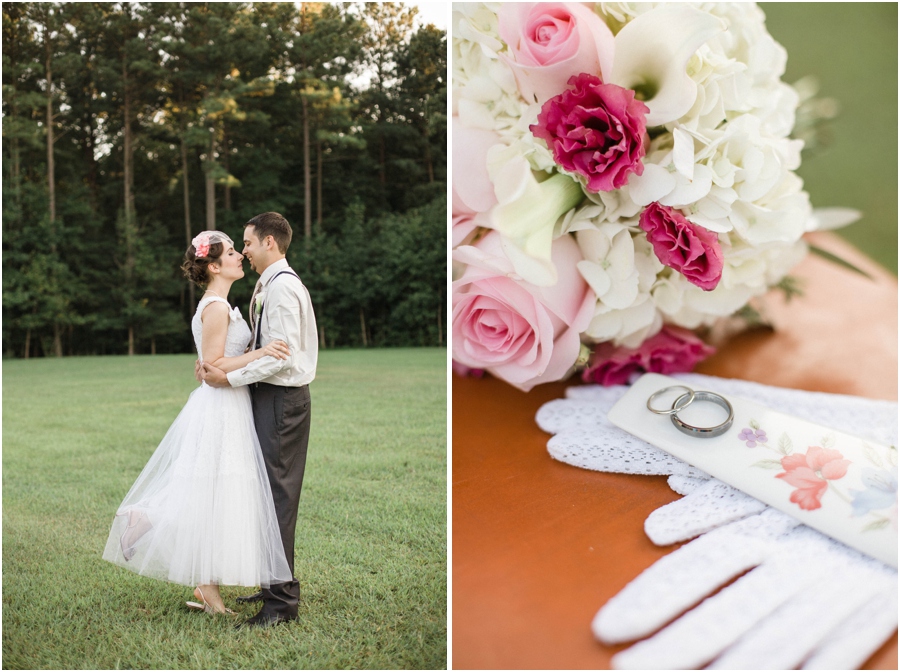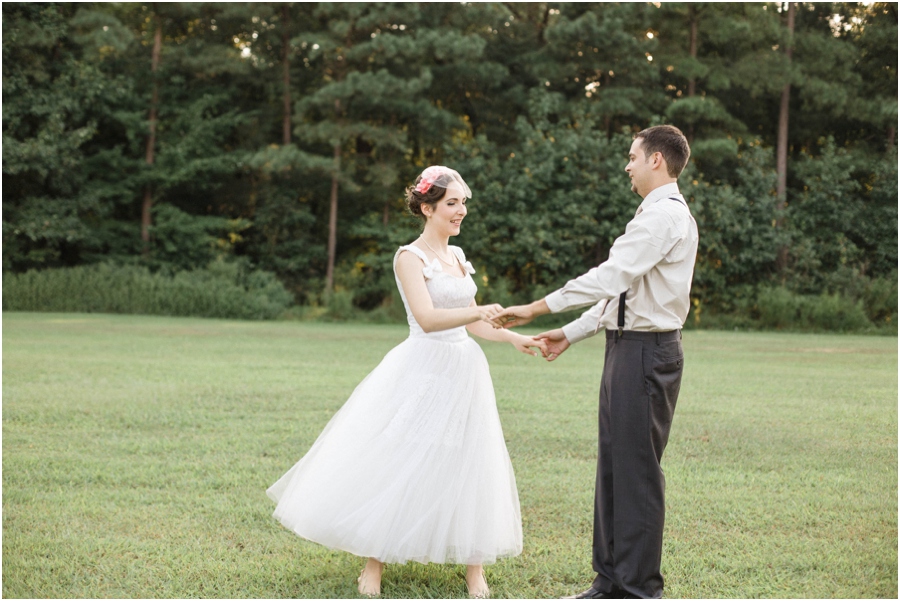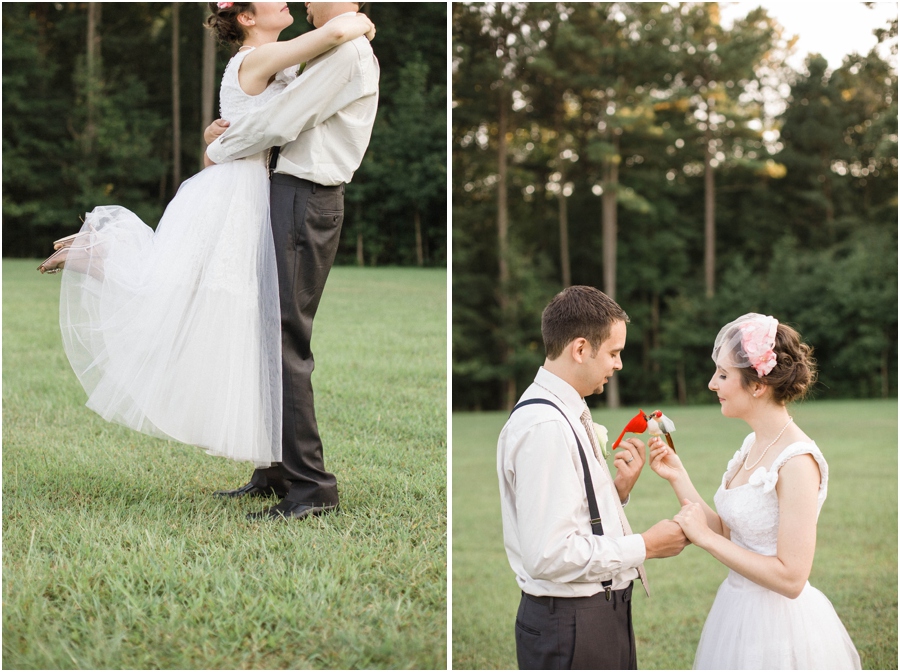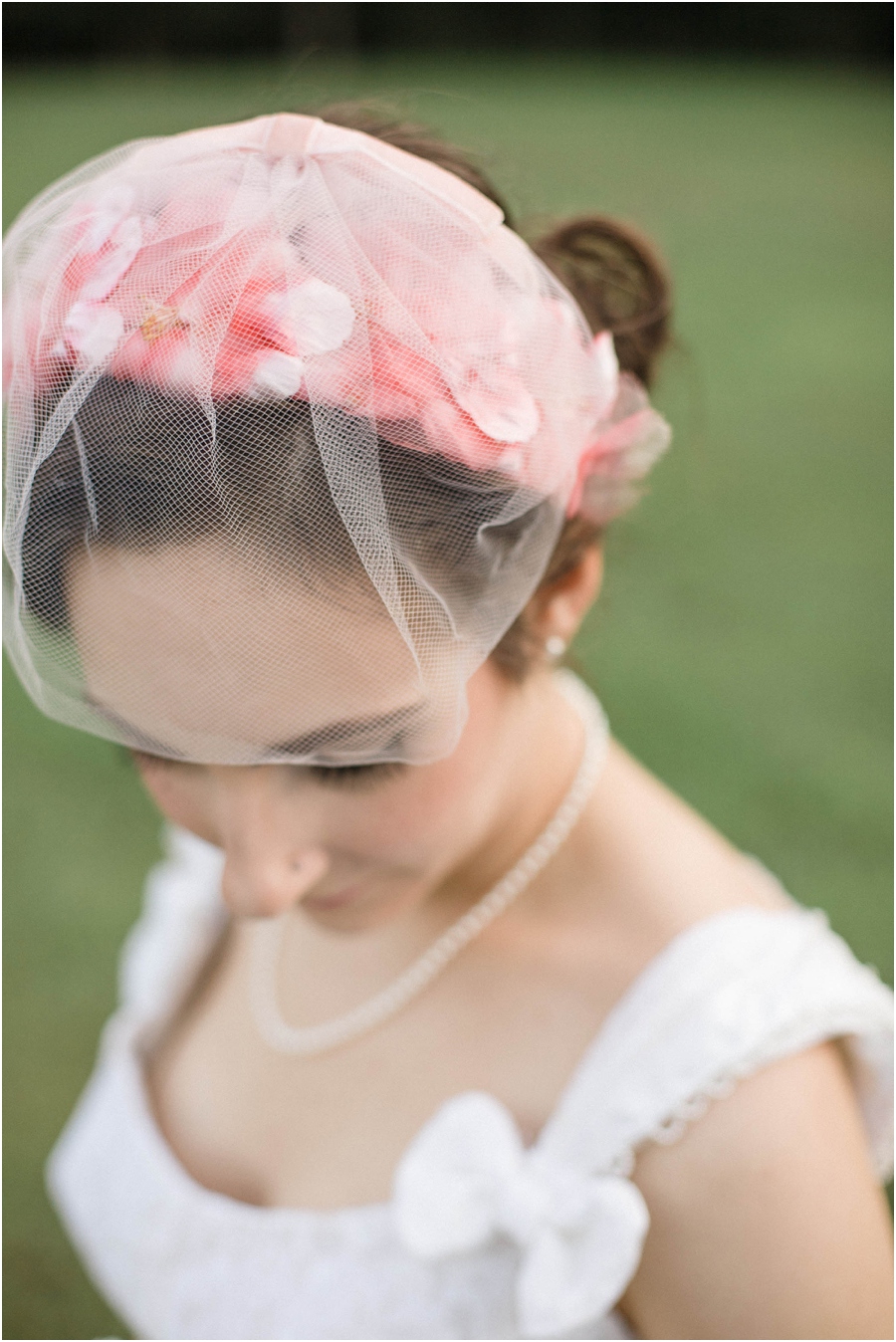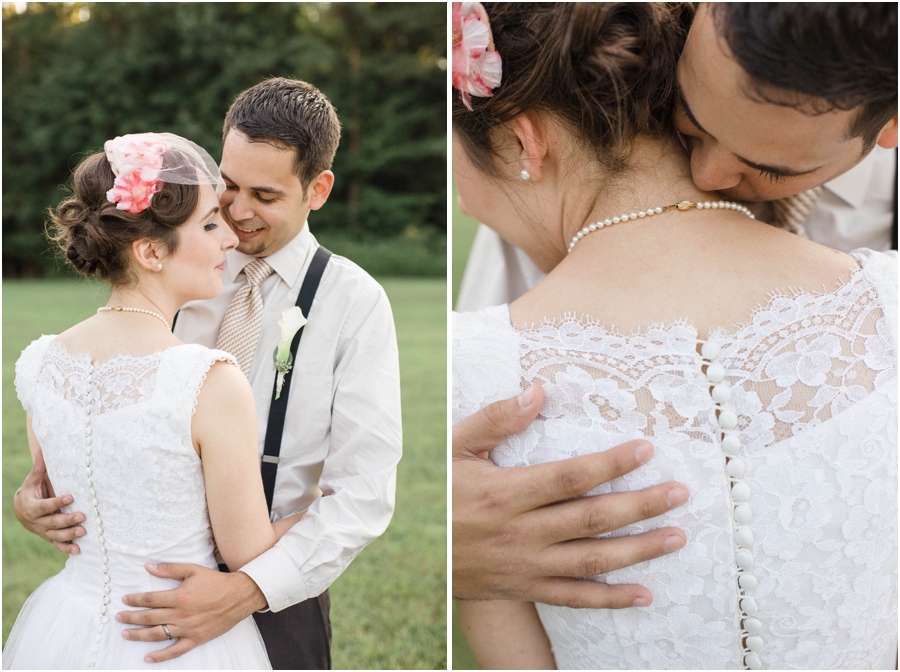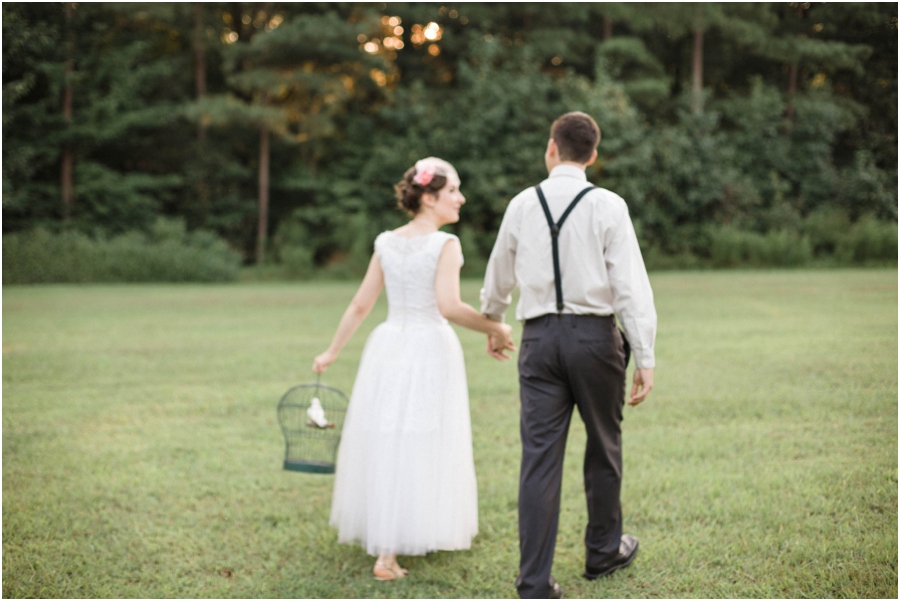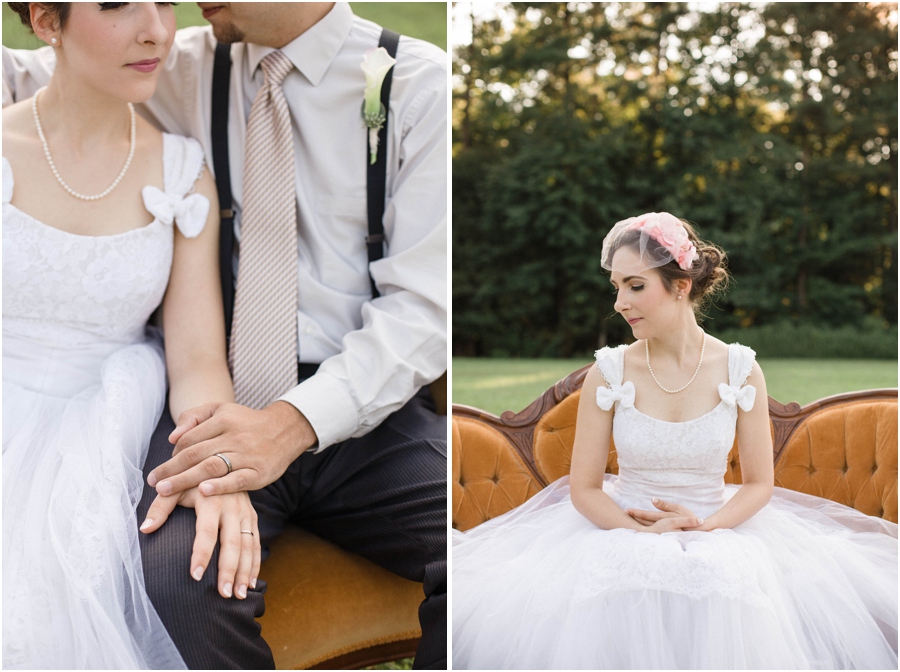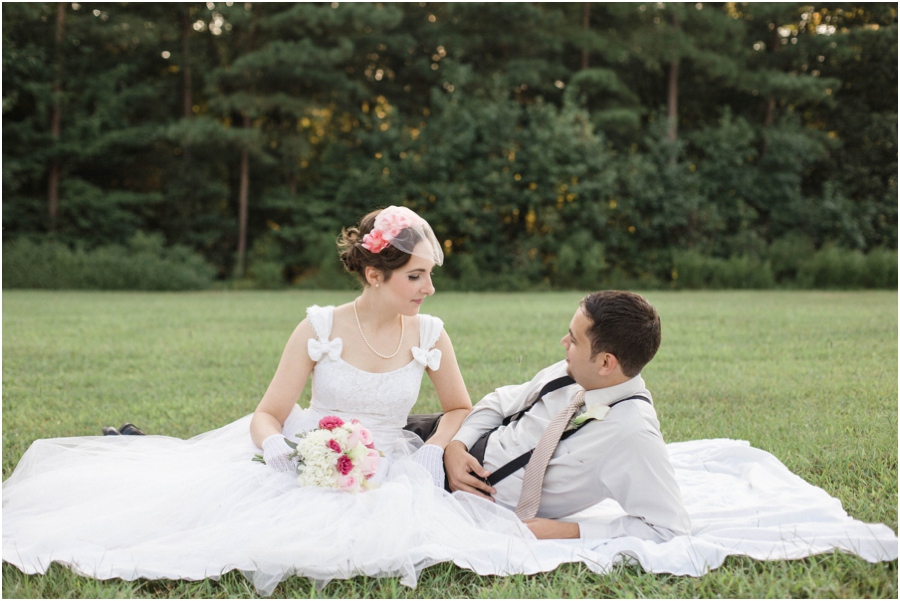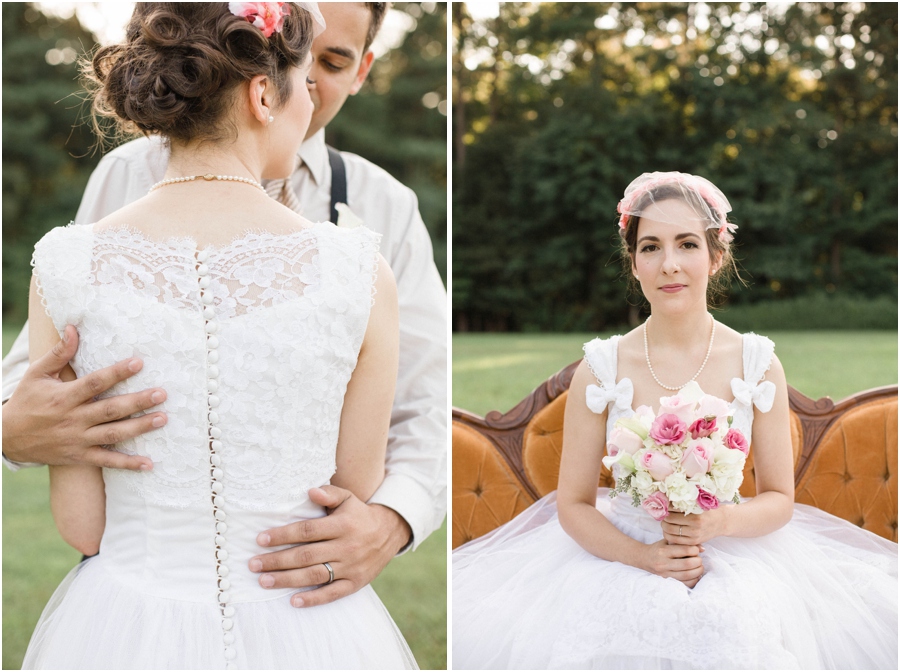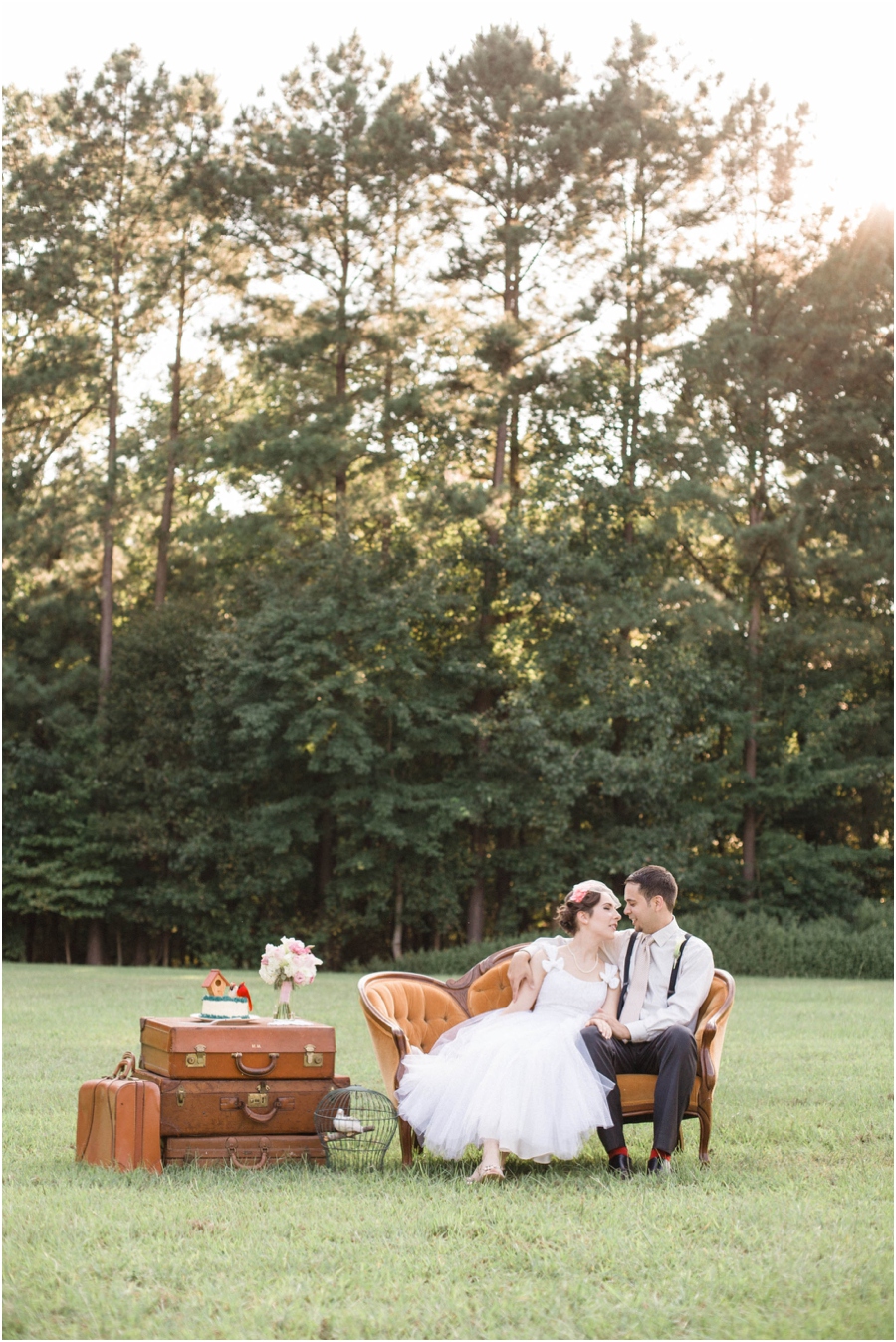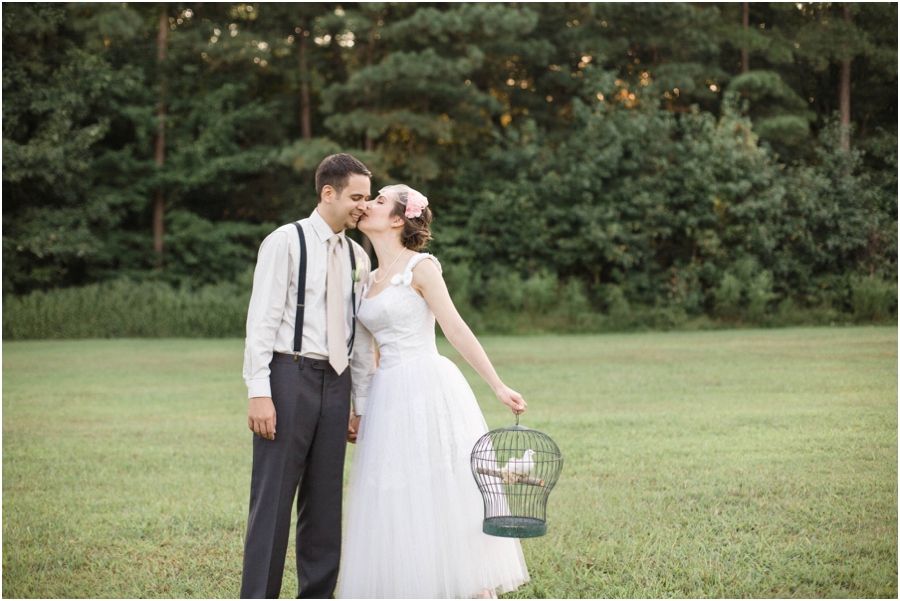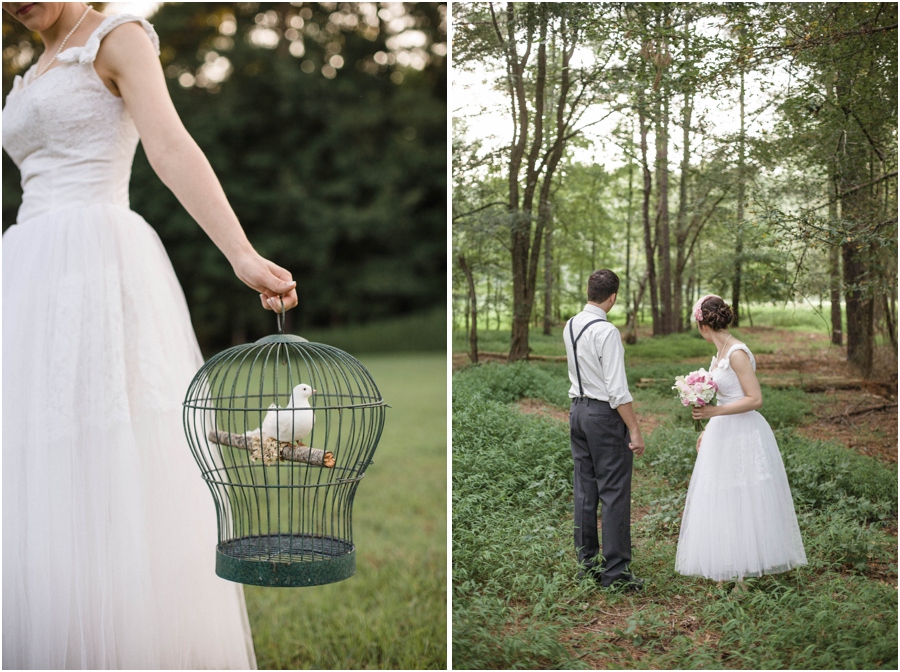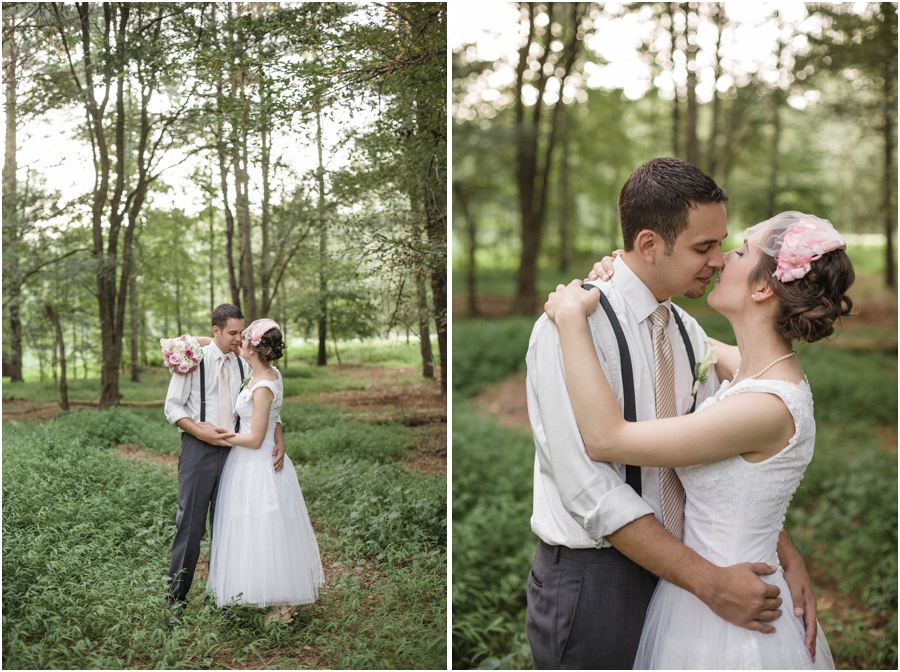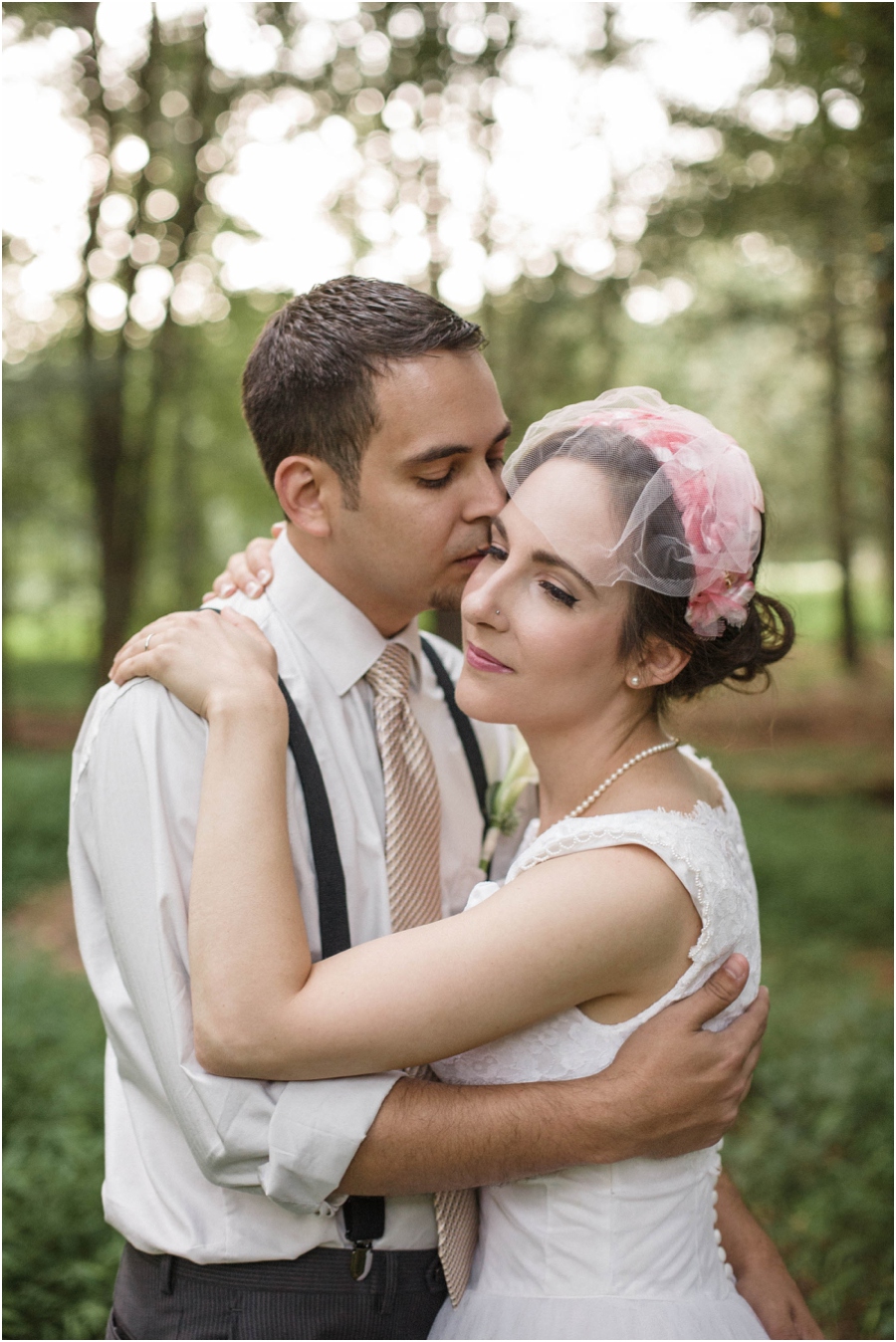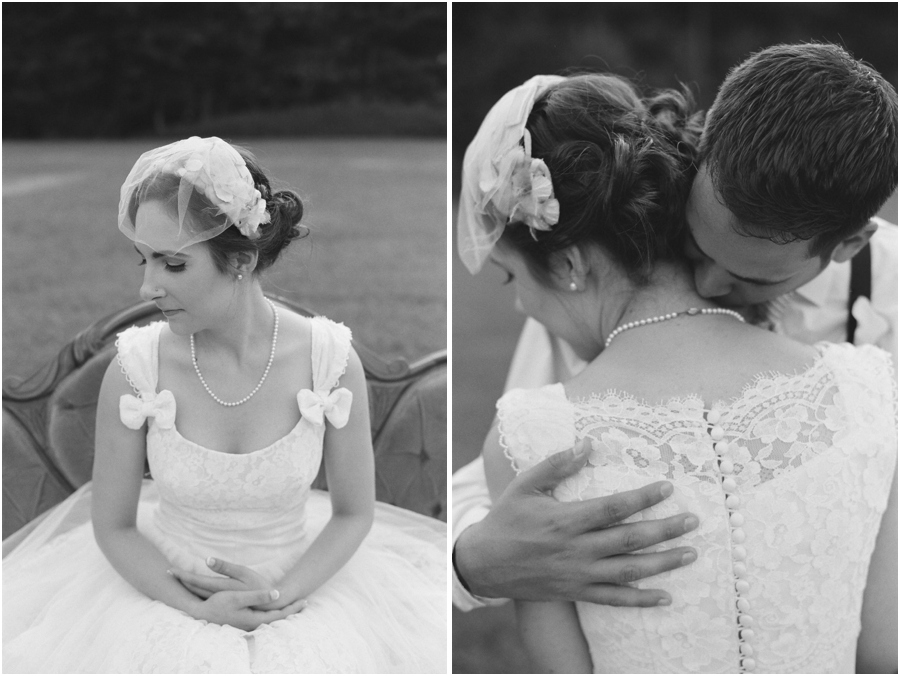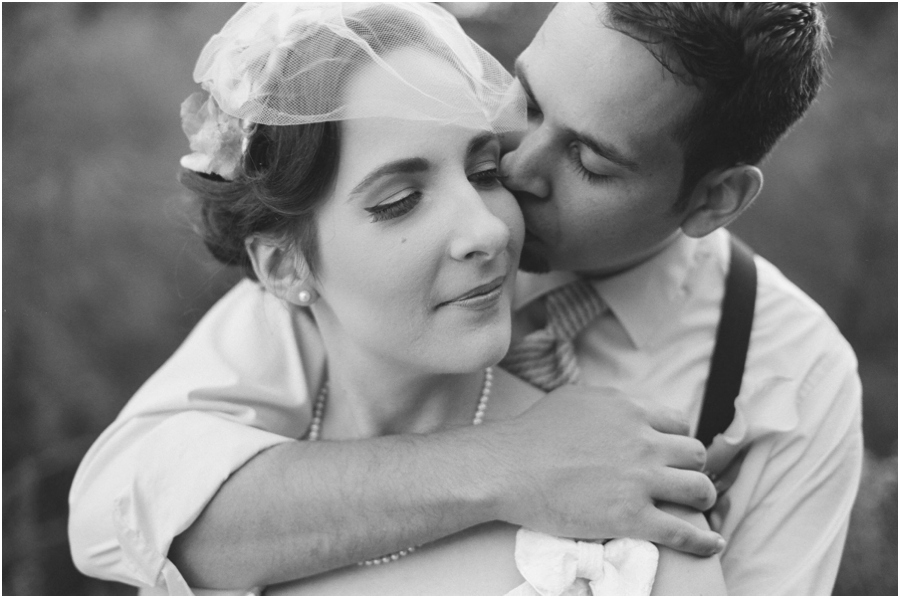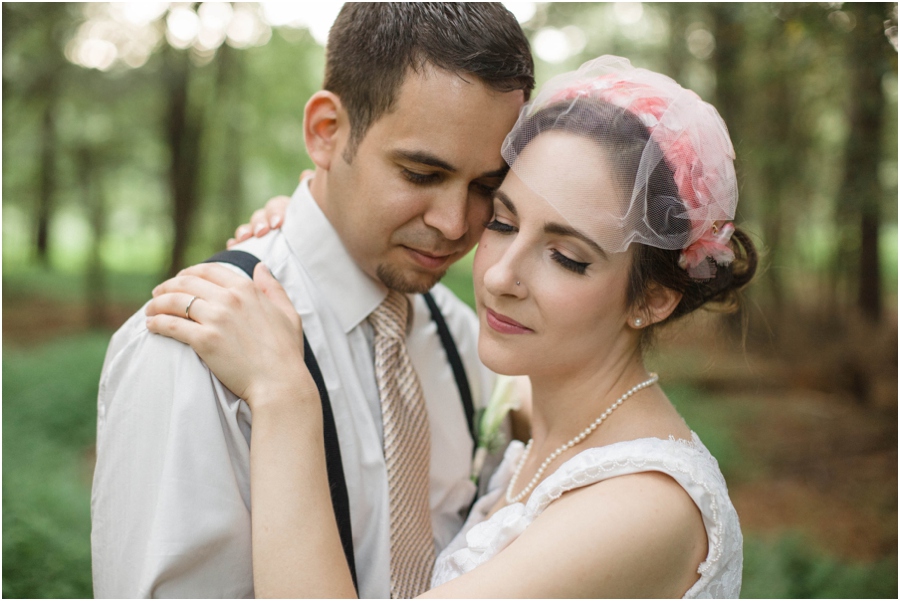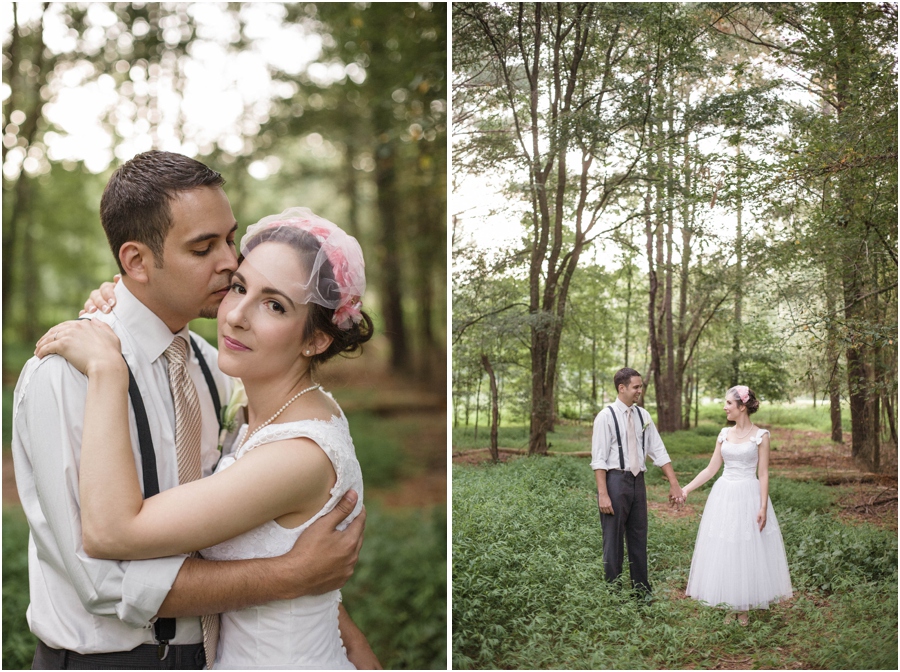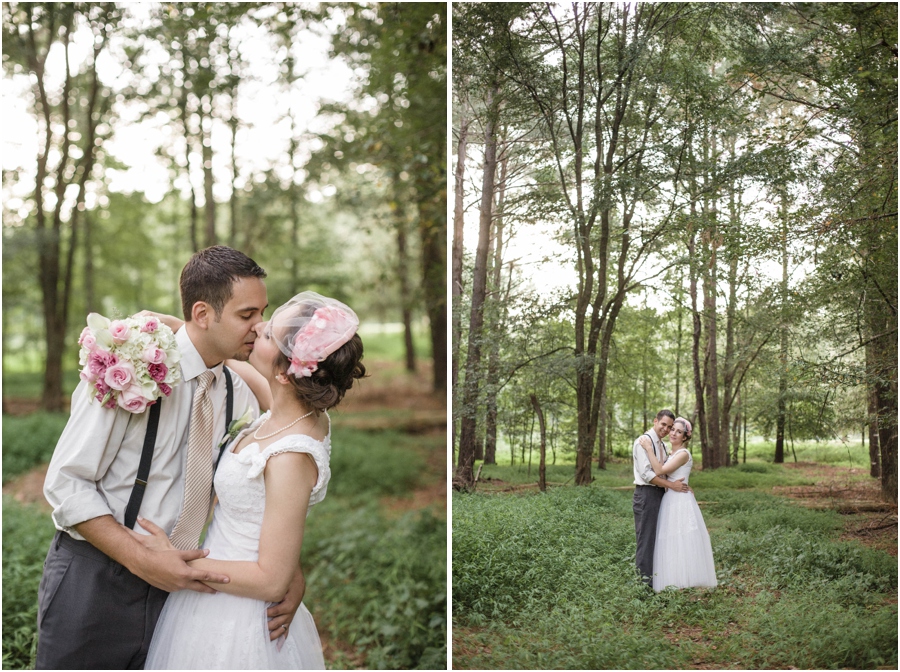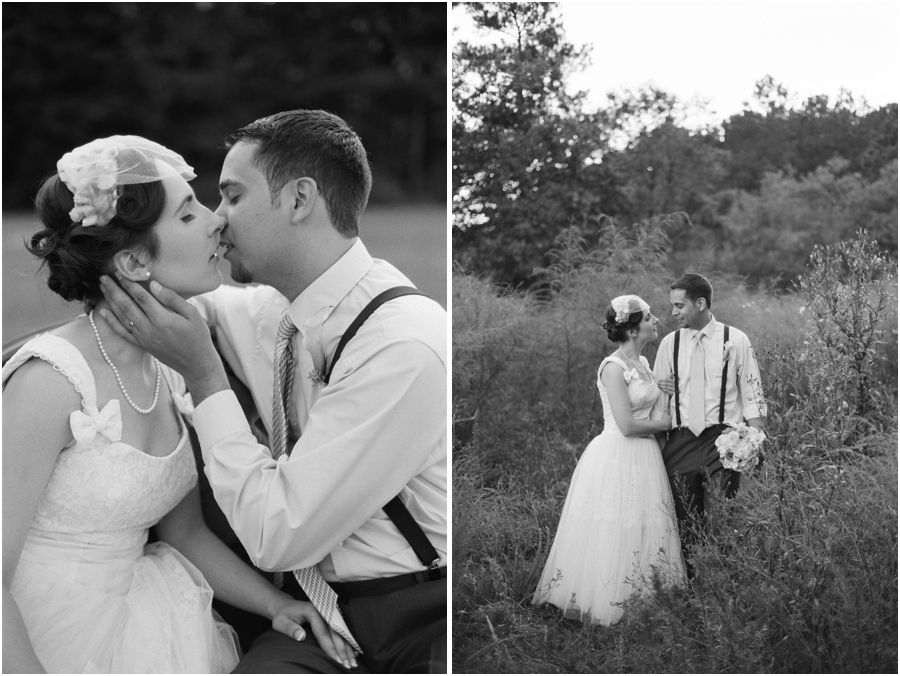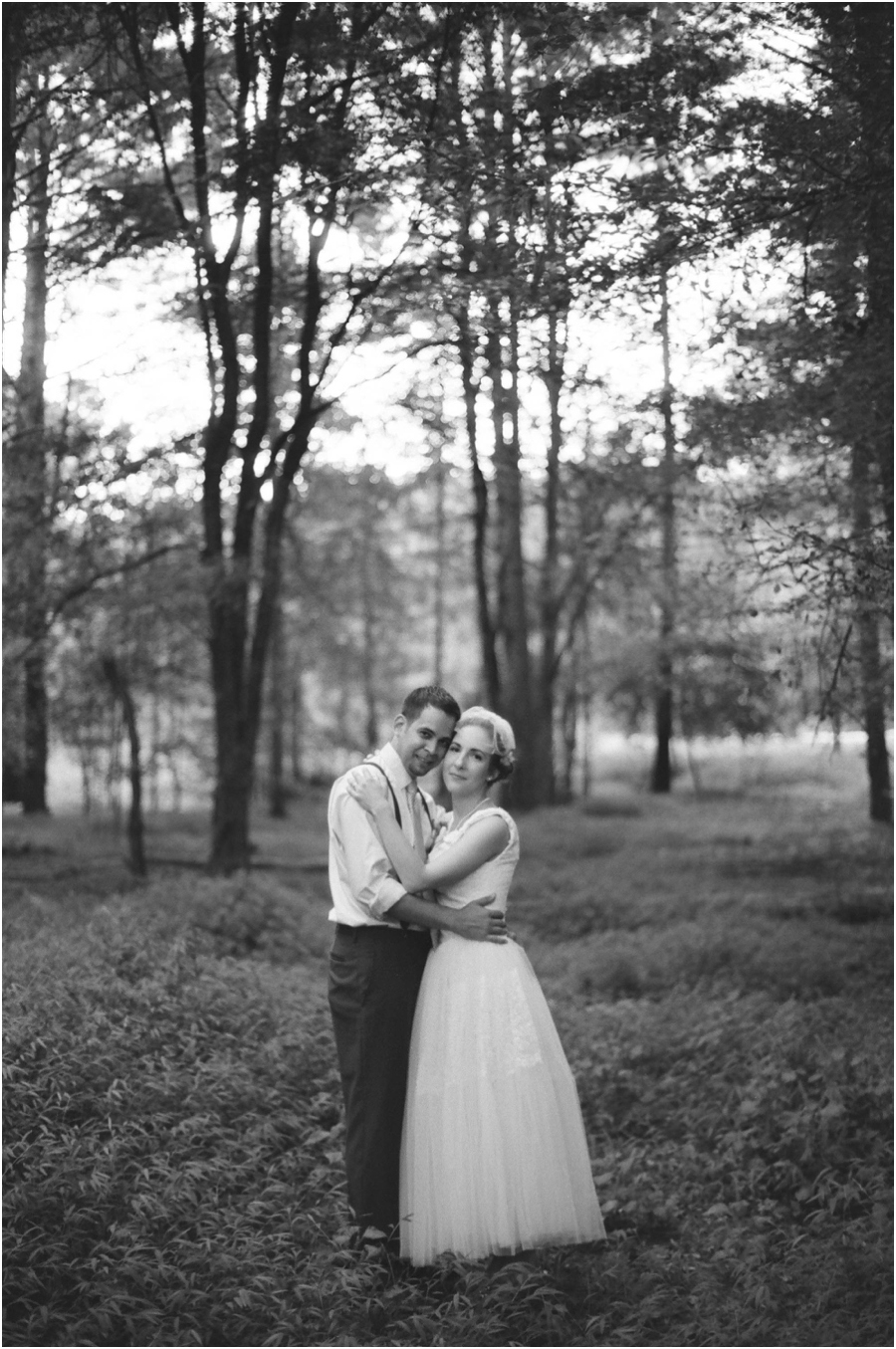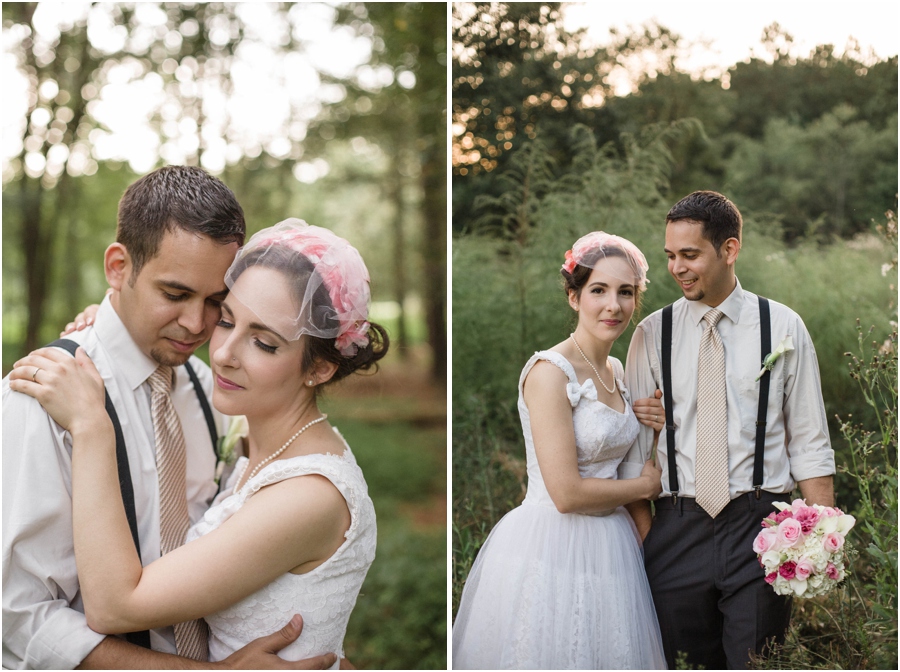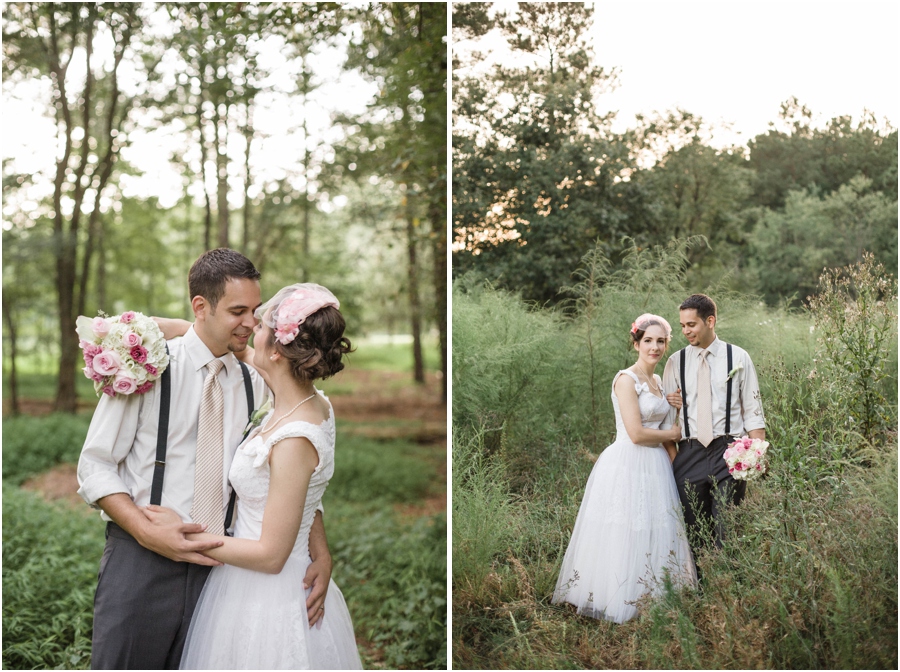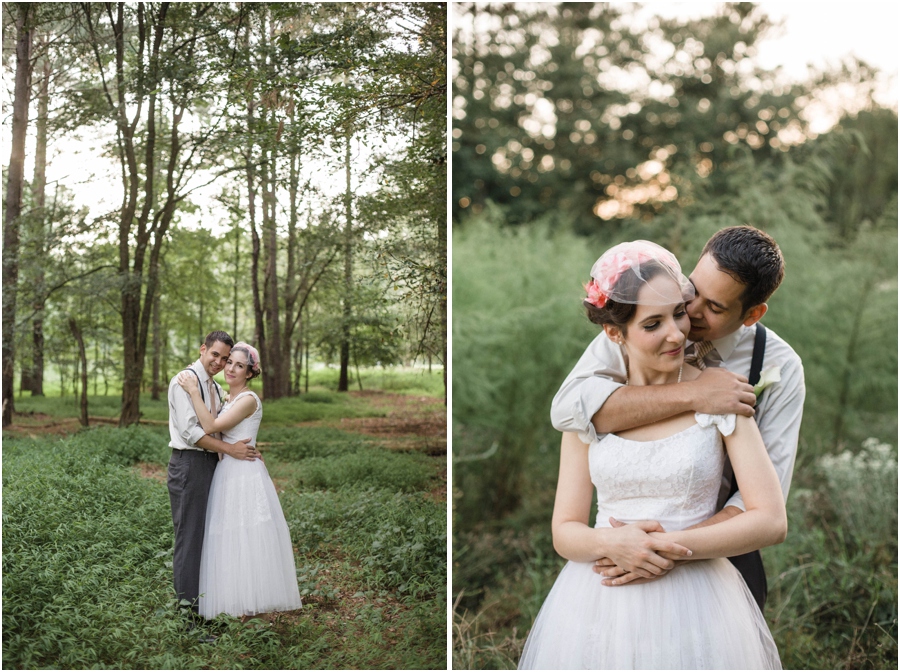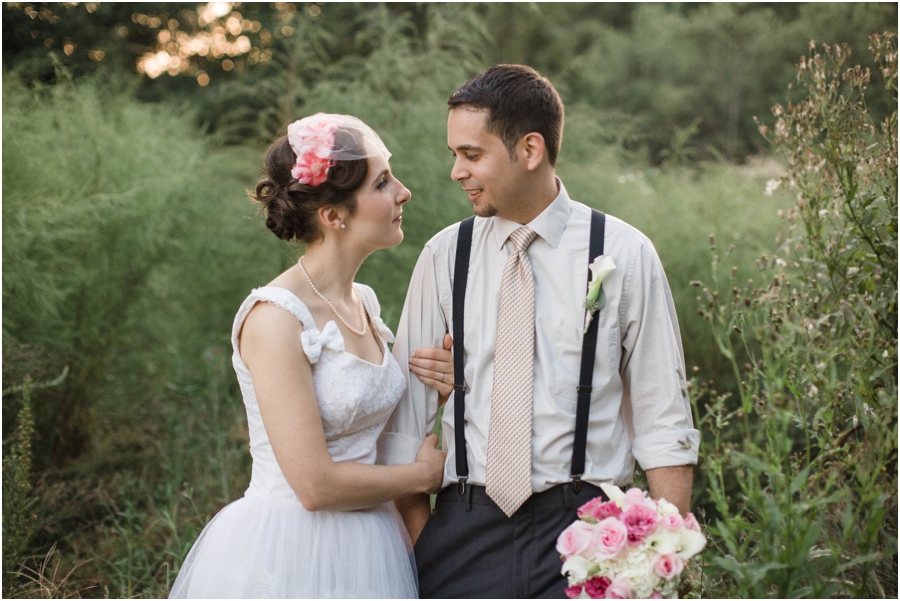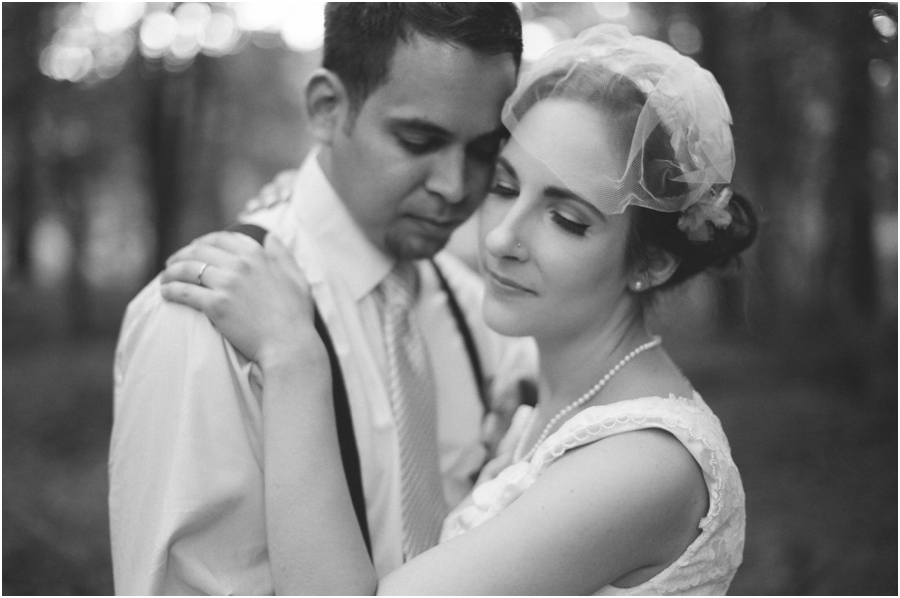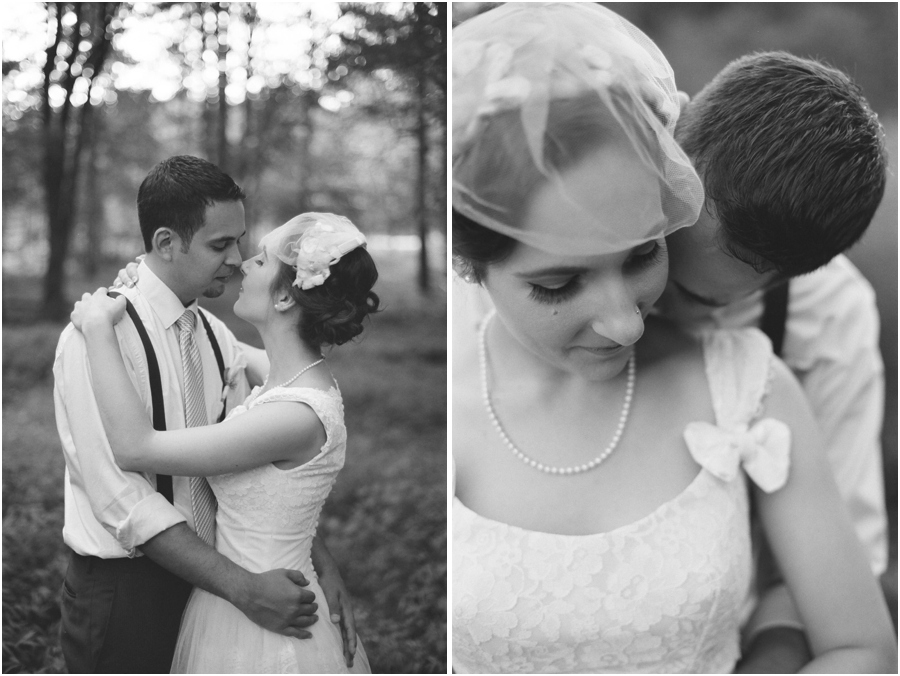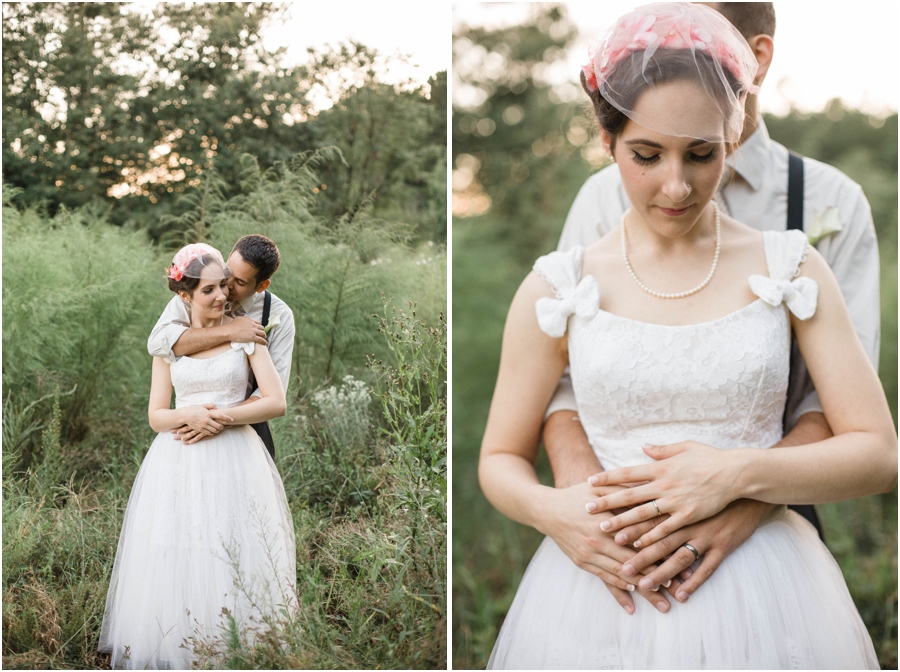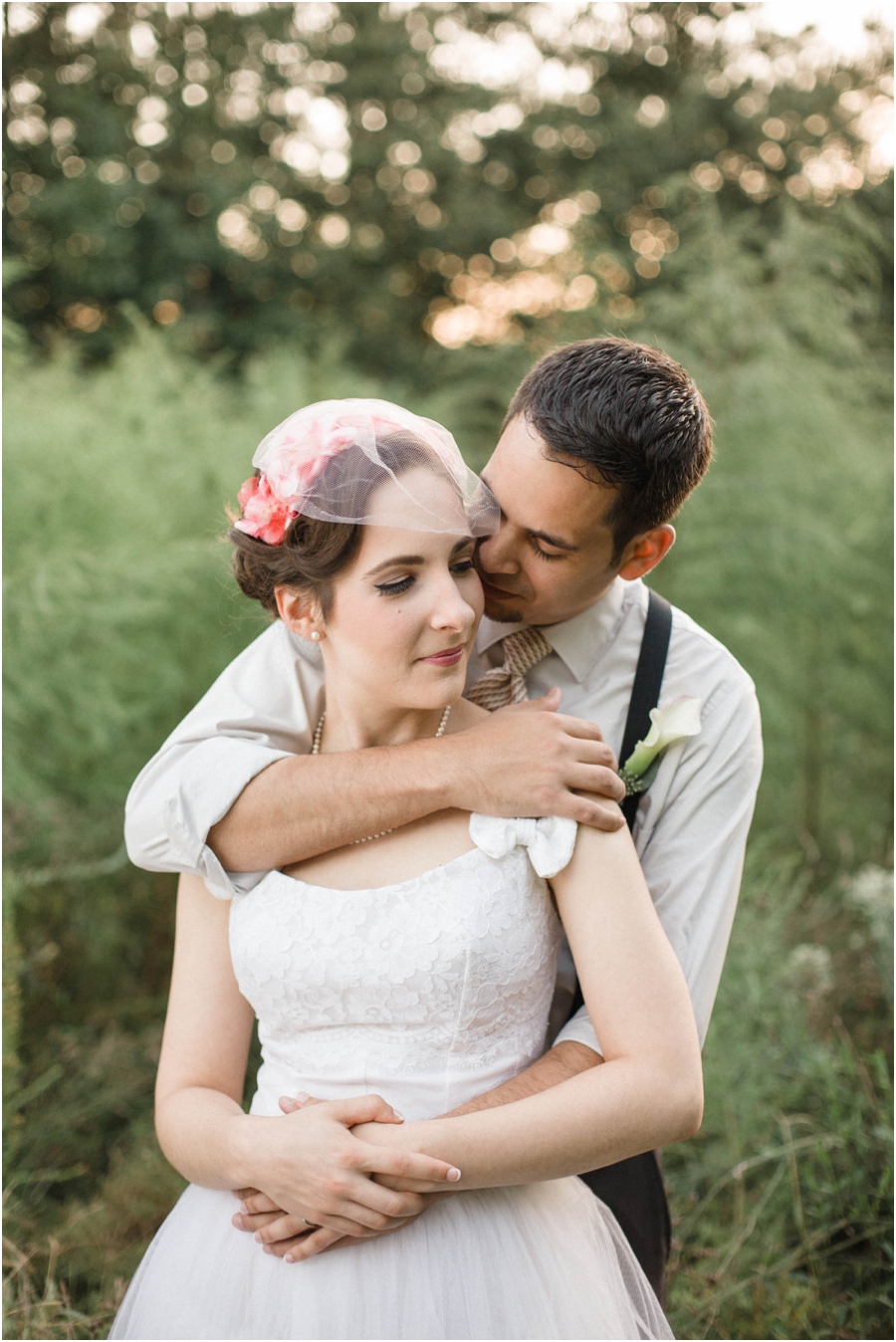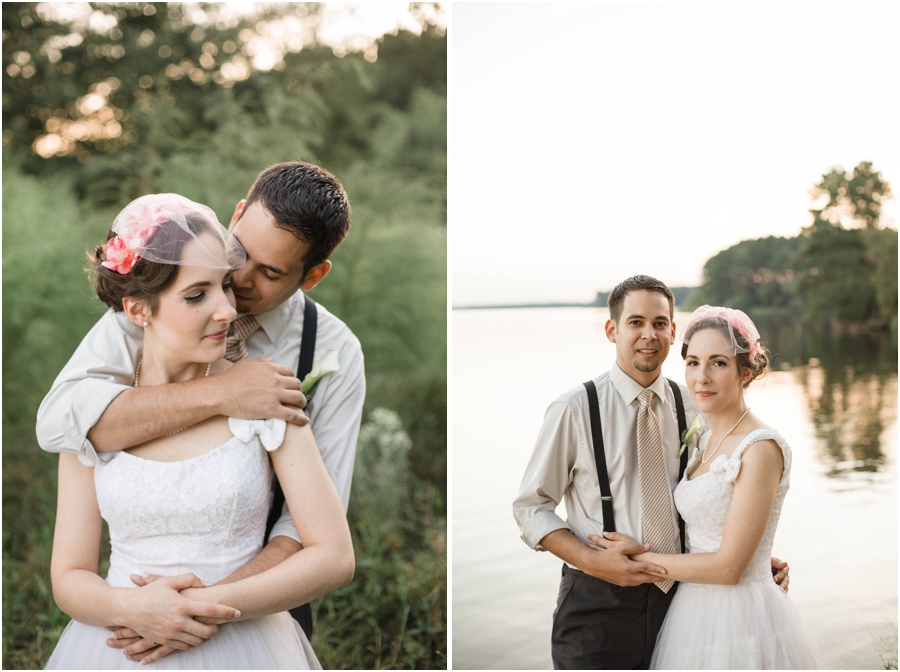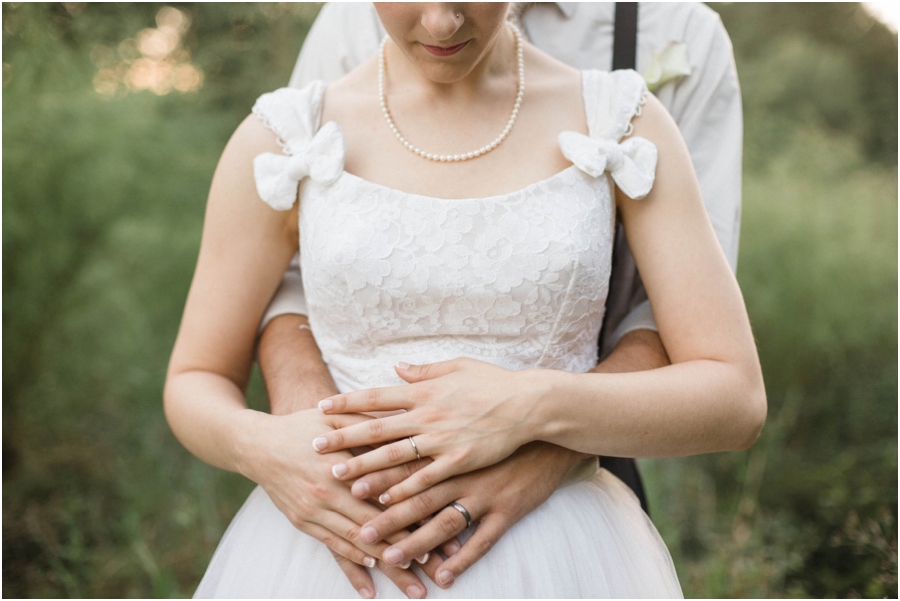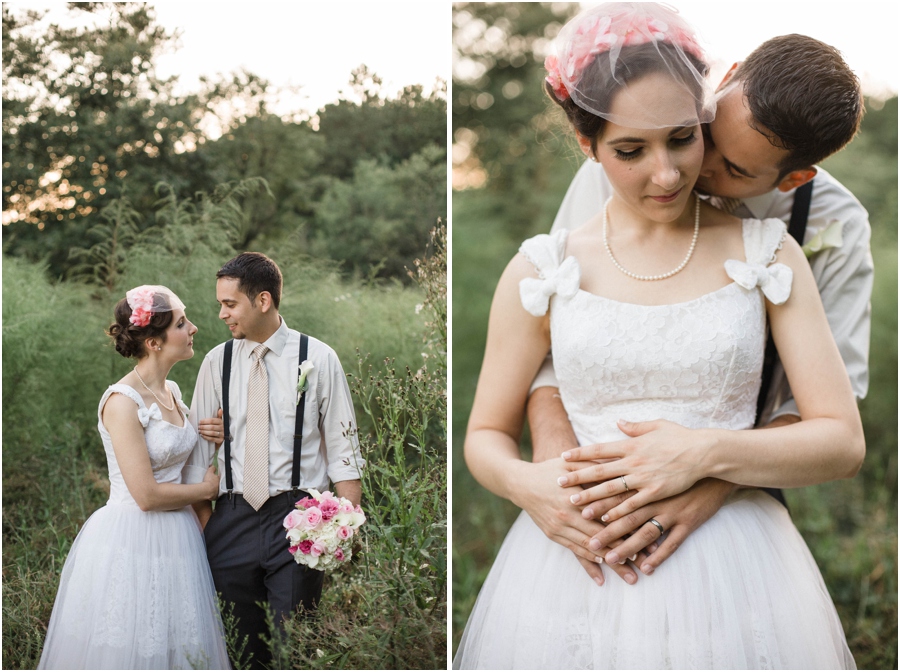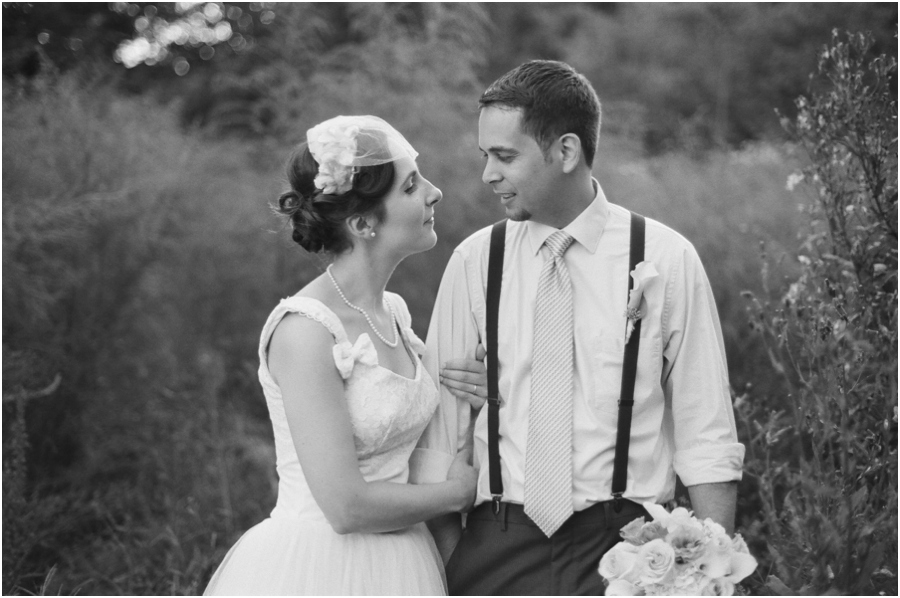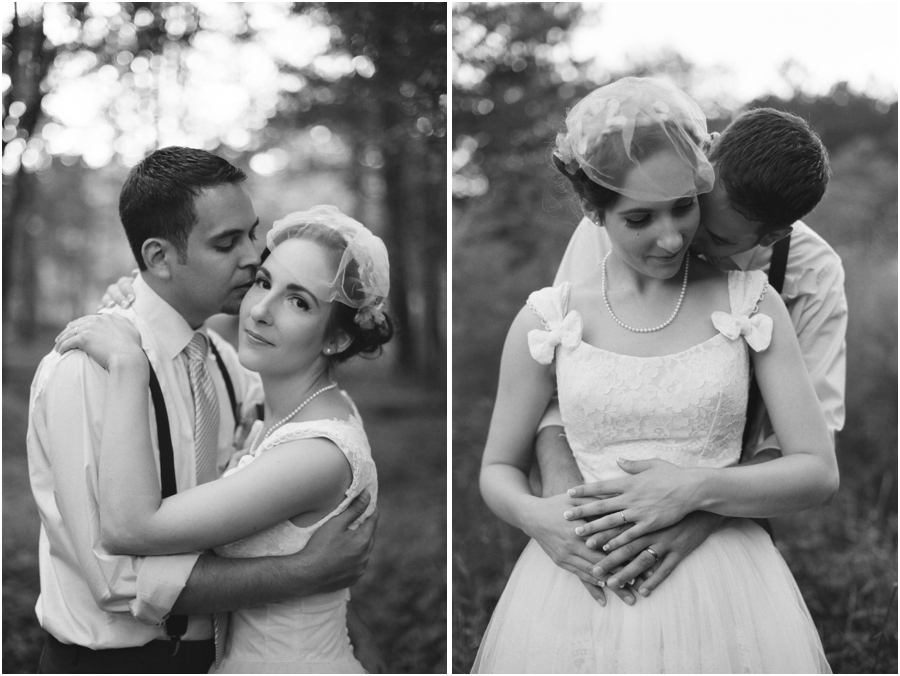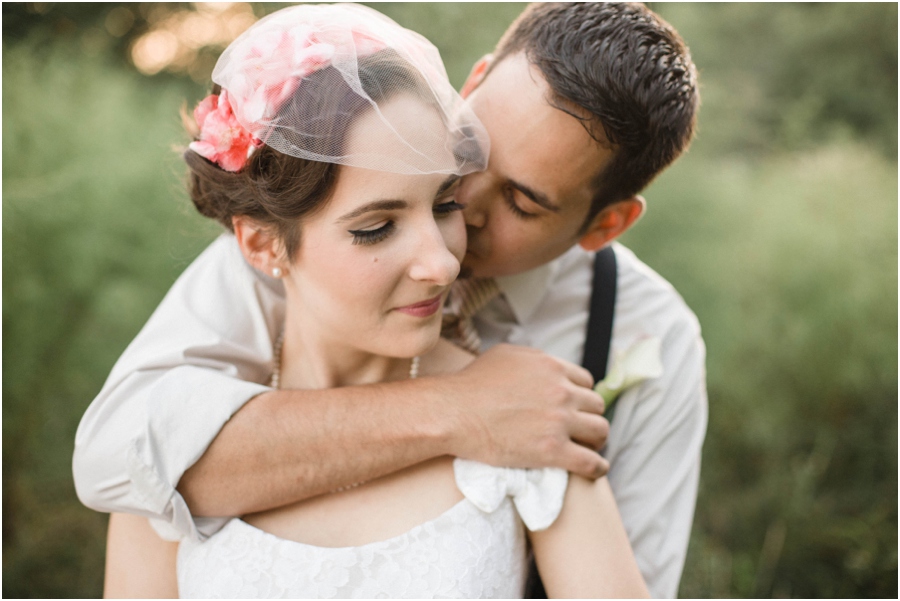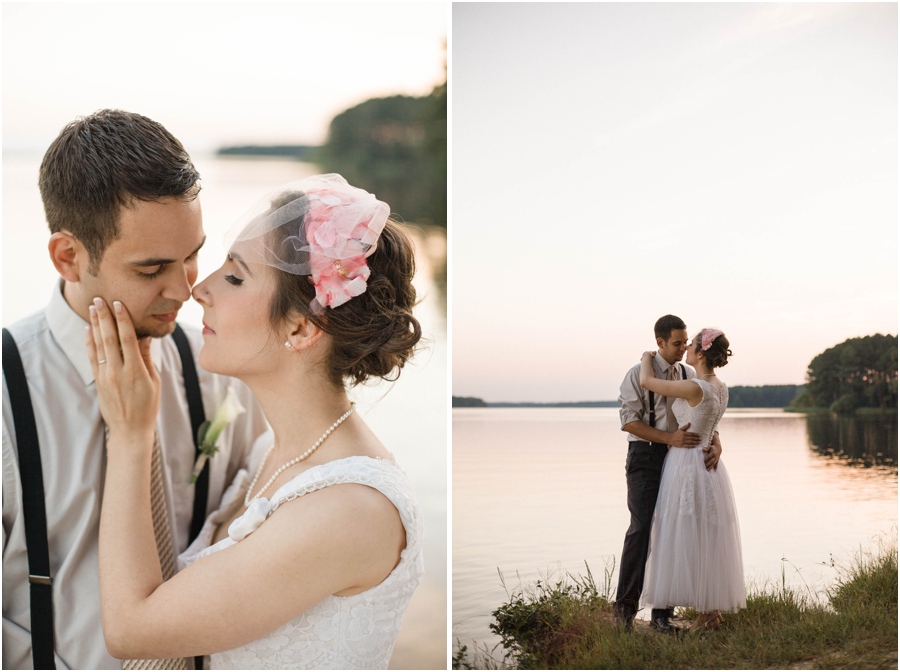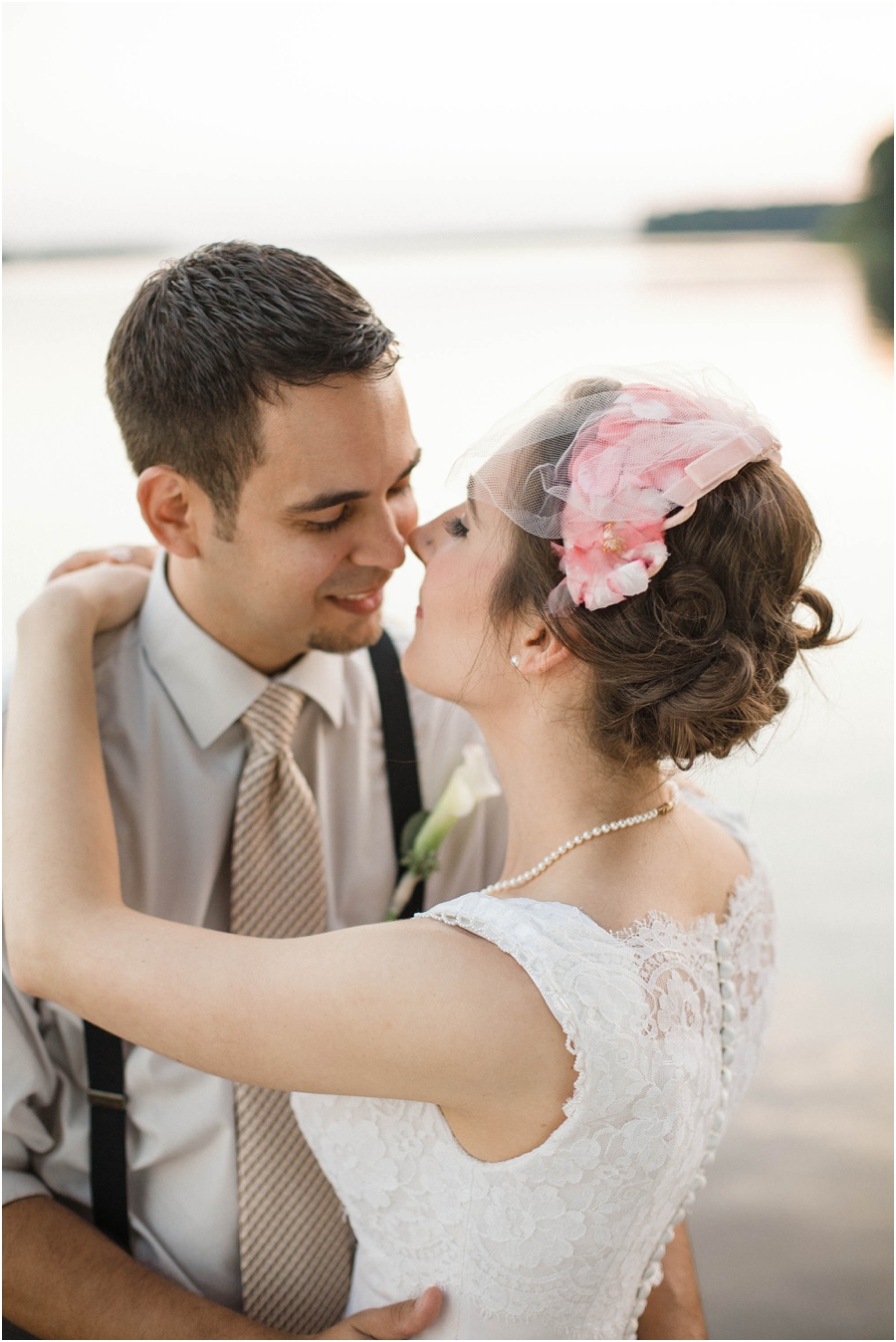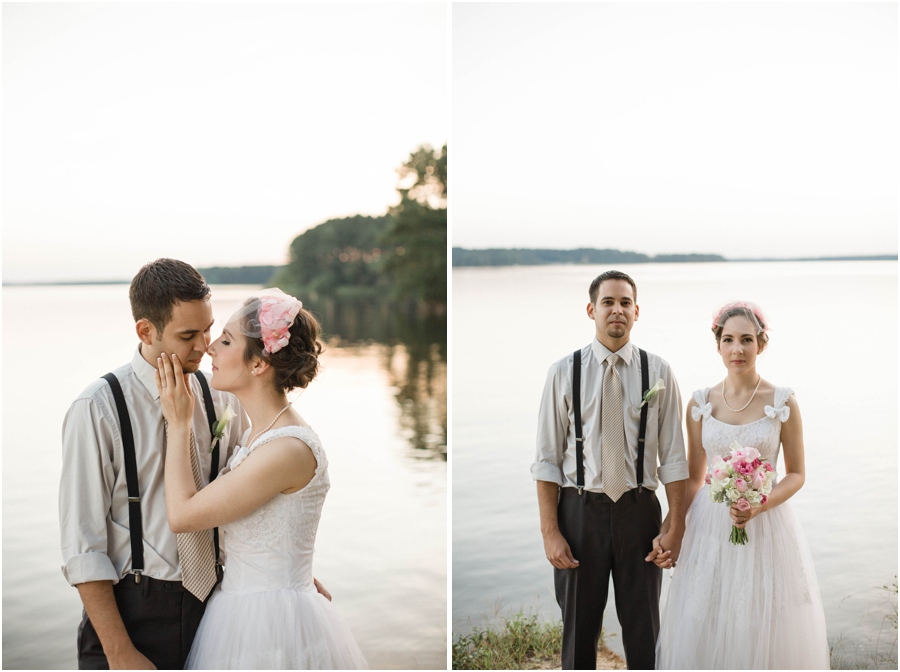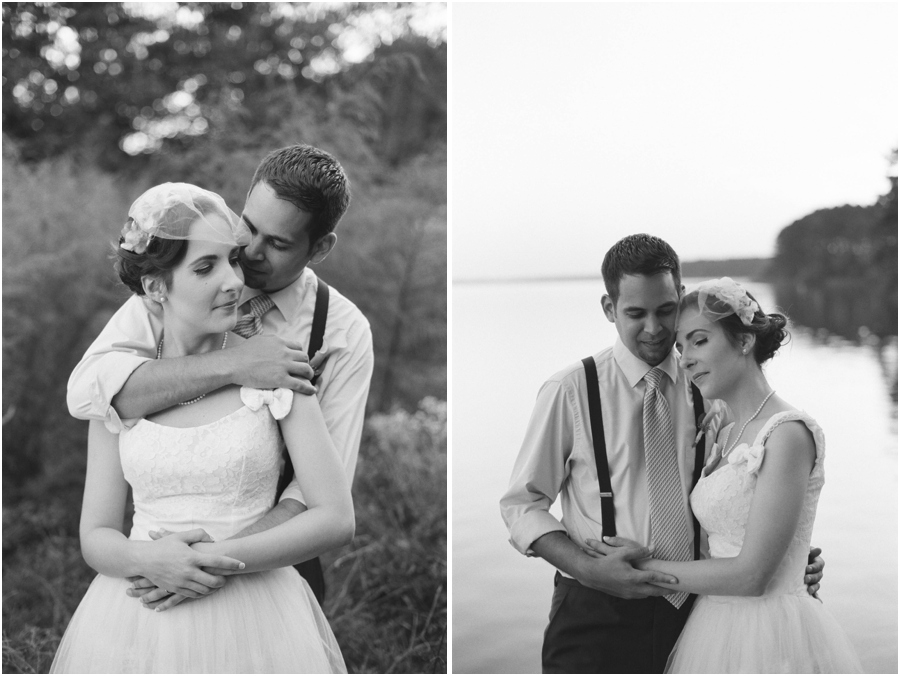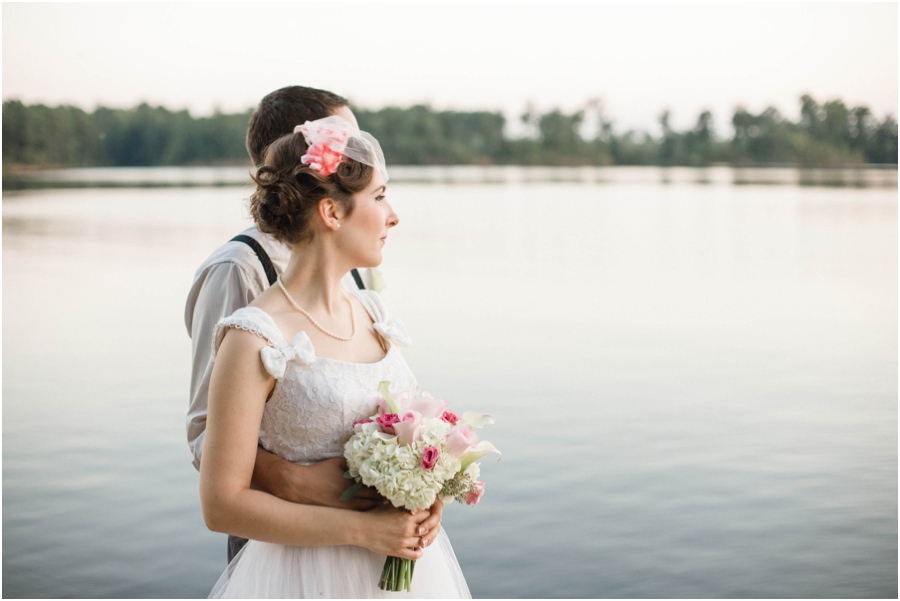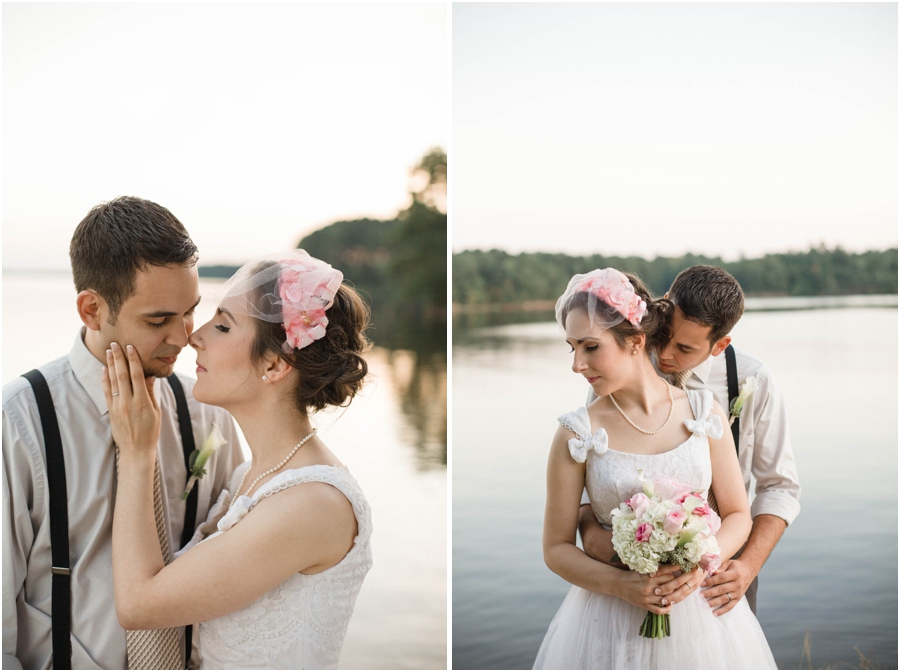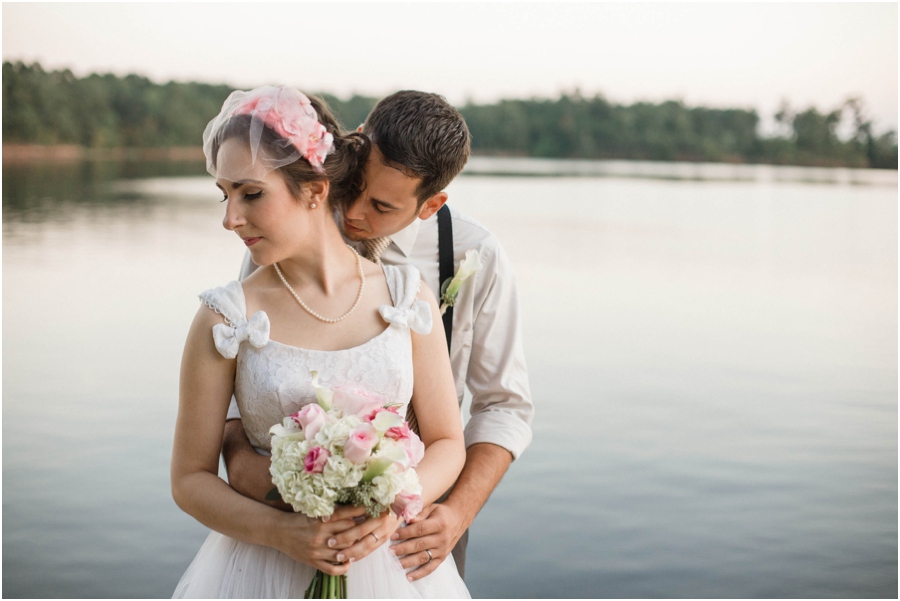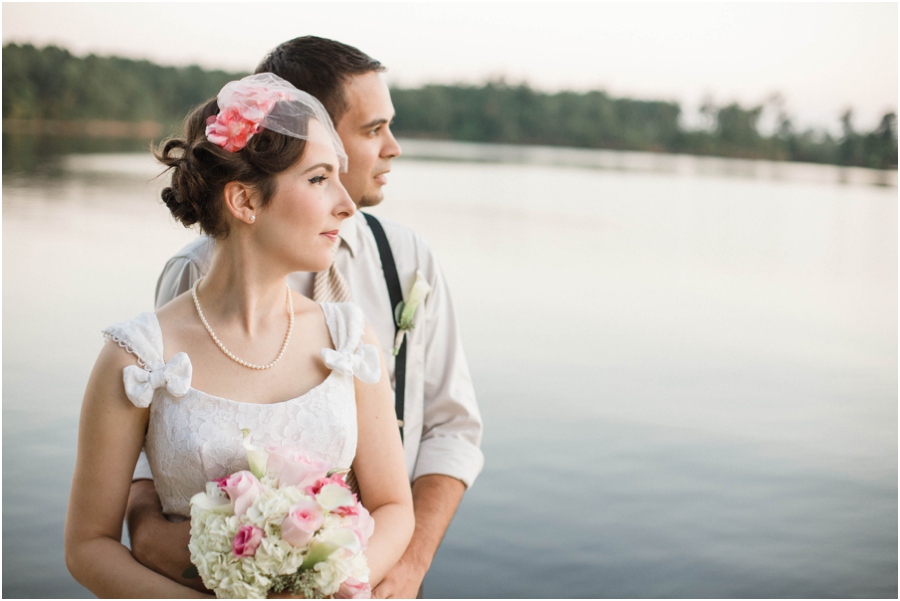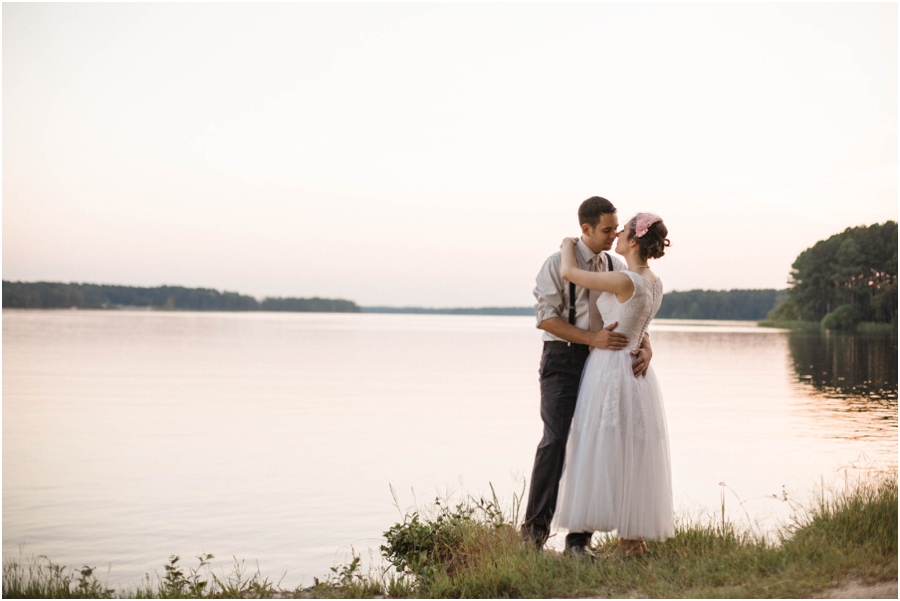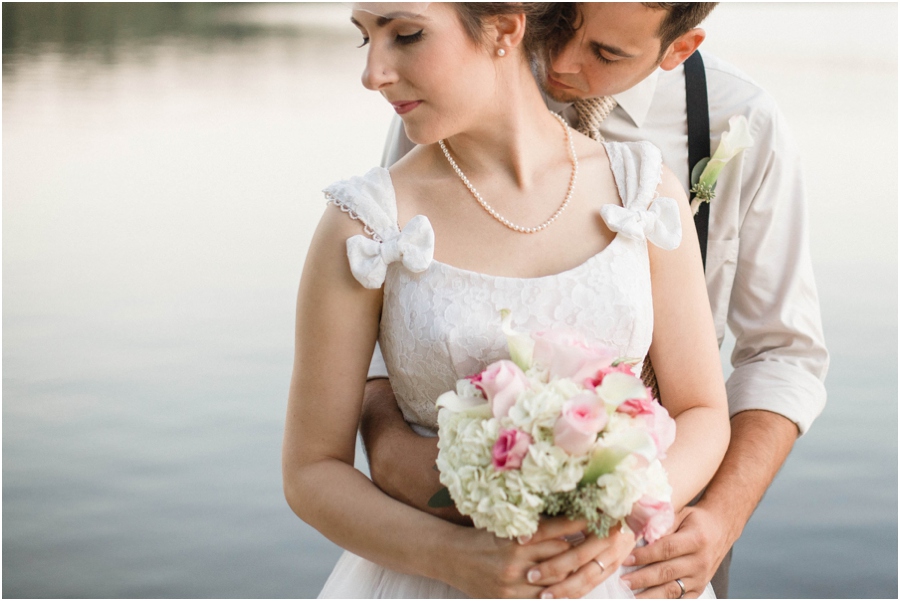 Everything about this session makes us happy :) Our mutual love of vintage, that these two are so sweet together, and that they were such a pleasure to work with. Cassie & Miguel, the two of you are beautiful together – and we hope that you enjoy these images for many years to come, and that they always remind you of this special time in your lives …
xoxo, Brent & Anna