Earlier this year, Cottage Hill asked us to create a shoot for them in collaboration with Michelle Wright that focused on a wedding day from the groom's perspective … showing some details from his point of view, and some of the emotions he would experience on the wedding day. This is the story that transpired:
The sun was streaming through the top of the car as he sped along, wind rushing through his hair. Today was the day they had been planning and anticipating for months, and he was anxious to see his bride. He knew without a doubt she'd be beautiful, and his heart beat faster at the thought of seeing her in all of her bridal glory for the first time. He longed to press his cheek against hers, to hold her, to let her feel that at the heart of this momentous, emotional day, he was there, they would be together, and that was really all that mattered.
They were marrying at his childhood home. The same courtyard and steps that he had run all over as a child would now be the the path he would take to embrace his bride as they pledged their lives together. He arrived at the home and began to prepare for the small ceremony. Smiling, he realized that his lovely bride had a box of his favorite things waiting for him. He poured himself a drink and settled in for a few minutes to collect his thoughts. As he reflected, he remembered her face the moment he had asked her to marry him. She was so surprised, and had been totally giddy with excitement through the wedding planning process, especially once they decided where they would celebrate their wedding day. It was important to her that their own memories would begin in a place that held so many treasured memories for him.
Now here they were, starting on a new journey together. Glancing at the watch his grandfather gave him, he realized the time had slipped away as quickly as his thoughts had wandered. He adjusted his suit and bowtie one more time and stepped outside. As the sun's rays danced through the trees, he could almost envision their children playing as he had among the same trees. A boy, as rowdy and rambunctious as he was as a child, chasing a golden-haired sister around while he and his bride laughed at their antics.
And then just as suddenly the light shifted, and he held his breath. There she was … a vision of radiant beauty with the sunlight streaming through her hair. He took her in his arms, and as tears joy filled their eyes, he tenderly whispered, "You are beautiful, my love, my bride …"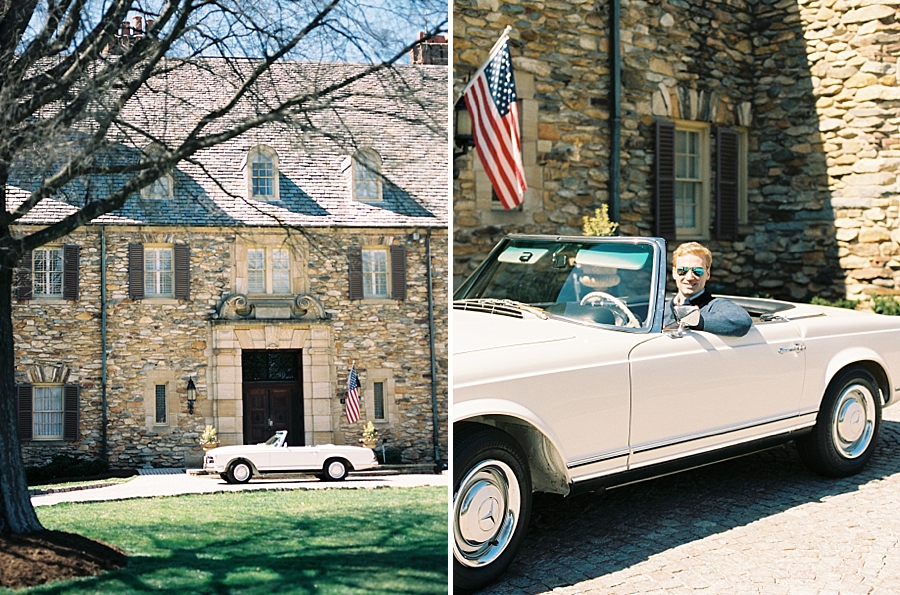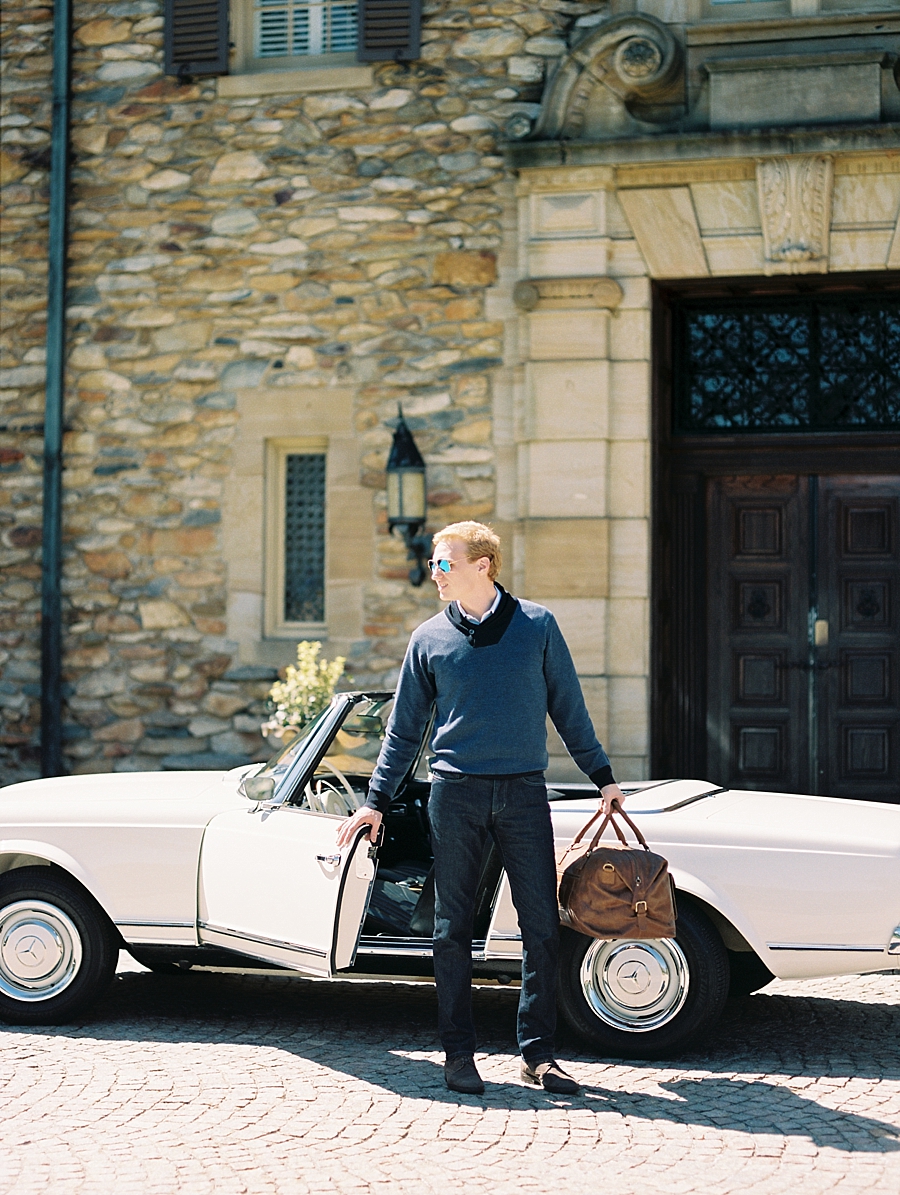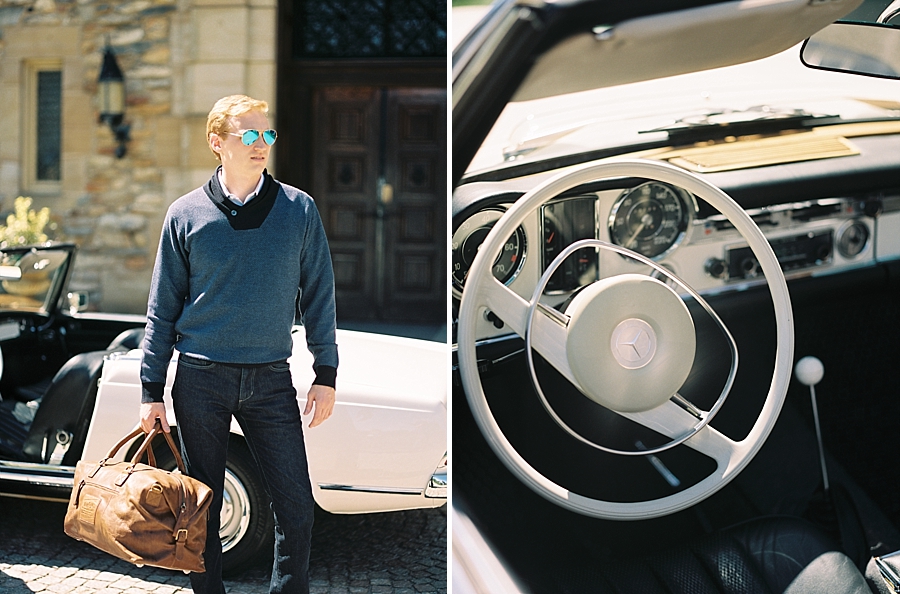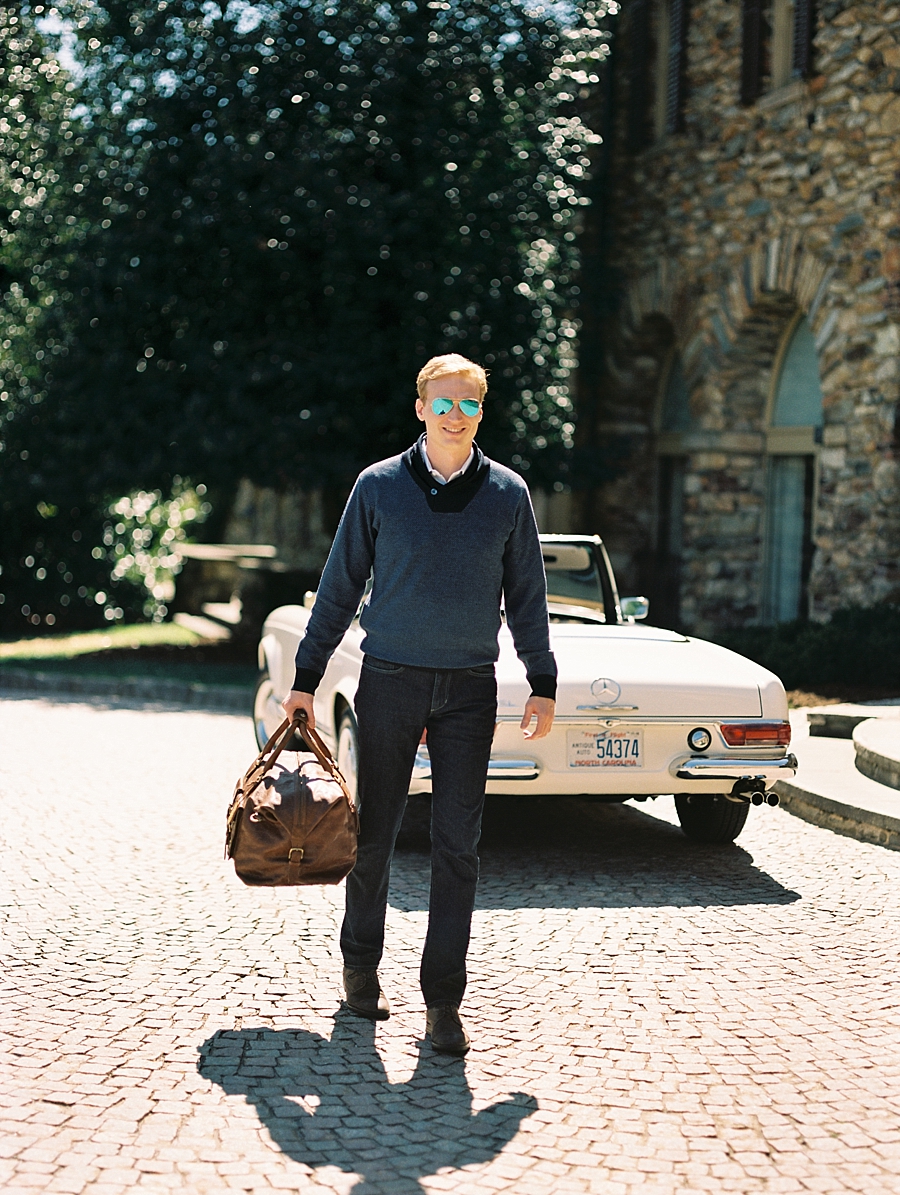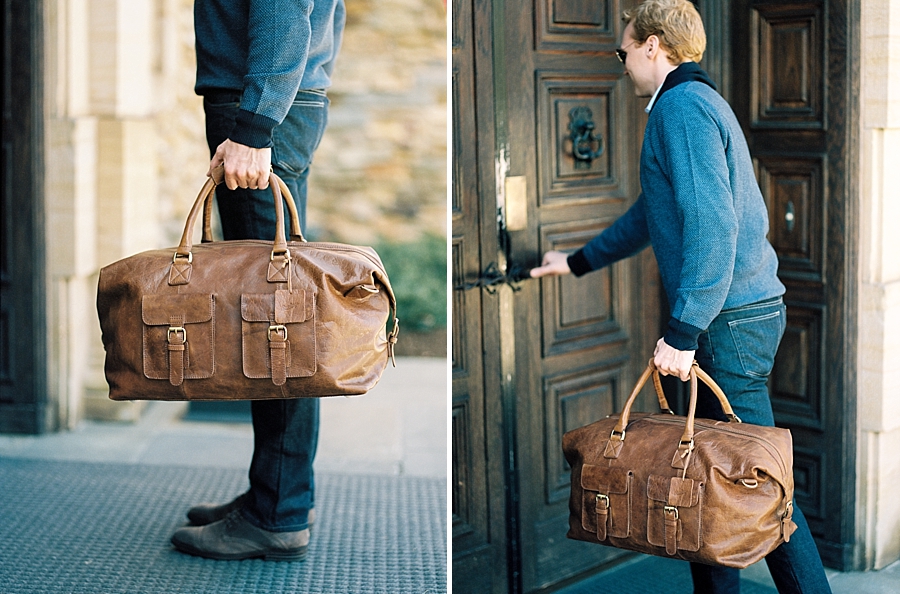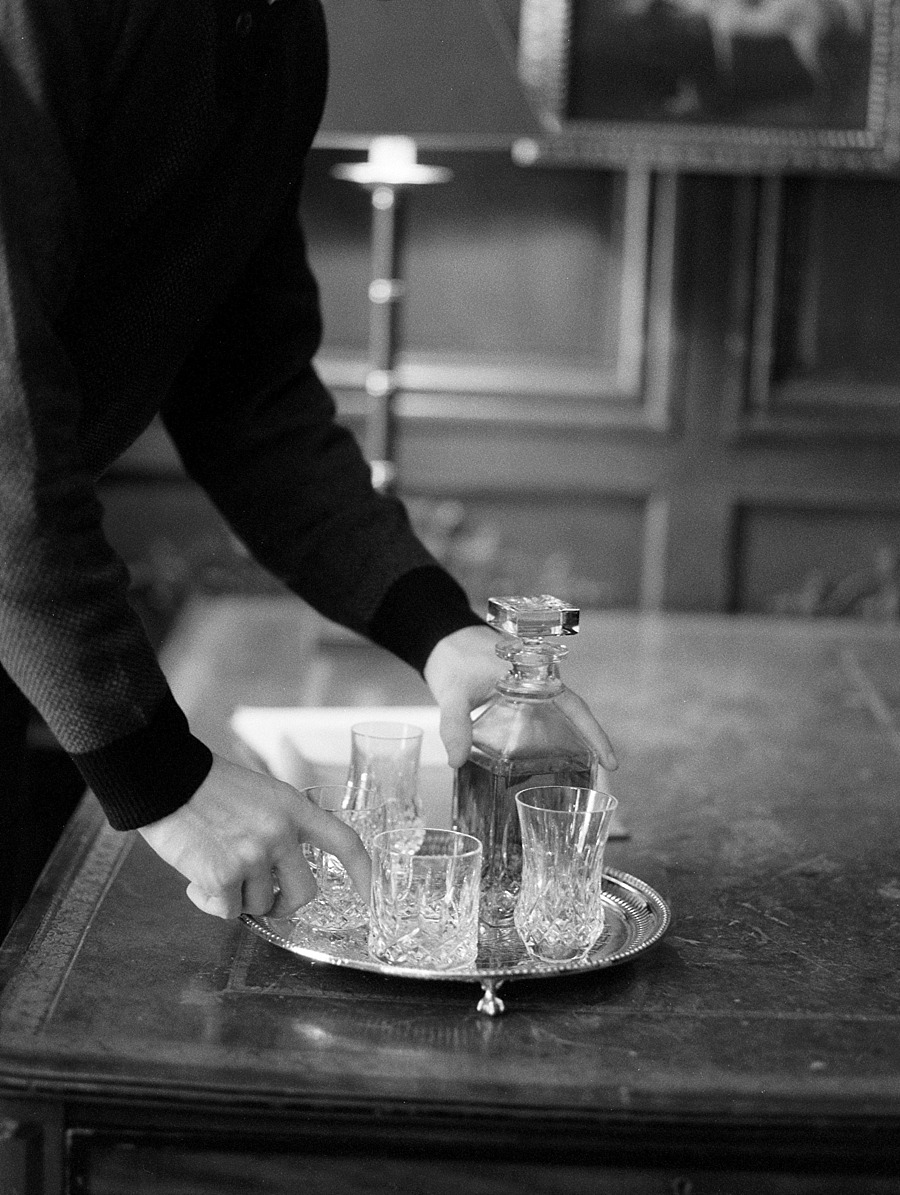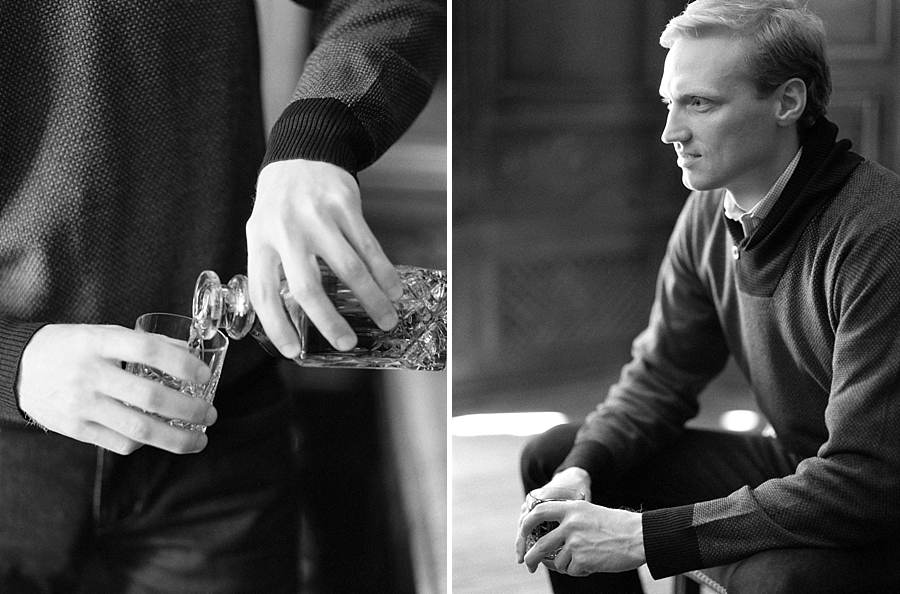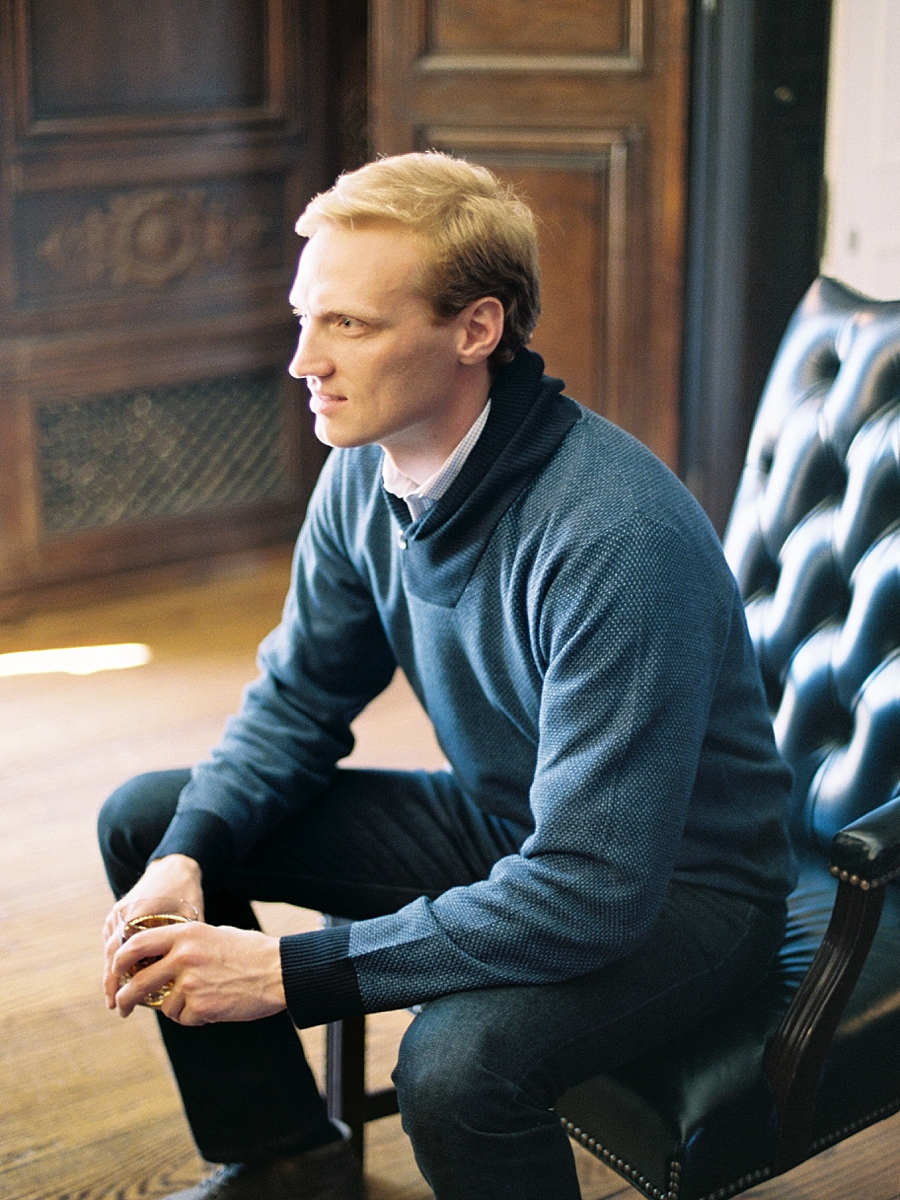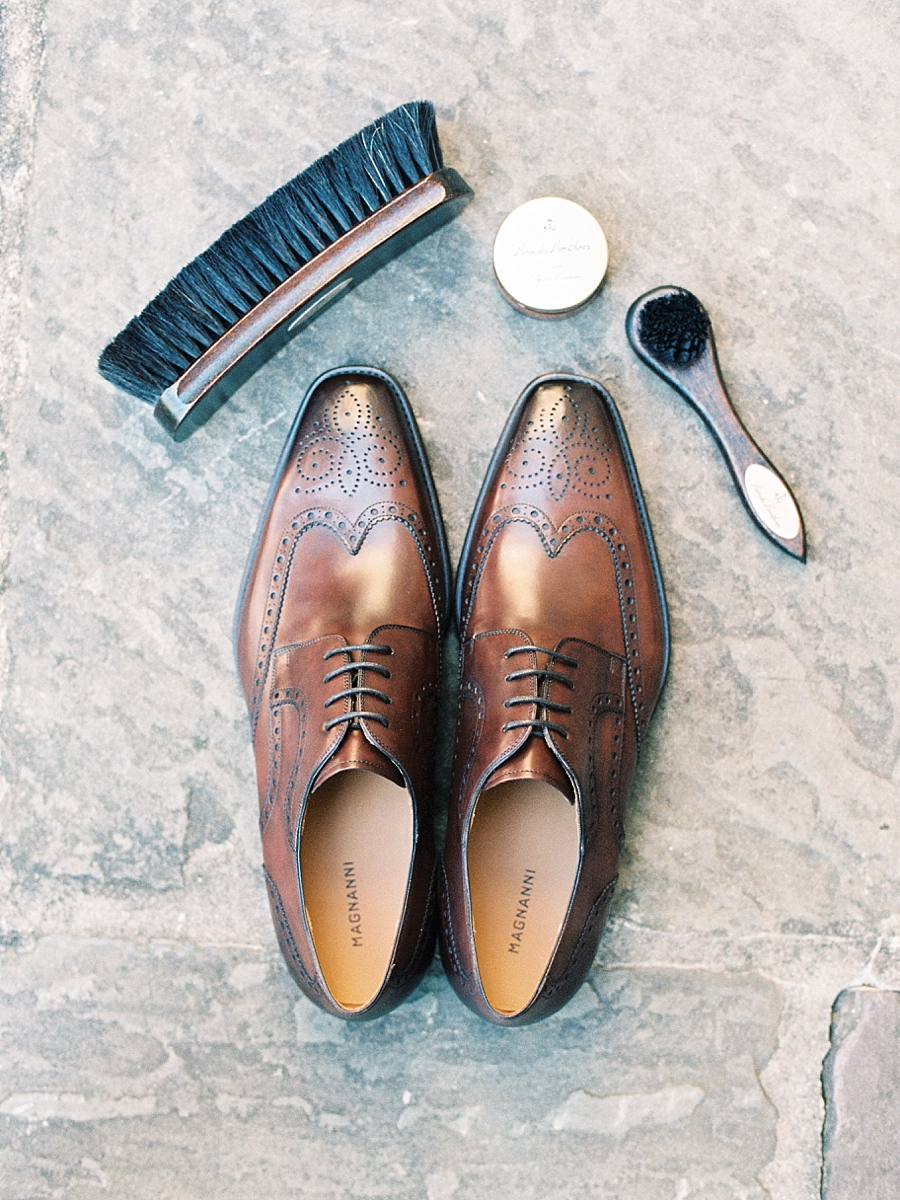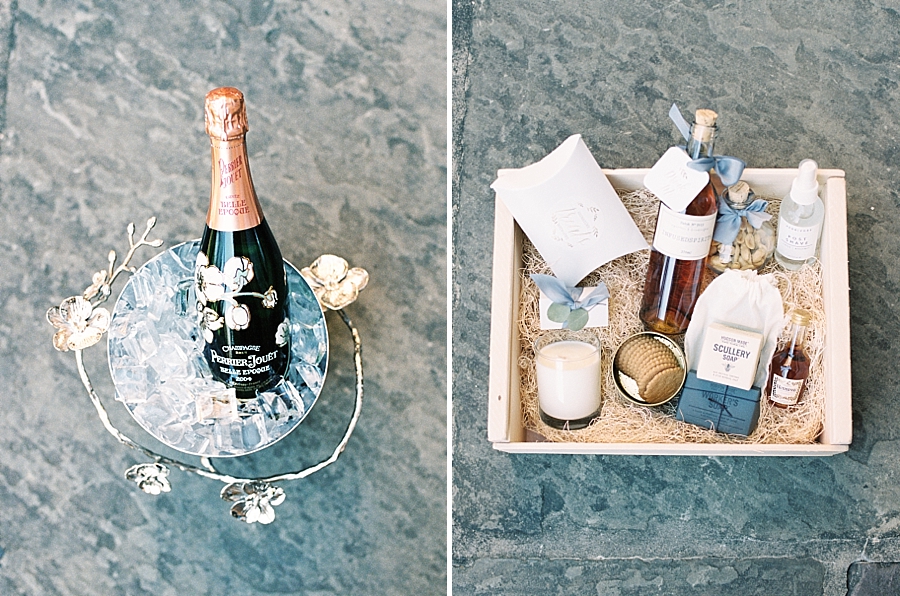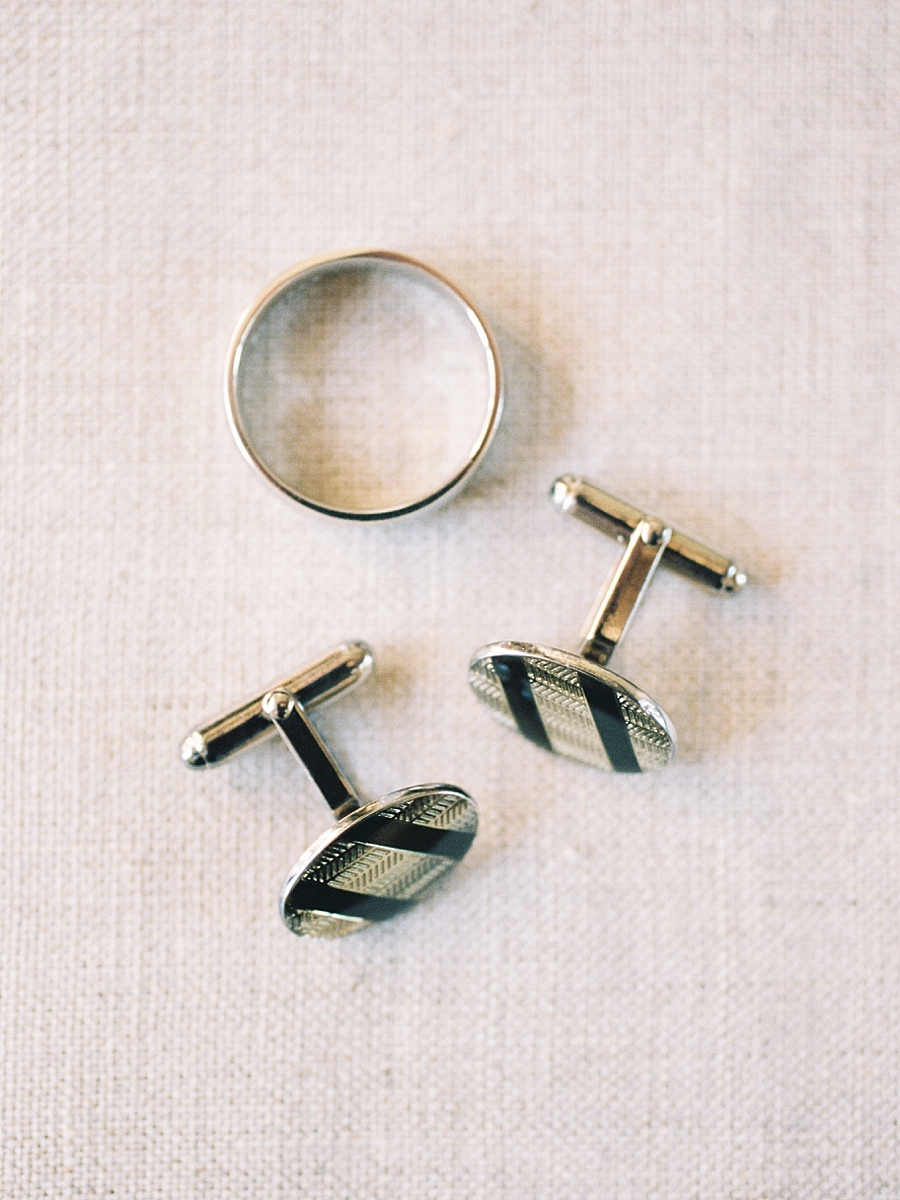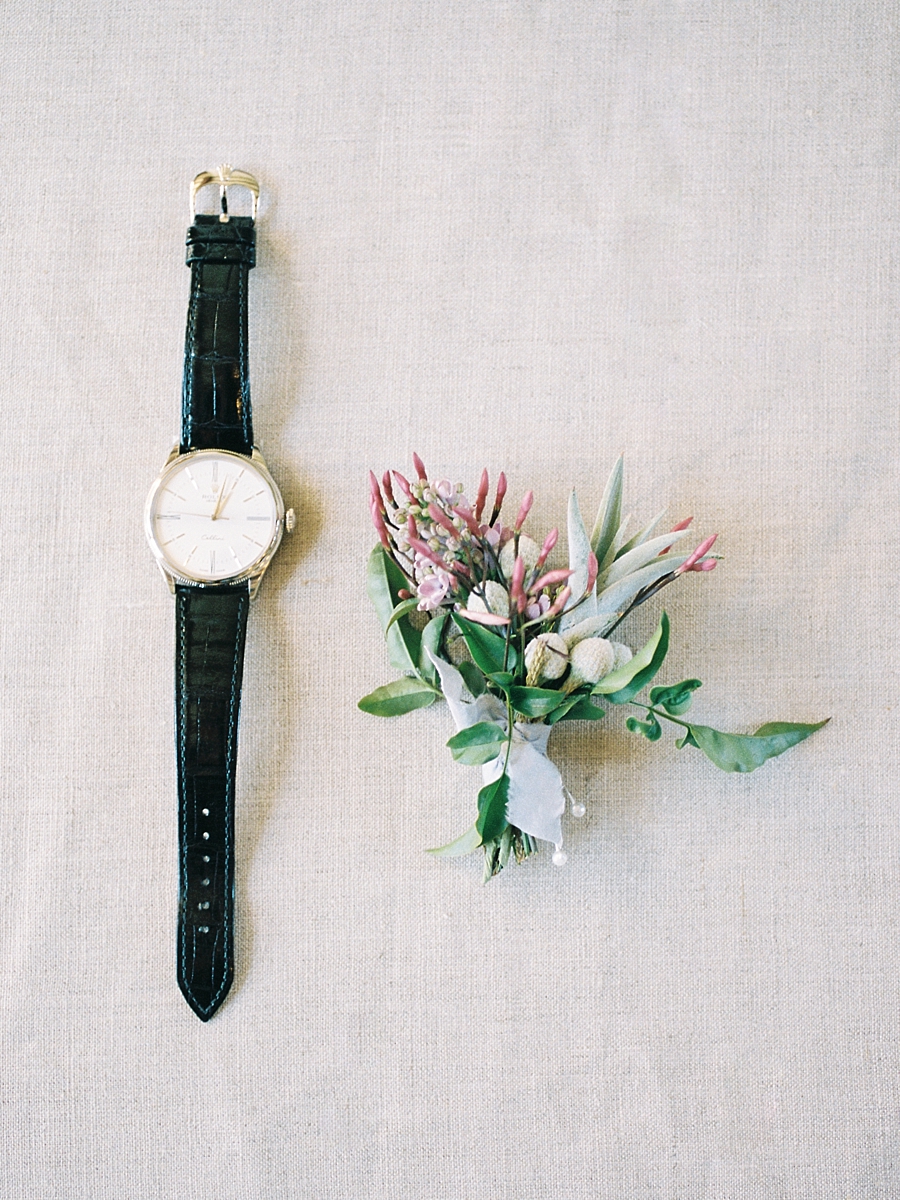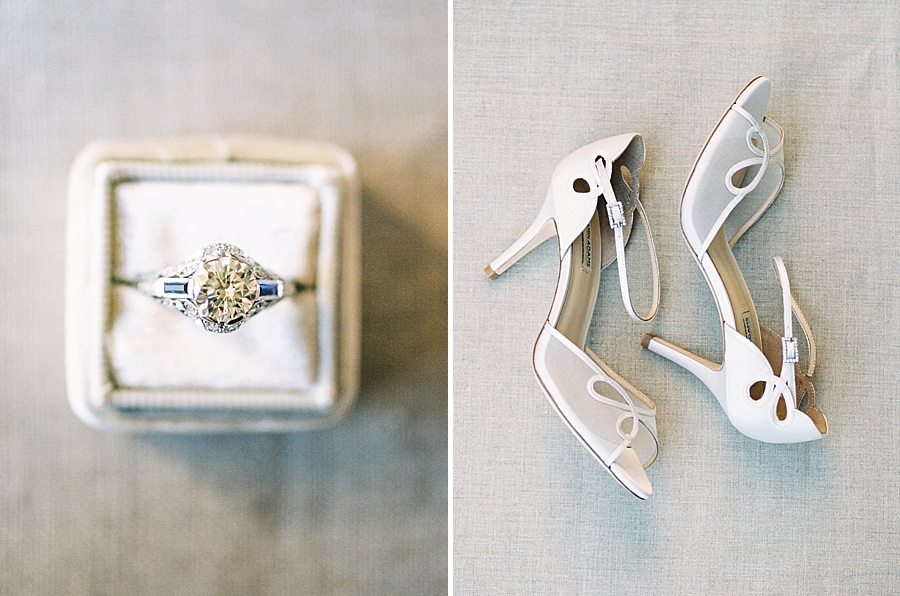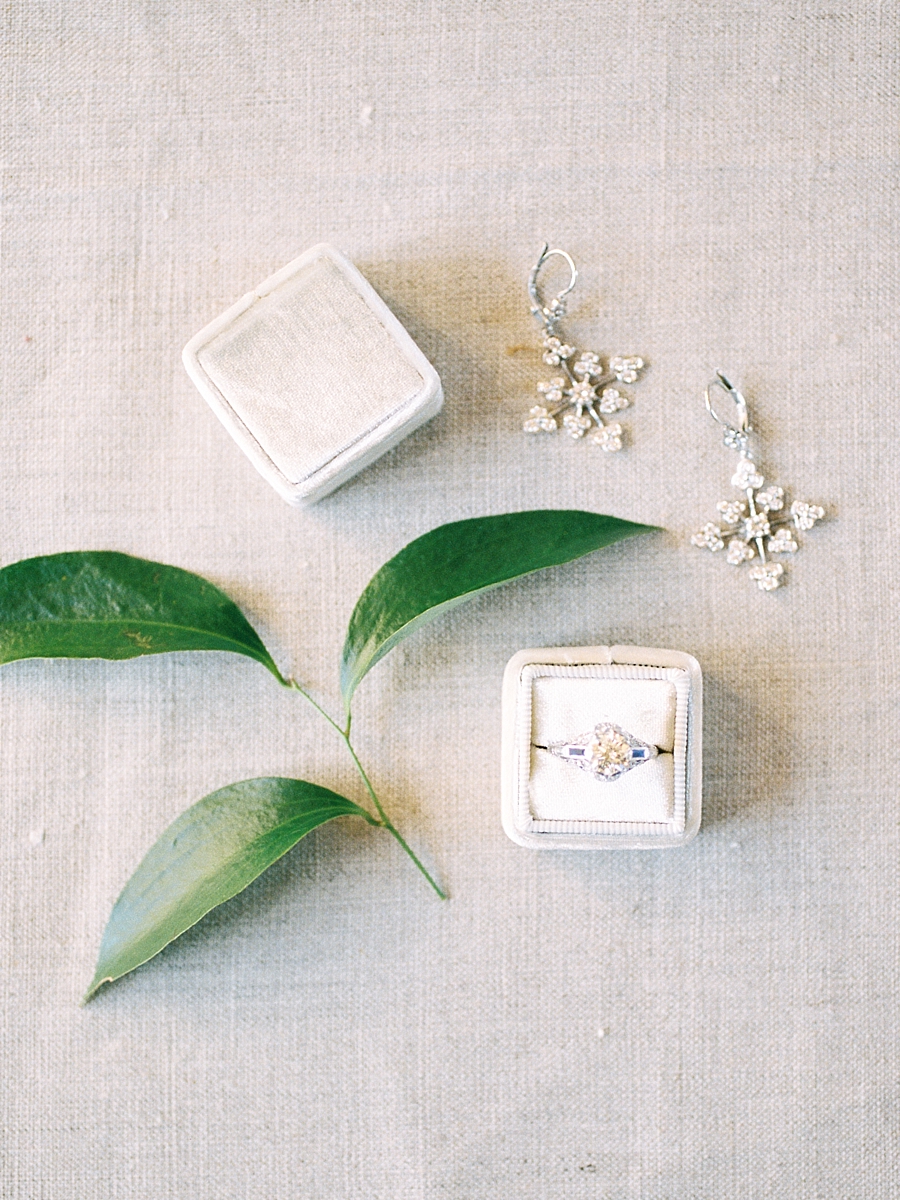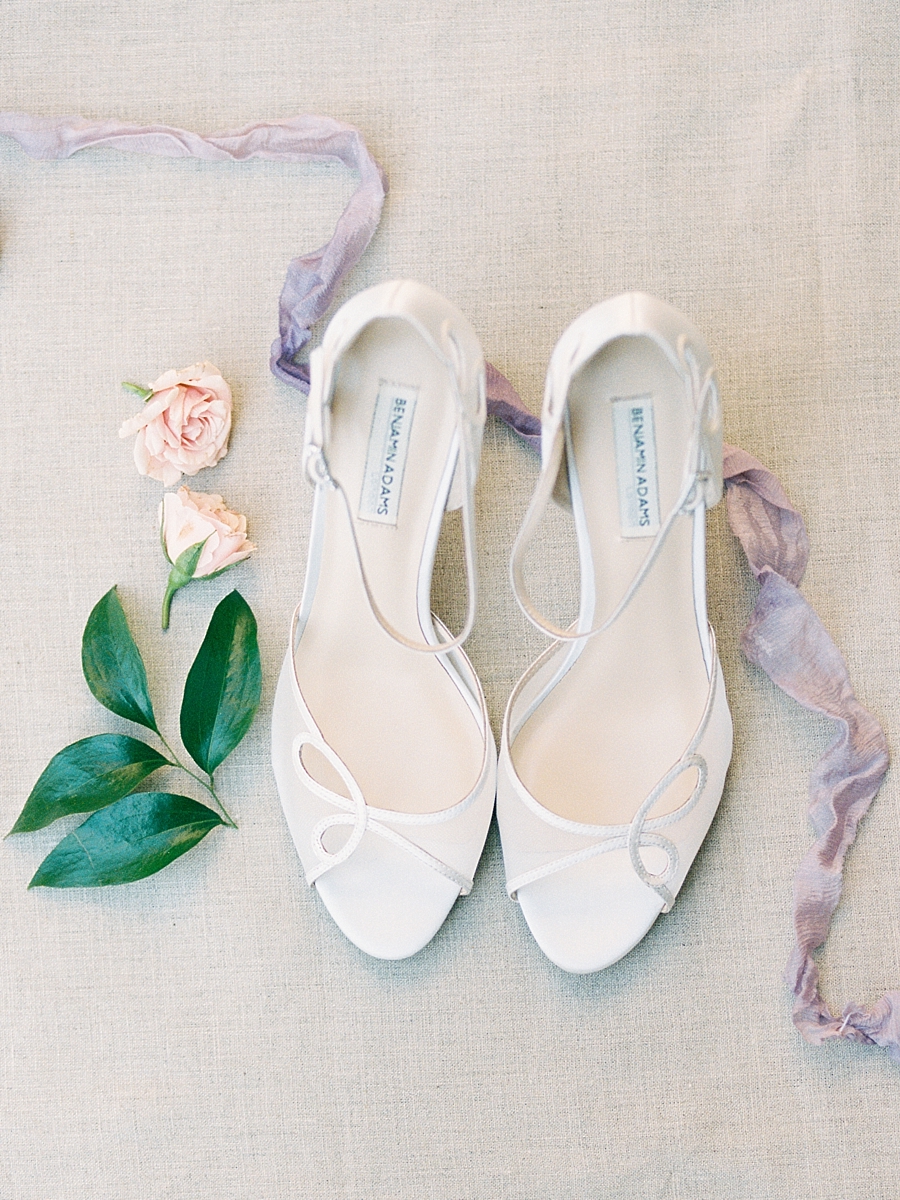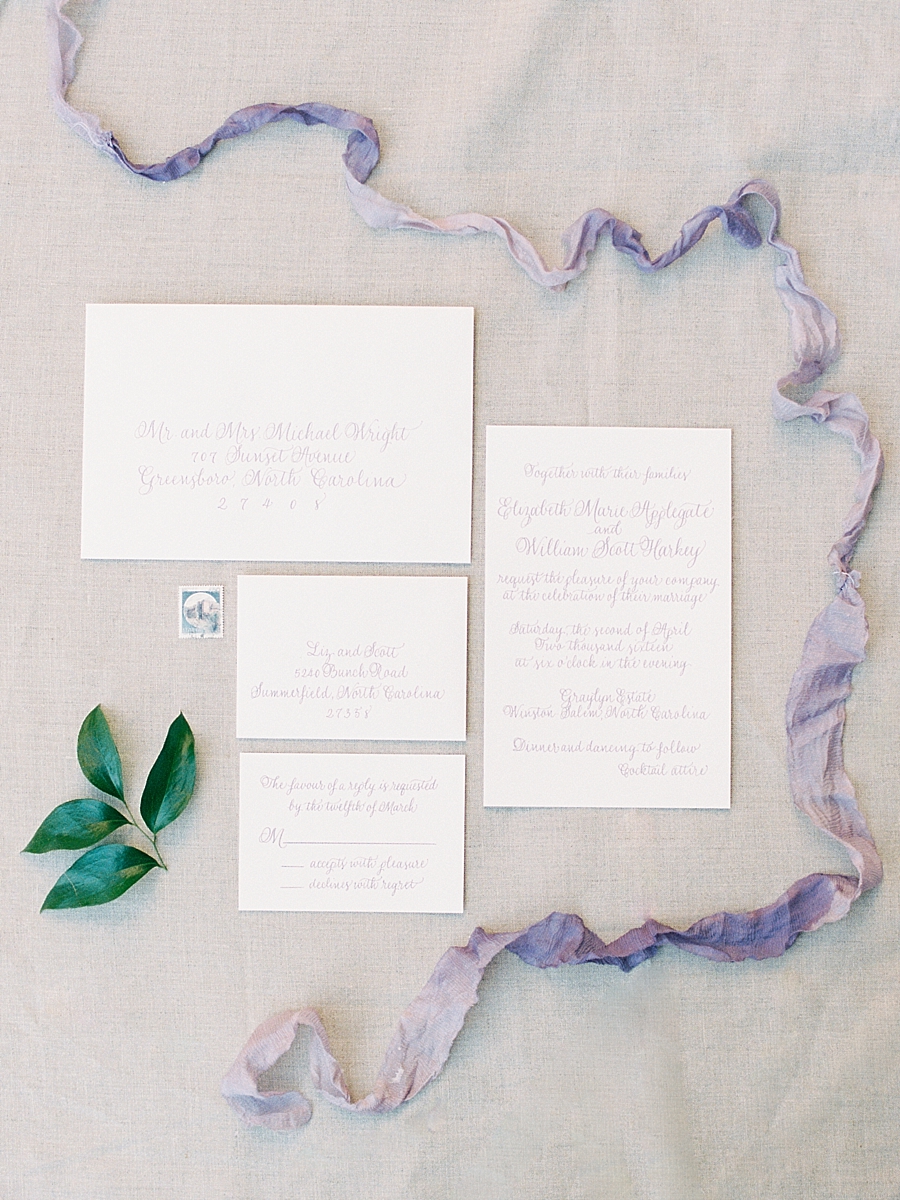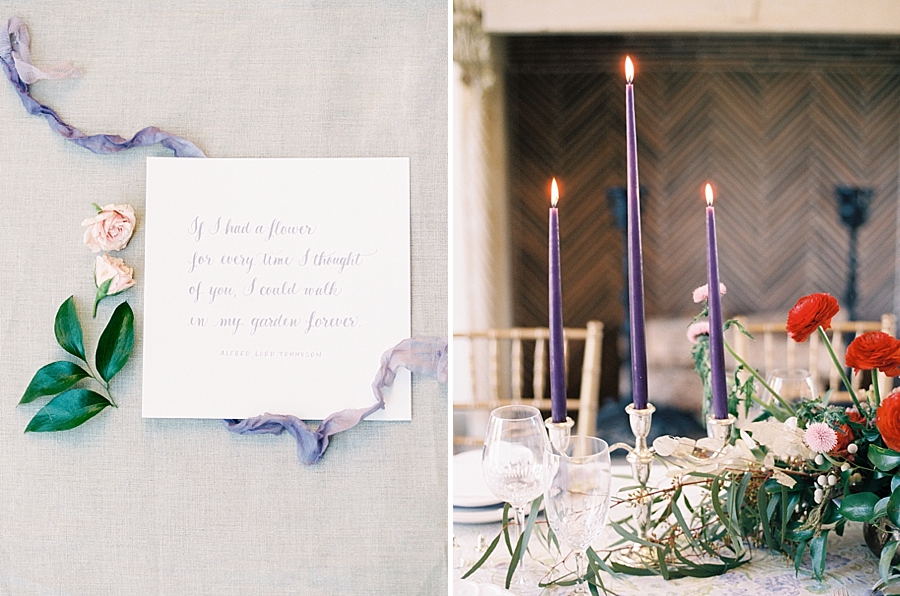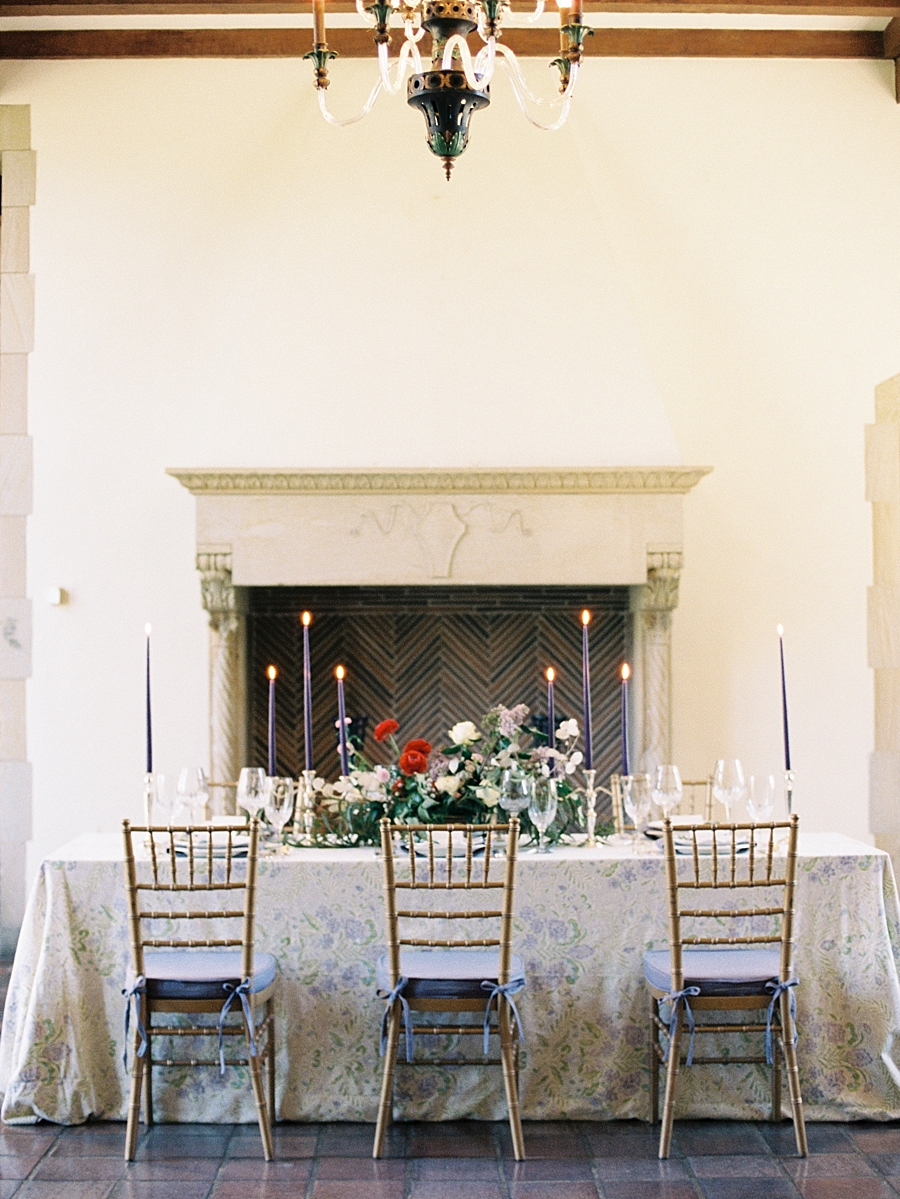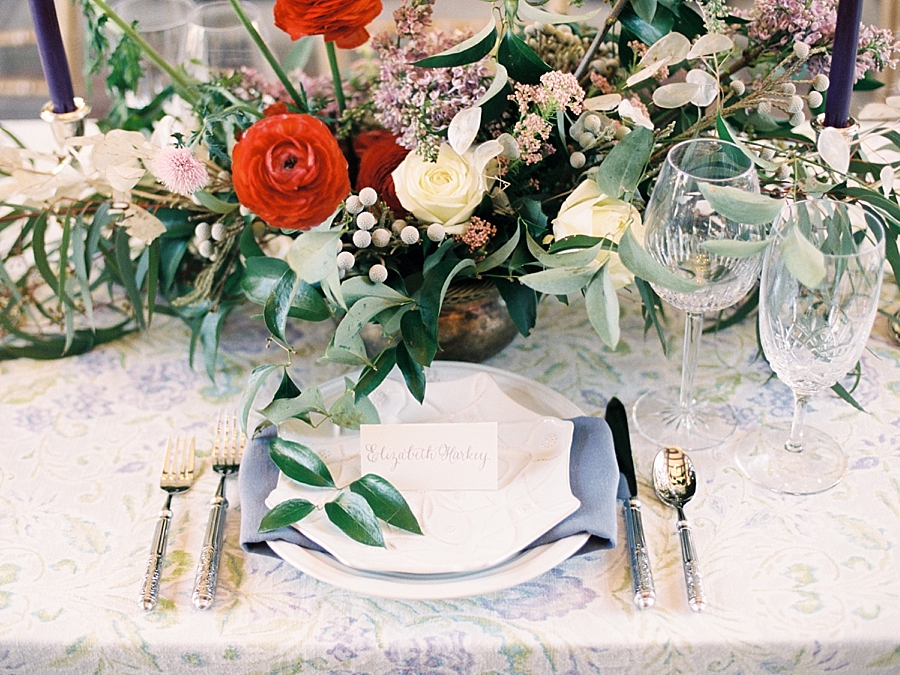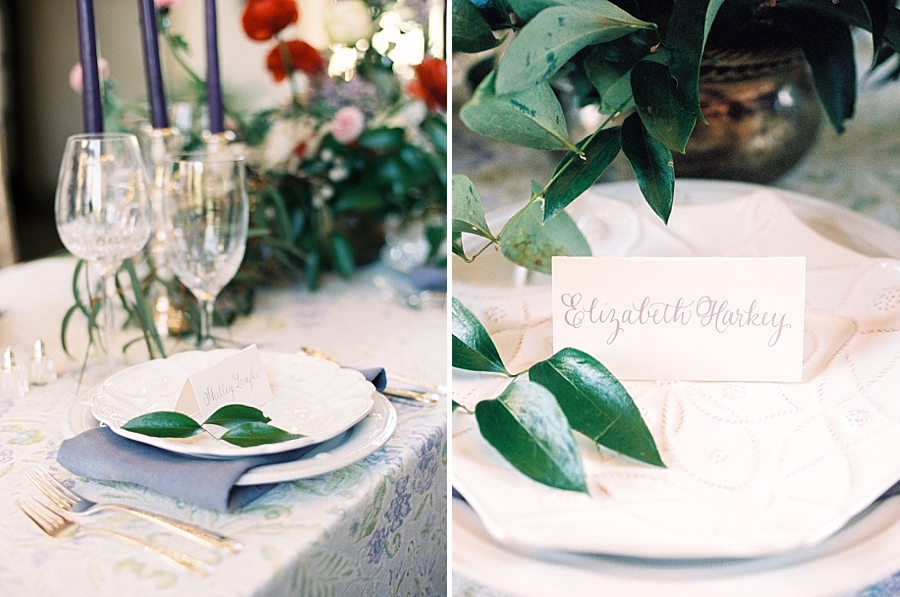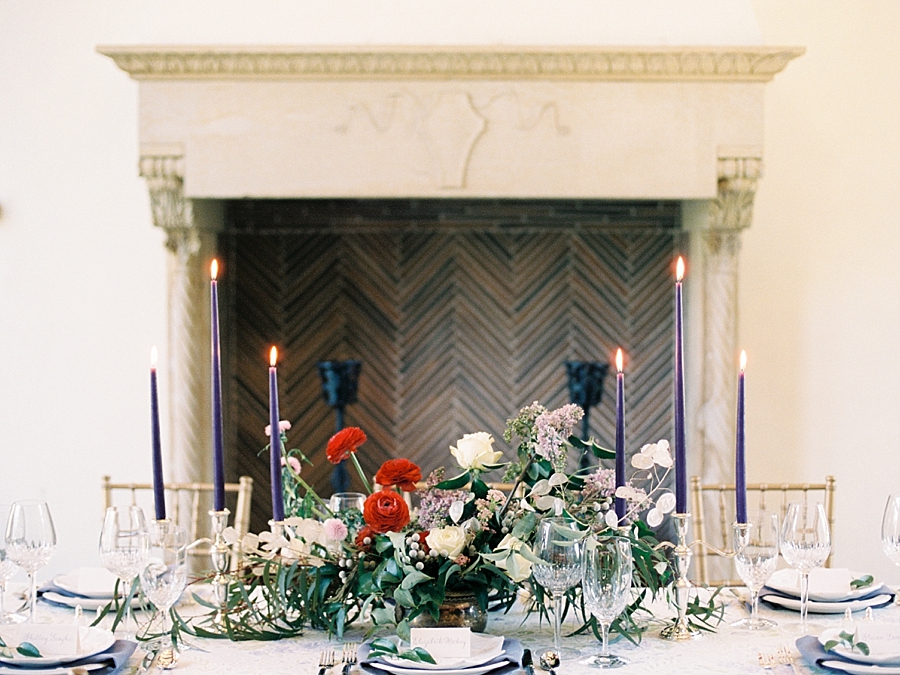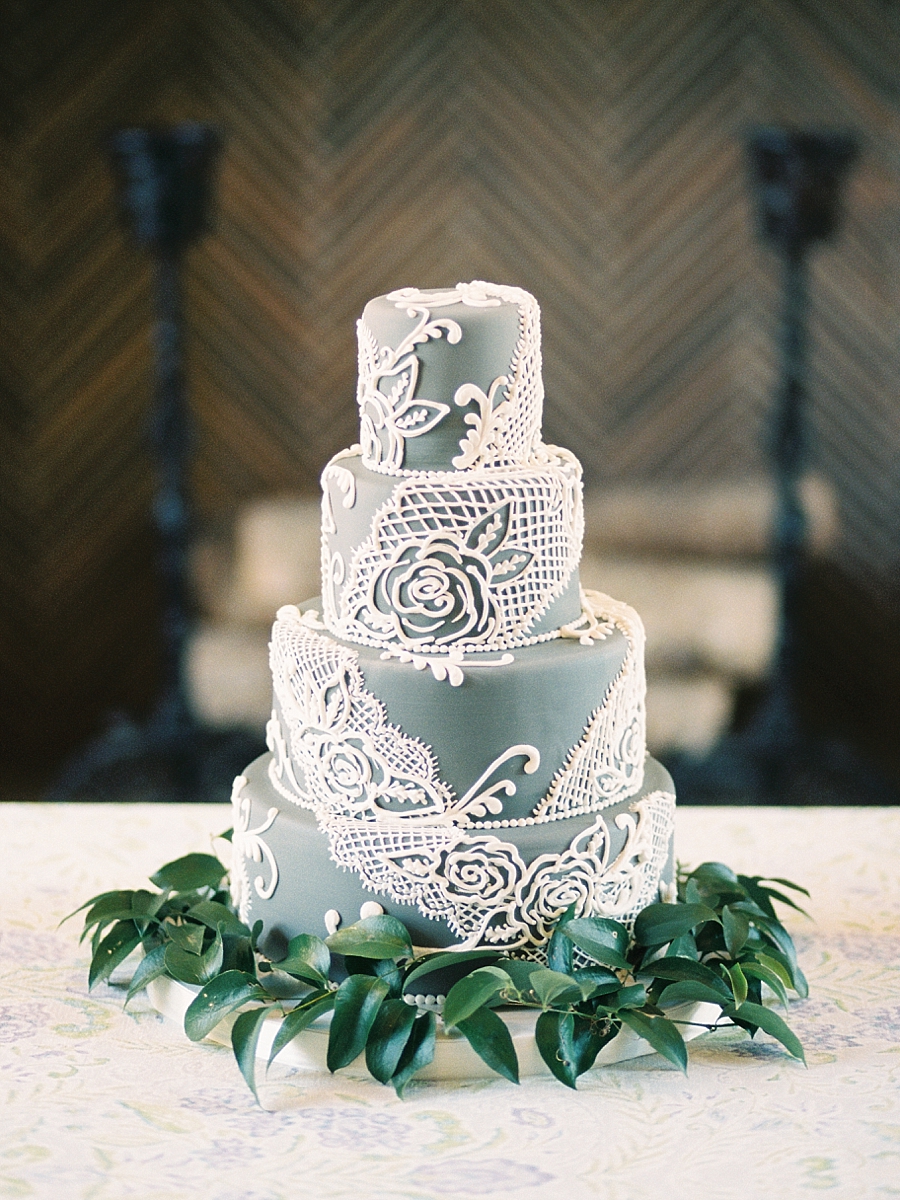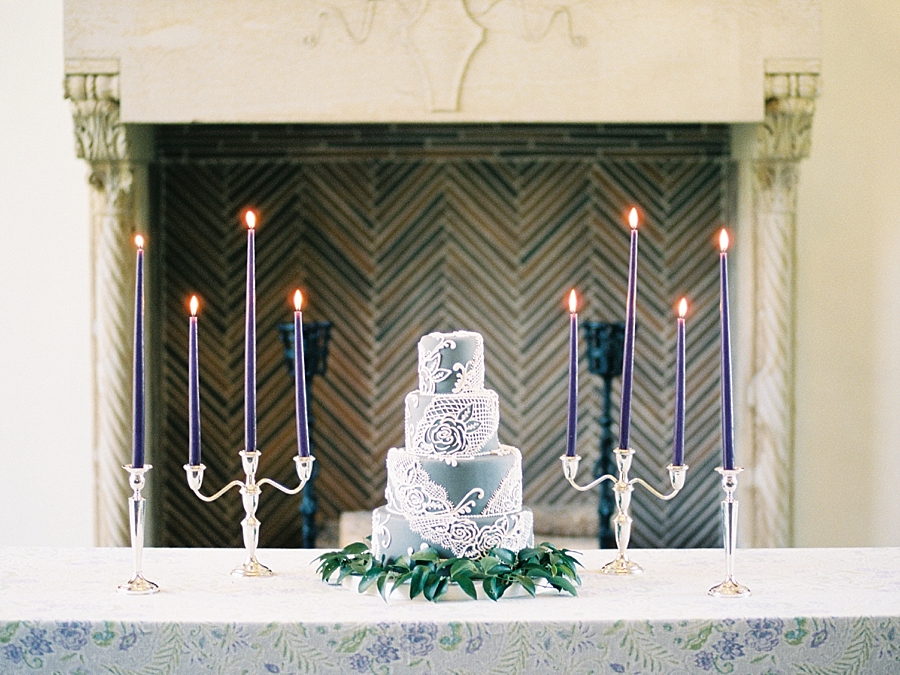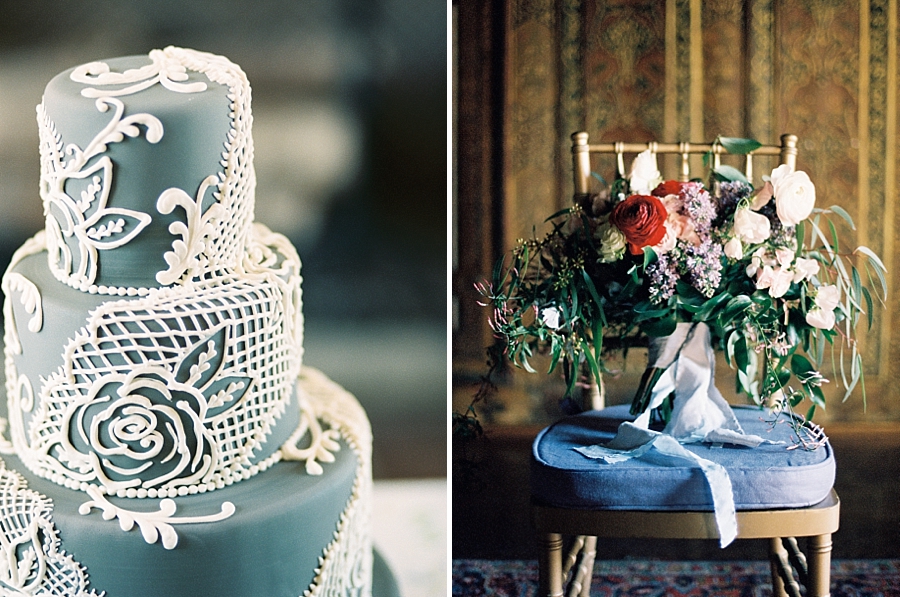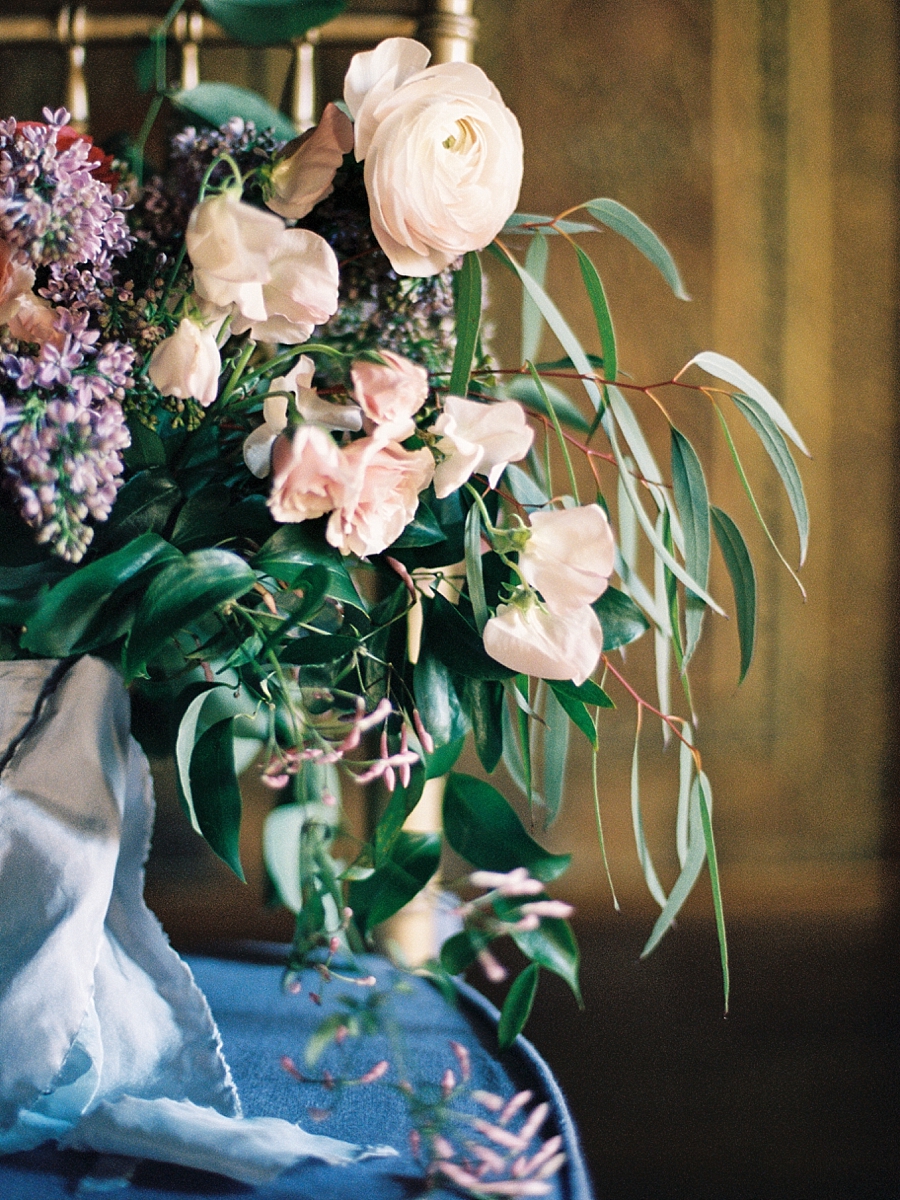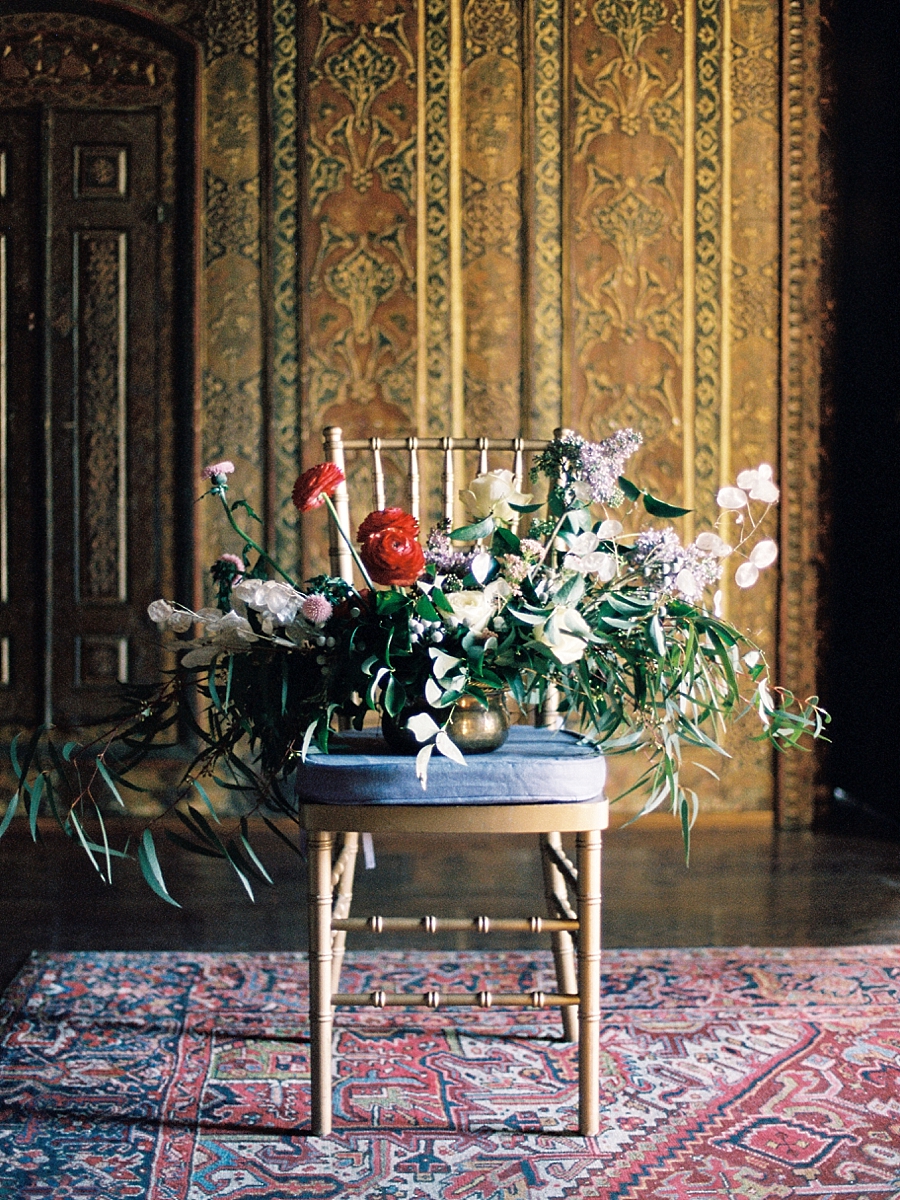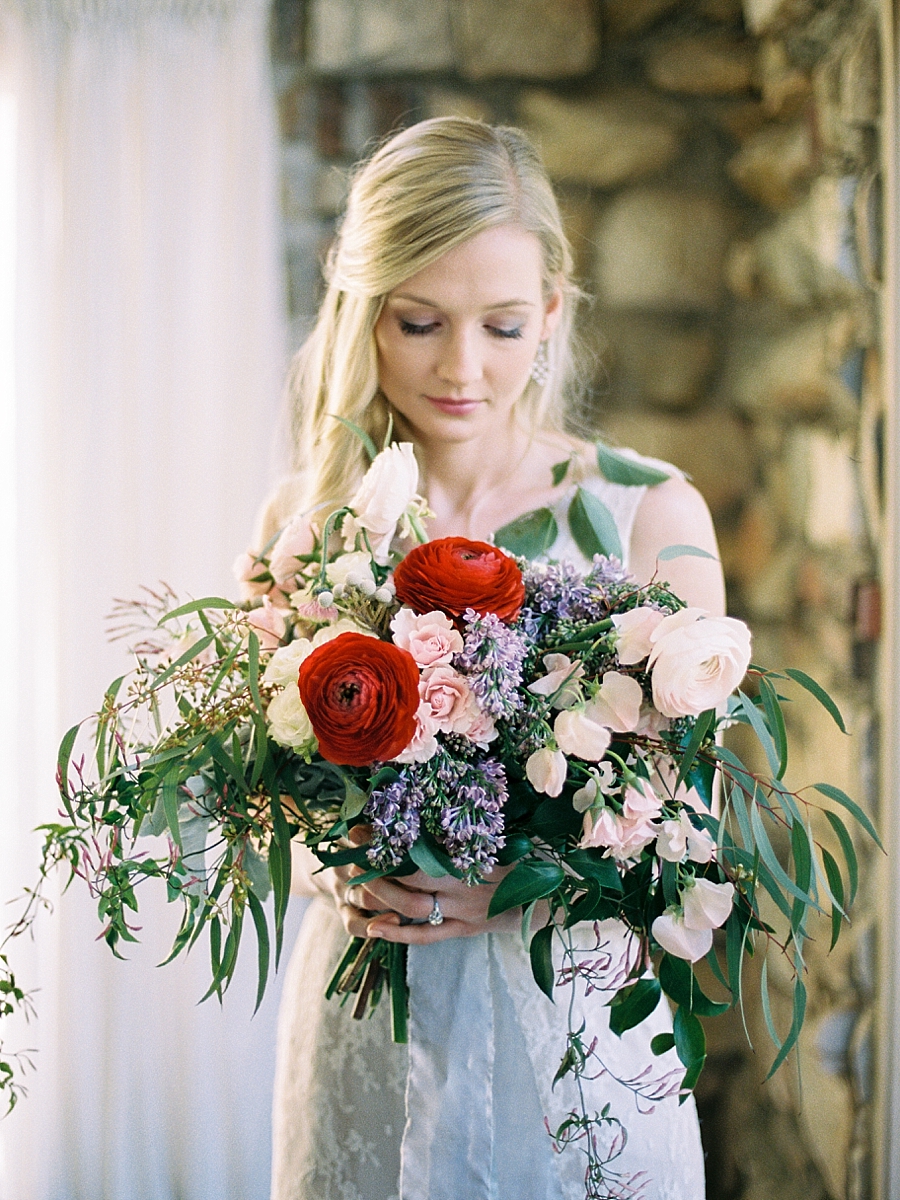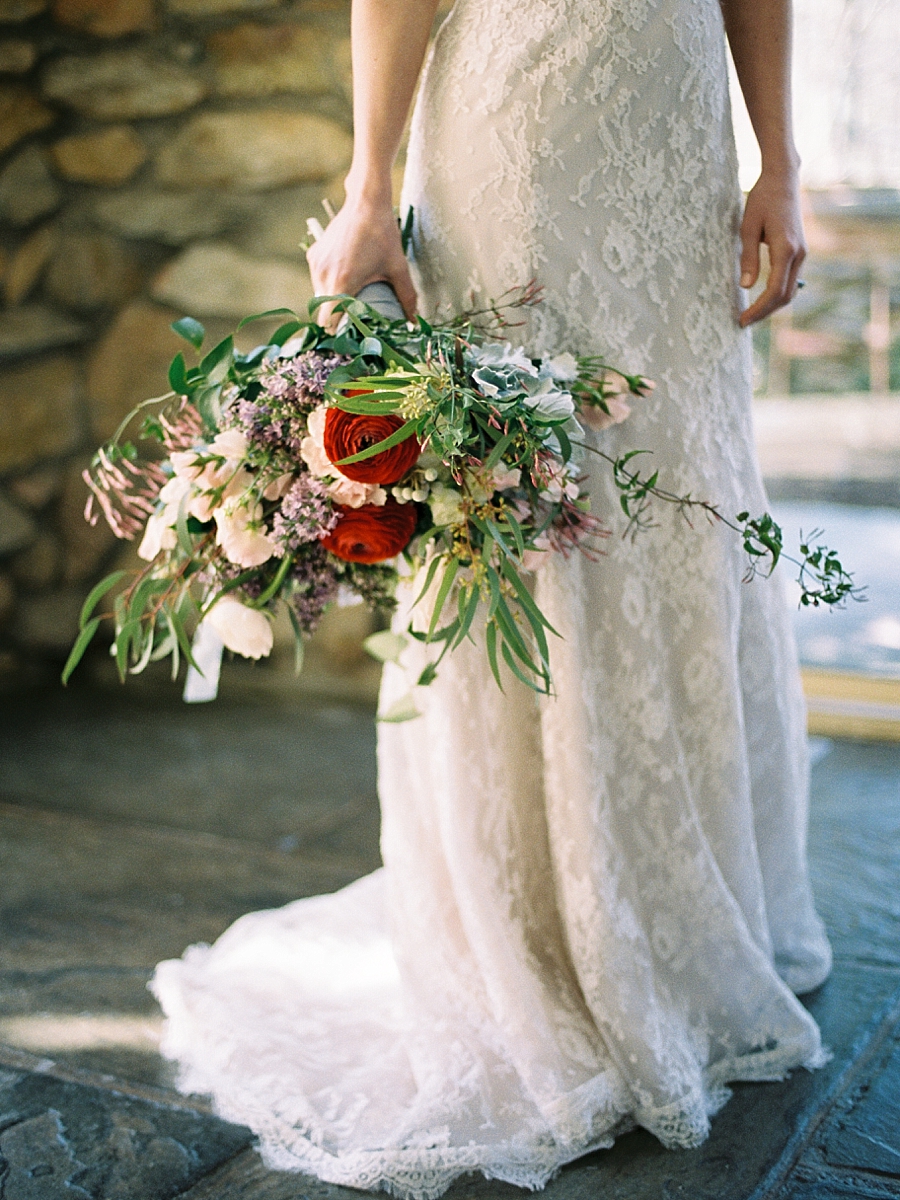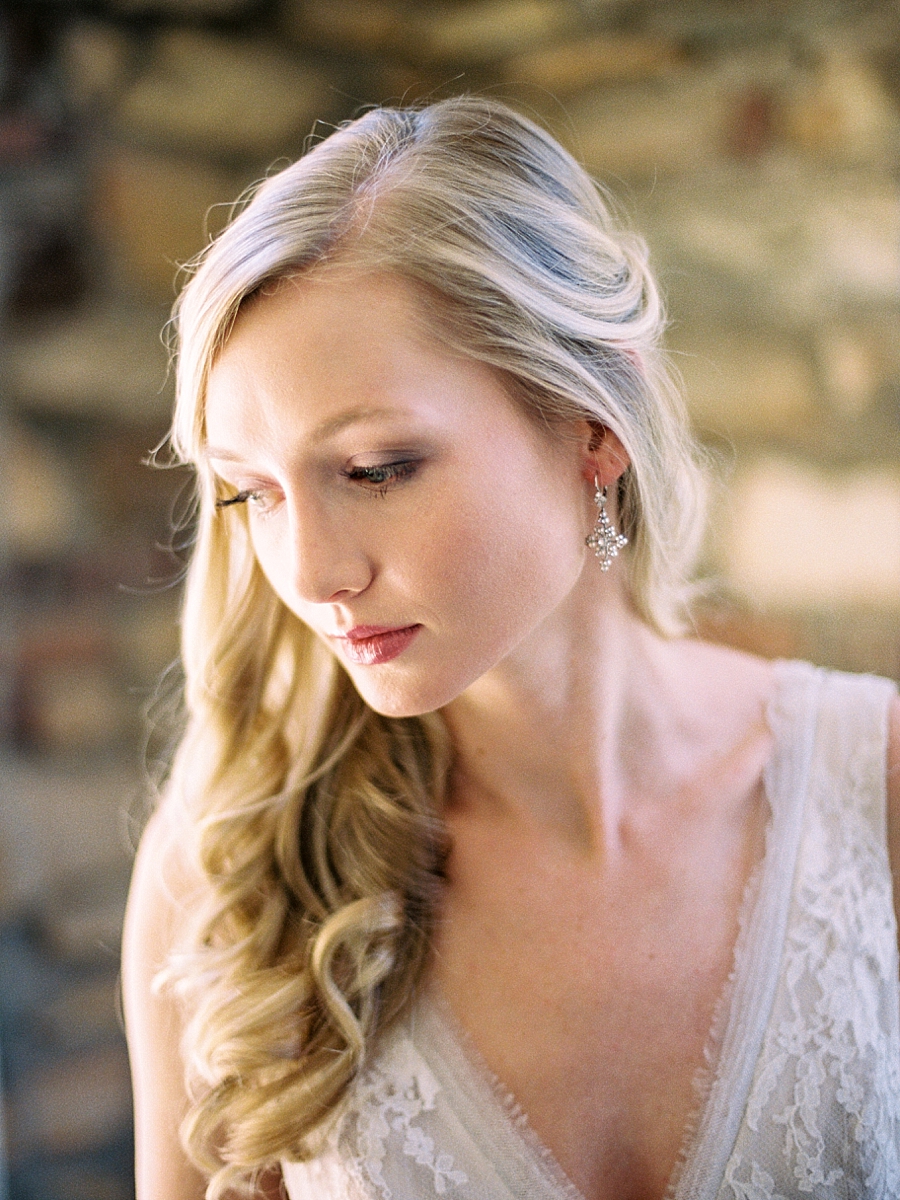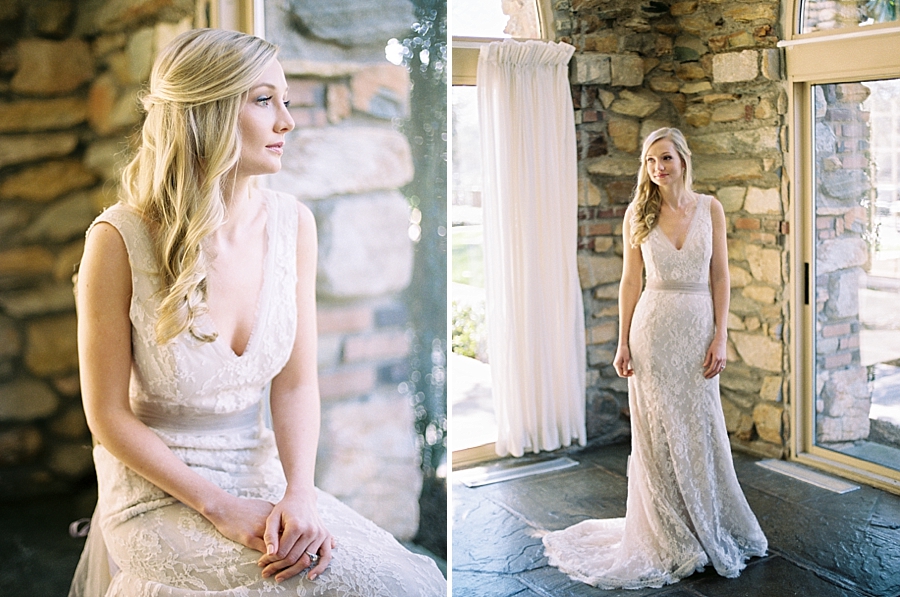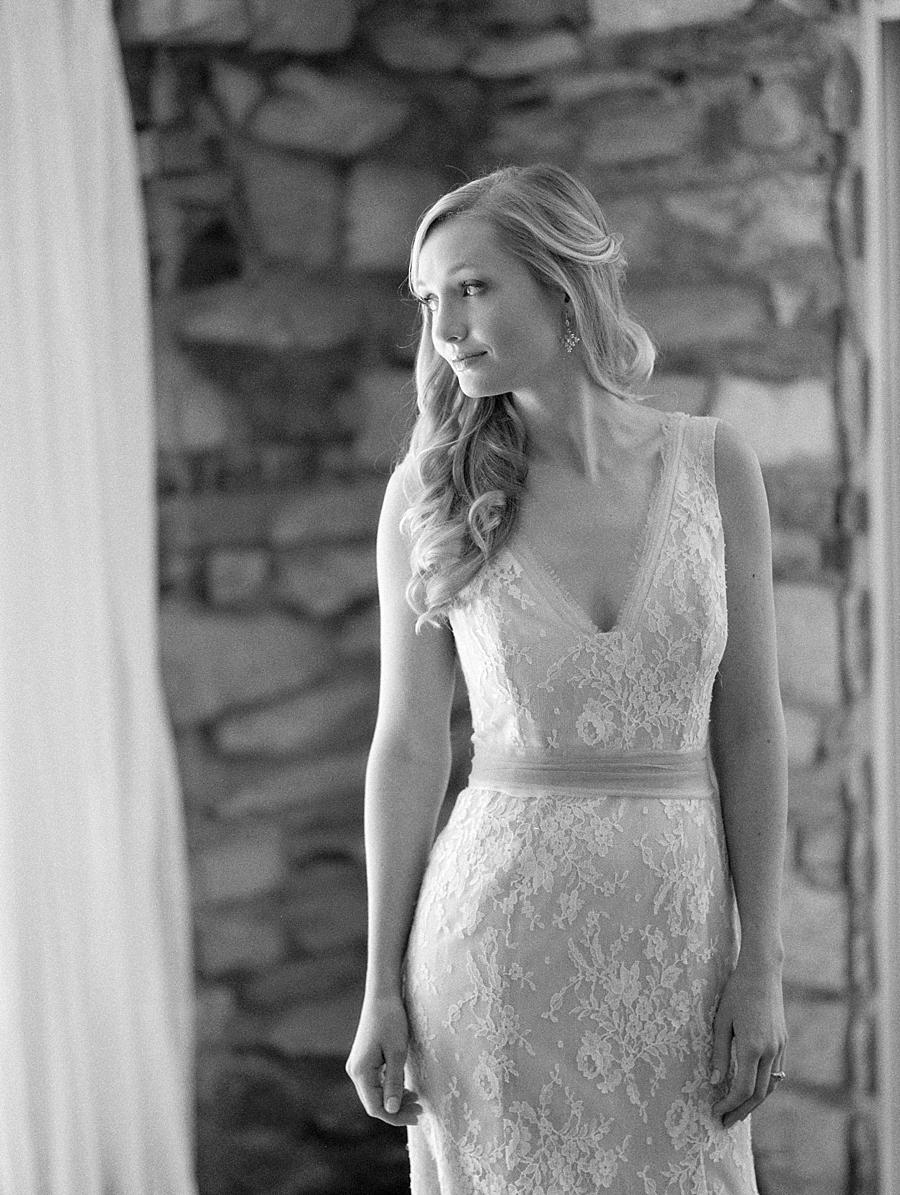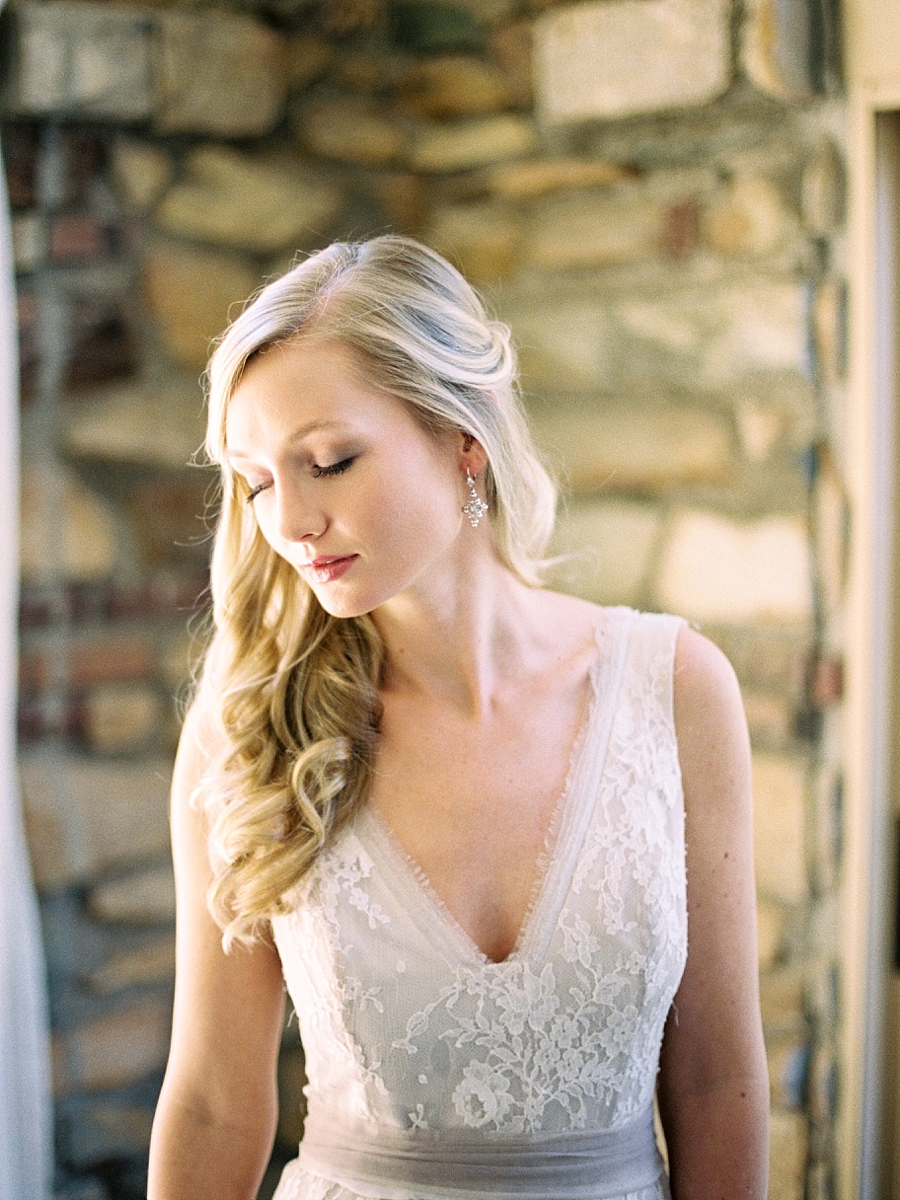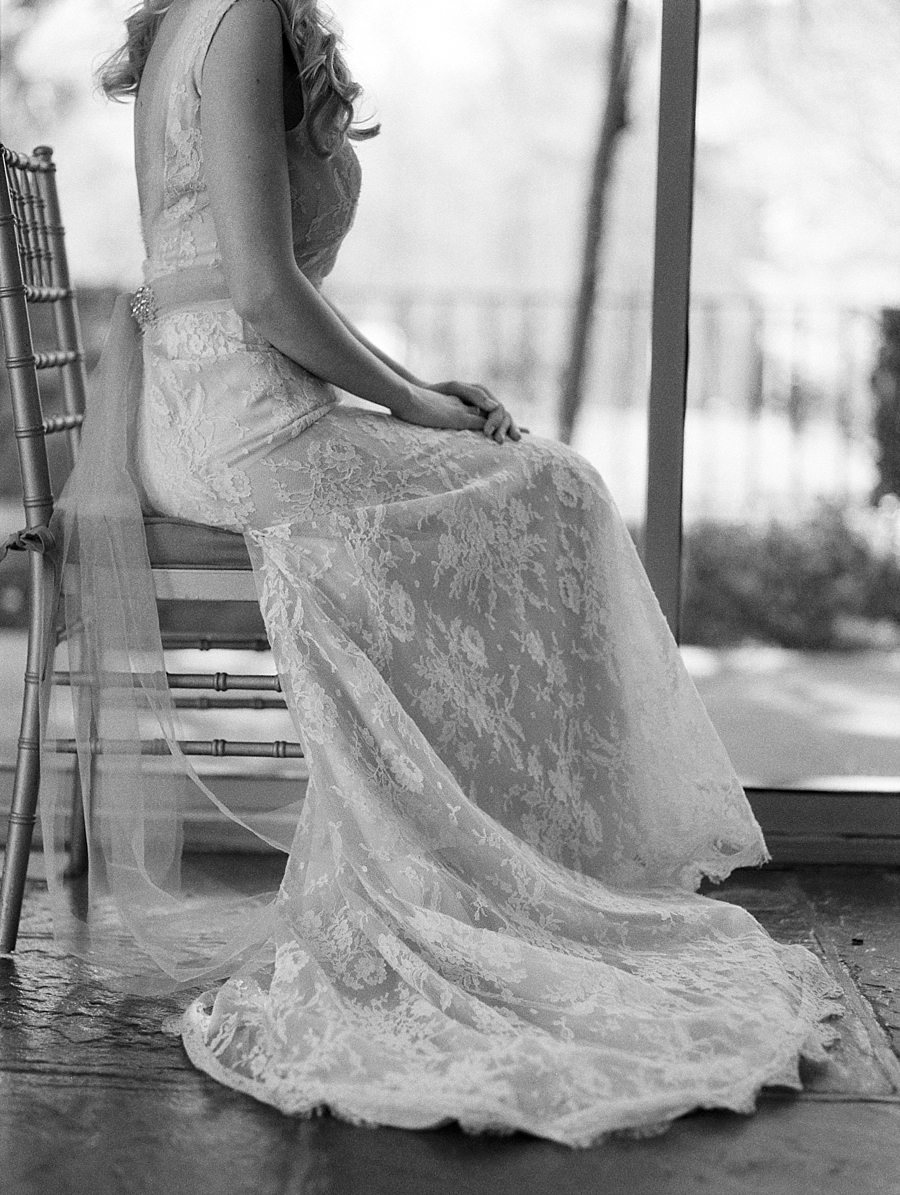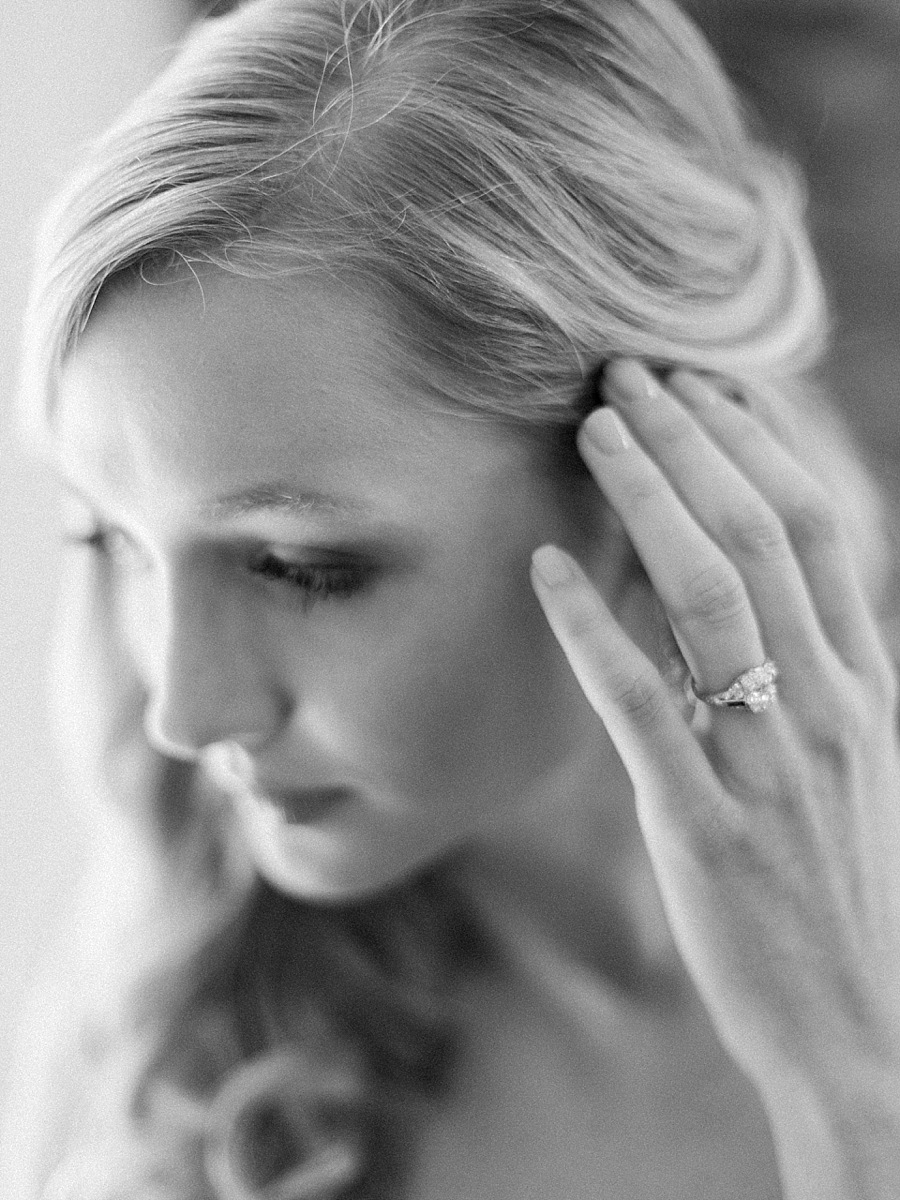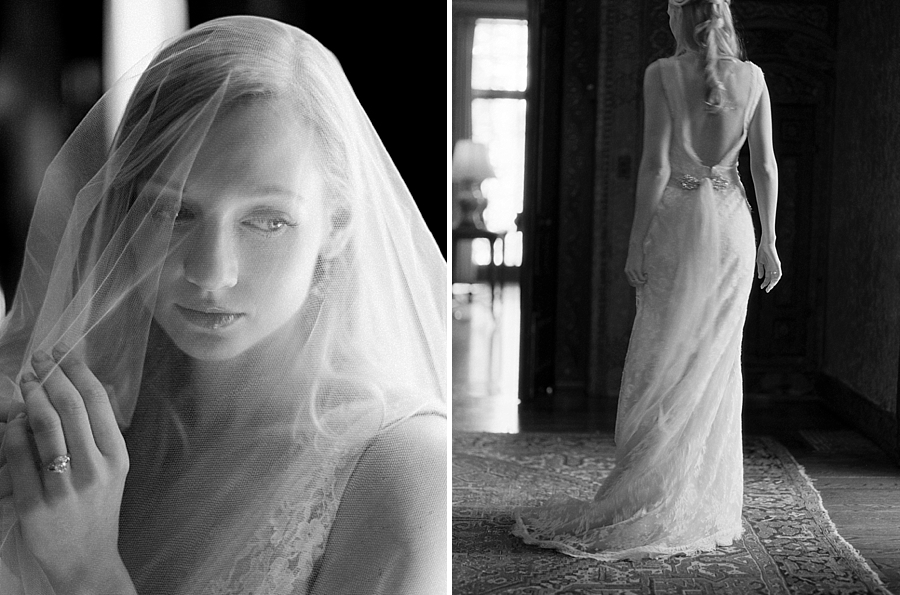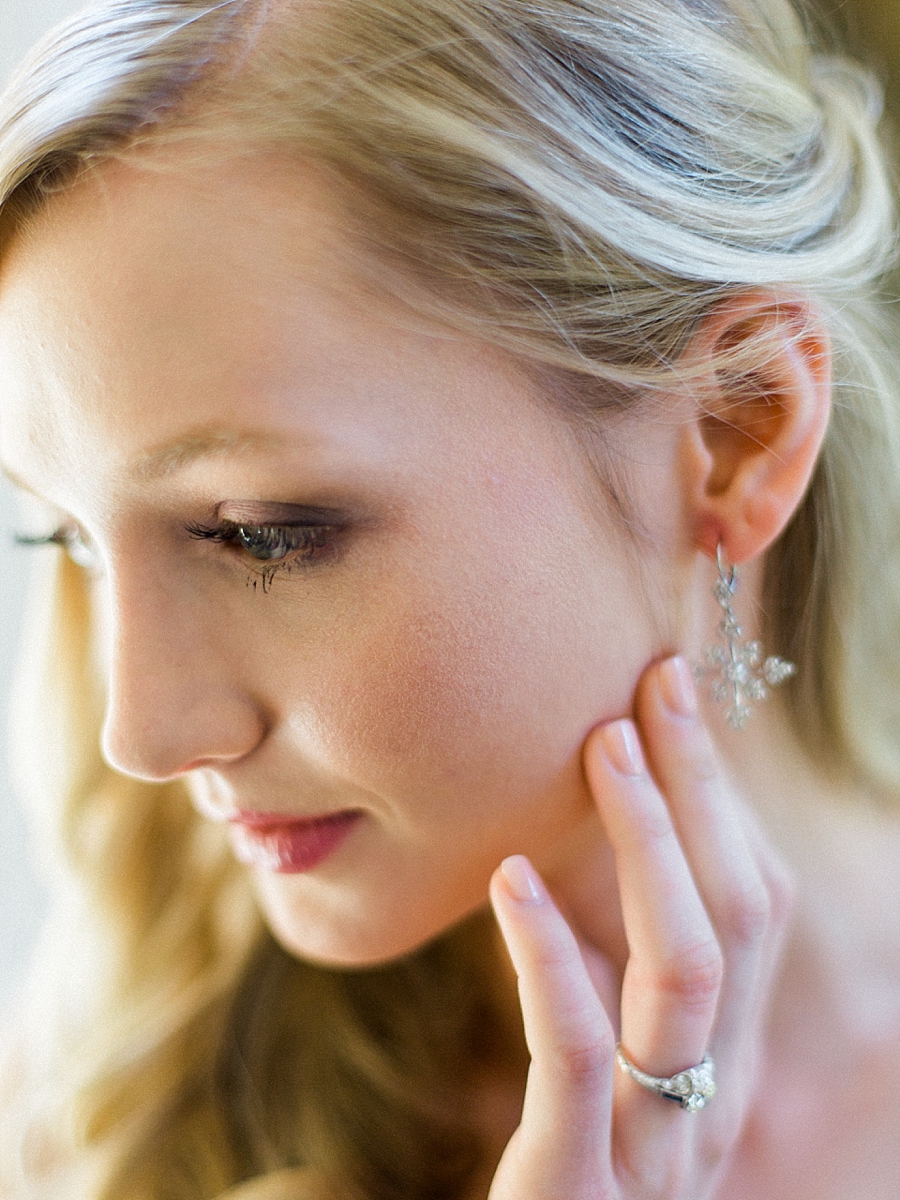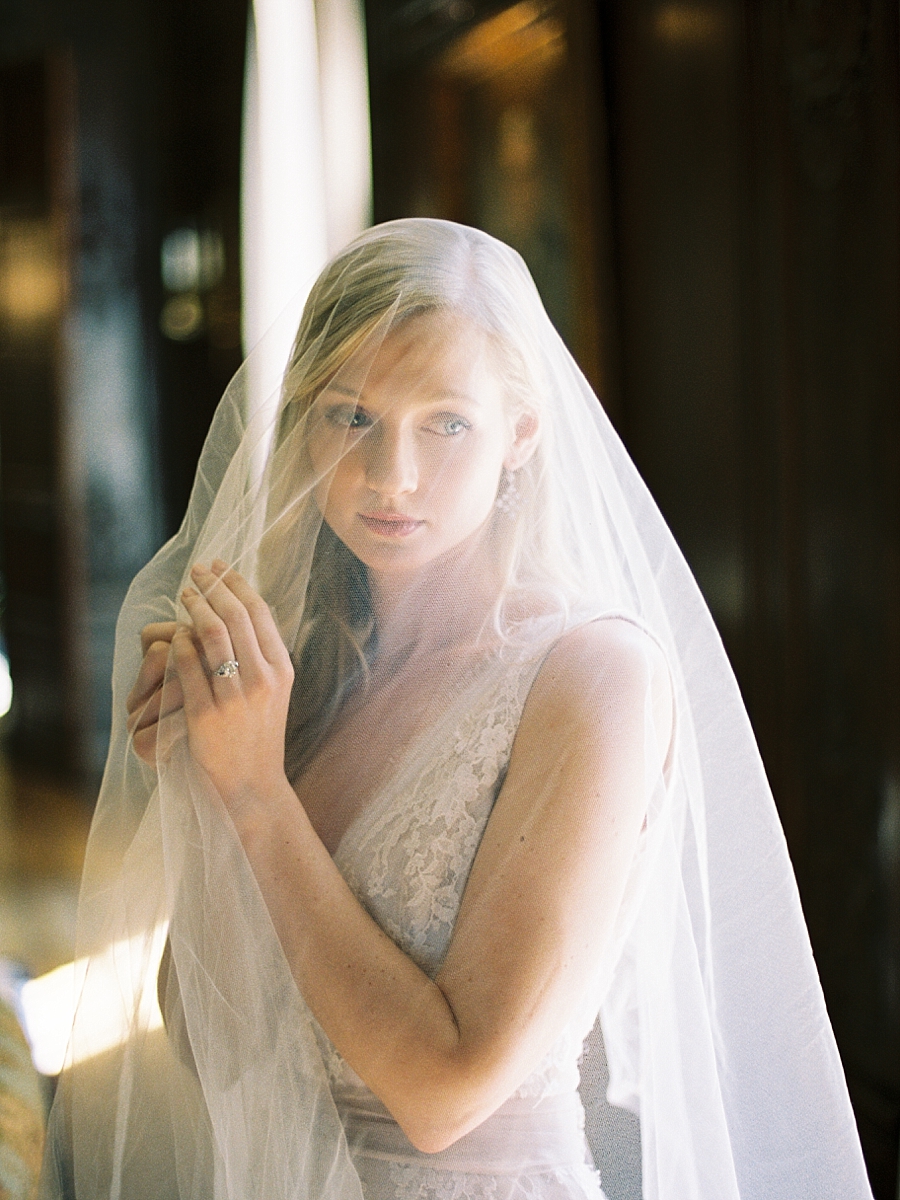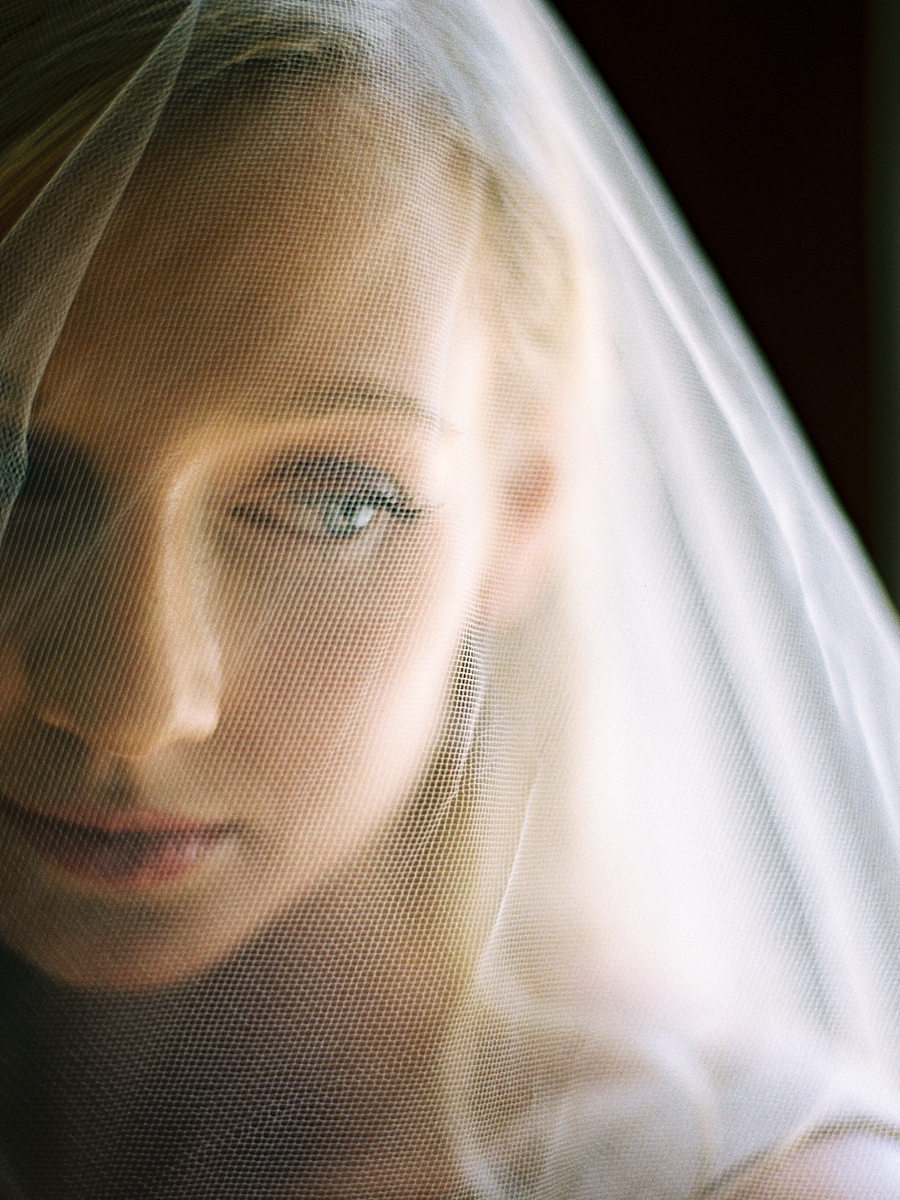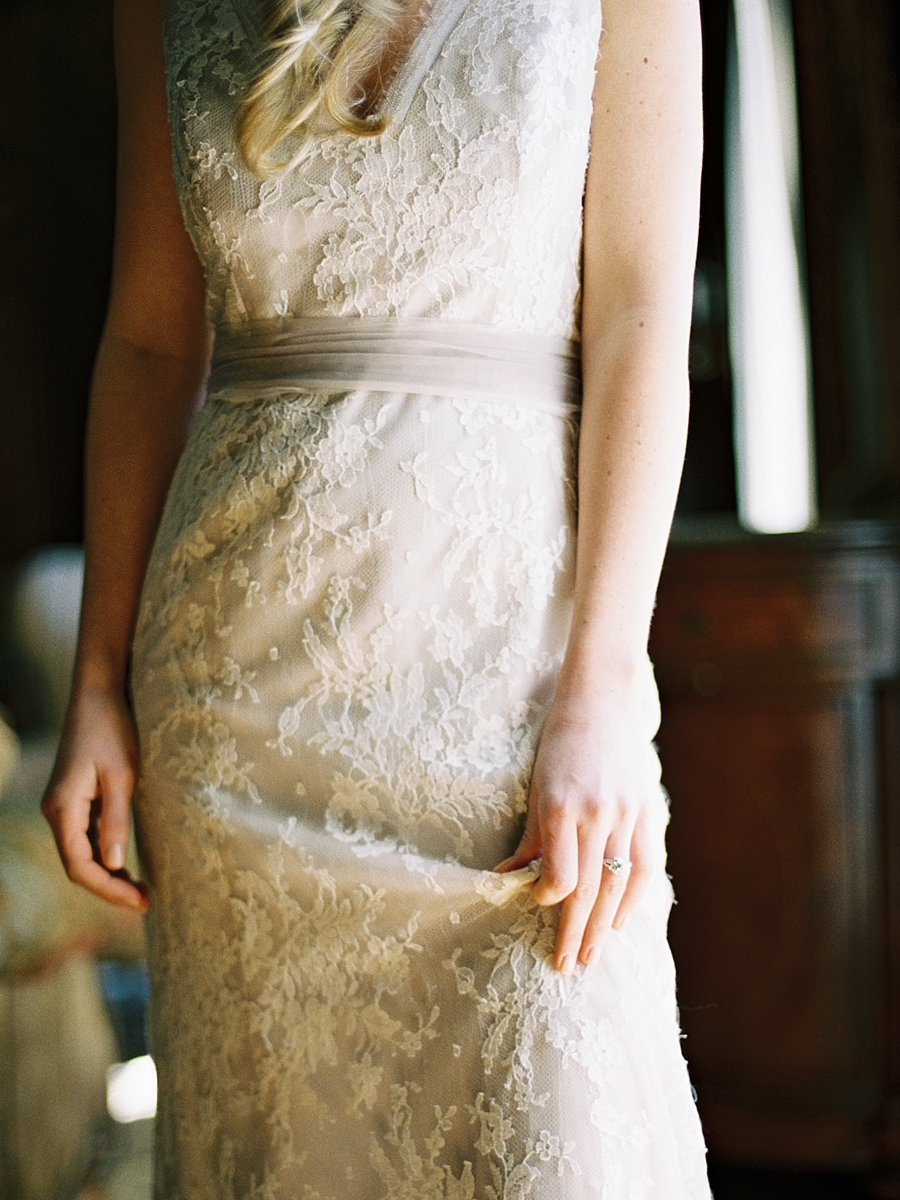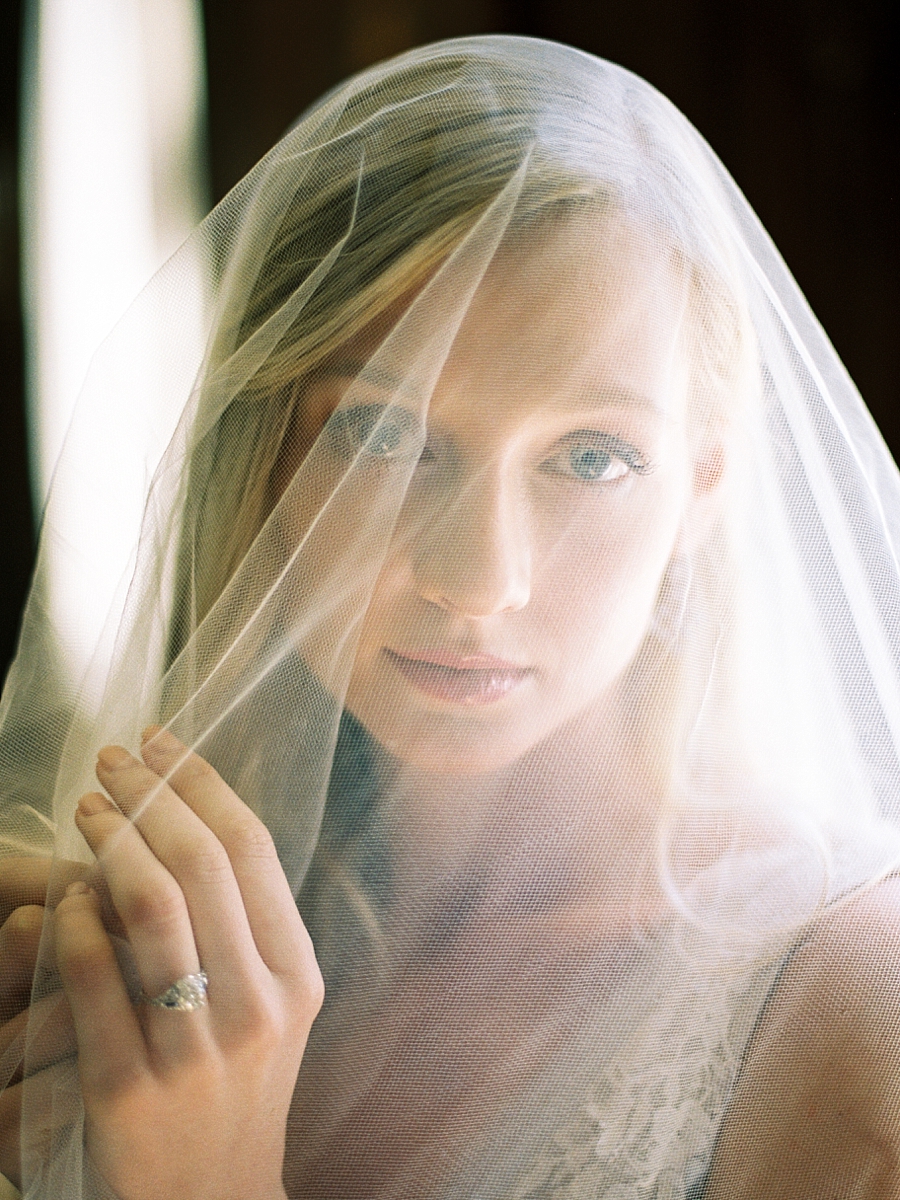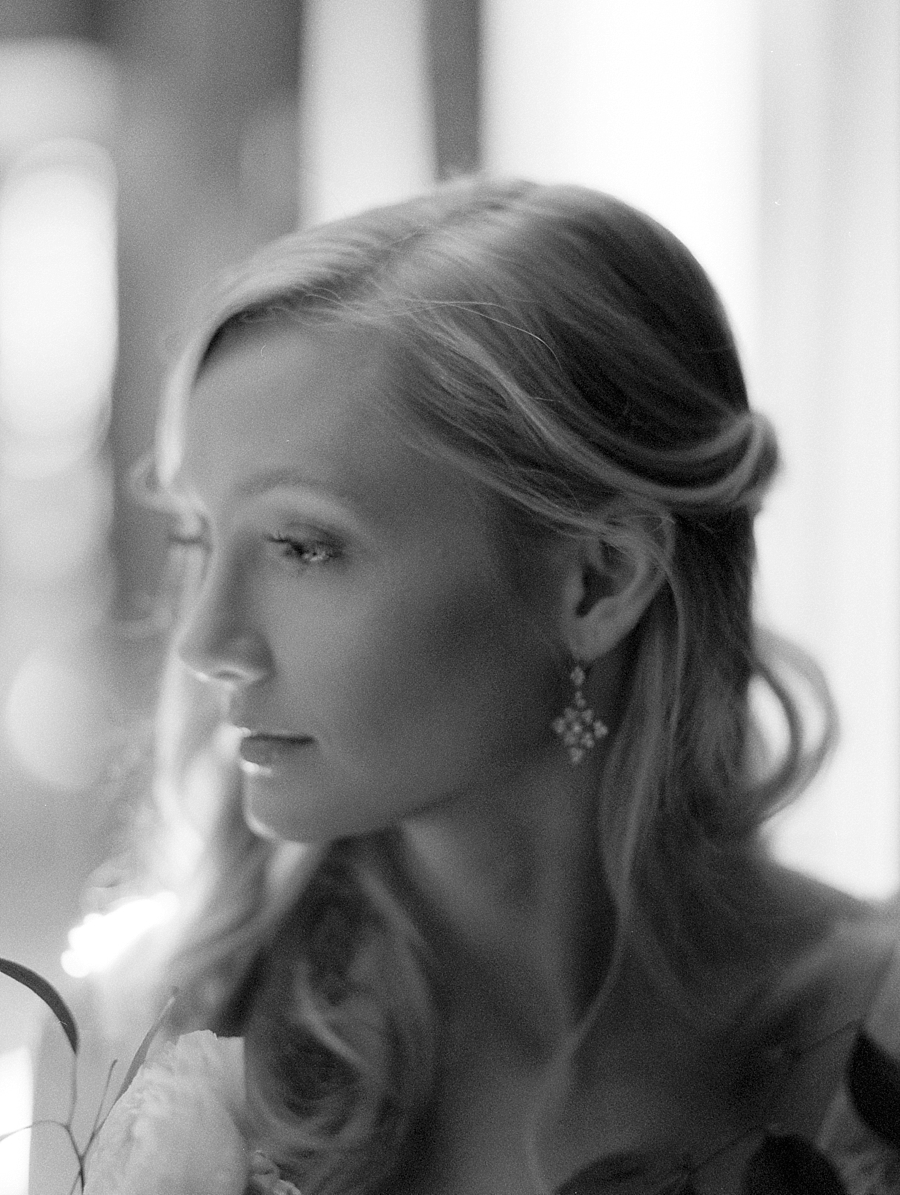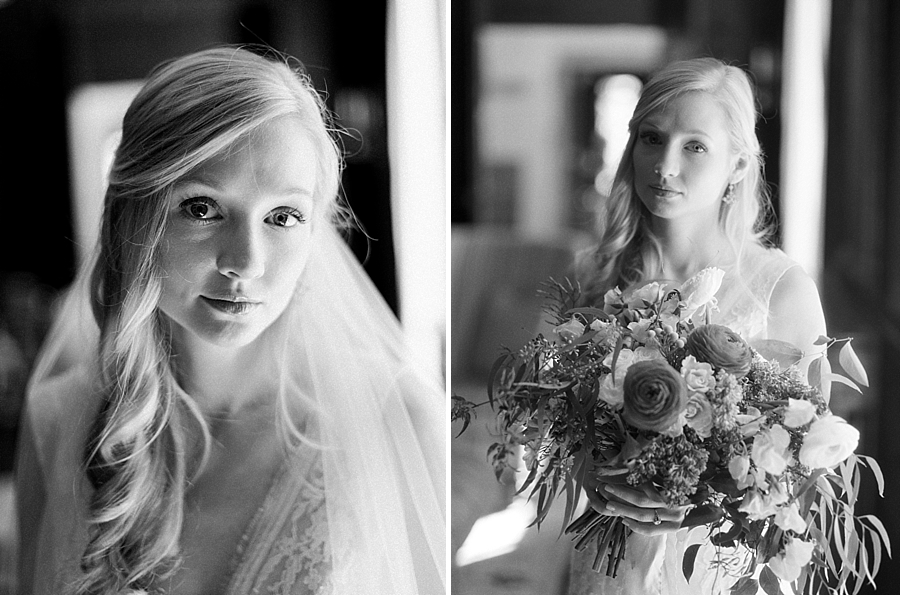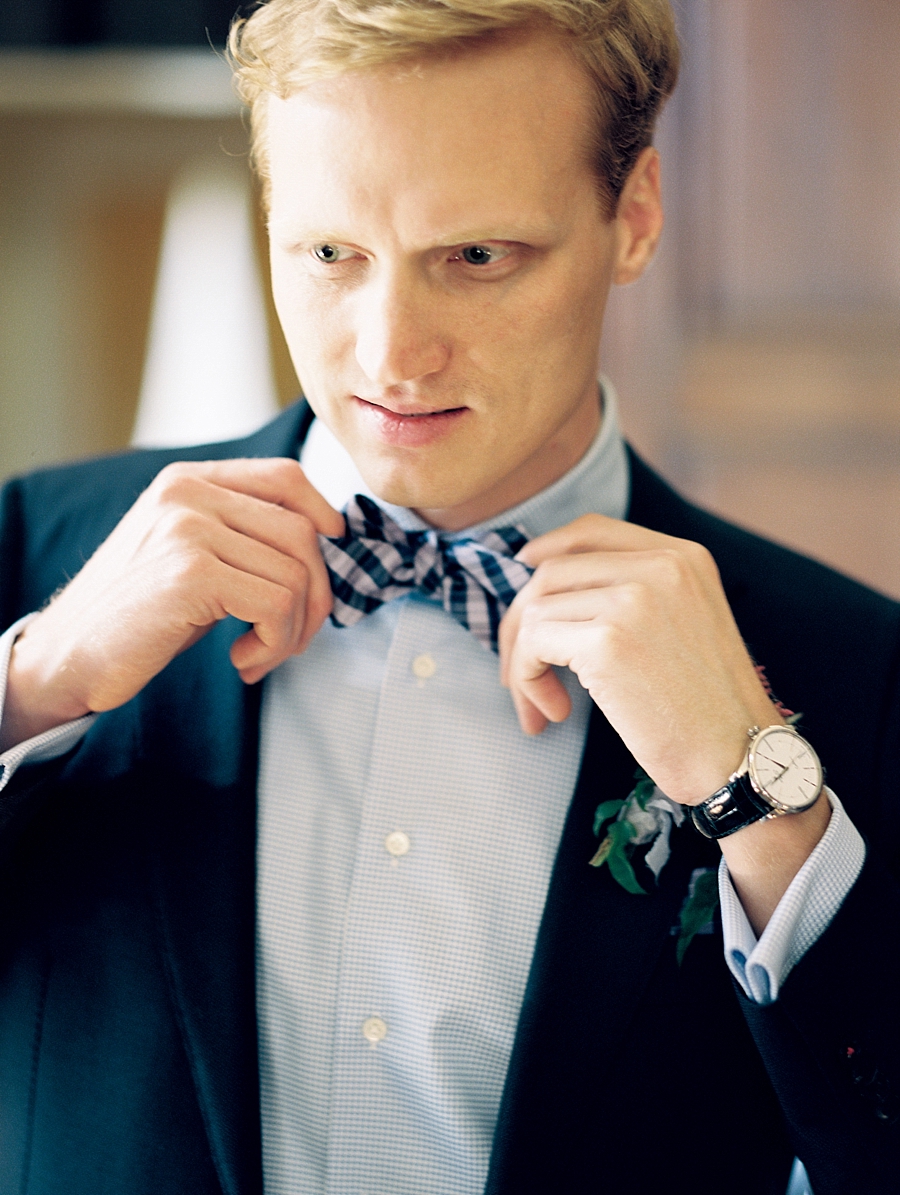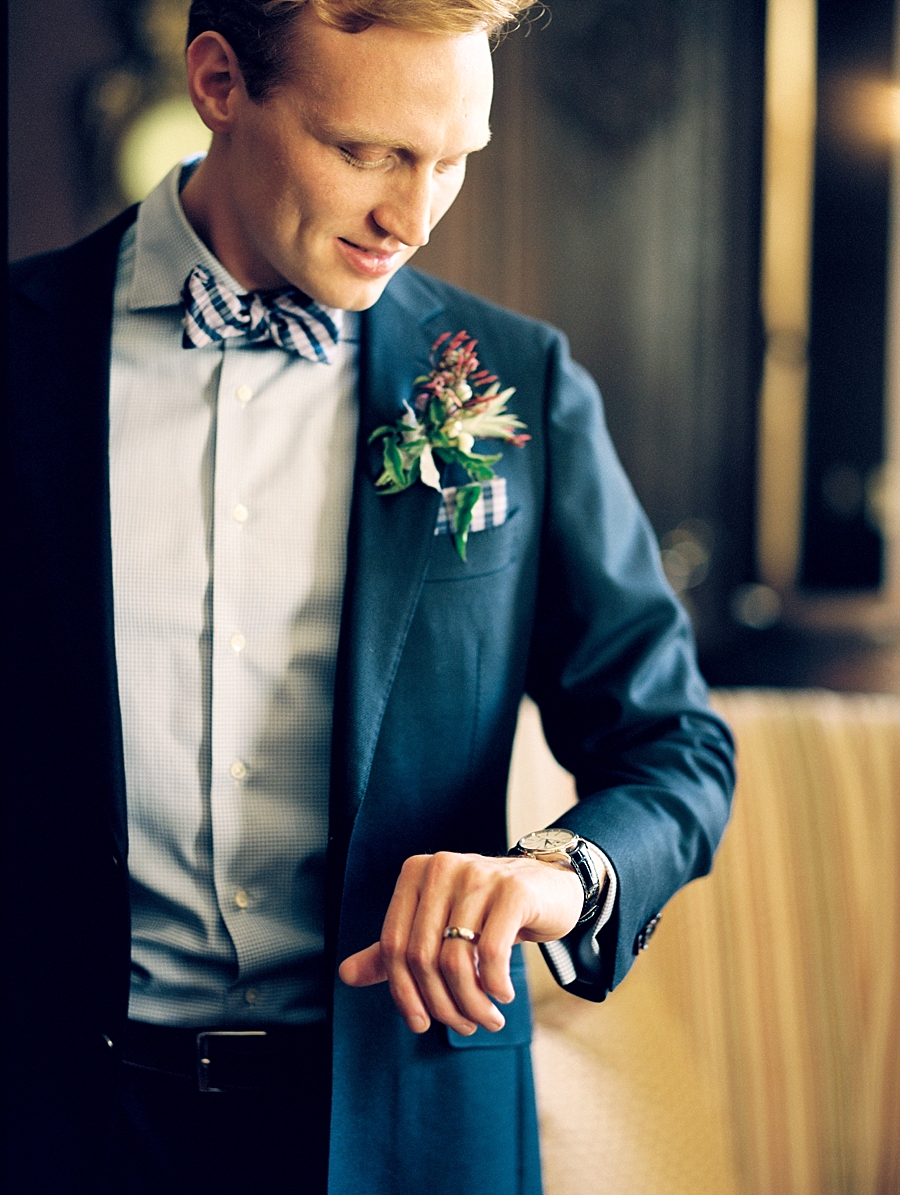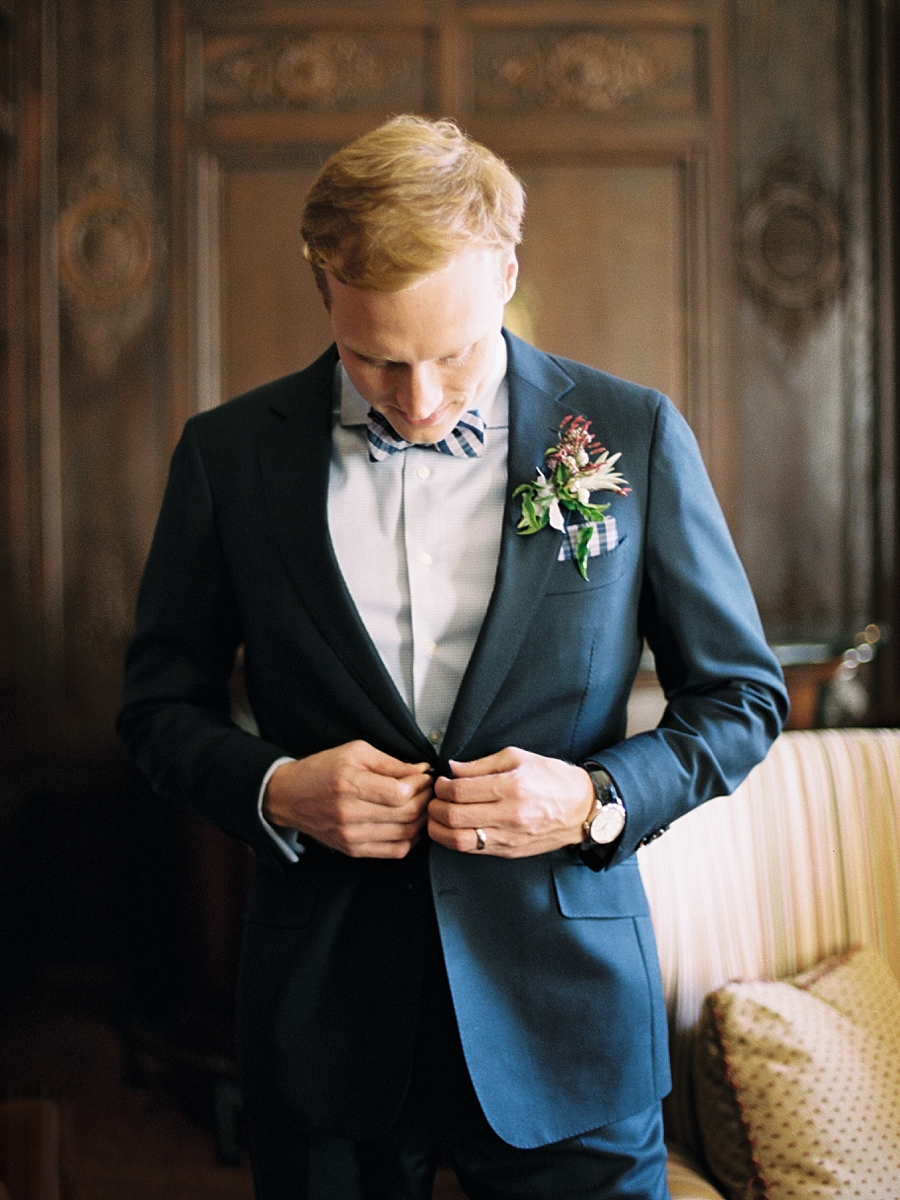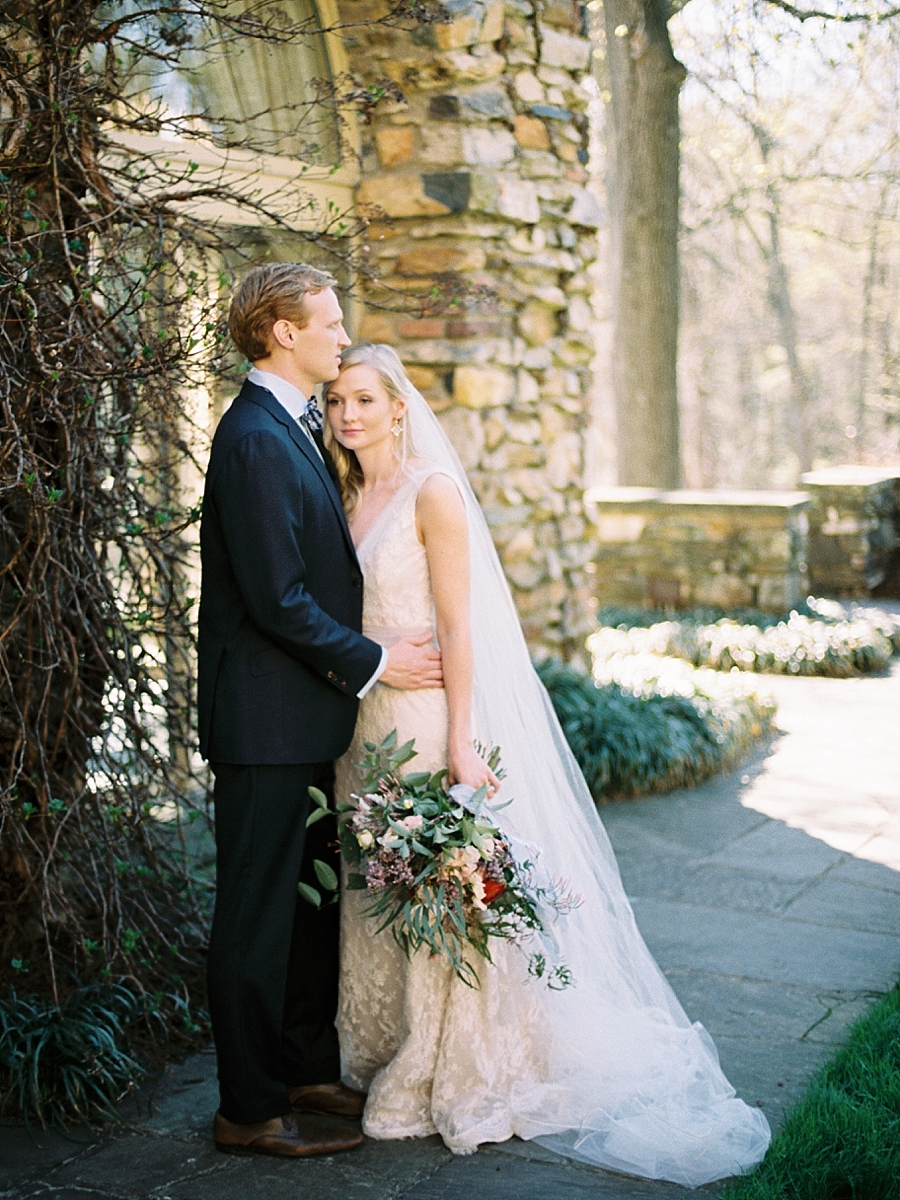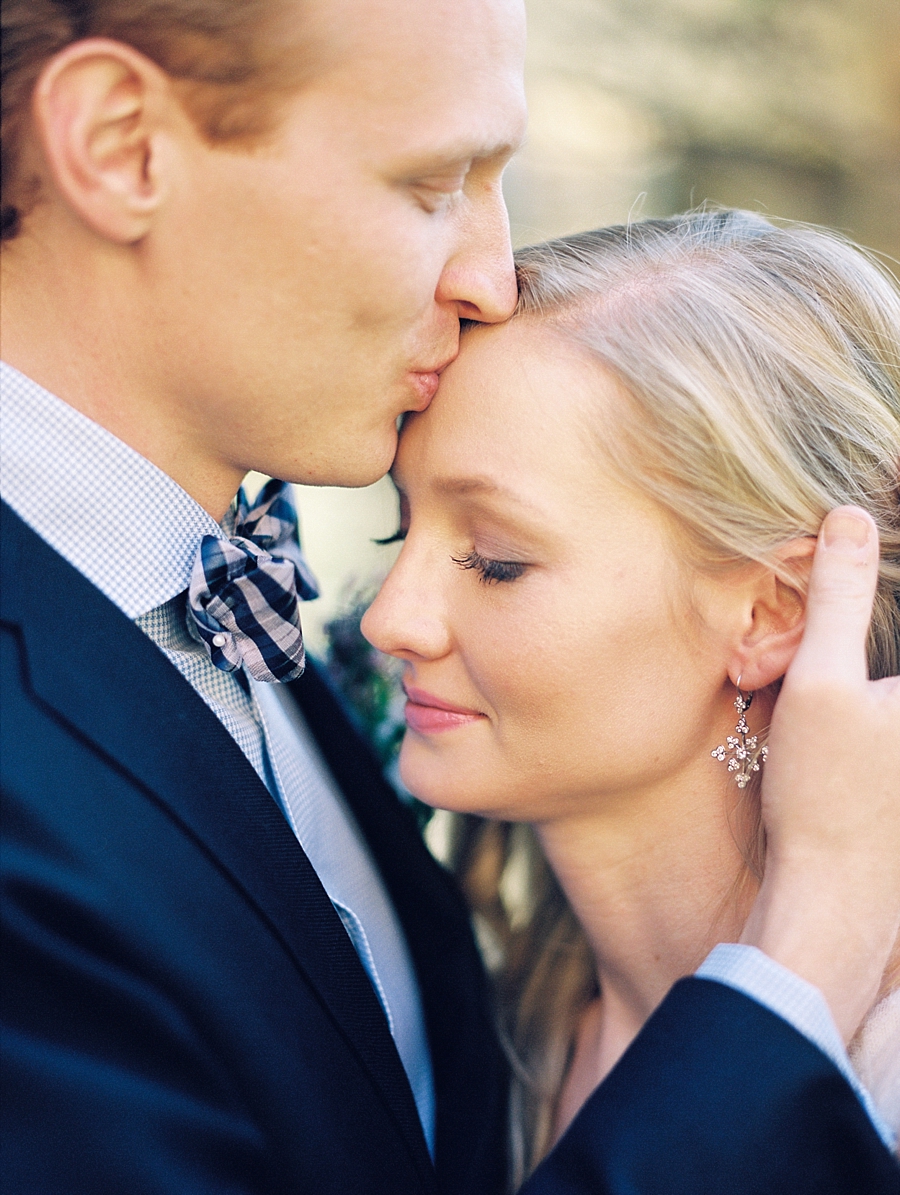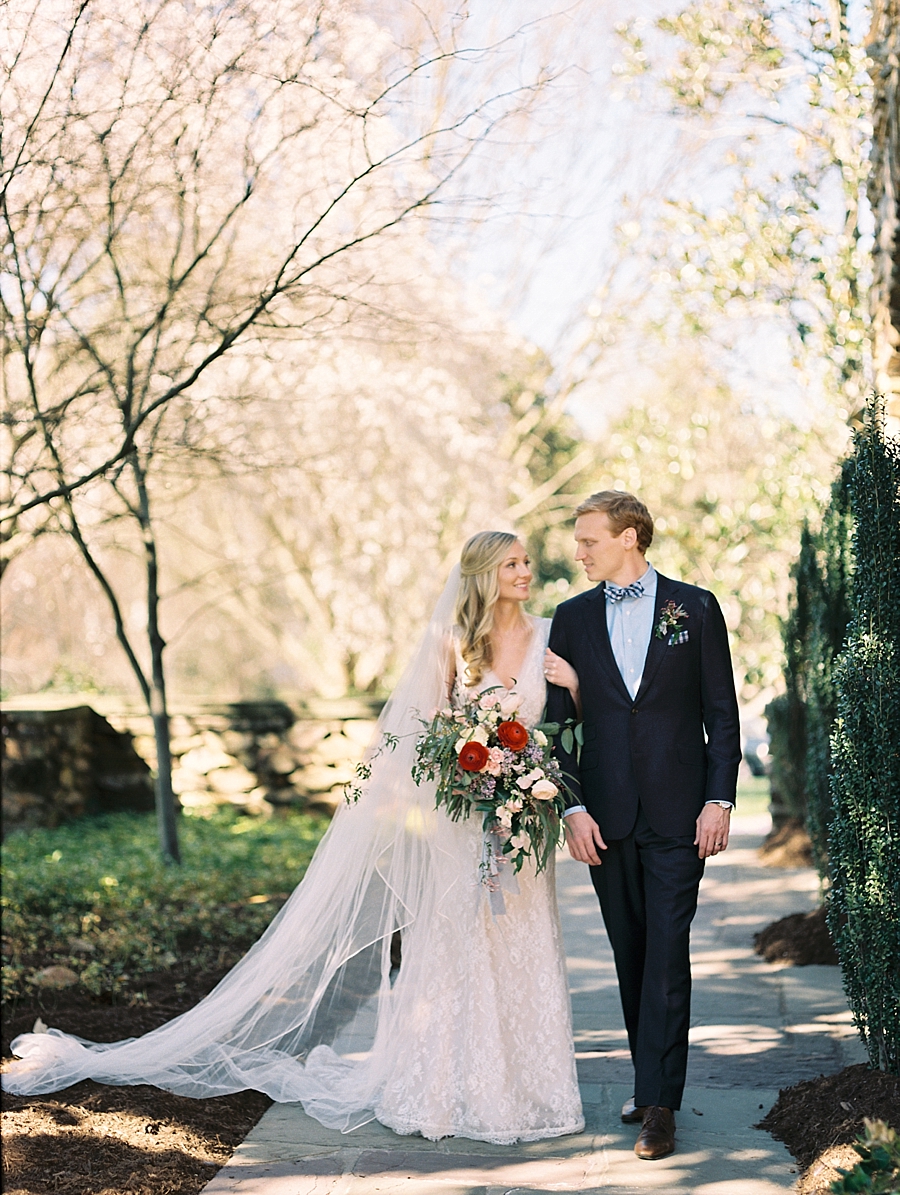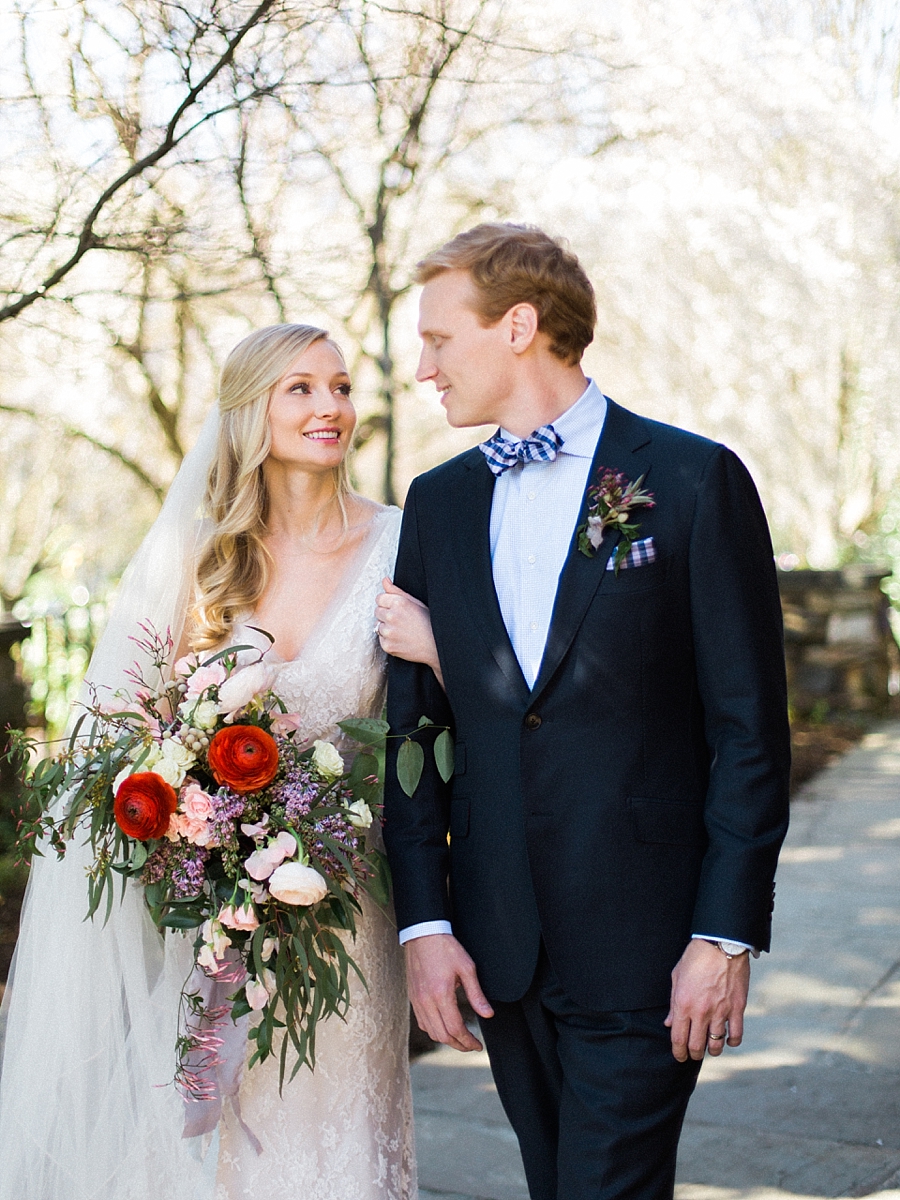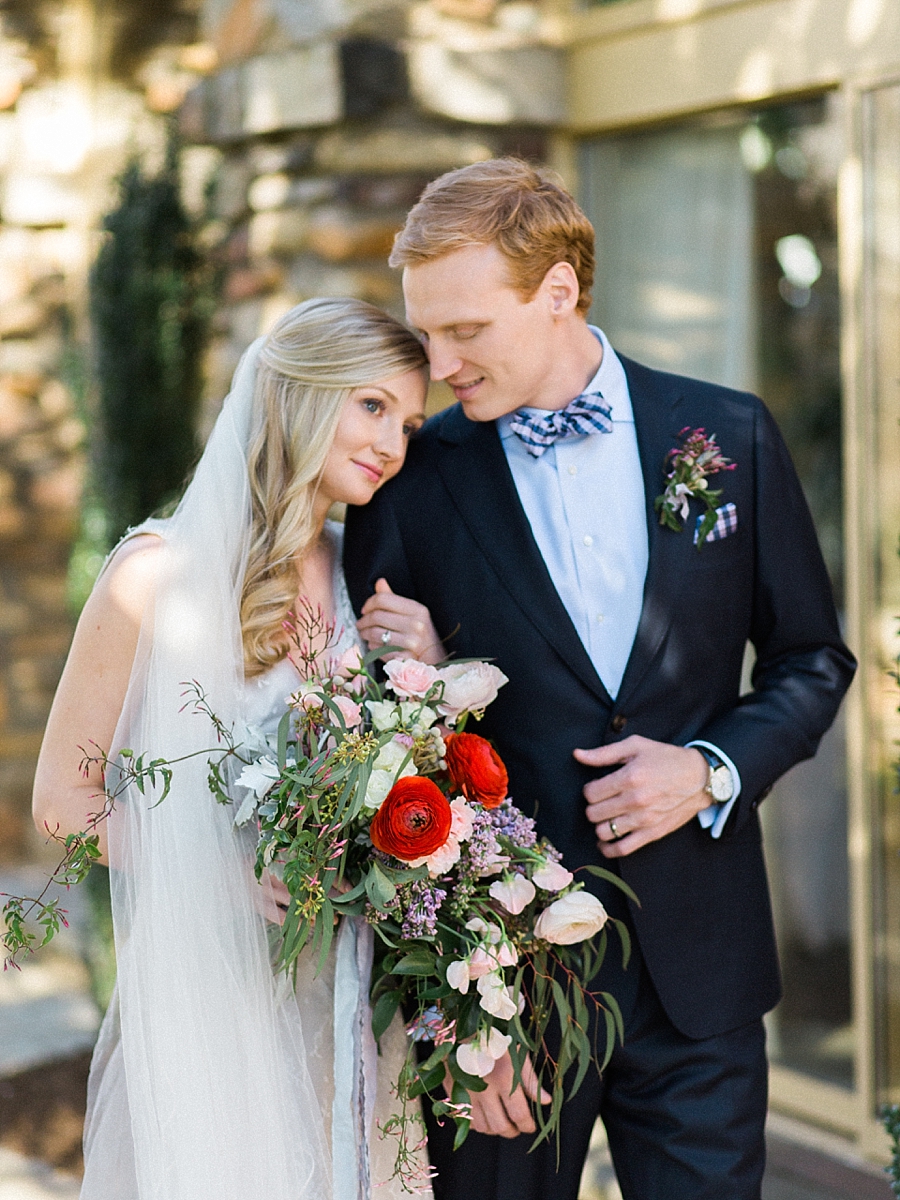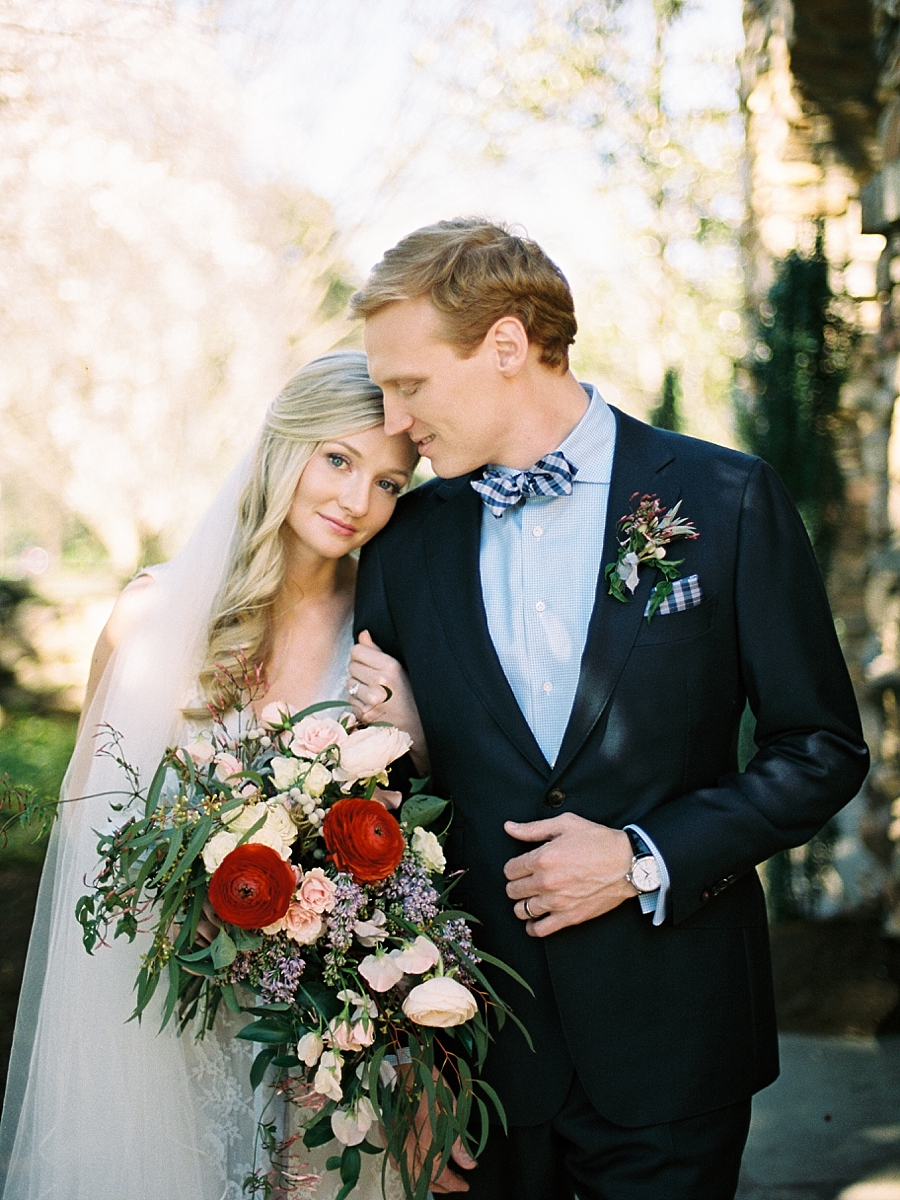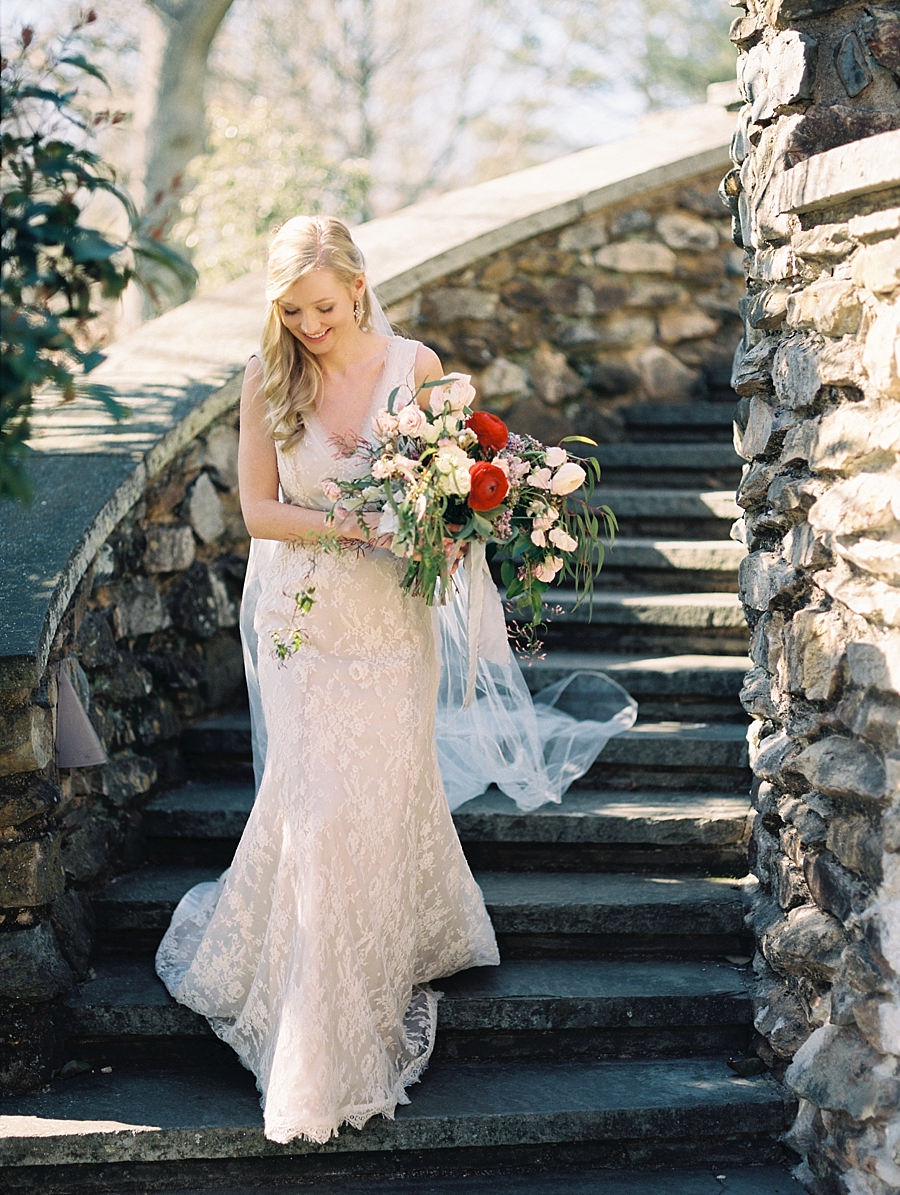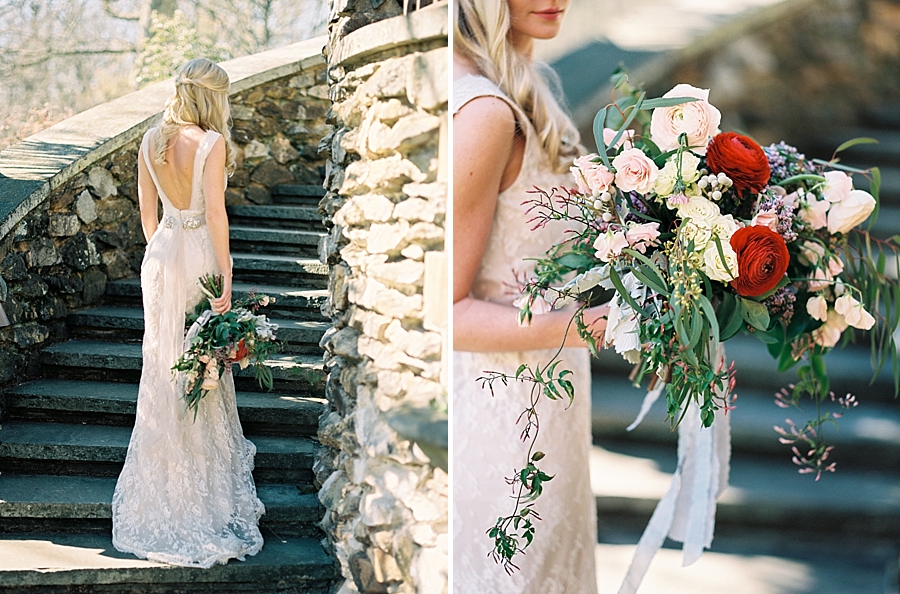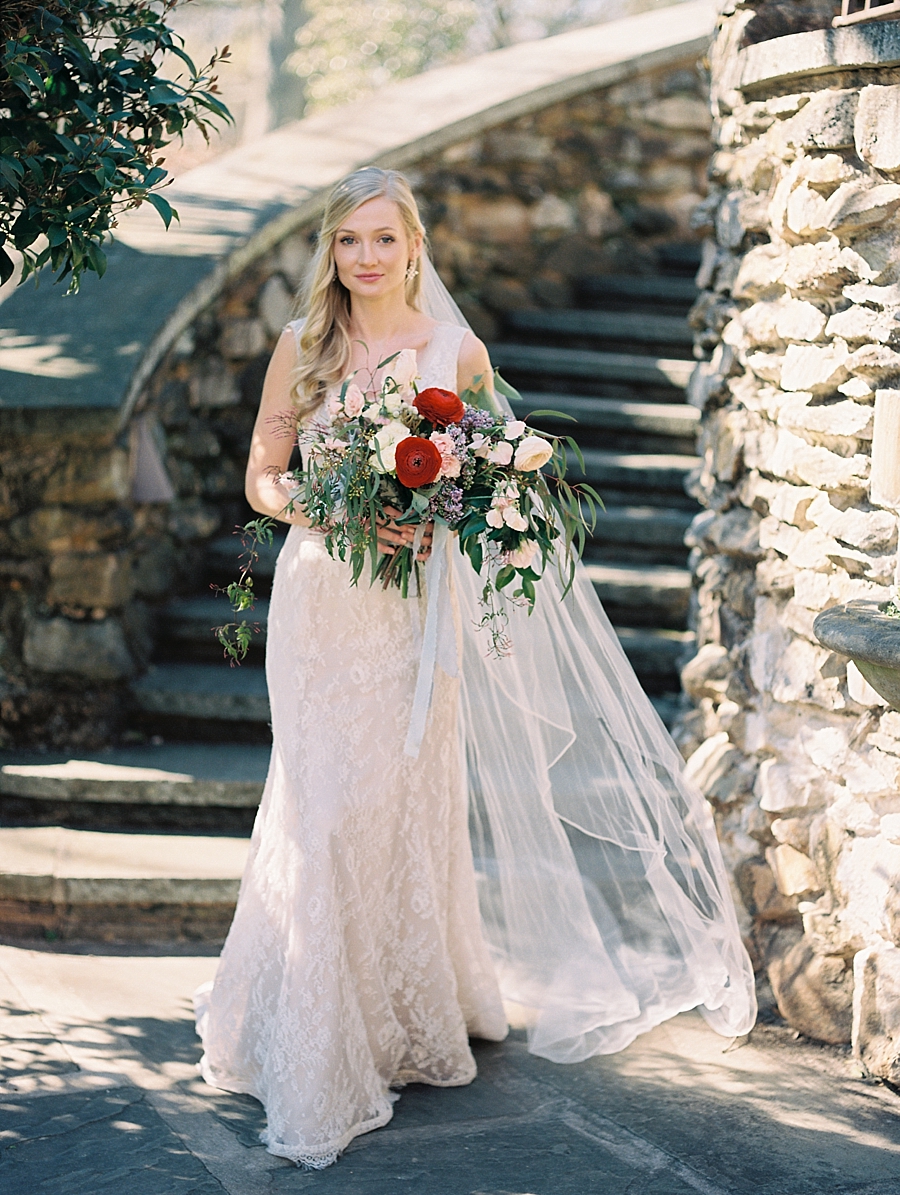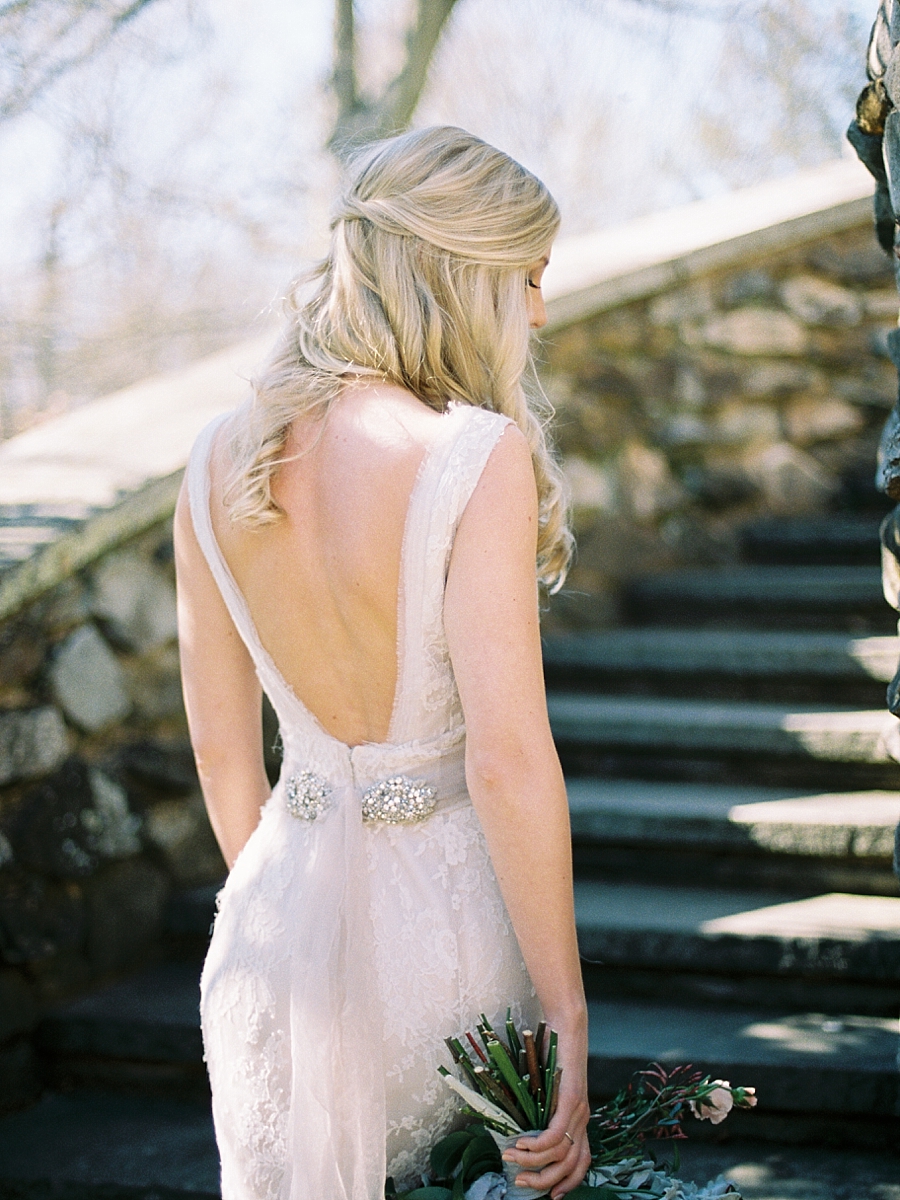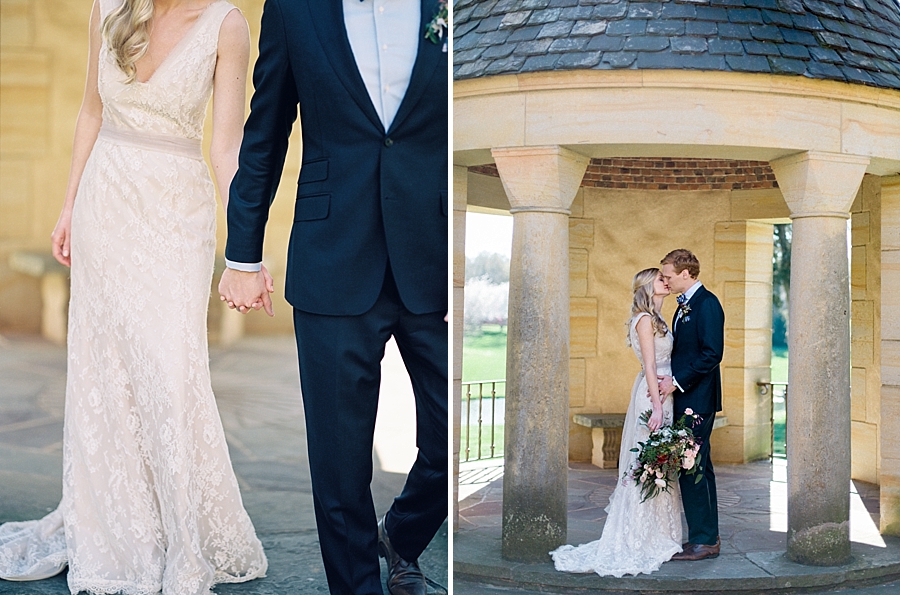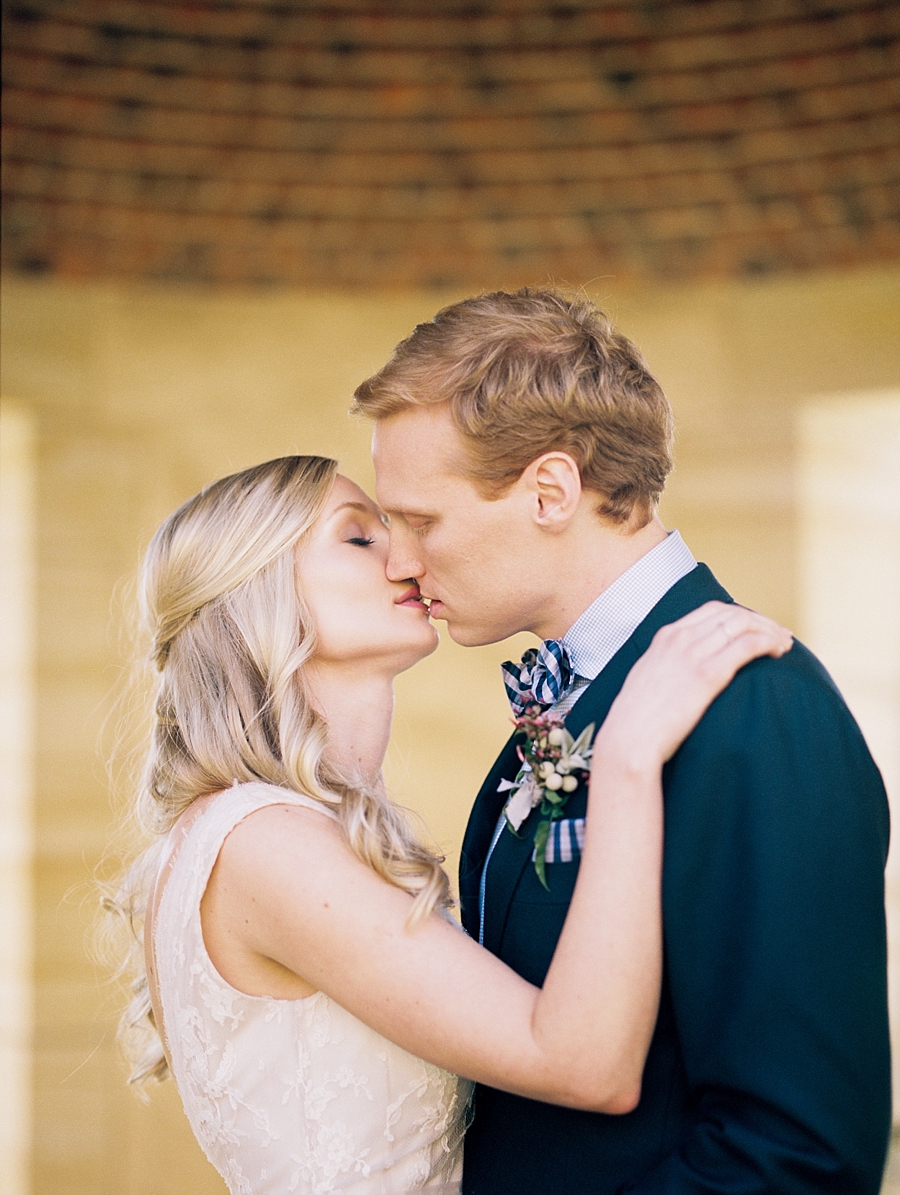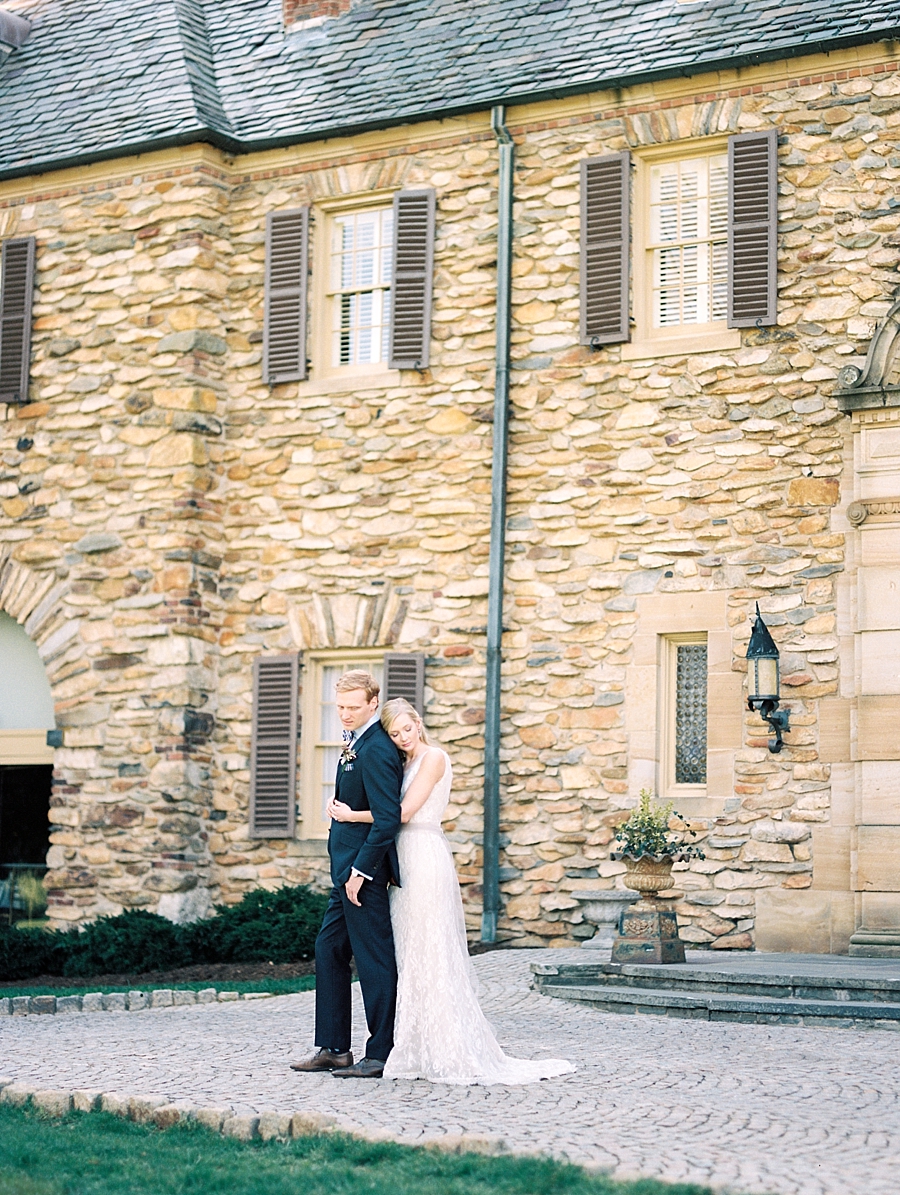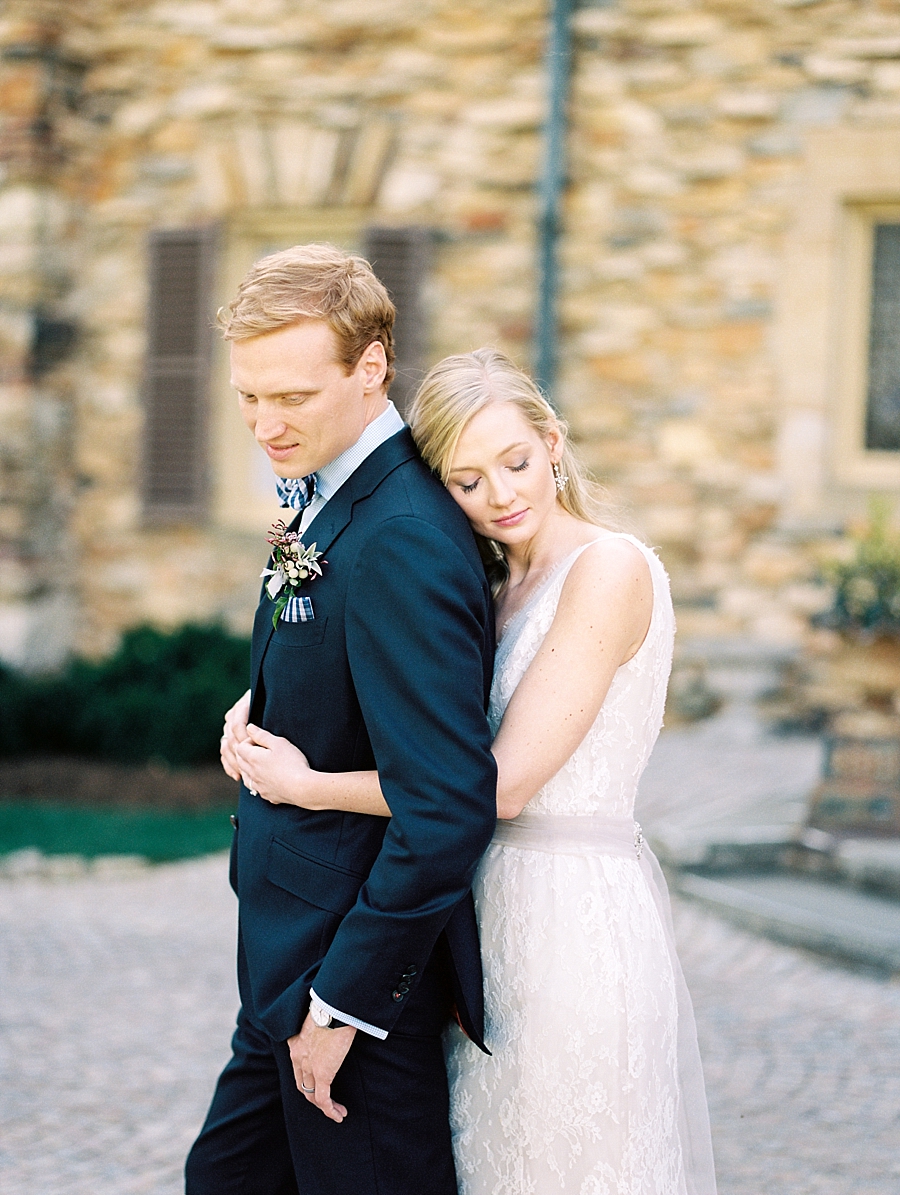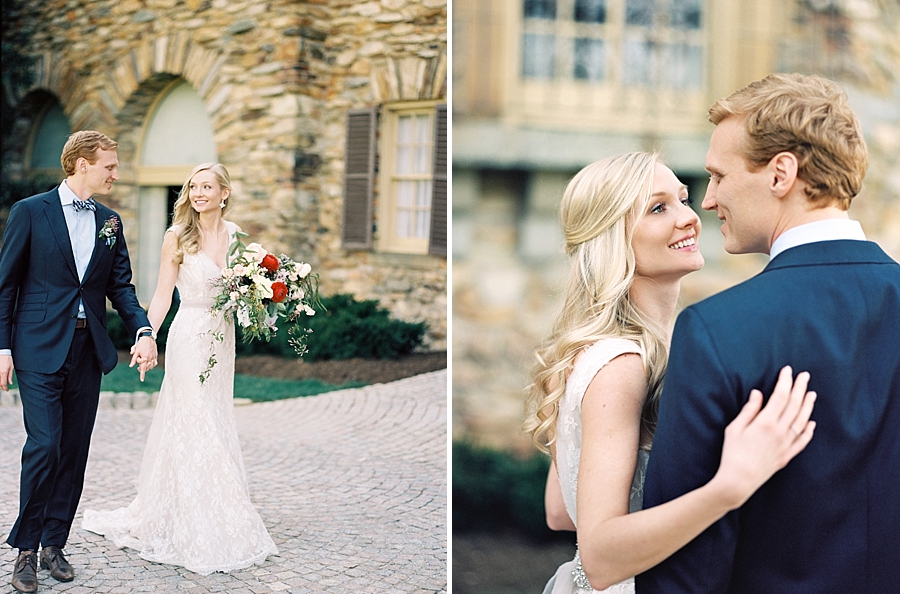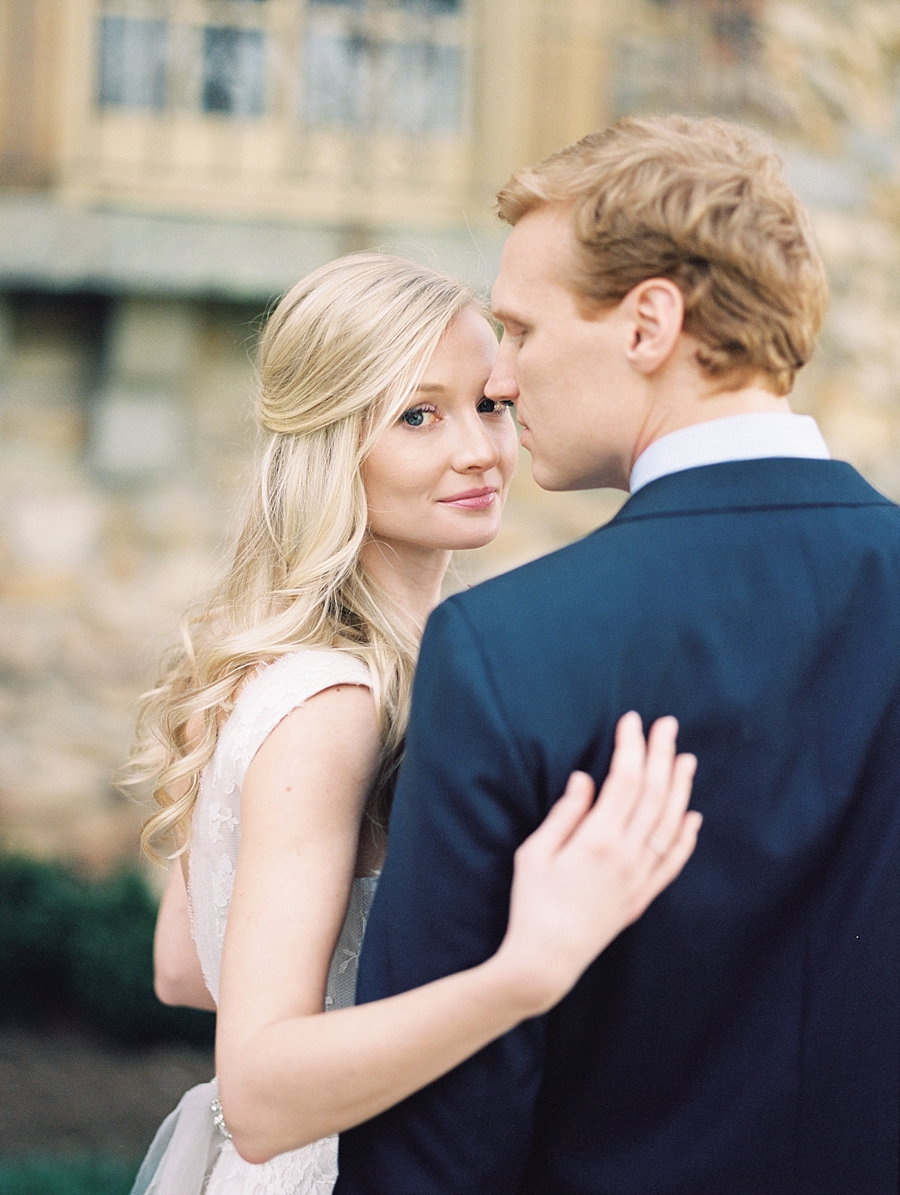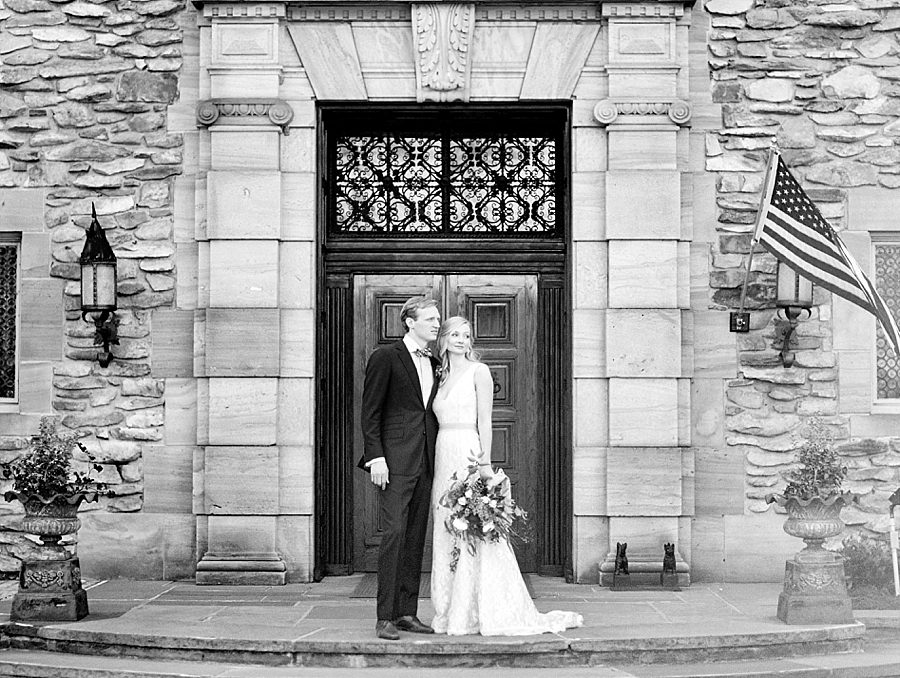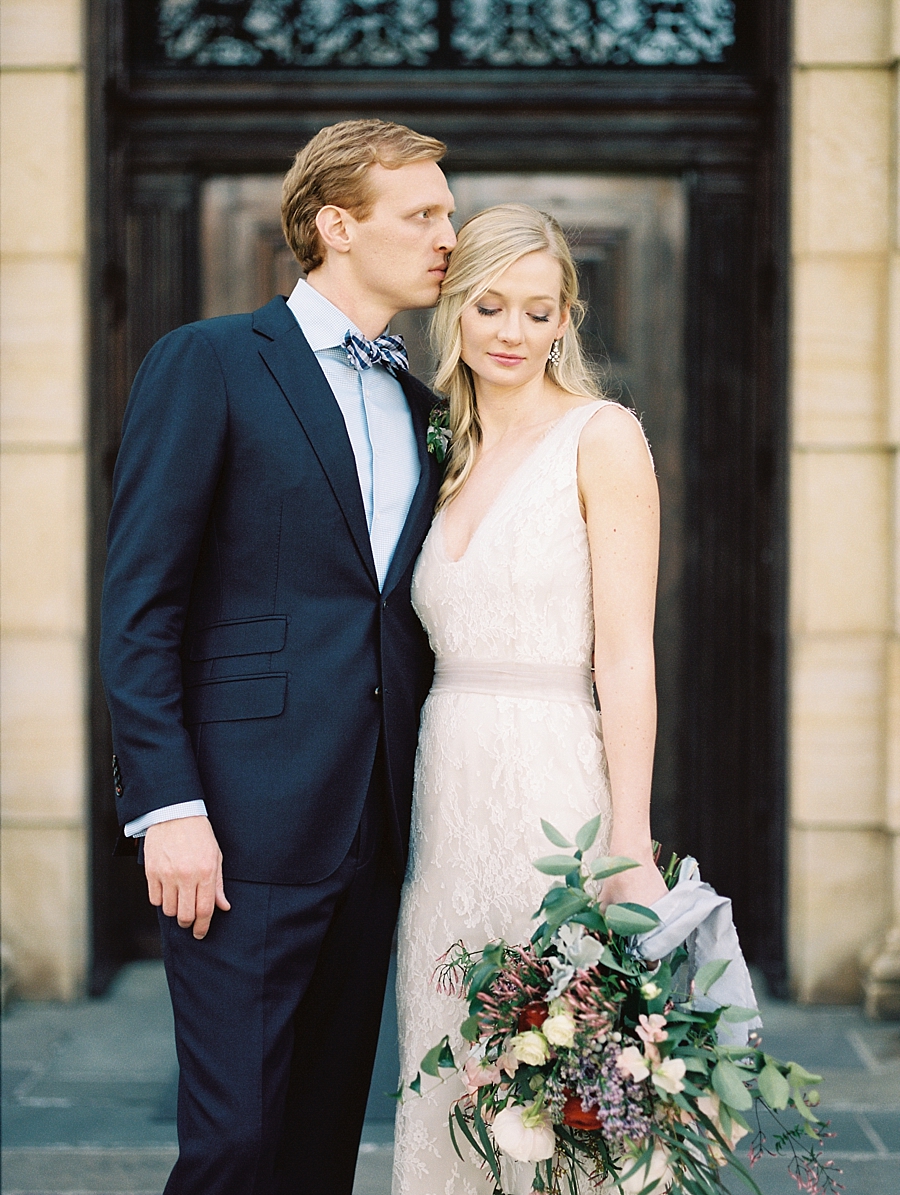 featured on Cottage Hill Magazine / Portra 400 film / North Carolina Fine Art Film Wedding Photographer
venue: Graylyn Estate / event design & styling: Michelle Wright Events / film processing & scans: The FIND Lab / floral design: Amy Lynne Originals / linens & chair cushions: La Tavola / welcome packaging & groomsmen gift: A Signature Welcome / ribbon: Froufrou Chic / stationary, calligraphy & paper goods: Calligraphy by Carole / cake: Maxie B's / table decor & jewelry (earrings, rings, watch): Schiffman's / watch: Cellini by Rolex / place settings: Juliska / candles: Yummi Candles / hair & makeup: Michelle Clark / bridal boutique: Nitsas / dress designer: Rita Vinieris / bride & groom's shoes & duffel bag: Nordstrom / bride's shoe designer: Benjamin Adams London / groom's shoe designer: Magnanni / car: '67 Mercedes 250SL (Privately Owned) / duffel bag designer: Rawlings / bow tie, pocket square & socks: The Tie Bar / cufflinks & shoe shining kit: Brooks Brothers / men's cashmere sweater & leather belt: Peter Millar / champagne ice bucket: Michael Aram / models: Liz Applegate & Scott Harkey