What a sweet wedding day Jessica & Darren had! Ever since their engagement session in the spring, we've been excited to see all of the little details that Jessica talked excitedly about planning for their special day – and seeing it all come together so beautifully and the two of them so happy together brings big smiles to our faces :) Of course, we're always extra pleased to go back to The Pavilions at Angus Barn anytime to photograph a wedding … they have some of the best food in North Carolina and a phenomenal staff that ensures every wedding that happens there goes off without a hitch.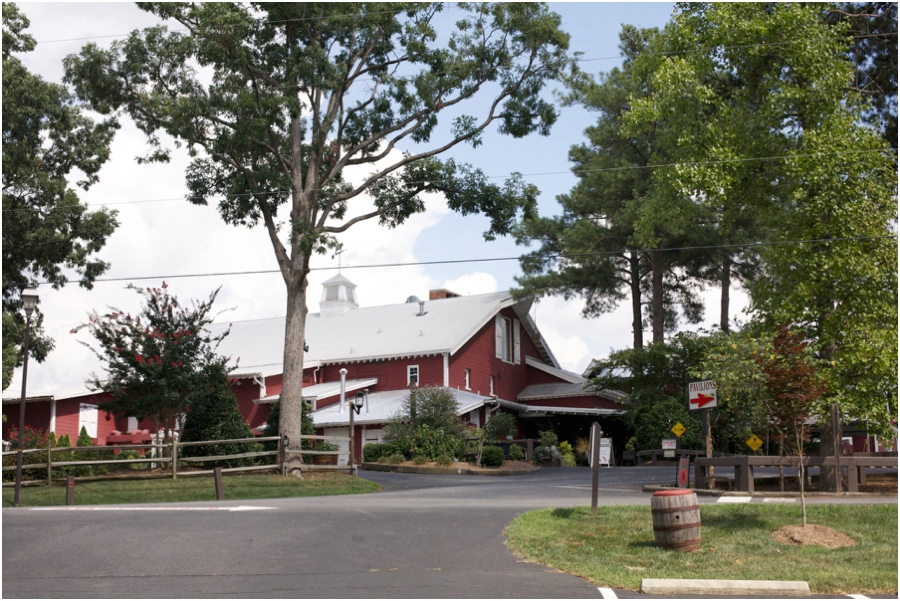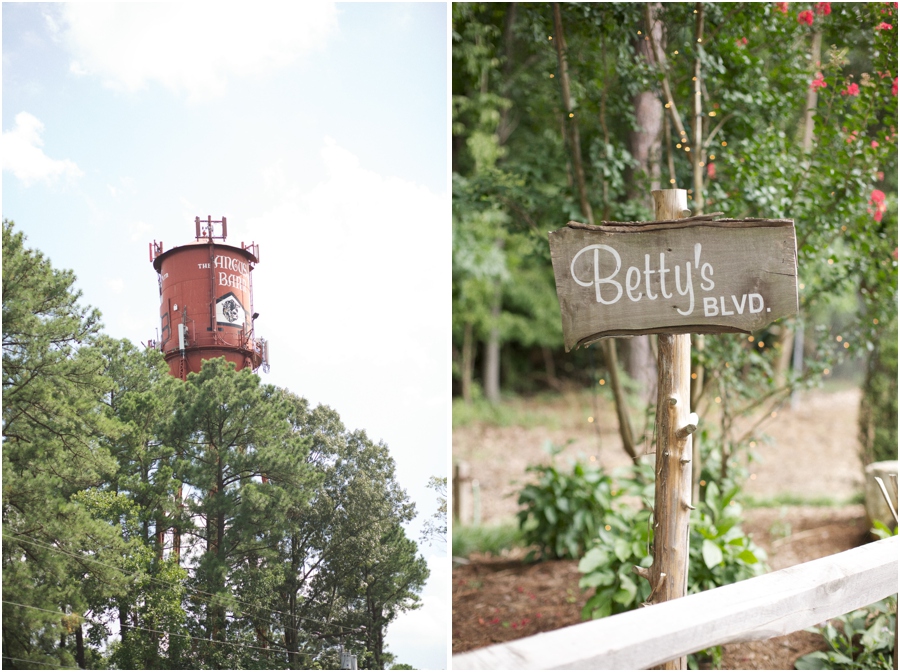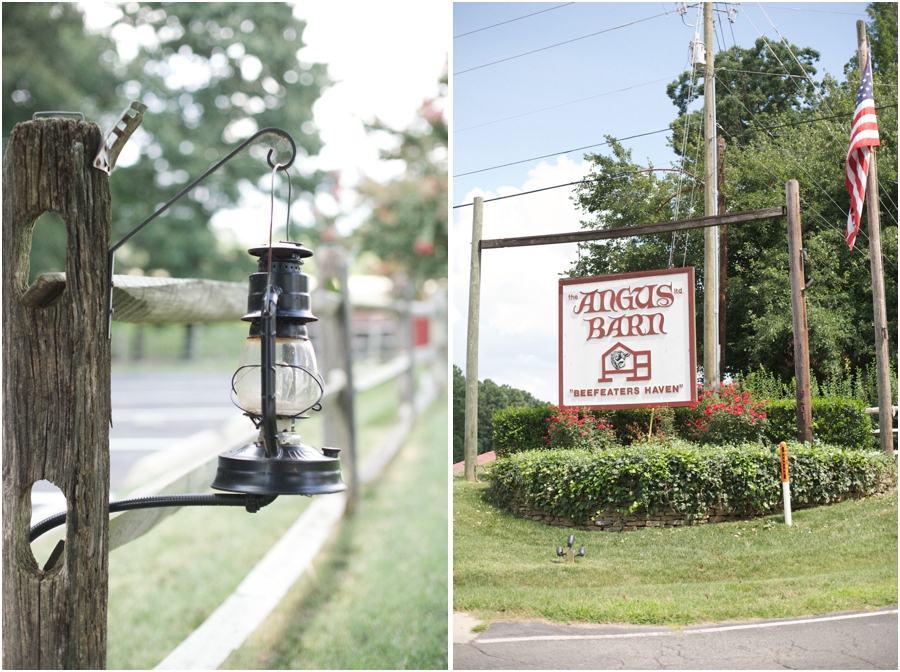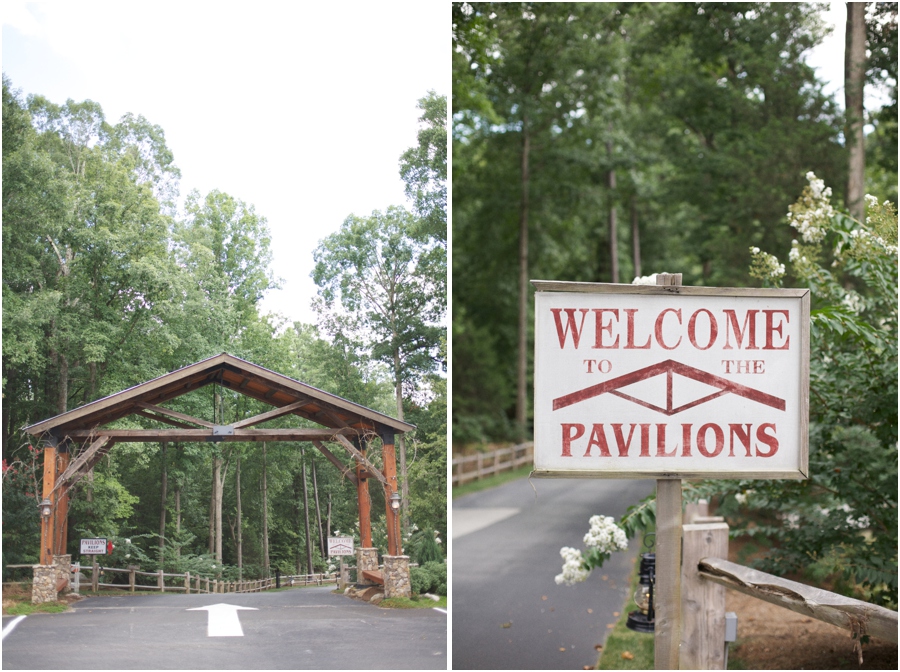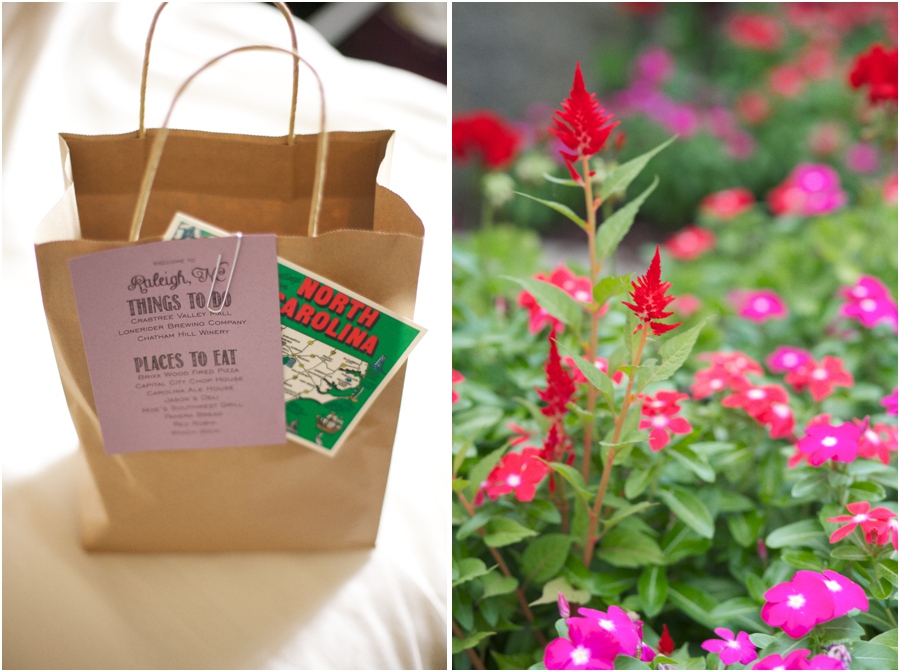 Jessica had little goodie bags packed for her guests filled with local treats and ideas for things to do and places to eat in the Raleigh area.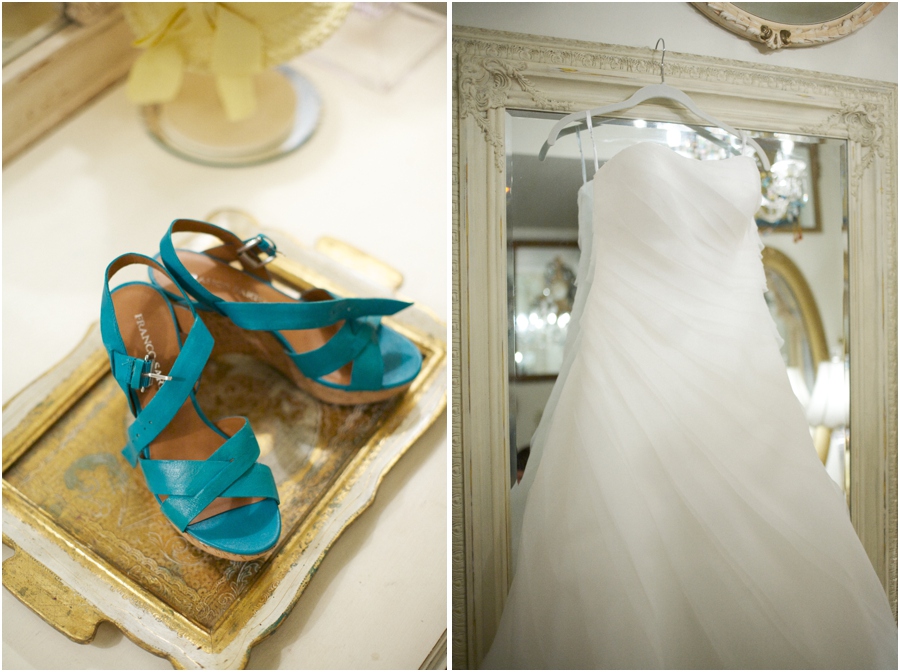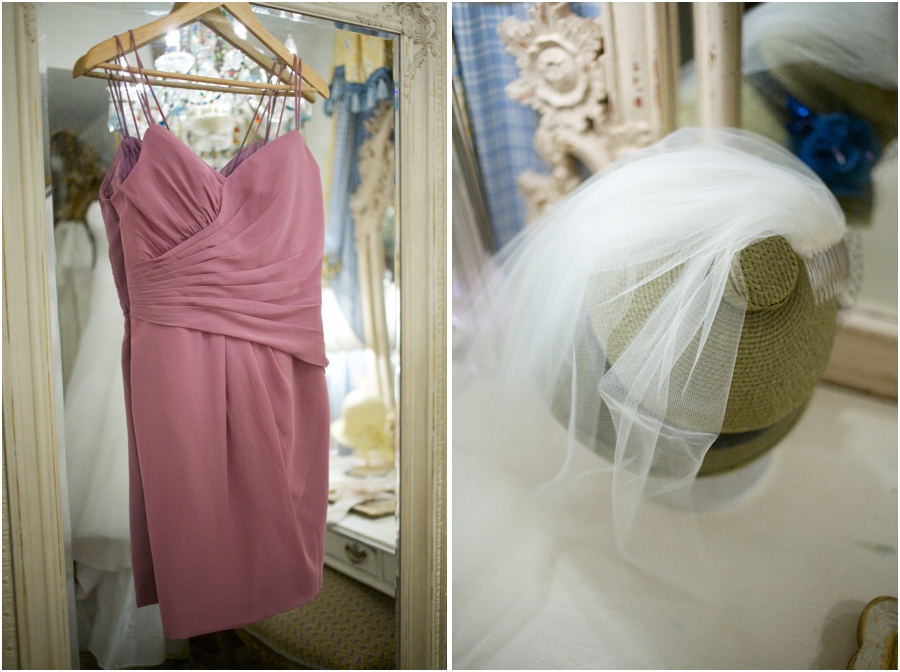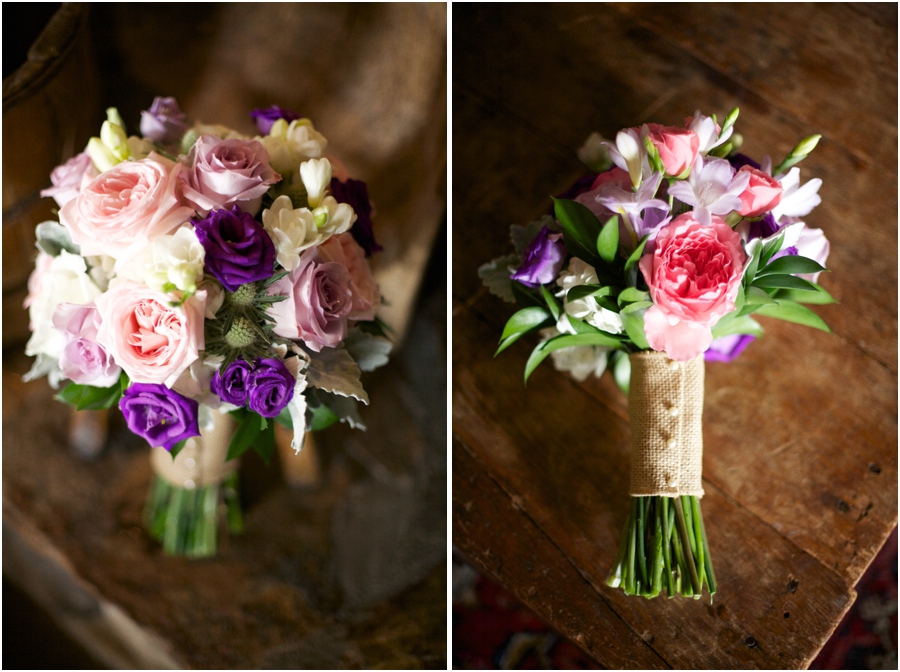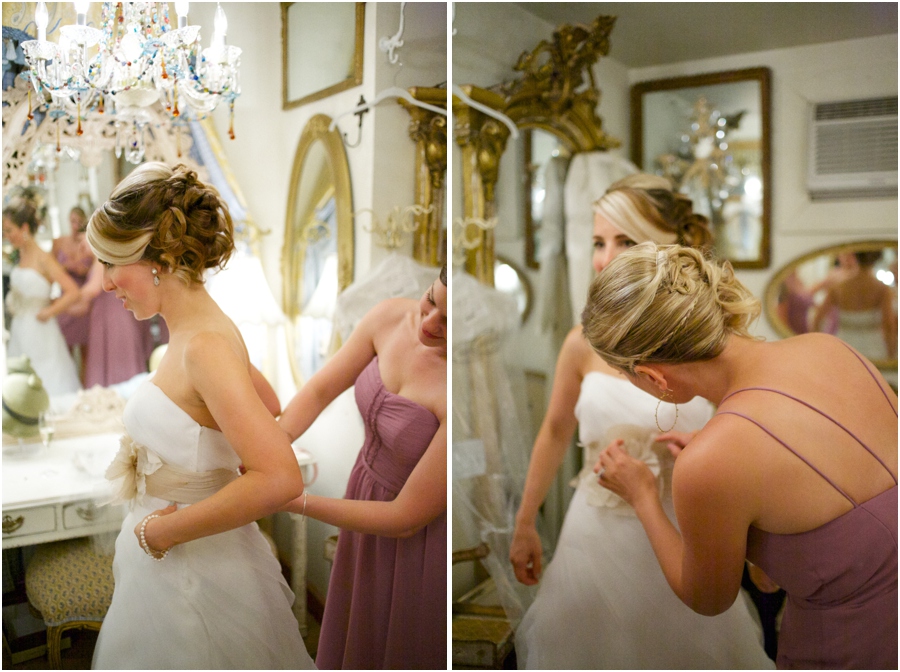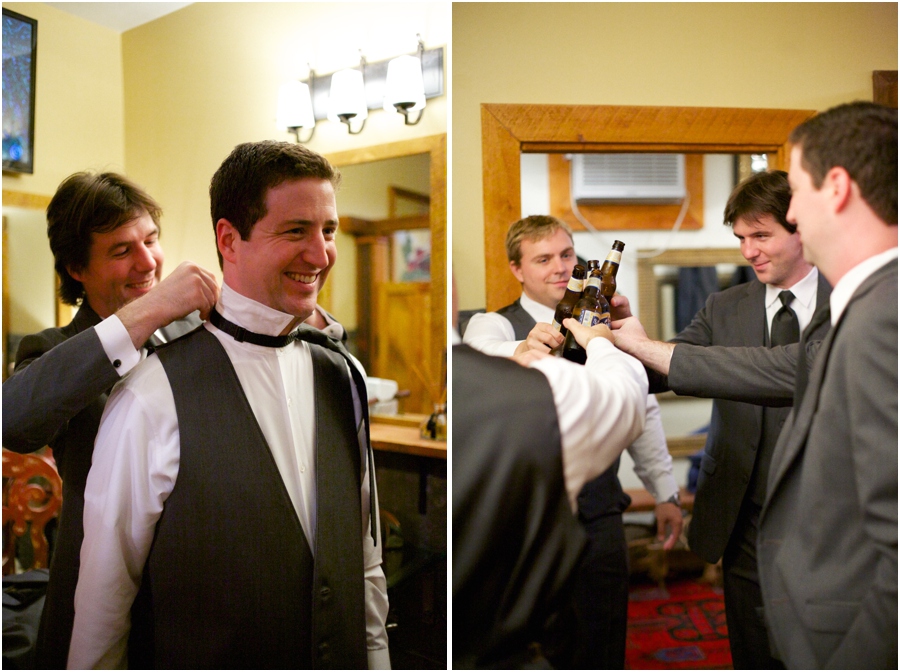 As always, we love it when our couples opt to have a First Look before their ceremony ~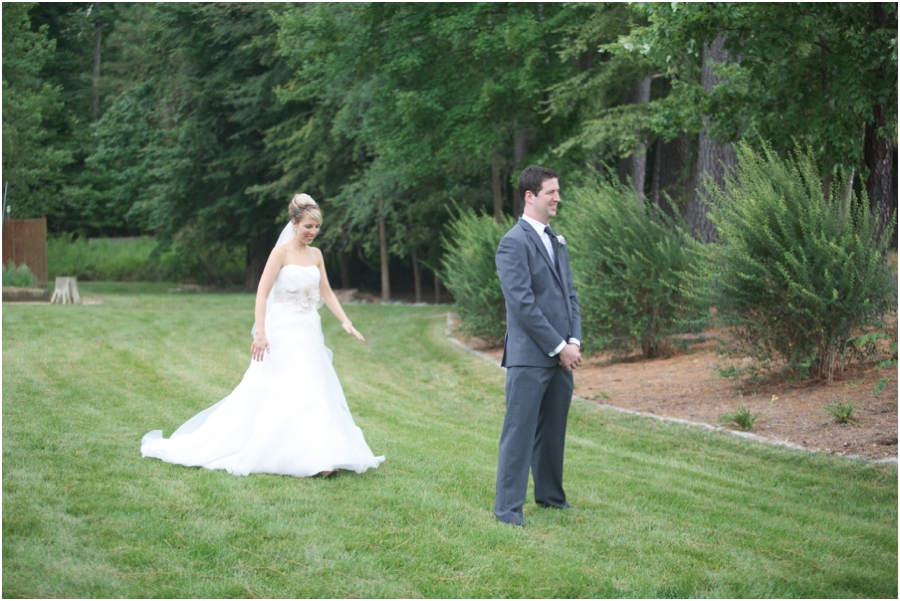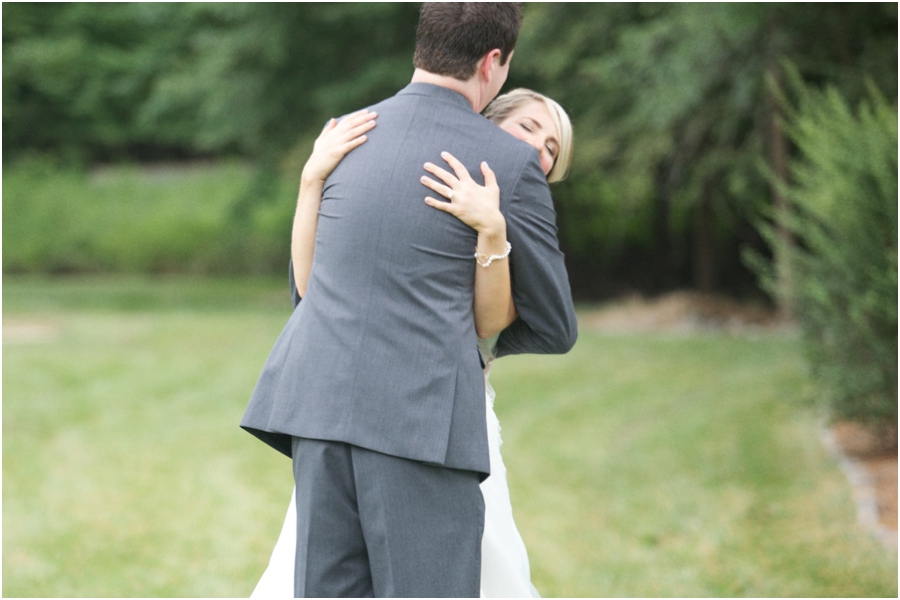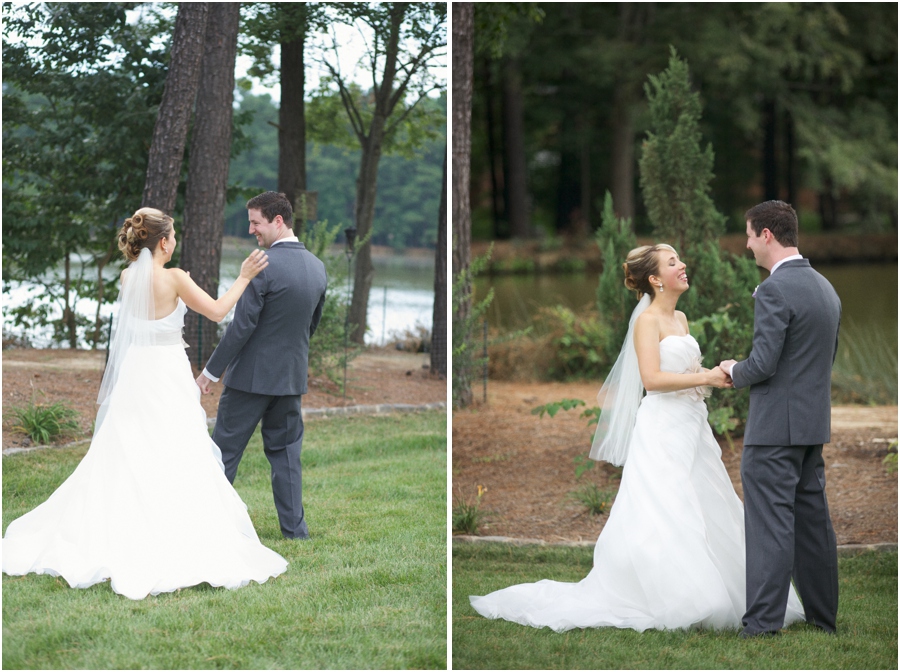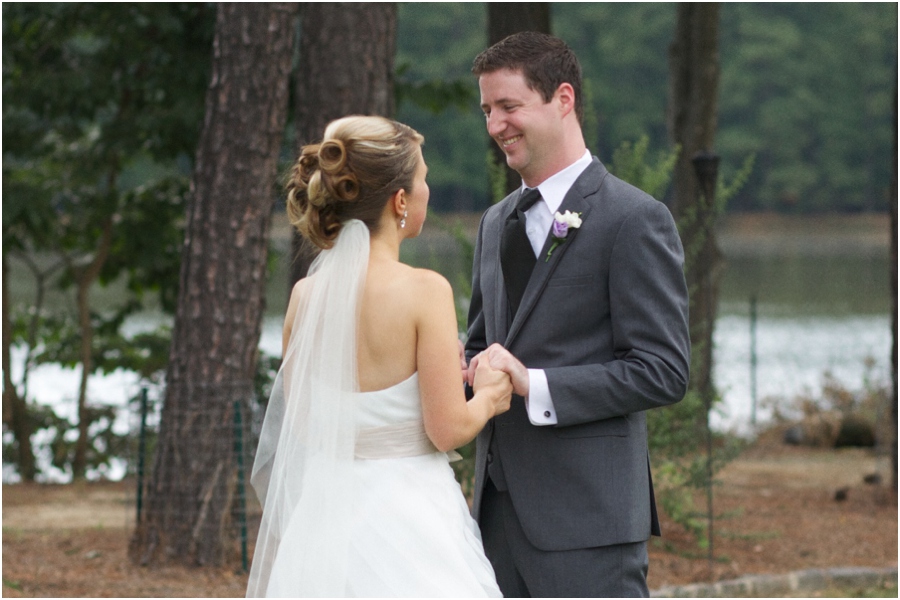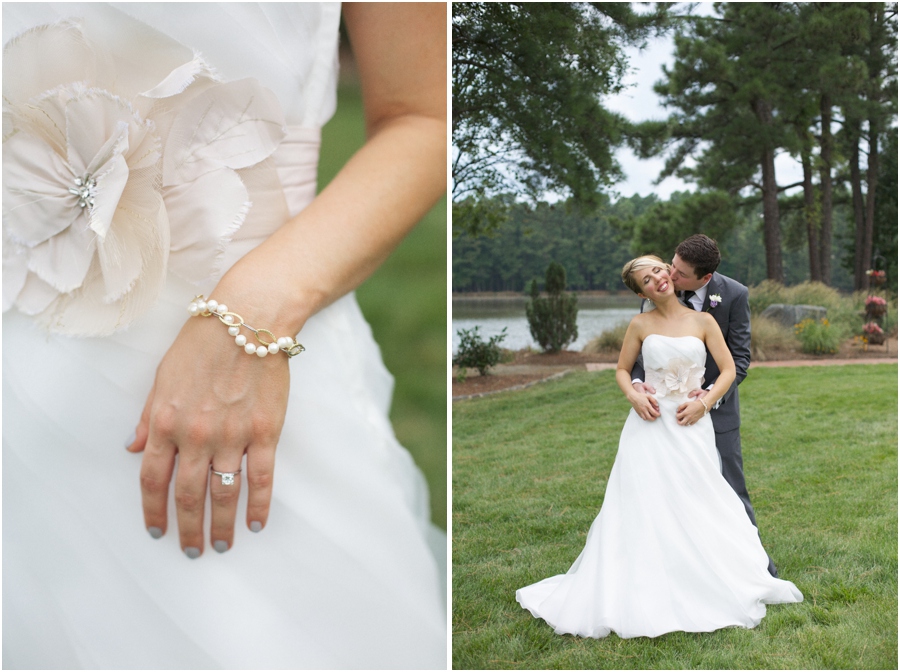 This beautiful pearl and gold bracelet was a gift from Jessica's dad for her wedding.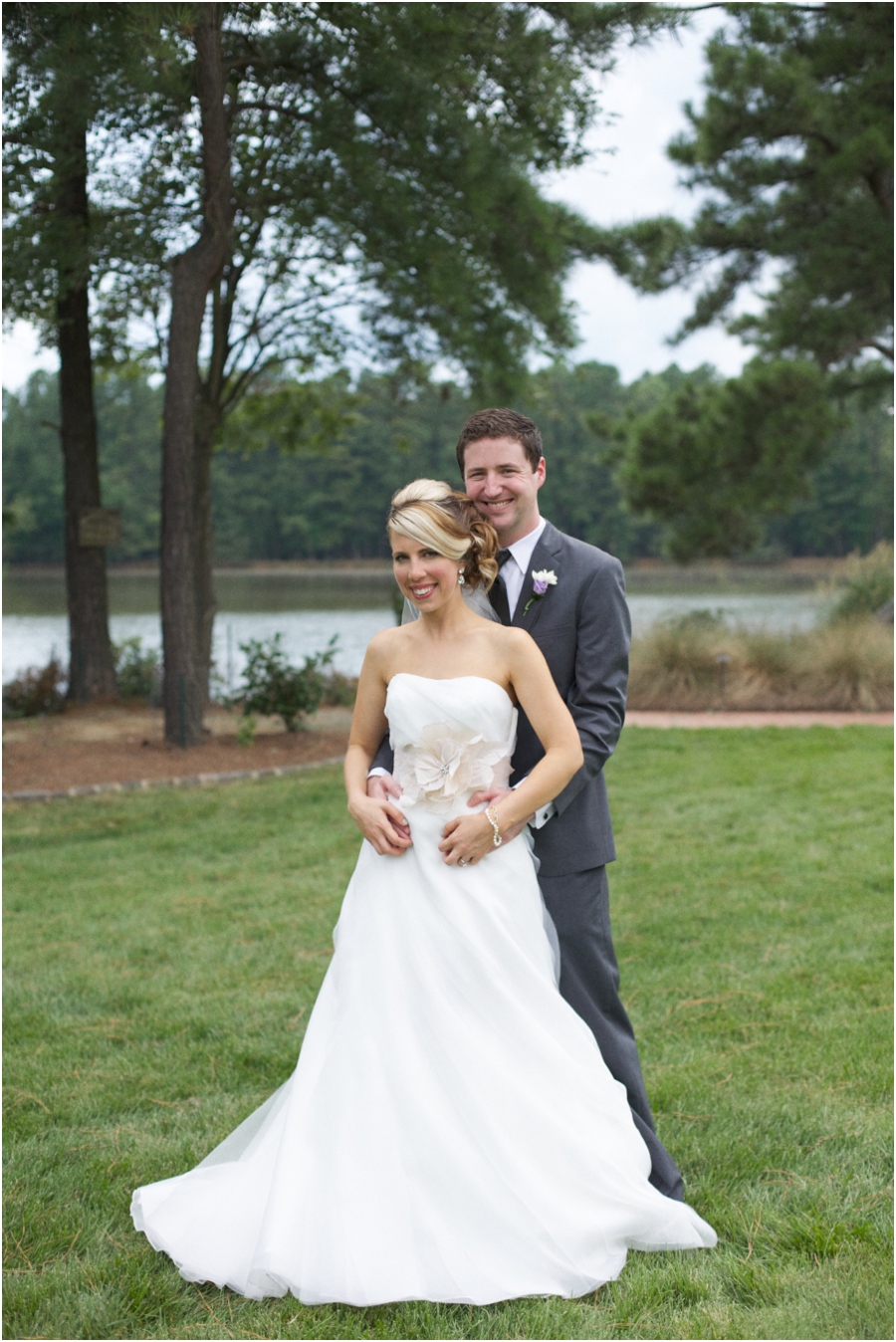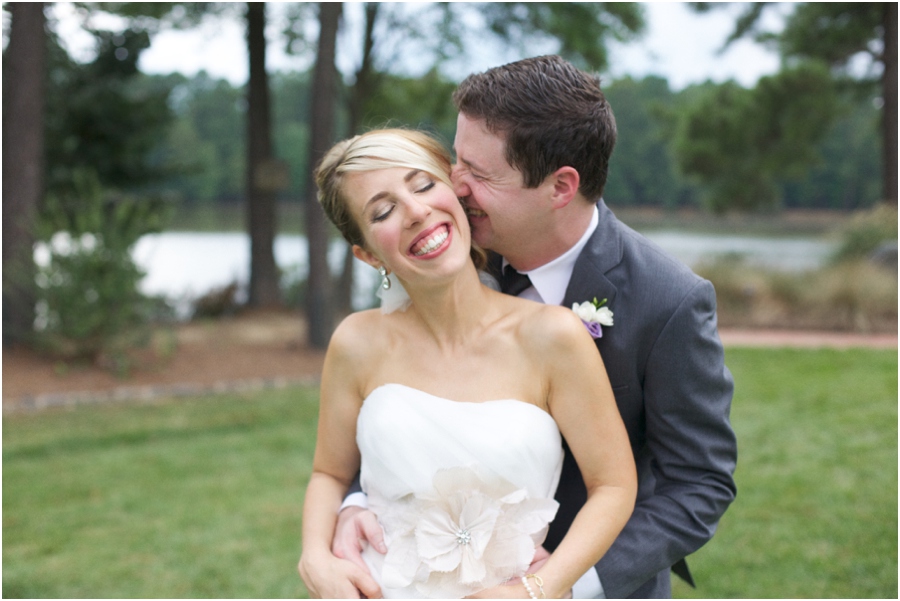 This is one of my favorite photos for so many reasons … Darren has this great ability to make Jessica laugh and squeal, and I think this image captures their personalities together so well!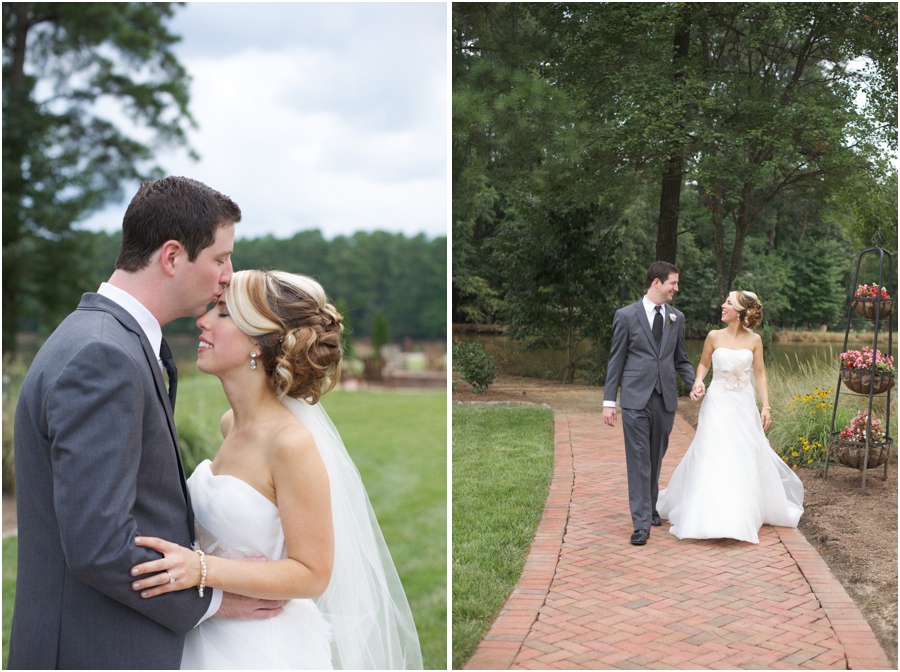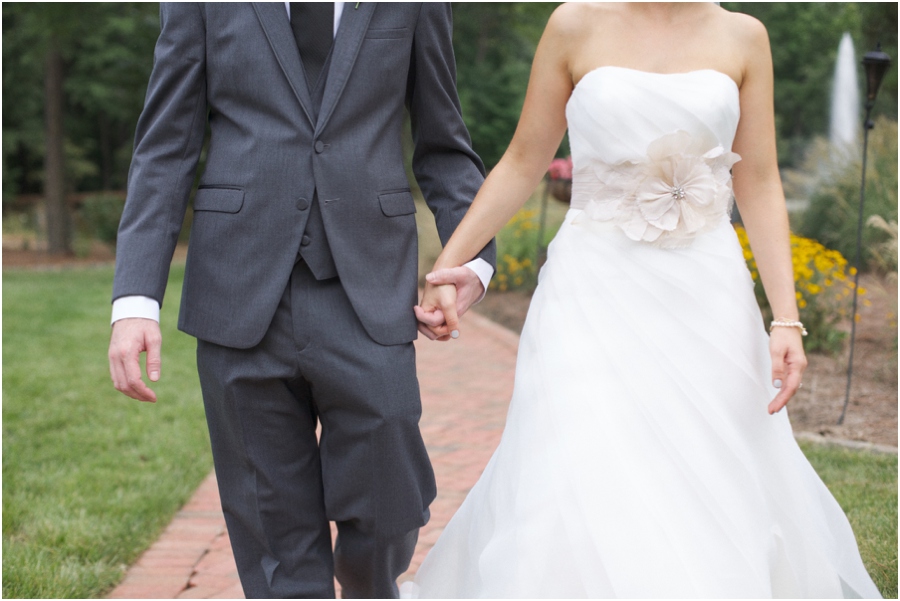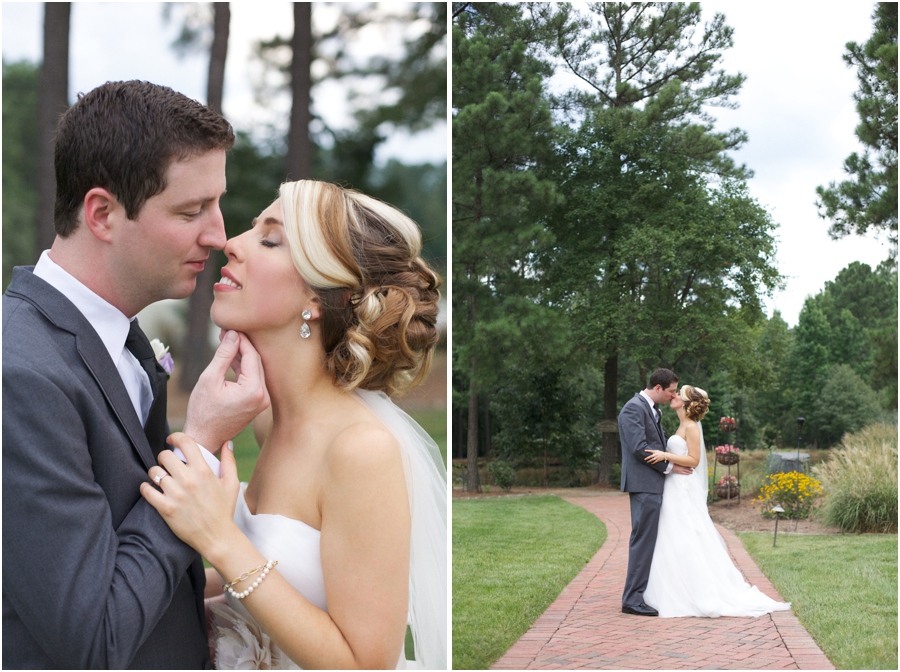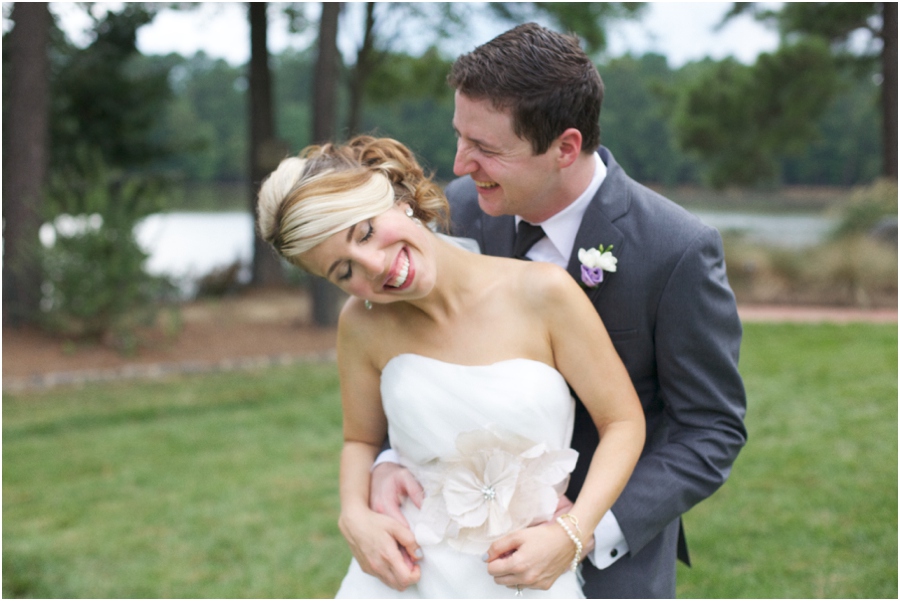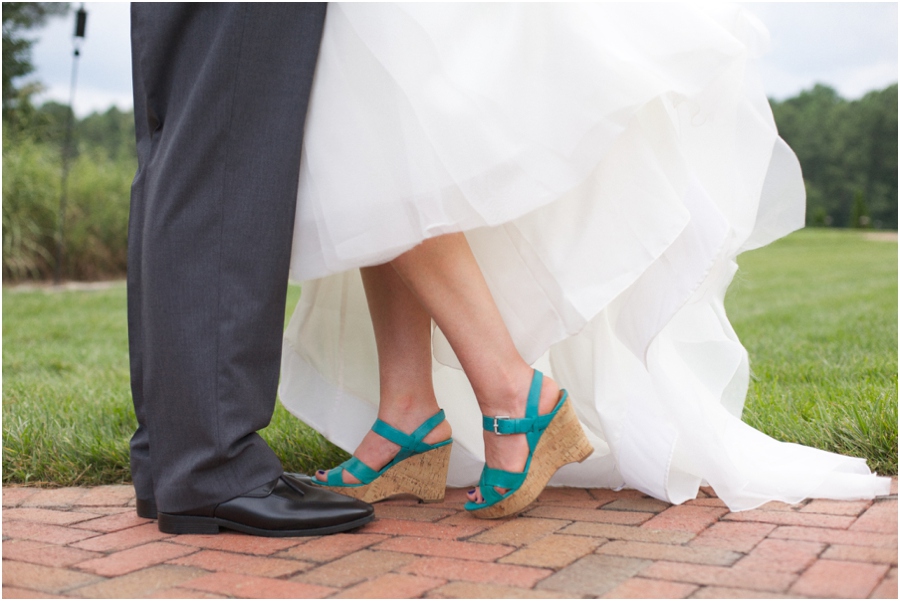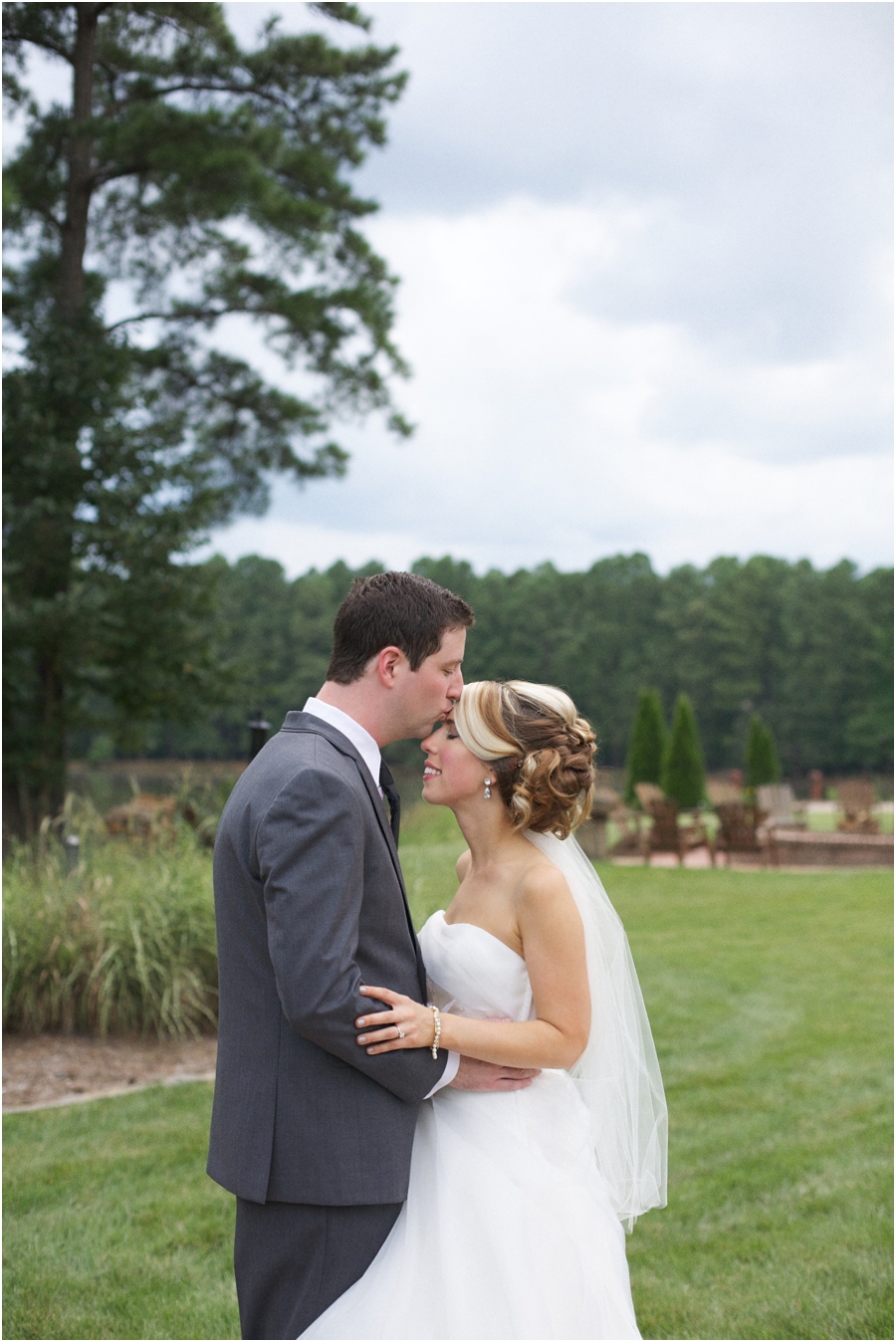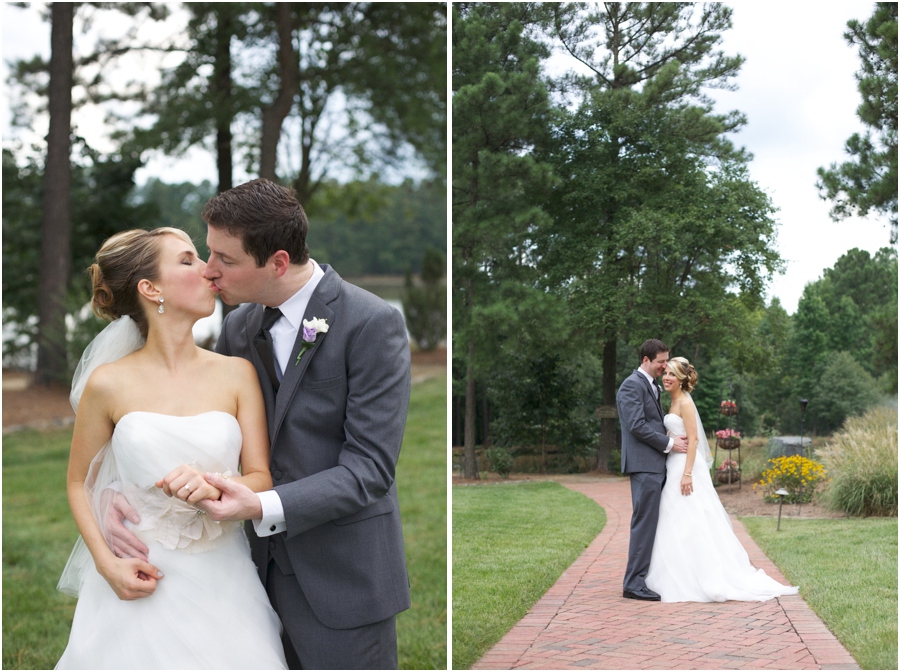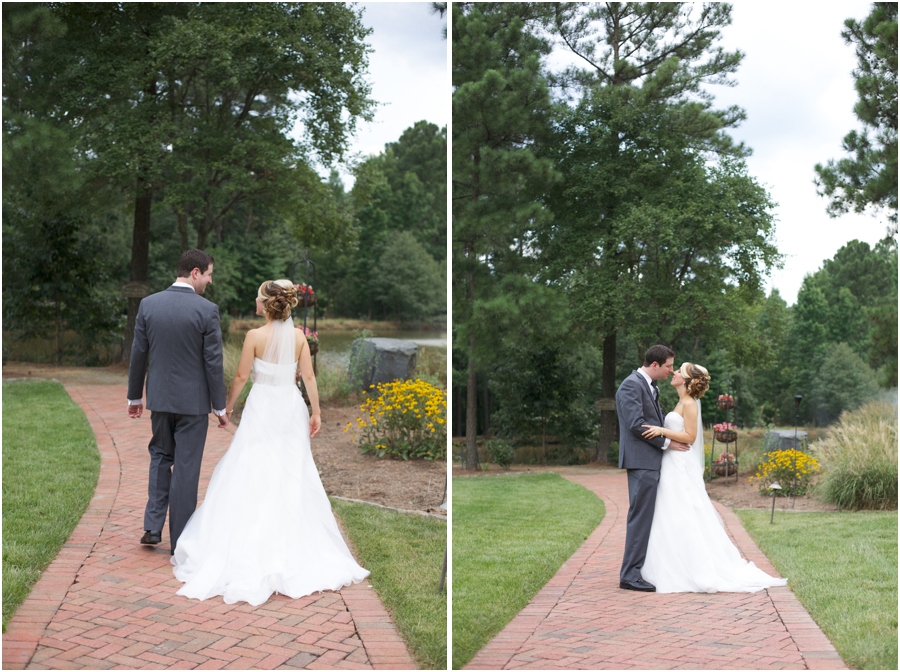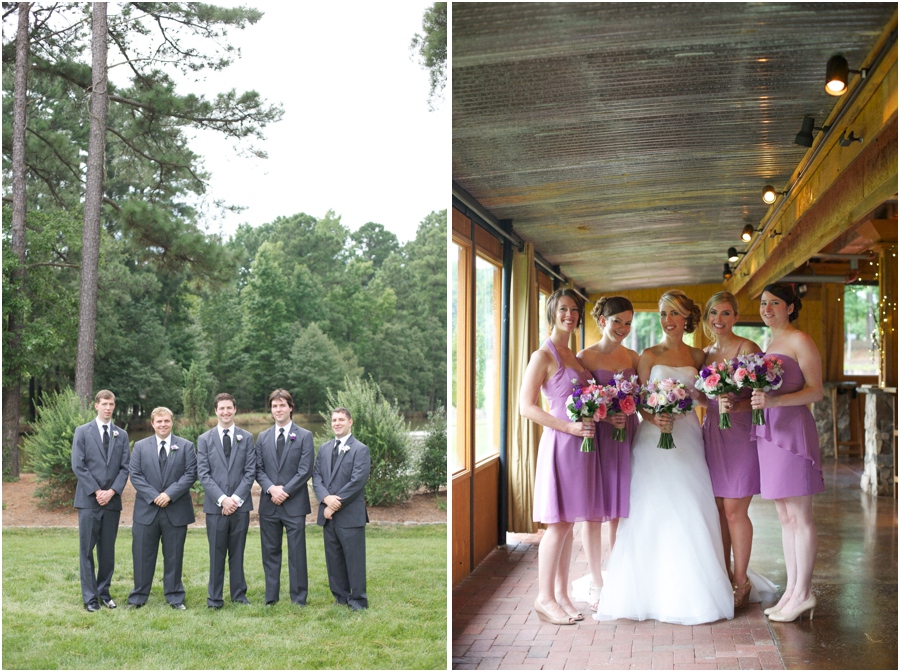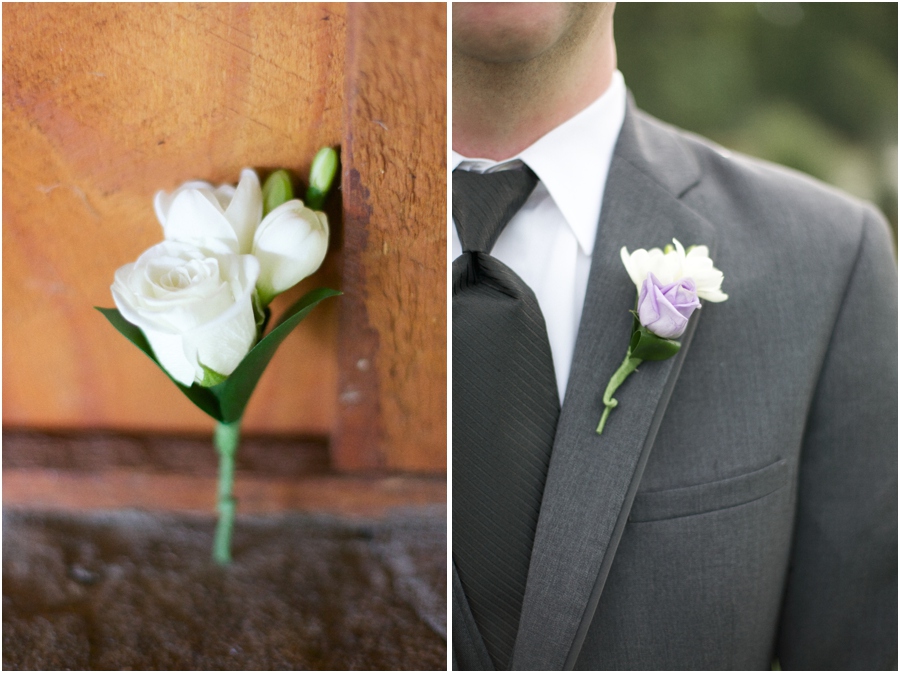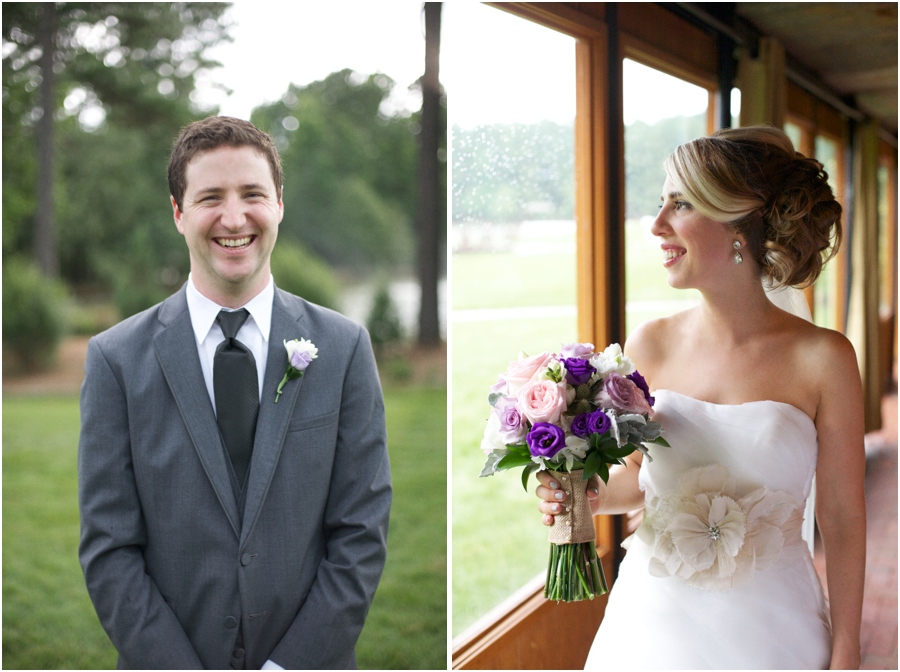 Right after we finished photographing Darren and his guys, a rain storm came through, bringing heavy rain and wind for an hour or so. Jessica took it all in stride though, and we photographed her and her lovely ladies using pretty window light inside the Angus Barn.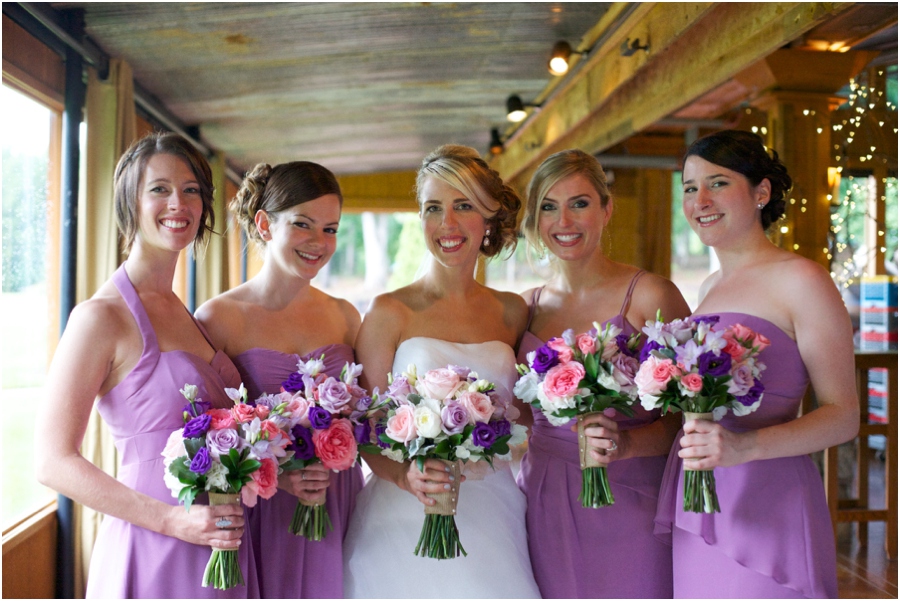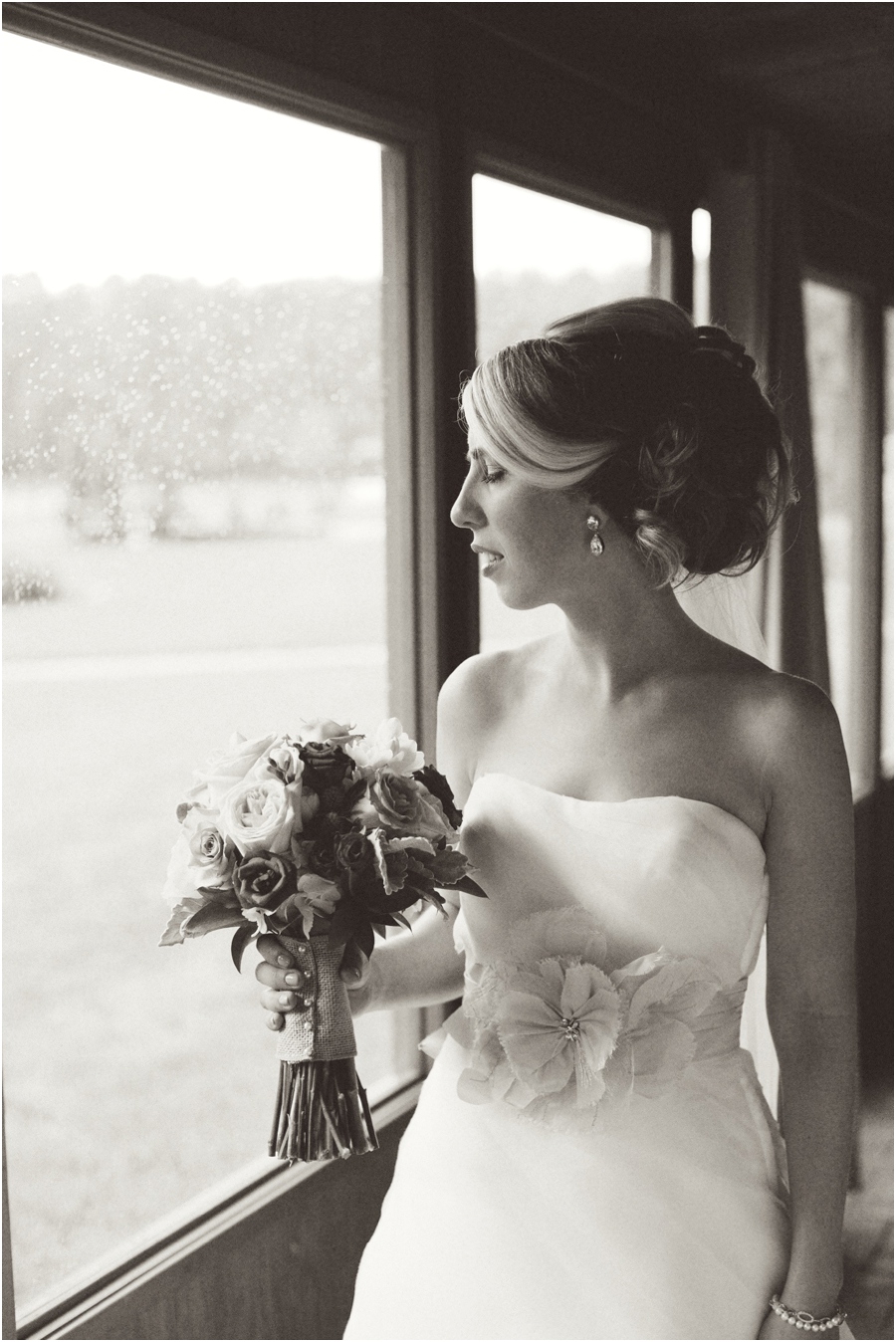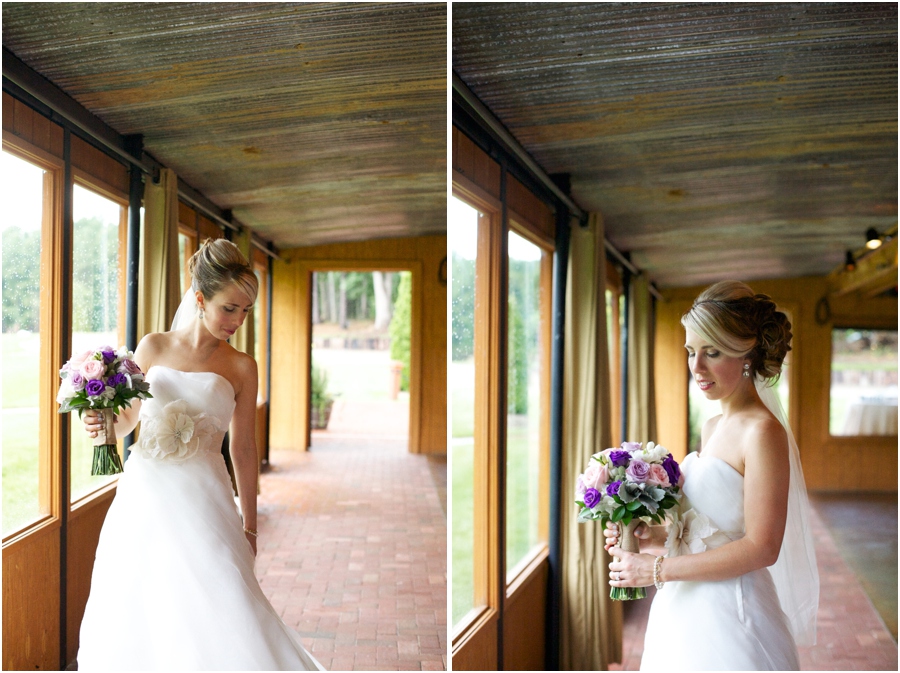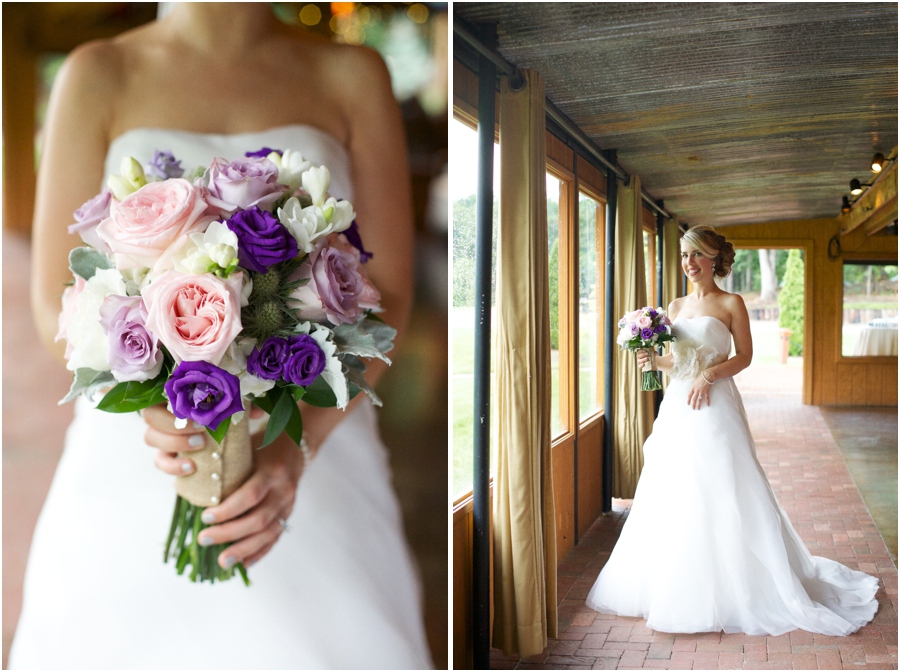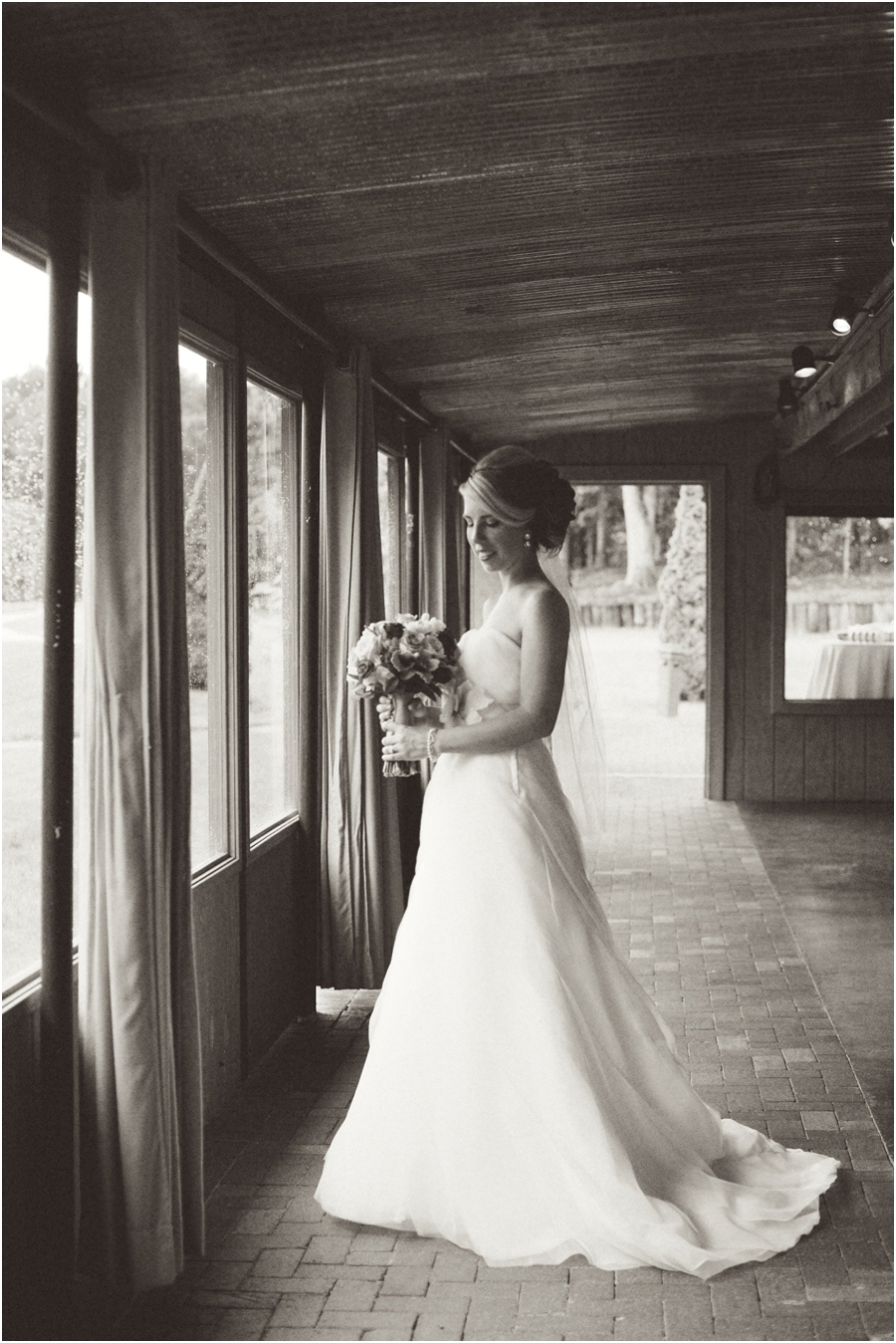 Isn't she gorgeous!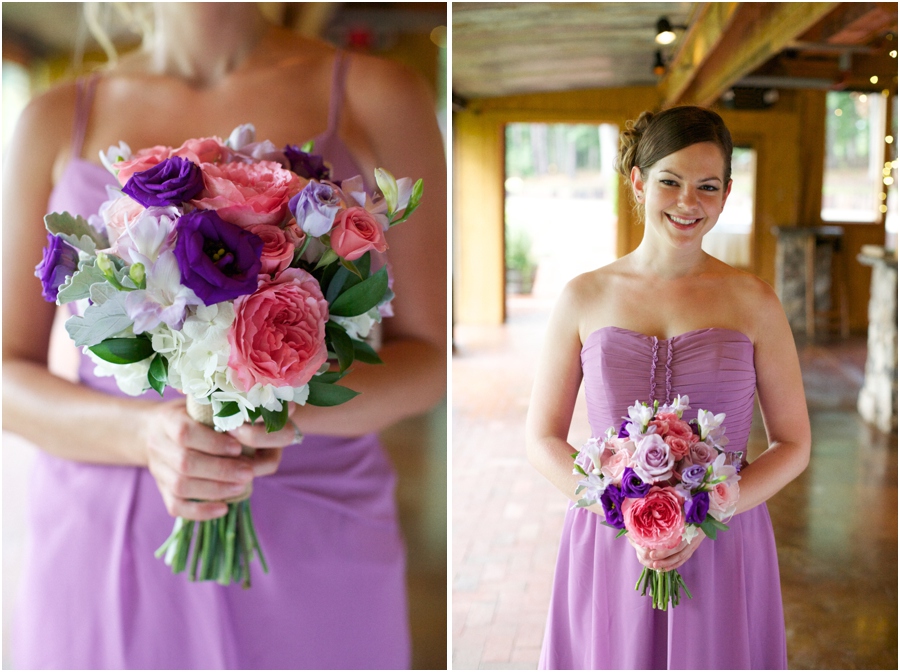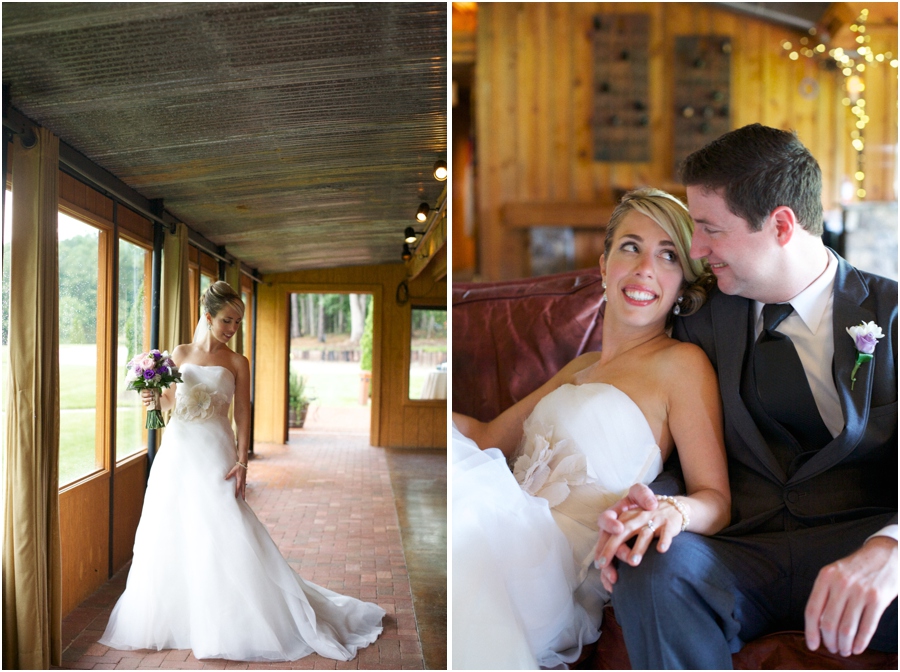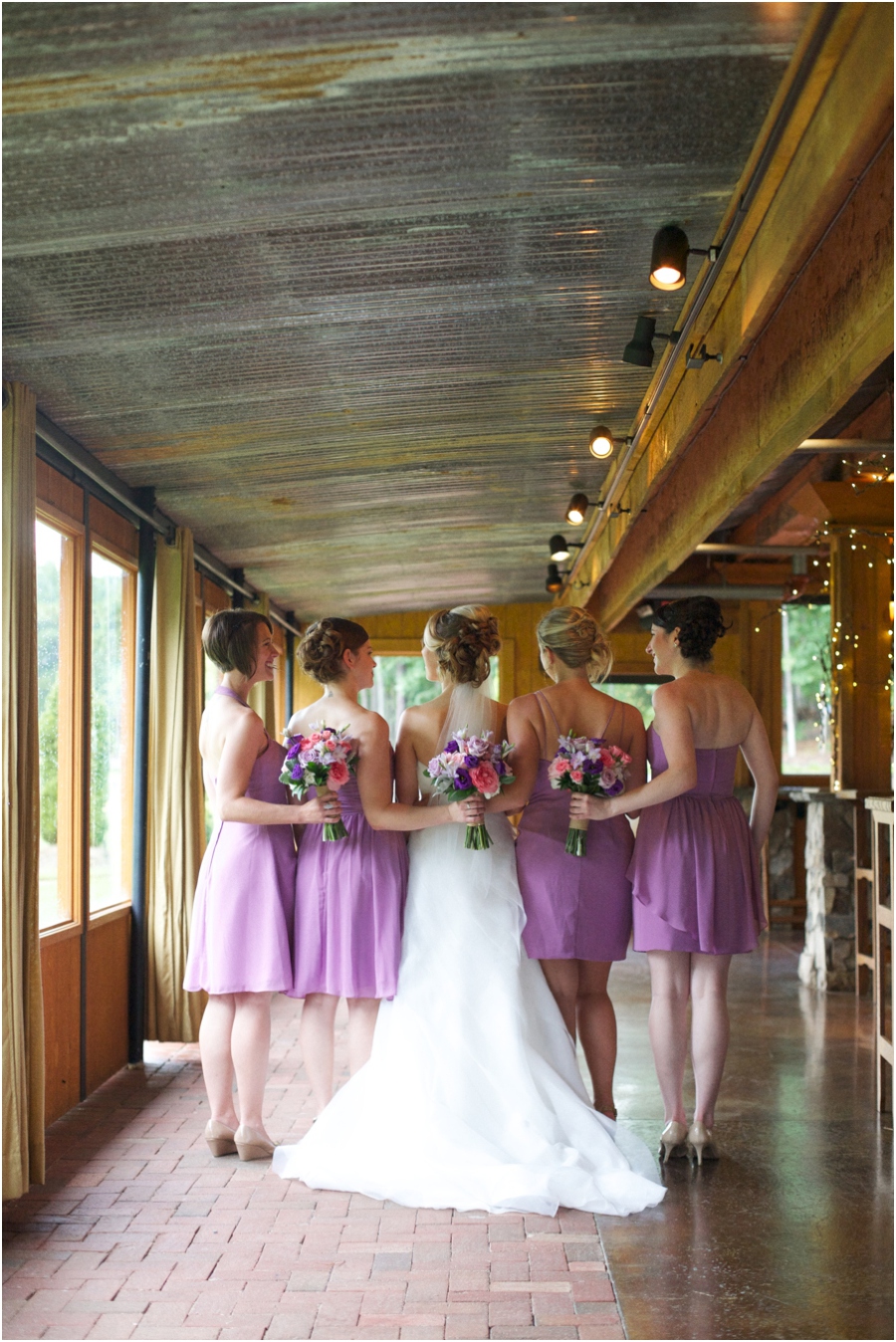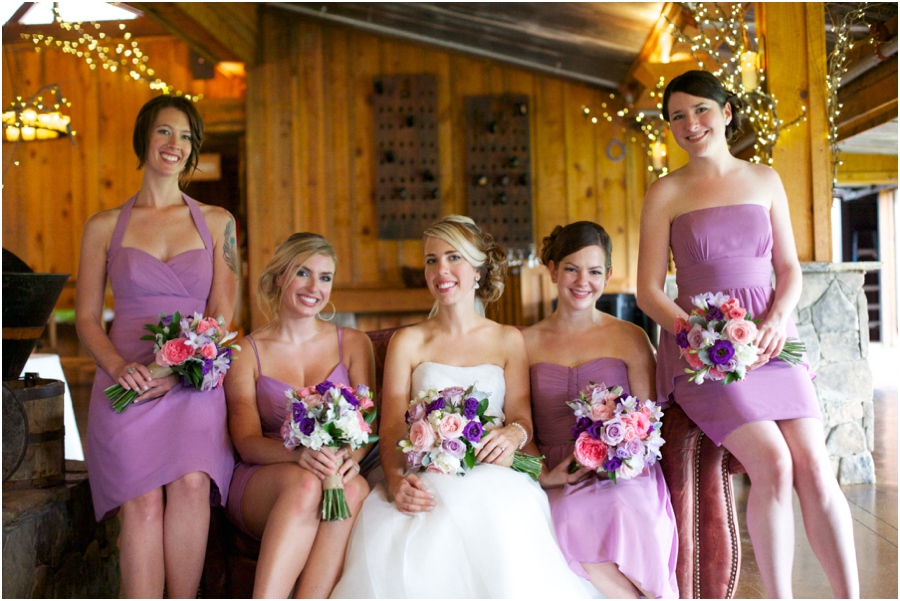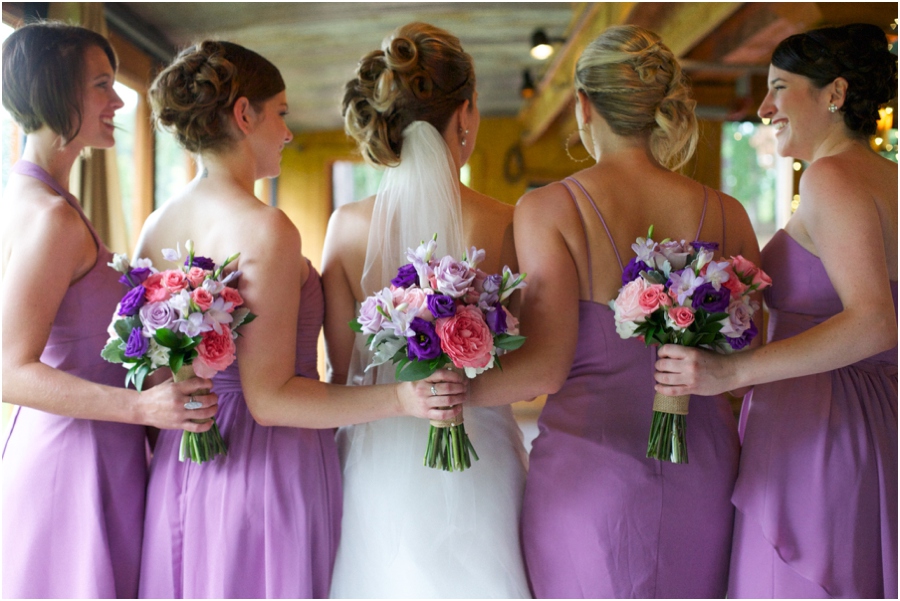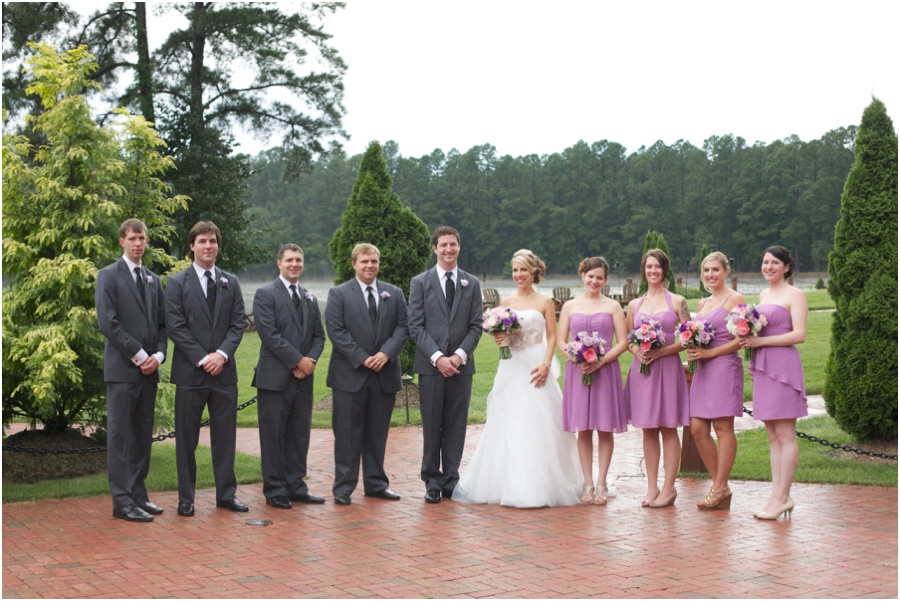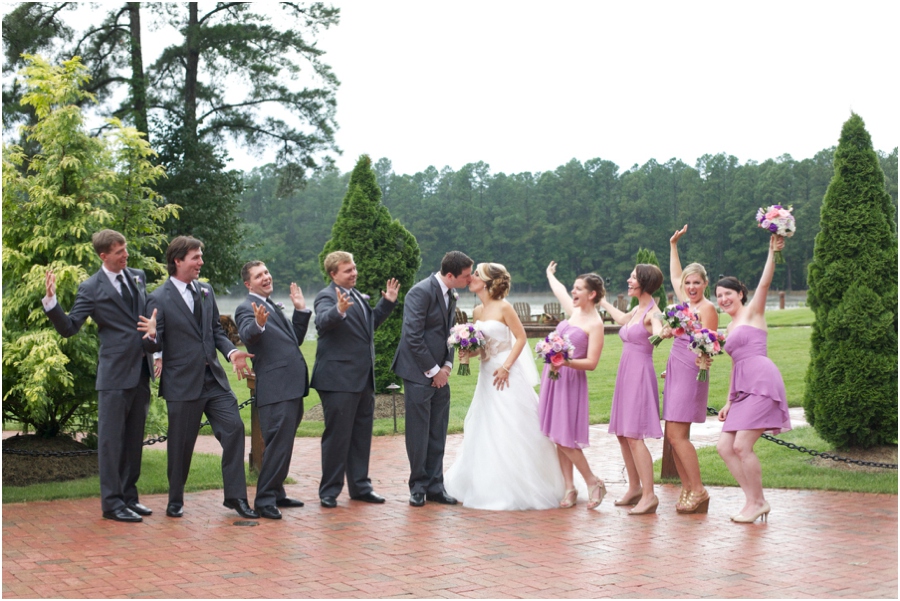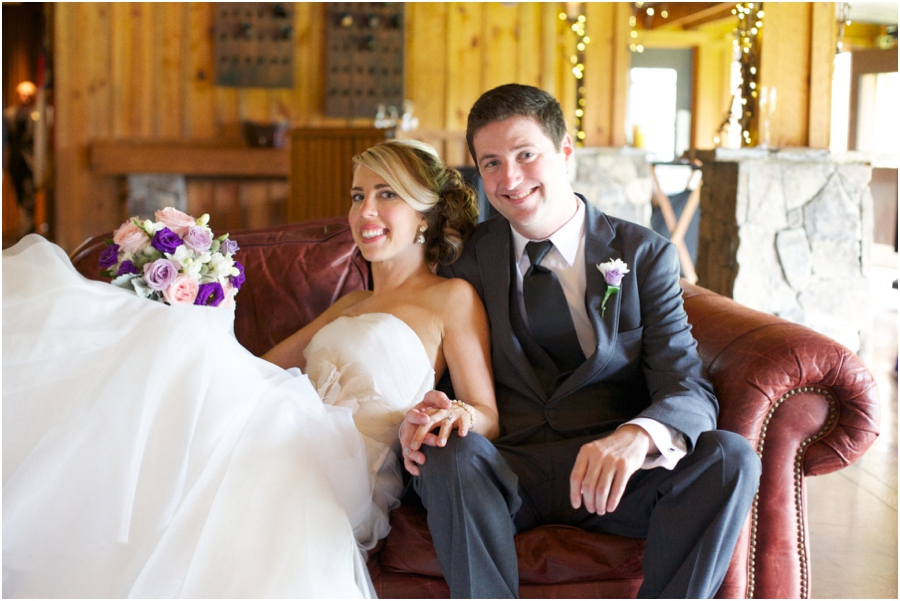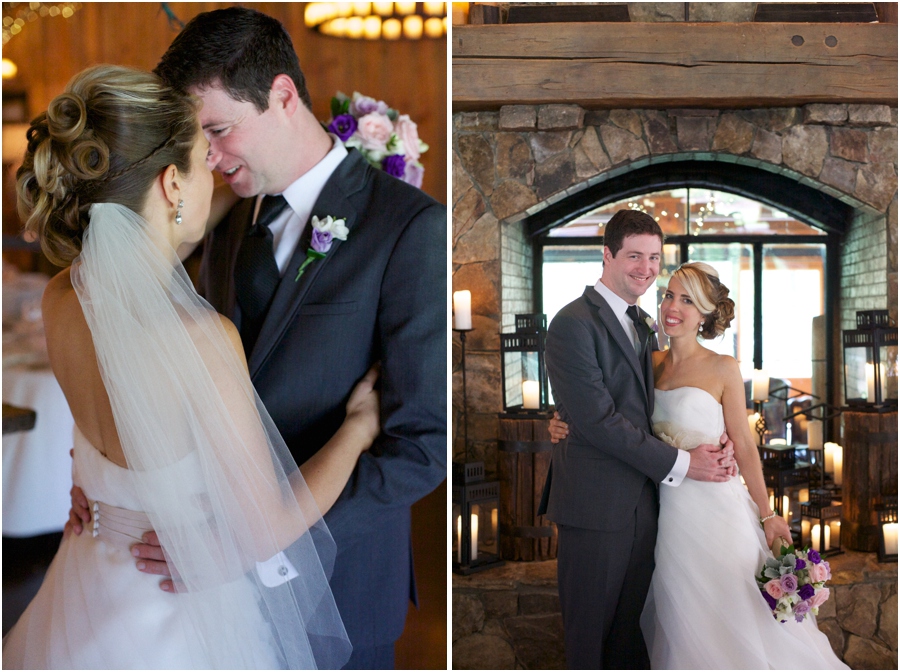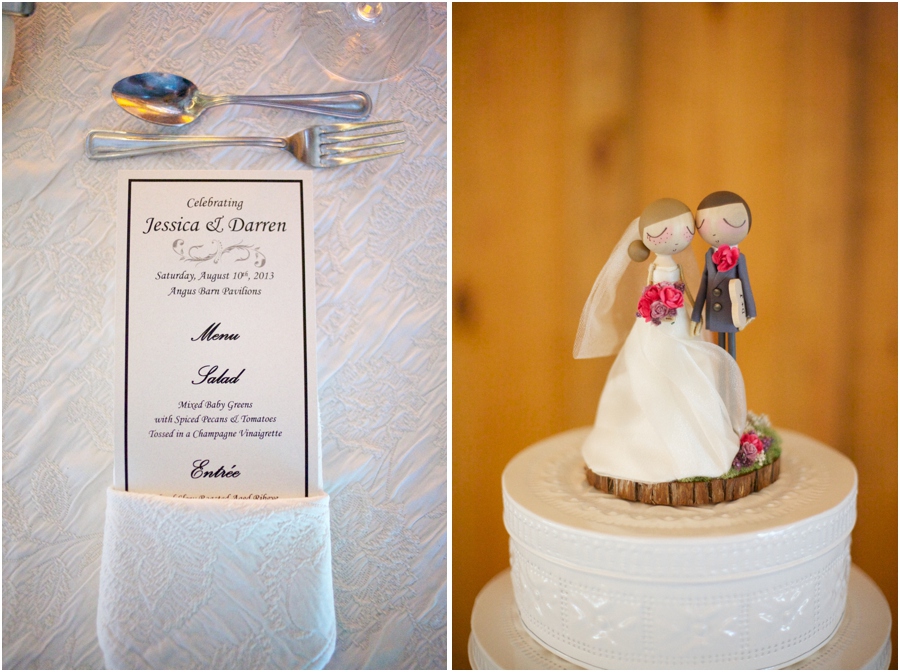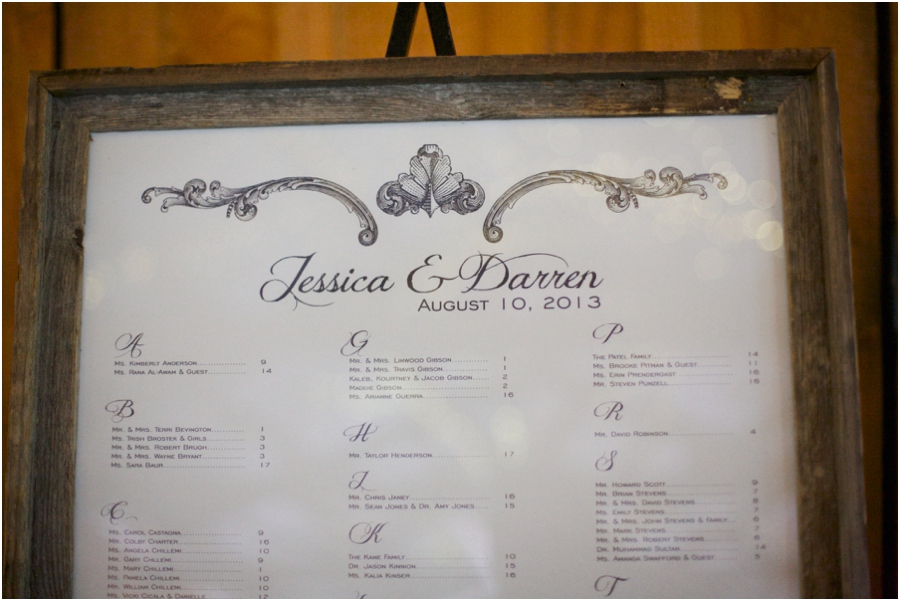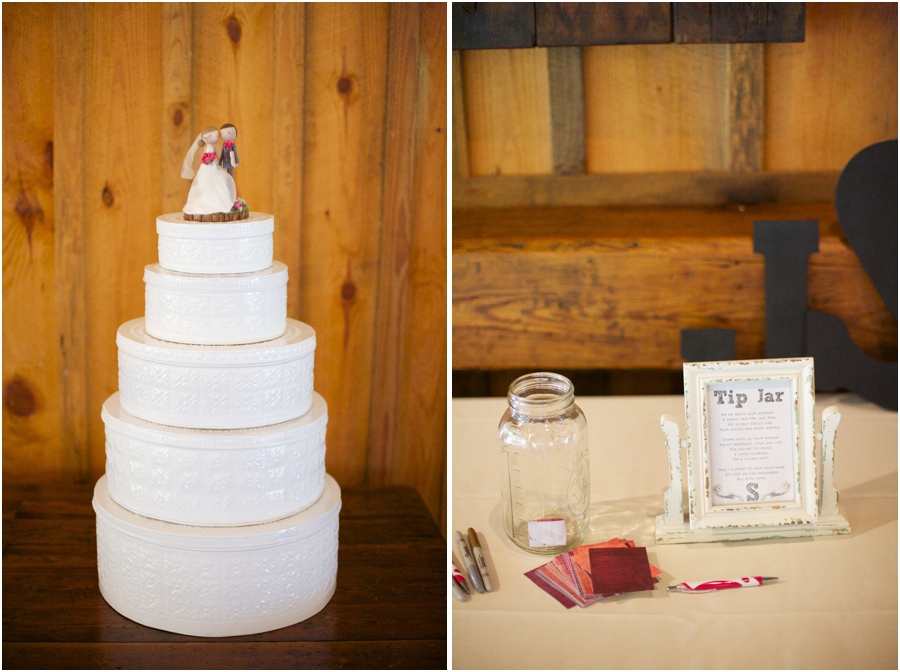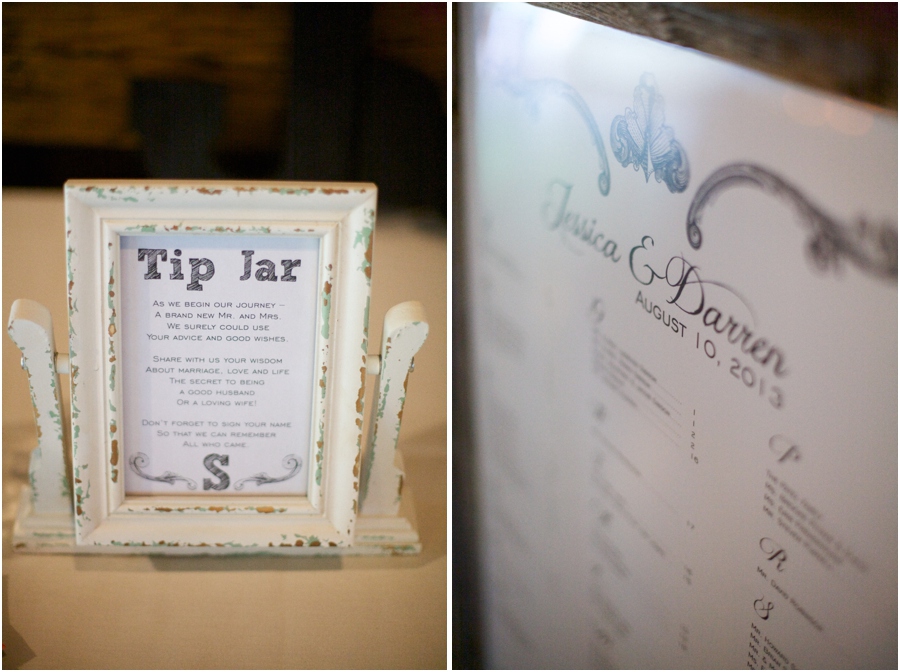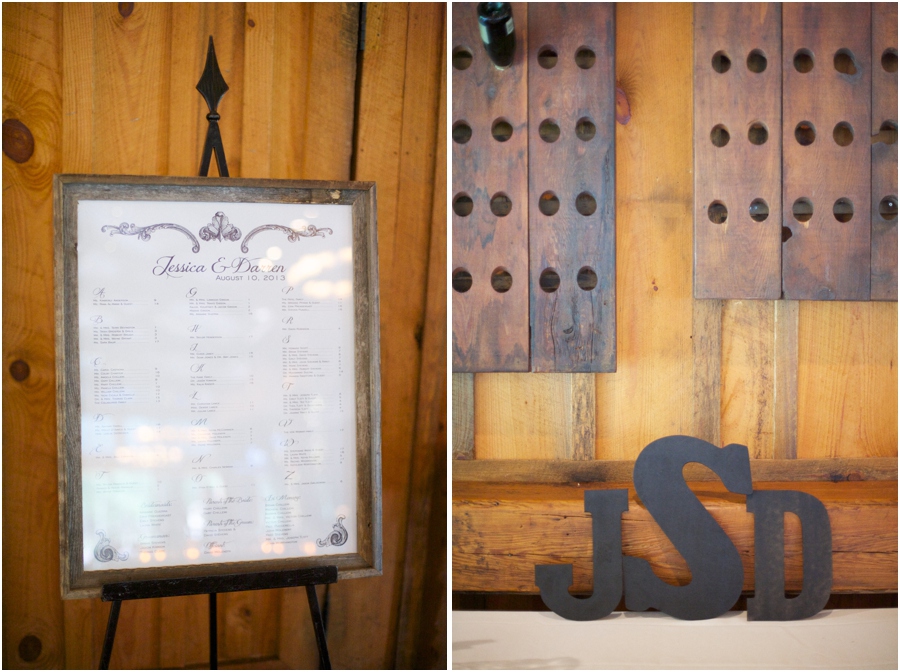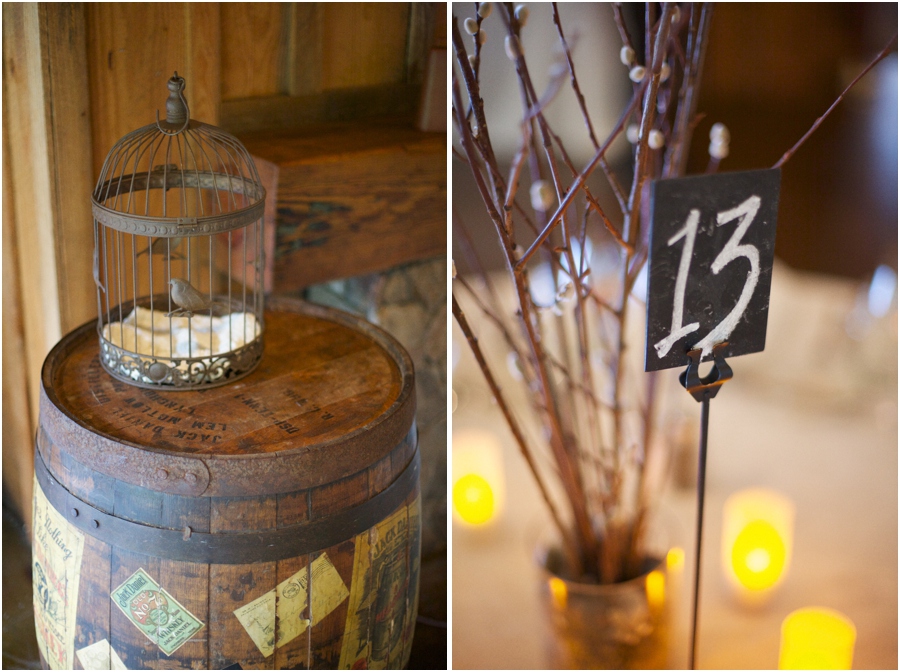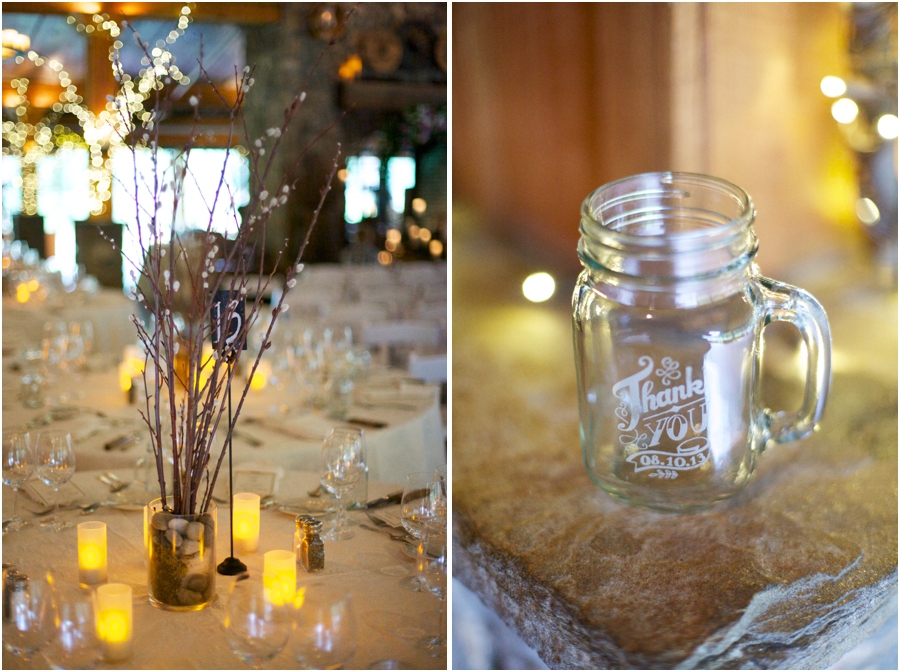 Theses Mason jar mugs were favors for the guests, made by Jessica!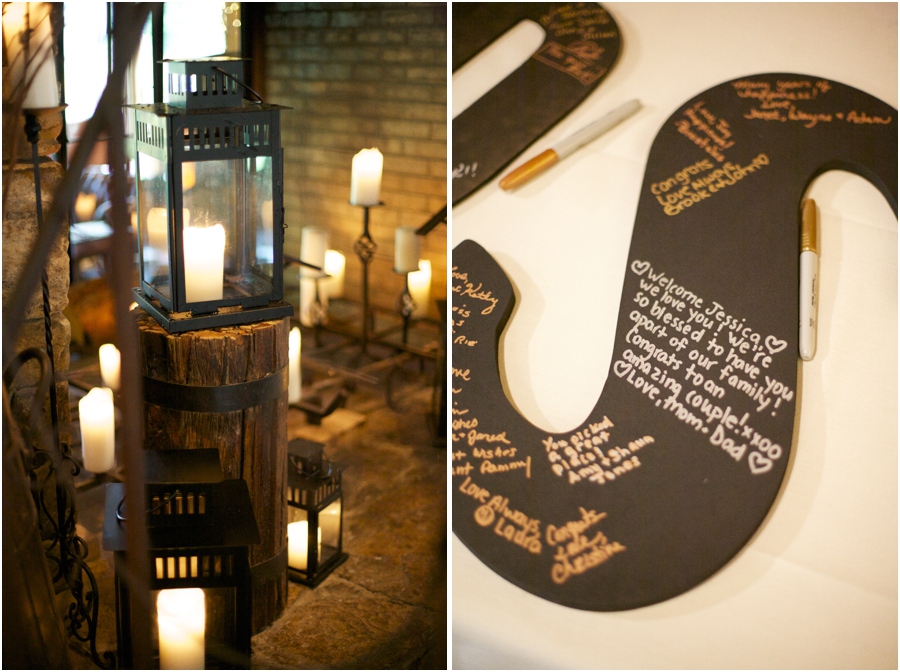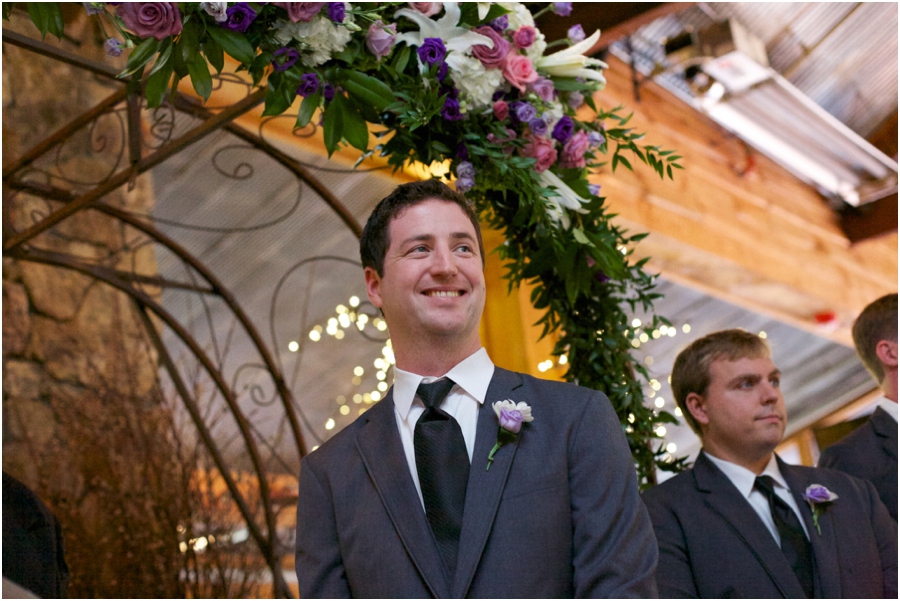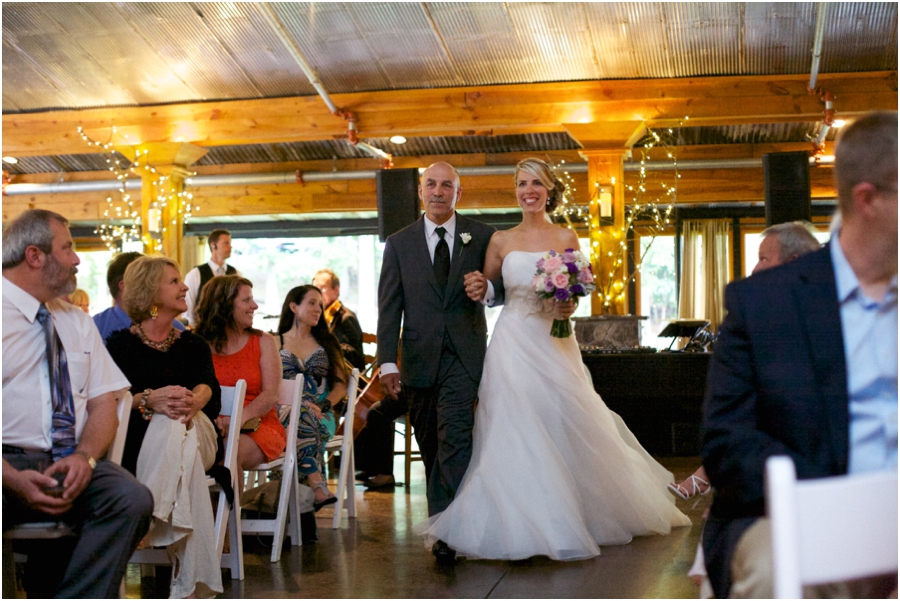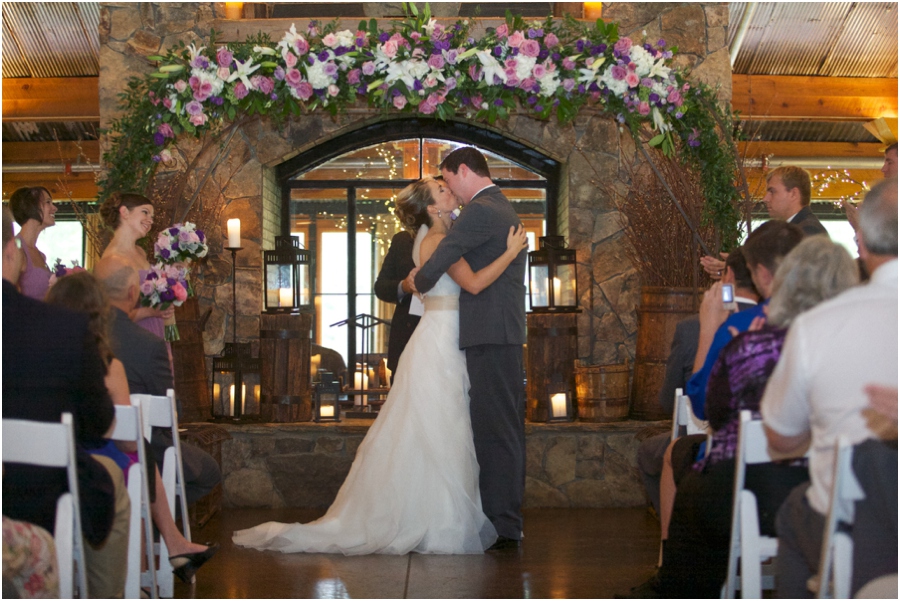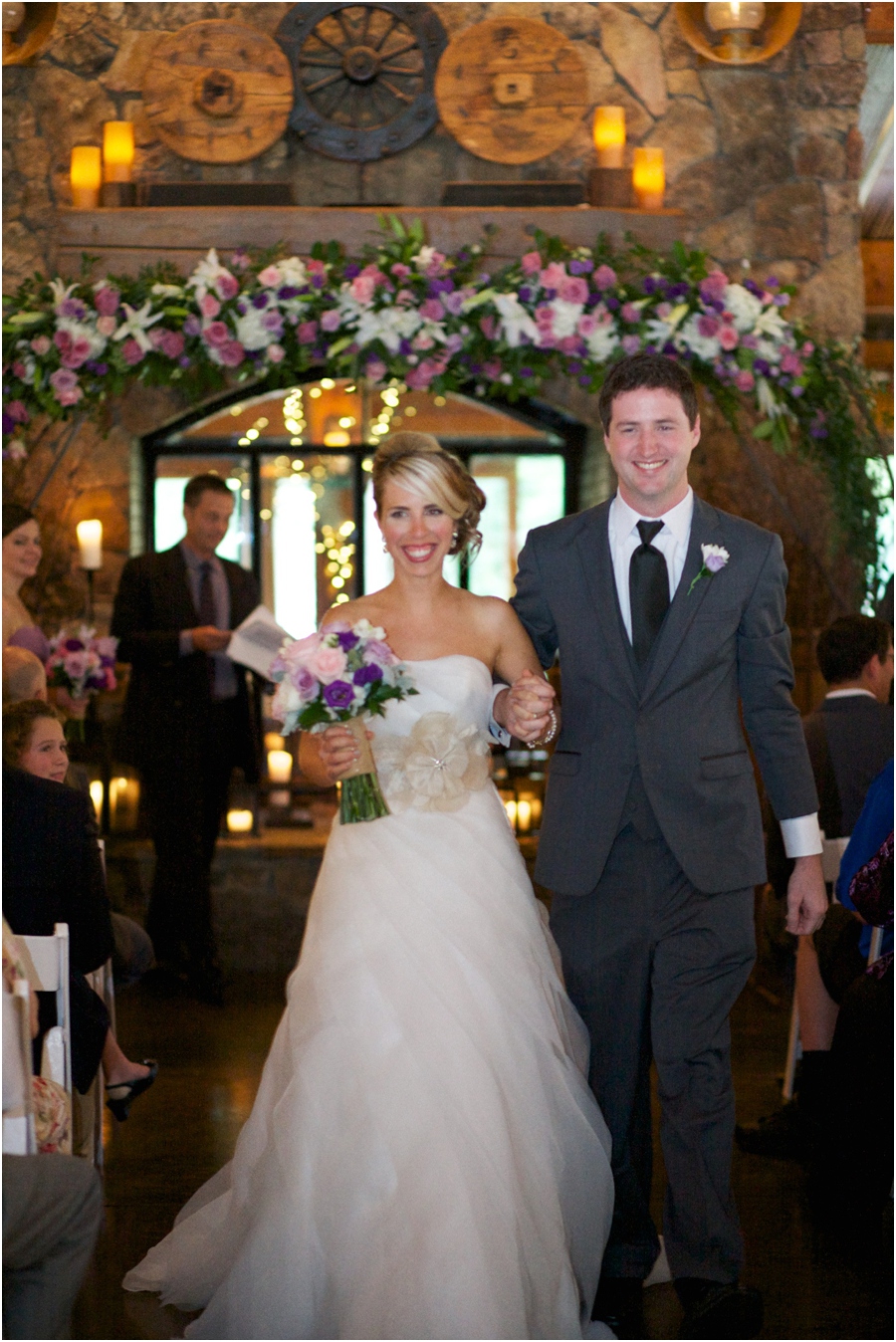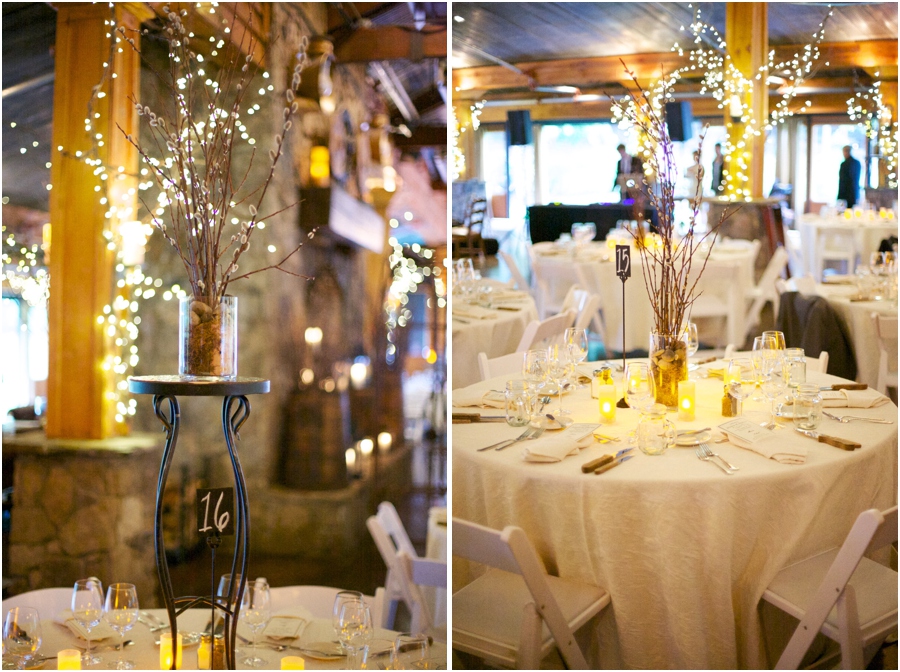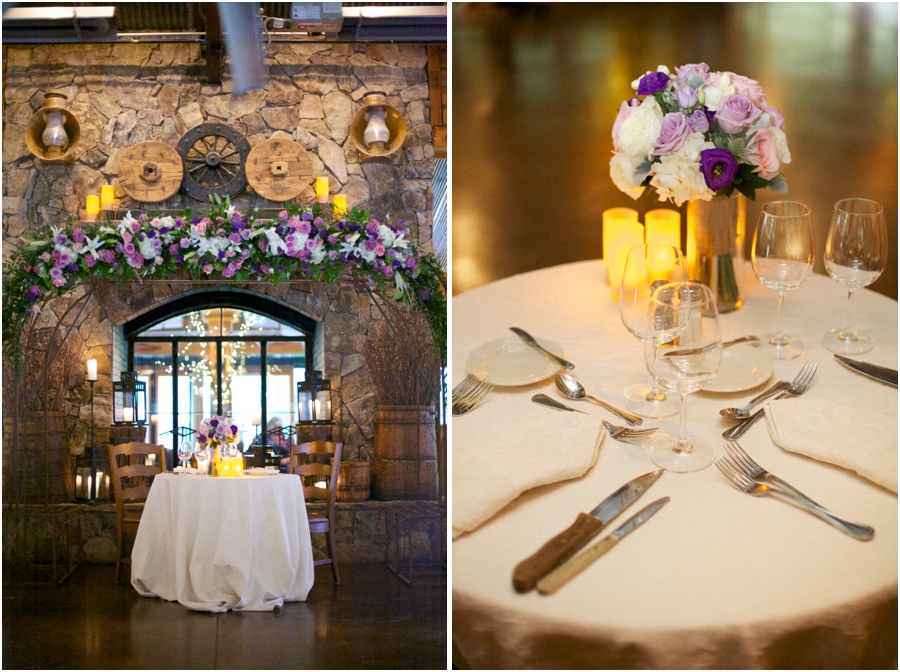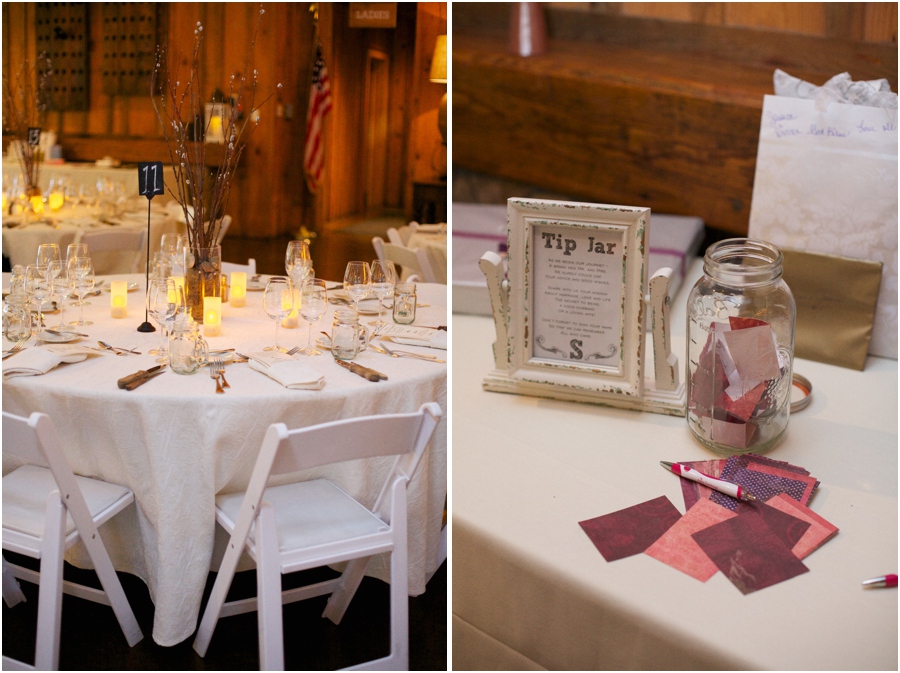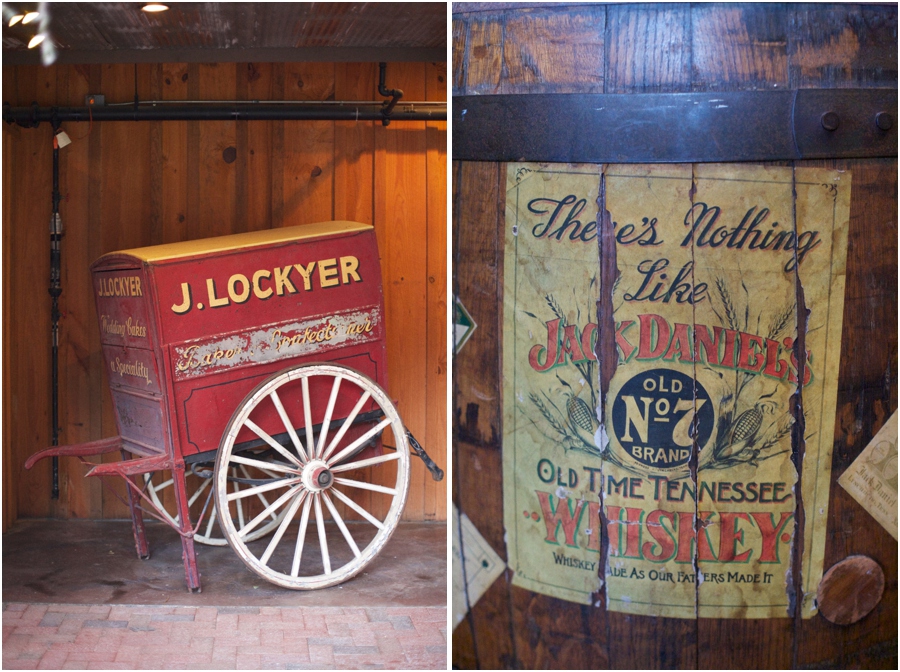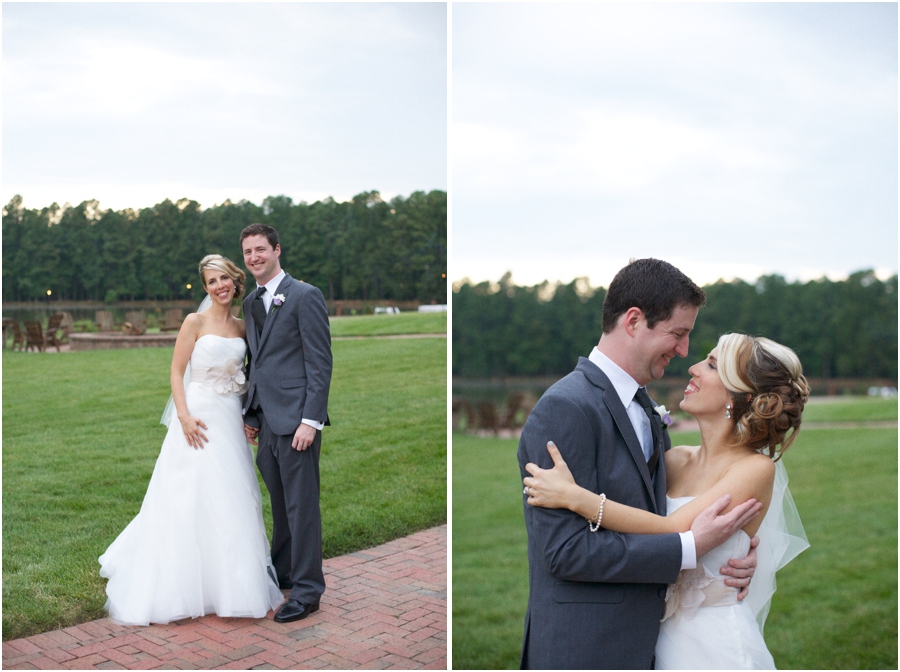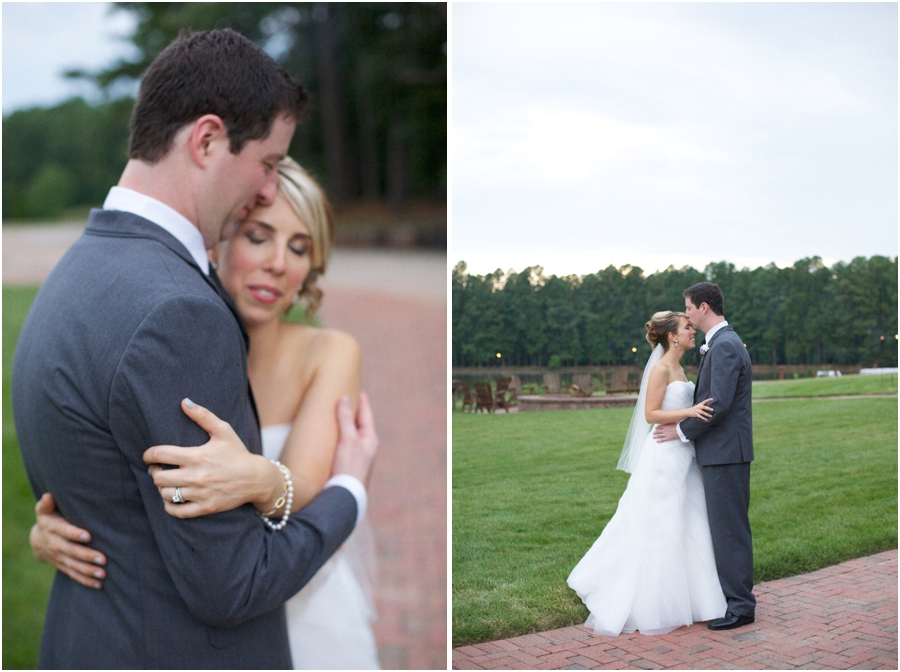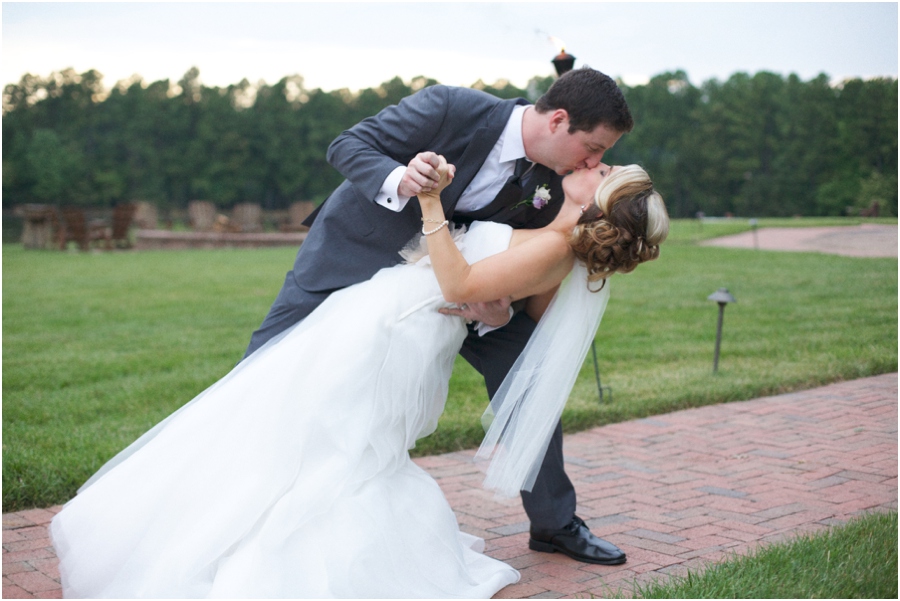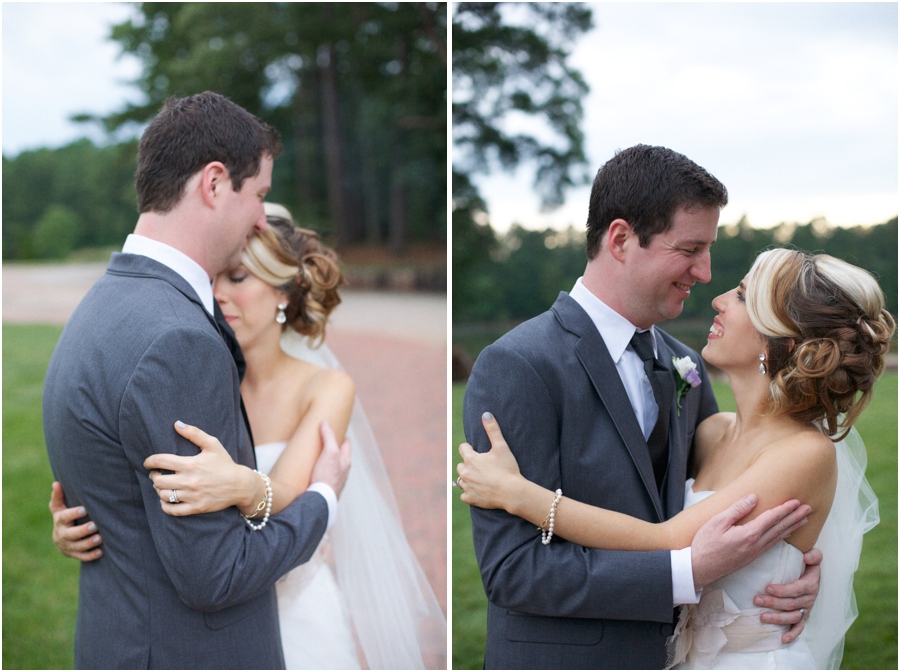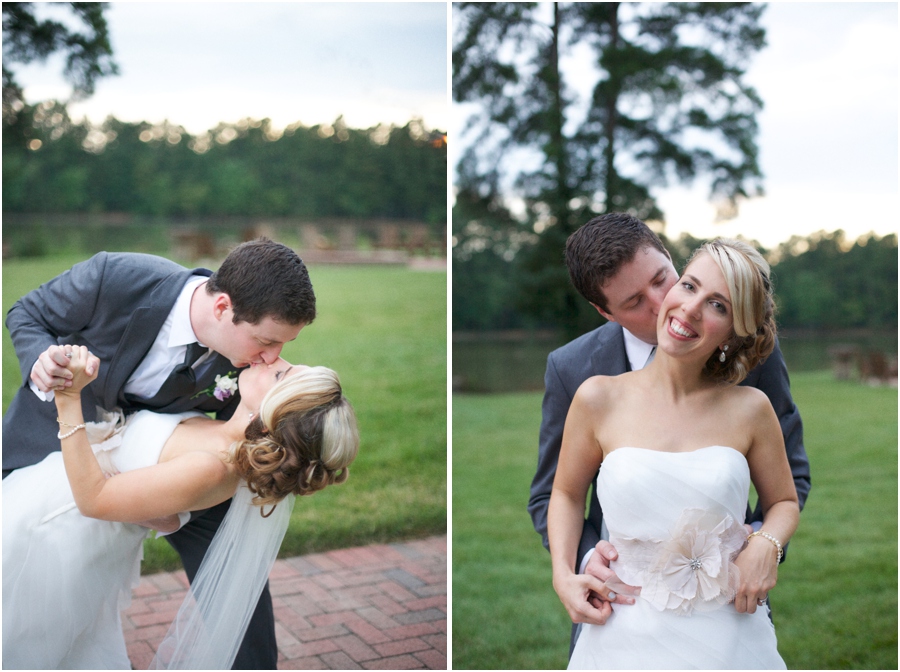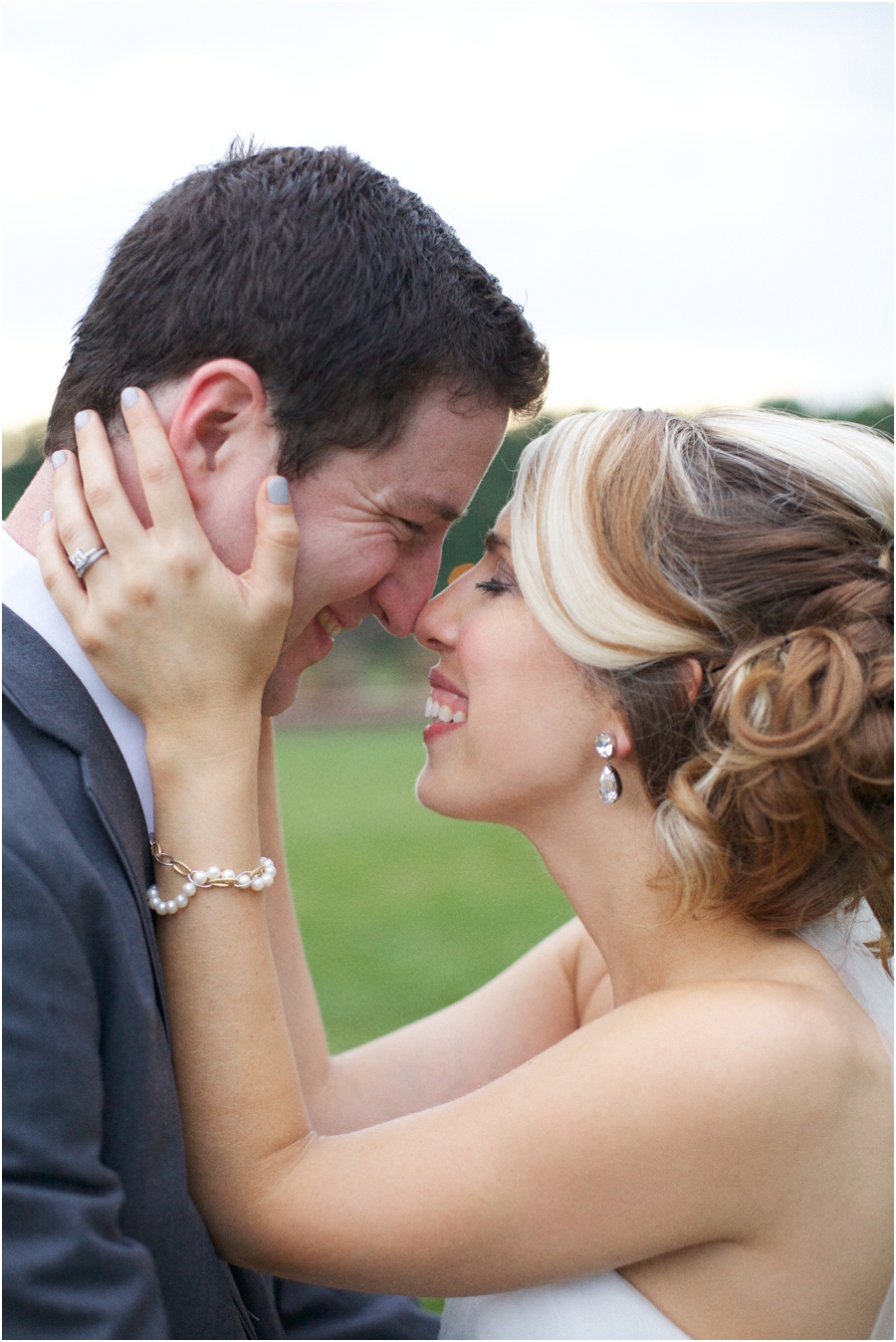 You two are so beautiful!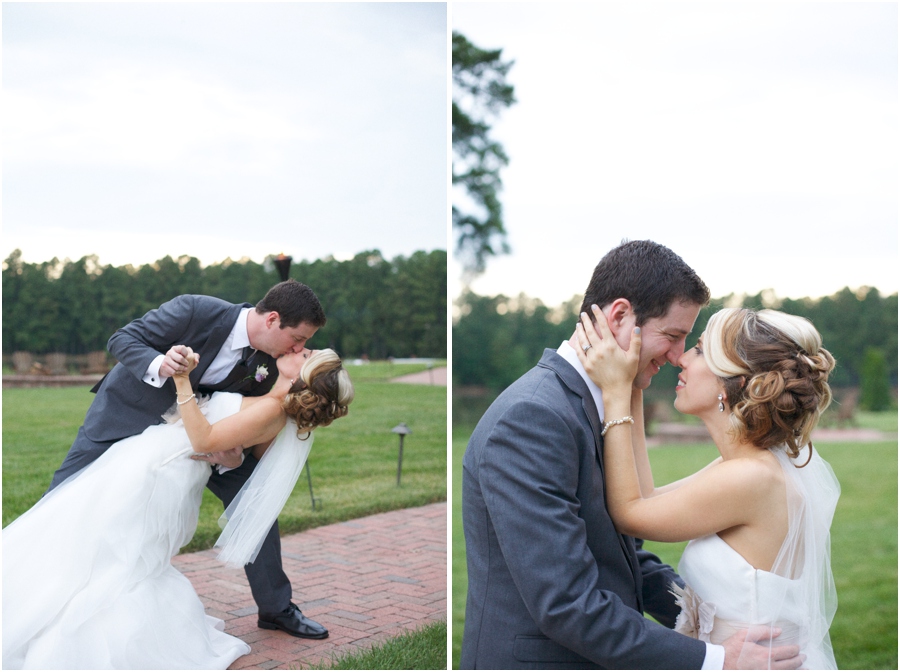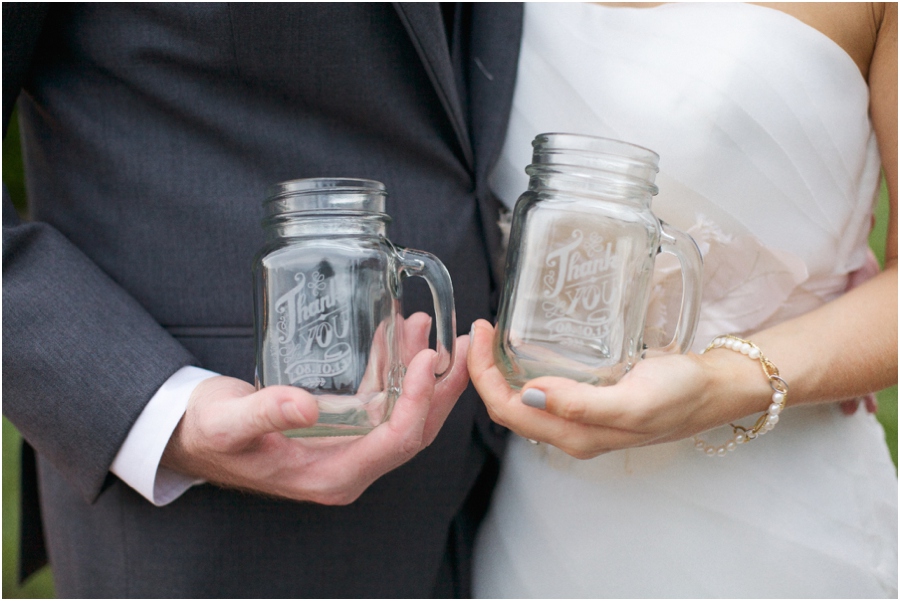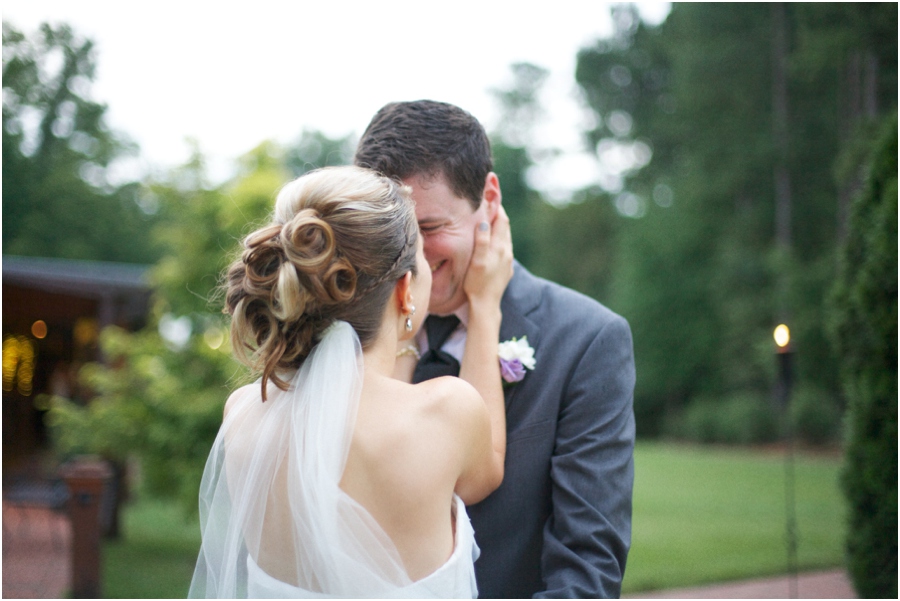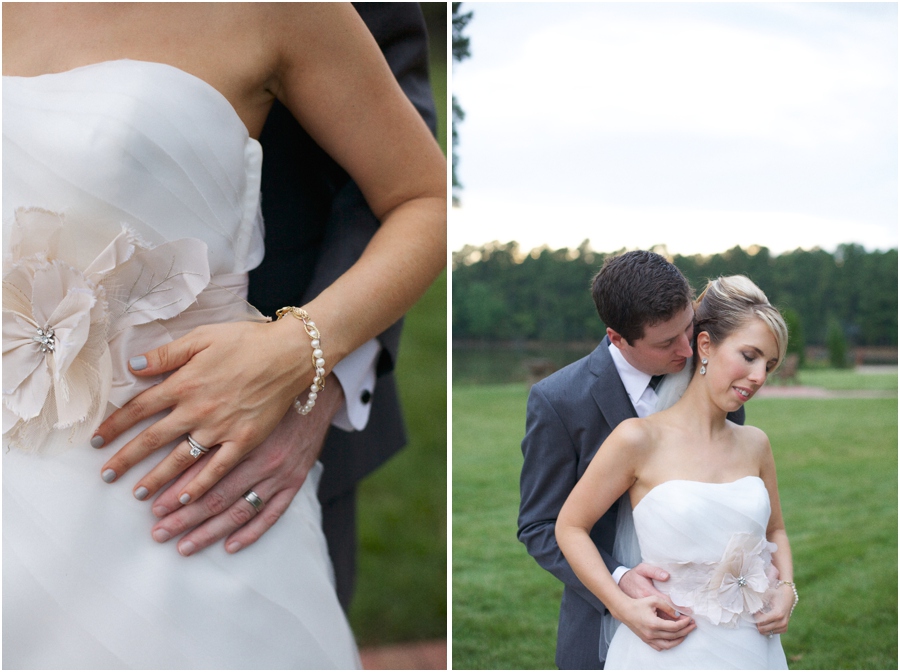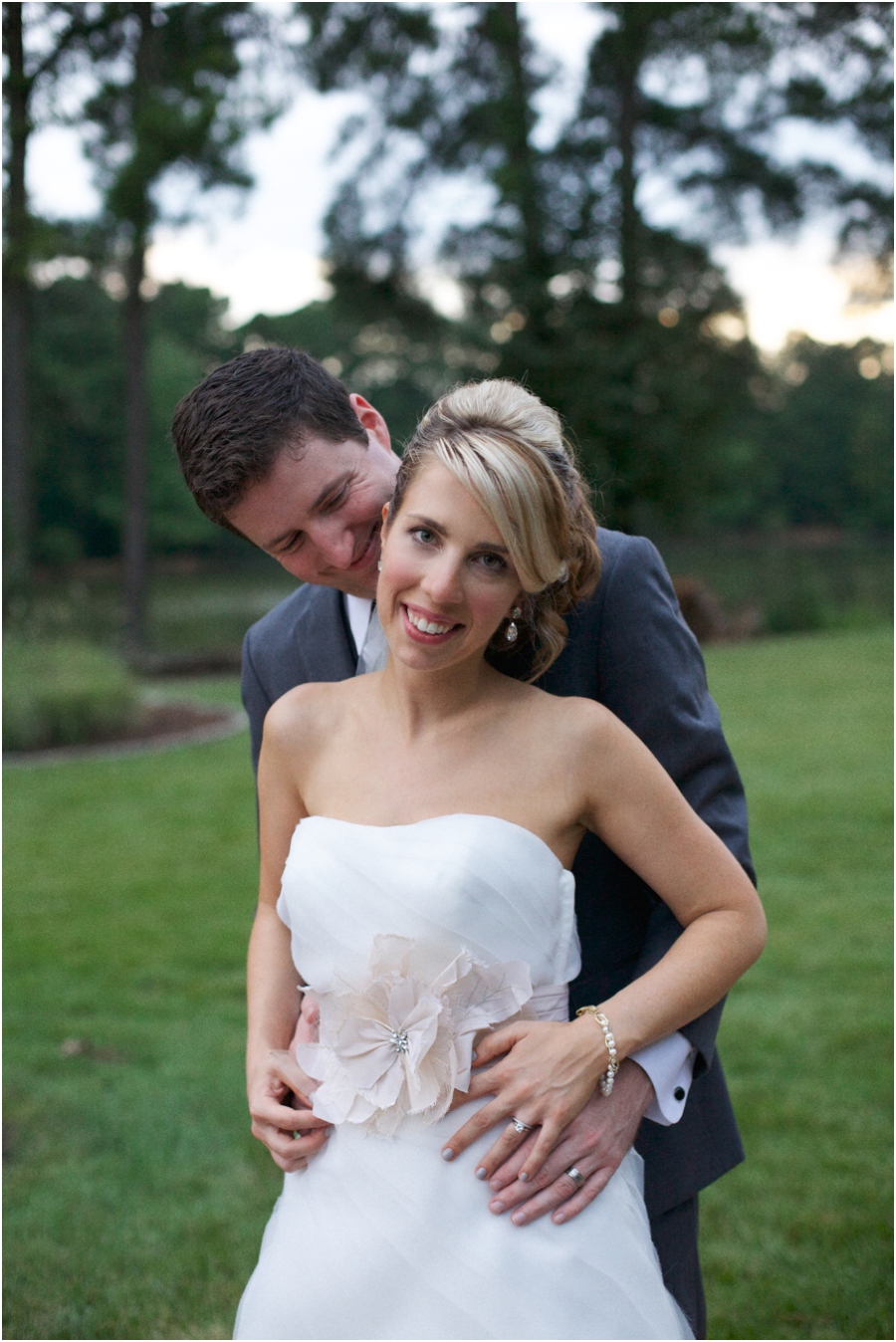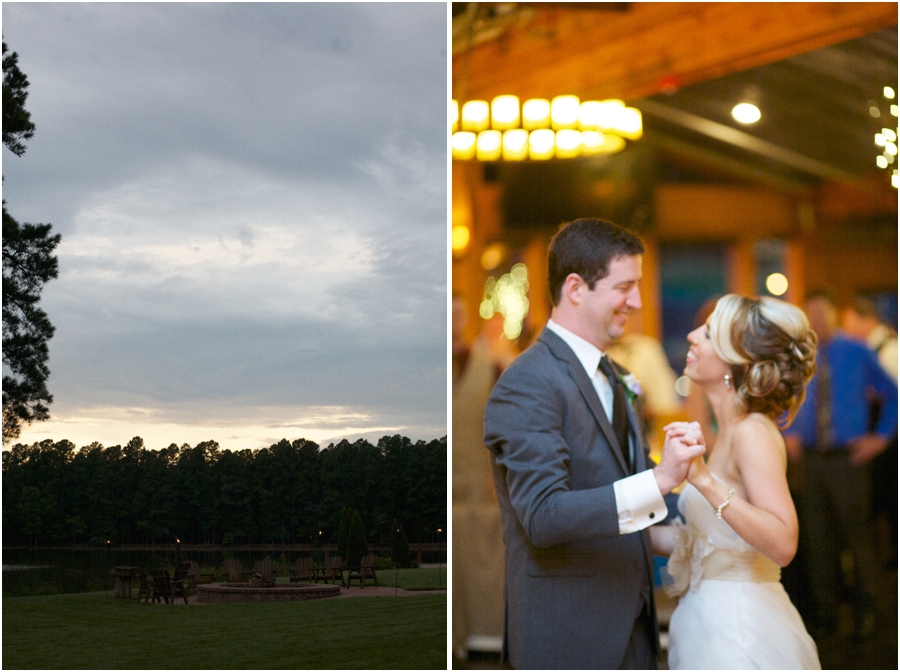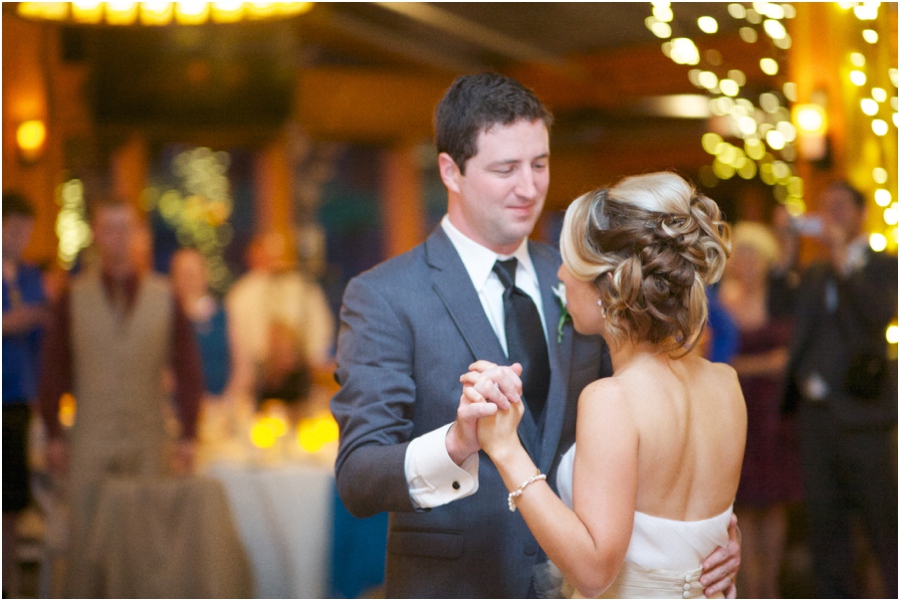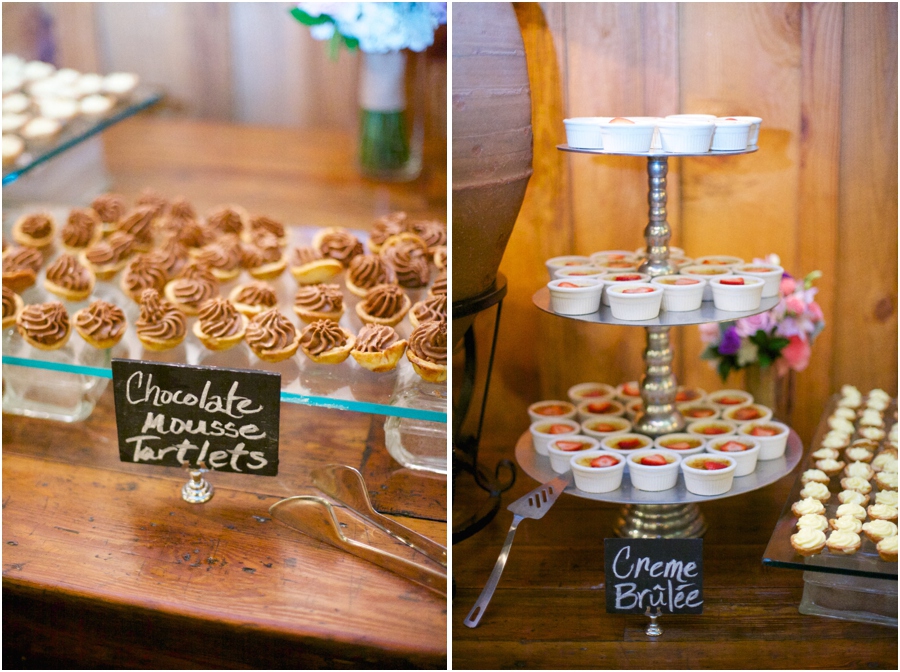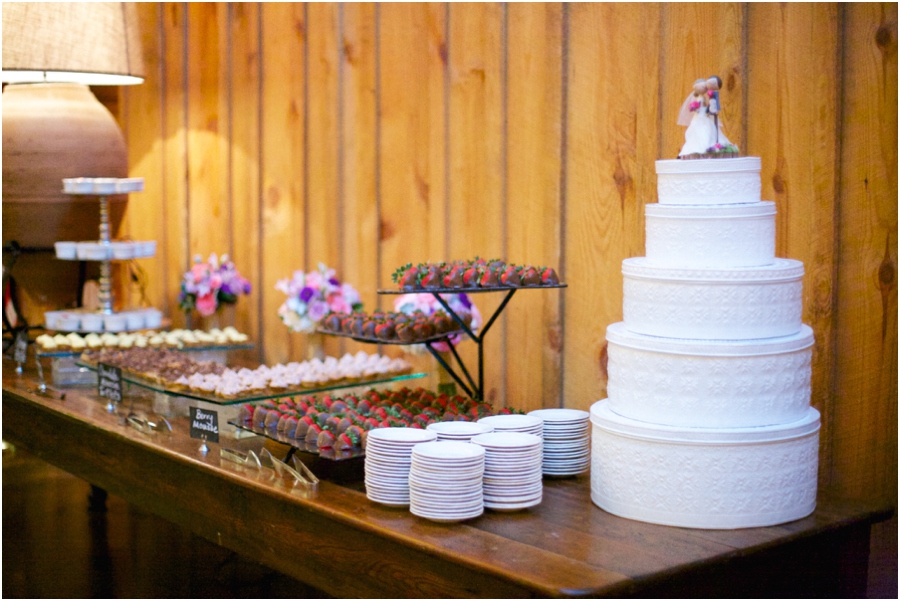 In lieu of a traditional wedding cake, Jessica had these vintage tins stacked on each other to resemble a tiered cake, with THE cutest cake topper we've ever seen! Chocolate covered strawberries, small tartlets, creme brulee, and other tiny treats adorned the dessert table.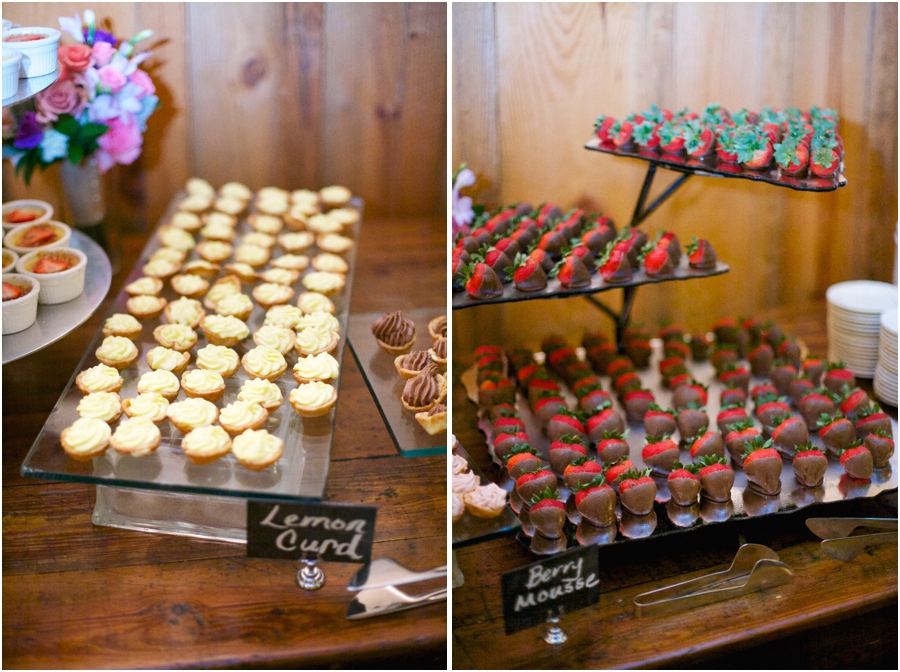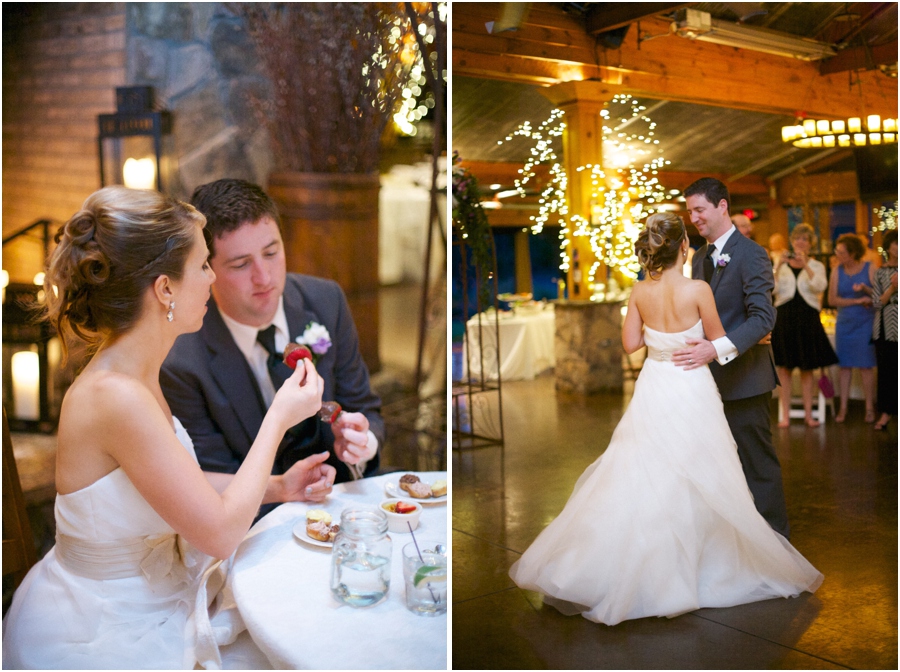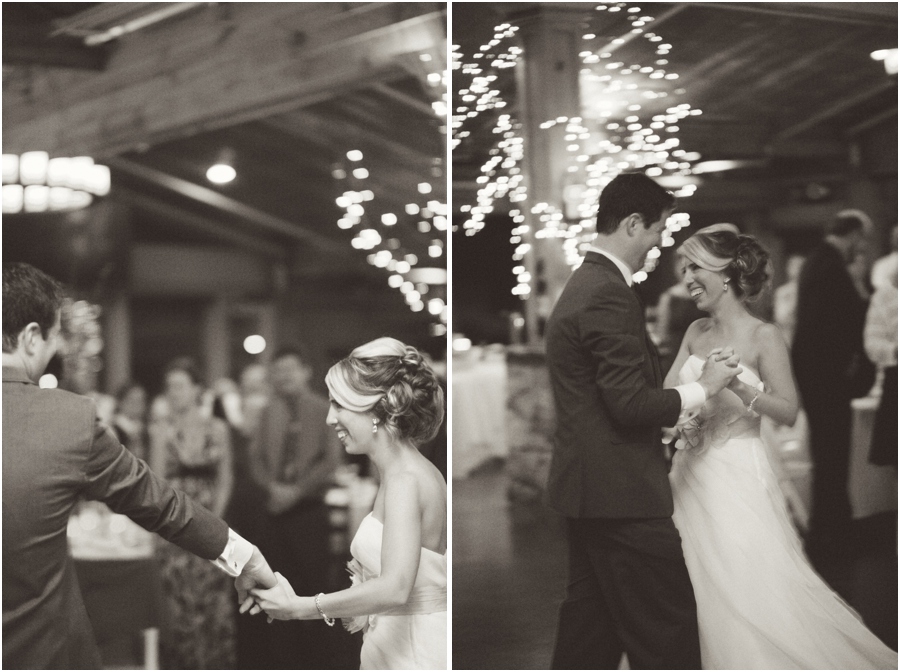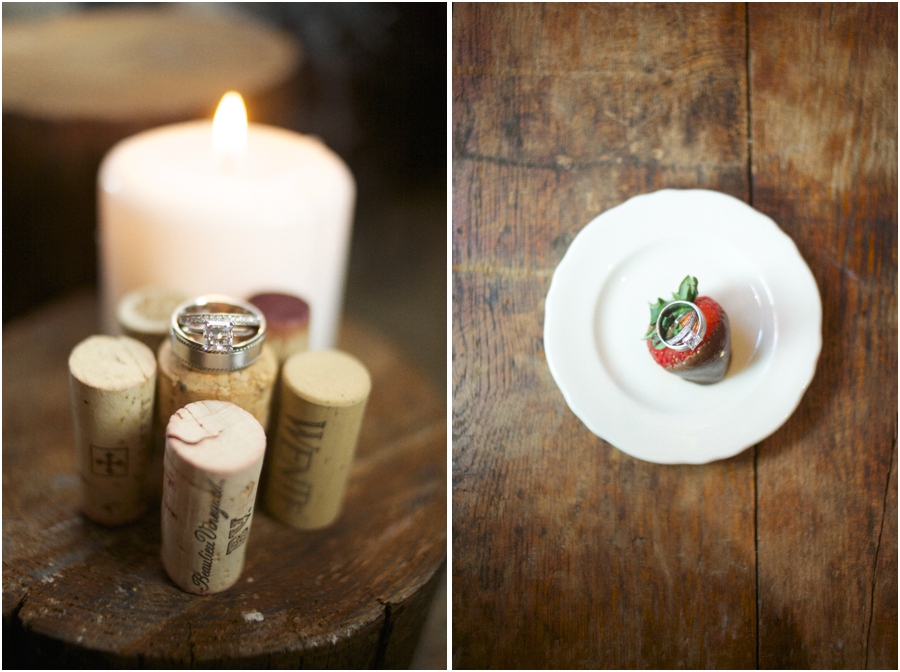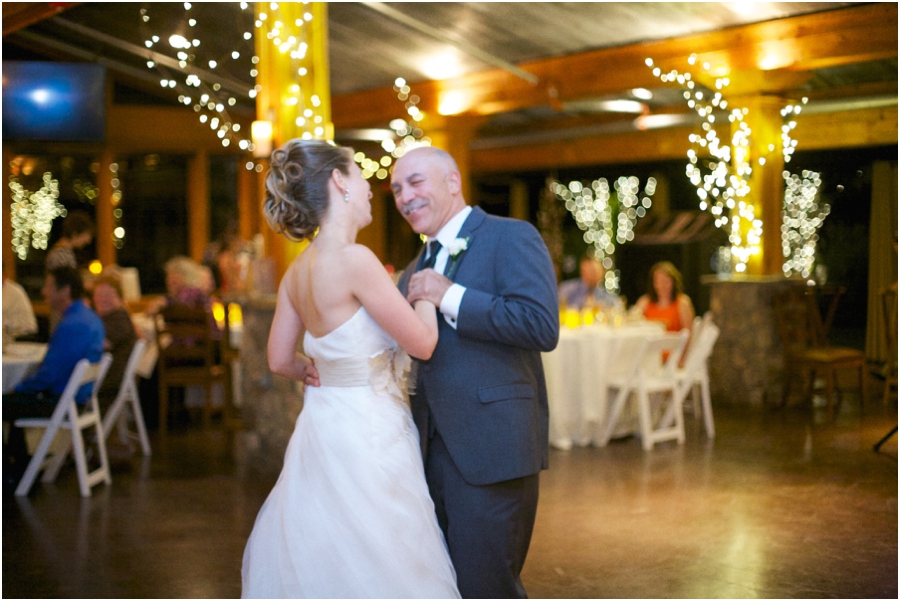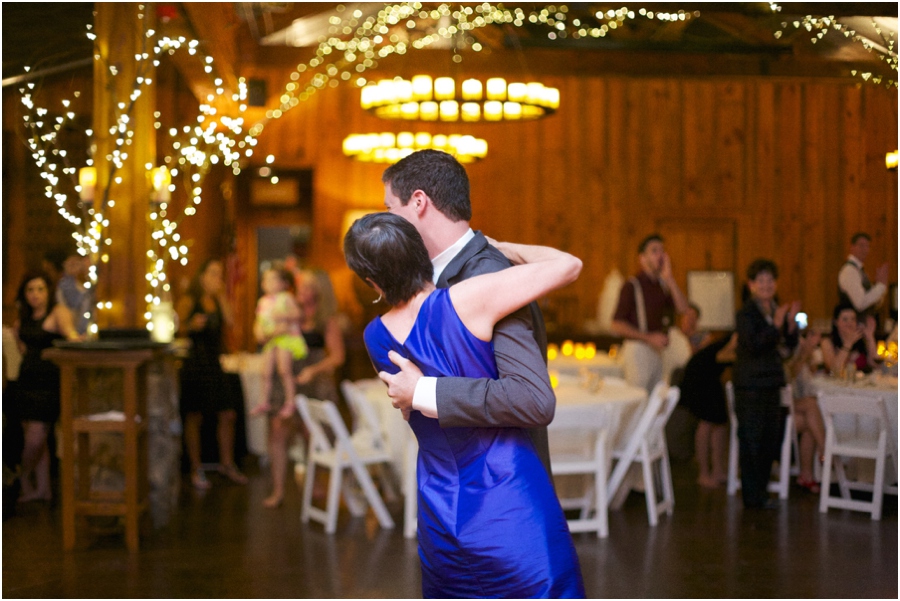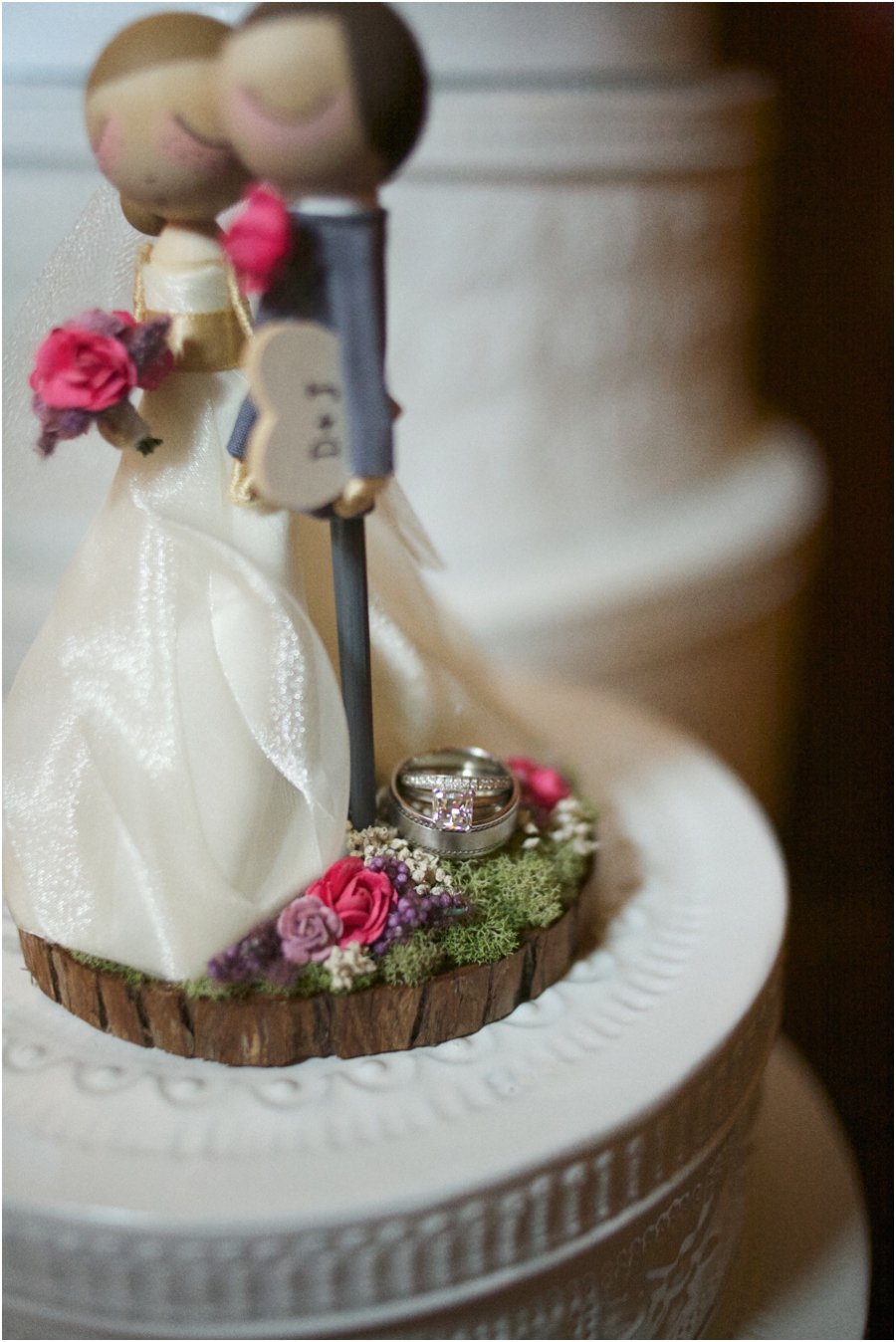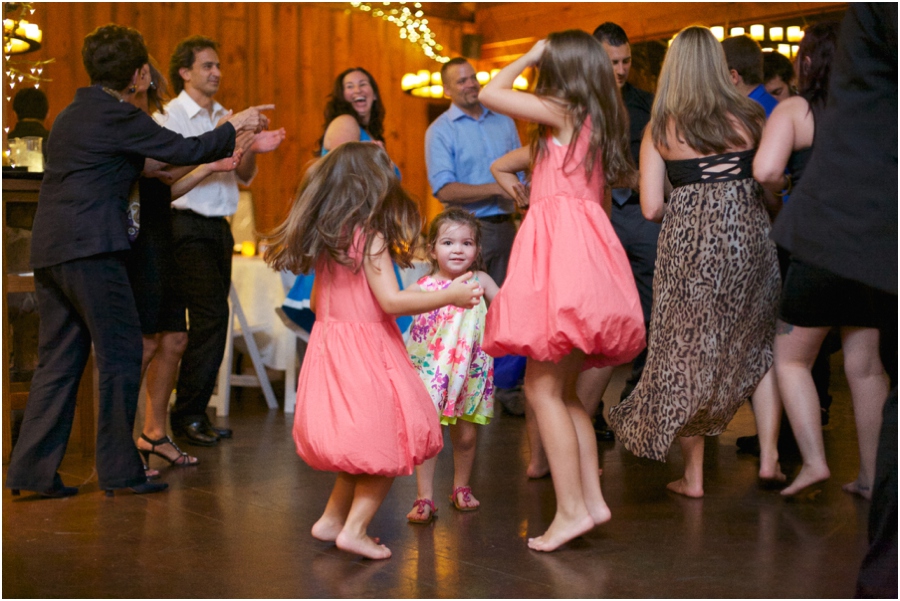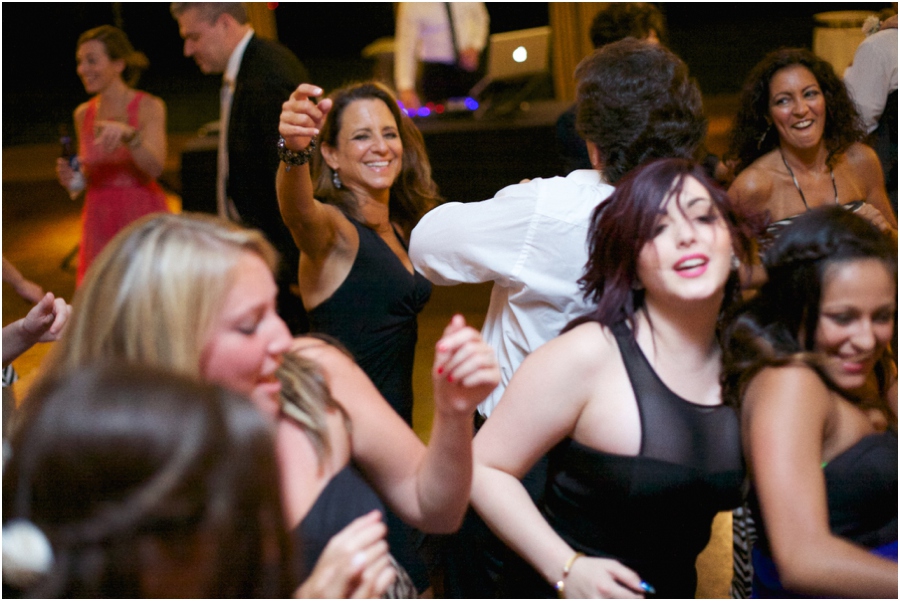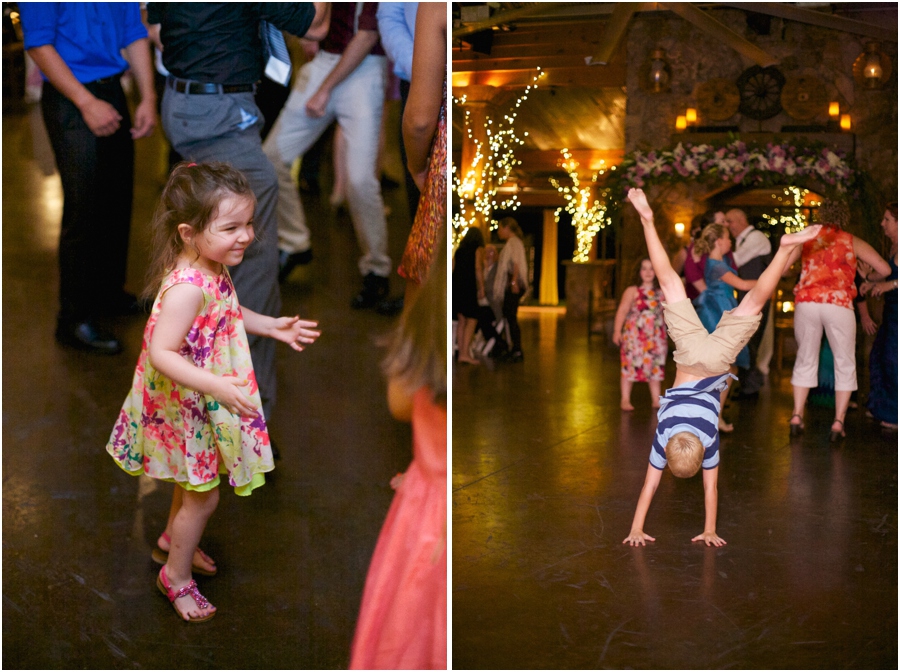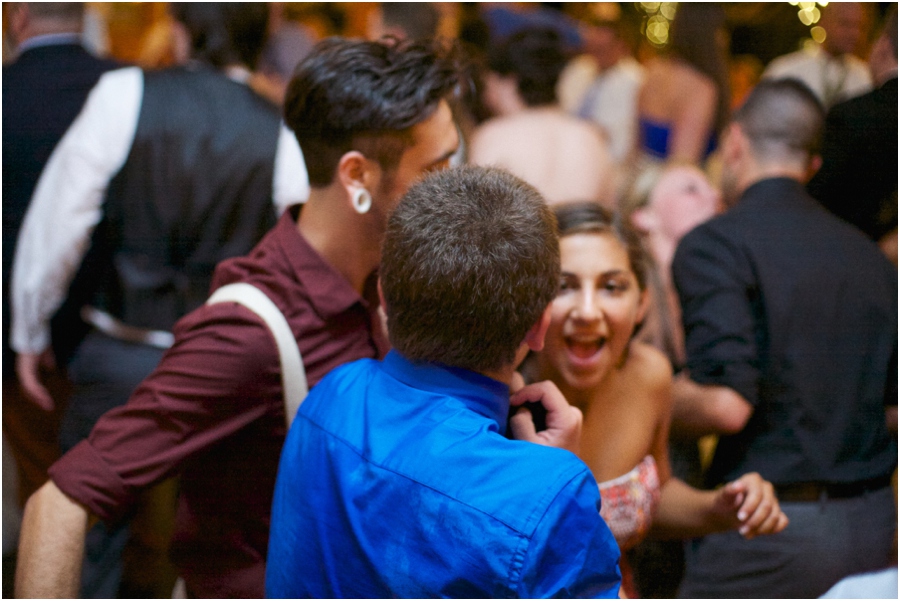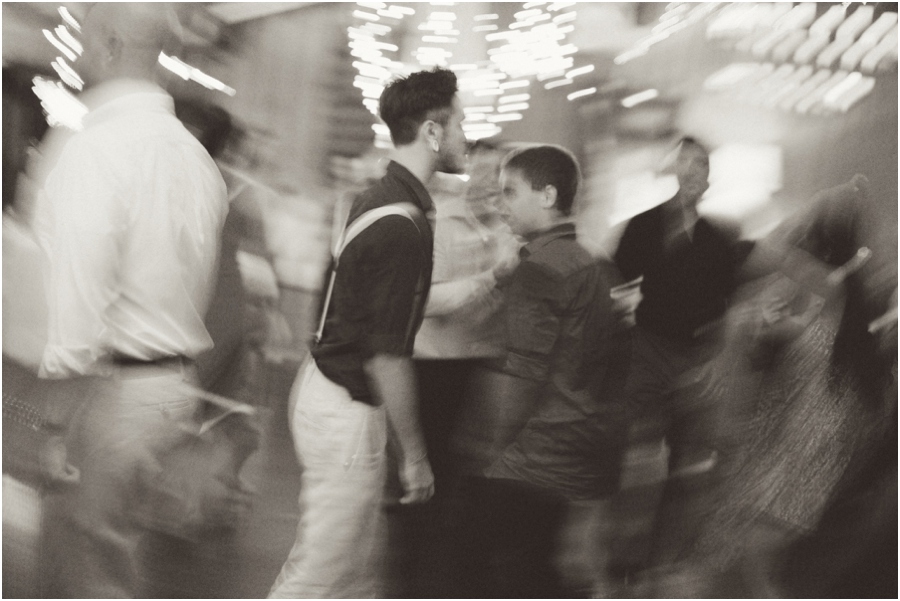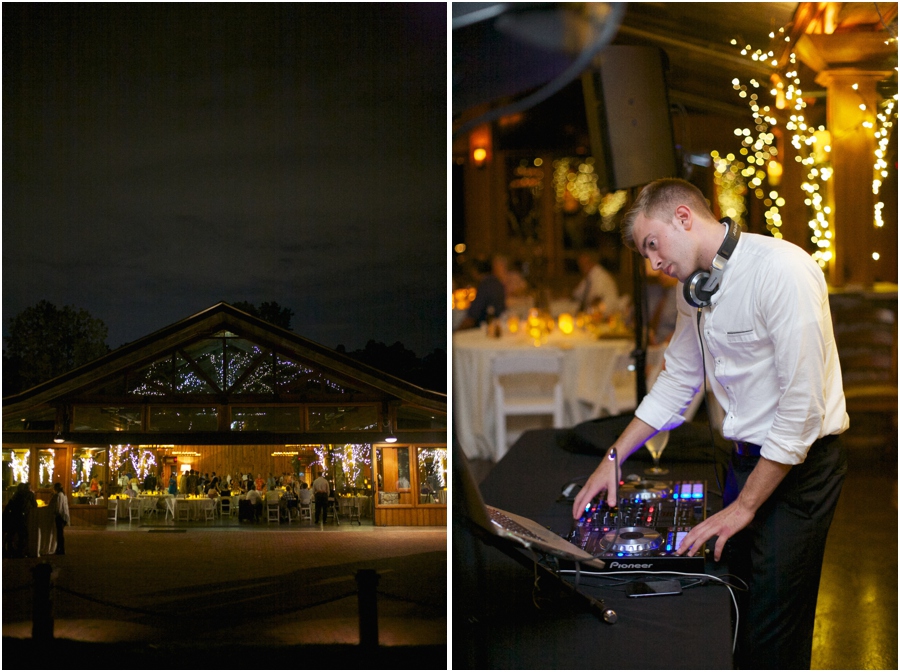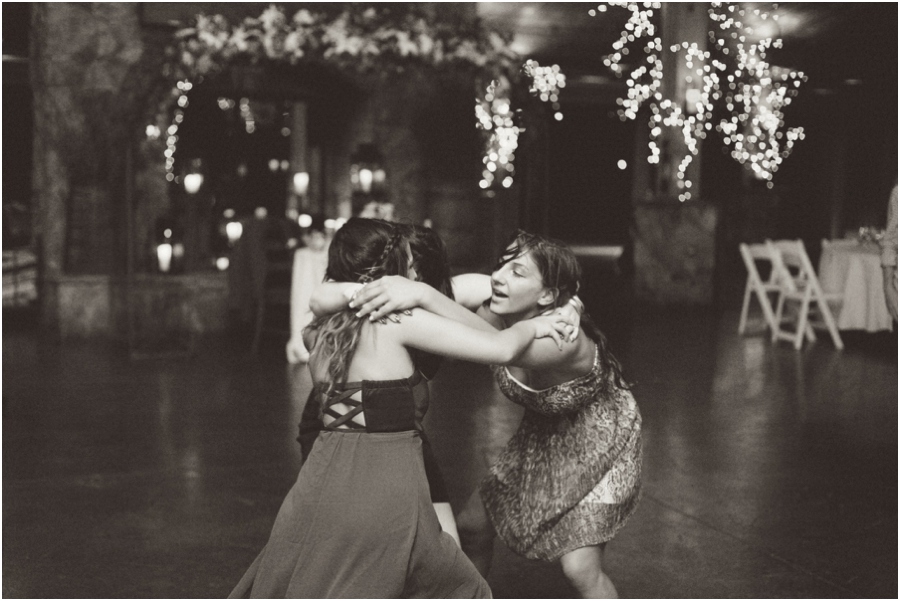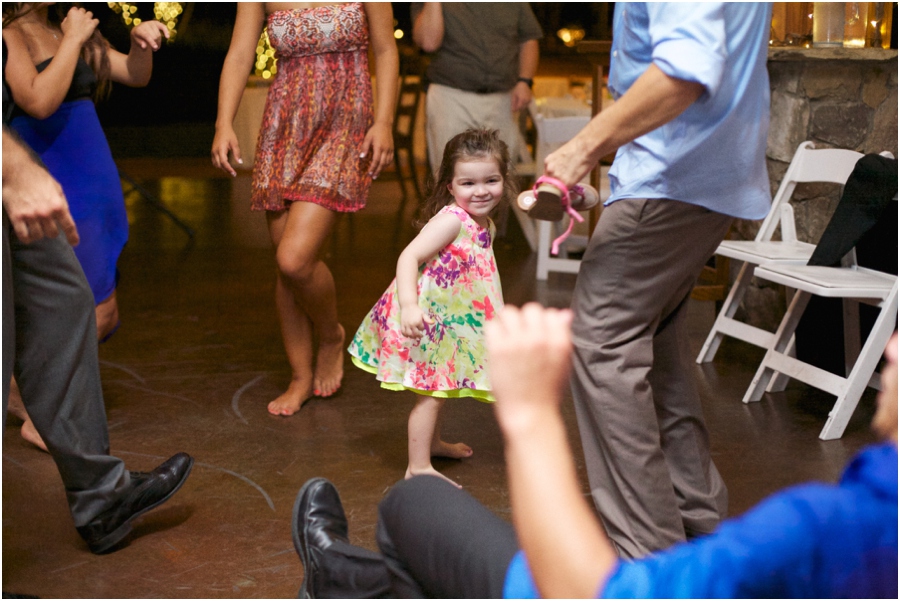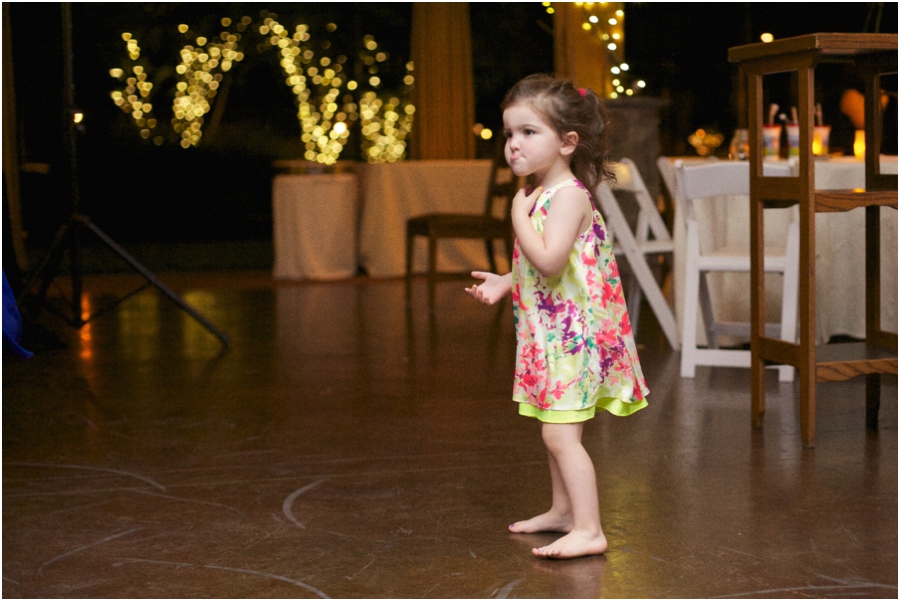 This little cutie made us smile with her antics on the dance floor. :)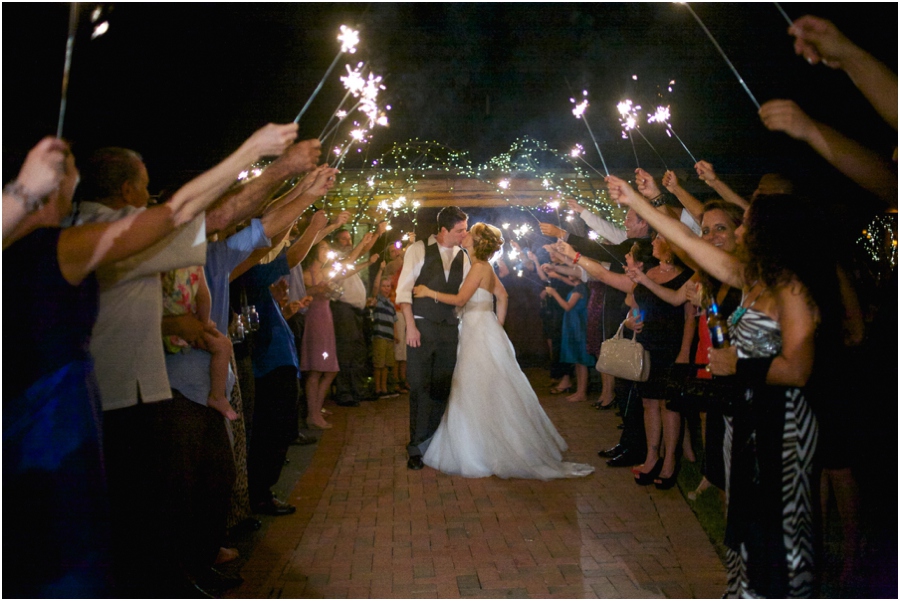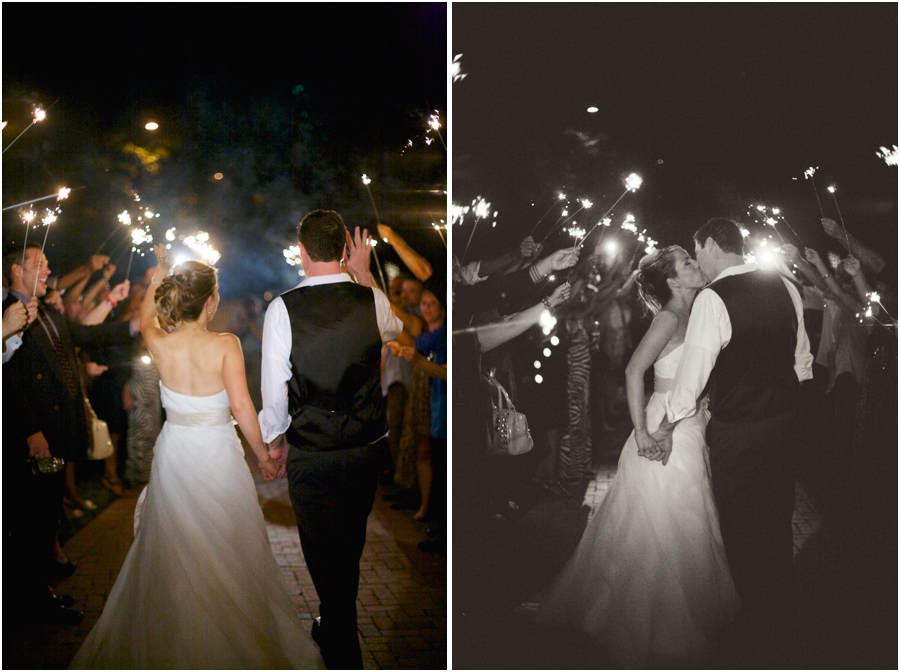 And to close the night, a sparkling farewell saw these newlyweds off to their honeymoon.
Jessica & Darren, thank you SO much for choosing us to capture your beautiful day and all of the special memories you'll have from it. It was an honor, and we wish you many, many years of happy marriage ahead. With the love and laughter you both share already, we know you have a wonderful start! :)
xoxo, Brent & Anna
P.S. Family & friends can view their full wedding gallery here.
We worked with the following talented wedding vendors on this wedding:
Venue + Coordination: The Pavilions at the Angus Barn
Florist: Watered Garden Florist
DJ: Cortland Williams, DJ Joe Bunn Company
Hair: Stephanie Ward
Dresses: Bridal Mart
Dress Designers: W-Too and Alfred Angelo
Groomswear: VIP Formalwear
Officiant: Dave Molendyk
Menus: Angus Barn 
Invitations: Minted