"Power belongs to you, God, and with you, Lord, is unfailing love" ~ Ps. 62:12
From one of Eric & BethAnne's favorite scripture passages comes a promise of unfailing love. Their entire wedding day was a celebration of their love of the Lord and each other, and what a beautiful day it was. A pleasant drive through the North Carolina countryside took us to The Barn at Valhalla, where the happy couple was eagerly waiting to unite their lives together. Everything about their day incorporated what they both love, from the music, to the tiny cupcakes, to all of the faith-based influences in the small details that were lovingly crafted.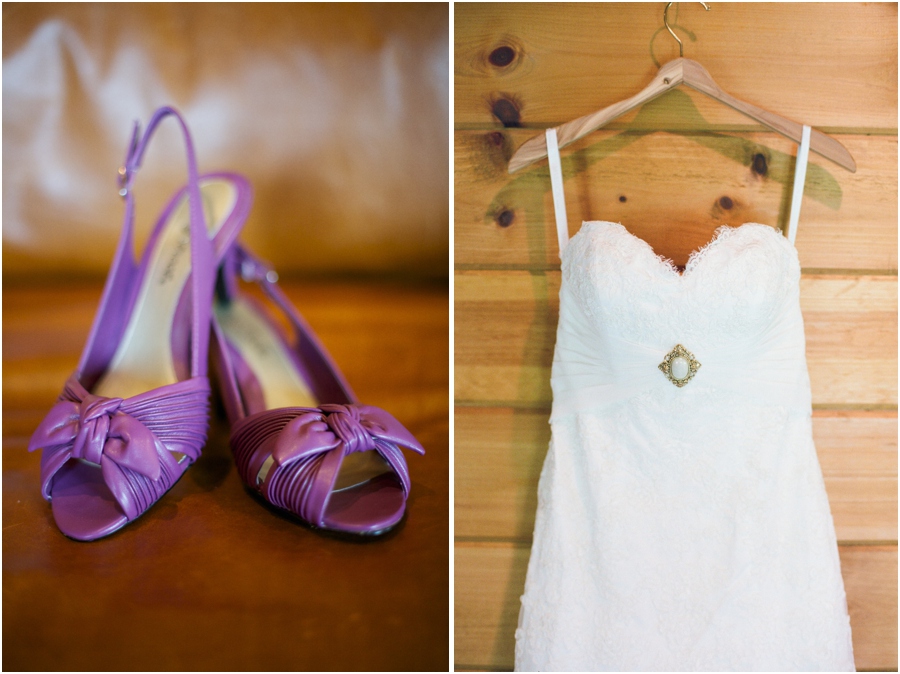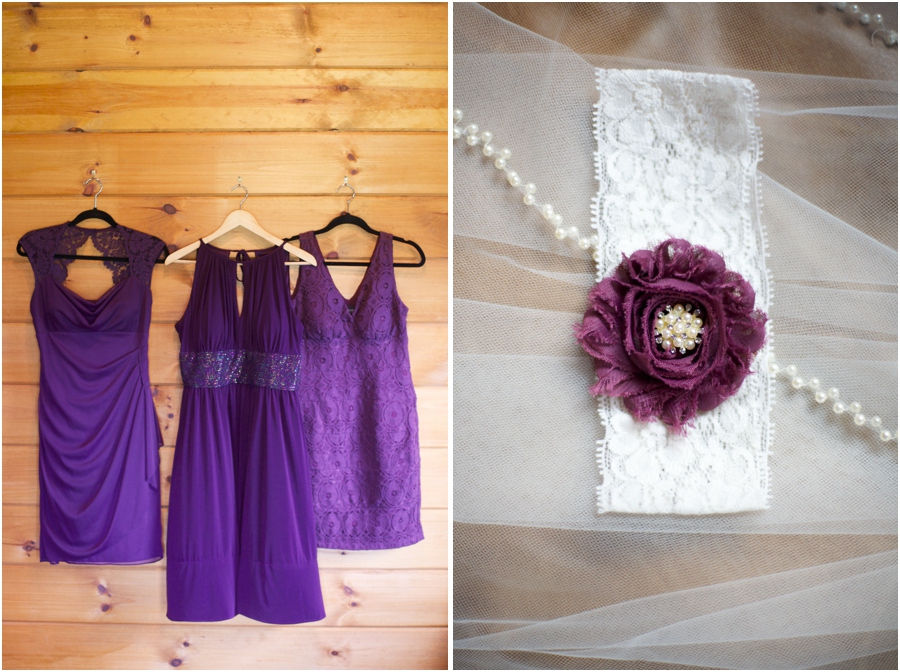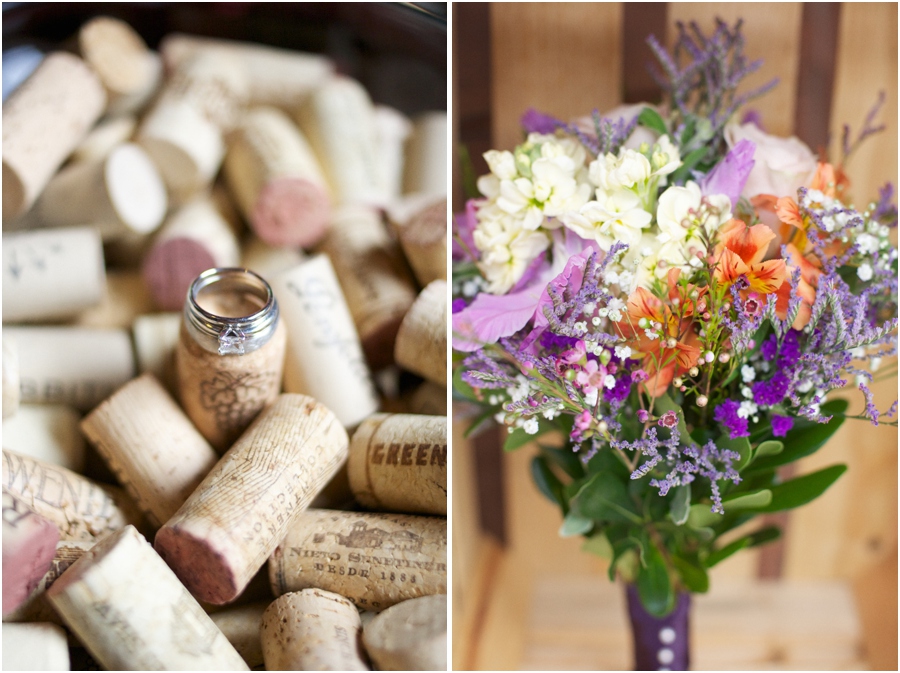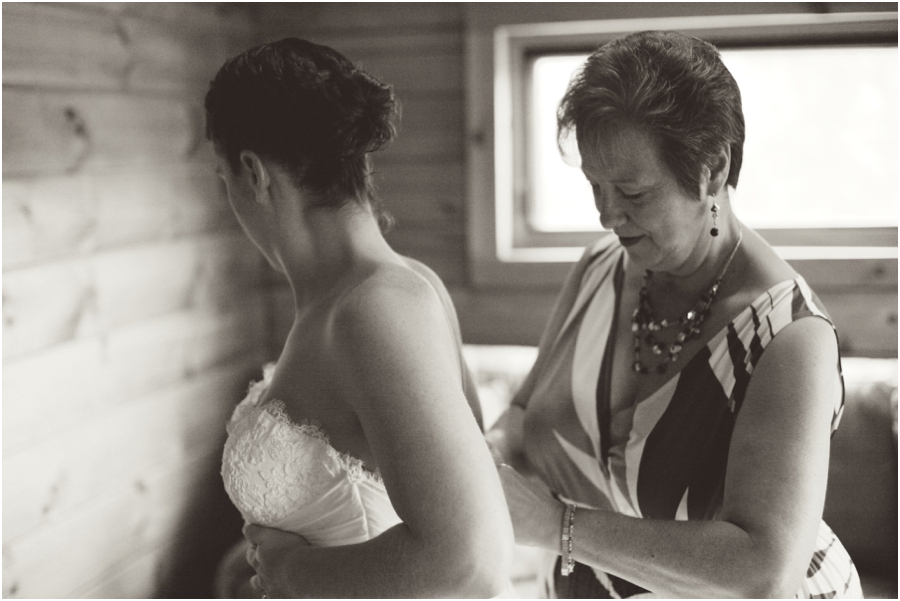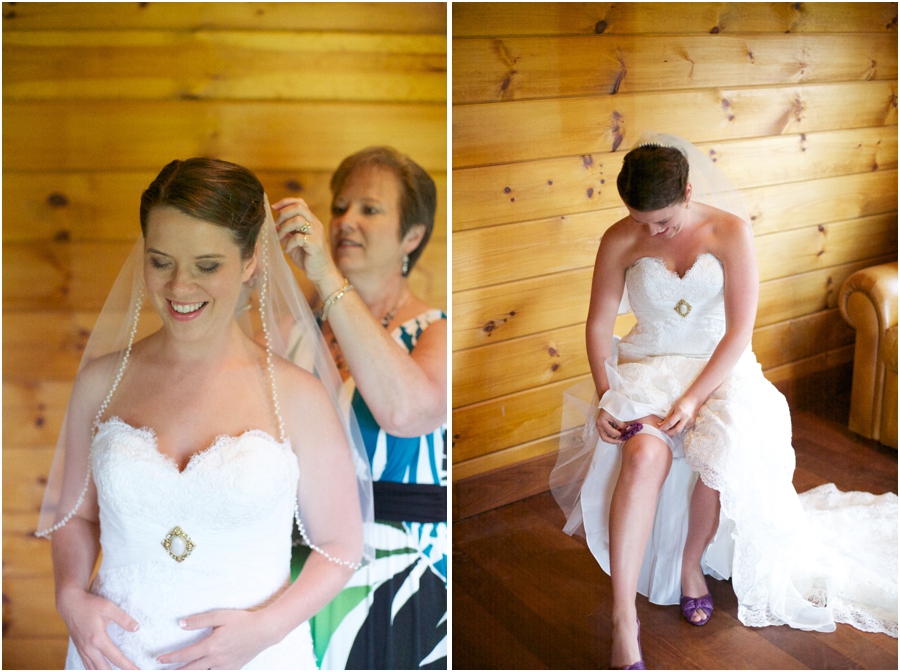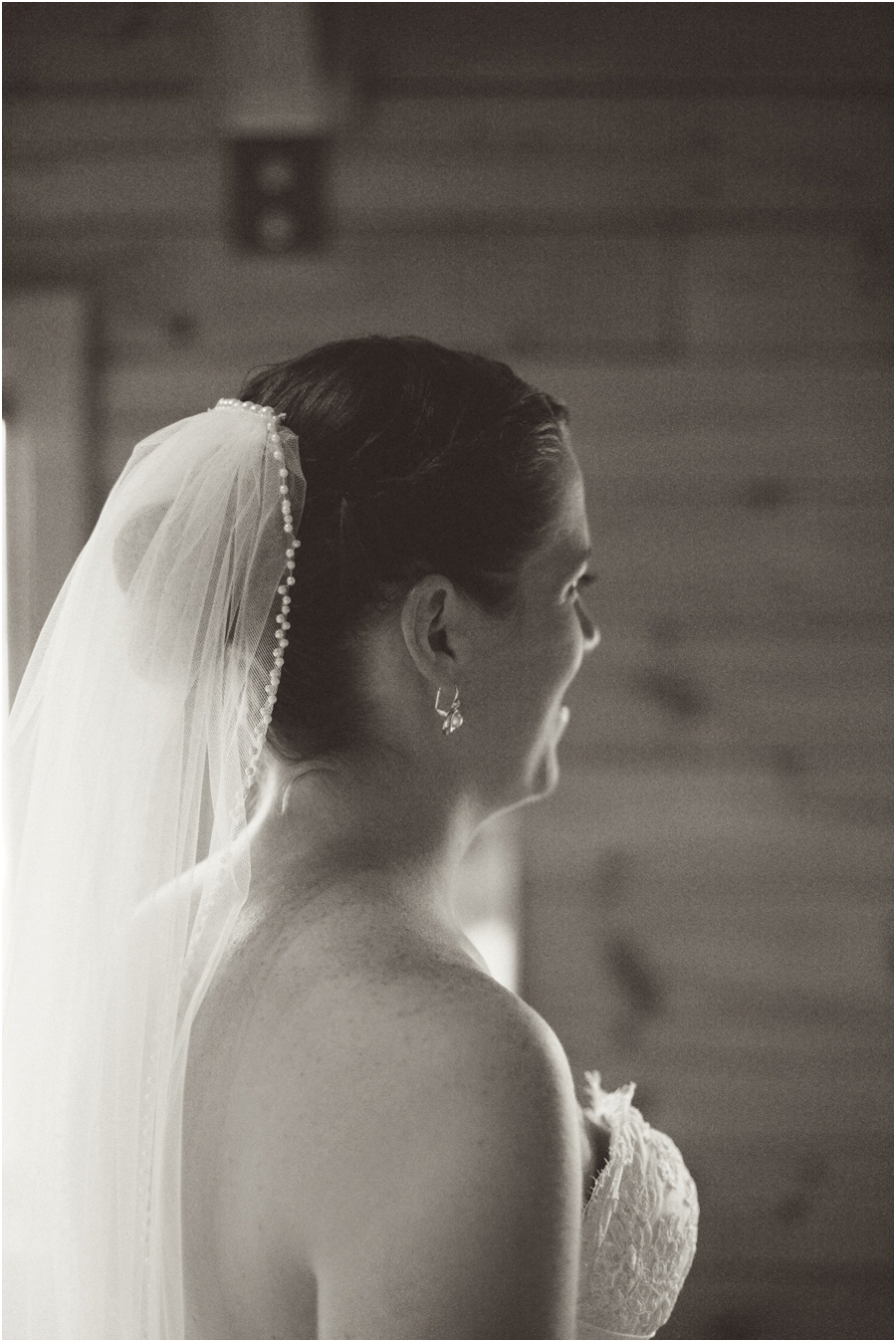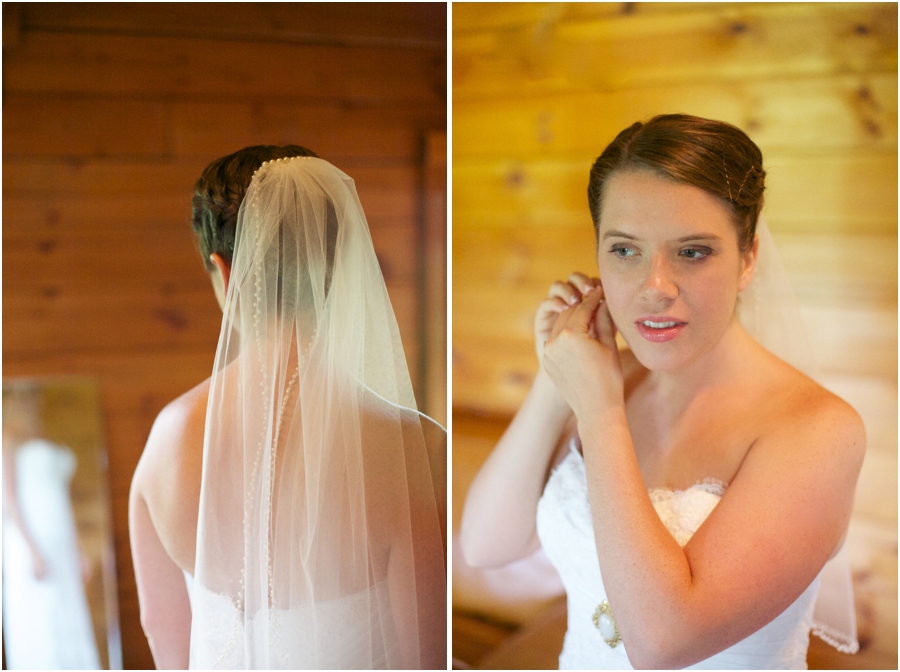 BethAnne made such a lovely bride! So radiant and happy to be marrying her beloved that day.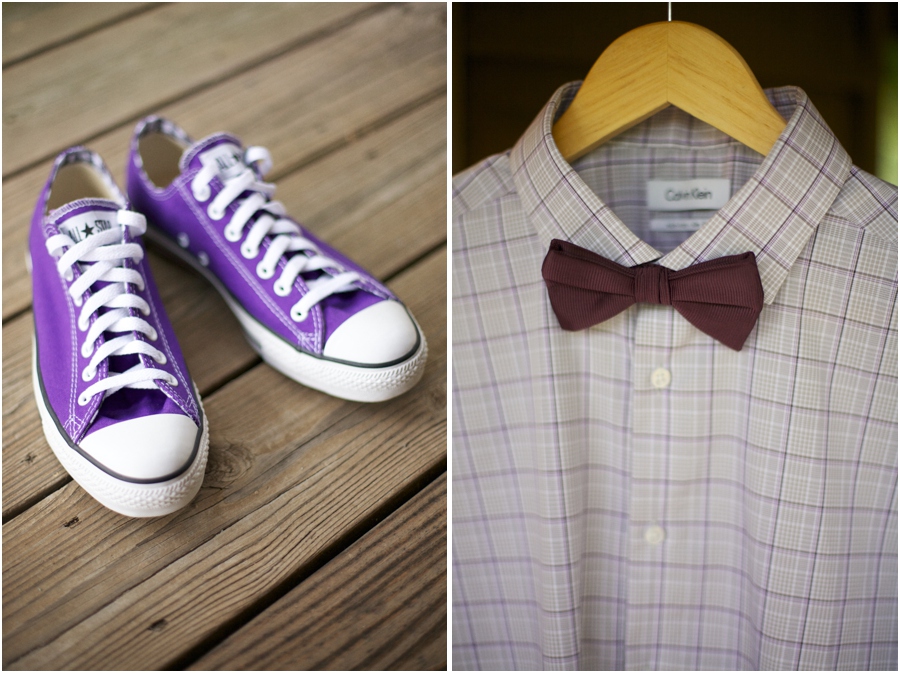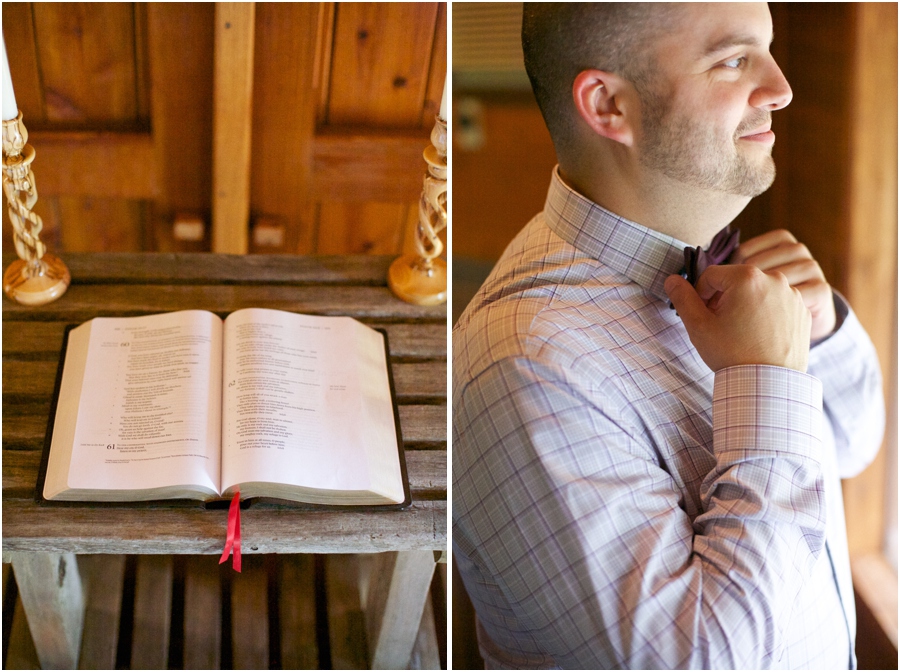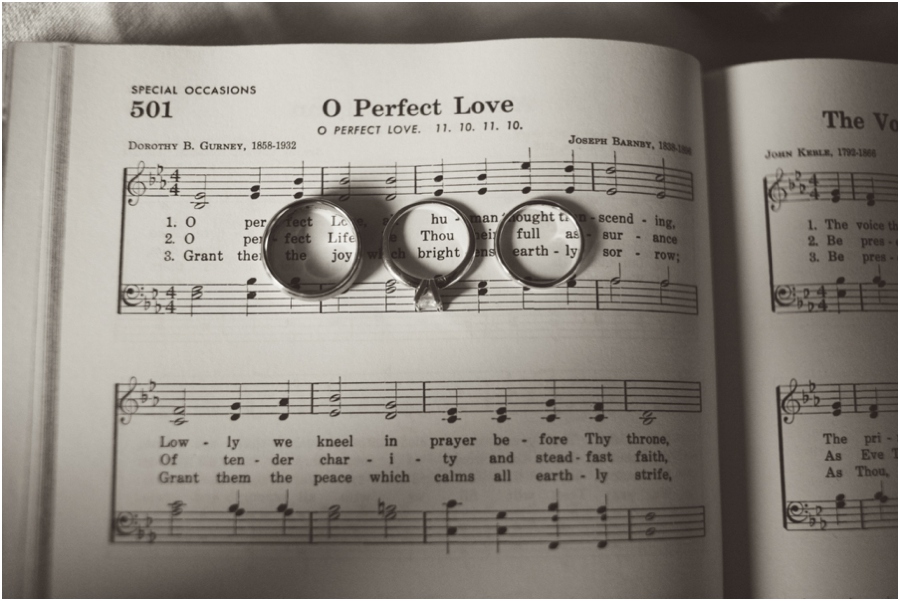 Eric & BethAnne chose to have a First Look, which we personally love. It's such a special time for the couple to see each other and spend precious alone time together before the ceremony, and frees up their schedule for the rest of the day to relax and enjoy their celebration. :)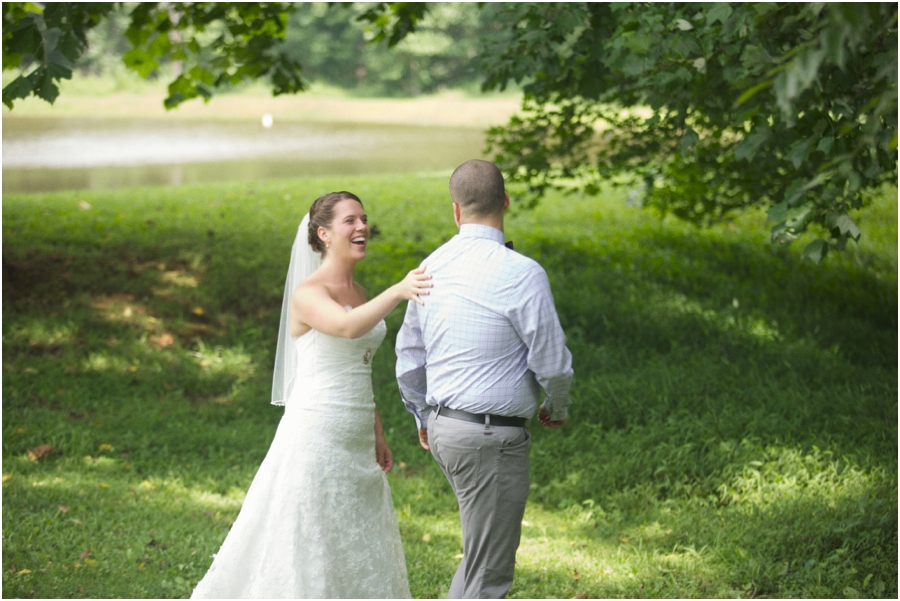 Isn't this the sweetest moment? We love BethAnne's reaction to Eric seeing her for the first time as his bride.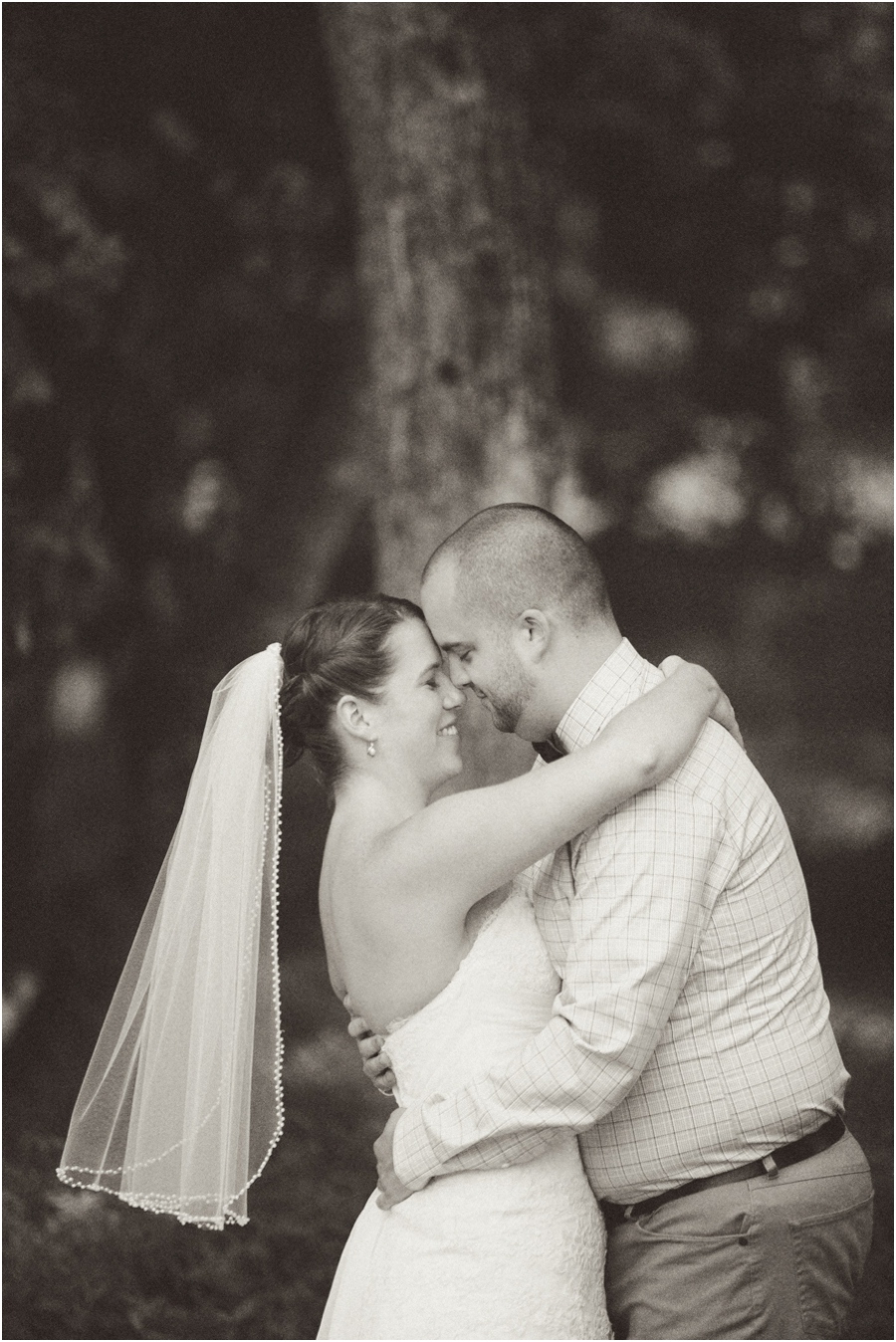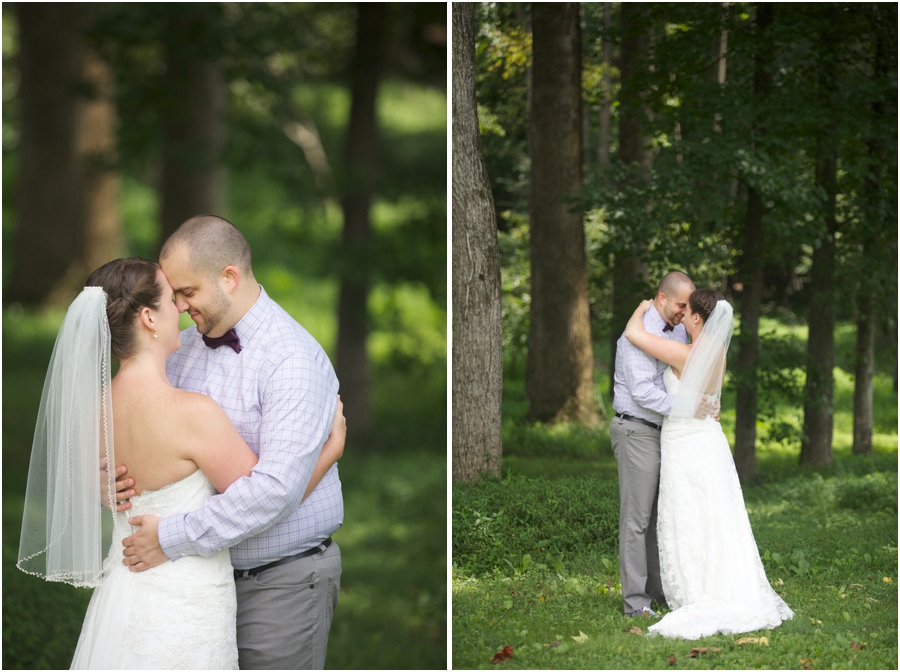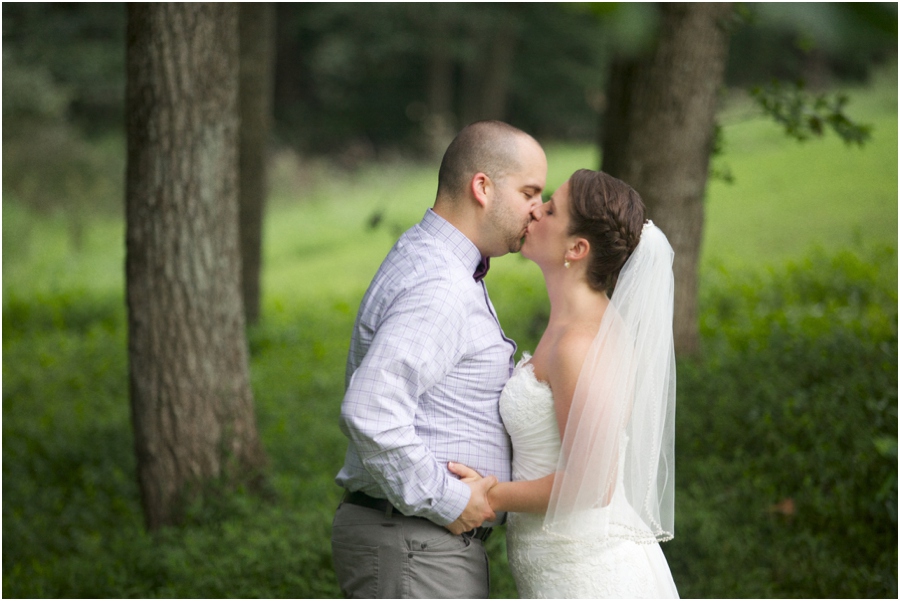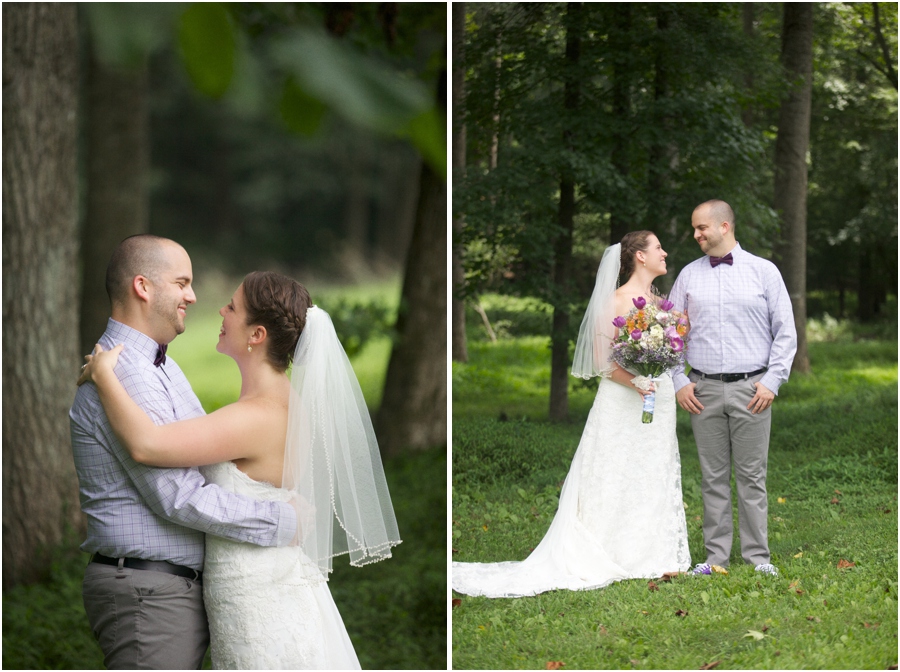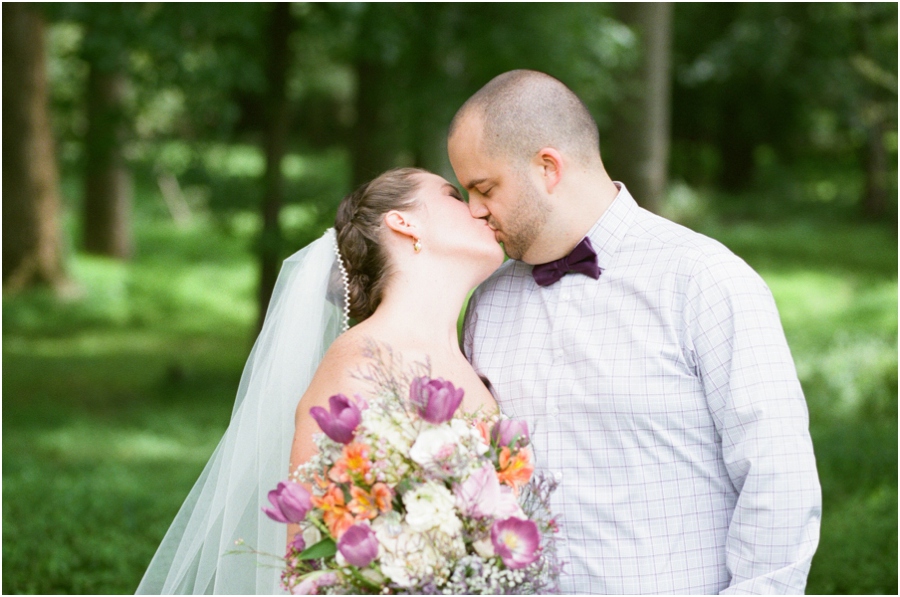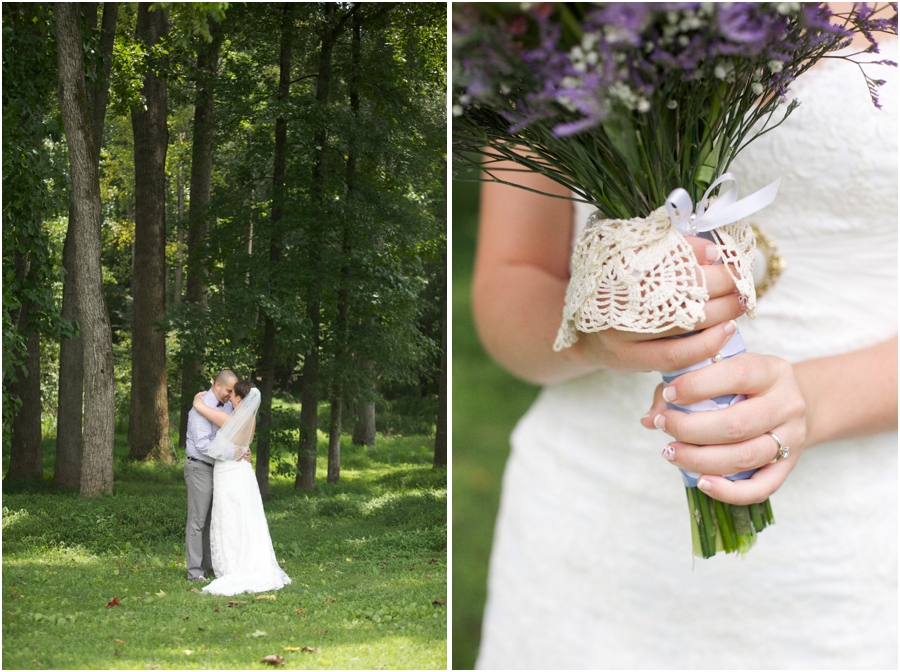 BethAnne's bouquet handle incorporated an heirloom doily that was her grandmother's. What a sweet and unique touch!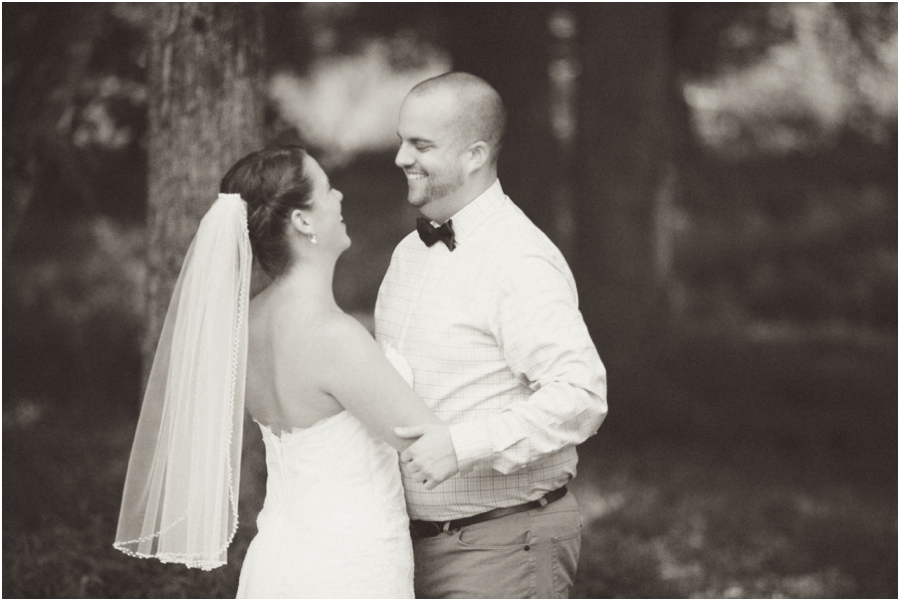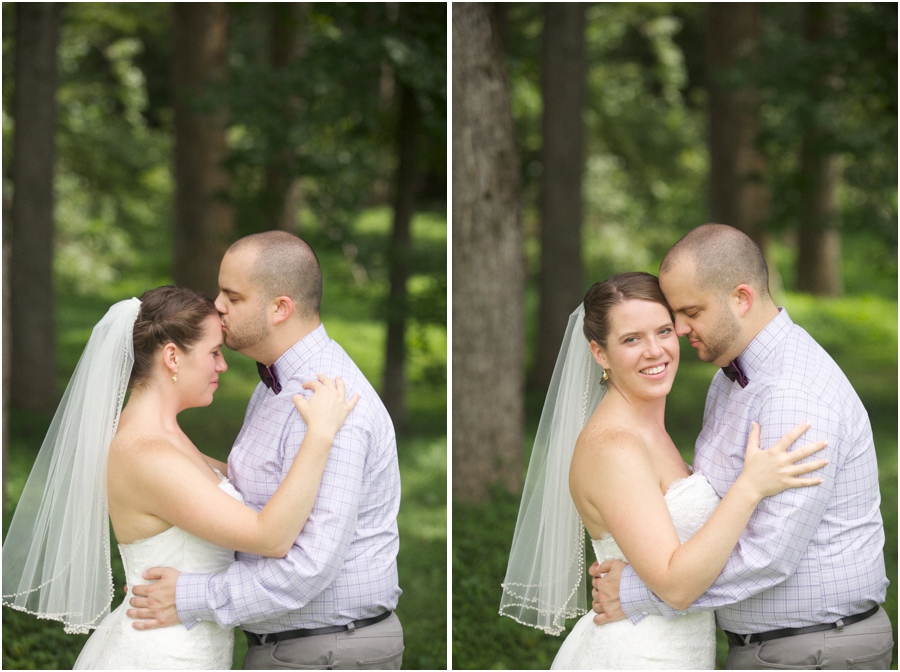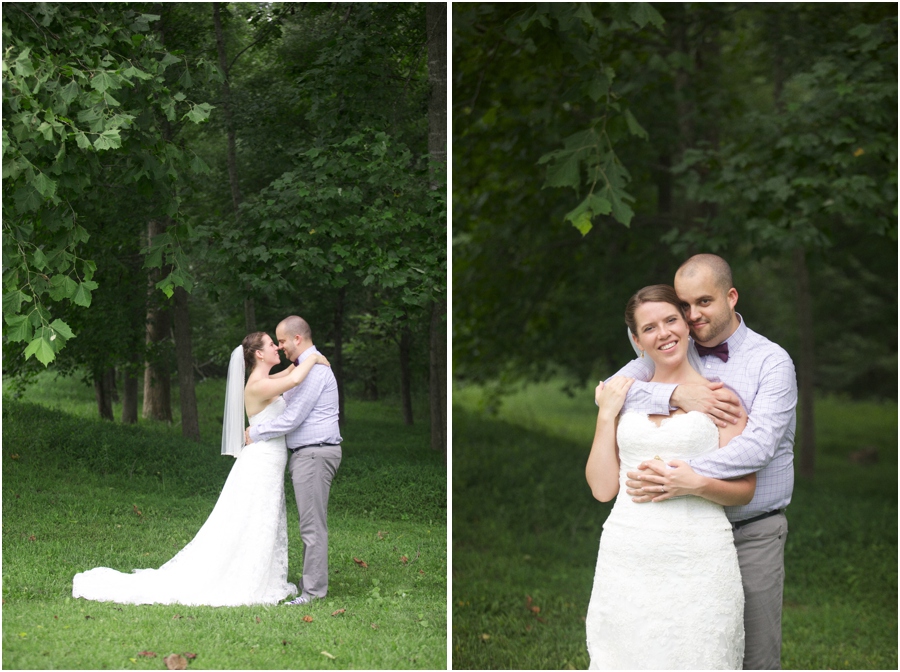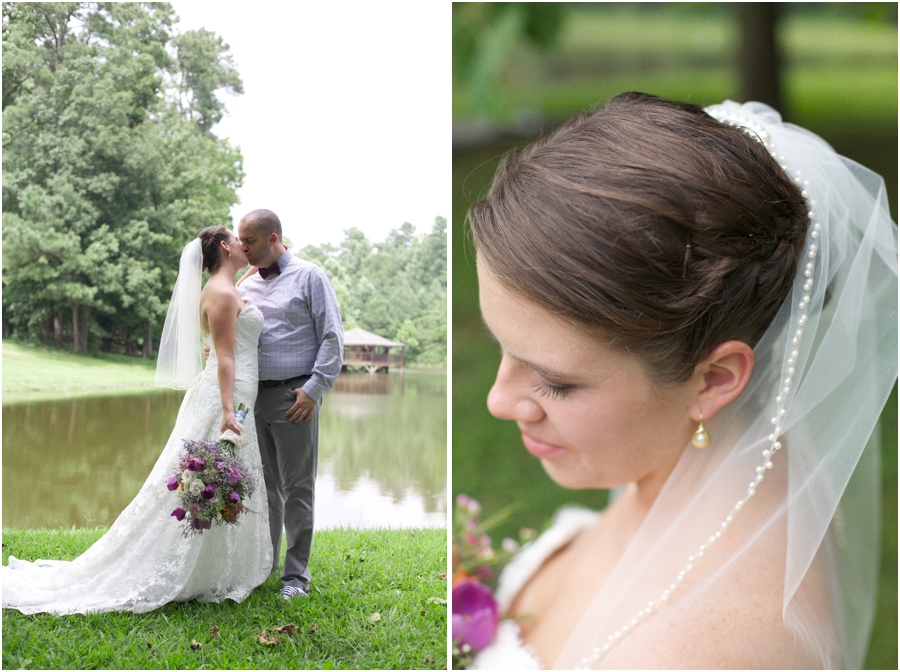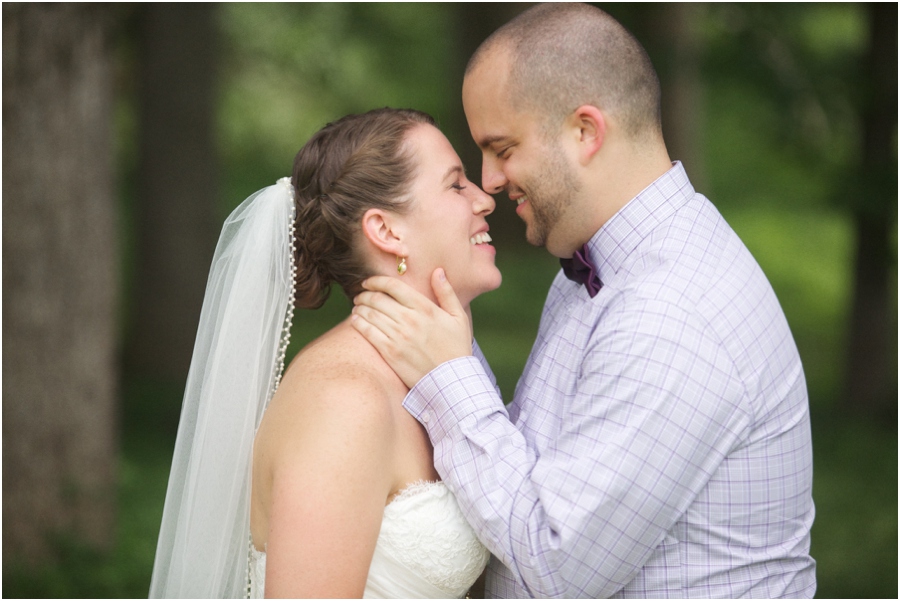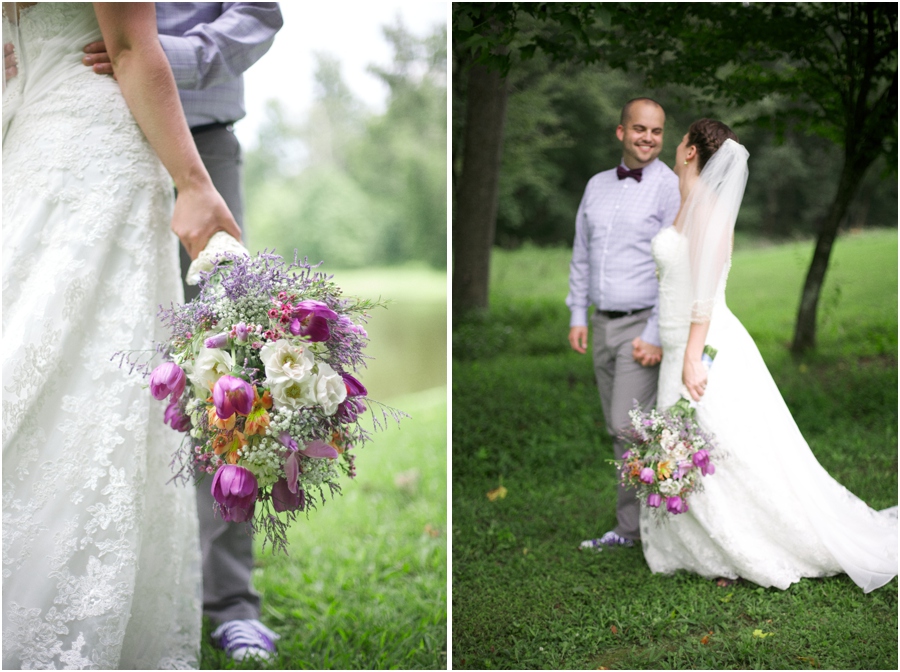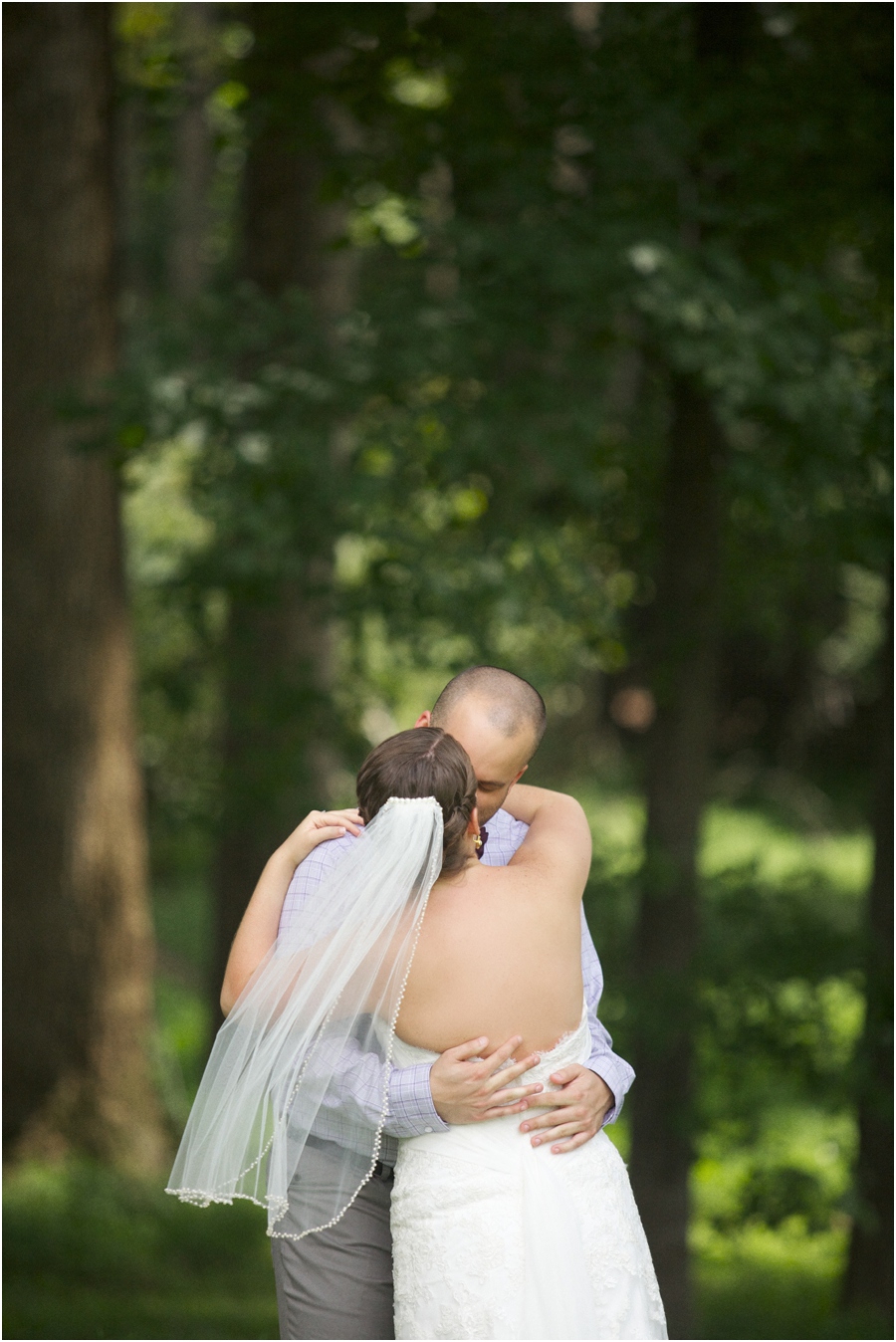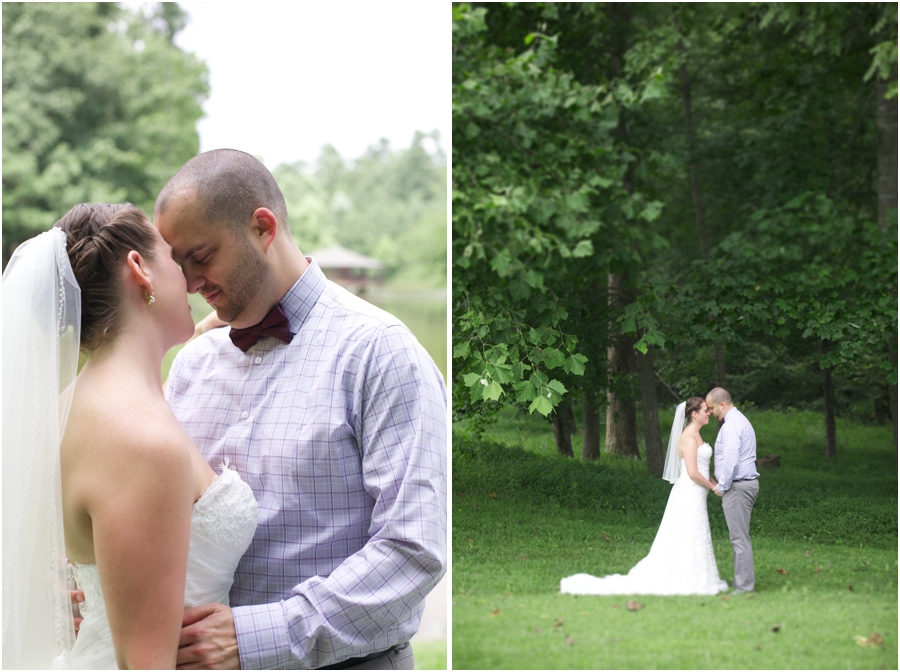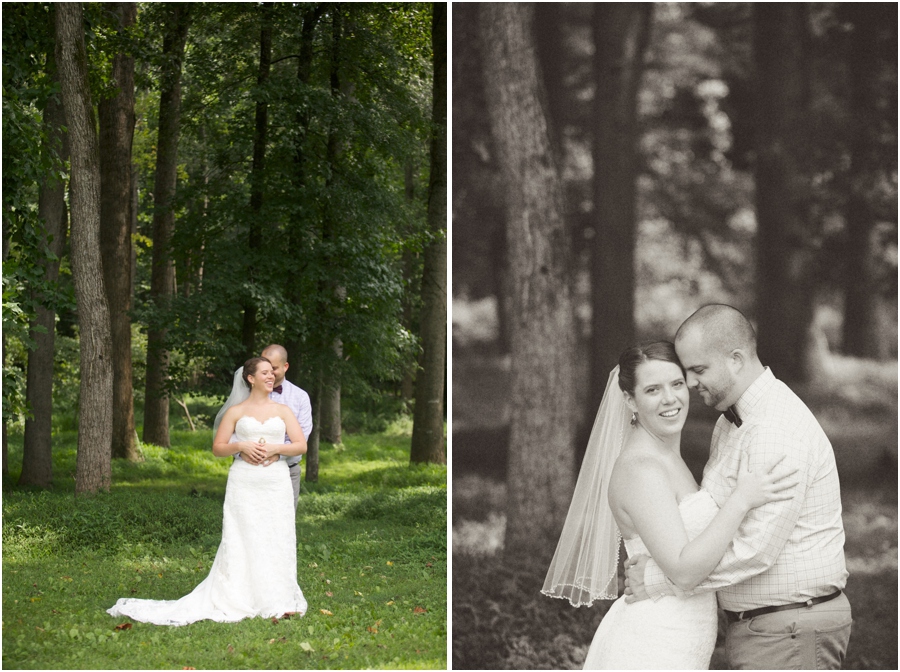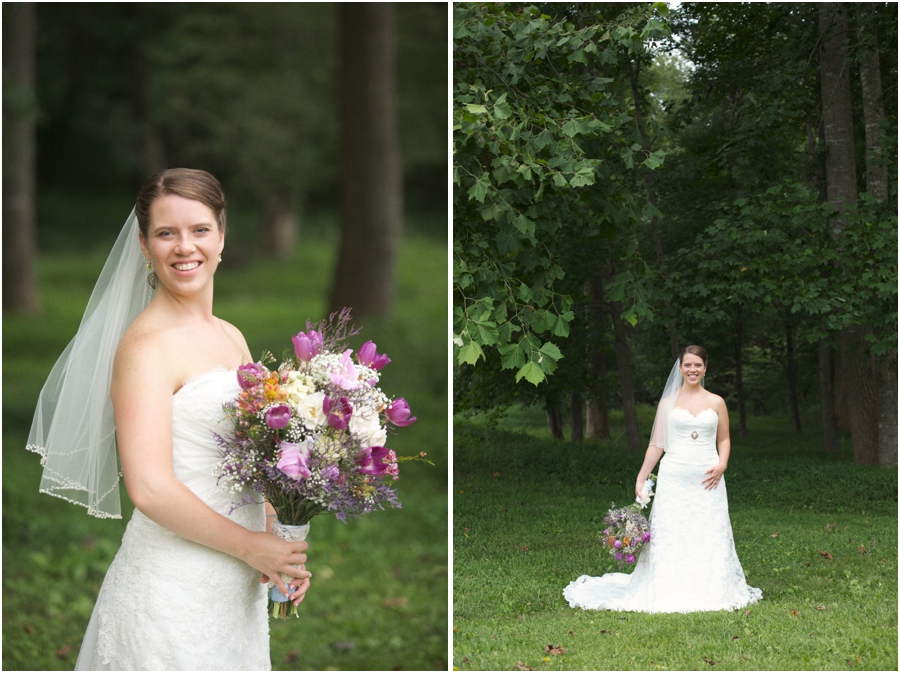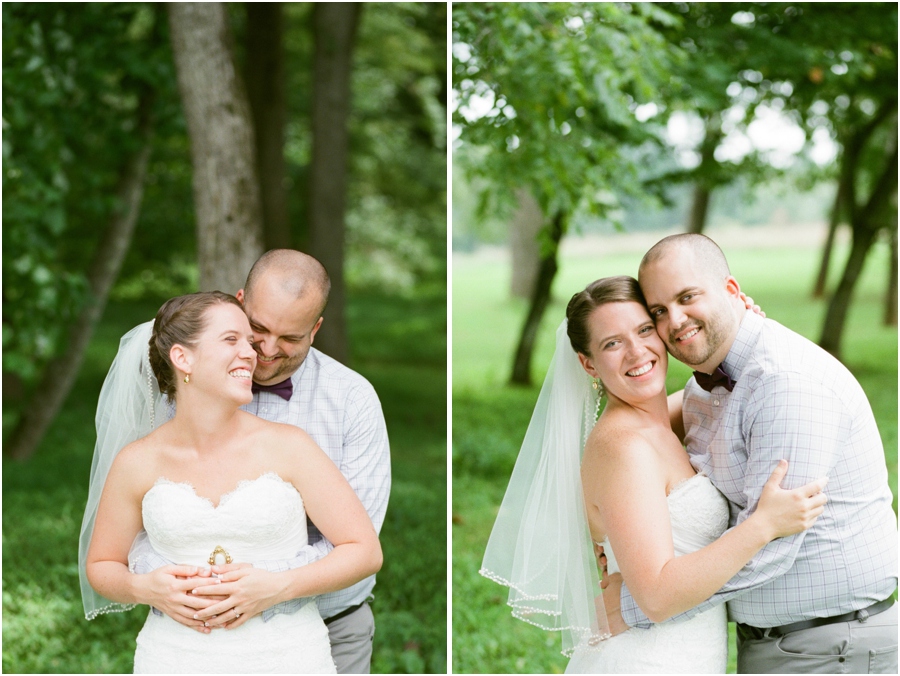 Eric and BethAnne, you two are so beautiful together!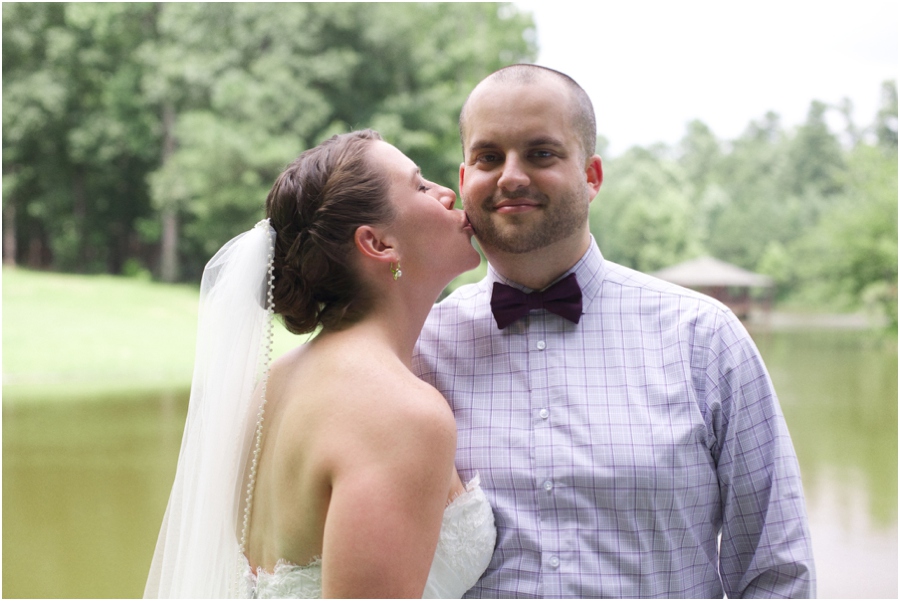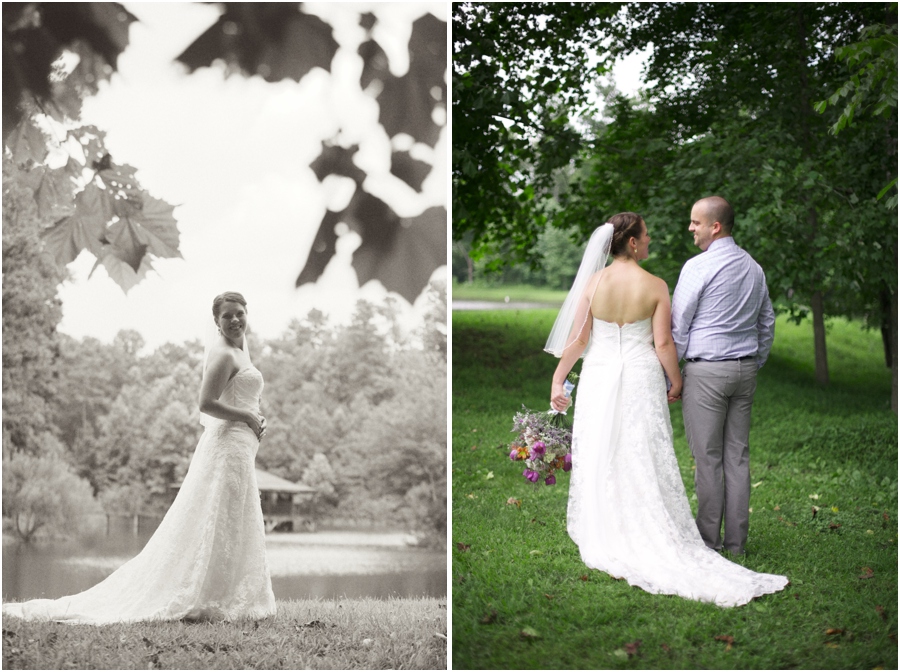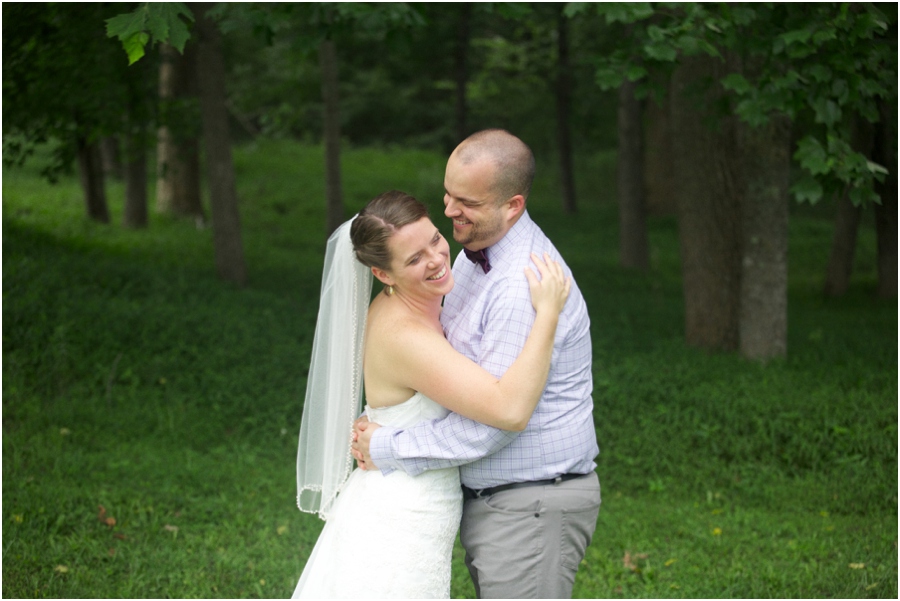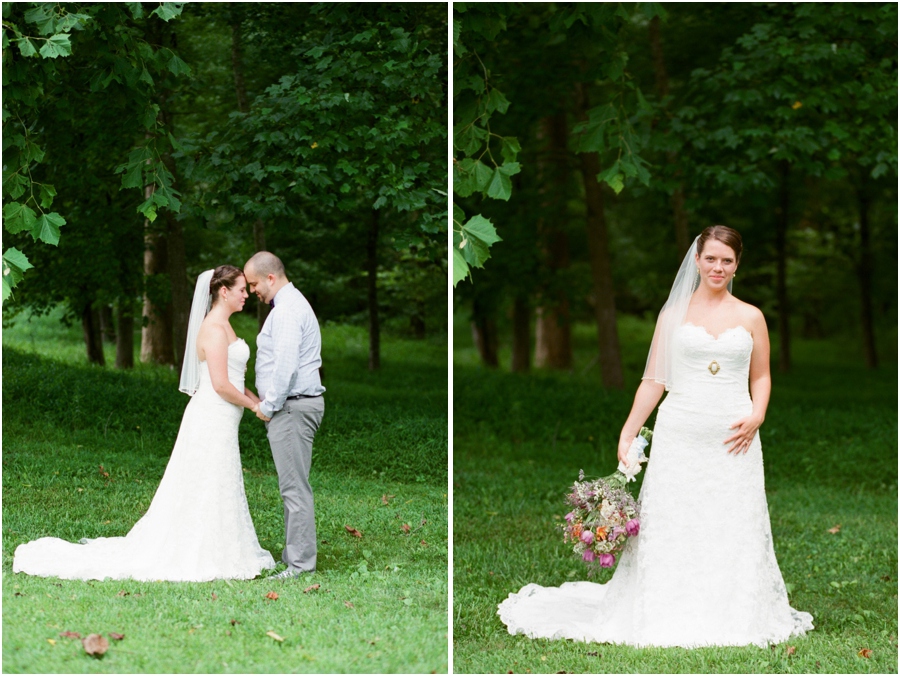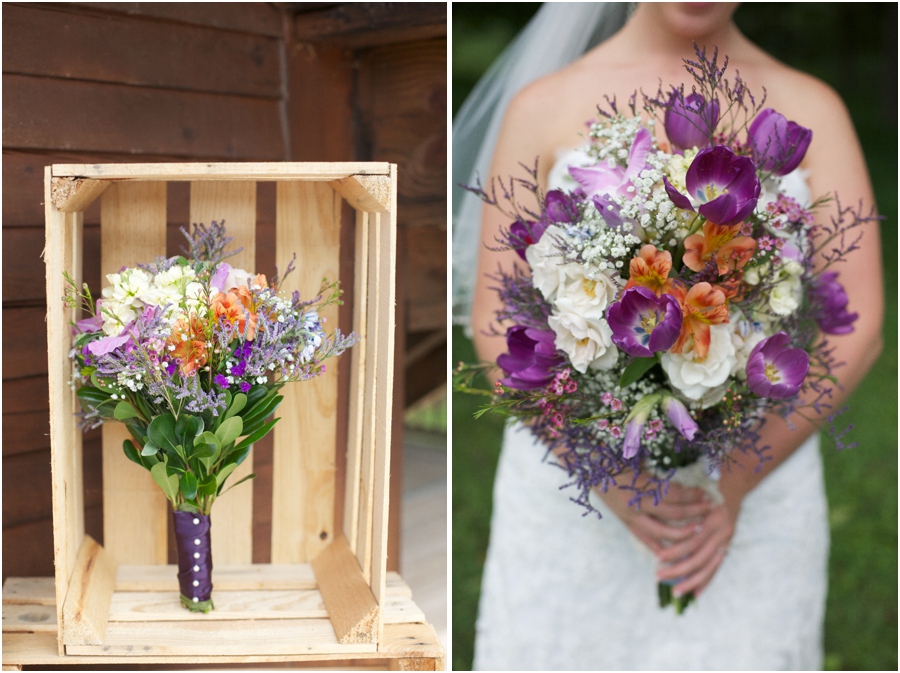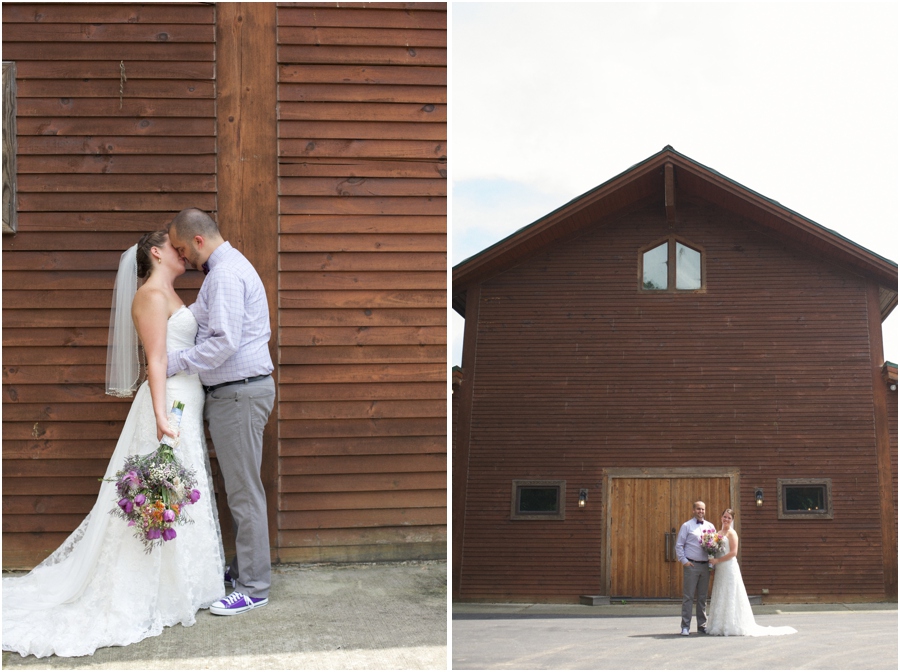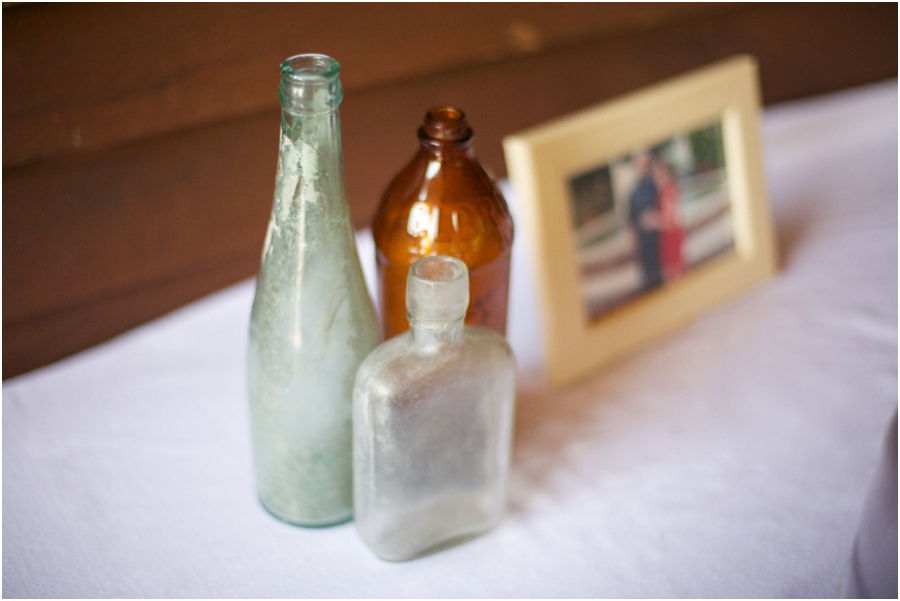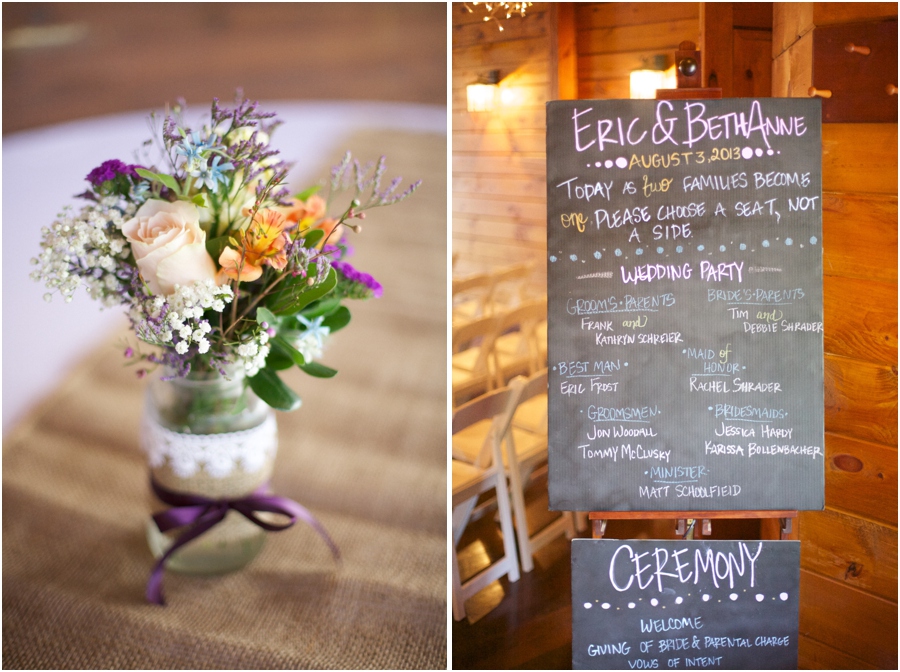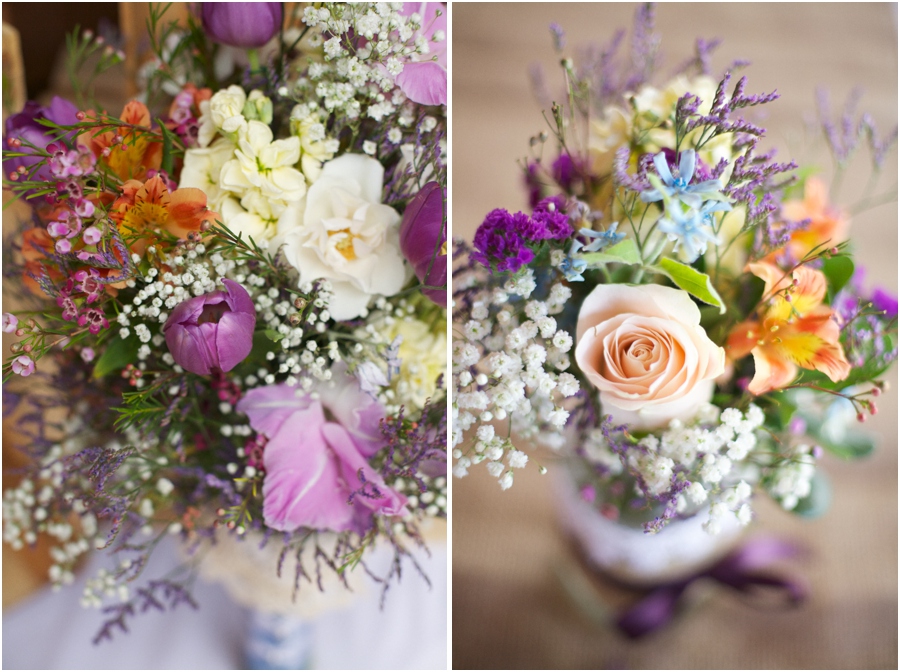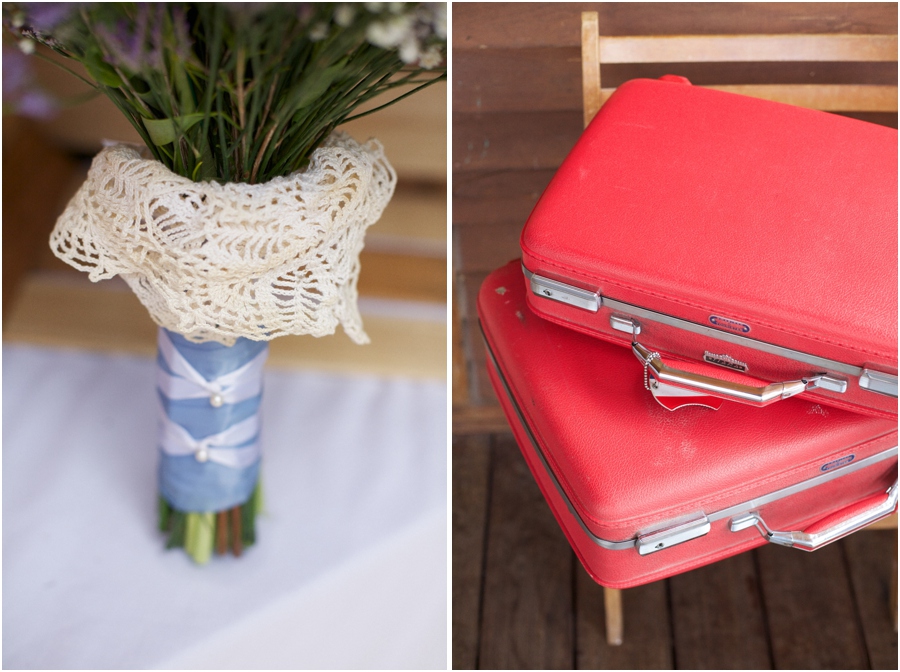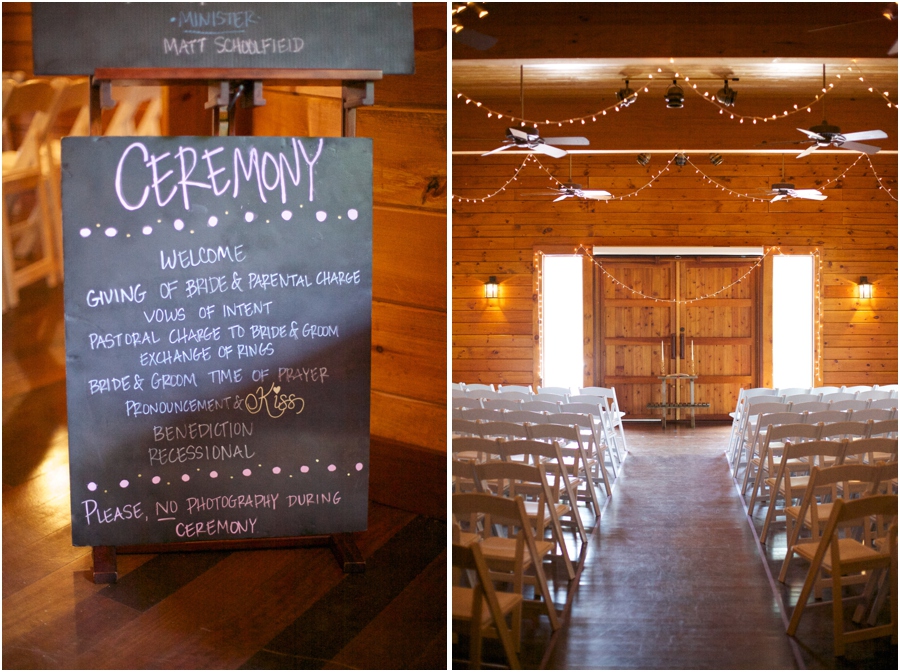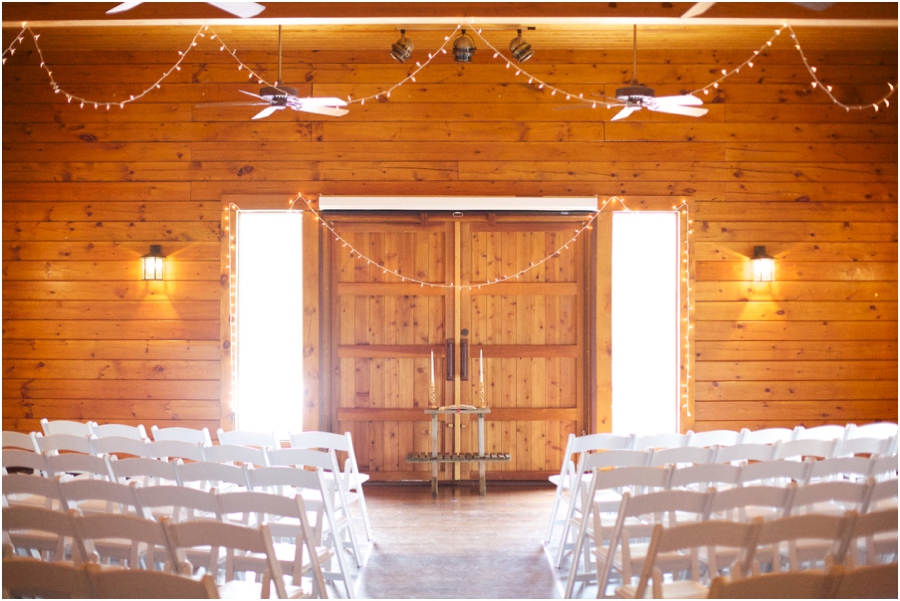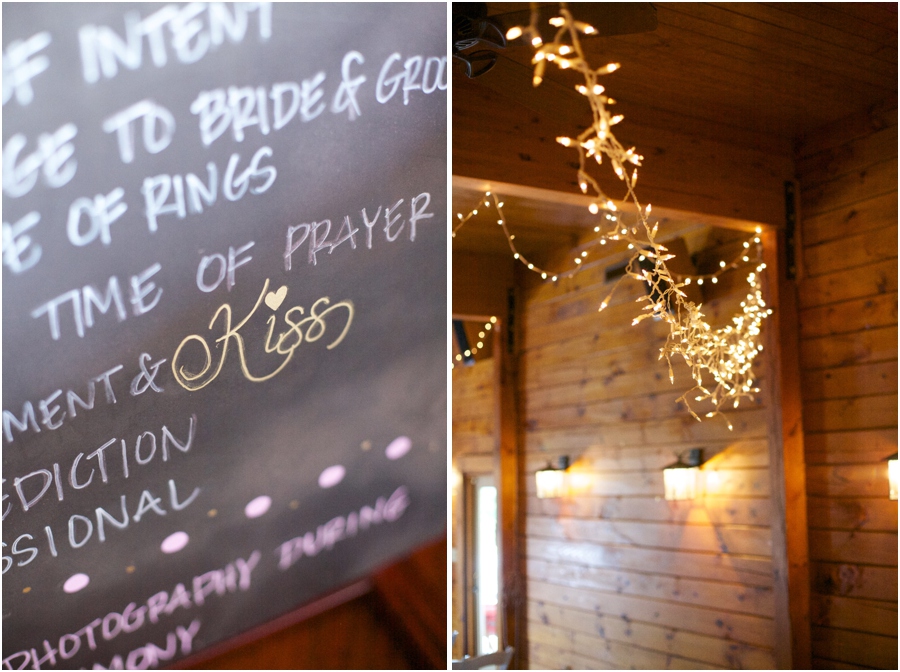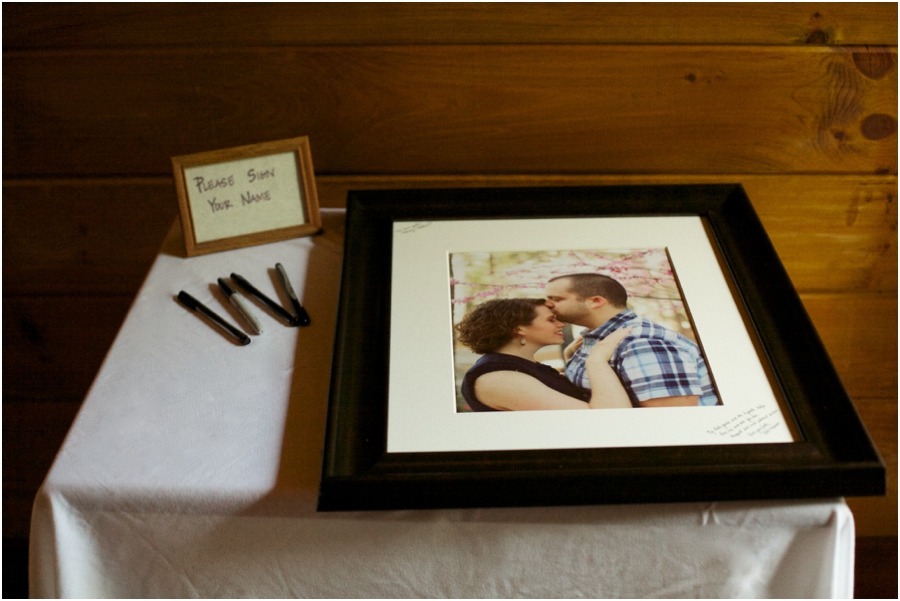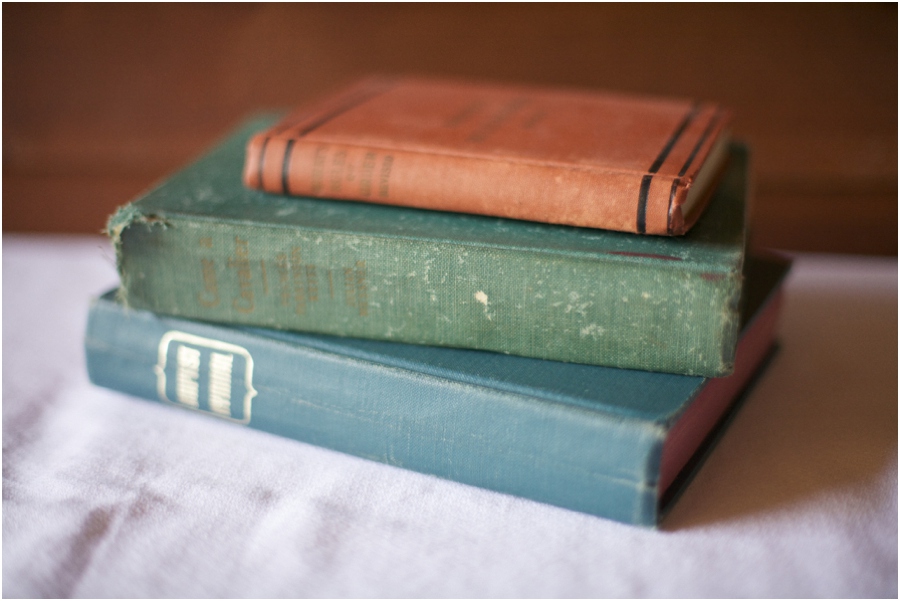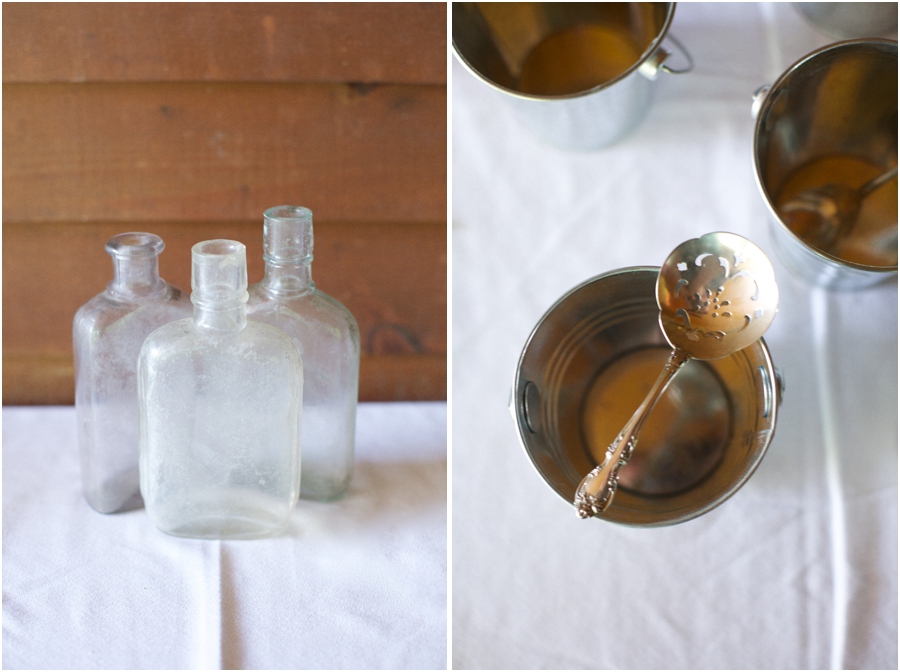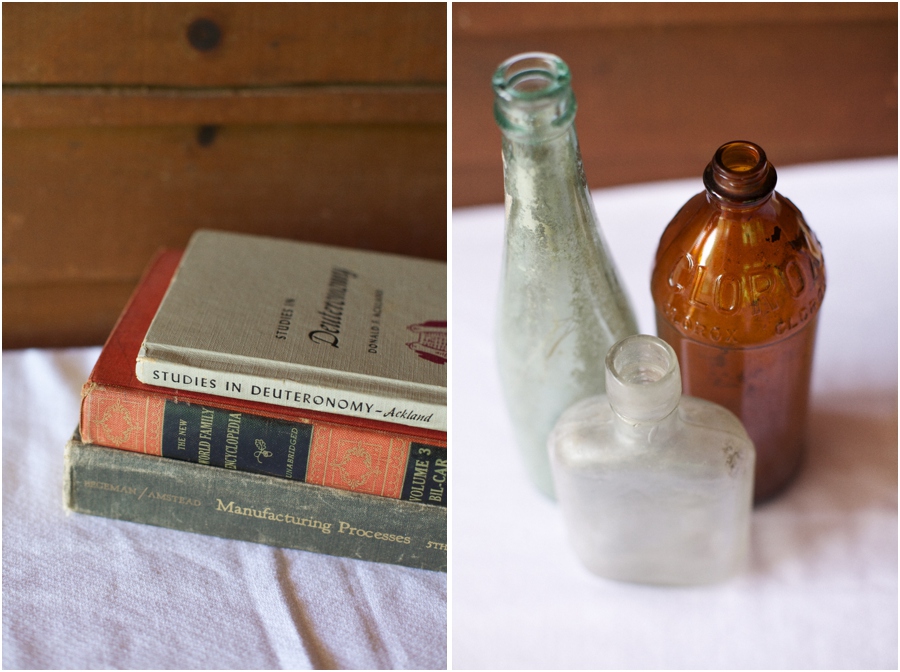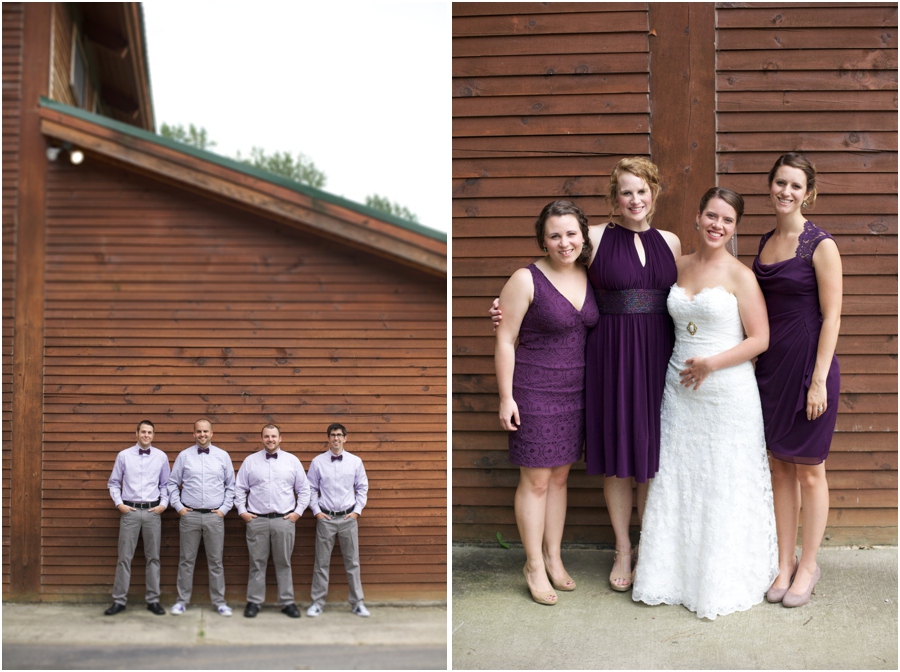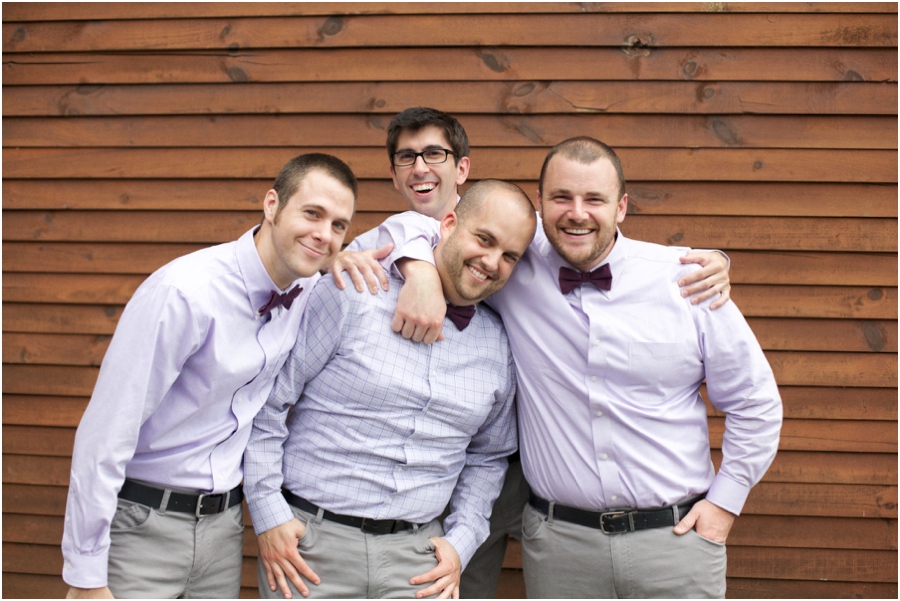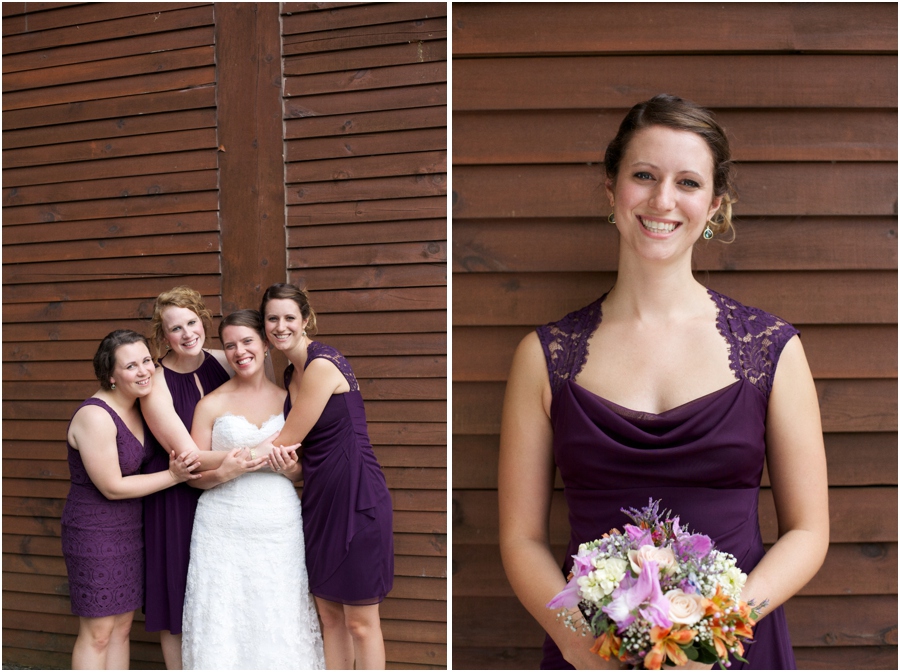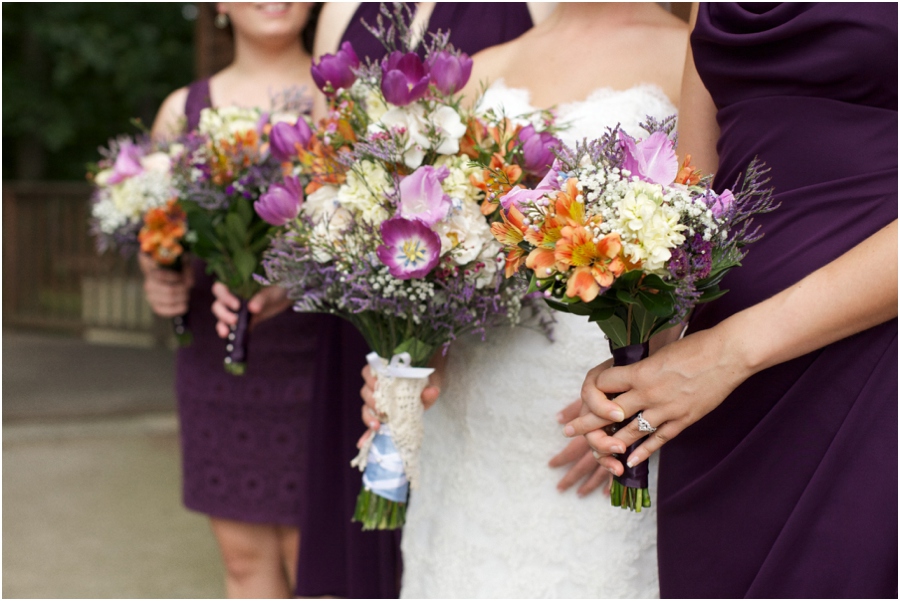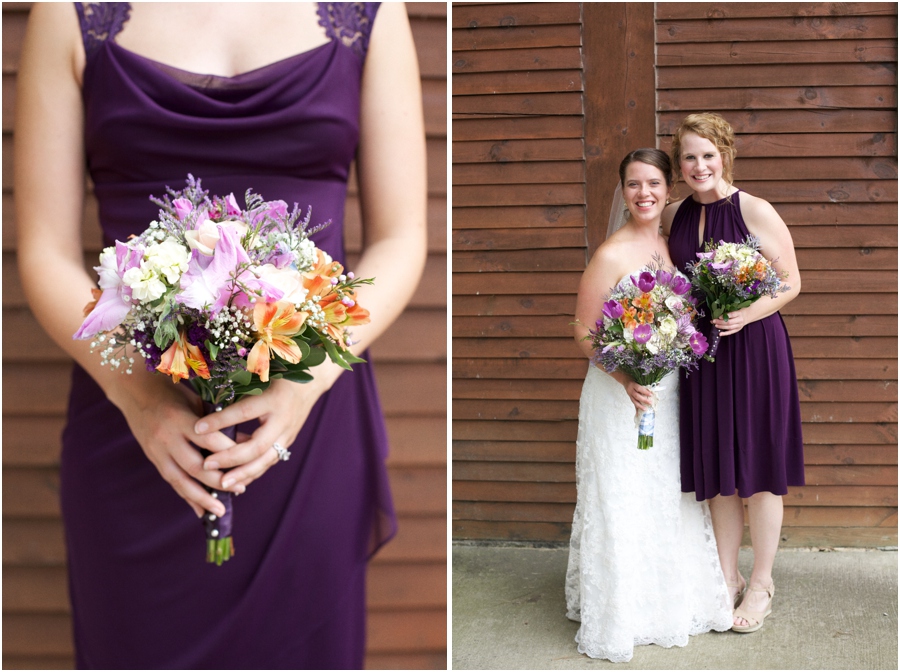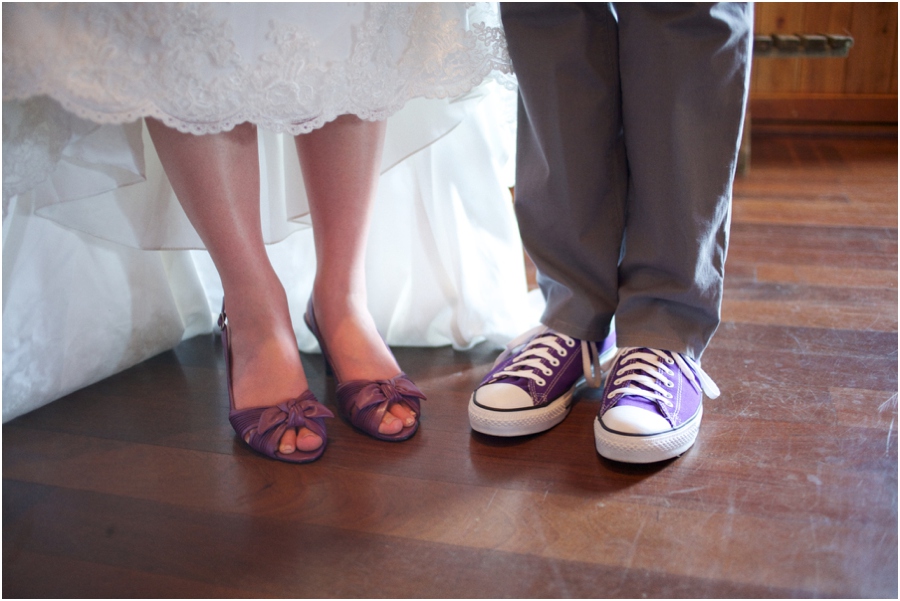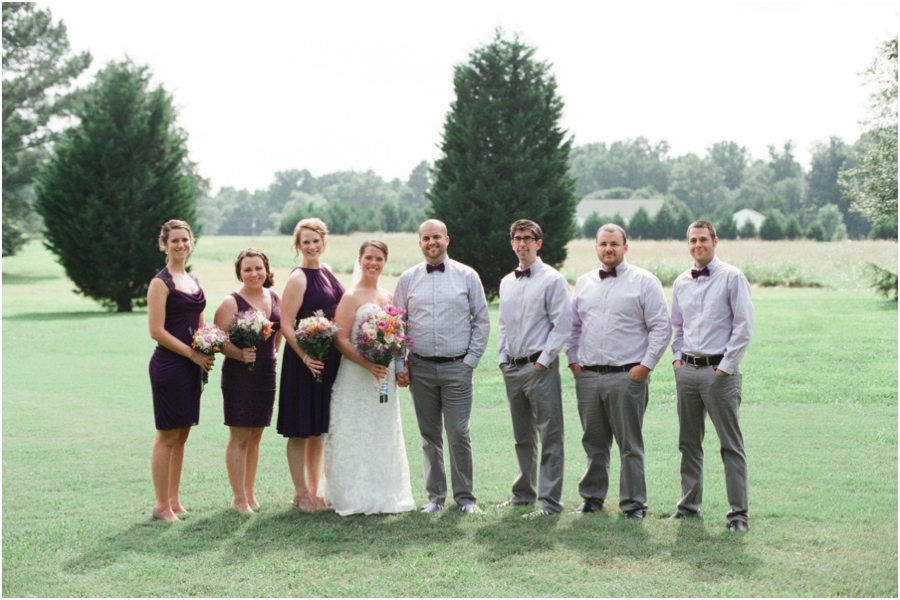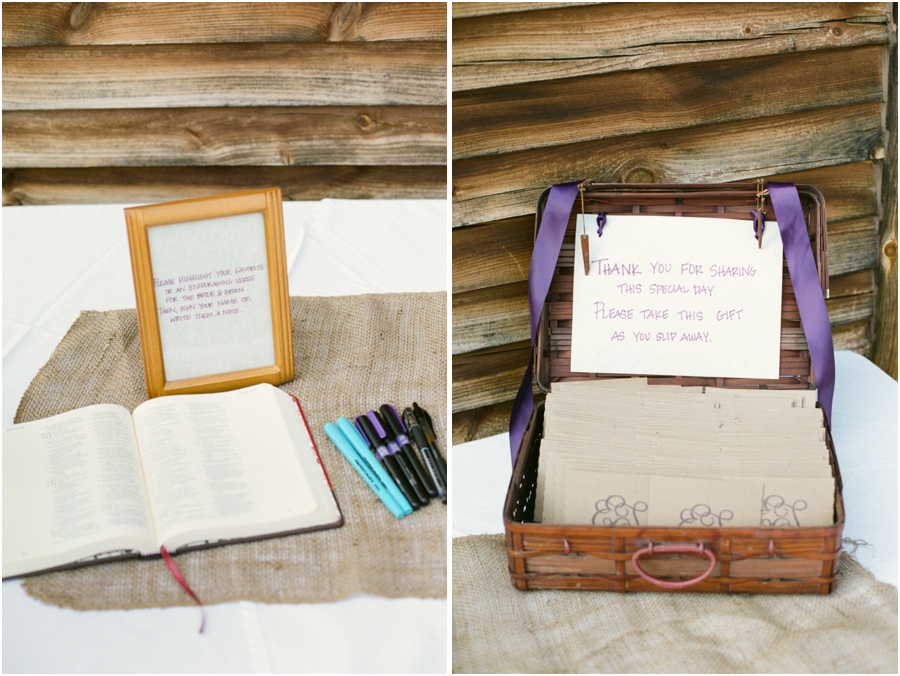 In lieu of a guestbook, guests could highlight a favorite verse in the Bible, and put their name and a note for the couple beside it. Additionally, they could also sign and leave a sweet note on a matted photograph from Eric and BethAnne's engagement session. Discs filled with their favorite songs made for personal favors for guests to take home.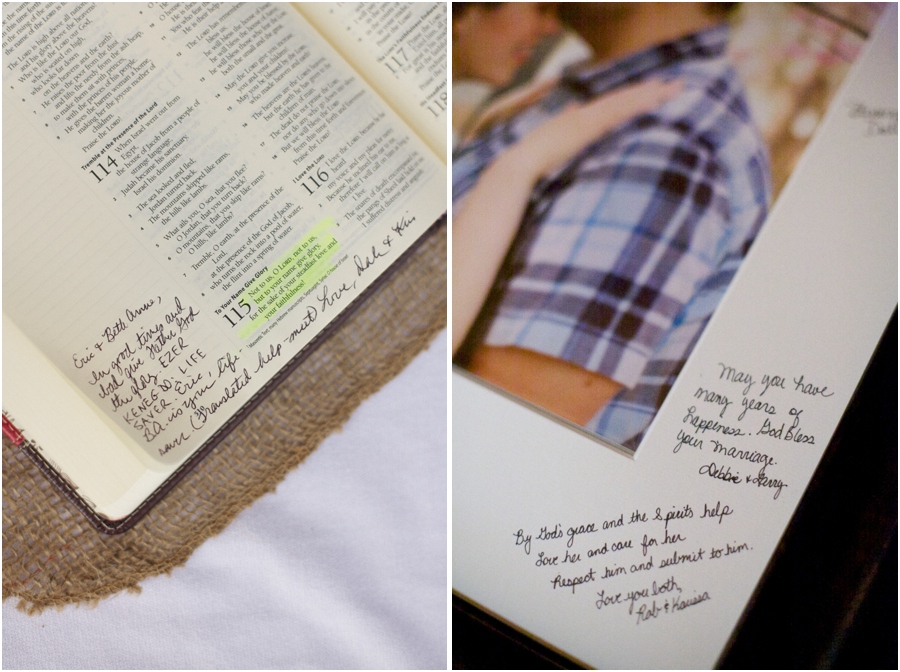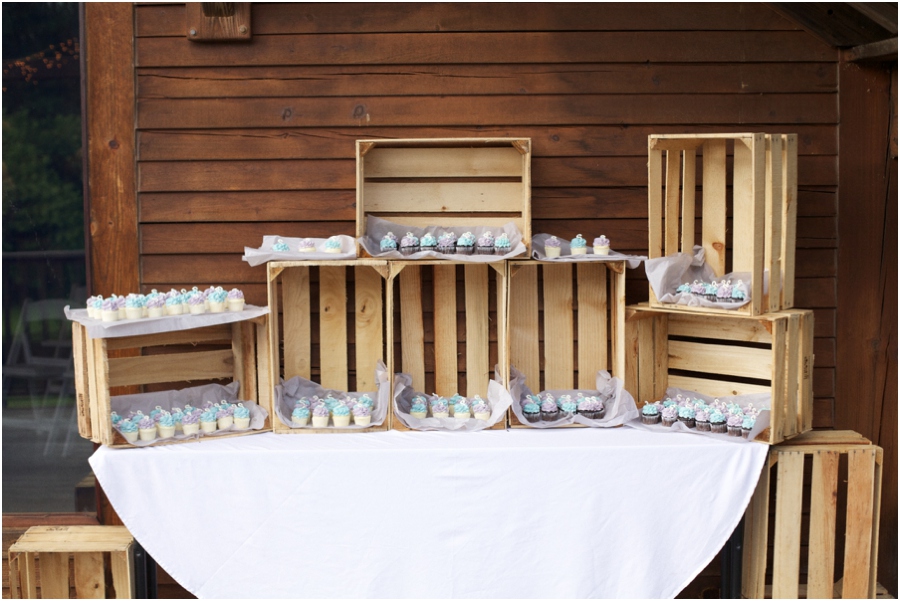 Many adorable little cupcakes from Gigi's Cupcakes  were enjoyed in place of a traditional wedding cake. Each one was adorned with an 'S' initial for the newlywed's last name.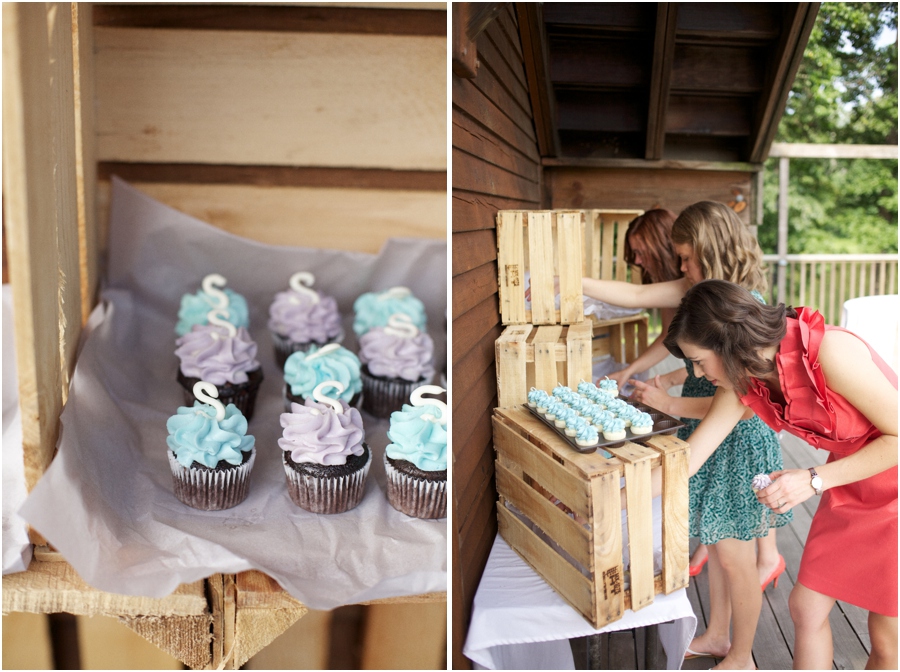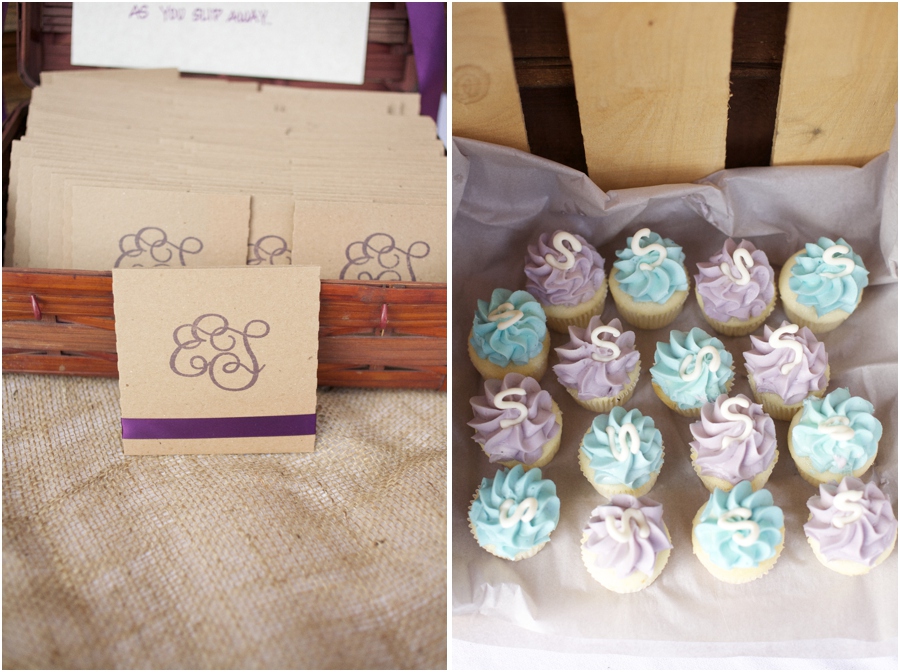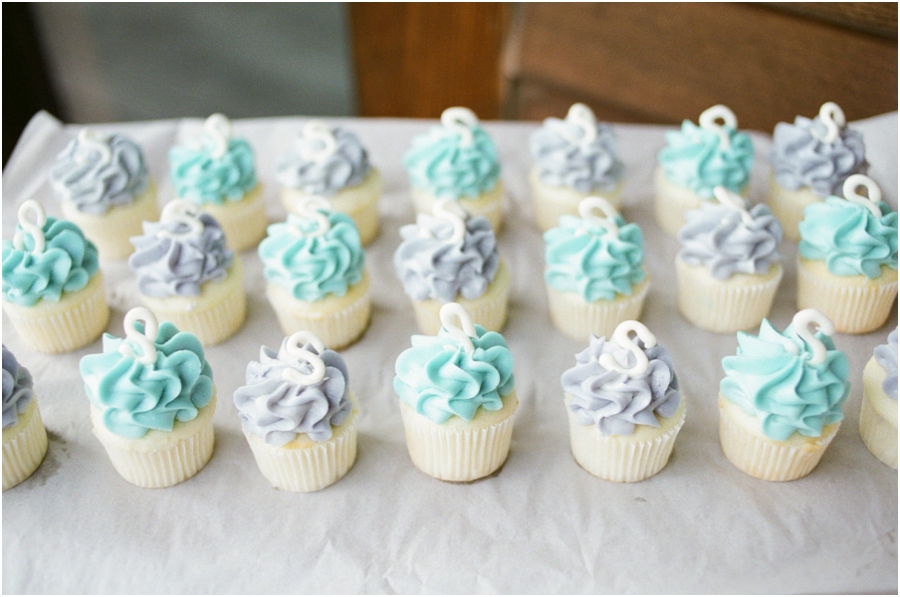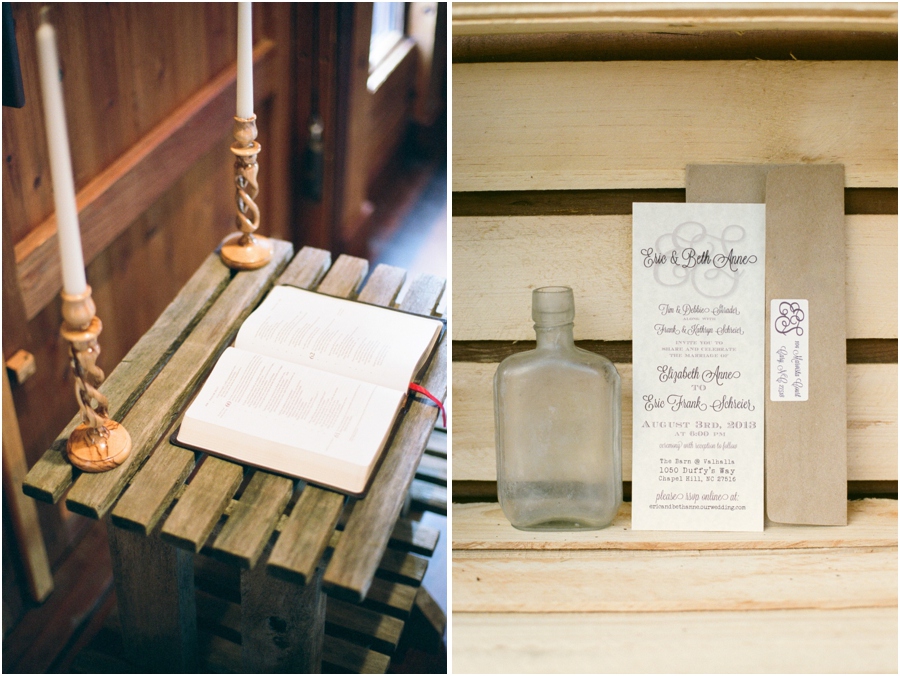 We were amazed to learn that Eric had designed their invitation suite, which featured their monogram. He's definitely talented.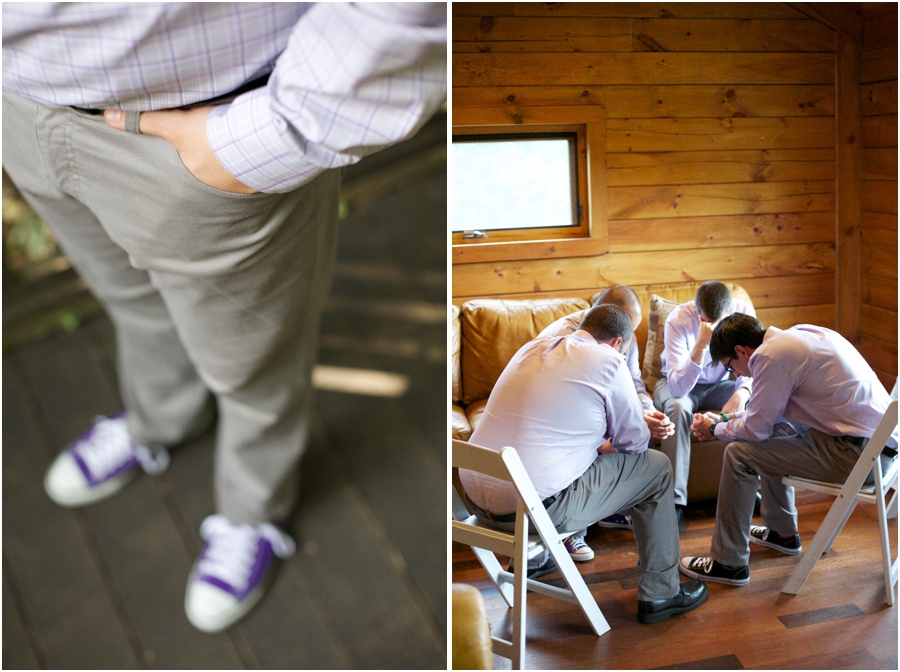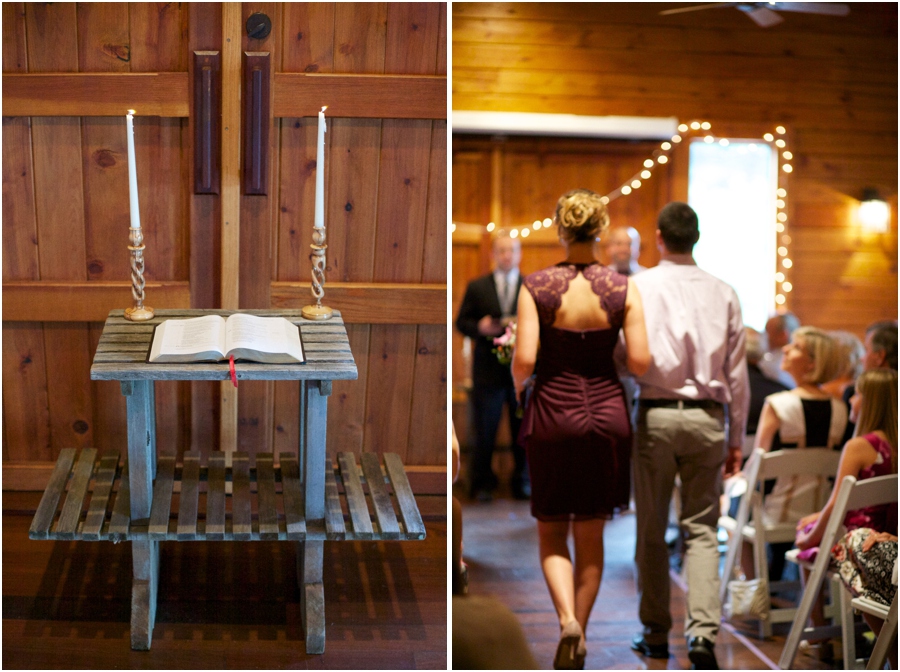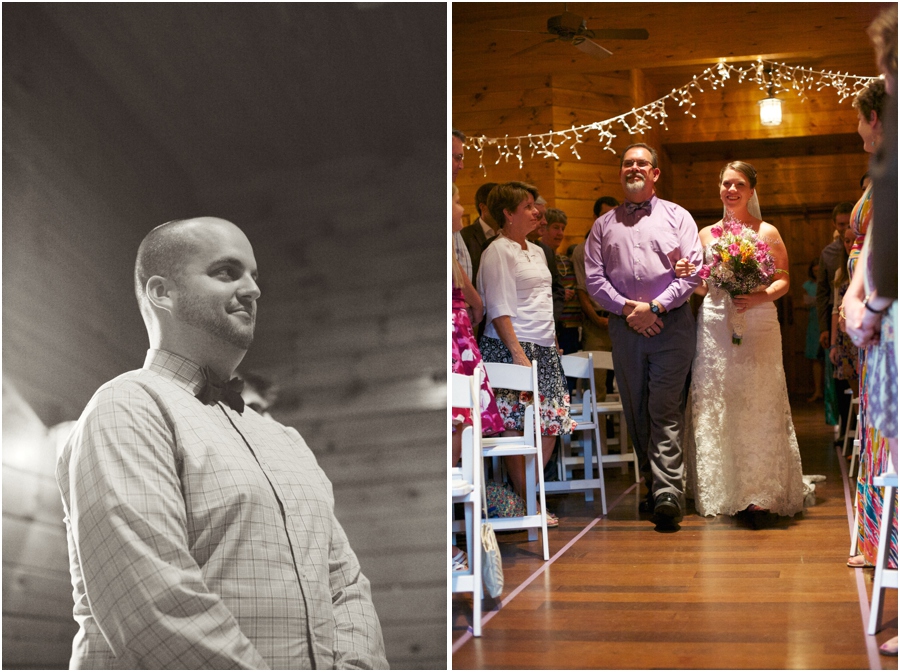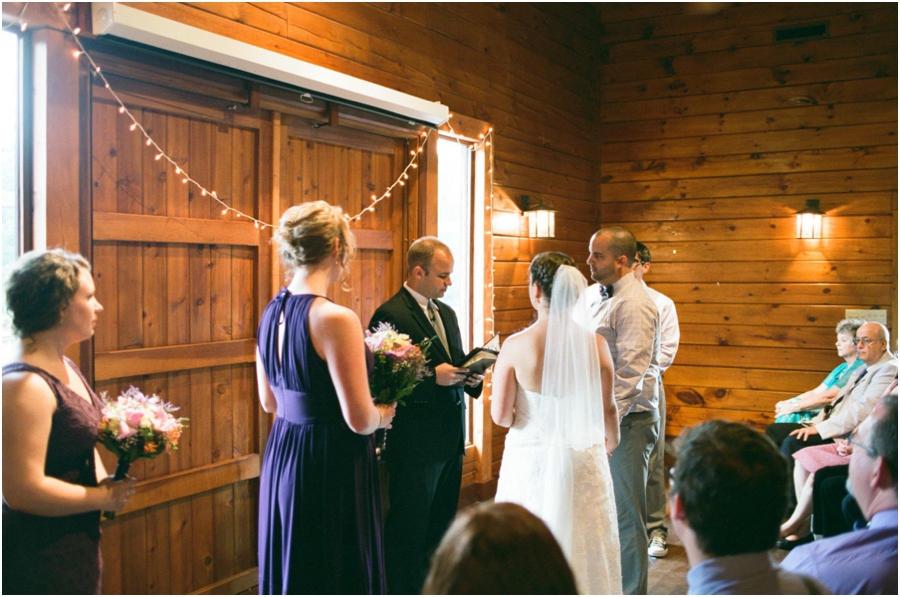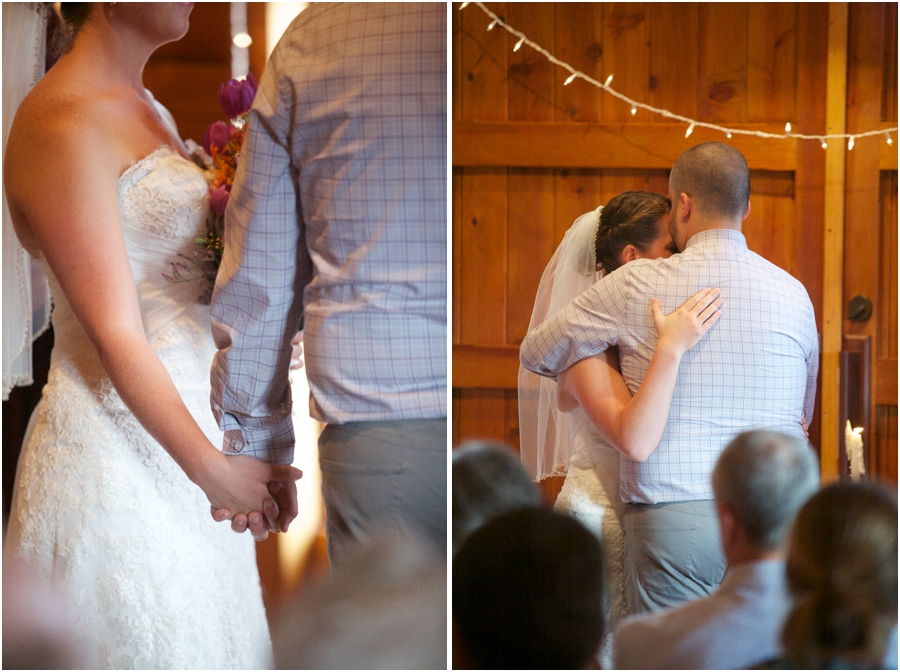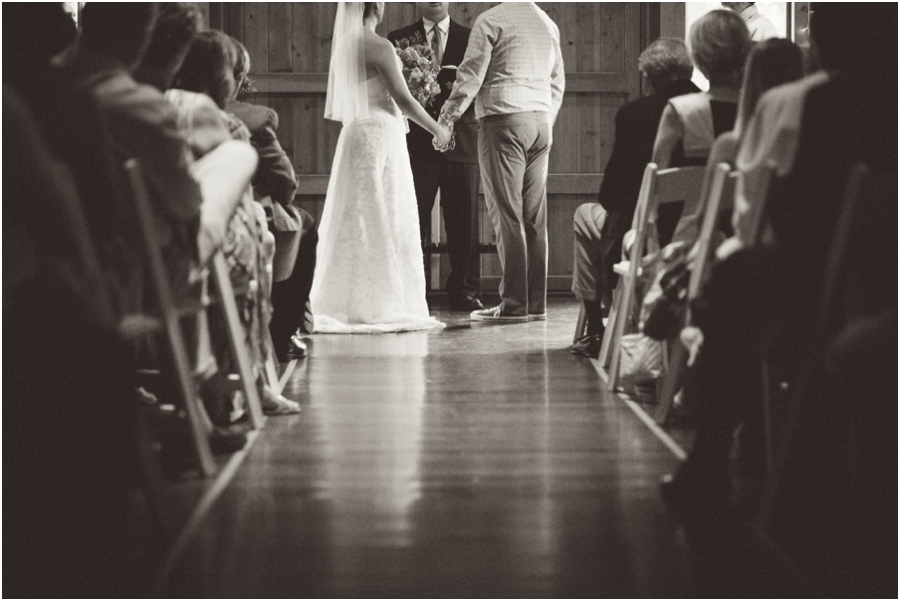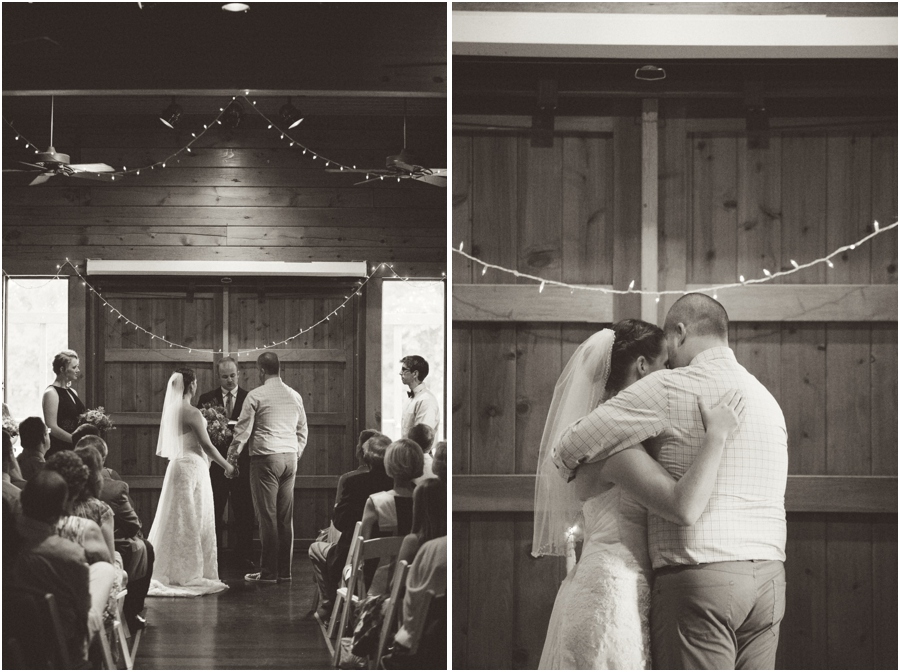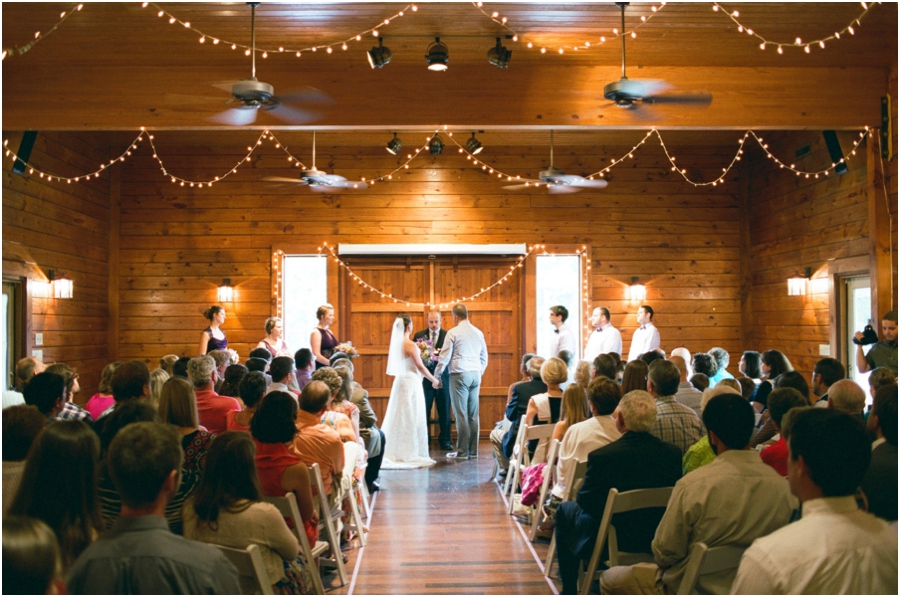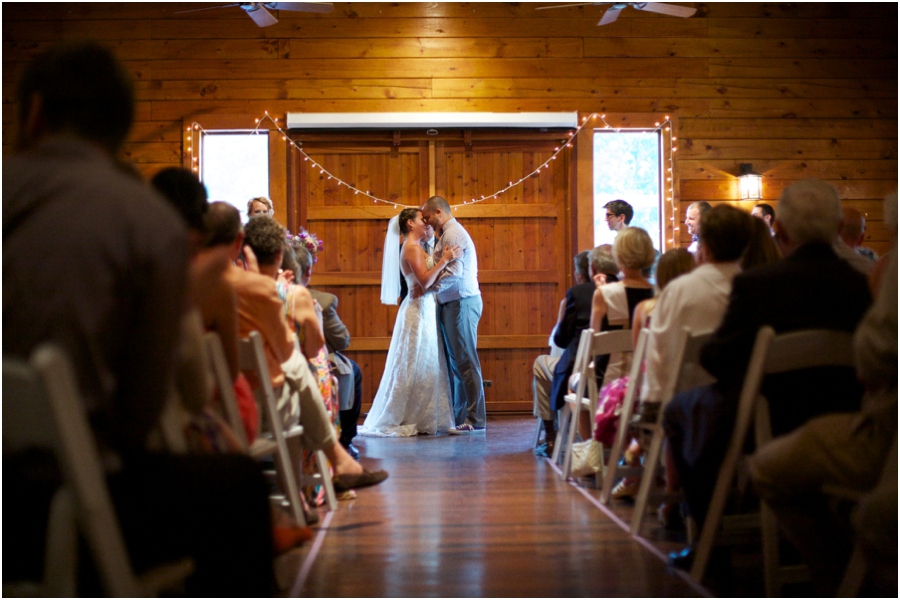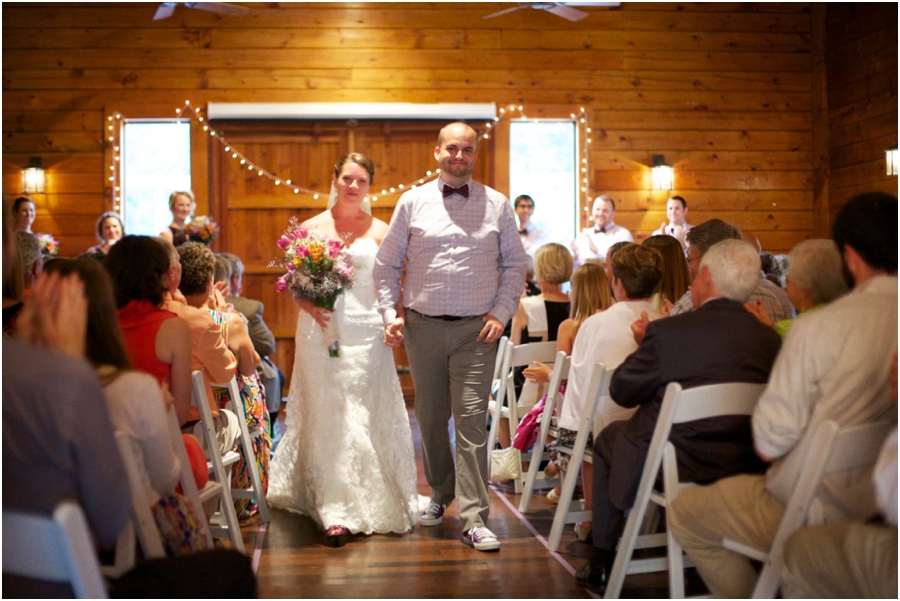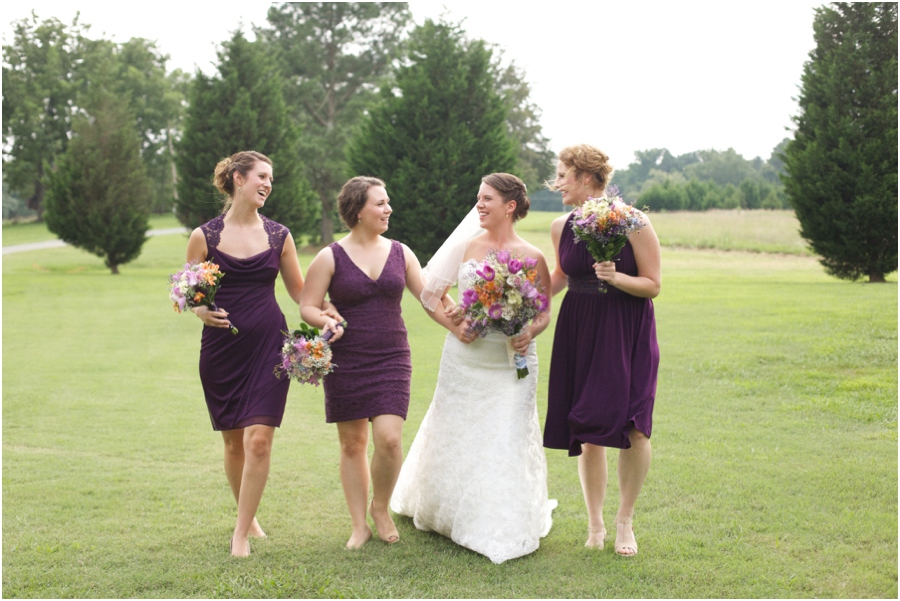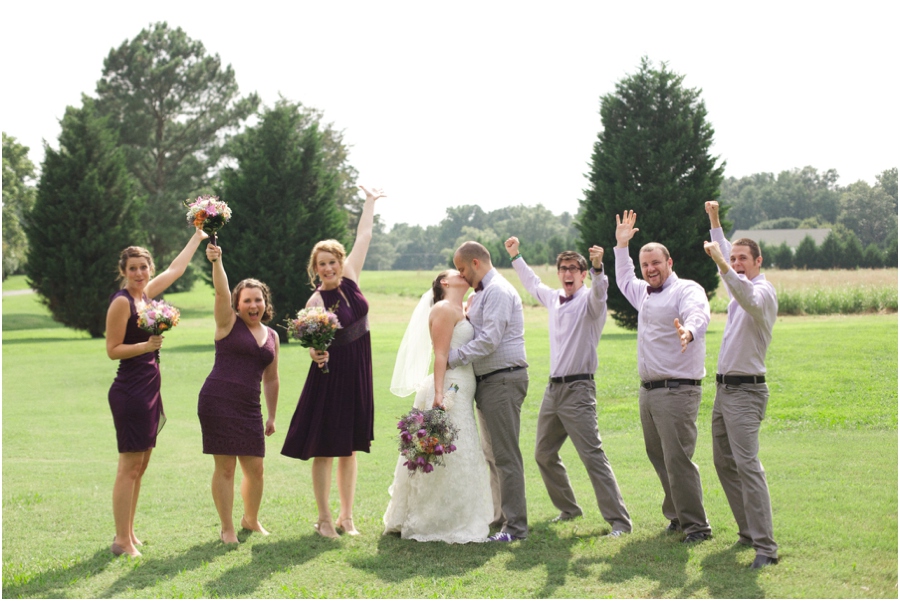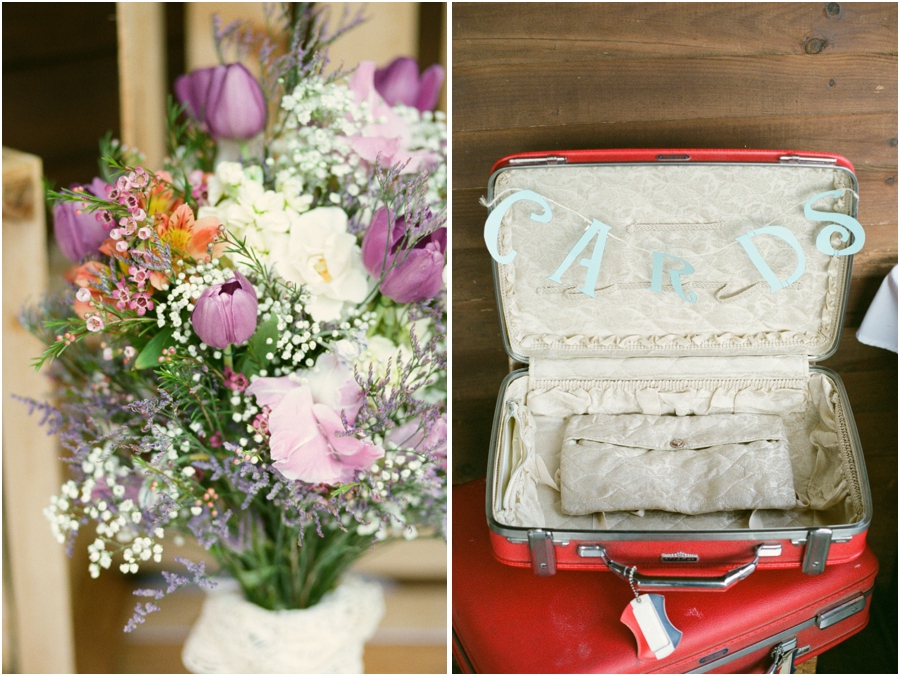 Since we're lovers of all vintage things, we especially liked the old suitcases for cards to be placed in.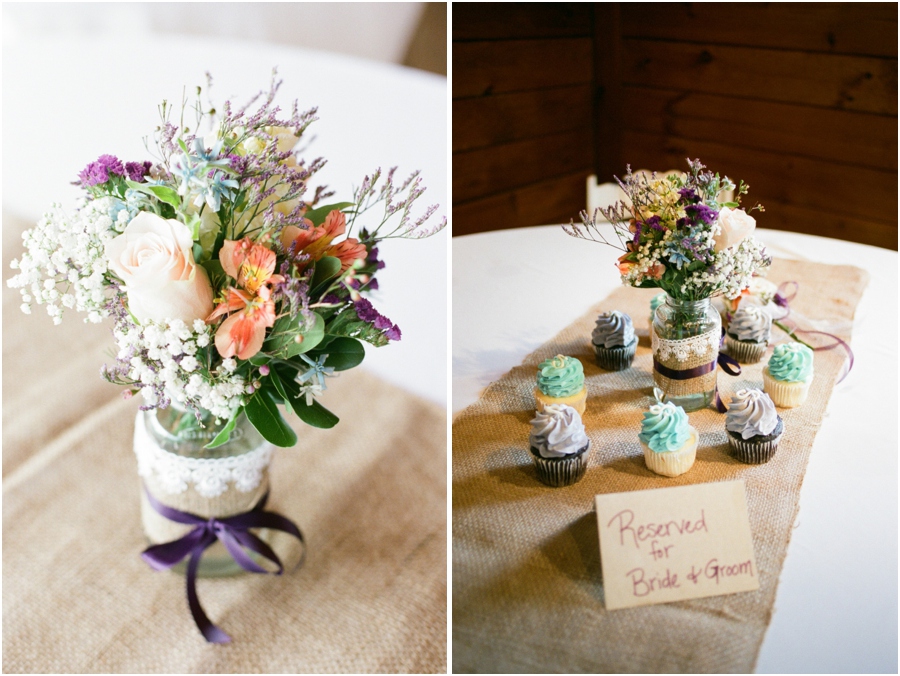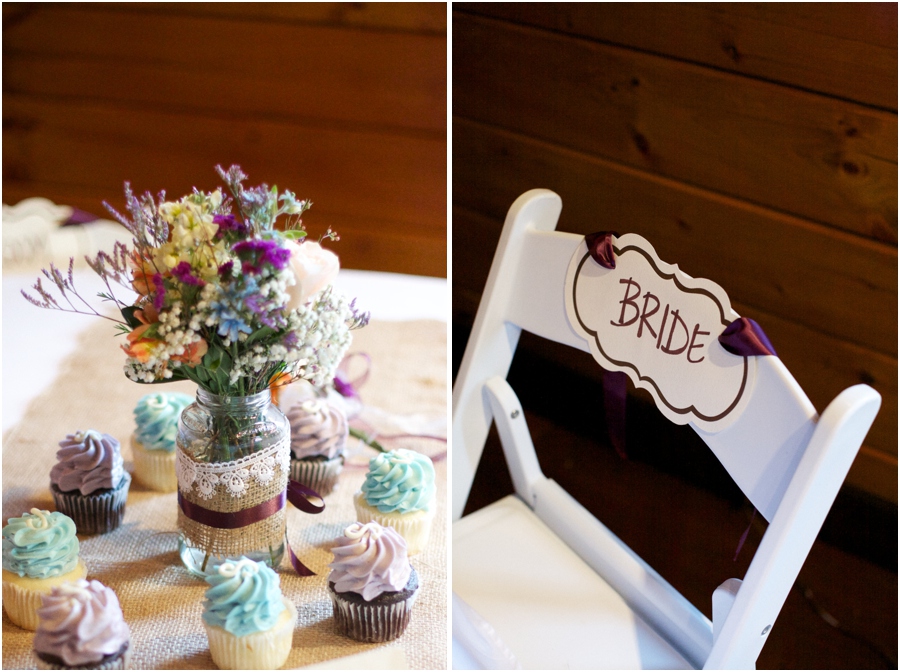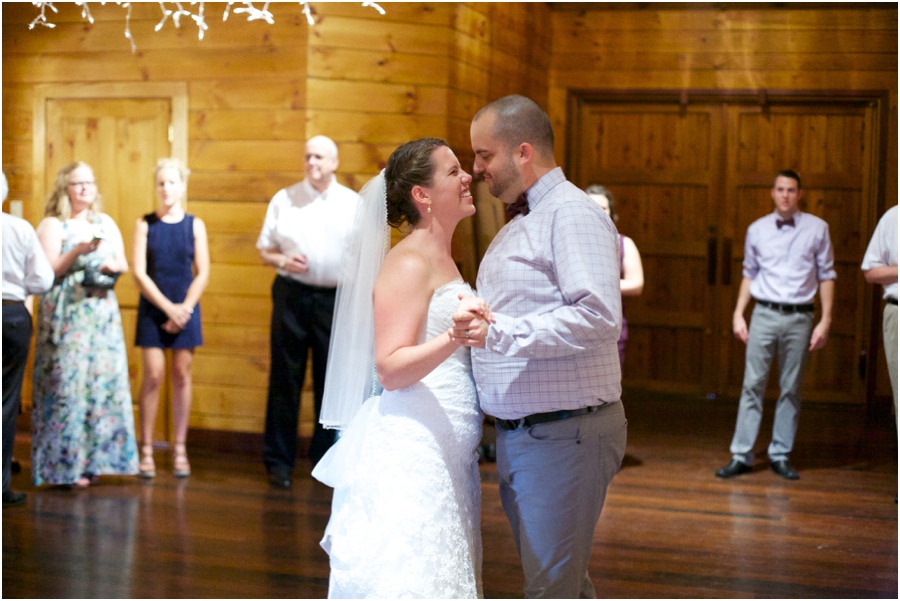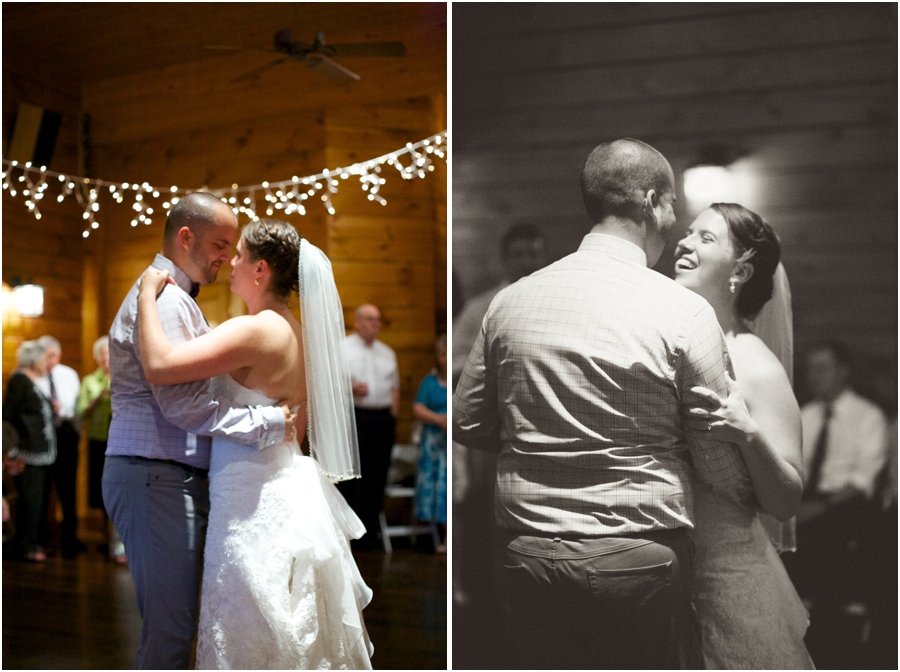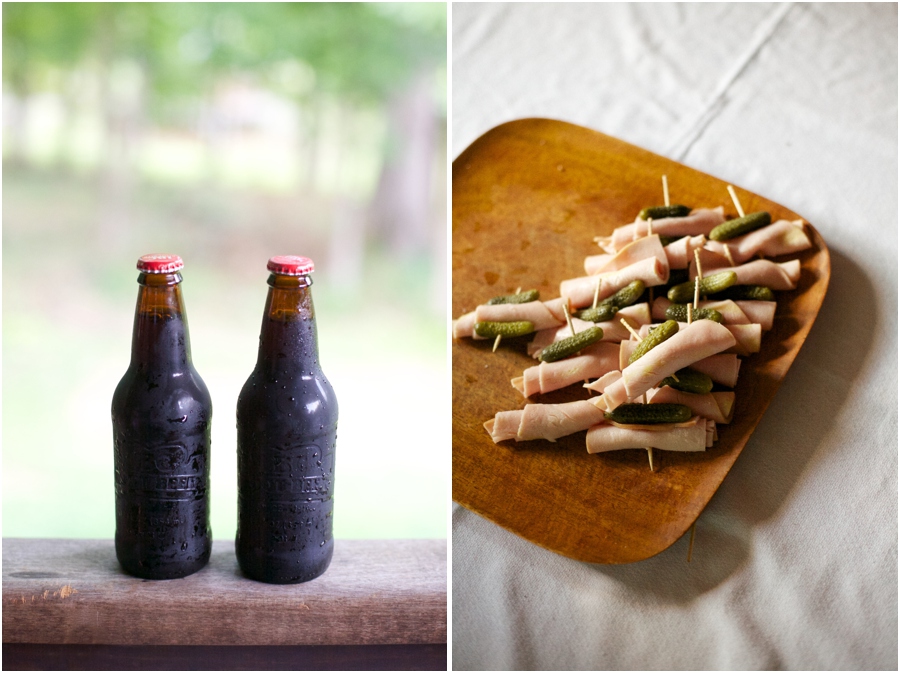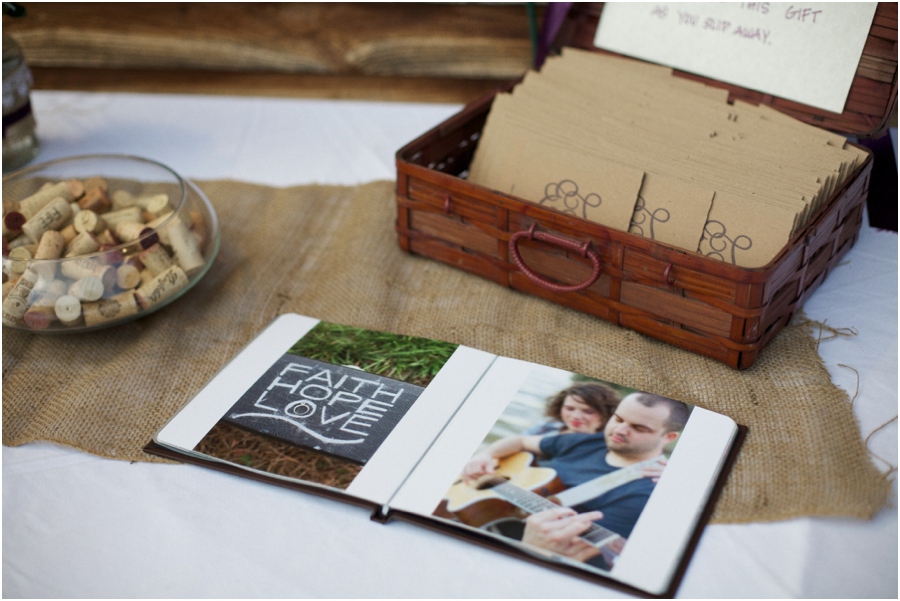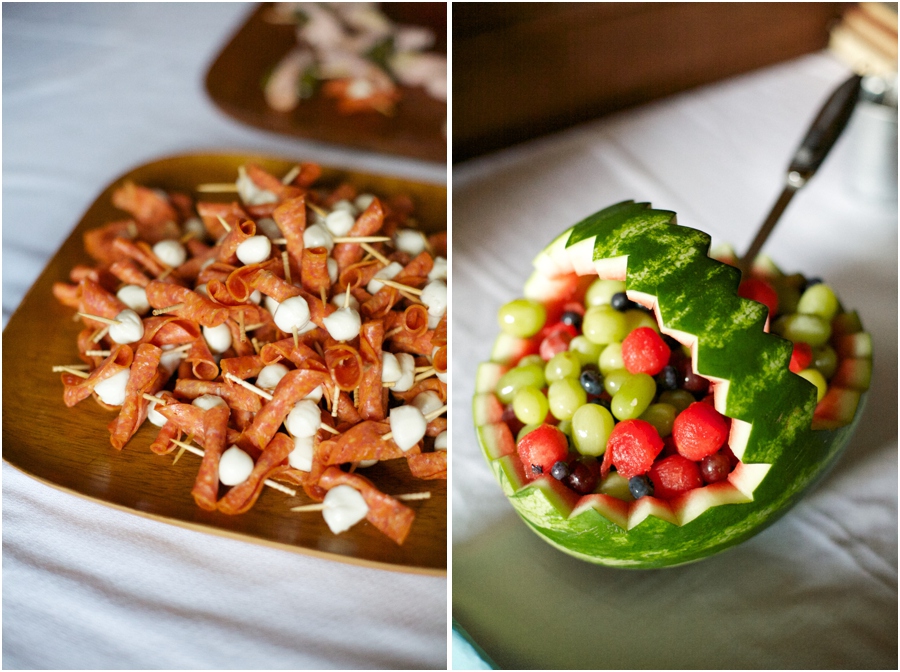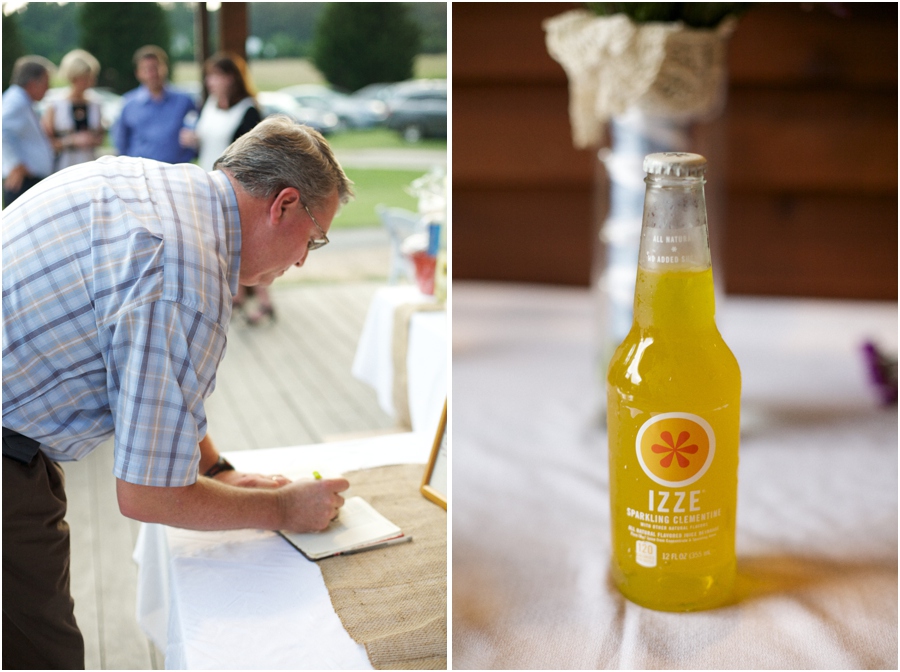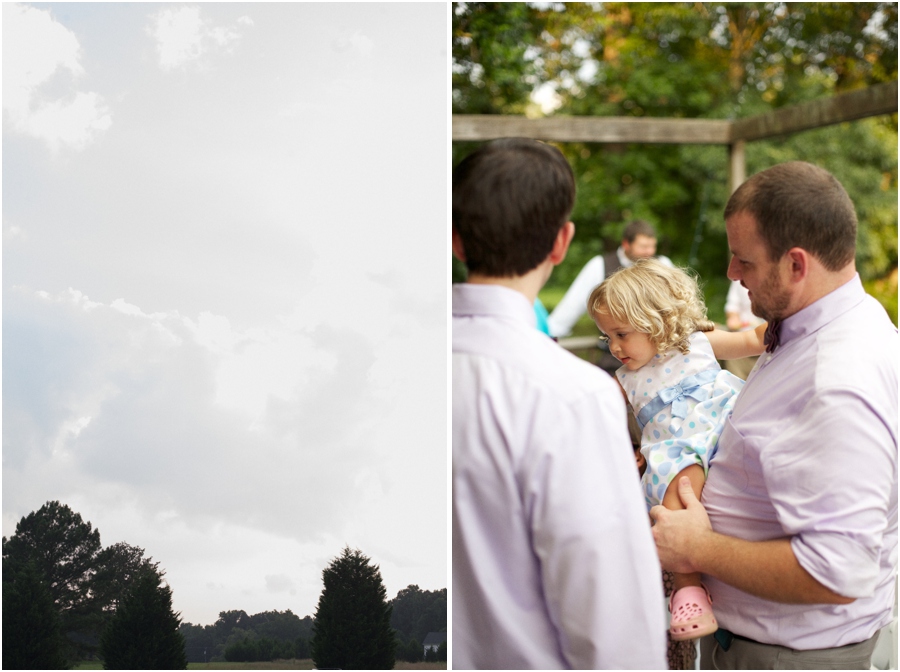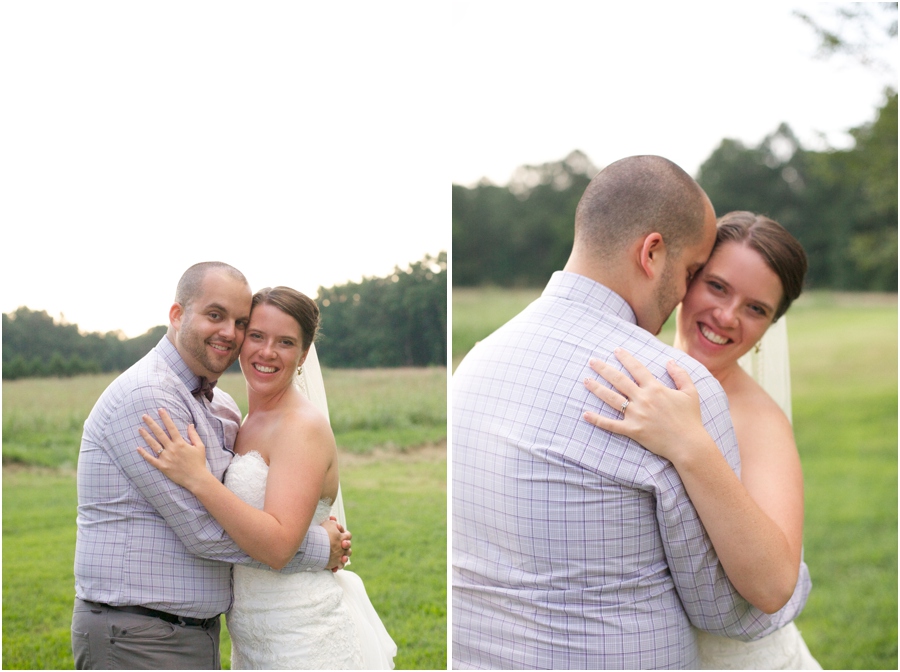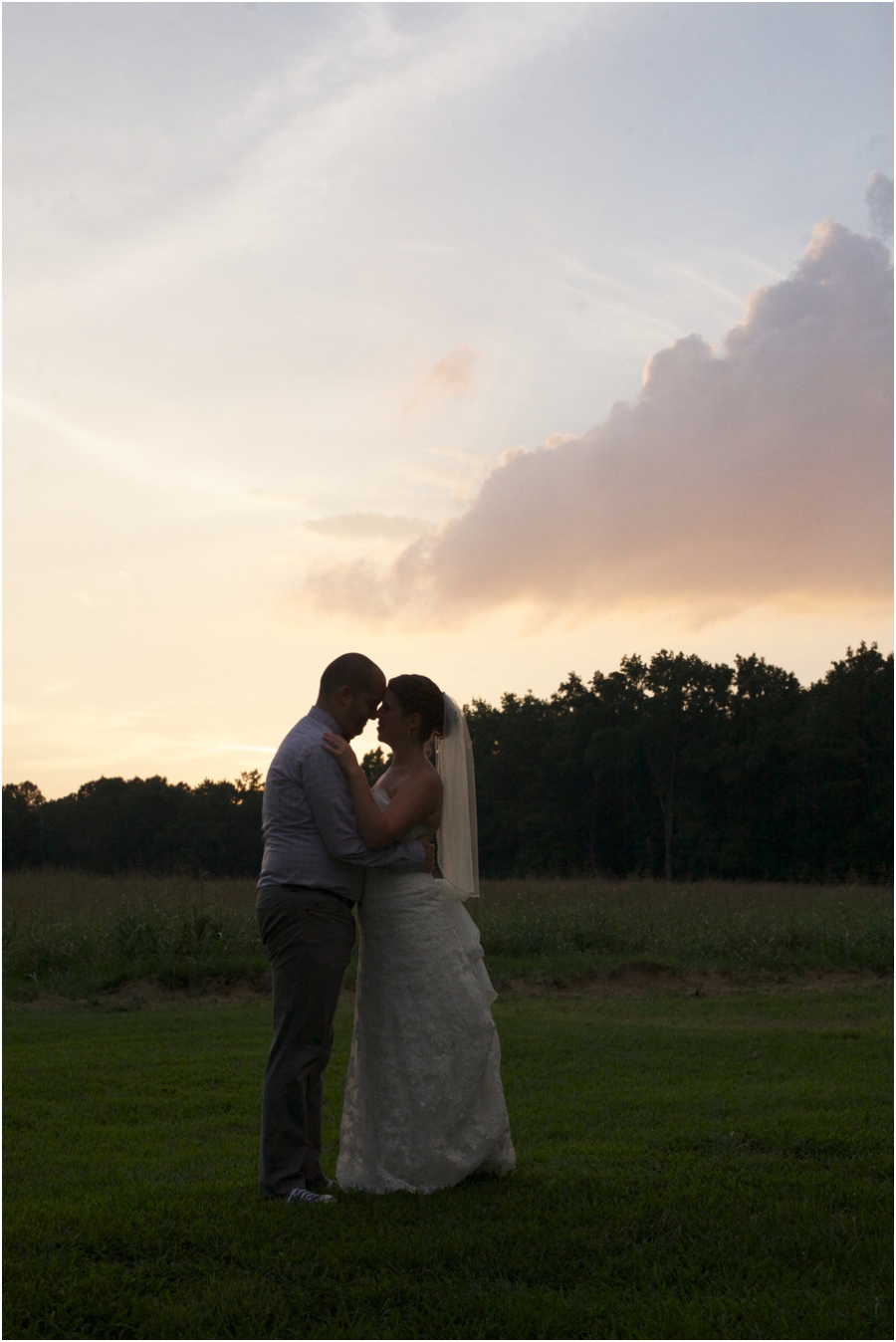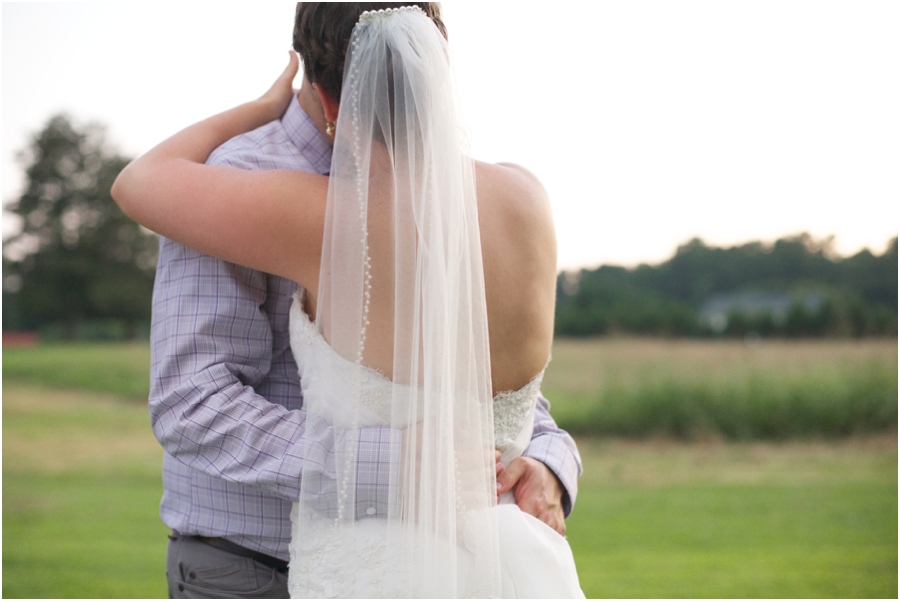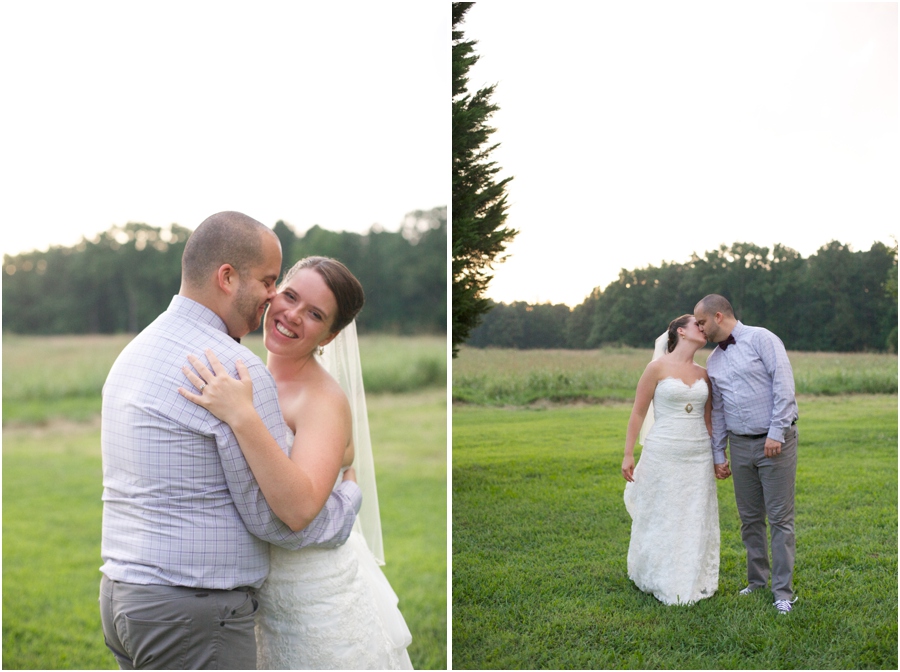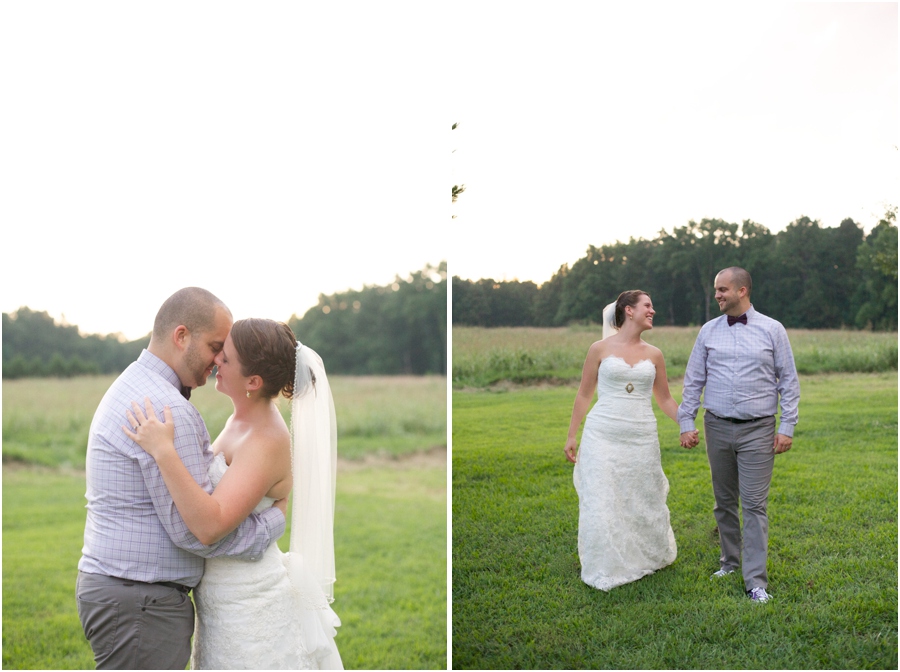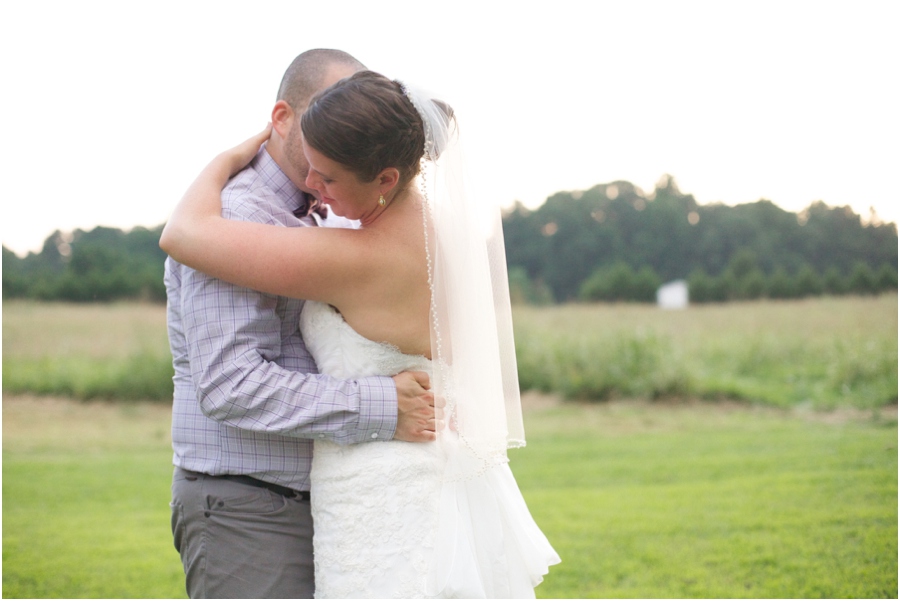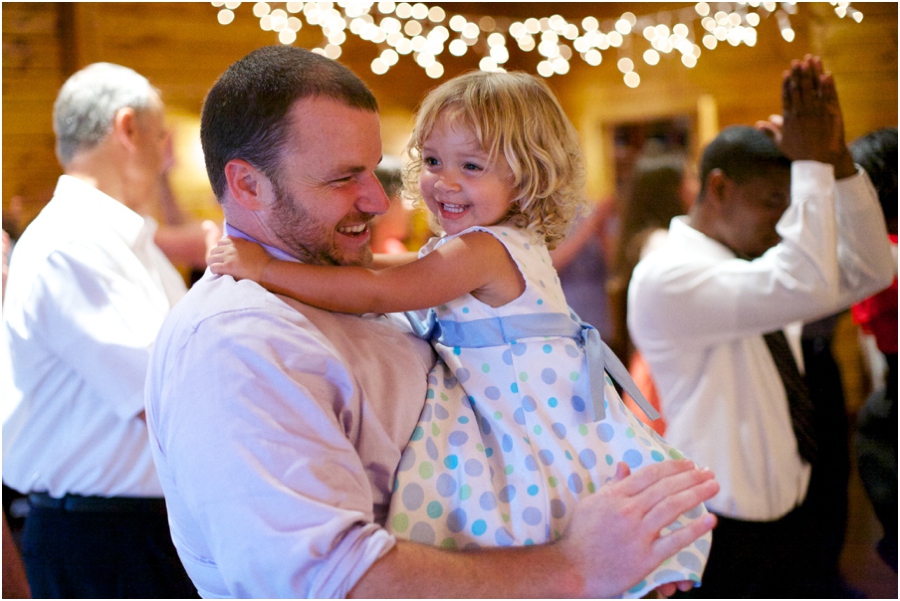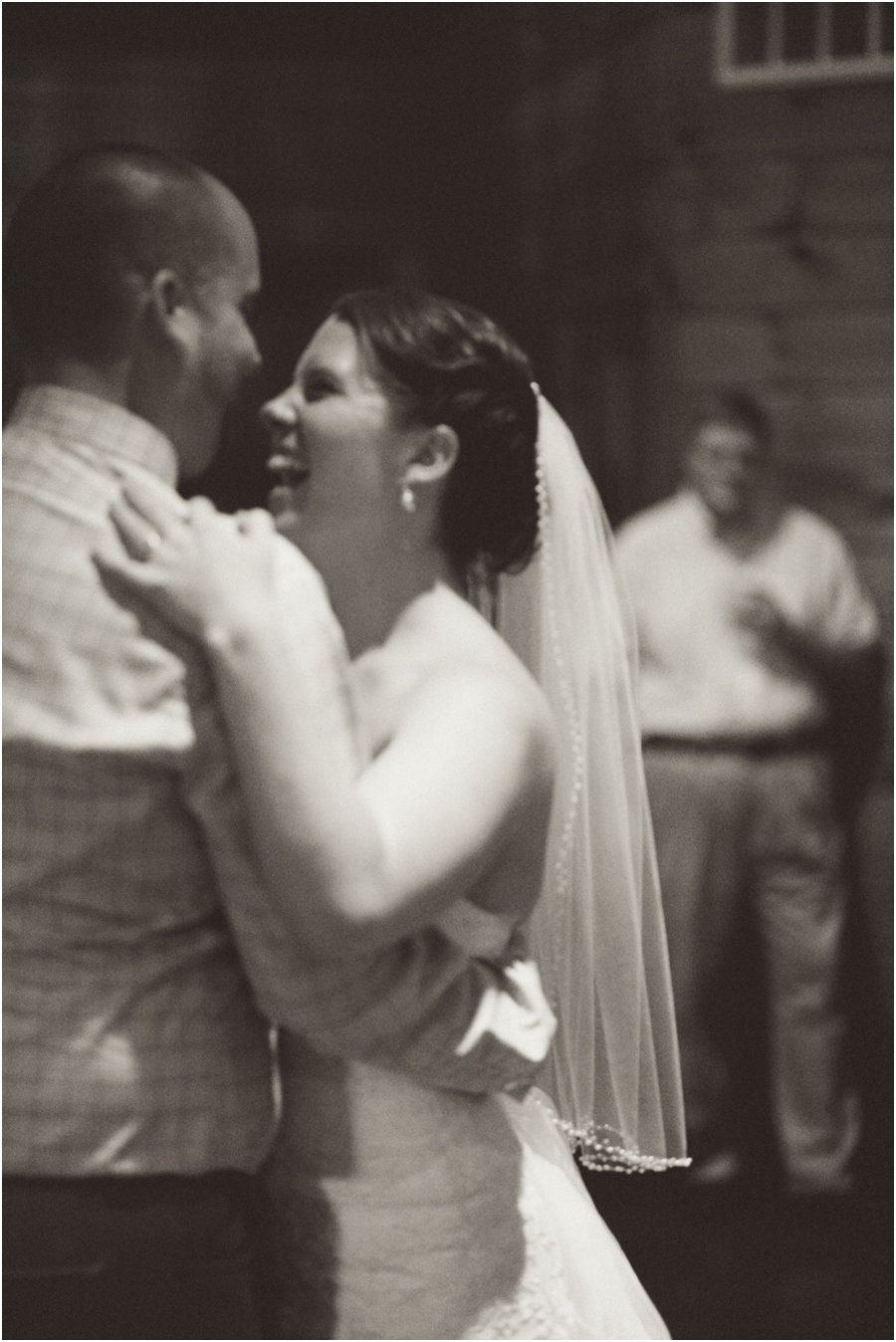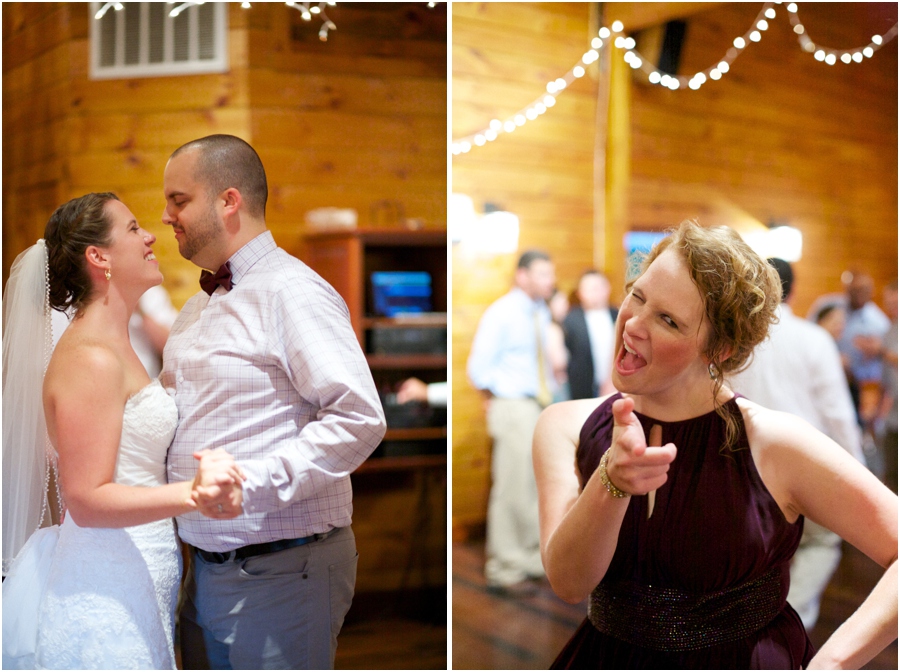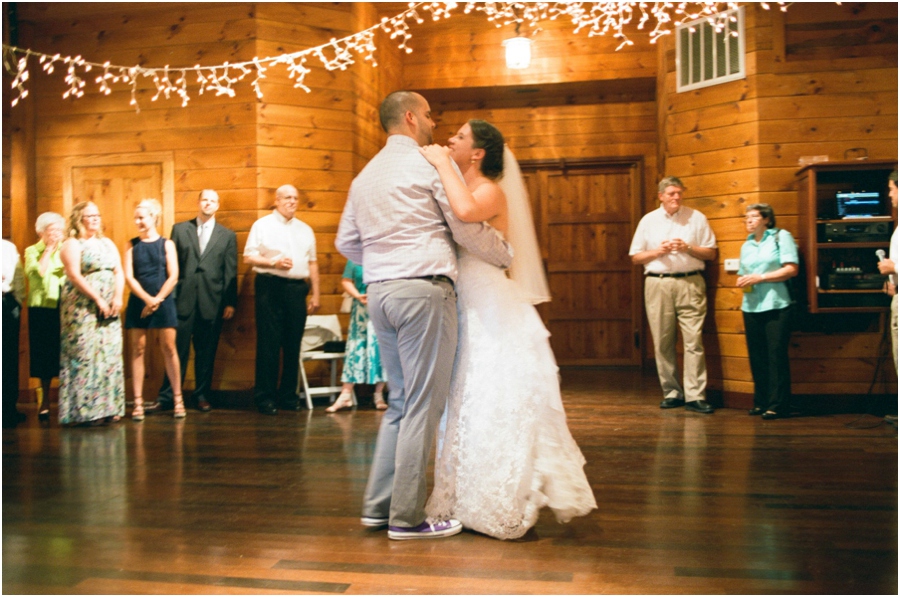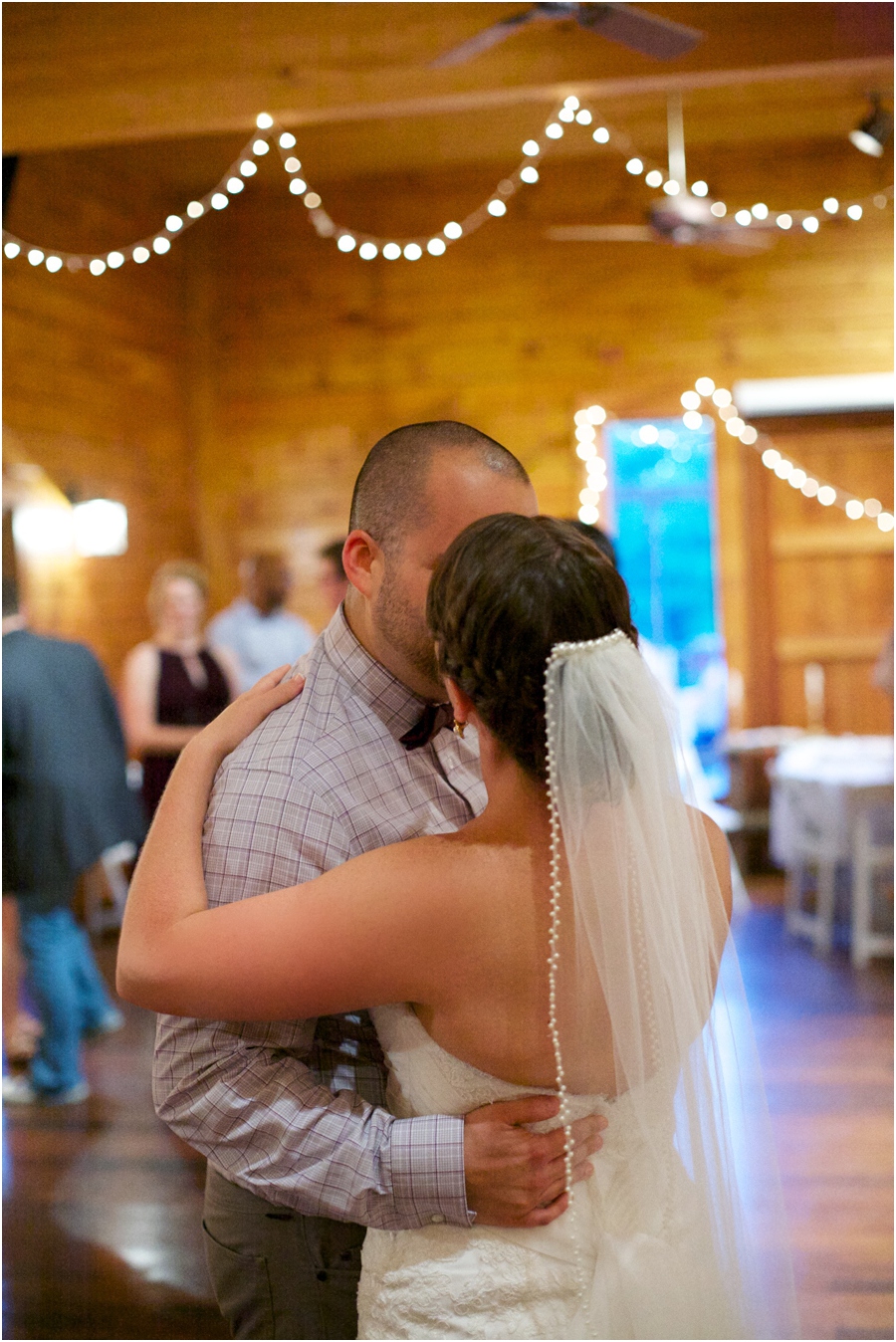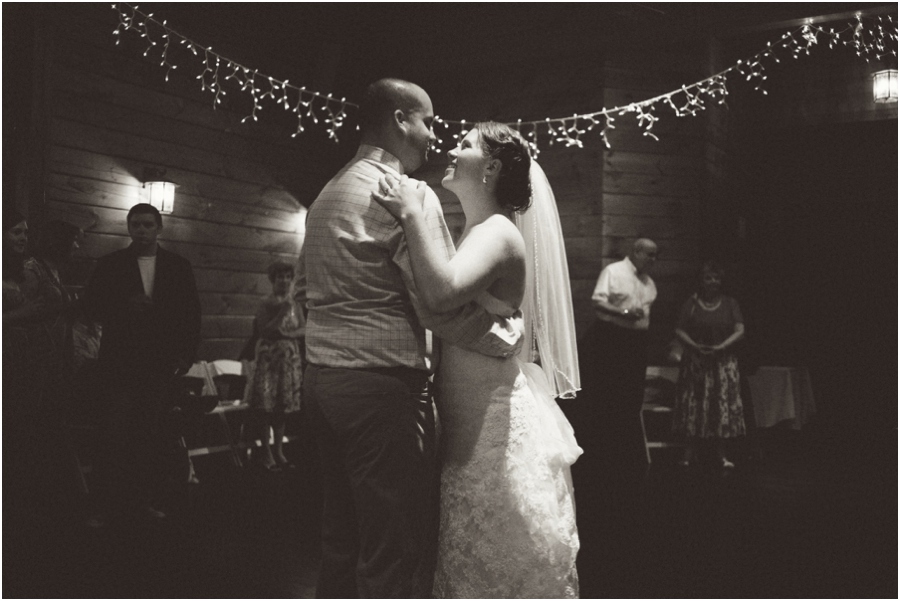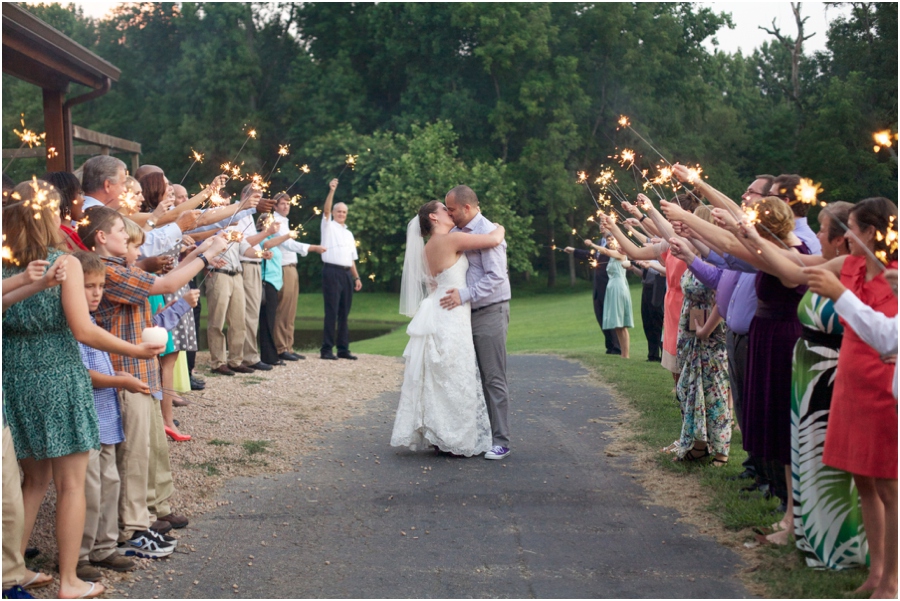 Eric & BethAnne, we've enjoyed getting to know you both along the way, and are so thrilled we could capture these wedding day memories for you. We're praying for rich blessings for both of you in your marriage, and that each day following would be happier and more filled with love than the day before it. Welcome to the sweetest adventure ever …. marriage to your best friend. :)
xoxo, Brent & Anna
P.S. Family & friends can view their full wedding gallery here.
We worked with the following talented vendors on this wedding:
Venue: The Barn at Valhalla
Wedding Coordinator: Debbie Apel
Floral Design: John Heck
Cupcakes: Gigi's Cupcakes
Hair Stylist: Jessica Hardy
Makeup: Jessica Hardy & Chelsea Cunningham
Dress: Bridal Mart
Groomswear: Belk
Officiant: Matt Schoolfield