But we could build a good thing here too so give it just a little time.
Share bread and wine, Weave your heart into mine ~ Josh Garrels
Quiet anticipation filled their faces as they both got ready surrounded by family and their closest friends. Kayla giggled and smiled, and there were moments of happy tears too, as her mom arranged the veil she had worn years ago on her about-to-be-married daughter, and as Kayla took in her reflection in the mirror. I don't know if it hits all at once or if there are just several moments that bring about the realization, but the "I'm getting married .. TODAY!" feeling that a bride and groom experiences on their day is one of the best things I love about weddings. And for Brad and Kayla, that wonder and joy was felt from their getting ready moments to their exuberant exit. Without a doubt, these two were so happy to be marrying each other, and we hope their contagious joy brings a smile to your face too. :)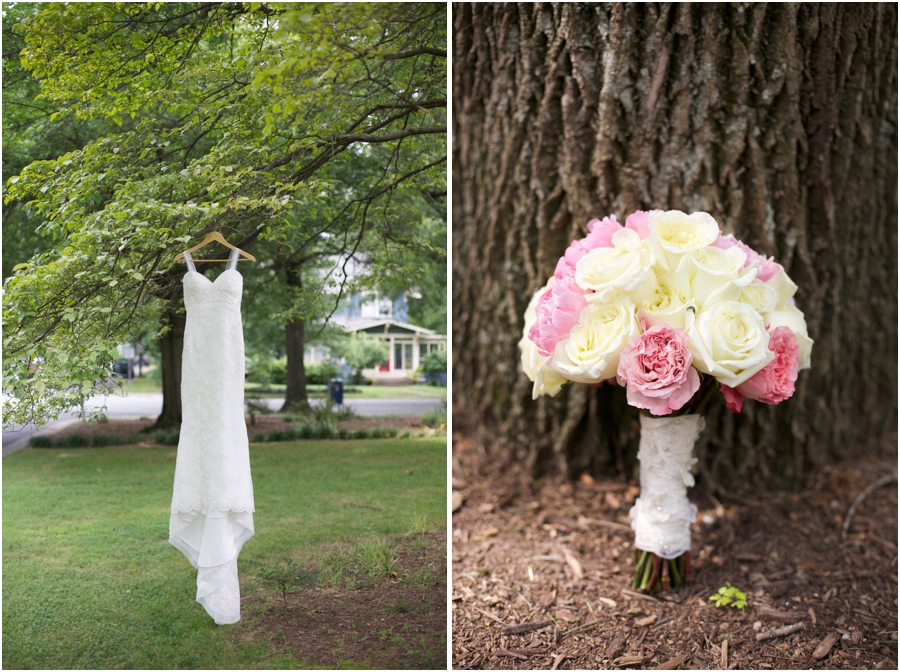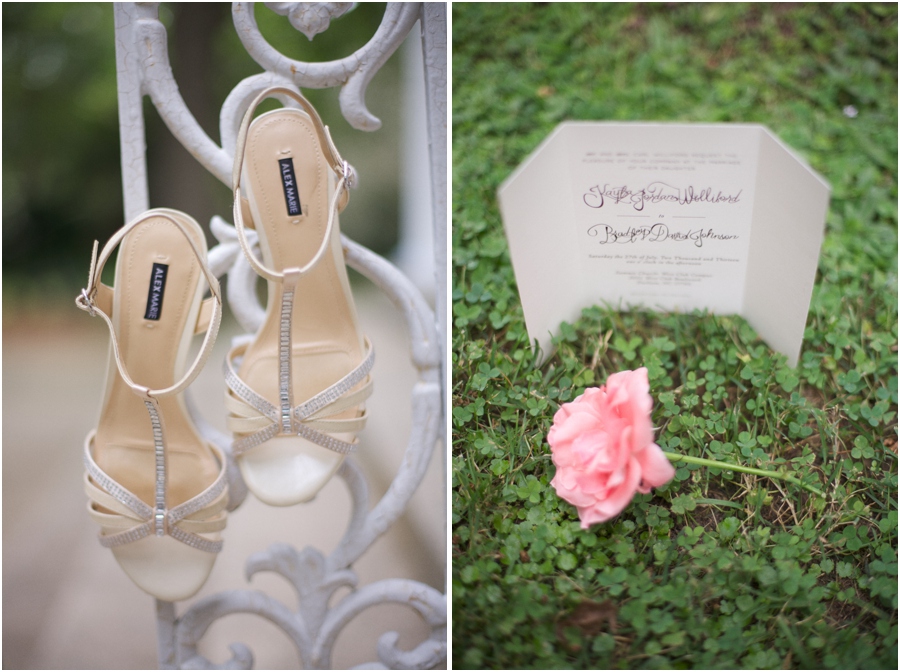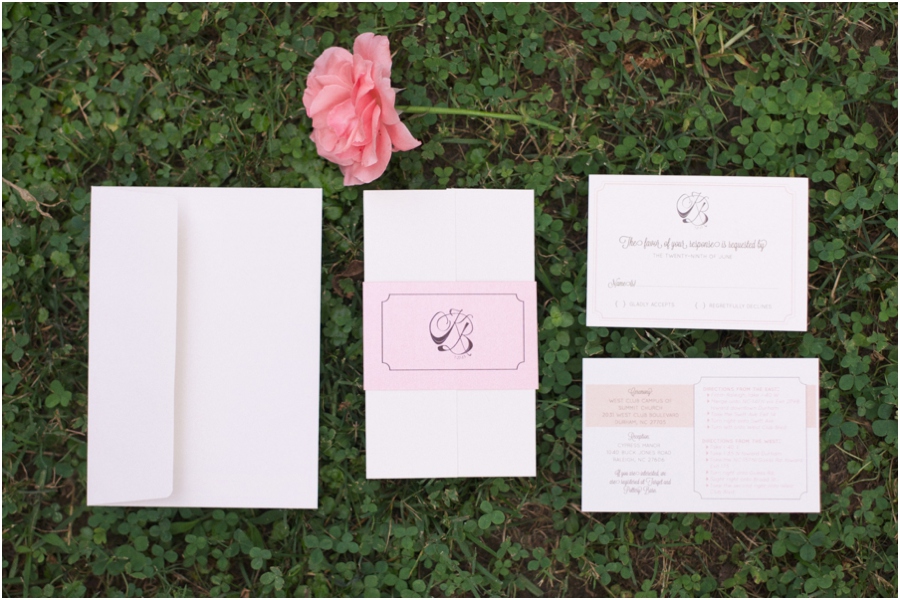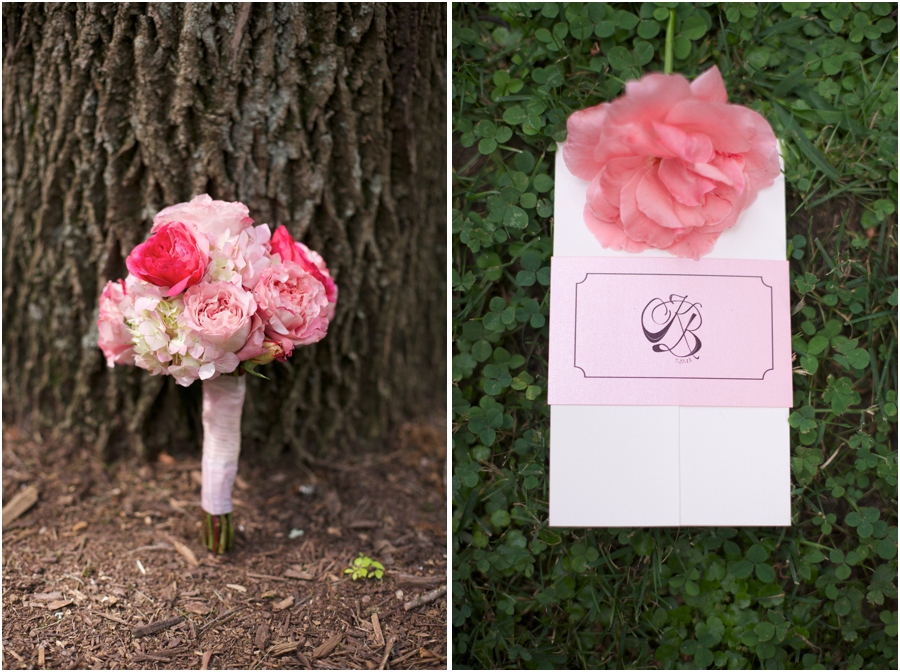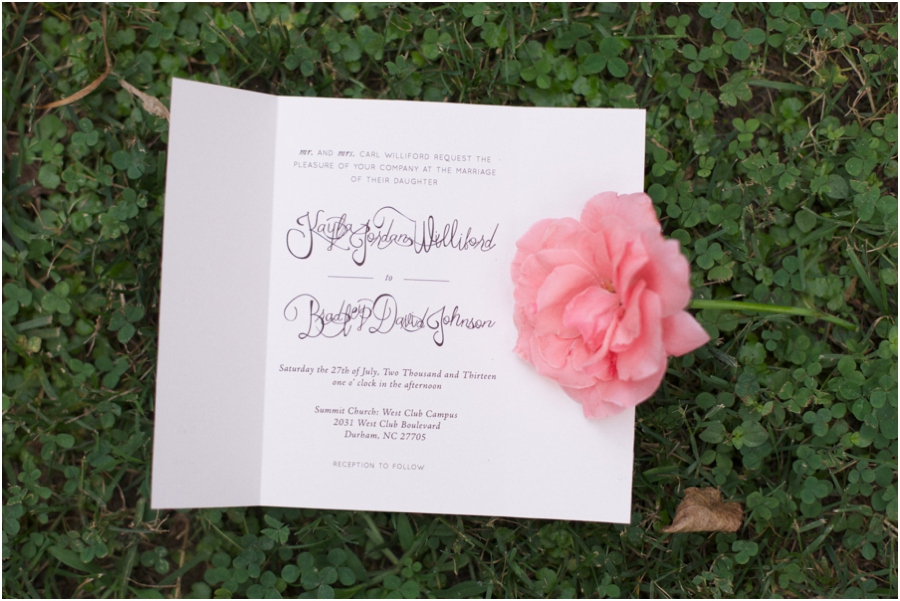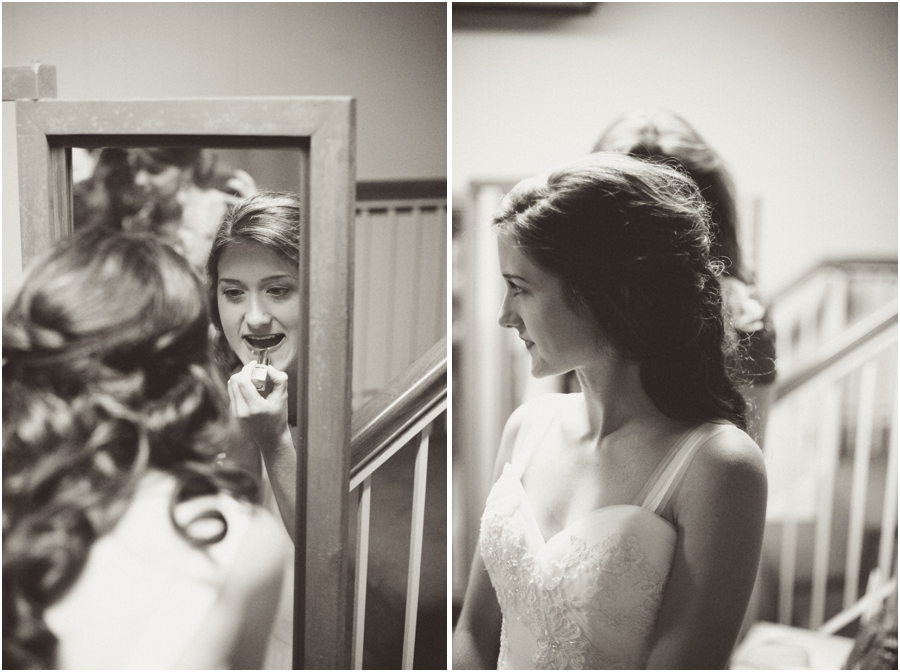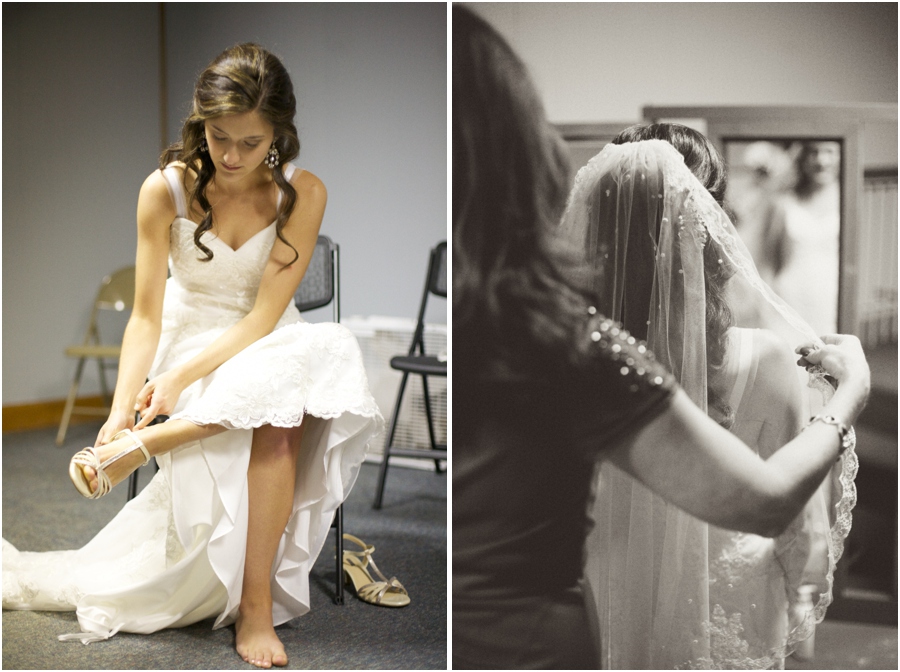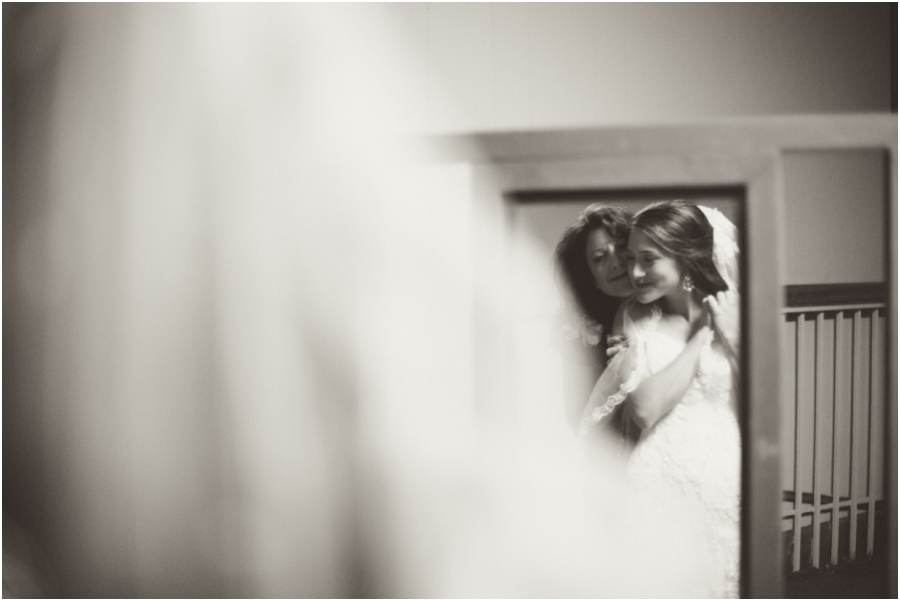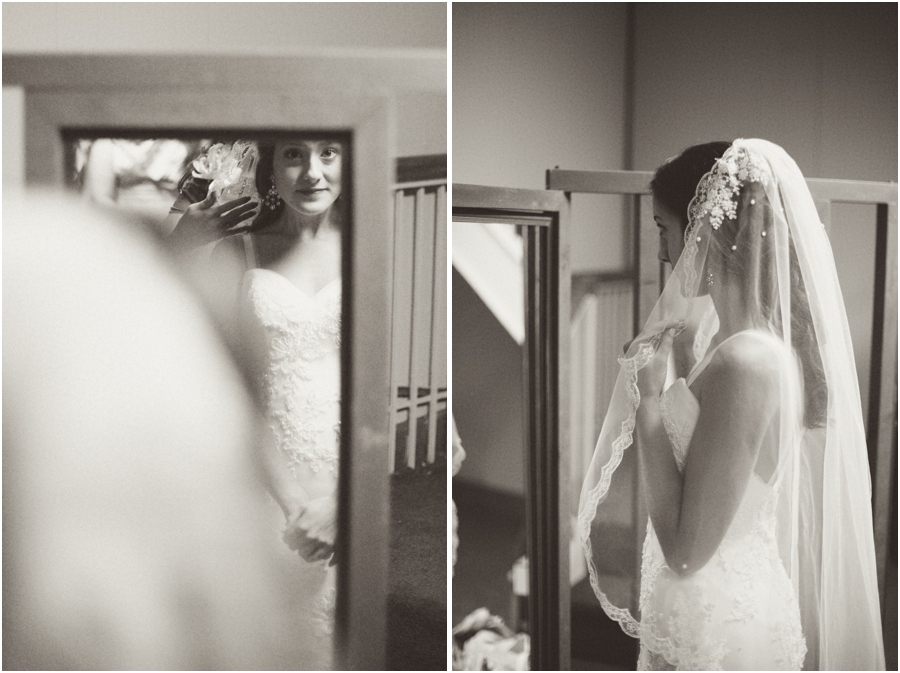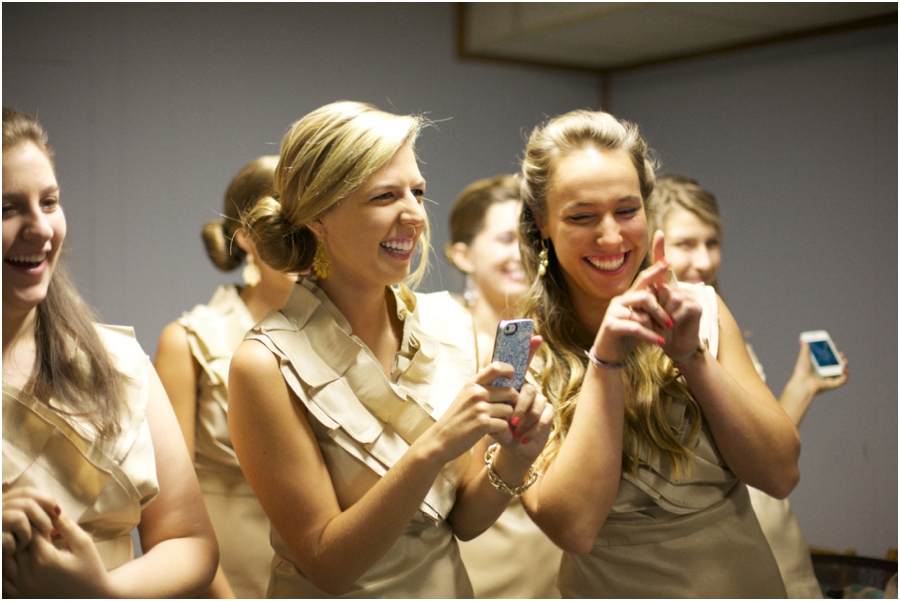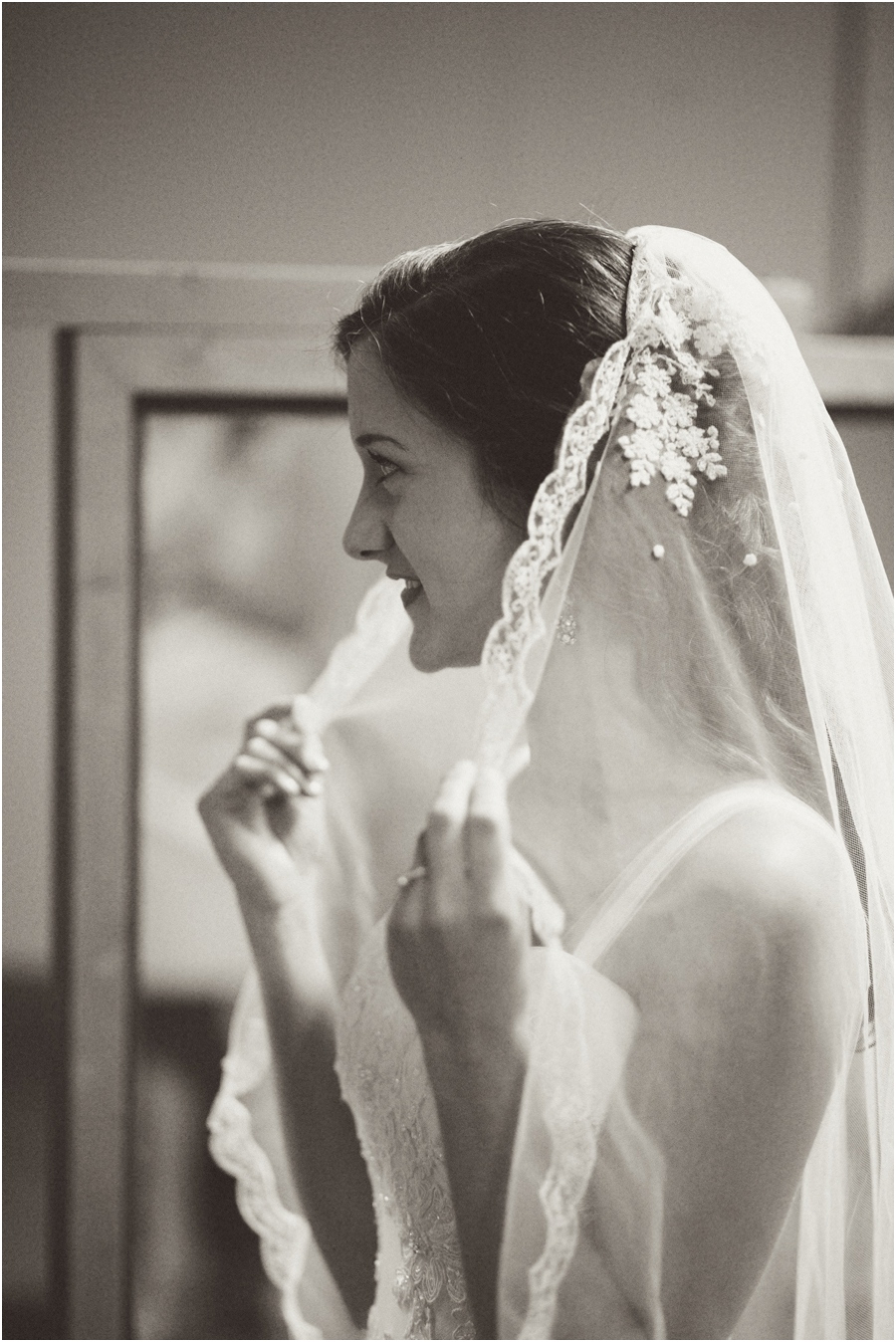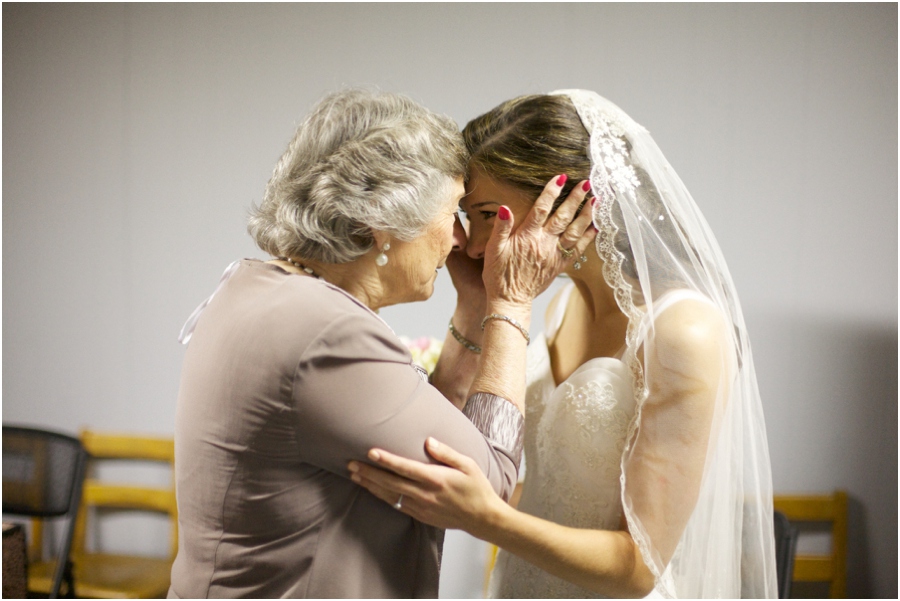 Such a sweet moment with Grandma!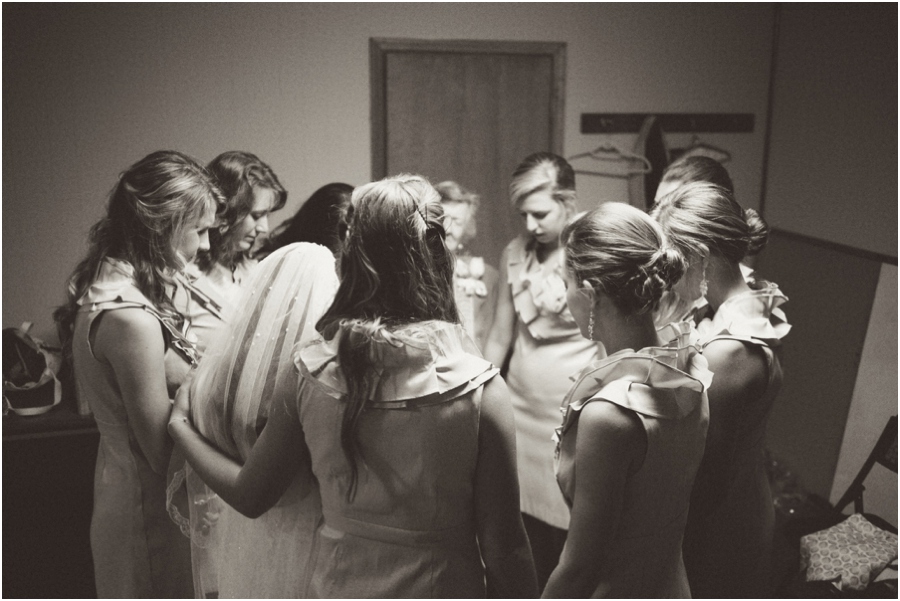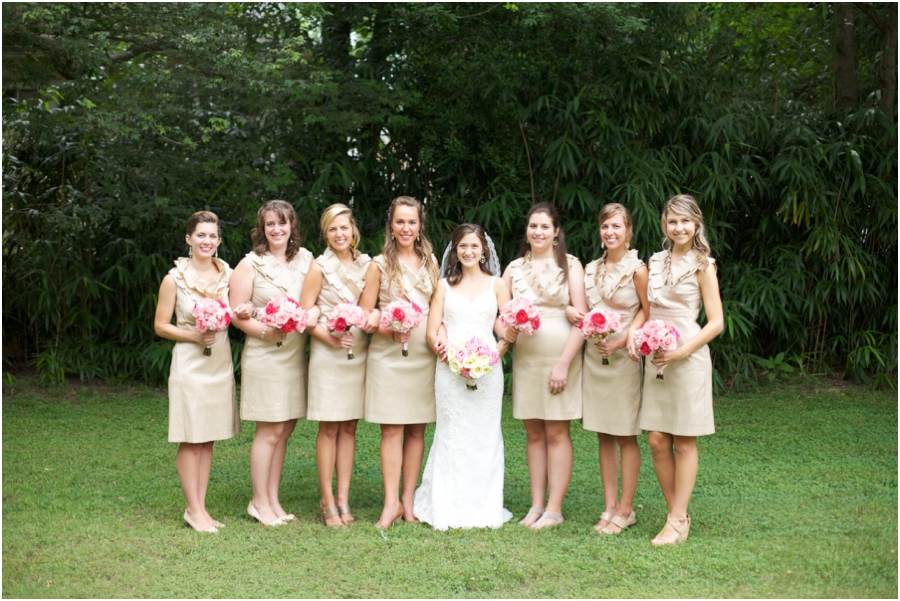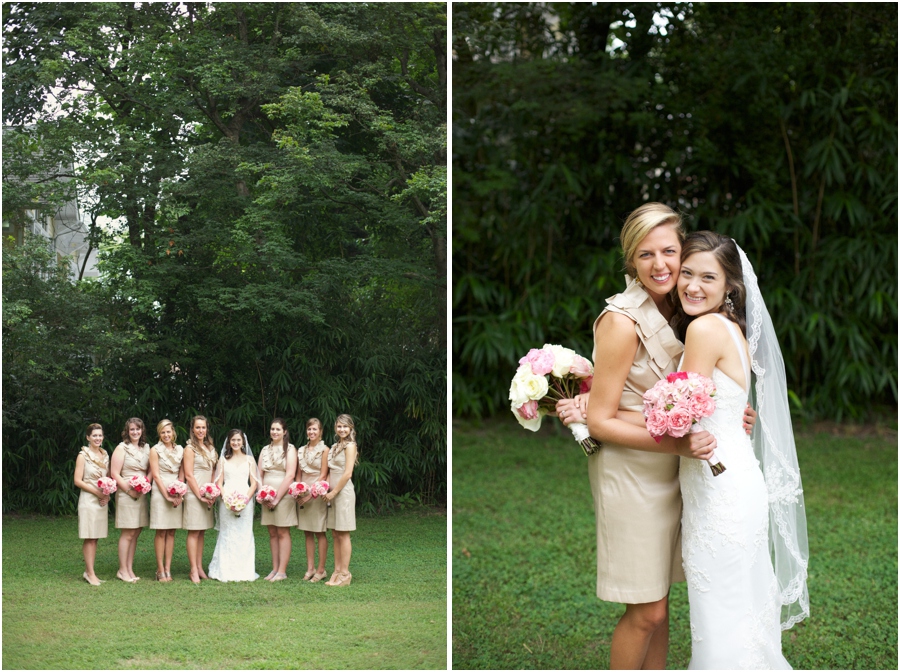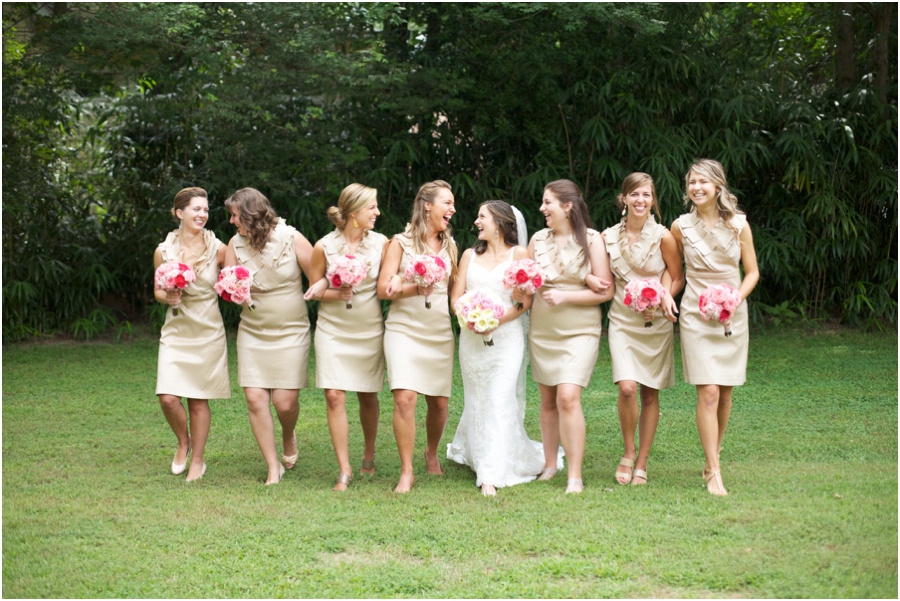 Have you ever seen a happier group of ladies?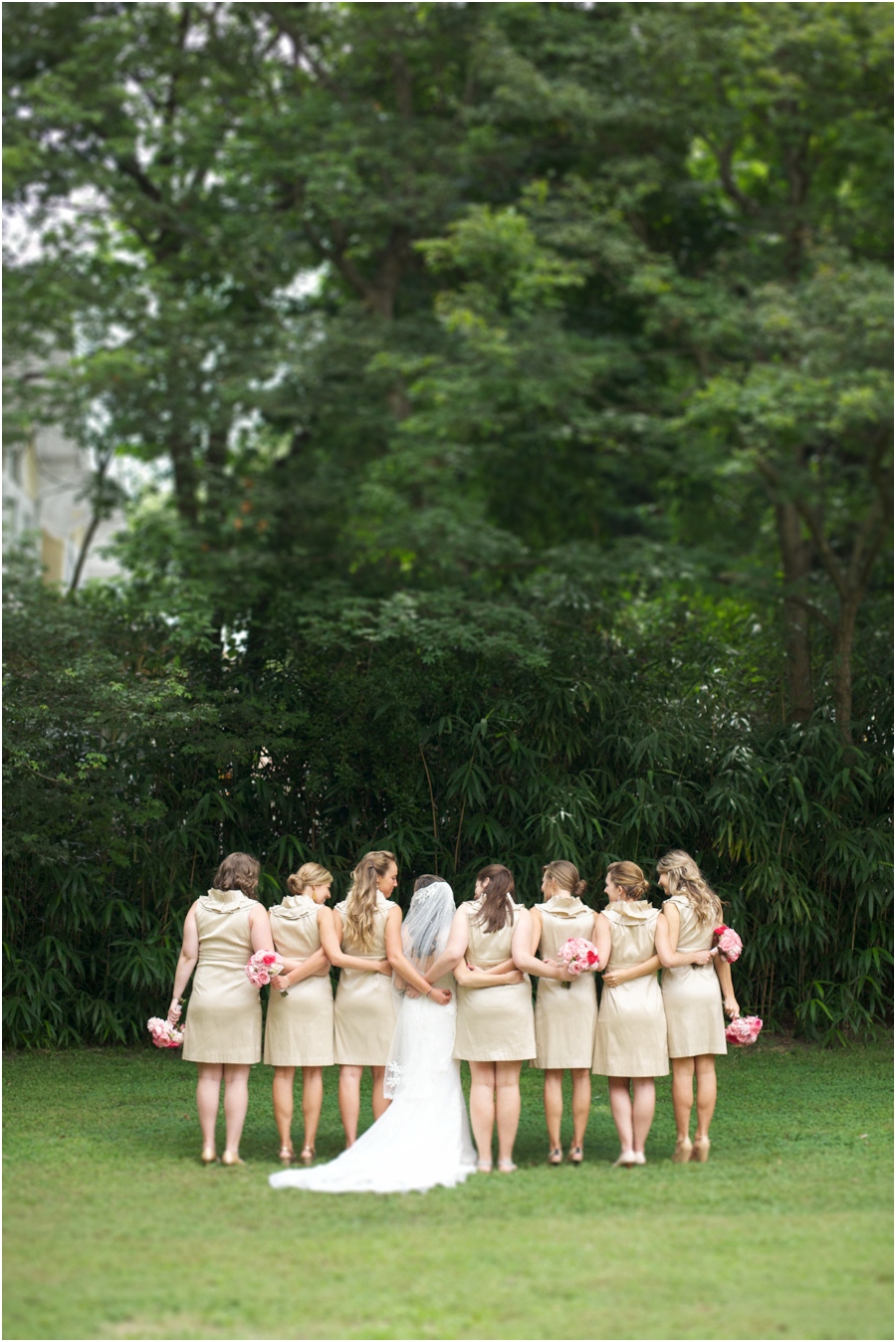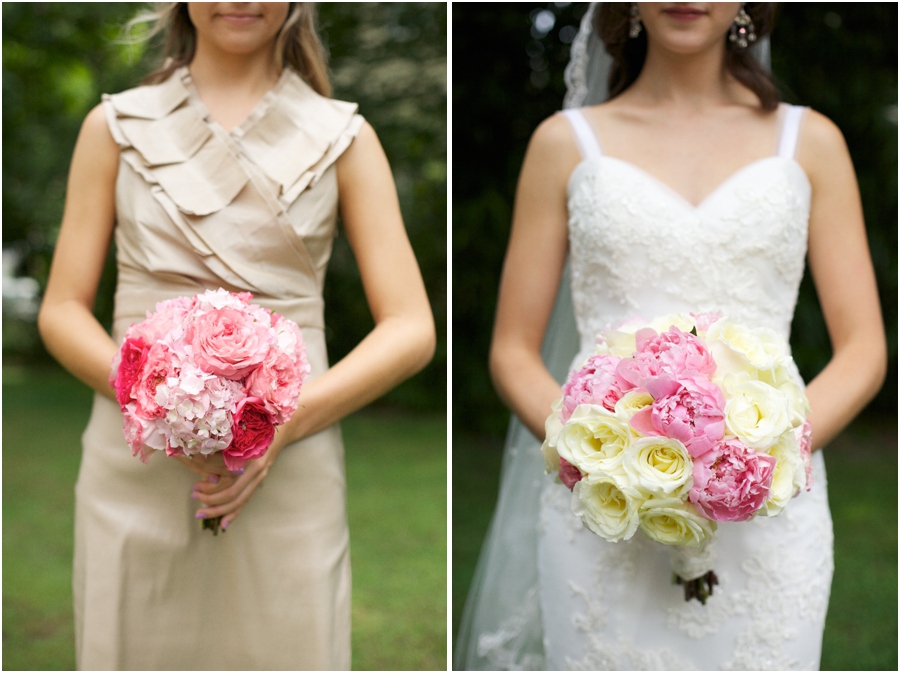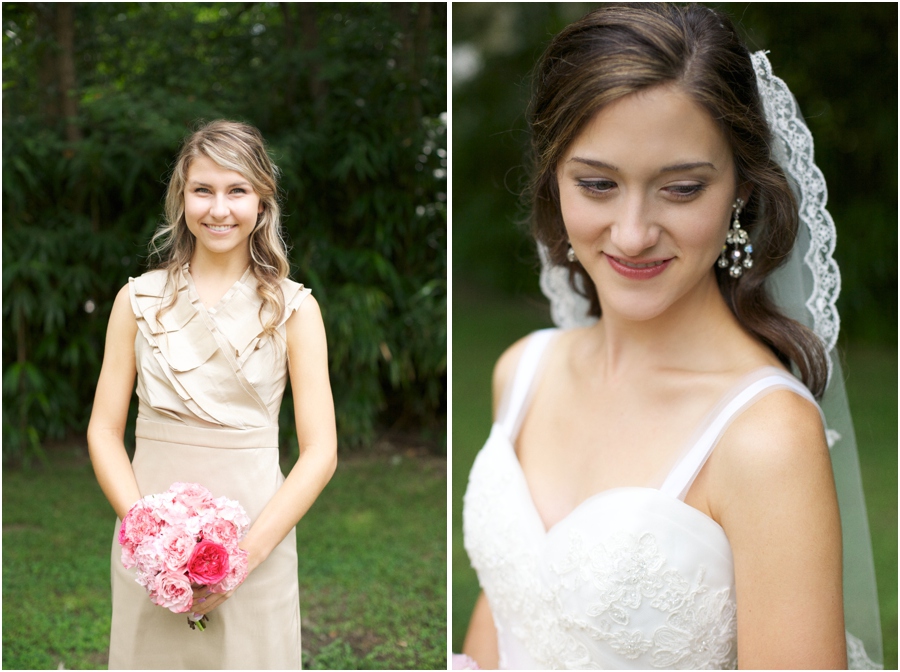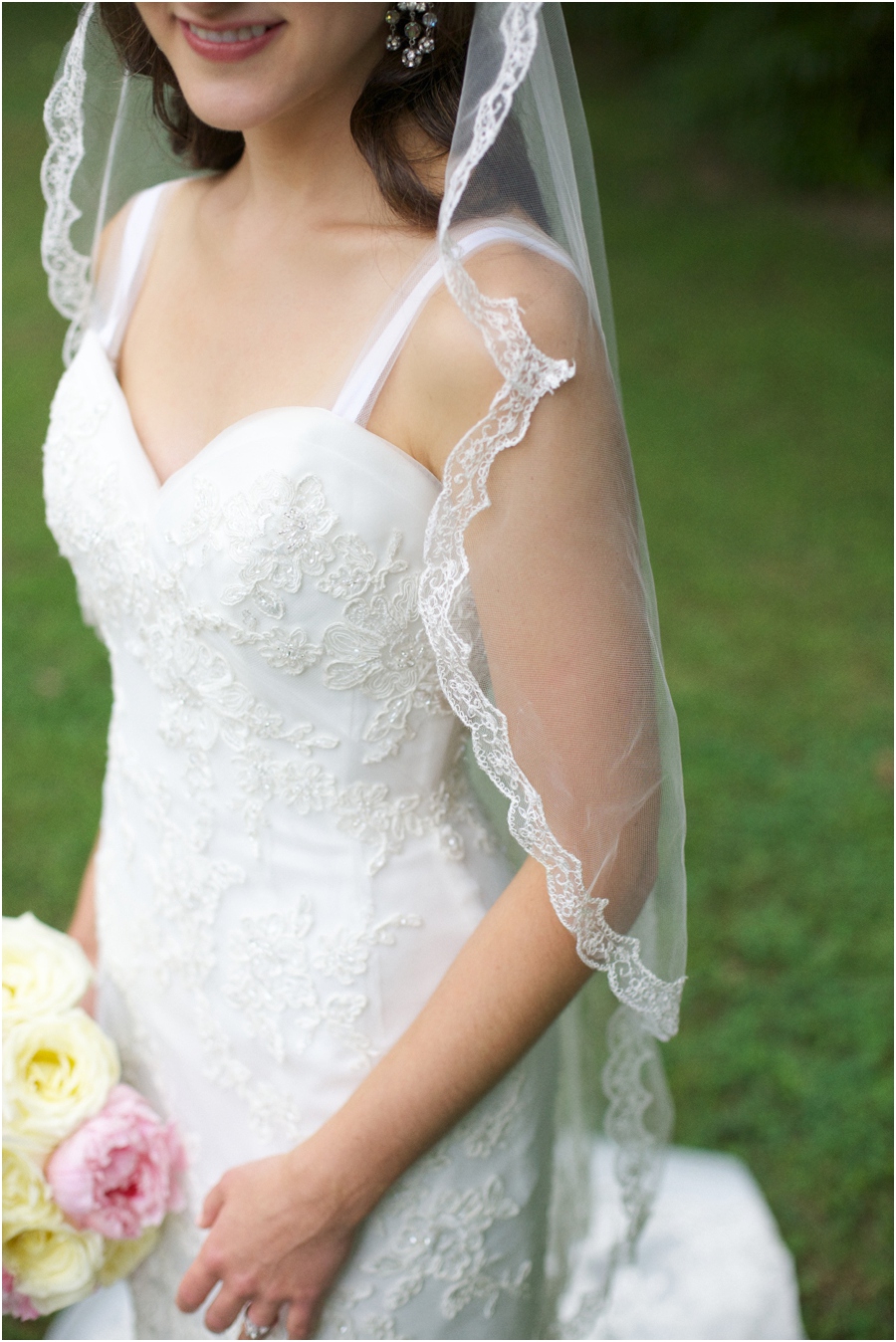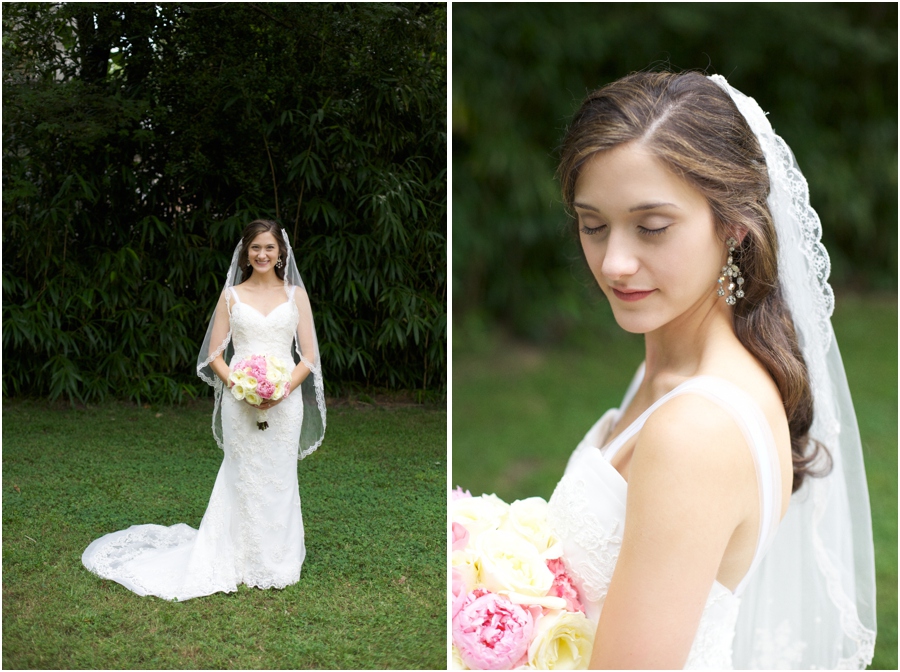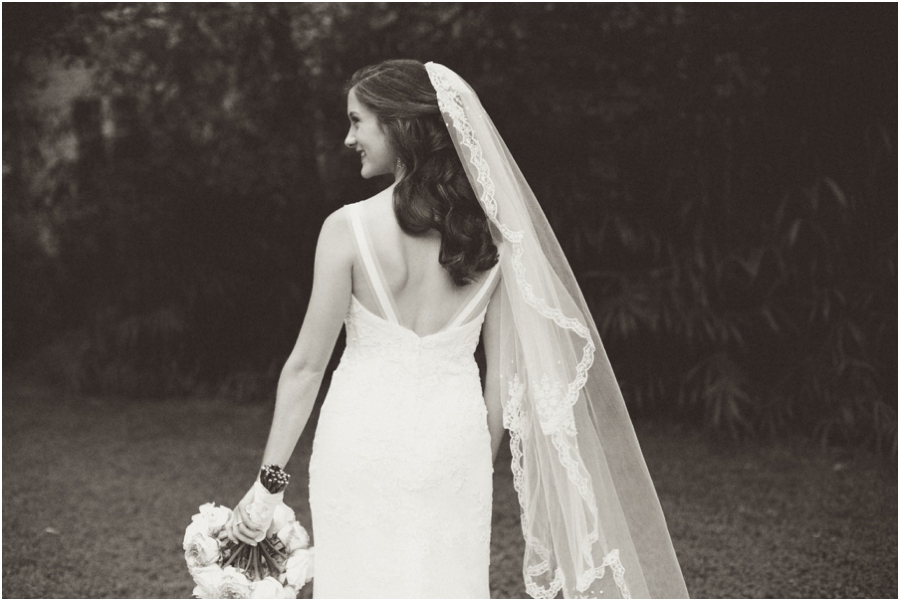 Kayla, you are stunning!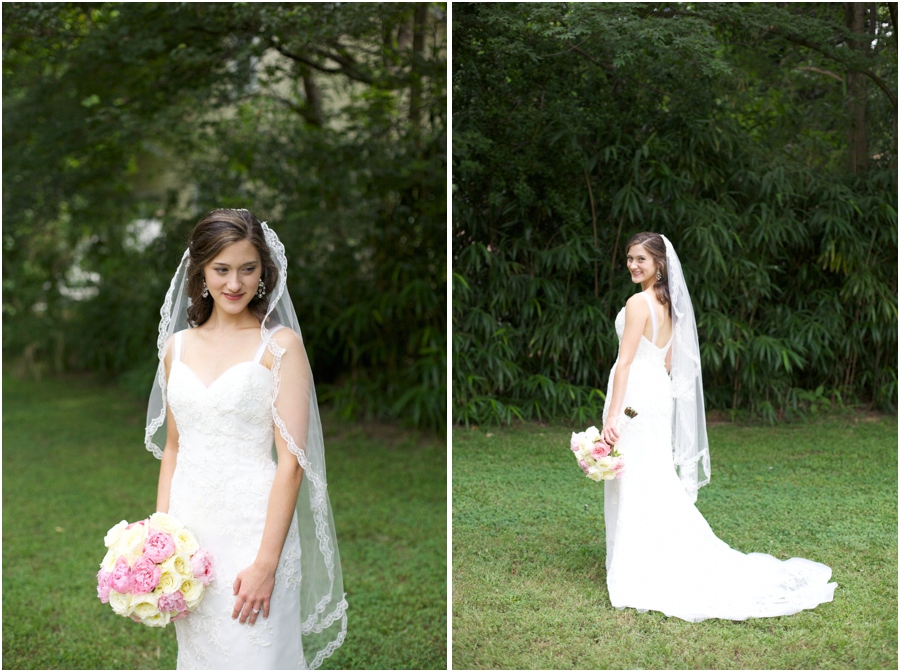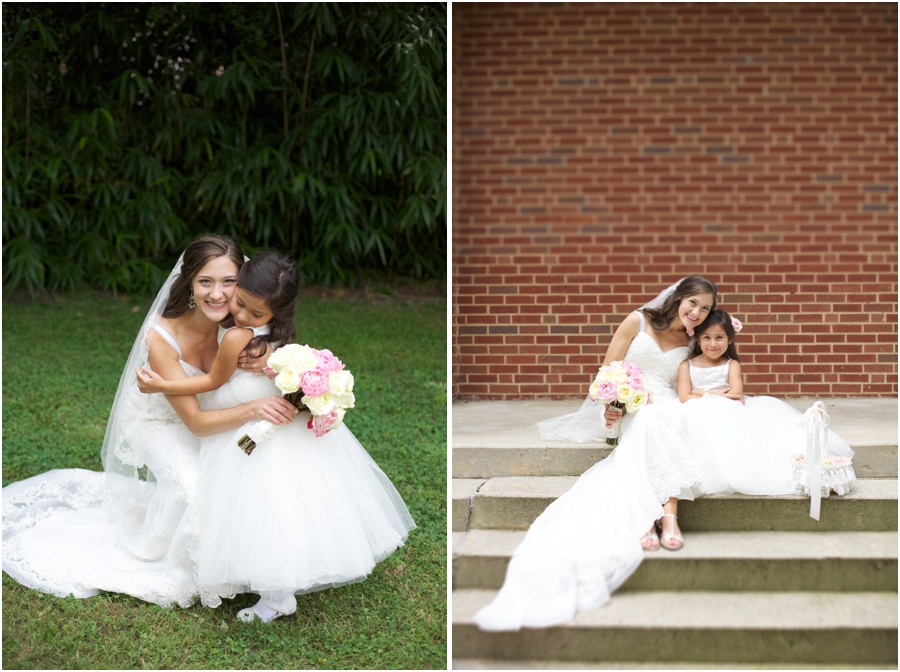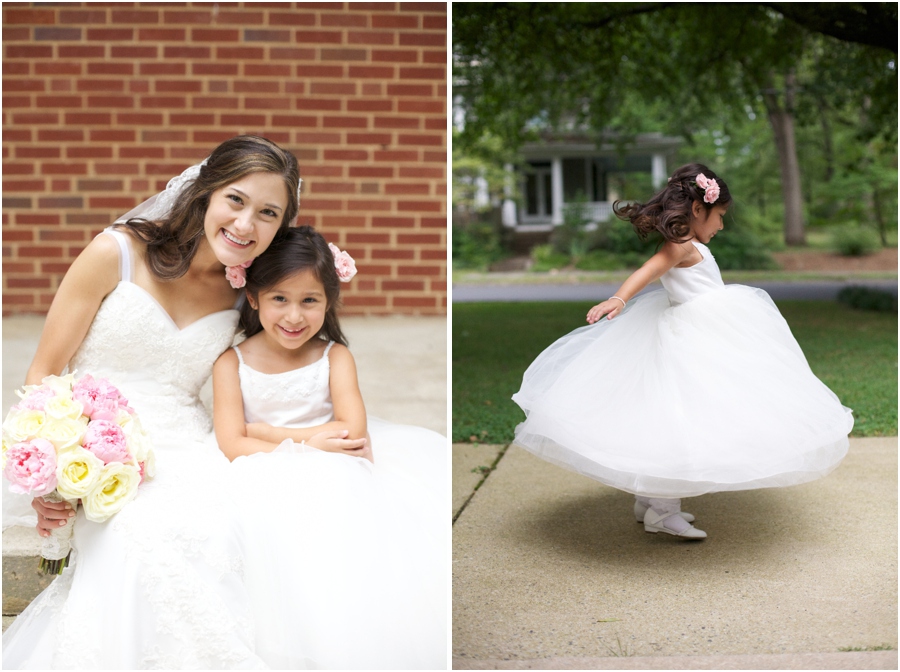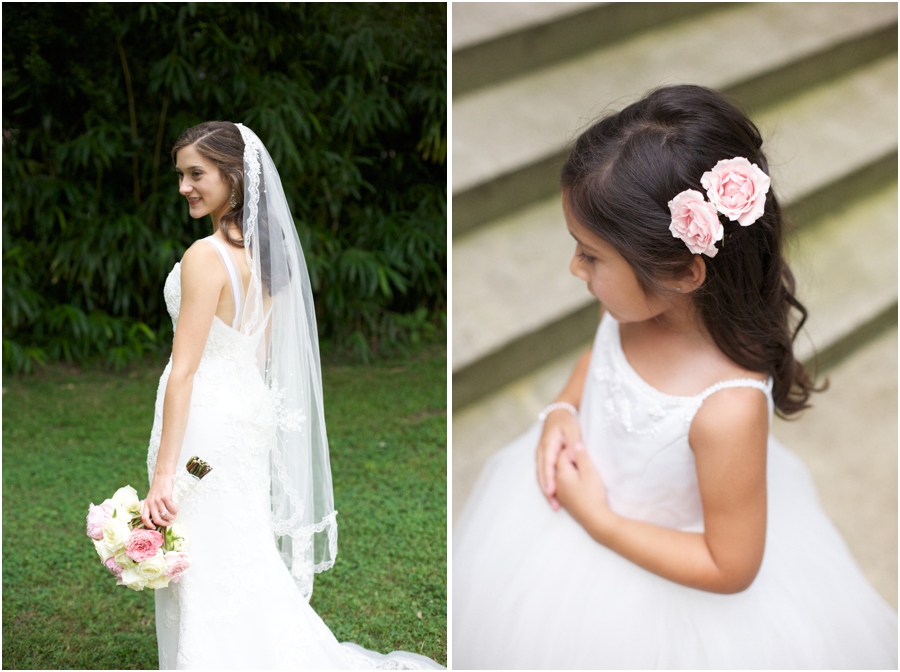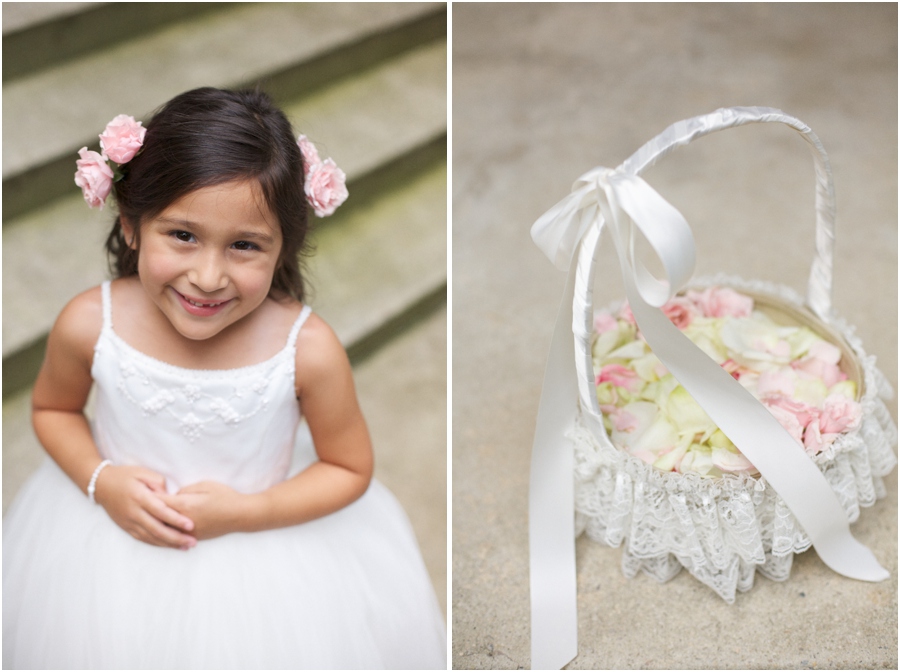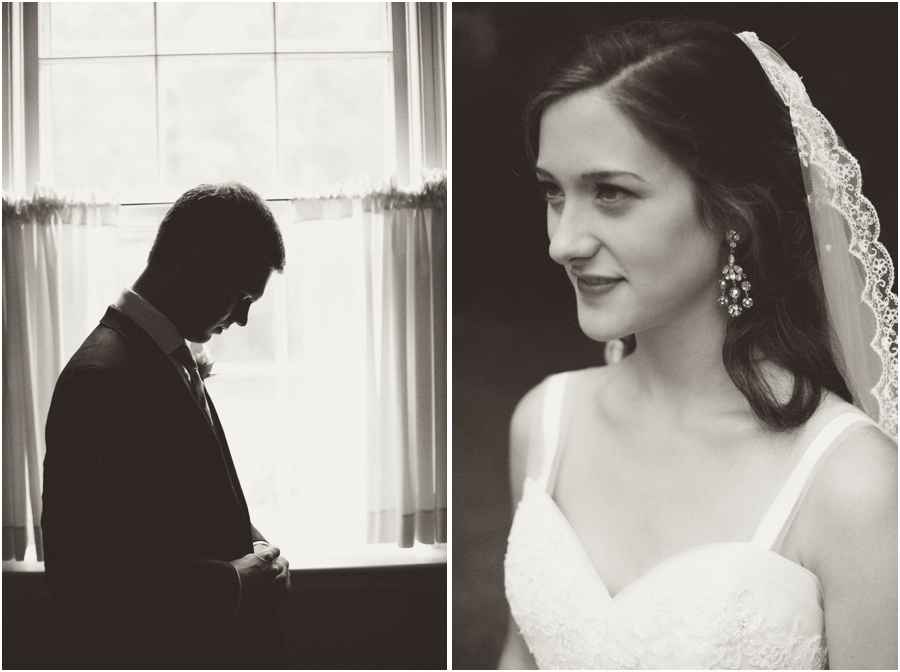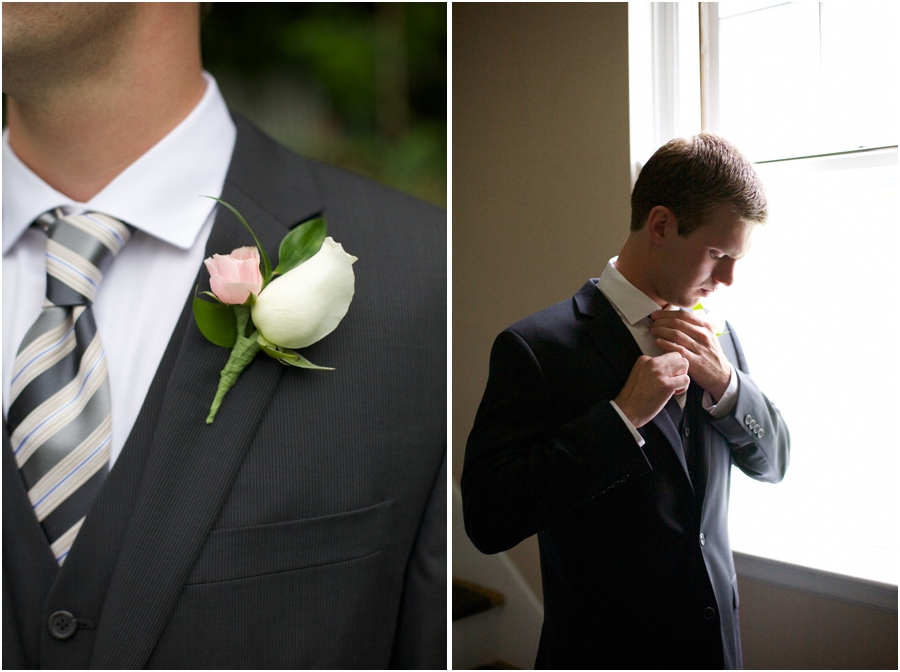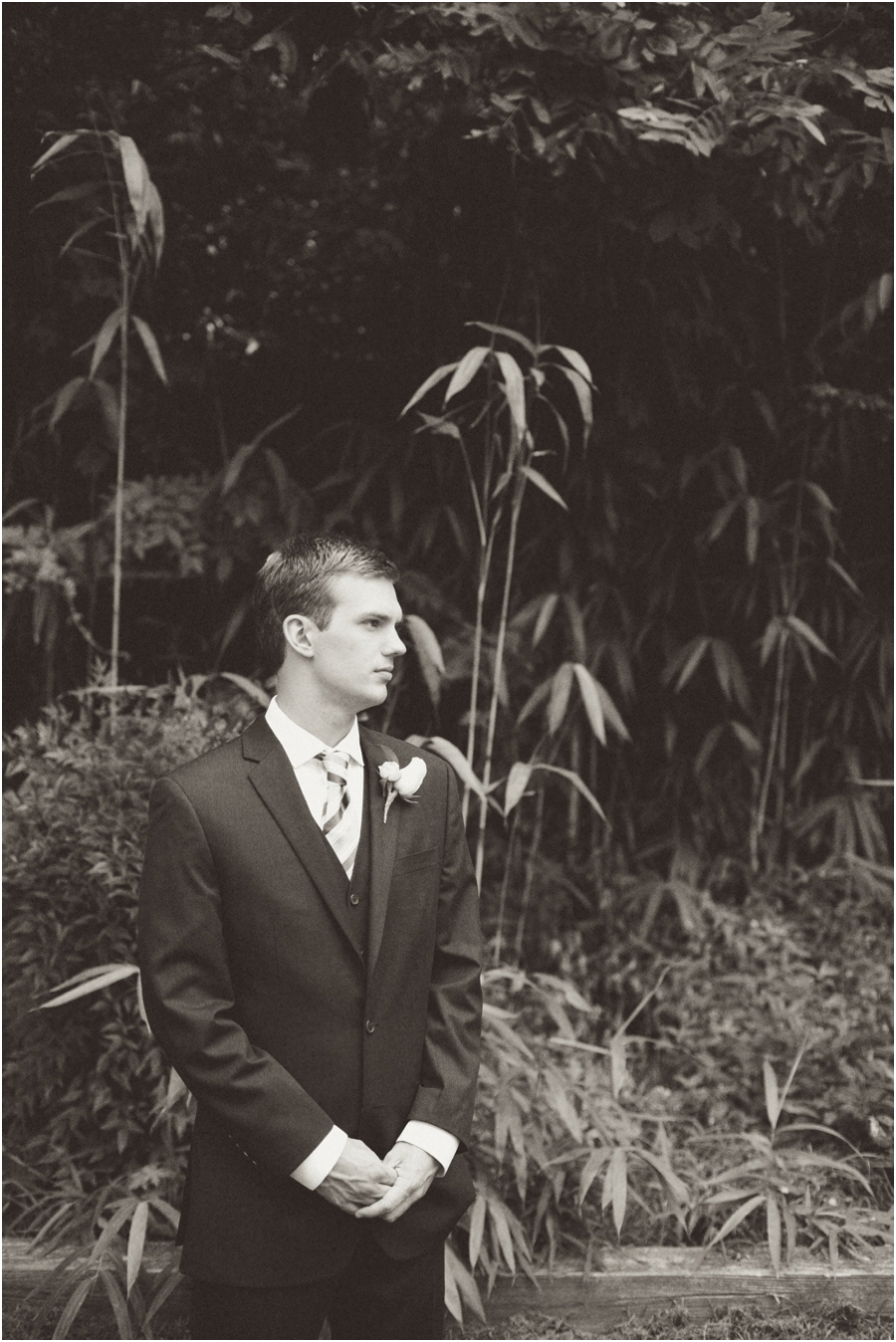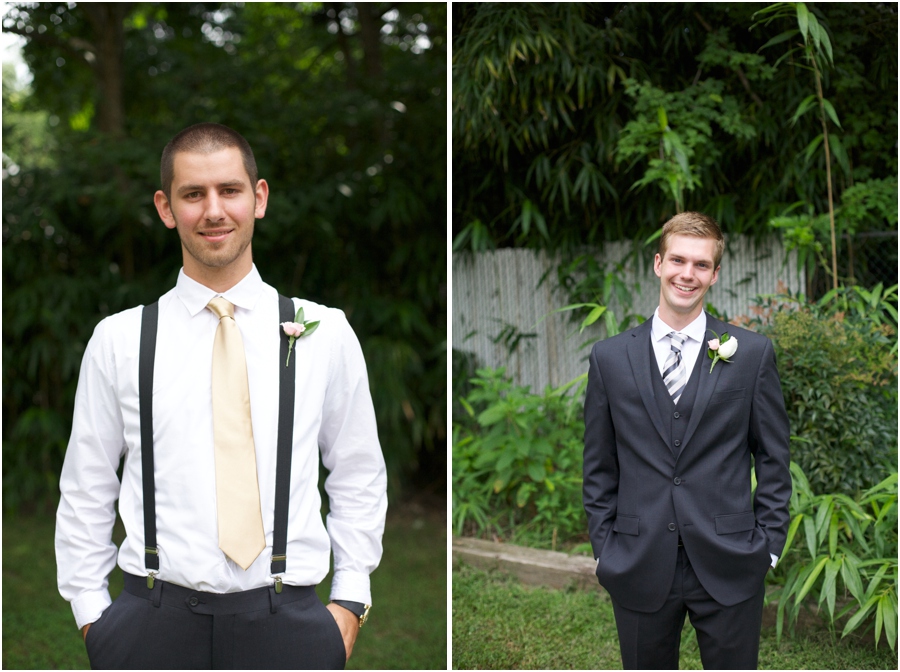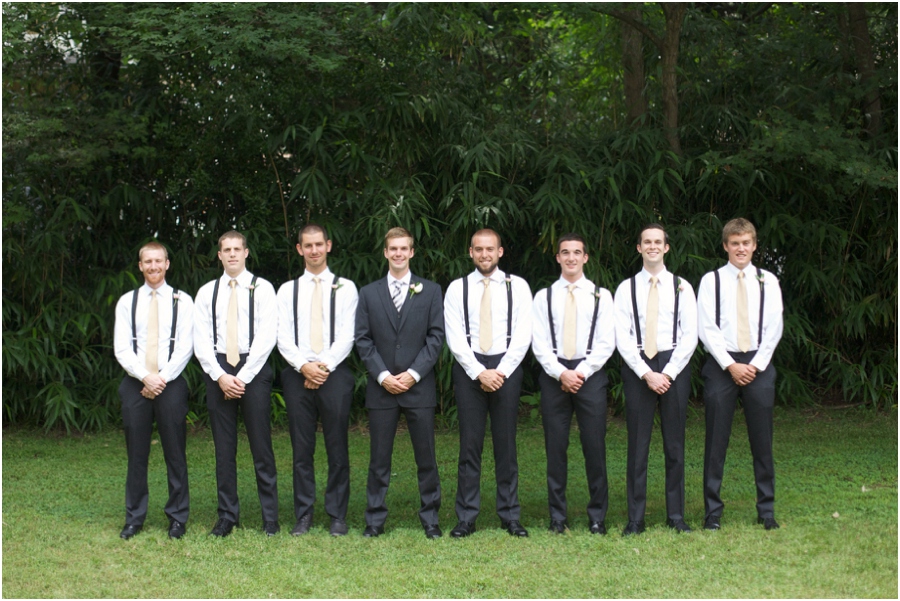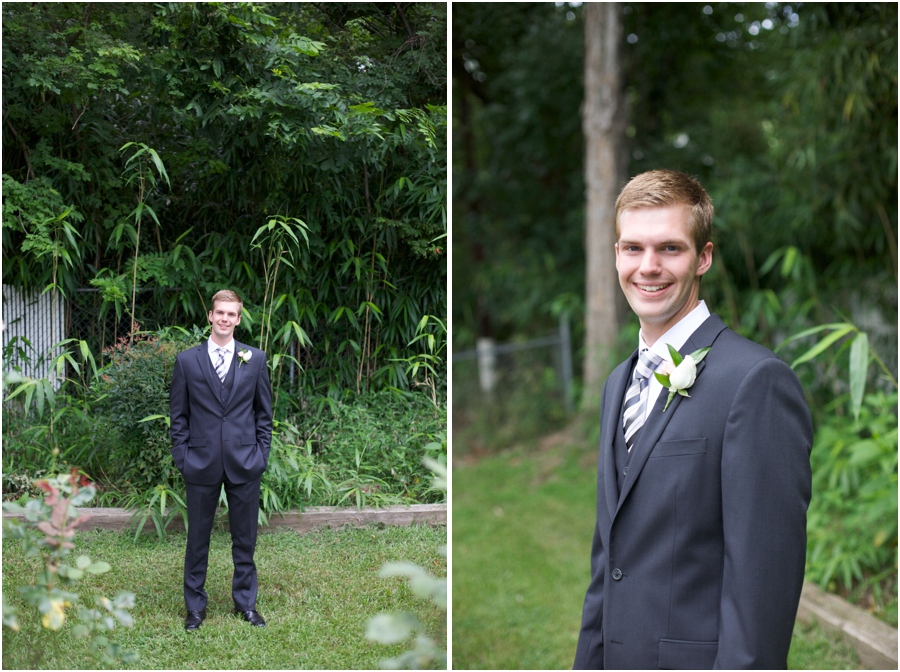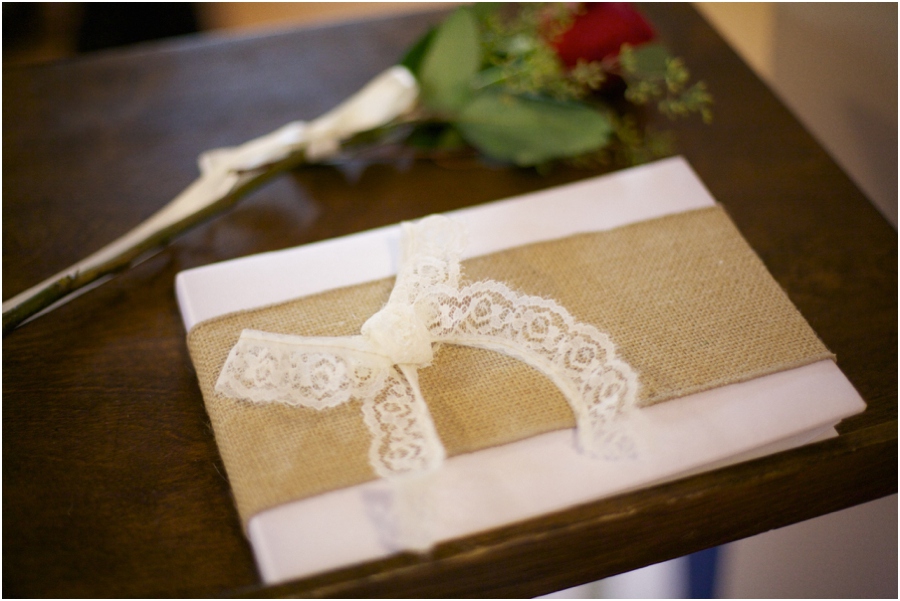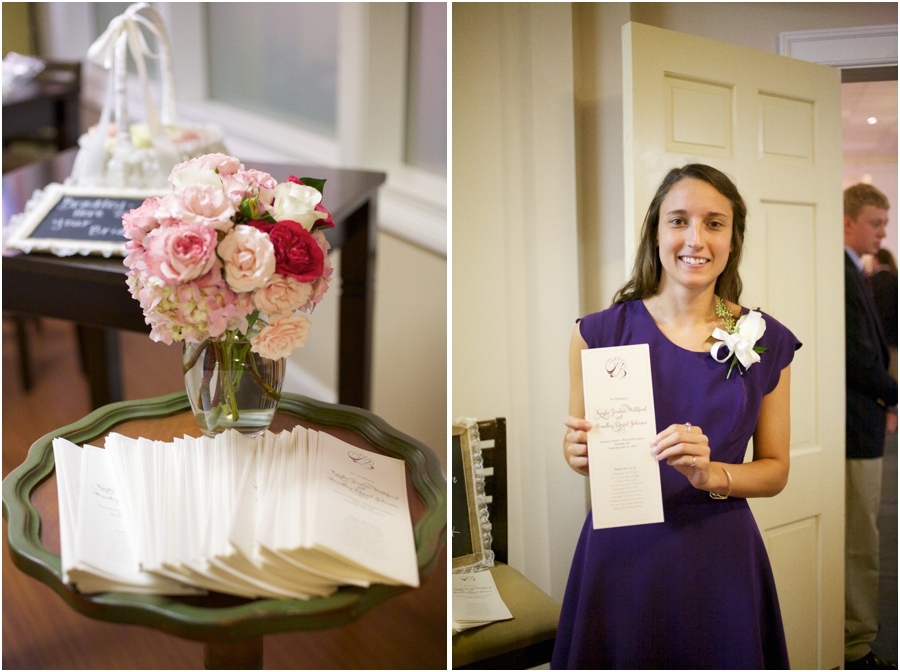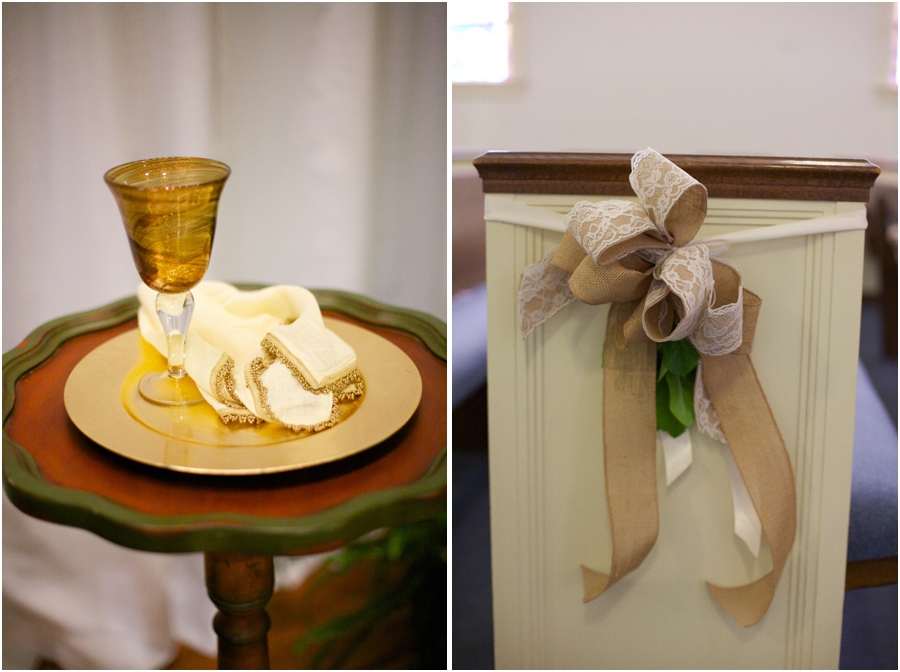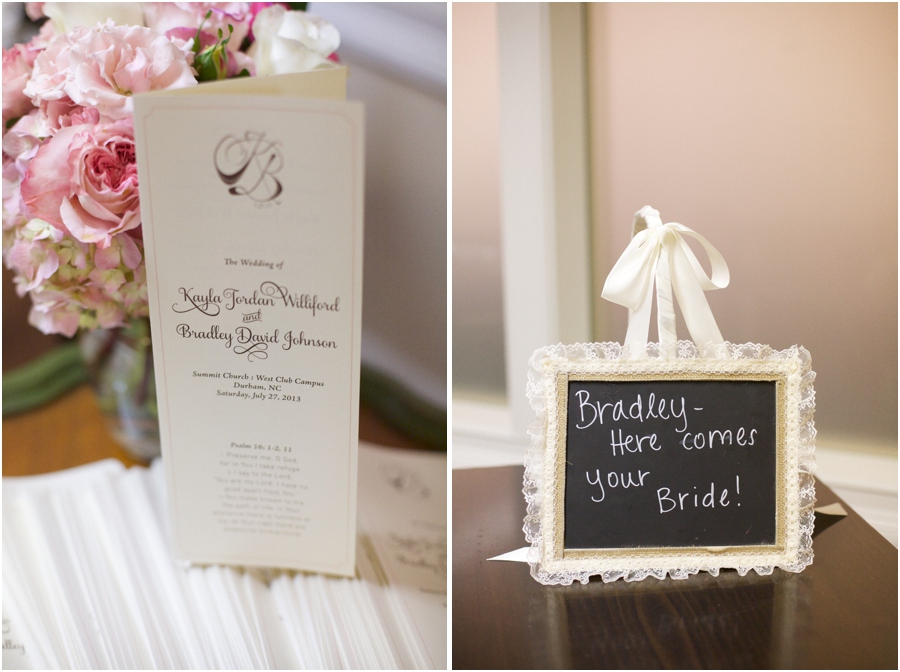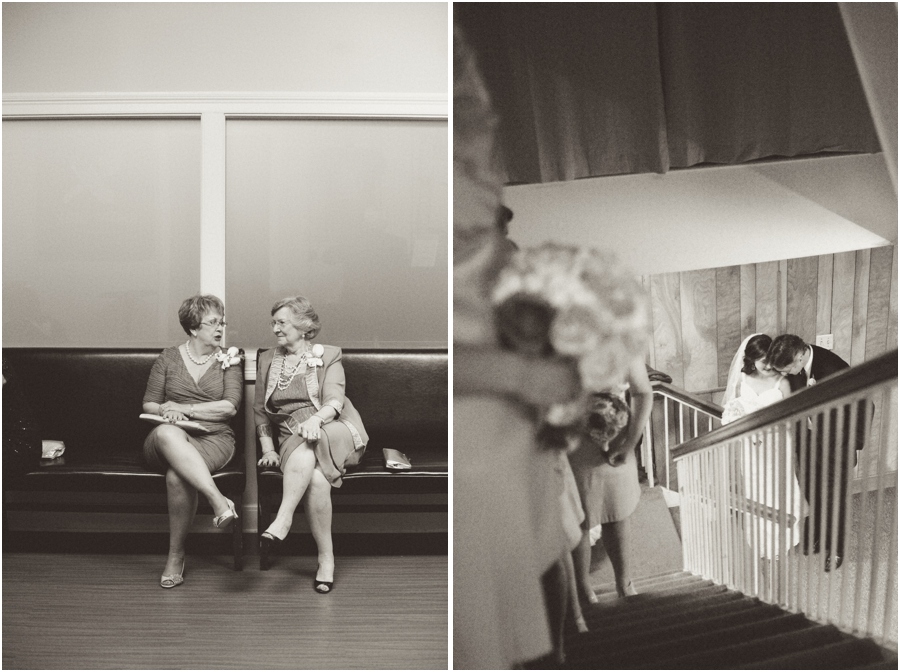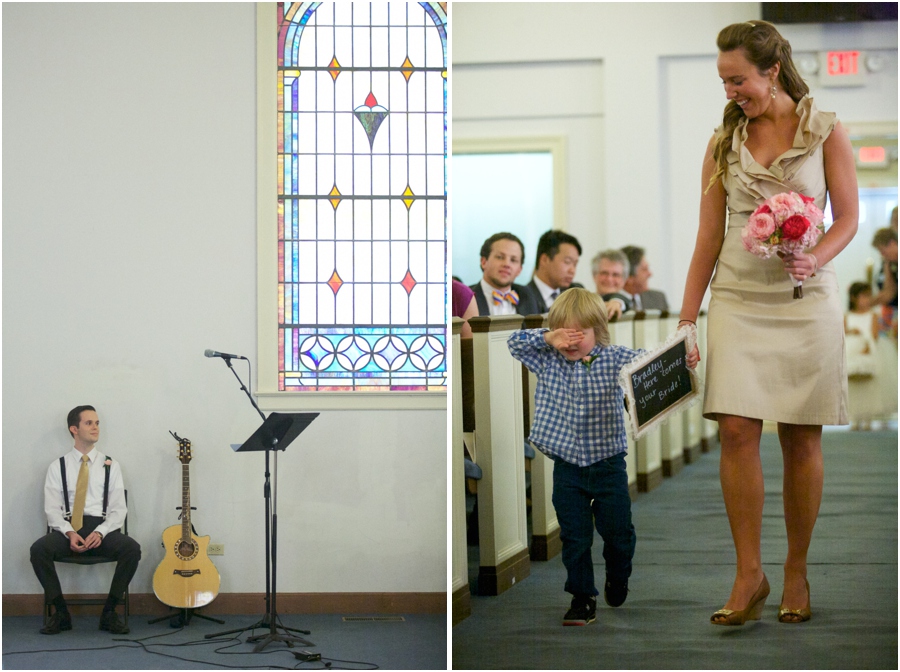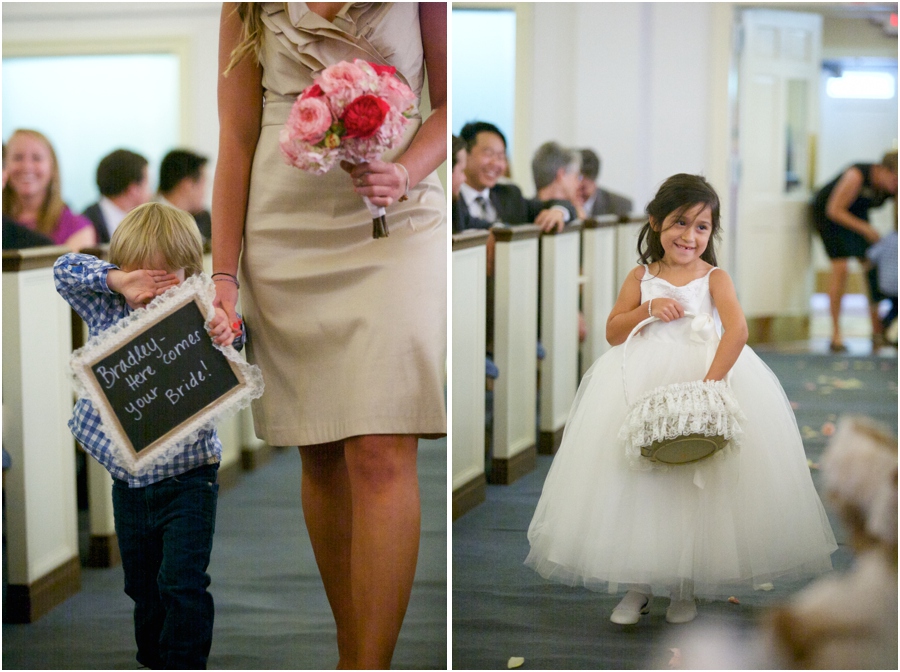 This sweet little guy made everyone smile when he shyly walked down the aisle, and then quickly ran out when he got to the end! And Loren Kate is such a precious flower girl. We loved her pretty tulle dress.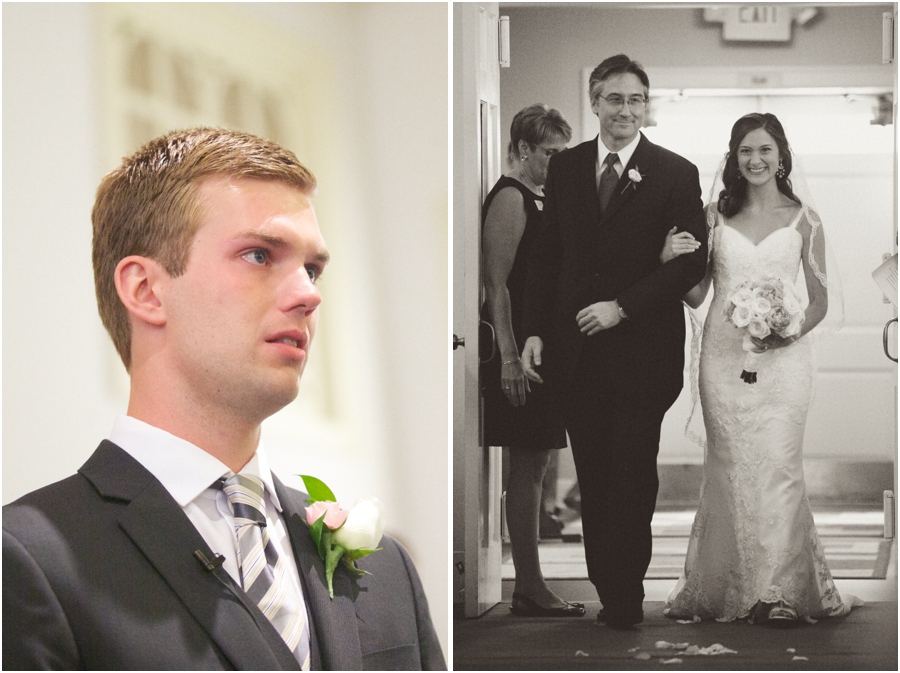 An emotional Bradley sees his lovely bride for the first time.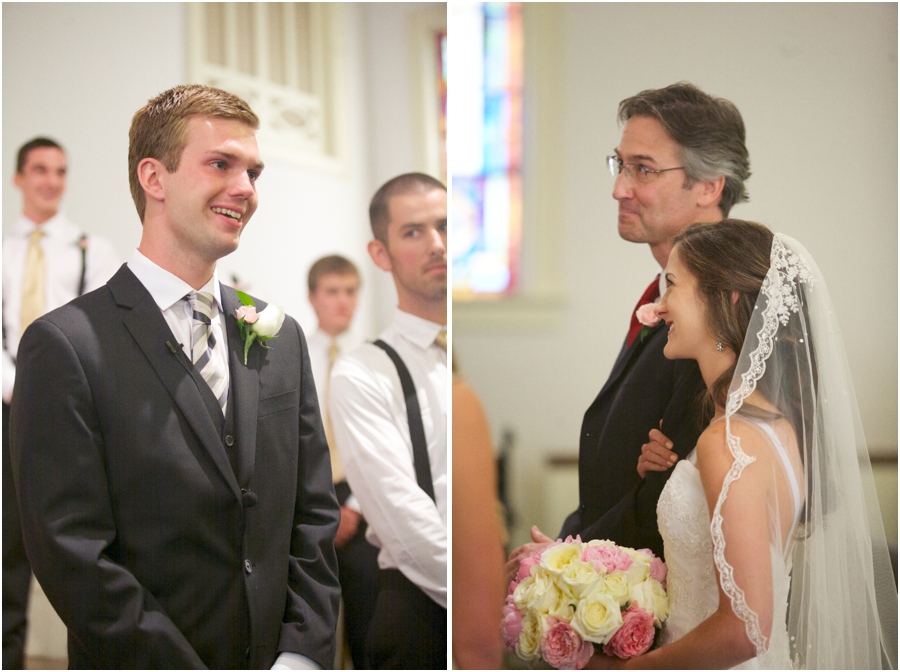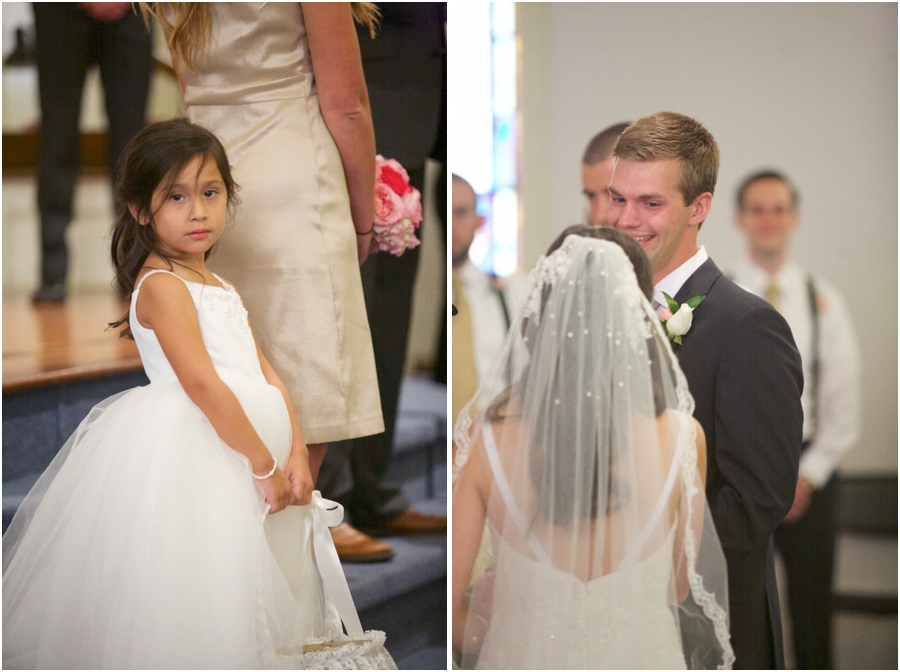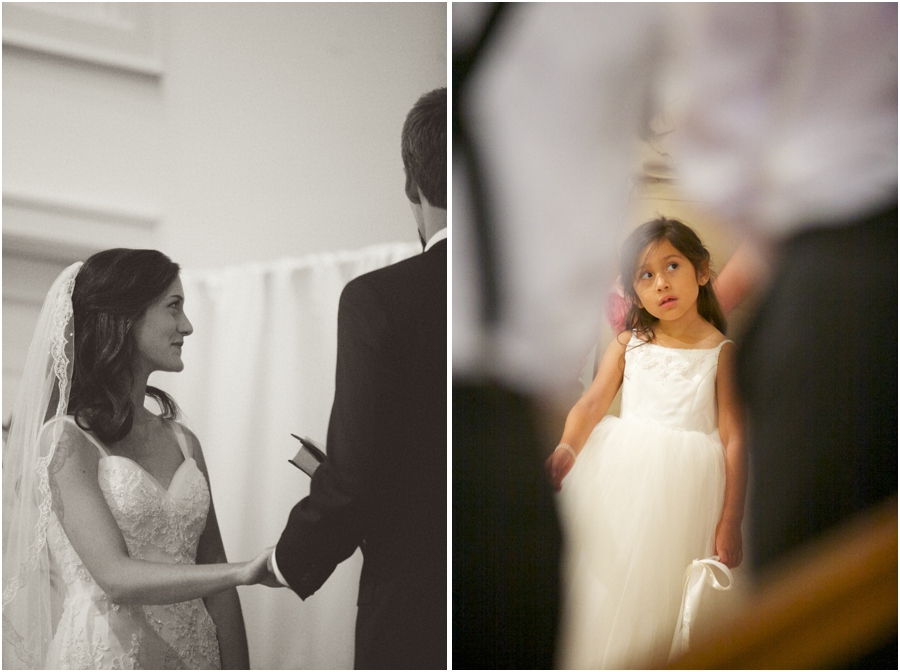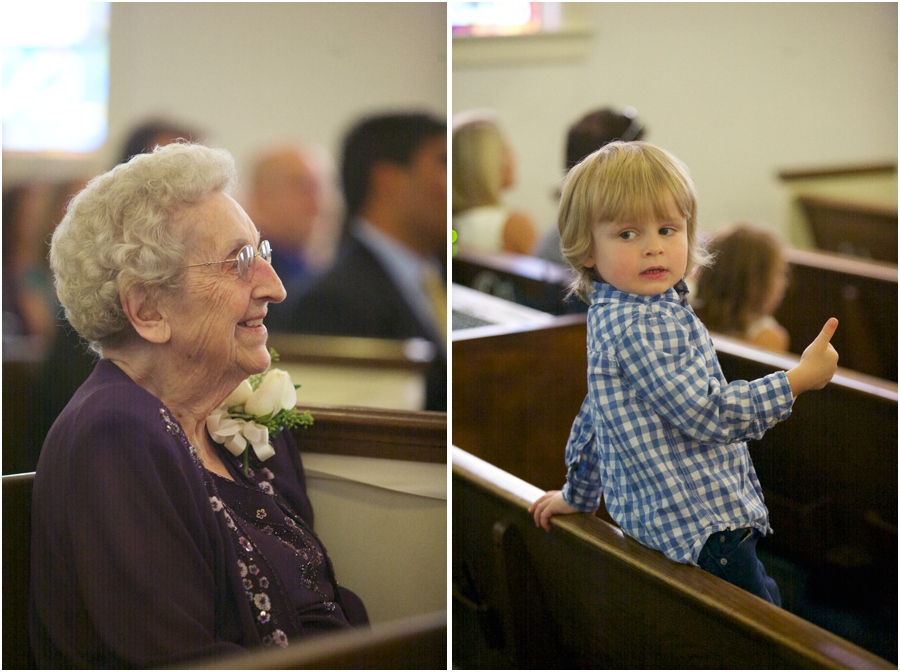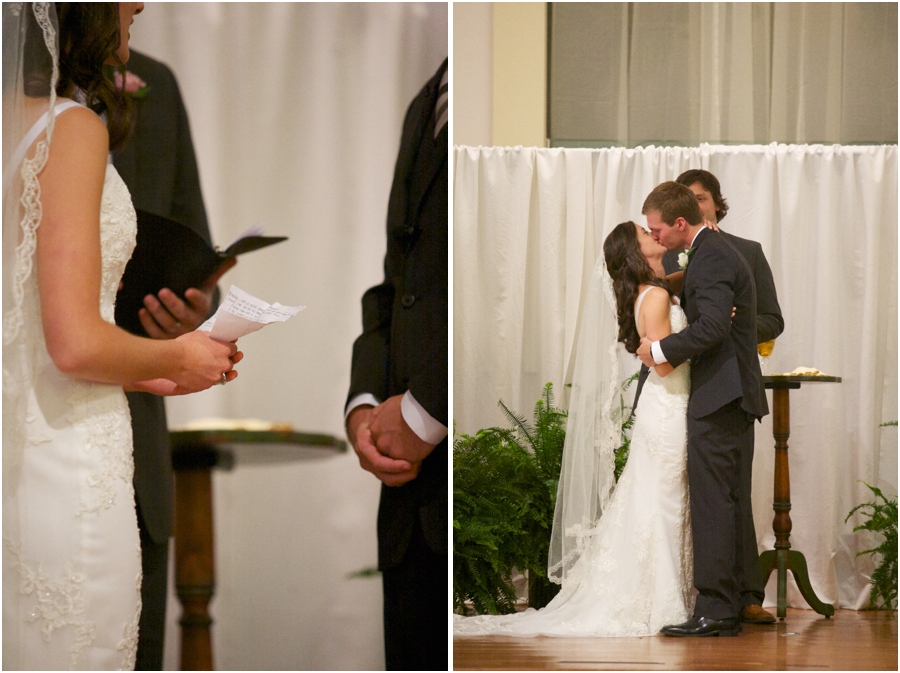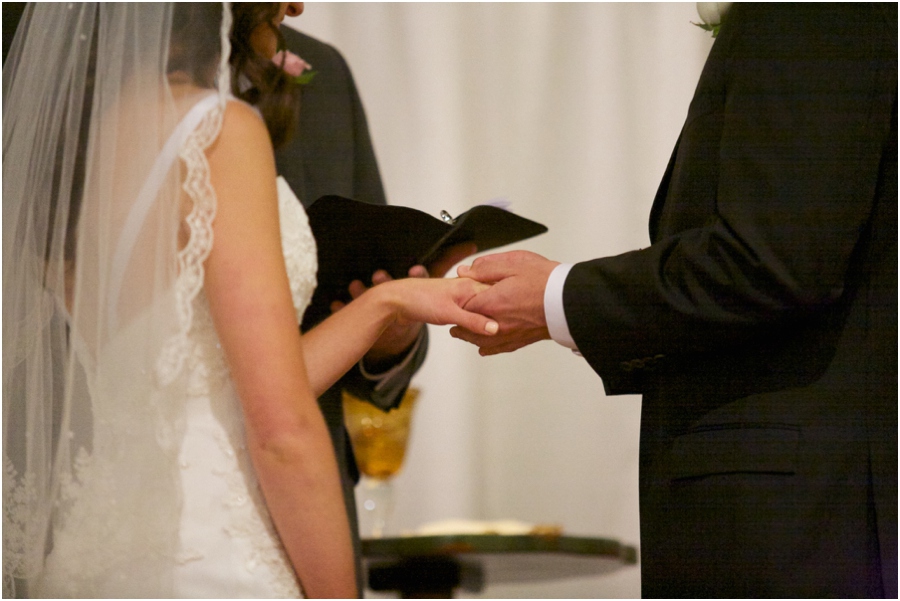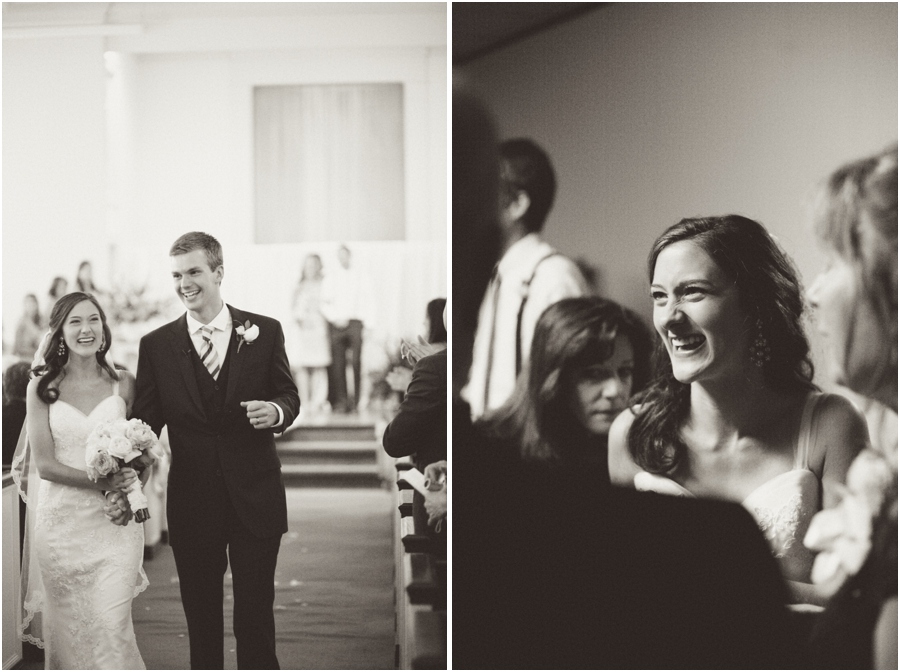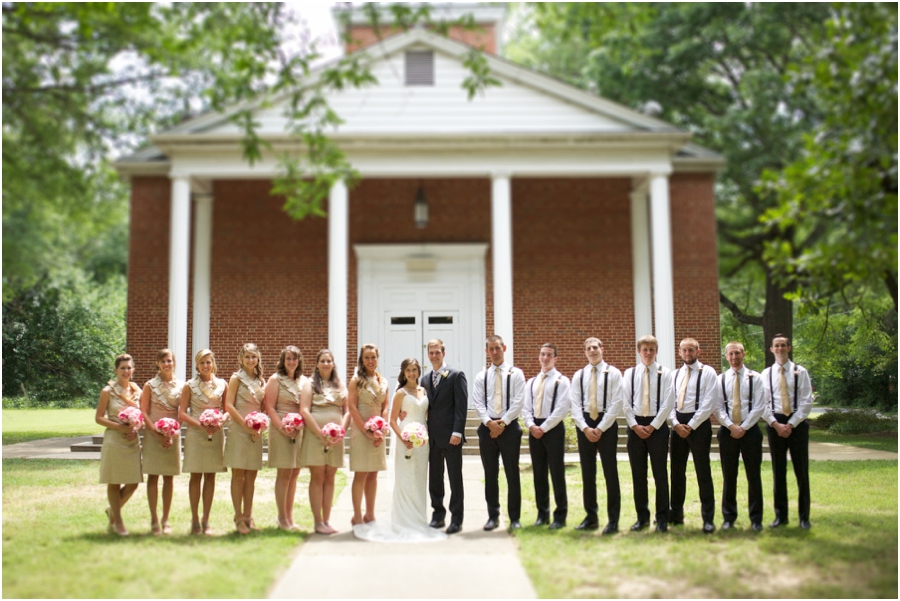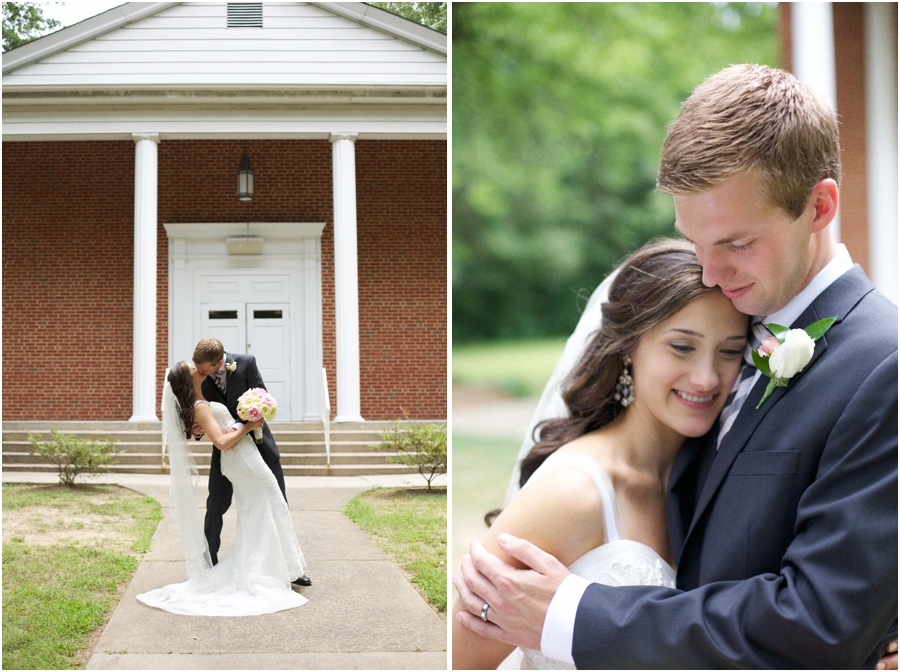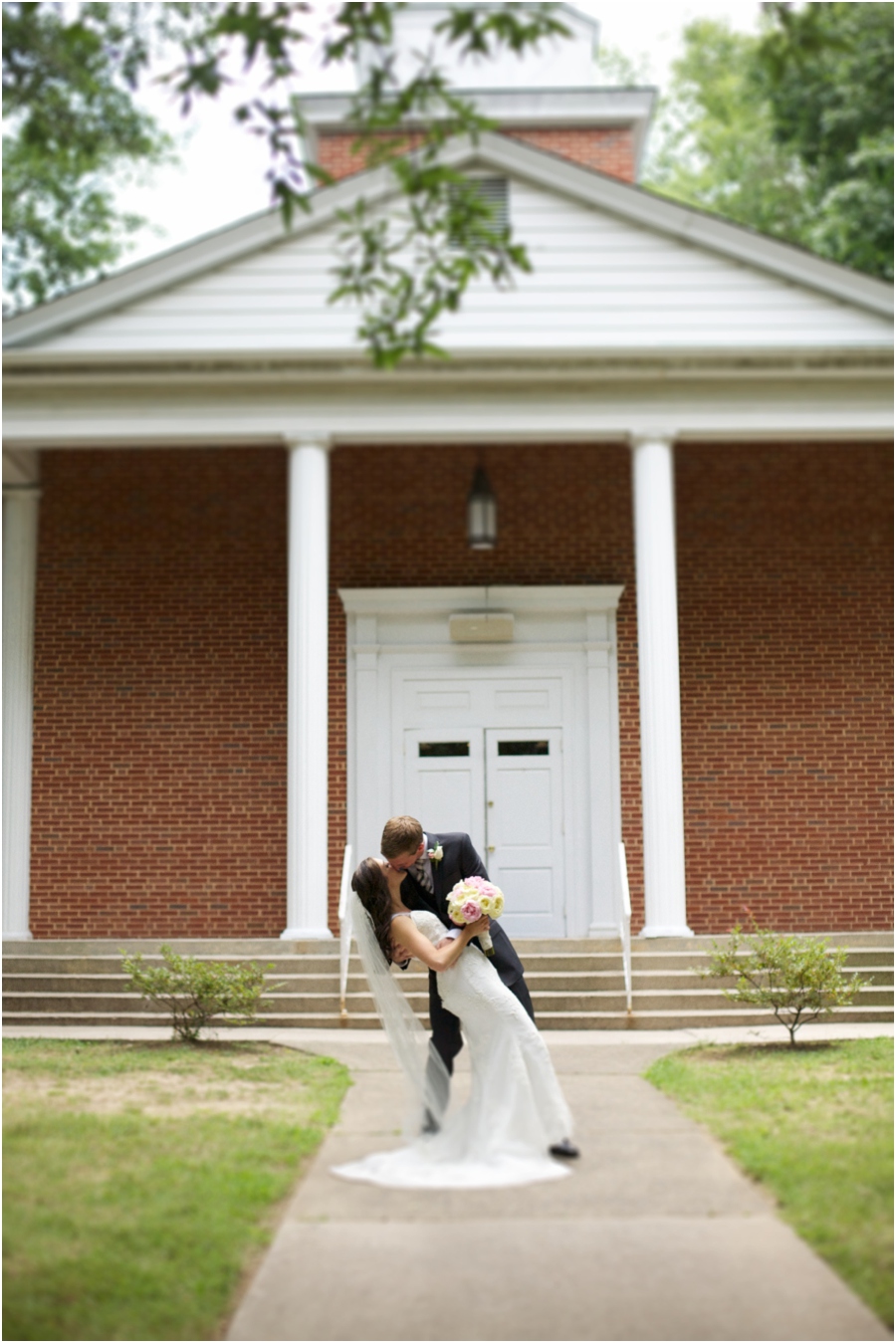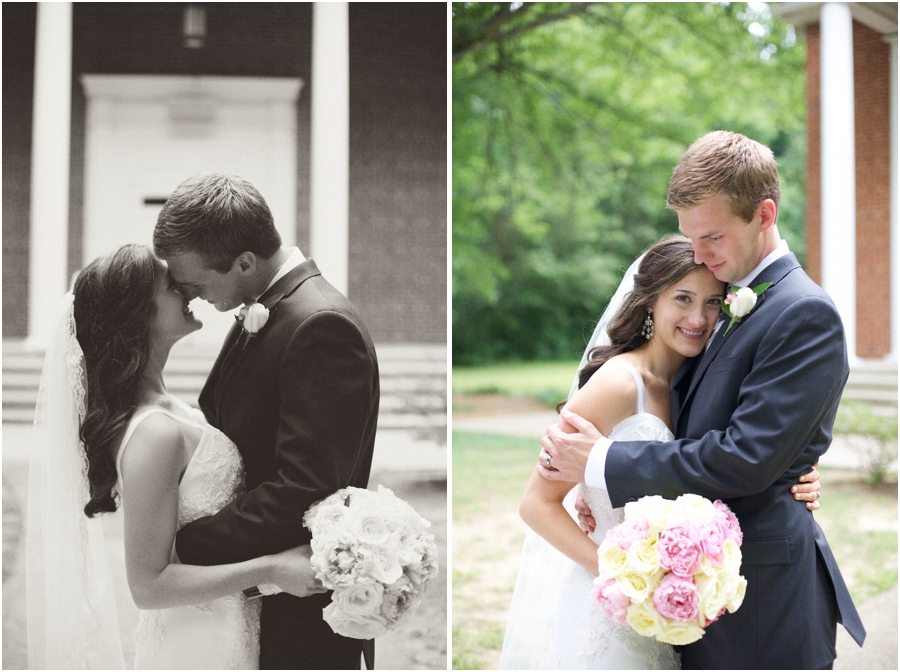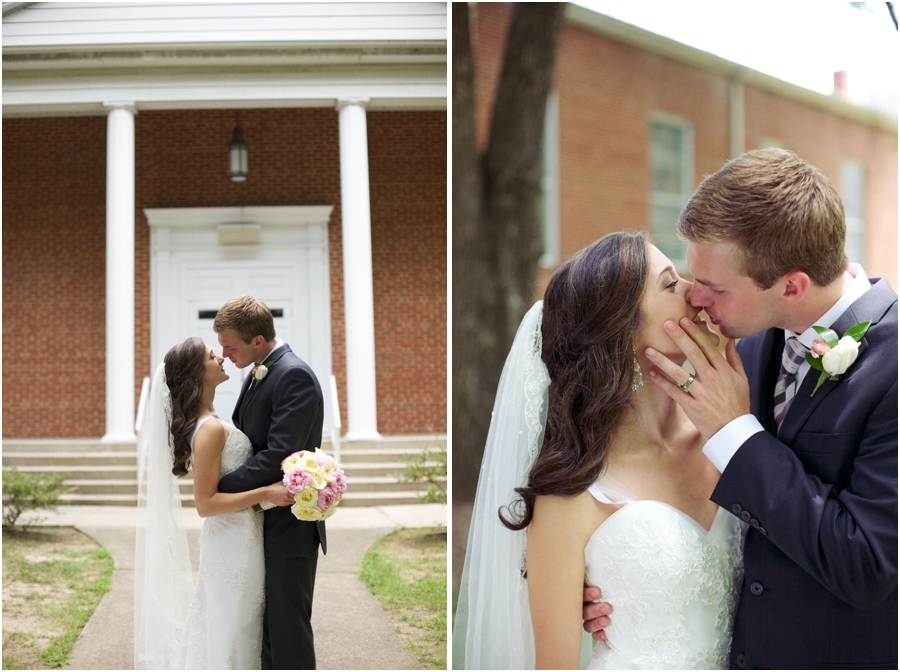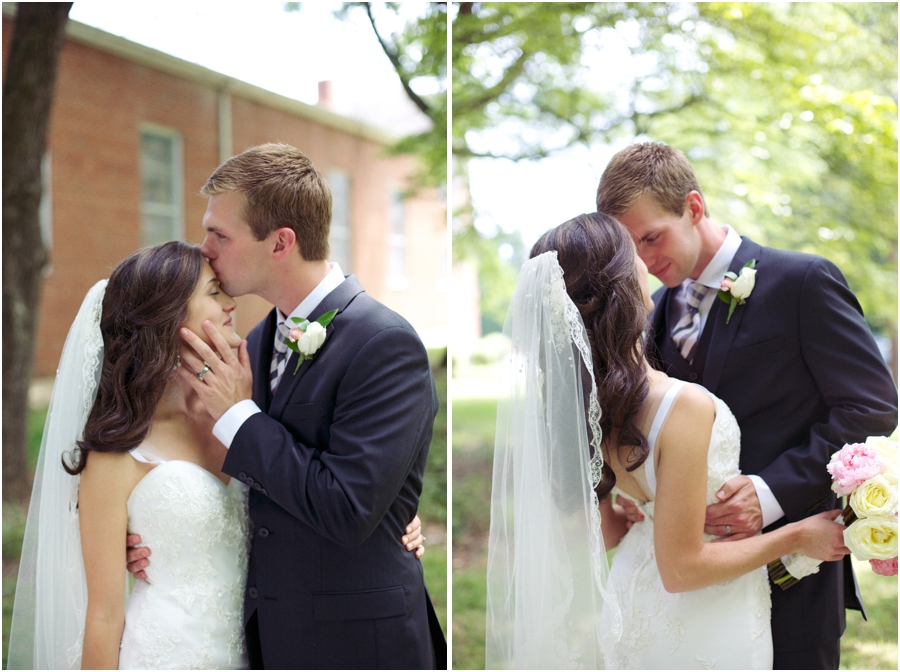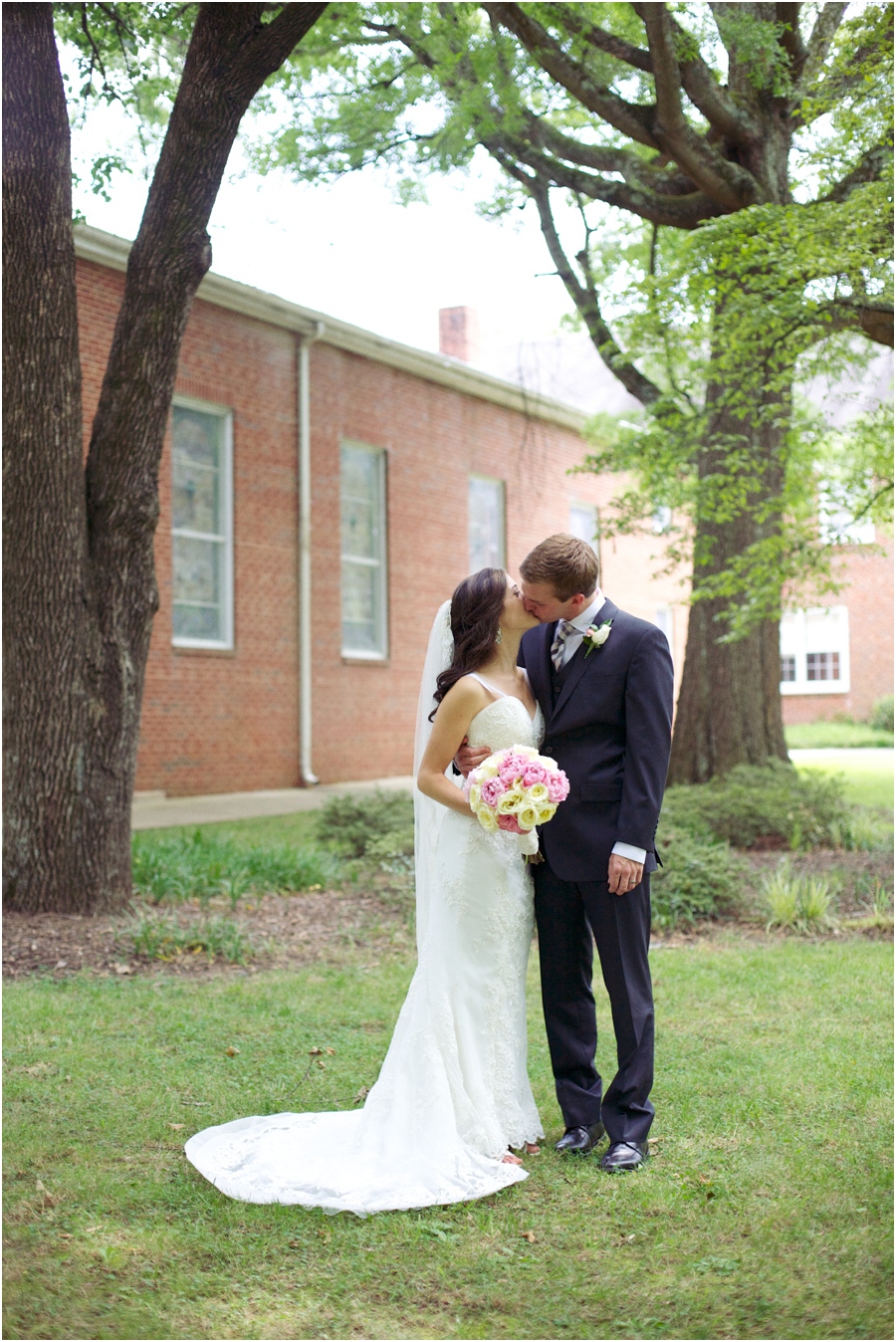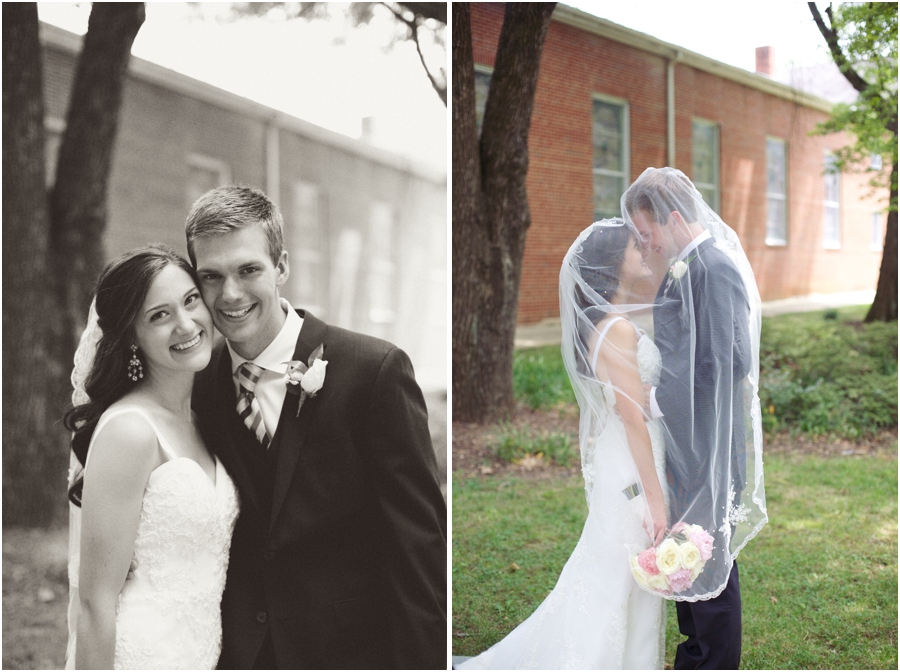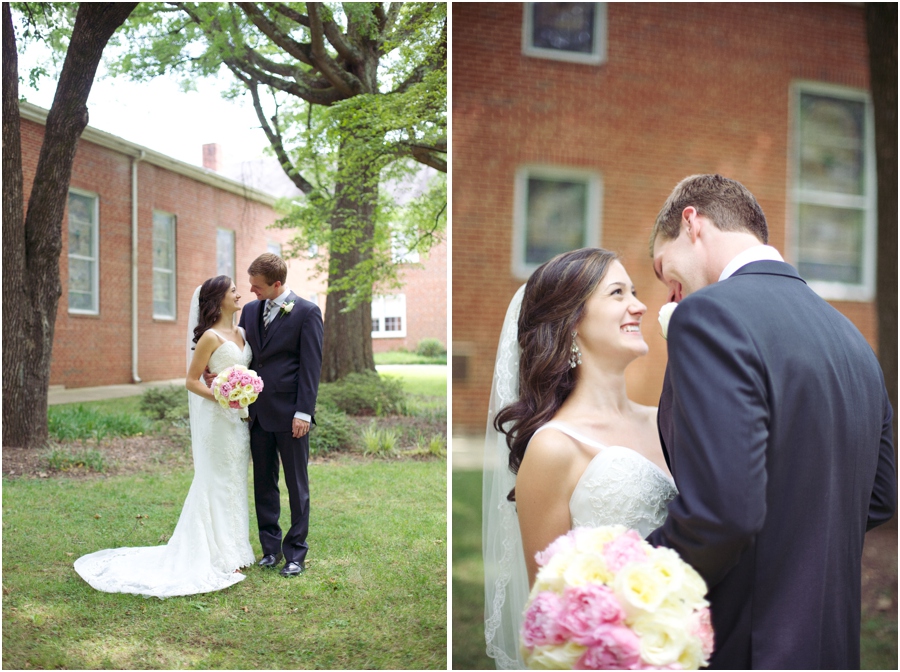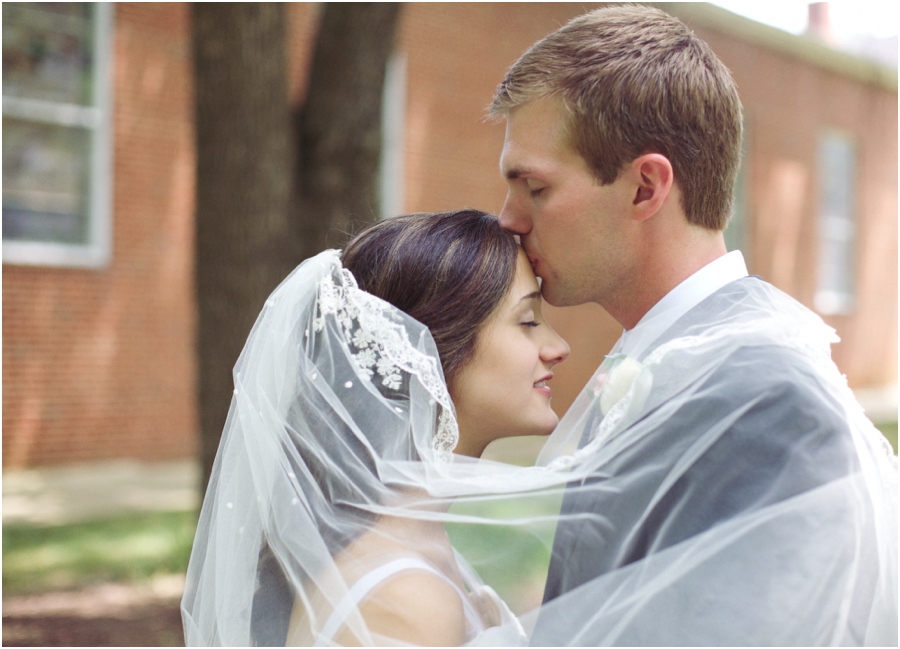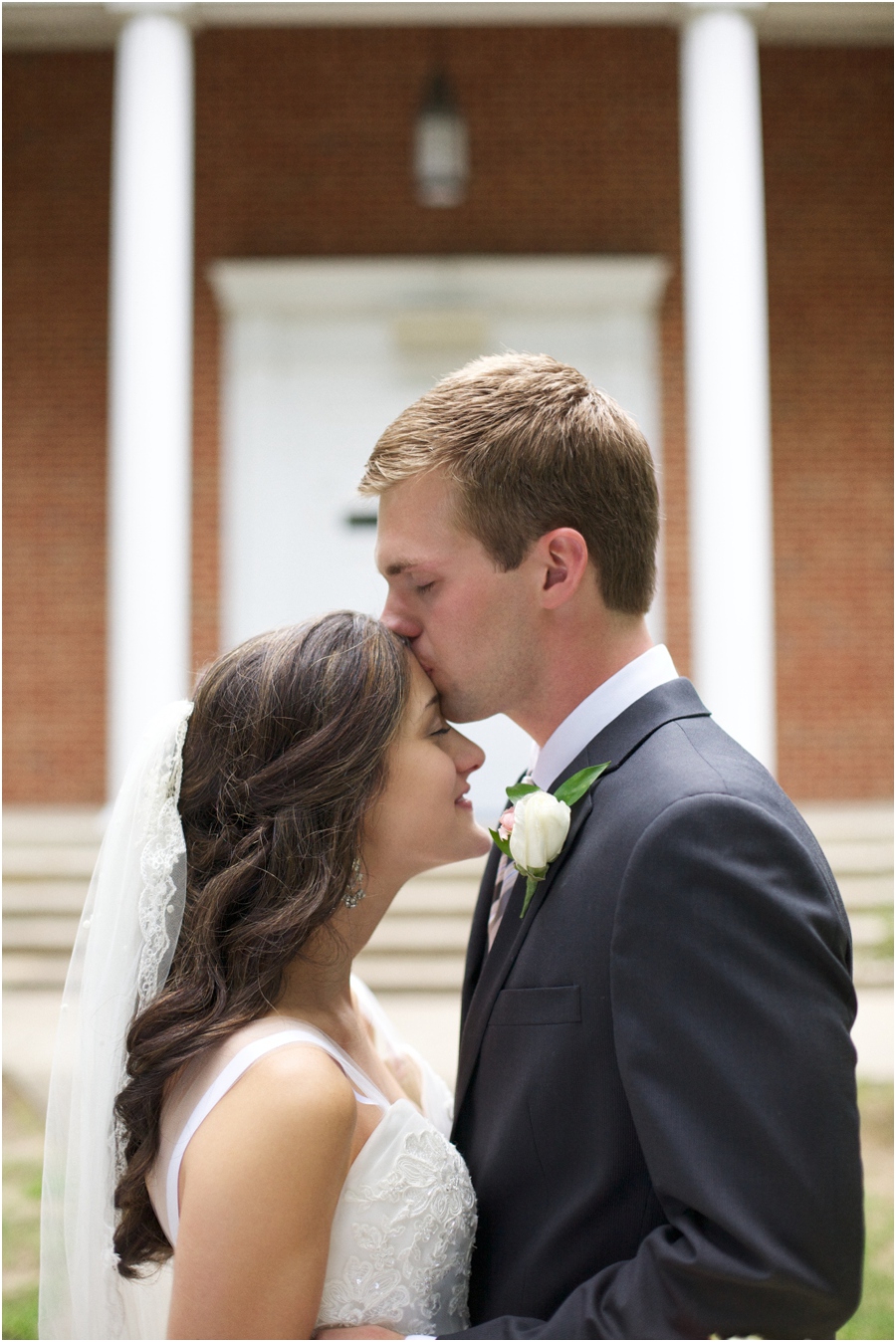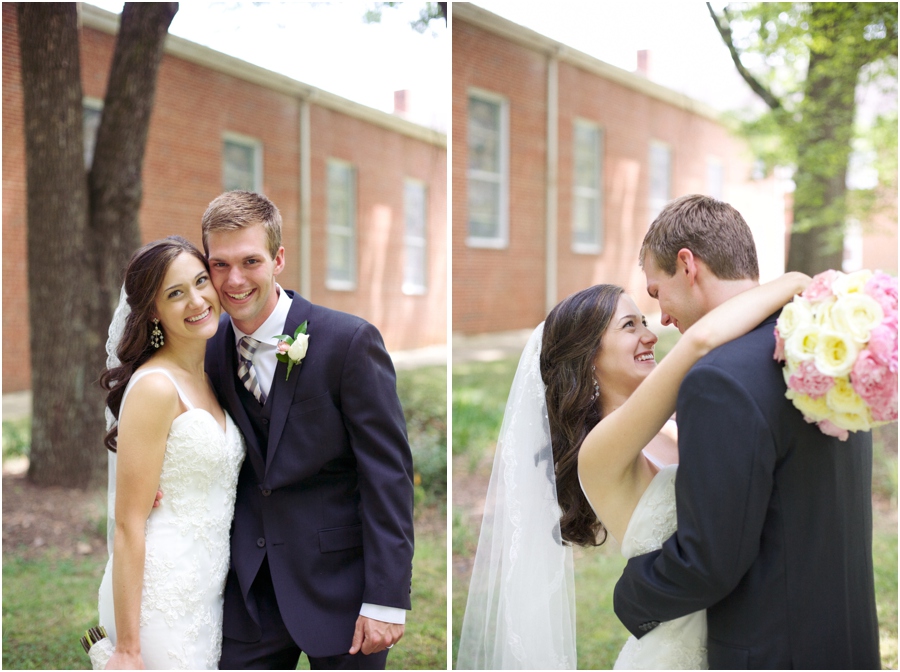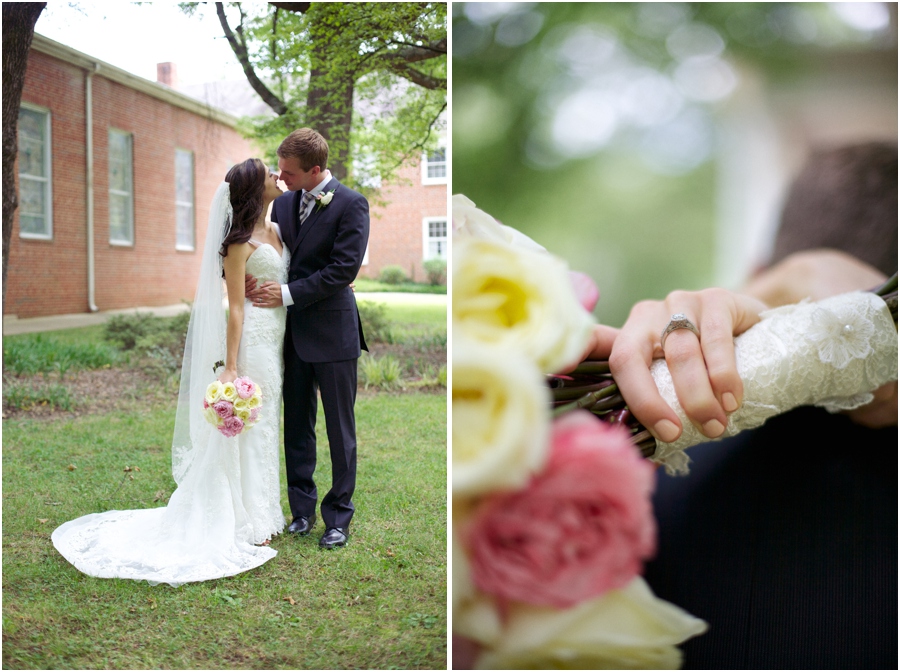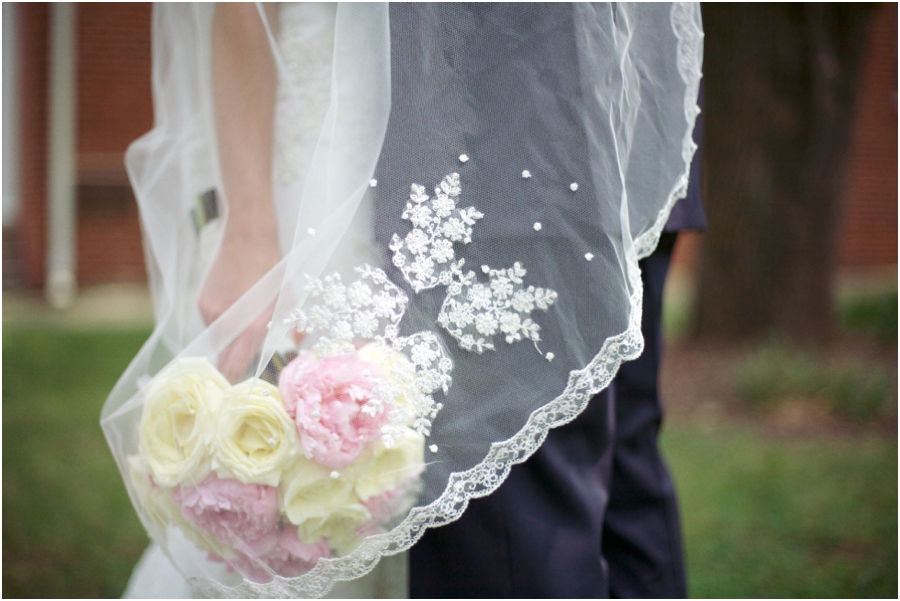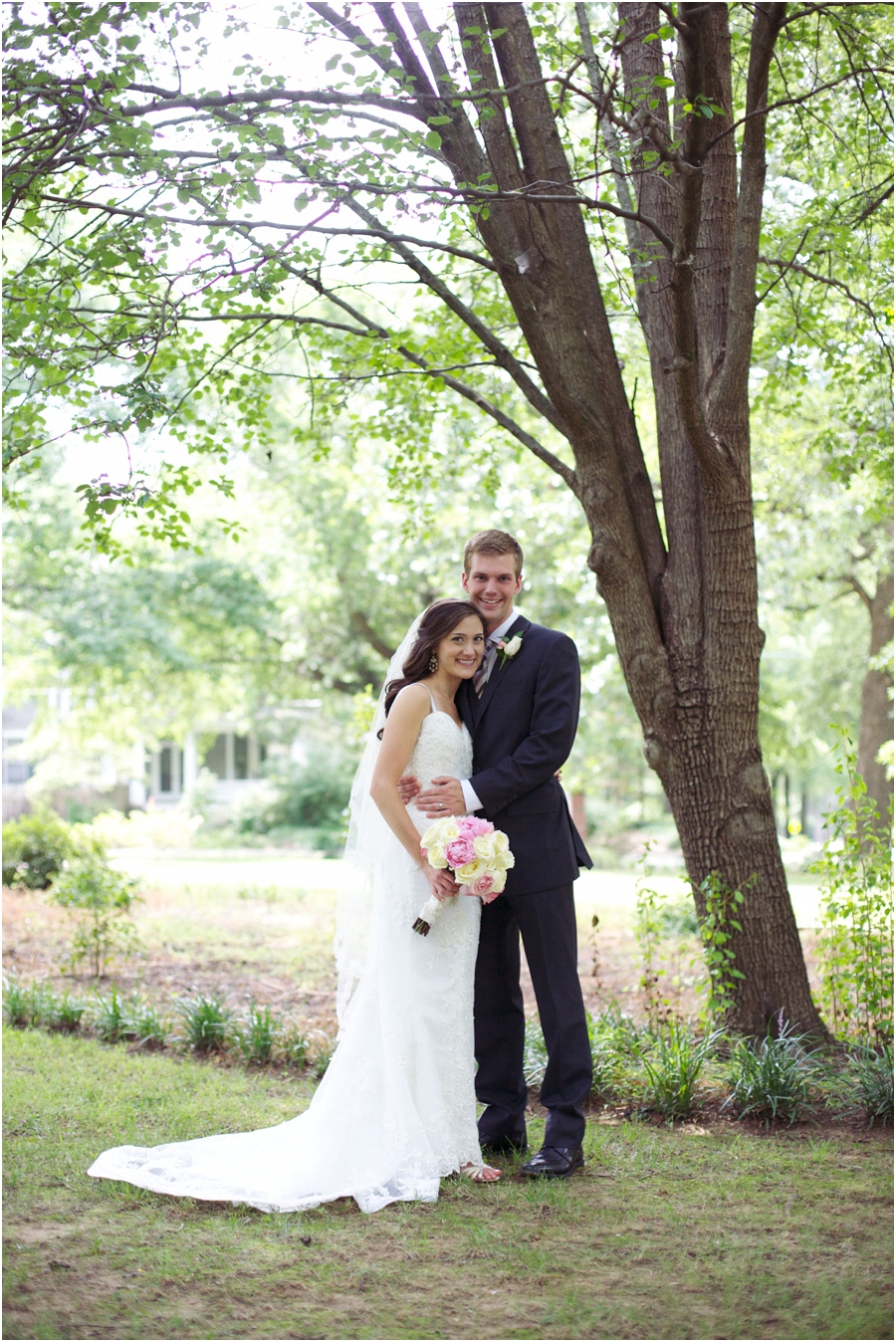 So gorgeous together!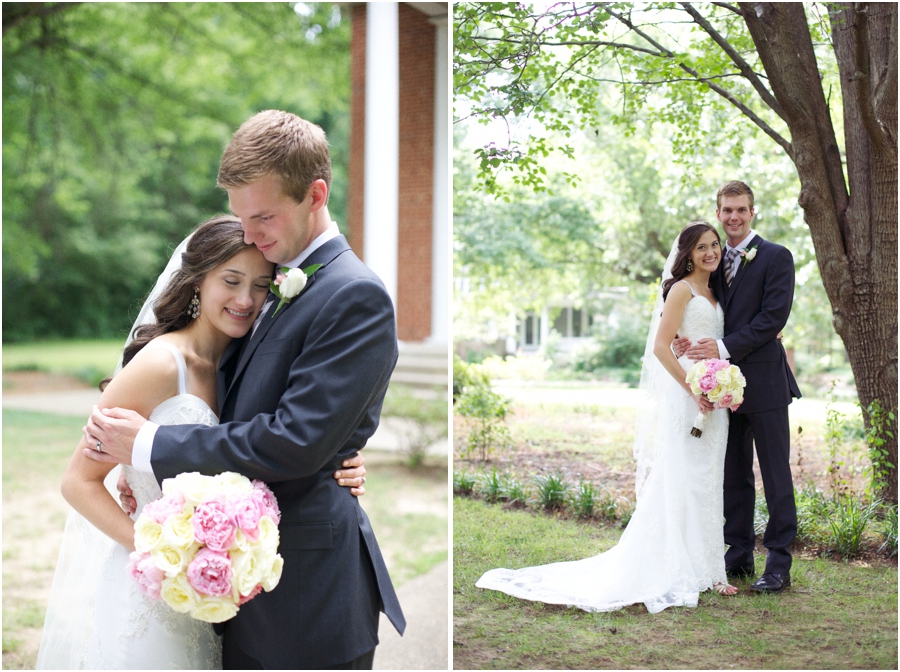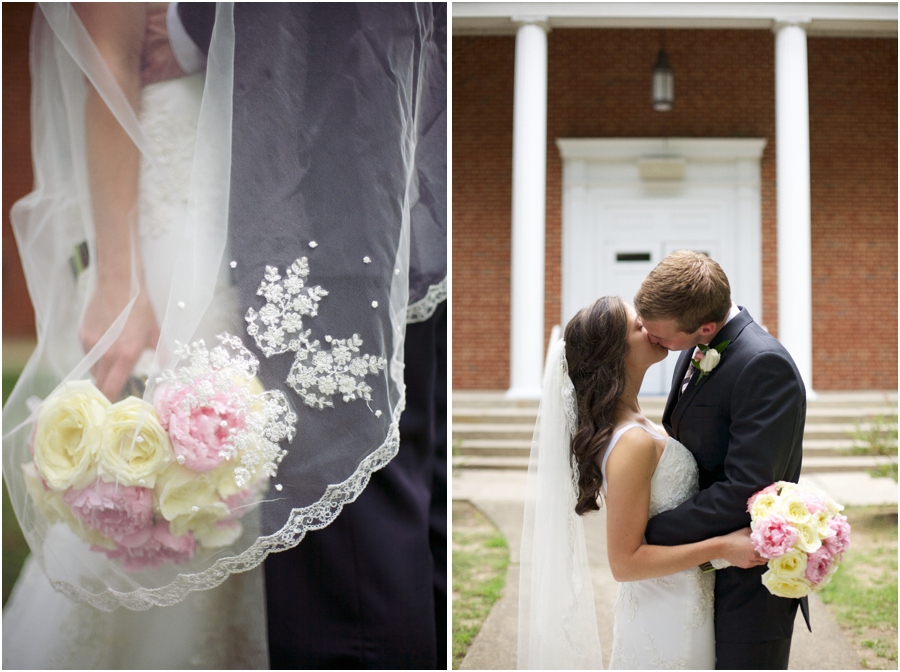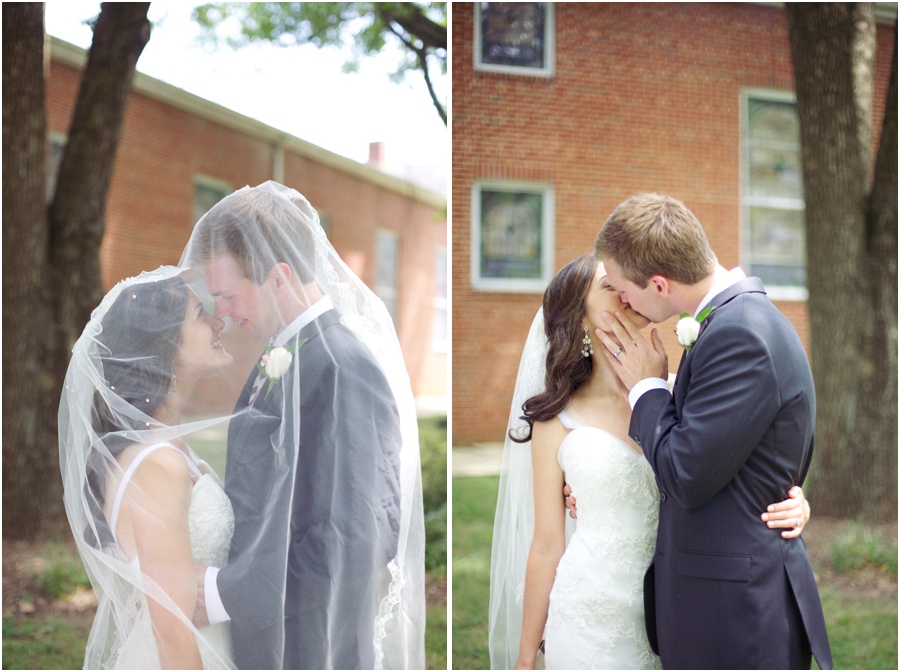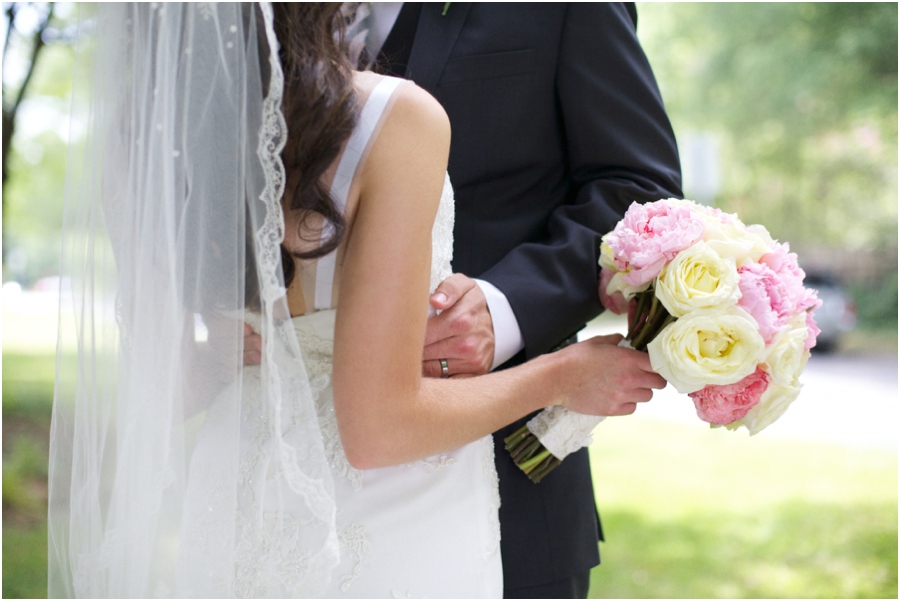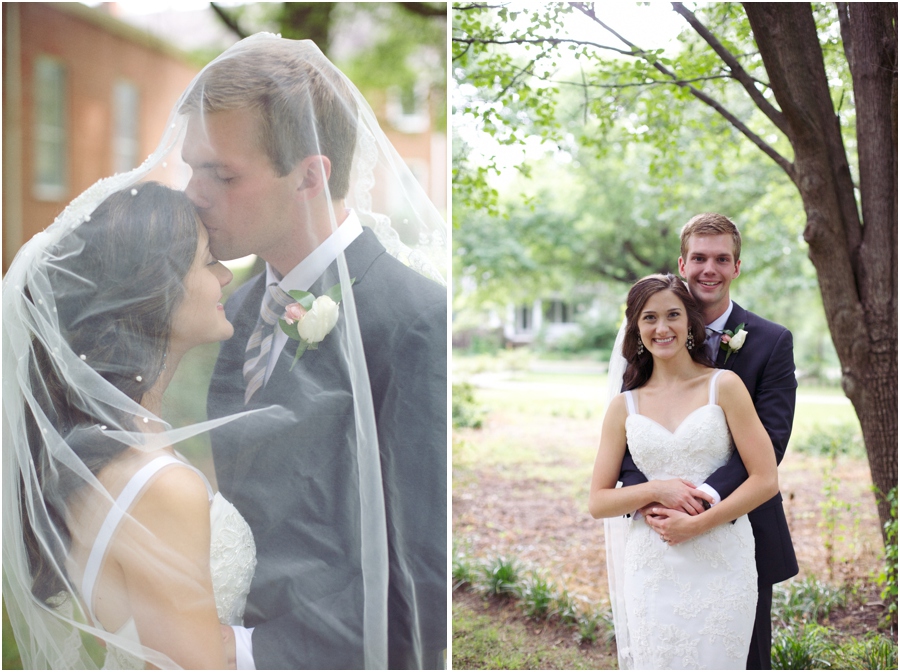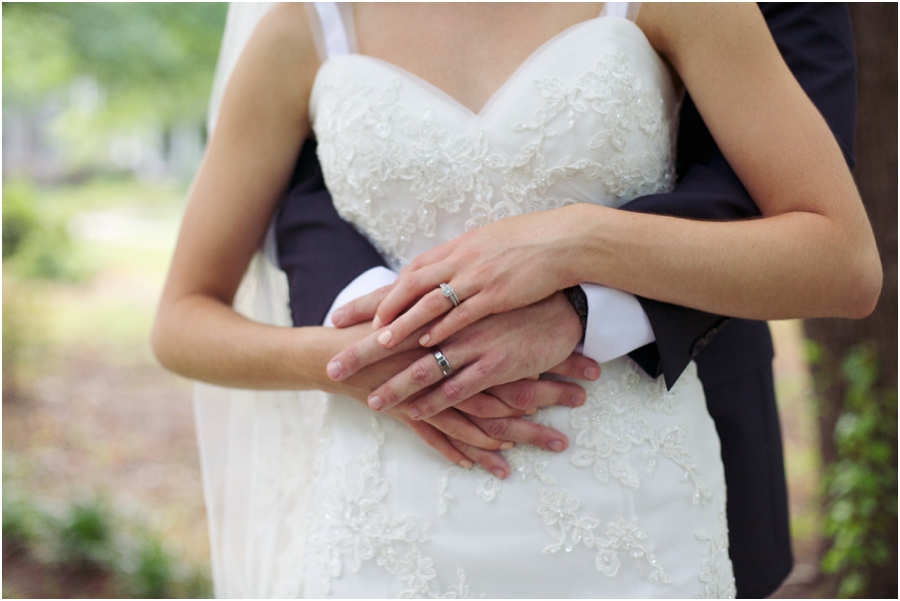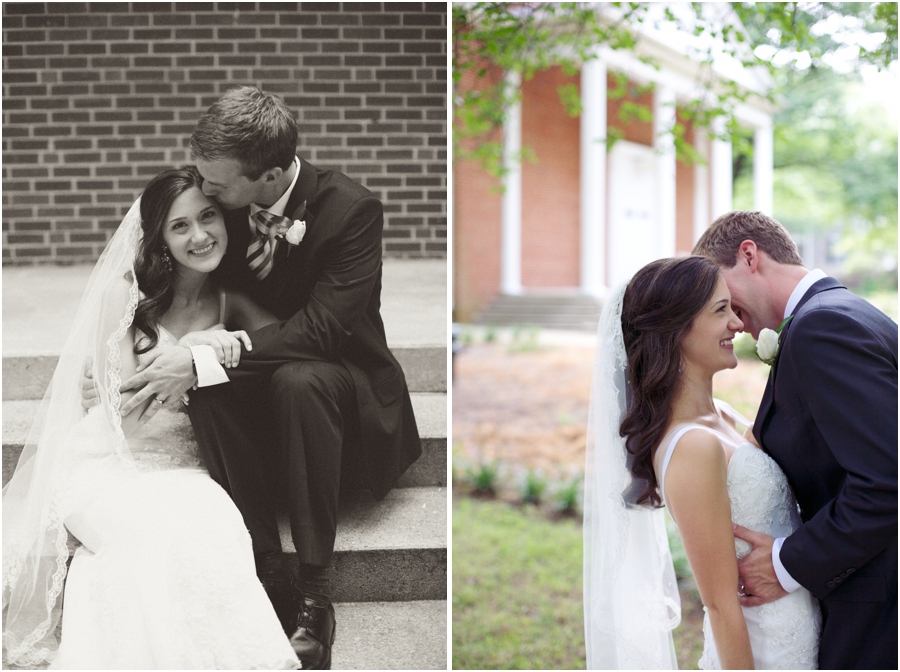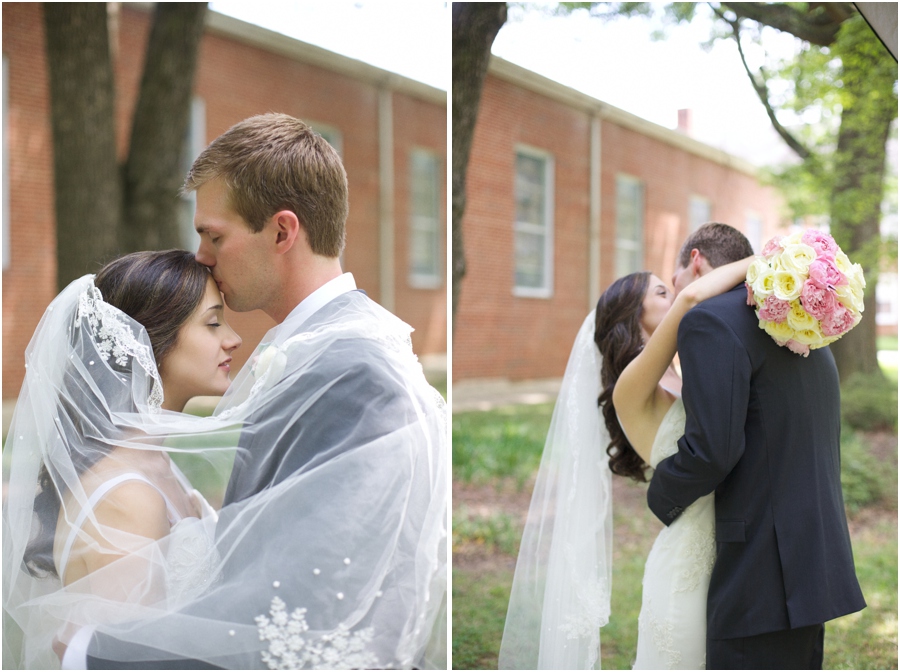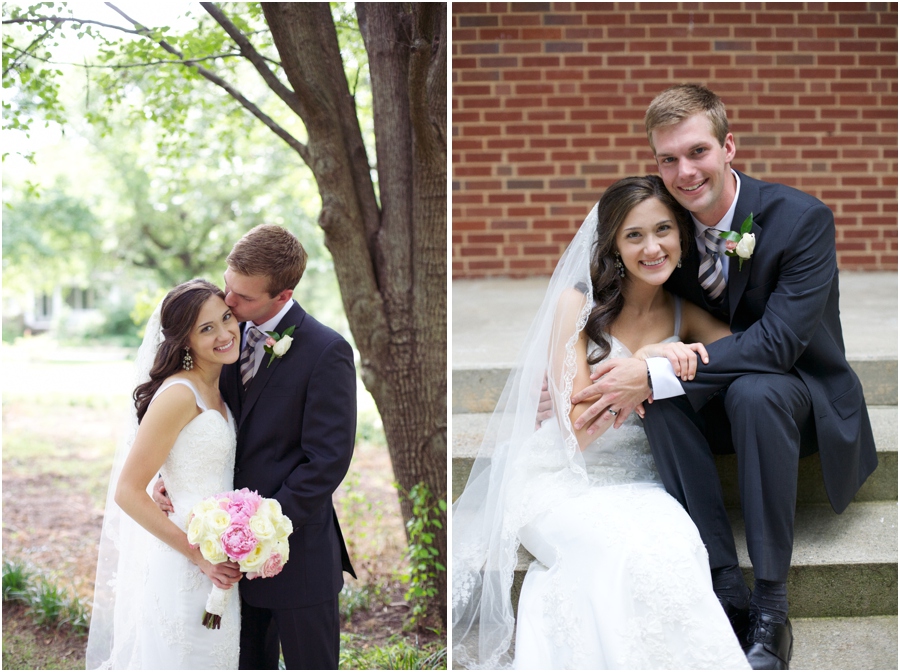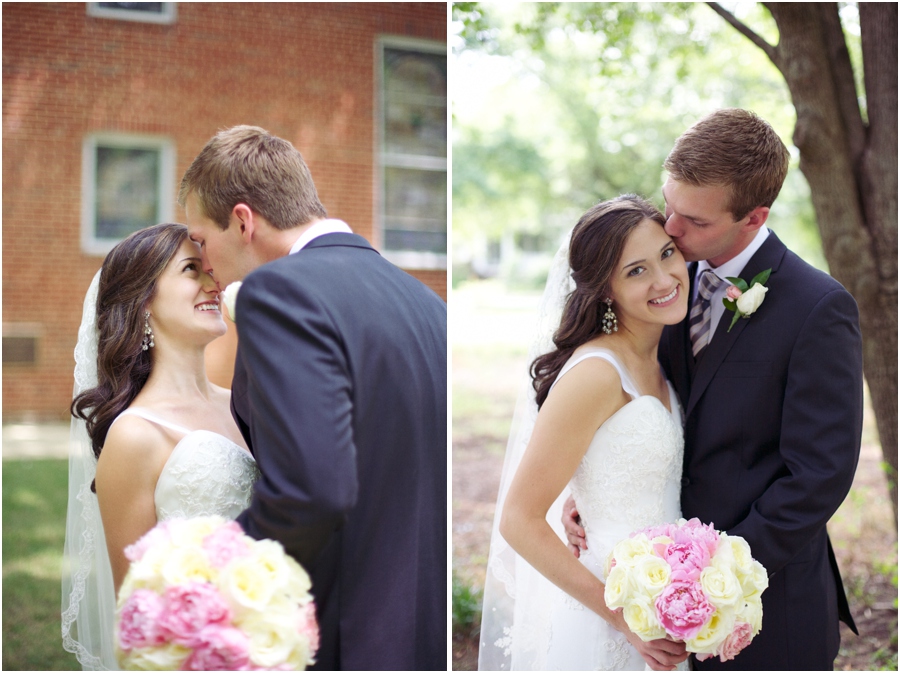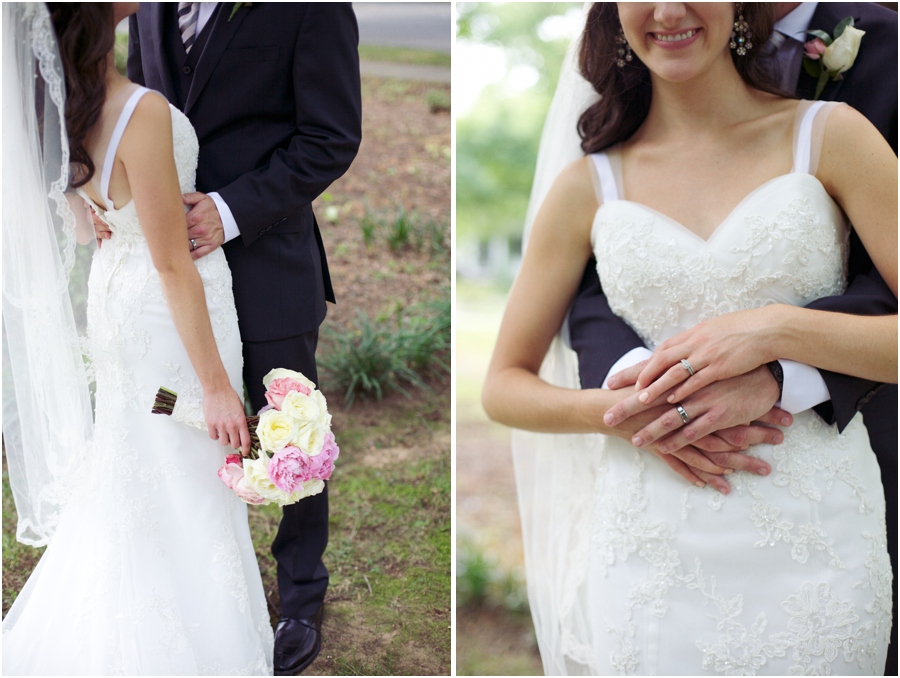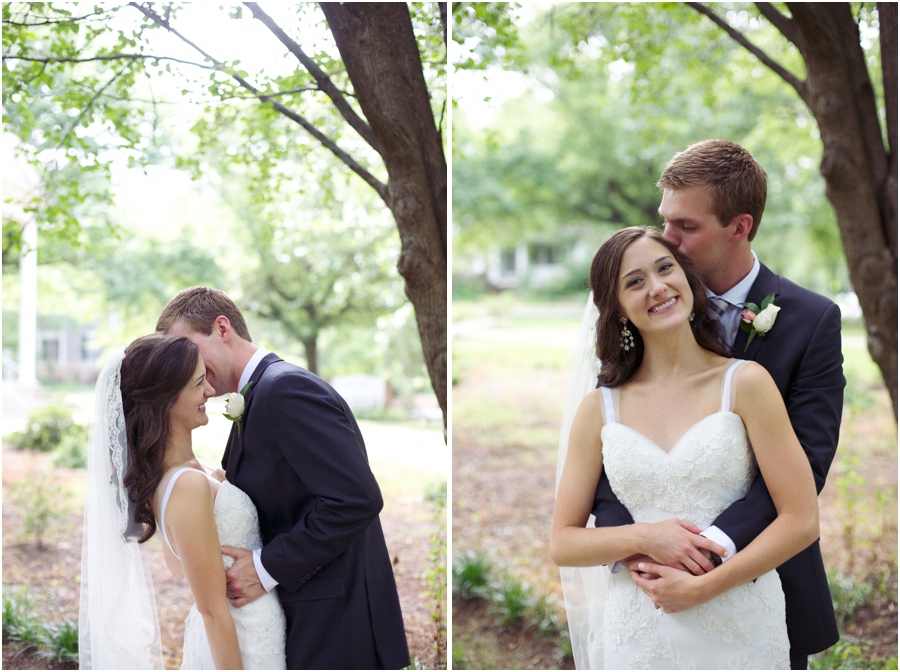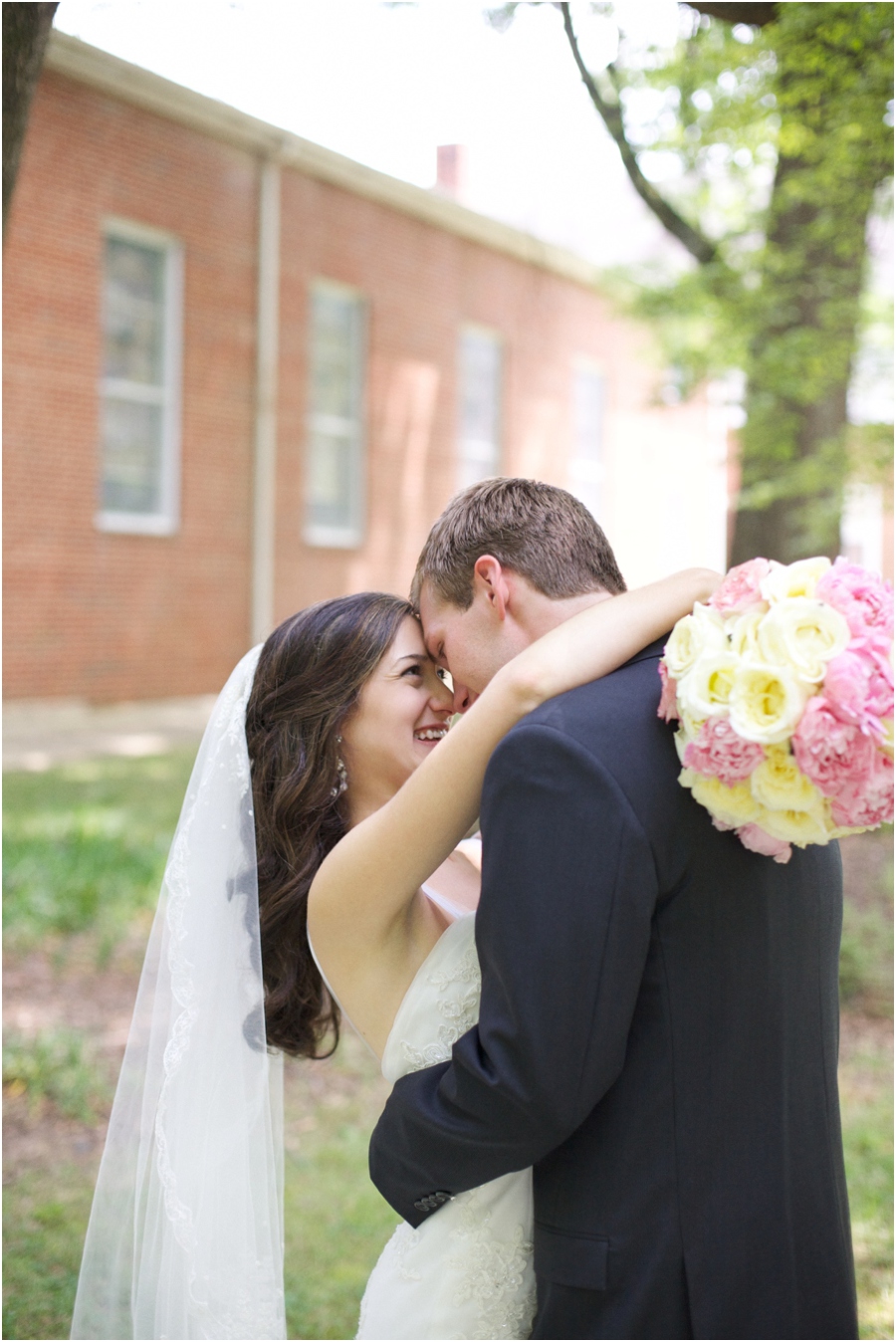 Breathtaking!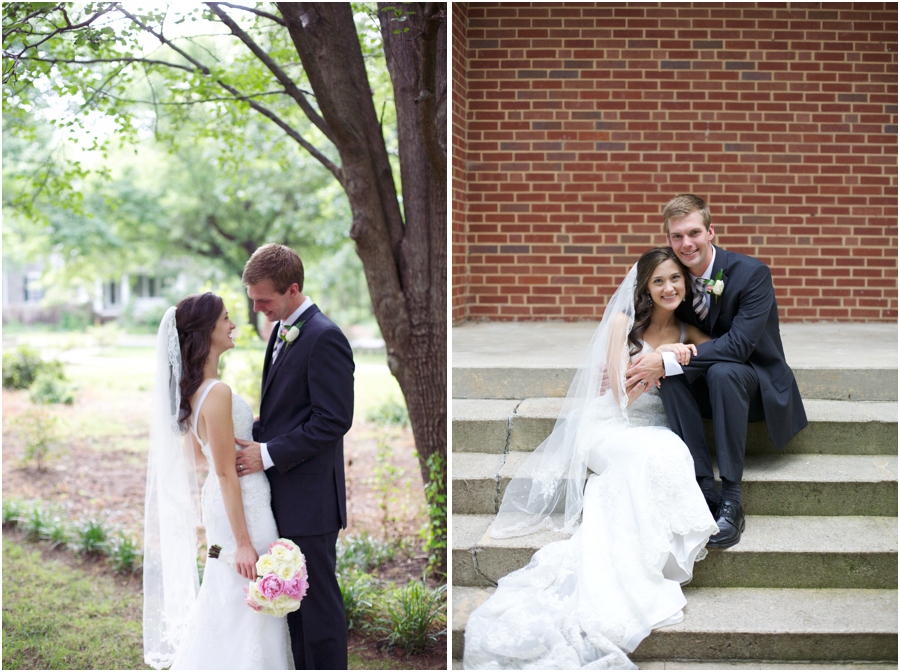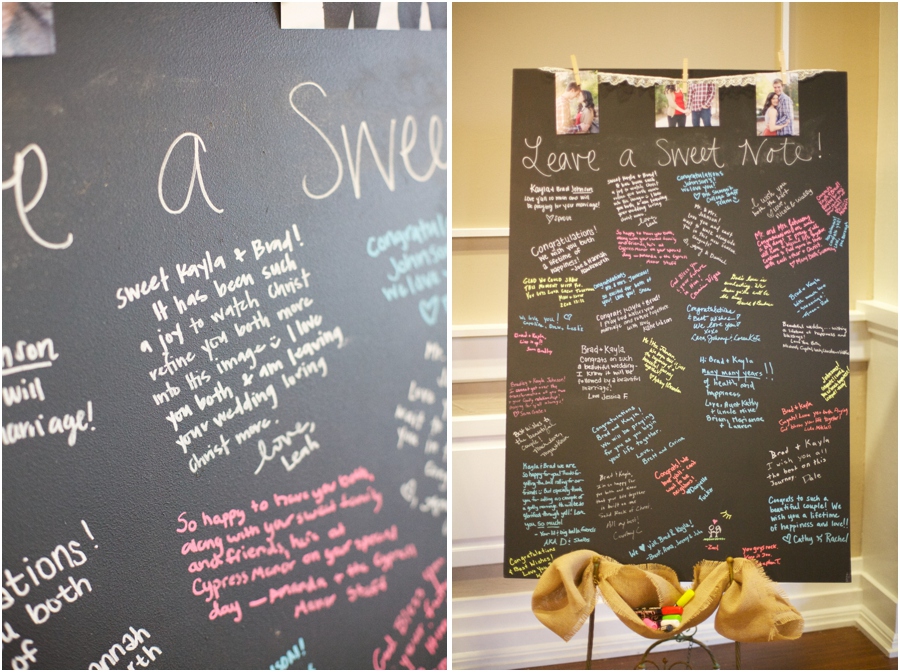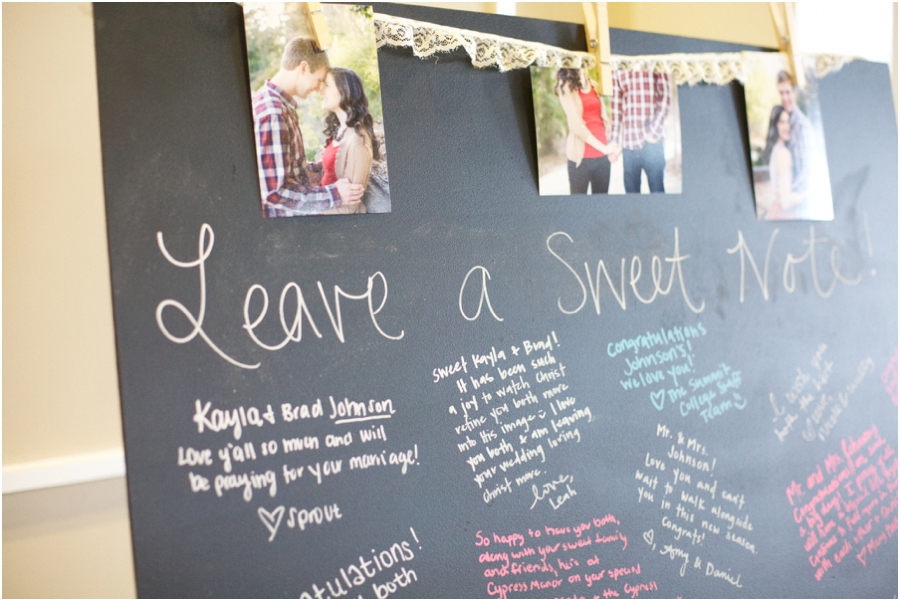 Guests enjoyed leaving notes for the newly married couple with this unique guestbook idea.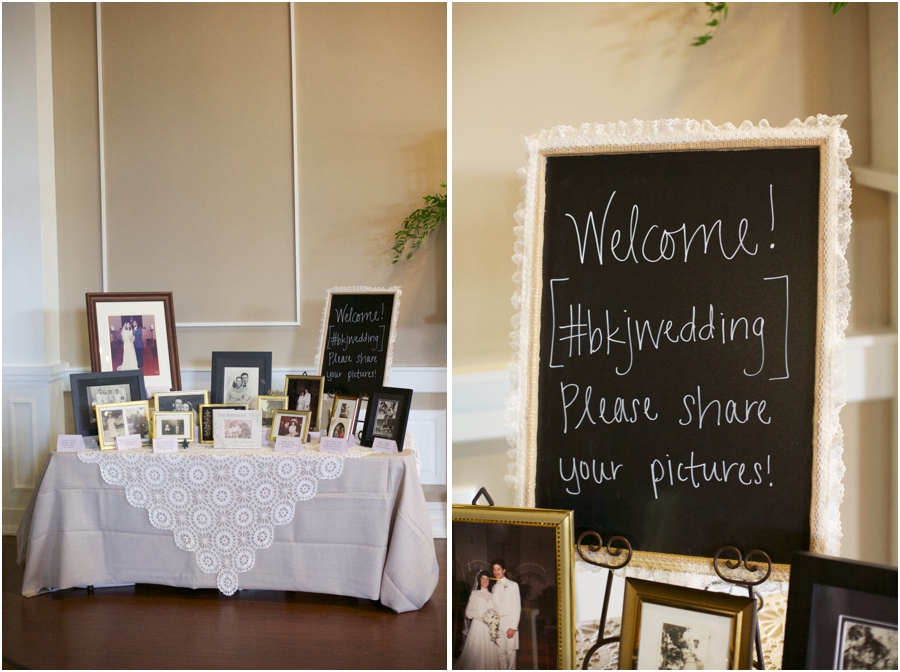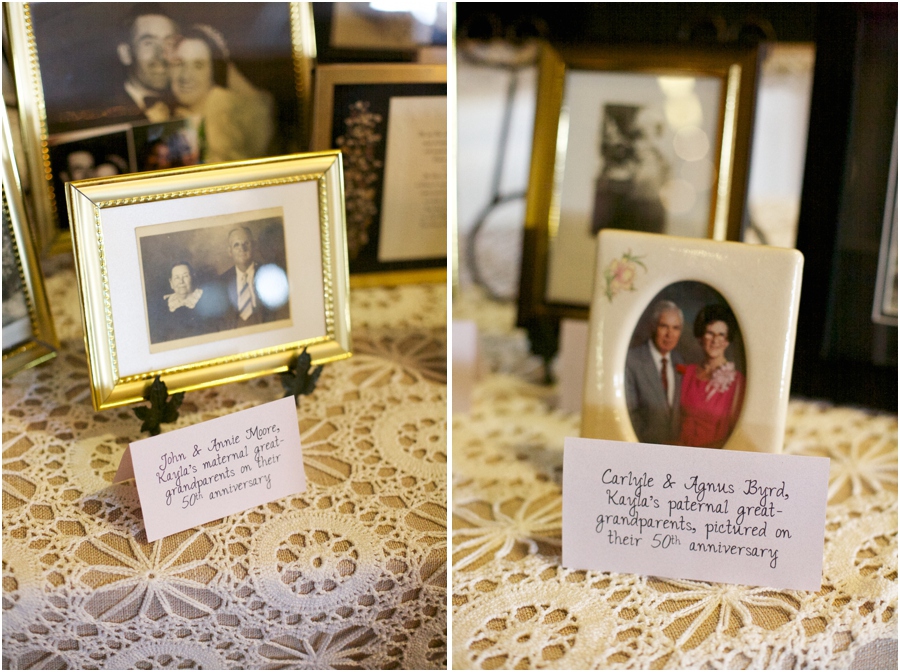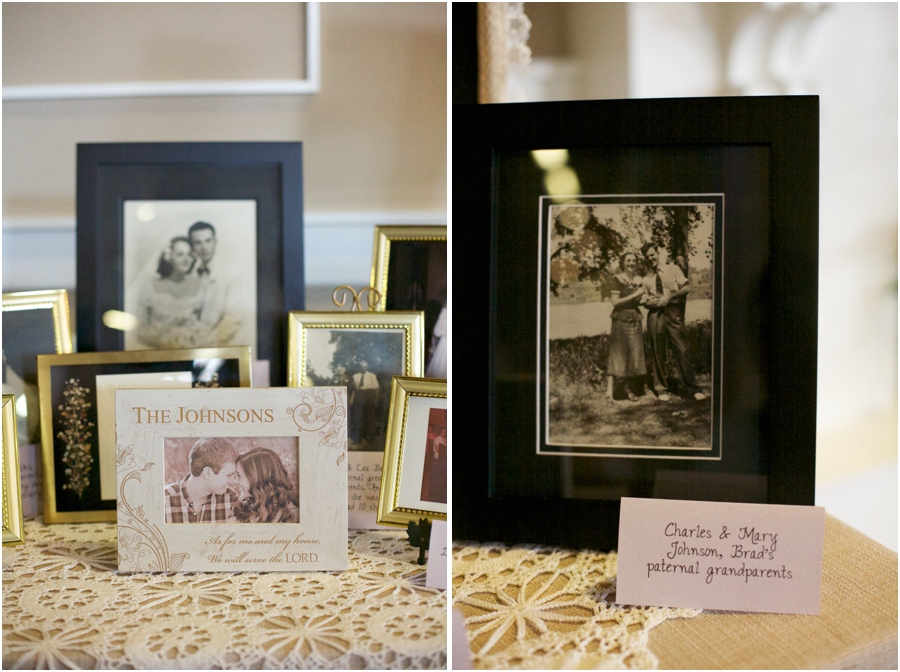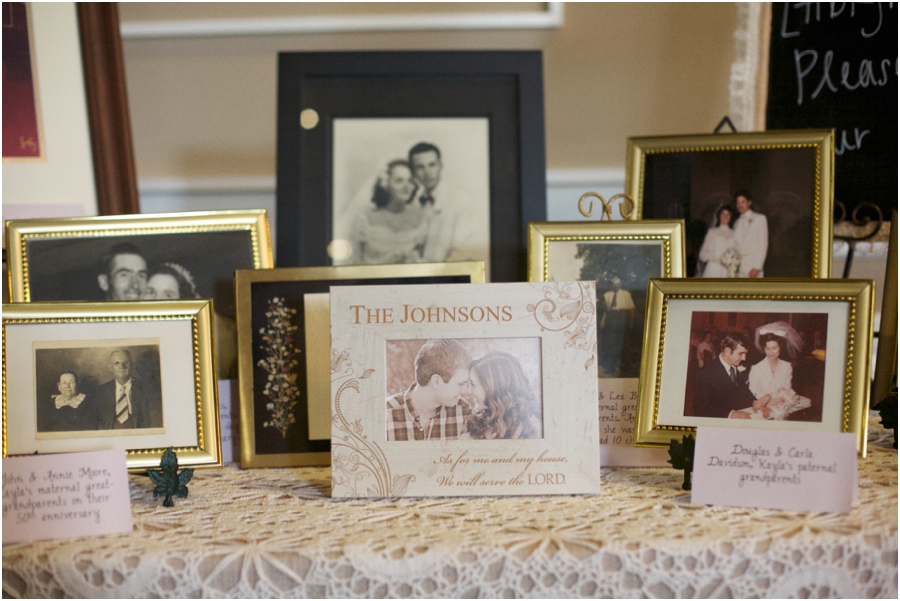 We loved this display of wedding pictures and more of several generations of both the bride and groom's families.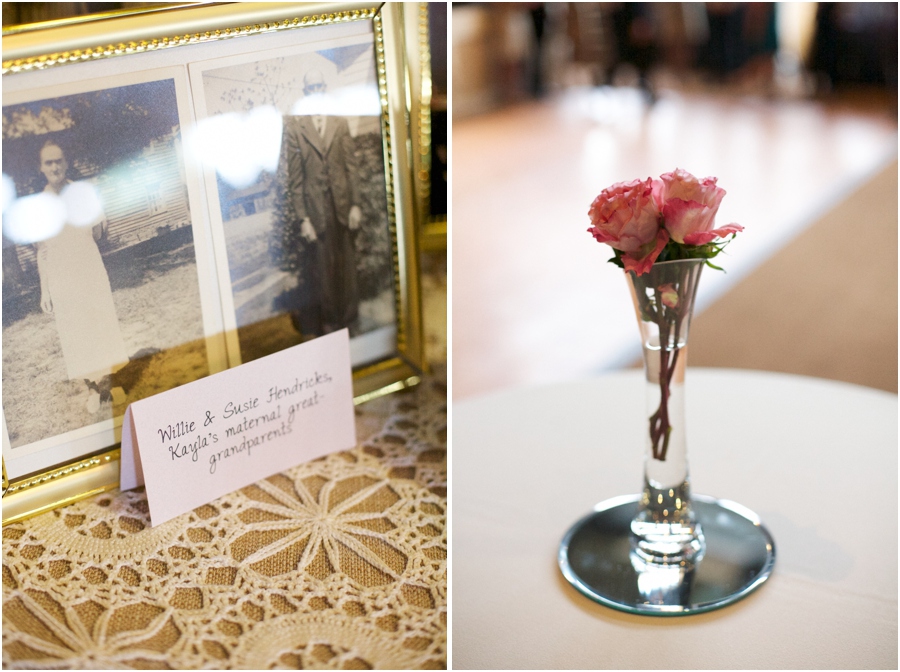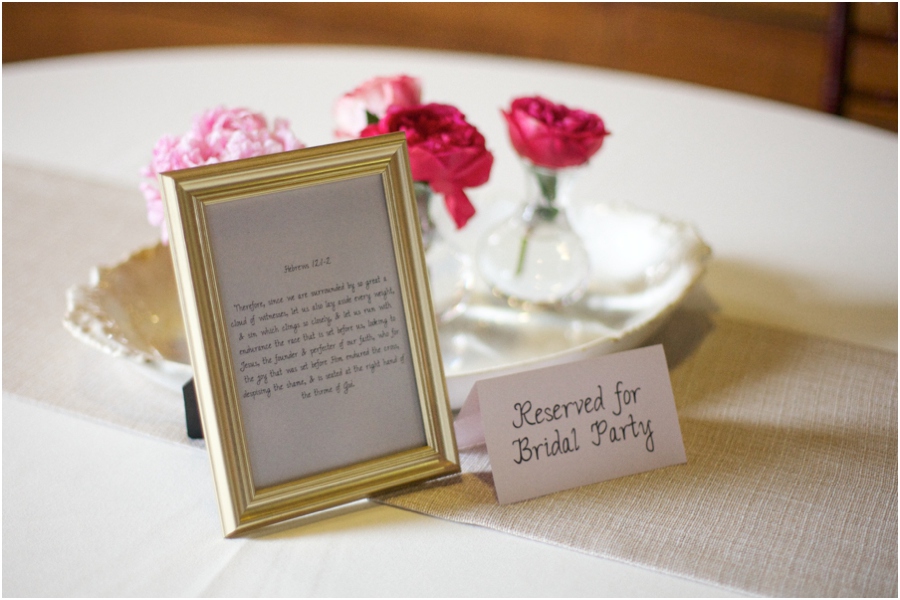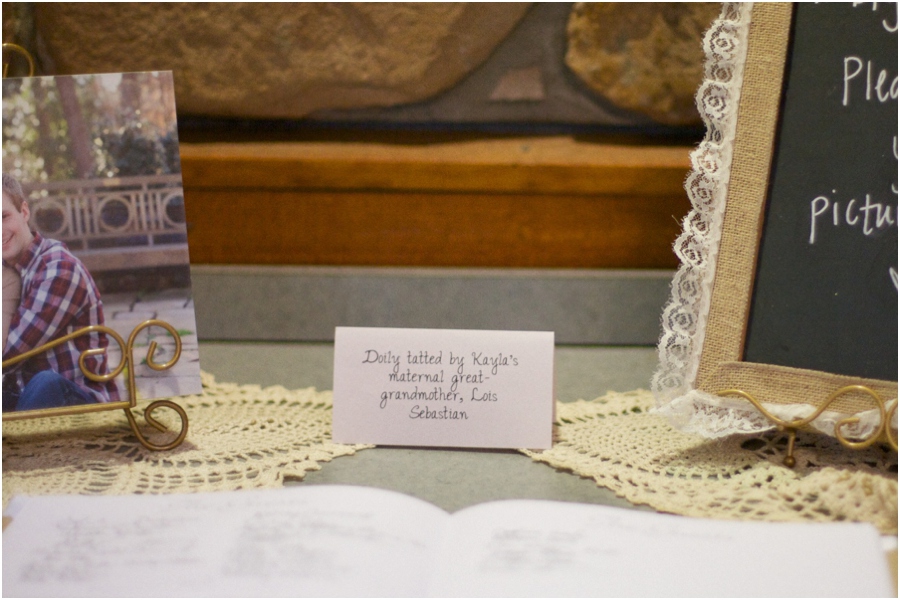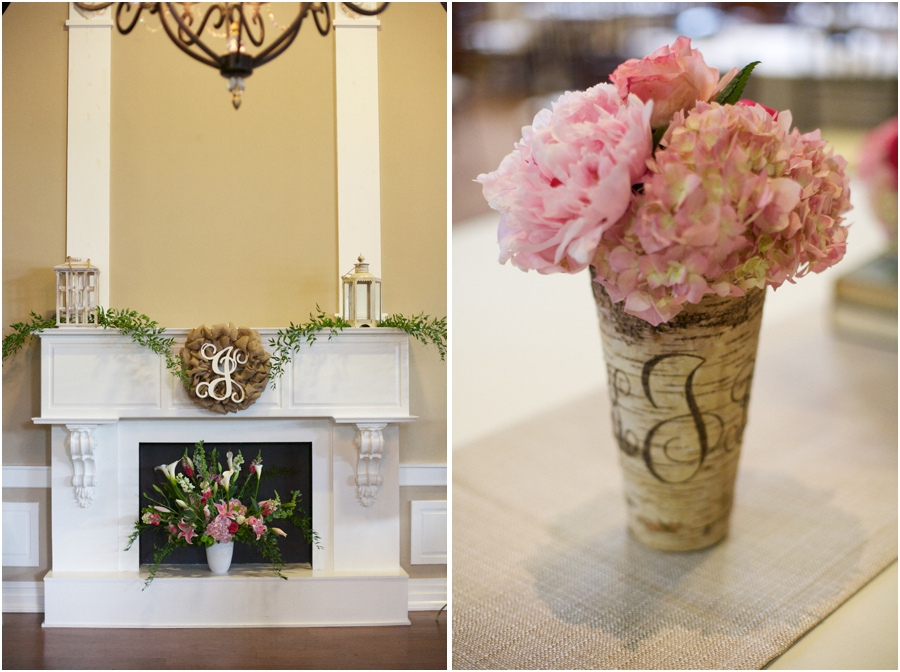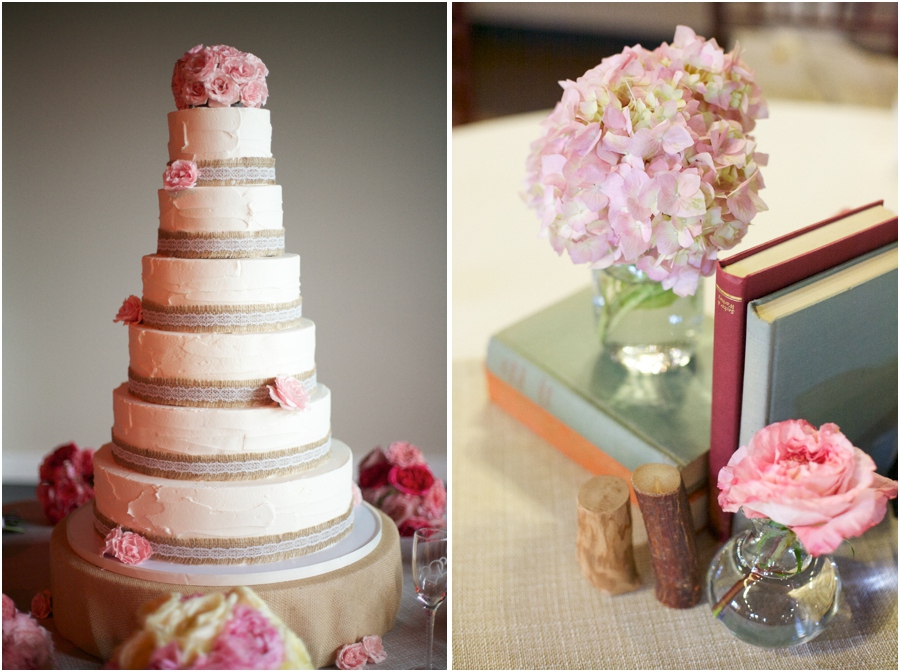 Their burlap and lace-edged wedding cake was beautiful! It featured two flavors chosen by the bride and groom, vanilla and strawberry by Kayla, and mint chocolate chip by Brad.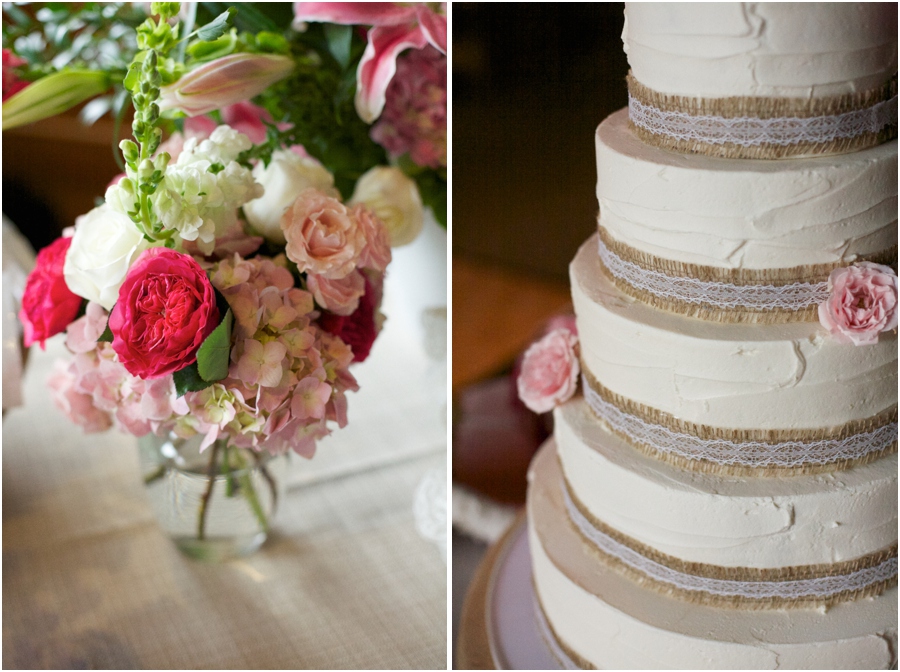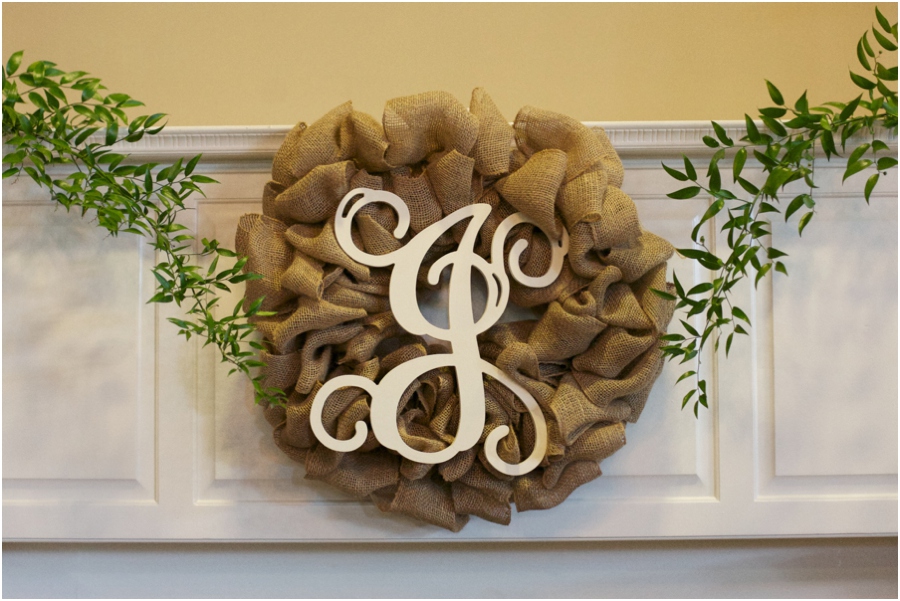 We fell in love with this monogrammed burlap wreath.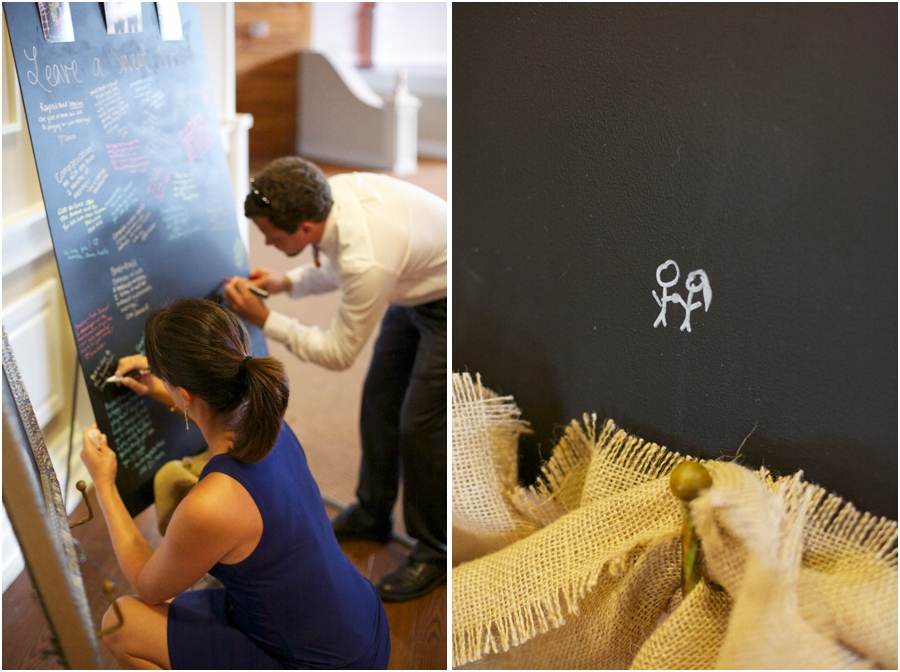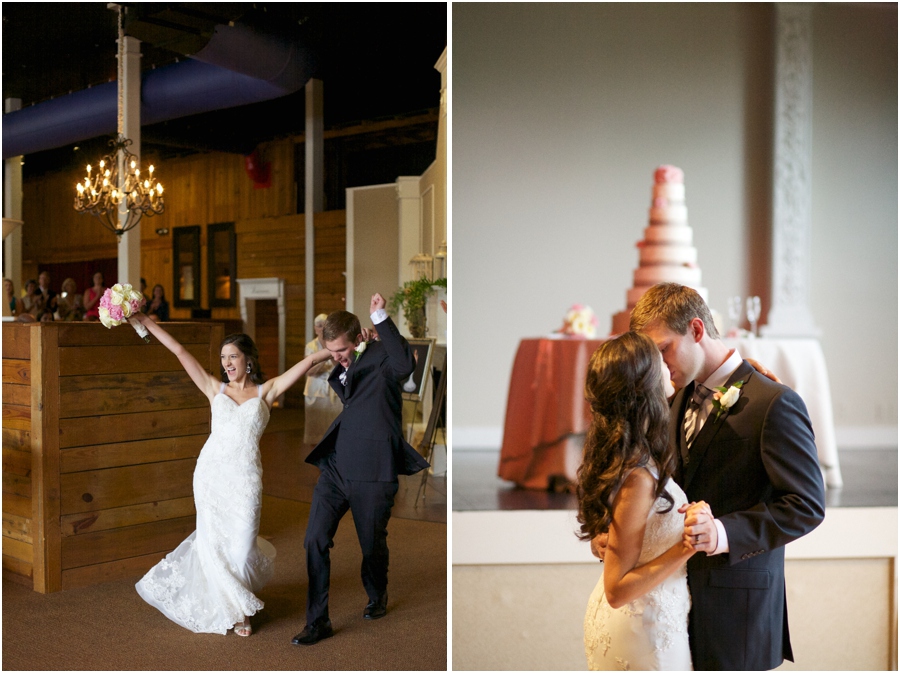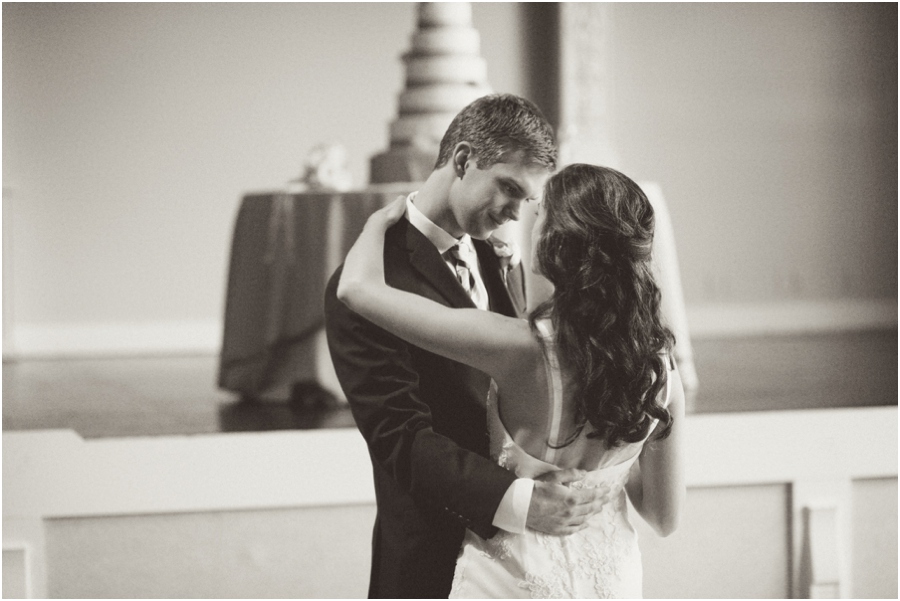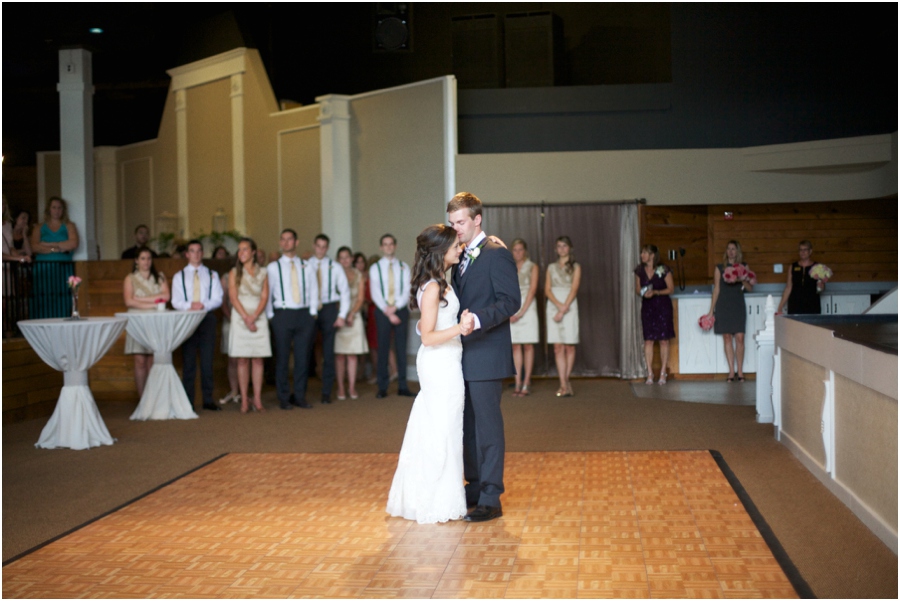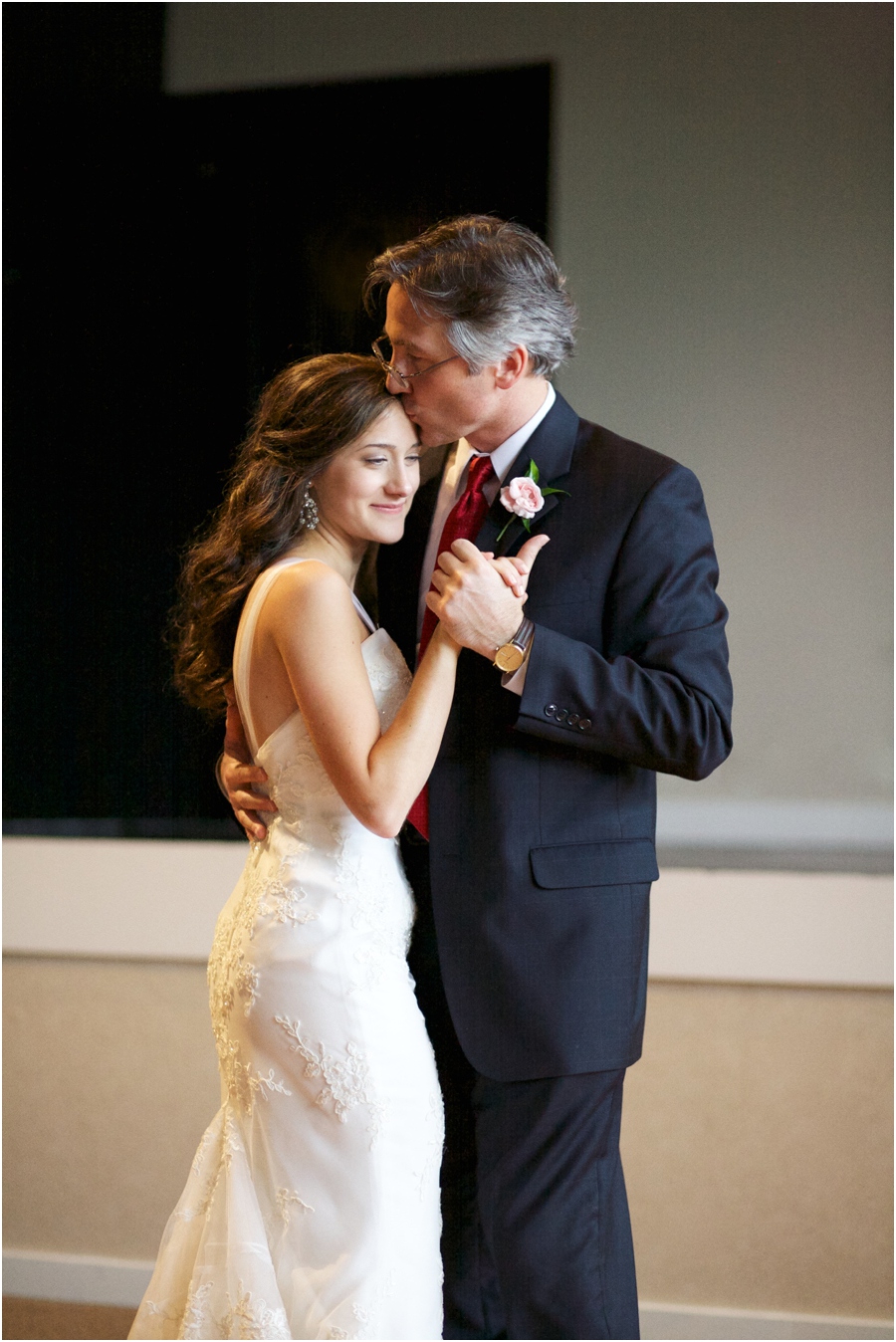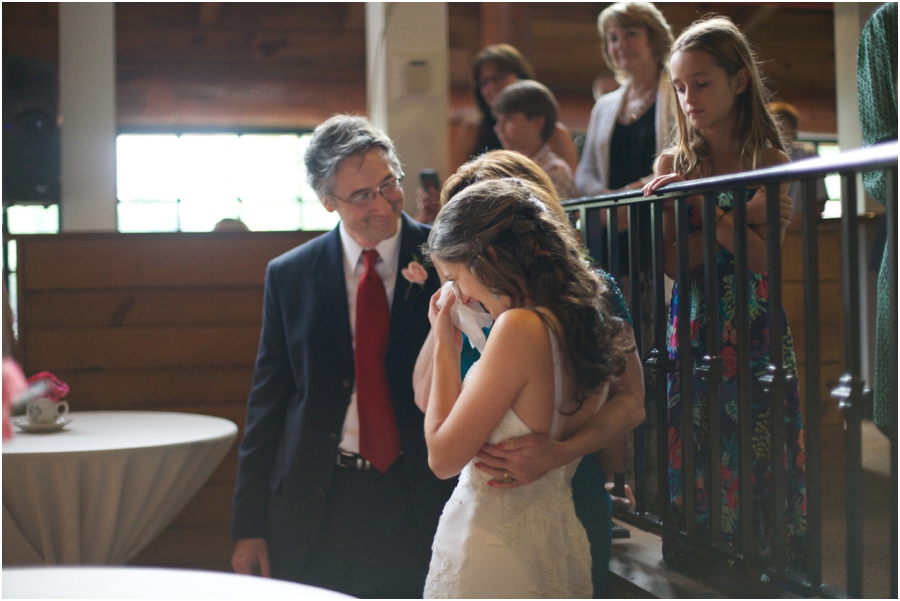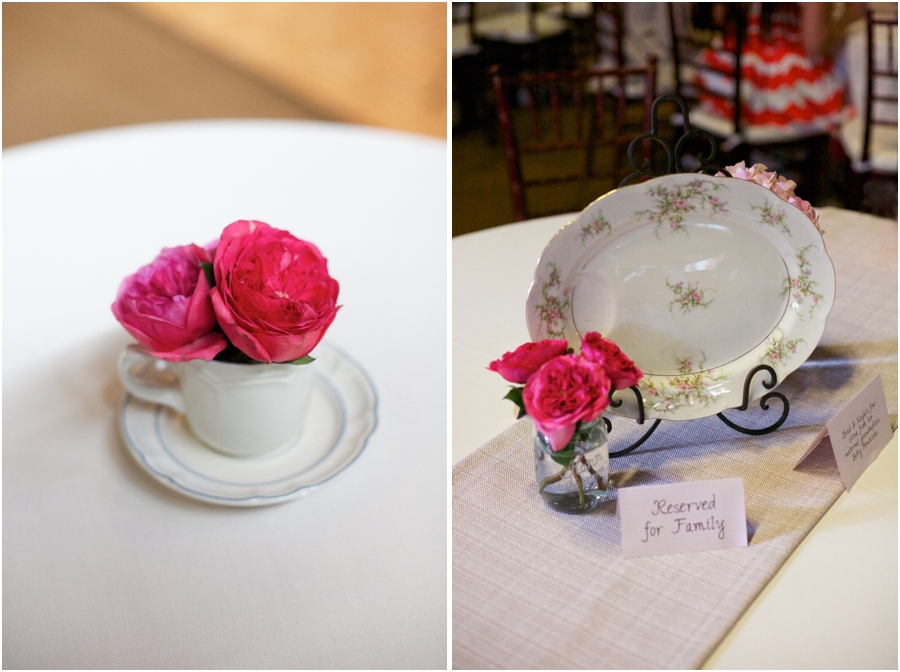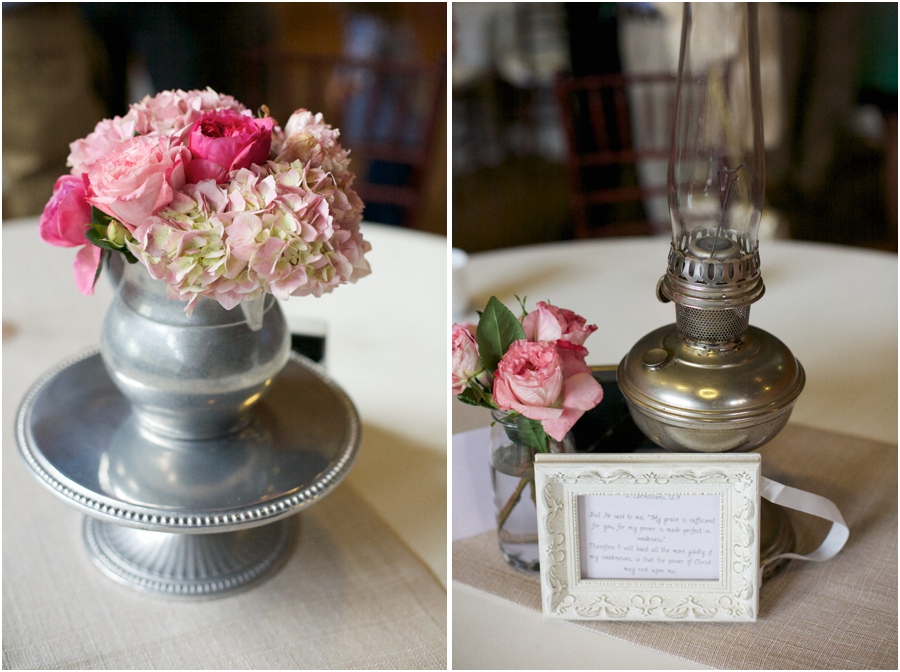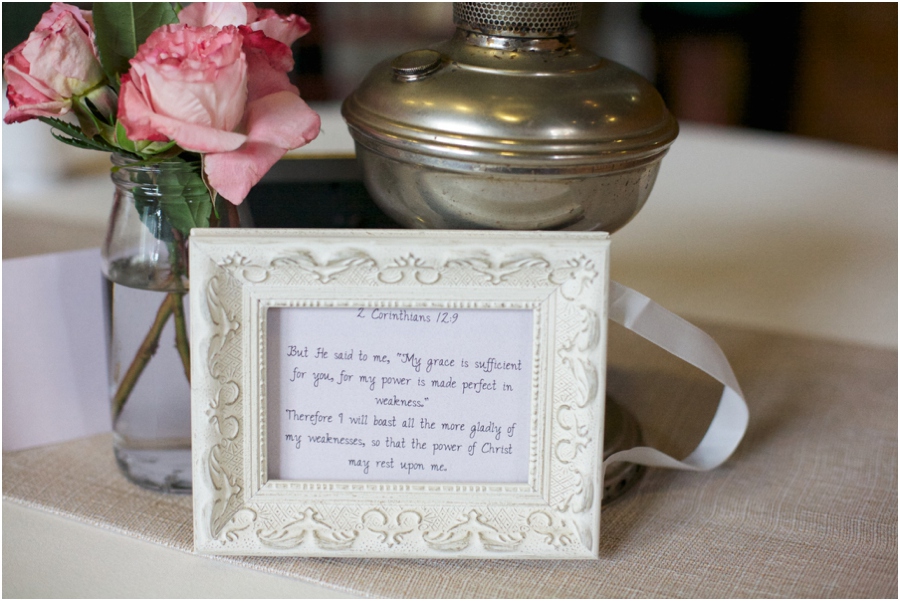 Each table had a unique centerpiece with books or heirloom pieces, framed and hand-lettered favorite Bible verses, and a variety of arrangements with peonies, roses, and hydrangeas. So lovely!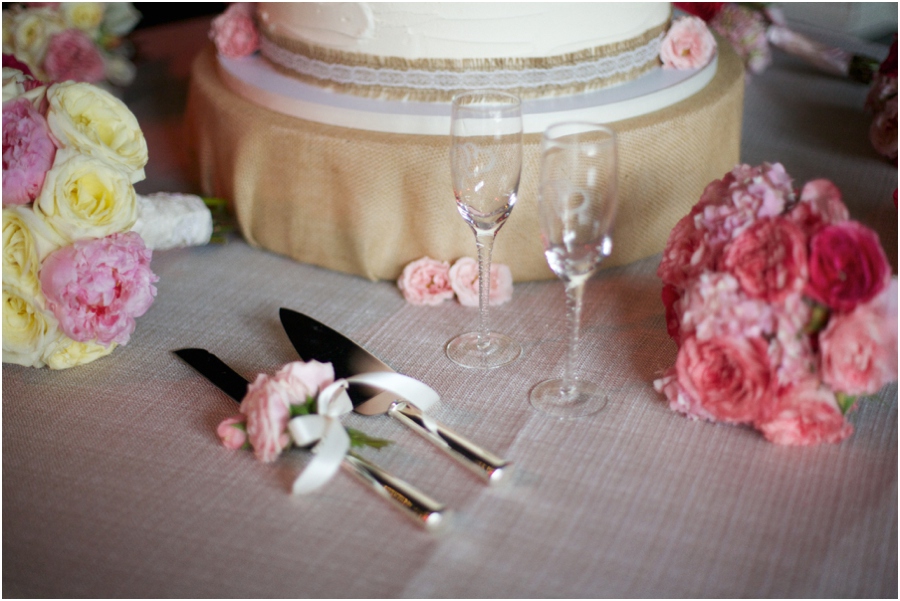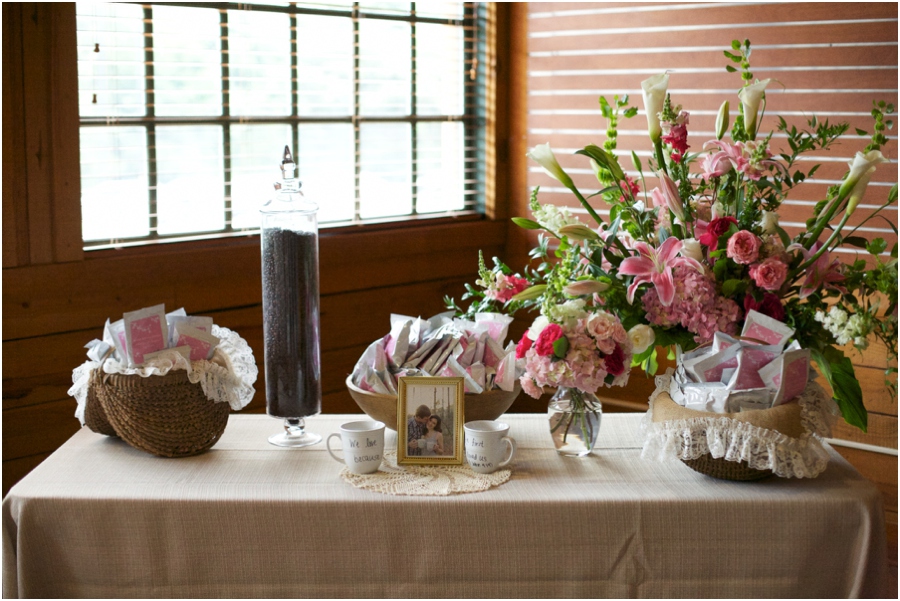 This couple loves coffee, so personalized packets of coffee made the perfect wedding favor.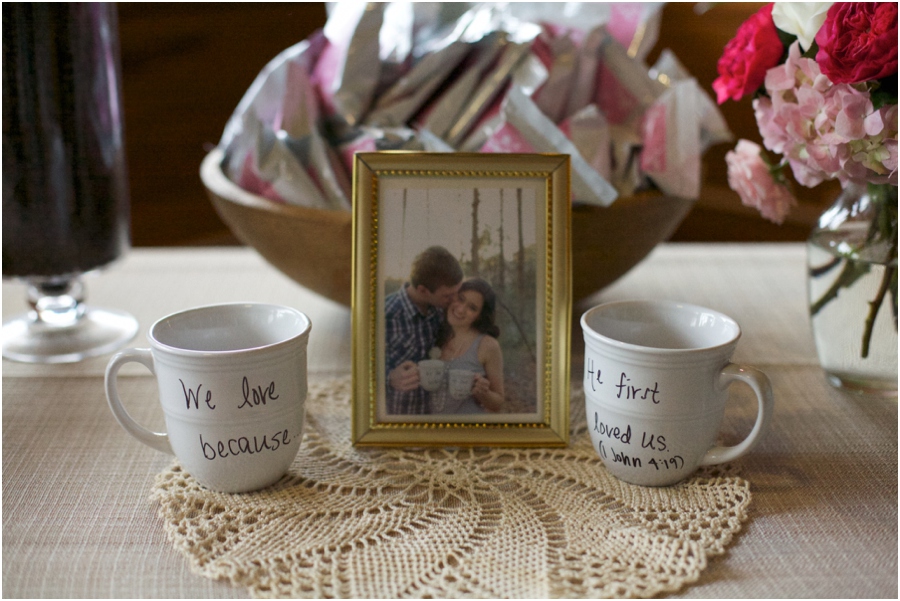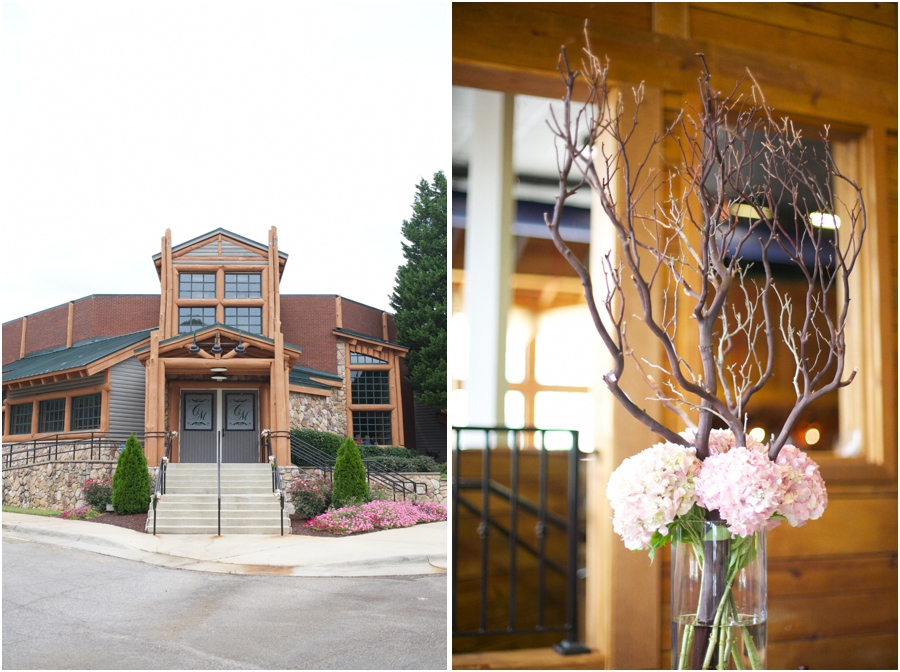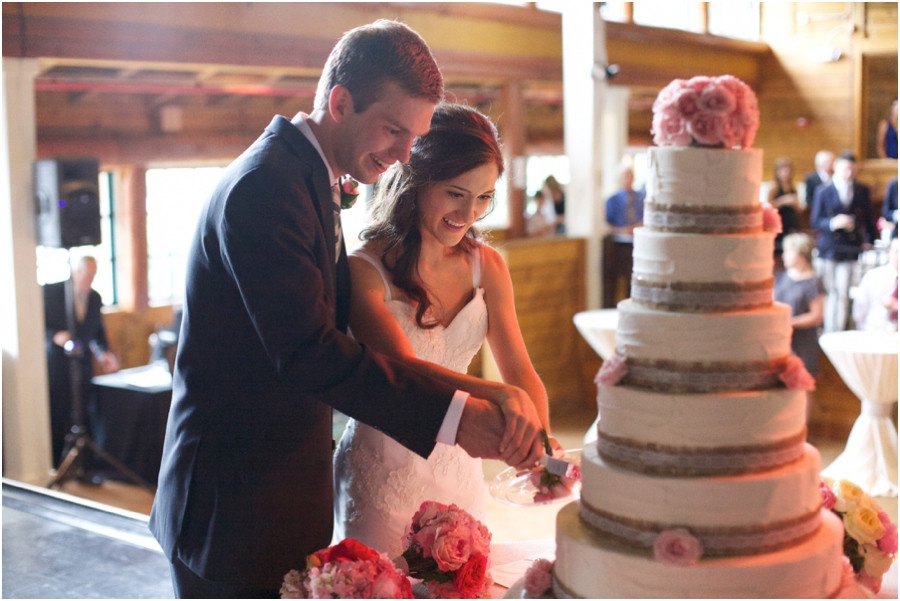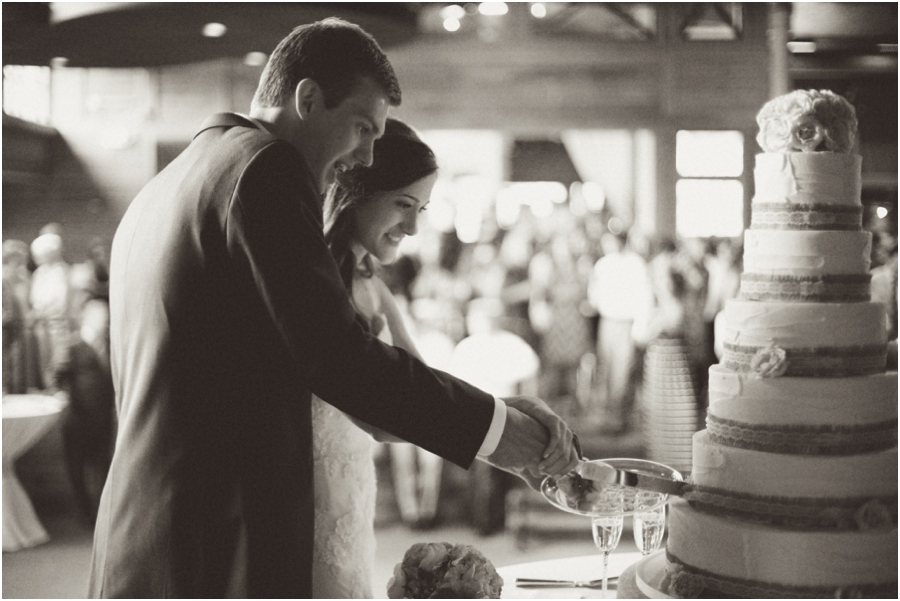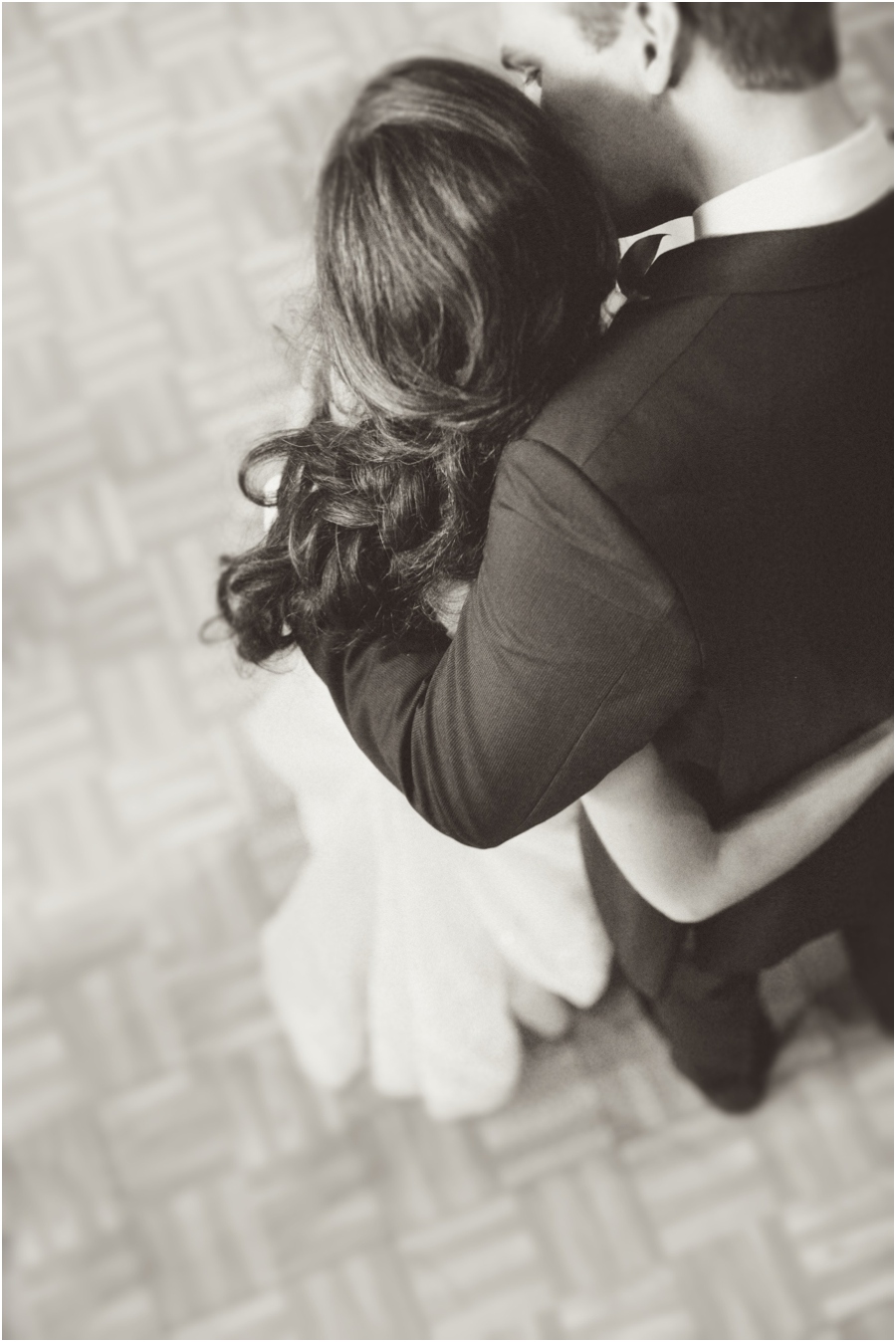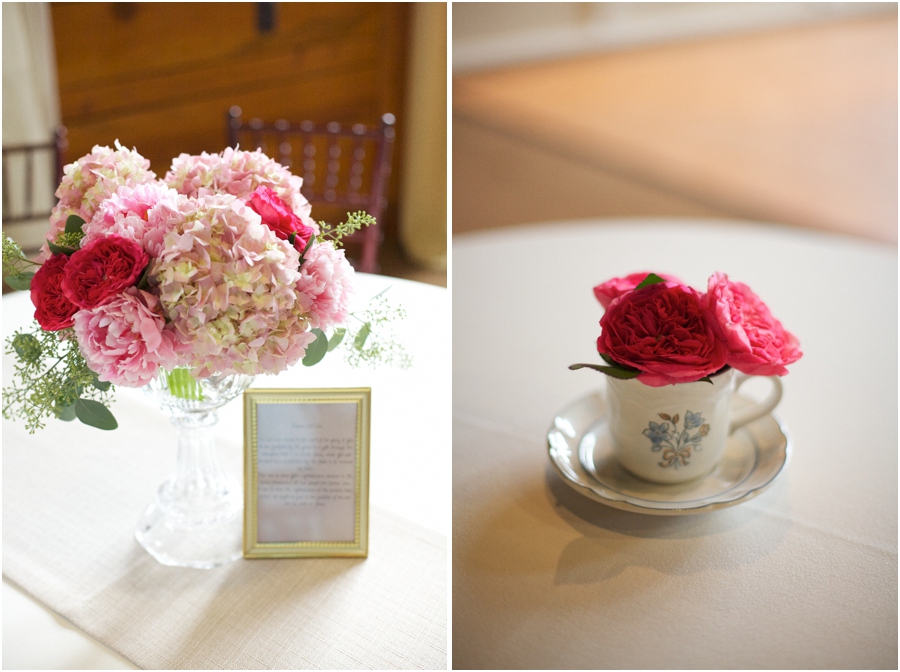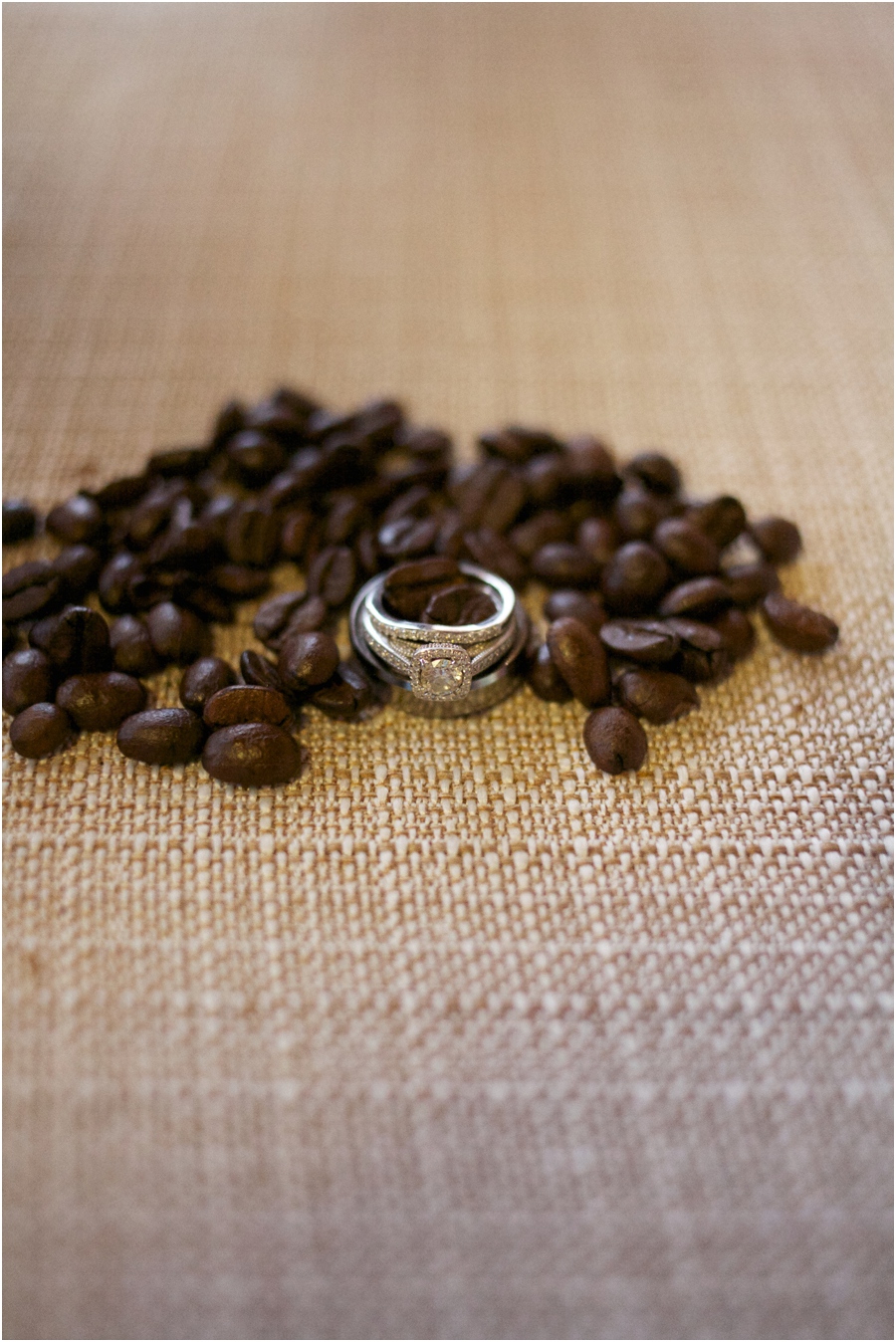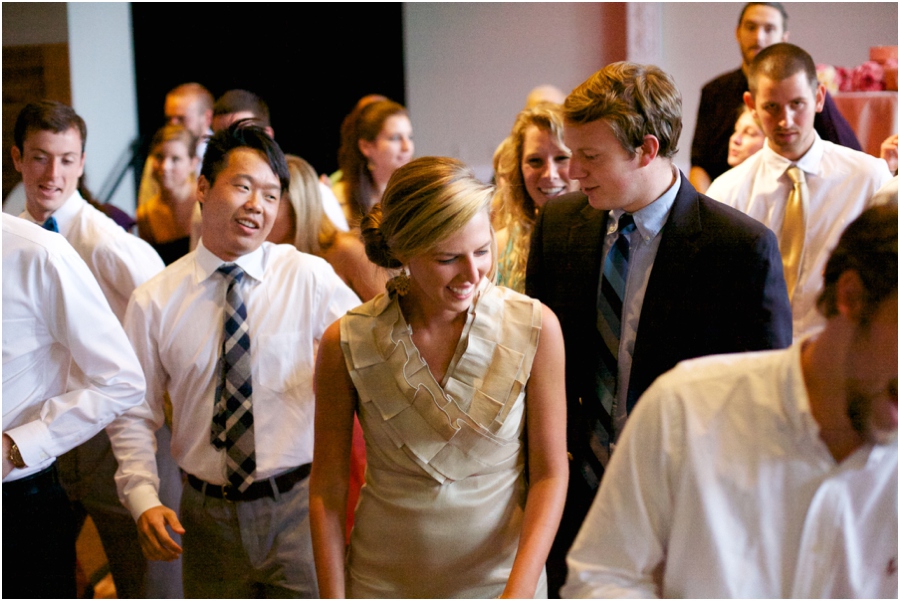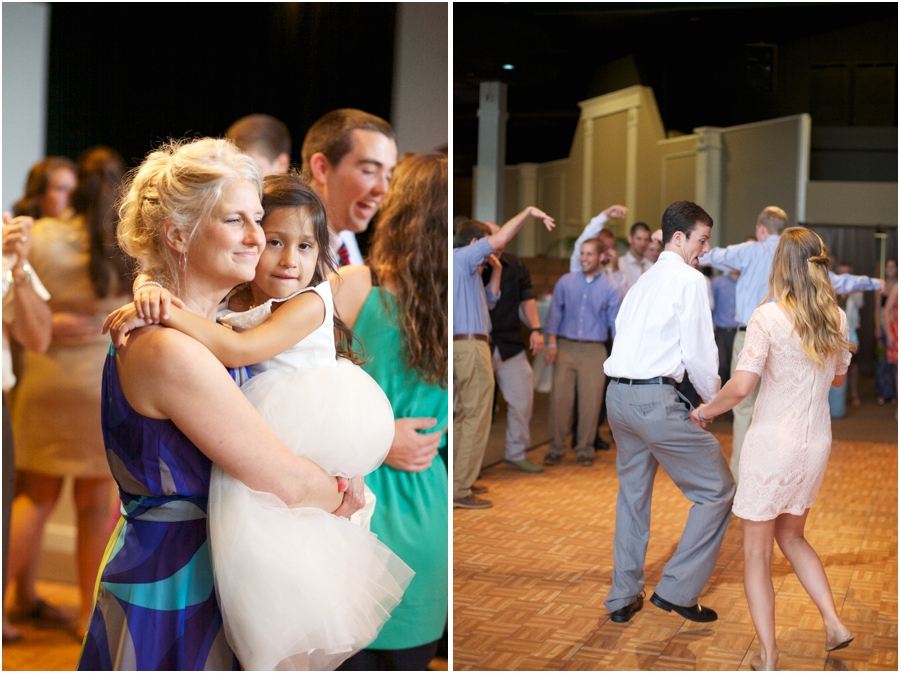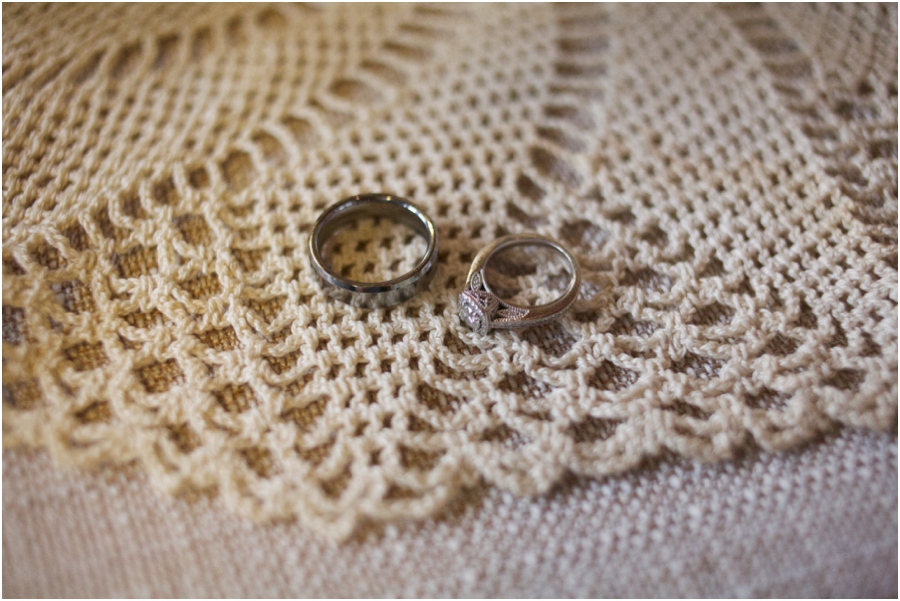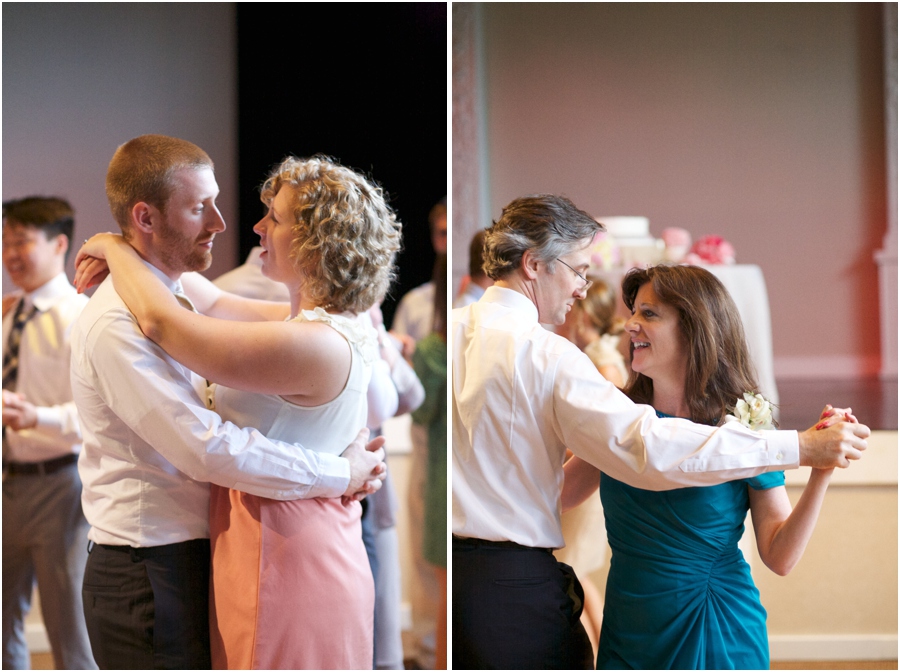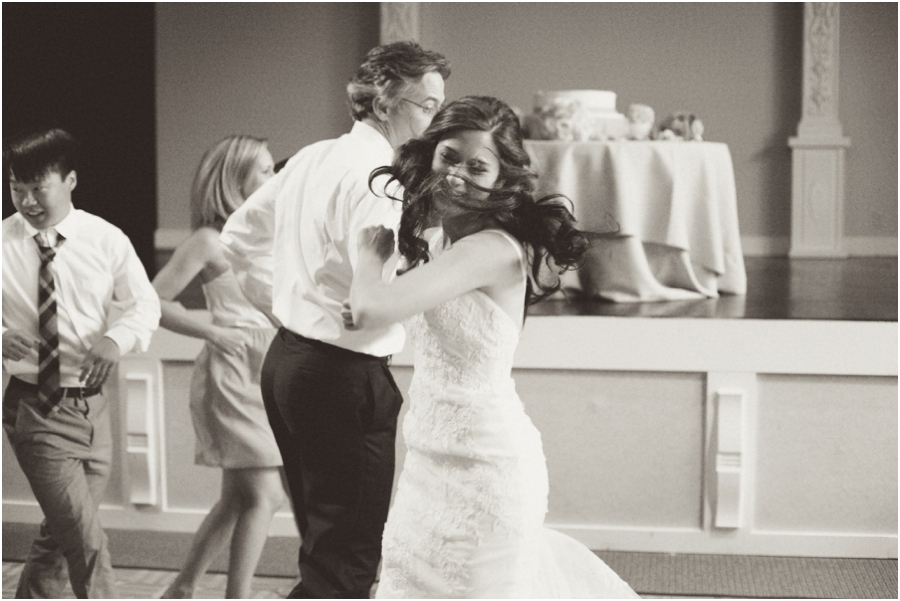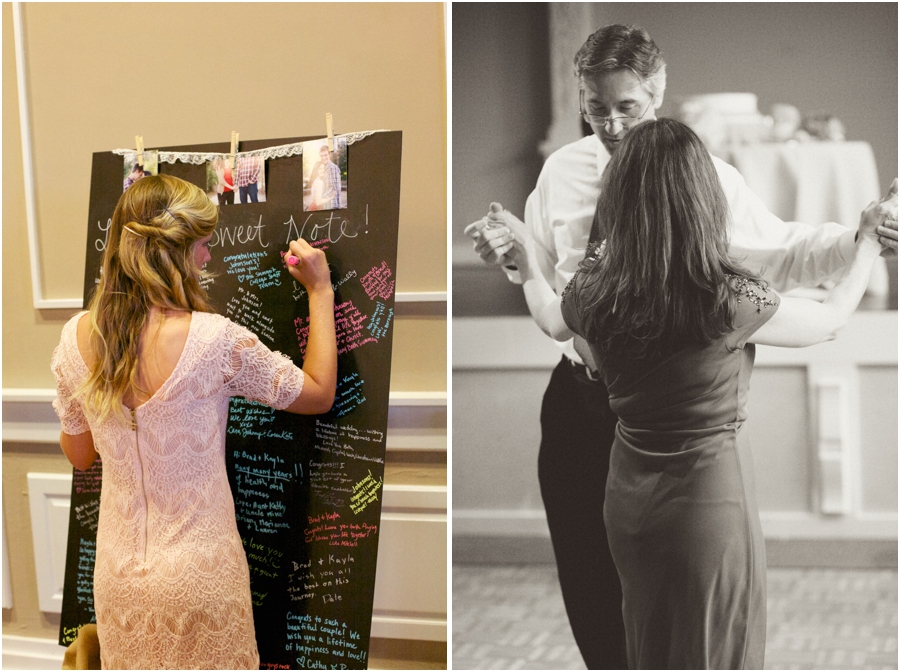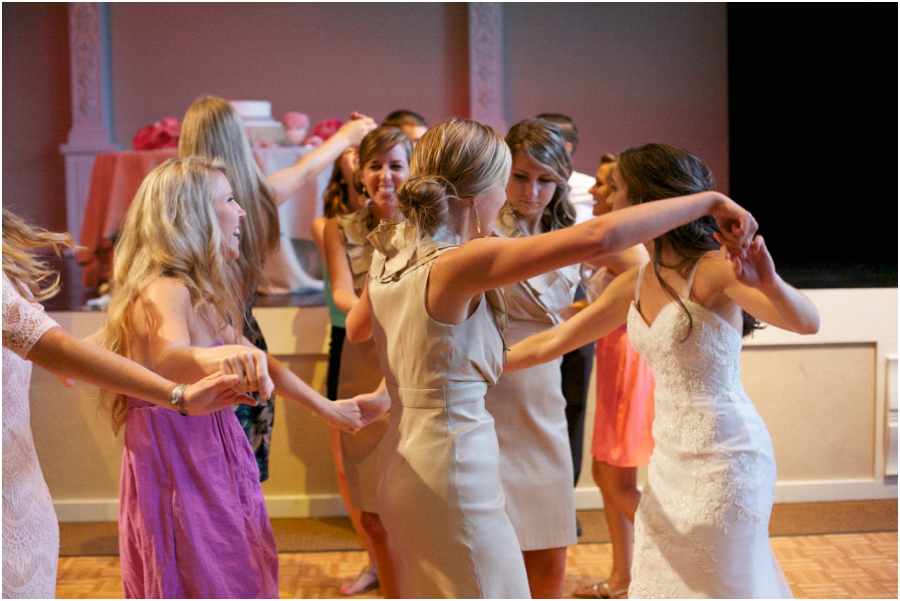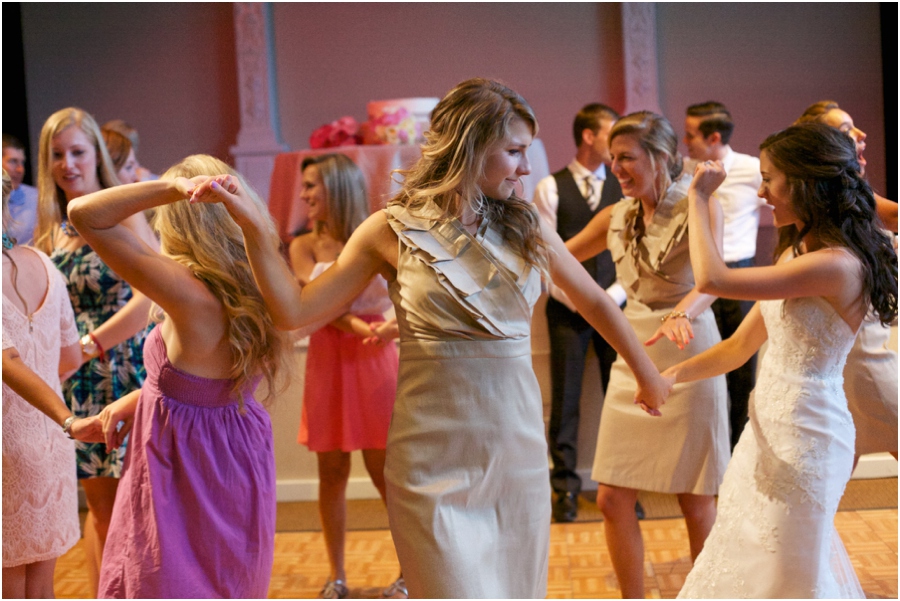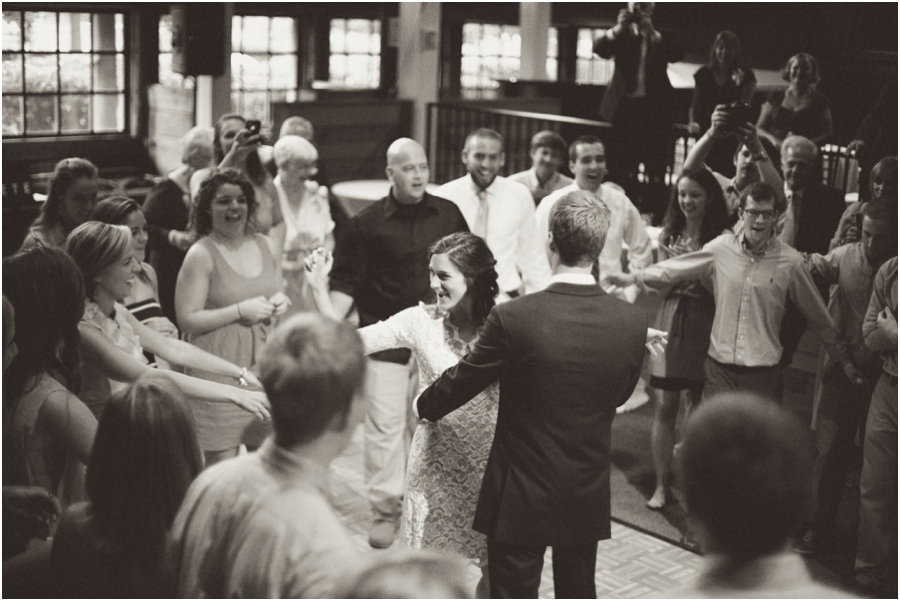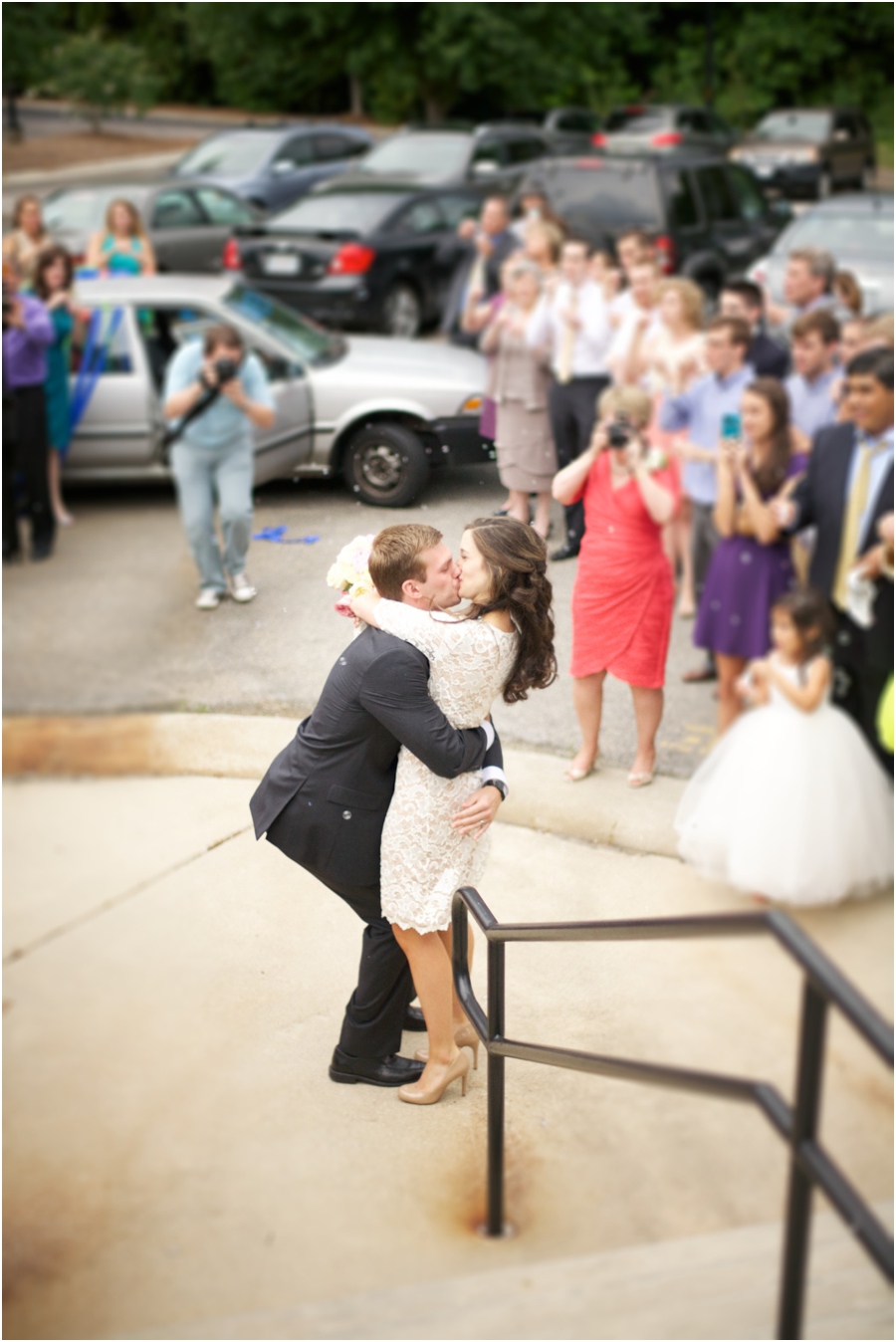 Kayla & Brad, thank you so much for having us document your special day! We are praying that your marriage will be blessed and beautiful, and that the many years of love that y'all have ahead together will be some of the best days of your lives!
Family and friends can view their full wedding gallery here.
We worked with the following talented vendors on this wedding:
Venue: Mosaic Church / Cypress Manor
Officiant: David Turner
Coordinator: A Joyful Occasion
Videographer: A Perfect Day Images
Special Music: Jonathan Weeks
Stationary: Morgan Moore
DJ: Complete DJ
Florist: Dogwood Tree Floral Designs
Cake Designer: Ashley Cakes
Makeup / Hair: Aubrie Battles
Dress Boutique: A Carolina Wedding
Dress Designer: Casablanca
Bridesmaids Dresses: Target
Groomswear: Men's Wearhouse