I want to hold hands with you just to see how perfectly shaped they are together.
Just to feel your warmth and rough skin.
Just to never have to let go of you.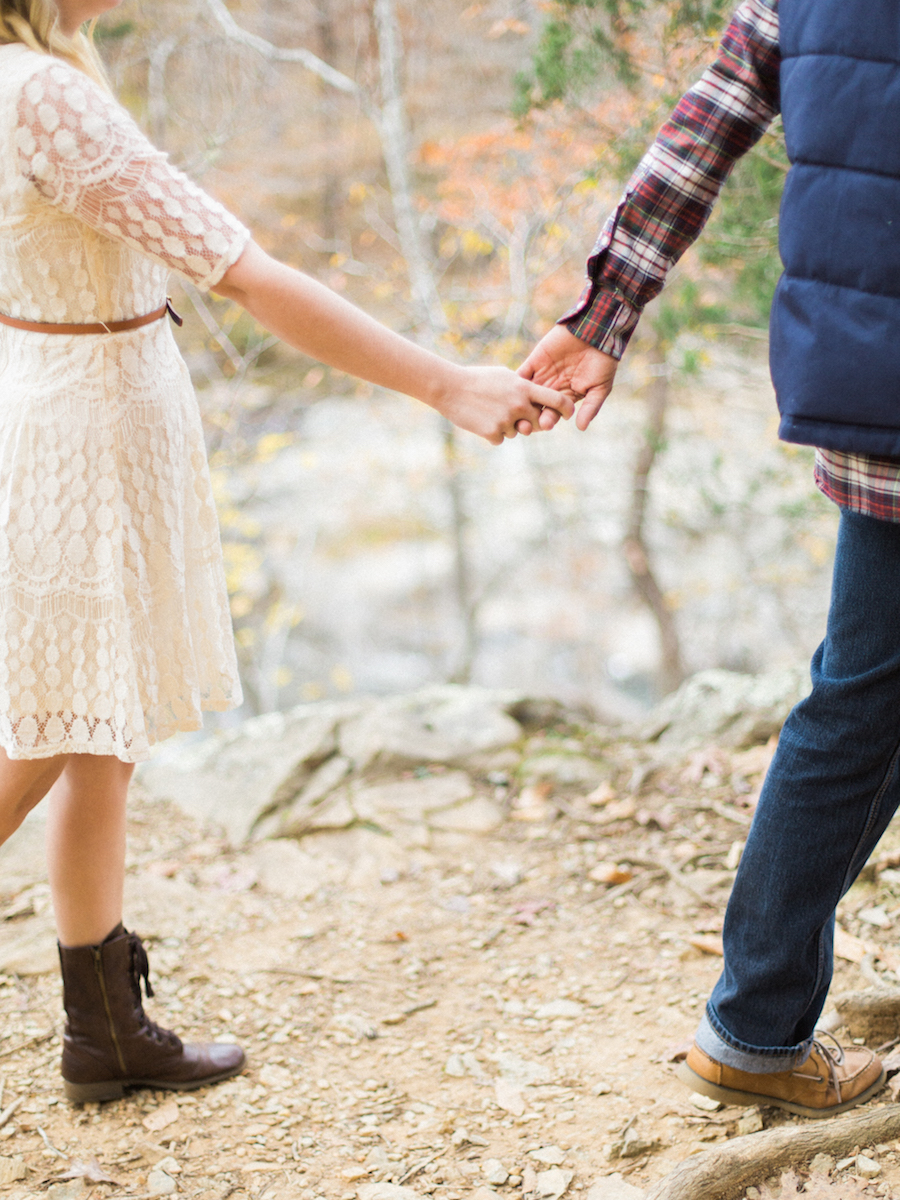 Oh how adorable is this peek from our romp through the river banks with Leslie and Hugo! The fall leaves are in full explosion right now, and the light coming through the colored trees made a magical atmosphere where love and romance could blossom in the middle of the mustiness of dying leaves. This picture is one I've been wanting to capture for months and months, and everything came together so perfectly for it this past weekend.
Fall is such a favorite of mine. I really miss the summer heat, but there's just something about the smell of fallen leaves, and the satisfying crunch as you walk over them that makes autumn unlike any other.