It turned out to be a beautiful spring day in North Carolina. After weeks of rain and cold spring weather, we had a carolina blue sky with dogwood and cherry blossoms bursting out everywhere for Lea & Rupal's wedding! The wedding was held at Rupal's sister's home, which turned out to be the perfect location for their celebration of love and family.
These two lovers hail from Texas, but flew into Raleigh for their wedding. It was so great to finally meet them both in person after only video chatting with them online before their wedding. They told us their sweet story of how Rupal proposed and took Lea by surprise. They were hiking in Australia after they found out about Lea's pregnancy (she was 6 months along by the time of their wedding – such a gorgeous mama-to-be!!) They hiked to the top of a mountain near Sydney, and when they got to the top they both stopped to take a break and enjoy the view. Lea was sitting and snacking on some trail mix when Rupal asked her to stand up, but she said he should try the trail mix instead (hehe!). So, he got down on his knee and asked her to marry him. Lea said that Rupal is very confident, but when she hugged him after saying 'yes', his heart was pounding! So sweet! He proposed to her with his grandmother's ring, but had a beautiful rose gold and platinum ring custom made for her that included pink diamonds for the wedding.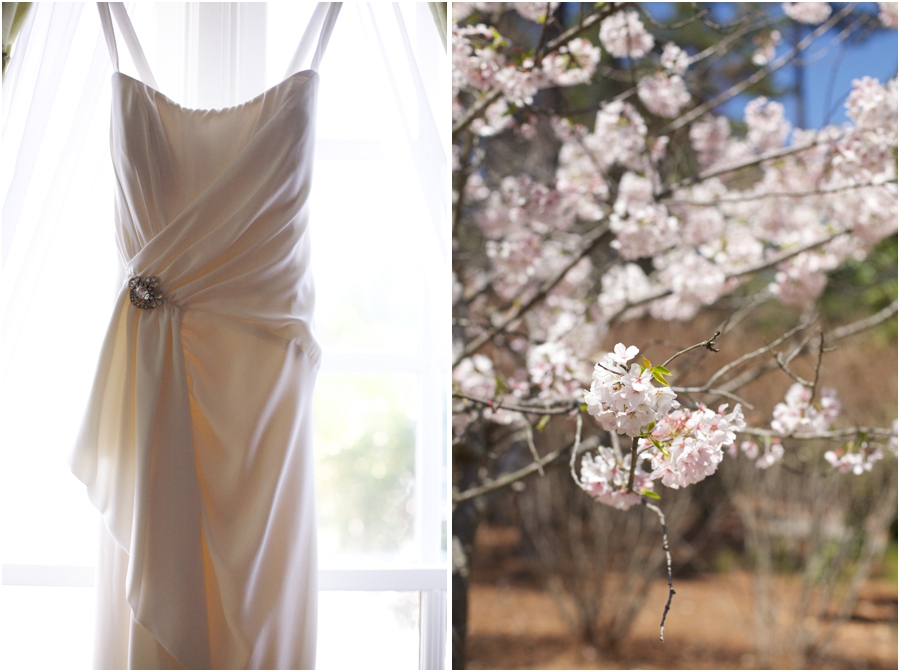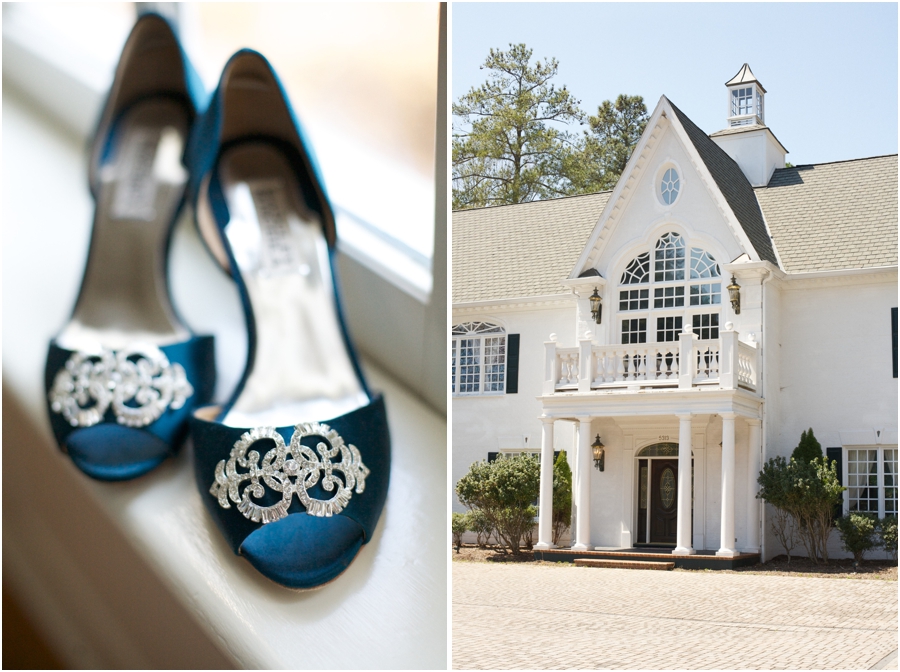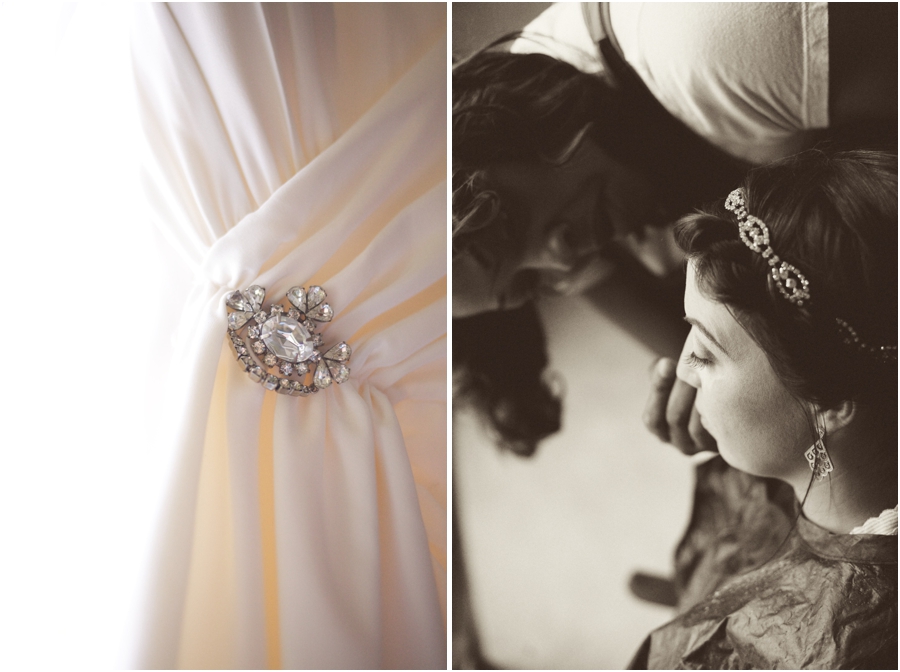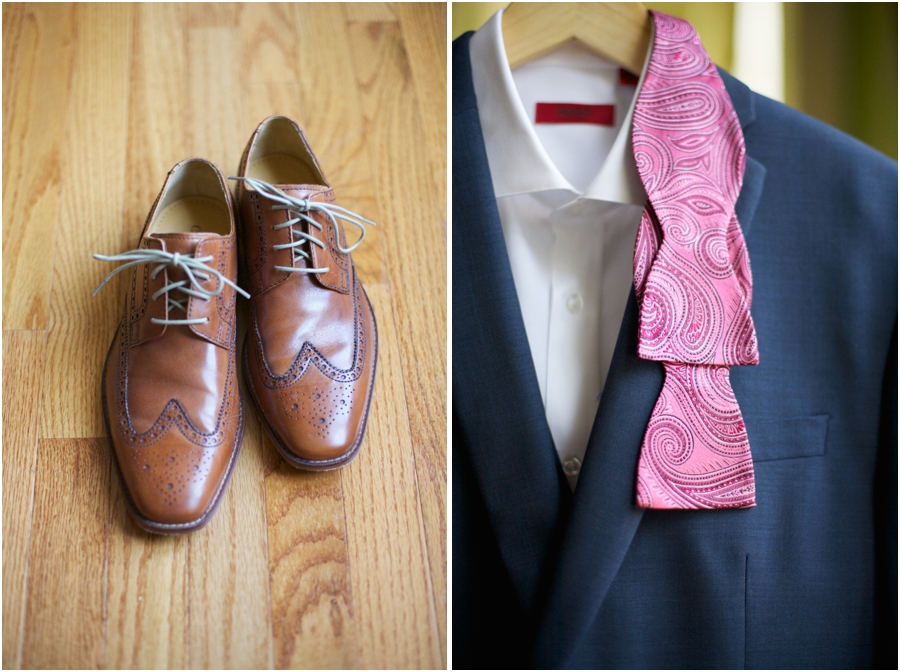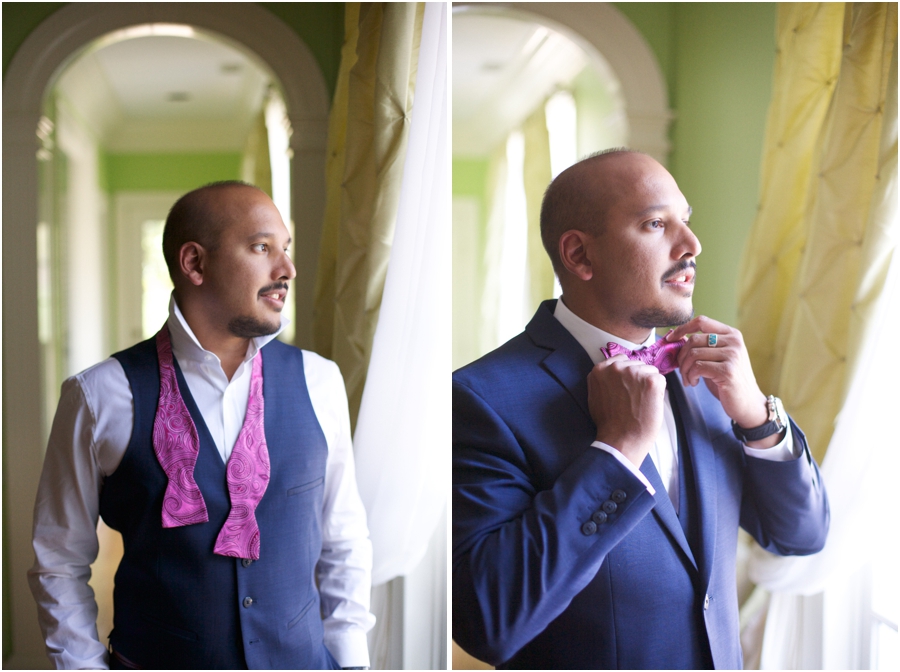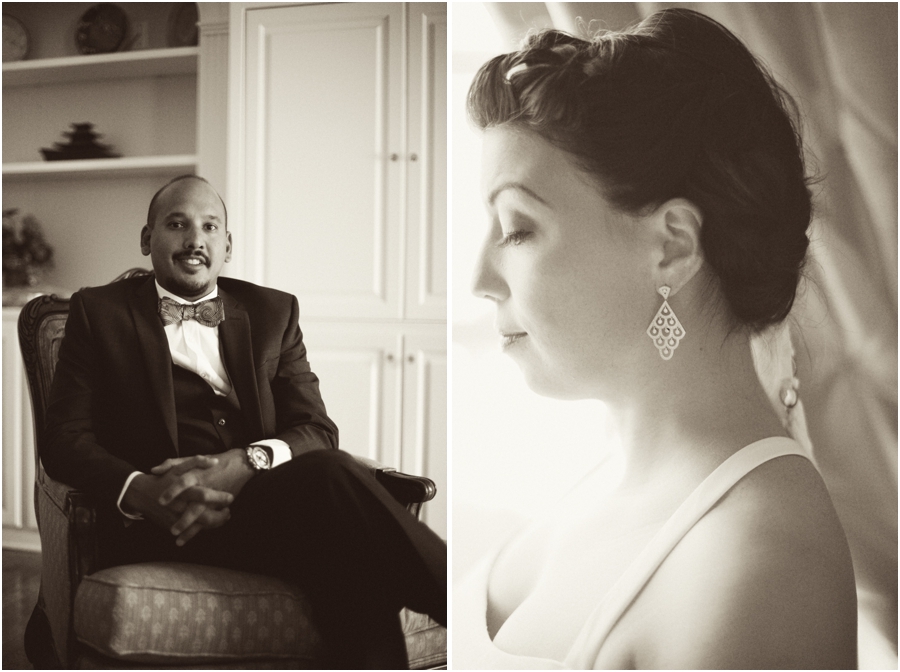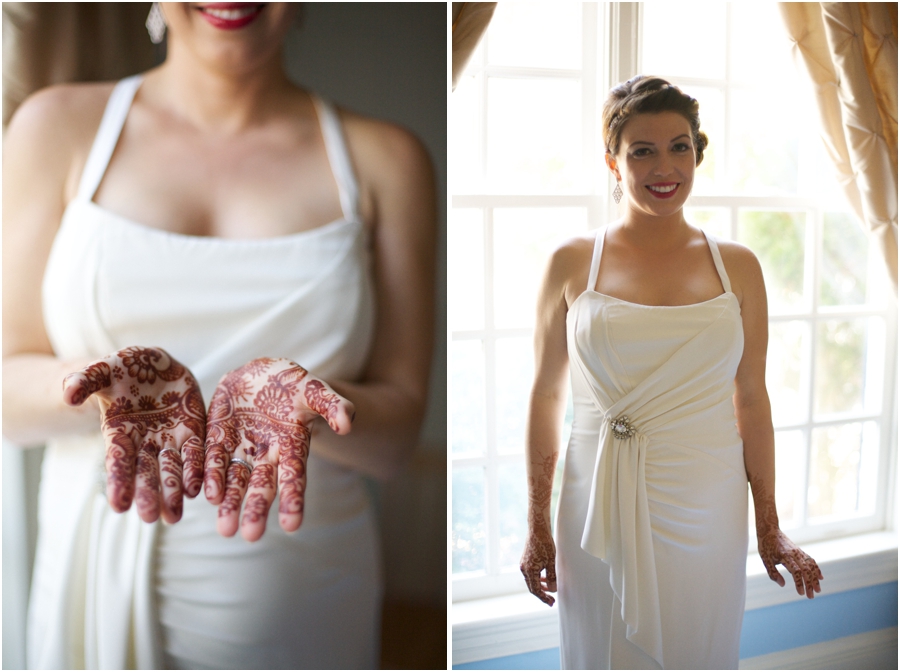 Lea & Rupal's wedding incorporated traditional American wedding elements into their day, as well as Indian wedding customs in keeping with Rupal's heritage. They had a Mehndi party the night before the wedding with beautiful henna designs … Lea's hands were gorgeous!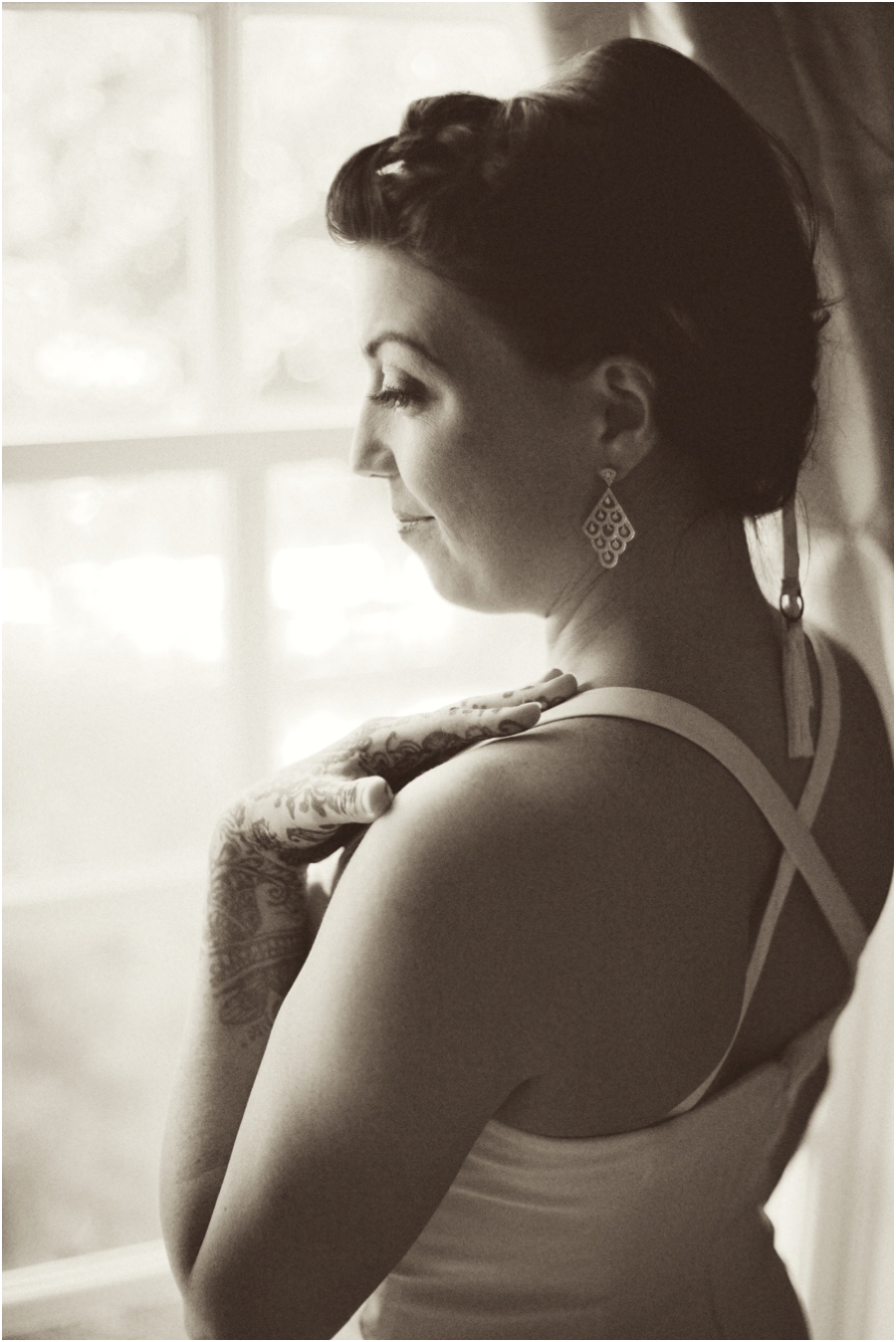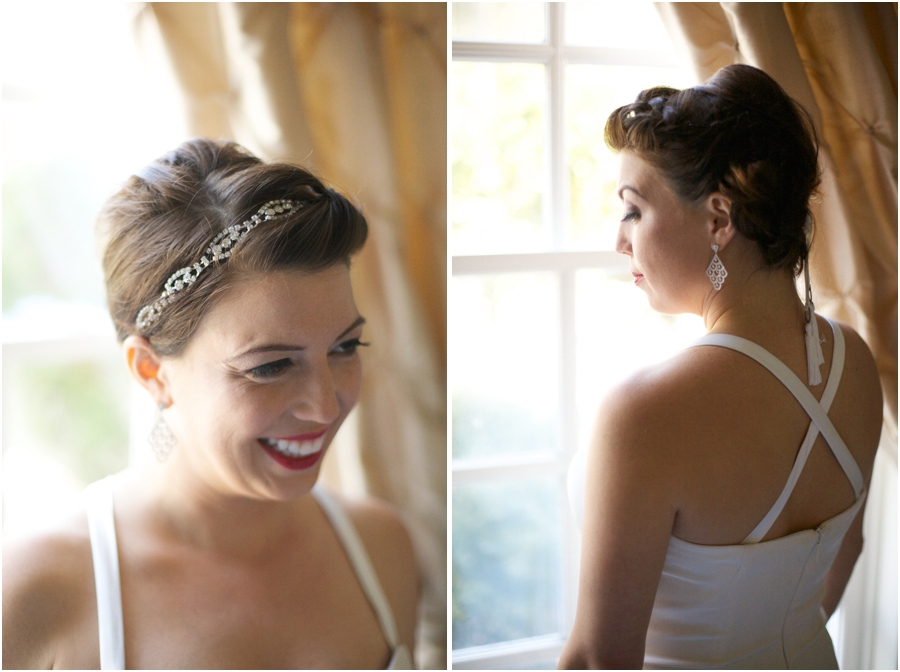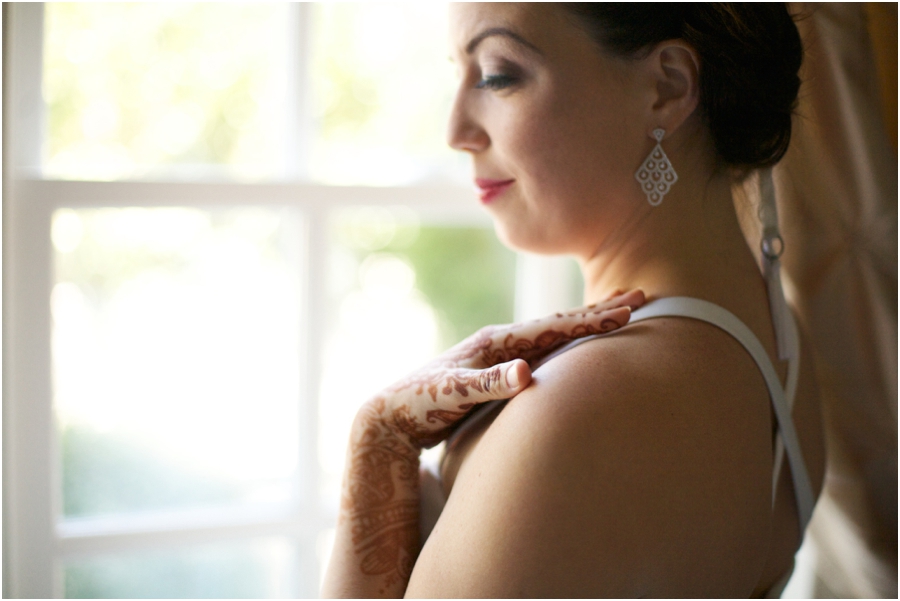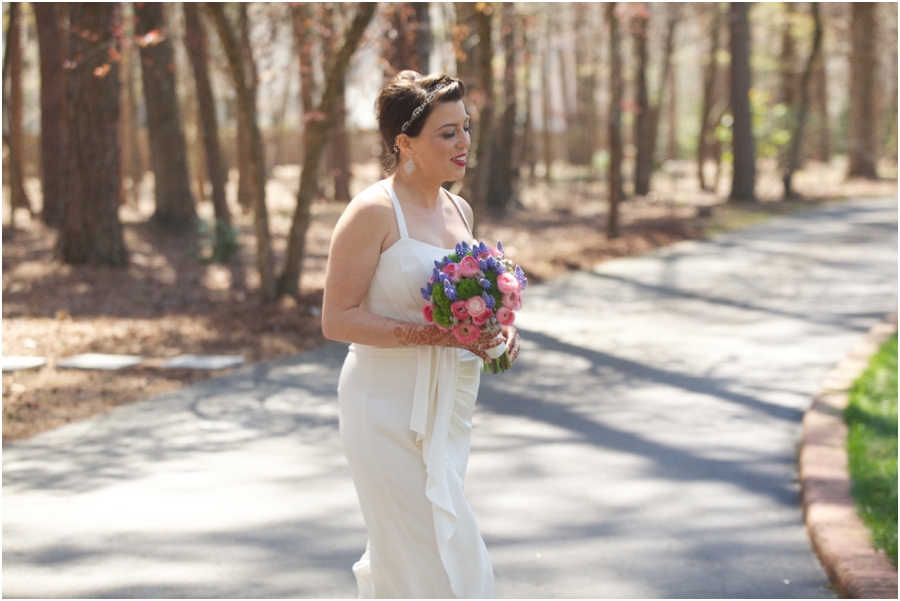 Lea & Rupal also wanted to do a First Look before the wedding, but again incorporated some Indian wedding customs. In some Indian weddings, a white sheet is held in front of the groom to prevent him from seeing his bride approaching. They incorporated this tradition for their First Look – so fun!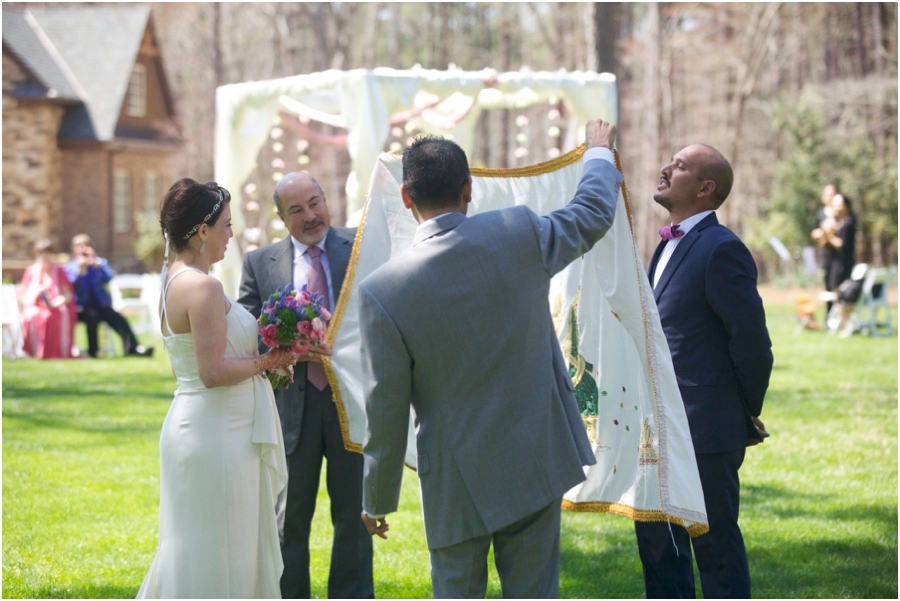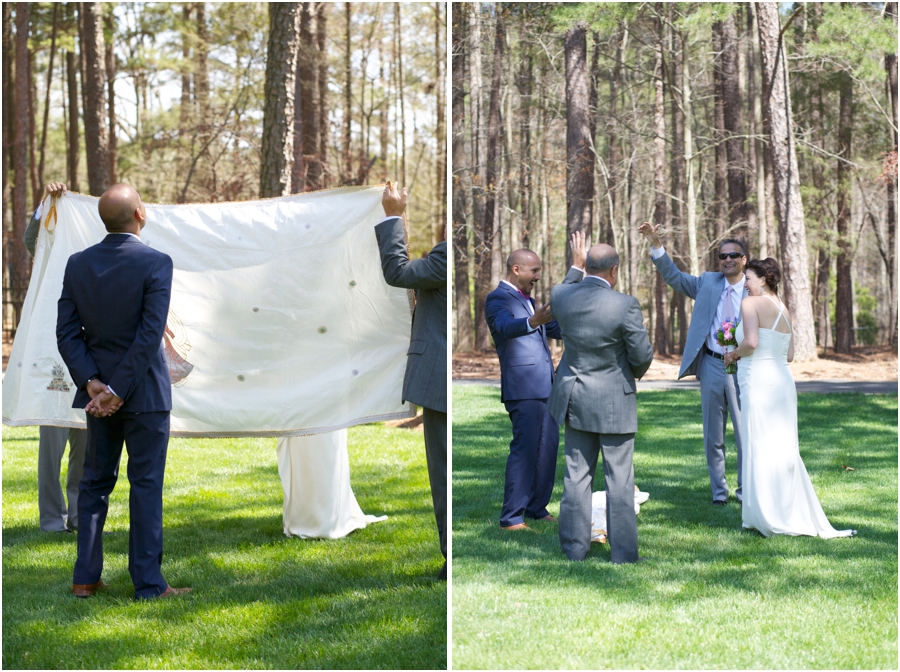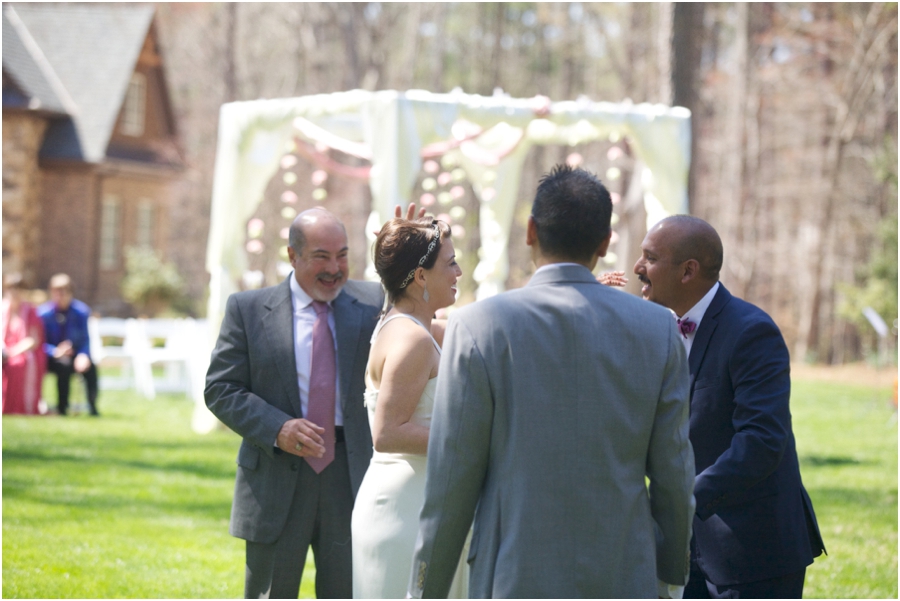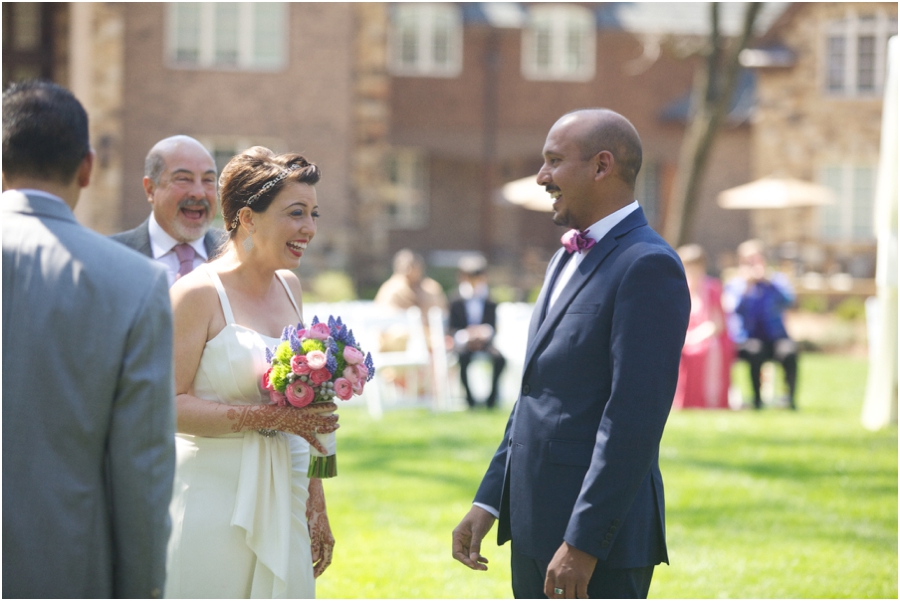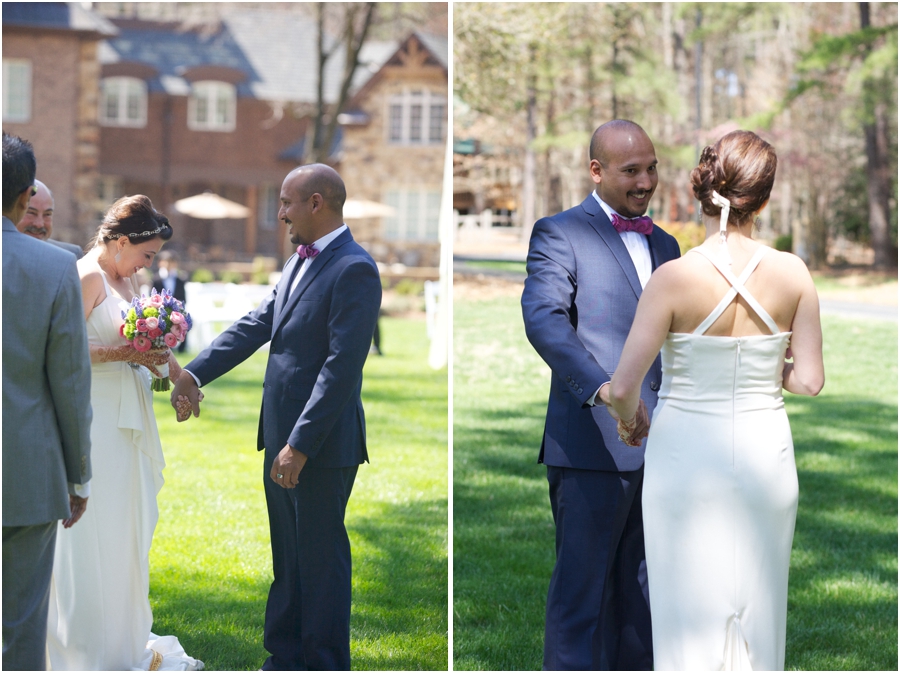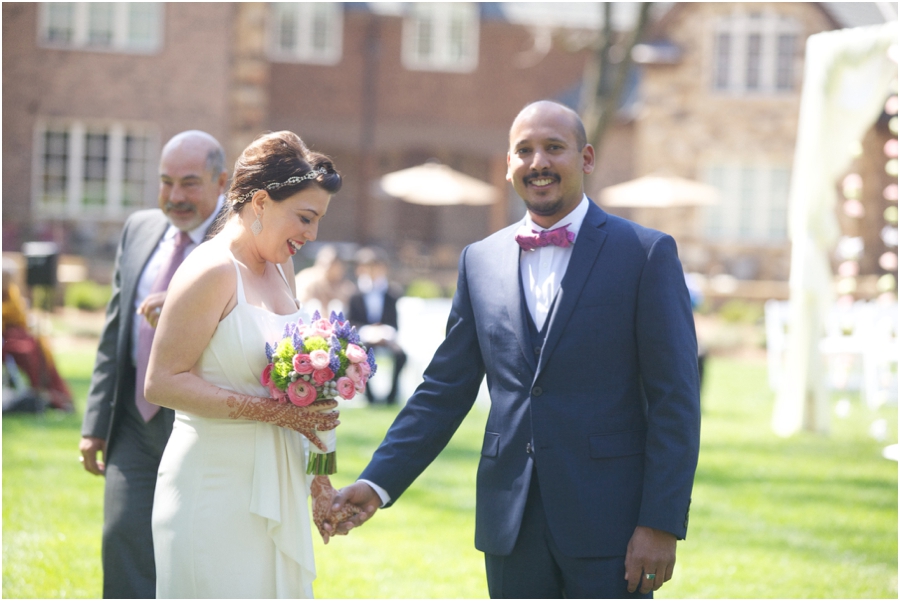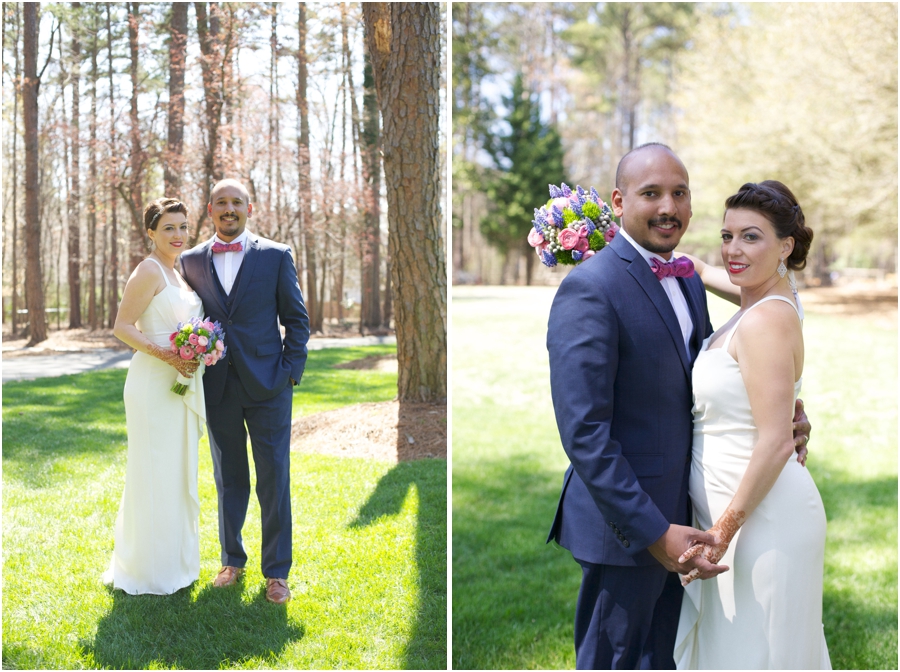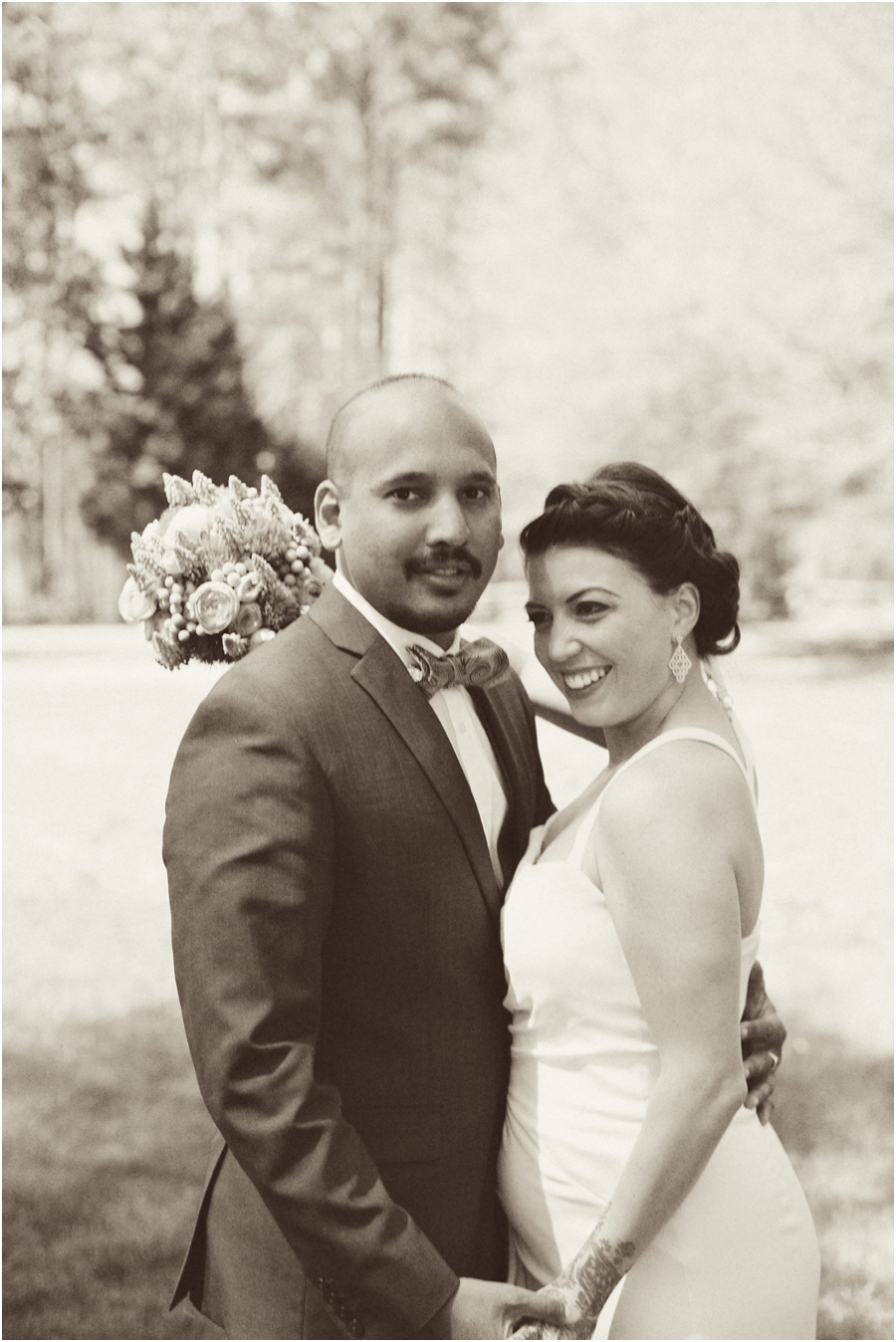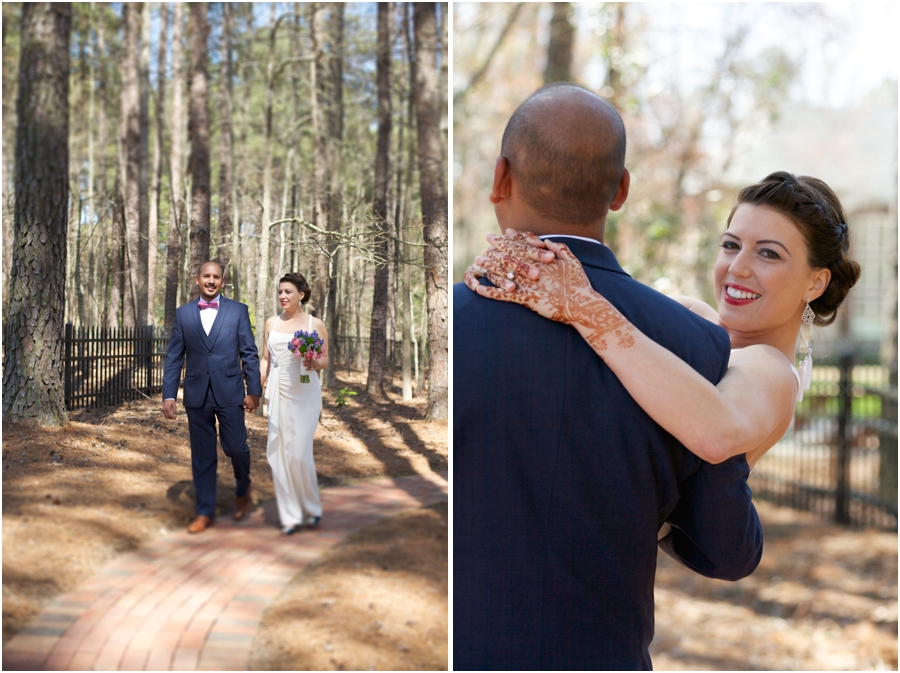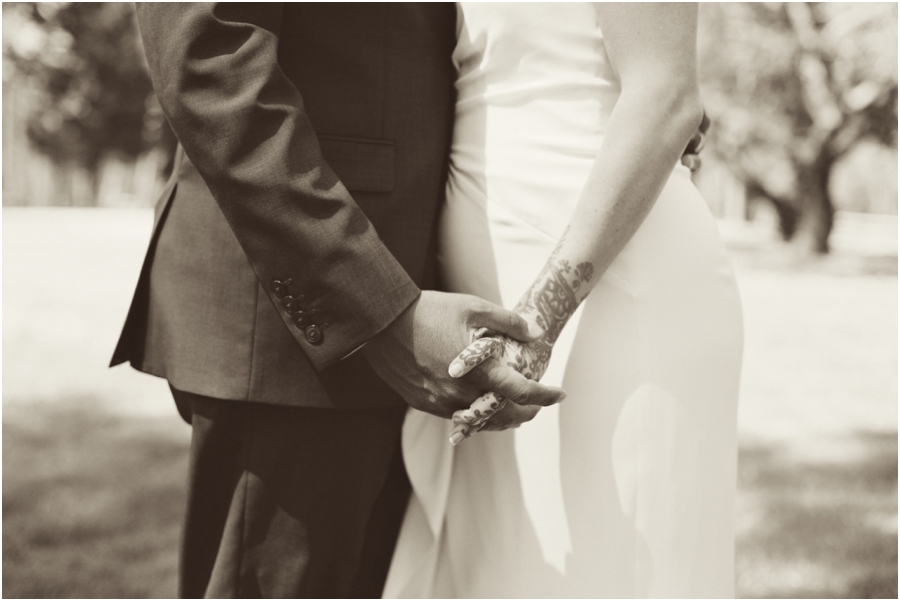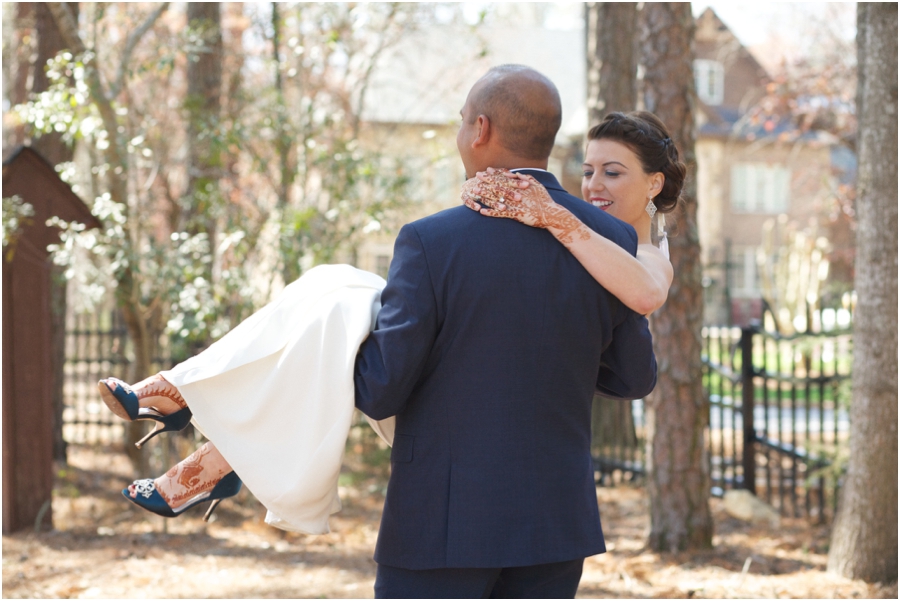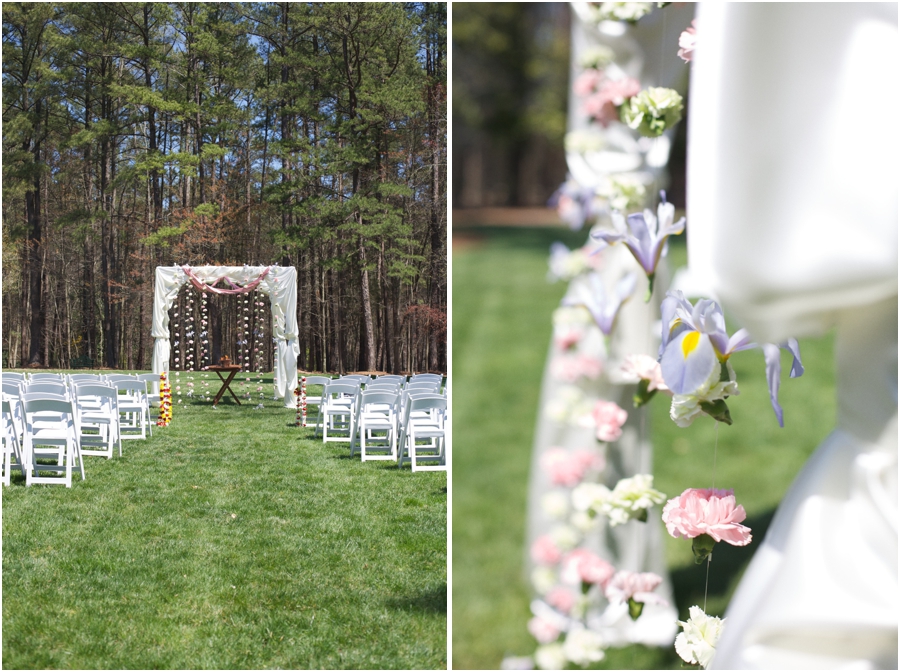 A beautifully decorated Mandap was the focal point for their ceremony, handmade by Rupal and family members.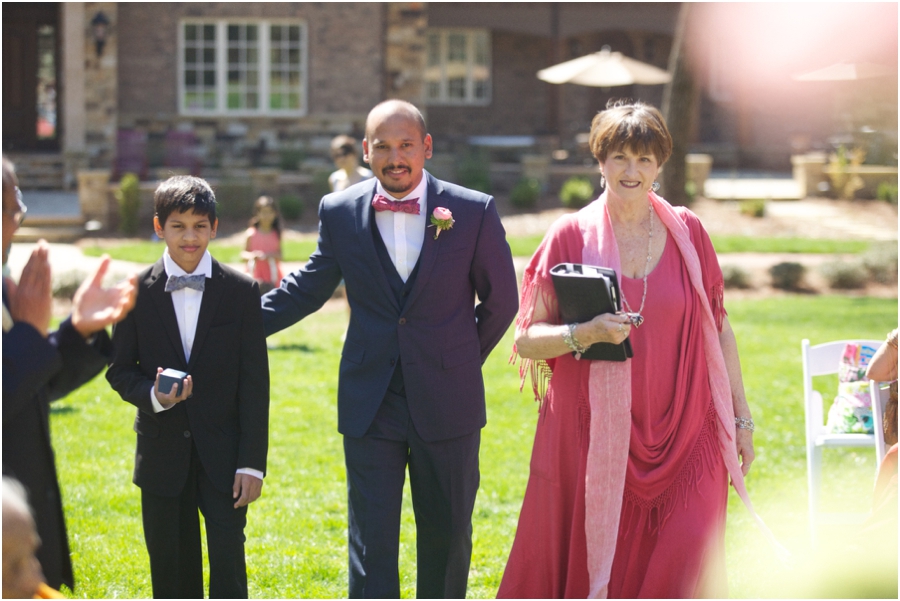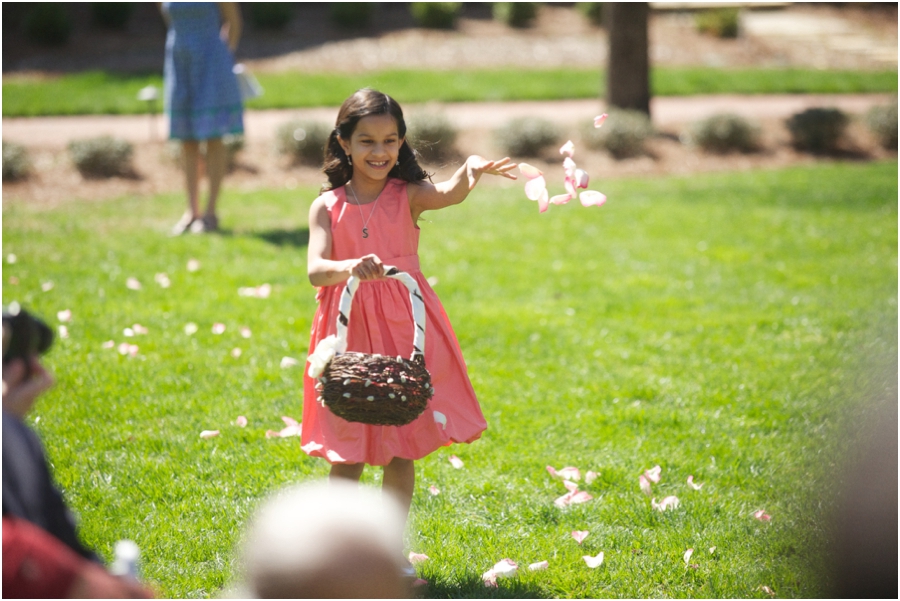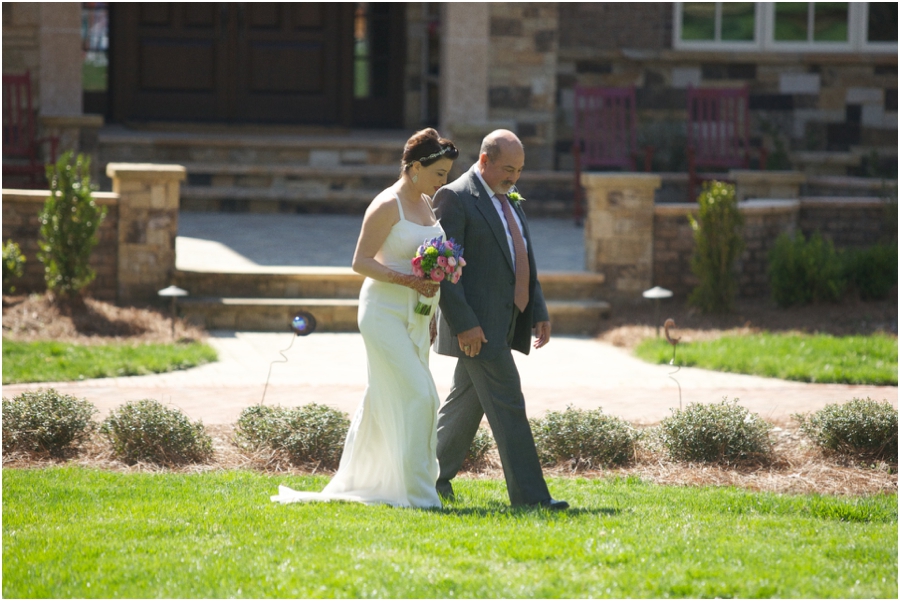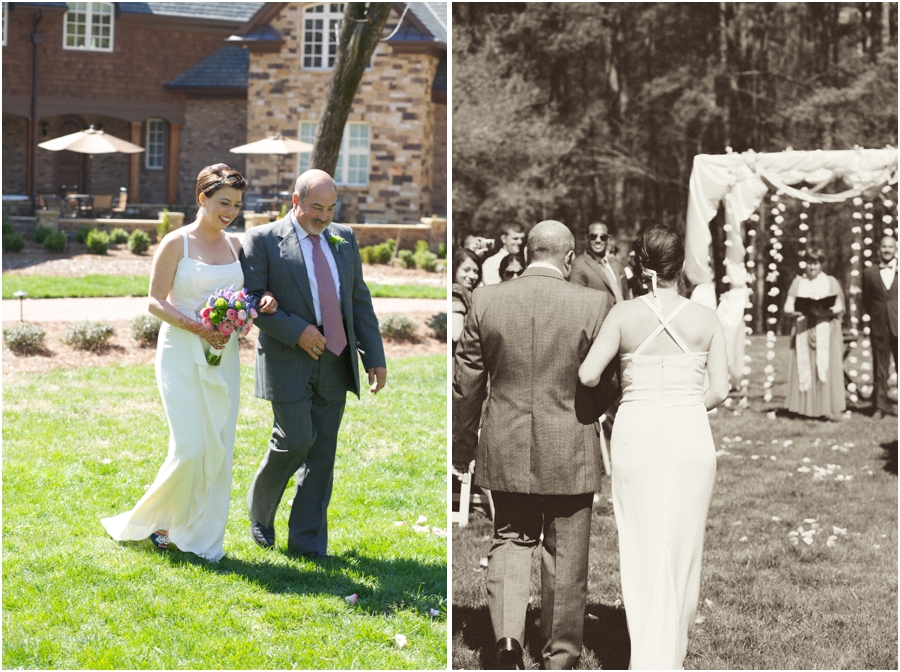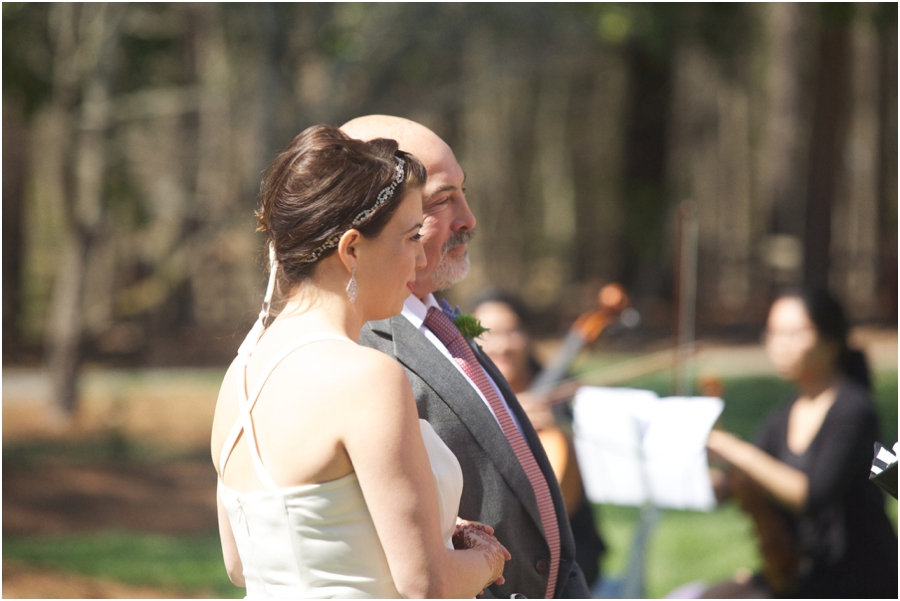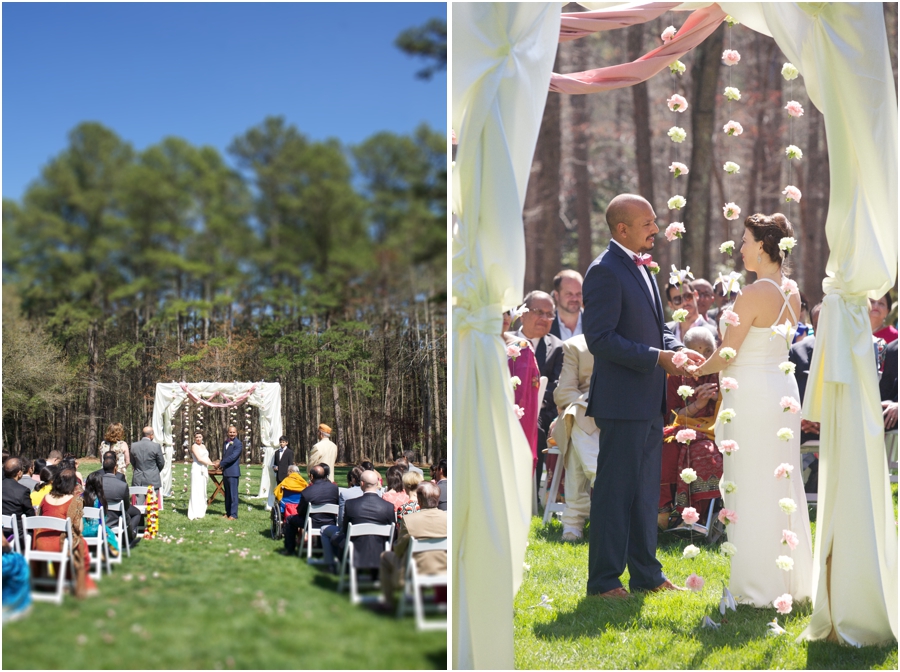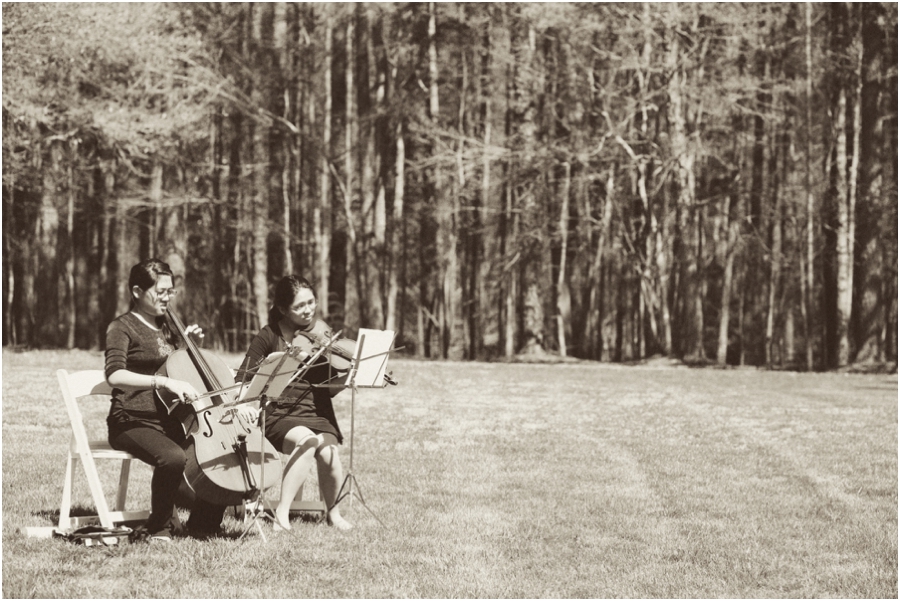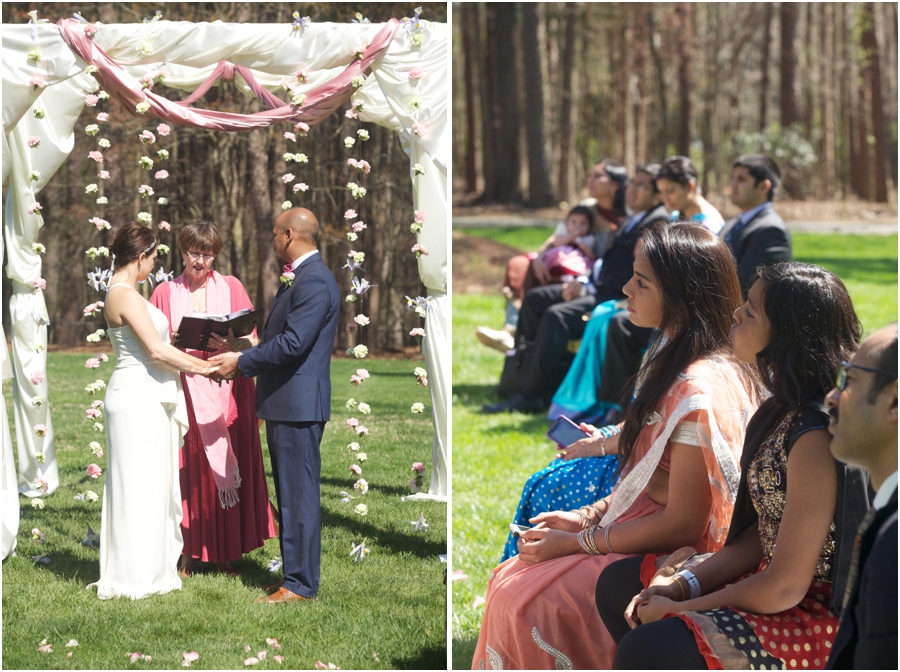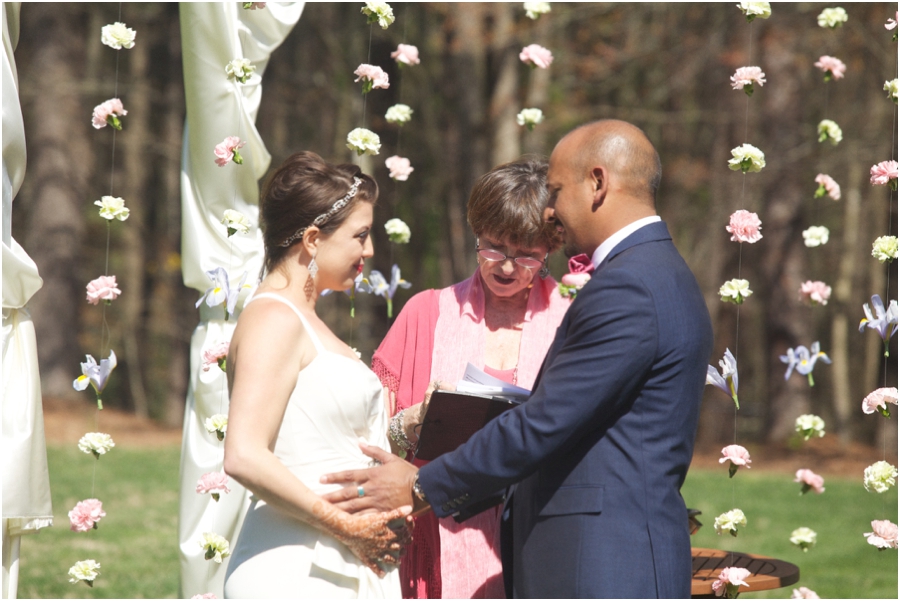 As part of their wedding ceremony, they also had a baby blessing for their soon-to-be-born little girl.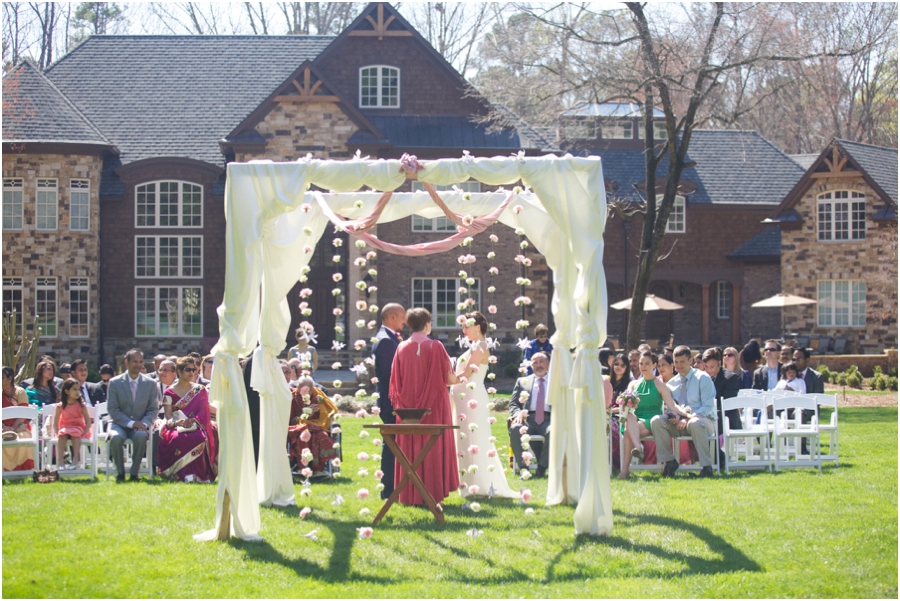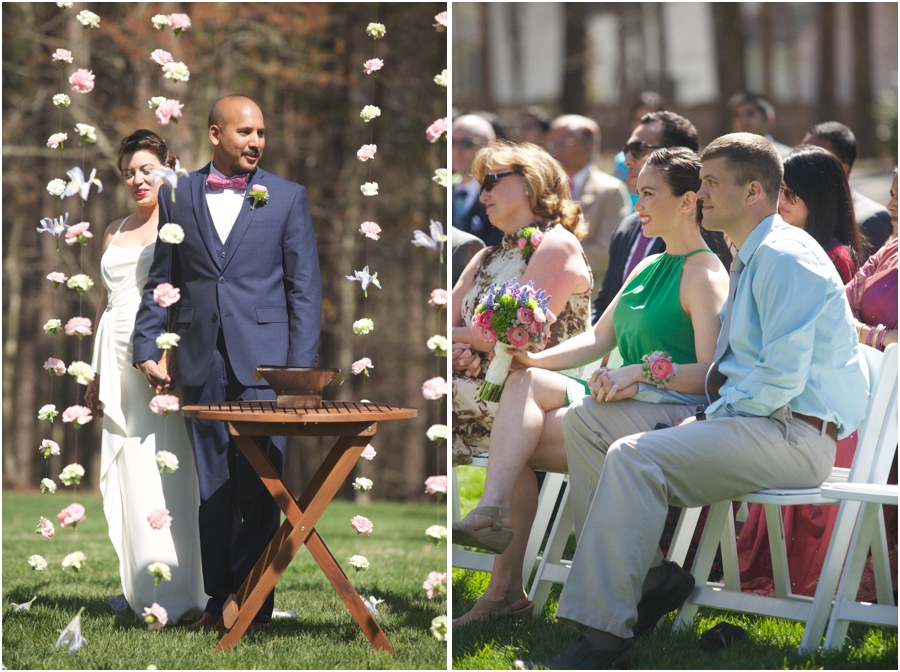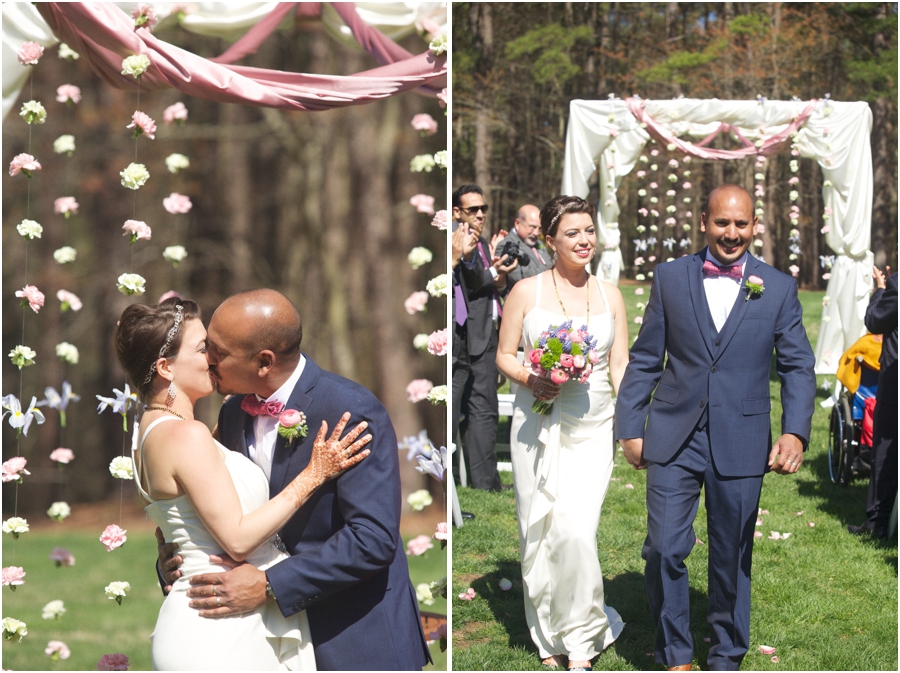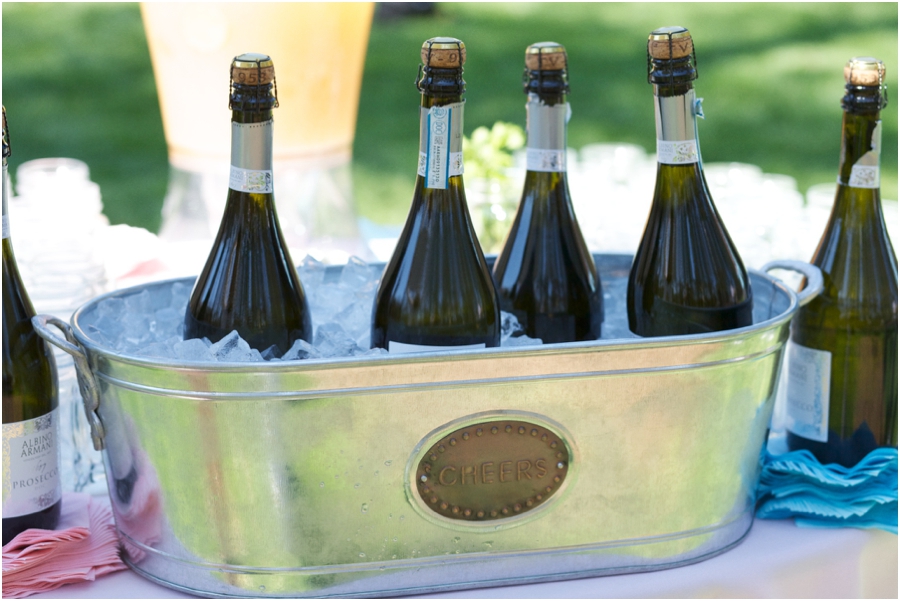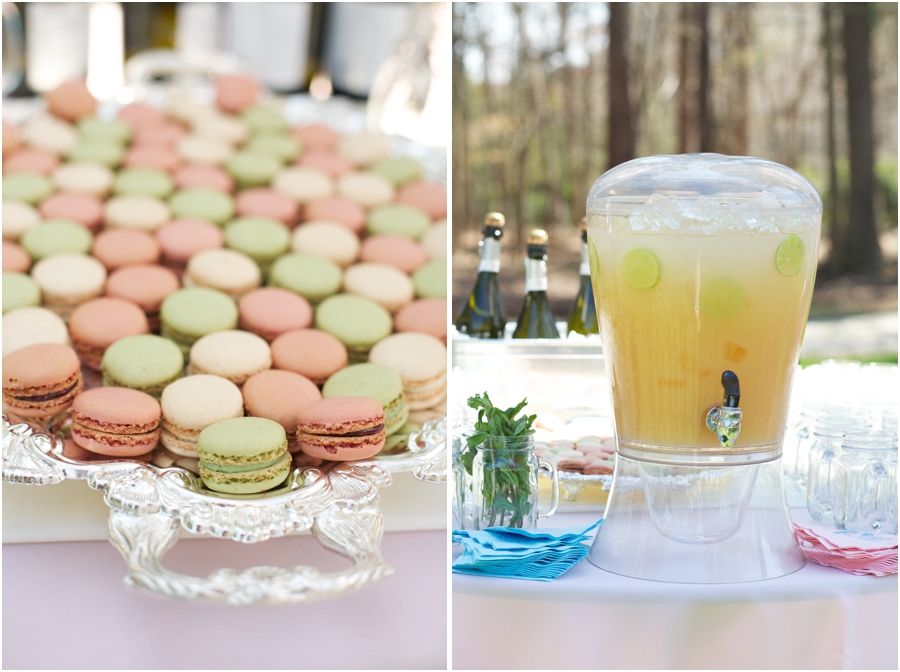 Lovely little macarons and mint-topped grapefruit juice with champagne for some after-ceremony refreshments.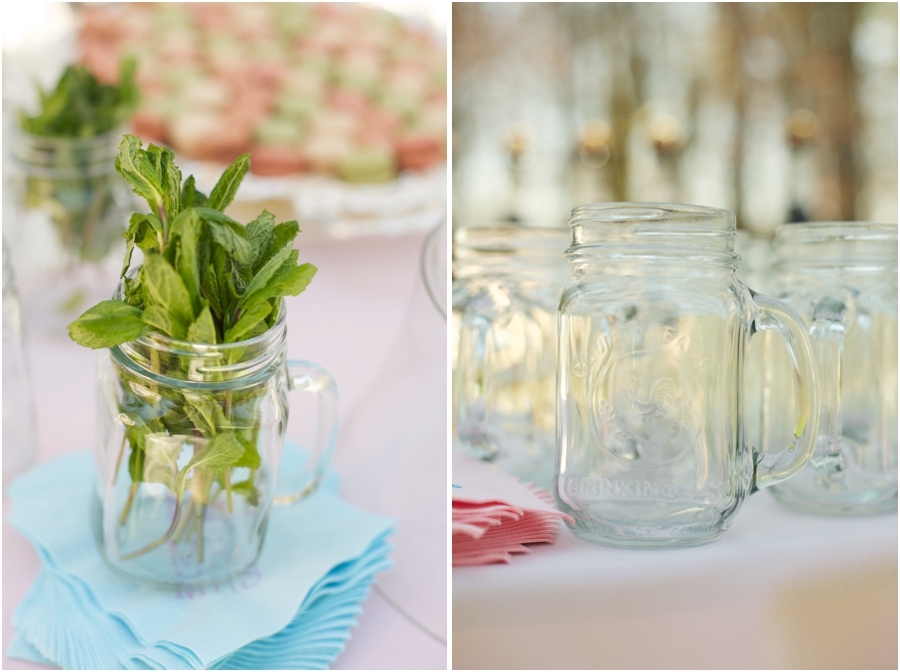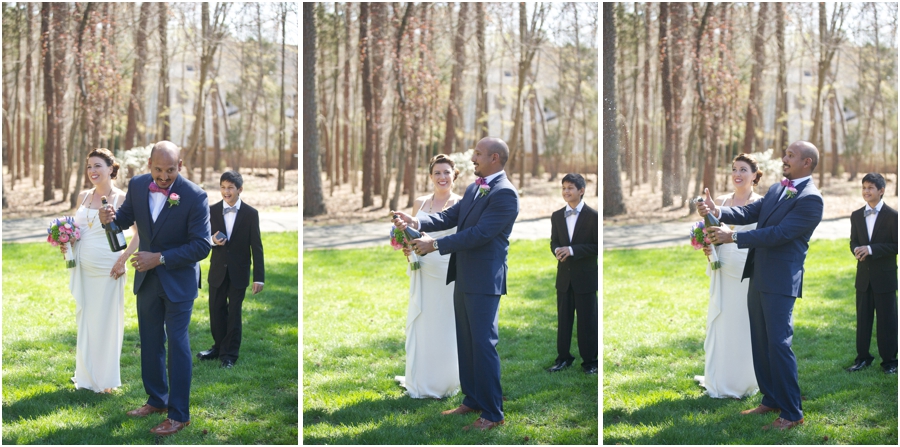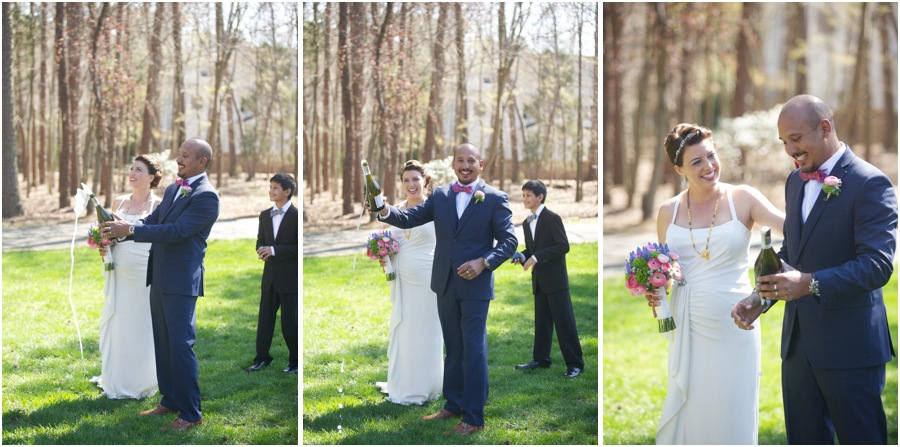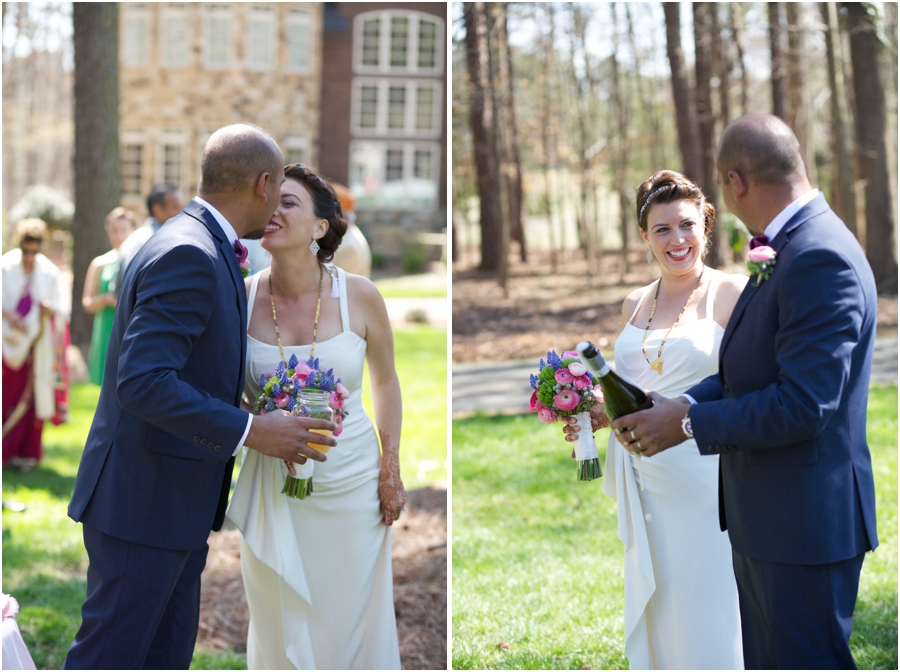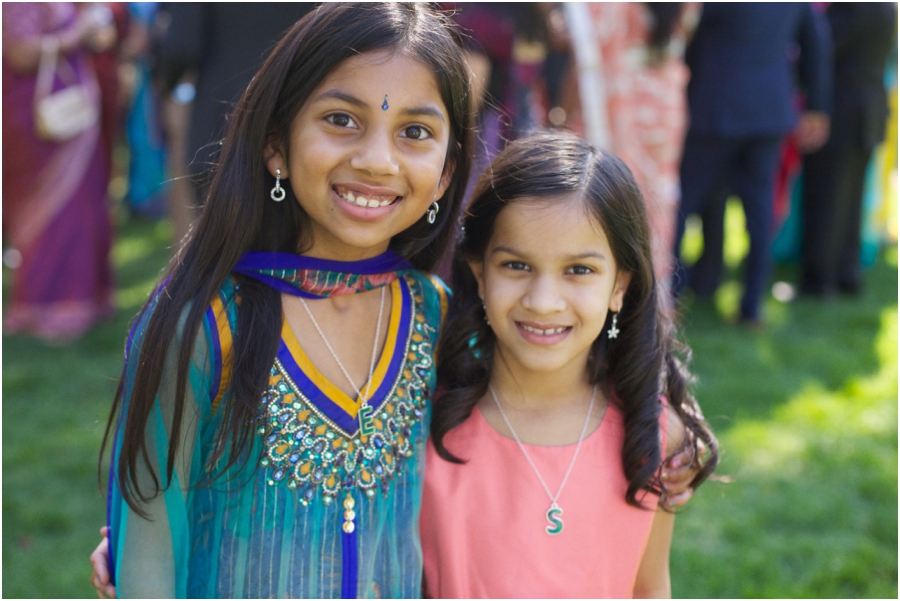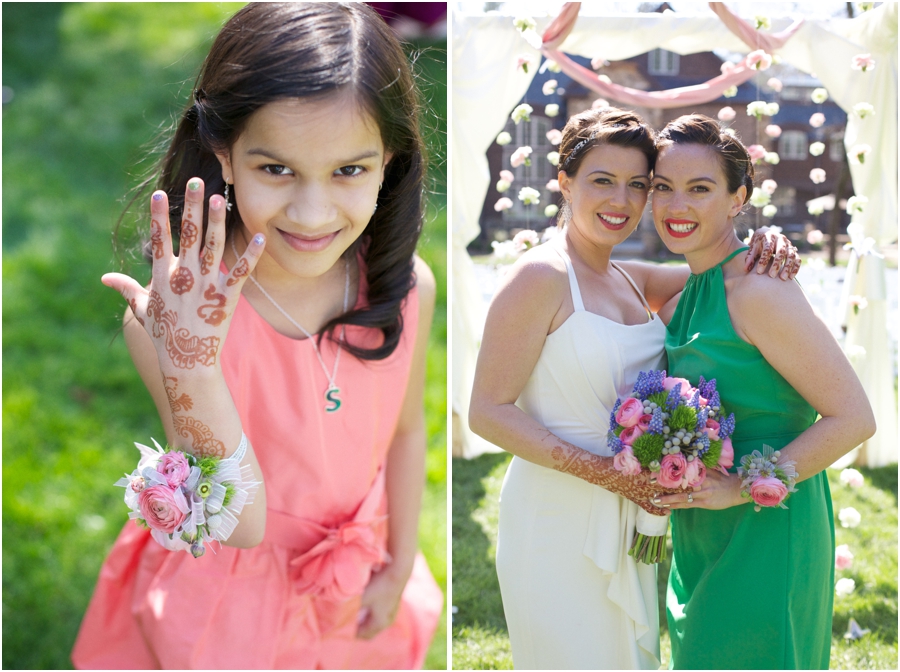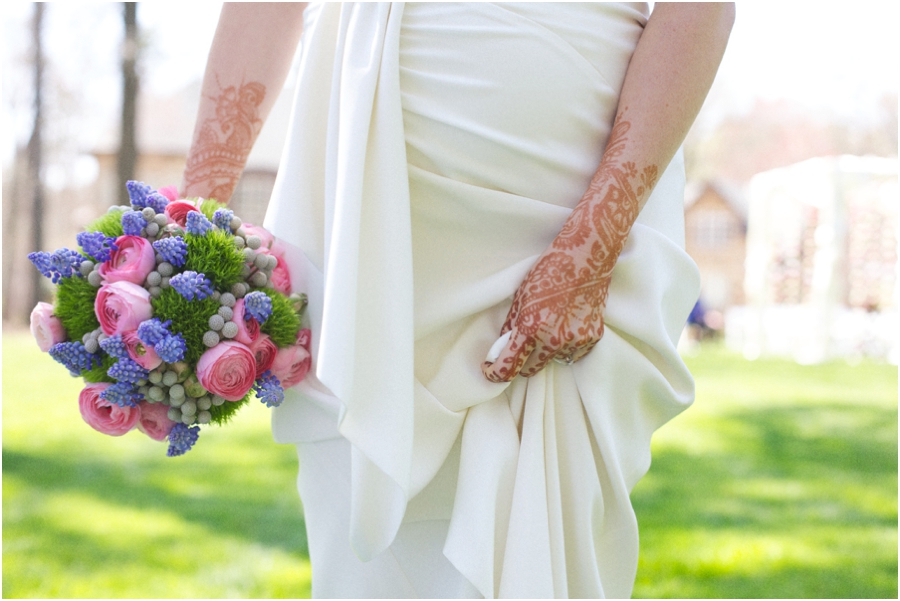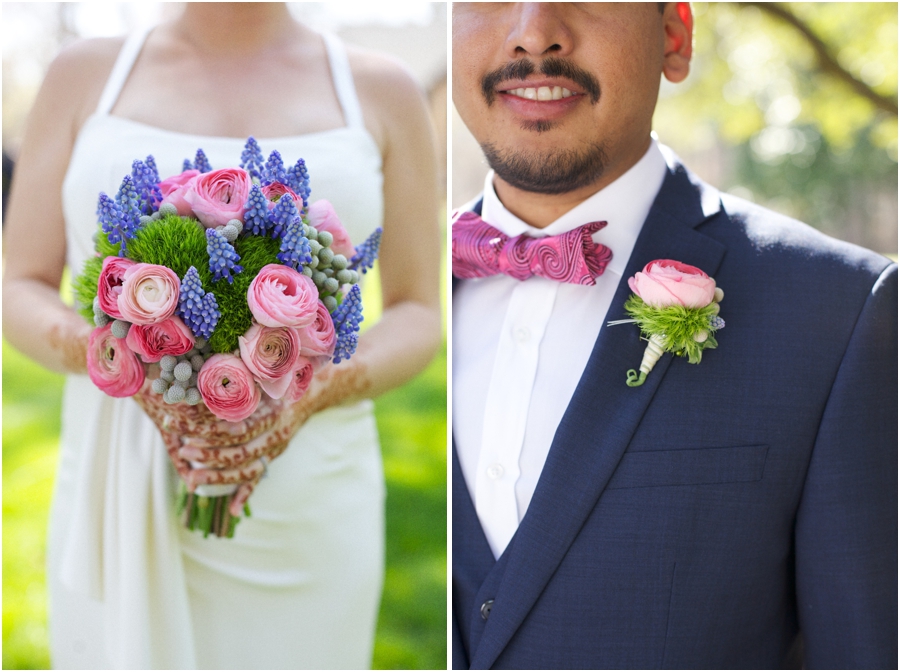 After the ceremony, the light was just divine and made for some adorably romantic images of these two …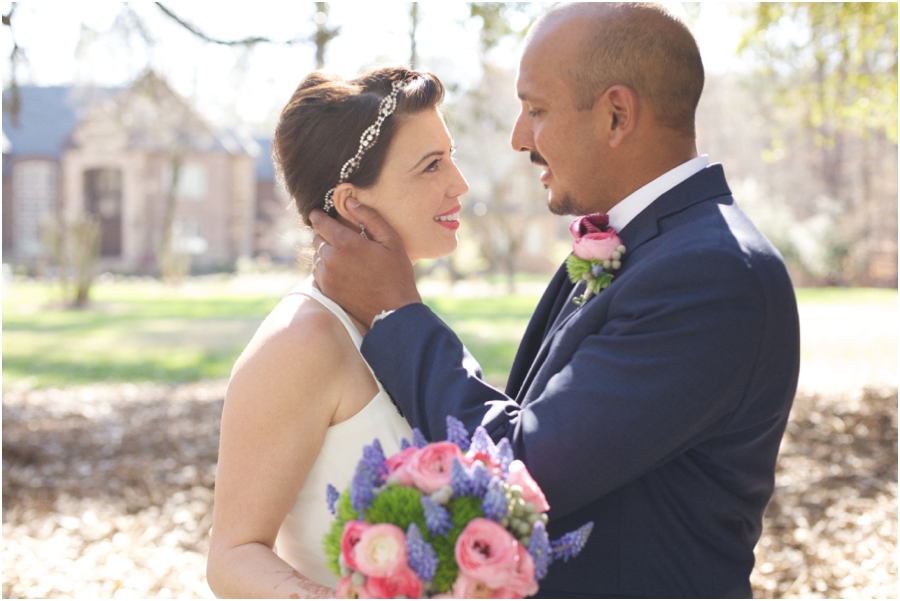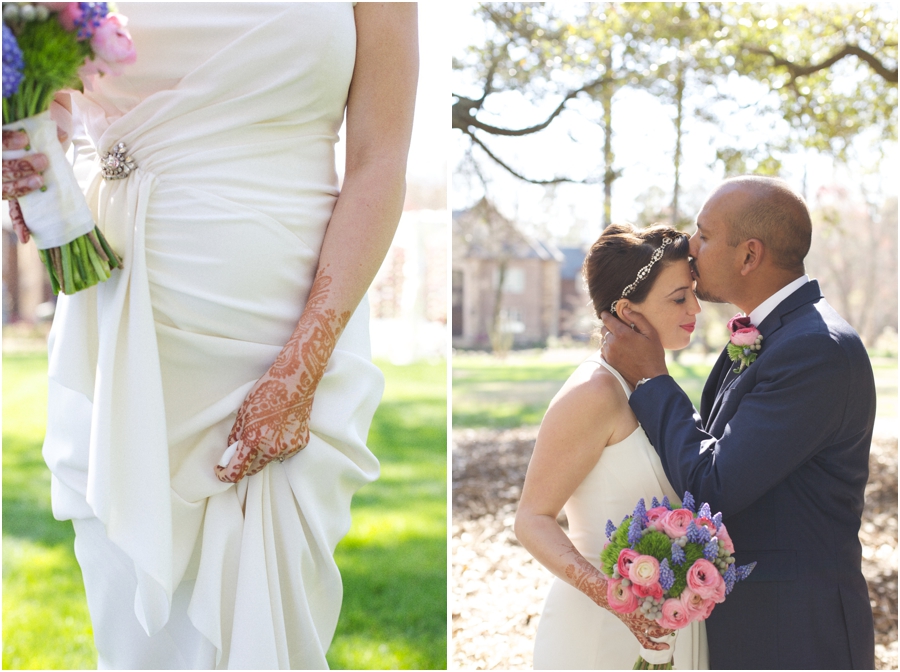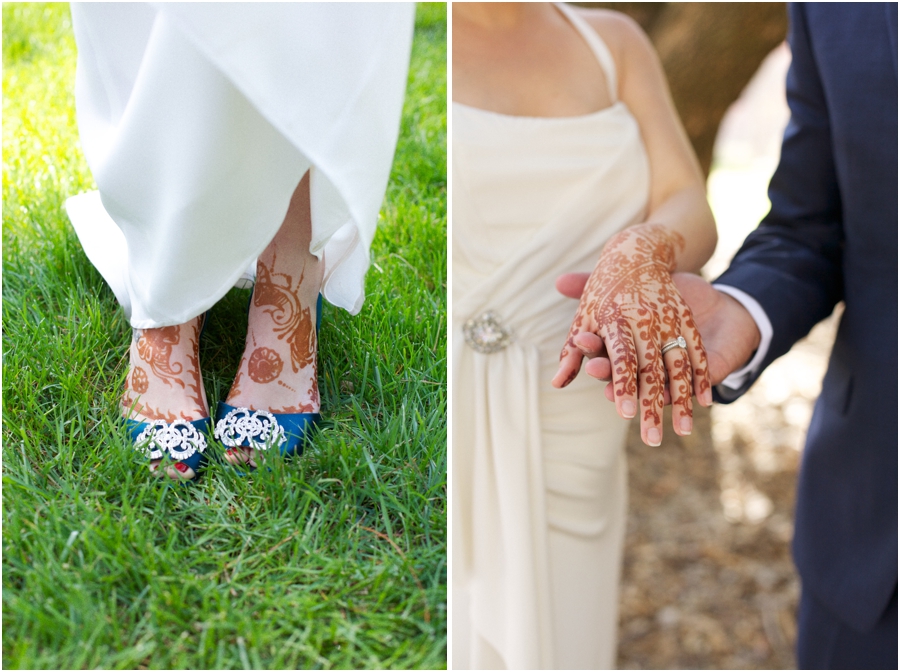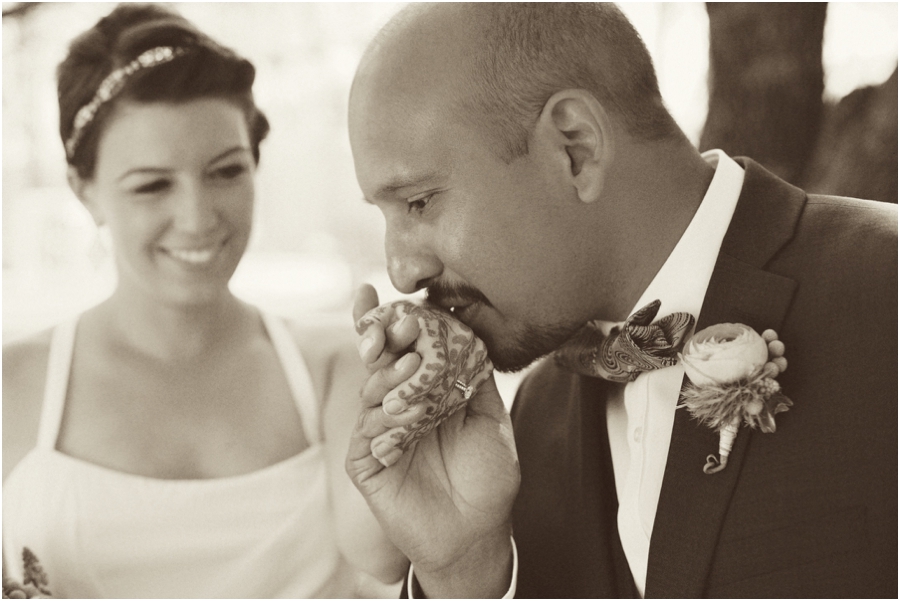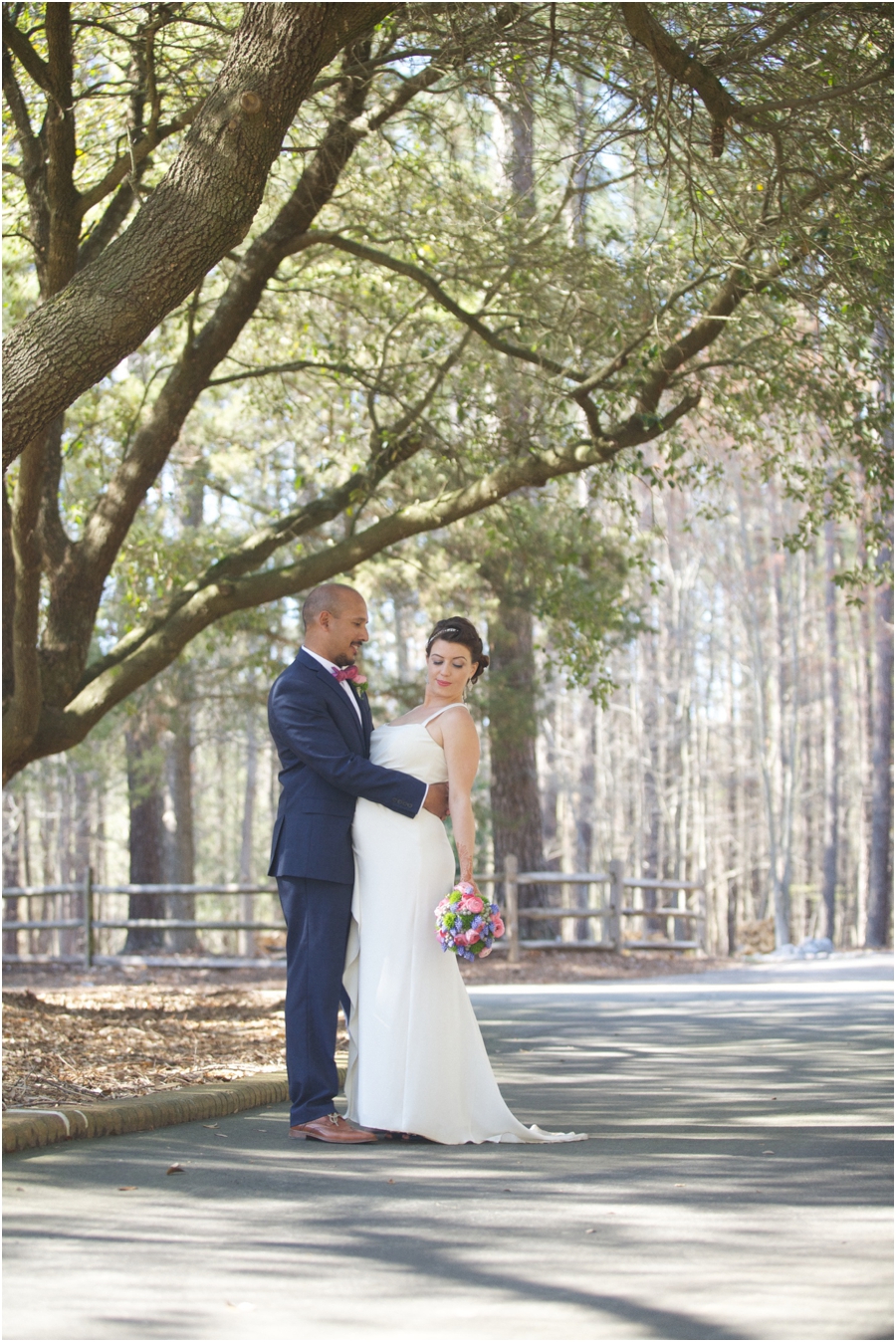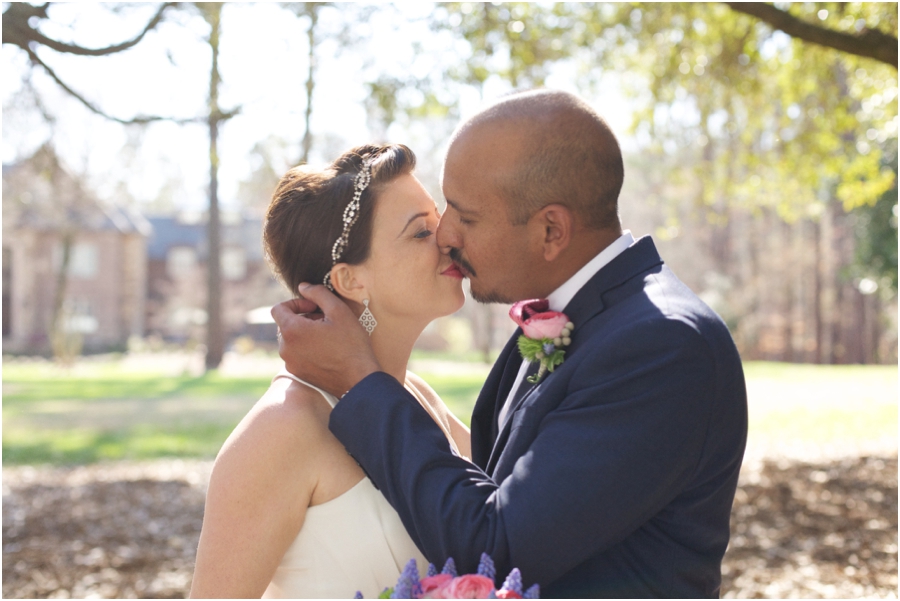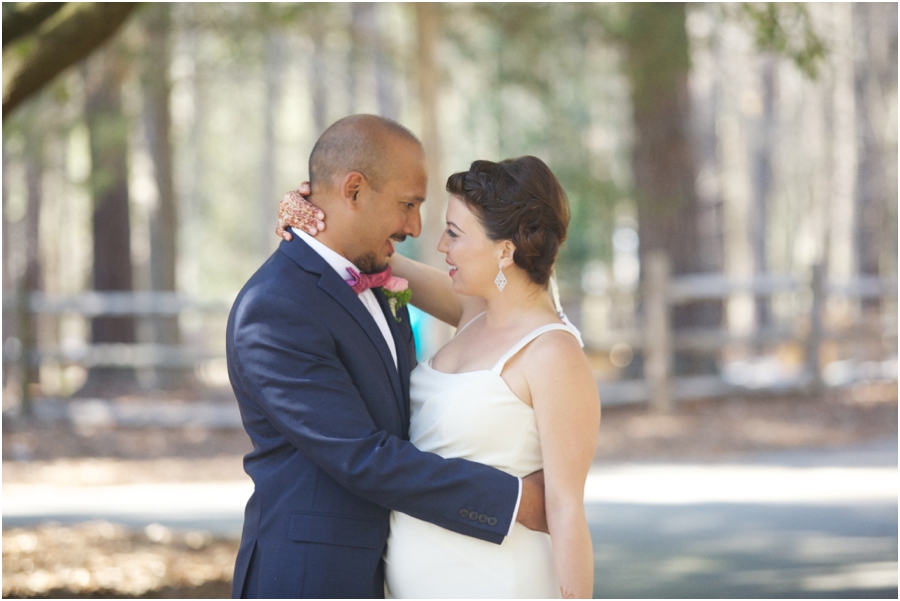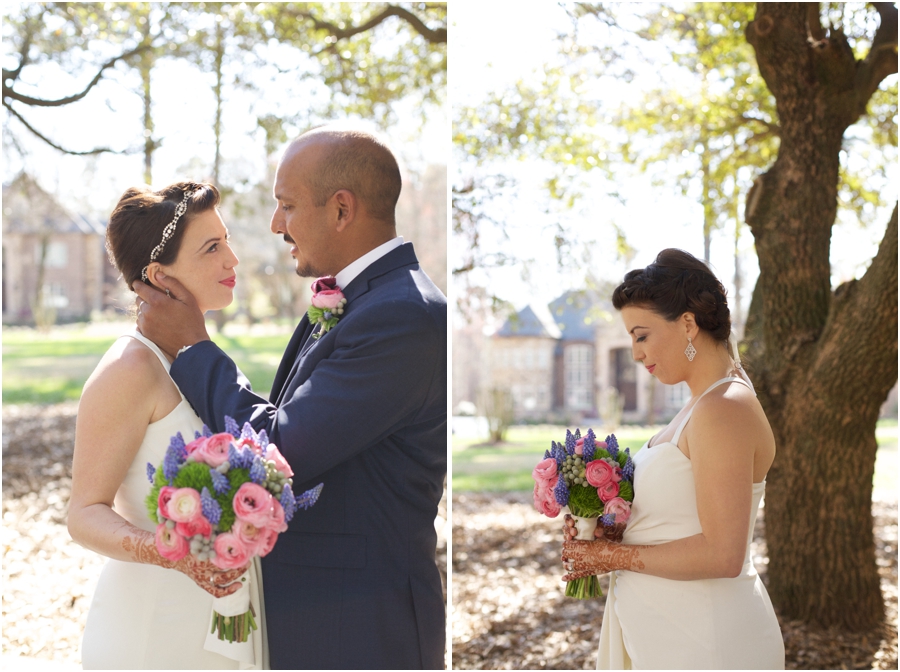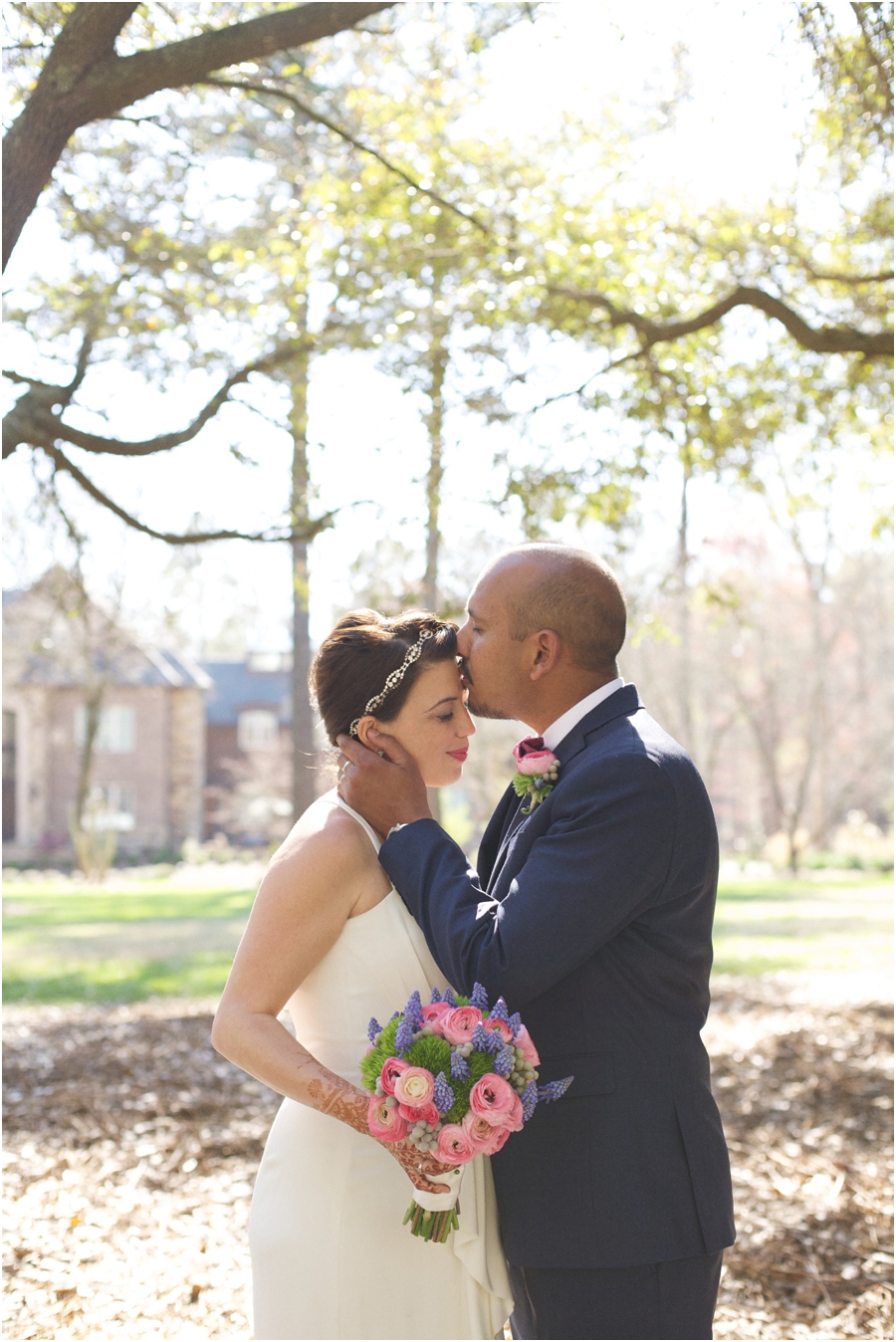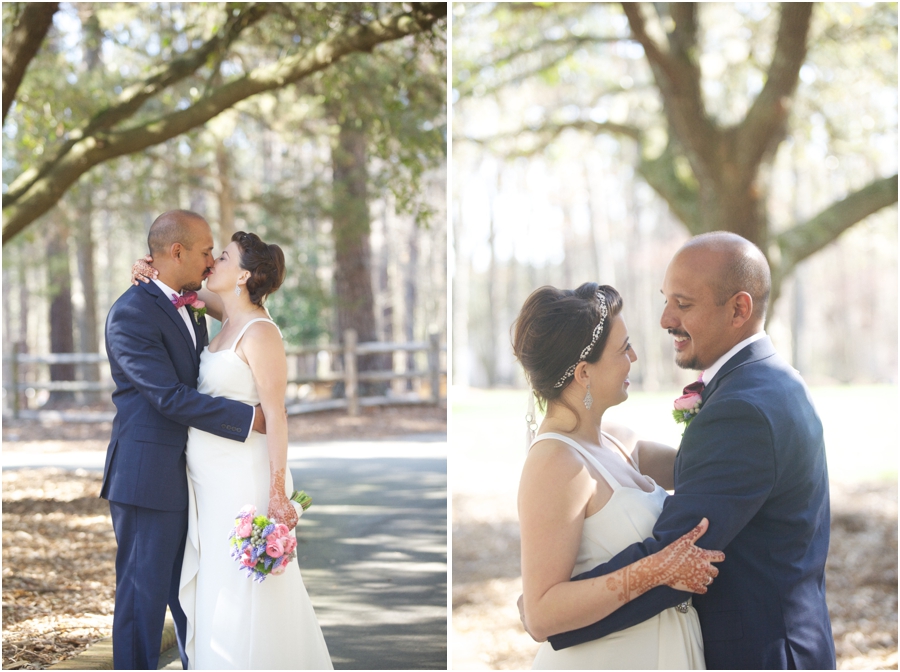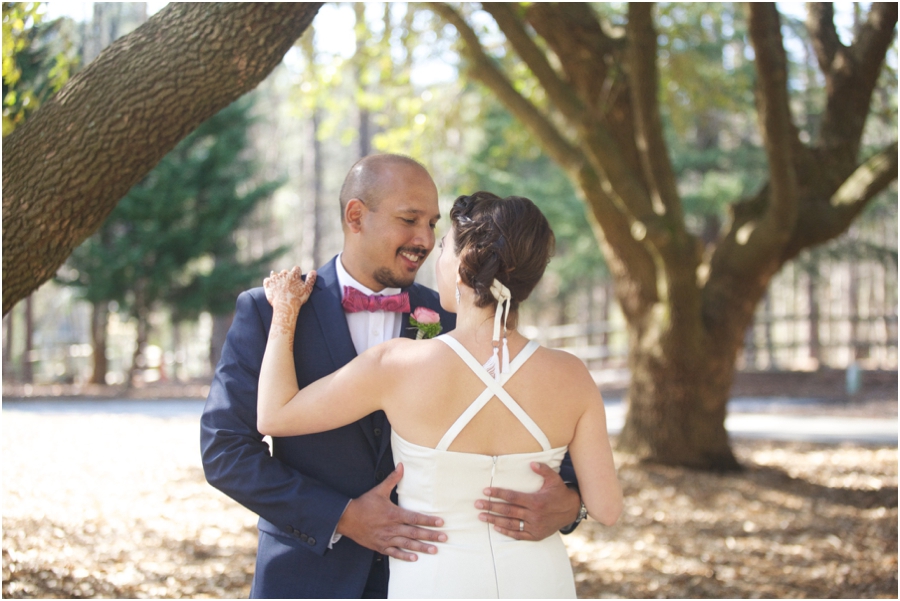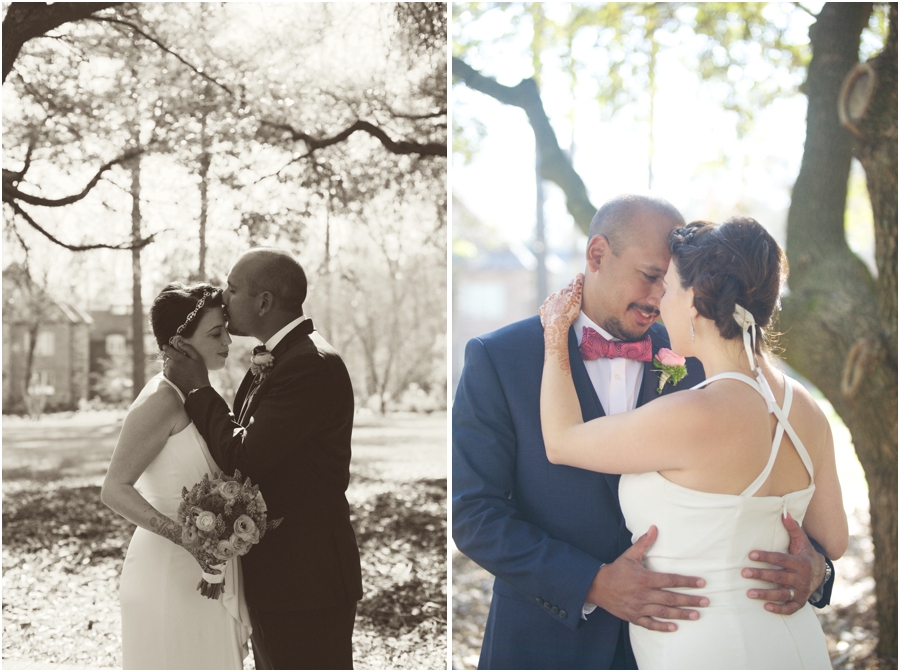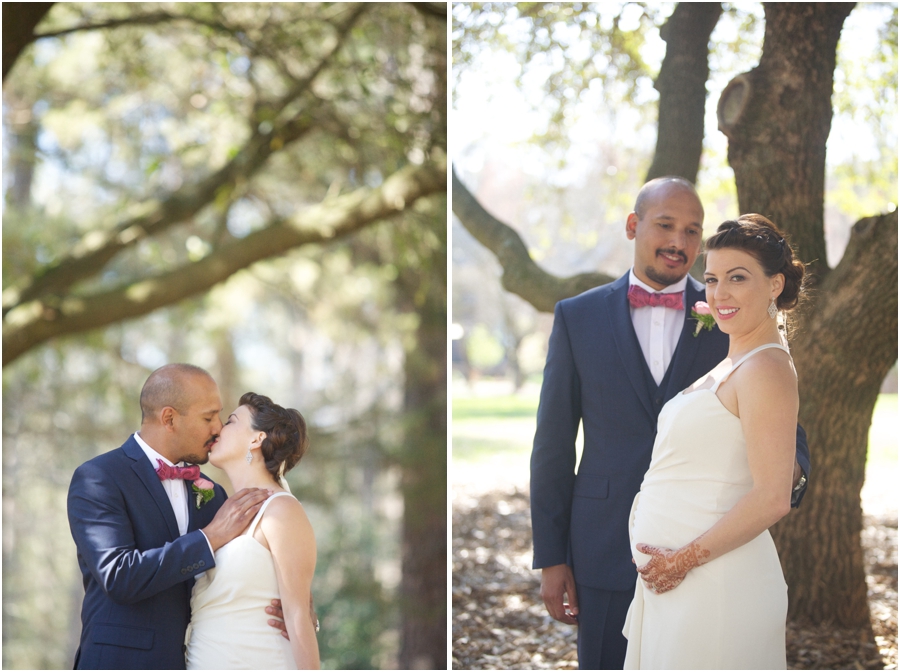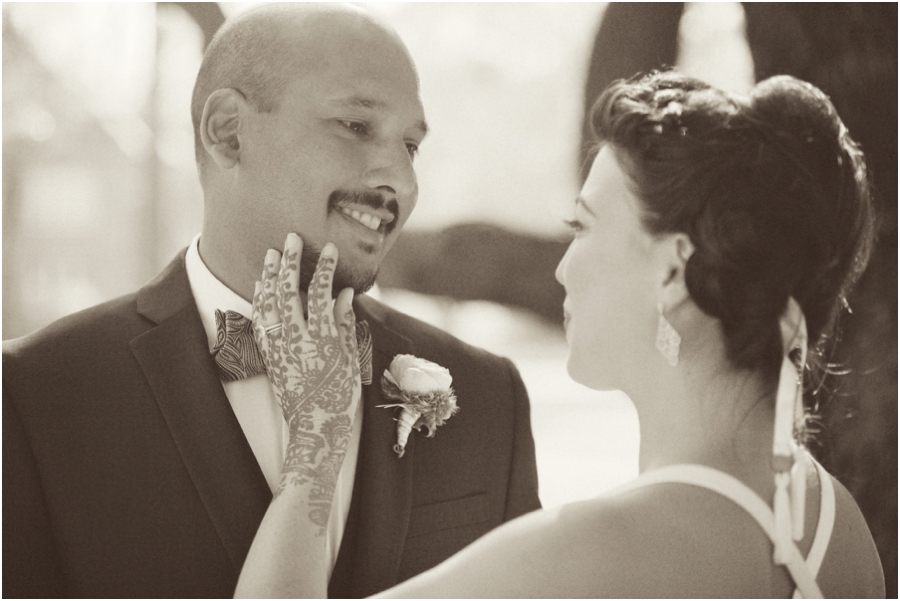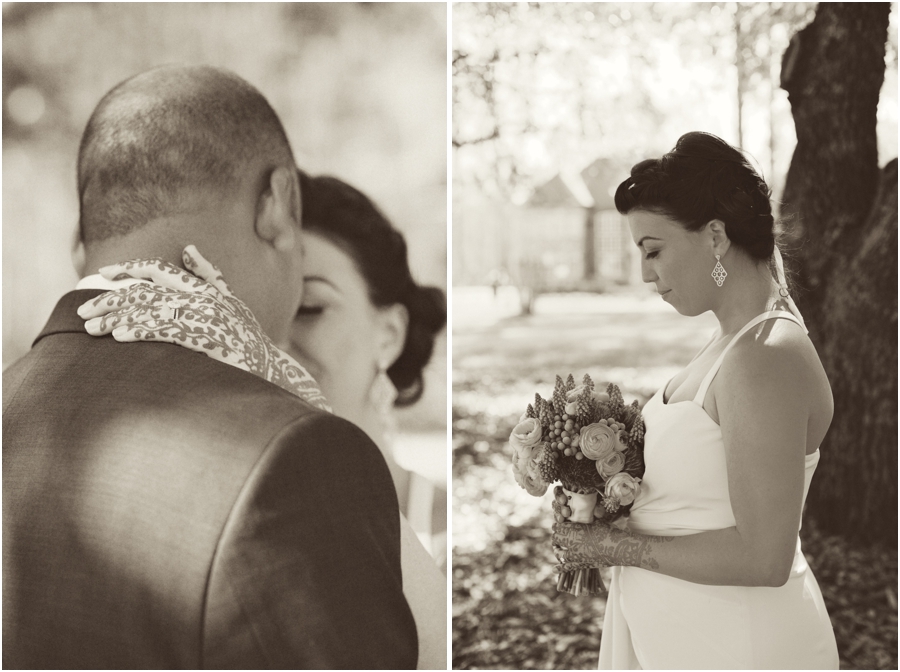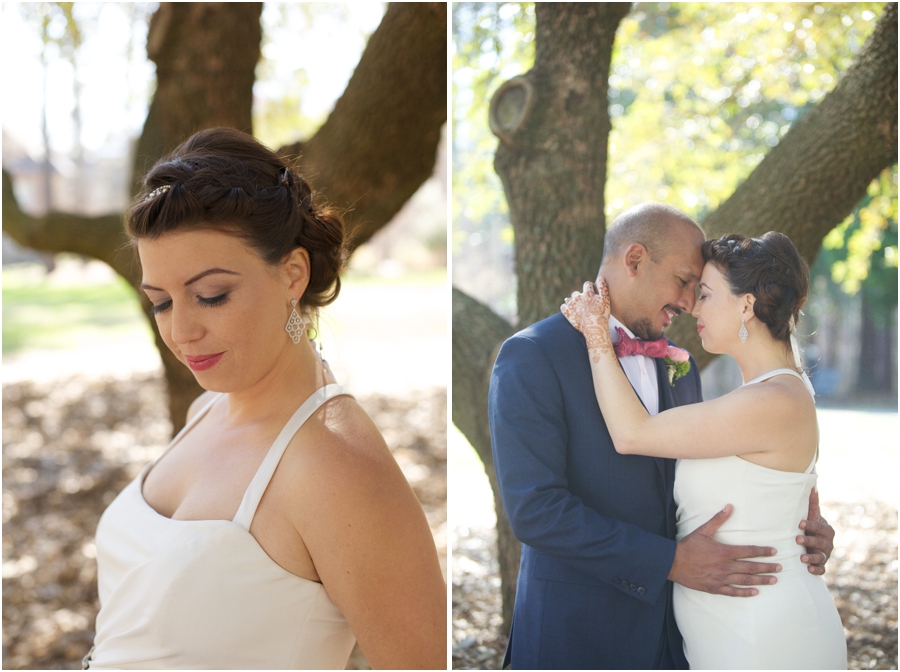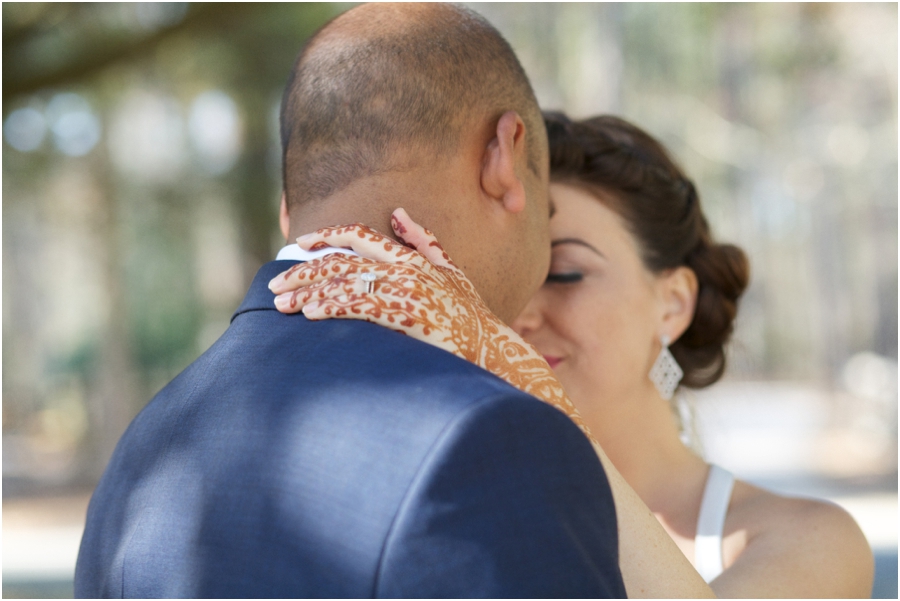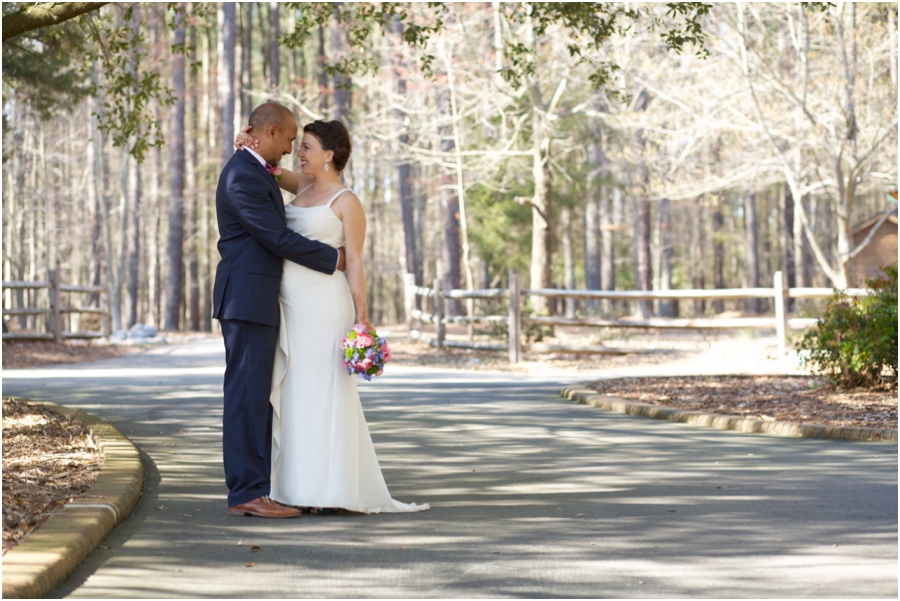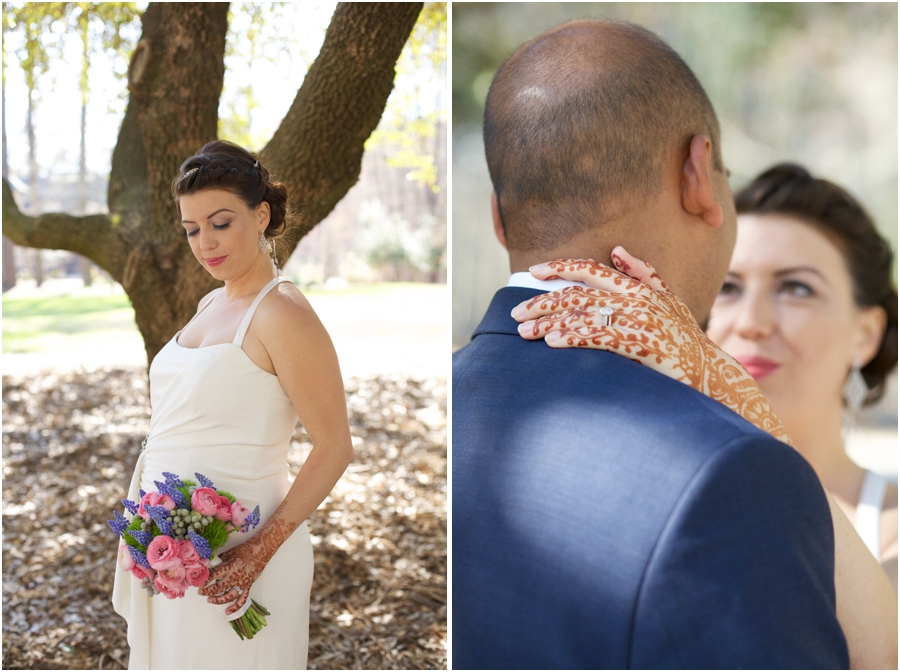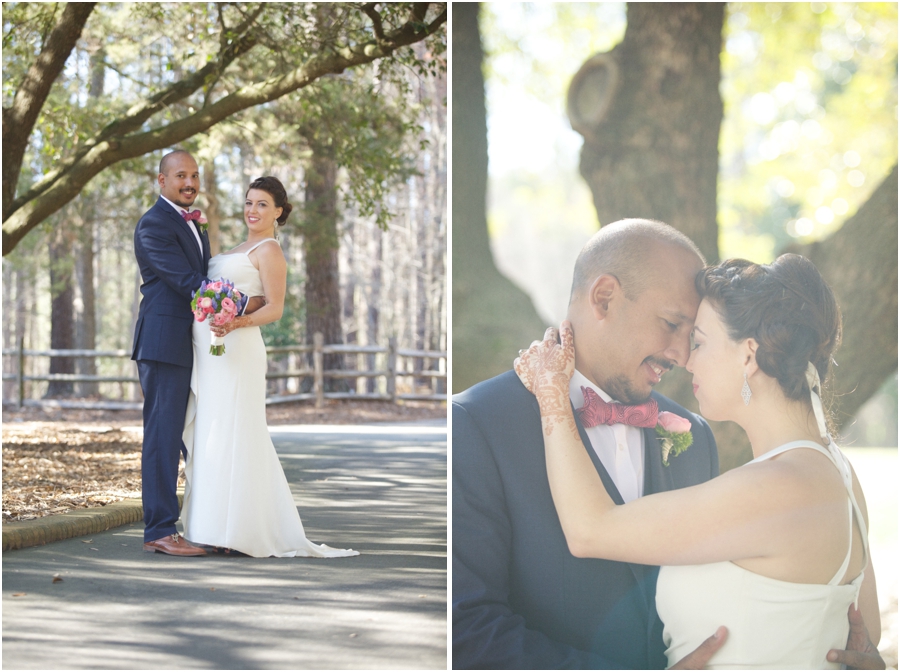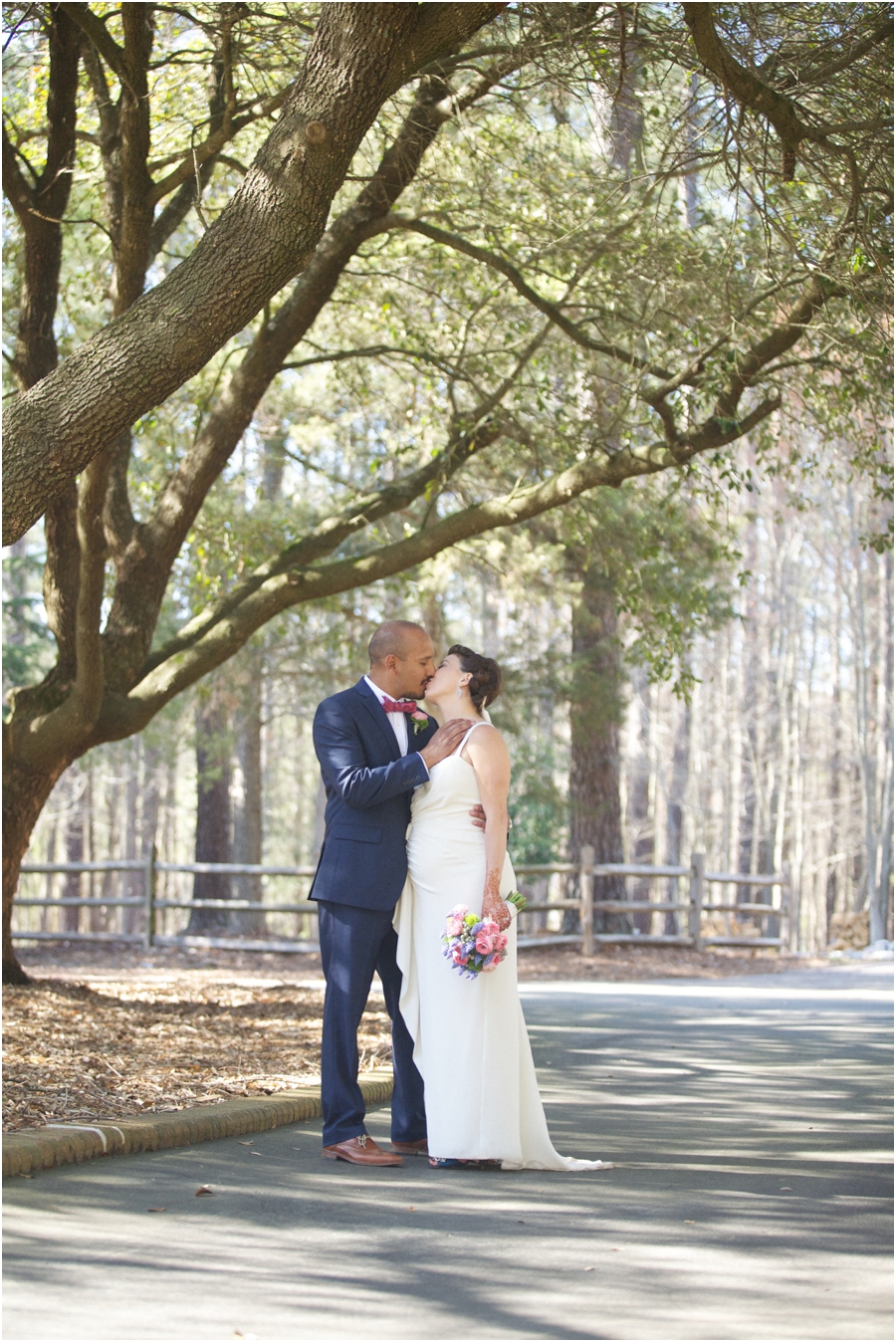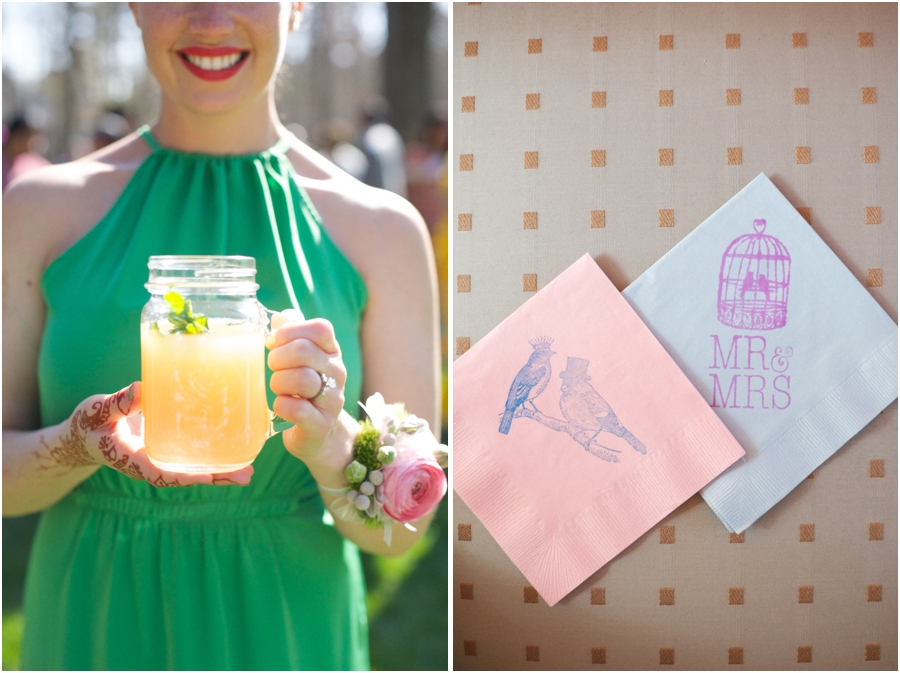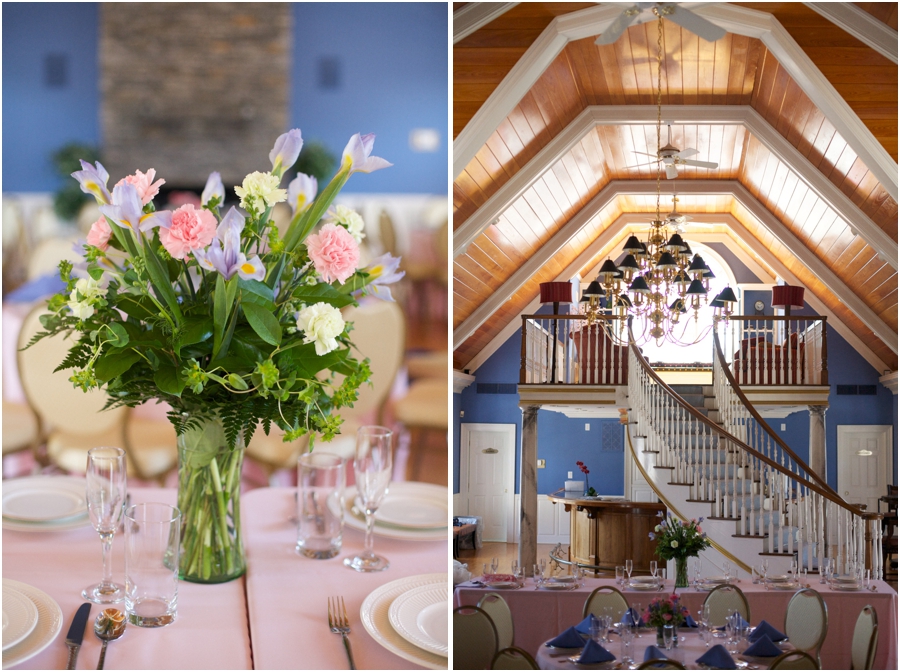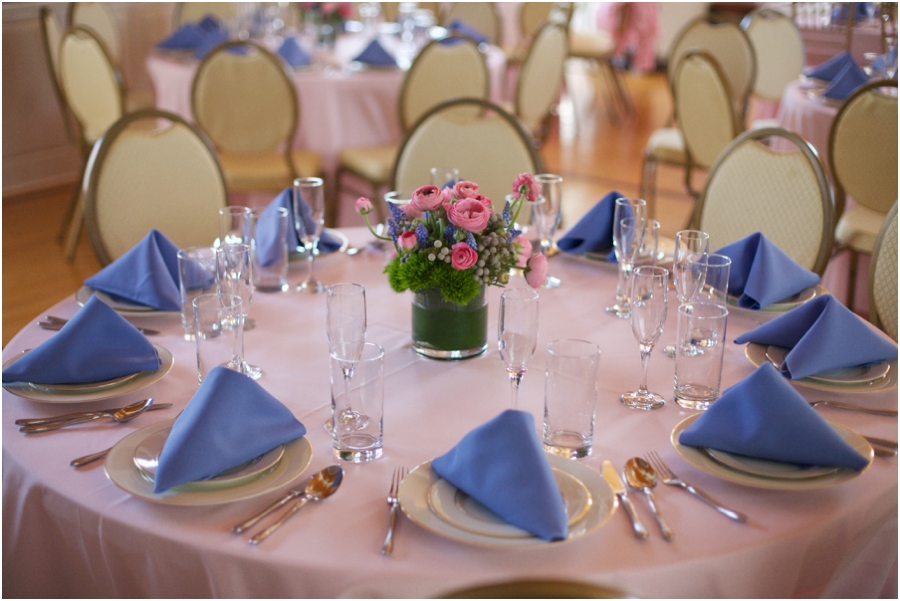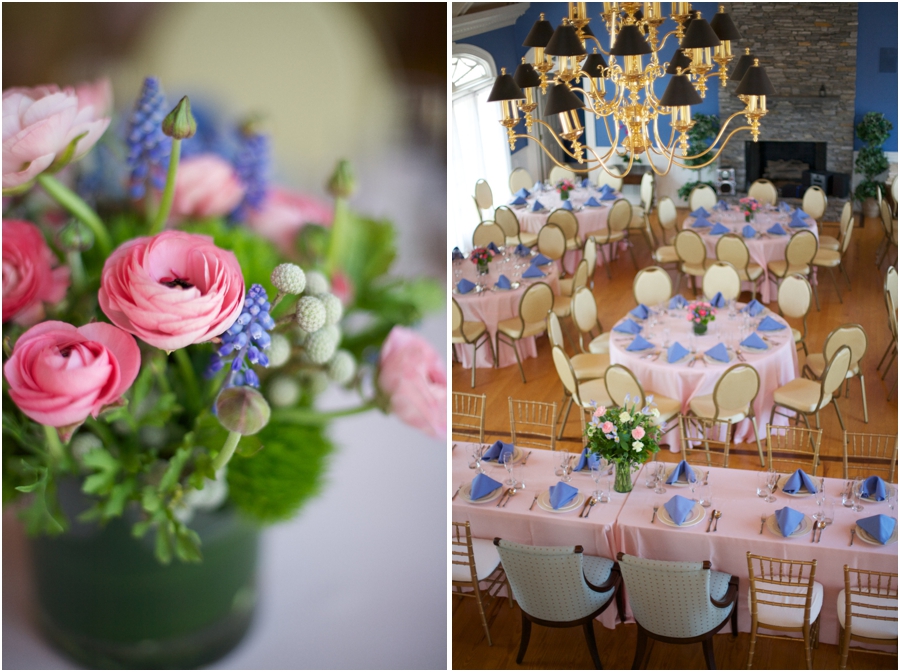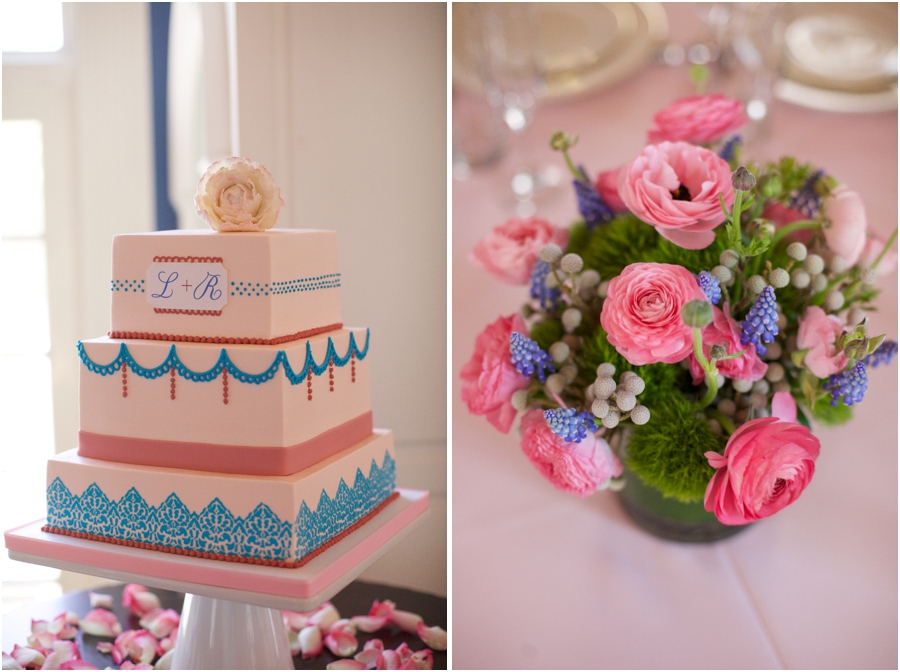 After the ceremony, Lea & Rupal both changed into traditional Indian outfits for the reception … they were beautiful!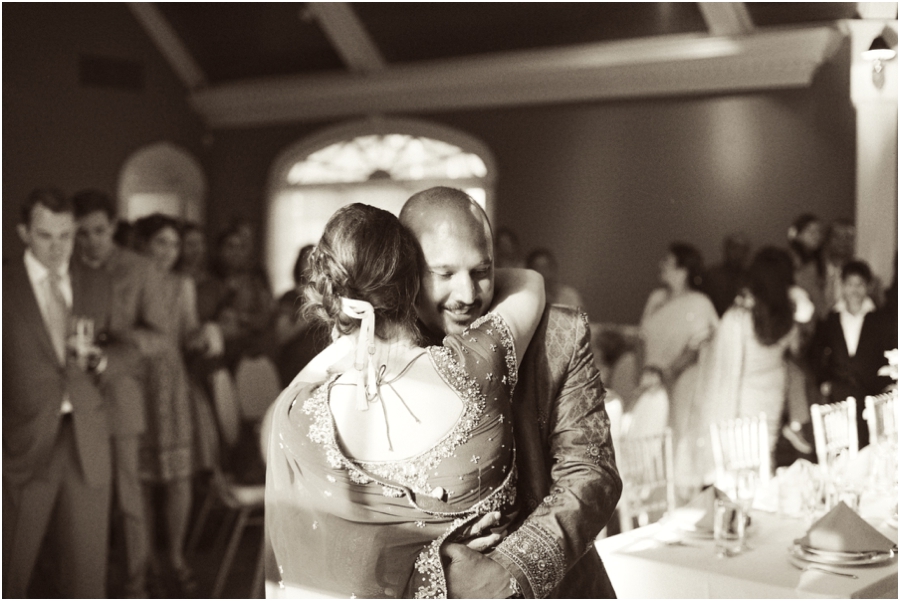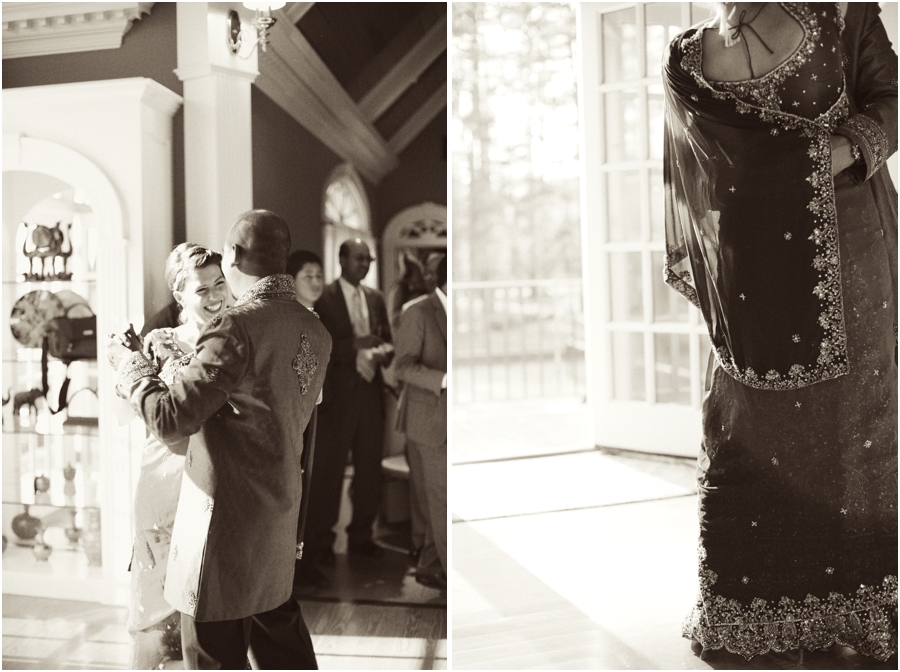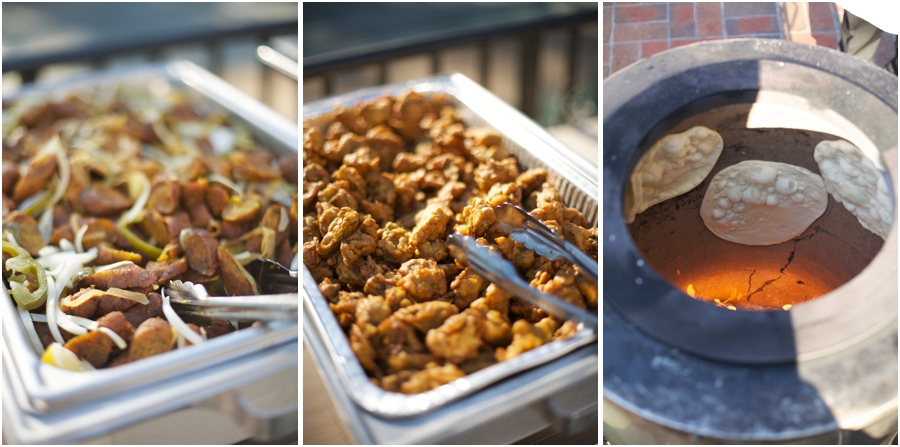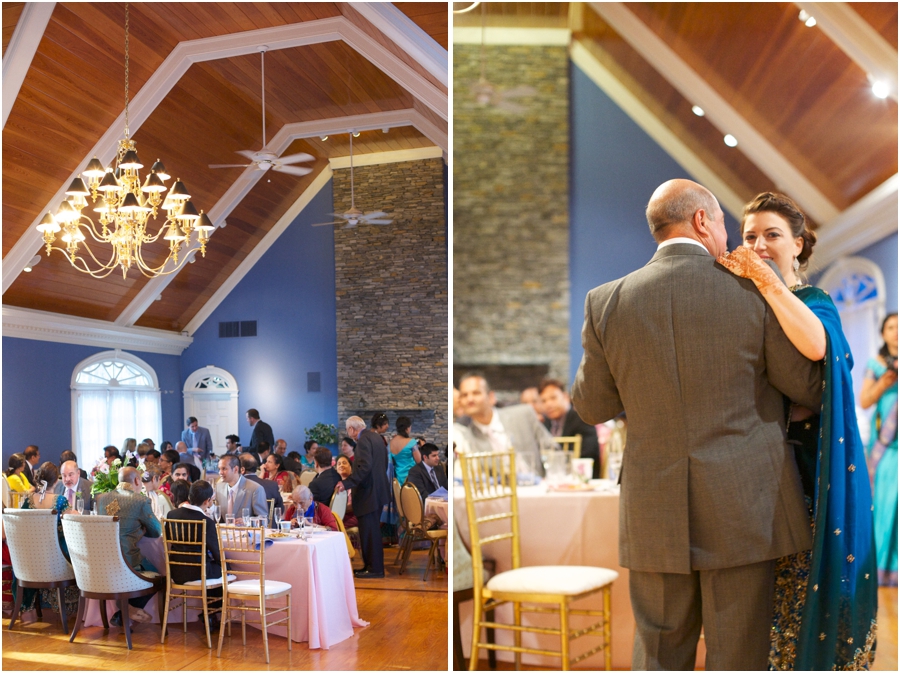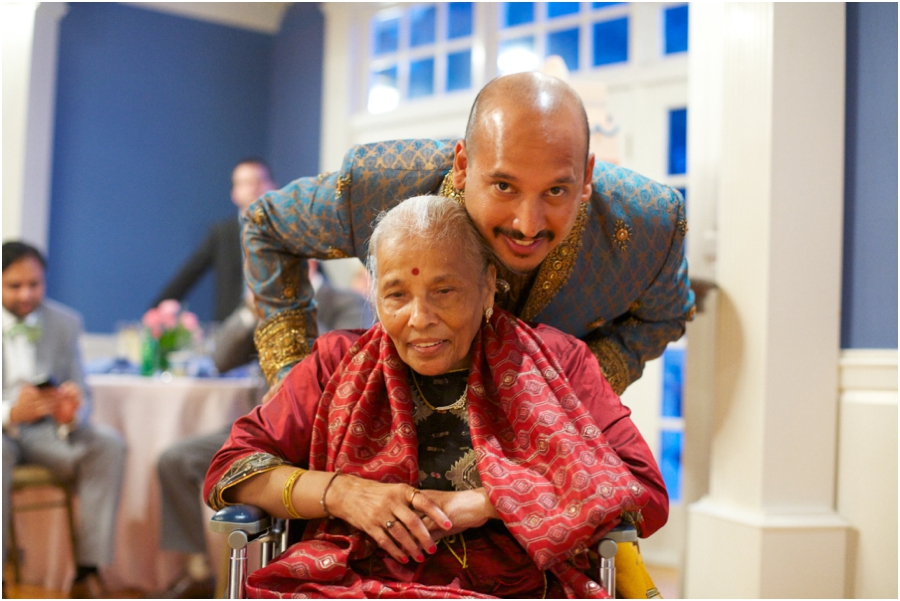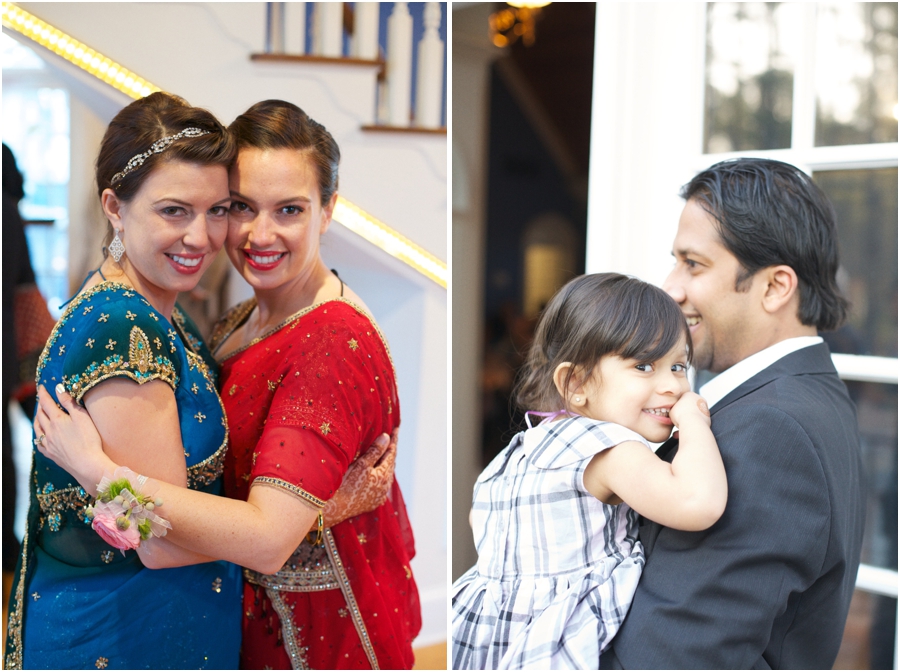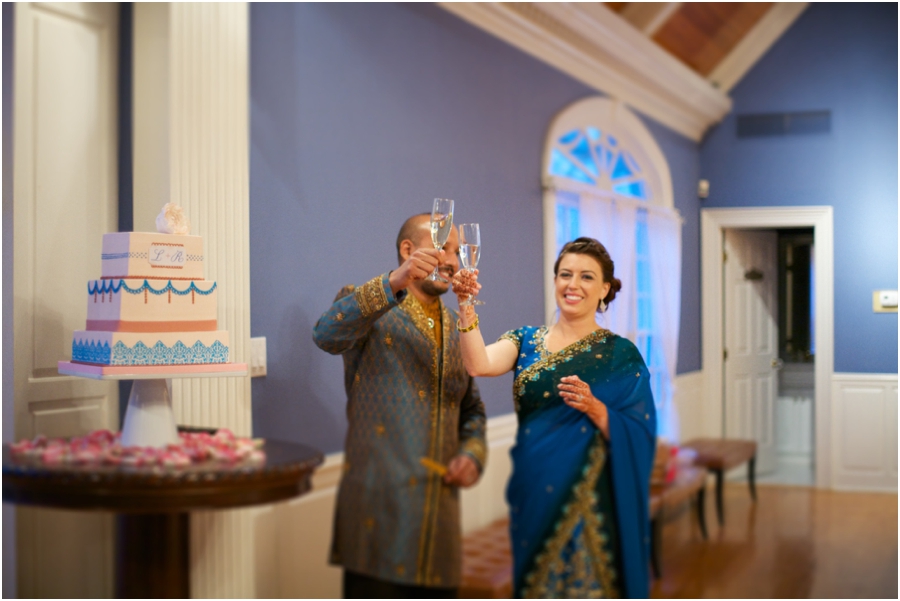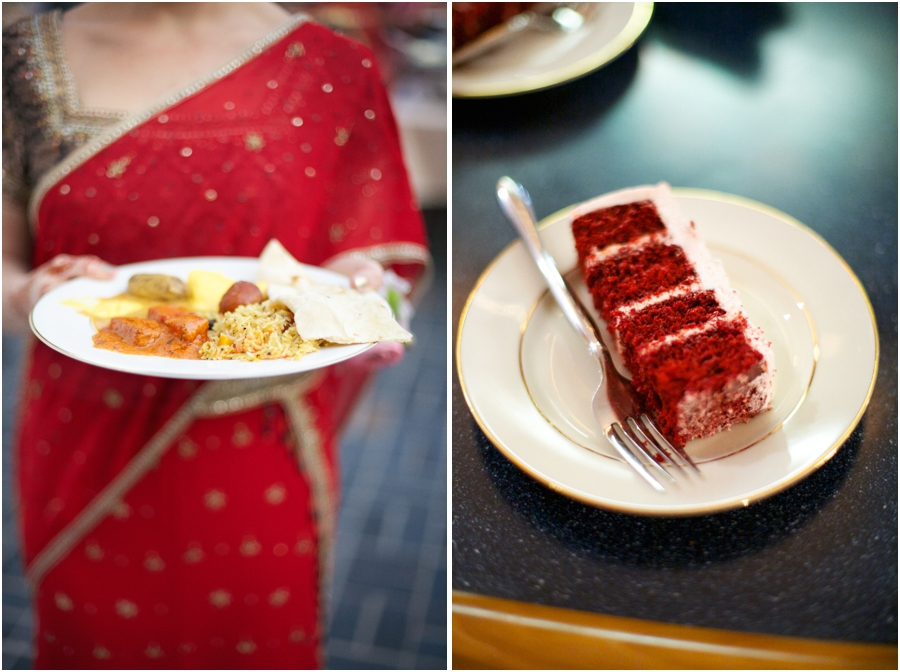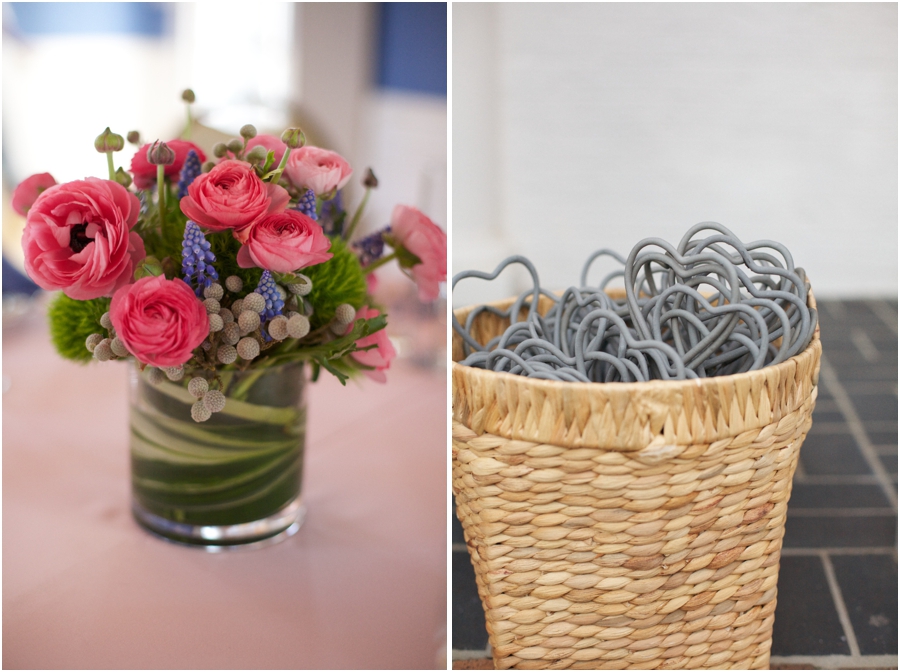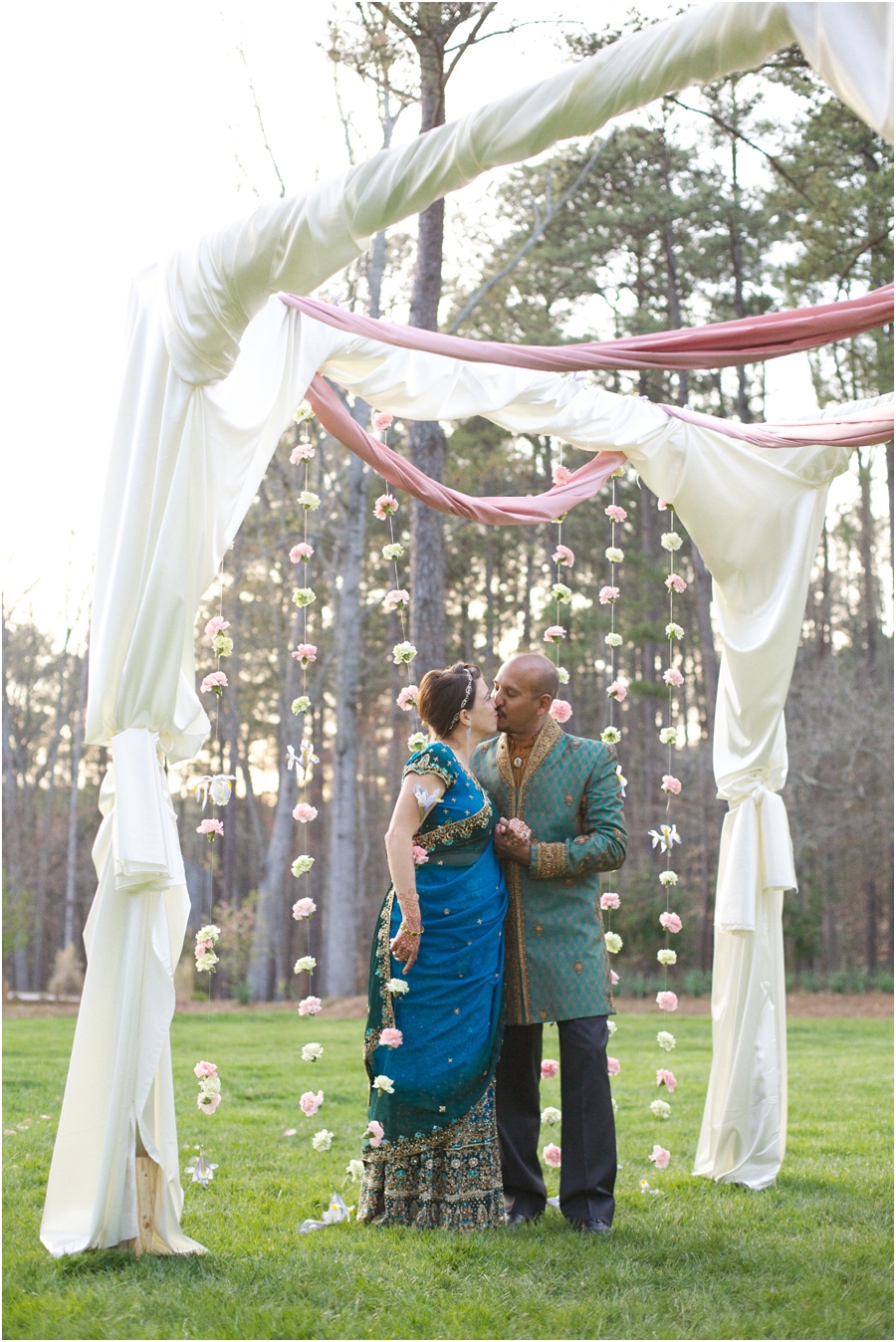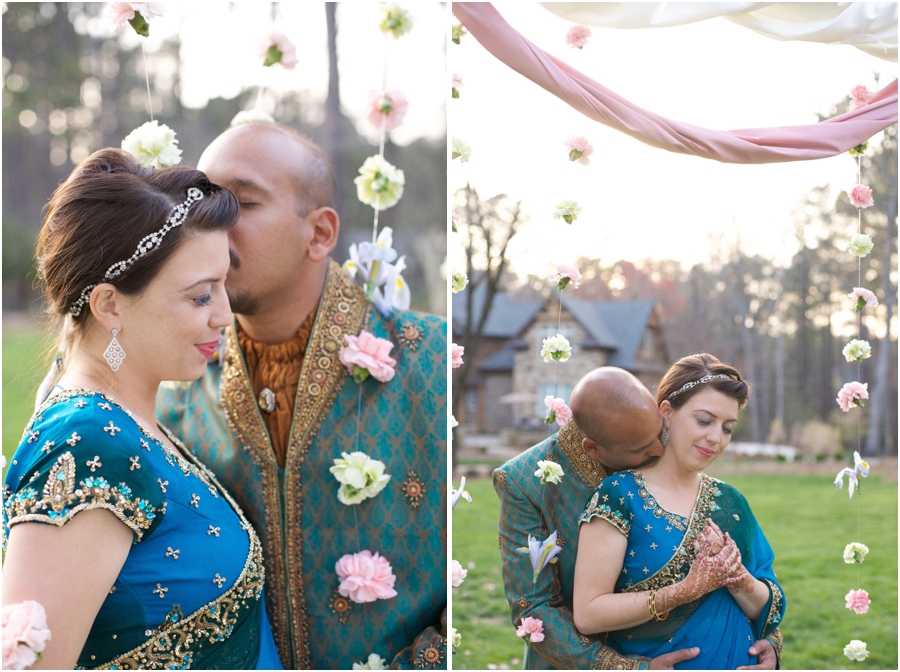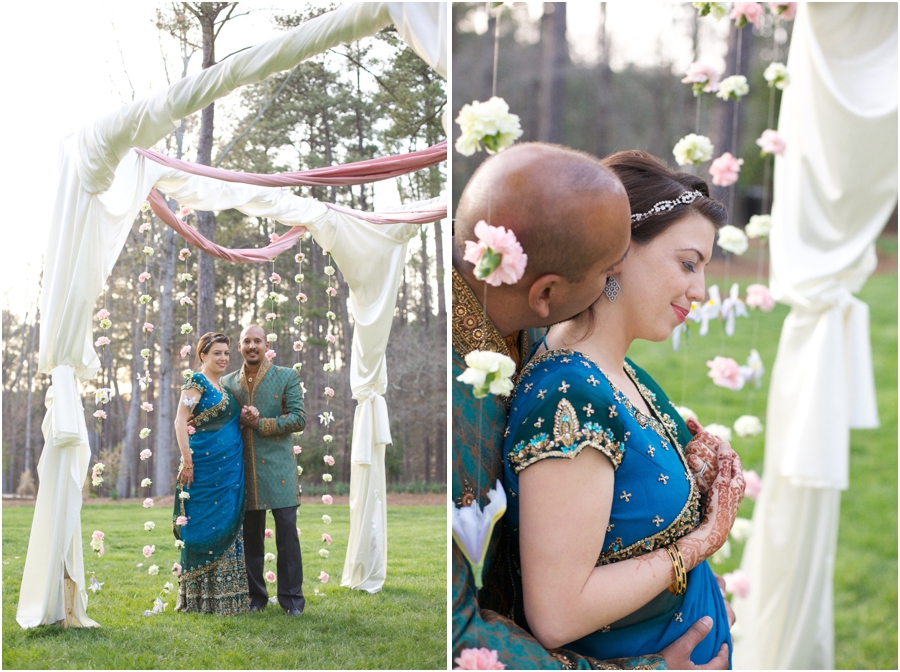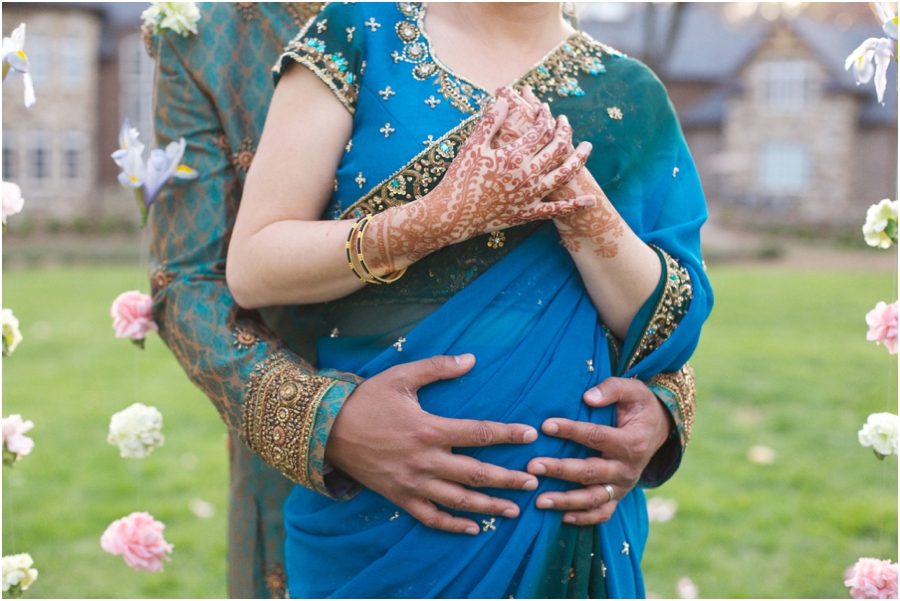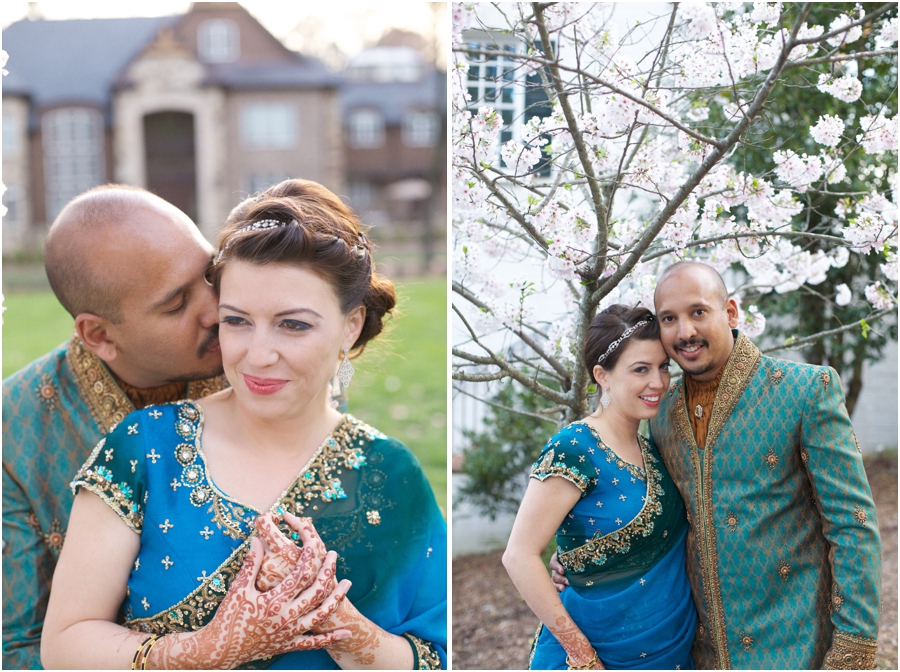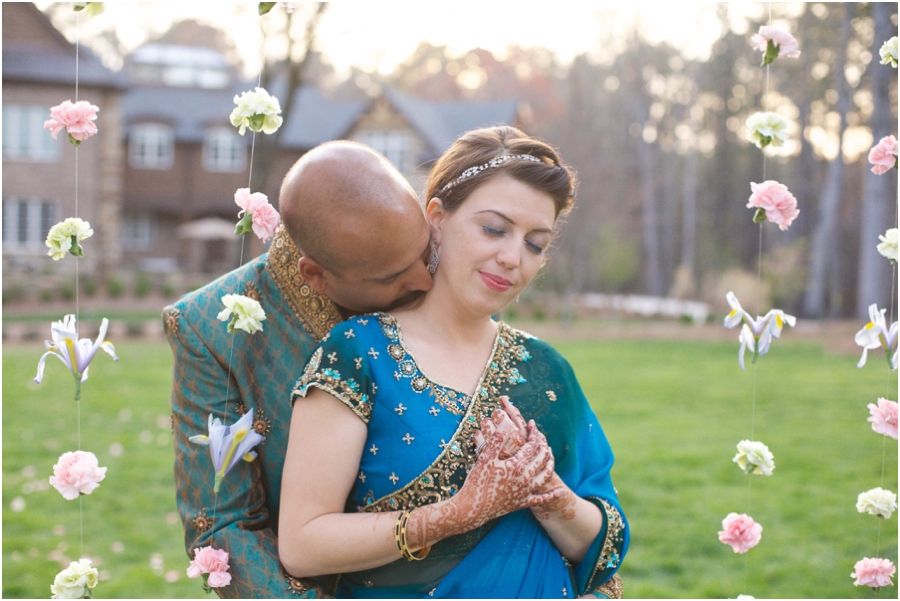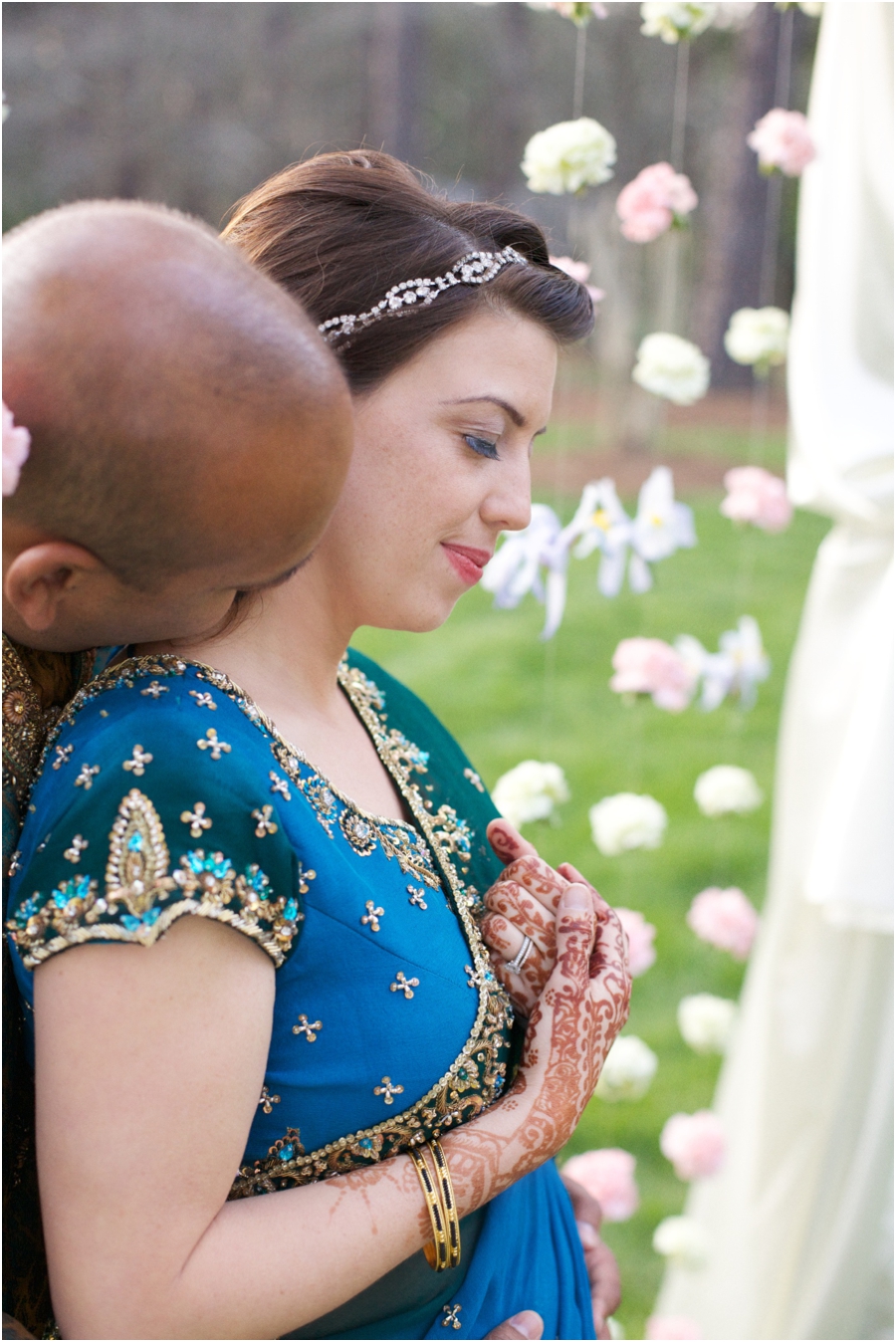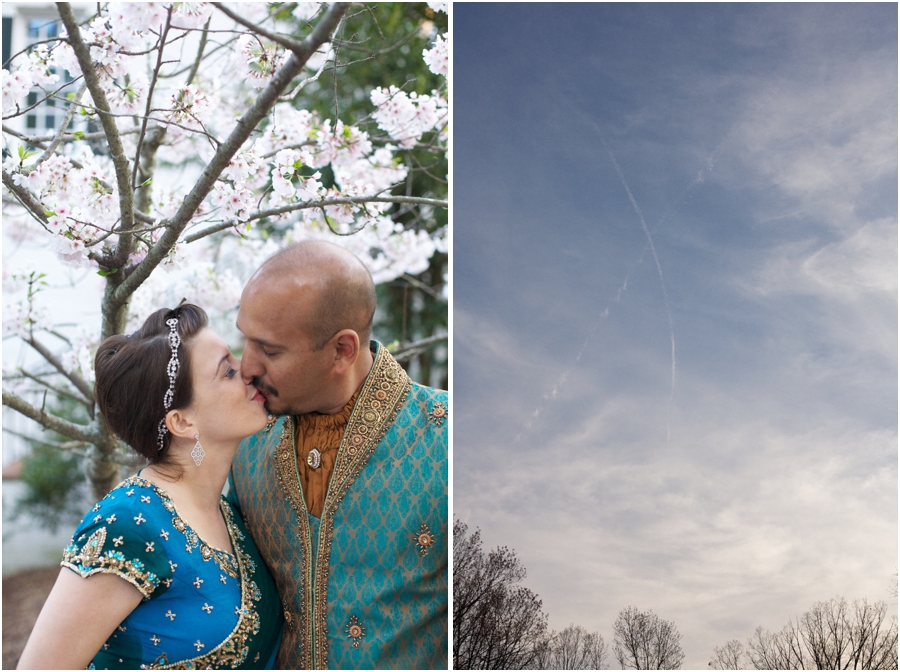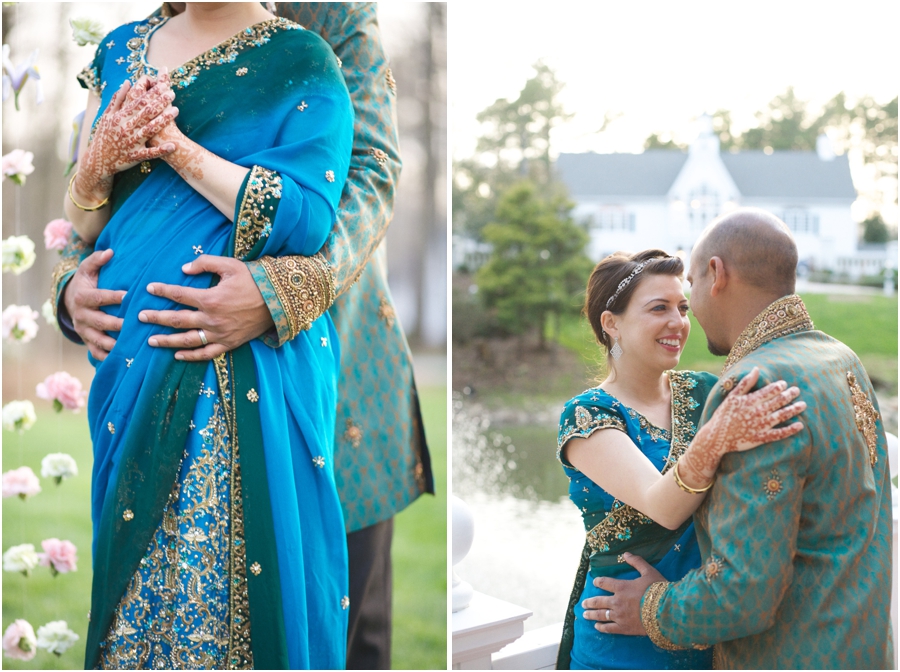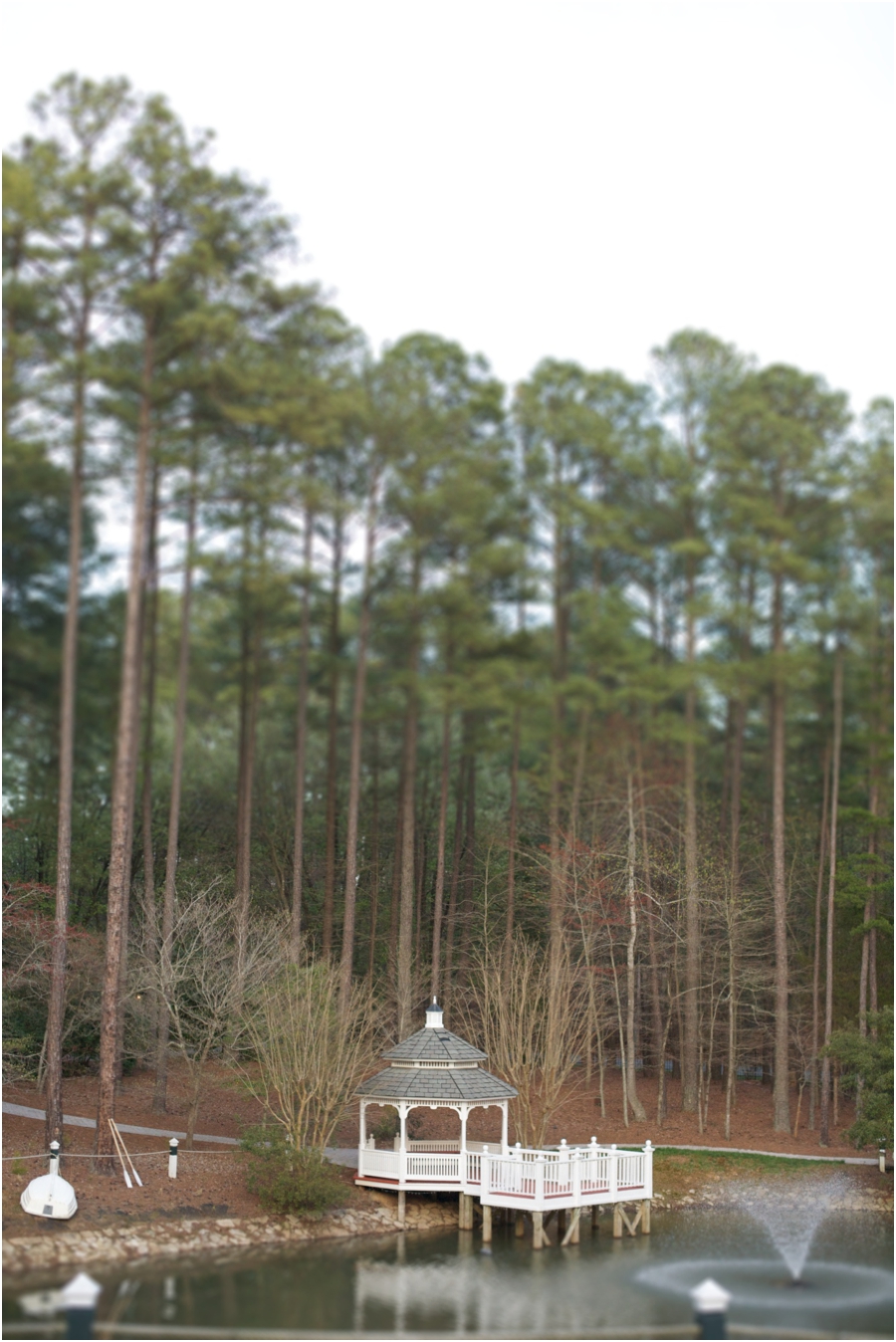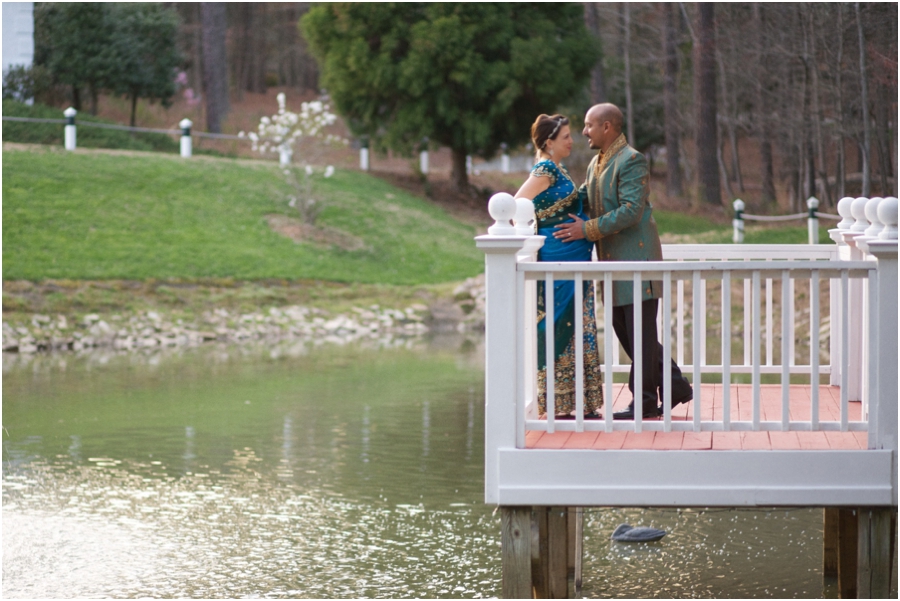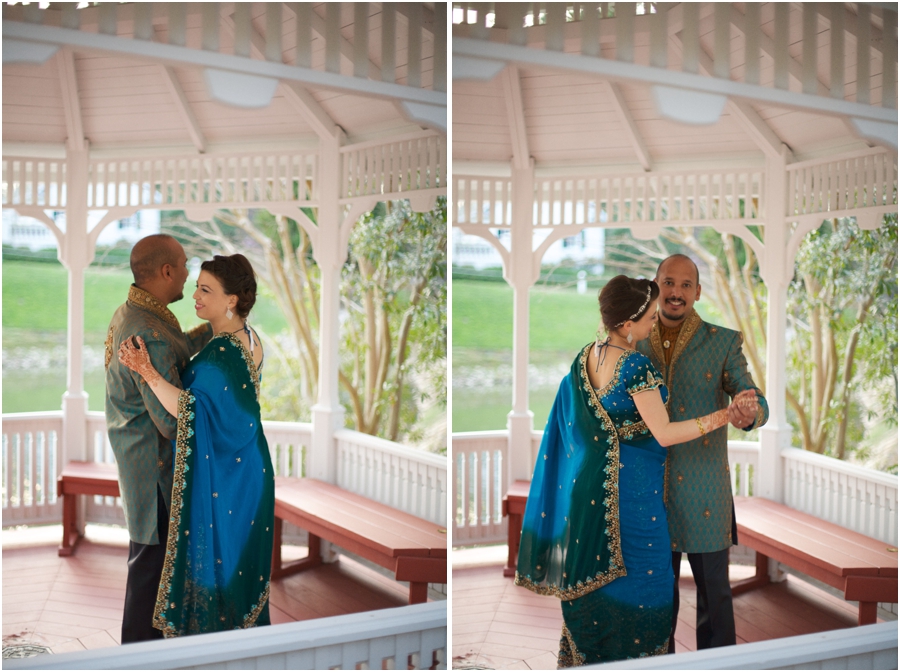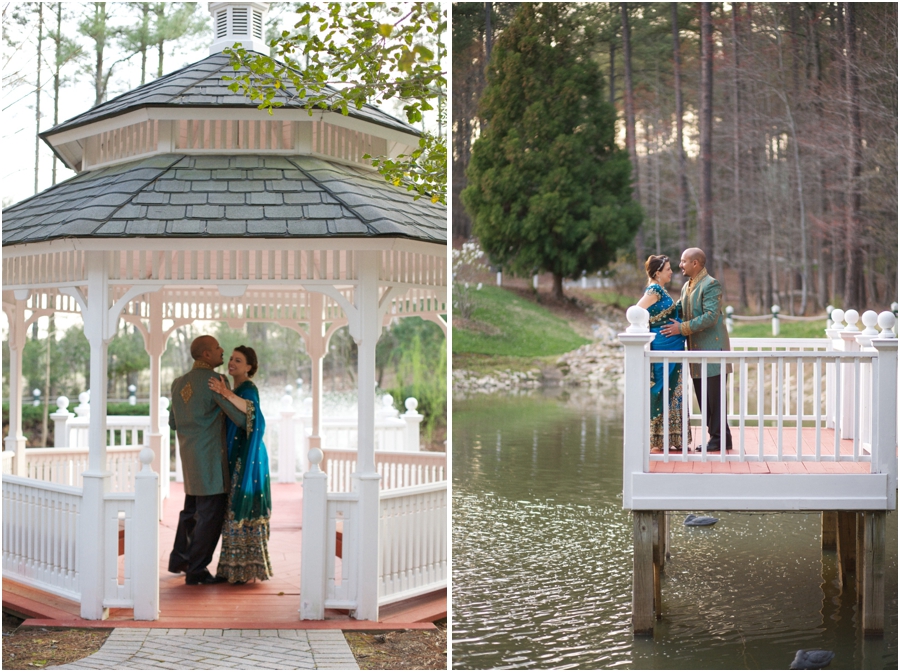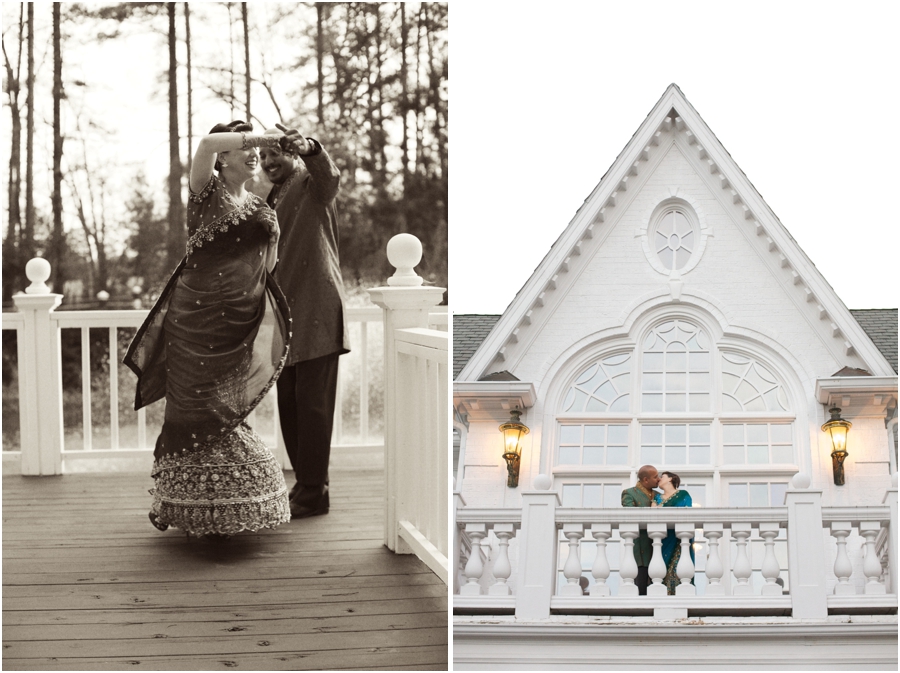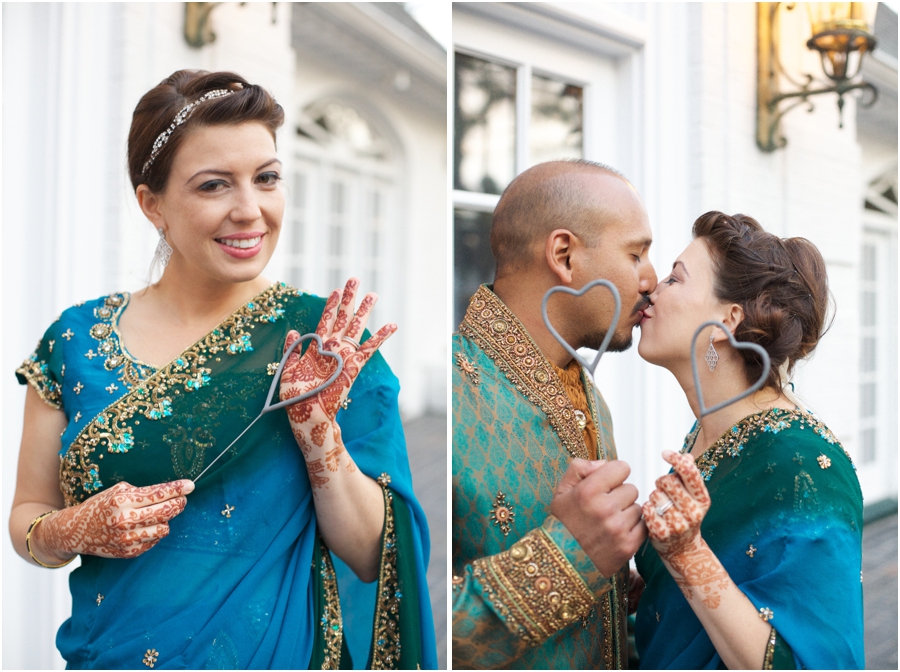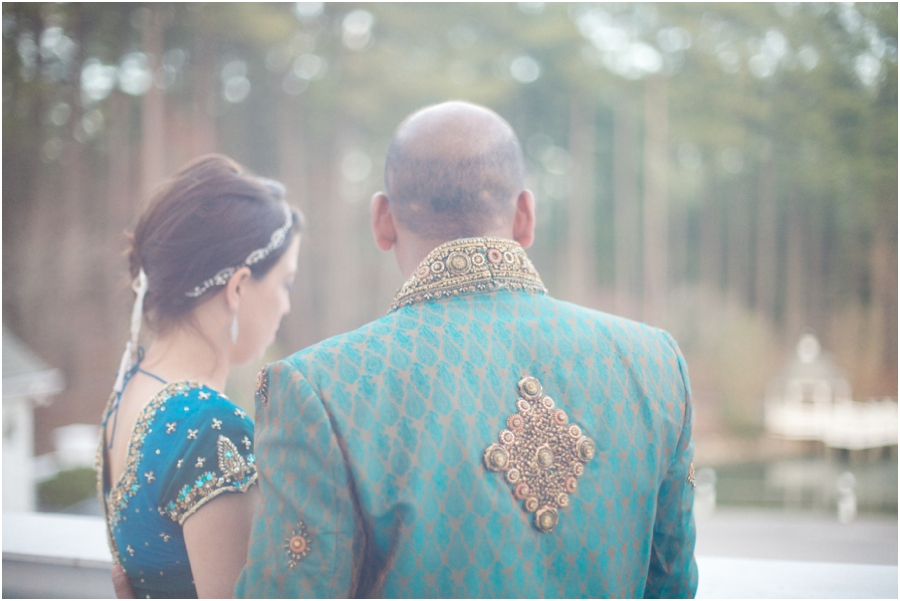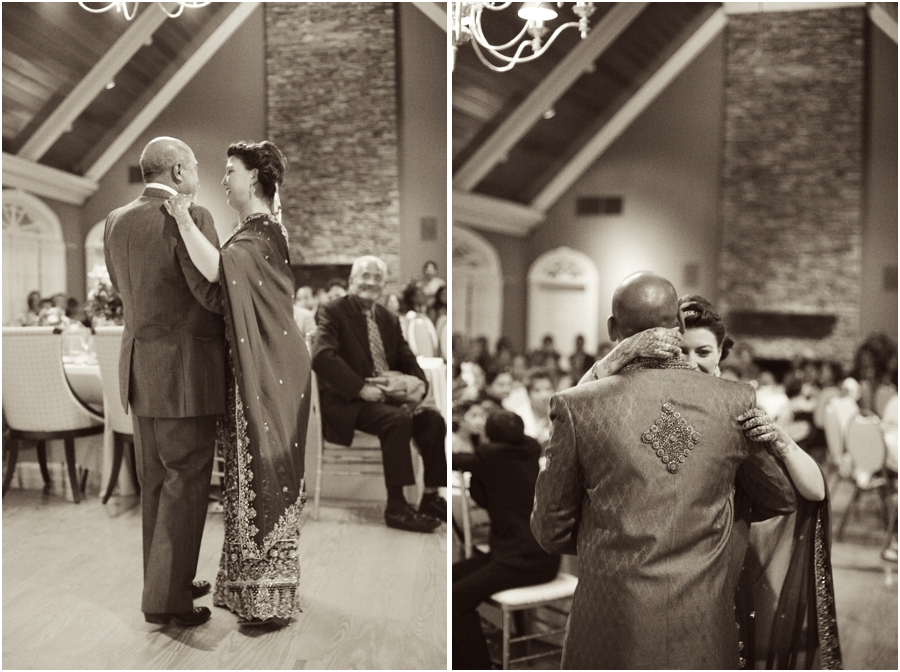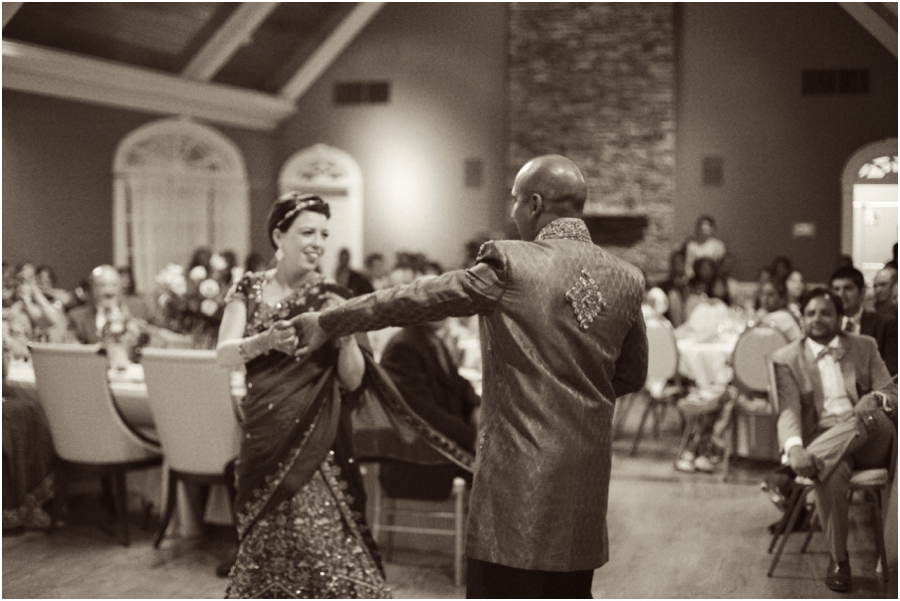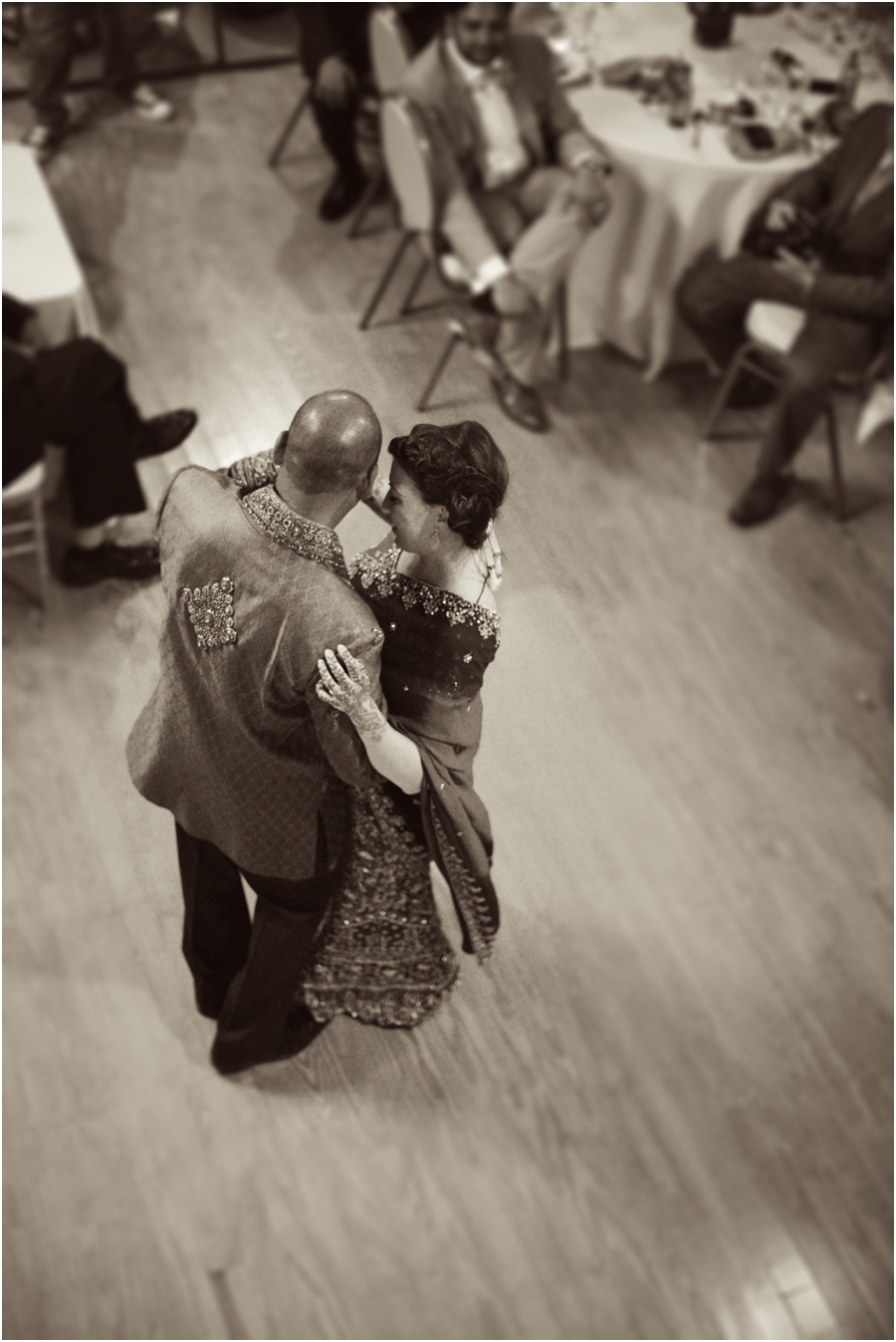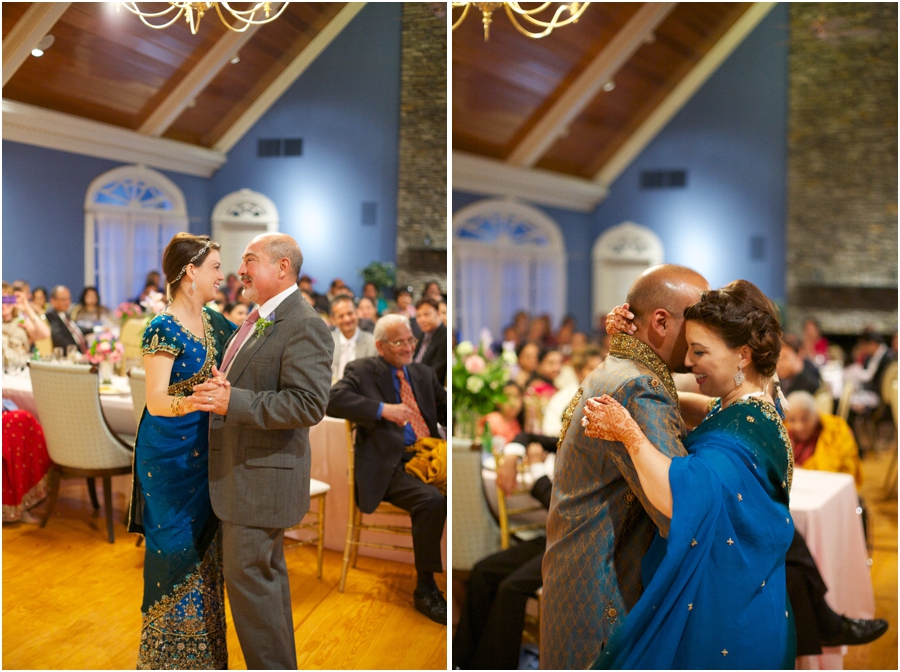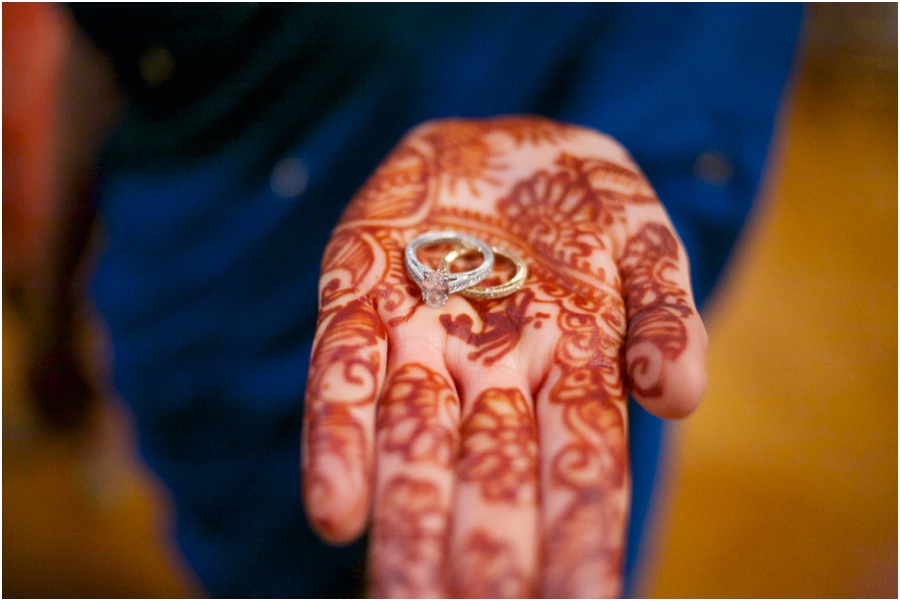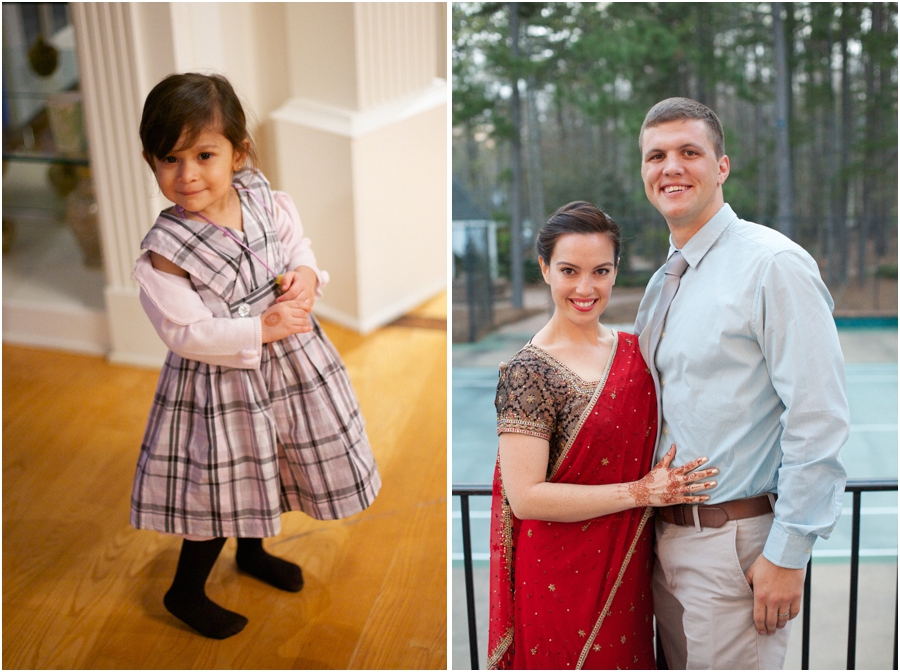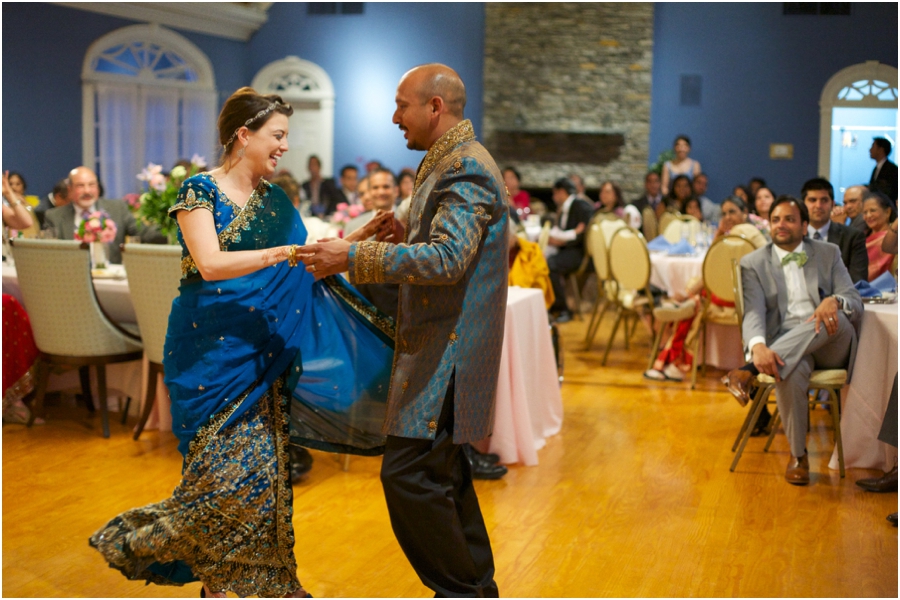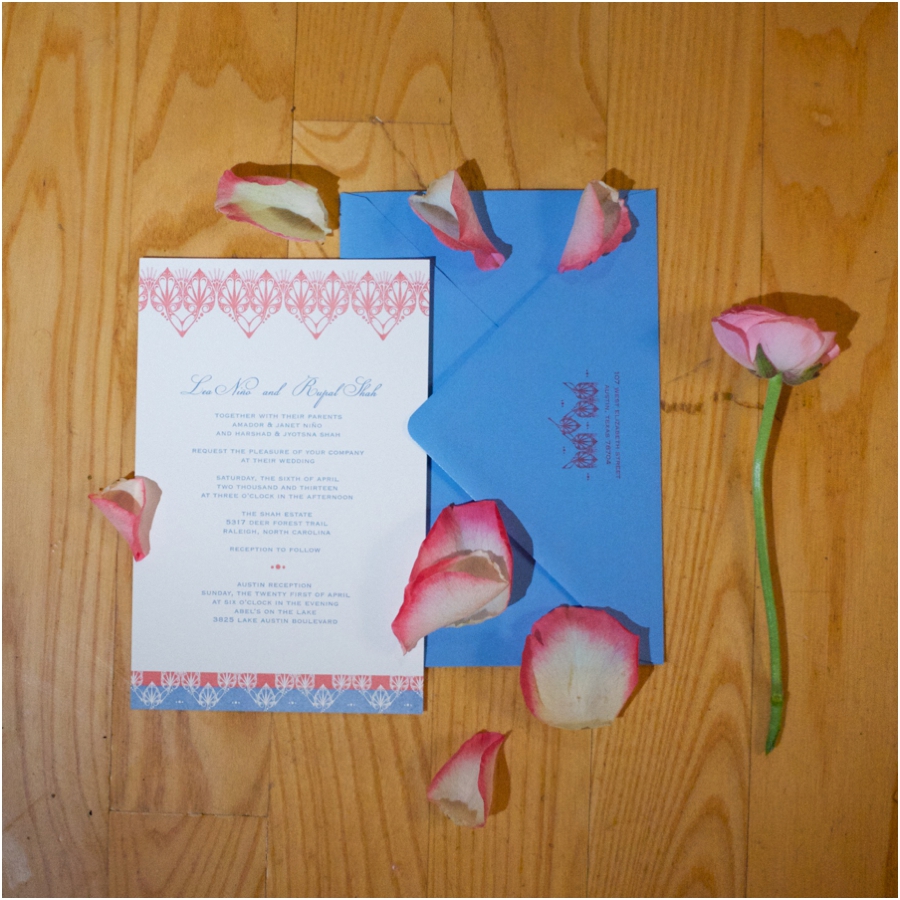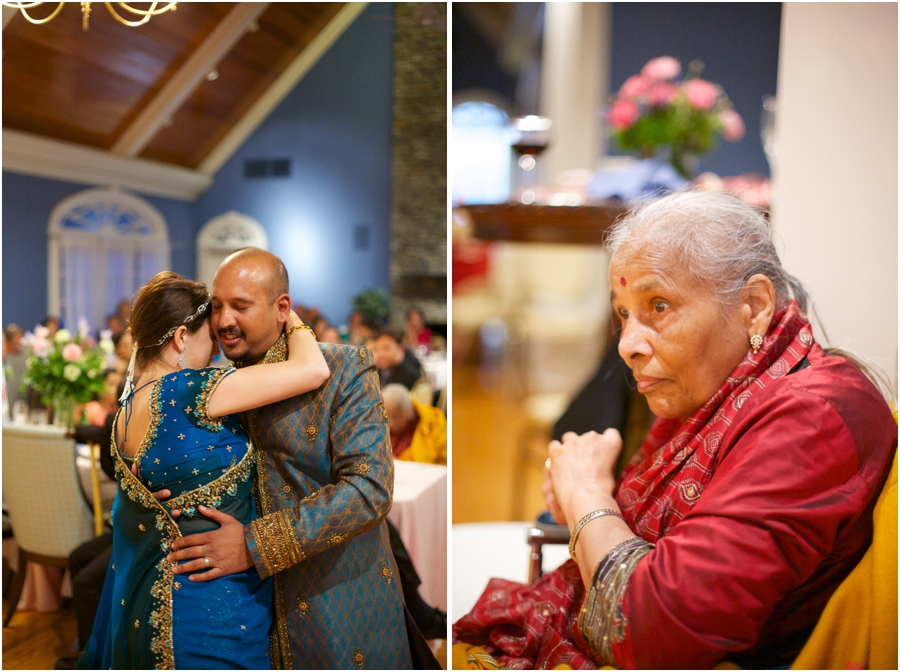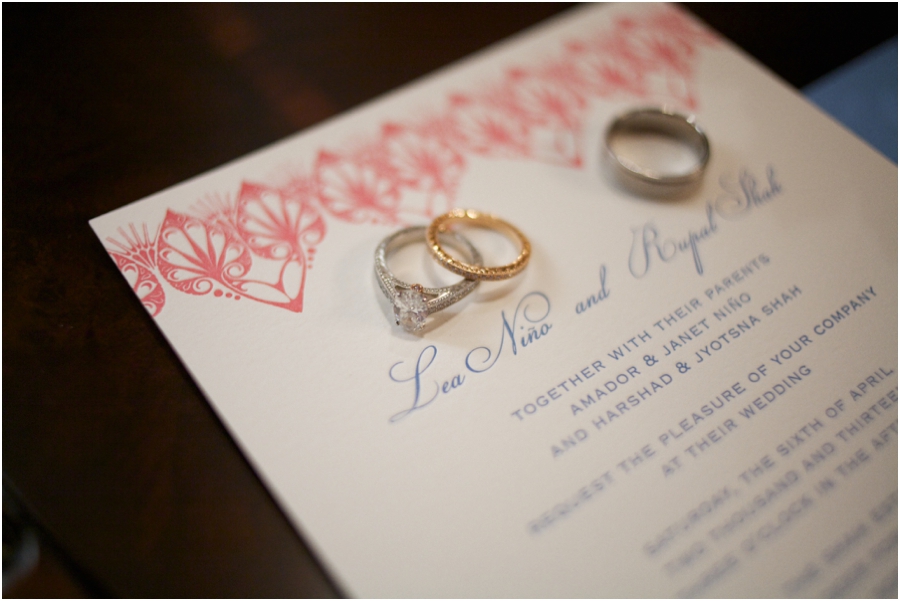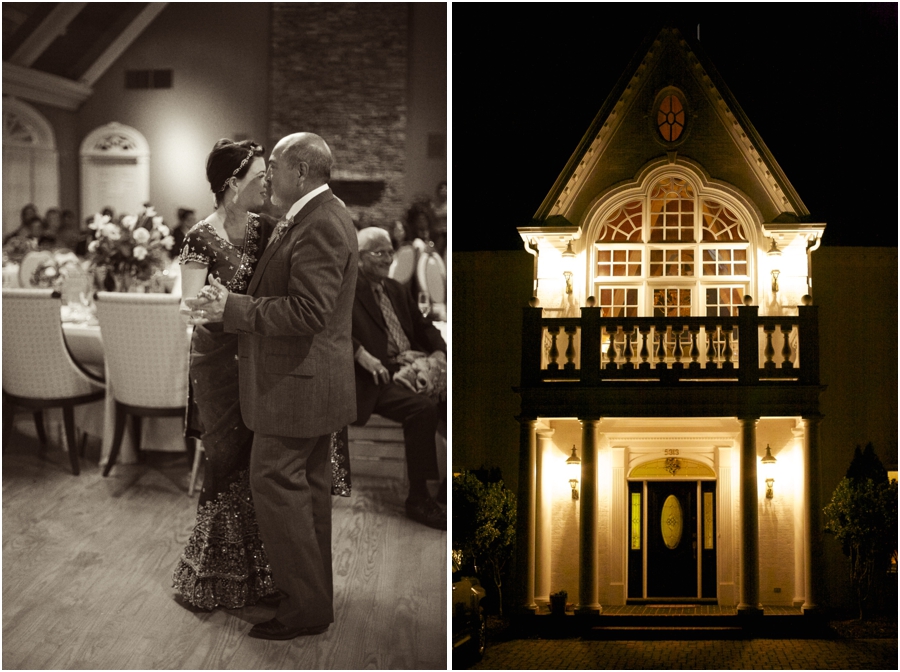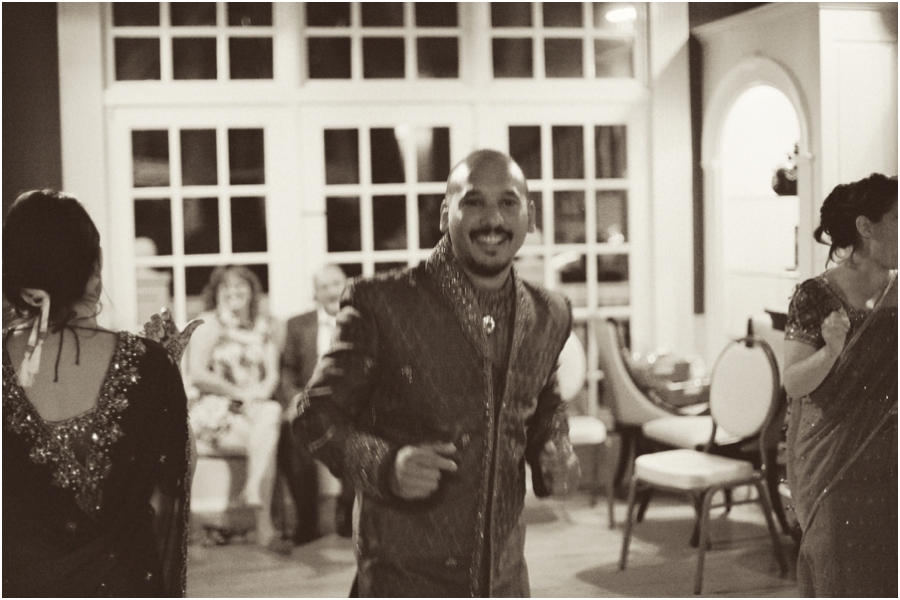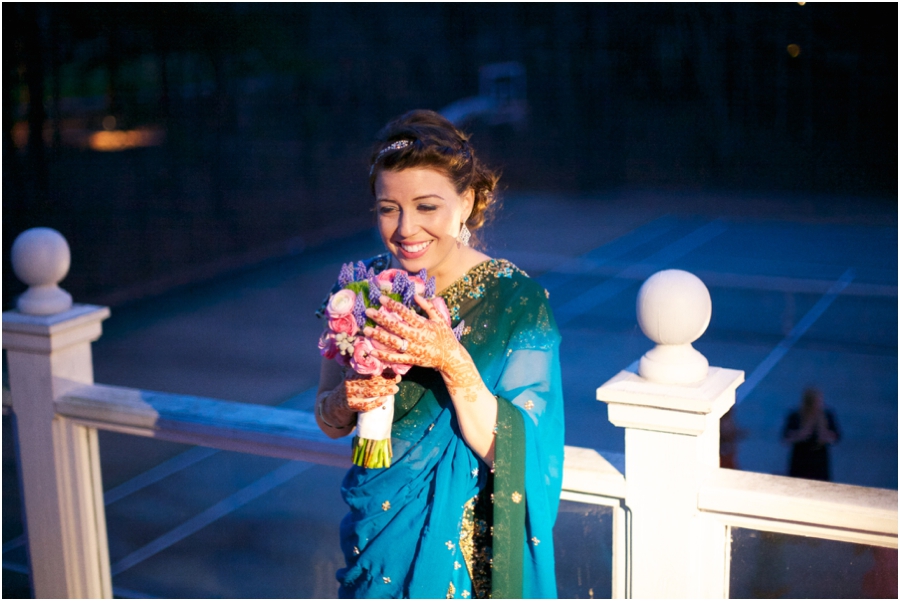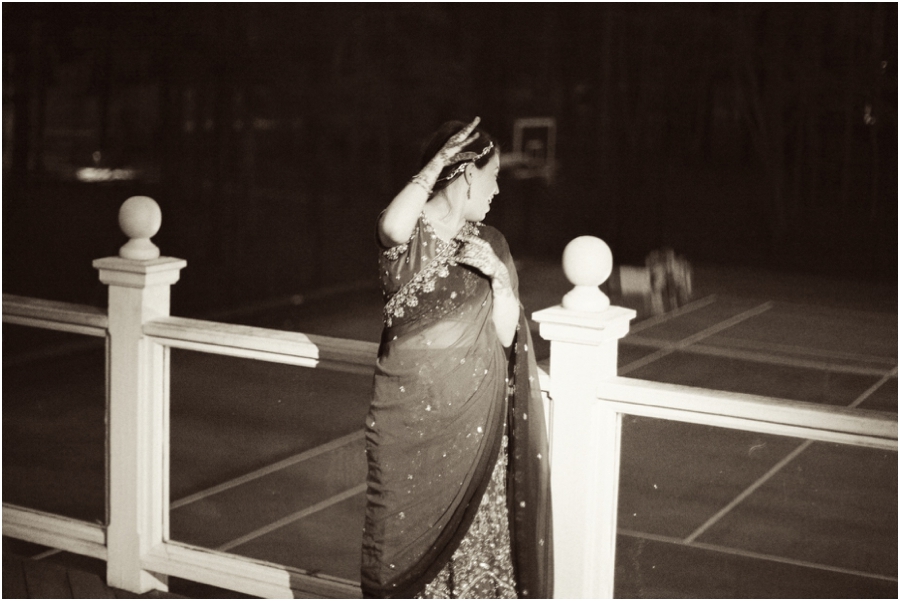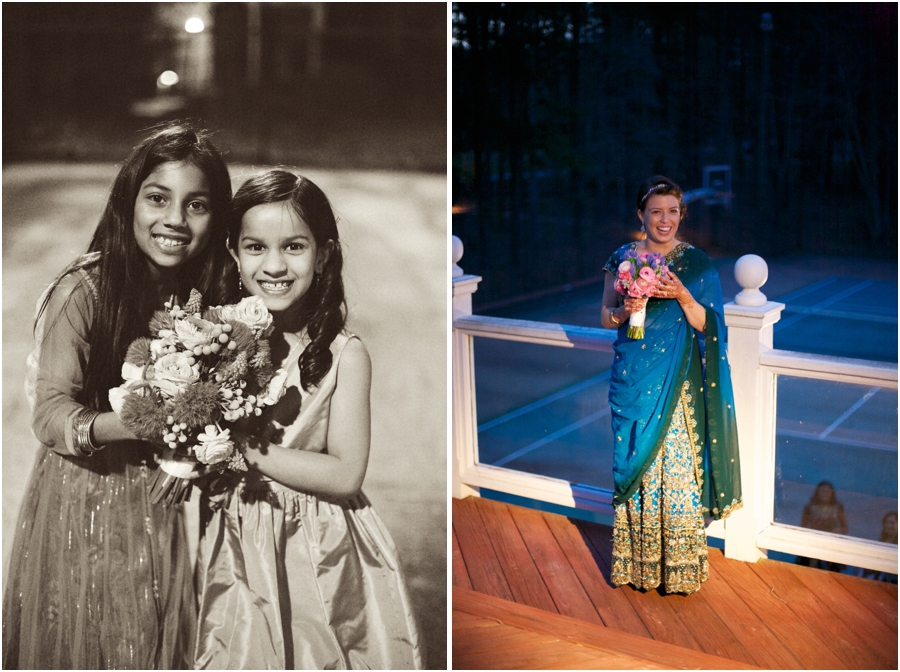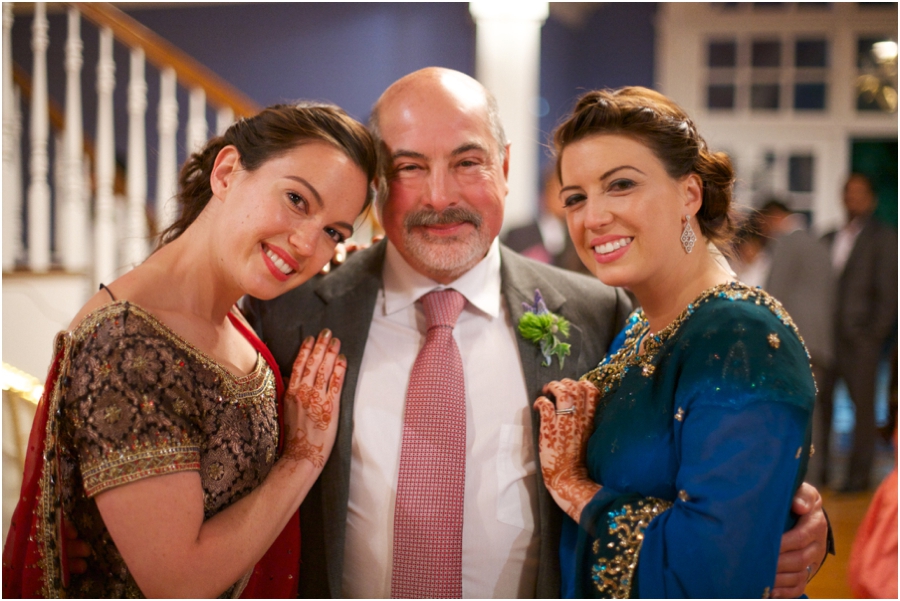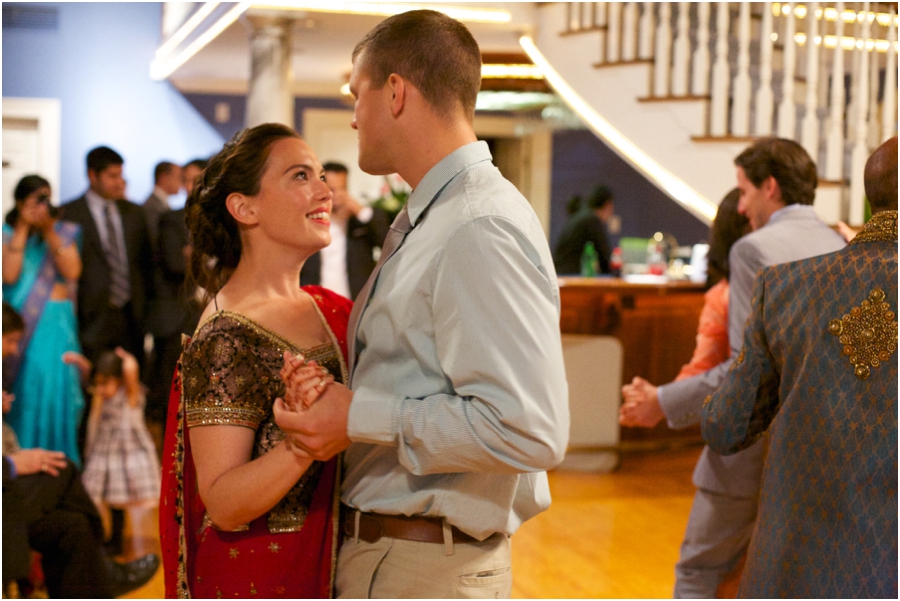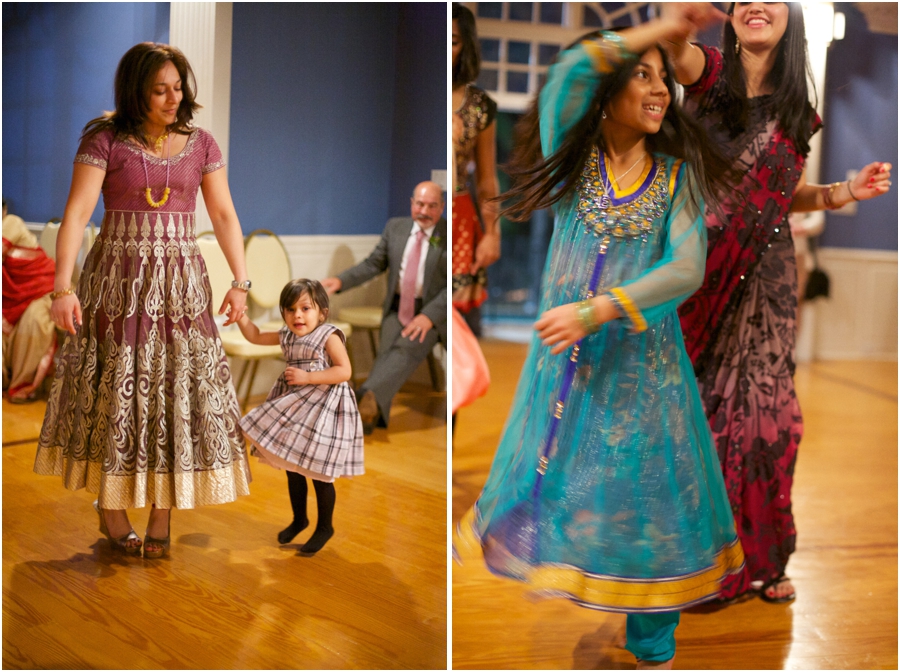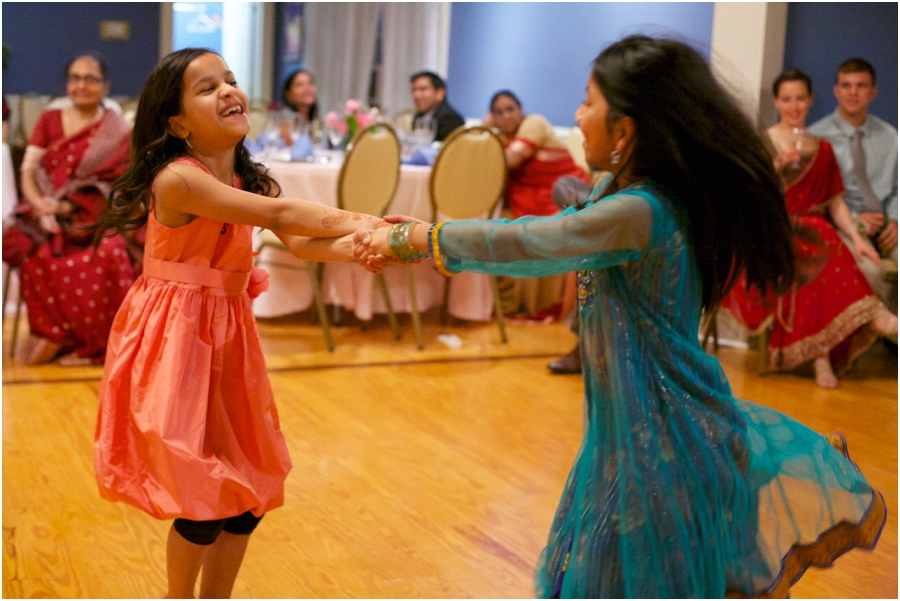 These two cuties were dancing all night long. They were so excited about how many times they could spin without getting dizzy .. the last report they gave me was that that they had both spun over 1,000 times that night!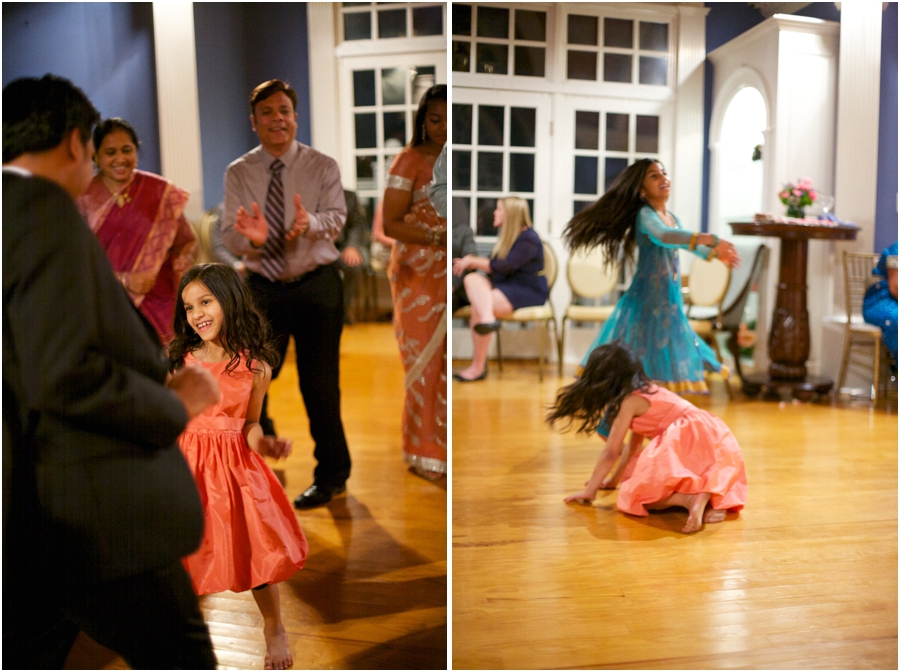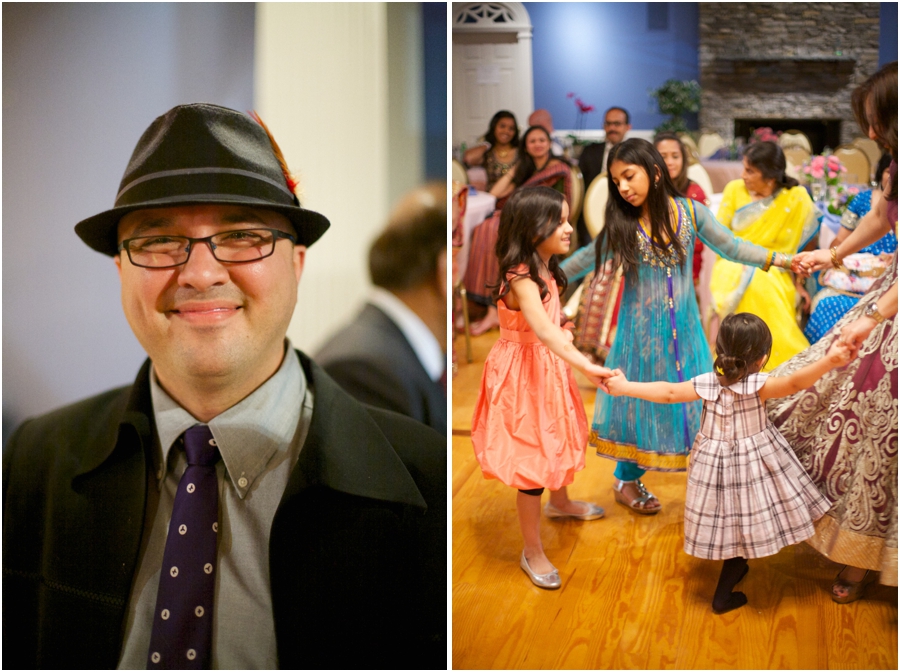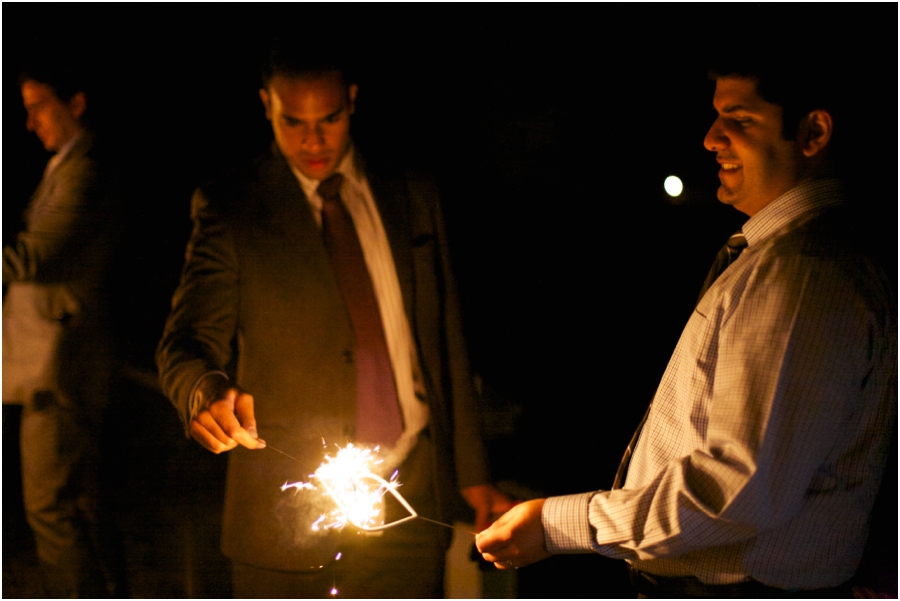 Heart shaped sparklers for a fun exit …. ❤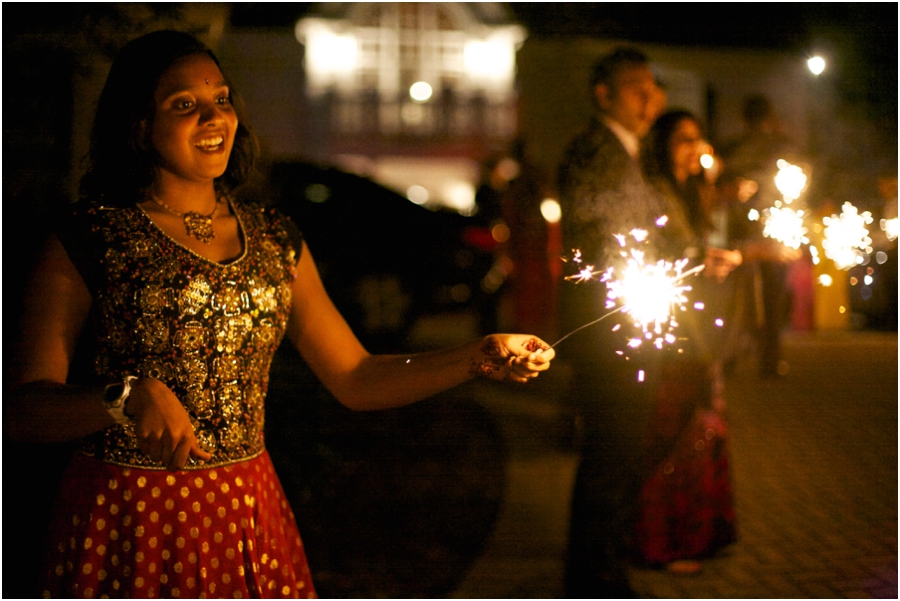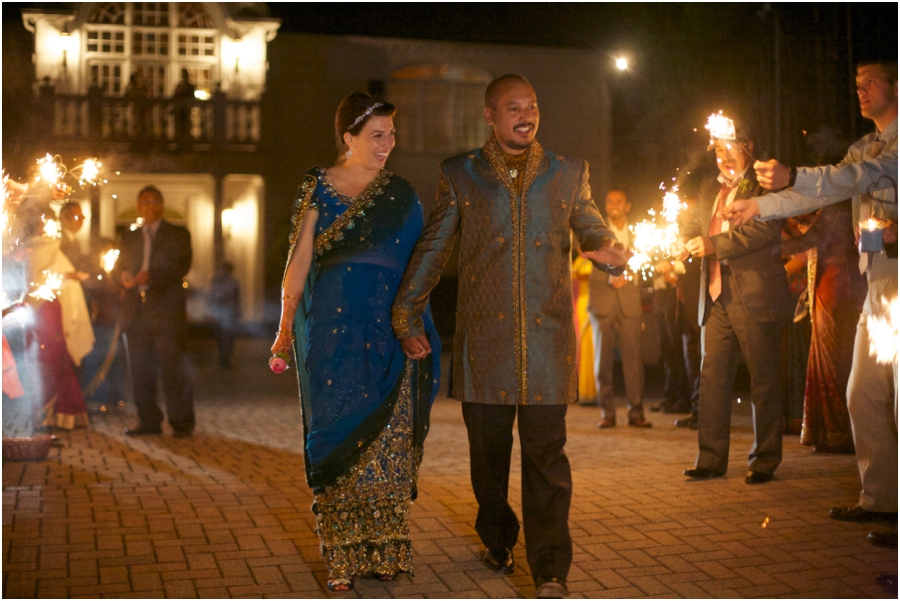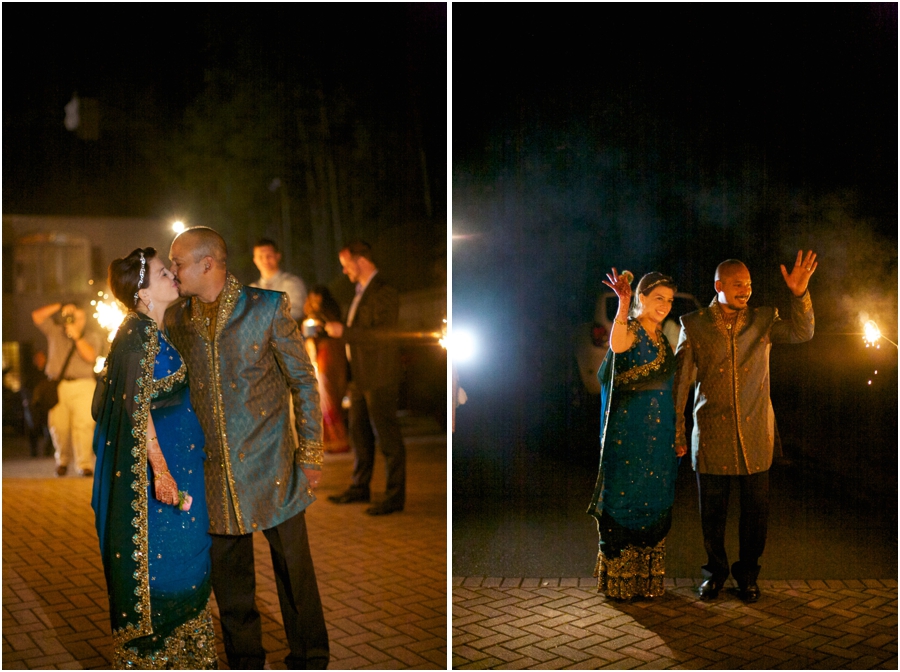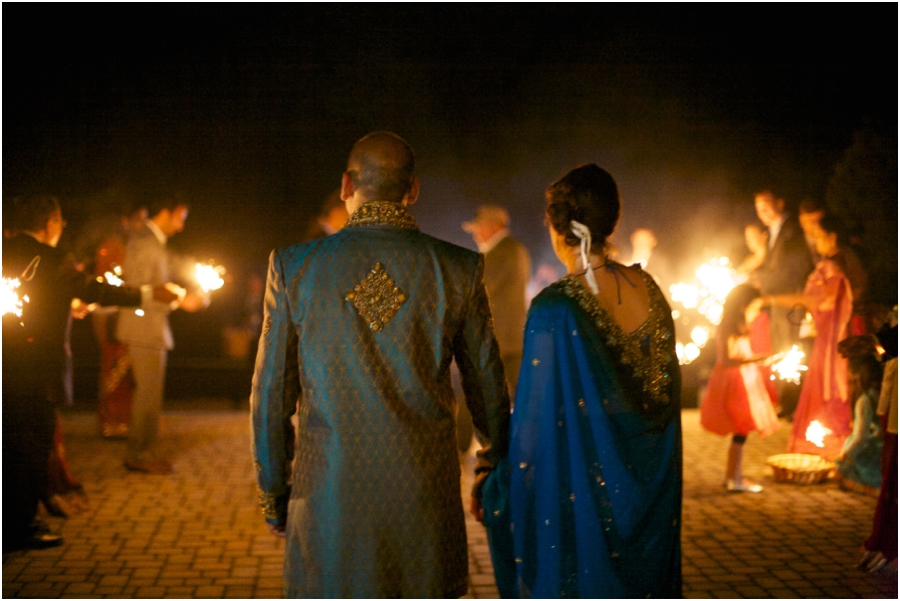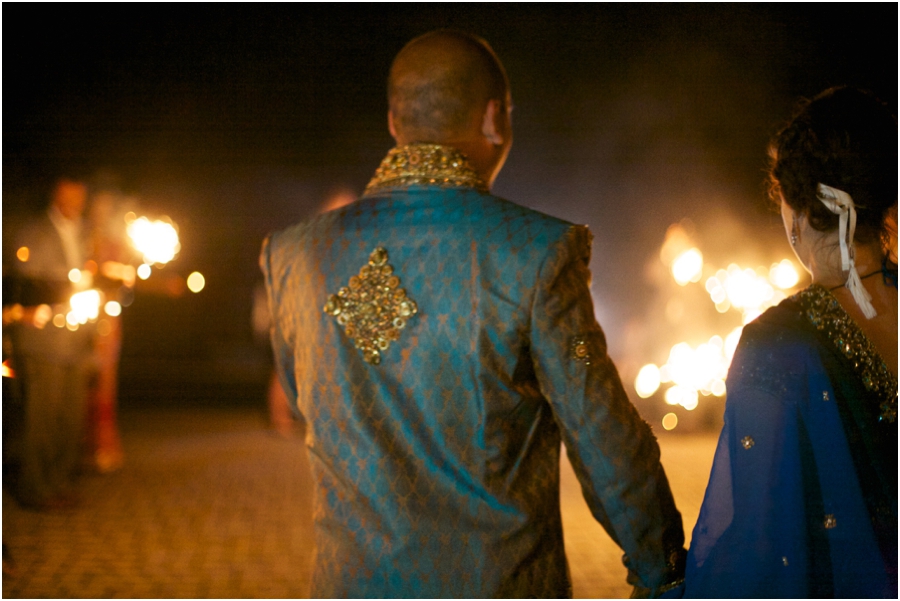 … and a heart shaped farewell to the evening!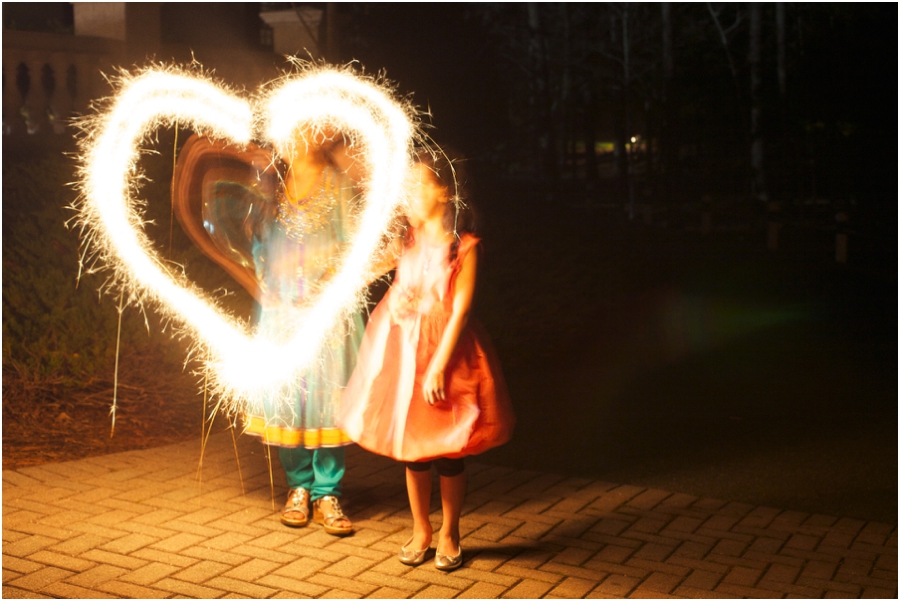 Lea & Rupal, we have had such a great time getting to know y'all and having the pleasure of spending your wedding day with you both capturing these precious memories. You both are lovely together, and have lovely families … we wish you both so much happiness together and I'm sure your joy will spill over even more when you welcome your new baby girl soon! Much love to you both!
xoxo, Brent & Anna
P.S. Family & friends can view all of the wedding images here.
We worked with the following talented wedding vendors:
Hair/Makeup: IC Beauty
Wedding Coordinator: Shelby Fischer
Floral Design: A Ming Rose Florist
Cake Design: Ashley Cakes
Dress Boutique: Unbridaled
Groomswear: Macy's
Officiant: Kayelily Middleton
Rentals: Classic Party Rentals
Custom Jewelry: Dean Frederick
Bride's Earrings: Adorn
Vintage bridal brooch: Uncommon Objects