"His heart beat faster and faster as Daisy's white face came up to his own. He knew that when he kissed this girl, and forever wed his unutterable visions to her perishable breath, his mind would never romp again like the mind of God. So he waited, listening for a moment longer to the tuning fork that had been struck upon a star. Then he kissed her. At his lips' touch she blossomed like a flower and the incarnation was complete." ~ The Great Gatsby
Anyone who knows us knows that we love a good vintage spin on any idea, so when our friend Emily at Edie Kaye told us that she was designing a line of wedding dresses inspired by the 1920s, we got excited. The 20s is going to be a huge inspiration for weddings this year, and we started to pull some ideas together with our favorite vendors to create this modern, yet vintage take on a wintery wedding.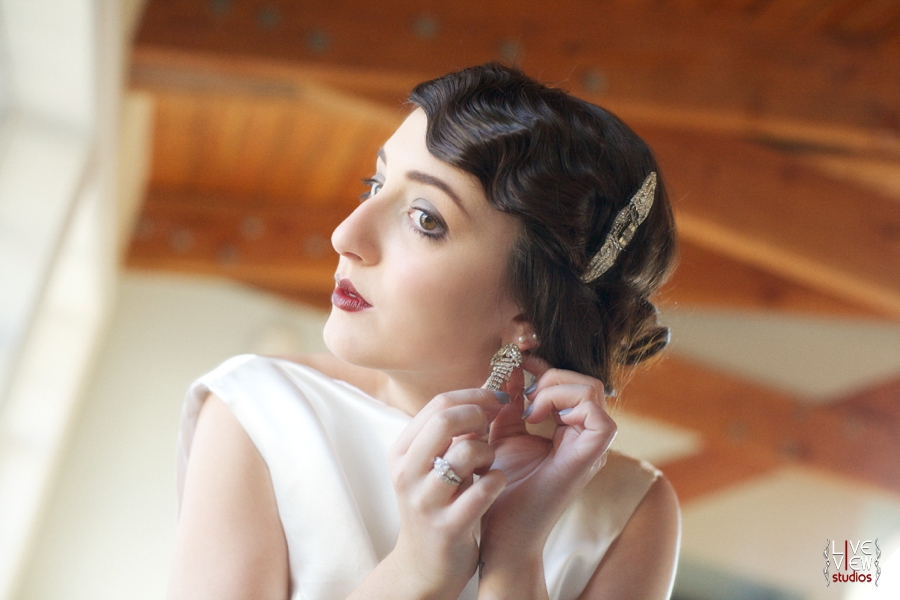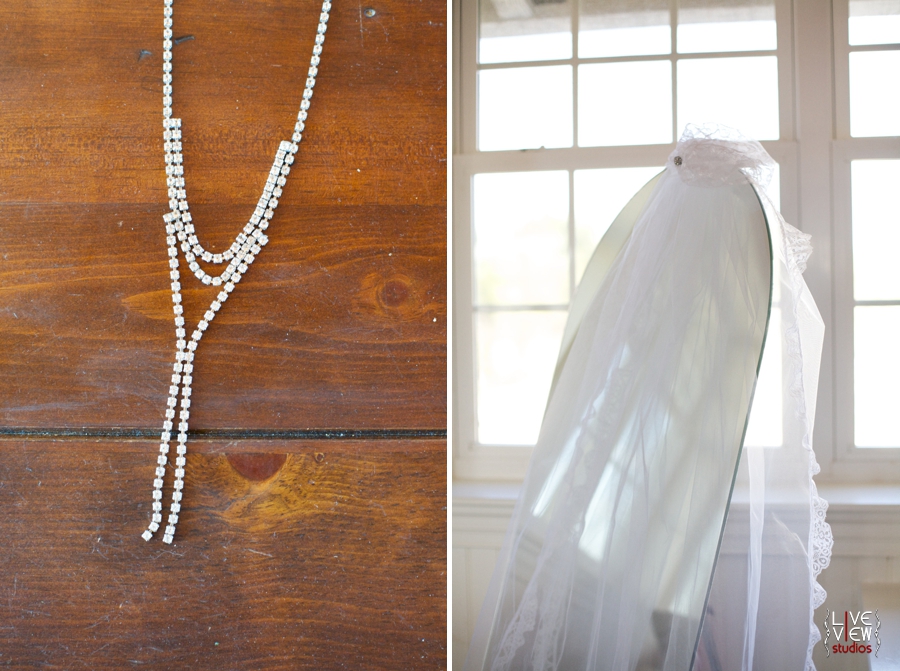 The Piazza at Portofino made the perfect elegant location for this shoot .. what a lovely venue.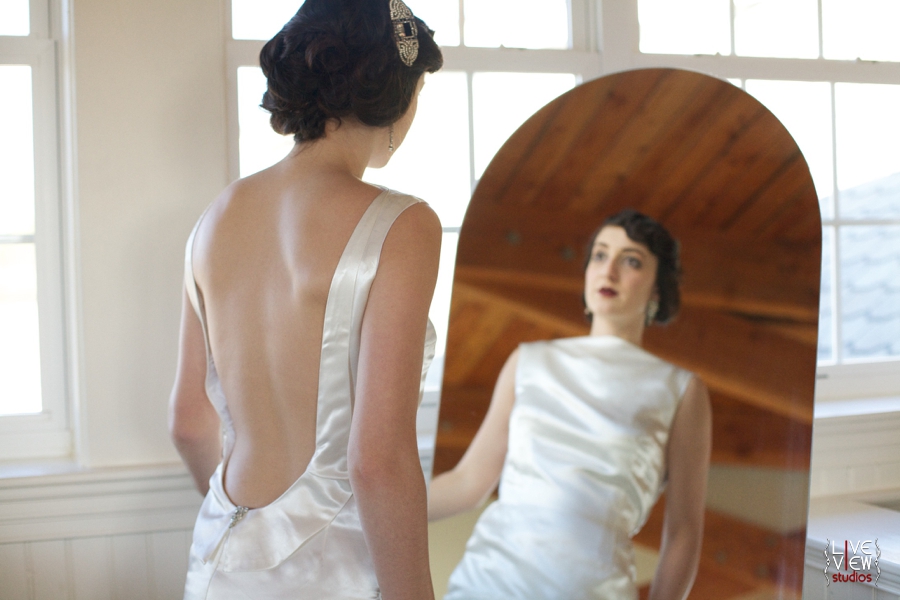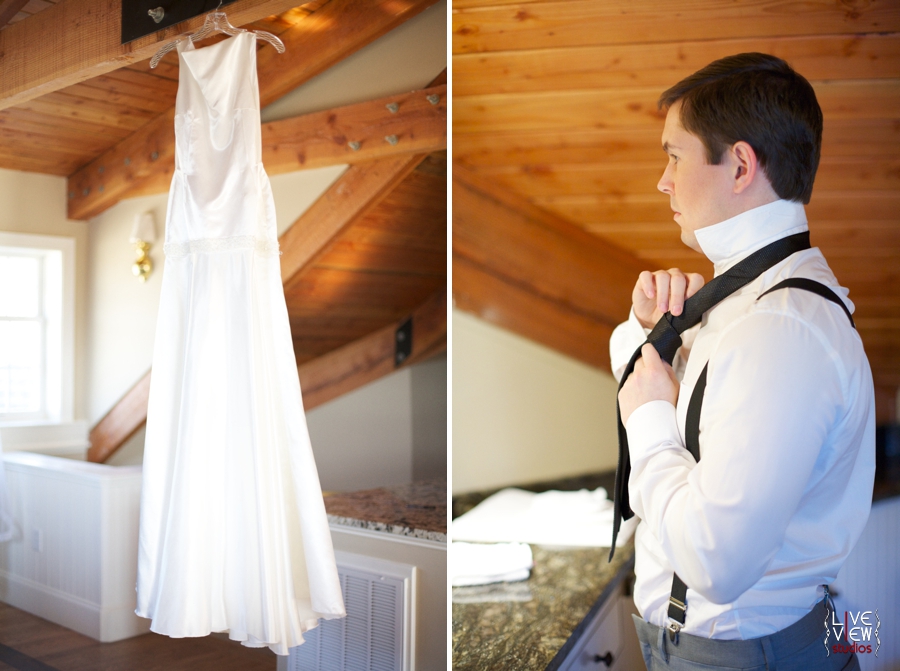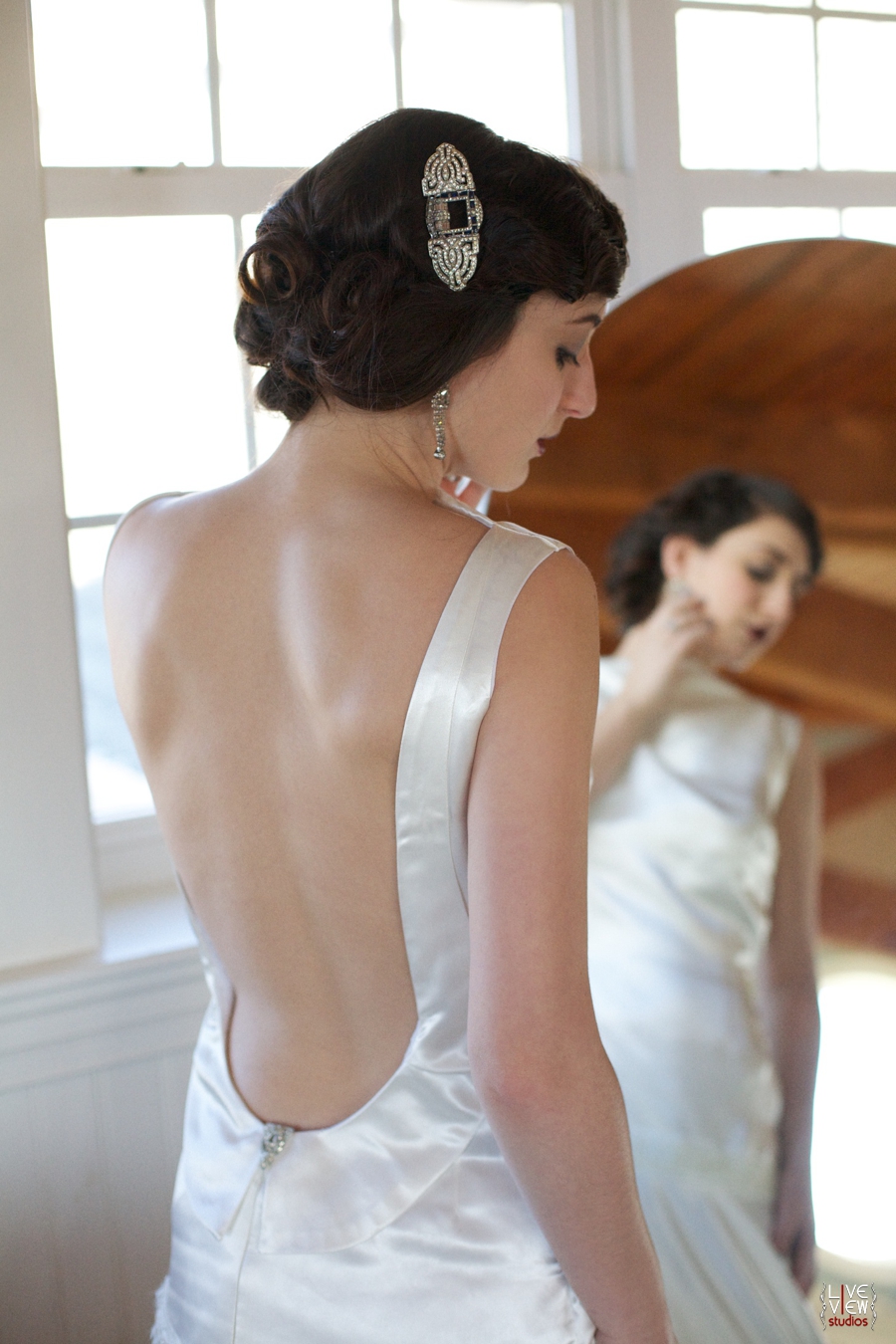 Isn't that dress just divine?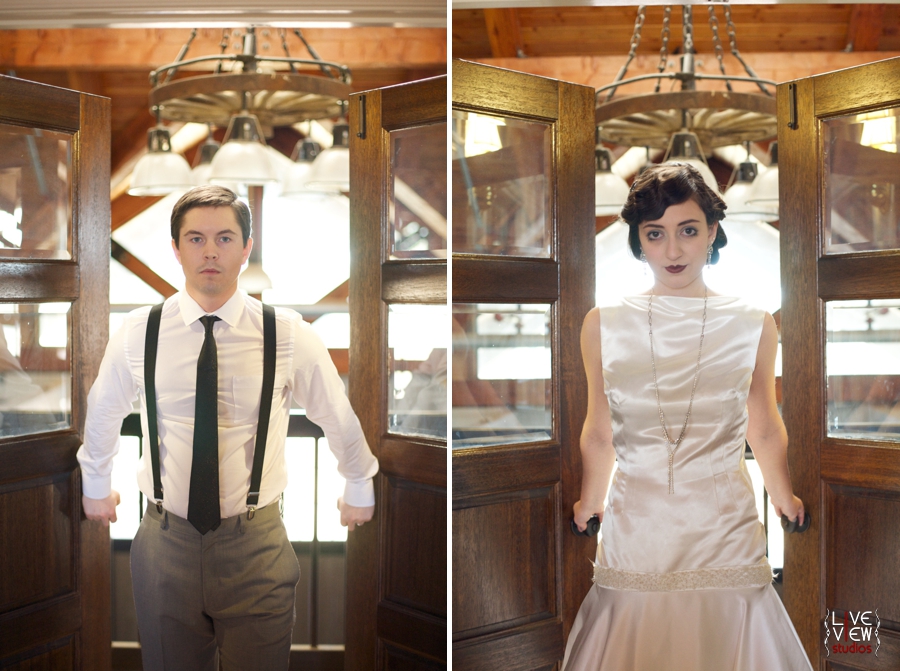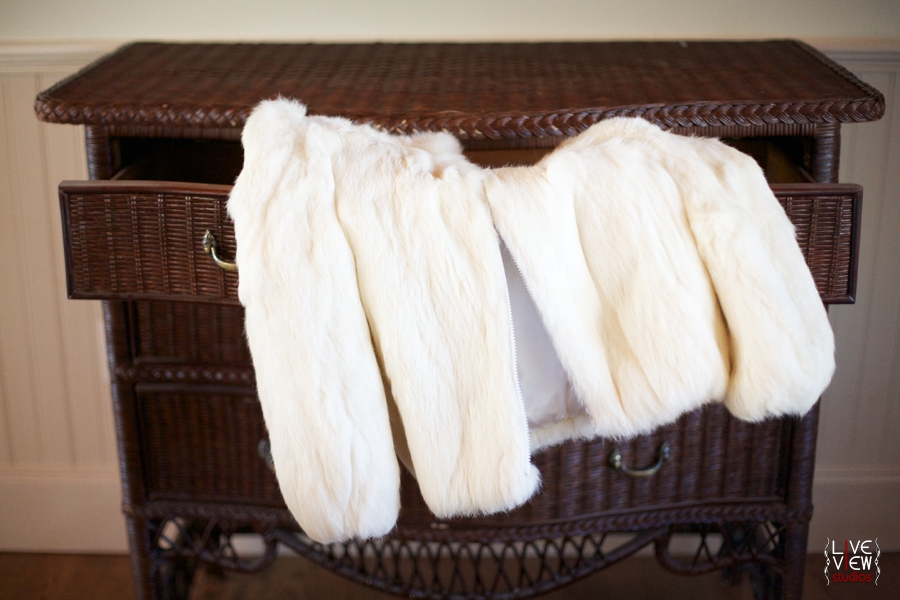 This is actually where part of our idea for the shoot started, with this rabbit fur coat that a friend gave us. She'd had it stored away in her closet for years .. and when we saw it we immediately knew we wanted to use it in a winter shoot, with a bride. Of course, with our luck in North Carolina at getting snowy landscapes, it might have been a few years before we used it .. but thankfully we magically ended up with a dusting of snow the day before which was the perfect addition!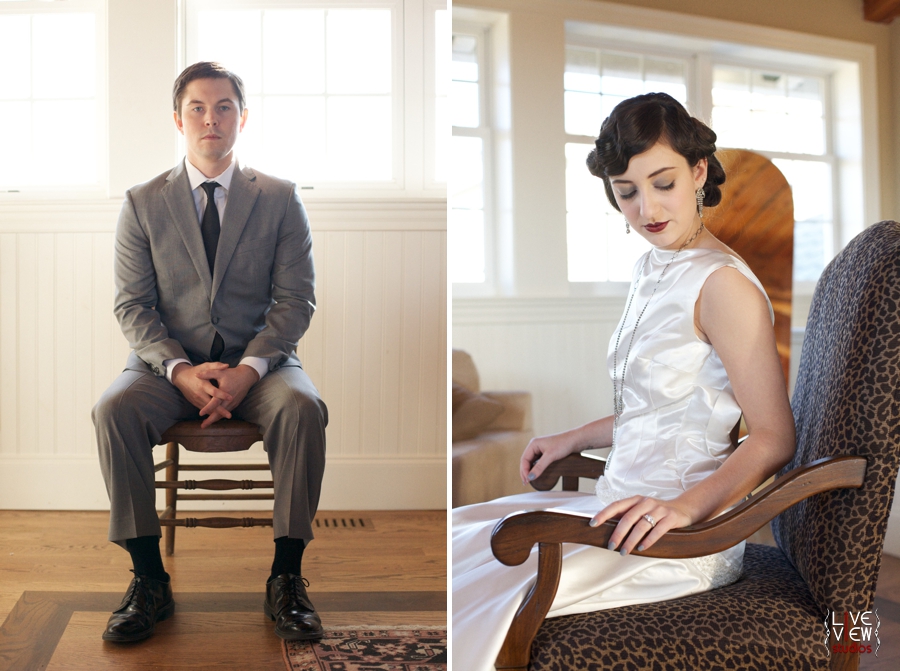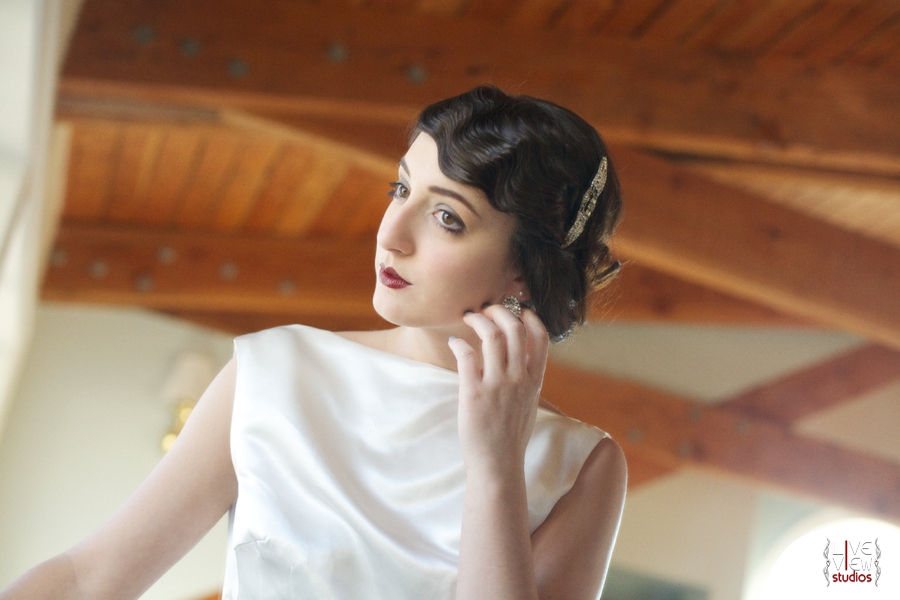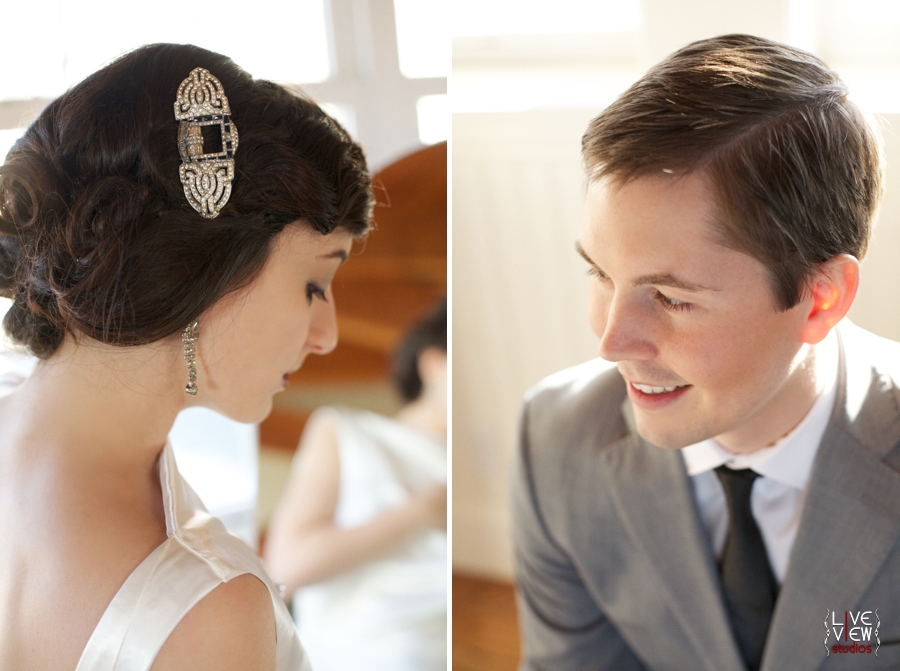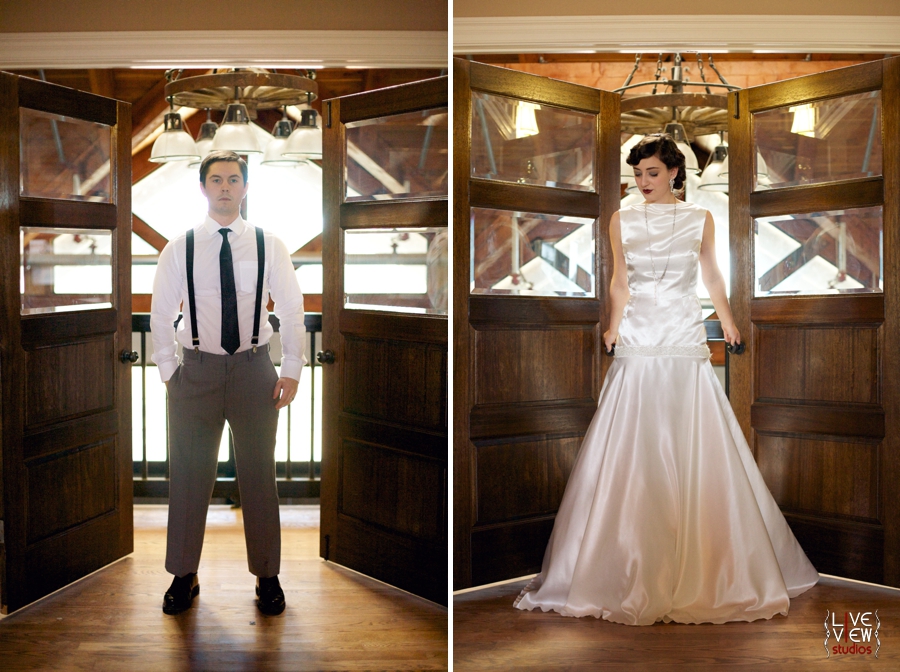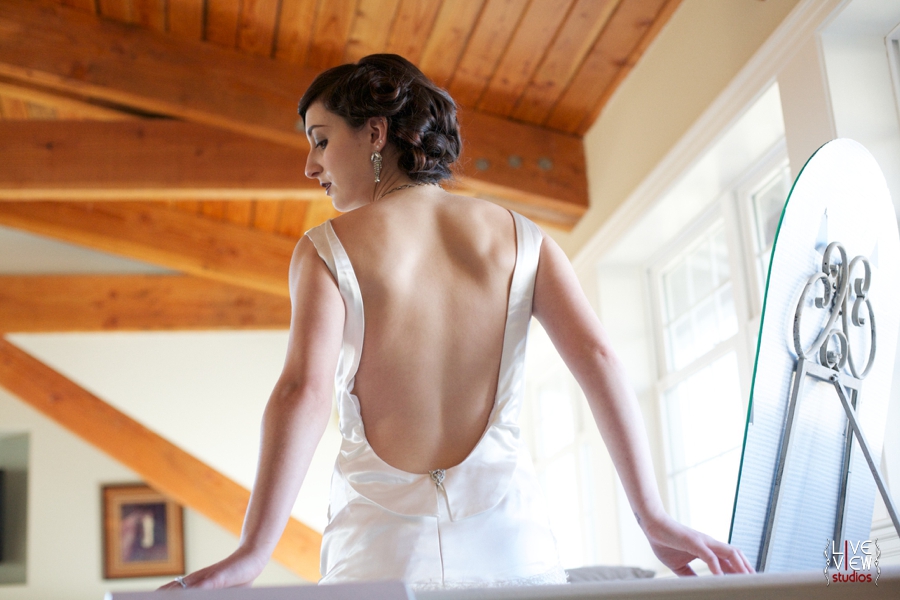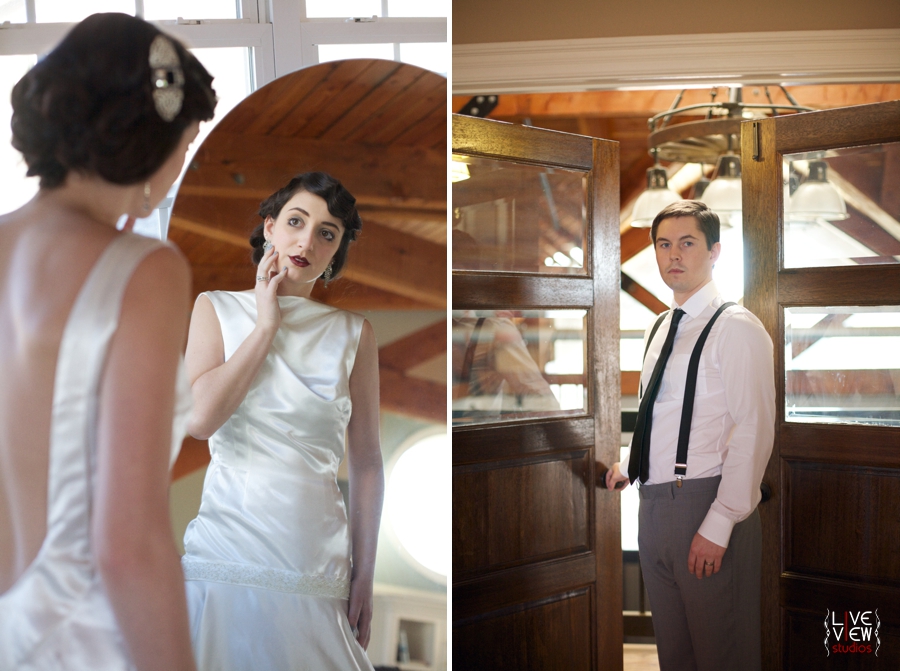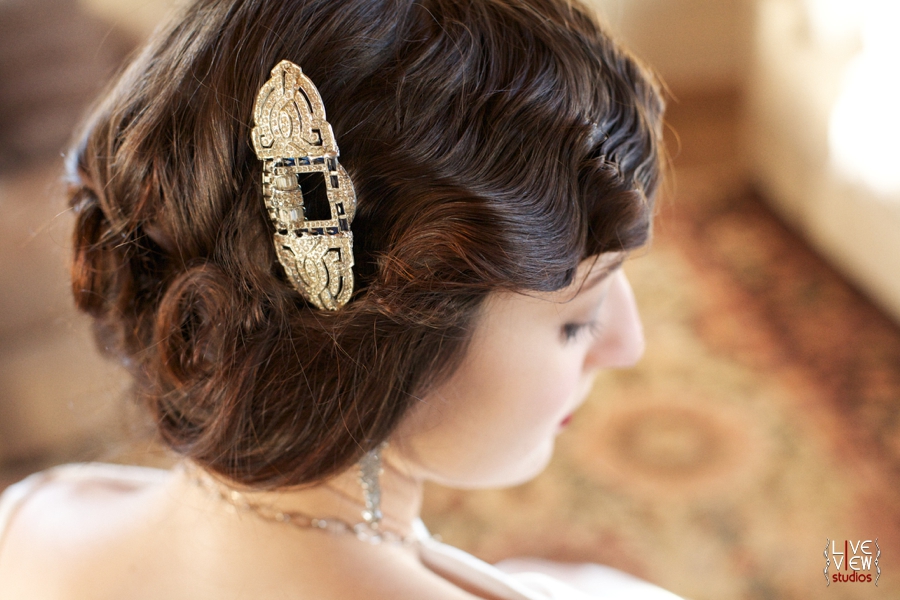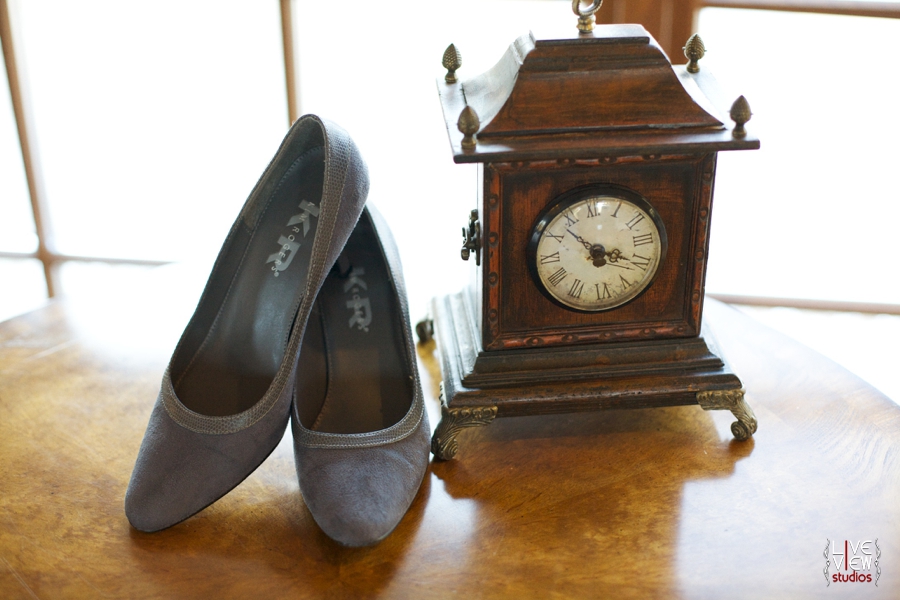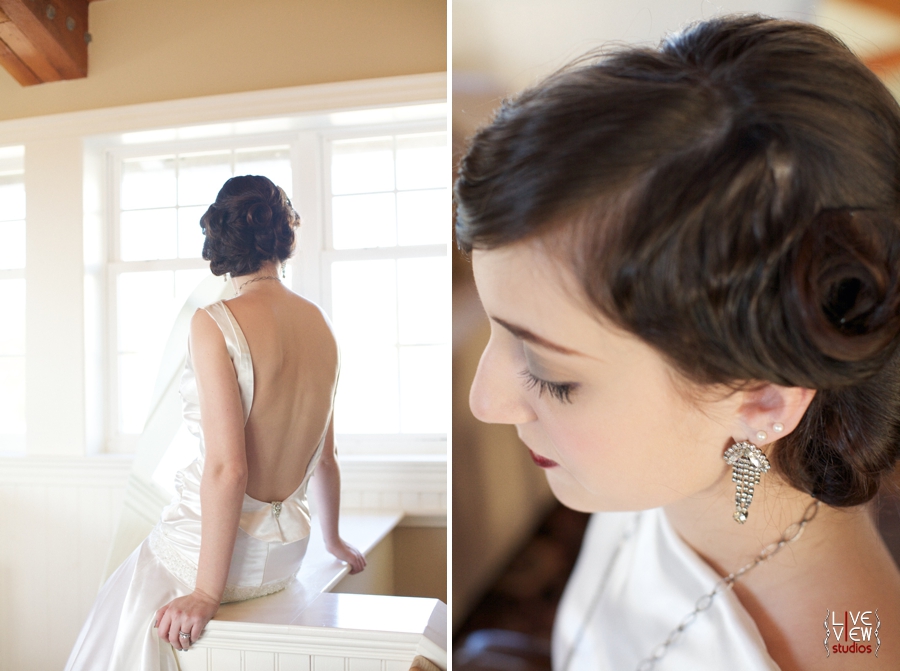 The gorgeous rhinestone jewelry was provided by Oh So Curio and added the perfect amount of sparkle and 20s glam.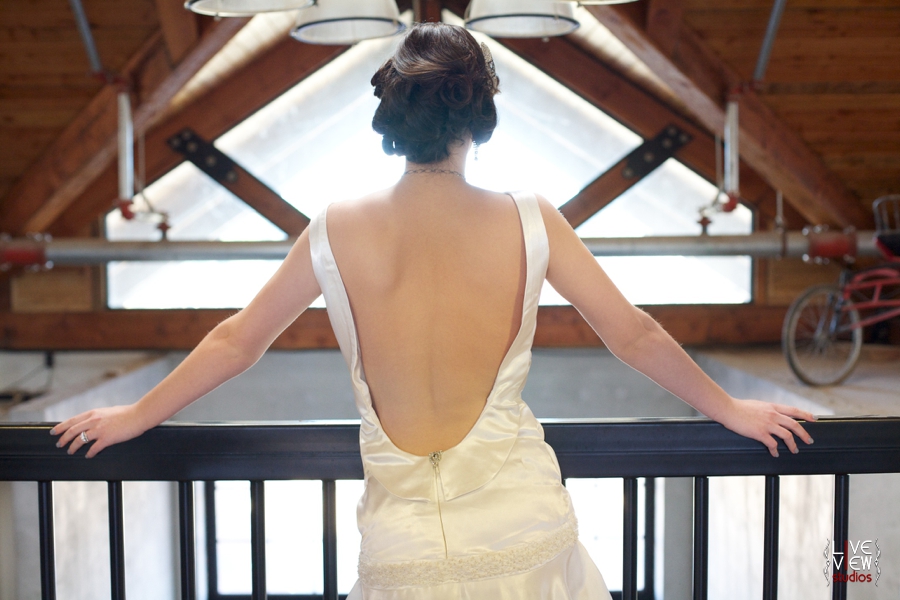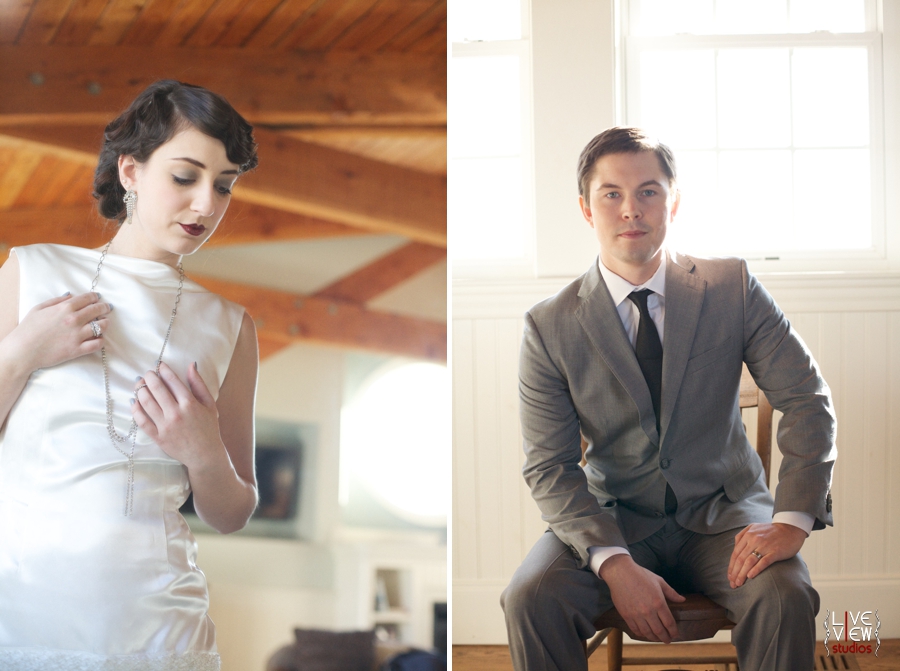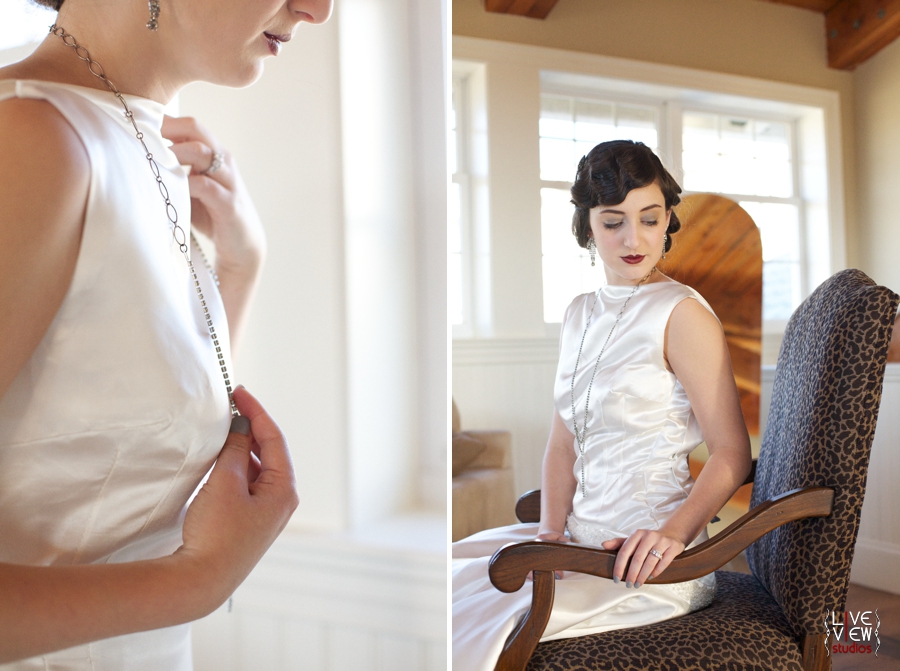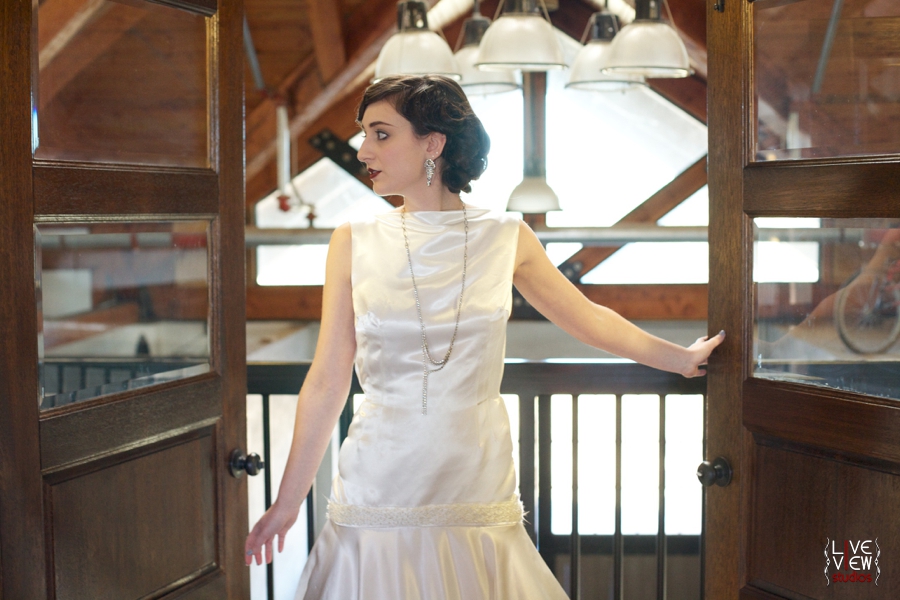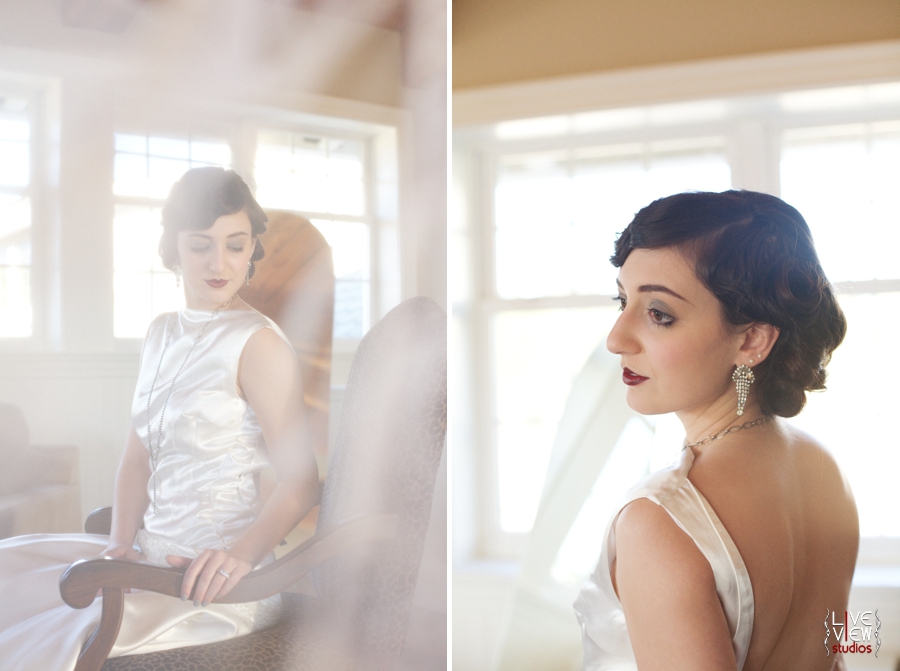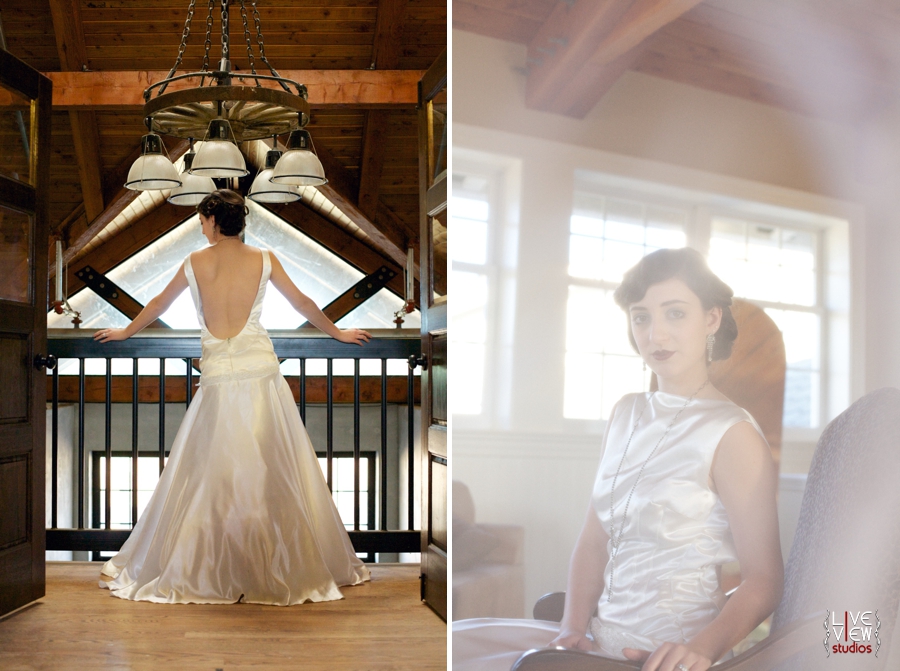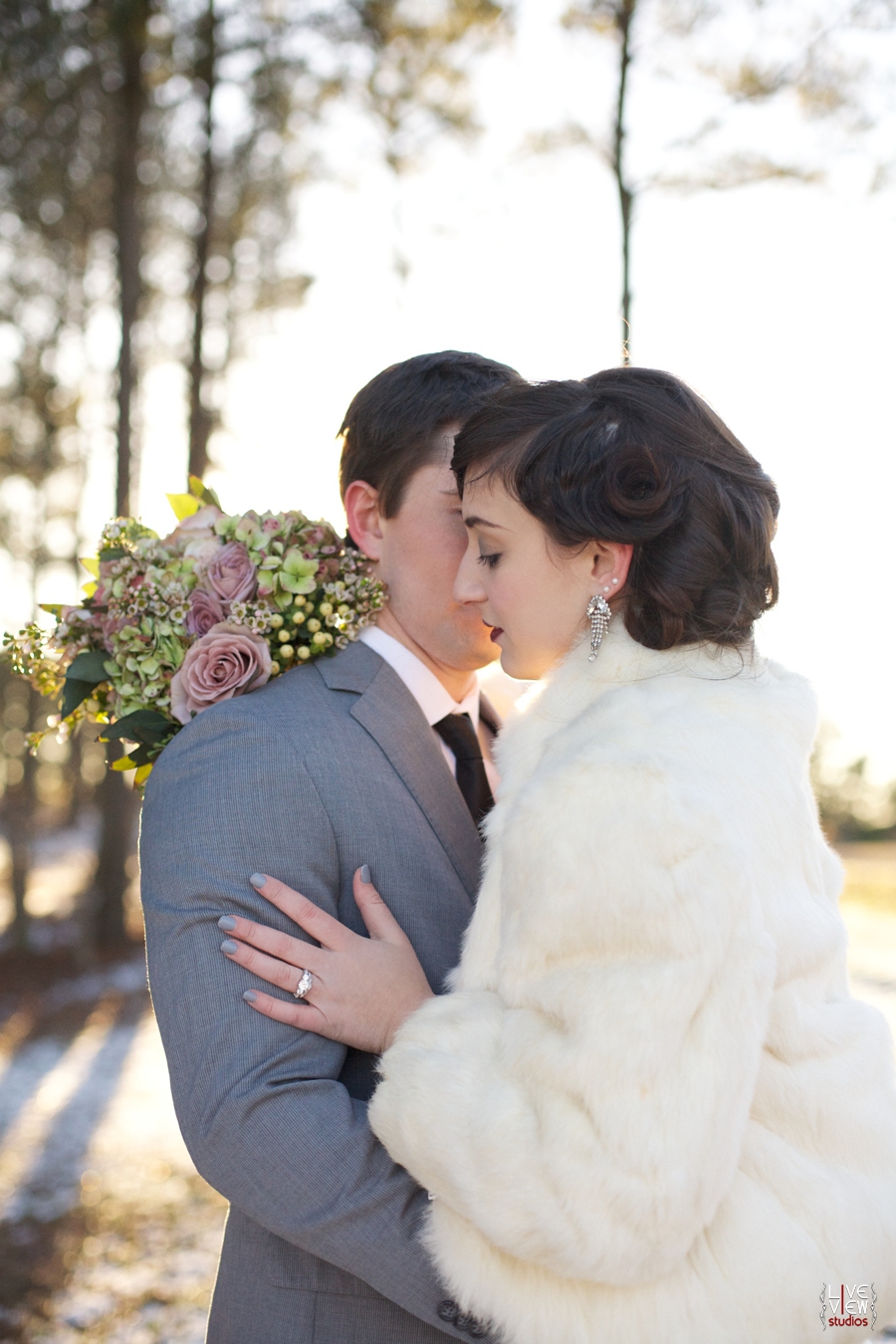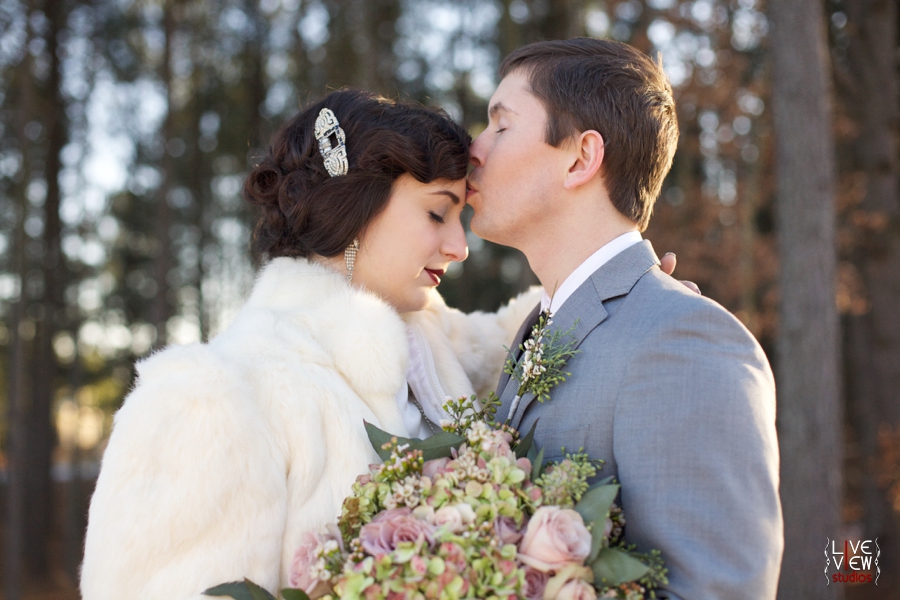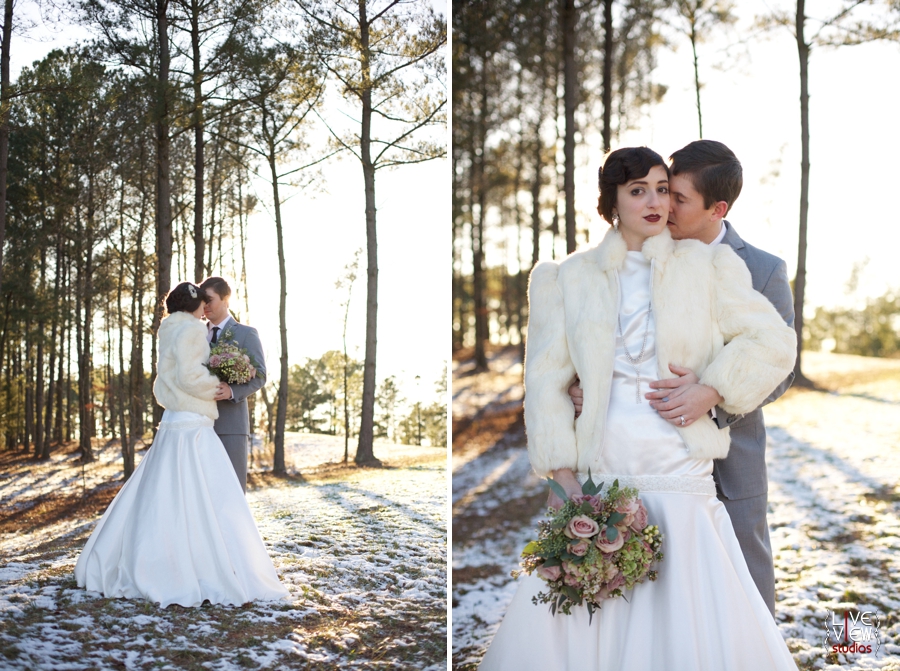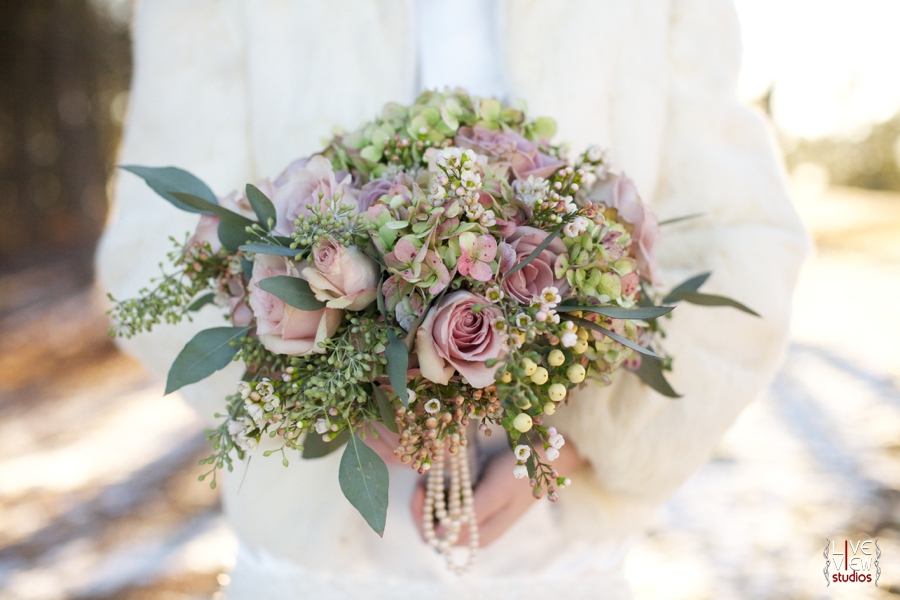 Our friend Michelle at Embellished Blooms created this gorgeous bouquet with the perfect amount of vintage color and wintery ambience for the shoot. We adore the pearl necklace bouquet handle. She also designed all of the florals and table designs as well and it was absolutely amazing.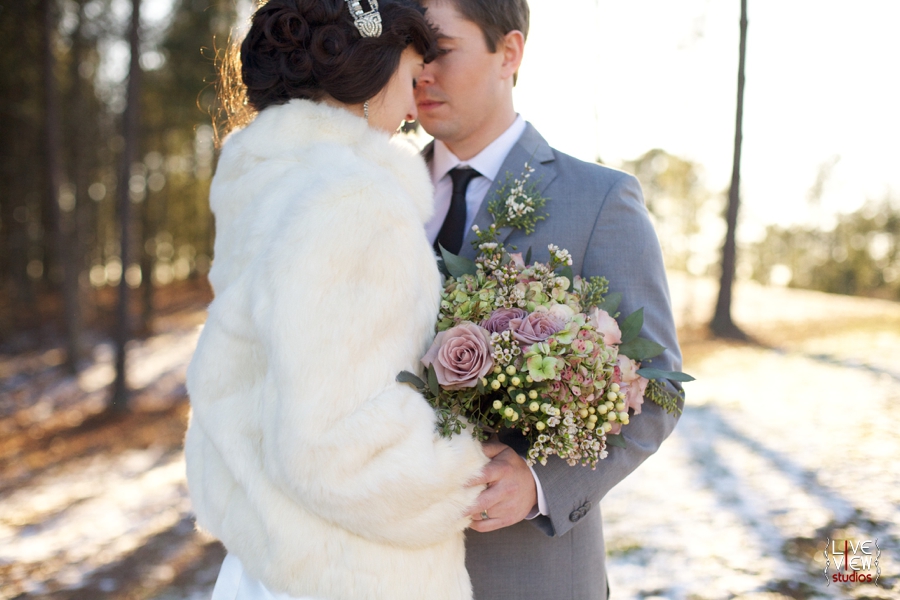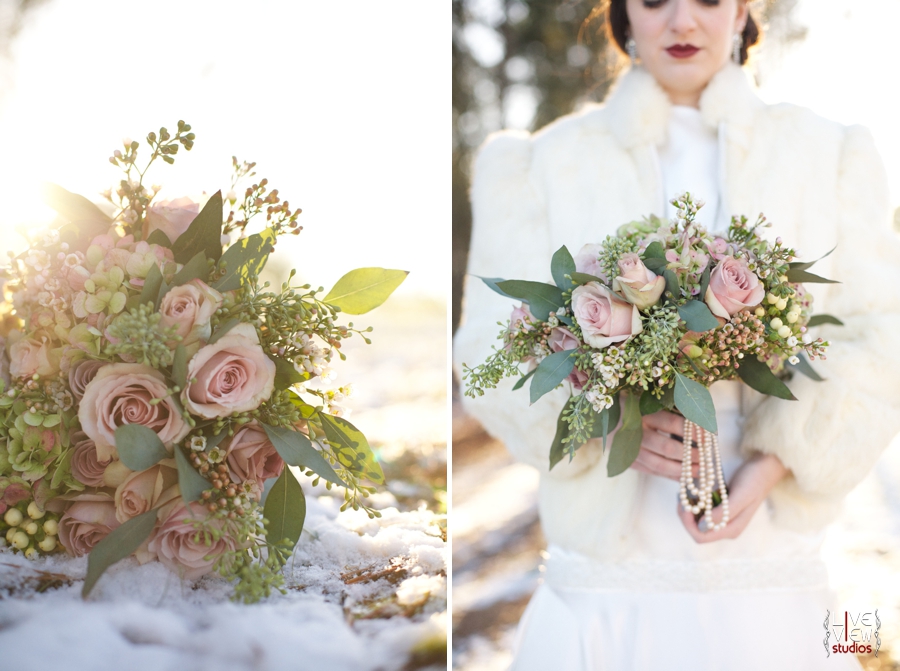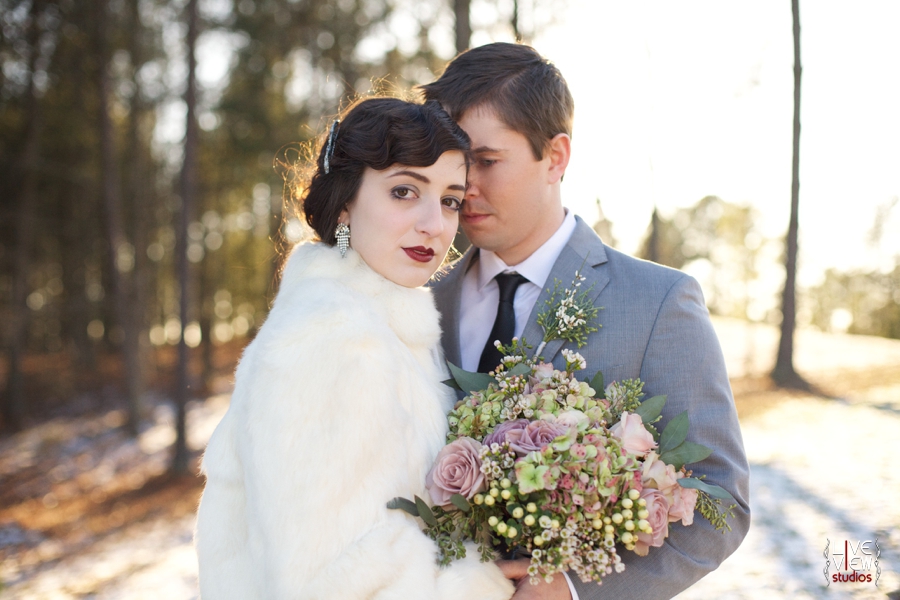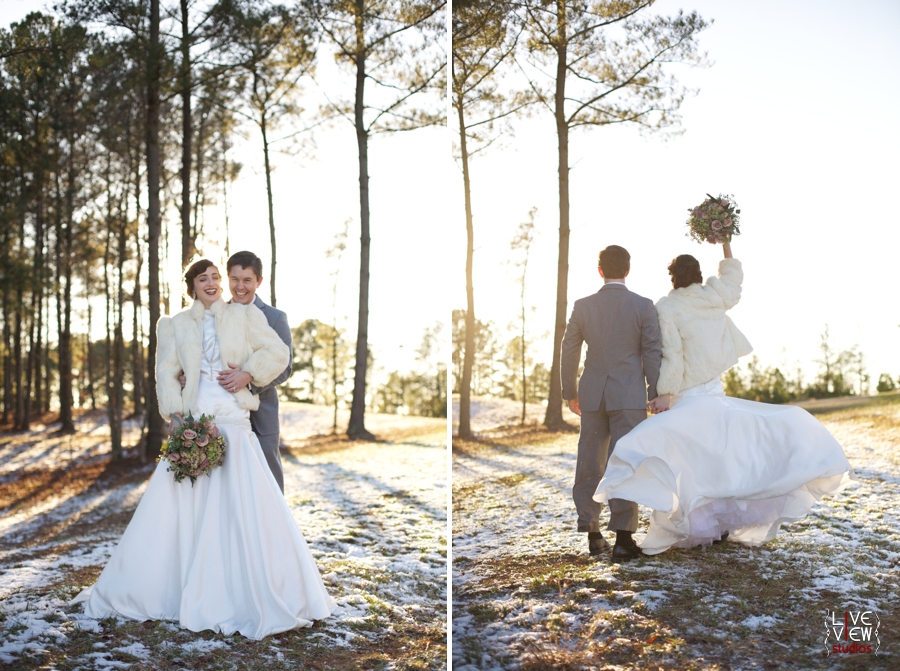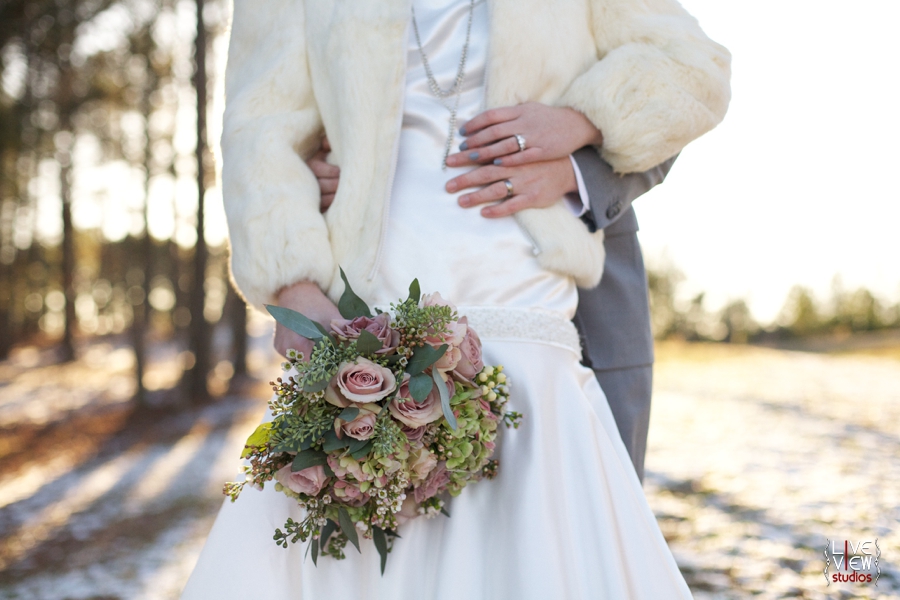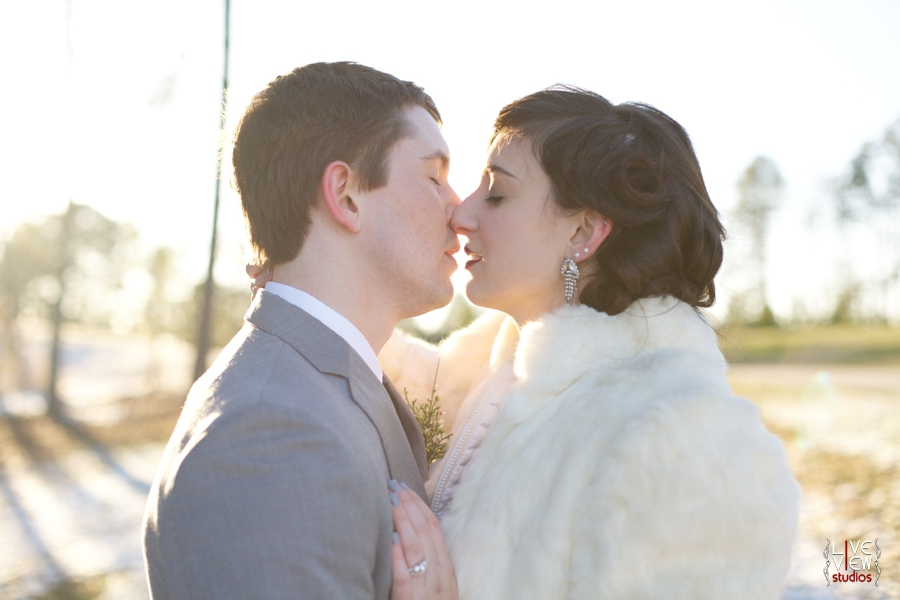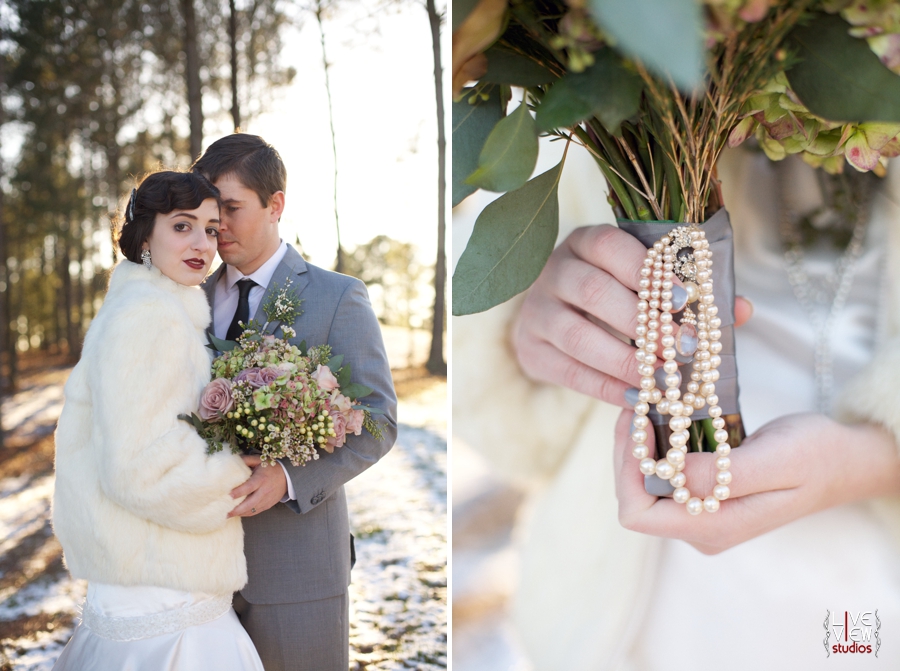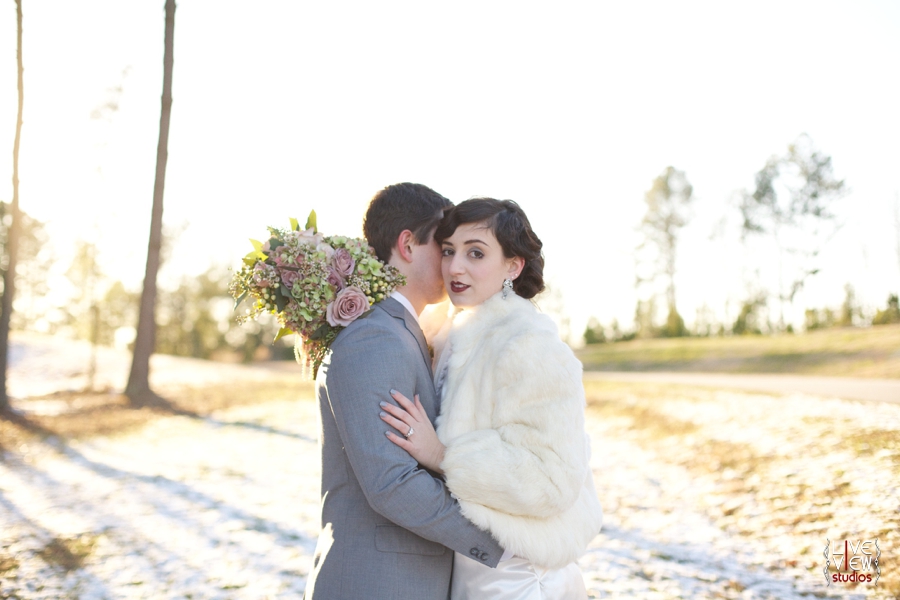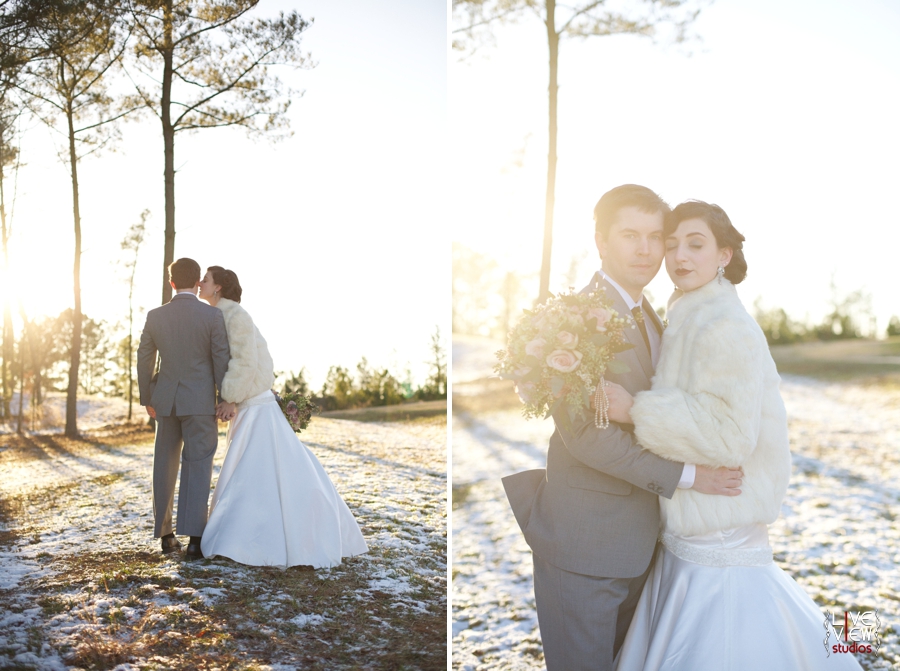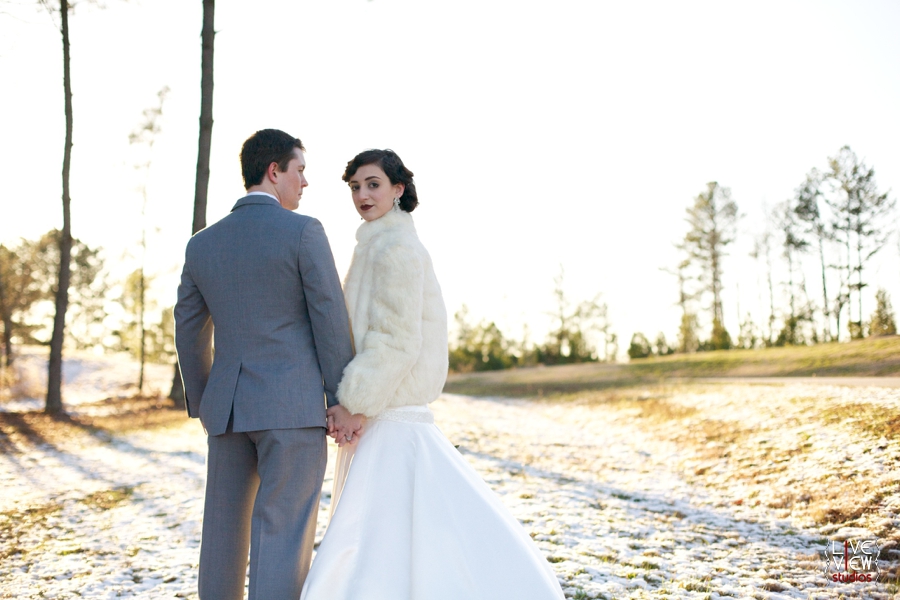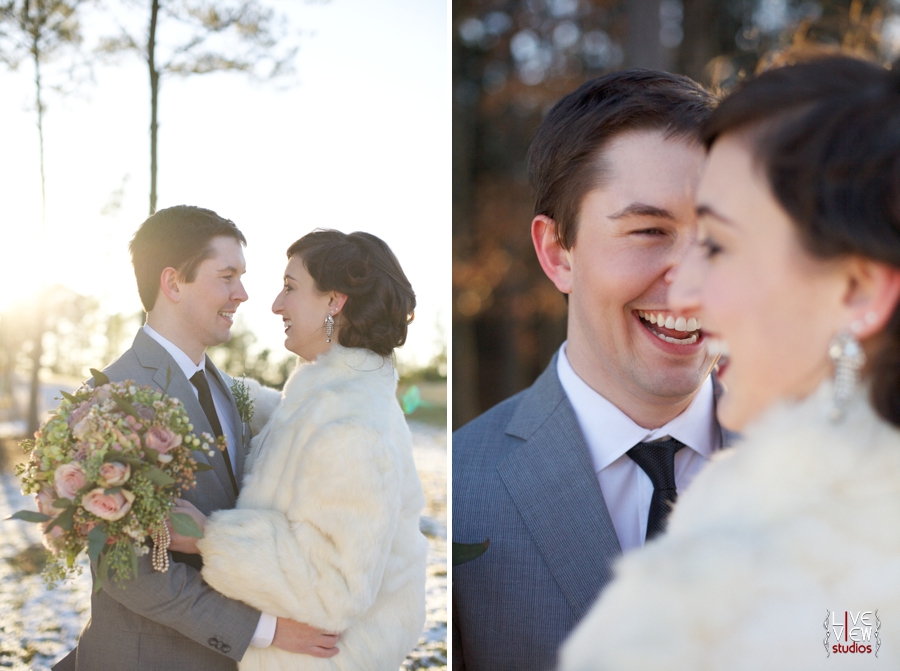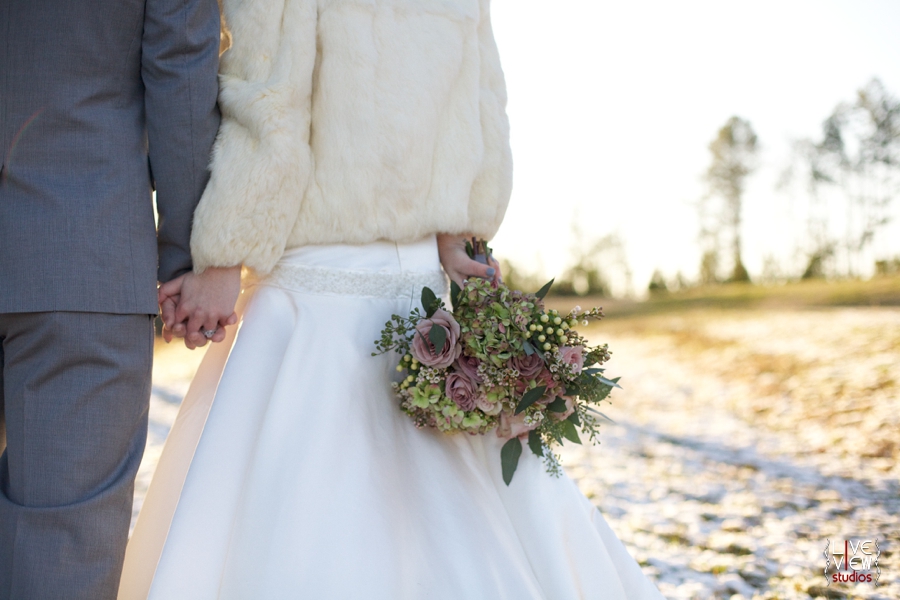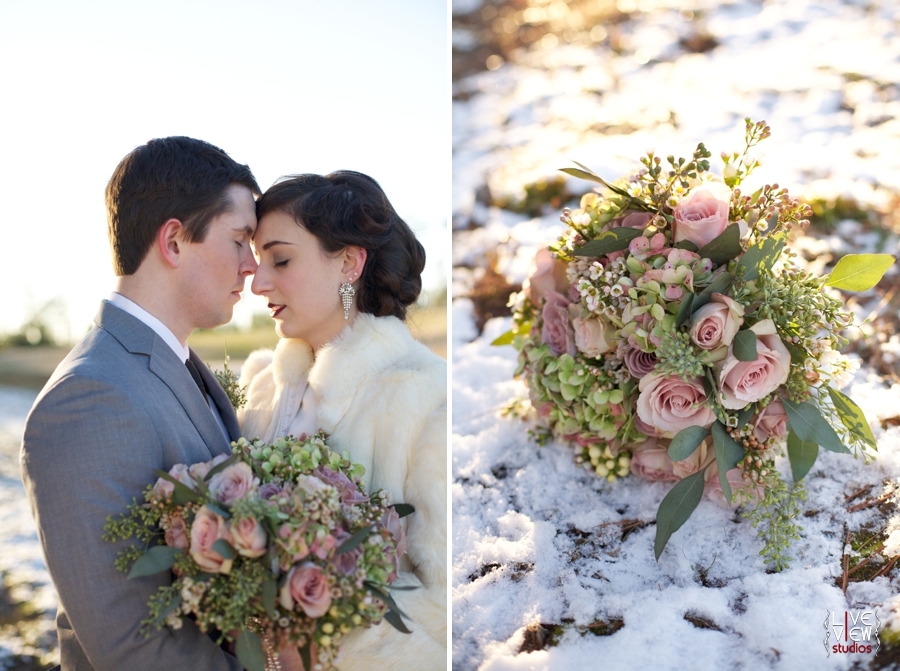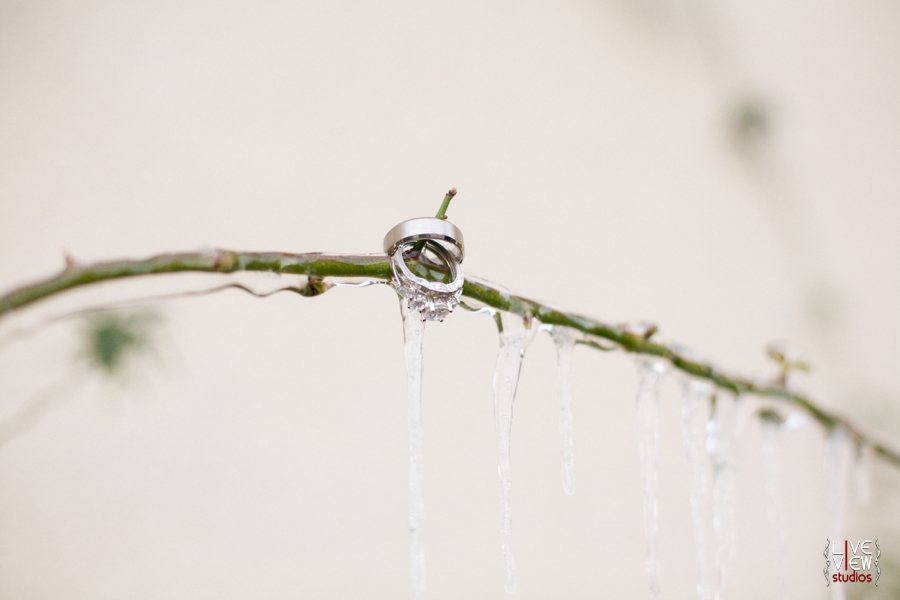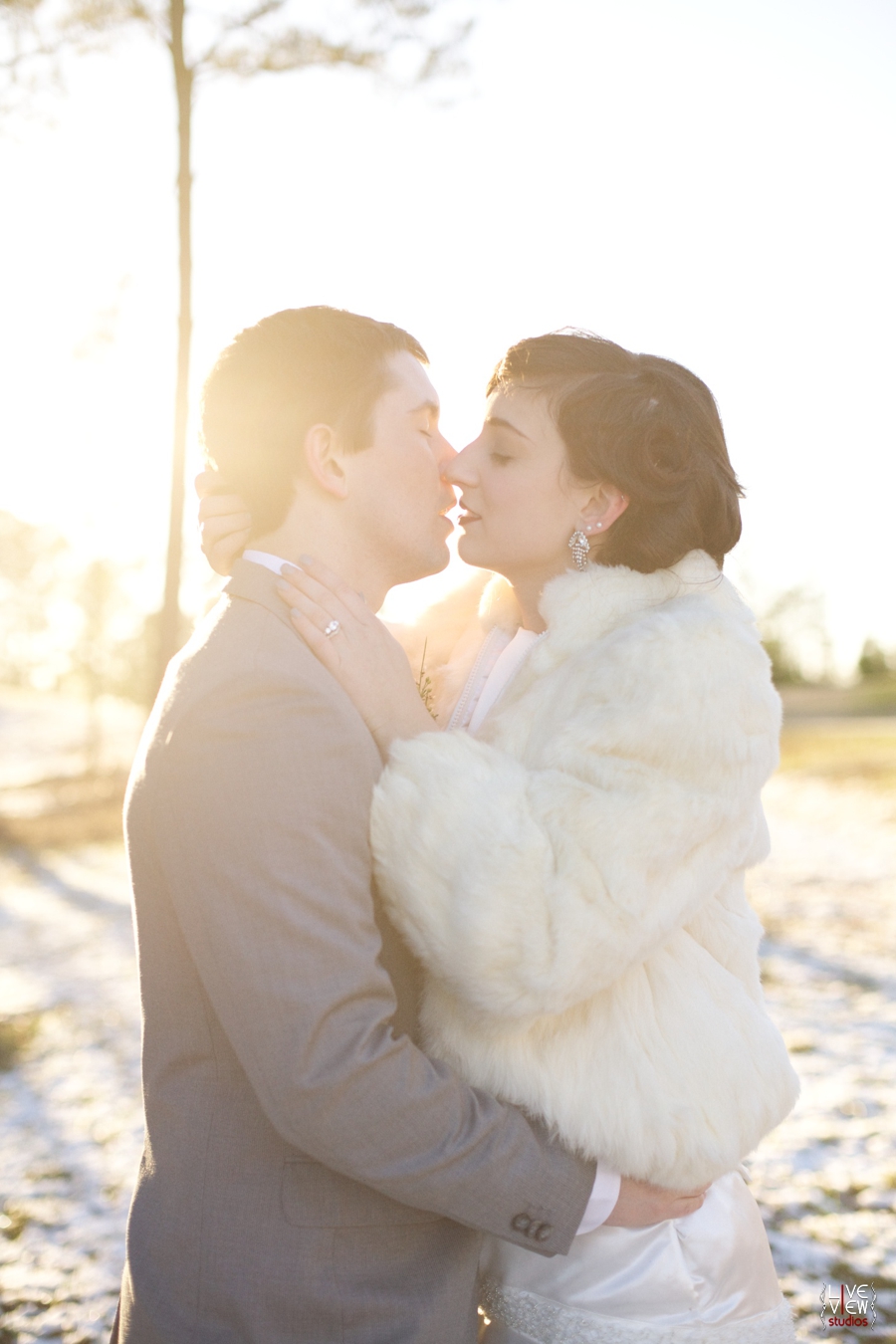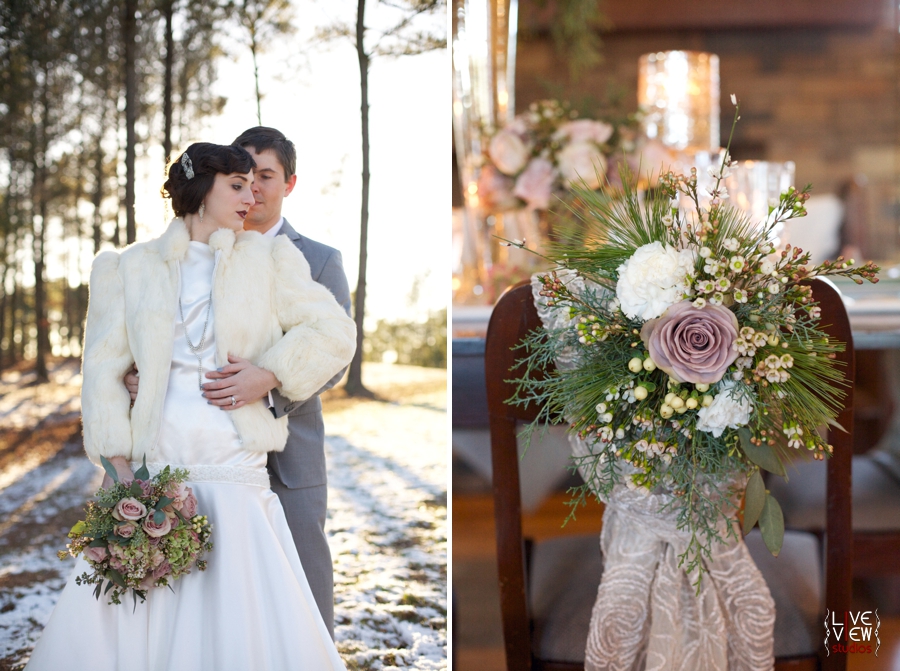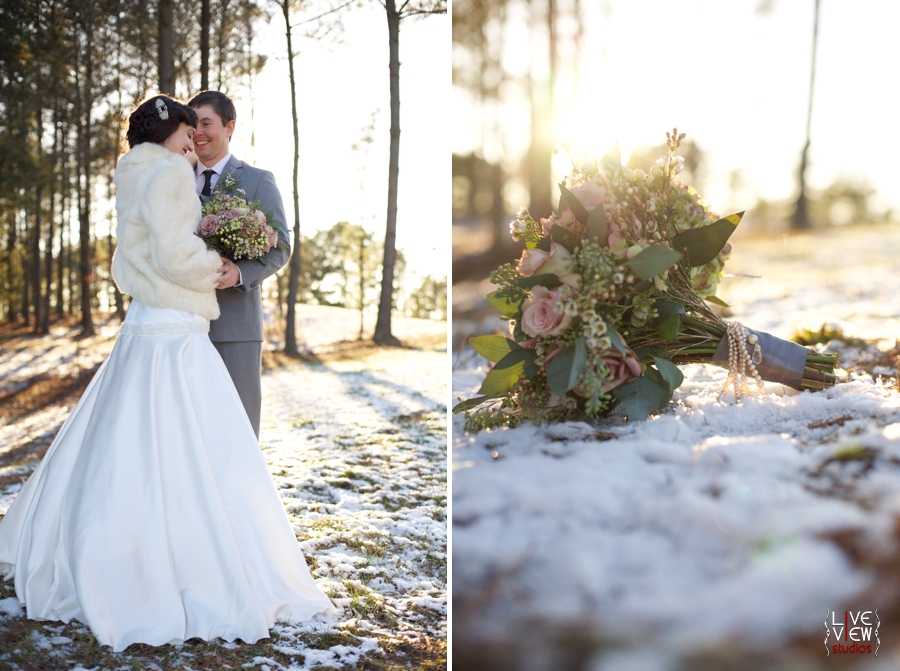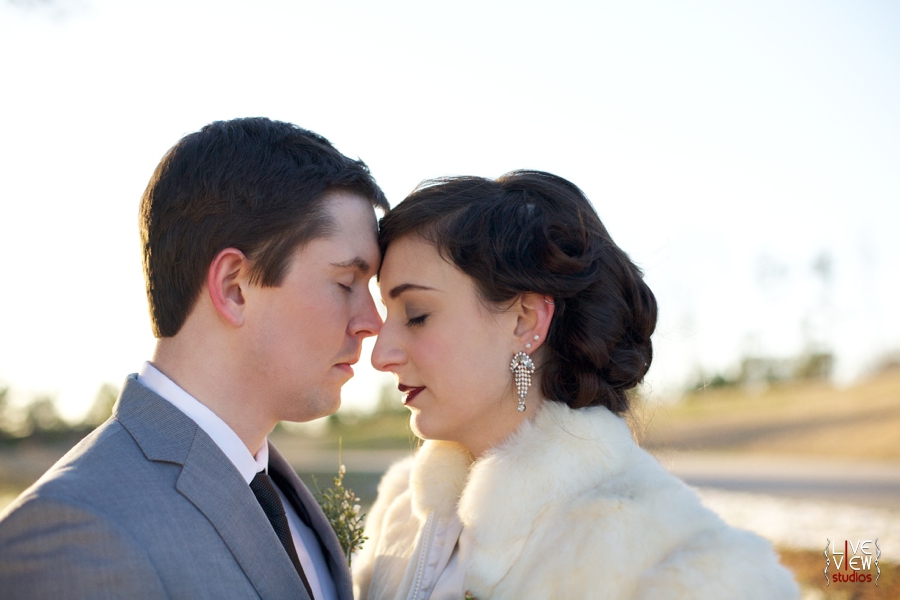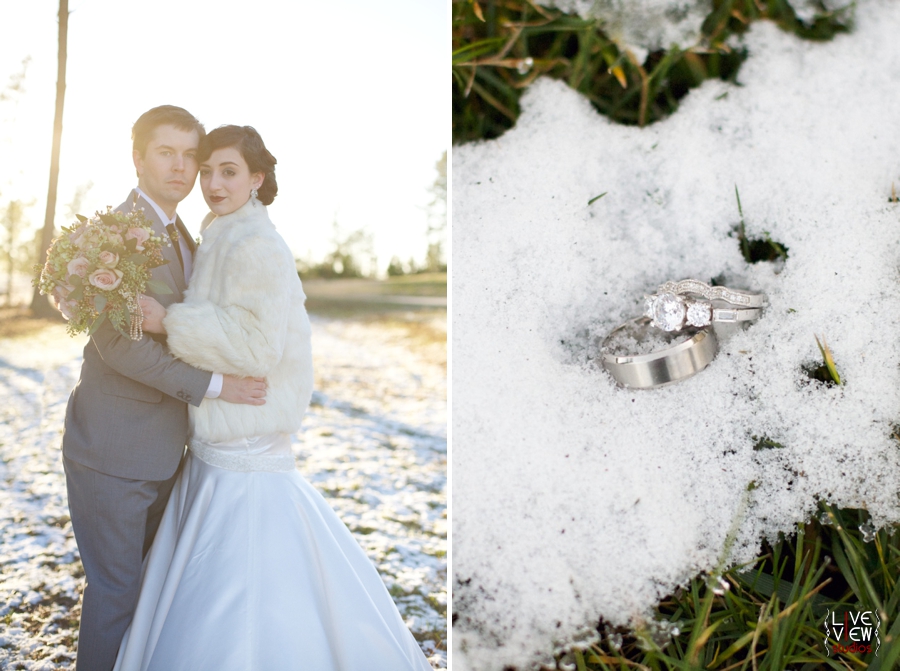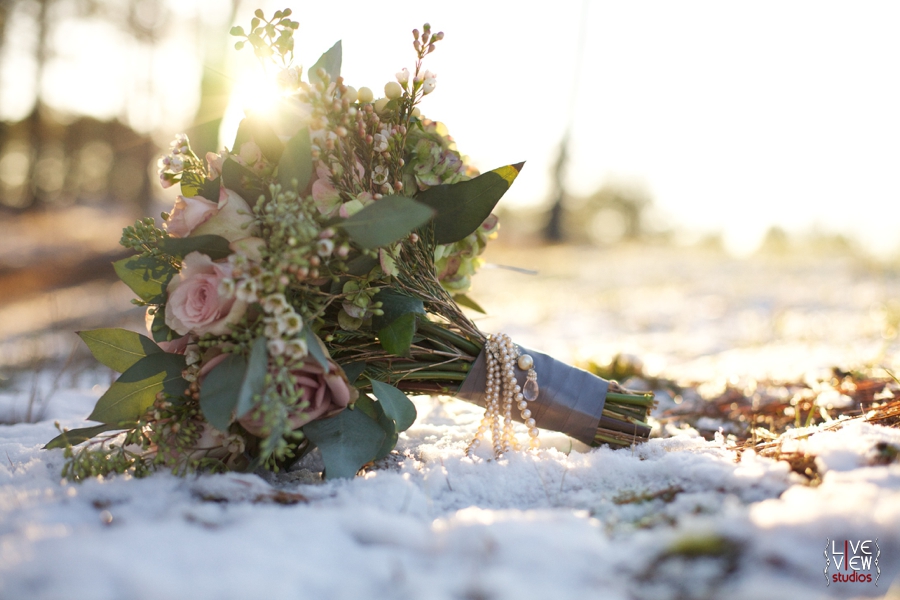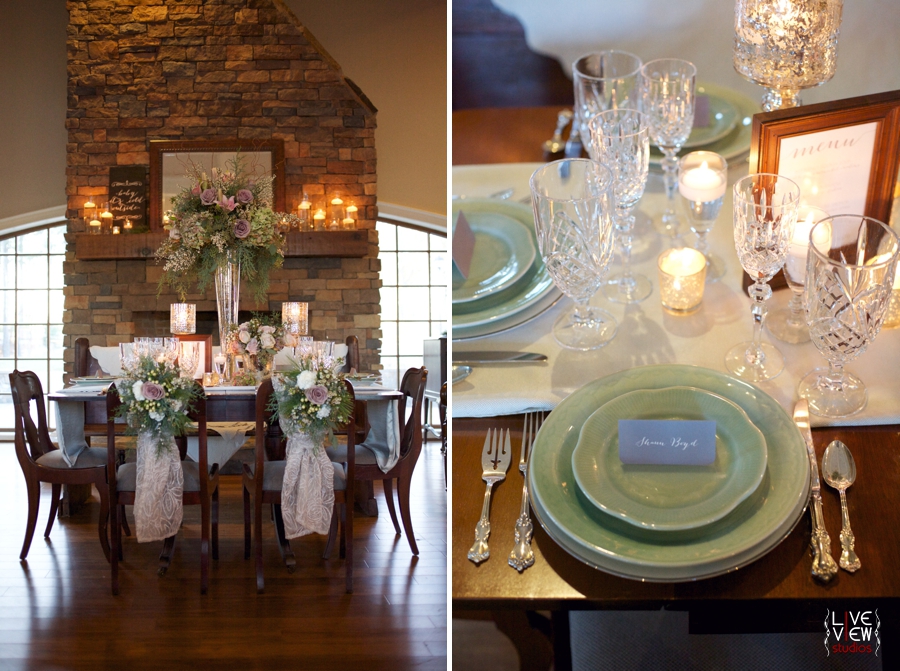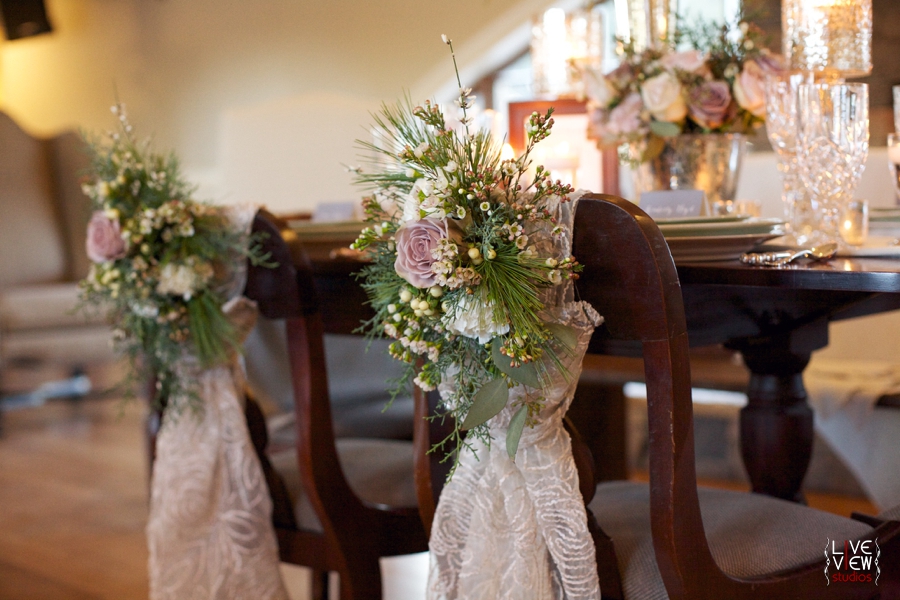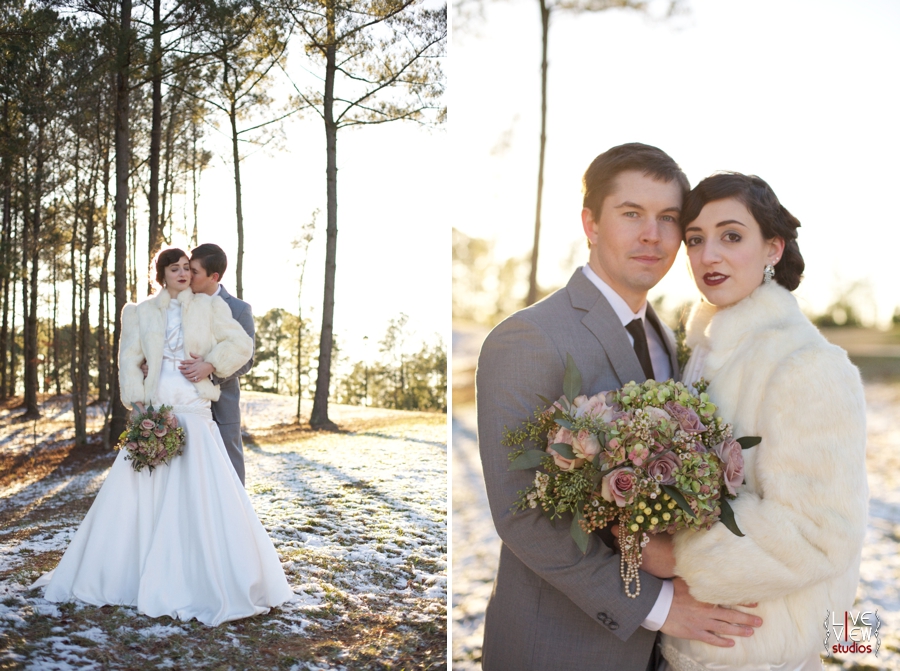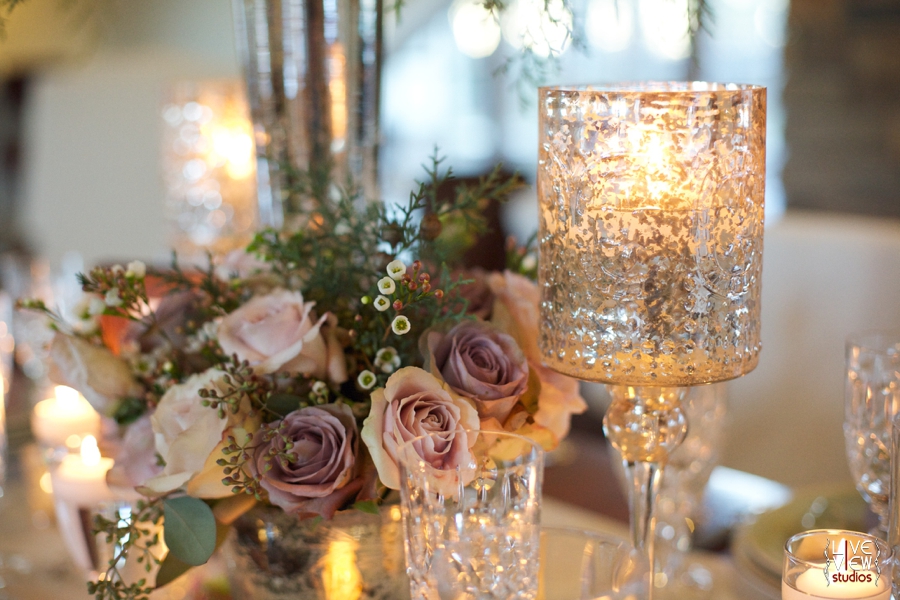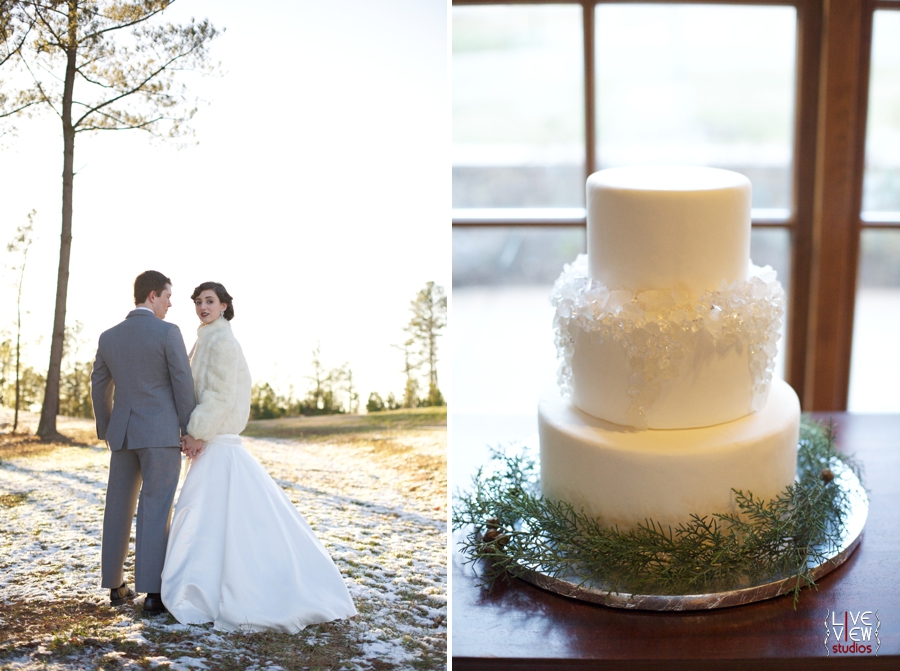 This gorgeous snow and ice inspired wedding cake is from the talented Linacucina. We love the icy sparkle!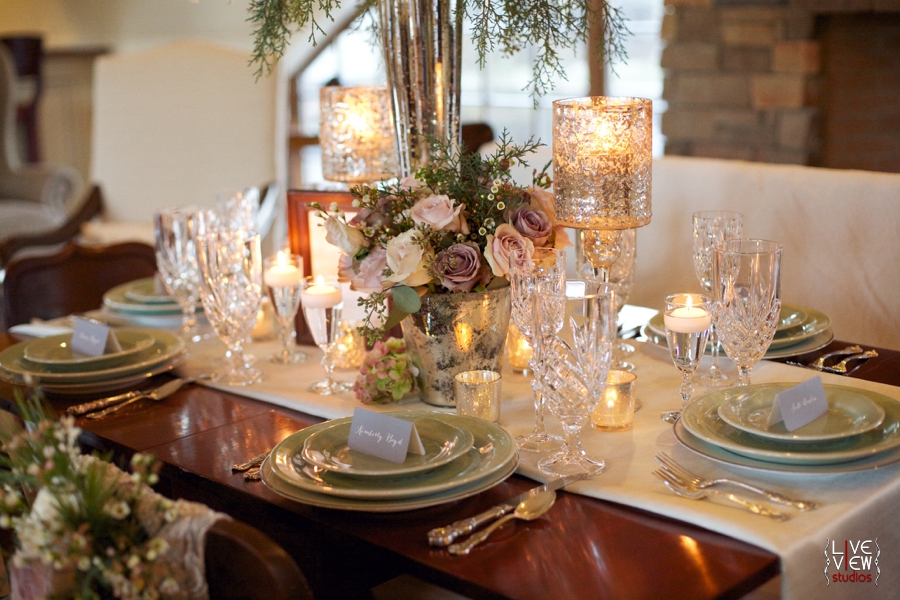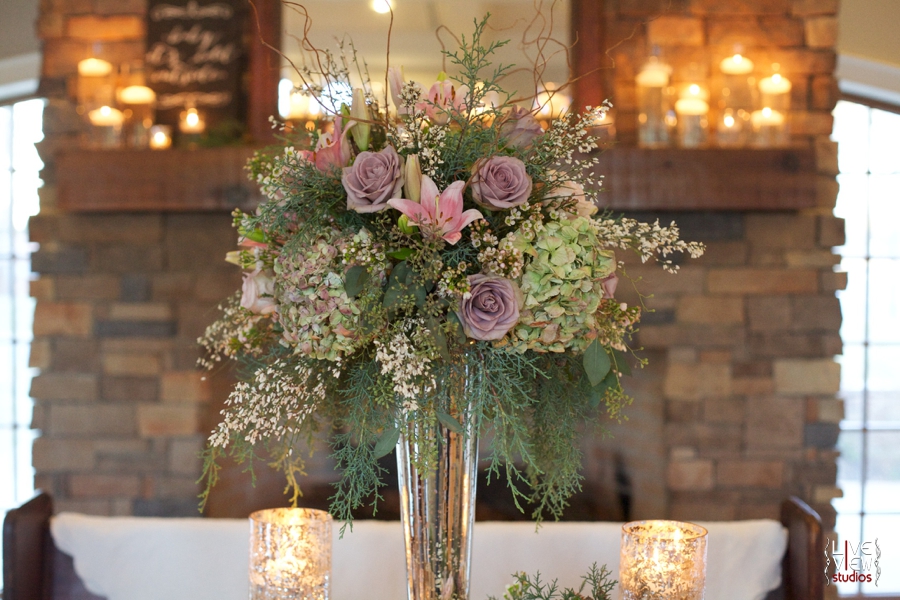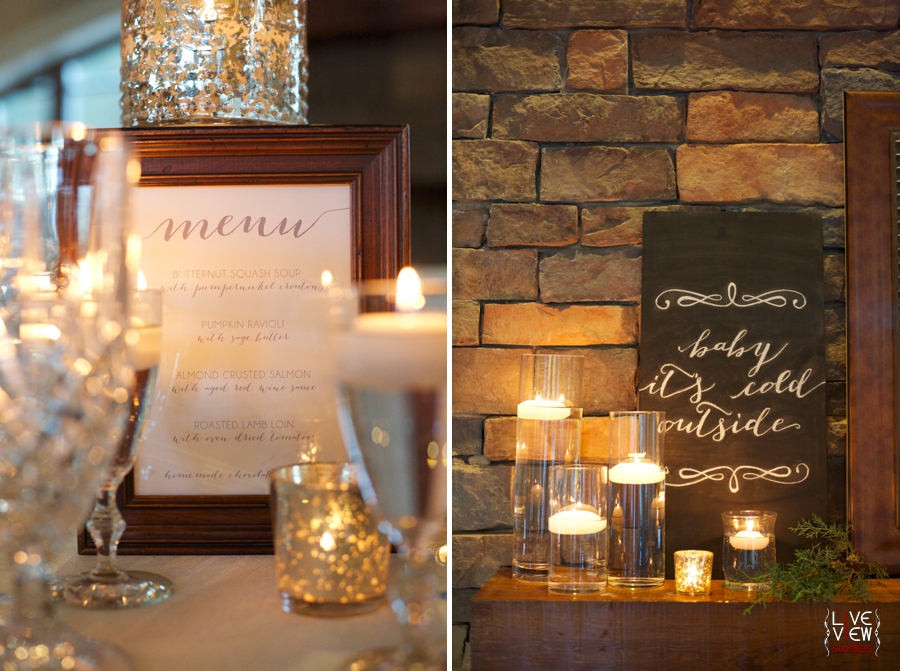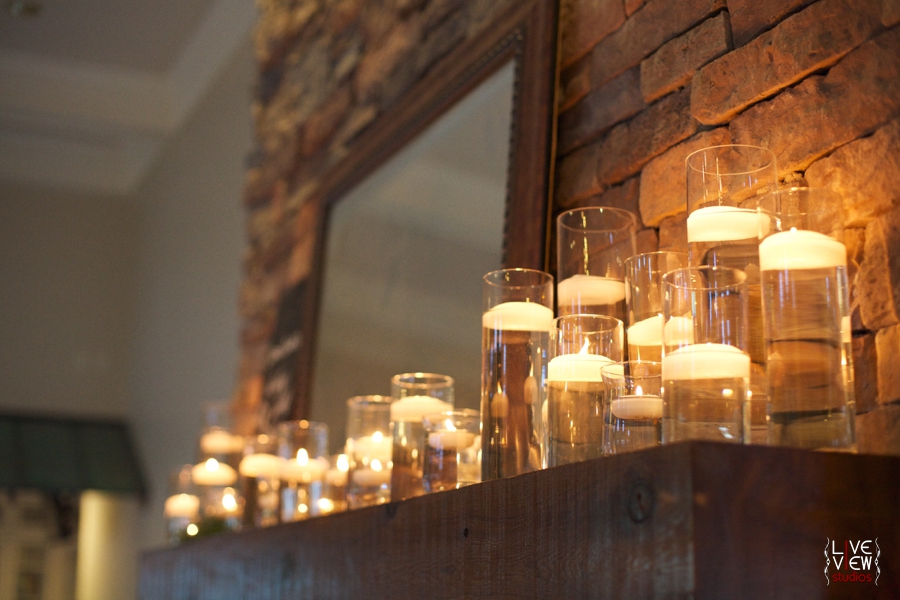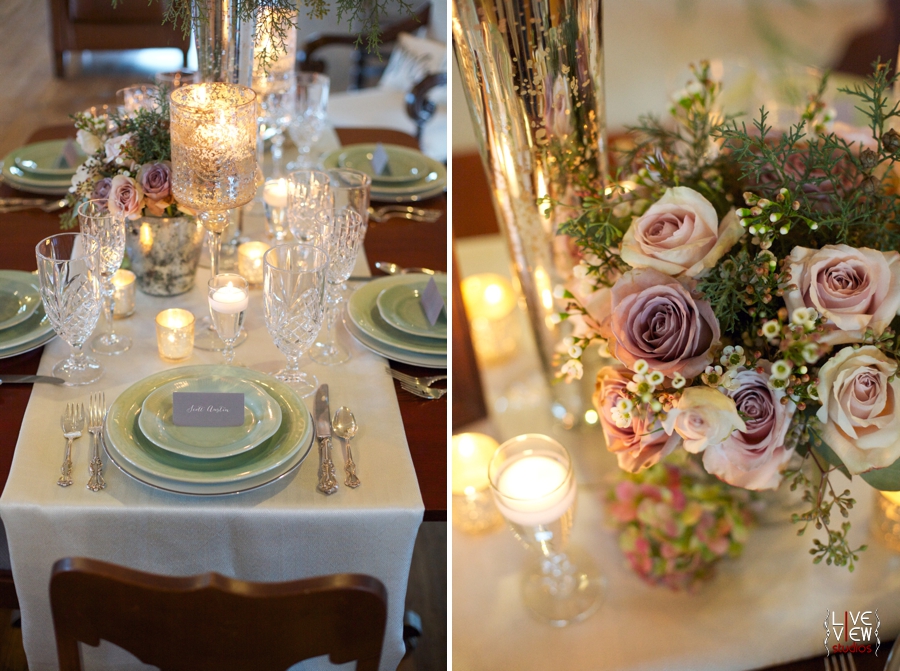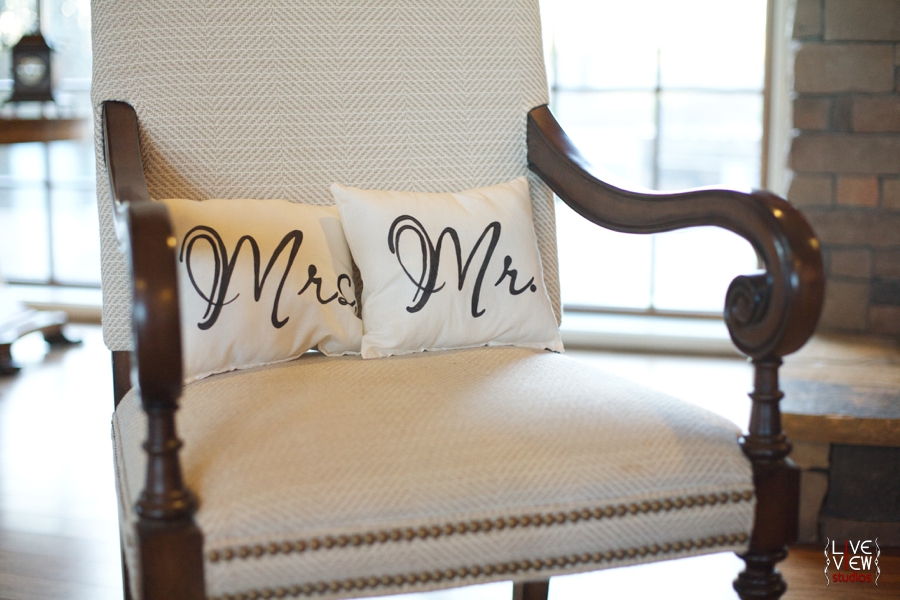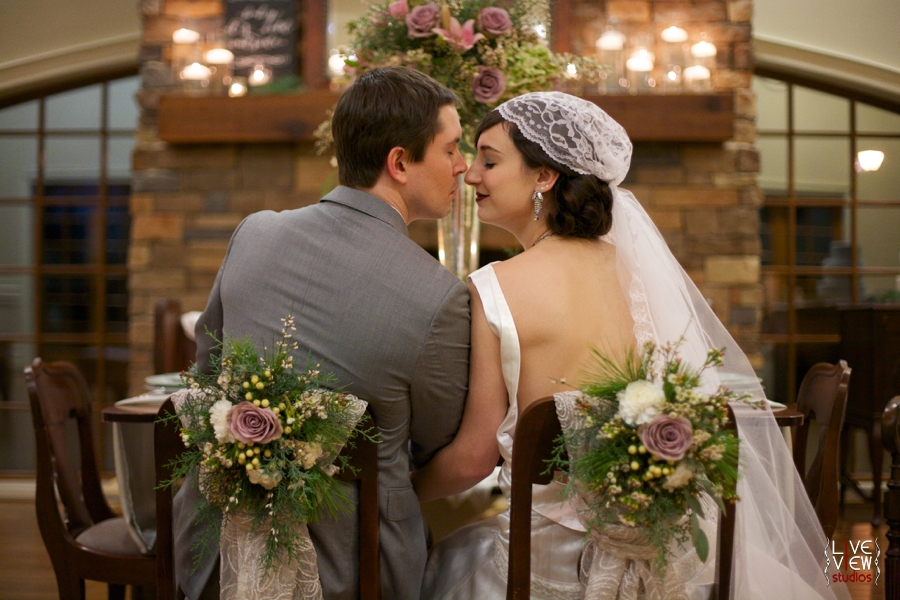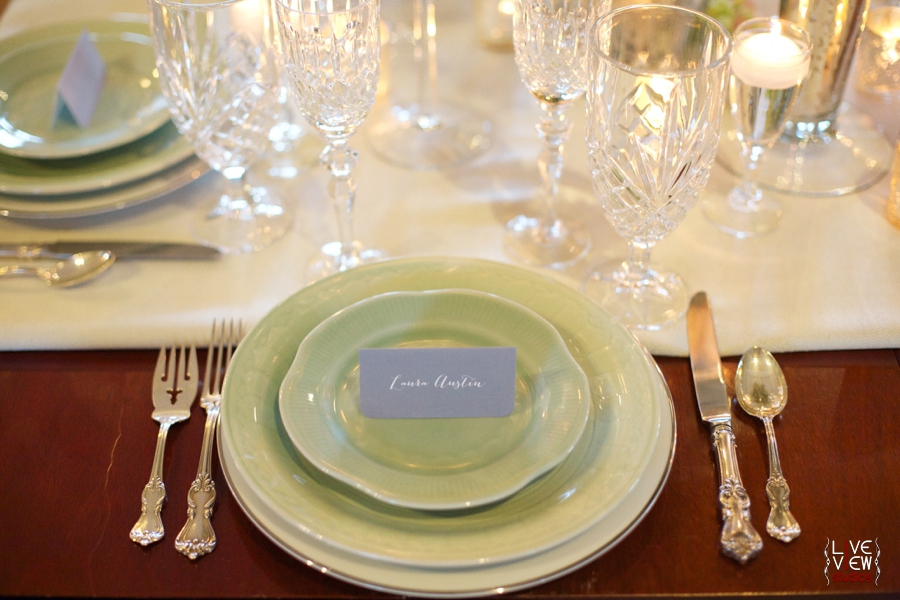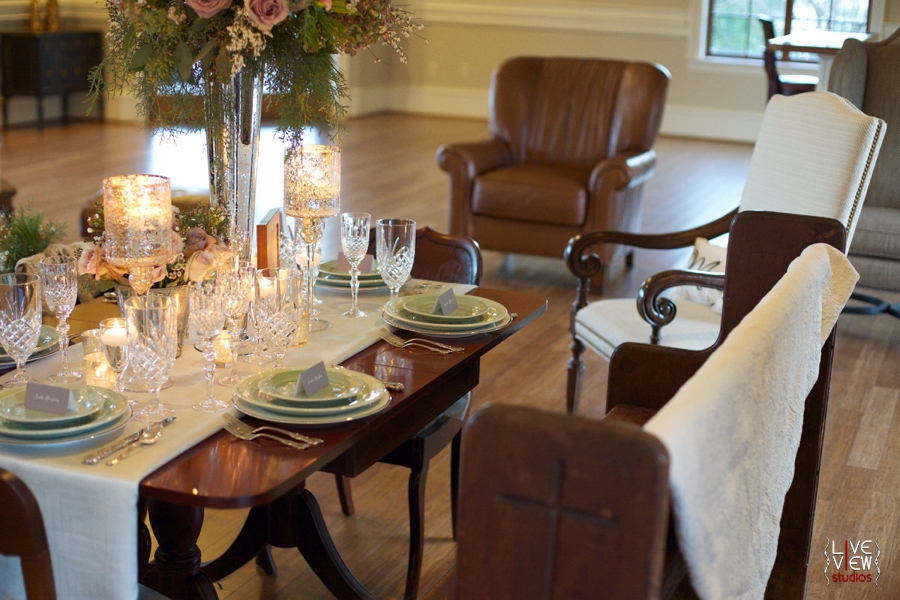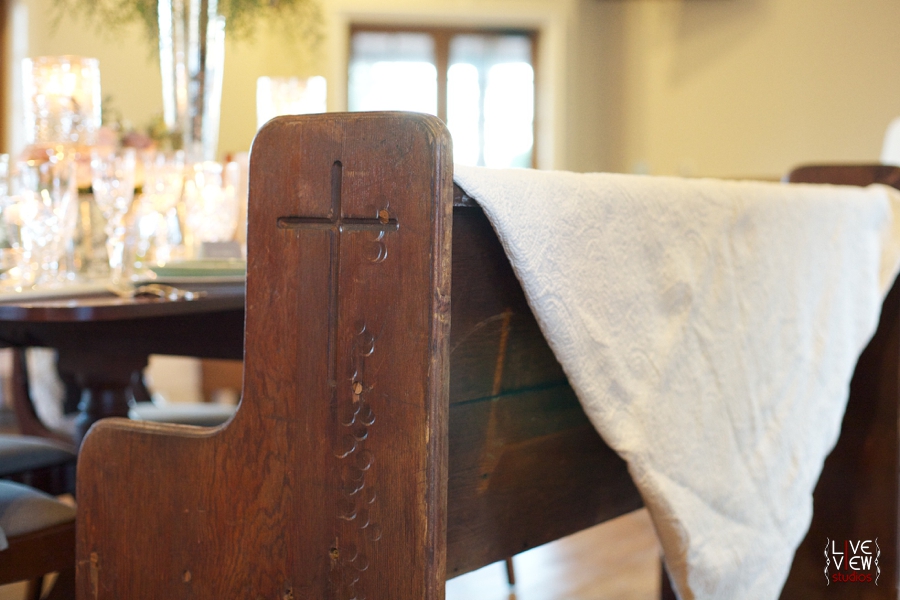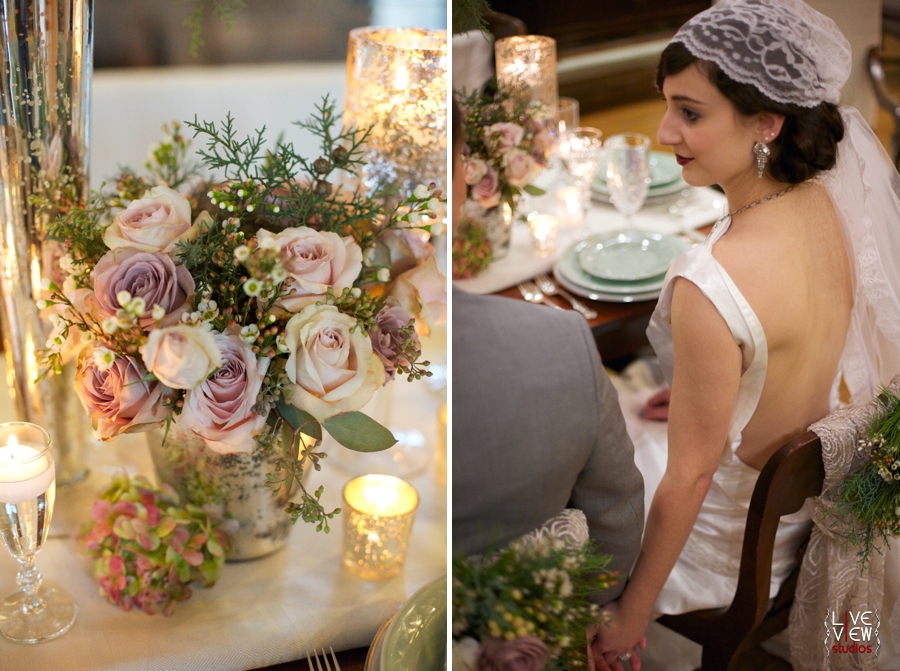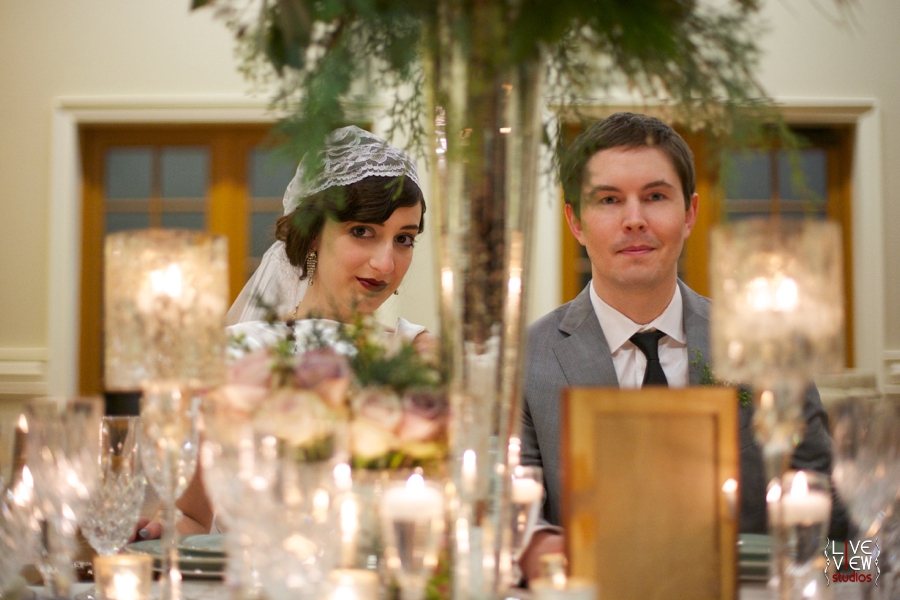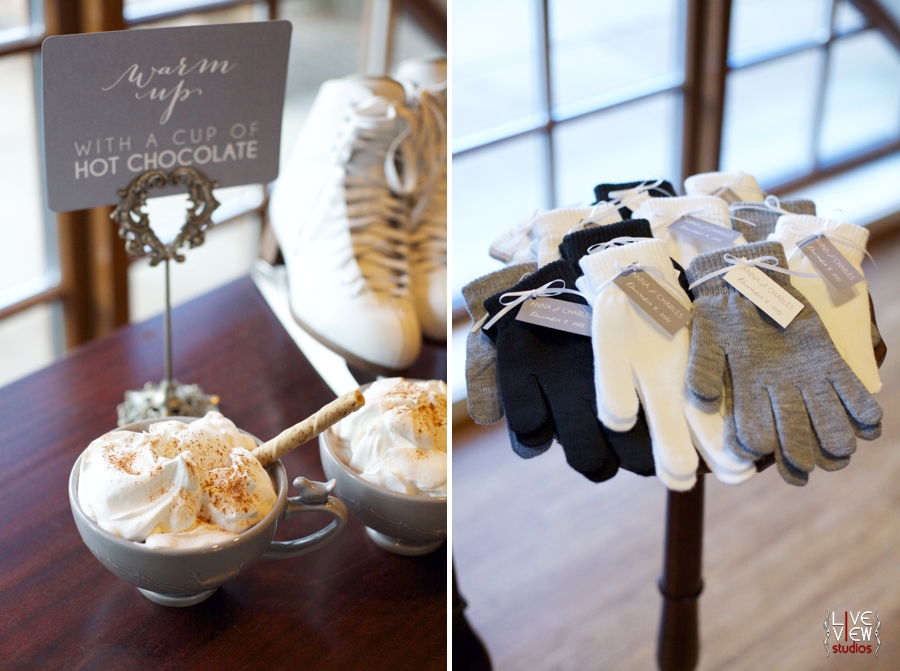 Of course, every winter wedding must contain hot chocolate. We mounded ours with snowy caps of whipped cream and adorned it with a Pirouline wafer.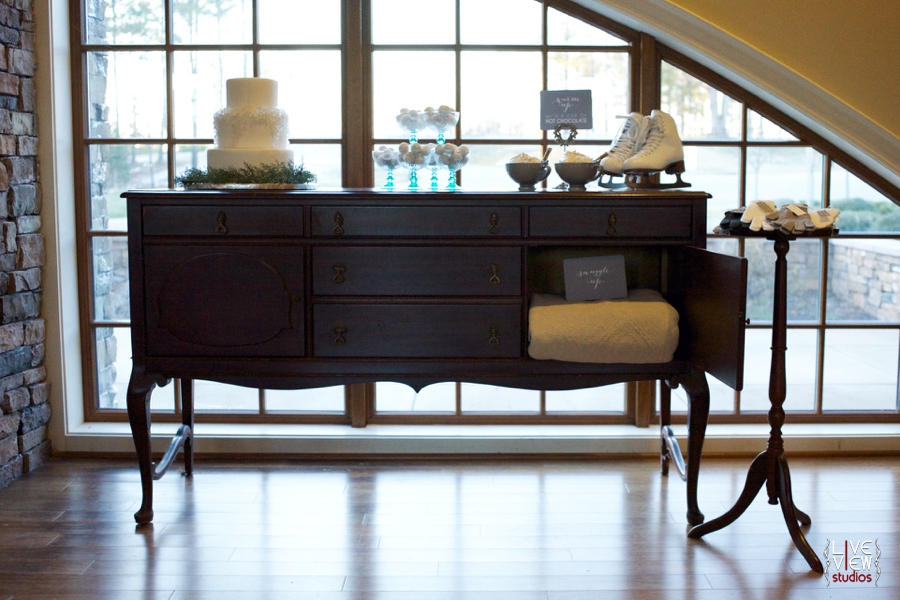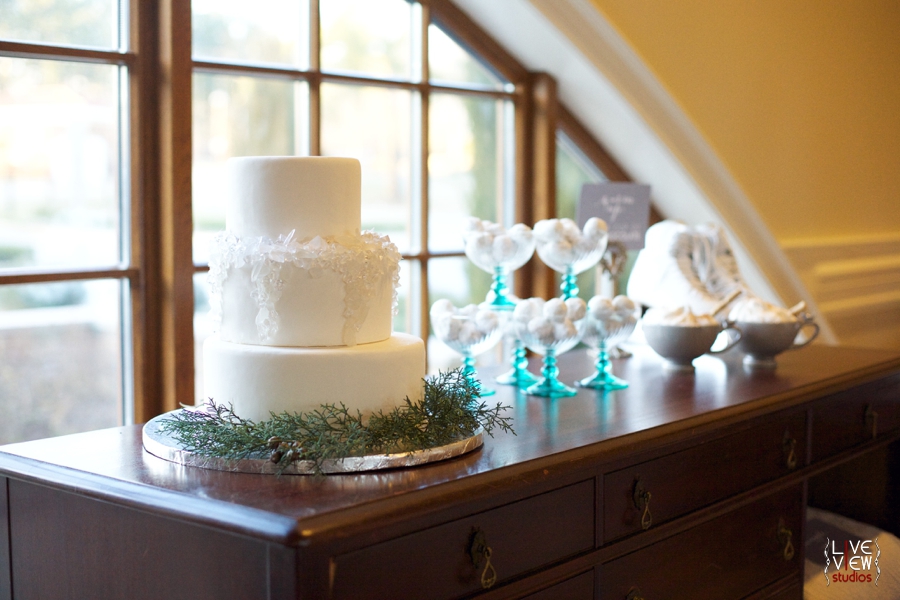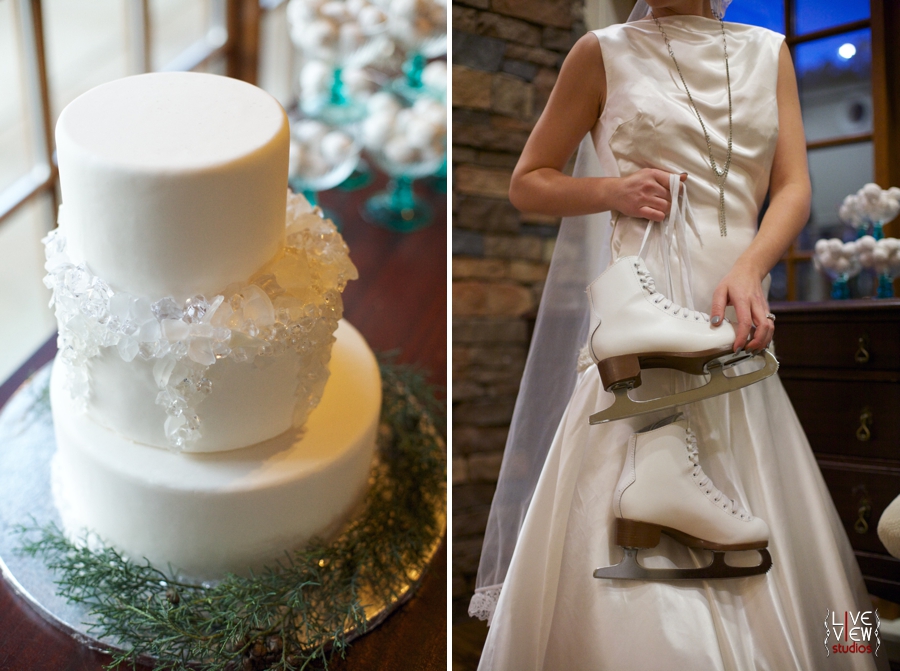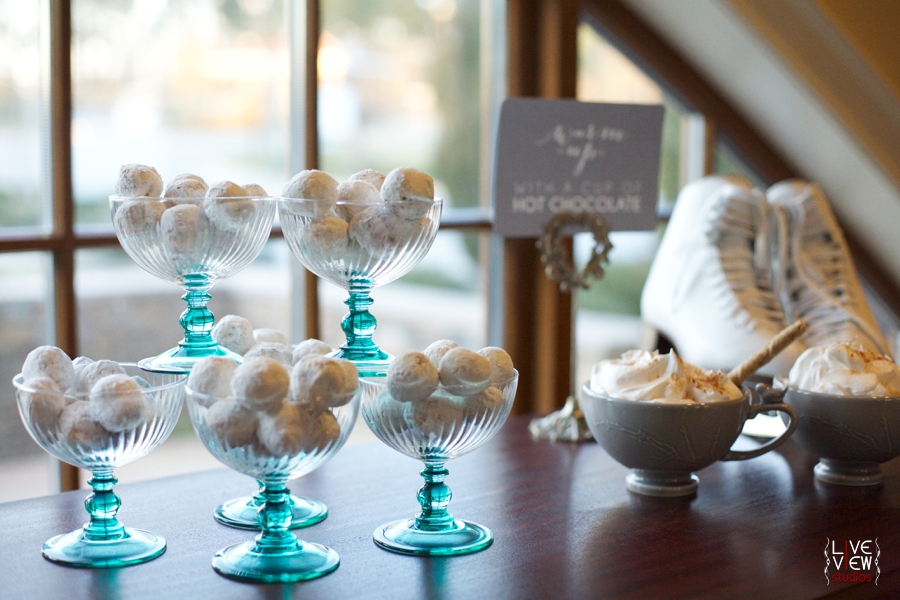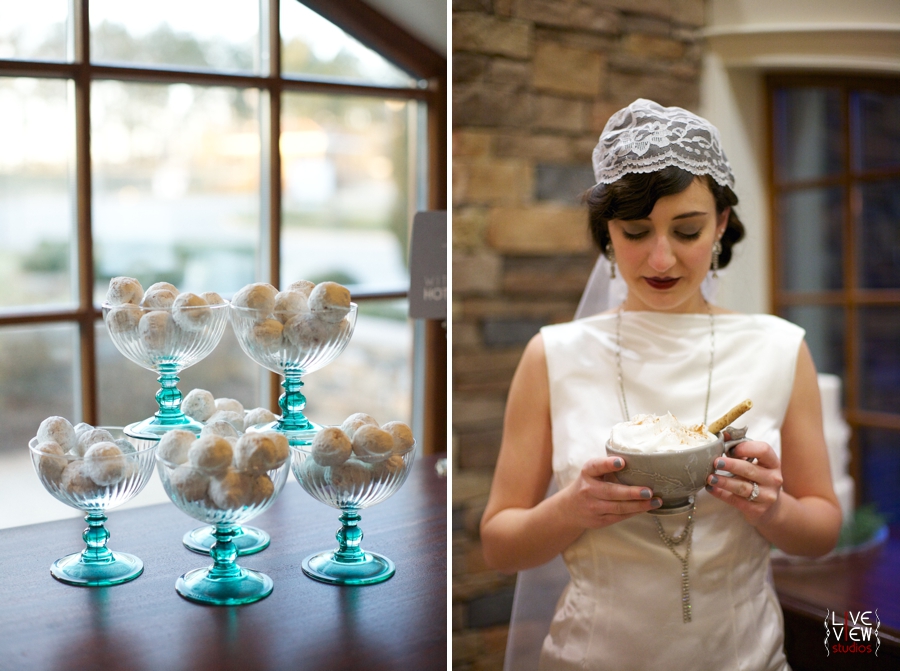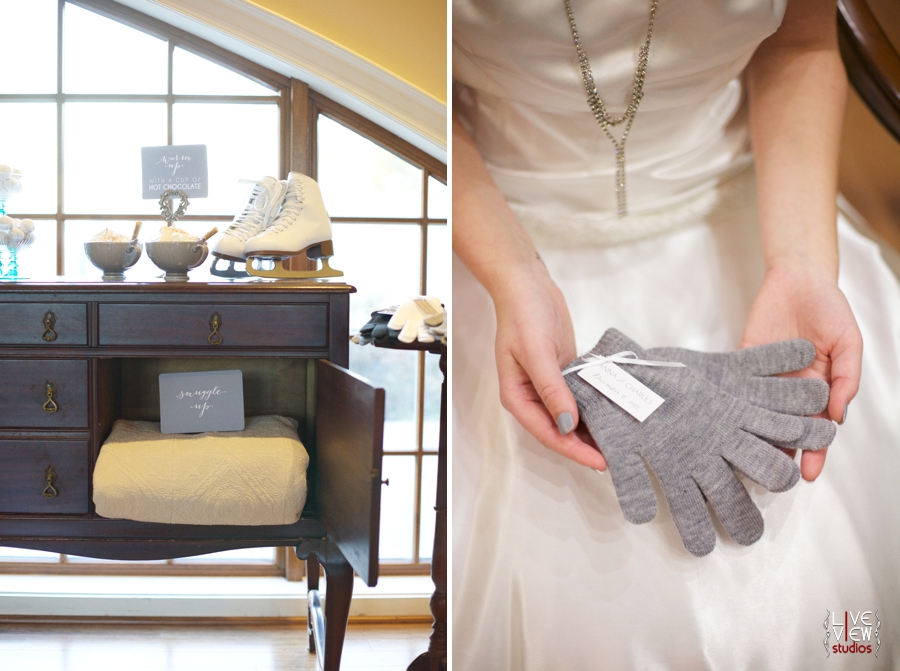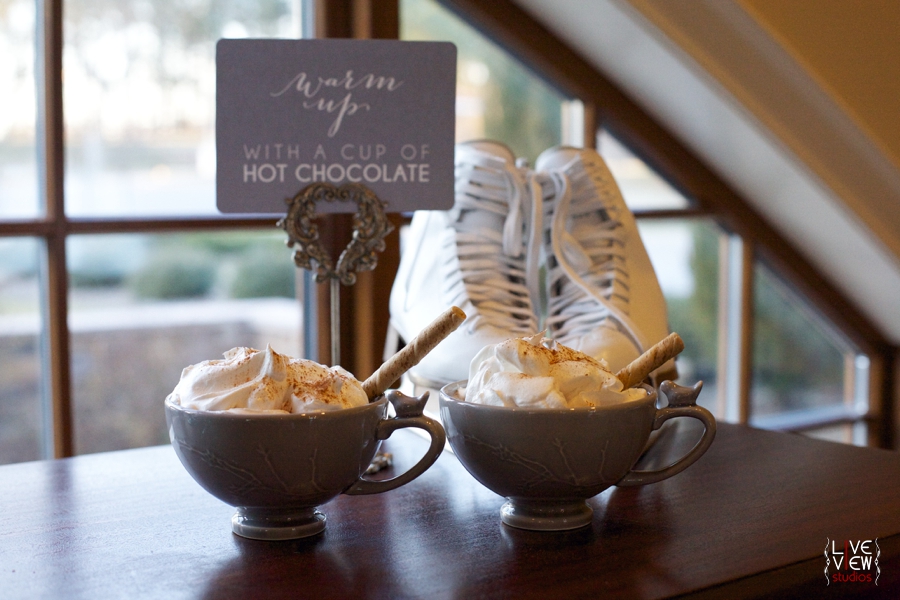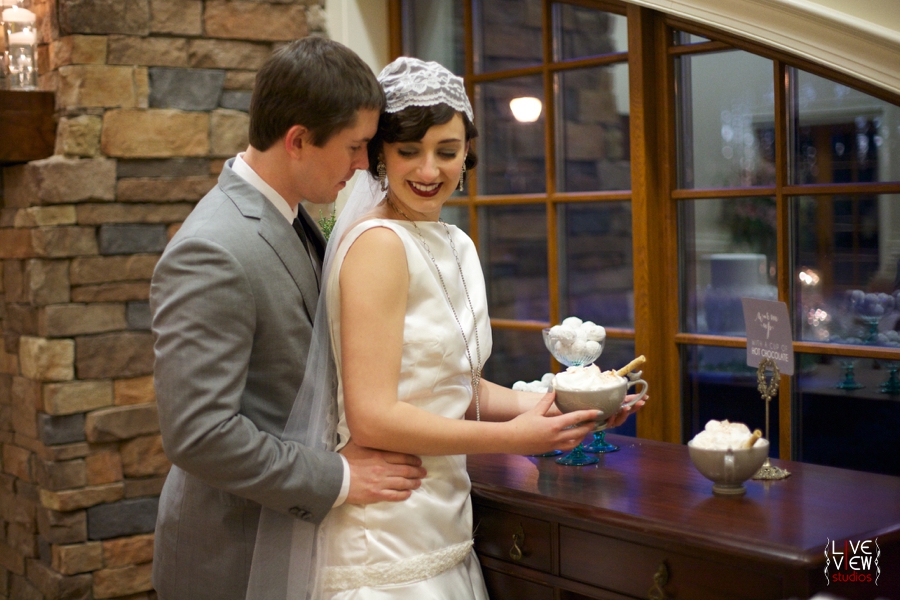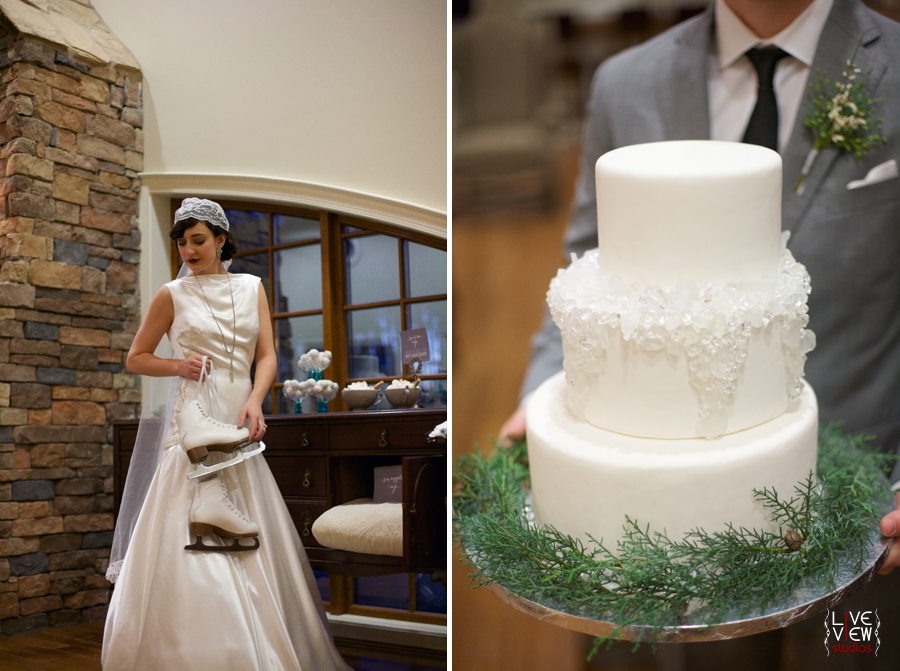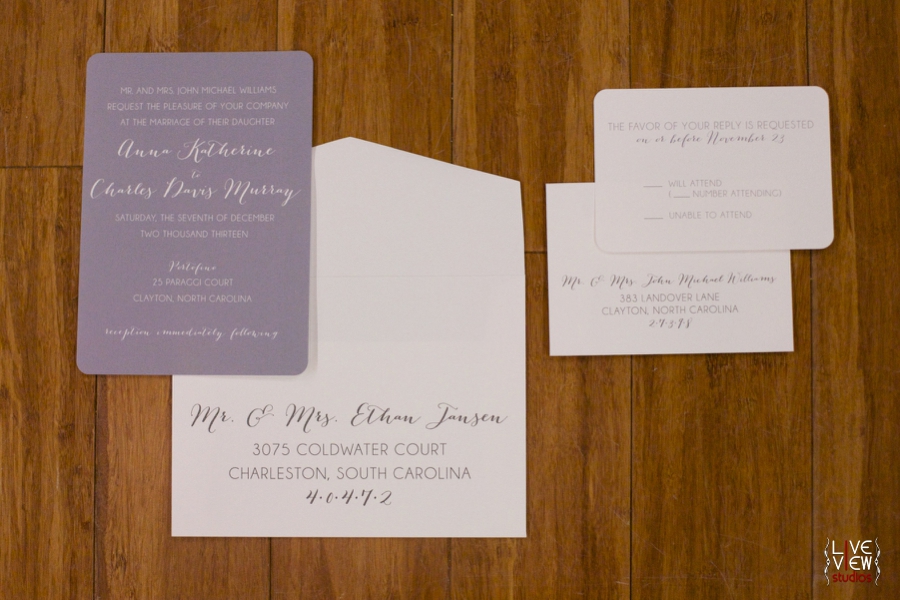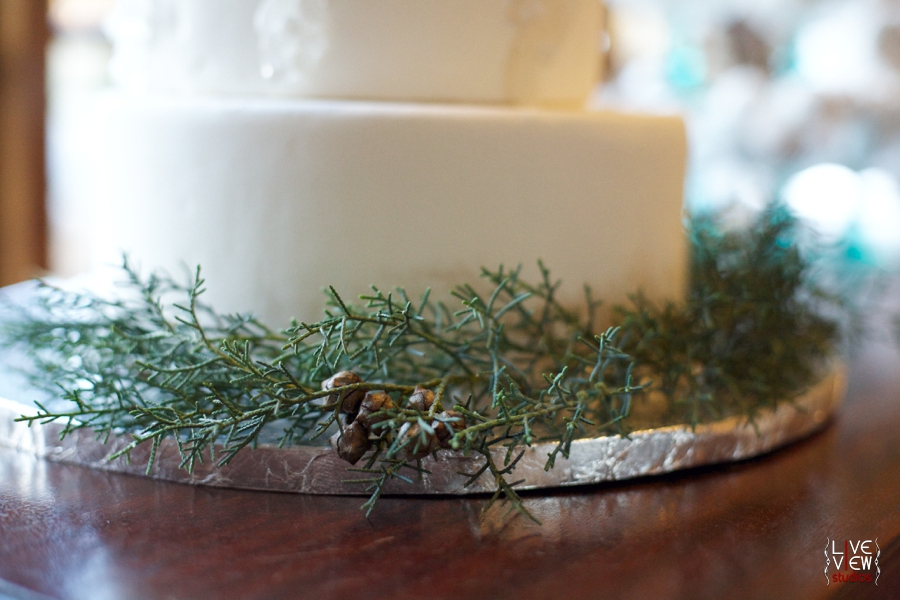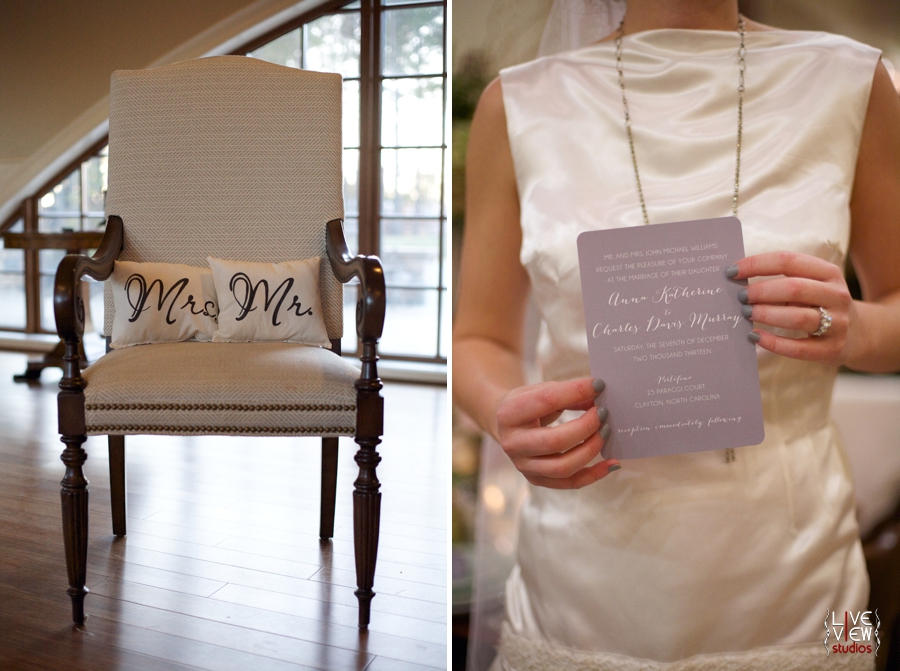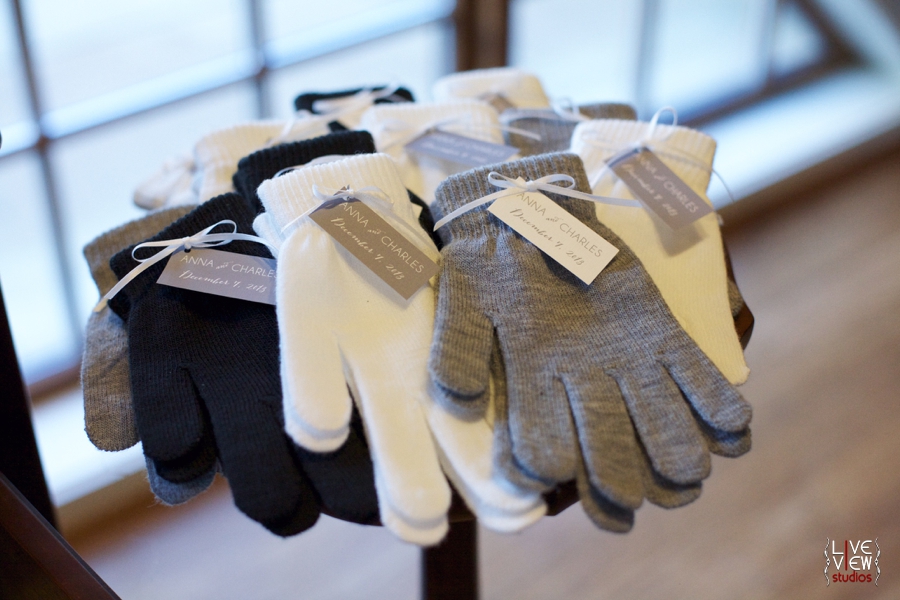 Warm gloves as wedding favors for the guests ensured that everyone was toasty.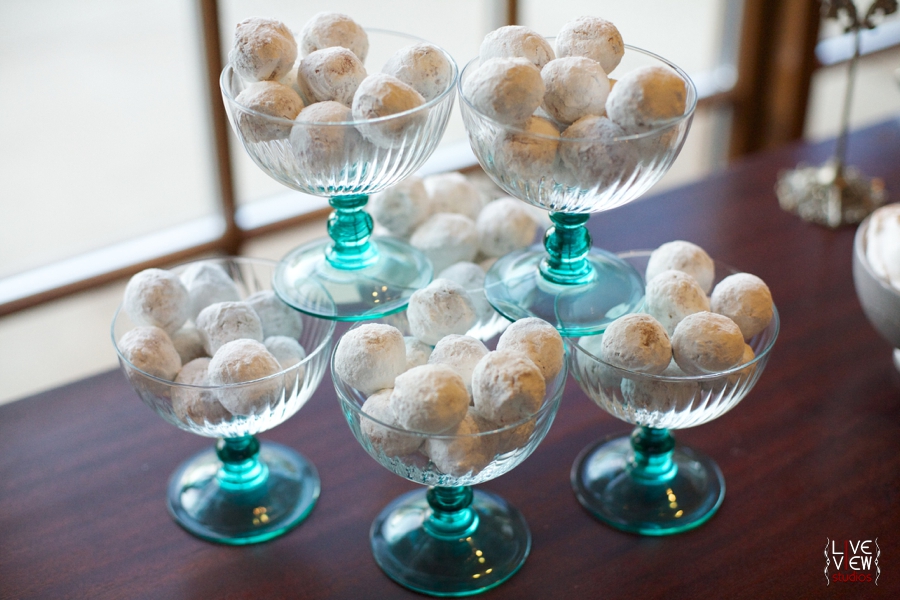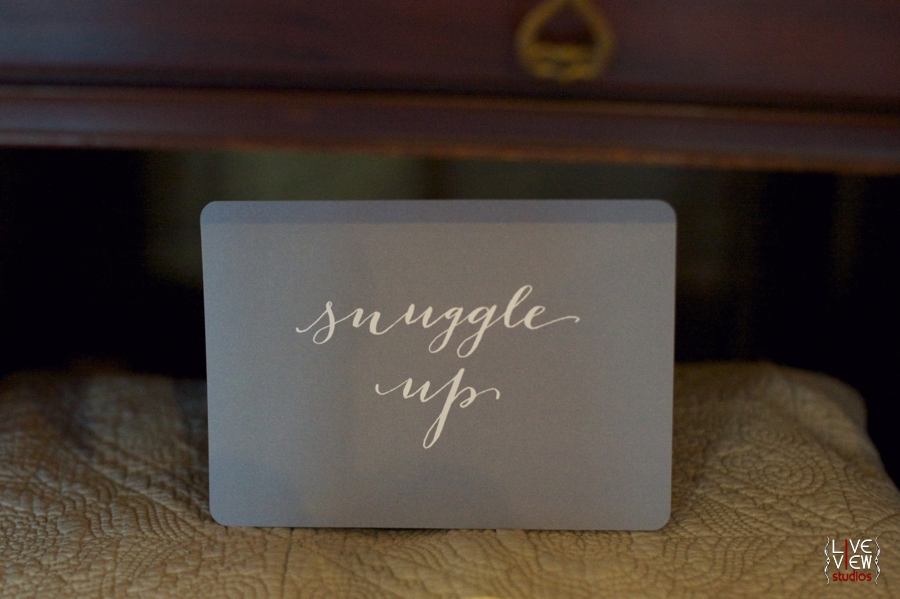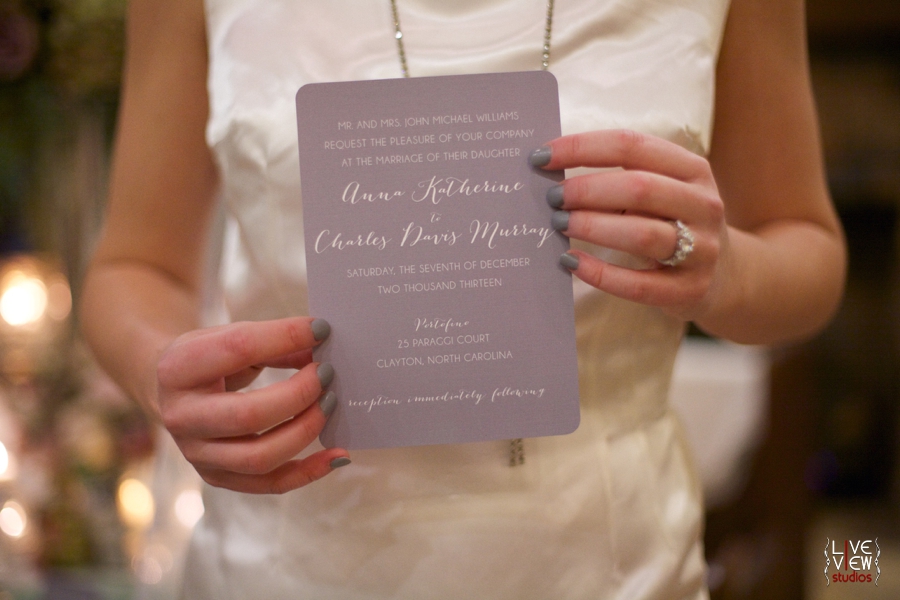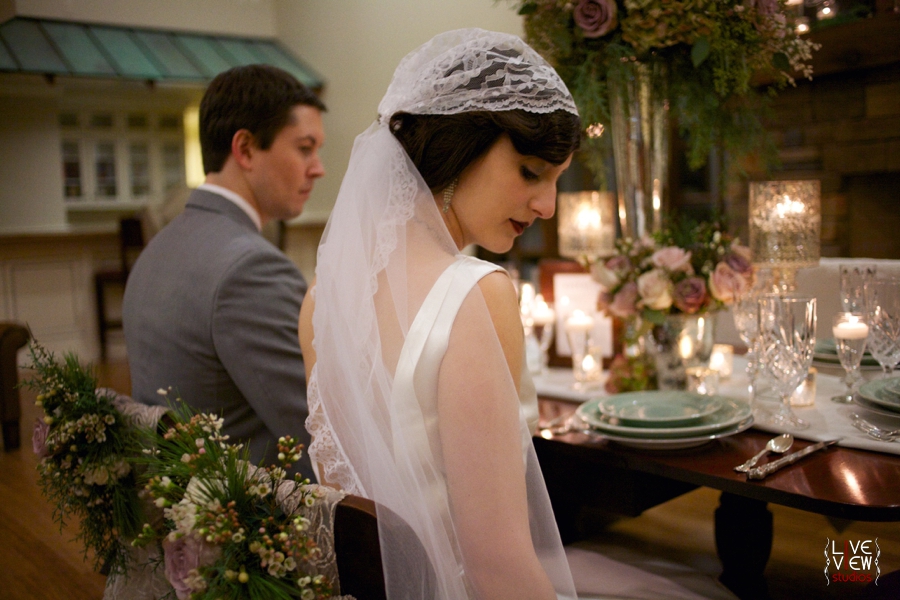 When we told Kathy at Petals by KC our idea for the vintage cap-veil, she created this masterpiece … so perfectly lovely!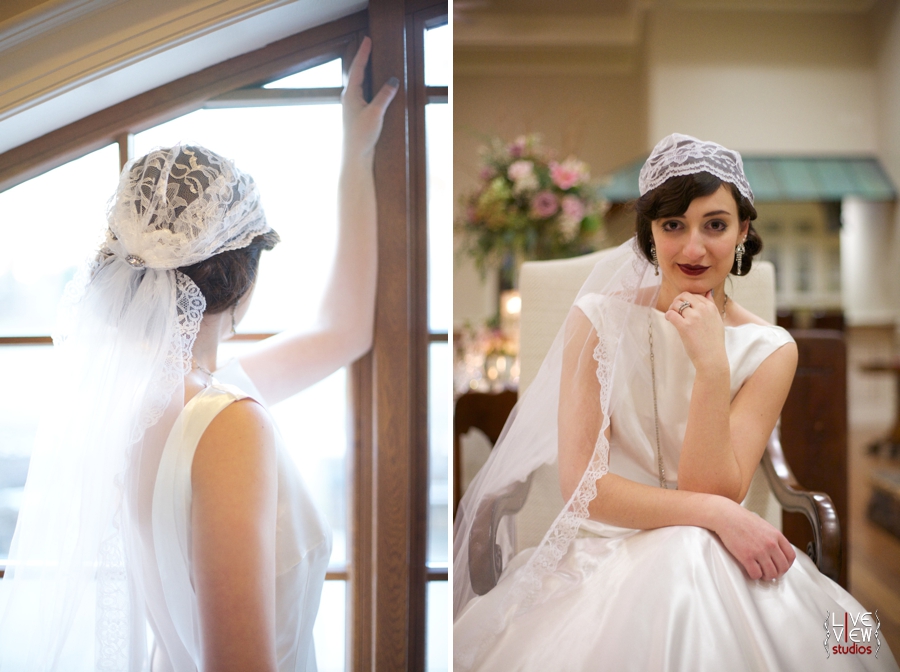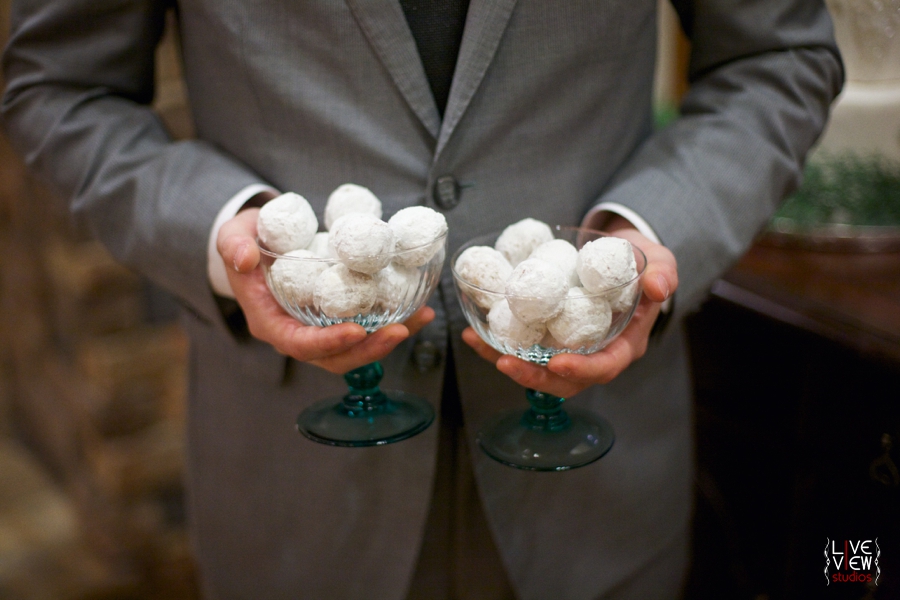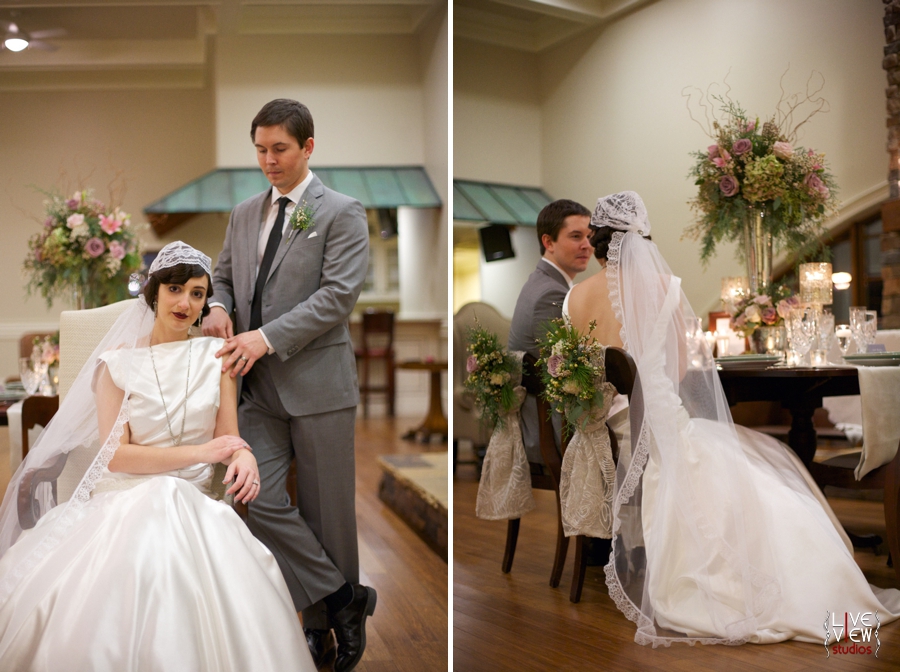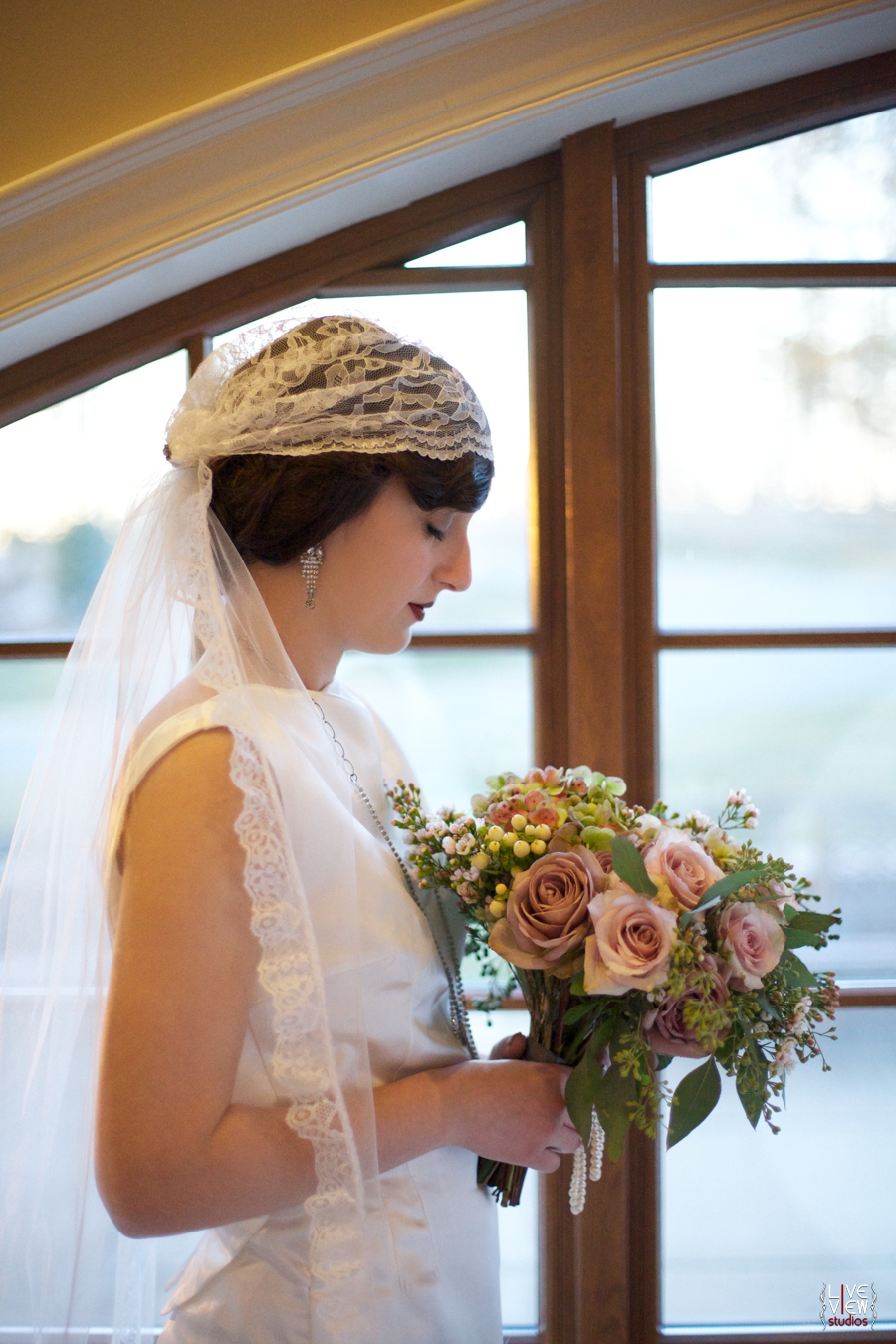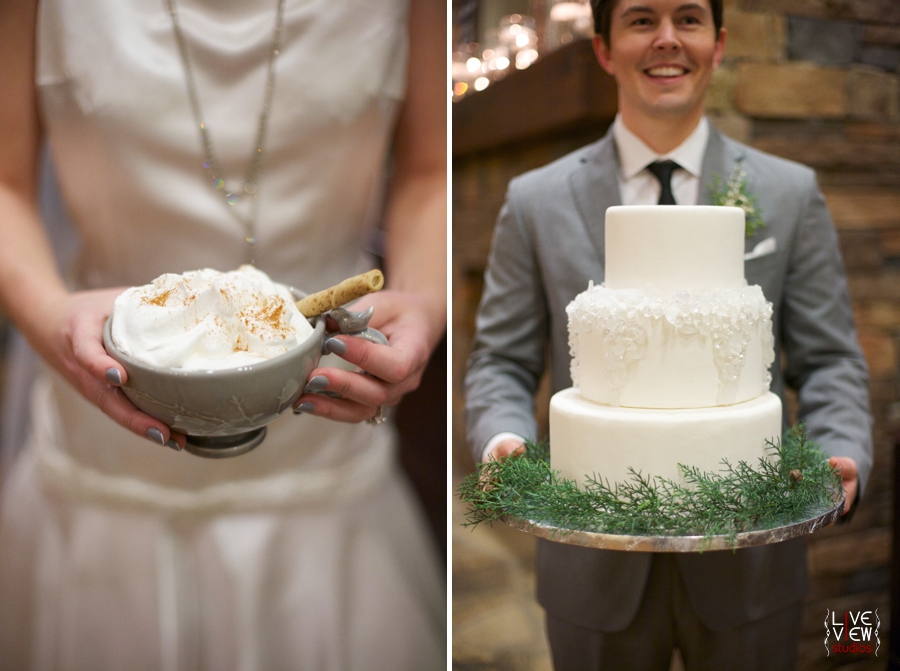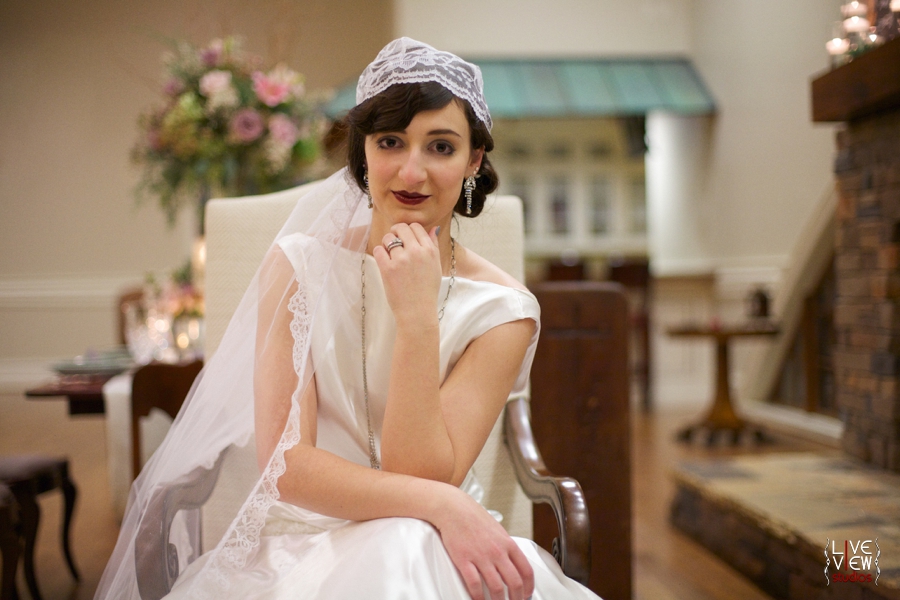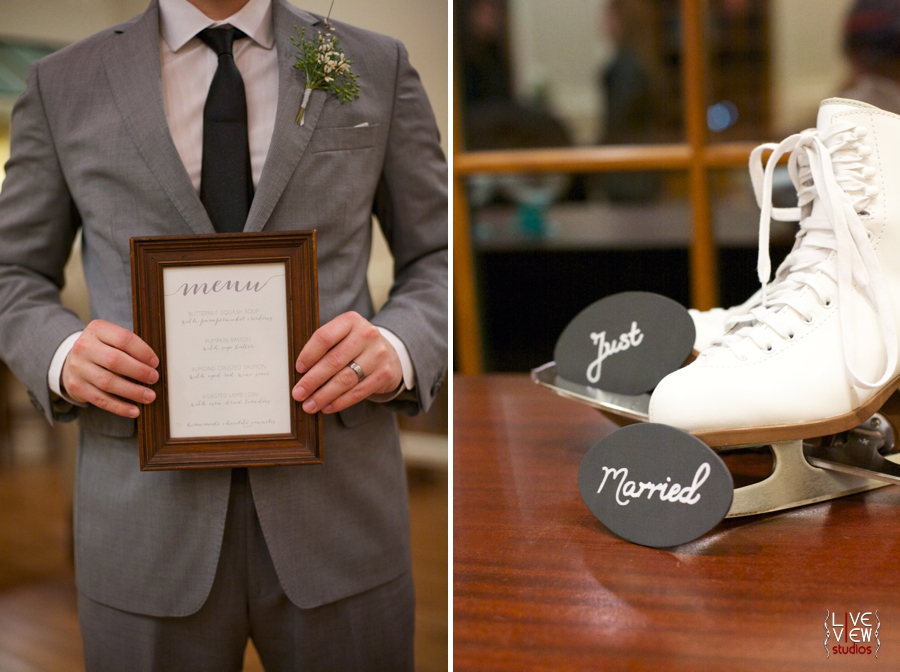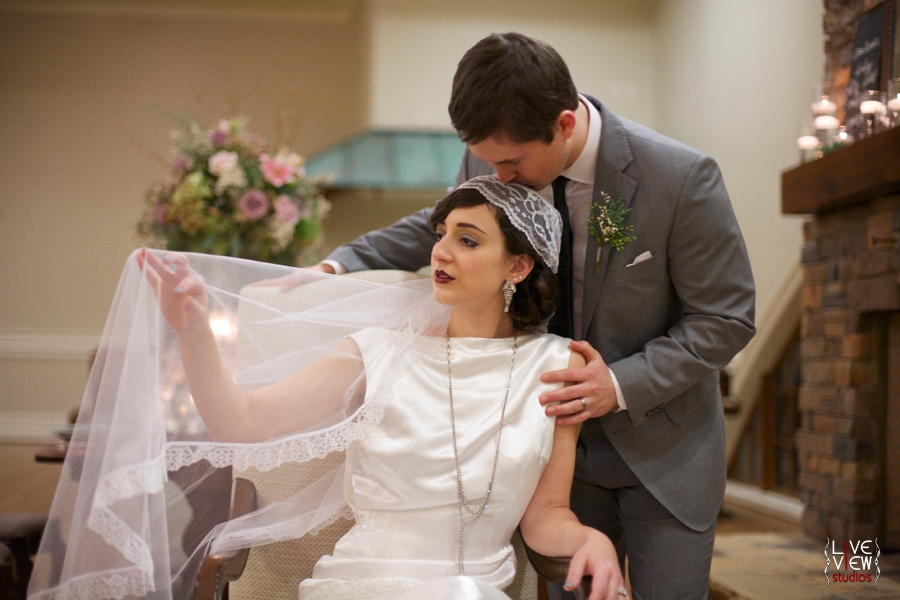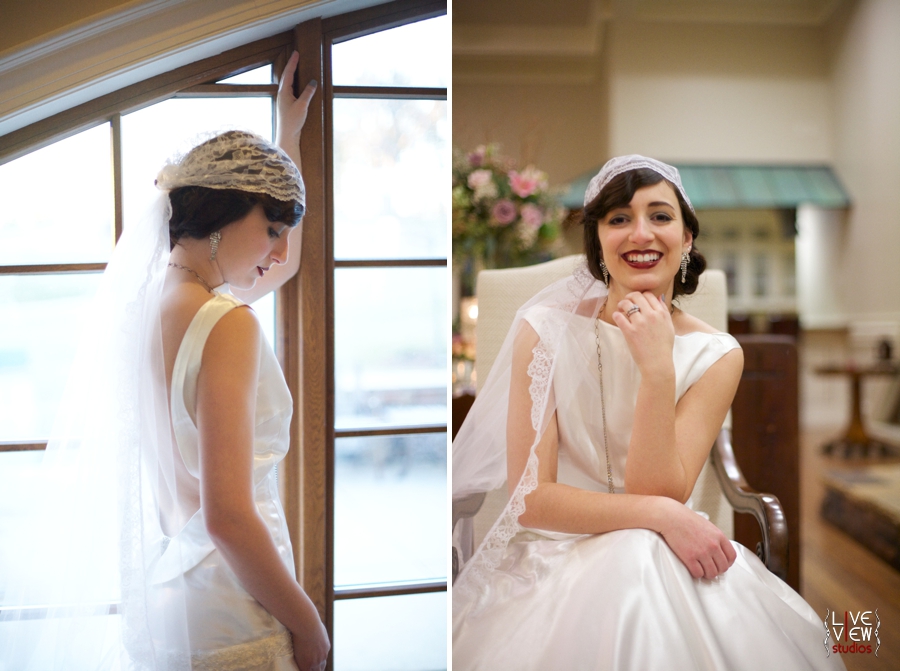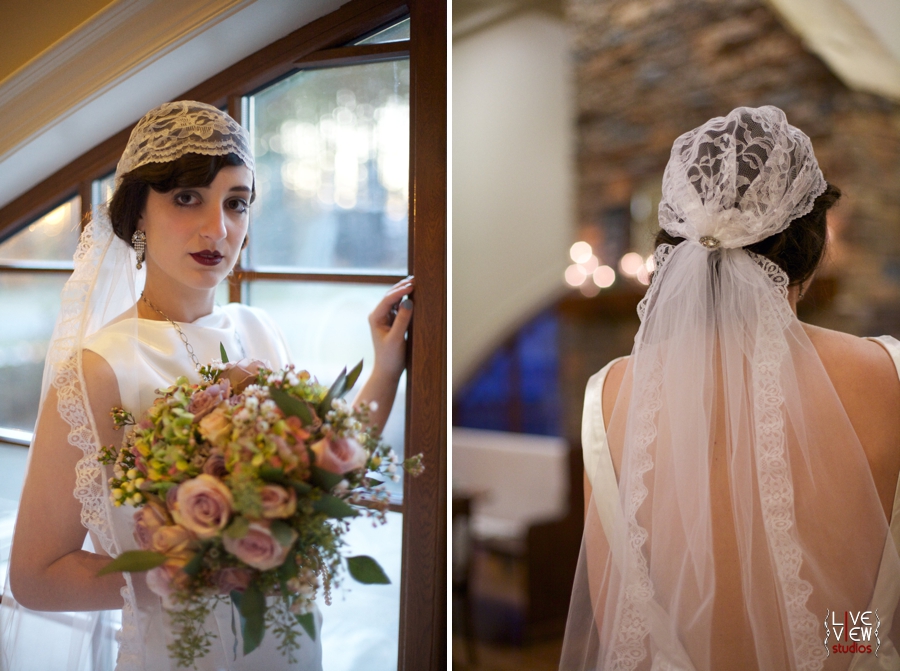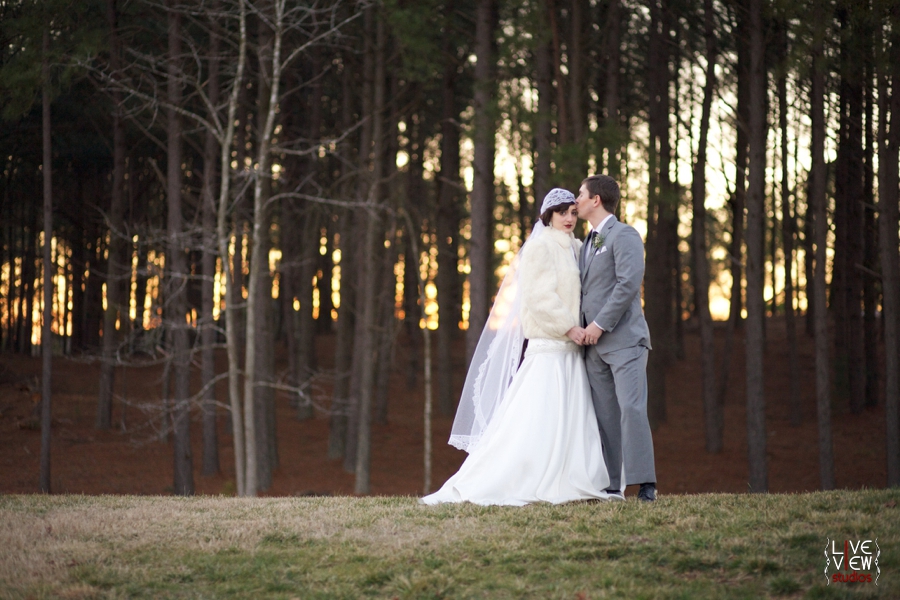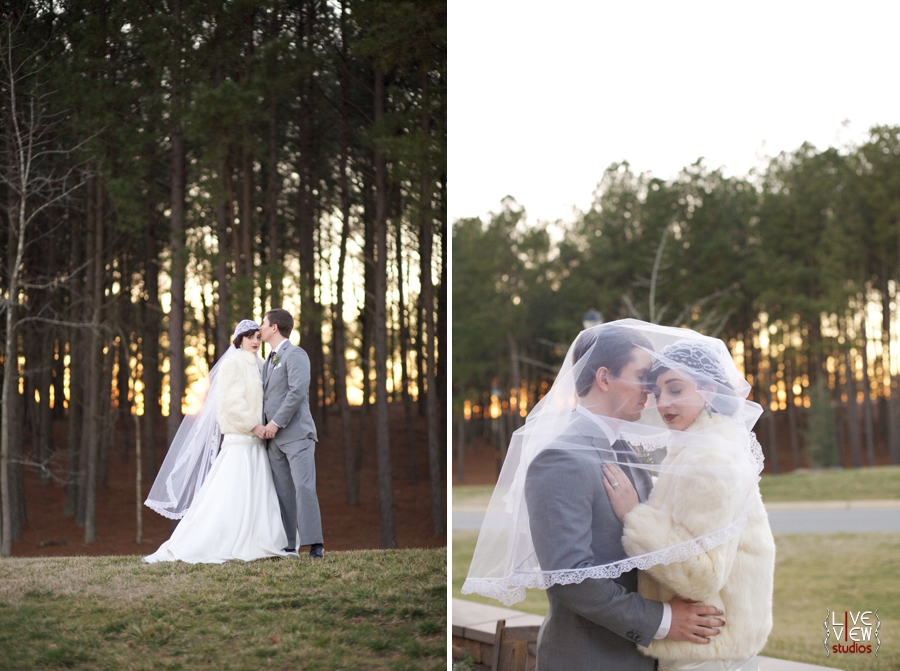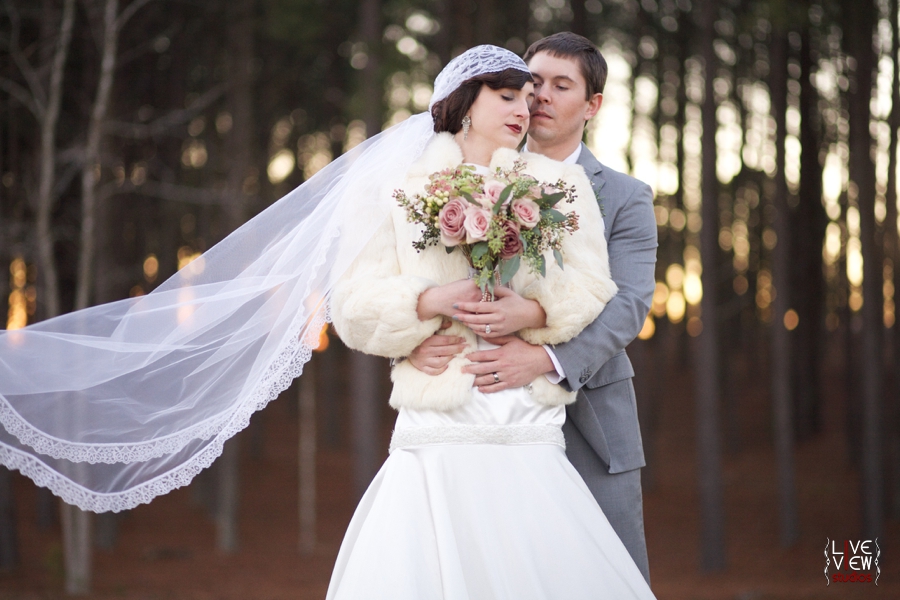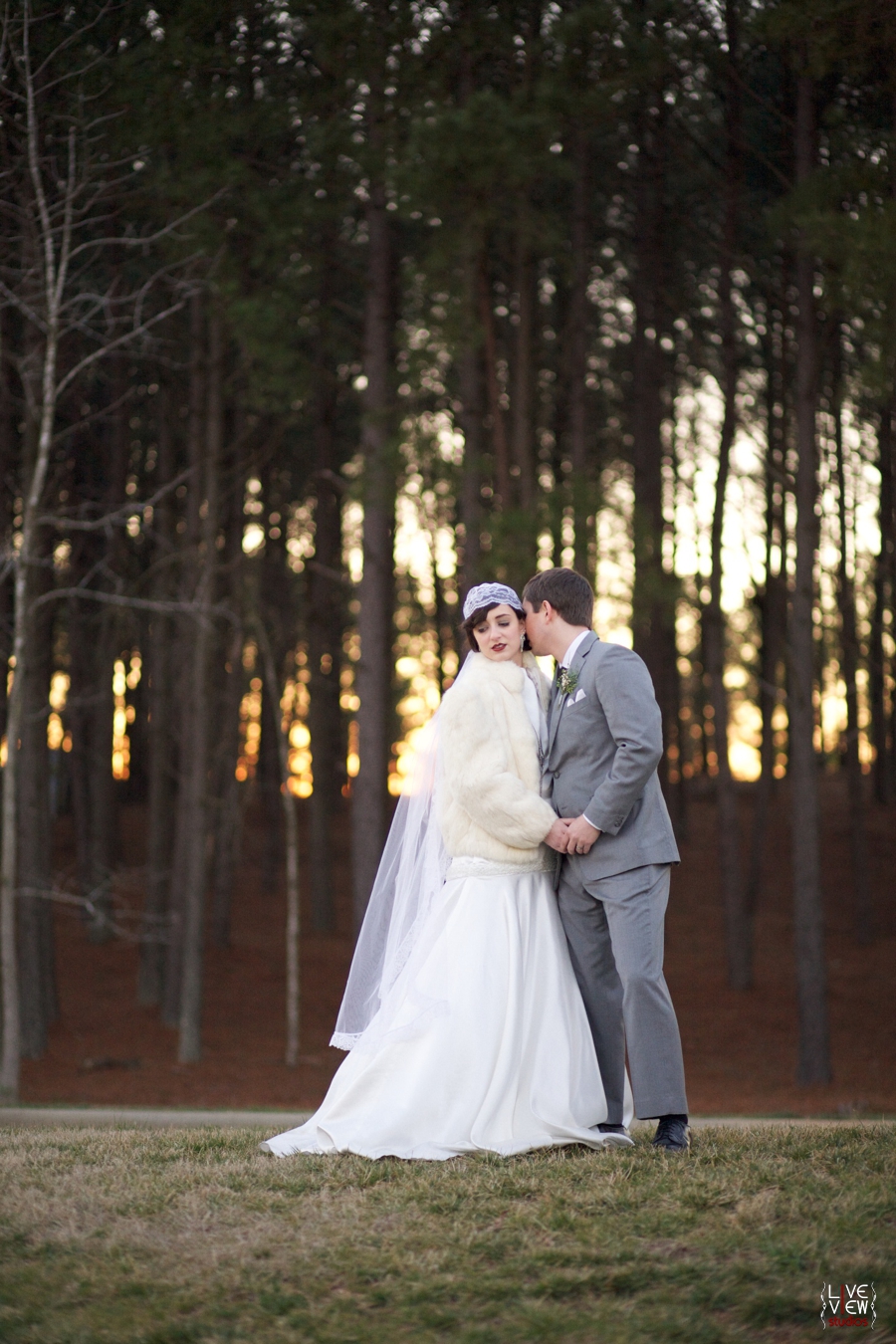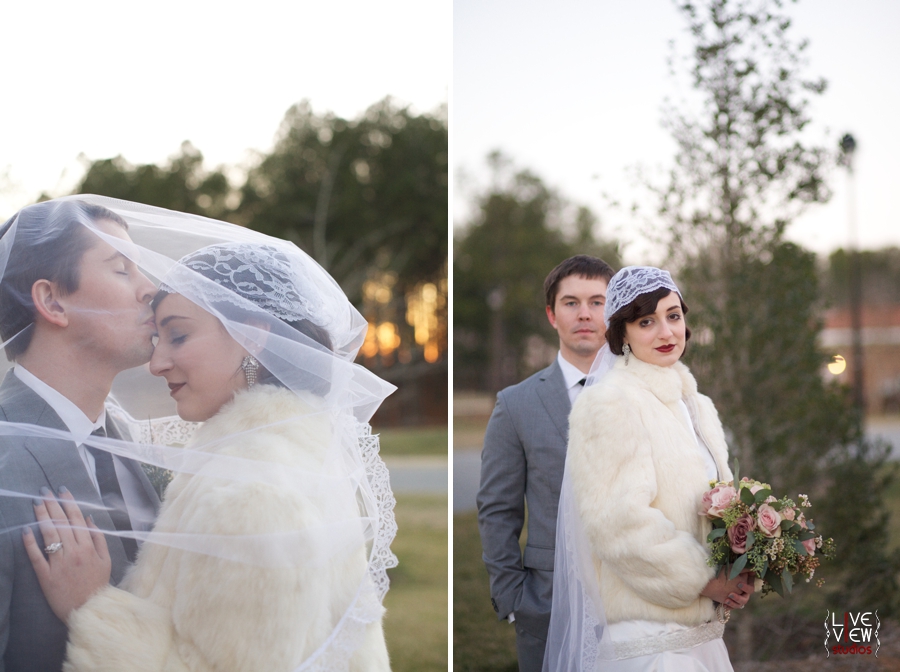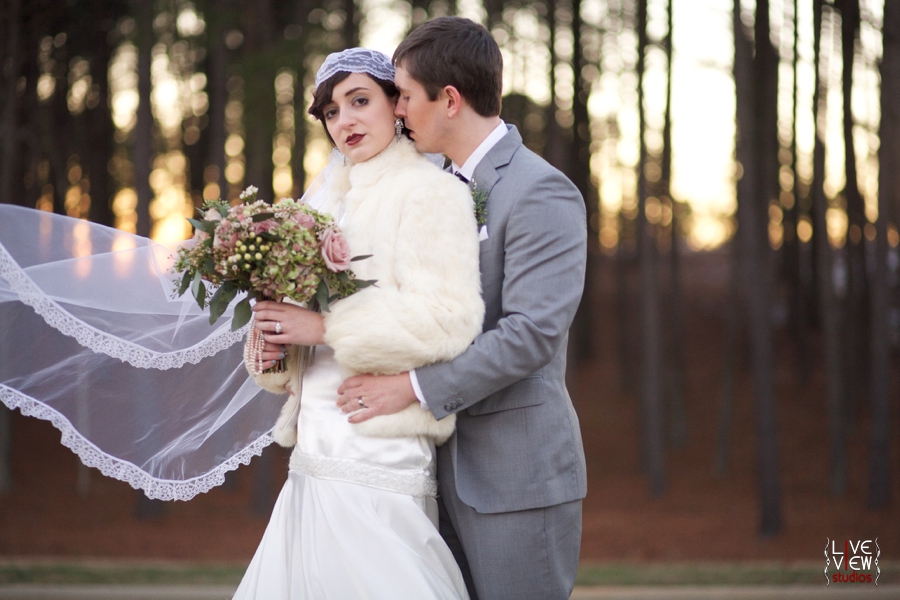 Of course having a real-life couple is always extra special .. and Mollyann and Sean were just adorably romantic together! So overcome with the romance in these images …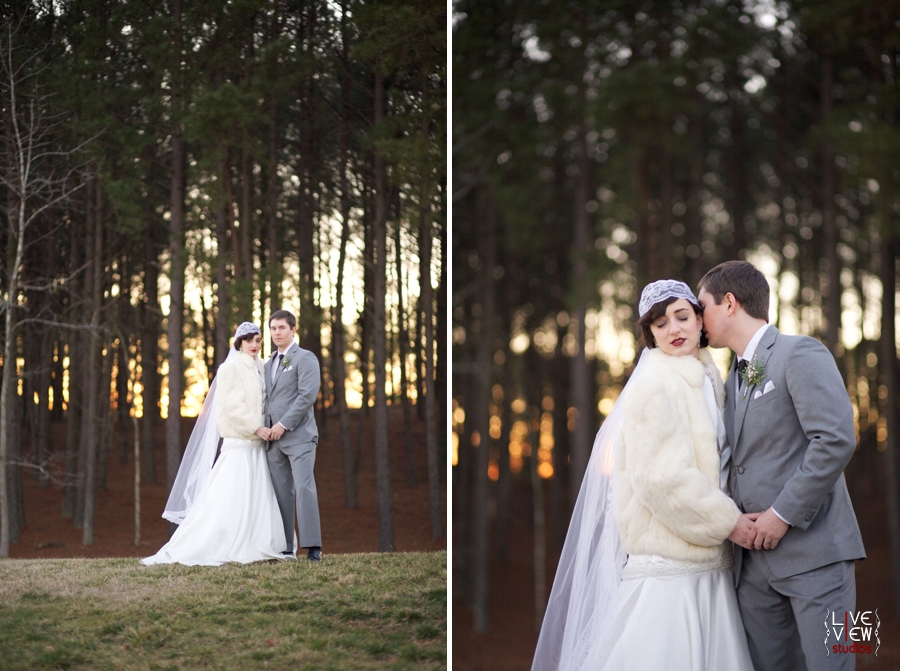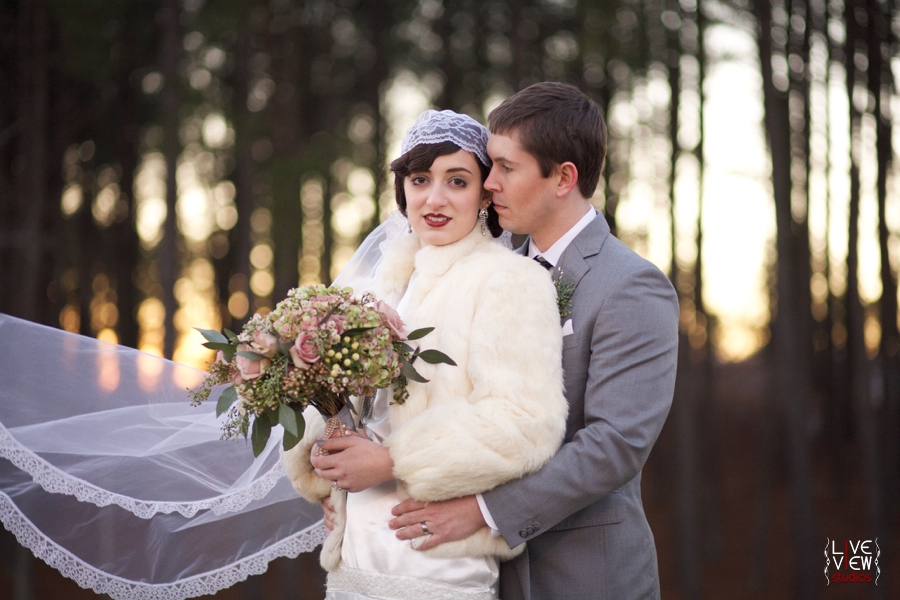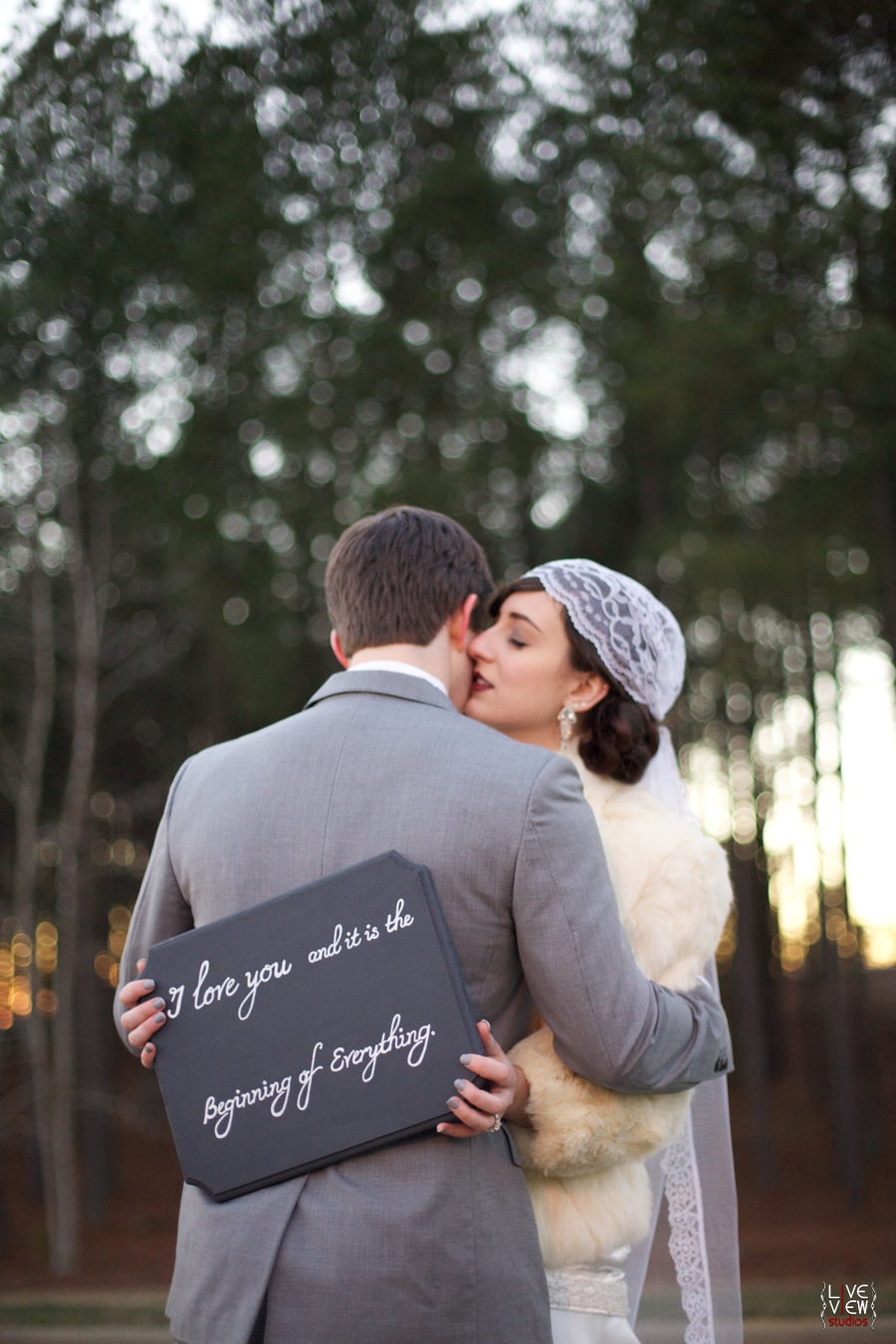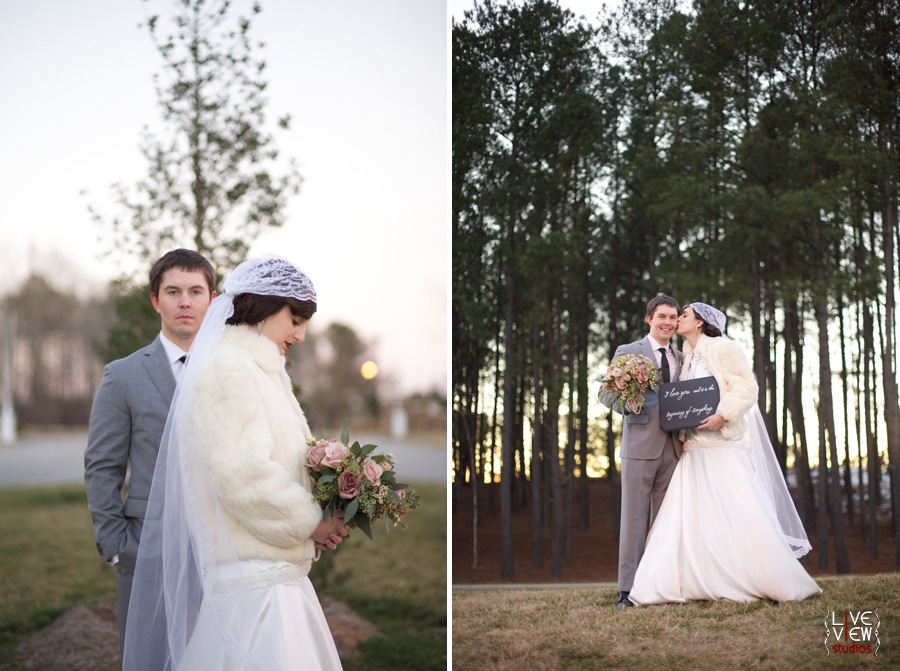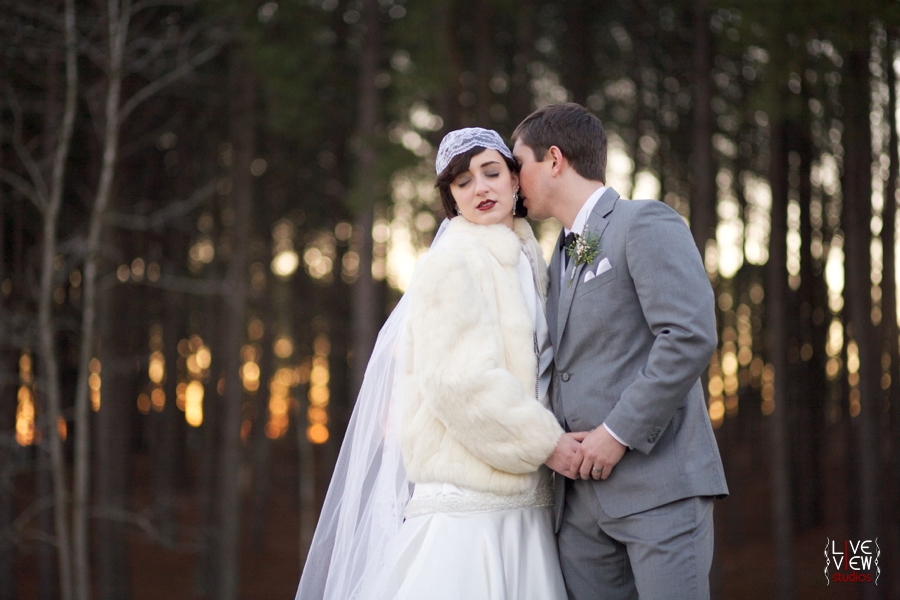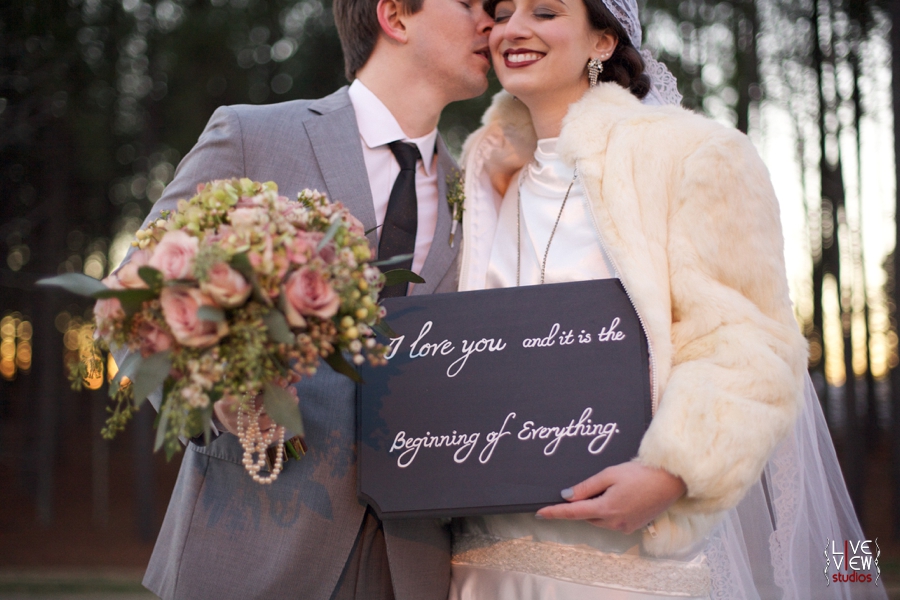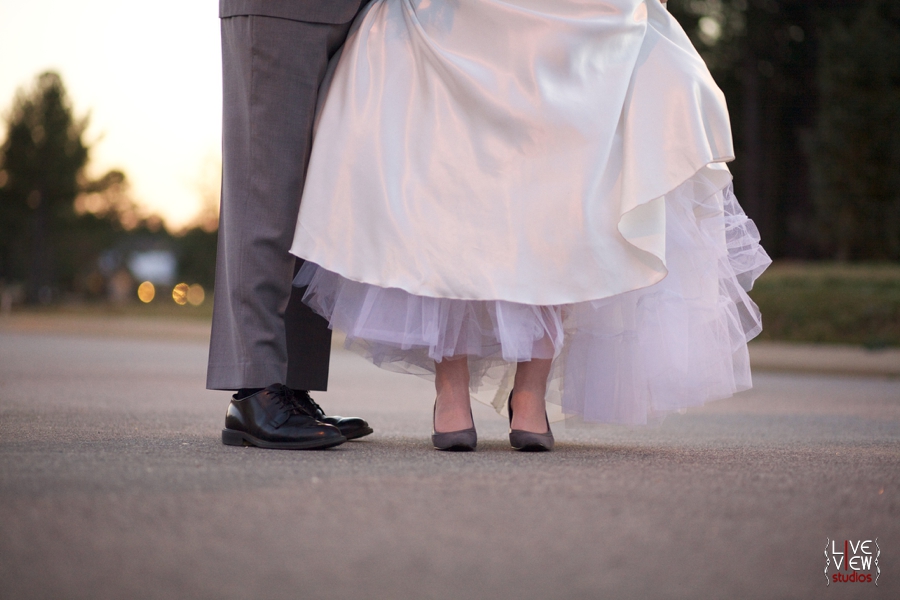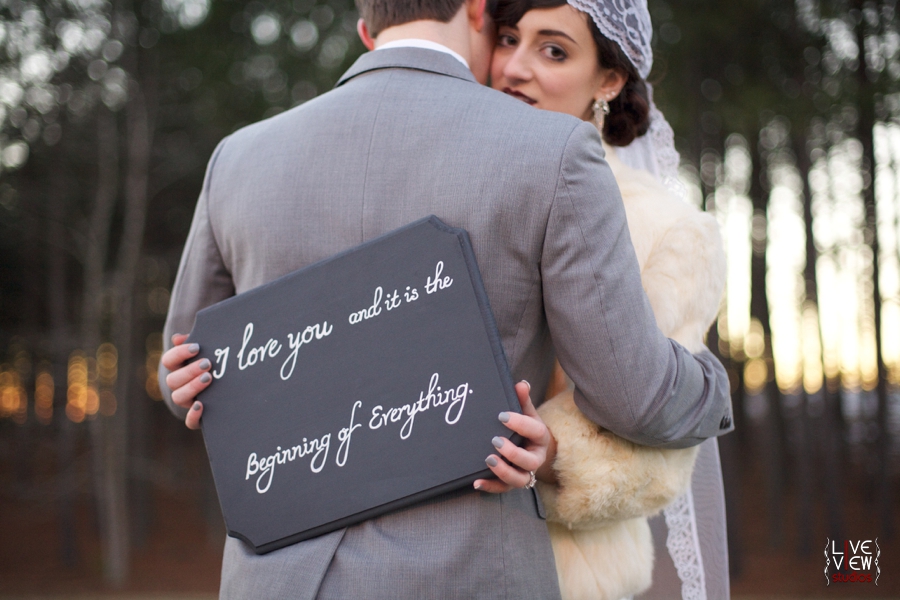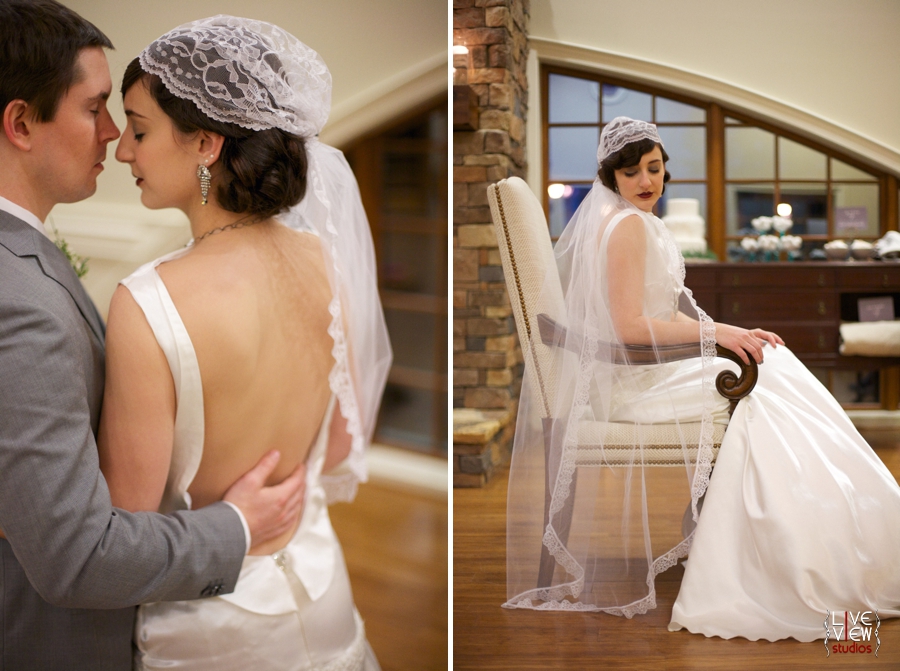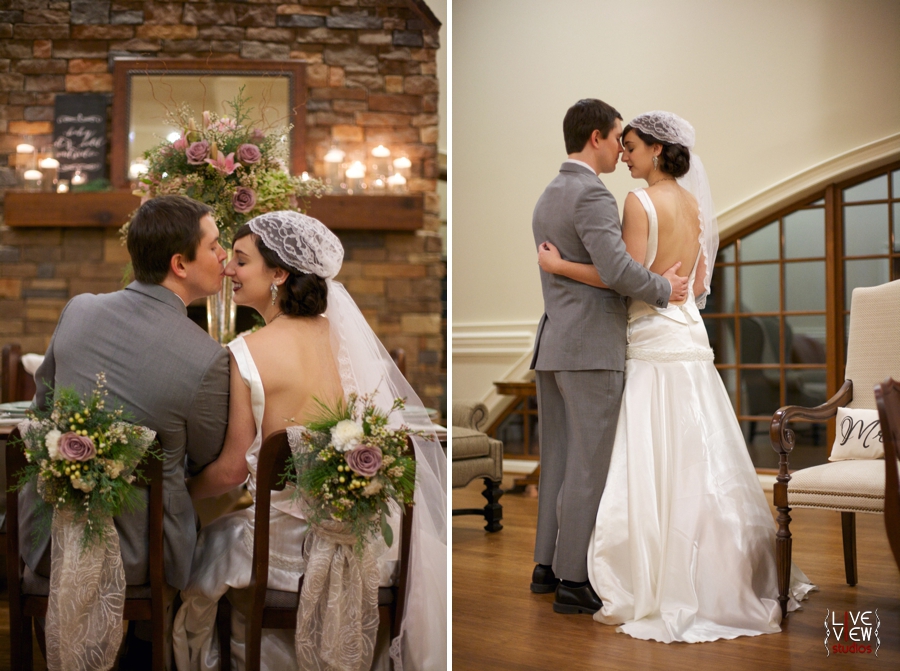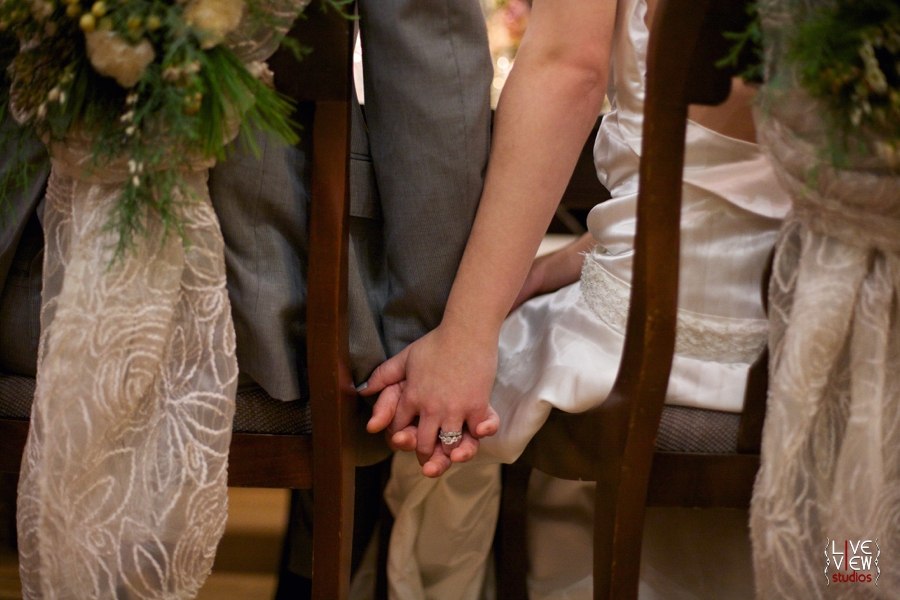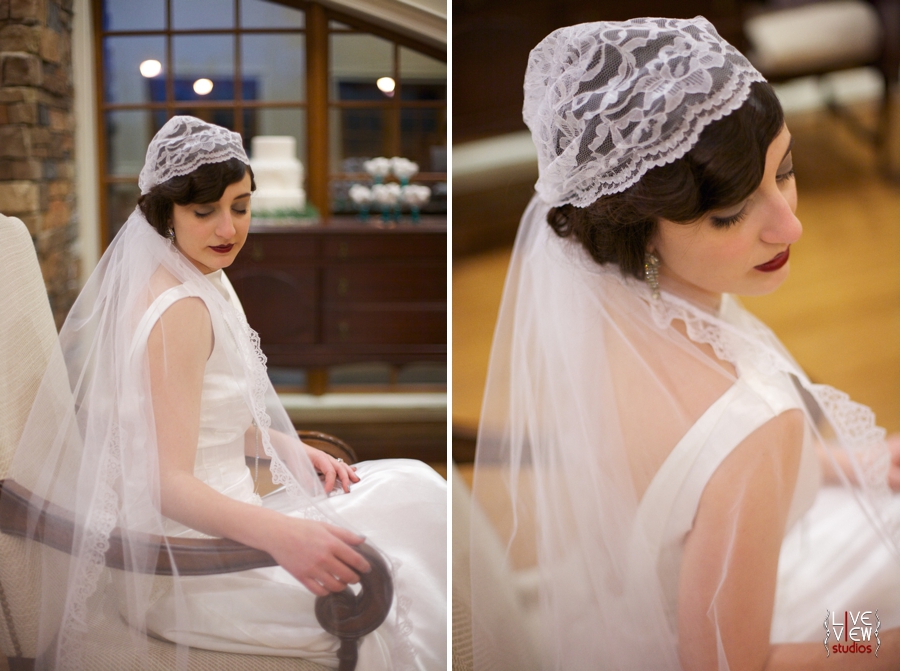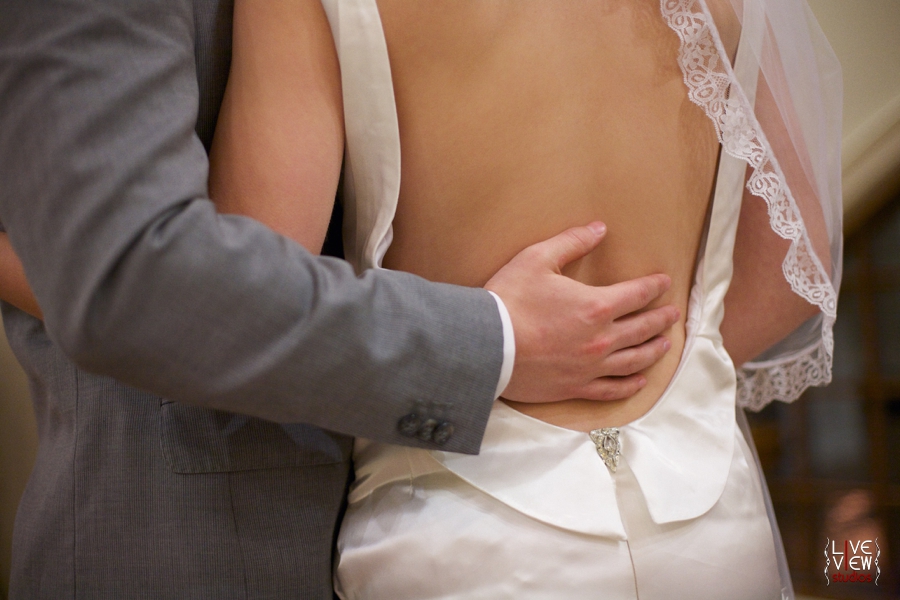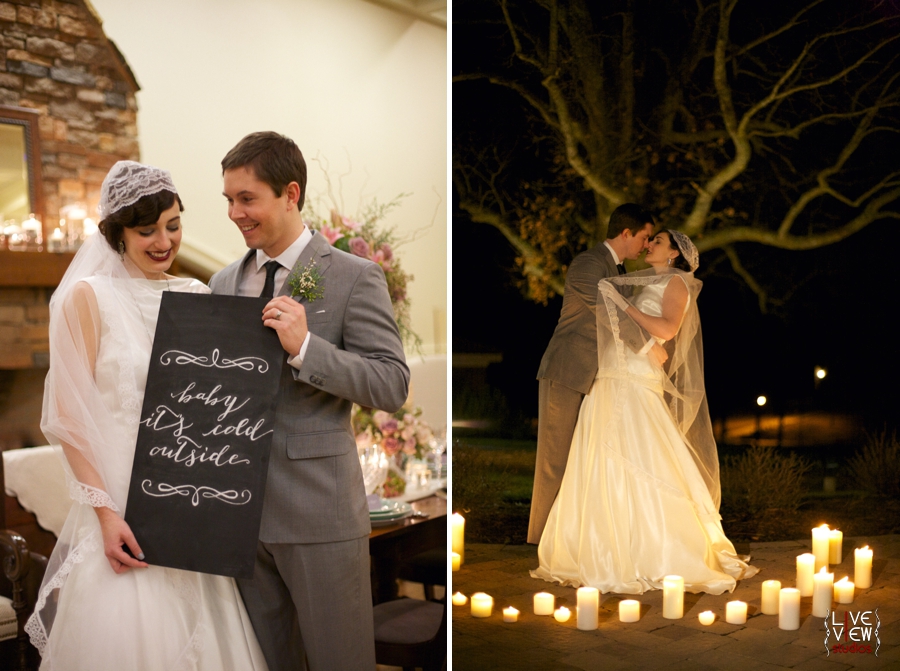 No winter wedding could be complete without a little snuggle under the blankets, in the candlelit darkness …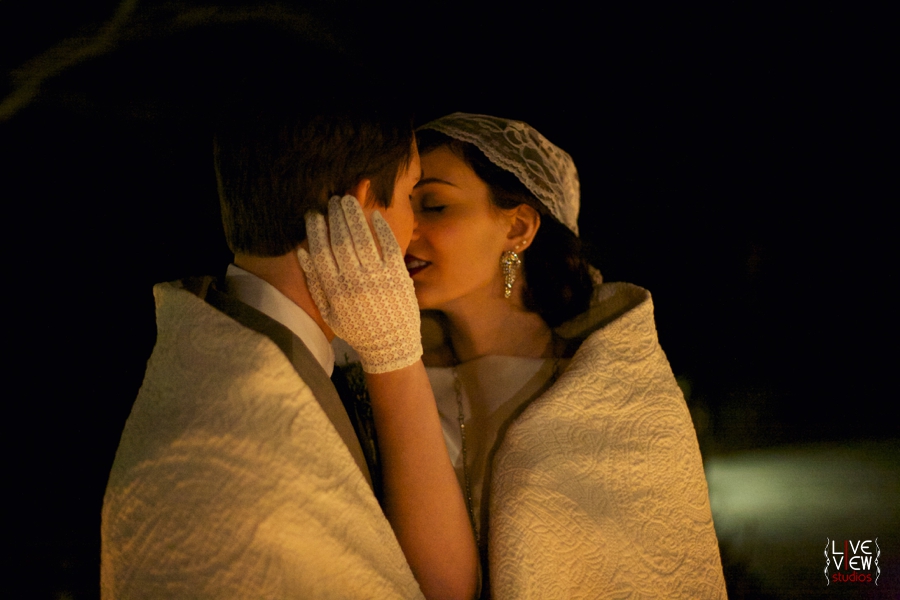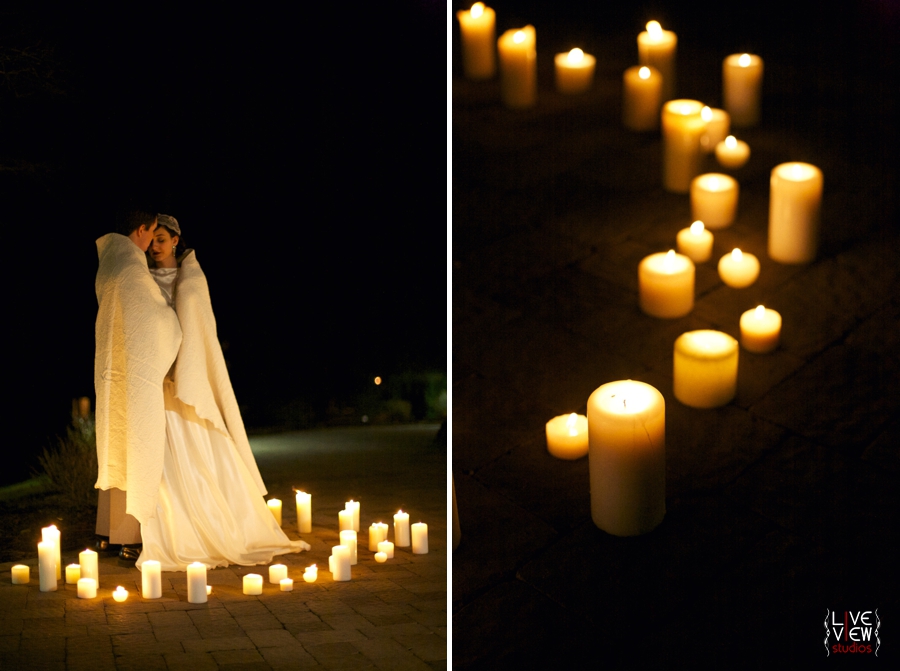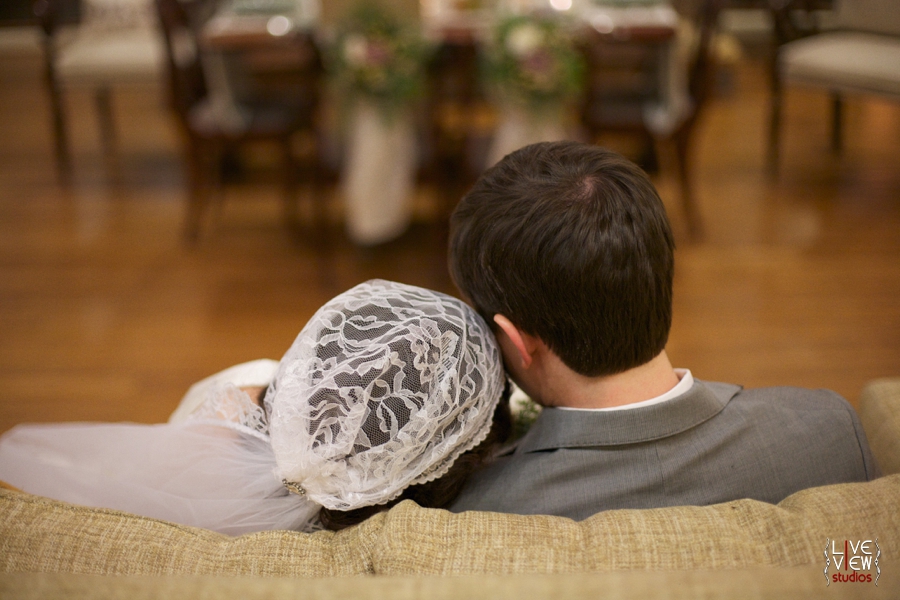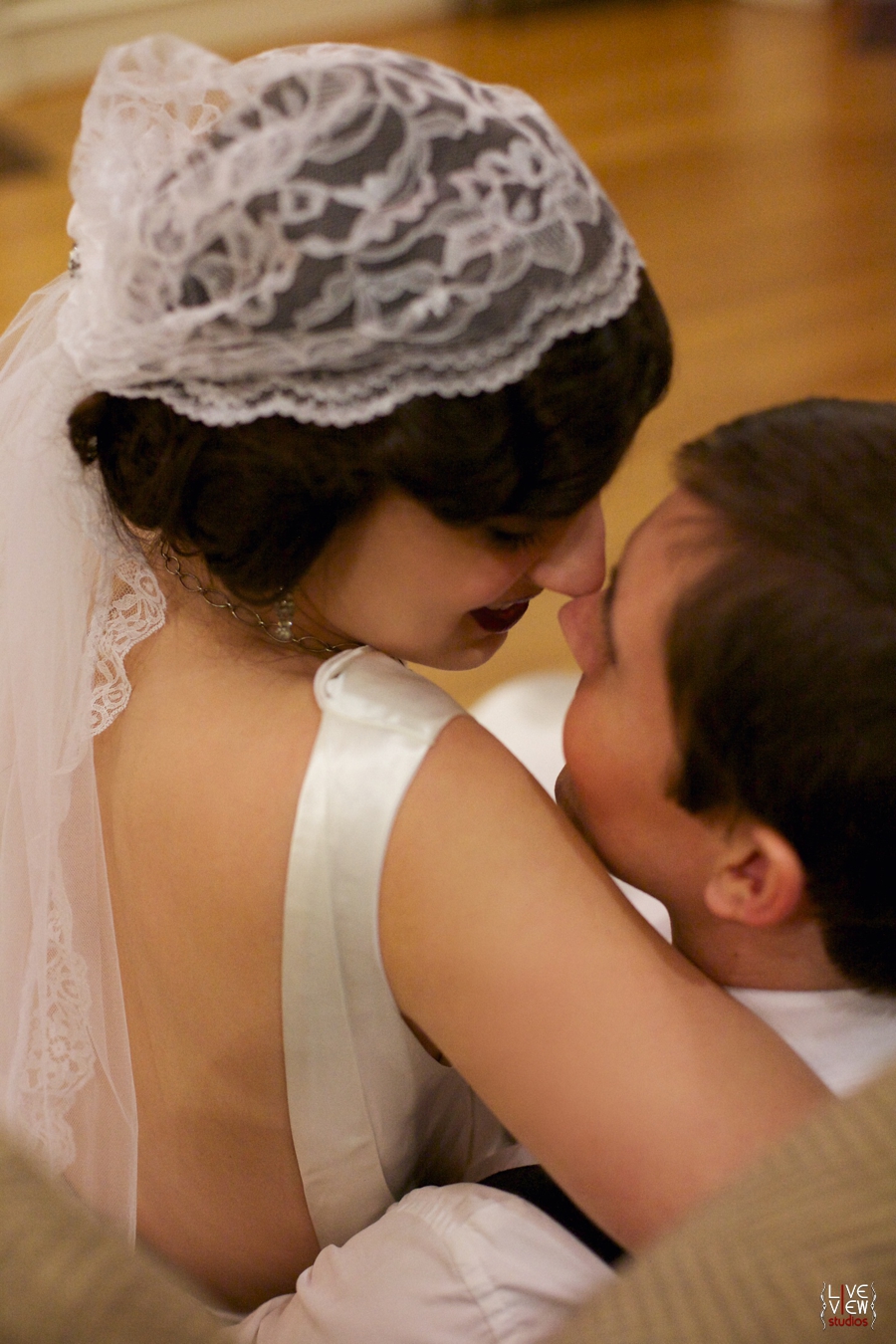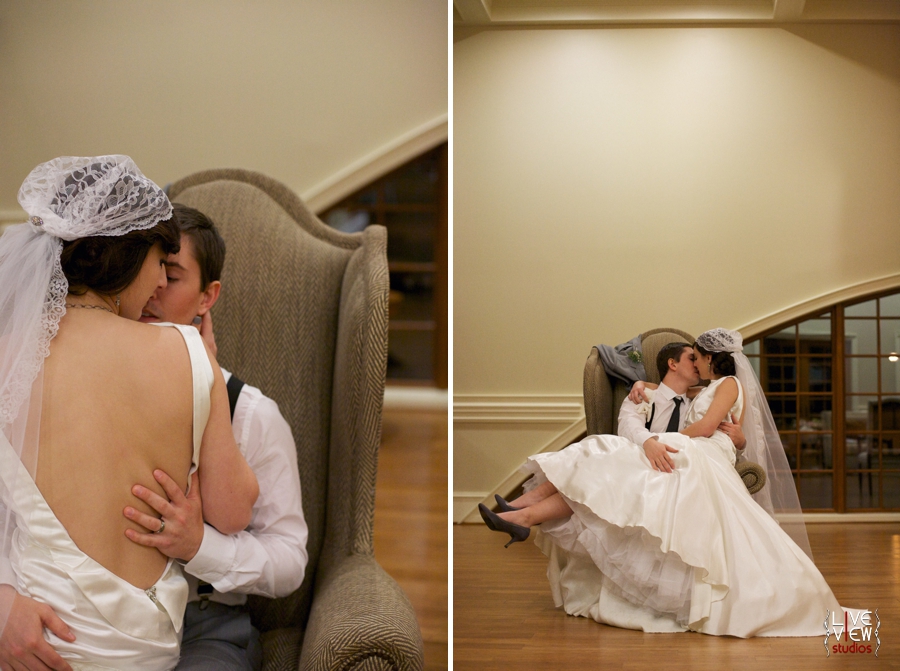 We are so lucky to work with some of the most talented people in this industry … be sure to visit their sites to see more of their lovely work. xoxo
Floral & Event Design: Embellished Blooms
Dress Designer: Edie Kaye
Stationary Designer (& Baby It's Cold Outside sign): Bella Joviality Stationary
Venue: Piazza at Portofino
Cake Designer: Linacucina
Vintage Furniture Rentals: Uncommon Gatherings Vintage
Makeup + Hair: Karen Michelle Clark
Jewelry: Oh So Curio
Veils & Headpieces: Petals by KC
Signs & Mr/Mrs. Pillows: Raindrops on Roses Boutique