Most nights they spent curled up together, barefoot, books in hand, or painting the beautiful French countryside which danced around their home. This night, they turned their artistic attention a different way, toward celebrating the beauty they had created together:
The morning saw them preparing their feast: a gentle flurry of slicing and seasoning, peppered with stolen kisses and sweet glances. And as evening came and guests were welcomed, surrounded by their closest friends, they raised a toast – to marriage, art, and good food together.
The night grew dim, but the sound of a single guitar flooded the evening as stars began to appear and playfully wink overhead. He reached over and his hand made a home in hers, and as their eyes met a smile played at the corners of his mouth and she returned in kind. They held each others hands tightly and drank in the dear faces around the table, content to be in the midst of what they treasured the most.
She leaned into him, pressed her cheek to his shoulder, and felt him dust a kiss on her temple—and his whispered words sank into her heart, "Tu es l'amour de ma vie, Mon Coeur."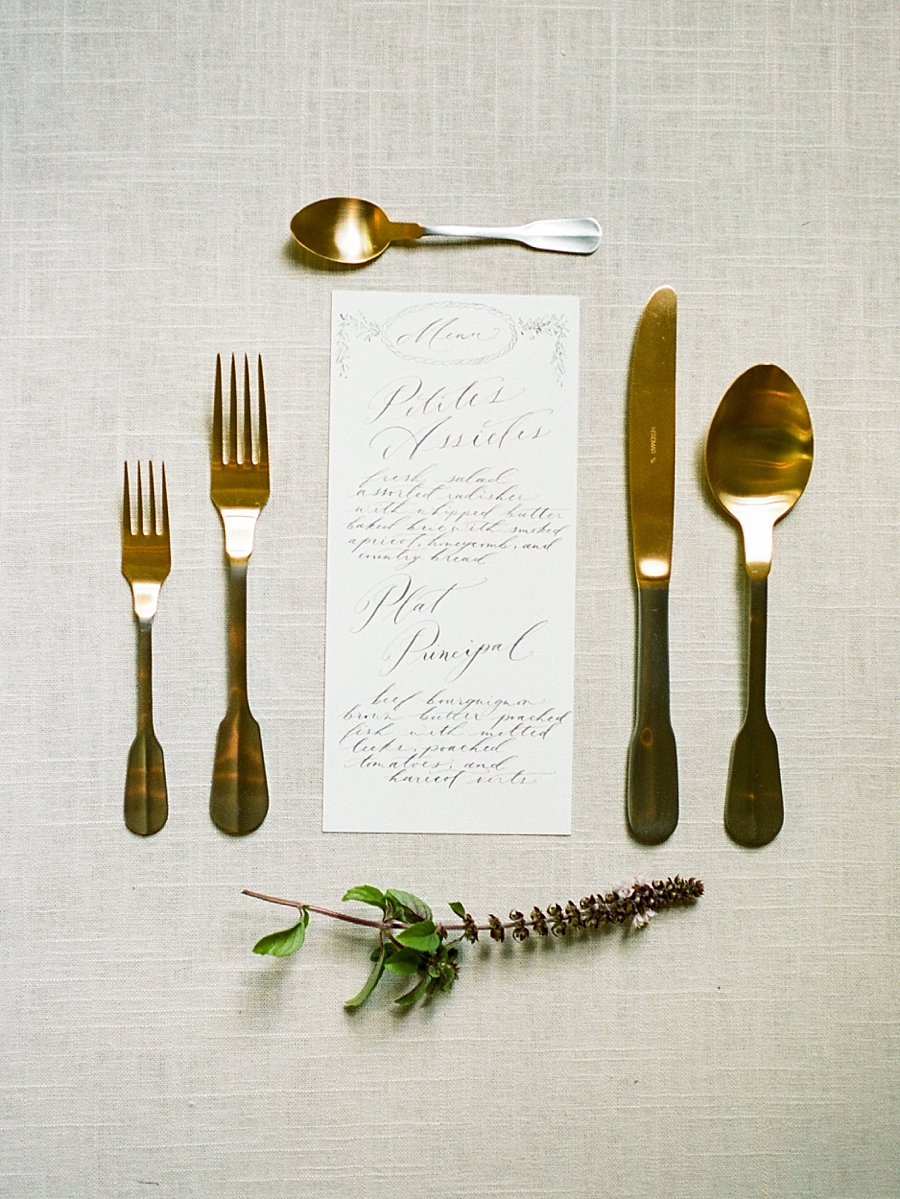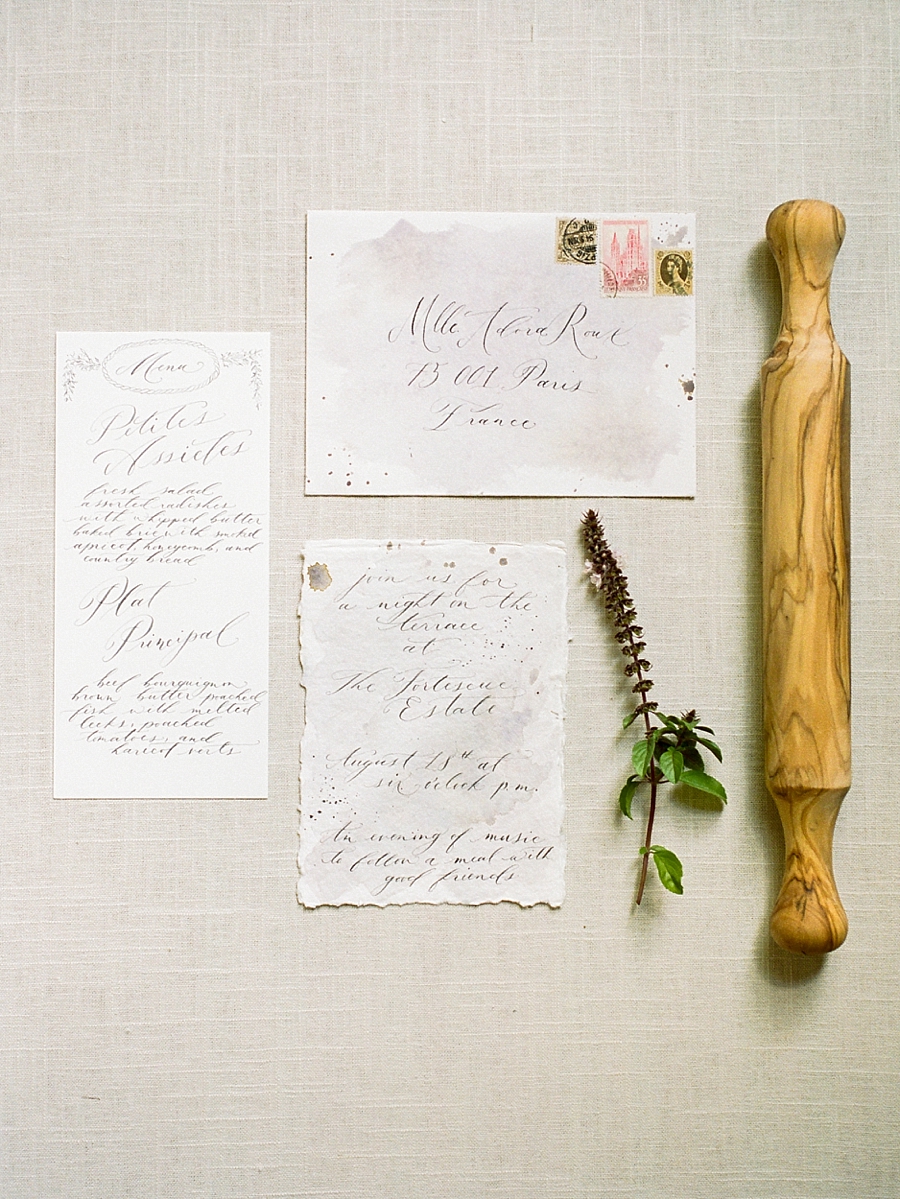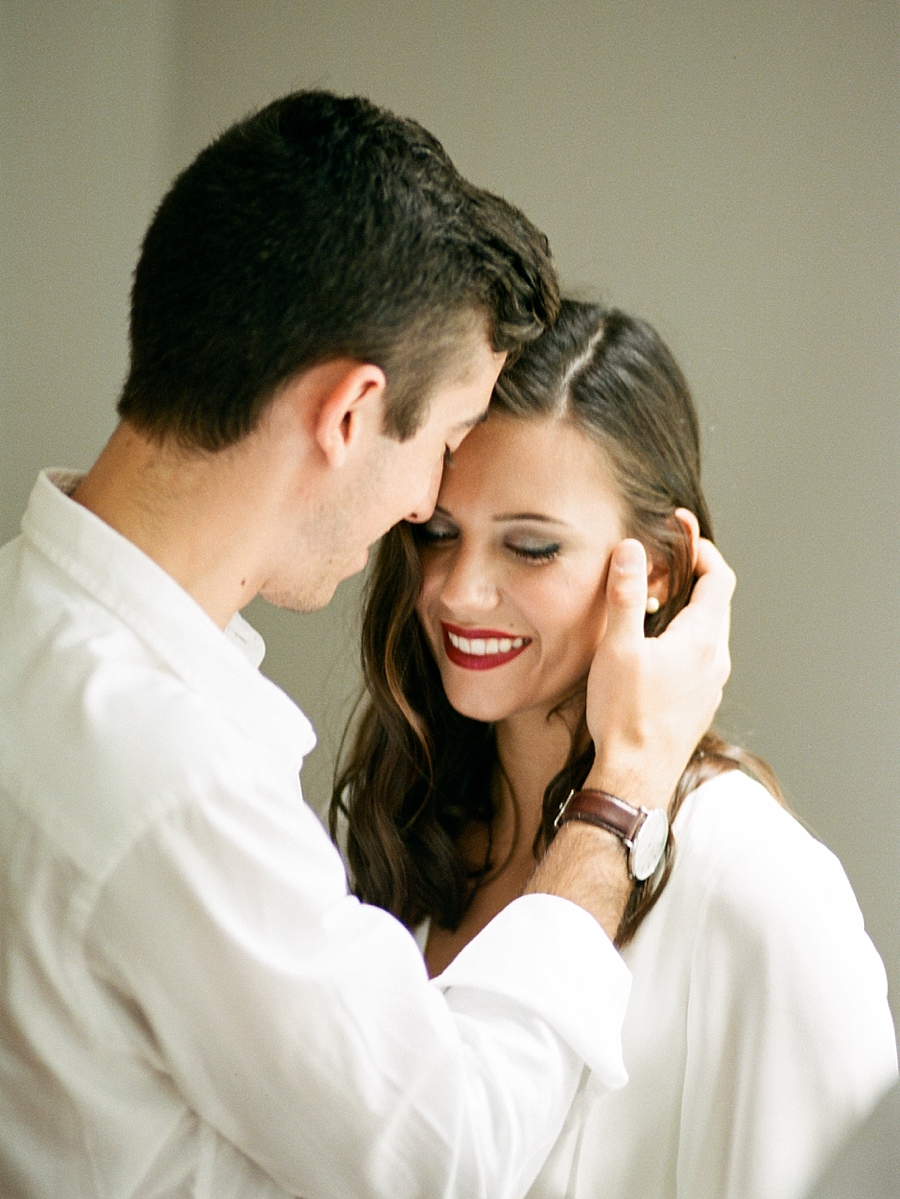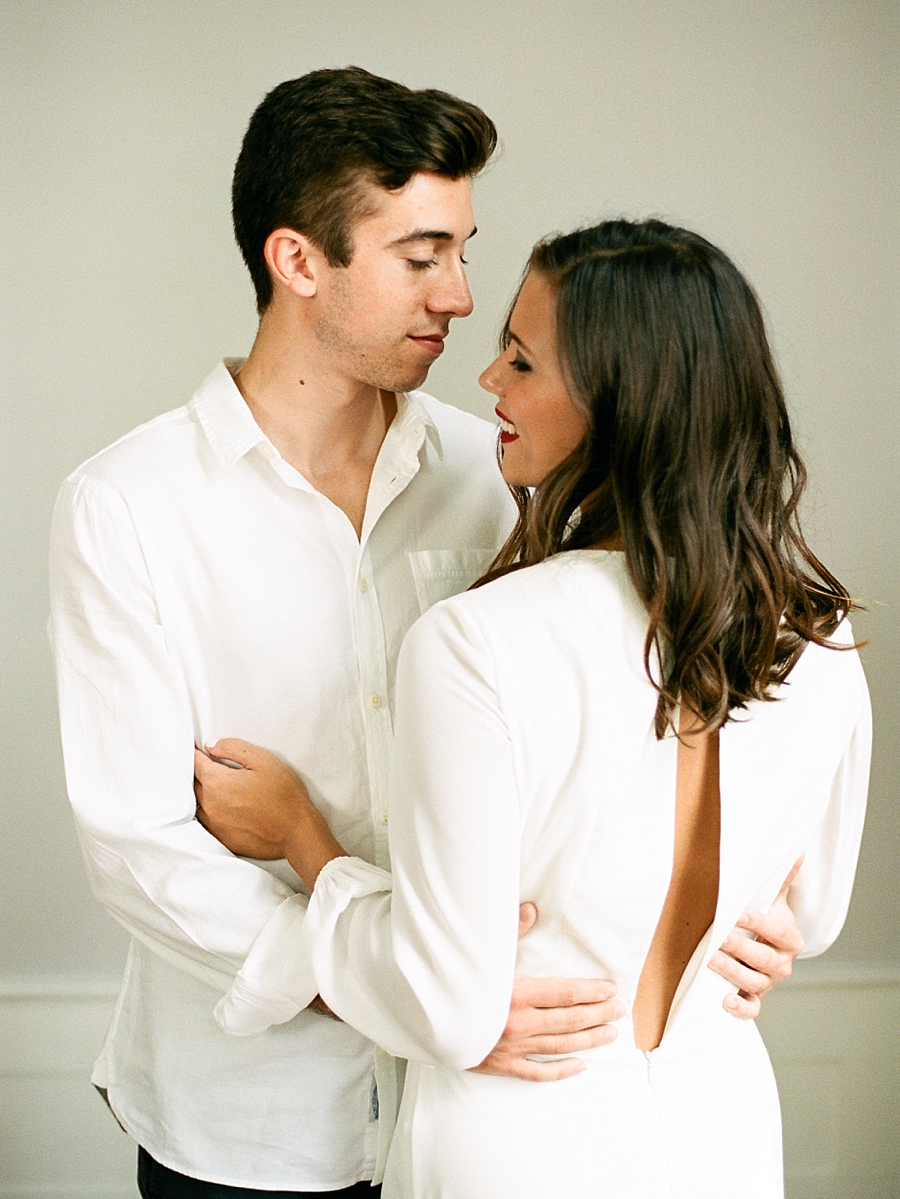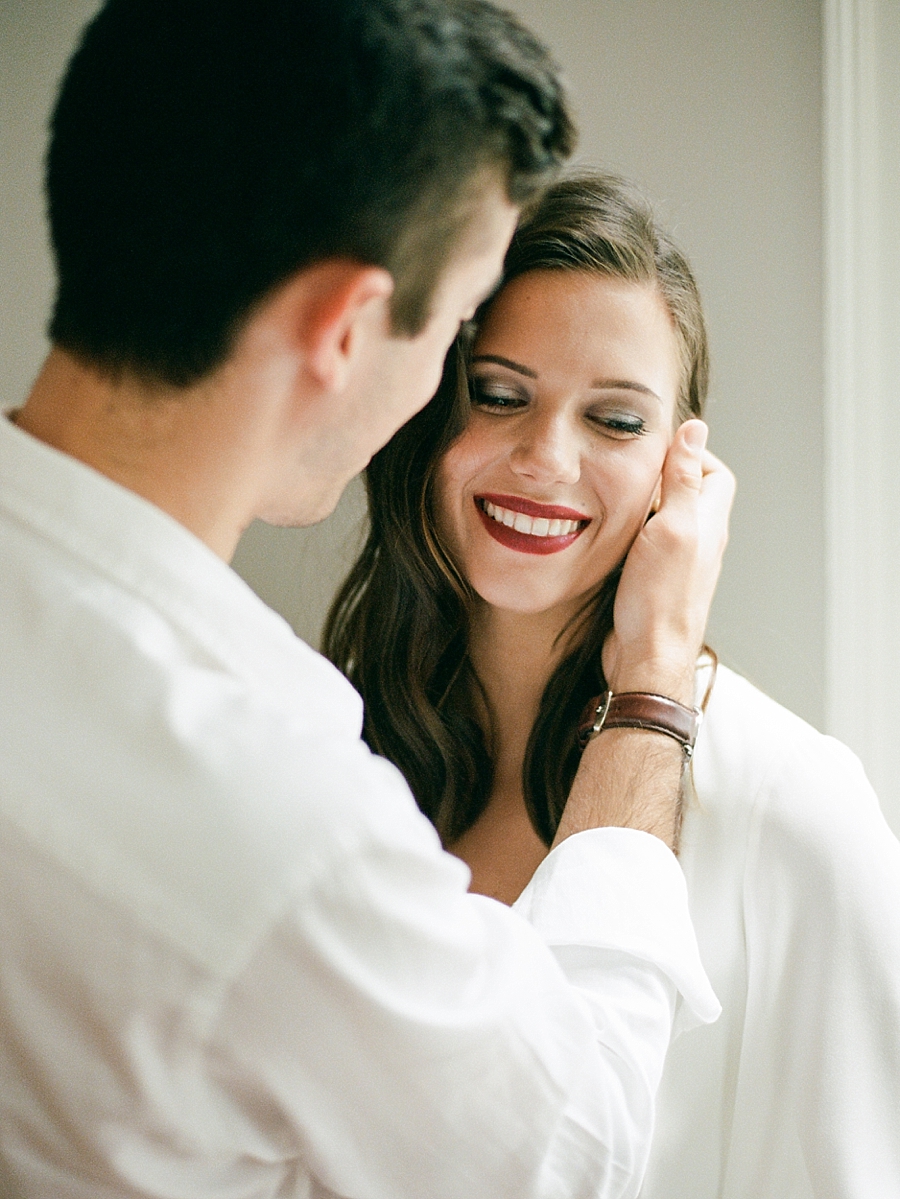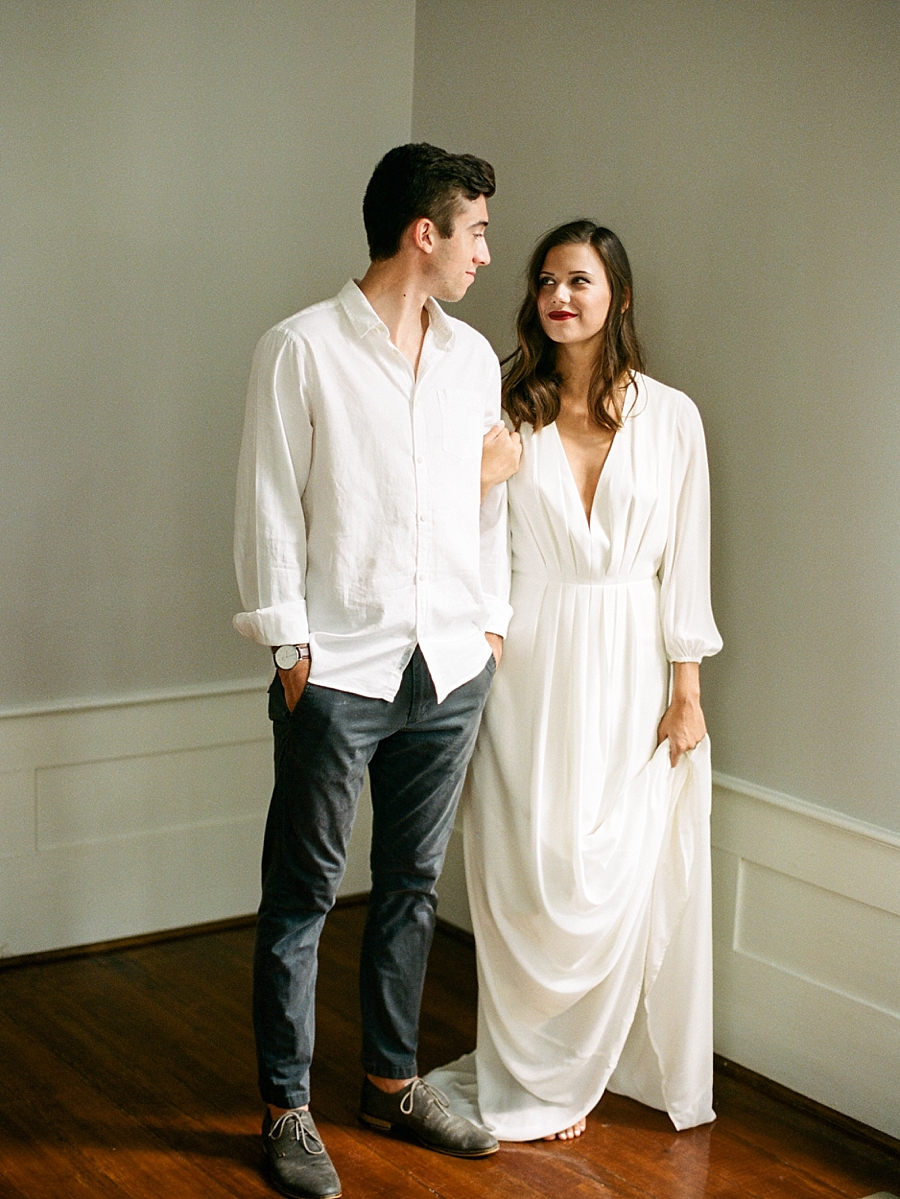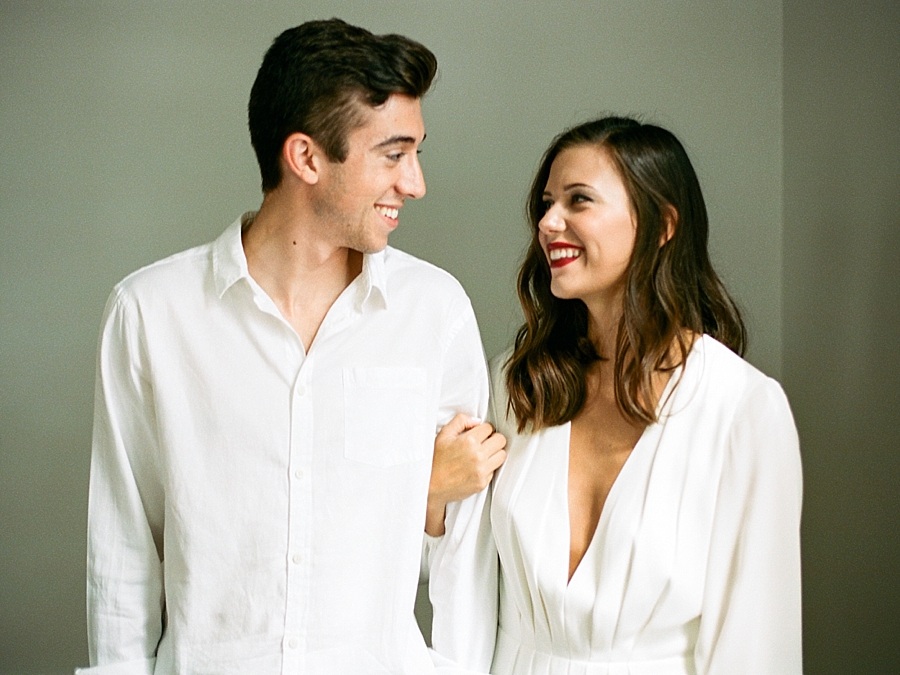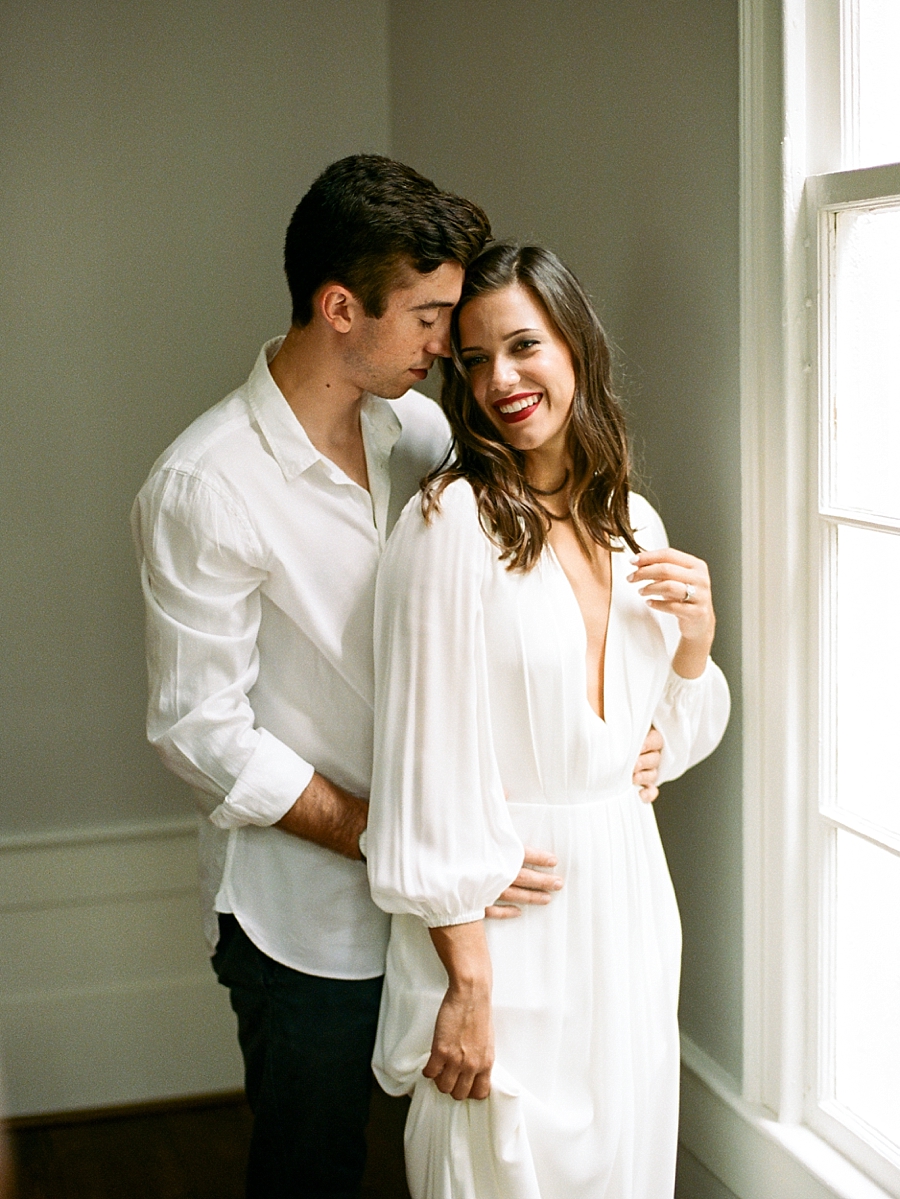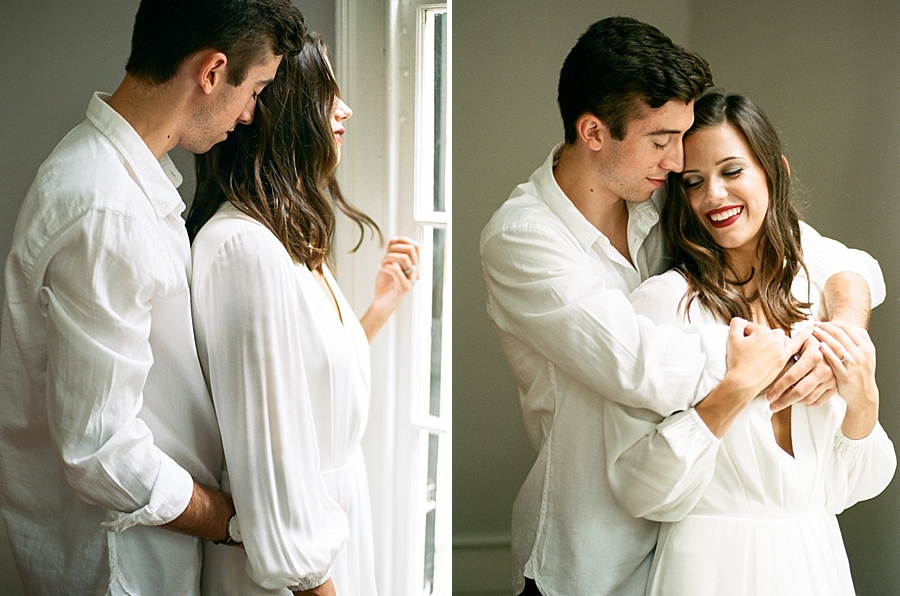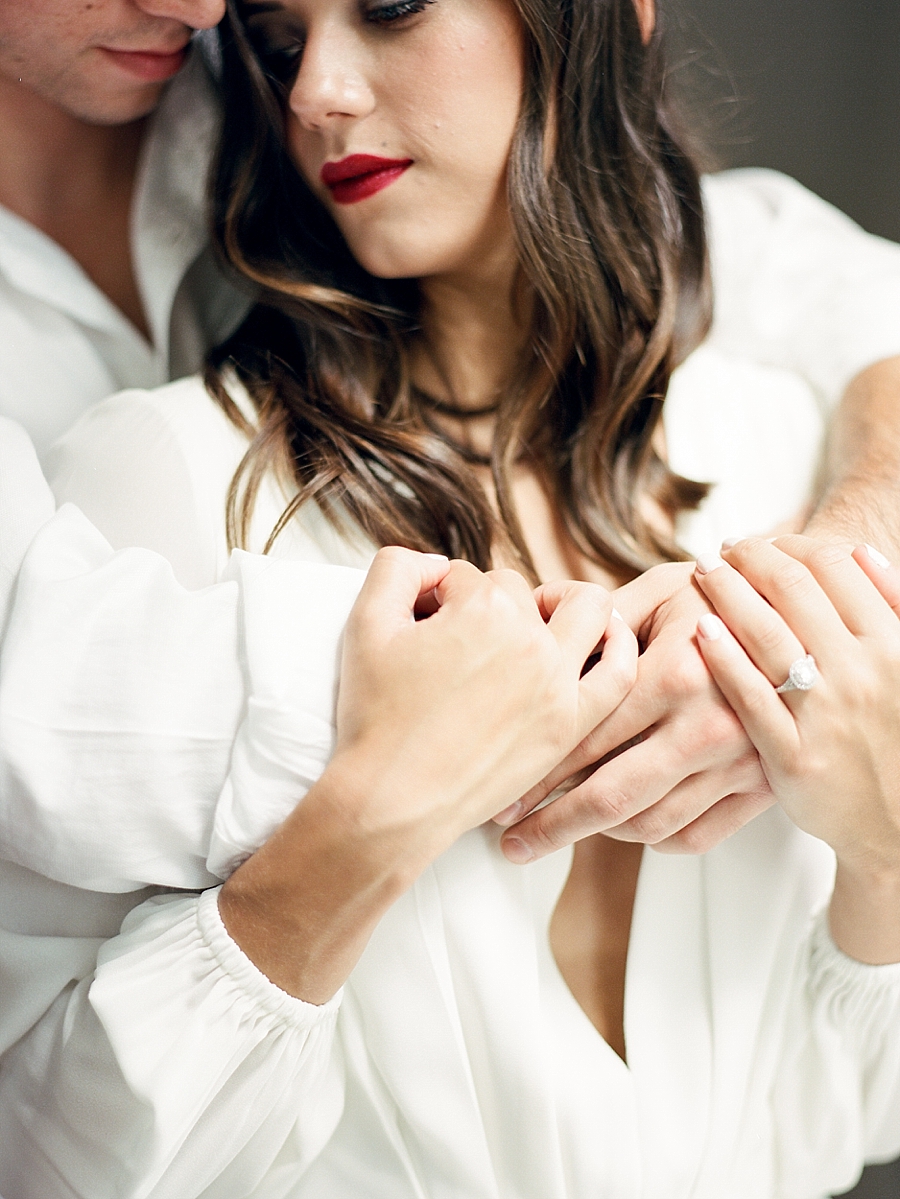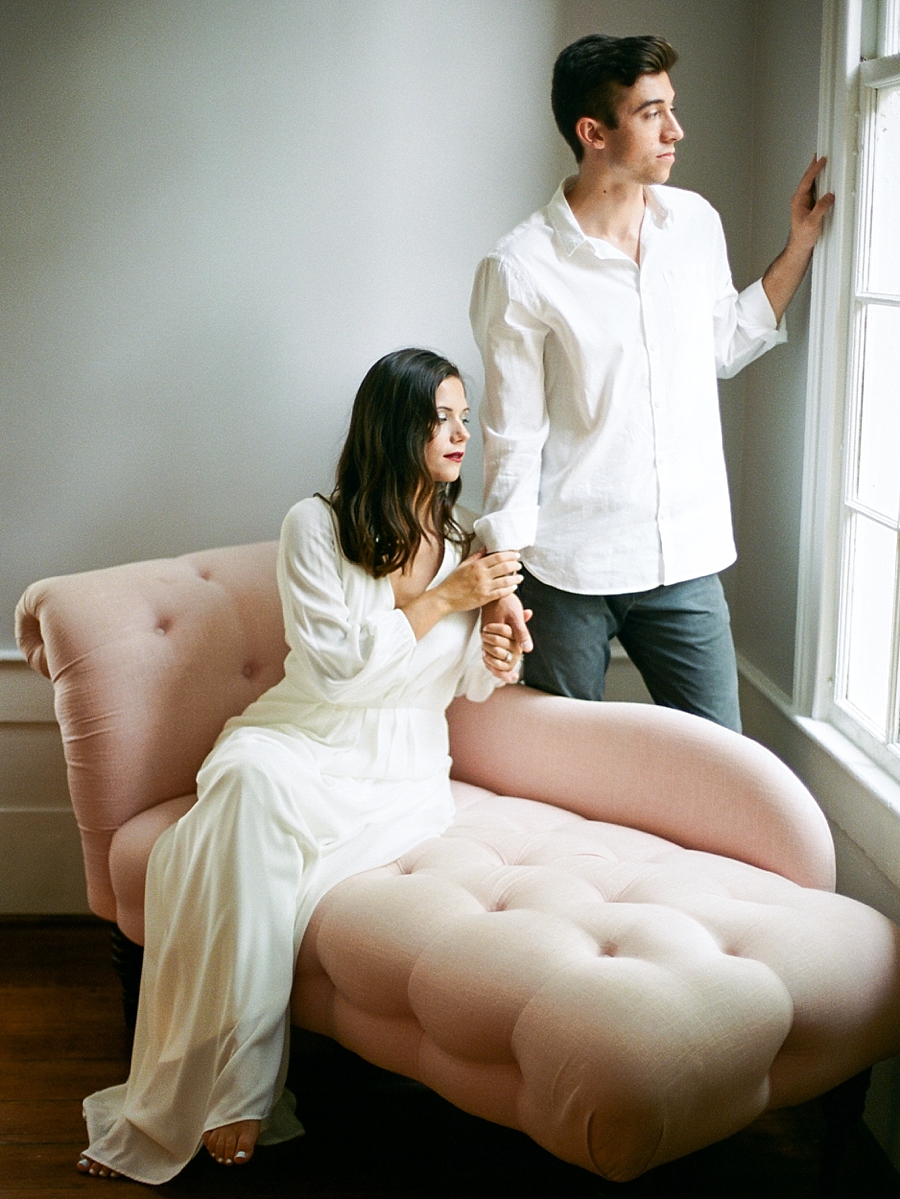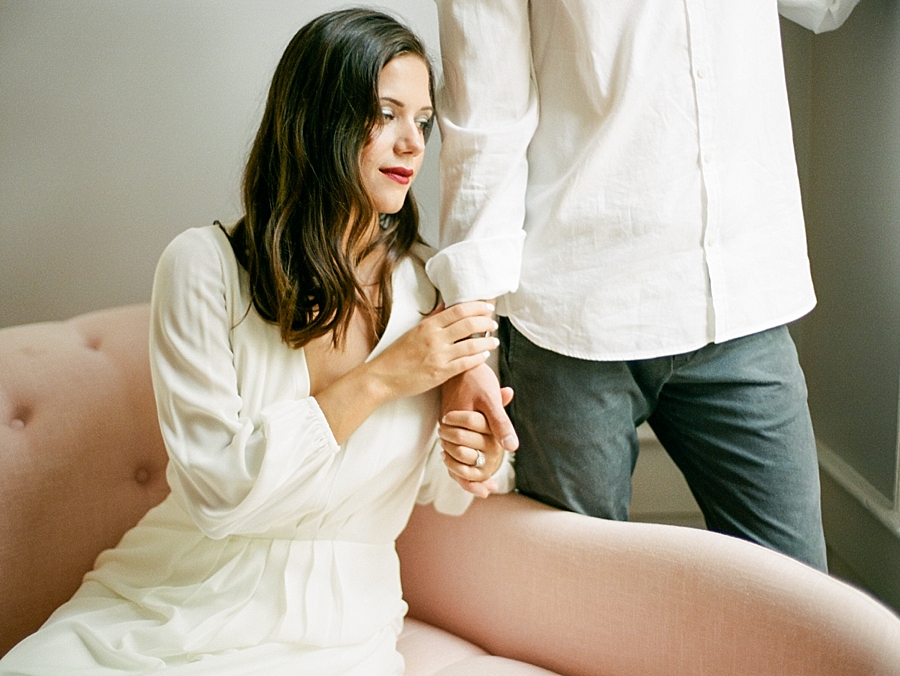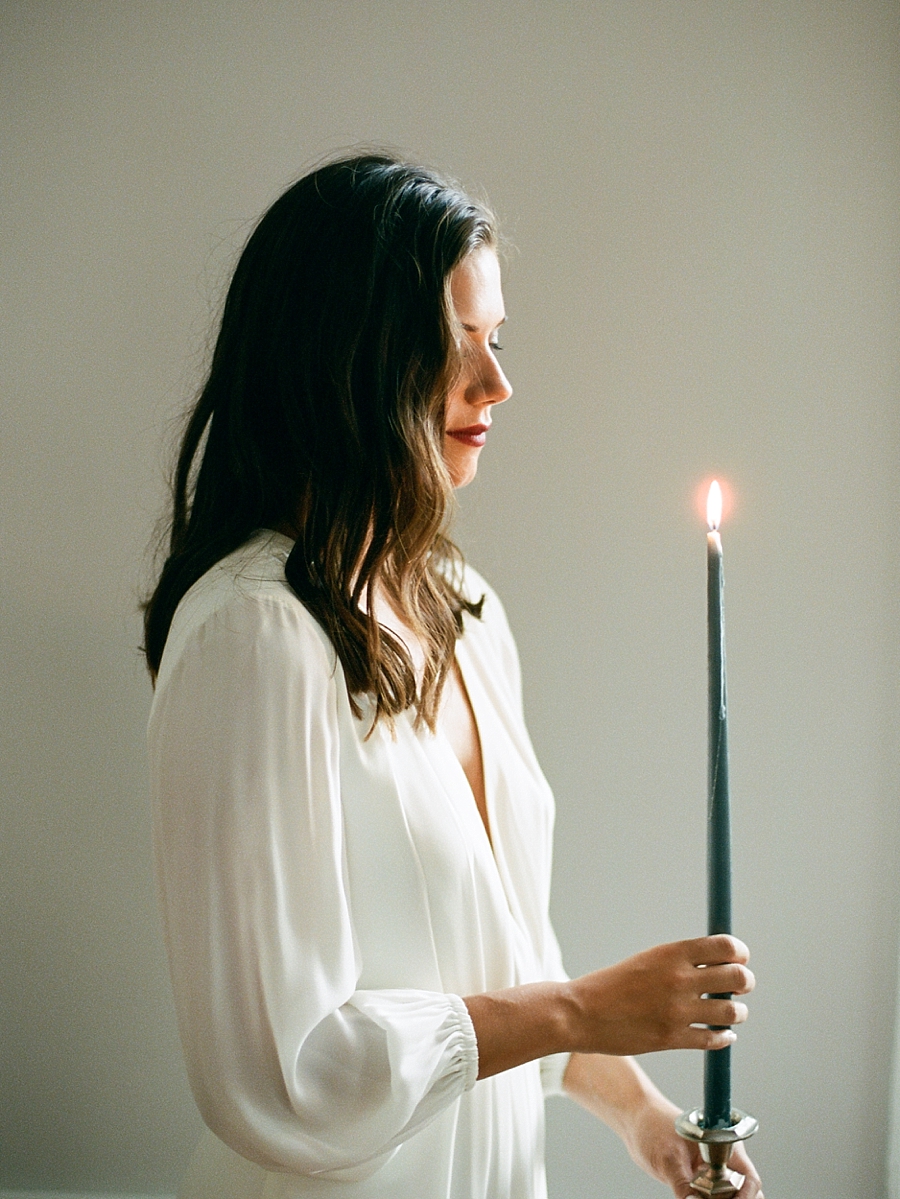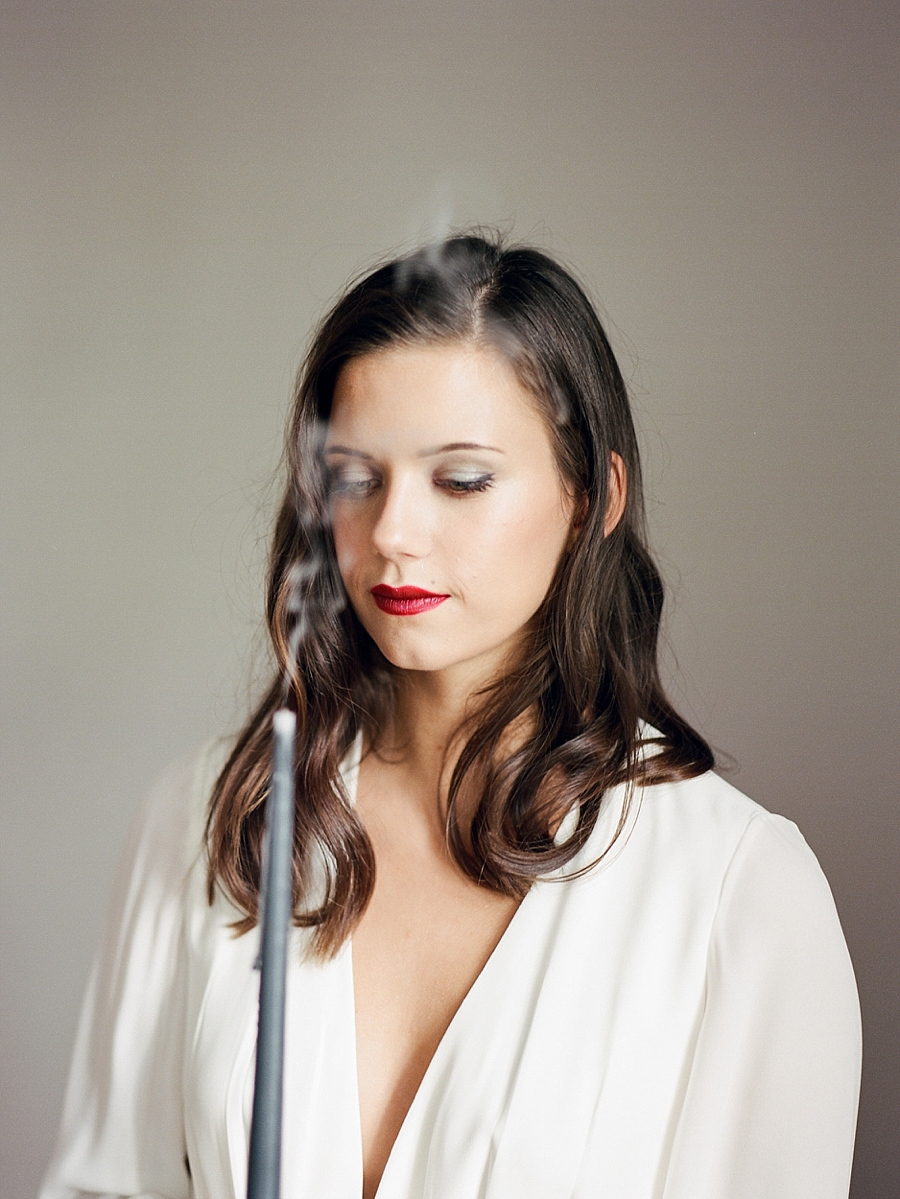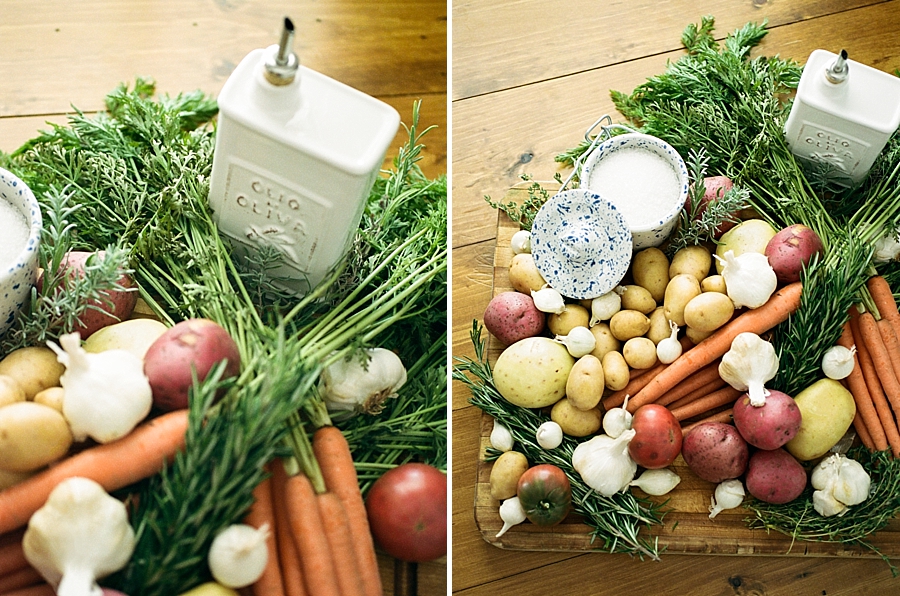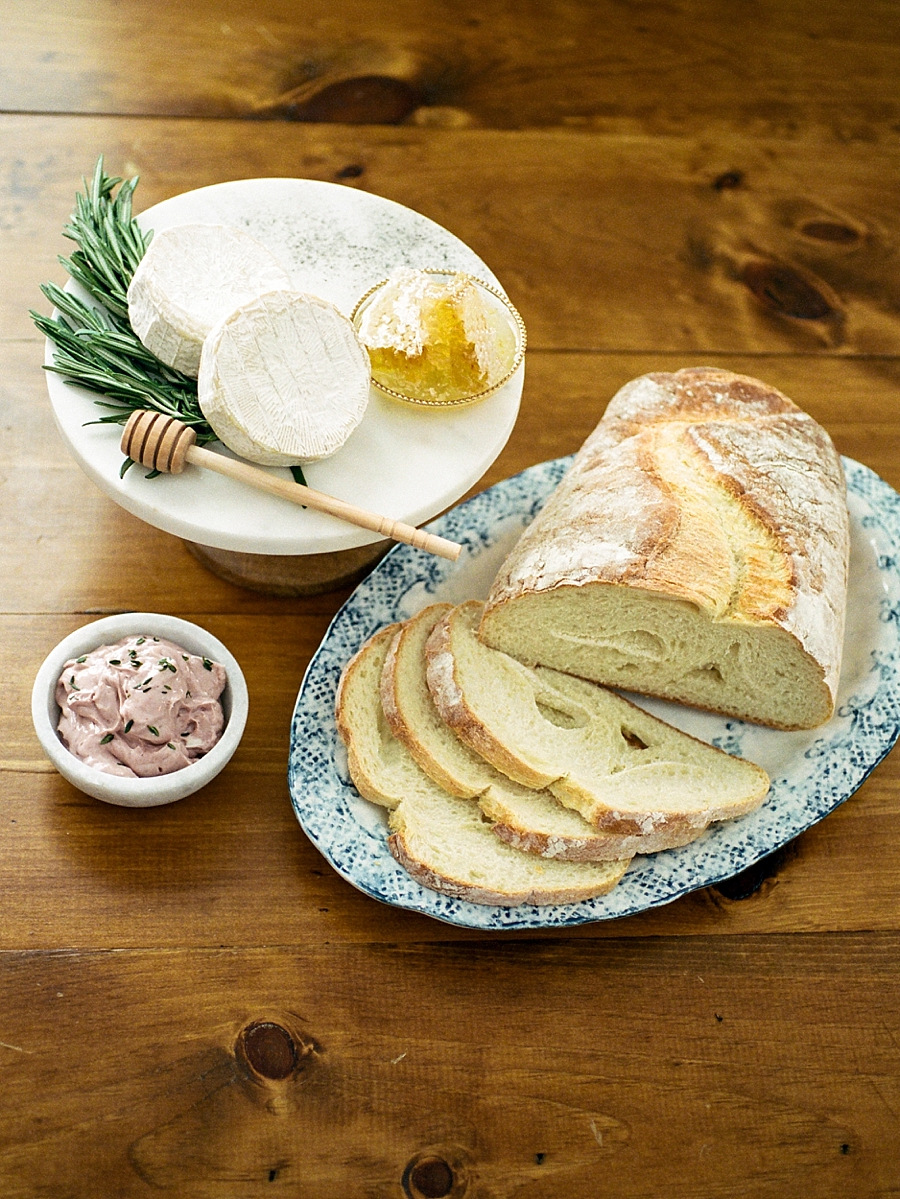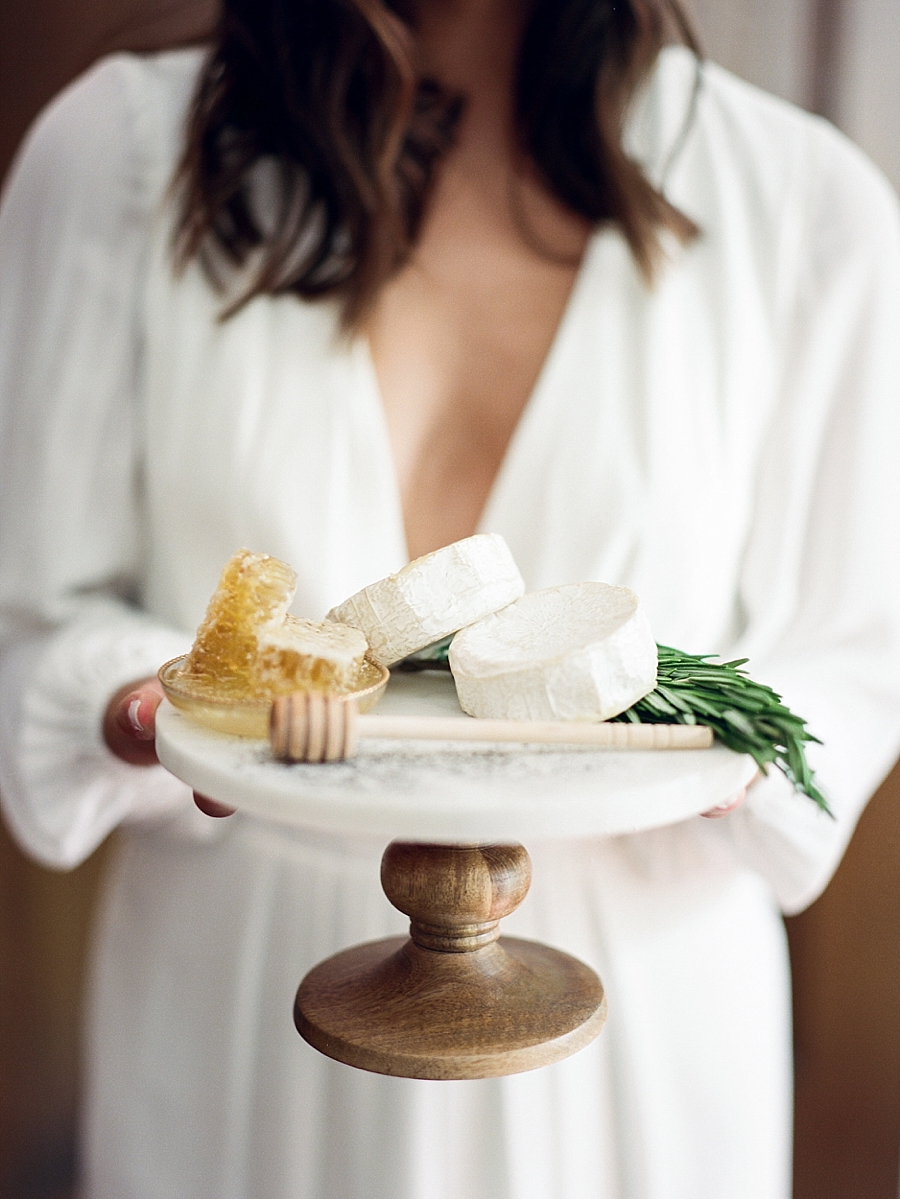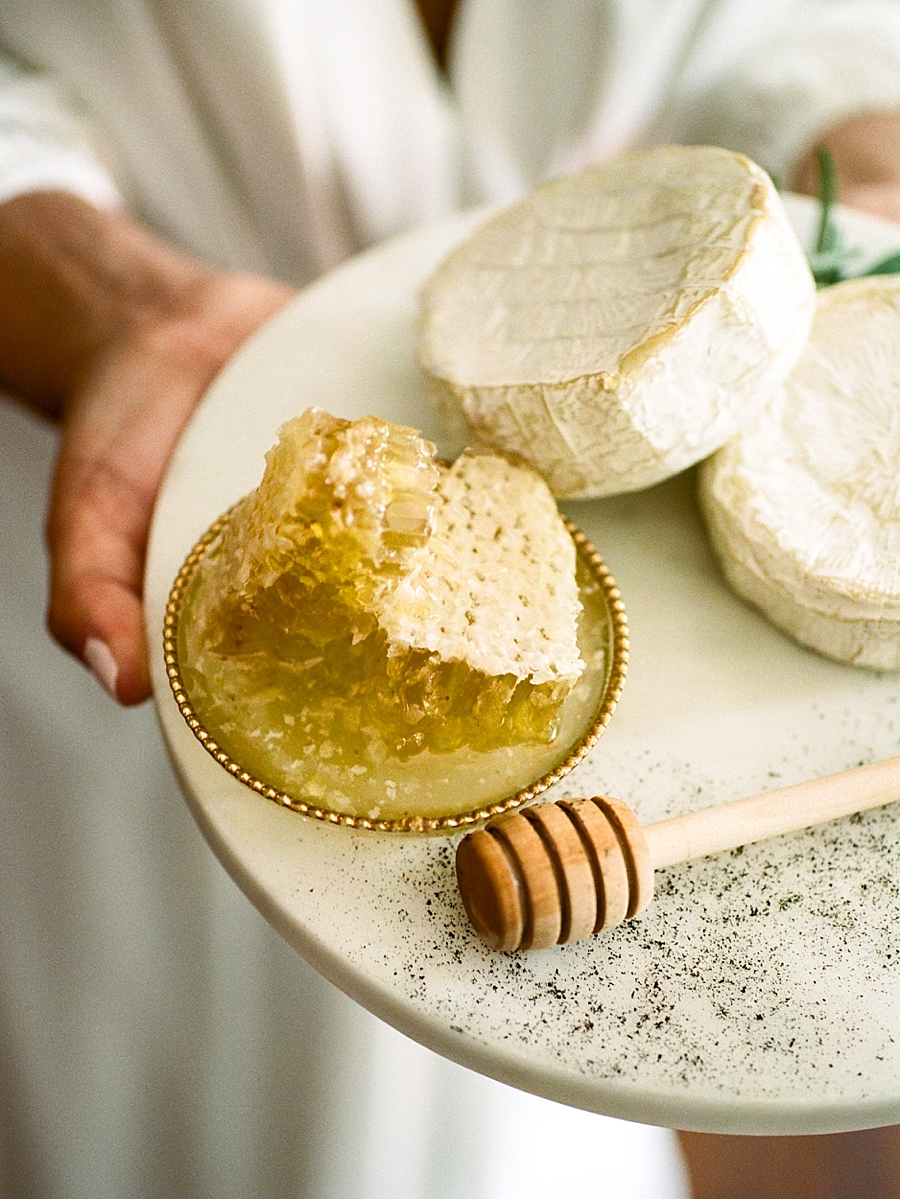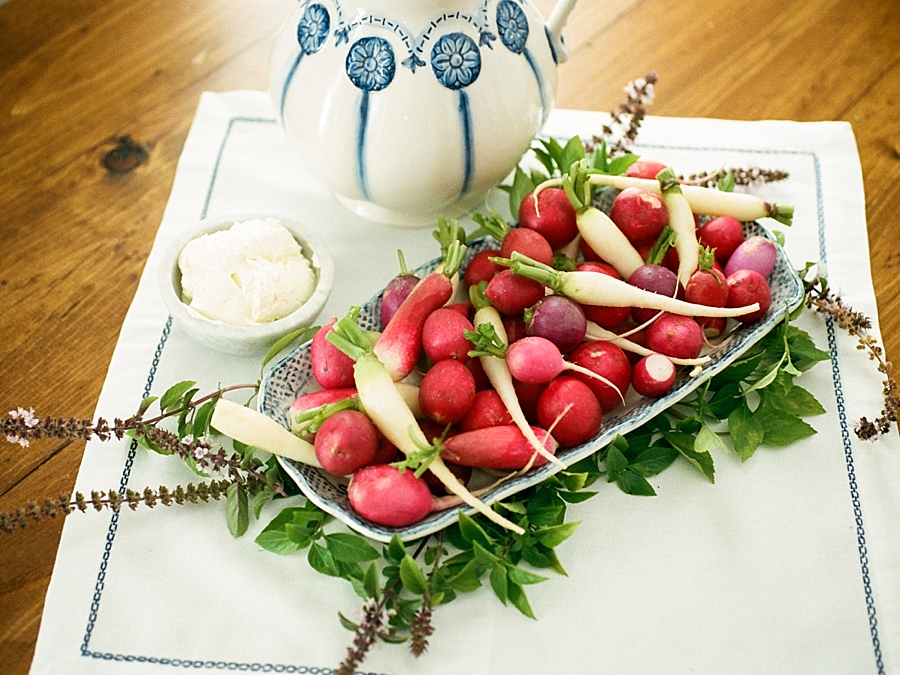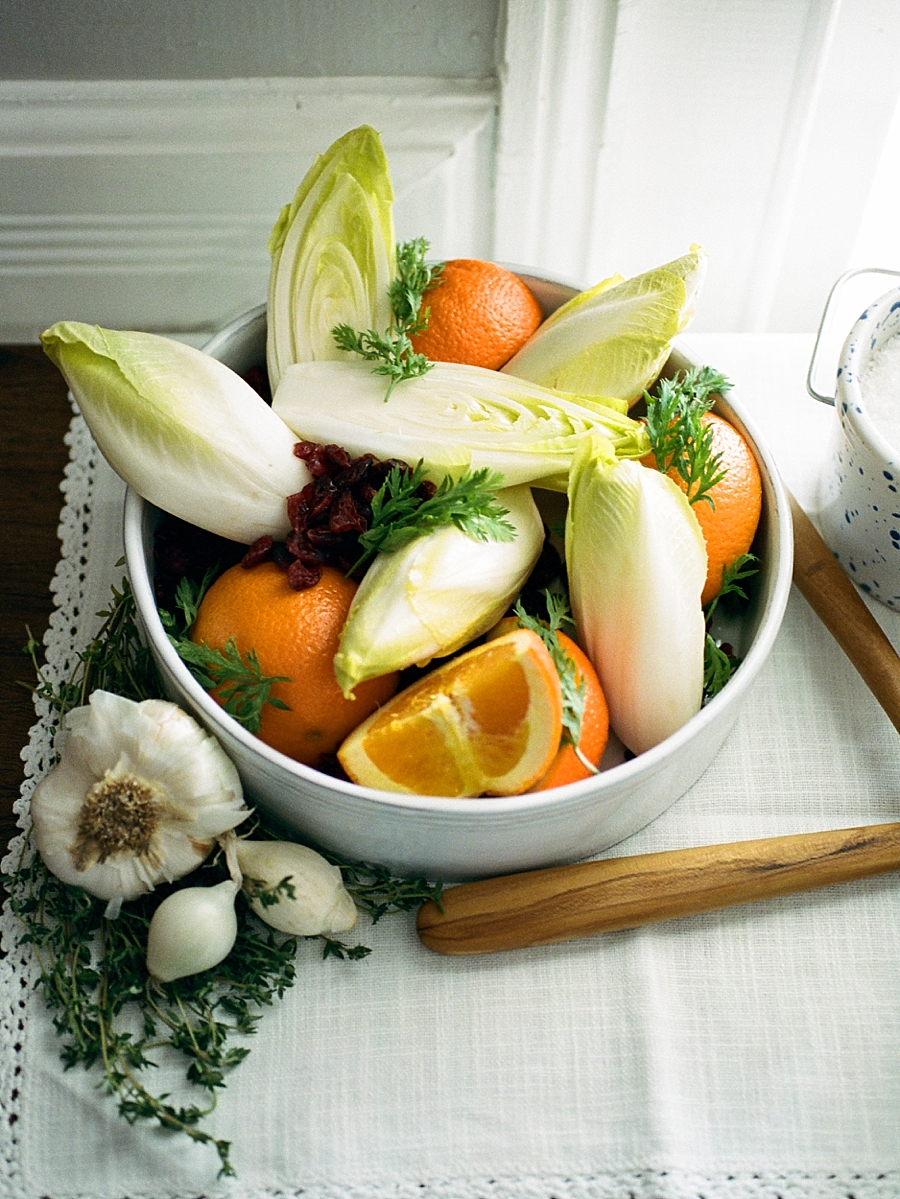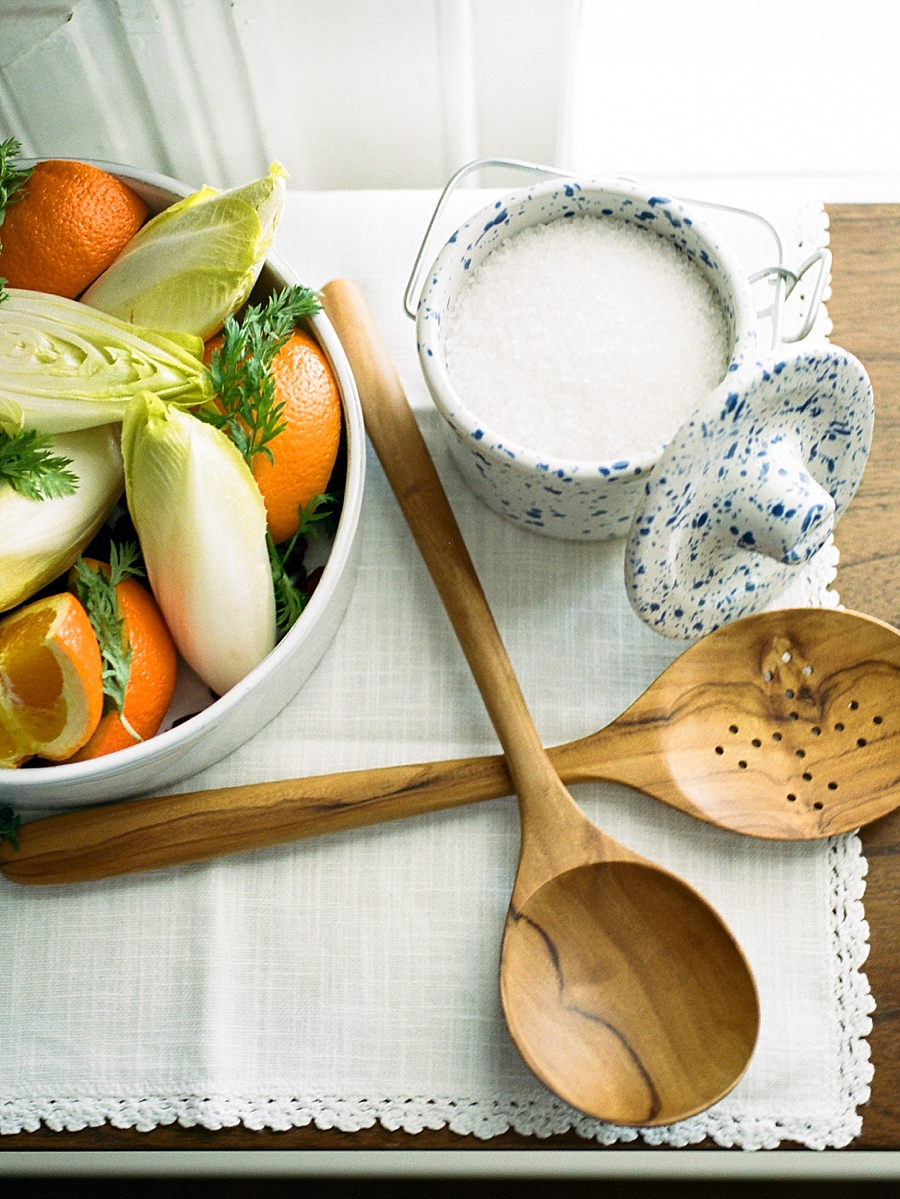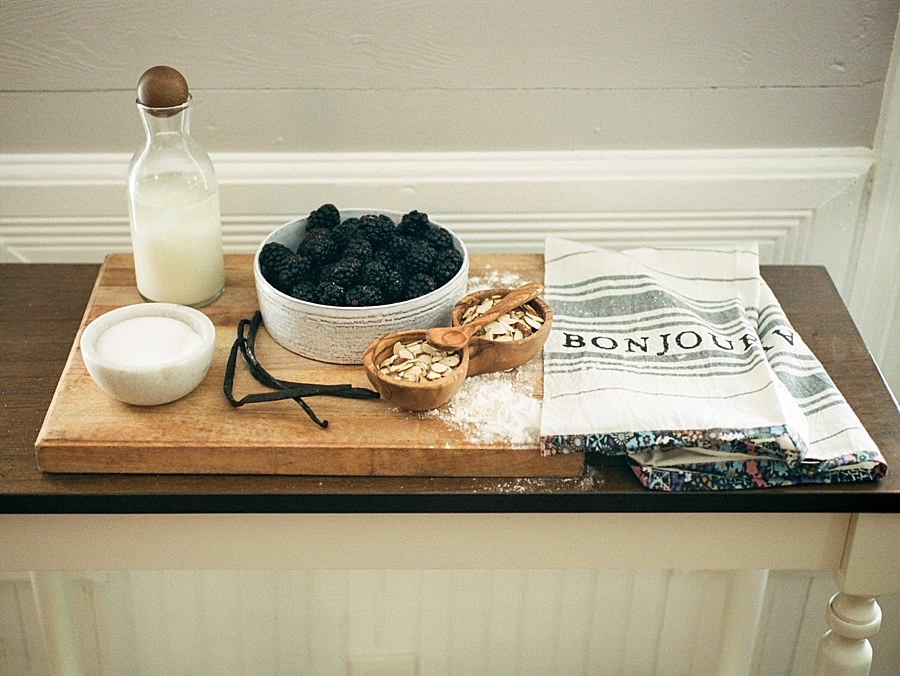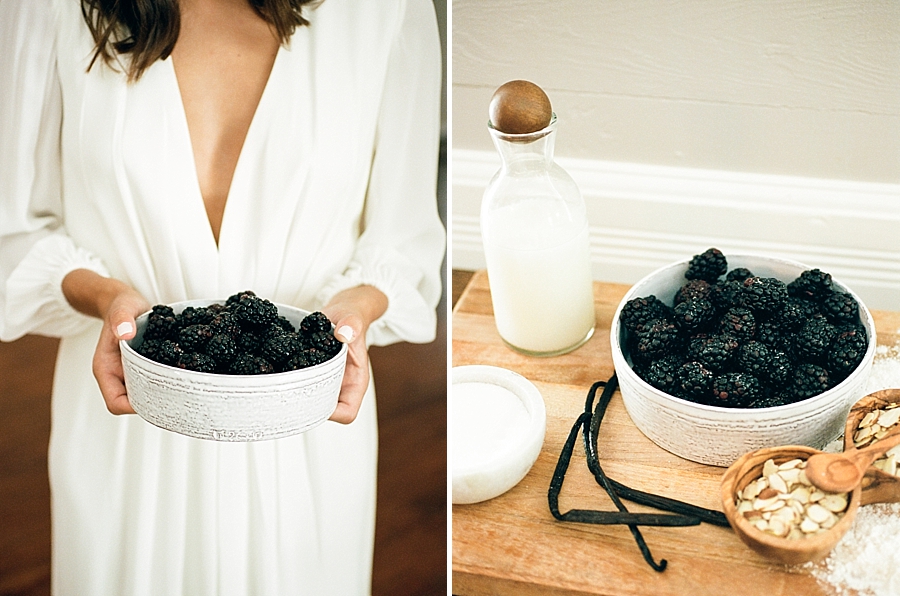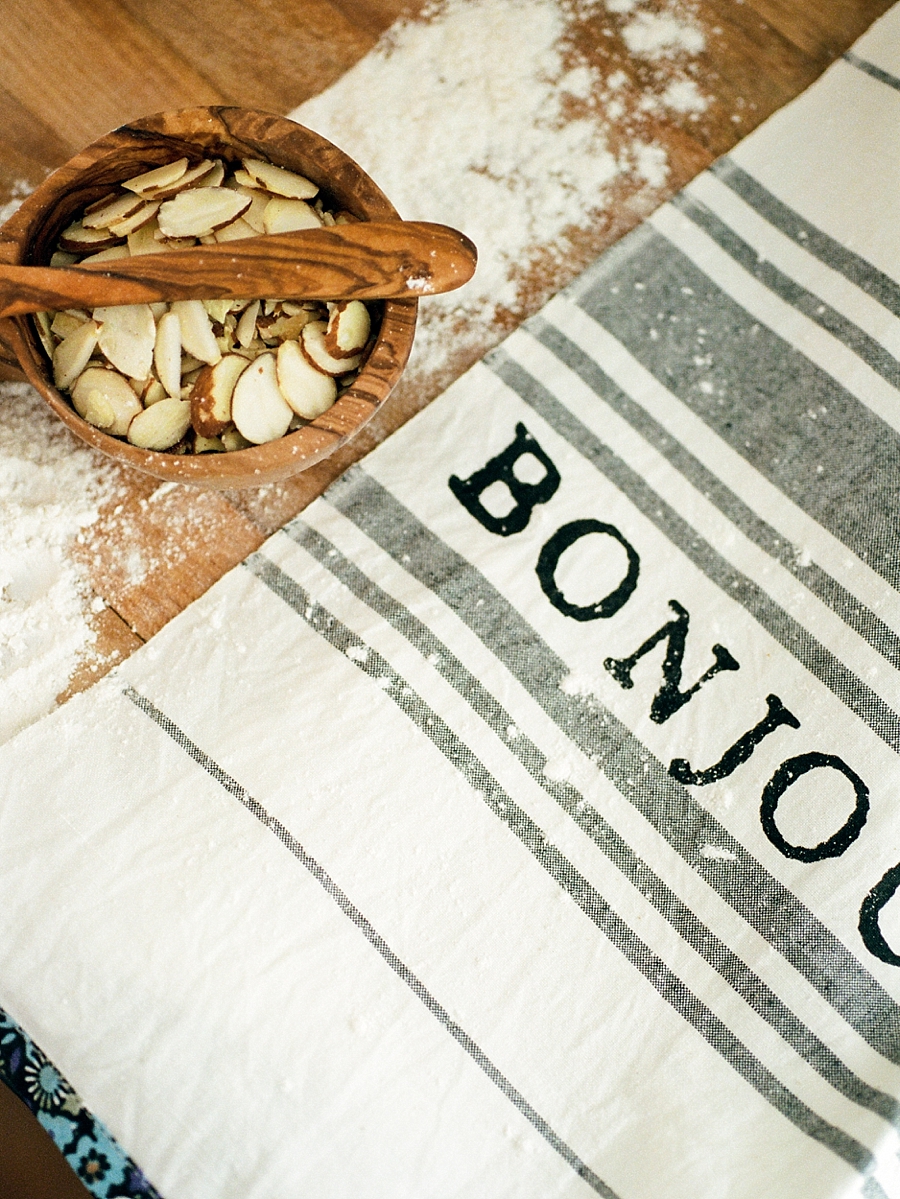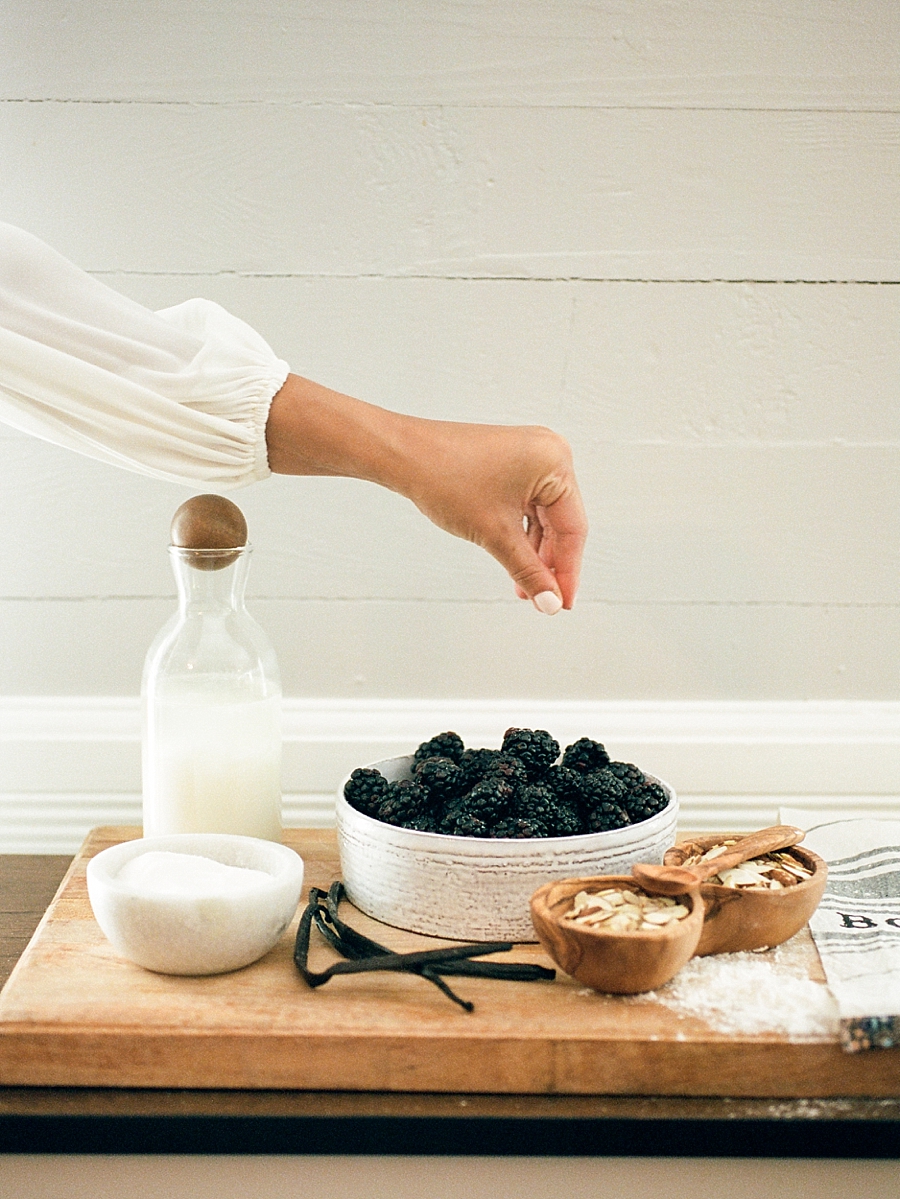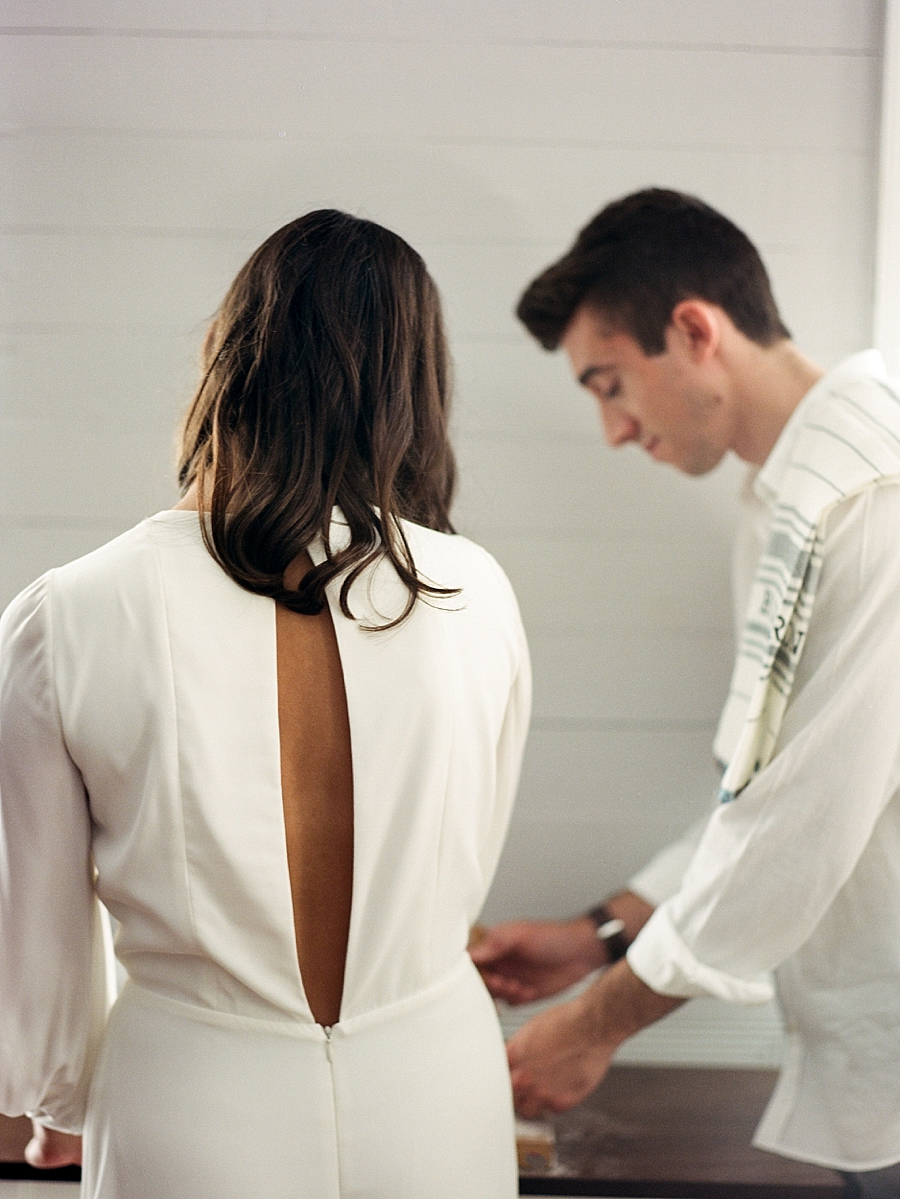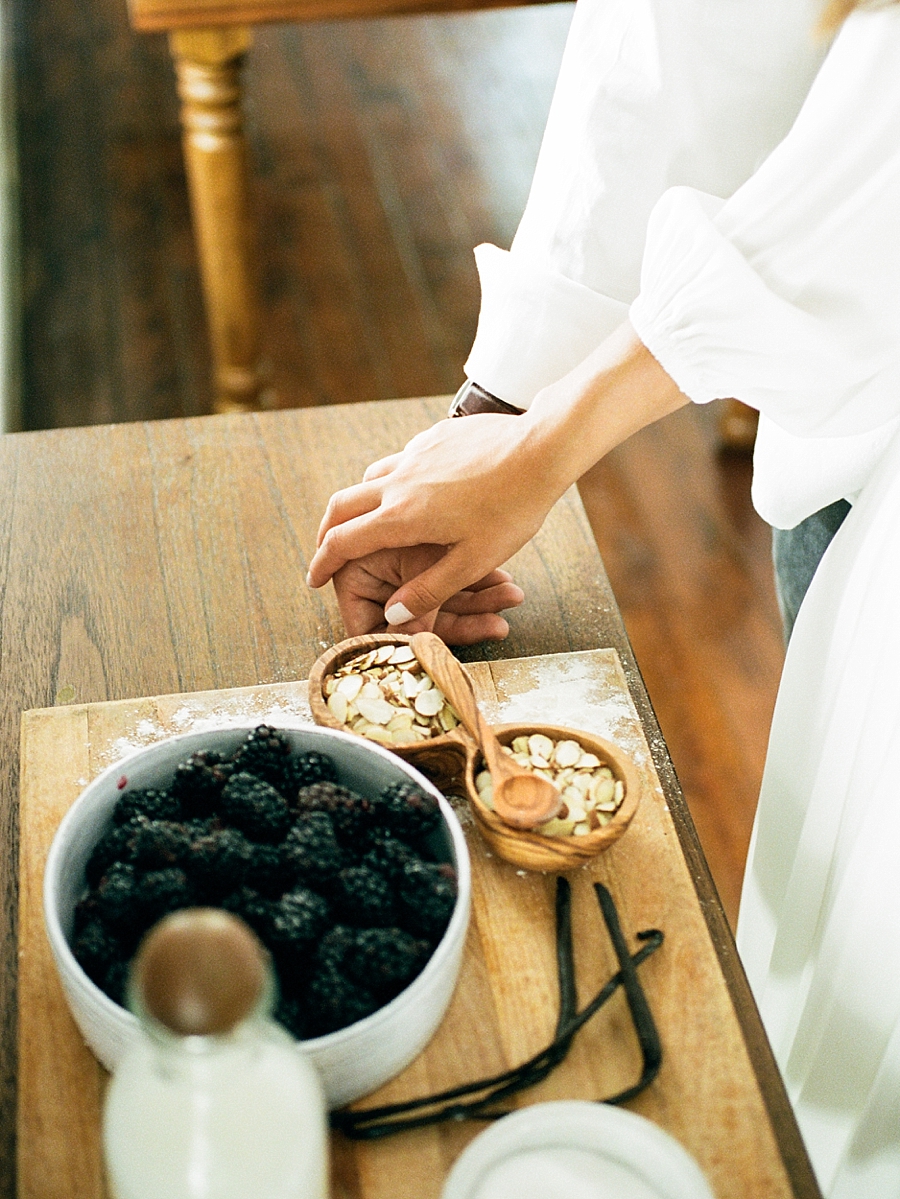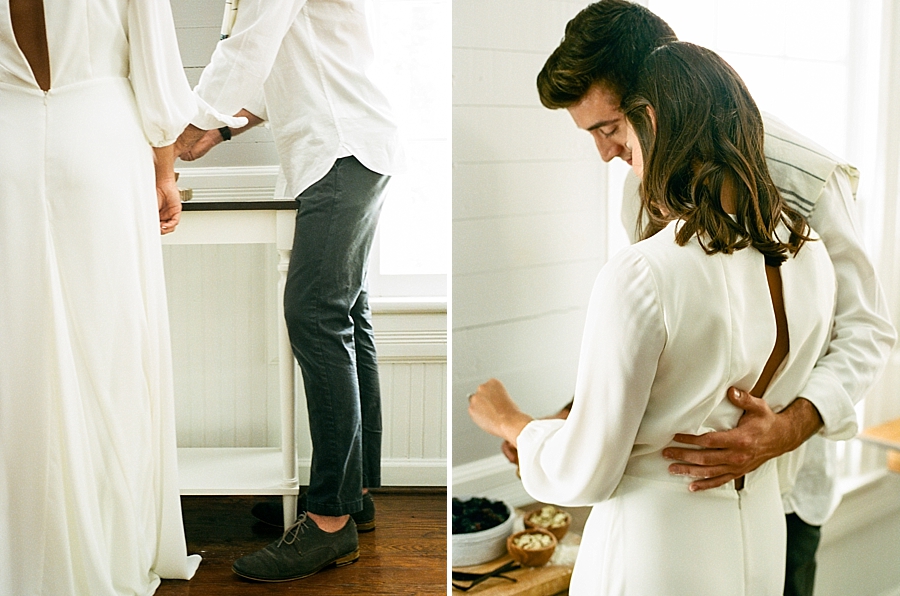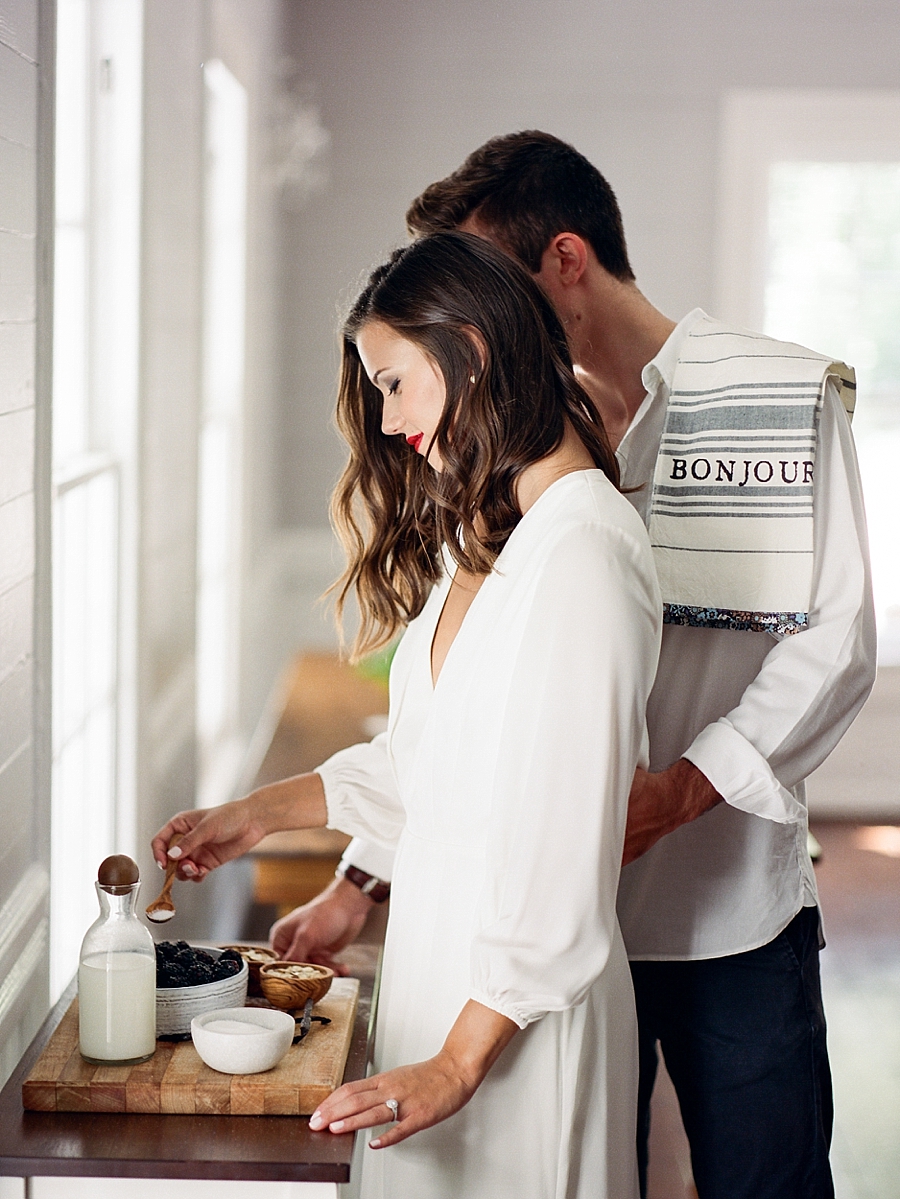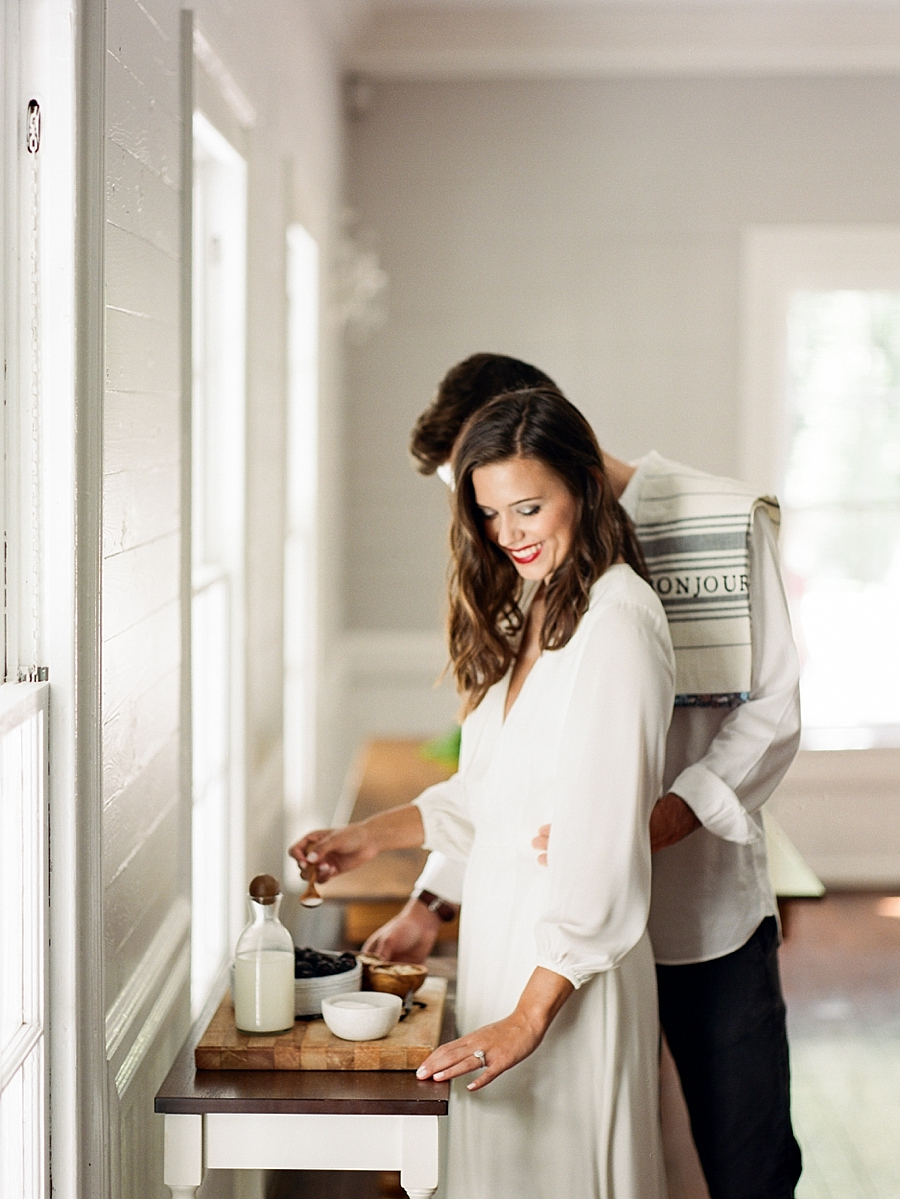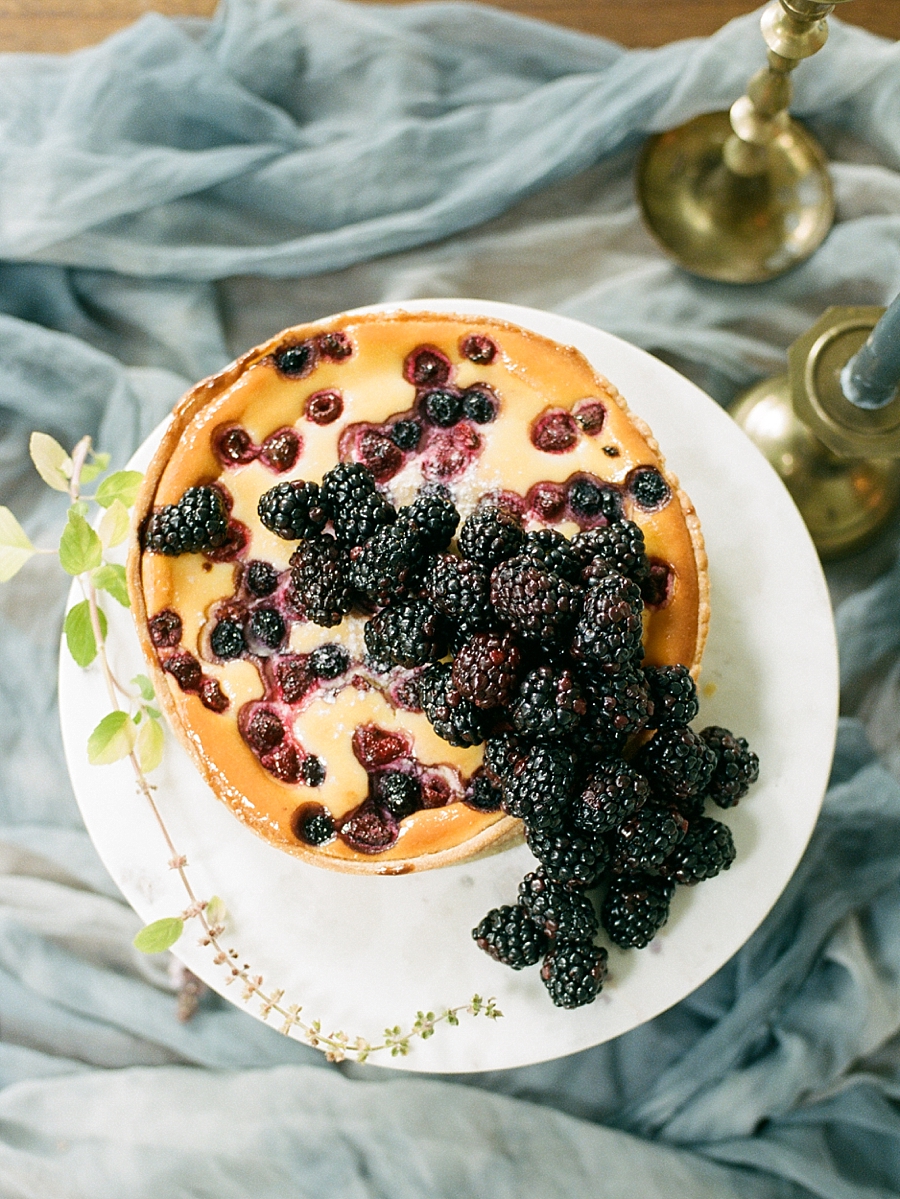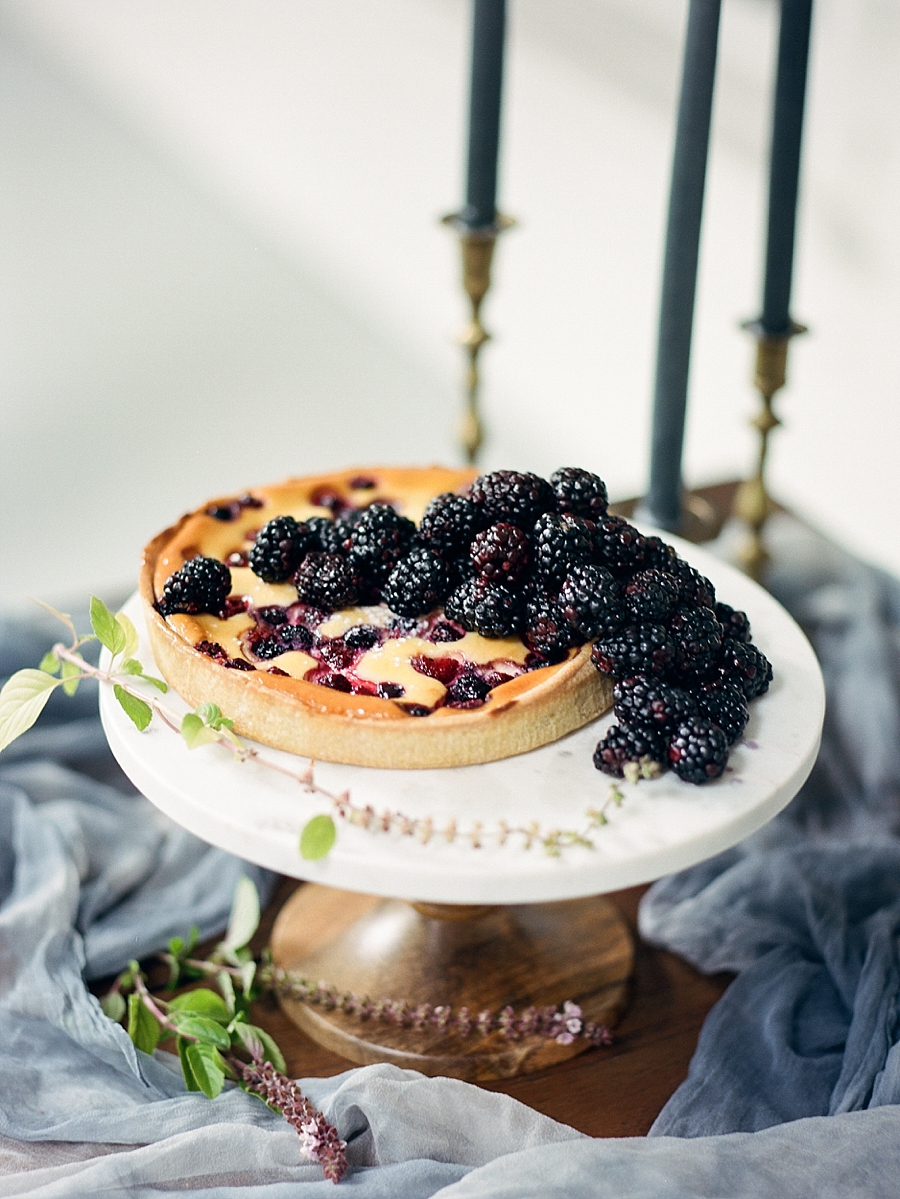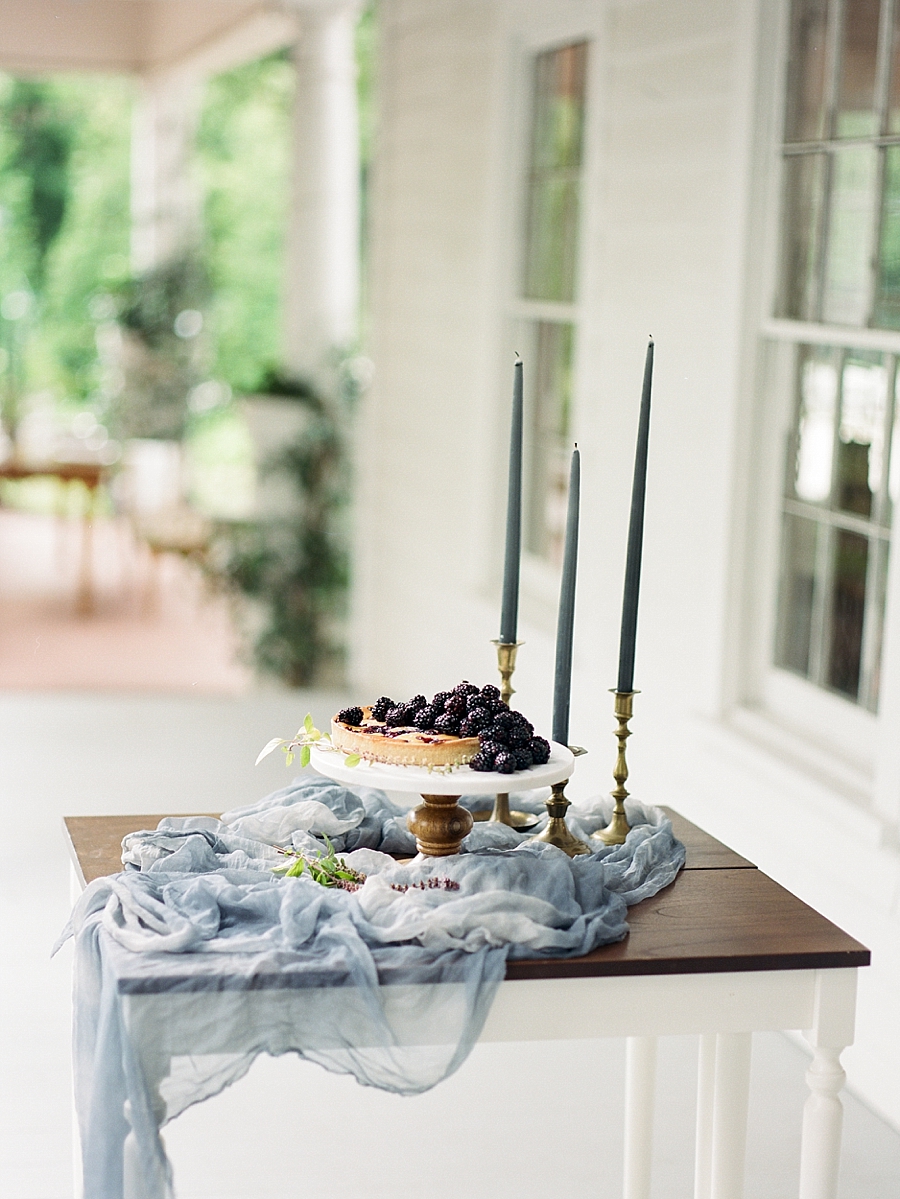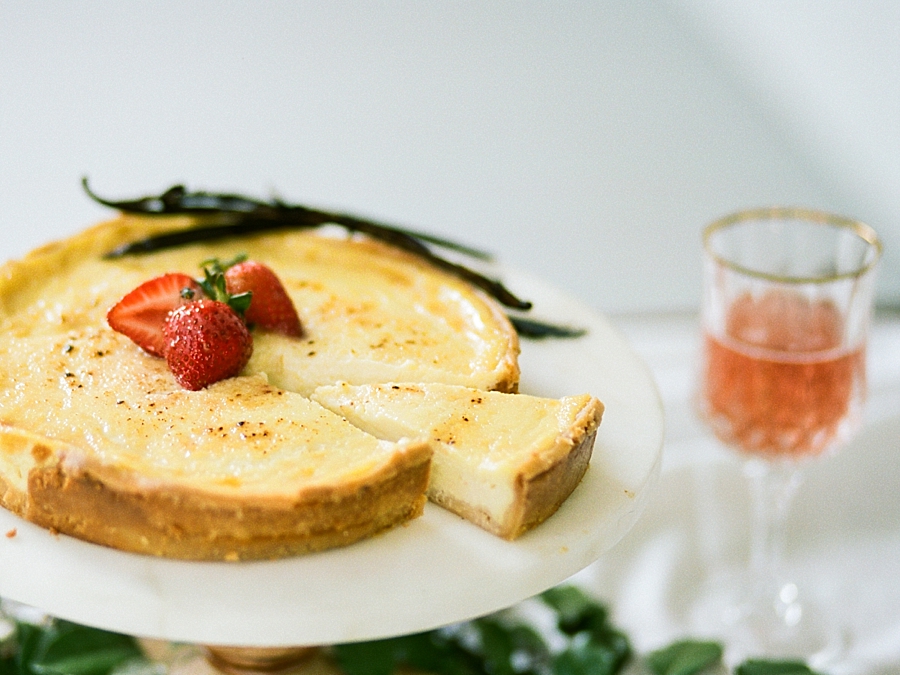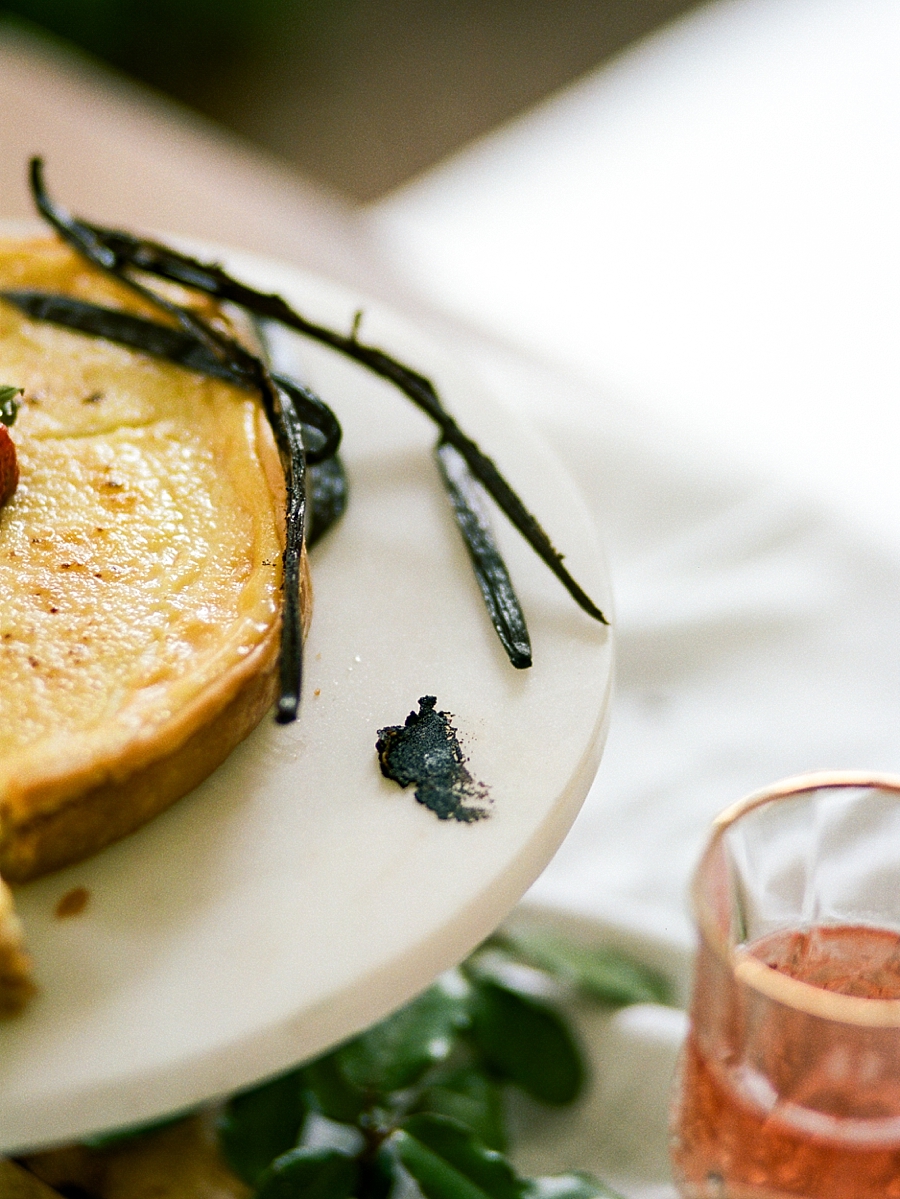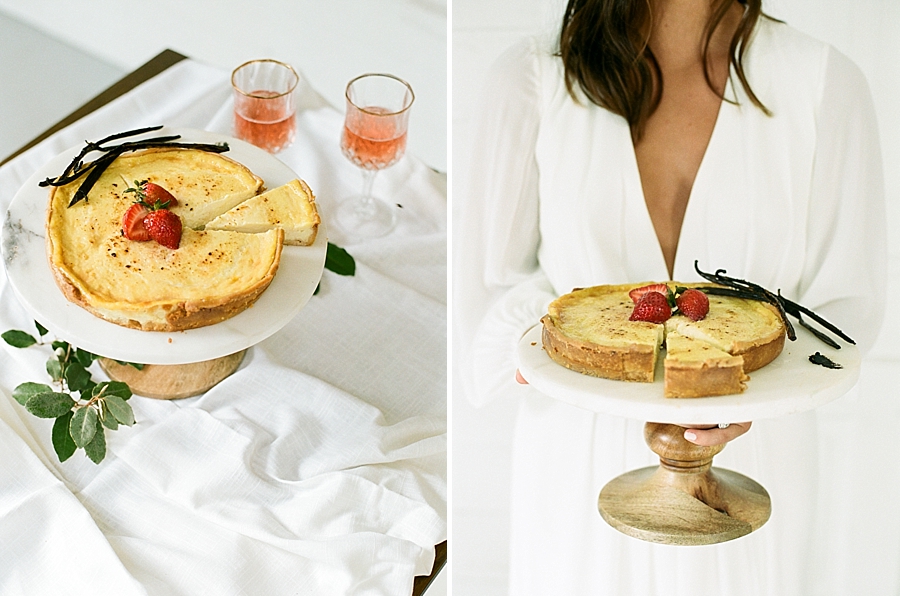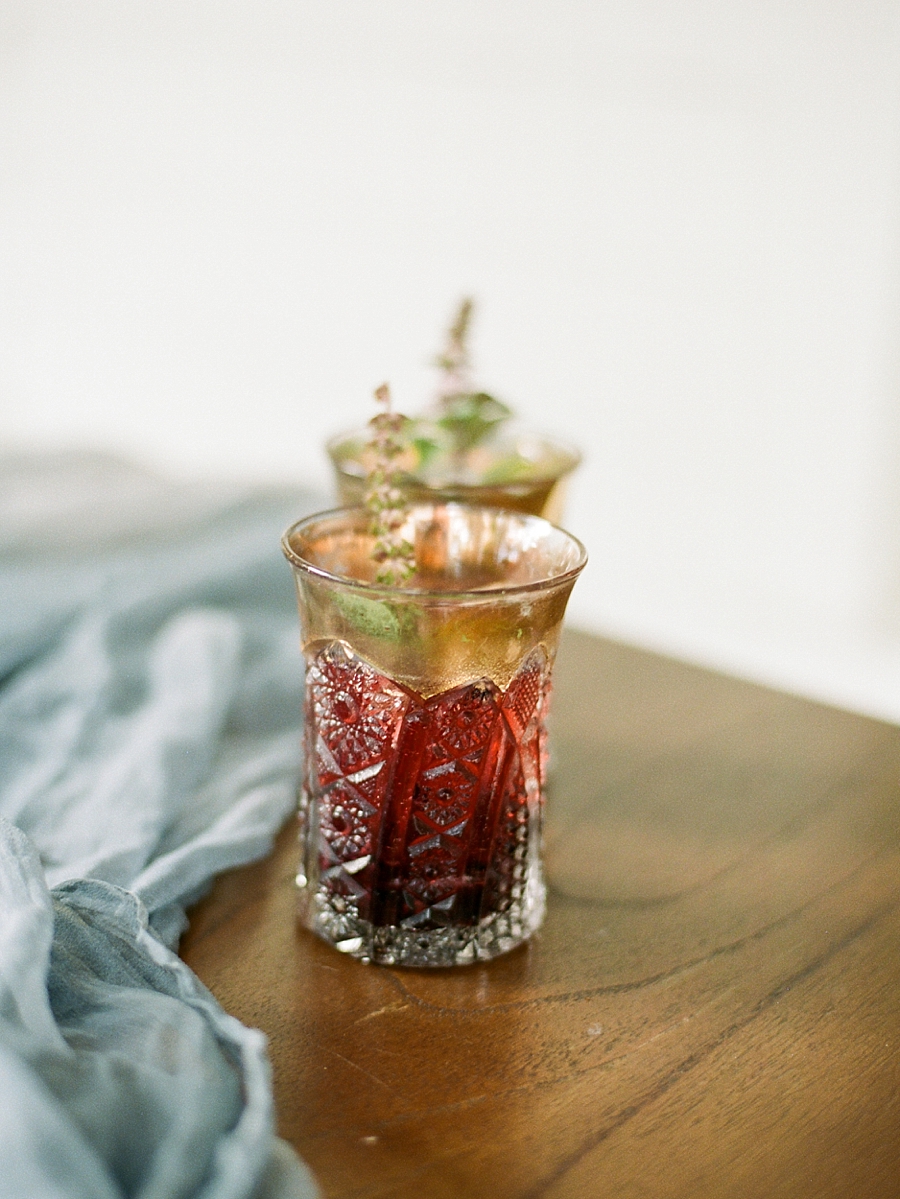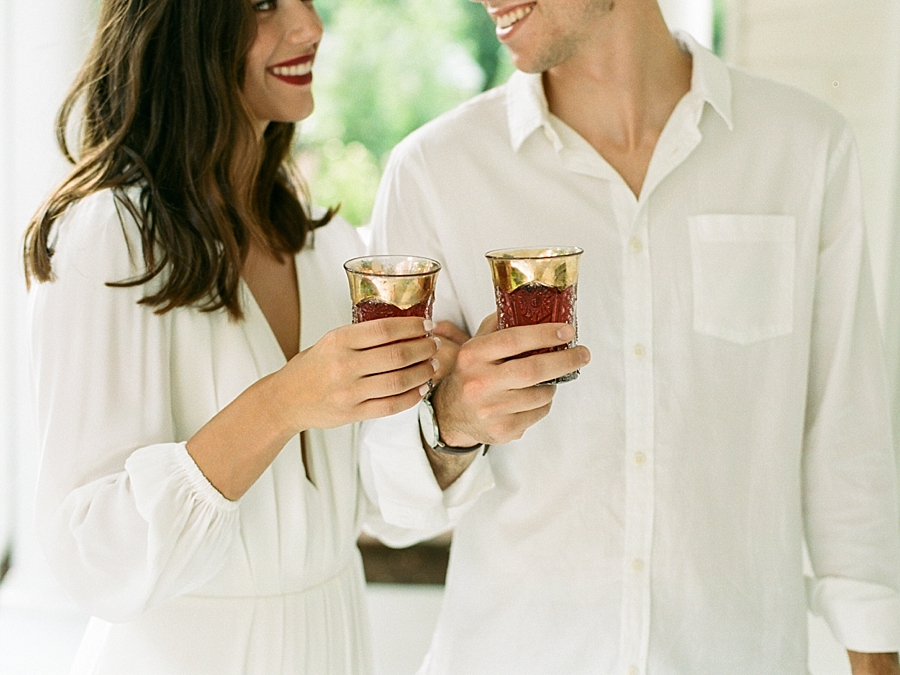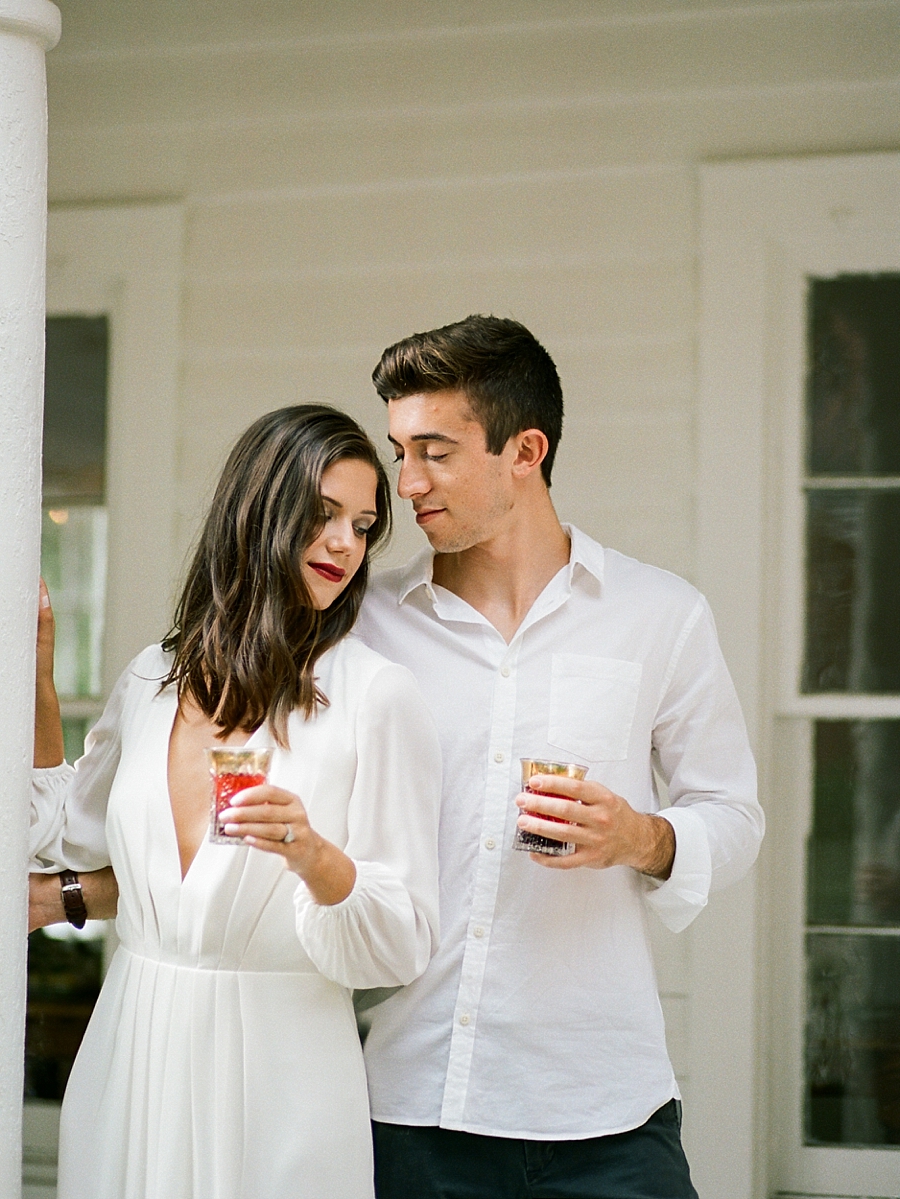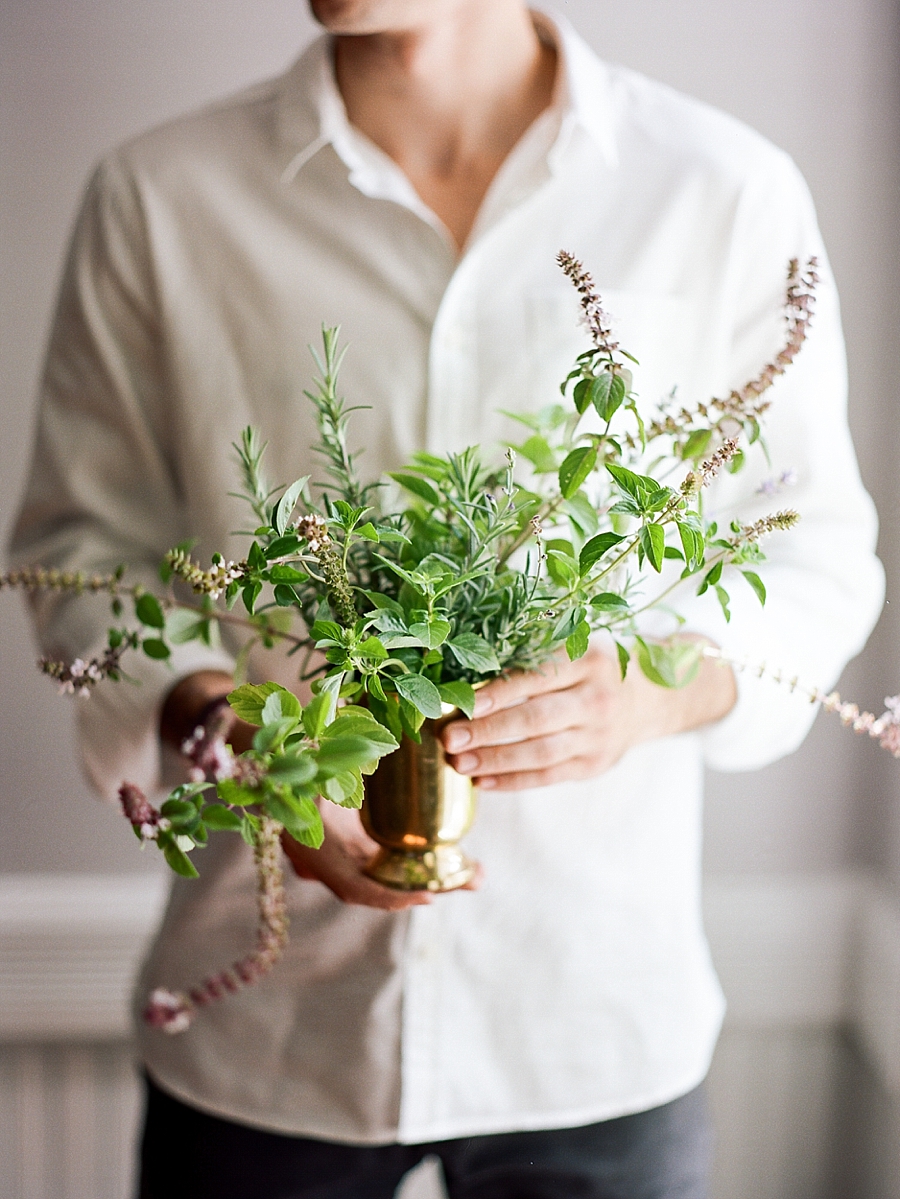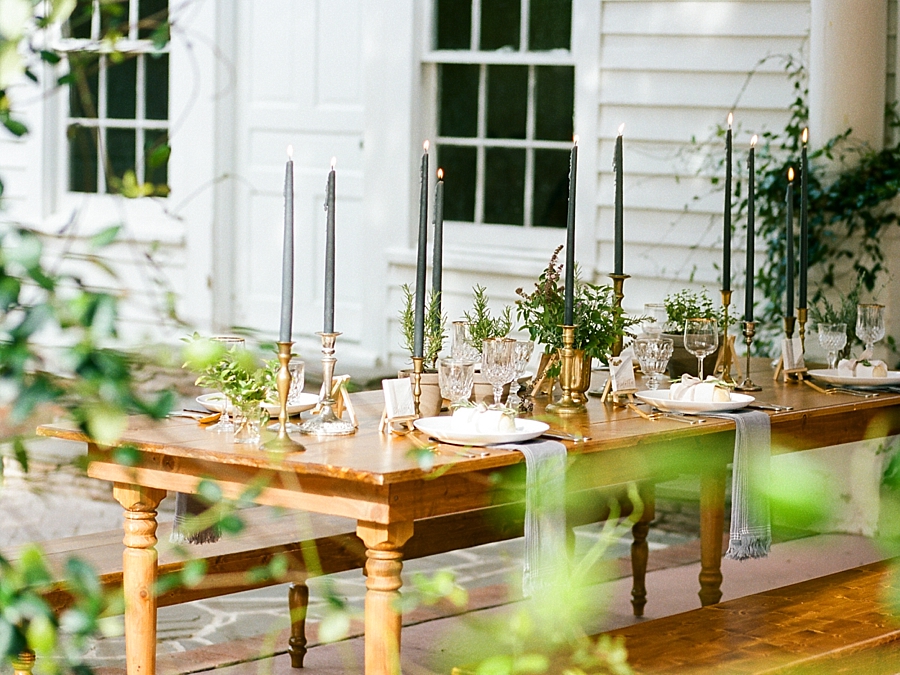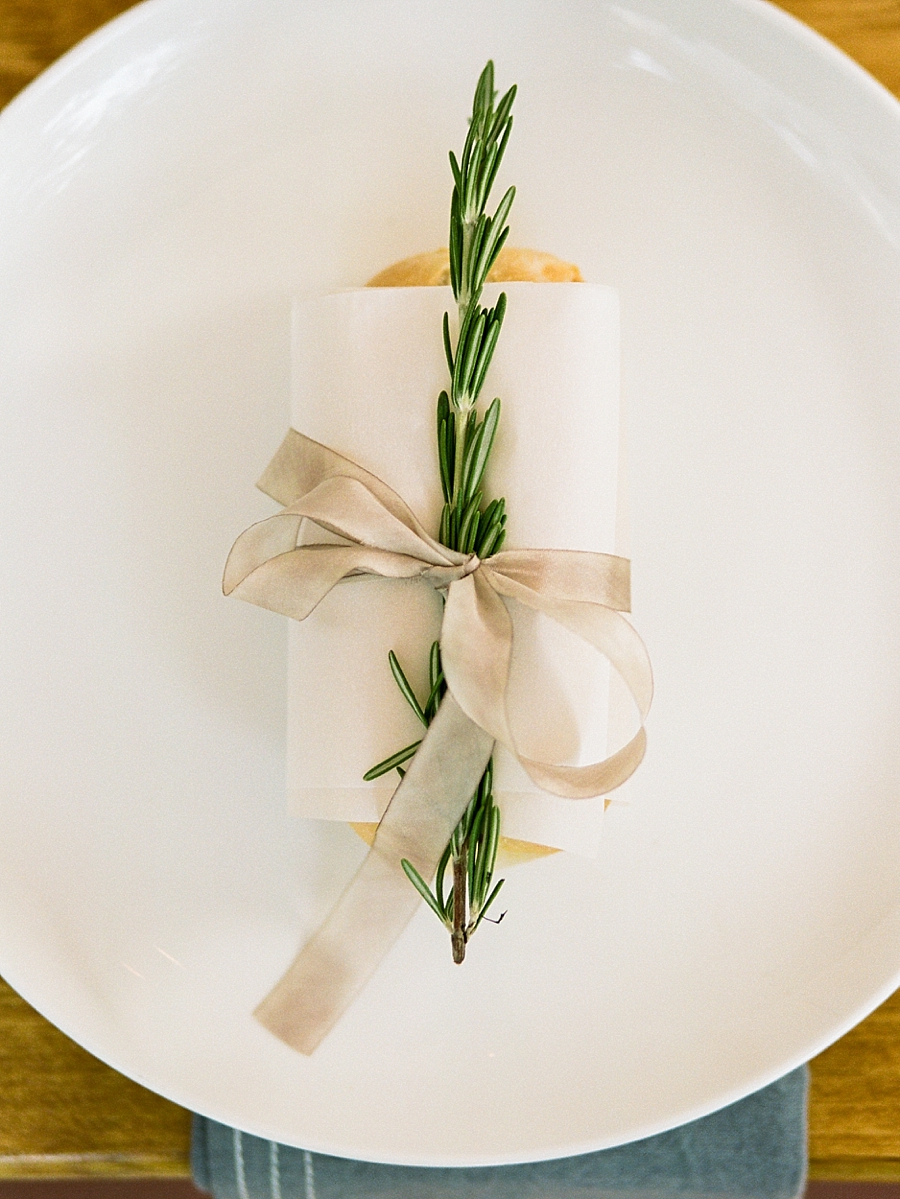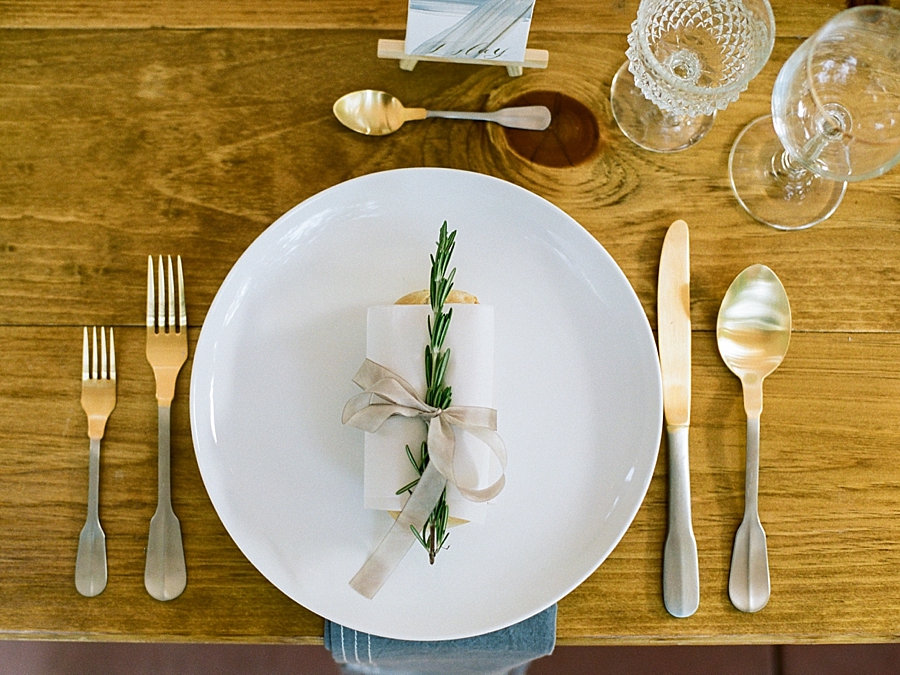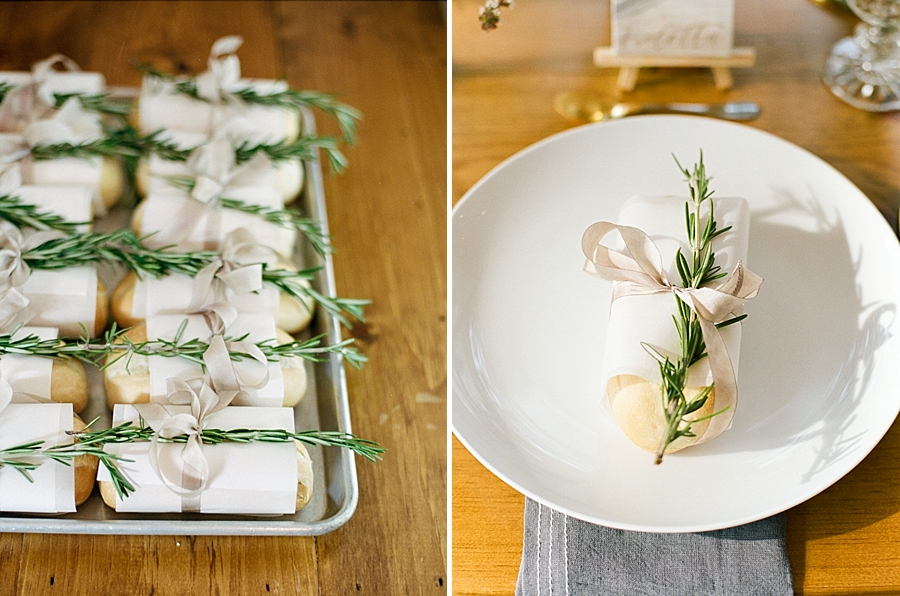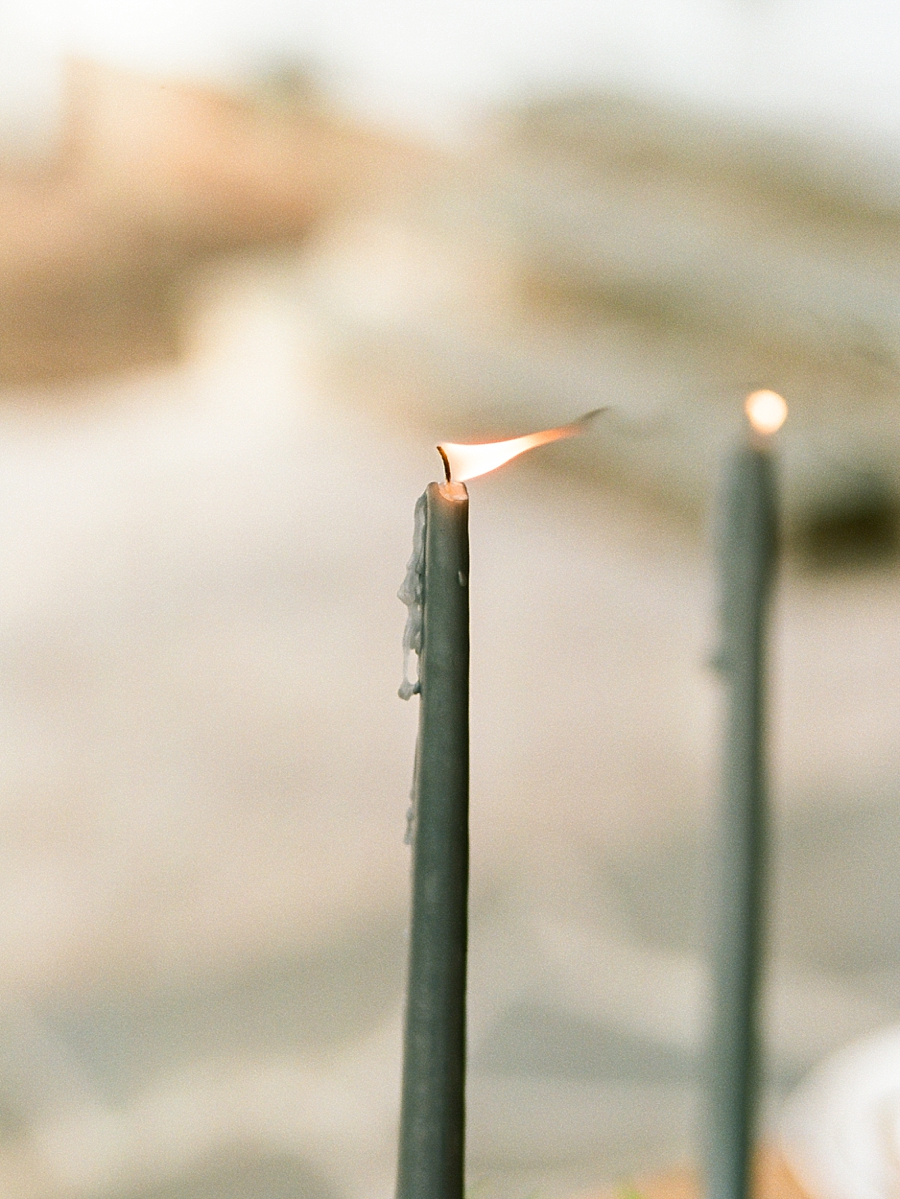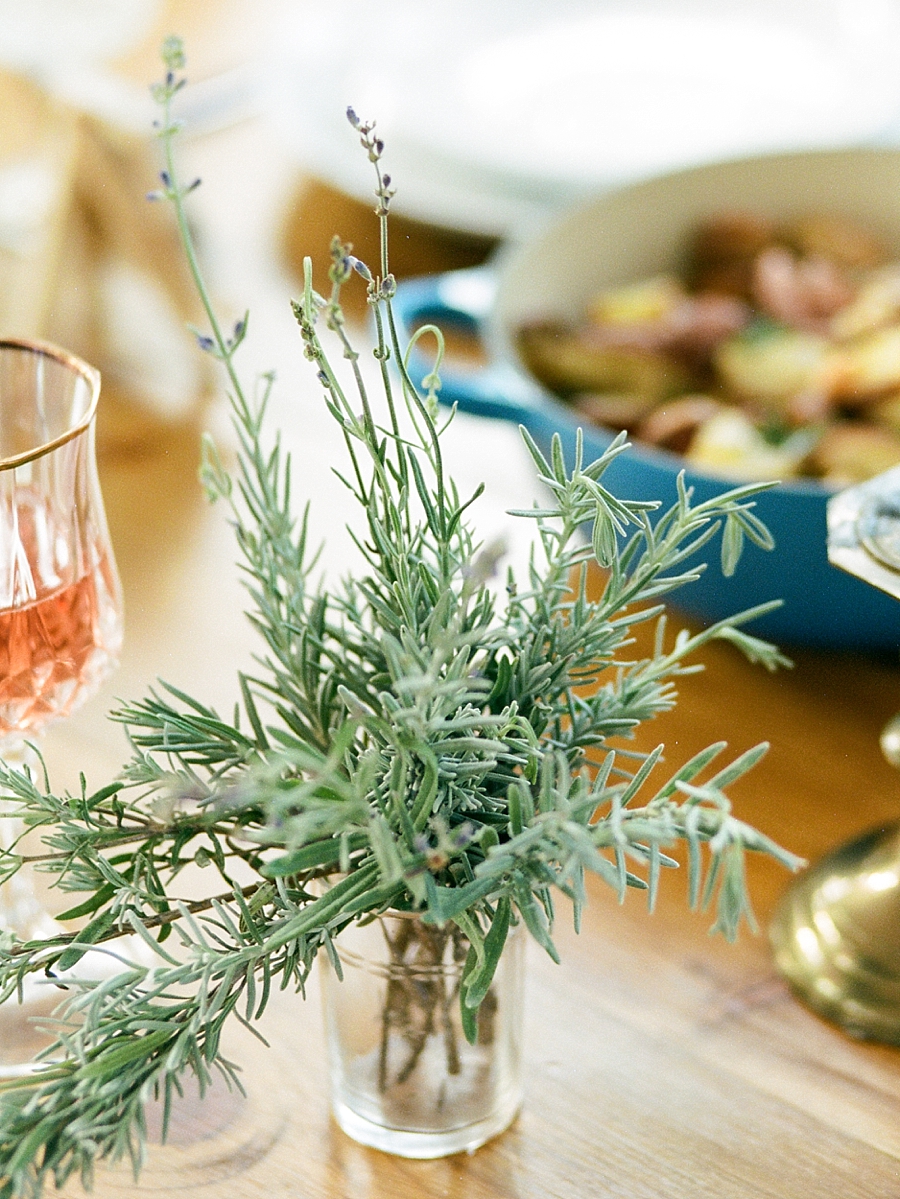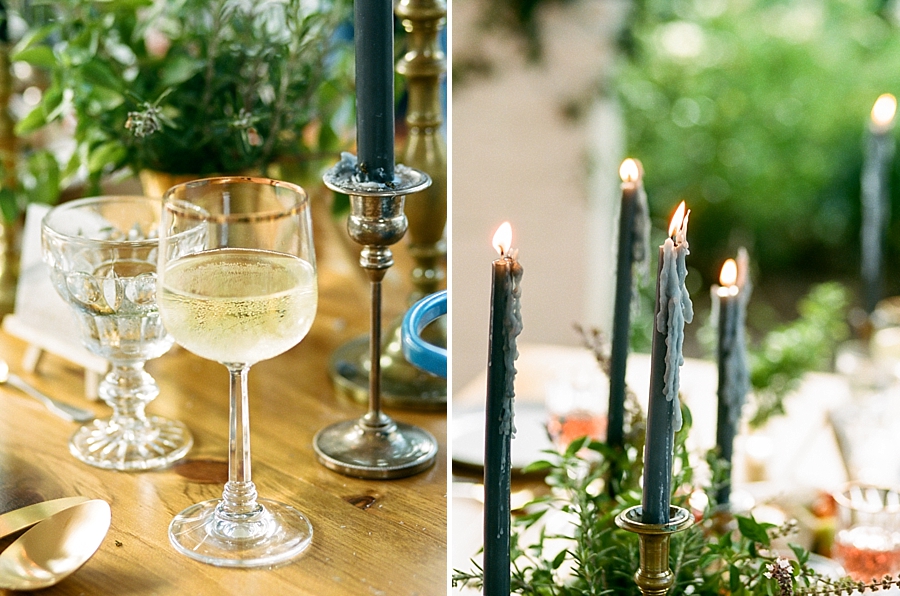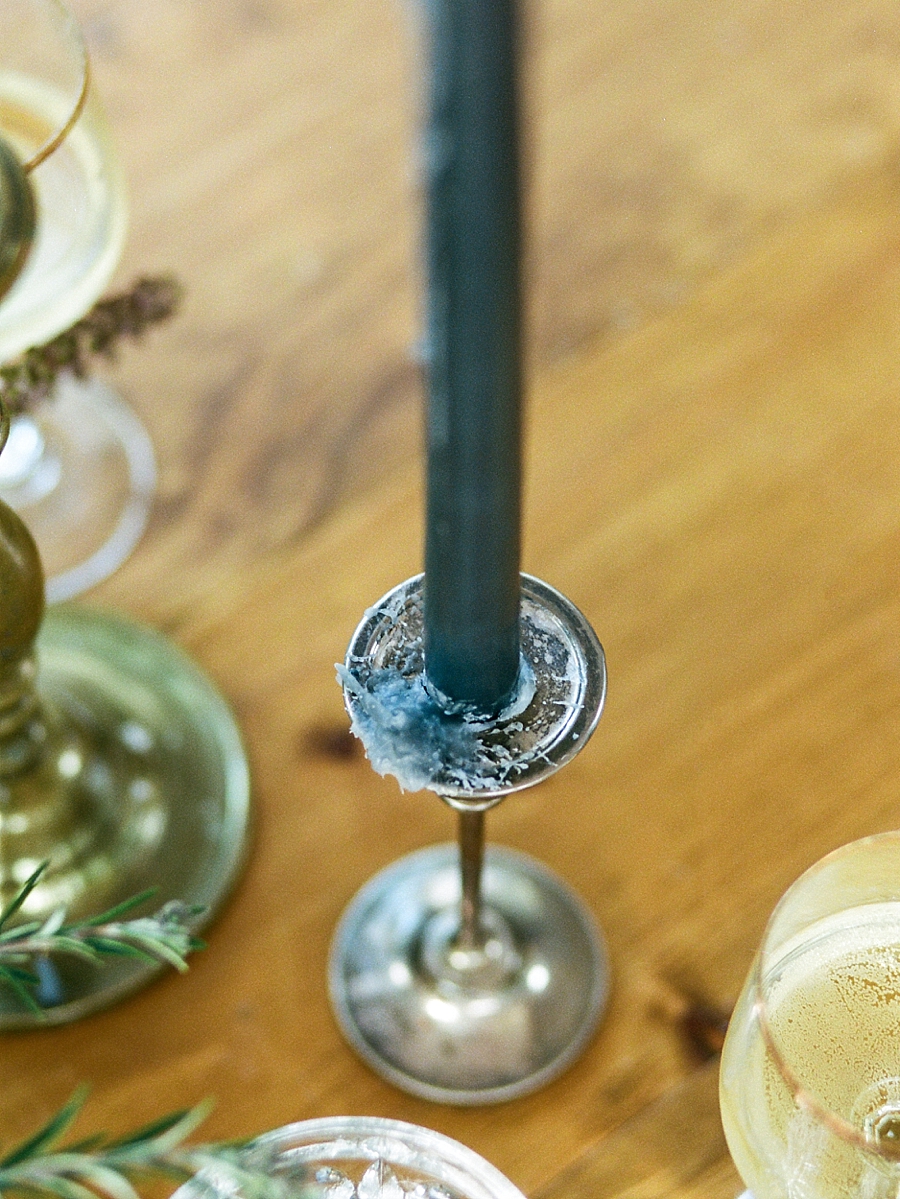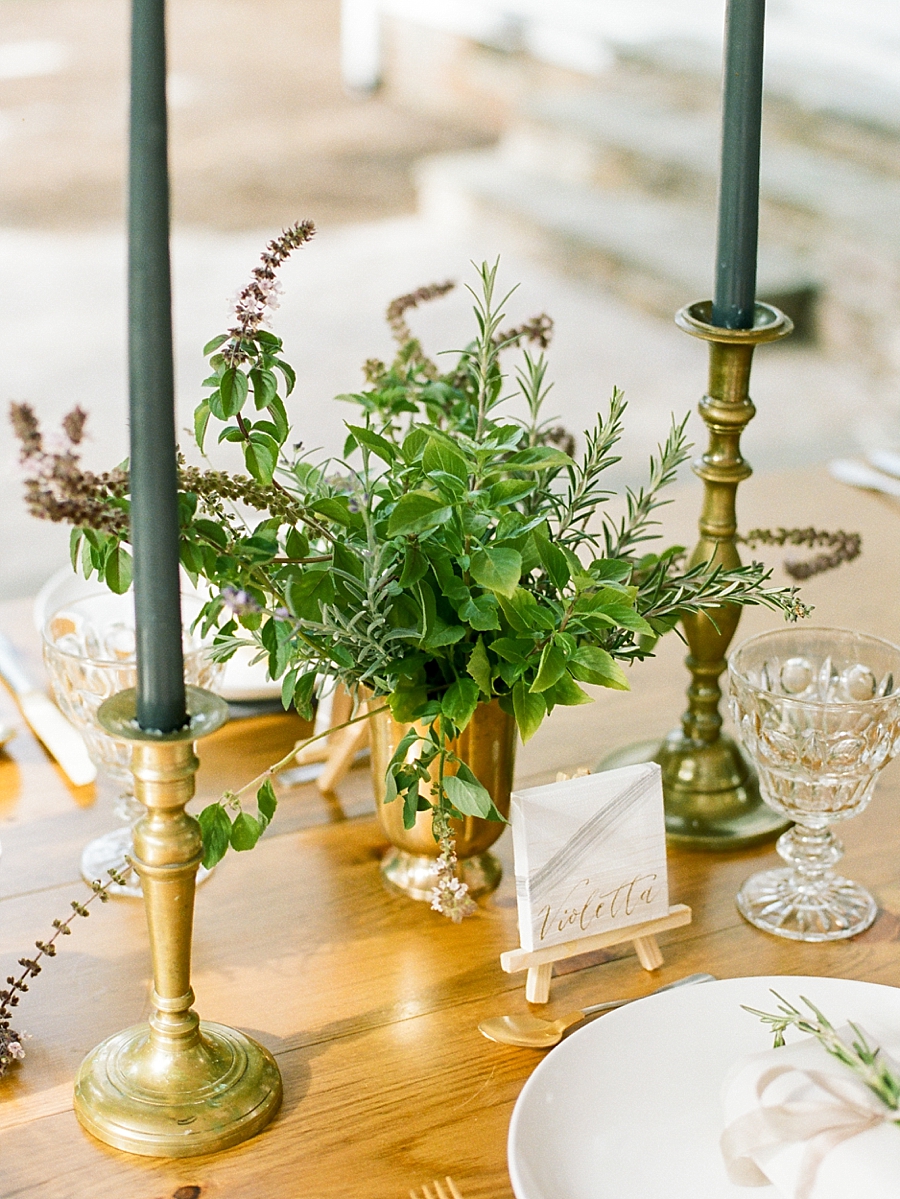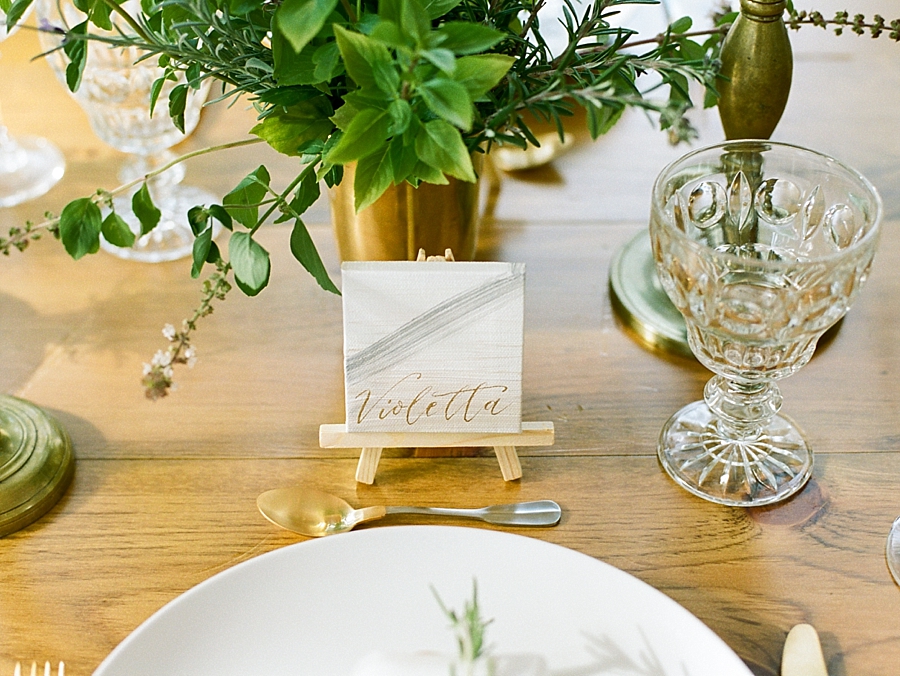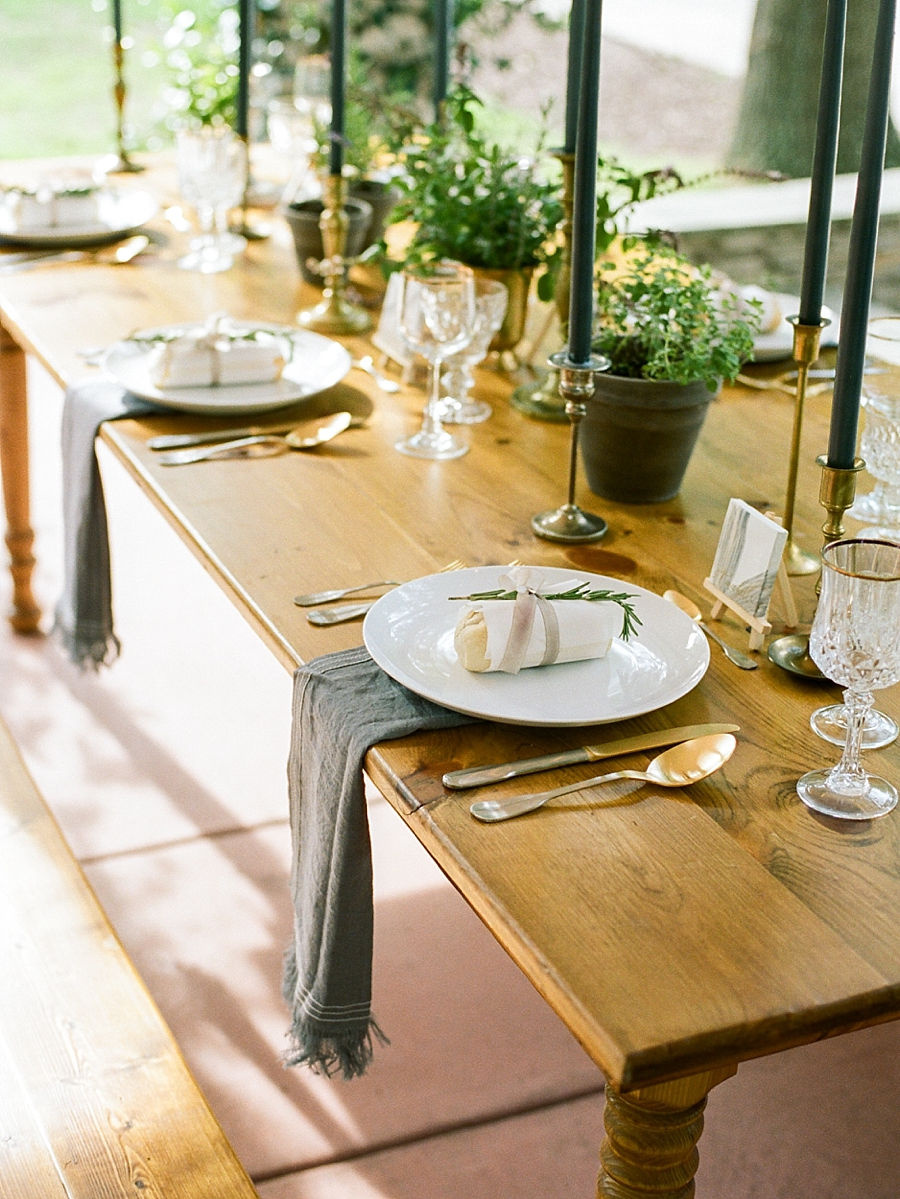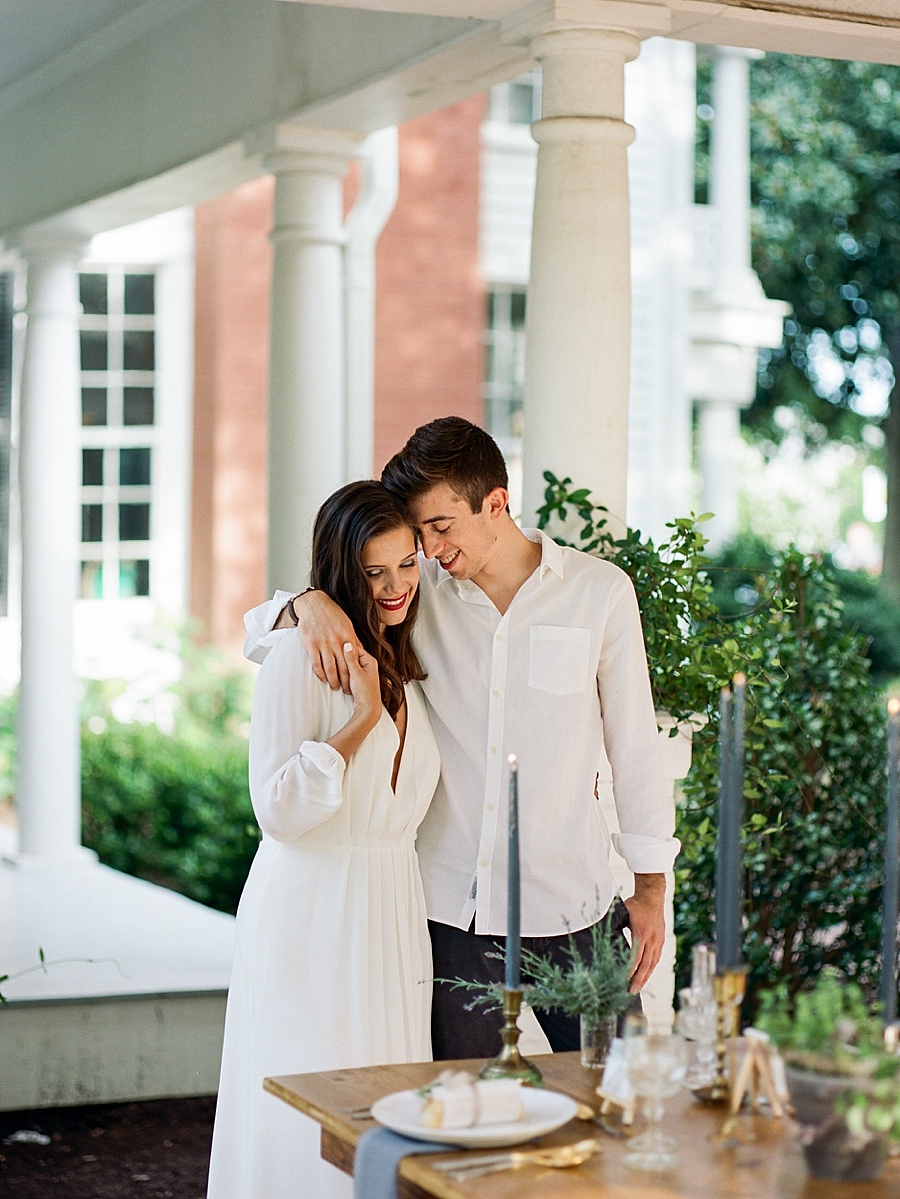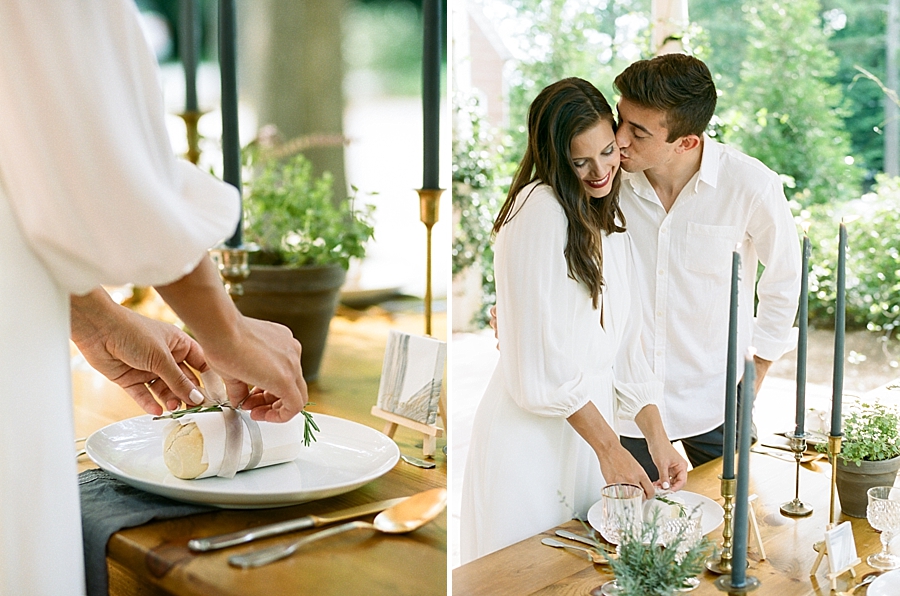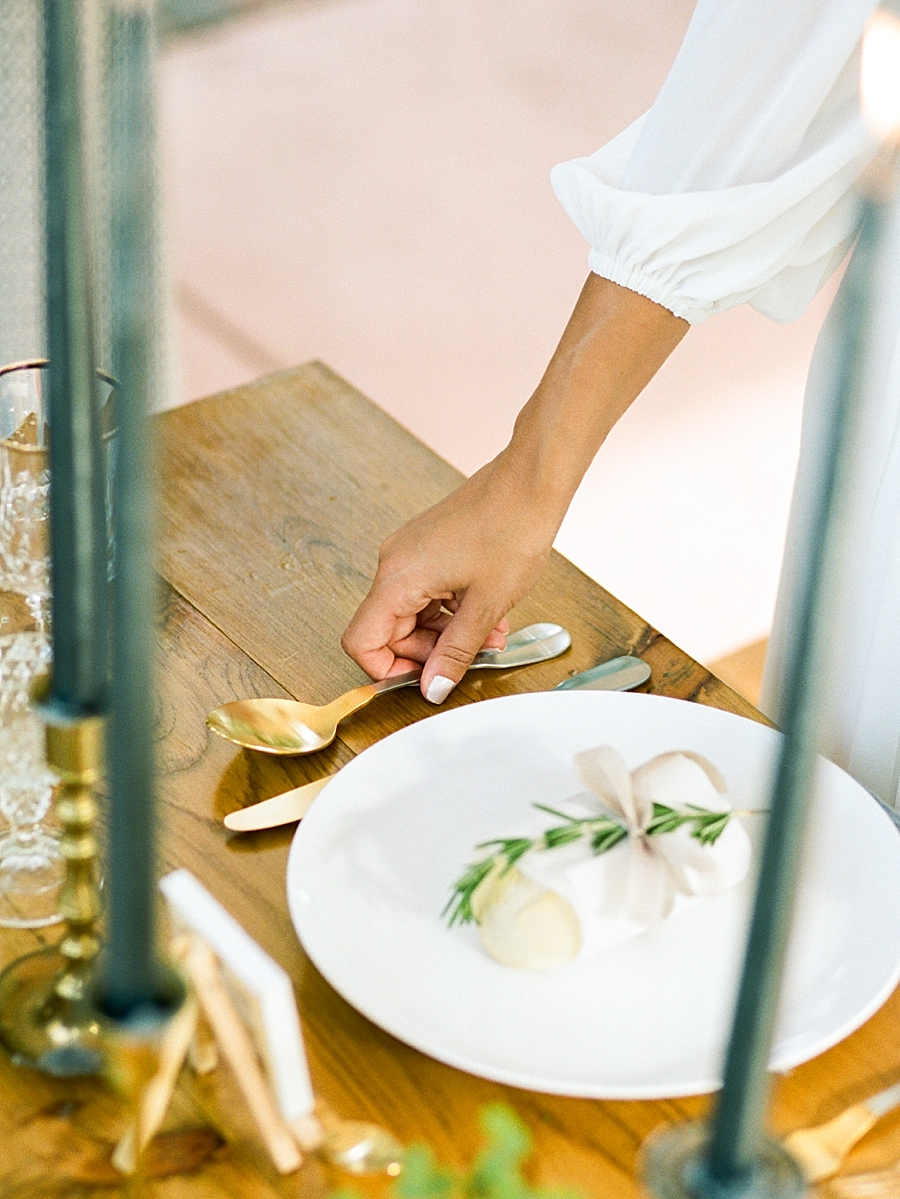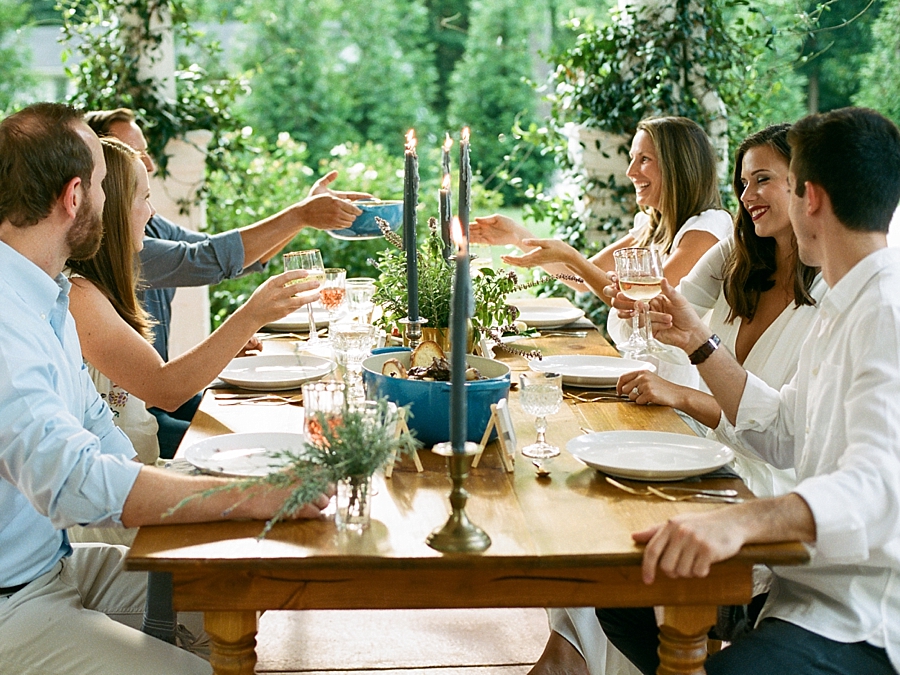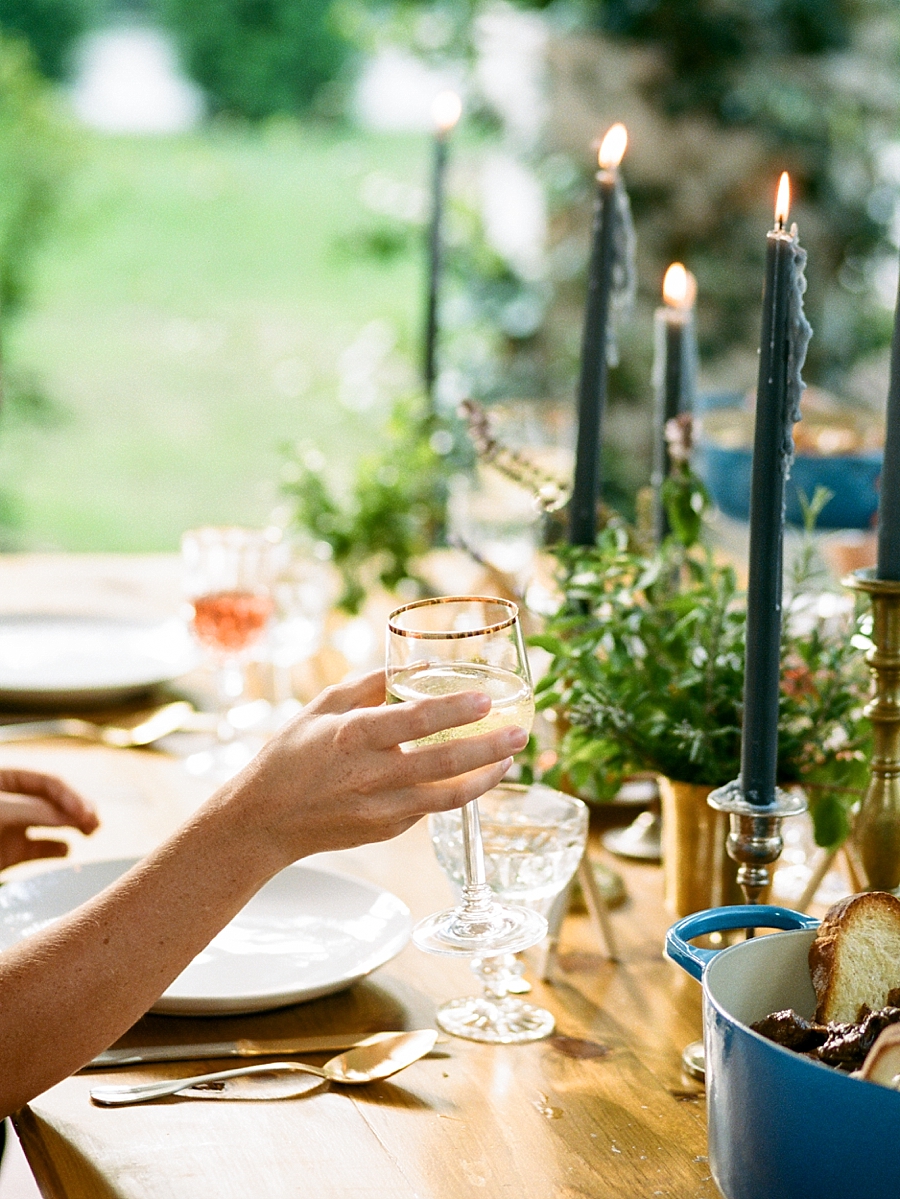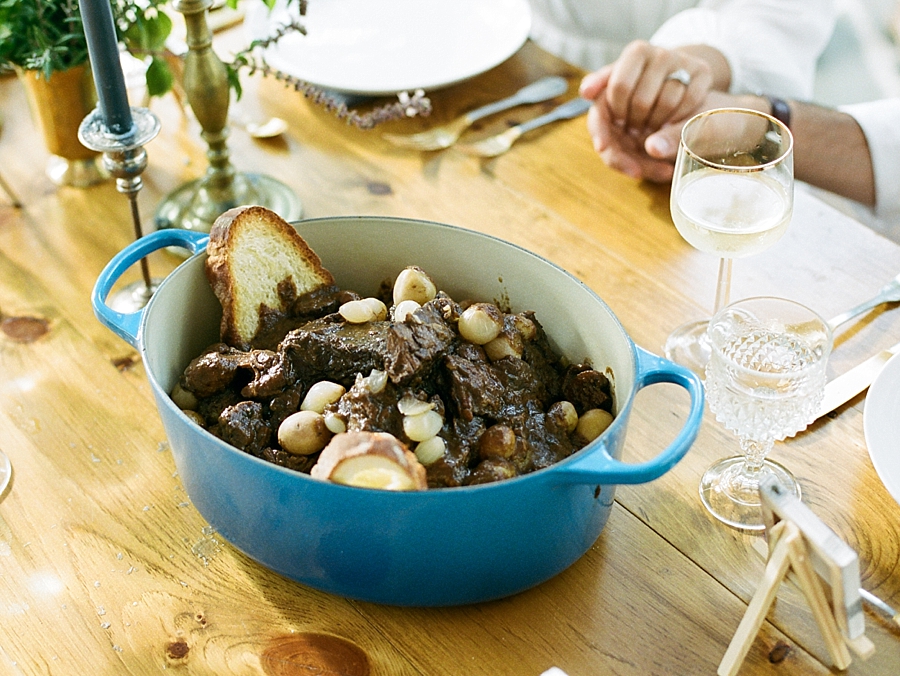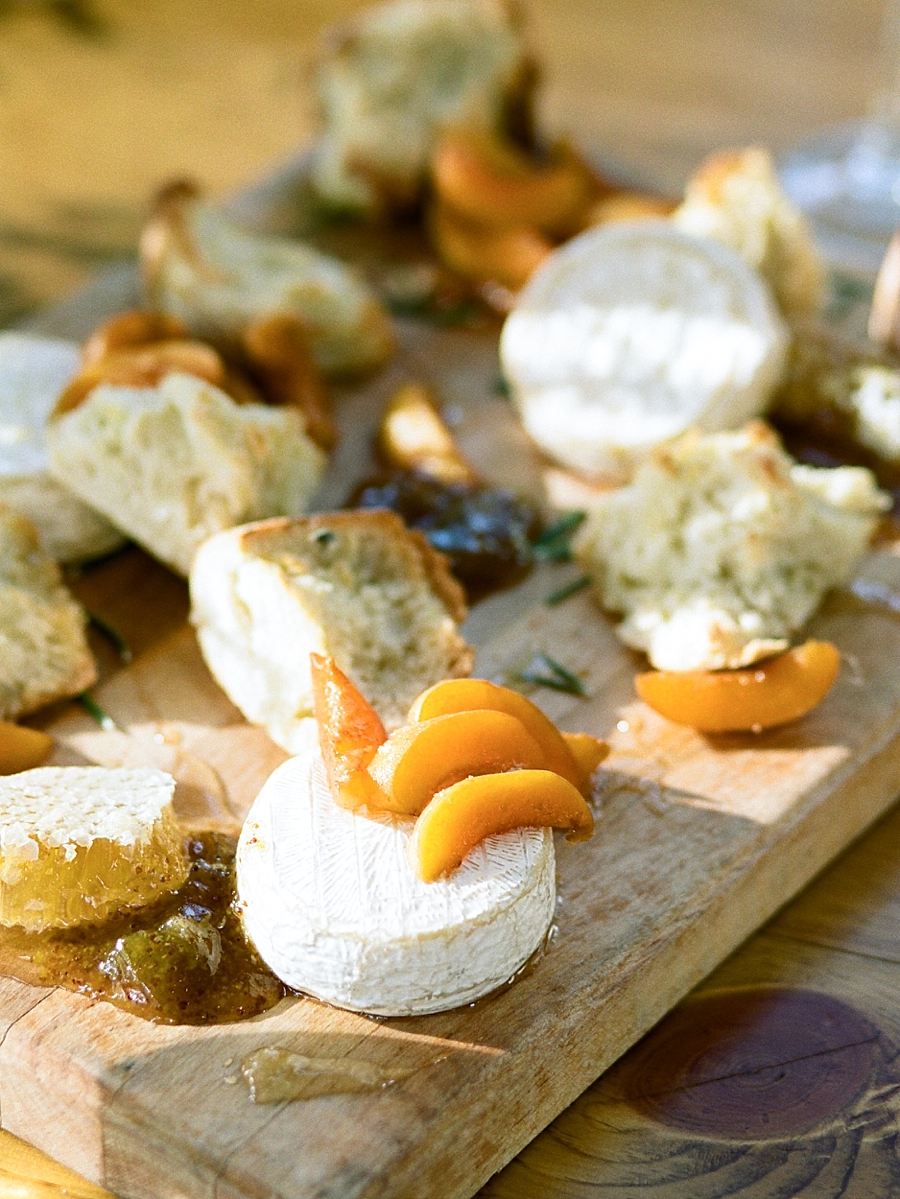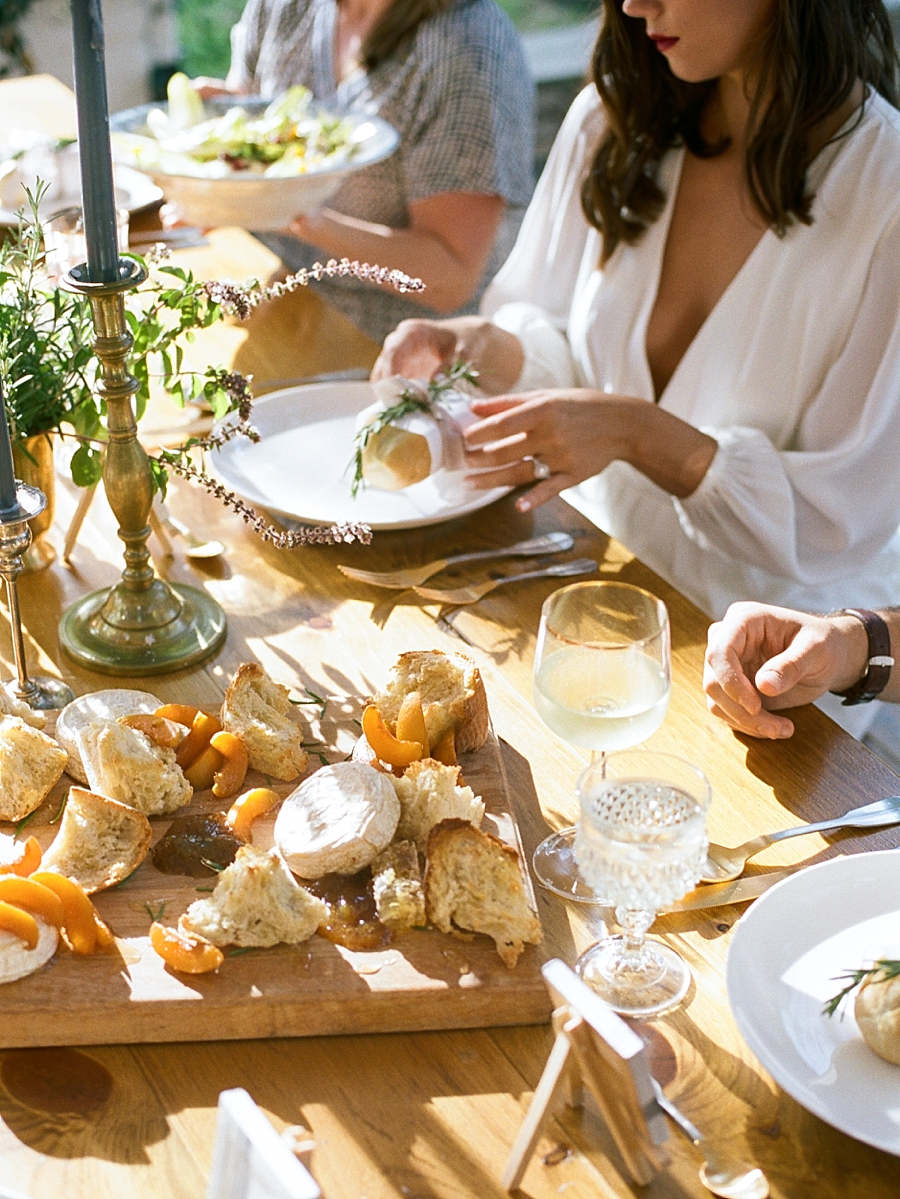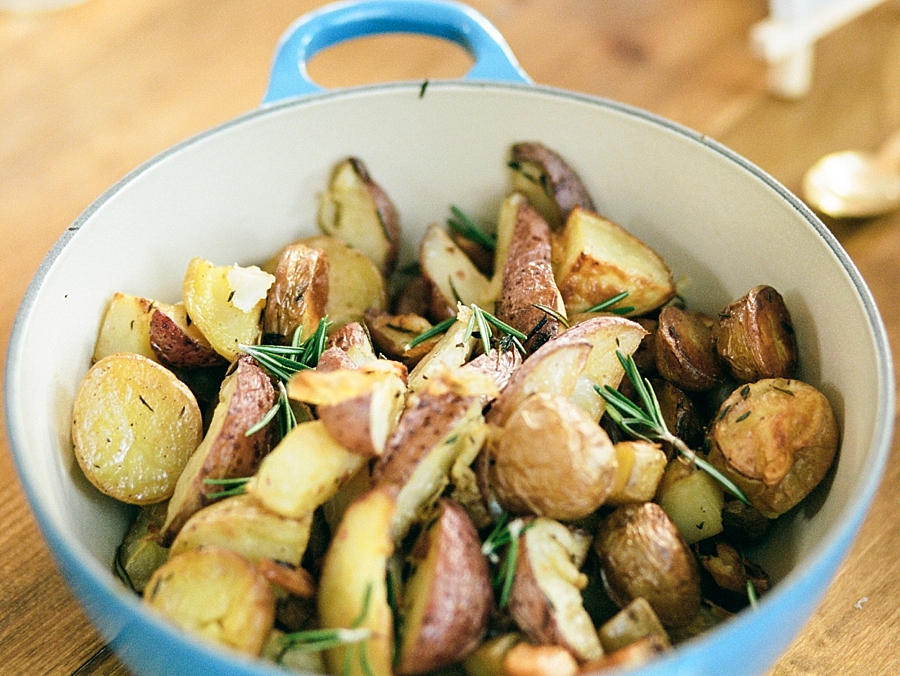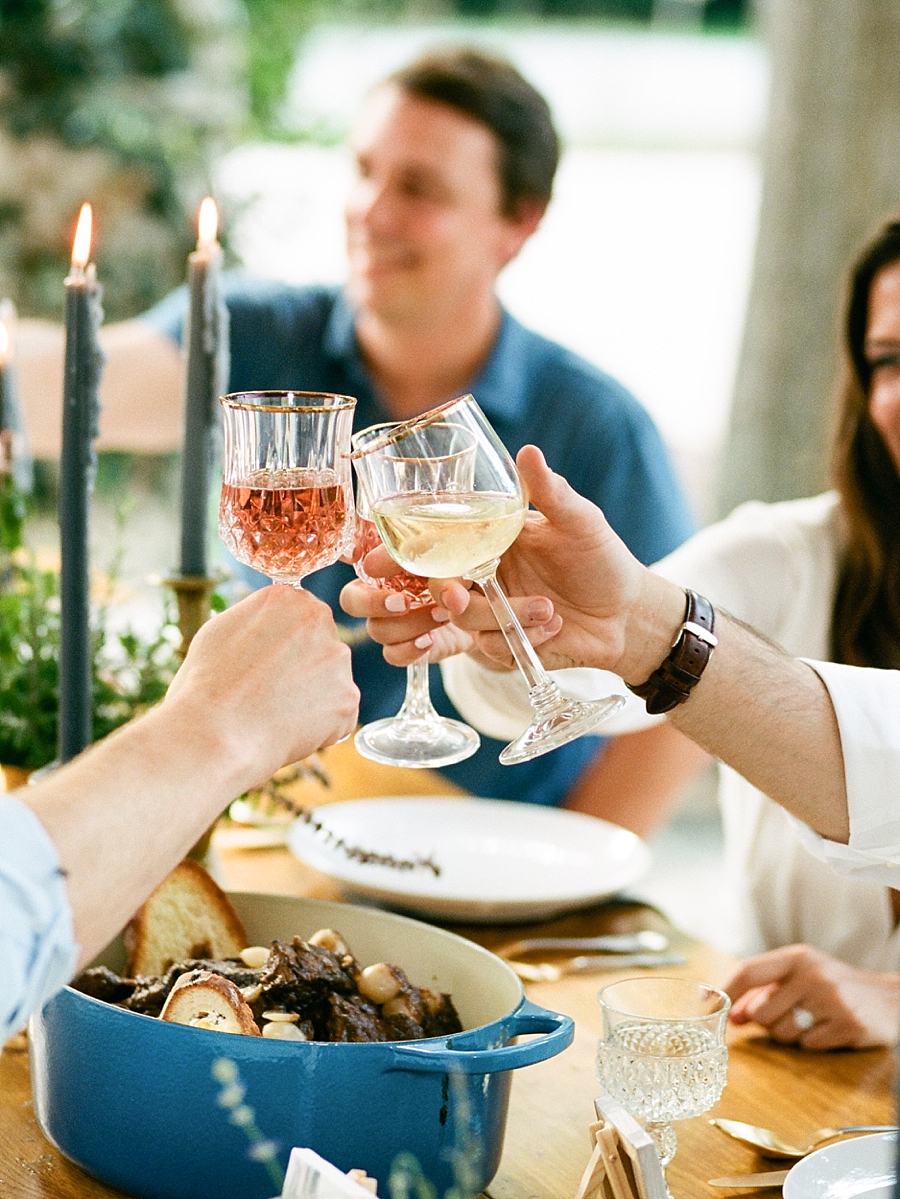 captured on Portra 400 film / French Elopement Intimate Home Reception Dinner / French Elopement Photography / French Intimate Wedding / Fine Art Film Photography / Fine Art Film Wedding
event: The Film Gathering / host: Live View Studios / venue: Mims House / food styling: Michelle Wright Events / decor & rentals: Greenhouse Picker Sisters / catering & food: Belles Catering / flowers: Wylde / makeup & hair: Michelle Clark / dress: Gilded Bridal by Elizabeth Dye / bread: La Farm Bakery / stationary: Silver Fox Calligraphy / models: Blake and Stephanie Cissel