It's been a week of being featured! First Scott & Anna's lovely Angus Barn wedding on Every Last Detail, Adam & Faith's anniversary shoot on The Indie Tot, and today Bill & Molly's southern mountain wedding is featured on Bridal Musings. Did I mention we've been smiling big all week long? :)
Bill & Molly's wedding was filled with so many pretty southern details, and we love seeing it featured on one of the Top Wedding Blogs!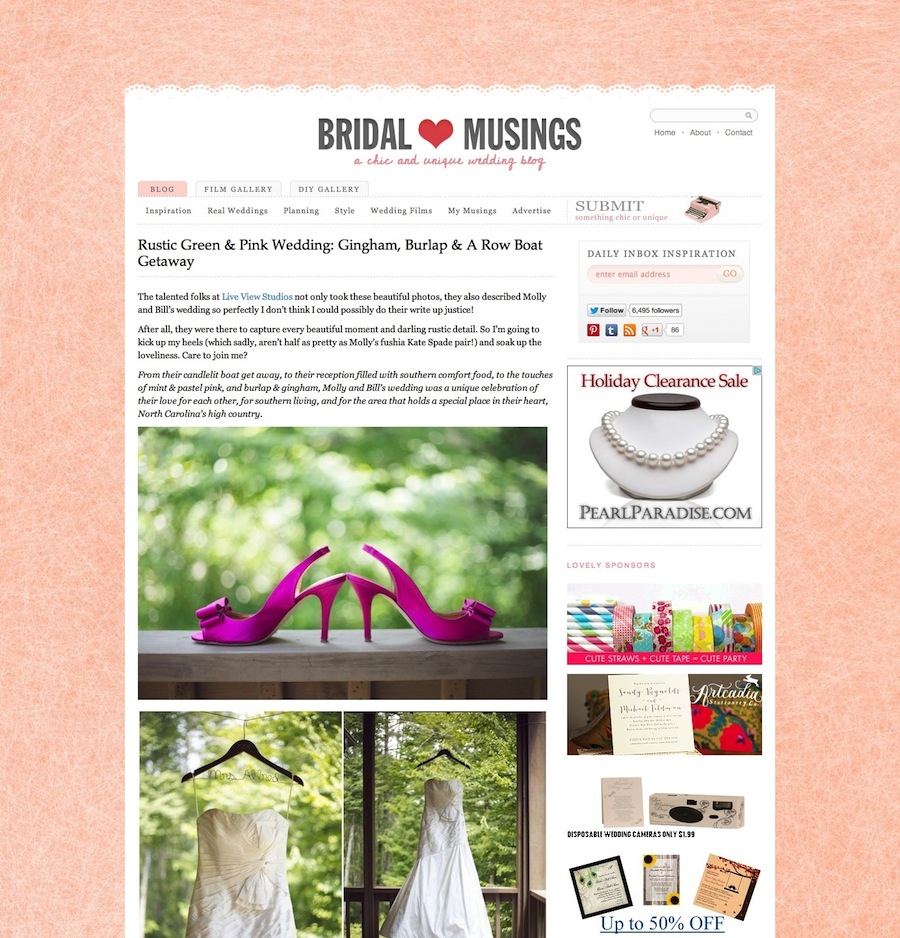 The tree is up, most of the decorations as well, and it is cold enough to snow here in North Carolina. Last night it was in the 30s .. brr! Anna predicts it will snow in January, and I haven't made a decision one way or the other. Ok – I'm going to put it out there and say let's have a White Christmas. I don't think this has happened yet since I've lived here, and in fact a recent Christmas we were wearing t-shirts … but if you don't dream big it just might not happen, right? ;-)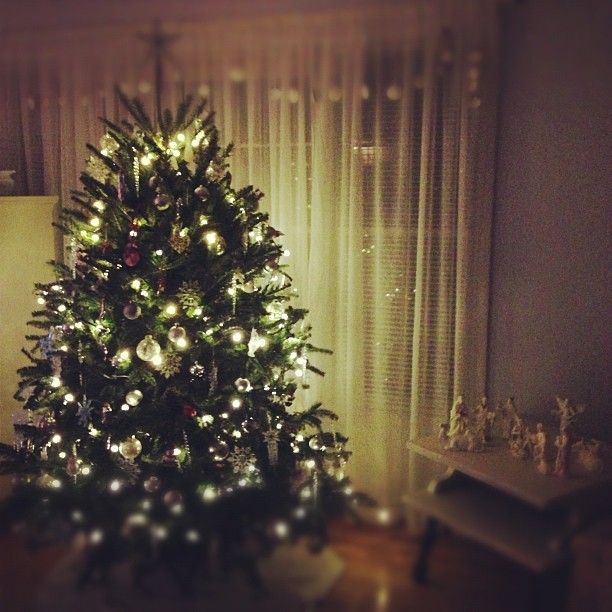 Oh my stars, we have some fun stuff lined up for the weekend … the Trans Siberian Orchestra is going to be back in Raleigh tomorrow for their Christmas show – and this year we have floor seats! Eek, it's going to be so much fun :) Then tomorrow night, horse drawn wagon rides with hot cider at Oak View Park. Then on Sunday, we're doing a styled retro shoot for a lovely couple's anniversary complete with airplanes – yes, real ones! We'll be sure to post some peeks of our weekend fun, so don't forget to follow us on Instagram for all of our latest adventures.
Have a great weekend! xoxo, Brent & Anna