Well good Thursday morning to y'all! It's another drizzly day here in North Carolina, and is about the third day in a row that we've had with some sort of precipitation in the air. But, I don't really mind these rainy days – it's a great time to just huddle up inside and get caught up on things that are pending …
Caitlen & Tommy's gorgeous mountain wedding is being featured today on Heart Love Weddings so you should definitely stop by and take a look at this … some of my favorite floral arrangements from this year were at their wedding and created by the talented Events by Elizabeth Ashley, the colorful streamers with flower girls running through the grassy meadow, Tommy & Caitlen's grand entrance at the reception, and much more made this a really special day. We're so excited to see their wedding photos featured, and can't wait for them to see their wedding album which we just packed up and shipped off today! Click below to see their feature …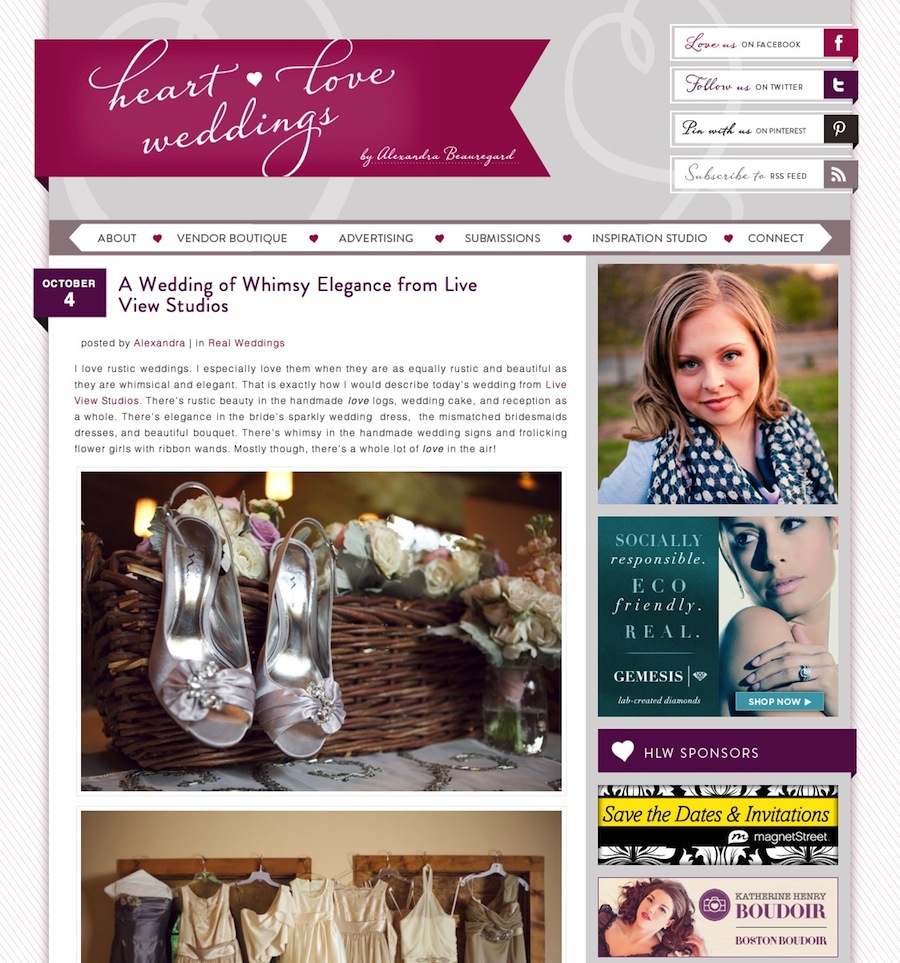 Our Angry Birds inspired shoot, Passion Takes Flight, was also recently featured on When Geeks Wed … much love to Cassandra for featuring that there, be sure to stop by and take a look as well and leave some comment love :) This shoot has been gathering attention all over the world, and we're so excited for all of the fabulous vendors that worked with us to make it possible …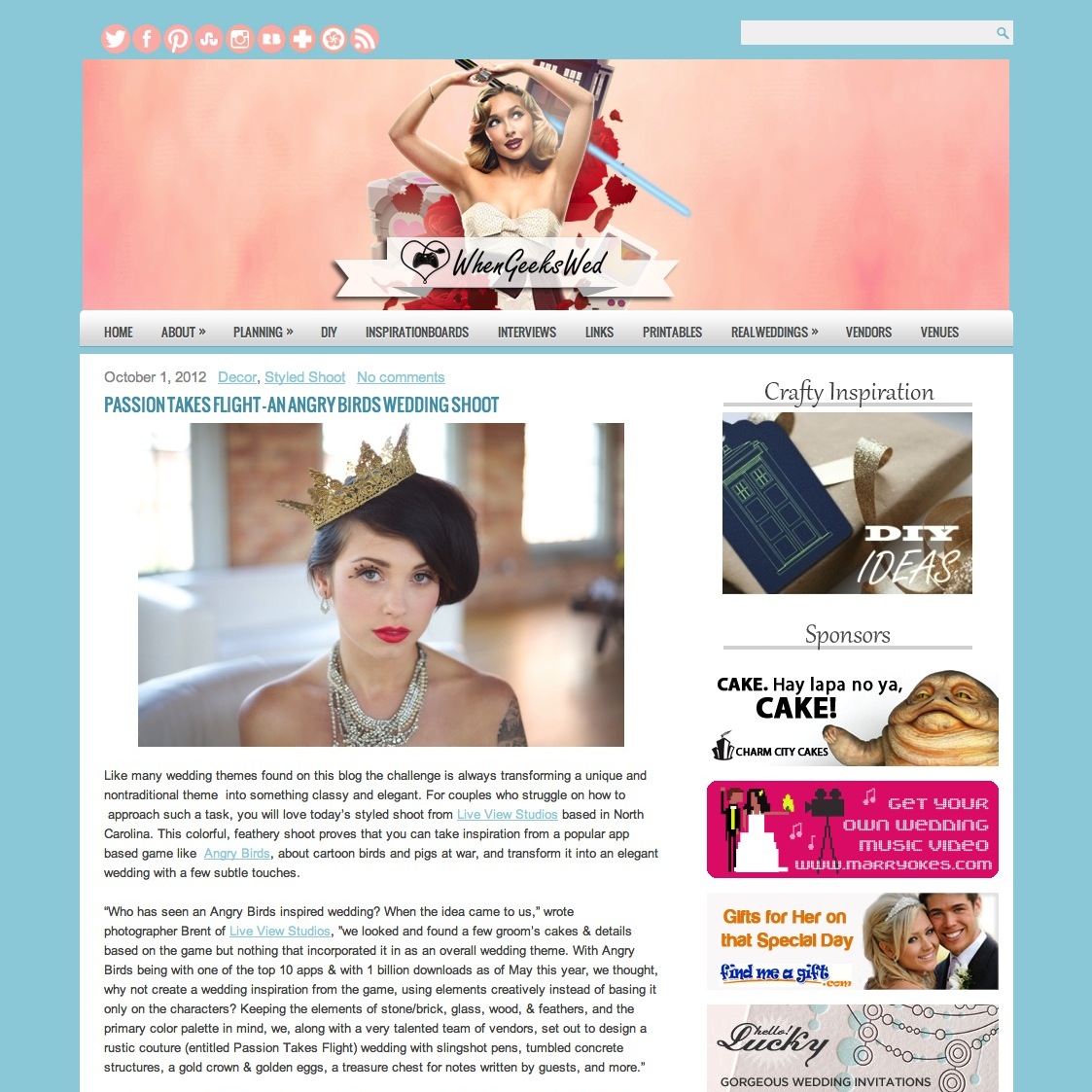 Ok, so on to attention-deficit deer .. the road we live on is filled with deer at night, and we're always aware and watching for them. But, the other night coming home, a herd of 6+ deer popped up out of nowhere in the road, and it was too late to stop .. so I navigated through the middle of them. All would have been well except for the wise one on the right hand side who decided that she needed to jump into the side of our car as we went by – silly deer! Do you want a headache? It didn't seem like much damage as we inspected it in the darkness, but then the next morning we found more dents and broken lights .. and now it is headed to the shop for repair.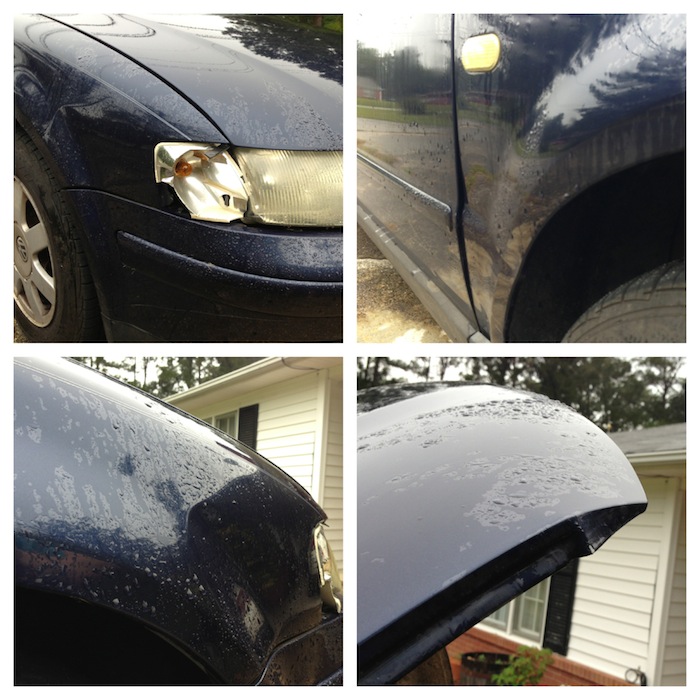 And, while on the subject of animals … we recently got to work with some beautiful horses while at the look book shoot for Edie Kaye wedding dresses … so I want to end with this gorgeous peek from it ~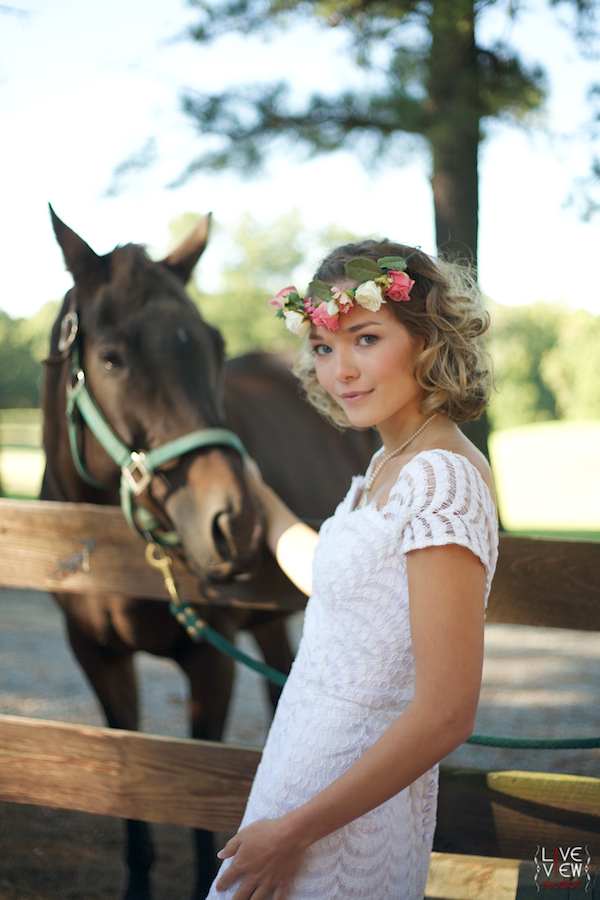 What do y'all think? Isn't the horse and our model Sarah fabulous?