Our roots are the foundation of what makes us who we are. Our roots become the groundwork of our marriage. Our roots…inspire us.
Our beautiful bride spent many a happy day as a child at her grandmother's farmhouse. She decides to return to this sunbathed memory for her wedding. She plays homage to her roots while integrating her sense of style and design into the occasion. In a sense, she blends the old with the new. And how breathtakingly smart, as this is what a wedding is at its very core: the growing of the old roots from which you came from into a new tree, which will flourish with nurture and love.
With her stunning wedding dress, our bride chose a gown made completely of traditional lace, however she picks a modern gray color with a more revealing cut that is a perfect example of weaving the old and the new into a beautiful statement.
Her simple farmhouse table is the perfect setting to celebrate her wedding and is adorned with modern place settings and a gorgeous tile landscape to hold her centerpiece.
The farmhouse porch gently welcomes guests to come up and be a part of the roots. The Hunter boots casually left next to the front door with their flower design make the guest feel warm and cozy, as if they were a part of the bride's memories, both old and new.
The scene is simple yet chic. Traditional yet modern. And most importantly, warm and inviting. Carefully woven details tied to our roots can have an amazing design effect.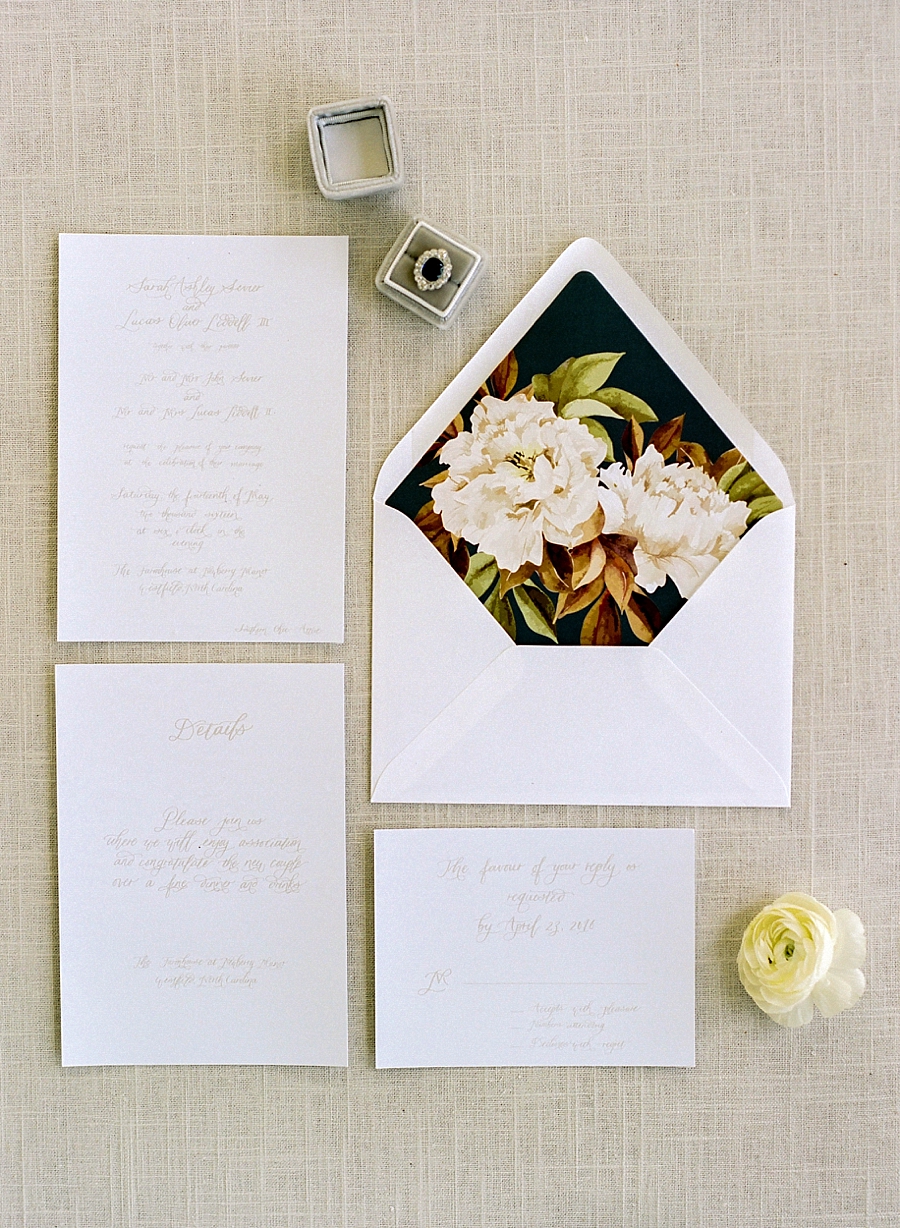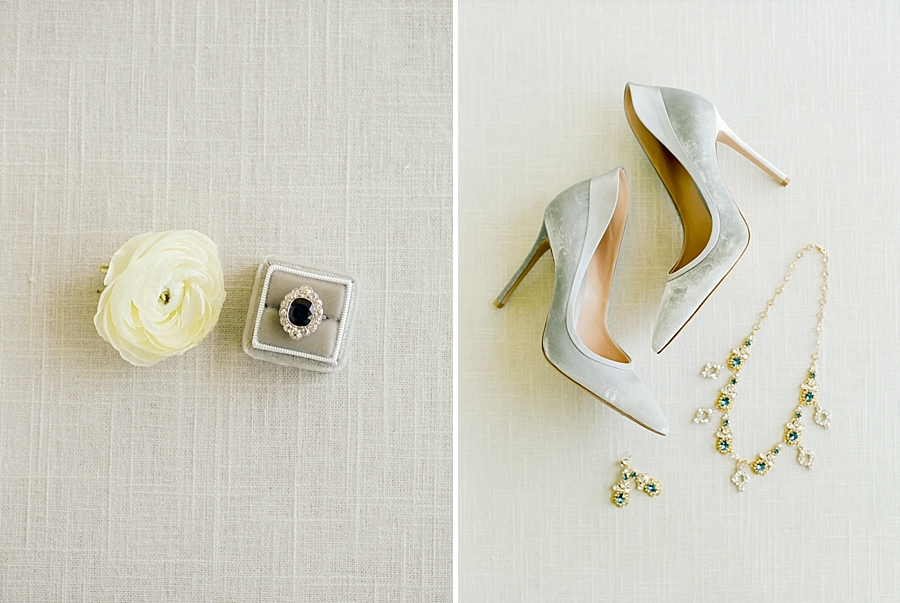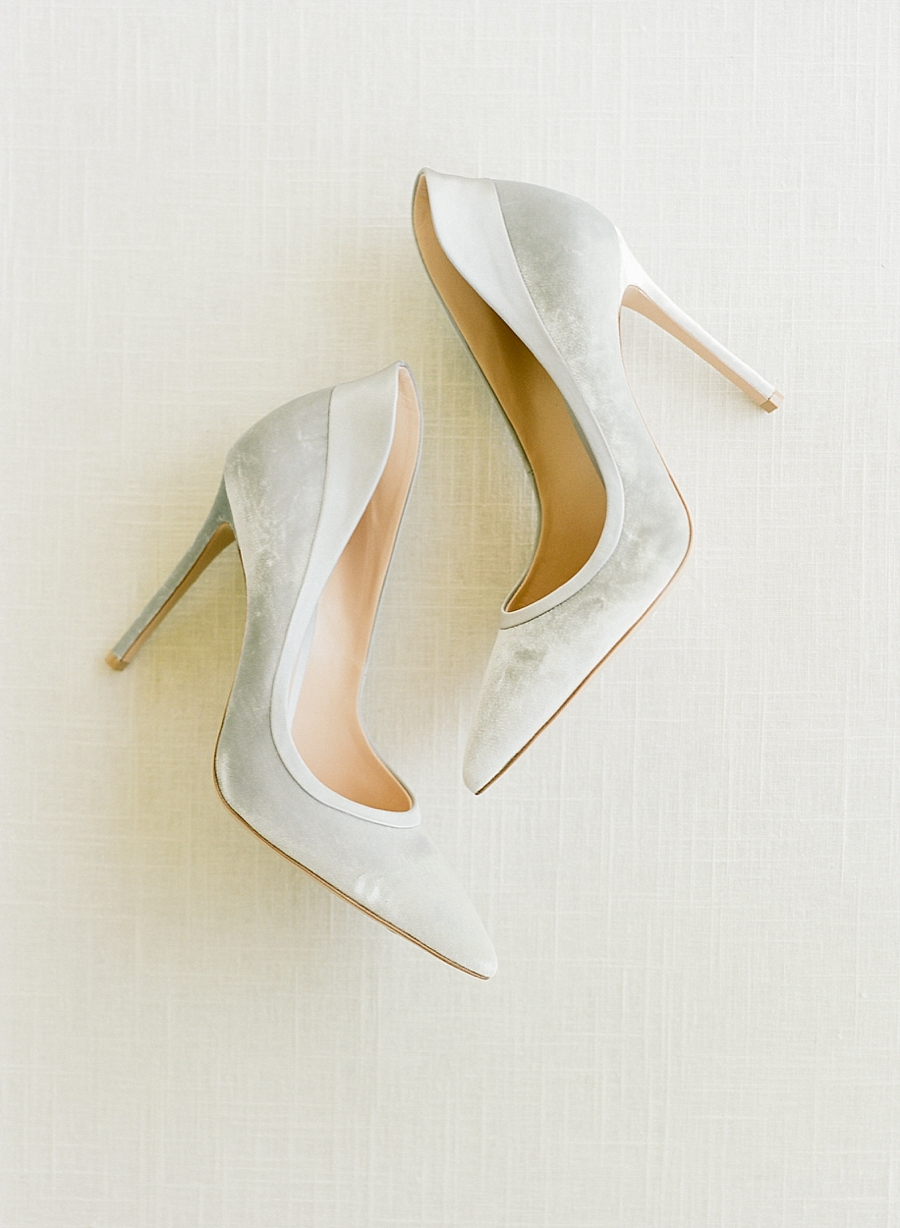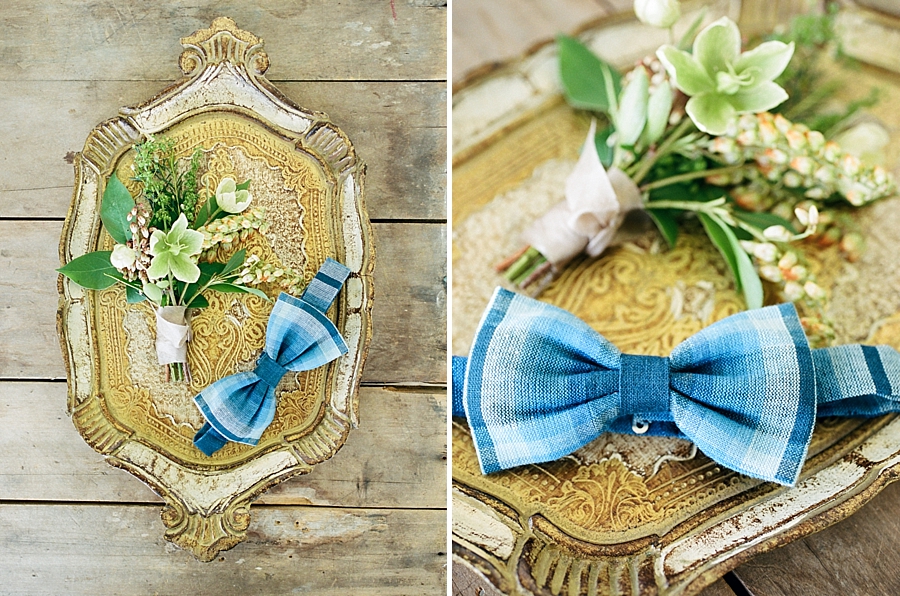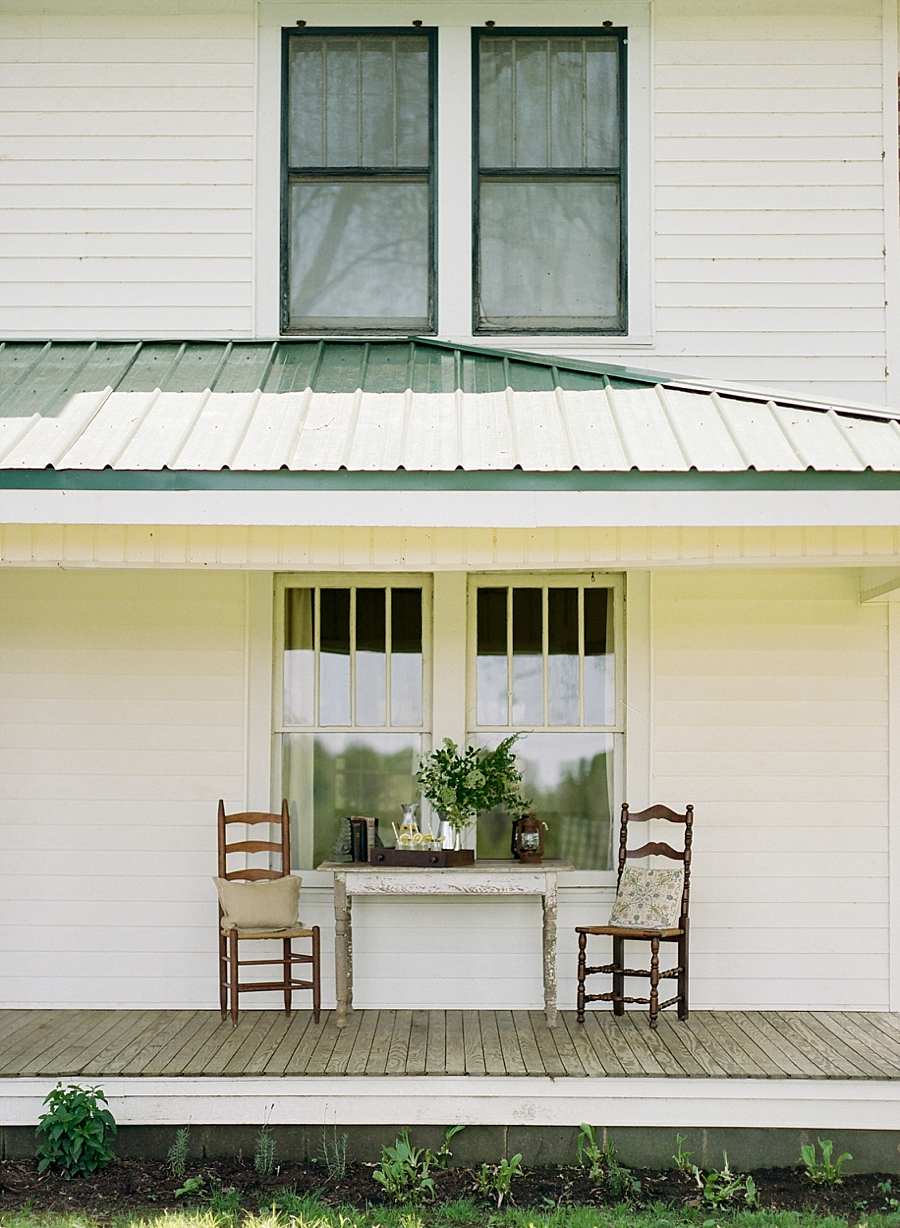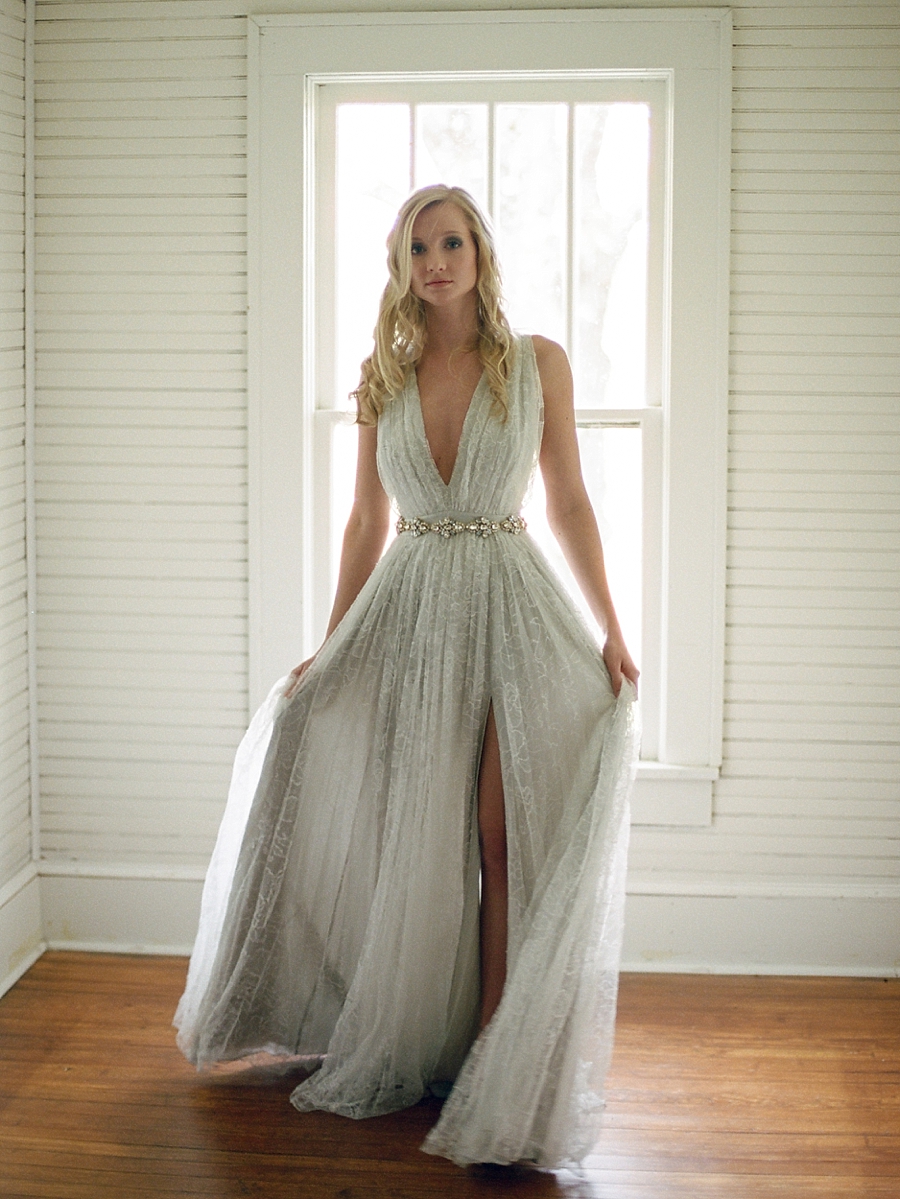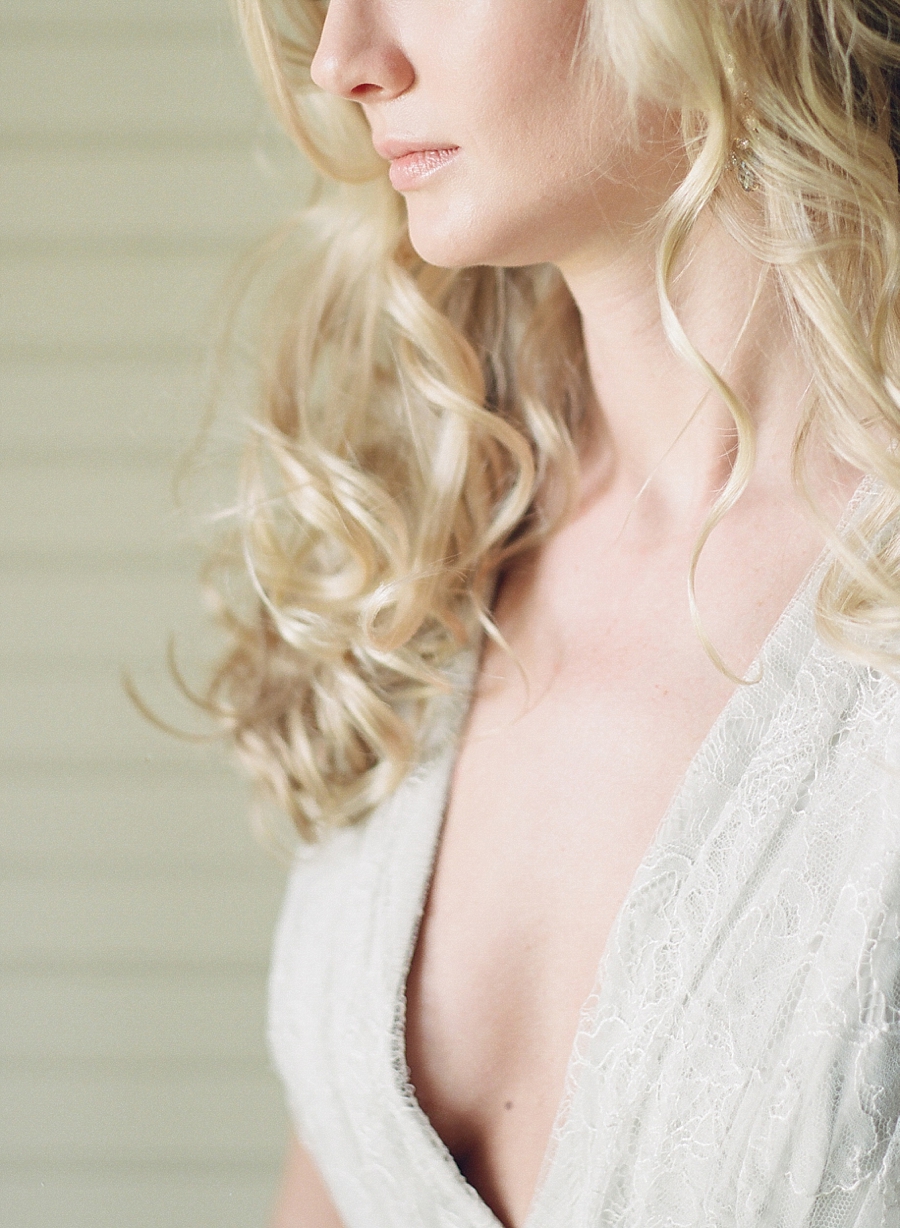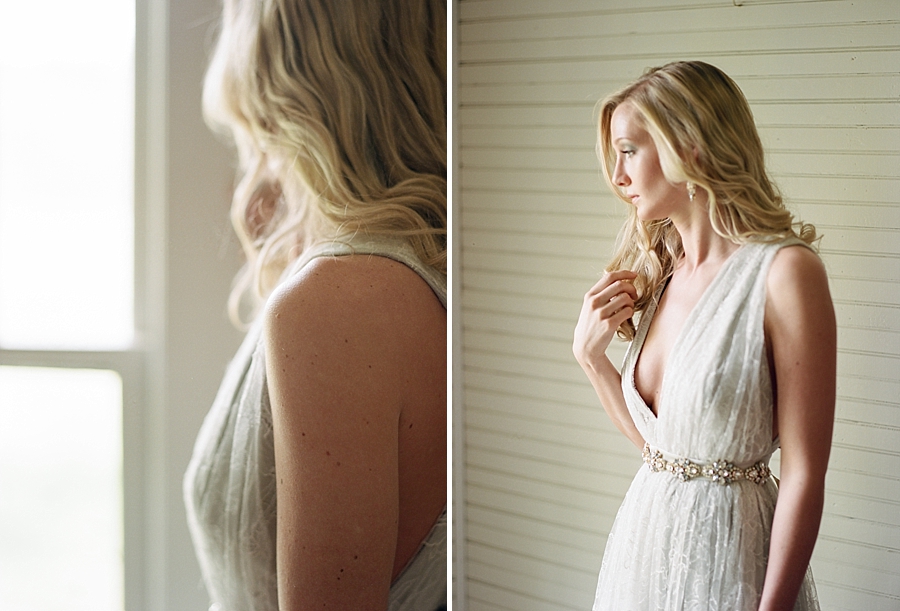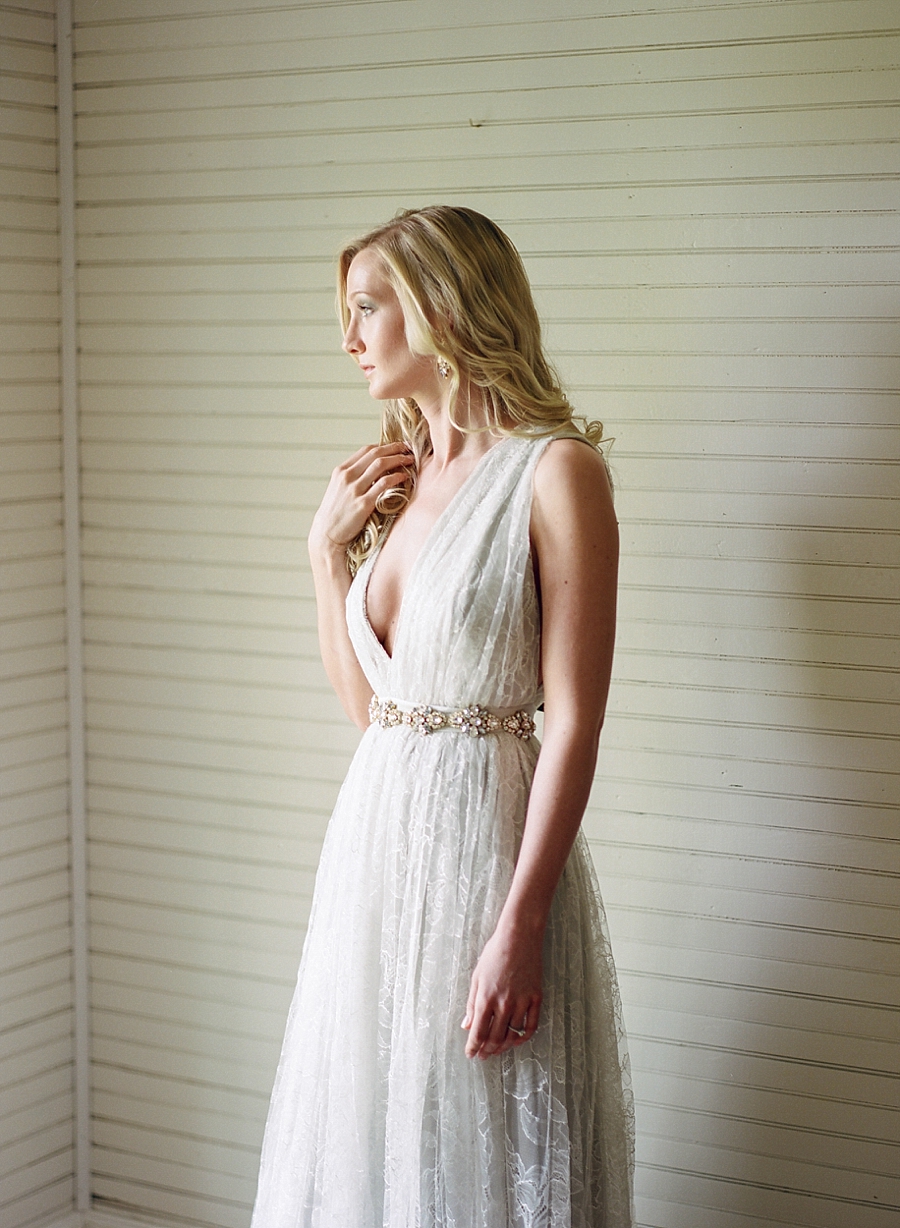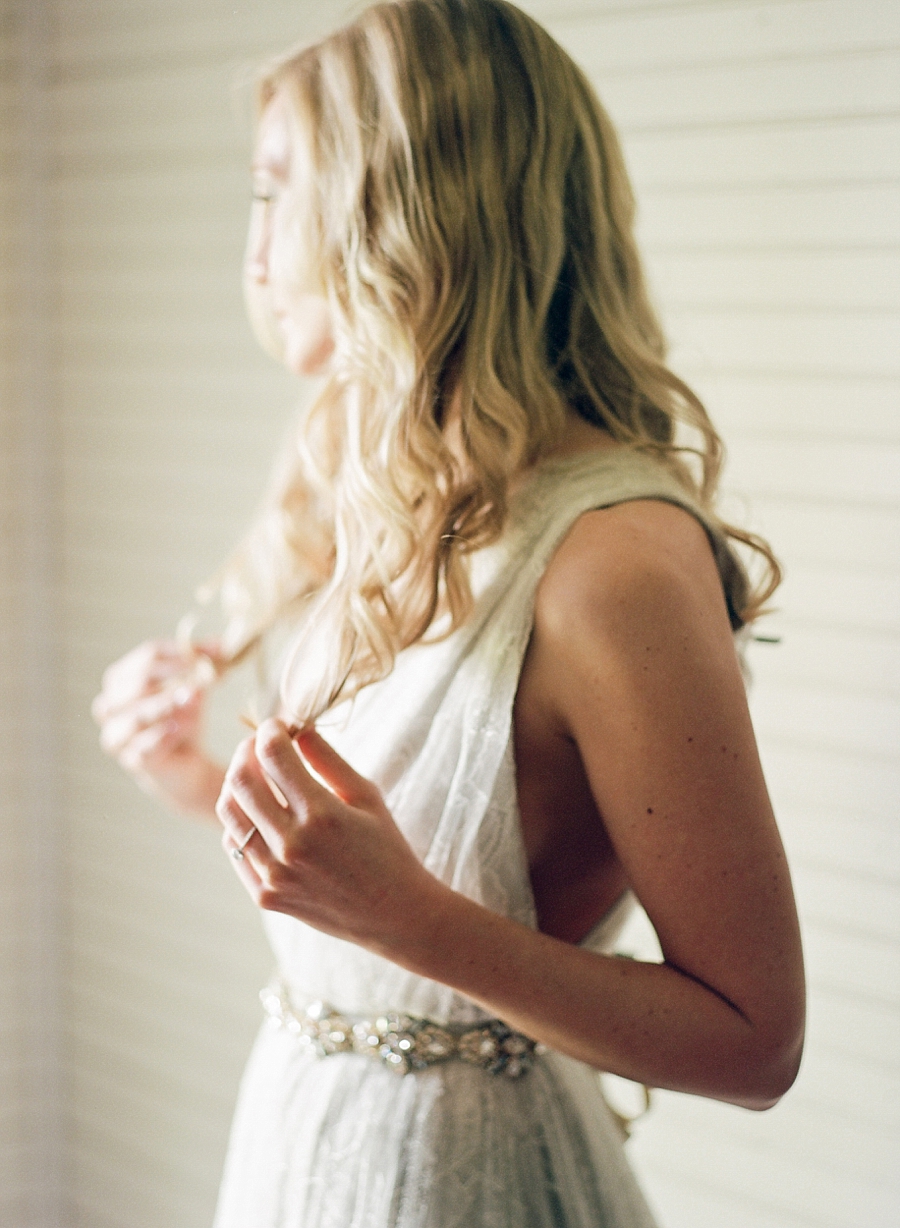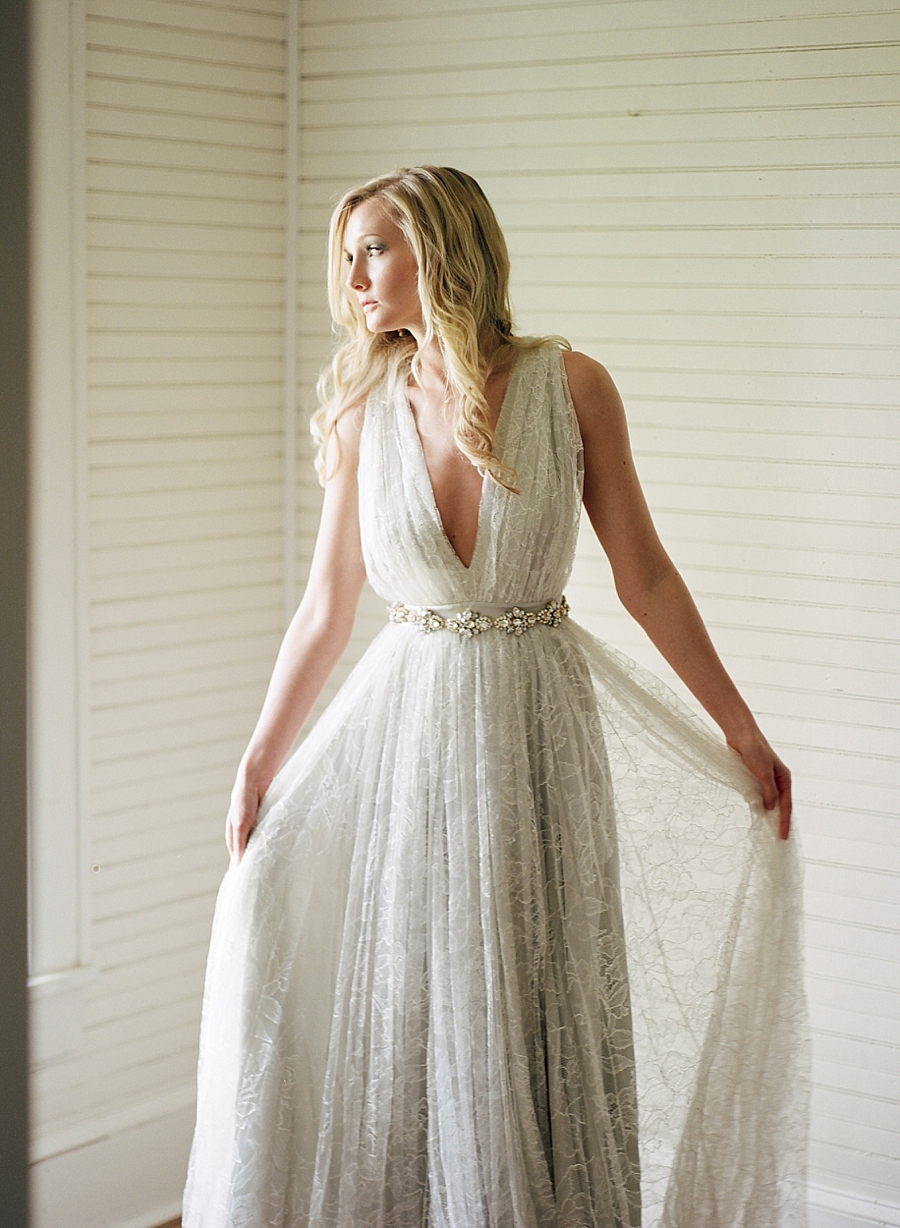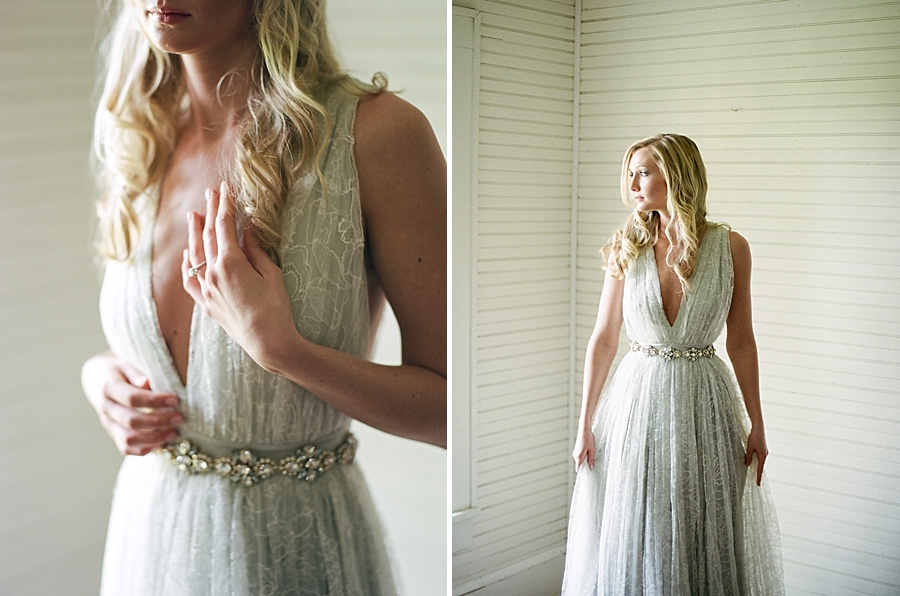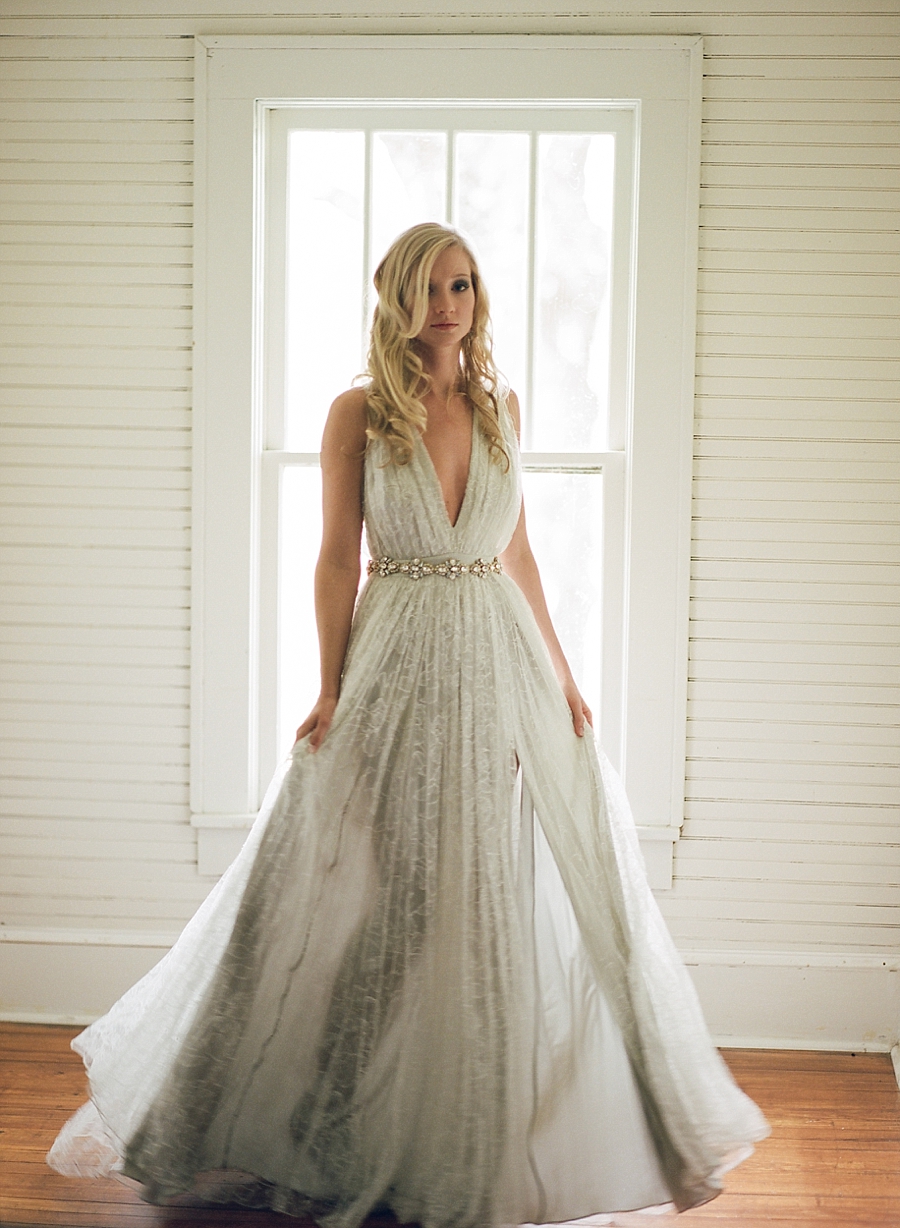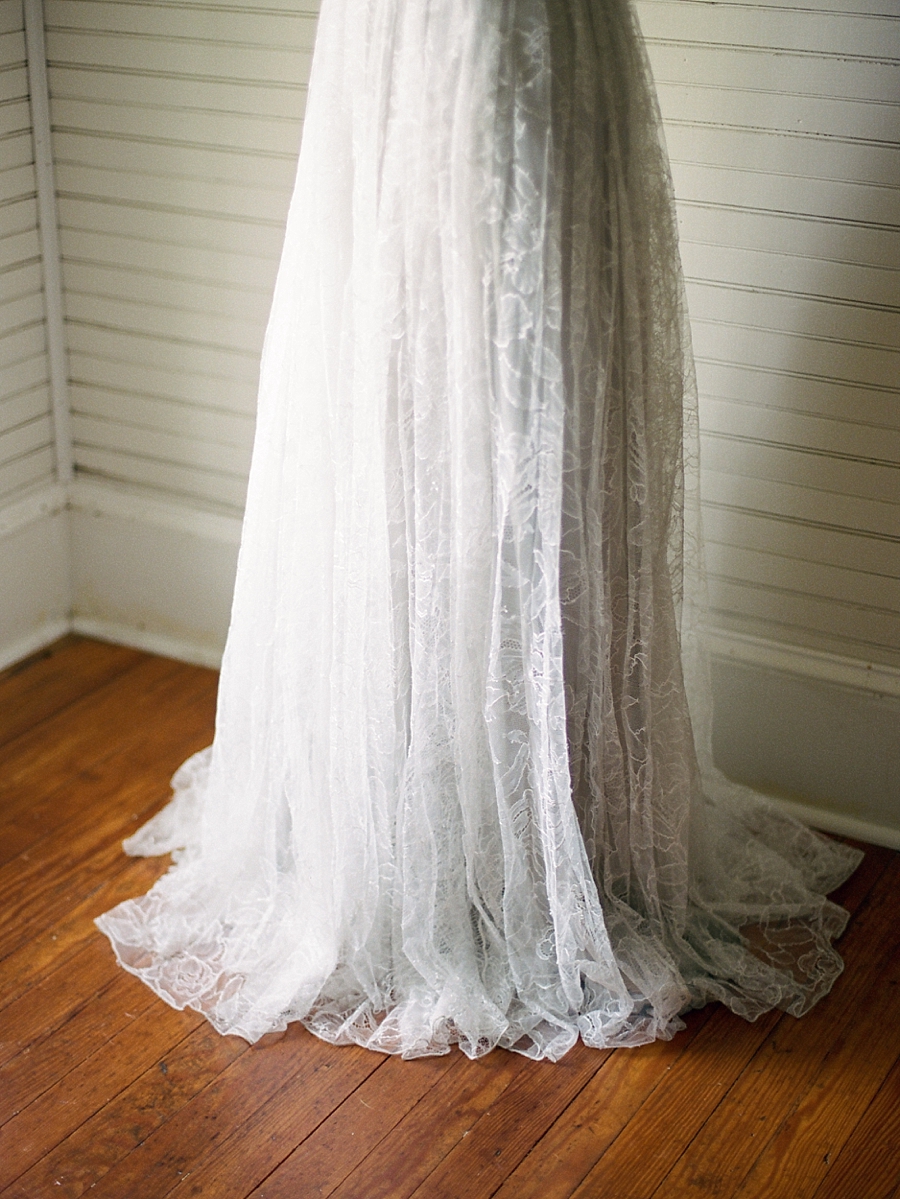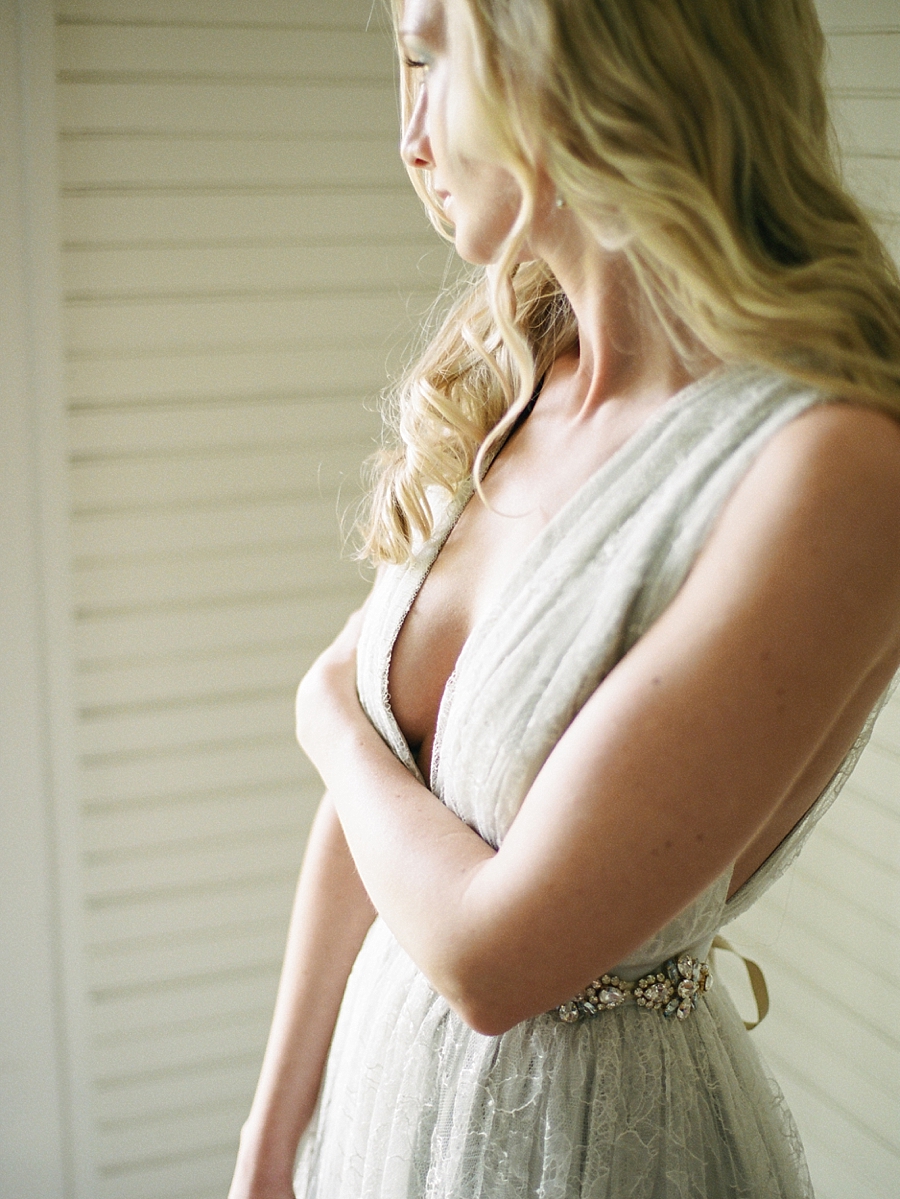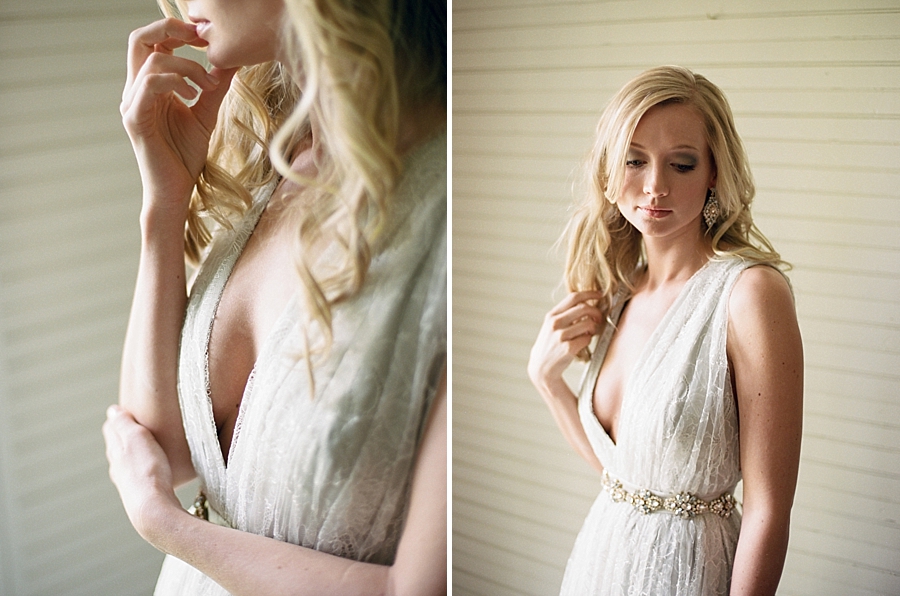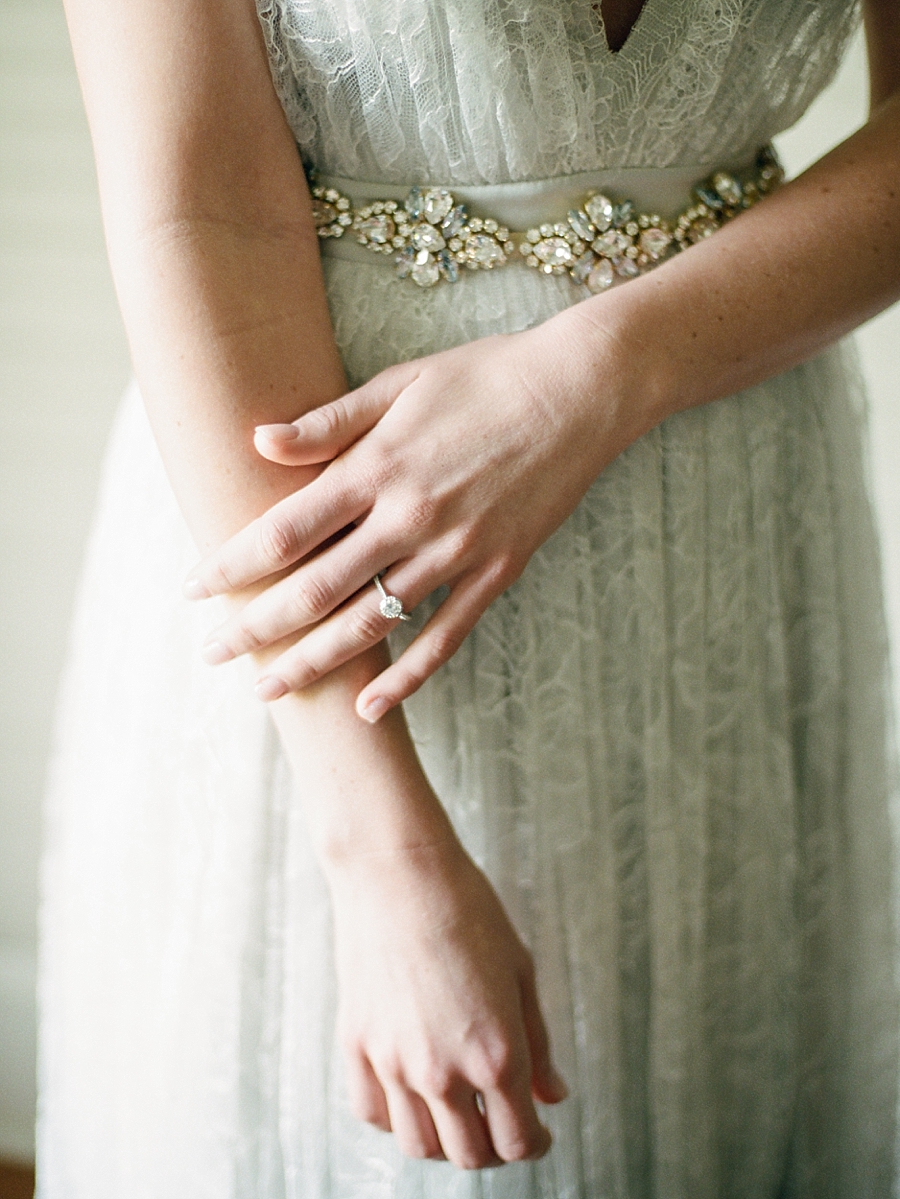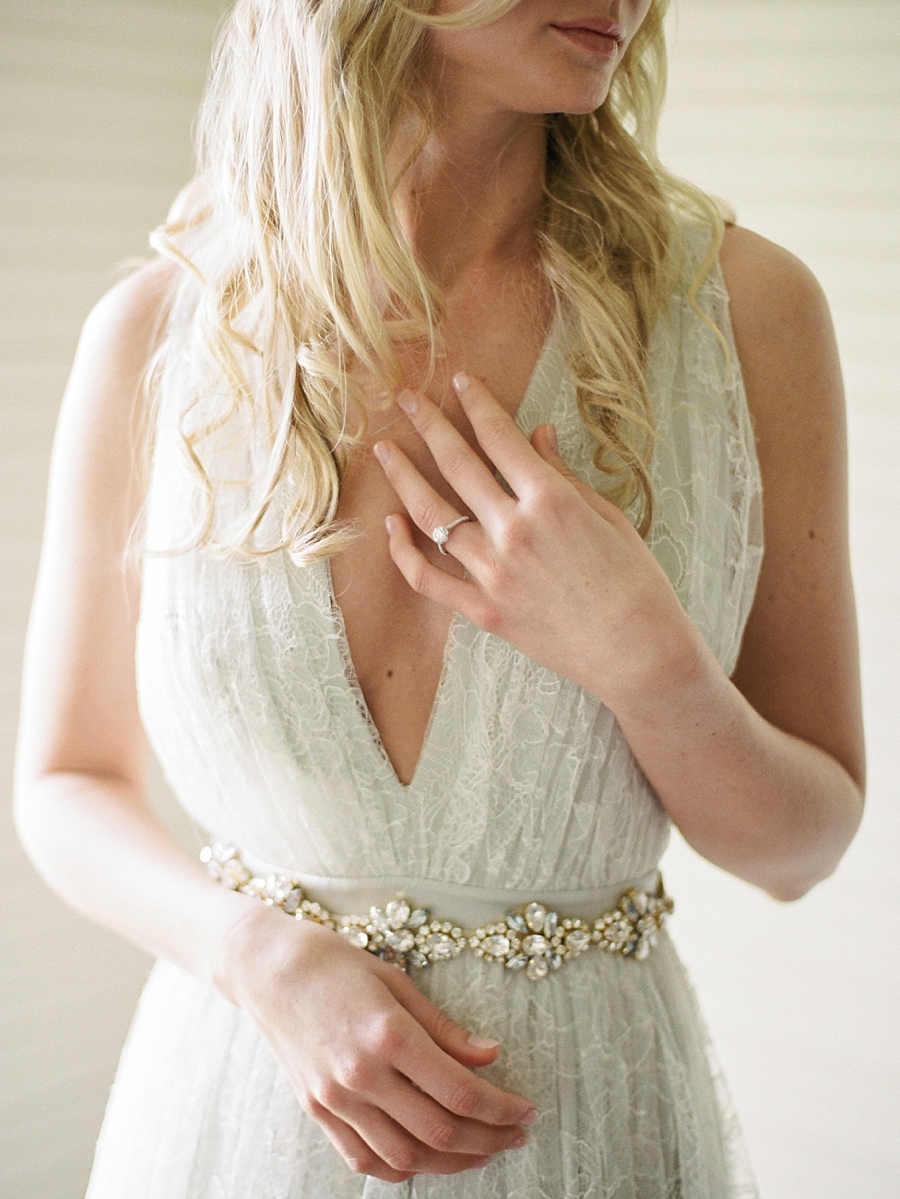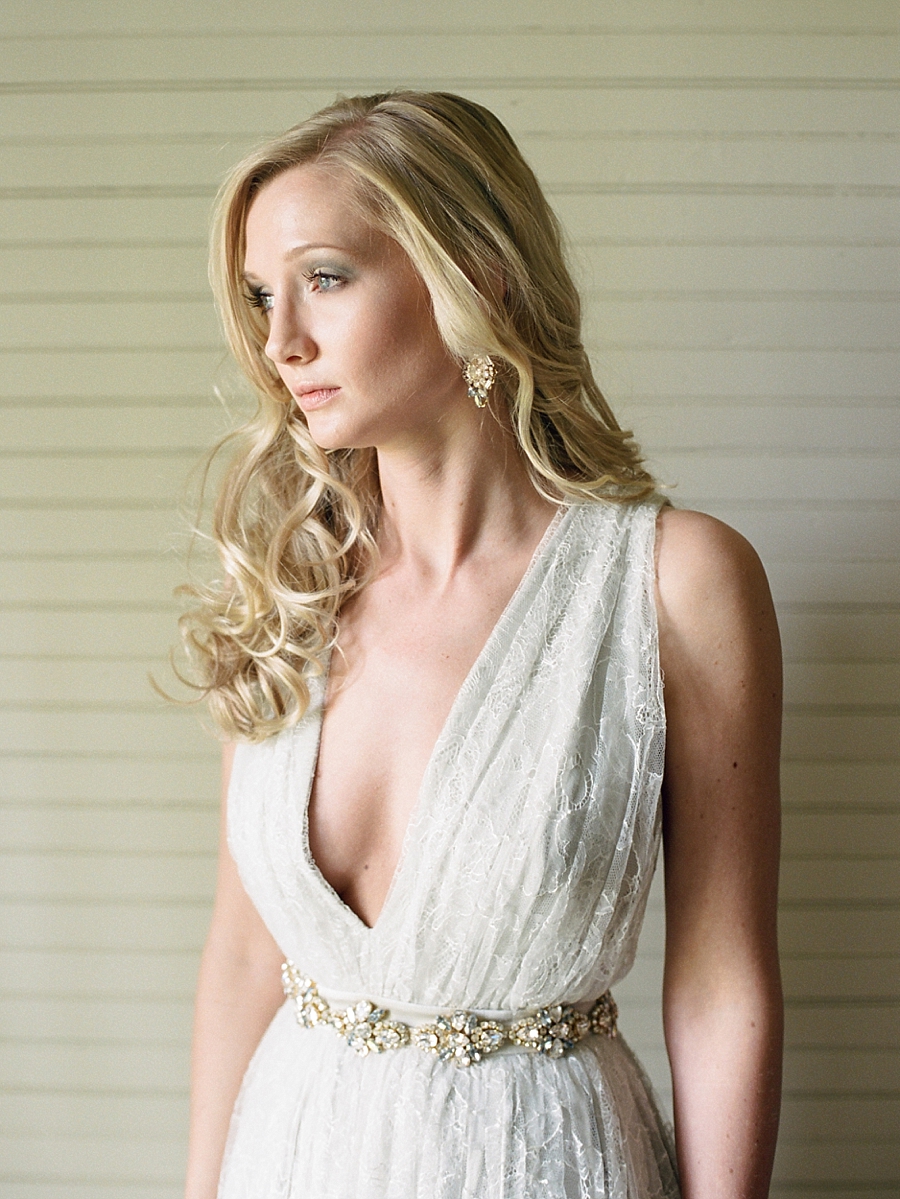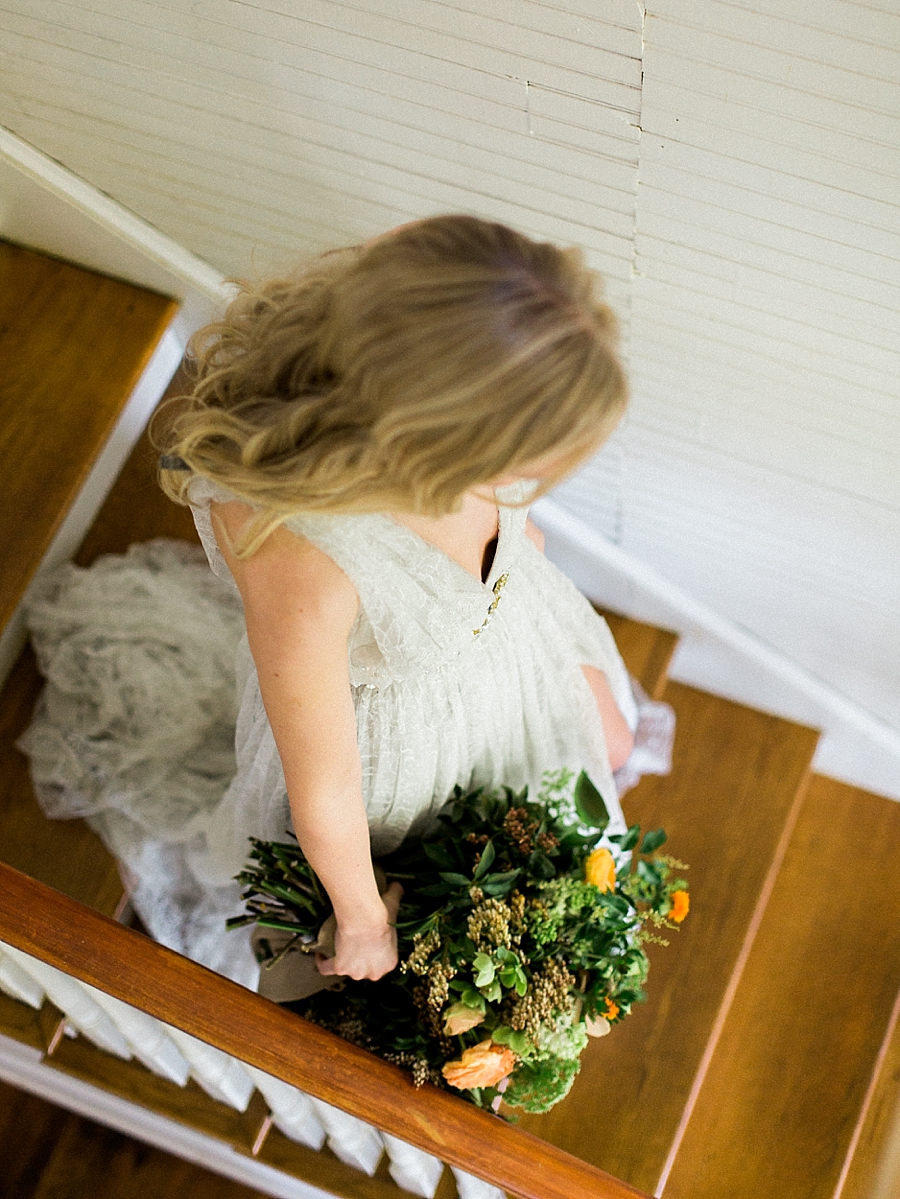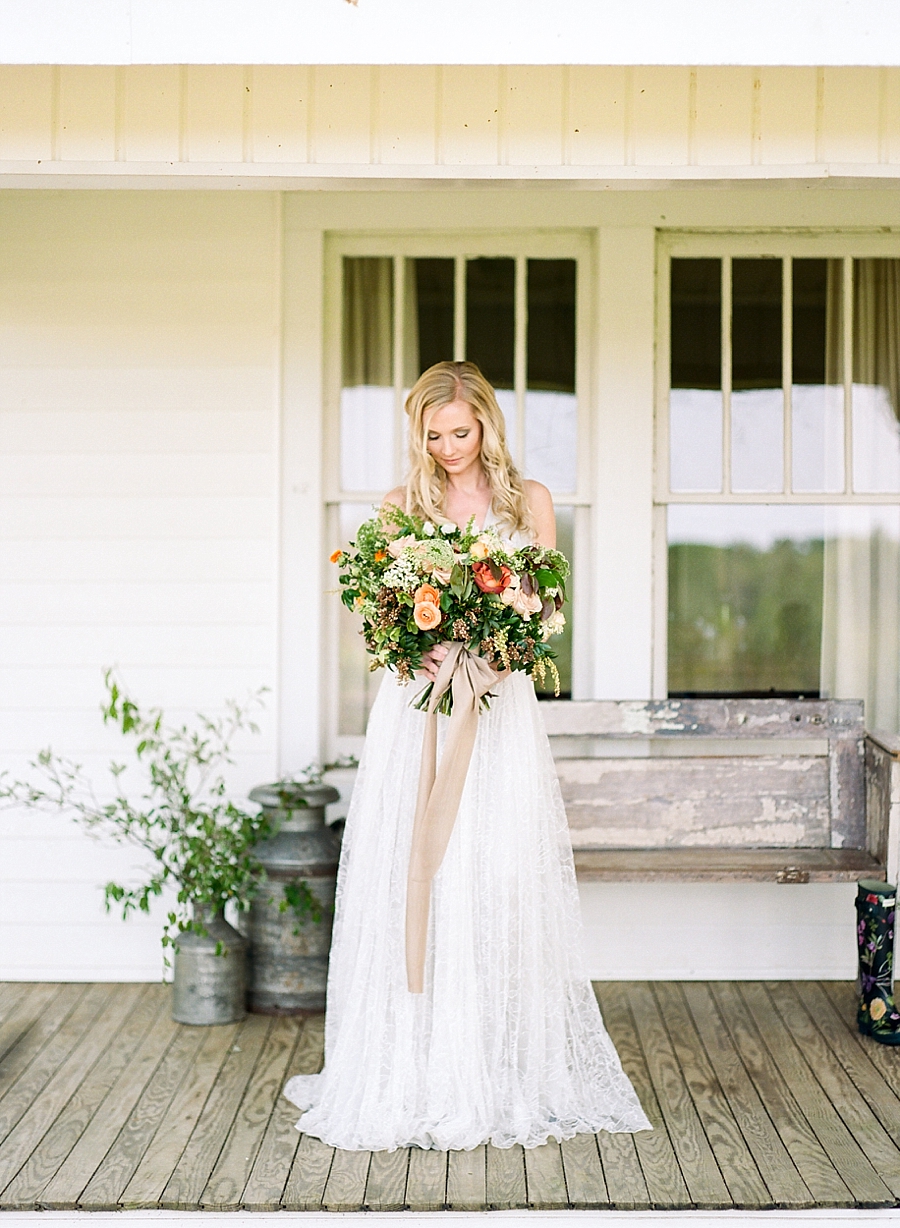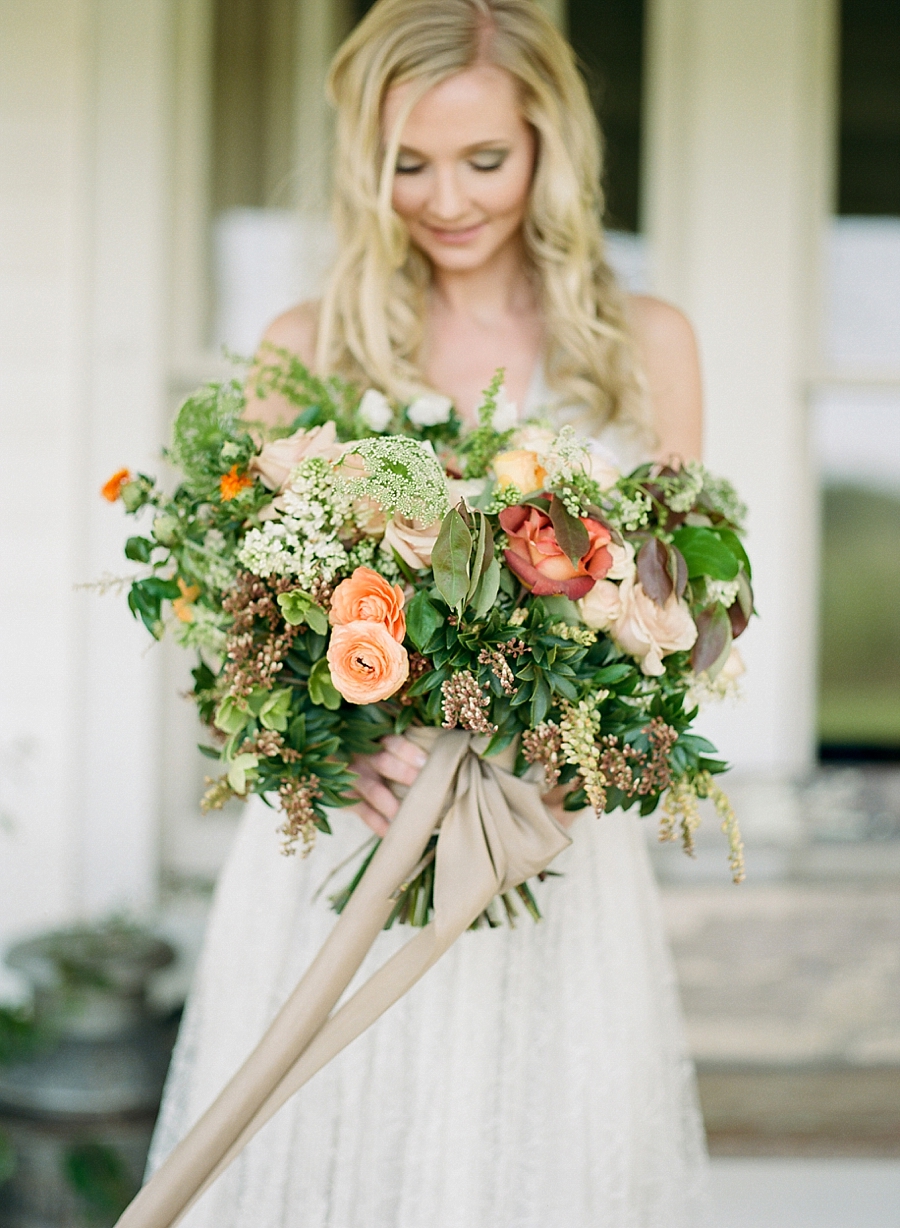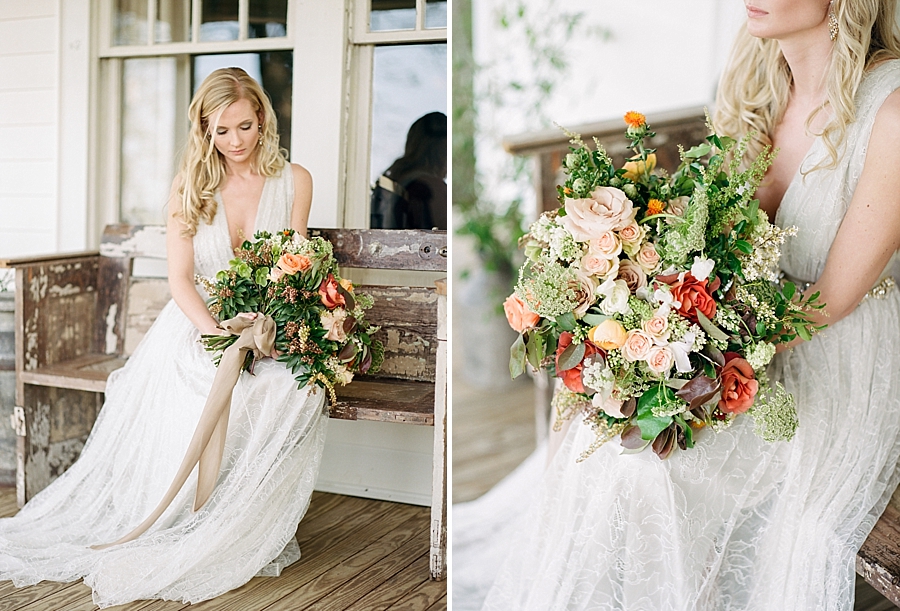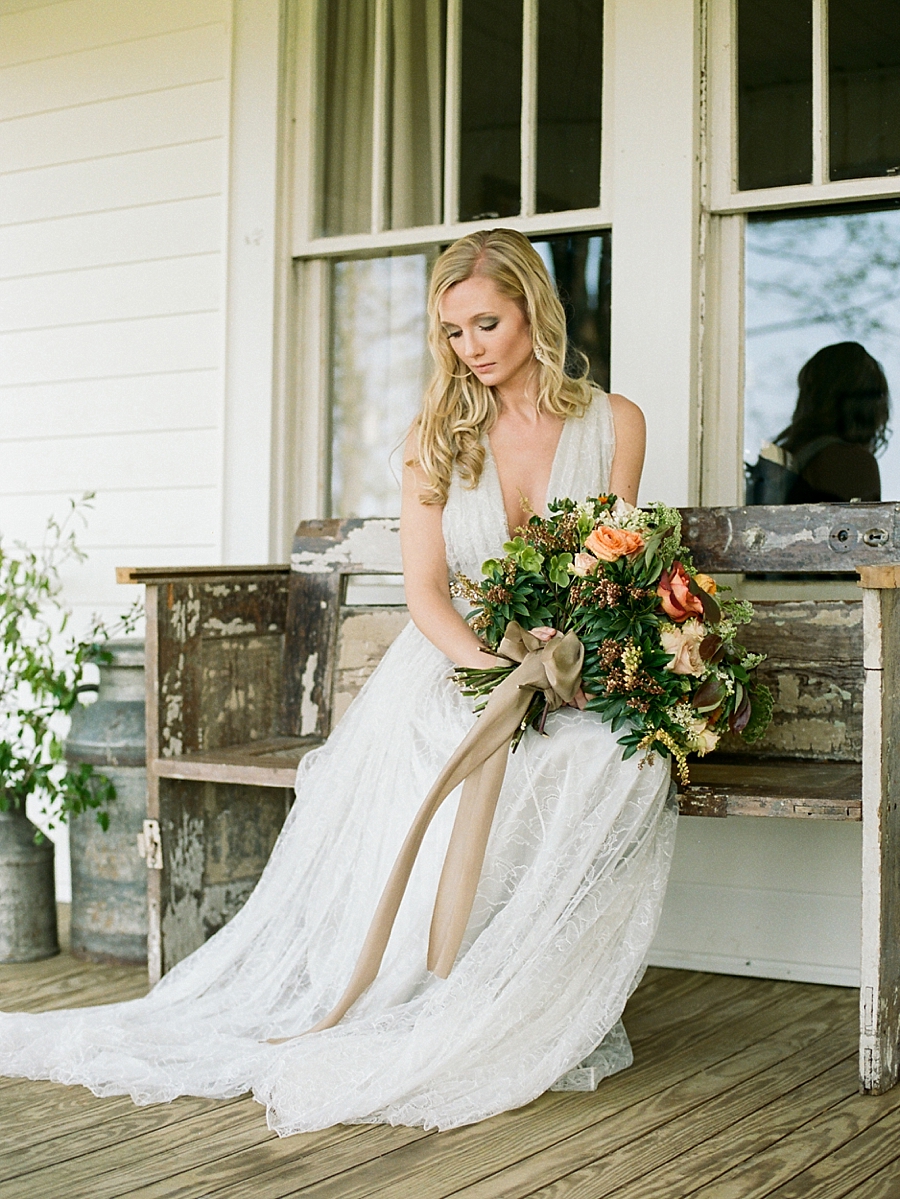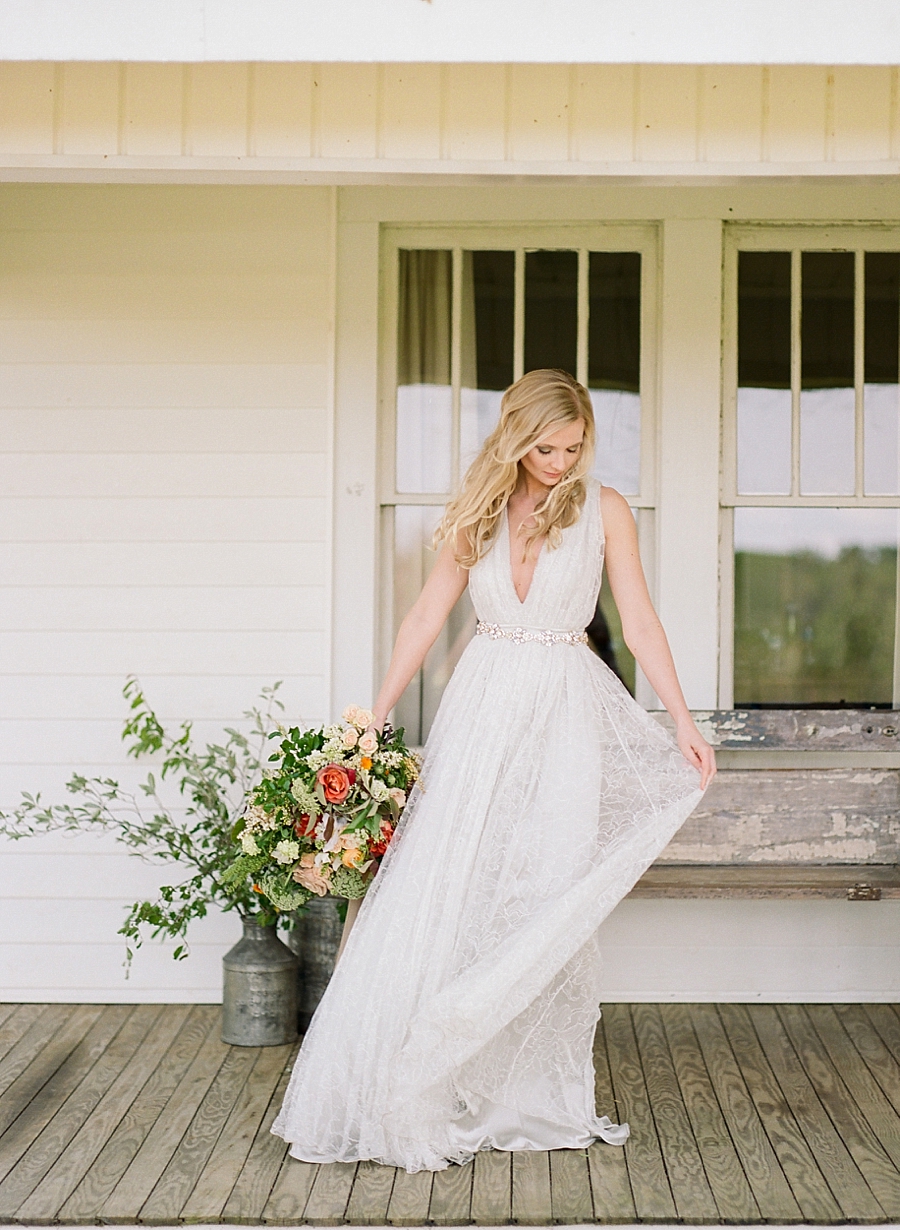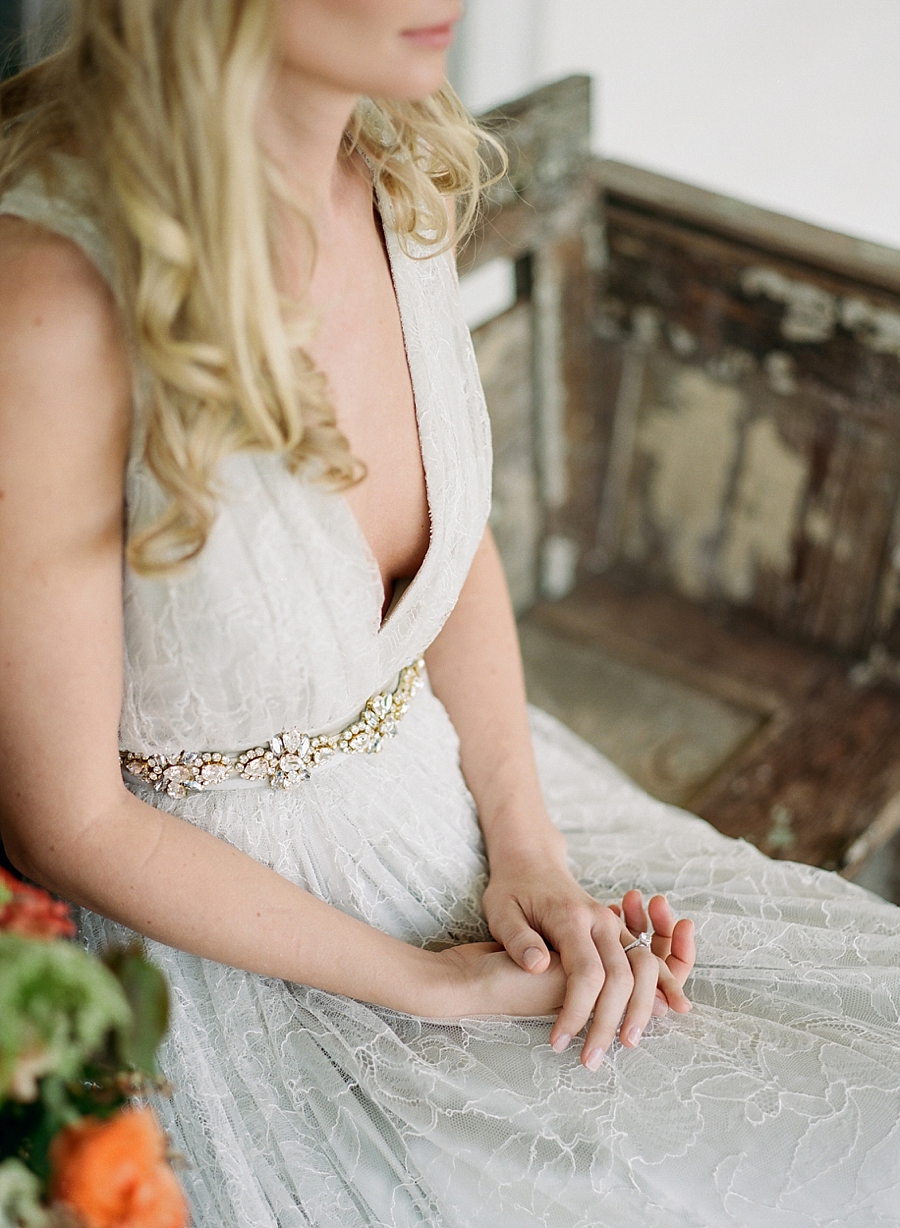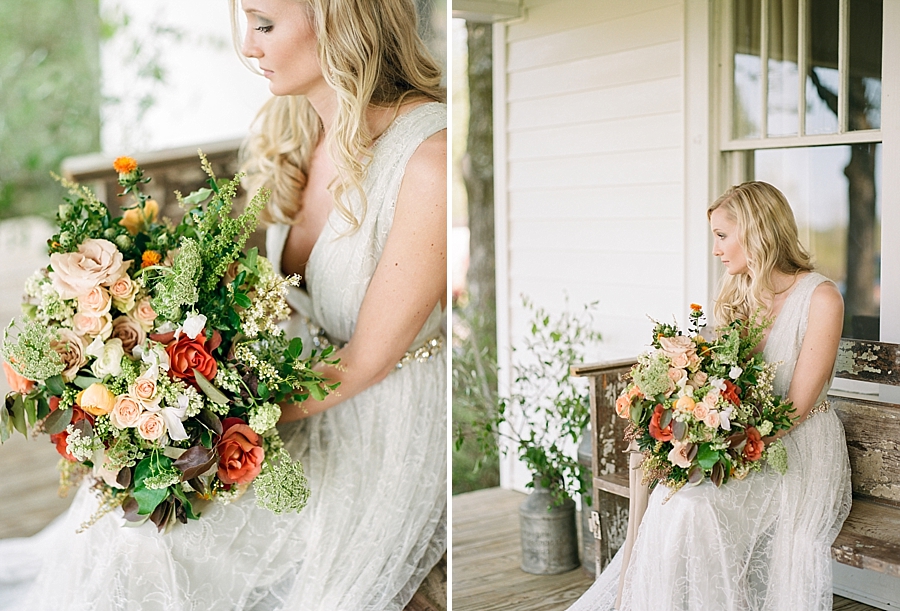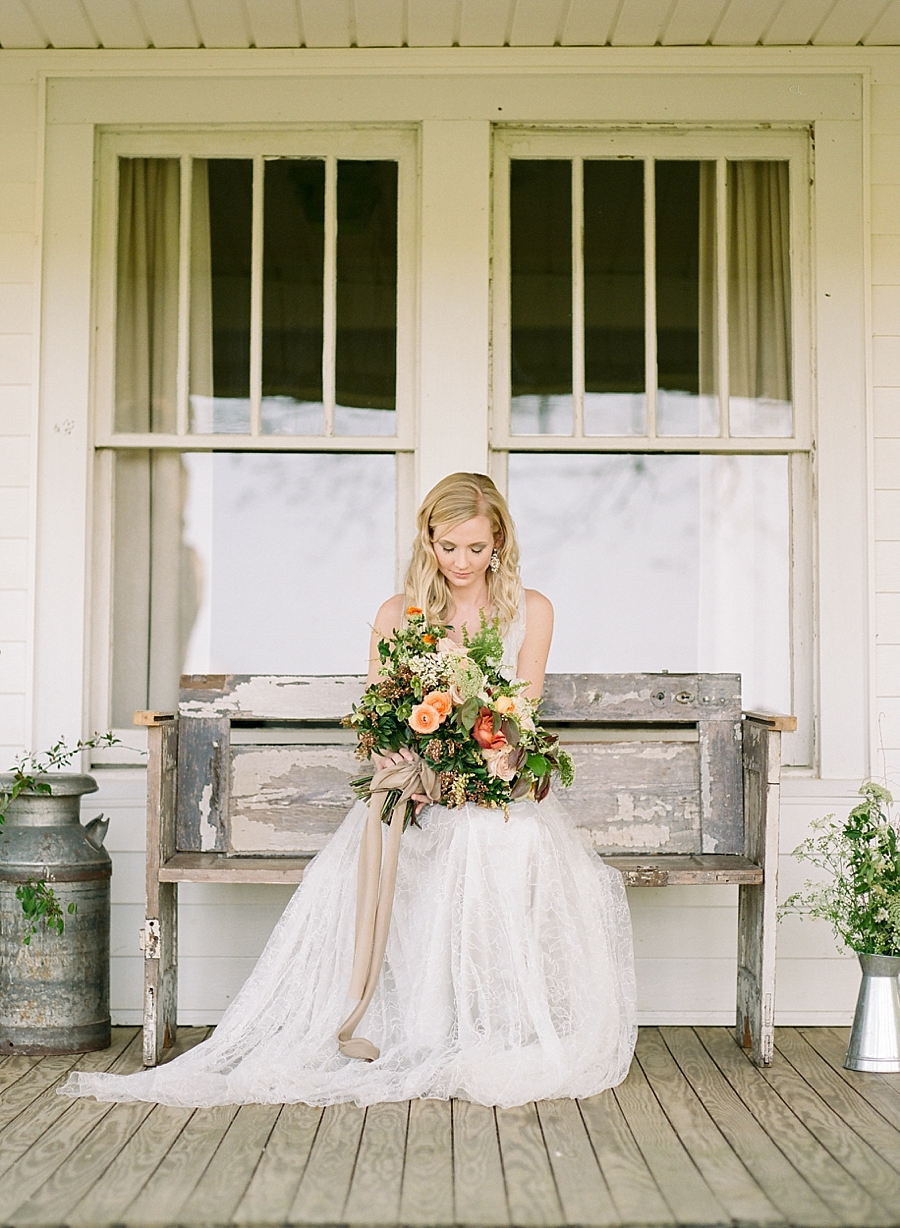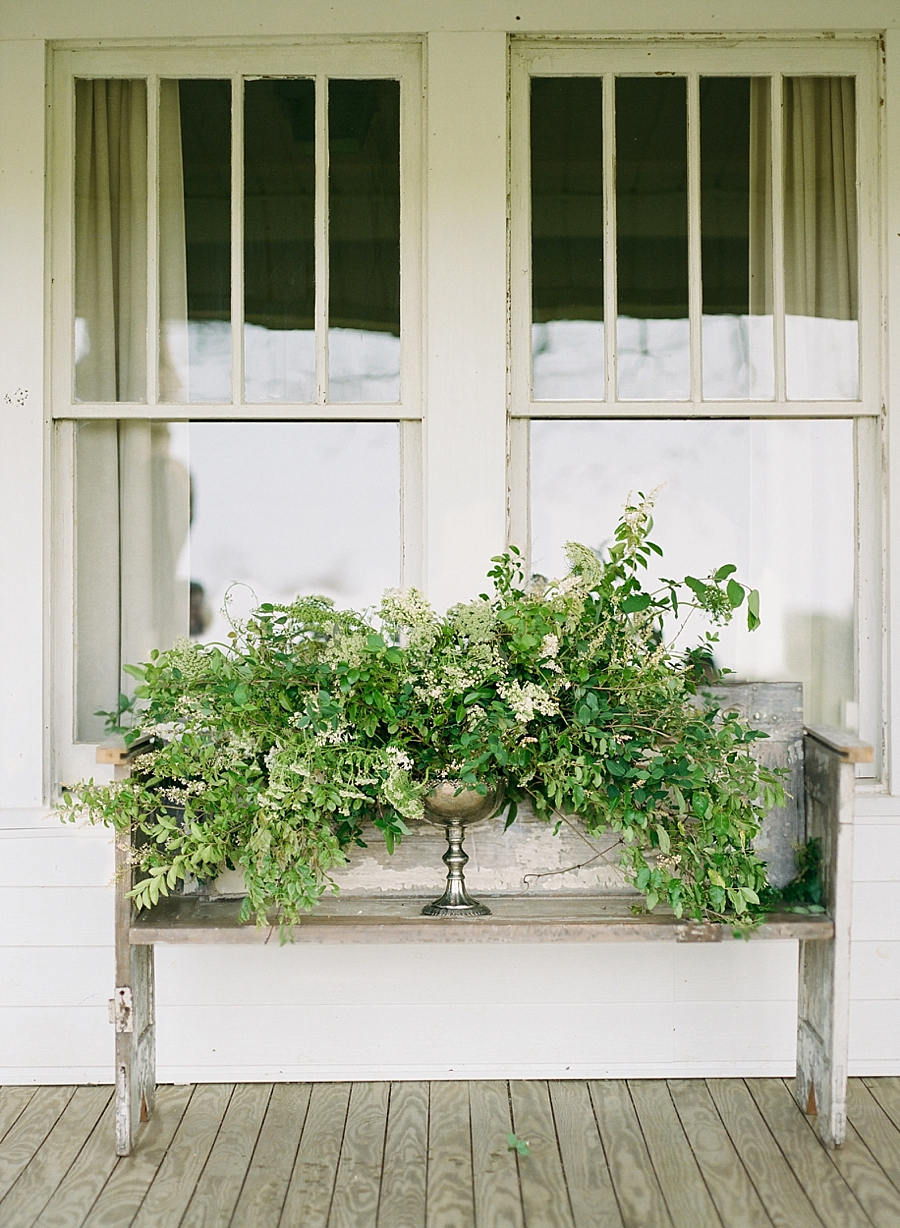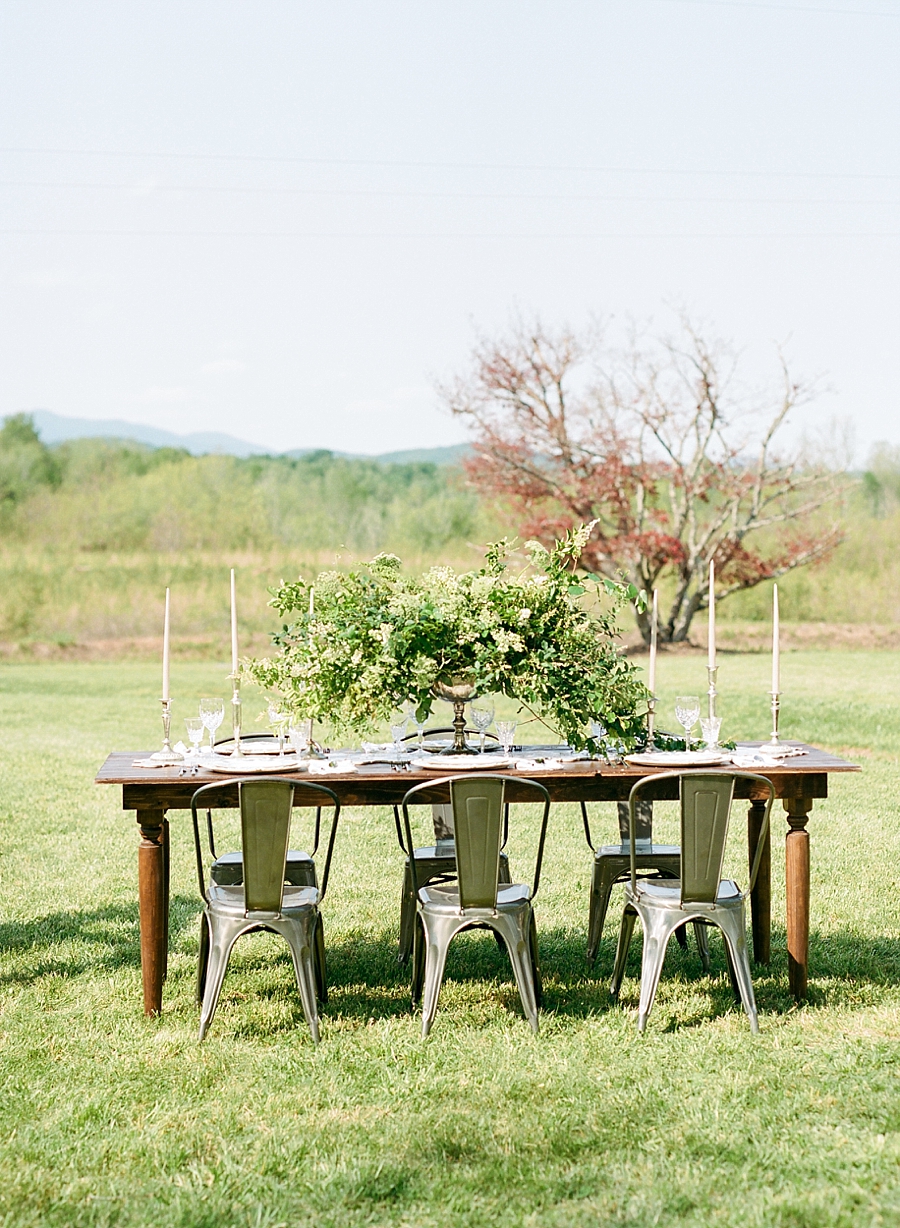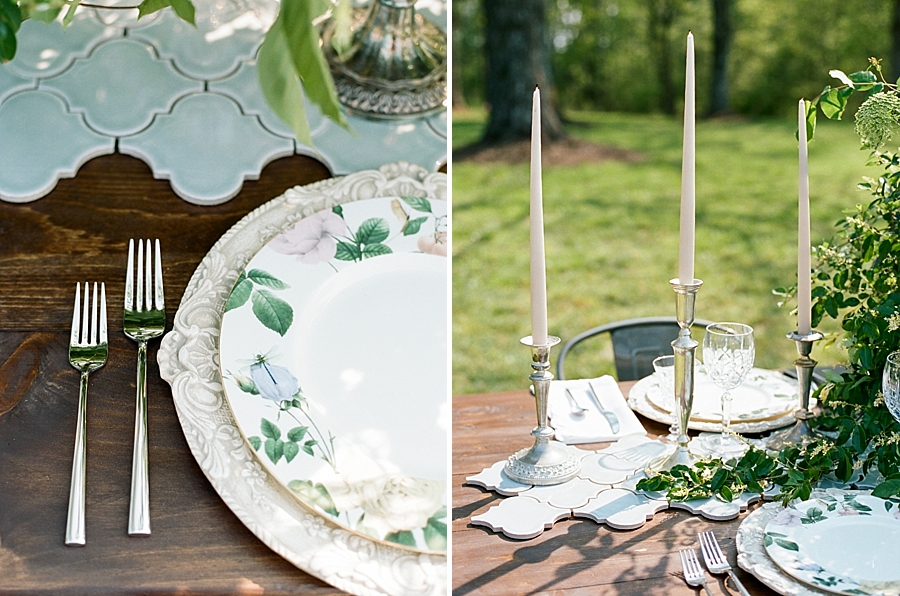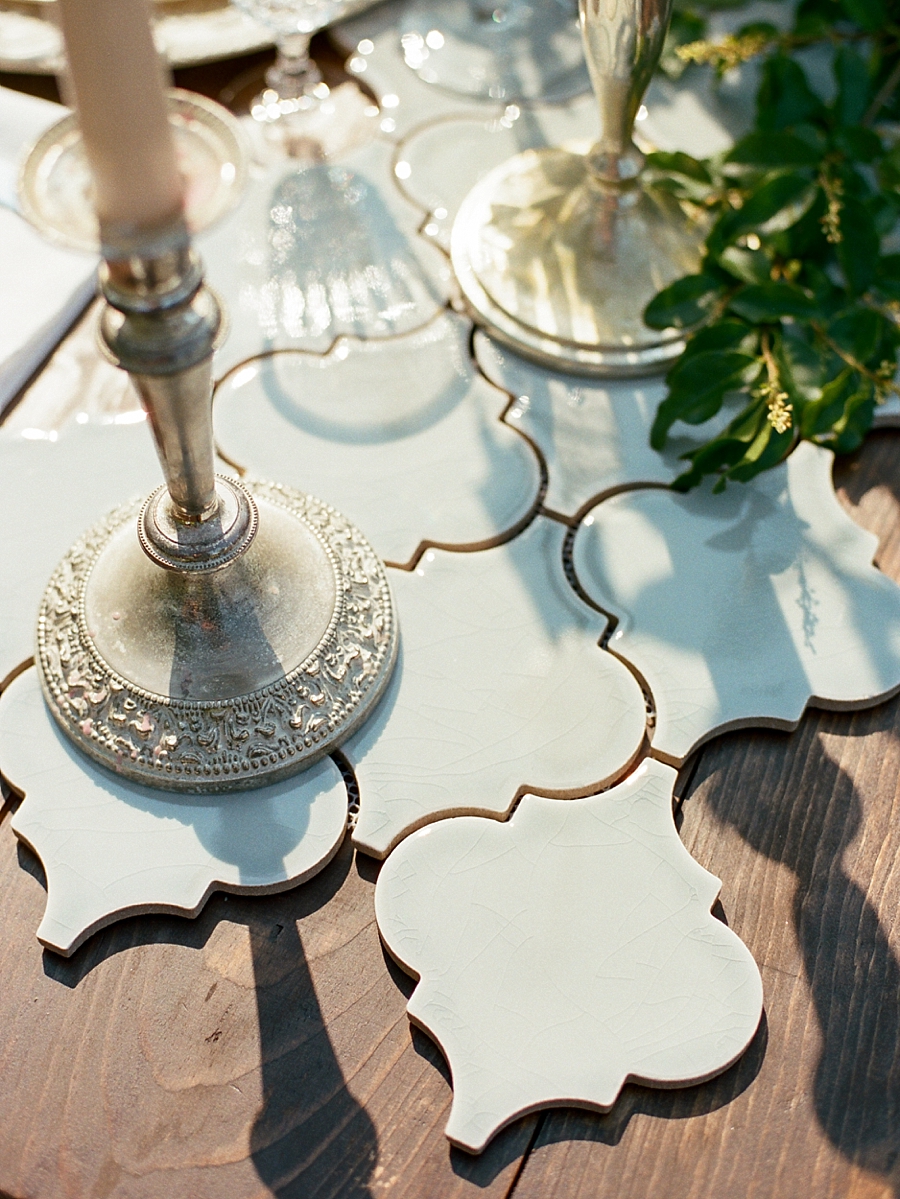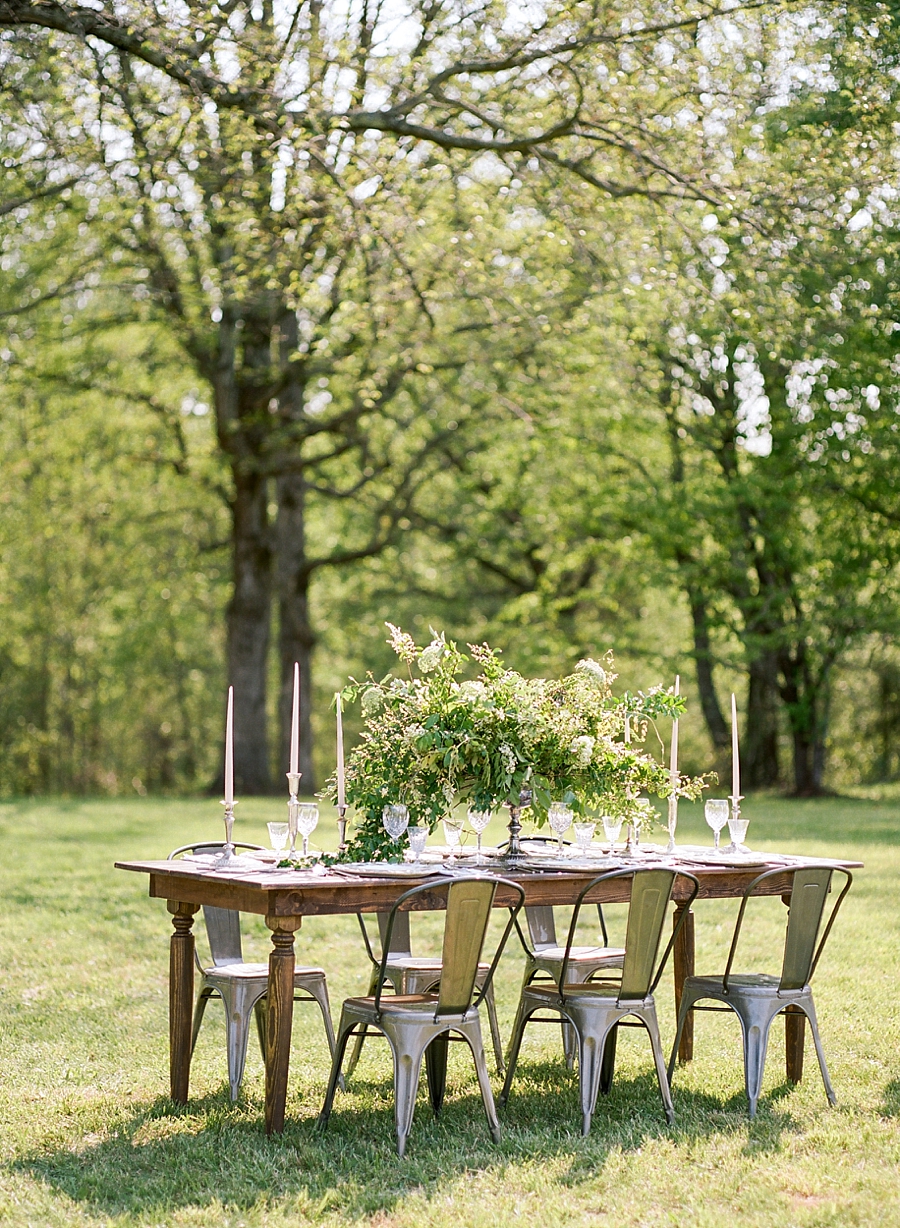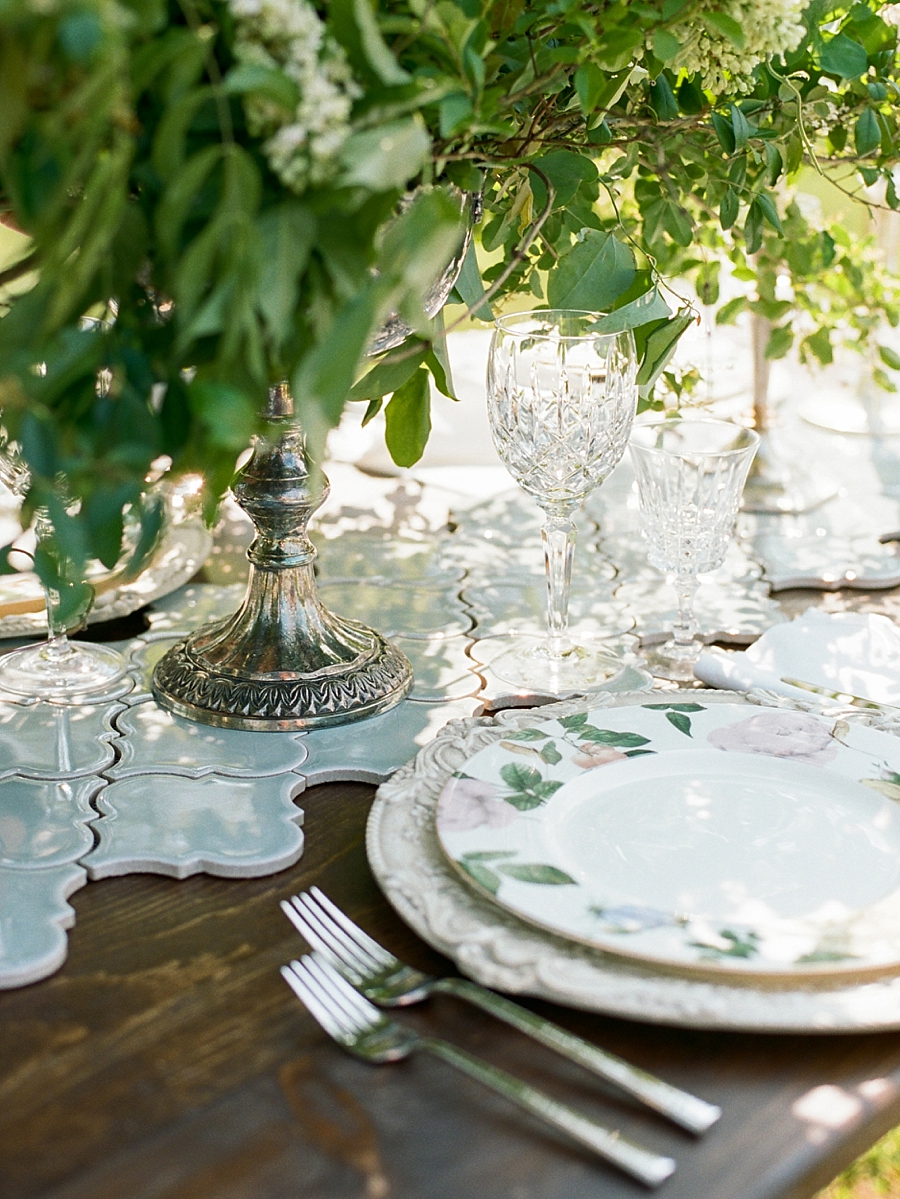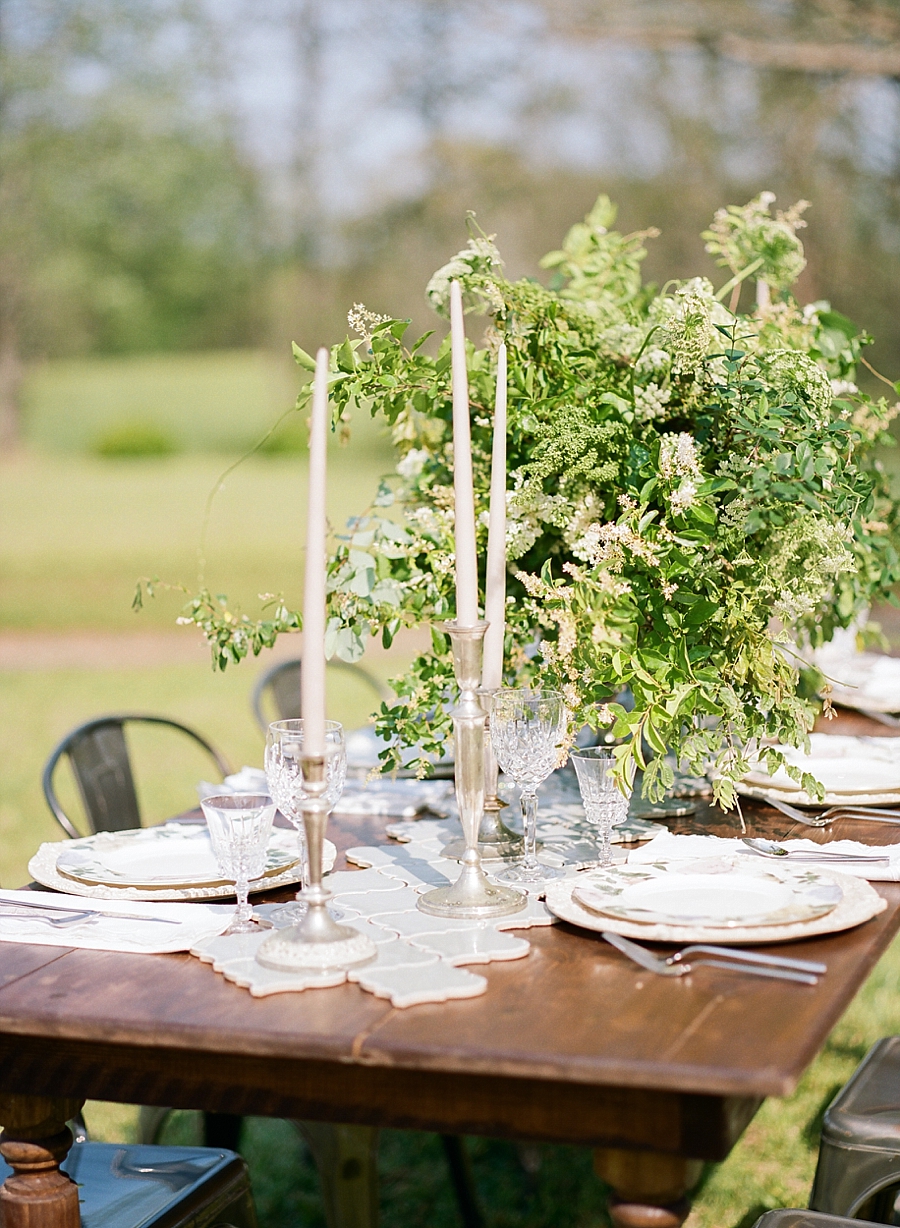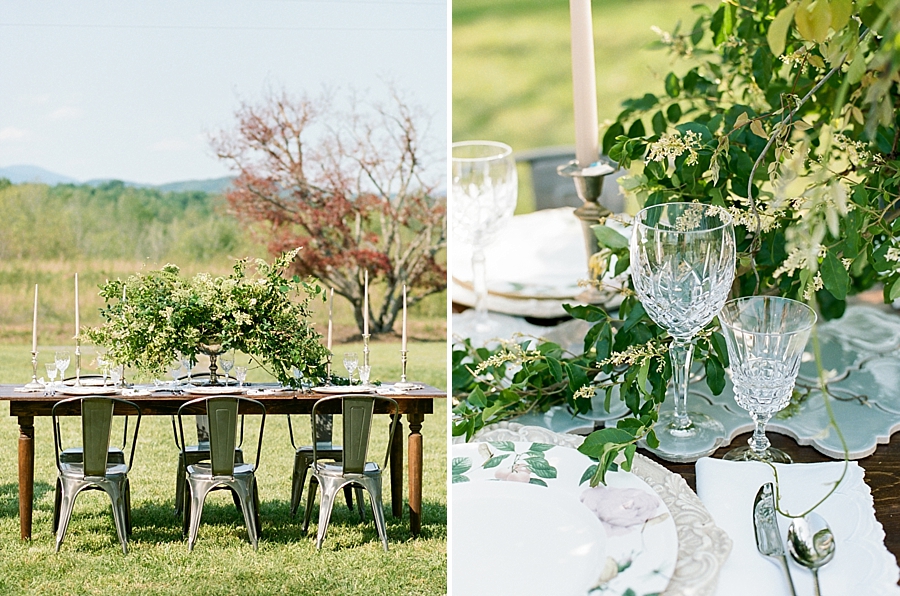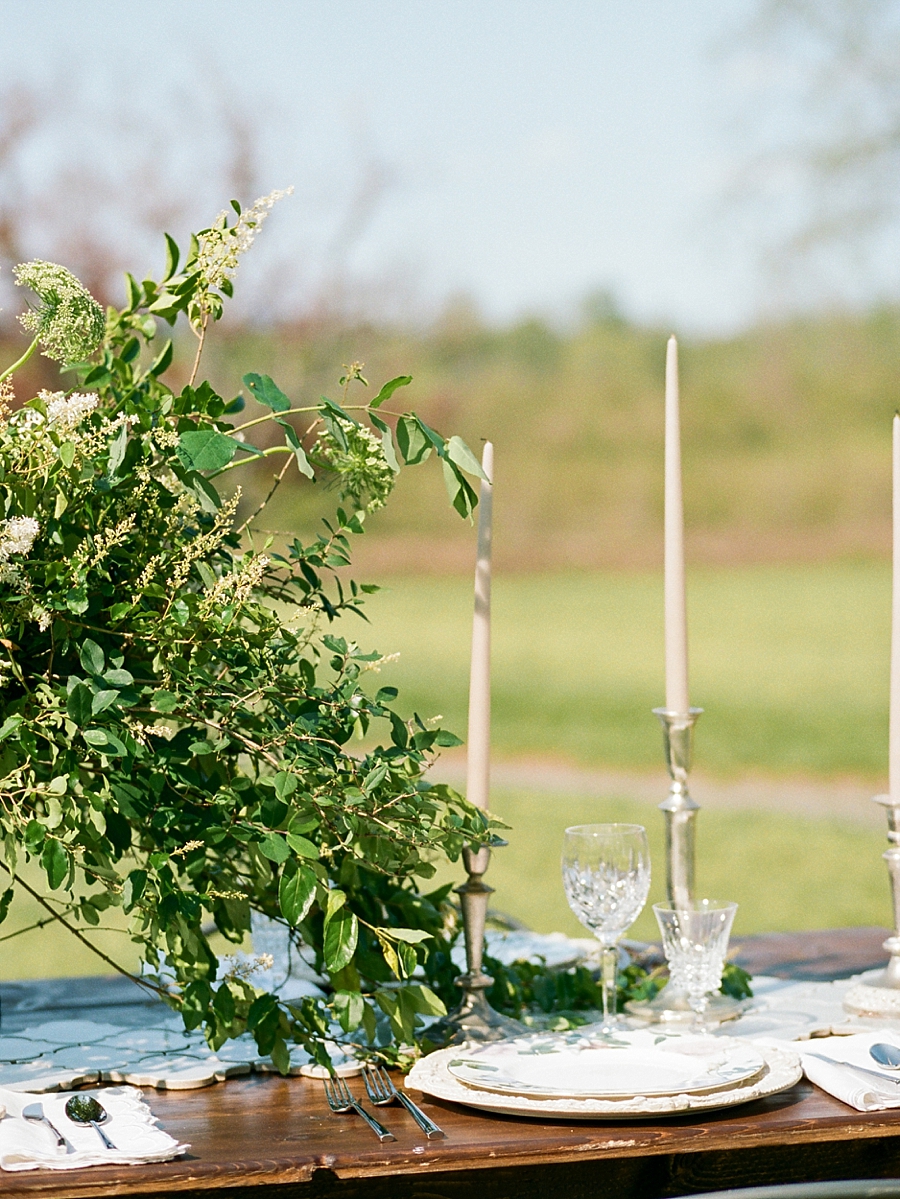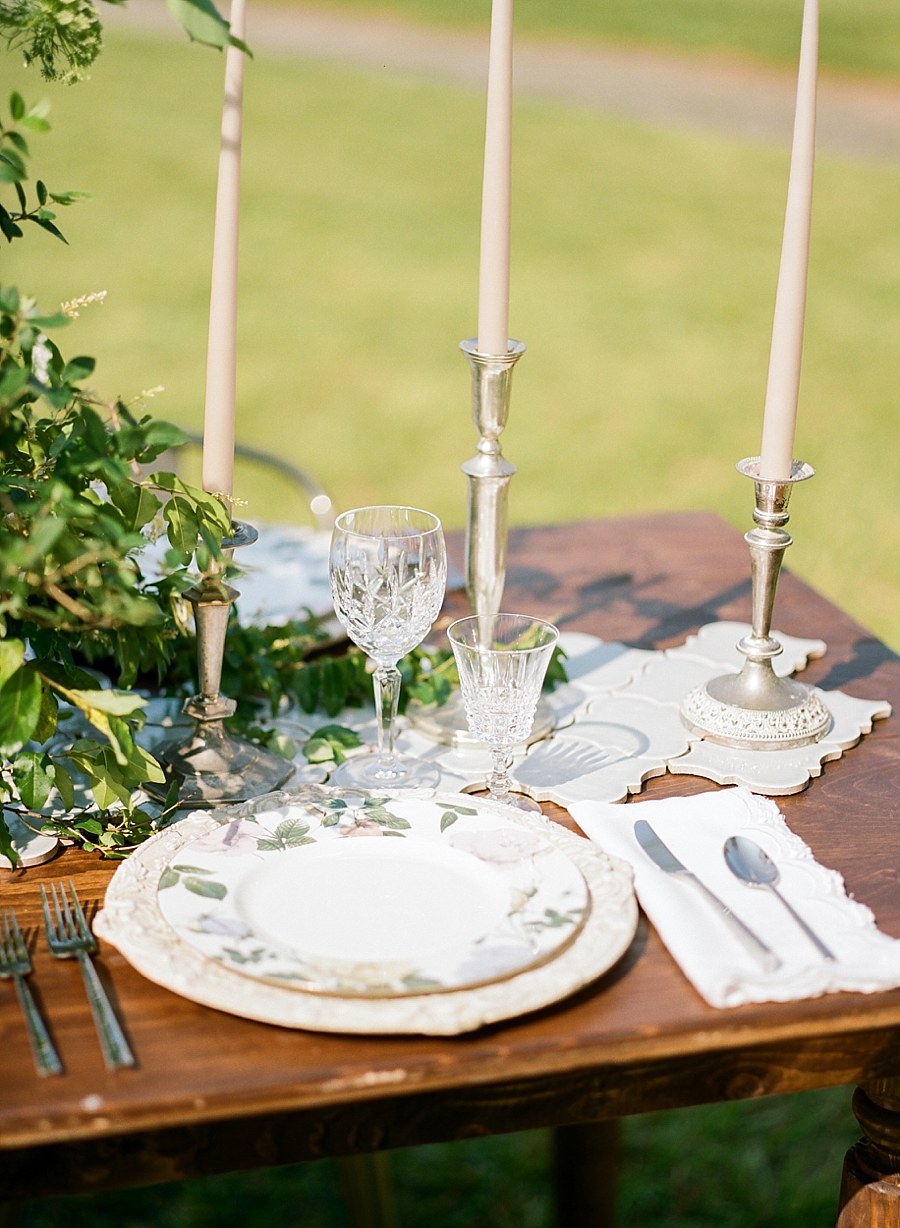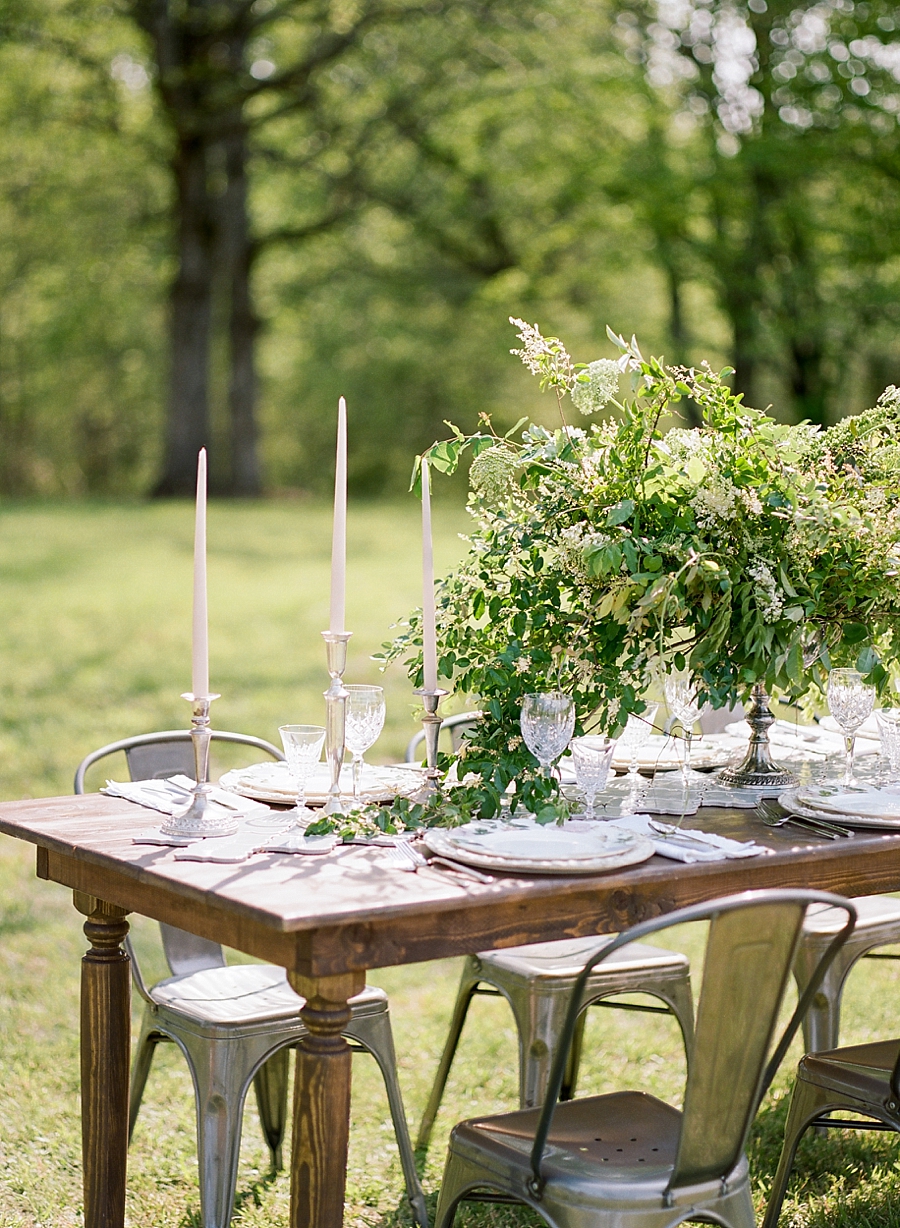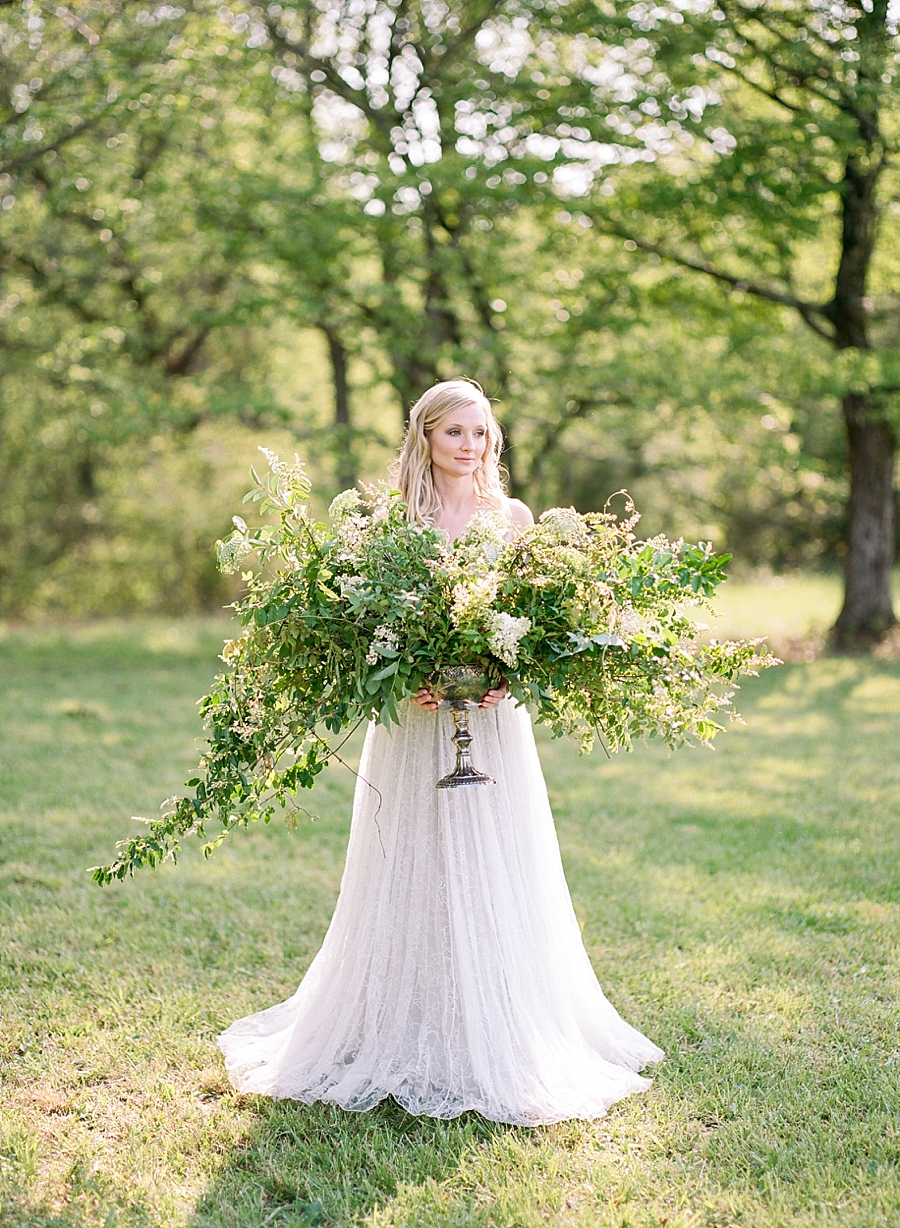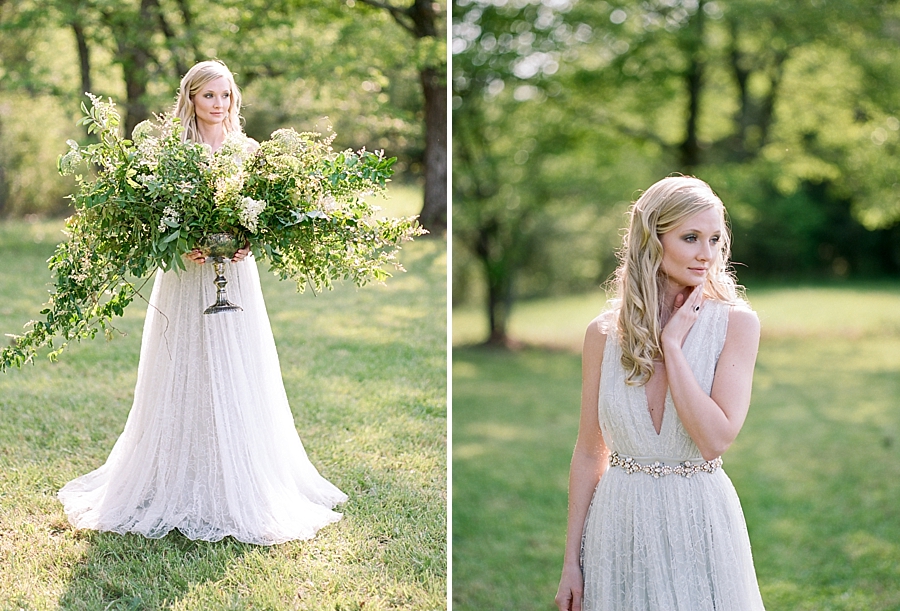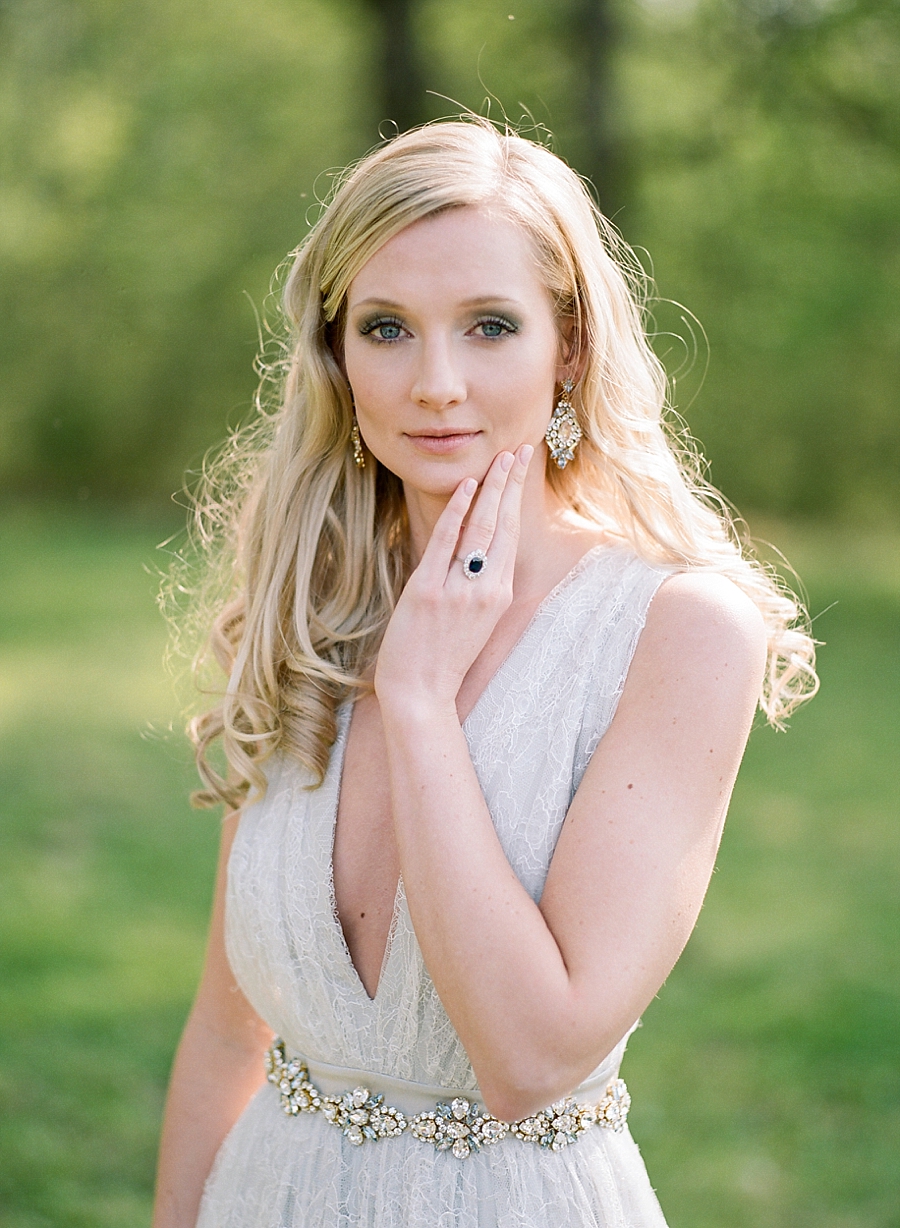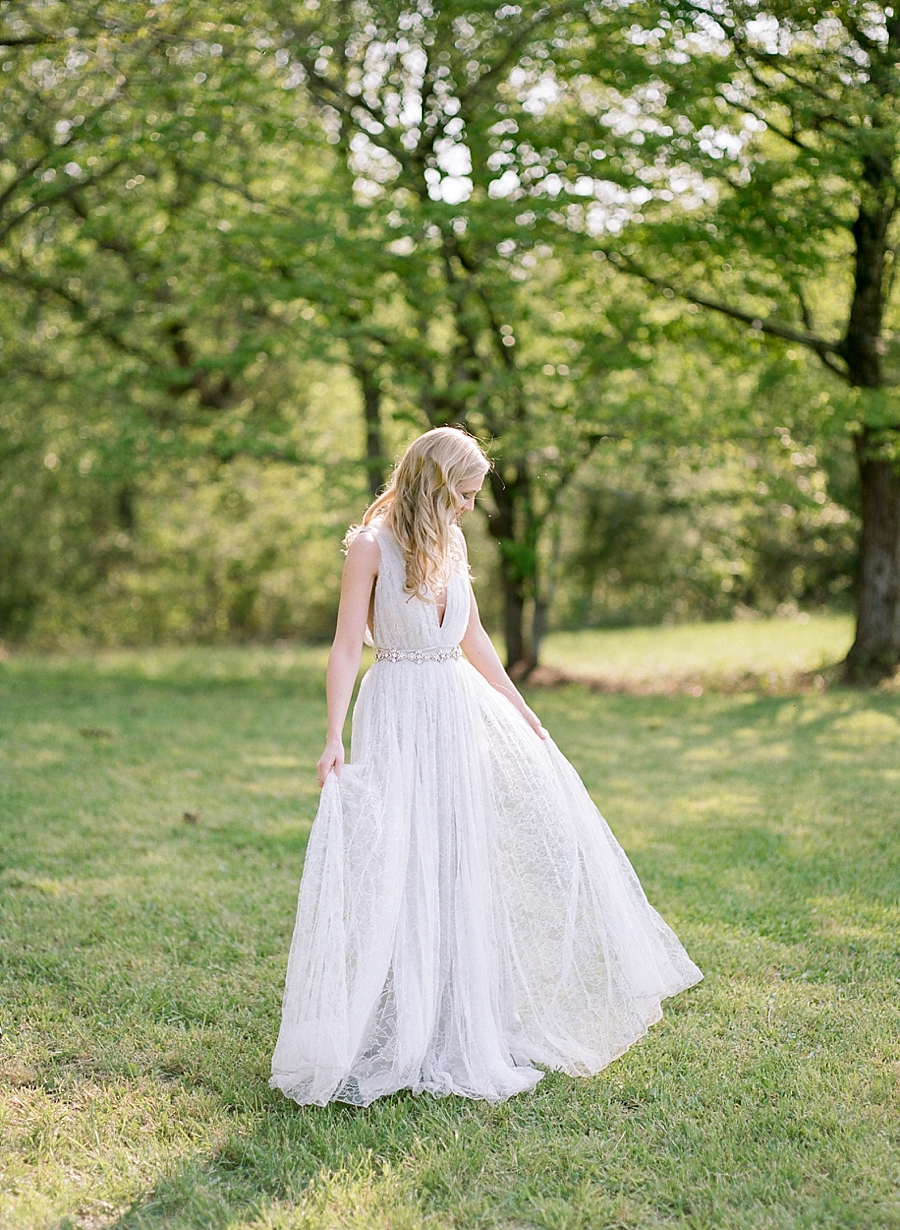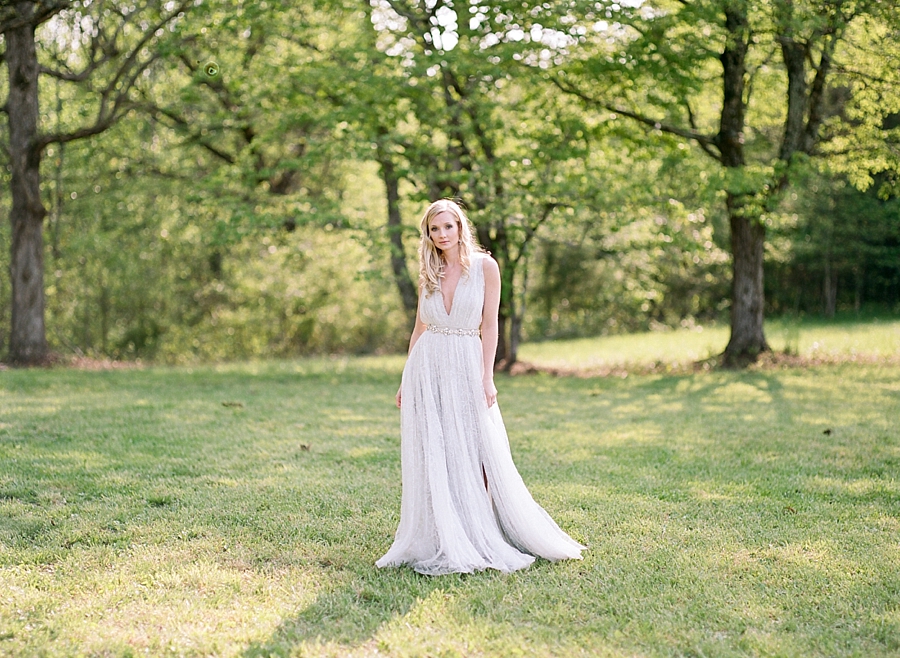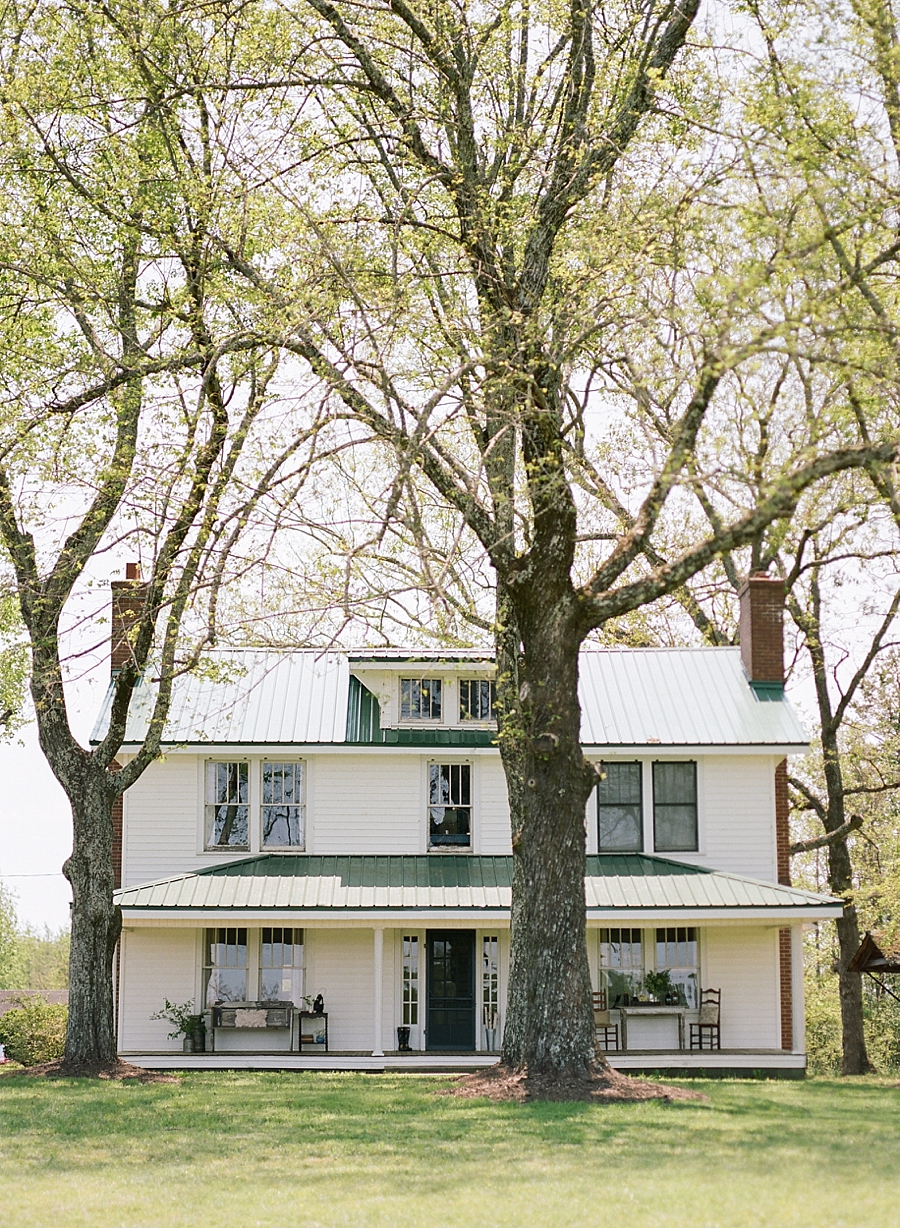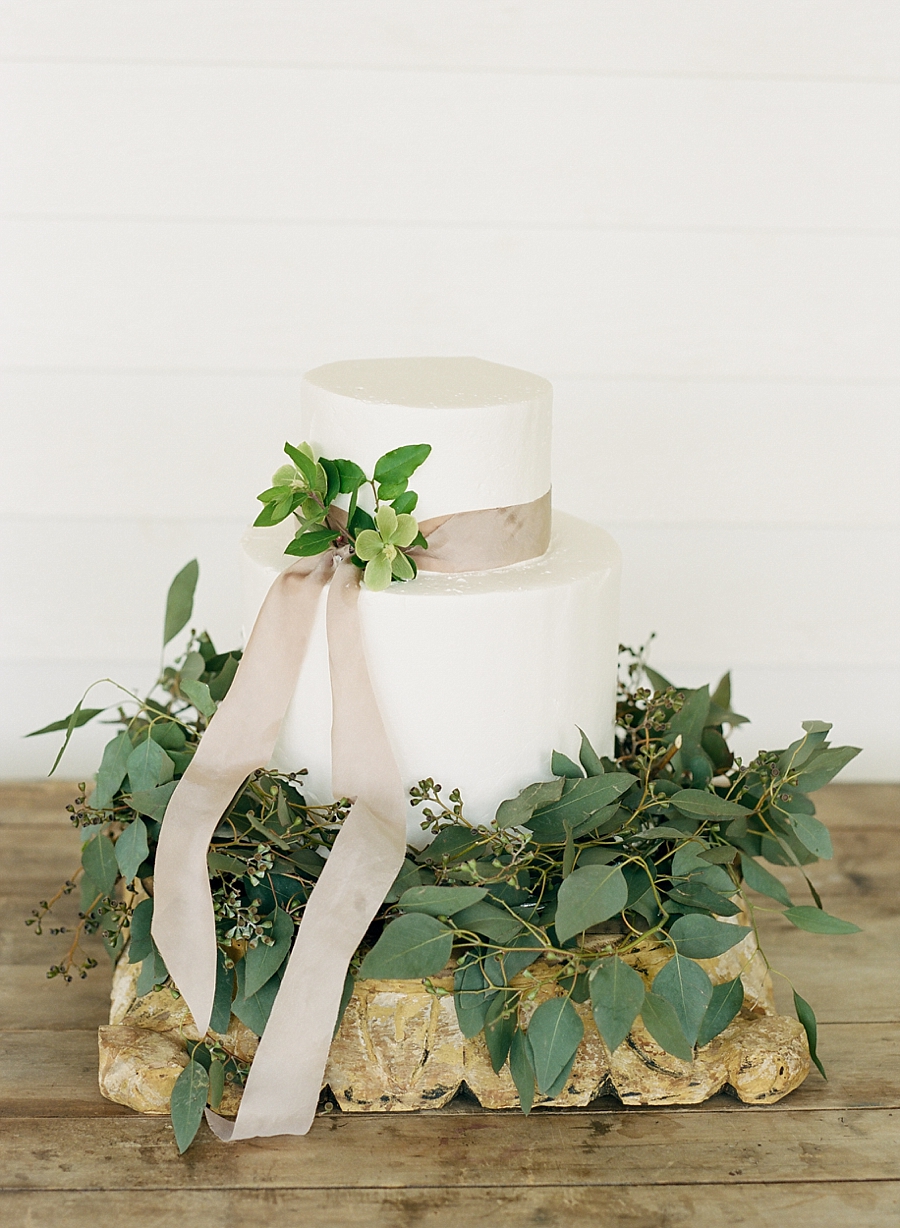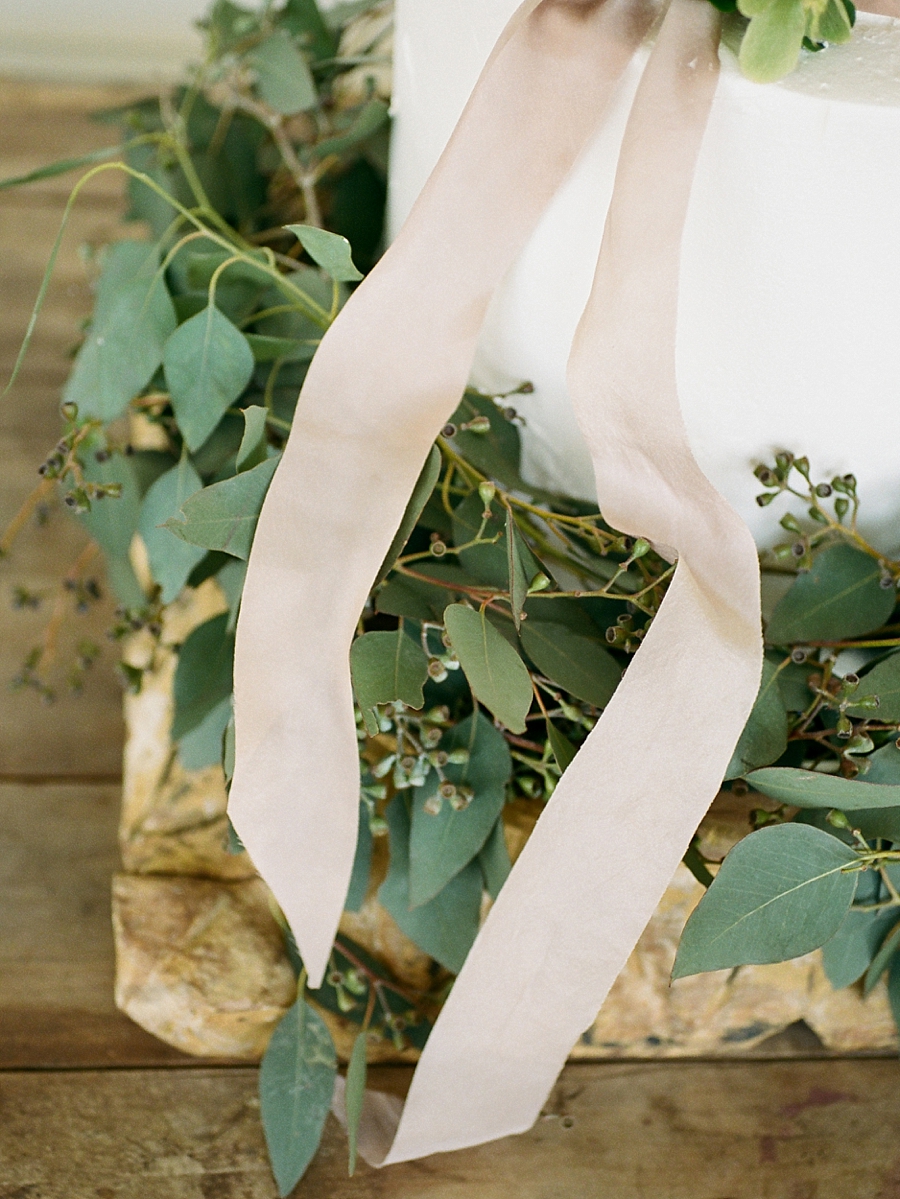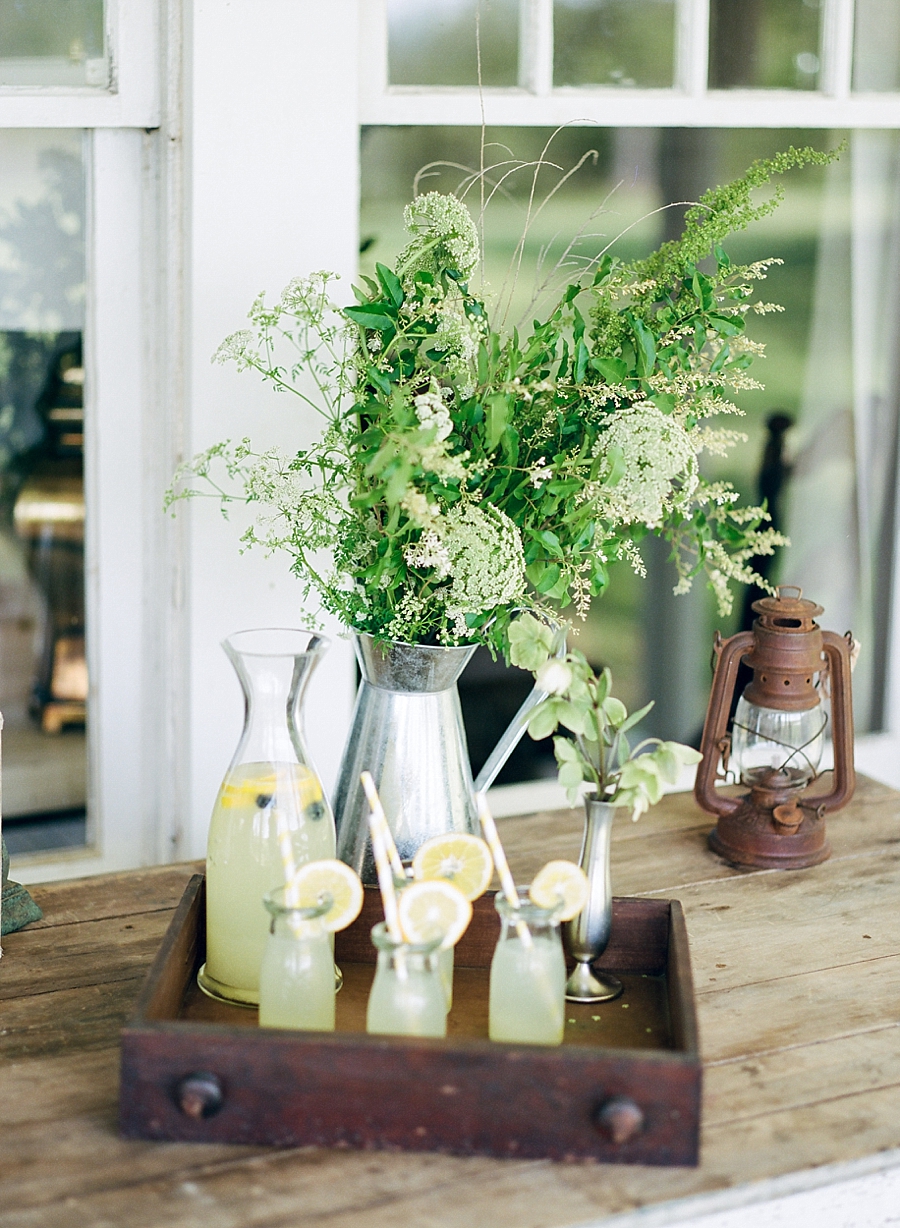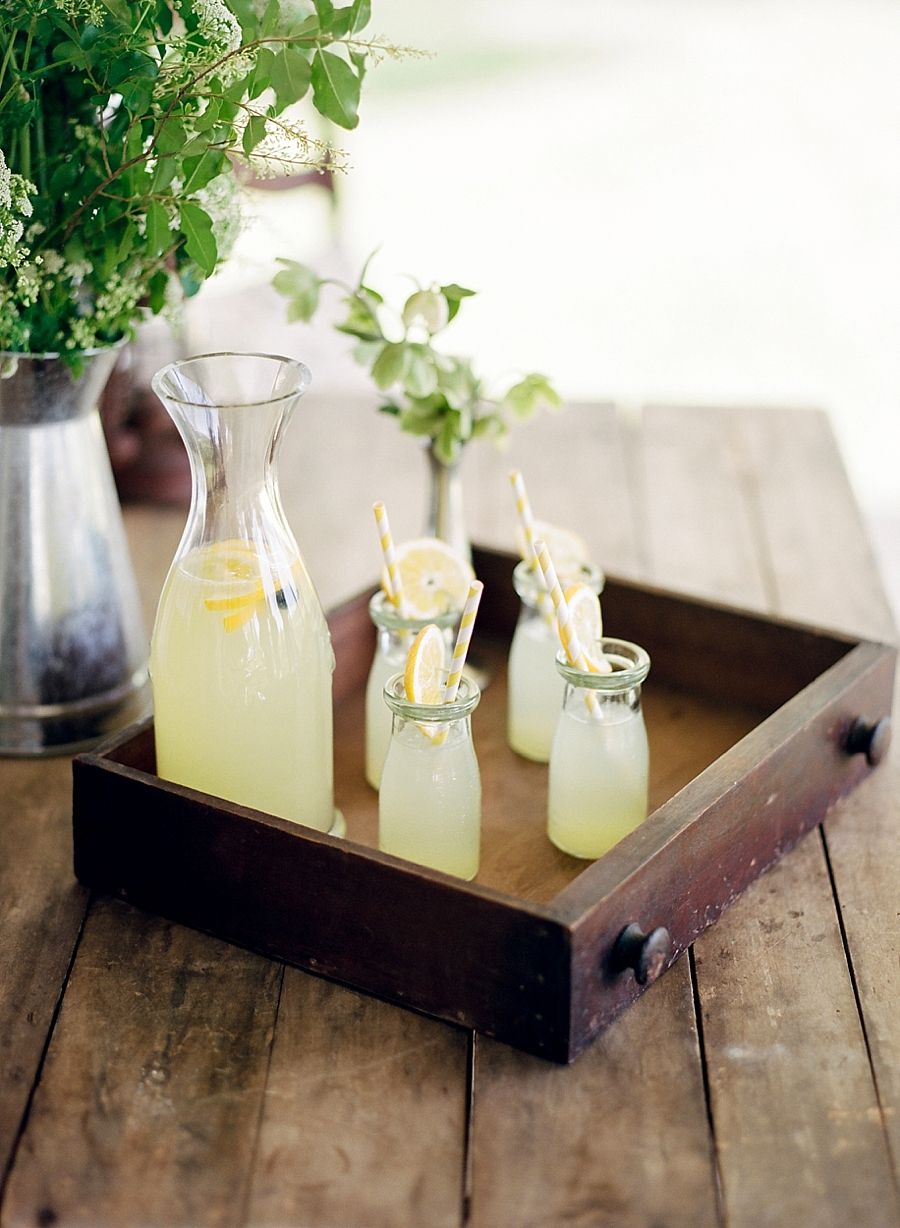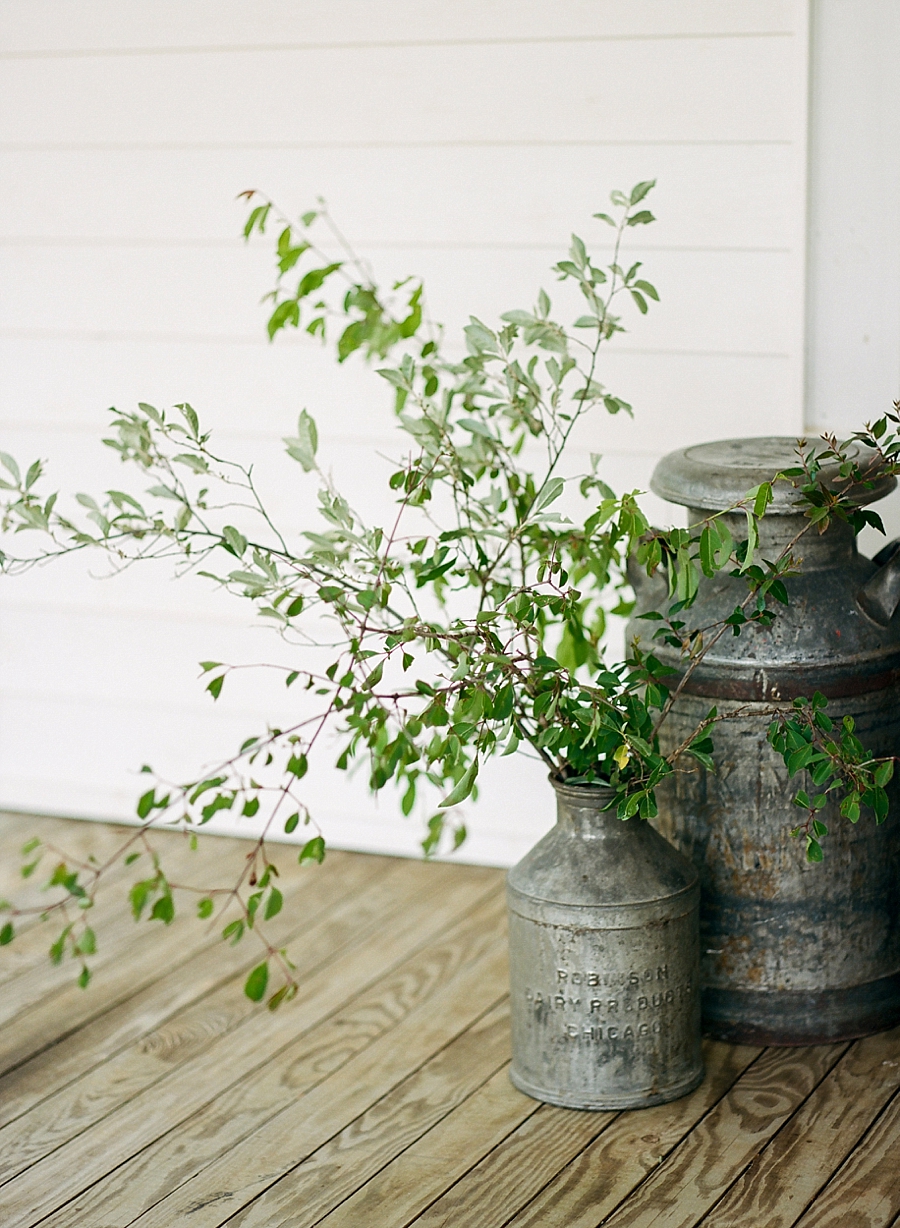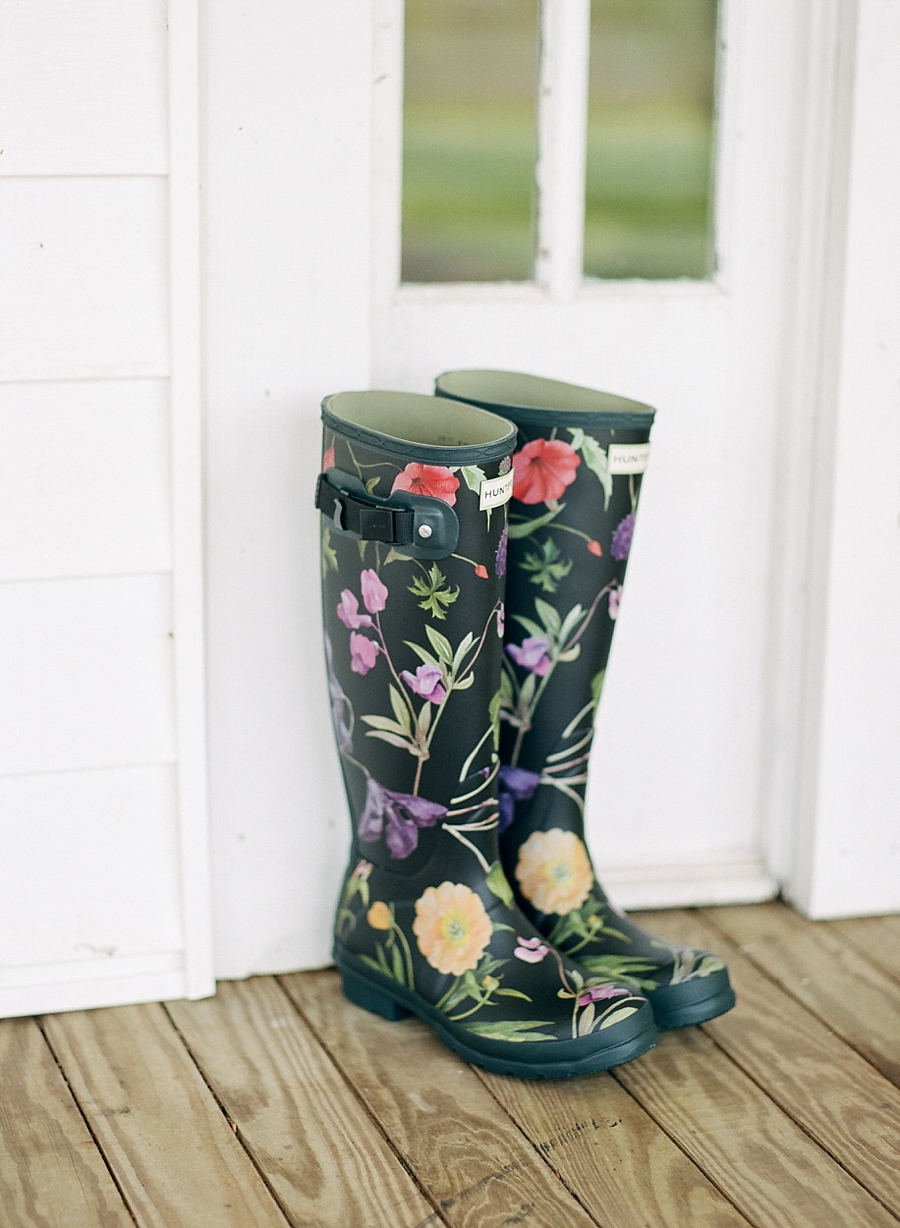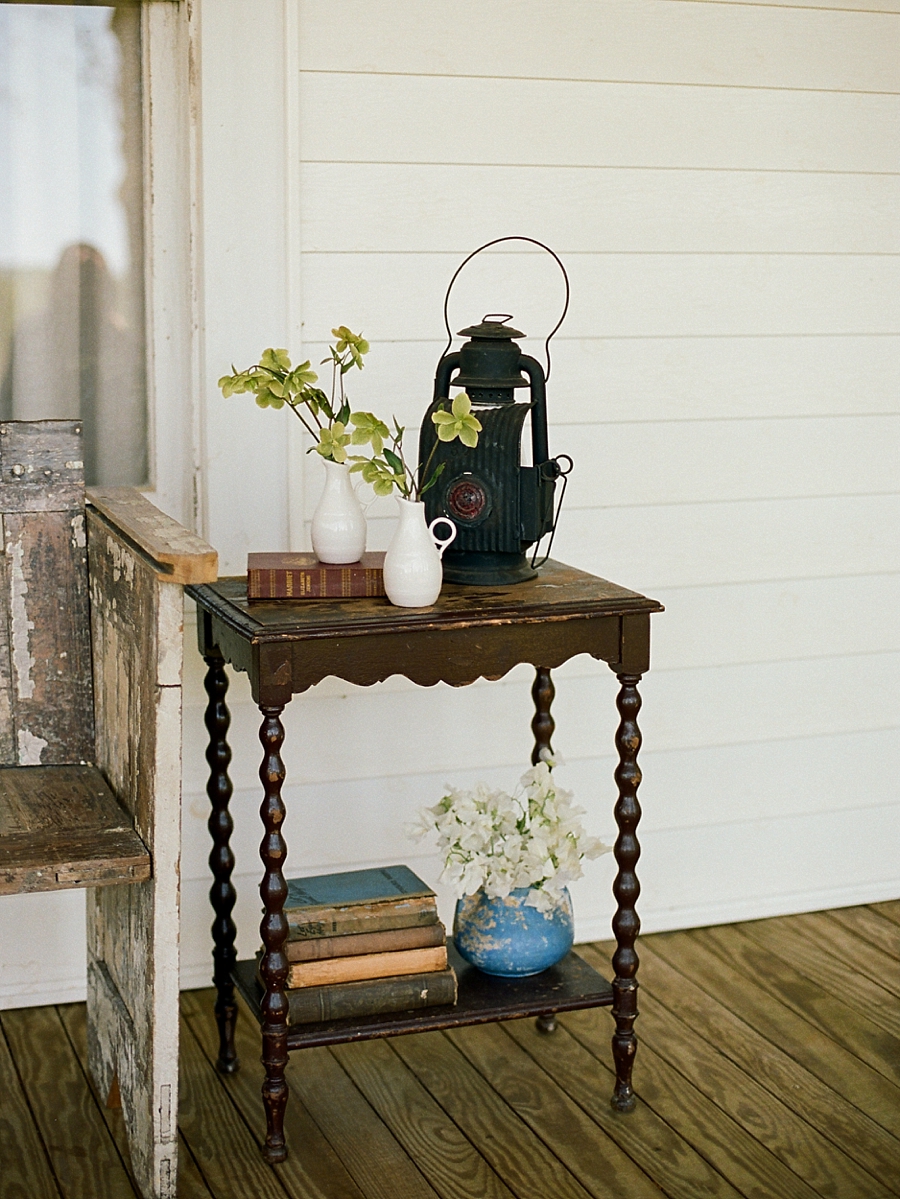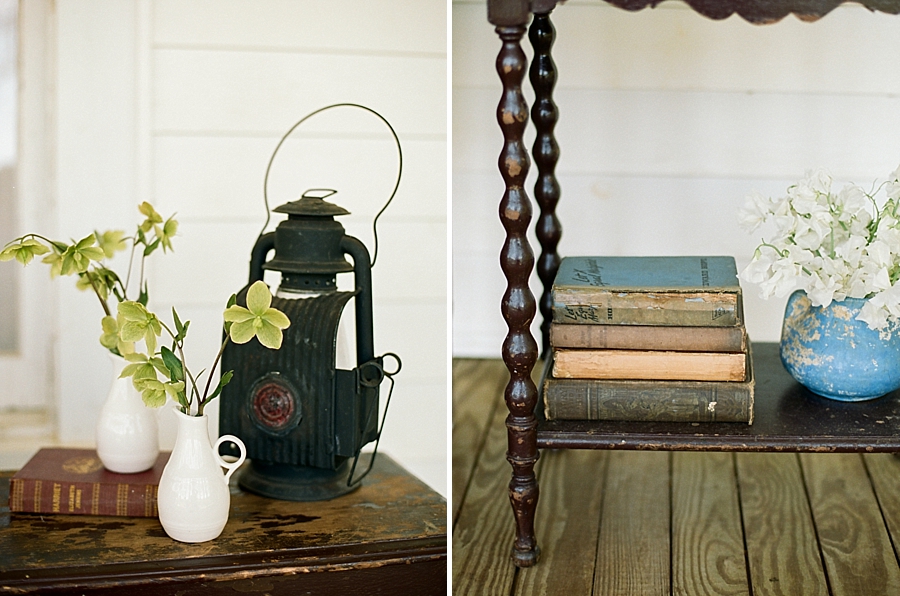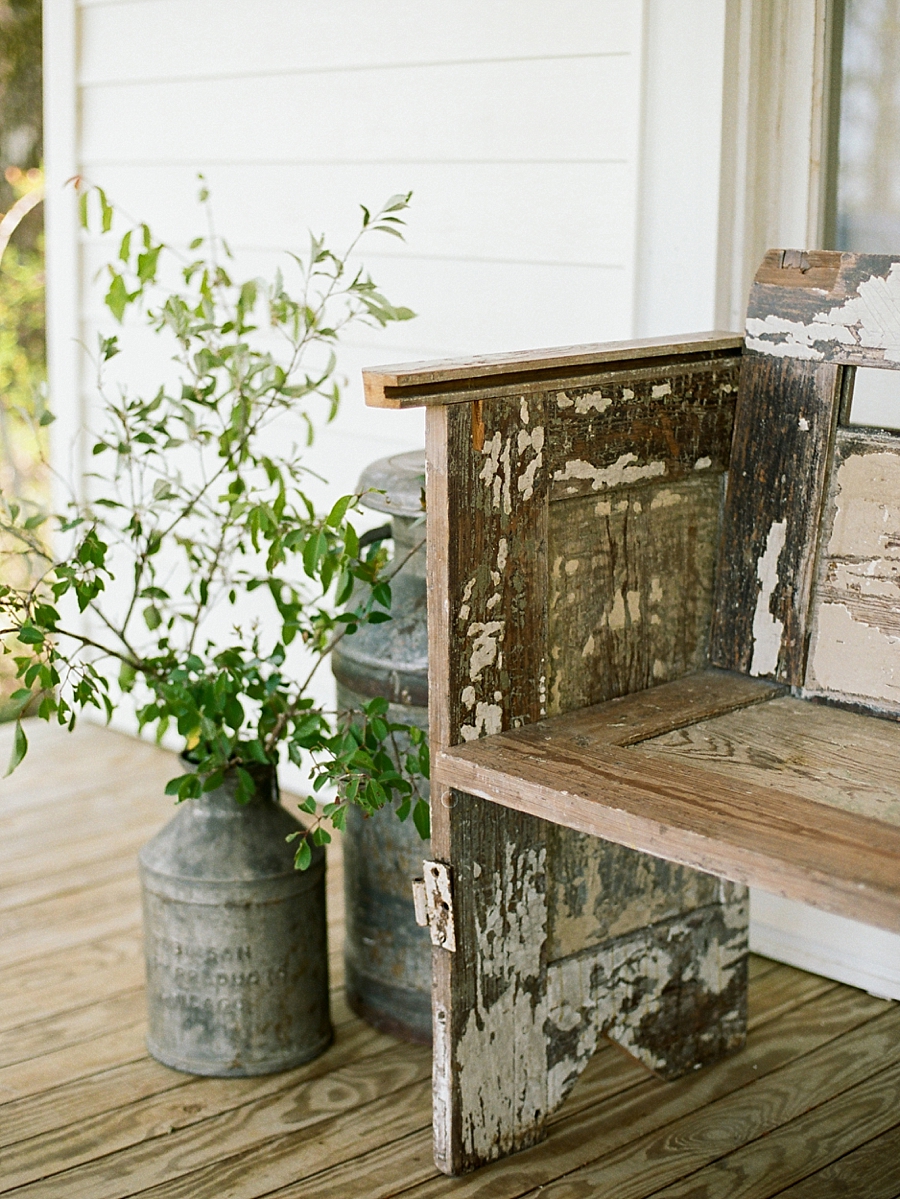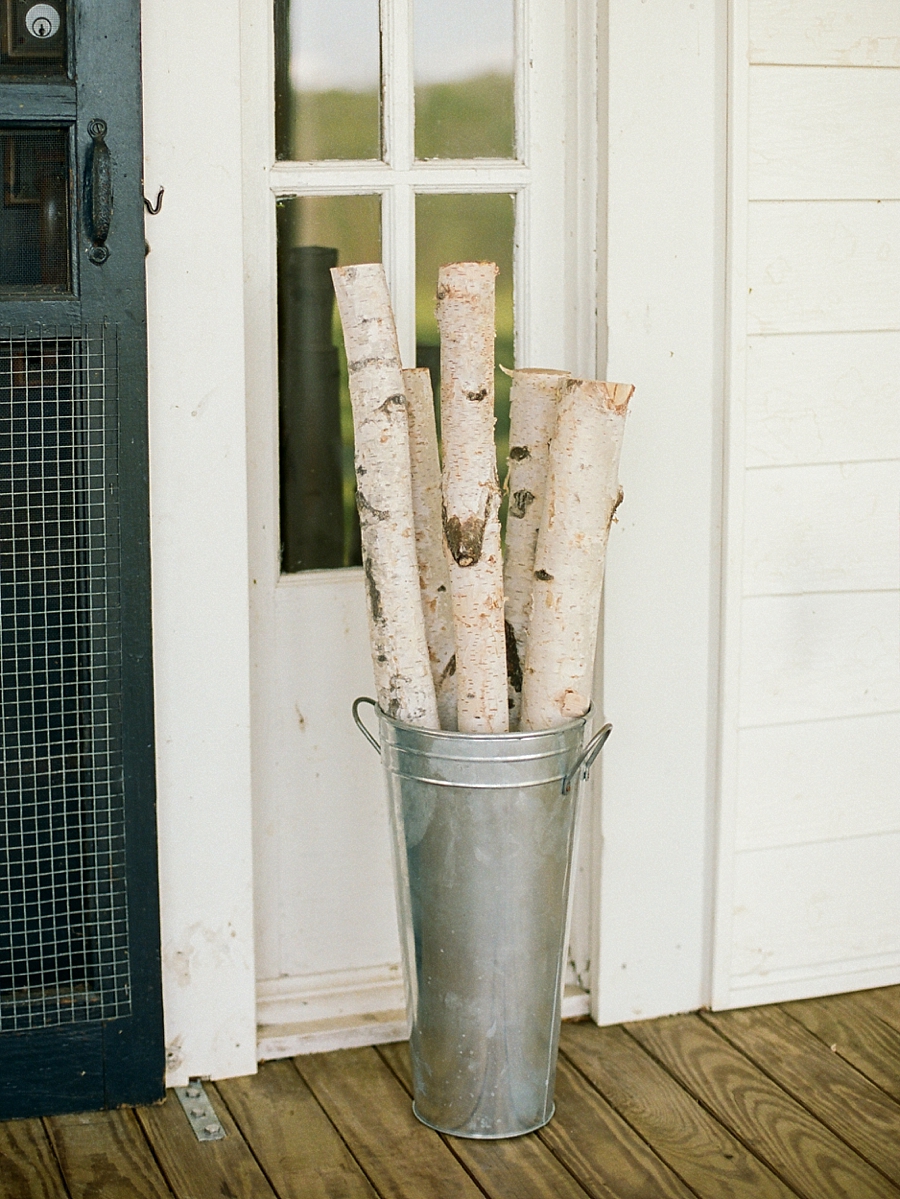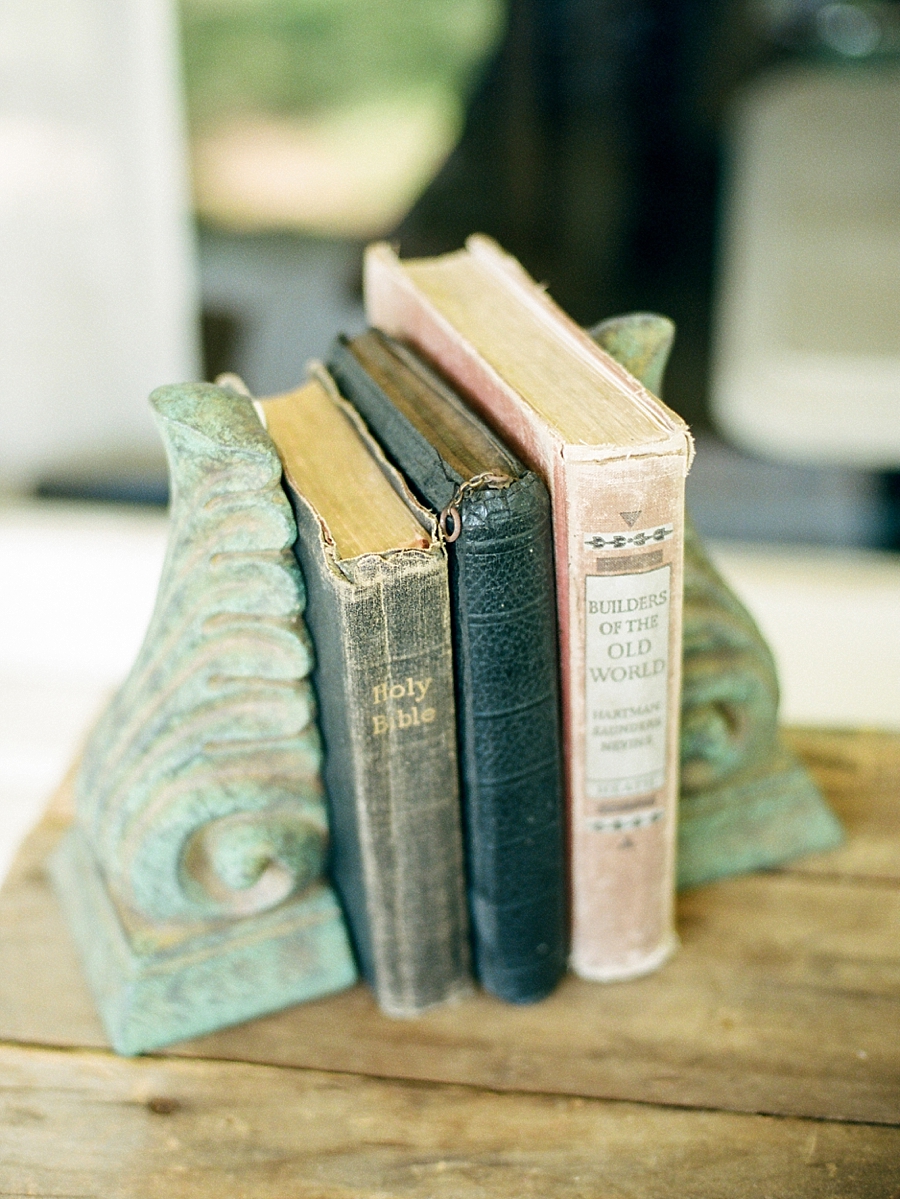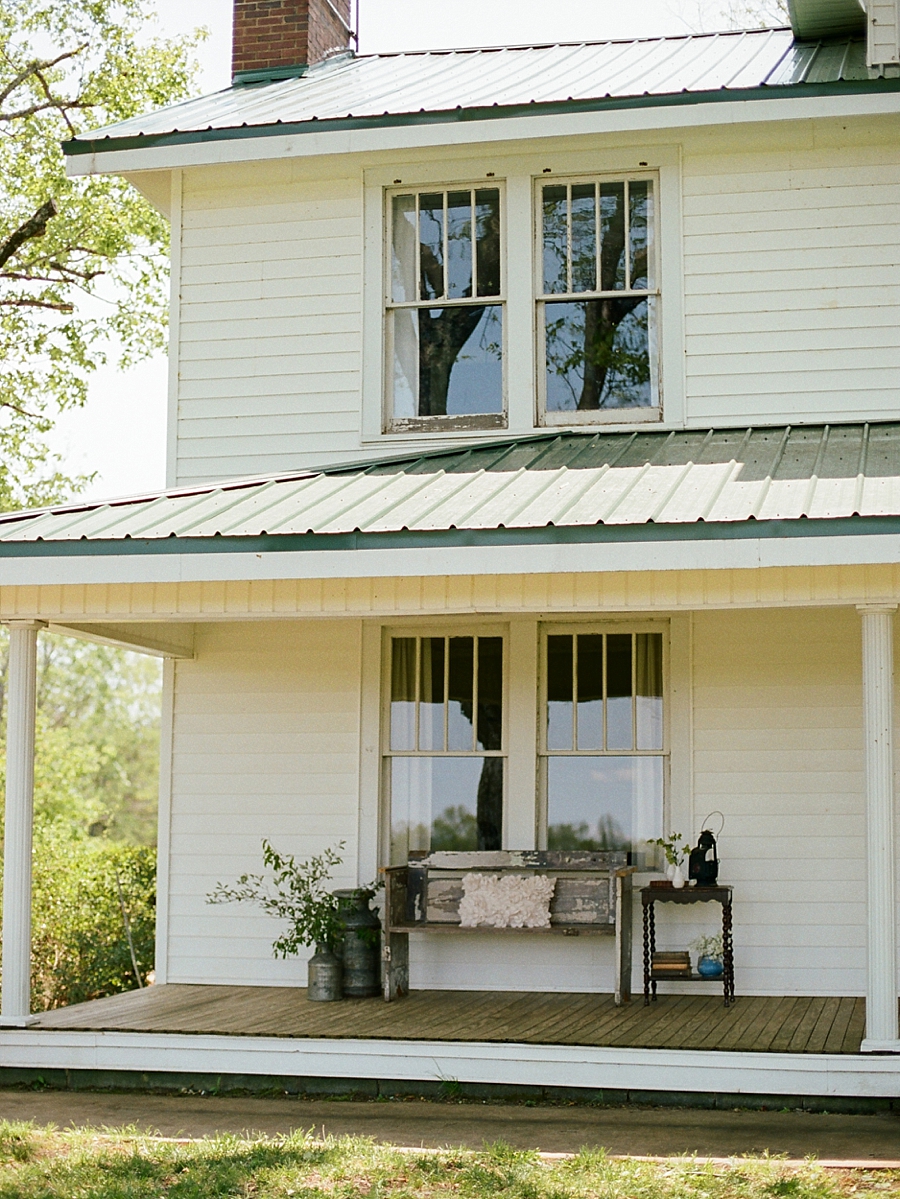 event: The Film Gathering / event organization: Live View Studios / styling & design: Michelle Wright Events / venue: The Farmhouse at Newberry Manor / florals: Cotton Social / furniture: Greenhouse Picker Sisters / bridal gown: Alexandra Grecco / stationary, calligraphy, & paper suite: Estudio Rojo / rings: Trumpet & Horn / jewelry: Lindsay Marie Design / hair & makeup: Beauty by Alaina / shoes: Gianvito Rossi / bowtie: Mrs. Bow Tie / ribbon: Silk & Willow & Froufrou Chic / boots: Hunter Boots / metal chairs: AFR Event Furnishings / dinnerware: Ted Baker & Portmierion / silverware: Kate Spade / candles: Yummi Candles / candleholders: Meshumash / napkins: Juliska / cake: Godino's Bakery / cake stand: Magnolia Market / model: Liz Applegate  
captured on Portra 400 film / Farmhouse Wedding Inspiration / Fine Art Farm Wedding / Fine Art Film Wedding / Fine Art Film Photography / Fine Art Film Photographer