Yesterday the shoot that we photographed in collaboration with the lovely ladies of Viva L'Event NC, featuring inspiration drawn from the movie, the Wizard of Oz, was featured on the Every Last Detail blog .. and today we're going to share some of our favorites with y'all. This inspiration includes two different takes on bridal looks – one based on the sweet and innocent Dorothy and the other from the elegant and glam Glinda. So, take a trip with us down this yellow brick road to the bright and beautiful, wonderful world of Oz …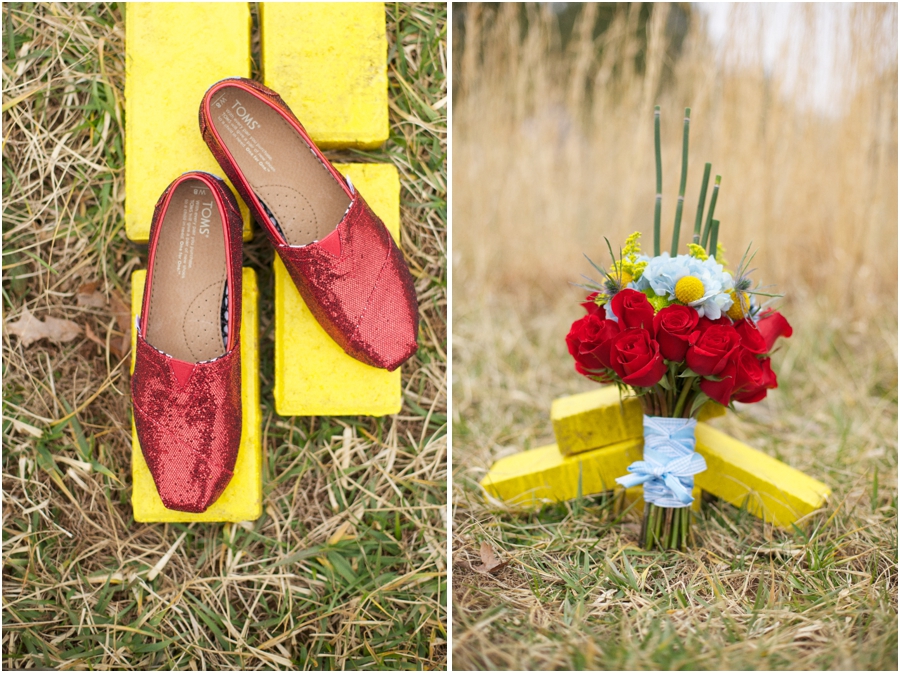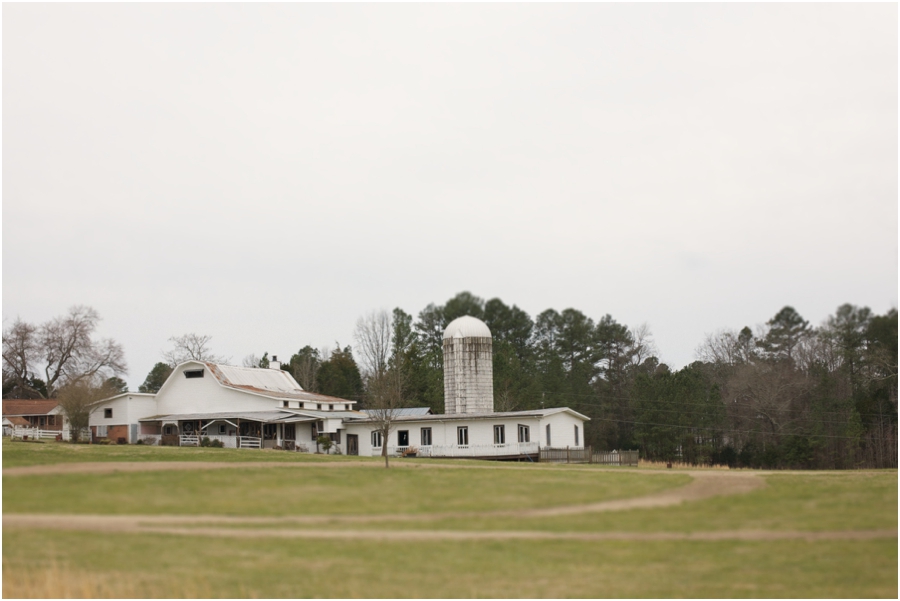 At Snipes Farm Retreat, we had our very own Kansas, and the barn and silo made the perfect backdrop for this inspiration.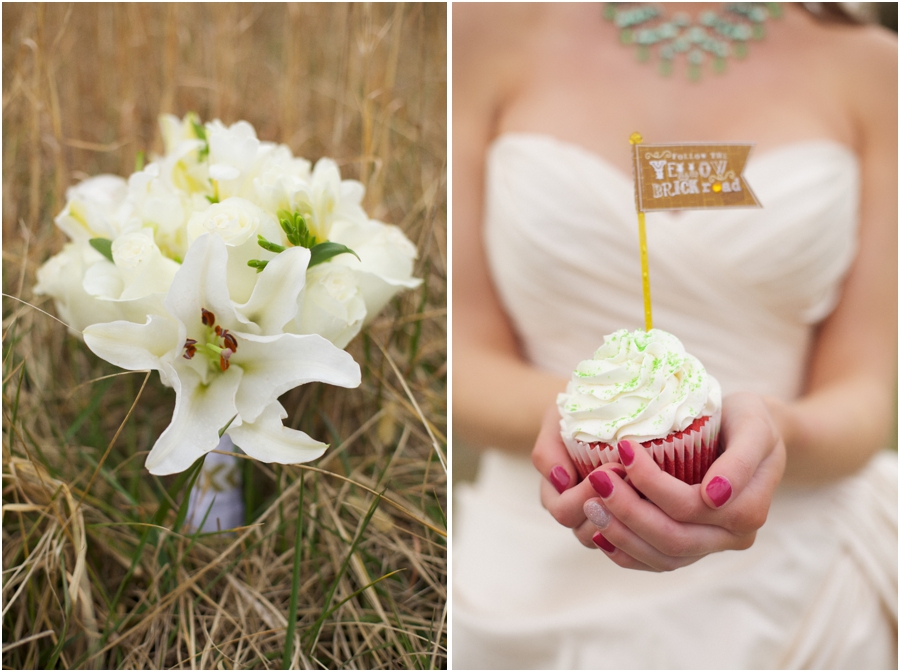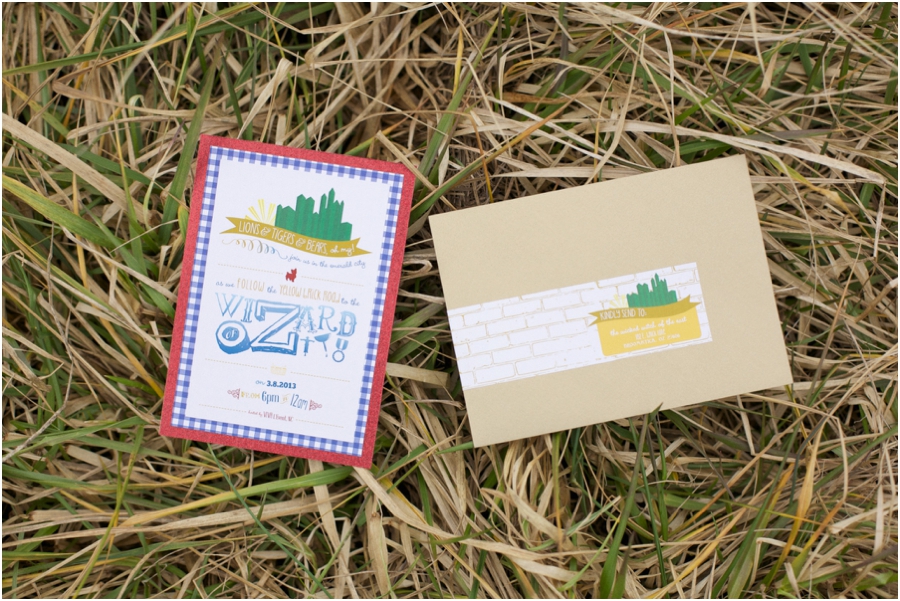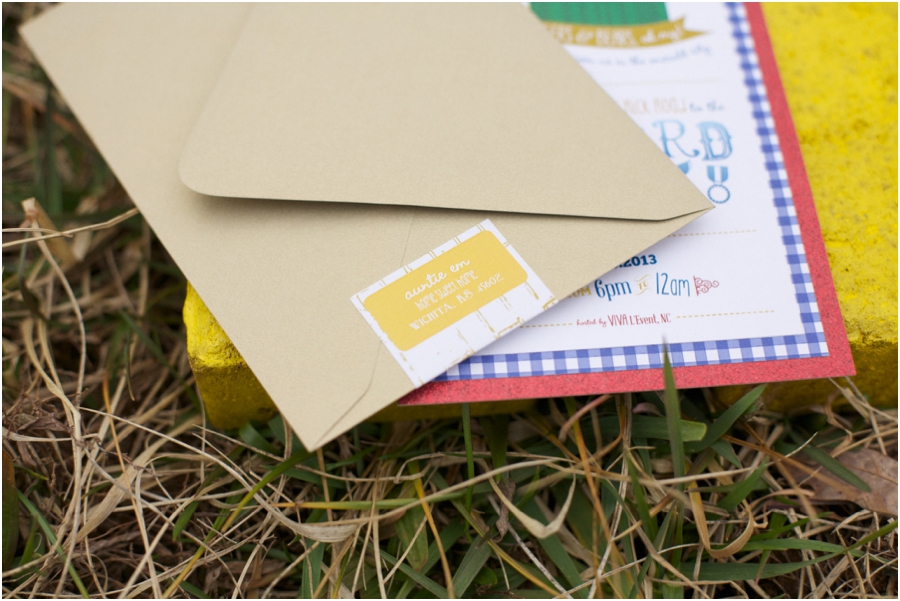 This amazing stationary was designed by Opus 1. We loved all of the little details they put into it, including the RSVP being sent to 'Auntie Em'. :)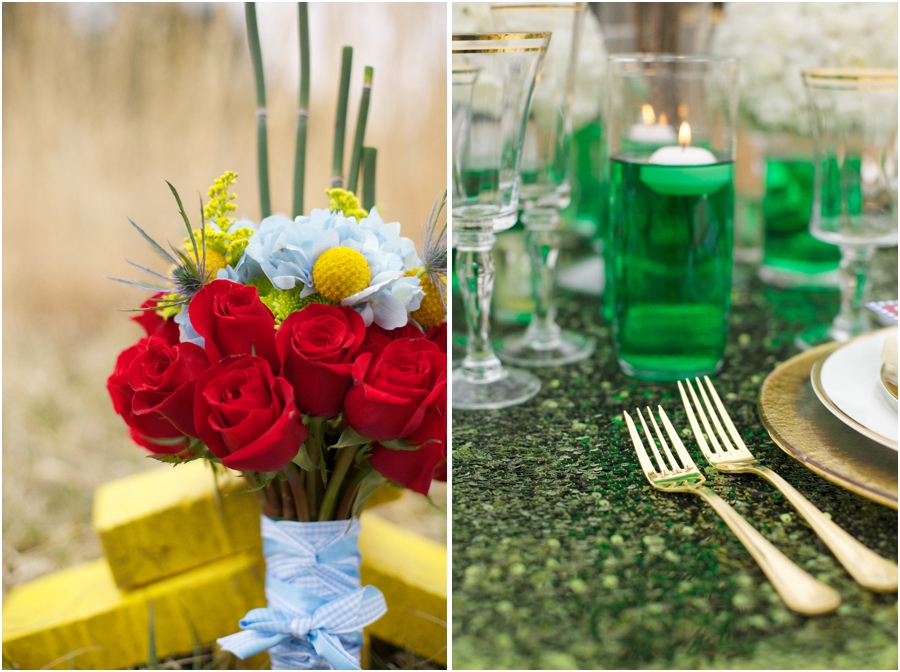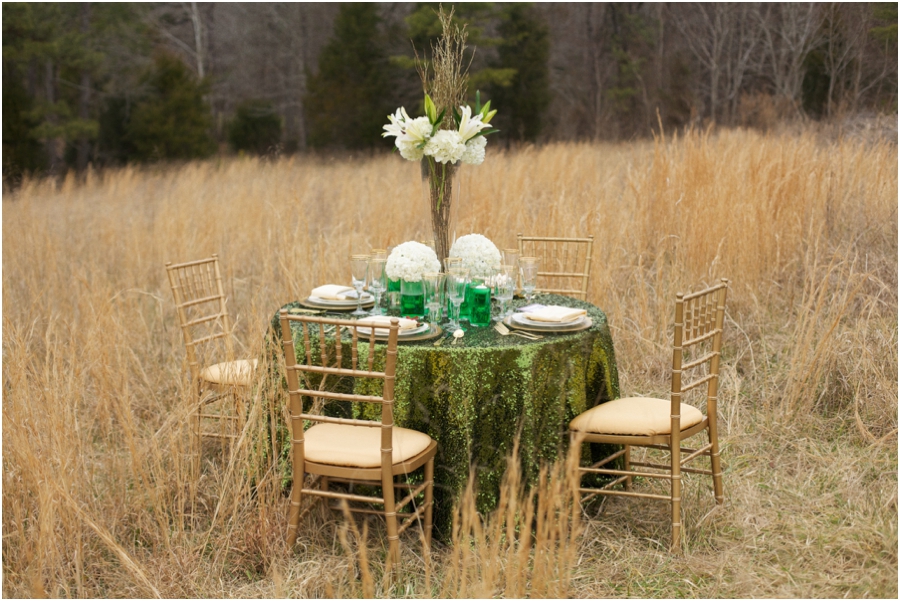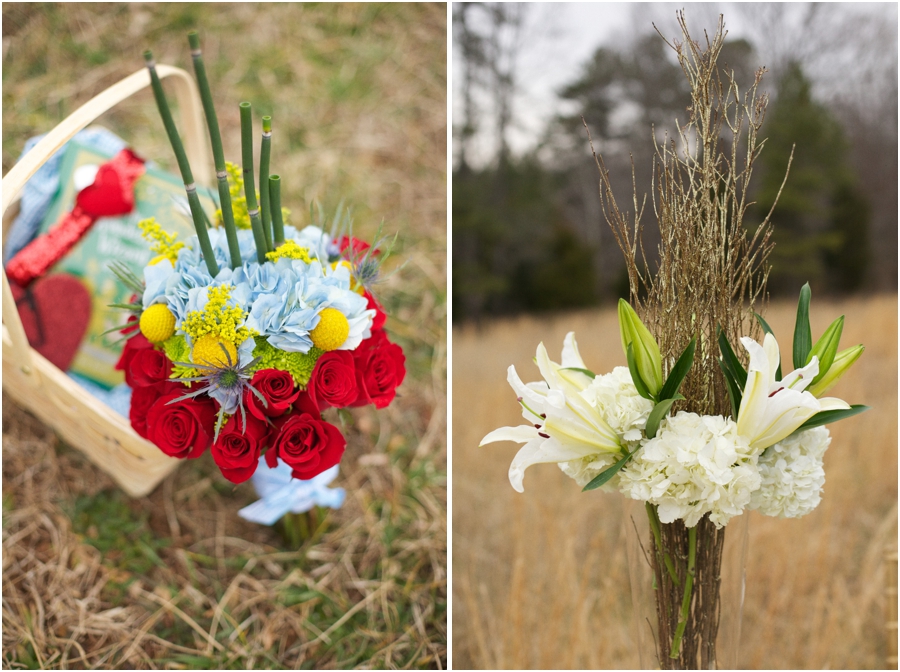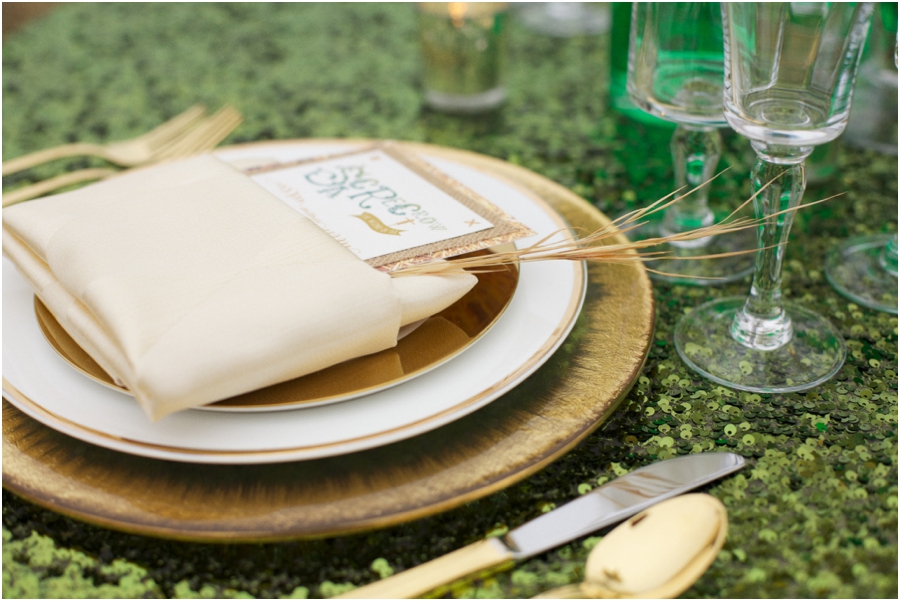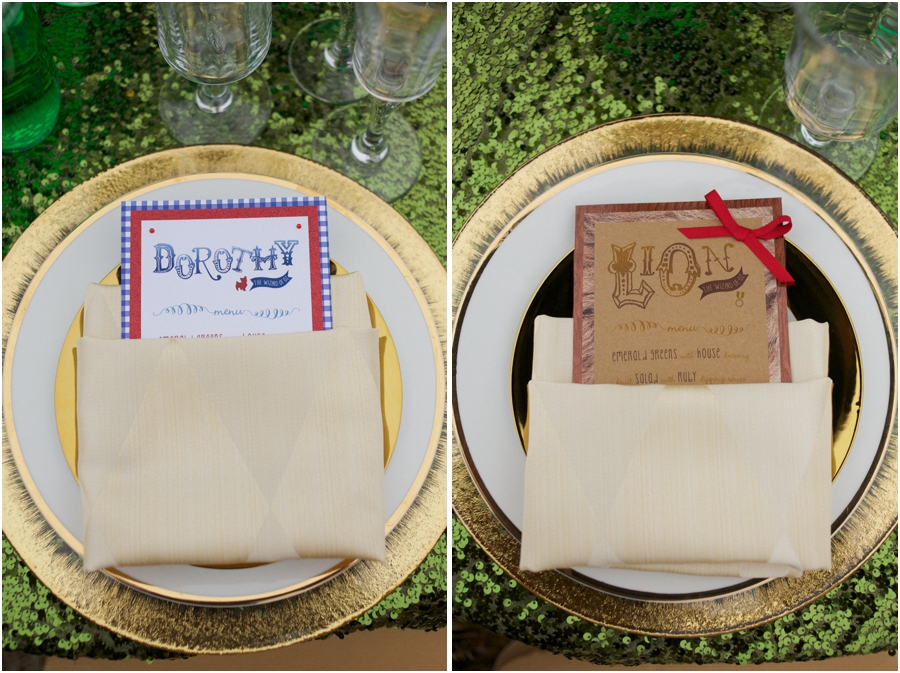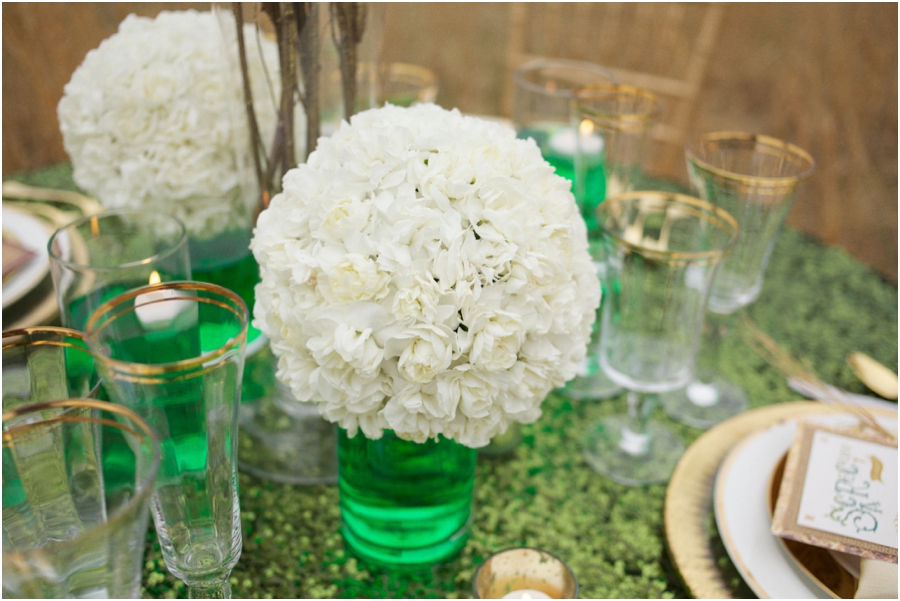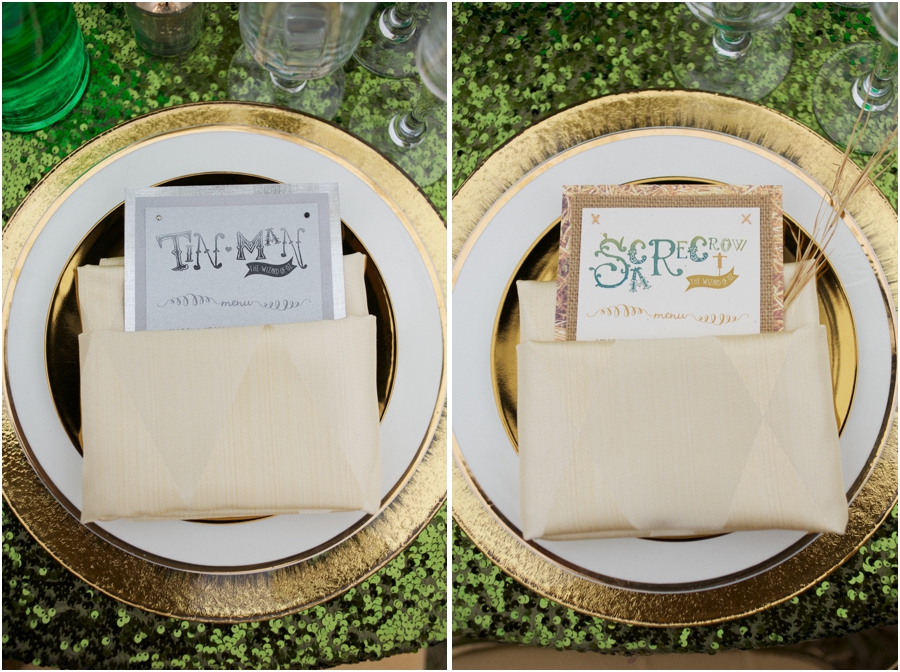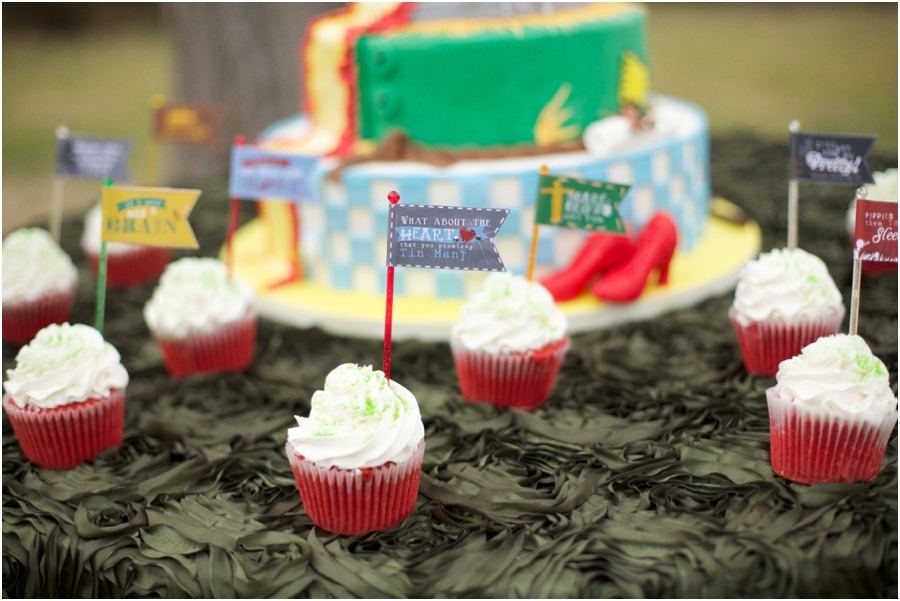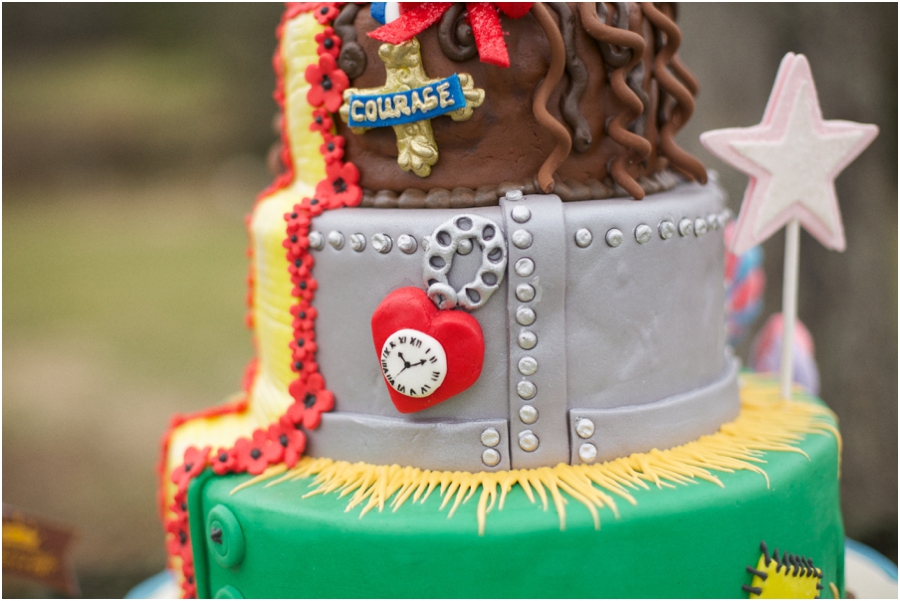 This stunning cake was the creation of Edible Art, and we loved how each layer was representative of a beloved Oz character.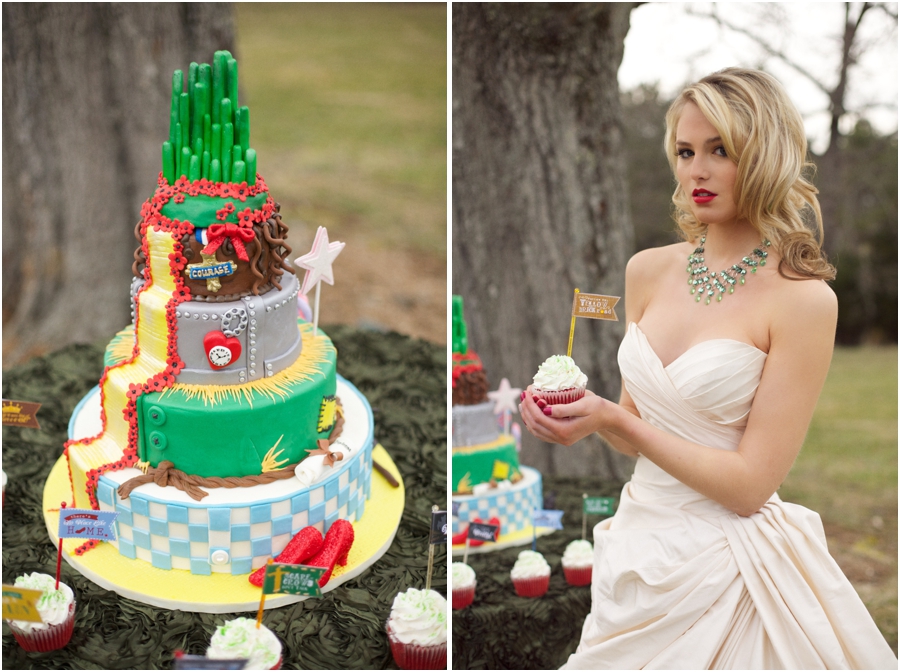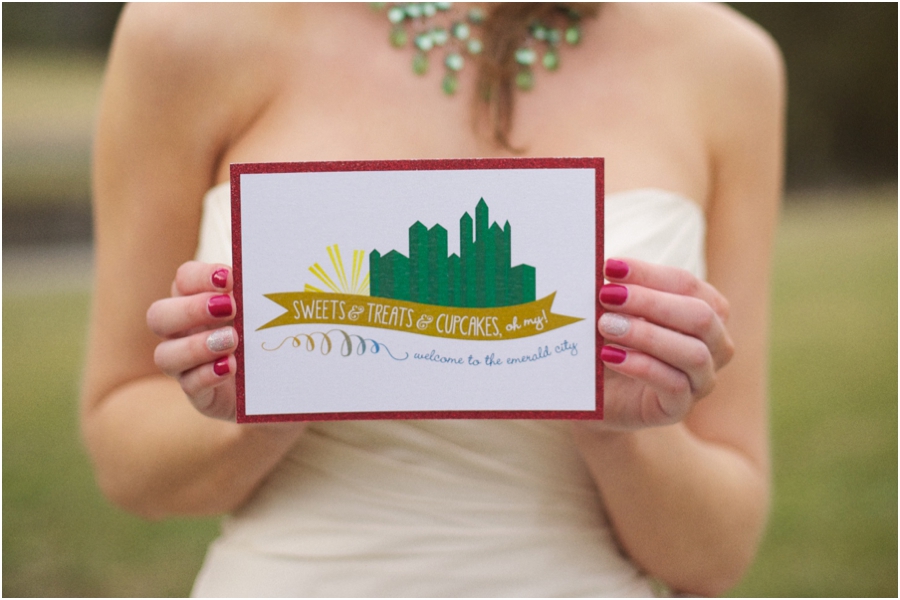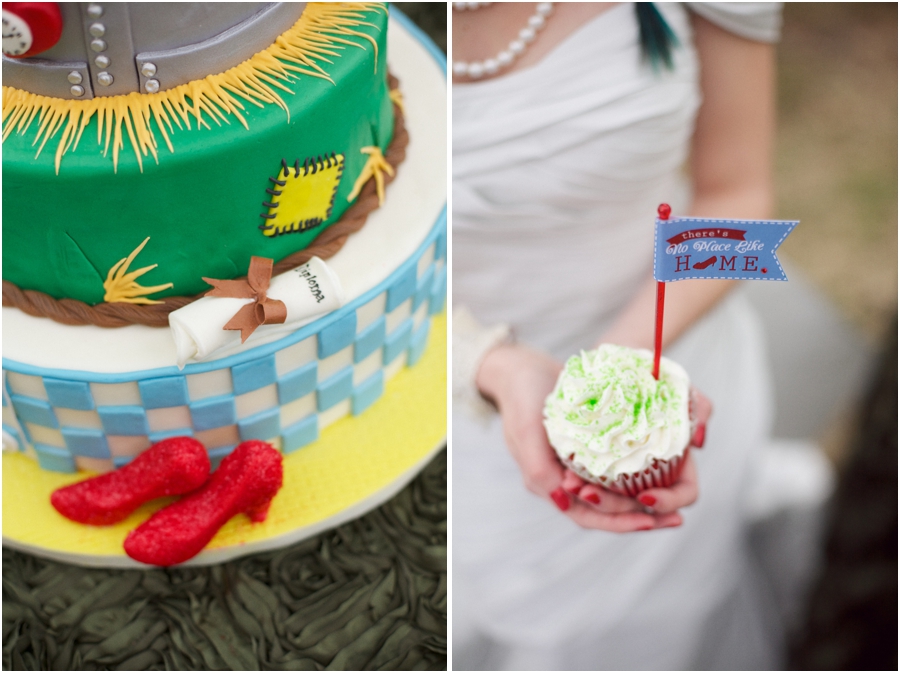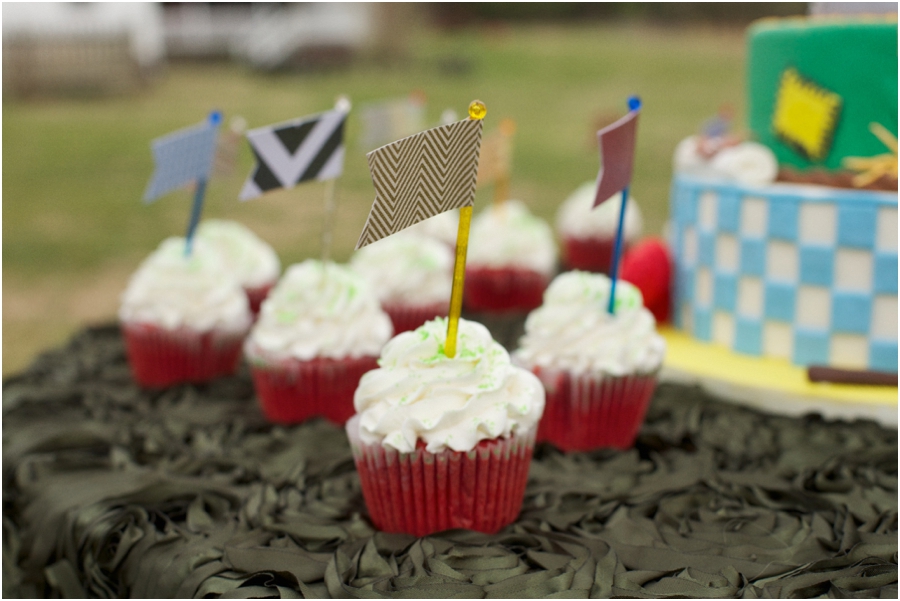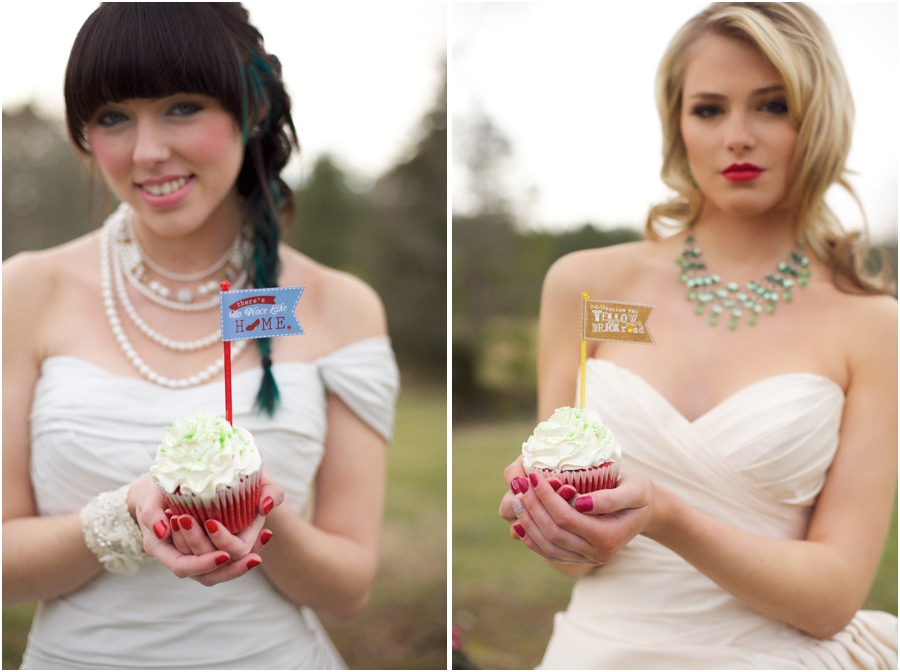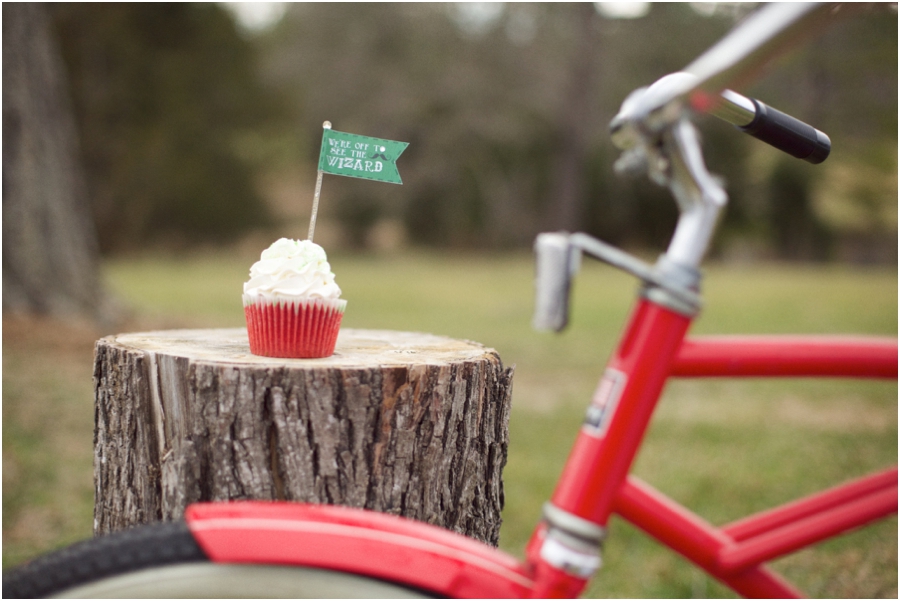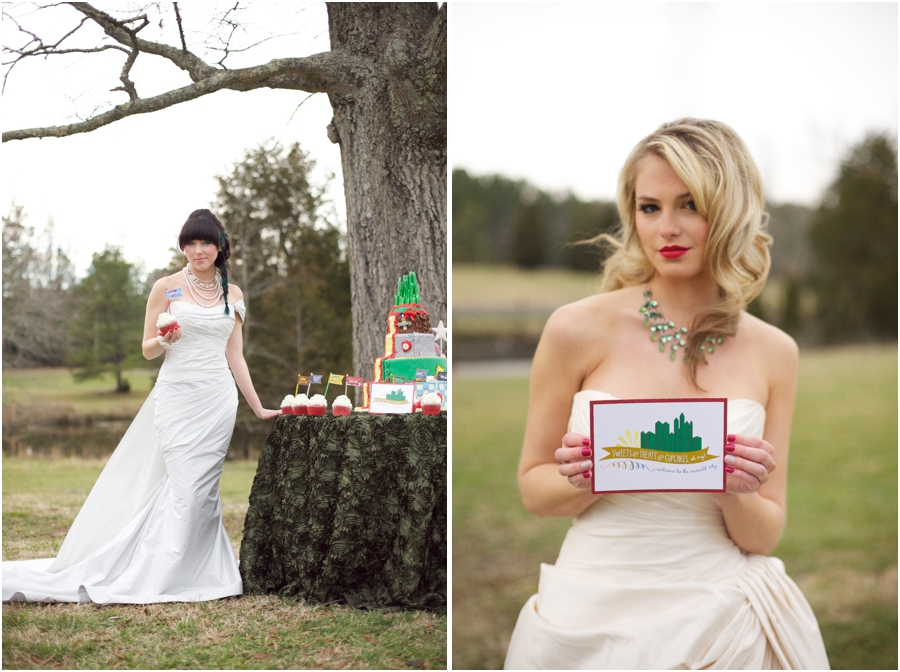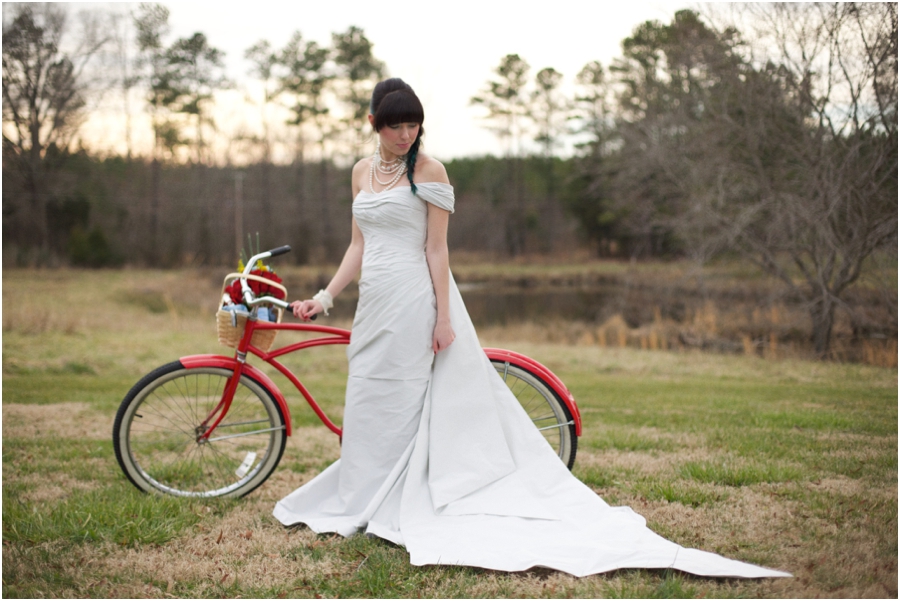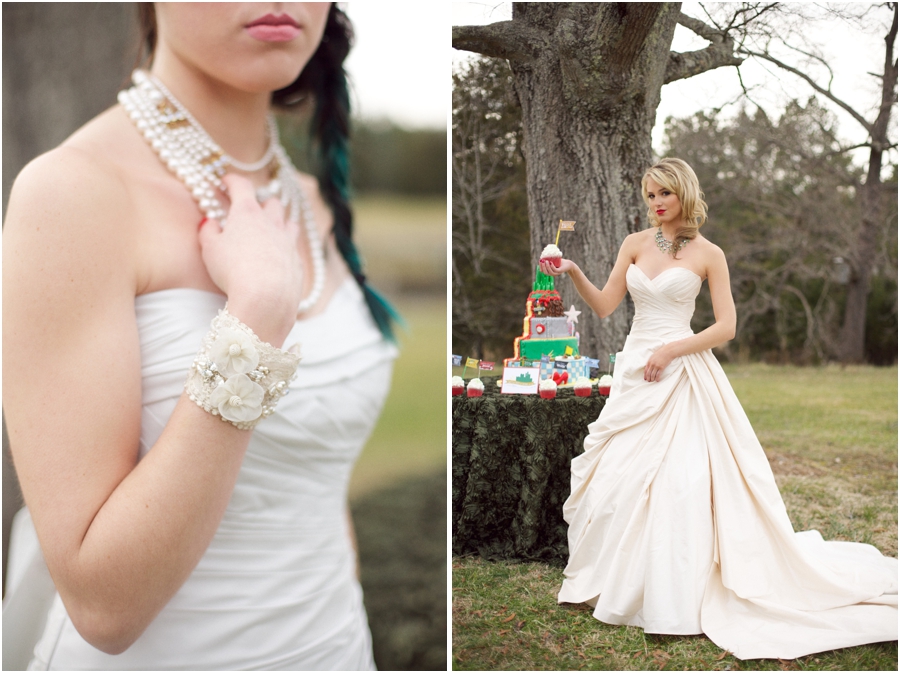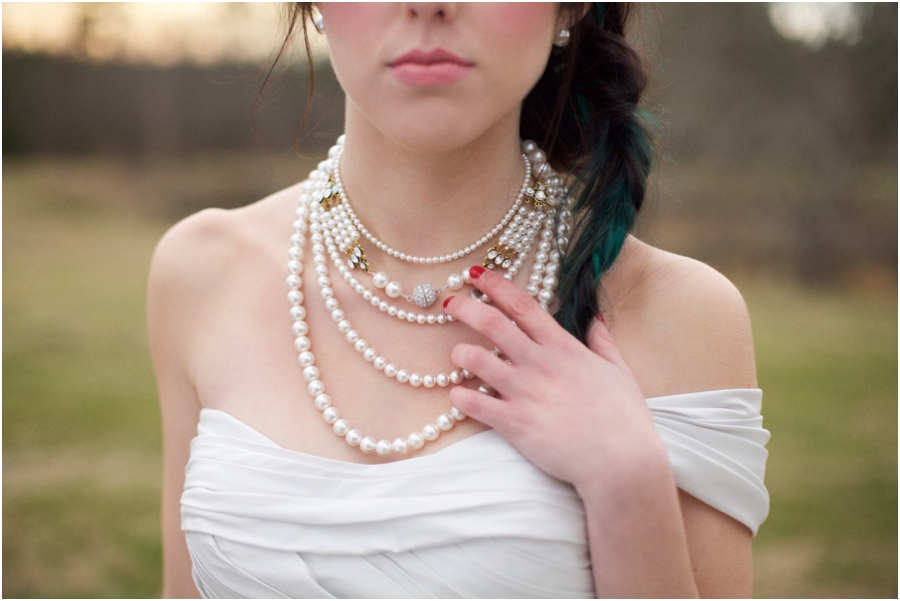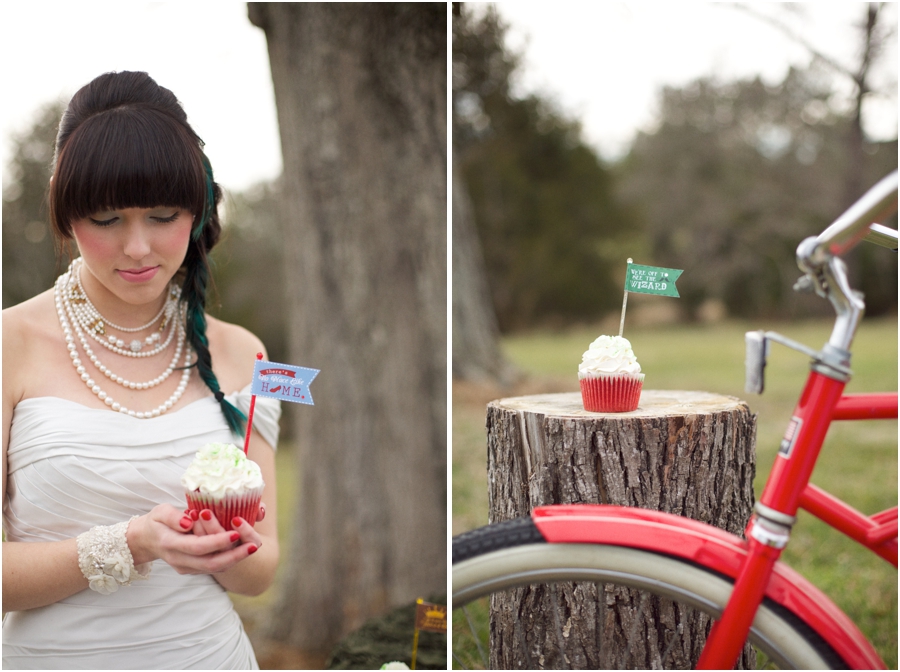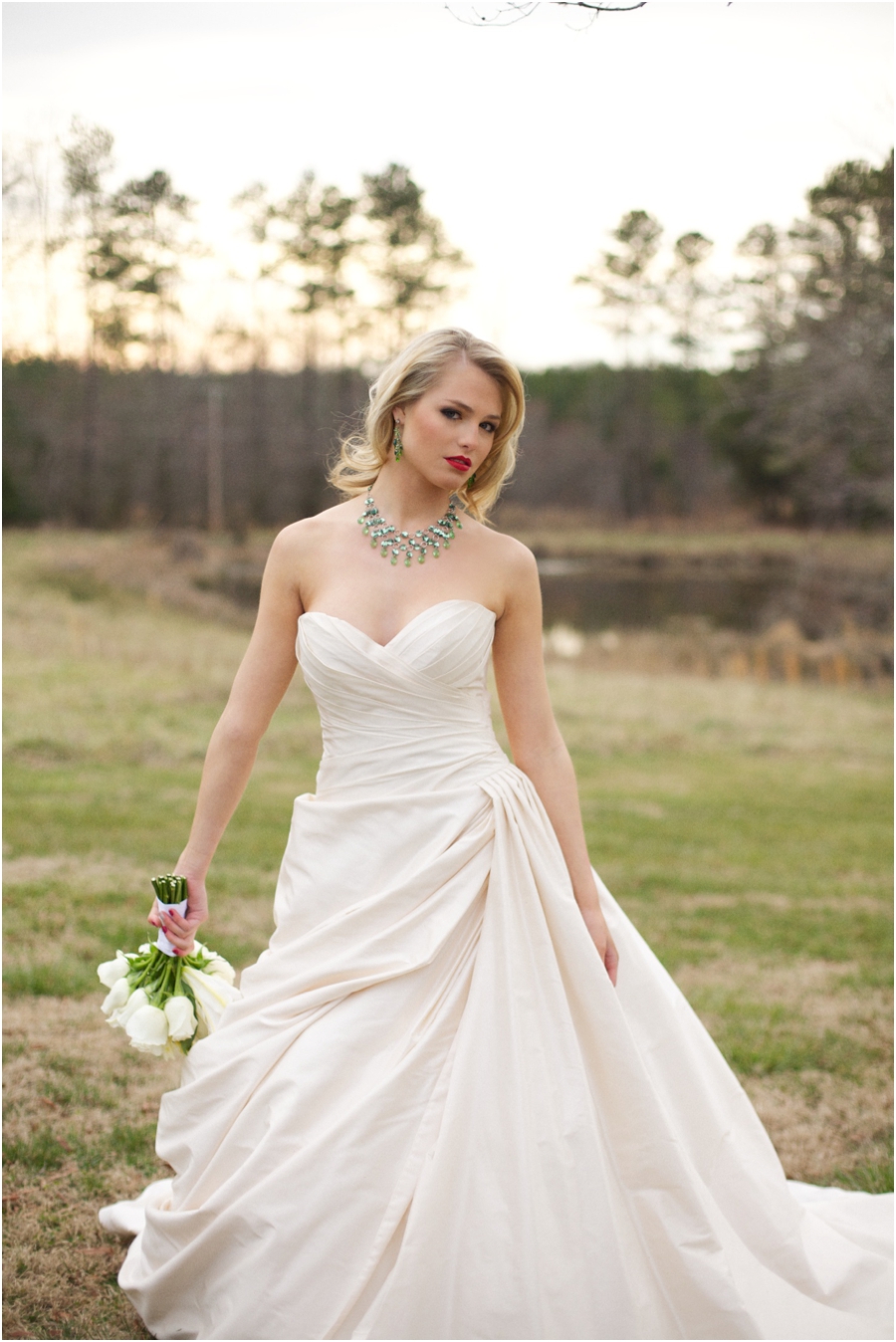 Sydney, you were exquisite as the glam Glinda. Both wedding gowns, from the Romona Keveza collection, updated this childhood story into modern bridal perfection.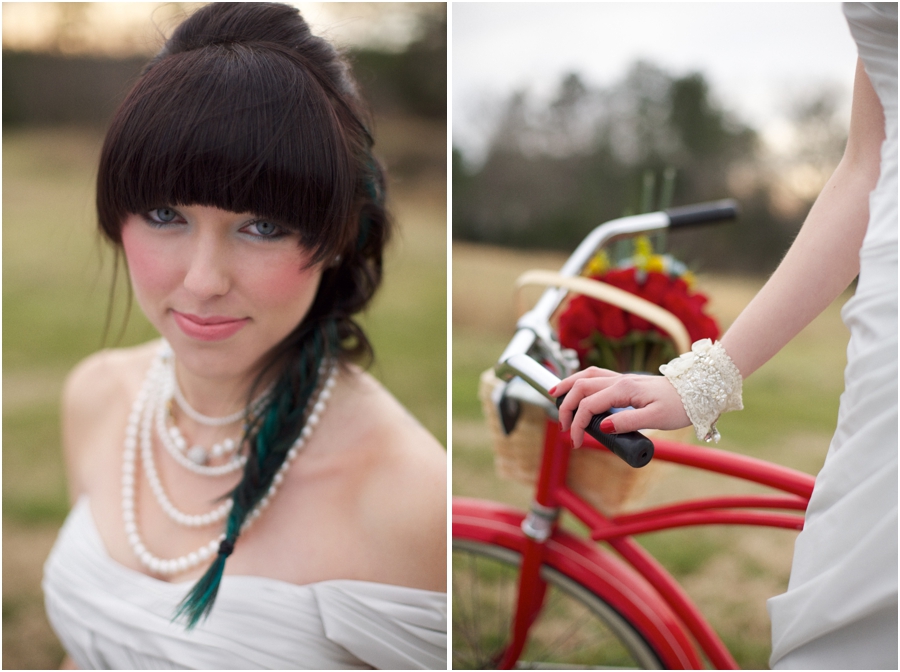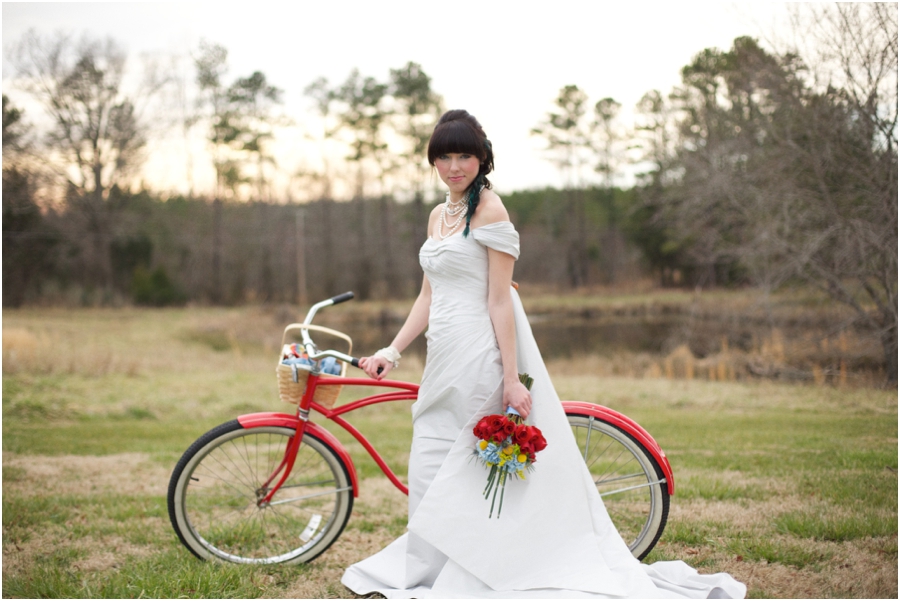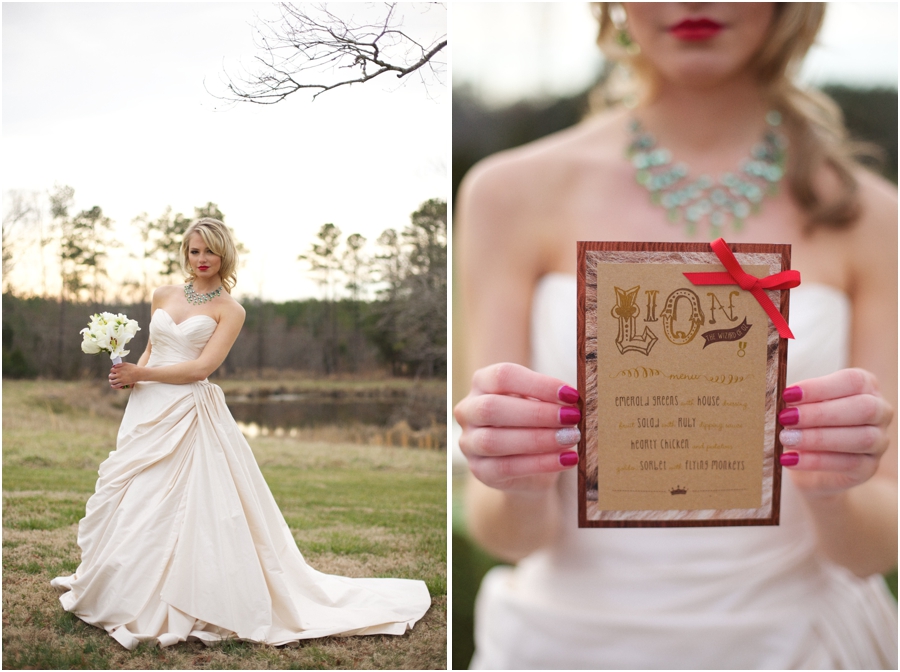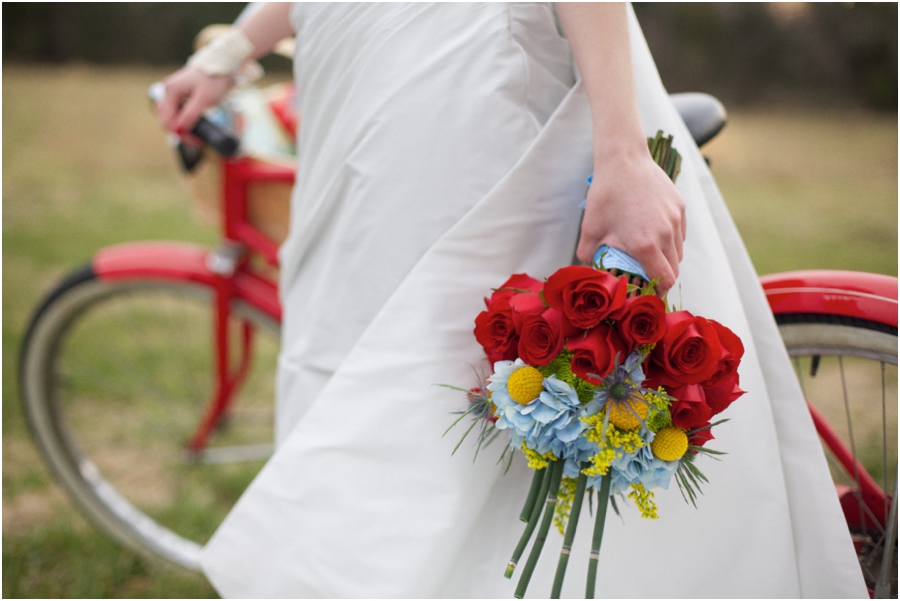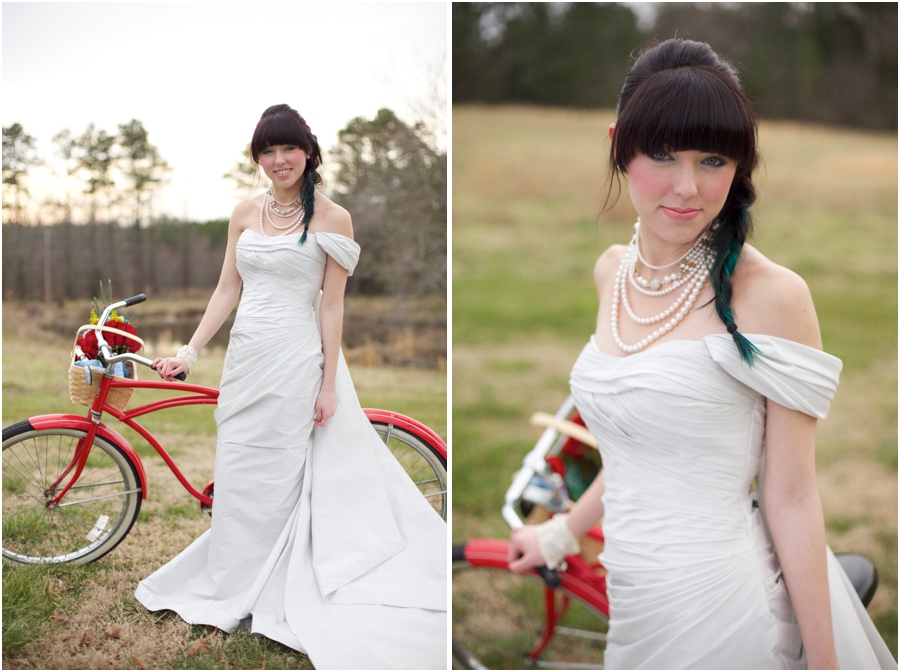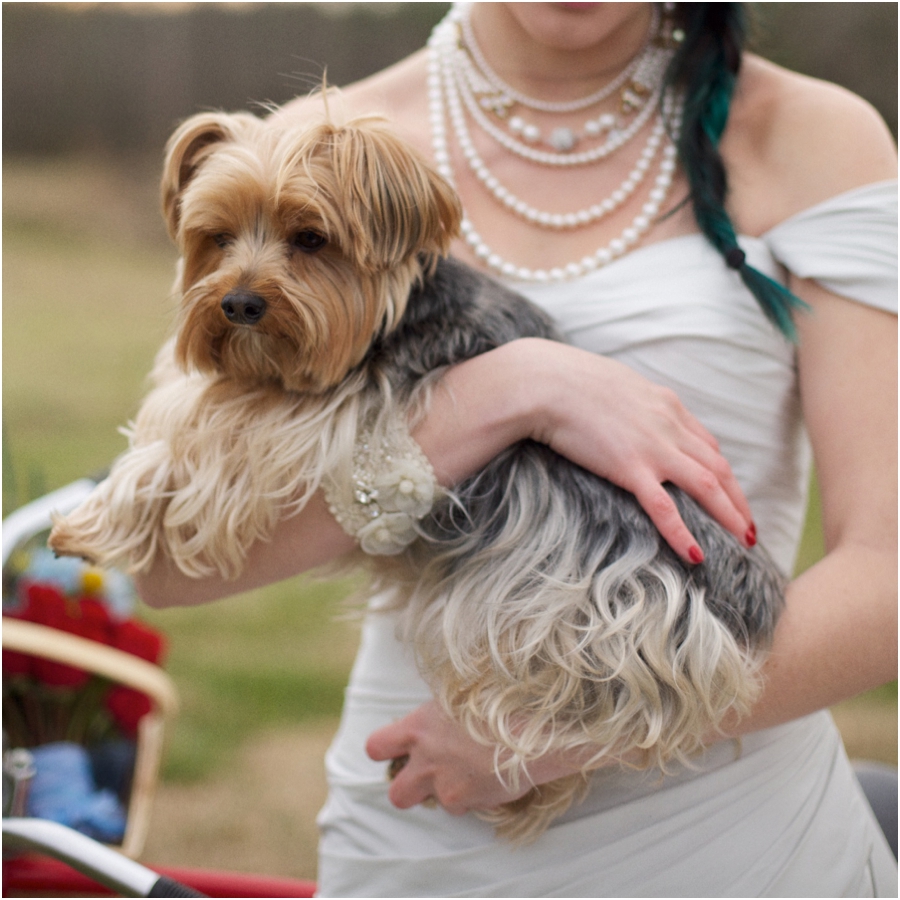 And, we were lucky enough to have the cutest little Toto!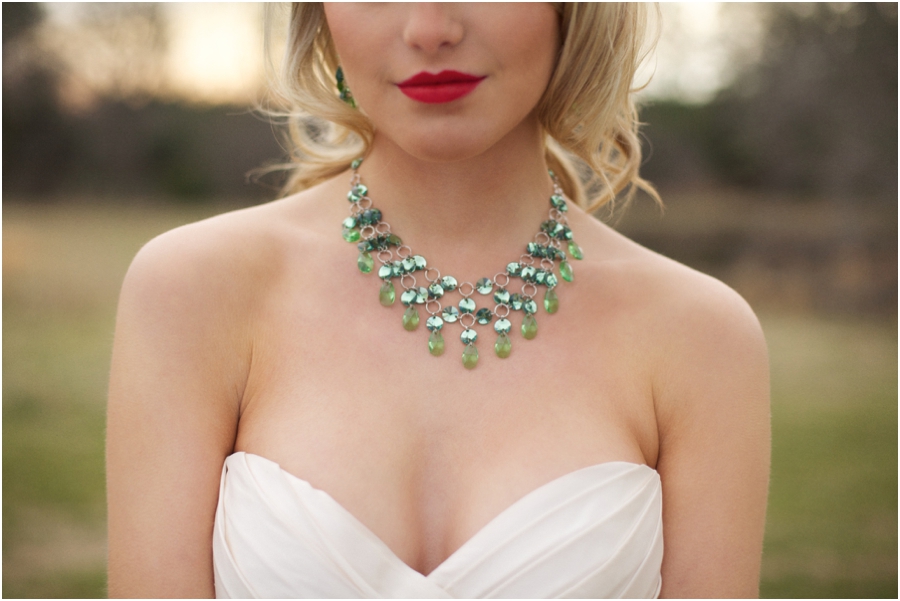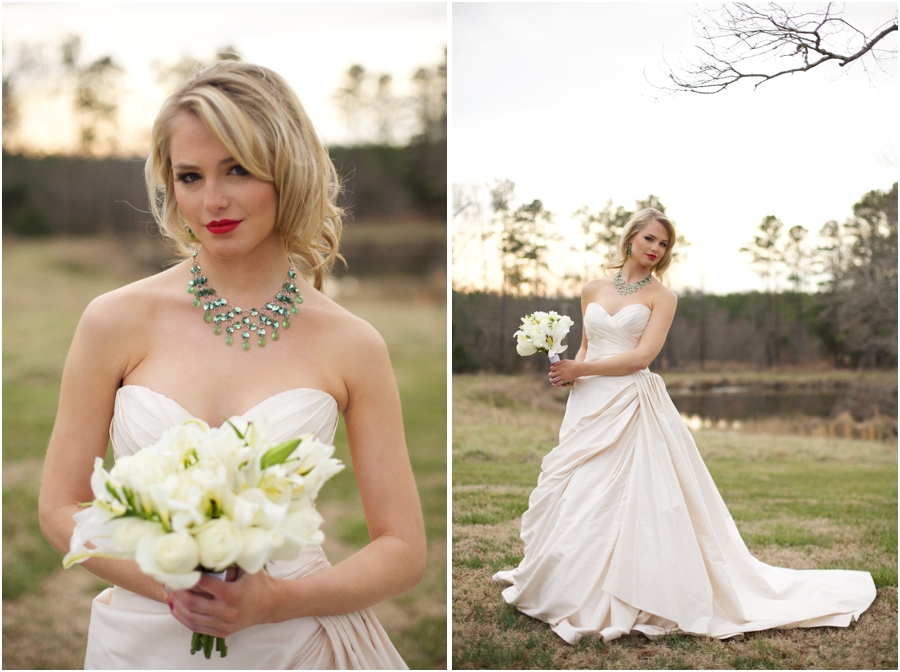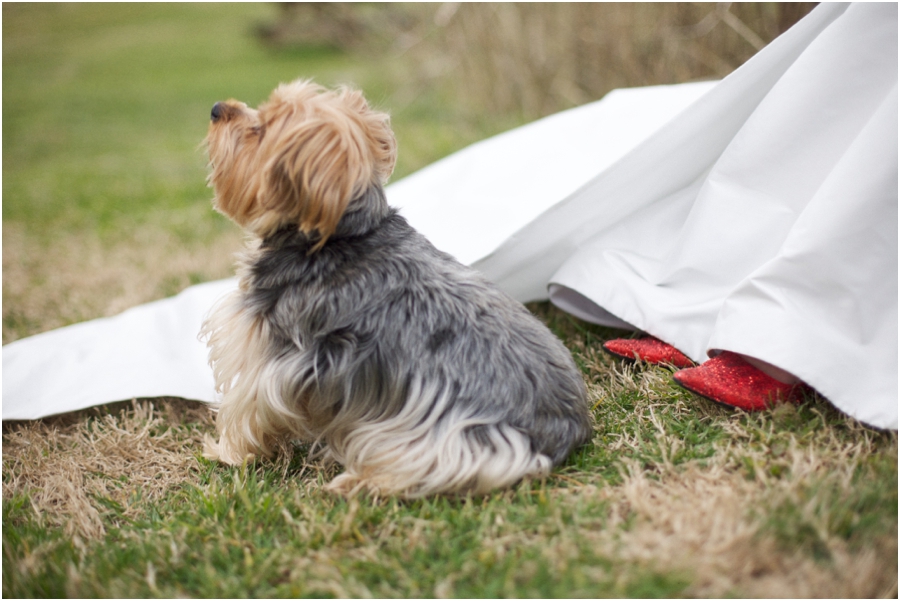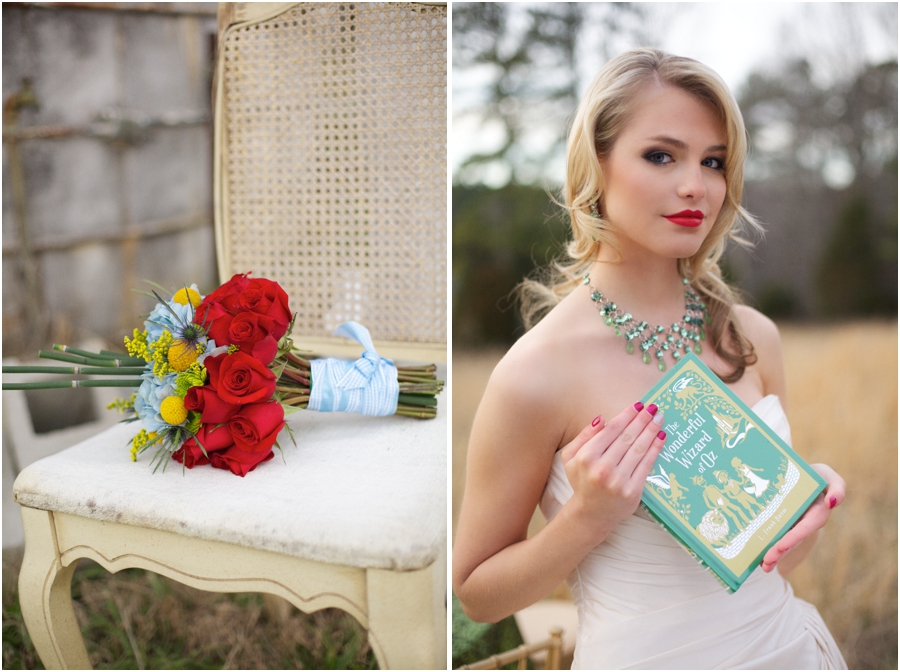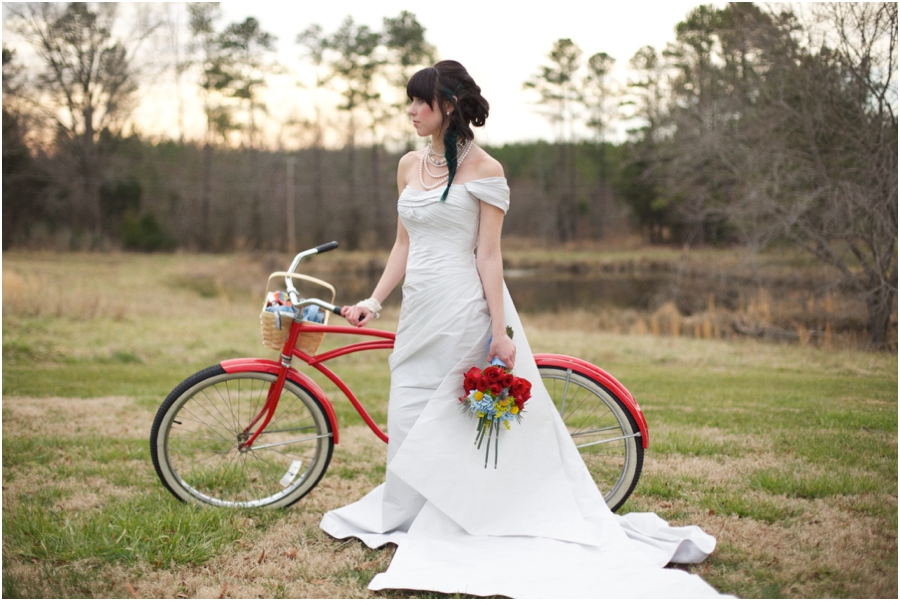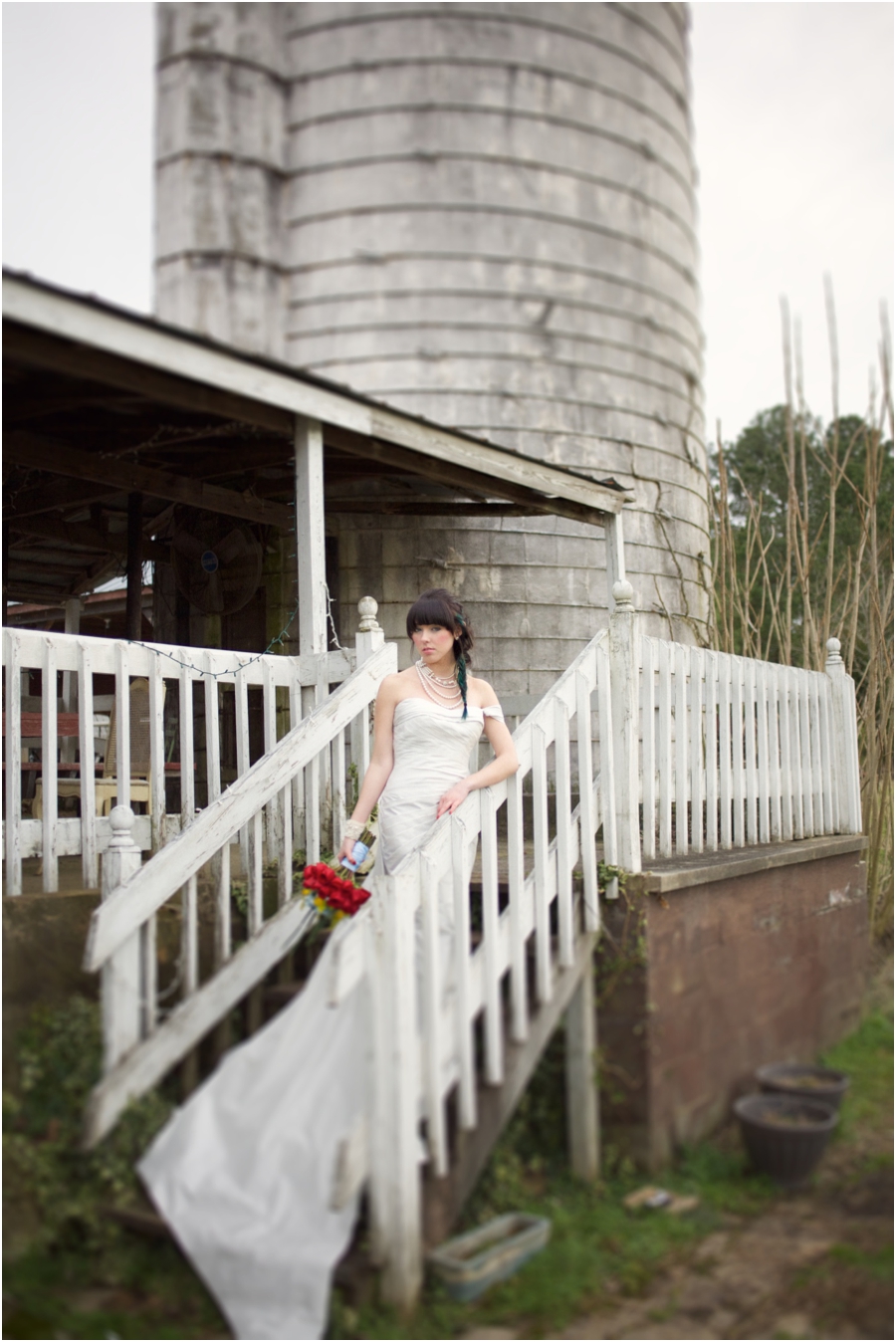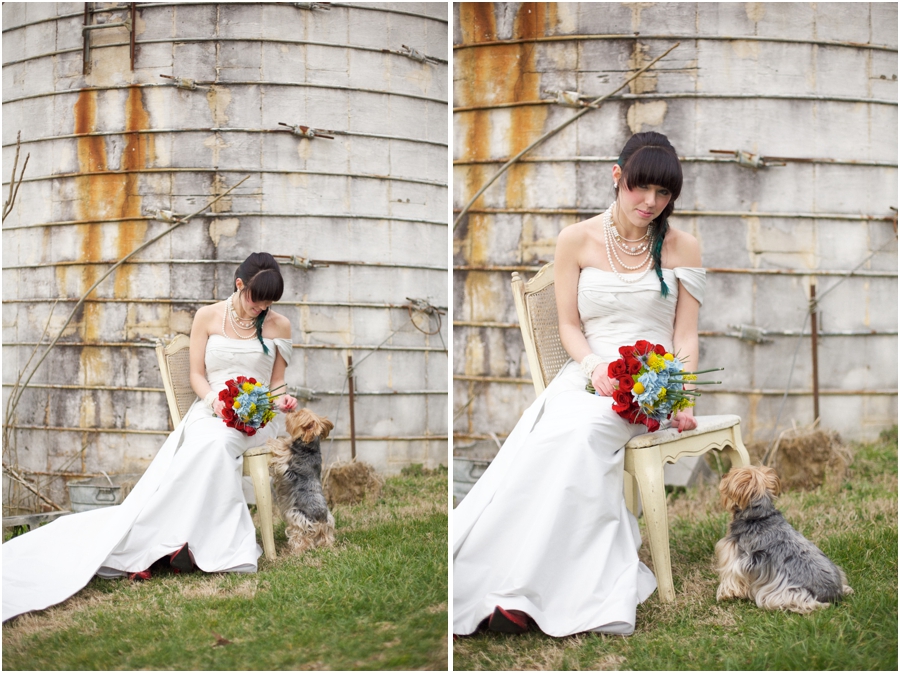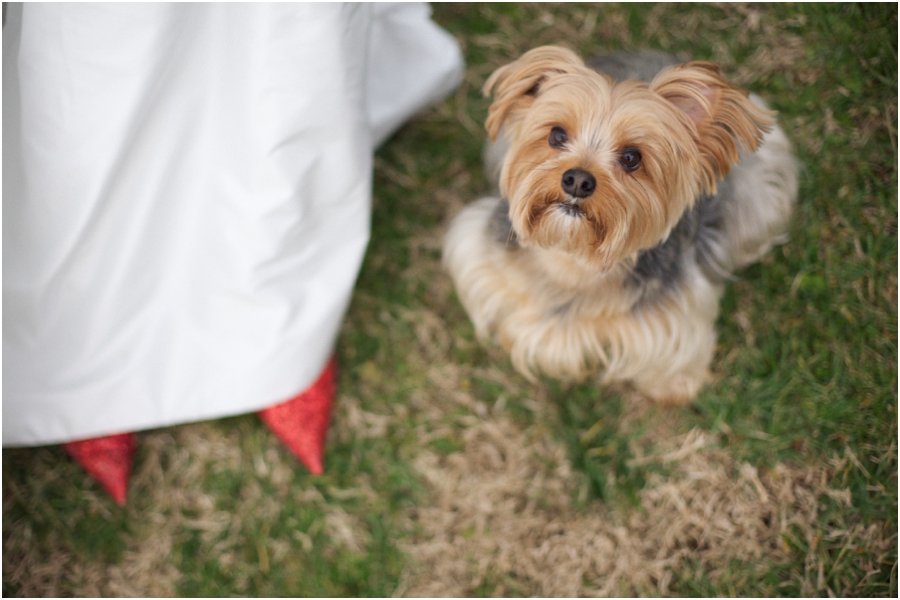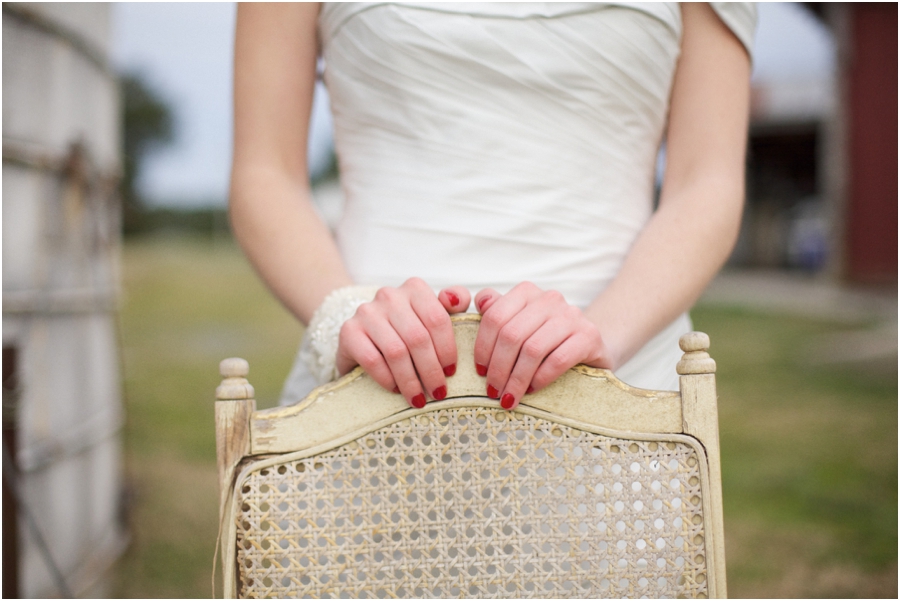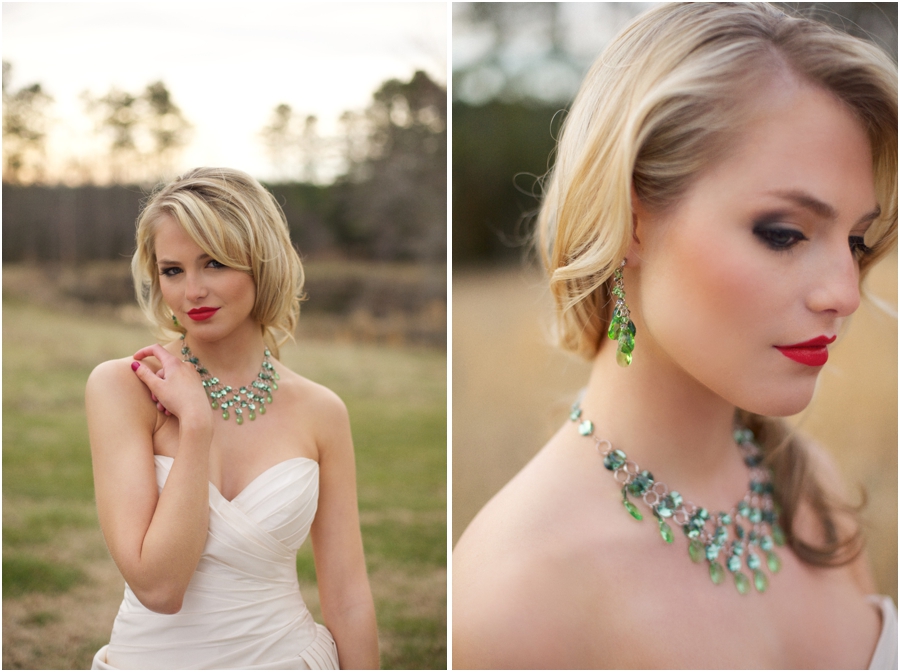 The stunning jewelry pieces were from Aubre's Bridal jewelry collection. Loved this emerald and turquoise statement necklace!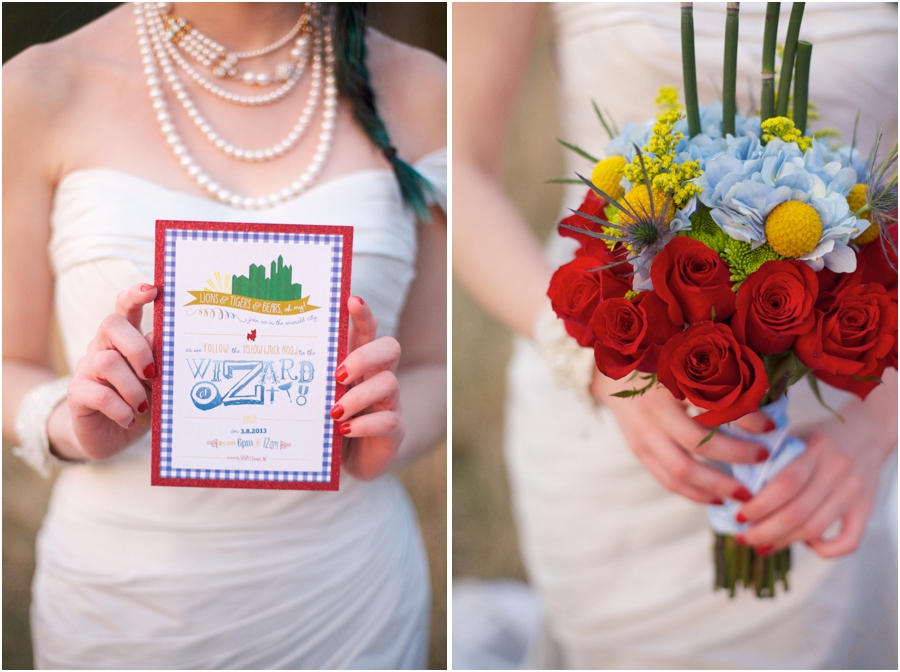 We absolutely loved the bouquet designed by Viva L'Event NC as Dorothy's bouquet .. such a brilliant punch of color, and the tall green bamboo shooting above it to represent the emerald city was a unique touch. Glinda's all-white, classic bouquet with it's chevron adorned handle was gorgeous as well.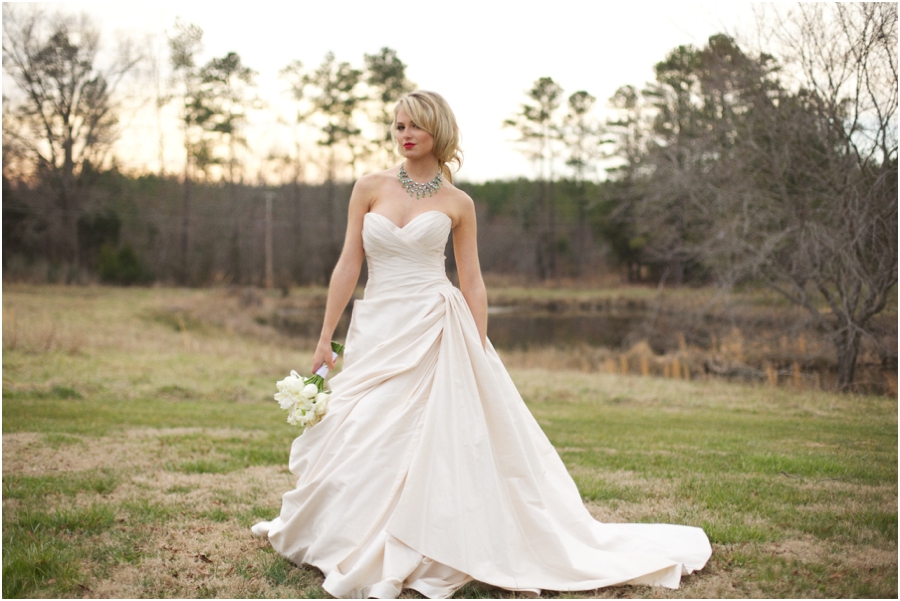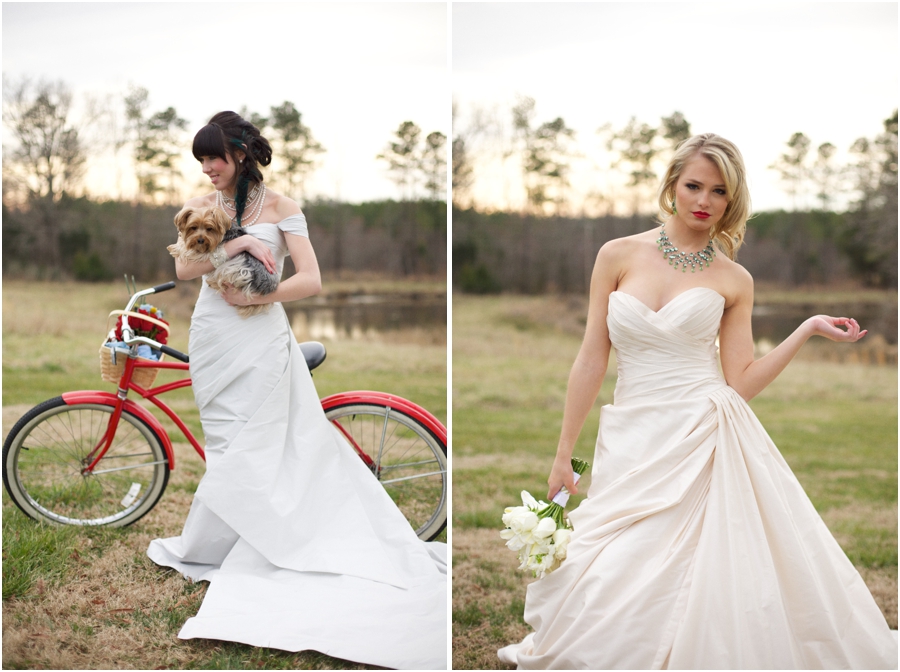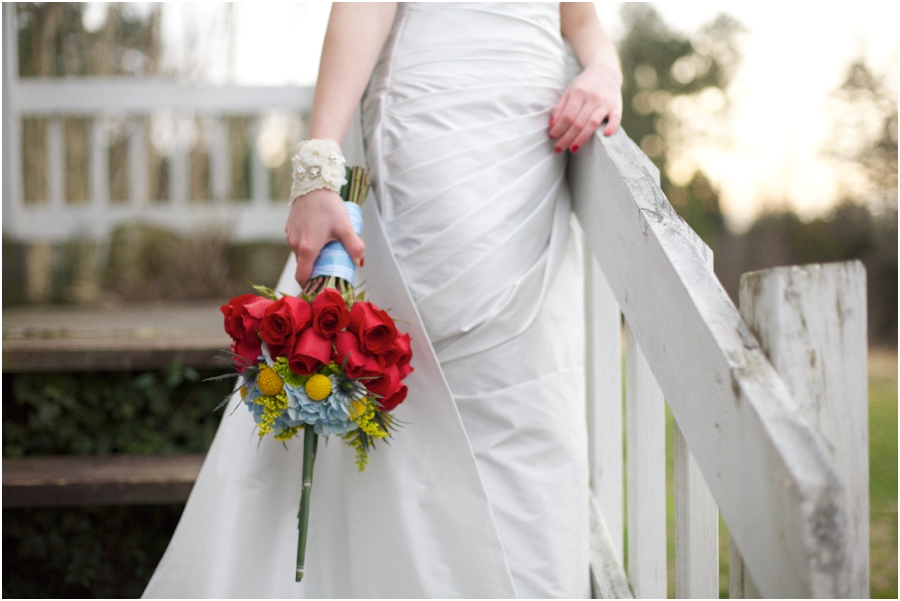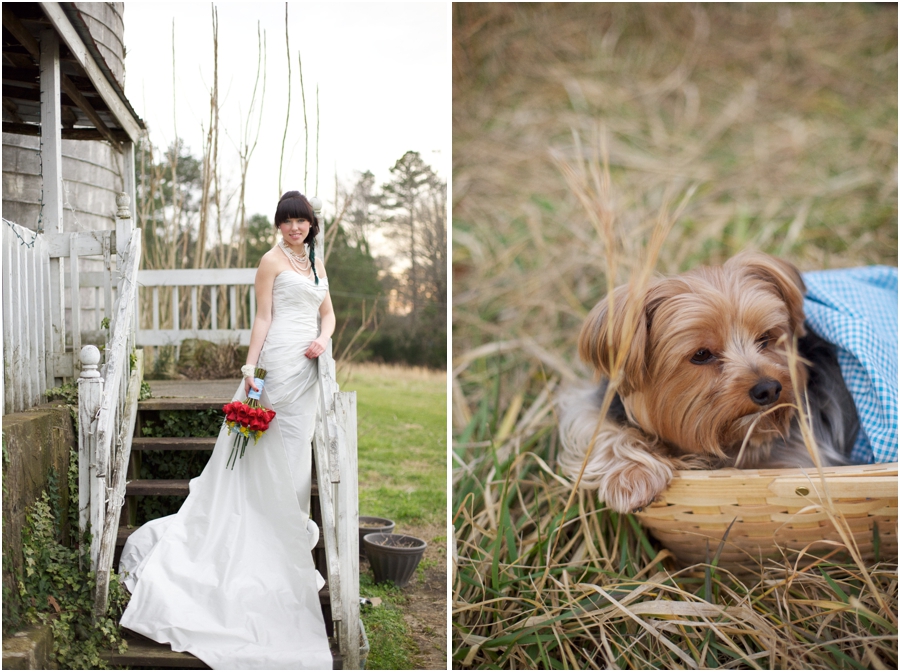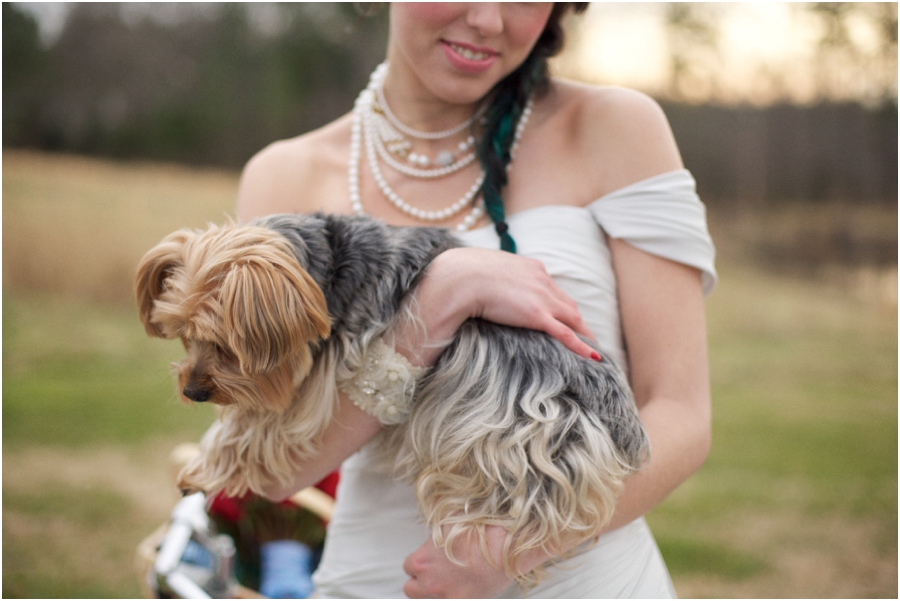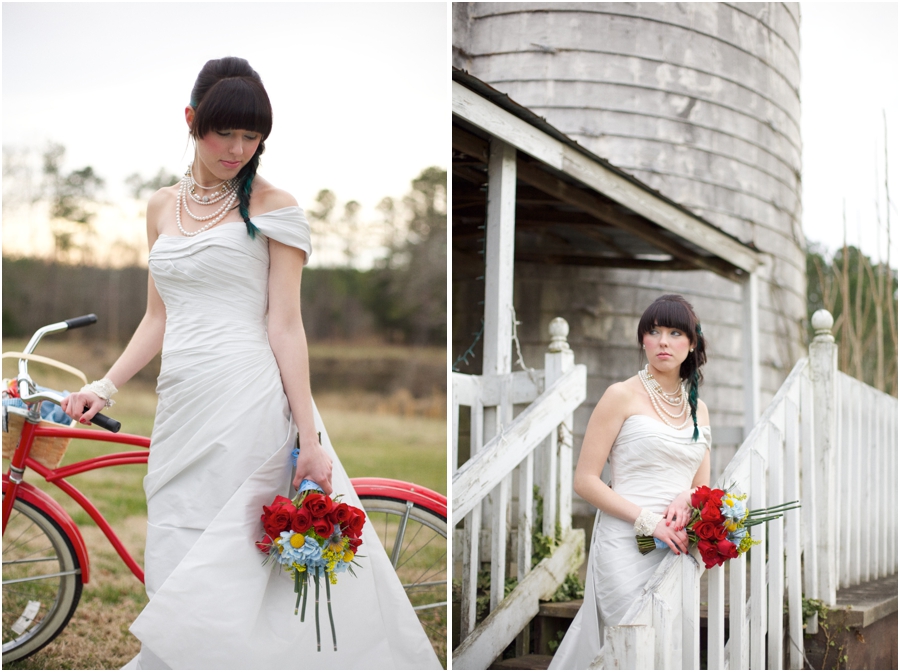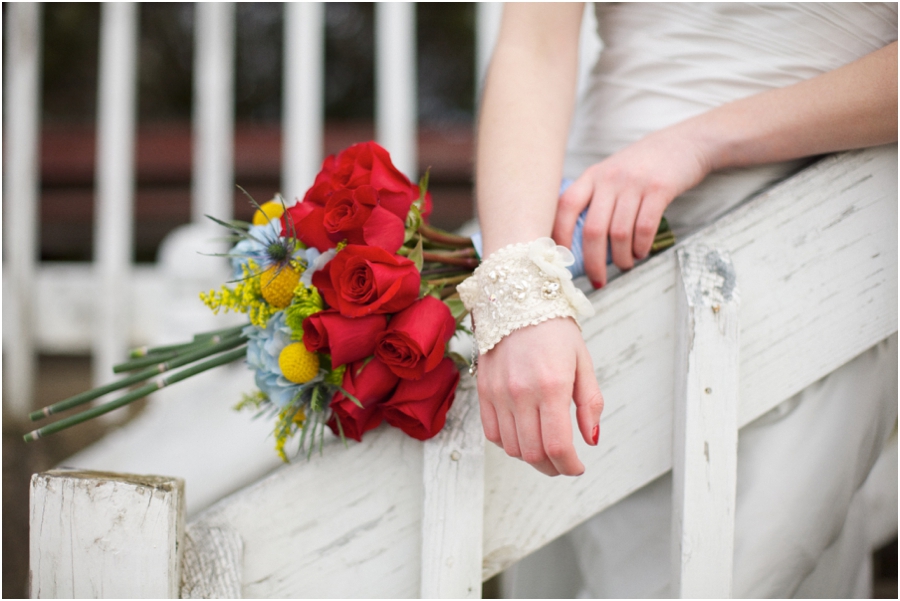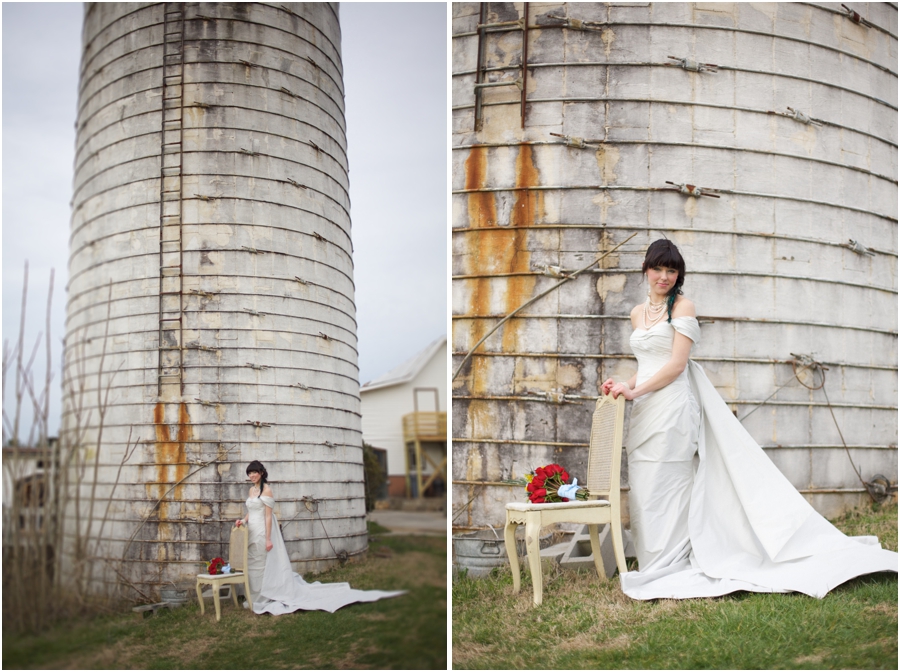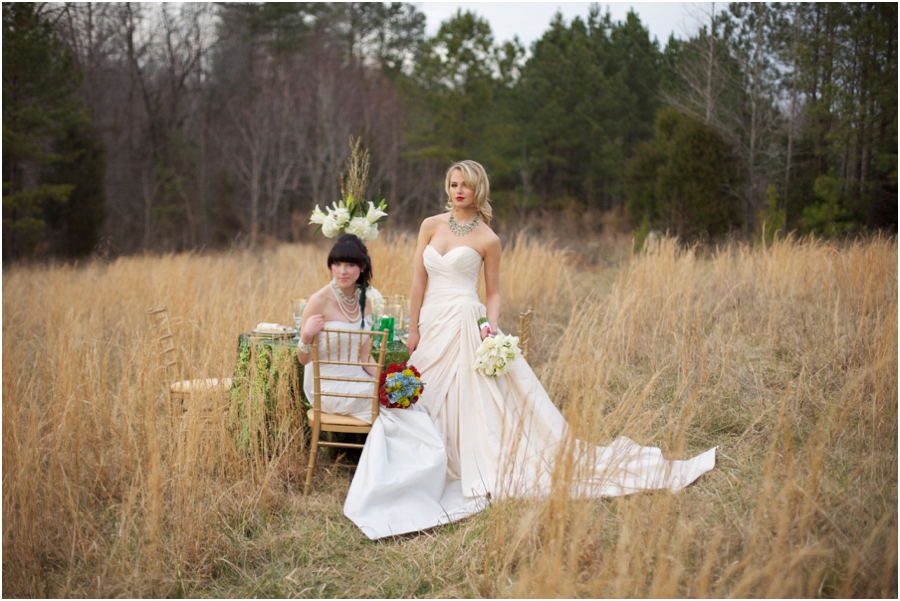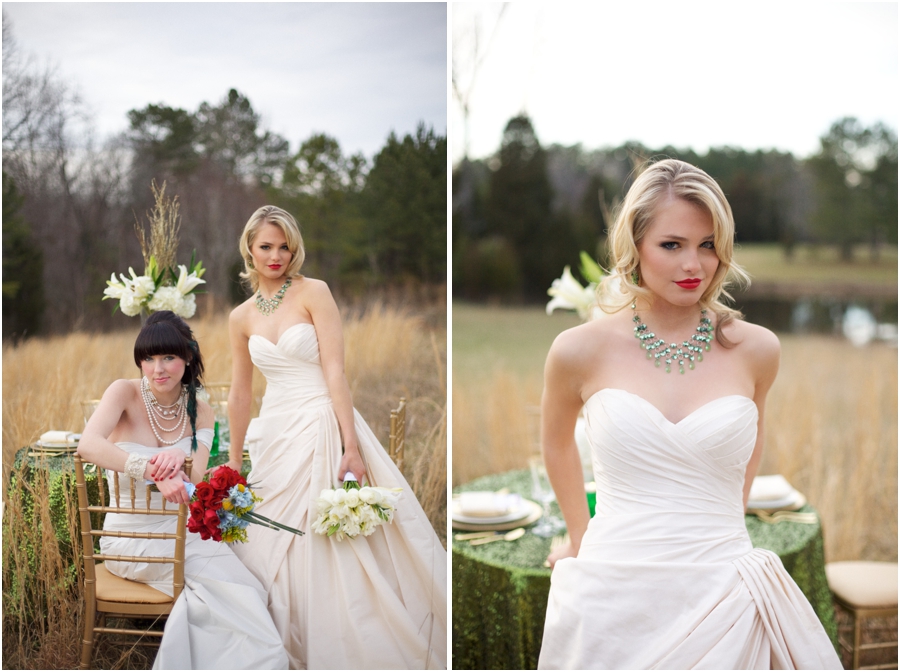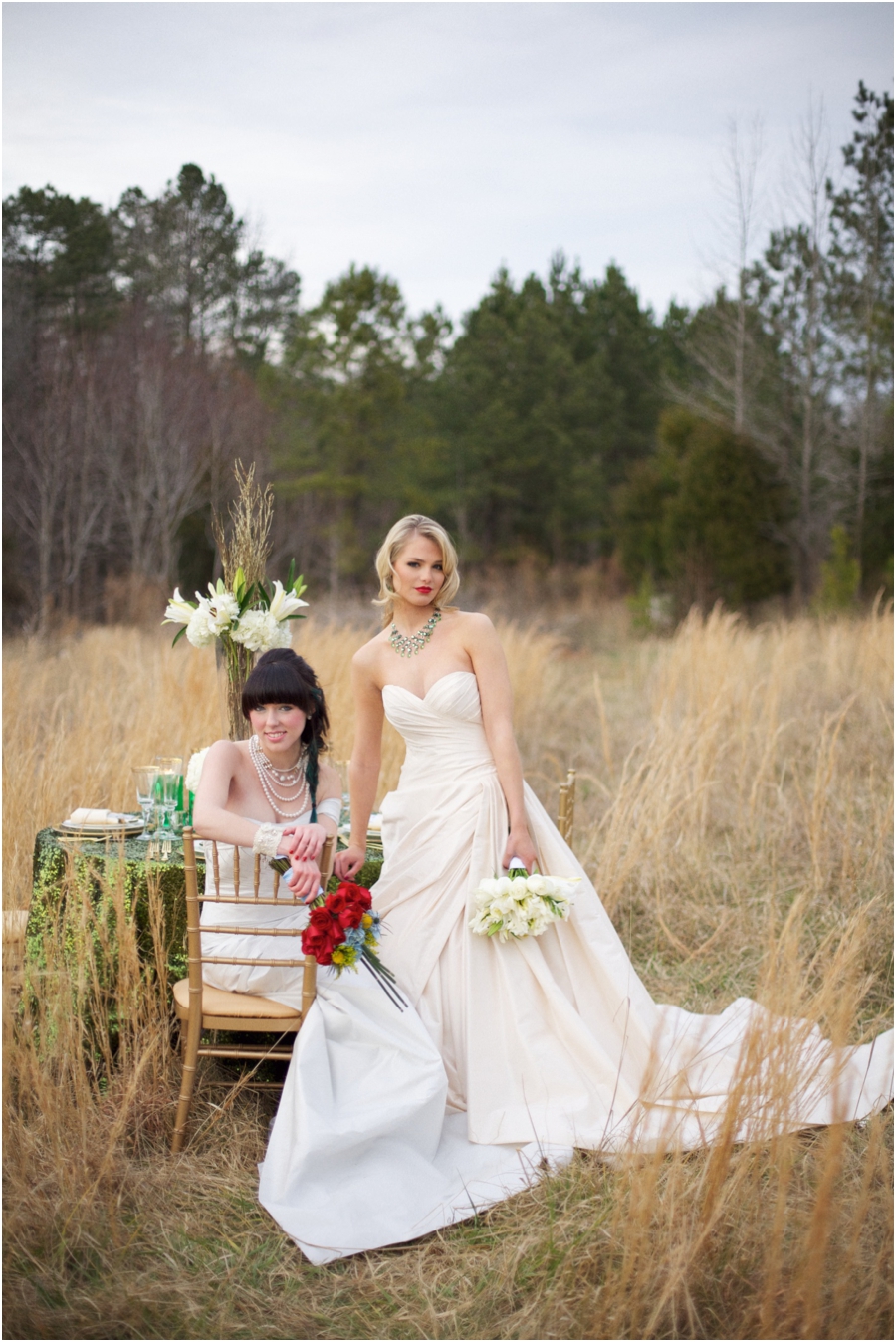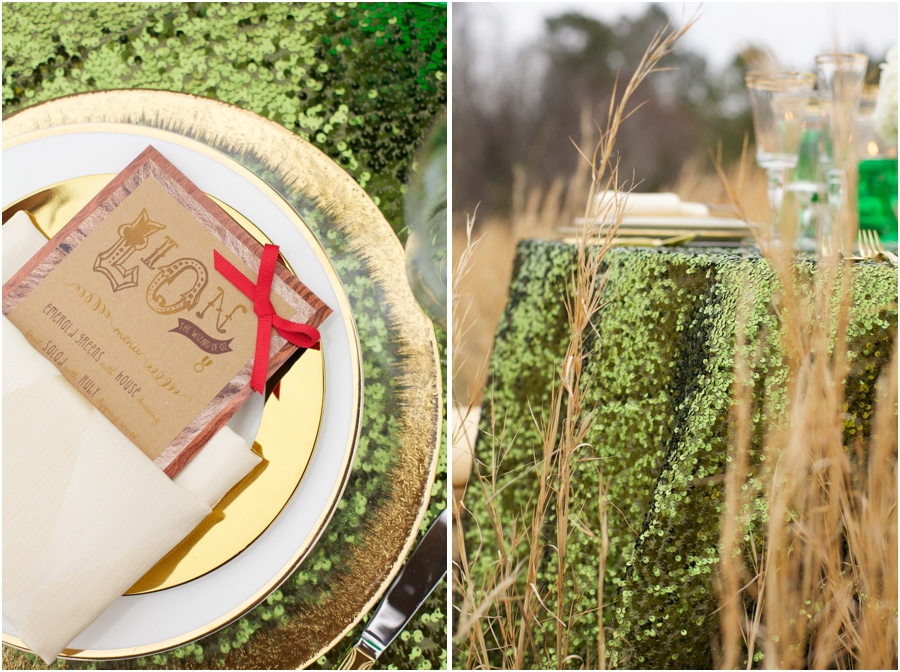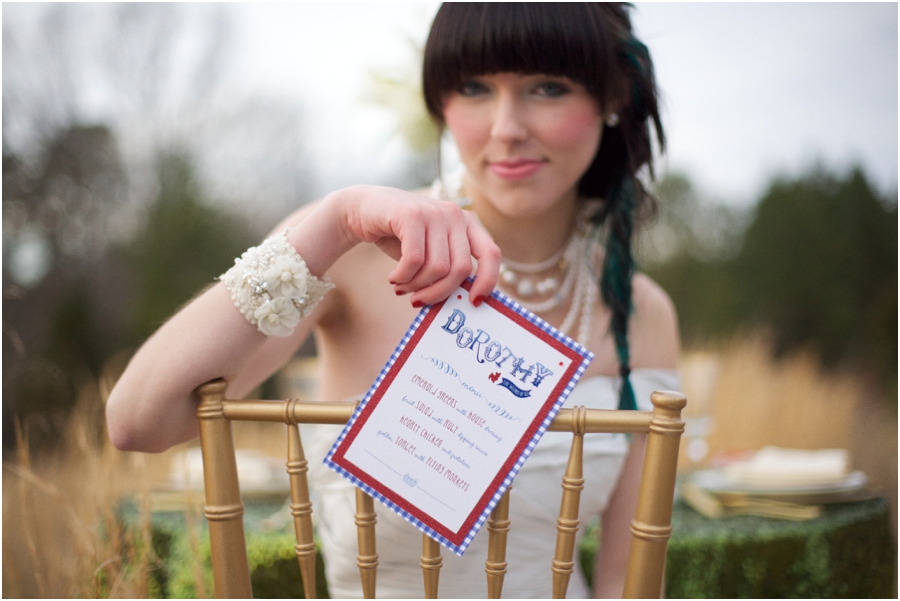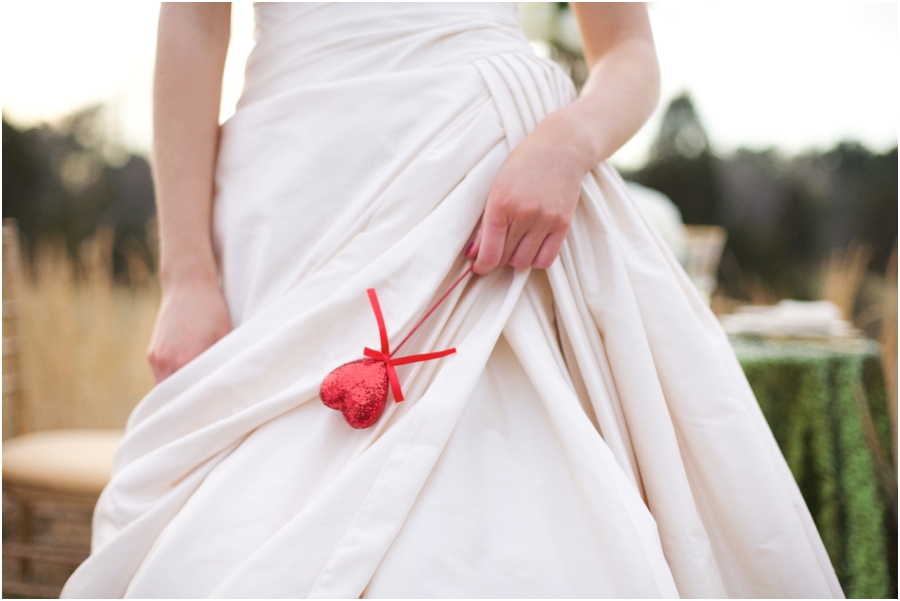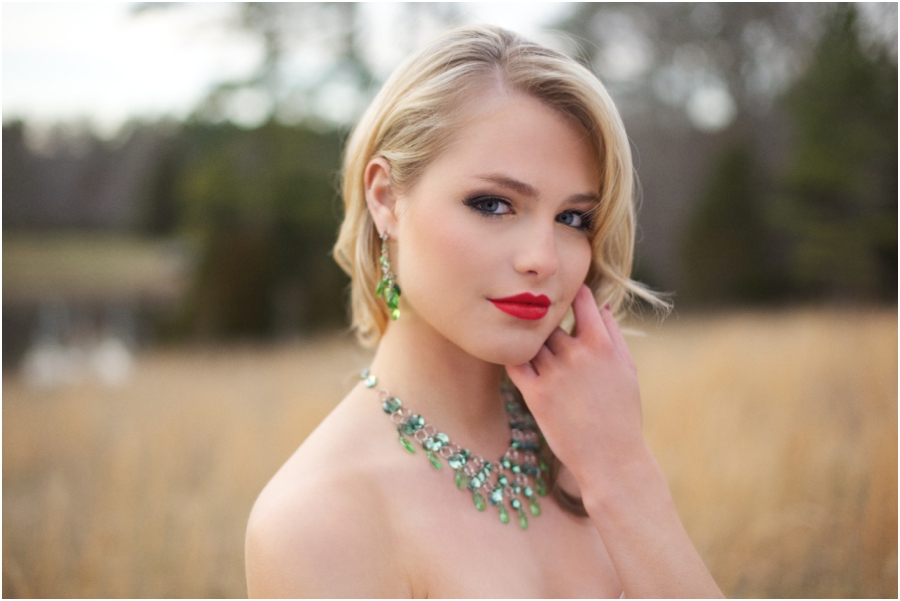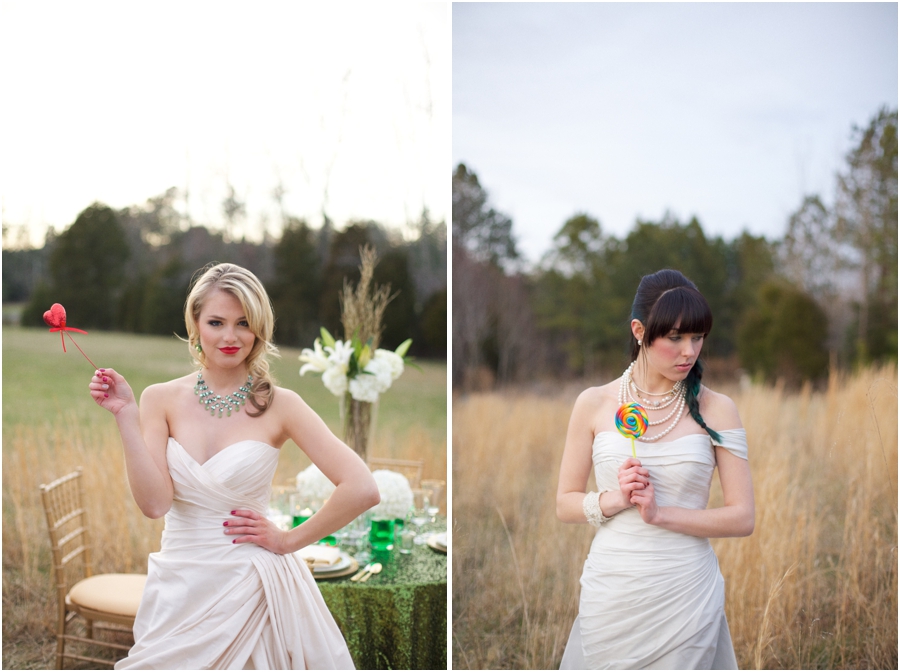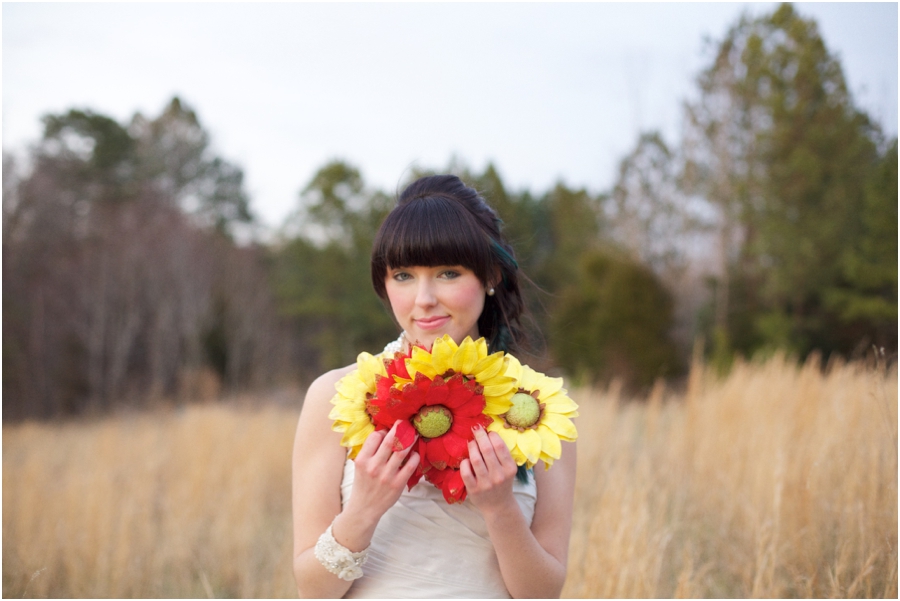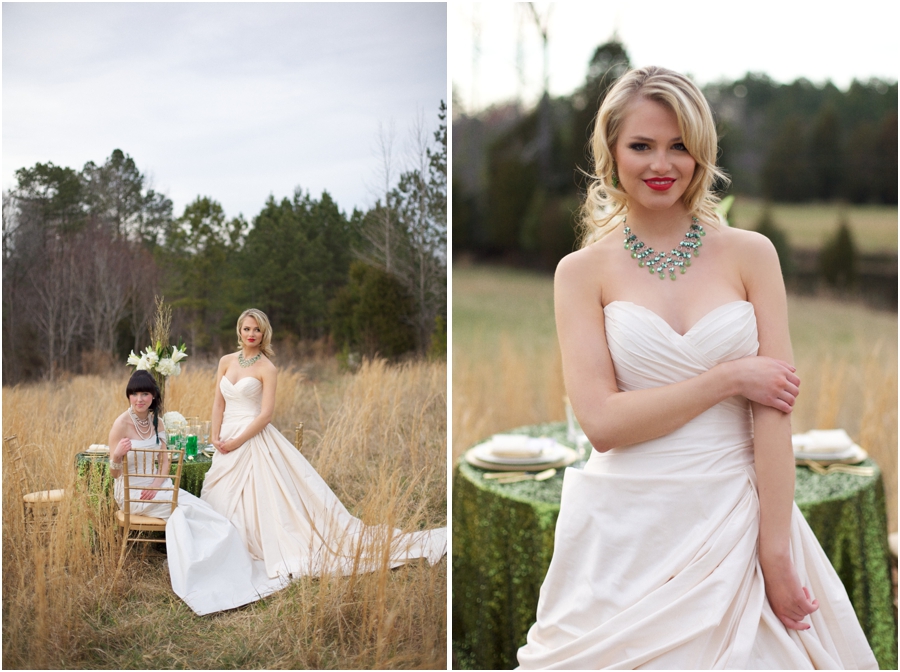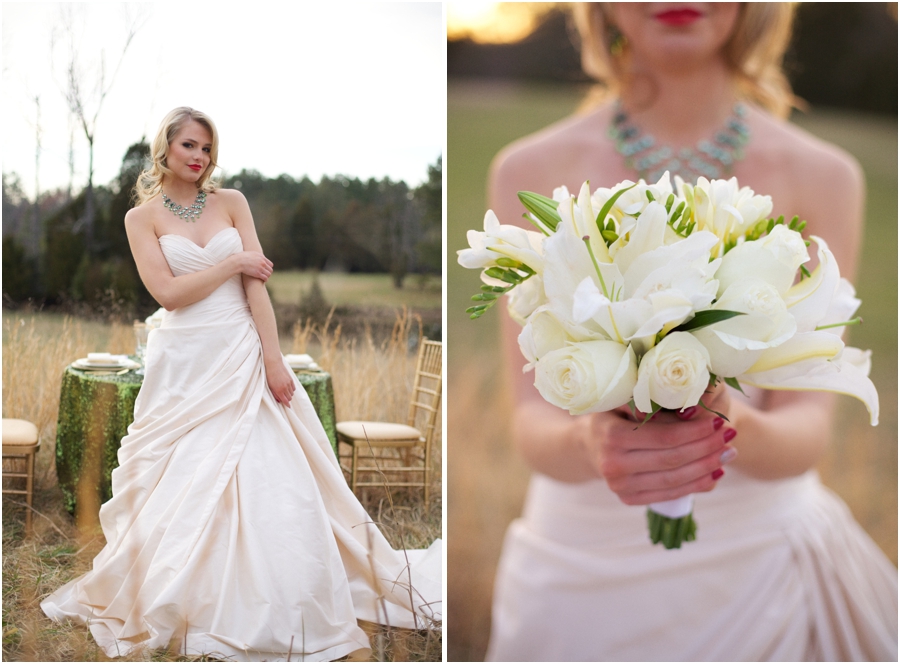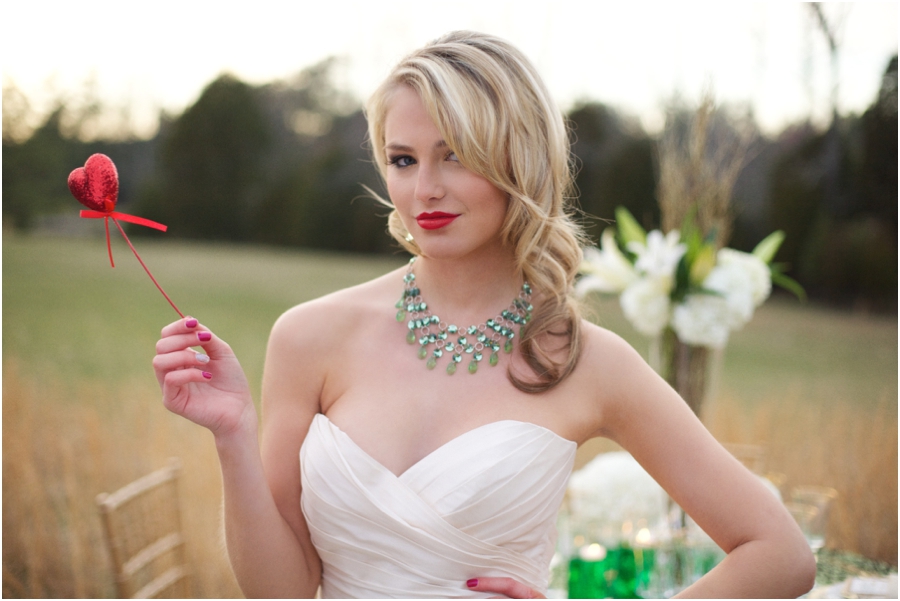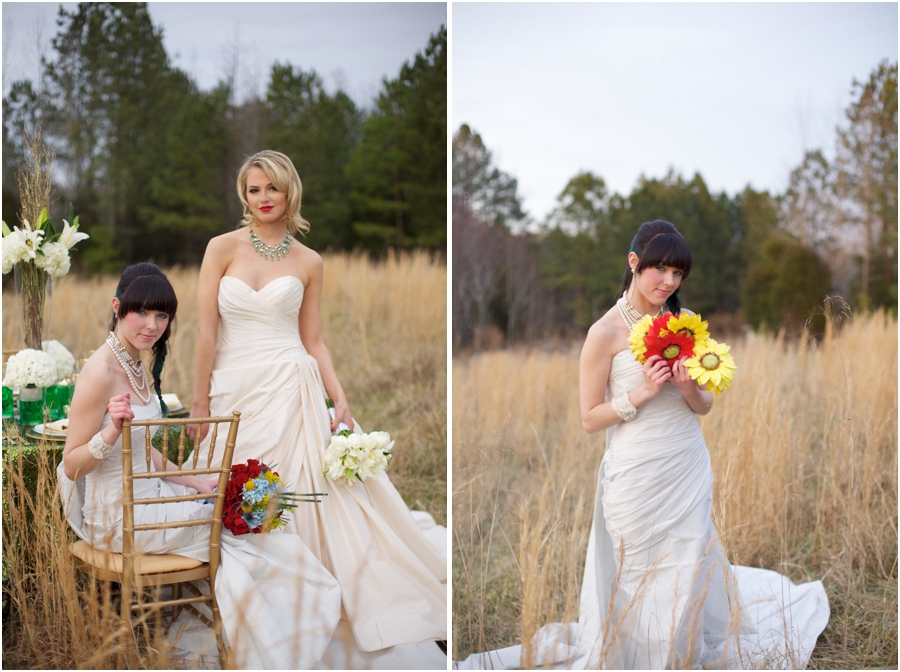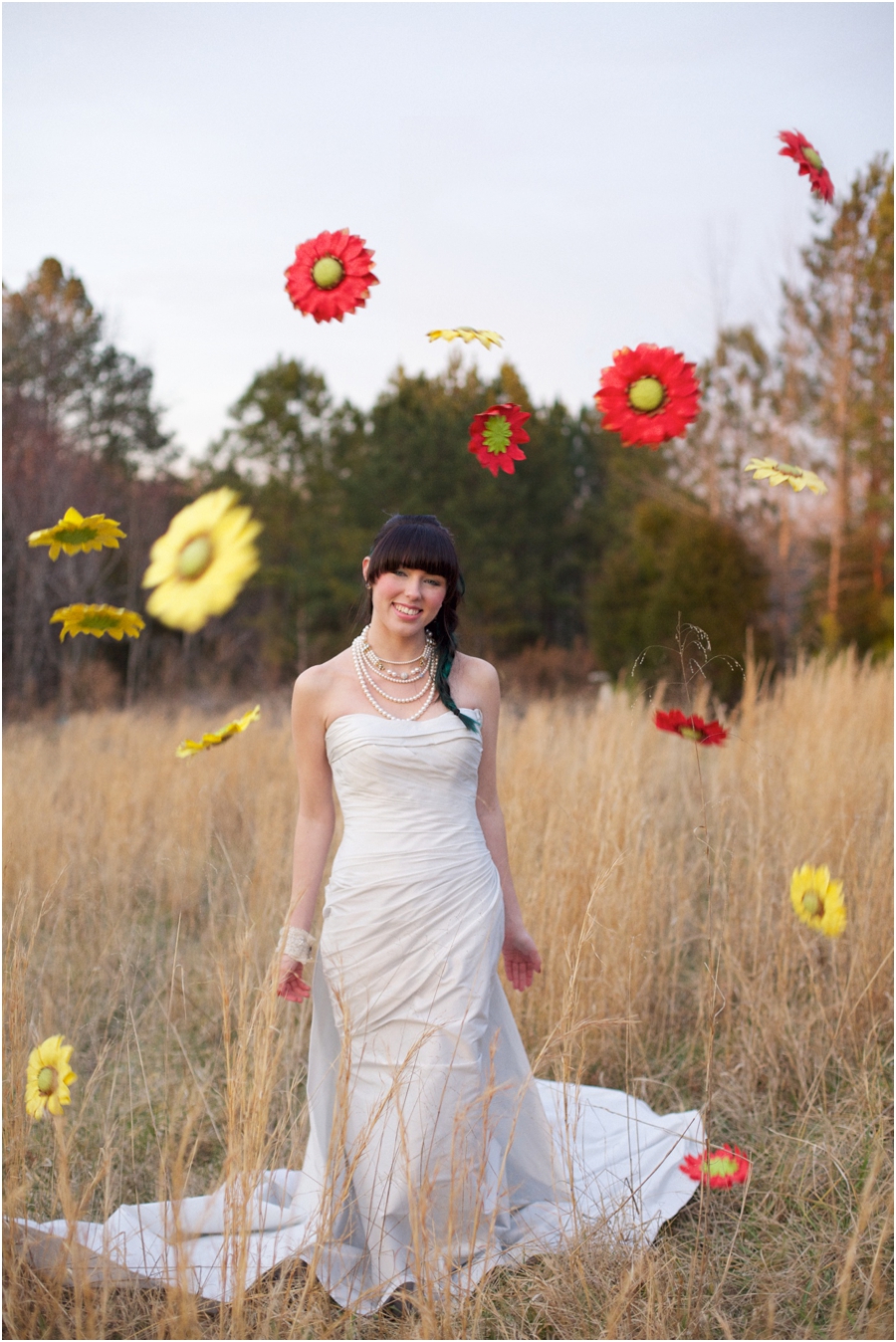 And Kaitlin made the loveliest Dorothy we ever did see! Her look was transitioned from the pigtails from the movie to a fun yet sophisticated fishtail braid.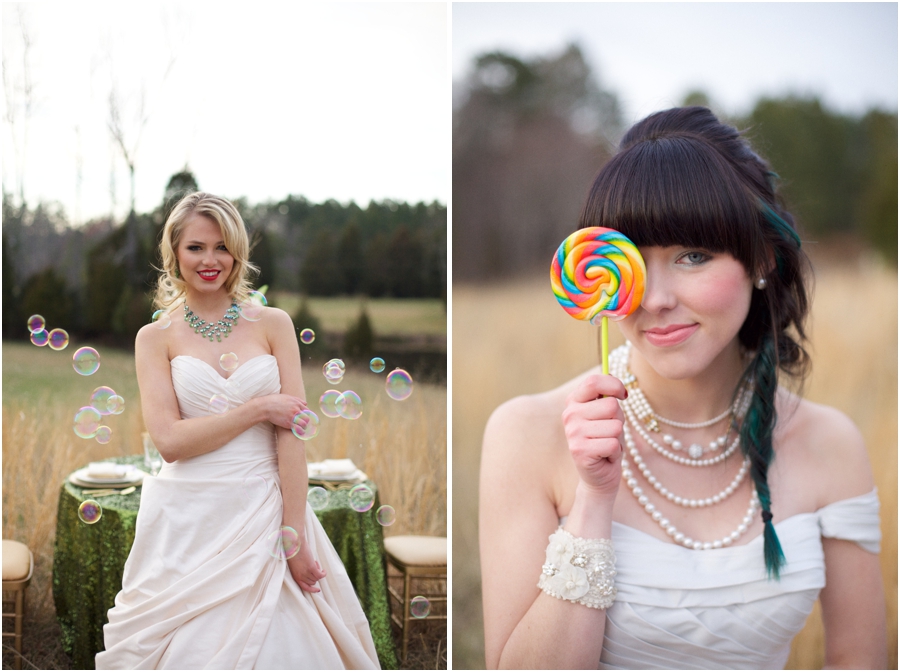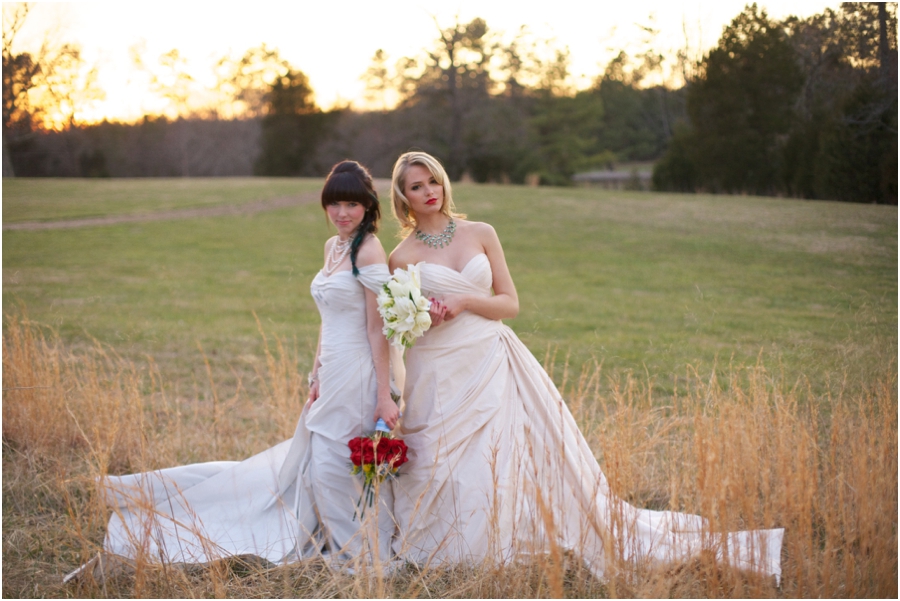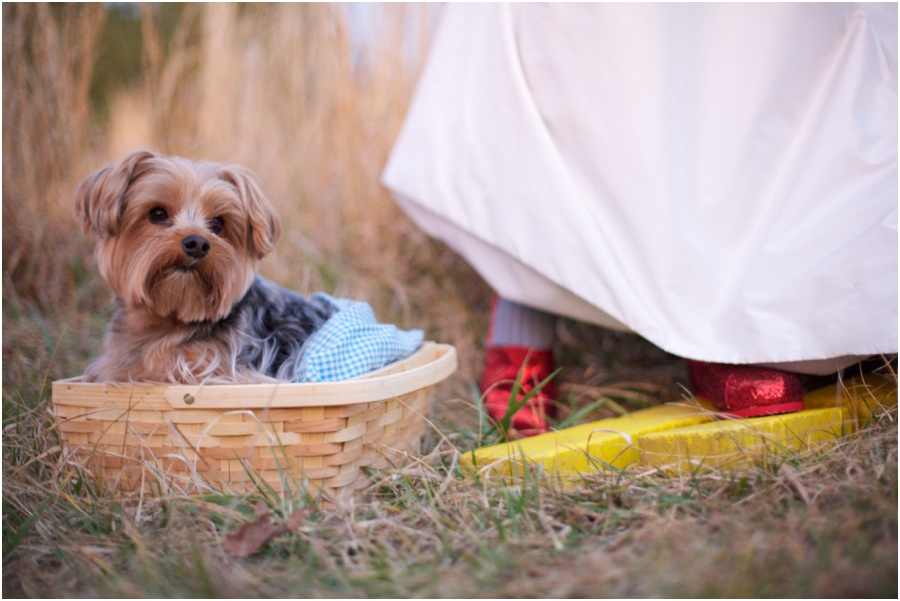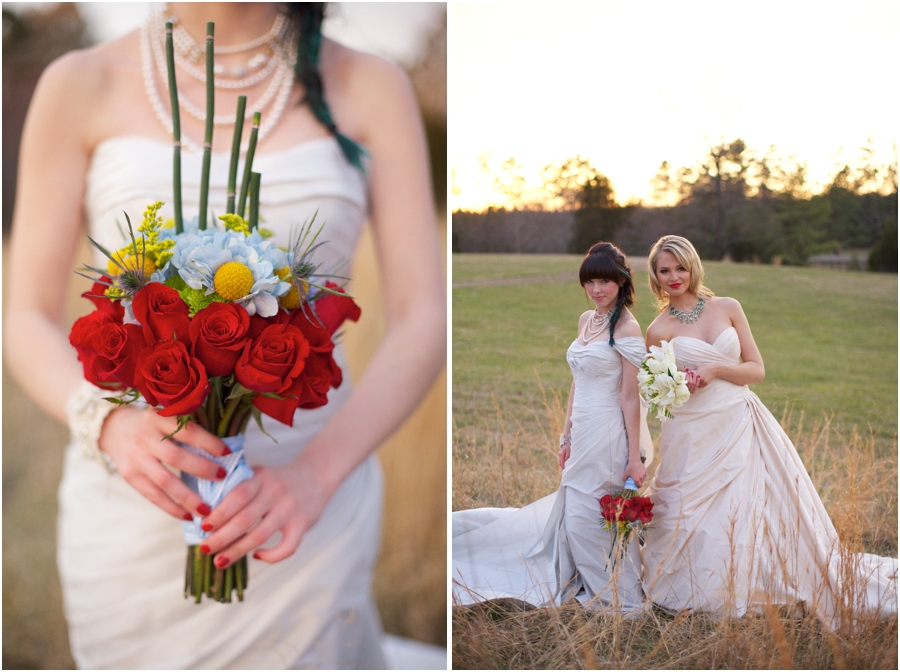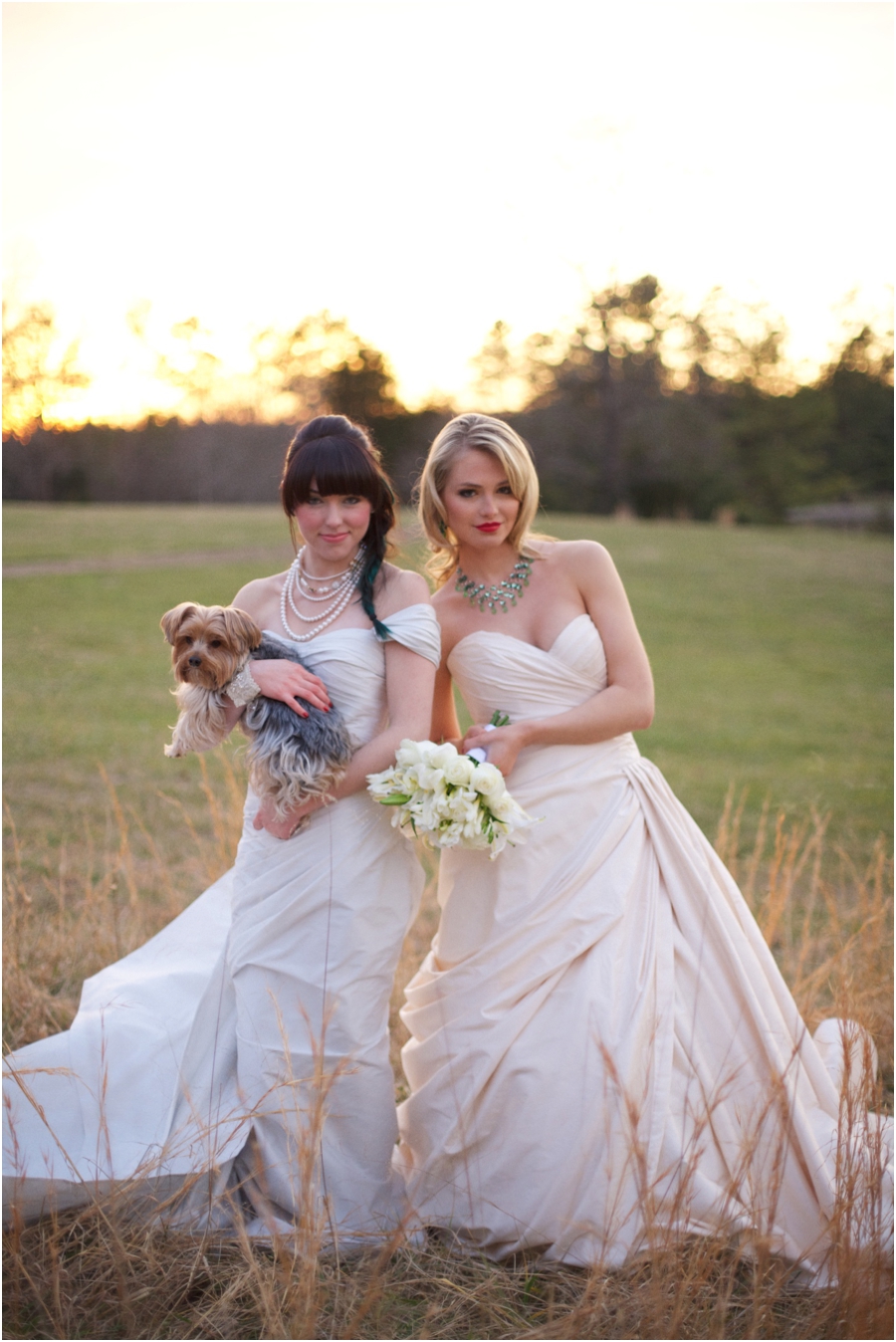 So much creativity and such a fun shoot! Thank you, Stephanie, for including us in it and thank you to our beautiful models, Sydney and Kaitlin- it was wonderful to work with you both as always. We're so happy to see that people on Pinterest are already pinning away images from this shoot from yesterday's feature. :)
The following talented vendors contributed to this inspiration shoot:
Event Design- Viva L'Event NC
Flowers- Viva L'Event NC –
Rentals- CE Rentals
Location- Snipes Farm Retreat
Cake & Cupcakes- Edible Art Bakery
Dresses- Traditions by Anna Bridal Boutique
Stationary- Opus 1
Jewelry- Aubre's Bridal and Victoria Sdoukos Couture Bridal
Hair- Theresa at Tousled 
Make-up- Michelle Clark 
Models: Sydney & Kaitlin