Come away with me and we'll kiss on a mountaintop
Come away with me, and I'll never stop loving you ~ Norah Jones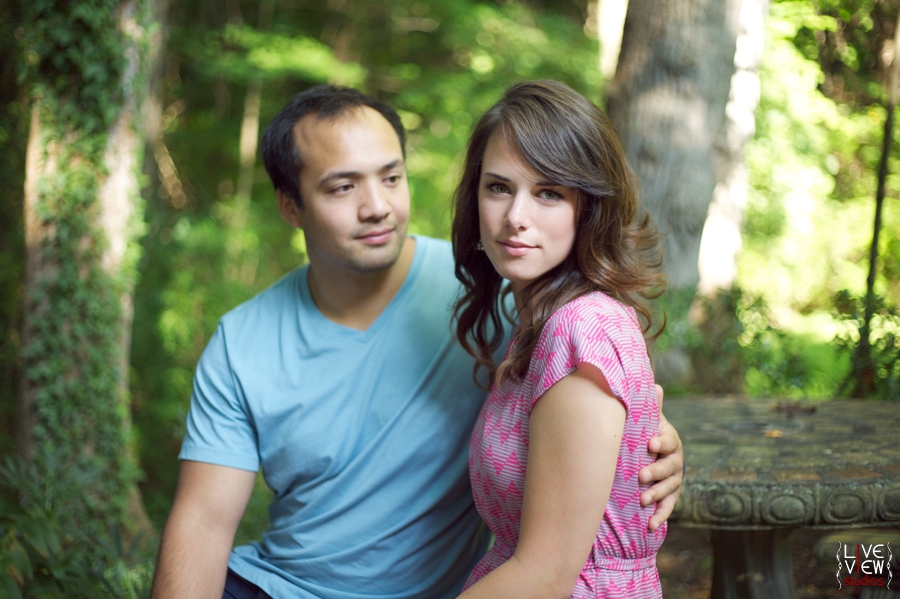 Hartley & Hannah are one of the most enjoyable couples to hang out with. We had so much fun spending the day with them around Winston Salem for their their engagement photos, and then ending the evening with some amazing Thai cuisine and guitar playing. They are down to earth, always making each other (and us!) laugh, and obviously adorably in love with each other. We can tell already that their wedding in October is going to be so much fun!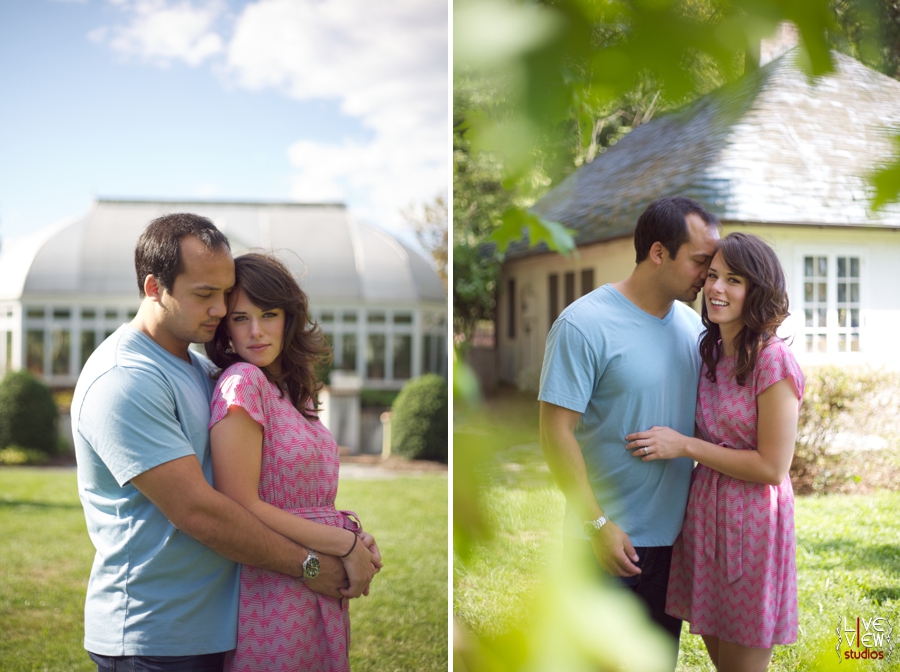 Hartley and Hannah first met, according to Hartley, in church … and then again when Hartley was hanging out listening to Cobra Starship in a bar, when his friend (who was Hannah's brother-in-law) said that the two of them should hang out. "We hung out some more the next day", Hartley says, "and then ever day for the next year." By that time, the two of them were obviously smitten with each other.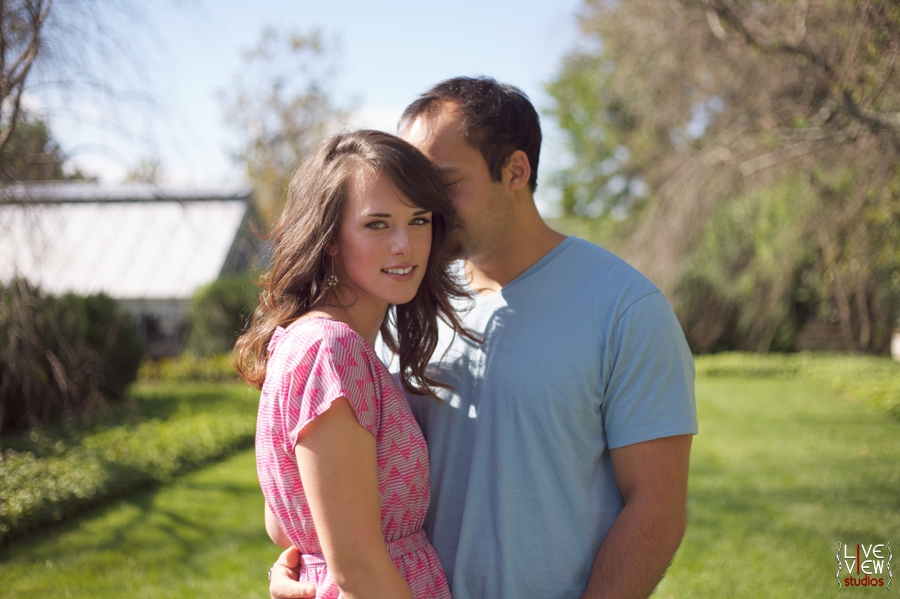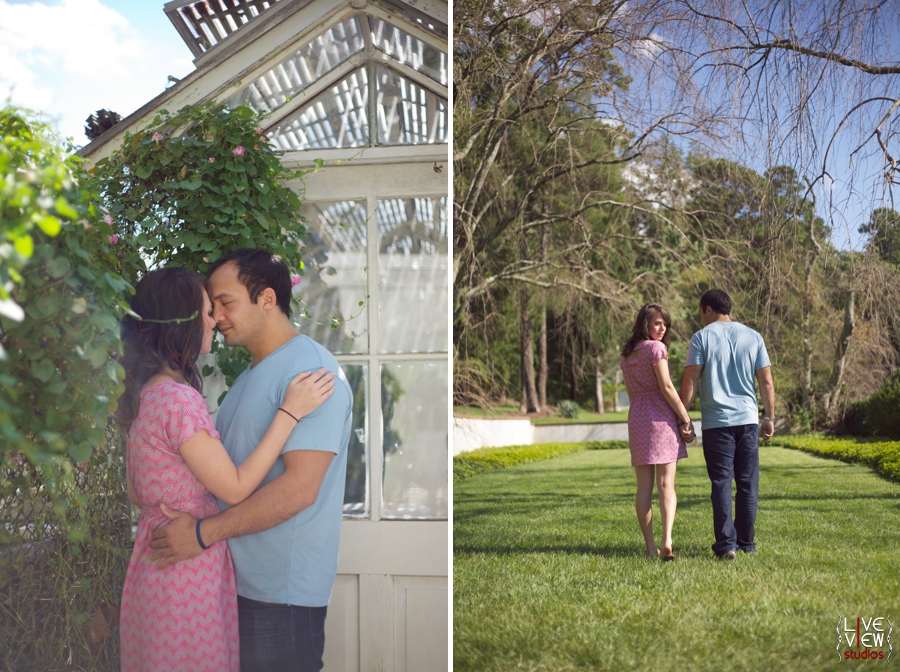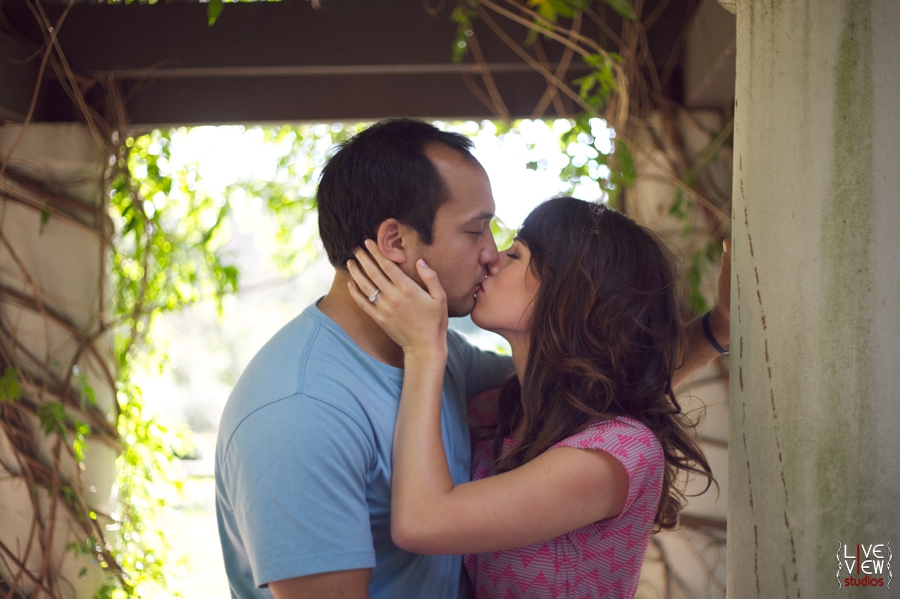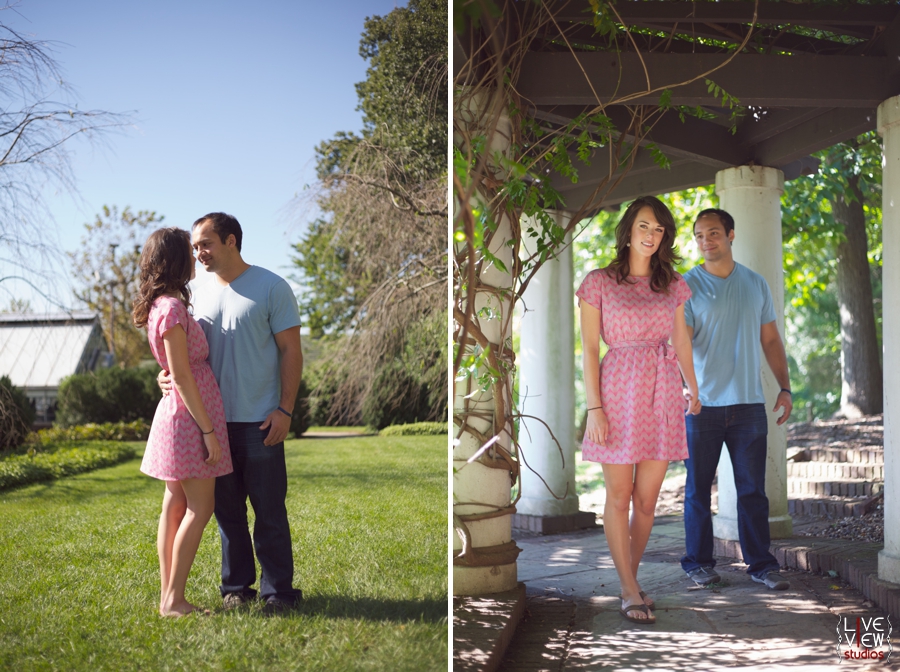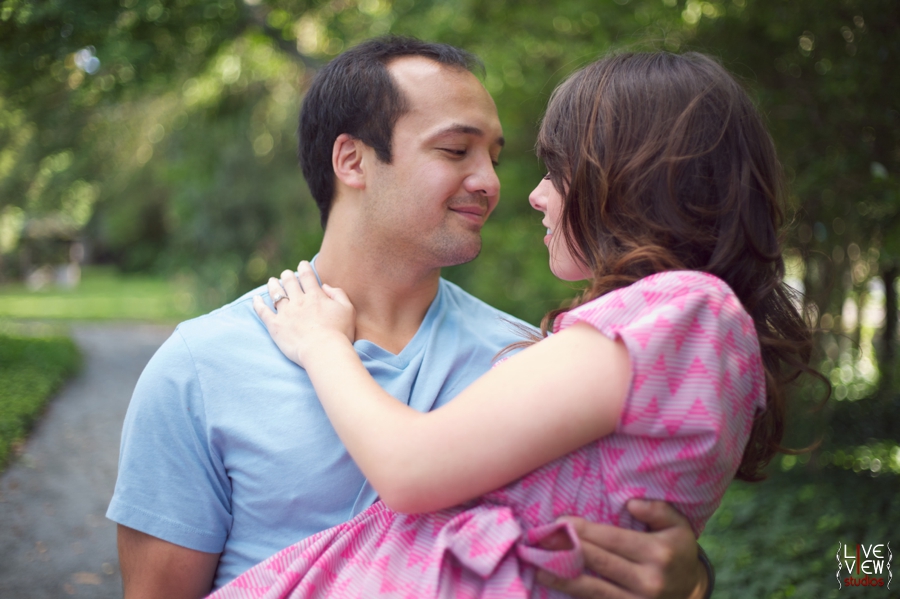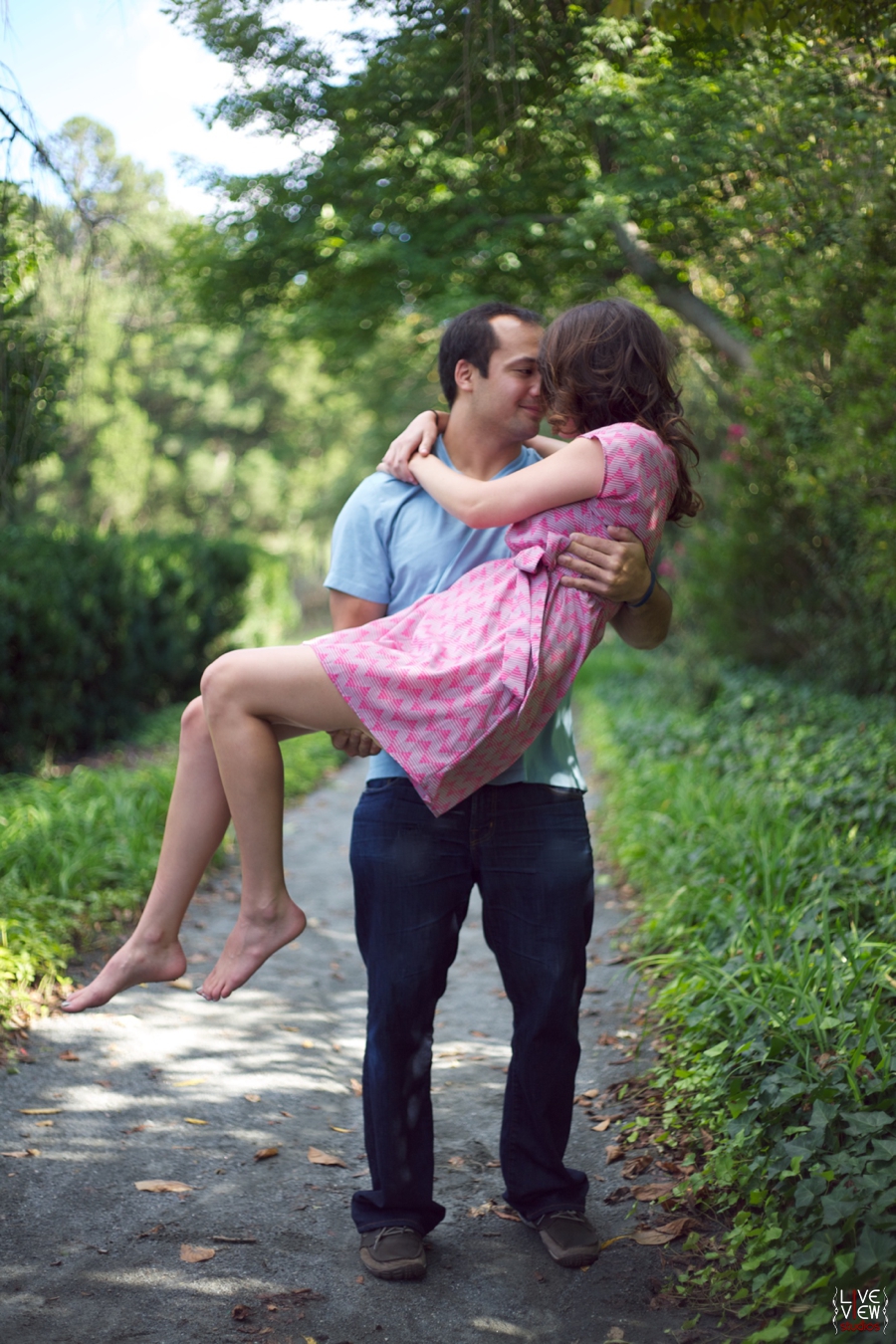 Absolutely adore this photo … so romantic!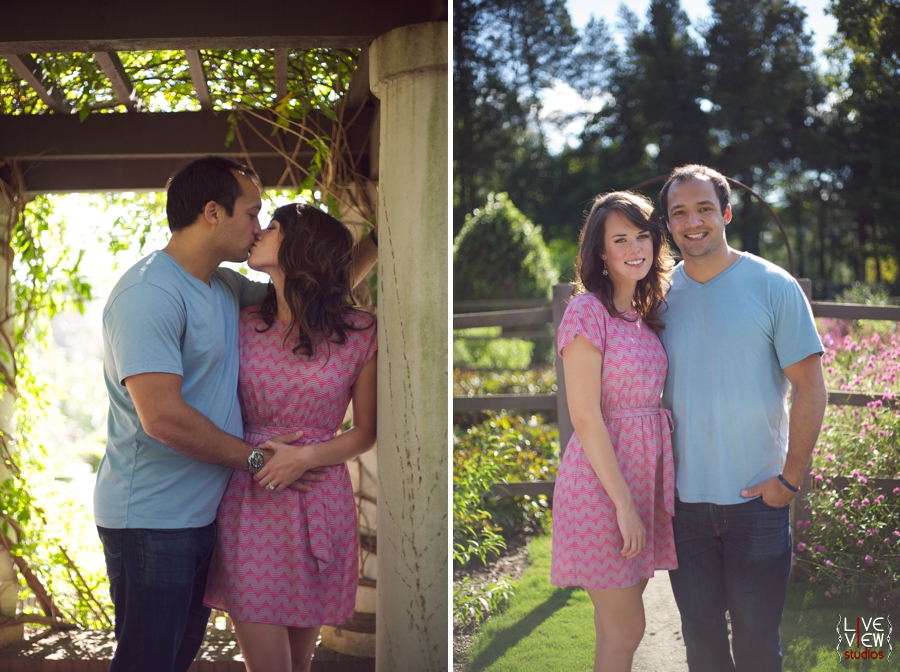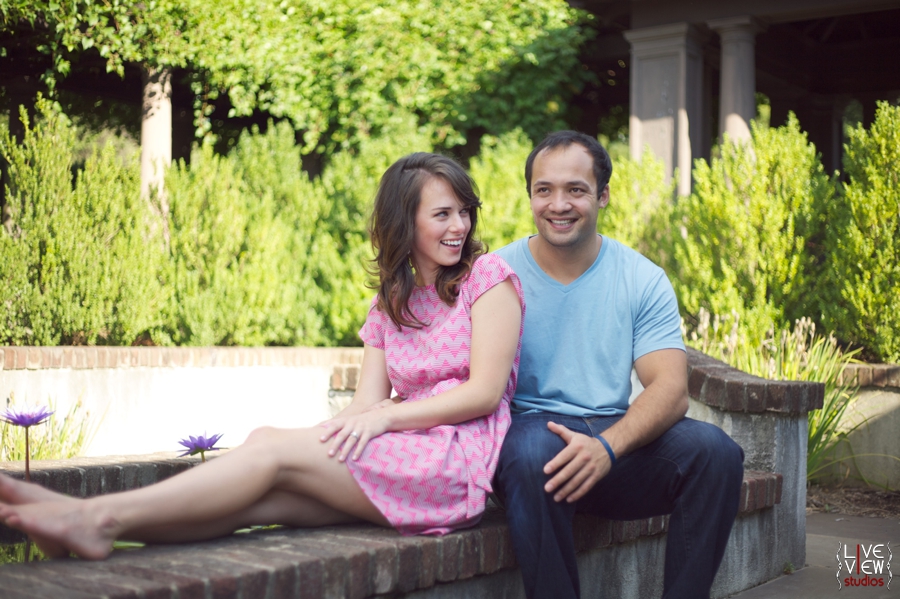 Hartley has this ability to make everyone laugh that he's with, and he can always bring a smile to Hannahs' face as well.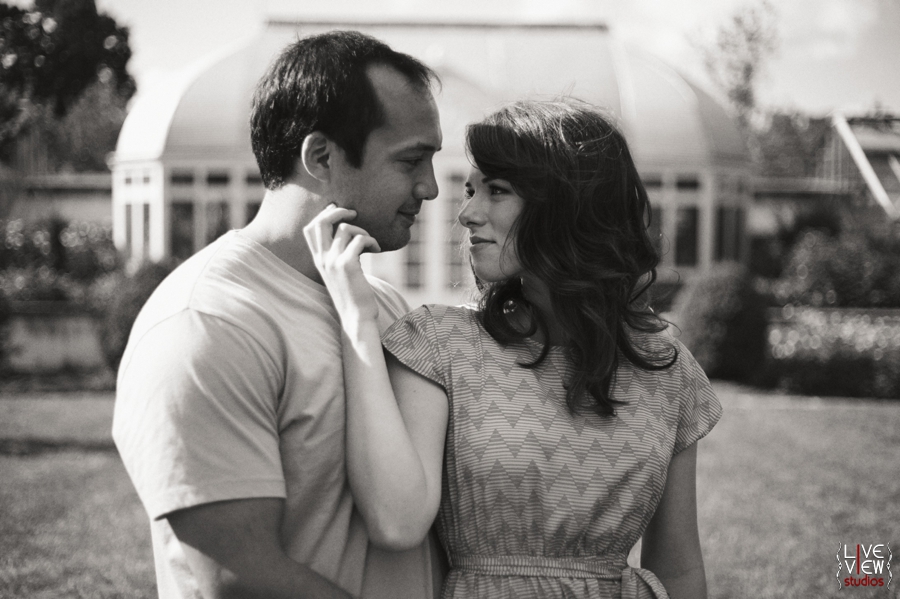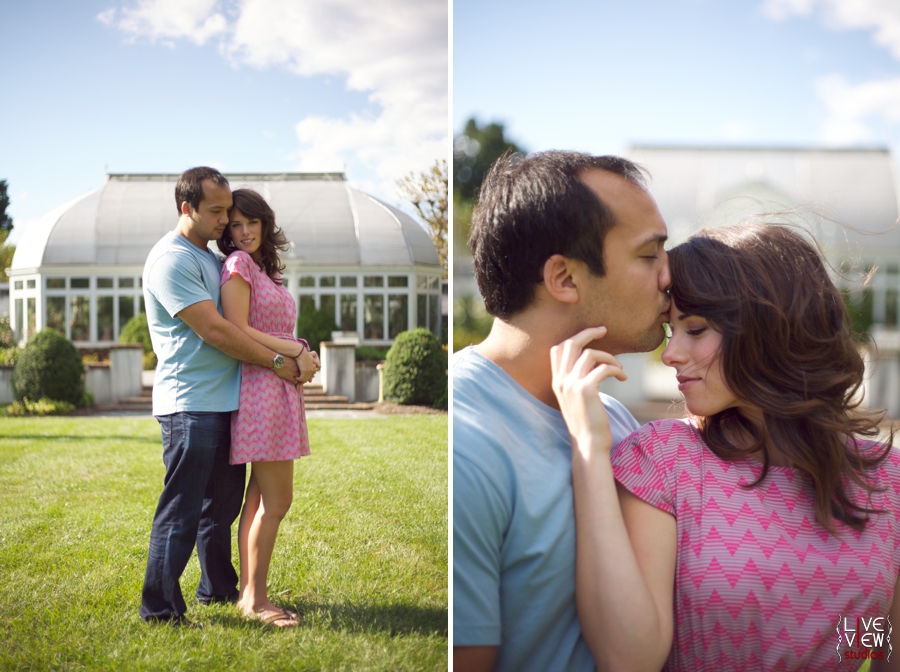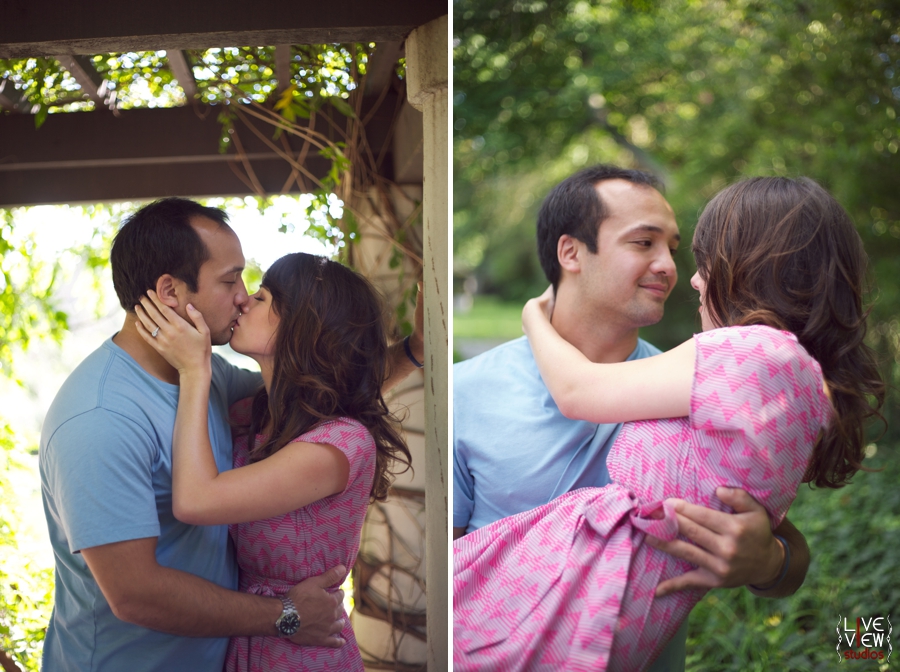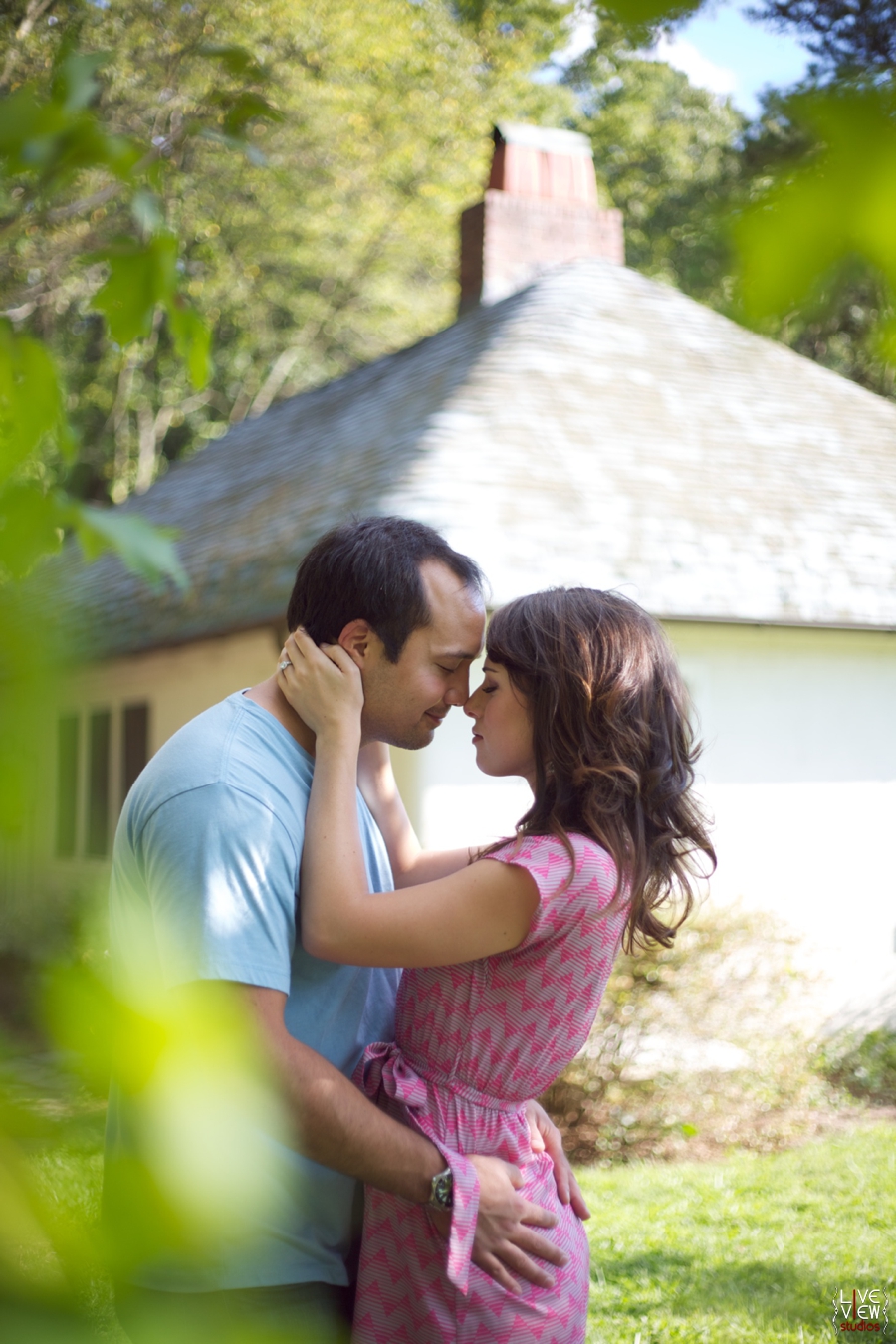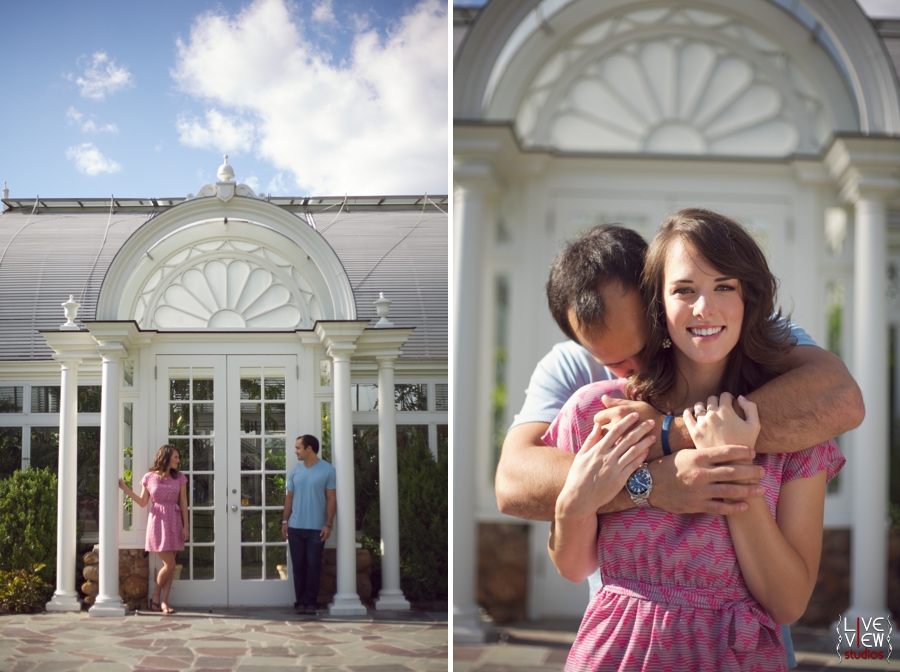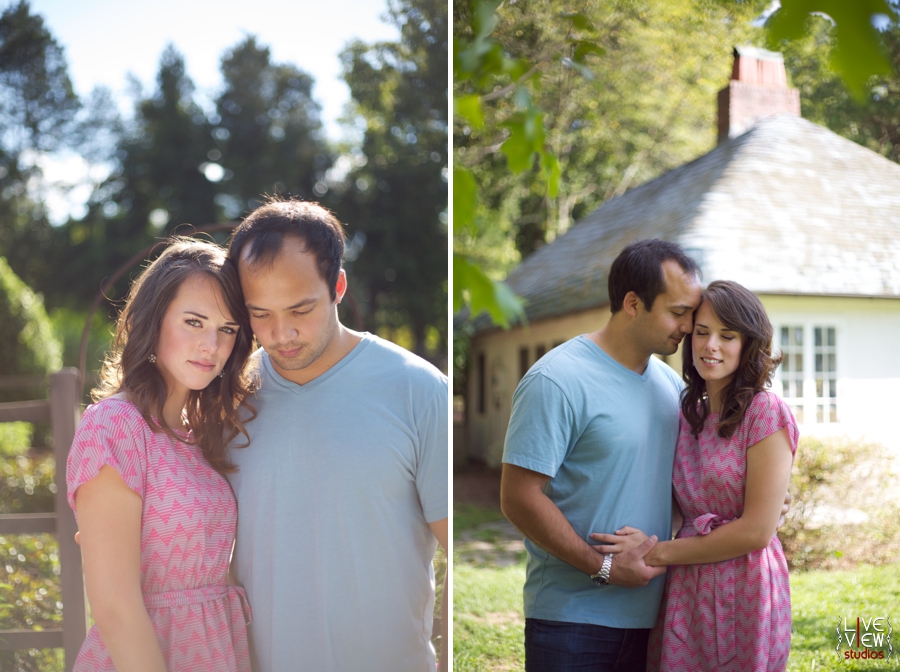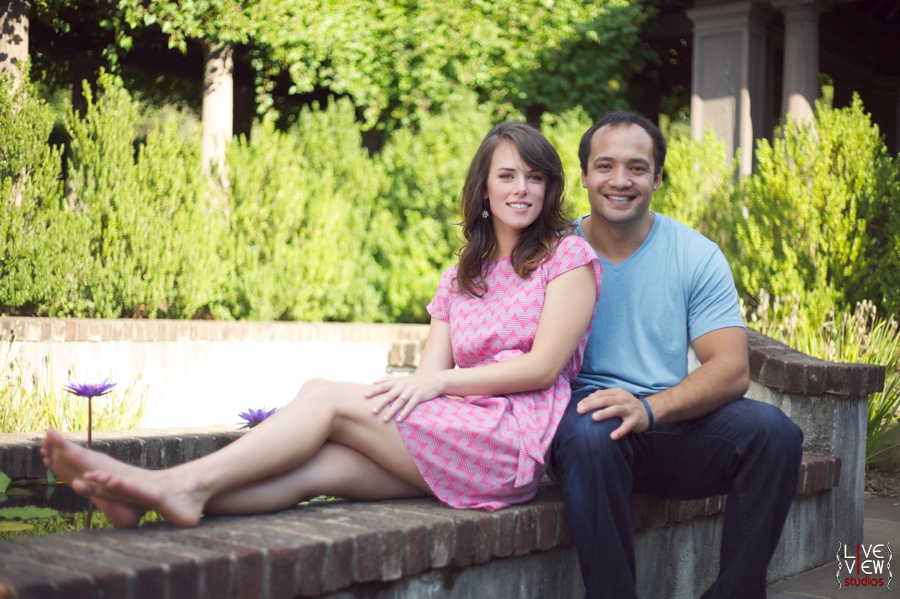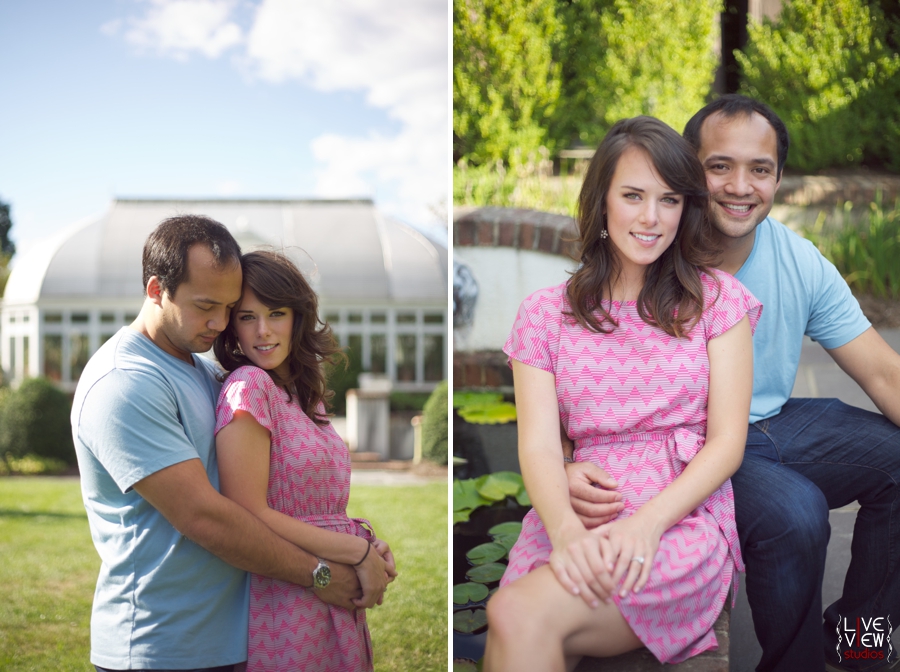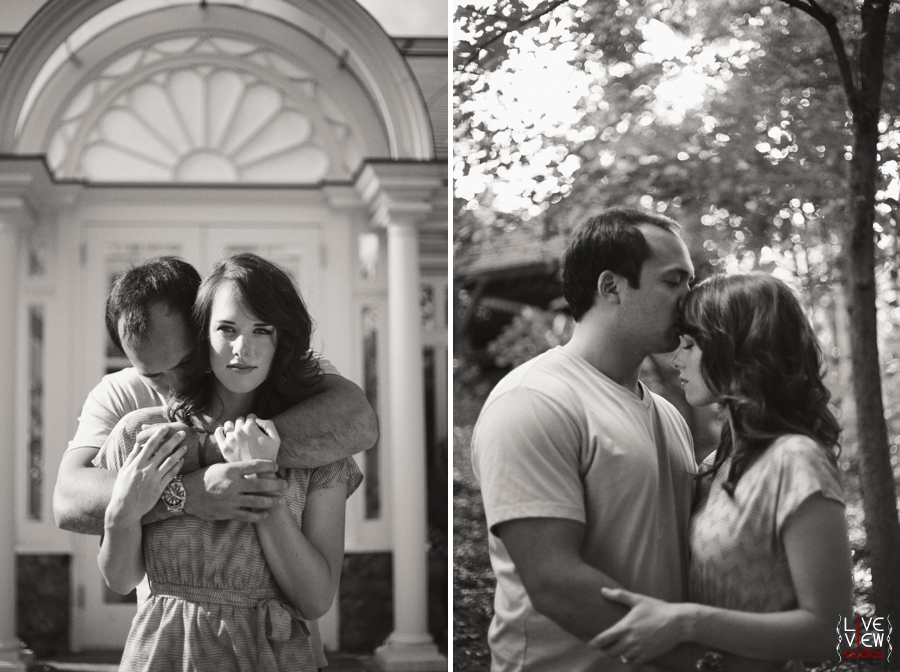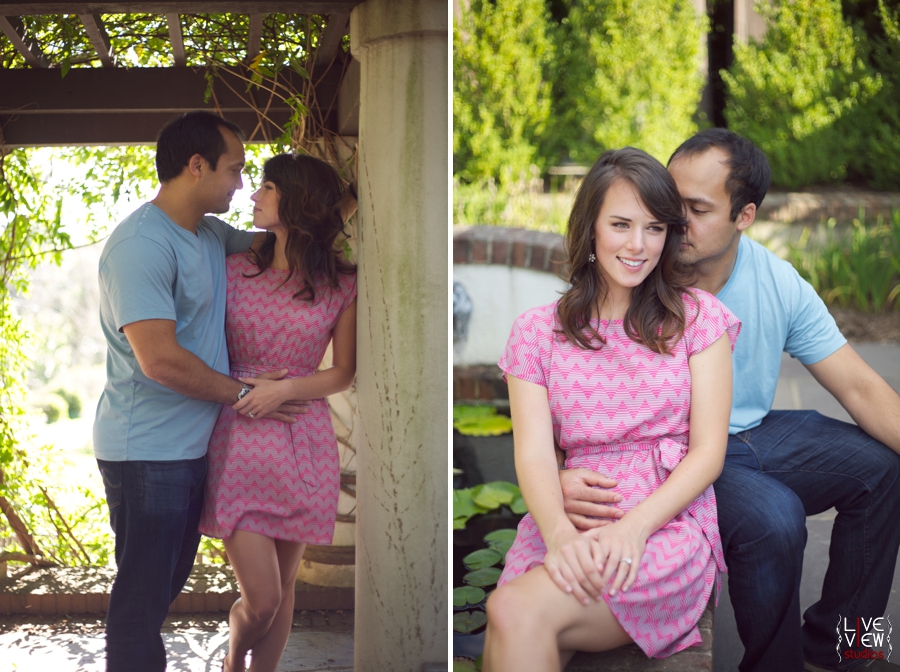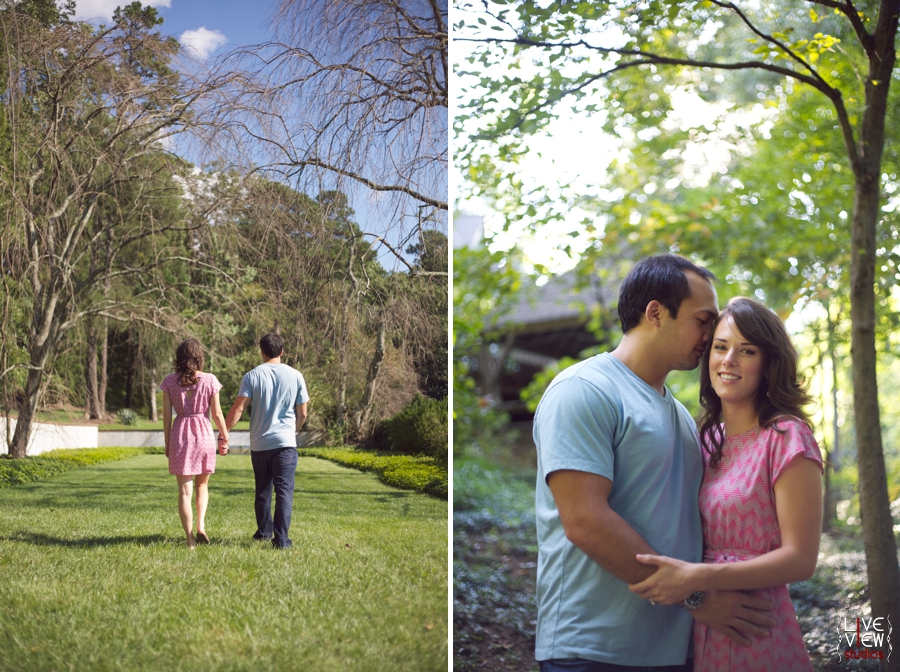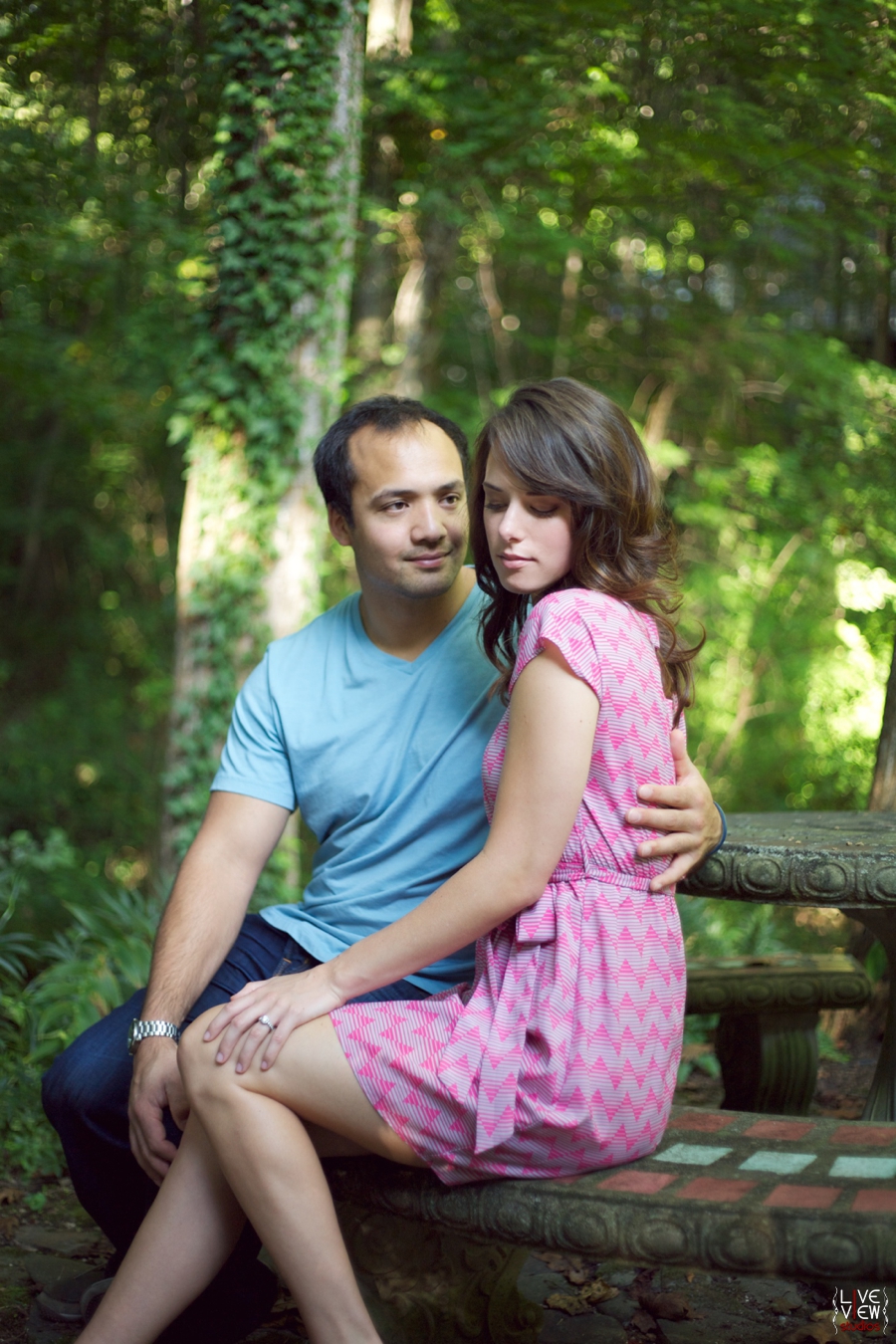 Hannah, you are gorgeous! It's no wonder Hartley is head-over-heels for you :)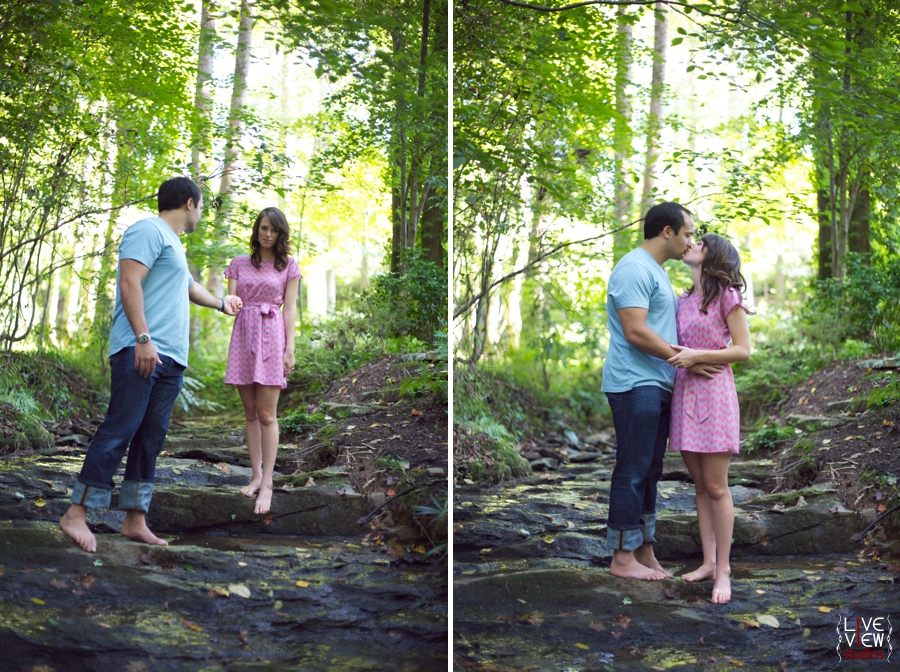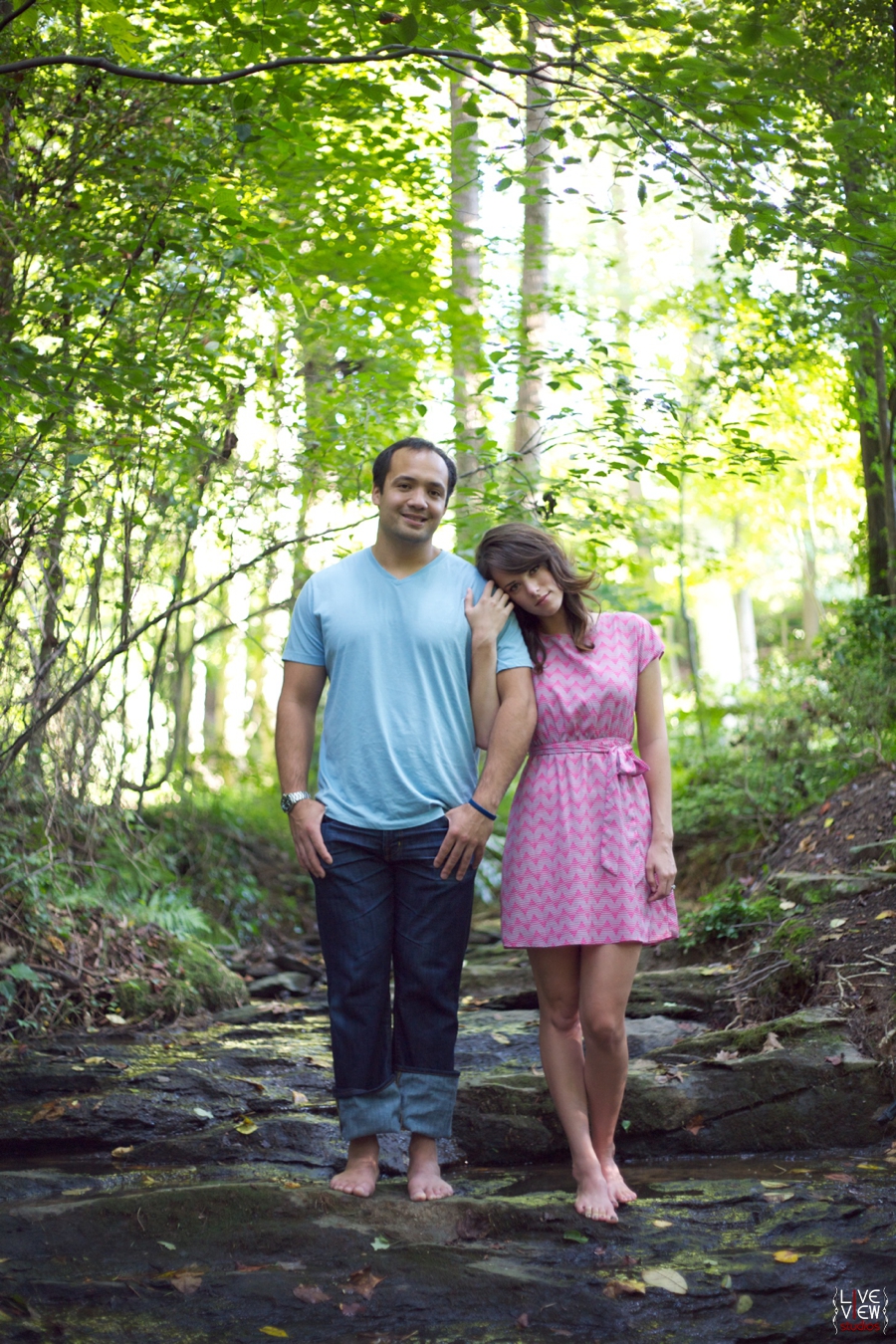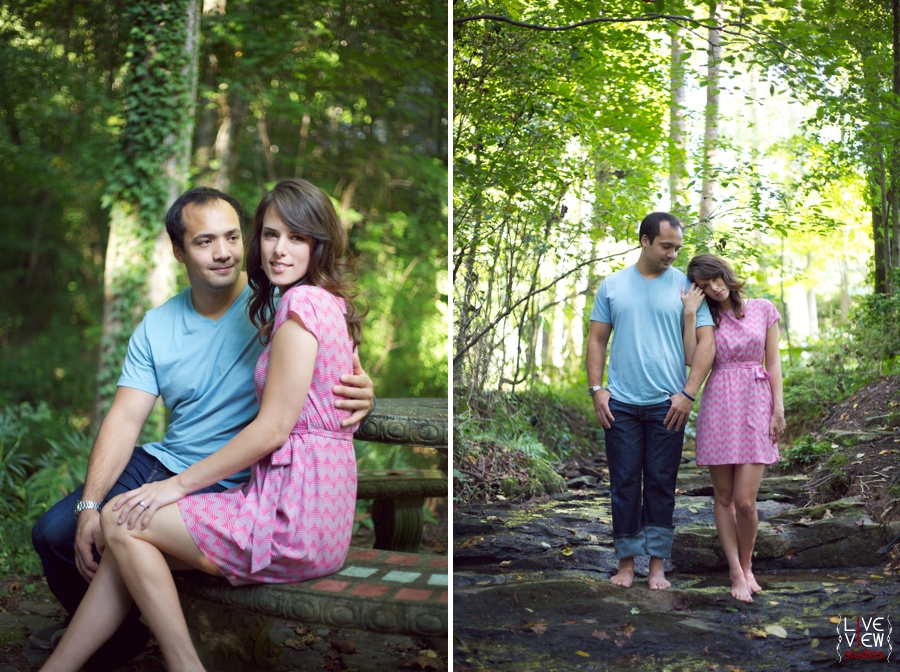 Hartley's parents have this amazing property filled with nooks and crannies and amazing spots of light that we were able to capture pictures like these at … so breathtaking, especially when our subjects are this much in love.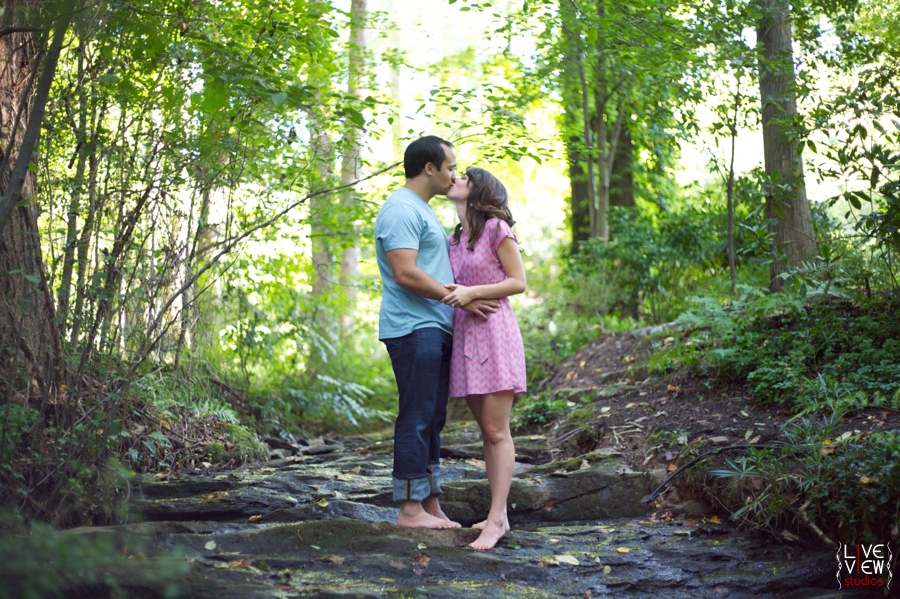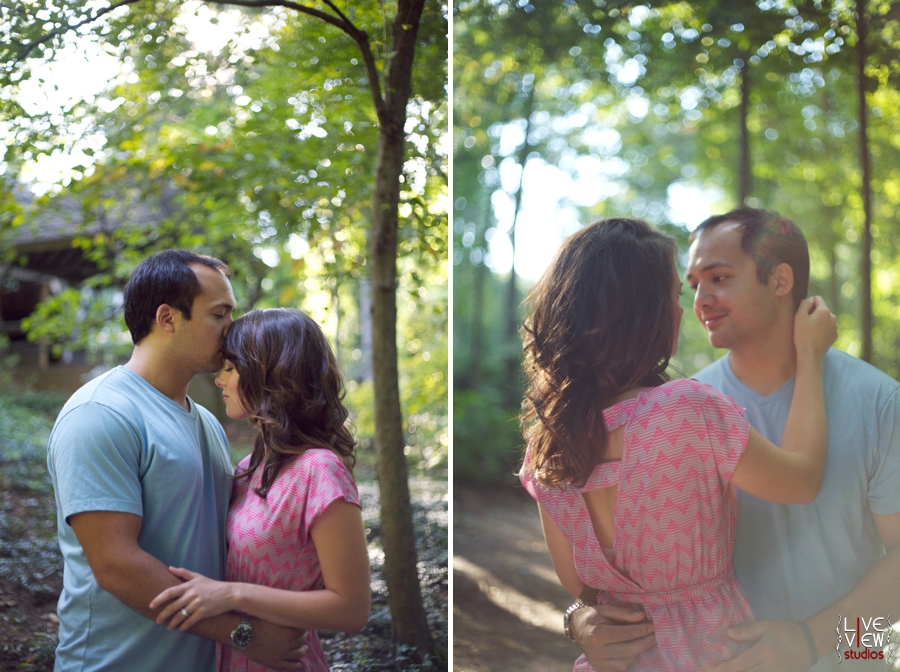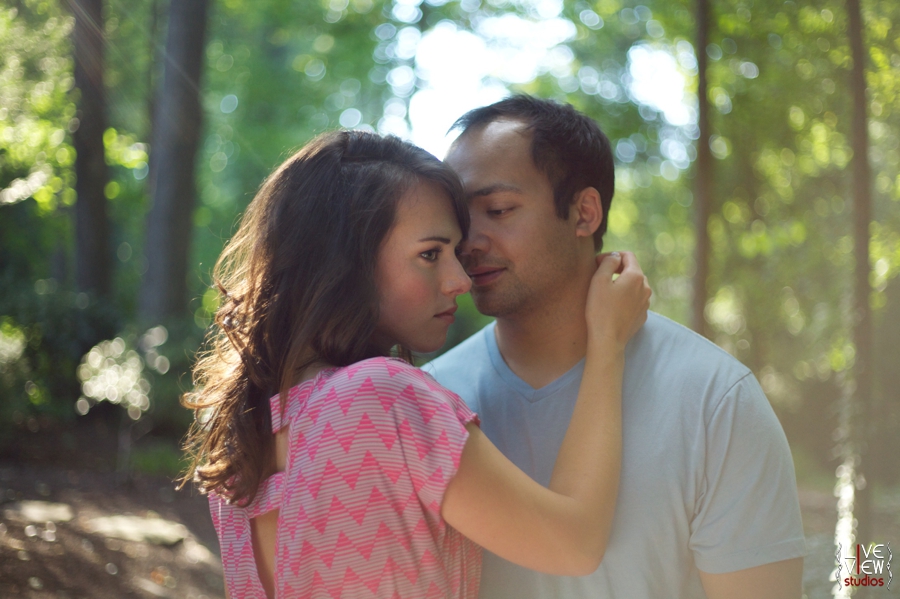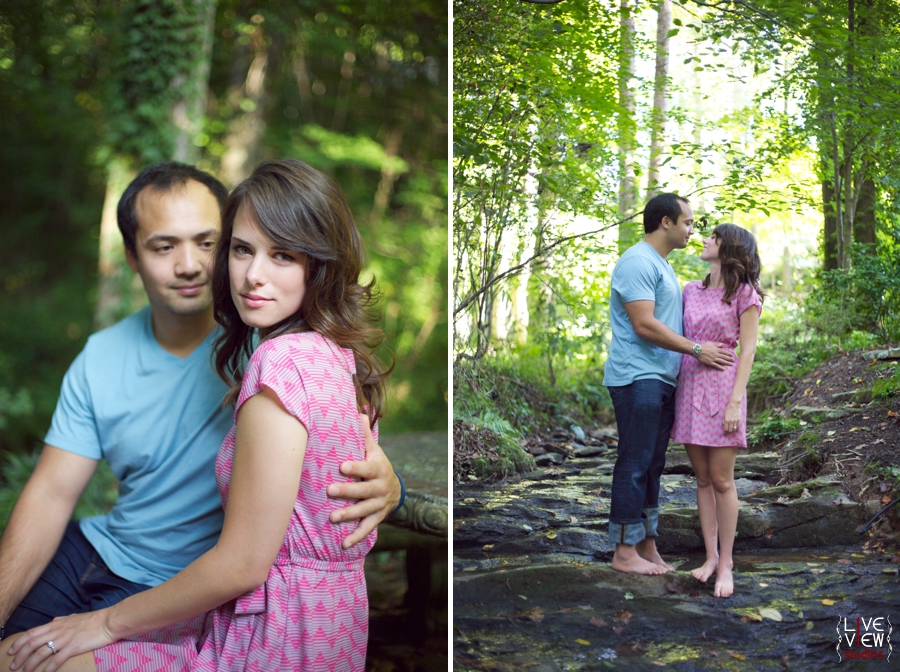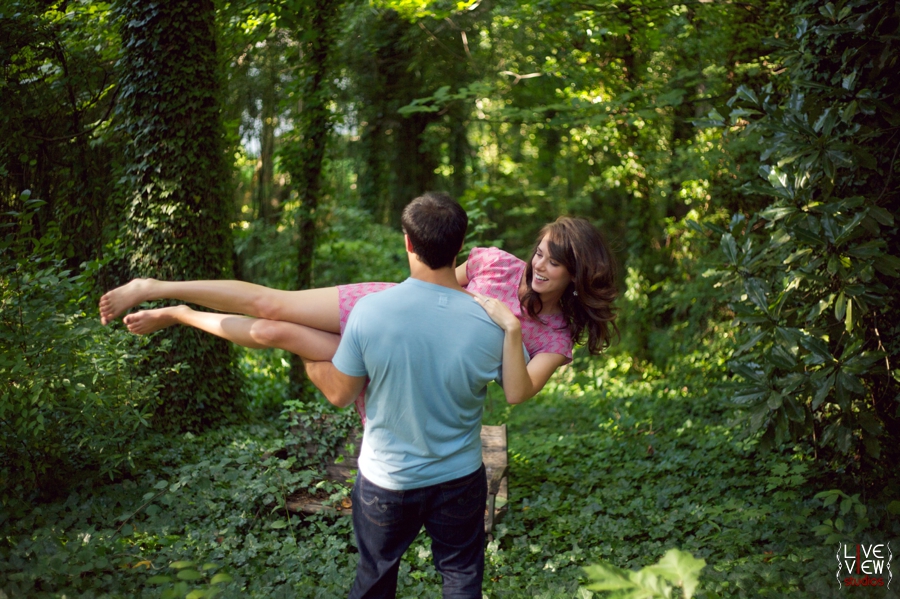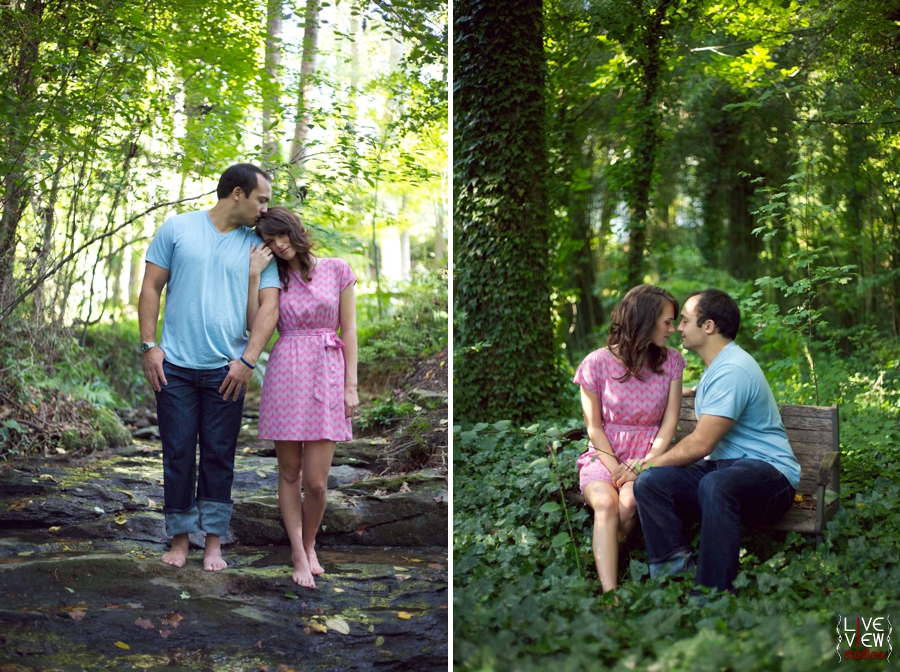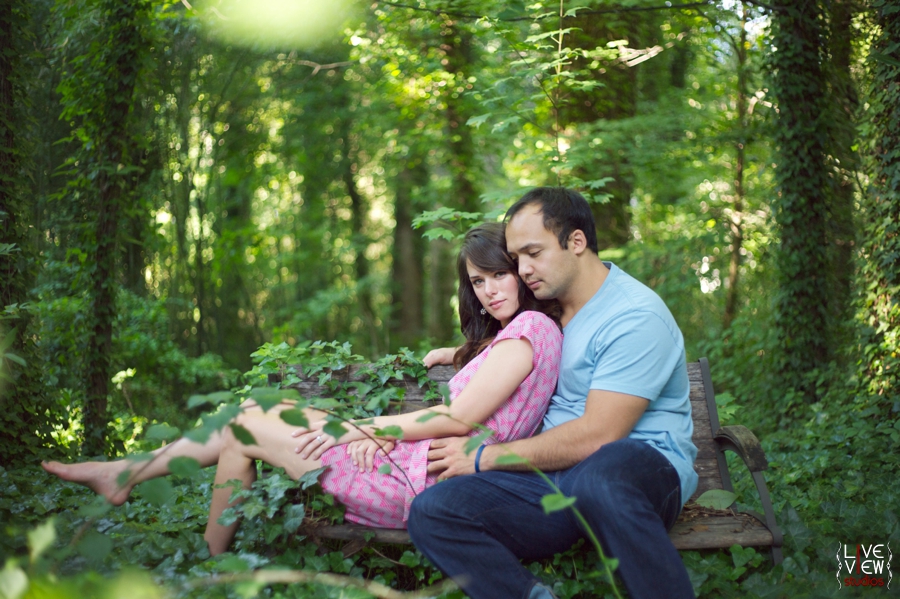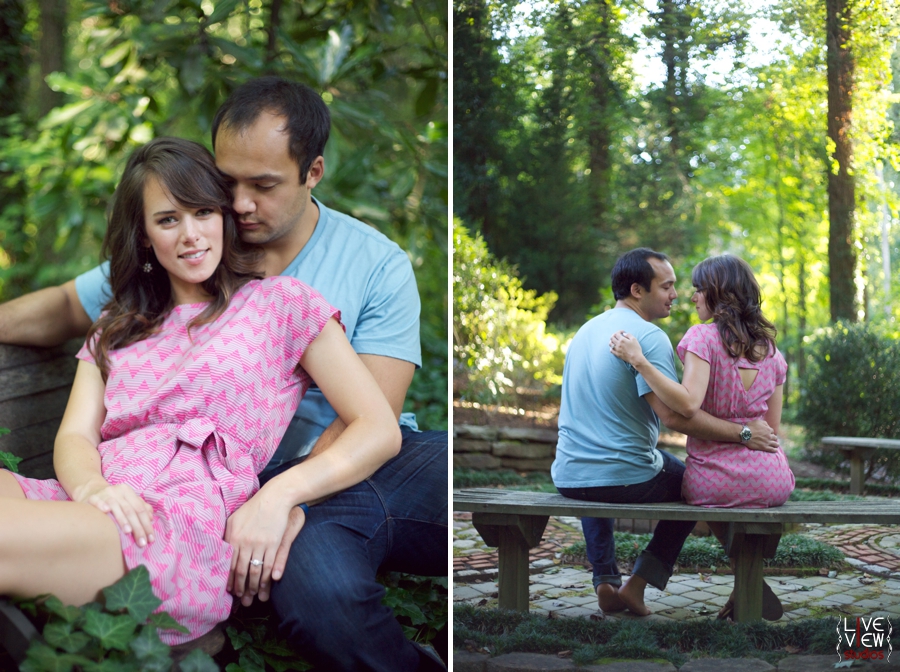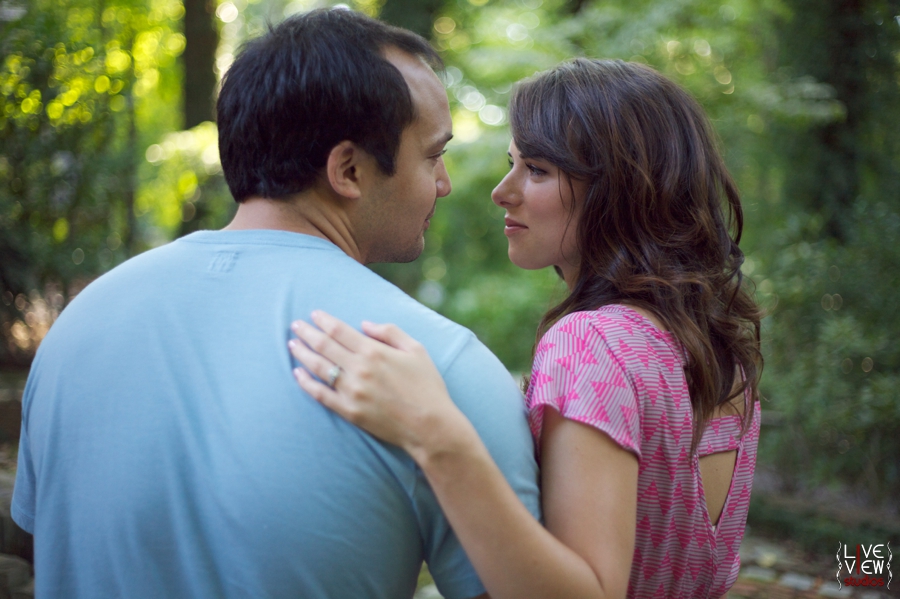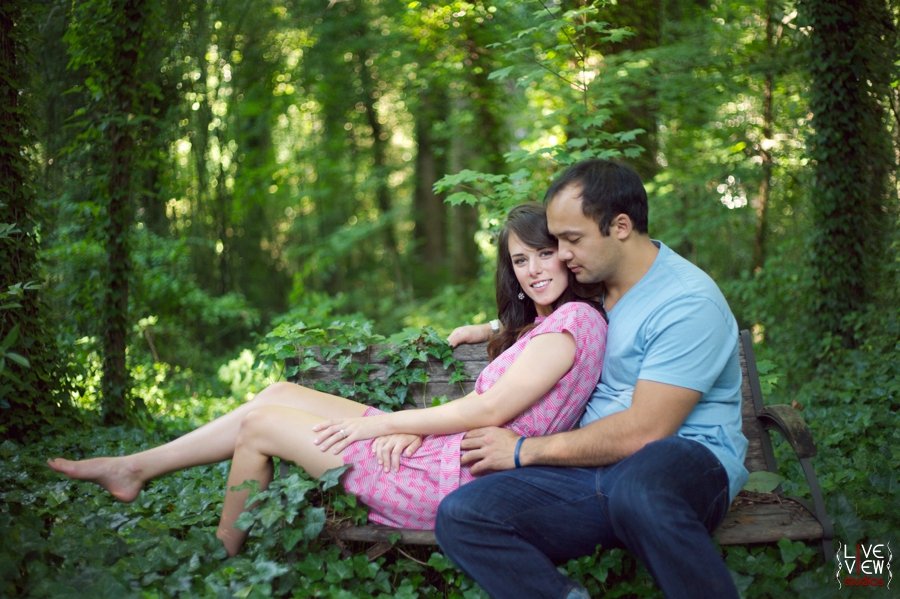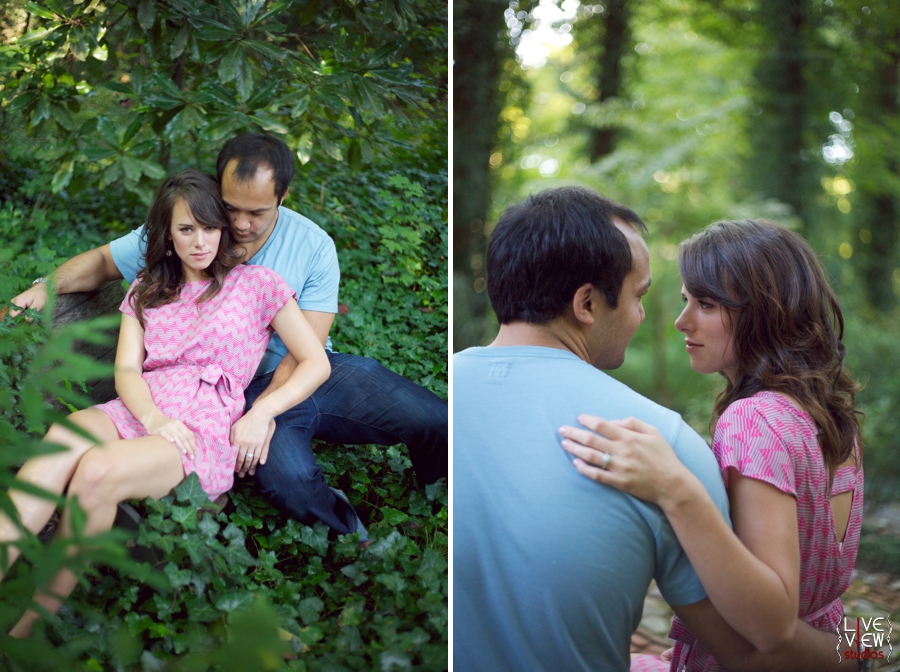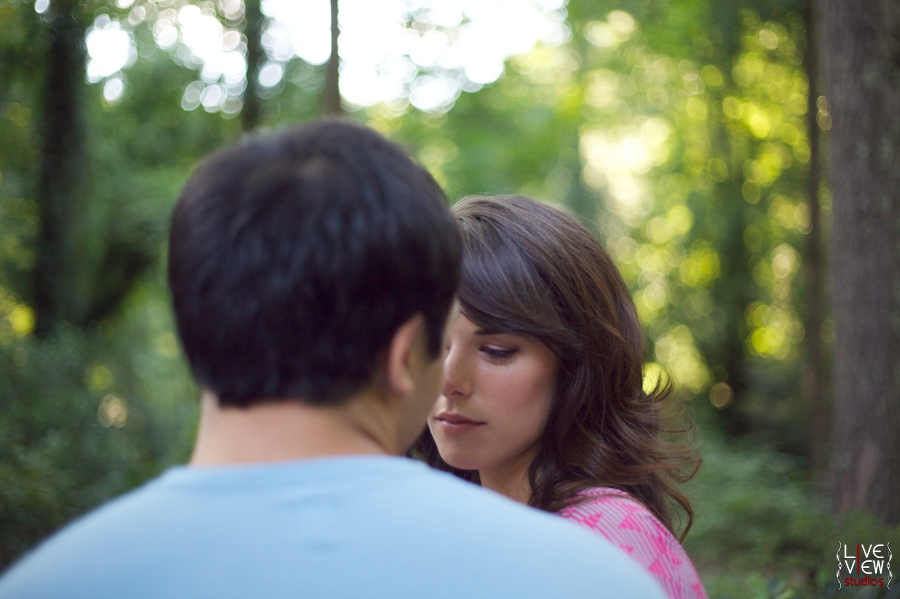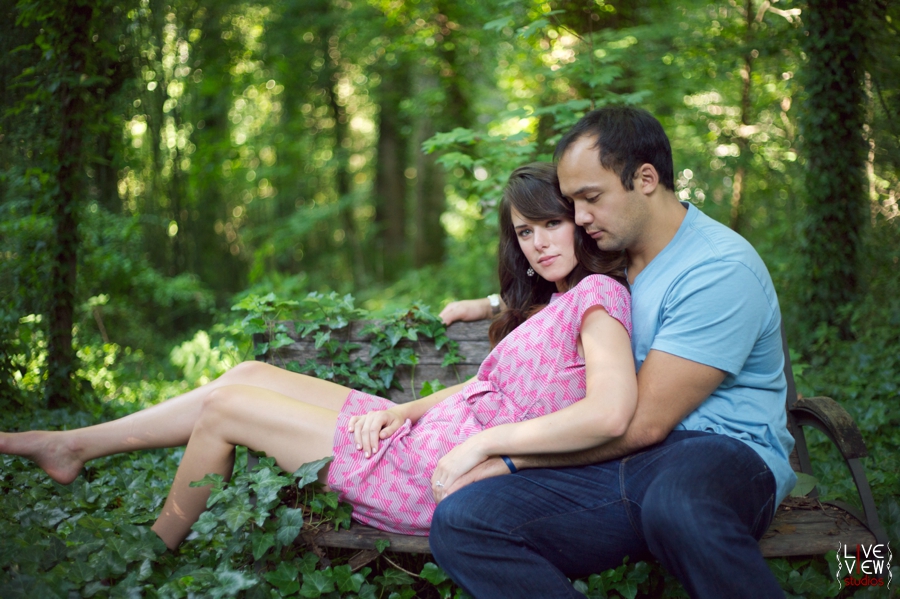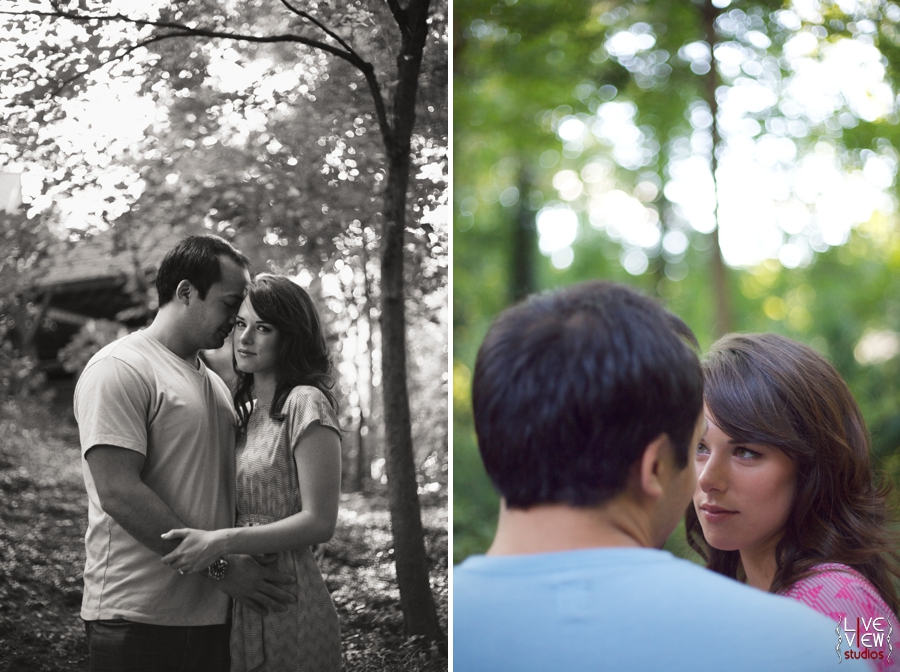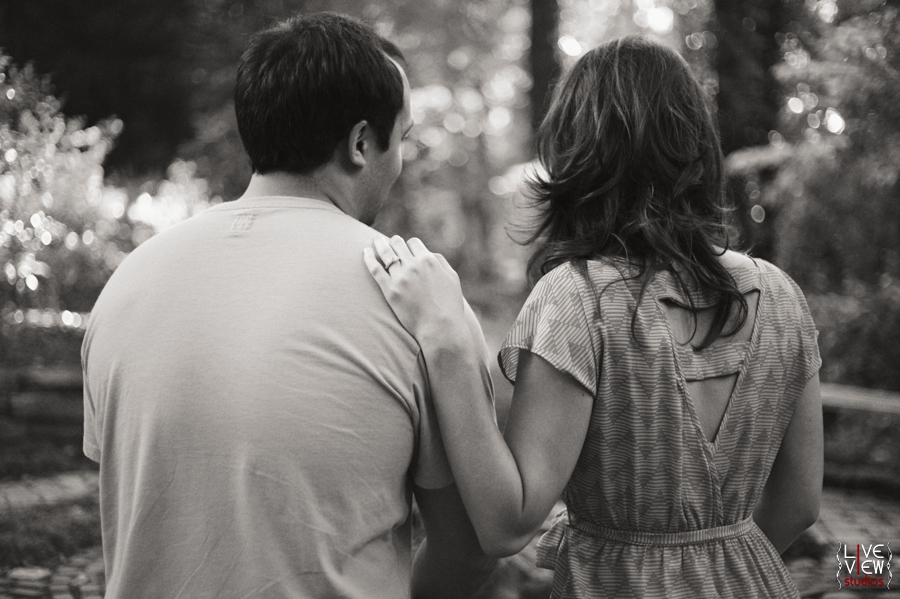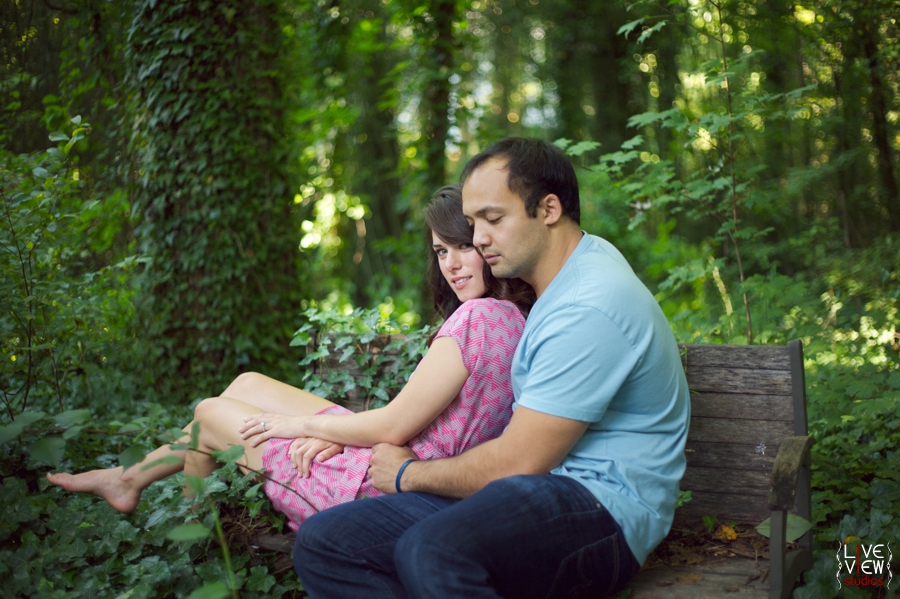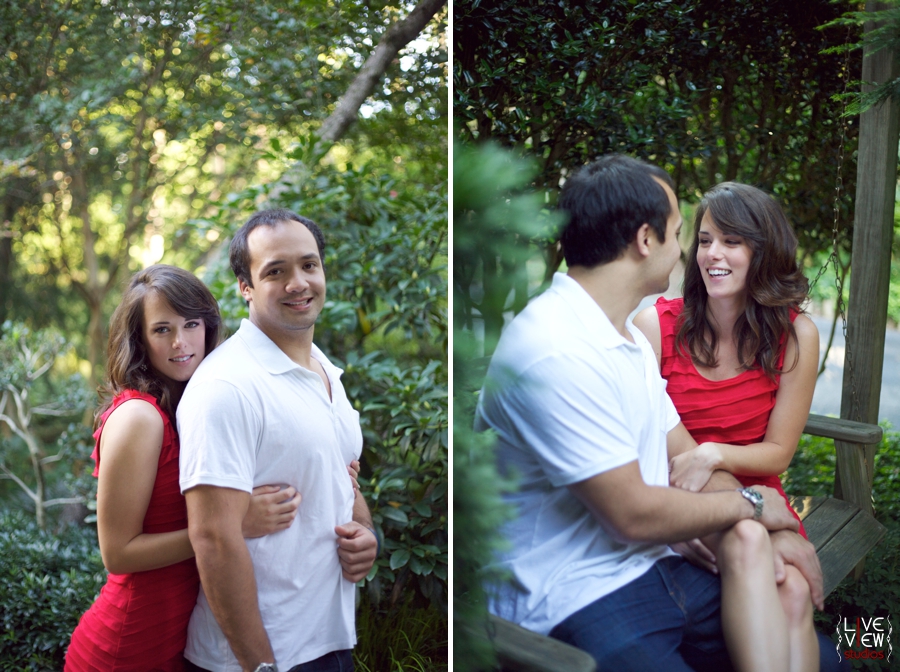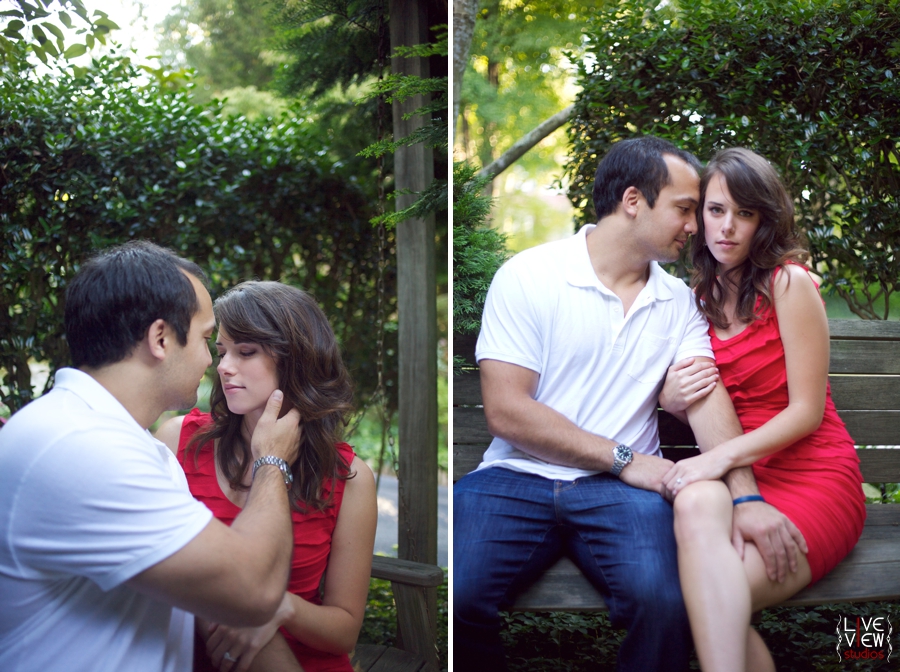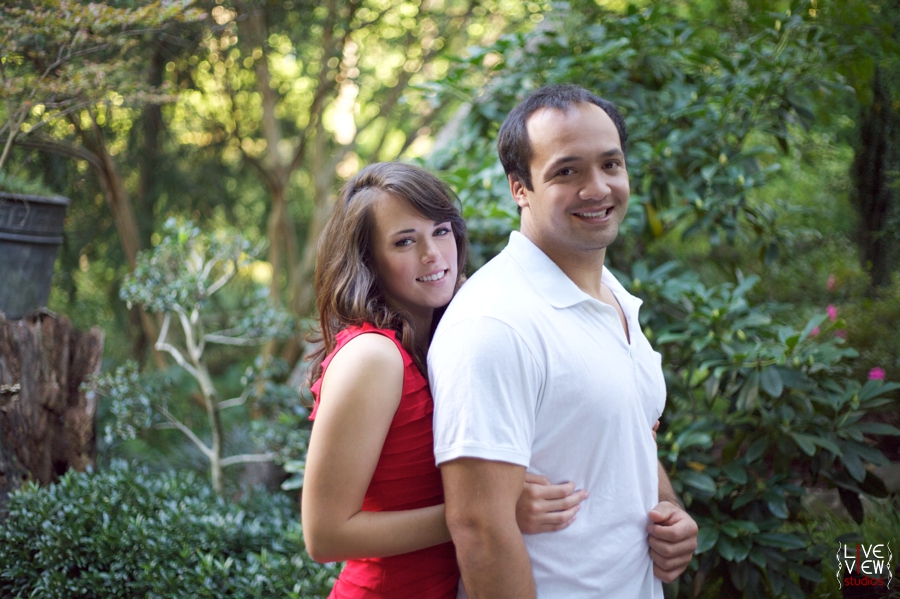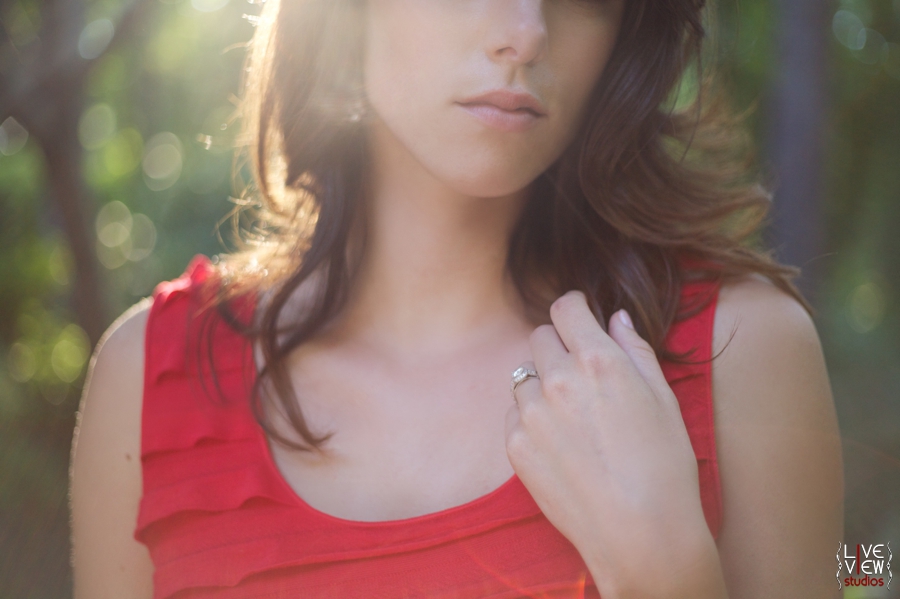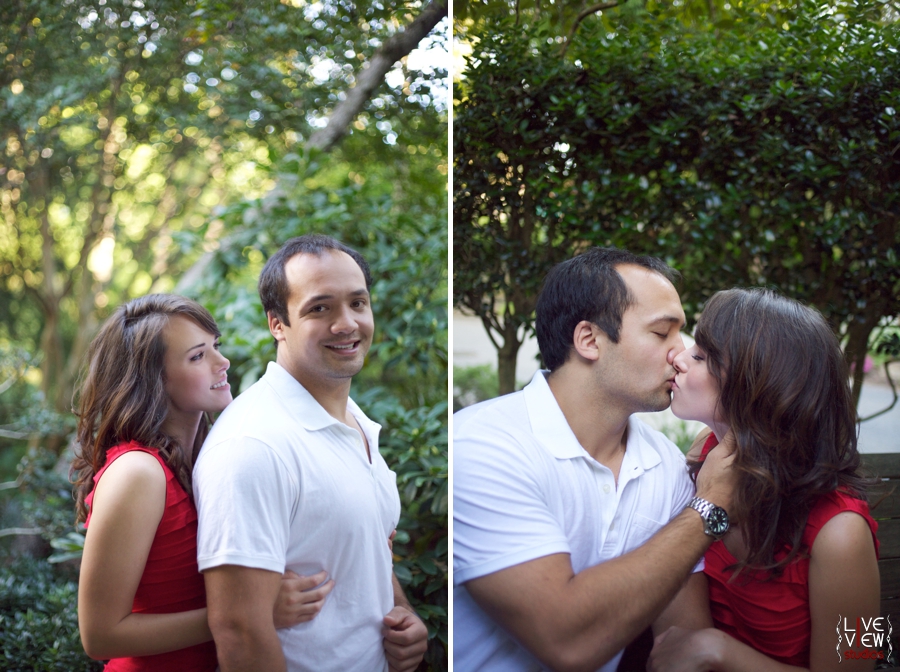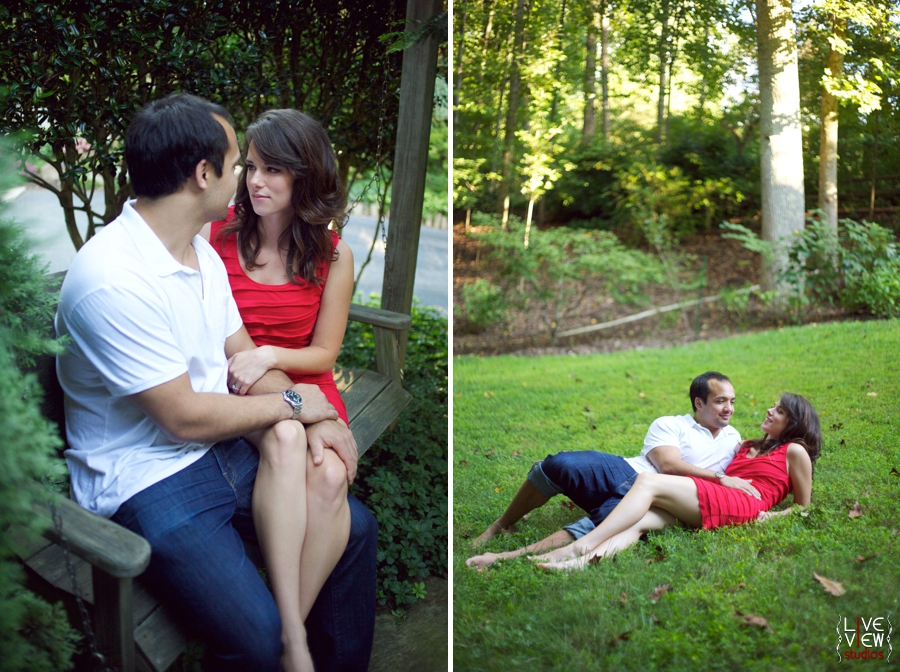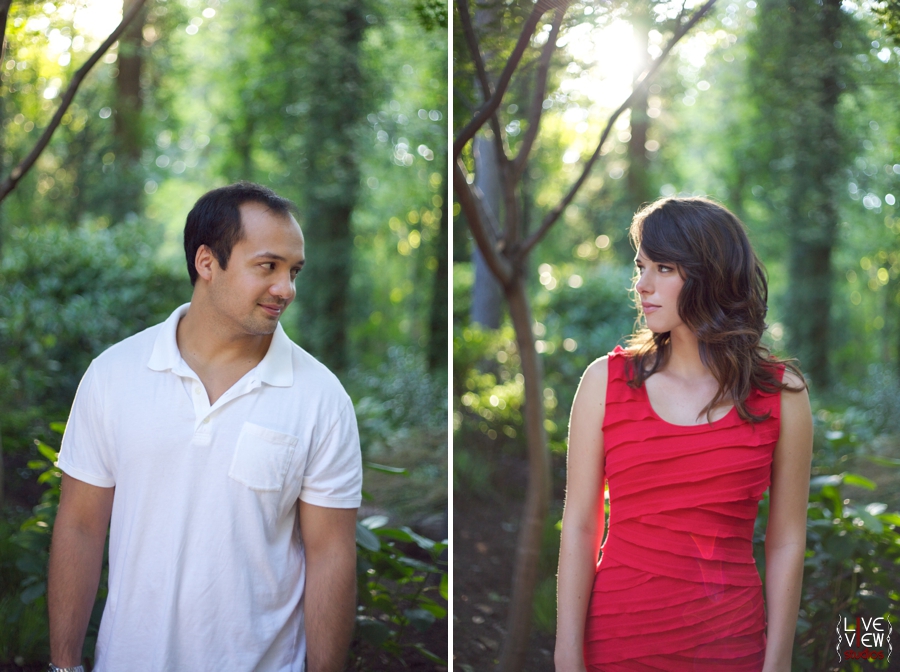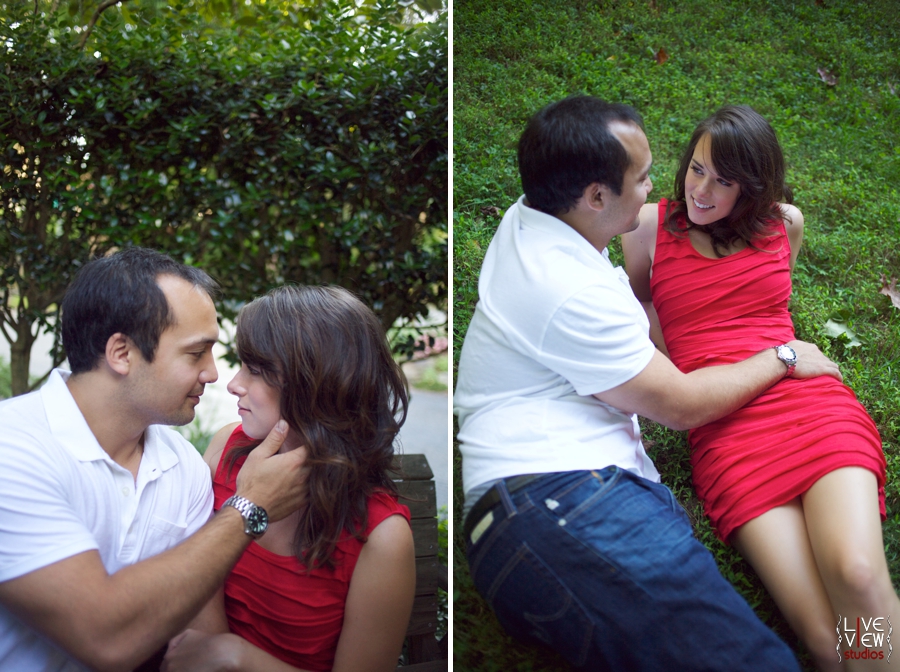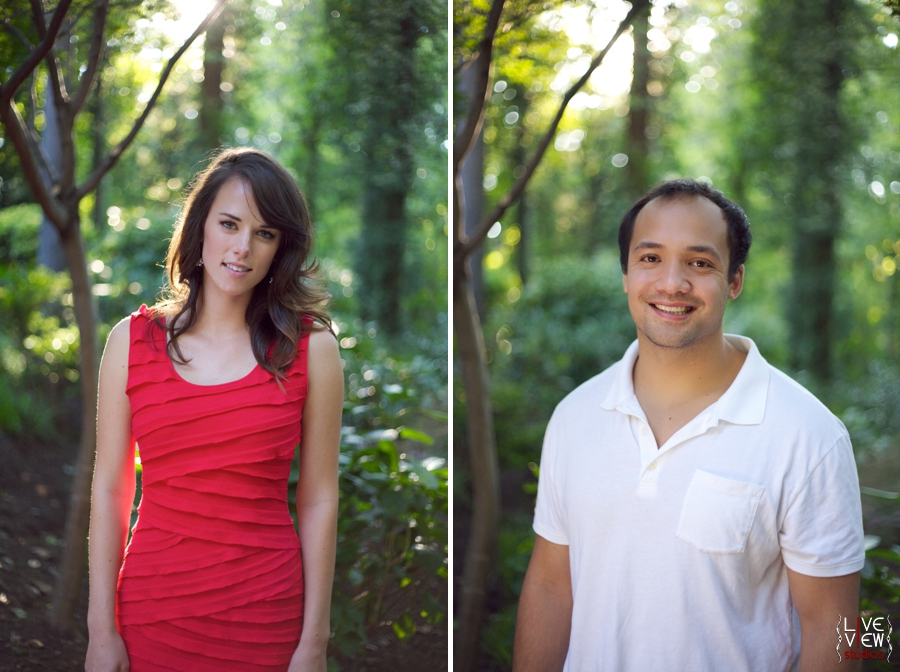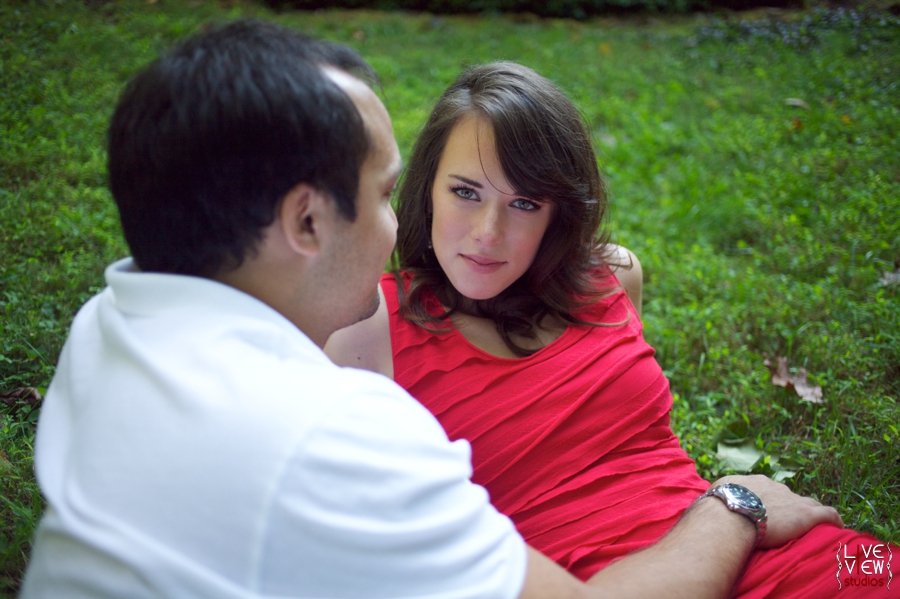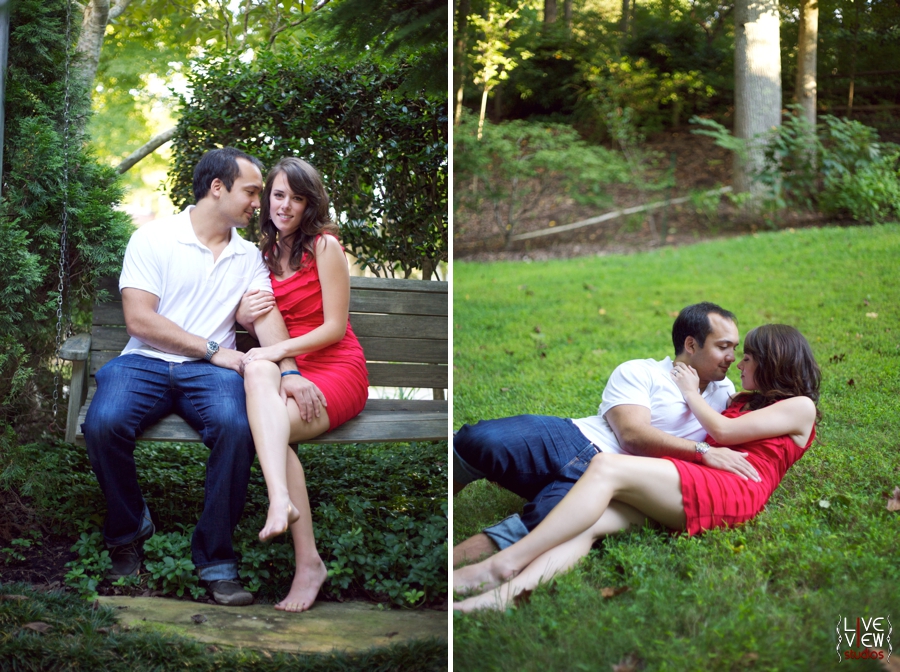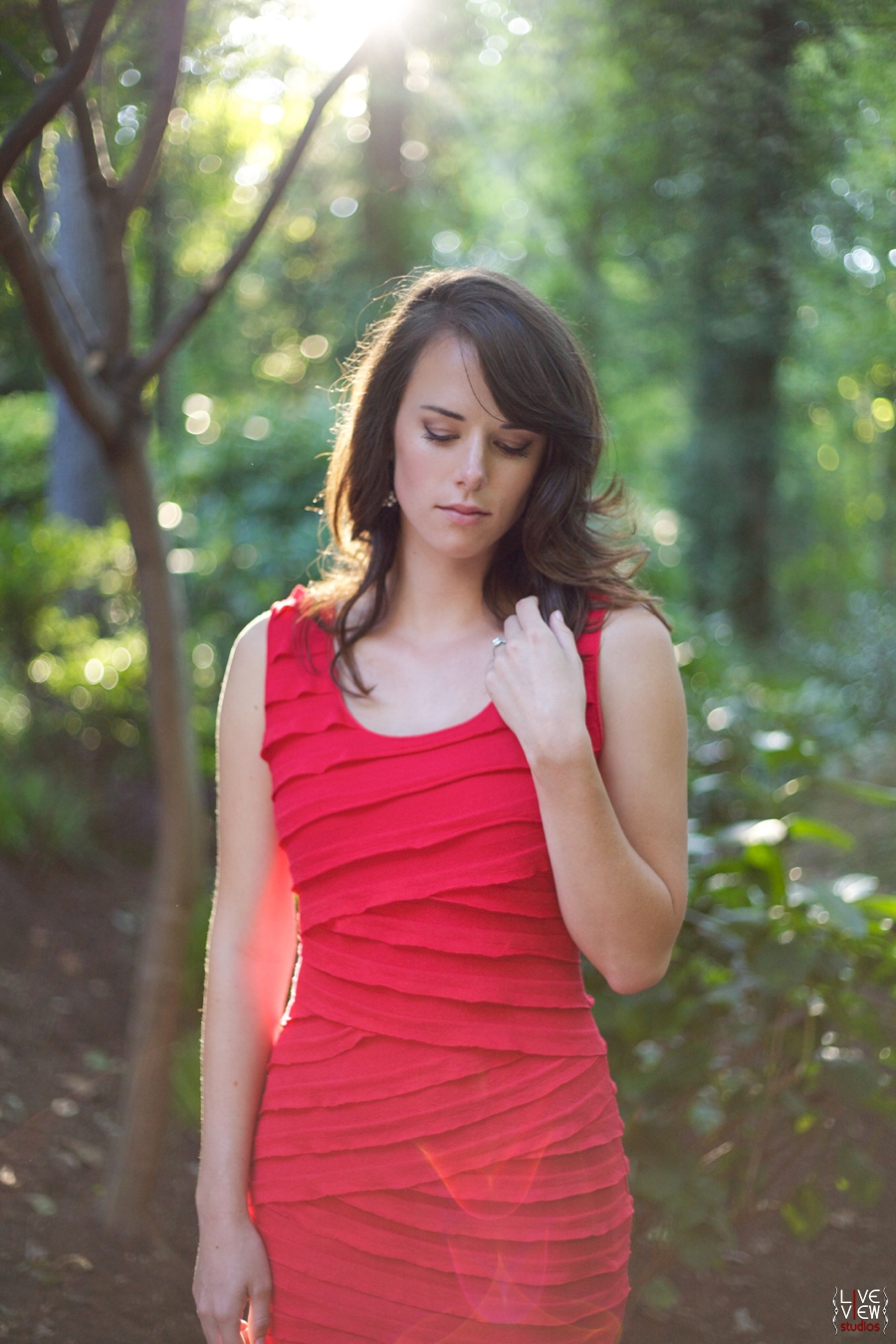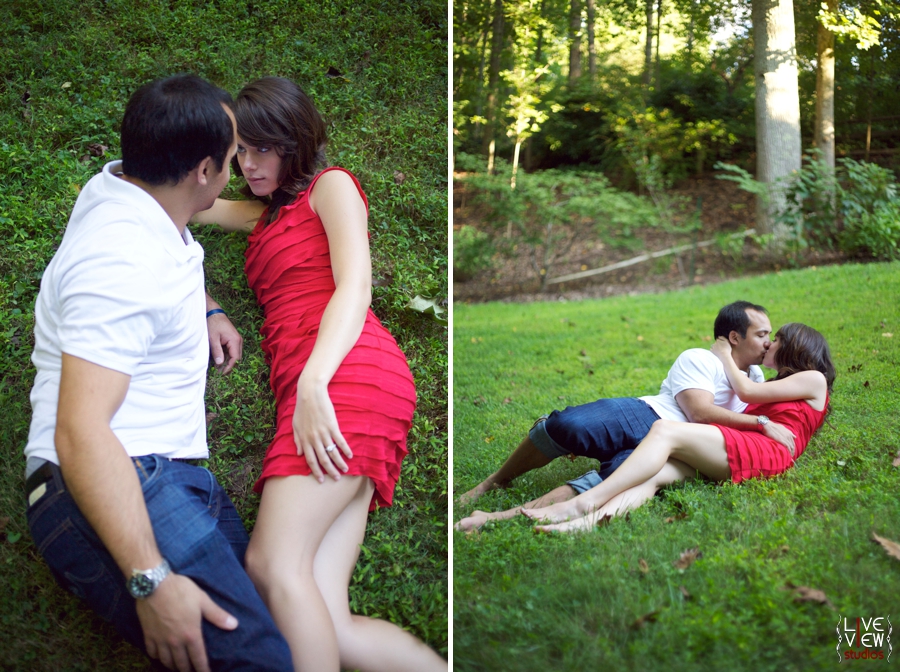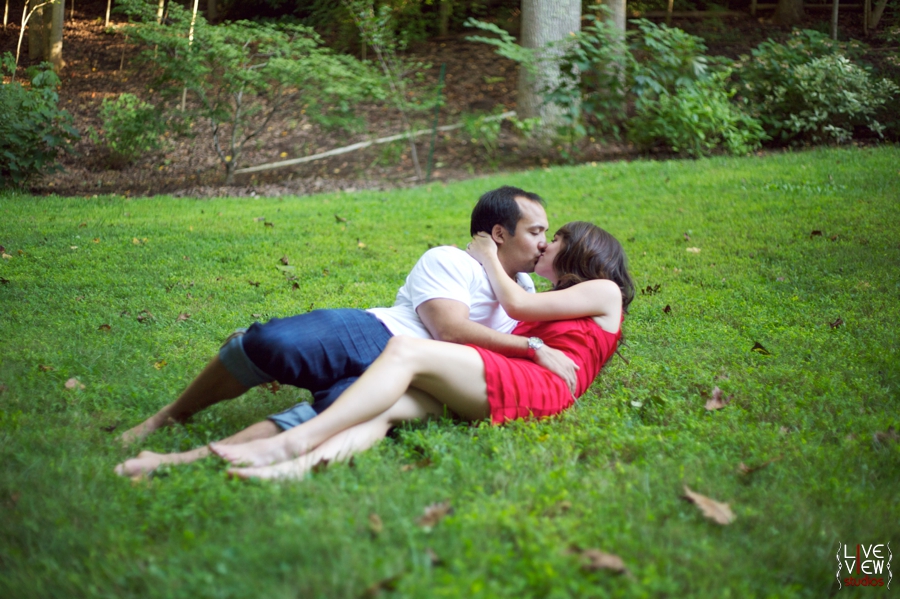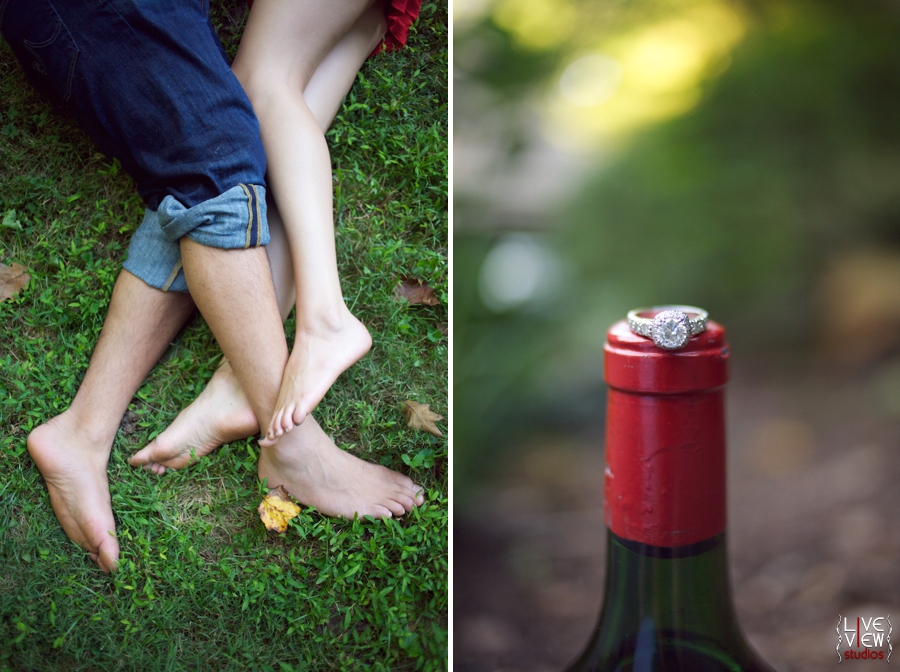 You two, we had so much fun hanging out. Let's do it again soon, ok? We are both so excited for your wedding, and can't wait to see the two of you have the happiest day of your lives together.
xoxo, Brent & Anna
Family & friends can view Hartley & Hannah's entire engagement session and order prints at this link.