"Oh, this is how it starts, lightning strikes the heart
Oh, we could be the stars, falling from the sky
Shining how we want, brighter than the sun" ~ Colbie Caillat
Looking at this beautiful wedding again just makes our hearts full and brings a smile to our faces. David and Ginny had the most beautiful southern wedding along the banks of the Cape Fear River, and seeing their love for each other and the joy that marriage brings to their lives makes us so happy for them too. Along the way since we first met them last fall, they've become great friends, fellow photography enthusiasts, and just generally fun people to be around.
Considering the shaky weather we were having in April (we had severe thunderstorms come through the night before their wedding) the day couldn't have turned out more beautiful. Sunny and blue Carolina skies, the perfect temperature, and this lovely couple were all the perfect combination.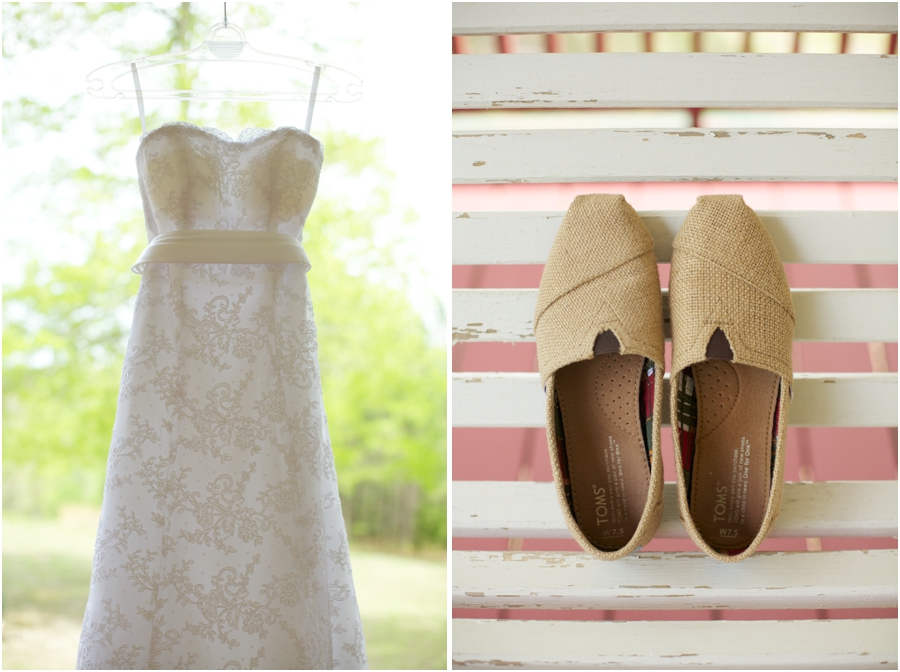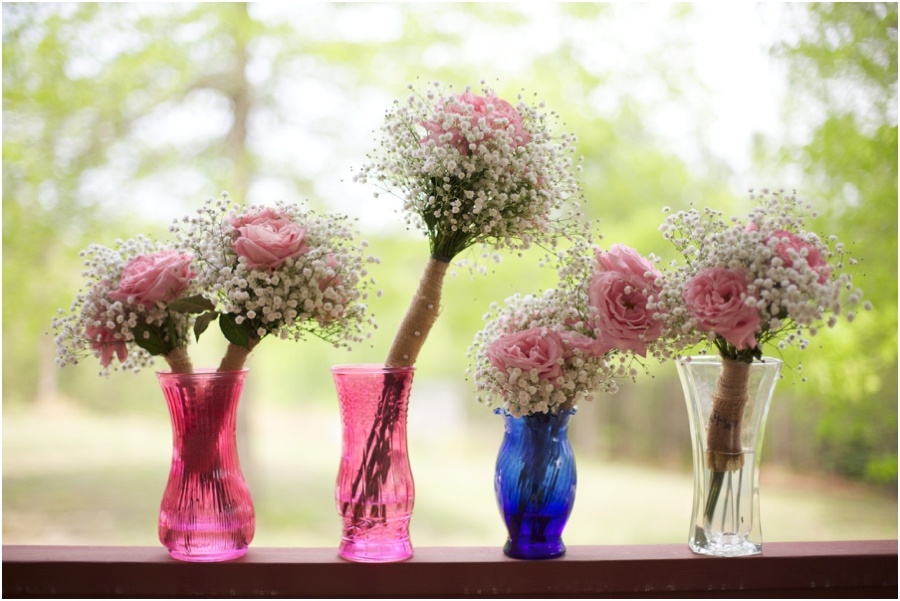 These beautiful bouquets were handmade by Ginny and her bridesmaids that very morning! Ginny's had an embroidered burlap wrap with her and David's initials. Such a sweet detail.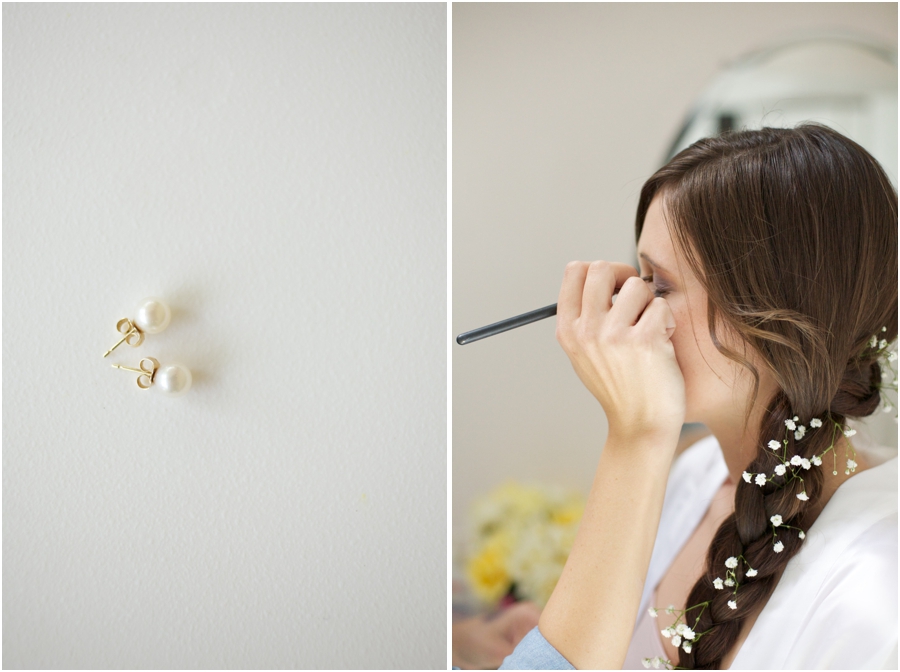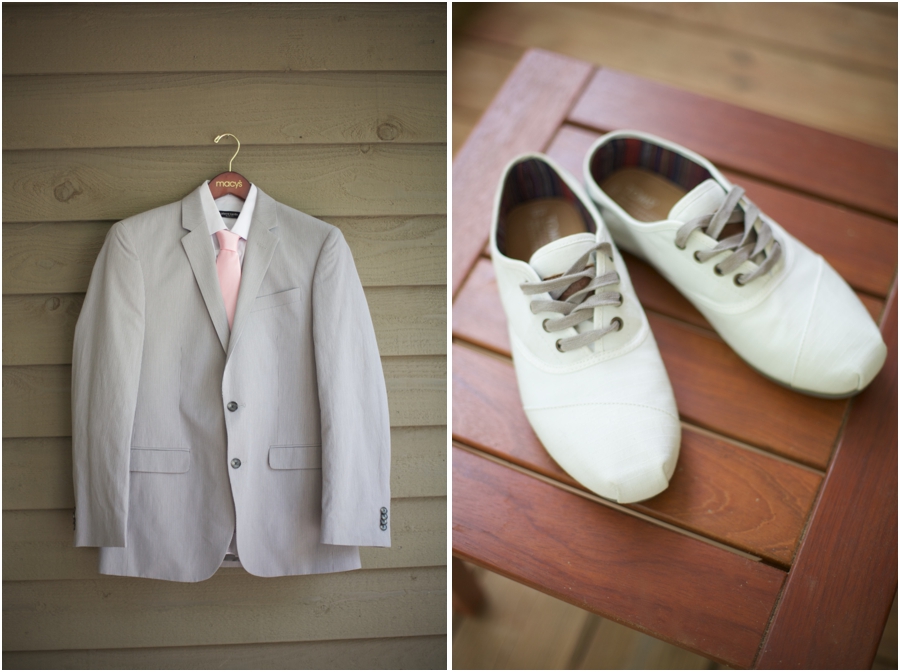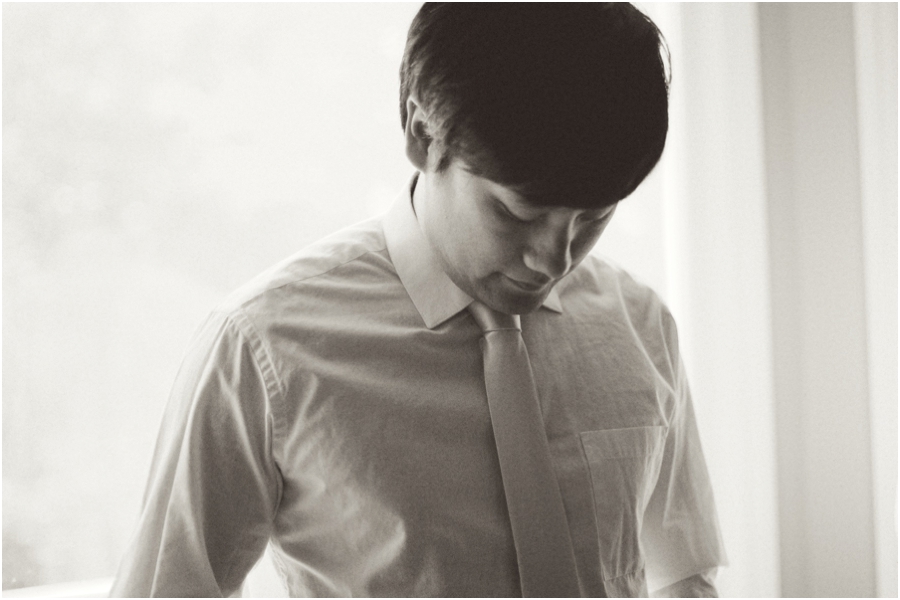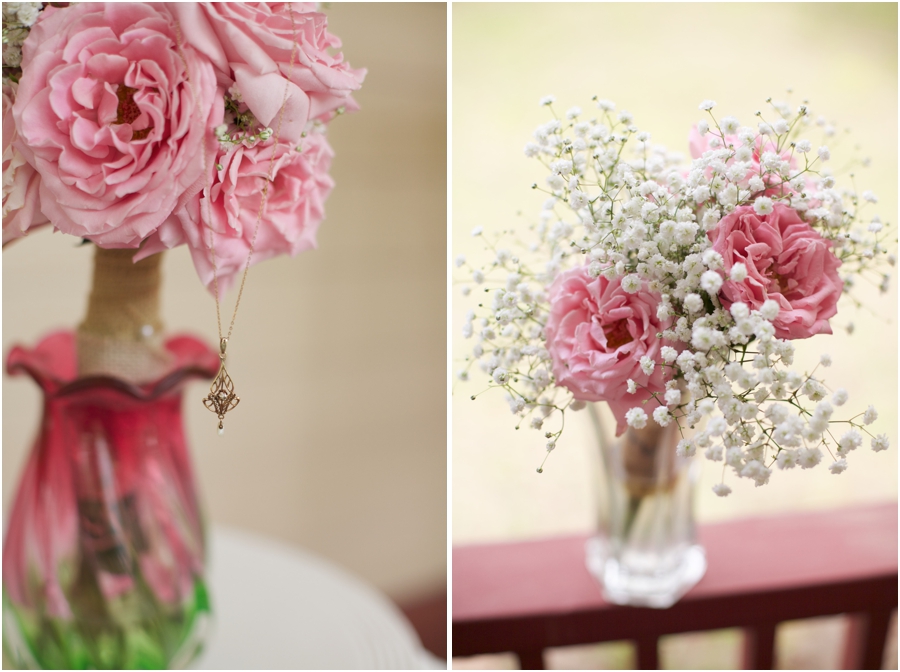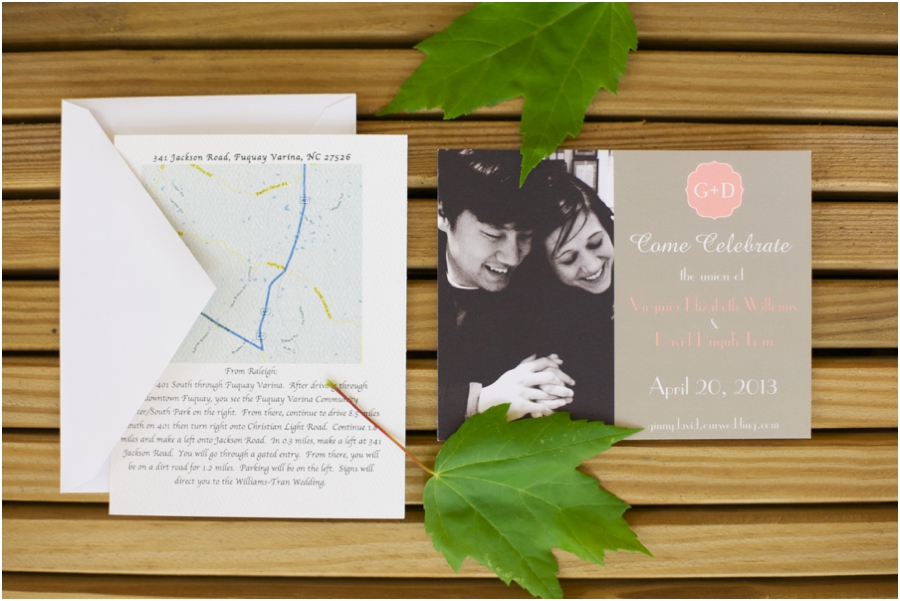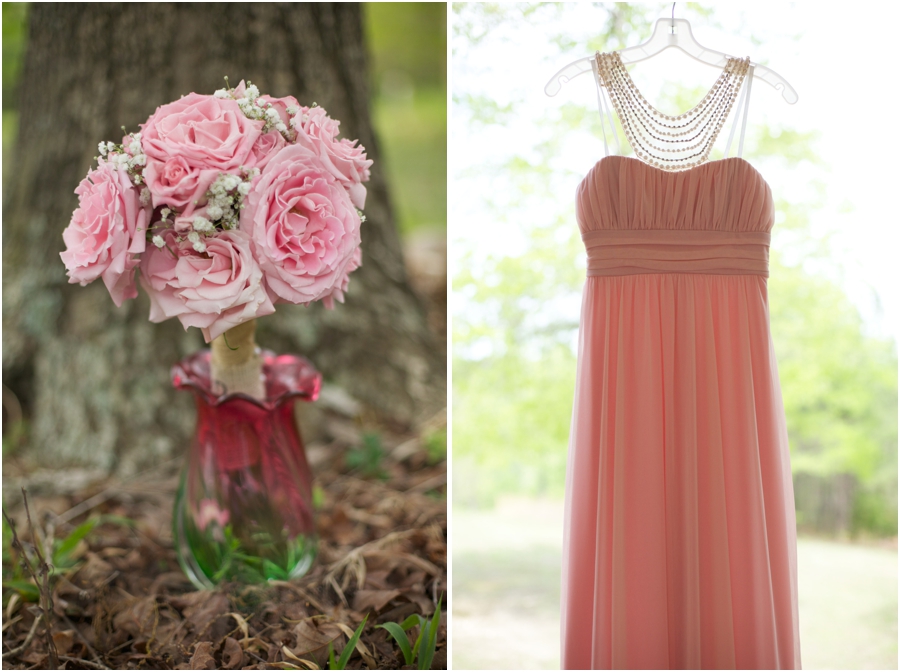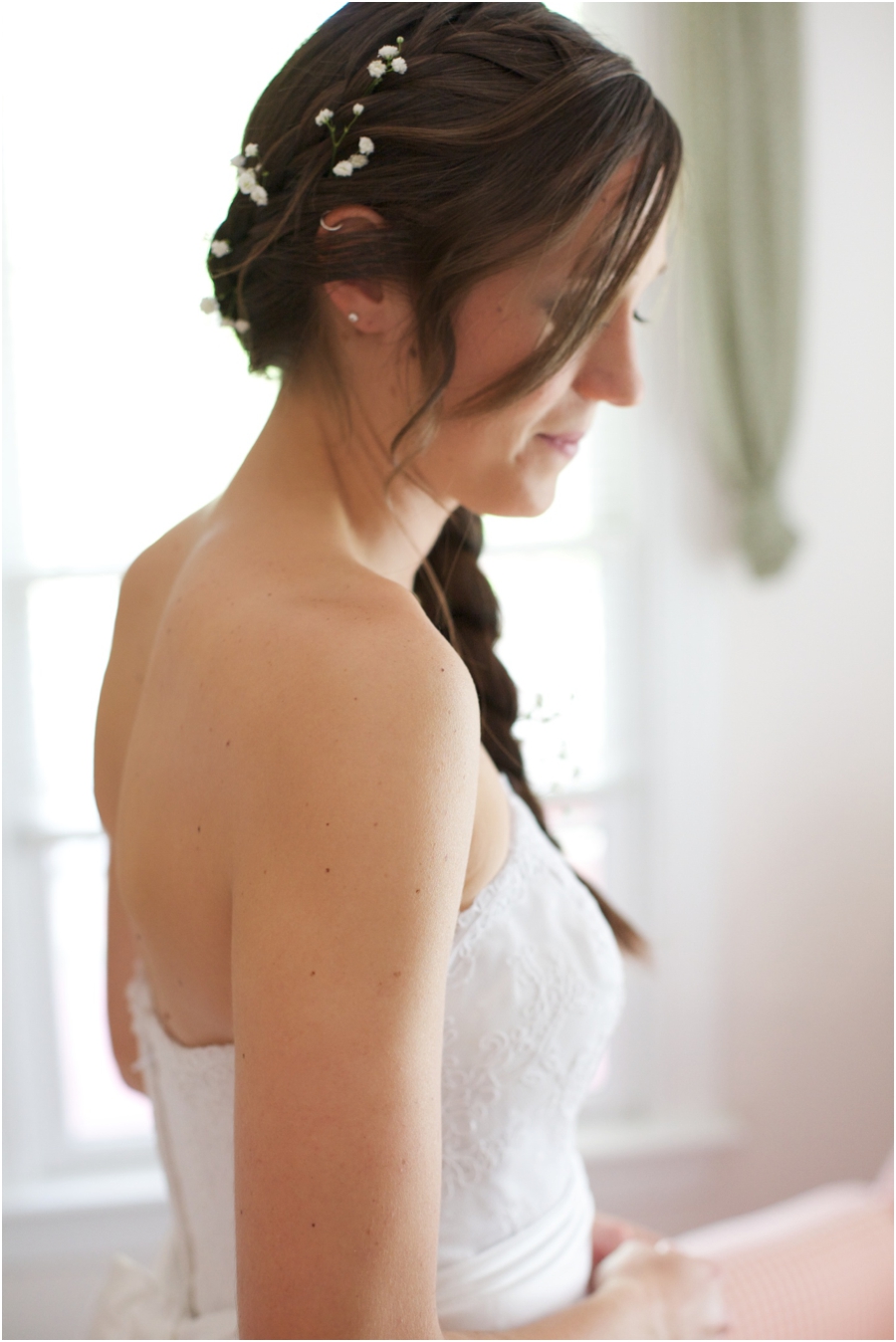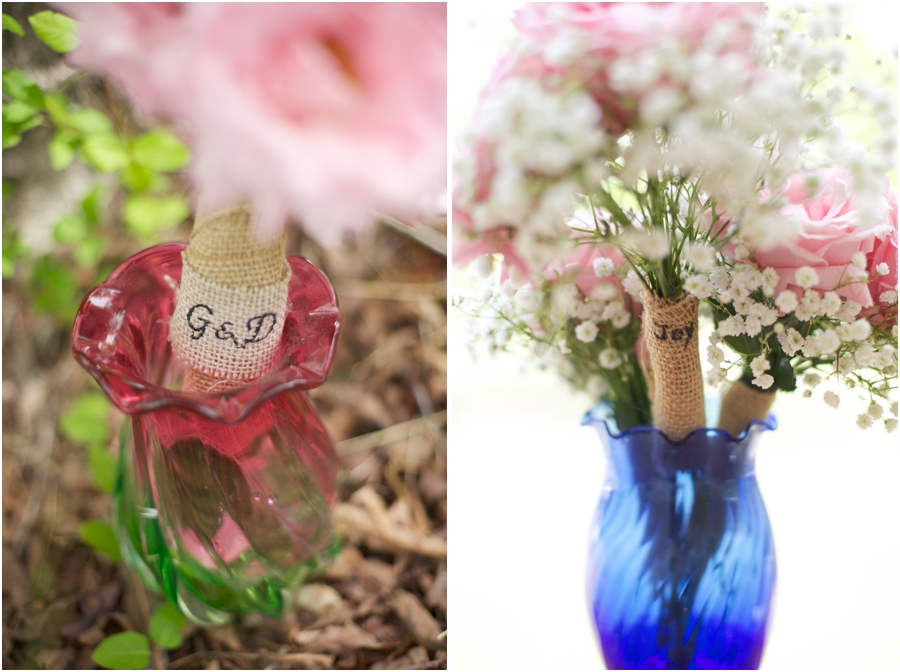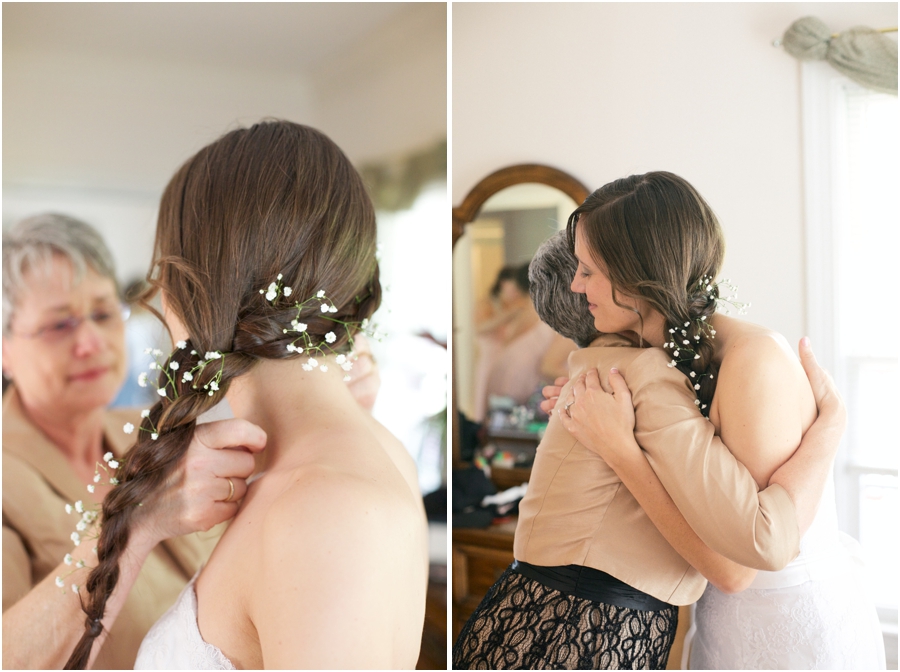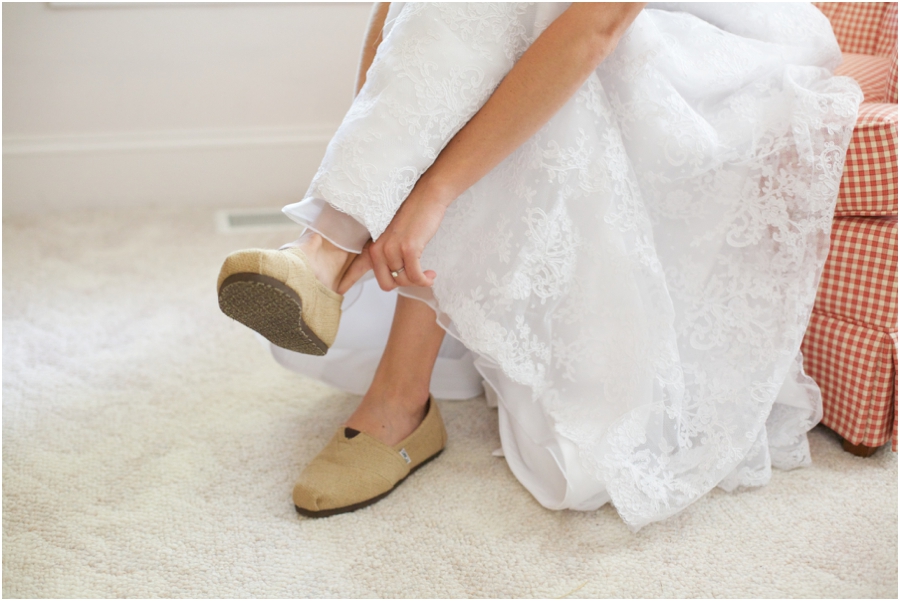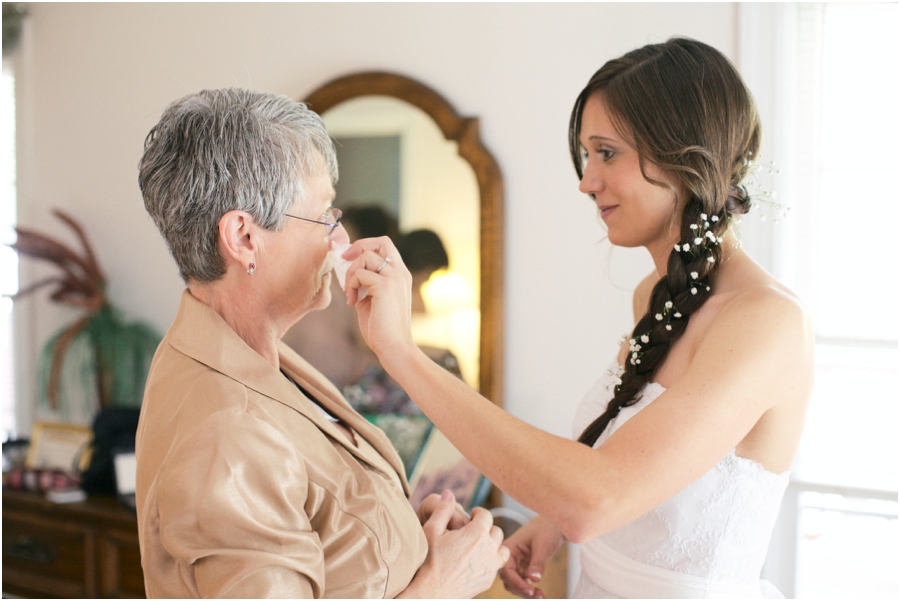 The sweet photo of Ginny with her mom before the ceremony …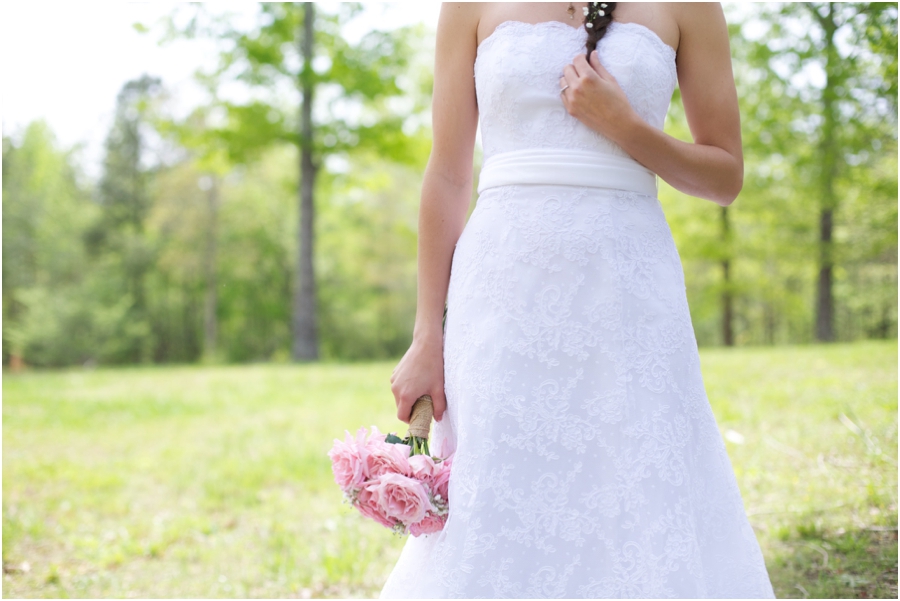 Ginny and David had a sweet first look along the river before the ceremony started. Since they opted to do all of their portraits, bridal party, and family pictures before the ceremony started, it greatly increased their opportunities for amazing portraits and having a much more relaxed timeline later.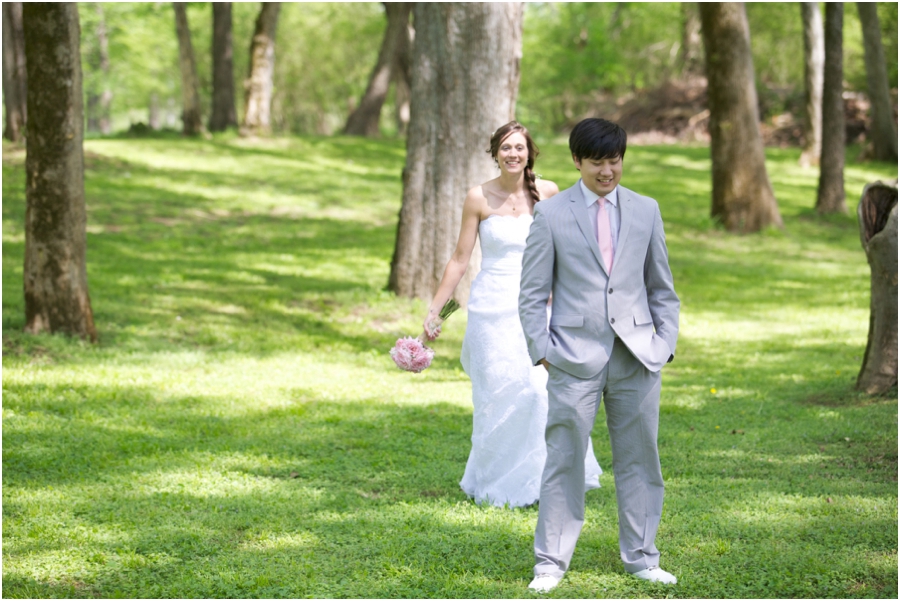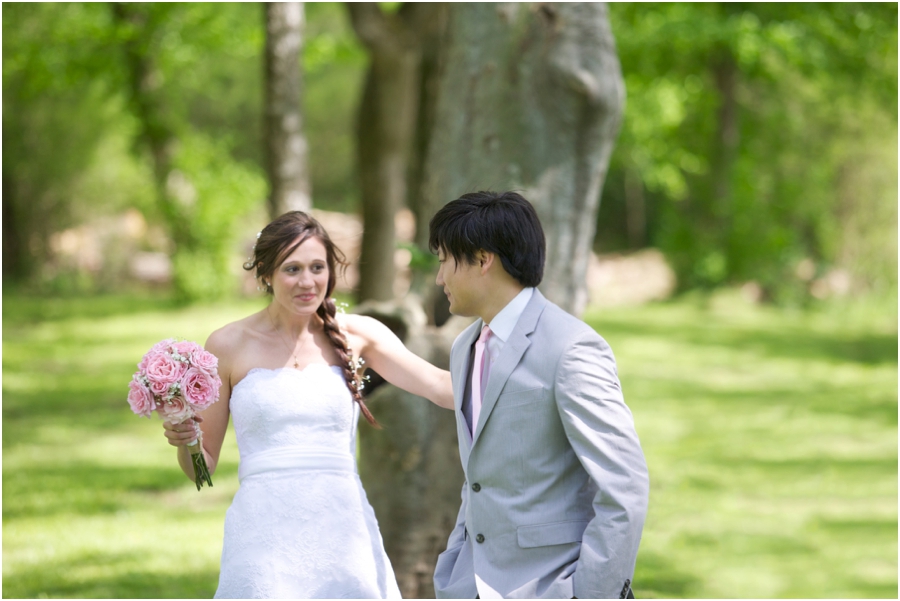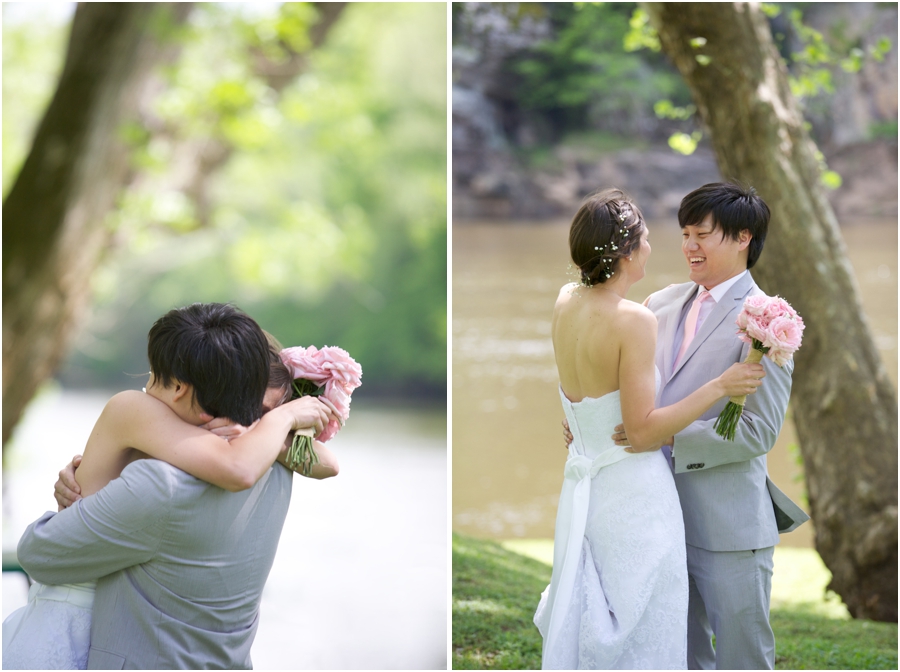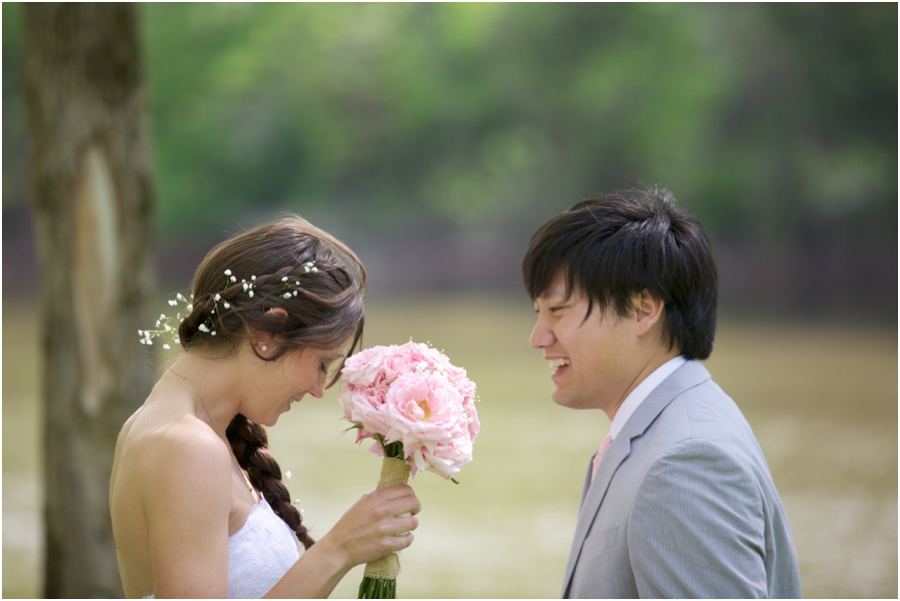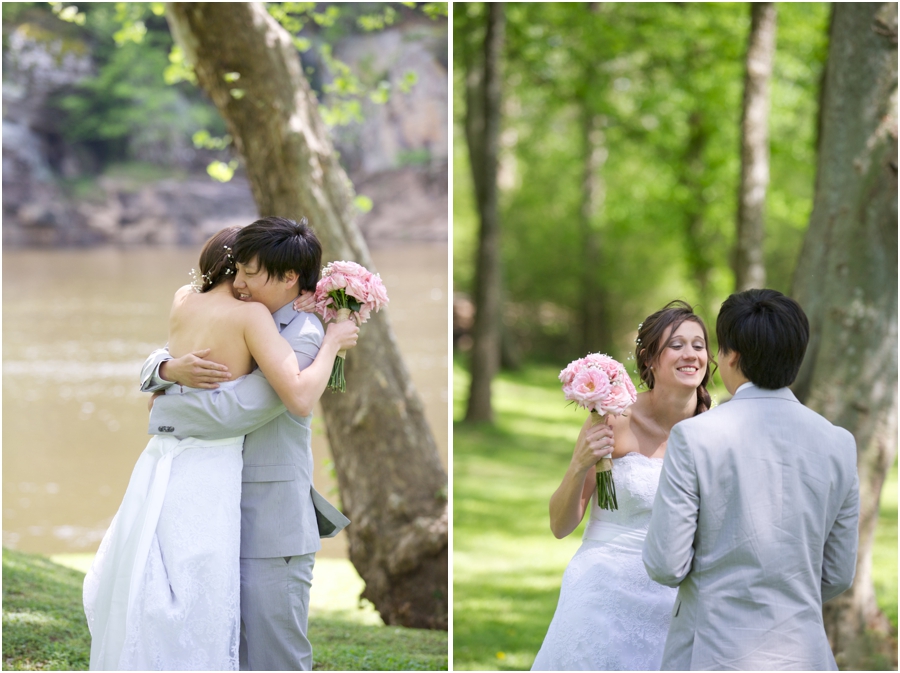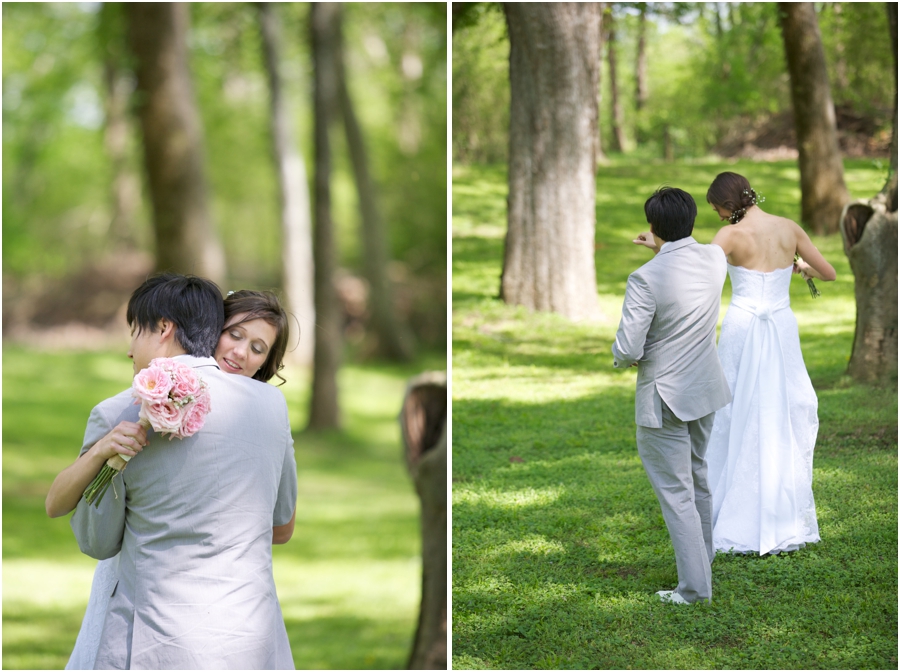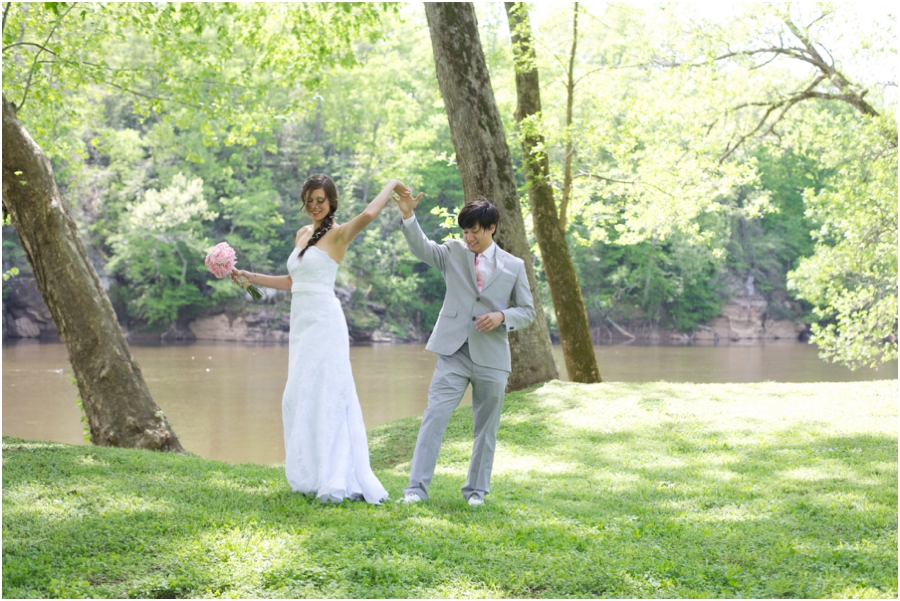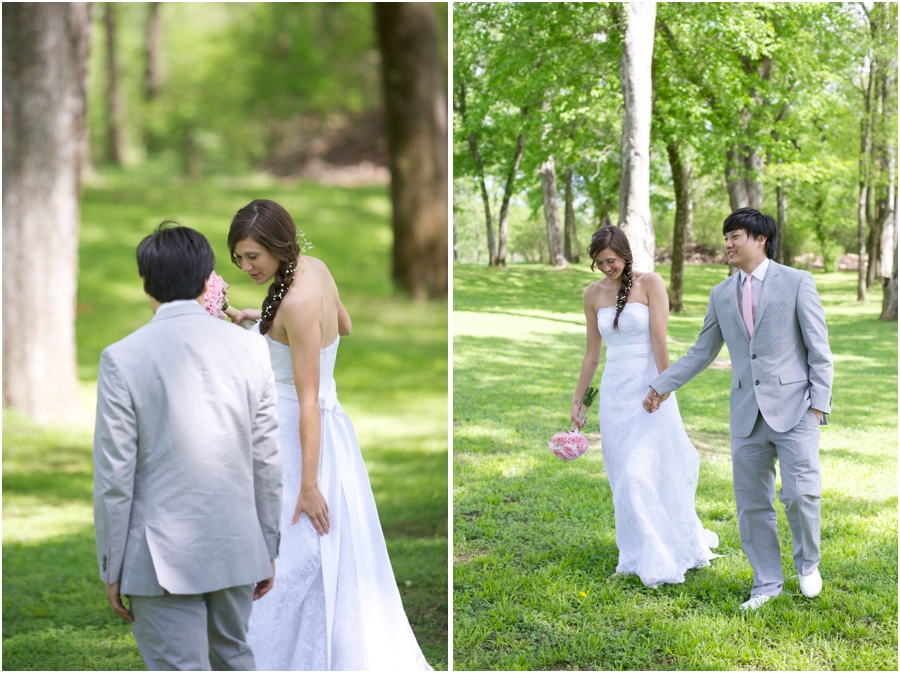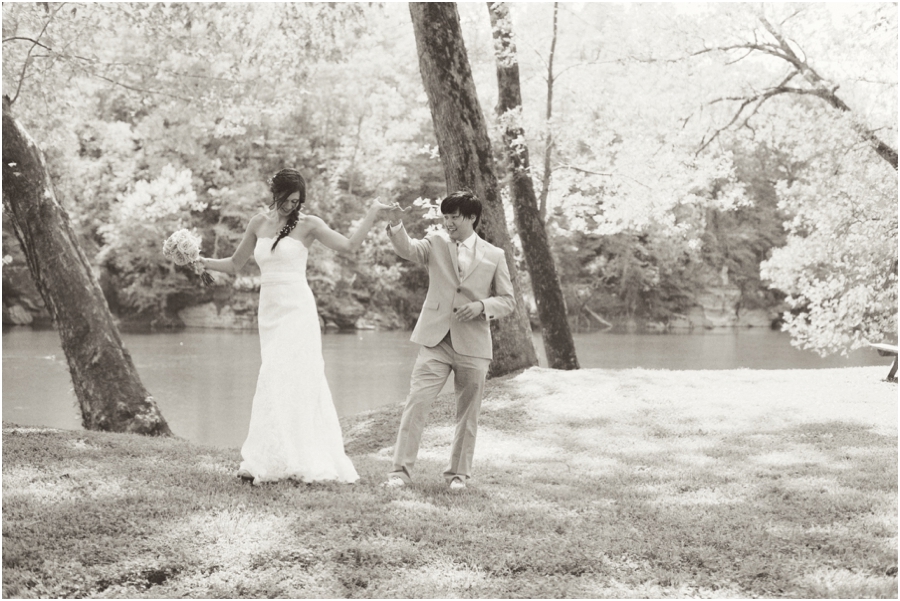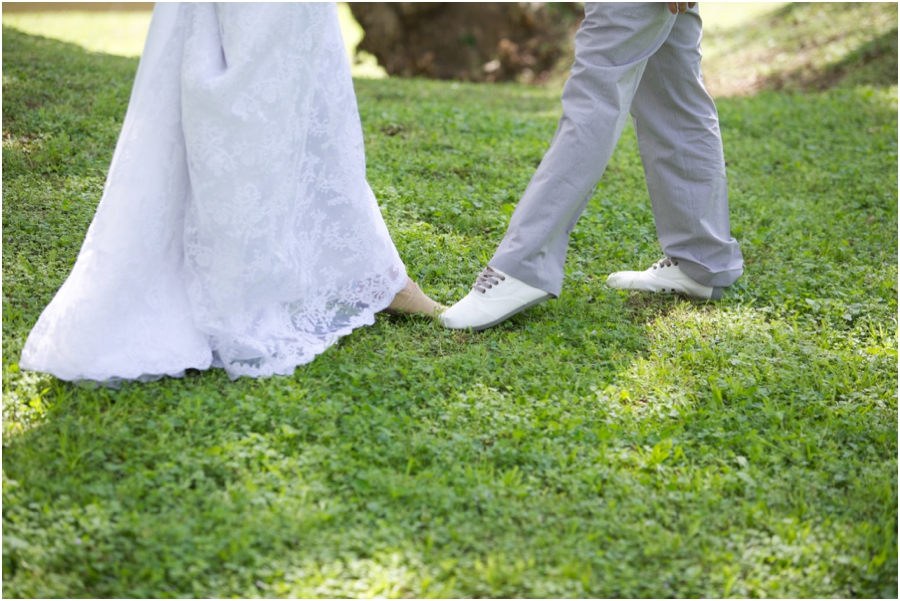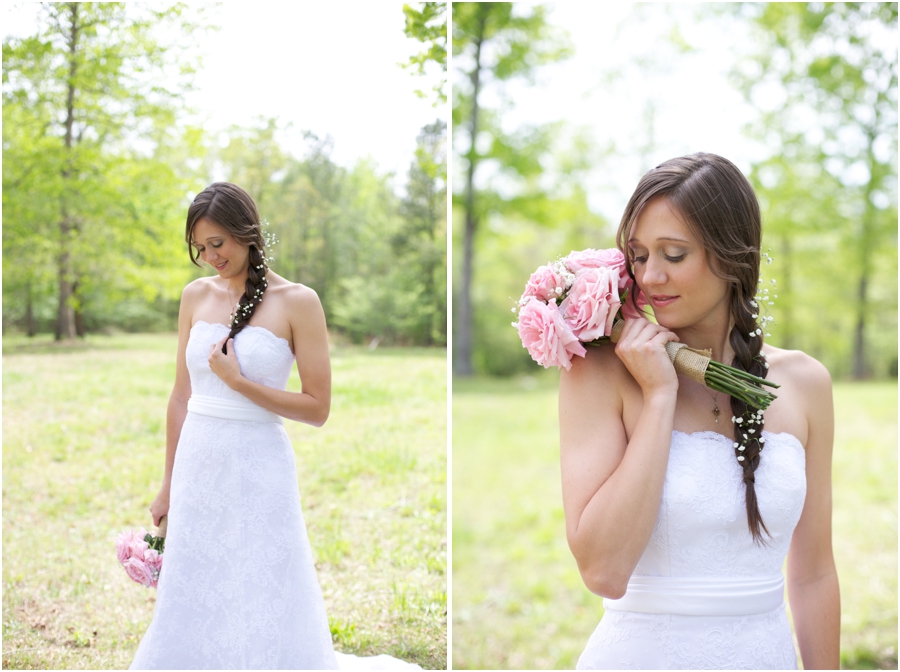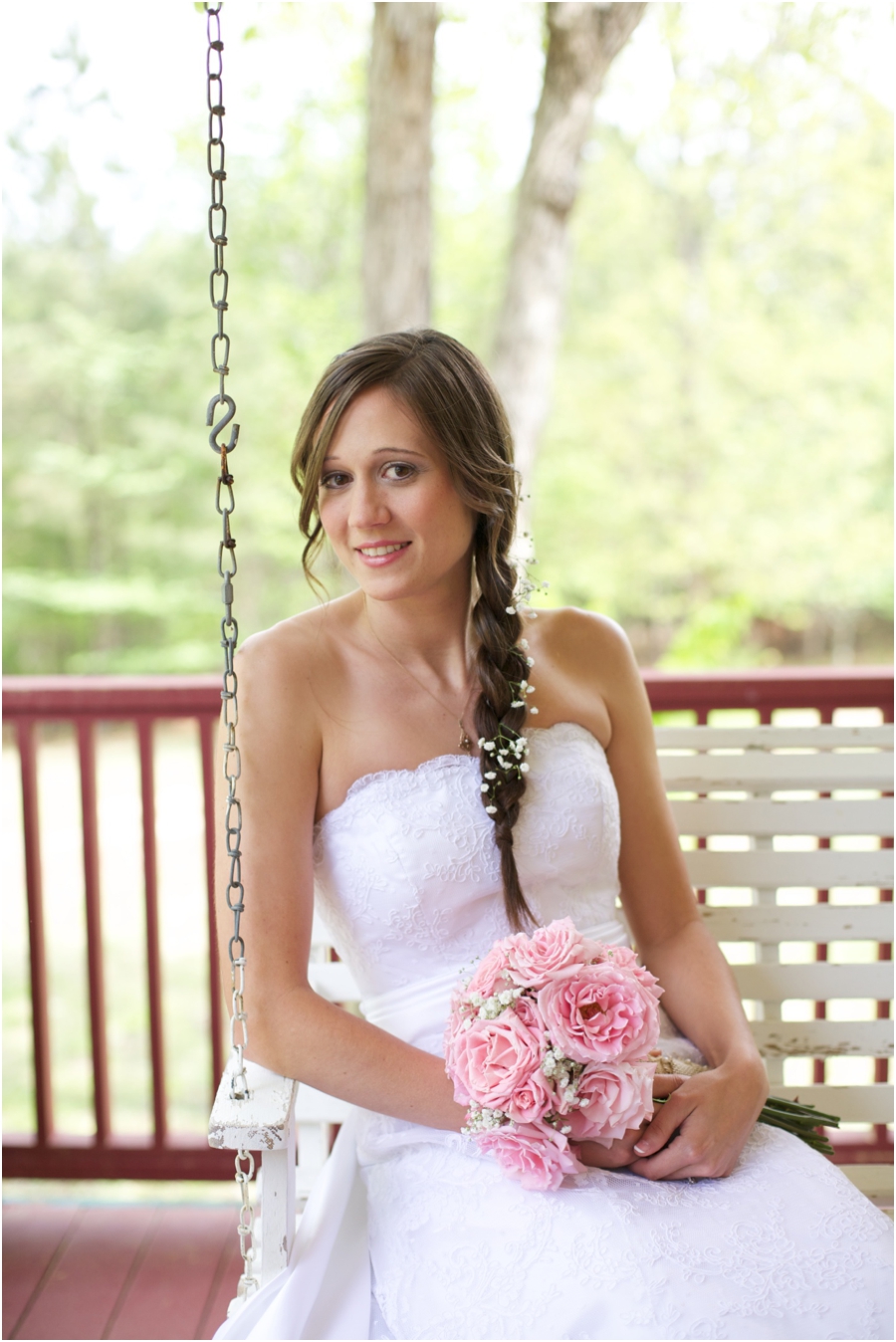 Ginny, you made such a stunning bride!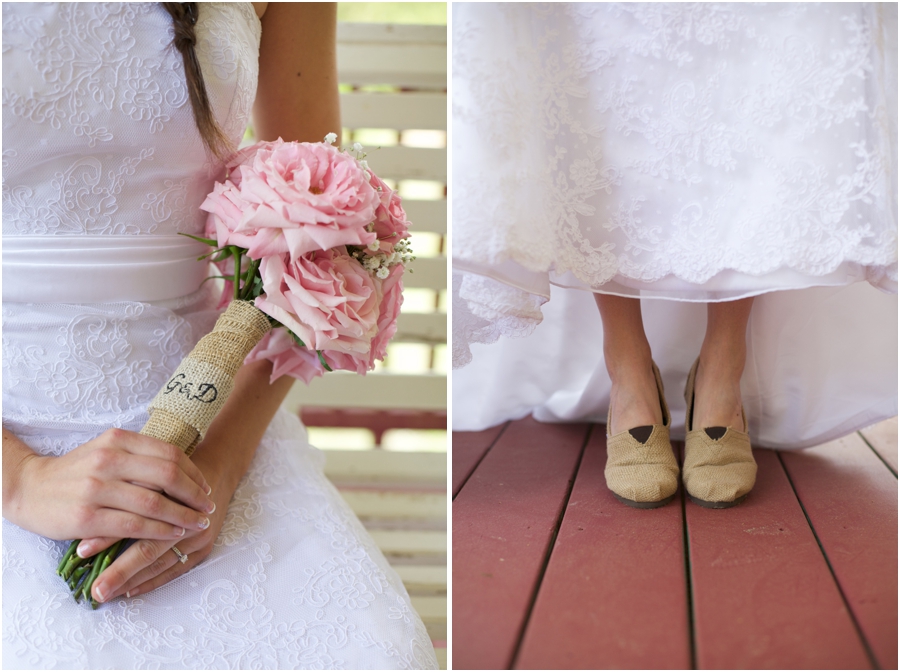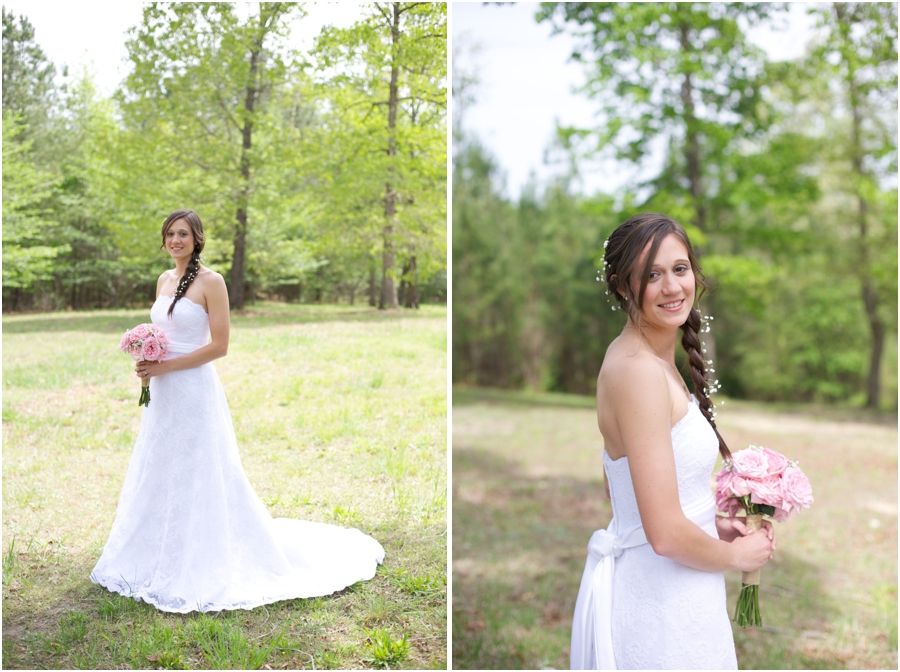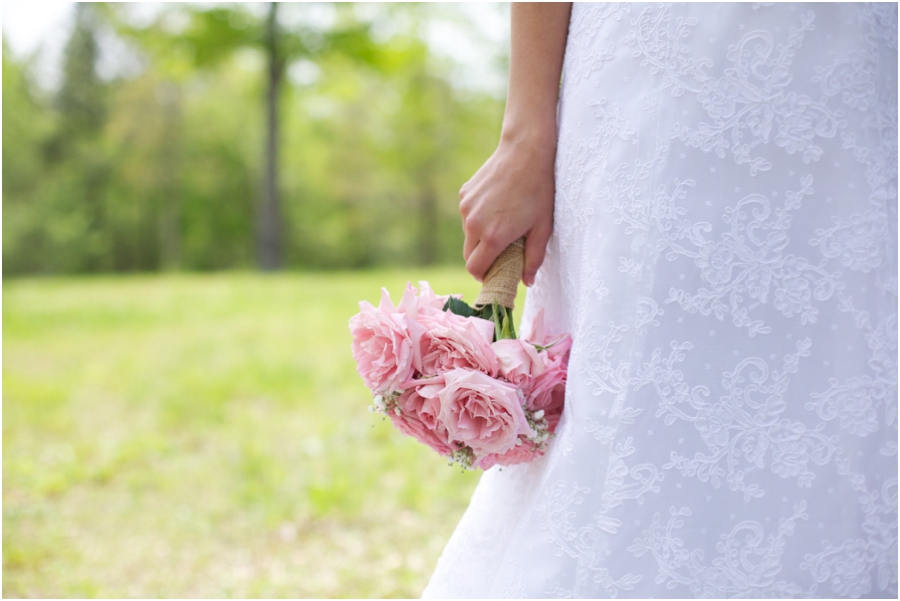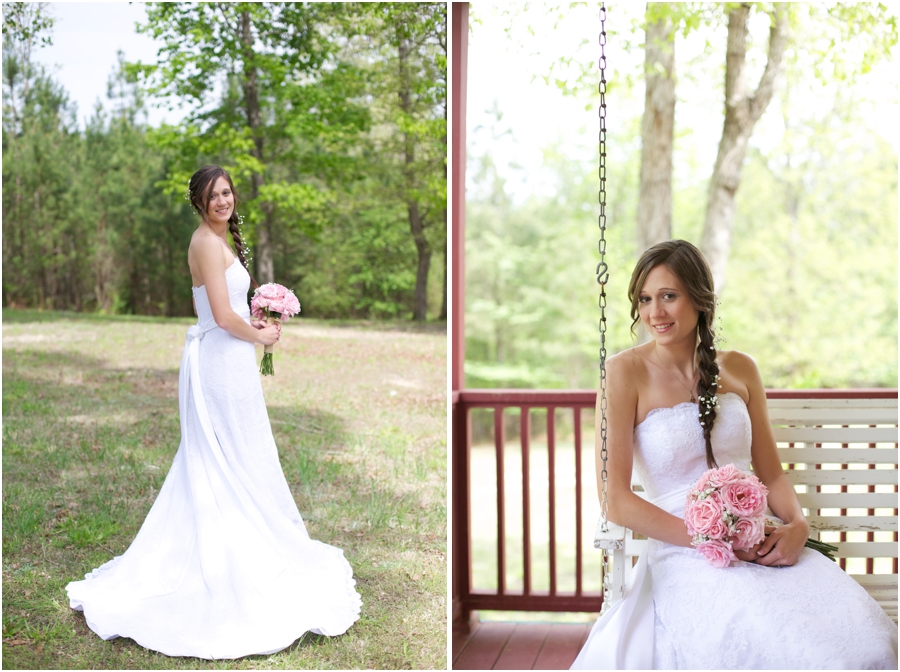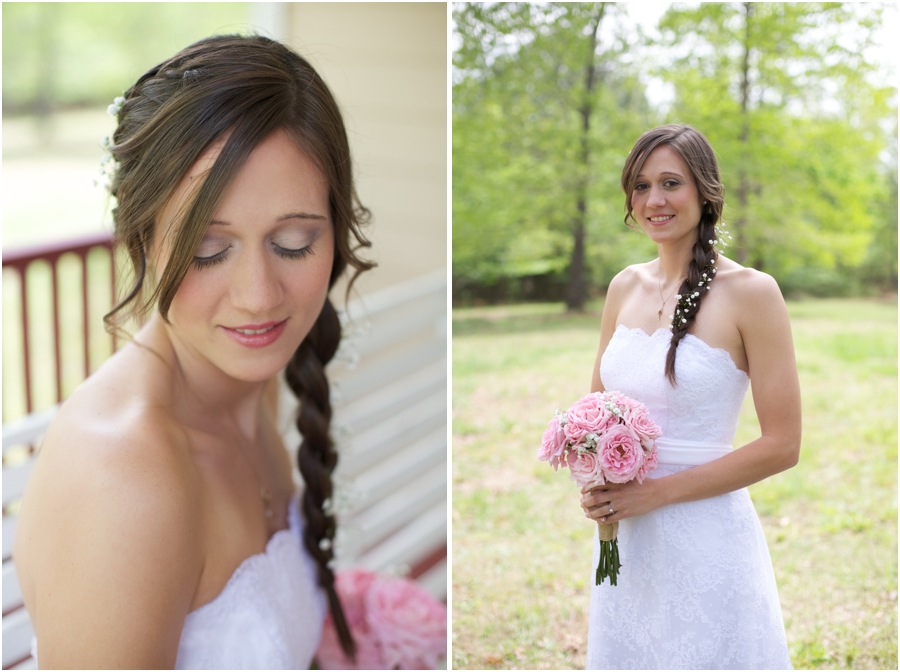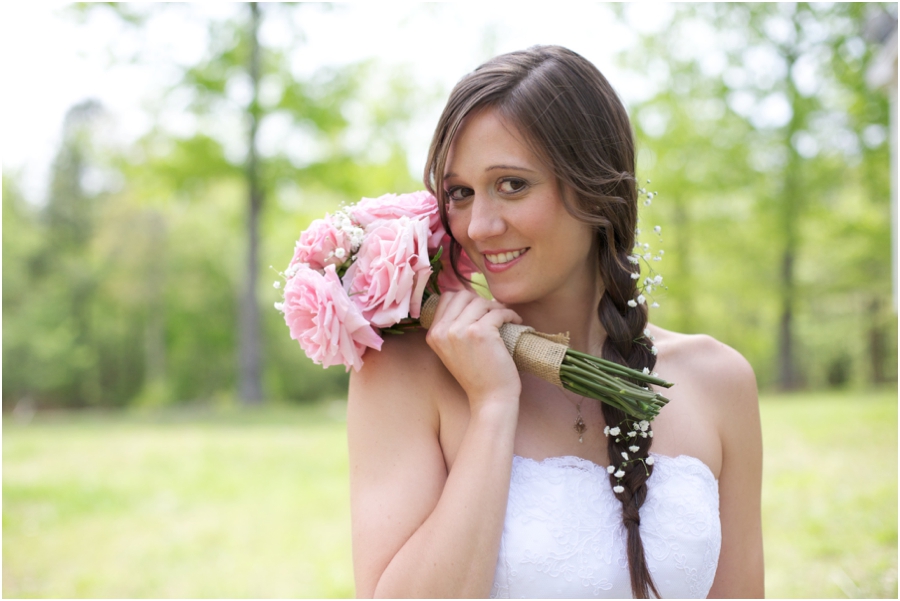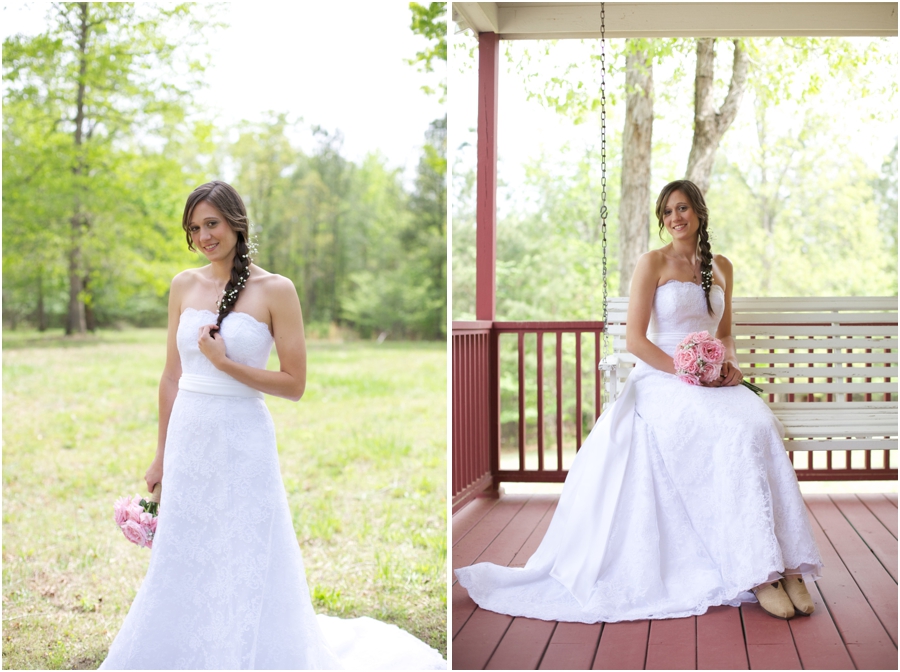 Ginny, you looked absolutely gorgeous!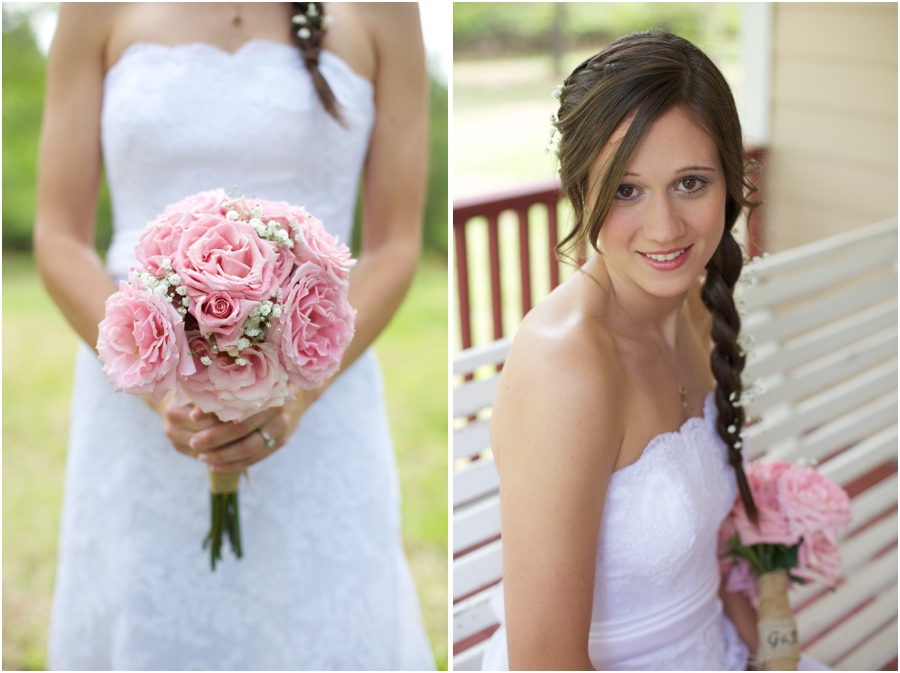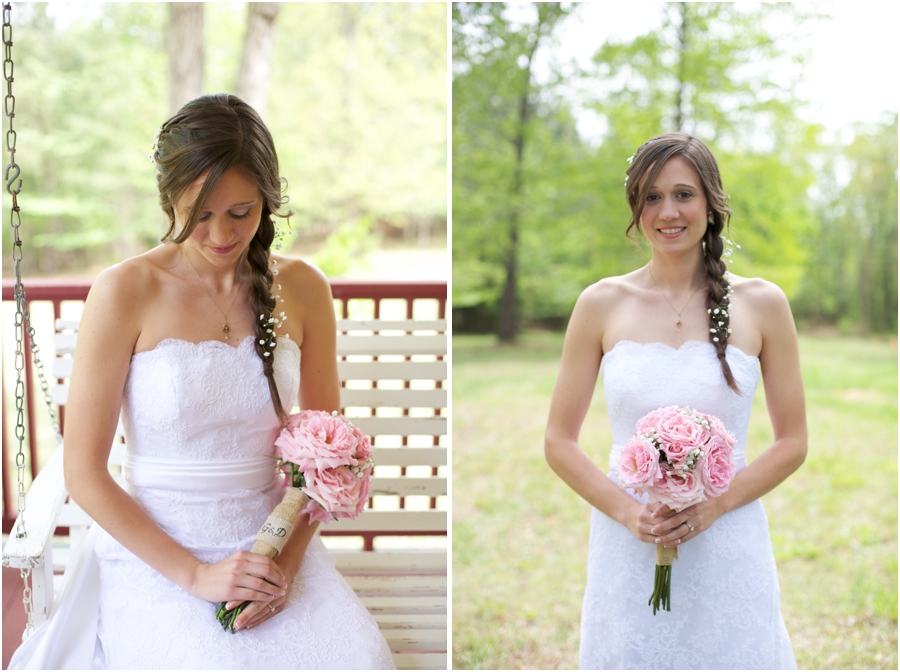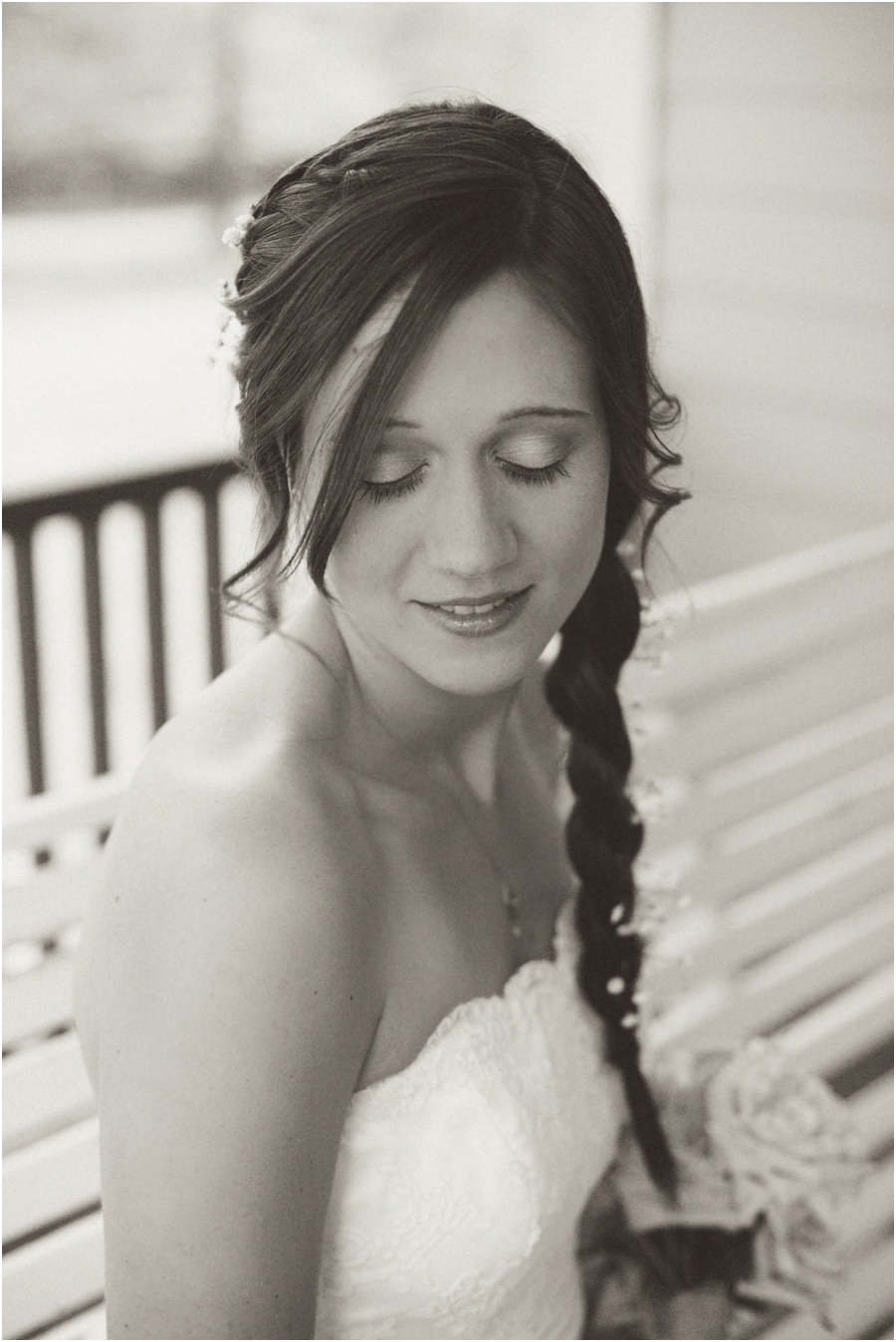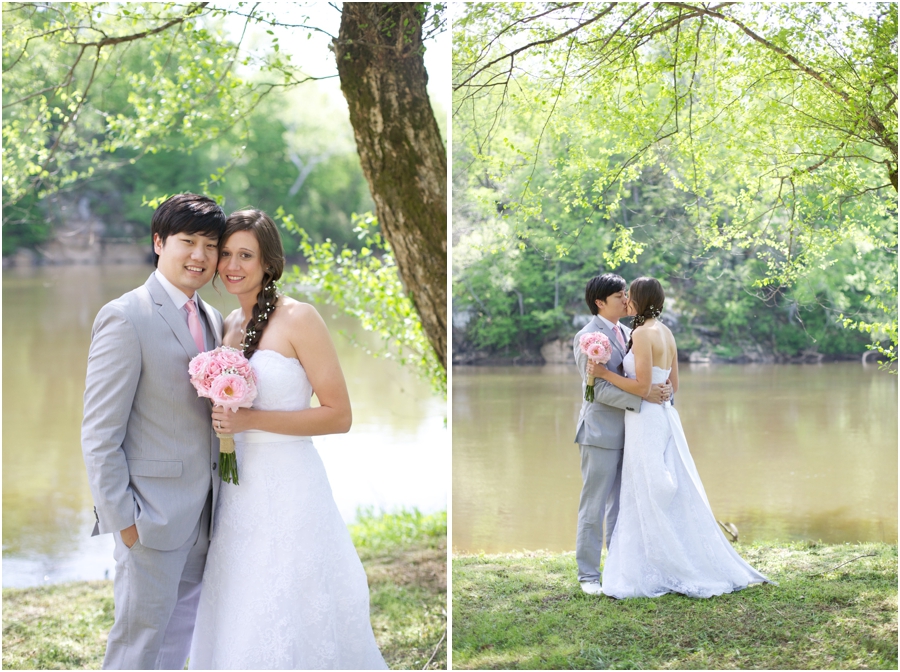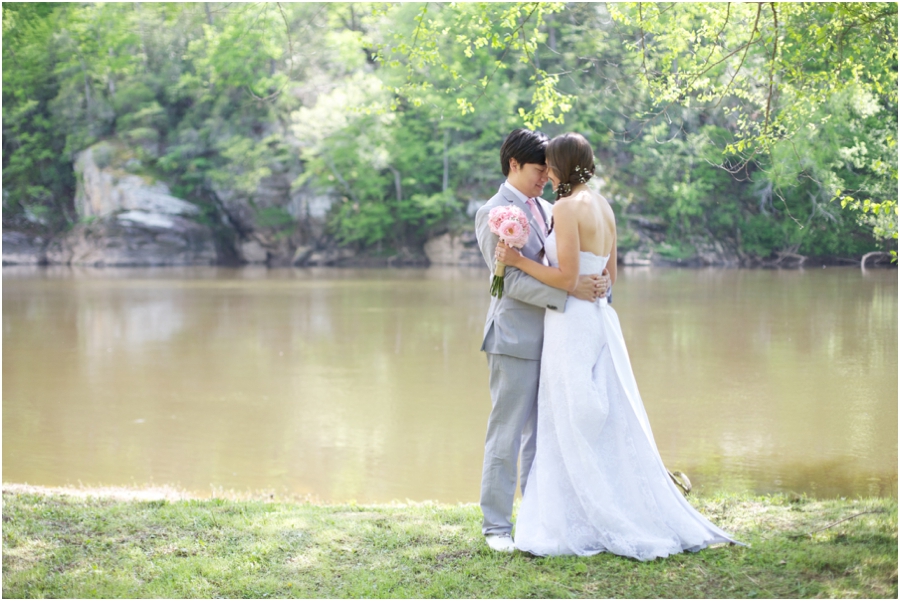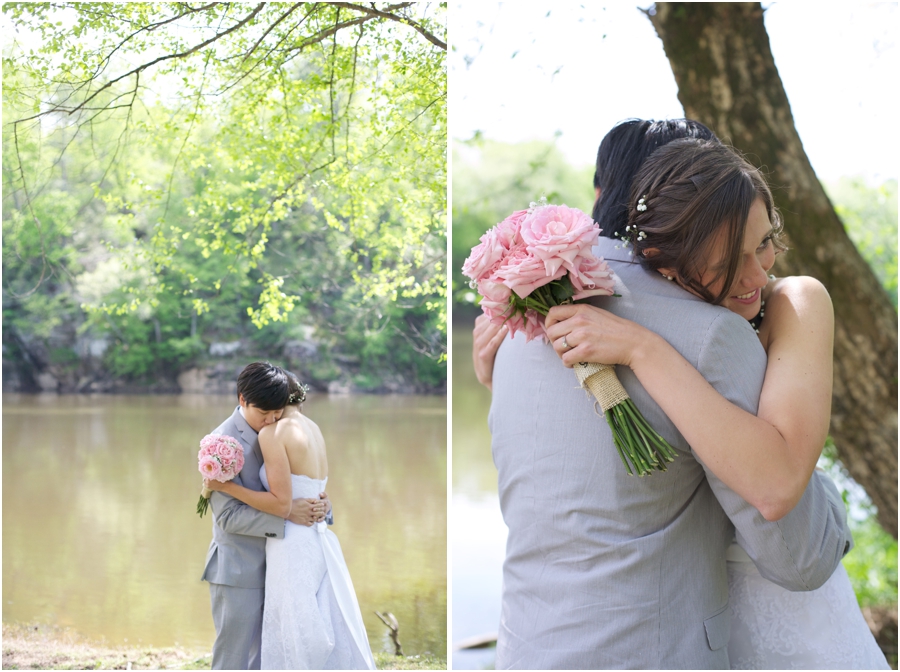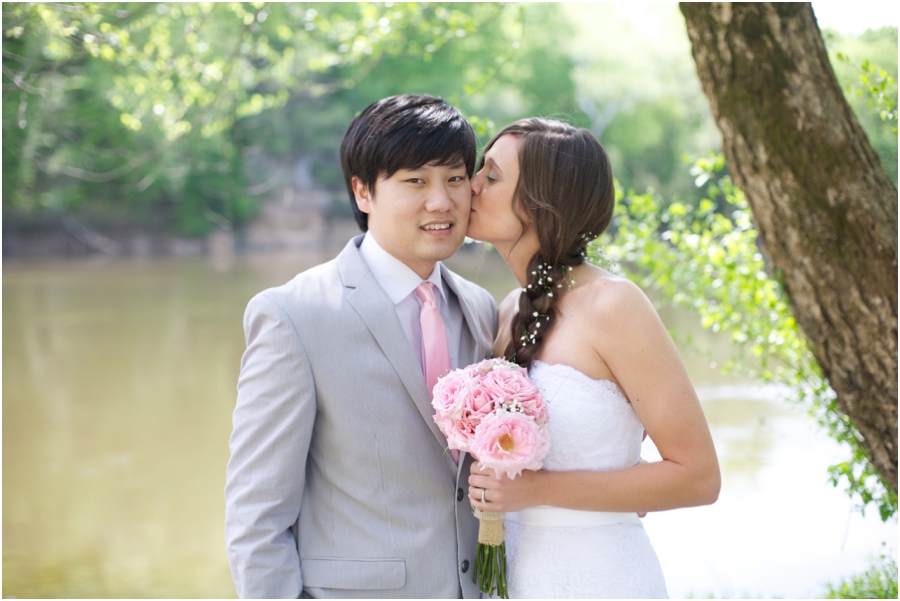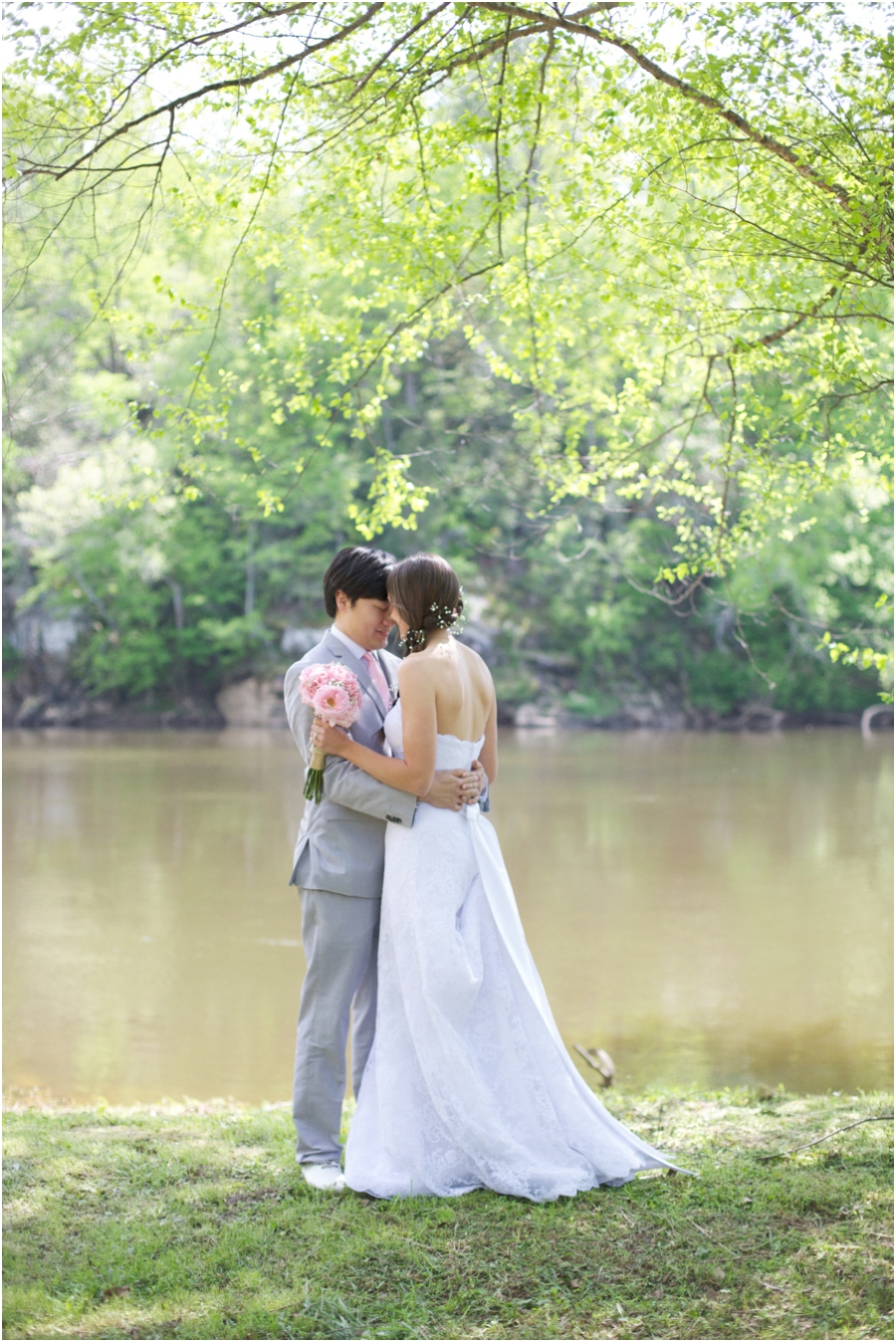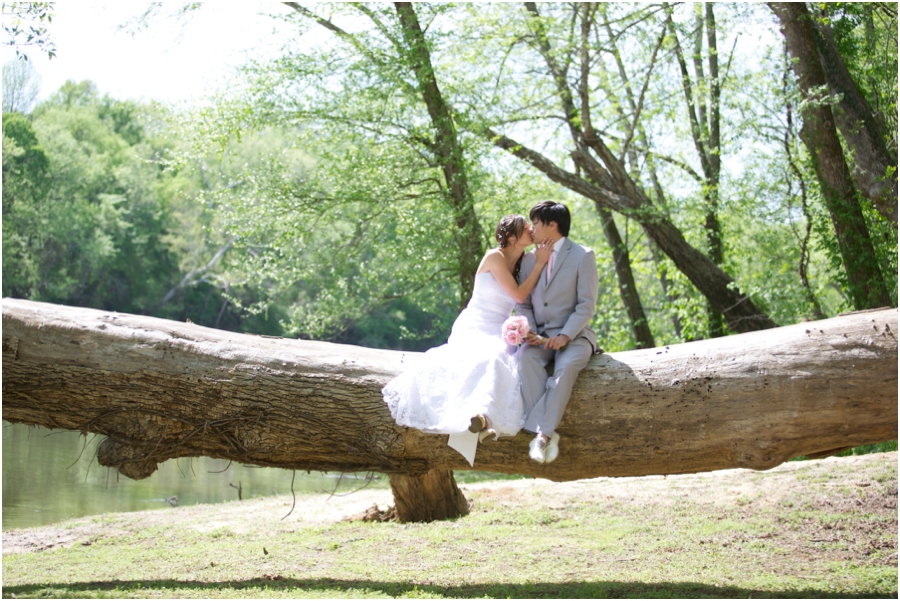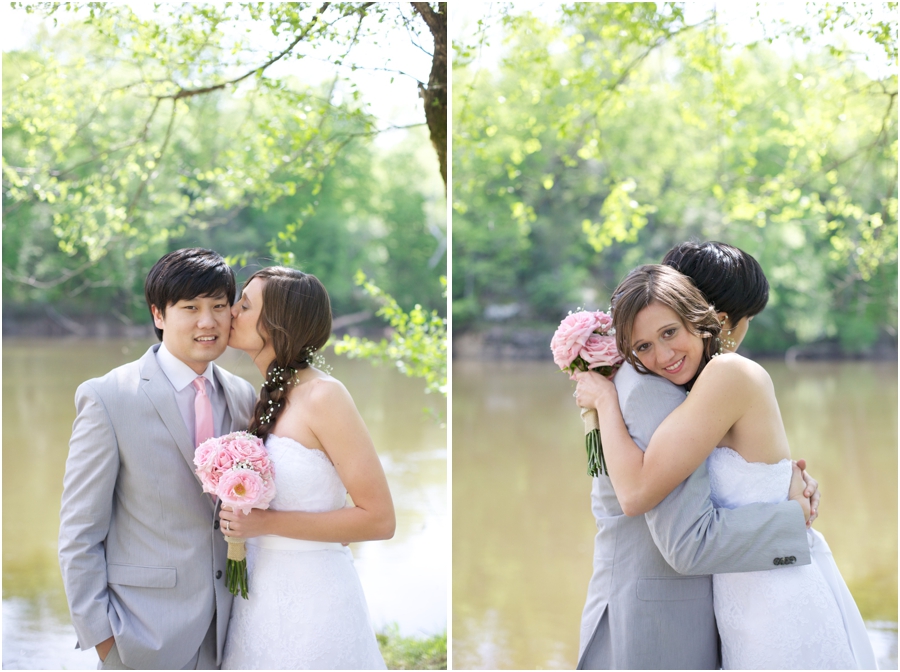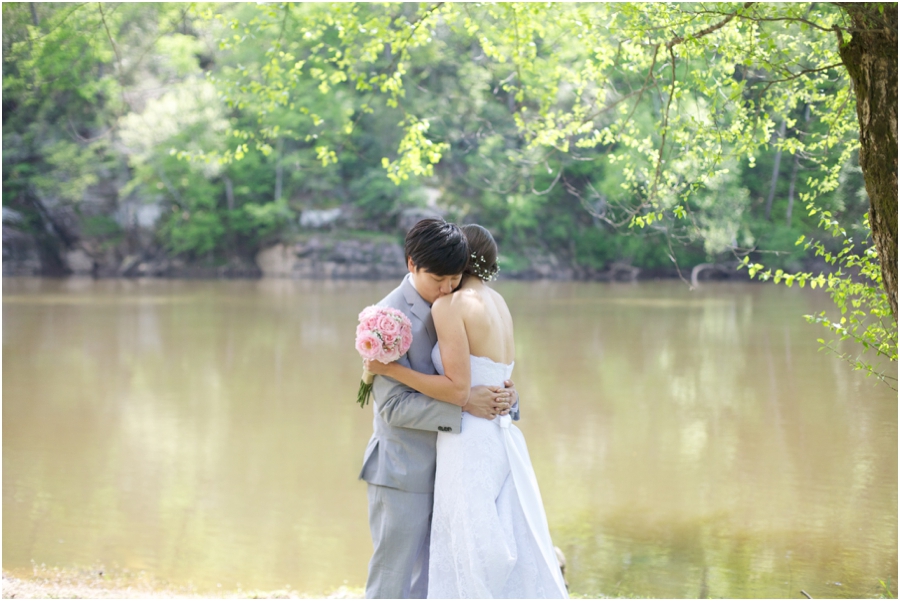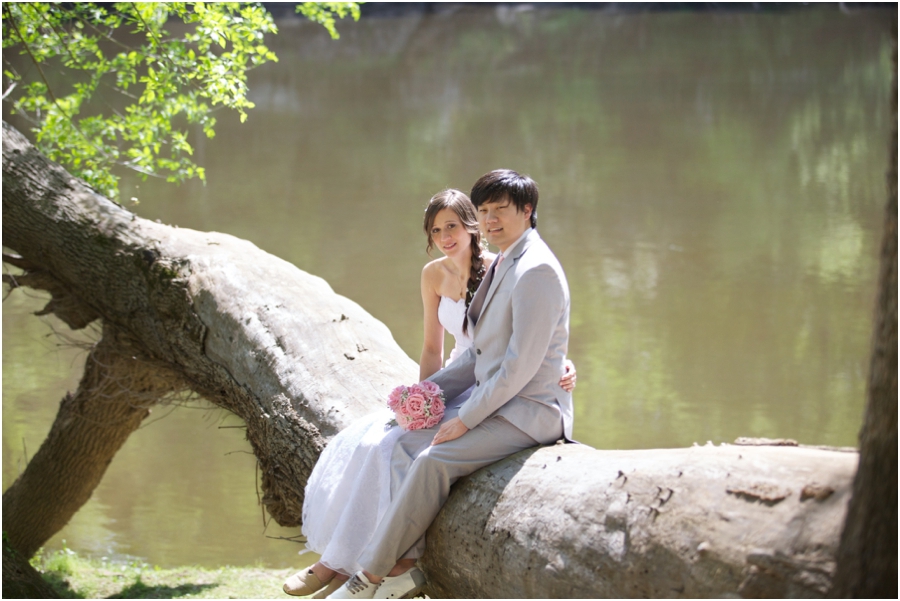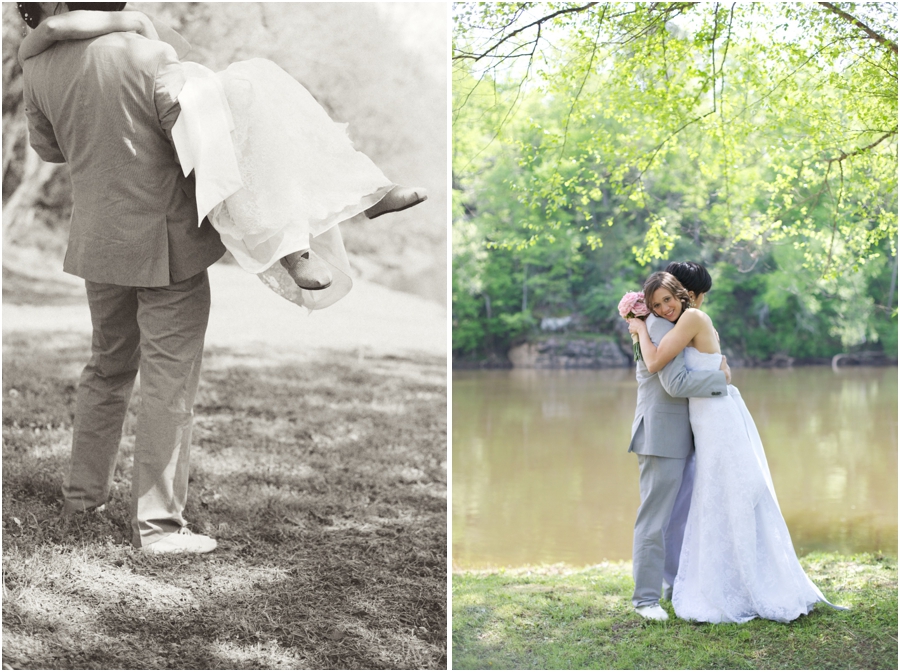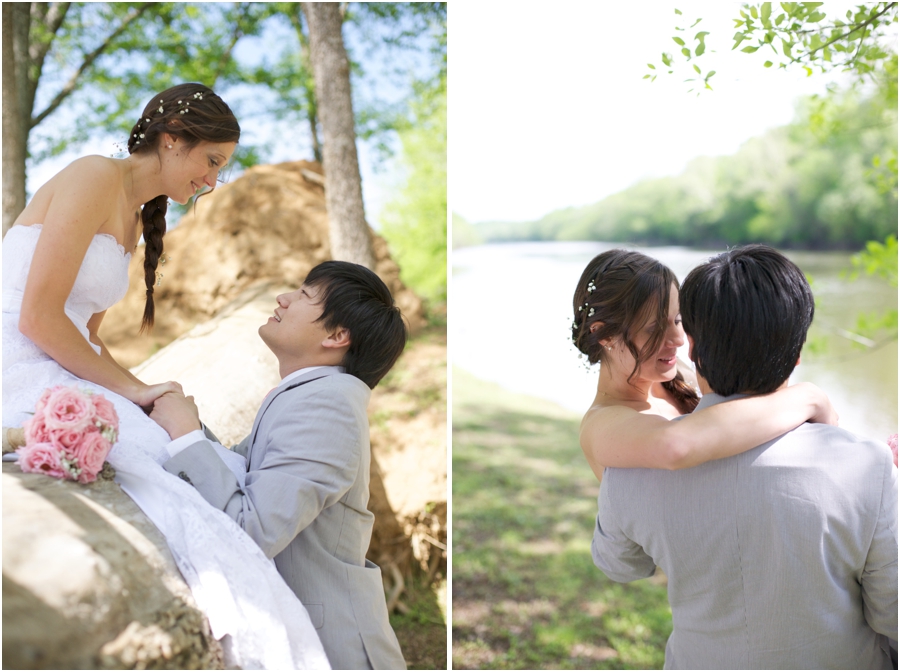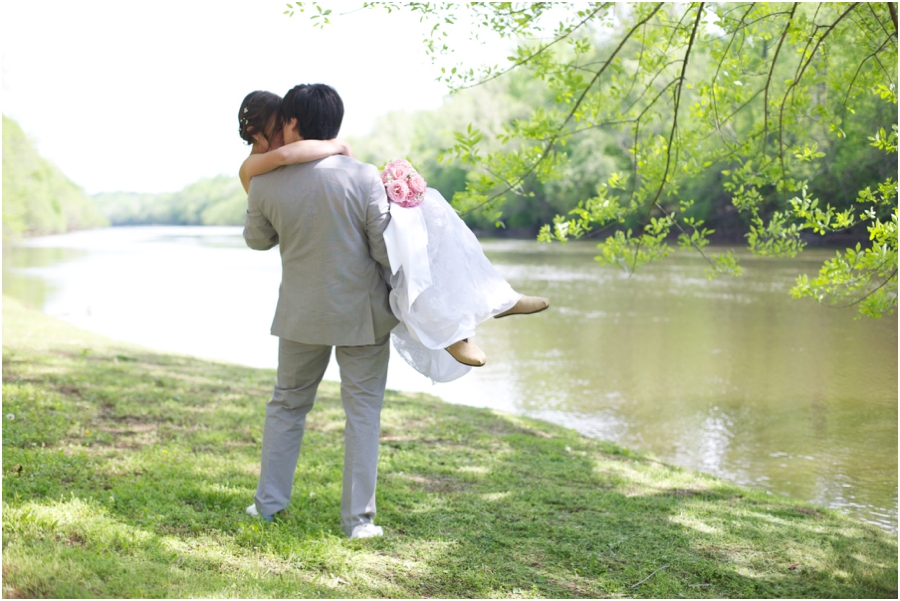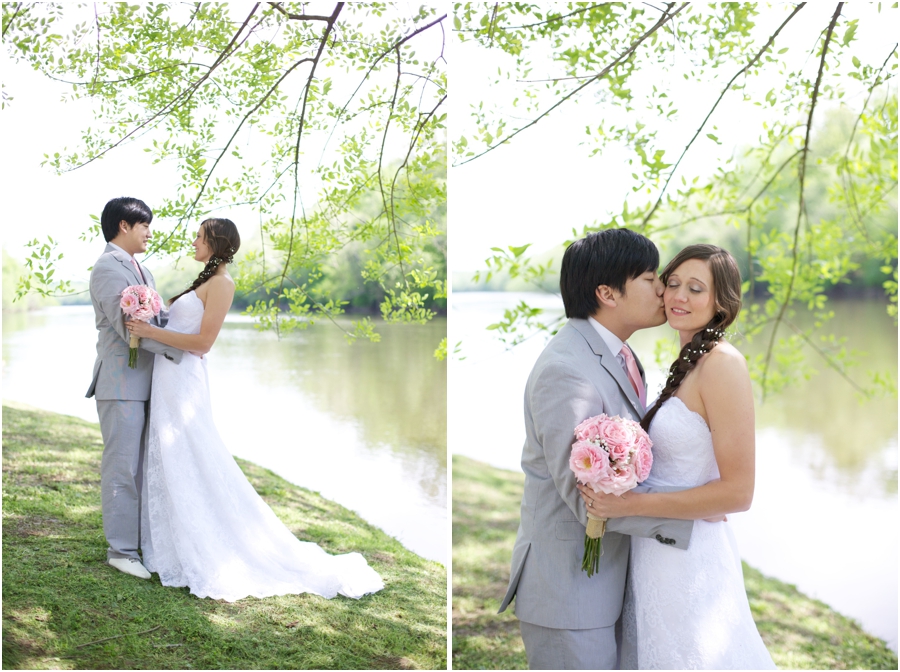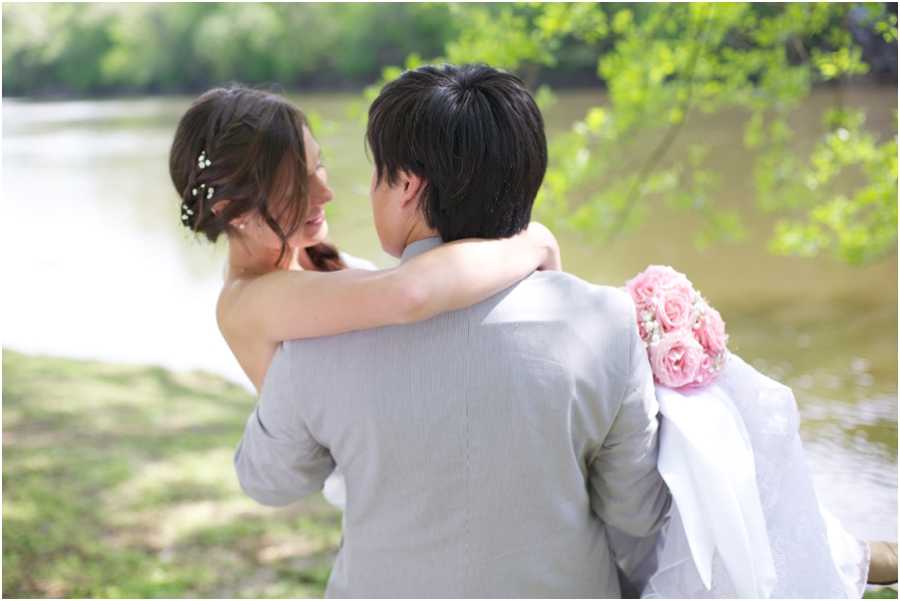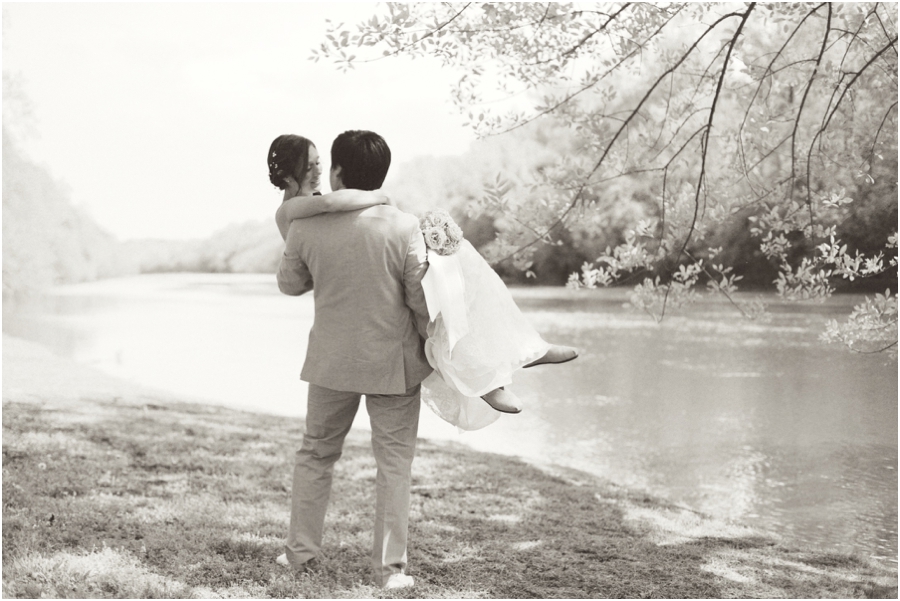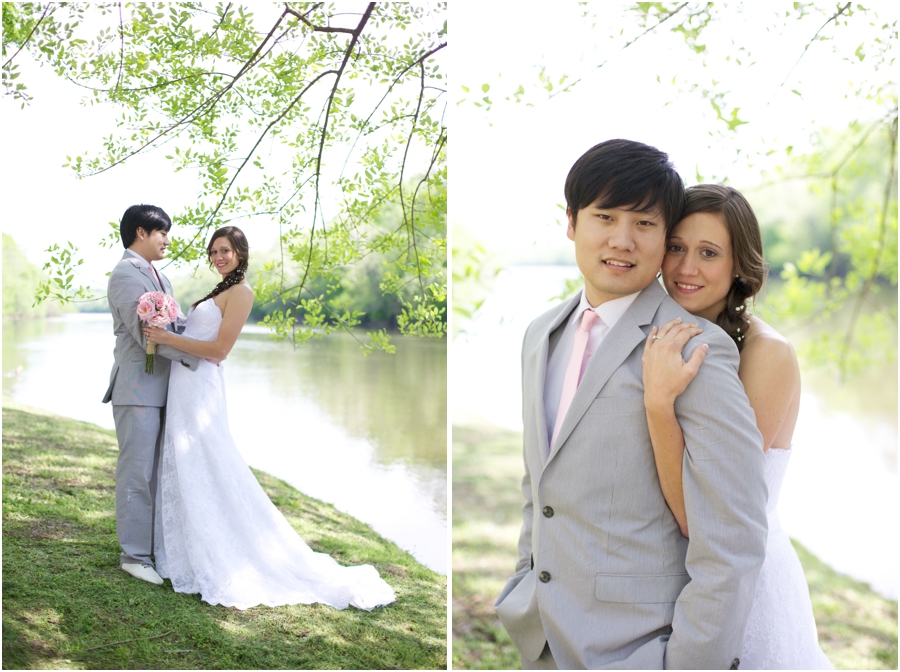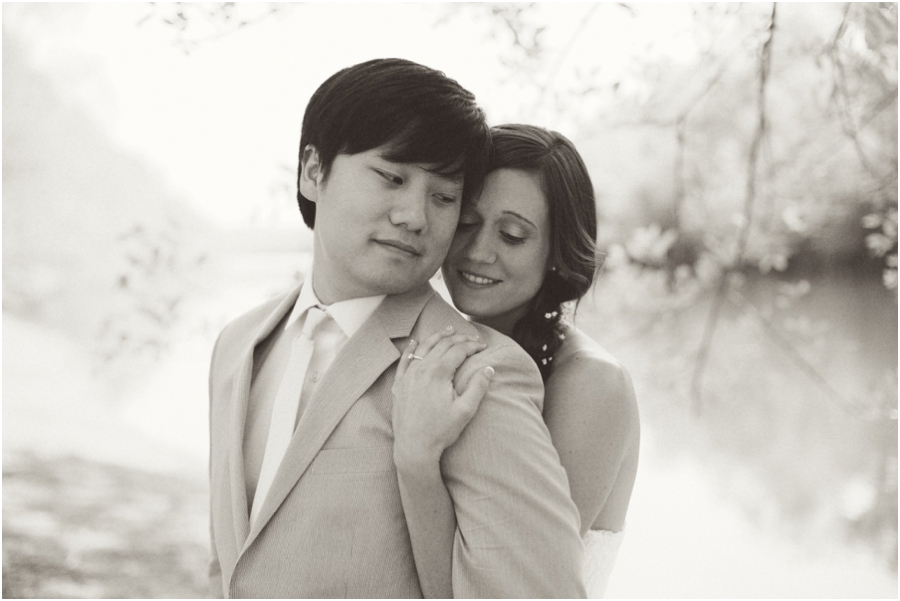 So lovely, you two!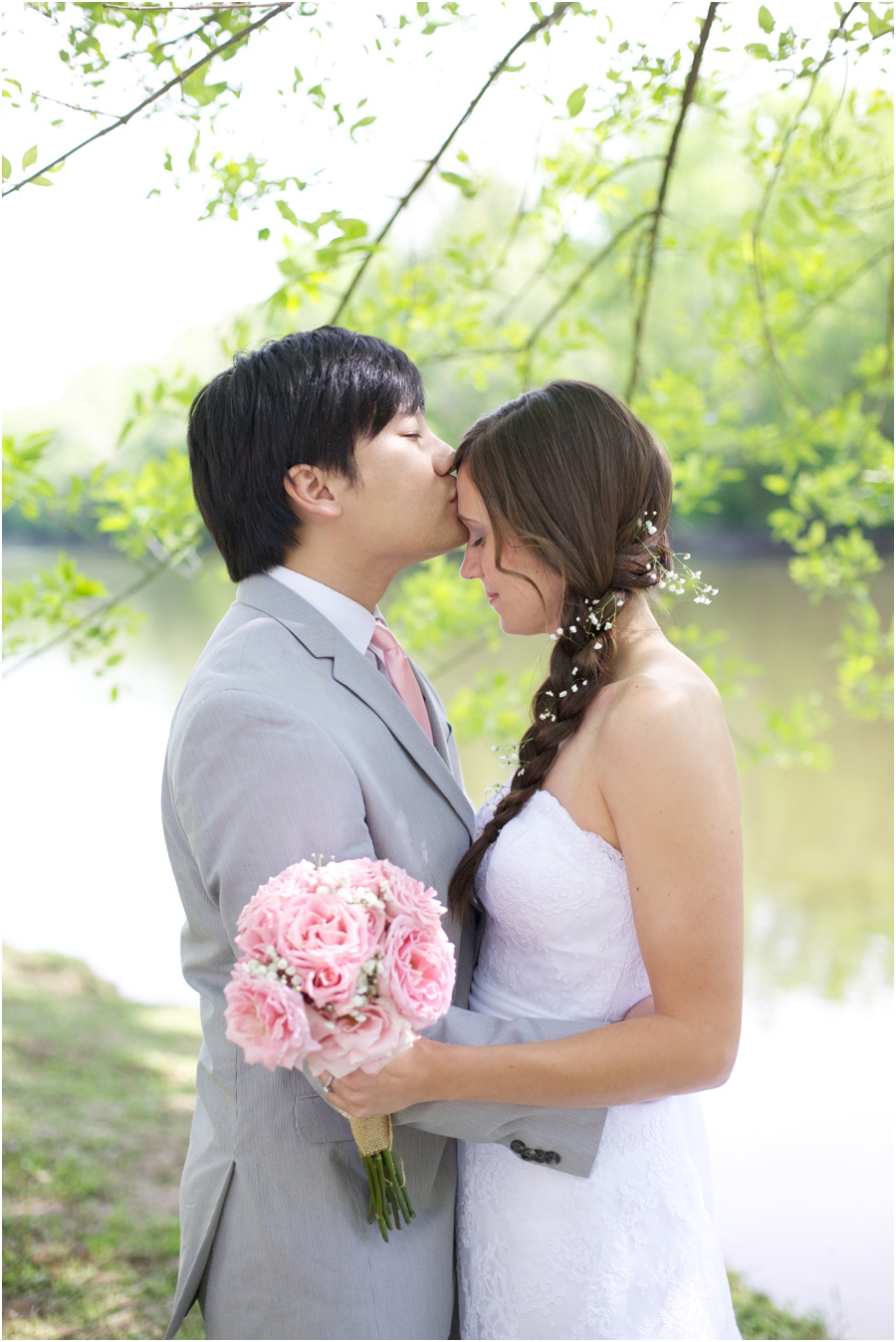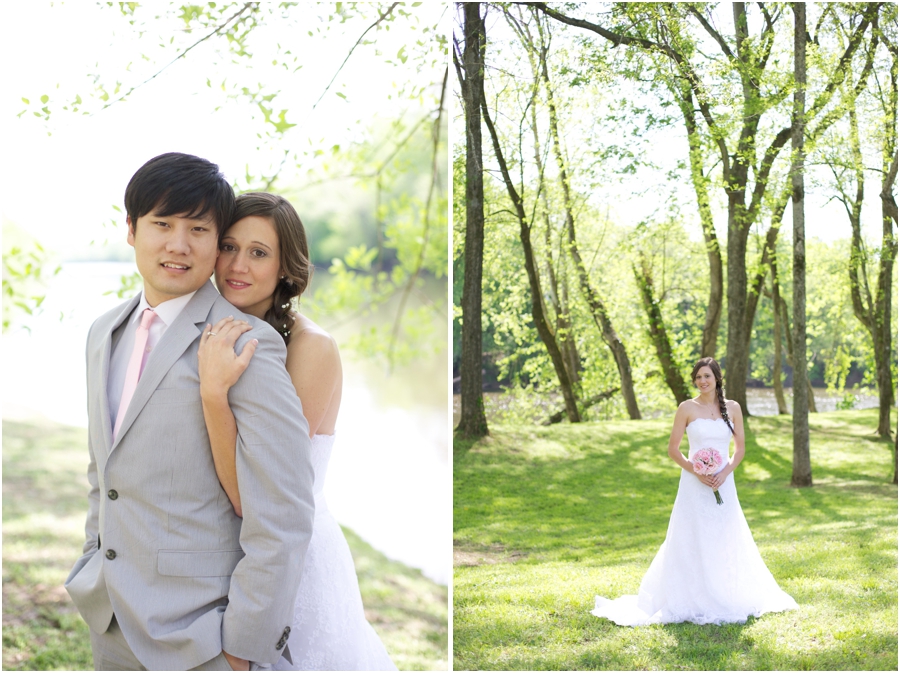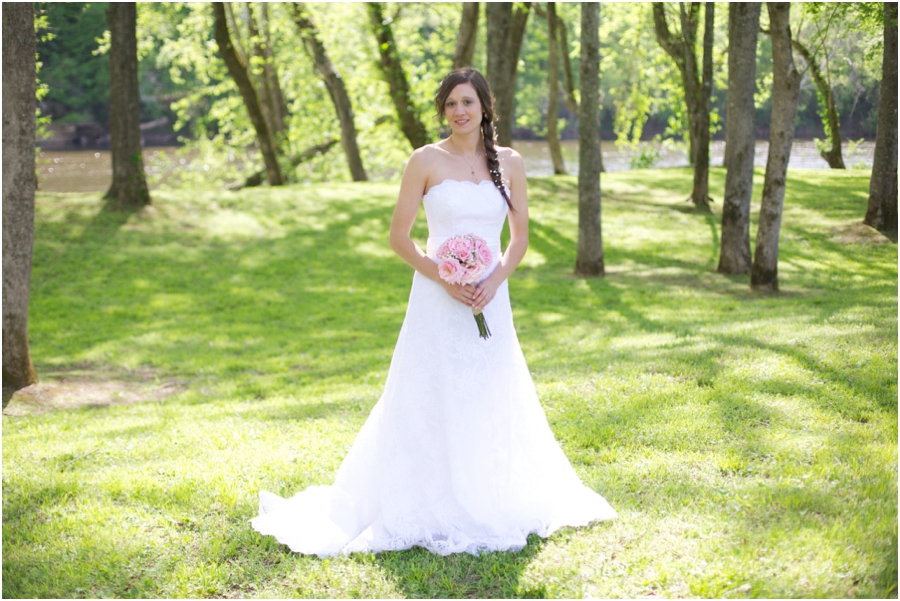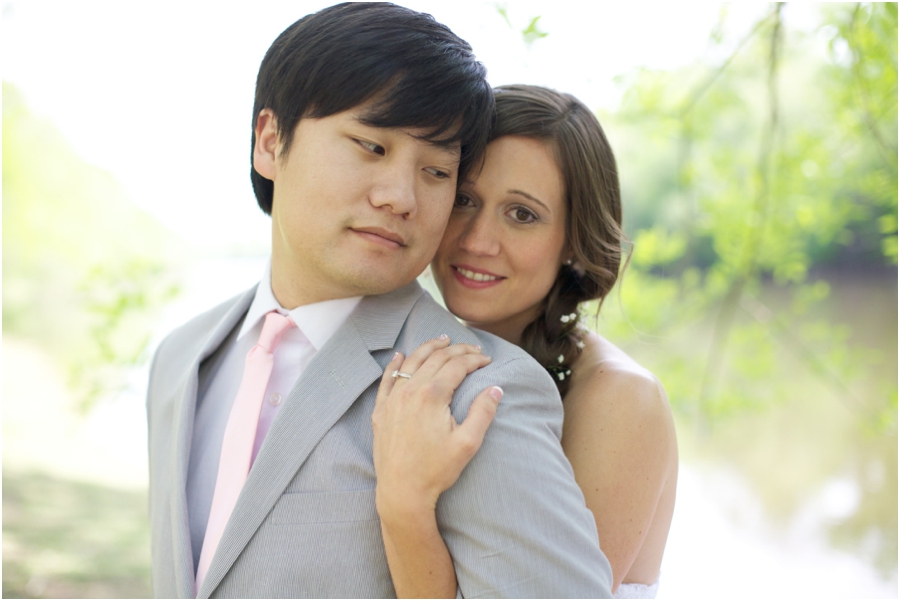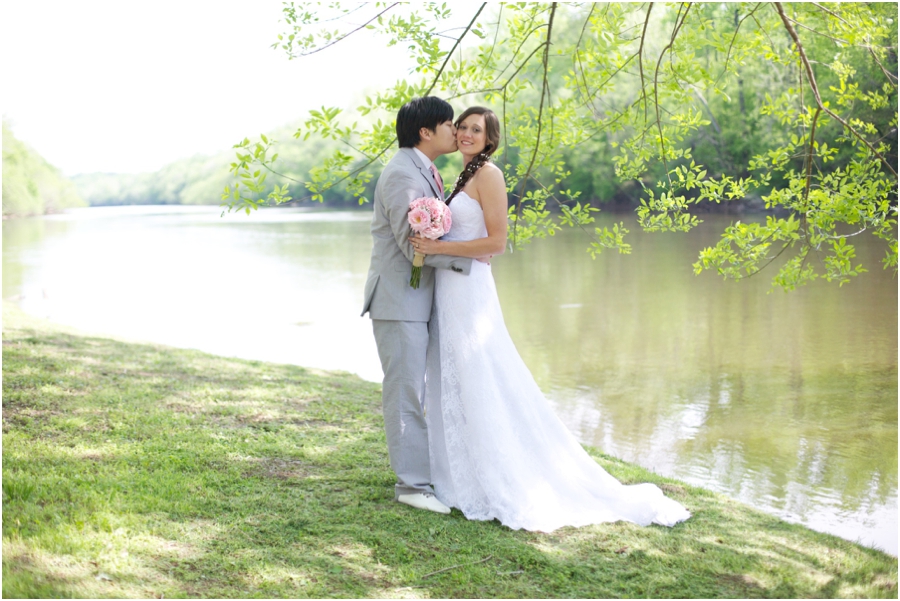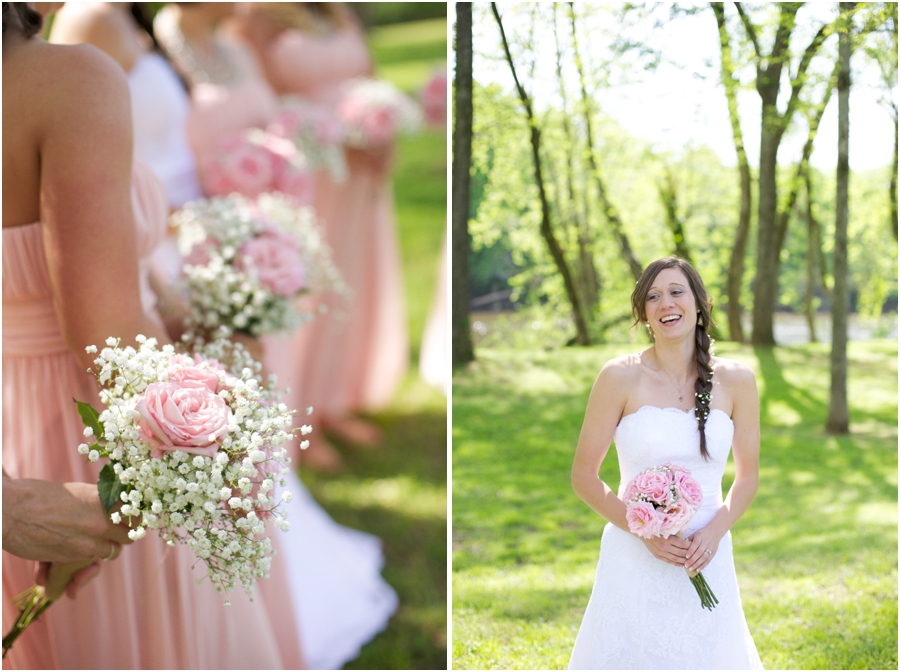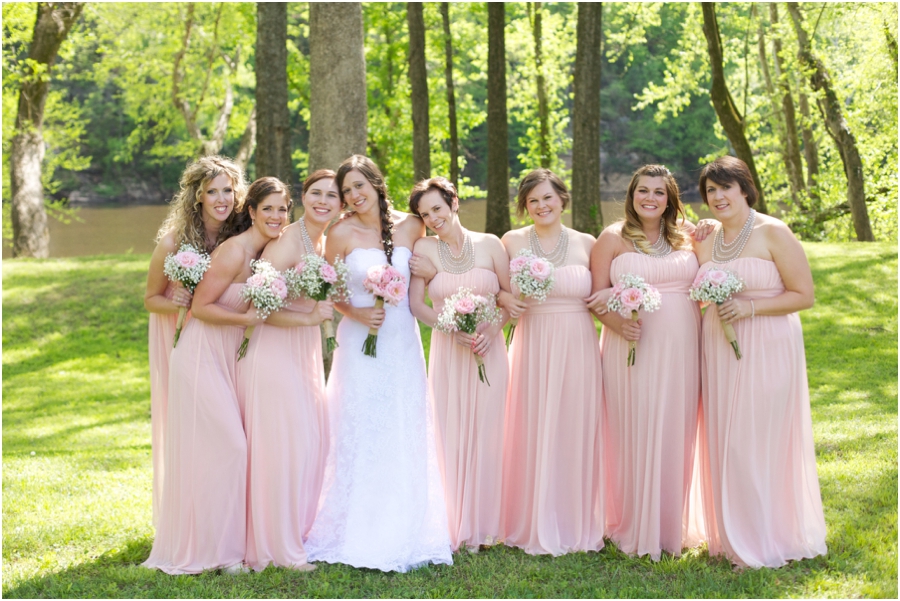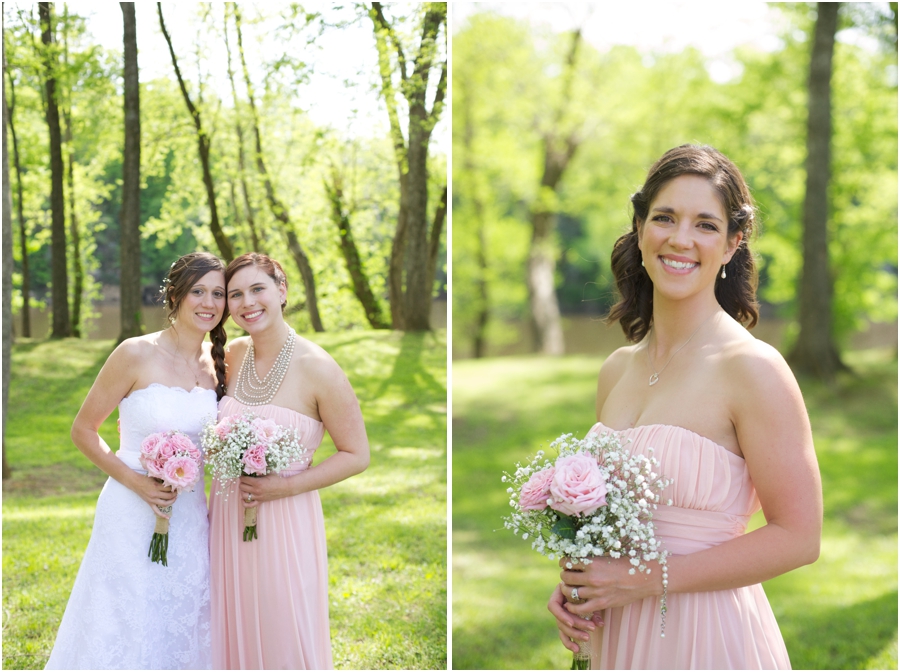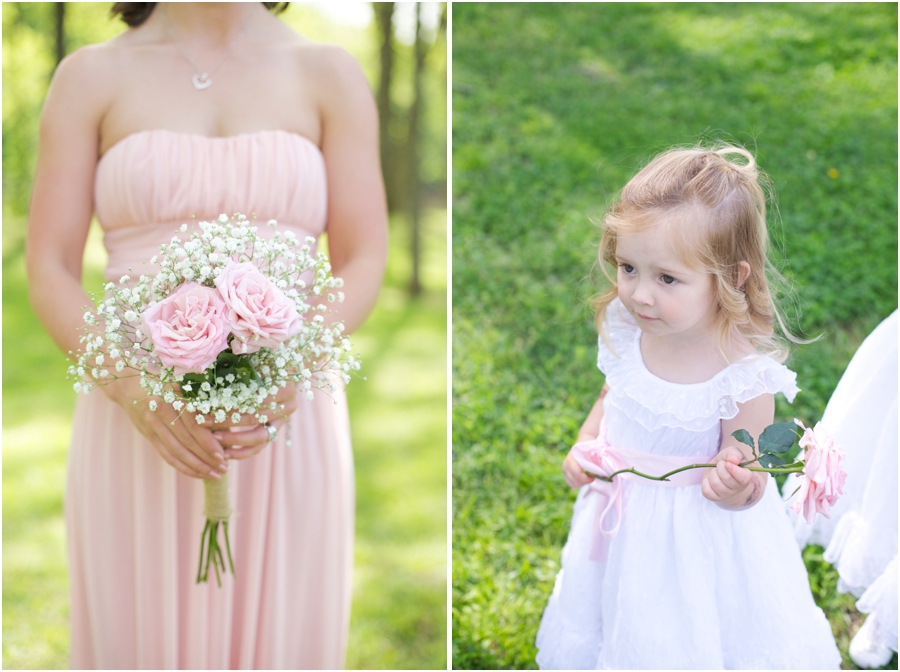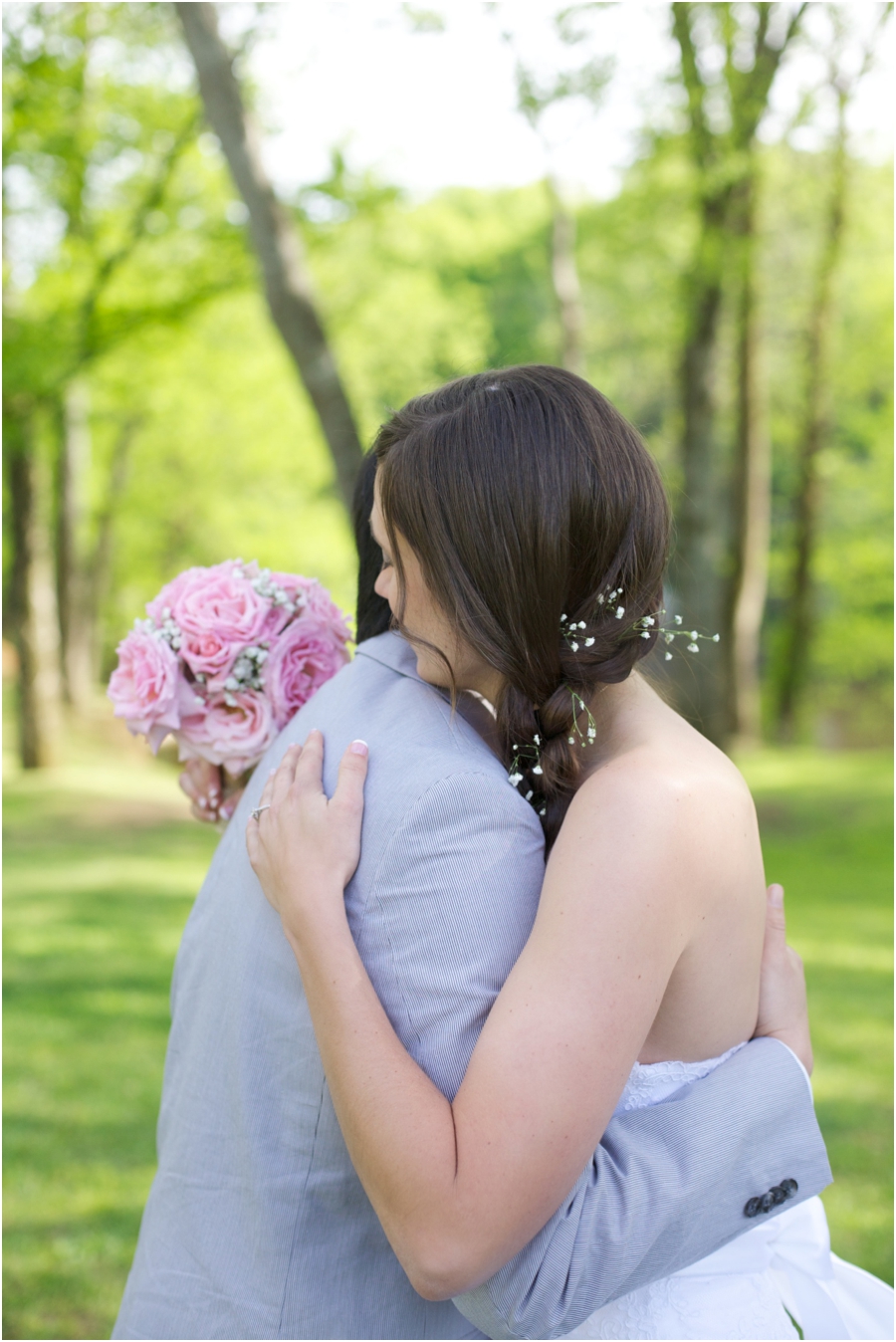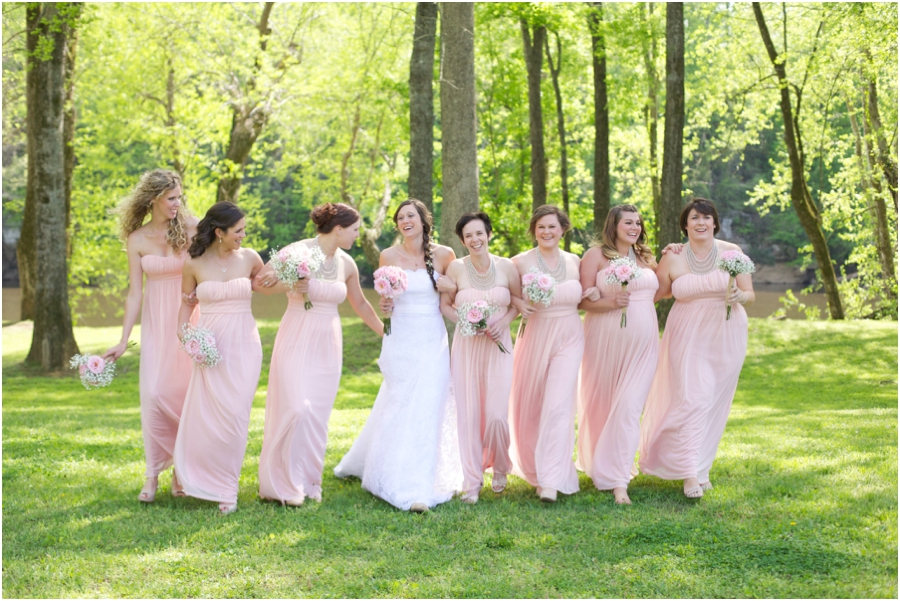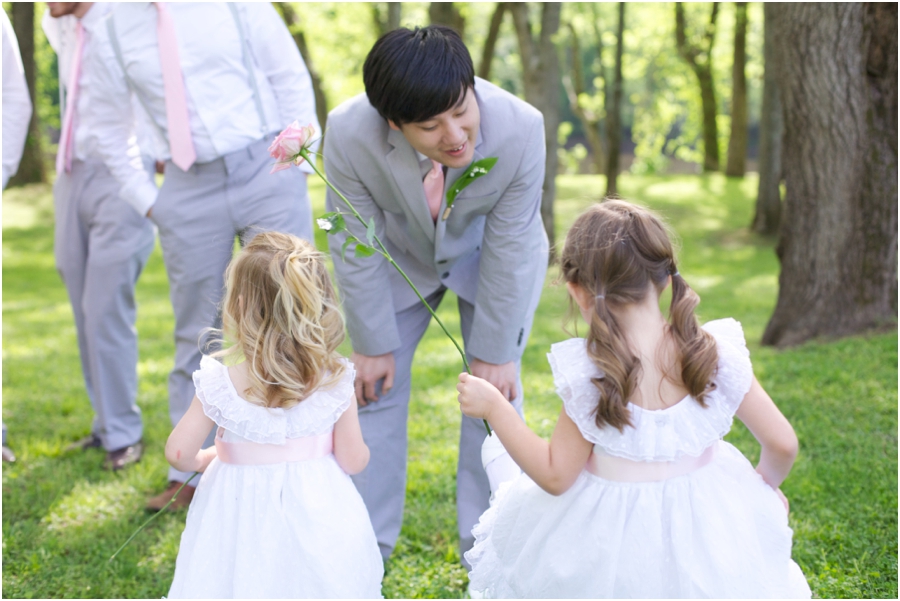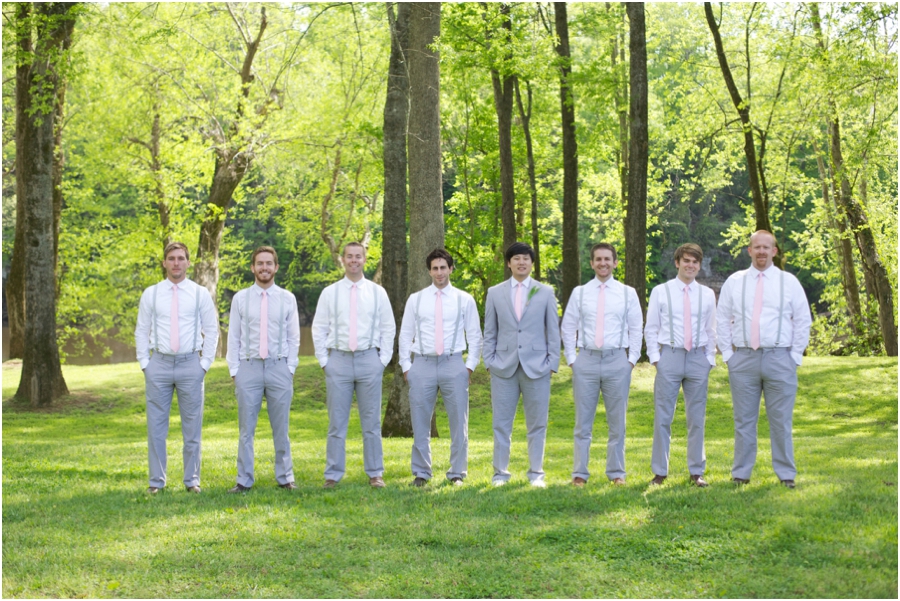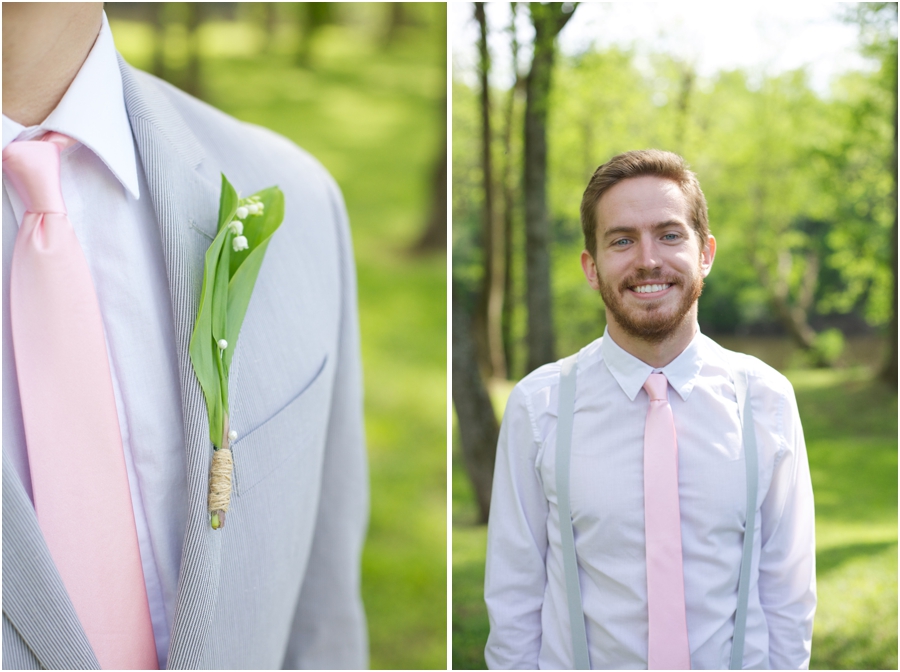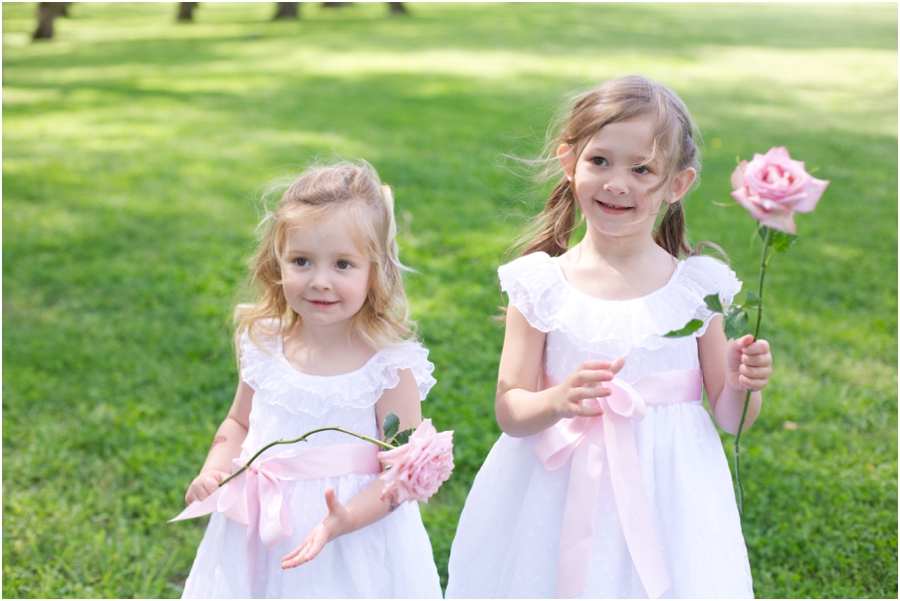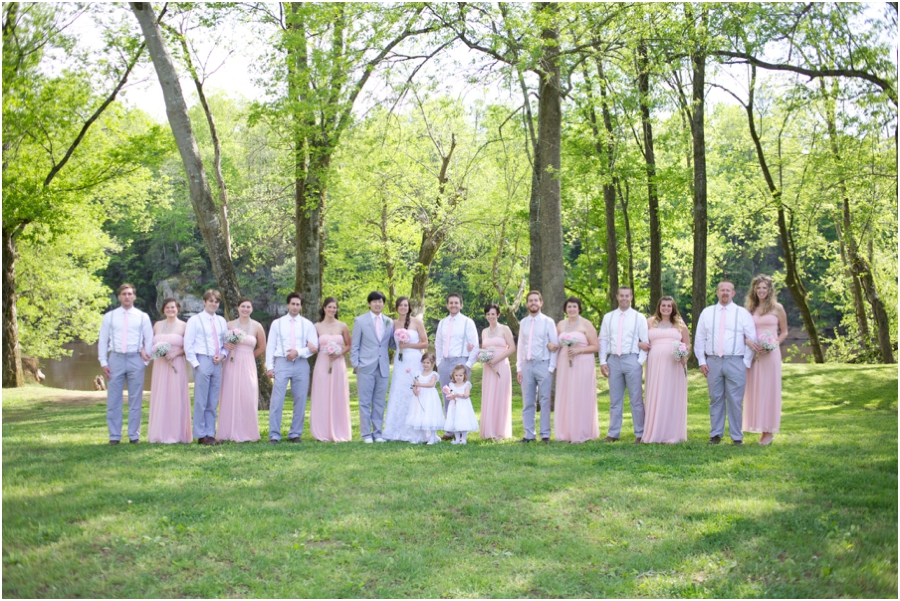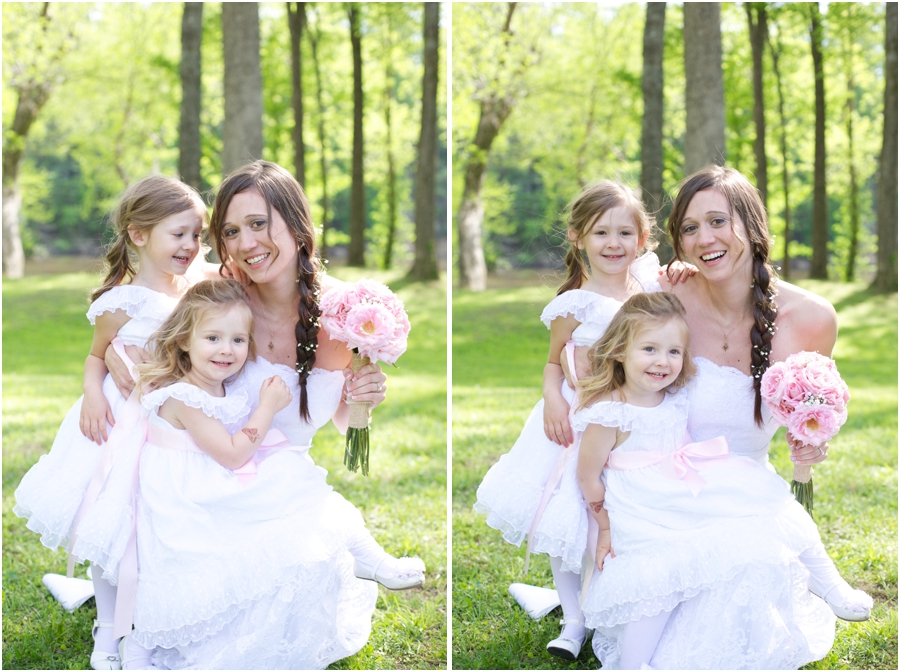 The cutest flowergirls ever!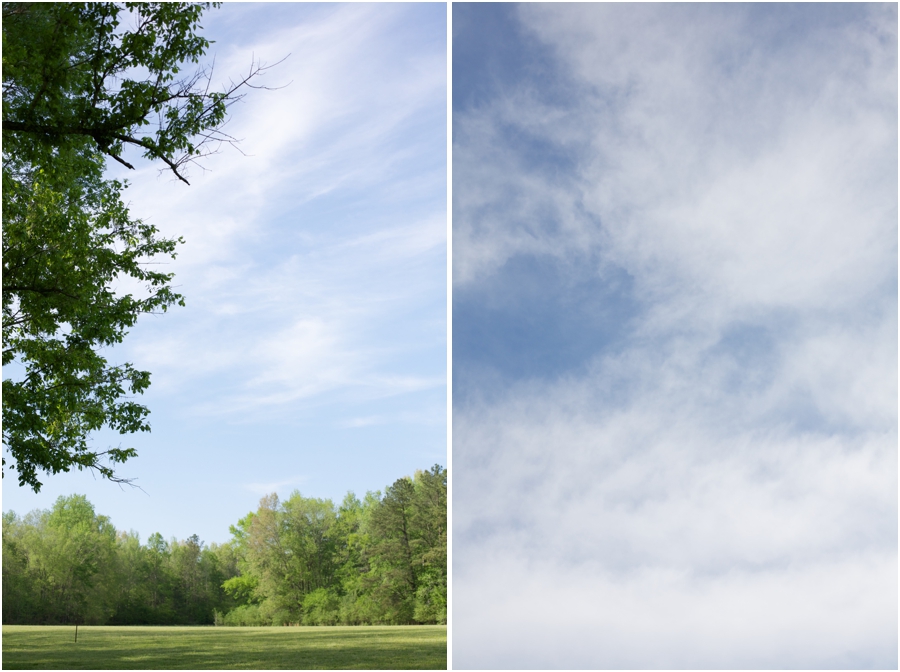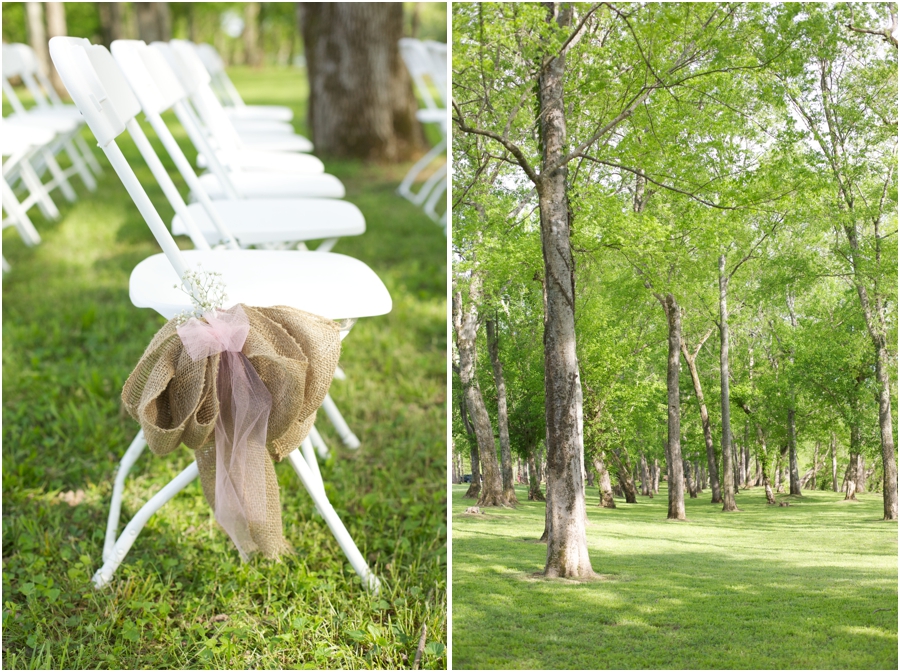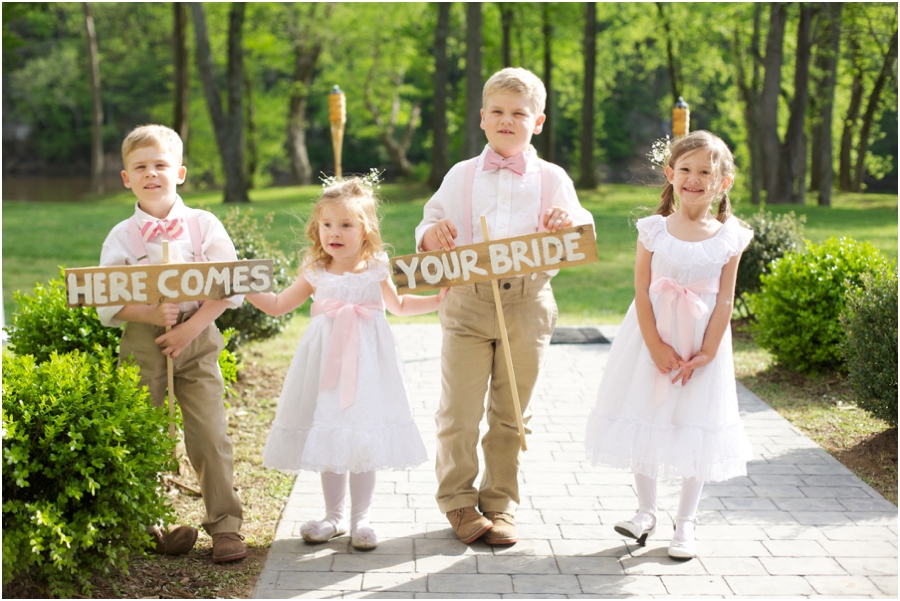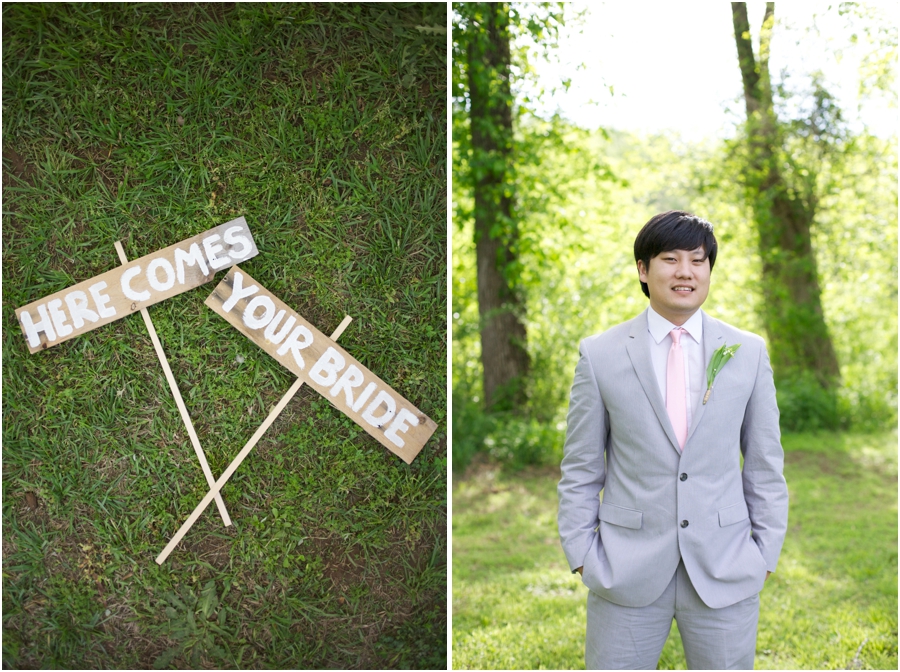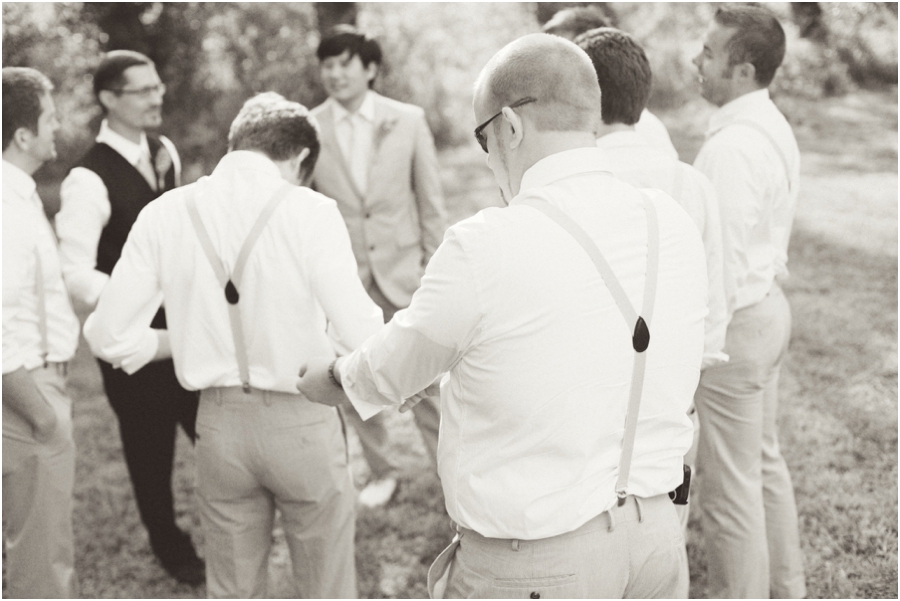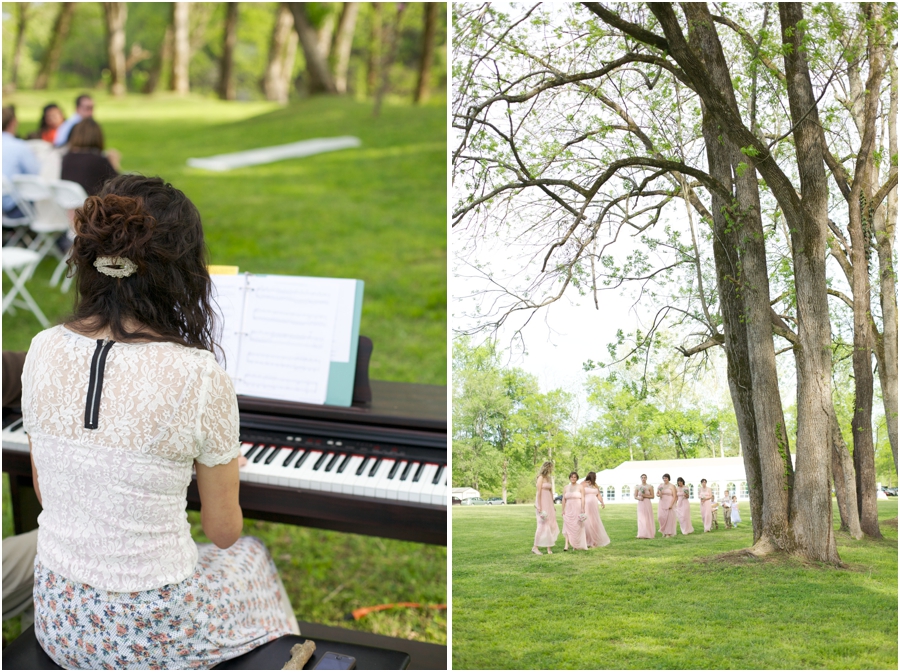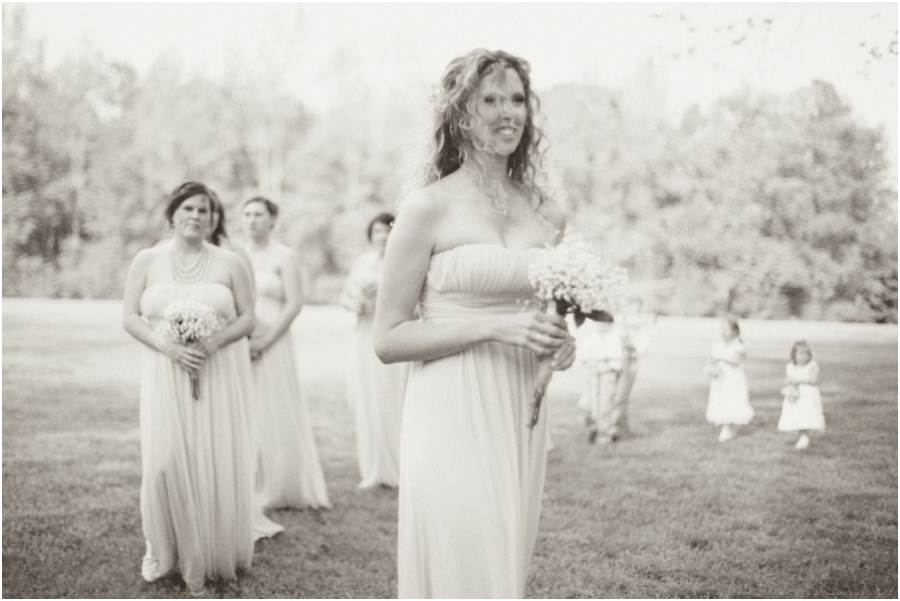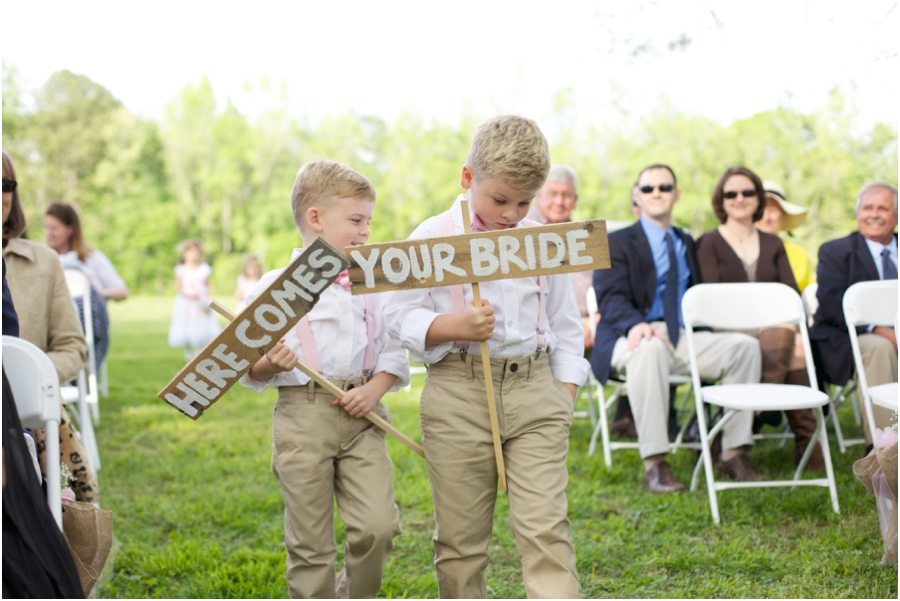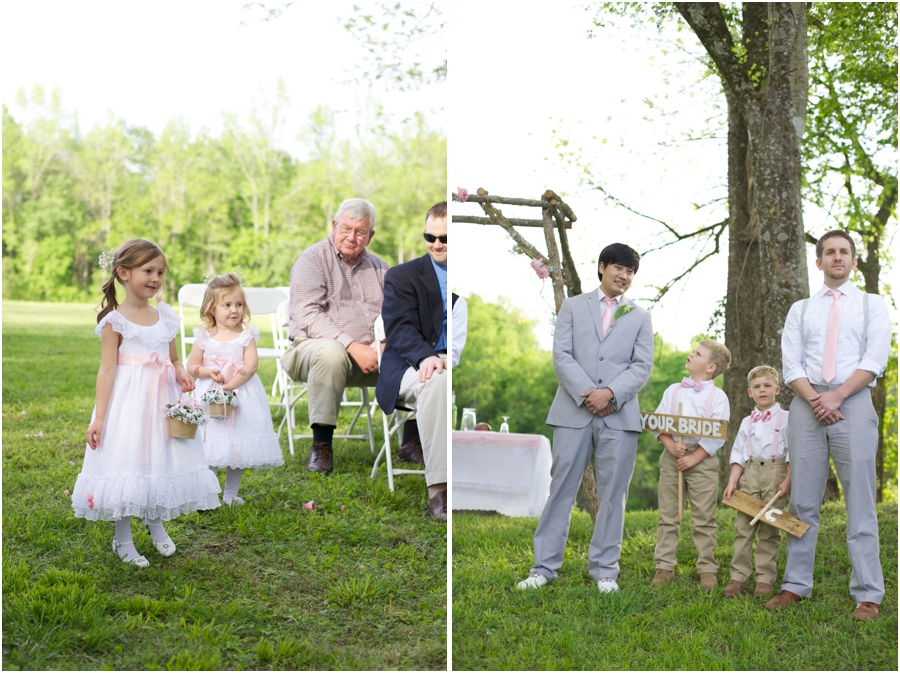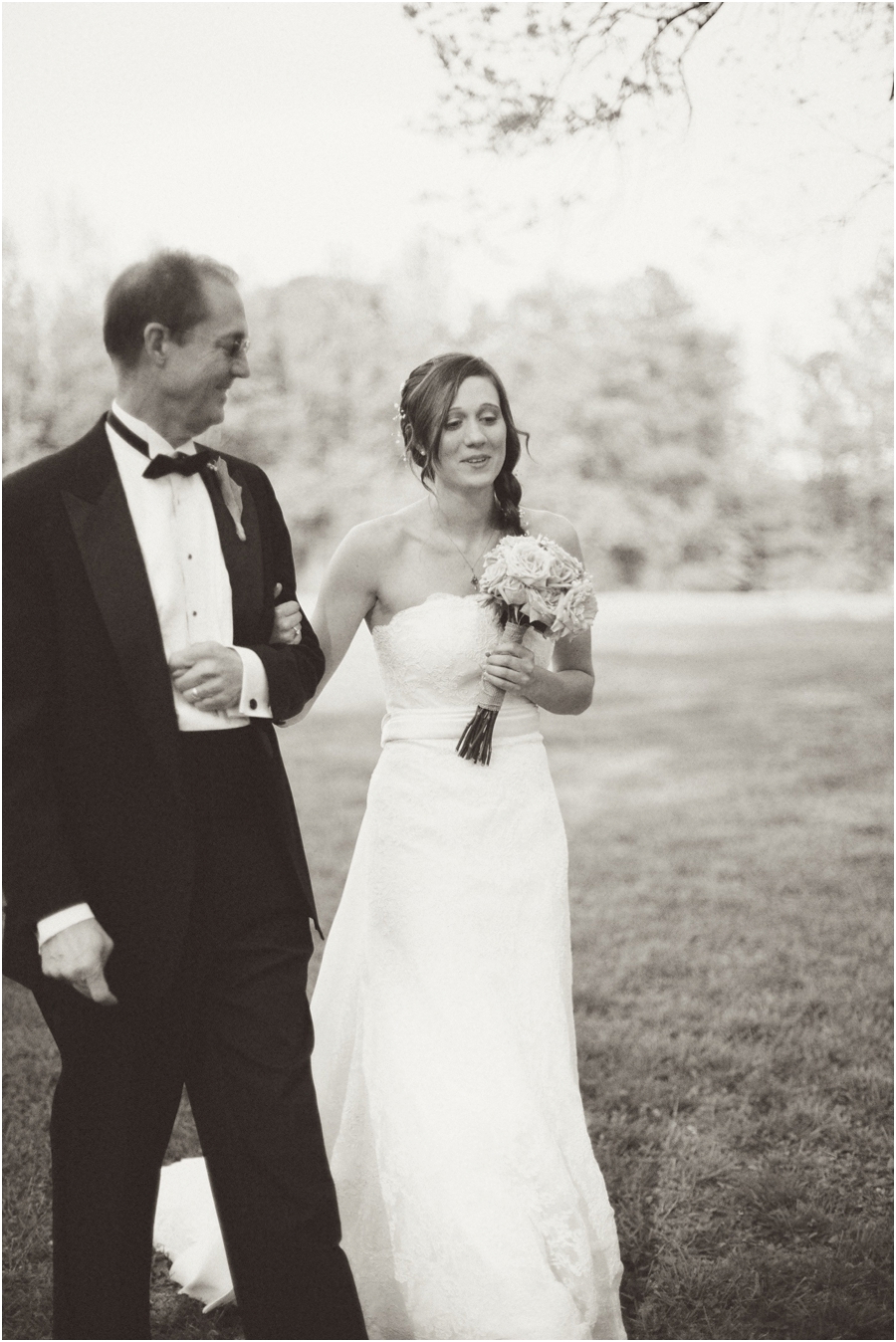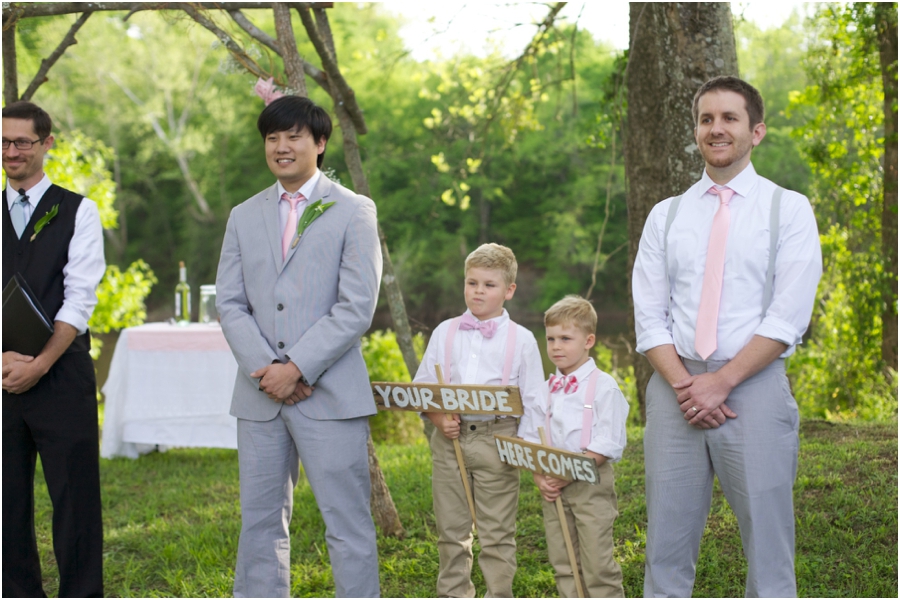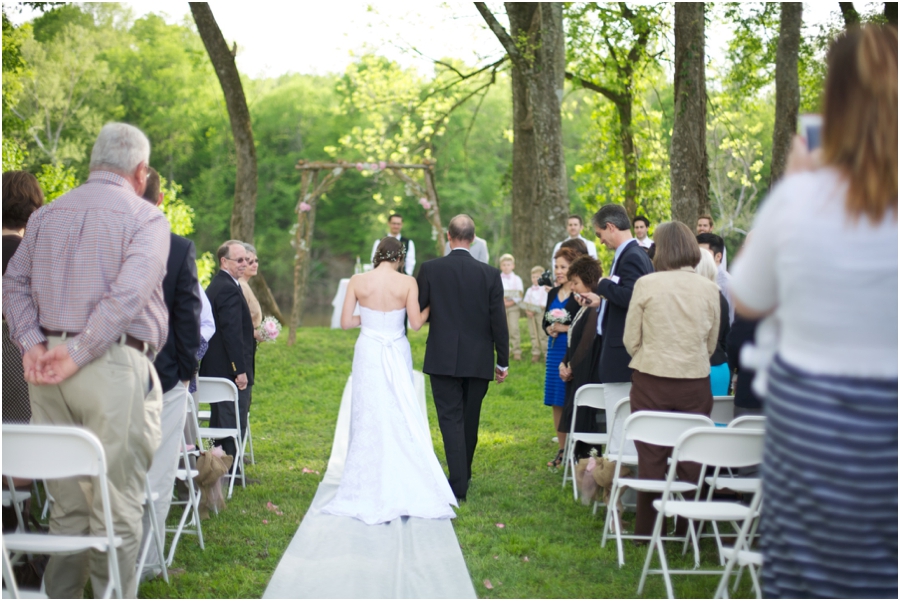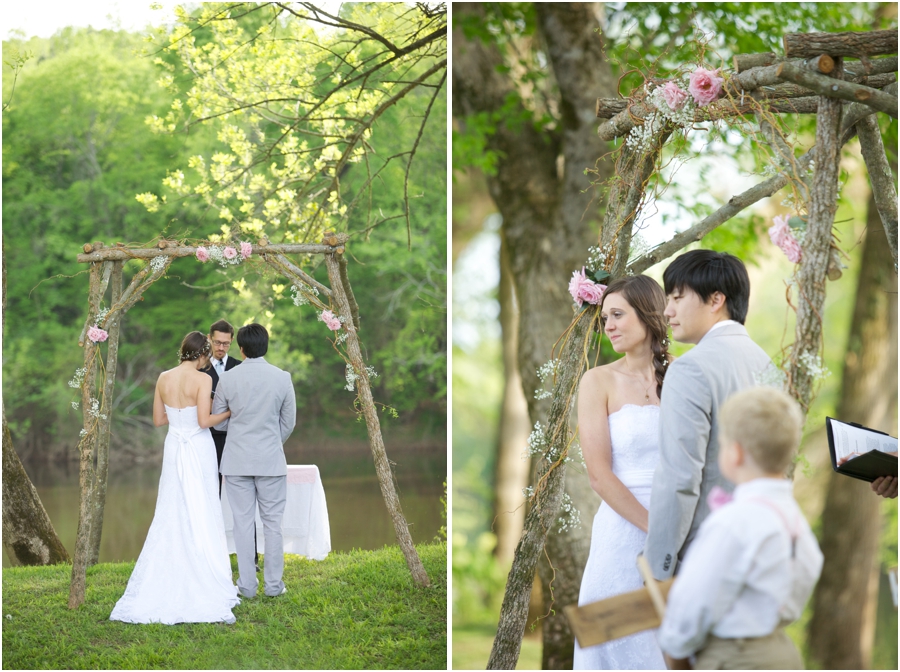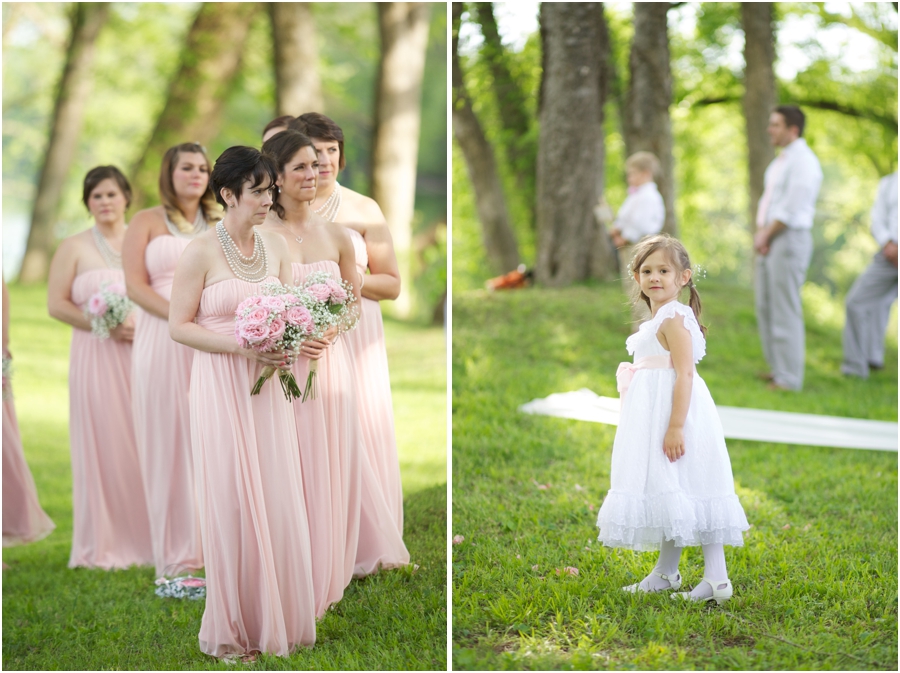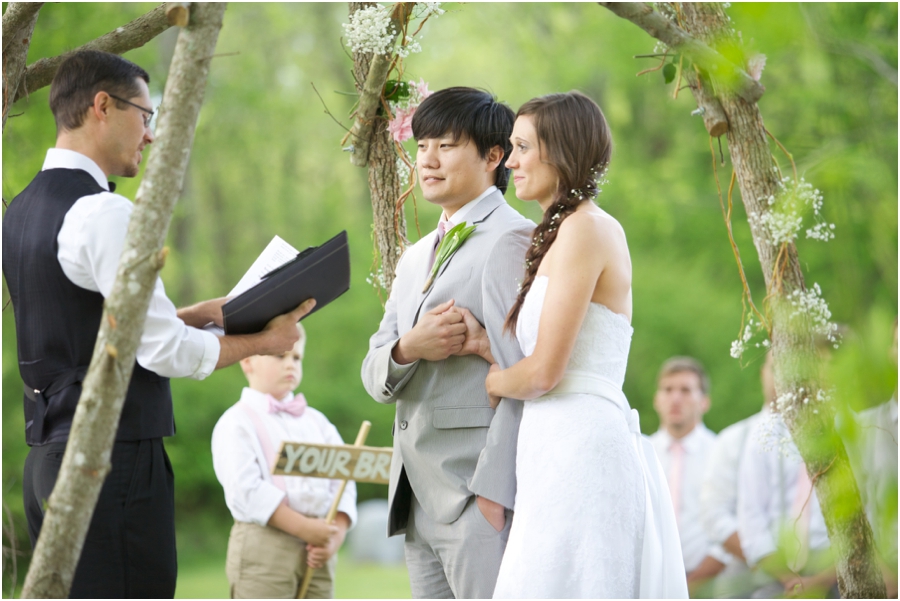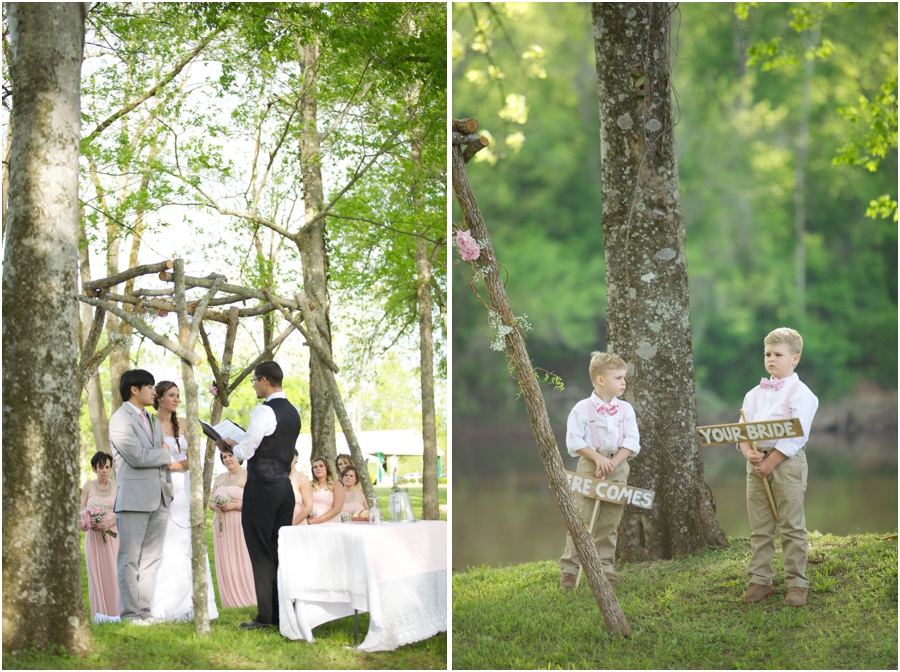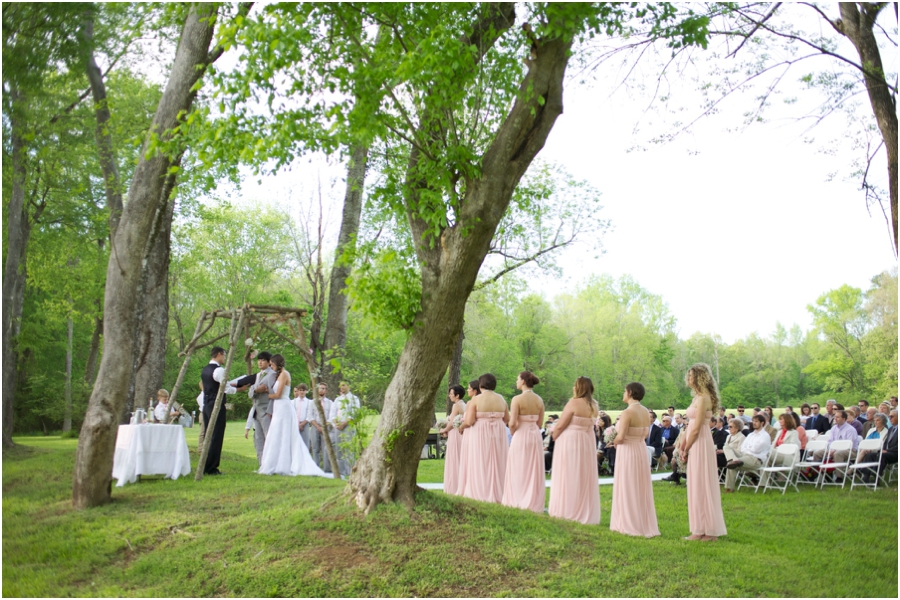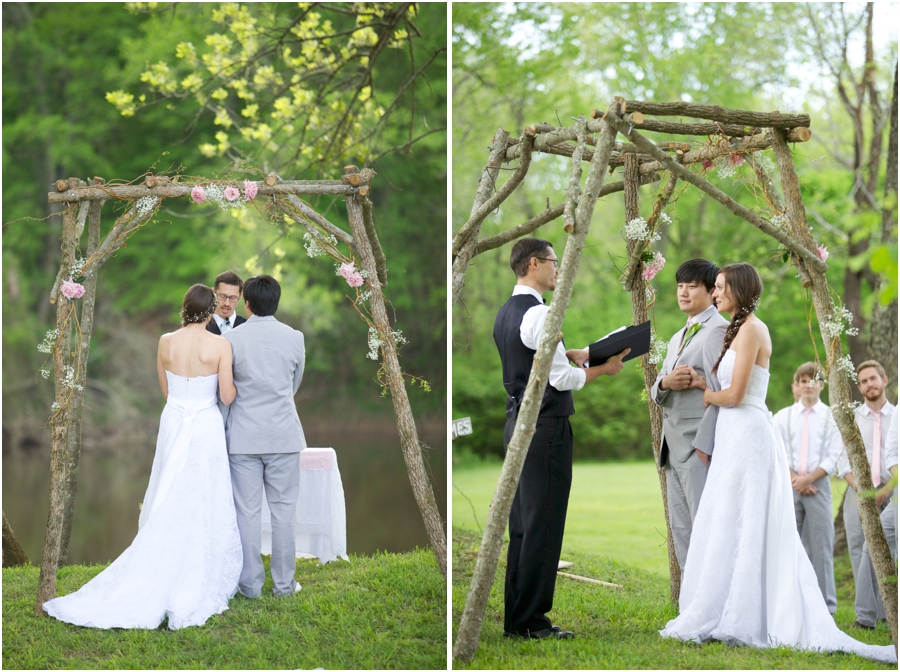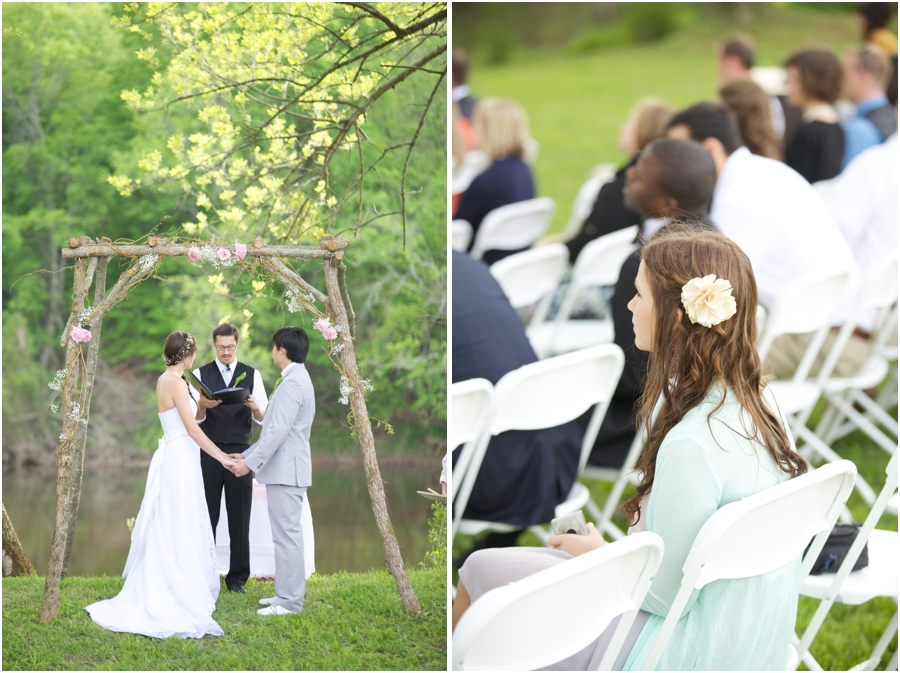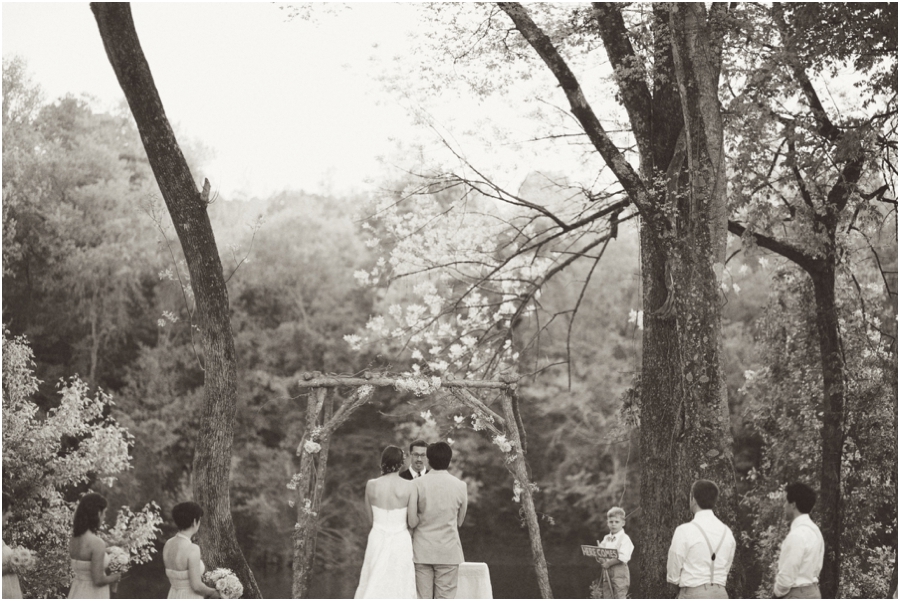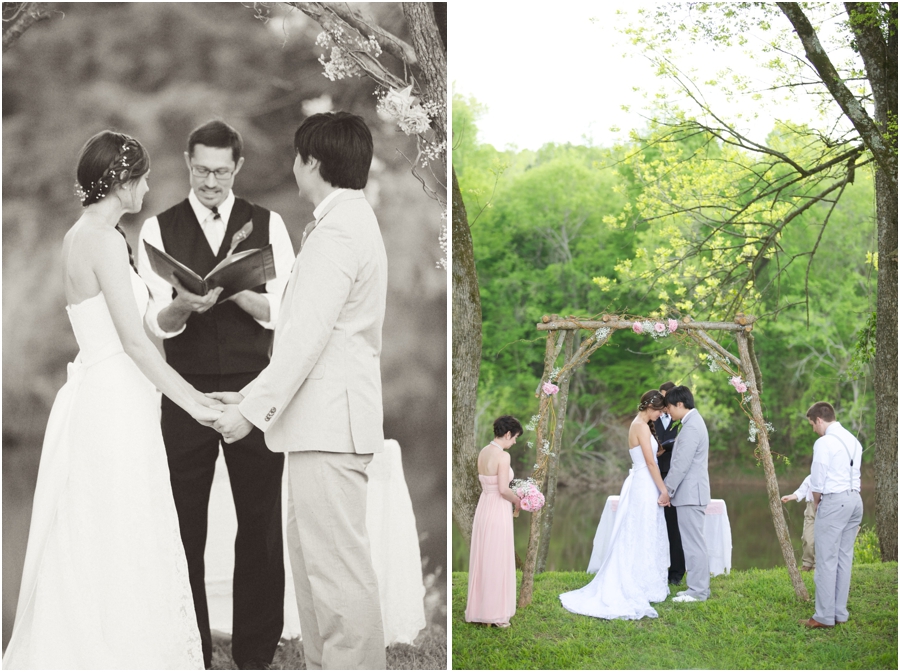 David and Ginny's heartfelt ceremony included communion for the two of them.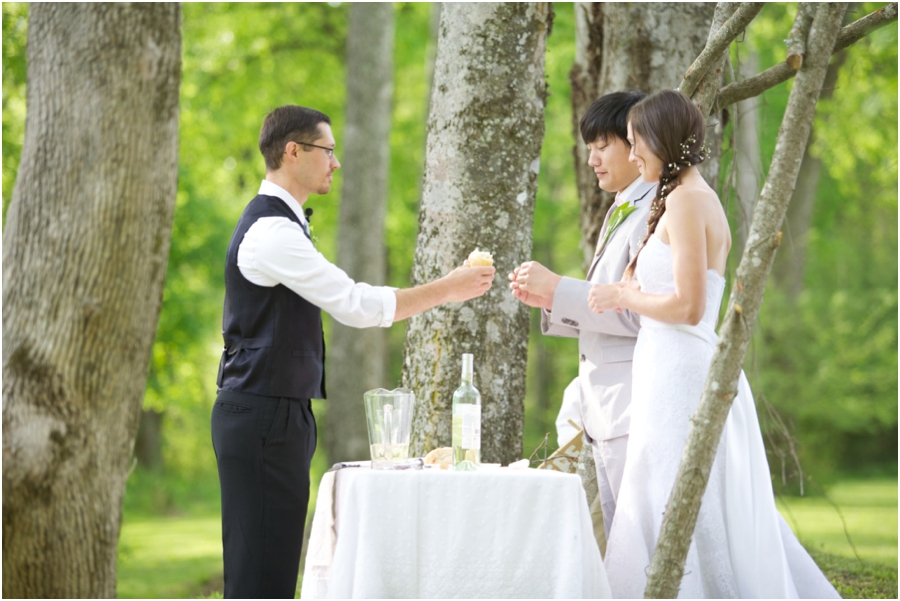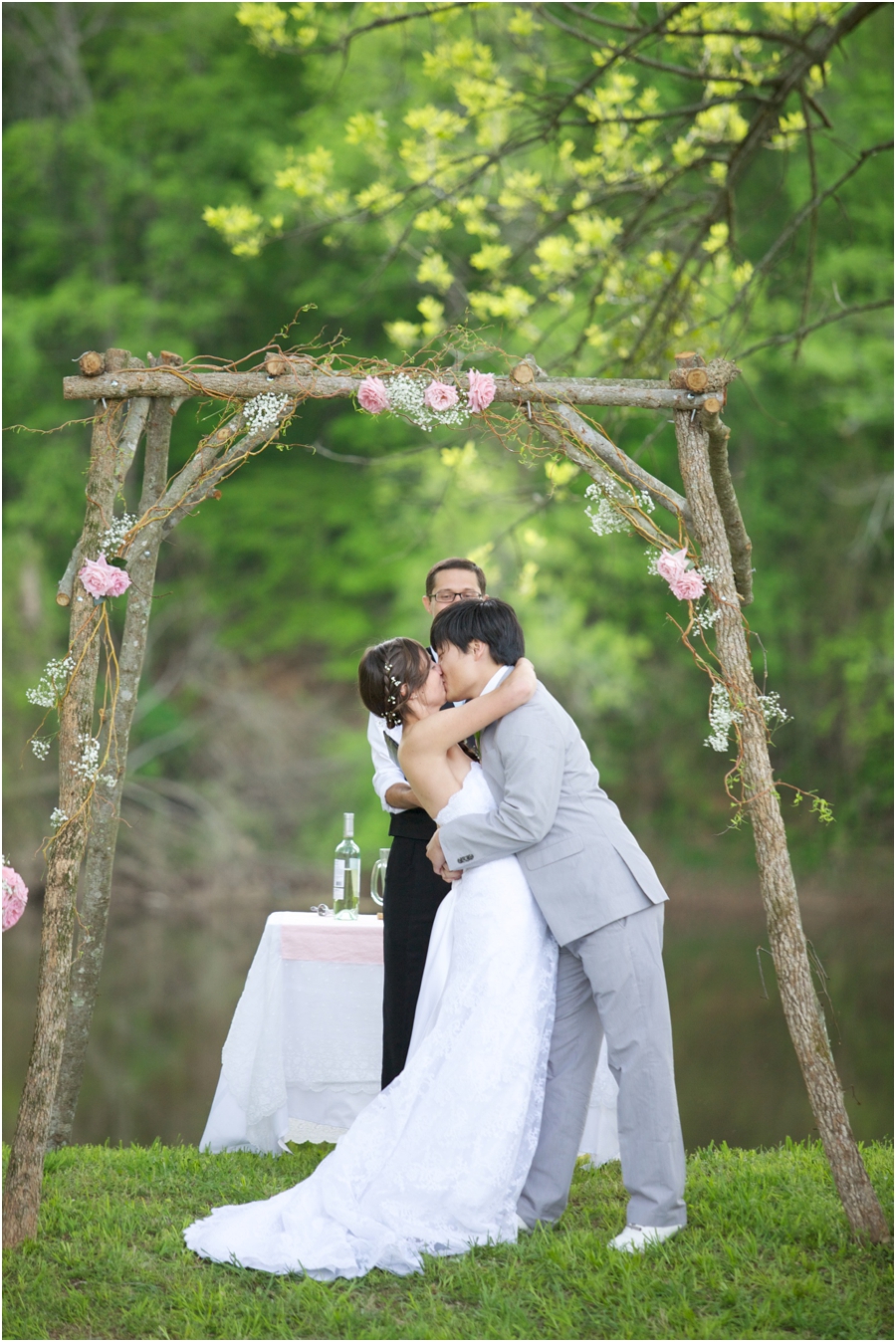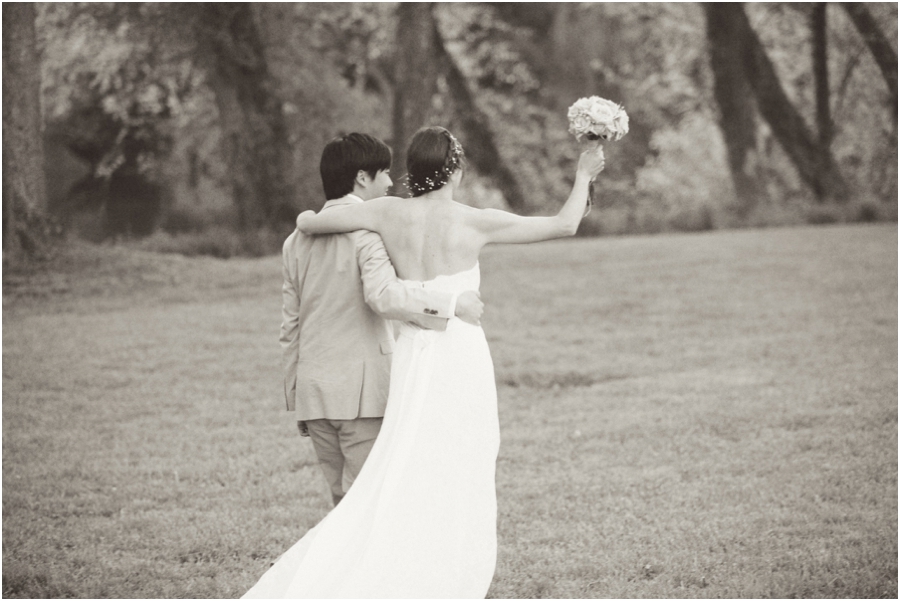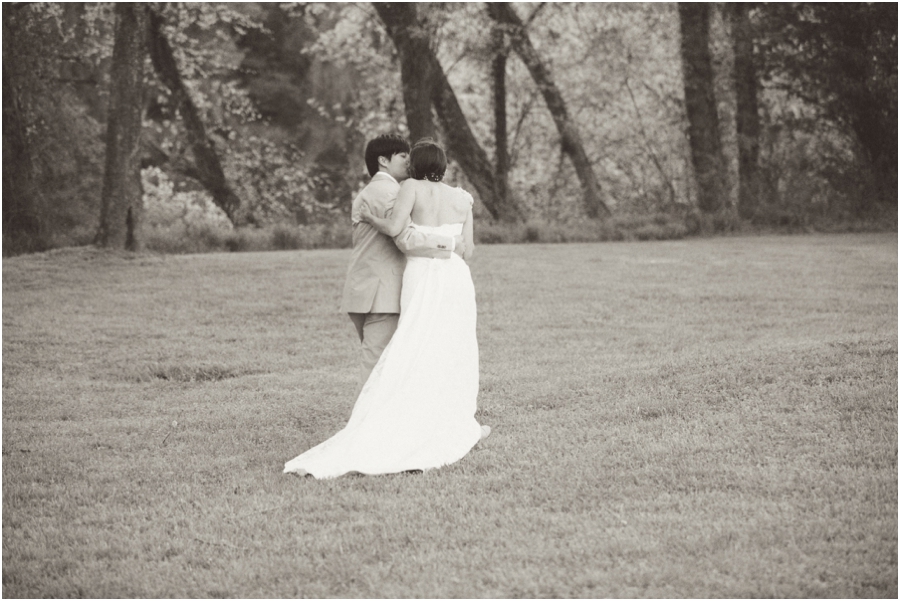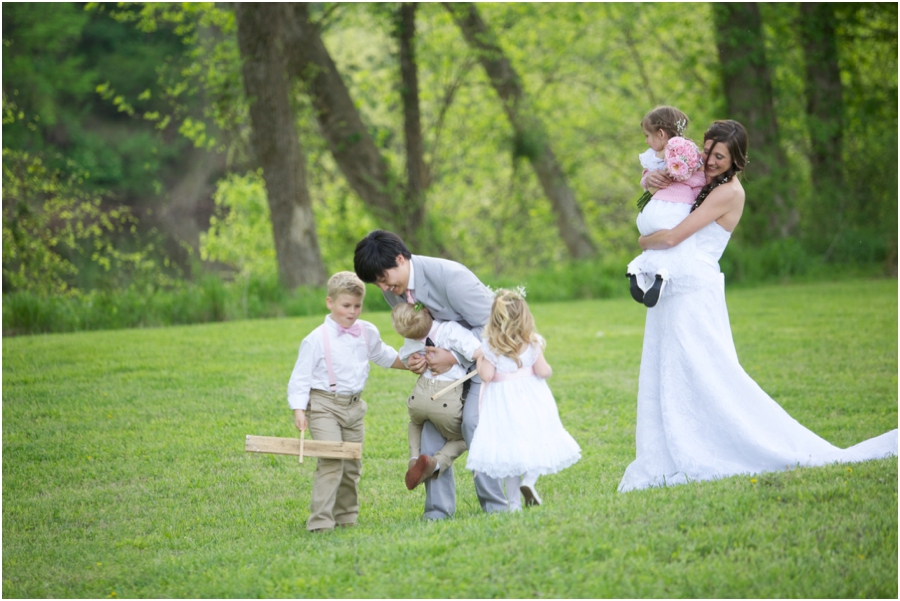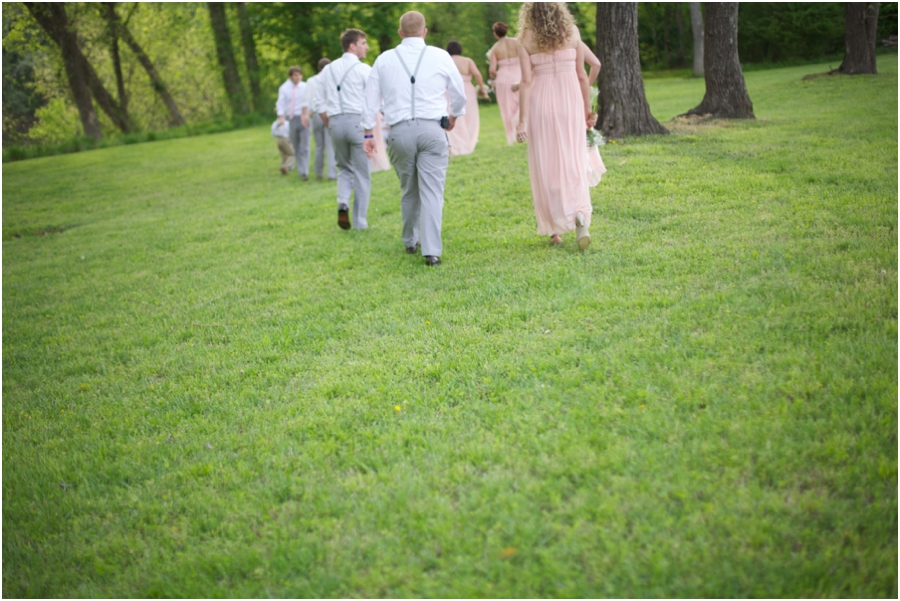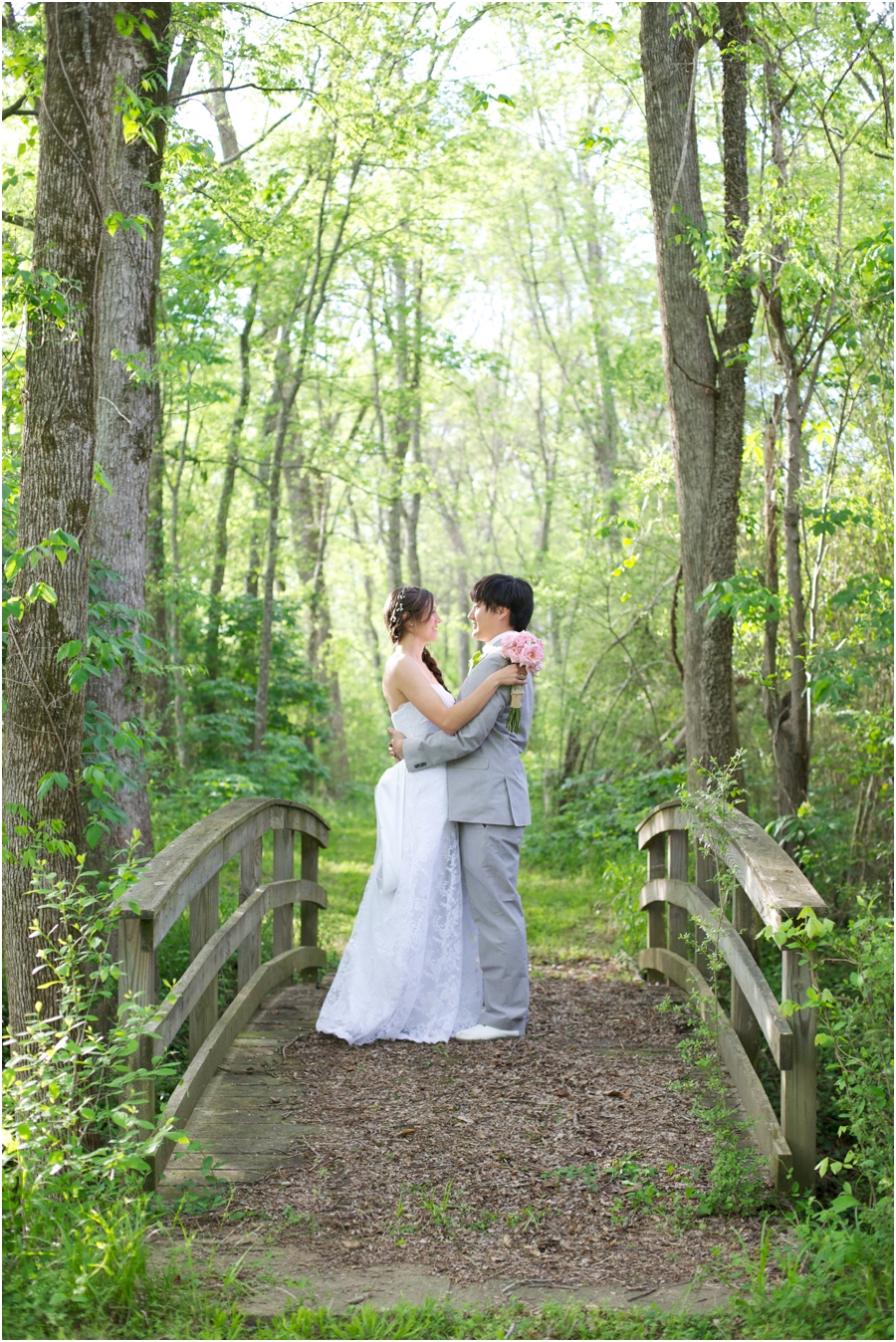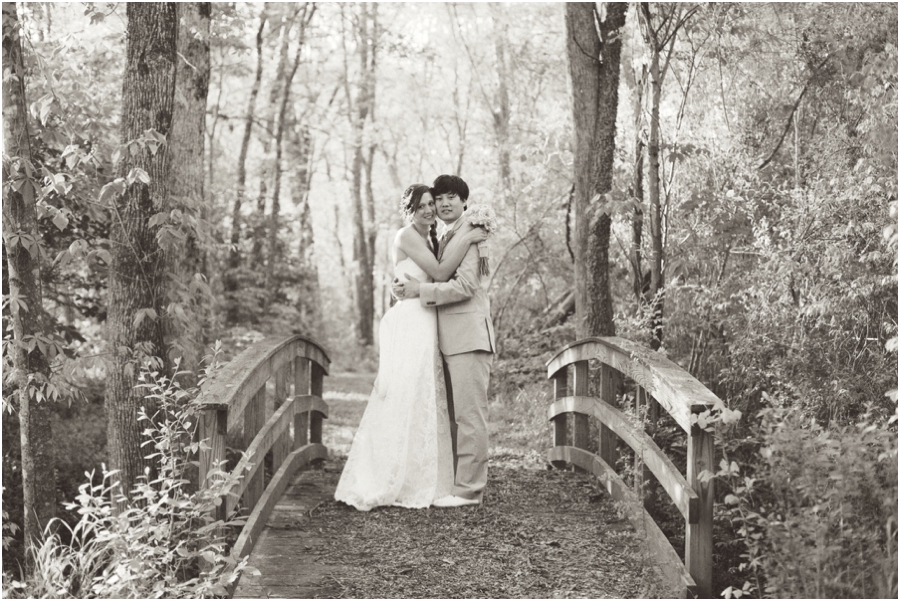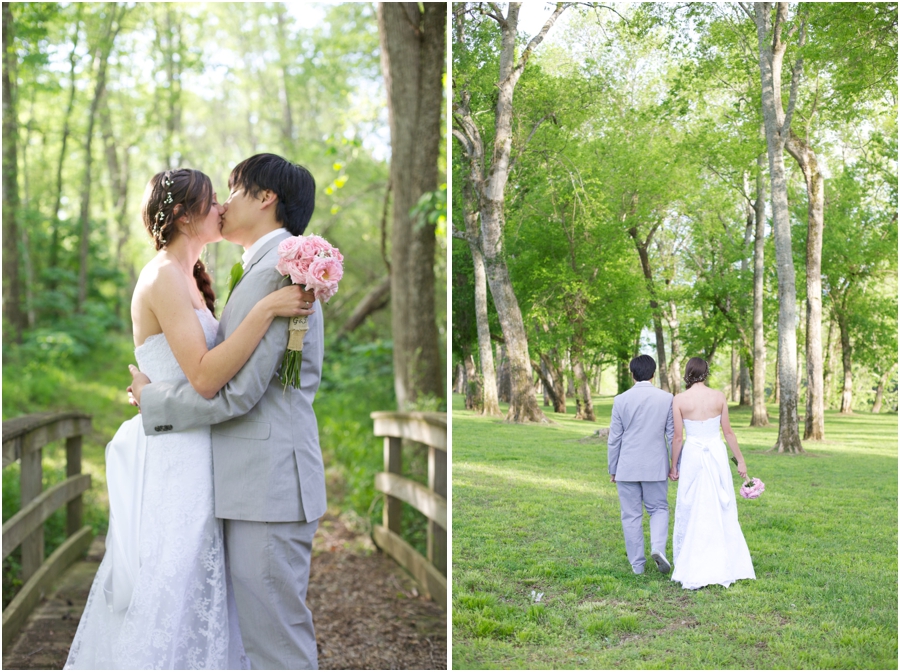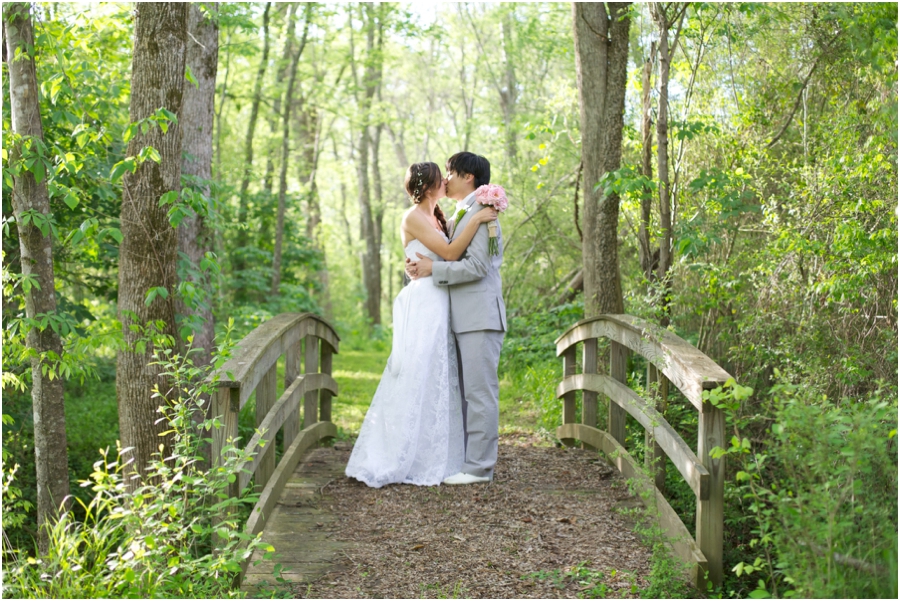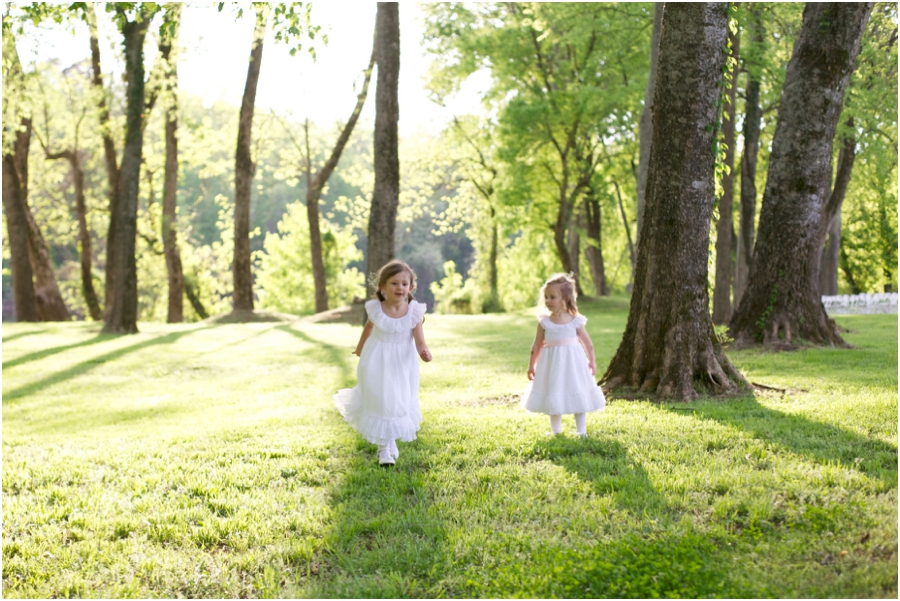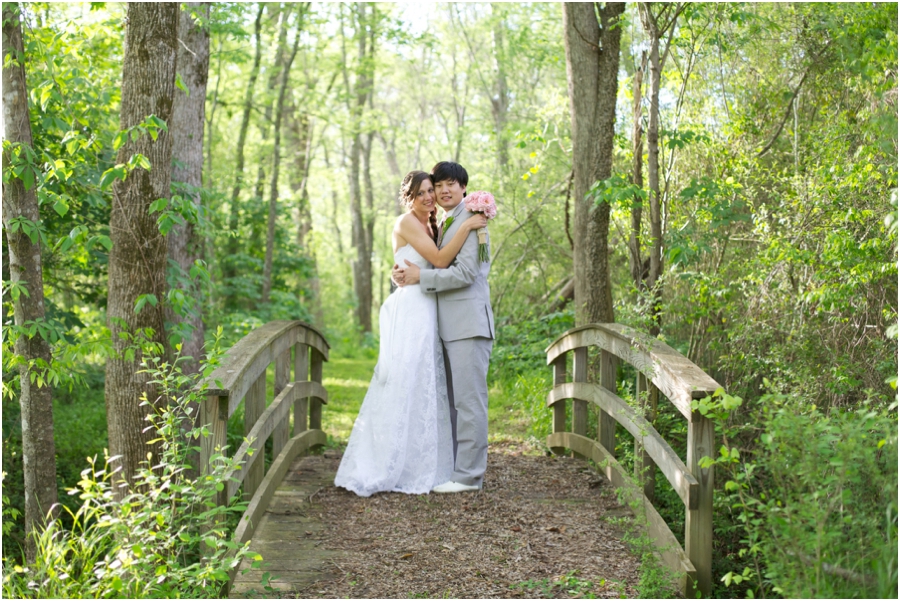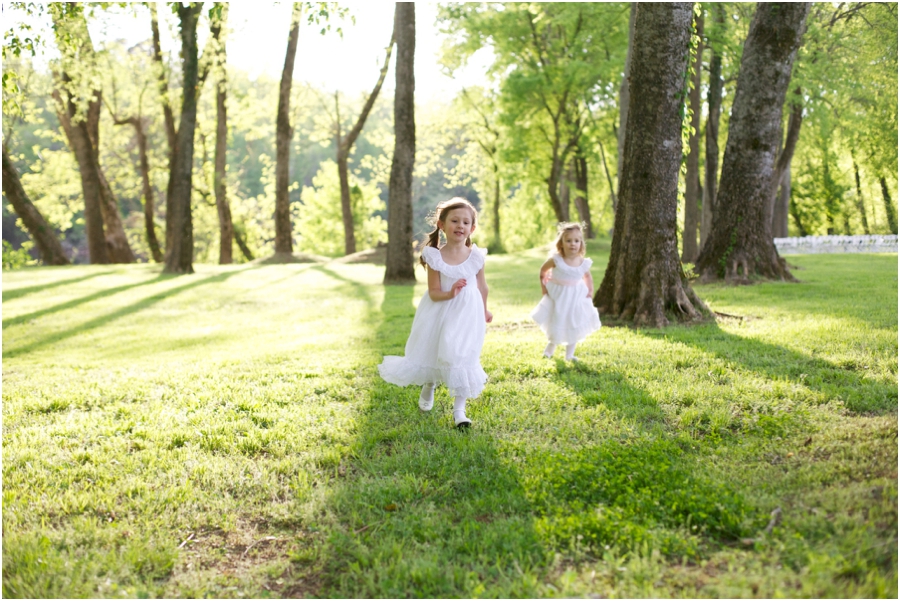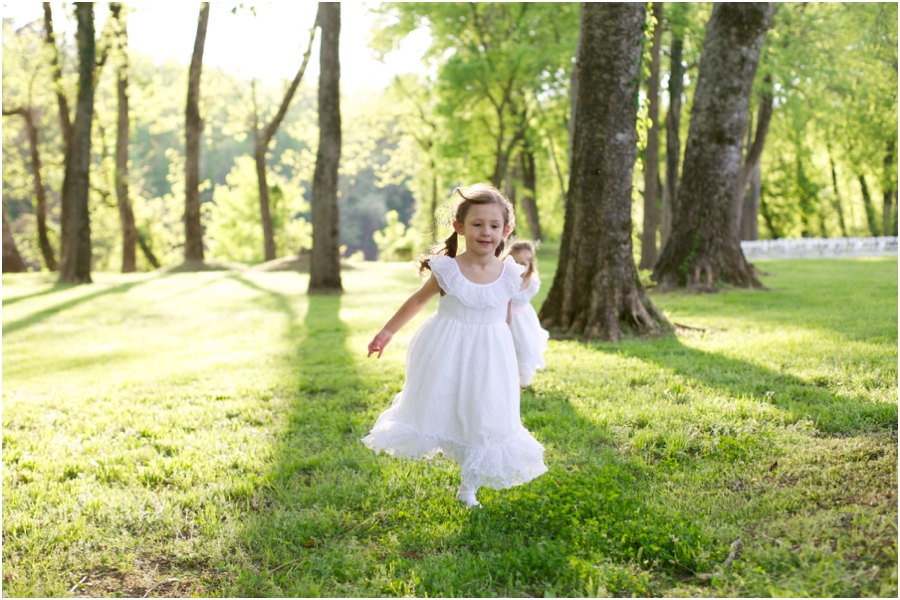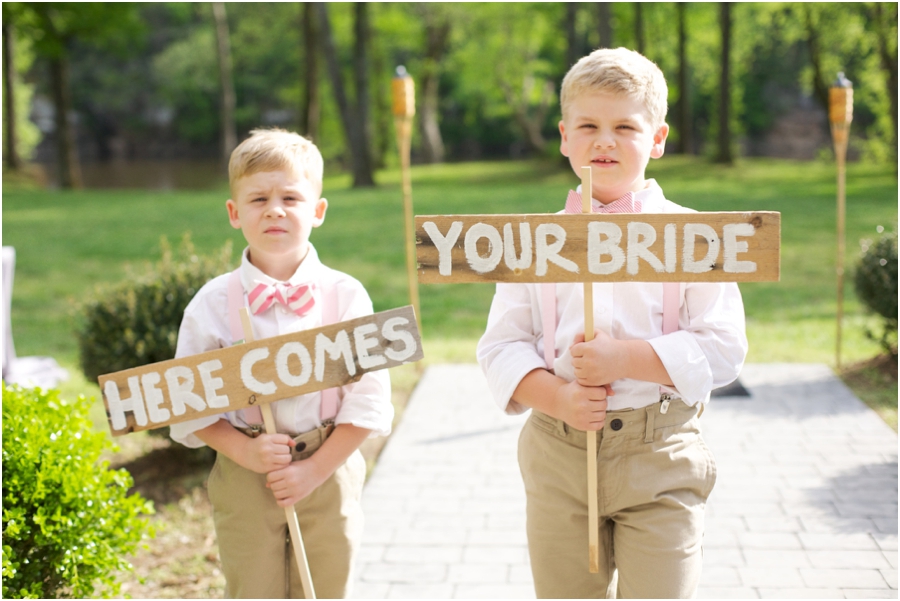 Little guys in bow ties … is there anything cuter?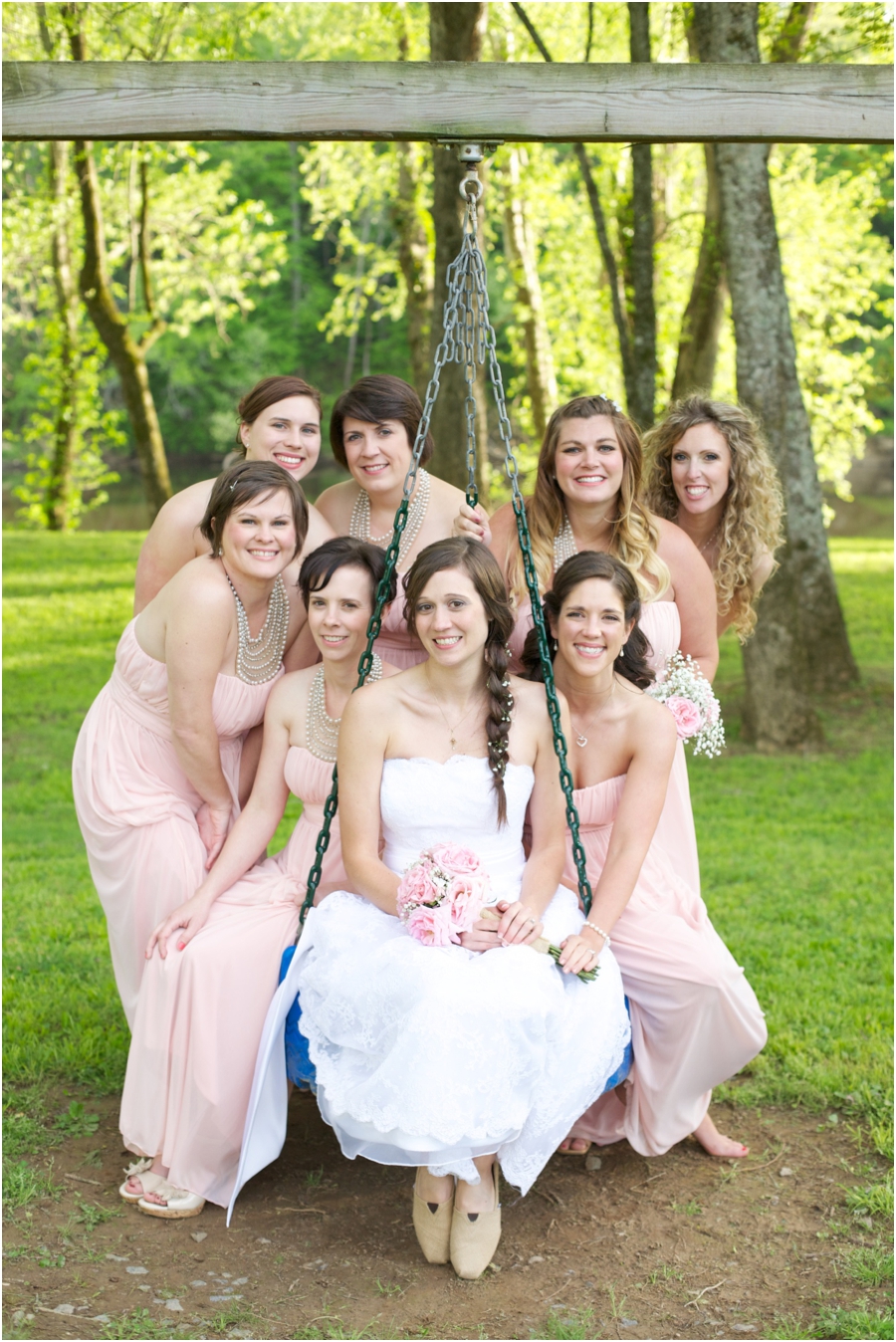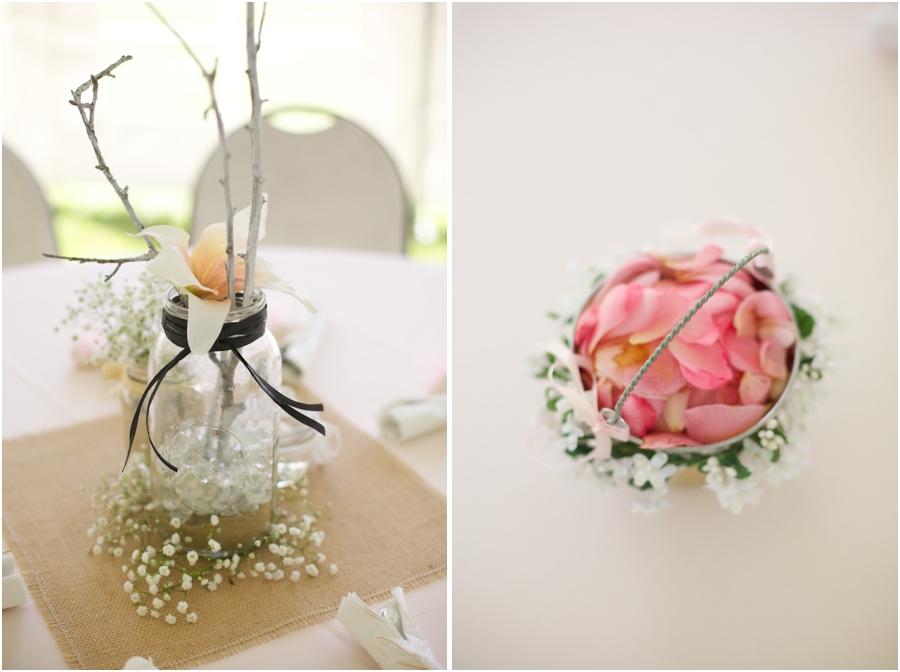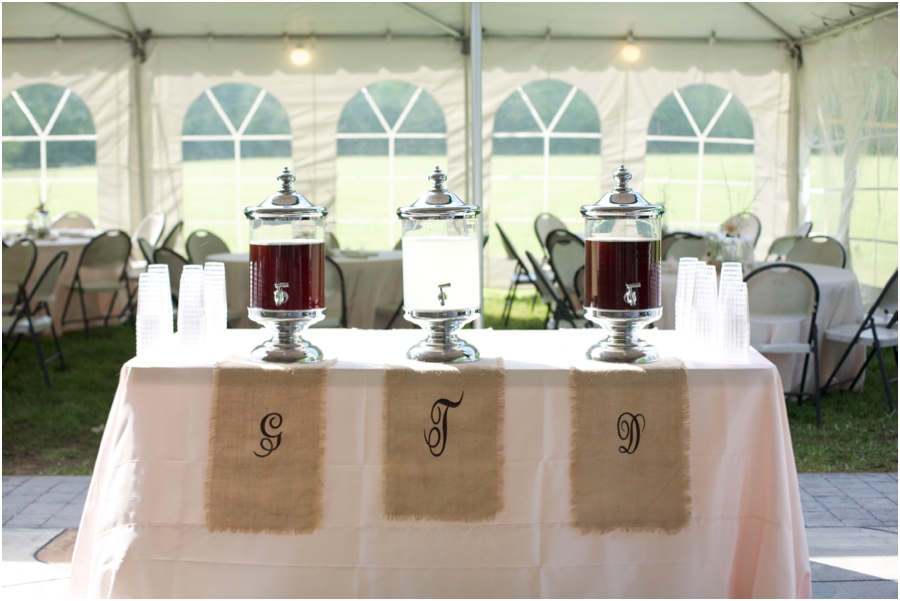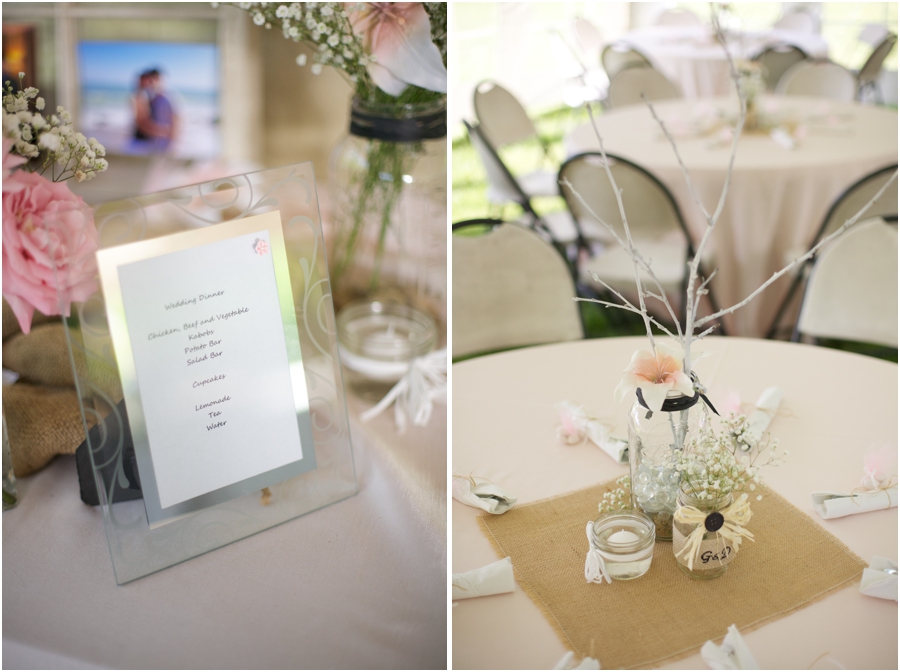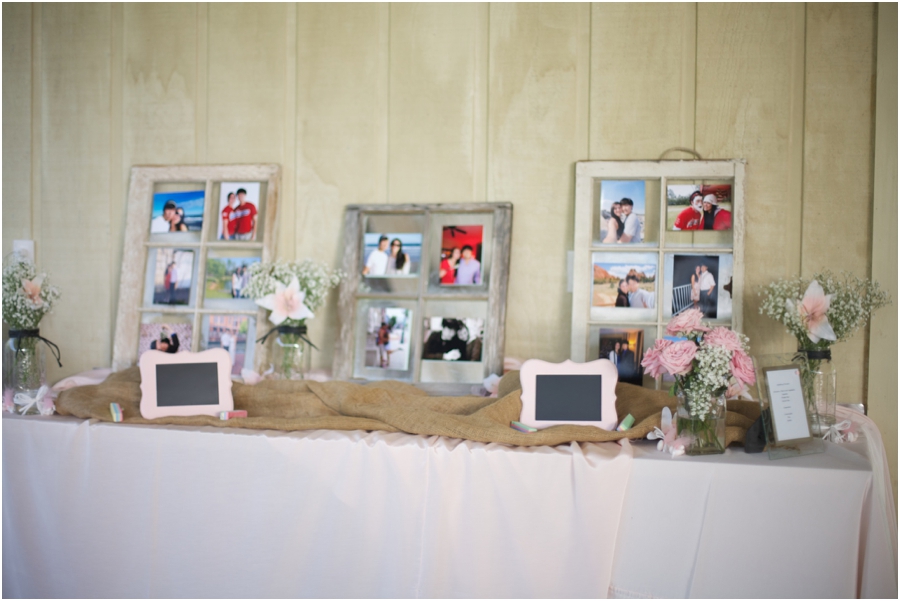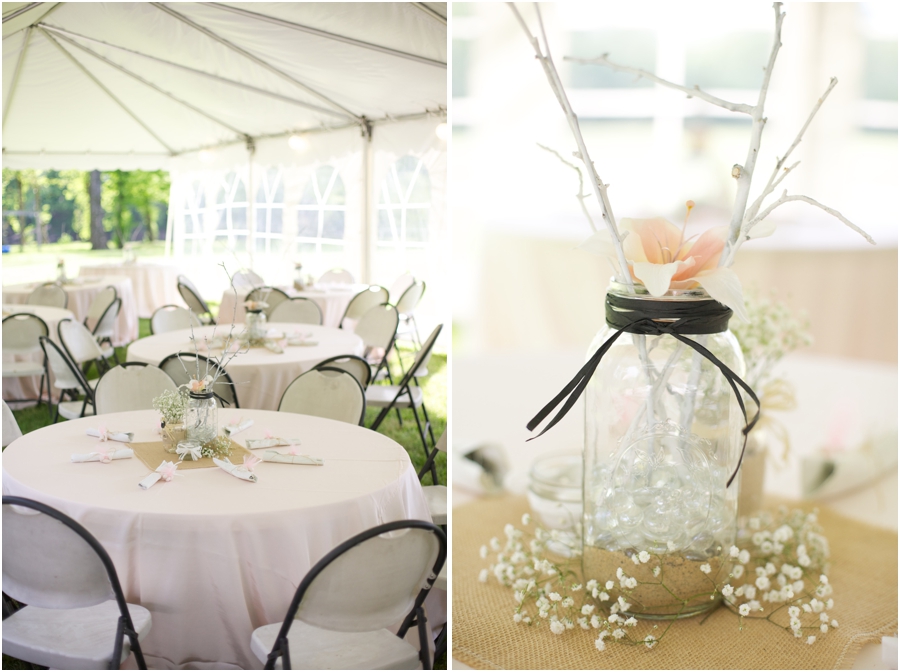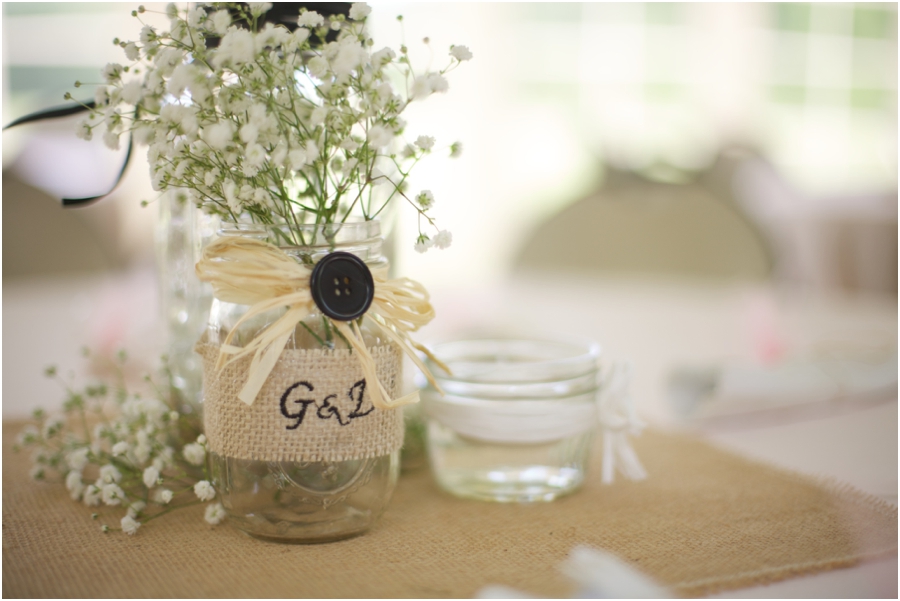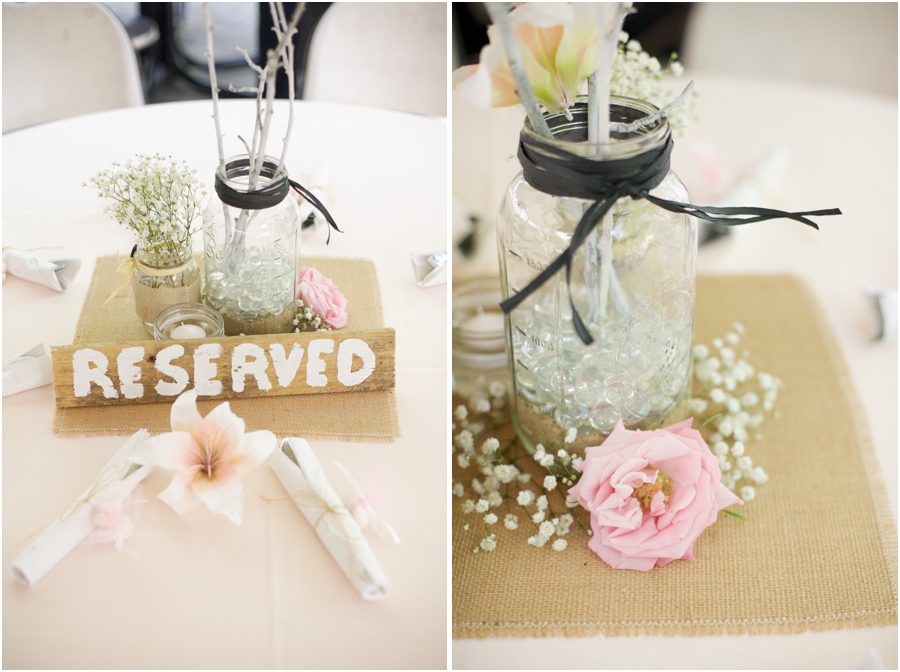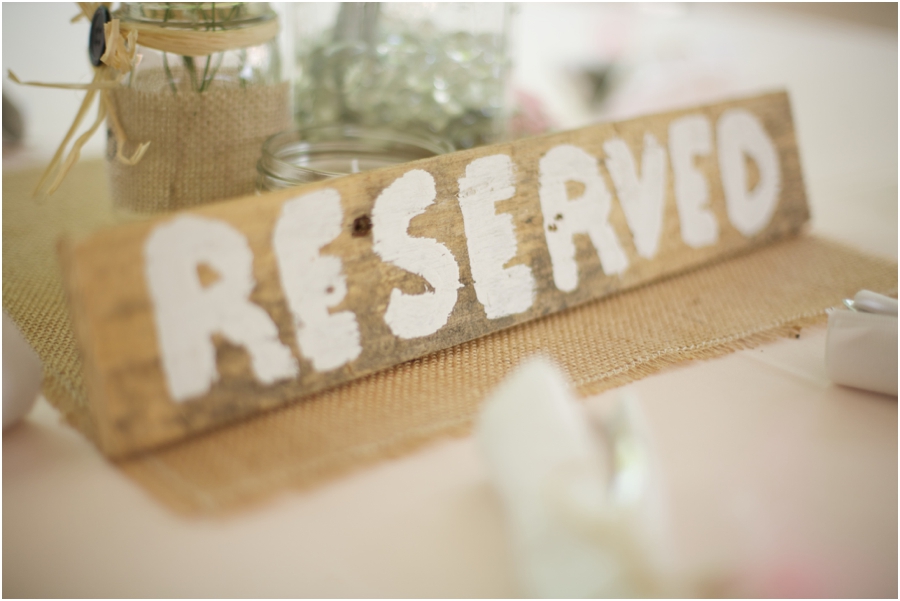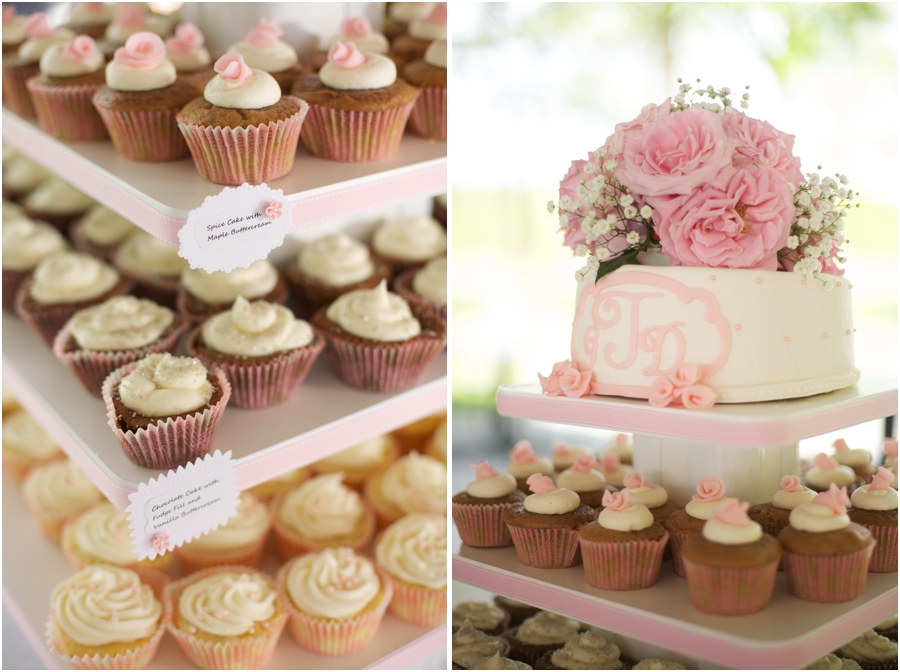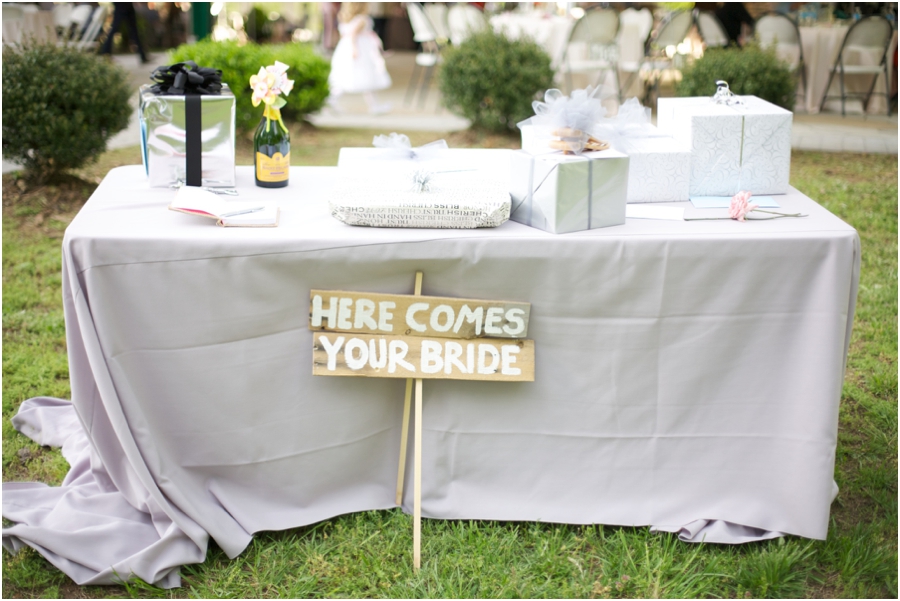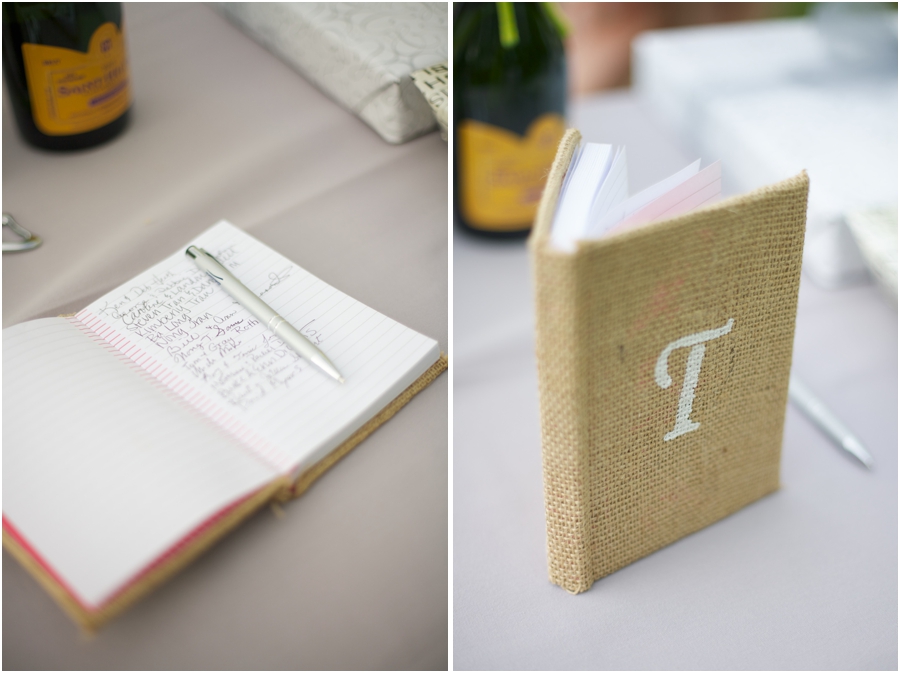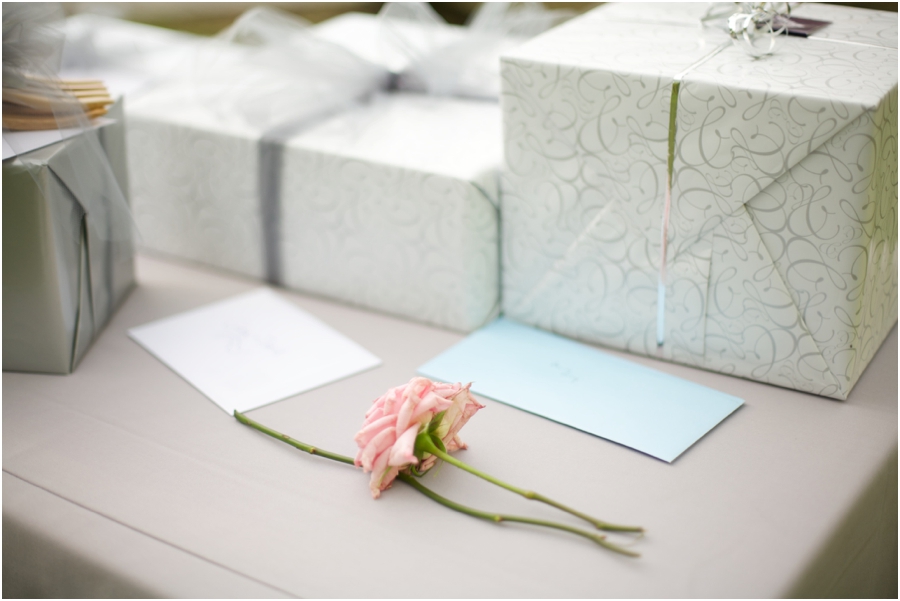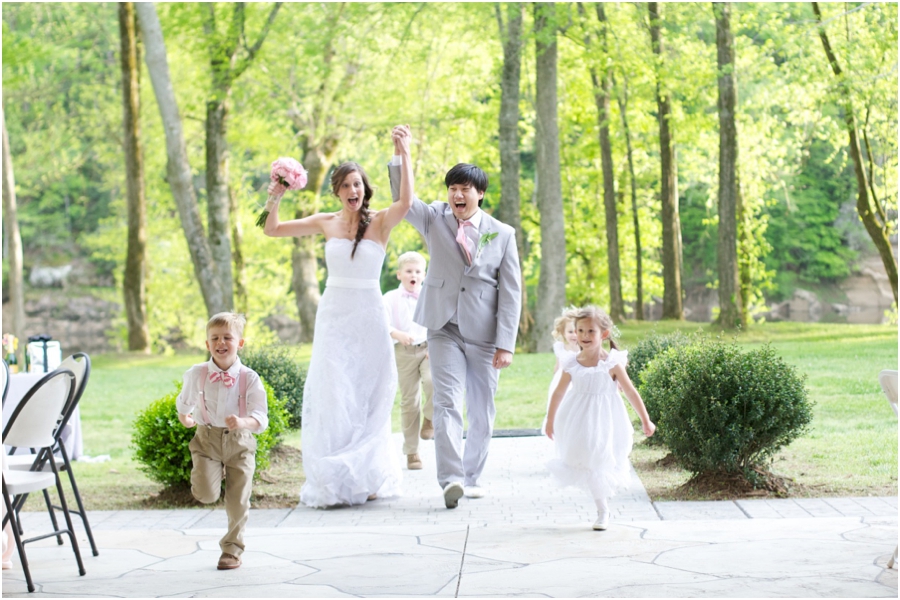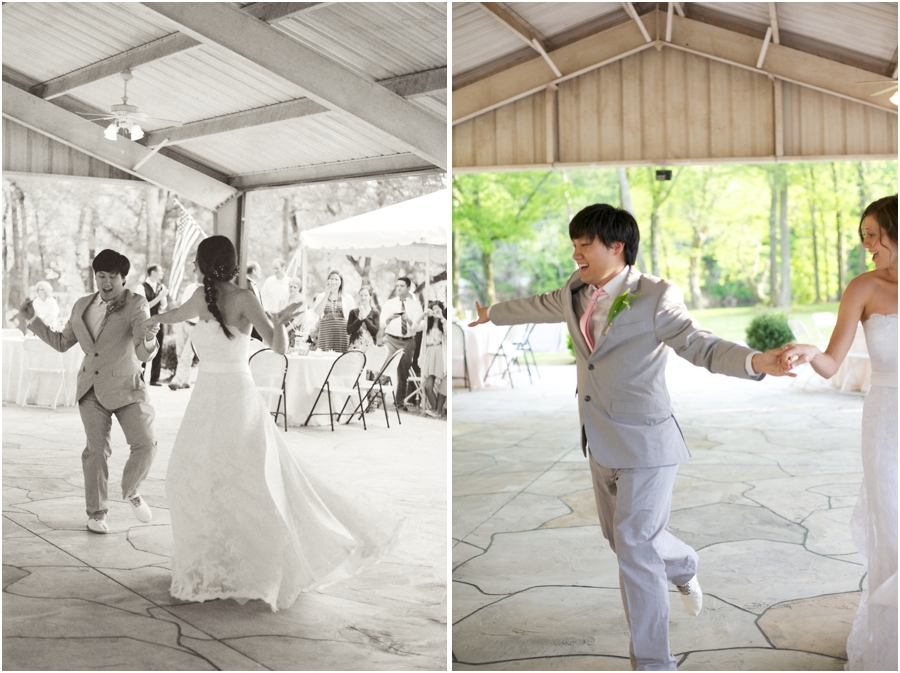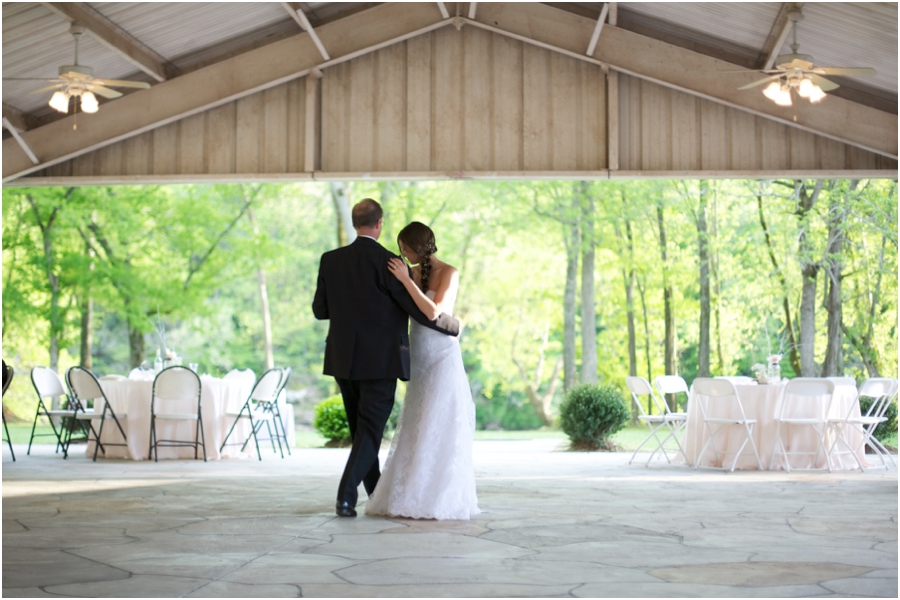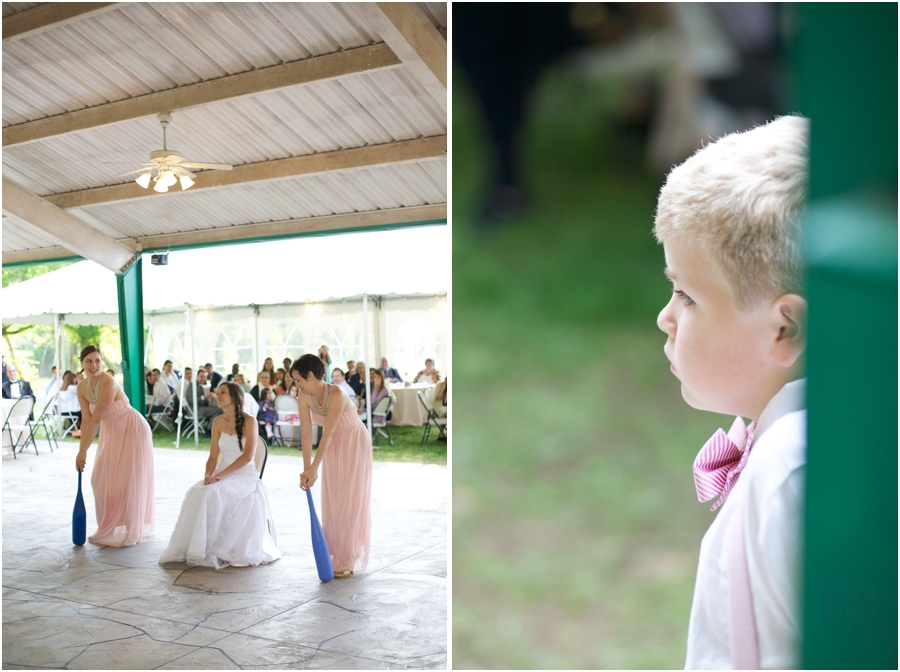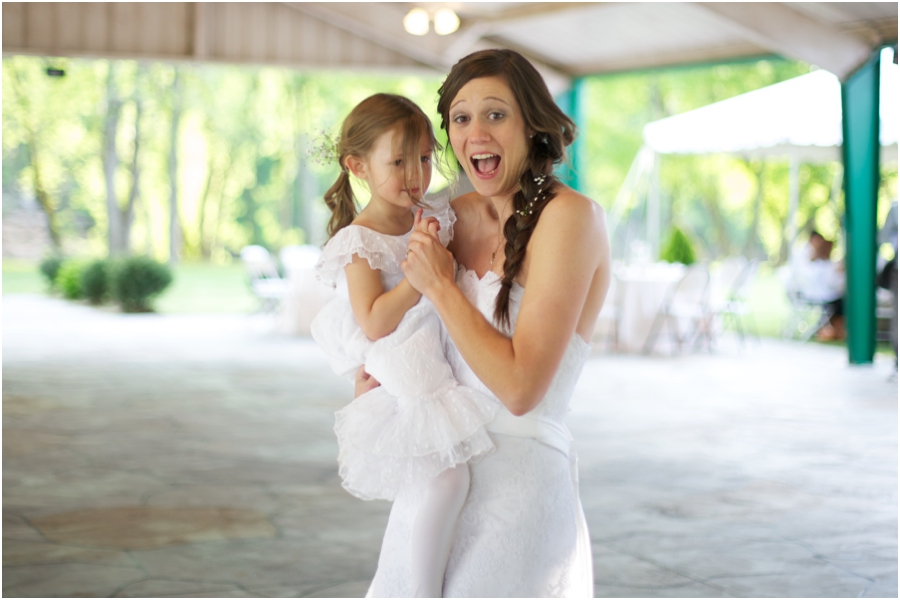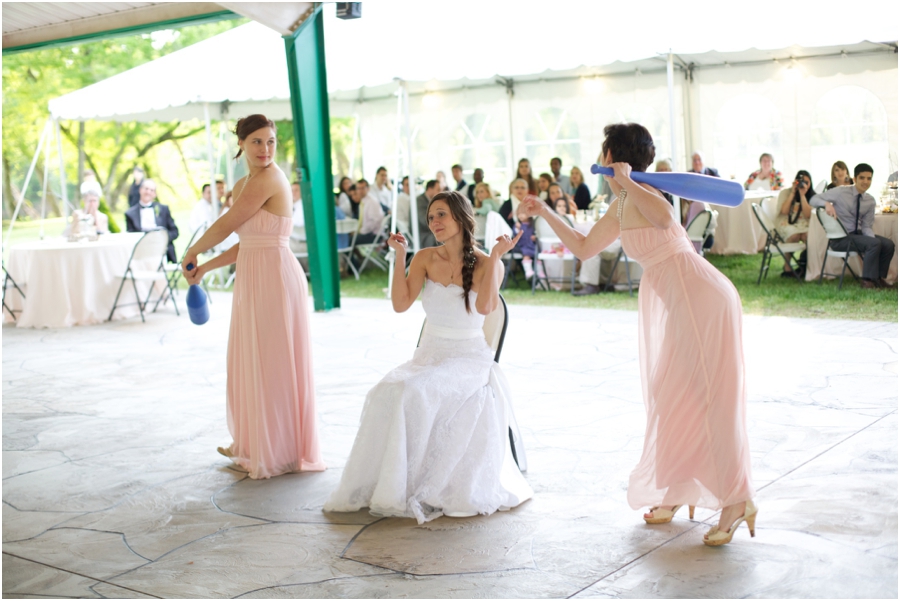 Ginny's sister-in-laws did their own rendition of the 'Sisters' song with her from White Christmas .. so sweet.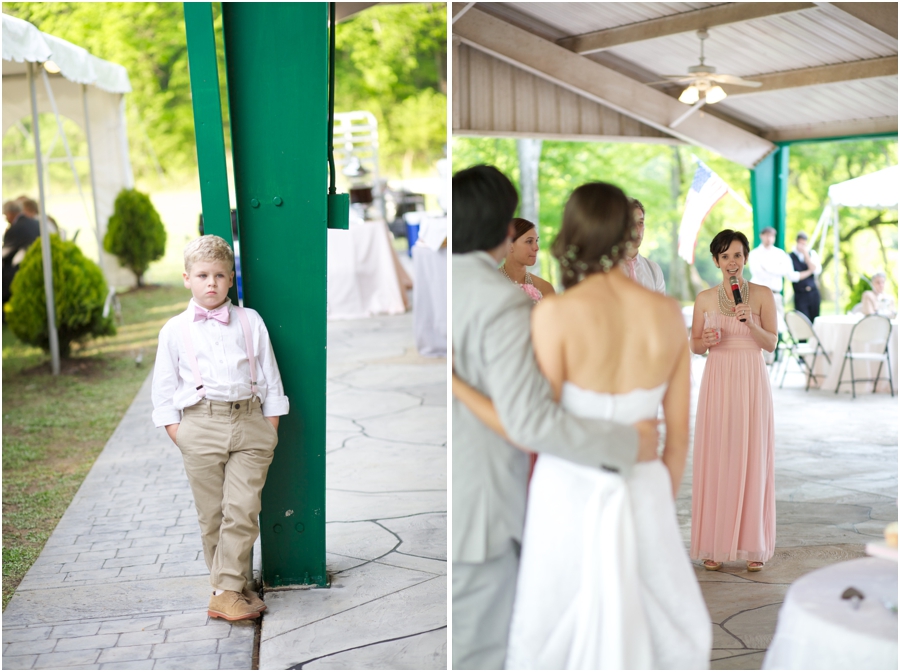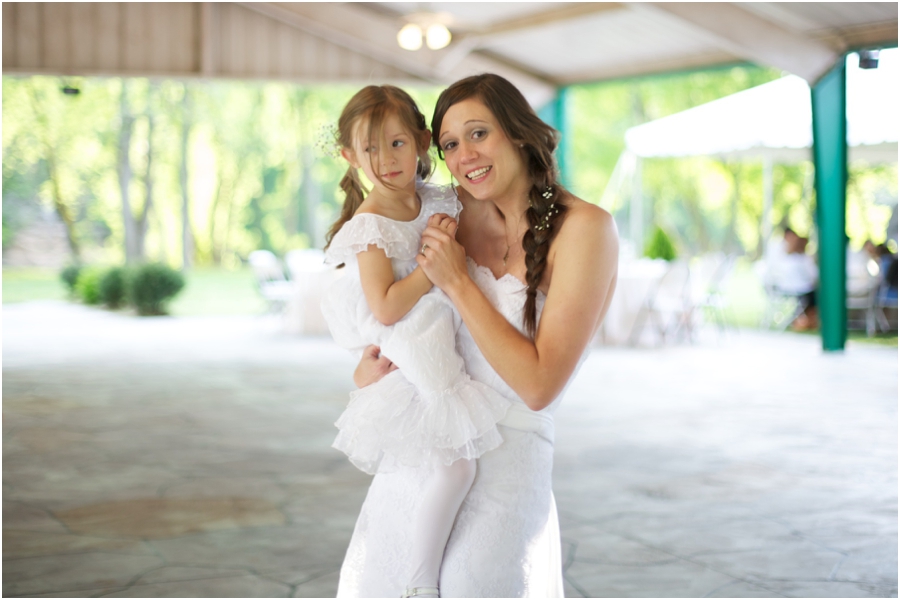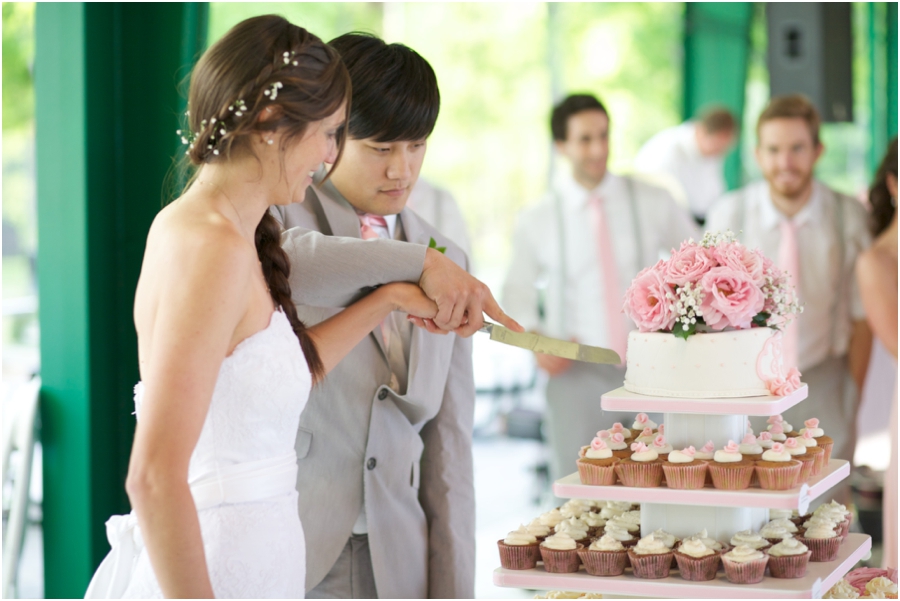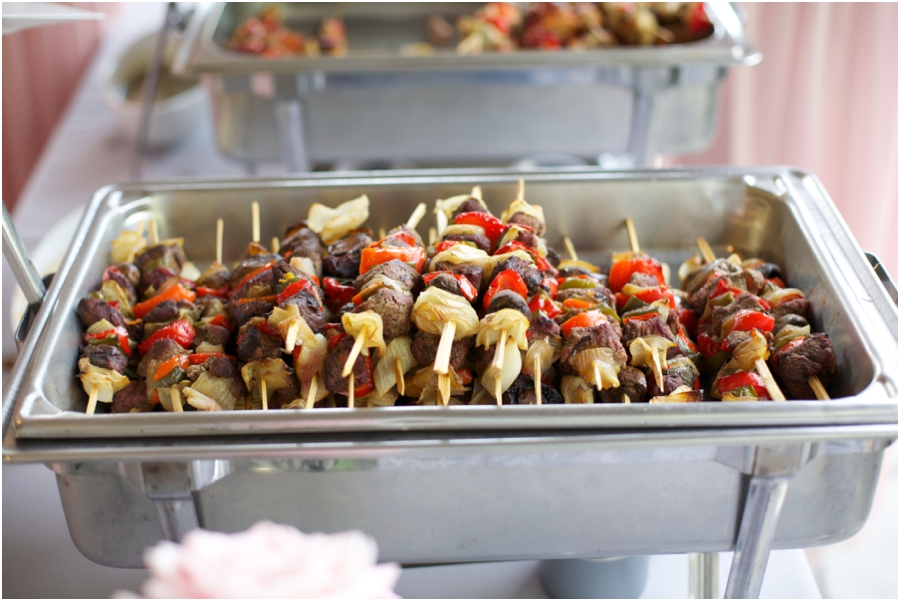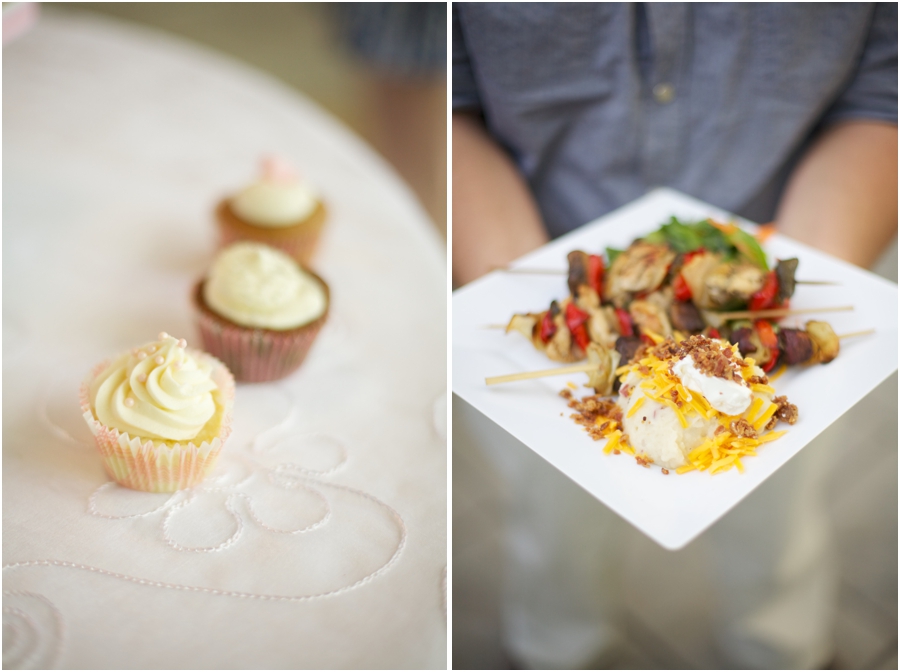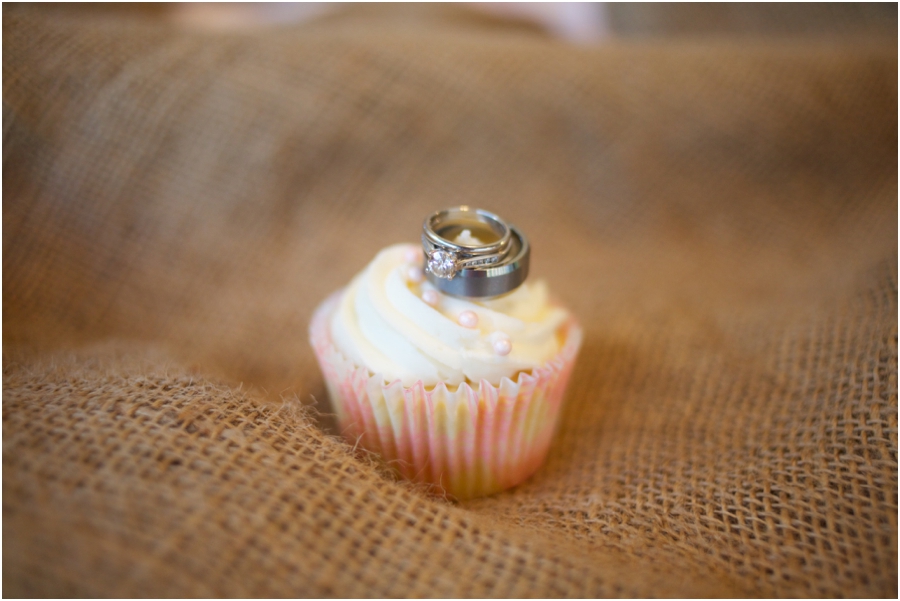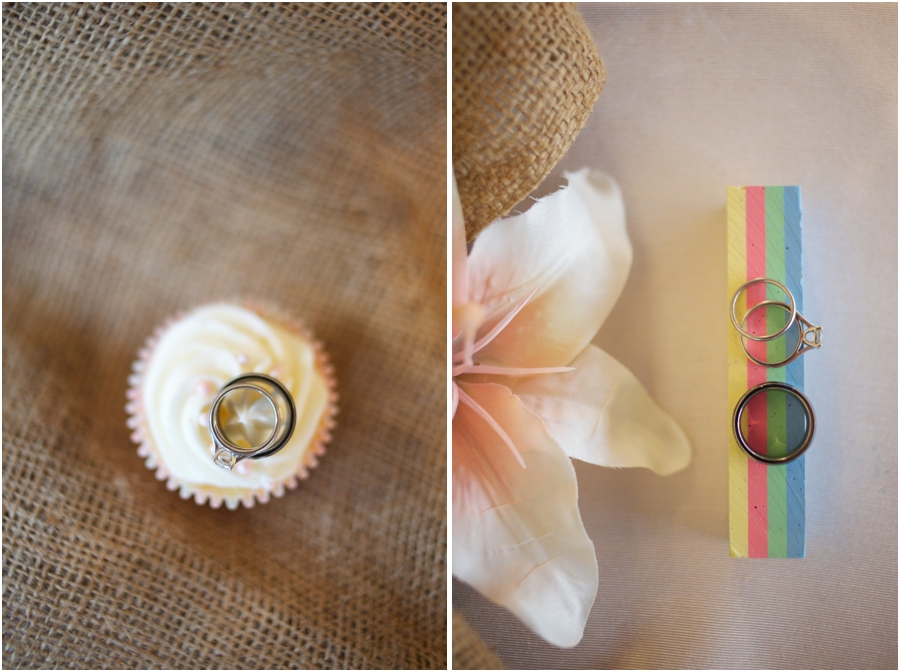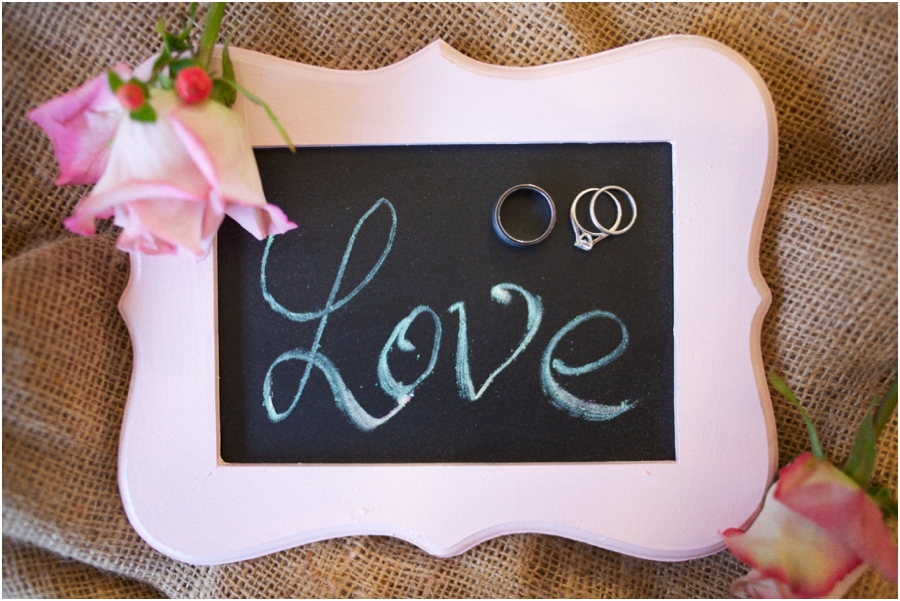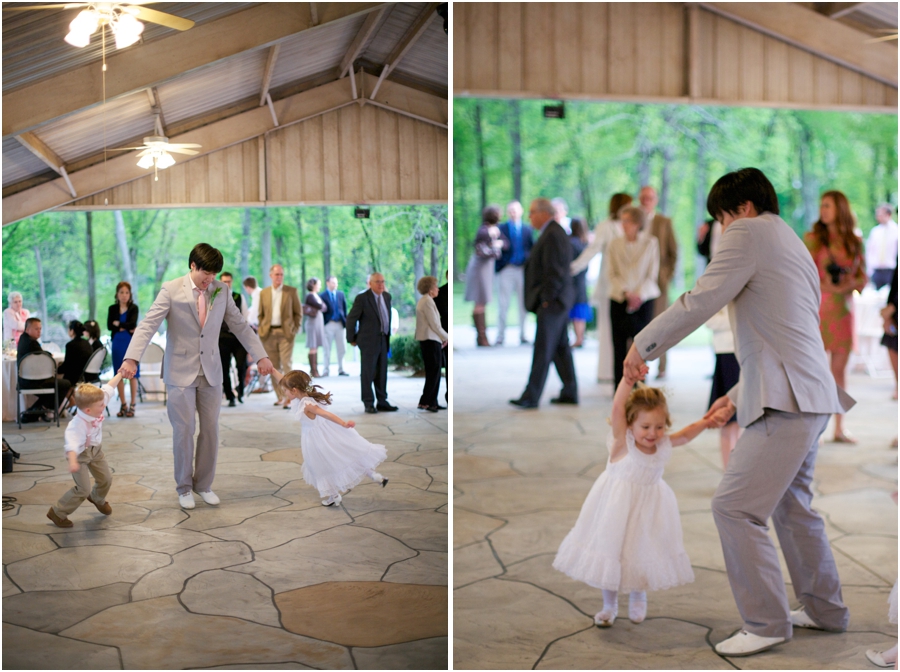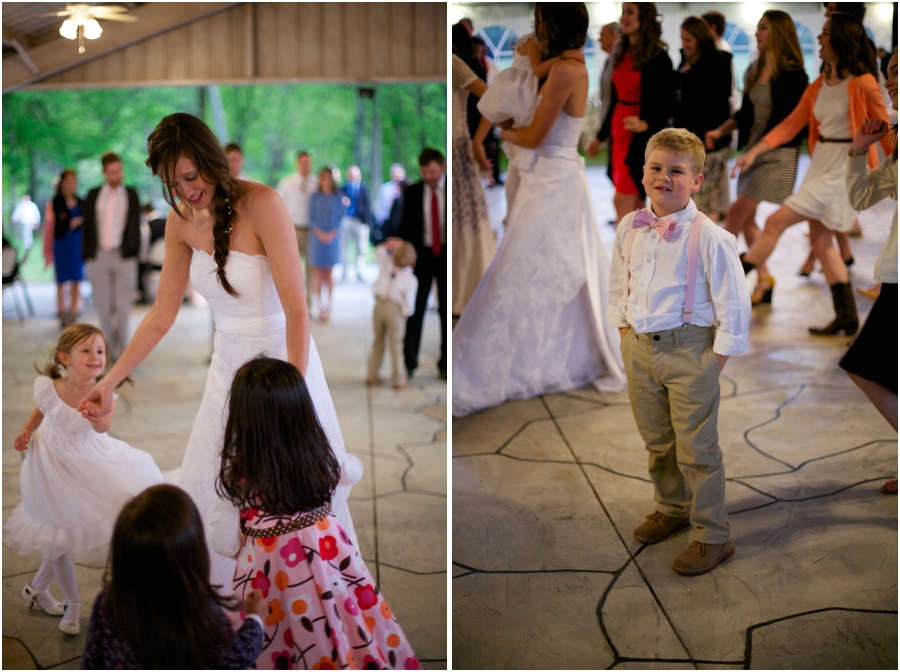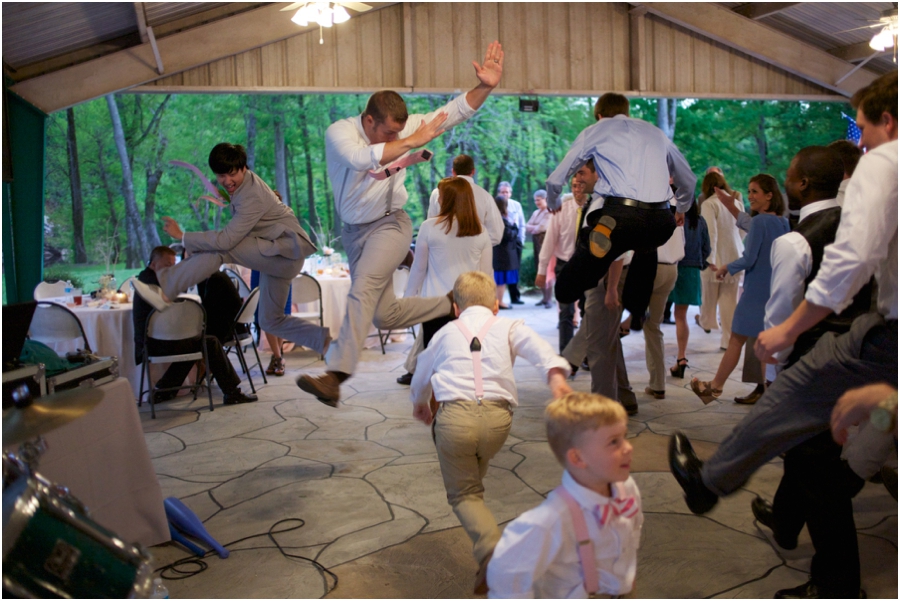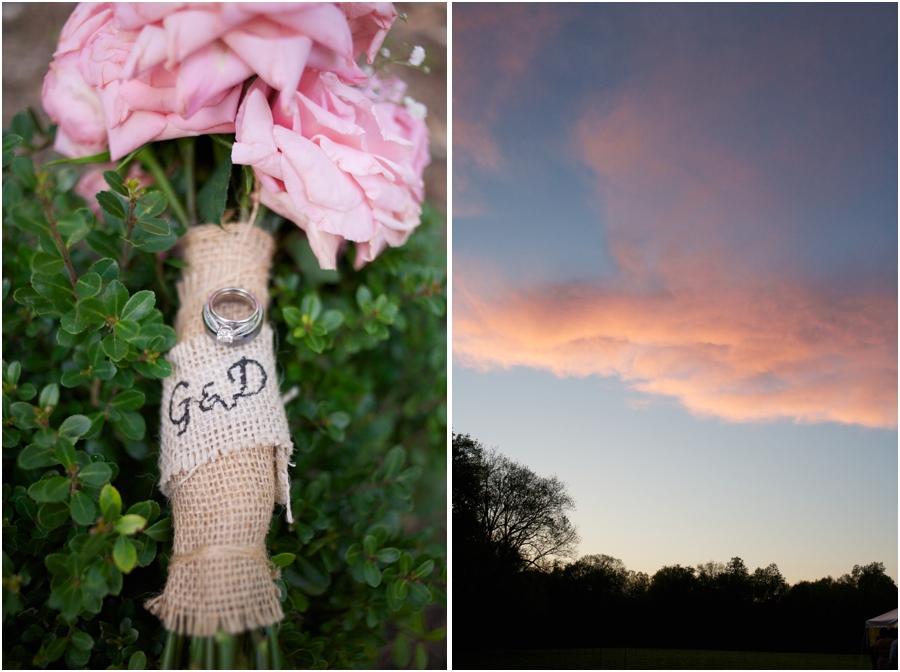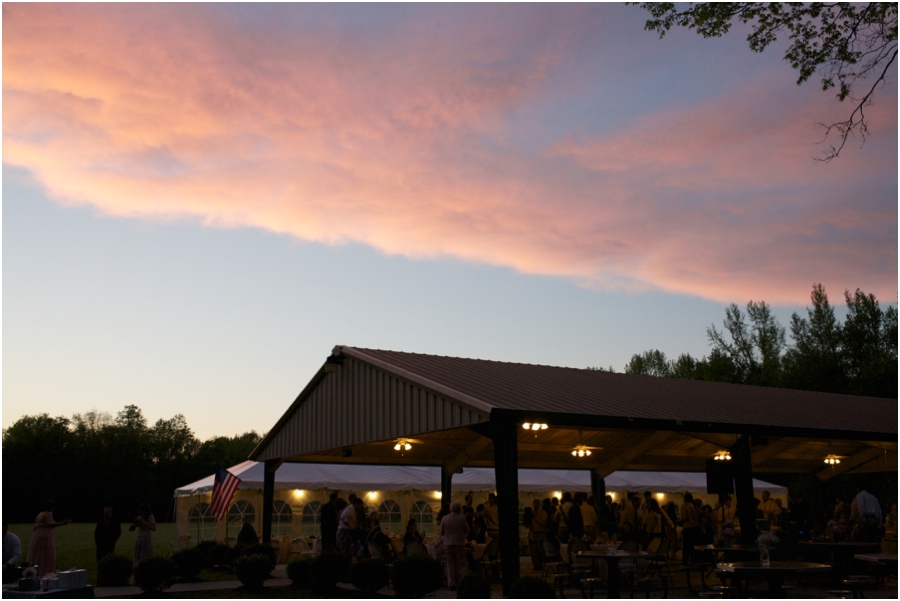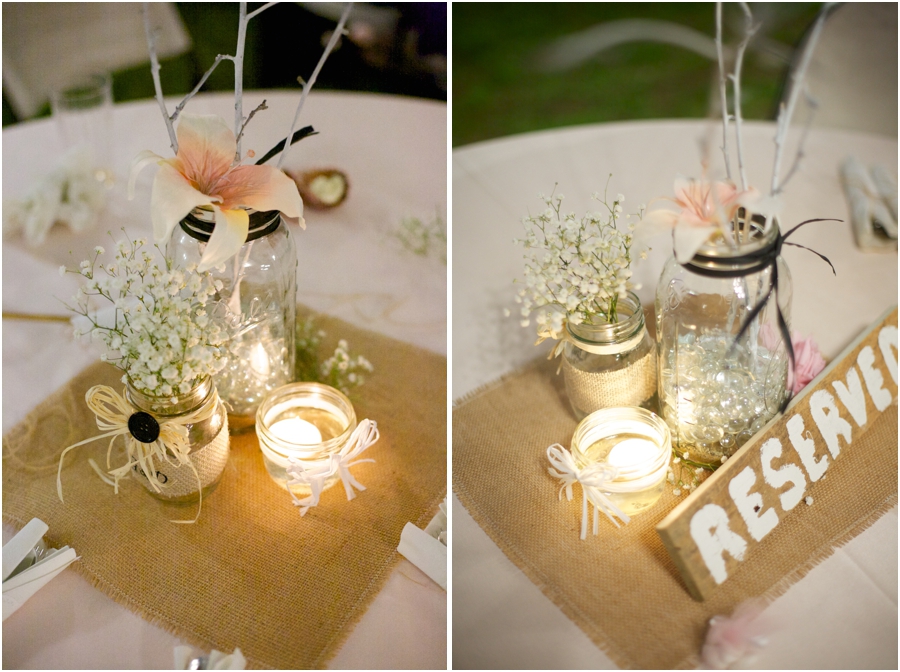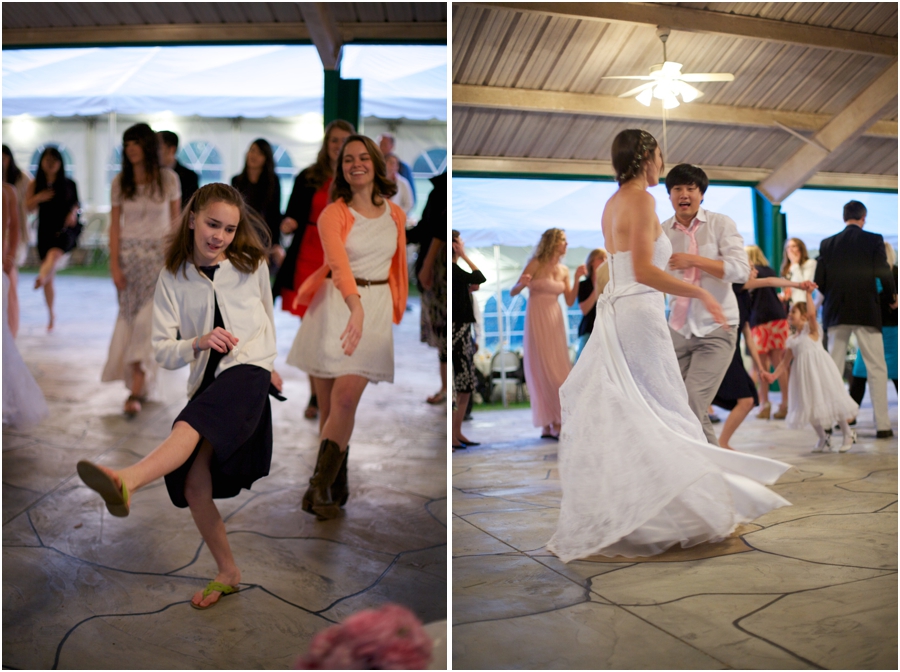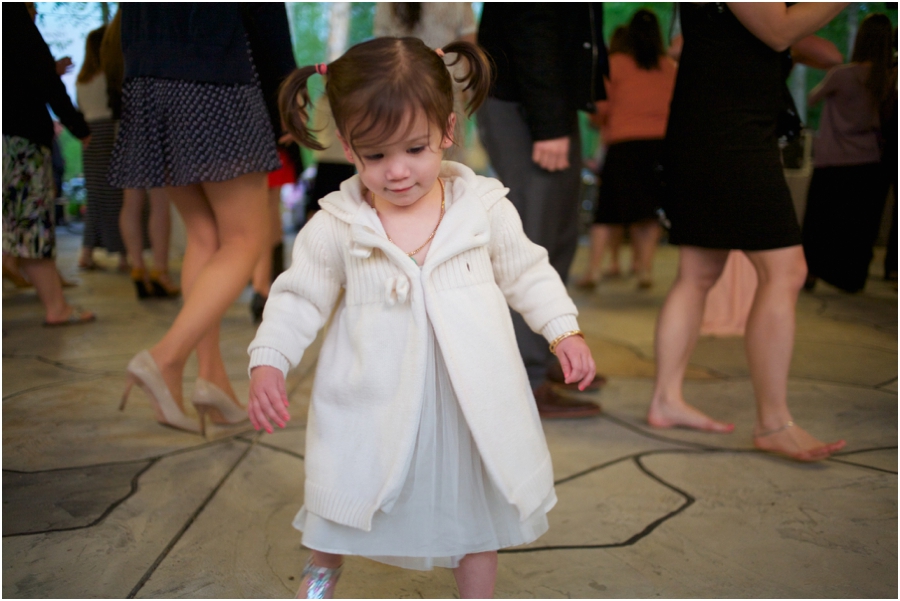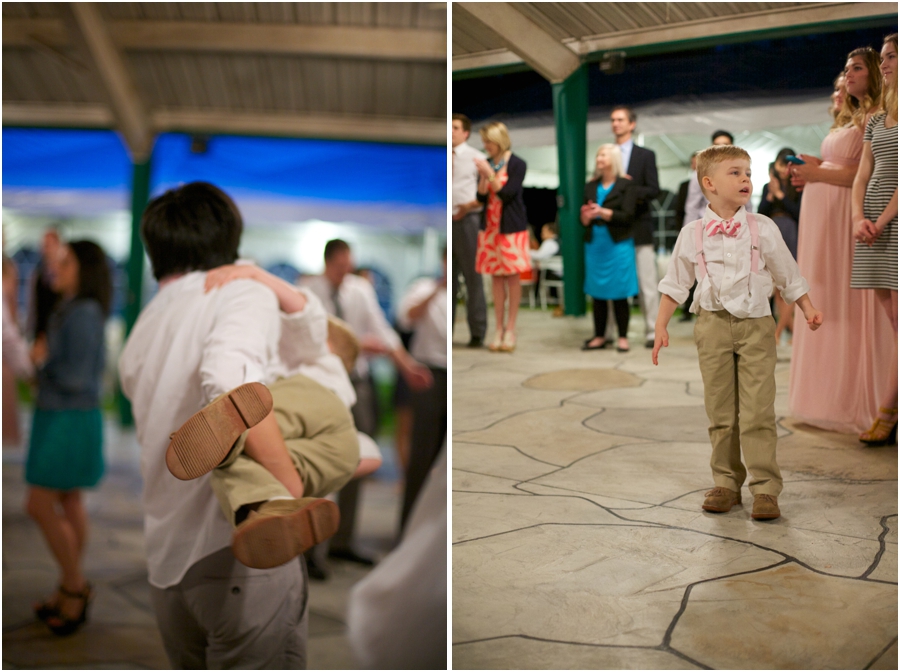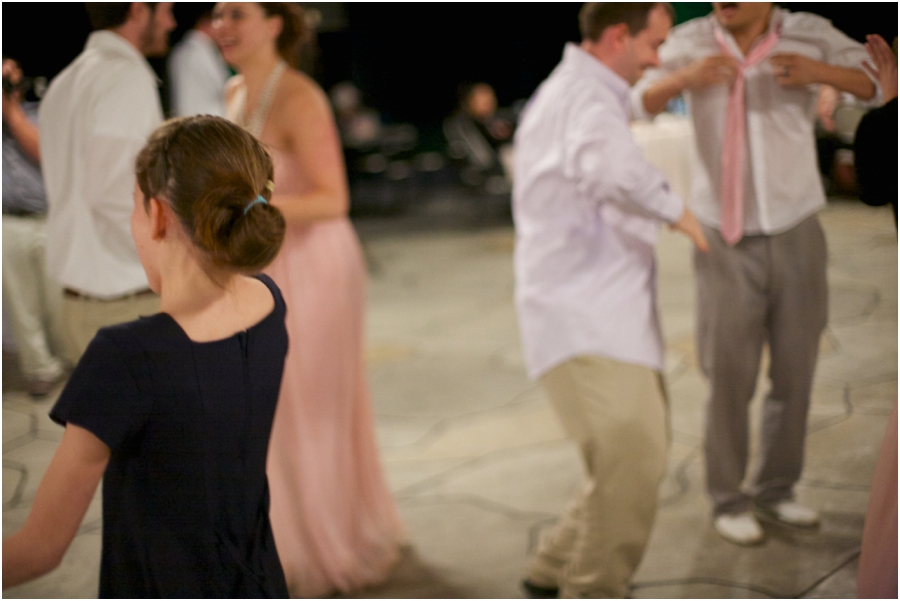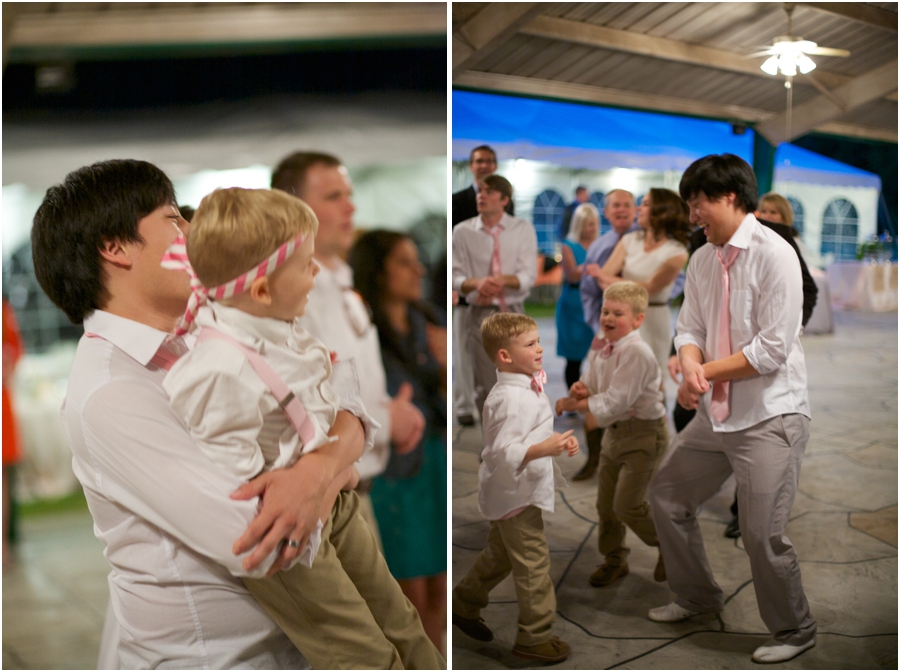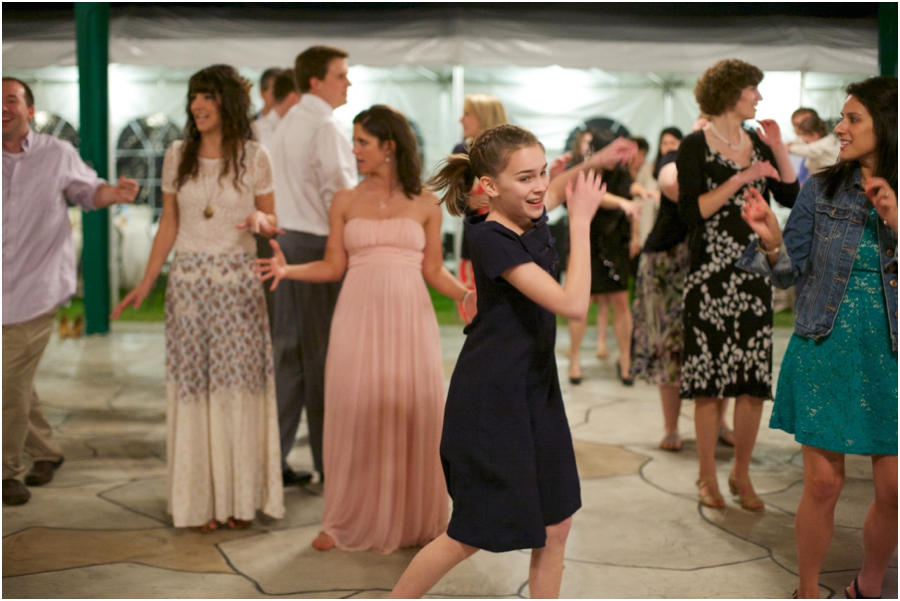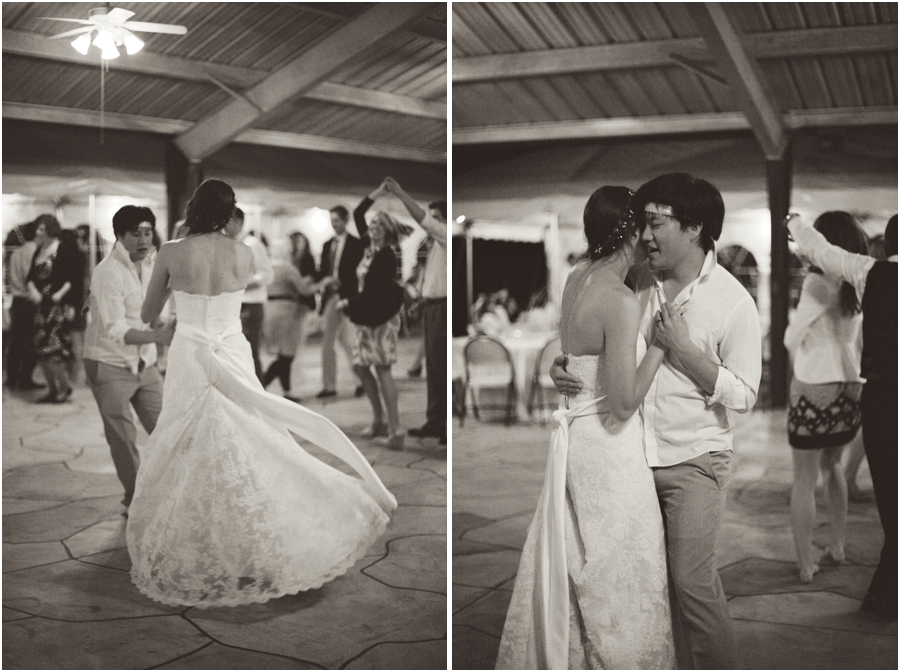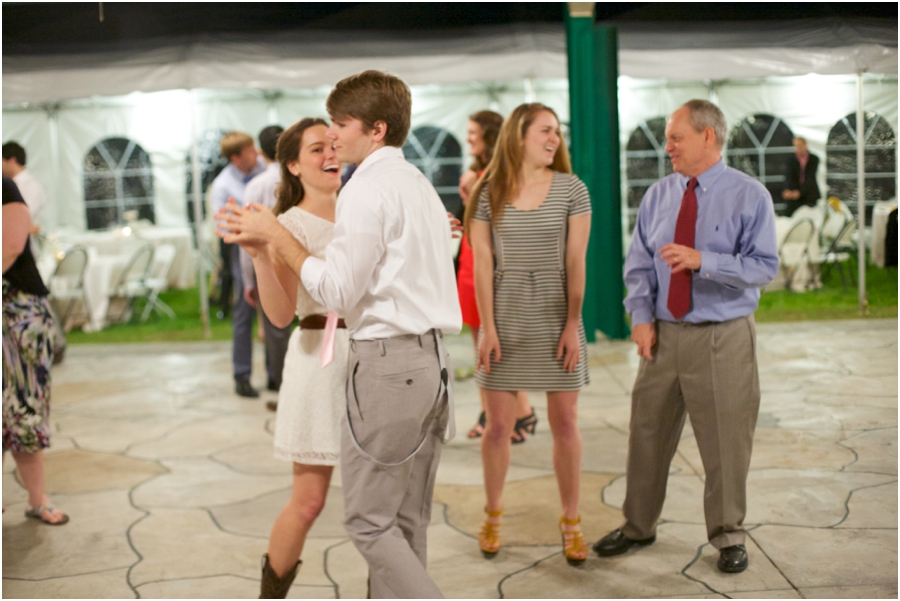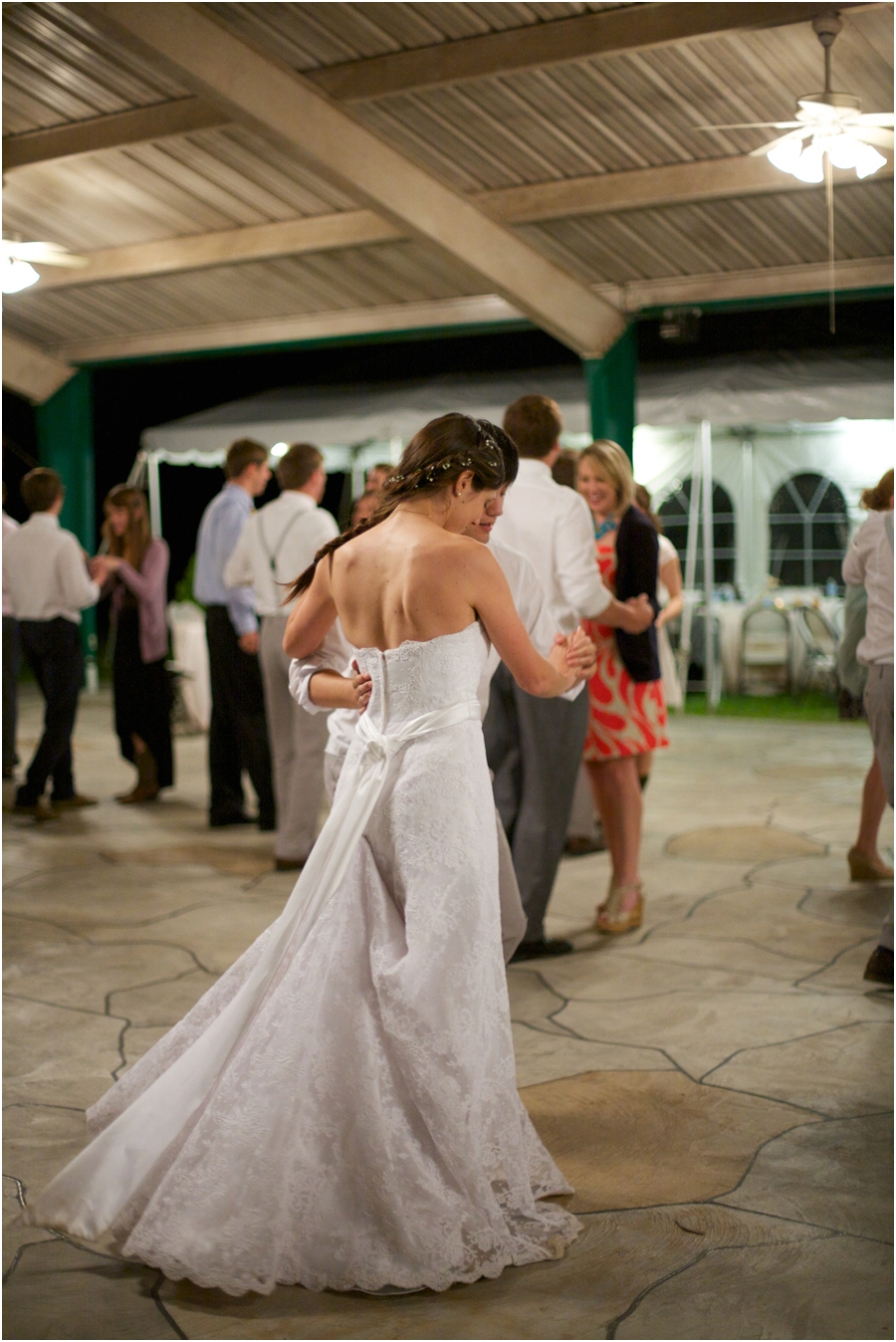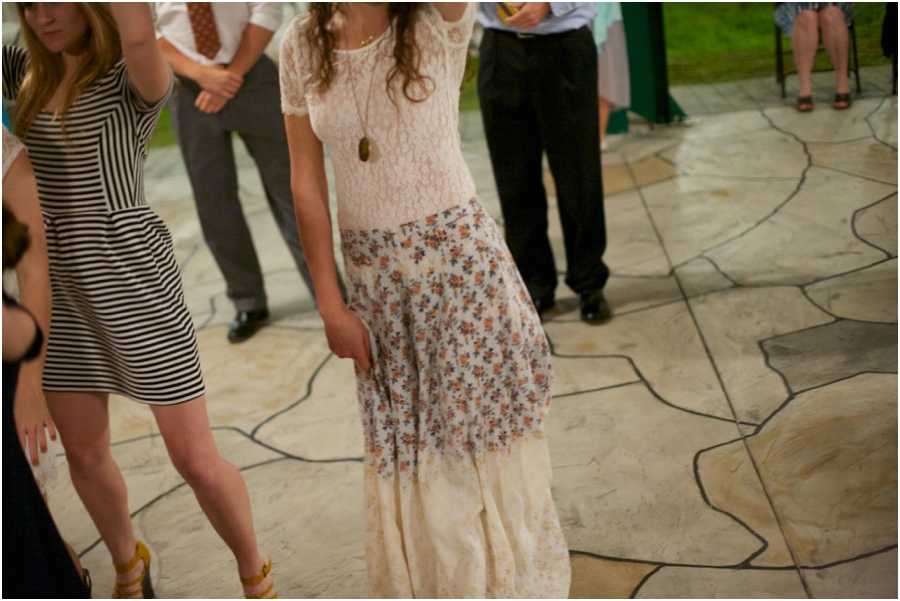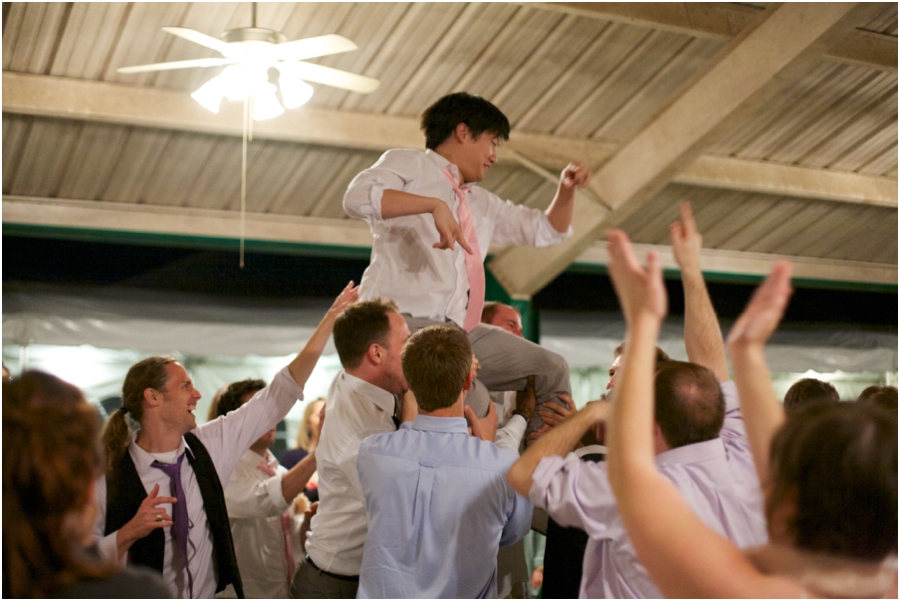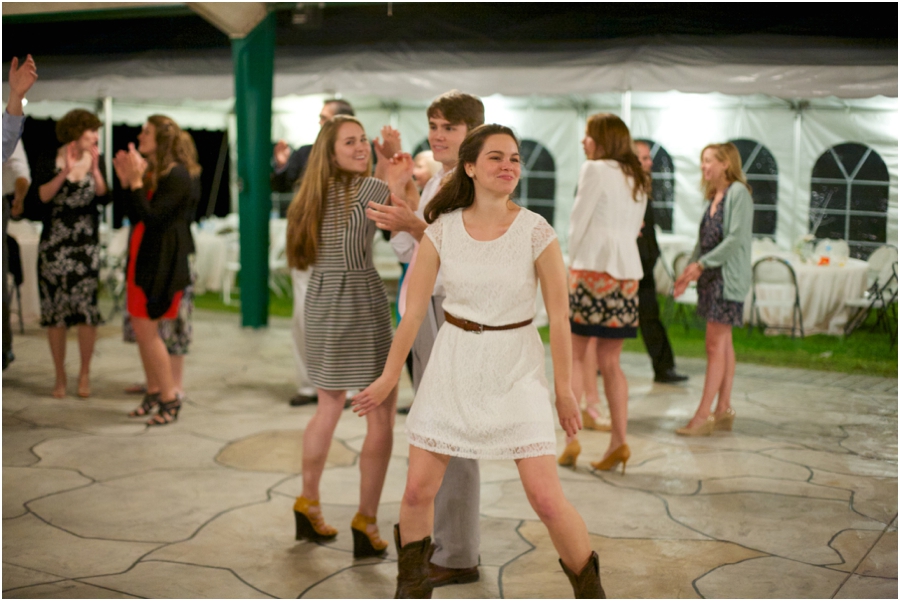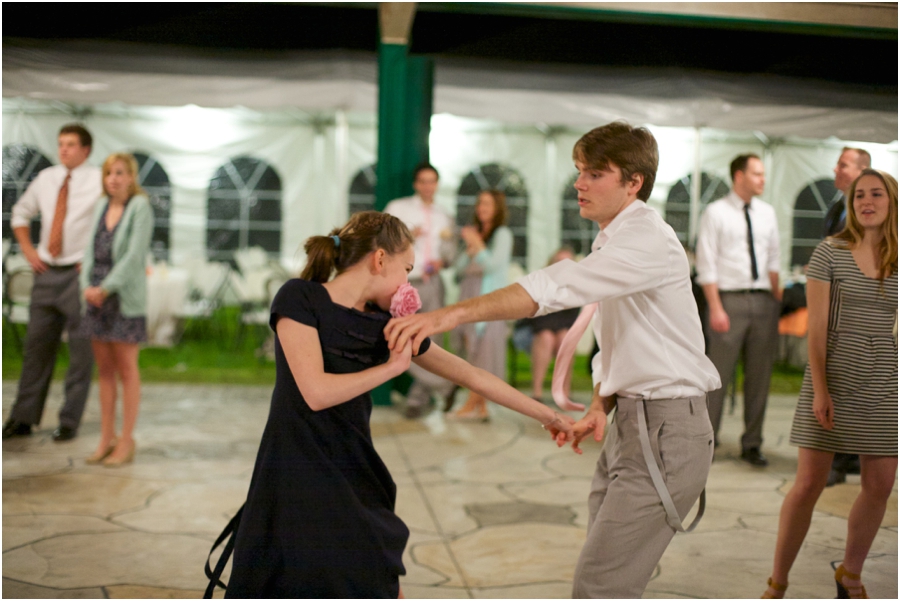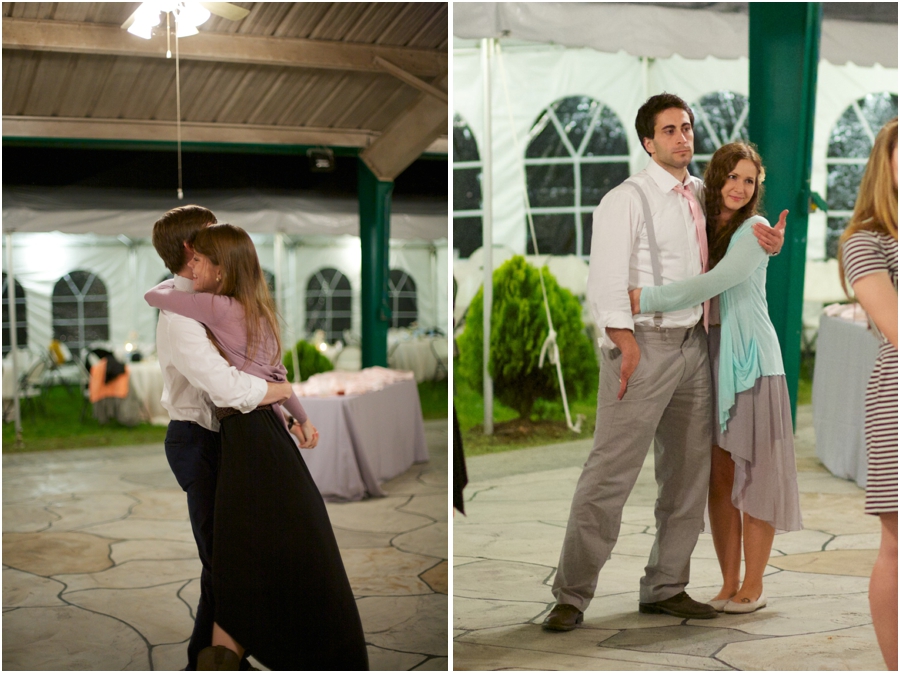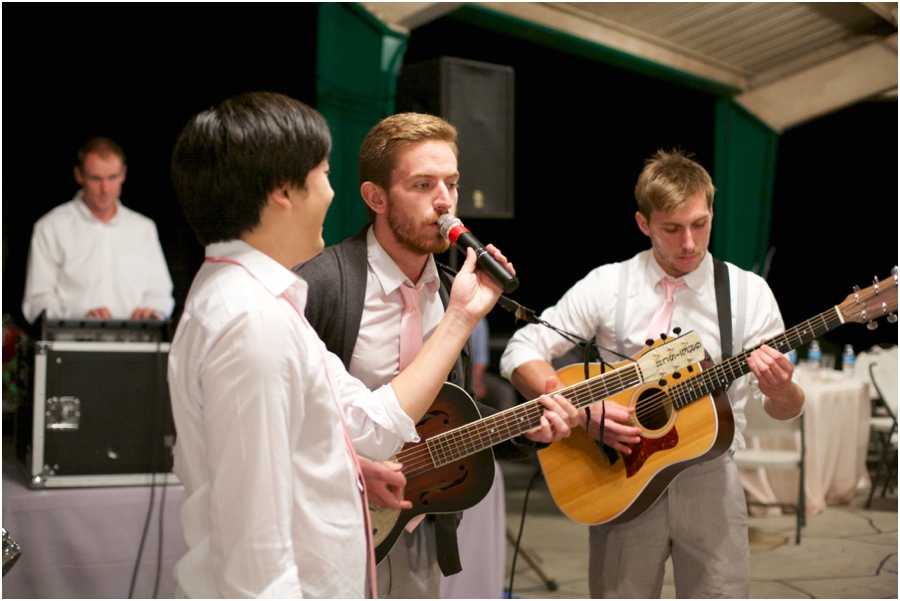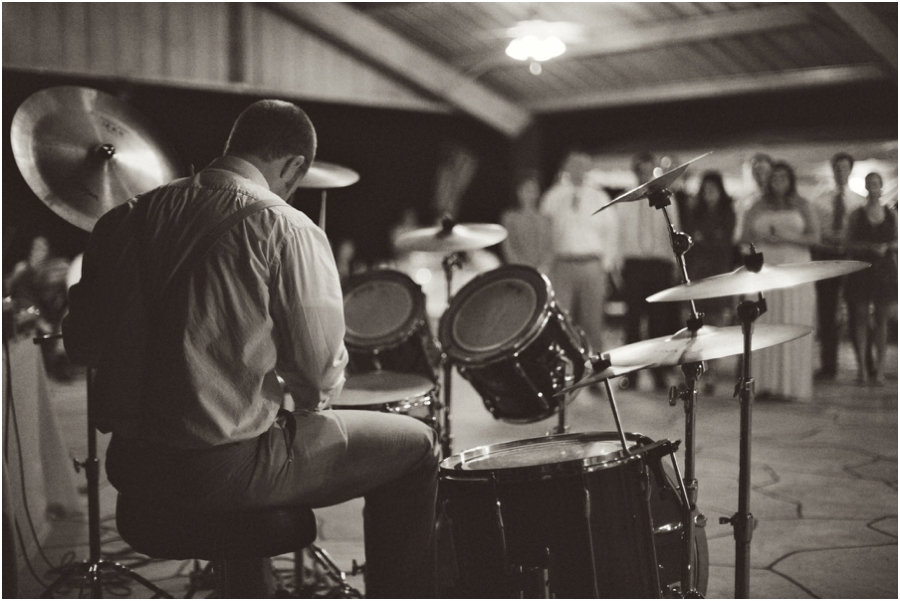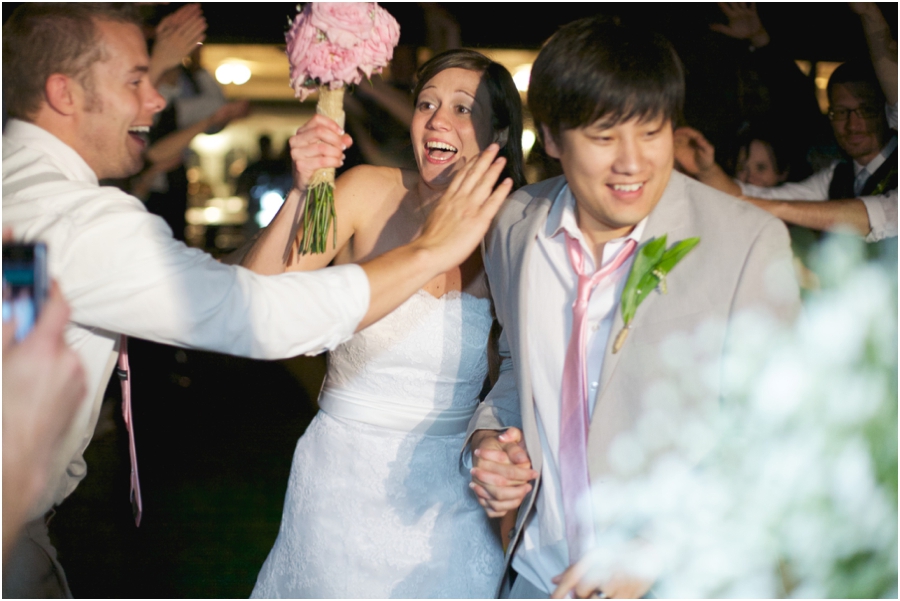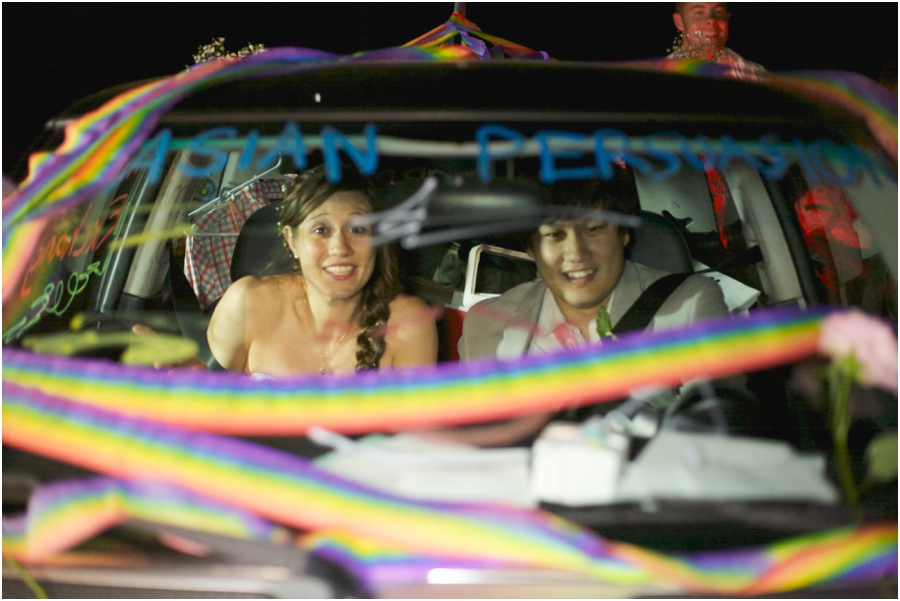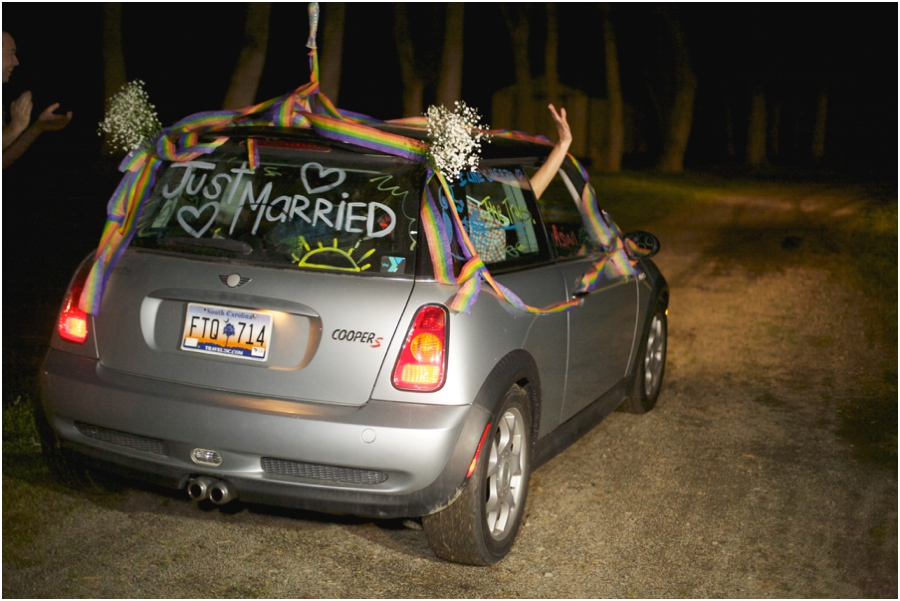 David & Ginny, we just can't say enough how blessed we've been to have you in our lives. Seeing y'all so happily married is the icing on the cake, and we can't wait to see the amazing things that God will do in your lives together.
Much love and hugs! xoxo, Brent & Anna
Family & friends can view their full wedding gallery here.
We worked with the following talented wedding vendors on David & Ginny's wedding:
Venue: Bob Barker Retreat
Wedding Coordinator: Liz Newlin
Flowers: Fifty Flowers
Cake & Cupcakes: family friend
Catering: KC BBQ Company
DJ: Zack Smith
Hair: Today's Hair
Makeup: Jeannie Albers
Bridal Boutique: Carolina Bridal World
Bridesmaid Dresses: David's Bridal 
Groomswear: Macy's
Officiant: Jason Williams
Linens: C&G Rentals
Special Music: Jeannie Albers