Lavender fields in the summer are such a beautiful sight and treat for the senses. With the warm sun beating down on them, the scent wafts from the tiny buds intoxicatingly, perfuming the air with their heavenly scent. And did I mention that they remind us of Europe?
Among these fields, meandering with the blossoms and the bees, walks a bride on the way to her groom. The earthy aroma of the lavender mixes with the beating of her heart, and she is filled with anticipation for this special day .. the start of a her life spent loving someone else deeply.
Inspiring touches of the lavender color palette are throughout the table decor … the spreading table centerpiece with it's intrinsically detailed buds, tiny blooms, and lacy petals in complementing colors, the organic beauty of the lavender bundles against the beautiful detail of the Vietri plates, and the heirloom table runner bringing together all of the feminine beauty. The delicate lace of the Monique Lhuillier gown pairs perfectly with the bride's billowing veil, while selective yet statement jewelry adds the perfect touch of glamour. Our flower girl dances through the scenes in her floral crown and white dress wrapped in Frou Frou Chic silk, scattering smiles and lavender blossoms as she goes. The bars of lavender infused soap were guest favors, and as the hot summer night ended, guests enjoyed lavender ice cream and a simple cake adorned with fresh blackberries.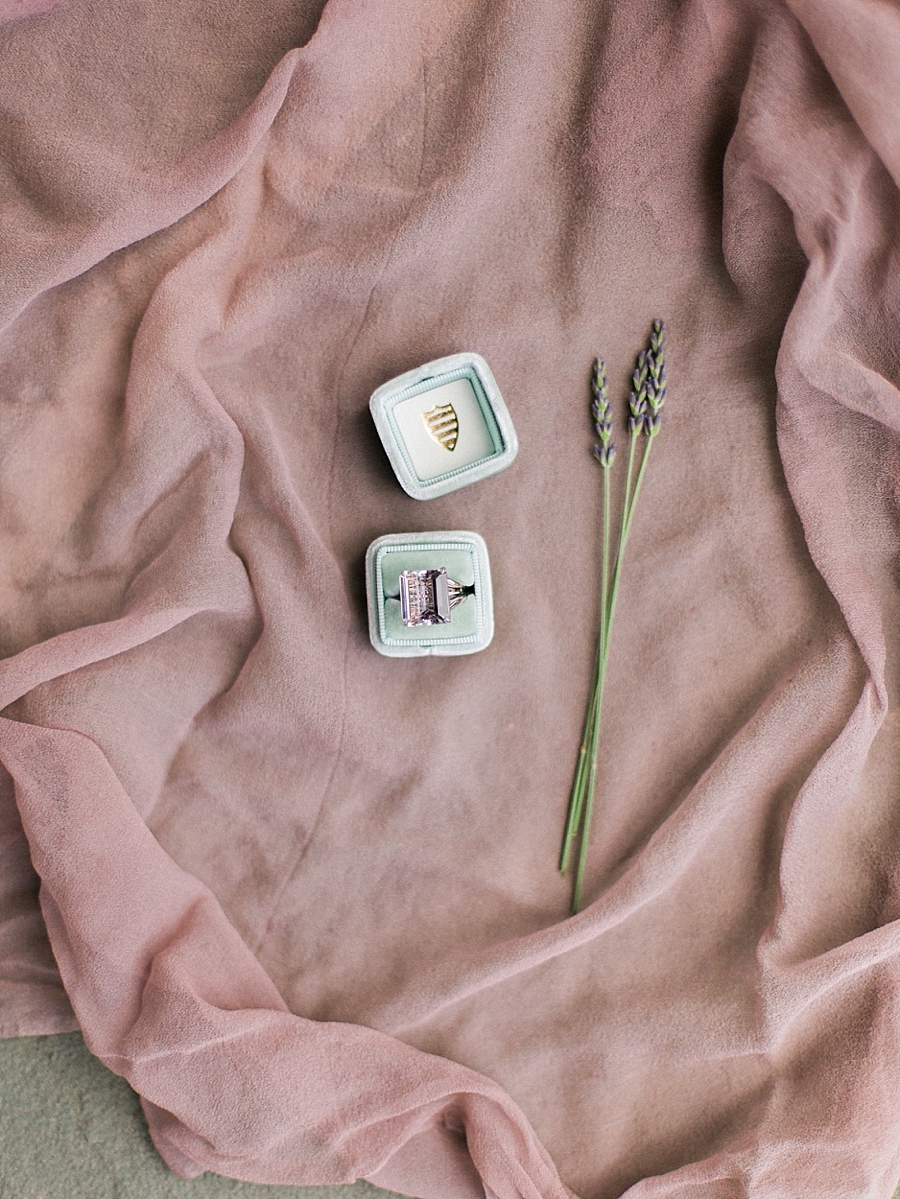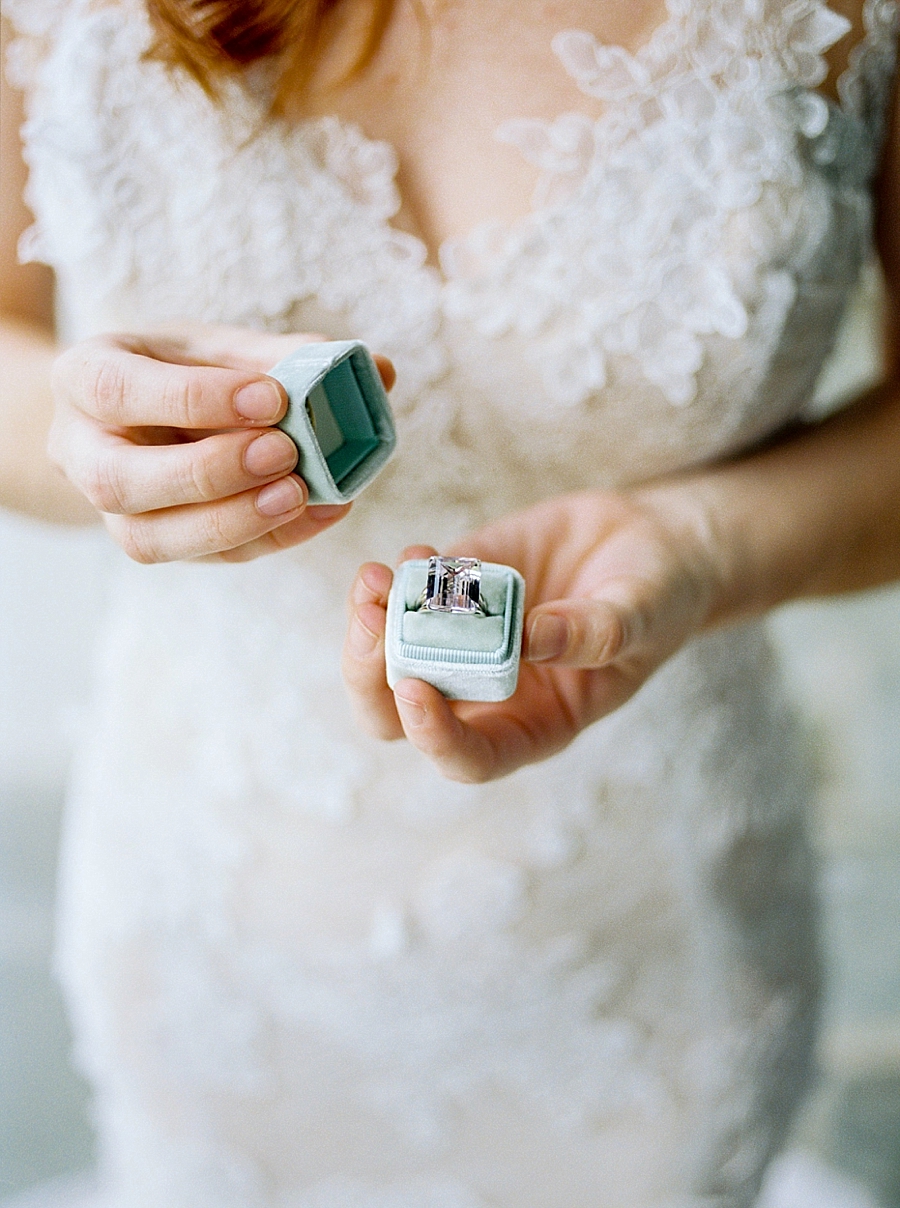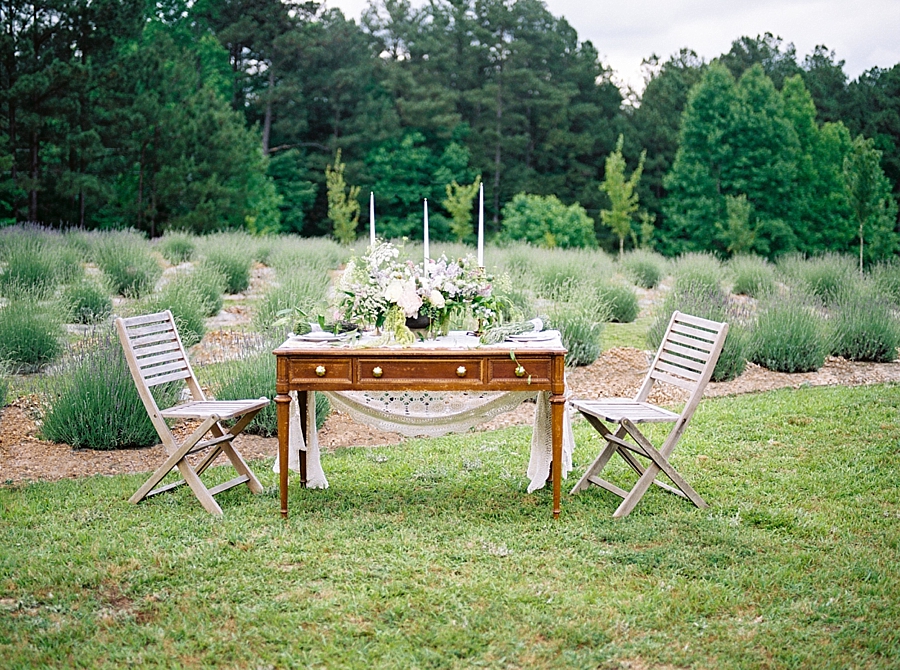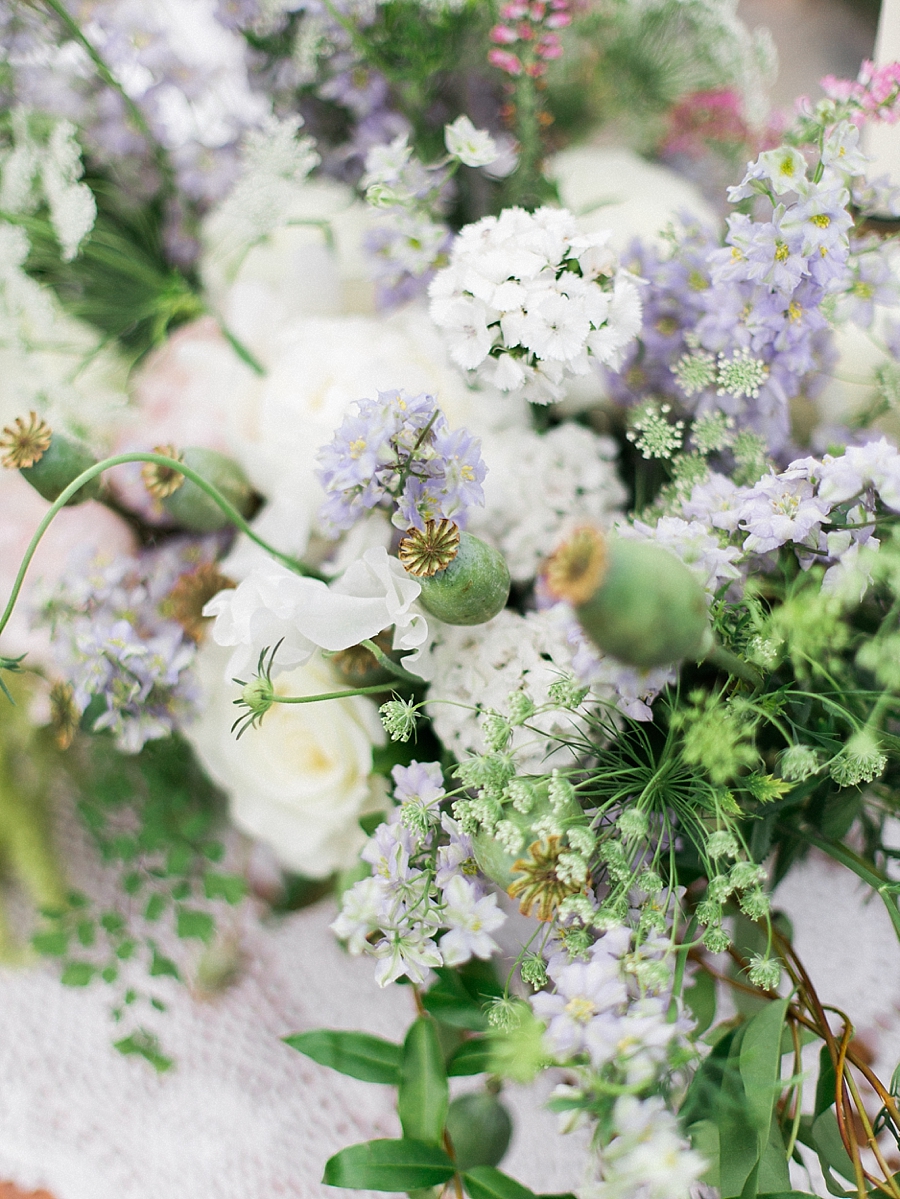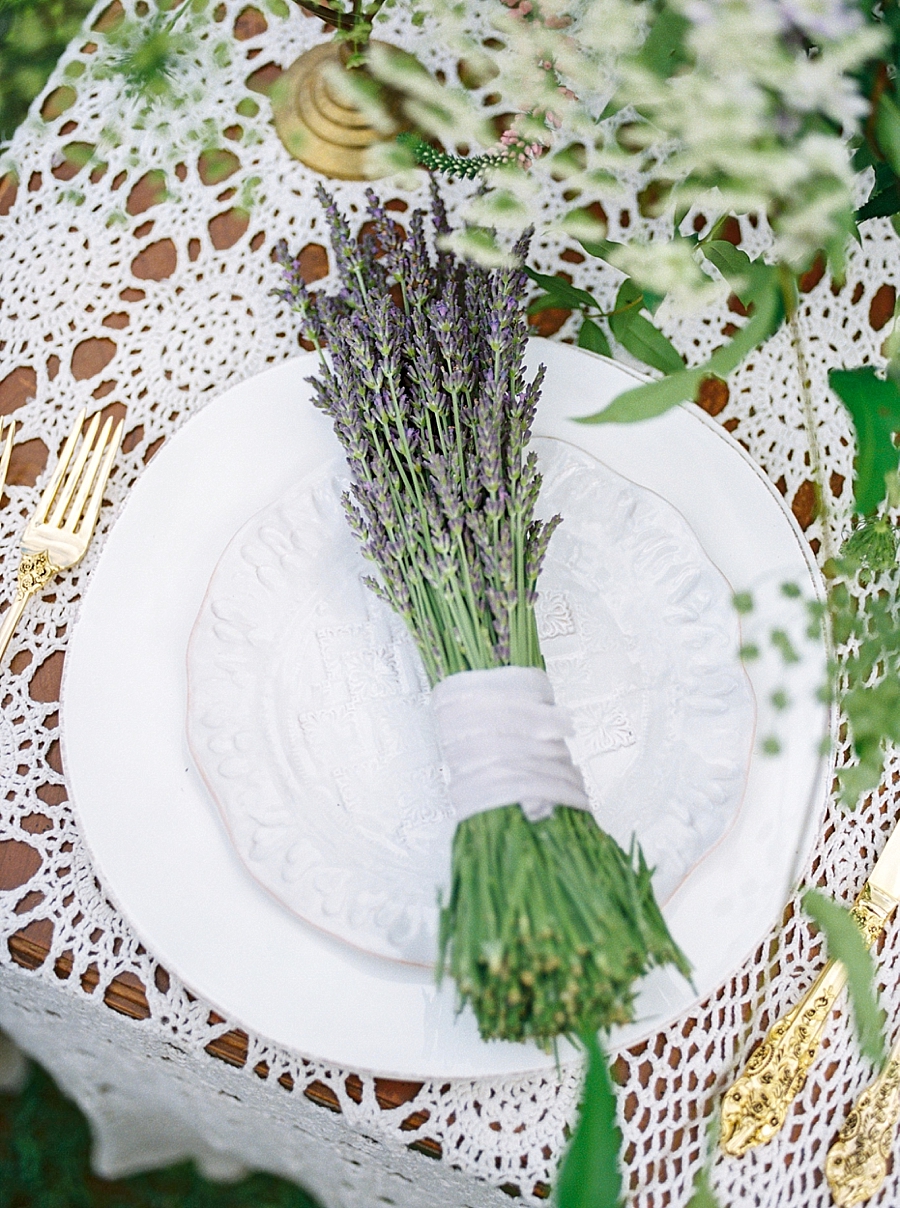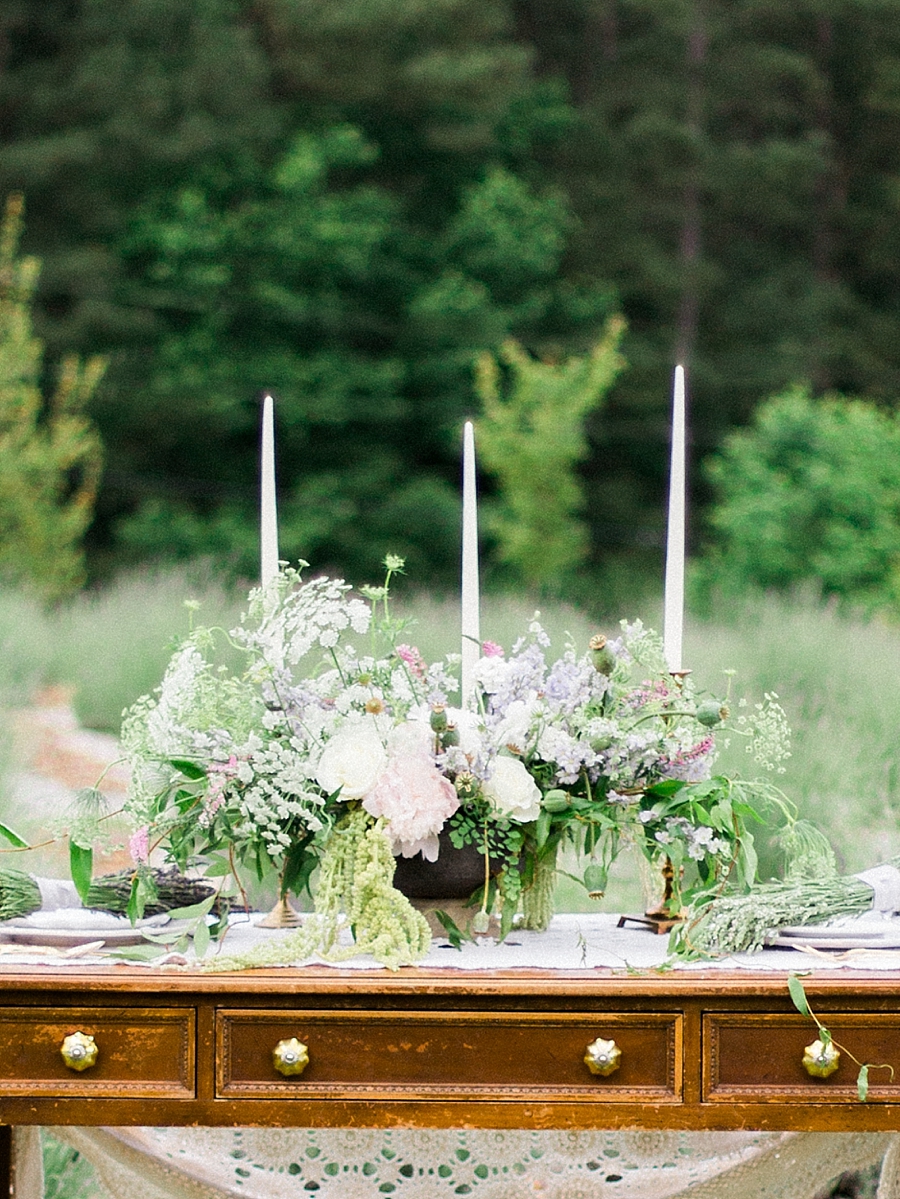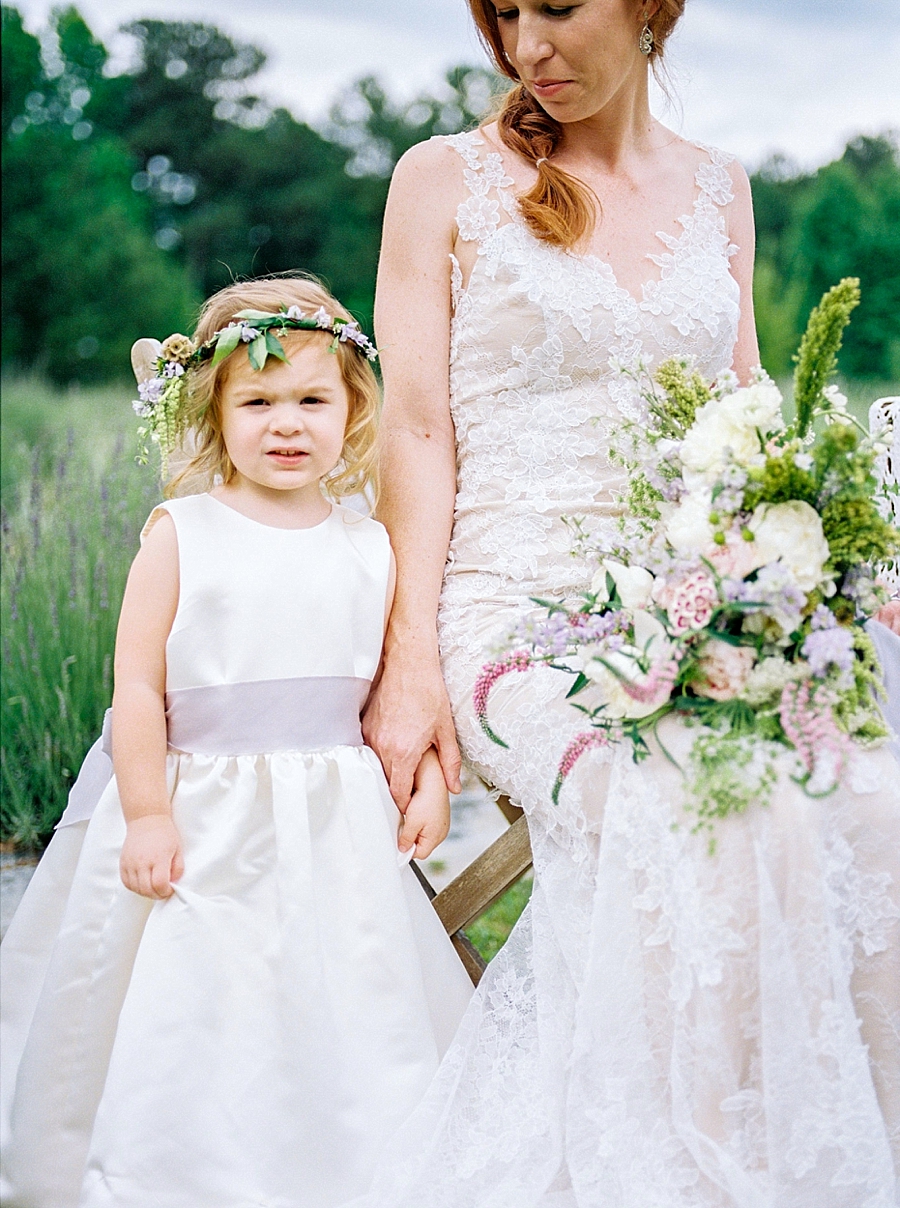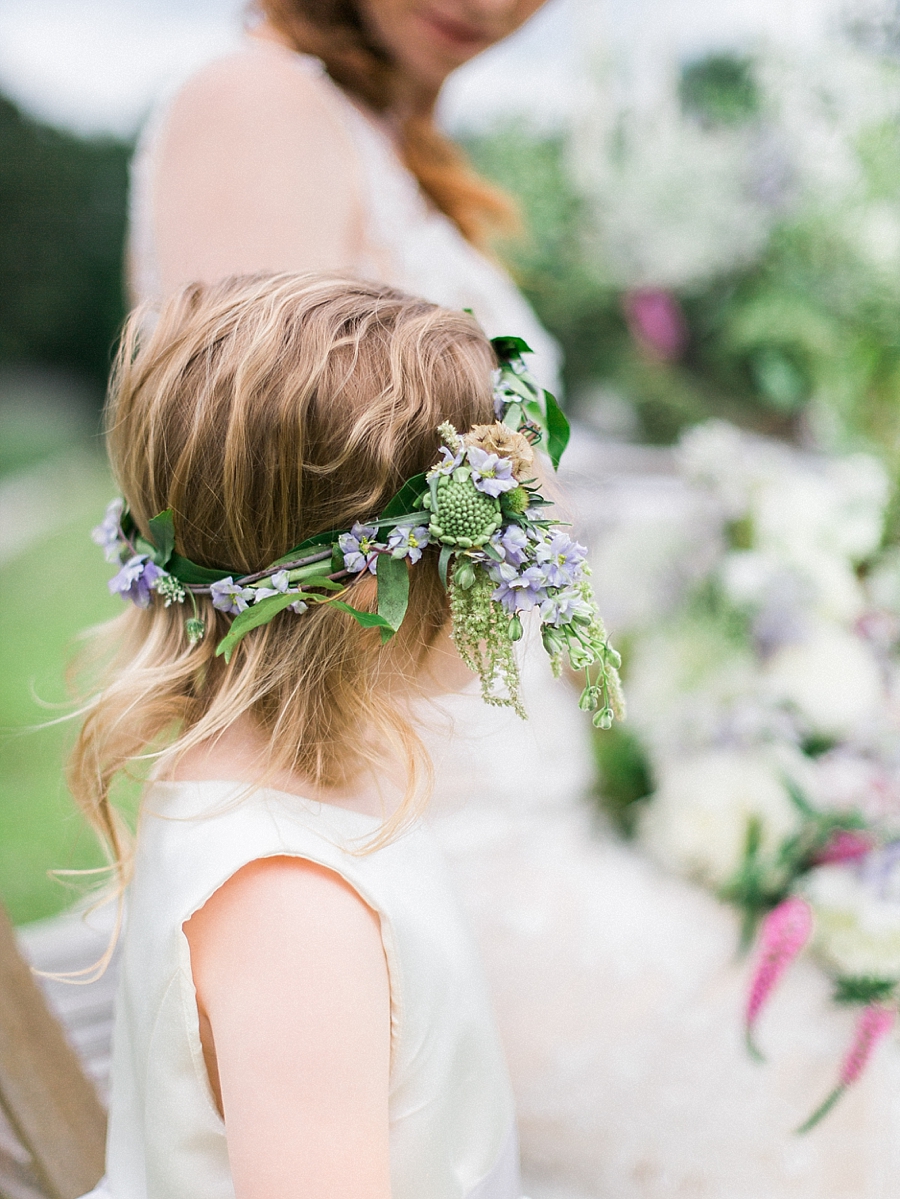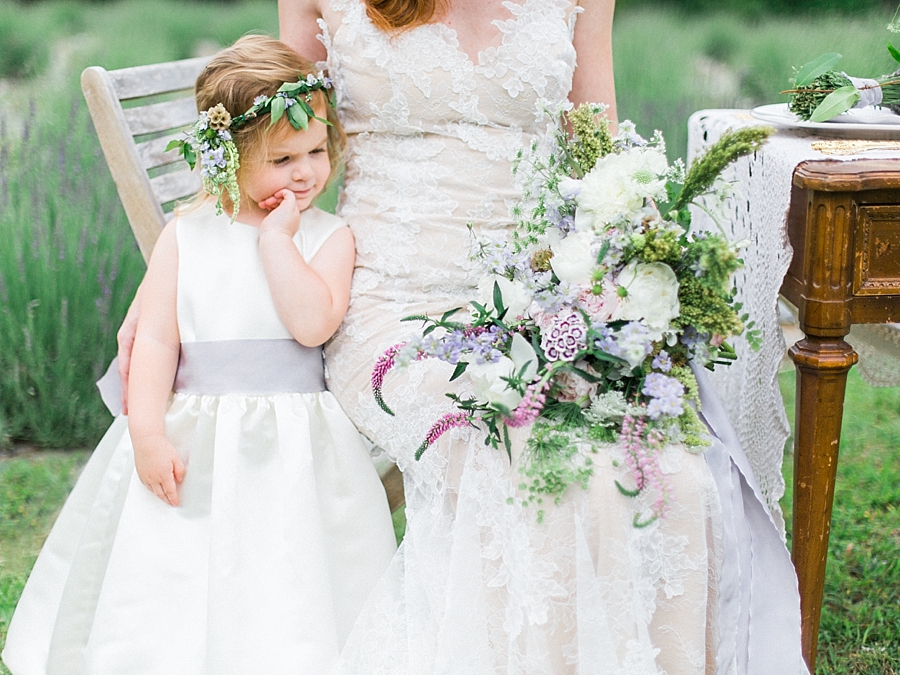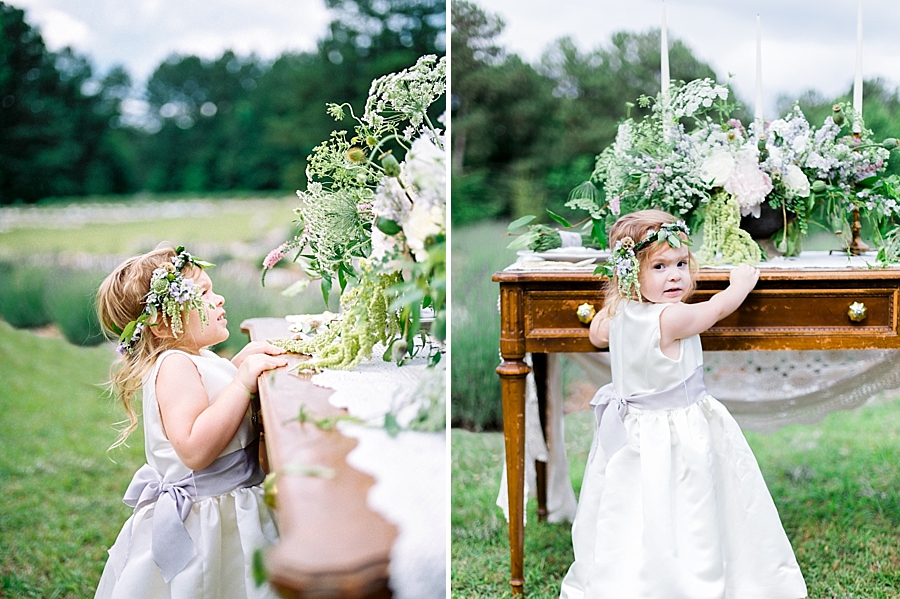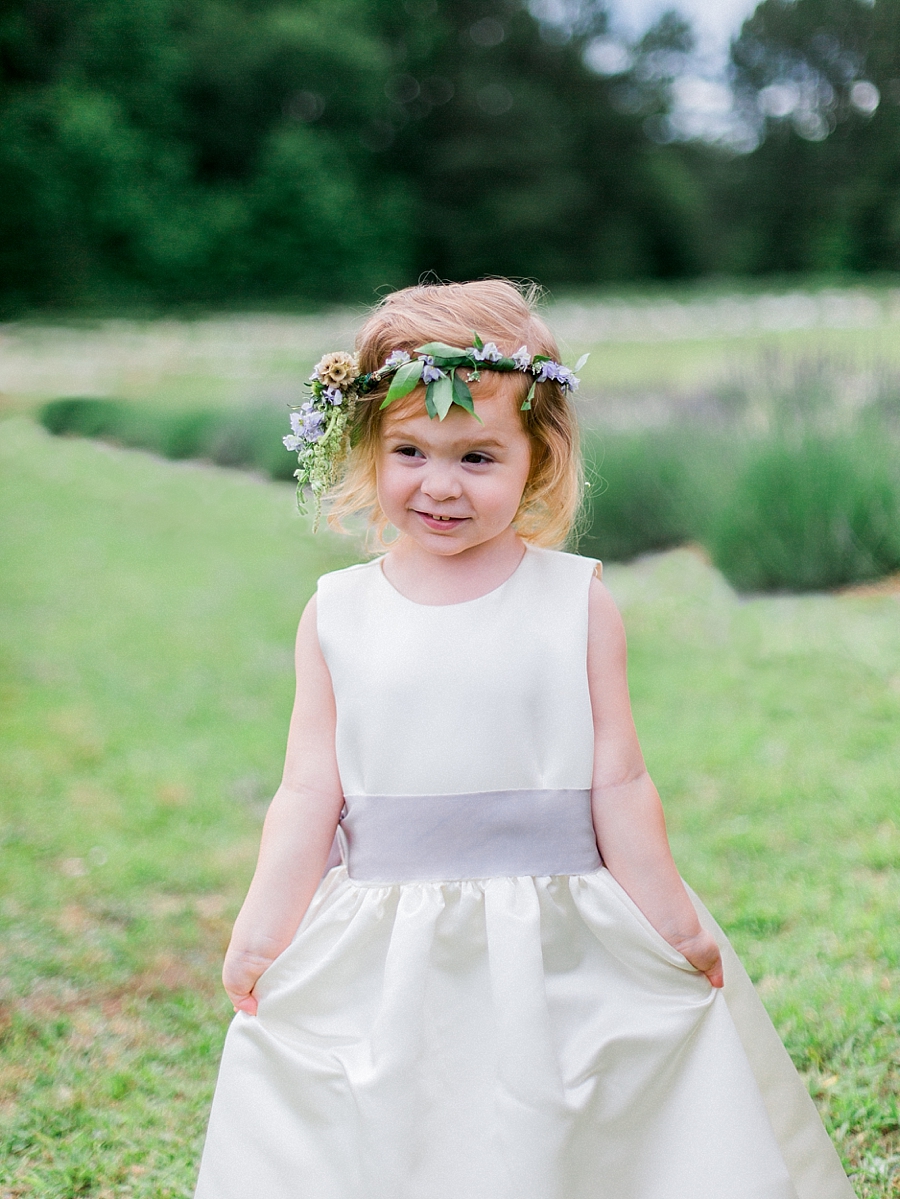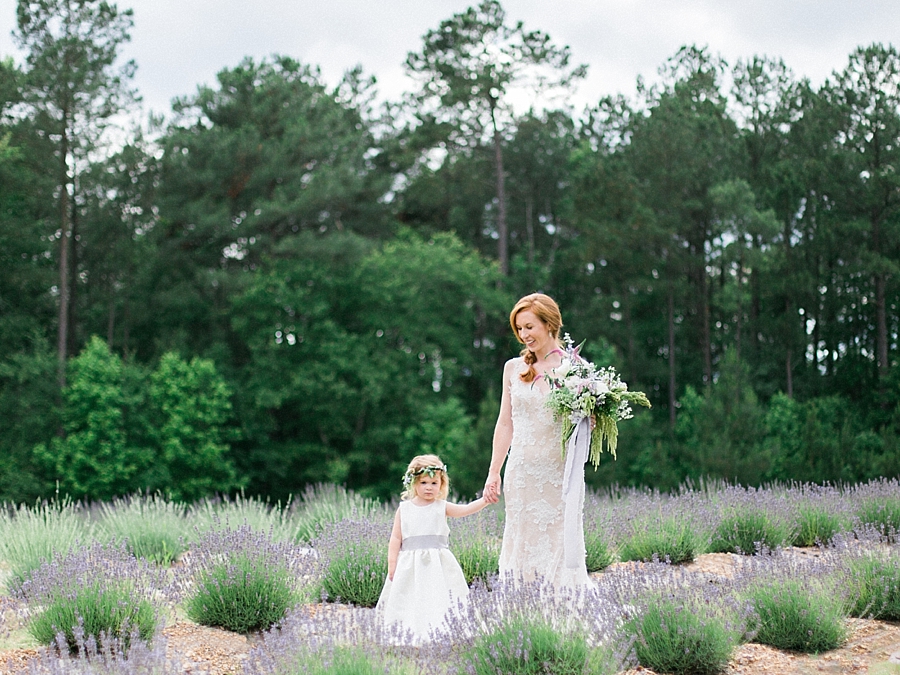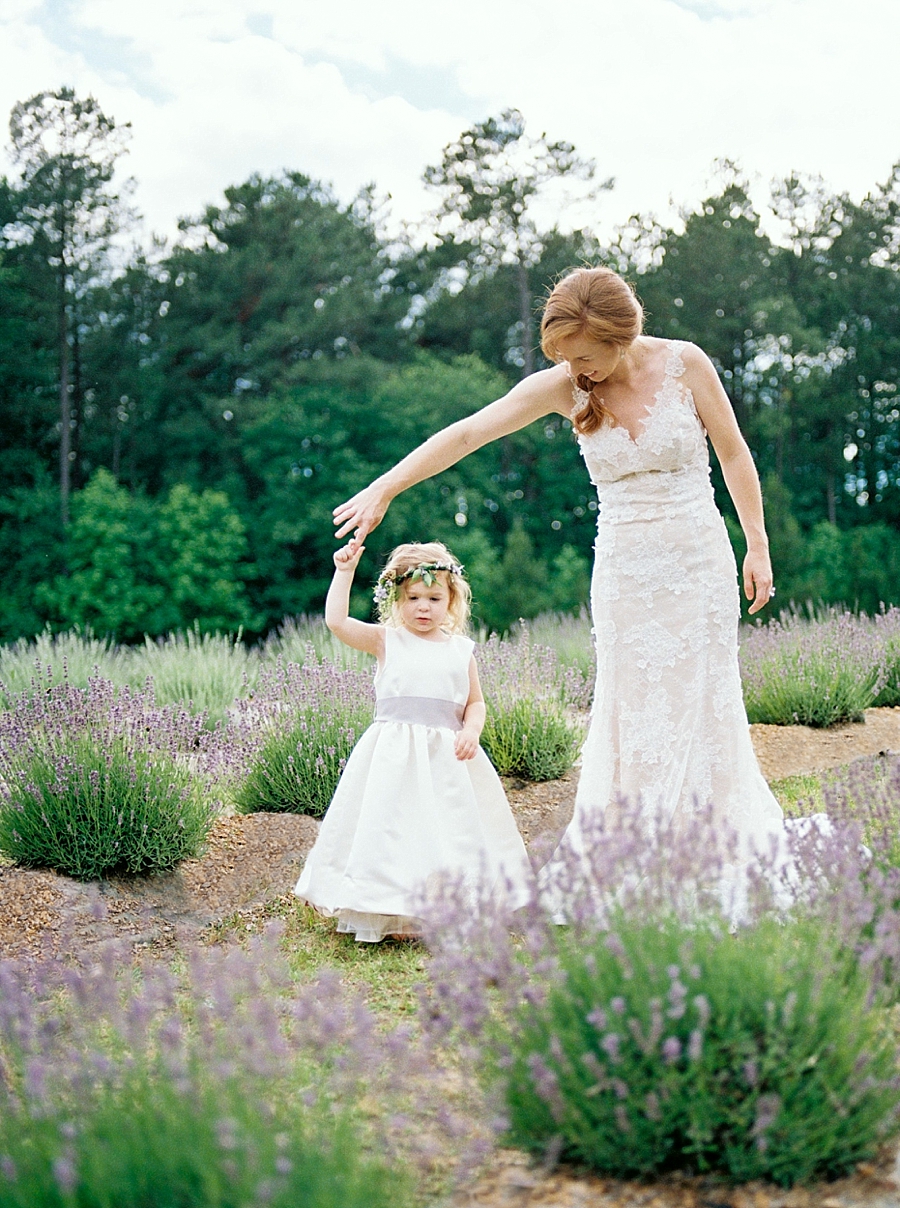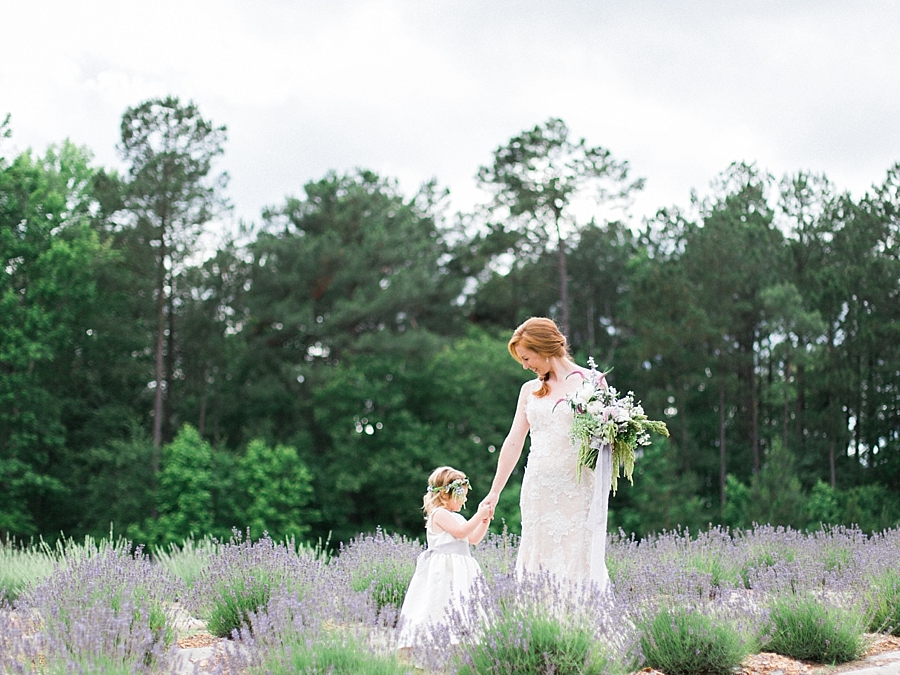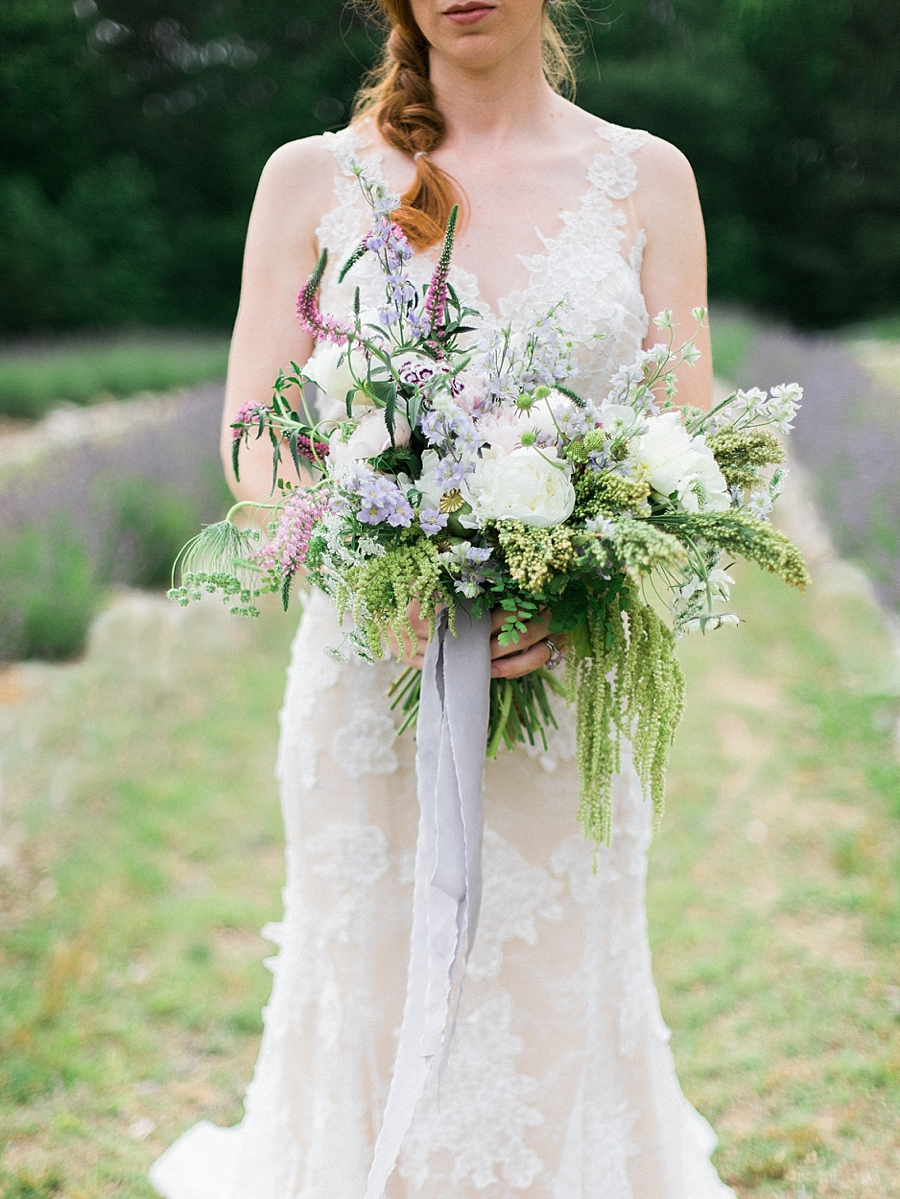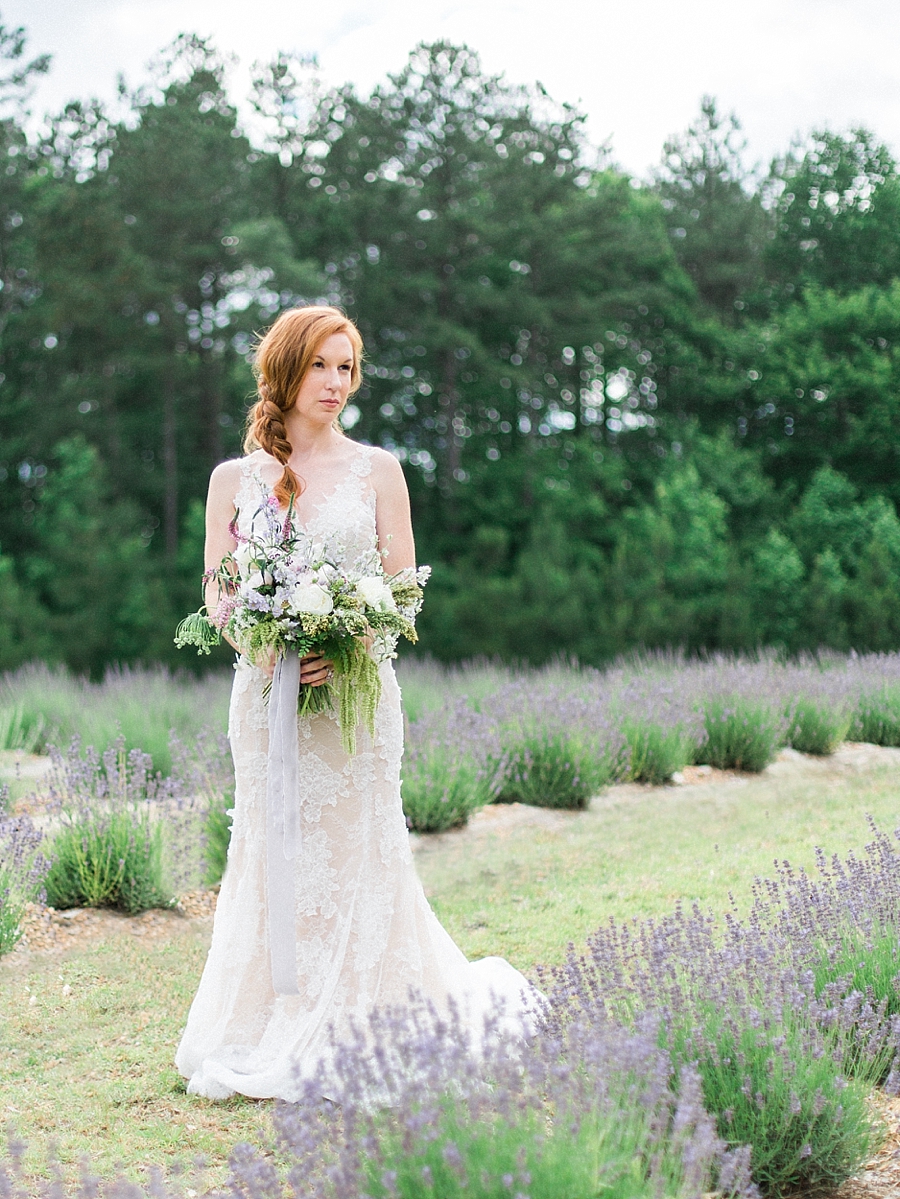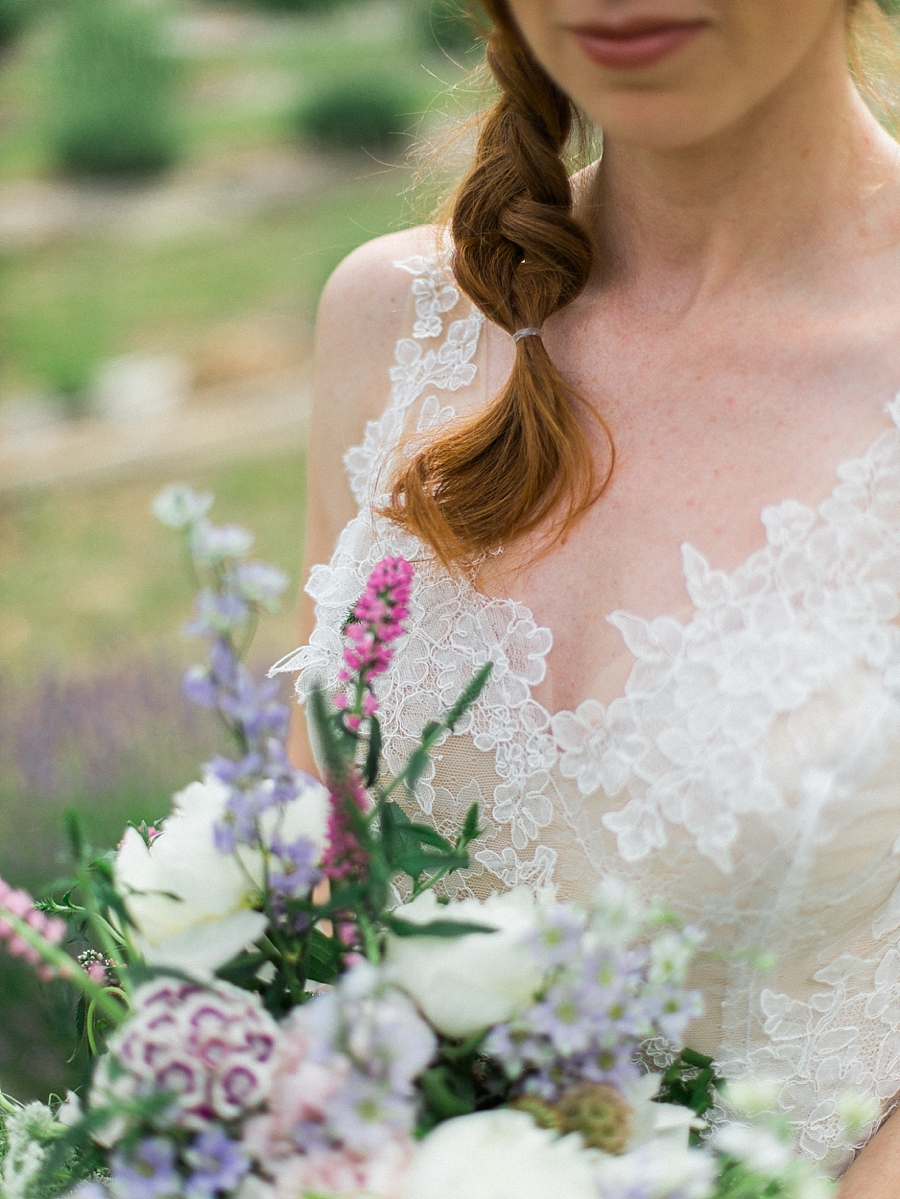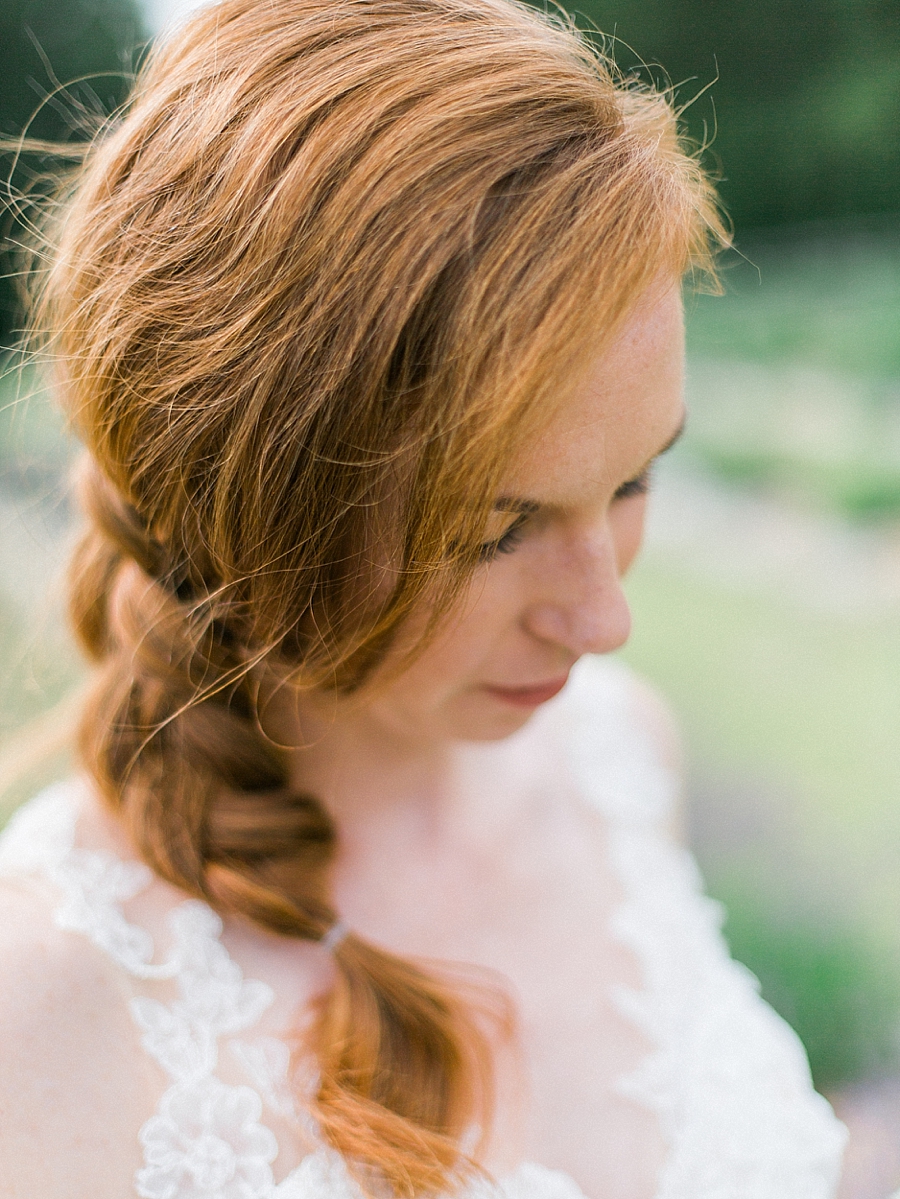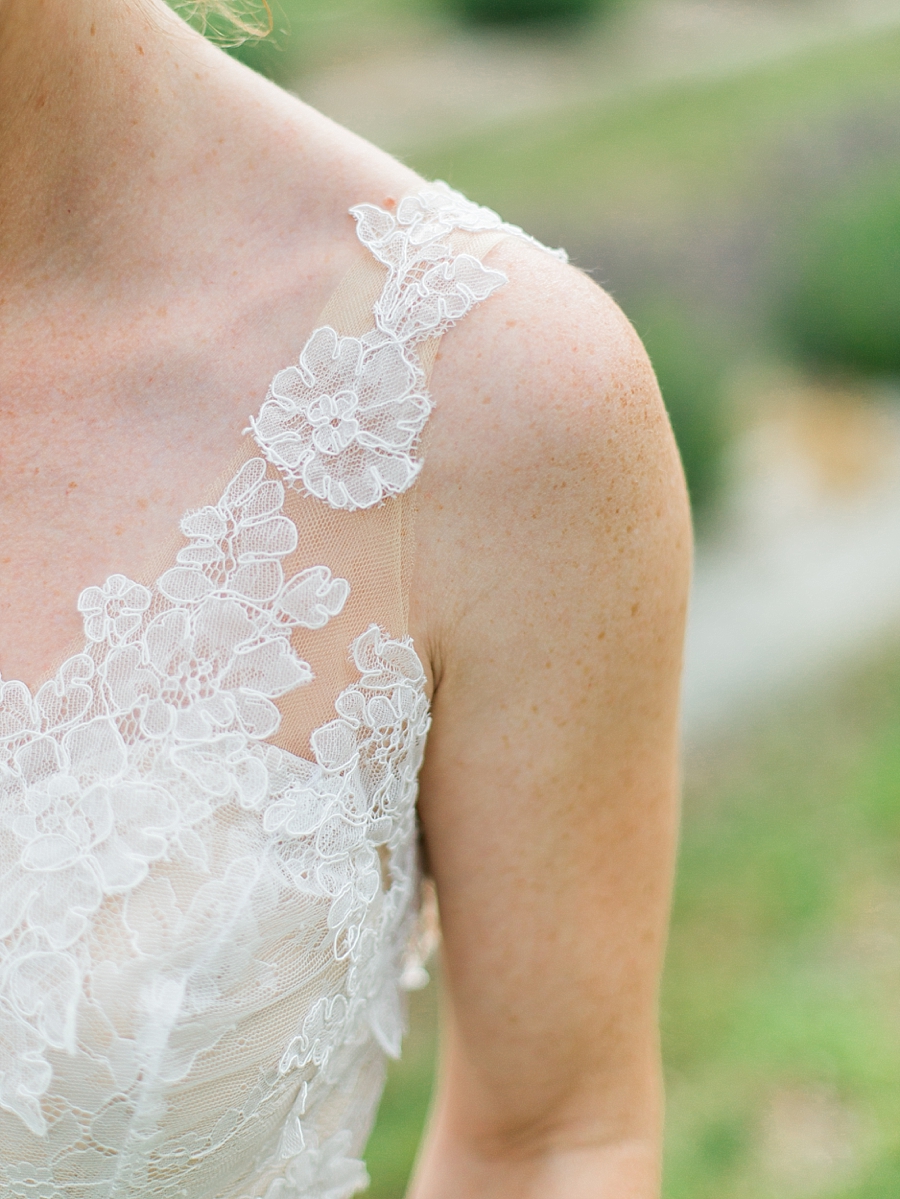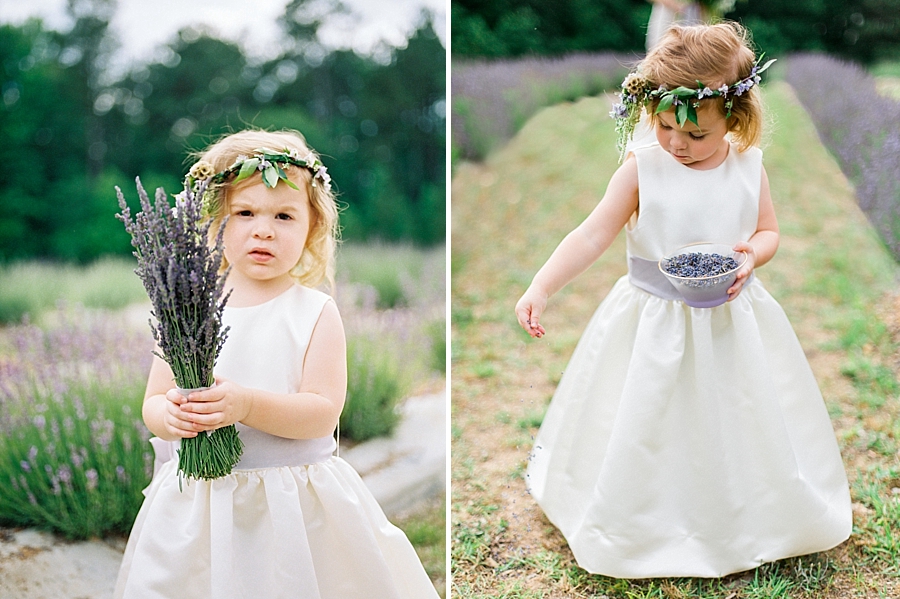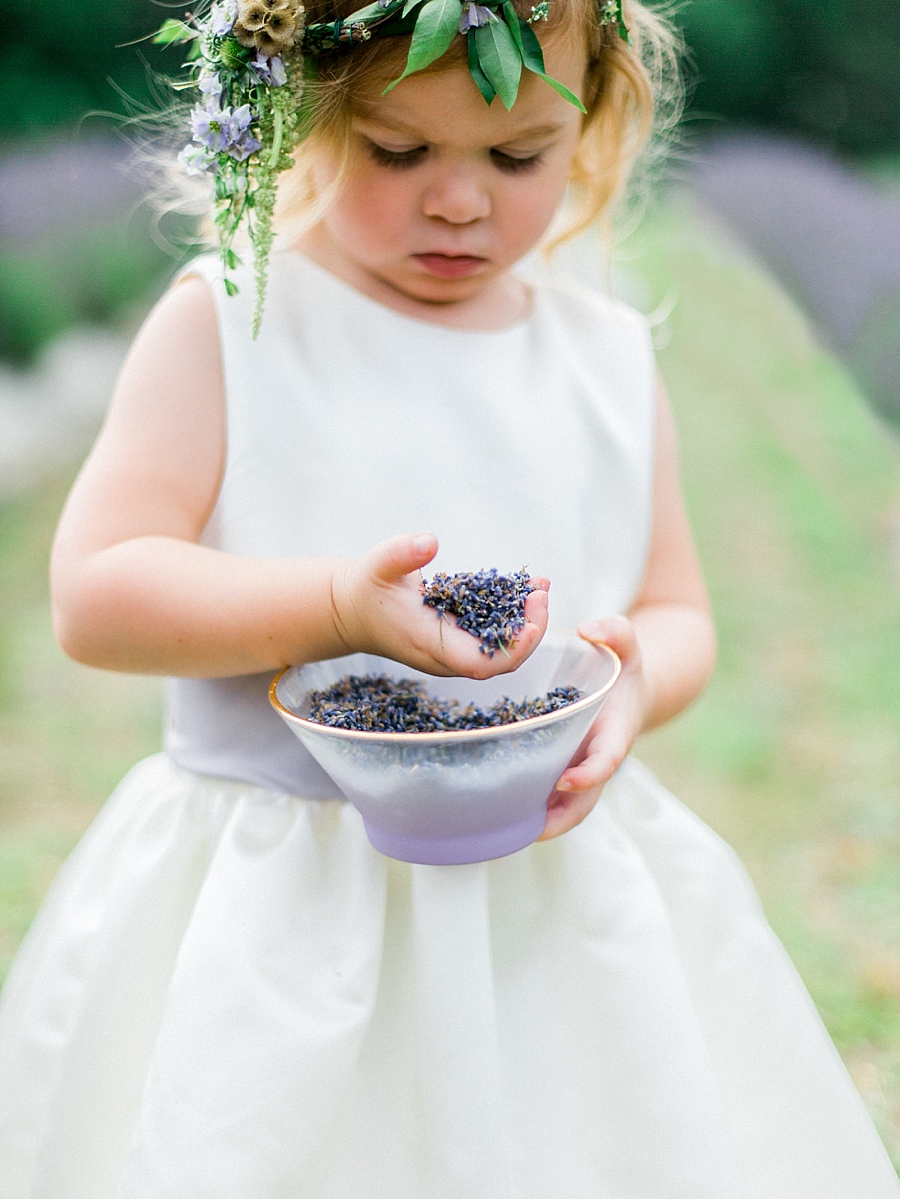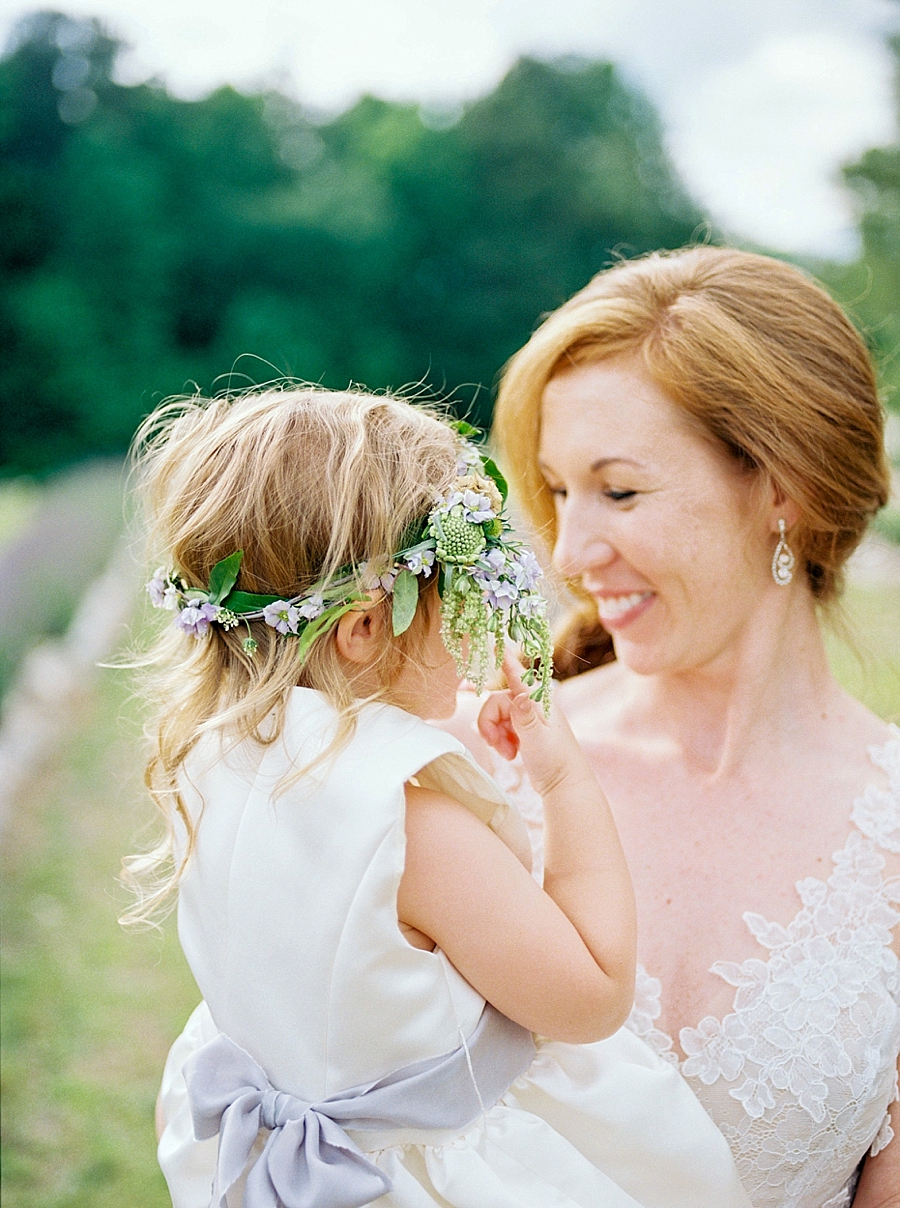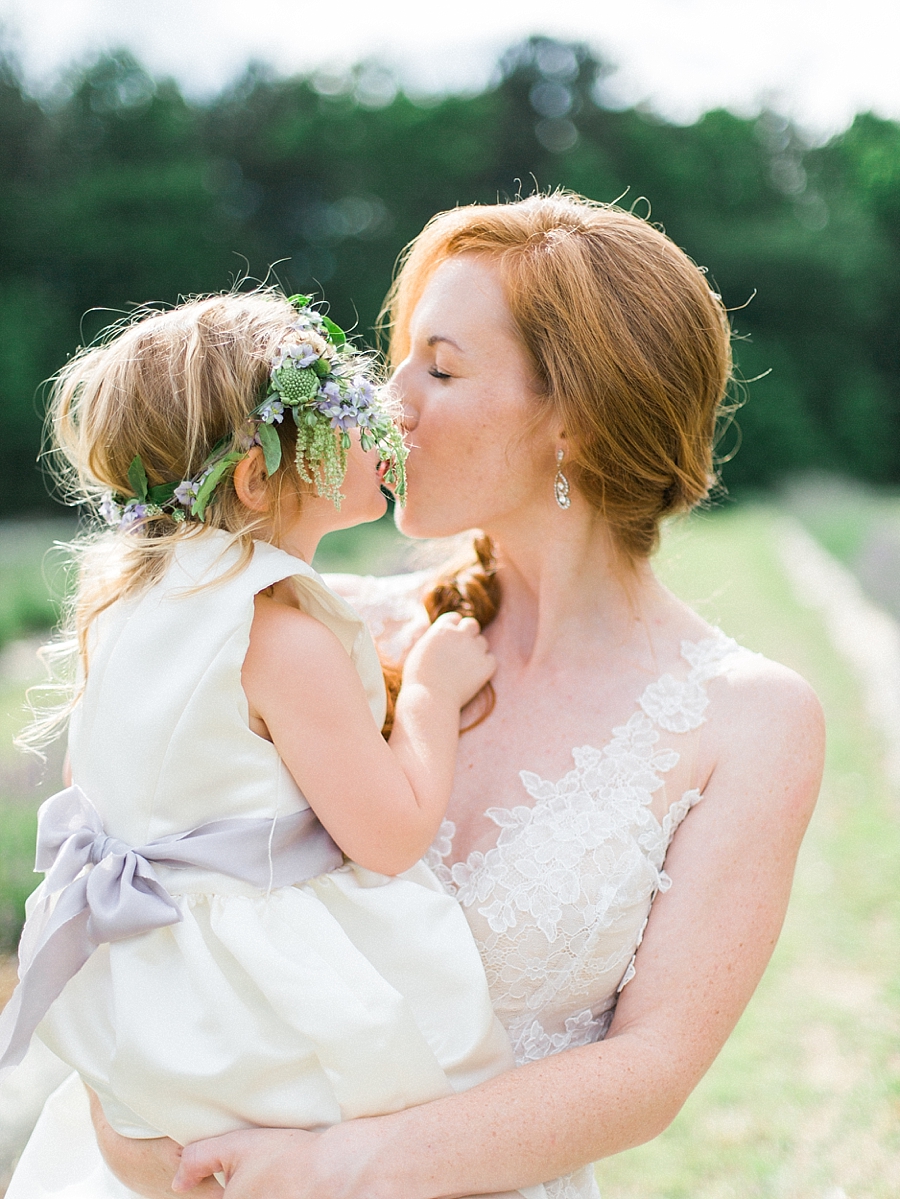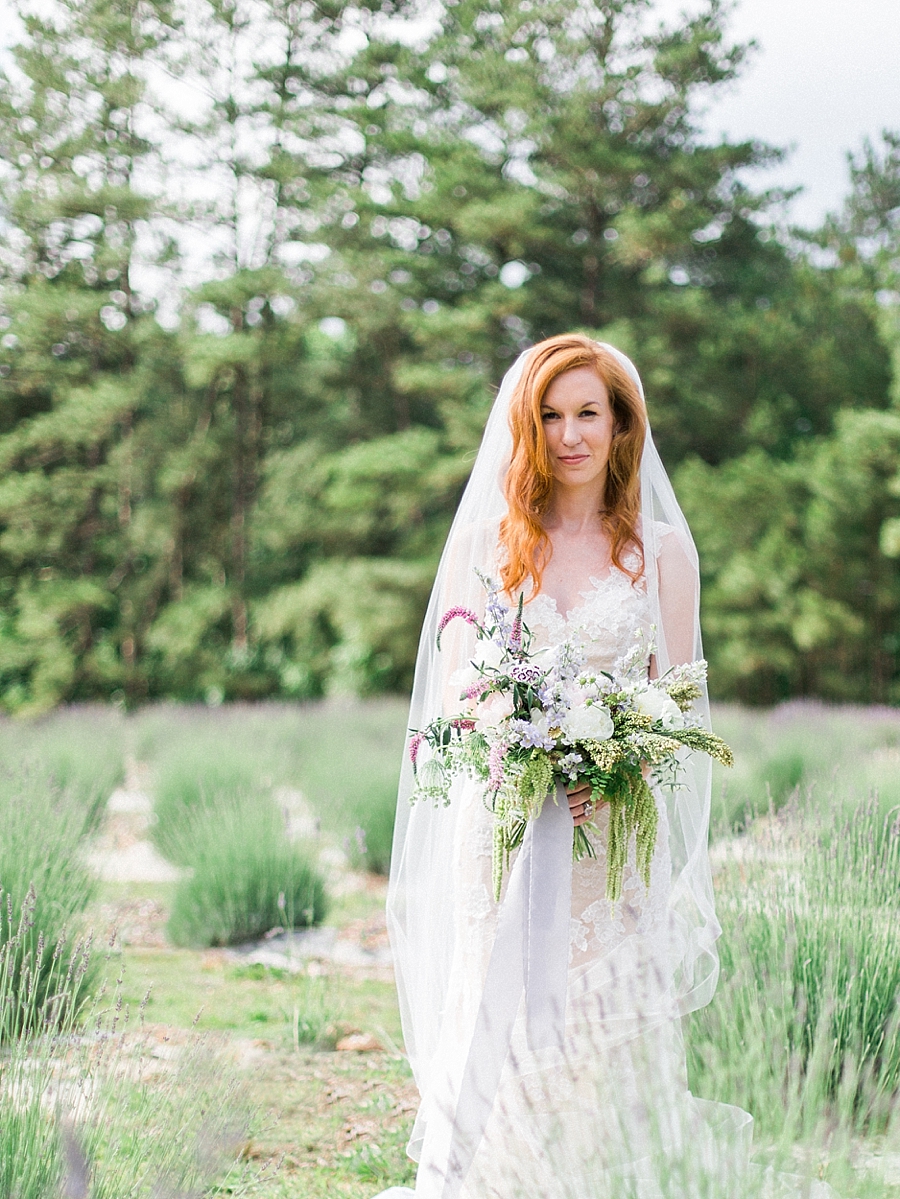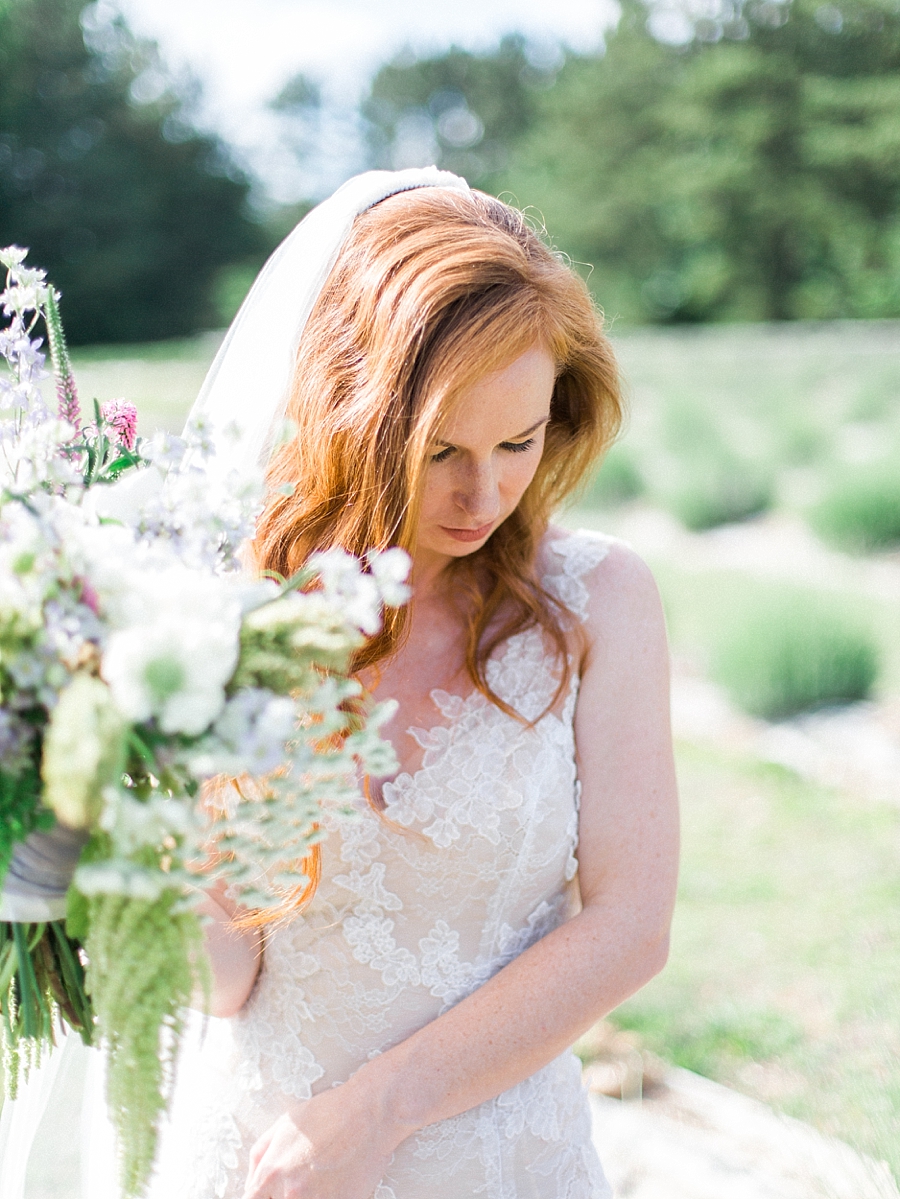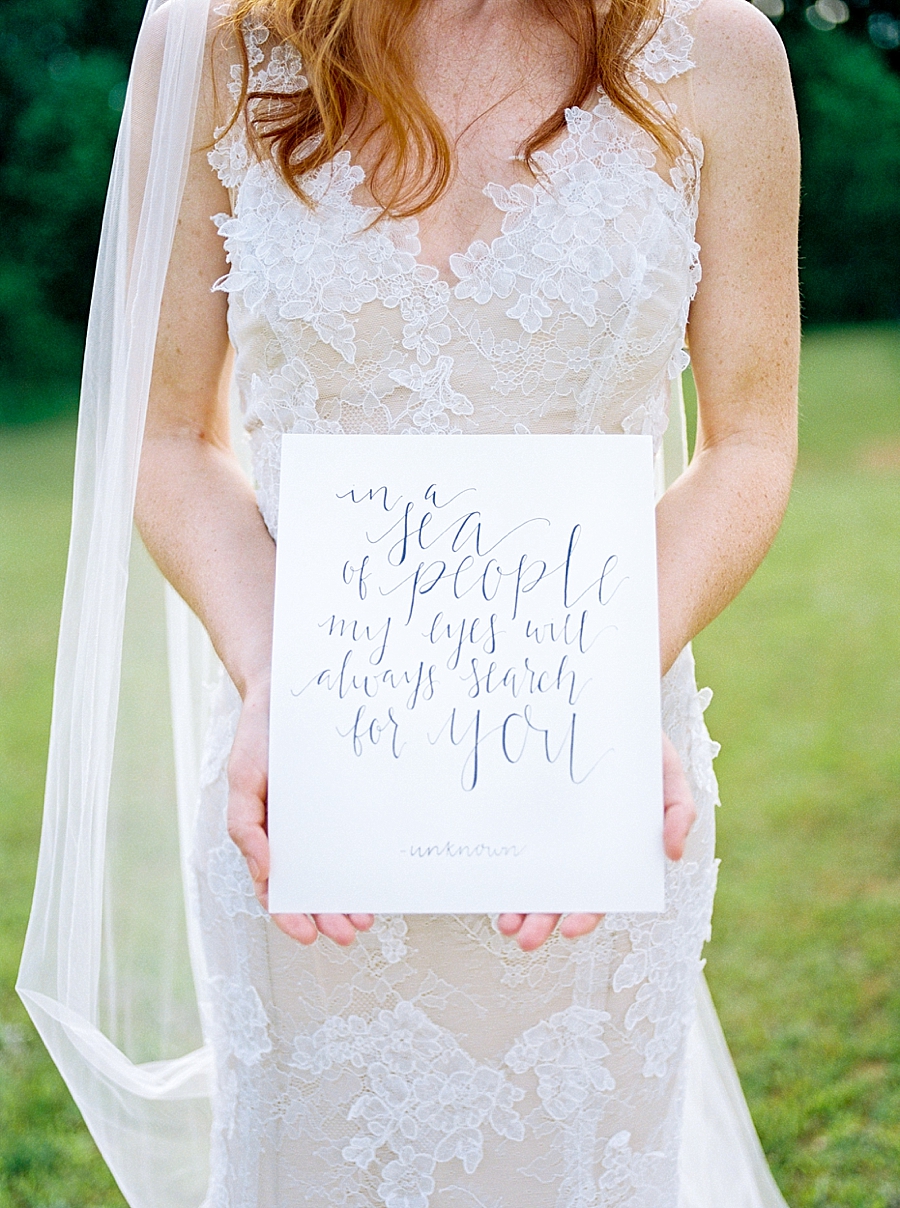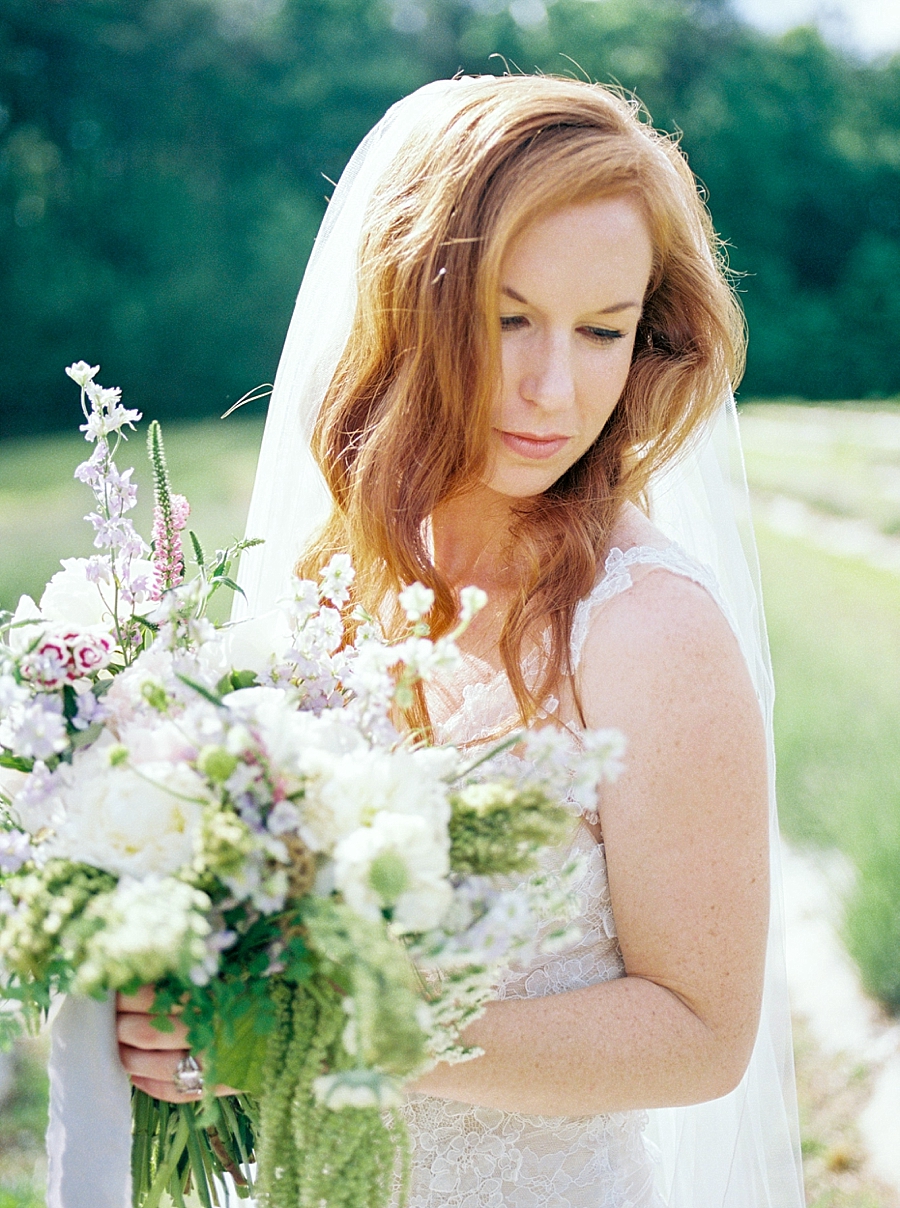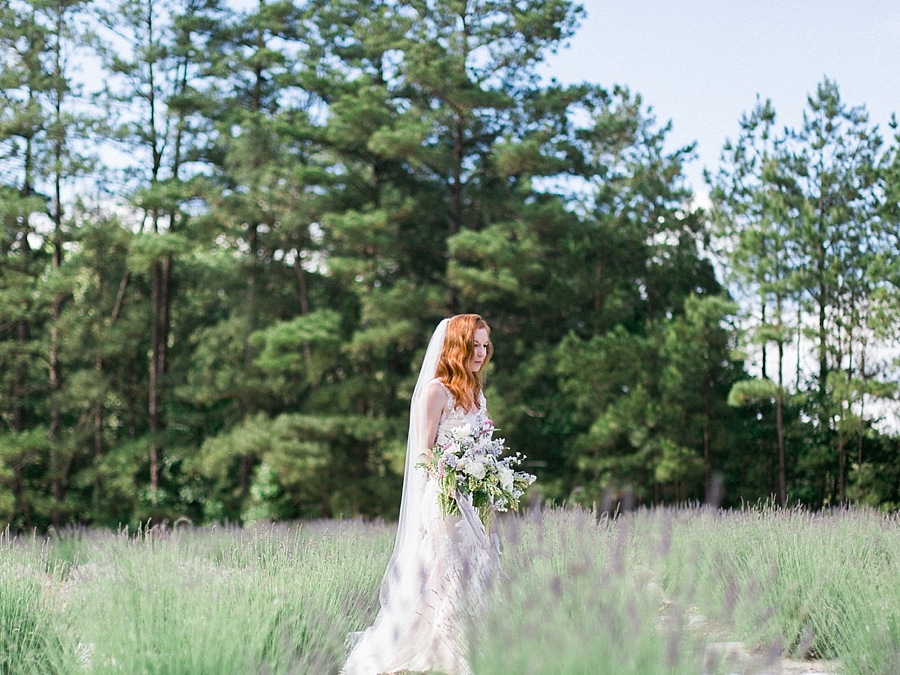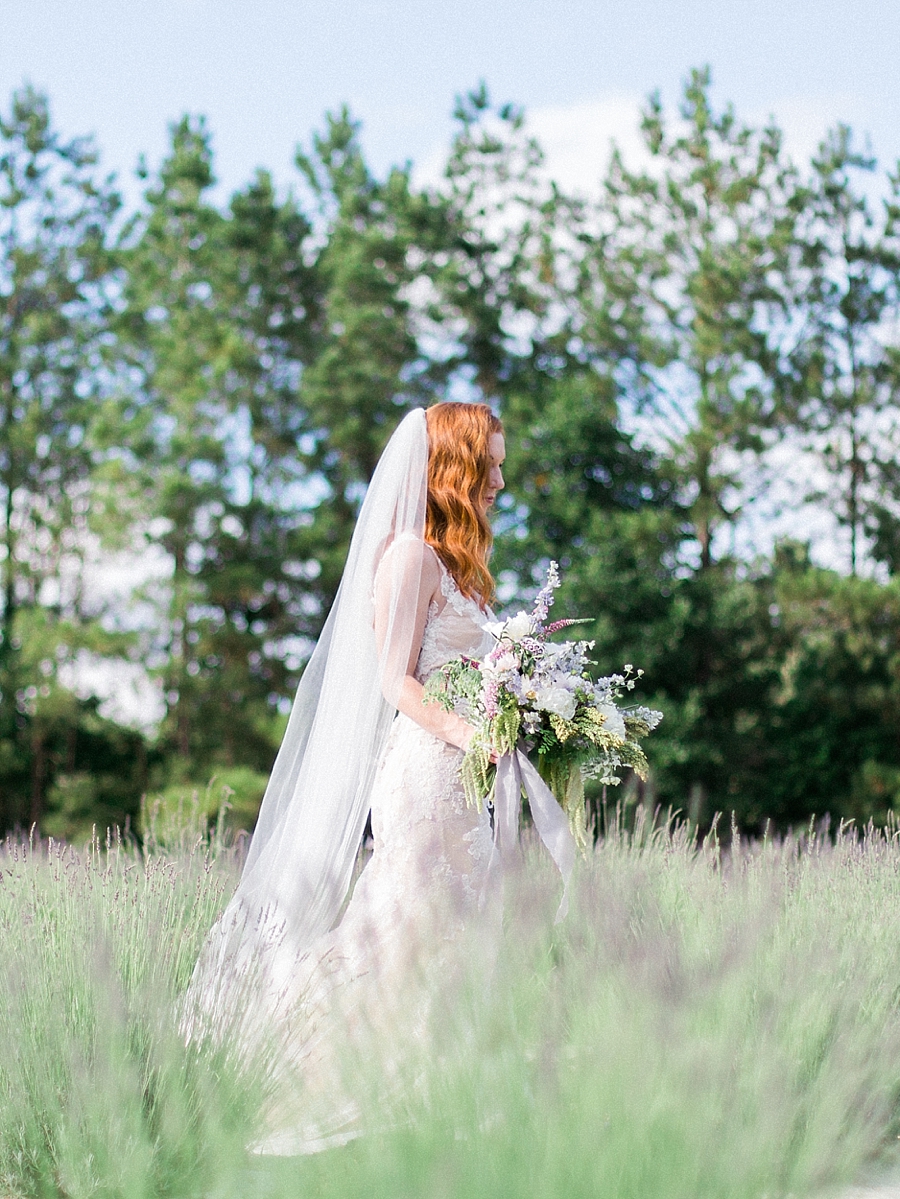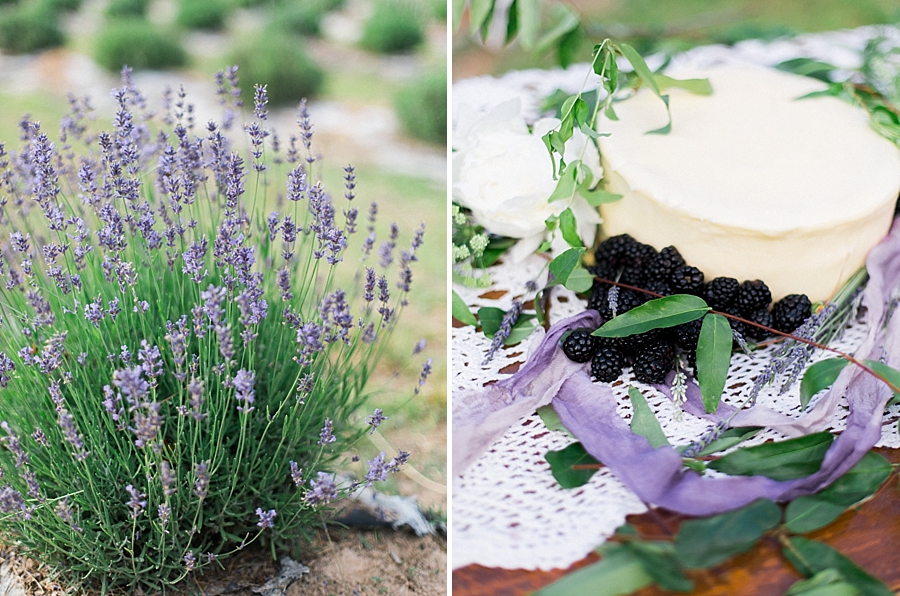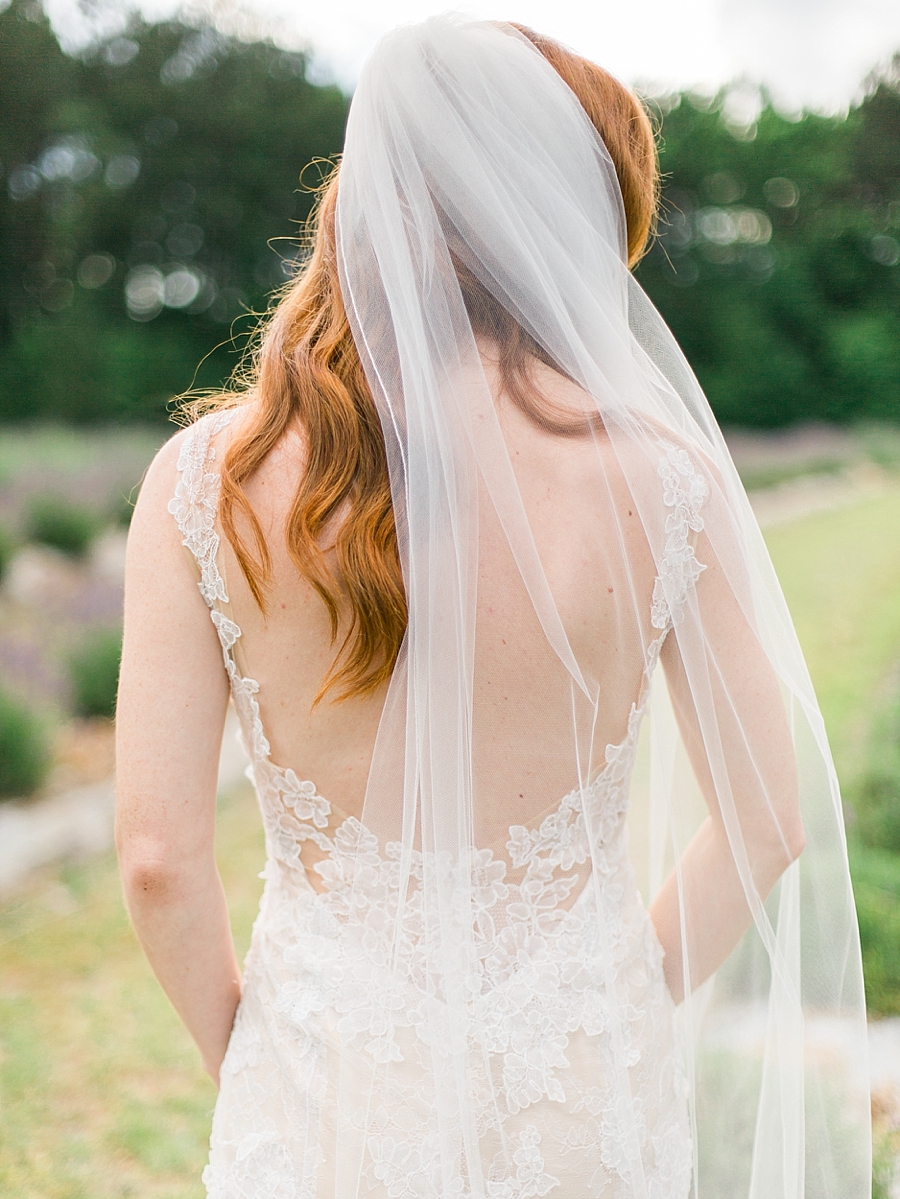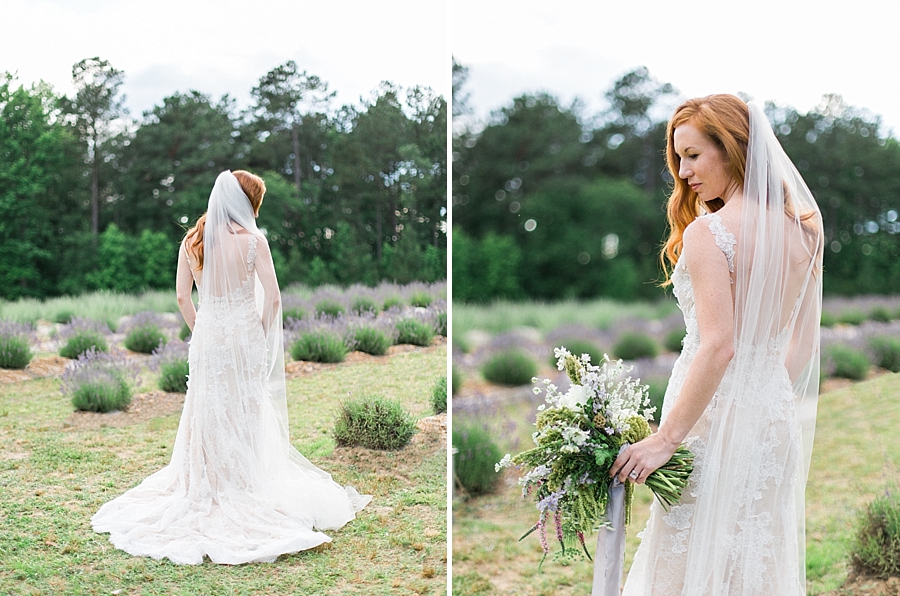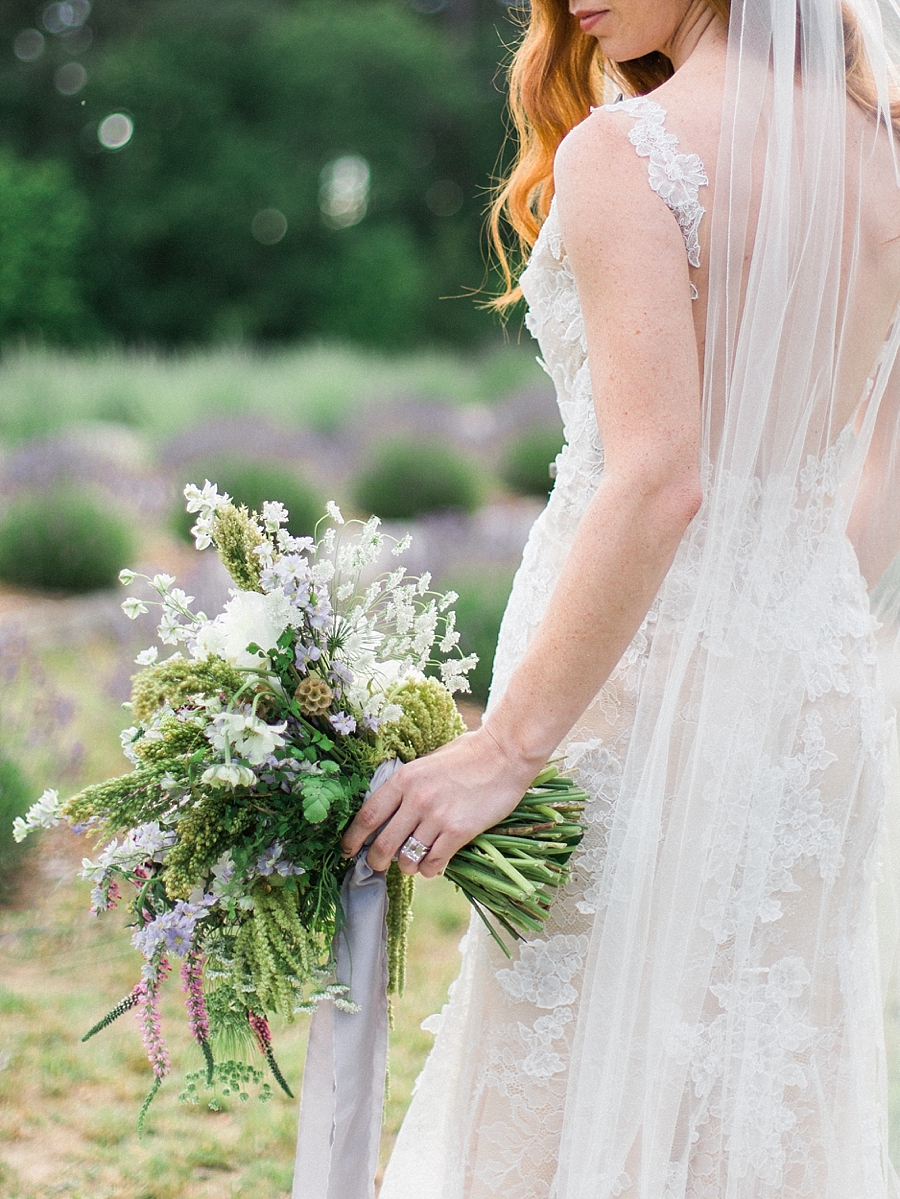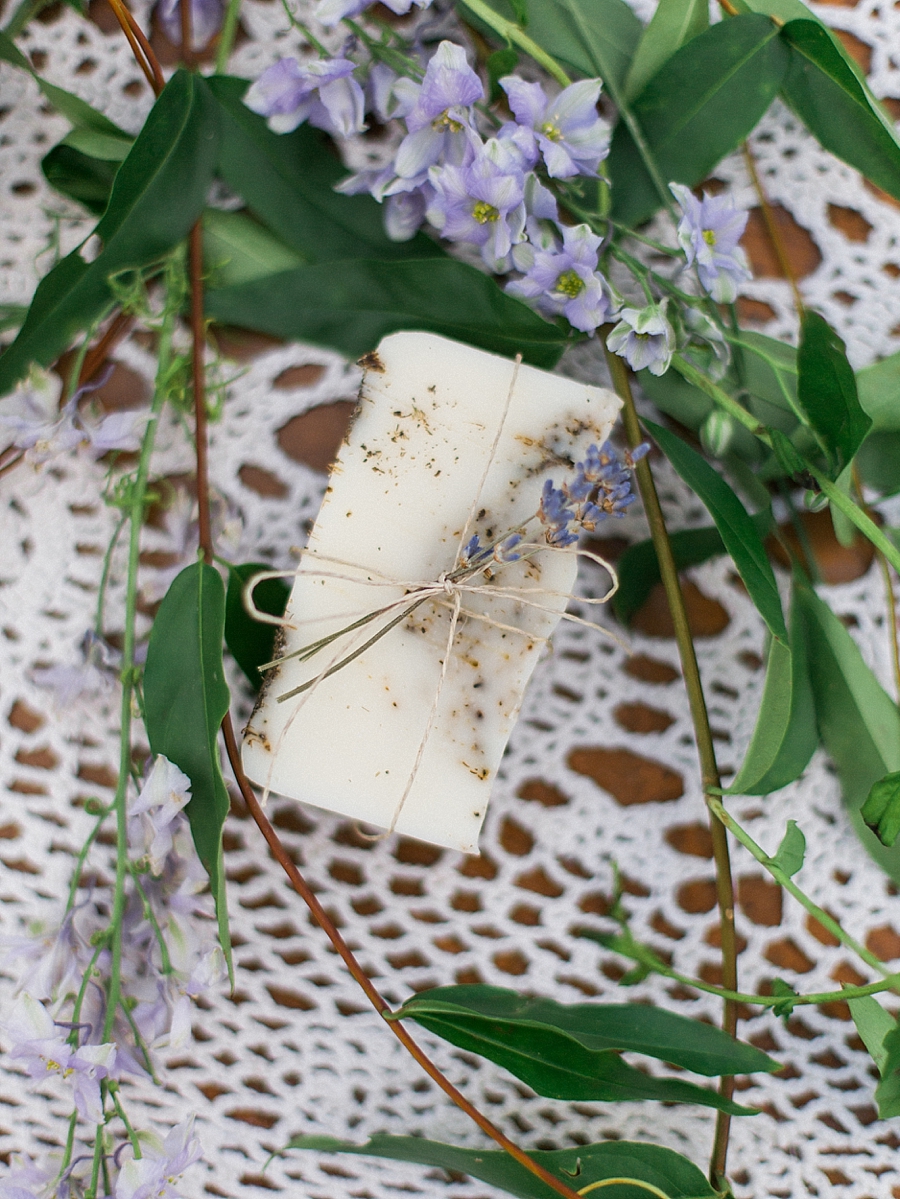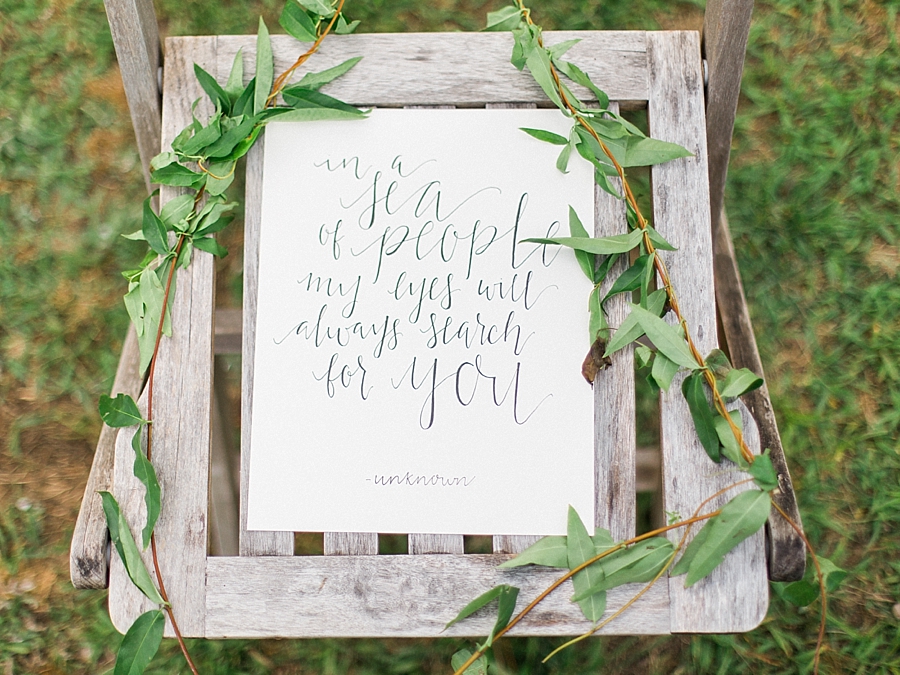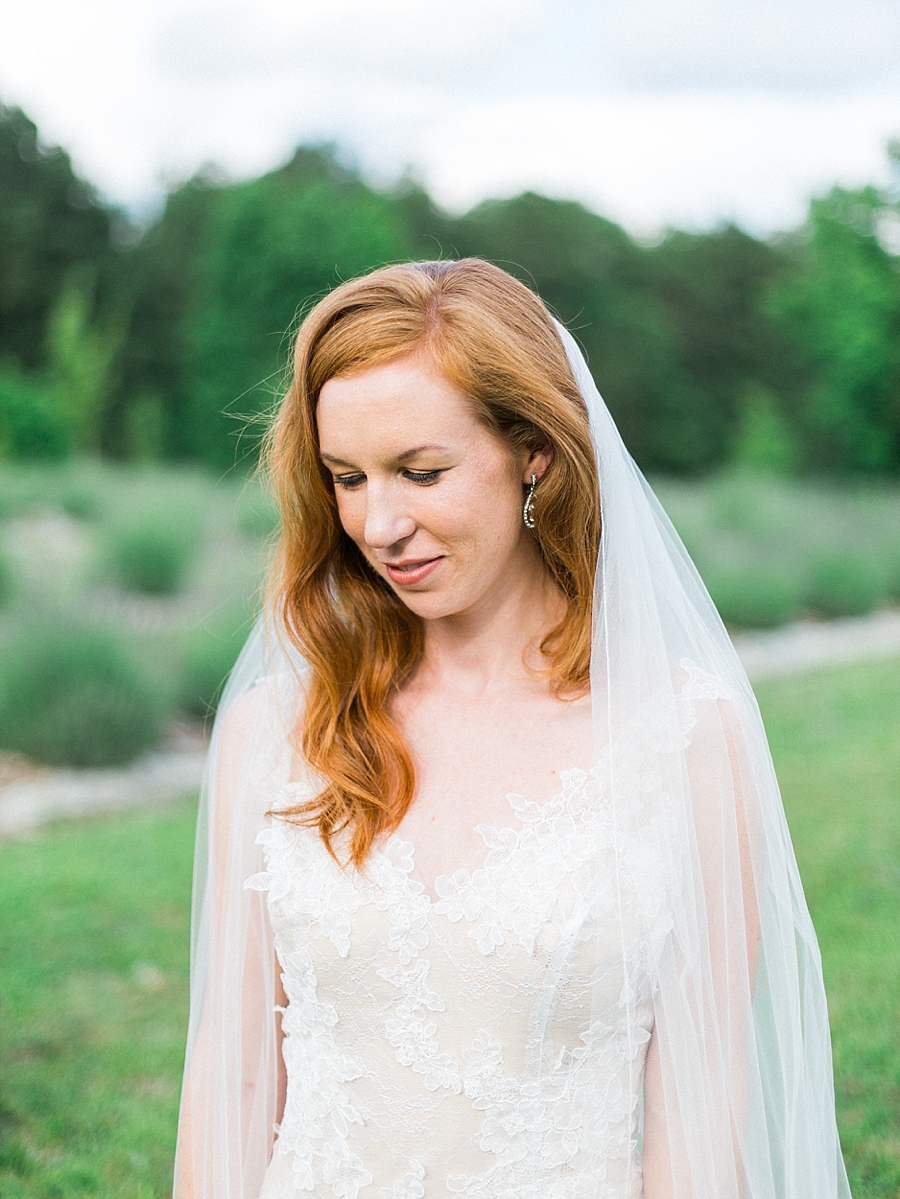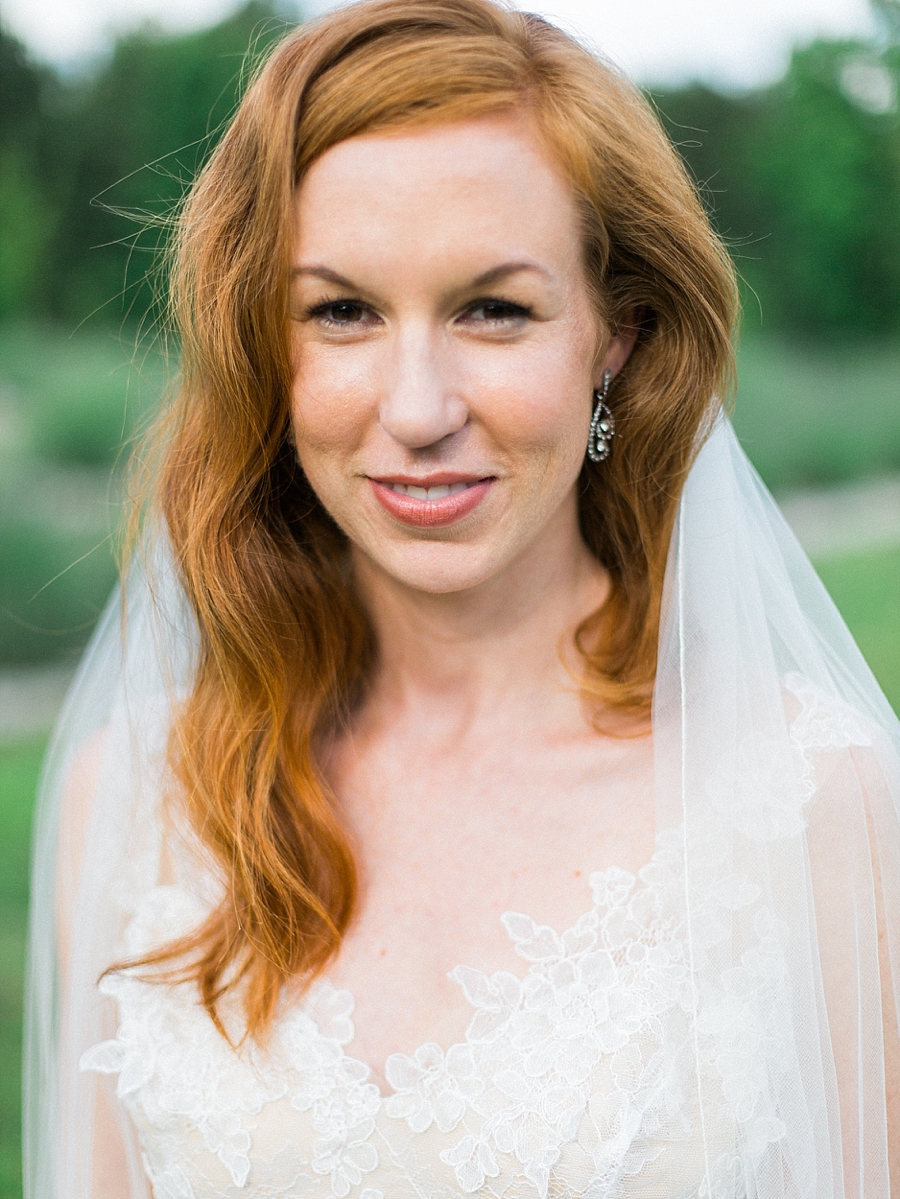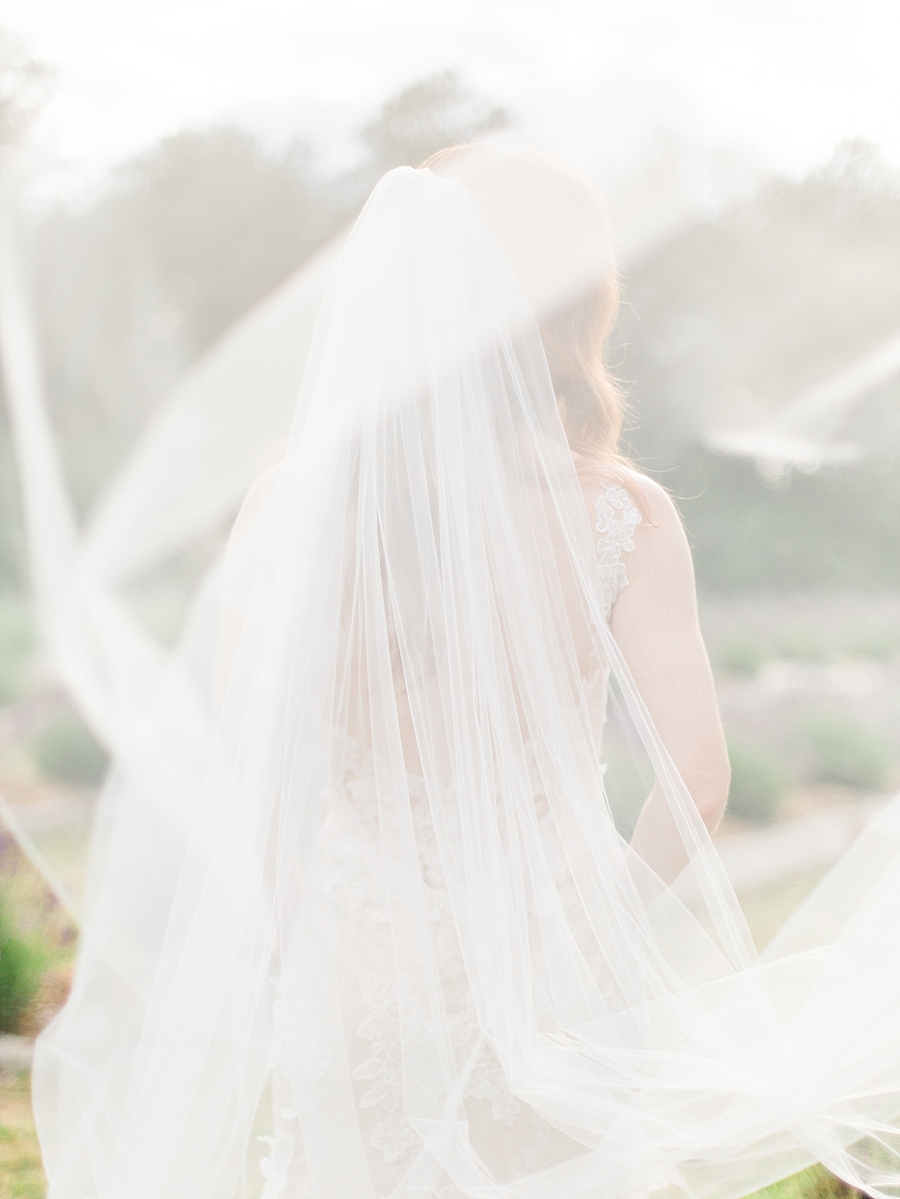 featured on Elizabeth Anne Designs / photographed on Portra 800 film / Lavender Fields Bridal Inspiration / Fine Art Film Wedding / Lavender Film Wedding Photography
venue: Mezza Luna Lavender Farm / styling & design: Michelle Wright Events / floral: Amy Lynne Originals / gown: Monique Lhuillier / flower girl dress: Watters / dress boutique, veil, & jewelry: Nitsas / hair & makeup: Makeup For Your Day / ring box: The Mrs Box / ring: H. Stern / furniture & decor: Greenhouse Picker Sisters / fabric: Silk & Willow / ribbon: Silk & Willow & Frou Frou Chic / plates: Vietri / hand lettering & paper: Bella Joviality / lavender soap: Mezza Luna / lavender ice cream: Fresh Local Ice Cream / cake: Whole Foods / candles: Yummi Candles