I haven't had nearly as much time over the summer to play with film as I'd like to. I carried my film camera with me to every wedding, and honestly didn't end up picking it up and using it NEARLY as much as I wanted to. Transitioning from one camera  to another is not the easiest thing for me to do at a wedding, since I use a hand strap on my camera body (I really can't stand neck straps) and frequently switch from one prime lens to another from the stash in my messenger bag. I've been using my dad's old Nikon FG that I inherited for film shooting, it's 100% manual and I love that about it but I realized the other day that it might be time for something a little more versatile. It doesn't have quite the range of shutter speed for my style of shooting, and then when I read what Abby Grace wrote about the Canon A2E and how you could use all of your existing Canon EOS lenses on it, I impulsively bought one.
No I really did, I bought it within like 20 minutes of reading that and a few reviews on it. Fortunately an impulsive film camera purchase isn't always as expensive as impulsively buying a new digital camera :)
So, here it is – sporting my favorite go-to lens, the 50mm 1.4  … I can't wait to put a new roll of film into it and see what it can do :)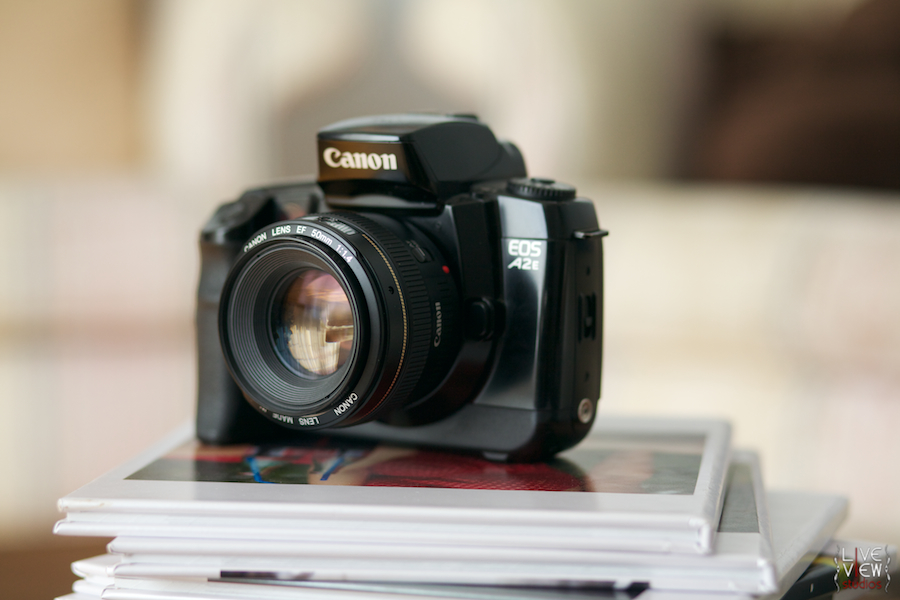 Happy Thursday!