Your engagement session is a once-in-a-lifetime opportunity to create some portraits that are truly out of the ordinary for you both. Here are some things we recommend you do right away to prepare for your session with us:
1. Clean your Engagement Ring the Day Before so it is Extra Sparkly in Photos.
2. Have your Hair and Makeup Done Professionally
Makeup artists know the perfect colors and types of makeup for a camera-ready look. We highly recommend having your hair and makeup done professionally; one, because you deserve to be pampered, and two, it's such a huge confidence boost. Contact us for our preferred makeup artists.
Not into makeup, or prefer to do it yourself? Wear a matte finish foundation to eliminate shine, accent your eyes with mascara, and add some pink blush to the apples of your cheeks for a minimal, clean look.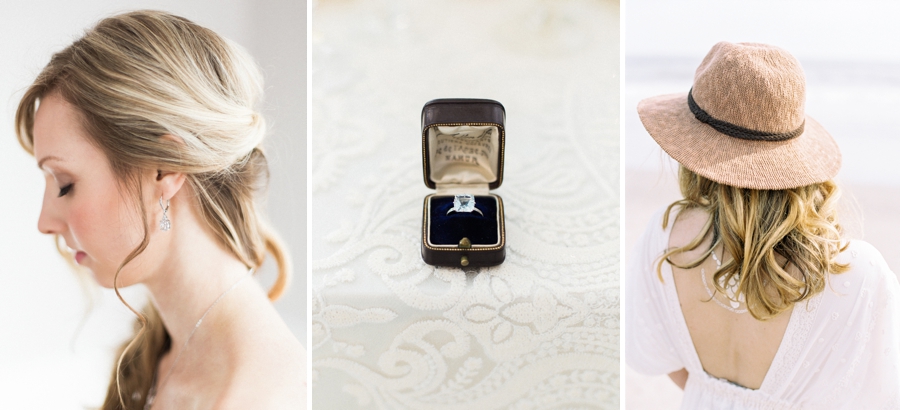 3. Plan Your Stylish Wardrobe with Coordinating and Light Colors
Light colors translate so beautifully on film, so pastels, light neutrals, and whites are recommended for the majority of your wardrobe color choices. Dark colors such as black, navy, and charcoal are also fine in moderation.
Because bright colors tend to reflect on to skin tones, we recommend avoiding them. But what if you love the color red? Try wearing a tiny amount of it, such as in a lip or nail color, or in accessories like earrings or a necklace.
Some couples like to wear two different outfits for their session, one that is very dressy and another that is a bit more casual. If you go this route, make sure both sets of outfits are also in the same color family for a consistent look throughout the shoot.
4. Wear Something Extraordinary
Truly. Wear the dress that makes you feel like a princess. We always recommend you get something new that you haven't worn before for your session. For one a kind designer pieces, we suggest renting something from renttherunway.com.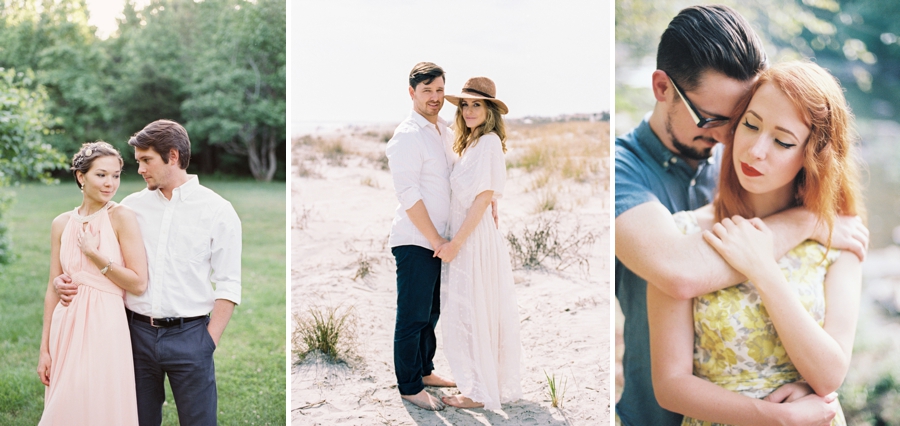 5. Get a Manicure
Since we'll be focusing on your ring for some shots, your hands are going to get quite a bit of attention too. We recommend neutral nails or a color that is complimentary to your light clothing options.