Got off the bus in Richmond, got a hand drawn map from the pawn shop man, followed that blue smudged line through the rain, she was holding a cappuccino in her hand. ~ 'Virginia is for Lovers' by Mat Kearney
Two lovers, in a sleepy Virginia college town where the railroad tracks take up more width than the main street. There's paint chips flaking from the brick walls of the downtown shops, and even though the movie theater is advertising the latest movies, the letters look like they were put on the marquee twenty years ago. The chilly wind blew through downtown on this January day, but on the corner of Virginia & Main, Kaitlyn and David snuggled together – and the warmth they felt was more than body heat. It's passion … just the kind of thing that young love ignites between a boy and a girl, who fall in love in Virginia.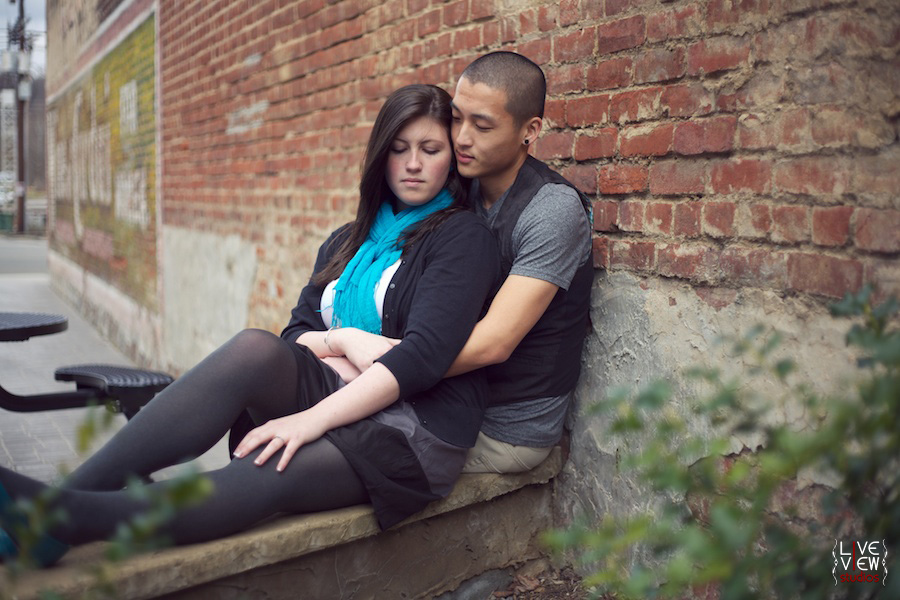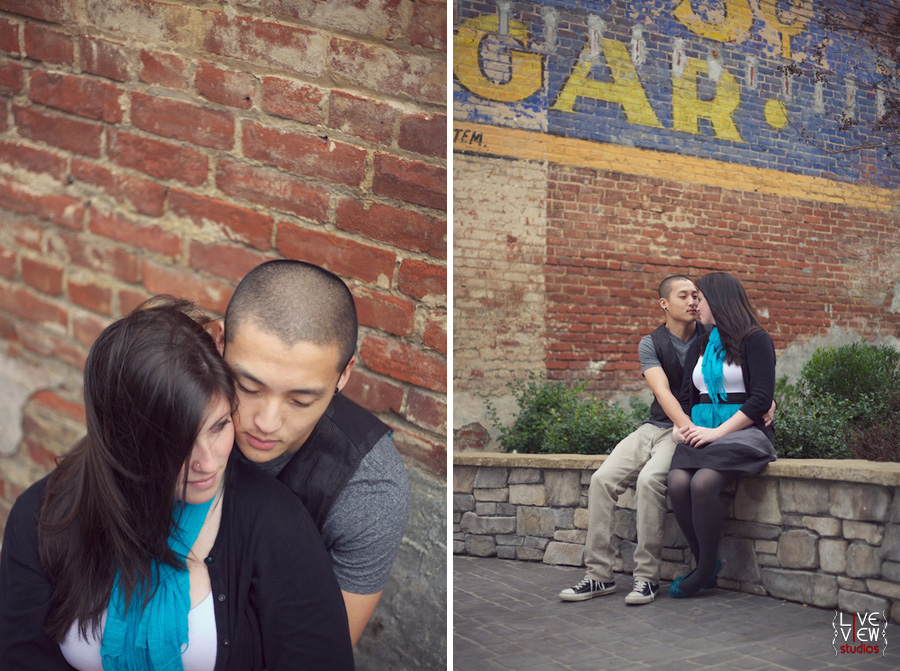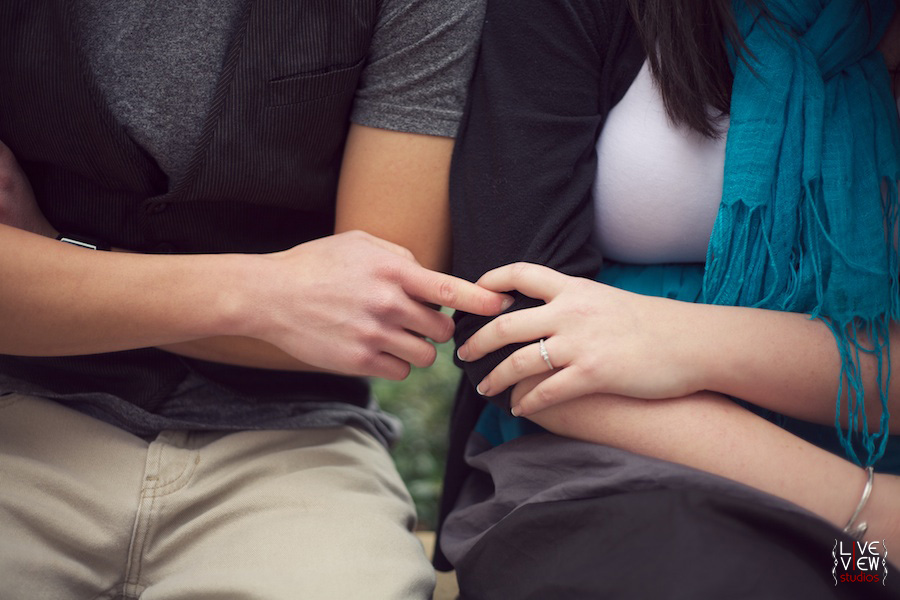 It all started several years ago, with a friendship bracelet … I'll let you read it in Kaitlyn's words:
"David and I both attend and are soon to graduate from Radford University located in Southwest Virginia. We met through our university's campus ministry CRU. At a Fall Retreat that took place in October, we both attended with the intention of making new friends and trying to get acclimated with our new school. I vaguely remember meeting David because he asked if I would make him a friendship bracelet, as I was asking another friend what colors they wanted. Even after three years of dating, David does not recall meeting me that day at Fall Retreat; and it wasn't until October 30th, a month later, that we  met again at a weekly meeting for our ministry. I introduced myself to David because he looked a little lost and I was trying to be friendly.
"Hey, I'm Kaitlyn, I think we met at Fall Retreat."
"Um…no. I don't think so."
 And three years later I still give him a hard time about not remembering me :] I ended up convincing him to come to a friend's house that night where we were playing some games and hanging out. David remembers thinking that I was really pretty, and I remember he referenced School of Rock and I was the only one who understood him. For some reason, we ended up running into each other throughout the weekend at a game of Capture the Flag. David stole my hot chocolate, and we kept making eye contact during a game of Signs."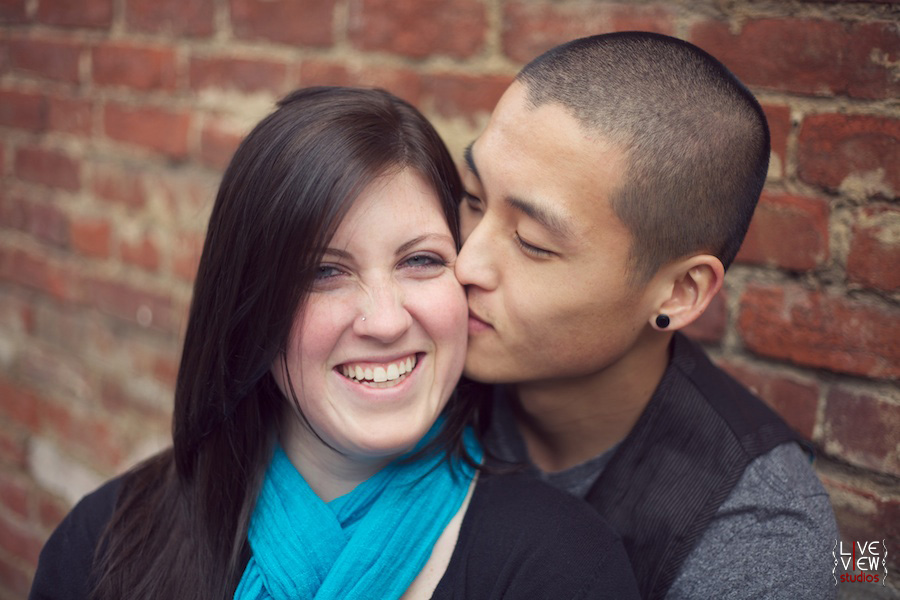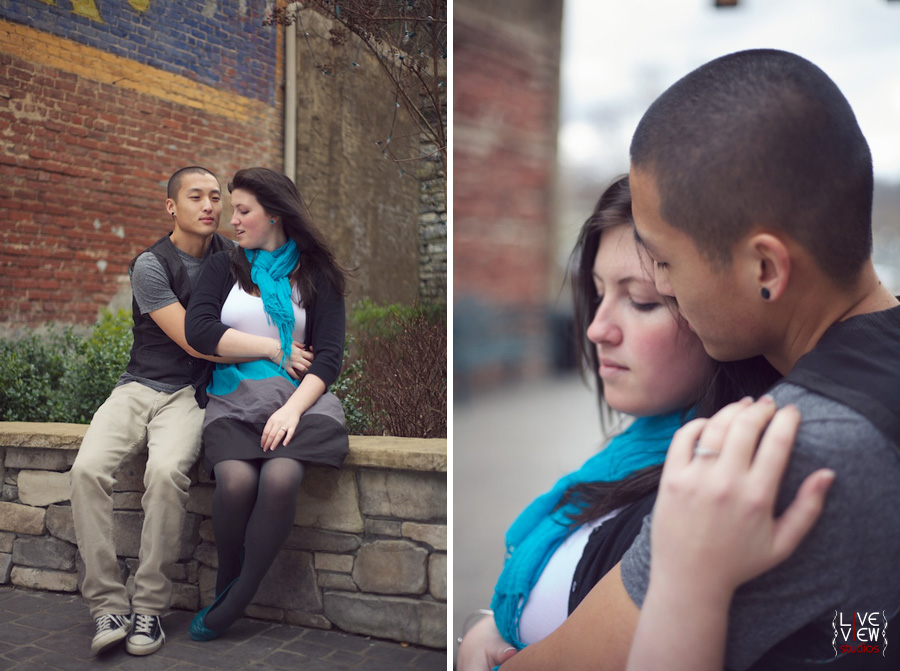 "David asked me to go to Starbucks to repay me for the hot chocolate he drank (sneaky) and I showed up late because I was watching Buffy the Vampire Slayer. Immediately I had embarrassed myself and continued to talk about Harry Potter and everything dorky I could have said, and David and I argued about the tv show LOST. I fiercely hated the show and David defended its honor. David walked away from that day thinking that we would be great friends, and I decided that this guy was definitely cute.
After about a month of hanging out in groups I finally agreed to watch LOST with David, with a secret motive to actually spend more time with him. Somewhere in between the pilot episode and halfway through the 1st season we decided that we liked each other. I thought he was cute and funny and he though the same of me. We valued the passion each other had for our faith and I was secretly turning into a LOST fan.
 As a result of a week straight of studying for finals together in the basement of the library, we started dating. Facebook official and everything."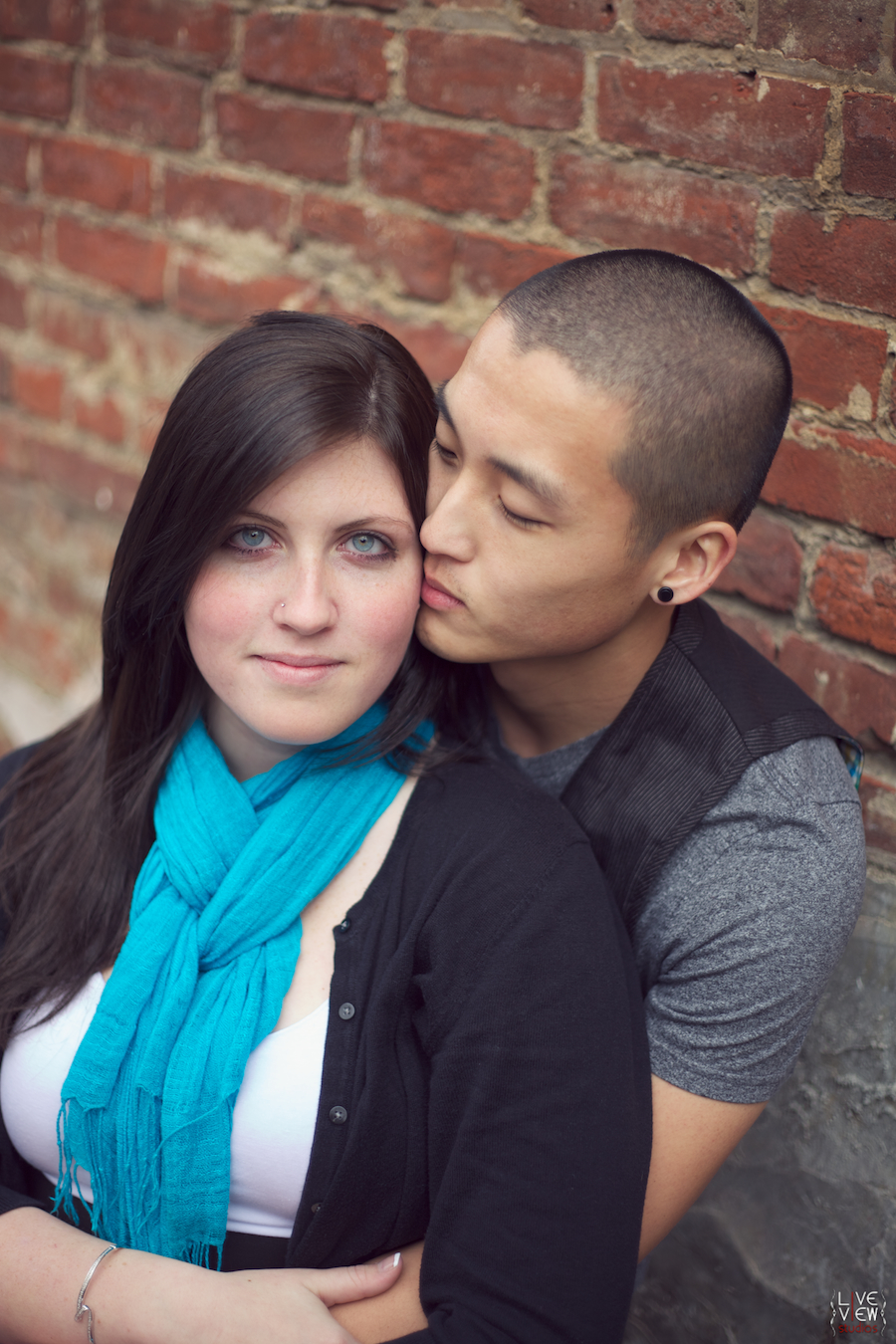 (by the way, doesn't Kaitlyn have the most beautiful eyes? Ok, back to her story!)
"As time went on, David and I started to know that we were supposed to be together. We understood each other deeply and when one was weak, the other was strong. After four months of dating, on a rainy night, I admitted that I might be falling for him. David said "I think I love you too" with a sly smile on his face.
This was the beginning of the beautiful story of our relationship. It has gone through hard times, but we've always come out stronger for it. We try out best to keep our relationship centered around our faith and keep our eyes focused on Our Savior, Jesus Christ and that has made all the difference. David loves me through my flaws and I love him through his. And we make each other laugh … a lot. :]
Two and a half years later David picked me up from work on July 1st, 2011. He had come up to visit me because we were spending the summer apart in our hometowns. We went out to dinner at Lake Anne in Northern Virginia and I was not suspicious at all. We caught up and had some quality time over Hawaiian pizza and caesar salad."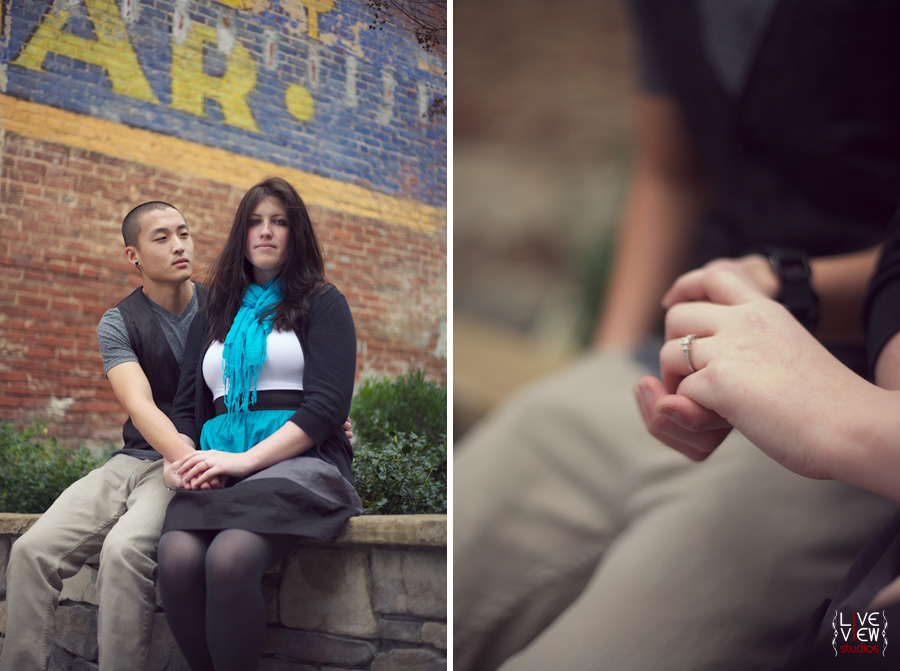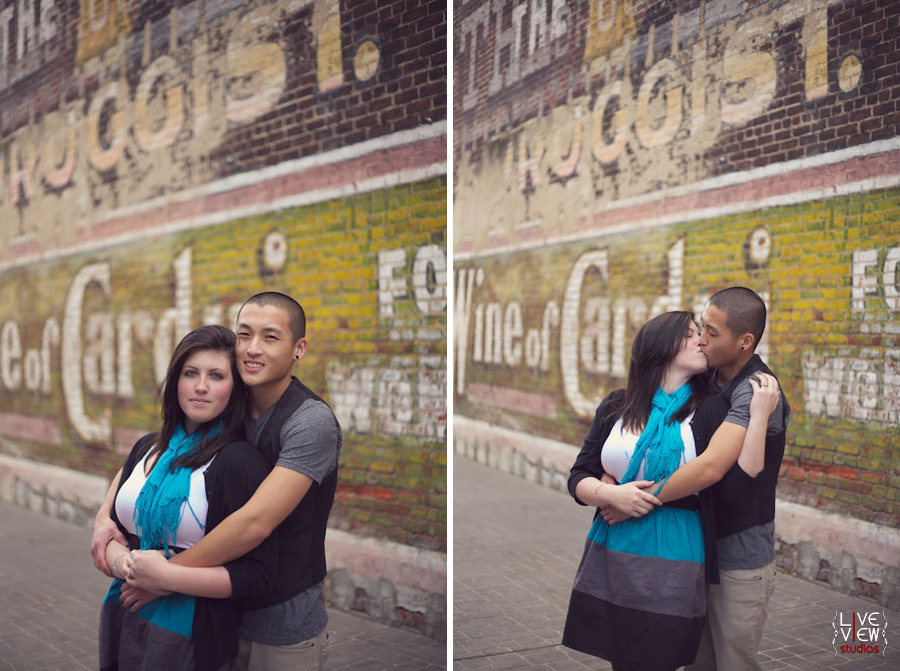 "David insisted on bringing our take out back to the car and was being super weird about it. He then insisted on bringing his backpack for our walk around the lake. I still didn't really think that anything was going to happen. Eventually we sat on the edge of the dock and David told me he had a present for me. He pulled out a wrapped gift and upon opening it I found a Harry Potter Snuggie! (which honestly, I had been wanting… this was a week before the final movie came out and I am a HUGE fan) Of course, I insisted on putting the snuggie on and as I opened it, a ring box fell out.
David got on one knee and told me why and how he loved me (which is honestly such a blur now) and asked me to marry him. And I said yes :]
And in case you were wondering … Yes, I have made many friendship bracelets for him since that first meeting."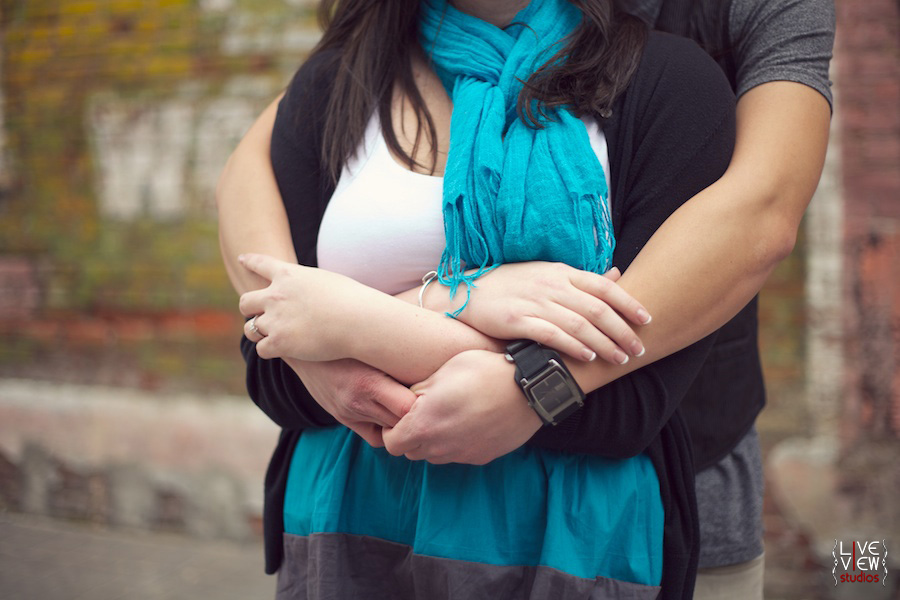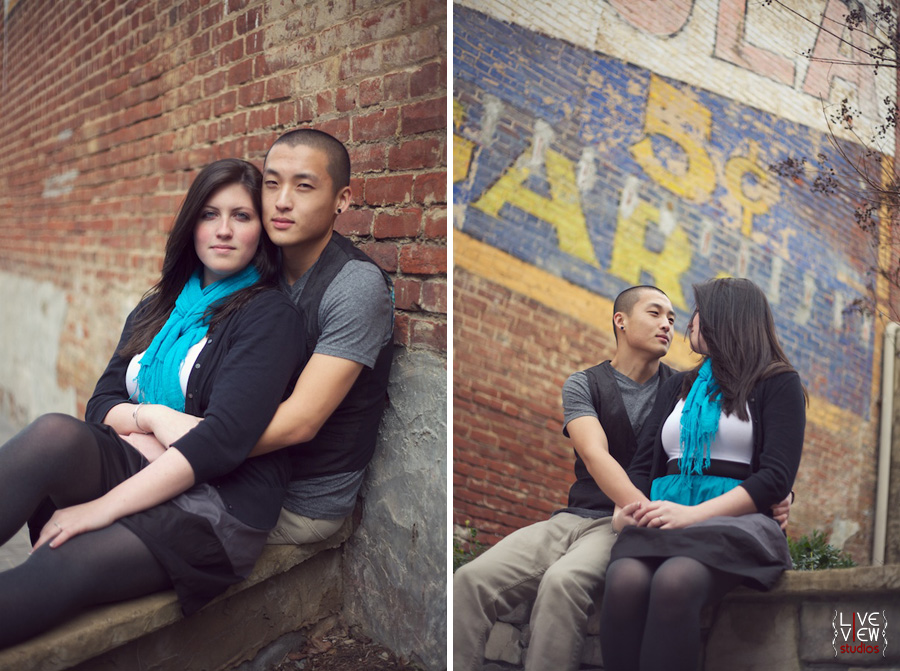 Is that the sweetest story or what? From the minute that Kaitlyn found us on Green Wedding Shoes, and told us that she was having cake pops and yogurt for her wedding as well as a First Look – we knew we were going to fall in love with this couple. :)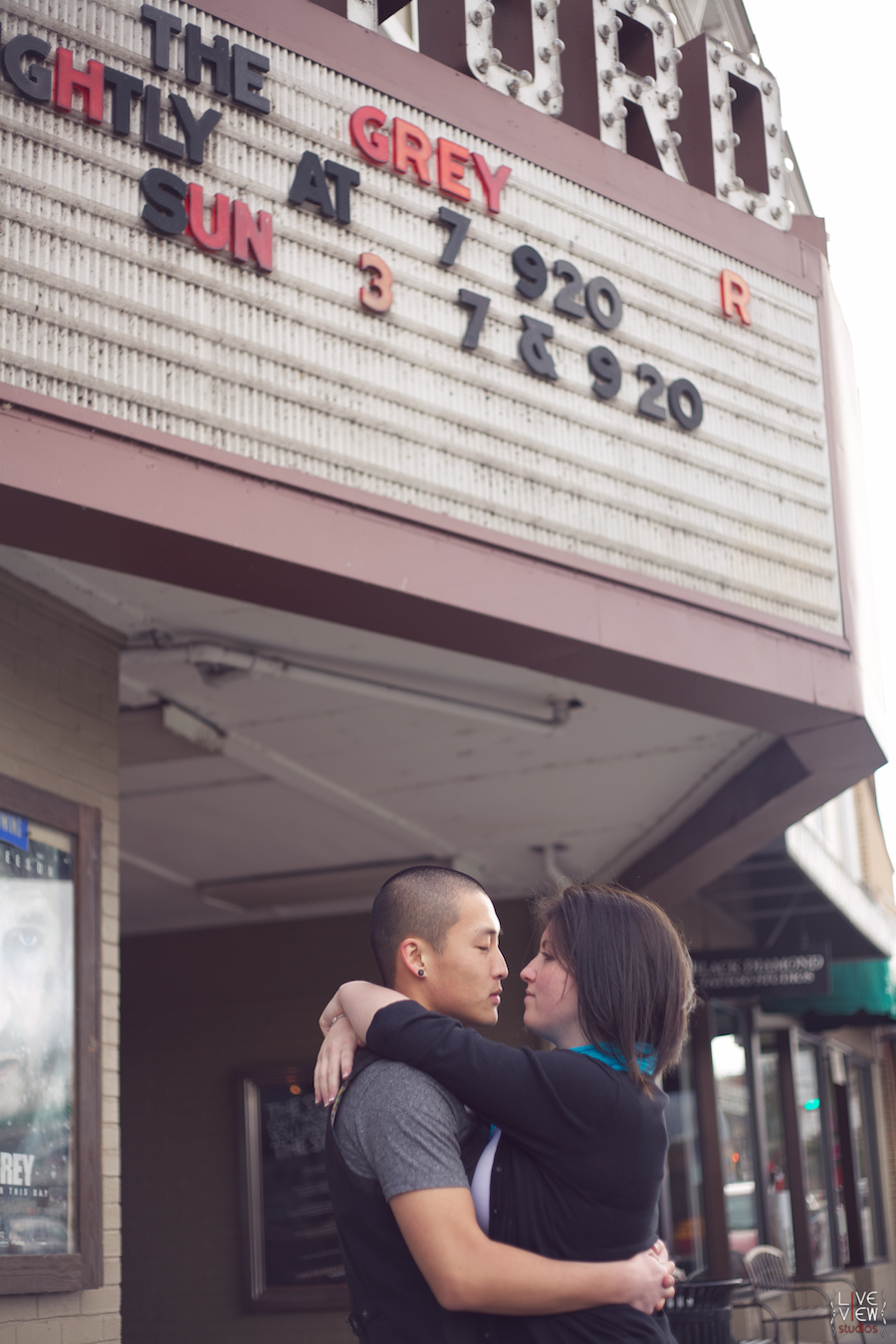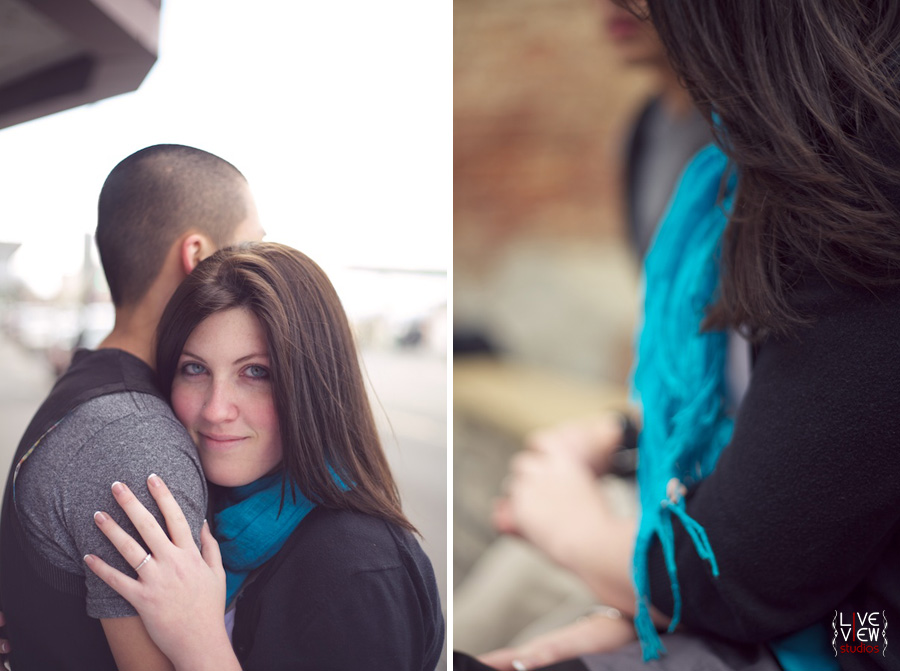 Kaitlyn, you smile with your eyes. And it's beautiful :)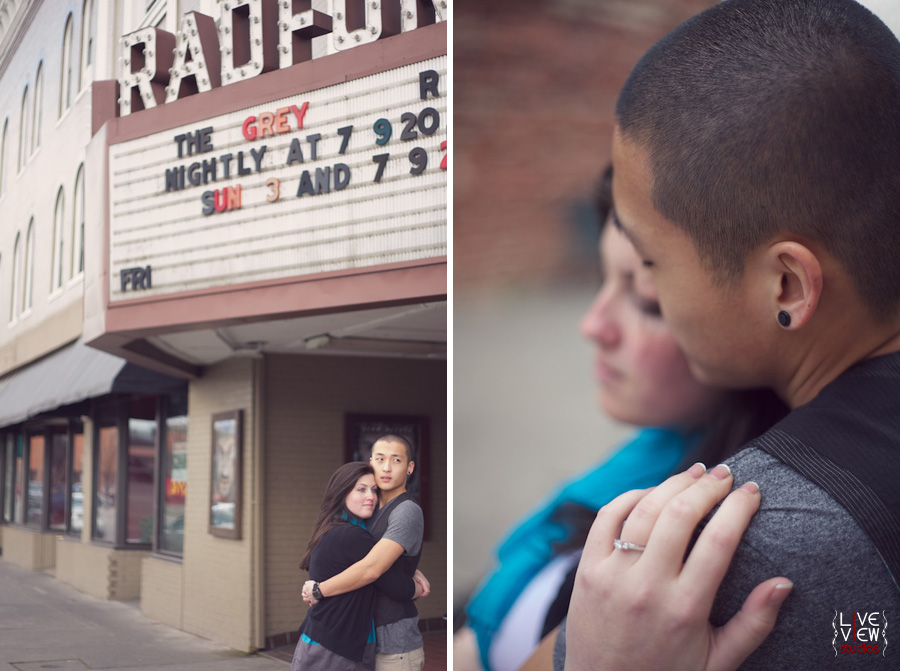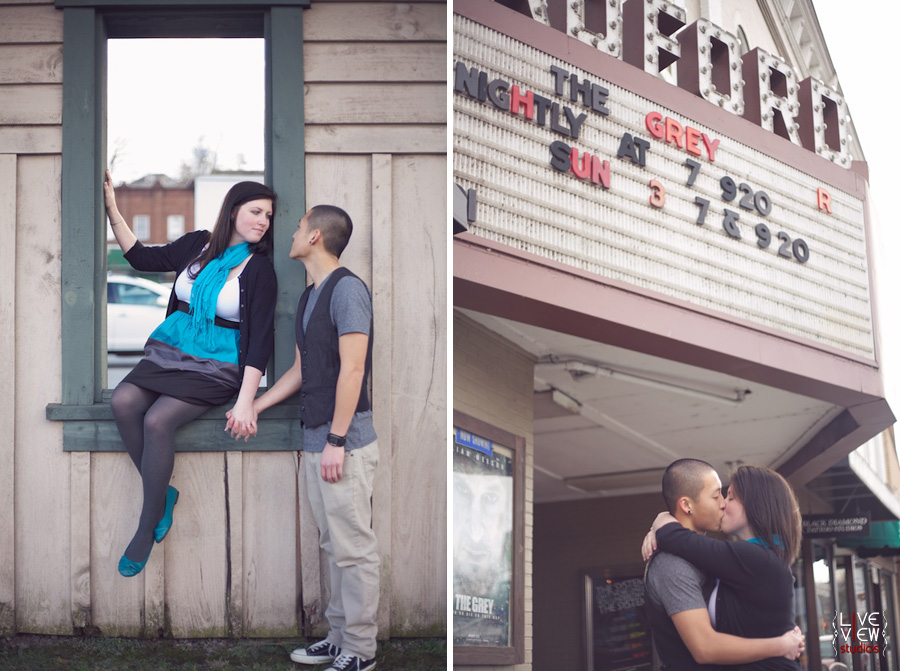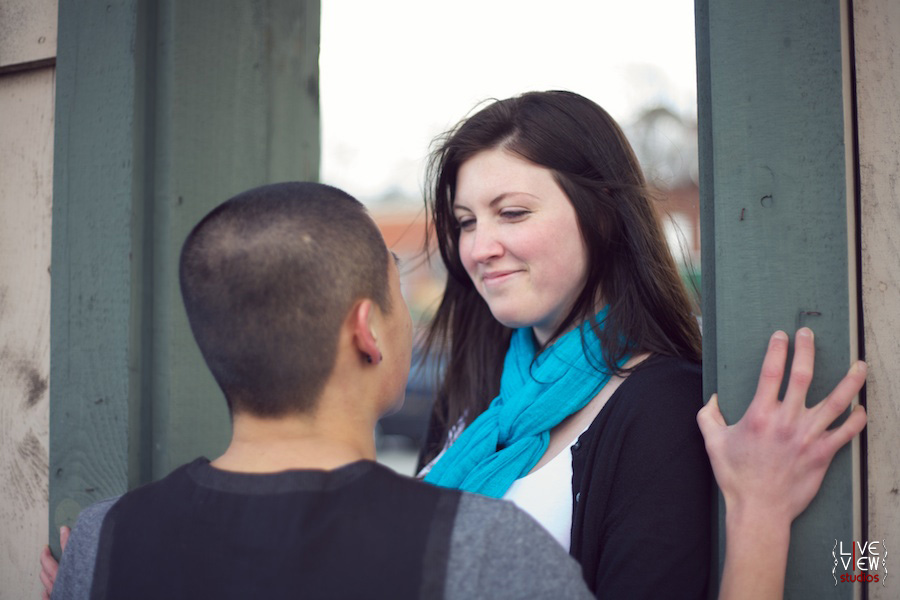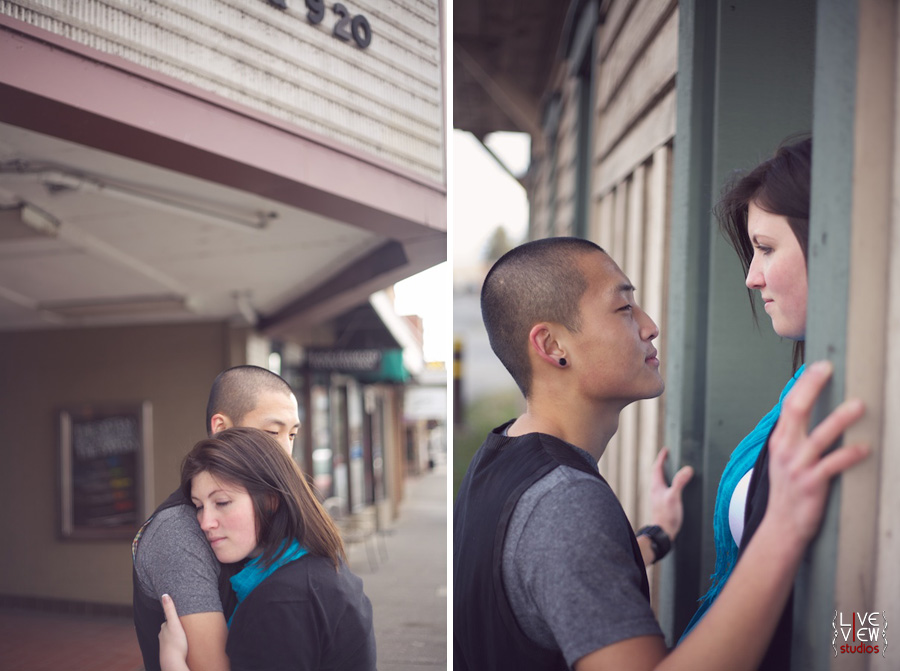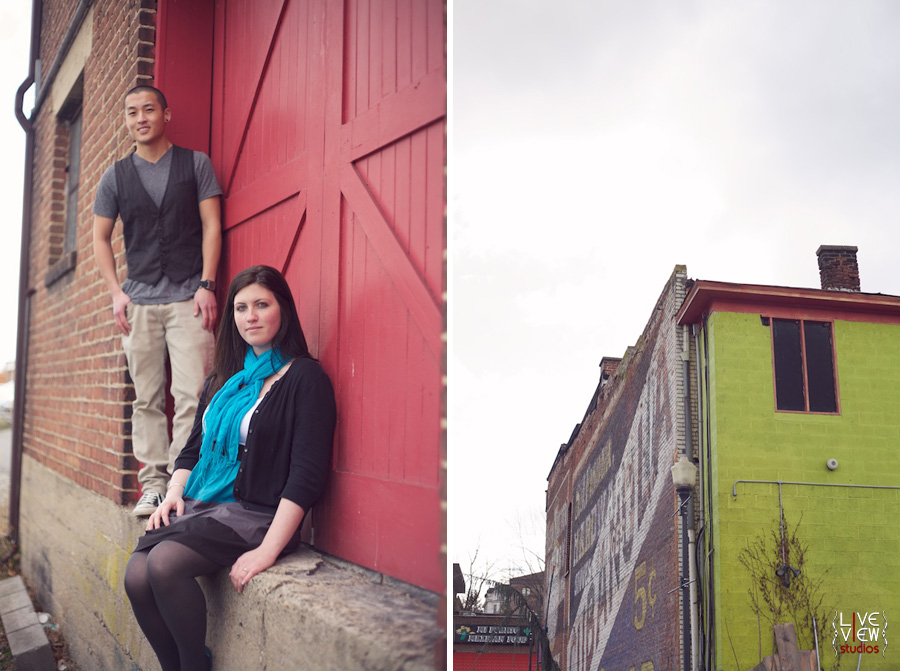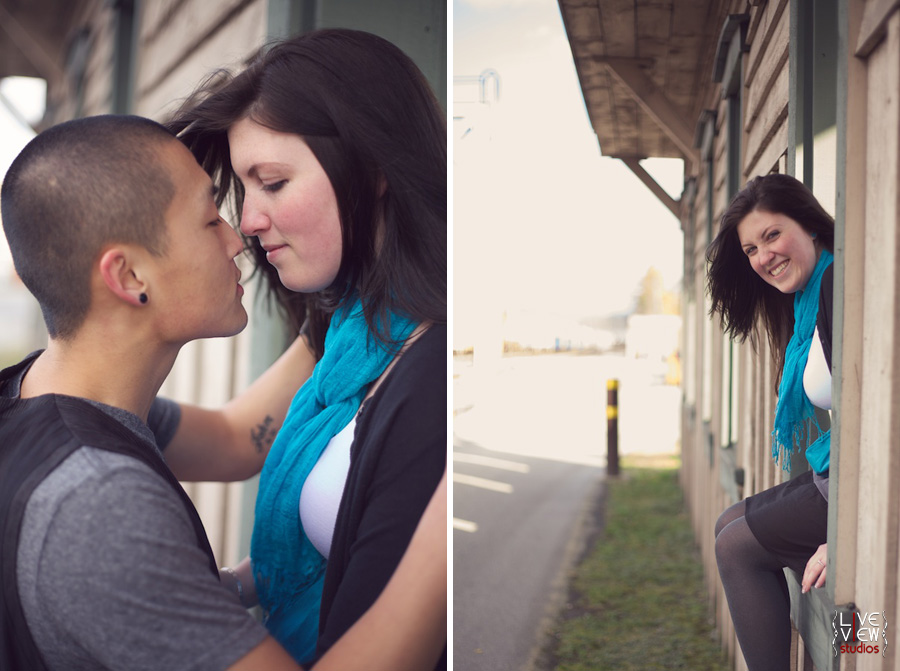 David has this great ability to always make Kaitlyn laugh and smile, as you can see!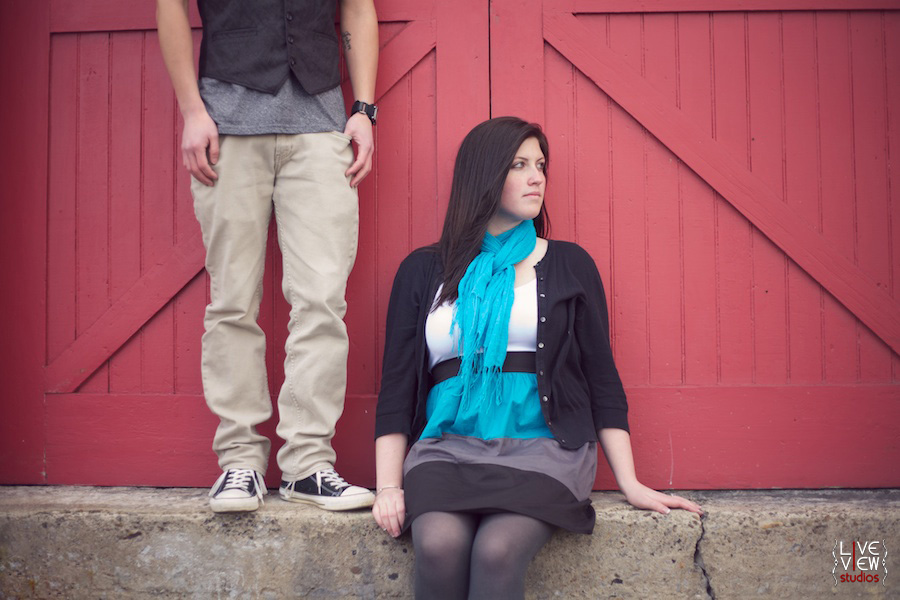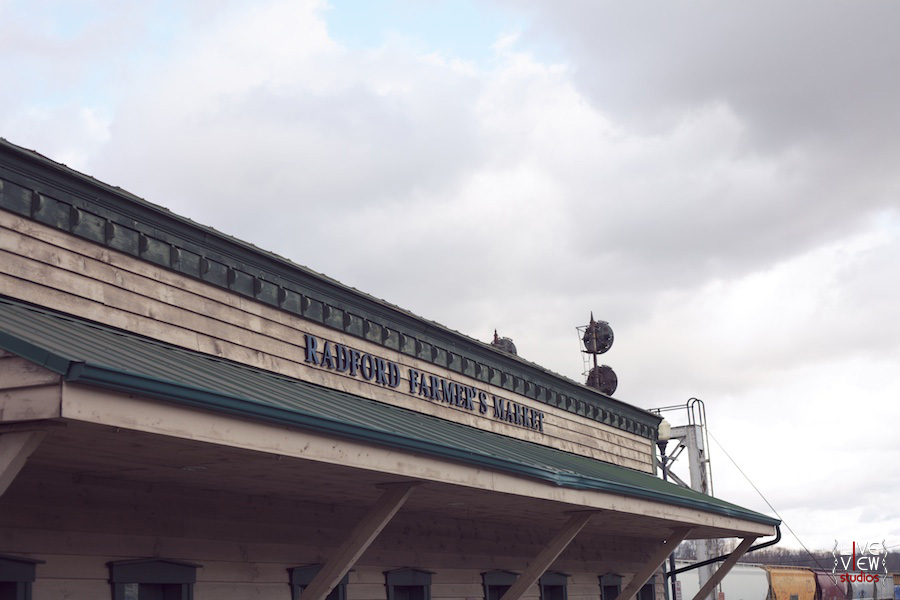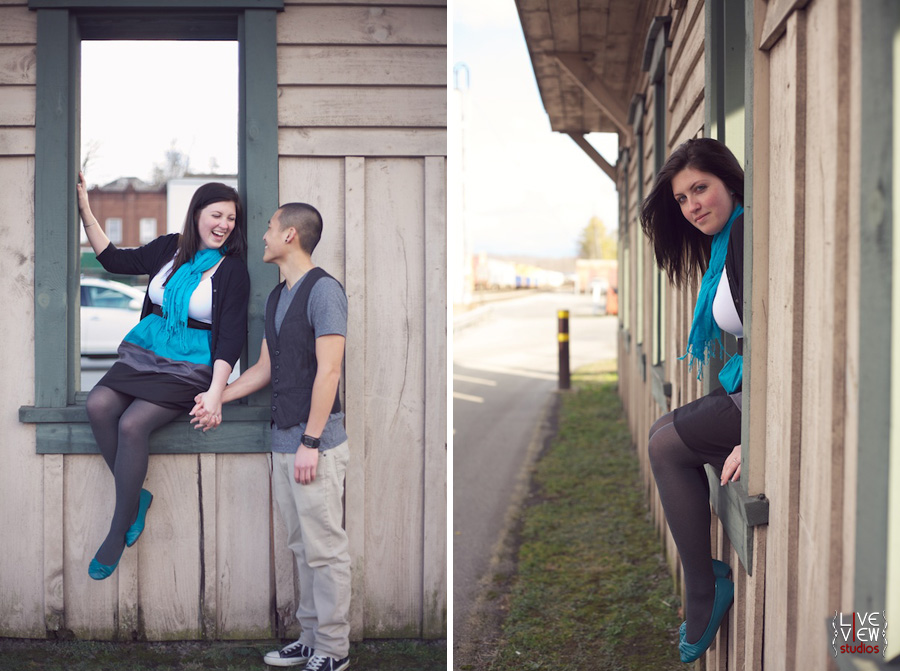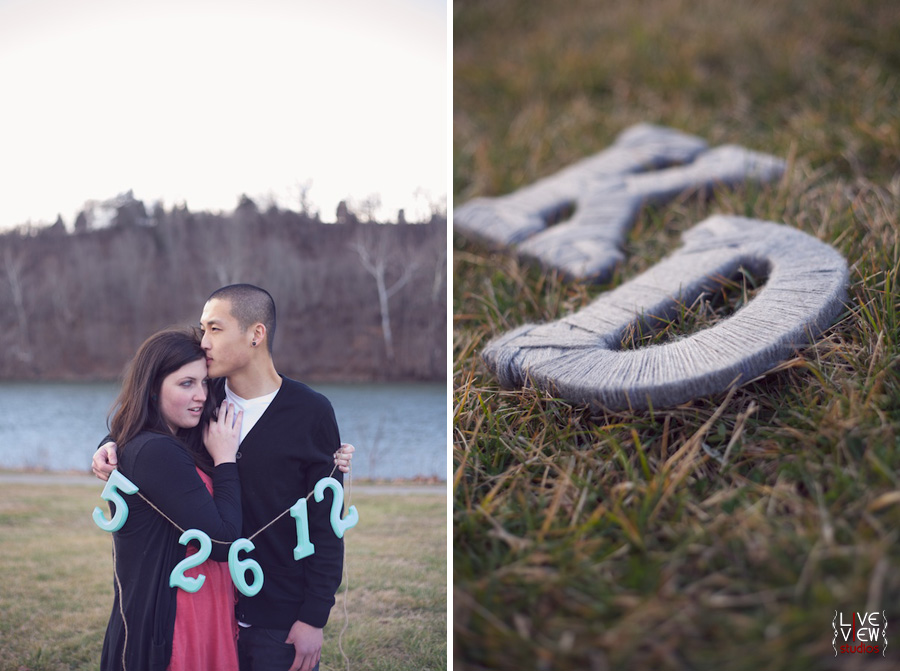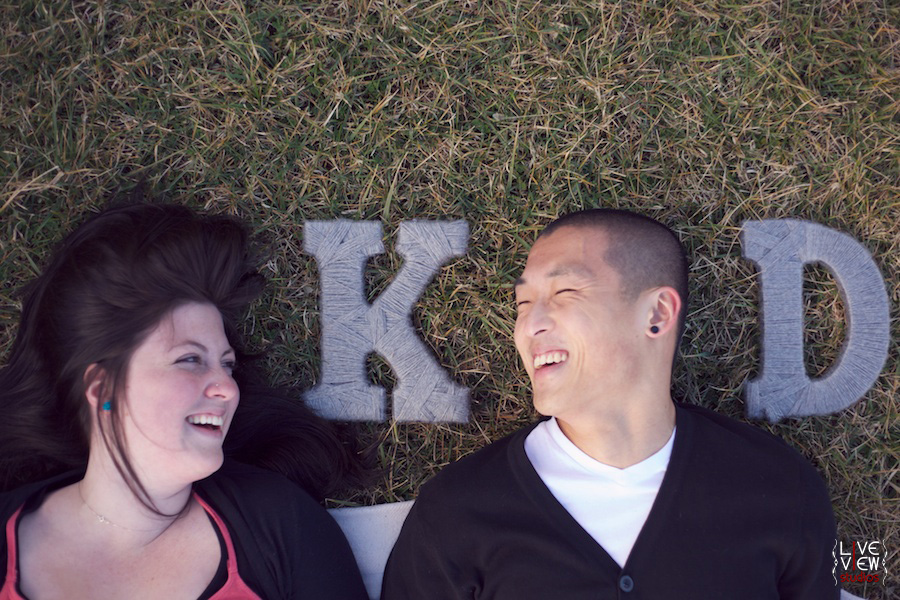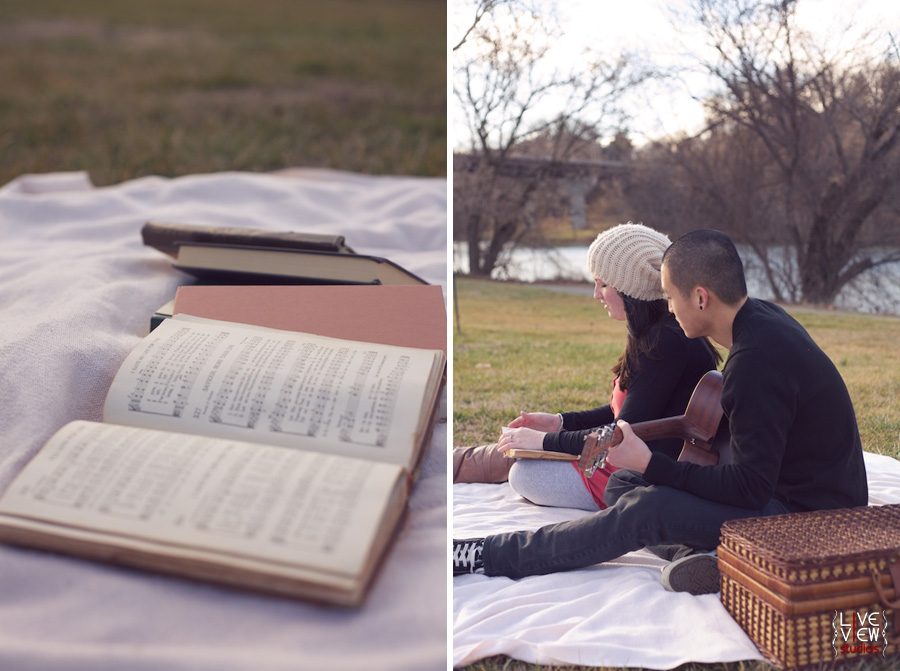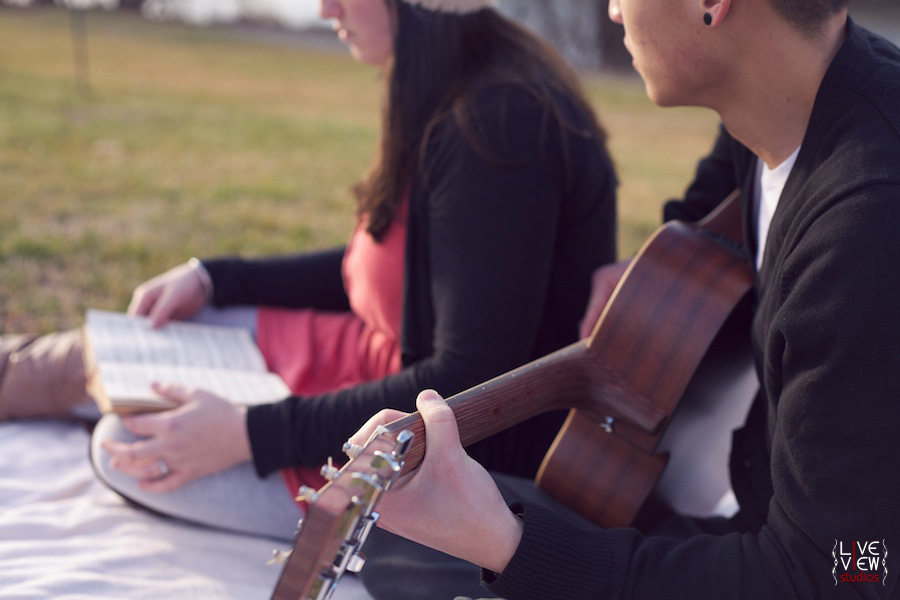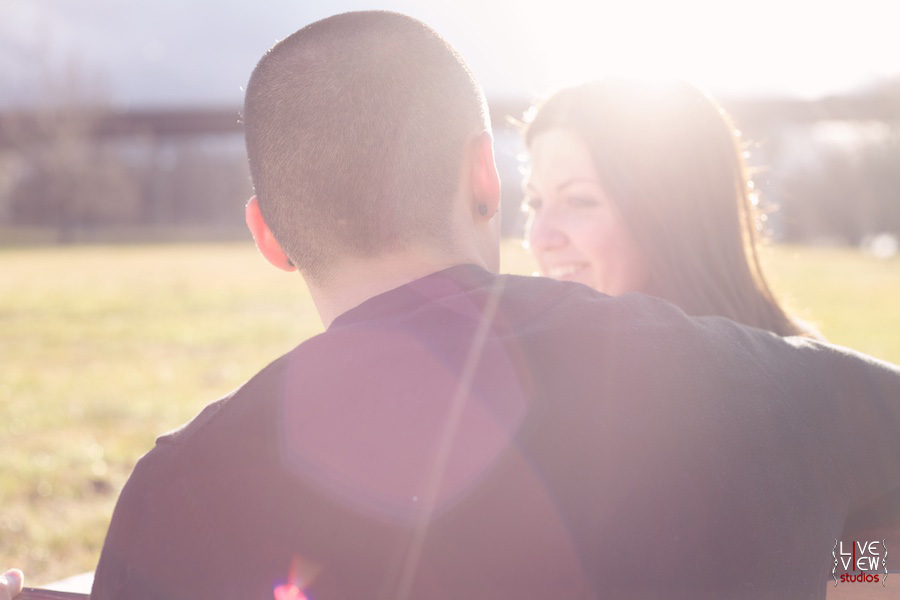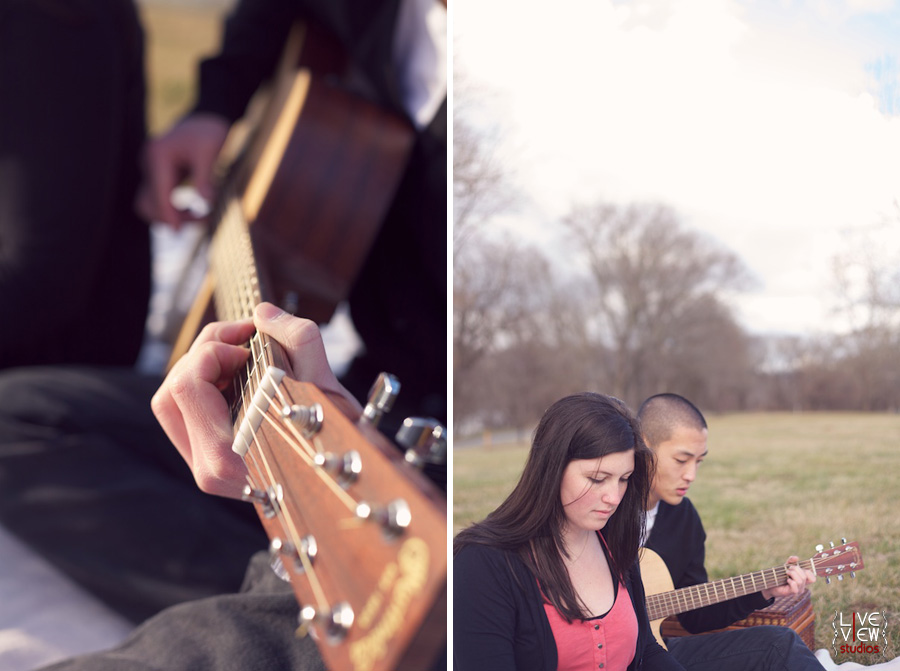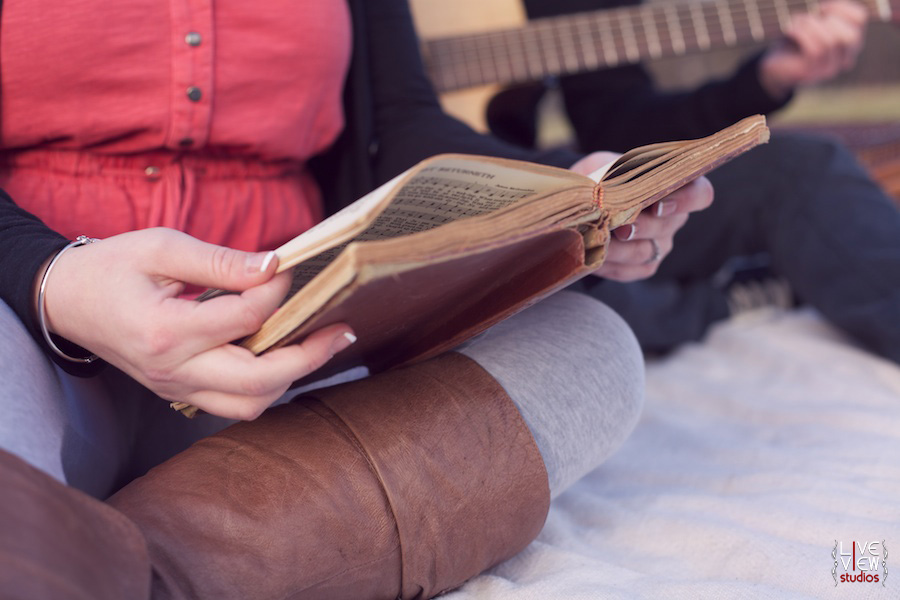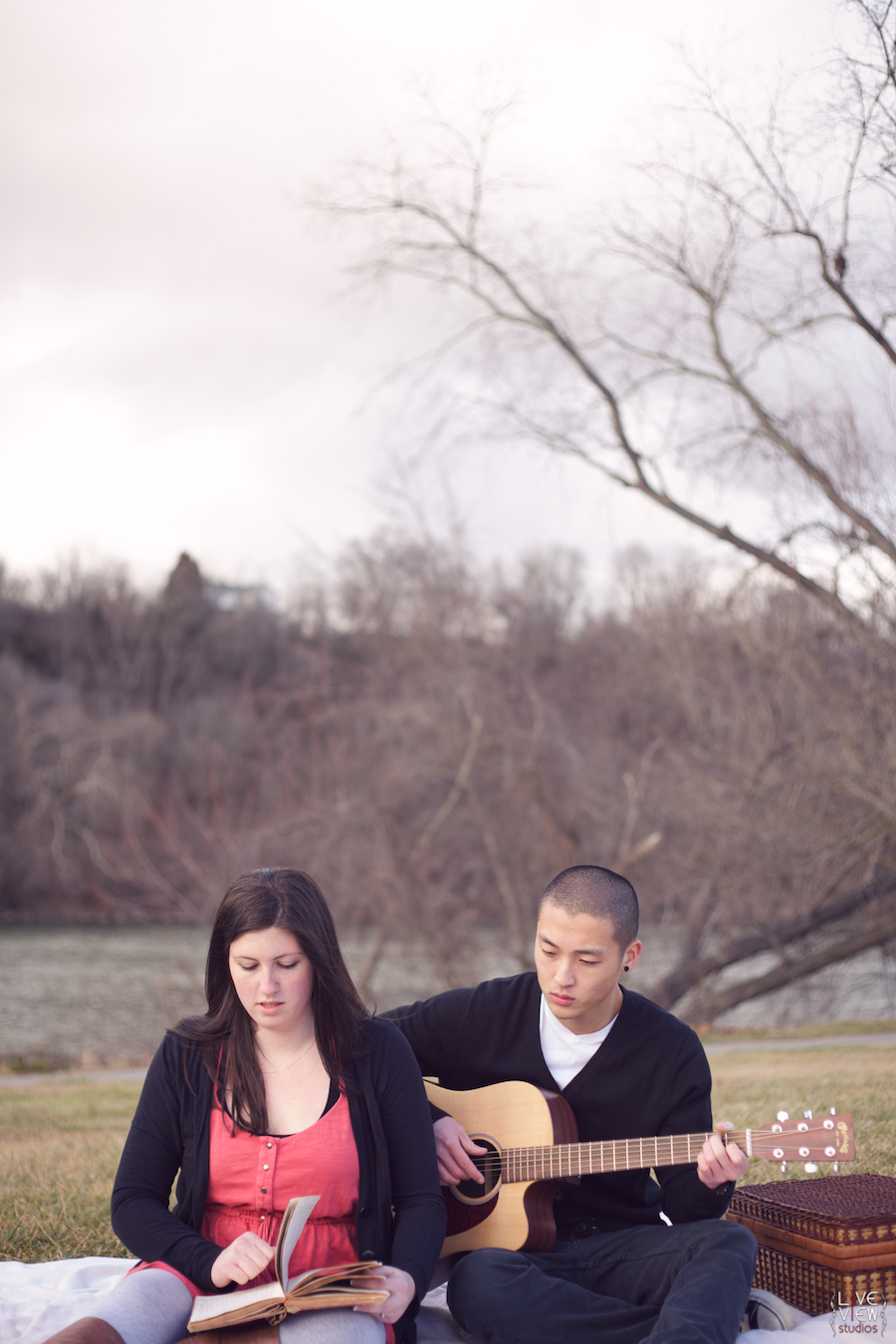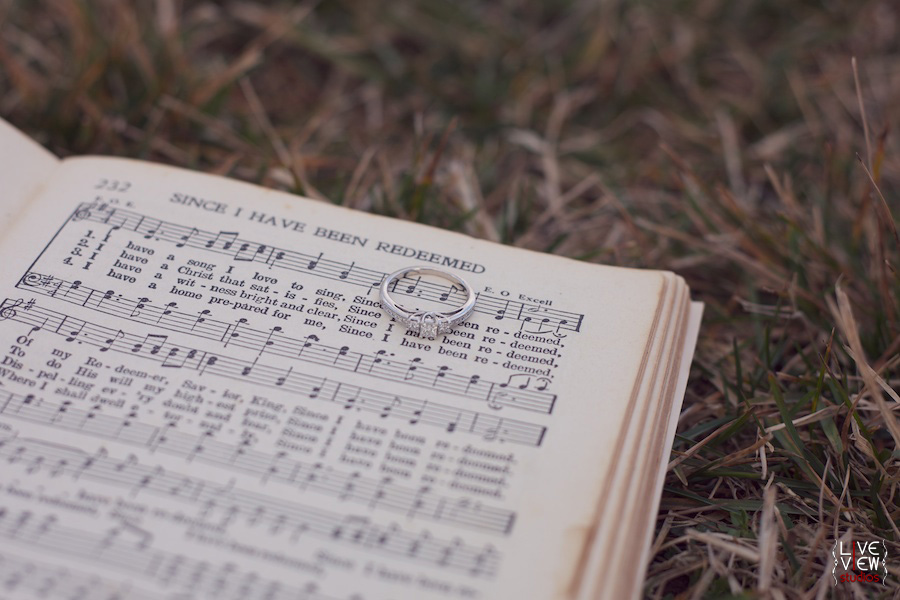 One of Kaitlyn's favorite words is 'Redeemed'.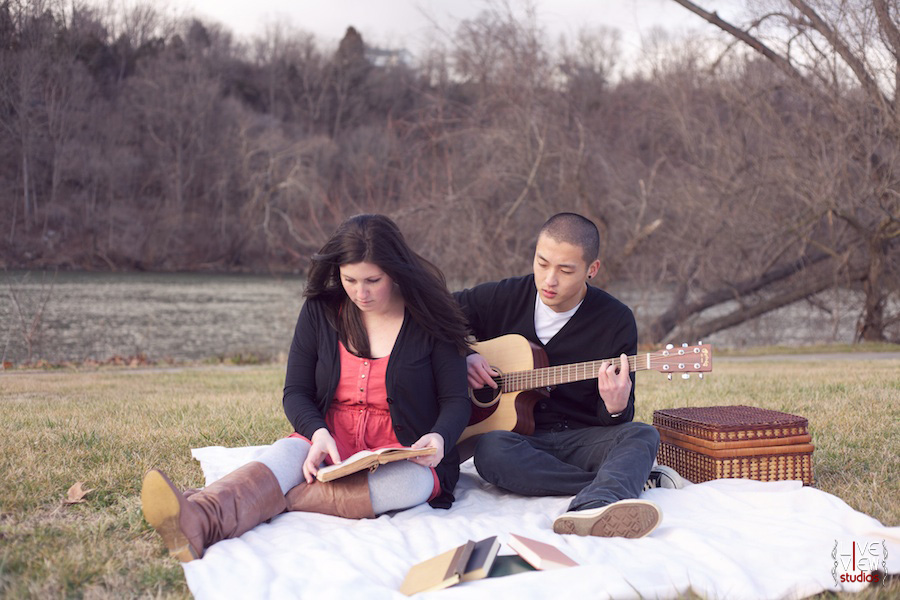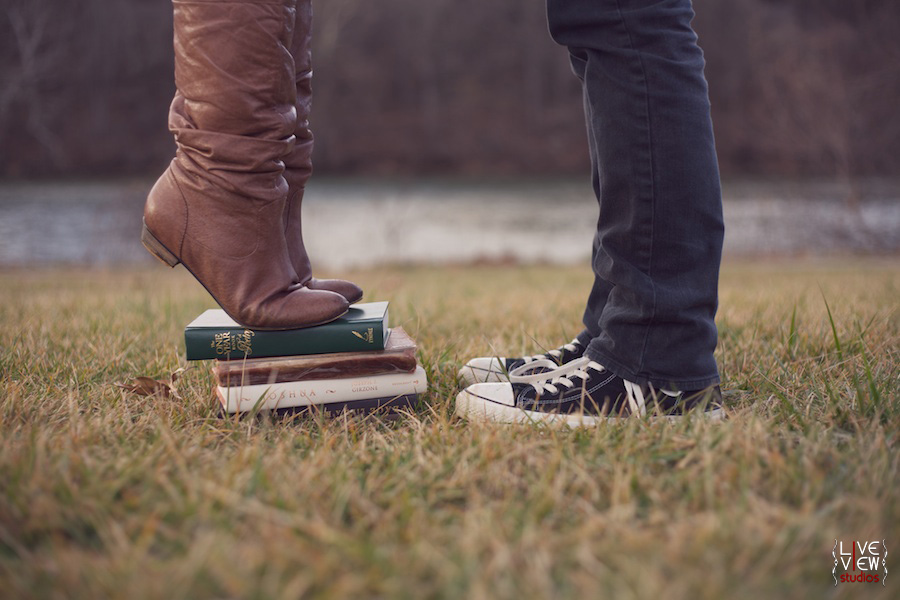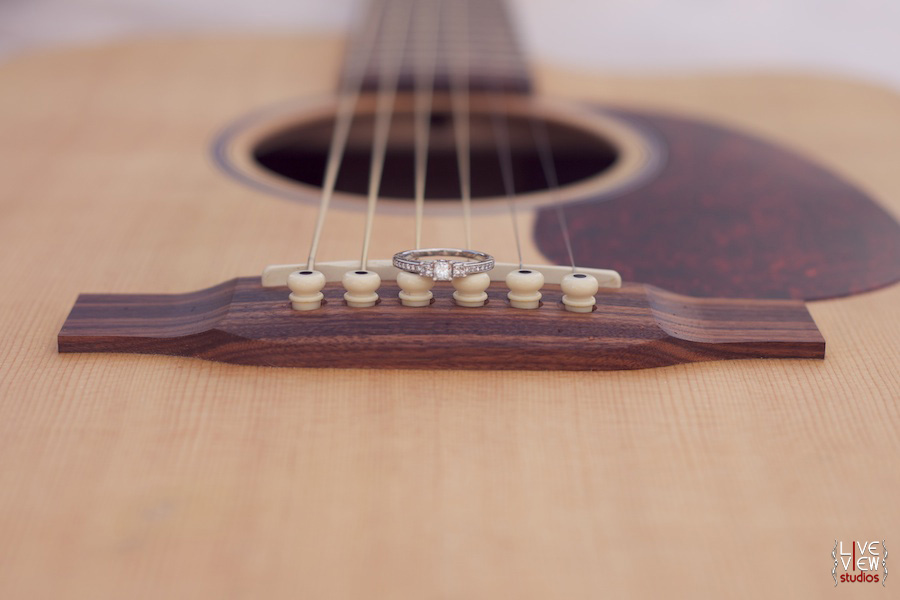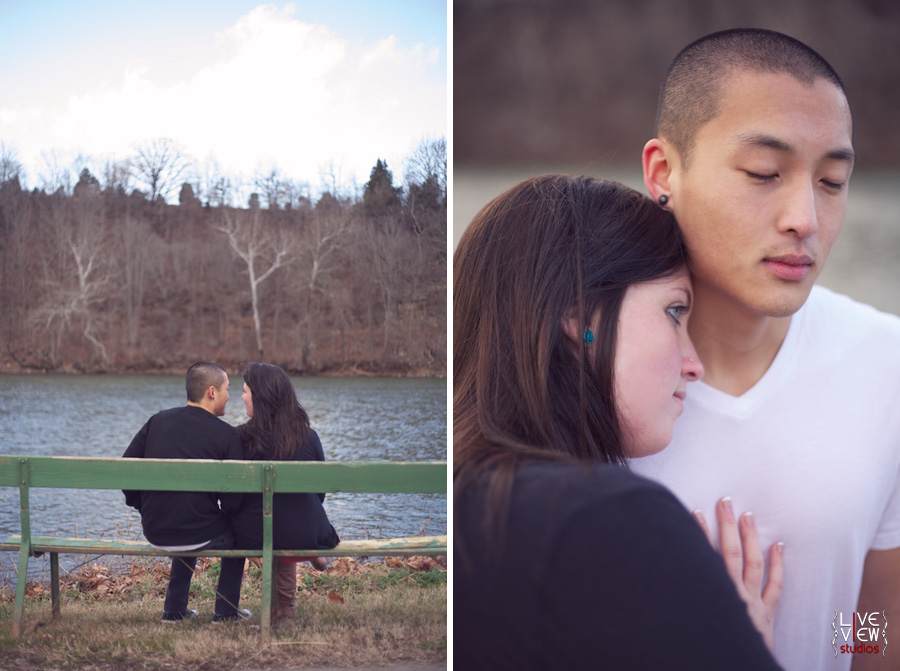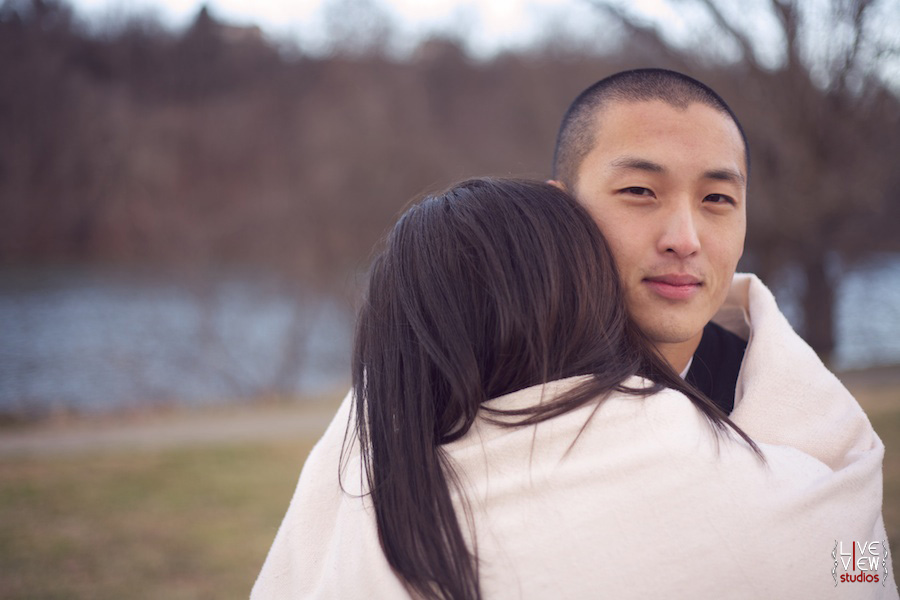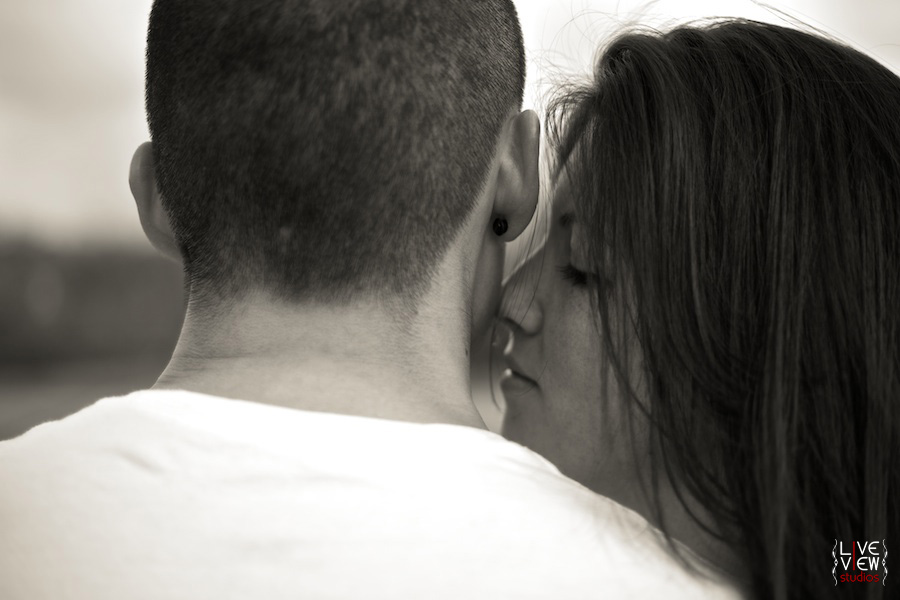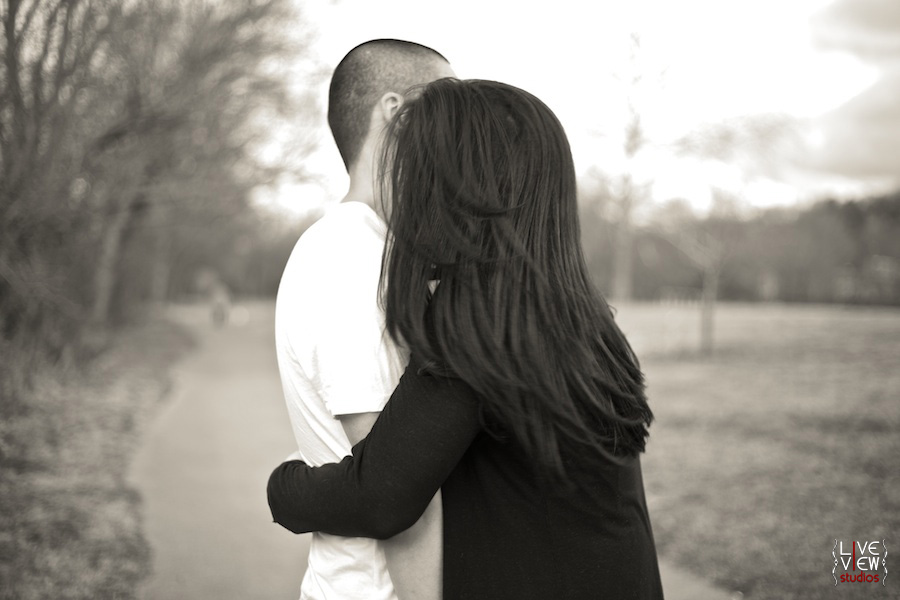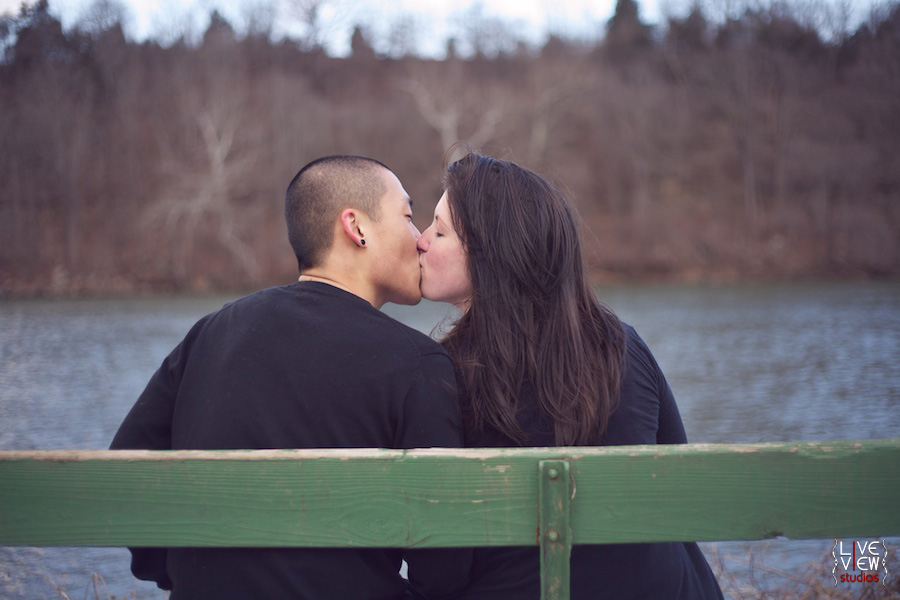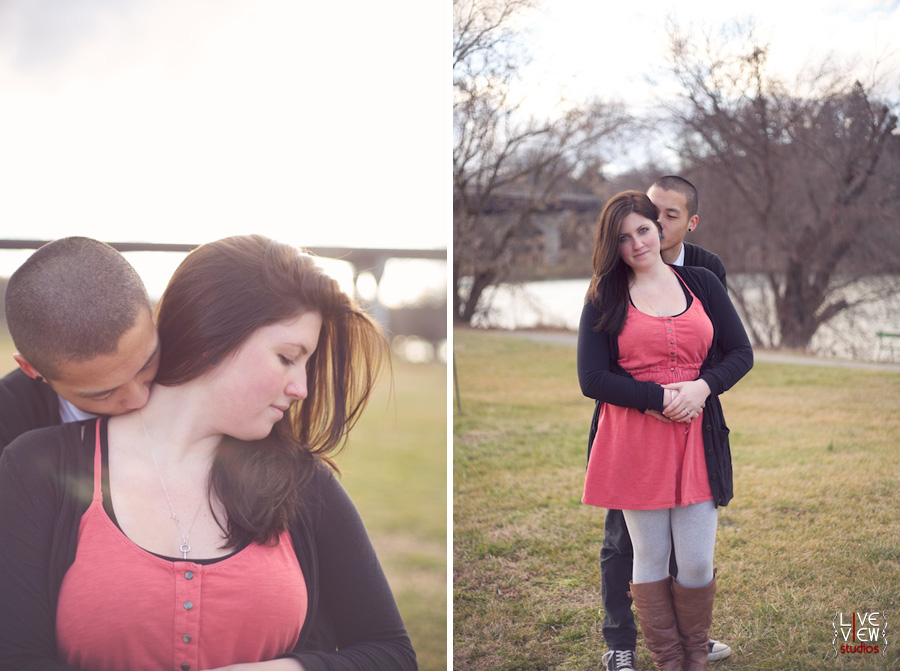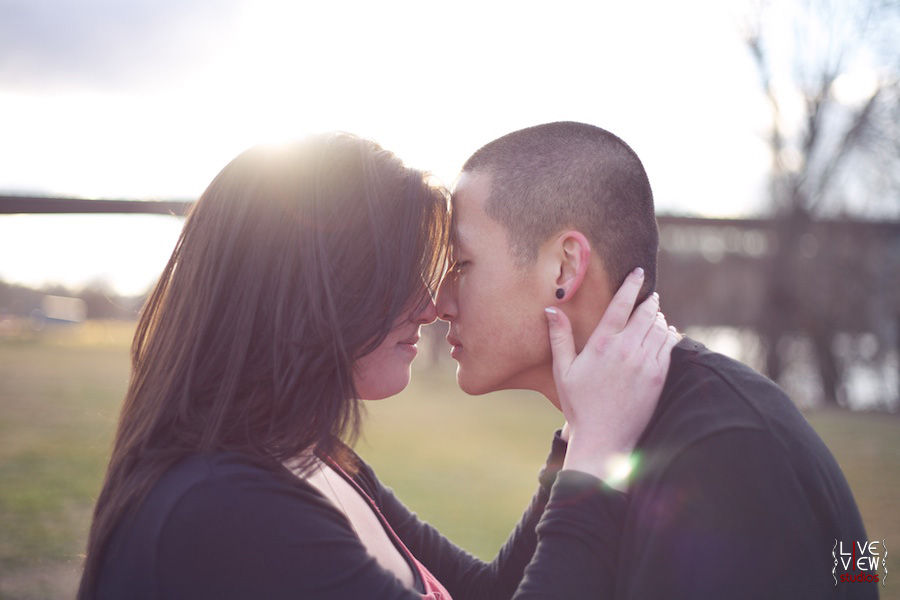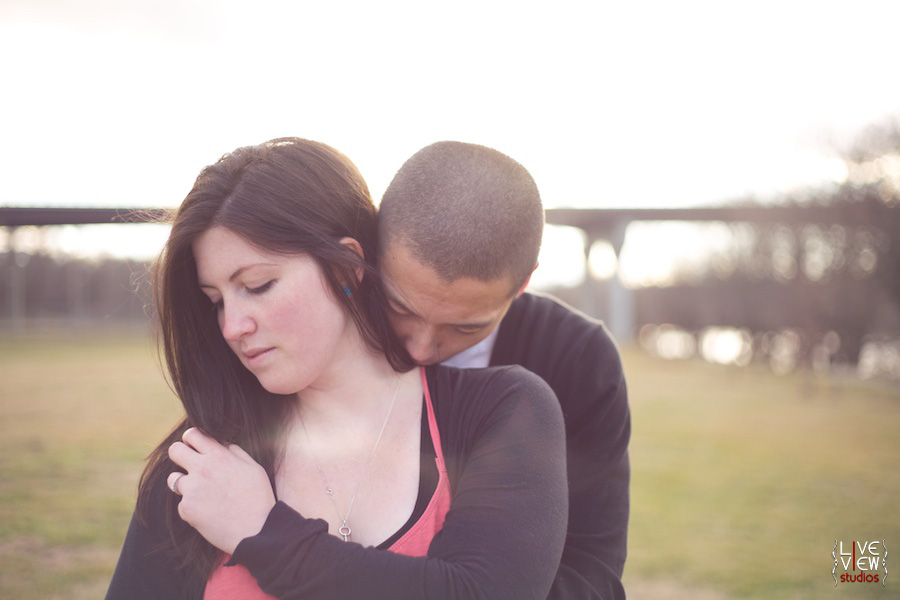 How romantic and cute are these two? Seriously – you two are on fire with each other …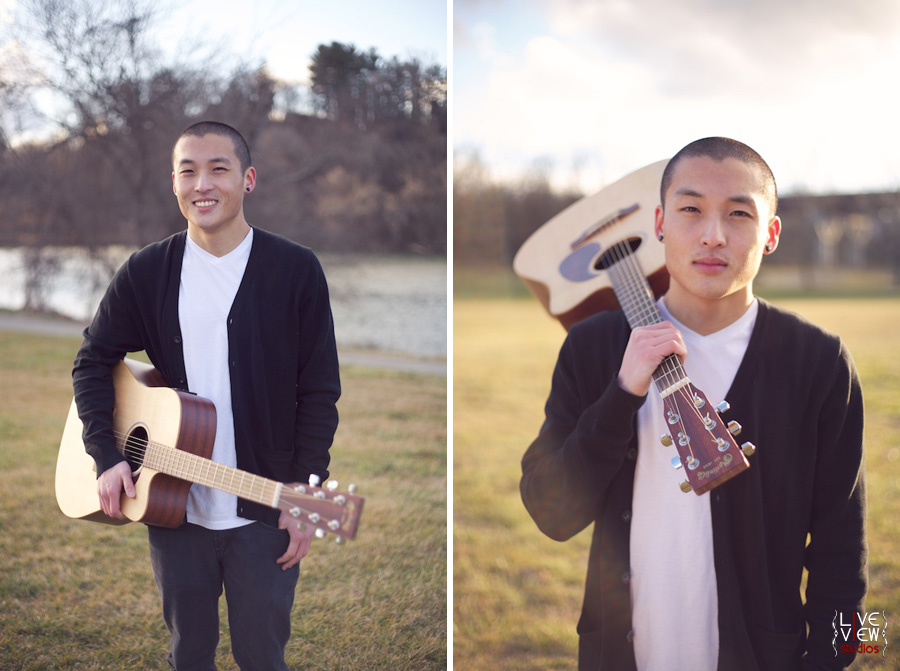 David sure knows how to make a guitar look good …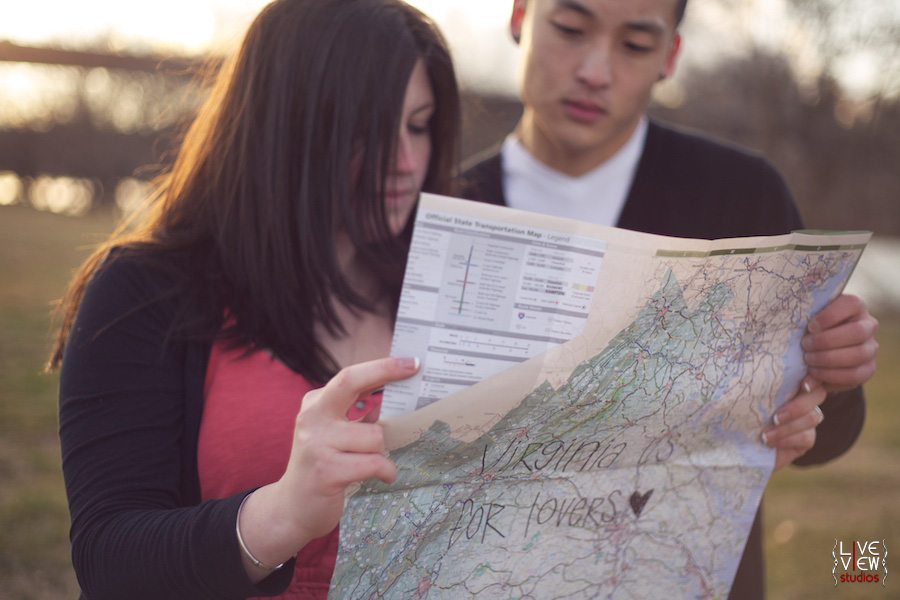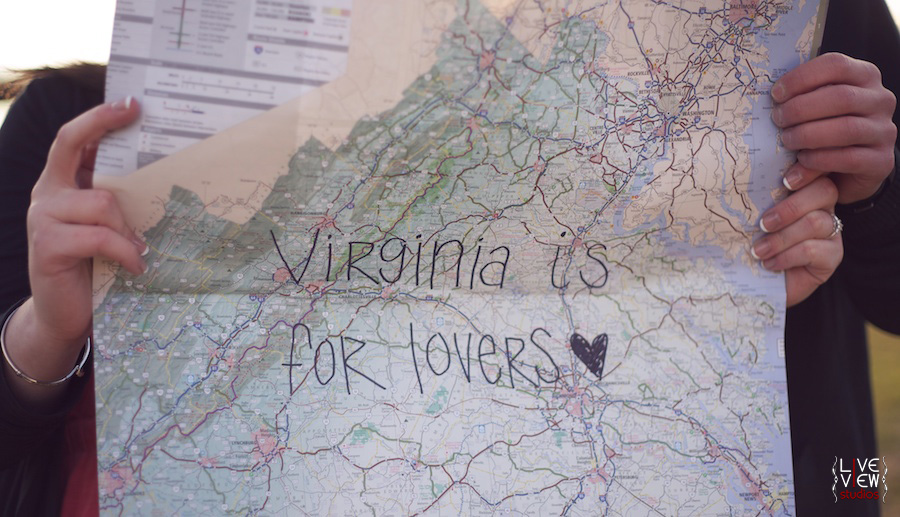 It was getting chilly, so we wrapped up the shoot with some warm drinks at Lucie Monroe's coffee house. This place is totally legit, by the way. They do the fancy art on the top of the coffee and everything … totally the place you want to go and hang out with your sweetie :)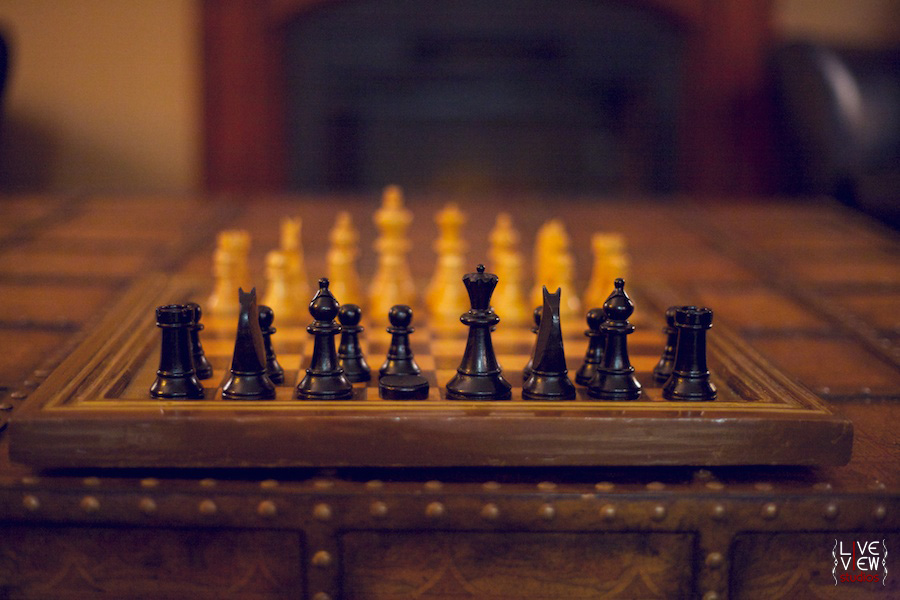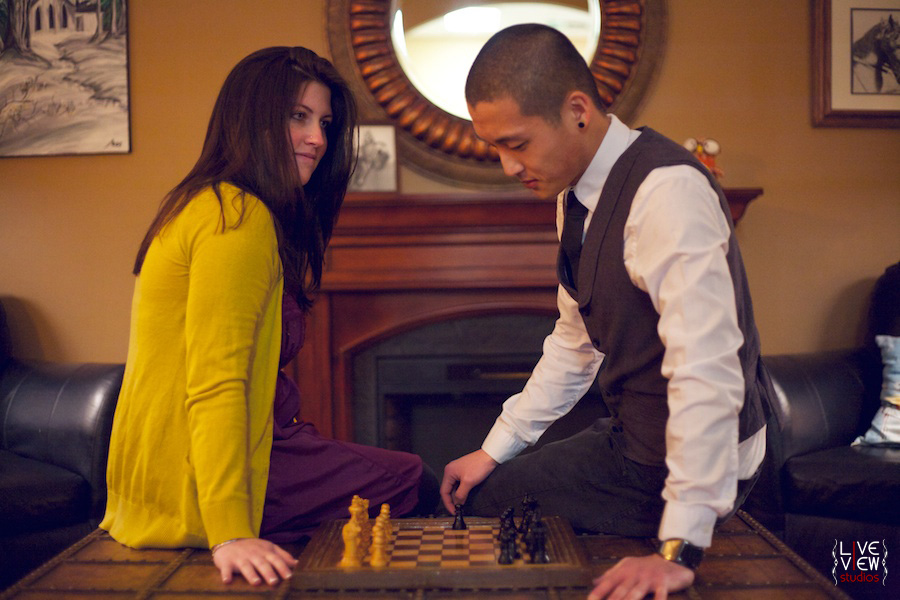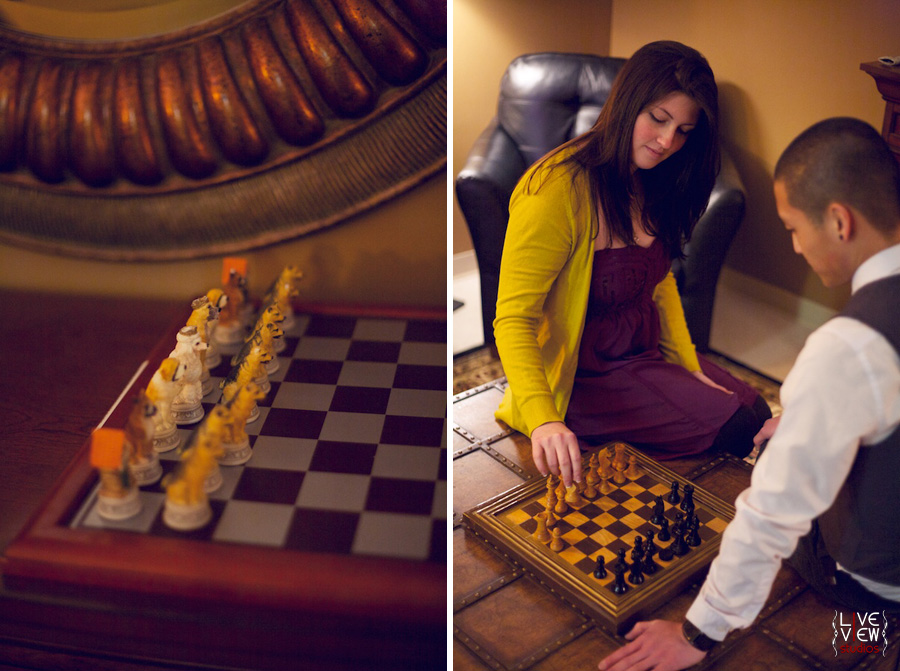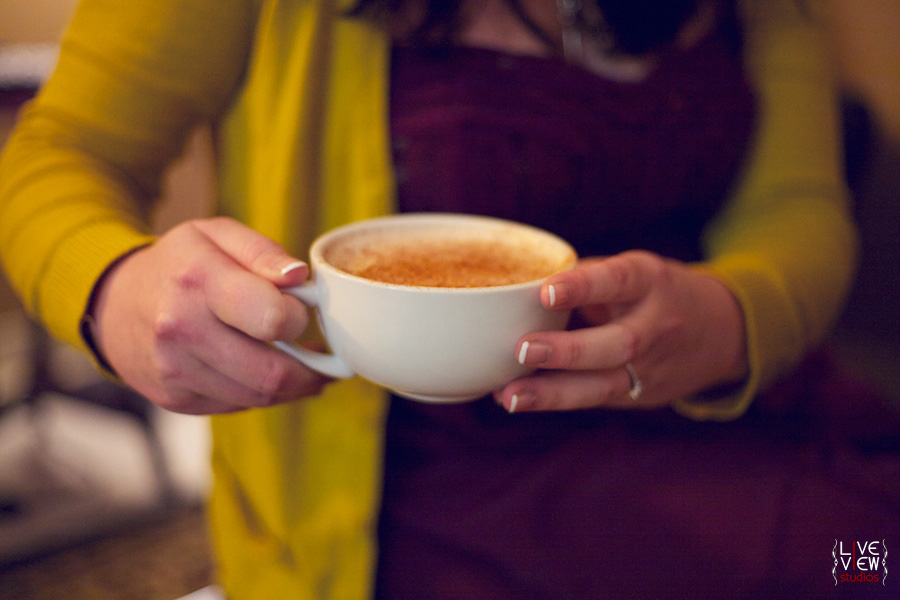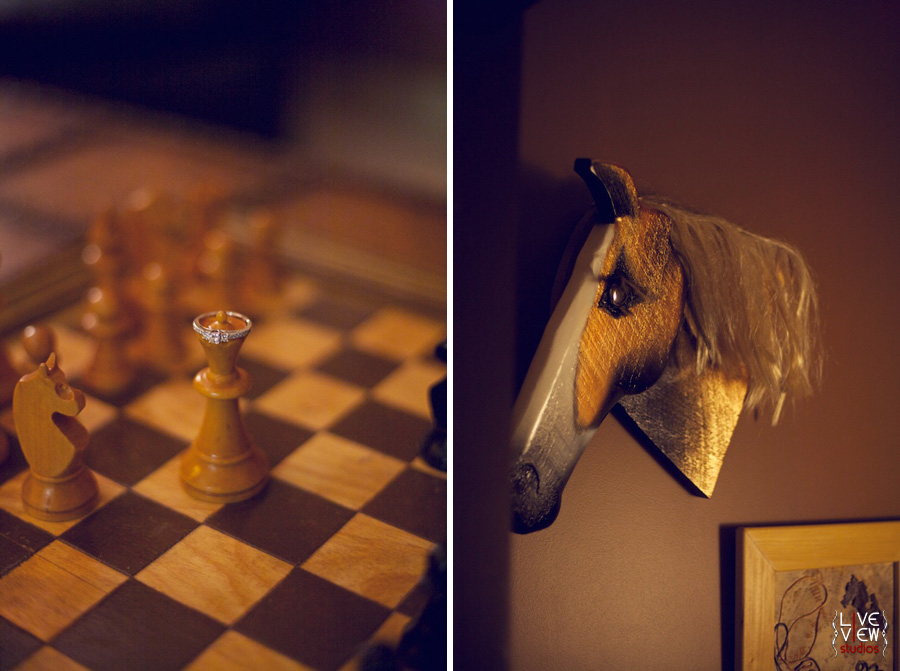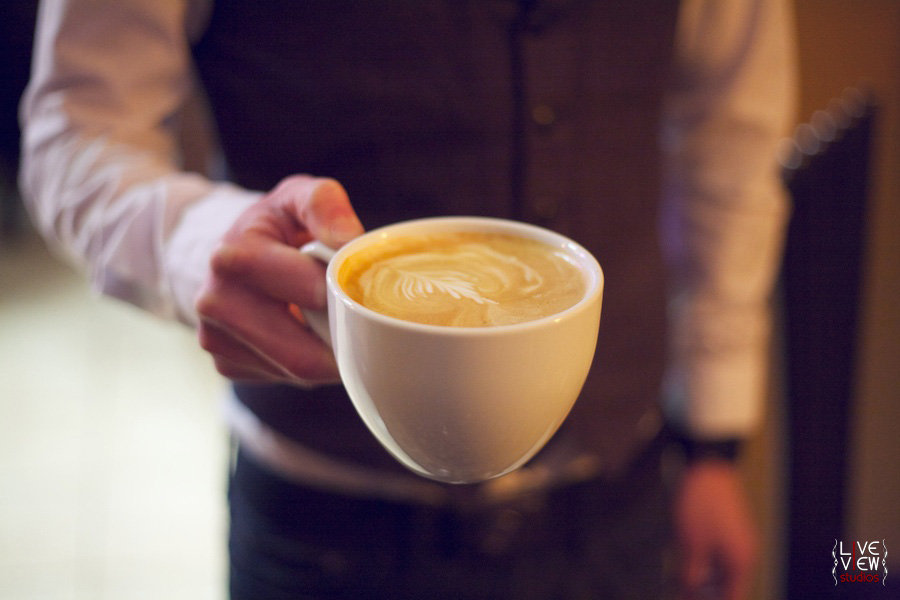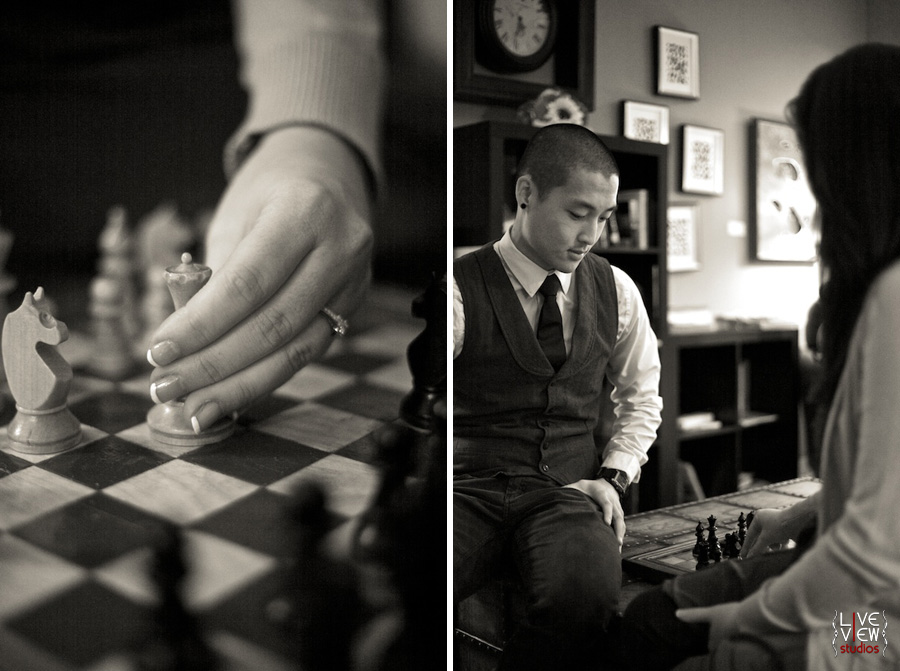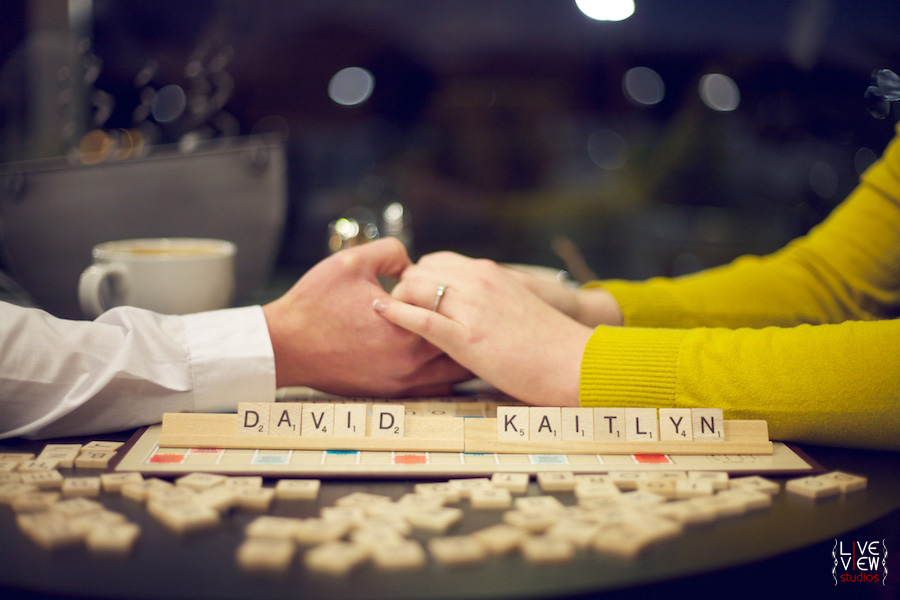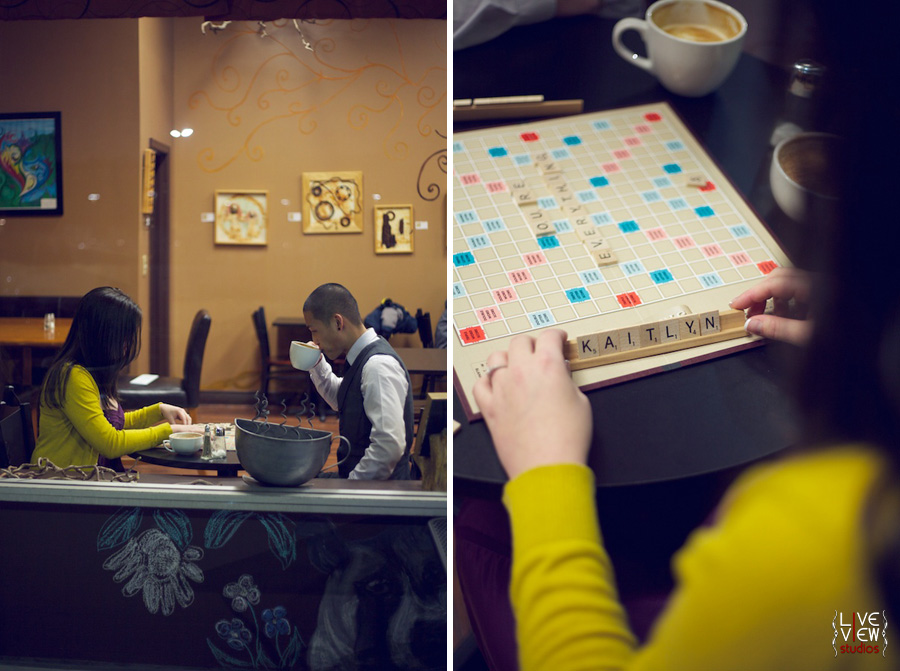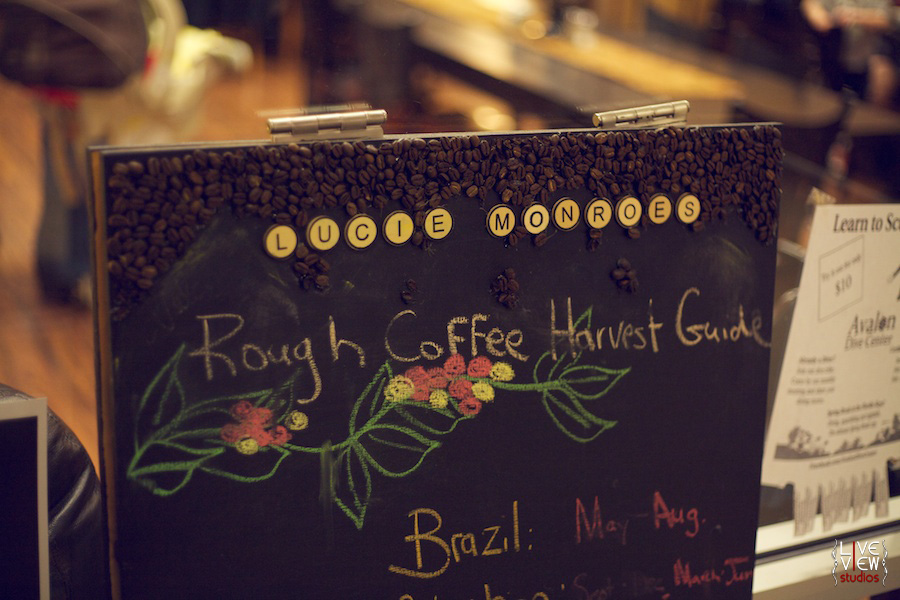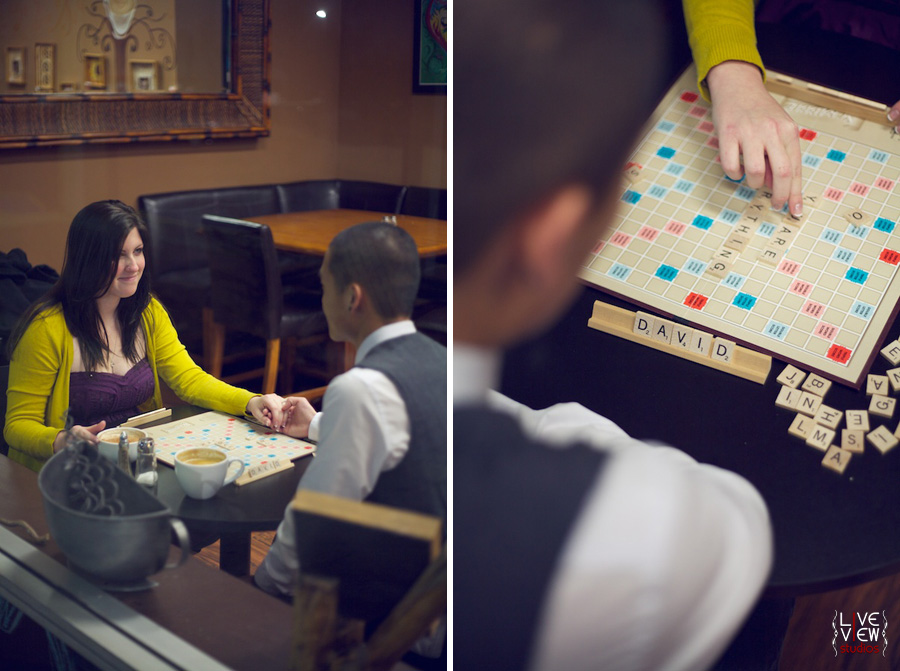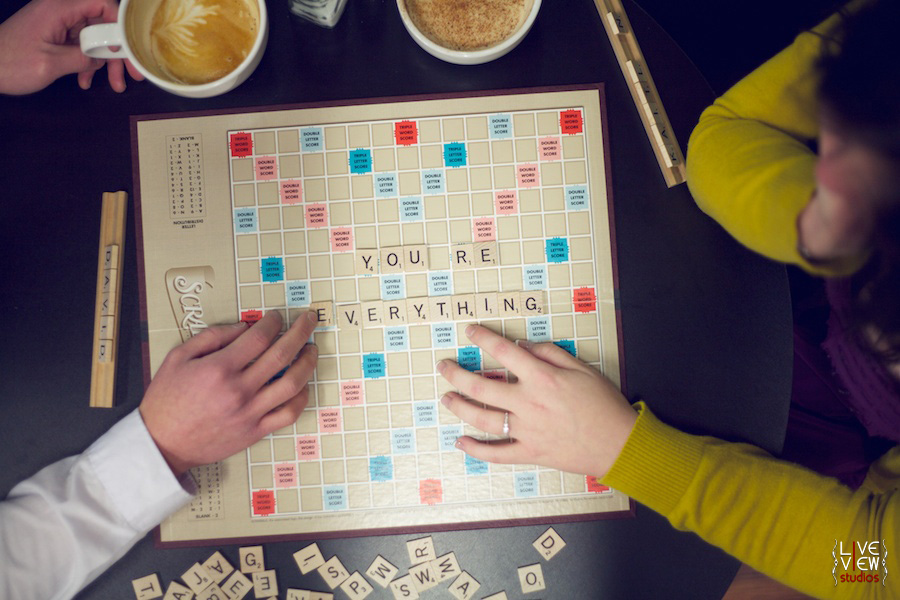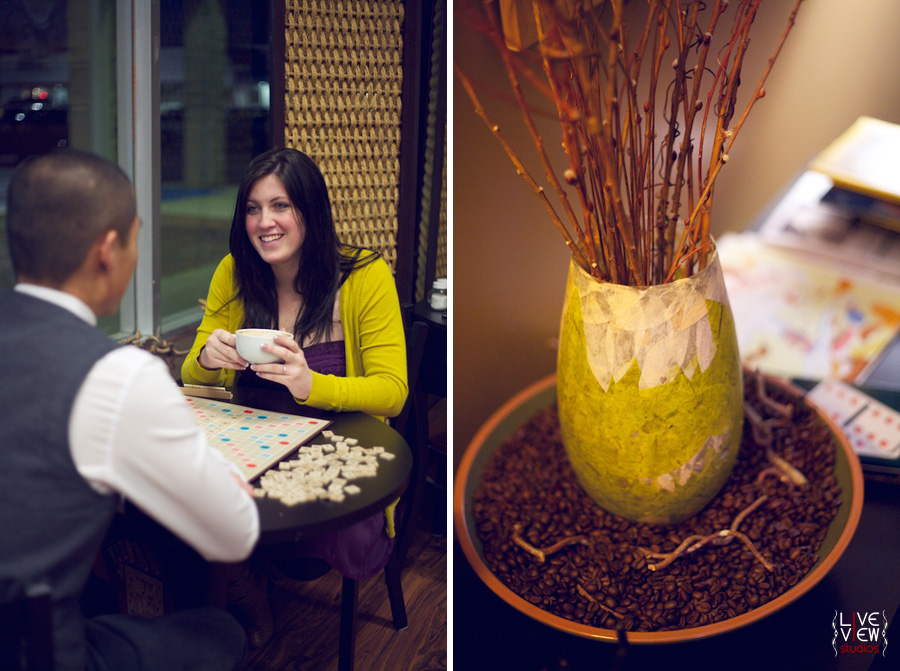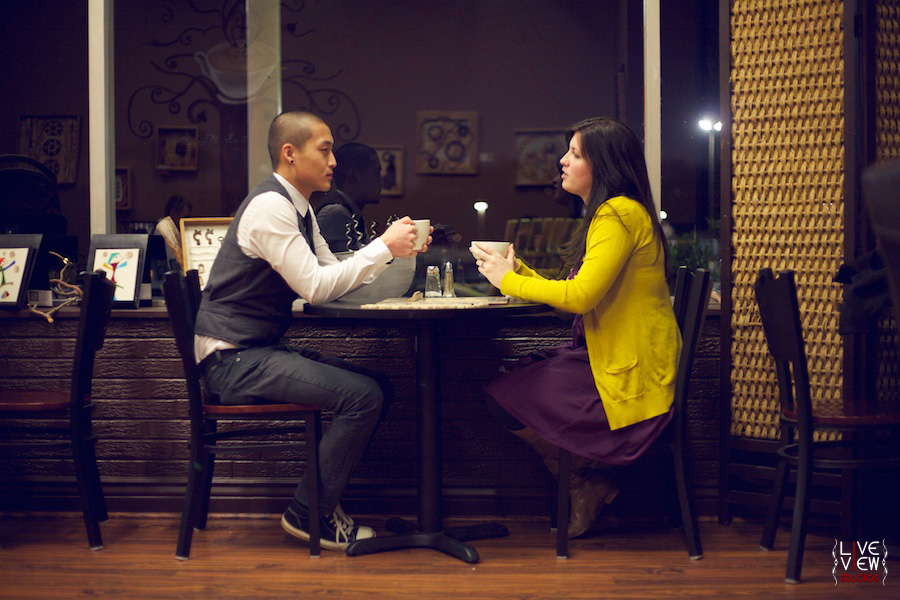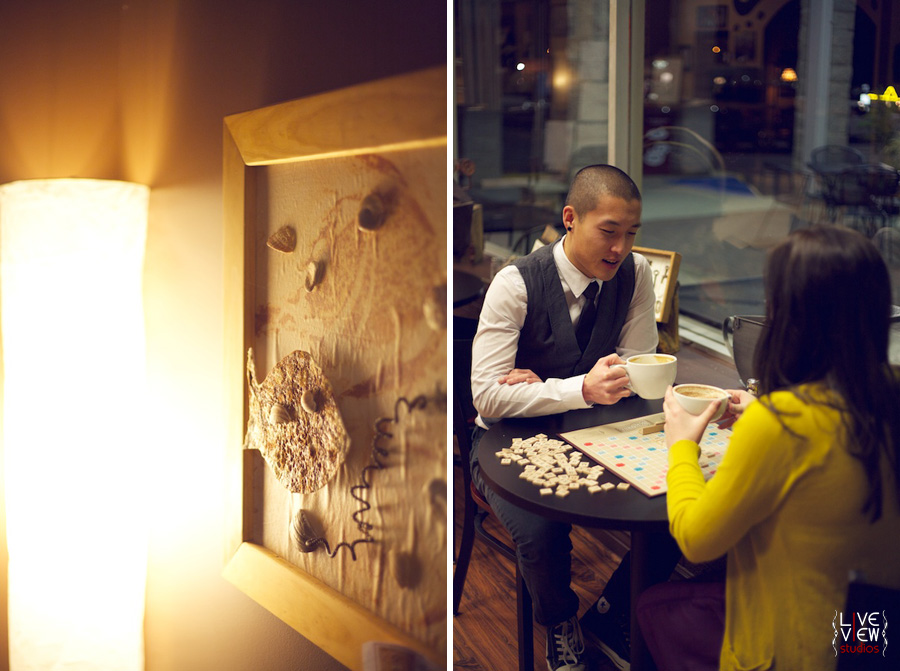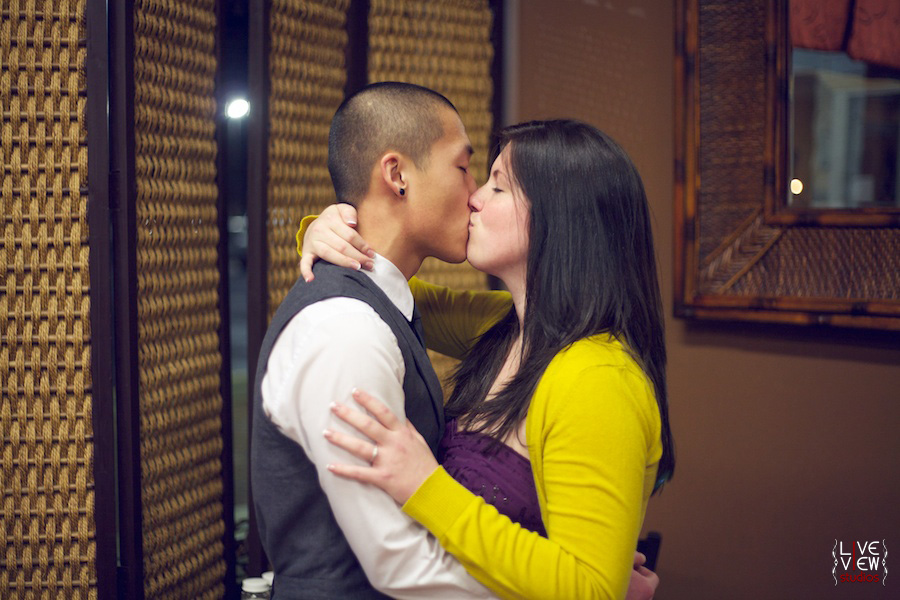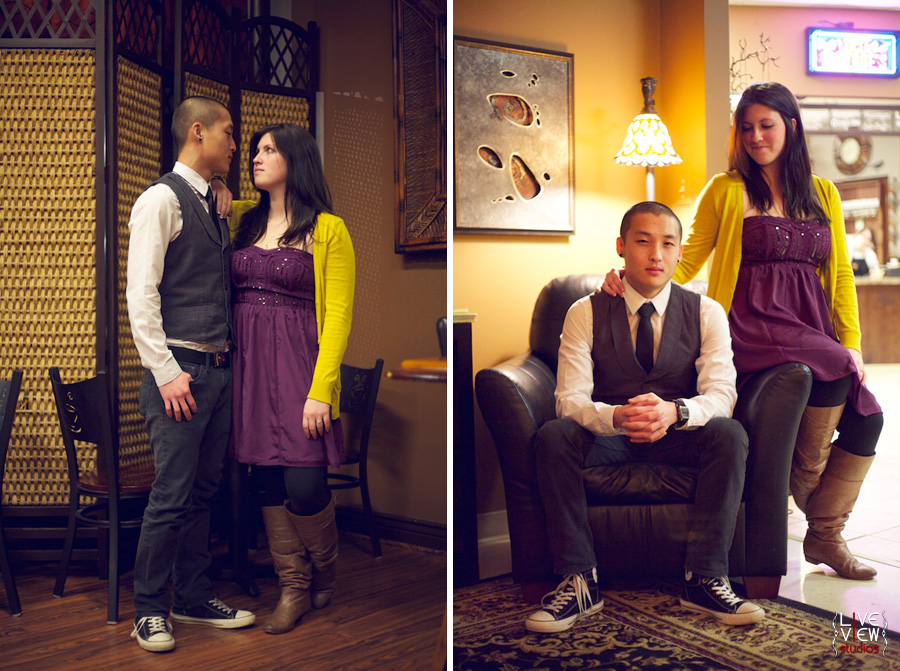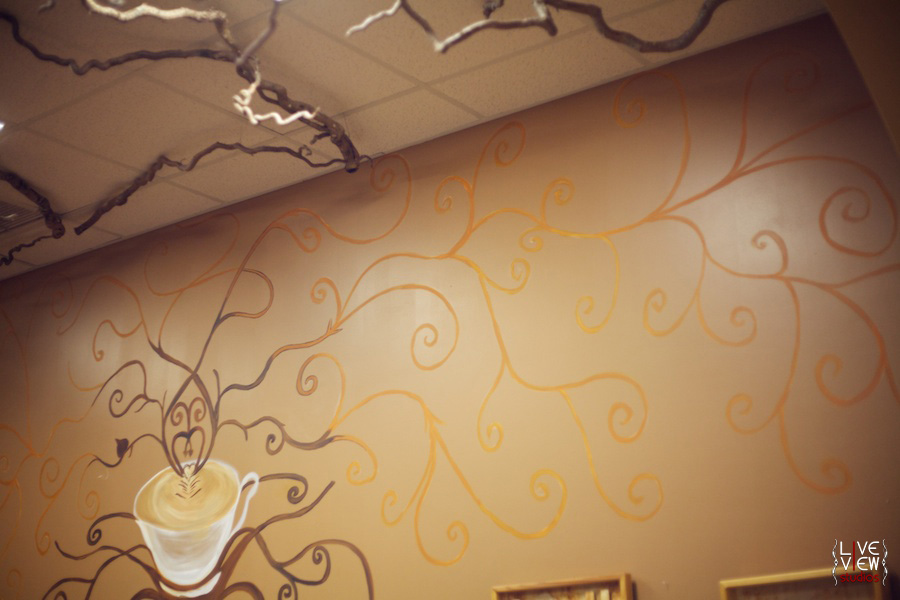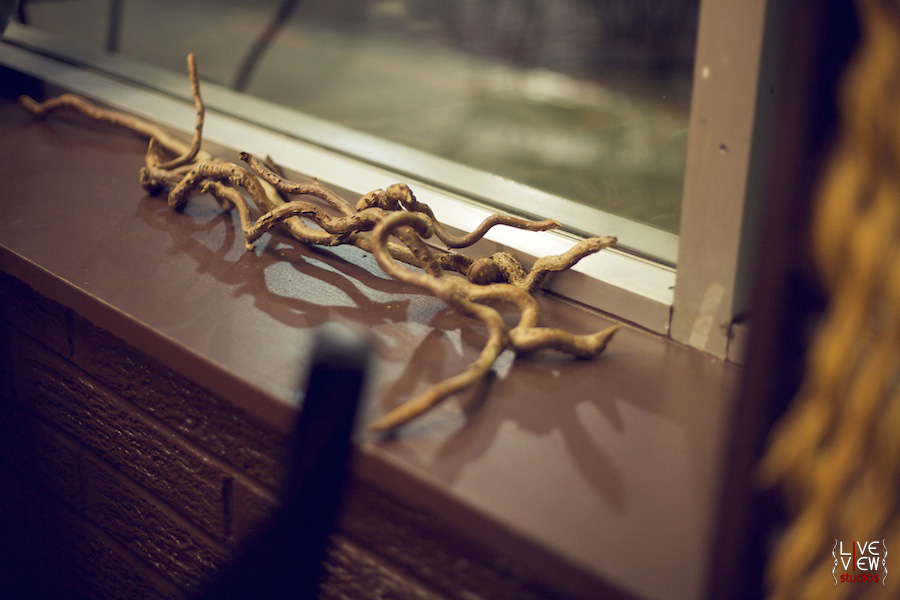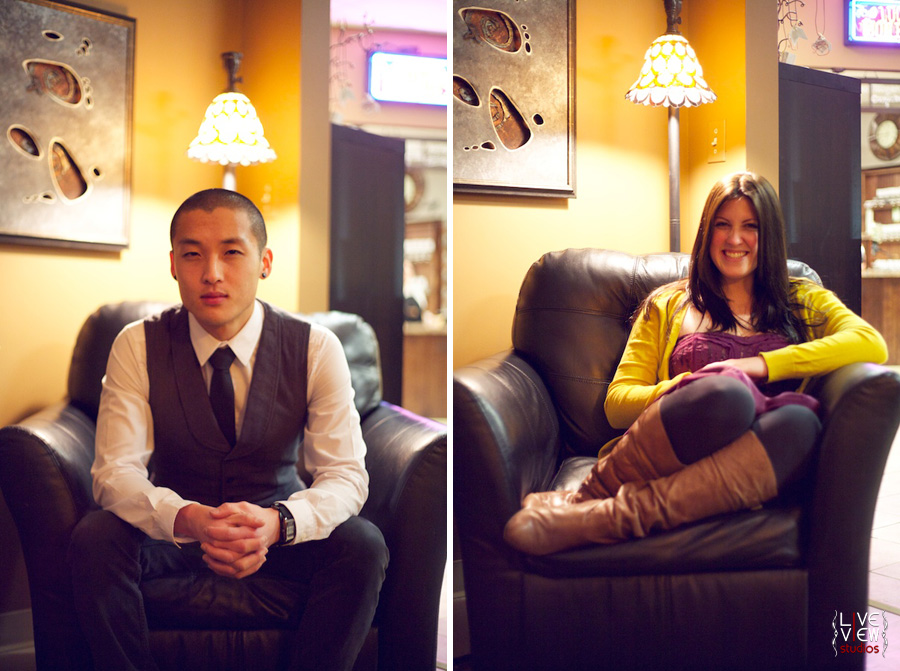 David & Kaitlyn, you two are seriously awesome! We had so much fun hanging out with you for the day, and can't wait for your Sinkland Farms wedding in May. I know it is going to be as beautiful as you two are! You both have so much love for each other and joy when you're together, that I know your marriage is going to be blessed with lots of happiness. We enjoy our late night Skype chats – let's do it again soon :)