"And when her lips met mine, I knew that I could live to be a hundred and visit every country in the world, but nothing would ever compare to that single moment when I first kissed the girl of my dreams and knew that my love would last forever." – Nicholas Sparks, Dear John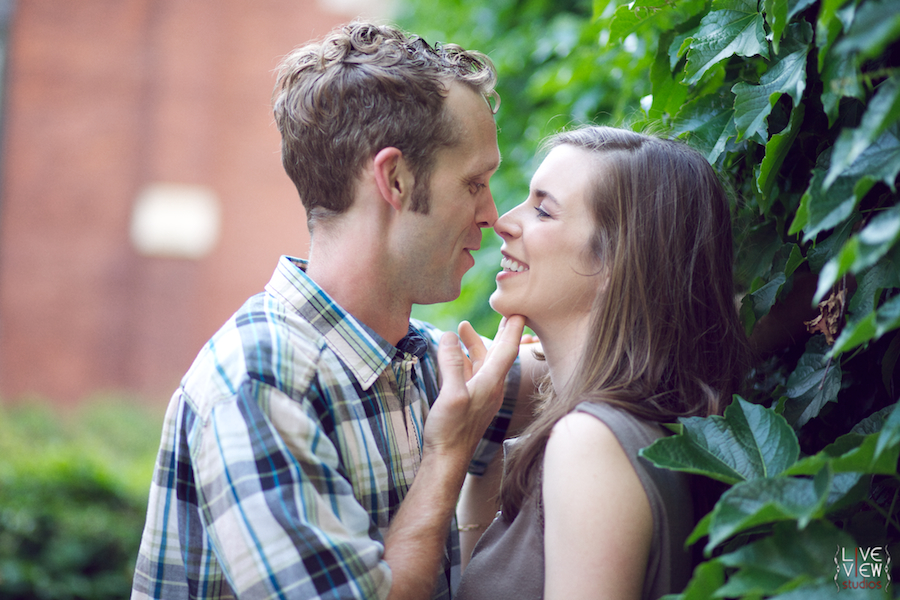 A little peek at our engagement shoot with Caitlen & Tommy this past weekend in the lovely city of Charlotte … we had beautiful light for these photos and a beautiful couple as well! We're looking forward to showing you two the rest of these photos soon and can't wait for your Esseola Lodge wedding in June :) It's going to be so lovely!
We're so glad that we could get to hang out together in your city for the day … hugs to both of you.
xoxo, Brent & Anna