Oh, I just can't get enough, how much do I need to fill me up?
It feels so good it must be love. It's everything that I've been dreaming of.
I give up. I give in. I let go. Let's begin. Cause no matter what I do, oh, my heart is filled with you. – Colbie Caillat
"Oh, I'm up for anything!" Julie promised as we discussed the details of her bridal session. "I just want to get a few with Justin's baseball cap, as something special for him." With the creative license we were given, white sheer curtains, a fluffy down duvet, vintage suitcases and an old chair were secured, and we had us a magical set in the woods of Harris Lake. This backdrop, combined with the gorgeousness that is Julie and her stunning wedding gown and accessories, made these bridal portraits breathtaking!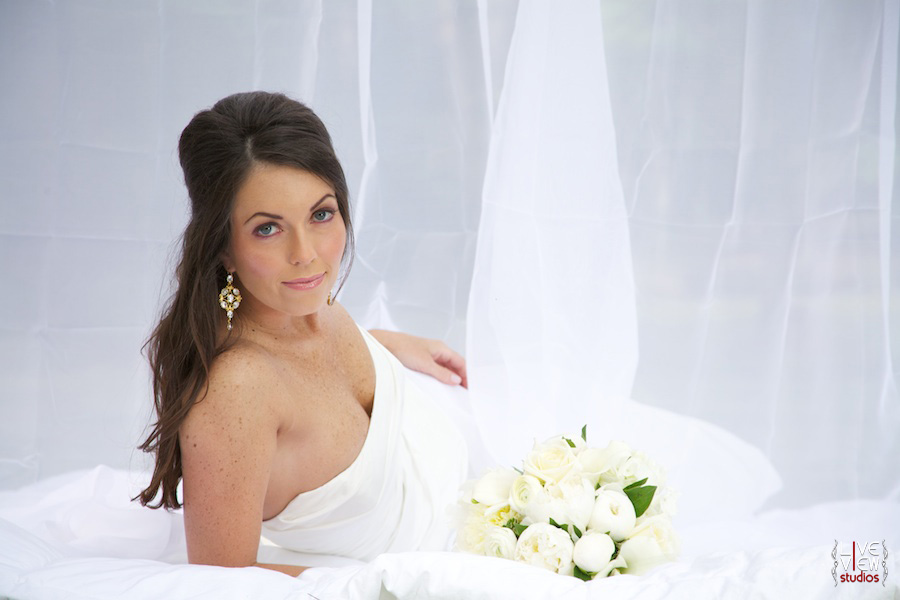 The dictionary entry for beautiful? Well, if you look it up, you'd totally see Julie there!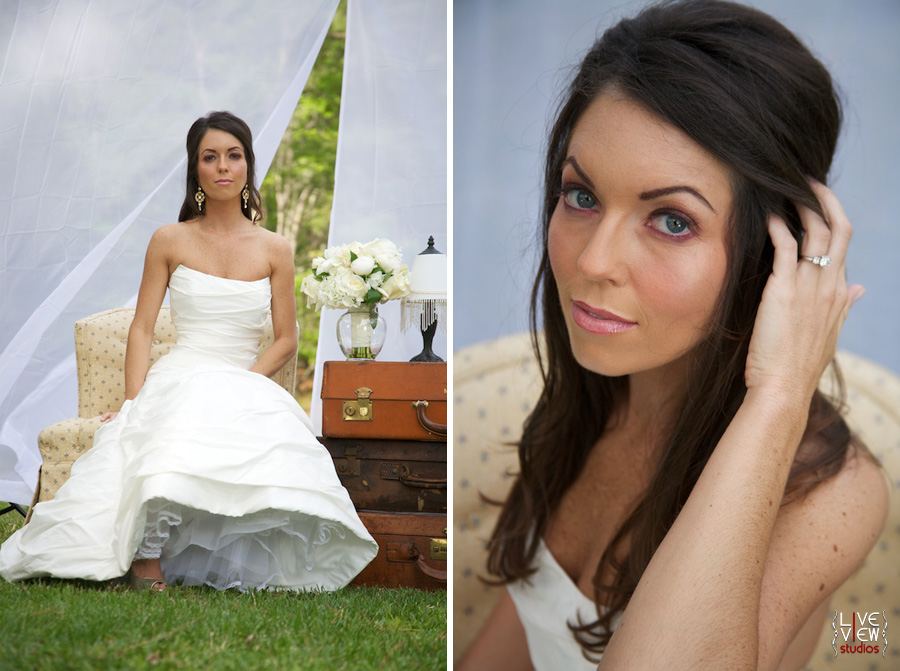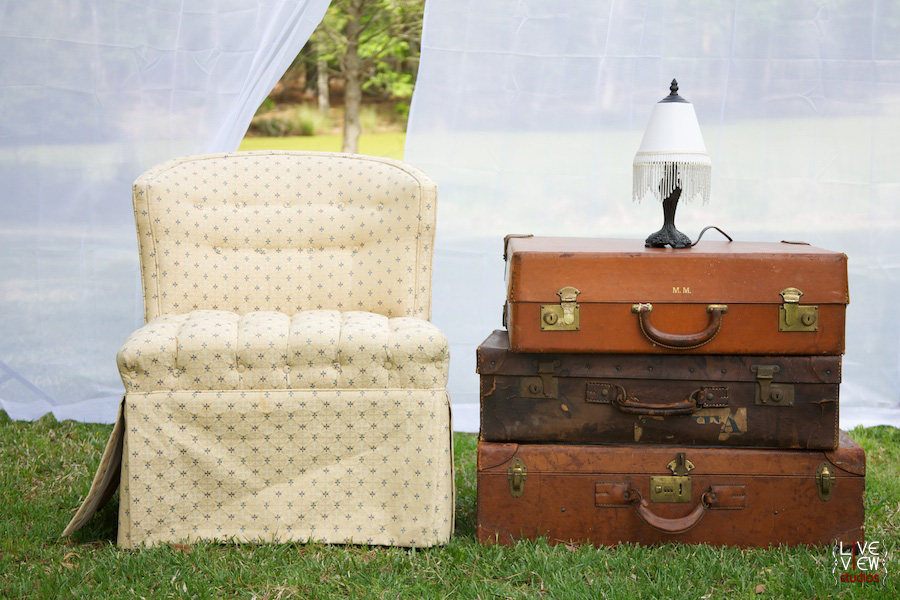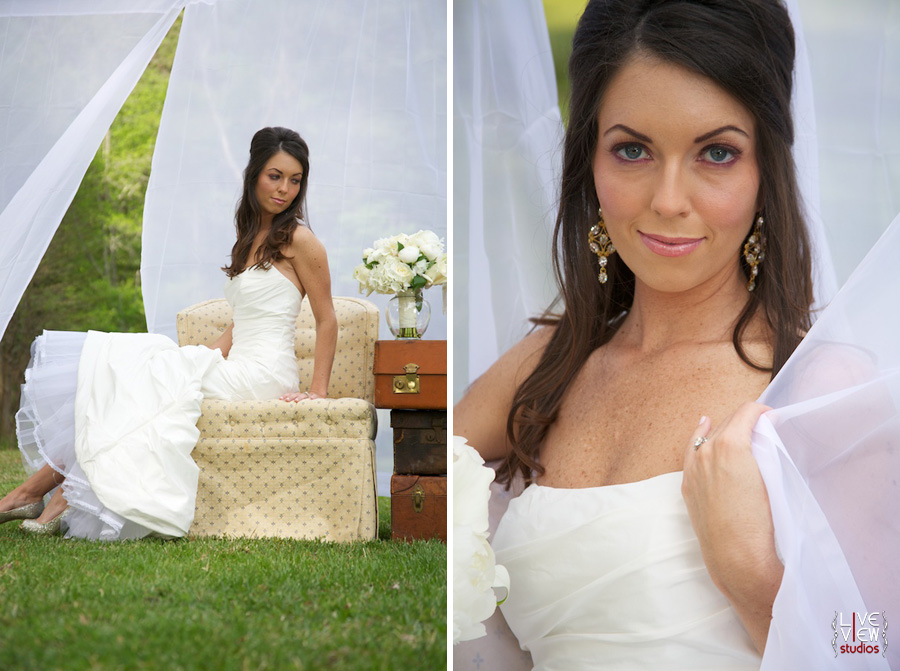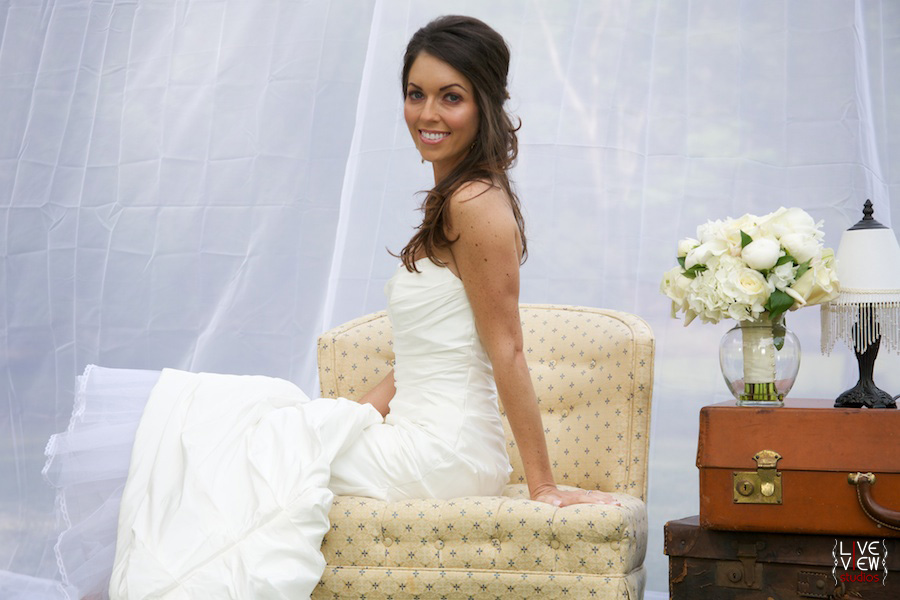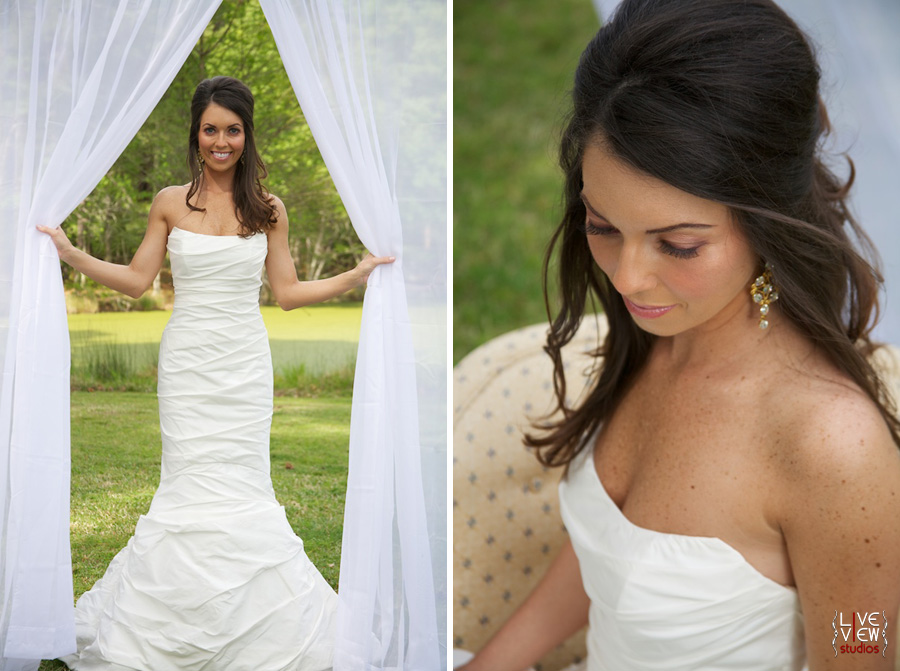 Julie made her elegant Paula Varsalona dress look good!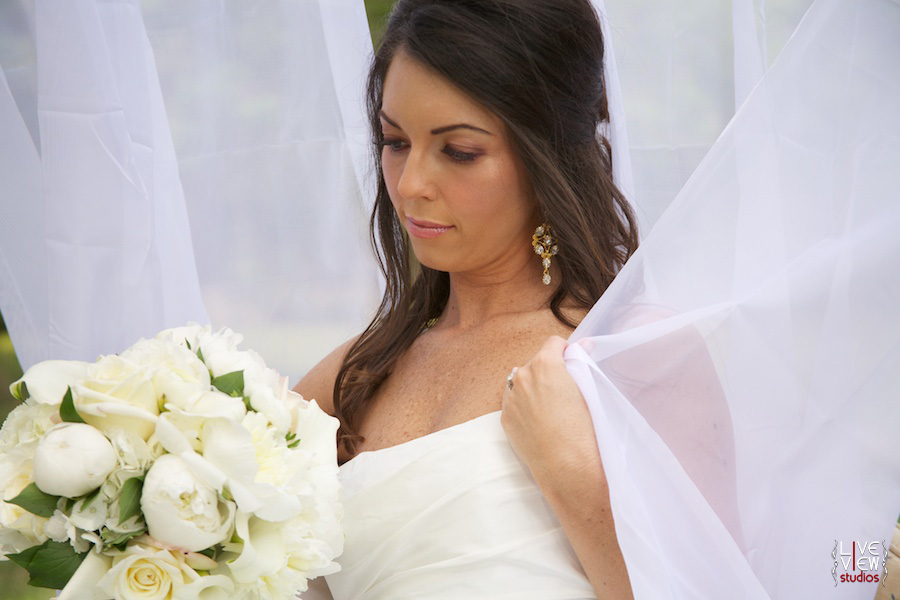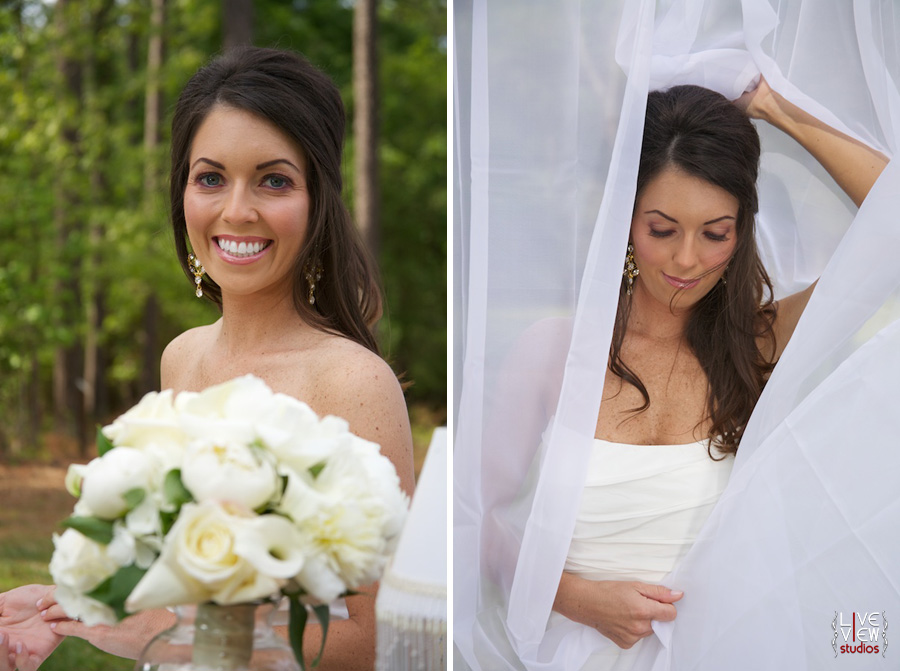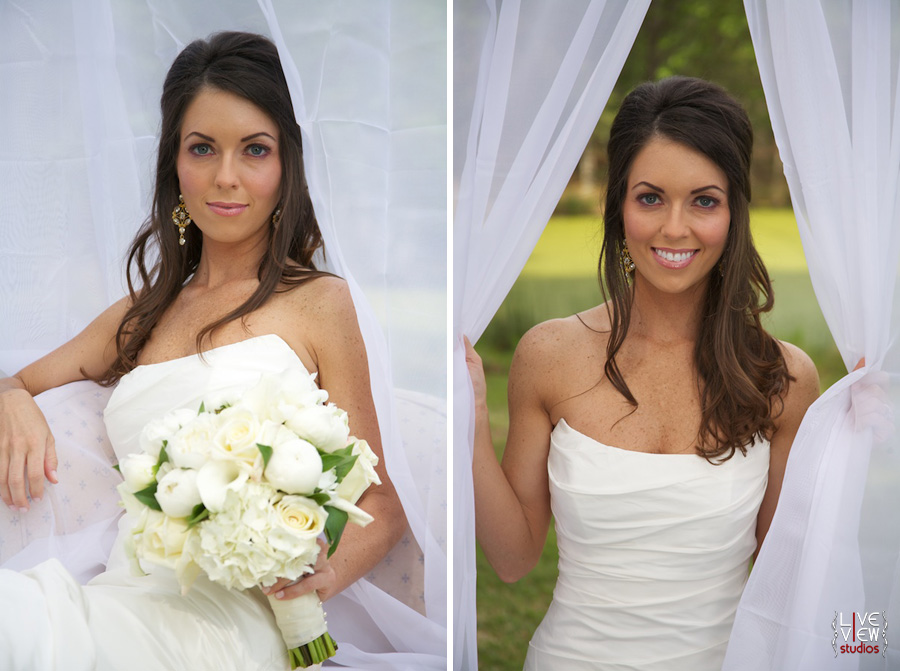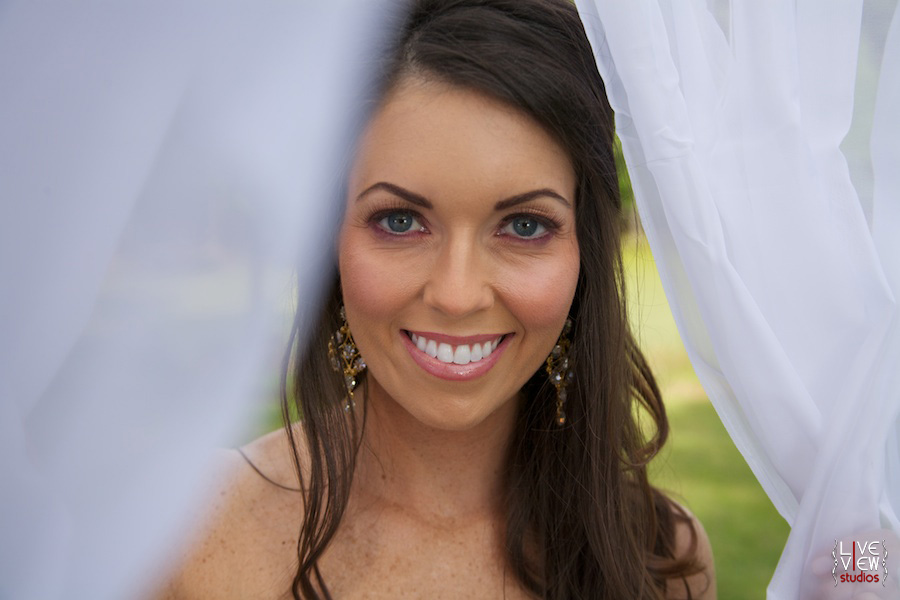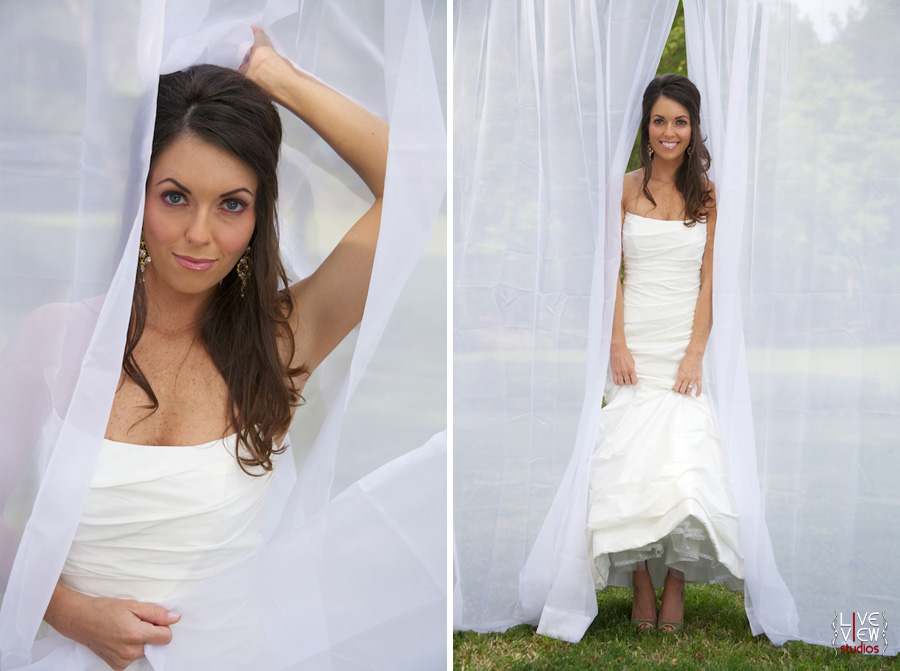 One of our many favorites of the day!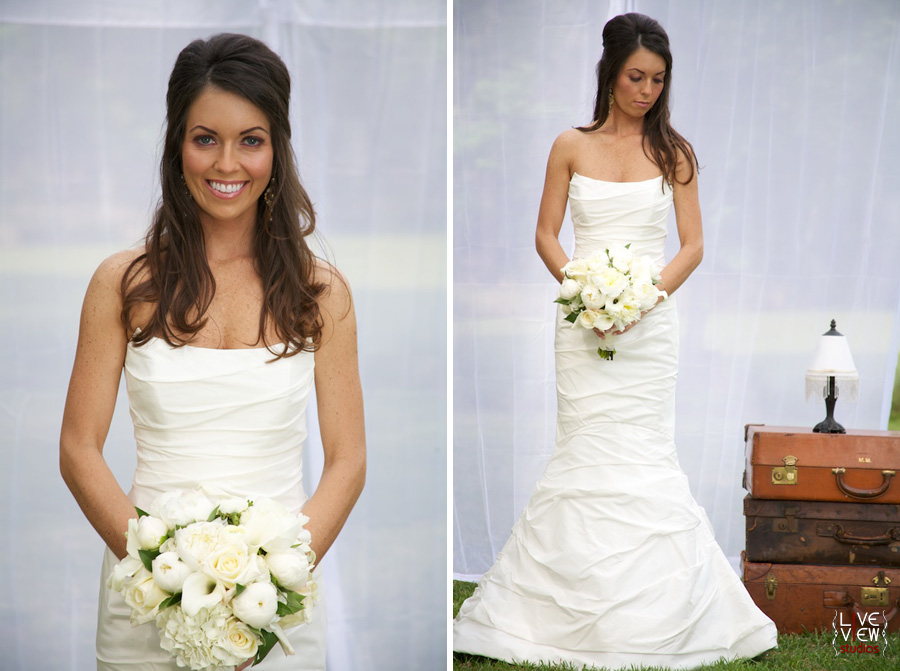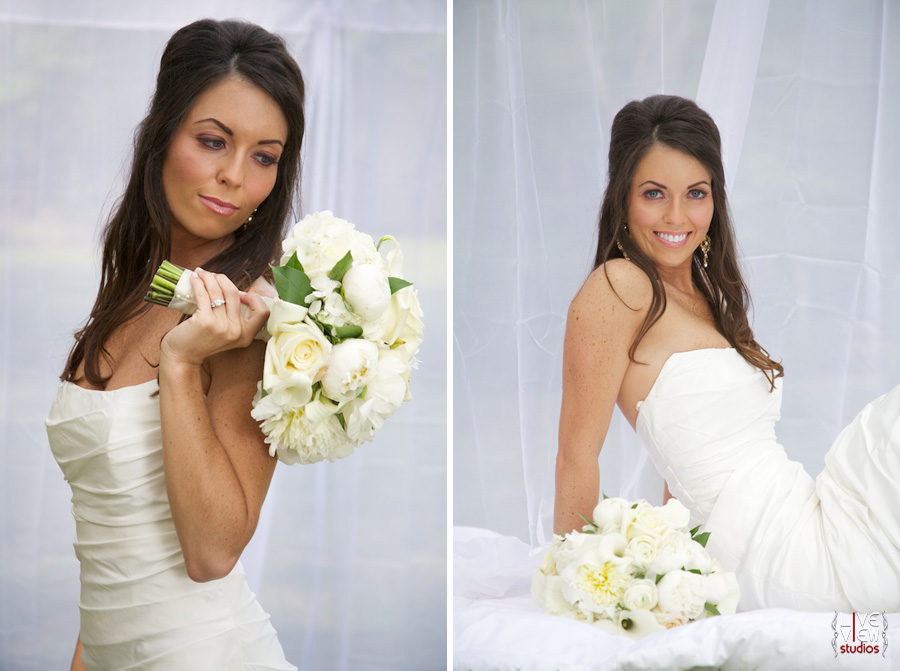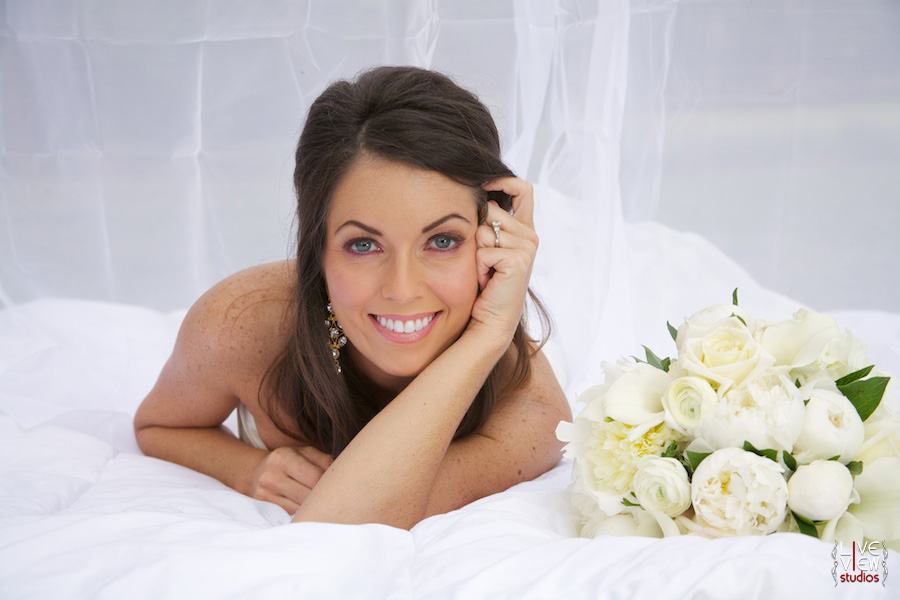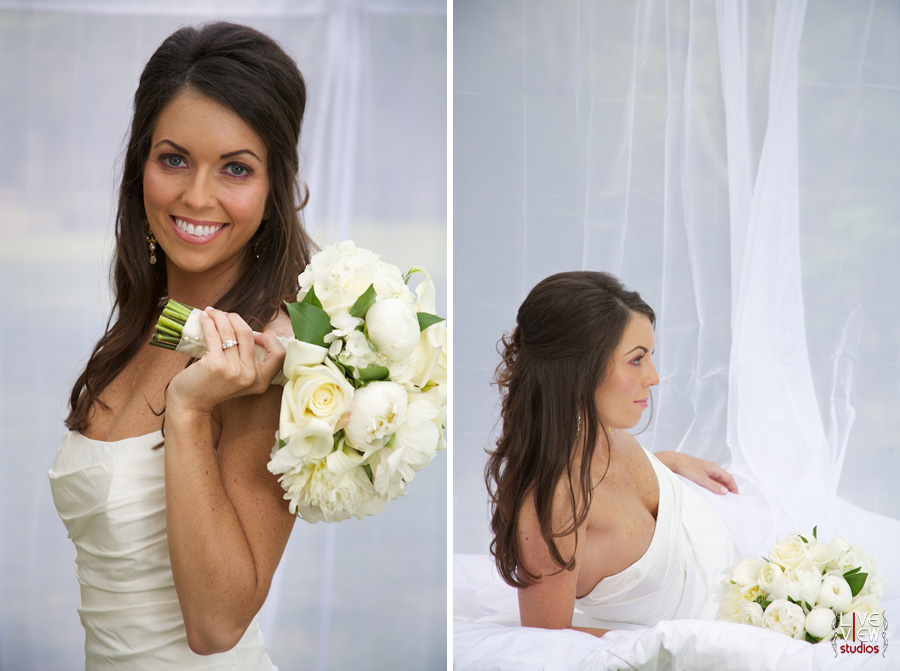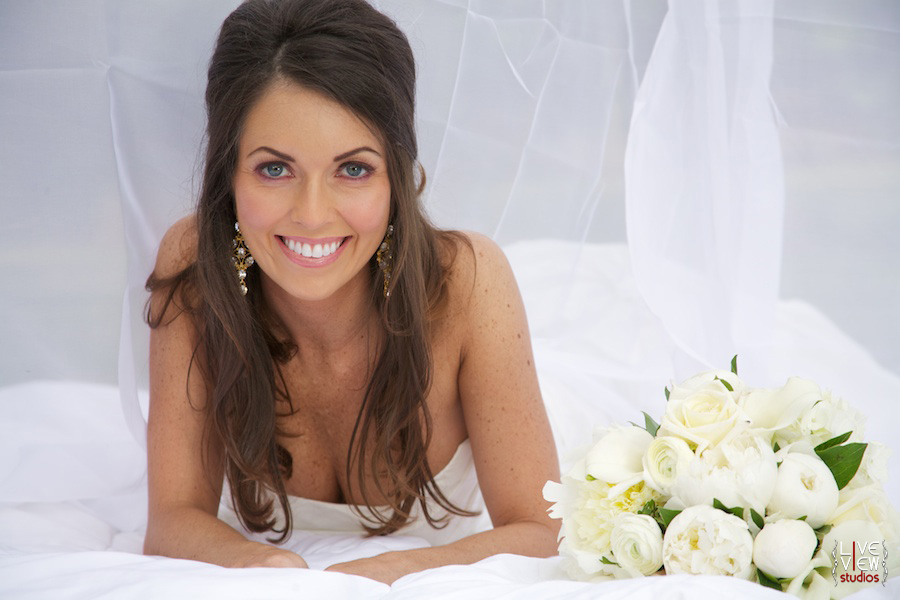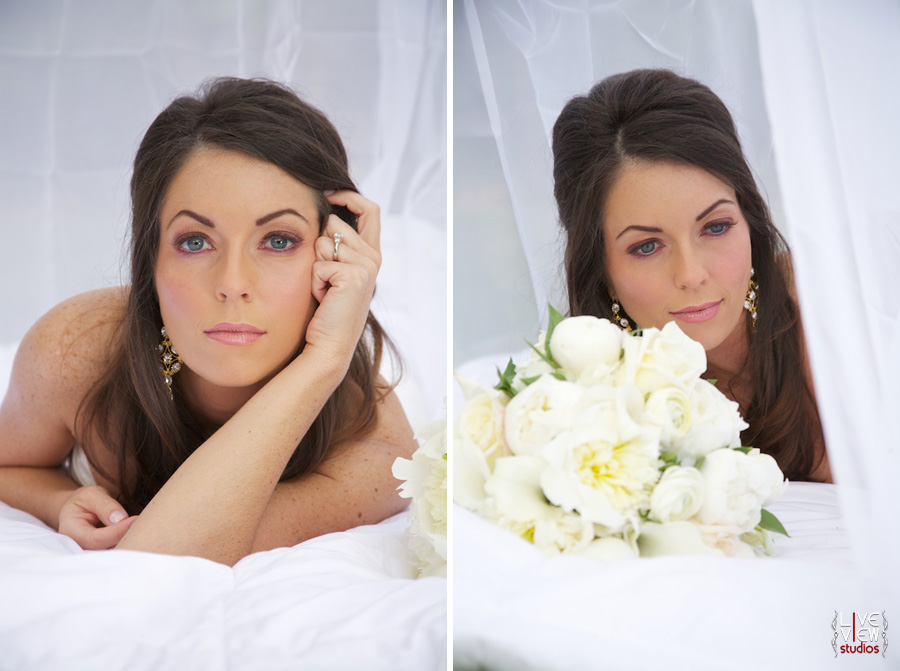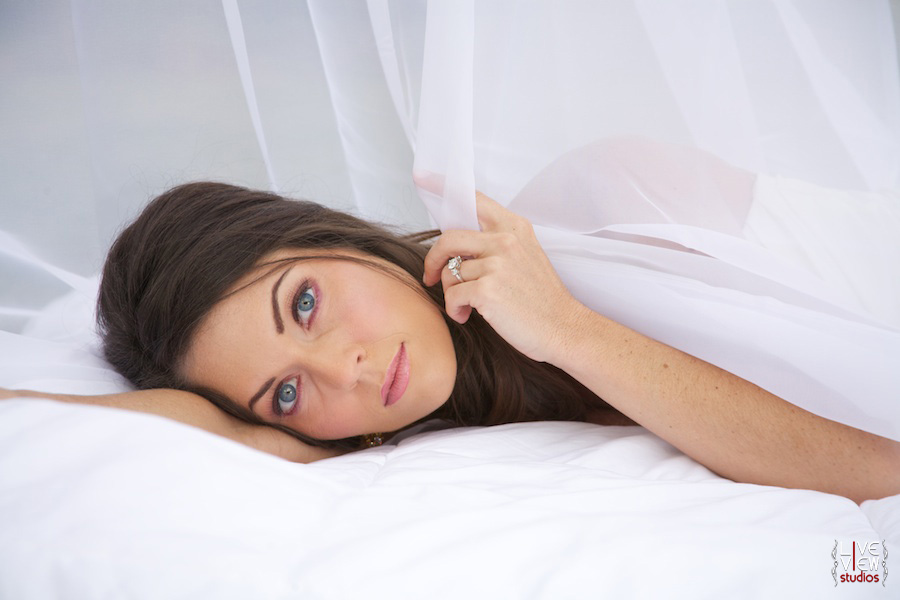 Julie, you are positively stunning!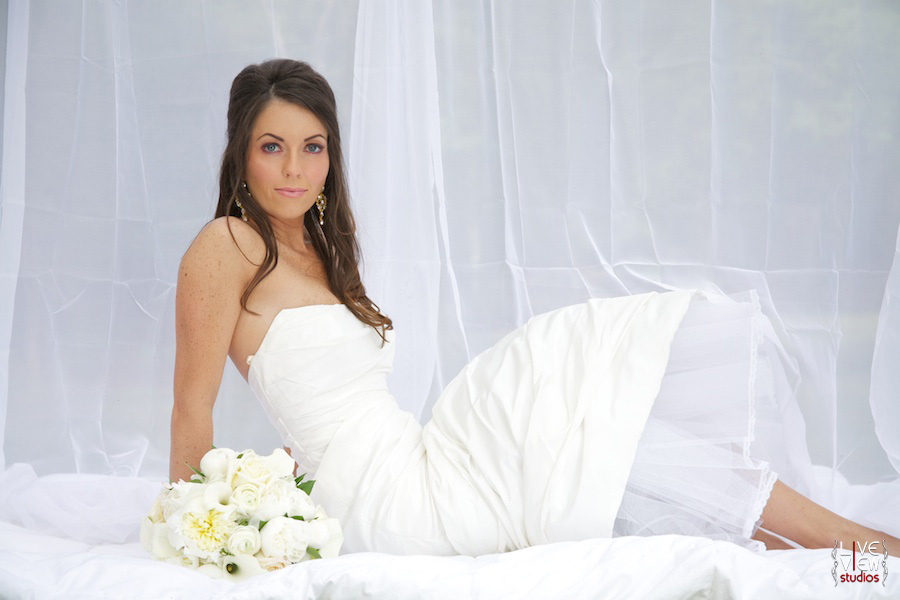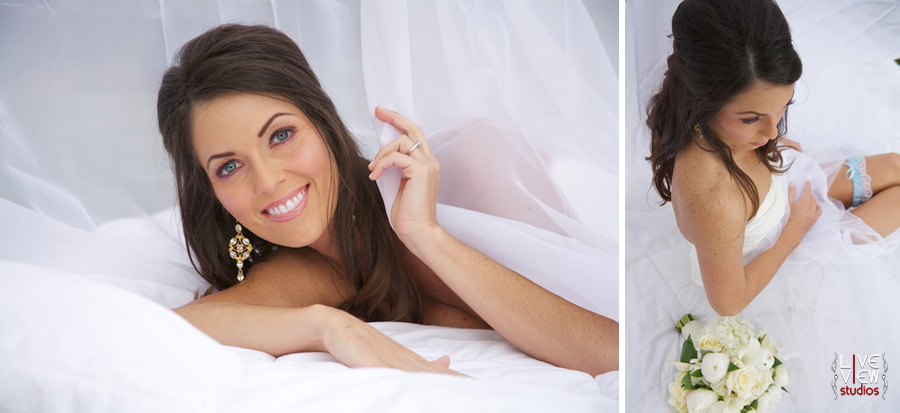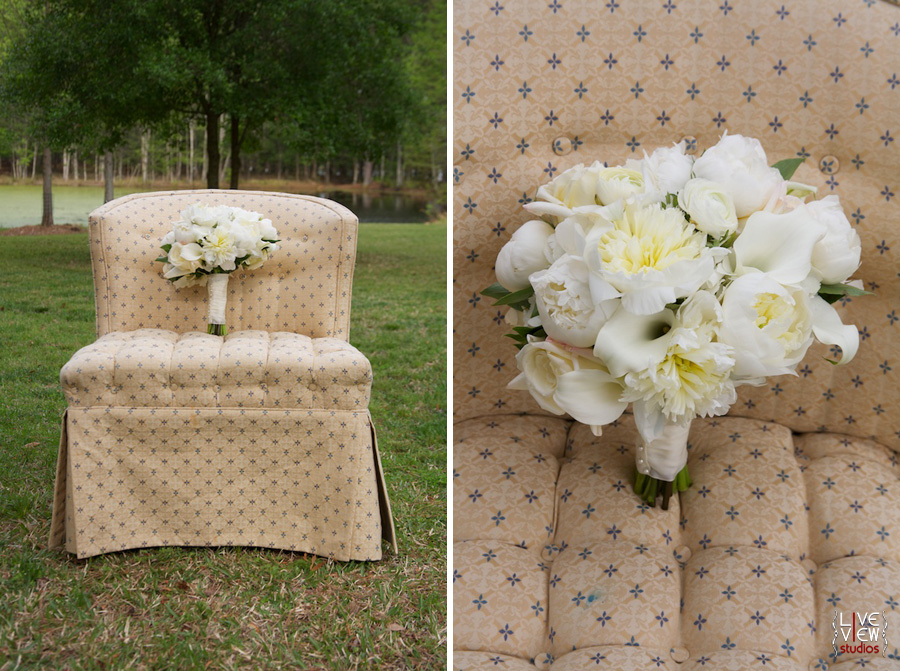 Julie's lovely bridal bouquet was designed by Fresh Affairs.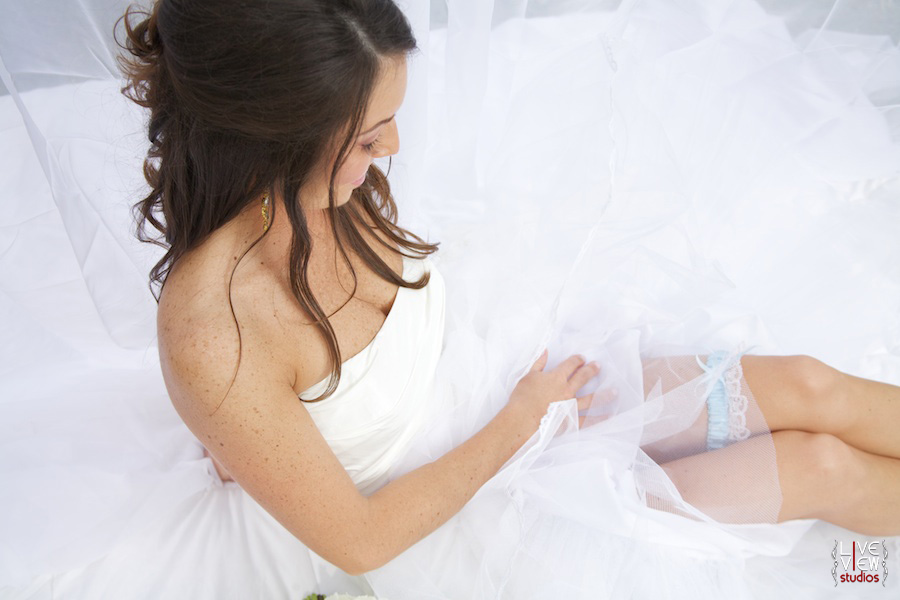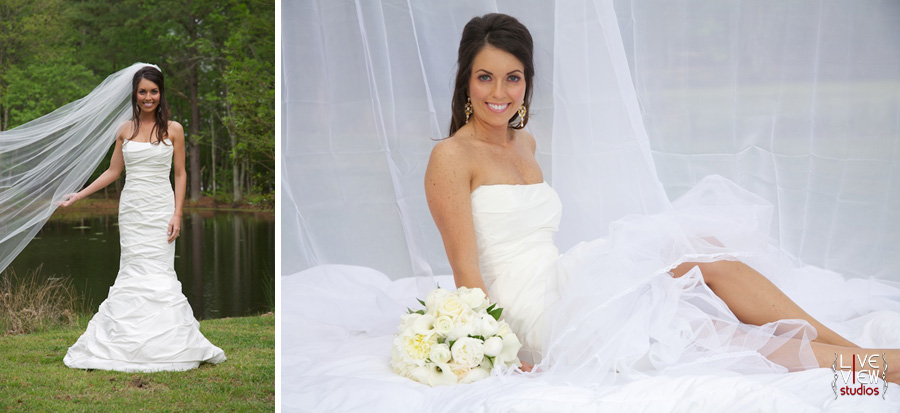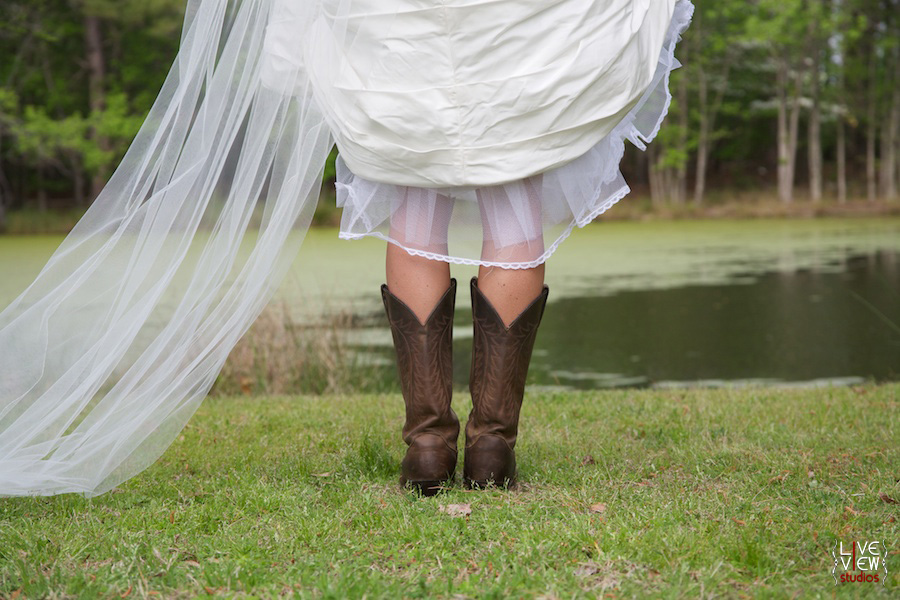 These well-loved cowboy boots are a favorite of Julie's, so of course they were added into her bridal session.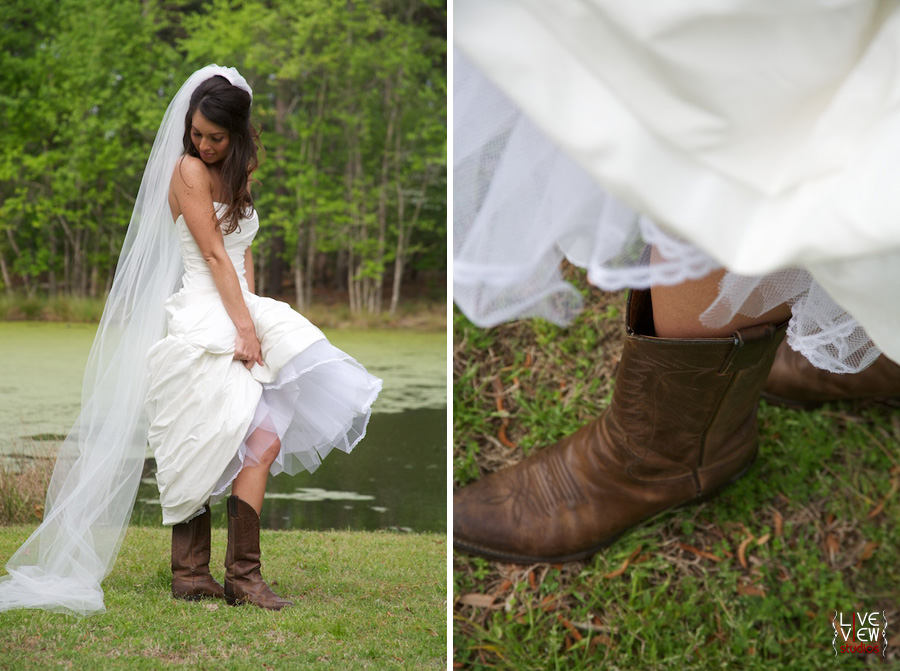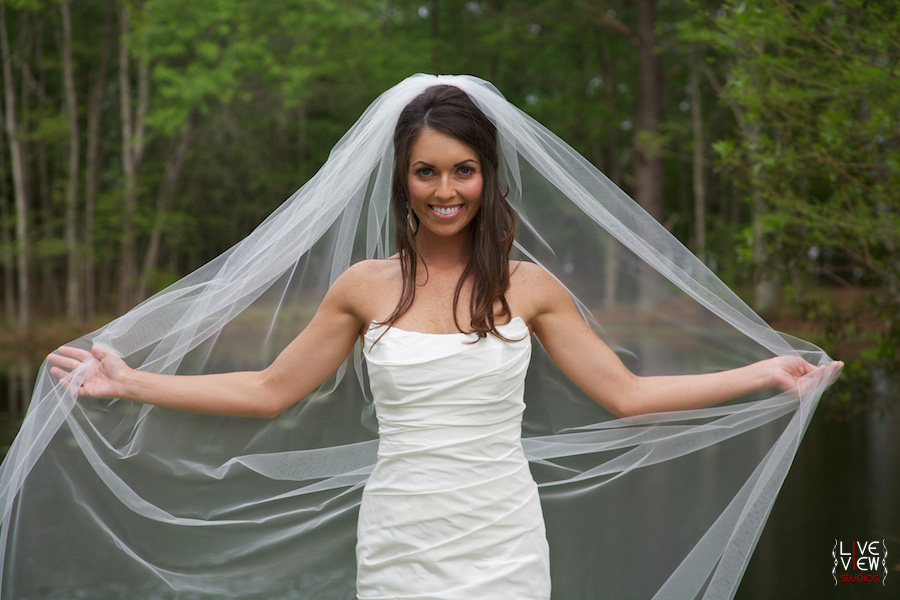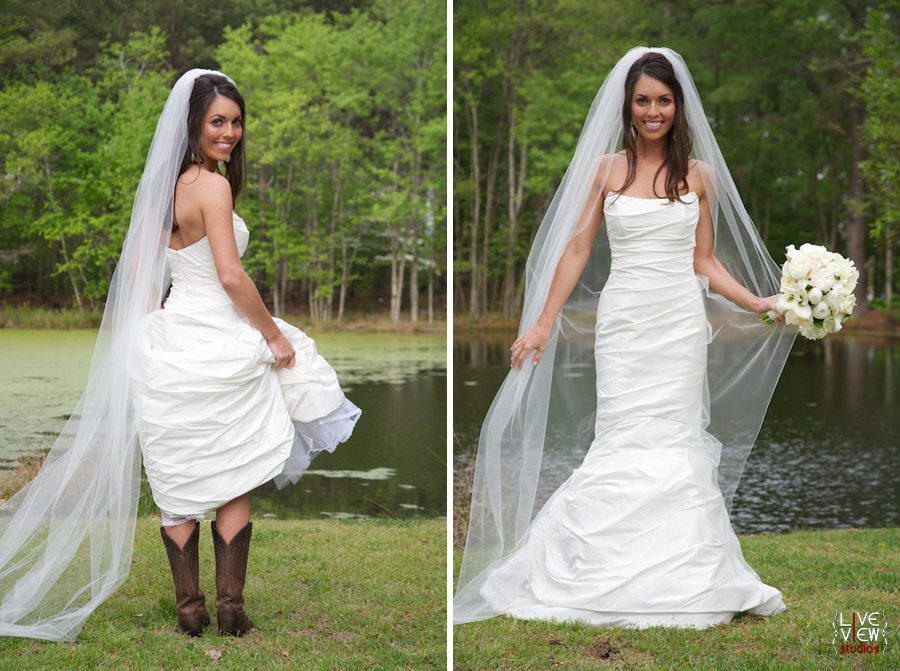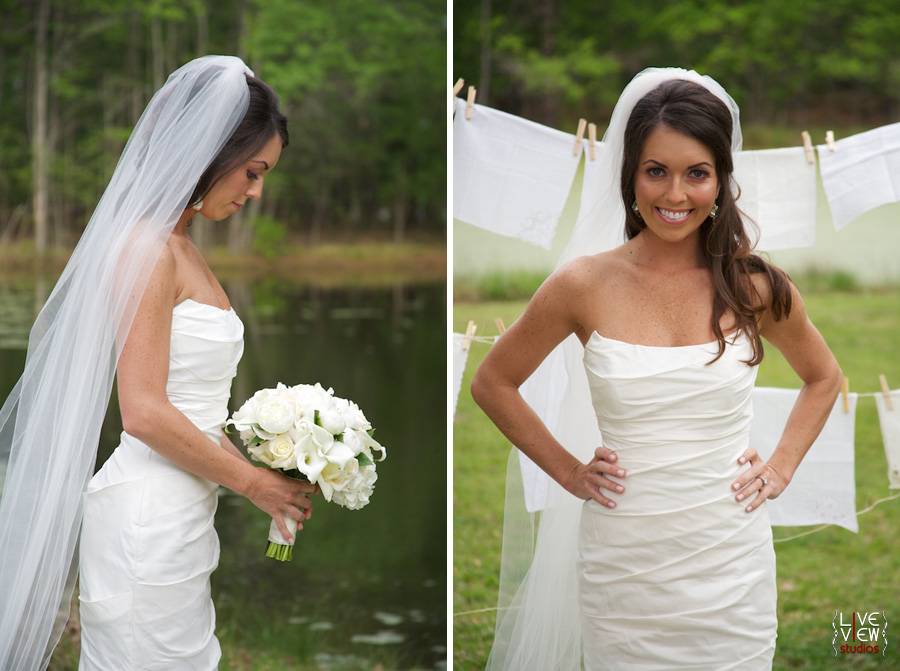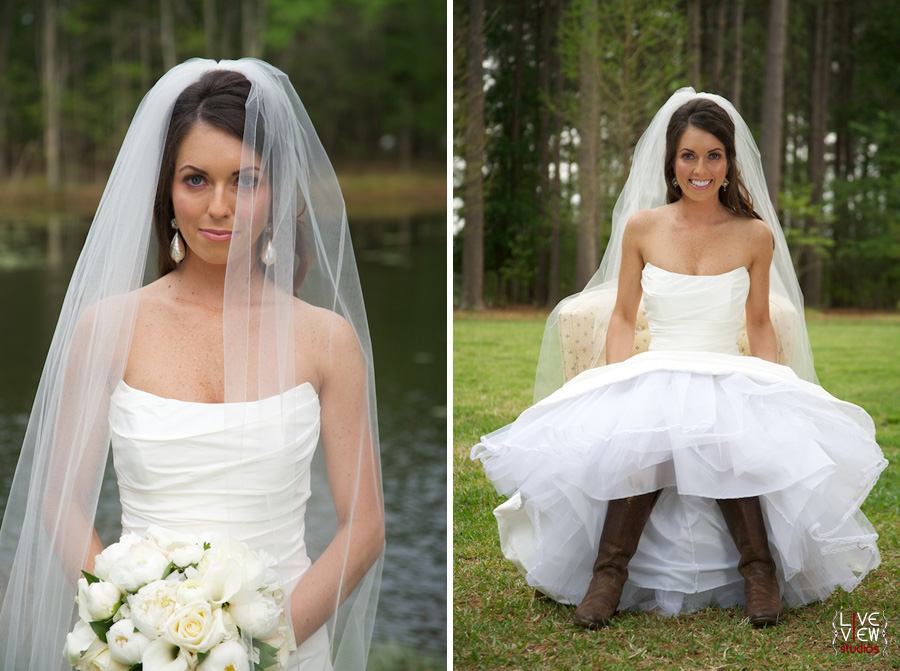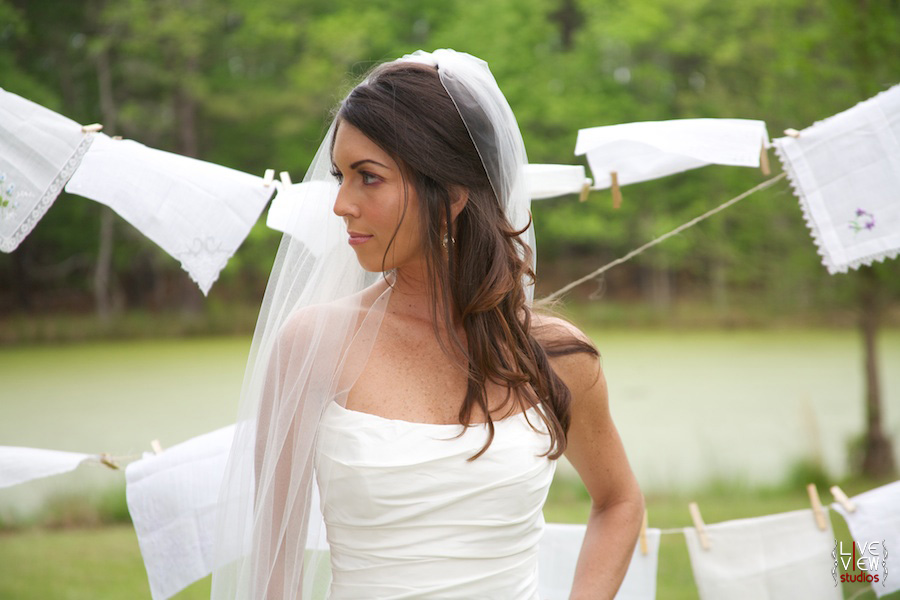 Vintage handkerchiefs strung on some twine made for a pretty background.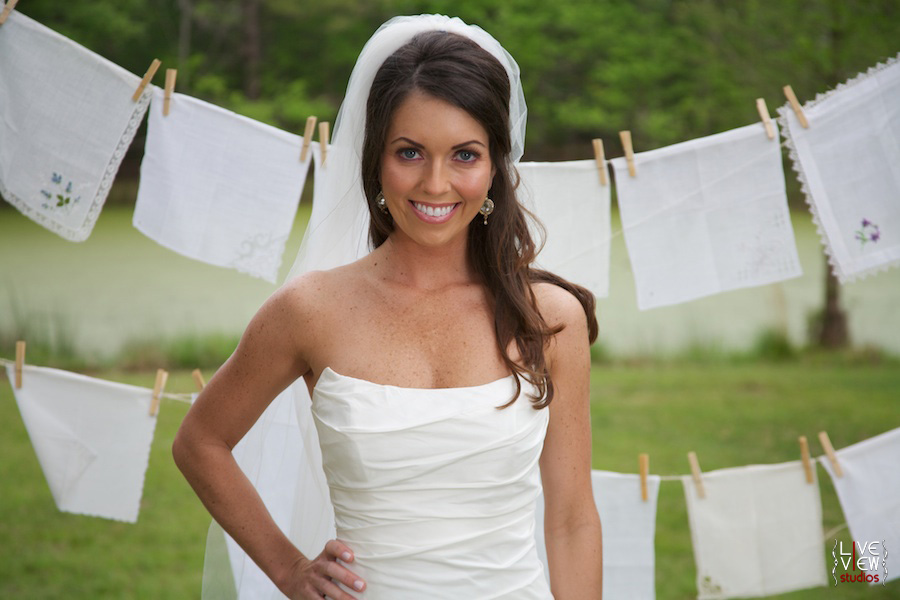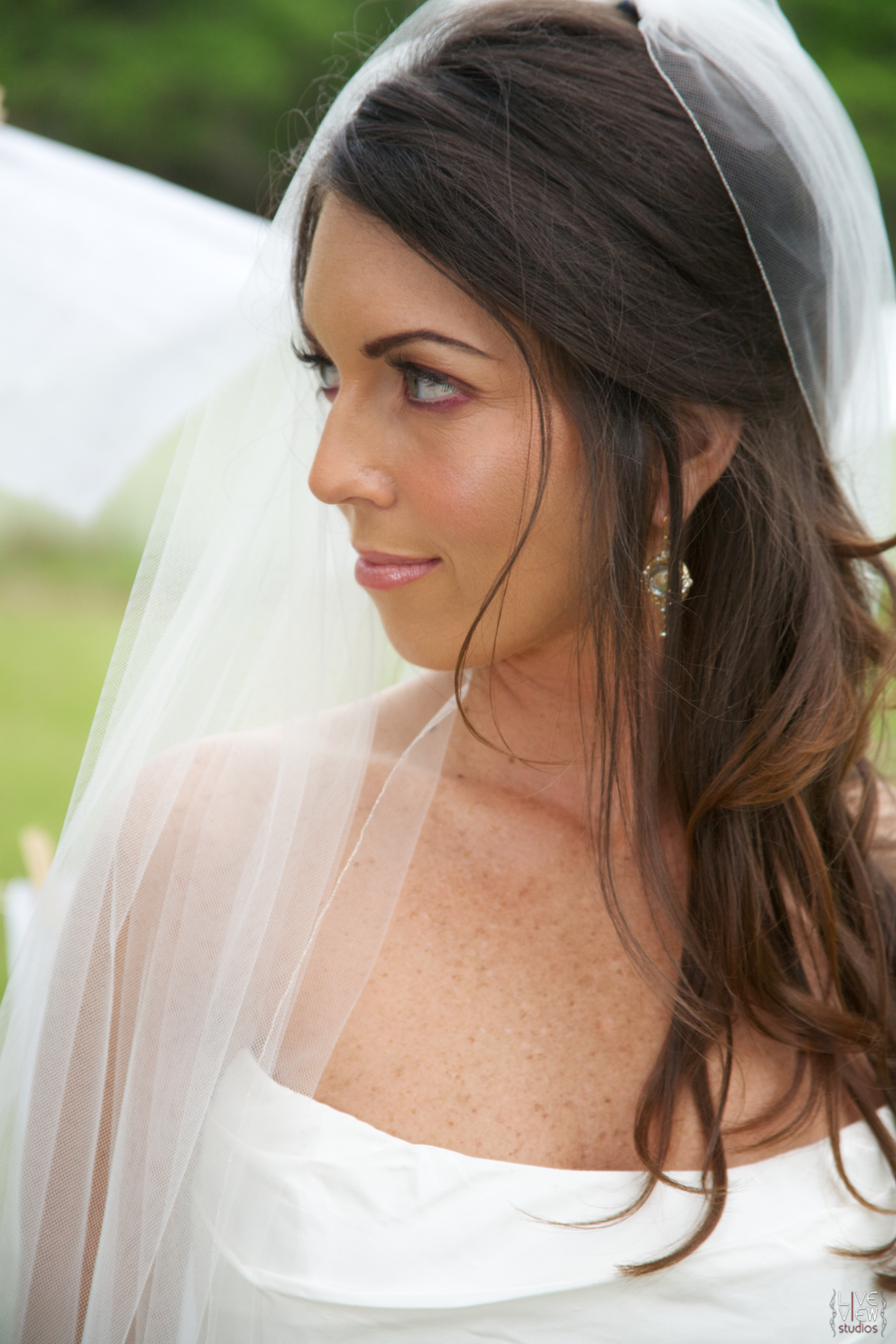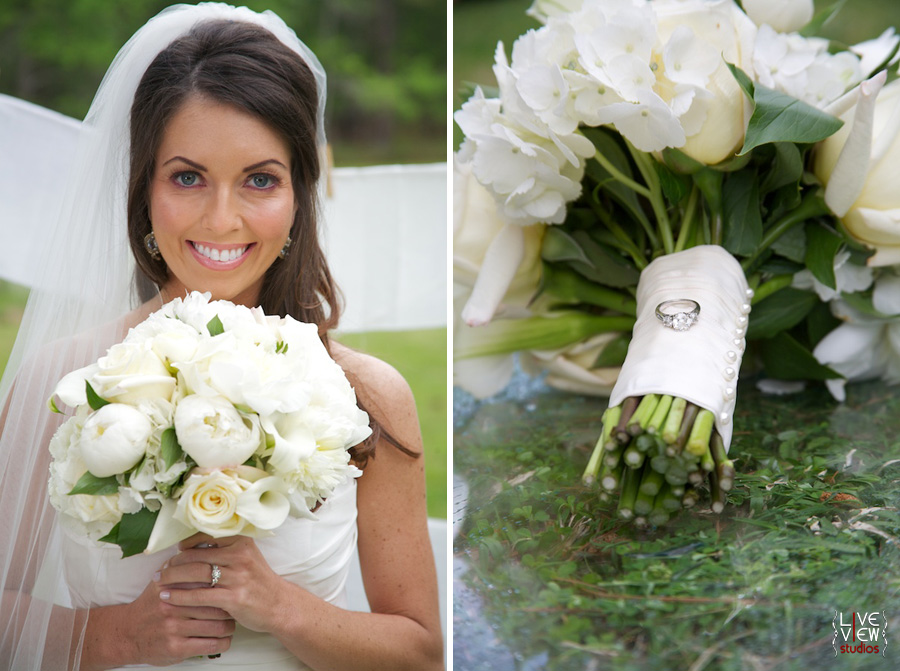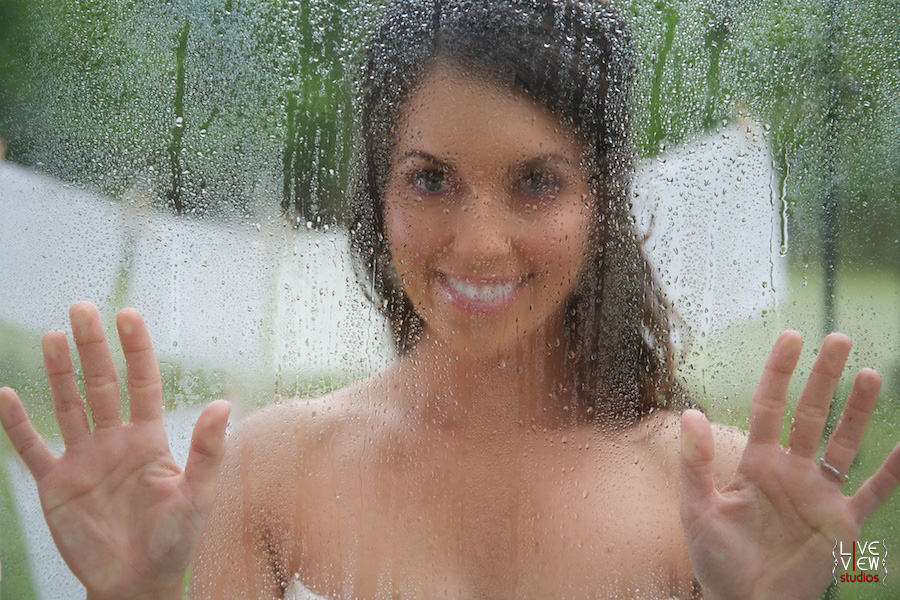 An old, glass cupboard door with some condensation transformed into a steamy looking glass.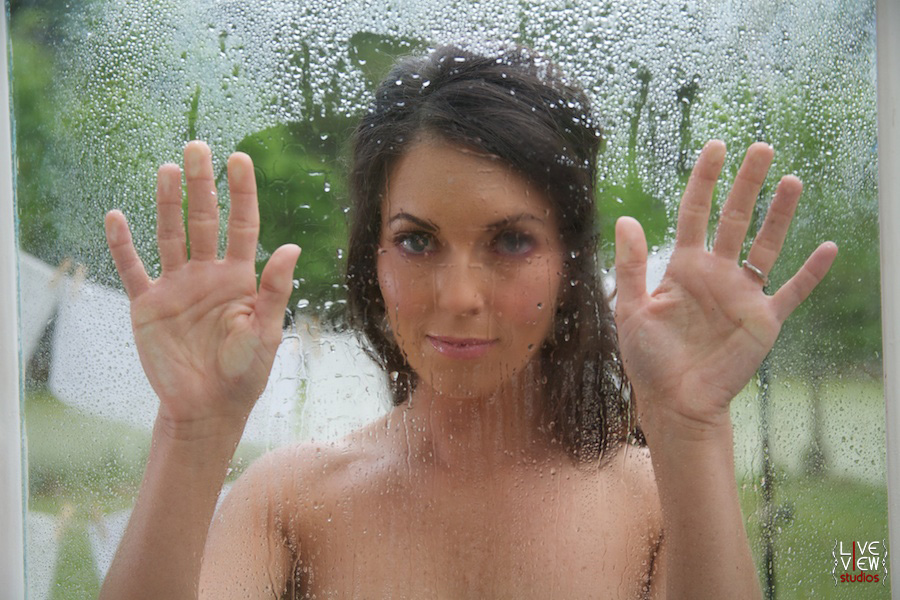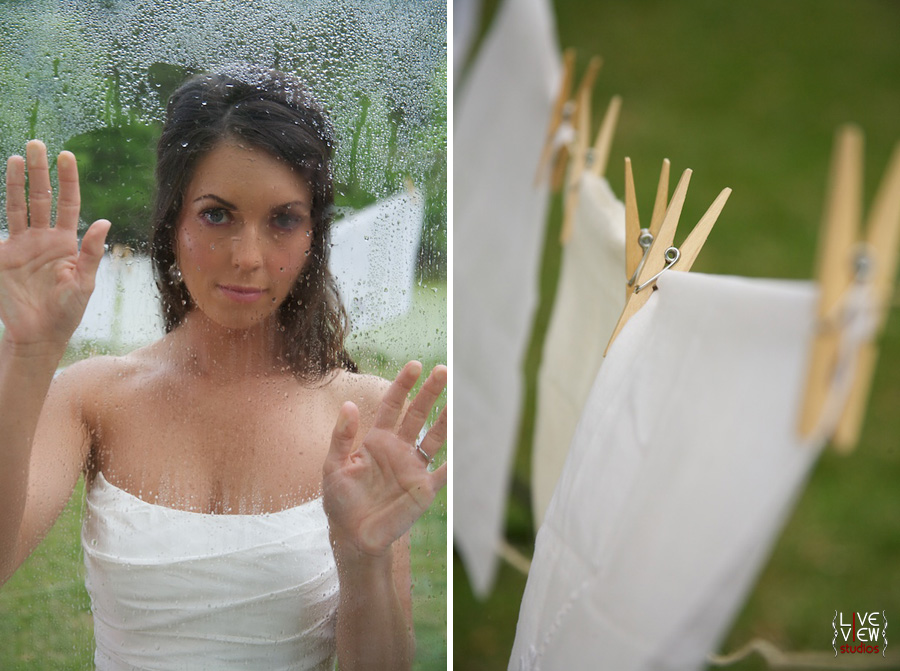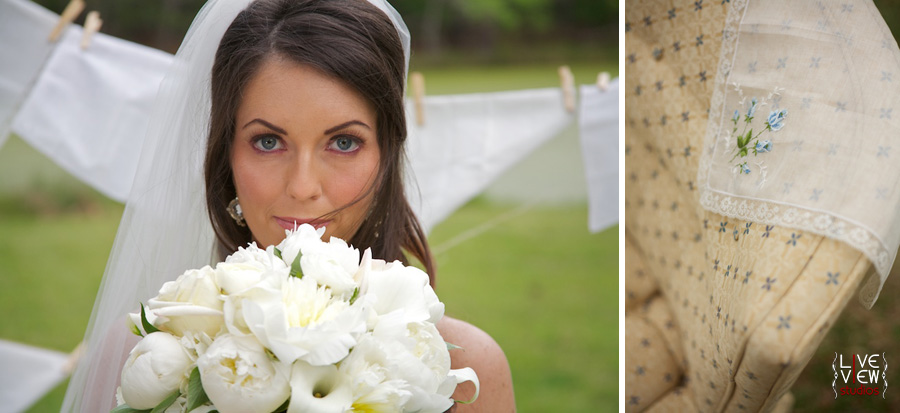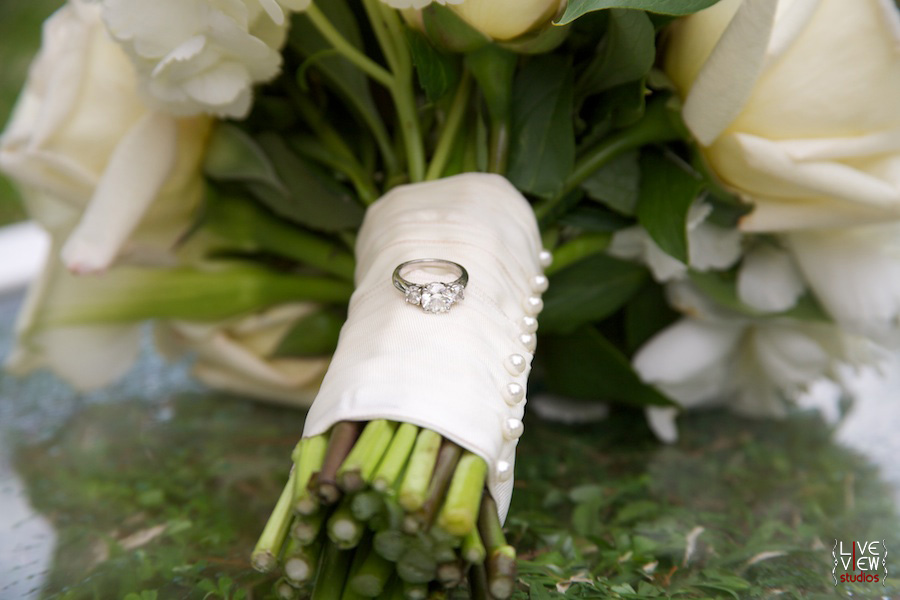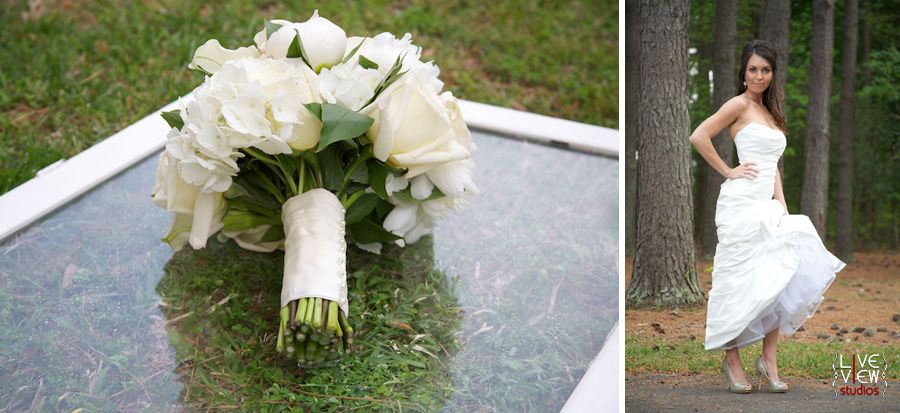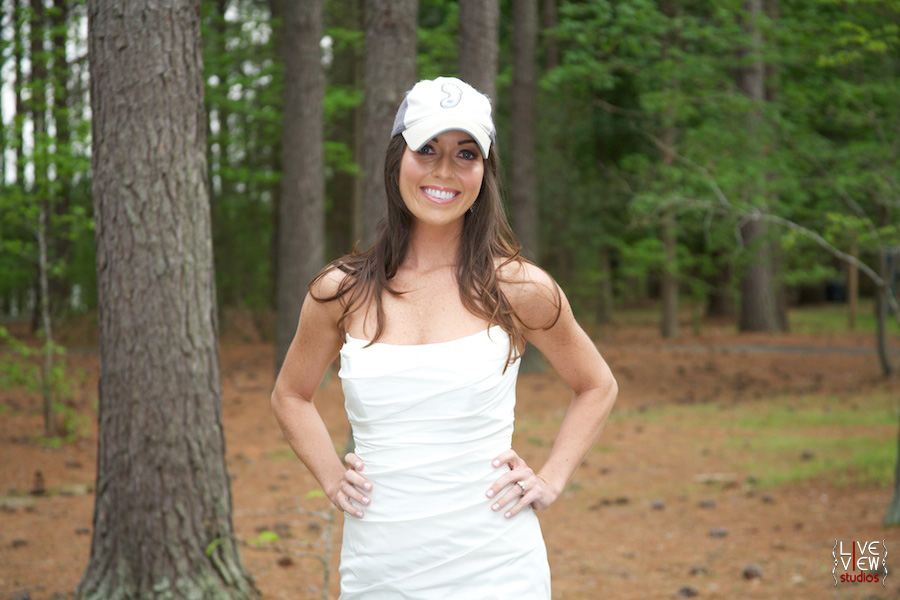 And now that picture that's just for Justin. We think it turned it turned our super cute! And for a Wolfpack girl, this was kind of a big deal. The things we do for love, right? :)
Julie, we had so much fun with you that day! Thanks for being cool with whatever we wanted to try. We are so happy for you and Justin and wish you a lifetime bursting with love and happiness. We've enjoyed getting to know you both during the journey to your big day, and look forward to continuing our friendship.  If you haven't seen it yet, the photos and story of Julie and Justin's wedding are here.
Hair & Makeup by IC Beauty.