We are super excited about this announcement we're making today in collaboration with Heart Love Weddings, the internet wedding blog devoted to telling couple's love stories! One of our favorite things about our photography business is the wonderful couples we've met and worked with … we love hearing your stories, sharing the joy of your wedding, and seeing the smiles on your face when you see how beautiful y'all are in your photos! But here's the thing – we're not completely booked for weddings for next year yet, and we want to find even more creative and unique couples to work with .. so we're offering this incredible opportunity for you and your lovey :)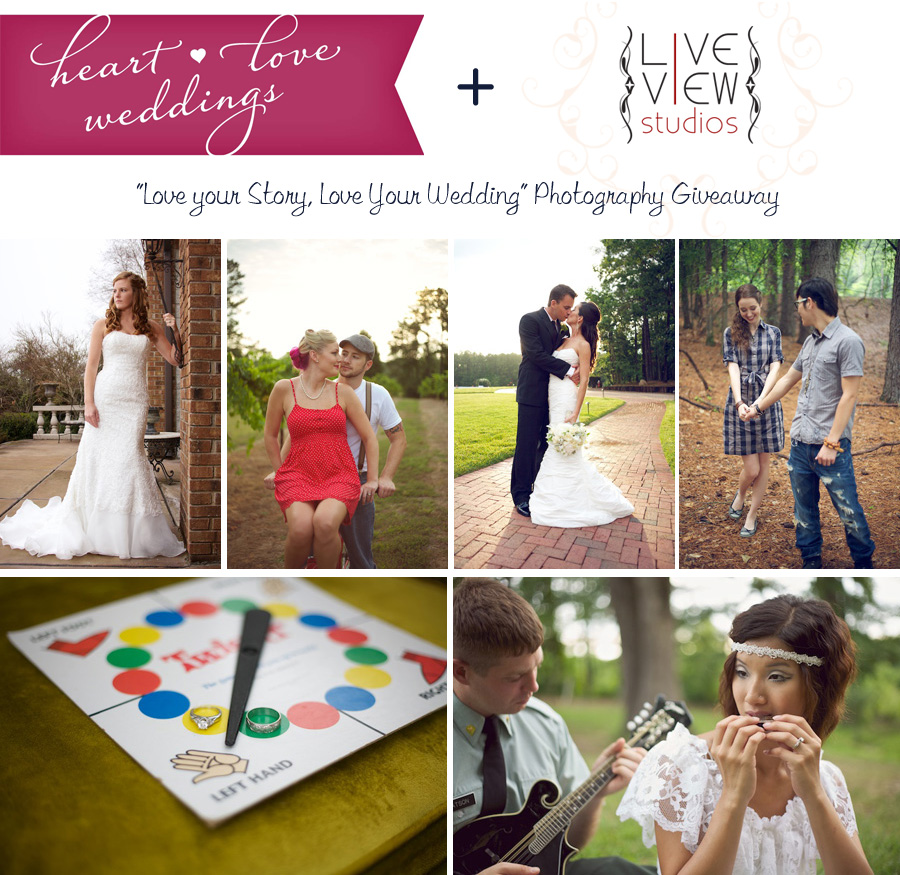 We are on a nationwide search to find the couple who has the most unique love story (at least in our opinion!), and is incorporating their story creatively into their wedding details. Since we love to see style integrated into all of our photos, we want to recognize a couple who is putting lots of effort into making their wedding stylish and creatively unique; their love story come to life. We want to see some original, heartfelt wedding details .. they can be designer or they can be DIY .. but it needs to be an expression of the couple and their love. It doesn't matter whether you're getting married in an extravagant location or just in your parents' backyard – love will make it all fabulous!
And we want to hear how you fell in love. What are the things that make you and your love unique?
After we find this couple, we want to photograph their wedding. For free.
Why? Because we love to encourage originality, creativity, and style in weddings. Because no couple's love story is the same, and we want to recognize and celebrate those that are uniquely original. Together, with Heart Love Weddings' editor, Alexandra Beauregard, we're going to select one couple's love story and wedding that just blows our socks off. AND the winning couple will be featured on Heart Love Weddings' blog (so basically you become famous!).
Here's what we're giving away:
Free wedding and engagement photography for one couple, between now and the end of 2012. Your wedding can be local or a destination .. we love it either way!
The photos from your engagement shoot & wedding, edited and given digitally to you in boutique packaging. We have two versions of digitals, one low res version for sharing on Facebook and online, and full res ones for printing out prints smaller than 8x10s.
Wedding day coverage by two photographers with assistants for each.
A $100 credit towards your wedding album.
Your wedding (and engagement session) will be featured on Heart Love Weddings!
Extras:
Prints, albums, and canvases can be purchased separately.
Destination weddings or weddings outside of the Raleigh area will incur travel expenses – this typically ranges from $500-$1500 for our team depending on distance, location, etc.
Fill Out the Form Below To Enter
(all fields are required):
FINAL STEPS
To complete your entry after you've sent us the entry, you'll need to also do the following
3 steps
:
STEP 1
Leave a comment on this blog post
letting us know that you entered the giveaway!
Share your excitement about entering by sharing on Facebook or Twitter!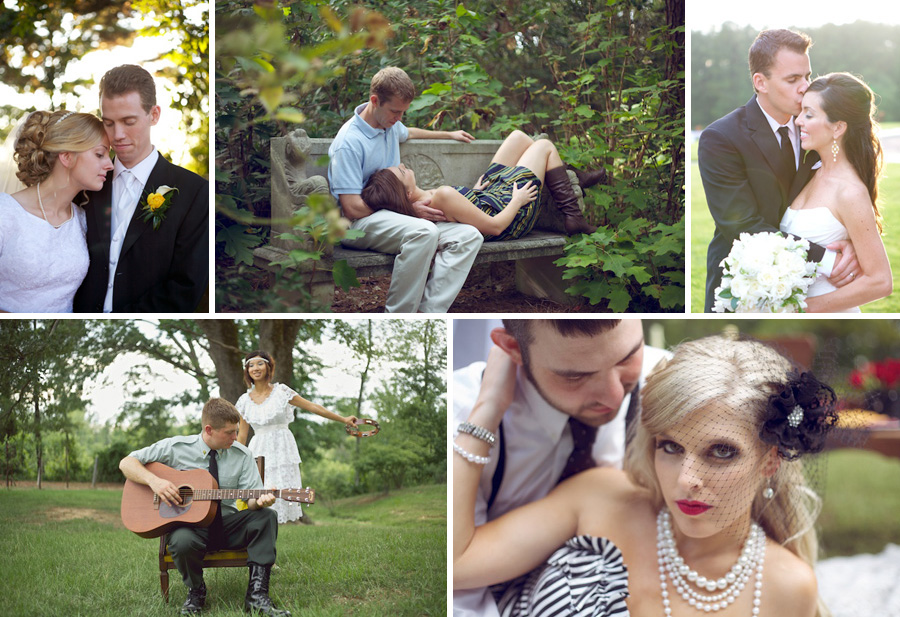 Terms and Conditions:
Prize includes an engagement shoot and wedding day coverage with two photographers, plus assistants for each.
The closing date for entries is midnight (EST), December 2, 2011. We will notify the winner (via their email) within a week after the closing date!
The wedding can take place anywhere, but transportation and lodging costs must be covered for our photographers and assistants for destinations outside of the Raleigh area. This typically will range from $500-$1500, but we will try and work with your budget!
Just one entry per couple, please.
Winners must be willing to be featured on Heart Love Weddings' and Live View Studio's websites. Winners must be willing to be featured in future advertising and promotion for Live View Studios and Heart Love Weddings.
Copyright belongs to Live View Studios, with a limited release for printing.
No cash alternative will be offered in lieu of the prize.
Final winner will be selected by Brent & Anna Deitrich along with Alexandra Beauregard.
By entering the giveaway, you hereby warrant that all information submitted by you is true, current and complete.
Live View Studios and Heart Love Weddings will not give your email address away to anyone.
Ready? Set! Go! We can't wait to see what y'all send to us!