The feeling when you've found that special someone is indescribable. The next wave of emotion comes when you realize that you've reached a point in your life where you absolutely can't live without each other, and then another climax comes when you make a lifelong commitment to stay together for the rest of your lives. Since the day that Justin first fell in love with Julie when he spotted her at a Raleigh Asian restaurant, he knew one day she'd be his. Now they'd been planning their Angus Barn wedding for over a year, and they both could hardly wait. They'd reached that point where they knew they could no longer live without the other.
Well, the summertime heat in North Carolina is hardly ever relenting, especially for an outdoor wedding – but Justin and Julie were both as cool and relaxed as could be. Anxious perhaps for their special moment together, but not really ruffled in any way. In fact, when a surprise storm showed up and soaked everyone during their ceremony later, Julie couldn't stop laughing. But let me back up a bit and start towards the beginning of this love story …

Justin & Julie's wedding was held at the Angus Barn Pavilion in Raleigh, North Carolina. Make no mistake – these people know how to cook beef. Oh. My. Word. When they said this is Beefeaters Haven they must have meant Beefeaters Heaven! The hospitality of all the people who work here was absolutely amazing as well. They were always nearby and ready to lend a hand to help in any way.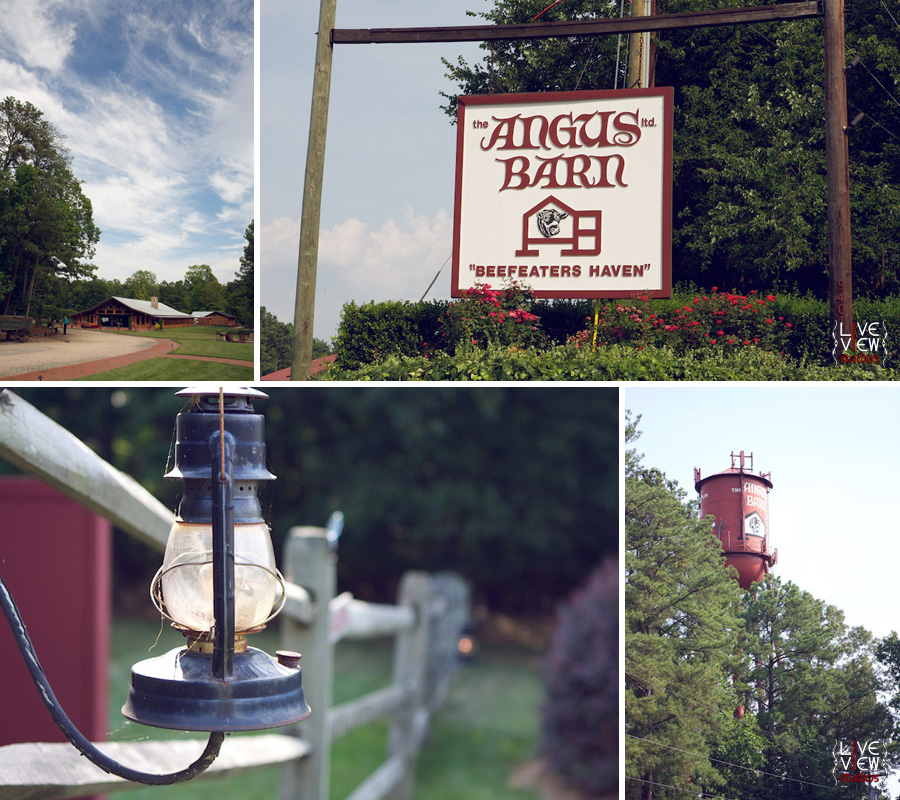 The girls got ready at Justin & Julie's home .. Julie's Badgley Mischka heels were oh-so-stunning ..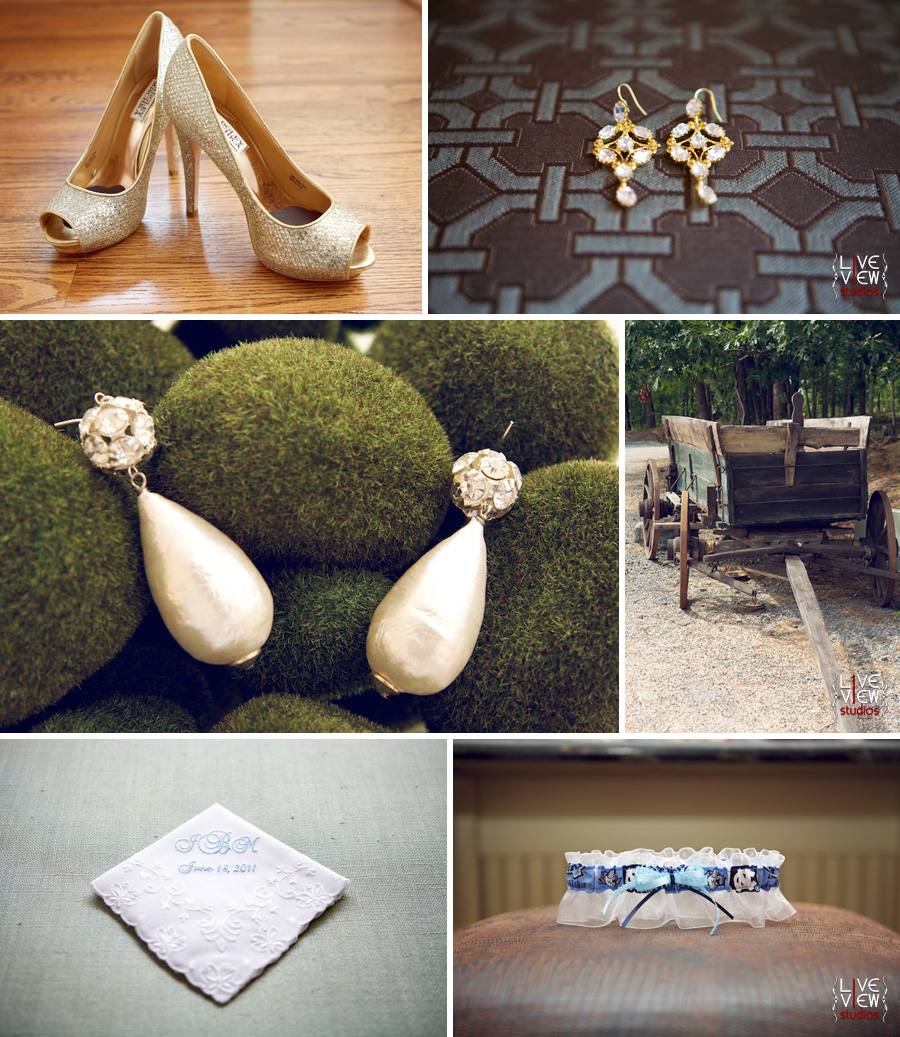 If you've read their engagement love story, you know that Justin proposed to Julie with a homemade movie that ended with "I hope this time you'll say yes". Well, for his wedding gift to her, he went a step higher and gave her an iPad on which he had recorded a video message, telling her how much he loved her and how he couldn't wait to marry her that day .. so cute!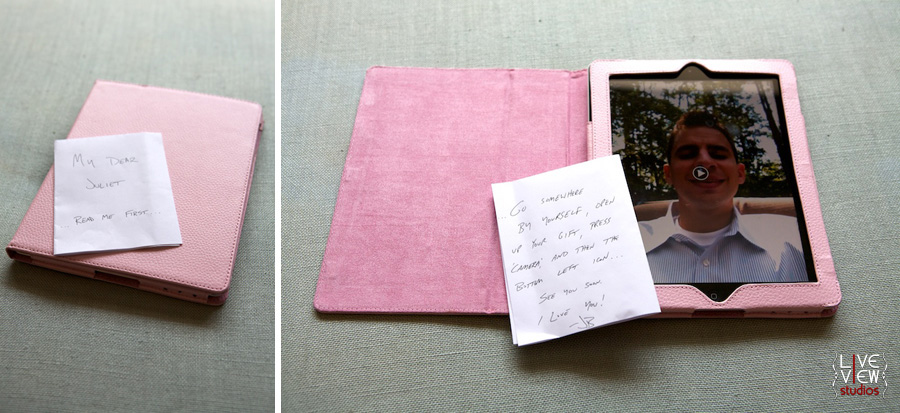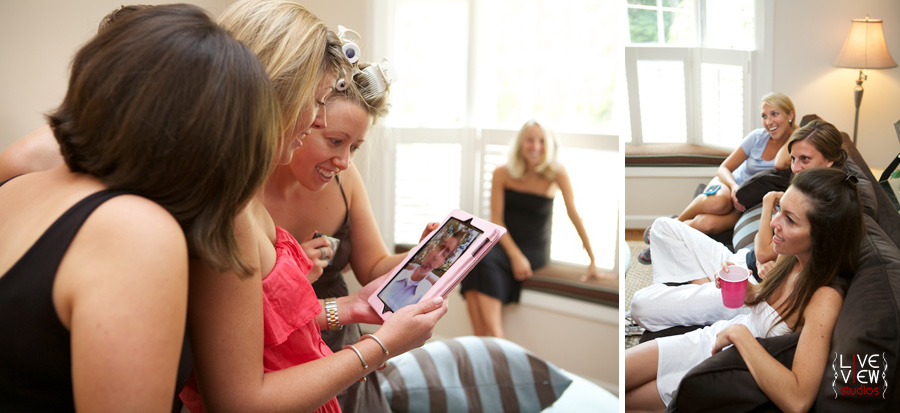 Julie's Paula Varsalona dress was gorgeous .. the bridesmaid's black dresses with sequined straps were equally impressive ..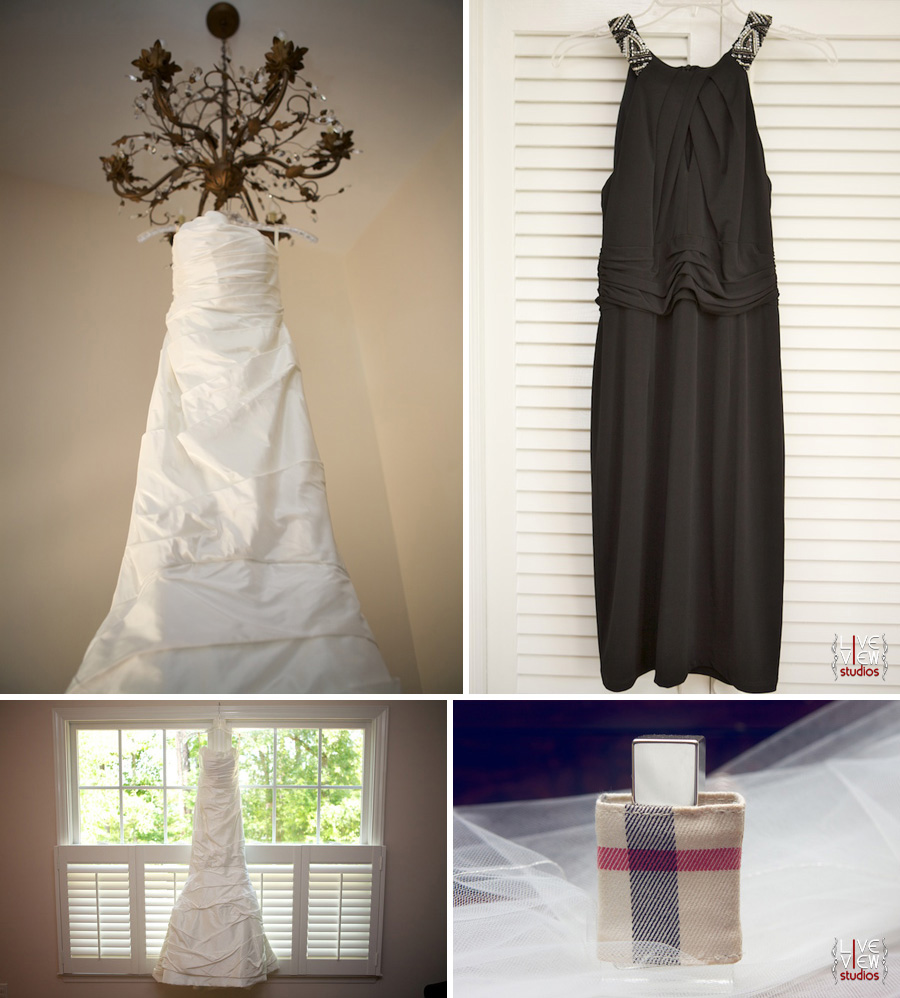 Julie's students (she's a first grade school teacher) gave her a book called 'What Is Marriage' where they each wrote some things that they thought marriage meant and what the importance of it is. My favorites were "when I am mad at you I will always love you" and "Mrs. Martin can kiss in the lips, they can sleep in the bed." lol..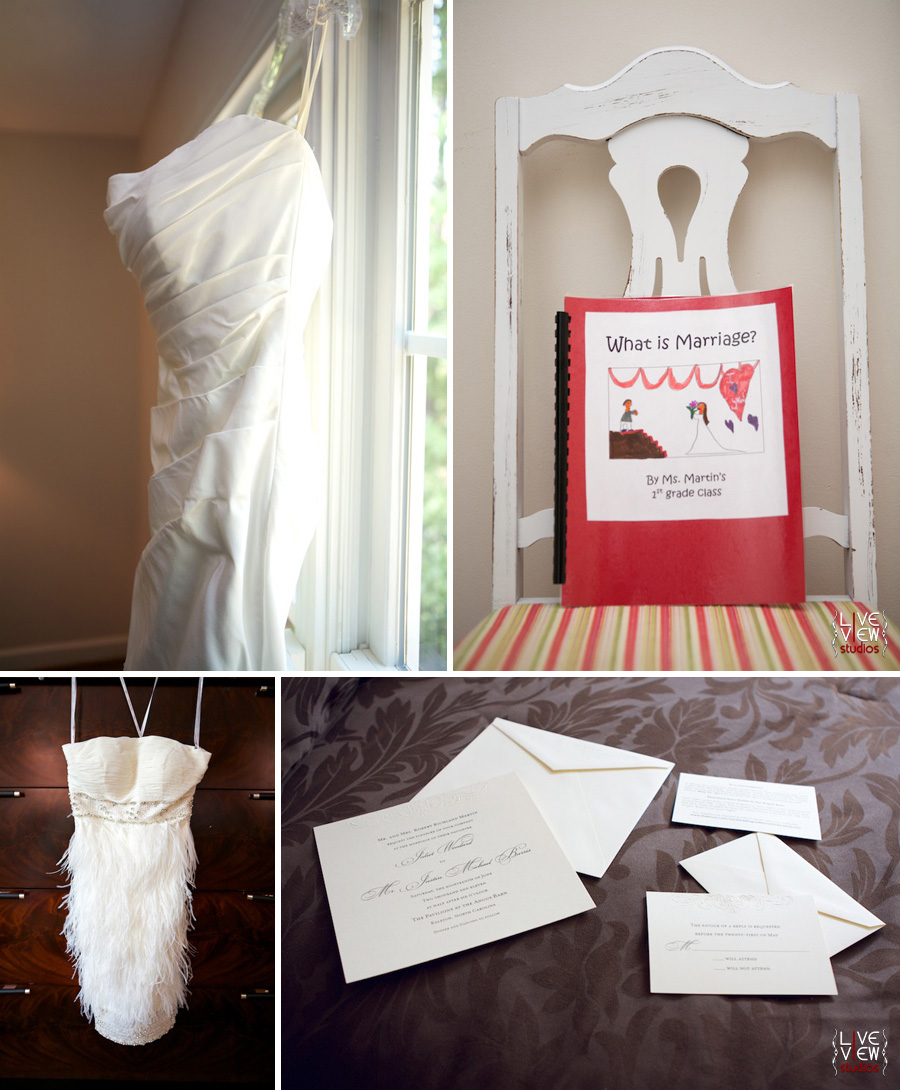 They each wrote their own wedding vows ..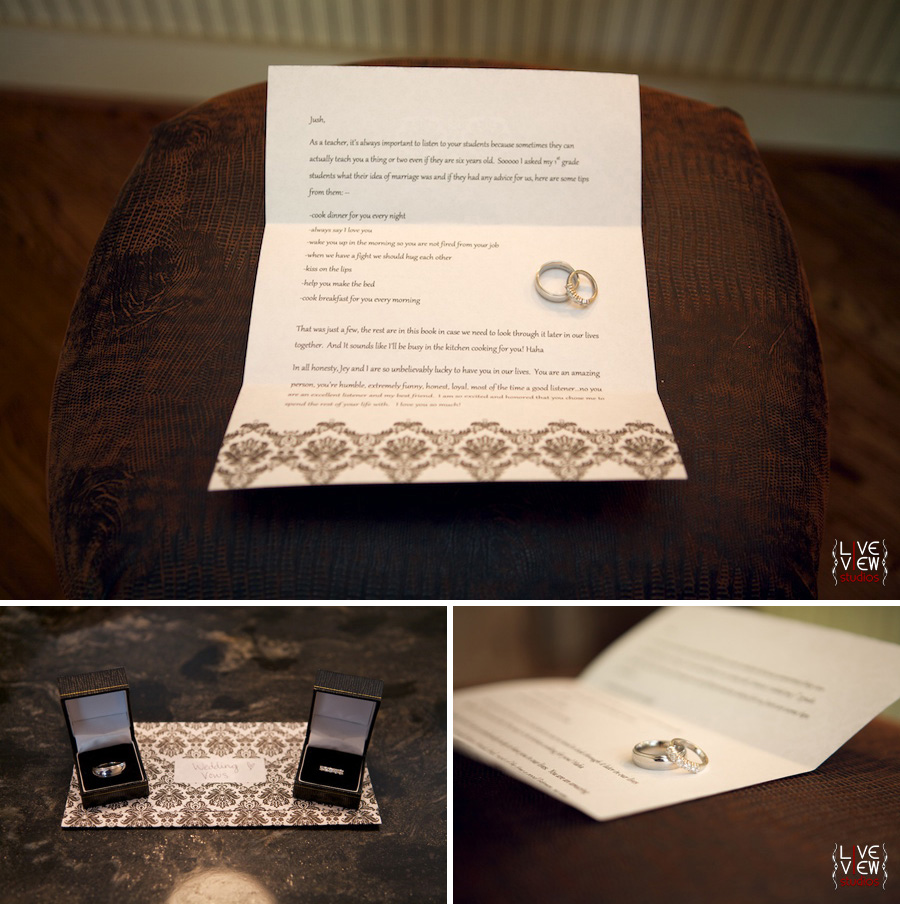 Margo Williams from Belloviso had all of the girls and Julie looking fabulous with their hair and makeup!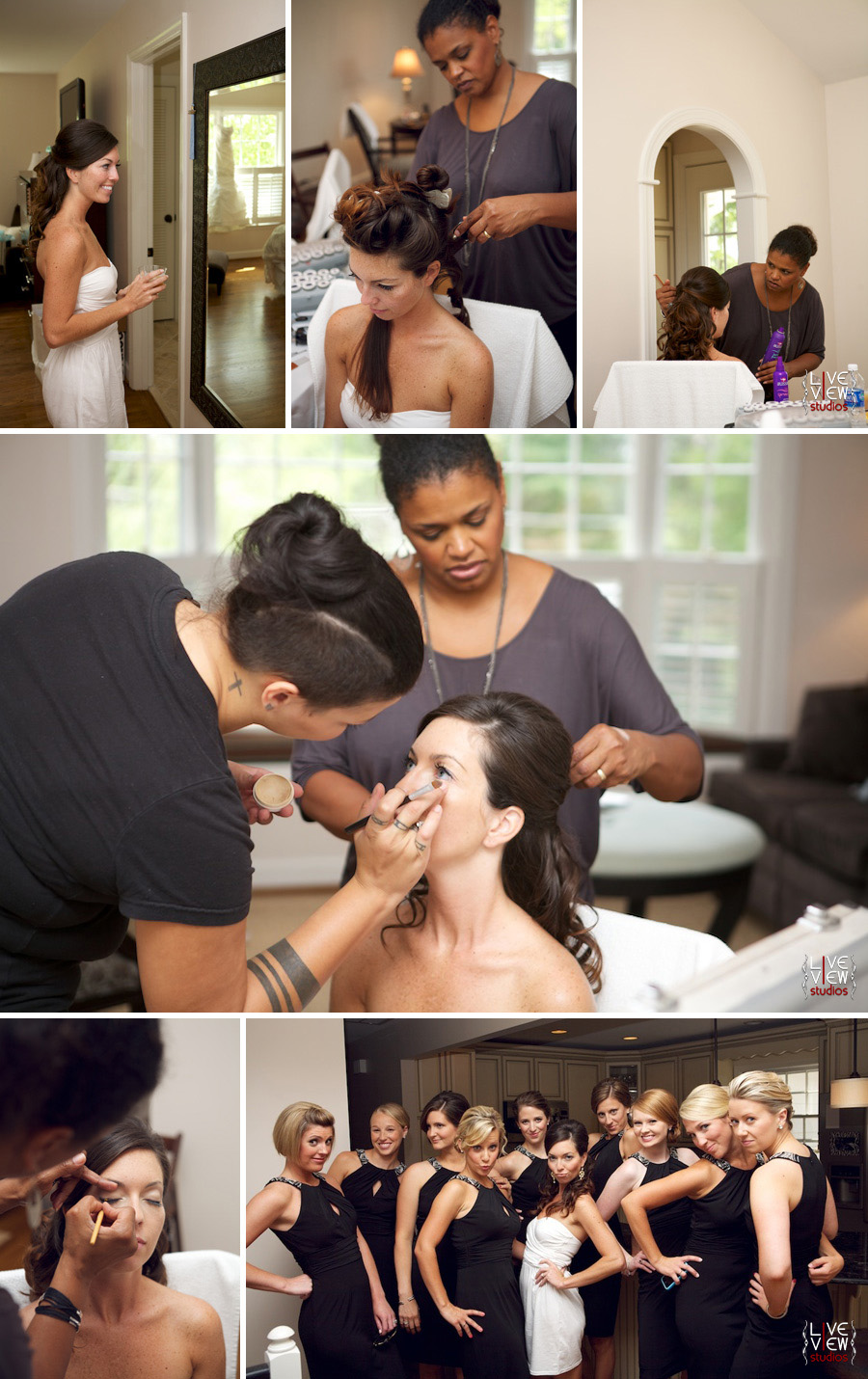 While the girls got ready, Justin and the guys relaxed at his sister's house where they got around. Jey the dog (and ringbearer) kept him company too. He's so cute!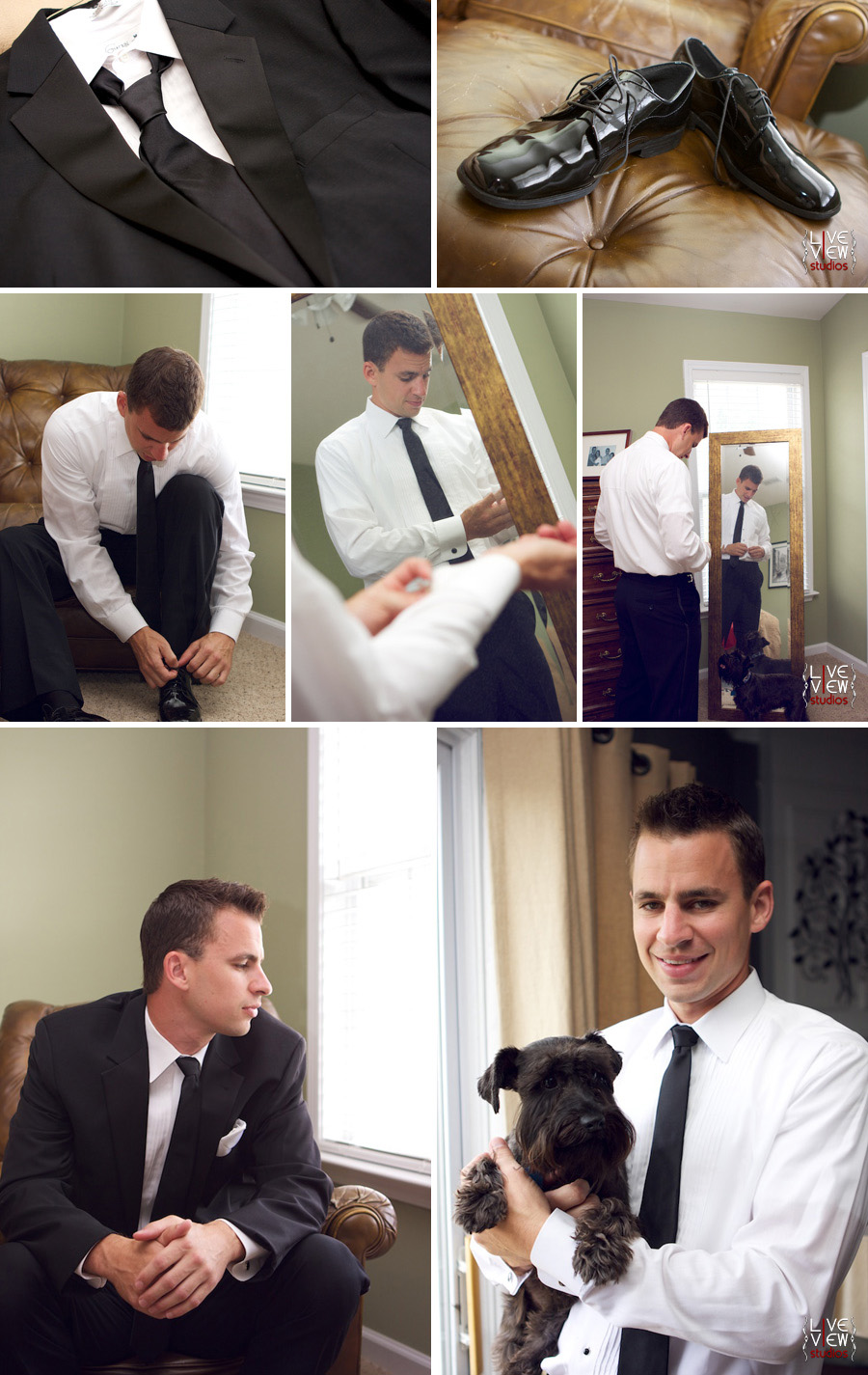 Justin, you were looking fine, dude! While the guys were relaxing, the limo had already come to pick up the girls to take them to the Angus barn.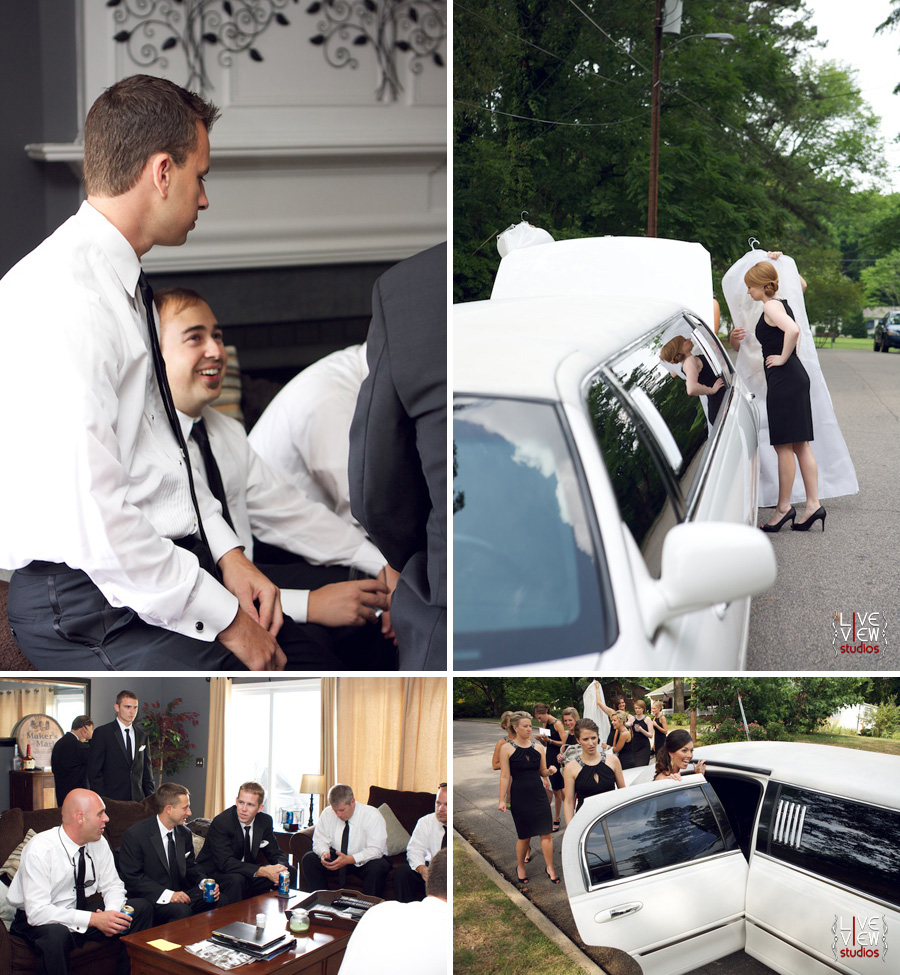 Julie put on her wedding dress once they arrived at the Angus Barn. You can see how excited she was all day!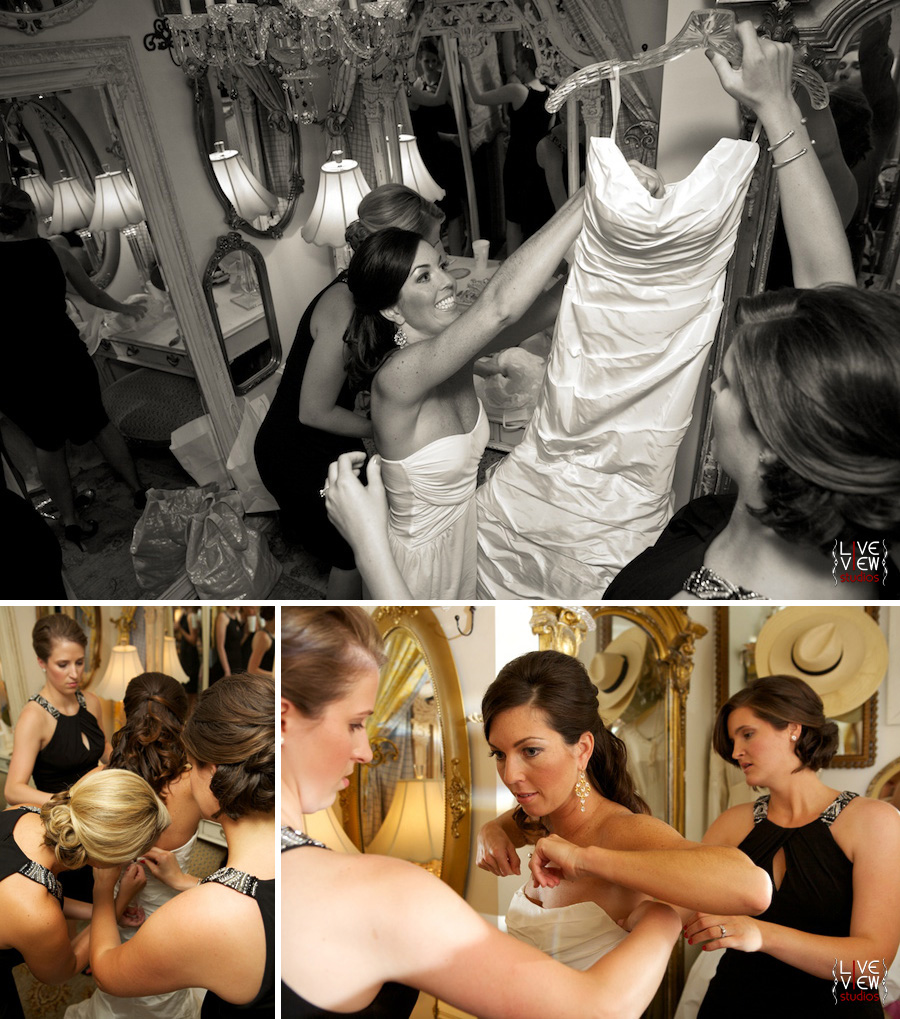 The dressing room for the bride at the Angus Barn is absolutely fantastic – it has such a great couture look to it!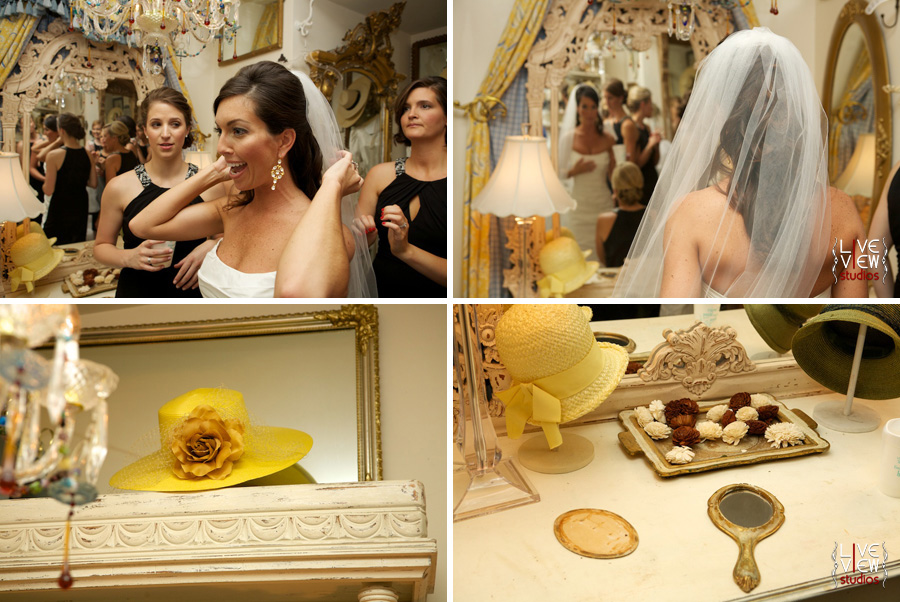 The gorgeous stationary was designed and printed by Reaves Engraving. The simple and yet elegant wedding cake was designed by Let 'Em Eat Cake.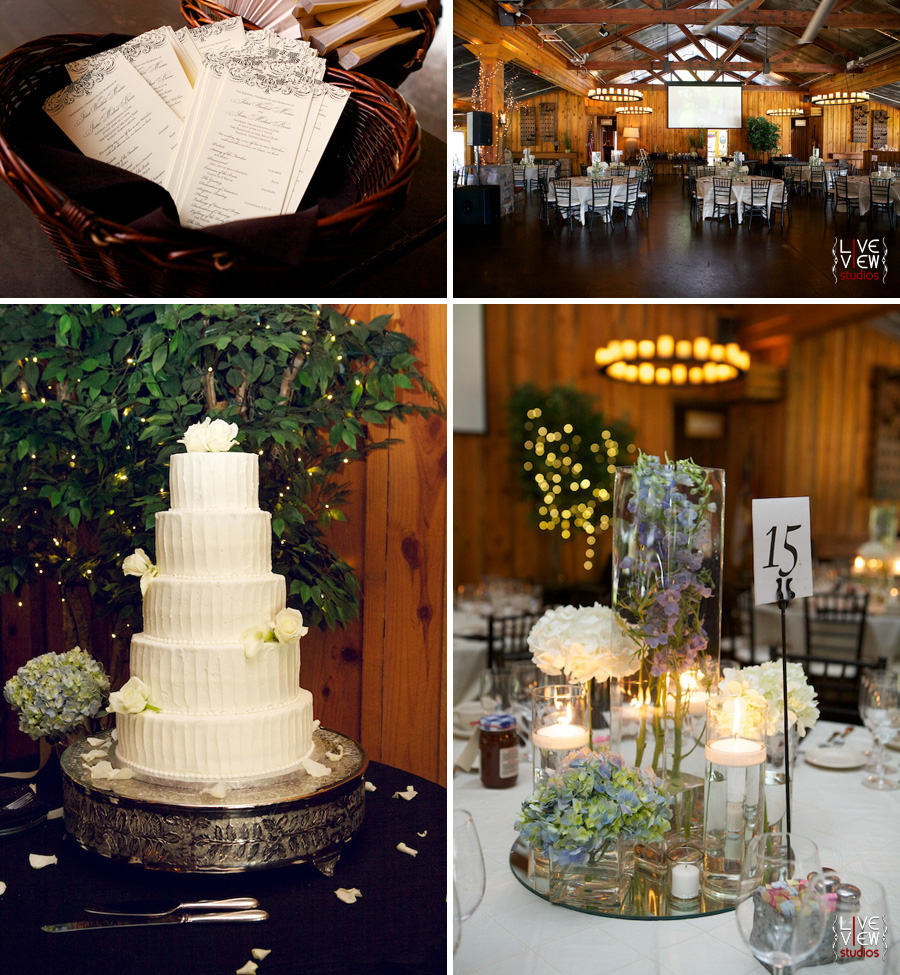 Award winning Raleigh florist Fresh Affairs did an excellent job with the floral arrangements .. the wedding favors were jars of Angus Barn BBQ sauce.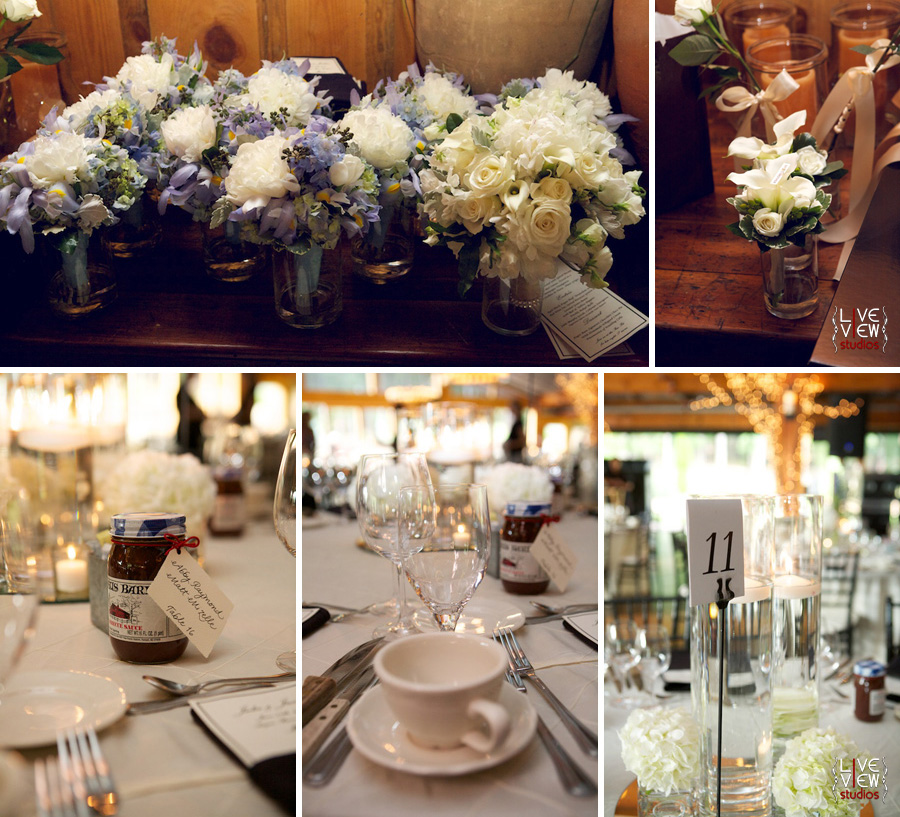 Julie and her girls headed outside with us after getting around for some sunny bridal party photos. These ladies looked dazzling!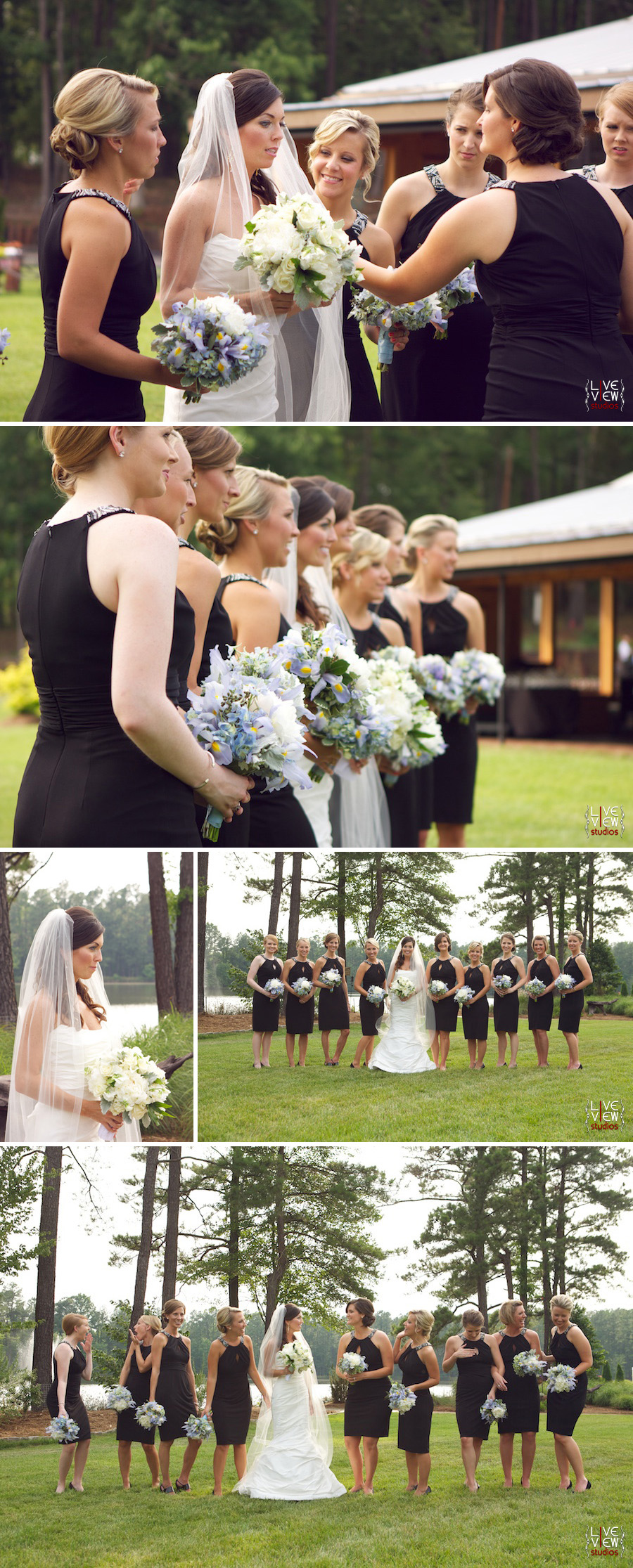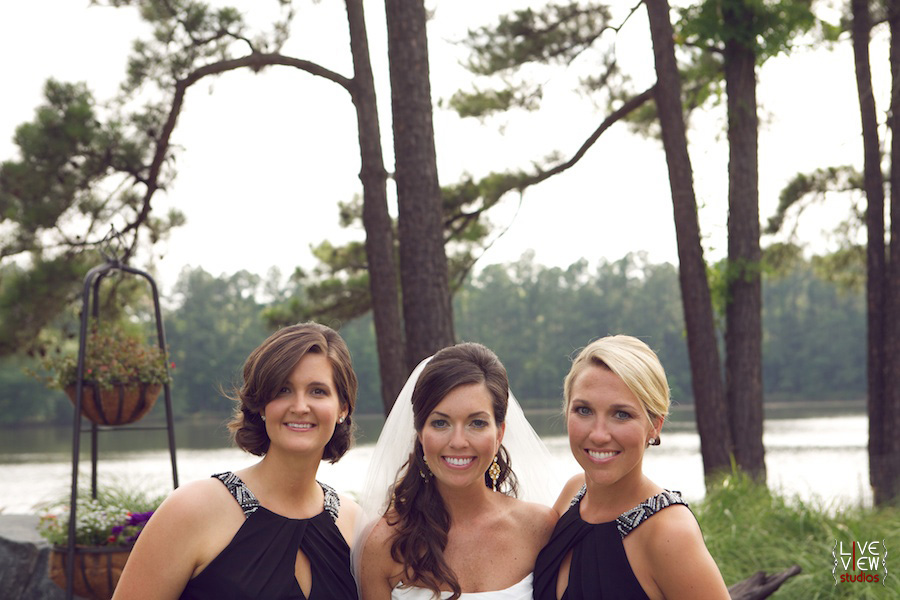 Julie, you were breathtakingly beautiful!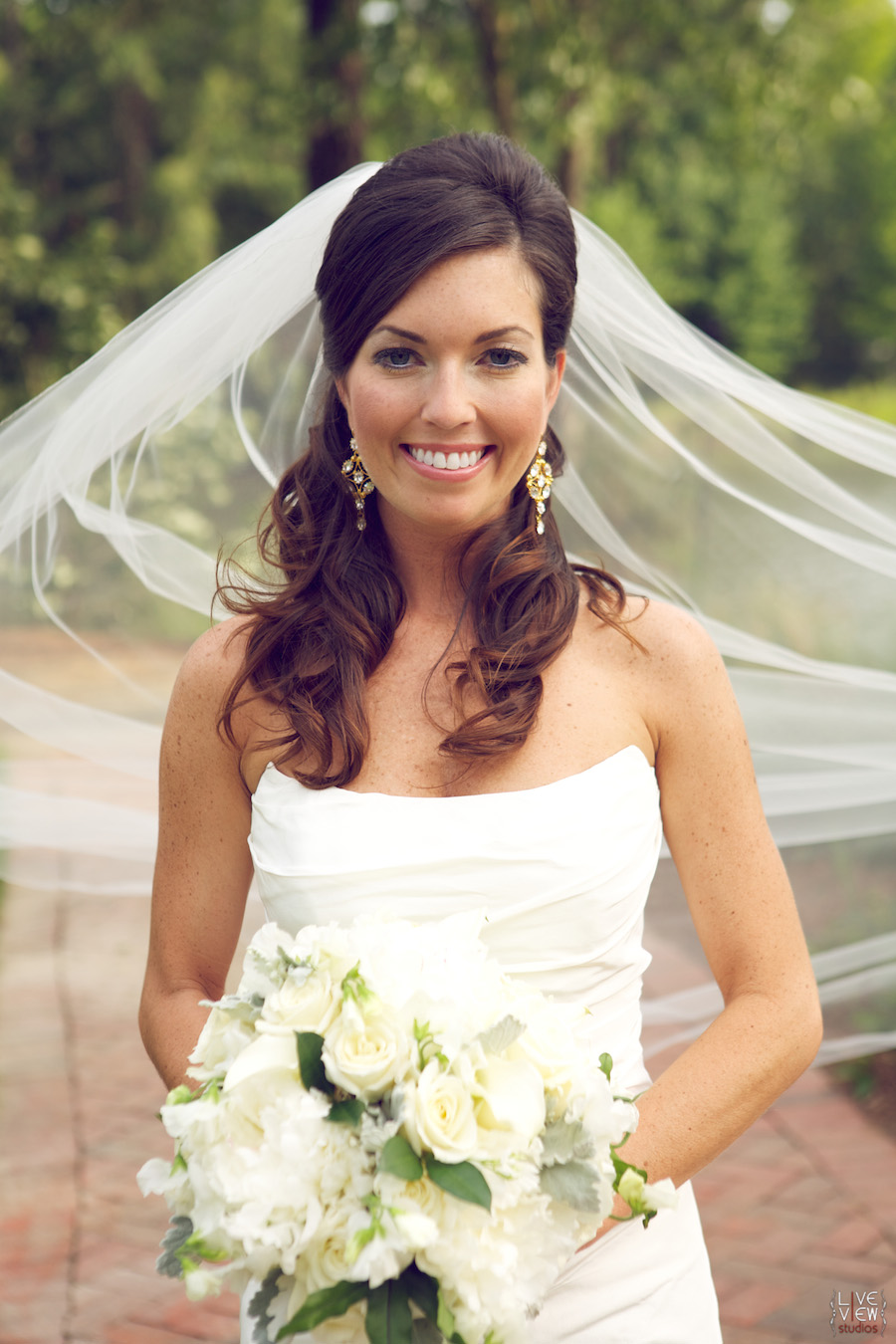 A kiss on the cheek from Dad ..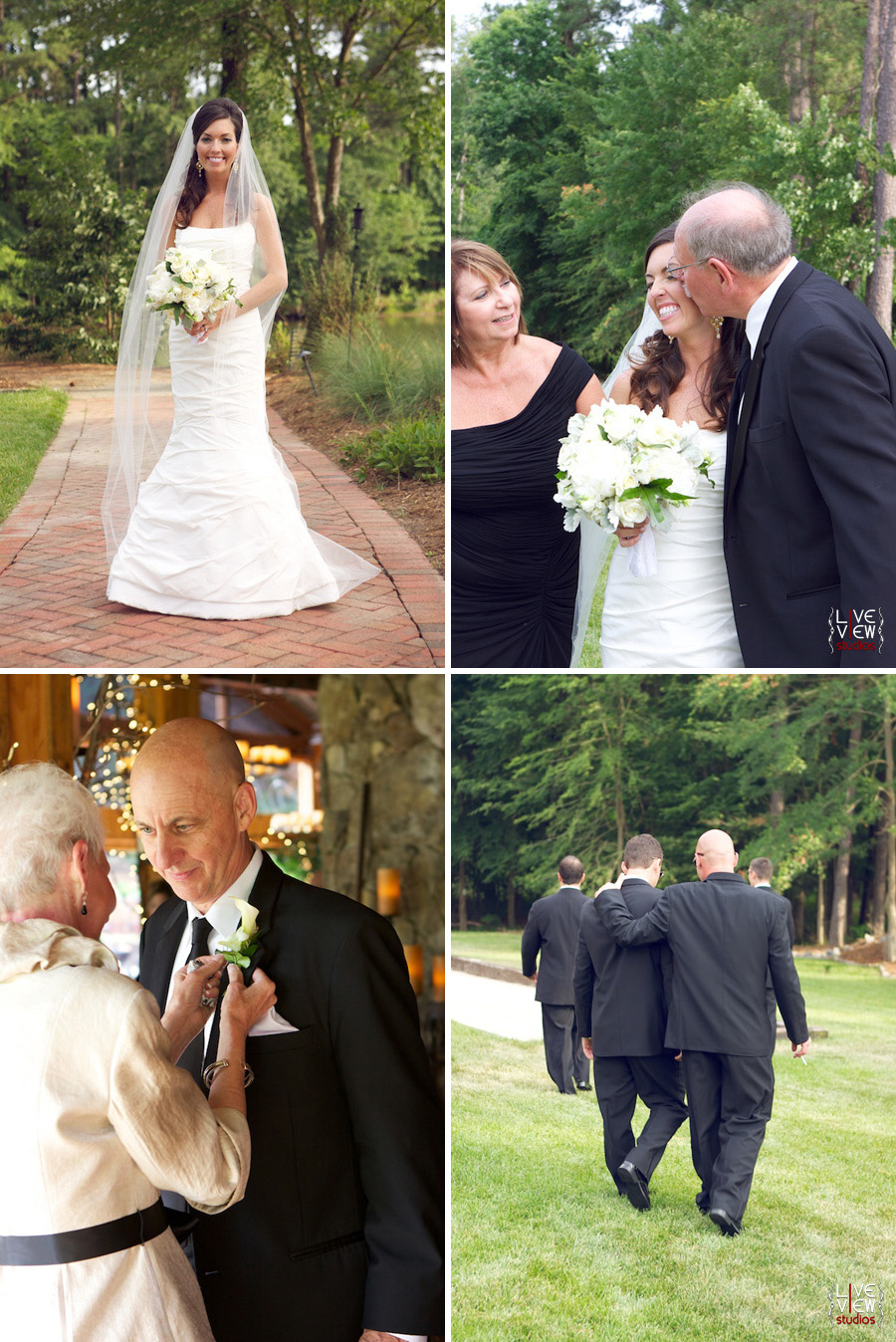 Love the sweet look Justin's dad is giving his mom as she fastens his boutonniere in the photo above. Below, we asked the guys to look tough – this is what we got.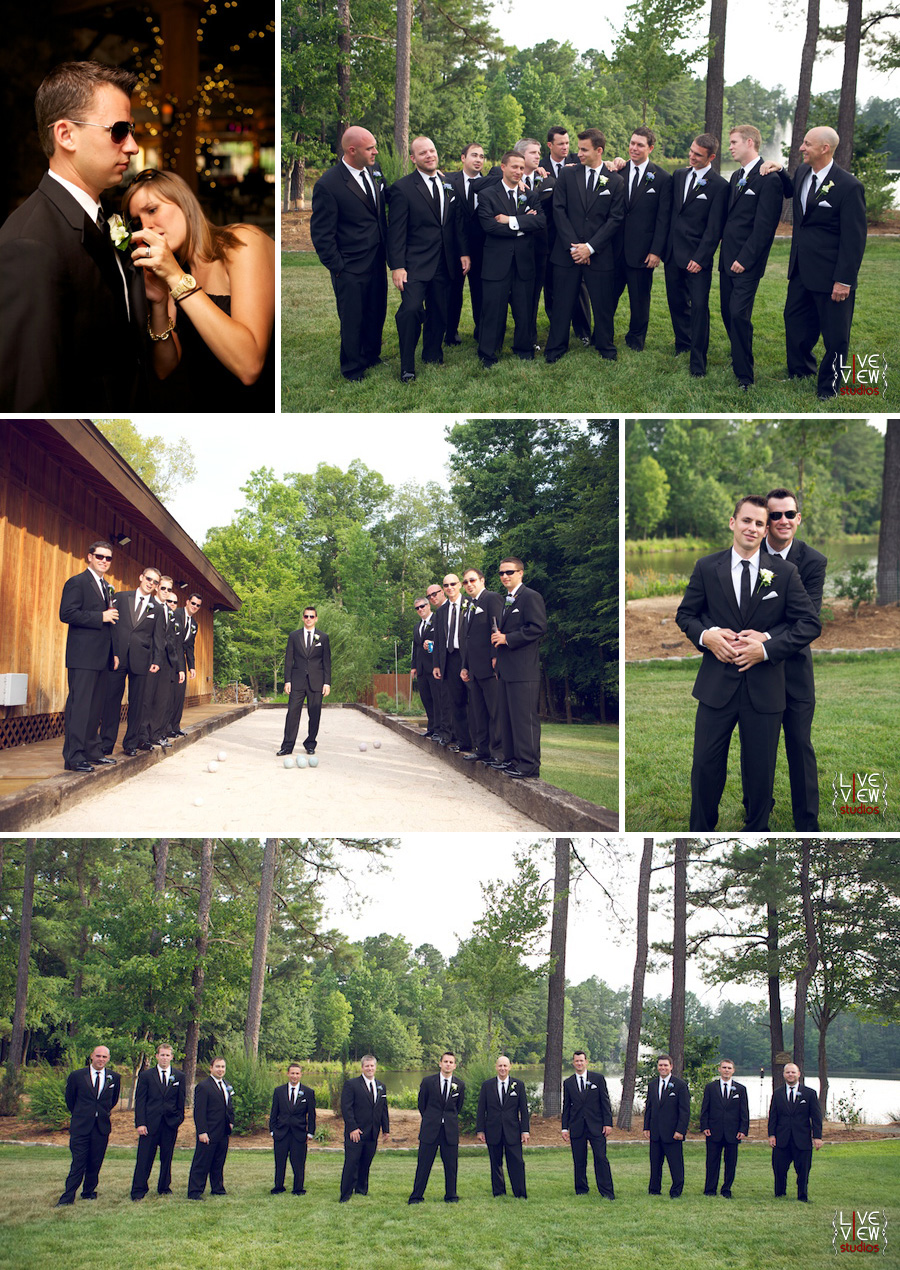 Jey was all ready to go in his ring bearer attire – and Arioso Strings serenaded with beautiful processional music.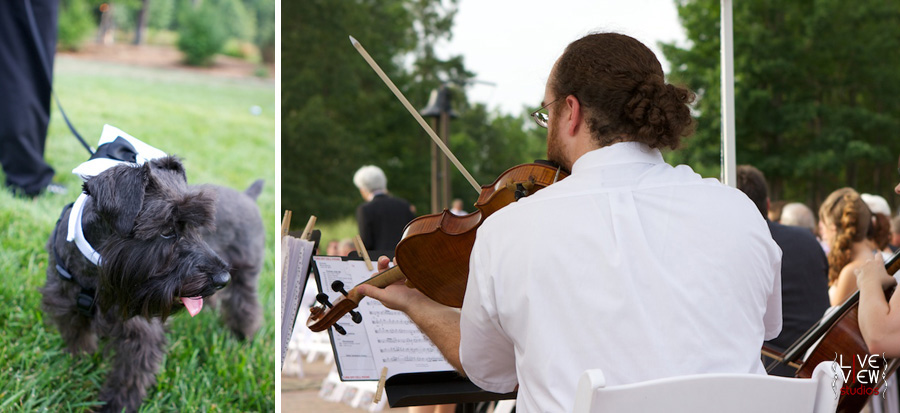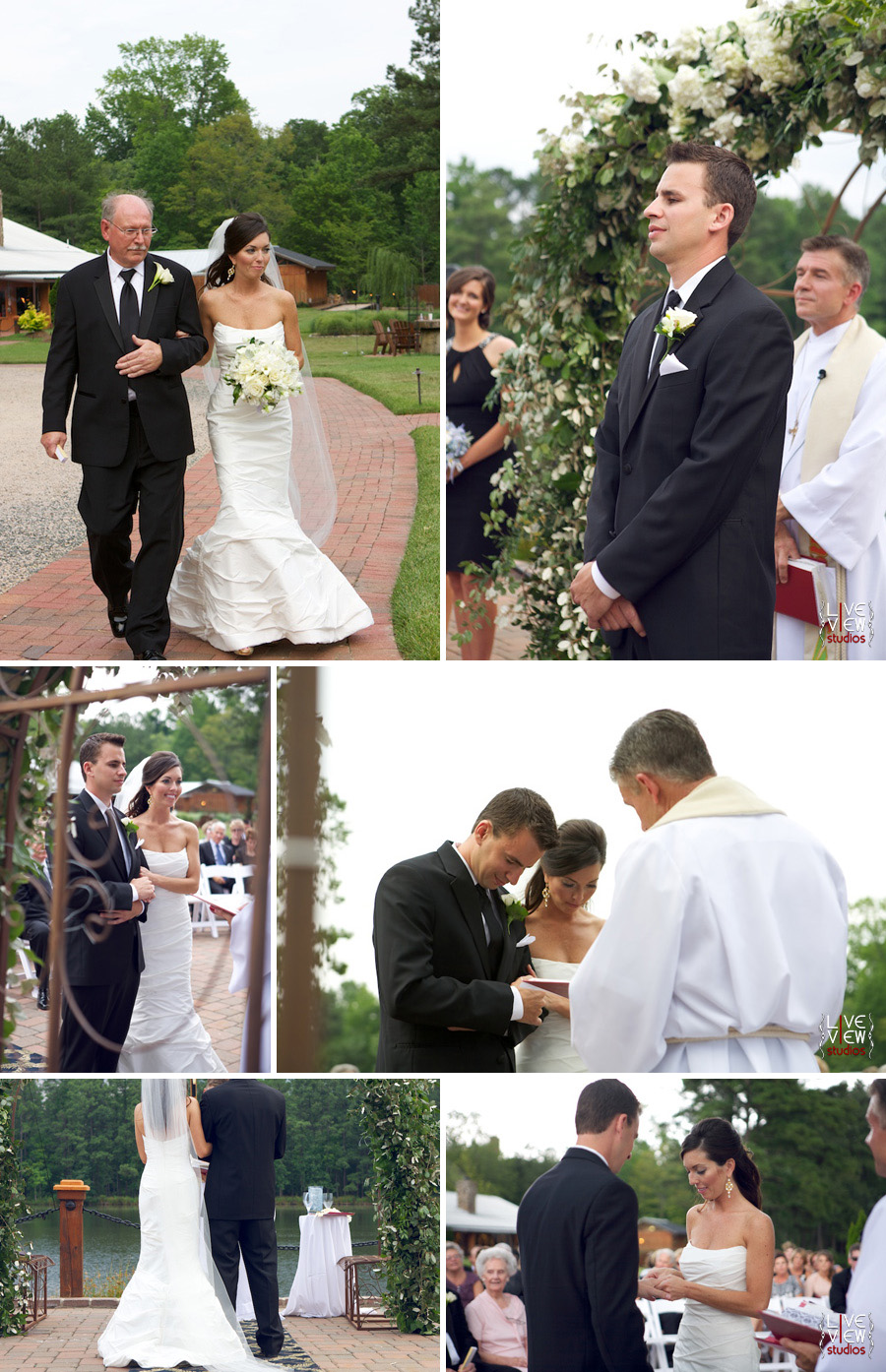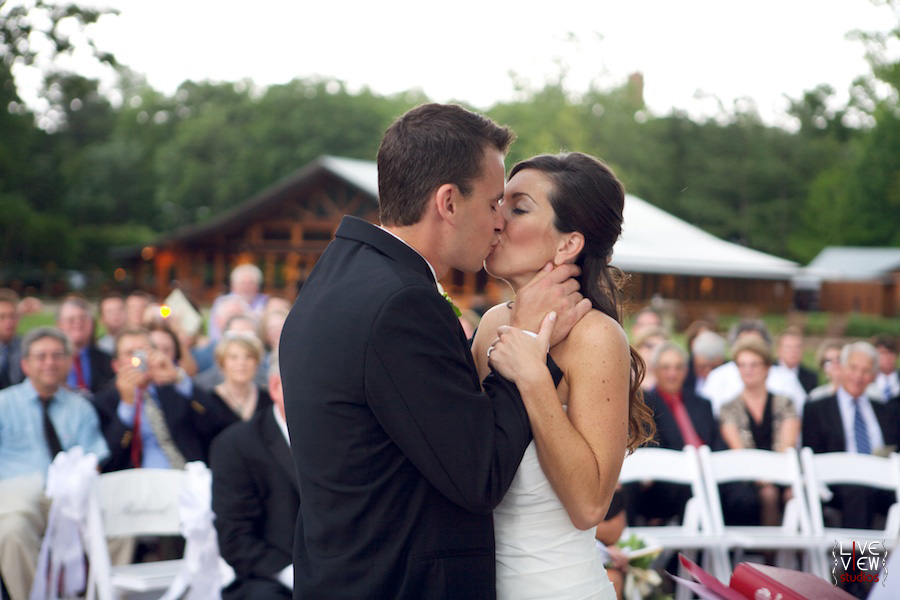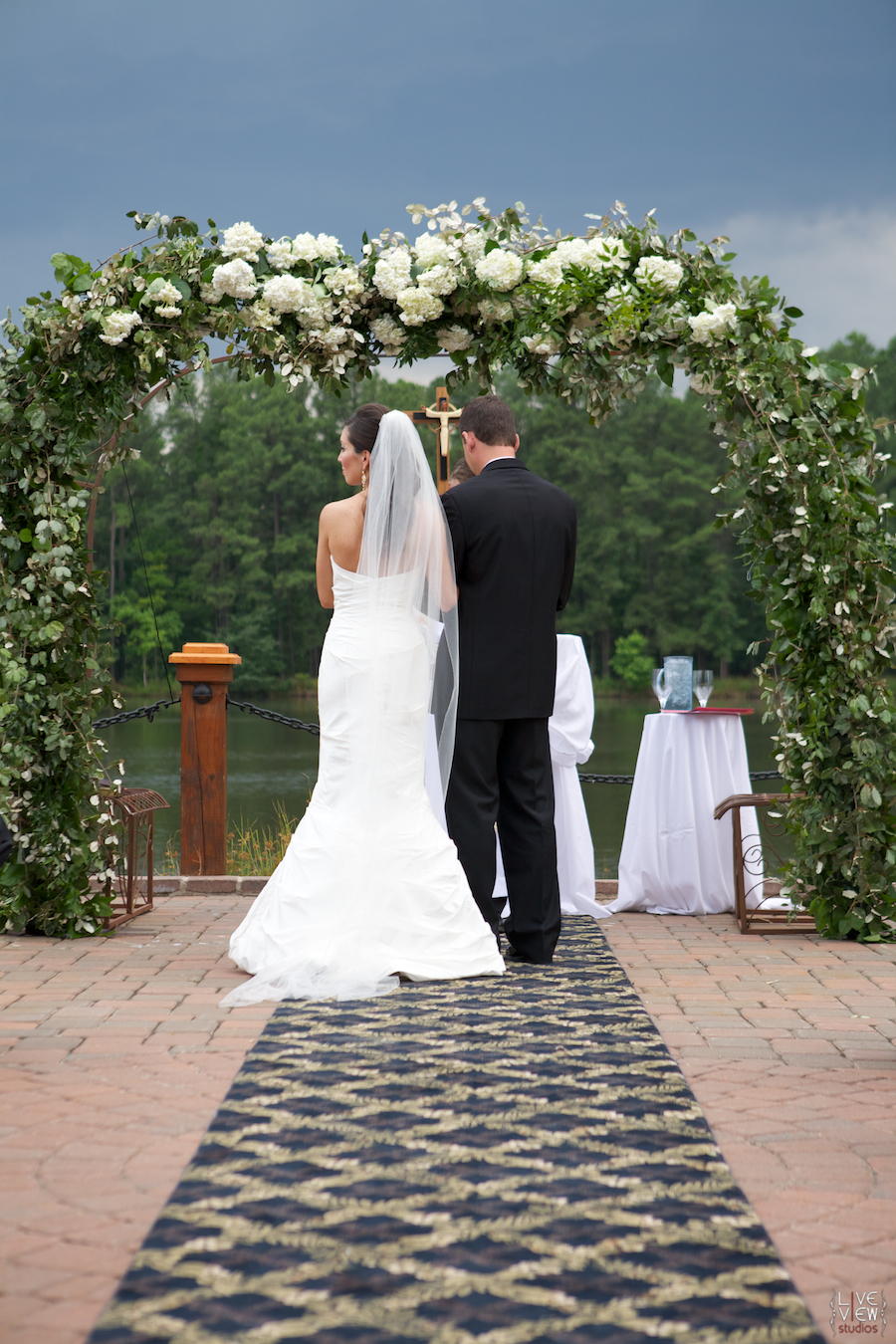 The clouds had been rolling in throughout the ceremony in stark contrast from the harsh sun we started out with, and then it started to get really windy .. things started to blow around, and the minister hastily finished up the rest of the ceremony and the introduction of the new couple because everyone could tell that the rain was going to hit any minute. As soon as they were introduced as husband and wife, the rain started pouring down and everyone ran for the pavilions and shelter!
Once inside, my camera gear was soaked and wet but I was still shooting to get moments like this – our soaked couple paused once inside for this smoldering kiss .. love this photo!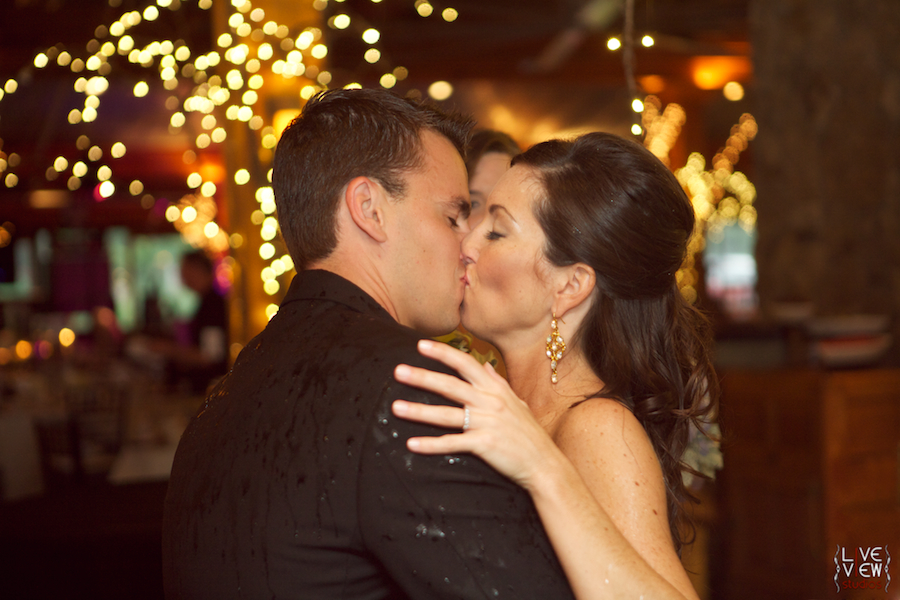 I love their reactions of joy once they were inside .. the downpour didn't dampen their spirits at all!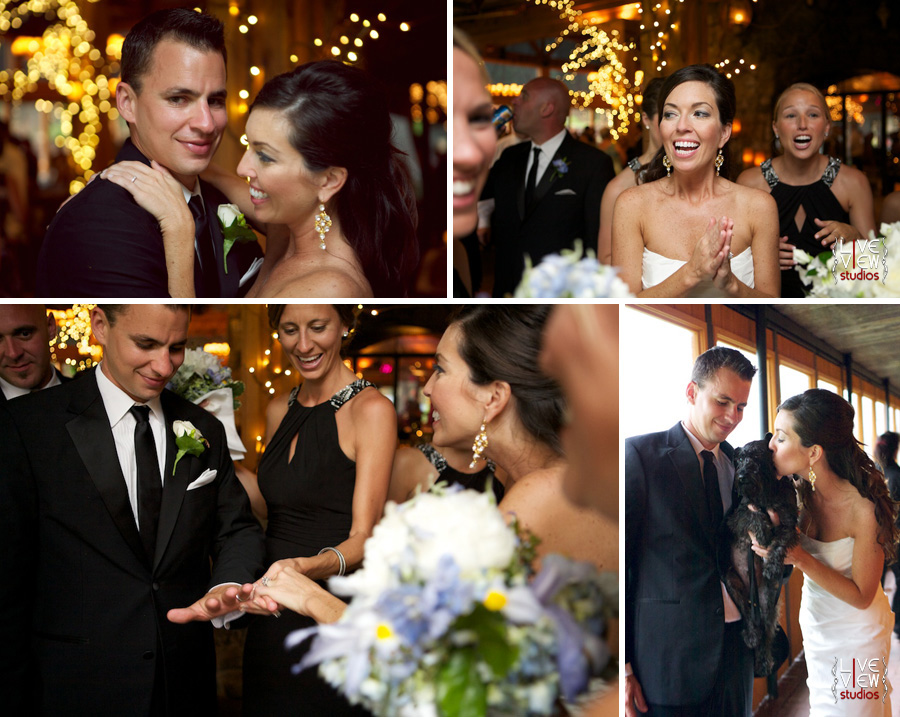 We dried off and this is where the Angus Barn staff again proved themselves fantastic – they offered to dry our wet clothes and brought t-shirts for us to wear – kudos guys!  The rain lasted for just a few minutes and the sun came out so we could sneak back outside and get group photos -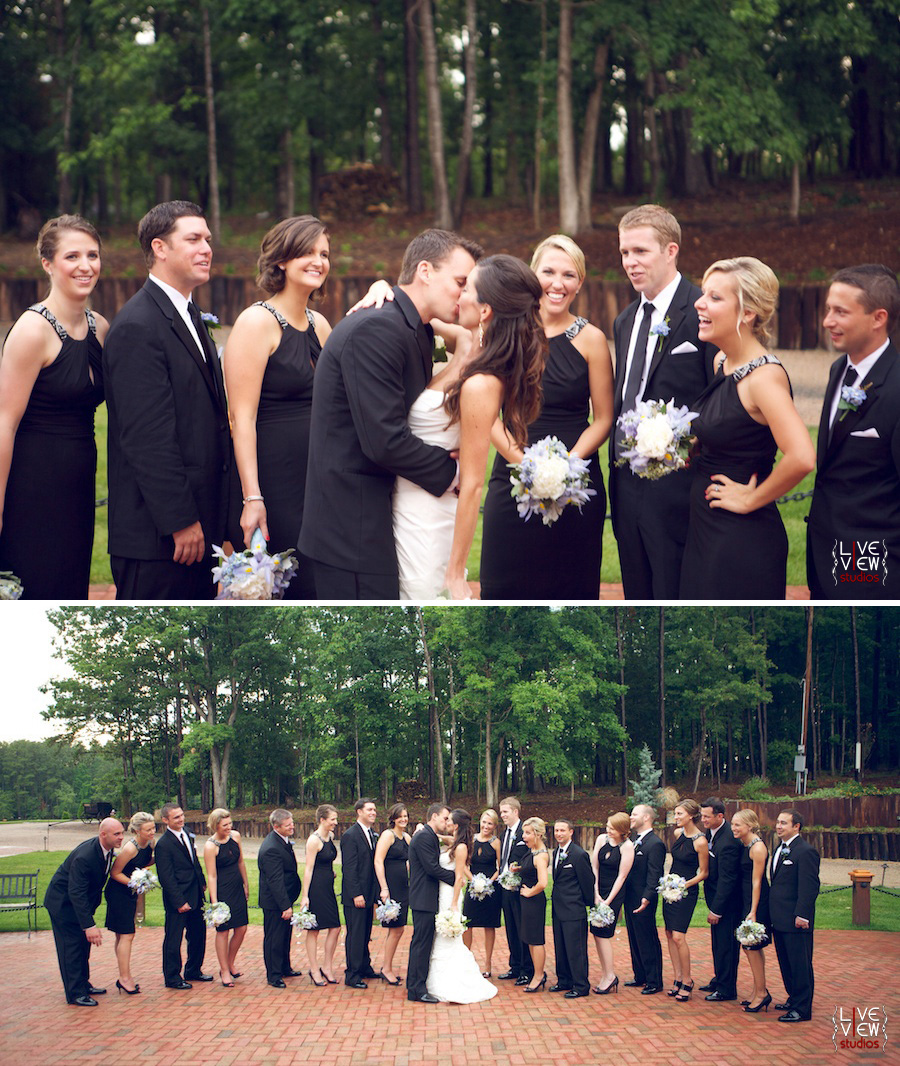 The most gorgeous light came out after the rain .. Justin & Julie, you two are stunning :)
We're so totally in love with these pics and you two ..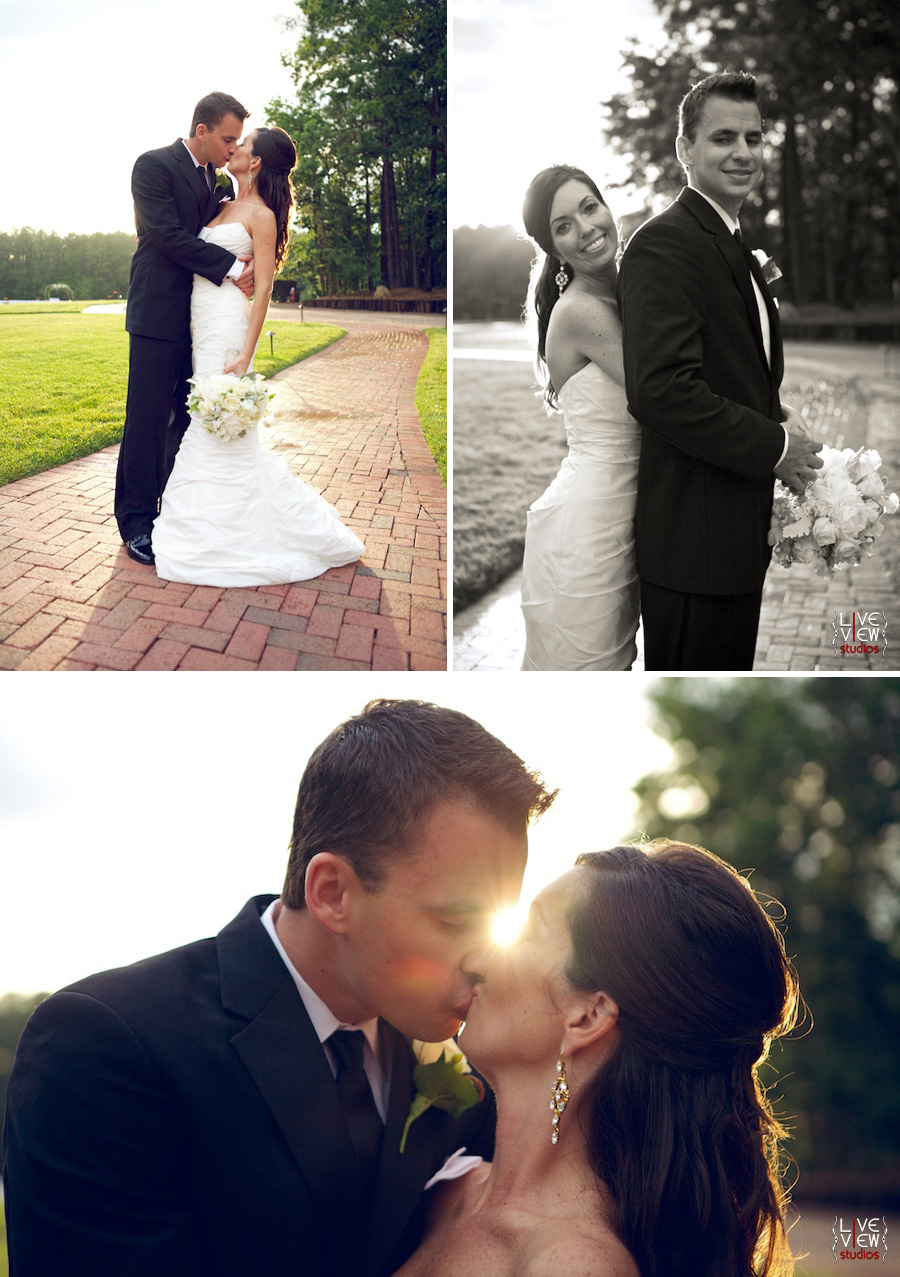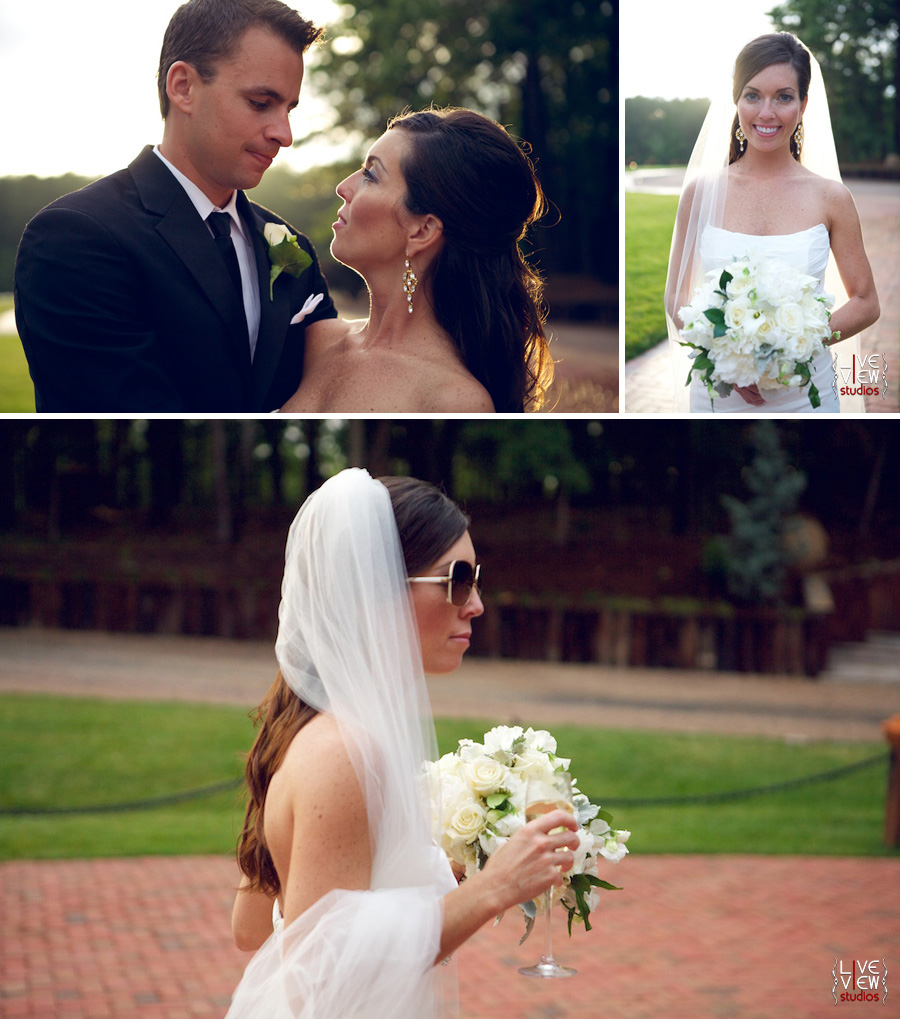 The guys from the Dickens Band were amazing at keeping the crowd entertained all. night. long.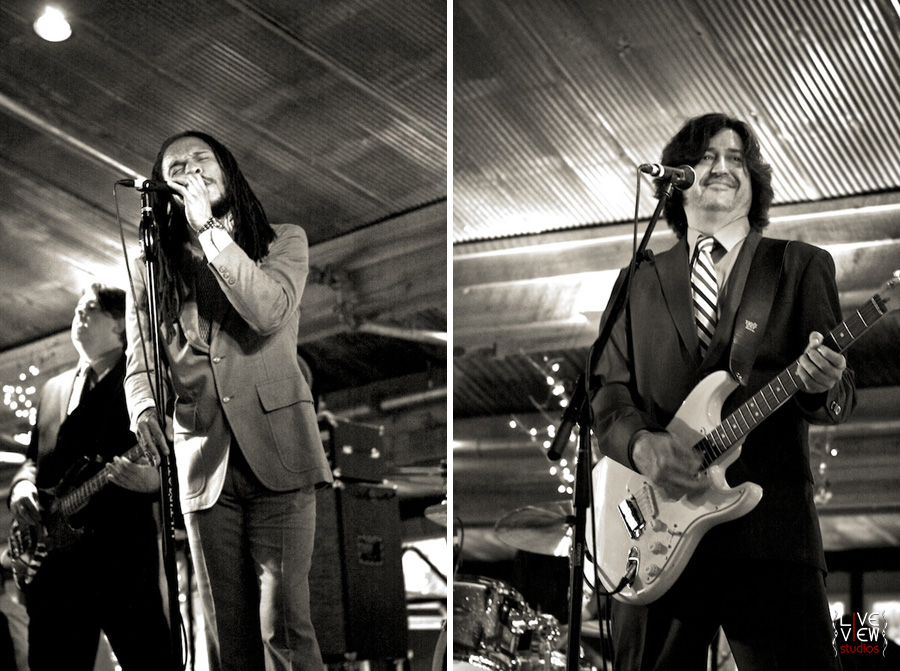 The bridal party came back inside in full party mood -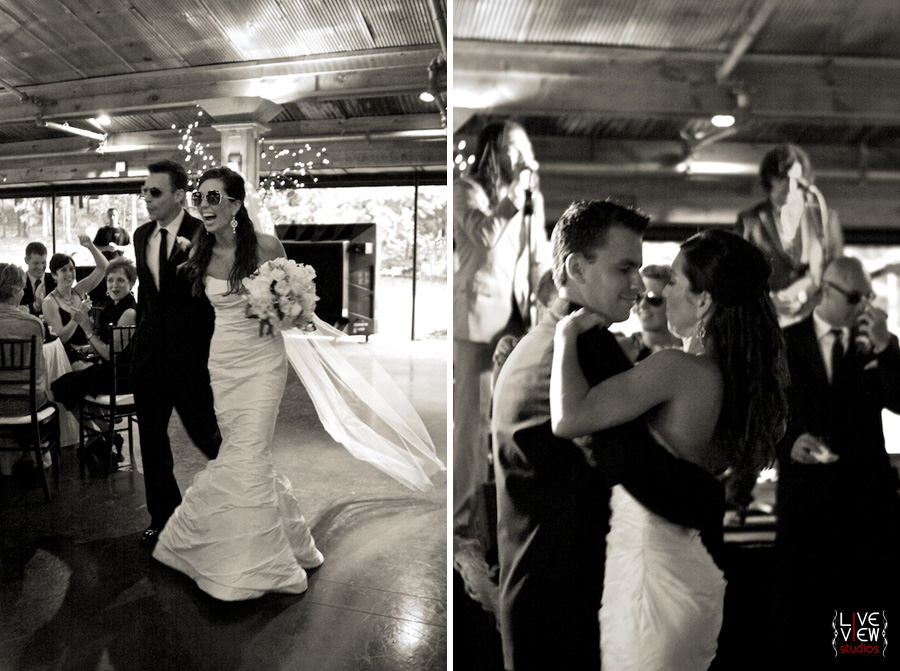 If I had to choose my top five favorites, this would be one -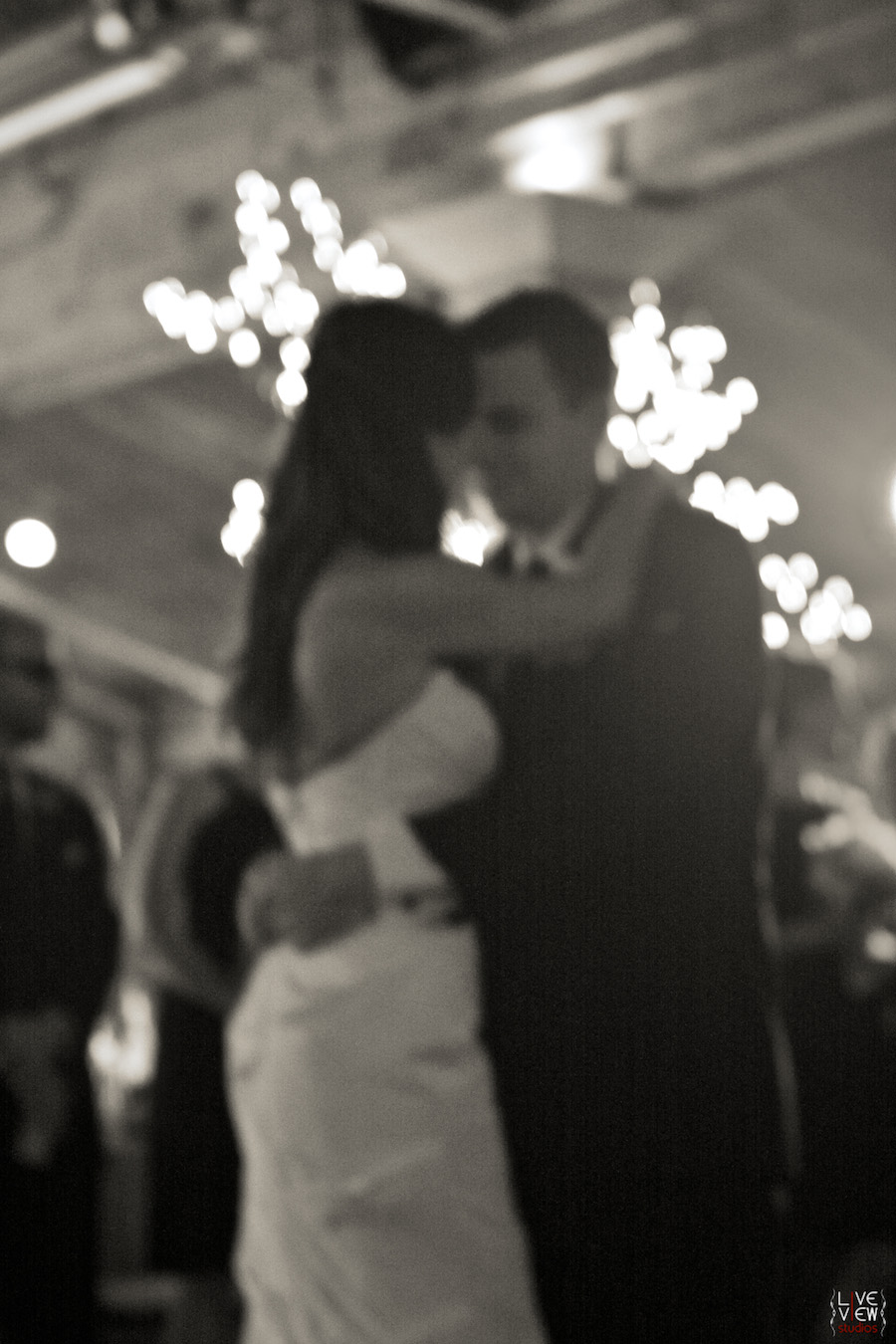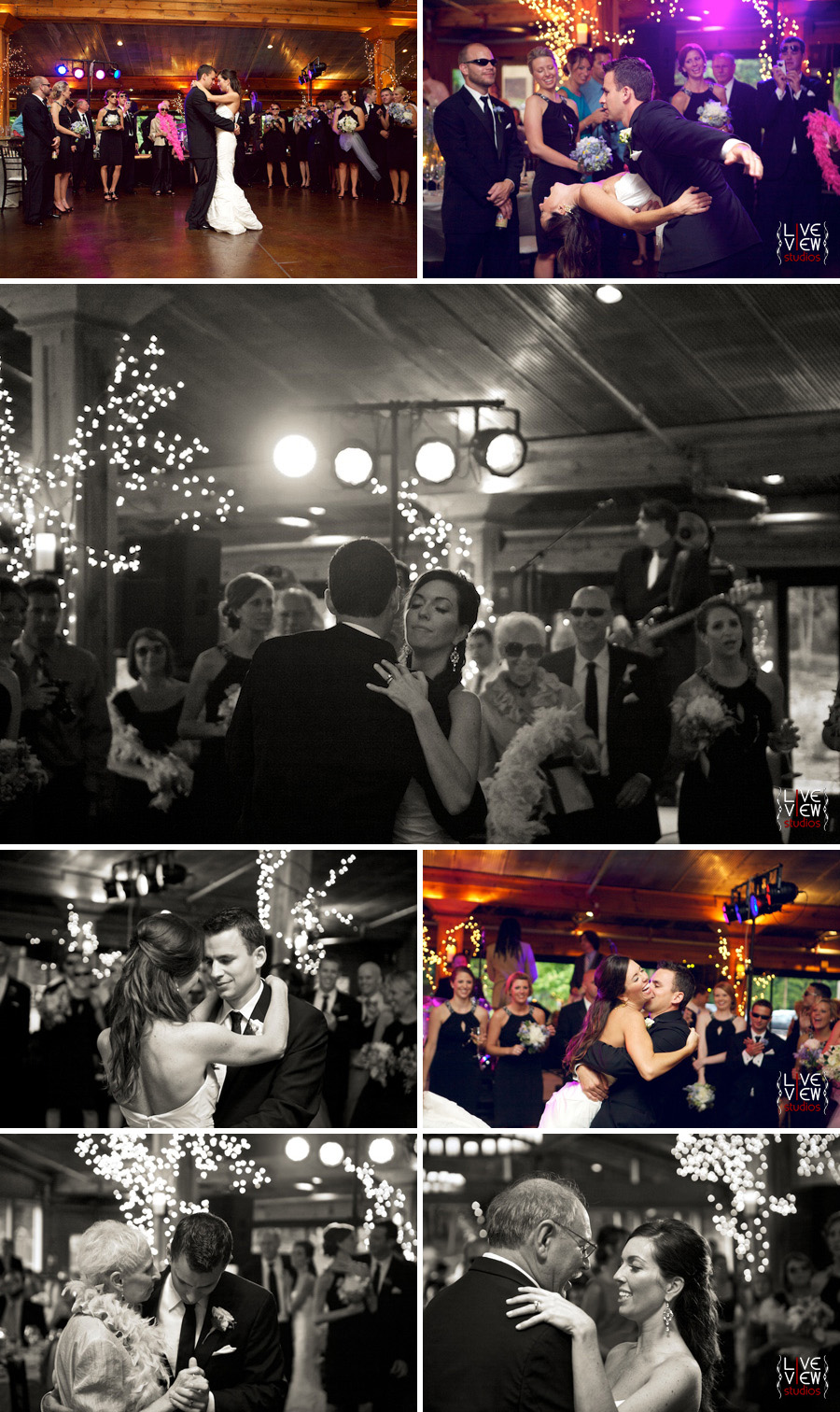 Some really pretty light came out again and we snuck back outdoors for some more stunning pictures with Justin & Julie … you two are so in love and it shows in your photos. Everything about your love is so natural and honest .. and beautiful.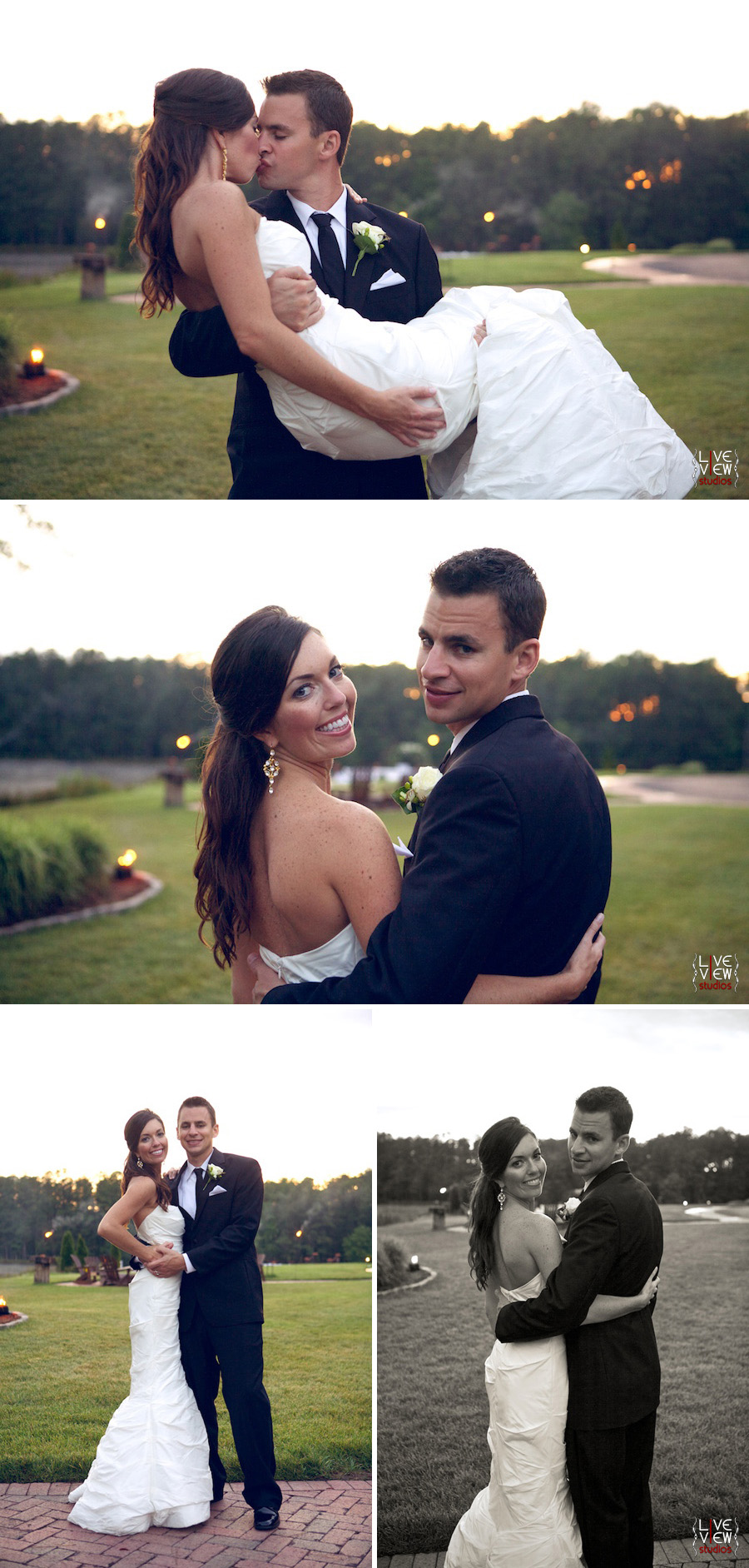 Seriously … can these two be any cuter?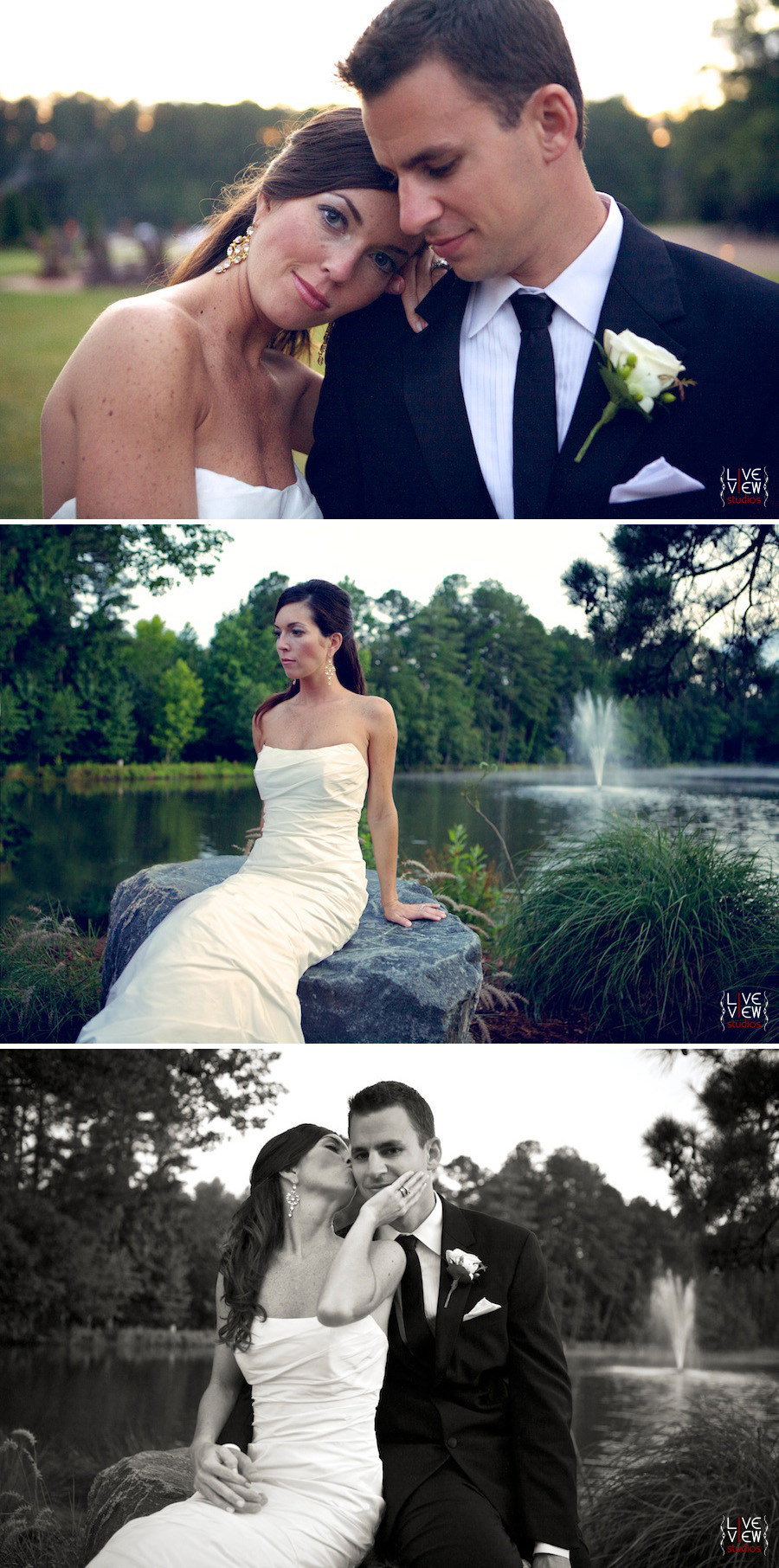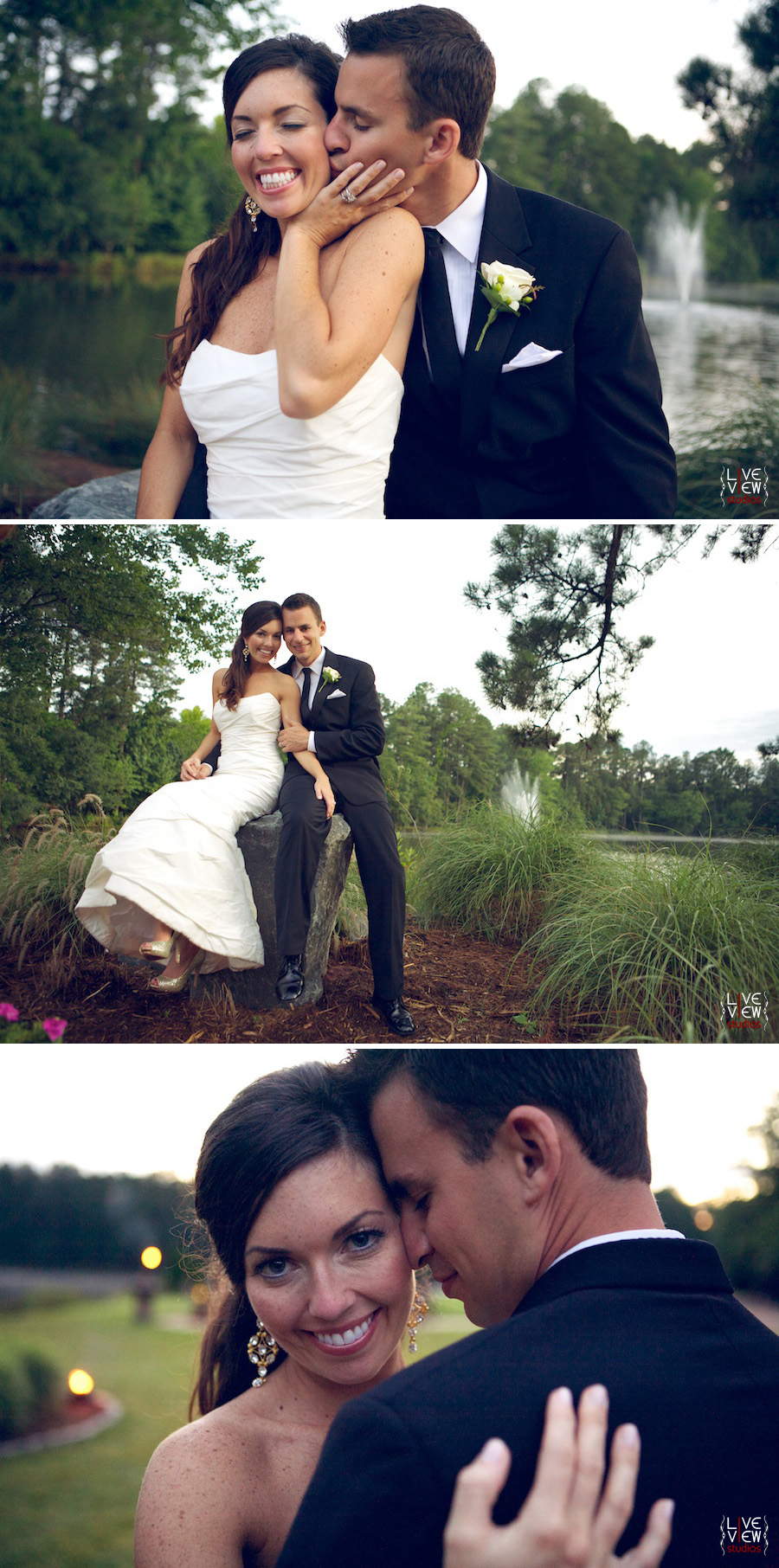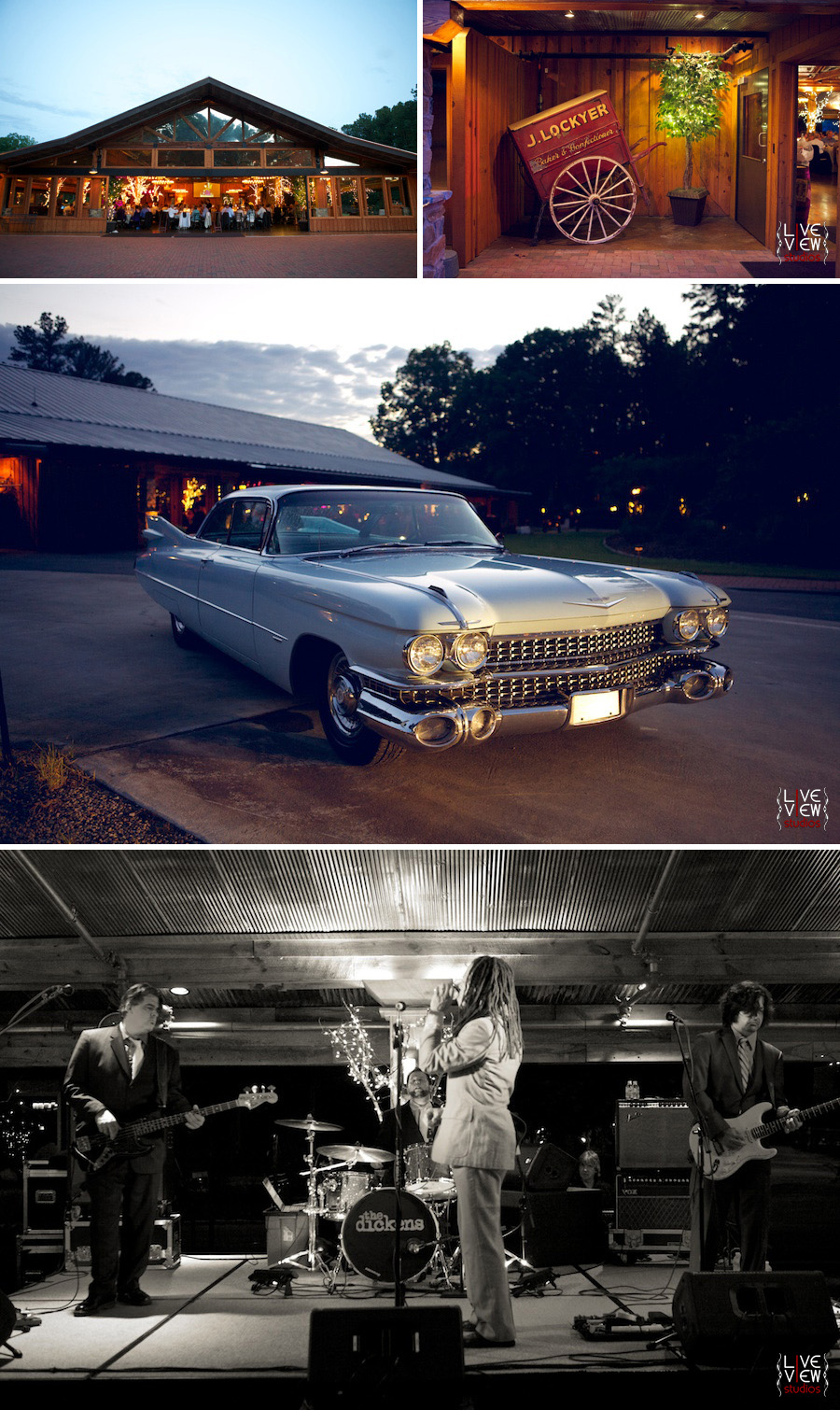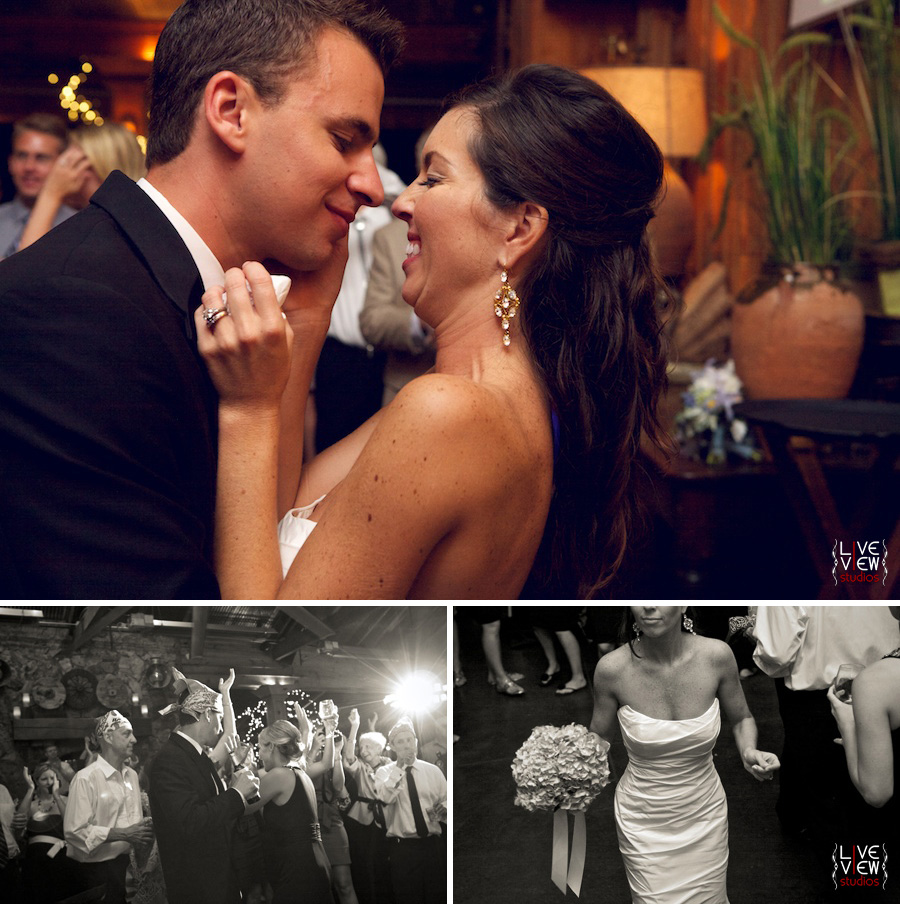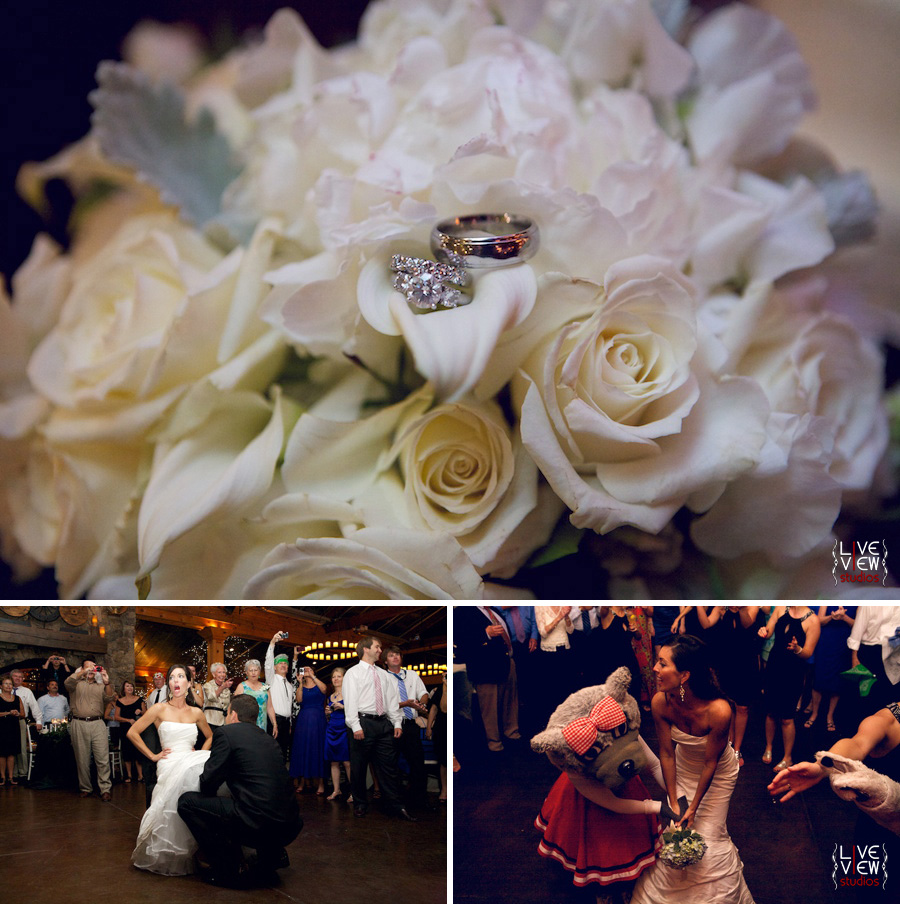 The mascots for NC State and UNC showed up to help everyone celebrate and dance ..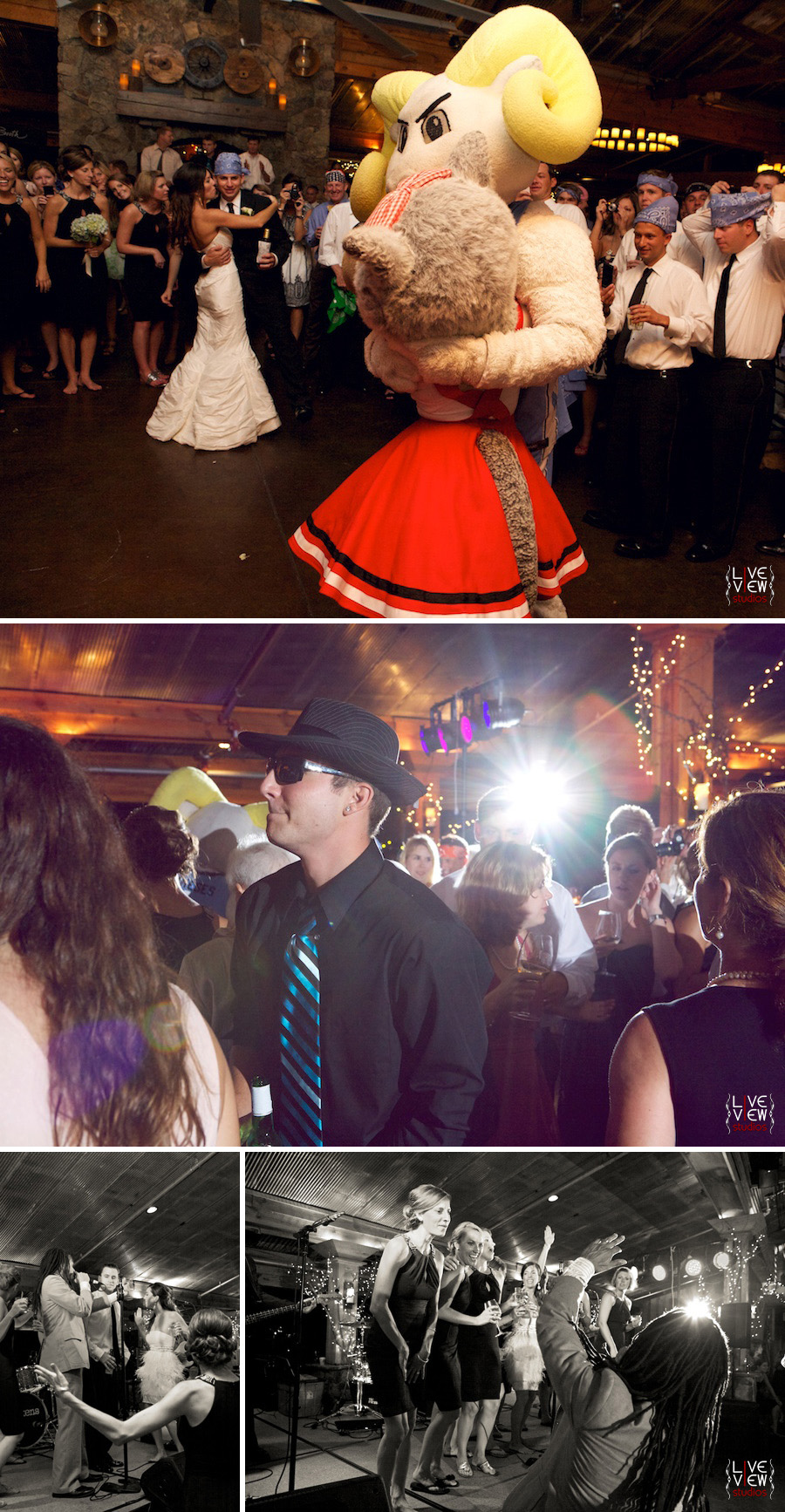 The night ended with a sparkler send off for our beautiful couple -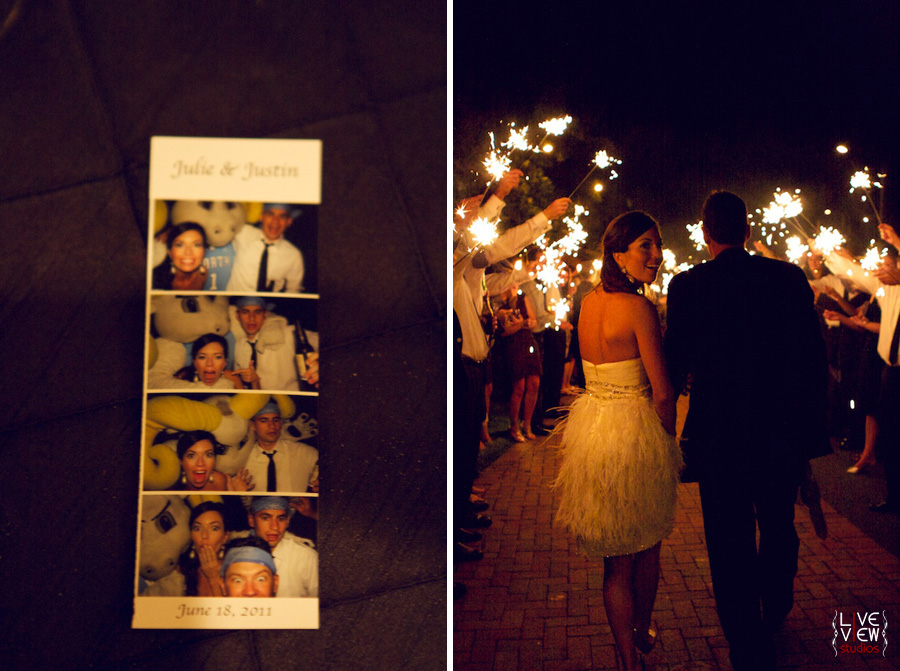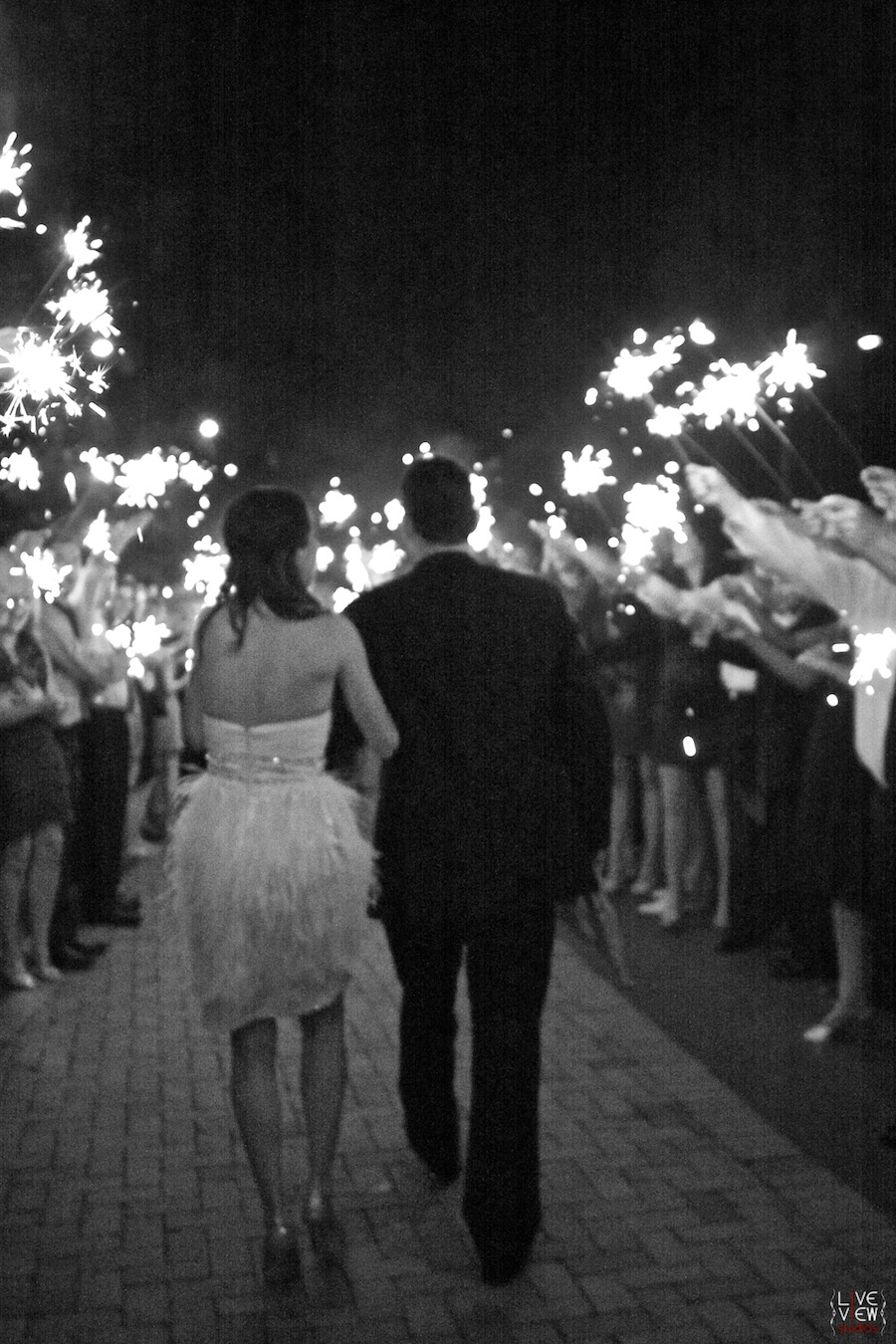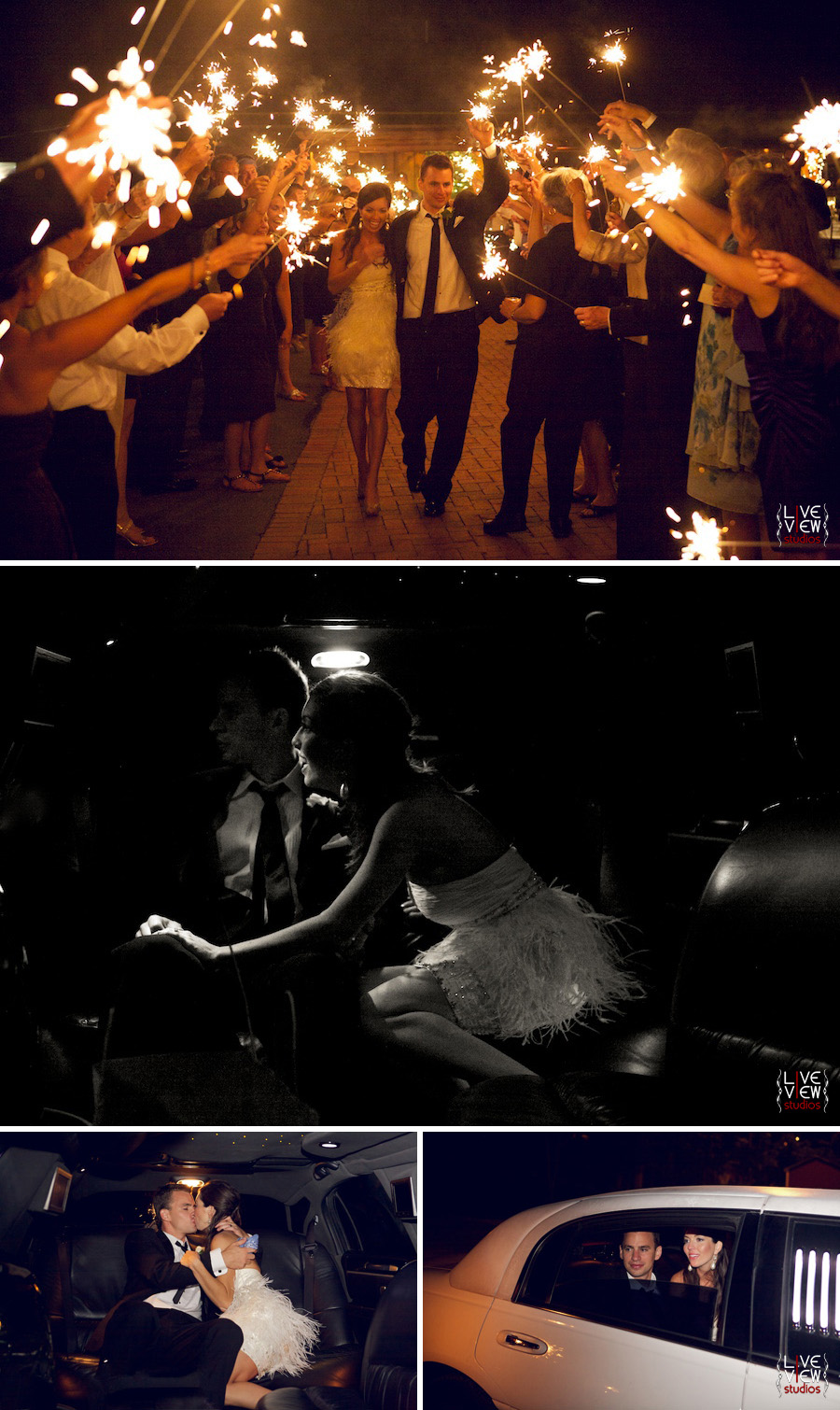 Justin & Julie – your wedding was as beautiful as you two are. We're glad you had a good time on your Mexico honeymoon and enjoyed hanging out and showing you the photos the other night – I know that you're anxious to start getting these wedding photos into your home! We had a fantastic time at your wedding and wish you both the best in your new life together. I know it'll be the best it can be, because you two have such a great start already! :)
Photos from Justin & Julie's wedding can be found (and purchased) at our this link.
We worked with the following talented vendors for this wedding:
Ceremony & Reception Venue: Angus Barn
Makeup Artist: Margo Williams, Belloviso
Florist: Fresh Affairs
Ceremony Music: Arioso Strings
Reception Music: The Dickens Band
Bridal Boutique: Lana Addisons
Stationary: Reaves Engraving
Cake Designer: Let 'Em Eat Cake