"Holy Moley, Me-oh-My, you're the apple of my eye
Girl, I've never loved one like you" ~ Home, Edward Sharpe & The Magnetic Zeros
Well, this song is a fitting introduction to Allison & Aaron's Rhode Island wedding, since it is one of their favorites! It played several times during their wedding evening, because it's just really who they are. Carefree and fun. Barefoot on a summer night, the apple of each other's eye. And, with apple pie instead of wedding cake. And each time the song played, they'd just fall into each others arms again, content to just be there soaking in the moment together.
Allison & Aaron may both be Rhode Island natives, but I can't help but think that they took a little bit of the southern charm of their new home in North Carolina back up to New England with them for their wedding. They wanted their day to be very relaxed and carefree, with yard games like corn hole and bocce and photo booth fun for all of their wedding guests to enjoy – and I think they succeeded. Combine that with some bowties, sunflowers, pies, and you've got yourself a very southern-feeling wedding held right along the New England coast! Rhode Island was beautiful though … there is something quite magical about being right beside the ocean no matter what state it is. The light is always just so soft and pretty, and the house where Allison & Aaron got ready, as well as the historic Varnum House where the wedding was held, were just a stone's throw away from the Atlantic Ocean, with beautiful blue skies and sailboats in the bay …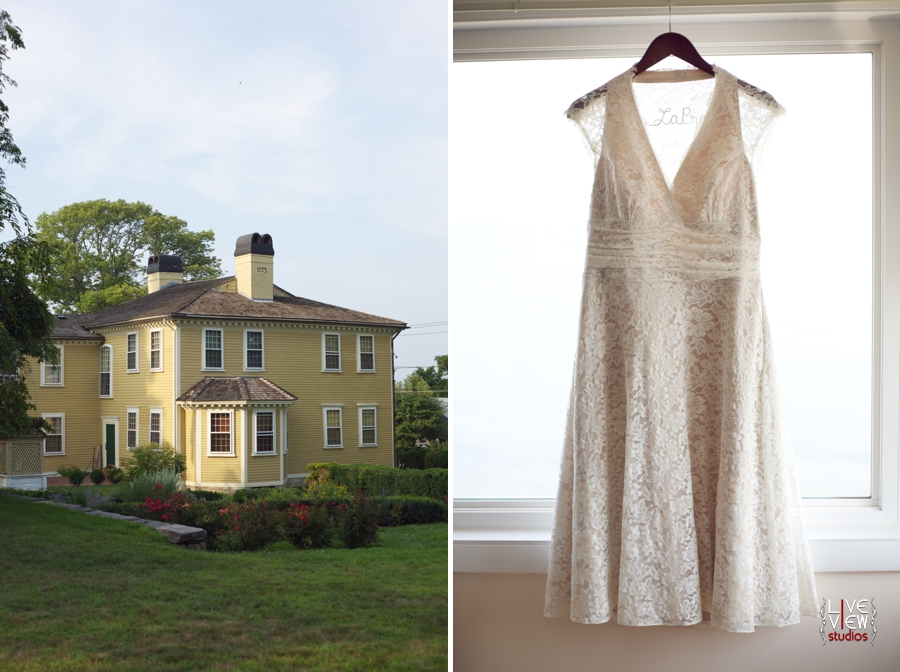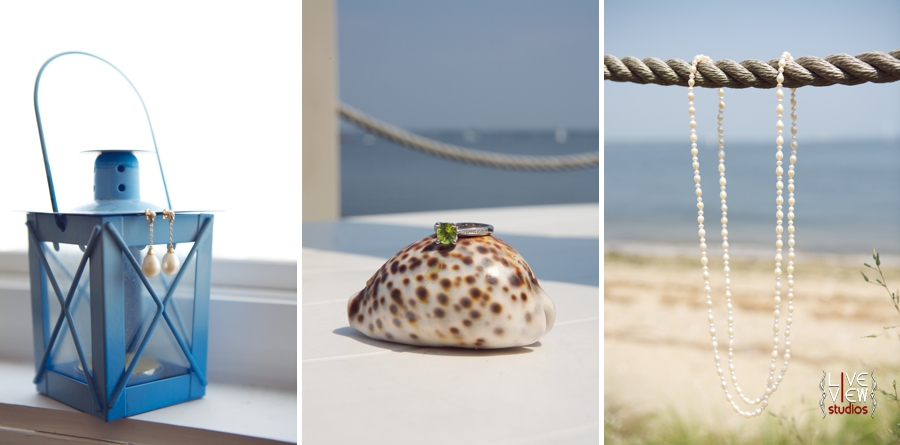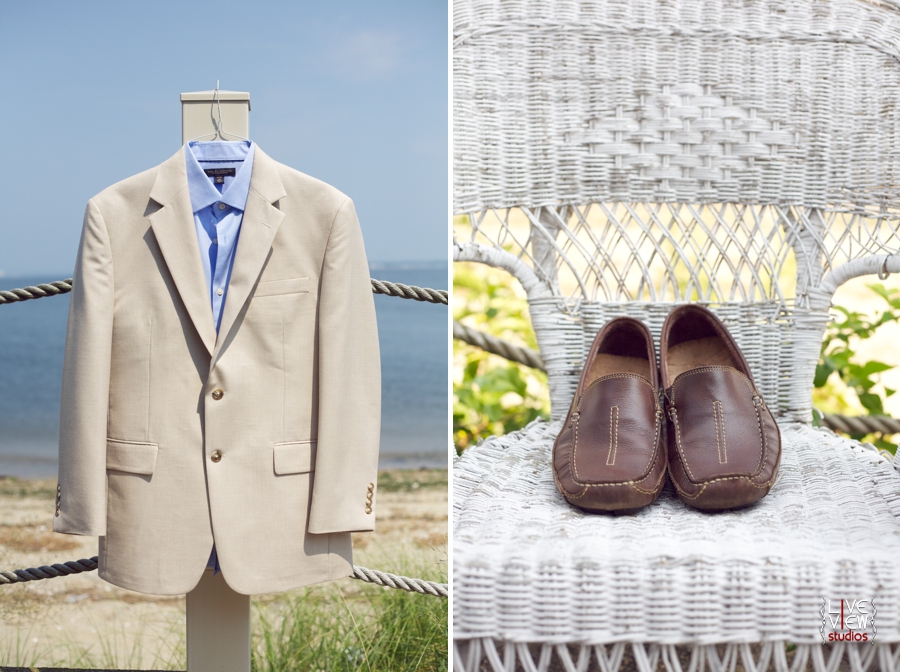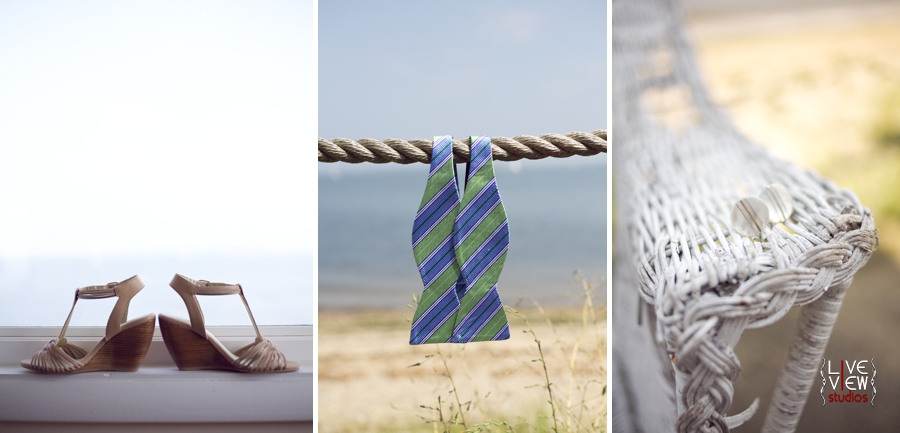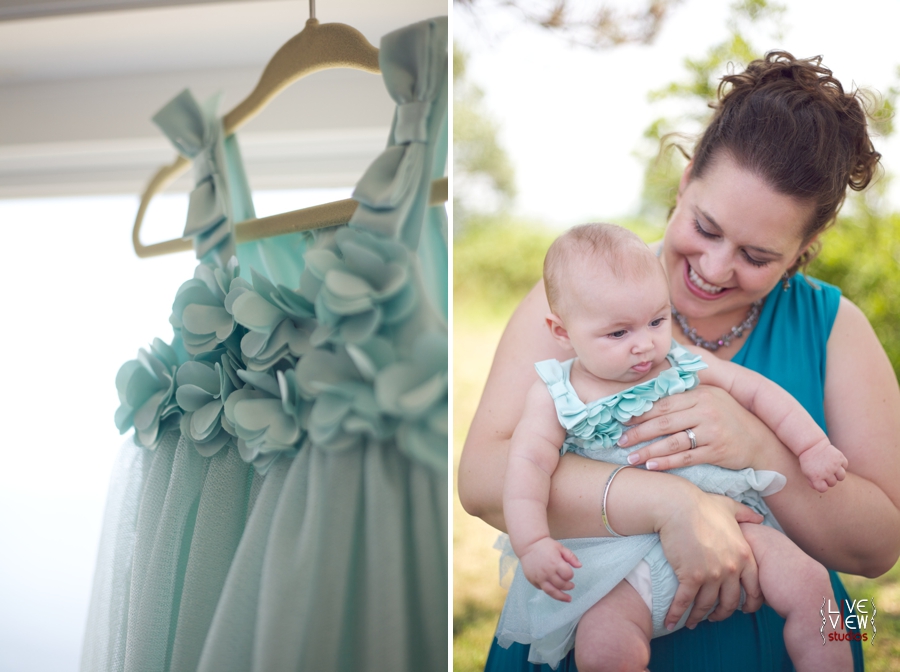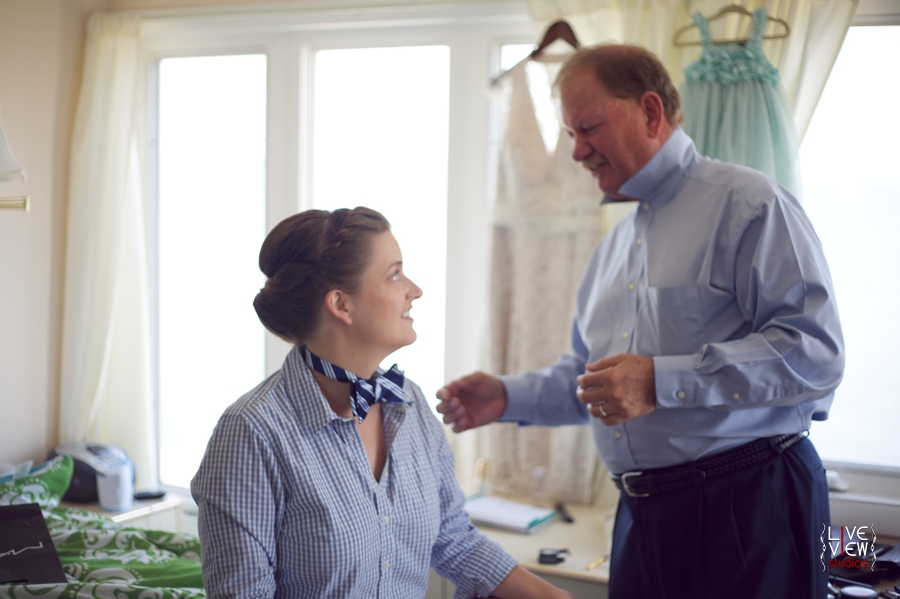 Allison was the only person in the house who knew how to tie a bow tie, and after the guys struggled with a few YouTube videos, she had to be the teacher and show her dad how to tie it to get them started … so cute!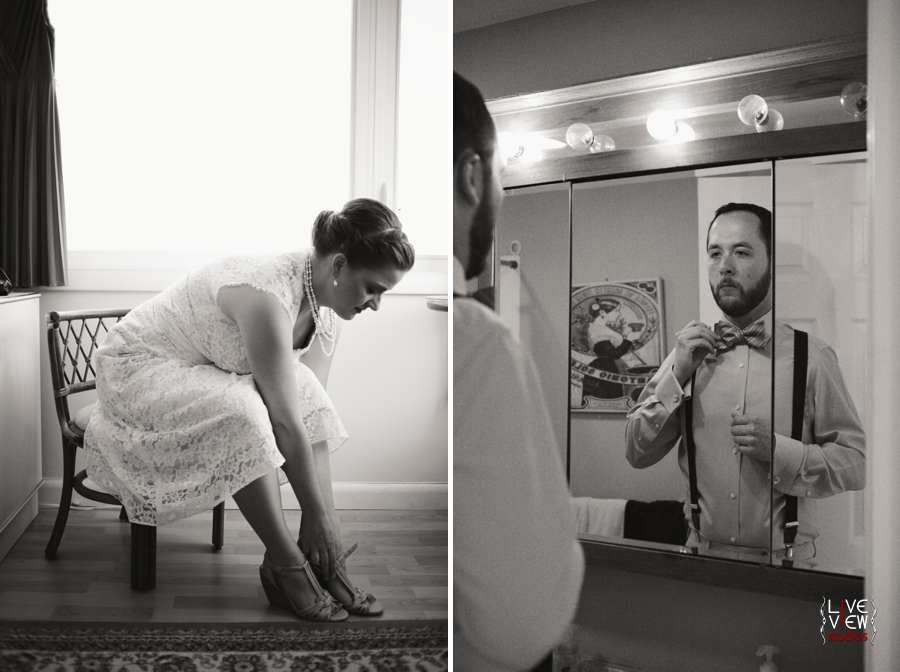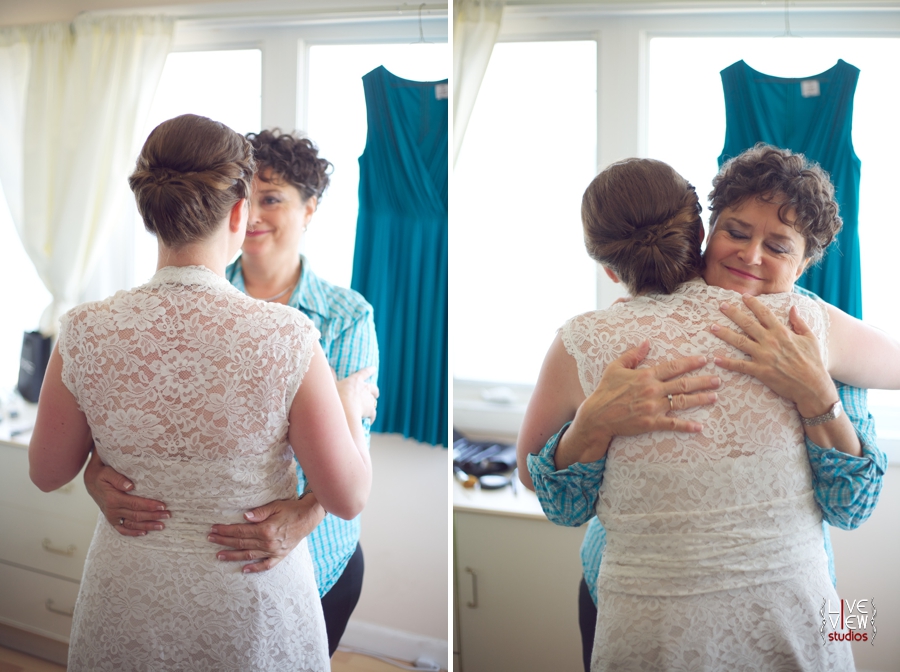 LOVE this moment …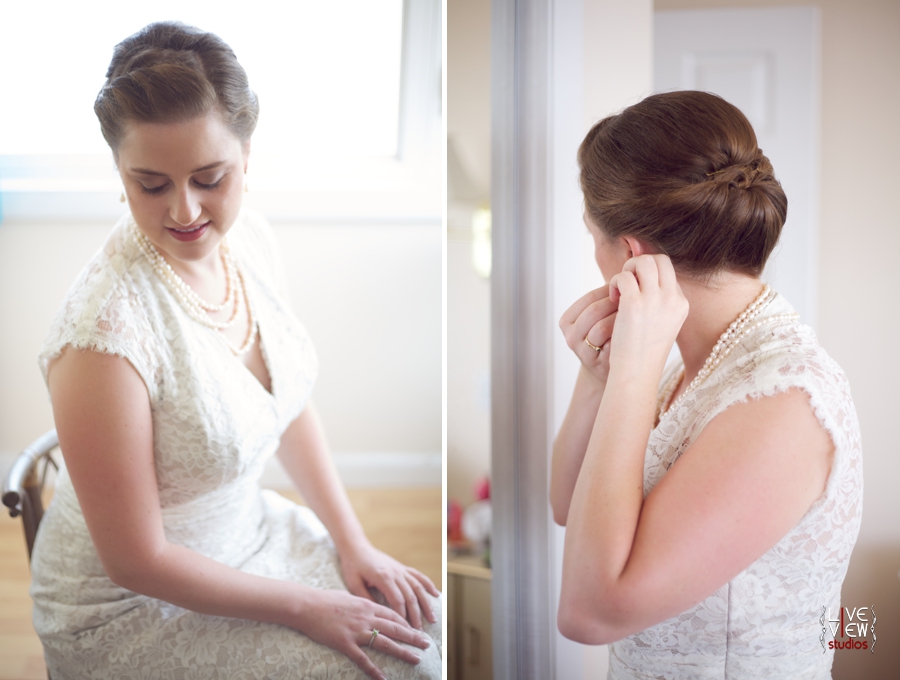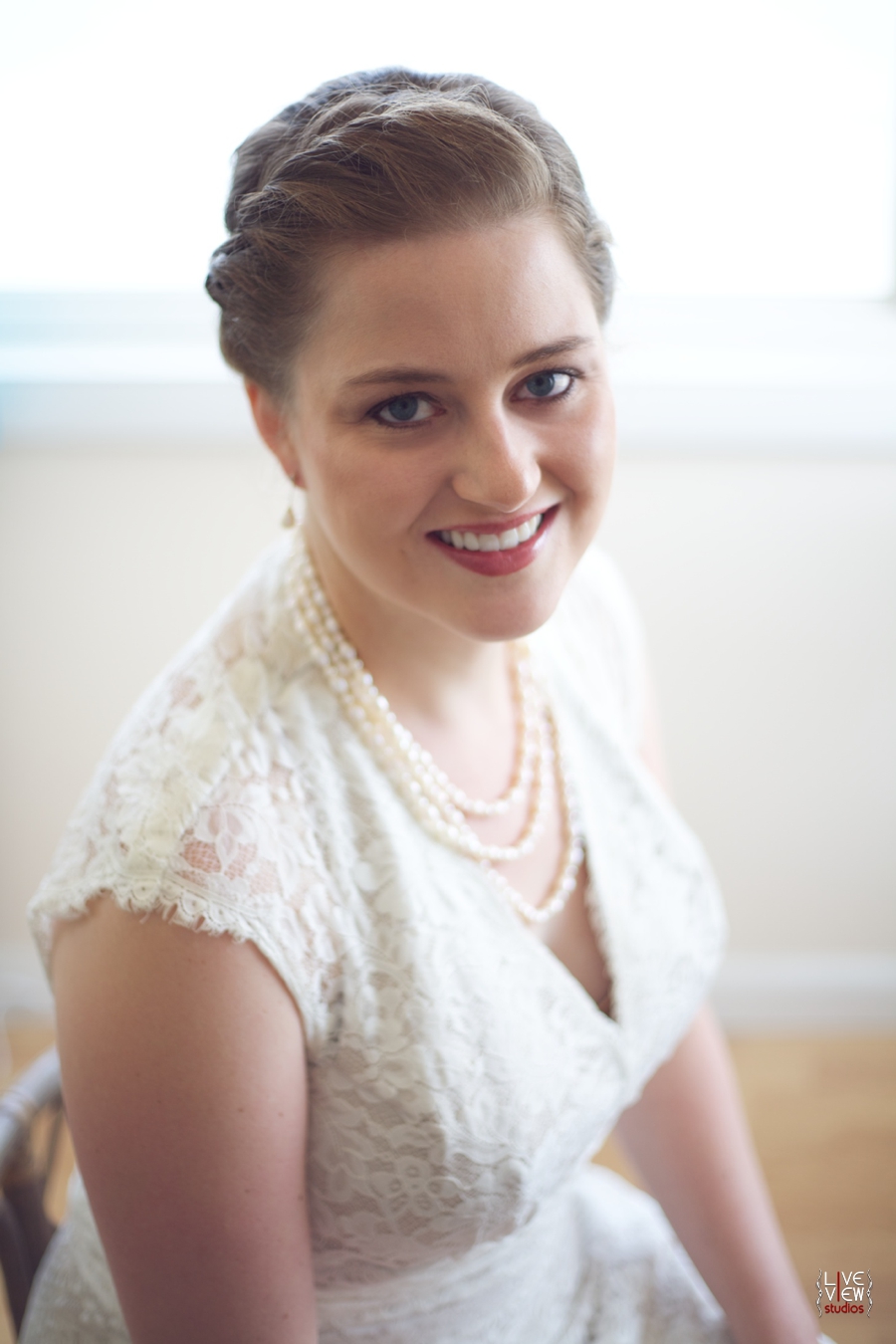 Allison, you were absolutely beautiful and radiant …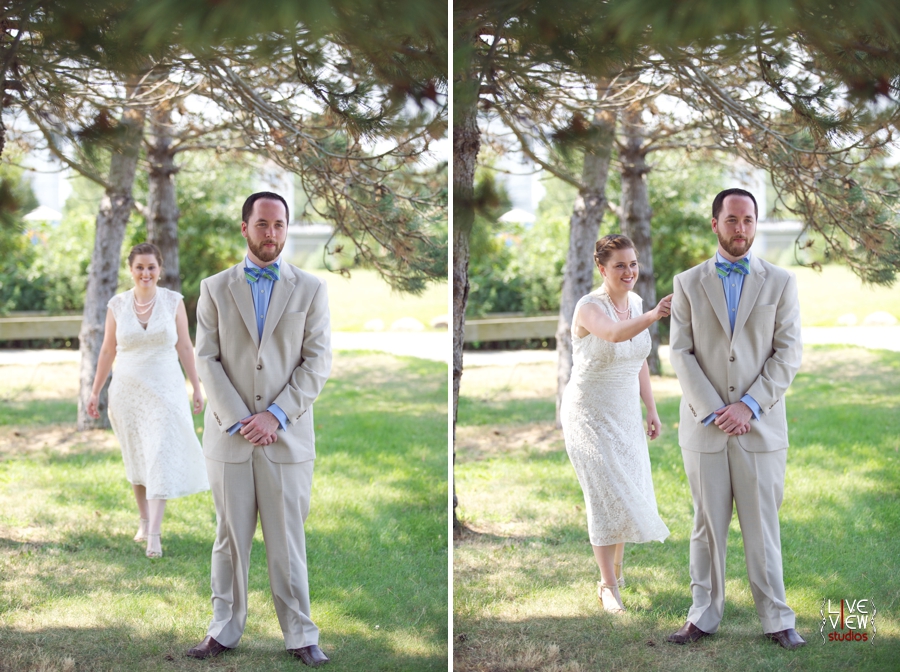 Allison and Aaron wanted to have a First Look with each other before the ceremony, and there was this lovely little park right beside the ocean with the most gorgeous light that made the perfect spot. We love when our couples decide to see each other before the ceremony … it takes so much stress off the ceremony and they have a time of such sweet emotions with each other privately.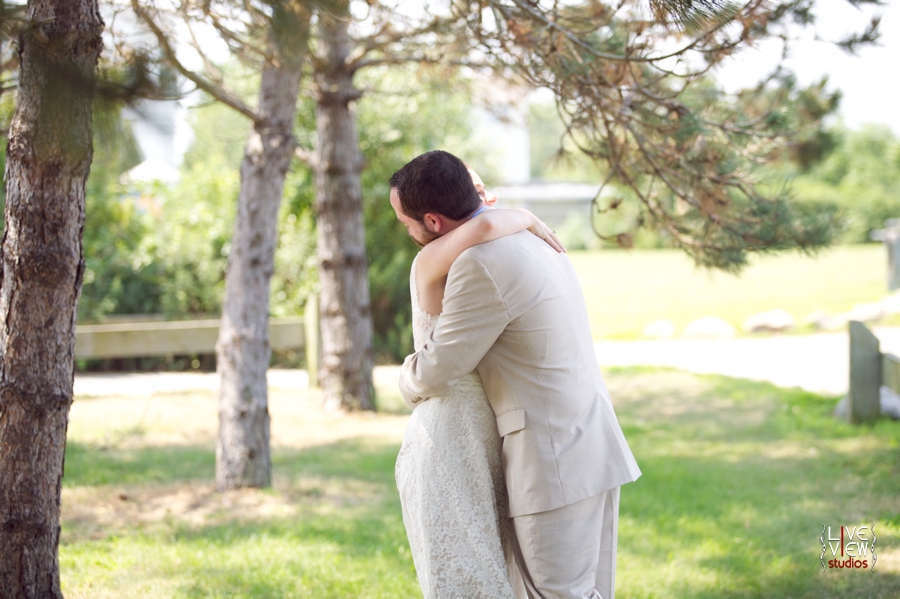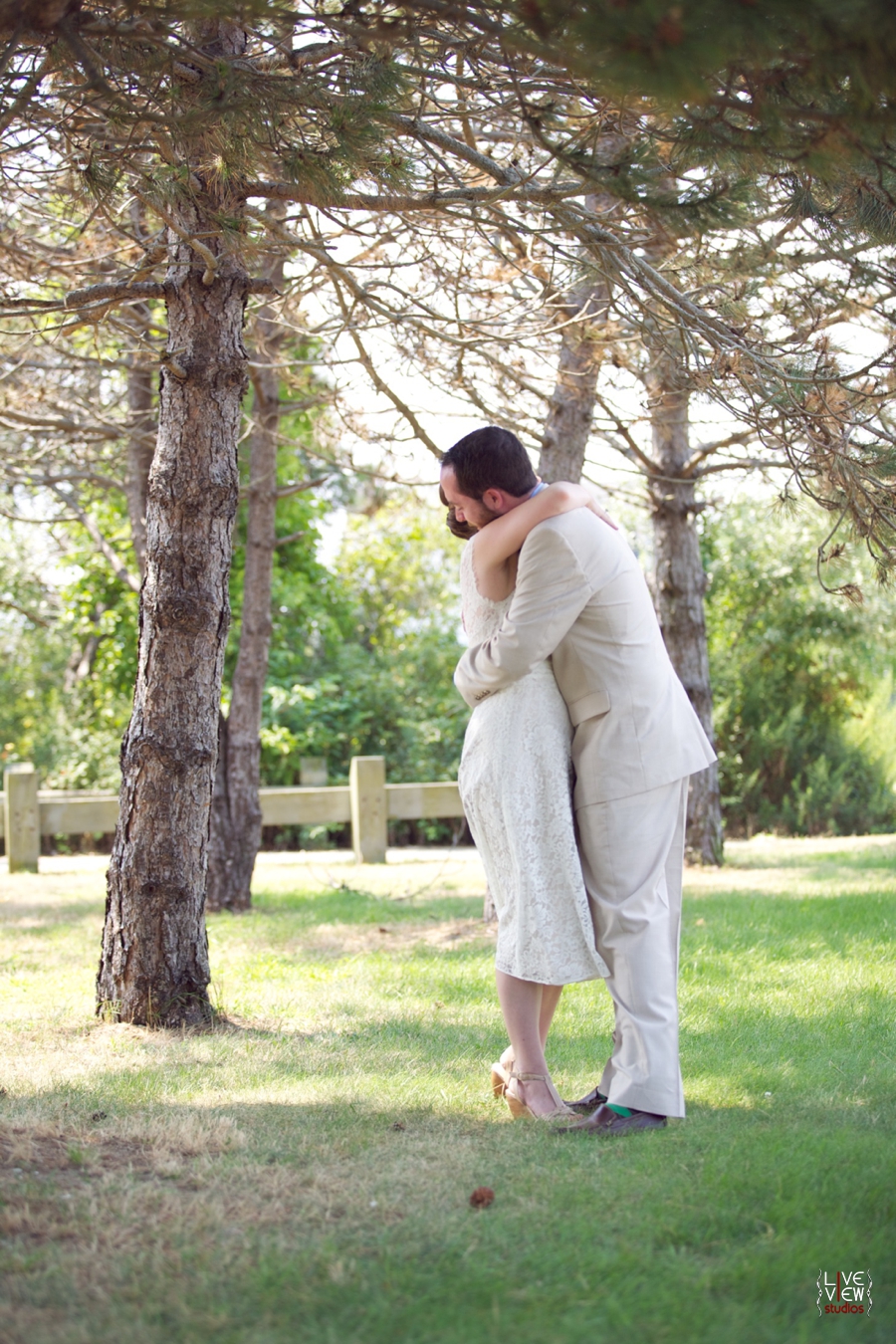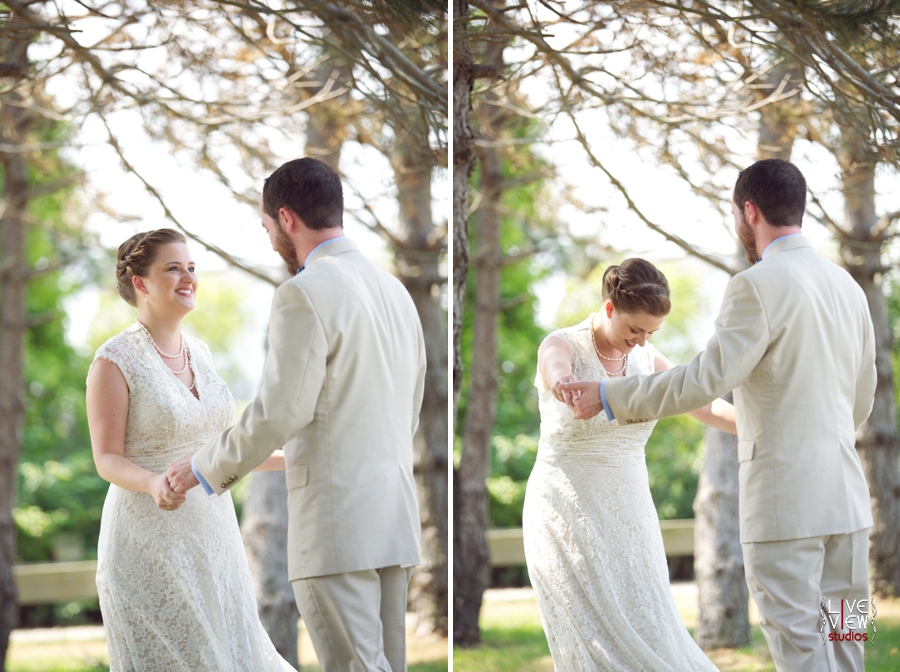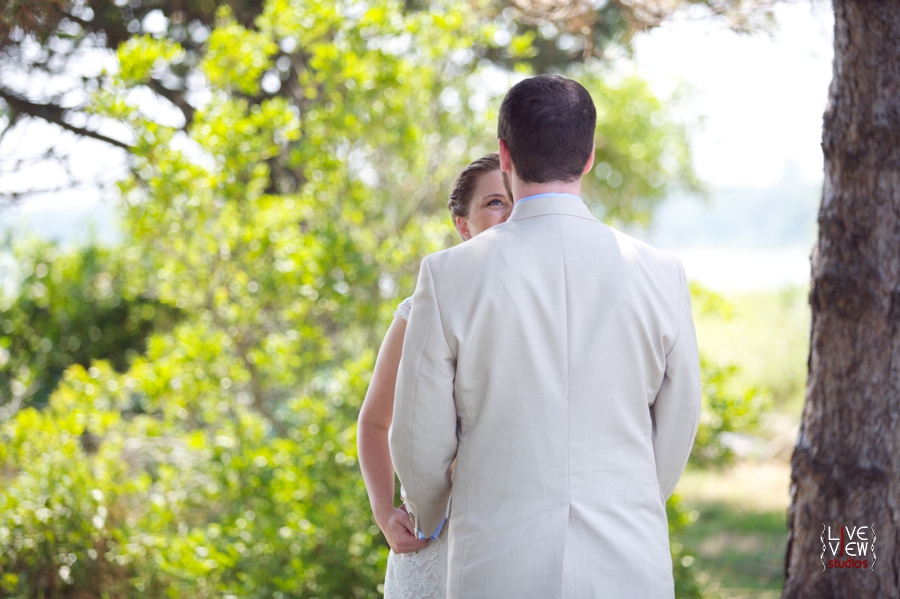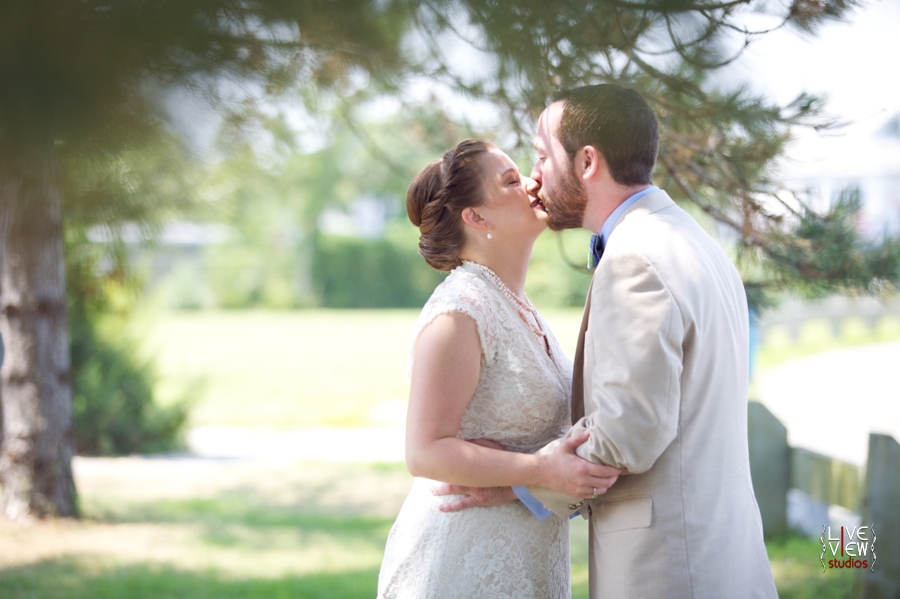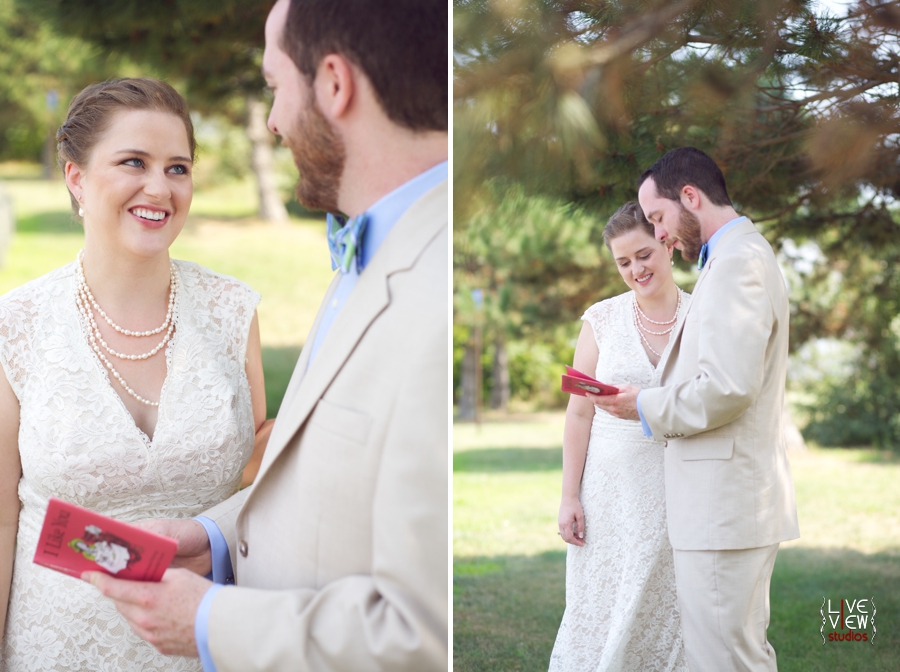 Allison had a book she gave Aaron called 'I Like You'.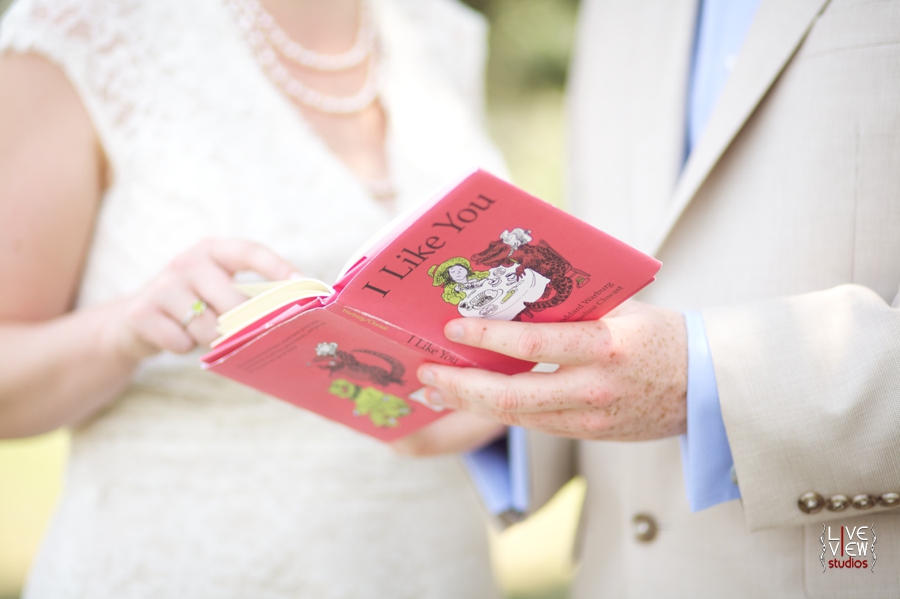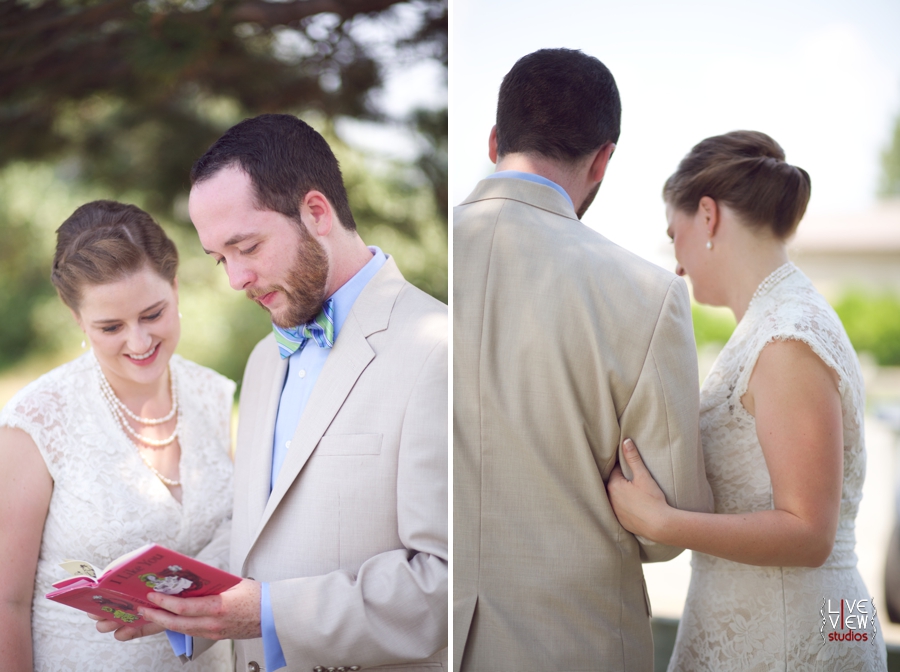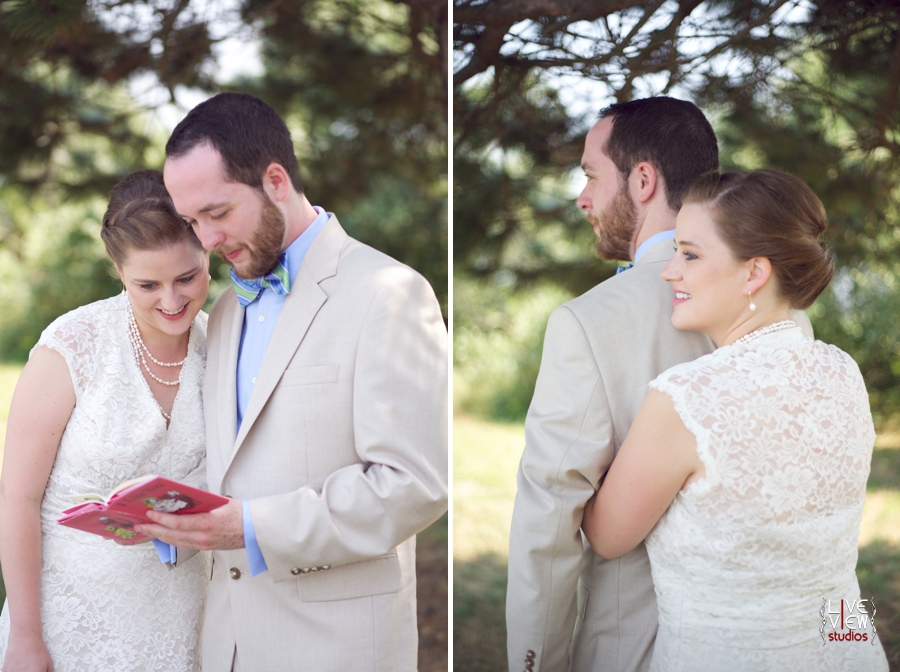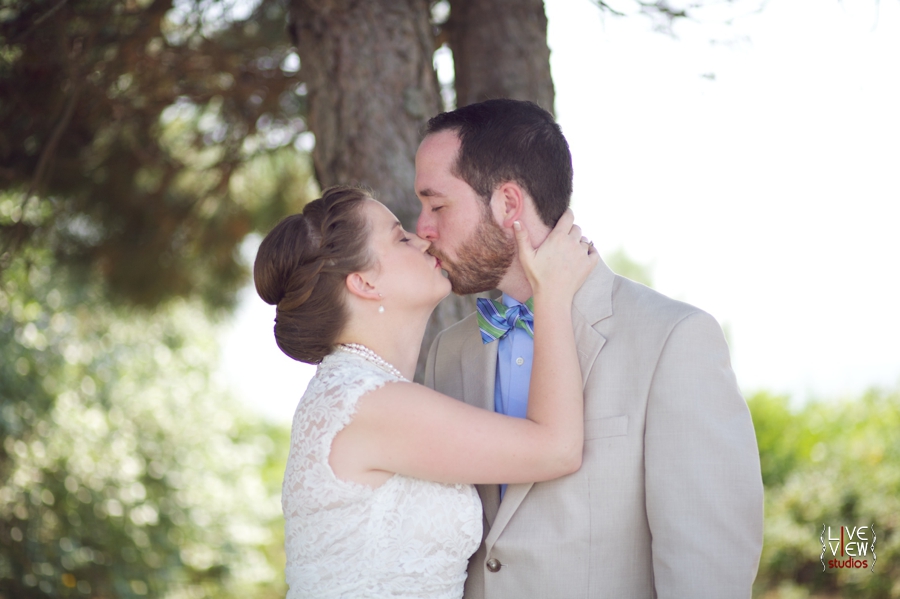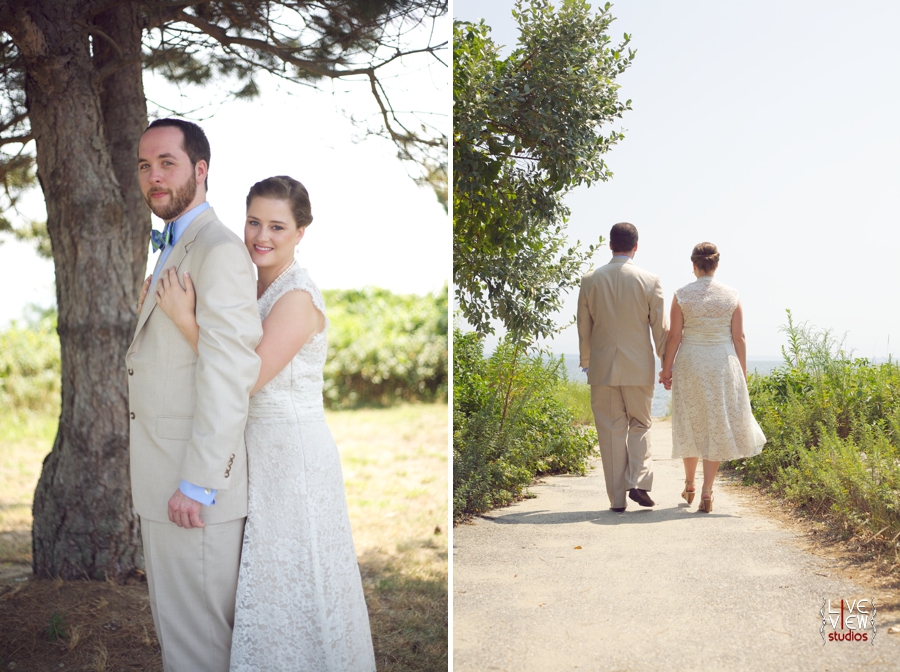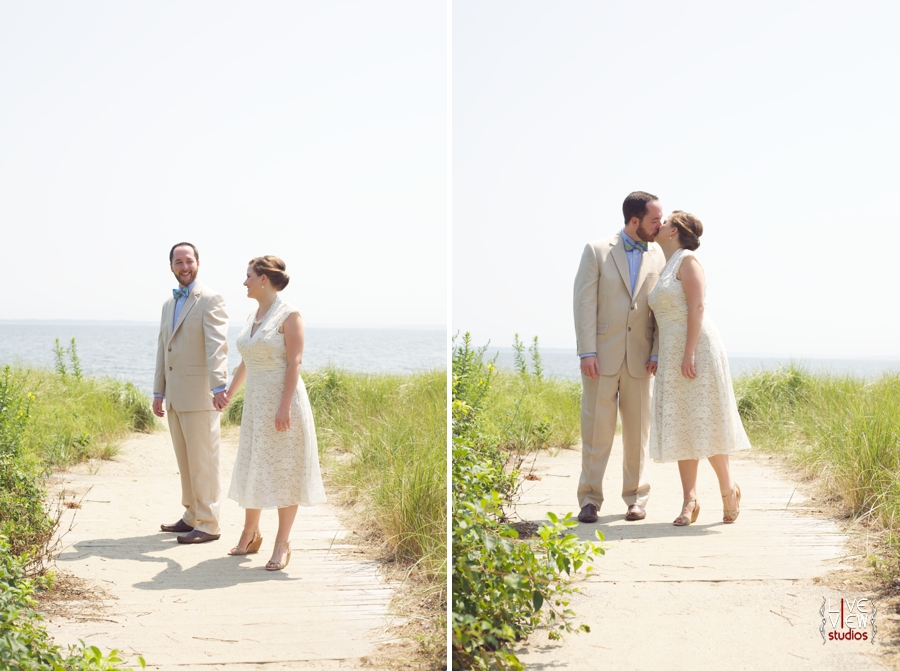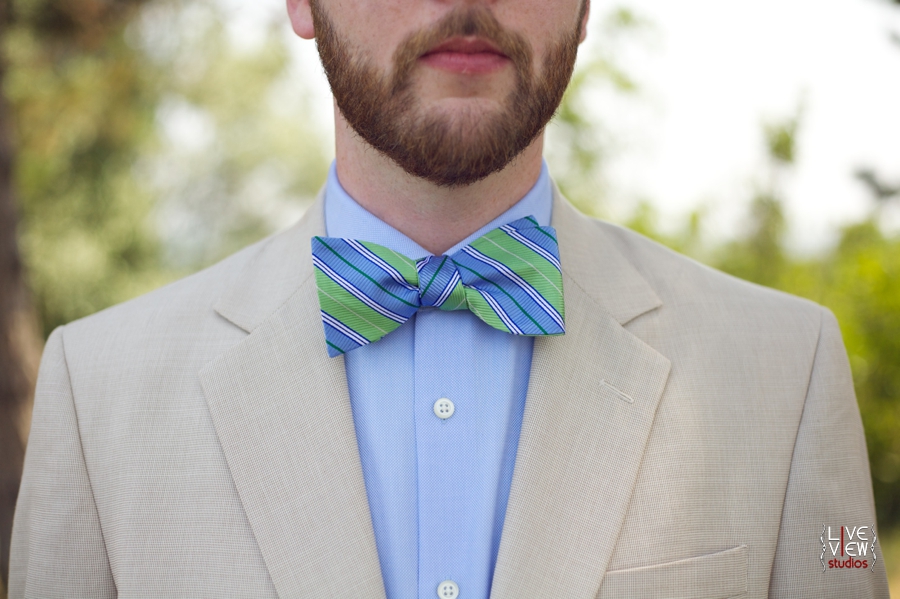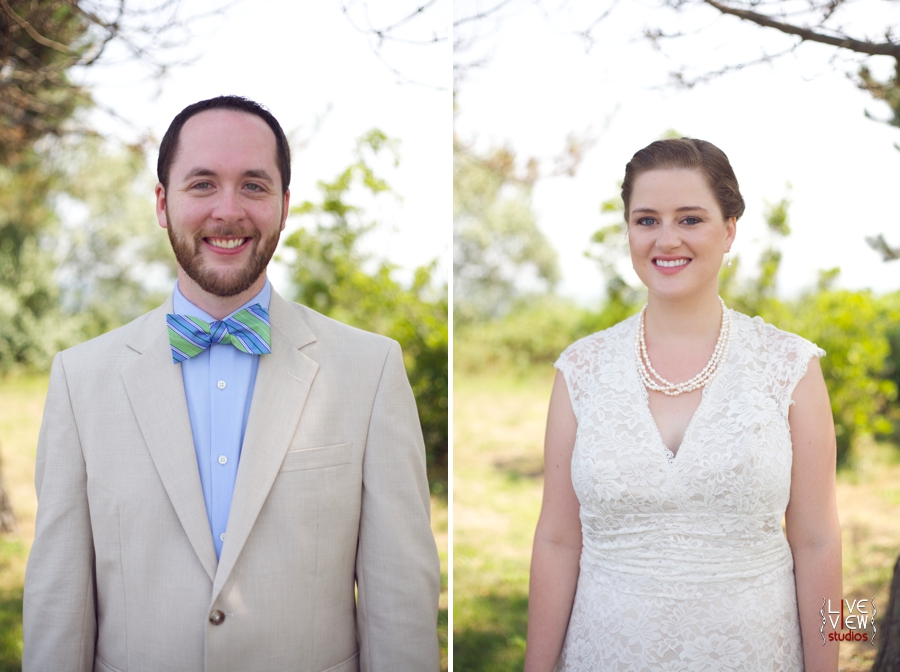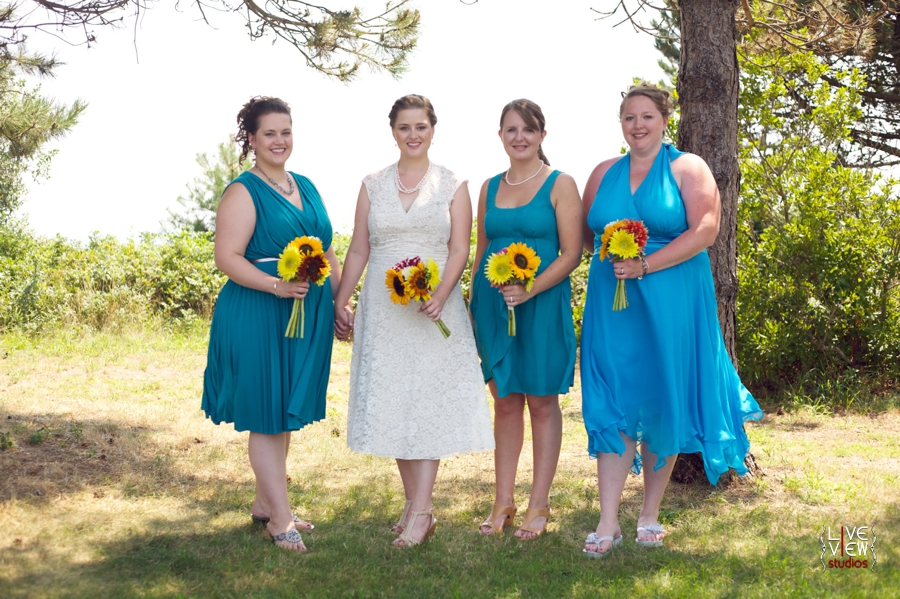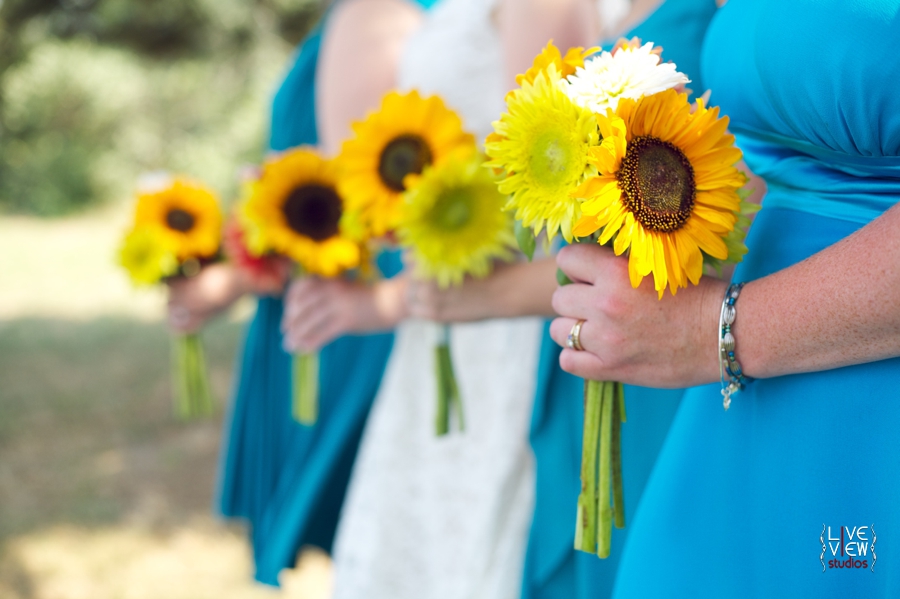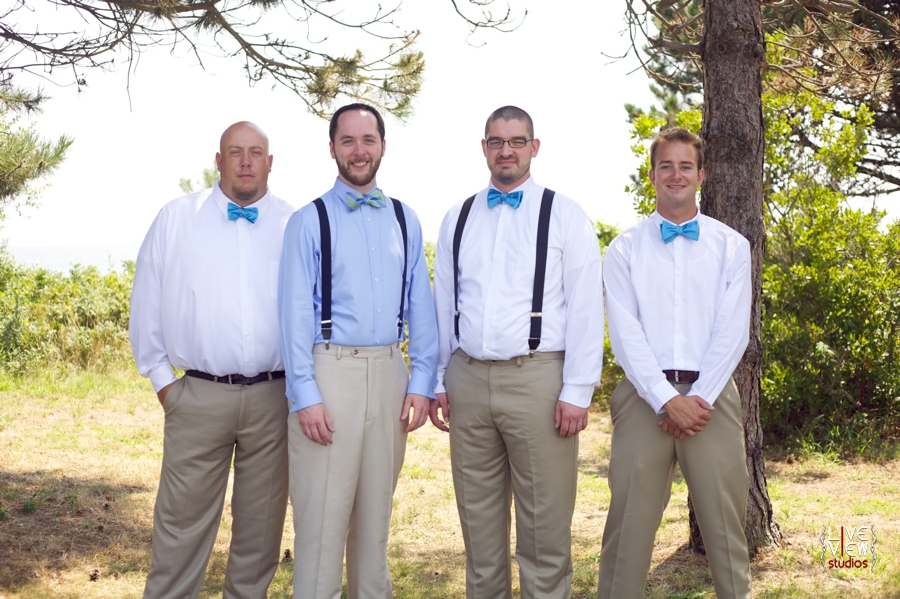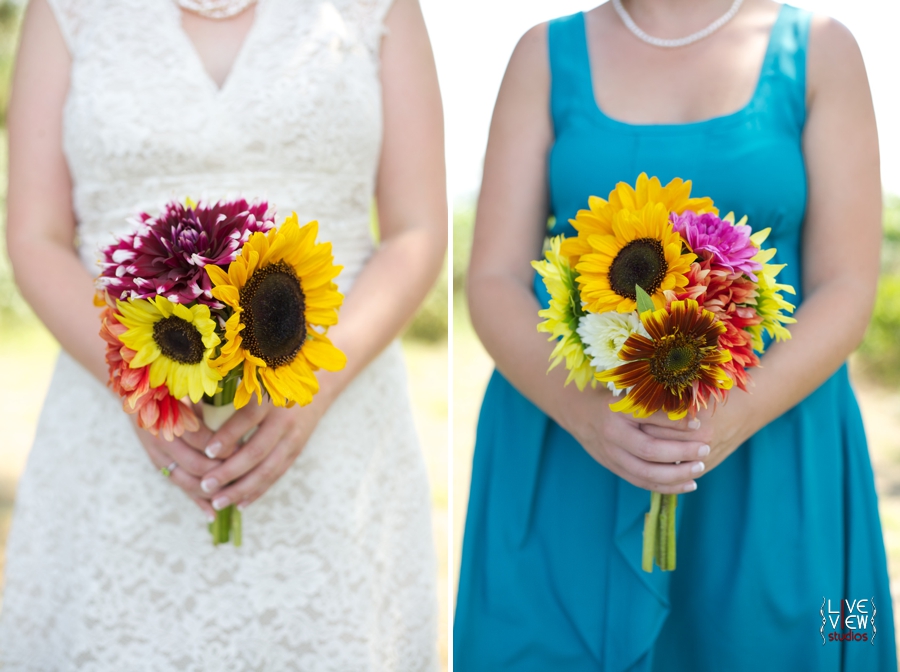 A family member supplied the fresh-grown sunflowers, and Allison and her bridesmaid, Pamela, handmade the bouquets themselves. They came out beautifully!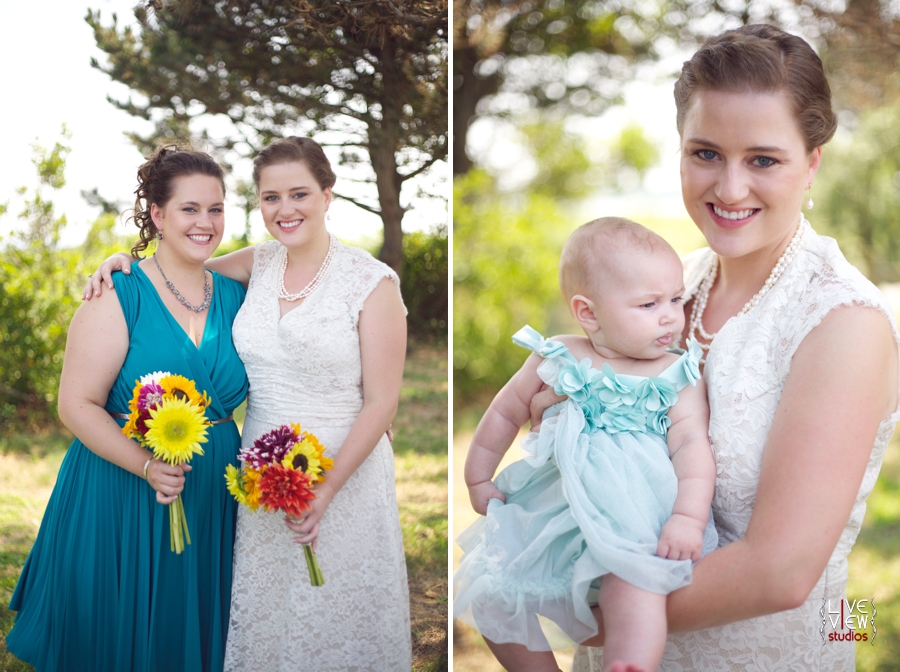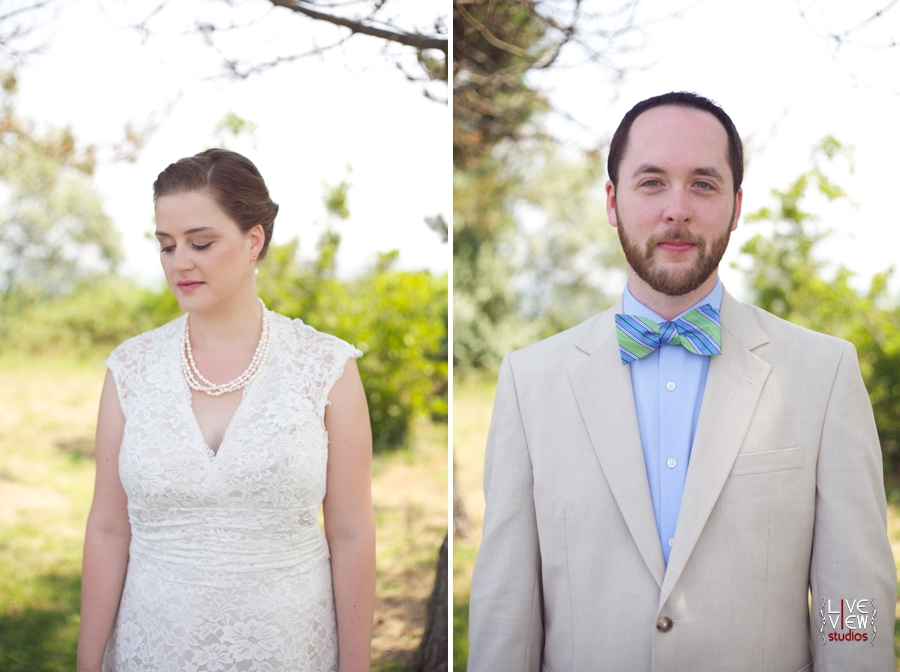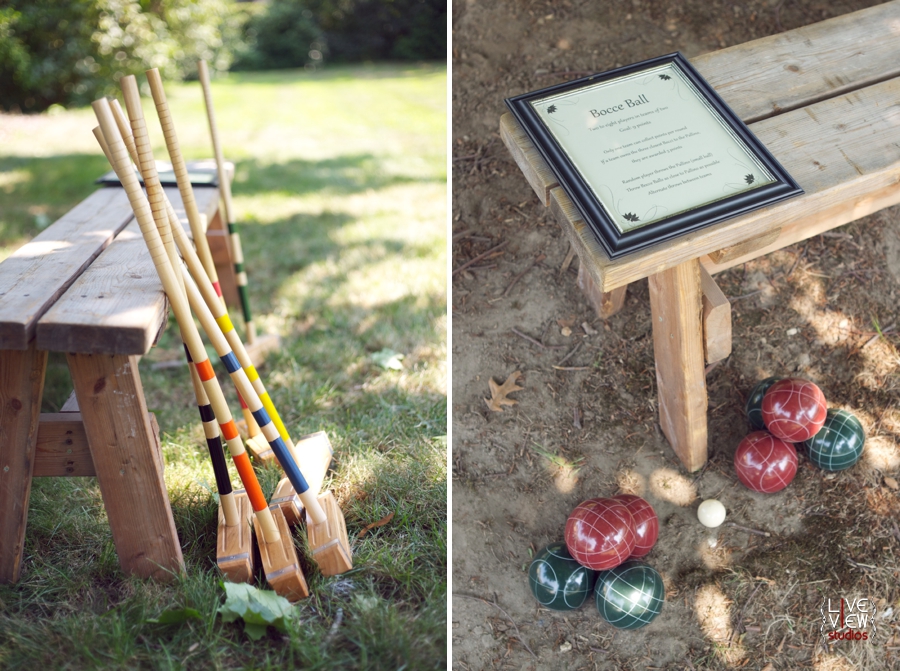 The grassy area area at the ceremony / reception was set up with plenty of yard games for everyone to enjoy, and the tables were decorated with handcrafted table centerpieces, all with a nautical theme.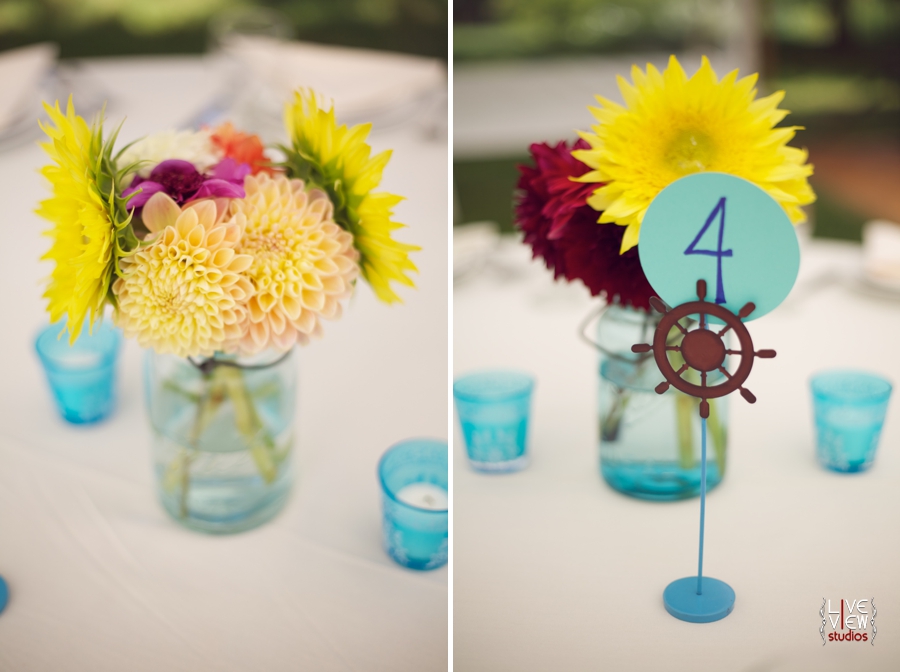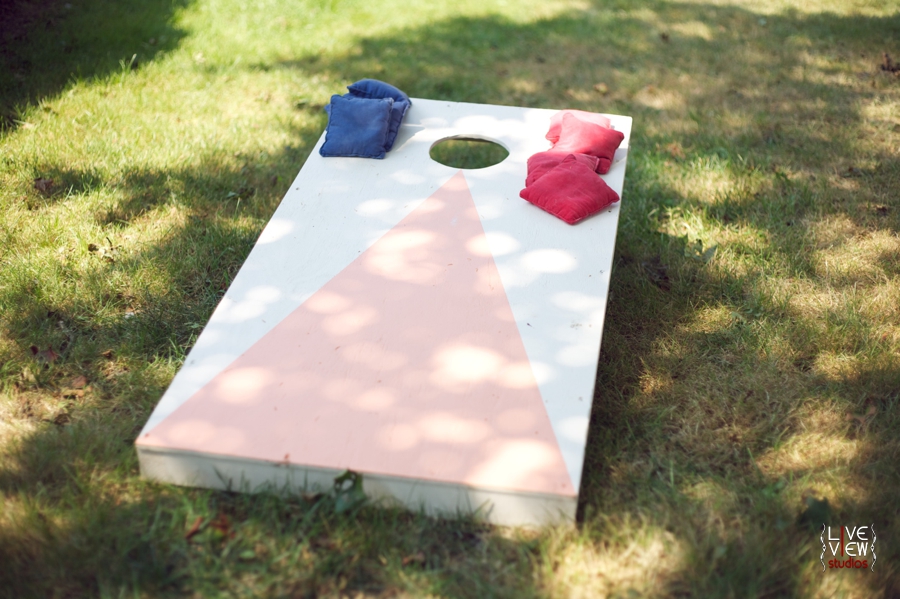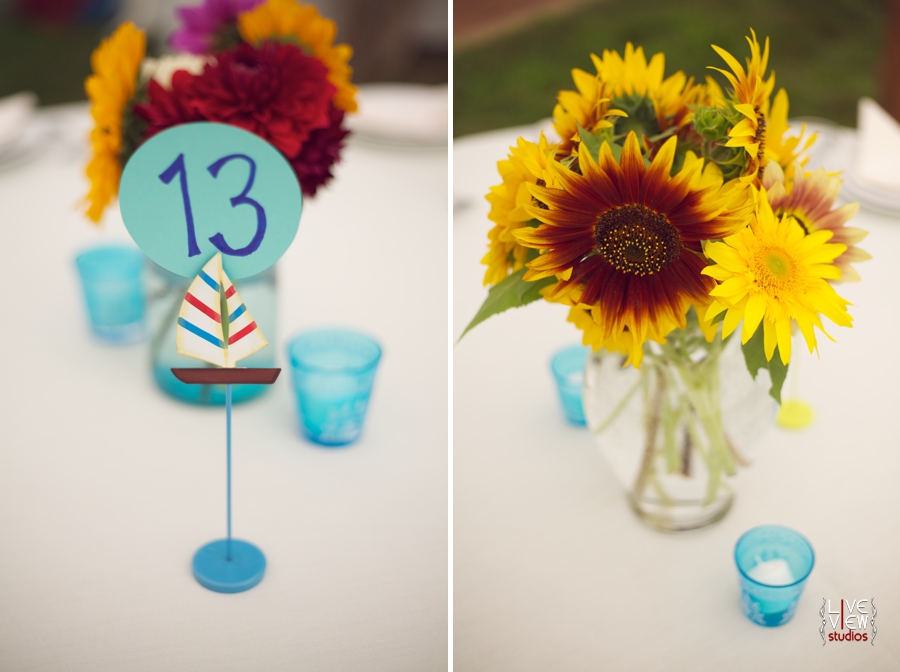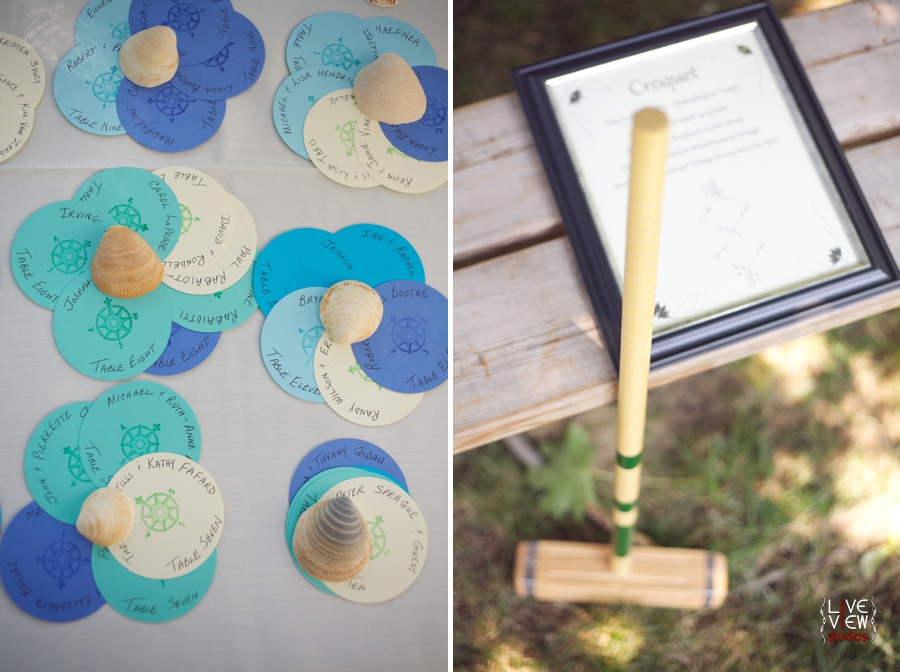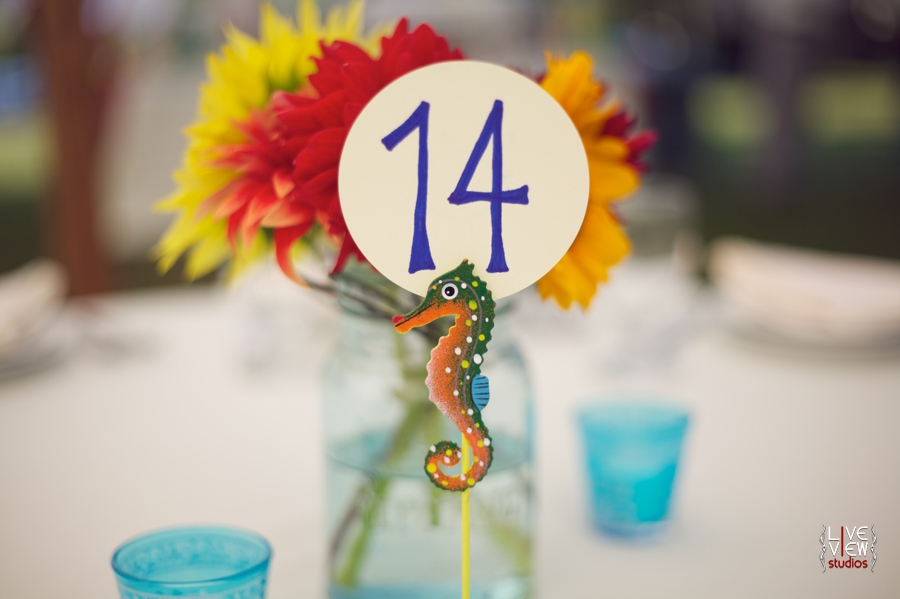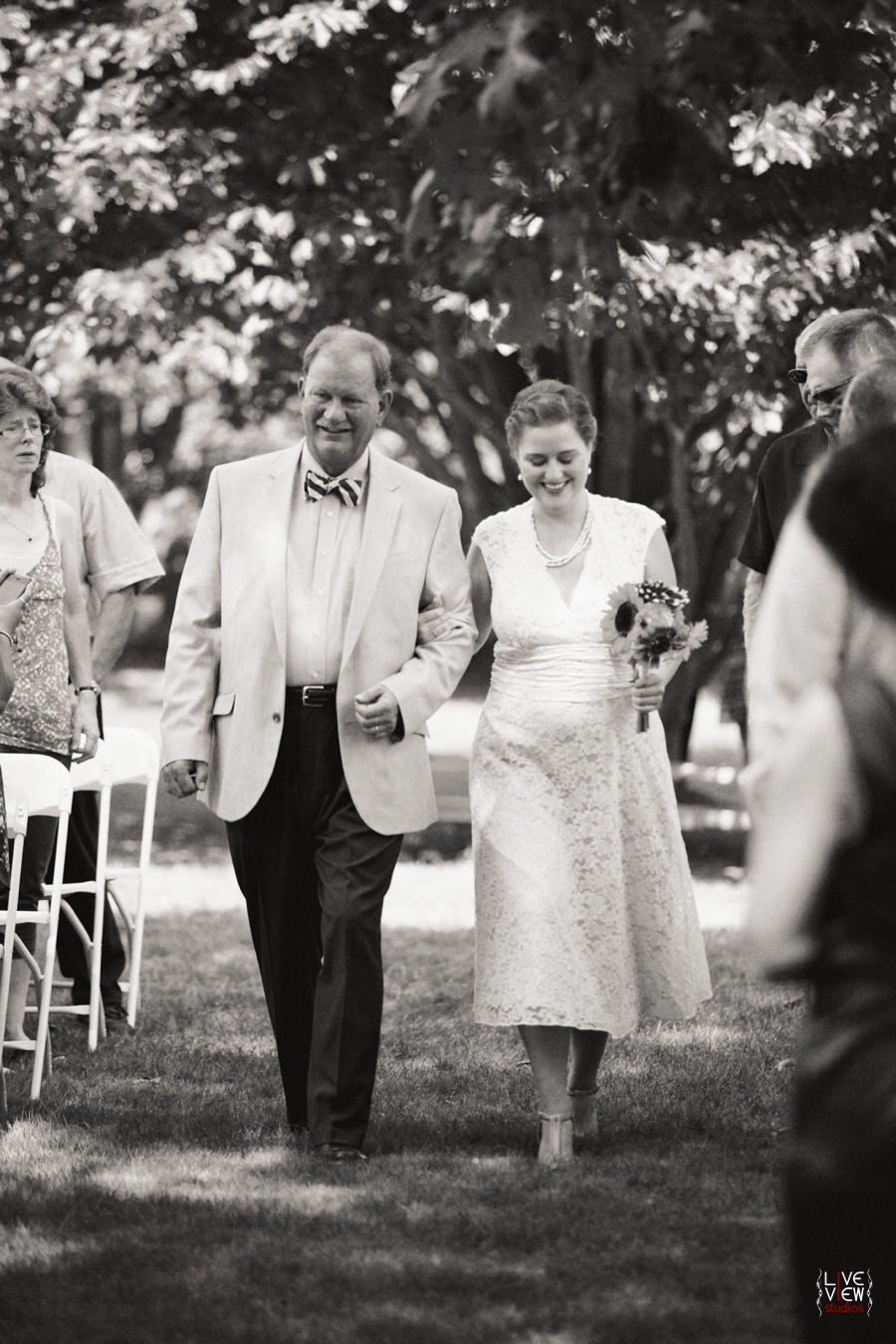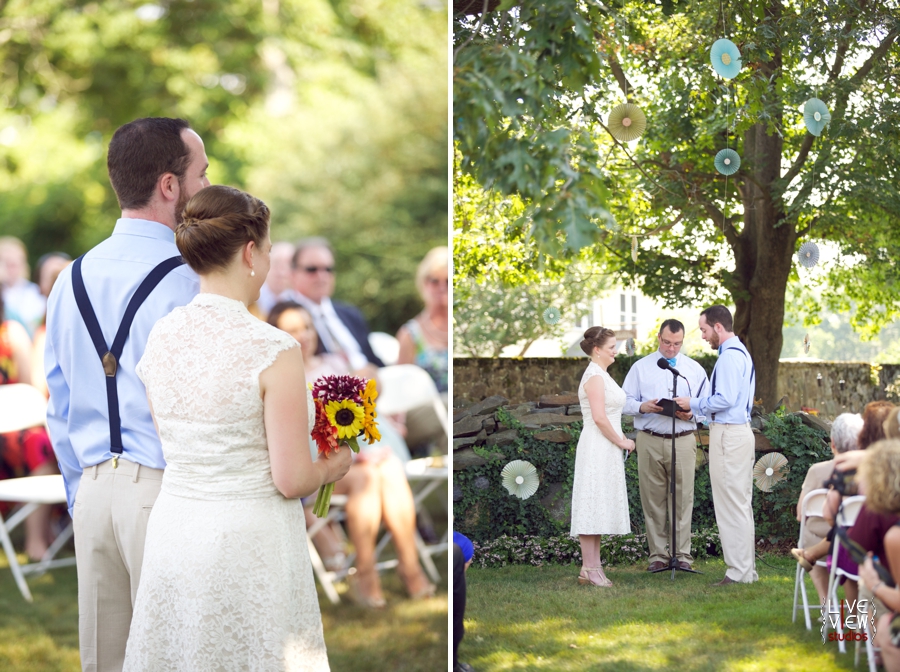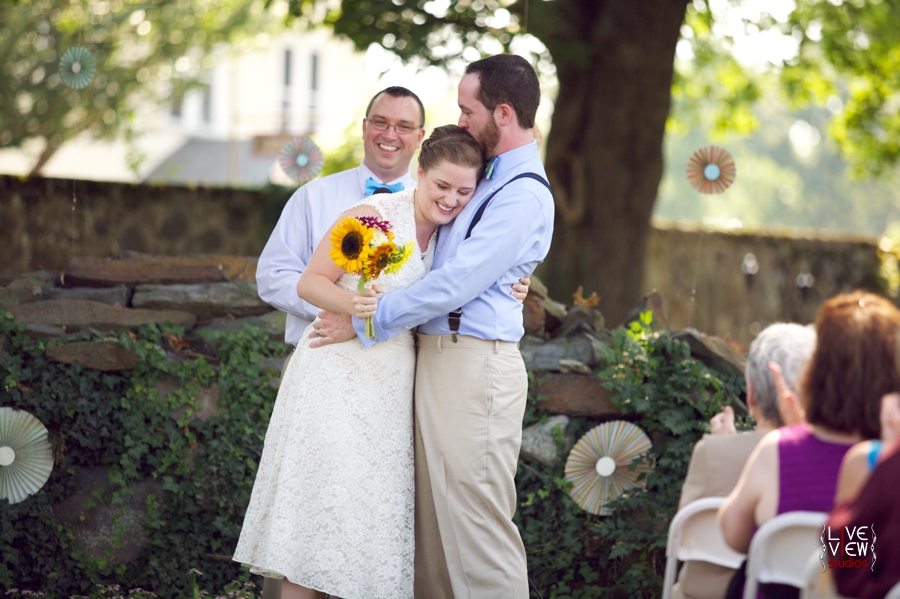 Love this so much … you can see how much love these two have for each other!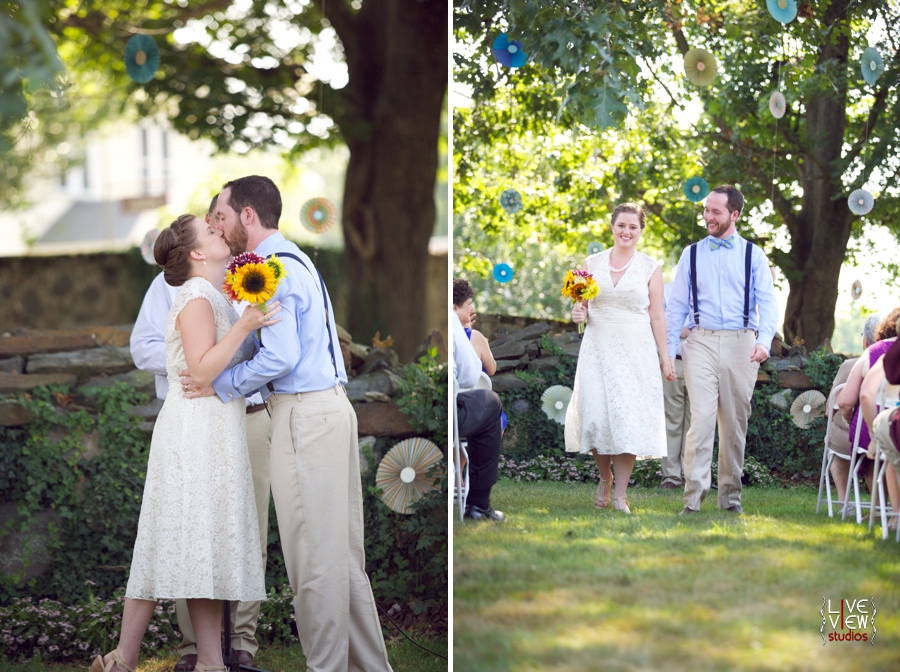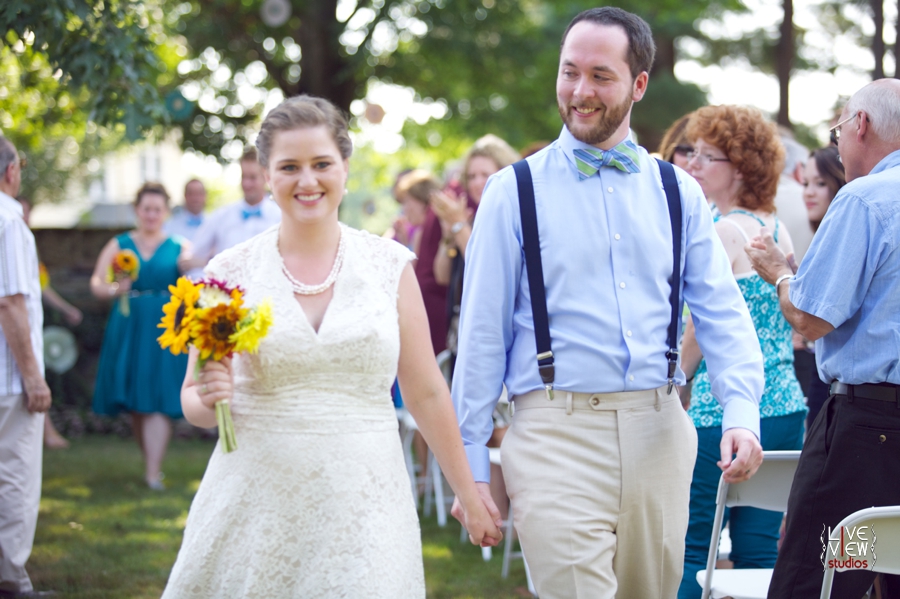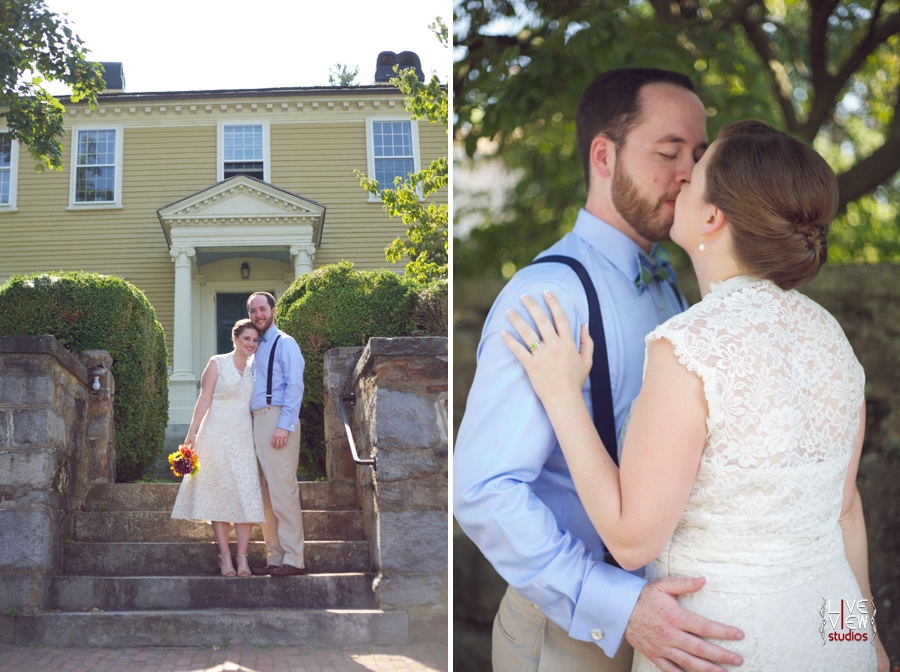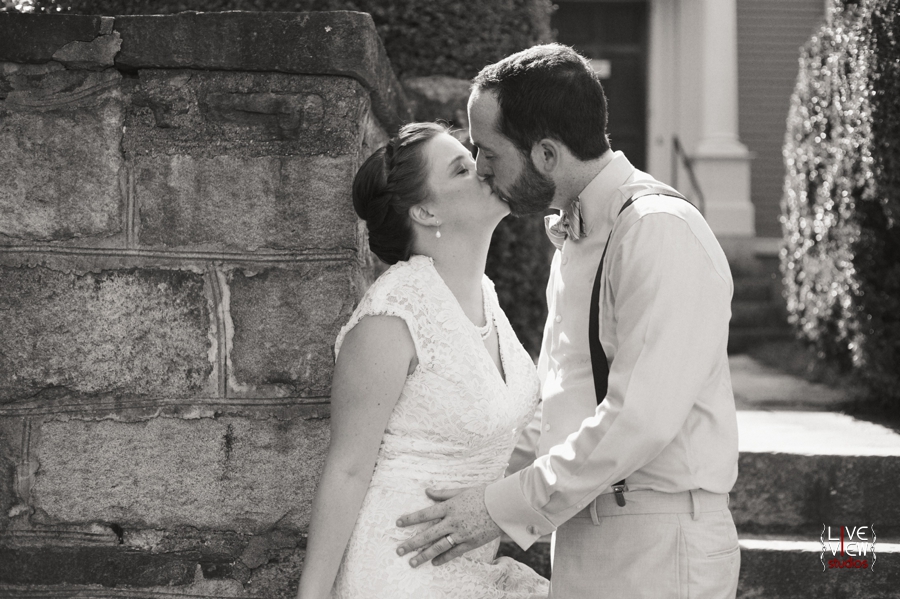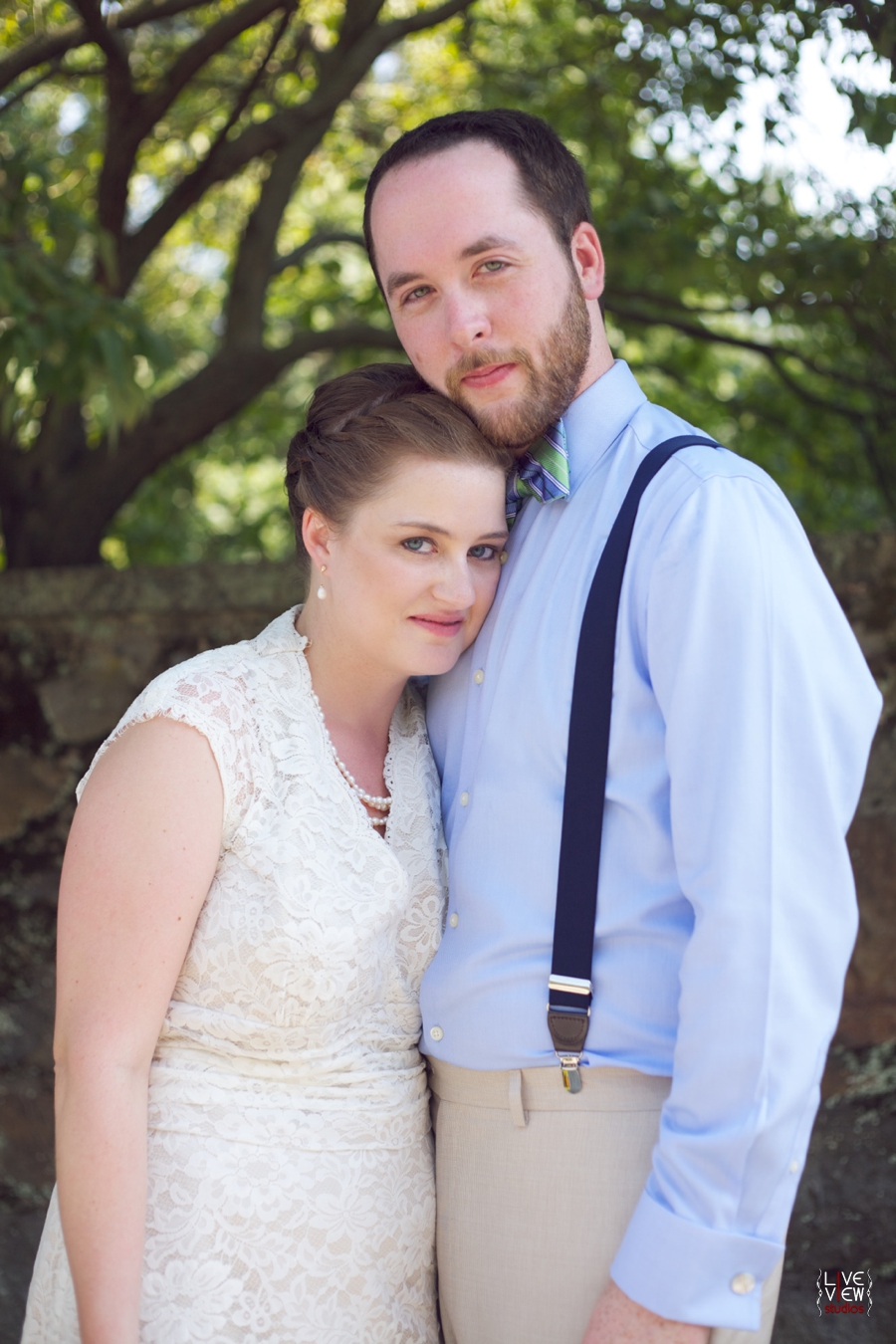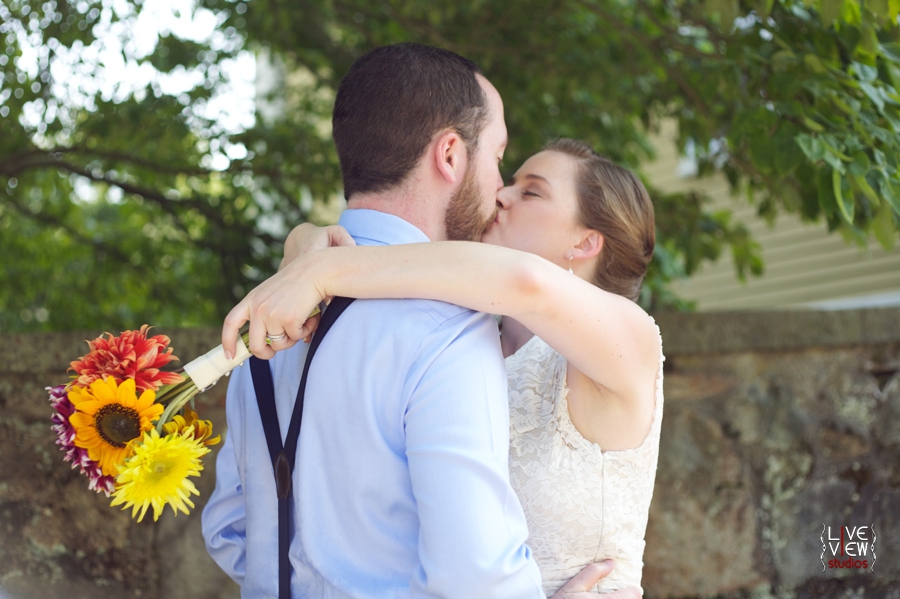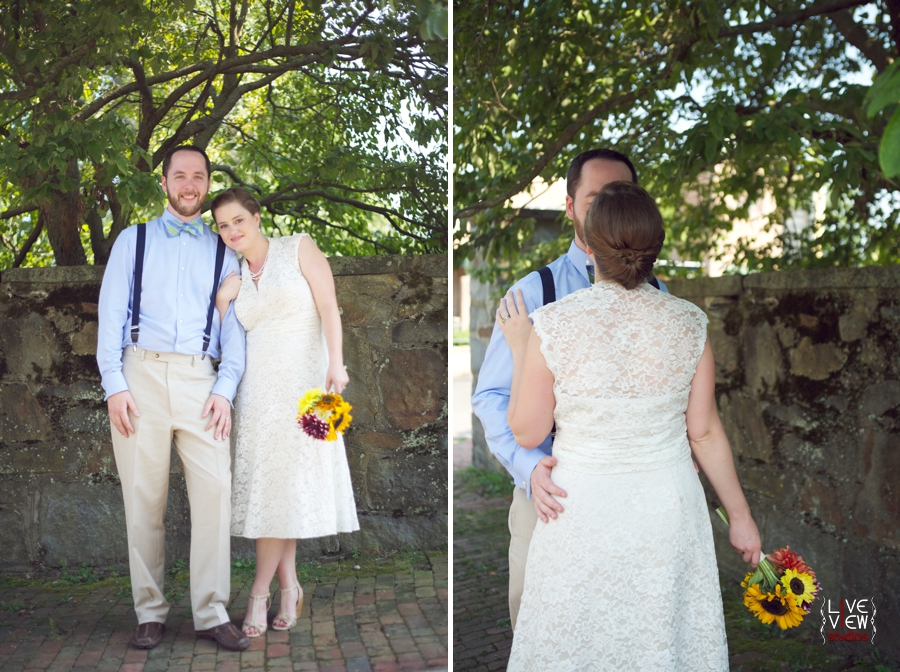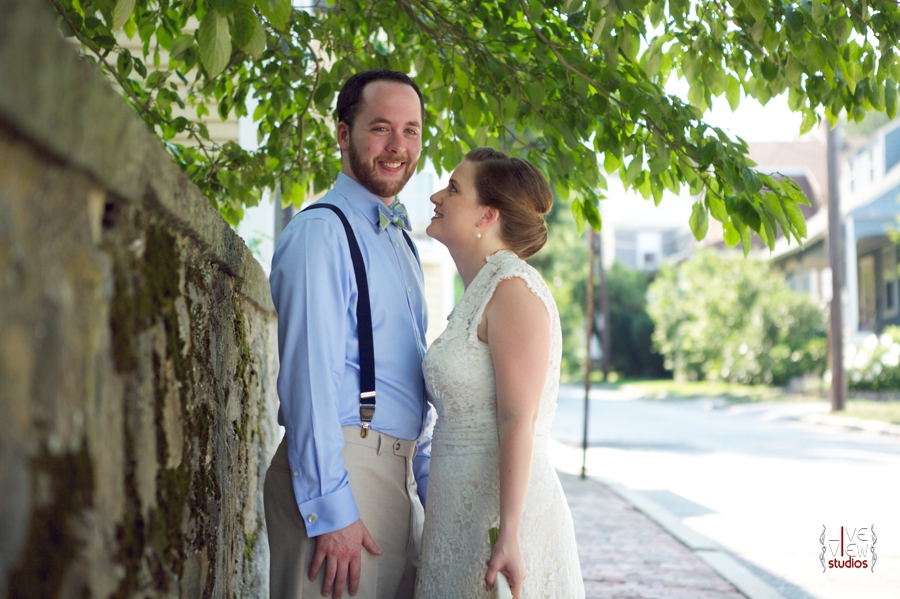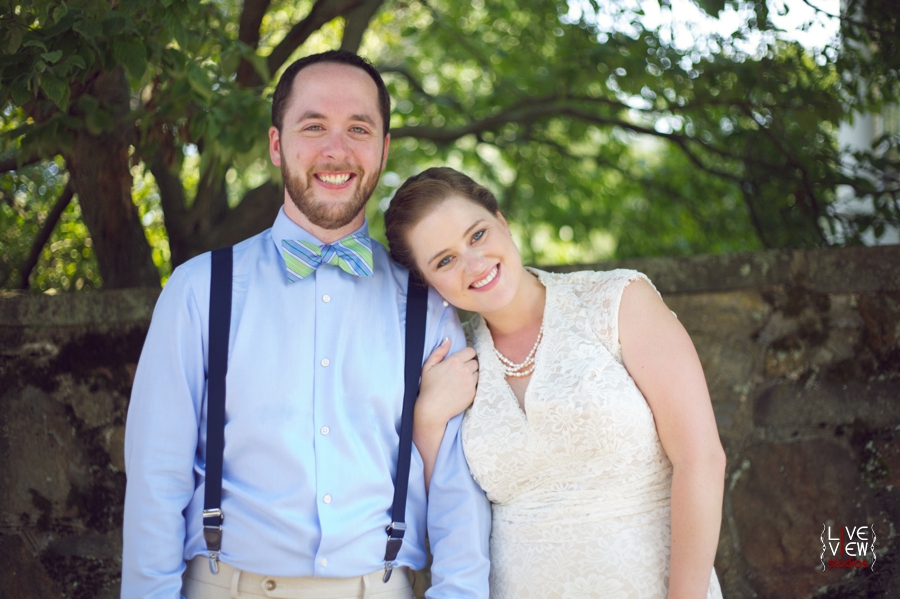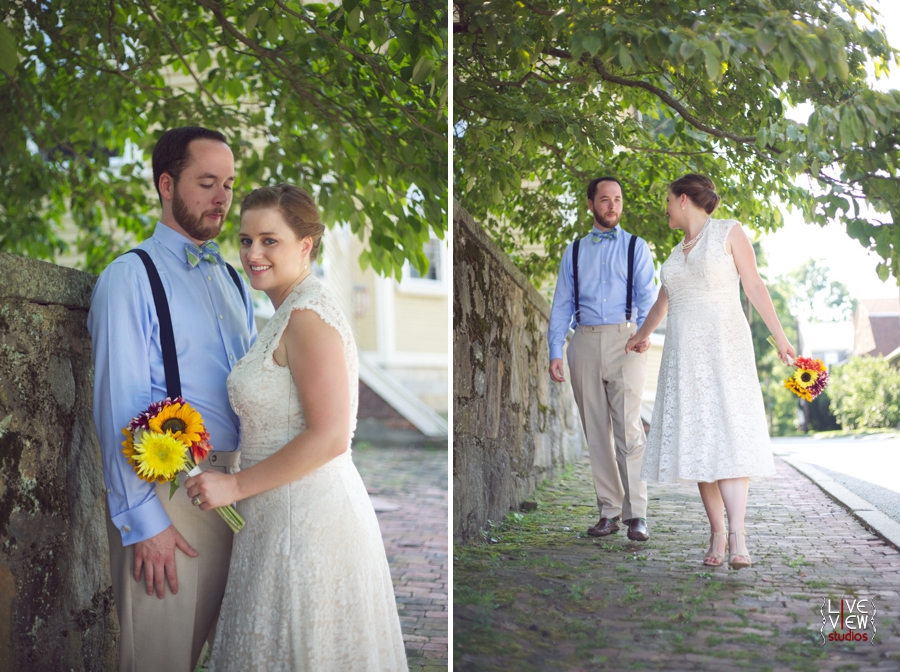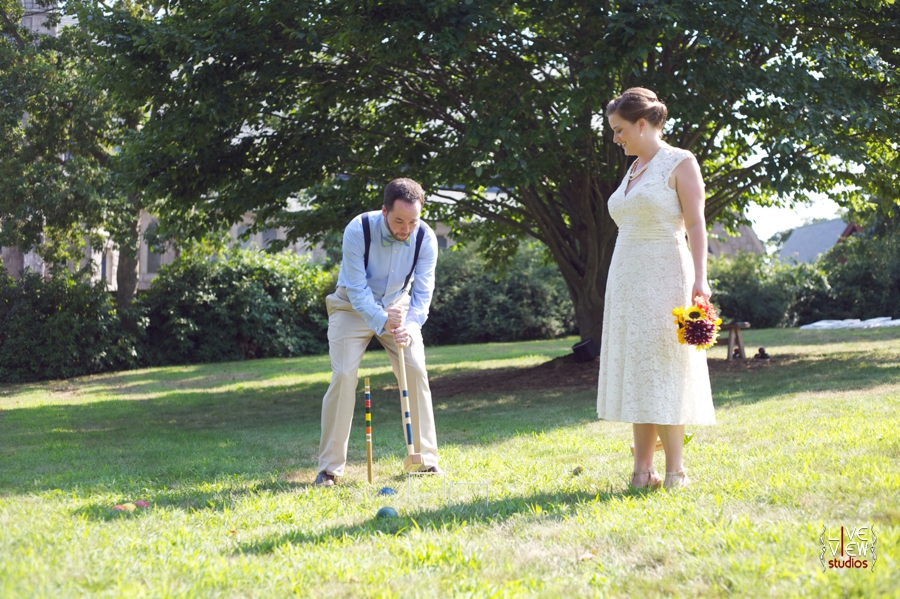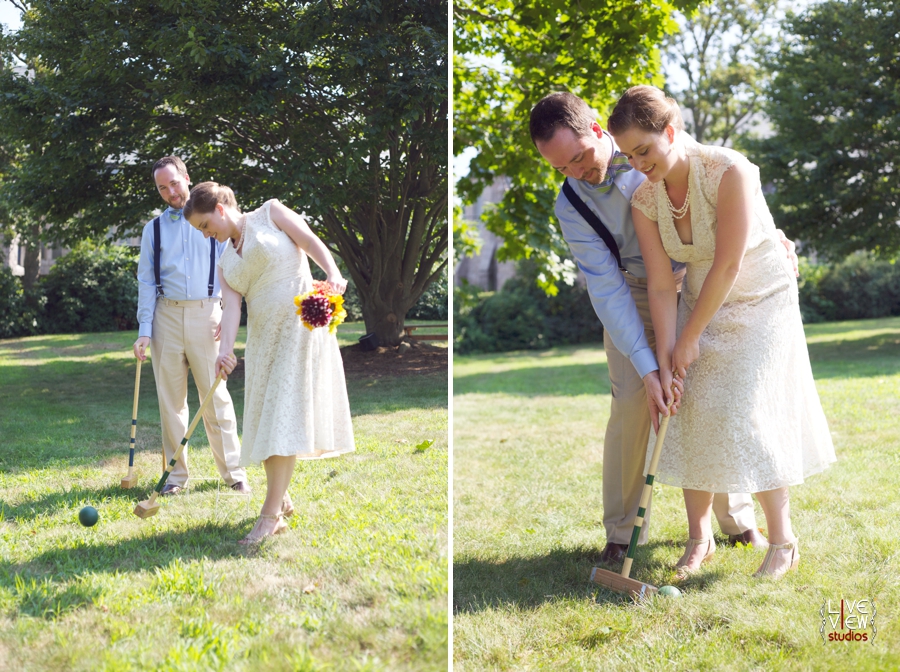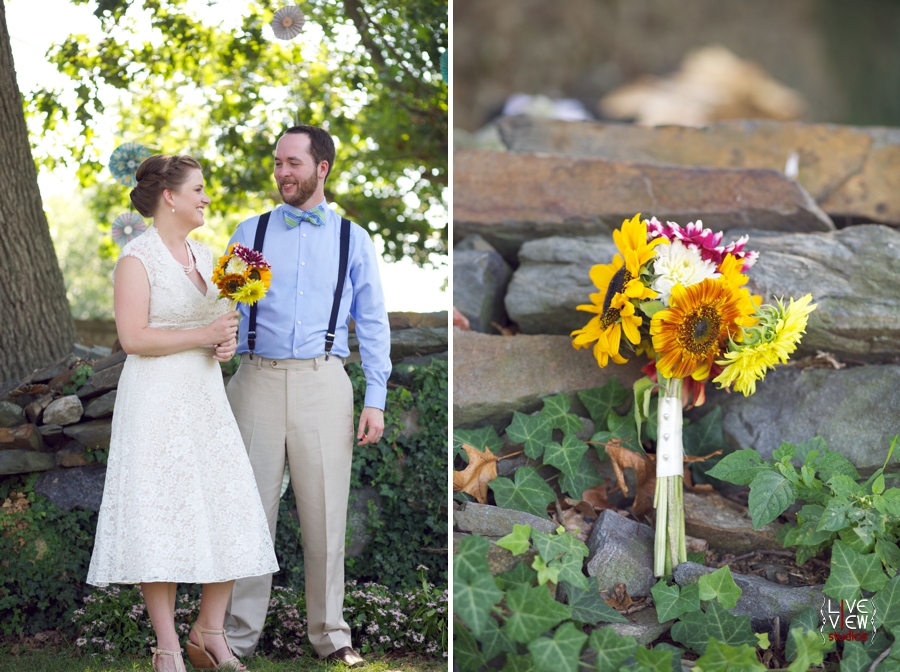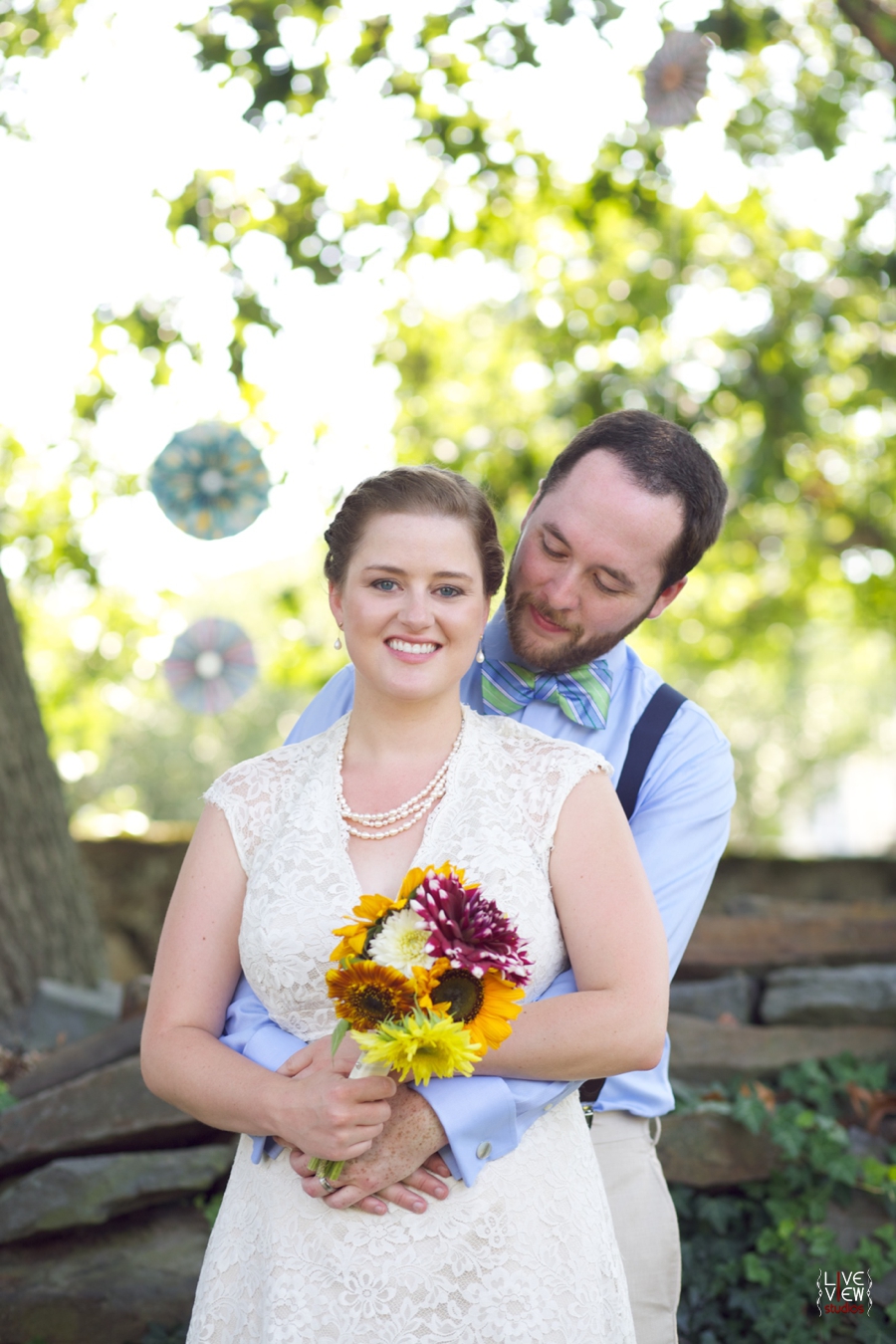 You both are just seriously adorable together.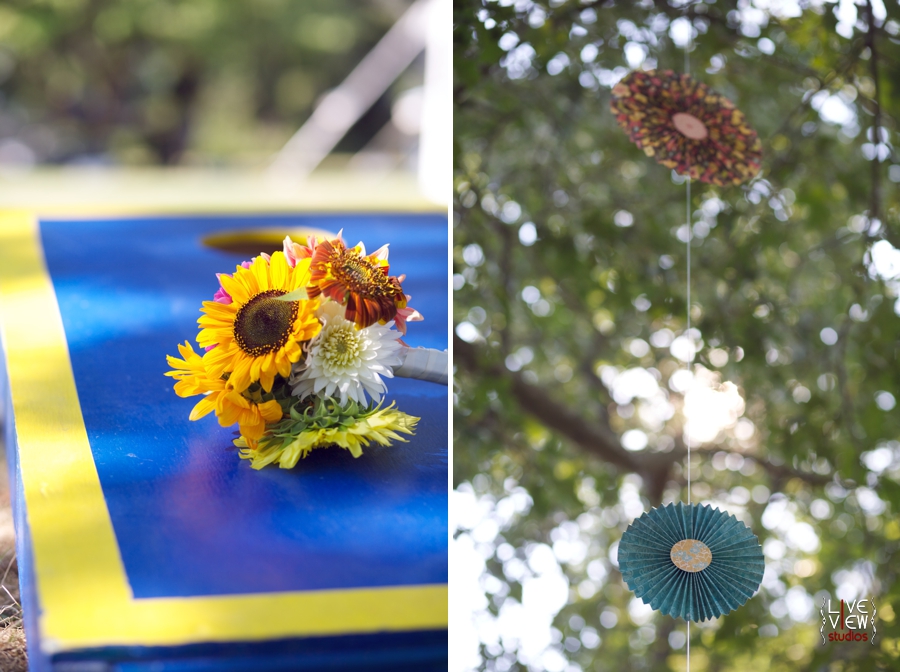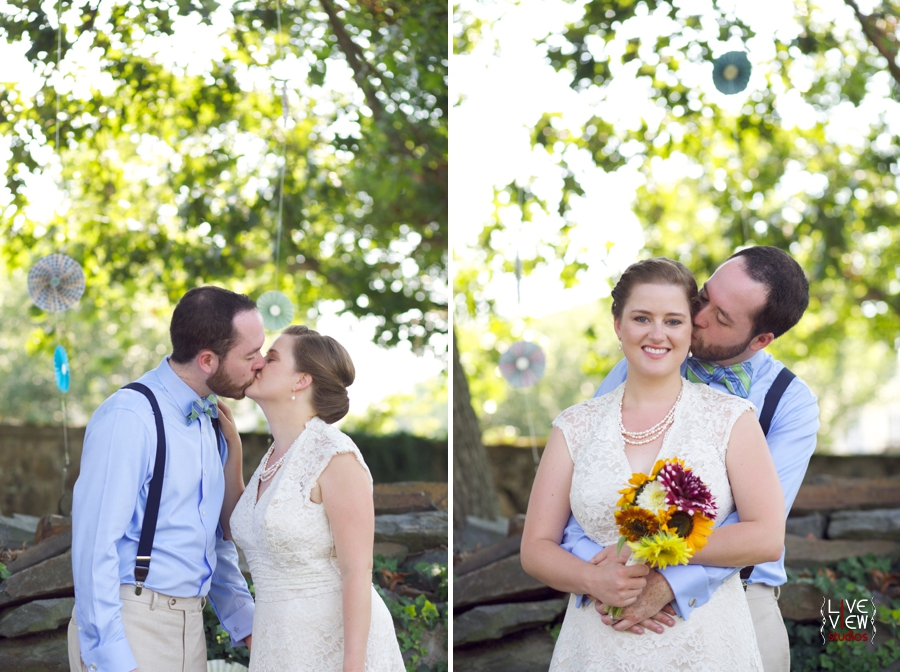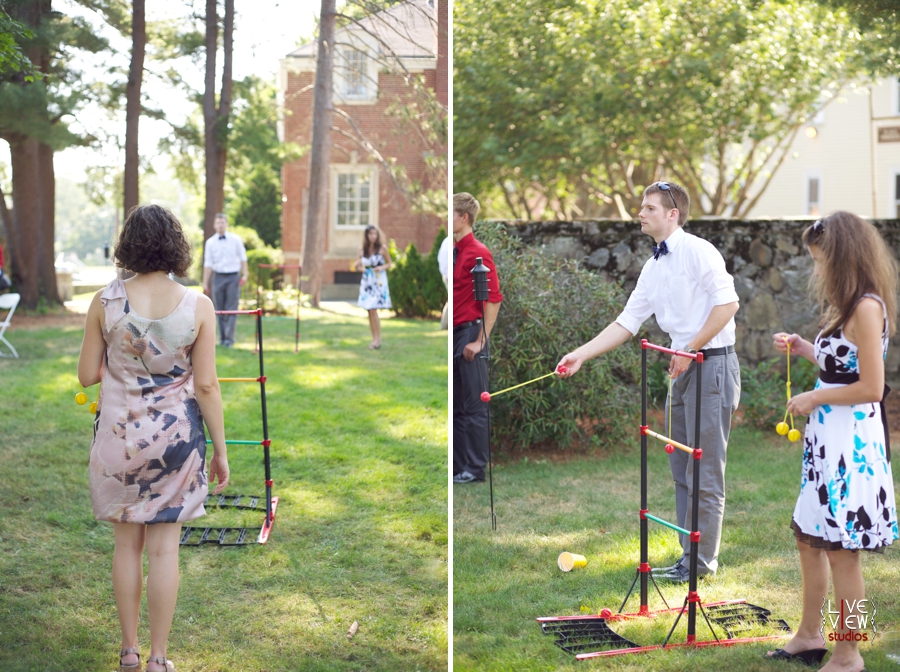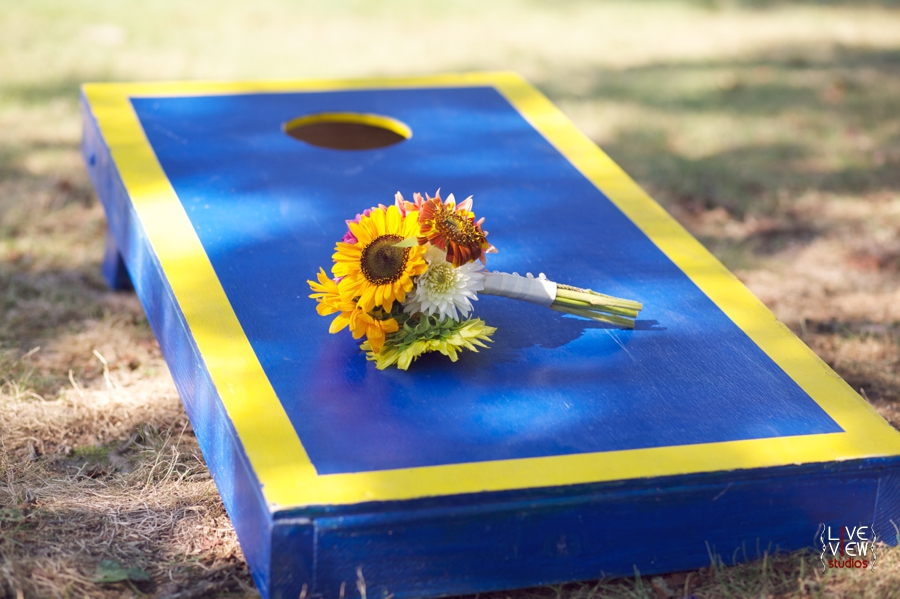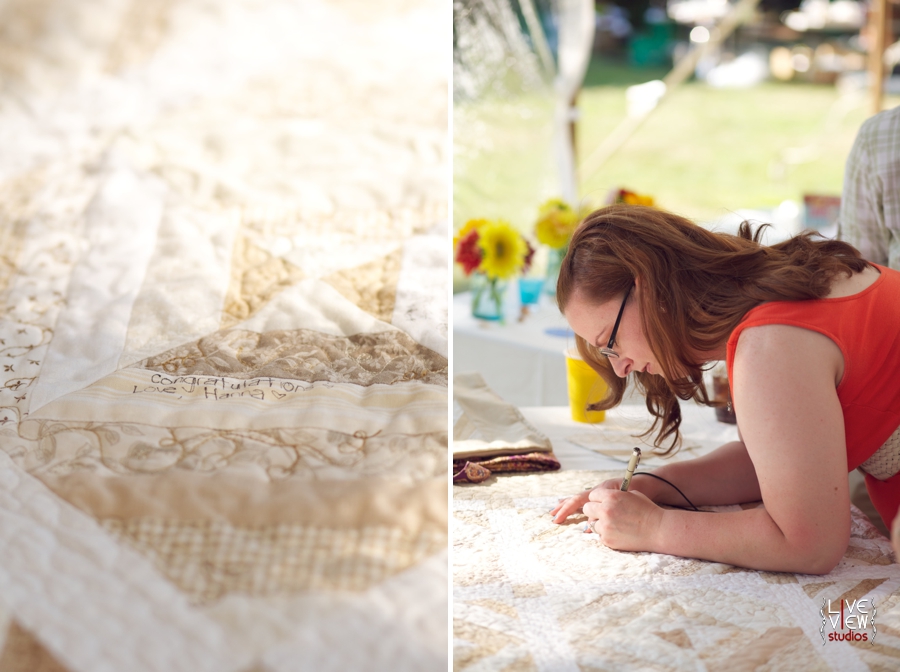 Aaron's grandma made a quilt for their wedding, that the guests signed with well-wishes as their guestbook.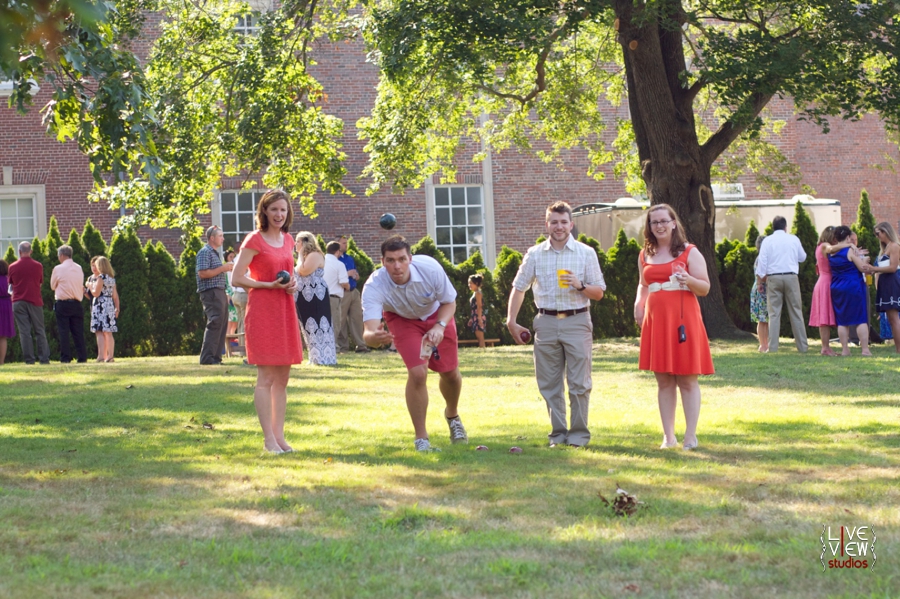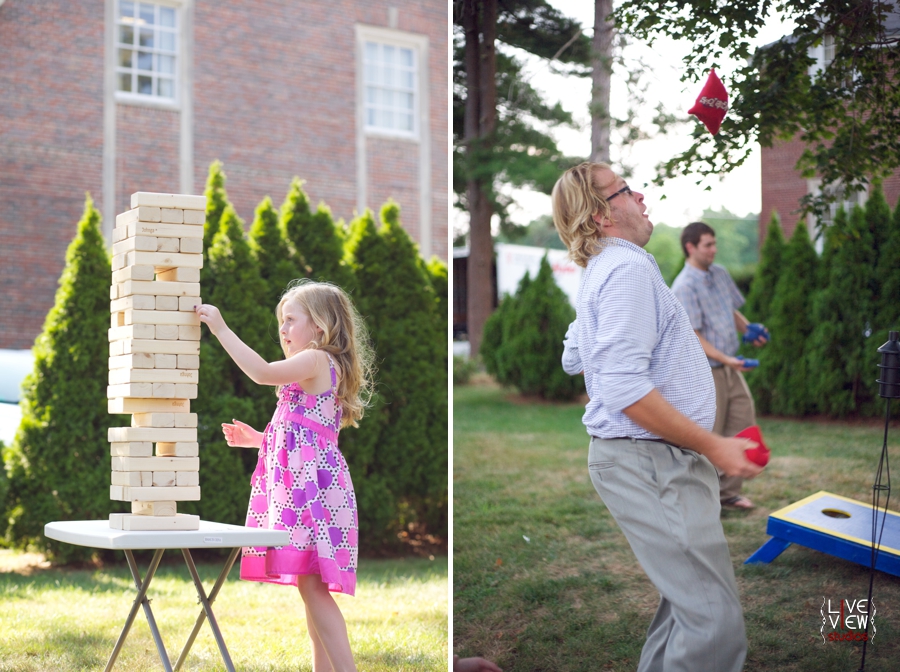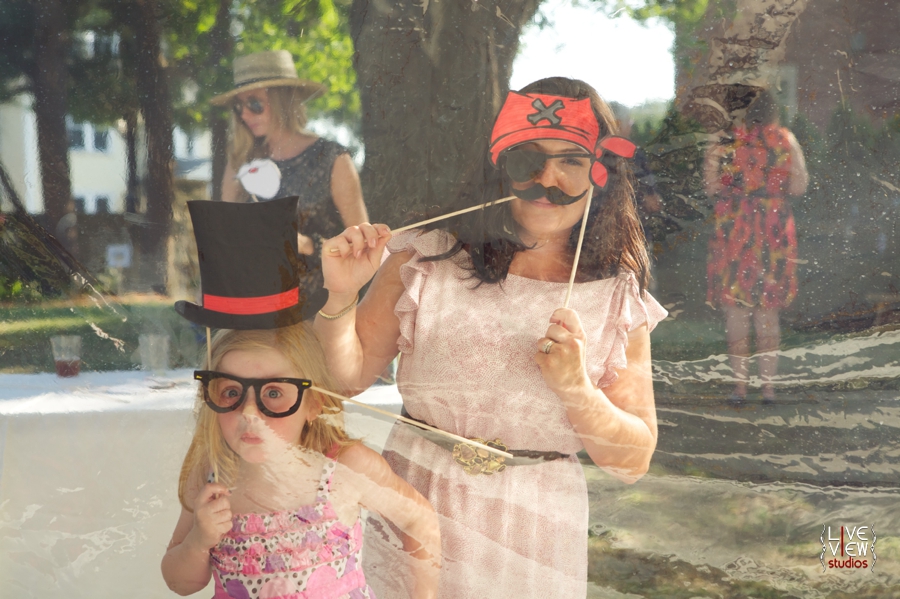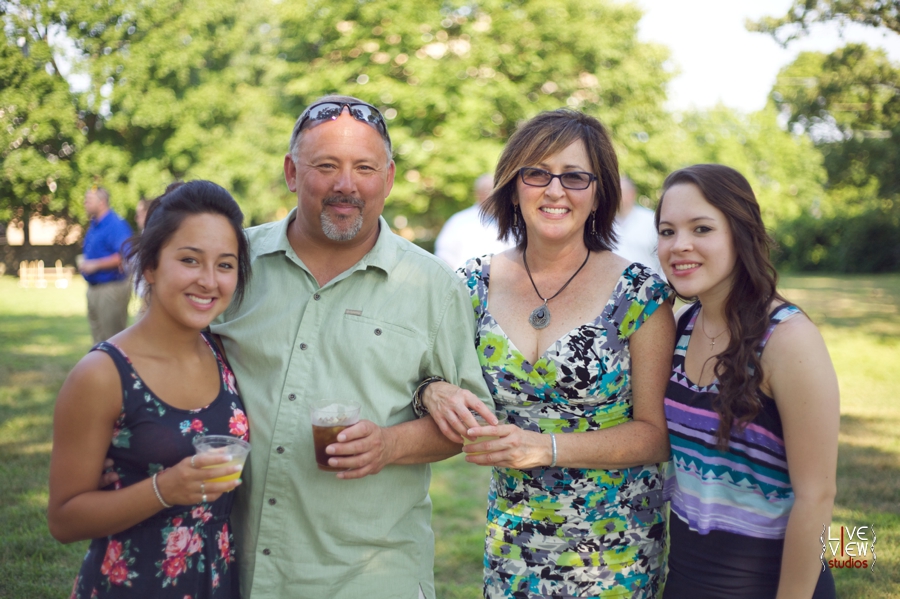 Like us, Allison & Aaron are both huge foodies. In fact, most of the time when we hang out together it feels like we mostly talk about food. They wanted food (especially local Rhode Island food) to be the centerpiece of their festivity, so they had local seafood paella, along with other veggies, chicken, hummus, and more as their feast.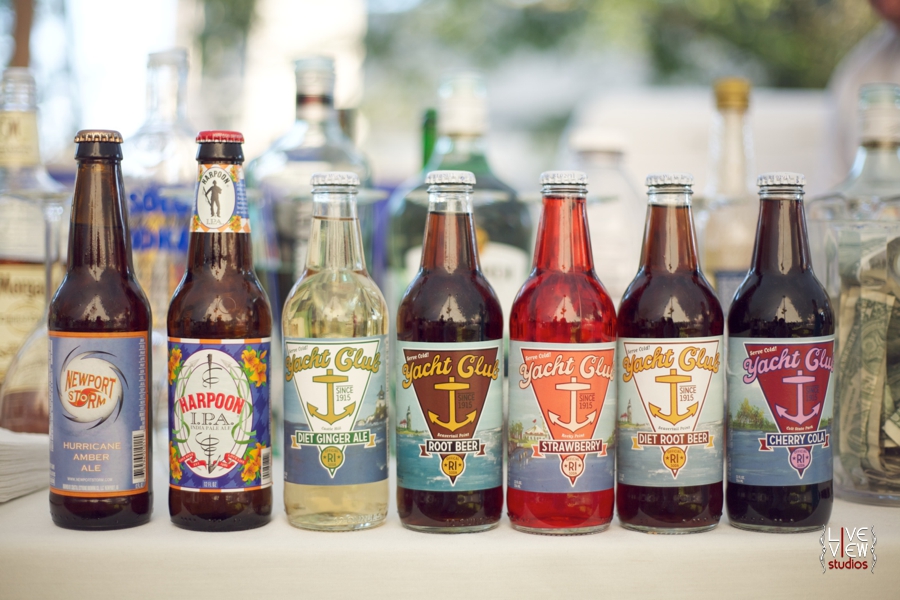 Local Rhode Island produced drinks were also on hand for guests to enjoy …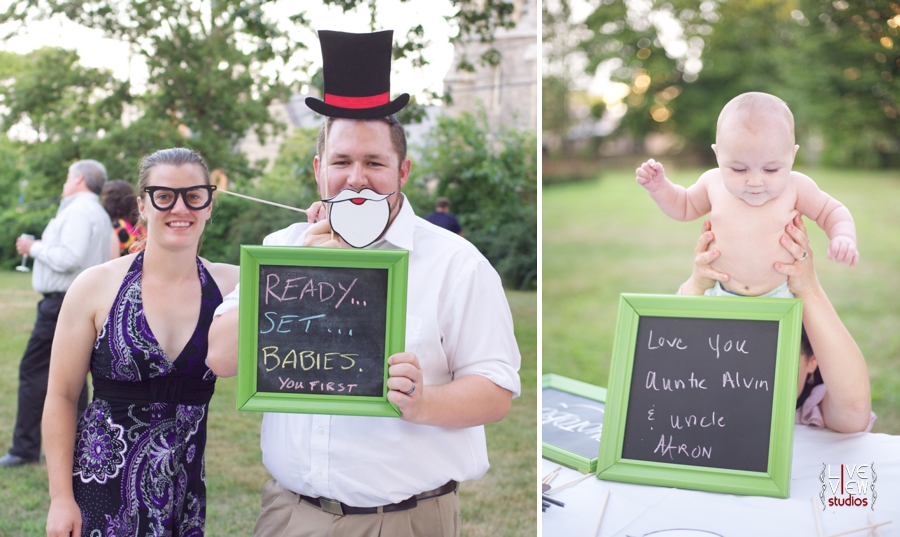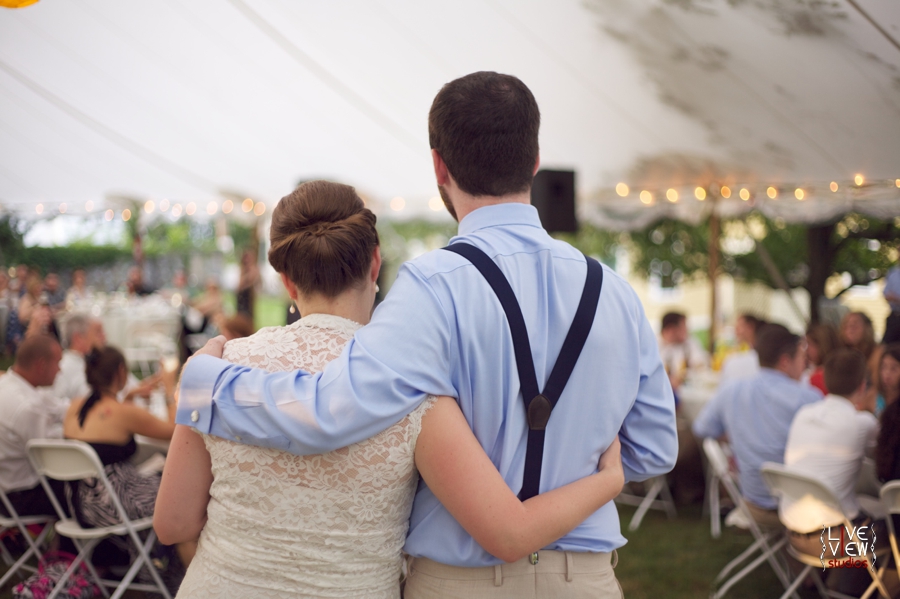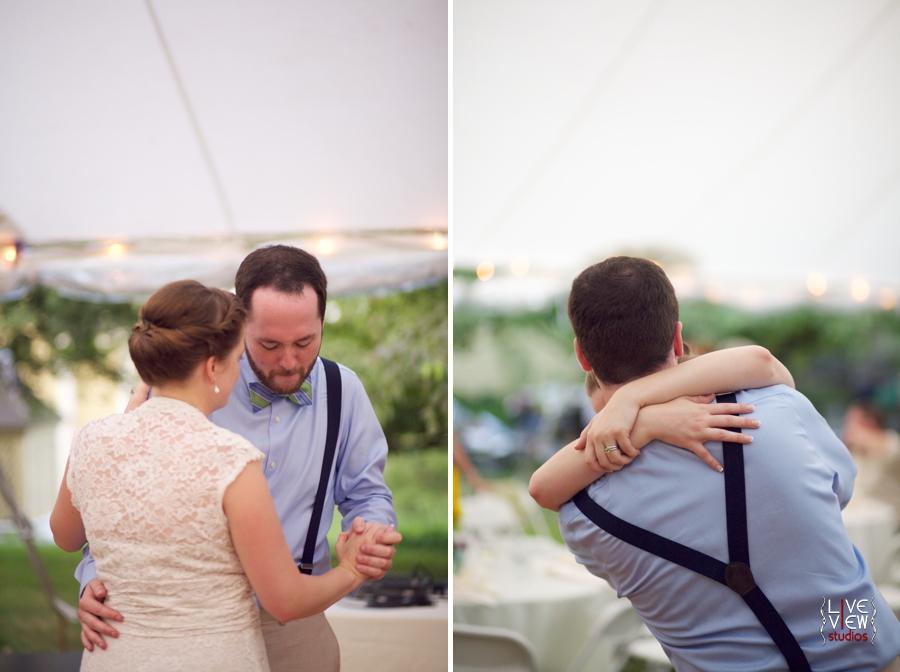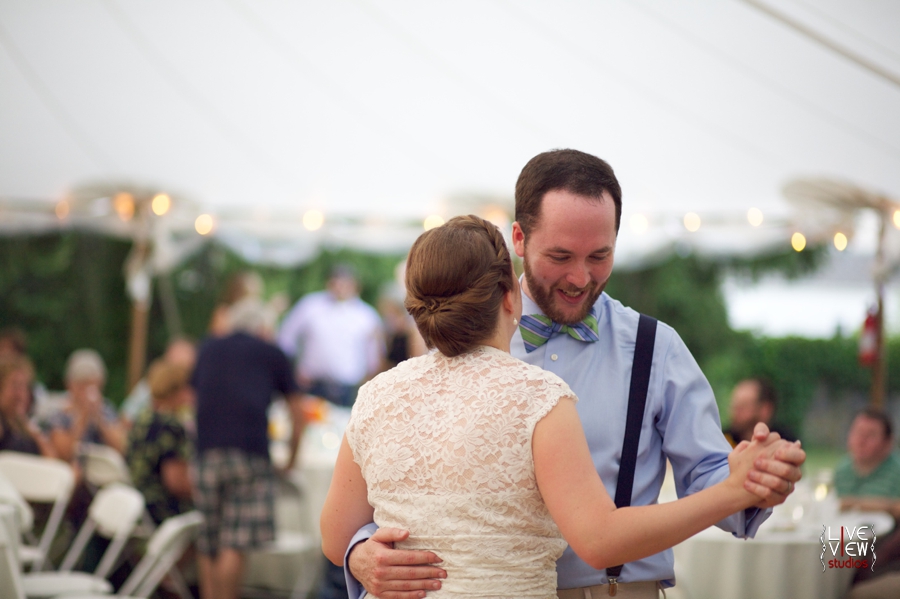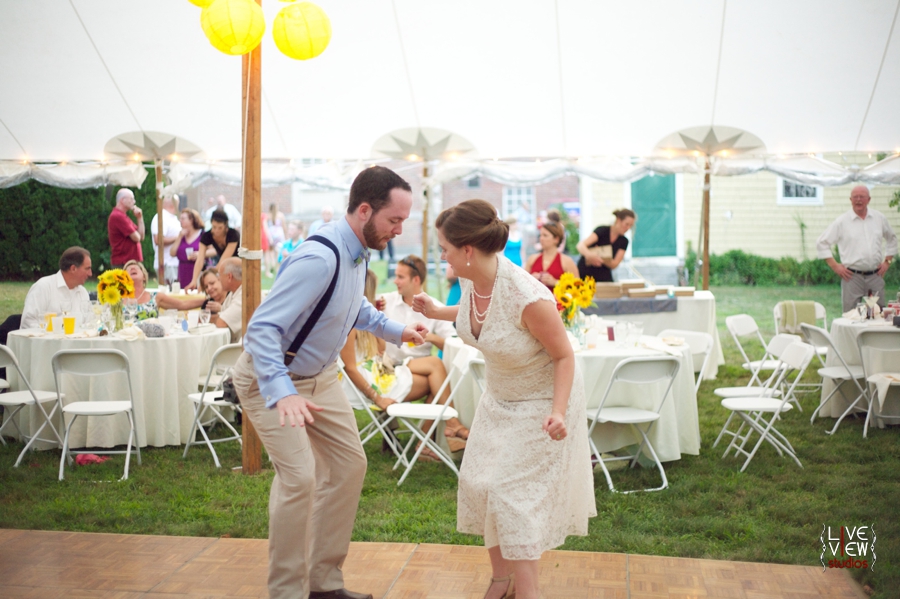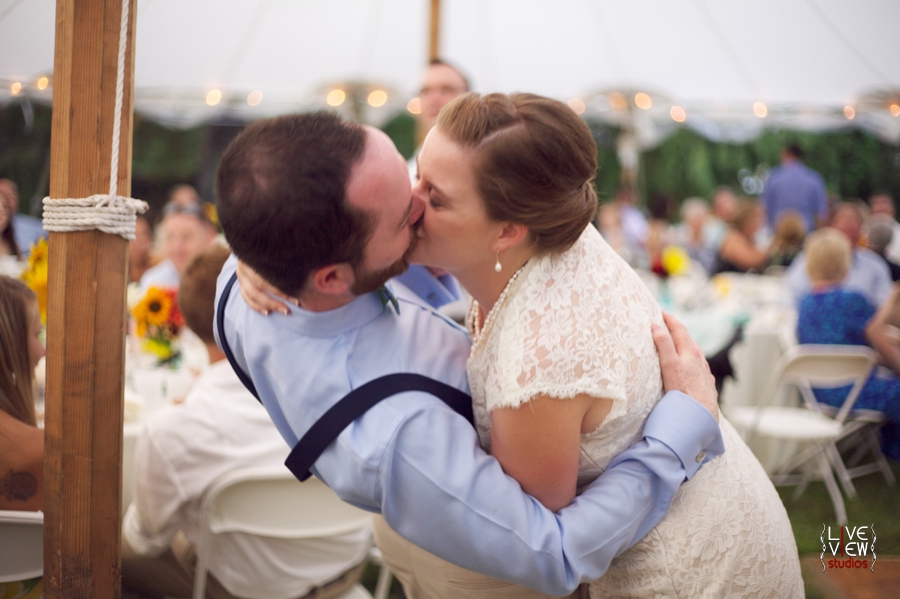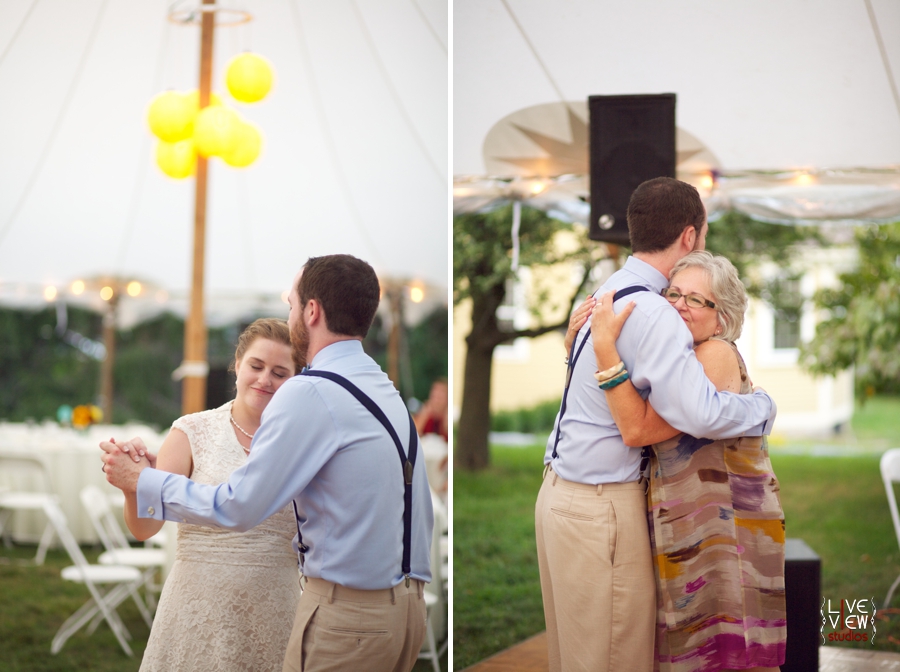 No wedding cake for these two .. locally produced Rhode Island pies from Schartner Pies were the sweet treat for guests .. and my-oh-my were they good!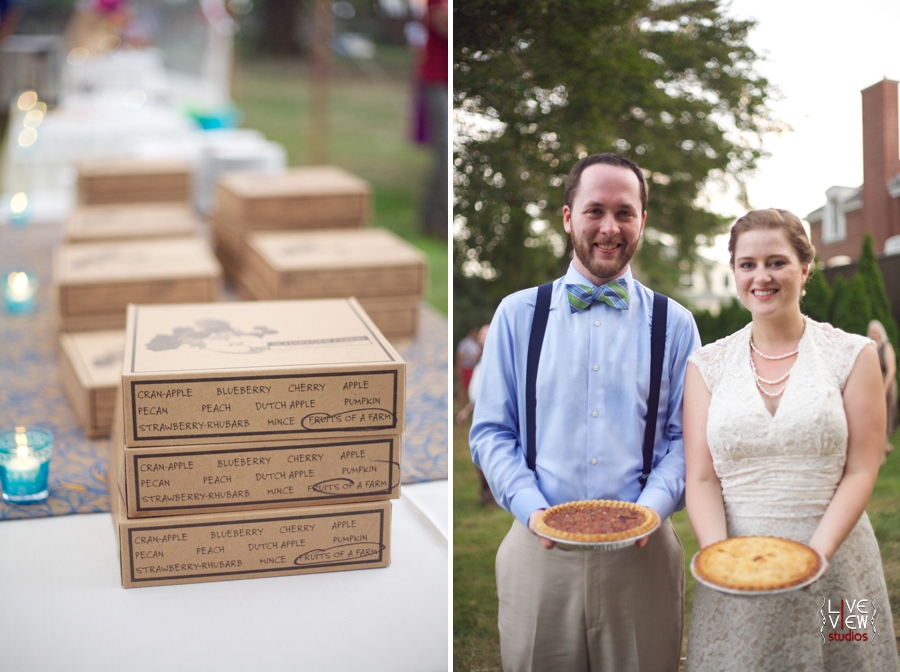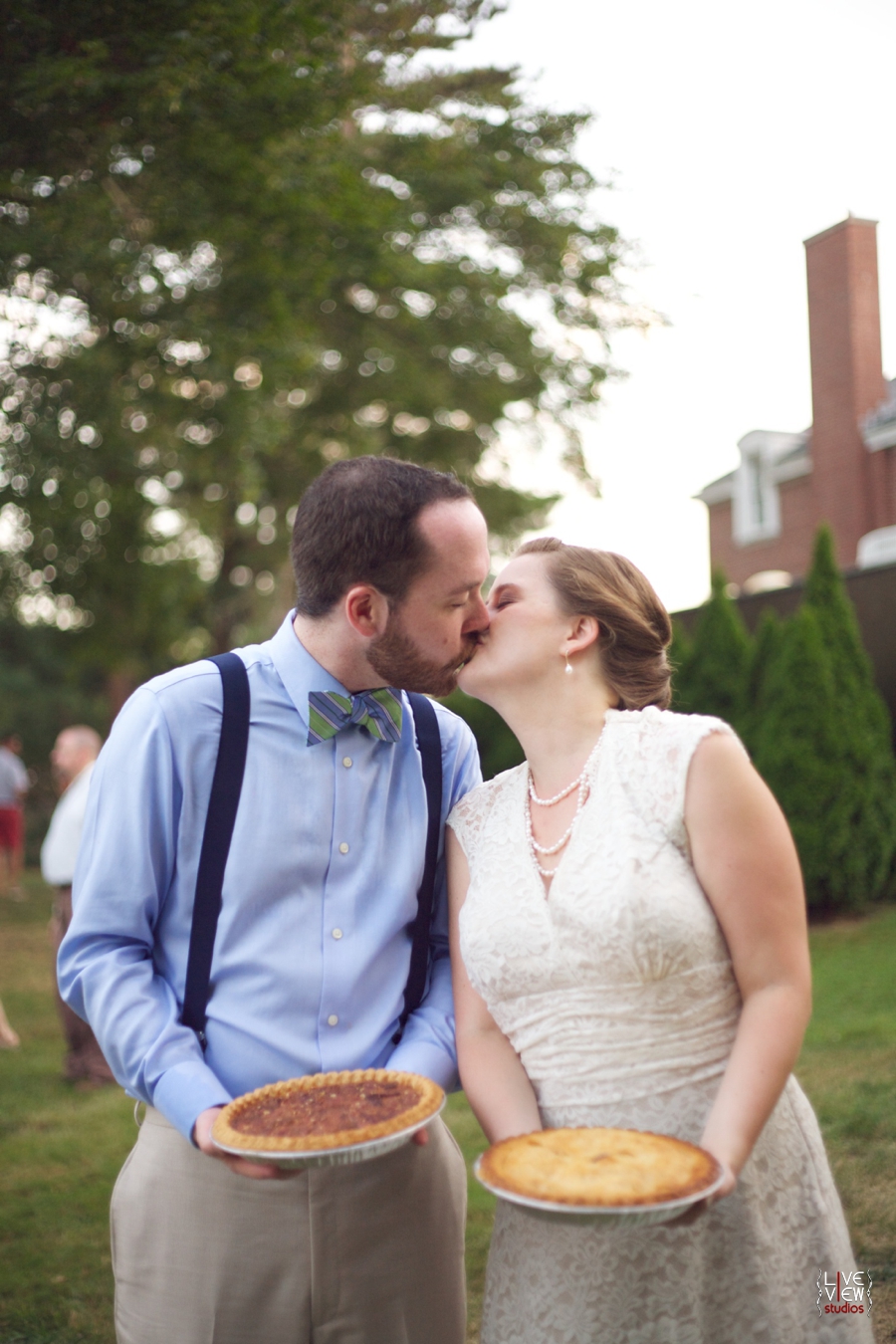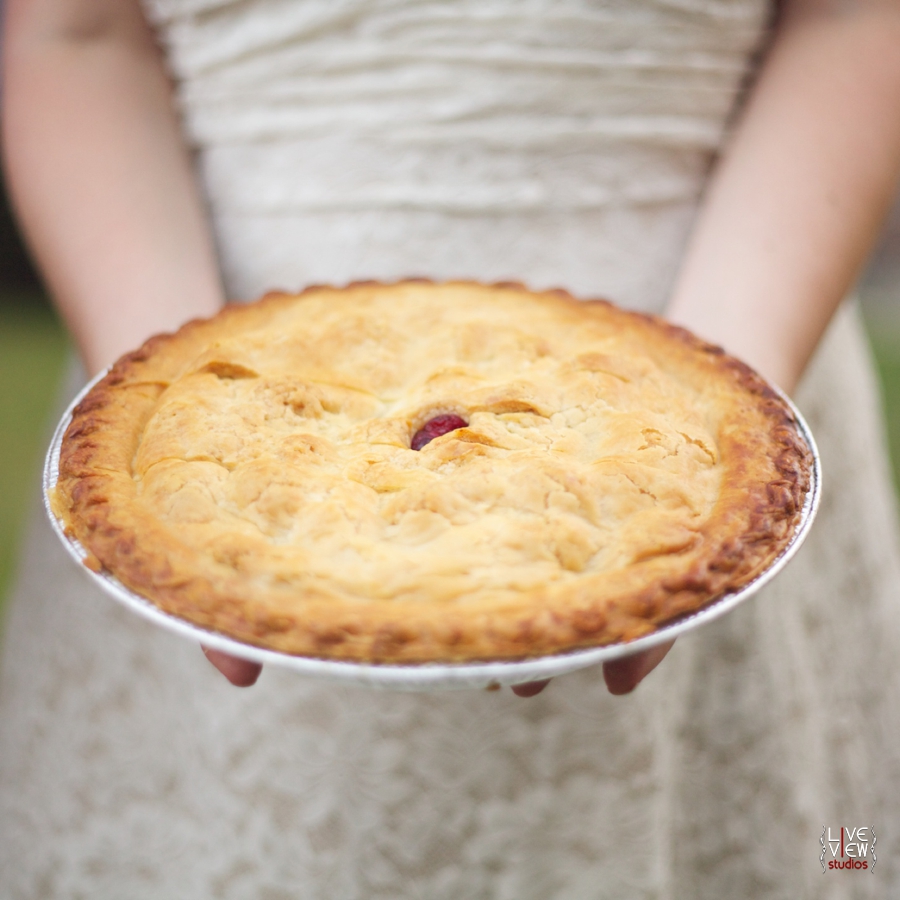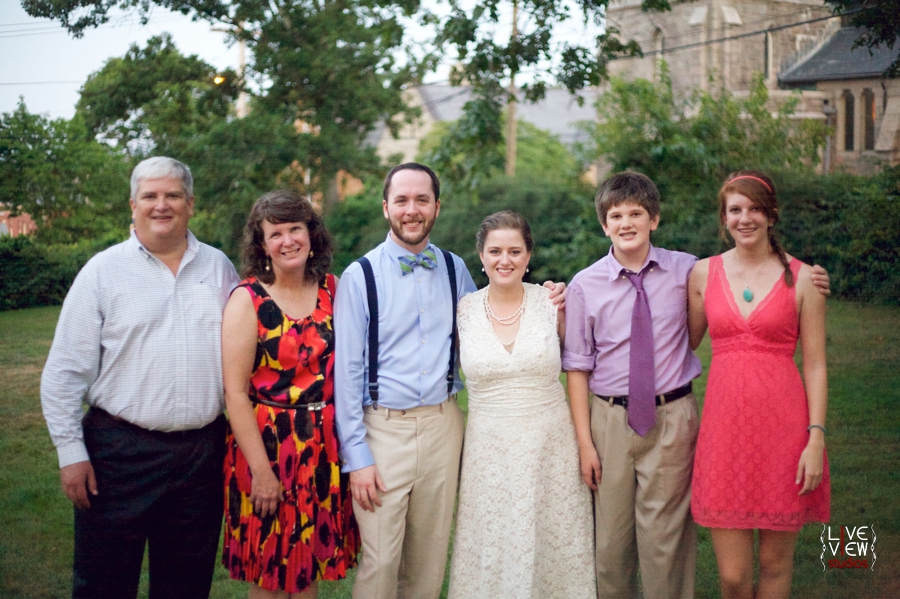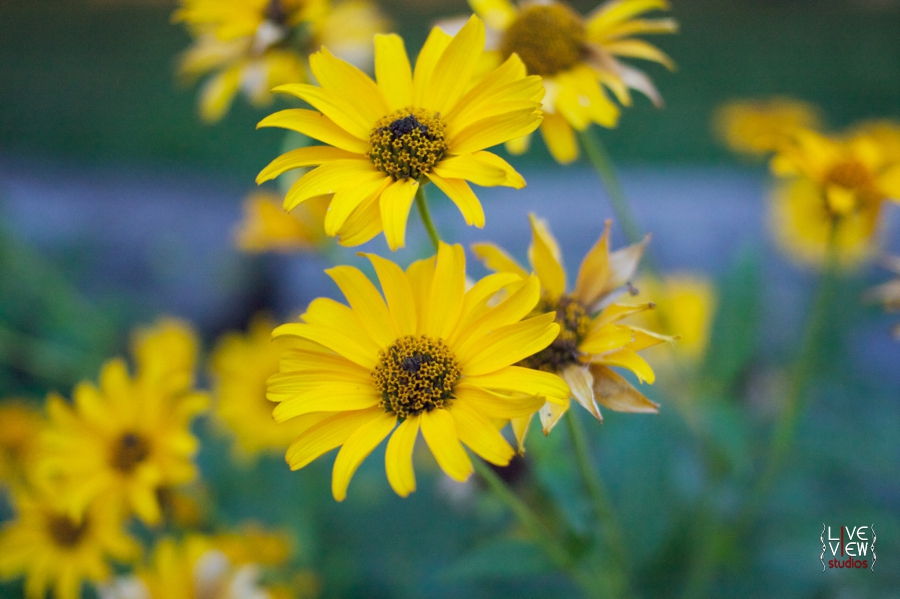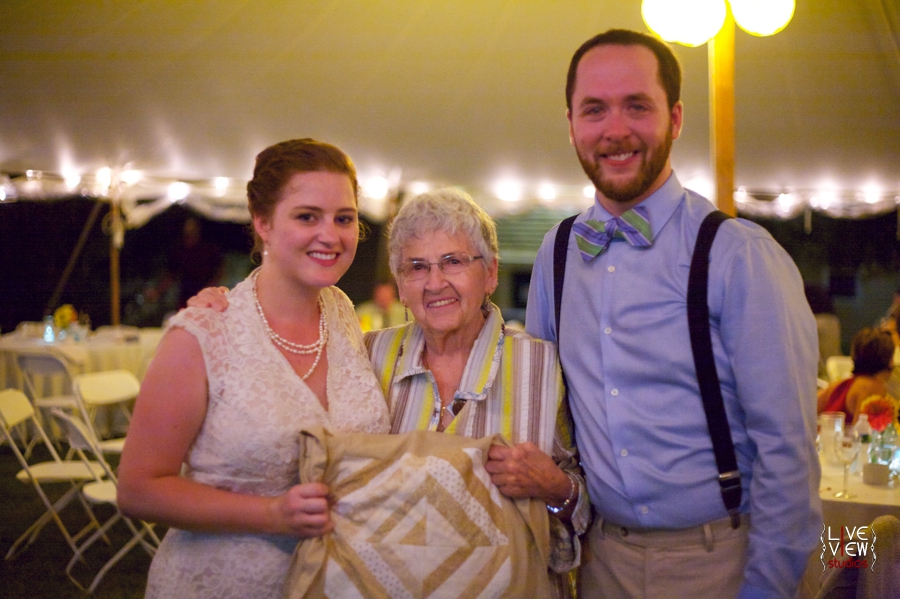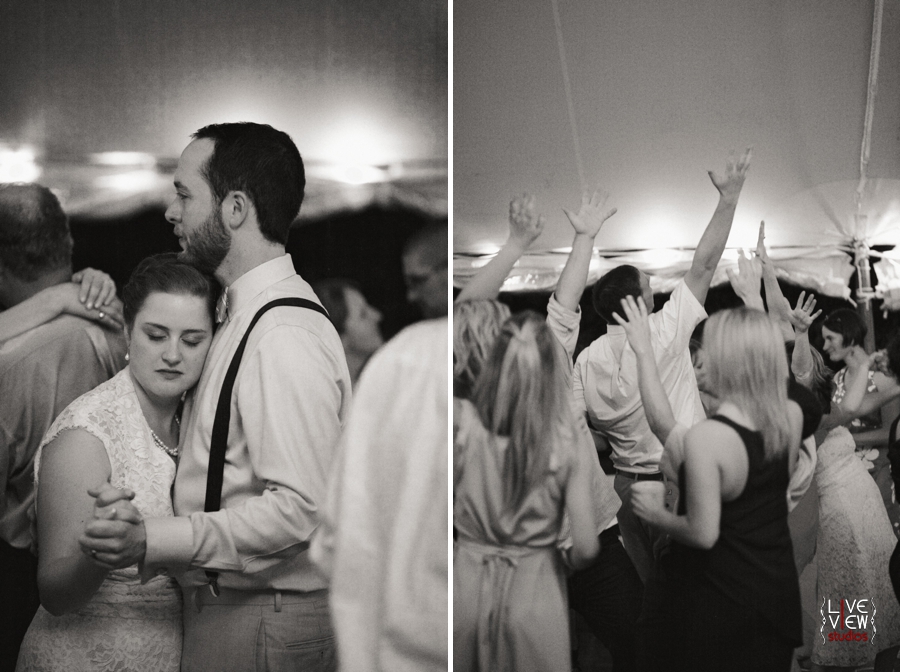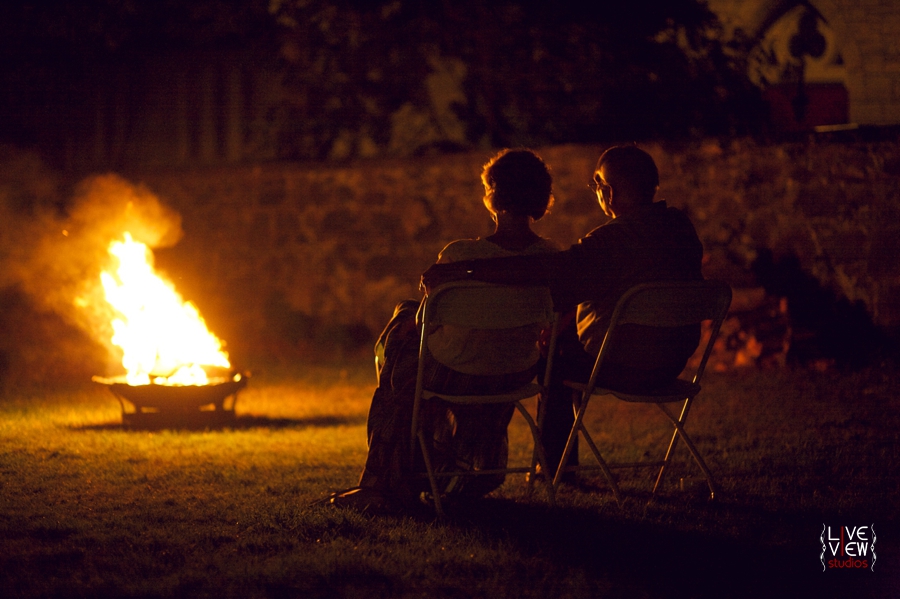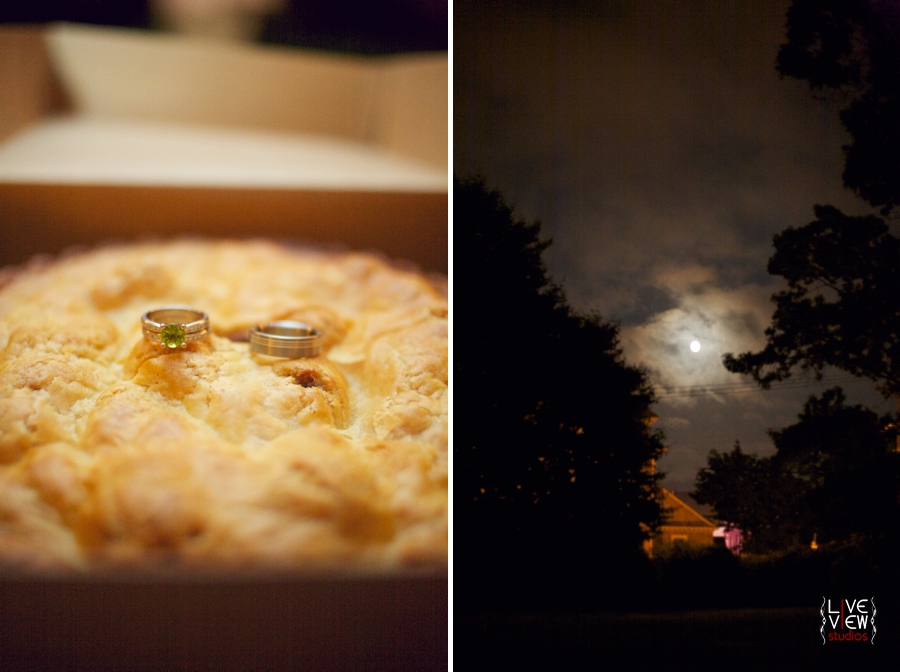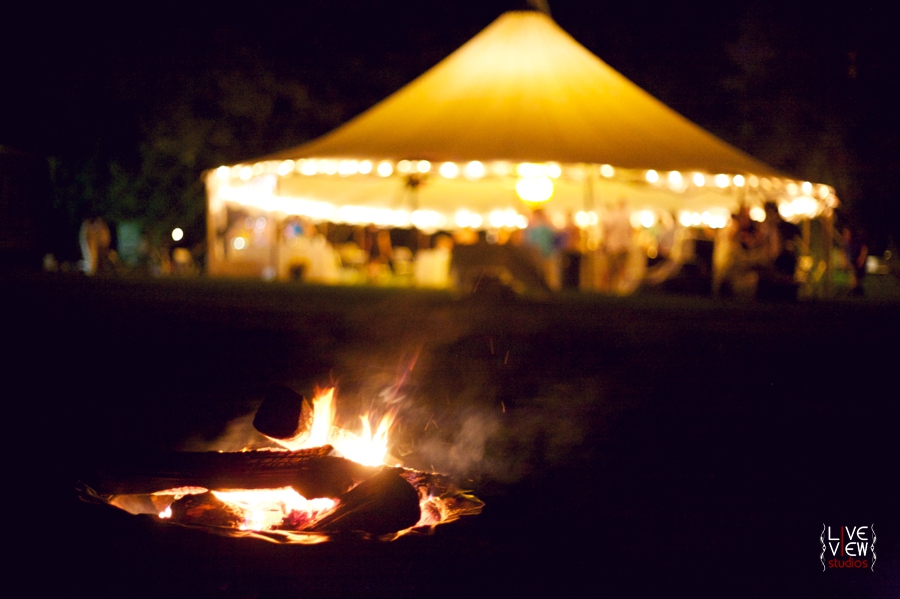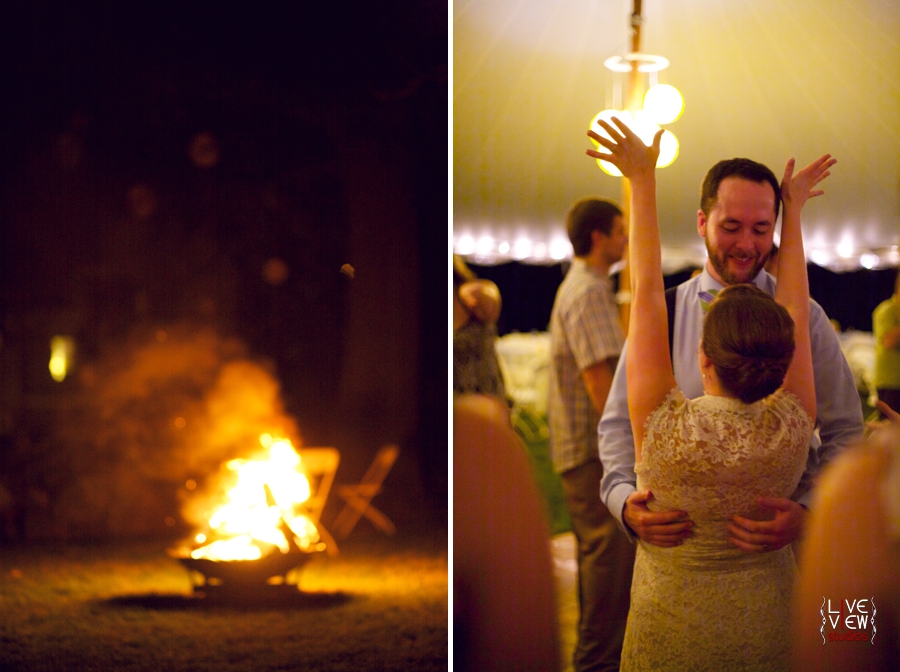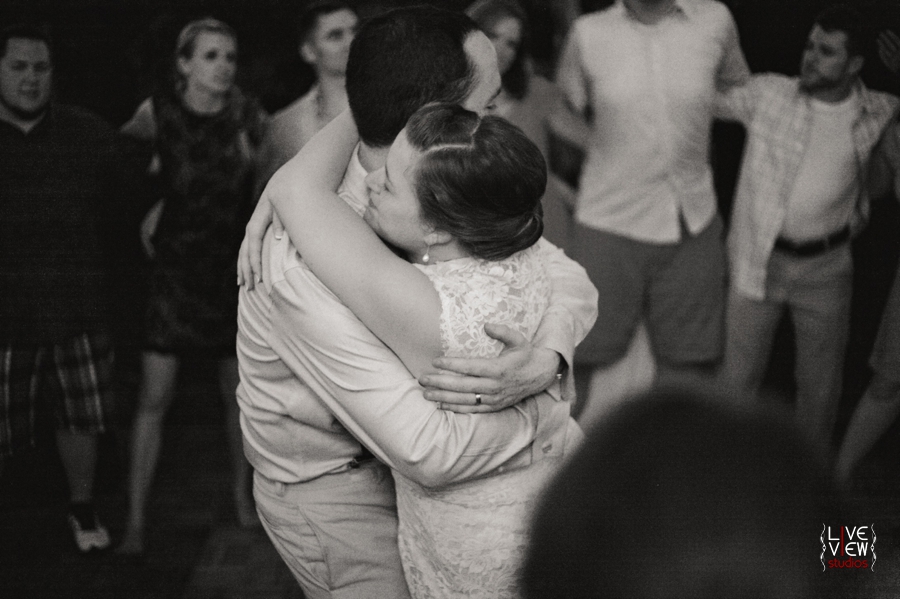 The evening ended with our happy couple surrounded by their closest family and friends, while Piano Man played and they just soaked in the moment in each other's arms …
Allison & Aaron, thank you so much for giving us the privilege of being there on your wedding day to capture all of these wonderful moments. We know that you two are going to have an amazing married life together! We've had so many great times with you both since we got to know you, and are glad to call you friends. Let's get together and cook something together soon, ok?
xoxo, Brent & Anna
This wedding was made possible by the amazing talents of the following vendors:
Venue: The Varnum House
Food: Markos Restaurant & Catering
Pies: Schartner Pies
Band: Round Robin Music
Florals & Tabletop Centerpieces: Handmade by Bride & Bridesmaids
Hair: Yanna Yim Salon
Bridal Gown: Dessy
Groomswear: Banana Republic
The full wedding gallery can be viewed here, and wedding guests can download a free picture of themselves from Allison & Aaron's photo booth on our Print Shoppe!