She thought perhaps it was just any other box. There were after all, a pile of boxes sitting there filled with product from Adam's eBay business, ready to be shipped. One in particular was different though – one of them would change her life forever. When she opened it, she was speechless. Six years of being together had passed by so quickly, but they both knew somehow that they'd spend the rest of their lives together.
Will you marry me?
The exact words spoken afterwards remain a little fuzzy (Adam remembers Faith not saying anything for a little while!) but she did say yes, and now they are happily on their way towards a life commitment to each other, that all began with a teenage friendship. We had a blast photographing their engagement session, and are excited to be shooting their April wedding at Barclay Villa.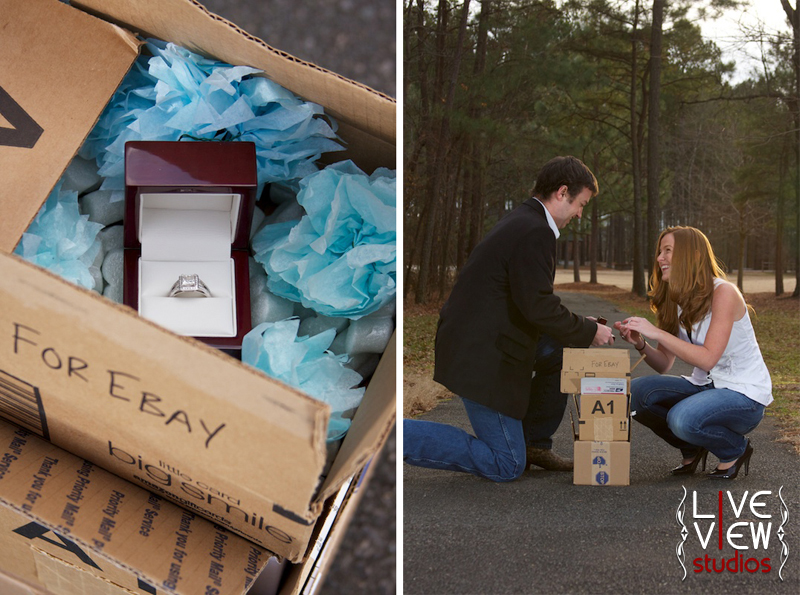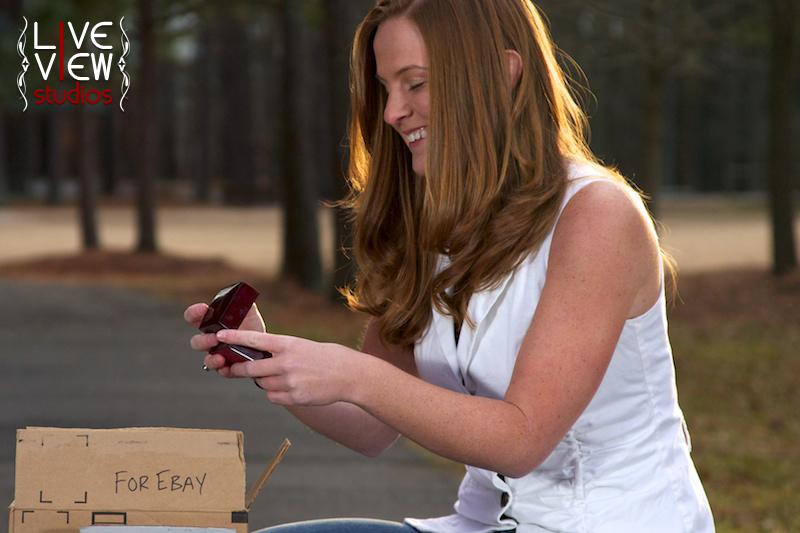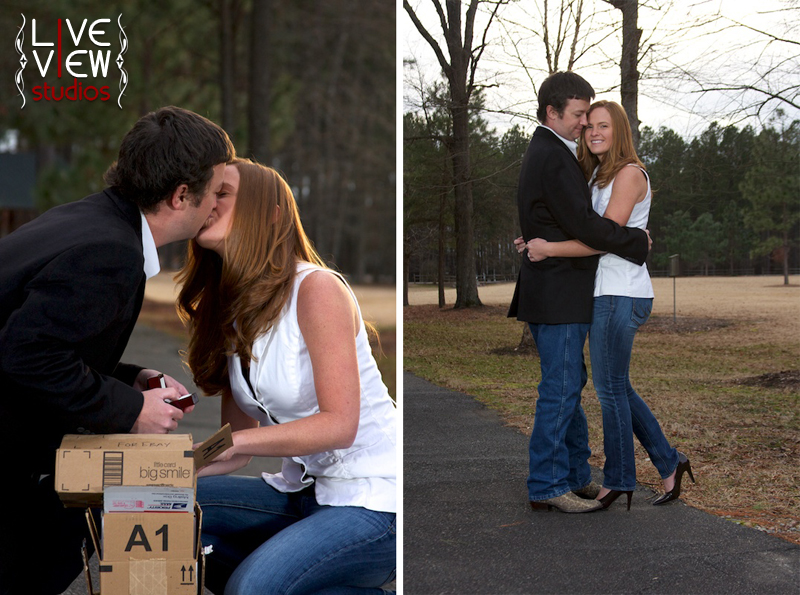 I love the light in this picture .. they both are positively radiant. Faith's favorite flower is sunflowers, too. :)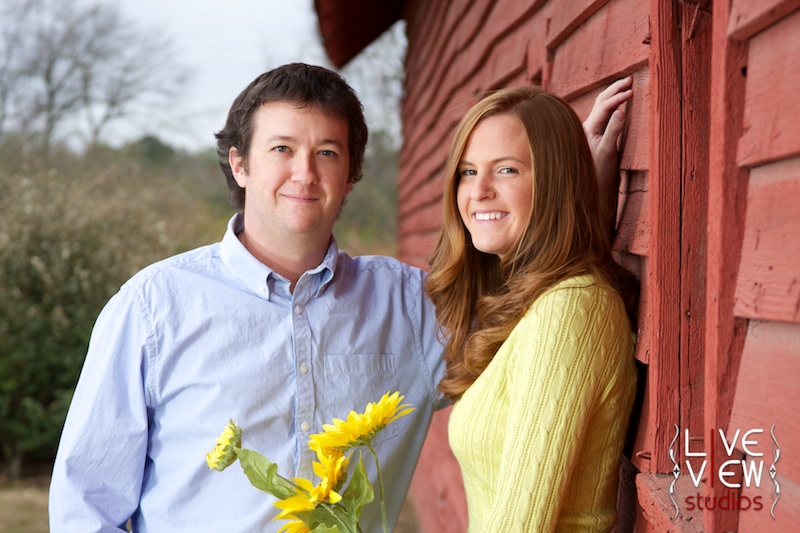 Love.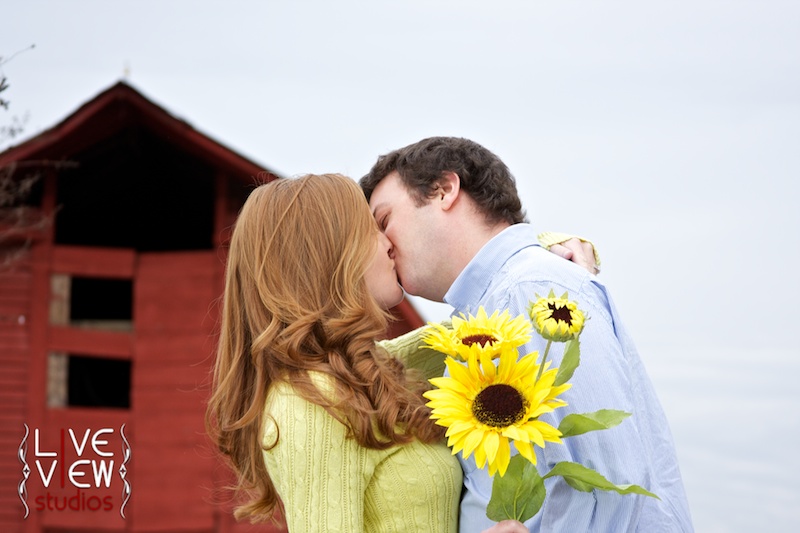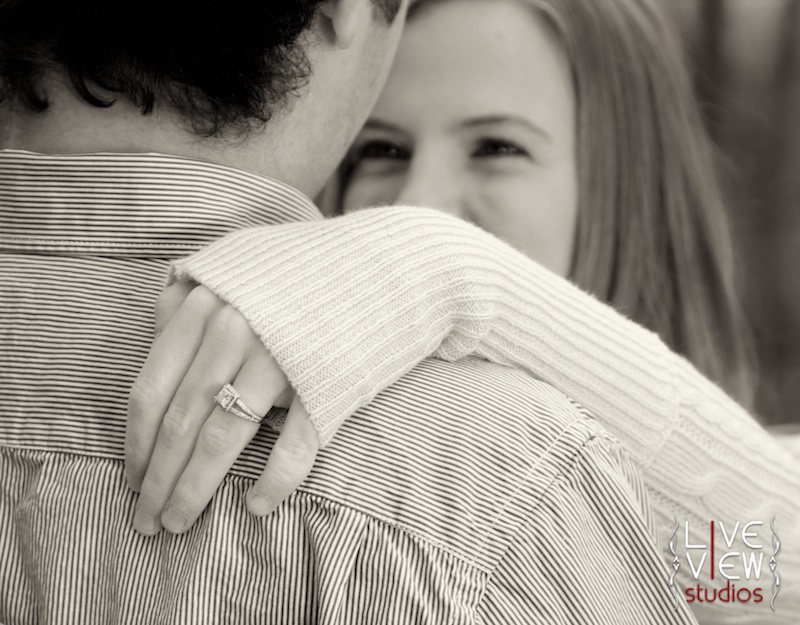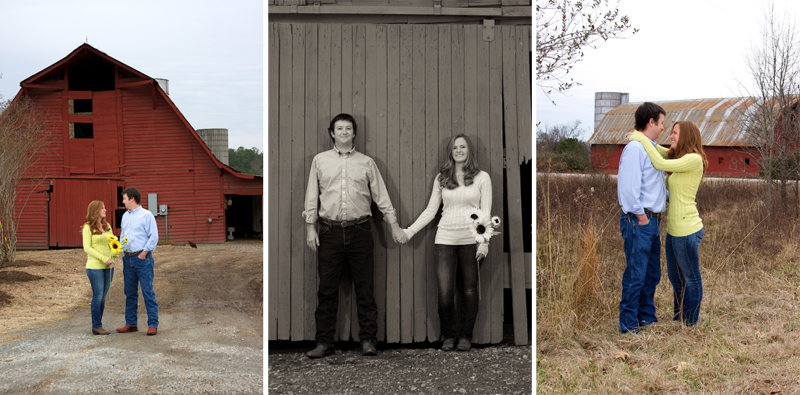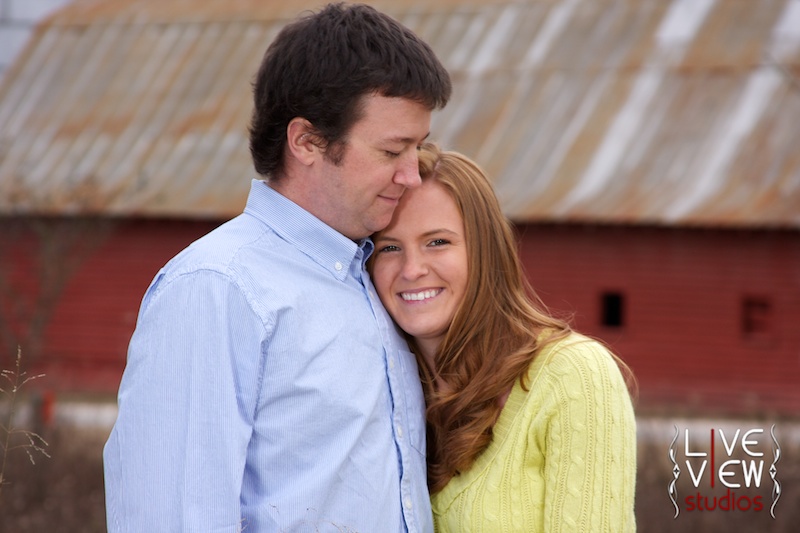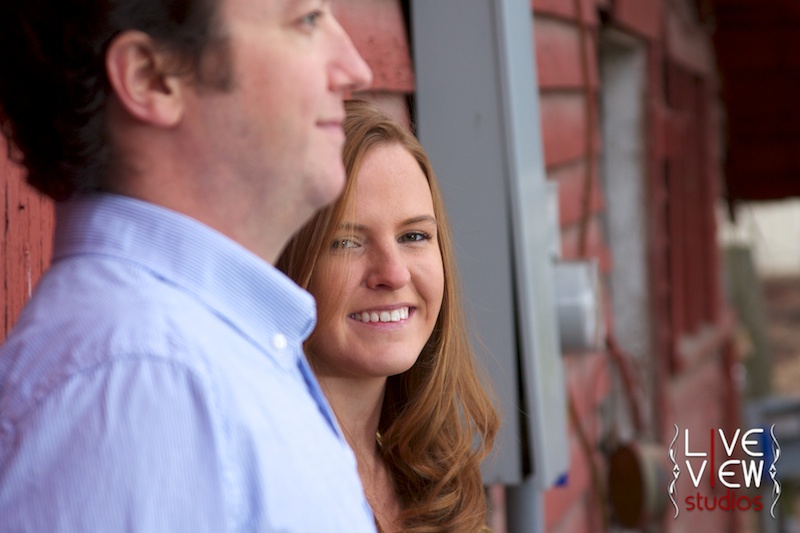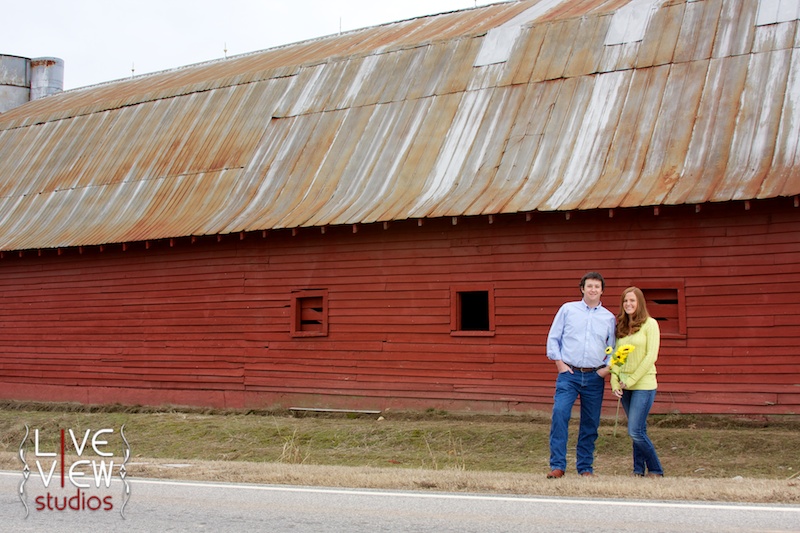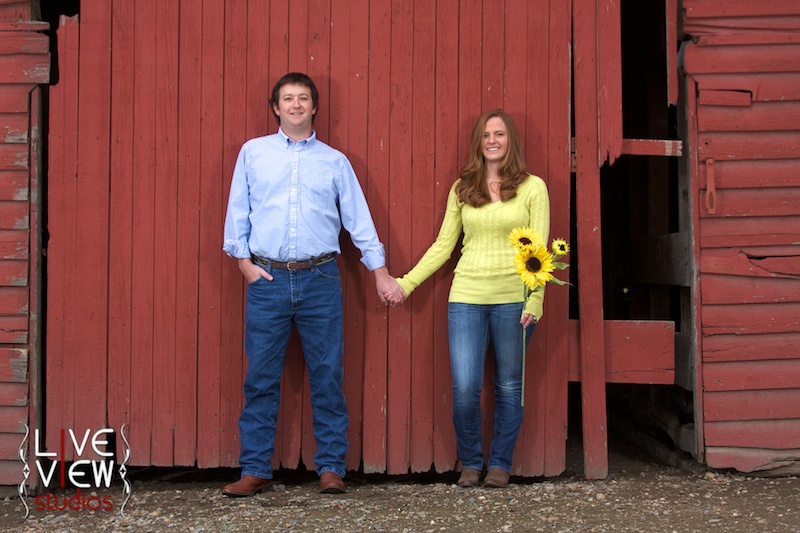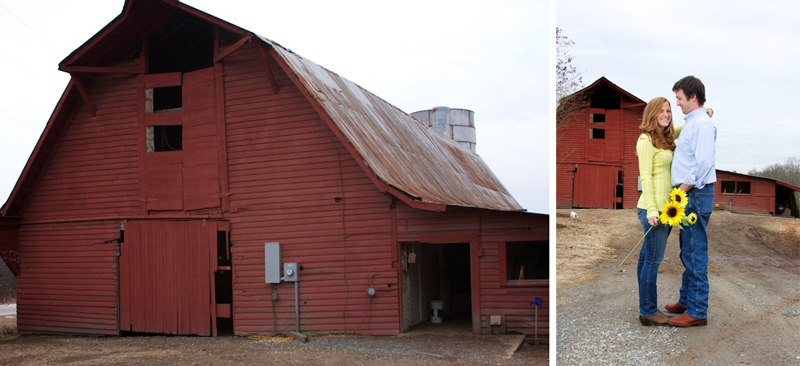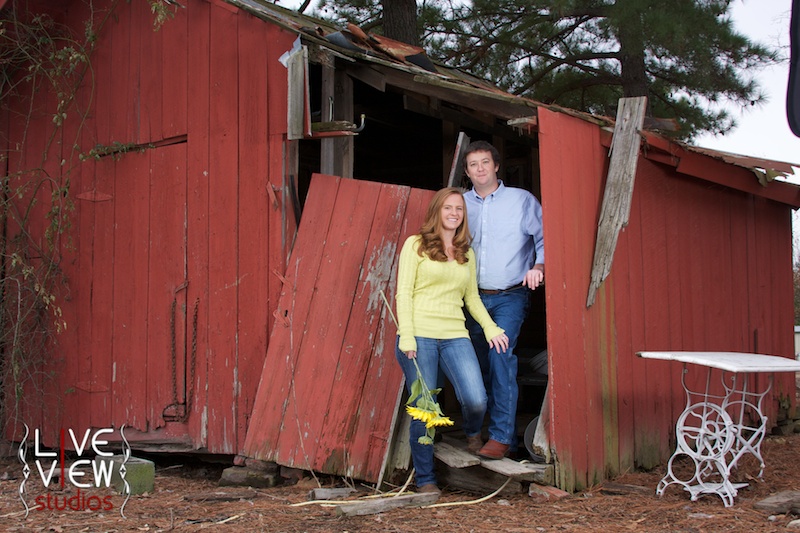 Adam & Faith can dress up when they want to, but inside they are ALL country! They wanted to bring their shotguns with for the shoot (Faith's shotgun was a 1 year anniversary present from Adam). Adam's camouflage shotgun made a great prop for Faith's diamond -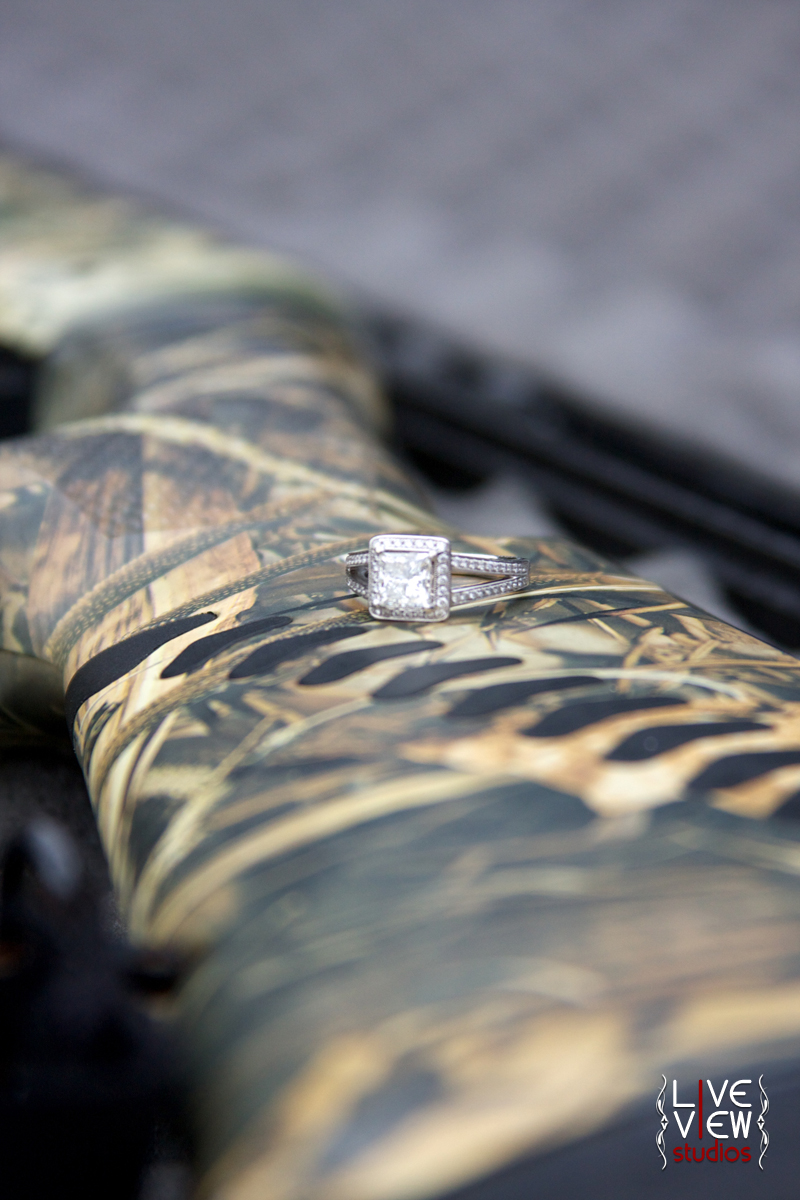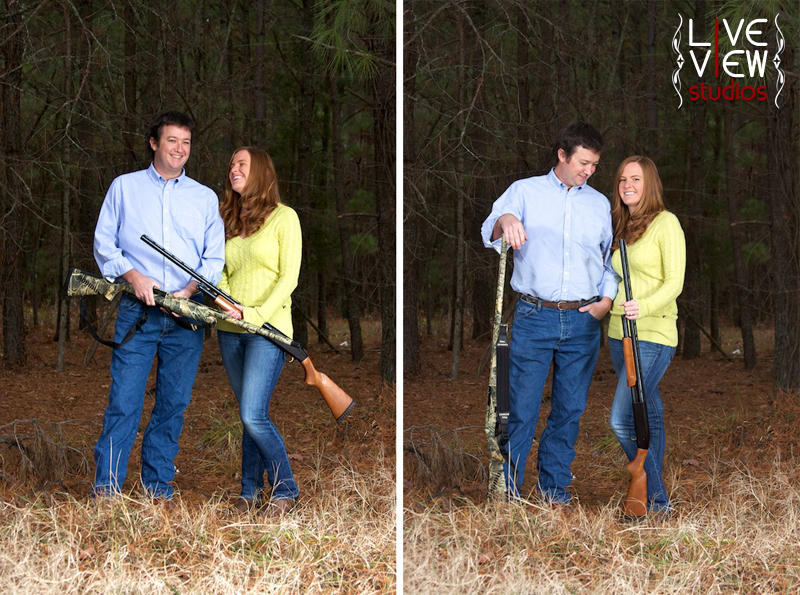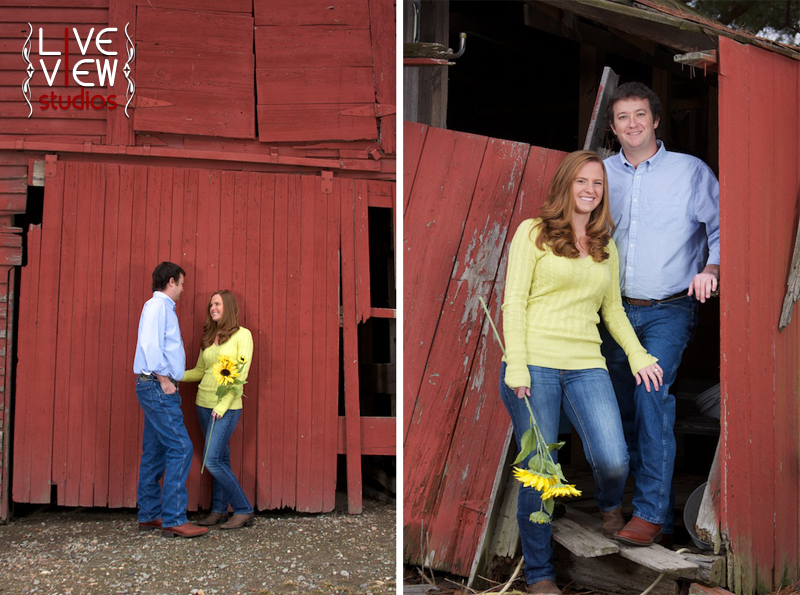 Some deer wandered into our photos near Harris Lake. So cool!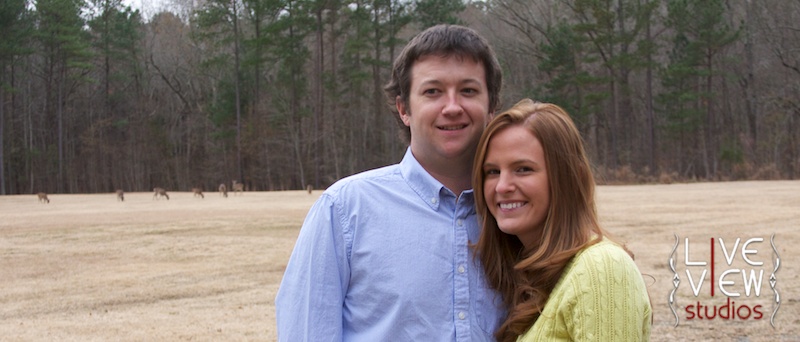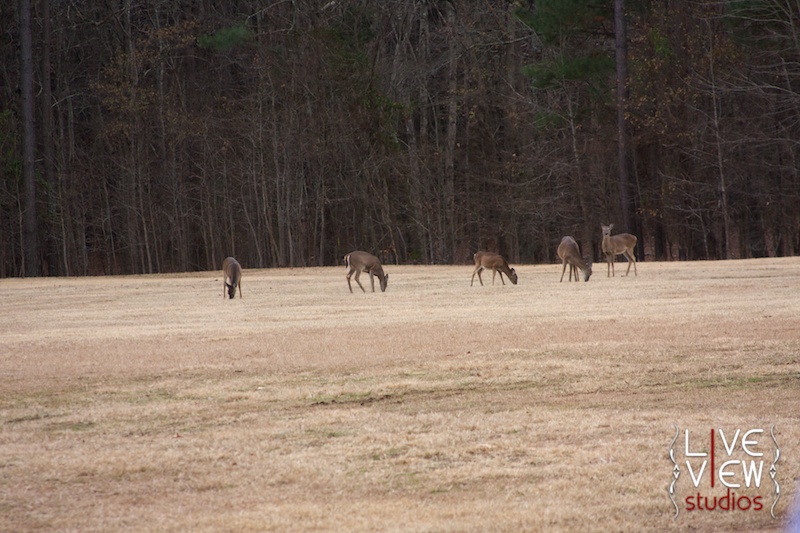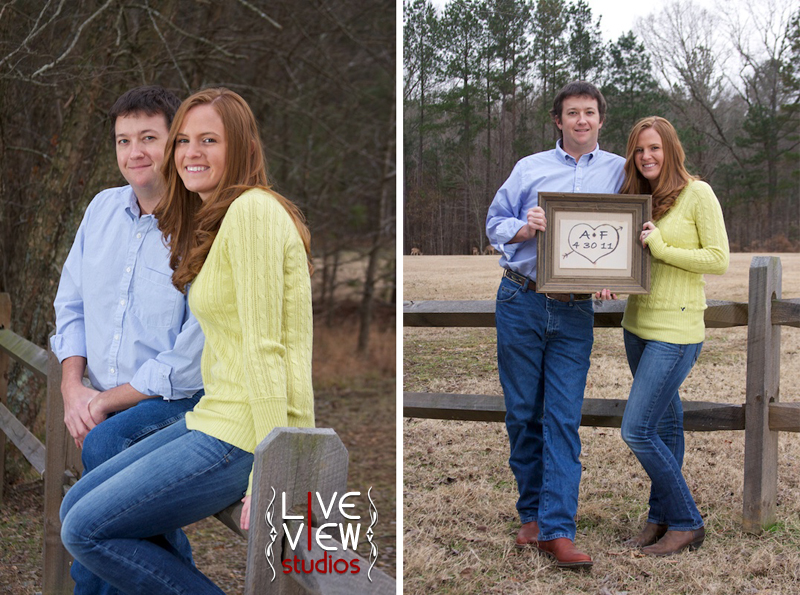 Faith is also a photographer, so we brought along some old cameras from our collection to use as props.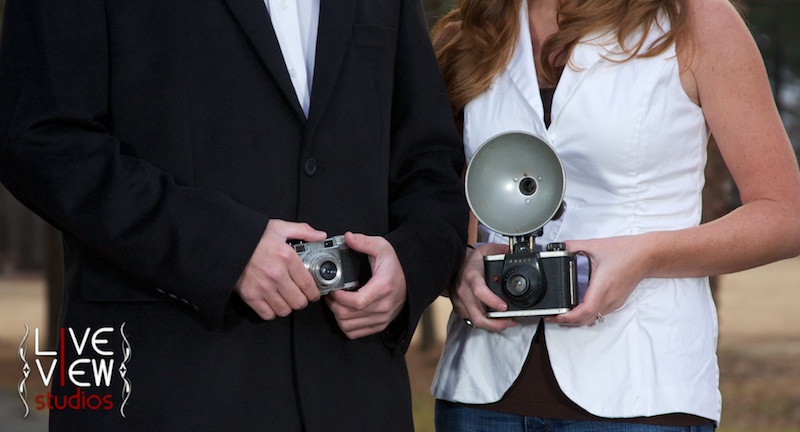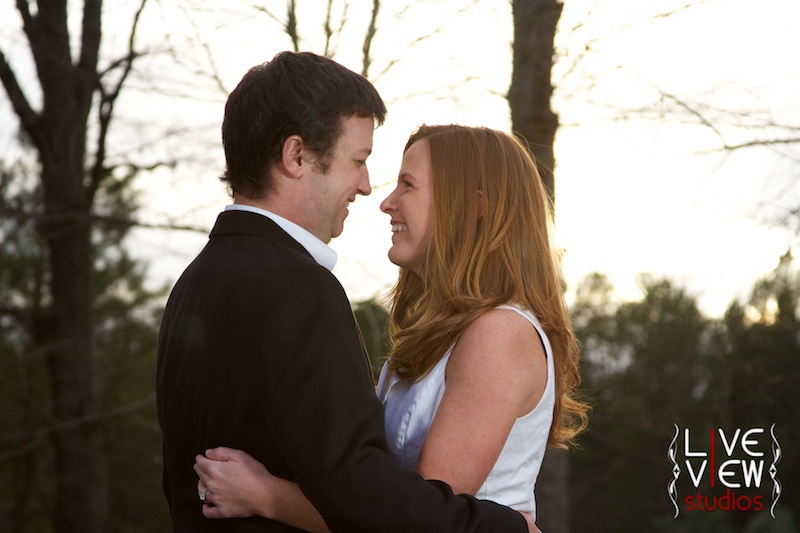 I LOVE Adam's laugh in this one when I told them to laugh big!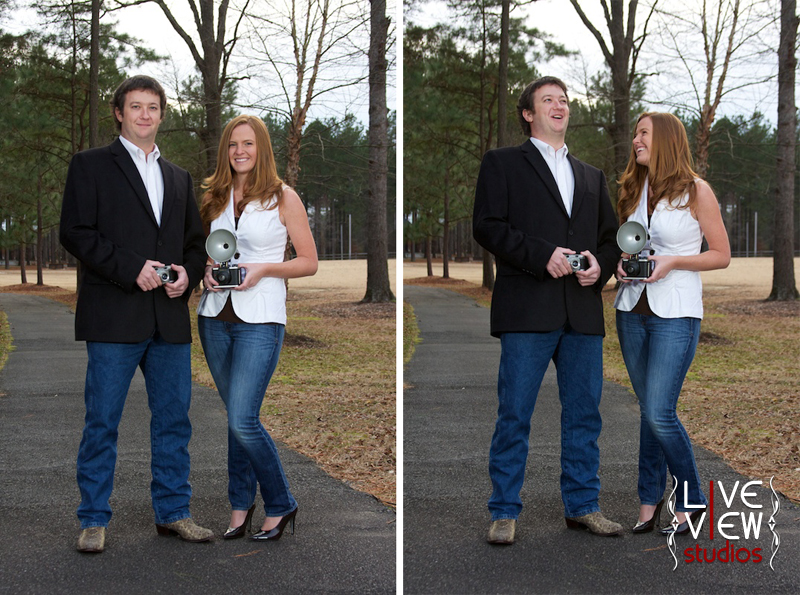 Soo much color in this photo – I love it!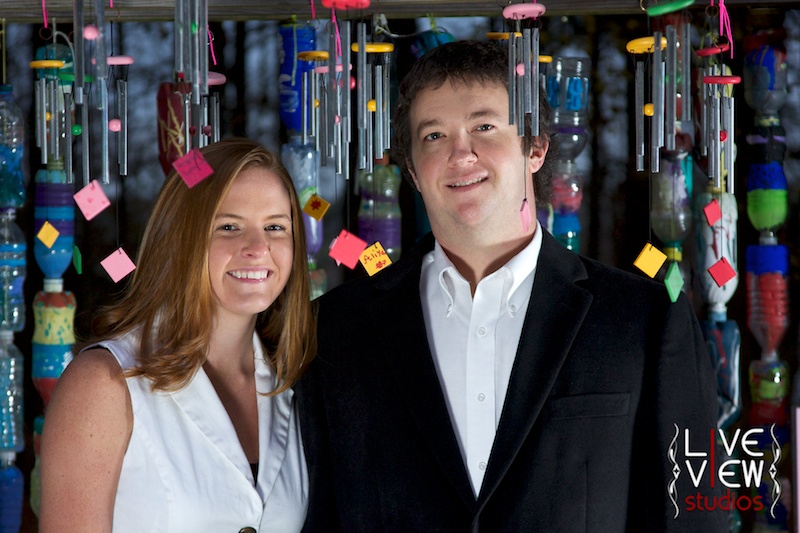 A quiet moment together by the lake ..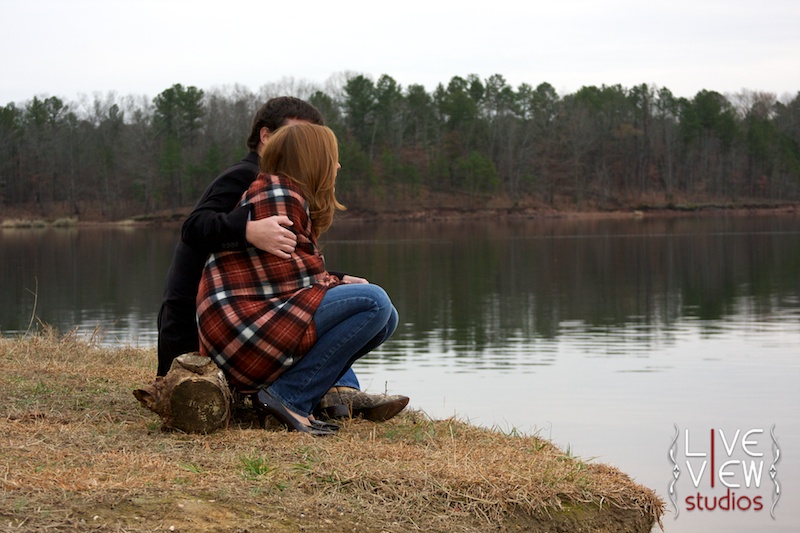 The light, the expression – this one is priceless!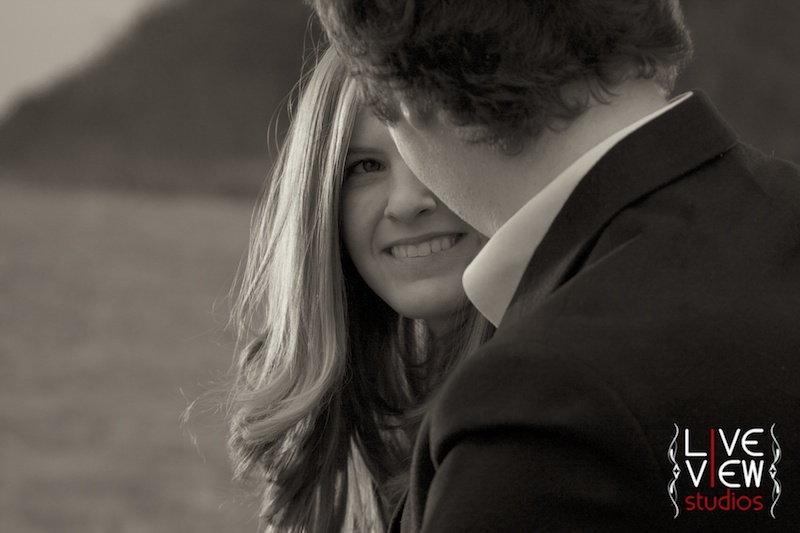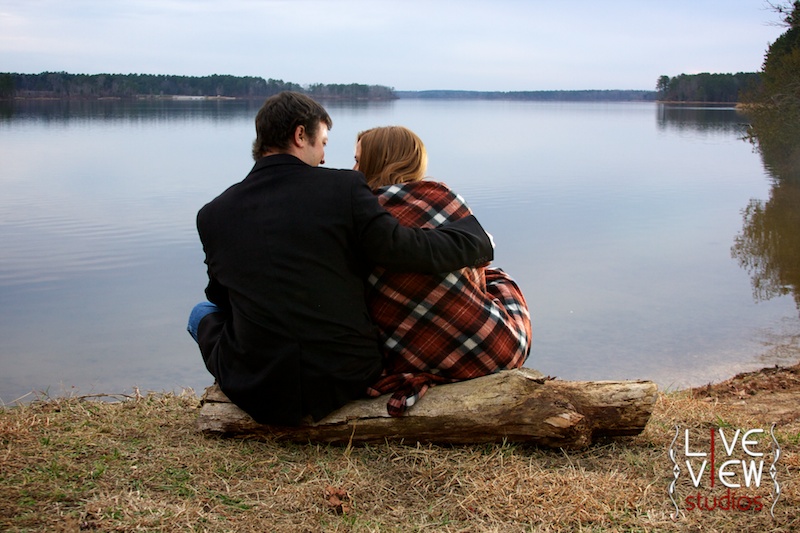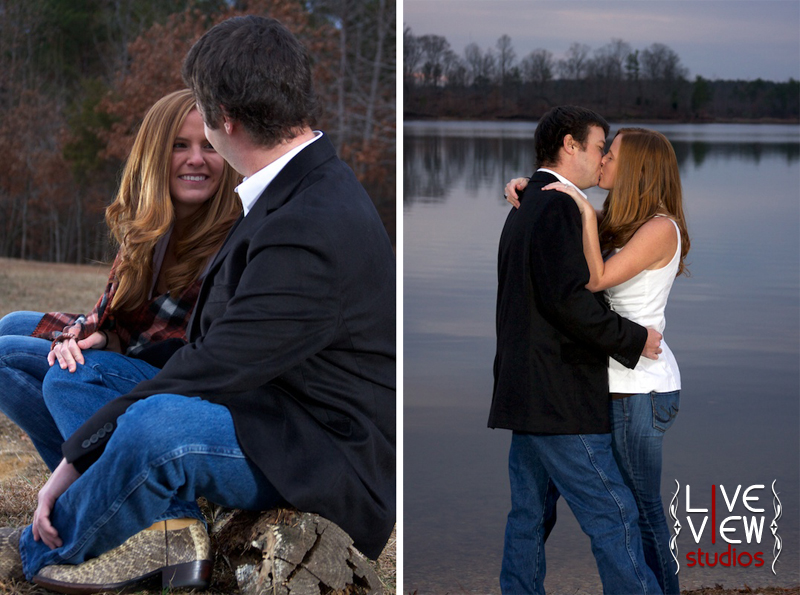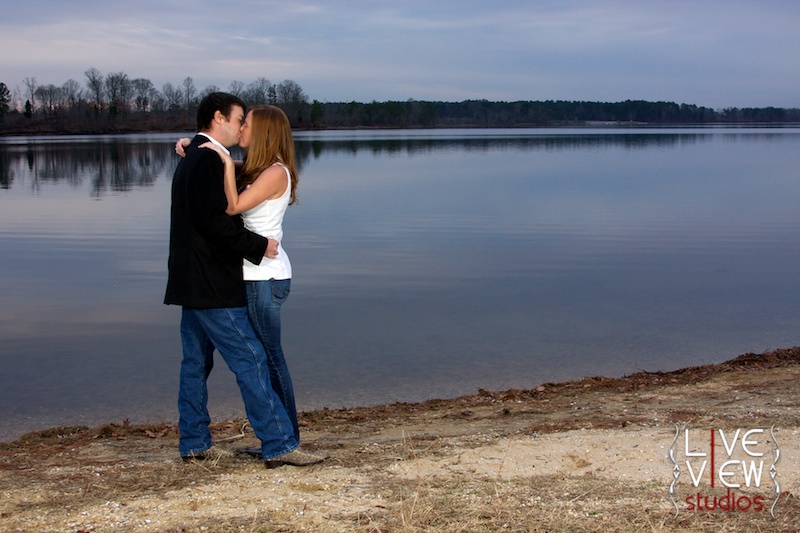 Lookin' fine, you two!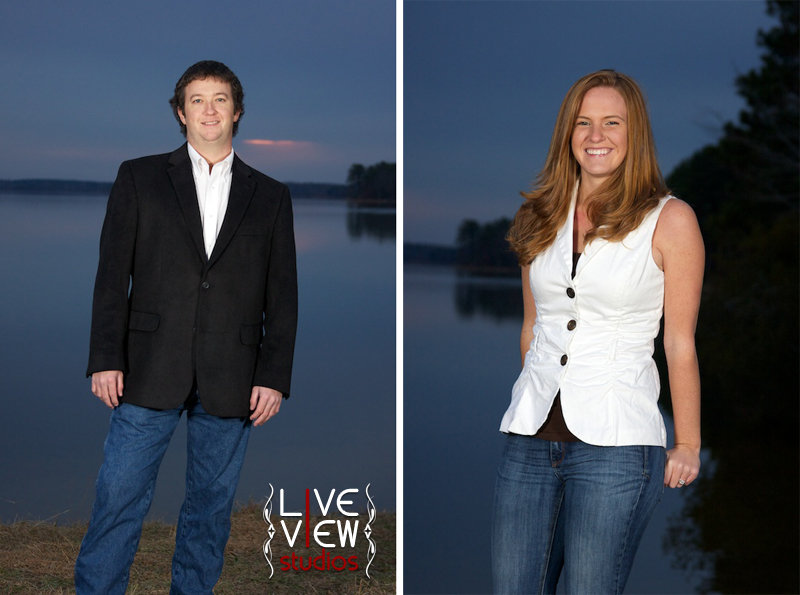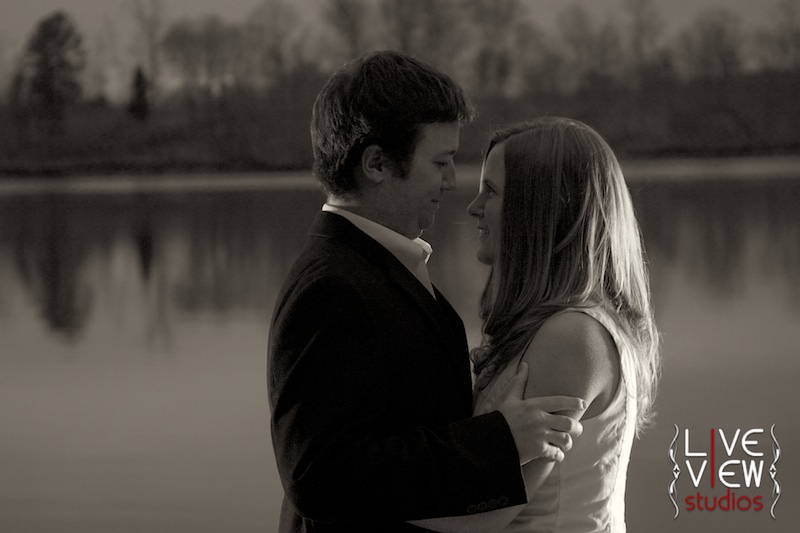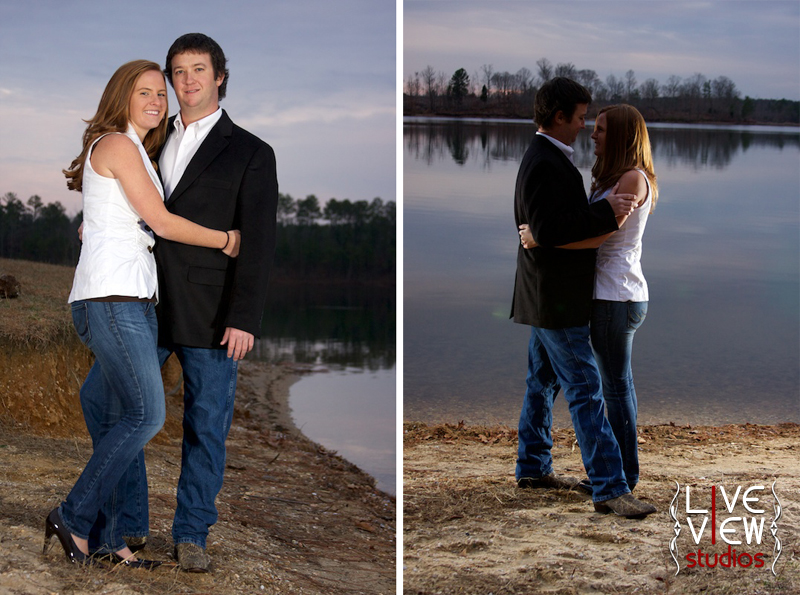 Adam & Faith, congratulations on your engagement! We had so much fun with you both and can't wait for your wedding! You can view the slideshow with all of your engagement photos below.