Timeline and Peacock Feathers
Last Wednesday when Facebook announced the release of Timeline for brand pages, there was a major scuttle as photographers everywhere hurried to update their pages to the new format and be just as cool as Coldplay and the New York Times, who were some of the pages that got early access to release their timelines early that morning. After processing all of the changes and seeing what the new pros were, we switched ours over that afternoon. Here are a few tips we have to share for other wedding professionals and photographers about how to make the best use of your new Timeline –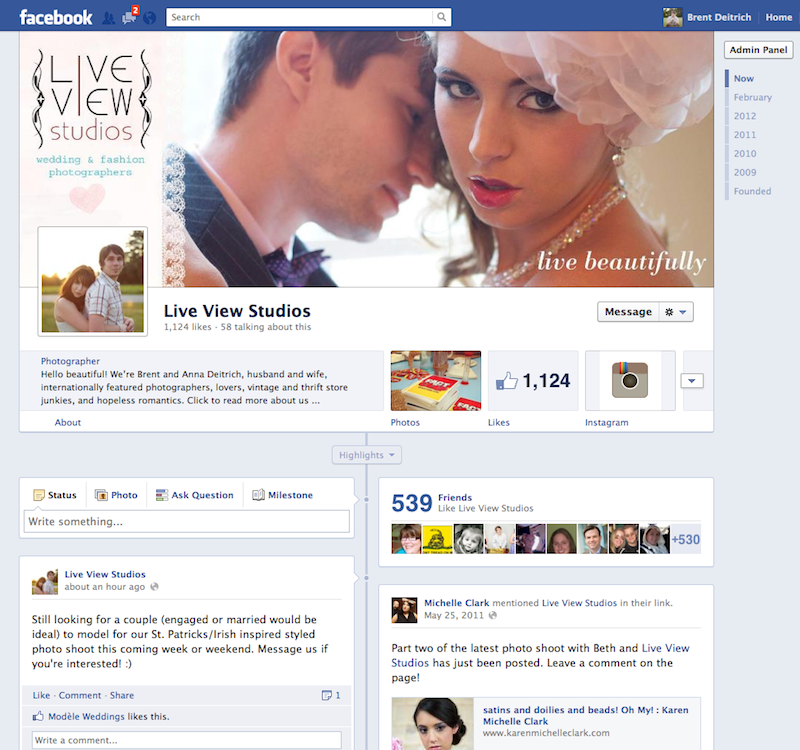 For our cover photo, we decided to use something that can be changed frequently while maintaining our branding along the edge. To us, cover photo makes us think of a magazine cover, and you know that each issue of Vogue has something different every time it arrives in the mailbox! We want to use the cover story to highlight some of our favorite photos and clients each month, while keeping our profile picture reserved for a photo of us. I know some photographers are using the cover story to highlight about themselves, but we felt we wanted to feature the beautiful people we work with there, and be able to change it more frequently.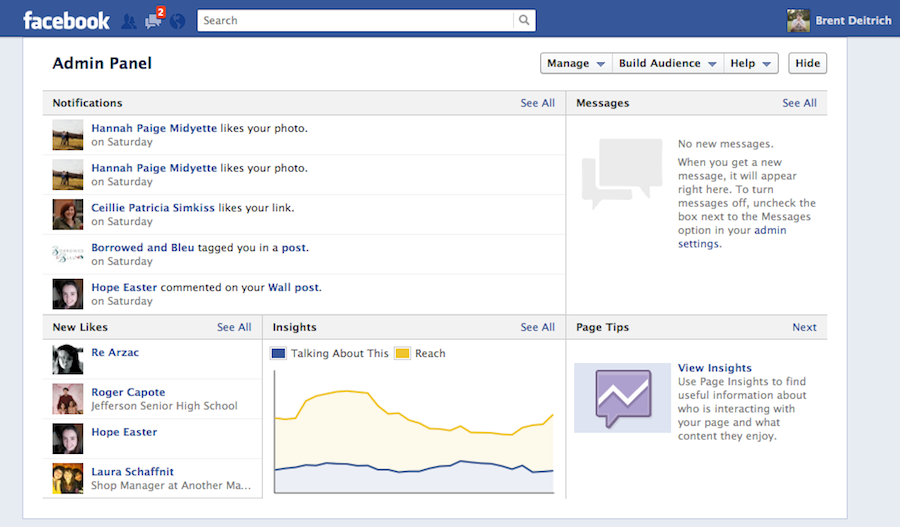 The new Admin Panel (click the button on the top right) is pretty handy-dandy for viewing all of the latest activity that happened on your wall. And, the ability to message Pages is pretty awesome. By the way – no one has messaged us yet using this new system (hint, hint!) You can also turn off messages in the admin settings, but we like to use all available resources and make it as easy as we can for people to get in touch with us.
One thing that is gone is splash / landing pages. You can still have pages that unlock 'fan-only' content, but there is no way to specify a landing page for people to end up on anymore. Facebook wants everything to be much more content driven, so you'll need to keep your page updated with interesting information that keeps your 'talking about this' number high. The Talking About This graph gives you a pulse of how well you're engaging your Facebook followers and spreading the word about yourself through the social network.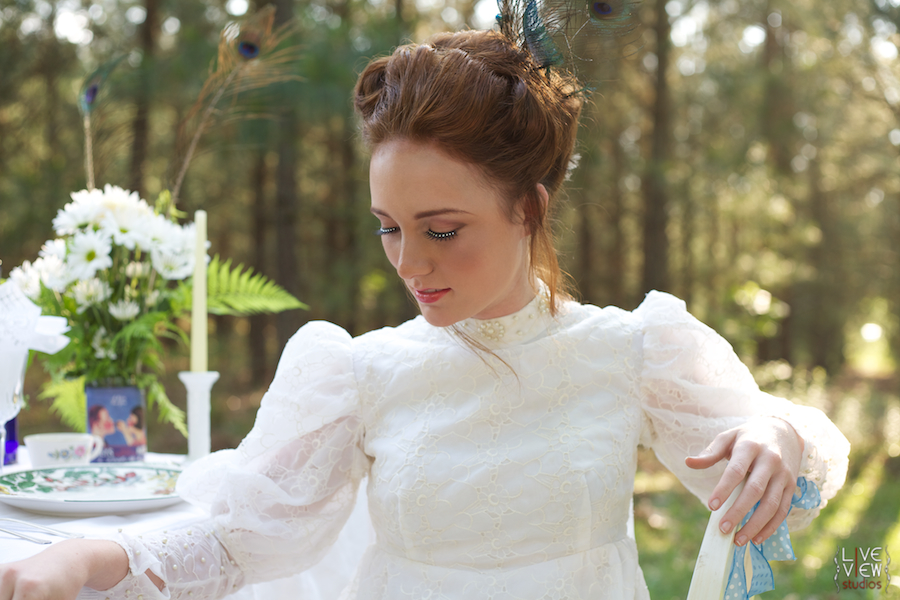 Also – some of our photos from this bridal inspiration shoot are being featured today on Bridal Banter (Dex Knows Weddings). Check it out!
Happy Monday!