The Essence of Snow
The yellow maple leaves eddy above them, the glittering leaves of the cottonwood,
The olive, velvety alder leaves, the scarlet dogwood leaves,
Most poignant of all.

In the evening the wind changes; Snow falls in the sunset.
– Falling Leaves & Early Snow, Kenneth Rexroth
There's nothing as beautiful as the golden light shining through the colorful leaves of autumn. Toss a few glittering snow flakes in, and you've got magic. We couldn't resist capturing a few photos last week at Cloer Vineyards when the sun was going down and everything was so beautifully lit .. our model was Anna's sister, Kassia. :)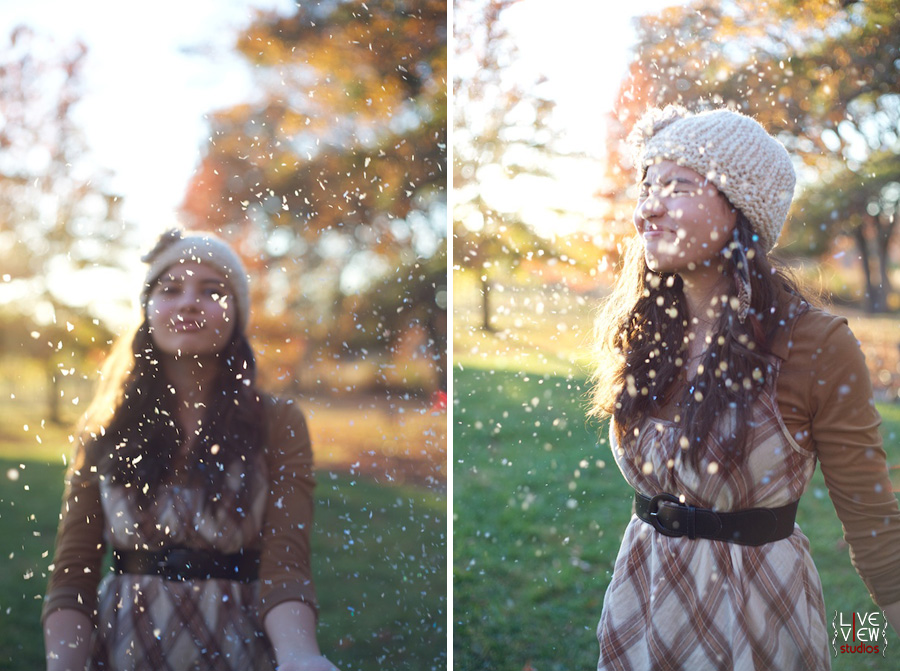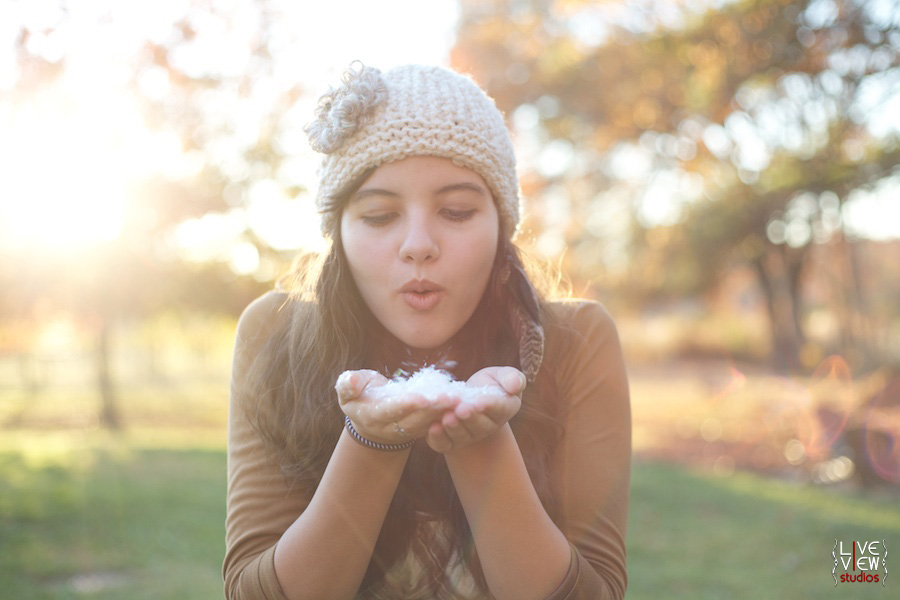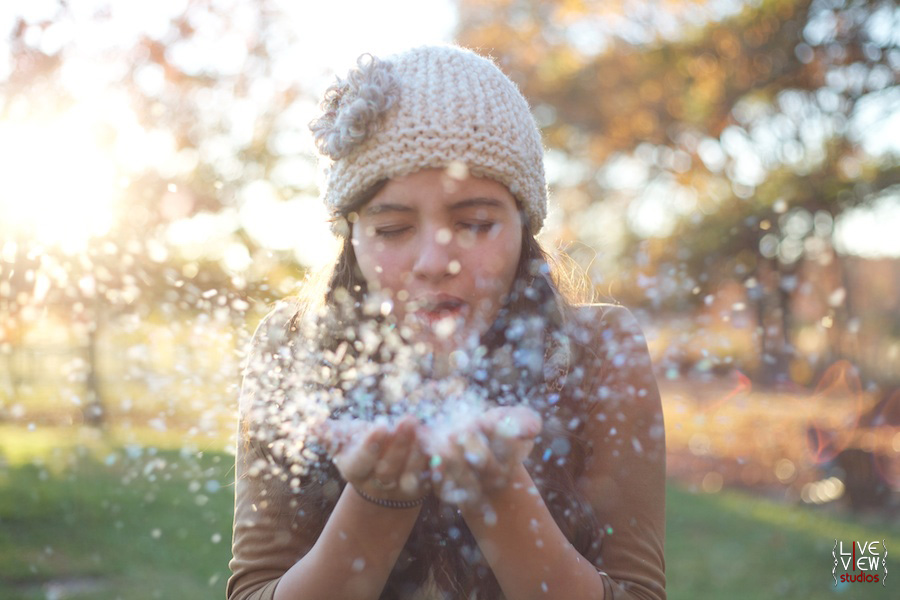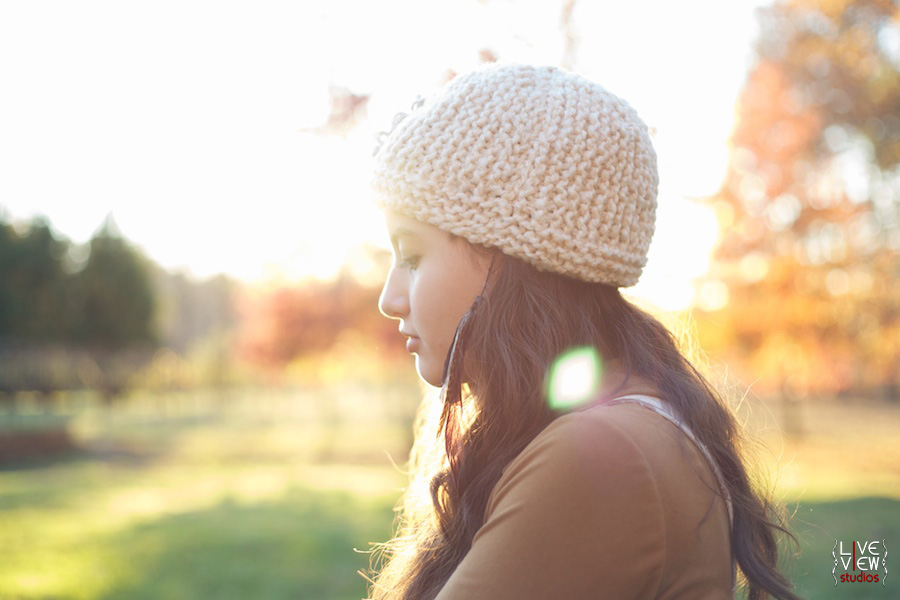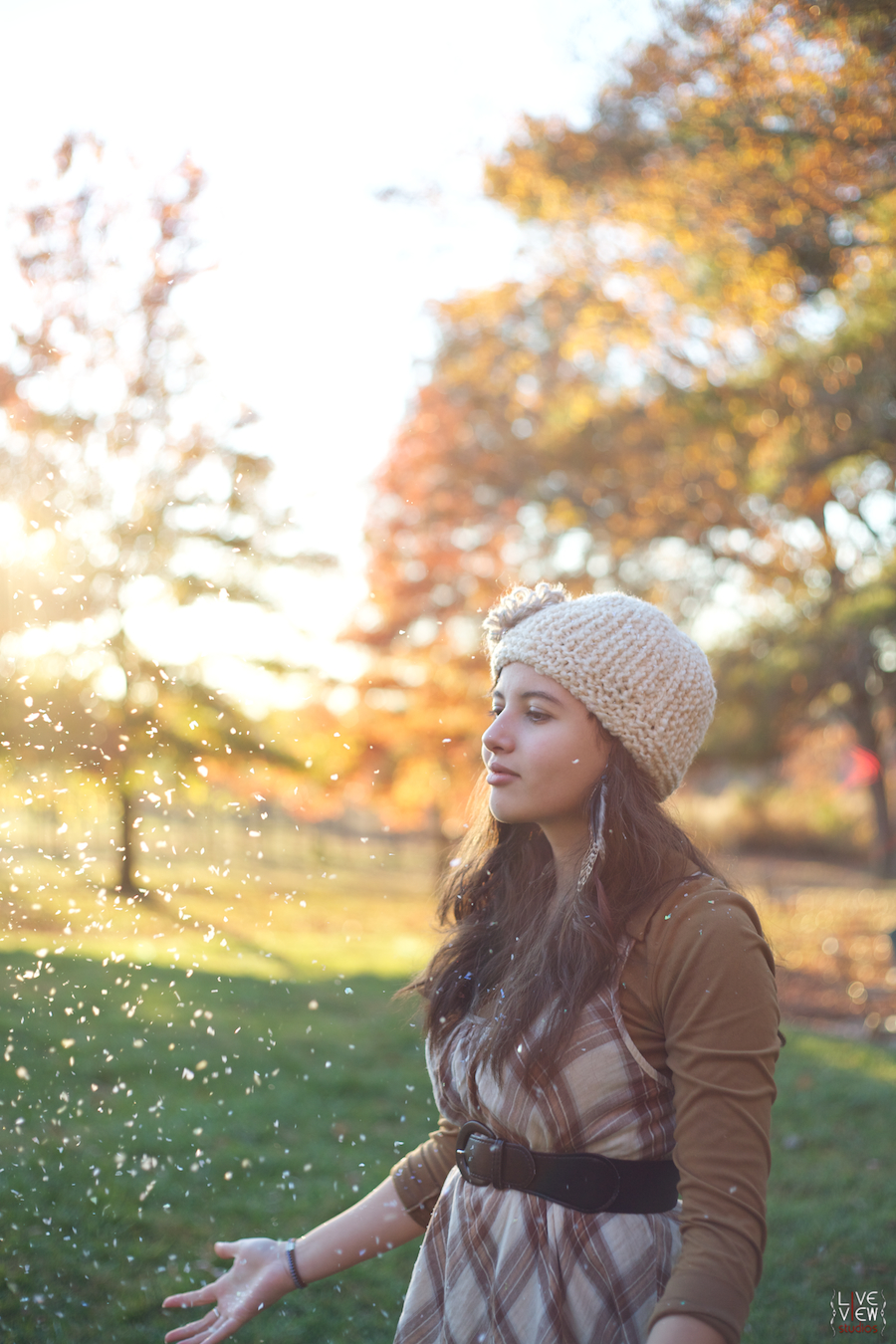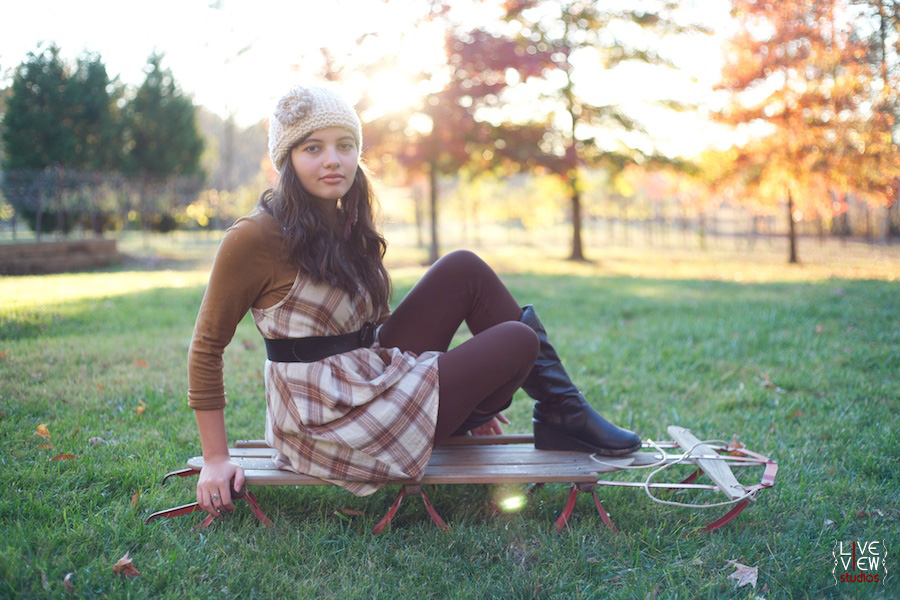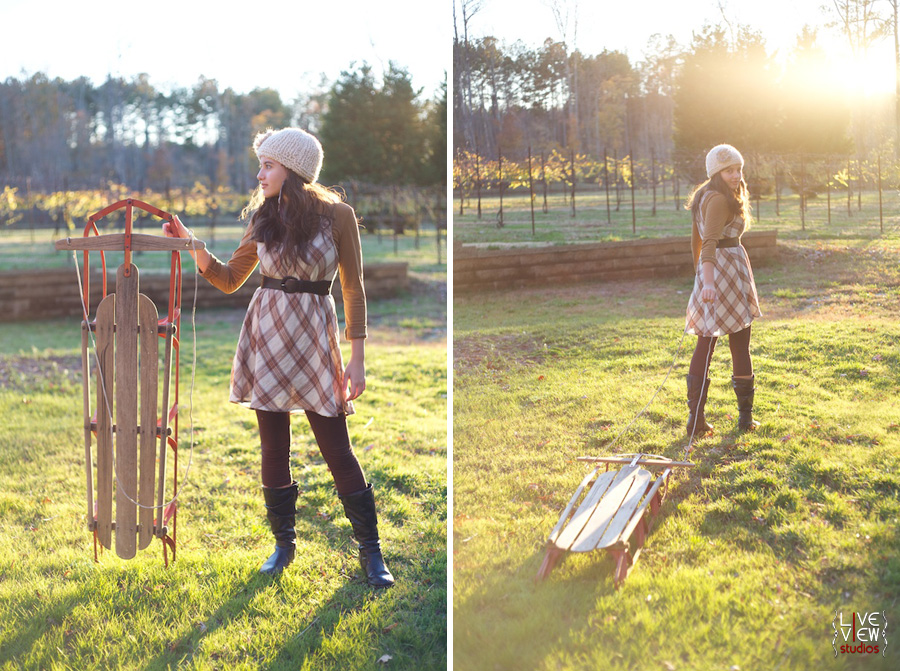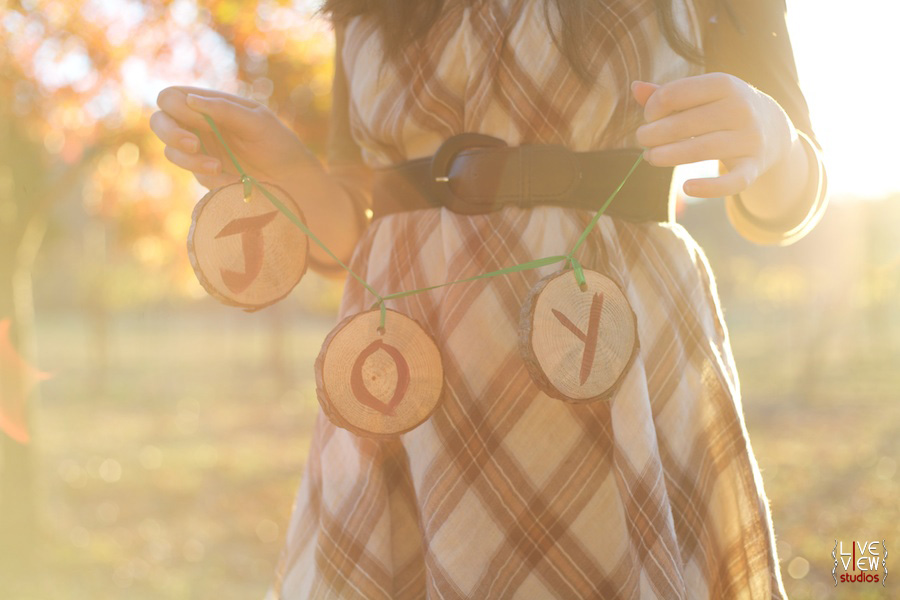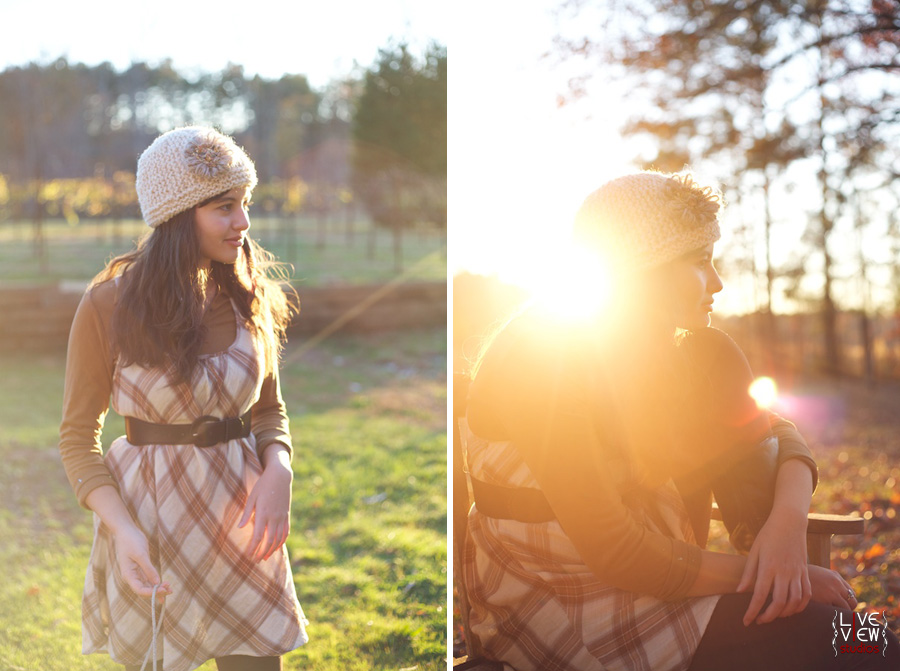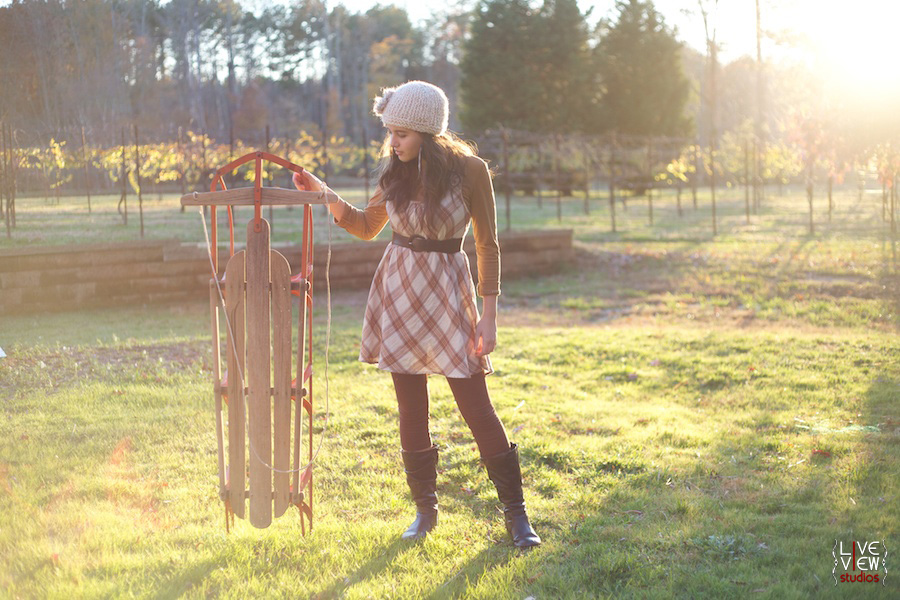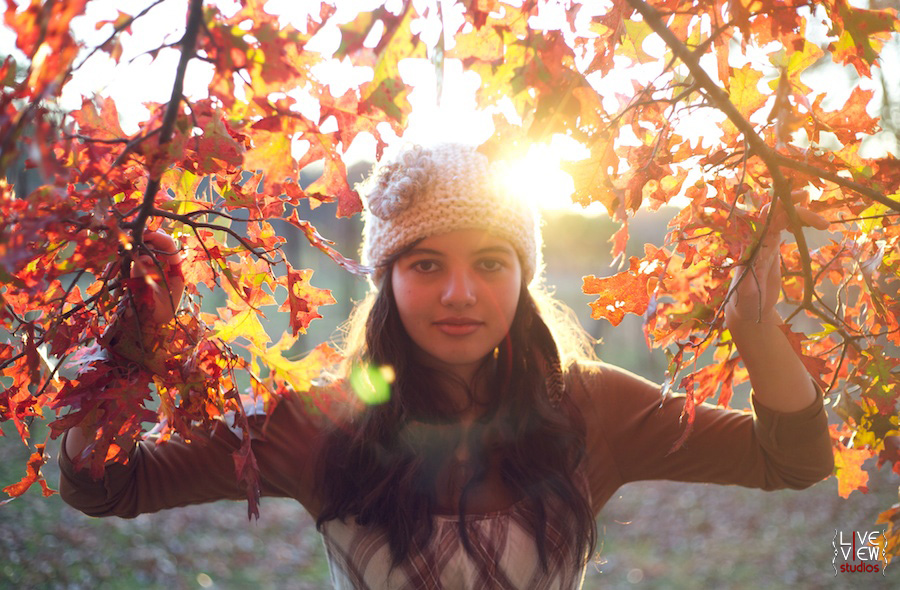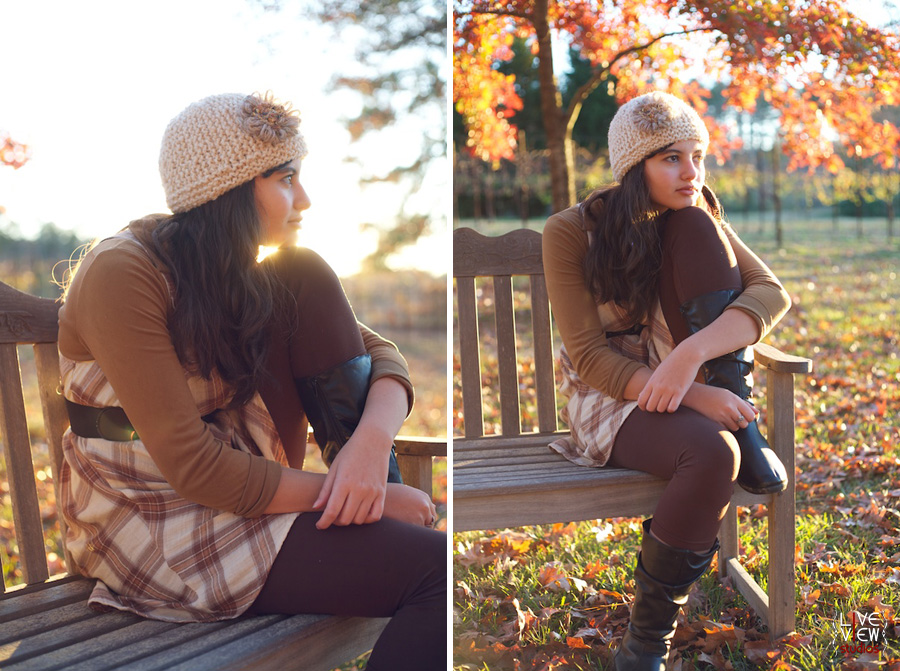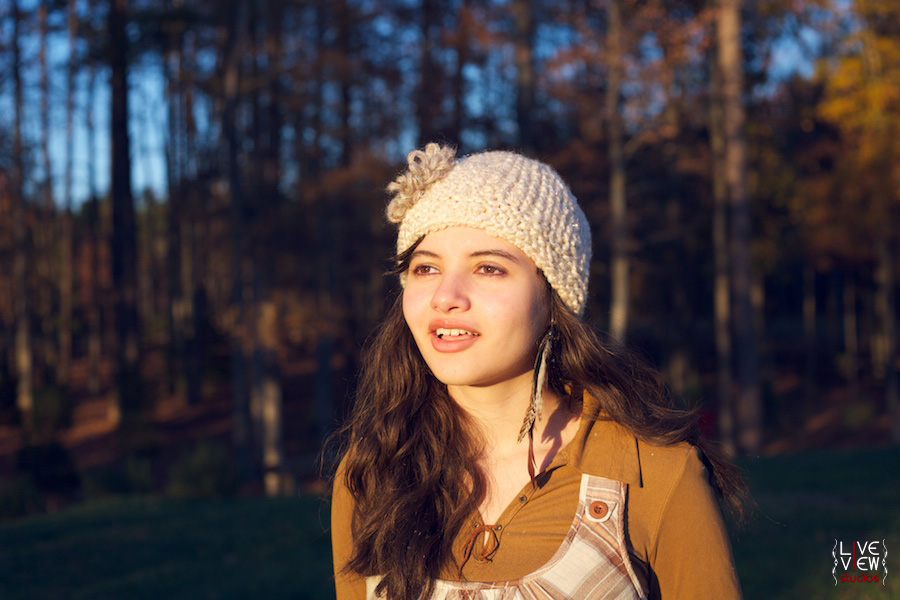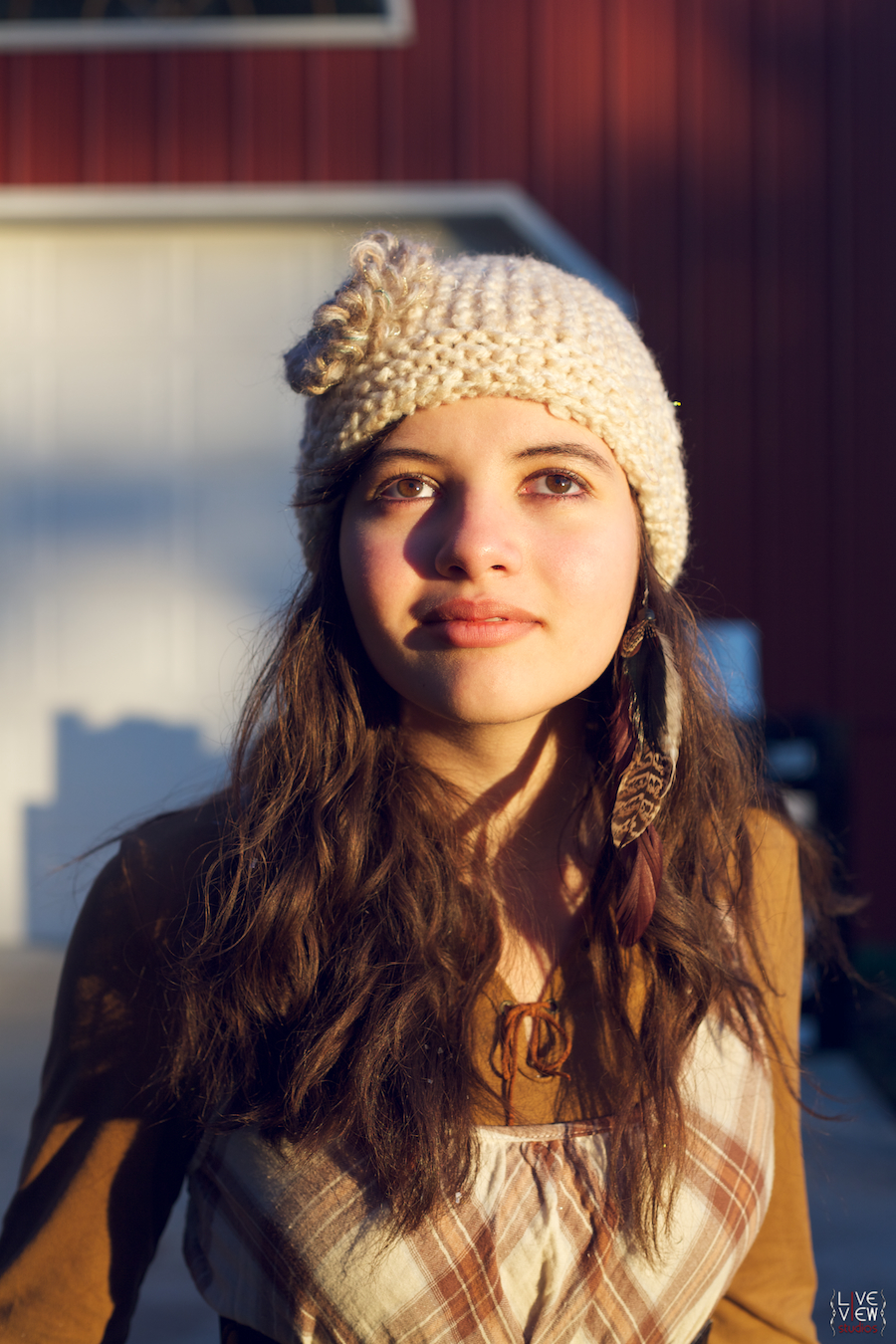 Remember we'll be at the vineyard again on December 10th for our second round of mini sessions – and you can get some awesome photos like this of yourself, your family, or whoever you'd like! Everyone who signs up gets entered to win a free 18×20 canvas gallery wrap with one of your photos (a $300 value), plus your choice of 25 christmas cards or a metalprint ornament. Oh, and 5 photos for your Facebook.
Wouldn't this look great on your wall?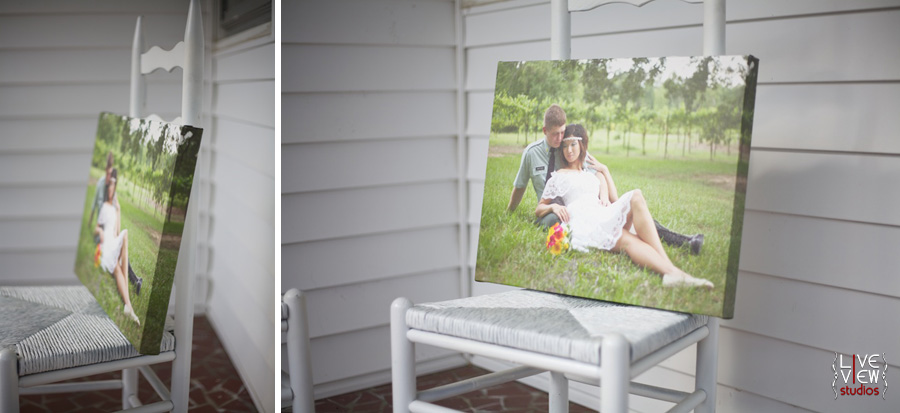 The metal print ornaments were a hit from our first sessions –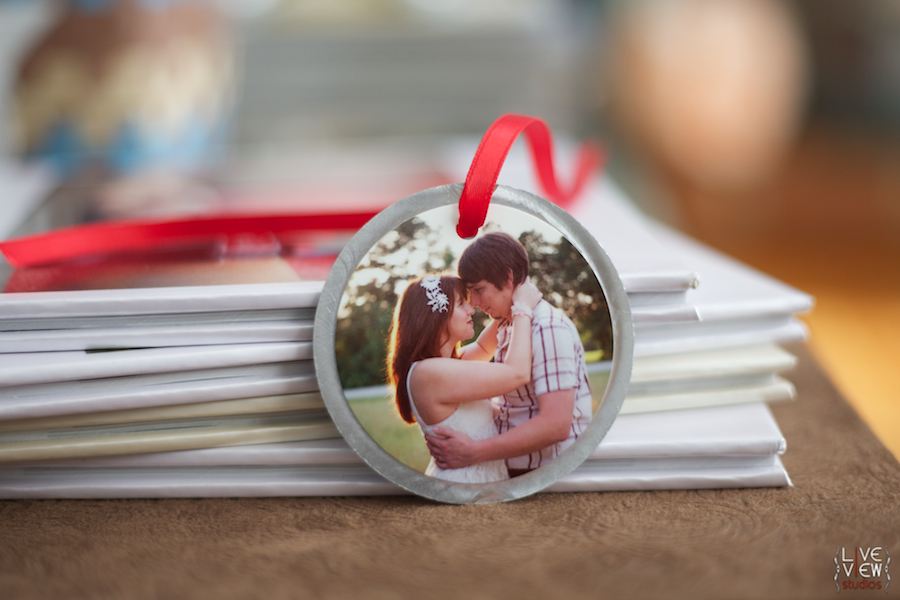 And, the best deal is this – we're extending our Cyber Monday sale from yesterday into TODAY ONLY for the mini sessions.
20% off by entering the discount code monday11 below. Do it. Now. ;-)