Teaser: Rewinding the Fair
Yesterday, in the middle of thousands of people enjoying the North Carolina State Fair .. one young couple stood out and took people back to a simpler time, and memories of a vintage Americana where fairs were the heart and soul of the local community. Little girls ran up and whispered, "I like your dress." Guys complimented the suspenders and retro cap. Old timers watched and remembered seeing sights like this when they were young. Hundreds of people snapped cell phone photos around us as they watched, and asked what we were doing.
The fair swirled on around us. But a little bit of love was paused in time, and this sense of nostalgia and Americana is part of what makes us all Love A Fair so much, even today.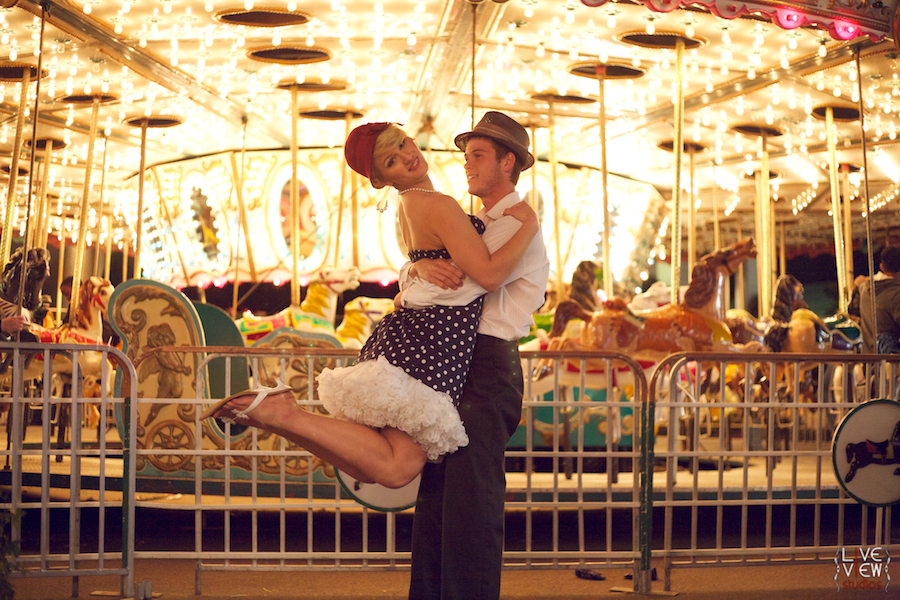 More from this shoot coming soon …