Merry Christmas to our Heroes
Not with super powers, but with super determination. Not for public adoration, as they spend most of their lives working behind the scenes. At the sacrifice of comfort and being with those they love the most, they carry on for us and this country we're all blessed to call home. When Chandra of Oh Lovely Day shared this way of spreading holiday cheer to our servicemen and women, I just knew we had to participate as a way to show our appreciation to them, and that we wanted to share the opportunity with you. It's going into the 5th year that the American Red Cross, teamed up with Pitney Bowes, has collected cards to distribute to our service members, veterans, and their families.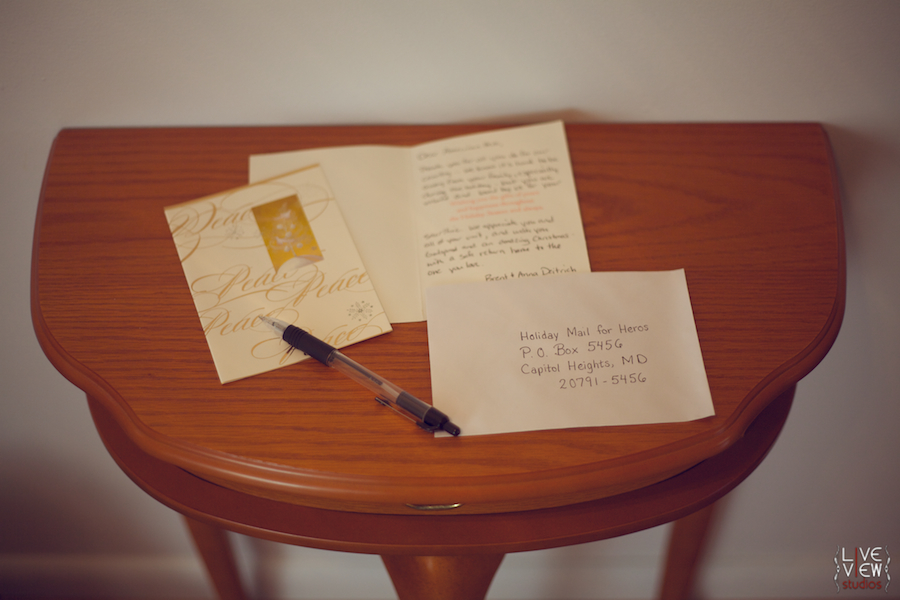 Their program is called "Holiday Mail for Heros". To participate, all you need to do is send your holiday greetings to this address, but they must be postmarked by December 9th (that's this Friday!) in order for there to be enough time to sort and distribute them (Cards sent later will be returned to sender):
Holiday Mail For Heroes
P.O. Box 5456
Capitol Heights, MD 20791-5456
There are also some simple guidelines to follow, to ensure our service members' safety and more:
Please remember to sign your card, however, do not include your email or home address.
A generic salutation, such as "Dear Service Member", is suggested.
Only cards are accepted. Please do not include letters, photos, or inserts of any kind.
Hard as it may be, step away from the glittery cards! :) The reason is that some of these cards will make their way into medical facilities and the glitter could interfere with the patient's recovery.
Do mail as many cards as you can! They do not have to be in their own envelope as all cards will be removed from envelopes at distribution. If sending a bundle of cards, bundle them and place them in a large mailing envelope or flat rate box from the post office.
If snail mail is not really your thing, Holiday Mail for Heros also has some online cards that you can send for just a dollar, at mailforheros.com. You can also give more than just cards. Though their website, you can purchase phone cards so that a service member can call home for the holidays, a comfort kit for an injured or wounded service member, and more.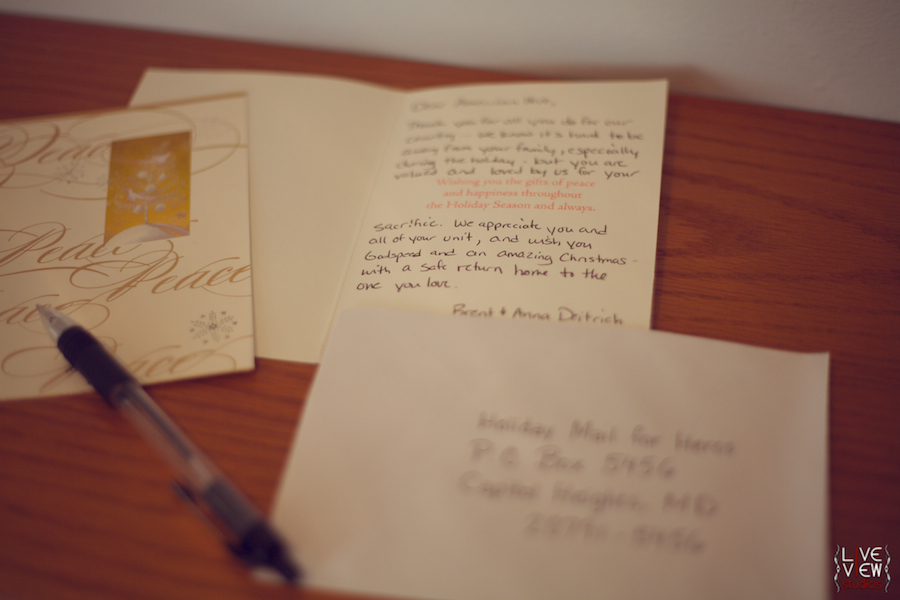 Please consider taking a bit of time during this holiday season to remember our heroic men and women. Even if you can't help out financially, say a prayer for their safety and return to their loved ones. And let us know if we've inspired you and what you're planning on sending in comments below.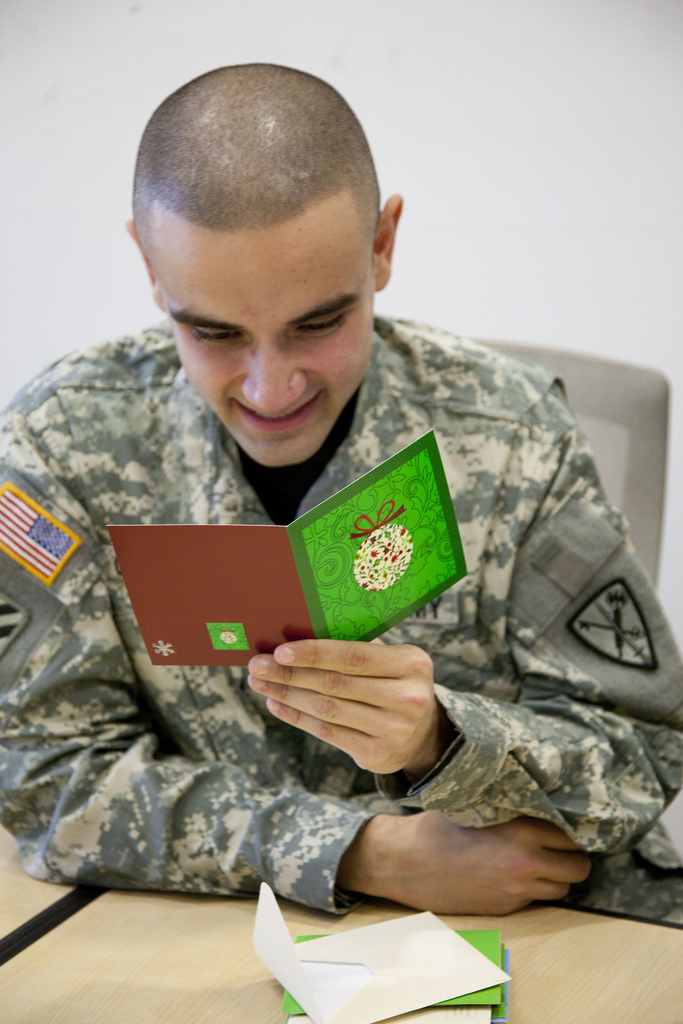 Photo Source: Chicago Red Cross Flickr