Lovestruck: A Valentine's Inspired Wedding
lovestruck – adj: having a passionate or overwhelming feeling of love; smitten.
When we set out to do this wedding shoot inspired by Valentine's Day – we knew we wanted it to be different. We didn't want just a cutesy vibe, we wanted it to be intensely romantic. It needed to show what lovestruck was like. That feeling when you've  fallen so hard in love for someone that it hurts to breathe … and your heart aches like a heart attack when you're not near them, because you miss them so much. We wanted to the colors to be passionate and vibrant – filled with rich shades of fuchsia and ombre pink schemes, and lots of glittery and sparkly silvers. This was a big undertaking, and we could not have done it without all of the help of the wedding vendors who contributed and donated to the shoot. Thank you all so much!
If you are a bride, or just enjoy looking at beautiful images – you're about to have a feast for your eyes! We hope this inspires you for your valentine's themed or just intensely romantic wedding. :)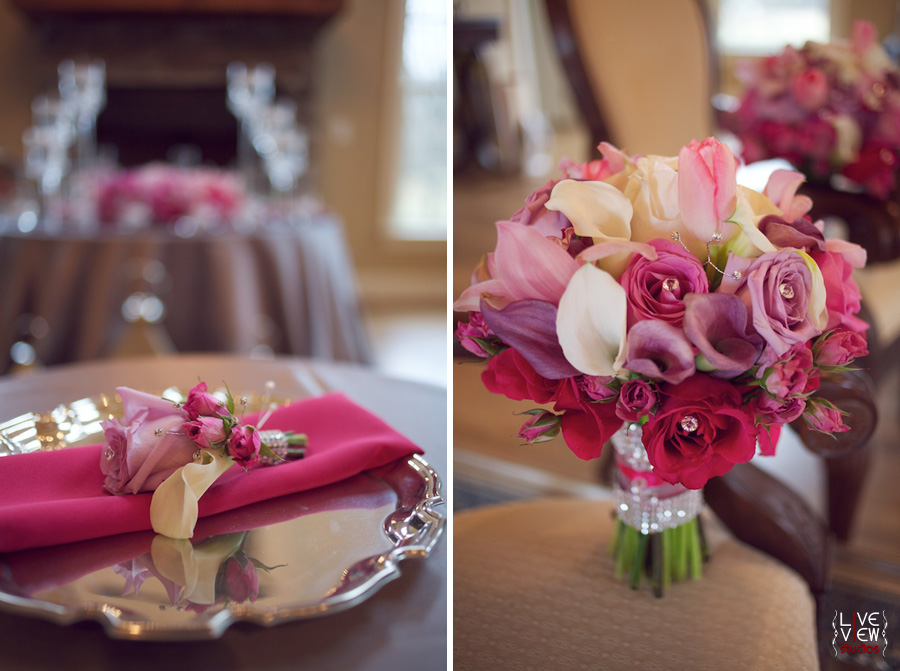 The amazing floral designs by Julie Liles really added just the right pops of color to fit the theme. So pretty!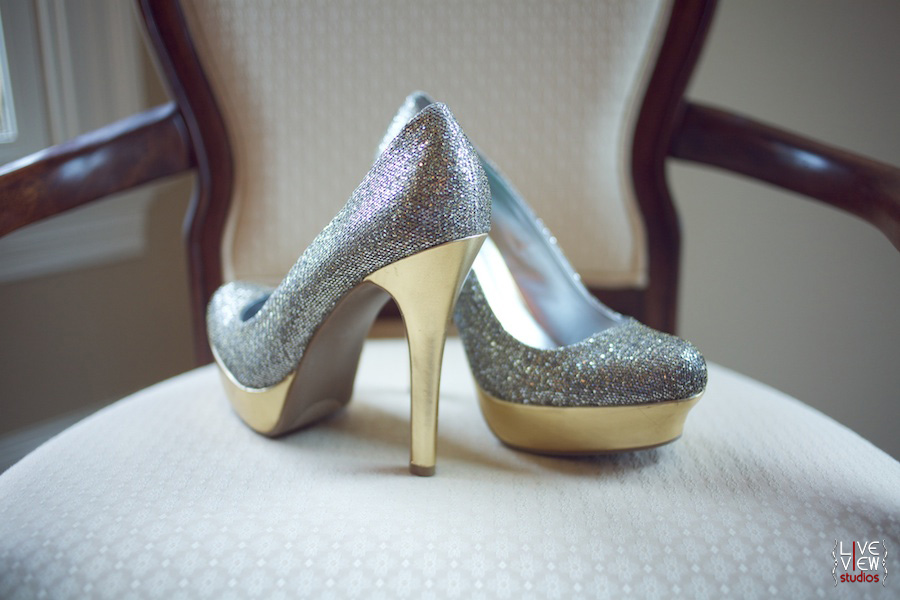 What valentine's day wedding could be complete without sparkly heels?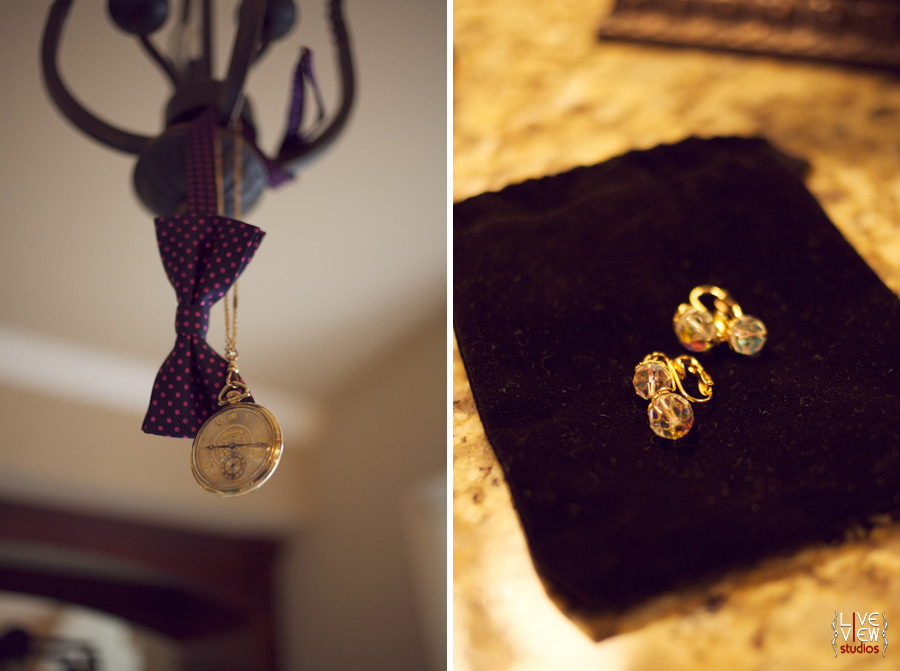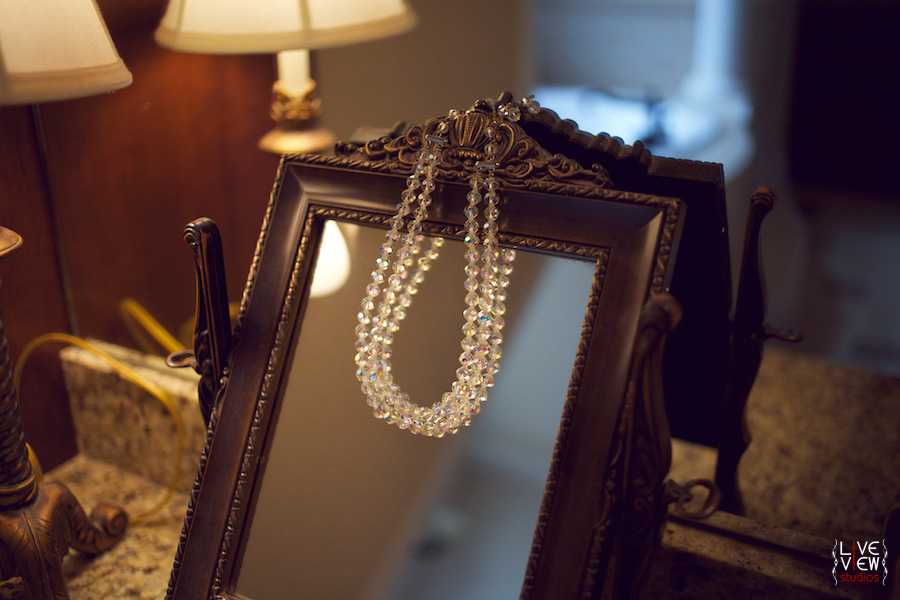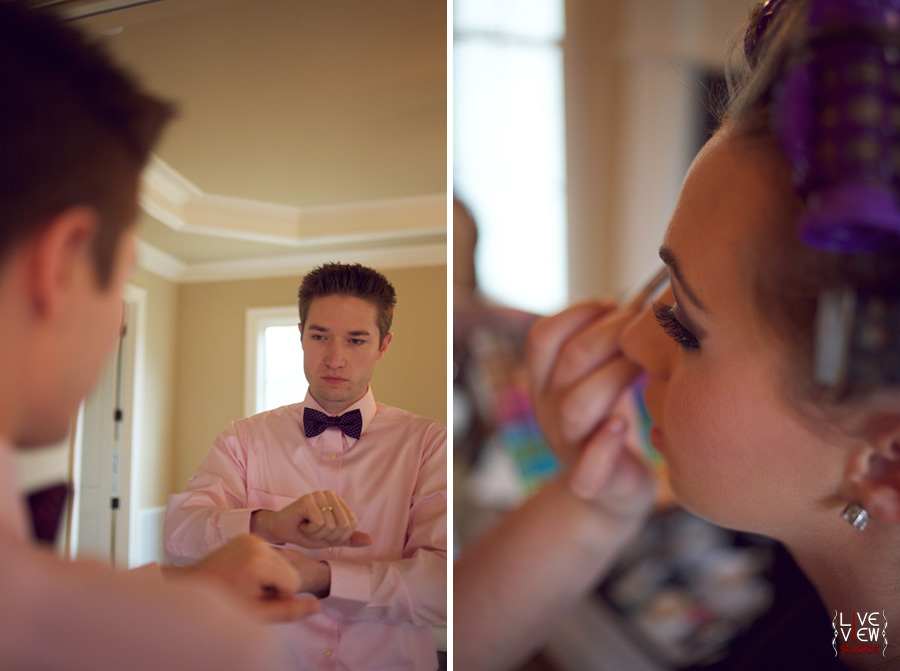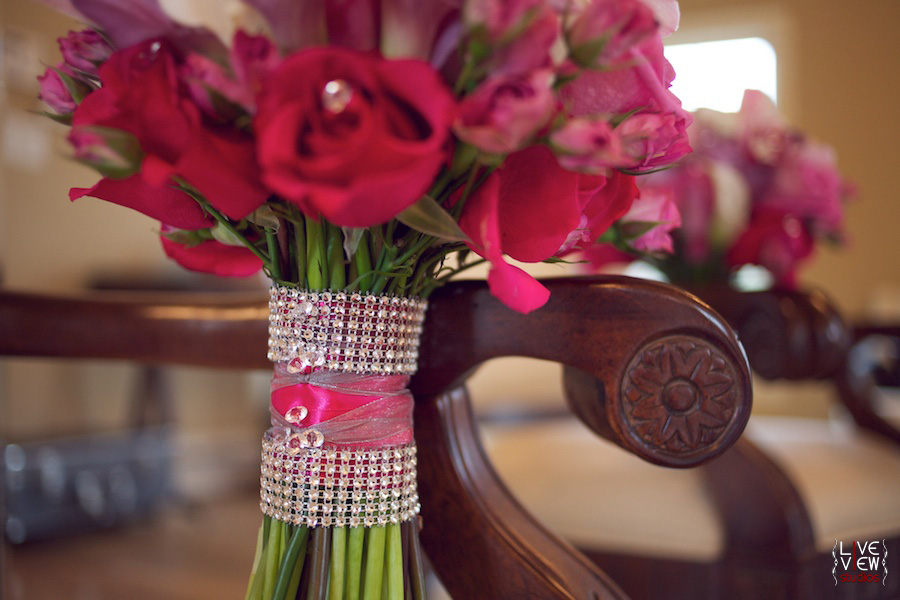 Sparkle everywhere, love it!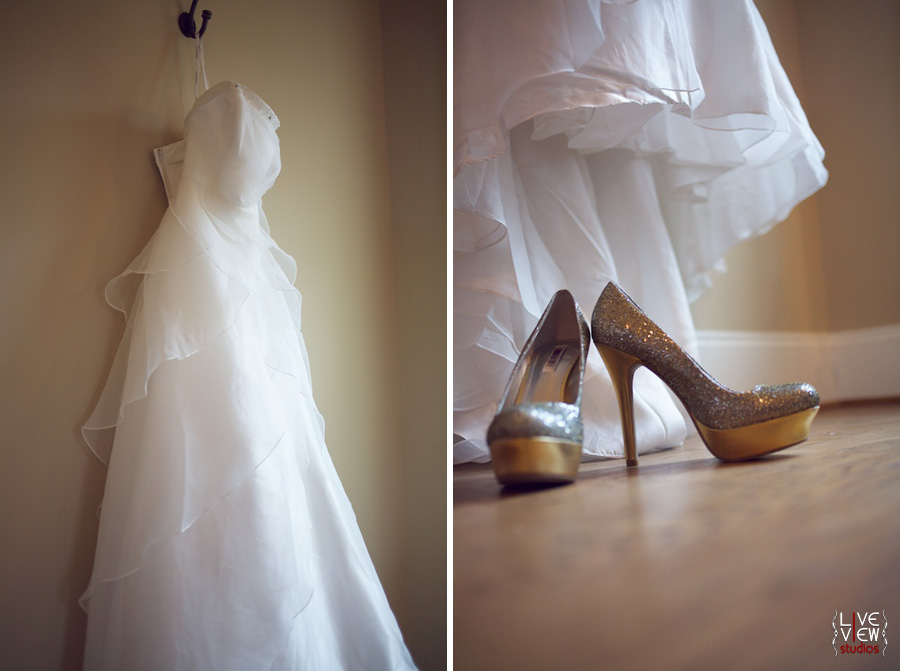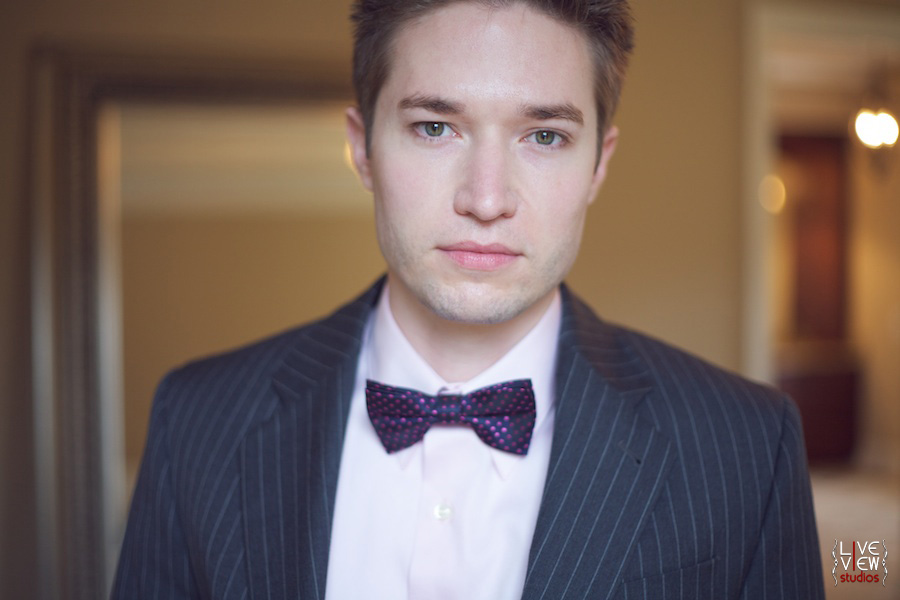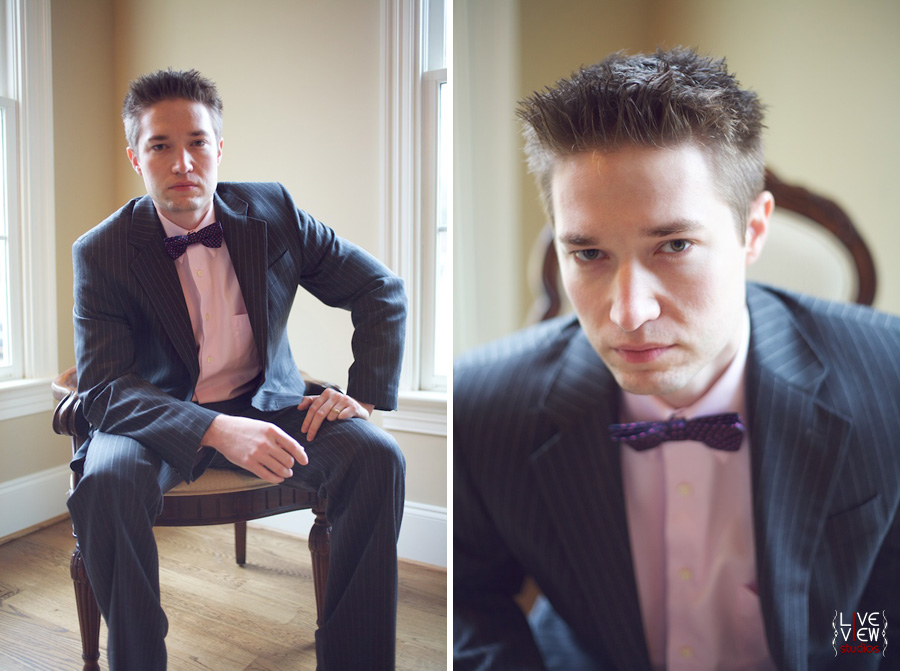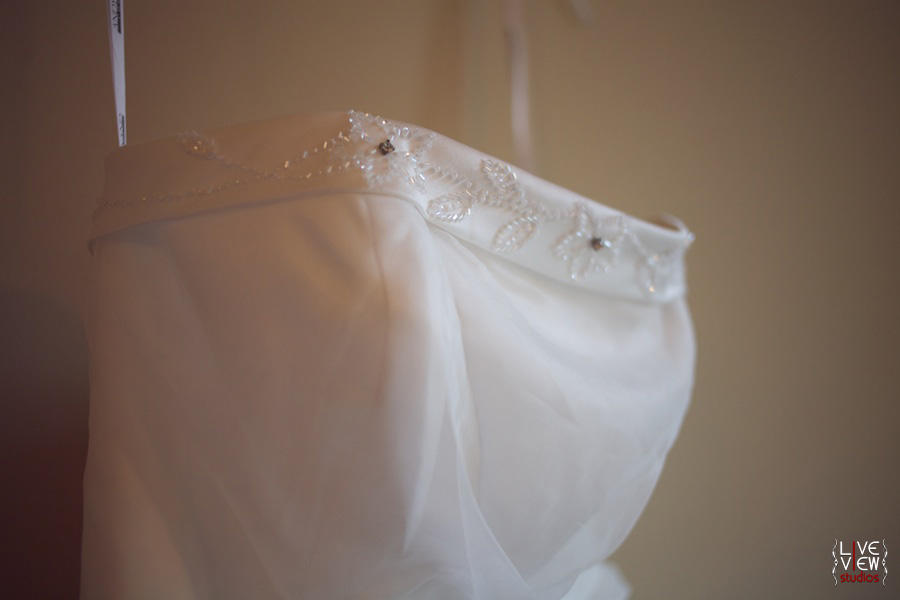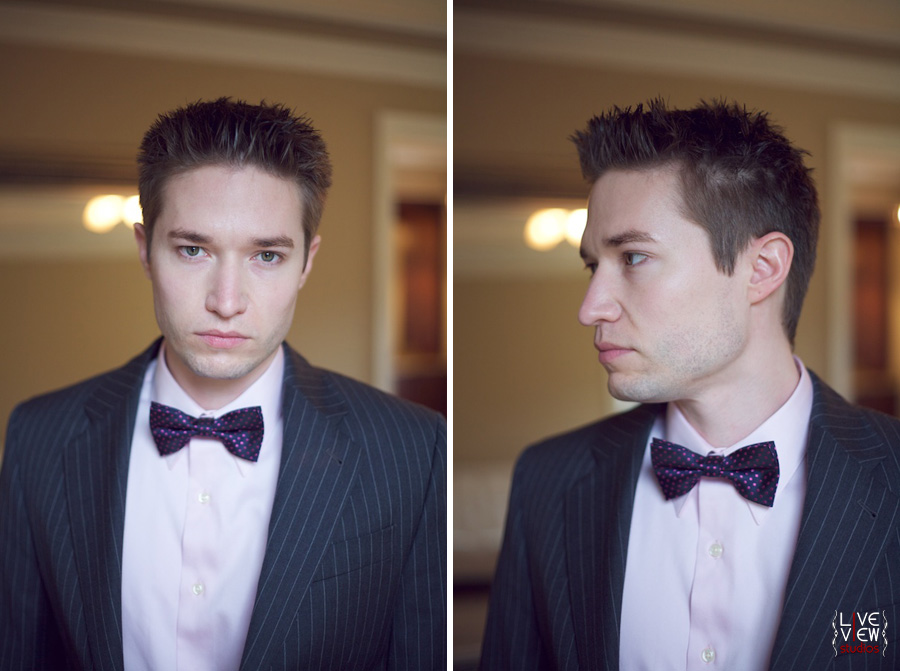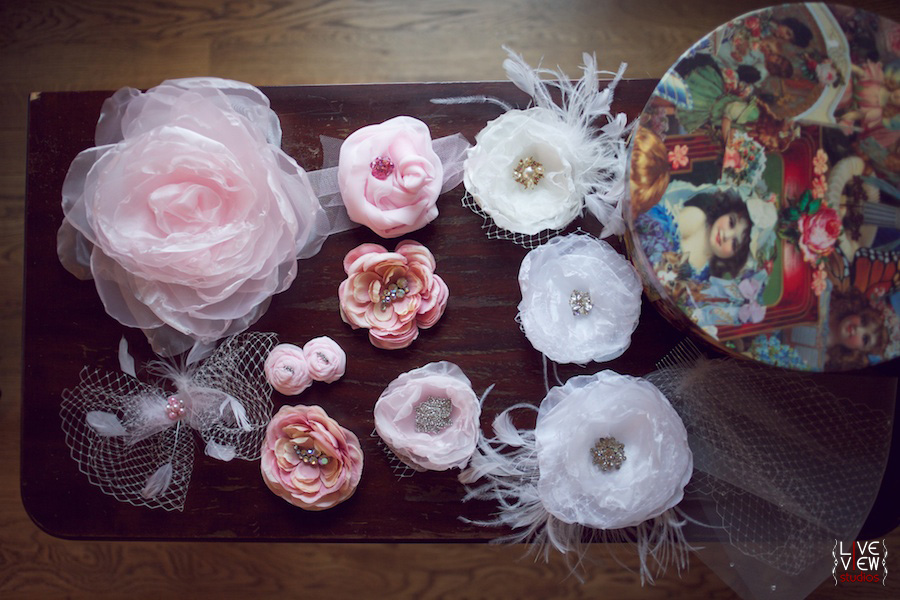 These gorgeous vintage and couture bridal accessories were hand made by Petals by KC. Beautiful!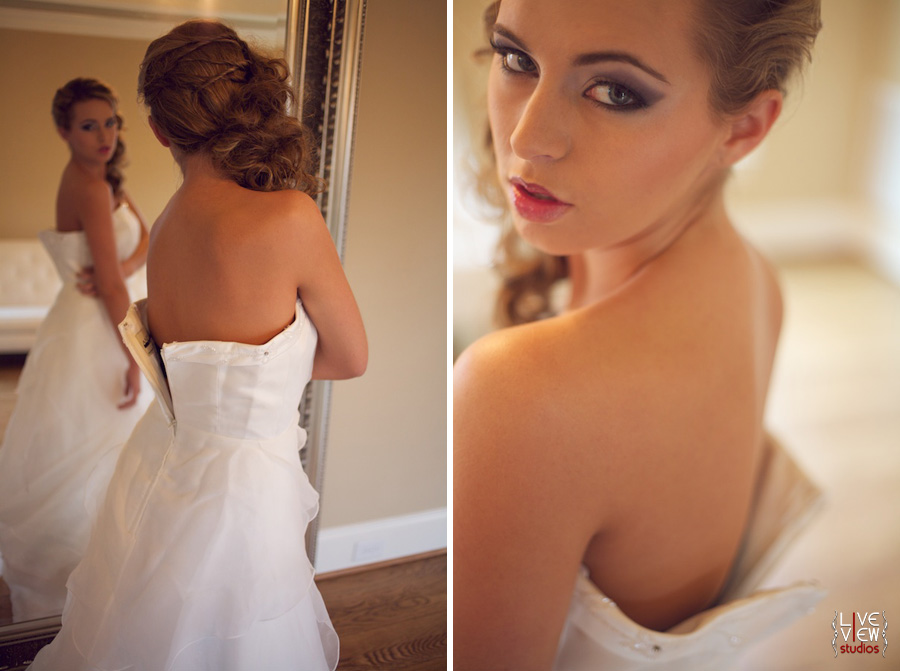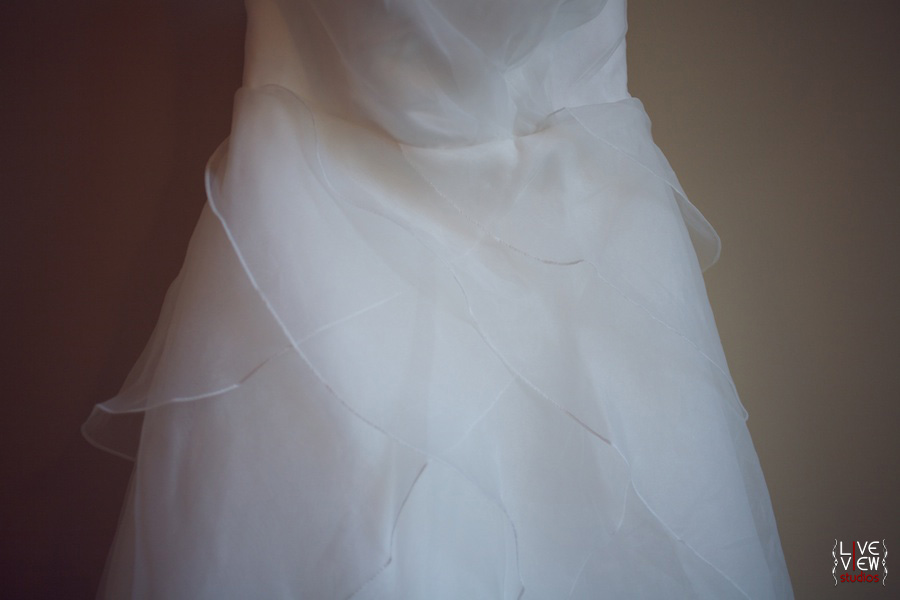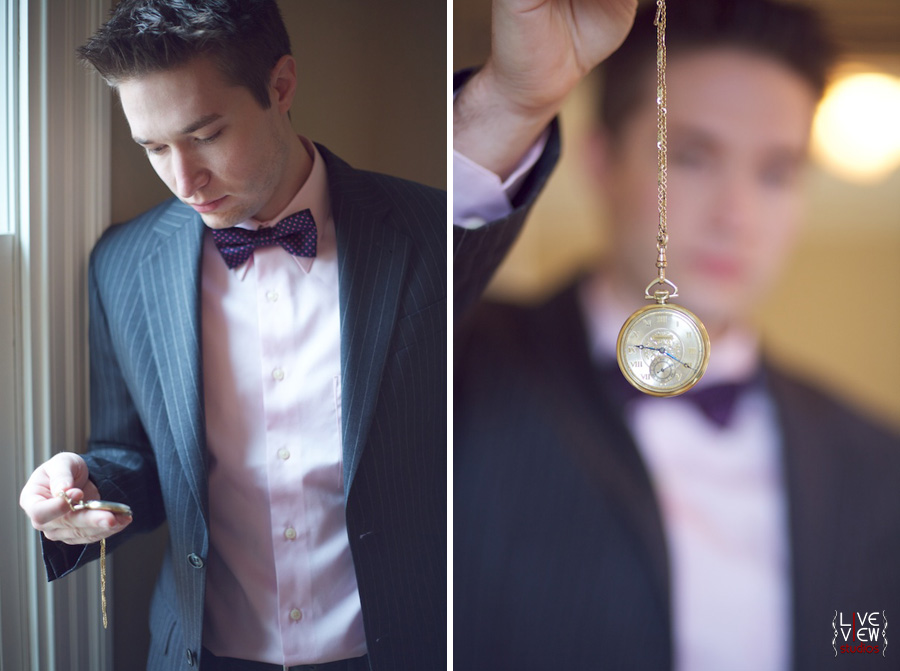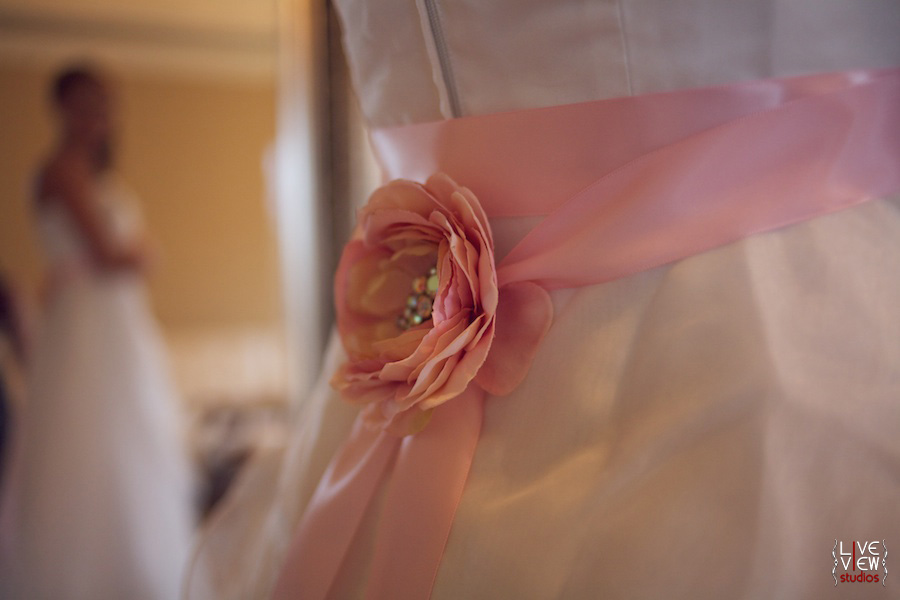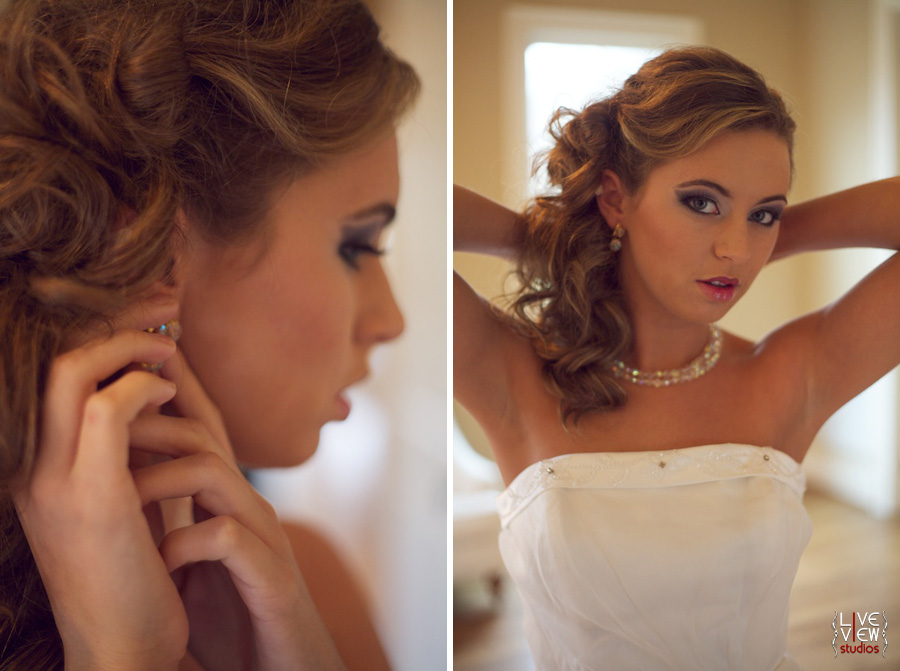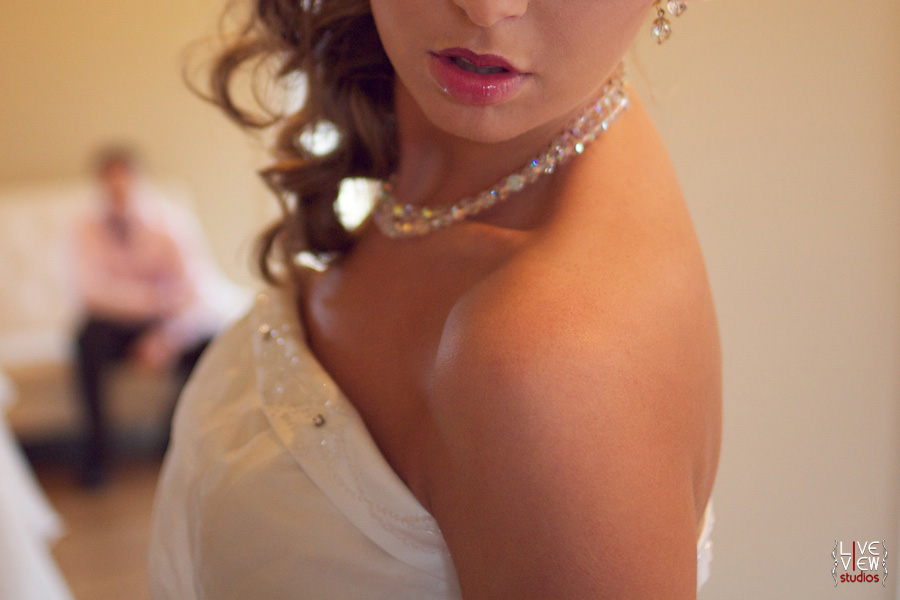 Michelle Clark did an amazing job on makeup, especially with these ombre lips!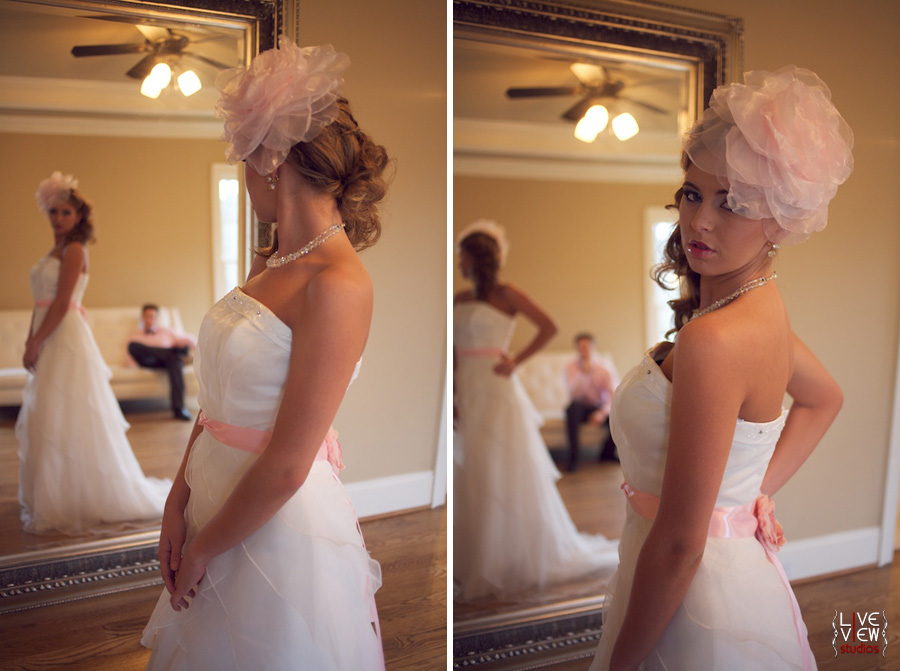 We were soo in love with the gigantic floral headpiece – it was exactly how we envisioned it! :)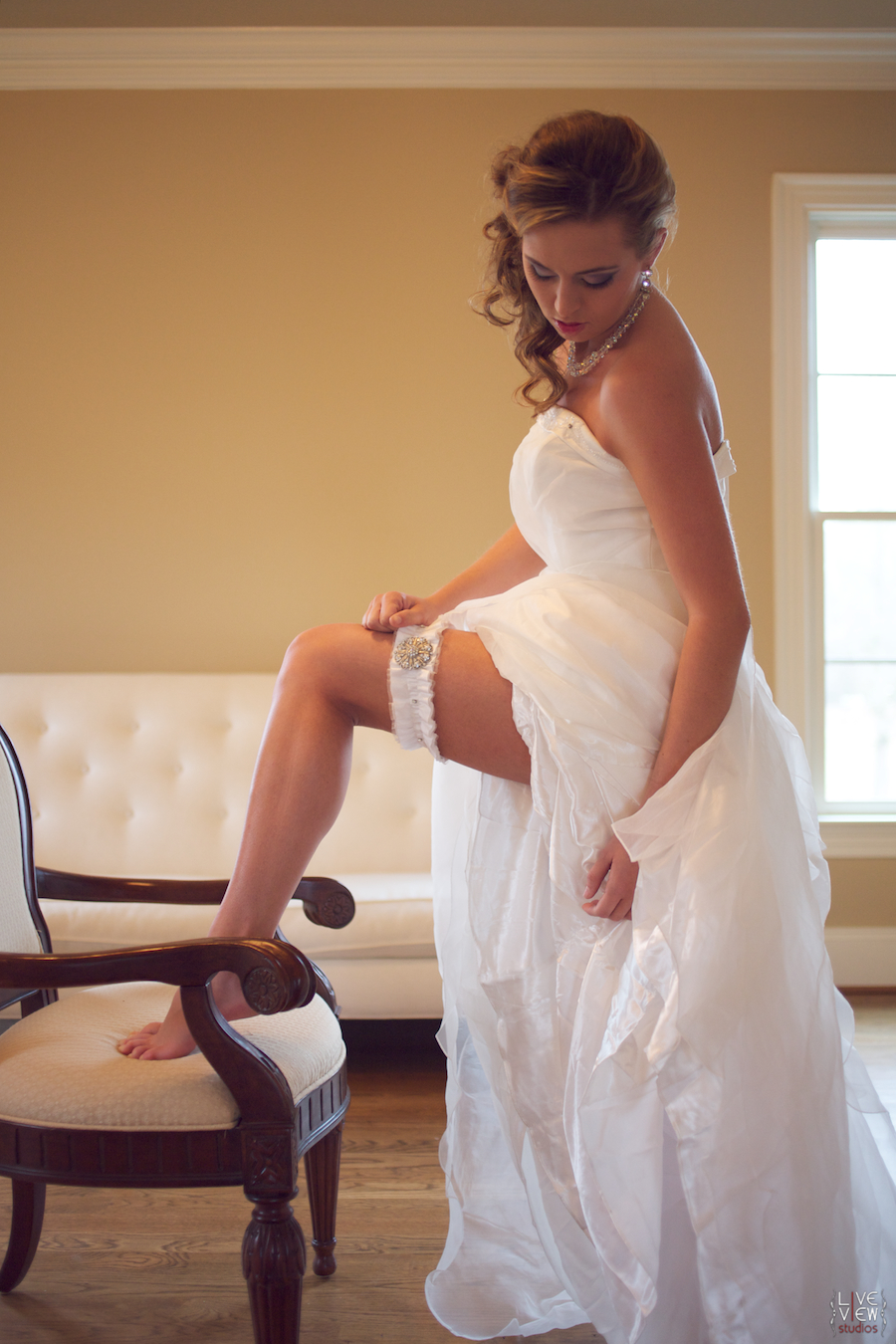 We used this sparkly garter from La Gartier … absolutely love!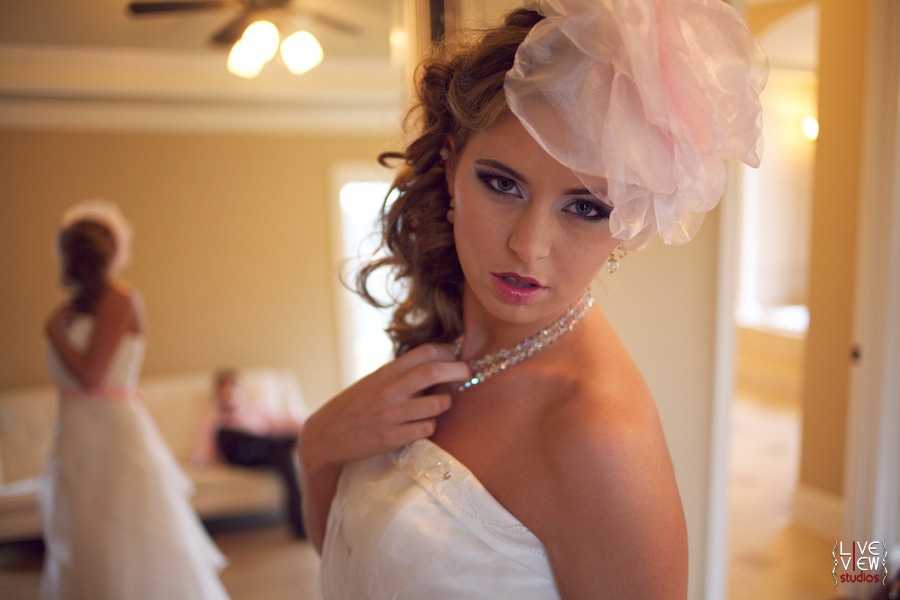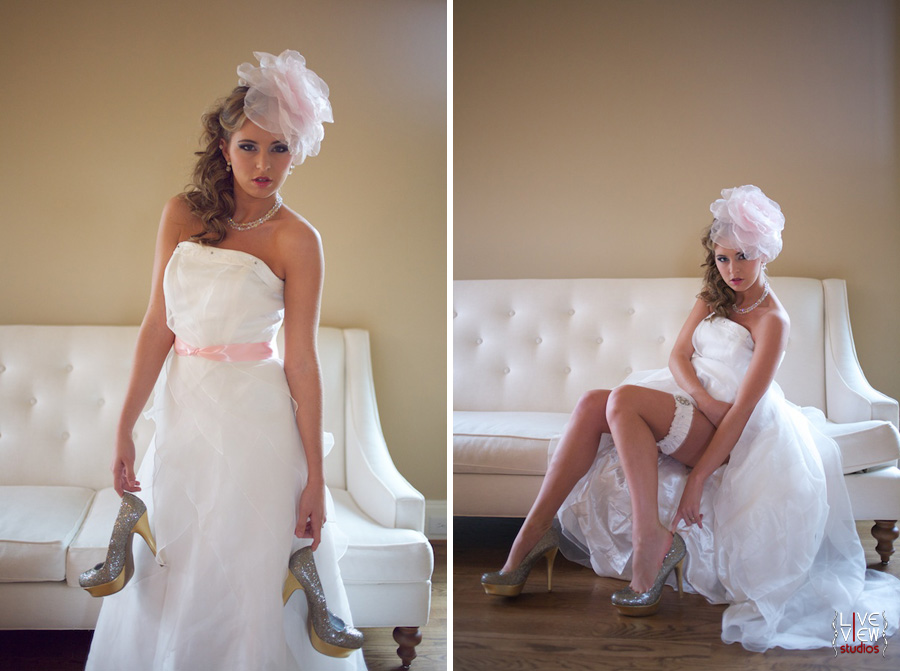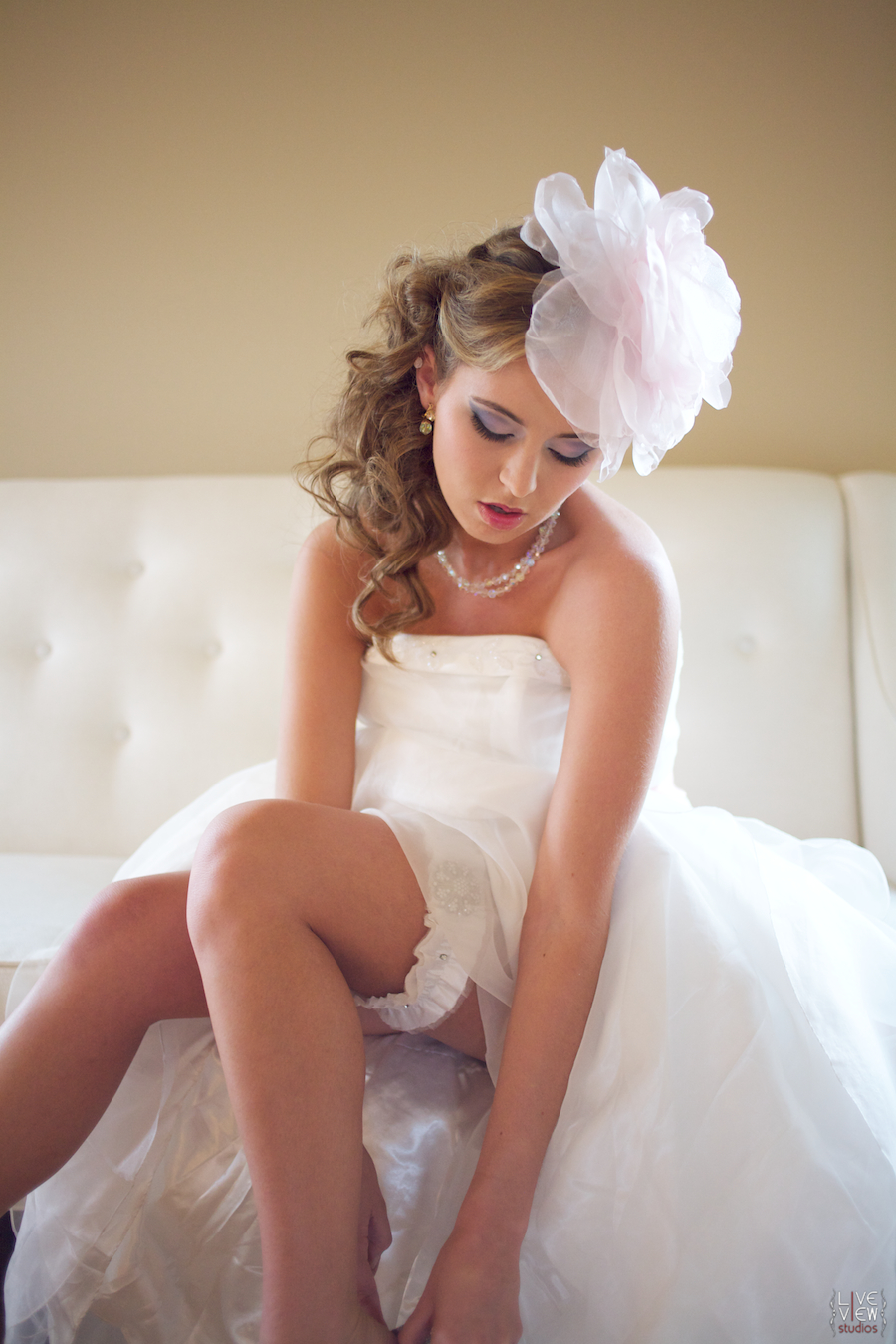 A little sexy bridal portraiture .. and check out those eyes – Stunning!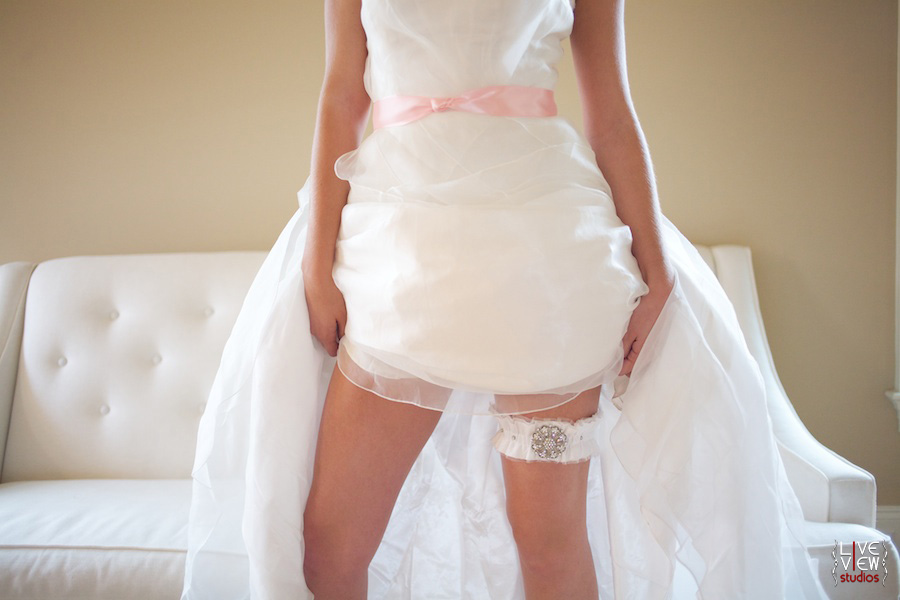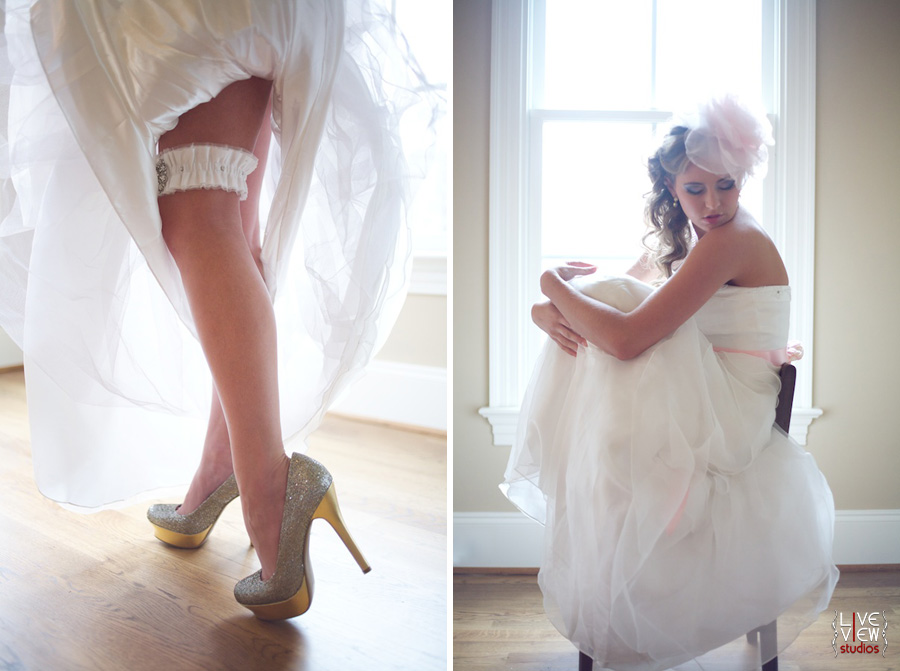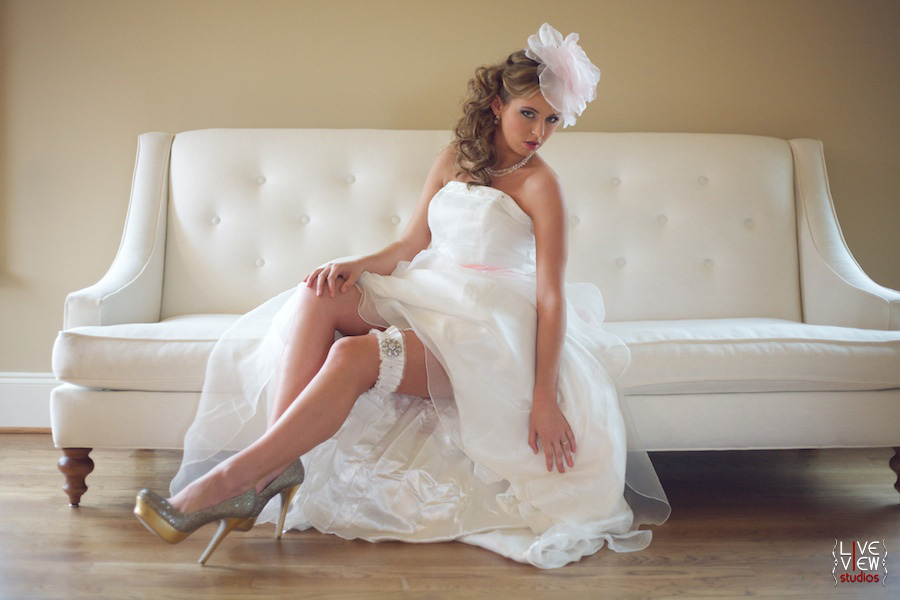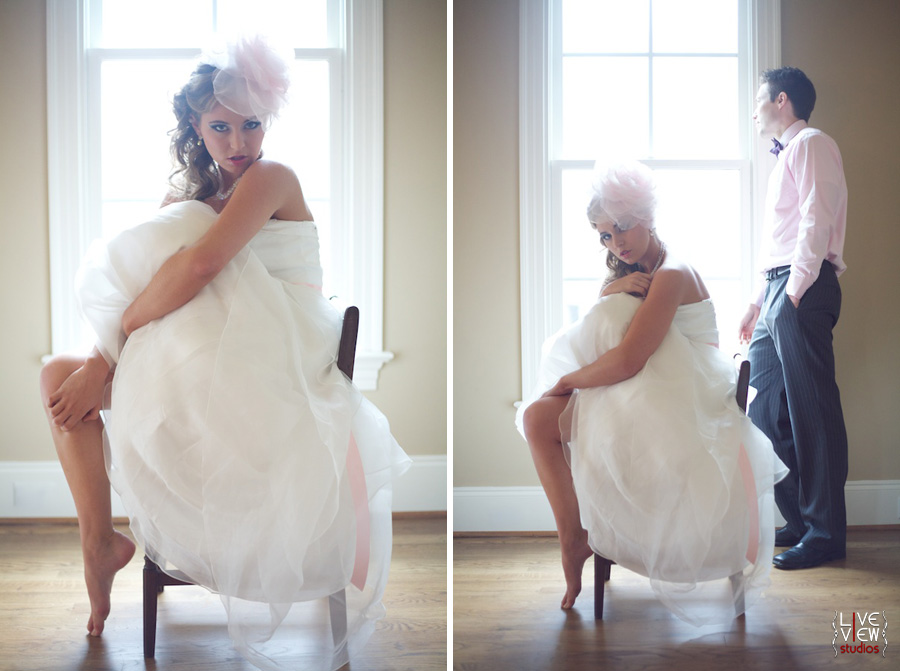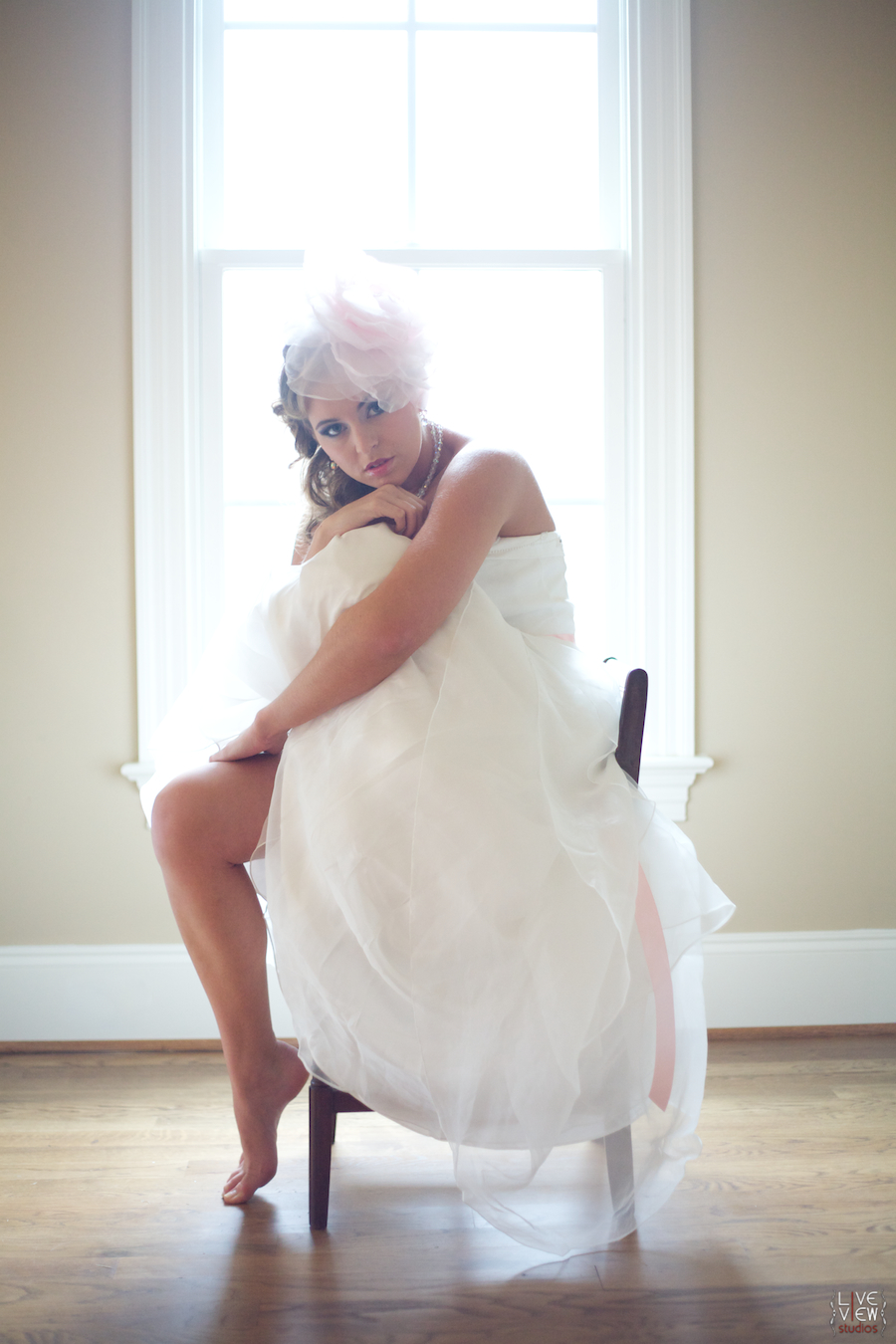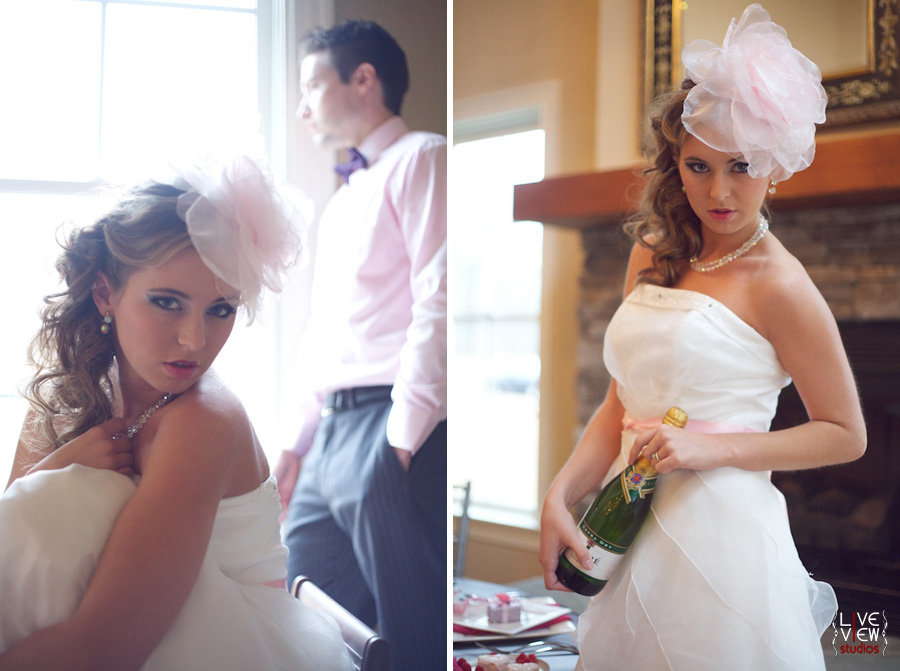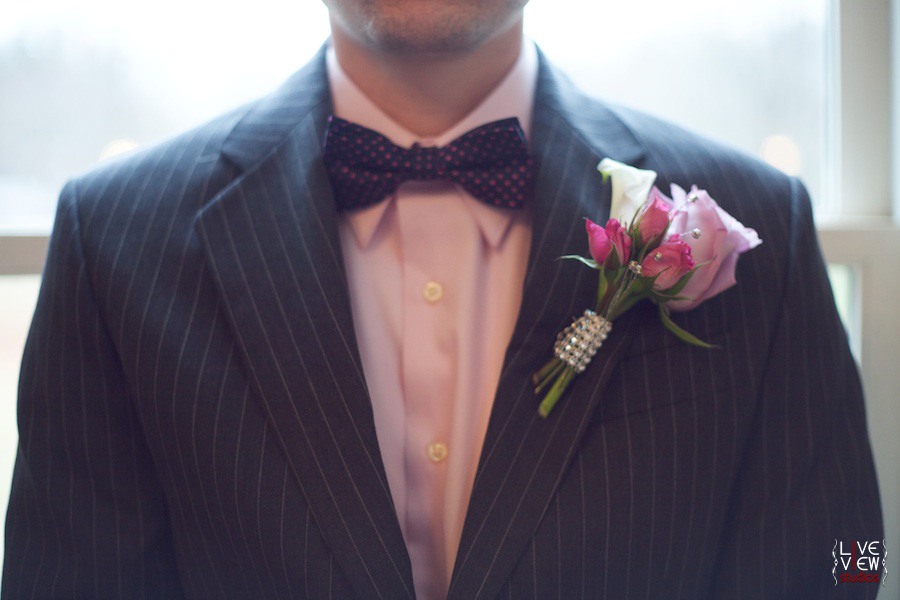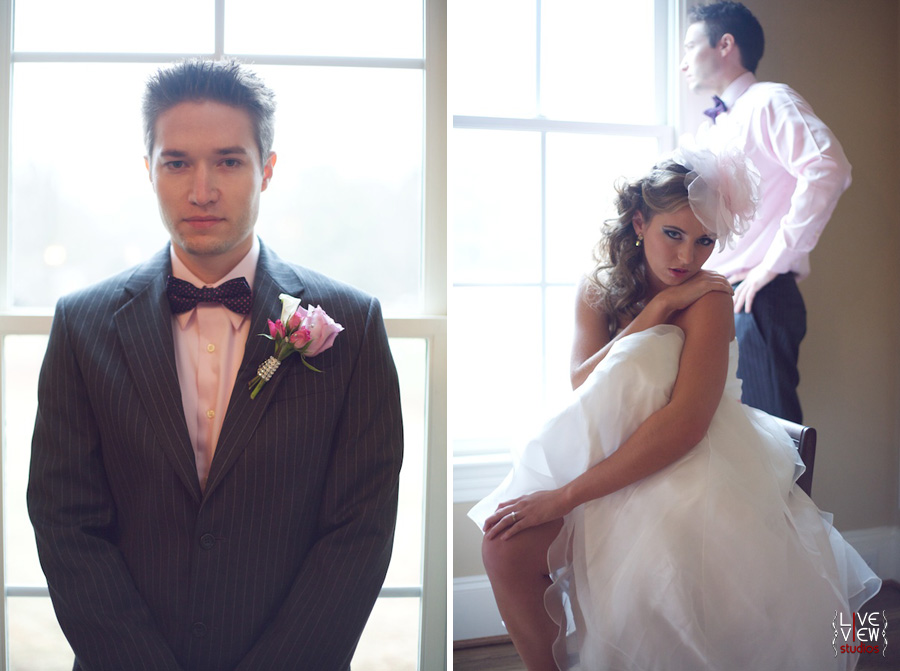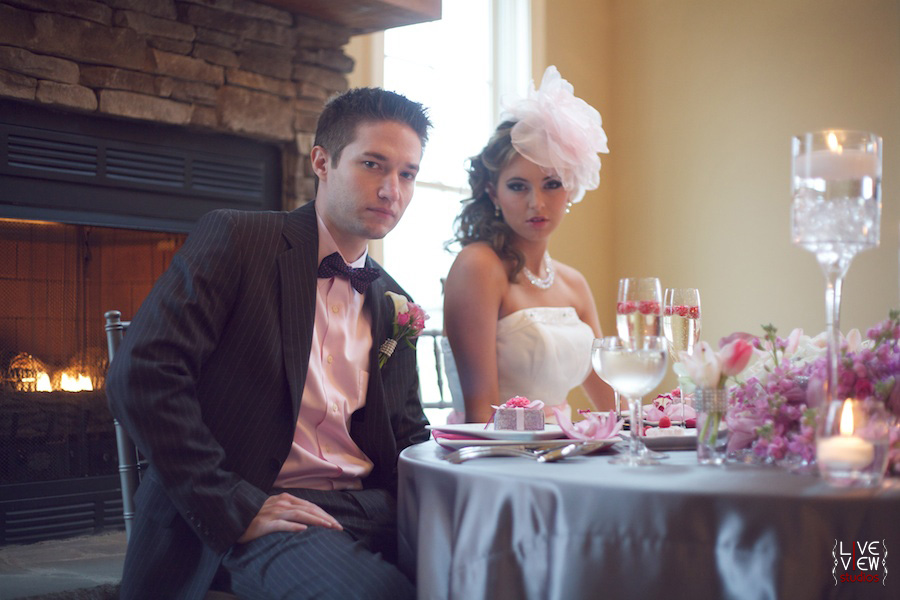 Place settings for the bride and groom, with lots of extra sparkle and color added.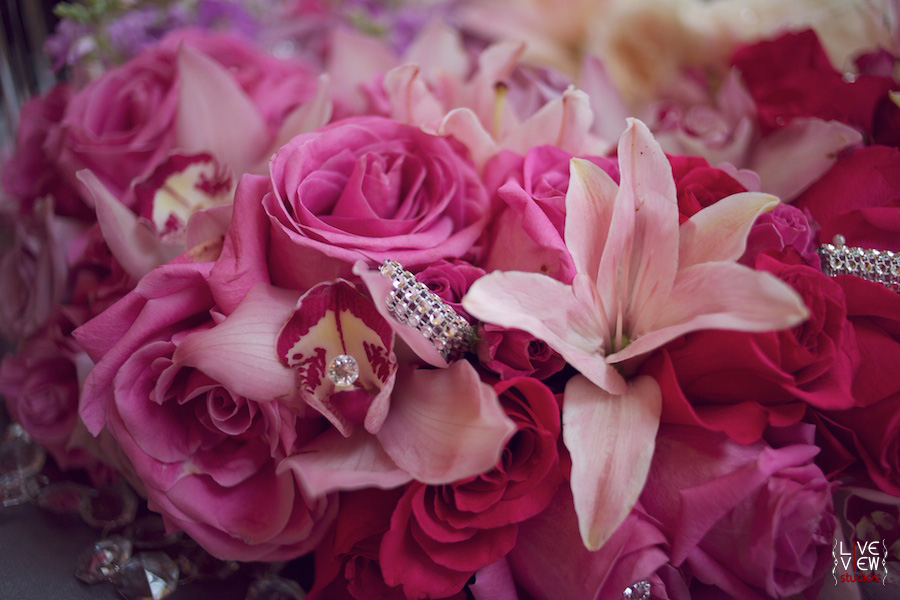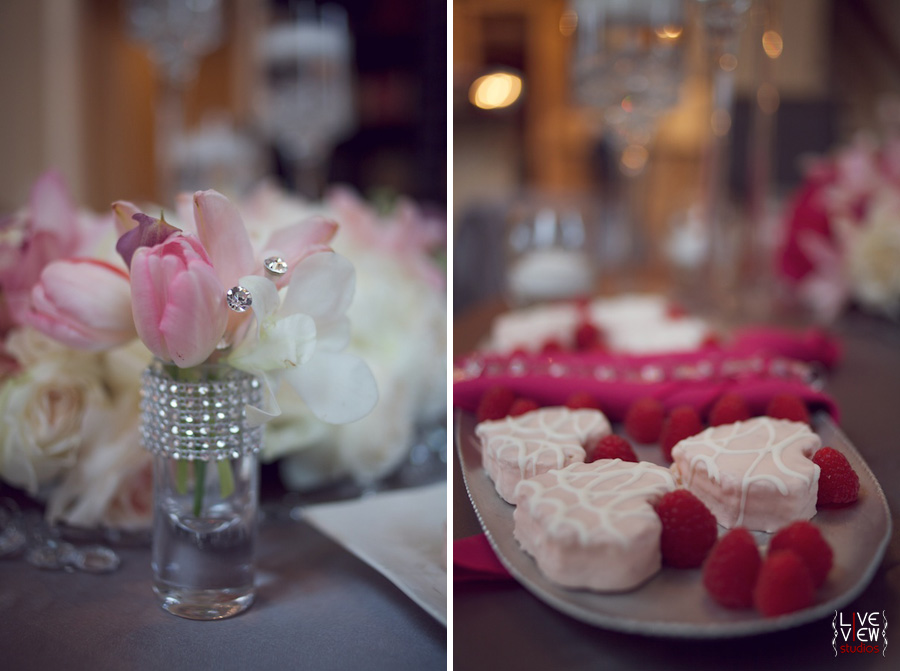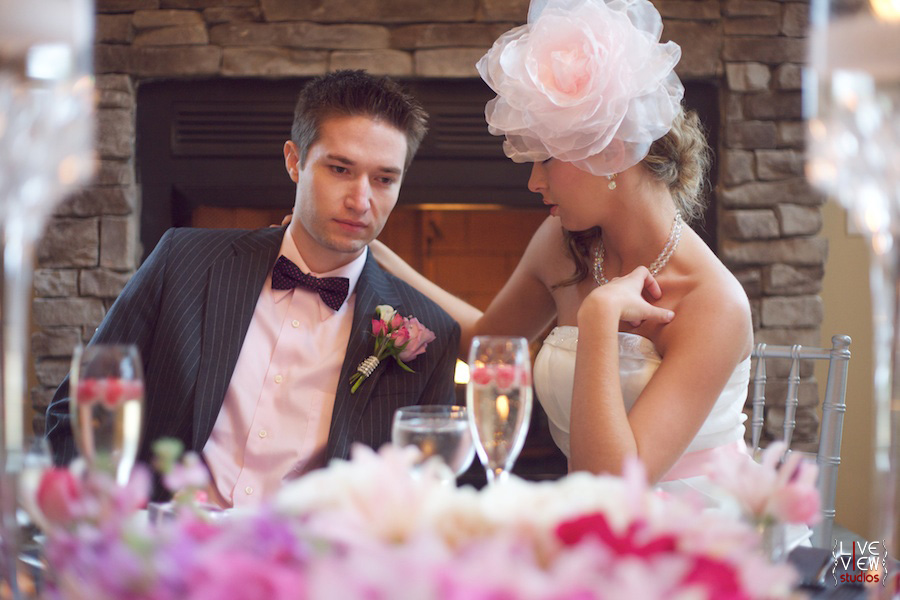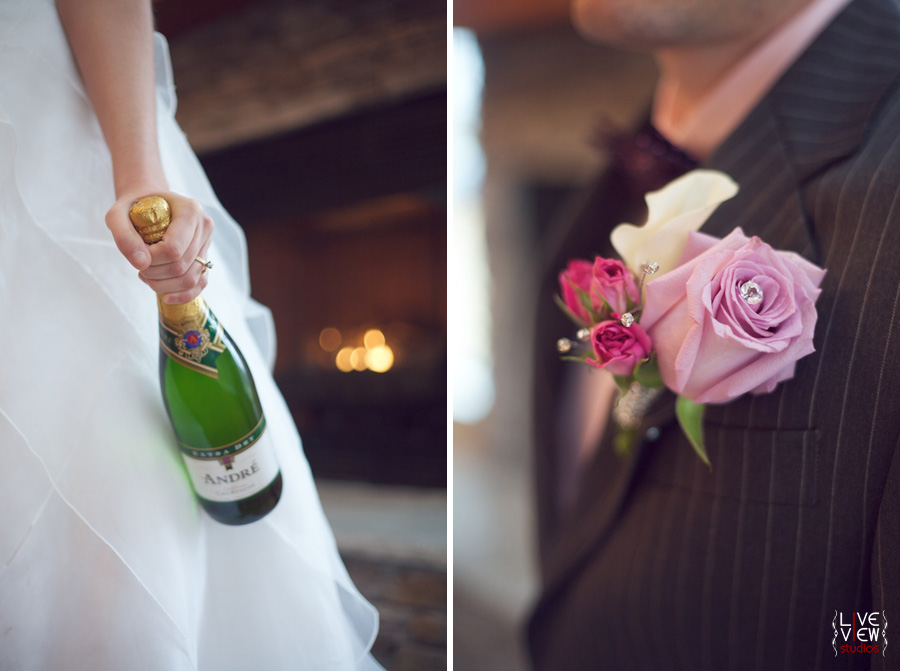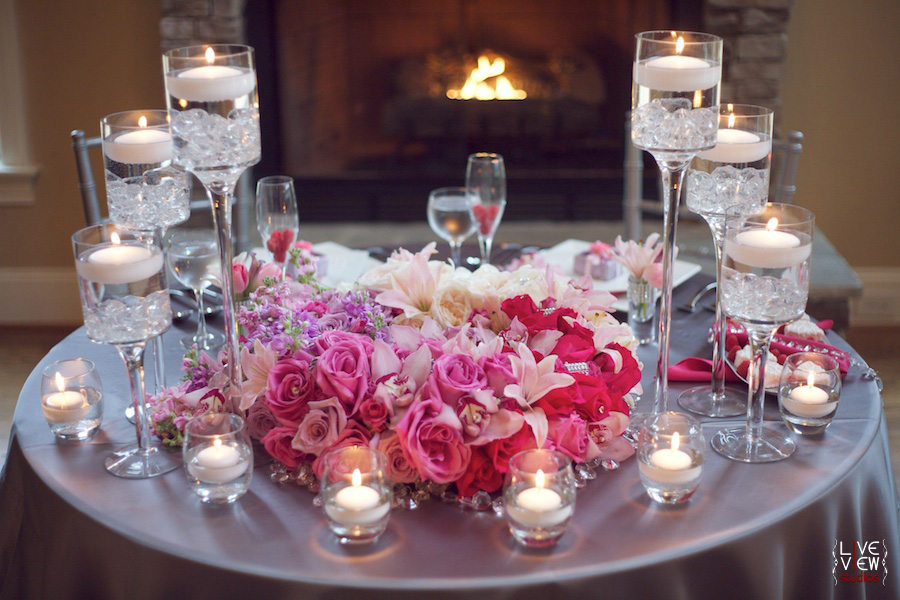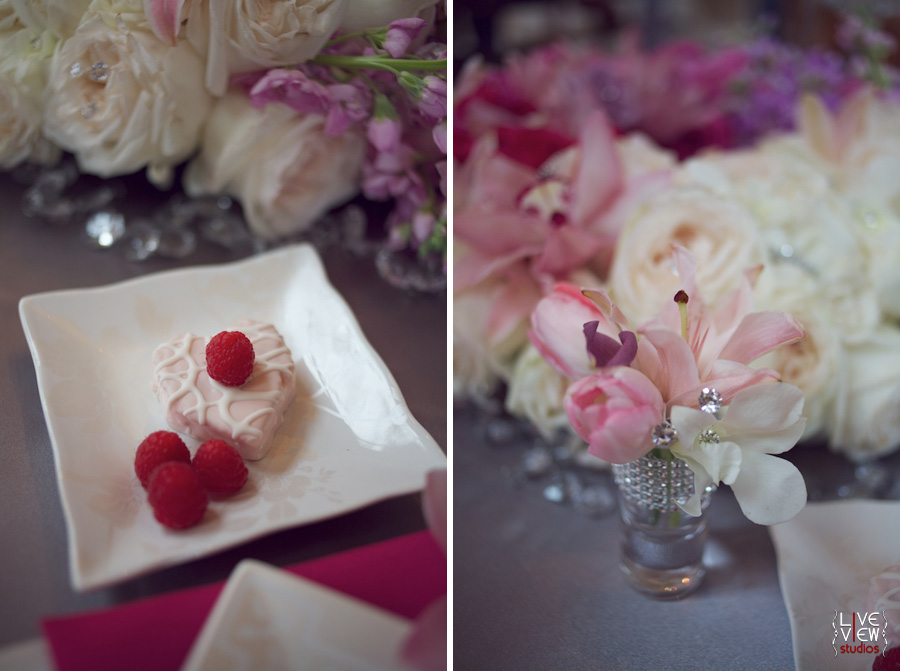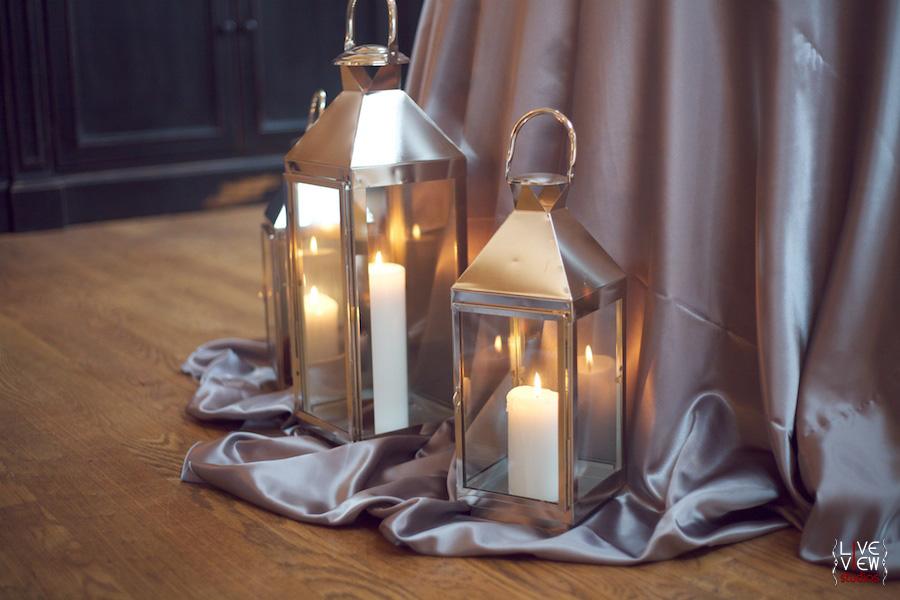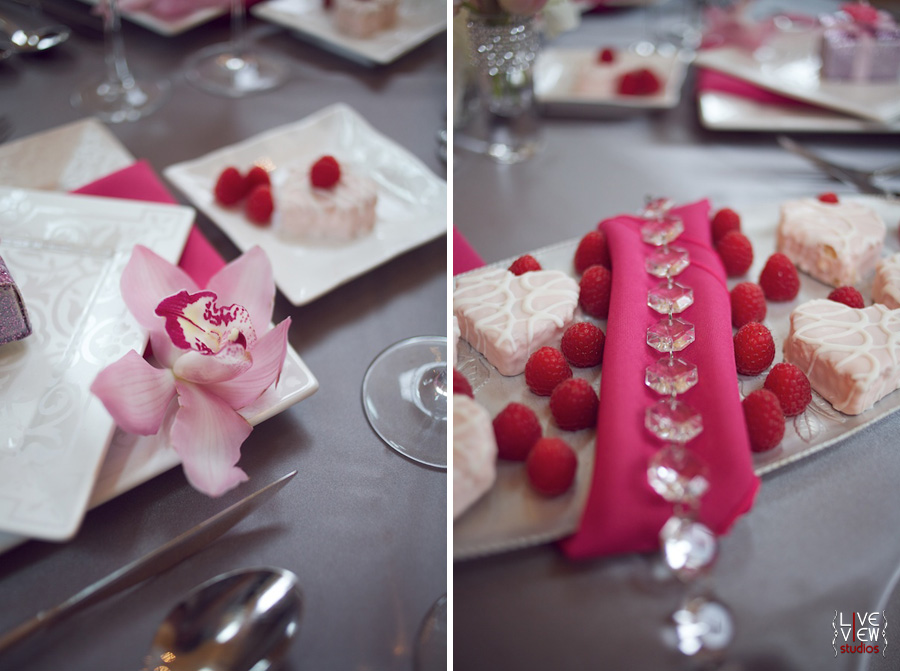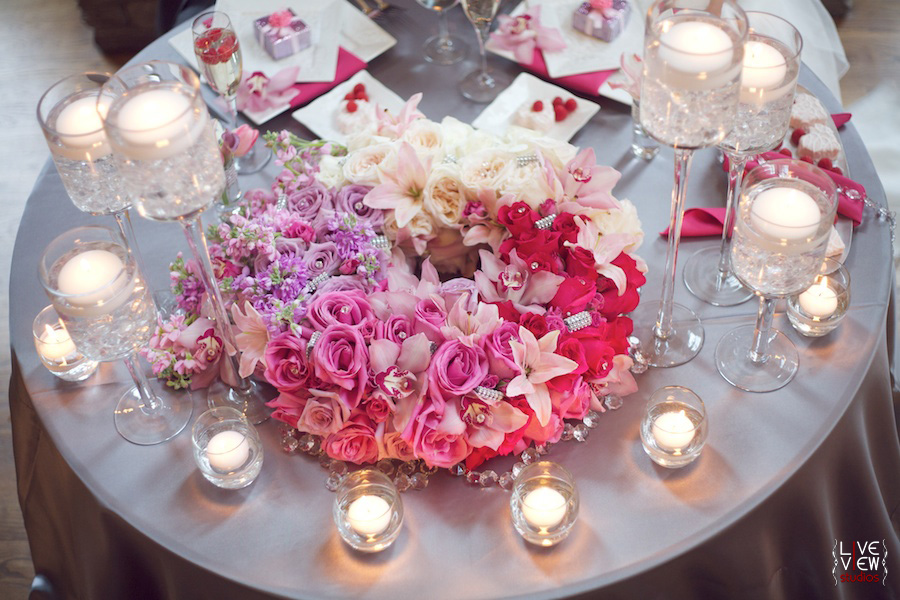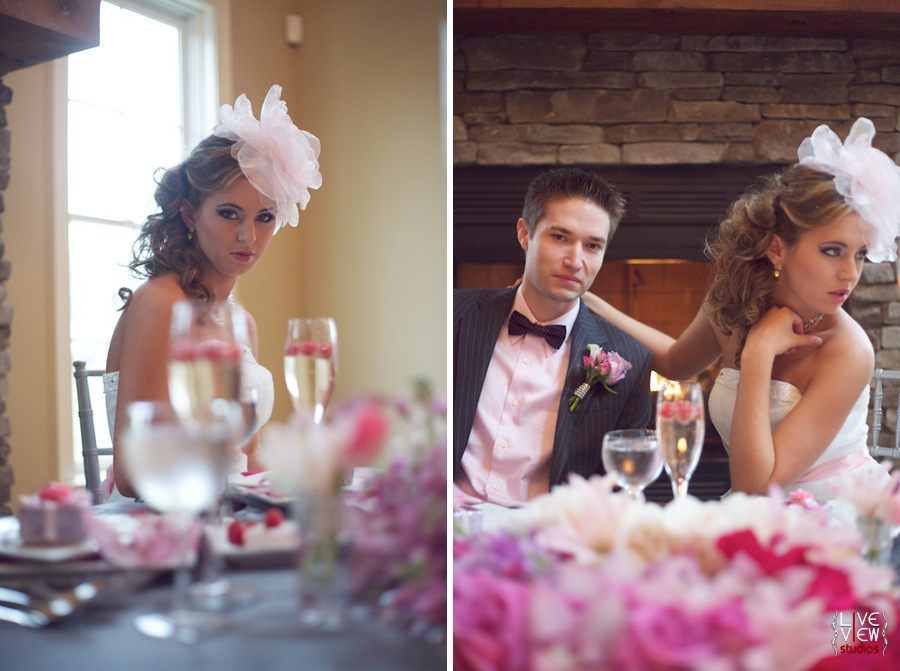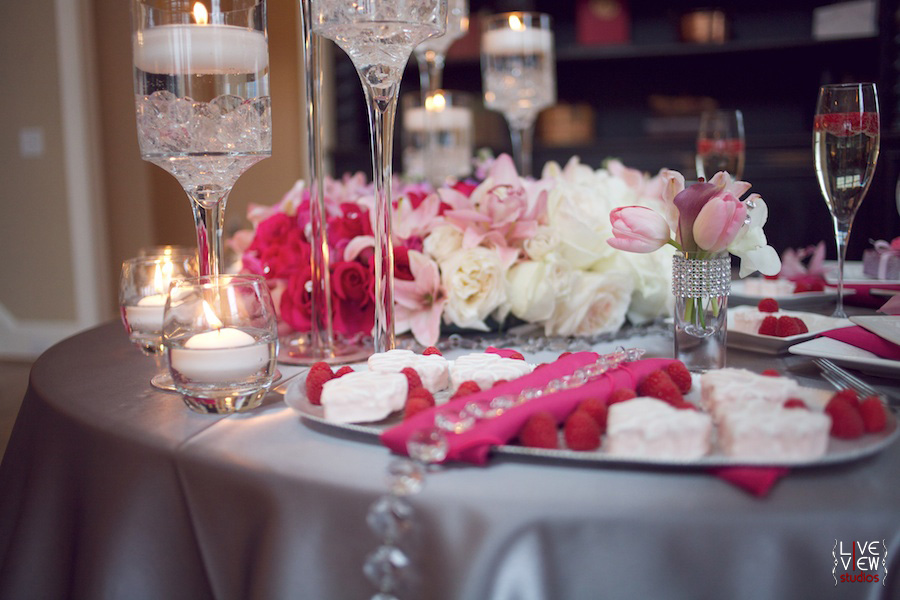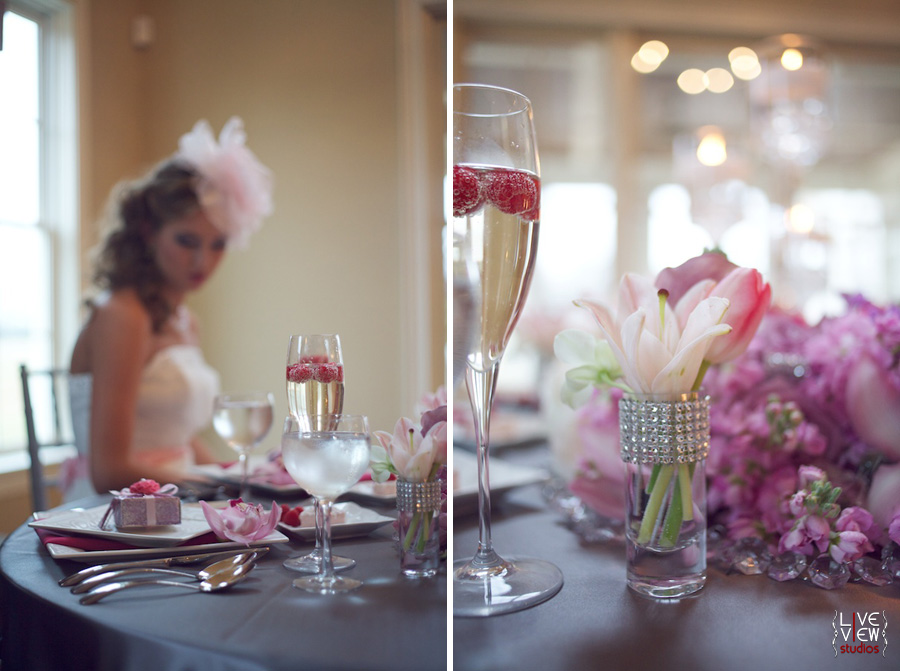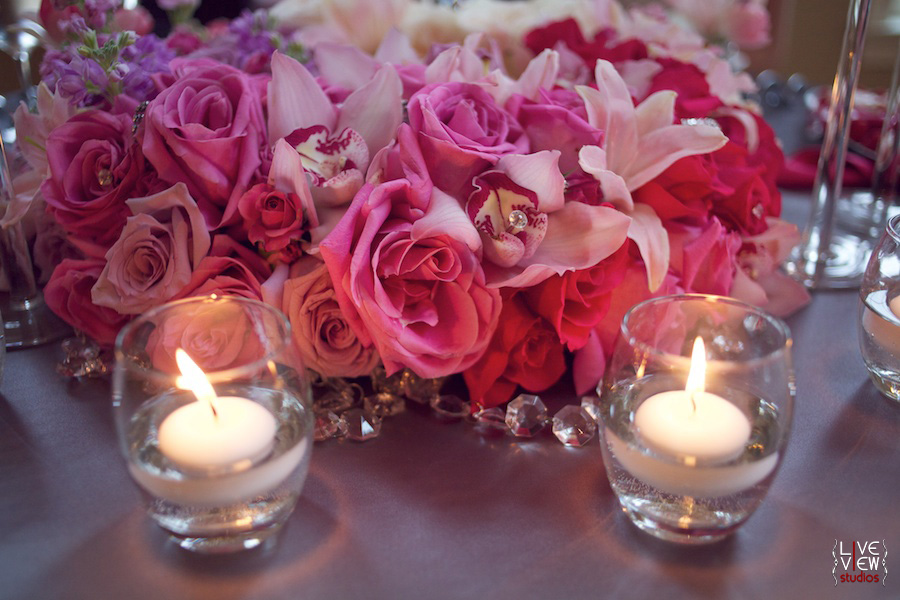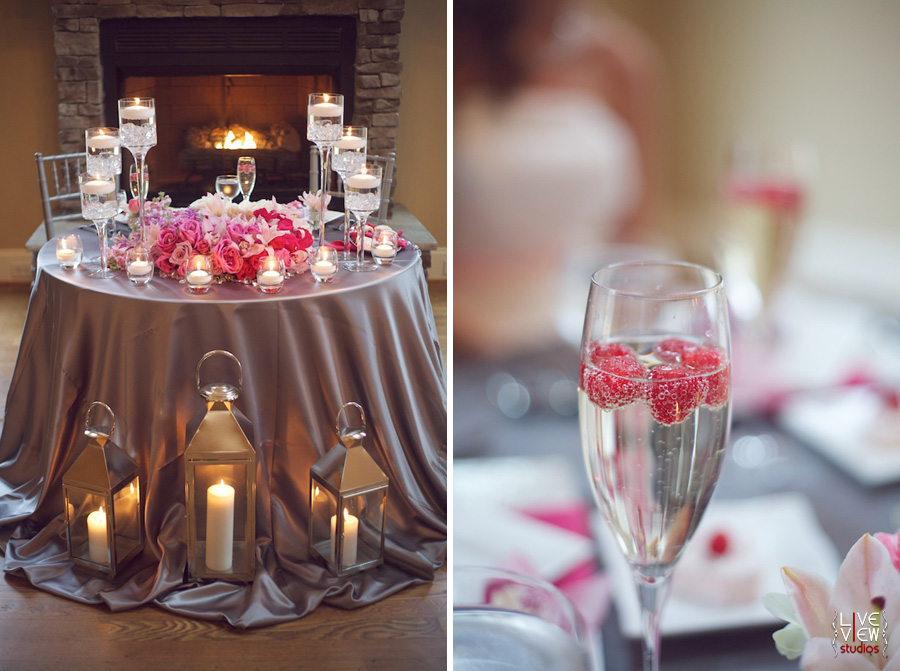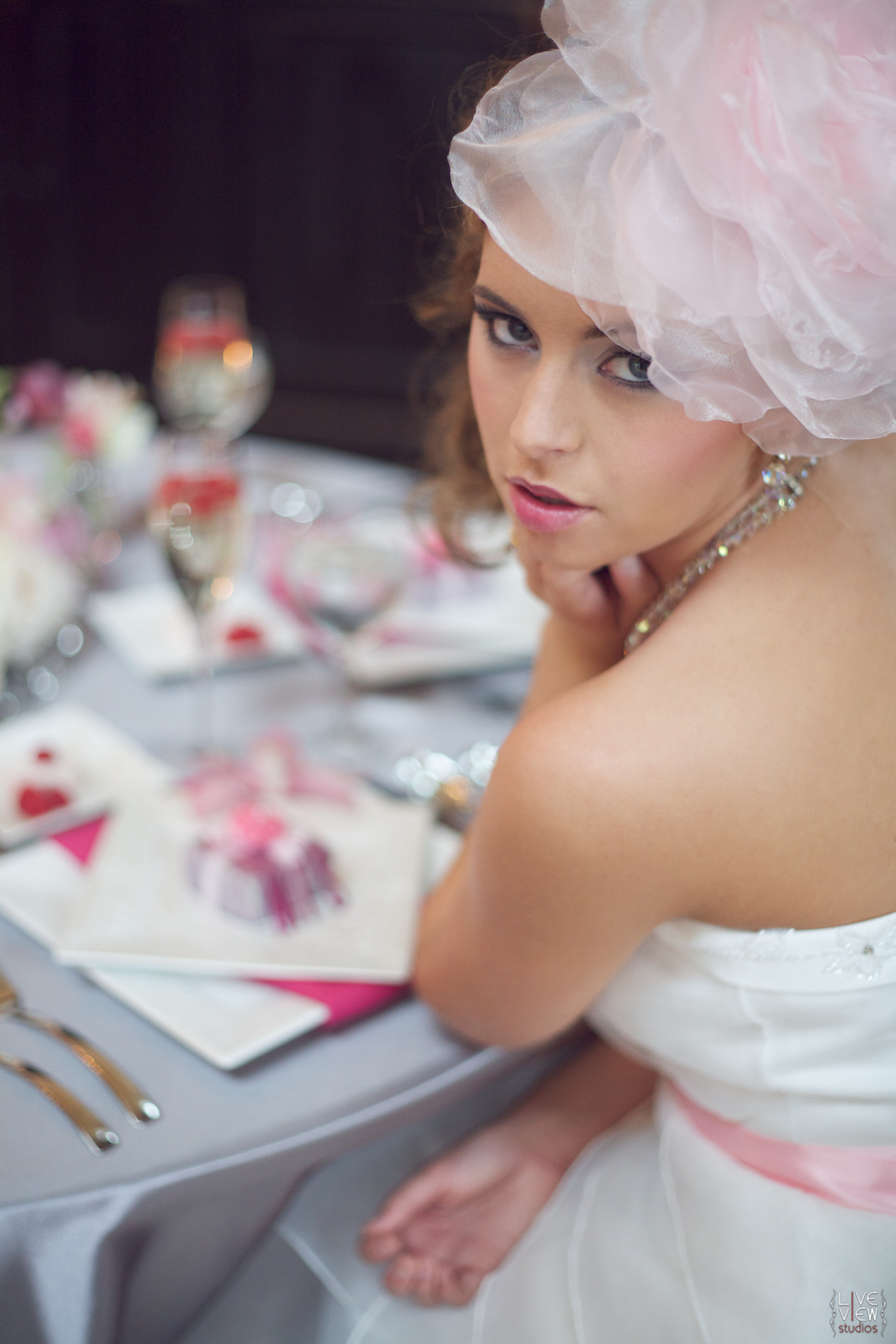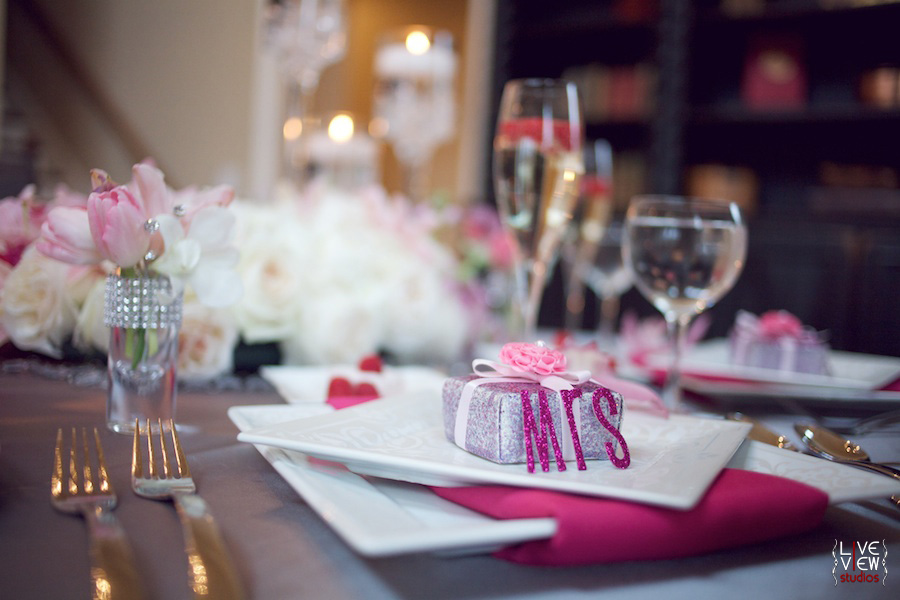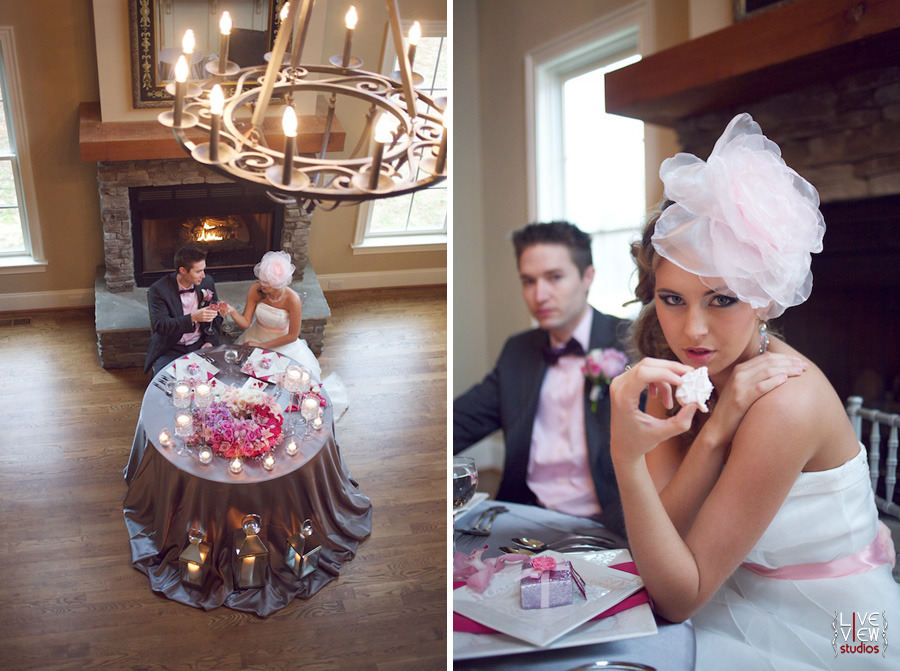 Let them eat cake .. yes, let them!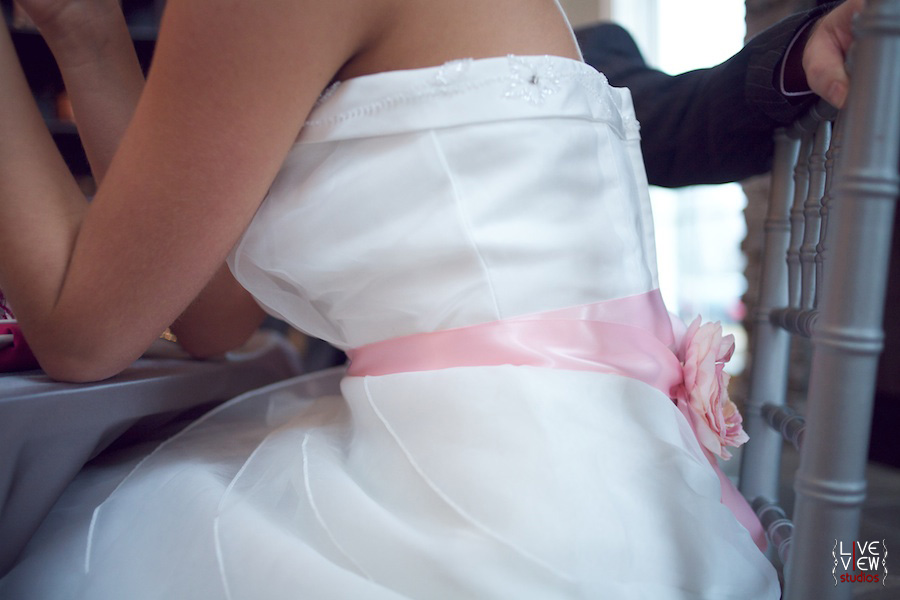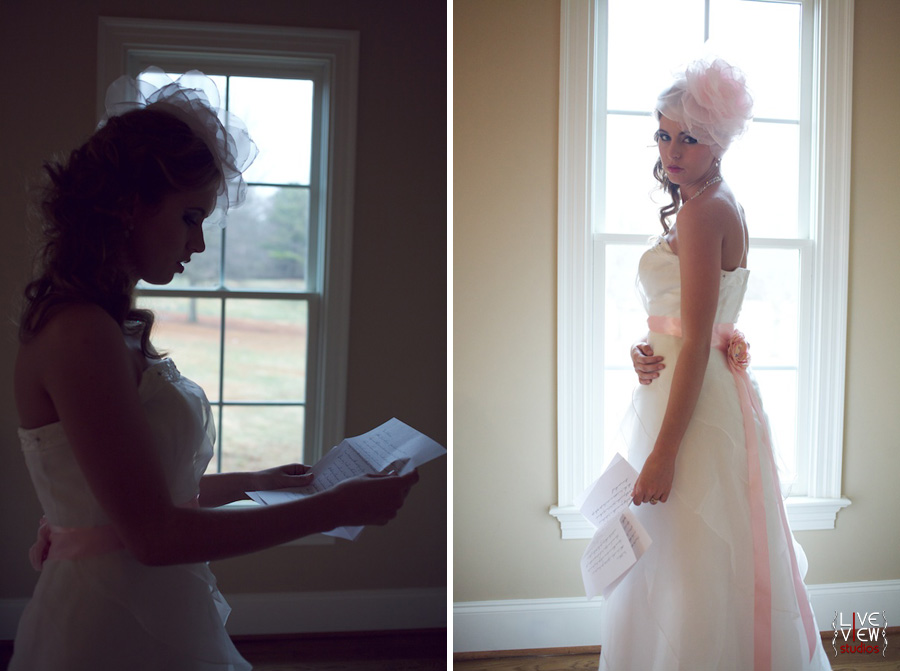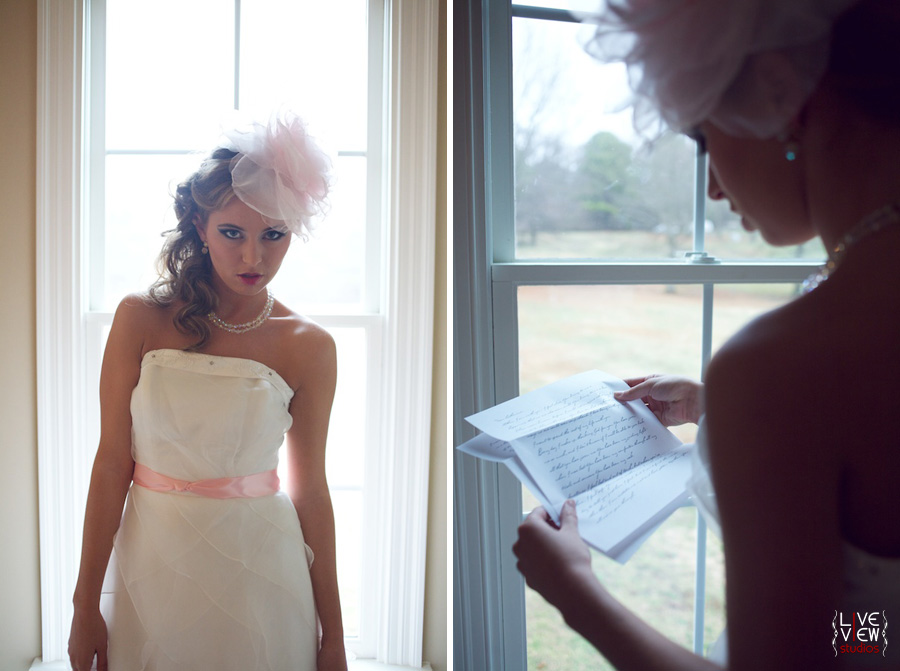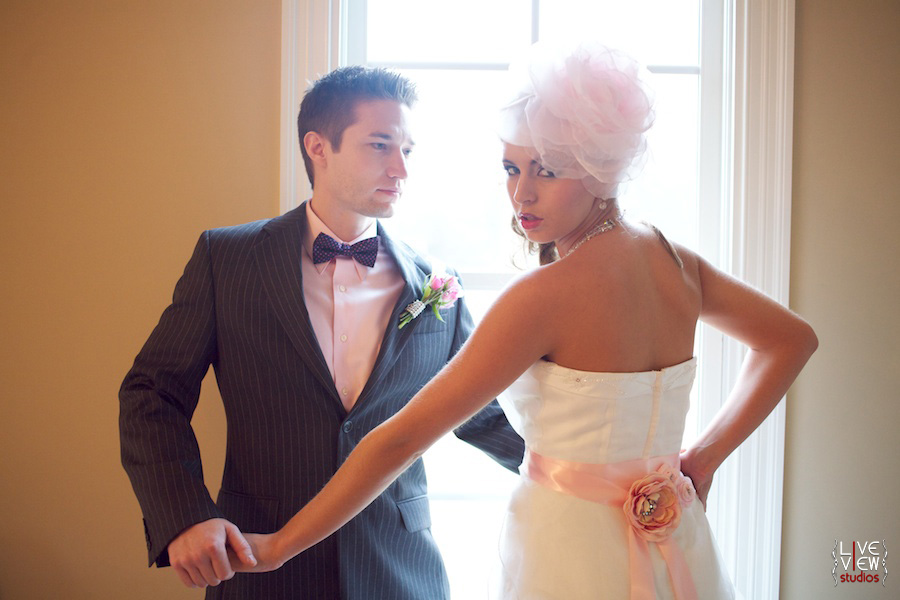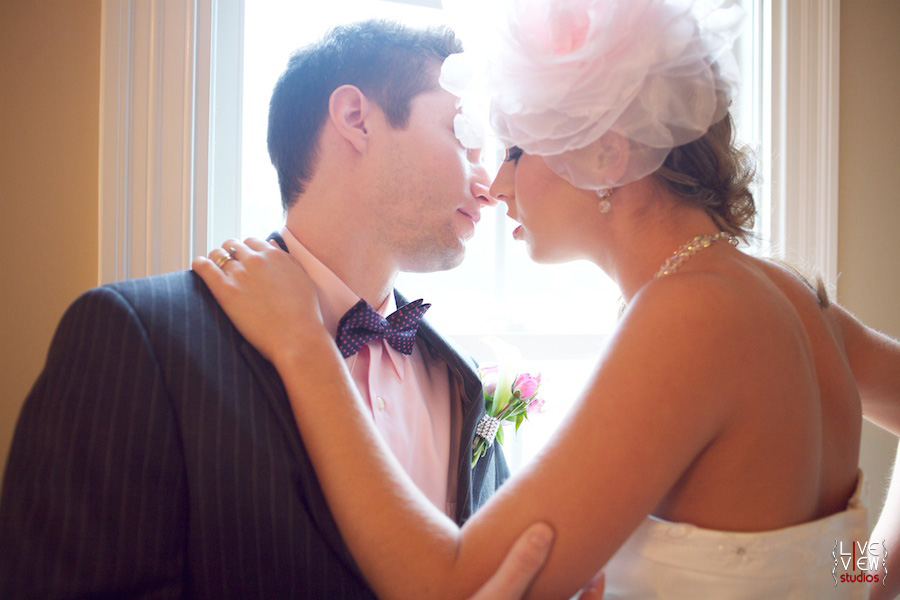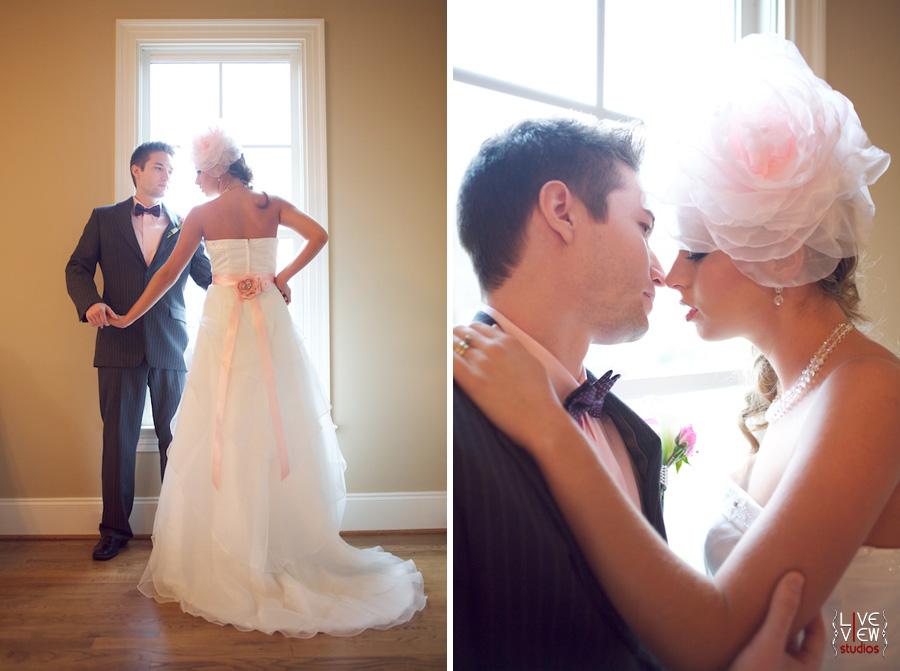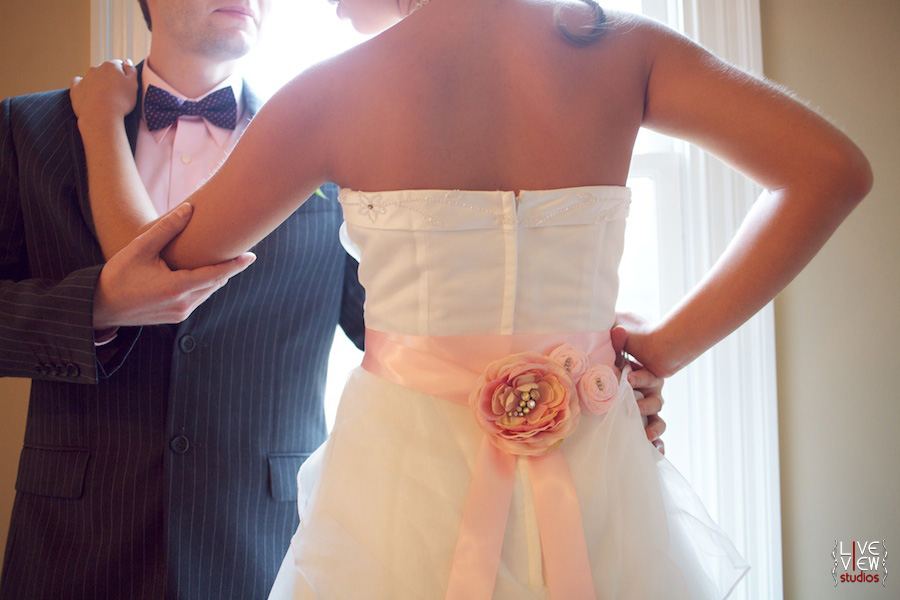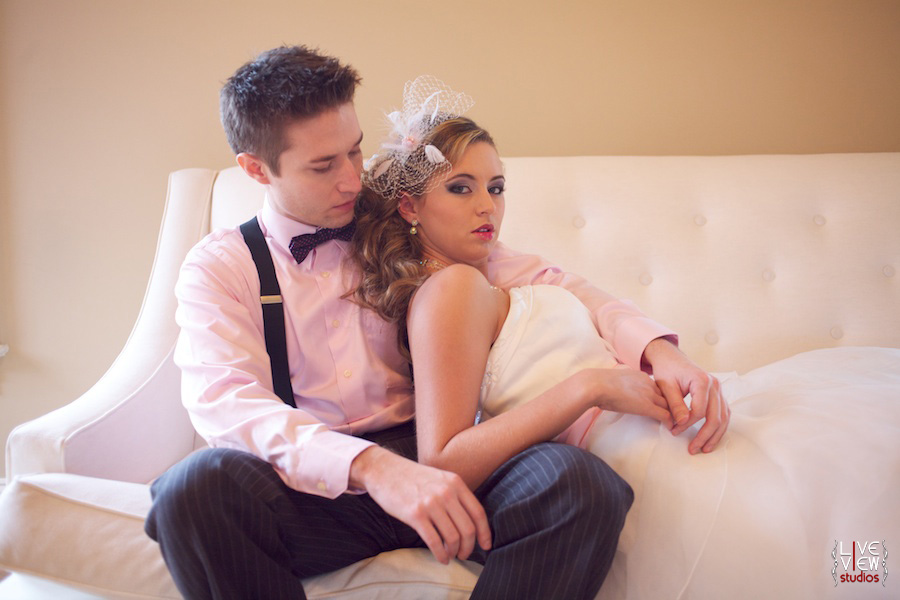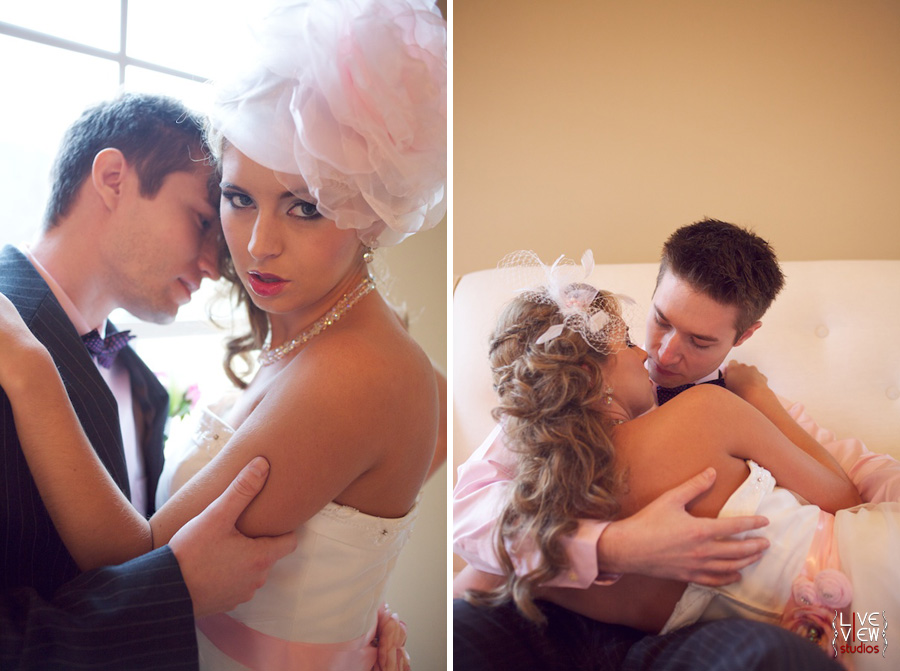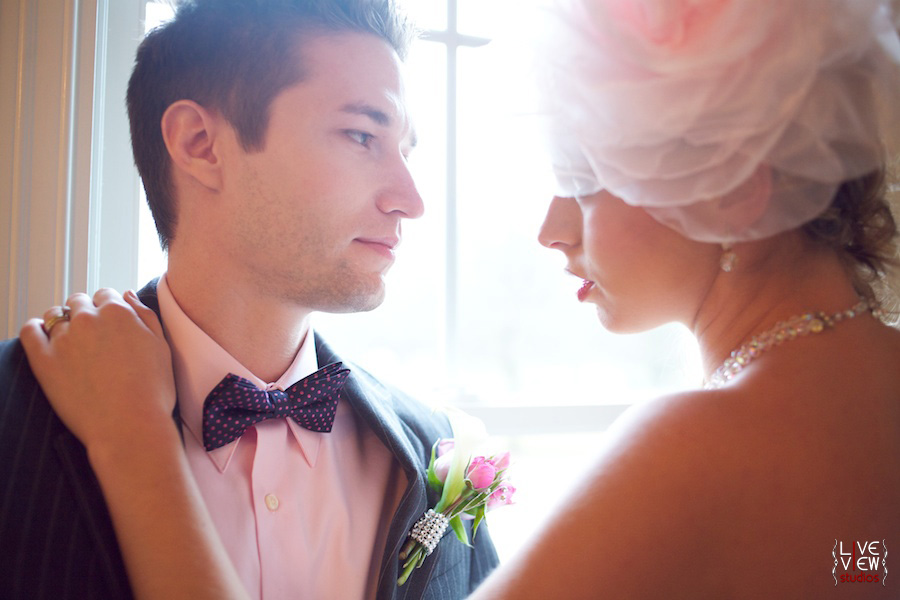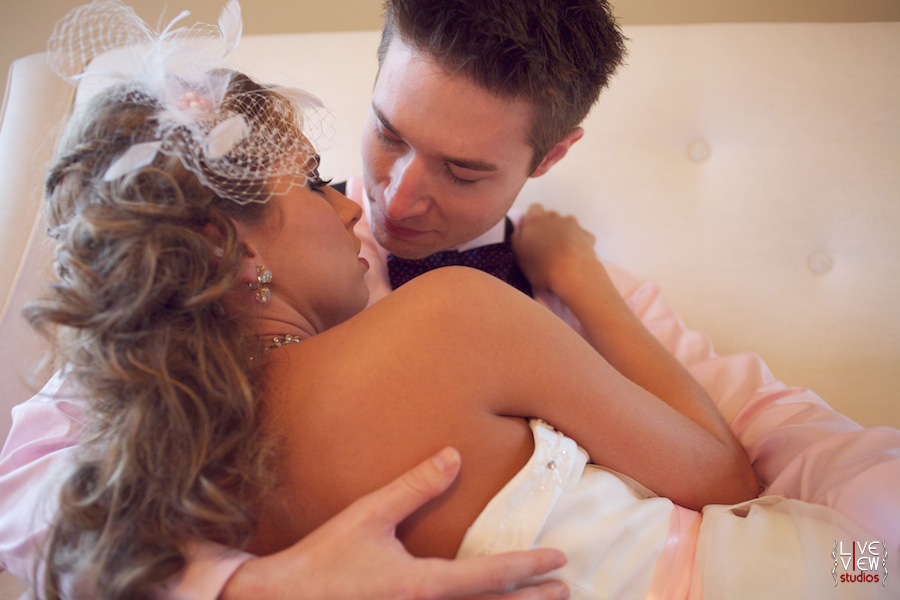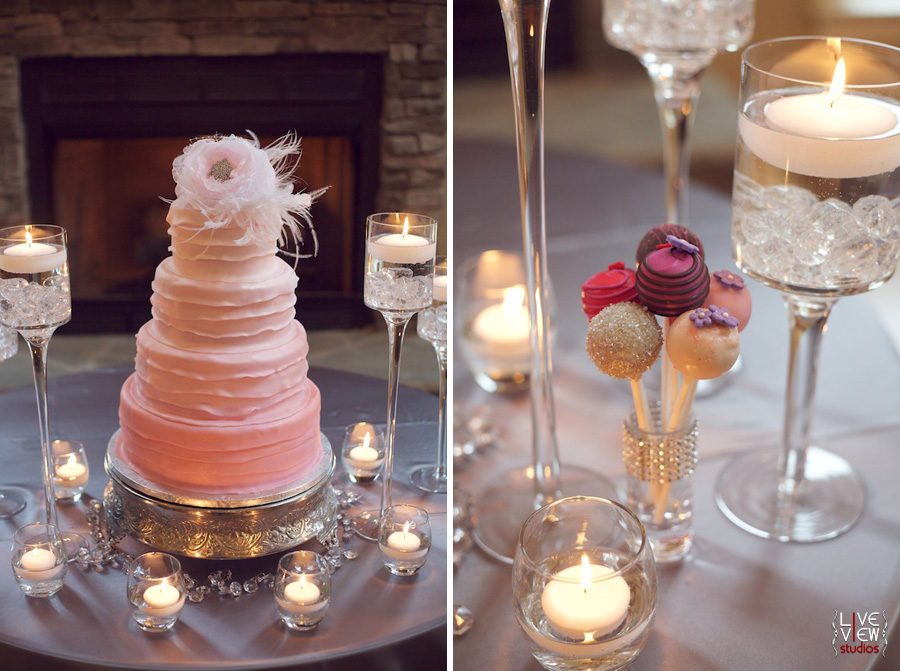 This spectacular ombre cake from Frosted Bliss was amazing … and, it sparkled!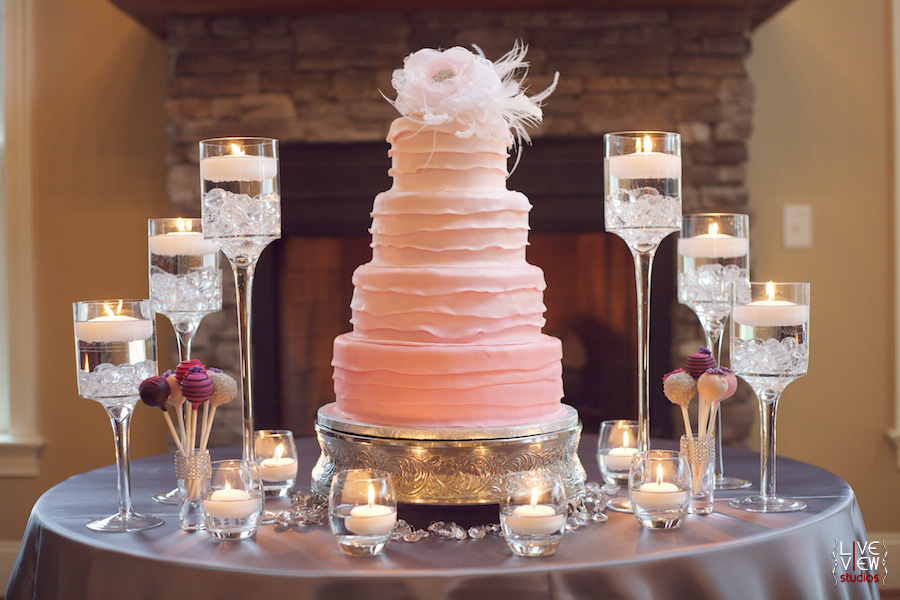 Anne Flanagan does absolutely beautiful cake pops at Raleigh Cake Pops .. the level of detail on these is amazing. And, they taste great too! (we all shared them around after the shoot was over – proof of how good they are coming in behind the scenes photos ;-)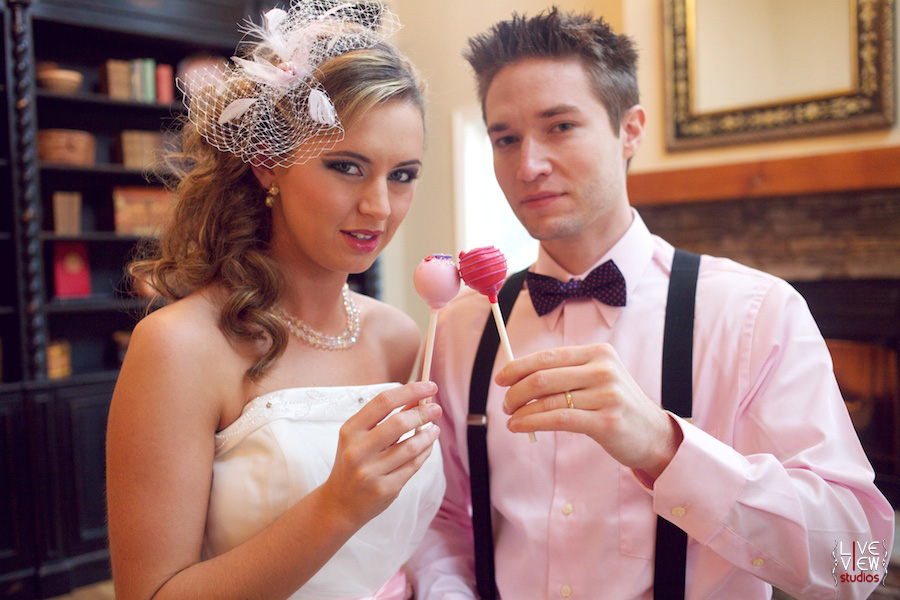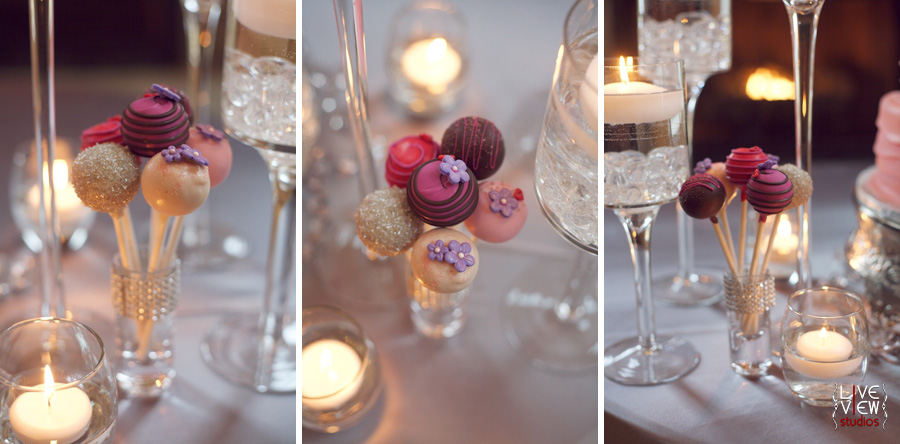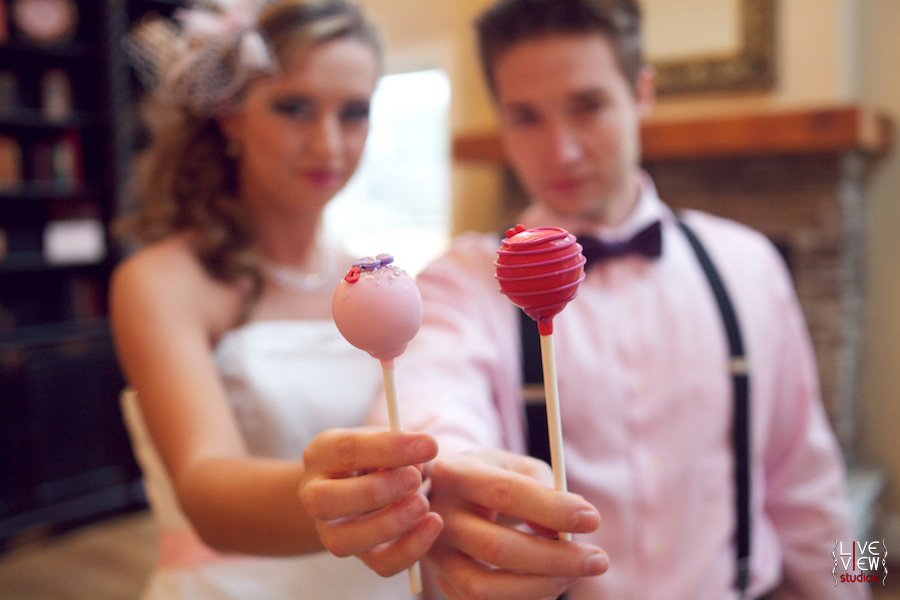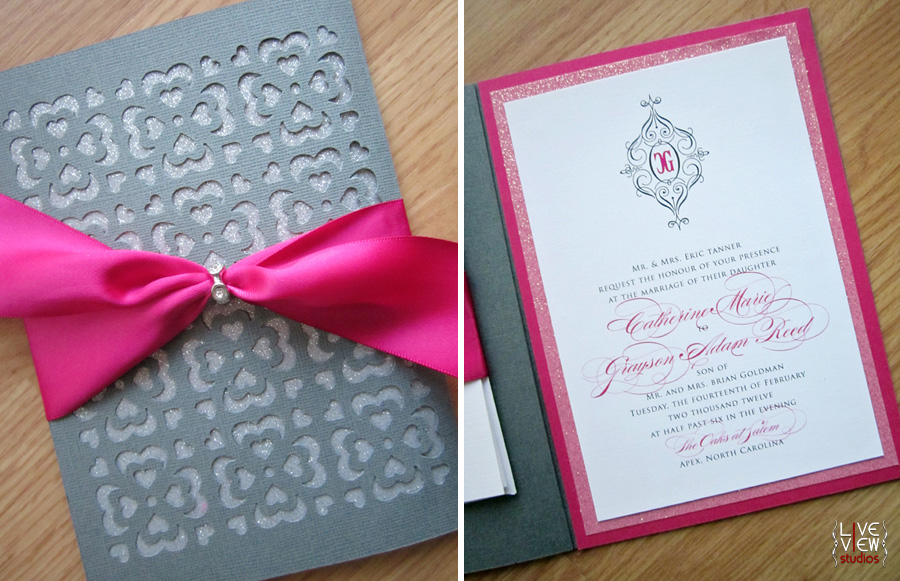 The lovely invitation suite designed by Jacqueline Designs! Unfortunately, they got lost somewhere in the postal system on their way to us, but Jacqueline had taken some photos of them before she shipped them (above) that we were able to use in this post.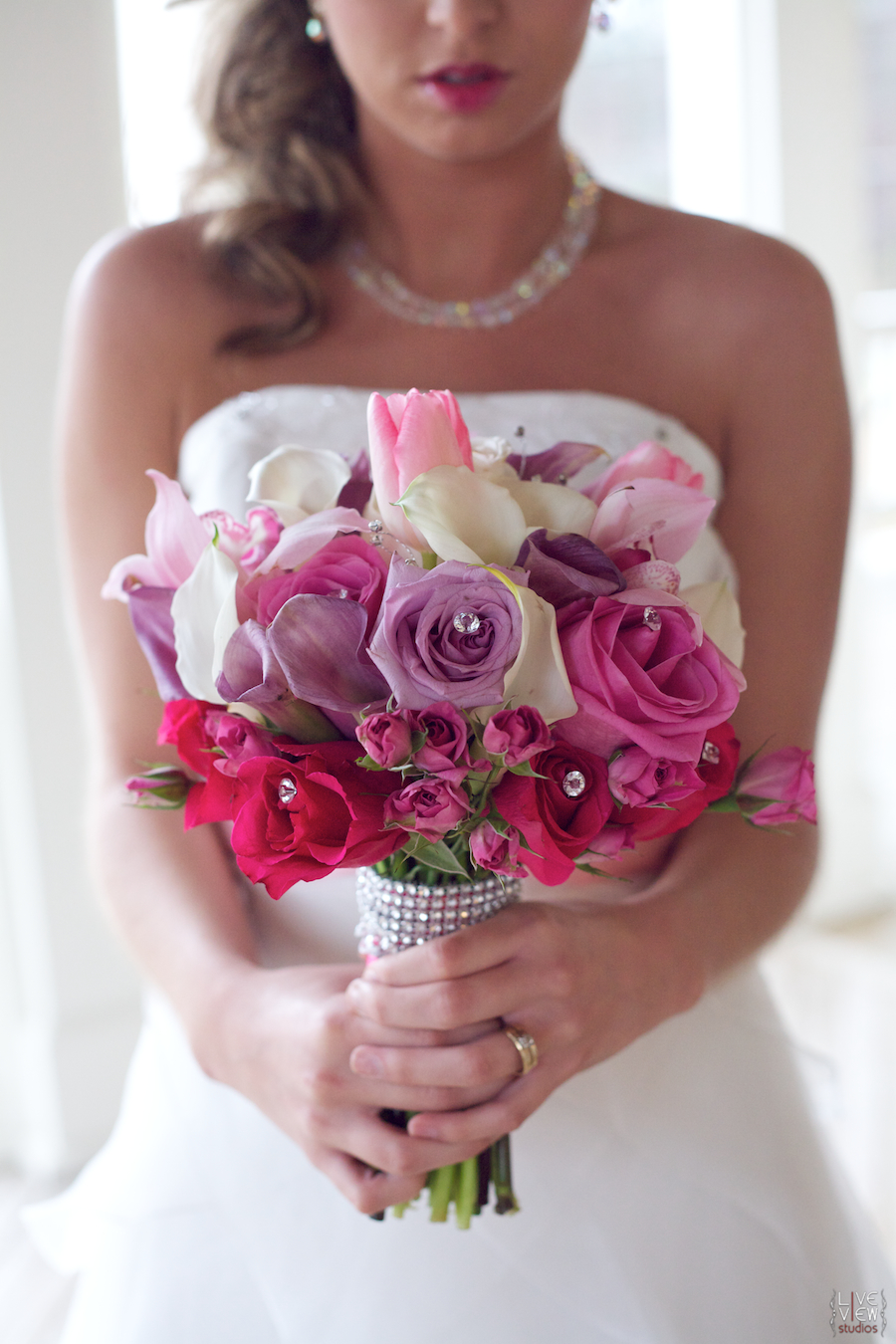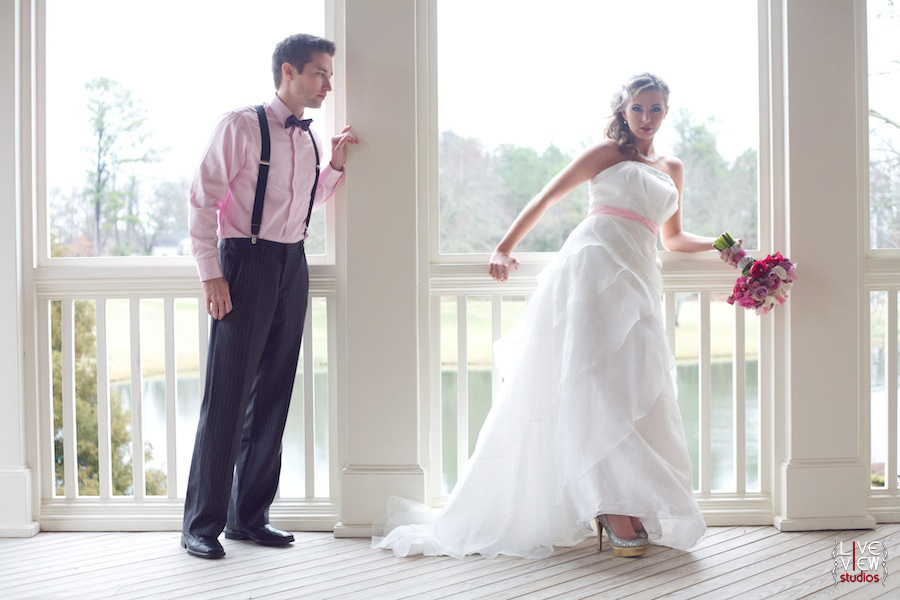 I love this photo. It's so glamorous, romantic, and southern.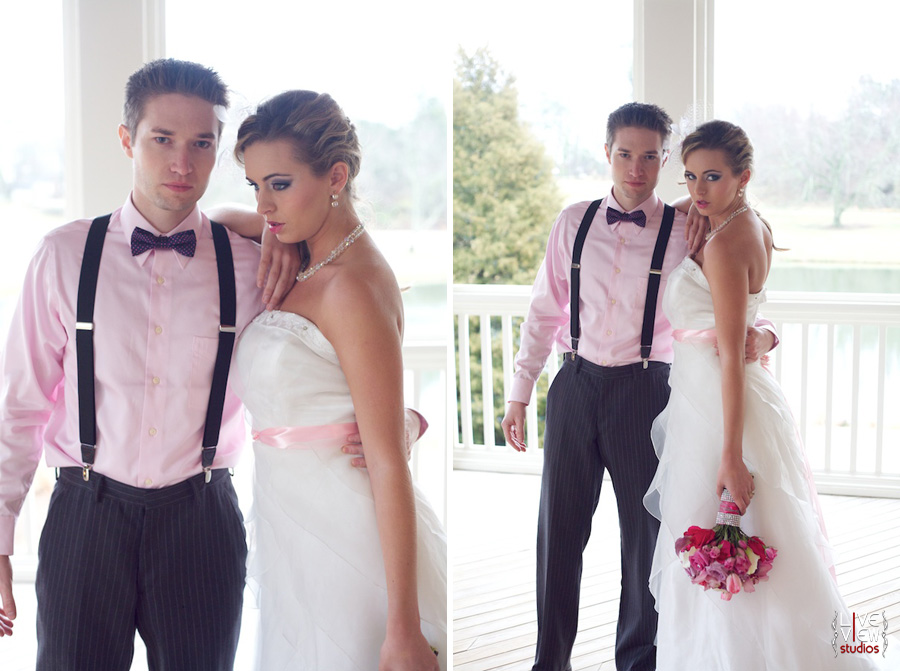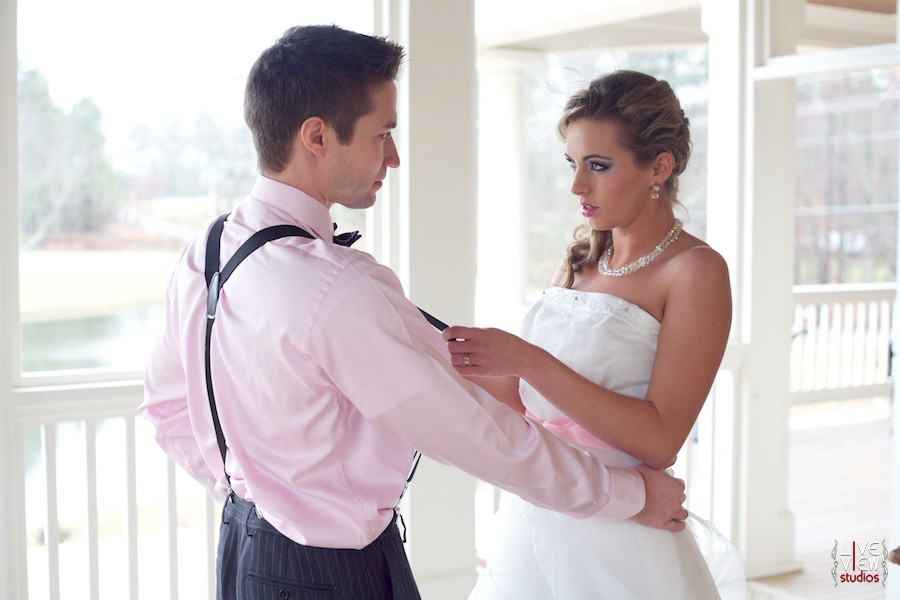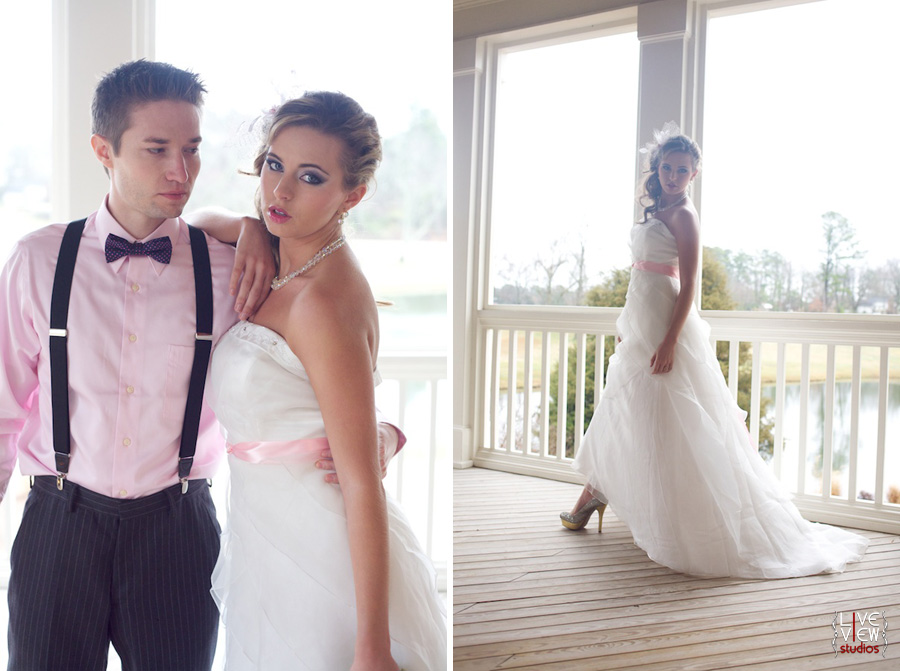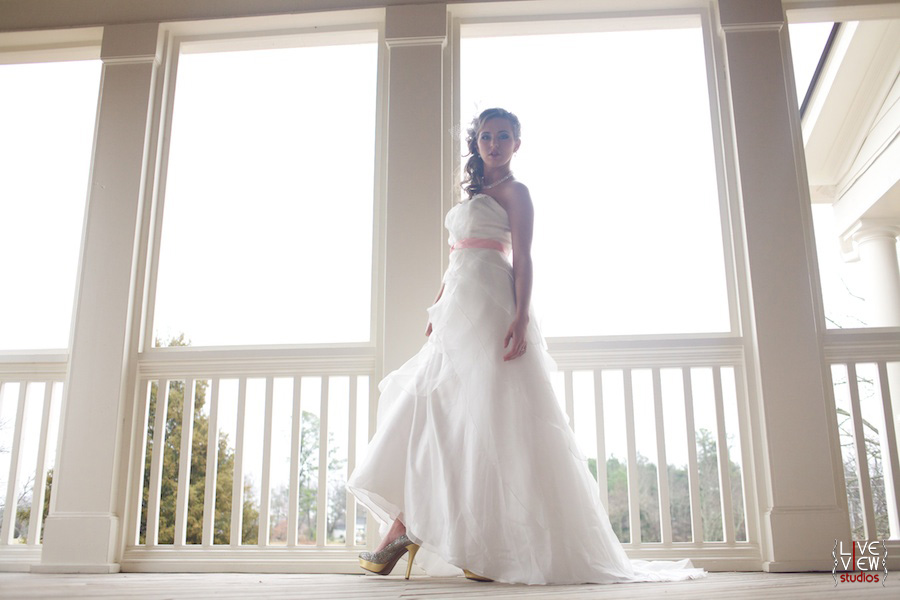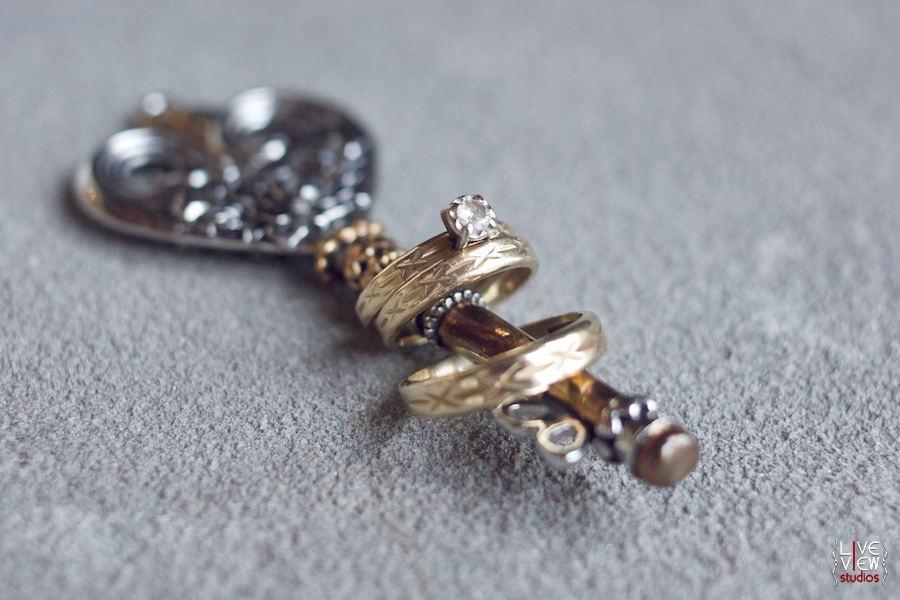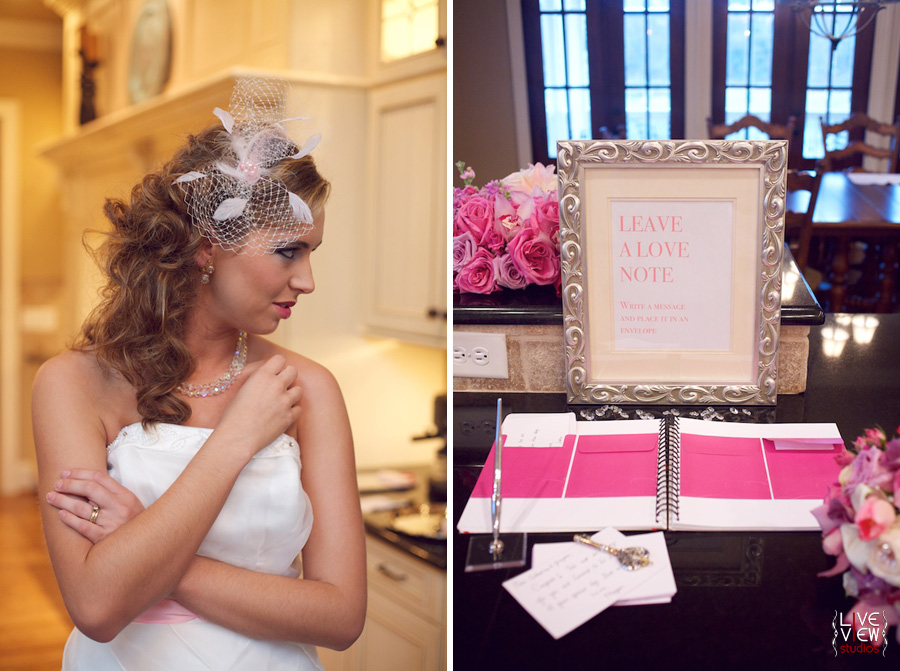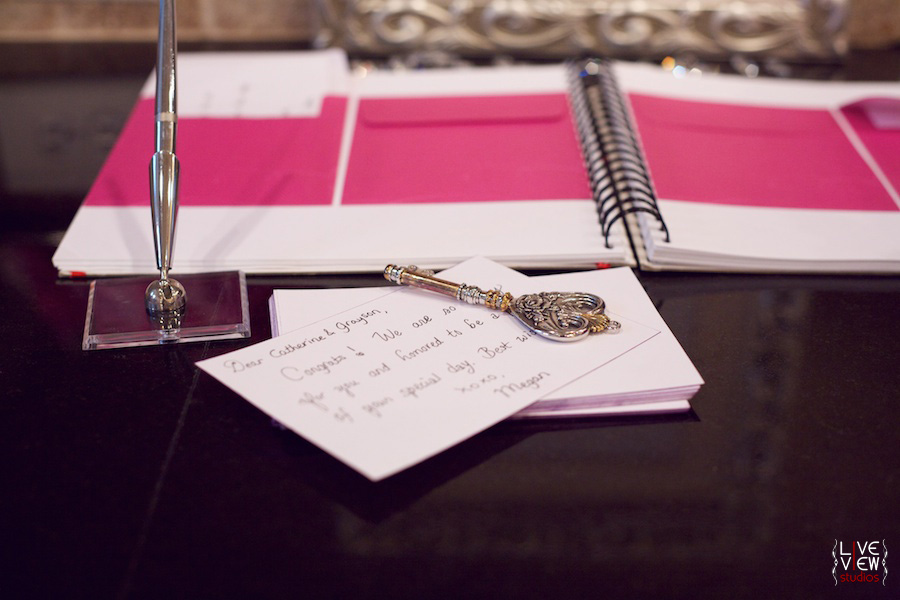 An alternative guestbook idea – have your guests sign a note for you on a card and slip it inside an envelope in the book!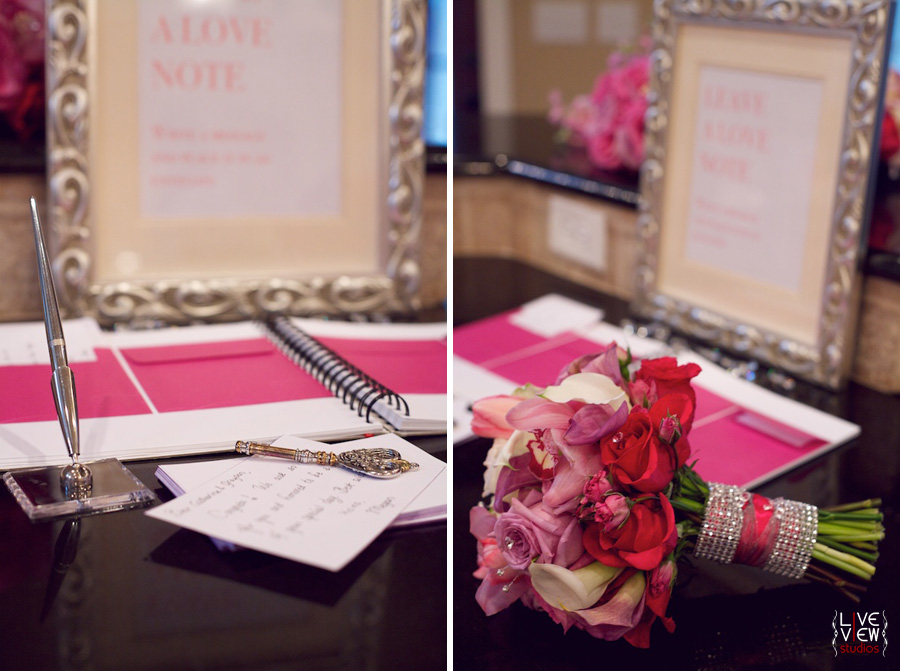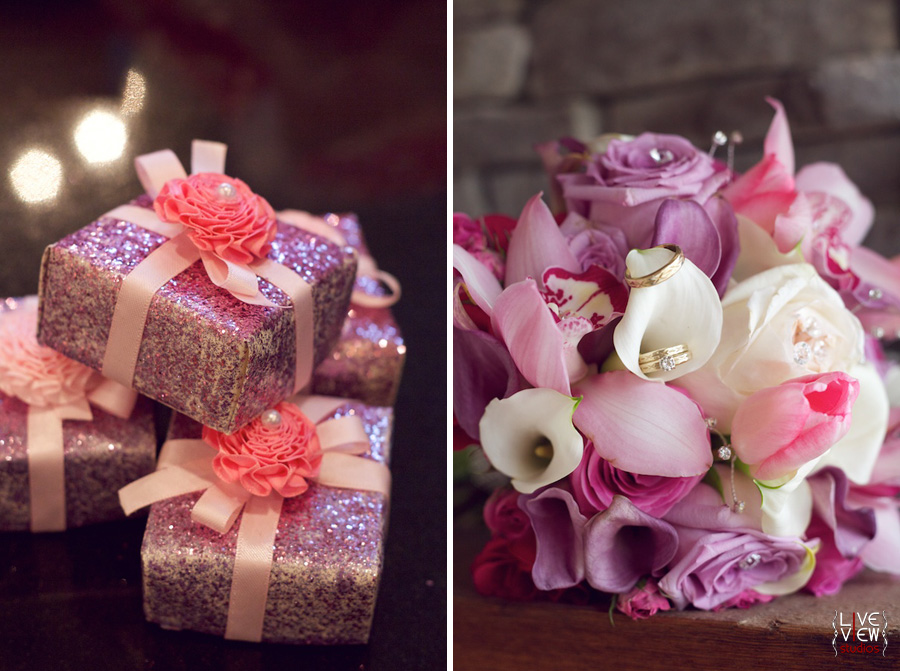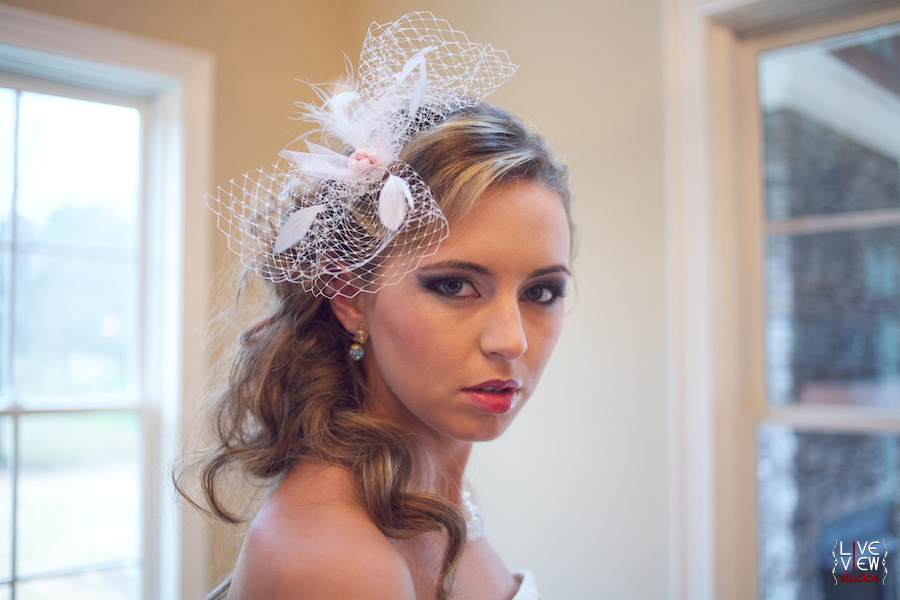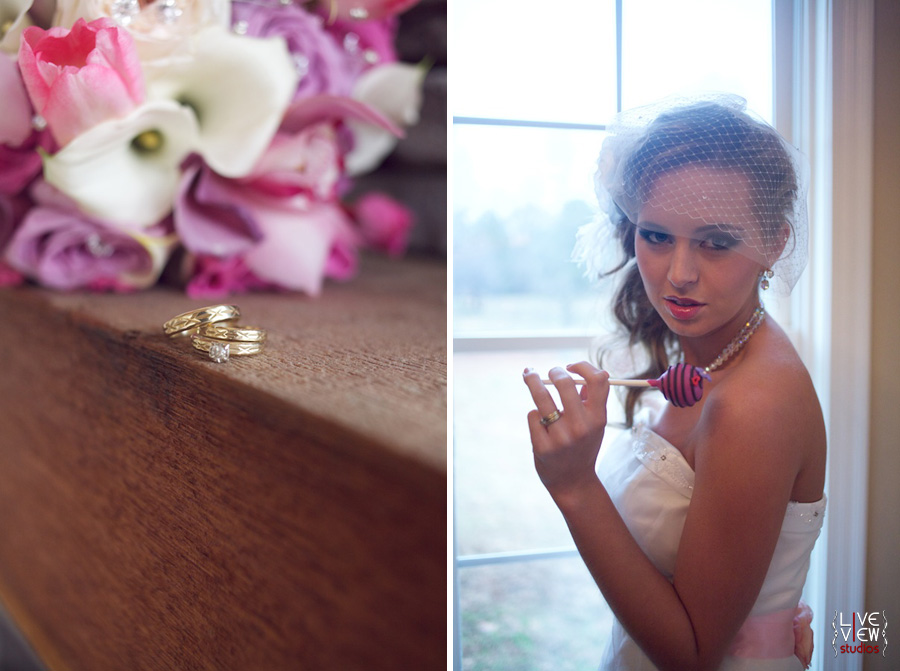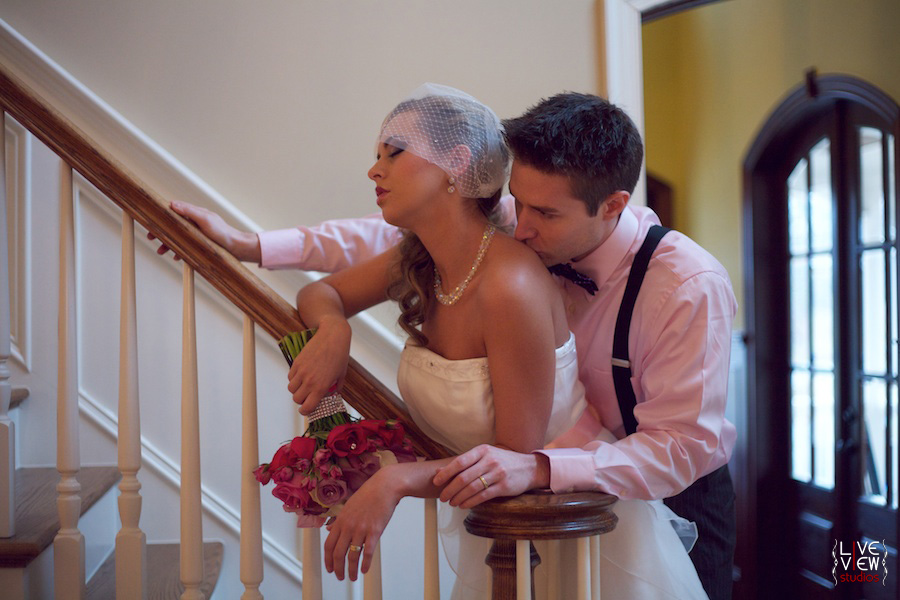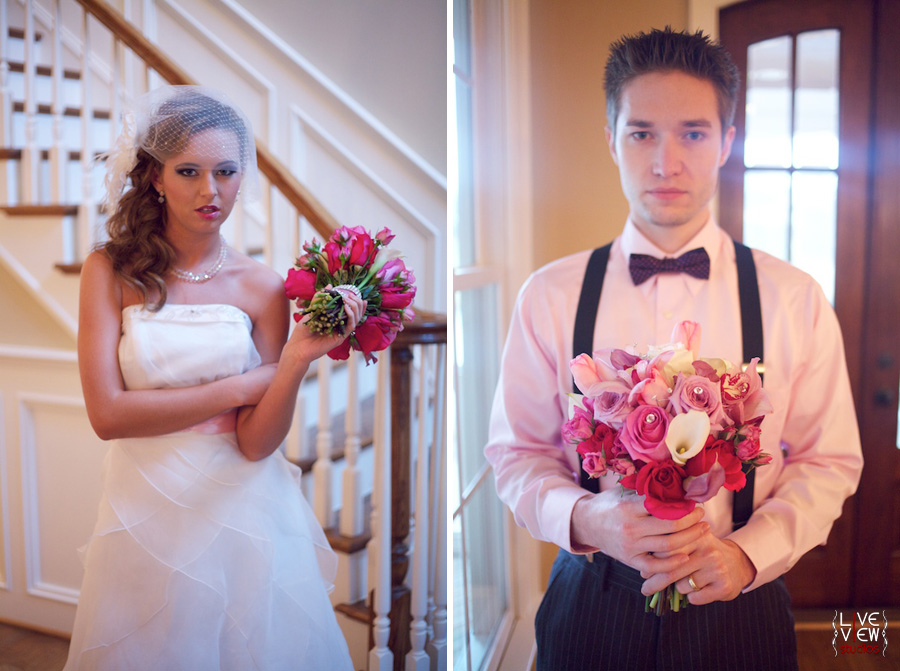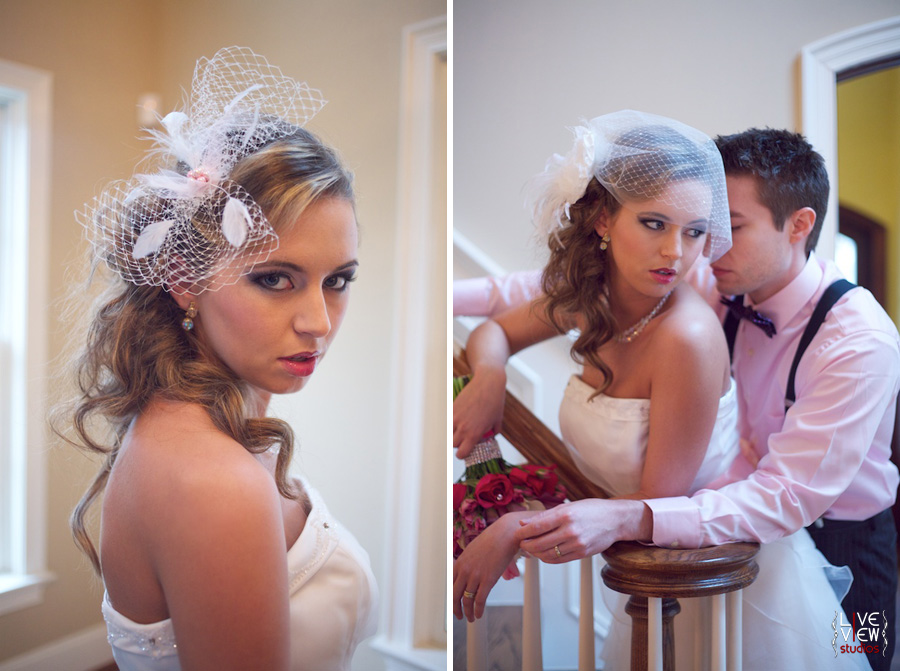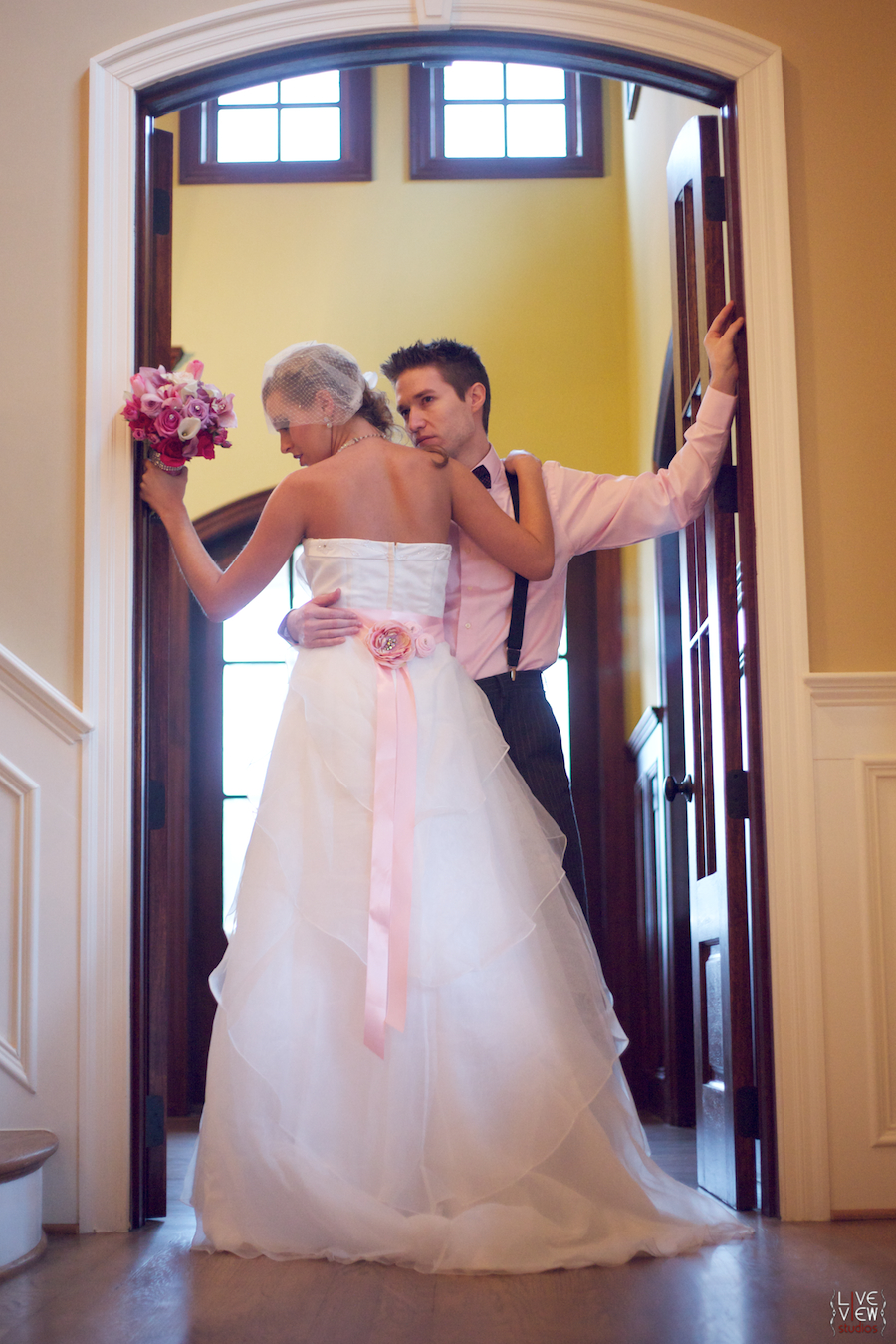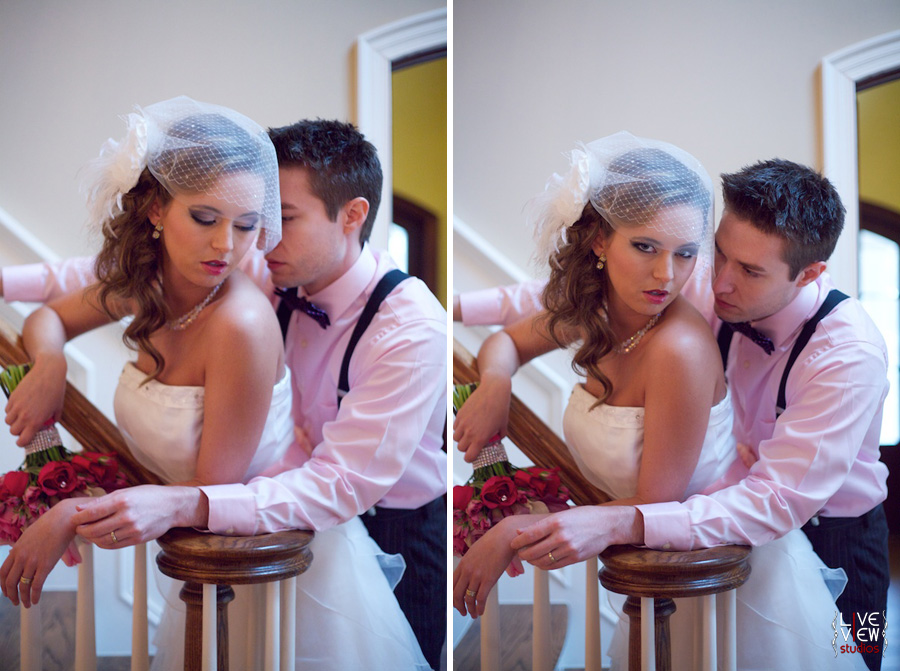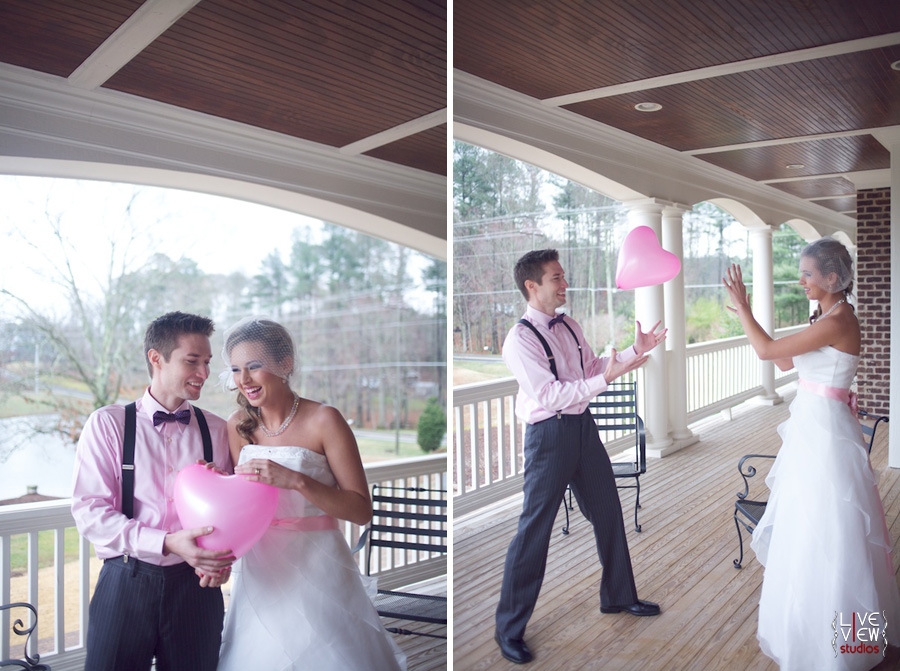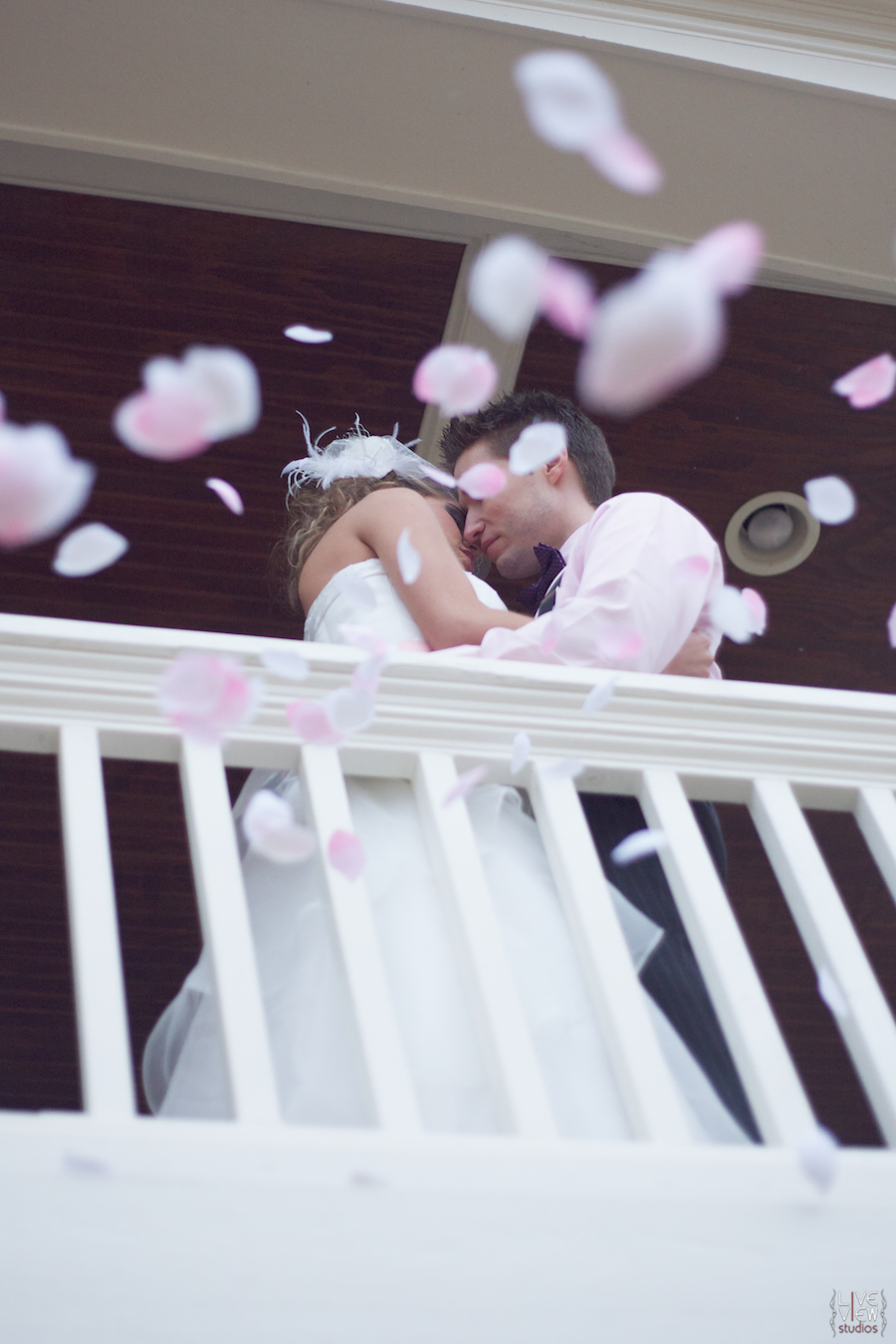 A romantic shower of flower petals wraps this shoot up with something swoon-worthy …
Our grateful thanks to the following wedding vendors who helped make this possible:
Flowers and Event Design: Julie Liles
Venue: The Oaks at Salem
Hair/Makeup: Michelle Clark
Bridal Hairpieces and Accessories: Petals by KC
Jewelry: KnB's Marketplace
Garter: La Gartier
Cake Design: Frosted Bliss Cakes
Cake Pops: Raleigh Cake Pops
Stationary: Jacqueline Designs

Credits:
Models: Magen & Justin
Dress Designer: Andy Anund
Bridal Boutique: The Dancing Dress
Bride's Shoes: Jennifer Lopez
Linens, Chairs, Cake Stand: Andy's Tents & Events