Love: Looking in the Same Direction
Love does not consist in gazing at each other but in looking together in the same direction. ~ Antoine de Saint-Exupery 
Today we're showing off the rest of the photos that we previewed on Monday, with the beautiful Whitney (from Southern Weddings Mag!) and Scott. These two are super cute and we're grateful that they helped us in a pinch to come up with some great shots to promote our 'Mad Men Couples' on February 10th. Take a look at these pics, and see if you don't feel like you stepped back into the 1960s, southern style!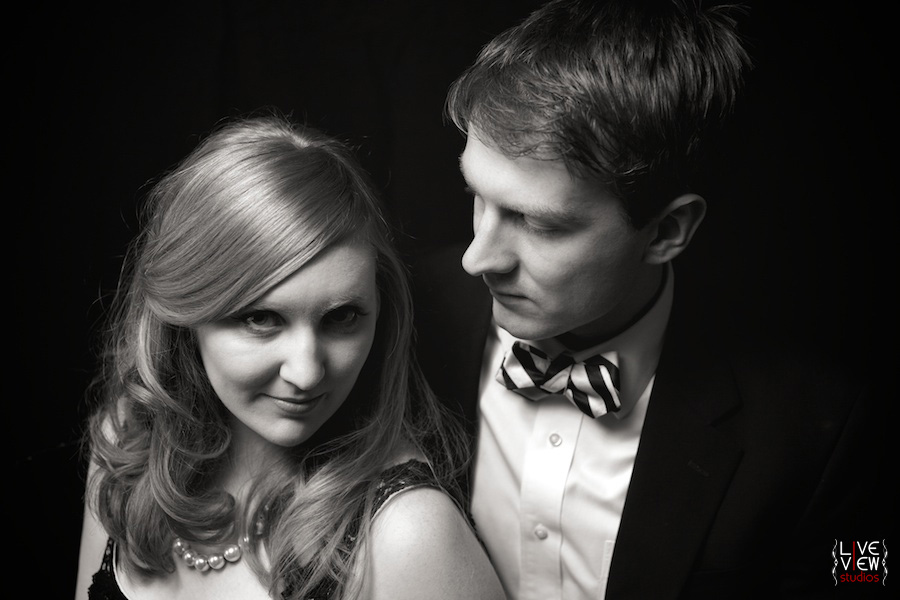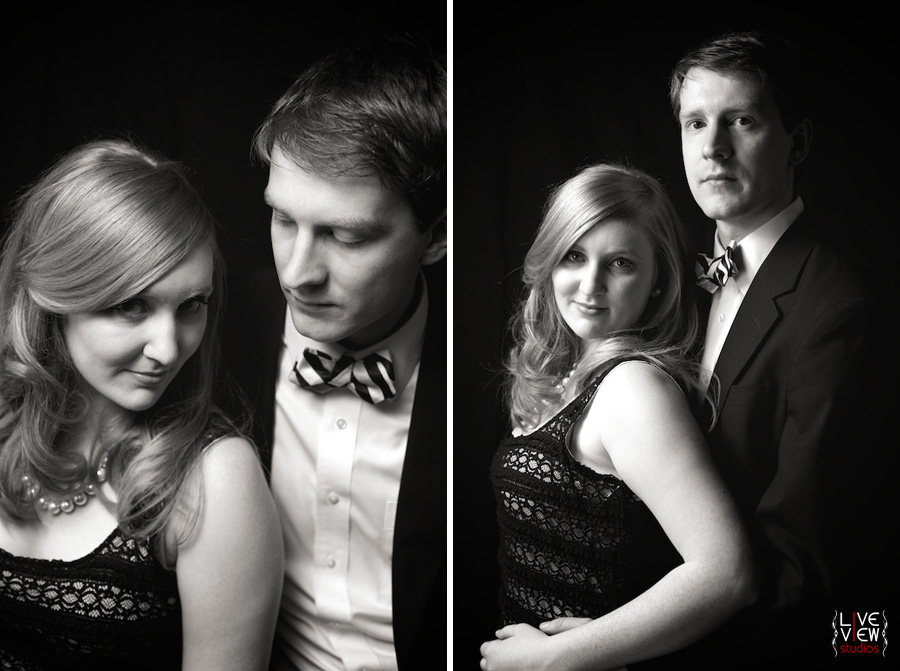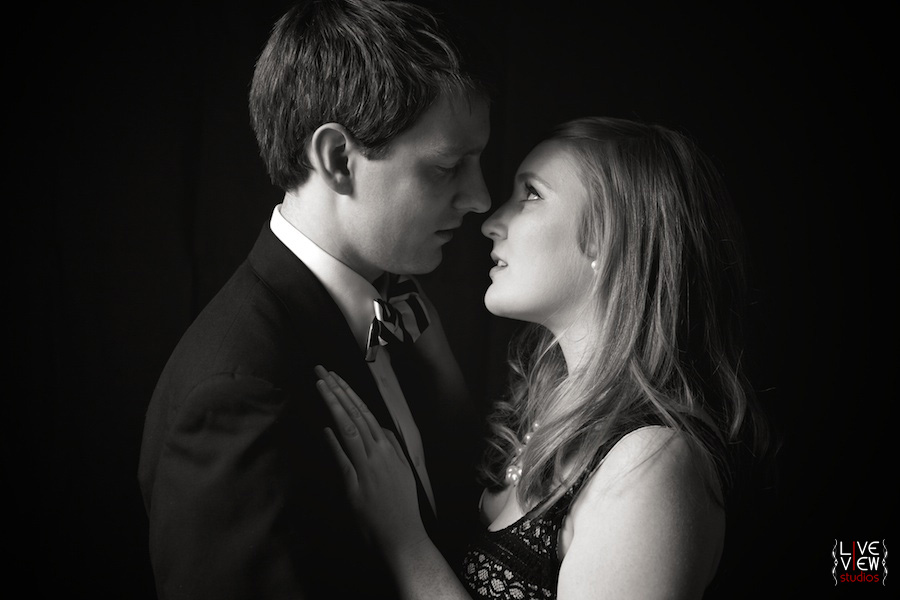 Oh my .. can you feel the passion here? Hot!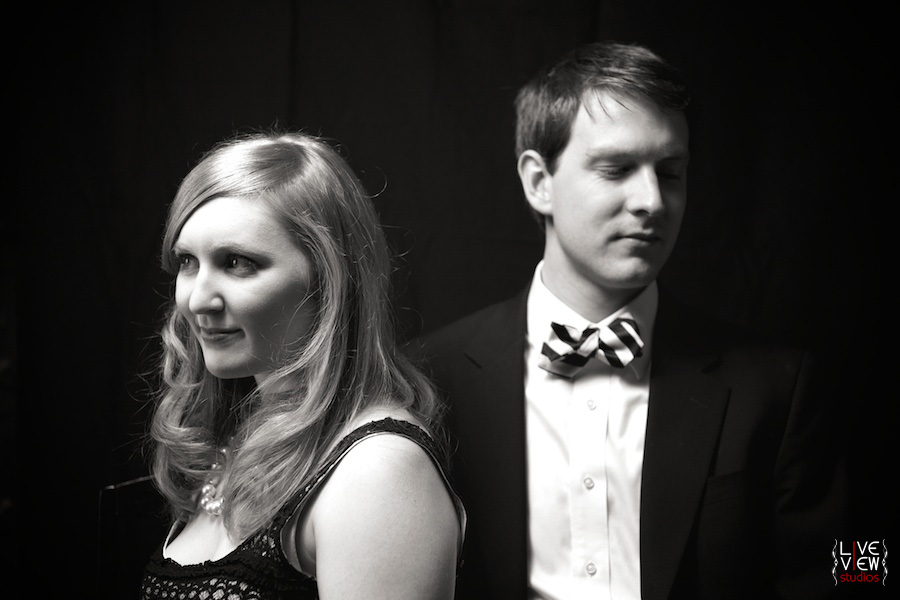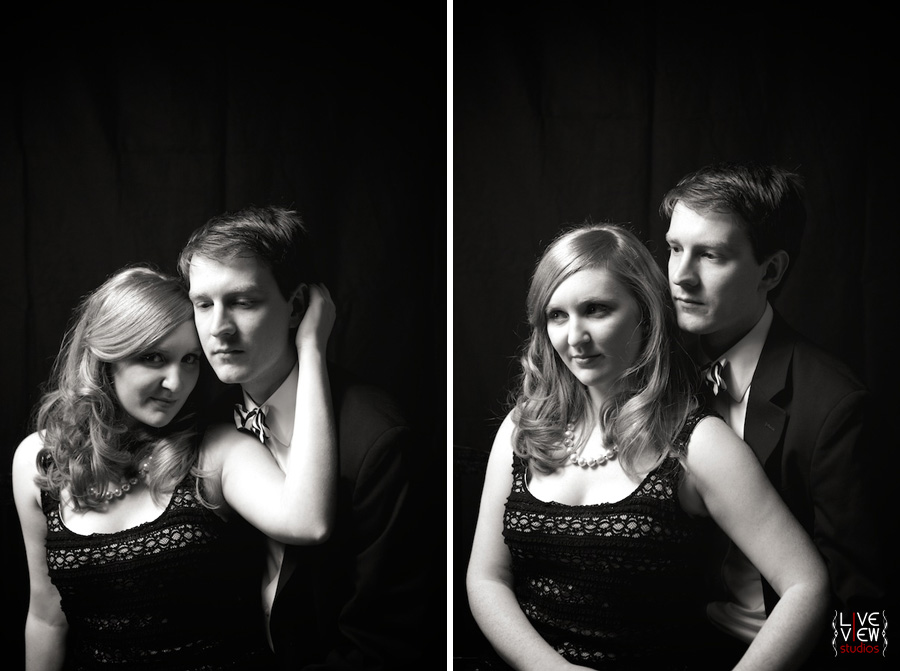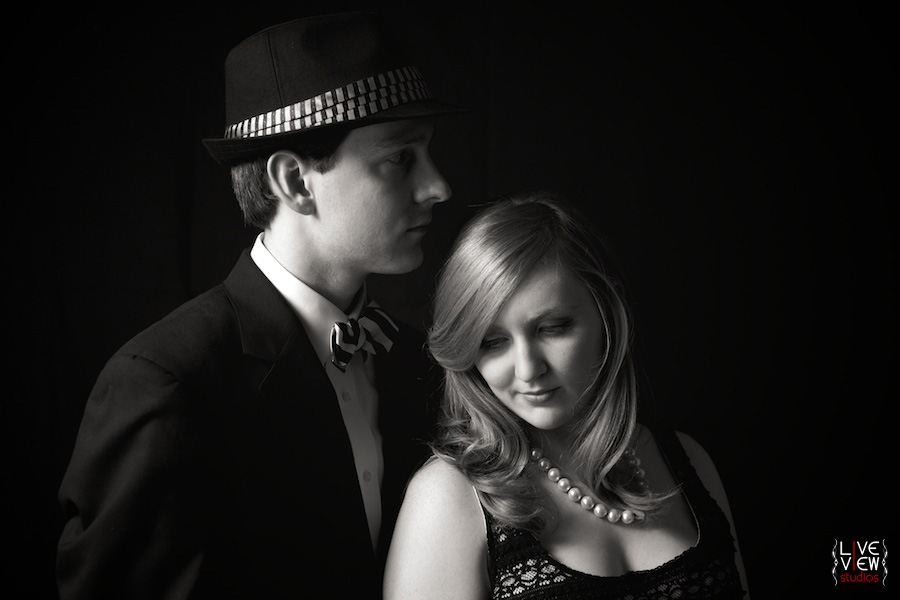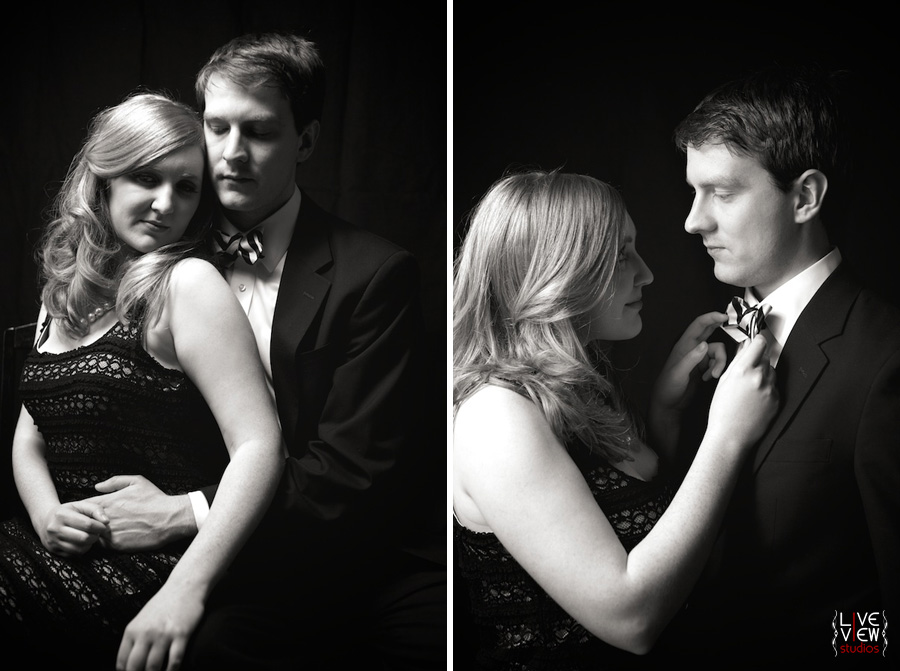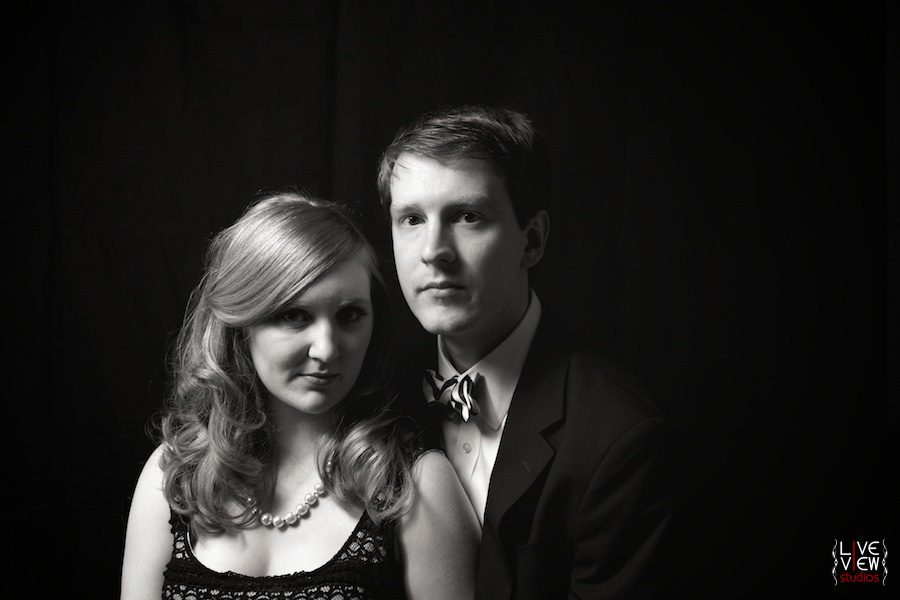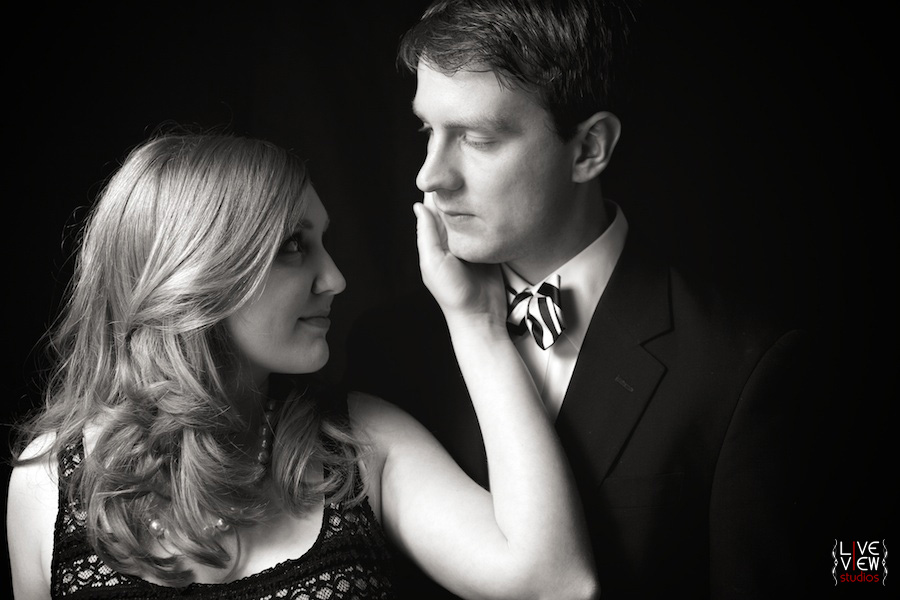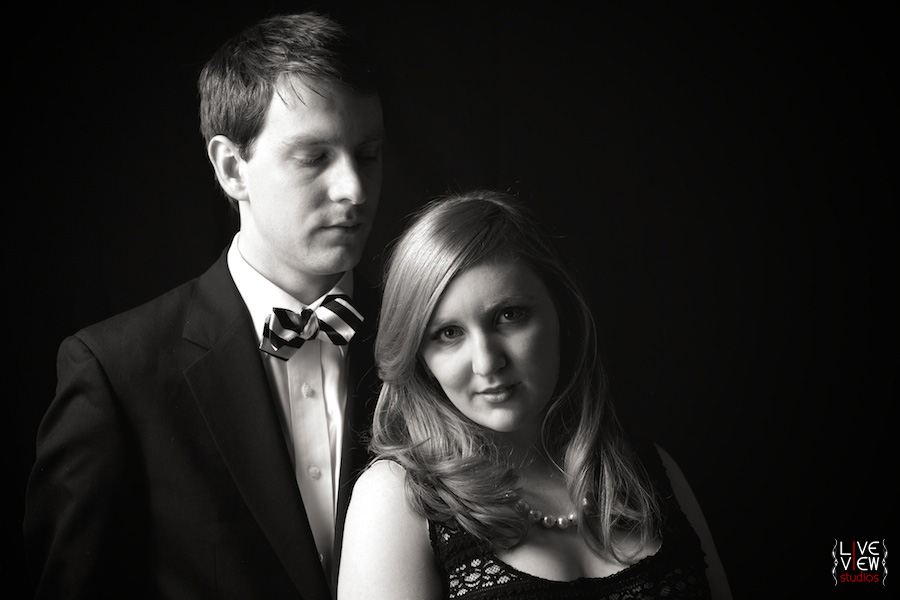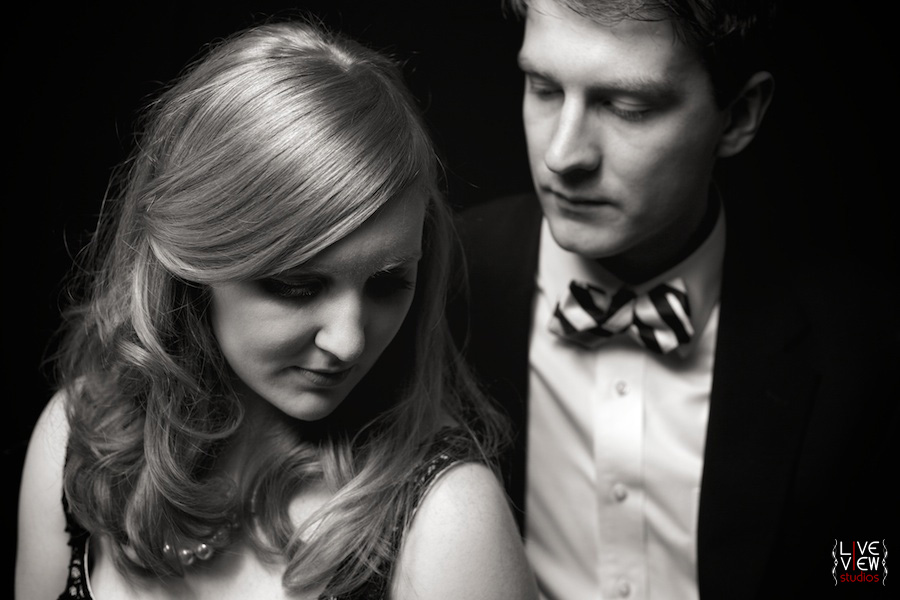 Look at these two, workin' it out! So romantic … *sigh*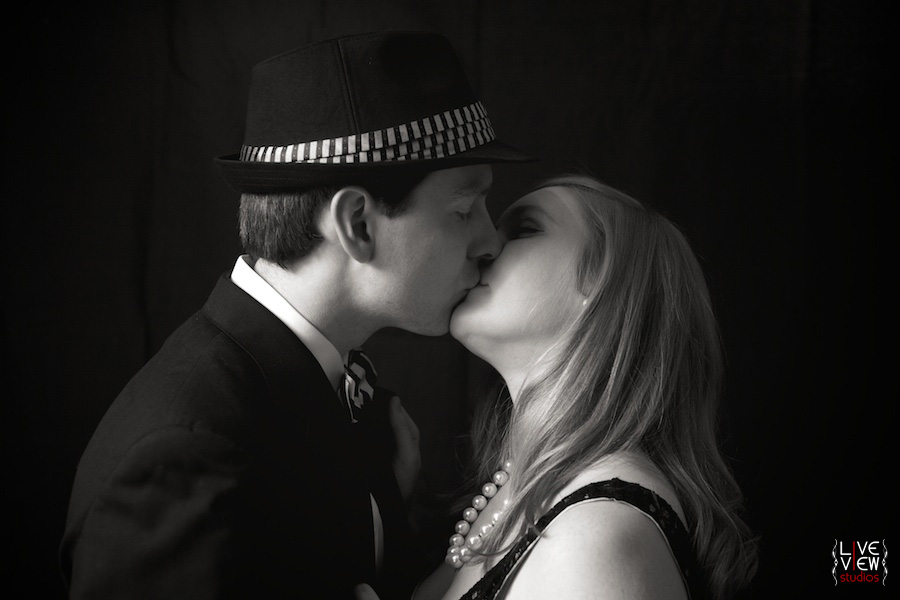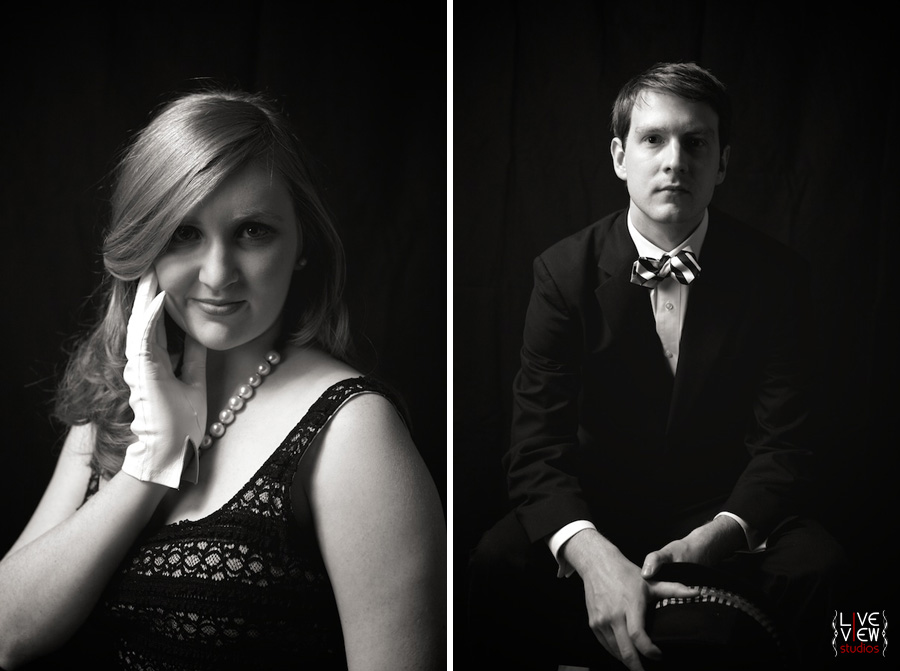 What southern gal doesn't look good with some gloves? And Scott really rocks a bow tie quite amazingly …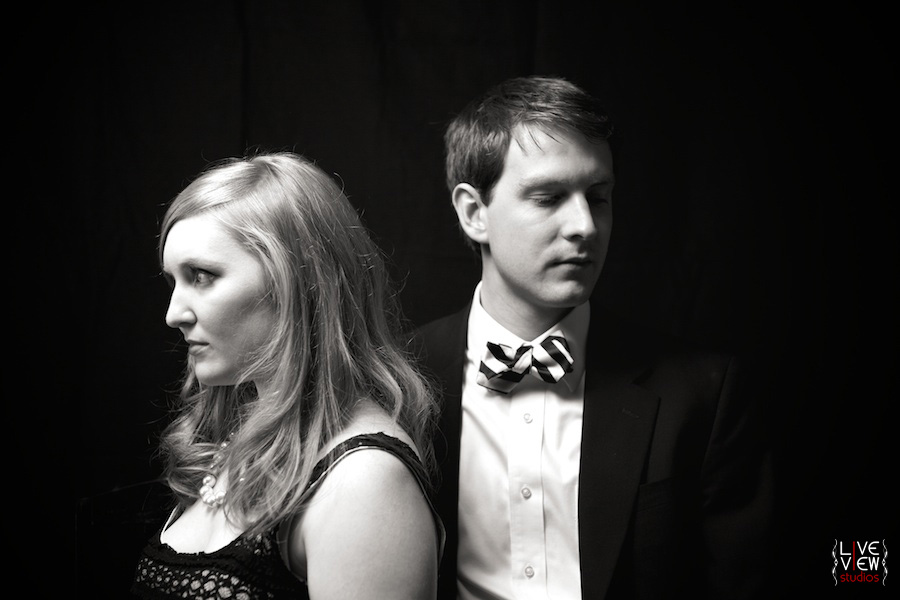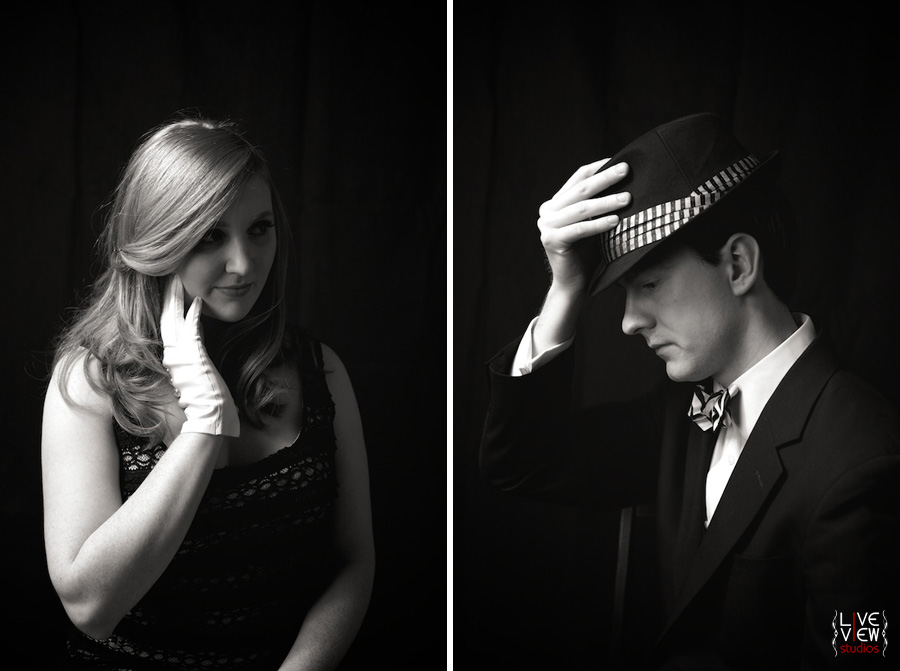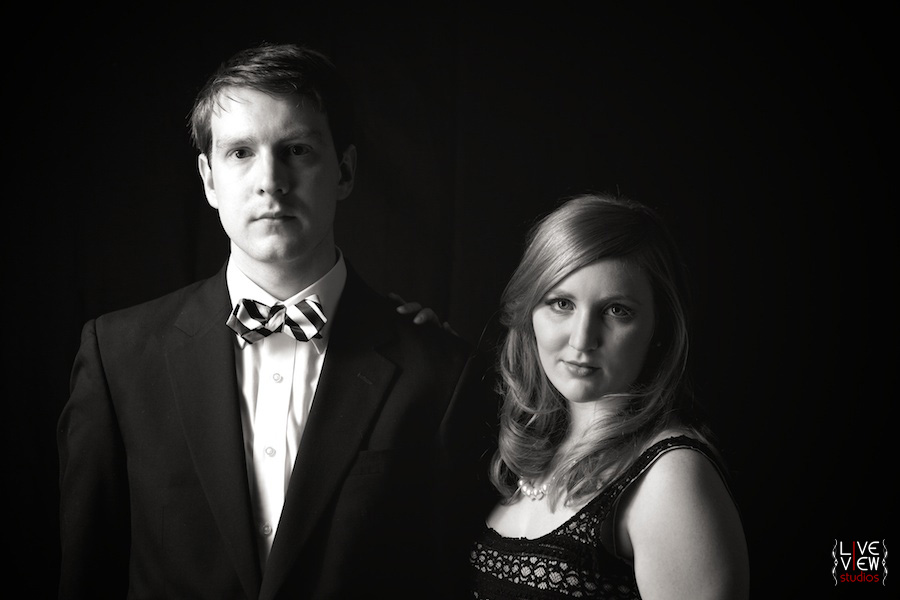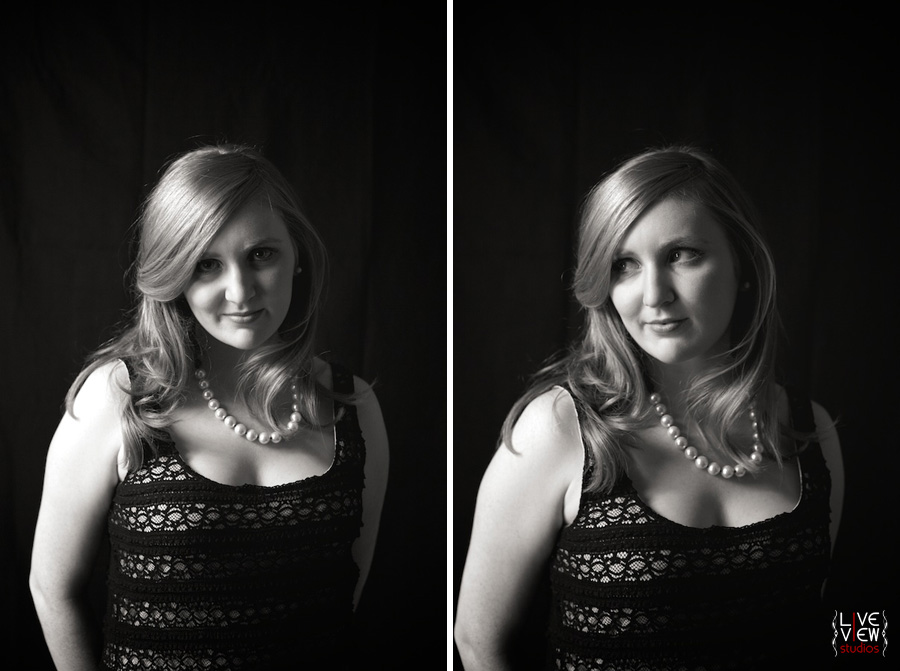 Whitney – you're beautiful, girl!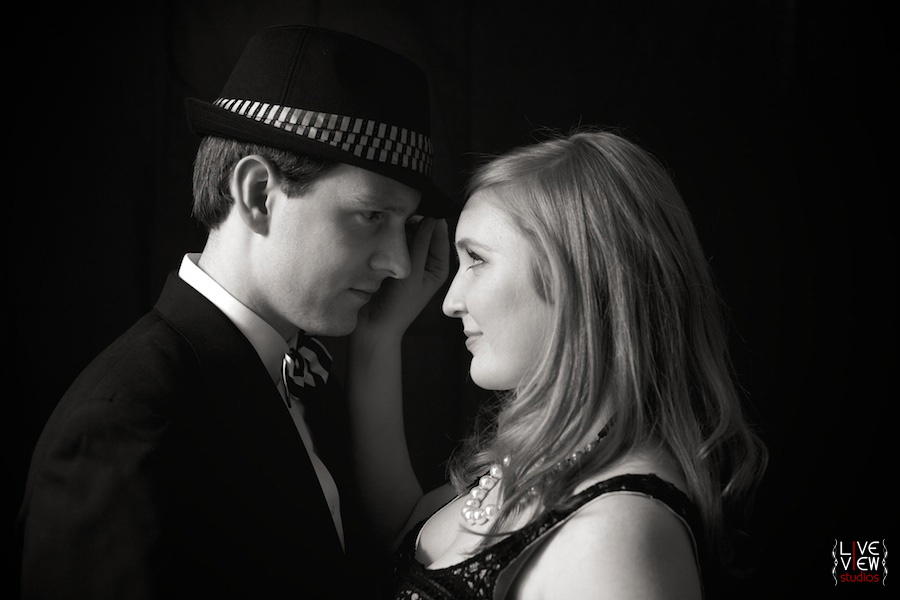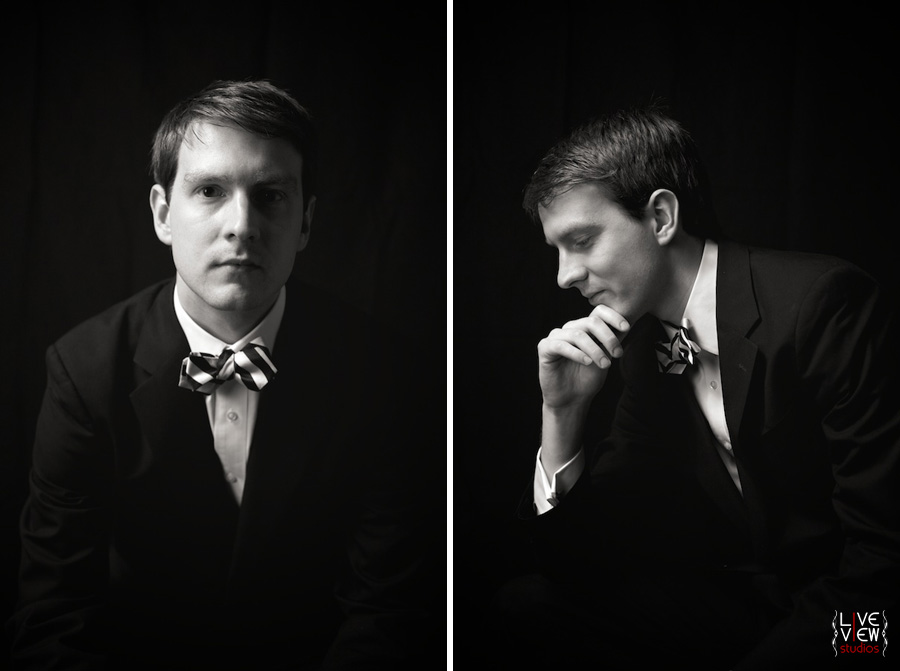 Scott looks like the great philosopher, or thinker here. Love it.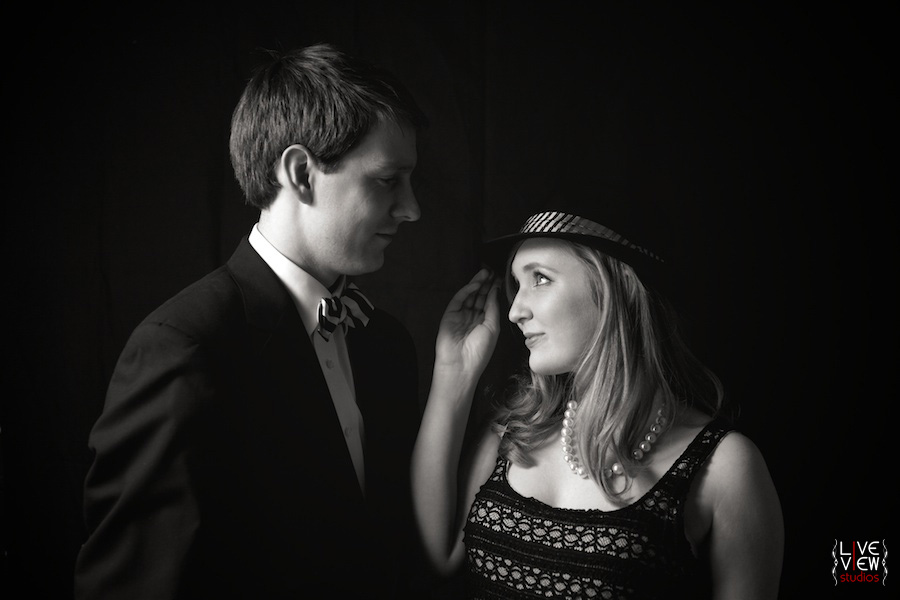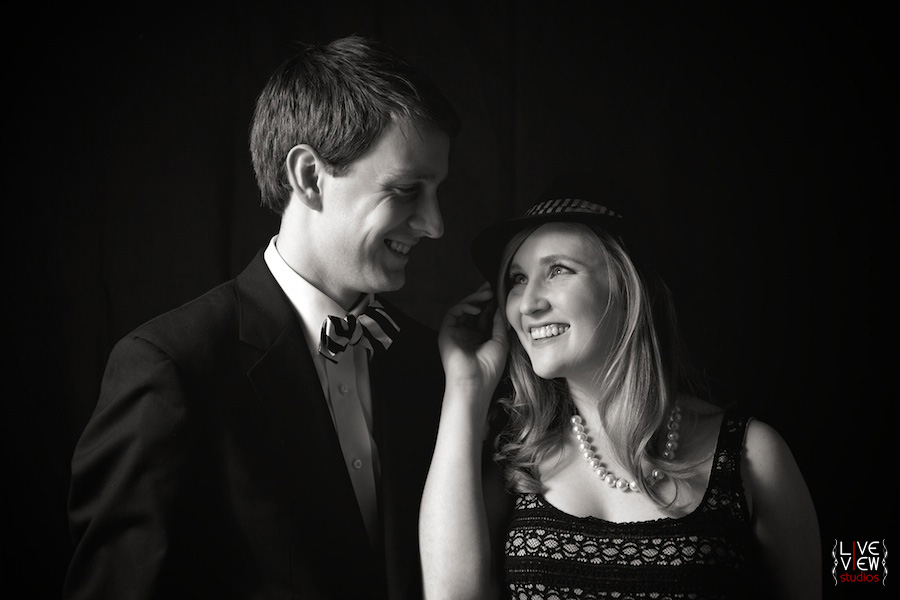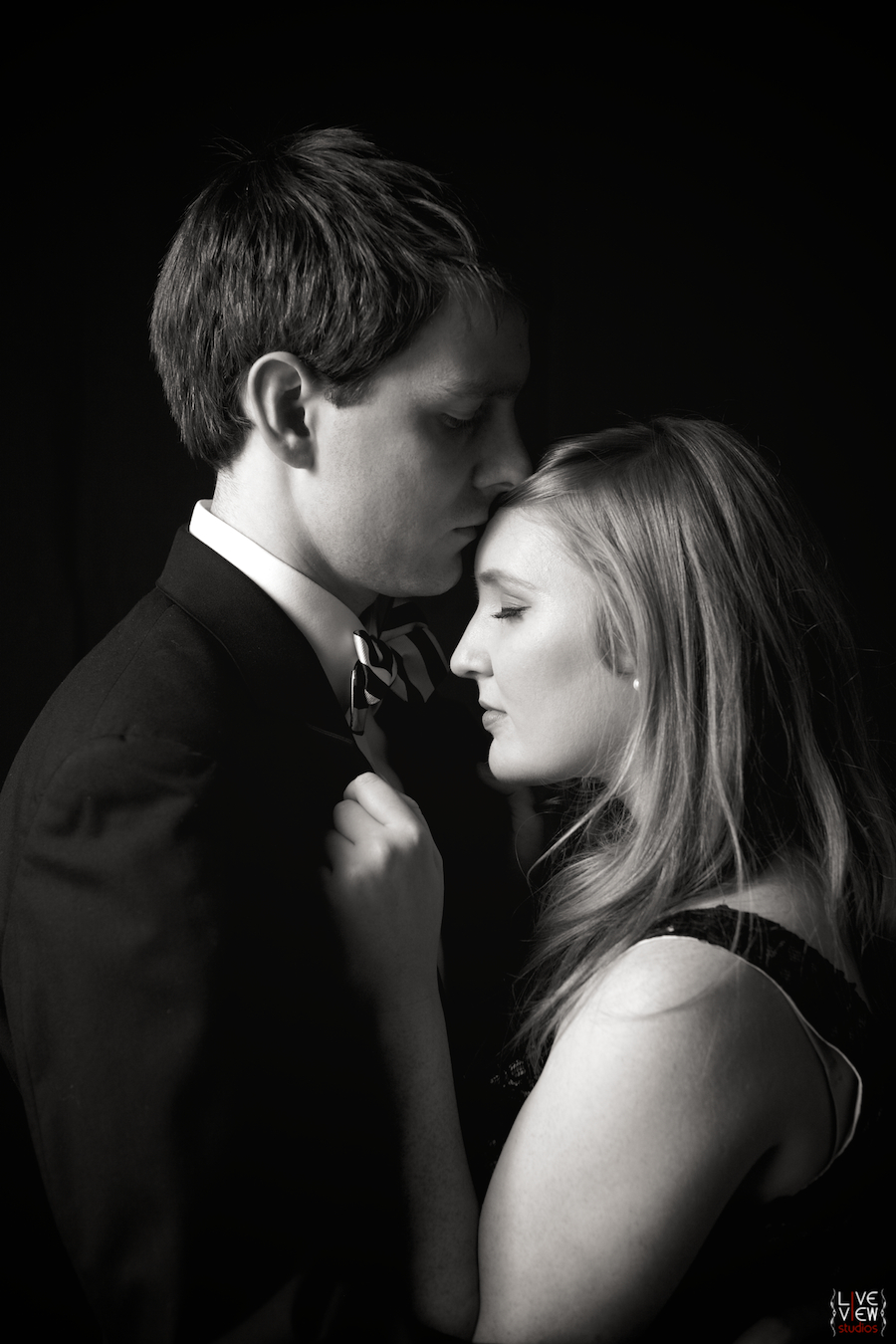 Absolutely love this one, you guys! How can you both be so fabulous?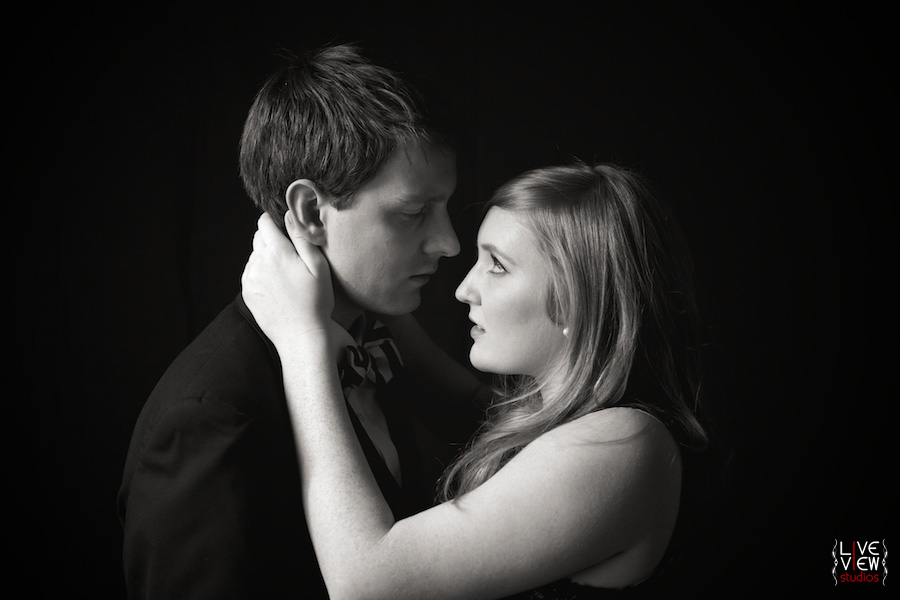 Thanks so much, you two – for coming and hanging with us and doing these pics .. I don't think we could have picked a more perfect couple to rock these shots out! You're both wonderful people, and we can tell that you're so totally in love with each other as well :)
So y'all – don't you want to look just as fab as Whitney and Scott? Well, you can if you sign up for the couples date night with the Mad Men photography option … :) Space is limited!