Happy Monday everyone! We had a busy weekend shooting an Adele inspired portrait session with our favorite makeup artist, Michelle Clark and then yesterday we did a big styled shoot at The Oaks at Salem for our valentine's day feature. All I can say is WOW!? The results that we got thanks to everyone's contributions were nothing short of stunning. And even though Michelle says she was just pretending to model for her Adele shoot, the girl can really rock it!
Over the weekend, we also also had another milestone – the highest volume of website visitors in a single day that we've ever had and three days in a row all over our highest traffic count … welcome y'all! Thanks for stopping by and we hope that you enjoy browsing :) By the way, if you haven't seen it yet – David & Kaitlyn's intimate Virginia engagement session is blowing up with website traffic. Oh em gee. You two have taken it to a whole new level and we're so psyched to be a part of this magical moment in your lives :)  ~giant long distance hugs~
Today two of our posts are being featured on beautiful wedding blogs – Justin & Julie's Angus Barn wedding is being featured on the gorgeous Le Magnifique blog and our Sugar Plum fairy winter wedding inspiration shoot is highlighted on Studio DIY. Thank you to Damaris & Kelly – the lovely ladies who run these publications for featuring us and showing us so much love! You can also click on the images below to see the beautiful stories -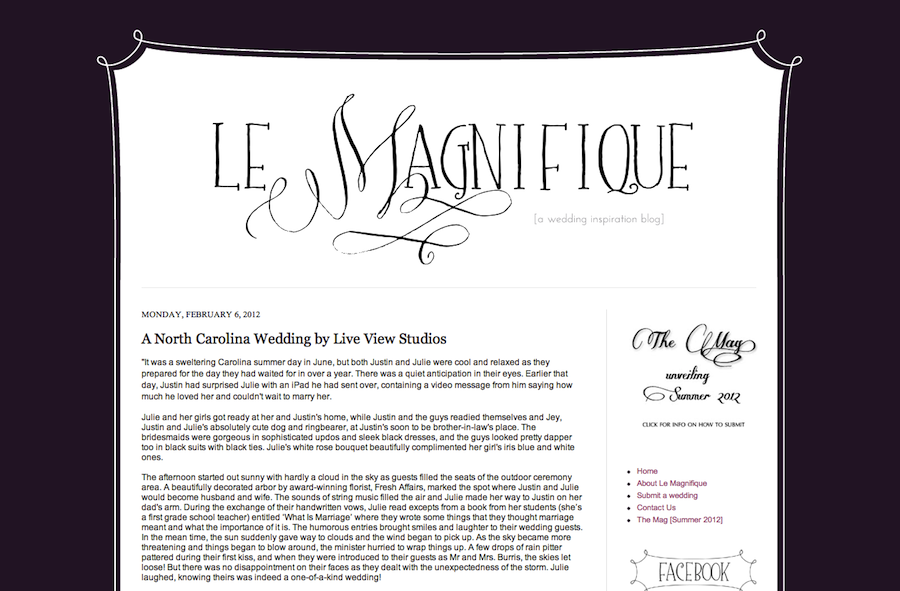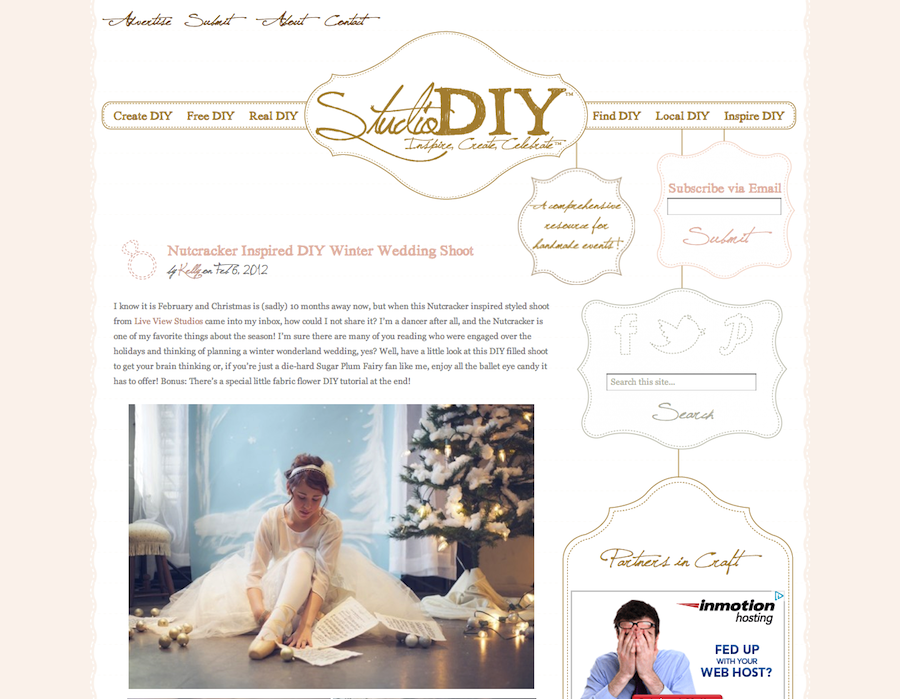 Today's soundtrack is songs by Switchfoot … want to listen along with us on Spotify? Right now we're listening to 'Let Your Love be Strong' – I love this song!