Featured, Valentine's Day Love, and The Giveaway Winner
Today Anna and I are taking the day off to celebrate Valentine's Day together. We have plans to go back to the restaurant and place where I proposed to her on February 16, 2007 … and then see The Vow tonight. We're looking forward to our day off and time together!
Before we head out though – we have a few announcements to make. Our Lovestruck Shoot is being featured today on the lovely blog of Elizabeth Anne Designs! Head over there and leave some Valentine's love today :) We love Ami's pretty blog and are stoked to have our shoot featured on there as well ❤ If you just want to drool over more photos or go on a pinning spree, you can head over to our blog post about the shoot again as well :)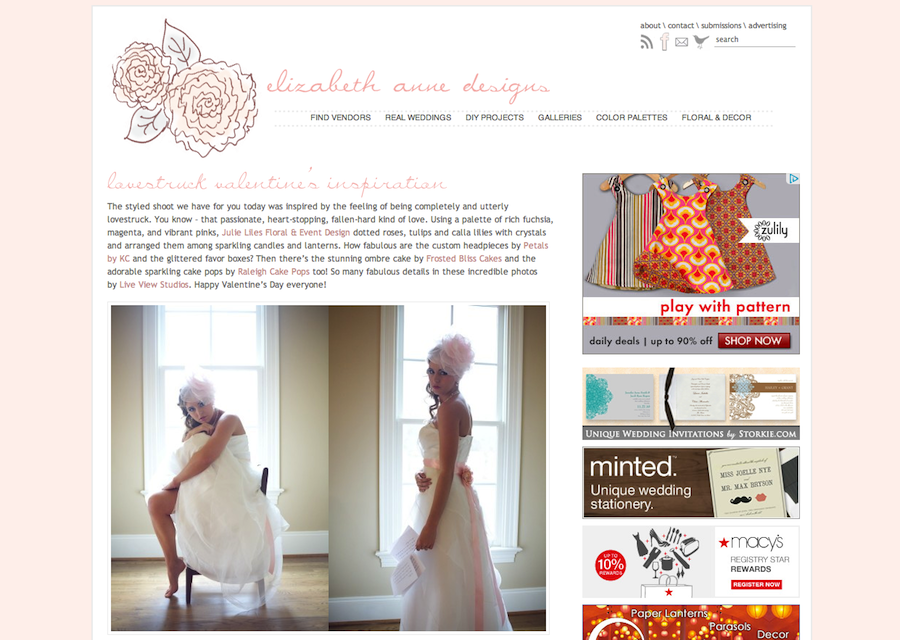 Also – we used a random selector to pick the winner of our Redbox/Starbucks date night giveaway from all of the sweet love stories that people left about their honeys on our blog post – and the winner is Erika Pitera! Congrats Sharon … we'll be contacting you for your email address to send you your e-cards you won from the giveaway. Enjoy your date night with your husband and we hope that you both have an amazing Valentine's day together! Read the sweetness she wrote about her love below –

Erika also published the beautiful Borrowed and Bleu, and Indie Tot blogs – check them out!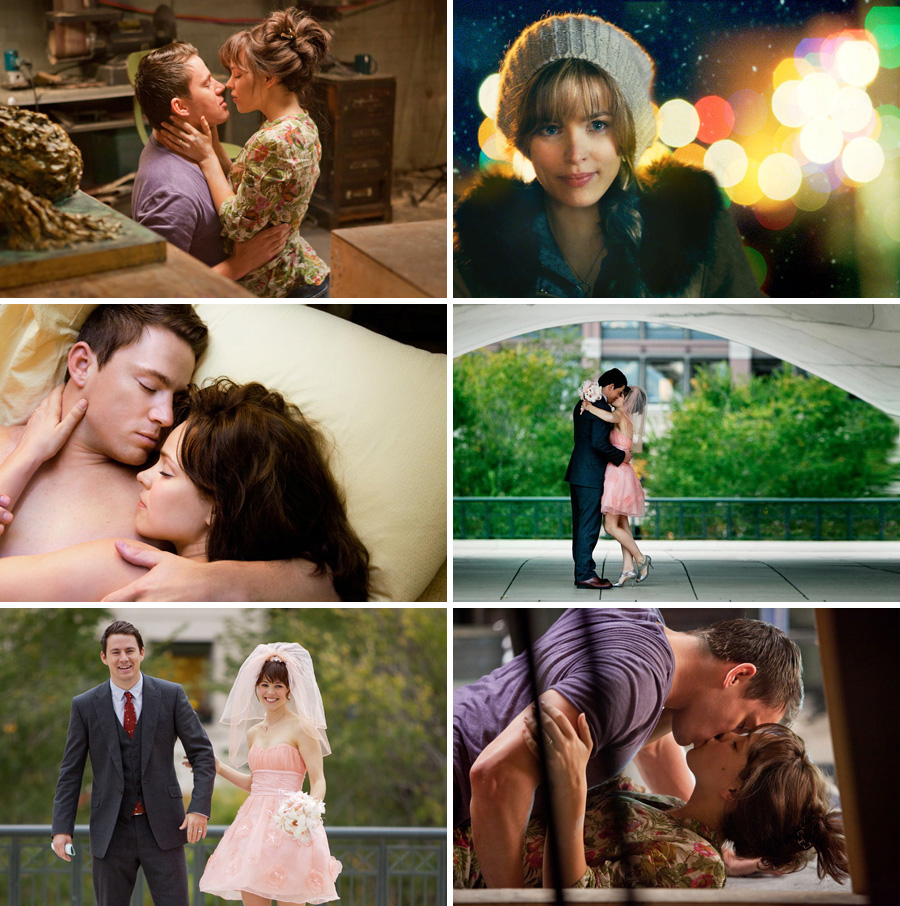 So, who else is going to see The Vow tonight? If you're seeing it later, let's comment here afterwards and share what we thought together, ok?