Featured: SavorNC Magazine
Well happy Monday to you! This spring air just has us in the mood to get outside and start digging our hands into yard and garden work today. This has got to be the best time of year .. not too hot, the birds singing outside, everything fresh and green! We love it!
This past week our photography was featured in SavorNC Magazine in a feature about Raleigh Cake Pops. Congrats to Derek & Anne on getting their beautiful pops featured – they sure are pretty (and tasty too)! The photo featured was the cake pops from our Lovestruck Wedding Shoot.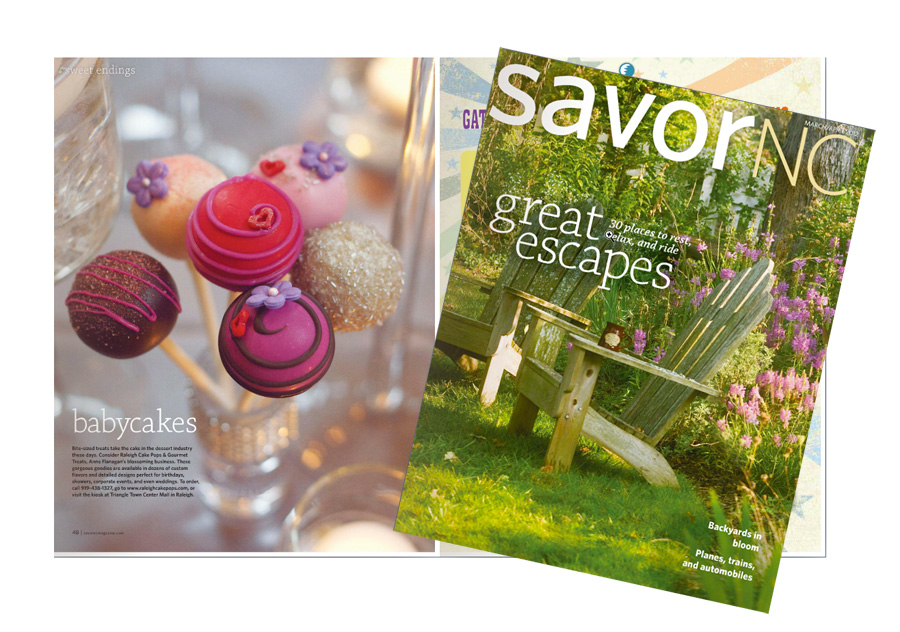 This is what our yard is starting to look like … so pretty! (photo from Instagram) Doesn't it make you just love spring?
xoxo, Brent & Anna