Featured: Poptastic Bride, and Pollen
Well, it sure feels like spring here! And … *drum roll* we found the first hint of pine pollen on our car the other day! For those of you who live in Carolina, you know what that means .. eventually everything outdoors will be covered with a thick covering of yellow pollen. It's not exactly a crowd favorite, but it is nice to see because that means that spring is definitely on the way here!
Our styled shoot with Heather & Ryan is being featured today over on Poptastic Bride .. we just can't enough of this shoot and apparently neither can Pinterest! We keep seeing images from this shoot popping up all over Pinterest which is exciting to see. It was a favorite shoot of ours!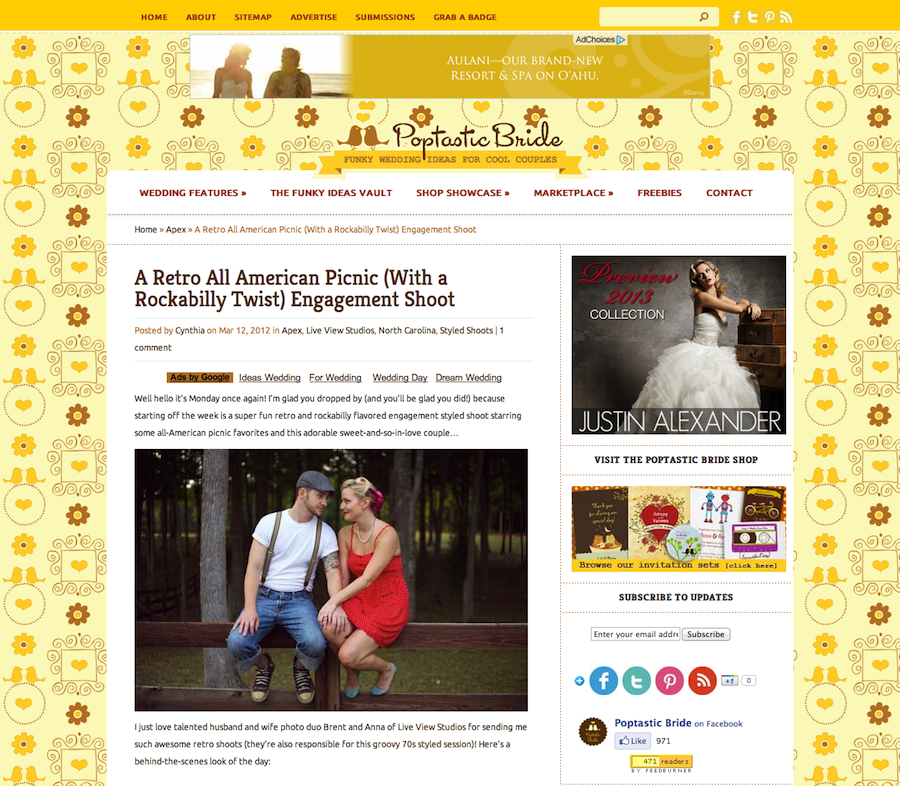 Happy Monday!