Featured: Glamping and 1,2,3, I Love You
glamping – (verb). 1. to engage in the act of camping while remaining fashionably styled. 
Yes, we made up this word by ourselves with some help from the best makeup artist (hi, Michelle!). Jin & Amanda were not only the most fashionably styled camping couple we've photographed, but also one of the cutest! We photographed them last year, but their shoot was featured this past weekend on Borrowed and Bleu – so we wanted to highlight it again here and give them some more good ol' southern lovin' :)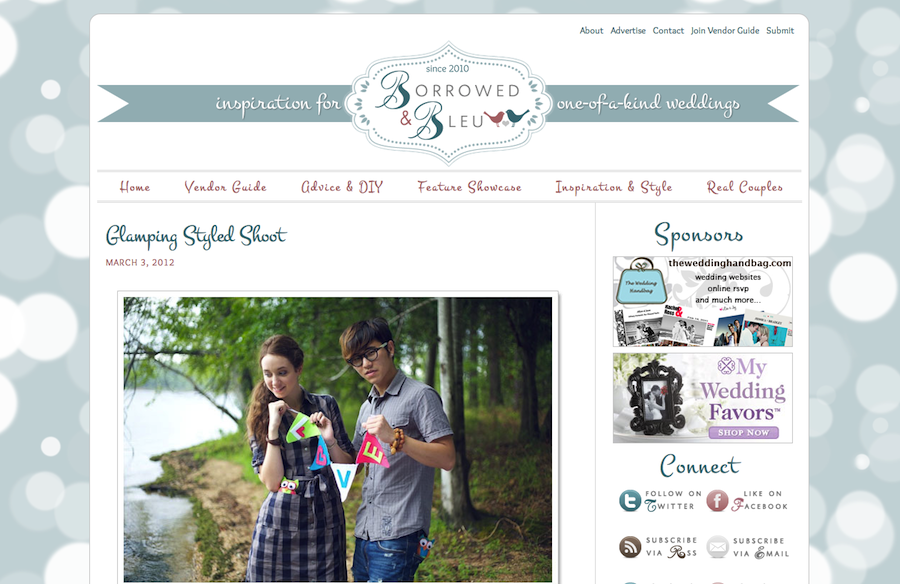 Click here or the image above to see the feature on them …
Now, the last time we featured Jin & Amanda on our blog, we included the cutest stop motion video that Amanda had created to the song 'Perfect Two' by Auburn .. since then she's made another and we just have to share it – this time to the Plain White Tee's 1,2,3,4 (I Love You). Be prepared to oooh and aaah!
Is that the cutest thing or what? Happy Tuesday!