There's something about springtime that makes us want to get outside, breathe in the fresh (albeit pollen-filled) air, and take pictures! A few weeks ago we did just that. Meet Winnie, a vivacious young girl who brought a wardrobe of fashionable spring clothing and accessories to model. Not even the evening darkness stopped us from ending her shoot, and we wrapped her session up with some nighttime frames (coming in a future post!).
Veils are not just for brides anymore. We love this current hair accessory trend.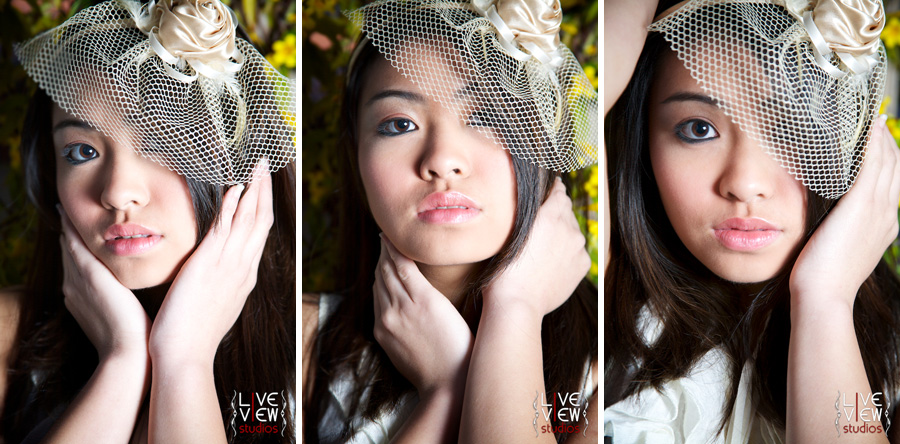 The feather earrings Winnie wore .. amazing!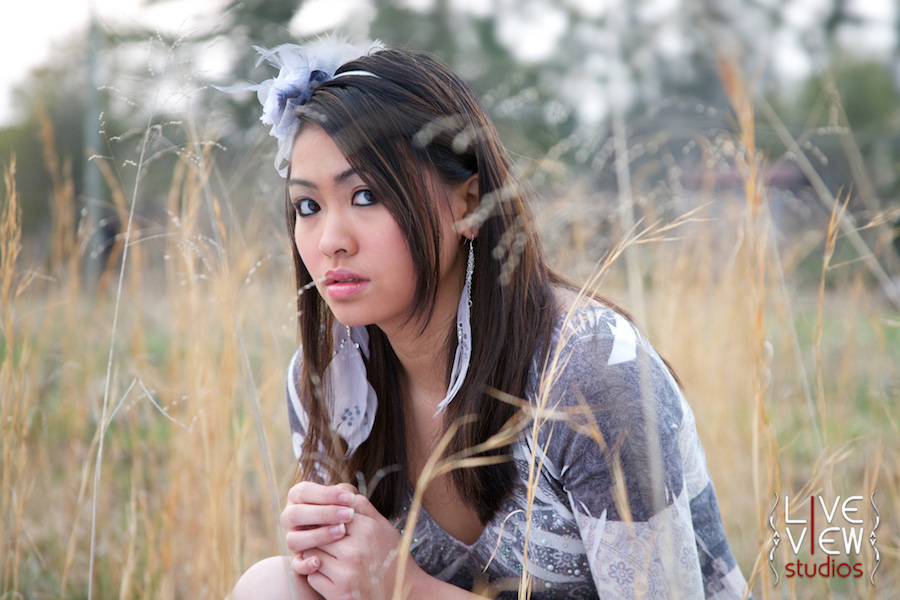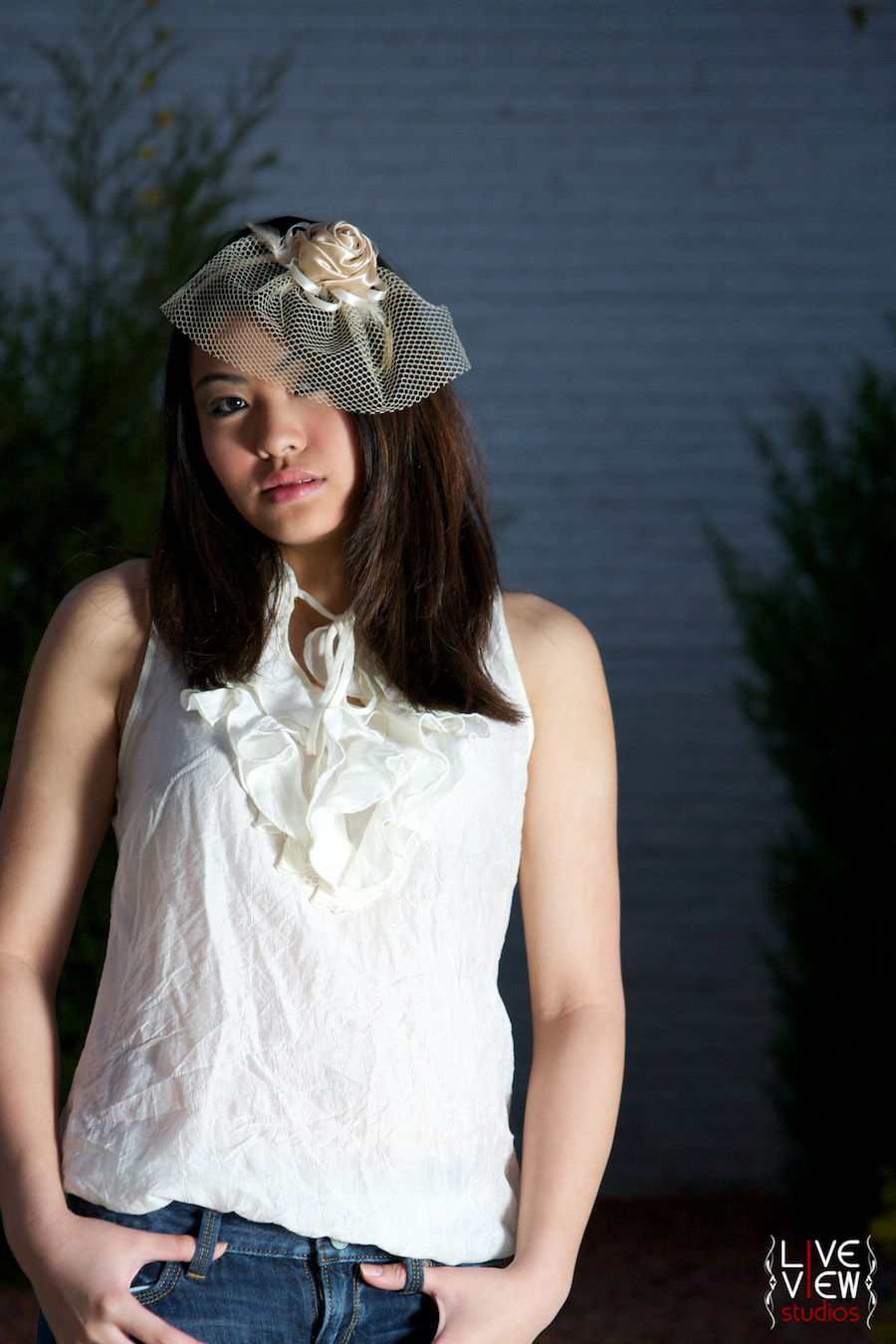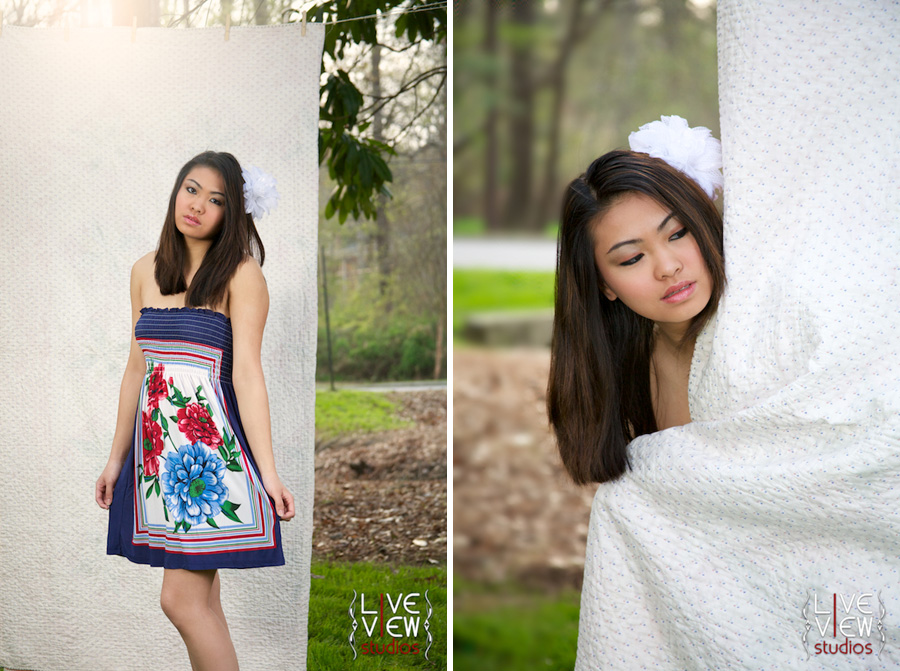 A golden sunset and a gorgeous girl = one of our favorites of the night.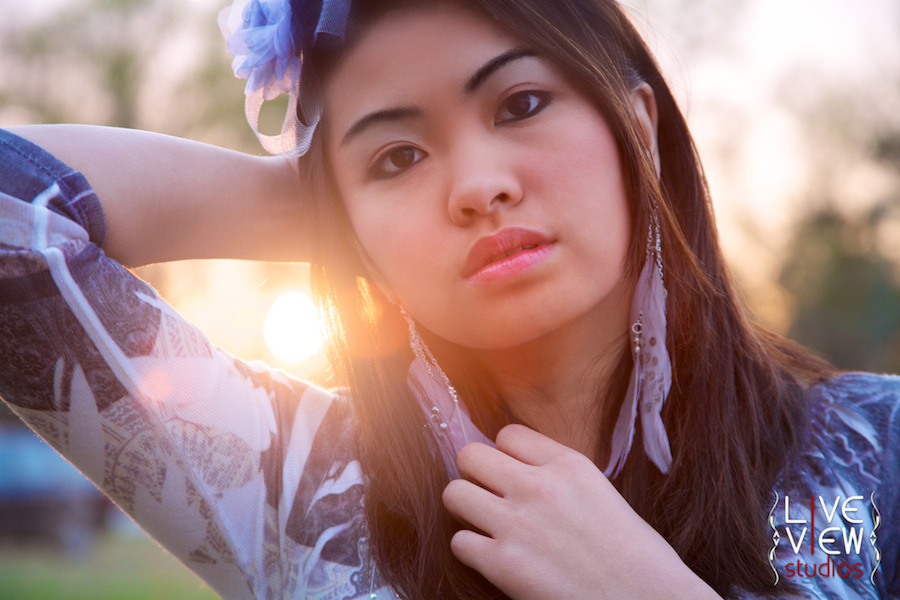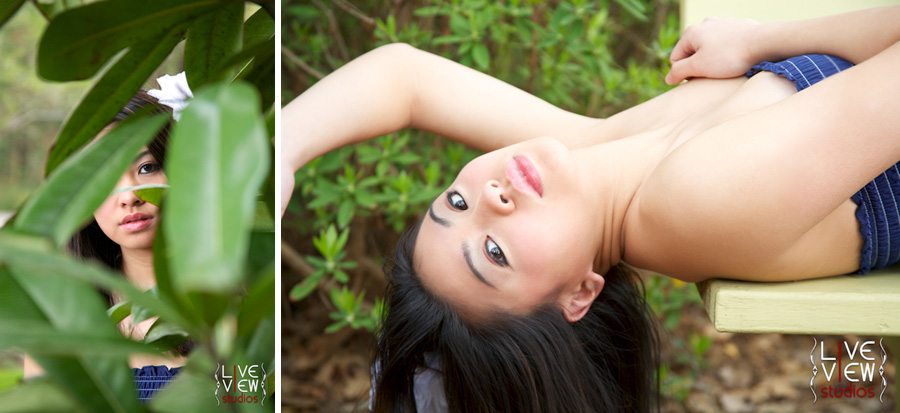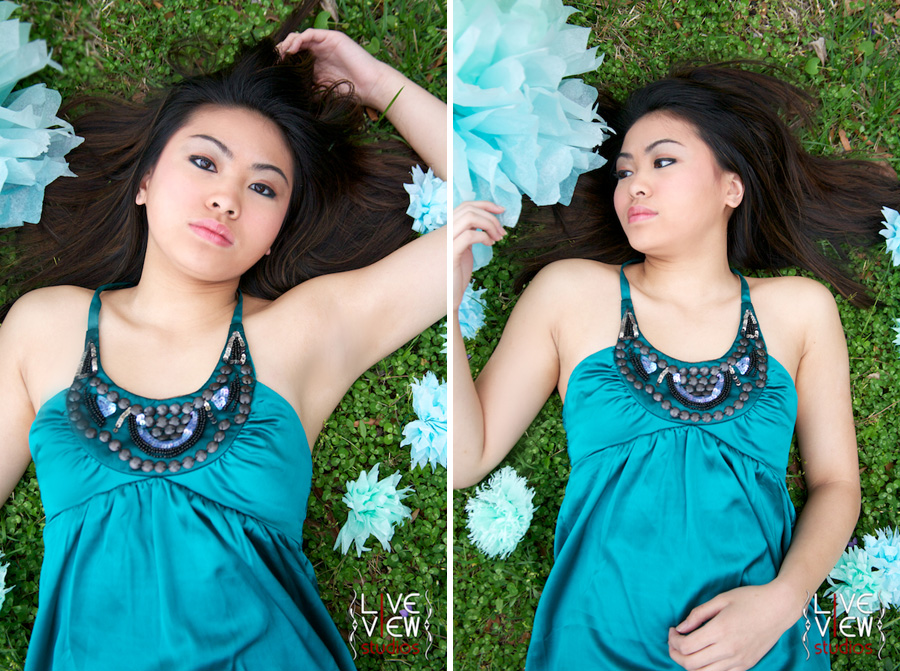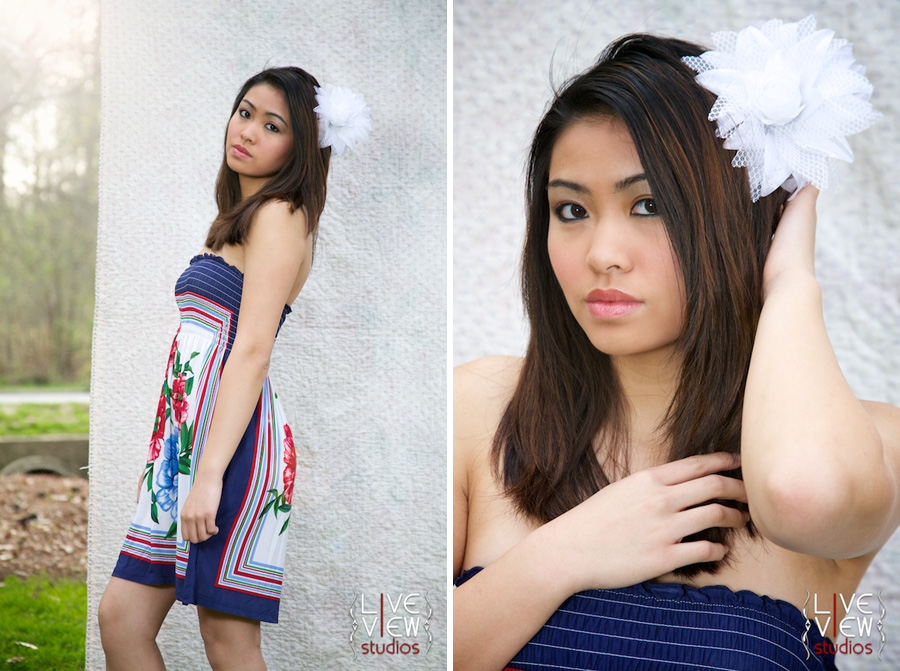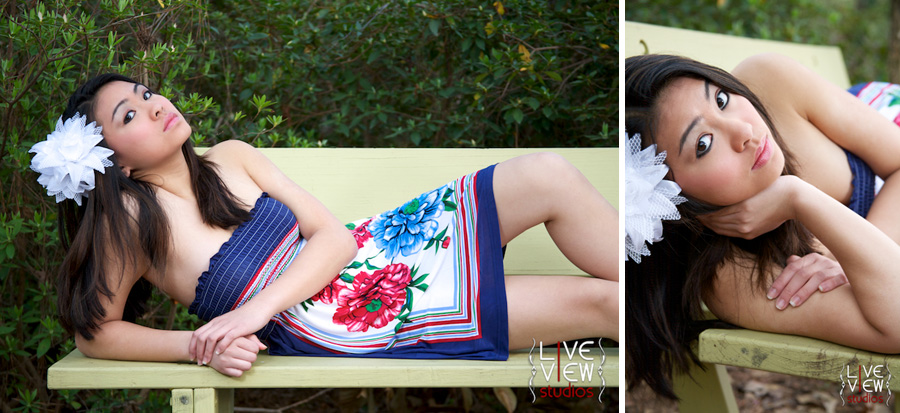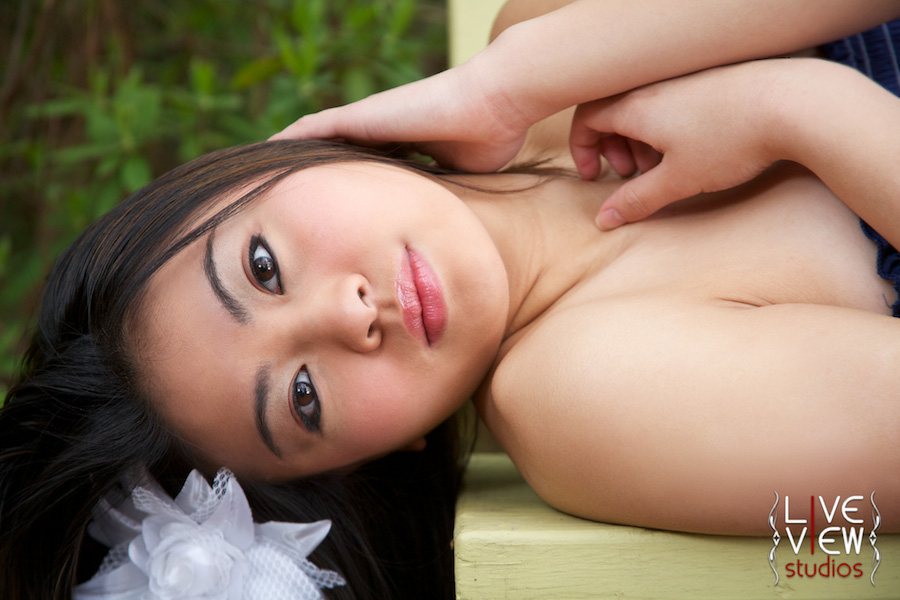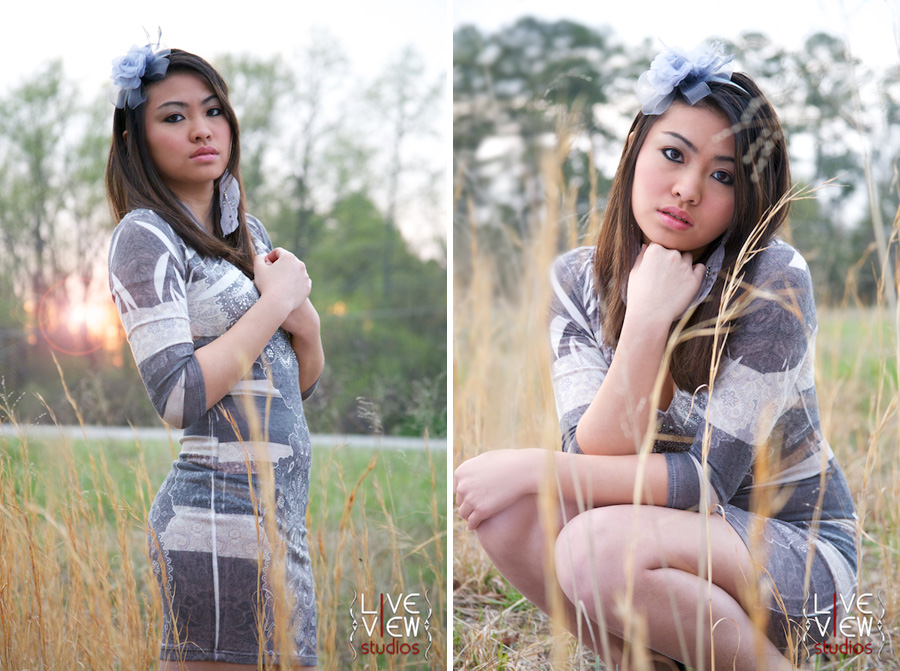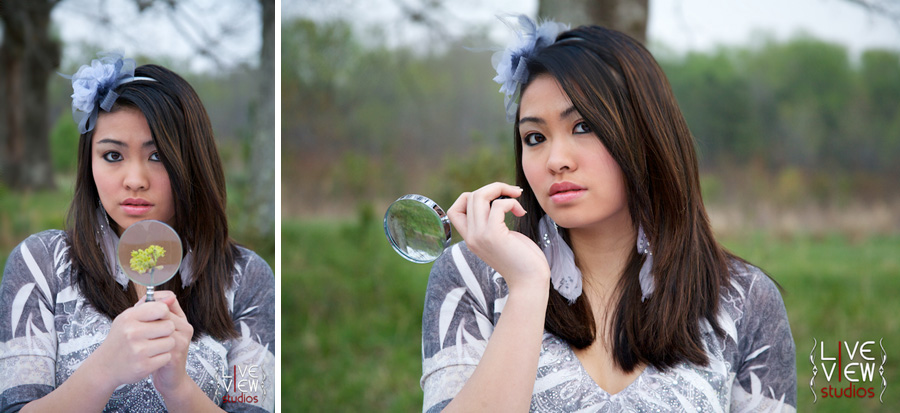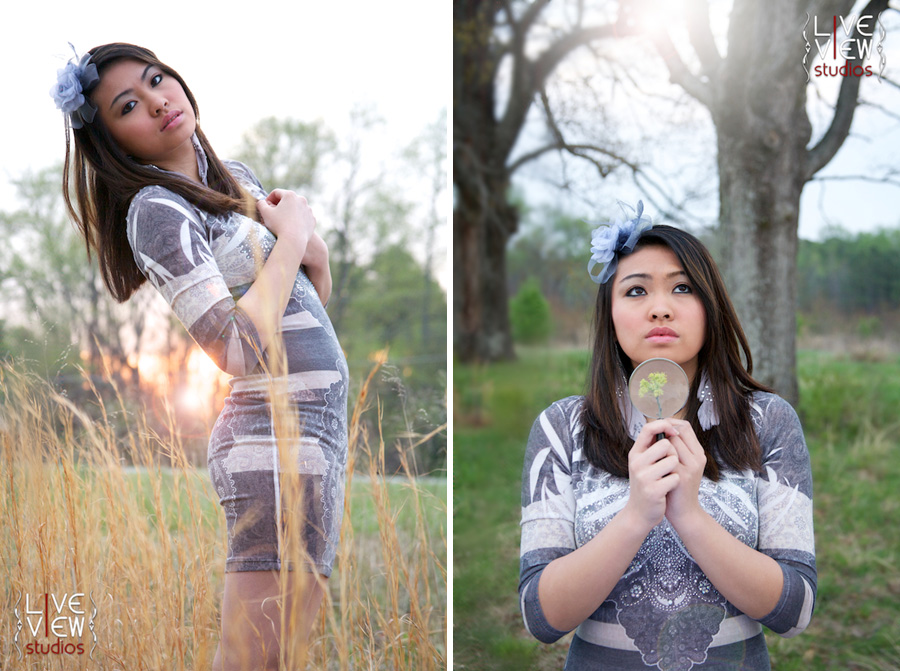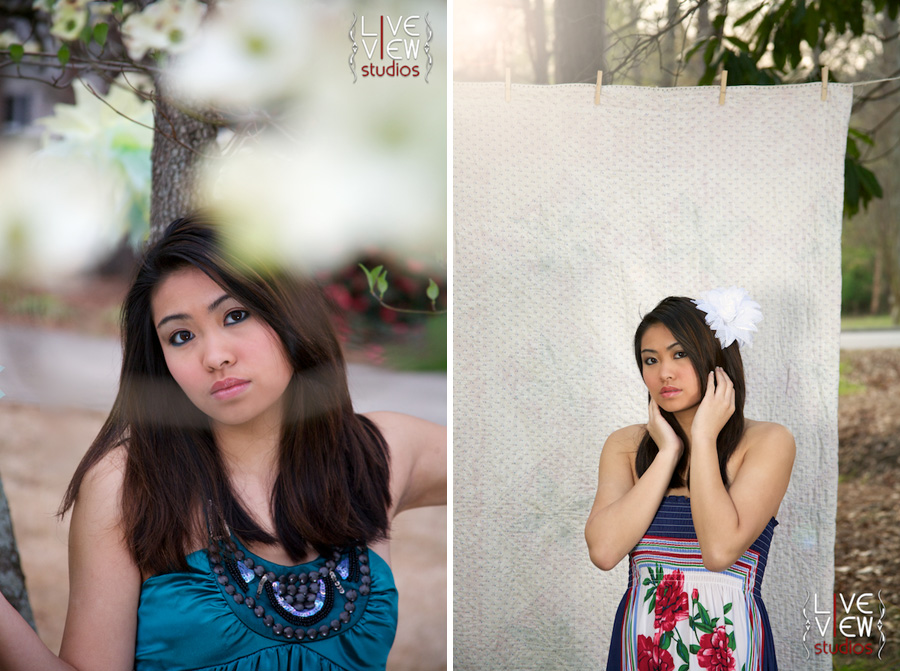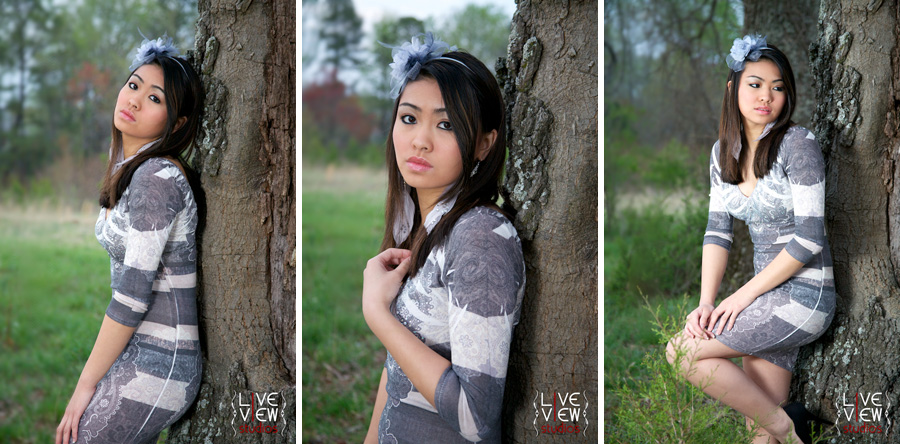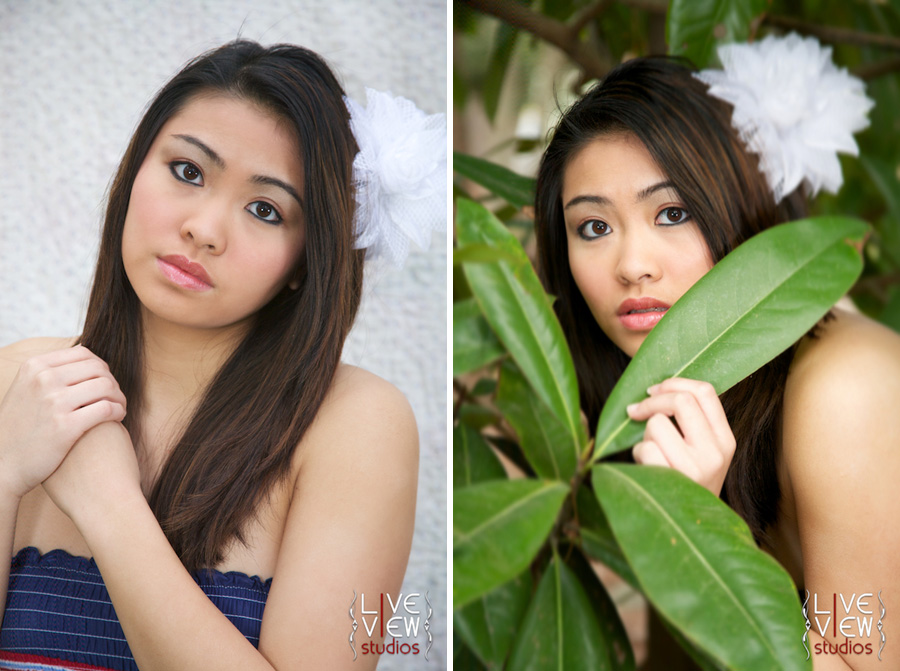 Simply stunning.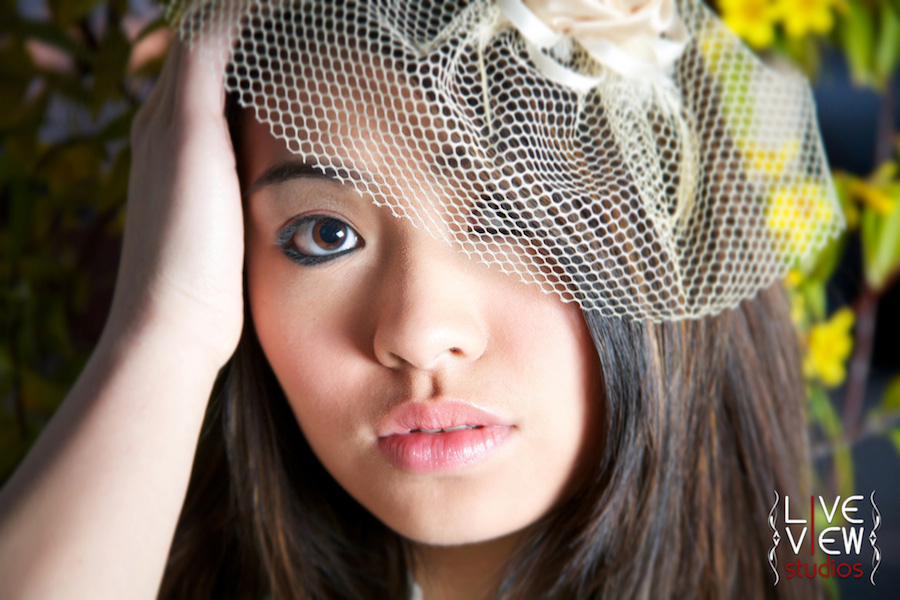 Who knew a magnifying glass could be so fun?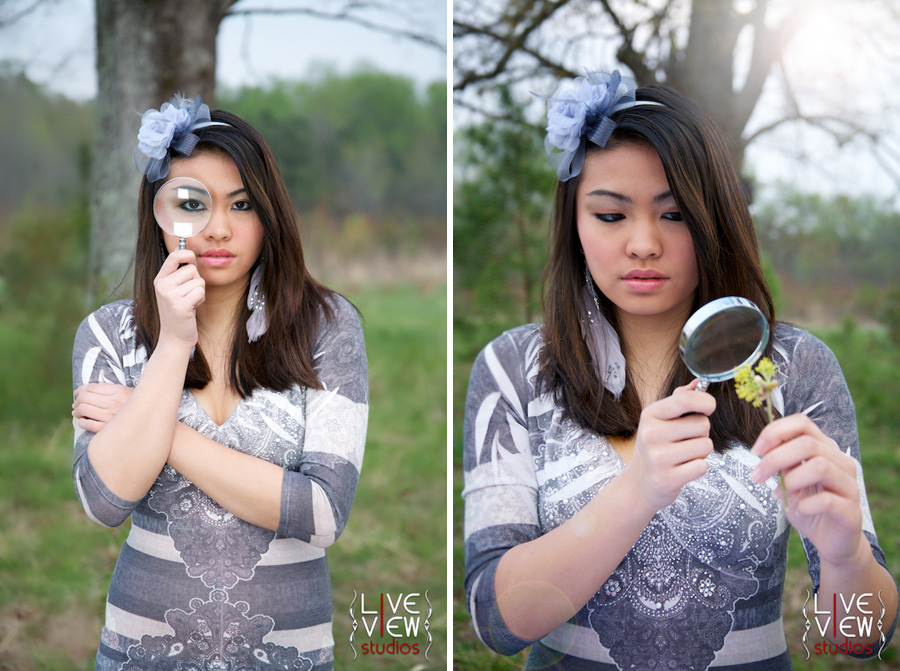 Tissue paper pom poms were strung from the tree to add a soft pop of color.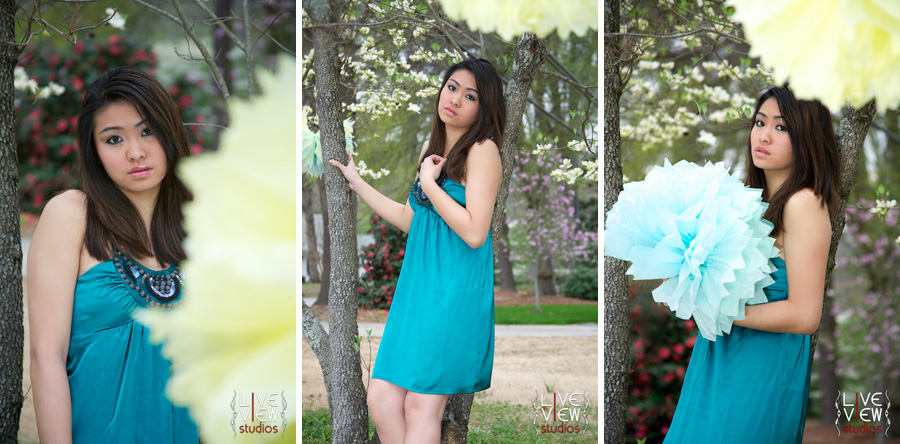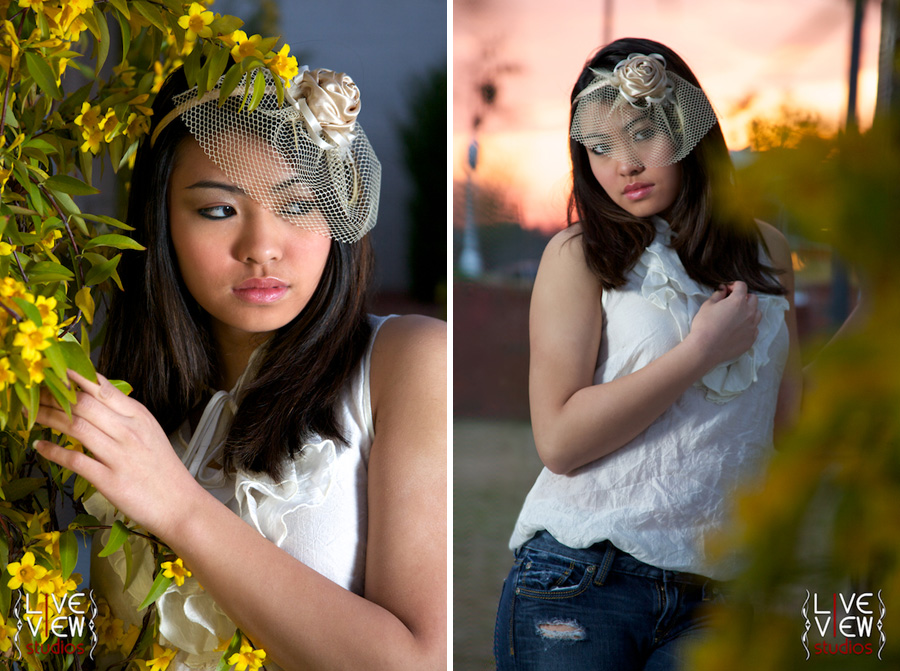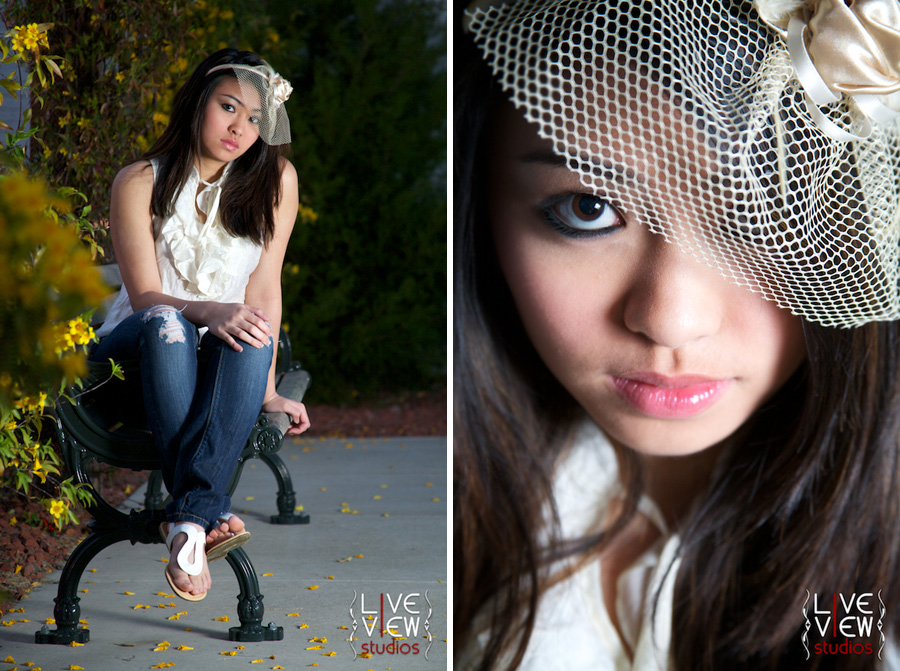 Stay tuned for our traffic-stopping nighttime photos of Winnie!