Falling In Love: A Fall Wedding Inspiration Shoot
In the fall, there's a kind of romance unique from other times of the year. The days start getting shorter, which means there's more time to spend snuggling with the one you love in the evenings. The chilly air and crunchy leaves invoke a new kind of passion, a bit different from the summer one that leaves you wanting to dangle your toes in the water together. This one pulls lovers together. Closer. For warmth and romantic kissing.
Fall is one of our favorite seasons, and I'm so excited about the way this shoot turned out – it just might be our favorite one to date! Our goal was to use autumn colors, leaves and foliage as our inspiration for brides planning their wedding around a rustic, fall theme. We wanted it to have a very organic look, and use lots of colorful natural materials like wood, feathers, and leaves in the details. But enough talking, we'll let you see it for yourself and then show you how to make all of these things on your own (and at a very low cost as well).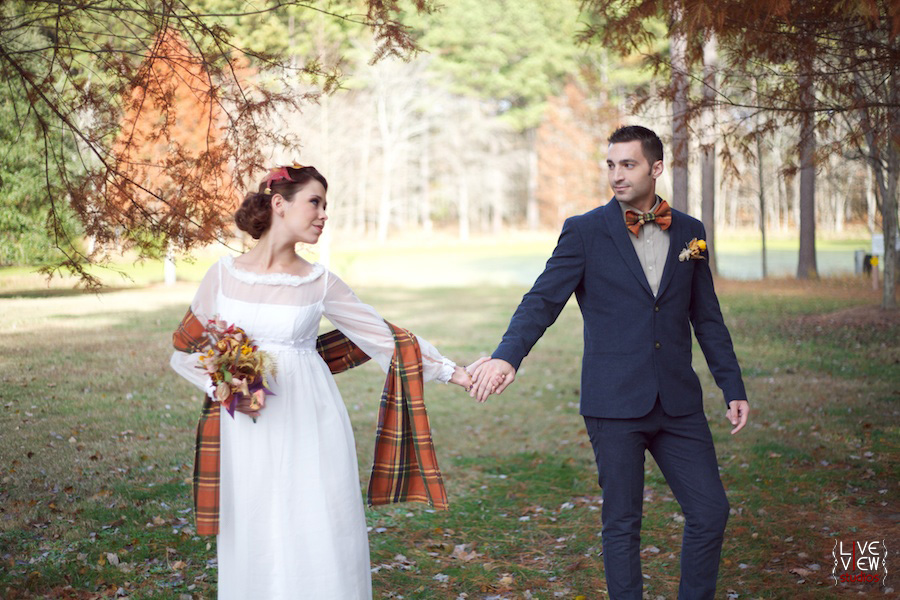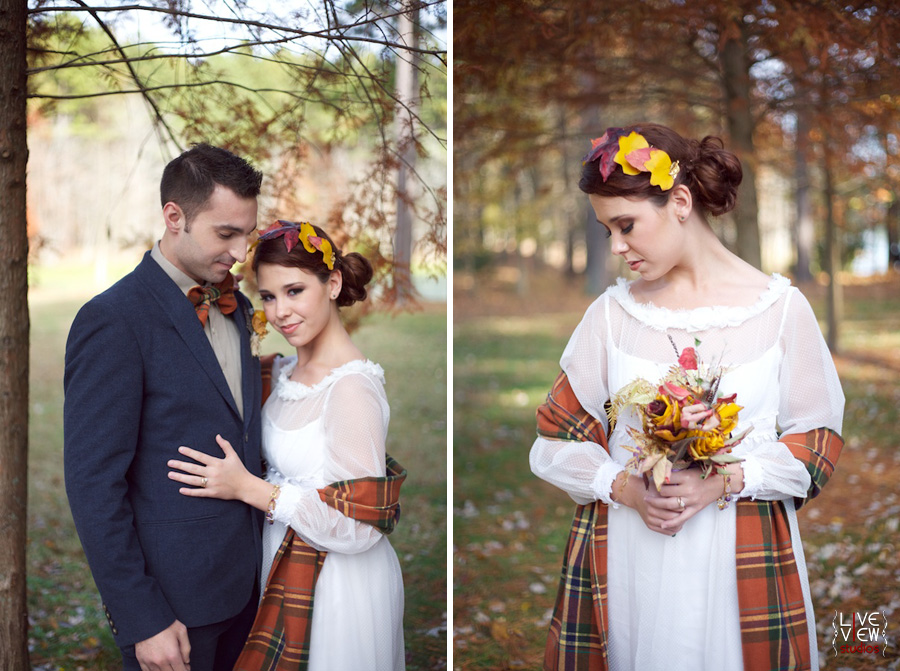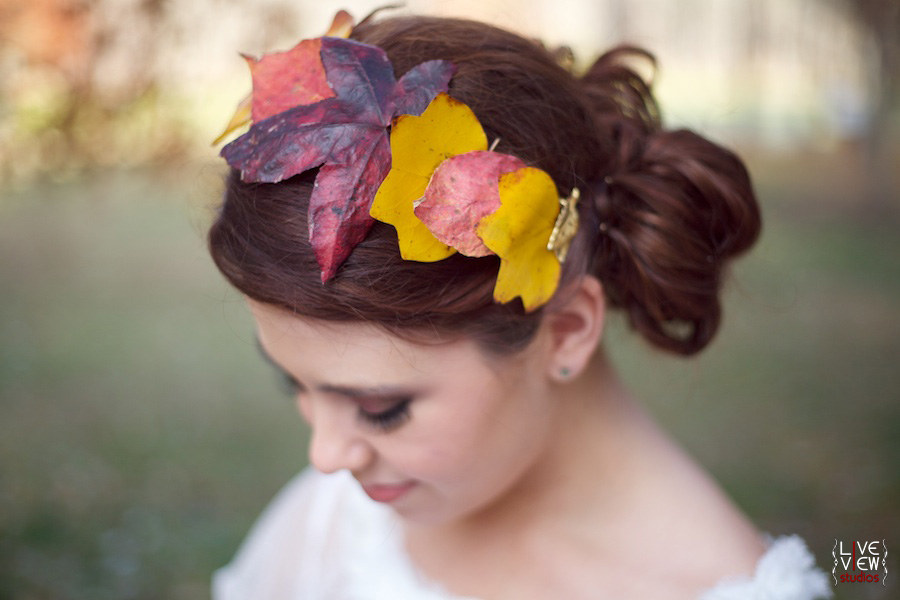 This beautiful fall leaf headpiece really brought in the pops of color we were looking for.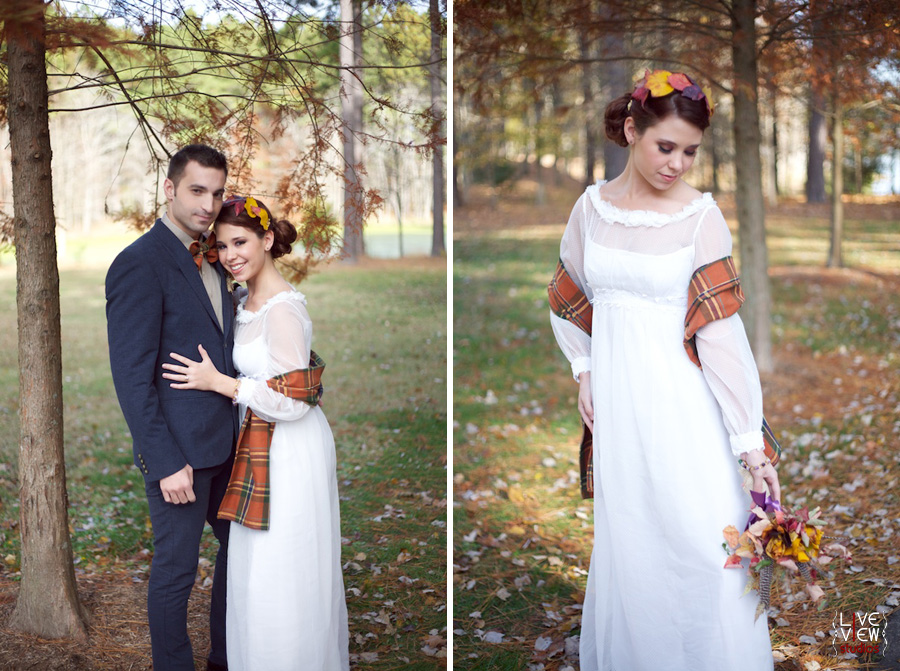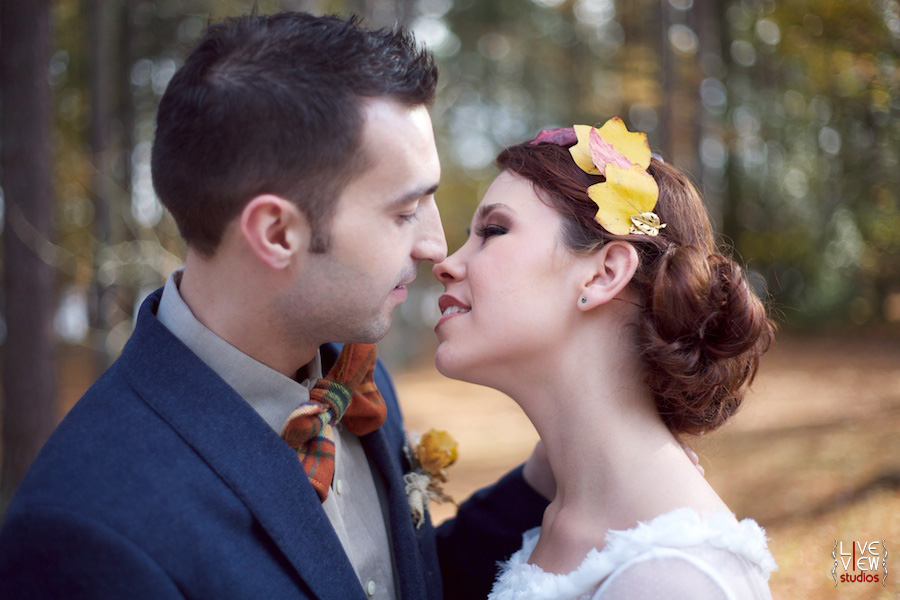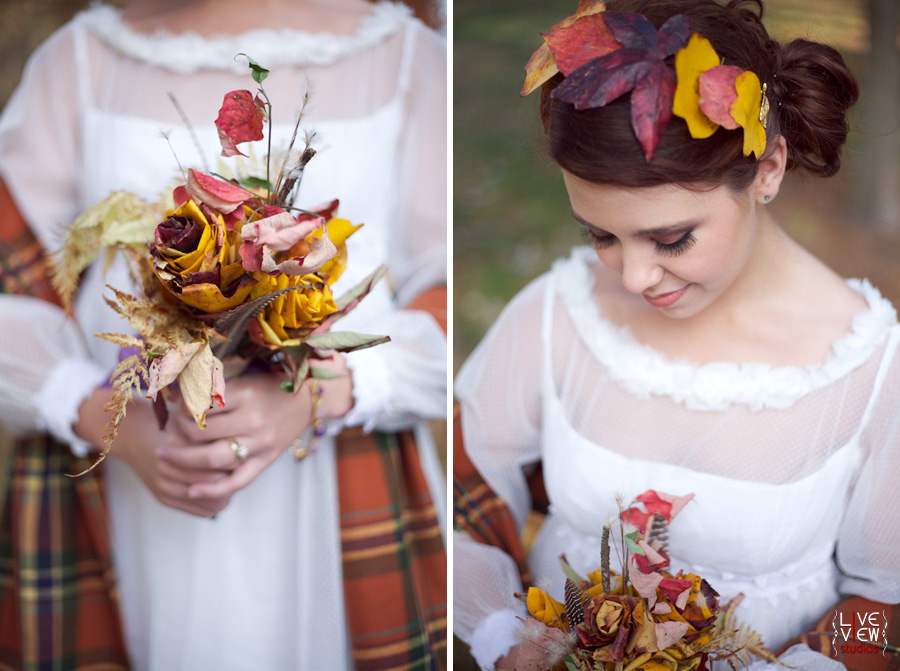 The flowers in this bouquet were constructed using entirely leaves. You can see how to make flowers this way here.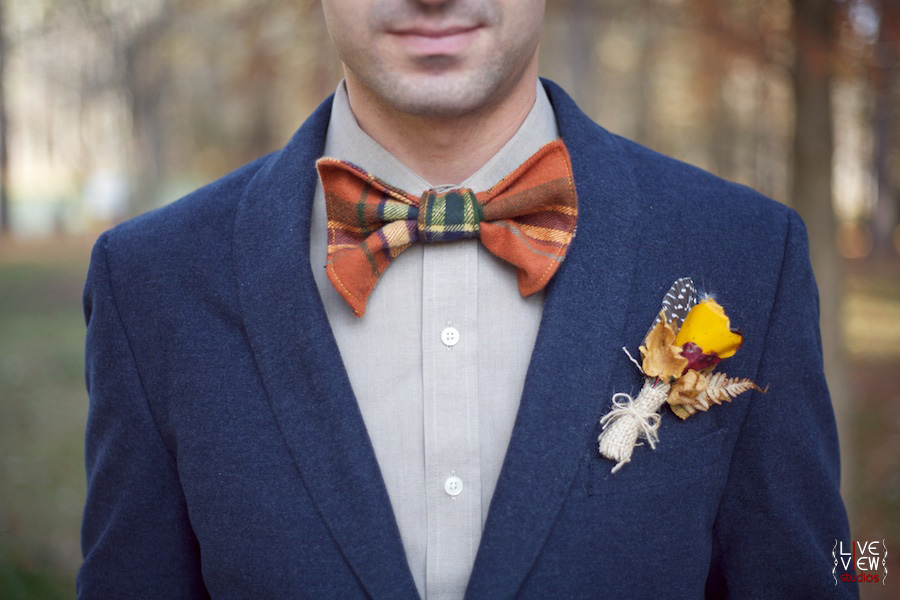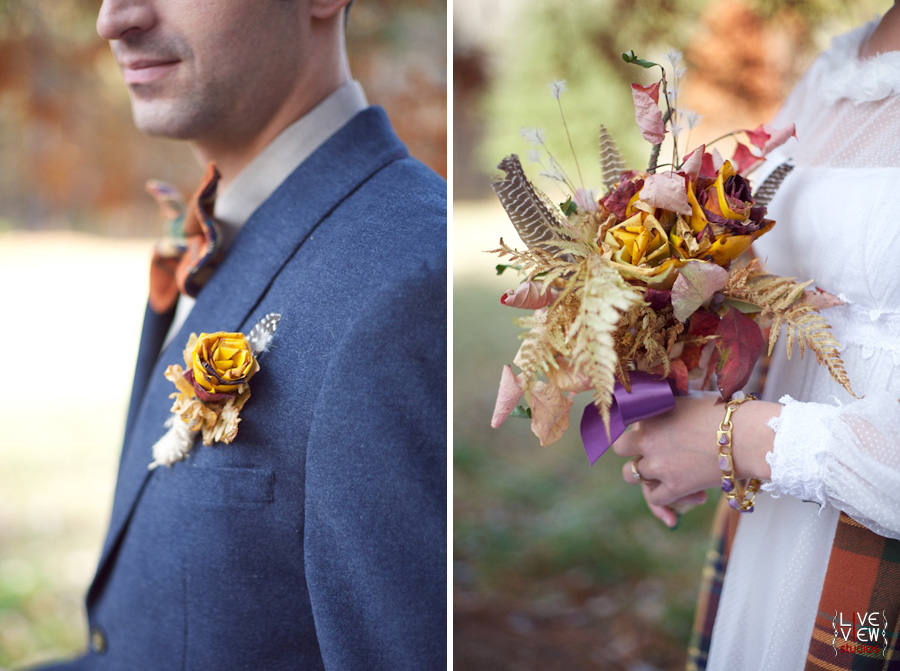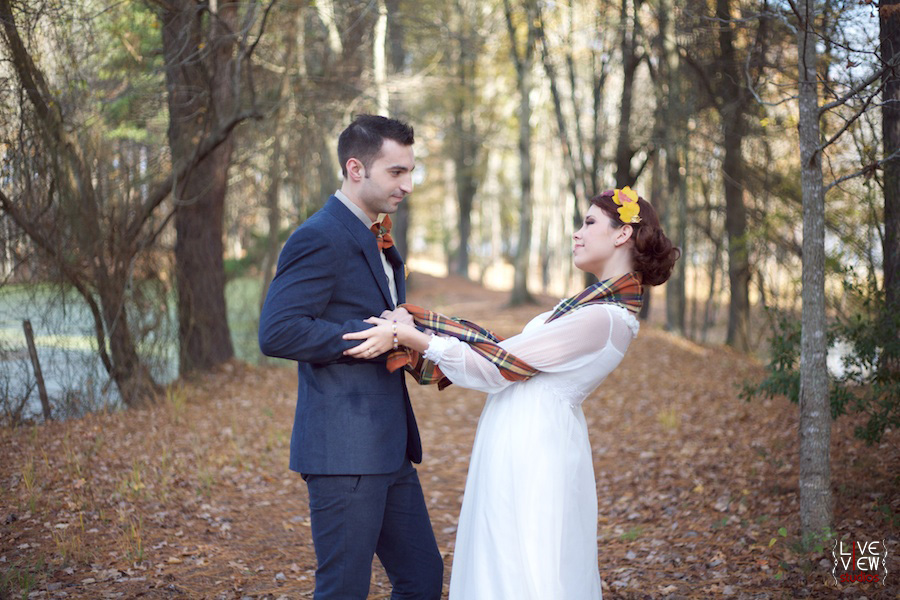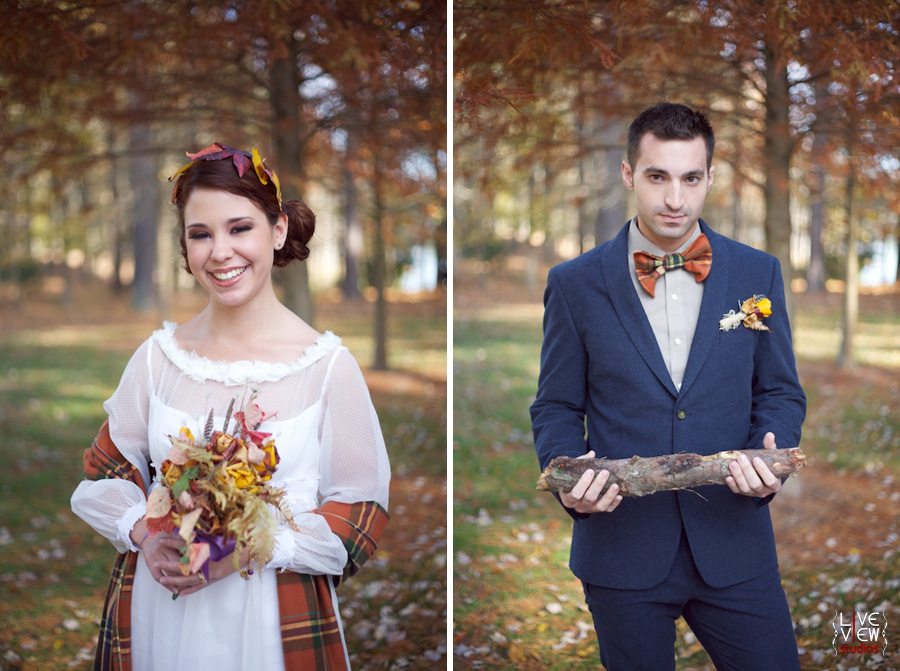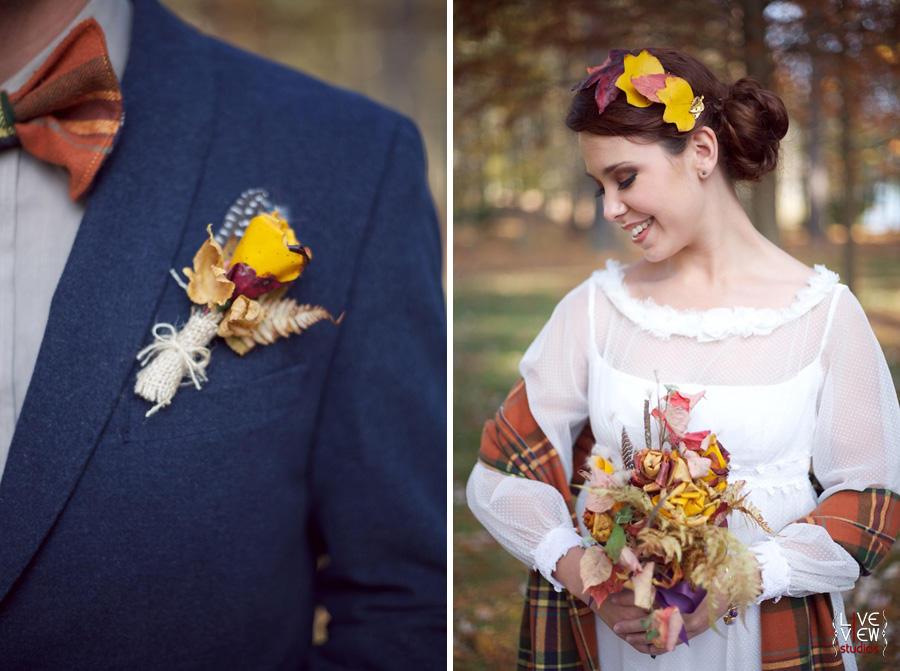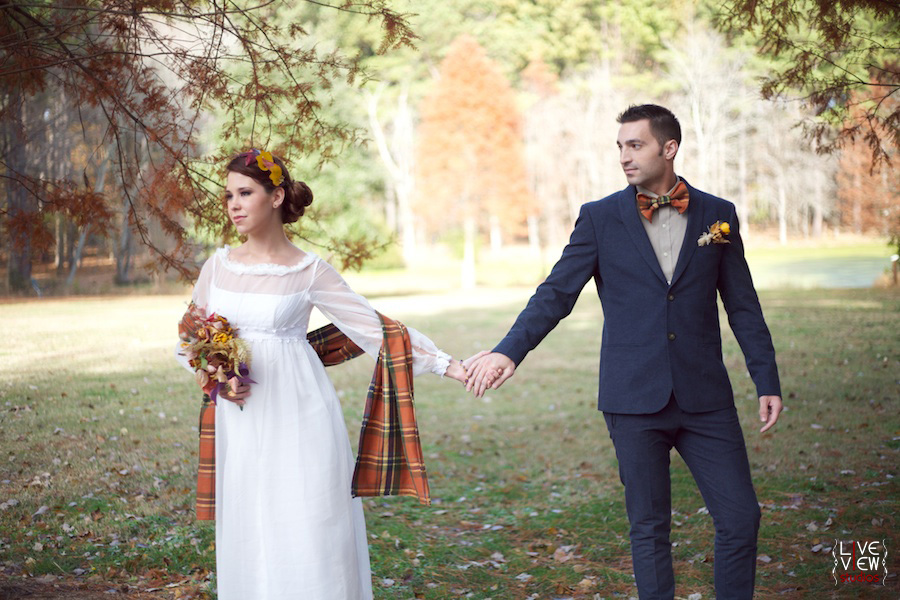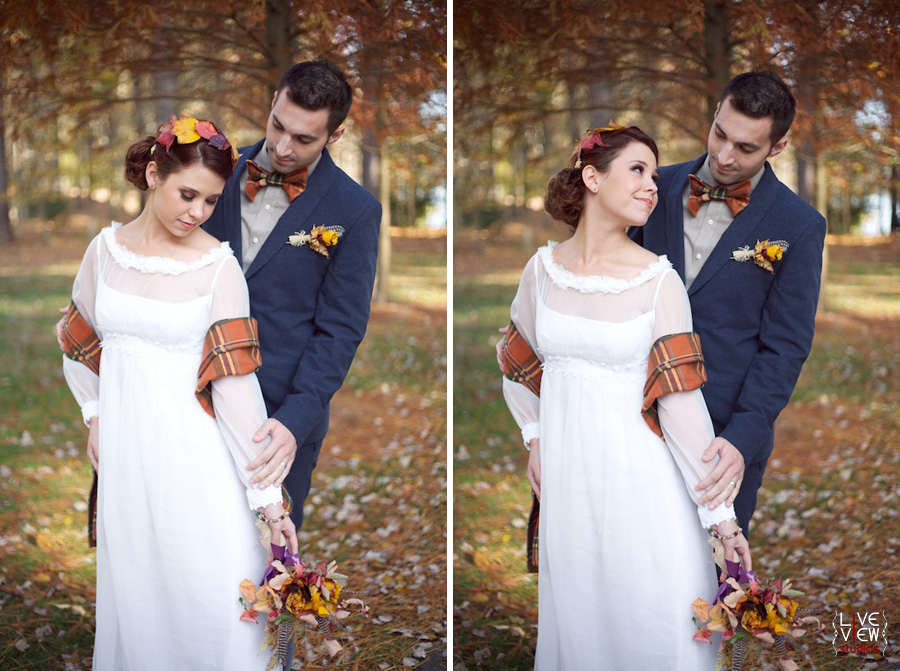 We upcycled this dress from a $4 thrift store find. What??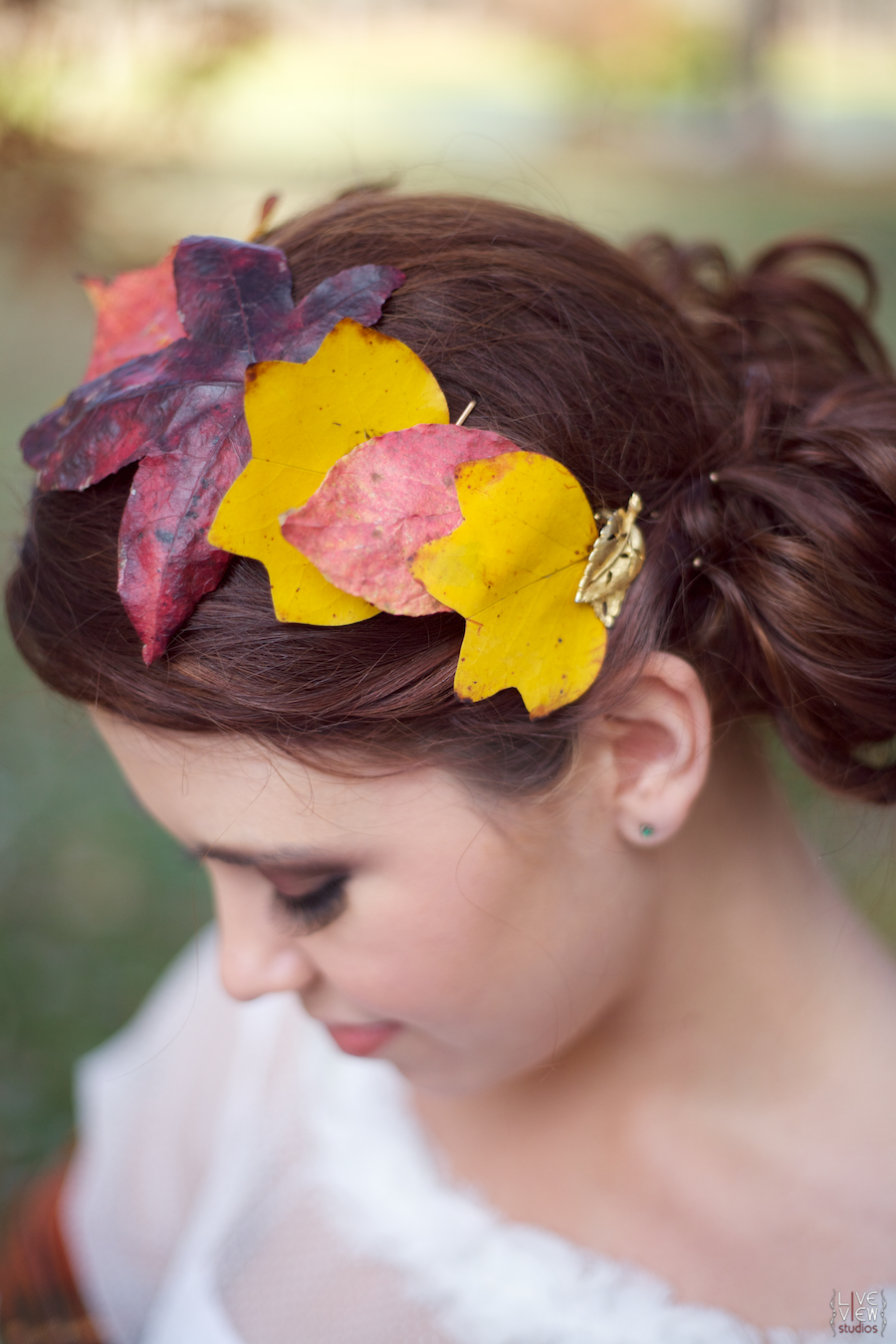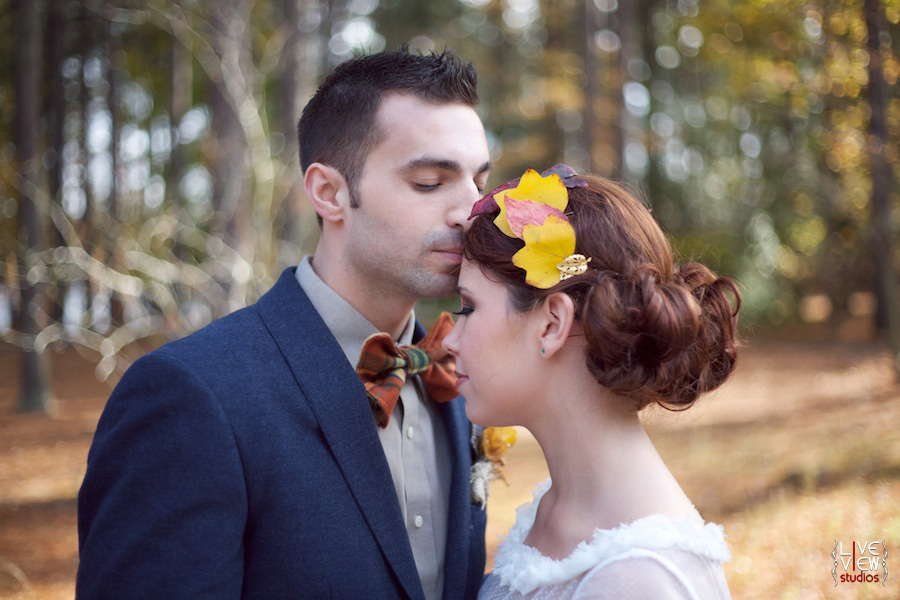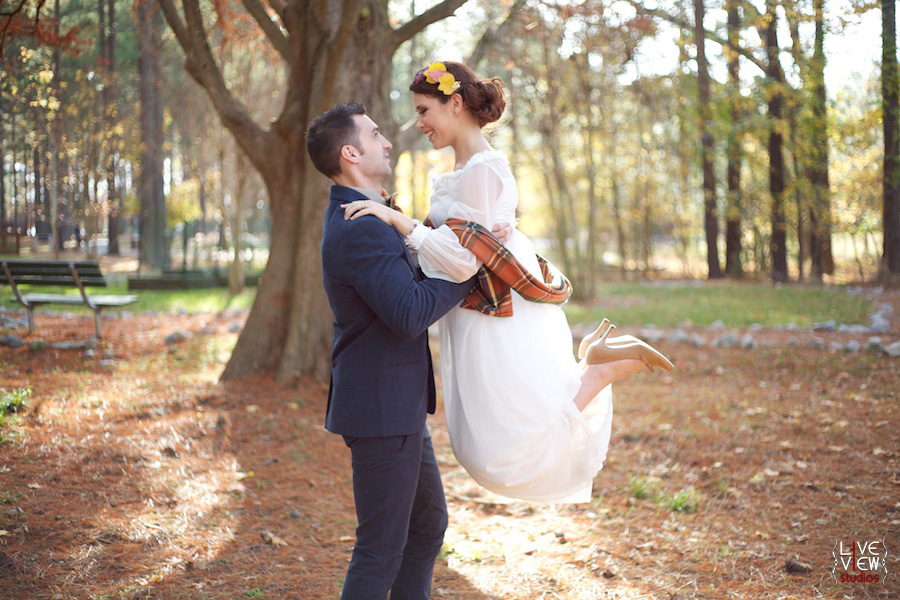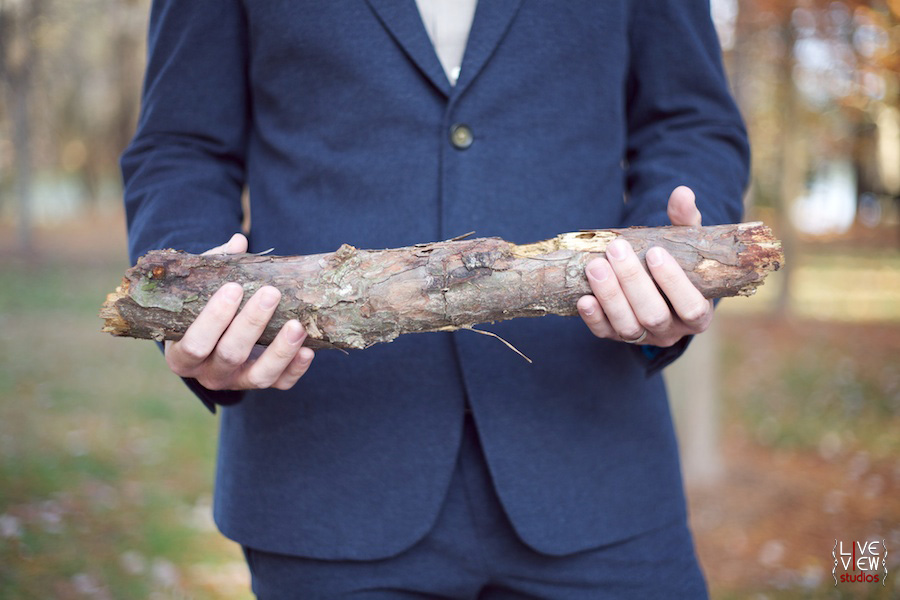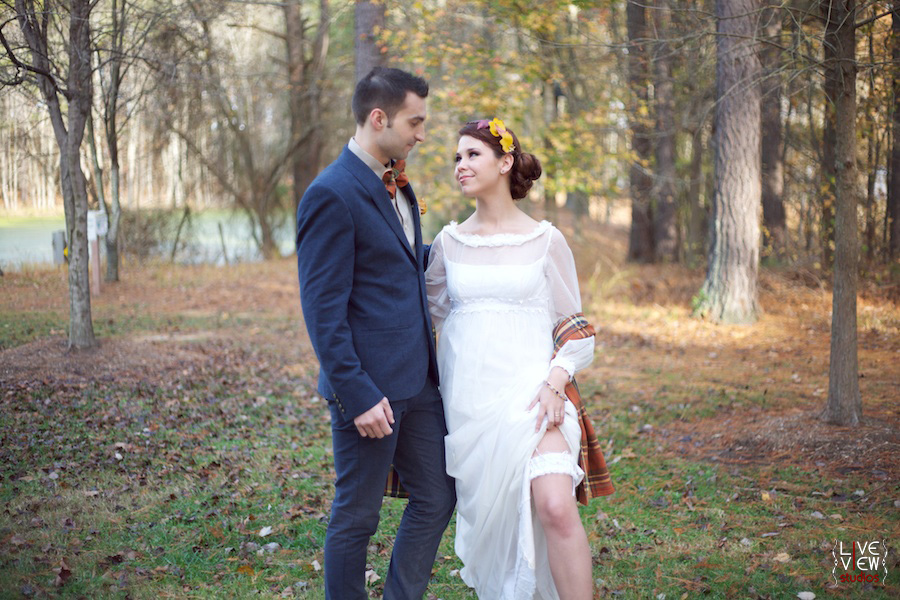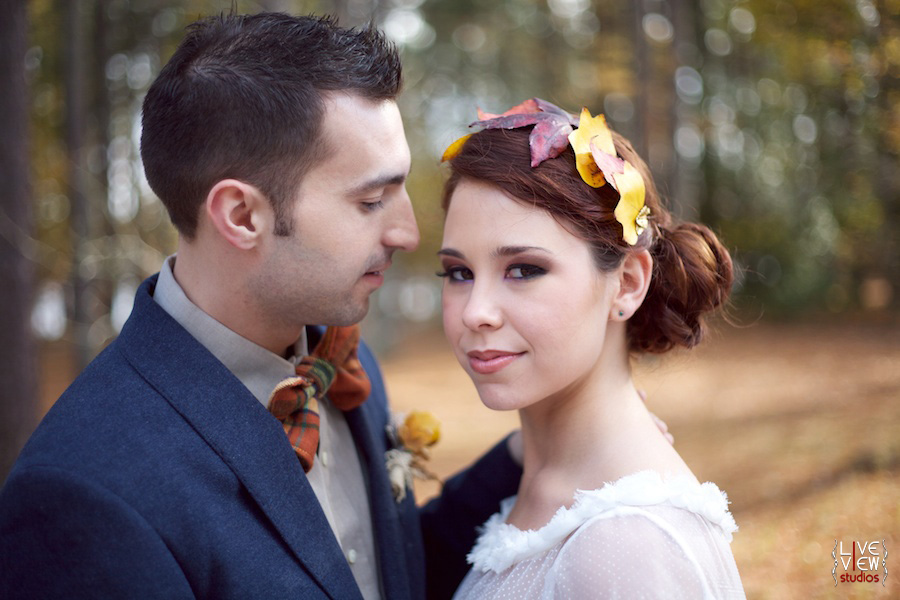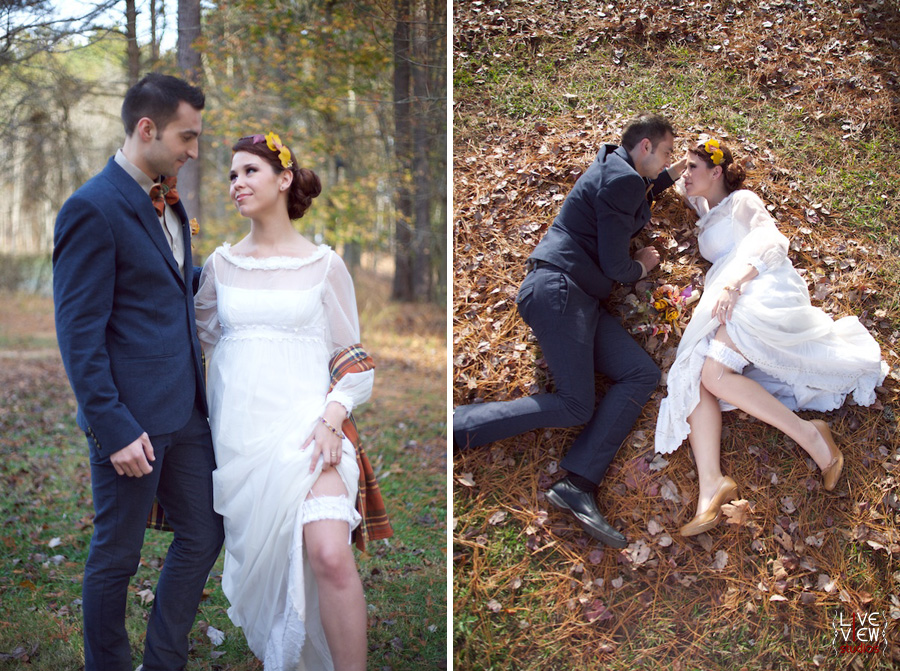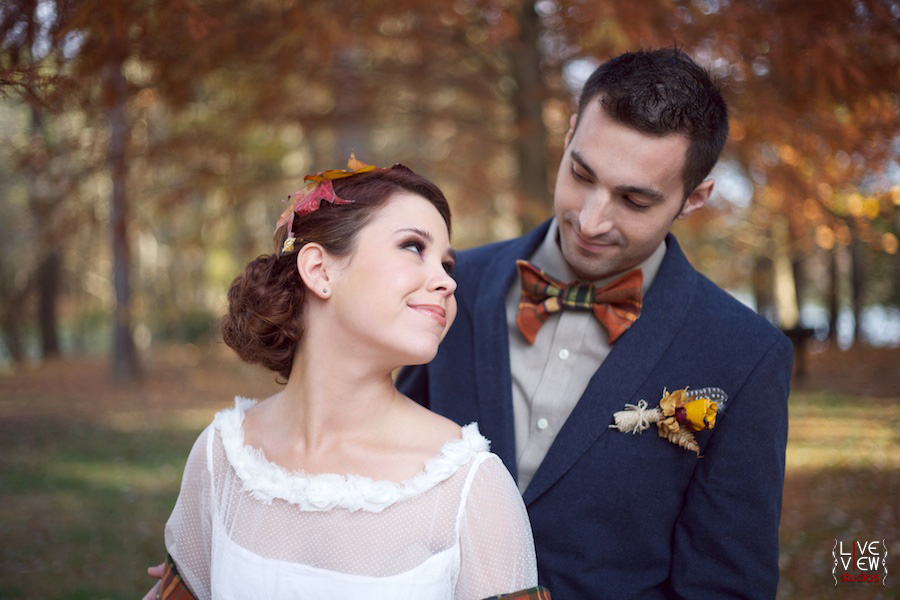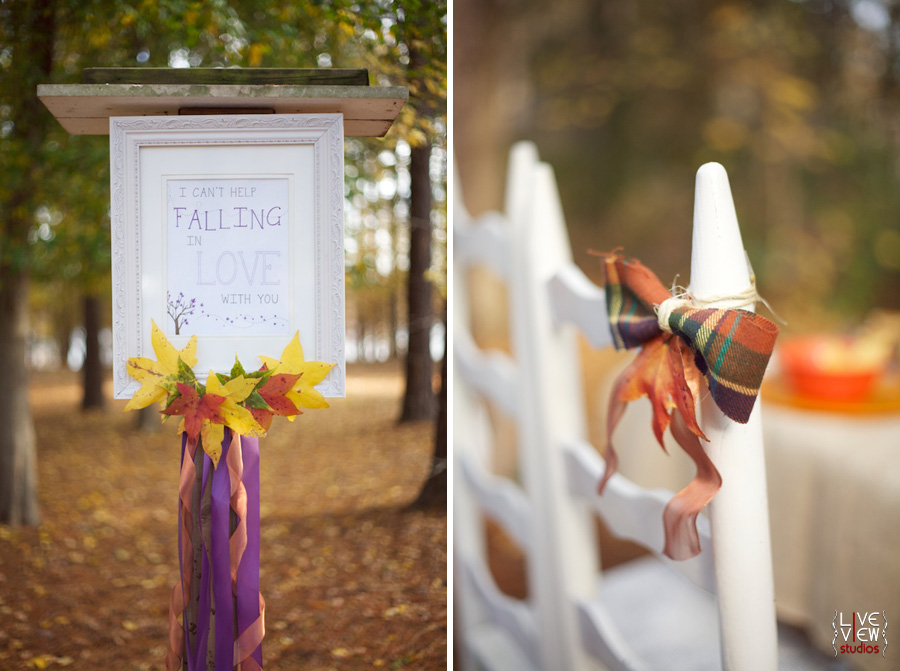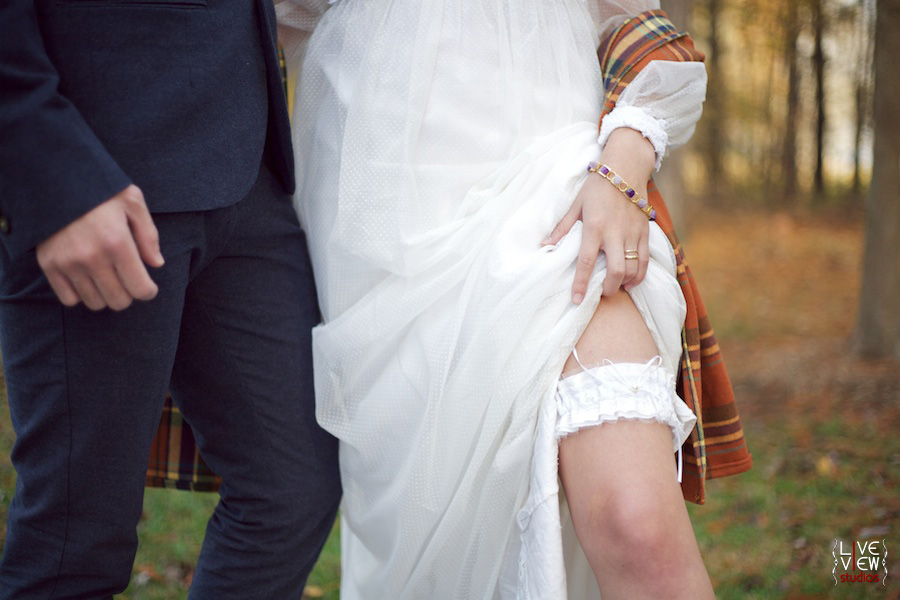 This lovely garter was designed by Sarah Dobson of La Gartier. You can see more of her custom designs here.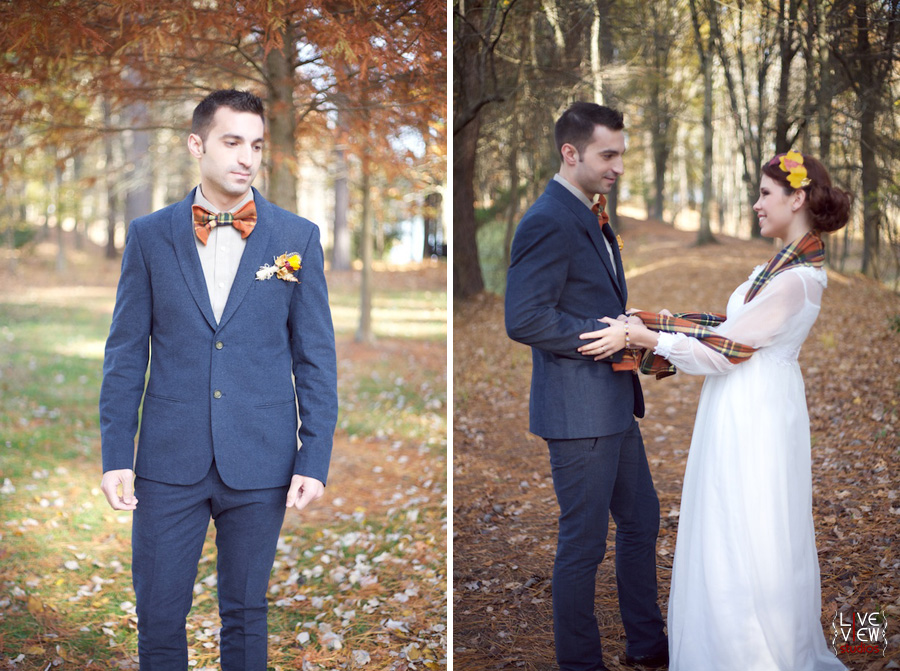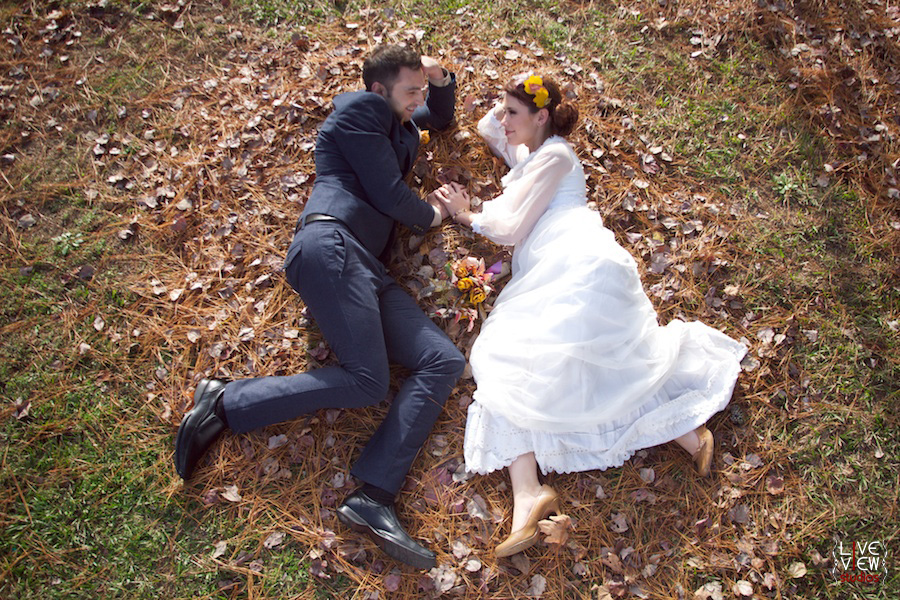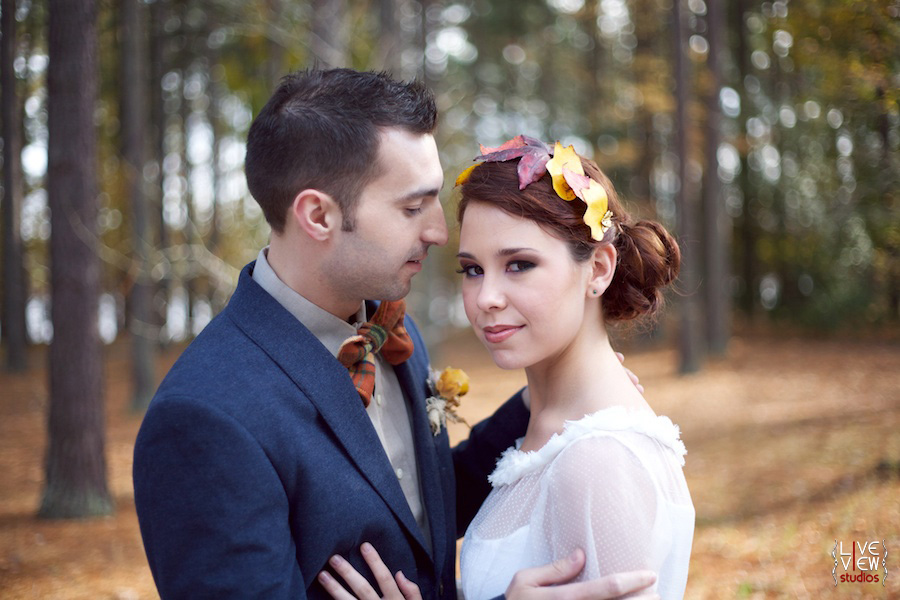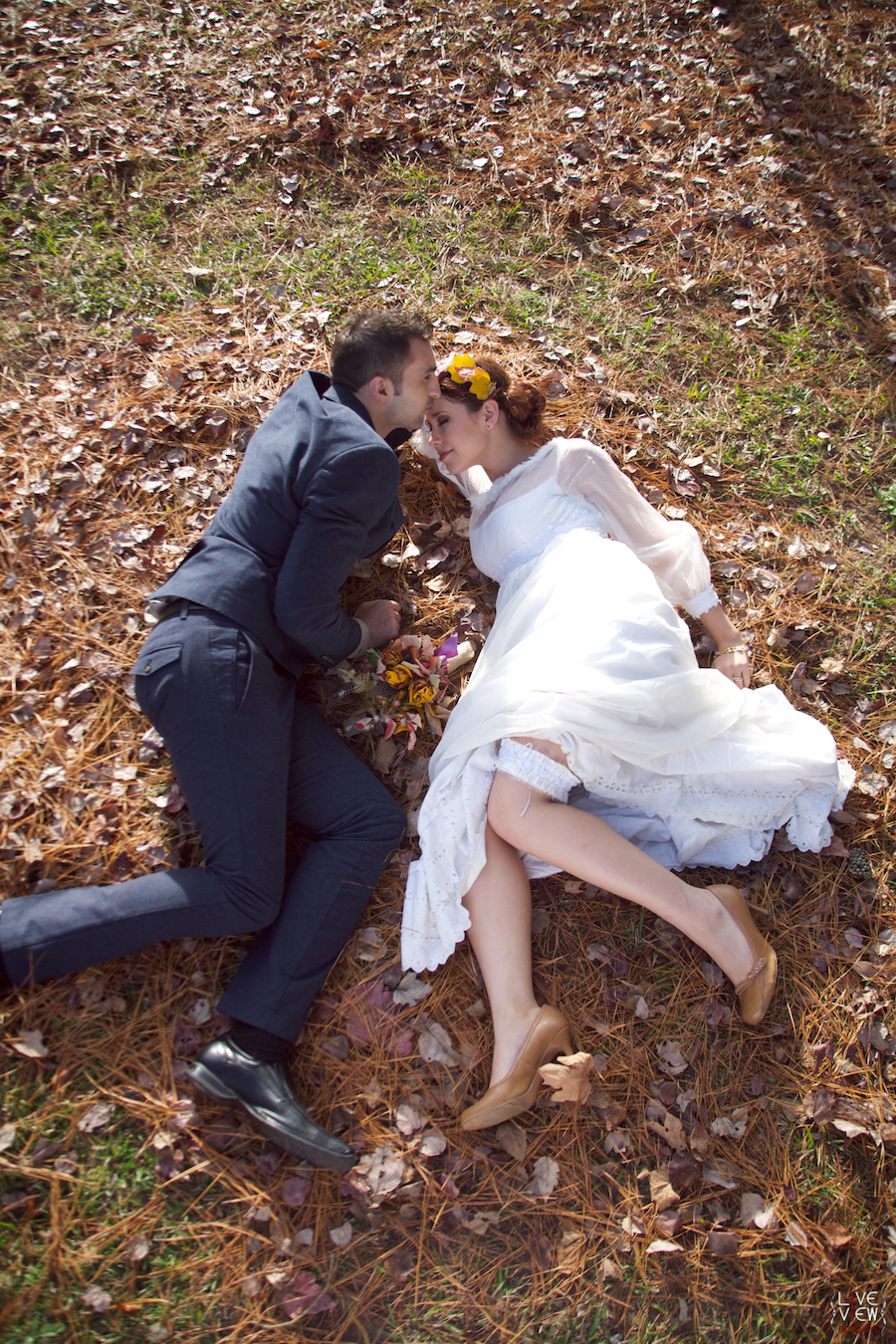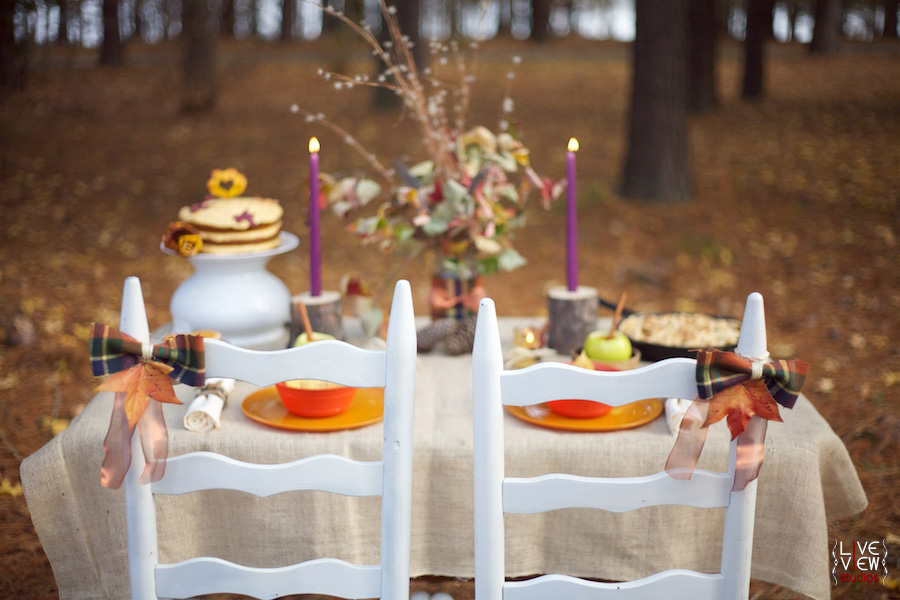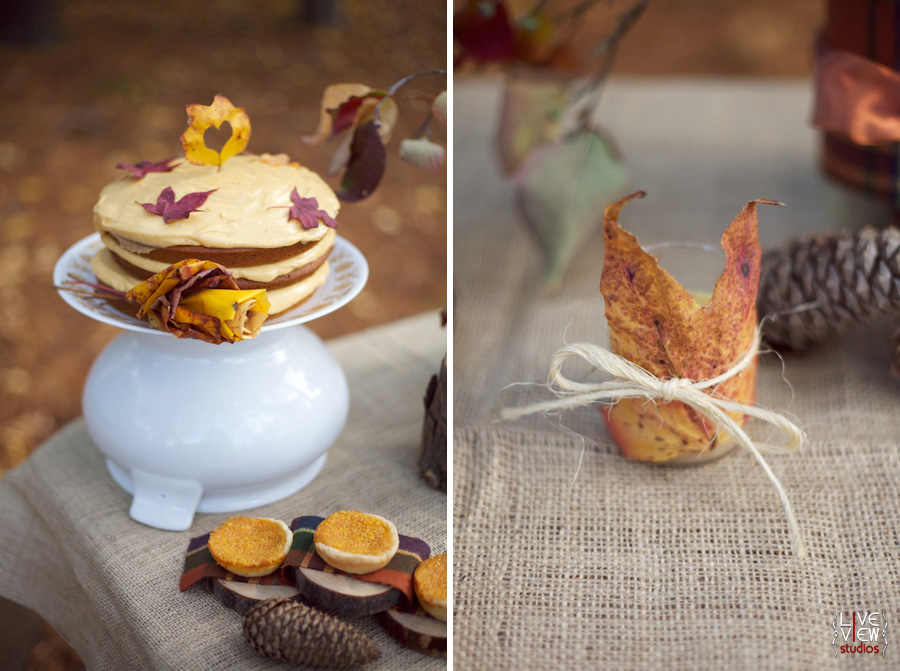 The Pumpkin Spice Cake was a-mazing. We can vouch for the tastiness of it, and you can see how to make one here.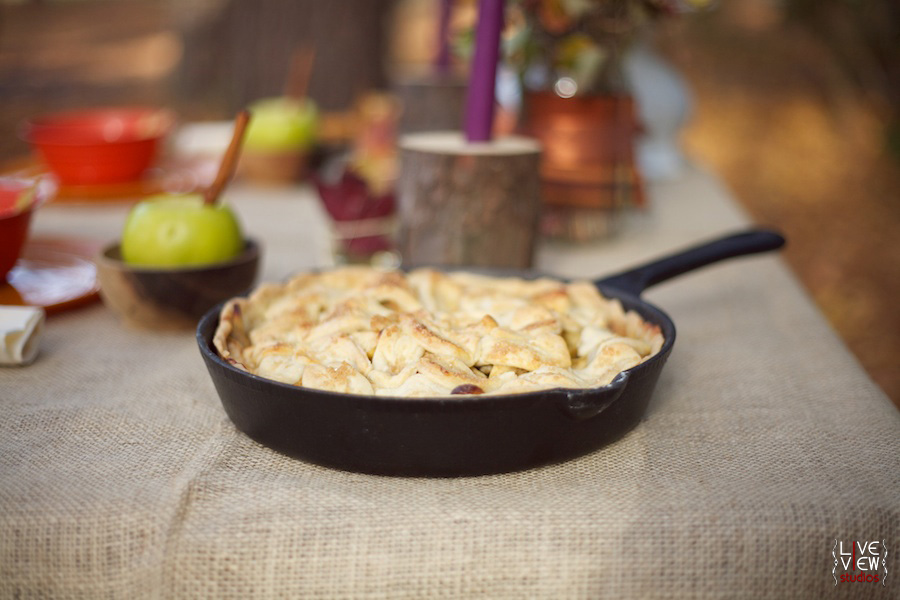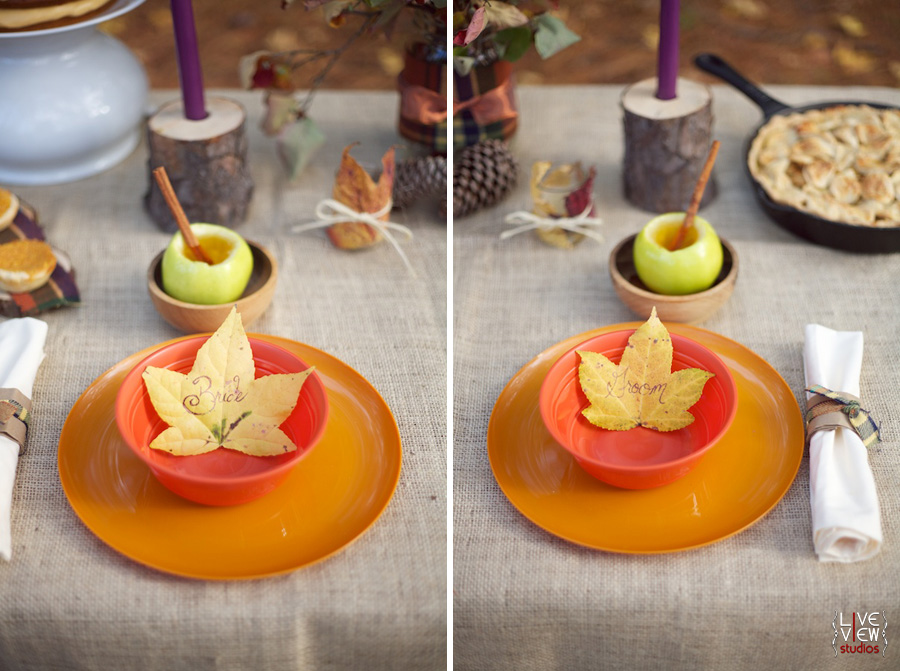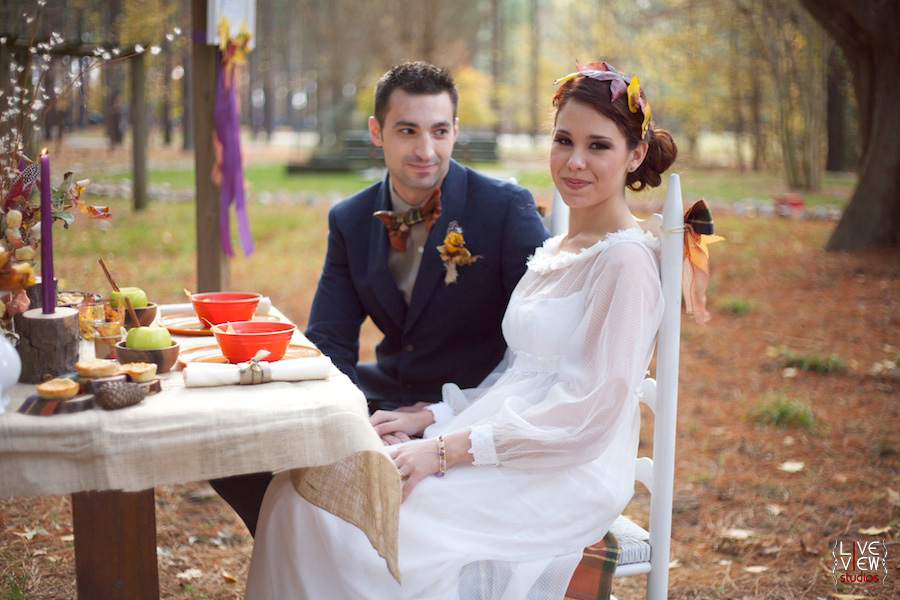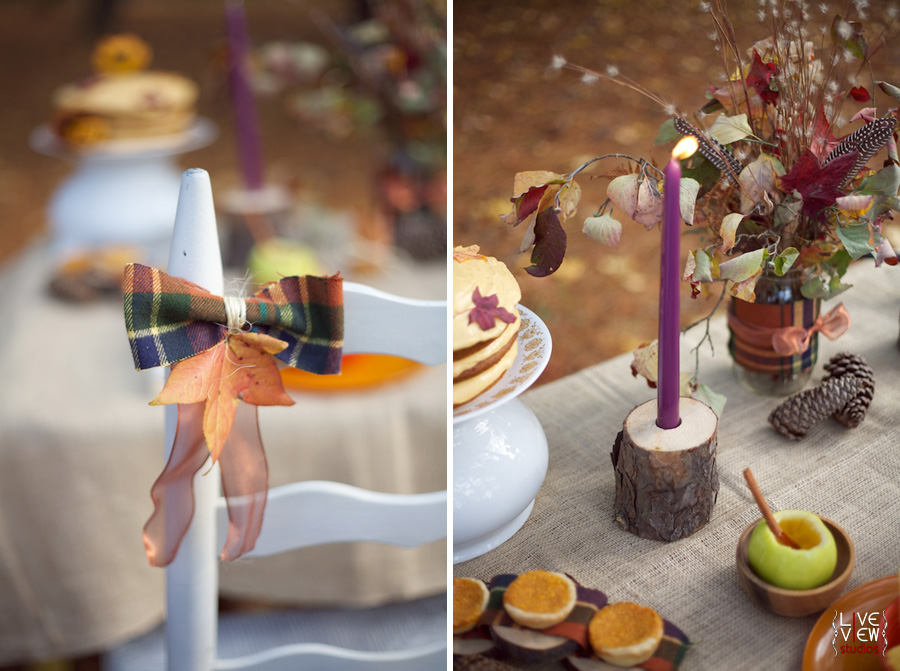 Apple cider served in hollowed apples, with a cinnamon stir stick.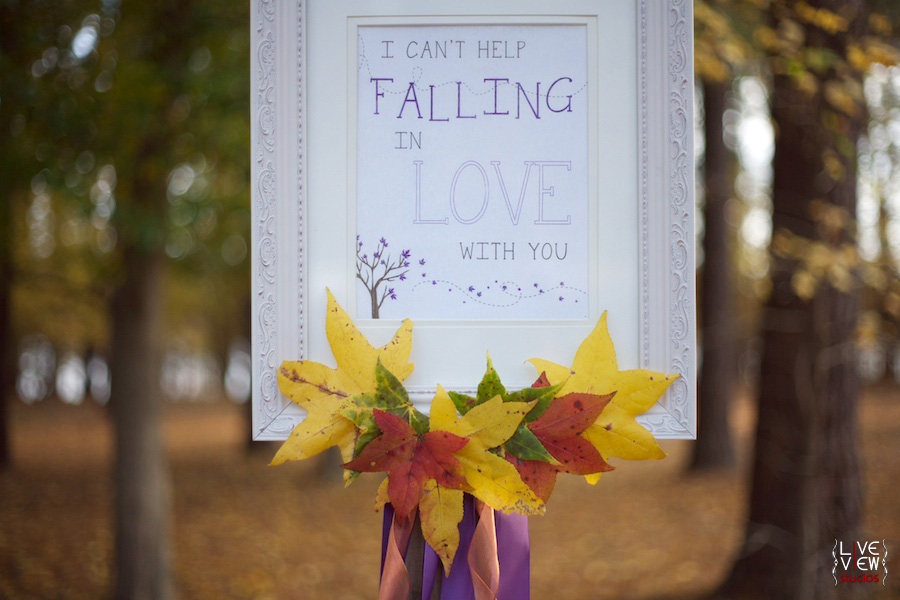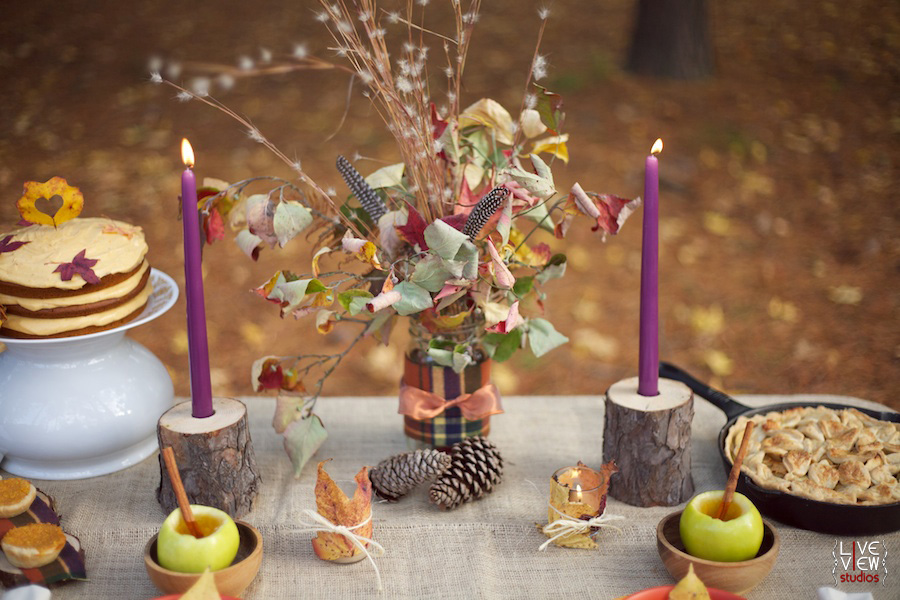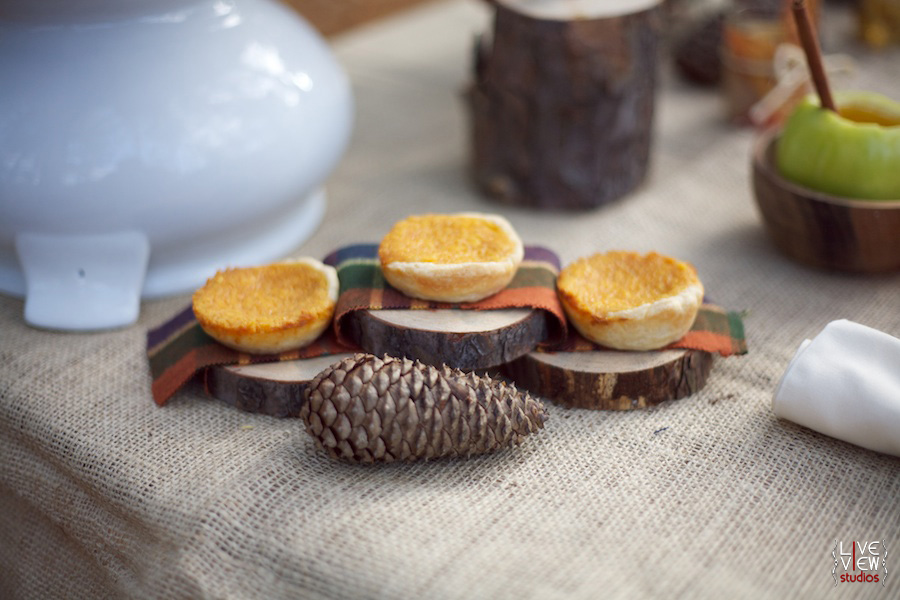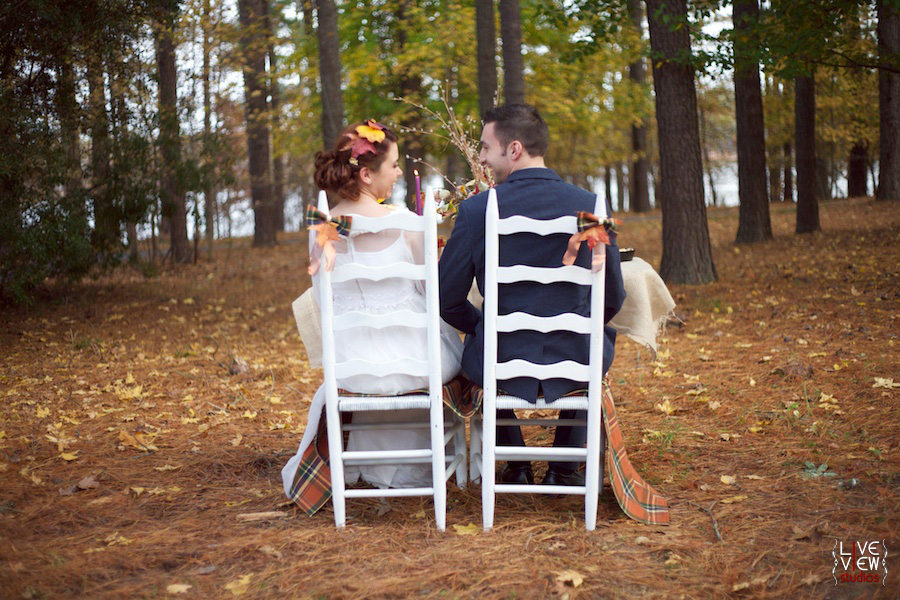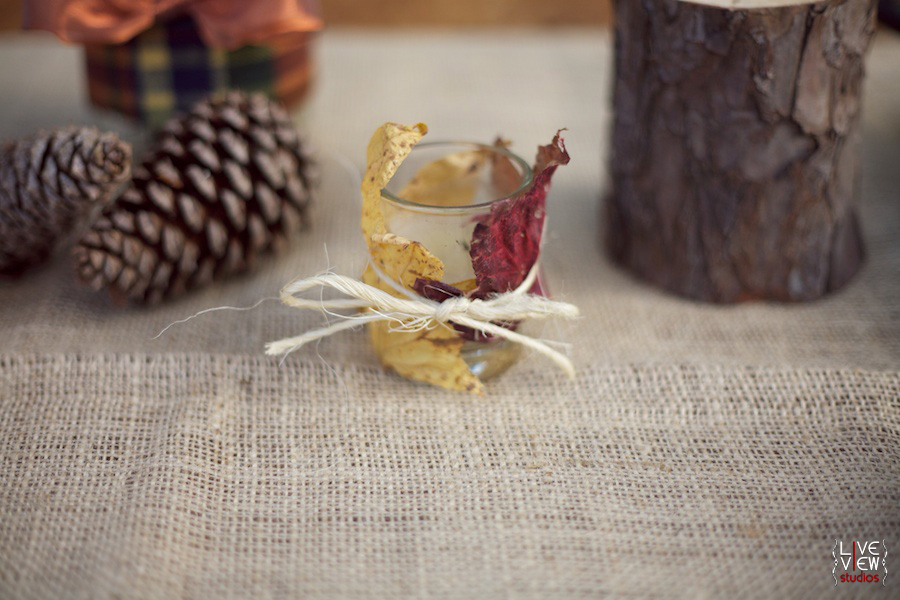 Wrapping the votive holders with leaves and fall twine gave a really rustic feel.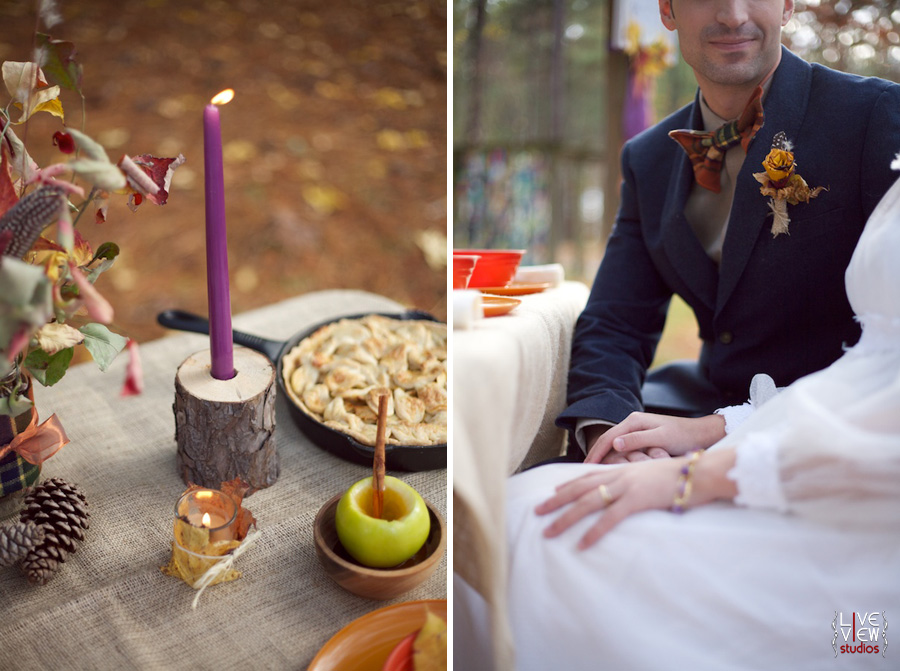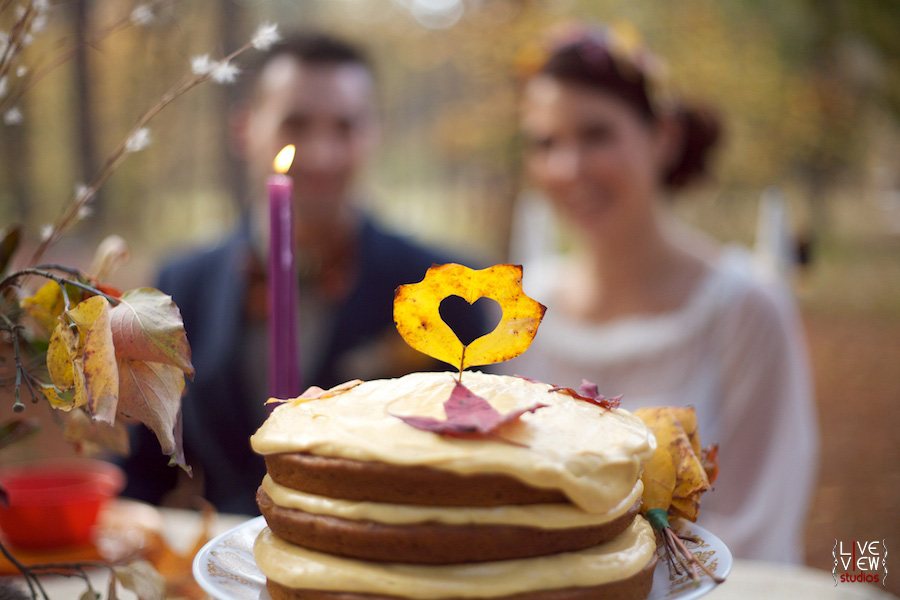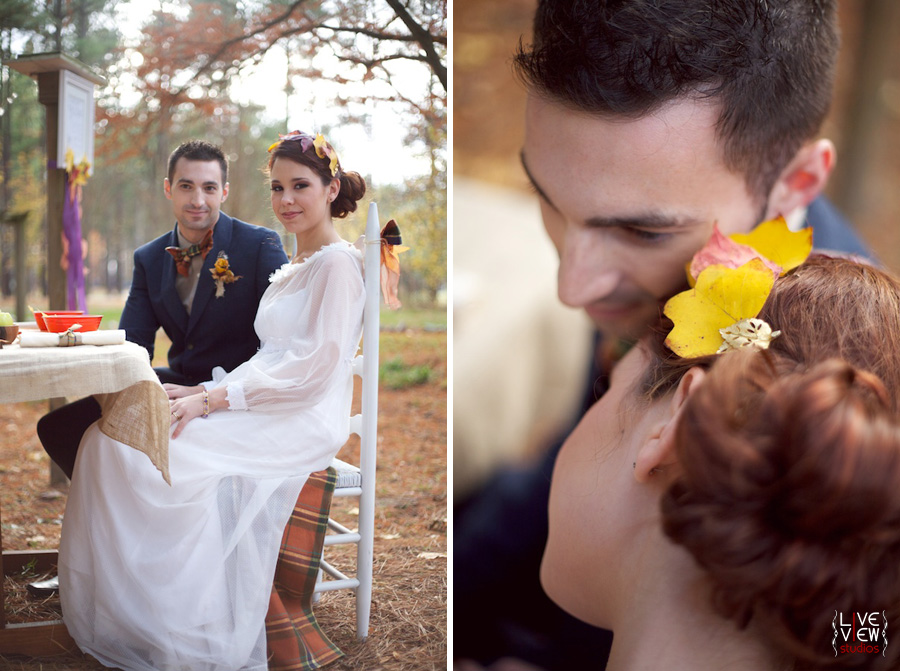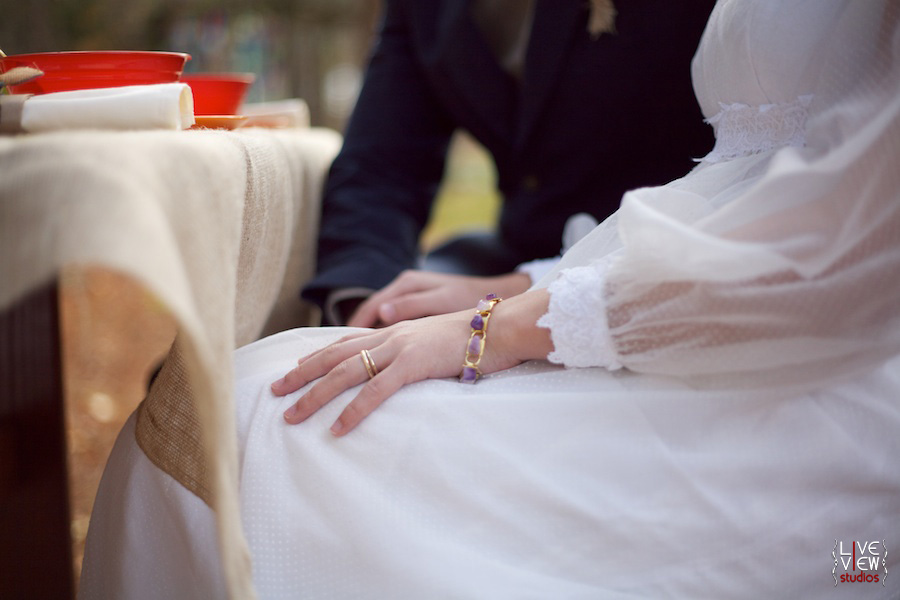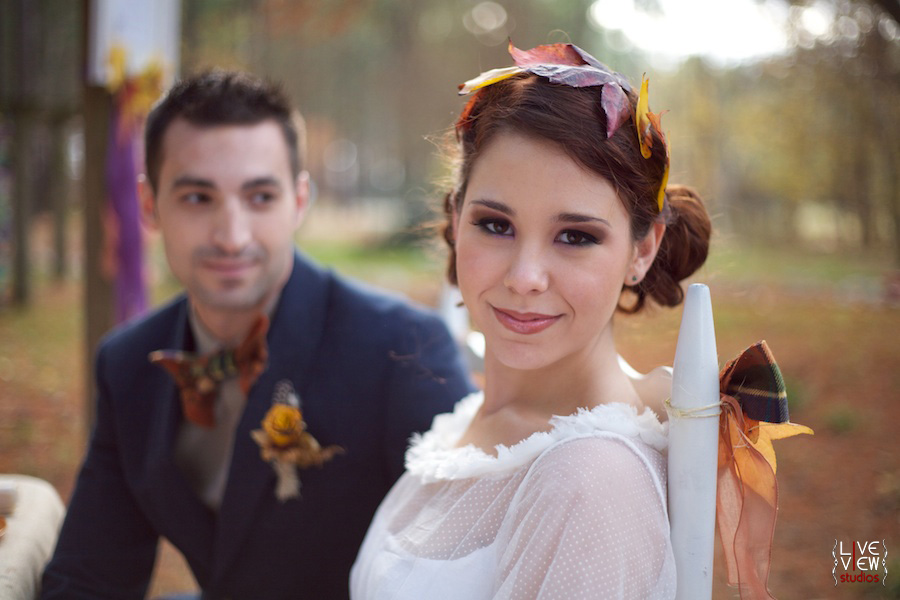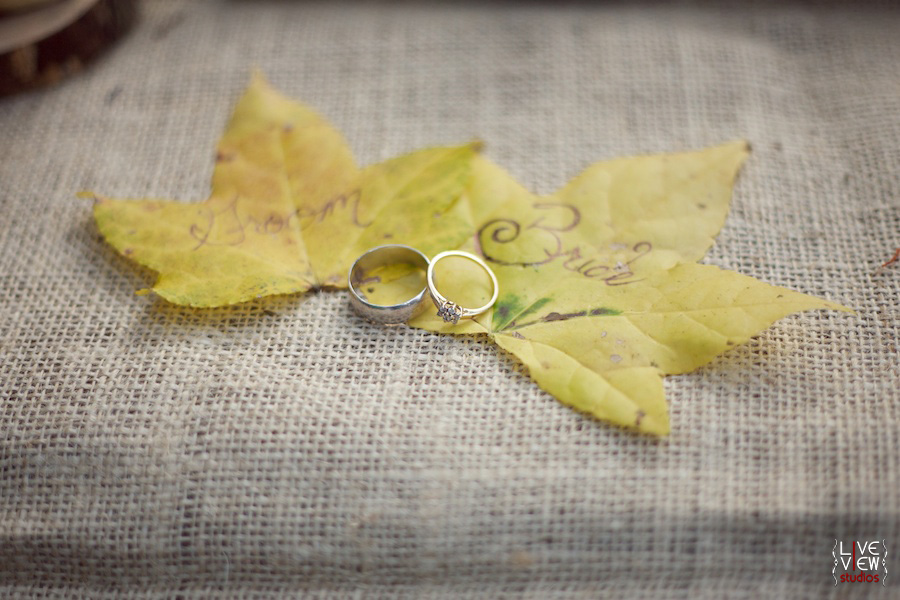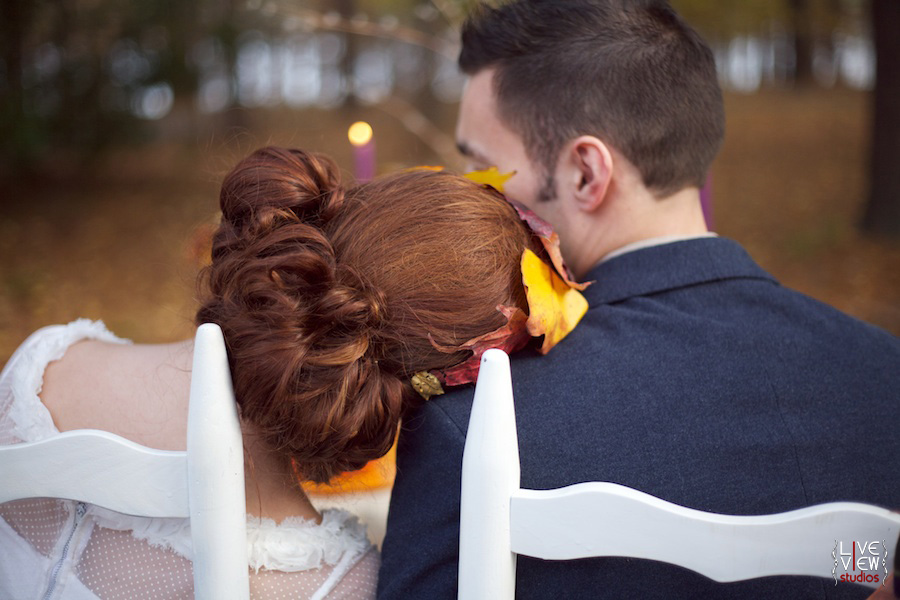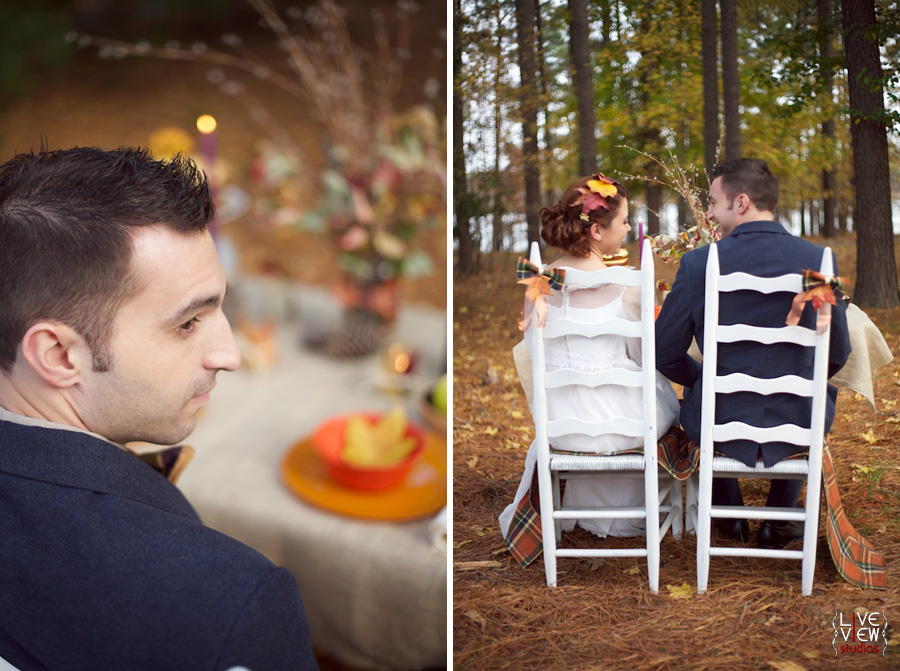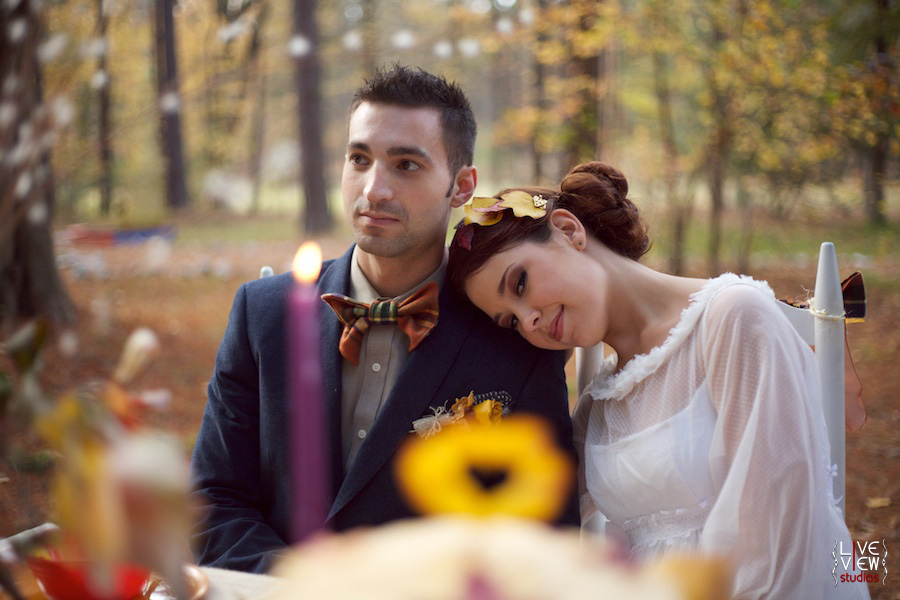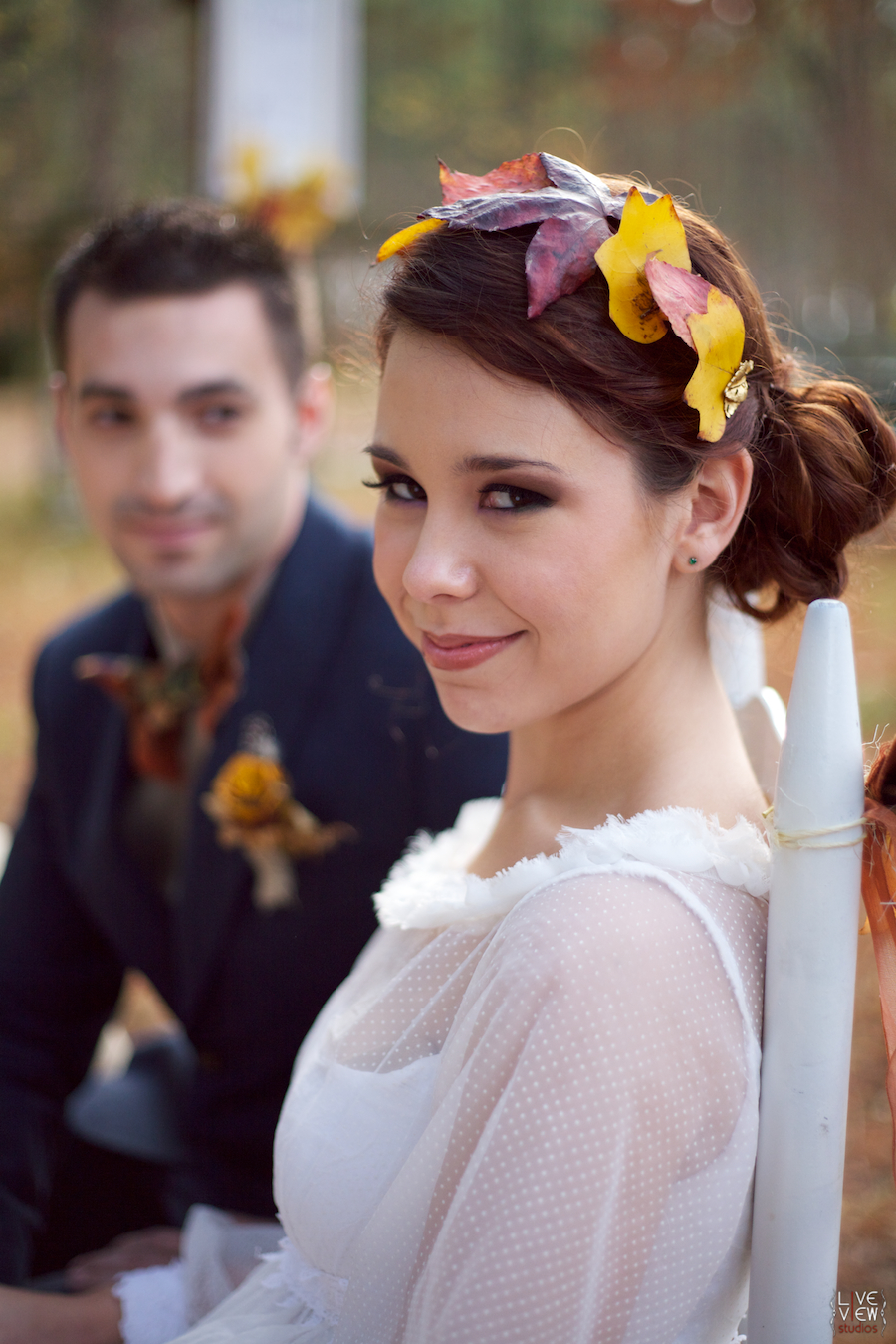 So gorgeous!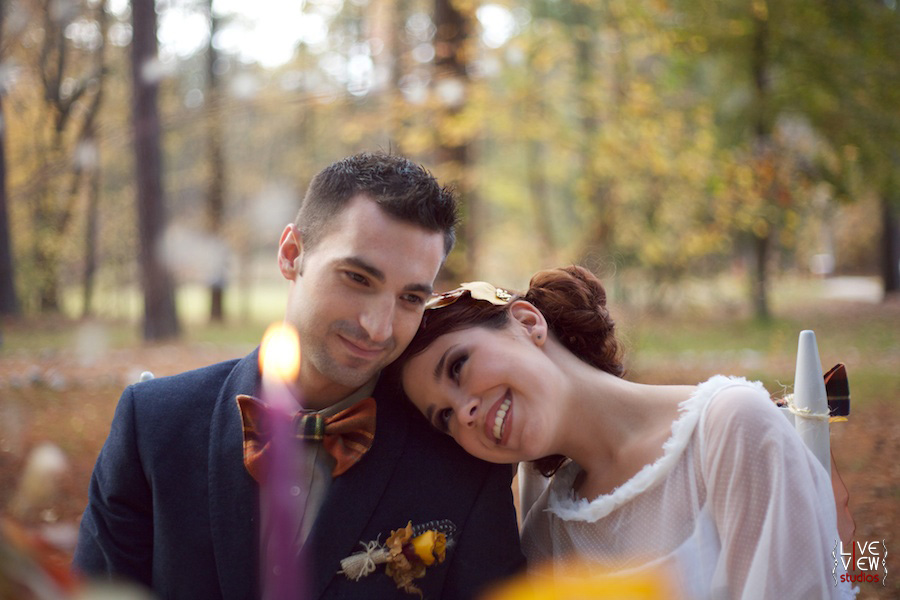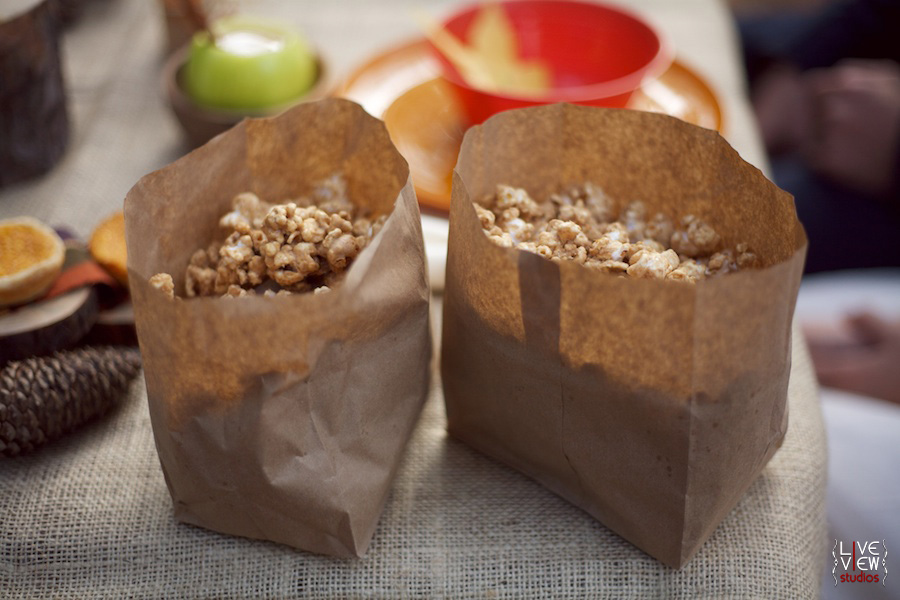 Pumpkin spice popcorn, as party favors for the guests.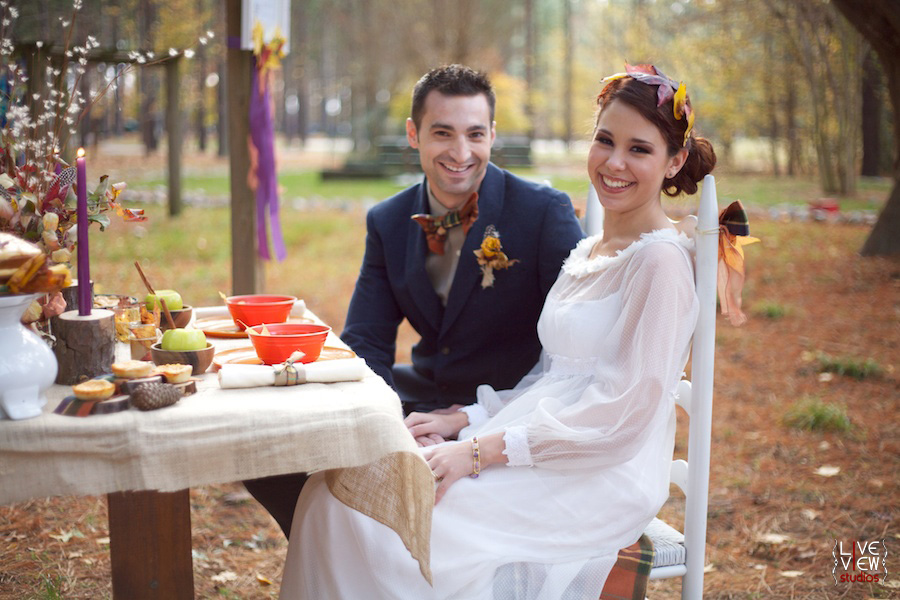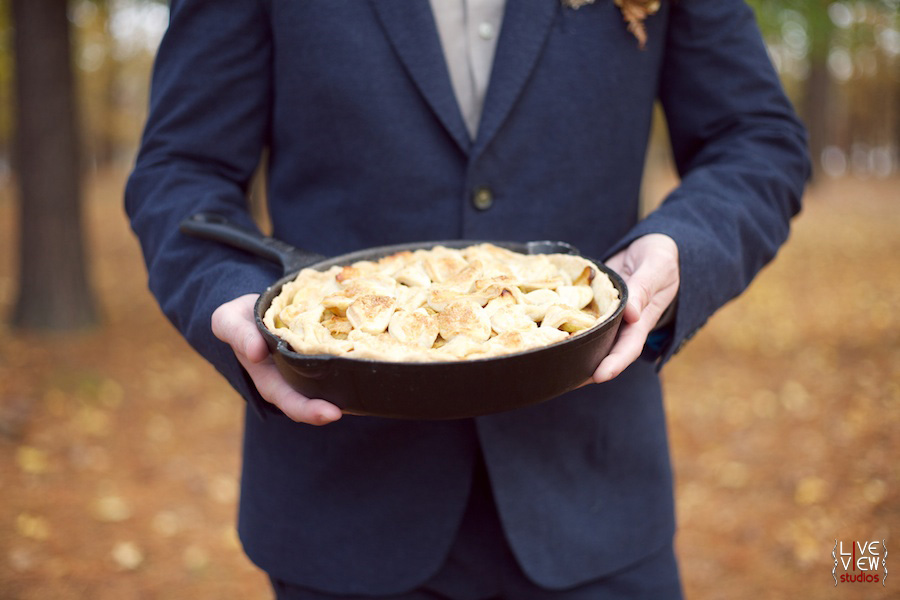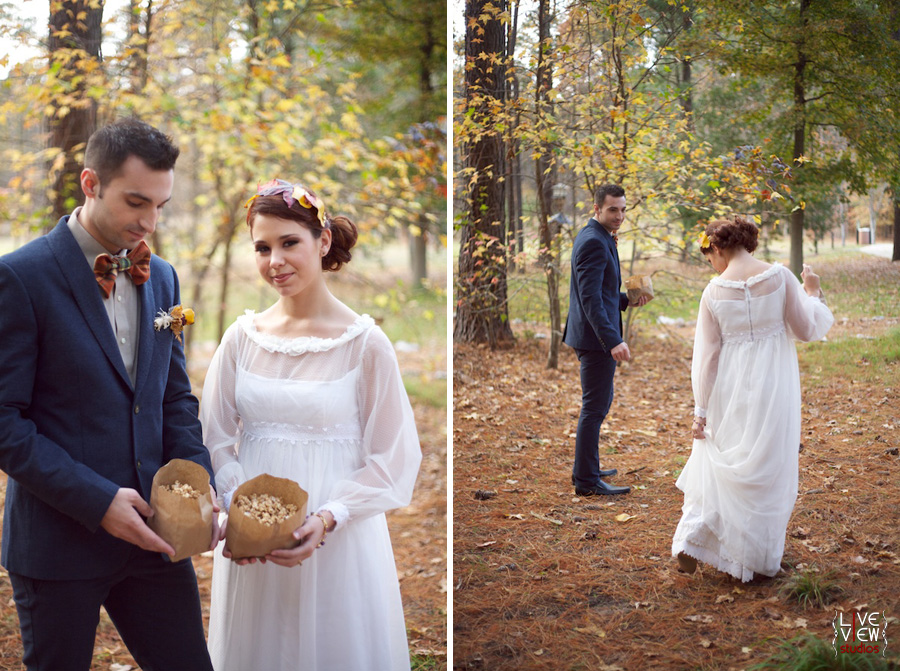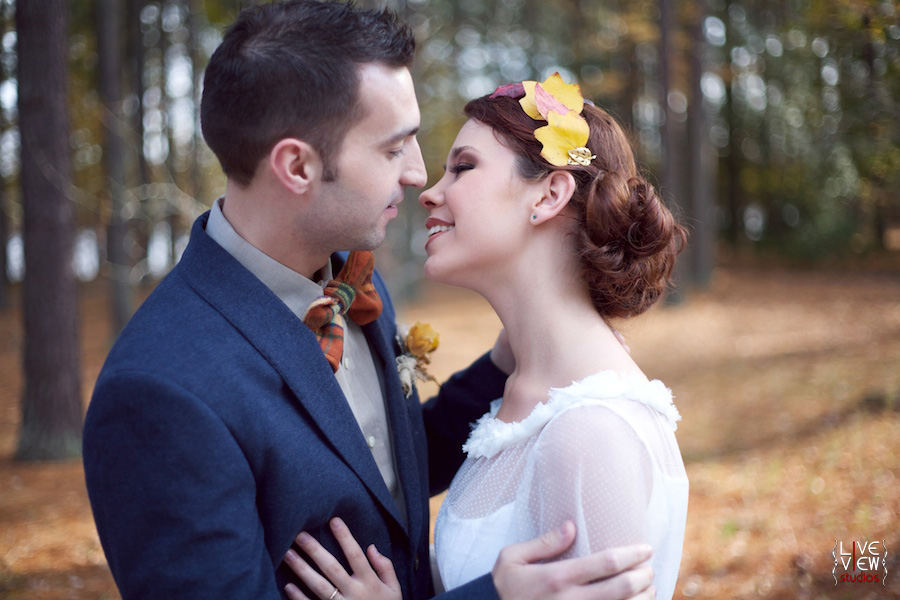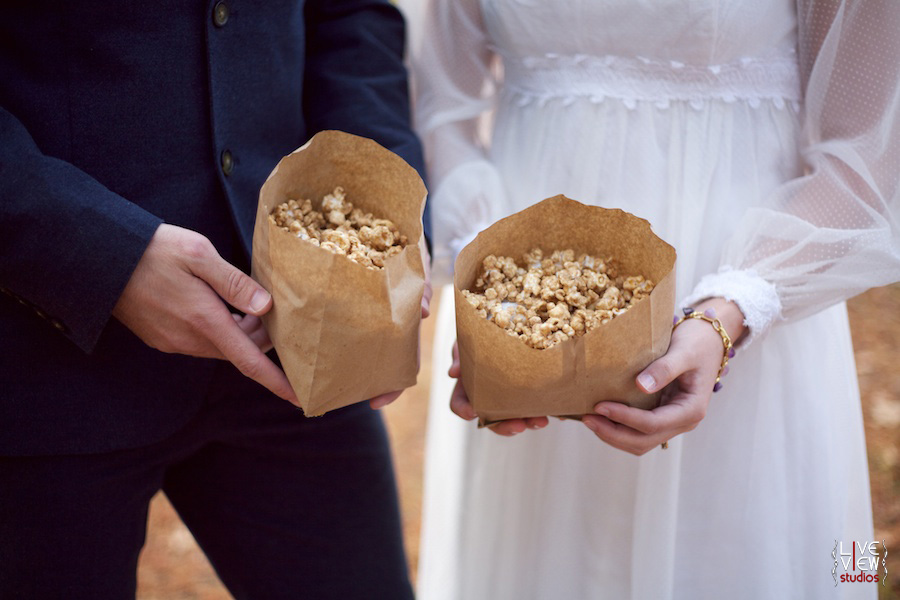 We had to have a little fun with the popcorn .. I mean, c'mon :)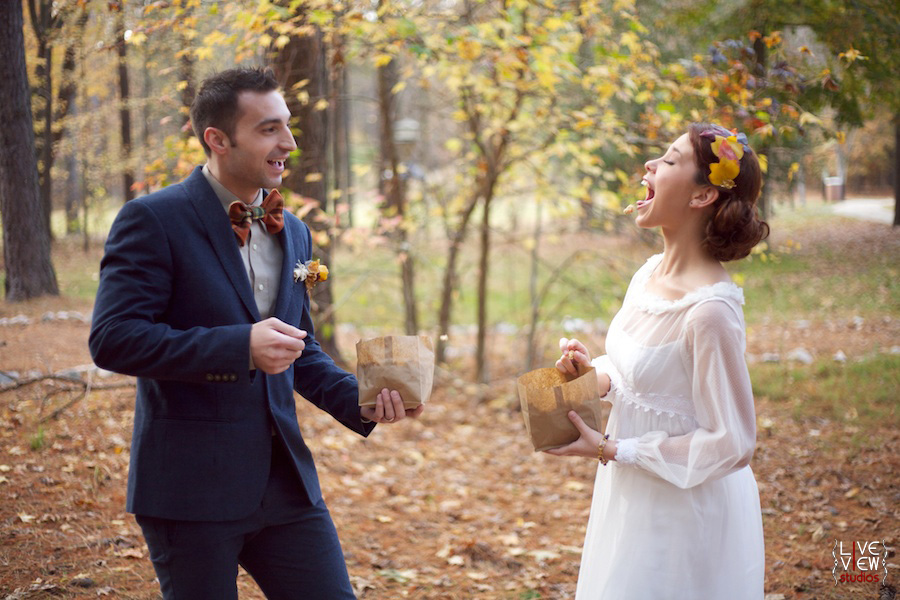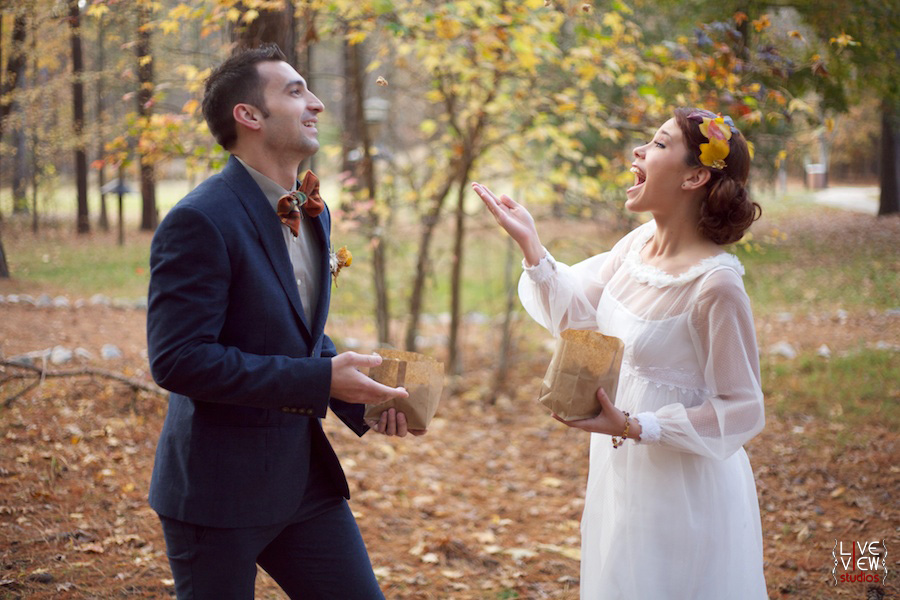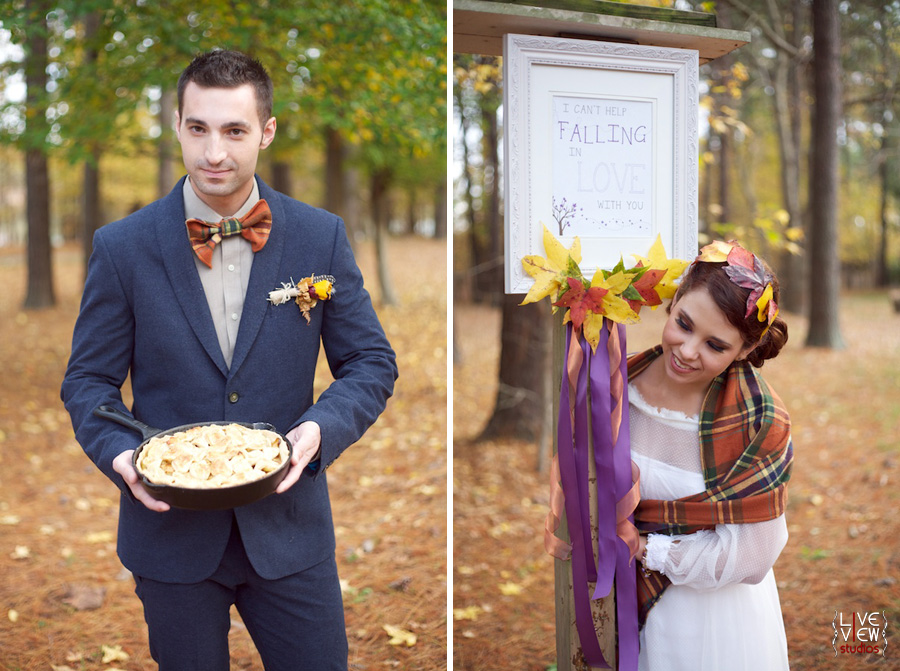 I love this grouping, and isn't our bride adorable in this photo?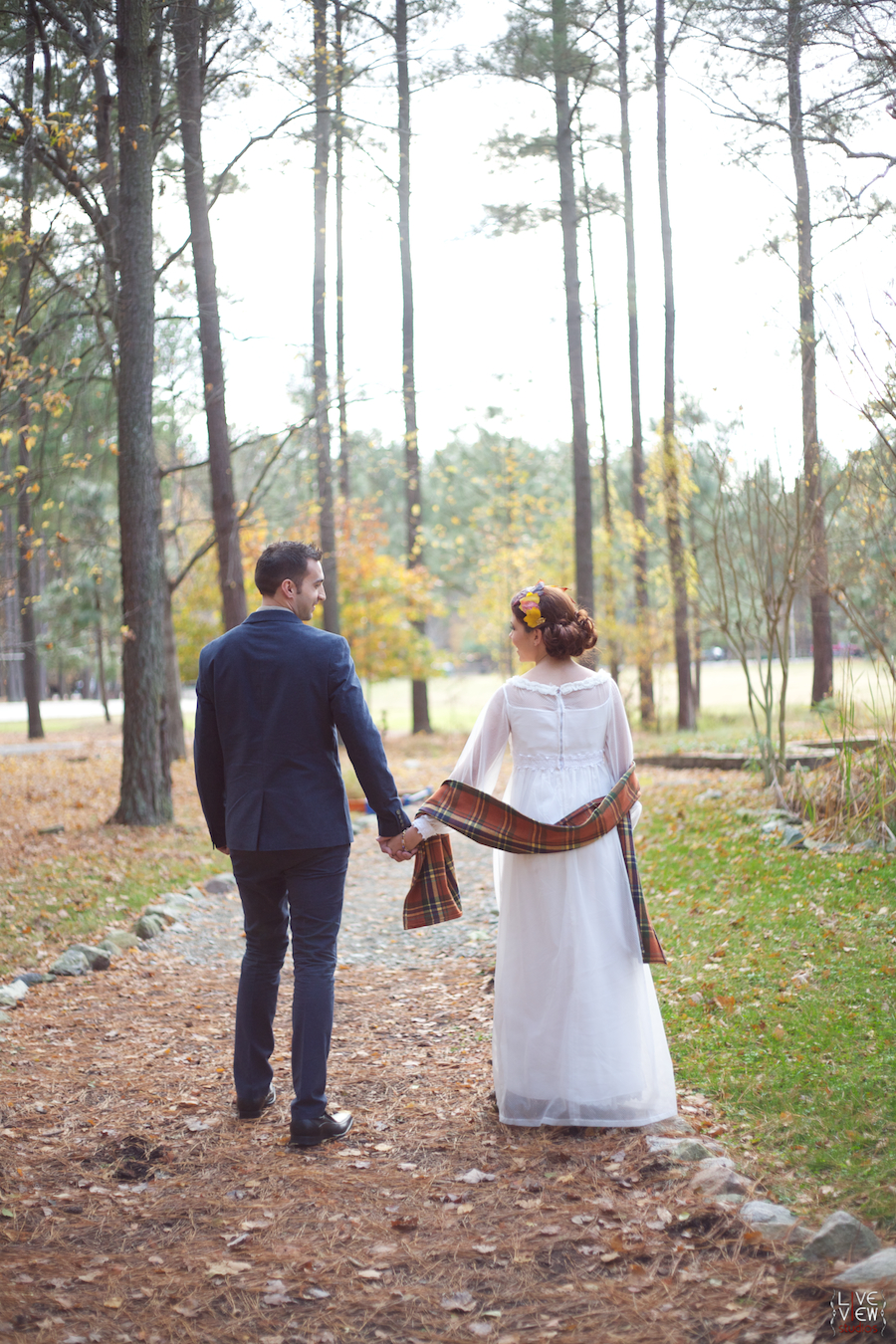 Ahh! It's so romantic :)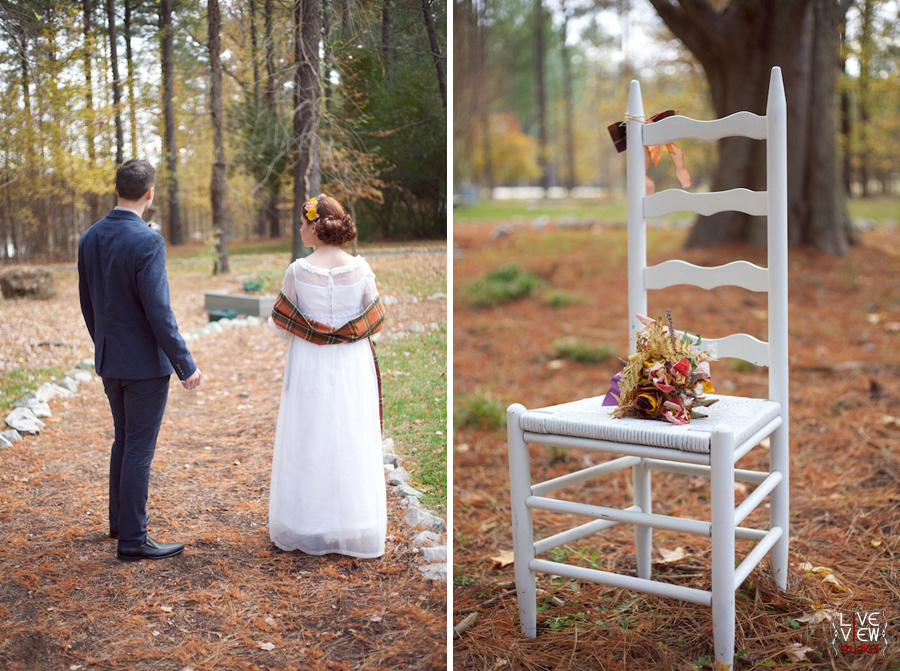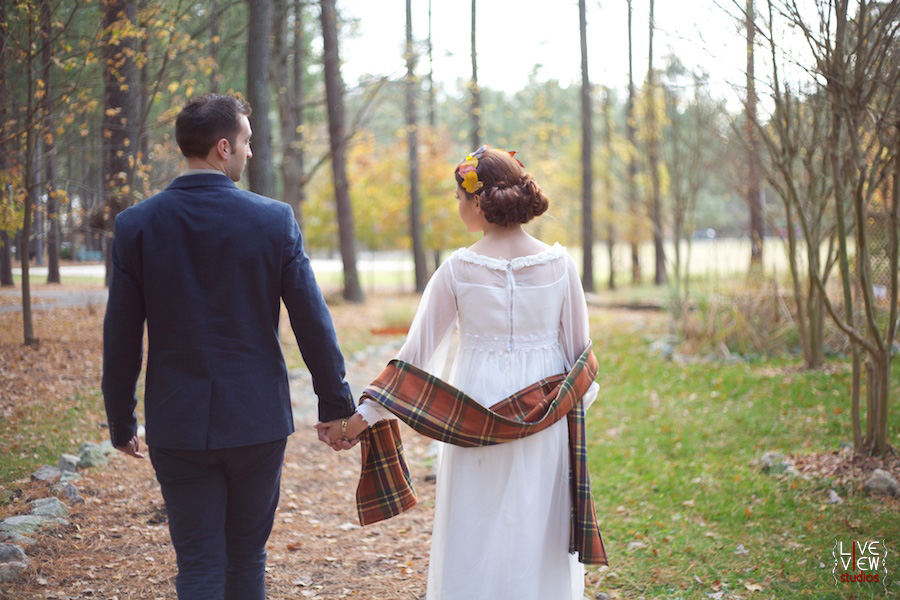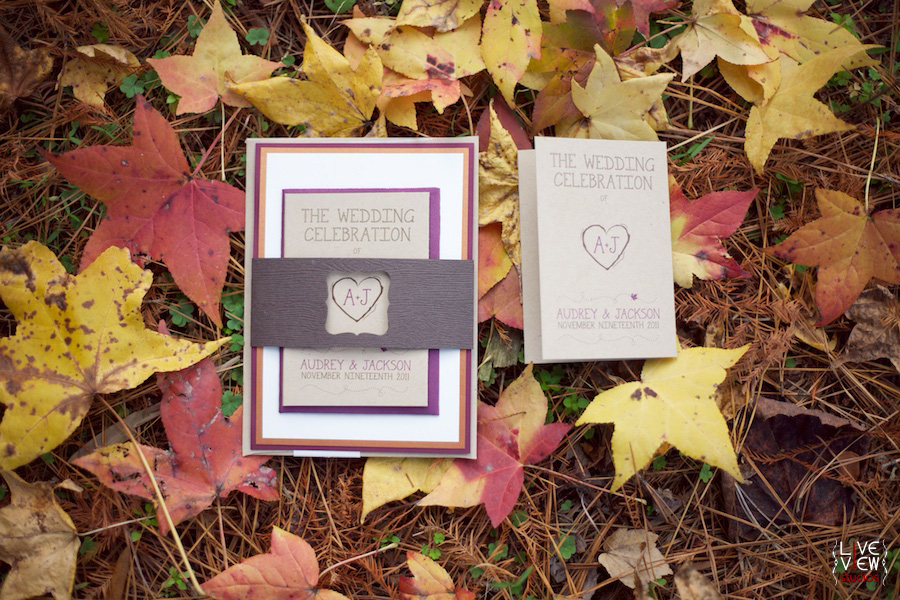 Jacqueline Dziadosz captured the stationary perfectly .. I'm in love with the wood graining on the paper sleeve and the bold colors.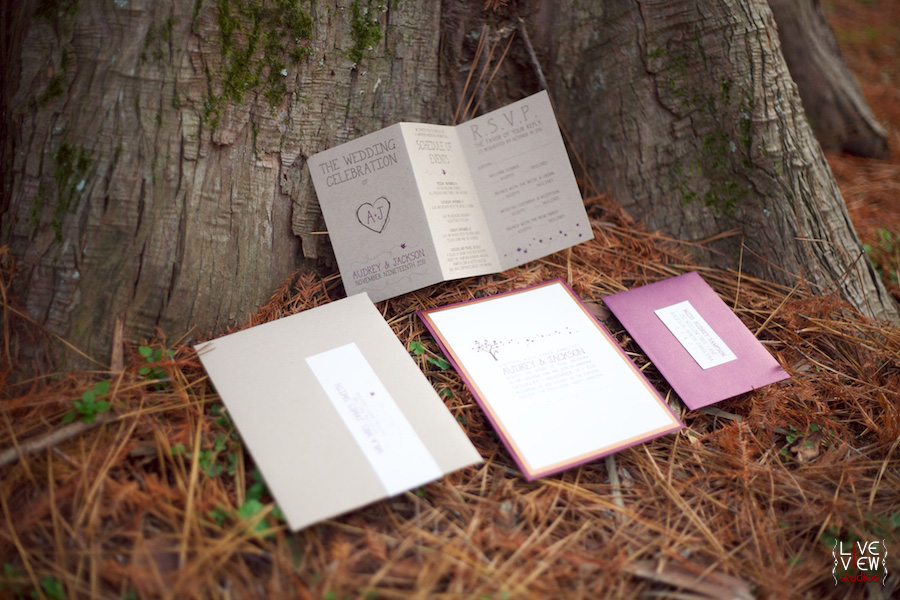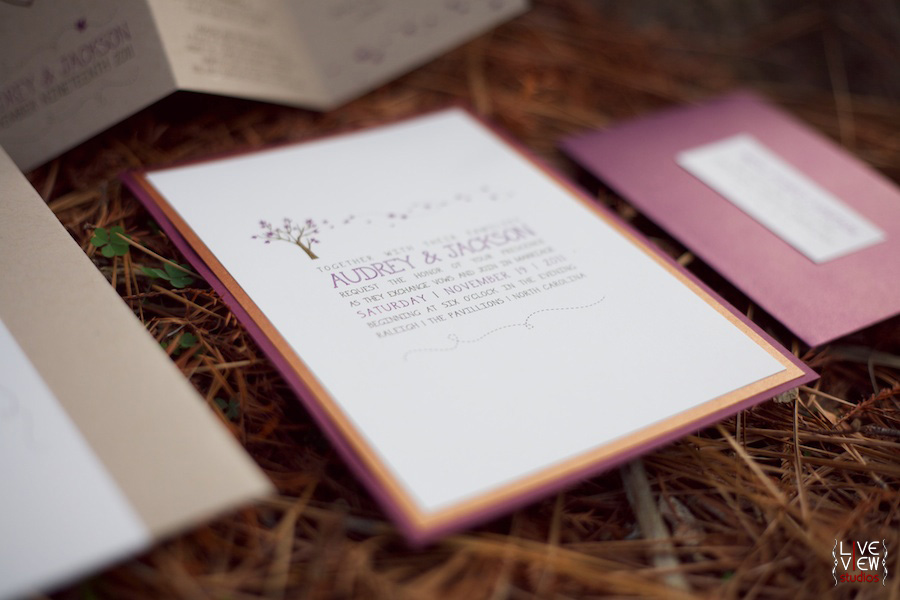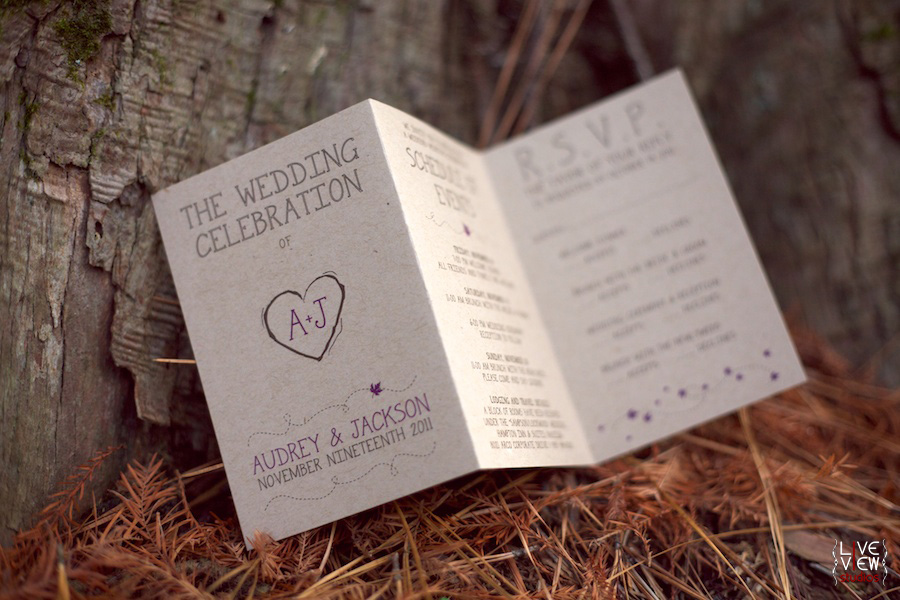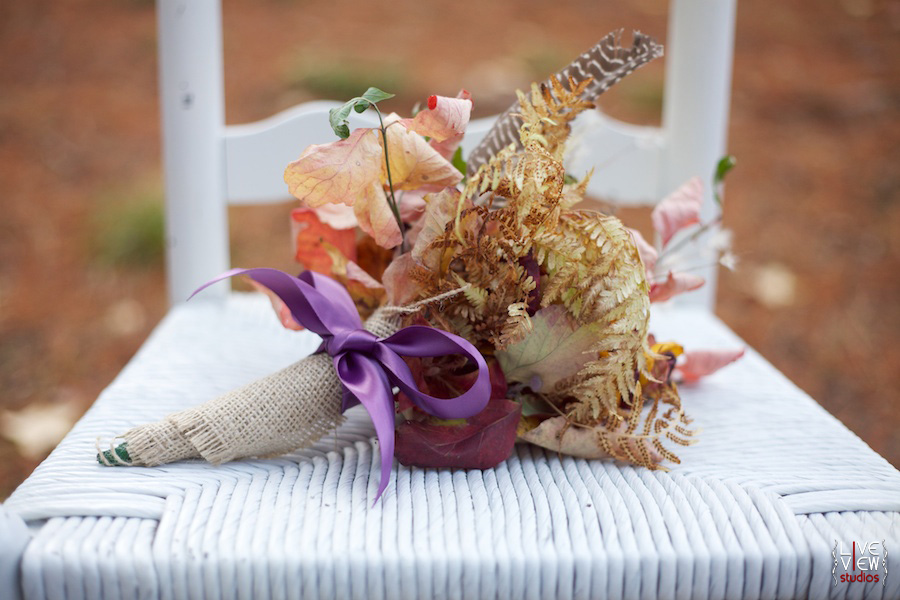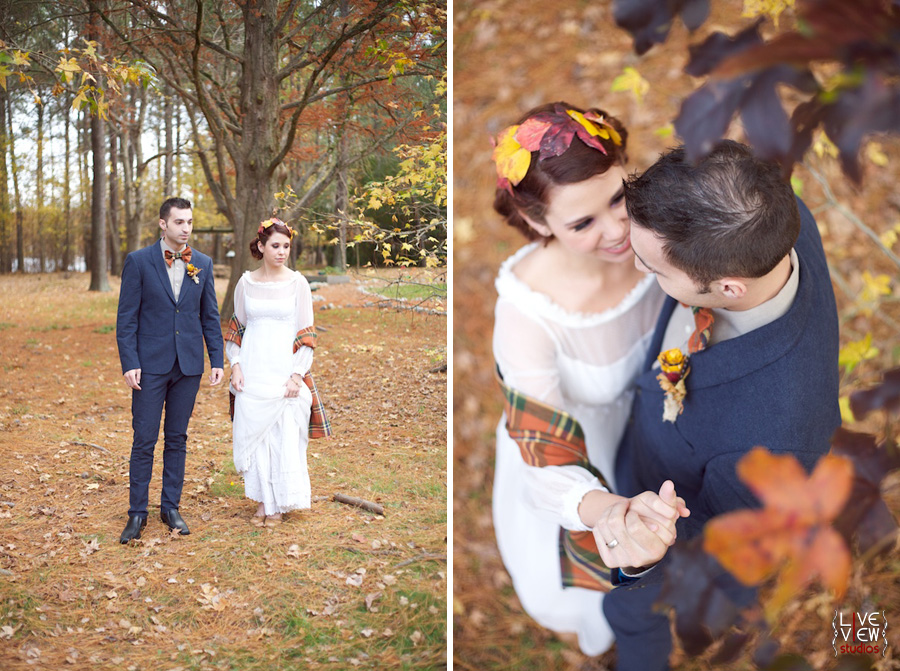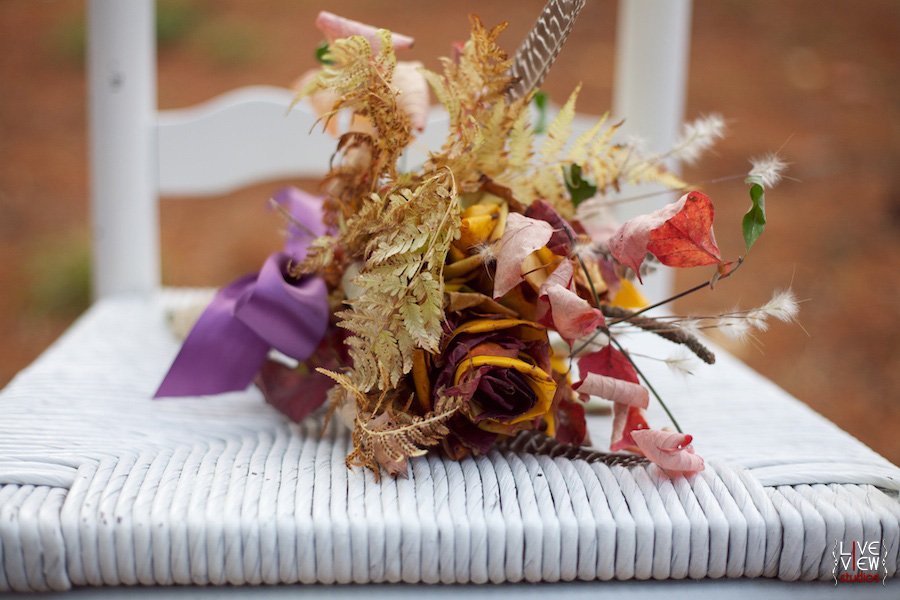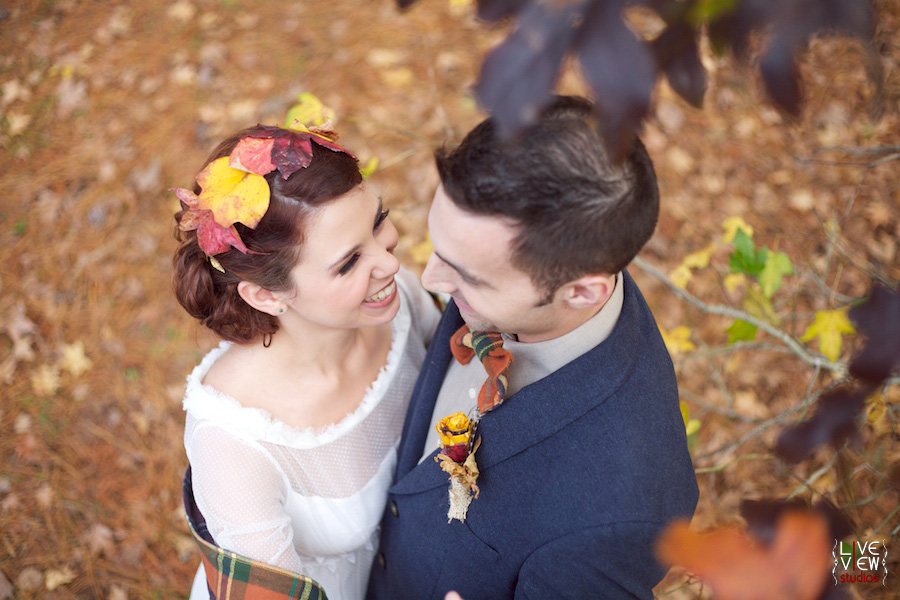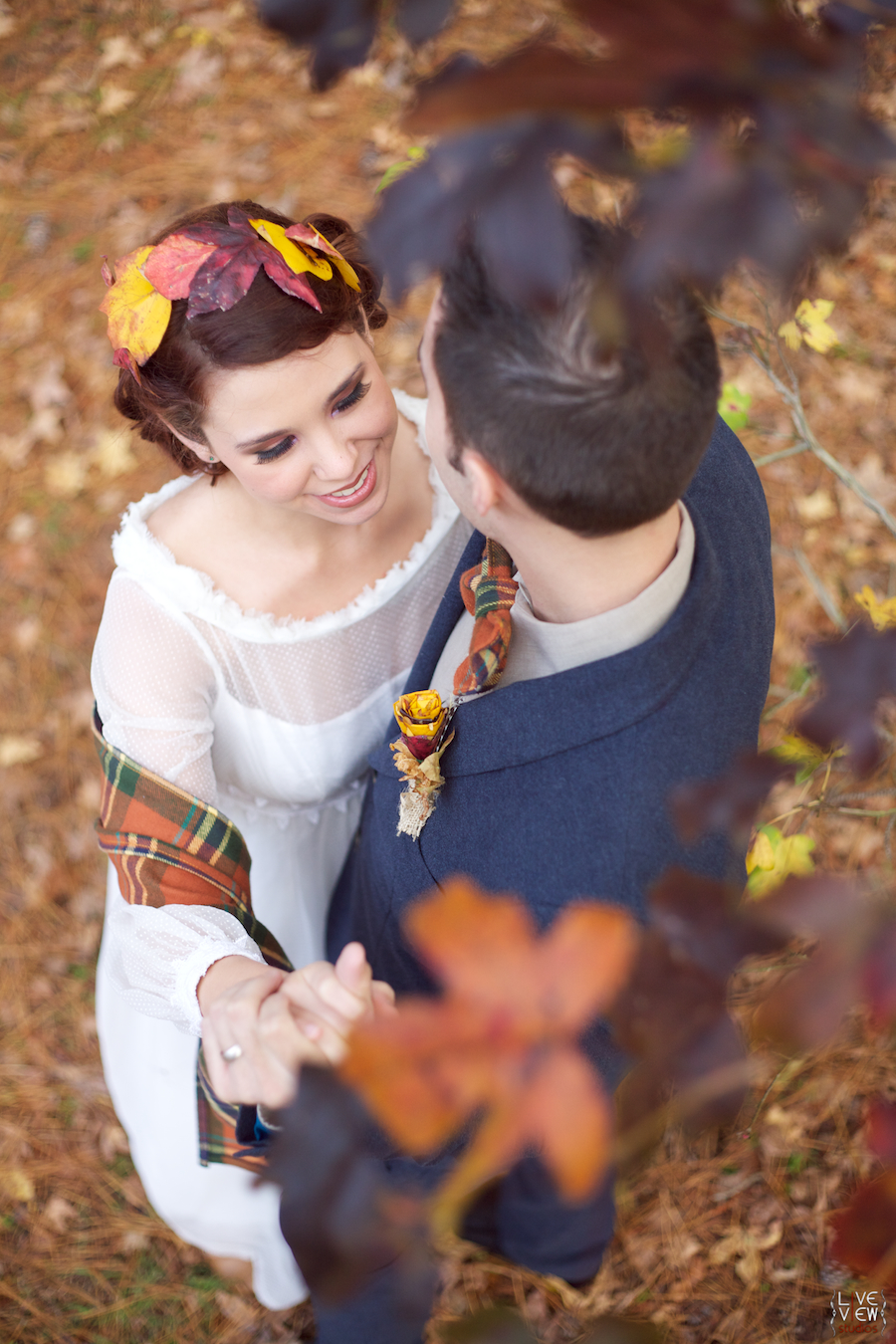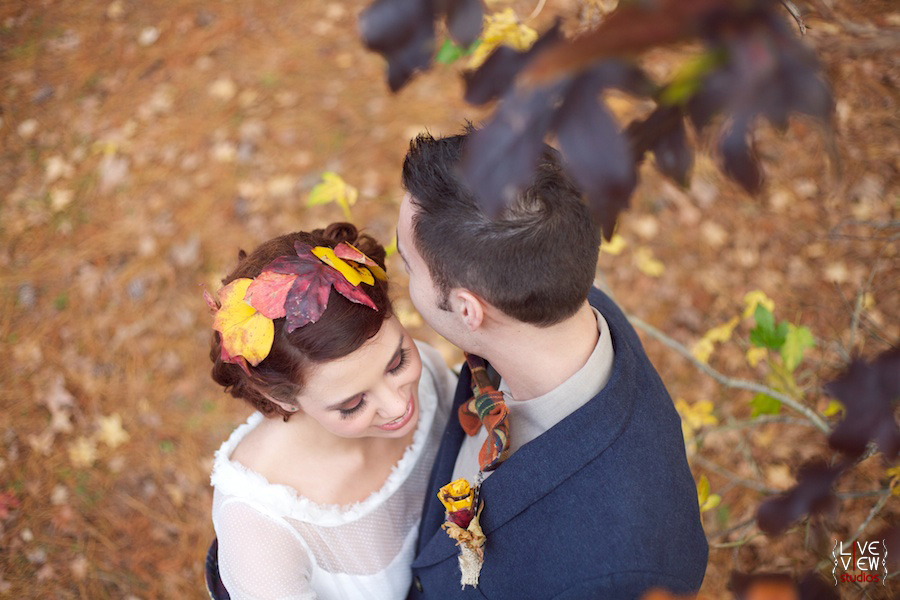 One of our favorite photos, shot down through tree leaves. I think it really captured the meaning of Falling In Love.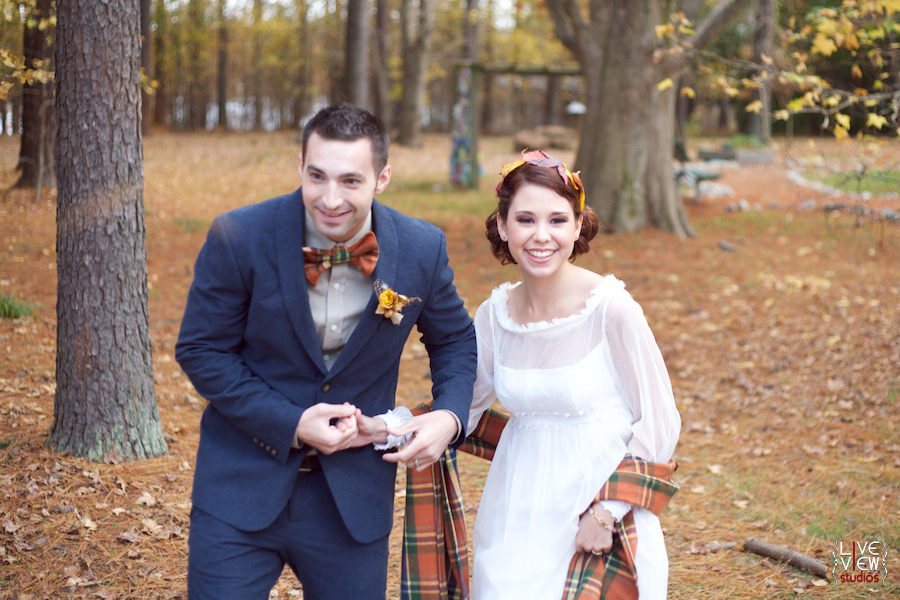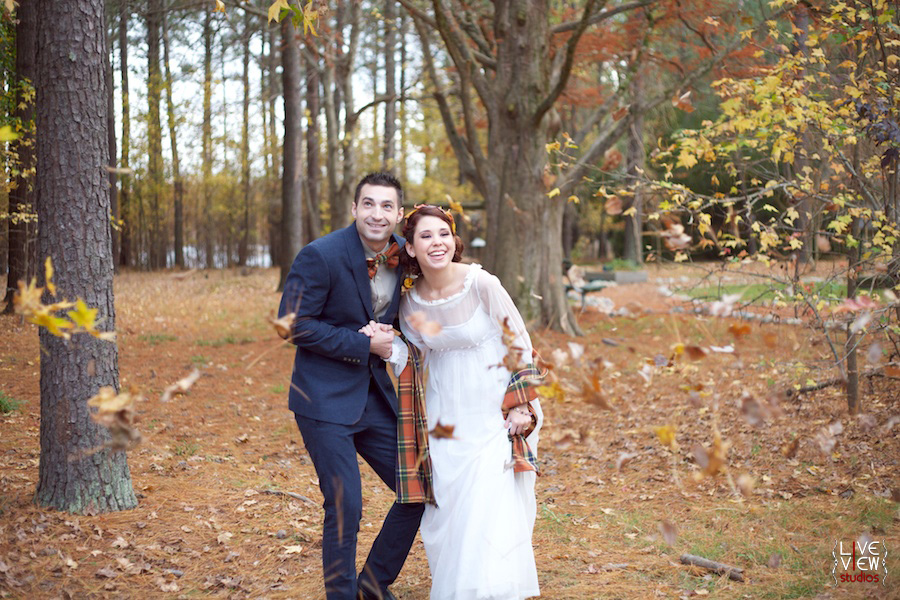 And .. throwing leaves at the couple for their departure!
We couldn't have done it without the help of the following people:
Hair & Makeup by Michelle Clark, our BFF and partner in style crime :)
Stationary by the talented Jacqueline Dziadosz of Jacqueline Dziadosz, Invitations & Design, who saw our vision and ran with it.
Custom Garter by Sarah at La Gartier
The blue felt suit was generously provided by The Art of Style.
And of course our models, Joshua and Kaley. You two rocked!
The recipes we used – definitely worth trying!
Autumn Apple Pie baked in Cast Iron
Pumpkin Spice Cake
Pumpkin Pie Popcorn
Pumpkin Pie Bites
P.S. Those pumpkin pie tarts and cake were sooo good! We're making some more for Thanksgiving tomorrow!