A Thousand Miles: Alyssa
You might have noticed that we often name our blog posts with song titles. In fact, music runs pretty deep in our studio inner-workings. Besides the fact that we love to create some custom playlists for studio music, all of our post-processing actions have the names of songs. Sometimes the emotion of the song fits with the effect, sometimes it's just a favorite song of ours at the moment – which is kind of cool because for us, it takes us right back to that place in our lives when we first created a process and named it after that favorite song of ours.
So, back to this post – A Thousand Miles. I happen to be listening to that song by Vanessa Carlton at the moment on Spotify, and it seems appropriate considering that the green dress Alyssa used in this shoot was from India, and she's traveled overseas several times and gotten an assortment of clothing from various countries as well.
We started off on our new tree swing (which I built myself that afternoon!) with a clean, summery look…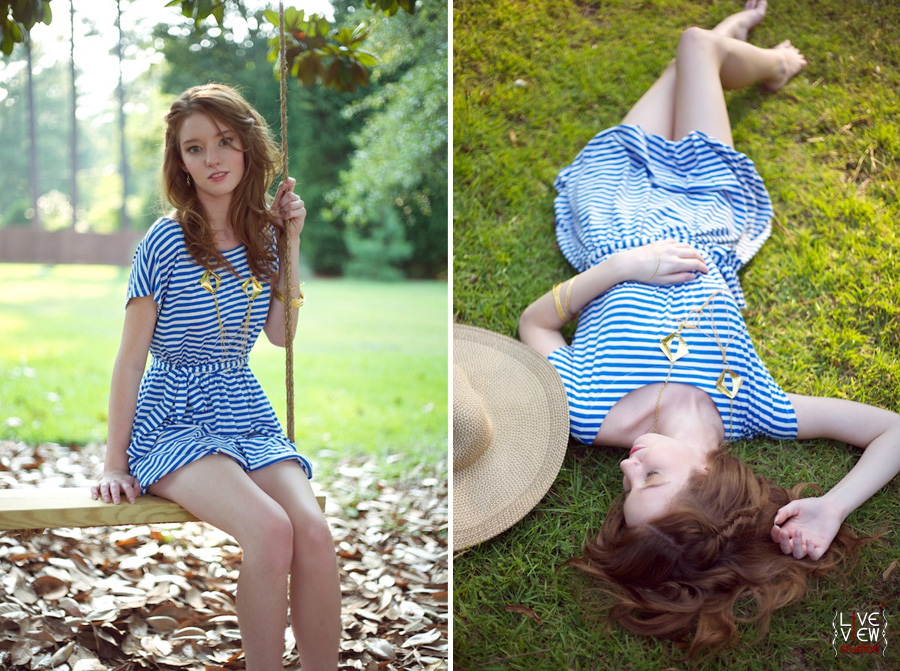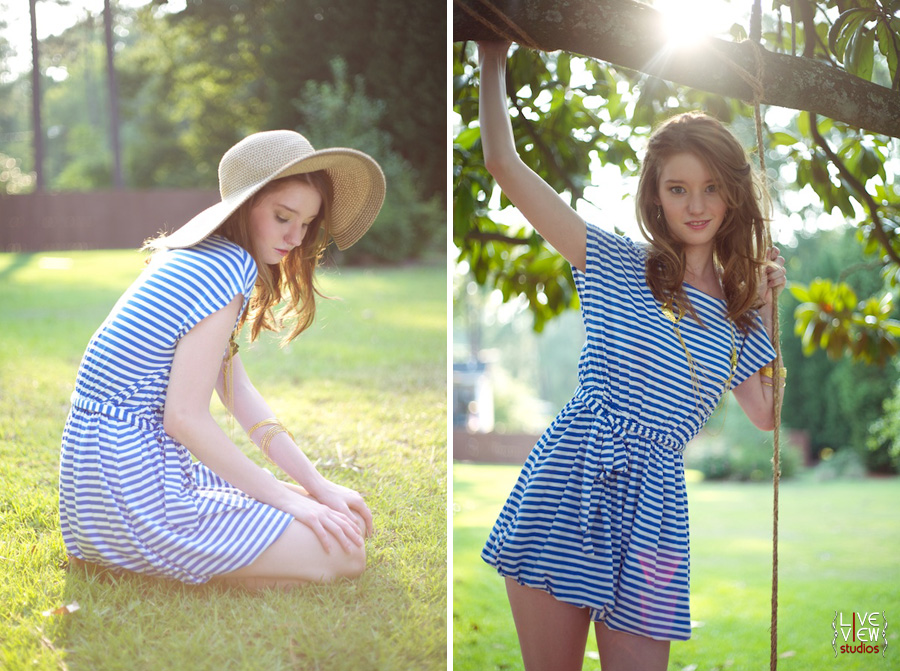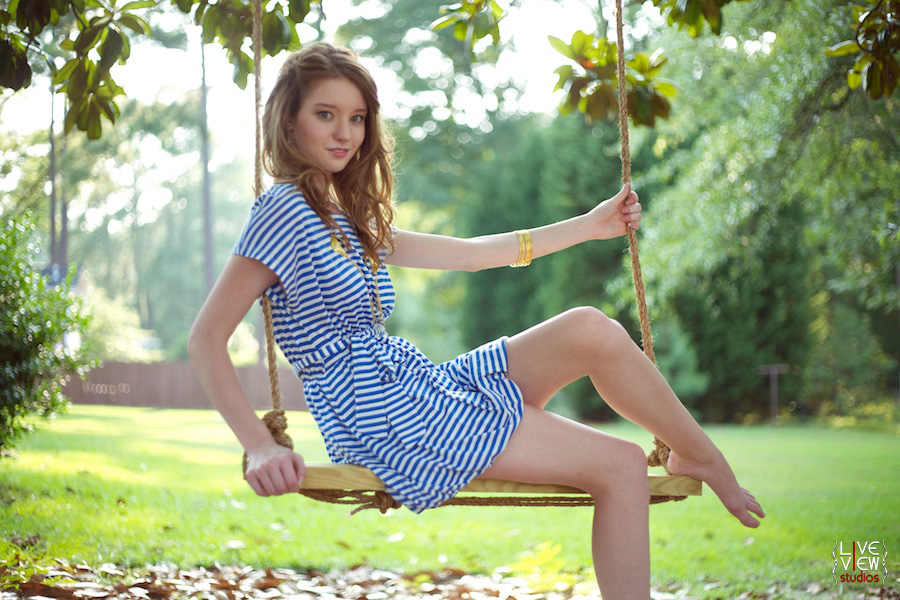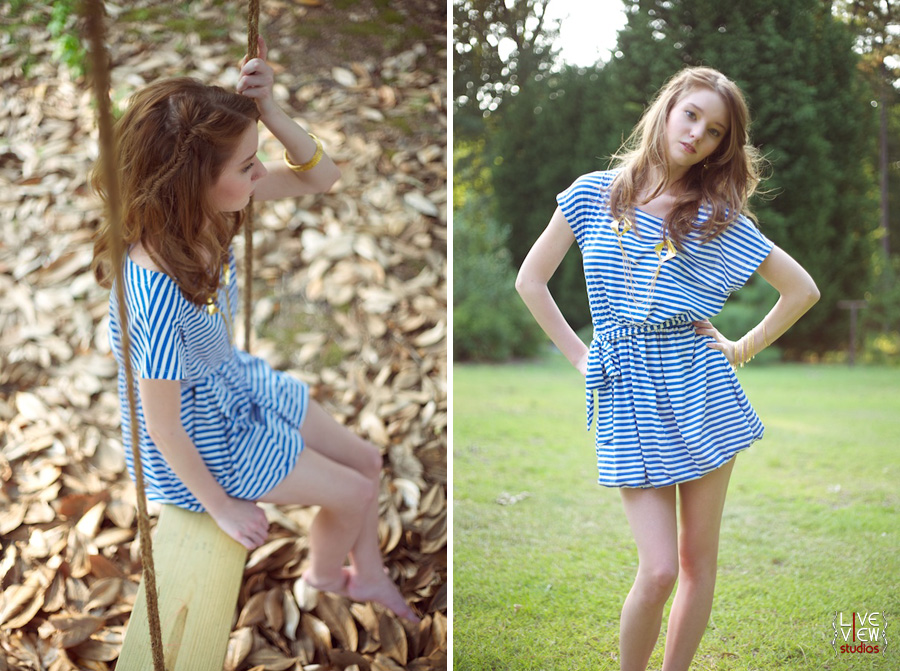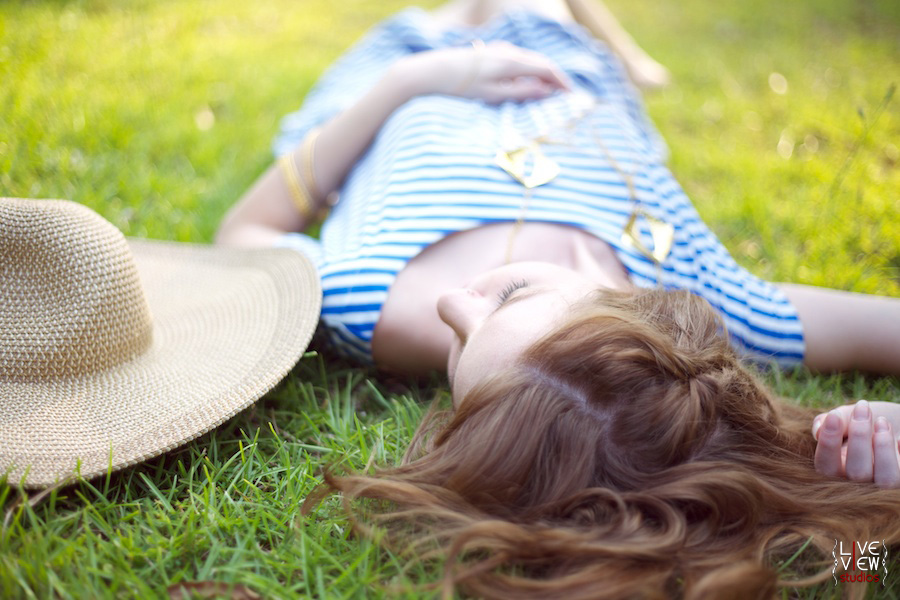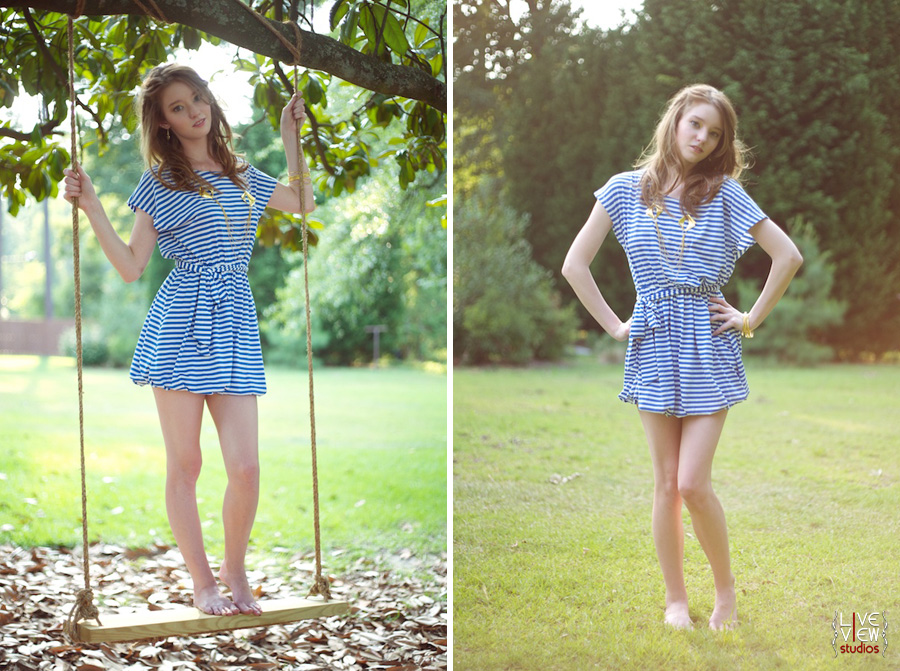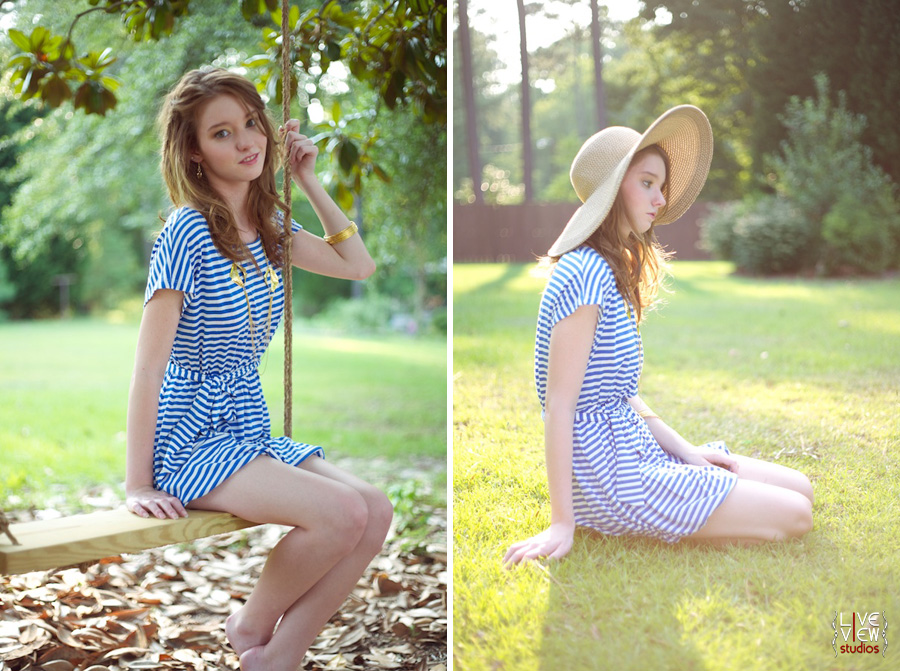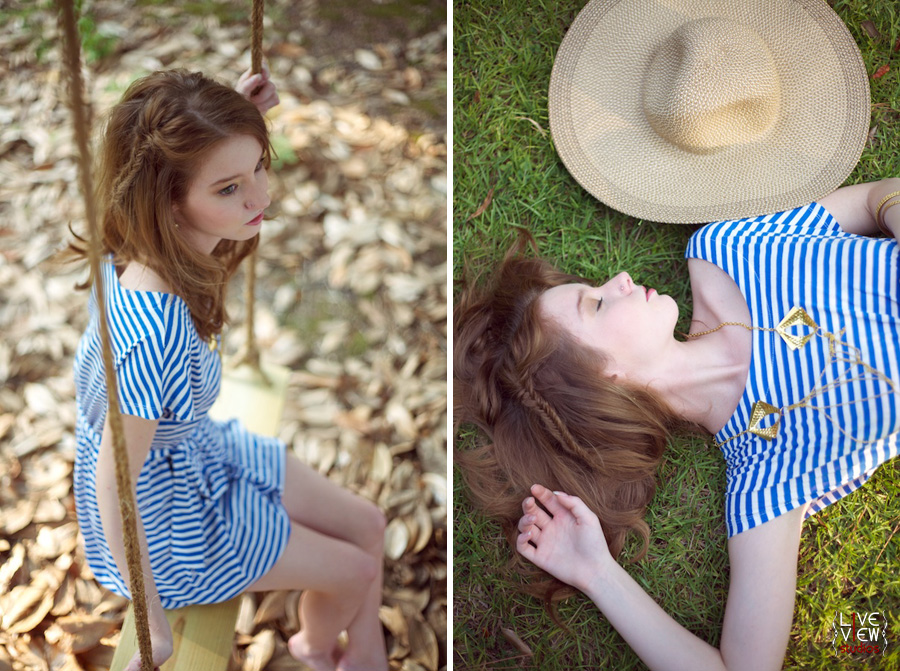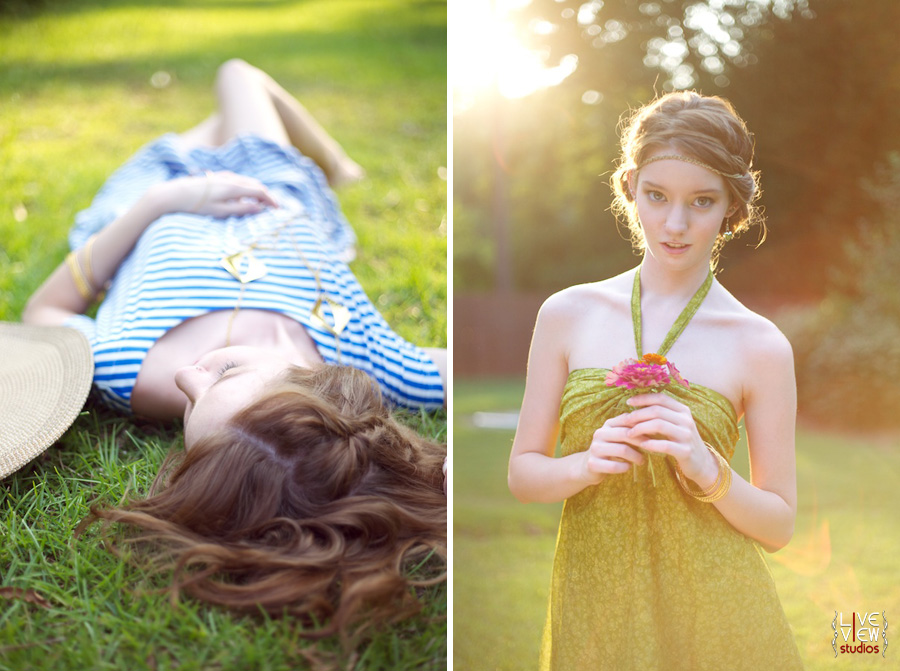 Continuing with some summer colors and beautiful golden light, we added an ice cream cone for a little more fun …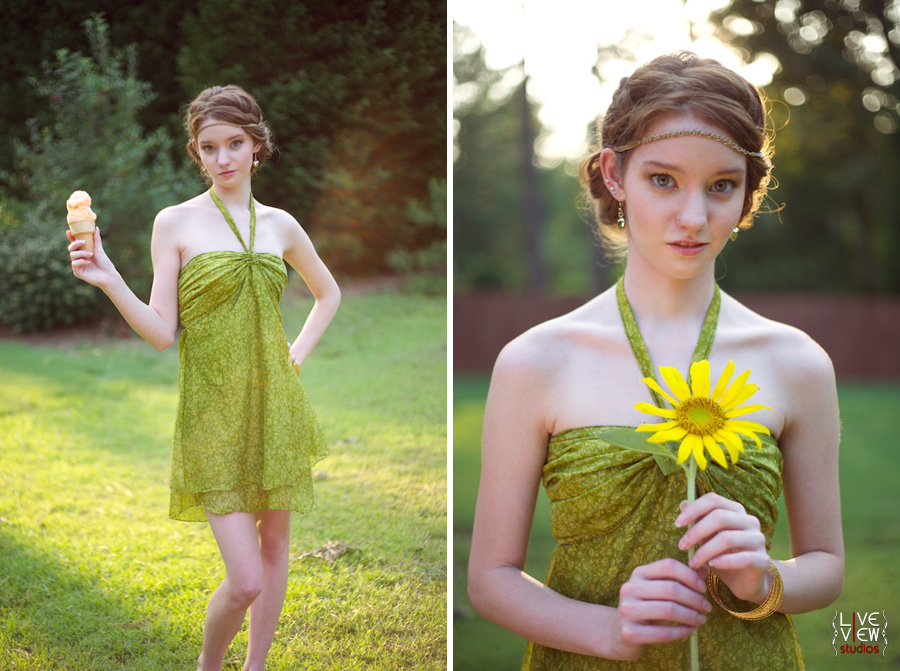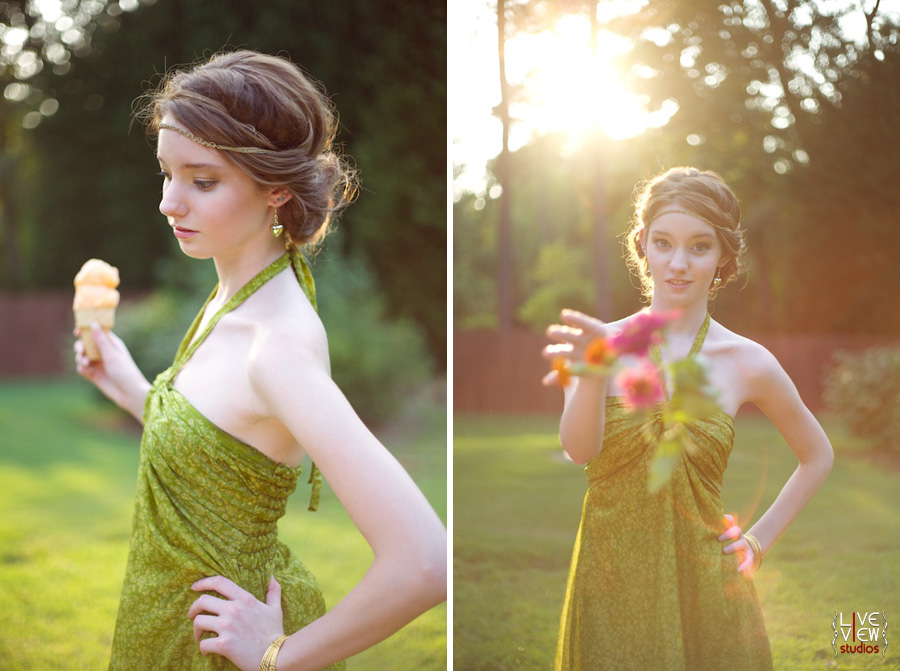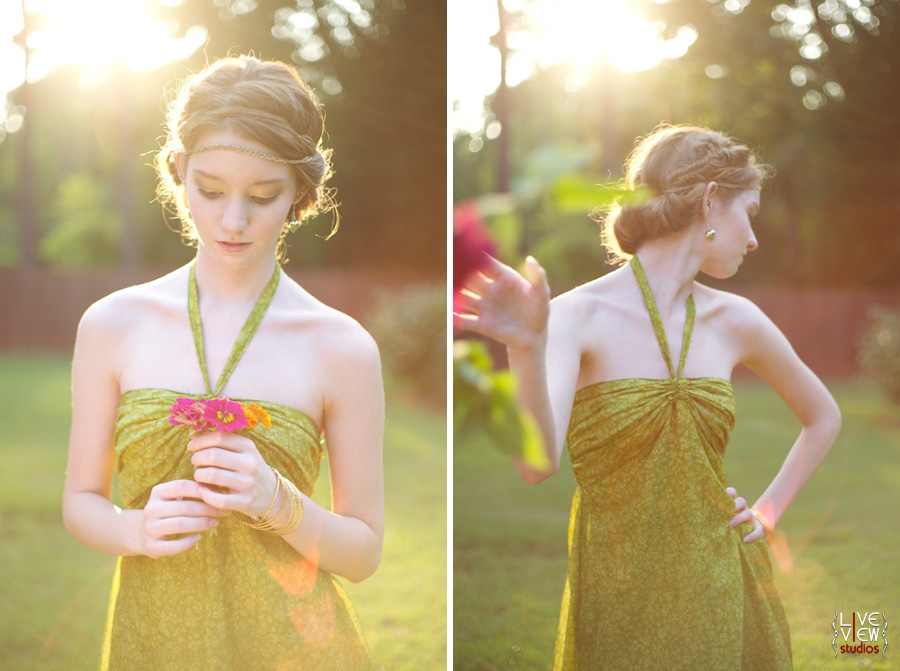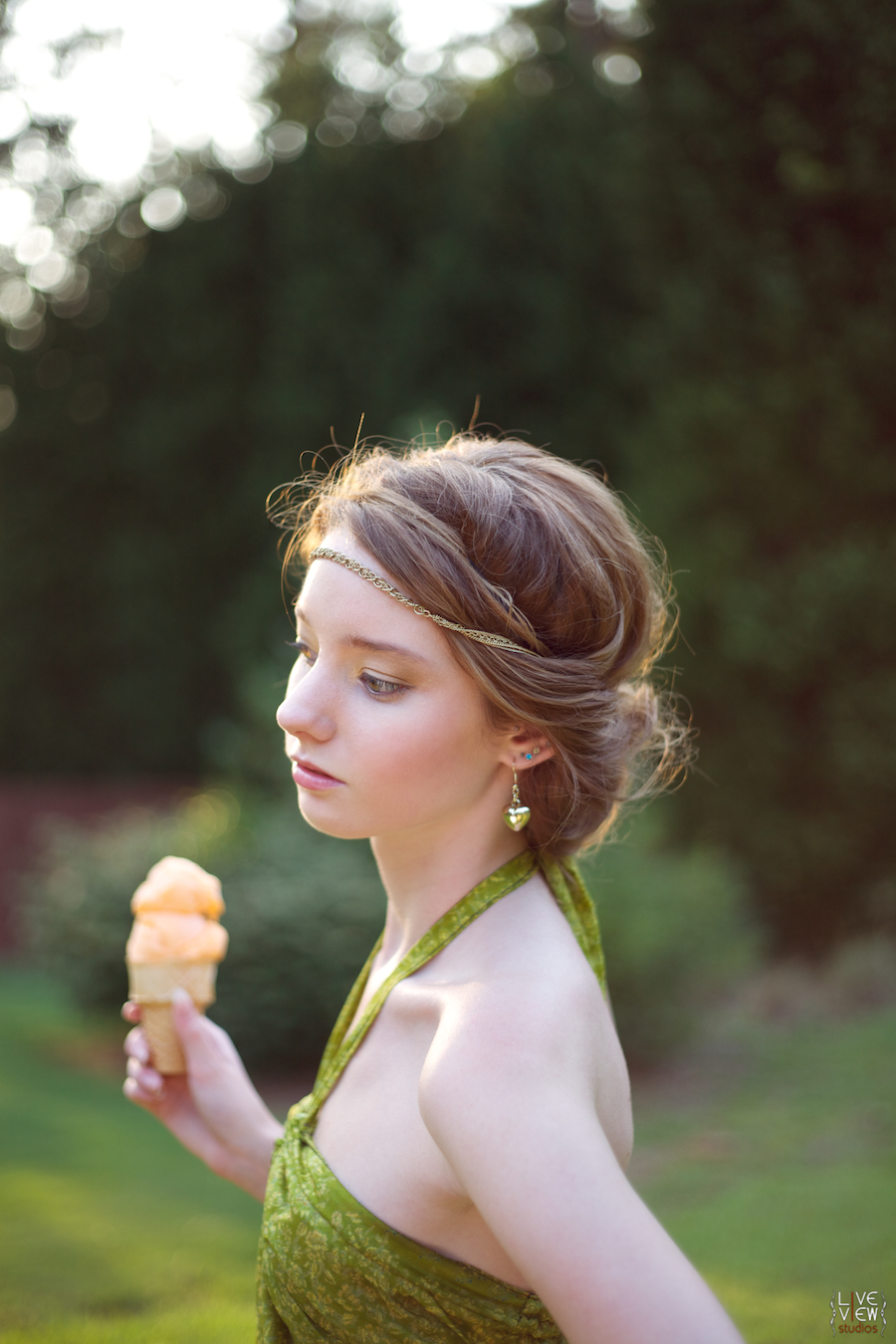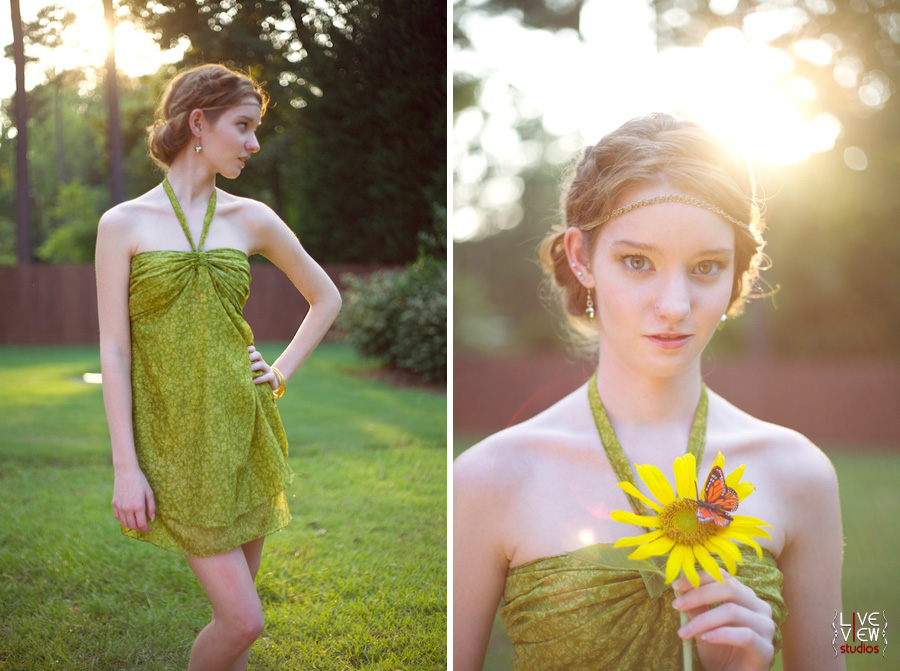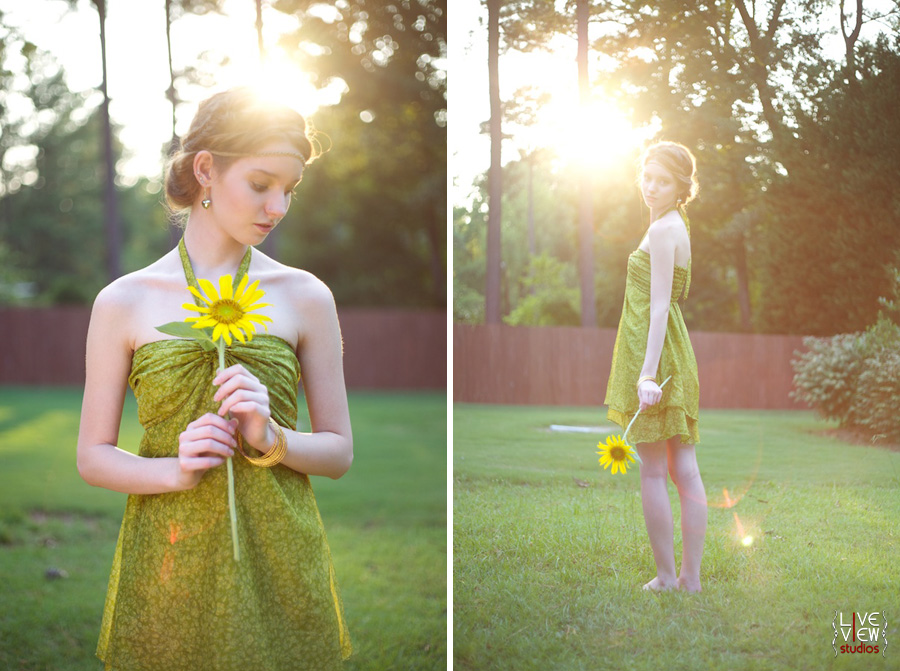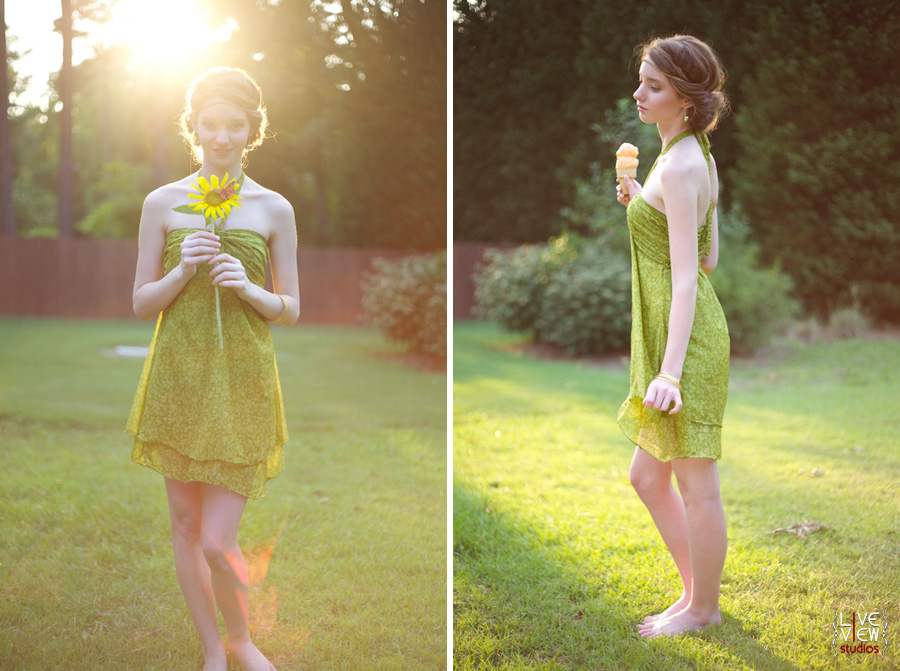 We wrapped up with a classy night out on the town look. Loved the way the bold tights and necklaces worked together on this whole outfit. The shoes were rocking as well!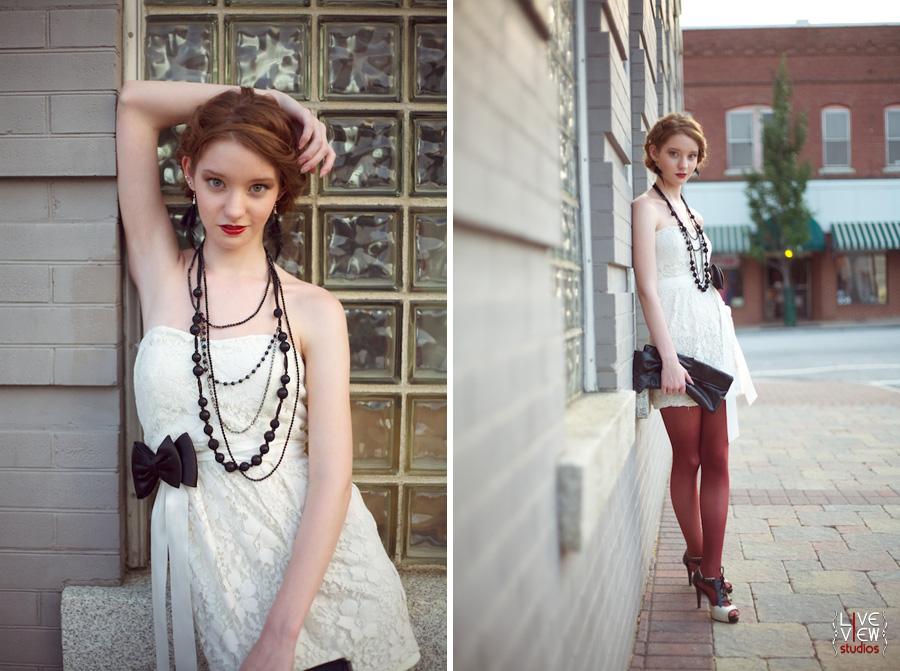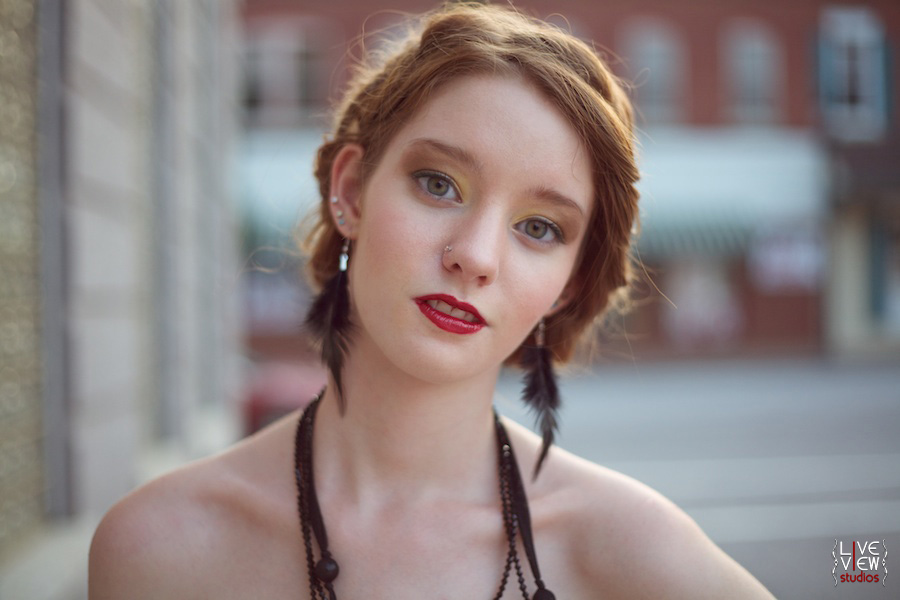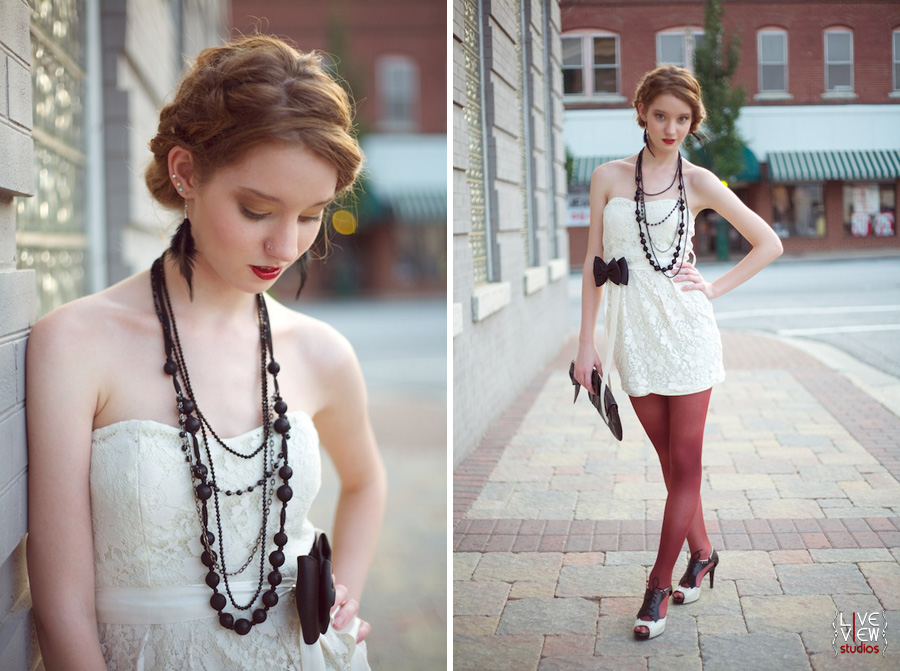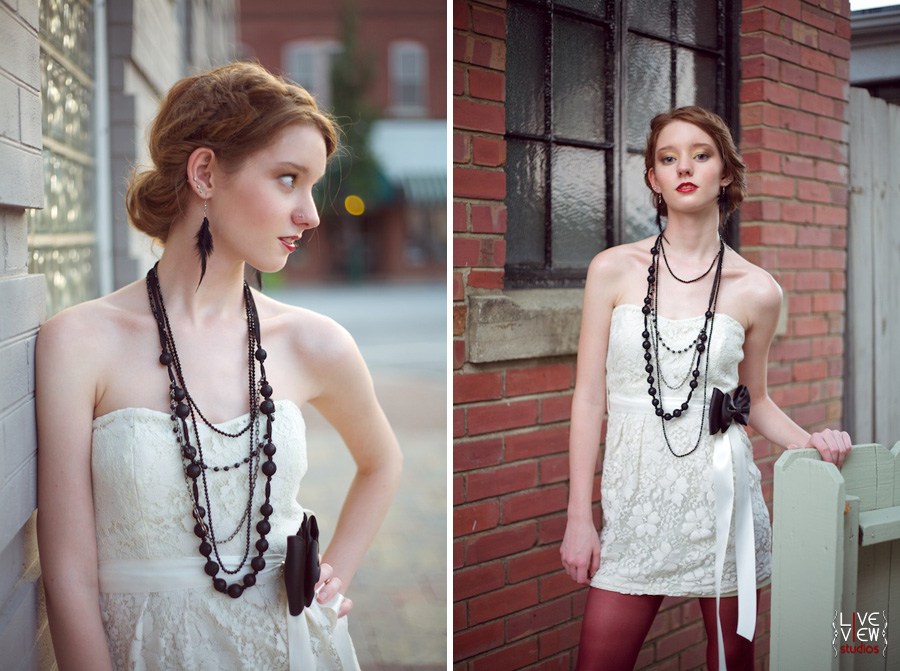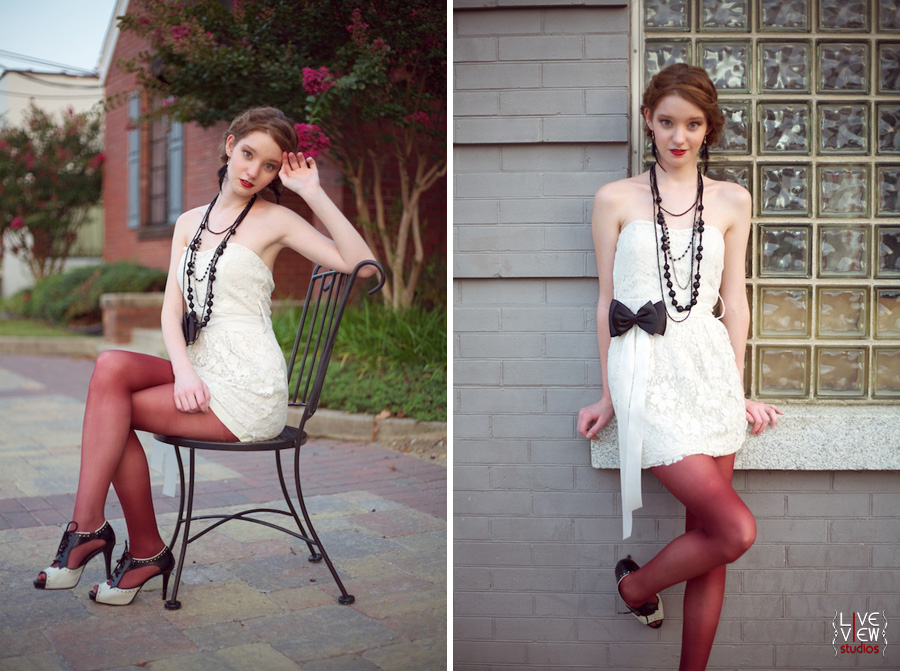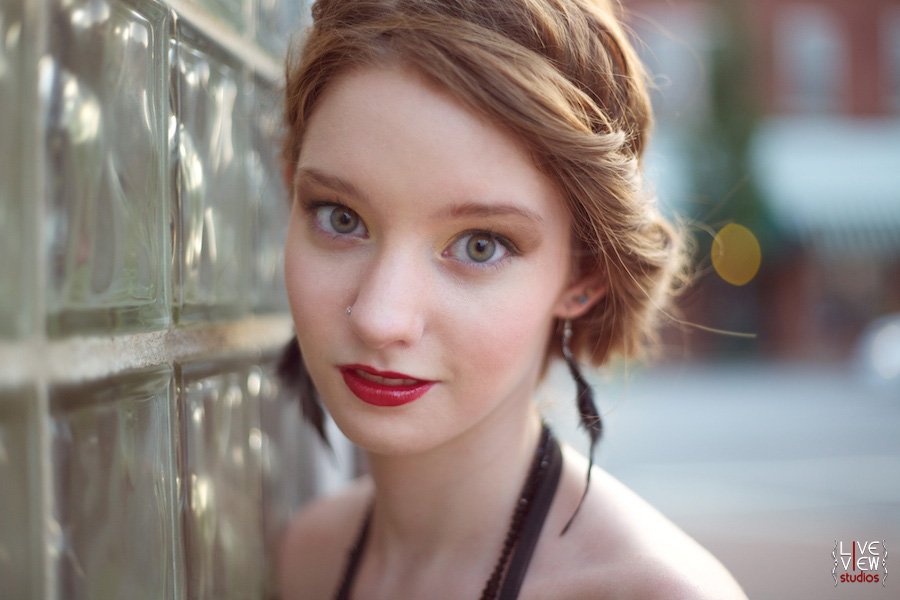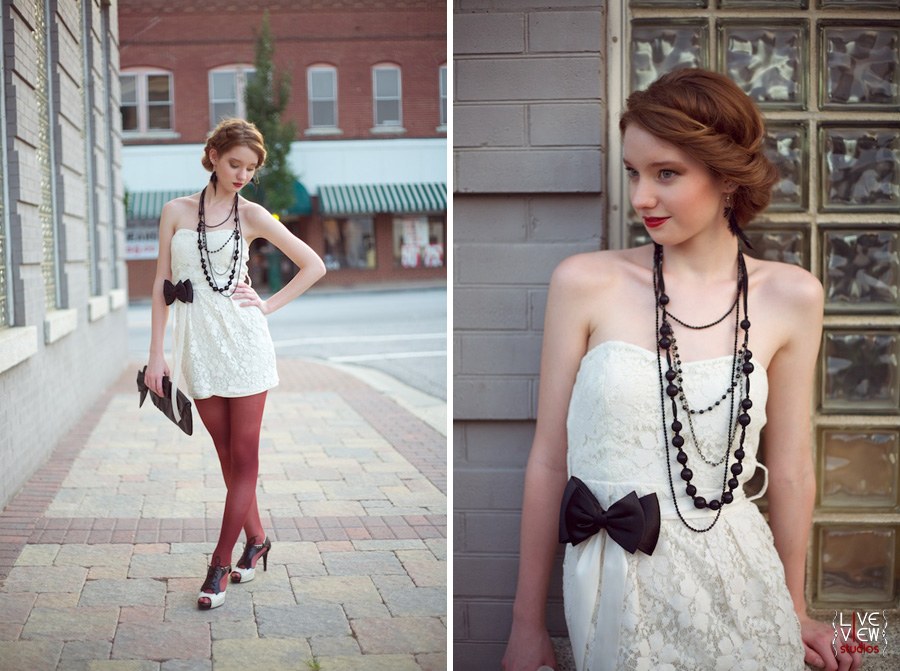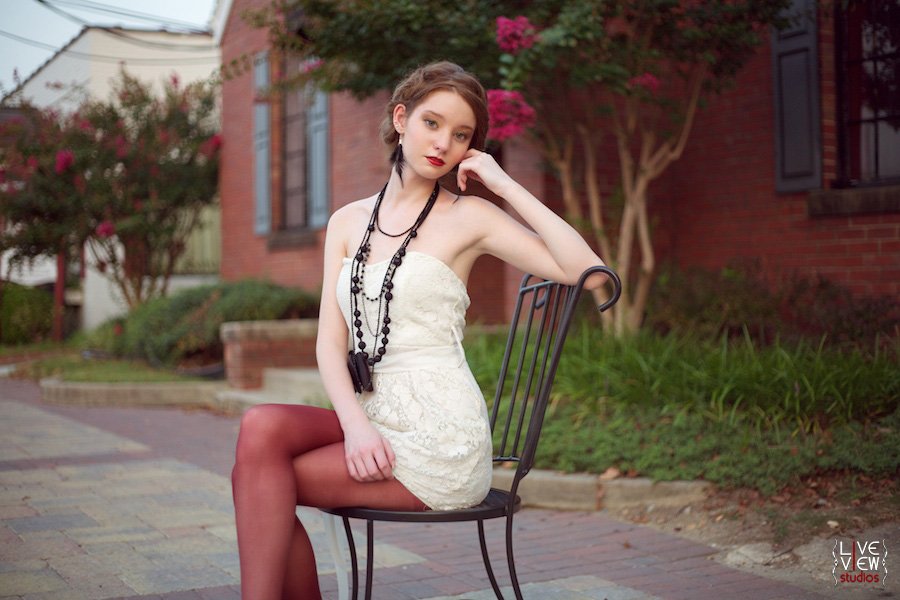 We love this shot – Alyssa, you look fabulous here! So graceful and elegant, and very high fashion.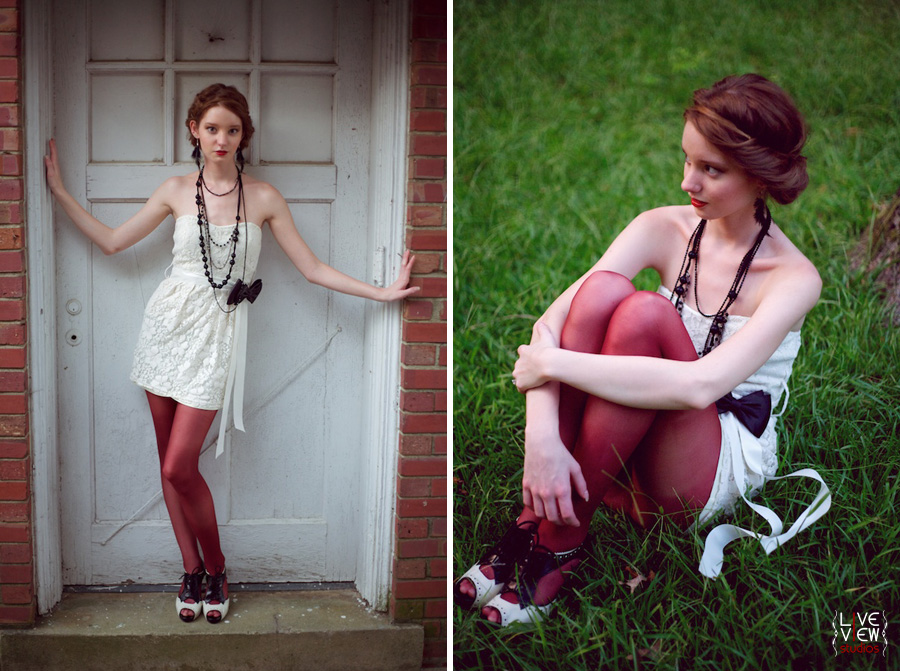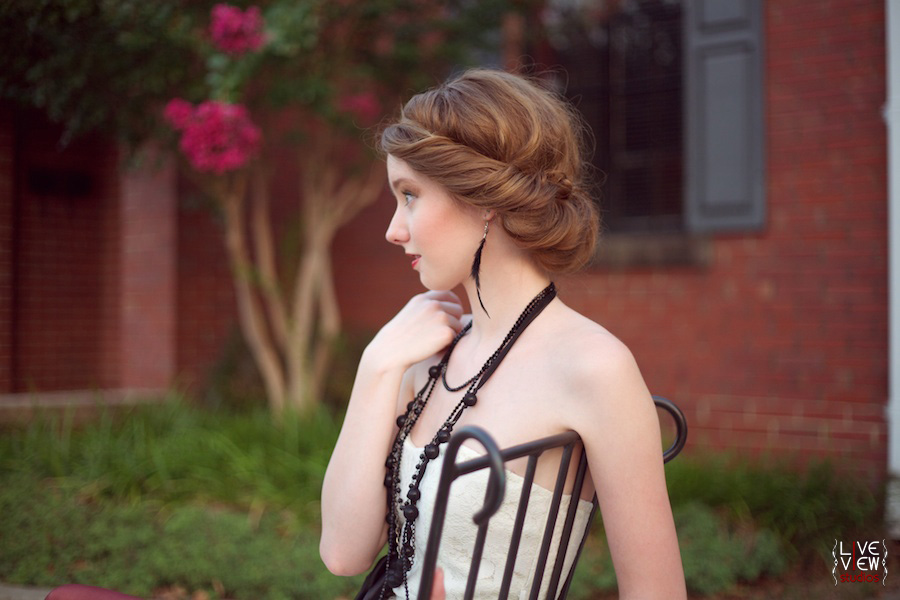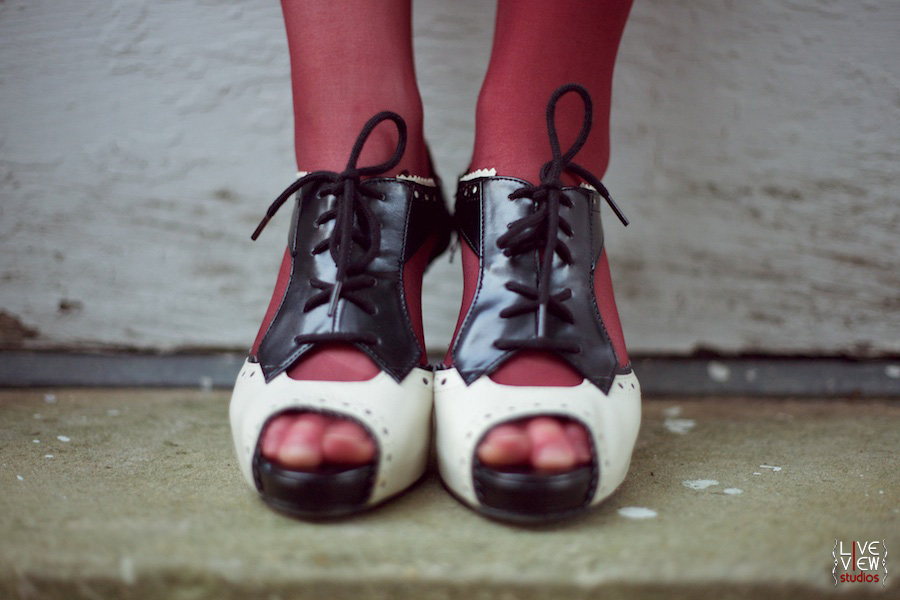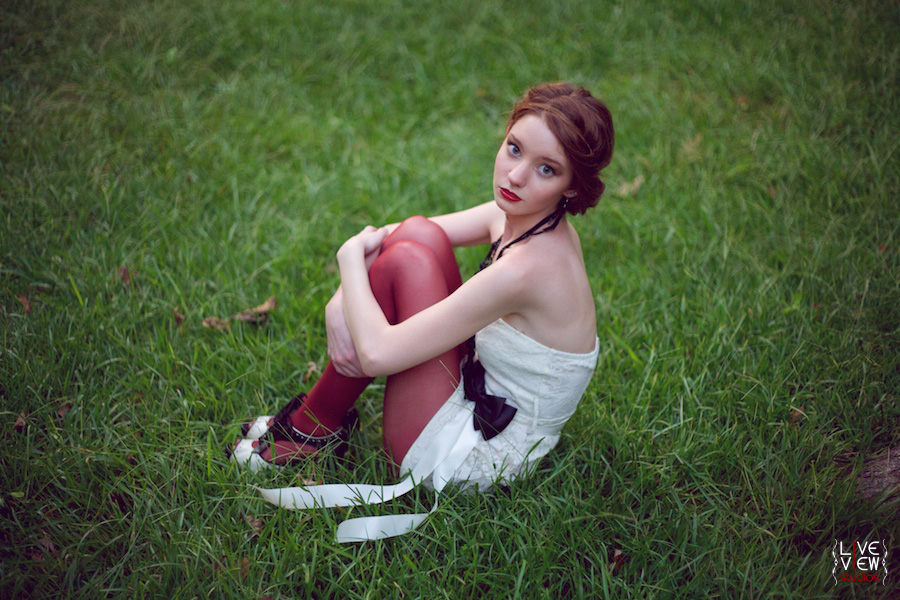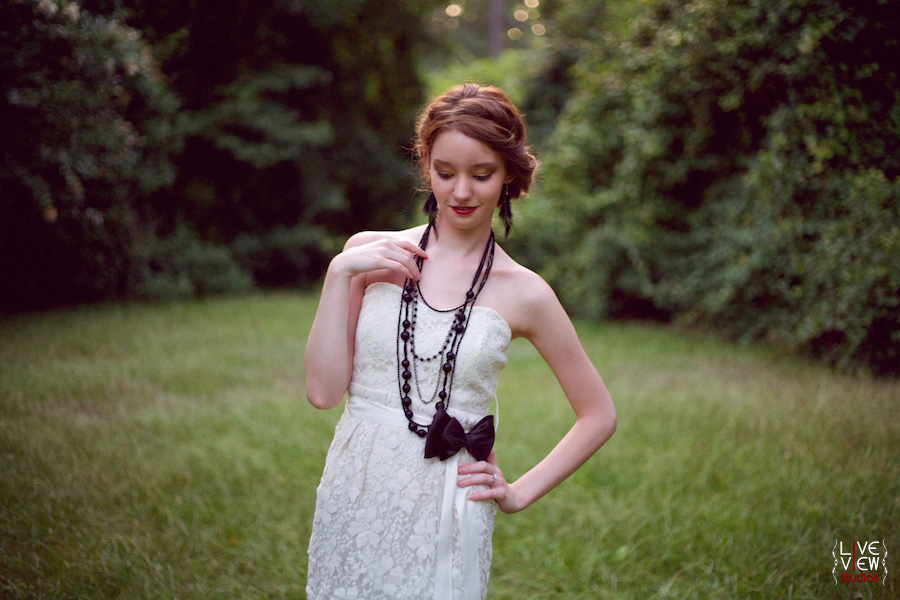 Model: Alyssa
Hair / Makeup: Michelle Clark
Alyssa, it was great seeing you again and thanks for working with us while we collaborated back and forth over your outfit creations leading up to the shoot! As always, Michelle, you knocked this one out of the park again as well :)